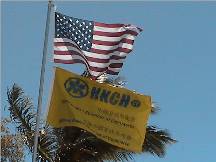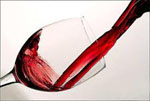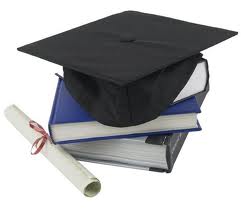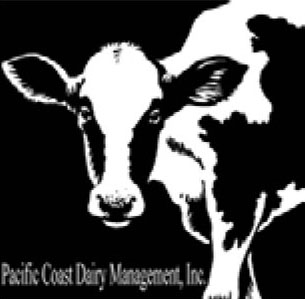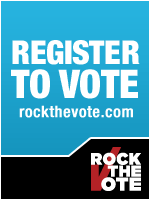 Biz-Video

Hawaii's China Connection

Doing Business in Hong Kong & China
Biz - Hawaii Share on Facebook
Do you know our dues paying members attend events sponsored by our collaboration partners worldwide at their membership rates - go to our event page to find out more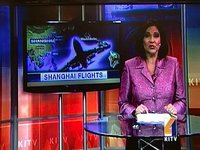 VIDEO: Ready to say 'aloha' - More Direct Flights from China to Hawaii? http://www.vimeo.com/24808769 By Pamela Young on Jun 7 2011
October 19 2011 Share
Hawaii Governor Neil Abercrombie keen to build trade ties with China By Lu Chang and Meng Jing (Zhao Yanrong in New York contributed to this story)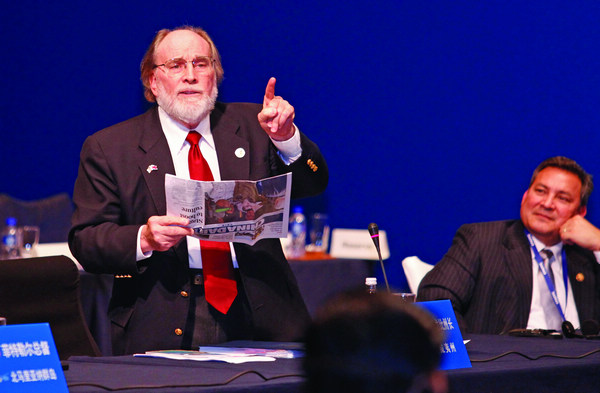 Hawaii Governor Neil Abercrombie speaks while holding a copy of China Daily during the China-US Governors Forum in Beijing, October 19, 2011.

US governors called for increased economic cooperation between China and the United States at the China-US Governors Forum on Wednesday.

Robert Hormats, US under-secretary of state for economic, business and agricultural affairs, said the governors thought it was very positive to have this kind of engagement.

"During their visit, these states will explore more opportunities for exports, not just to coastal China but central and western China to identify opportunities for Chinese companies as part of China's 'go out' strategy to invest more in their states," he said.

"In our view trade can create jobs in the States, so we welcome any kind of investment from China."

The state of Georgia signed a memorandum of understanding at the forum with Shandong province to promote cooperation.
"We look forward to building on this relationship. We have been partnered in the organizational structure and this will be an official recognition of that and a pledge to work mutually to the benefit of Shandong province and the state of Georgia," said Nathan Deal, governor of Georgia, adding that the state will set up an office in Shandong.

Hisense, a Shandong-based electronics manufacturer, has invested in Atlanta and Georgia for several years. Its new research and development center became operational there last year.

Charlie Wang, executive vice-president of the company, said Hisense plans to increase the number of its local employees from 100 to 1,000.

The delegation from Georgia will go to Changsha, Hunan province, on Thursday to visit the private machinery maker Sany and meet local officials. On Friday, they will visit Hisense in Qingdao, Shandong province, and then go to Shanghai.
Apart from attracting investment from China, other states and territories are looking for opportunities to cooperate in culture, education and tourism.

Eddie Baza Calvo, governor of Guam, said: "We are the nearest community in the United States to China," adding that Guam has the potential to become the bridge between the US, the largest economy in the world, and China, the world's second-largest economy.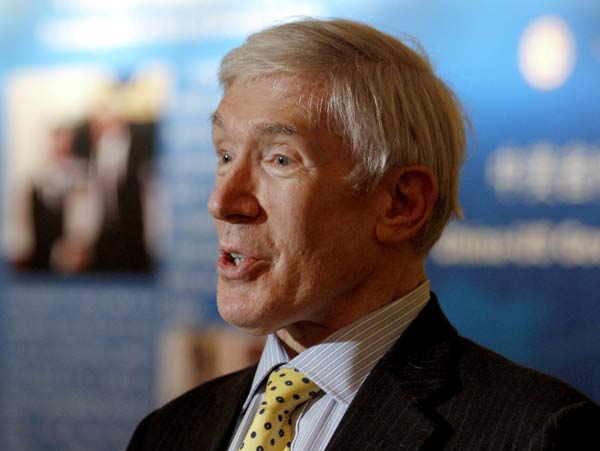 Robert Hormats, US under-secretary of state for economic, business and agricultural affairs, said the governors thought it was very positive to have this kind of engagement.

"We see a strong desire for cooperation in education. Though we are part of America, we are in Asia. So Chinese students can get a Western education experience without living far from their parents," he said.

According to Calvo, Shanghai University approached him earlier this year to discuss an education program which allows students to spend two years in Shanghai and two years in Guam to complete a degree.

"The representatives of the local university of Guam and Shanghai University are talking at the same time while we are having the forum in Beijing," he said.

Unfortunately, there is currently no direct flight between China and Guam.

"We are talking about four hours by direct flights, if we had one. We have discussed with several airlines, hoping the problems will be solved in the near future," he said.

In order to attract more visitors from China, his administration is also working with the Federal Government and homeland security to expand the Visa Waiver Program to Guam, which allows foreigners to visit without a visa.

Neil Abercrombie, Hawaii governor, has also been working to provide a more efficient and easier visa process for Chinese tourists and business people.
October 9 2011 Share
Sun Over Hawaii By Hu Yongqi and Peng Yining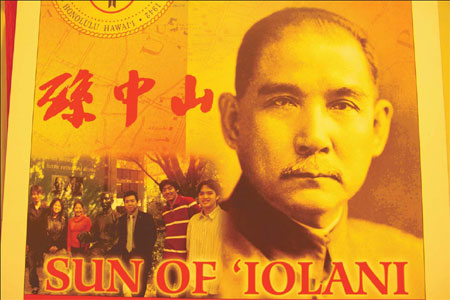 Sun Yat-sen is an illustrious alumnus of the Iolani School in Hawaii as proven by this big picture in the lobby of the school. When China's founding father Sun Yat-sen first saw Hawaii, he was a young teenager going to join his brother. Later, the islands' Chinese community would be the first overseas Chinese group to support his budding revolution. On the 100th anniversary of the 1911 Revolution.

The contribution of the overseas Chinese community to the success of the 1911 Revolution is widely recognized. "When we look back, we cannot forget those who contributed to Doctor Sun Yat-sen's revolution and the establishment and reform of modern China," says Xu Yousheng, vice-minister of the Overseas Chinese Affairs Office of the State Council, speaking at a commemorative concert in Honolulu. "As Dr Sun himself said, 'The overseas Chinese community was the mother of the Chinese revolution.'"

The revolution, also known as the Xinhai Revolution after the name of the Chinese year it happened, marked the beginning of modern China. On Oct 10, 1911, Sun and his comrades overthrew the Qing Dynasty, thus ending more than 2,000 years of feudal rule in China.

Xu was right. It would never have happened without the support of the overseas Chinese, especially the community in Hawaii.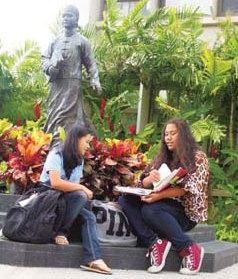 Students of Iolani School have a study session in front of a statue of young Sun Yat-sen. Sun arrived in Hawaii at age 13 and spent three years in the school.

In 1879, Sun Yat-sen first arrived in Hawaii at the age of 13, sponsored by his brother Sun Mei. The older Sun, like many overseas Chinese, had left his impoverished home village in Guangdong province to start a new life in Hawaii. And like many overseas Chinese, his hard work and bravery was rewarded with success and wealth. His prosperity gave him the chance to offer his younger brother the opportunity to come to Hawaii to study, according to Yen Chun, vice president of Sun Yat-sen Hawaii Foundation.

Later, Sun Mei donated more than $75,000 to his brother's revolutionary cause in 1906, and practically exhausted his wealth. He was not the only one. The rest of the Chinese community in Hawaii also rallied around Sun Yat-sen and many became his earliest and staunchest supporters.

It was in Hawaii that Sun founded the Xingzhong Hui (Revive China Society), the first revolutionary organization he formed, and an important milestone in the history of modern China.

From 1894 to 1895, about 125 Chinese in Hawaii joined the Xingzhong Hui, most of whom were small merchants, workers and intellectuals. Their activities are recorded in Sun Yat-sen in Hawaii: Activities and Supporters, published by Yansheng Ma Lum and Raymond Mun Kong Lum in 1999.

Later, the society's headquarters would be moved to Hong Kong. In August 1905, Sun reorganized the Xingzhong Hui into the Tongmeng Hui (Alliance Society) and based it in Tokyo where he was living.
But Sun never forgot his early years in Hawaii. His student days there would influence him in later life and it was also here that the seeds of Western democracy were planted in his young mind.
It was the first place he returned to when he needed help for his revolution. To organize uprisings against the Qing Dynasty, Sun traveled the world to raise funds from the overseas Chinese with which to purchase weapons and ammunition and support the army.

From 1894 to 1925, the Chinese in Hawaii contributed a total of $250,000 in support of the revolution. Some also sacrificed their lives for the cause. Among them was Lu How-tung, Sun's childhood friend. Lu instigated the first Guangdong uprising in 1895 with Sun, but was arrested and executed. He was one of the first martyrs to sacrifice his life for the revolution.

In all, Sun staged 10 uprisings against the Qing before the Wuchang Uprising on Oct 10, 1911 finally led to the collapse of Qing Dynasty and the establishment of the Republic of China.

It is an achievement that still excites passion today.

Robert Ching, a Hawaiian-born Chinese in his 60s, could not stop cheering at a concert commemorating the 100th anniversary of the revolution in Honolulu.

At the concert held at the Neal S. Blaisdell Concert Hall, he was entertained by a cultural troupe of singers and dancers under the wing of the Overseas Chinese Affairs Office of the State Council and China Overseas. During the anniversary celebrations, the Office had sent out three troupes to perform in places where Dr Sun Yat-sen had lived and traveled, including North America, Southeast Asia, and East Asia (Republic of Korea and Japan). Honolulu was an indispensable stop, and the celebrations included the concert and a photo exhibition held before the National Day holiday.

For Robert Ching, the concert was the highlight. The retired naval officer had been learning Chinese for more than 10 years, and apart from his passion for the language, he is also a huge fan of Chinese culture. He would be the first to rush for a ticket whenever there was a performance.

"The cultural performance let me experience authentic Chinese arts. I am most interested in Peking opera," Ching says.
He has maintained his connection to his ancestral homeland as vice president of the See Dai Doo Society, which gathers together more than 2, 000 Hawaiian Chinese whose origins are from Zhongshan in Guangdong province. More than a century ago, the society did its part by contributing $2,000 to the Xinhai Revolution. And now, a rare photograph of Sun Yat-sen in military uniform hangs in the hall of the See Dai Doo Building.

Every Tuesday night, about 20 members gather here to practice tai chi, and sometimes they also gather to remember the close ties between the society and Dr Sun, who was also a Zhongshan native.

A century has gone by, but Dr Sun and the revolution are still deeply entrenched in the memories of many overseas Chinese, a legacy that they carefully preserve.

Roger Ames, former director of the Center for Chinese Studies at the University of Hawaii at Manoa, says: "Everybody in Hawaii ought to know Sun Yat-sen. He is a son of Hawaii."

Ames says Sun was a man of extraordinary vision, in the writing of the constitution, and in interpreting democratic theories." He was ahead of everybody (in China) and he actually wanted a bloodless revolution."

In recognition of the links between Hawaii and its people and Dr Sun and his contributions to Hawaii, the Honolulu City Council had declared 2011 the Year of Dr Sun Yat-sen in Hawaii.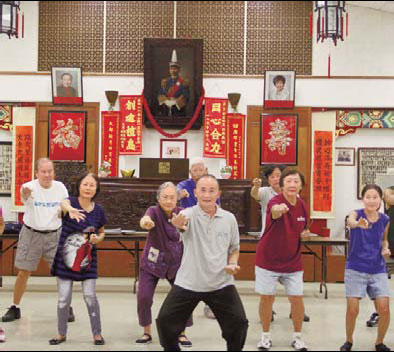 Members of the See Dai Doo Society practice tai chi every Tuesday night.

Educating a young Sun

Sun Yat-sen spent his formative years in Hawaii, attending the Iolani School and Punahou School.

In September 1879, he was enrolled in Iolani School, a mission school run by the Anglican Church at that time and one of the best schools in Honolulu.

Although he did not speak a word of English when he first joined his class, Sun learned quickly. When he graduated in 1882, he was second in grammar and was awarded a prize by King Kalakaua.

"This prize was a special honor for Sun and for the whole school. He had to be really competitive to win the reward," says Jane Rolfing Heimerdinger, director of Institutional Advancement of Iolani. "Apart from English, Sun was also well-grounded in mathematics and science. It was his first exposure to a Christian school and Western culture."

Iolani commemorated its illustrious alumnus with two bronze sculptures of Sun Yat-sen at the school, and in 2007, it sent nine students on a tour of Sun Yat-sen's historical monuments in China.

In 1883, Sun entered Punahou School (then called the Oahu College). United States President Barack Obama attended the same college, from 1971 to 1979.

During his years at Iolani and Punahou, Sun was exposed to Western culture and was deeply influnced by Hawaii's "aloha" spirit - which advocated love, peace, compassion and mercy. His exposure to Christianity at the mission school also resulted in Sun being baptized in Hong Kong later.

A role of his own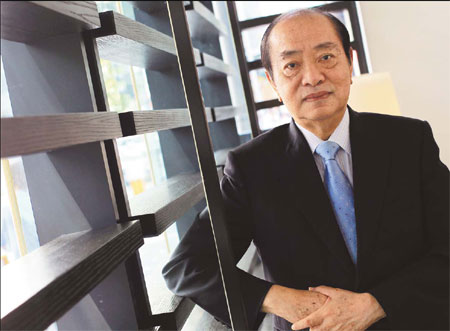 Peter Sun holds a degree from a top hotel-management school and helped build the first five-star hotel in Beijing, now known as the Great Wall Sheraton.

While his great-granduncle built a nation, Peter Sun chose to build hotels in China. In Hong Kong, he talks to Andrea Deng about his great-grandfather Sun Mei, who was Sun Yat-sen's elder brother, the family reputation and his personal chosen path.

The 70-year-old hotelier is finely groomed. Clad in a business suit paired with a light-blue tie, he is the image of dapper, low-key style. Peter Sun Bida gives no hint of his illustrious family connections, and Sun Yat-sen's great-grandnephew prefers to skim over the personal details when asked about his ties to the founding father of modern China.
But he speaks with pride of his great-grandfather, Sun Mei - Sun Yat-sen's elder brother, the man responsible for educating the young revolutionary in Hawaii and later in Hong Kong. Sun Mei also gave his all in support of the revolution, and ended up almost bankrupt after donating his personal fortune to support the cause.

"My ancestors were supermen. Their dedication and patriotism is incomprable. I am a hotel manager, and that is totally separate from what they did. I cannot help being born into this family," Sun says.

Peter Sun does not have a page on Wikipedia devoted to chronological details and achievements like Sun Yat-sen and Sun Mei. He lives in Hong Kong now, and holds the position of being a member of the Chinese People's Political Consultative Conference. Most of the time, he keeps a low profile, except when it is the 100th anniversary of the 1911 Revolution.

He was born in 1941 during the war, and spent his early childhood dodging bullets and bombs and avoiding capture. In the years after, he lived with his parents and four brothers in a rented house in Gunagzhou, with occasional visits back to the ancestral village of Cuiheng in Zhongshan.

There was no inherited wealth. His great-grandfather, Sun Mei, had spent all he had supporting his brother in his revolutionary work.

When he was 8, Peter Sun moved with his family to Hong Kong, completed his elementary and secondary education and then left to study in the United States in 1959.

There are few surviving relatives now. His uncles had stayed in Hong Kong as well and there are a few family gatherings, like the visits to the grave of Sun Yat-sen's mother on Kowloon Peak twice a year.

Sometimes, they travel to Taiwan to visit Sun Fo, Sun Yat-sen's son. That is when they are most exposed to media scrutiny, with different luncheons or dinner parties, or meetings with important politicians.

Otherwise, his life has followed his own chosen path. As he says:"I've never personally met Sun Yat-sen. His generation, including my great-grandfather Sun Mei, has been too far removed to have any direct influence on how I view the world. China is different now, and we are faced with a different world, with different issues."

"Revolution" may have been the keyword for his great-granduncle, but to Sun, the new buzzword now is "creation".
He was among the first trailblazers in the herculean nation-building effort when China started its economic reforms and opening up in the late 1970s.

Peter Sun holds a degree from one of the world's best hotel management schools at Cornell University, and packed years of experience working in the hospitality sector in the US and Southeastern Asian countries. He was approached by a US investment group in 1979 to tap the Chinese market.

He later found that the investment group was working with the then Beijing Tourism Bureau, and his task was help build the first five-star hotel - the Great Wall Hotel, now known as the Great Wall Sheraton.

It took five years from construction to operation.

"You cannot imagine how challenging it was at that time to start working on something from nothing," Sun remembers. "It was a rare opportunity. We entered the business in a very timely manner, and that was the proudest project of my entire career. I would not say that it was a huge success, but I dedicated what I had learned to it."

The path he has chosen echoes that of Sun Yat-sen and Sun Mei, although he would not claim the resemblance. The Sun family had been farmers and lived in destitution for generations. Sun Yat-sen and his brother Sun Mei fought hard to break that cycle and they sougt their chances abroad, eventually contributing to the revitalization of a nation.

Peter Sun says his great-grandfather took part in an uprising in Zhanjiang in Guangdong province, and spent all he had on the revolution, leaving nothing for himself.

"When we commemorate the centenary of the Xinhai Revolution, I hope the people remember the sacrifices that were made, the ideals and dreams, and the unfinished work still to be done." And that is when Peter Sun sounds most like his great-grandfather and his great-granduncle.
August 23 2011 Share

Open Letter to Governor Neil Abercrombie; Lt. Governor Brian Schatz; Honolulu Mayor Peter Carlisle; Hawaii House Speaekr Calvin K Y Say and Hawaii Senate President Shan S Tsutsui:

Hawaii Need to Enact tough NEW law to counter the Vandals Against our Agriculture Industries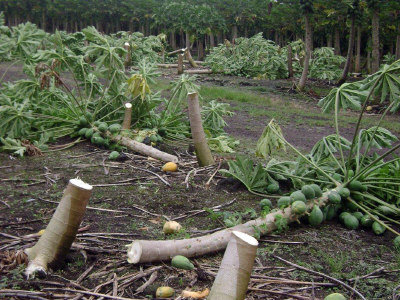 夏威夷木瓜產業協會近日表示,大島帕荷亞(Pahoa)地區木瓜樹遭到惡意破壞。十畝木瓜園中數以千計的木瓜樹在夜間遭人砍斷,大量木瓜跌落腐爛。夏威夷縣警察局表示,木瓜樹疑似被人用大砍刀砍斷,但警方能取得的證據與破案線索極少。(美聯社)

Hawaii Papaya Industry Association, said recently that the Big Island Pa Heya (Pahoa) region papaya tree vandalism. Mu thousands of papaya papaya tree in the garden at night, being cut off, a lot of papaya fall rot.Hawaii County Police Department said, papaya trees suspected of being cut off with a machete, but the police can obtain evidence and clues to solve the very few. (Associated Press)

Hawaii Need to consider enacting NEW law to stop the destruction of farms by vandals.

The following image by the Associate Press is all over Asia and North America in both Chinese and English media.

It has a very negative image on Hawaii tourism.

Investors that may consider to invest in Hawaii 's farm to produce agricultural products for exports to Asia are having a serious 2nd thought.

Johnson Choi, MBA, RFC.
President
Hong Kong.China.Hawaii Chamber of Commerce

****************

Thanks Johnson, for recognizing that this is much bigger than a Pahoa papaya farmer, a couple stoner ecoterroristas, and the Keystone Kops. The production of agronomic intellectual property is a bigger part of the economy in Hawaii today than sugar, pineapple, florals and foliage, coffee, mac nuts, taro, biofuels (pffff) and everything else in Hawaii agriculture combined. Nobody gave the industry any high-tech [sic] tax credits. Its investors are pay-as-you-go, earn-as-you-go, build-as-you-go. There are plenty of places in the tropics where this research and development can take place, but only one place in the world where the intellectual property outcomes are as secure and—no offense to Johnson—it ain't Hainan Island , but it will be if these Hawaii neo-Luddites do not get the hammer. Absent credible threats of enforcement, Hawaii farmers will take security into their own hands, and when they are armed this story could get even uglier. As Johnson observes, capital is mobile; get a clue.

These people are modern-day Luddites, like the fanatics who went around smashing looms in early industrial revolution England because of the "dangers" posed by technology. Their version of science is a 1950s B-movie set in Area 51: a fiction. When they mated their spawn posed more of a genetic threat to humanity than the careful transgenic modifications crafted by researchers who cared deeply about the outcomes, rigorously observed safety protocols and were motivated by the fact that a billion people go to bed hungry each night. You can't get there by building another Whole Foods or having a thousand people each rev up their internal combustion atmospheric carbon-loading devices to drive to the Kailua farmer's market for a quarter-pound of organic fill-in-the-blank. You need to evolve the crops faster than the pathogens are evolving, not to mention that conventional genetic modification saved our sorry asses from starvation in the 20th century and made food so affordable that one of our biggest social problems today is childhood obesity. Think about it. It used to be infant mortality. Dude. Here's a news flash: your genetic material is the same as that of the microbes that populate your body, about four pounds of them, on average. The skin on your forearm went through more solar radiation-induced mutations at the beach last weekend than there are Teenage Mutant Ninja Turtles. Deal with it, Luddites.

Aloha,
pb

Paul H. Brewbaker, Ph.D.
Economist, TZ Economics
606 Ululani St.
Kailua, Hawaii 96734-4430 USA
tel. (808)263-4327
cell (808)220-1538
URL www.tzeconomics.com (under construction)
e-mail: paulbrewbaker@tzeconomics.com
August 13 2011 Share

Hawaiians on a financial fast track - Firm's training scheme offers the islands' disadvantaged a way out of poverty Lana Lam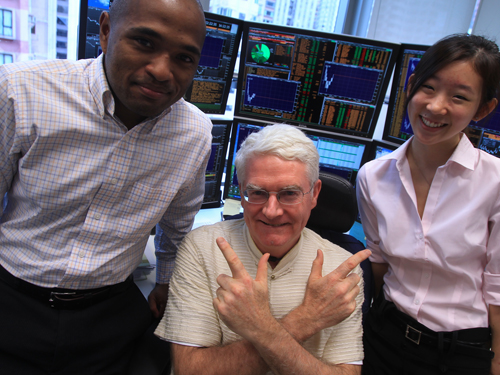 Showing the ropes to intern Karen Shiu (right) are Geomatrix analyst Gerome Gregory (left) and Akamai Capital's Bob Howe.

A new wave of young financial minds is set to roll in from Honolulu to Hong Kong under a training scheme to propel disadvantaged Hawaiians from poverty into the financial hubs of Asia. The scheme is the work of the Akamai Foundation, a public-private partnership linked to Akamai Capital, an asset management firm with interests in several Asian markets.

Akamai Capital's Bob Howe said the aim of the training was to reverse the entrenched view of native Hawaiians as second-class citizens.

"Native Hawaiians have much lower graduation levels from high schools and lower incomes. It is a stain on the US' conscience," he said.

"The idea is to make it very hands-on. When you teach fishing, it's the apprentice and master relationship where you show them how to weave the nets, rather than drawing a diagram on a blackboard. Suddenly, you open up the door to Wall Street."

The scheme has two parts: the first raises awareness among high school pupils about careers in finance while the second is a five-year programme on investment banking, private equity and asset management. In the second year of the programme, students do an unpaid internship in Shanghai, Hong Kong, Japan or Singapore.

"The goal isn't to teach them finance, but to get them a high-paying job. We want them to compete with the Princeton eating clubs," Howe said, referring to the elite university dining groups traditionally associated with power and influence.

A major coup for the scheme has been to get Bloomberg terminals, which provide real-time updates of financial markets, into 20 of Hawaii's 43 public schools, including some on outlying islands, so pupils can manage a paper portfolio. The foundation hopes to have the terminals in every school within the next two years.

While enrolment of native Hawaiians has yet to take off, two non-native Hawaiians are doing internships in Hong Kong as part of the program.

One graduate of the foundation's pilot programme is 20-year-old Maka Alves, who joined when he was 17 on his mother's suggestion.

Alves grew up in one of the poorest areas in Hawaii, where many native Hawaiians live. "A lot of them were poverty stricken and the education wasn't good," he said.

For three years, he resisted the allure of a Hawaiian weekend to attend the foundation's Sunday classes. "It's all about prioritising. I could be out surfing but I want to retire early so I will work hard now and relax later," he said.

Alves, who has just started a four-year finance degree at the University of Hawaii, said the course recognized the Hawaiian way of learning. "It's called maka hana ka 'ike, which means we learn by example. The more interactive it is, the easier it is."
July 3 2011 Share
Tourism sector arrays for Chinese - This summer's advent of direct flights from Shanghai puts hotels in preparation mode By Allison Schaefers

Hawaii's visitor industry is rushing to prepare for the first wave of visitors that will arrive later this summer on direct flights from China.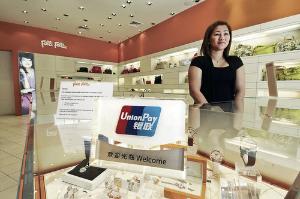 The visitor industry is preparing for the long-awaited direct flights from China that begin in August. China Eastern will fly charters twice weekly between Honolulu and Shanghai. Sales associate Marecil Torres watches the counter at Folli Follie, a boutique in Waikiki.

Companies are ordering Chinese-language signs, printing marketing materials and putting Chinese inserts into menus throughout Waikiki. Hotels, luxury retailers, restaurants, interisland carriers and ground transportation companies are taking steps to capture as much as they can of this fast-growing market.

"We want to get ahead of the game before the deluge comes," said Conchita Arceo Malaqui, general manager of Retail Properties for Outrigger Enterprises' Waikiki Beach Walk, which is home to more than 60 tenants.

"Our merchants are excited to do what they can to greet these visitors appropriately and make them feel comfortable enough in Hawaii to want to come back," Malaqui said. "We know that we can't take them for granted."

The burgeoning China market has had a fragile albeit promising start in Hawaii. Though only 66,048 Chinese visitors came here last year, the Hawaii Tourism Authority reported that arrivals grew 57.5 percent from 2009. More than 30,500 Chinese visitors came to Hawaii through May, and by year's end could top 80,000, the HTA said.

China Eastern Airlines said last month it intends to begin twice-weekly nonstop service between Shanghai and Honolulu on Aug. 9.

The flights are expected to add only another 12,198 visitors this year. However, many in the visitor industry see these flights as their first opportunity to make inroads into the lucrative China travel market. In the past, obstacles such as a lack of direct flights, cumbersome visa policies and limited visitor marketing in China made Hawaii a hard sell.

An easing of restrictions in 2008 allowed travel agents their first opportunity to market leisure travel in China. The Chinese outbound travel market grew to 40 million in 2009, with about 45,000 Chinese visiting Hawaii.

With the flight impediment removed, HTA anticipates that annual arrivals from China will surpass 100,000 by 2013. The China projections are still a long way from the 1.2 million Japanese visitors that visited the isles in 2010.

The tourism industry considers the Chinese tourism cycle to be where the Japanese tourism cycle was 25 years ago, said Sam Shenkus, director of marketing for The Festival Cos., which manages Royal Hawaiian Center.

"We are all excited about this market," Shenkus said, adding that the center, which already has a Chinese website, signage and marketing collaterals, is bringing in a Chinese-speaking intern this summer to build merchant language and cultural skills.

Direct flights are a step in the right direction, said Angela Vento, regional director of sales and marketing for Starwood Hotels & Resorts Worldwide Inc. in Hawaii and French Polynesia.

"The direct flight means that there is an interest and a commitment from companies to get people here," Vento said. "Direct service is essential because it makes the trip manageable and will encourage more Chinese travelers to come to Hawaii."

Direct flights are needed to build arrivals from China so that the market can qualify for visa waiver status, an essential step for future growth, she said. Hawaii saw increased opportunities in the Korea market once the onerous visa process was lifted, Vento said.

As it stands now, a Chinese citizen wanting to visit the U.S. must appear in person before a U.S. consul official to obtain a visa. With only five U.S. consulates in the country, that requirement can be a significant hurdle.

"A visa waiver would facilitate travel and make it that much easier for the Chinese to get here," Vento said. "We saw airline access to Hawaii from Korea and visitor arrivals from that market grow once the visa waiver came."

While multiple carriers offer direct service between Korea and Hawaii, China Eastern, with the backing of Ctrip and Utour China travel sellers, is the first carrier to offer direct service from China. Hainan Airlines has had approval to fly between Honolulu and Beijing since 2009; however, the company has cited visa requirements as a "formidable barrier to travel to the U.S."

It's important that Hawaii work with China Eastern and its travel partners to nurture the market, Vento said.

"Our ability to maintain these flights is critical to what the future will hold," she said.

Keeping these visitors satisfied once they arrive is important, as well. As a result, hotels like Hilton Hawaiian Village have hired Chinese-speaking staff, and some, like Aston Hotels & Resorts and Starwood Hotels & Resorts, have opened sales offices in China.

"It was quite an investment to open those offices without flights," said Shari Chang, senior vice president of sales, marketing and revenue management for Aston Hotels & Resorts. "However, in retrospect it was extremely fortuitous. Having people on a daily basis in China to answer questions is very helpful."

A few chains, like Starwood and Outrigger Hotels & Resorts, also have opened properties in China or are developing hotels there in the hopes that brand recognition will encourage Chinese visitors to book their resorts here.

Starwood's top executives in White Plains, N.Y., have temporarily moved their headquarters to Shanghai through July 11 to oversee a whirlwind opening of hotels, Vento said.

"We open a new hotel in China every two weeks during that period," Vento said, adding that Starwood will soon have 180 hotels in China.

Outrigger will open a new resort on Hainan island in four years and is scouting more opportunities in China, said Barry Wallace, executive vice president of hospitality services for Outrigger Enterprises Group.

"One of the values of having a property in China is the ability to offer the Outrigger experience in their domestic market," Wallace said. "While they are there, we can offer the opportunity to come visit in Hawaii."

C.J. Chen, chief executive officer of BCM International, a Web design, translation and China marketing company, said China has the potential to overtake Japan as Hawaii's top international market. Arrivals from China are still low compared with those from Japan, but their per person, per day spending is the state's highest, Chen said.

"They drop over $350 a day — that's way better than Japan, so everybody is excited about that," said Chen, who has seen his consulting business grow in the last few years from a startup to one that works with more than 70 percent of local hotels.

"Those that don't take steps now to prepare for this market will regret it later," he said.

The timing could be right for China's market to accelerate much faster than Japan's did in the 1980s and 1990s, Wallace said. Chinese travelers are sophisticated, and today's marketers have the advantage of better technology and more globalization, he said.

"These entrepreneurs know what they are doing," Wallace said. "They are making large bets that they can do this, so we are glad to give them terrific rates to open up the doors."
June 24 2011 Share
檀滬直航 東航8月開通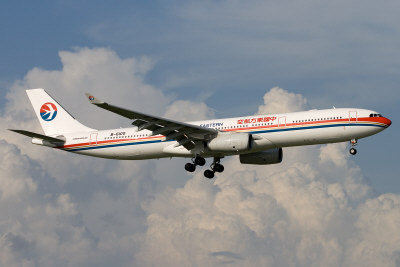 夏威夷期待已久、進駐中國旅遊市場的夢想又邁進一步。中國東方航空公司初步決定,於8月9日開通每周兩班往返檀香山與上海的直航班機。這也是島際與中國人口最多城市的首個定期航班。

夏威夷旅遊局表示,與東航密切合作,如今只須等待政府與相關部門的批准。州運輸廳發言人丹.梅森扎西說,許可證即將下達。

夏威夷旅遊局預計,新航班的開通將每年最高可為夏州的觀光收入增加6000萬元,並刺激島際的商業發展。航空業務顧問麥克.波伊德說:「這對夏州極有幫助,這就是財富與發展的源頭。未來五年內,應將每周兩班改為每周七班。事實就是,上海有足夠的人每周七天坐滿飛機來檀香山消費。」

儘管中國遊客赴夏威夷旅遊的簽證申請複雜,但夏威夷旅遊局預計,今年來島際旅遊的中國遊客將達到8萬2146人,較去年上升24%。人均每日消費則有望達到368元,超過其他遊客團體。旅遊局副總裁內山(音譯,Uchiyama)說:「這只是打開大門,獲得便捷通行才是關鍵。」梅森扎西說:「中國市場就像8、90年代的日本市場。我們將迎接的是數以億計的消費者,對州旅遊產業而言是強有力的注入。」

夏威夷旅遊局總裁麥卡特尼說:「在開通直航前,中國遊客來夏州必須從韓國或日本轉機。上海是亞洲的主要中繼站之一,我們期待中國各地與其他亞洲國家的遊客都能夠利用這一新航線。」

東航曾在今年1月30日與2月20日,開通三班至檀香山的特別包機,提供777個坐位,總共為夏威夷增加170萬元觀光收入。東航將在夏威夷航線上使用322座的空中巴士340飛機。
June 22 2011 Share
RICH STATES. POOR STATES - Hawaii Rank the one the Lowest 46 out of 50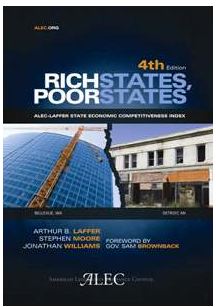 Today, ALEC, the American Legislative Exchange Council, released its 4th edition of "Rich States, Poor States: ALEC-Laffer State Economic Competitiveness Index." Co-authors include: Dr. Arthur B. Laffer, Stephen Moore, Senior Economics Writer, The Wall Street Journal, and Jonathan Williams, ALEC Tax and Fiscal Policy Task Force Director.

ALEC, the nation's largest, non-partisan, individual membership association of state legislators, highlights the 15 economic factors contributing to poor state economic performance and provides a free market roadmap for state legislators looking to bring about real economic recovery in their states.

Under funded liabilities, such as defined benefit Employee Retirement Systems (which now account for $3 trillion in total state liabilities), union control, increased government employment (which has grown 90% faster than the private sector during the past five years) and increasing debt were among the negatives.

Hawaii is ranked 46th lowest in the report; Utah is the strongest economic state in the Nation. See the complete report.

Fitch Ratings followed Moody's and downgraded Hawaii's bond and credit rating last week. The two agencies, plus S&P, still show Hawaii just two levels below "AAA" but it is a message our state should take seriously.
June 16 2011 Share
Flights lift off for China - The new scheduled service is the first for Hawaii By Dave Segal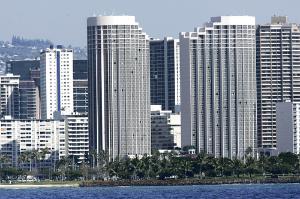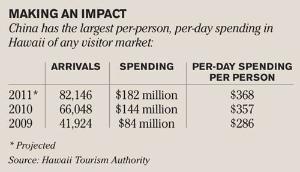 Hawaii's long-sought goal to significantly tap into the lucrative Chinese tourist market is closer to becoming a reality.

China Eastern Airlines is planning to initiate nonstop, twice-weekly service between Shanghai and Honolulu on Aug. 9. The flights represent the first regularly scheduled service to the islands from the world's most populous country.

The Hawaii Tourism Authority said Wednesday it has been working with the airline and is awaiting final government and regulatory approval. Dan Meisenzahl, spokesman for the state Department of Transportation, said "it's expected to happen at any time."

HTA estimates that the new flight will generate up to $60 million in annual visitor spending and stimulate new growth in the islands.

"That's great for Hawaii," said aviation consultant Mike Boyd of the Evergreen, Colo.-based Boyd Group. "That's where the money is. That's where the growth is going to go. Plan on that twice a week turning into seven days a week over the next five years. The reality is Shanghai has more than enough people to fill an airplane to Honolulu seven days a week, not two."

Despite an arduous visa requirement that has limited Chinese traveling to Hawaii, the HTA projects 82,146 visitors will arrive in the islands this year — up 24 percent from 2010 — and spend an average $368 per person, per day, the most of any visitor group.

"This is opening the doors," said David Uchiyama, HTA vice president of brand management. "Gaining ease of access is the key."

"This is beyond important," Meisenzahl added. "This could be what the Japan market was in the '80s and '90s to Hawaii. We're talking about a billion consumers. This could give an incredible boost to the tourism industry."

China Eastern may be the breakthrough that Hawaii needs to open up that market, whose population in 2010 was 1.37 billion, according to the National Bureau of Statistics of China.

"Prior to this, travelers from China were routed through Korea or Japan," said HTA President and CEO Mike McCartney. "Shanghai is a major Asian hub and we anticipate that visitors from all over China and other parts of Asia will utilize this route."

Shanghai-based China Eastern ran three charter flights to Honolulu between Jan. 30 and Feb. 20 that provided 777 air seats and generated an estimated $1.7 million in direct visitor spending. Uchiyama said the airline was encouraged by the response it received from those flights that took place during the Chinese New Year's.

China Eastern will operate a 322-seat Airbus 340 on the Shanghai-Honolulu route.

The addition of direct flights between China and Honolulu will undoubtedly help boost tourism in a key market, but the number of Chinese visitors likely will remain low until the U.S. eases its visa requirement. A Chinese citizen wanting to visit the U.S. must appear in person before a U.S. consul official to obtain a visa. With only five U.S. consulates in the country, that requirement can be a significant hurdle.

"Without the visa waiver program being in effect for Chinese citizens who want to be tourists in America, it's probably going to be difficult to generate enough business to make a lot of impact," said airline analyst Bob McAdoo of Prairie Village-Kan.-based Avondale Partners LLC. "Over time, though, if the Chinese government and the U.S. government decide to aid relations, and if this (the China Eastern flight to Ho­nolulu) is a first step that causes the visa waiver program to be applied to the U.S. for Chinese citizens, that would be great."

In November 2008, South Korea's inclusion in the U.S. Visa Waiver Program allowed Koreans to travel to the U.S. without a visa and boosted tourism to Hawaii.

Hawaiian Airlines, which began four-times-a-week service to Korea in January, sees the visa problem as a main drag on expanding to China. "Hawaiian remains very interested in serving China, but the U.S. visa regimen still presents a significant barrier to leisure travel to Hawaii and viable service for Hawaiian," said airline spokesman Keoni Wagner.

In 2009, China-based carrier Hainan Airlines began the regulatory process that it hoped would lead to either charter or scheduled service to Hawaii. It has been quiet of late, however.

"I wouldn't say they're completely out of the picture," HTA's Uchiyama said. "We continue to have dialogue with them but have not had any indication they're jumping into the market as of right now."

The first China Eastern flights will be sold through CTrip and U-tour travel companies based in China.
June 6 2011 Share
Ready to say 'aloha' By Wang Kaihao

"I will miss my beautiful days in Hawaii forever," says Xu Xiaolei, 29, an office worker from Beijing who traveled to Hawaii last August. Xu is just one of approximately 66,000 tourists from the Chinese mainland who traveled to Hawaii in 2010. That's a jump of about 35 percent compared with the 2009's data of 49,000, according to the statistics of the Hawaii Tourism Authority (HTA), the lead state agency for Hawaii's tourism industry. The agency also predicted that the number will hit 82,000 by the end of this year, a 24 percent increase.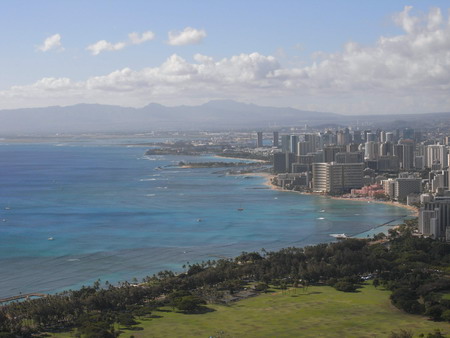 "There are not only beautiful beaches, but also a multi-cultural atmosphere and nice people," Xu says.

One problem bothers Xu and tens of thousands of other Chinese travelers: There's no regular direct flight from China to Hawaii. Most mainland tourists have to transfer at Inchon Airport in South Korea or Narita Airport in Japan.

"Though the Chinese market for Hawaiian tourism saw significant growth in recent years, it has still been limited due to the lack of nonstop direct flights from China to Hawaii," says Jadie Goo, a tourism brand manager of HTA.

Thirteen regular direct flights from Japan land at Honolulu International Airport in the capital of the state every day, bringing 1.2 million tourists in 2010 and accounting for 17 percent of total annual visitors to the state of 7.1 million. "It's still premature to have scheduled direct flight connecting China and Hawaii," says Mike McCartney, the president and chief executive officer of HTA. "The visa issue is most crucial reason, and no one can make the commitment yet."

Though US and China signed a memorandum of understanding in 2007 to facilitate Chinese visitors to obtain US travel visas, one may still have to wait for more than a month for an in-person interview to get the prerequisite for a tour to Hawaii.

As the visa issue is not what the tourism managers from both countries can do, they have endeavored to offer tourists more convenience - charter flights.

China Eastern Airlines scheduled three first-ever charter flights to Honolulu this January and February, around this year's Spring Festival.

These three tours were operated by China CYTS Tour, one of the major travel agencies in China, who declared it "just lifted the curtain for American market," according to Gao Zhijun, vice-president of the company.

"Another nine charter flights are coming before next year's Spring Festival," HTA's tourism brand manager Goo tells China Daily. "Currently, we plan to have five in summer, three during the National Day holiday, and three for next Chinese New Year."

Goo thinks this volume of travelers could stimulate carriers to consider a scheduled nonstop flight in the future.

"Still, both sides are hopeful," McCartney says. "Travel creates peace, common understanding, and mutual benefits."

One thing may accelerate the path to Goo's expectation: The APEC summit will be held in Honolulu in November, when President Hu Jintao will visit Hawaii.

"This once-in-a-lifetime chance for Hawaiian tourism also gives our confidence for Chinese market," McCartney says. "Maybe this will also contribute to solve the visa problem long-term."

Hawaiian tourism officials have an eye on newly booming markets as travelers from Japan, the largest source of international visitors, have dropped from a peak of 2.1 million in 2006. Twenty-eight percent fewer Japanese tourists came to Hawaii this April compared with April 2010, in part a reflection of a decline in Japanese tourism after this year's devastating earthquake and tsunami. Though HTA believes that the number will recover by the end of this year, McCartney would like to diversify the sources of international visitors.

"The early Chinese immigrants in the 19th-century created modern-day Hawaiian culture," says an emotional McCartney, who also has Chinese blood. "For them, Hawaii, a bridge connecting China and America, is a home far away from home."

Apart from their psychological attachment, Chinese tourists' bulging purses also challenge the cumbersome status quo.

According to statistics of HTA in January released on the Honolulu Star Advertiser, the largest daily newspaper in Hawaii, "Chinese visitors are expected to spend an average of $368 per person per day this year, compared to just $275 per day for every Japanese tourist." In addition, the average daily spending for all Hawaii tourists is $178.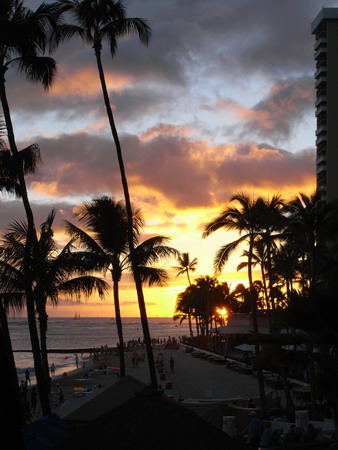 As China CYTS Tour mentioned in its brochure, Hawaii is a "high-end destination."

In addition to the famed Waikiki Beach and the historical site of Pearl Harbor, Chinese tourists will probably not hesitate to step into luxury retailers like Louis Vuitton, Prada, Coach, Chanel and some other labels that are well-known in China.

"All of these brands are available in Beijing but not available for many white-collars like me because of the prices," says Xu, who bought a Coach handbag in Honolulu. "However, they are really a bargain in Hawaii."

In May 2010, Bank of Hawaii, the largest locally owned bank in Hawaii, signed a joint marketing agreement with China's Union Pay to allow credit- and debit-card holders to use their cards at the Hawaii bank's automated teller machines and merchant terminals.
Former governor Linda Lingle, who was in office until last December, went to China for four times during her eight-year tenure to create more Chinese business and tourism presence in Hawaii.

Approximately 90 officials and representatives of travel business groups from China and the United States will gather at the US-China Travel Summit on Hawaii Island. The biggest isle in the archipelago will host the meeting this September to draw a blueprint for future development of tourism.

"It took more than a decade to set up today's Japanese market," said McCartney. "It will be a process for China also."
June 3 2011

Future of tourism called into question - The state economic director Richard Lim surprises business leaders with his stark outlook By Dan Nakaso



Hawaii business leaders received a "wake-up call" Thursday from the new director of the state Department of Business, Economic Development and Tourism, who told them they need to help pay for public-private projects to drive the local economy.

Businesses need to partner with state government and provide private capital to develop new industries, improve public lands and link the islands with an undersea cable to deliver broadband technology and renewable energy, Richard Lim told the Hawaii Economic Association.
Lim, who has been running DBEDT for six months, outlined a gloomy economic picture for the islands and said tourism has essentially remained stagnant for the last 20 years and can no longer be relied on to move the economy into a prosperous future.

The state continues to wrestle with a projected $1.3 billion deficit while programs such as Medicaid, education, health and human services, debt payments and retirement and health benefits for public workers make up 80 to 90 percent of the state's budget, Lim said.

"We're not looking for any money from the state," he said. "We really need the private sector to kick in. … In all successful efforts in the United States, it was the private sector that led the way."

Lim's one-hour presentation surprised some of the members of the association, a nonprofit group that promotes discussion of economic issues.

Lucien Wong, a member of the governor's Economic Momentum Commission, said Lim's speech was a "wake-up call."

Paul Brewbaker, principal of TZ Economics and chairman of the state Council on Revenues, told Lim that his ideas "provoked a lot of good thinking in this room. This is the first time I've heard any of this."

Lim acknowledged reluctance on the part of business leaders in the islands to invest in projects not directly linked to tourism, the state's No. 1 industry.

"When I talk to some of the people on Bishop Street, they're skeptical and you can't blame them," Lim said. "Tourism has been such a mainstay in our economy for so long. And they believe that we'll be taking our eye off the ball of tourism and detract from tourism."

But businesses must adjust to economic realities and keep up with changing needs and technologies for tomorrow, Lim said.

As he stood before the group at the Plaza Club downtown, Lim imagined someone just like him "30 or 40 years ago … standing here making the case for tourism. 'We just can't be thinking of pineapple and sugar. … There's this new thing called tourism. Even though it's not an industry, we need to think about it because sugar and pine won't be around forever.'"

Today the state wrestles with a projected budget shortfall, but "unfortunately the problem is much deeper," Lim said.

He cited "a high level of debt," "outsized obligations" and "the burden of an aging population" at a time when Congress is considering capping Medicaid reimbursements and Hawaii's seniors are already relying on emergency rooms for basic health care, which ends up stressing the health care system.

"We all end up picking up the tab in the form of higher medical bills," Lim said.

Part of the solution is asking businesses to partner with state government to improve parks and other state lands that have been taken over by "undesirable elements … and drain our economy due to the vicious maintenance costs (caused by vandalism)."

He said a dozen companies remain interested in Gov. Neil Abercrombie's plan to deliver renewable energy to Oahu from the neighbor islands and offer broadband service throughout the state via an underwater cable.

Businesses also need to lobby legislators and push back against community opposition that killed projects such as the Hawaii Superferry, Lim said.

"Ten surfers and a couple of well-heeled NIMBYs can wipe out economic development in the state," Lim said, referring to "not in my back yard" opposition.

Businesses also can lead the way in developing companies focused around film and digital media, culture and the arts, and music and entertainment, Lim said.

He called them "high-growth industries" that overlap with tourism and can help provide returning visitors with new experiences in the islands.

"While we have three key priorities — making better use of our land, building a 21st-century infrastructure and supporting high-growth industry clusters — they all have one thing in common," Lim said. "They all need public-private partnerships to be successful."

GOALS FOR GROWTH

The director of the state Department of Business, Economic Development and Tourism outlined new ideas for Hawaii businesses Thursday:
» Invest in improving state lands.
» Build a 21st-century infrastructure.
» Support high-growth industry "clusters," such as film and digital media, culture and the arts, and music and entertainment.

Source: DBEDT
May 28 2011

Top tourist site getting upgrade - Hawaii's most popular paid admission attraction is investing $38 million to bring in more visitors By Erika Engle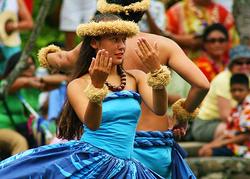 A $38 million, five-year plan to refresh the Polynesian Cultural Center in Laie is expected to lure both new and return visitors to the state's No. 1 paid attraction.

The sweeping project, already under way, will culminate with new and upgraded activities, an expanded restaurant and broader retail experiences.

A rendering shows an overview of the plans for the Polynesian Cultural Center's makeover. The market place will be expanded outward, offering more shops and a wider variety of goods. It will be accessible to the public for free.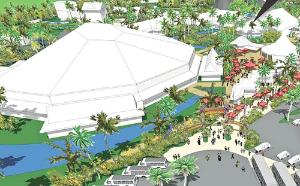 This rendering shows the Polynesian Cultural Center's plan to expand its Polynesian Market Place. The retail center will offer a wider variety of goods from throughout Polynesia, including an ukulele factory, Polynesian handicrafts, fresh island fruits and vegetables, and other Polynesian cuisine.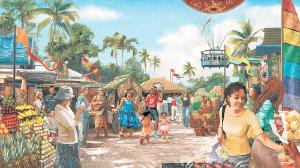 The Polynesian Cultural Center, which unveiled Friday the scope of its transformation, expects to attract more than 700,000 visitors this year, up from 692,000 a year ago when it generated $58 million in revenue. But despite its popularity, it is an aging attraction in a so-called mature destination: Hawaii.

"We're just dealing with the same issues that everyone else is" within Hawaii's visitor industry, said Alfred Grace, PCC chief operating officer.

Somewhere around 65 percent of Hawaii's visitors are repeat visitors, he said, with some having been here five or six times.

"All of our research shows people love PCC and highly recommend it, but the reality is, very few of them choose to come back when they're in Hawaii," Grace said.

Hence, the need to lure back visitors who had previously experienced the 42-acre expanse — and to give all visitors more to see and do.

PCC already is giving visitors new activity choices, including Polynesian cooking demonstrations; umu making, or creation of a Samoan-style, above-ground oven; climbing coconut trees; and Hawaiian quilt making. PCC visitors have long seen the Hawaiian, in-ground imu cooking technique.

The four new activities already available are part of the center's new "Go Native!" offerings, to which four more will be added during the course of this year. When added, visitors will see Te Here, re-enactments of an ancient Tahitian wedding ceremony. They also will be able to try their hand at pareu (sarong) dying; paddle newly made outrigger canoes, and race them if they so choose, in the PCC lagoon; and try to spear a coconut atop a 6-foot pole in an upcoming spear-throwing activity.

The project is "the first of several growth phases for PCC," Grace said, a reference to overarching plans to redevelop large portions of Laie. "We're going through the process to try and make it work for everyone."

This five-year plan, however, pertains only to the visitor attraction and is "the first step in a multistep growth plan to help us get back over the million-visitor mark." The center logged 1.25 million visitors in 1979, when there were no direct mainland-to-neighbor island flights and Oahu attractions' visitor counts were high.

Visitor destinations are now "fishing in a relatively small fishing pond called first-time visitors, but there's a huge fishing pond of repeat visitors and they're difficult to catch because they don't bite on the same bait, you need to have different bait on the hook," Grace said.

As part of its renovation, the Polynesian Cultural Center will reopen its Marquesas Islands exhibit next month after nearly a year of renovating the 5,000-square-foot area. It will offer the option of private event bookings.

A TicketSage business-to-business booking system is undergoing final testing and is planned to start operating in July. The system is geared toward simplifying reservation bookings for travel agents and eliminating the need for them to make calls to the general call center or work through a wholesaler. PCC officials say participation with TicketSage will make the center more accessible to mainland travel and tour agencies and will increase reservations accuracy.

The Gateway and Ambassador buffets, now closed for renovation, will reopen in late summer with expanded capacity of 24,400 square feet within the 27,000-square-foot building. The restaurants will serve authentic foods representing the center's six island villages and from islands throughout the Pacific. Diners will eat amid ambience enhanced by "$3 million to $4 million worth of 'wow' factor," Grace said, including columns with the appearance of huge logs holding up the roof and 25-foot-high murals depicting Hawaiian life and people arriving in Hawaii. Diners are presently being accommodated in three luau facilities which seat 600, 450 and 250 people, respectively.

The interior and exterior of the Hukilau Theater will be renovated, and new digital projectors will offer visitors a "Hawaiian Journey" by spring 2012. The present IMAX theater setup is expected to close in the fall, Grace said, to make way for the modifications.

More than 34 million visitors have strolled through PCC since its founding in 1963, and admission and package prices paid have supported nearly 17,000 students attending Brigham Young University-Hawaii.

A NEW LOOK

Some of the highlights of the Polynesian Cultural Center's $38 million, five-year renovation:

» New "Go Native!" activities such as Te Here, re-enactments of an ancient Tahitian wedding ceremony that will begin in July; outrigger canoe paddling through the lagoon; pareu (sarong) dying; and spear throwing. Four new activities already available are cooking demos, umu (Samoan above-ground oven) making, Hawaiian quilt making and climbing coconut trees.

» Reopening of the Marquesas exhibit in June

» New business-to-business booking system to simplifying bookings for travel agents

» Reopening of the Gateway and Ambassador buffets in summer with expanded capacity of 24,400 square feet and authentic food from PCC's six island villages and throughout the Pacific

» Redesign of the exterior and interior of the Hukilau Theater with a new "Hawaiian Journey" experience by spring 2012

» Major expansion of Polynesian Market Place by summer 2012 with a wider variety of goods. Admission will be free to the public.

BY THE NUMBERS

The Polynesian Cultural Center is the state's No. 1 paid visitor attraction:

2010 revenue = $58M

2010 visitor count = 692,000

2011 projected count = 700,000+
May 16 2011

中山電視台 來夏州拍孫中山足跡 - 通訊記者高振華檀香山報導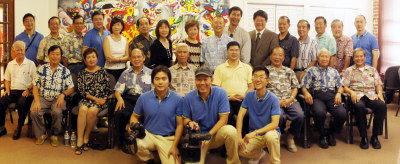 中山電視台採訪組透過夏威夷華人聯合總會與中華總商會,在檀香山召開記者會。

受中國中央電視台委託,由中山電視台攝製組組成的六人團隊於上周一(9日)抵達夏威夷,該團隊將循著孫中山先生當年足跡,拍攝「華僑與辛亥革命」大型電視紀錄片,據安排該團夏威夷行程的夏威夷孫中山基金會陳燕表示,該團將採訪與孫中山在夏威夷有關人物的後代,以及革命對華僑的影響。
該團10日在陳燕與華僑聯合總會長李子健與中華總商會長劉廣義協助下,在中華總商會召開記者會,發布該團此行目的,並尋求僑界支持。

中山市外事僑務局協調部長鄧潔恒首先介紹團員及拍攝的行程,包括美加兩地各大都市孫中山先生曾落腳之處。鄧潔恒同時提到中山市已將每年舉辦的孫中山文化周改為文化節,歡迎夏州僑胞返鄉時前往。

攝製組導演曾劍平說,該台2004年來夏威夷攝製「海外中山人」時,因為有僑胞的協助,該電視節目獲得國內多項大獎。此次受央視委託,將「華僑與辛亥革命」海外部分的美加與東南亞(含英國)兩組攝製權交給該台,央視自己負責國內攝製。這部紀錄片將分六個系列拍攝並在全國放映,除了主題外,還有興中會與同盟會的組織、海外倡議革命過程、僑胞在革命中扮演的角色、革命對僑胞的影響等。曾劍平呼籲僑胞,任何與辛亥革命相關的史料,以及家中還保留祖先早期移民來美的資料等,請及時與陳燕及李子健等人連繫。

負責安排攝製組行程的陳燕表示,該團現有行程中,除了伊奧蘭尼與普拿后兩間學校外,另採訪對象包括張帝倫(移民歷史資料)、杜利威(Leighwai Doo,楊逸仙支持革命的故事)、陳燕(孫中山基金會、陳志昆夫人家史、林文光保存的文物)、陸關琪(夏威夷移民歷史與孫中山基金會現況)、隆都從善堂主席陳錫林與李錫源(華僑移民史文物)、四大都會館(孫中山先生親筆簽名收據)、華裔市議員章培志(Stanley Chang)、孫中山基金會長鍾光明、檀香山市府中華民國建國百年圖片展,其餘預計採訪對象還包括國父孫女孫穗芳博士、四邑會館、國安會館等。
May 9 2011

Chinese are top spenders in France followed by the Russian - is Hawaii missing the boat?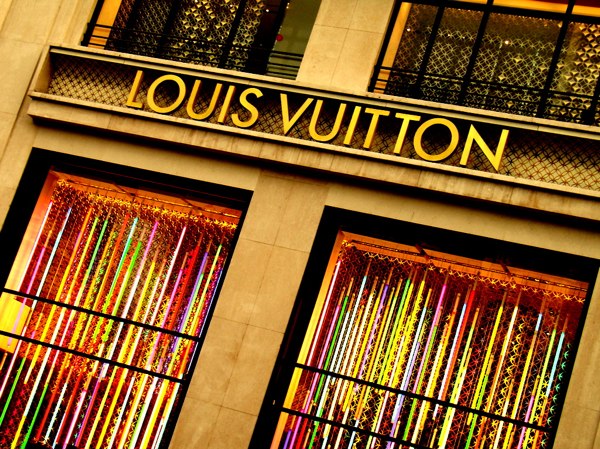 Chinese tourists have, again, topped a list of big spenders in France. A record 57.4 million Chinese took out-bound trips in 2010 - the fourth-largest number worldwide according to the United Nations World Tourism Organization - an increase of 20.4 percent from the previous year.

The number is expected to rise to 65 million this year.

A report by Global Blue has found that Chinese tourists spent an average of 1,300 euros (US$1,900) every time they hit the shops in France.

It was the second year running that China topped the list and the latest figure represented a 60 percent increase on 2009, the report by the tourist tax refund services provider said.

Overall, tourist spending in France rose 35 percent in 2010 to 3 billion euros, with the Chinese spending 650 million. The report's figures are based on requests for value added tax refunds, which can be made for any purchase above 175 euros.

Russian tourists remained in second place with 220 million euros in purchases in France last year, a jump of 30 percent from 2009. Brazilians followed with expenditure in French shops rising 56 percent to 100 million euros.

Chinese accounted for 16 percent of sales to tourists from outside the European Union, followed by 10 percent to Russians, 9 percent to both Middle Eastern and Japanese shoppers and 6 percent to those from the United States.

Luxury brands such as Louis Vuitton, Givenchy and Dior were among the biggest beneficiaries, with their products especially popular with tourists from China.

The report echoed a similar conclusion in the UK's annual GlobeShopper Calendar survey last month.

Boston Consulting Group Inc forecast that spending by Chinese tourists will jump five times to 1.5 trillion yuan in 2020, triple that of Japanese visitors.
May 5 2011

Hawaii's top teacher gets shout-out from President Obama By Mary Vorsino

She teaches at Noelani Elementary, the school the president attended for kindergarten.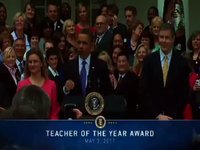 View the 1 minute video online http://www.vimeo.com/23317536

In an encounter she described as "surreal," Hawaii Teacher of the Year Kristen Brummel got to chat with President Barack Obama in the Oval Office Tuesday about Noelani Elementary in Manoa, where Obama attended kindergarten and Brummel teaches fourth grade.

Obama also gave Brummel a special shout-out at a Rose Garden ceremony for the nation's top educators, saying it was "pretty cool" that she taught where he went to school.

"I think it is important to note, this is off-script, but the teacher of the year from Hawaii … teaches at the first school I ever went to, Noelani School up in Manoa in Hawaii," Obama said. "So I thought that was pretty cool. I went there in first grade. It's a wonderful school." Obama moved to Indonesia during his first-grade year.

Reached yesterday in Washington, D.C., as she prepared to attend a gala with other top teachers, Brummel was still giddy.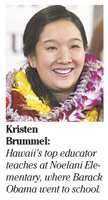 "The experience has been truly amazing and life-changing," said Brummel, 33, a seventh-year teacher, of her trip to the nation's capital and visits with the president, Jill Biden, the vice president's wife, and U.S. Secretary of Education Arne Duncan.

She said that before the Rose Garden ceremony, teachers from each state got to go into the Oval Office to snap a photo with Obama.

When Brummel went in for her photo, Obama greeted her and immediately started talking about his connection to Noelani.

"He said, 'I'm here today because of Noelani and because of schools like that,'" Brummel said.

Brummel told the president that her students "send their aloha."

Obama replied, "Tell them I said aloha as well," Brummel said.

Brummel, who teaches fourth grade at Noelani and is a nationally certified teacher, has bachelor's and master's degrees from the University of Hawaii.

When she is not in the classroom, Brummel is a mentor teacher, a guest lecturer, educational consultant, blog writer and volunteer.

She said she plans to use the teacher of the year honor and meet-and-greet with the president as a teachable moment for her students, with whom she has been video chatting from Washington.

"I always tell them that whatever you want to do, you are capable," said Brummel, who also attended Noelani. "It is neat to have a president in office that did walk the same halls that the students are walking right now."

At the White House ceremony, Obama honored teachers from across the country and talked about the importance of thanking educators for all they do.

During his remarks, Obama also introduced National Teacher of the Year Michelle Shearer, a chemistry teacher at Urbana High School in Maryland, and remembered one of the special teachers who touched his life, Mabel Hefty, who taught at Punahou School. Hefty was Obama's fifth-grade teacher at Punahou, which the president attended from fifth through 12th grade.
April 27 2011

OUTRIGGER'S CHAIRMAN URGES ACTION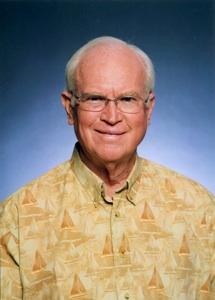 BY RICHARD R. KELLEY, CHAIRMAN, OUTRIGGER

Quick action needed to replace lost business from Japan

HONOLULU, Hawaii - Earlier this week I sent the following letter to Hawaii's Congressional Delegation and Hawaii Governor Neil Abercrombie. In it, I called for urgent action on issues needed to compensate for the loss of Japanese visitor - which has already begun – in the aftermath of the recent devastating earthquake and tsunami, as well as the ongoing radiation dangers from the crippled nuclear power plants at Fukushima.

To: Senator Daniel Inouye, Senator Daniel Akaka, Representative Mazie Hirono, Representative Colleen Hanabusa, Governor Neil Abercrombie:

Over the past two weeks, we have witnessed indescribable destruction in Japan as a result of the March 11 magnitude 9 earthquake and the terrible tsunami that followed. Bad as it is, the situation could easily get worse if the Japanese authorities don't soon bring the damaged nuclear power plants at Fukushima under control.

Nobody knows how long it will take to restore Japan's basic urban services, repair the physical damage, and halt the spread of radioactive contaminants. It may be many months or years and, during that time, there is no question that outbound travel from Japan, the world's third largest economy, will fall significantly. As if to confirm my prediction, Delta Airlines just announced it will reduce flights to and from Japan by up to 20 percent through May. There are many more such announcements in our future.

The damage to international travel is being compounded by the growing cost of flying following the steep increases in jet-fuel prices – now "up nearly half since September and about 20 percent since the start of 2011," according to the Associated Press. These increases have been triggered by the turmoil in the oil-rich Middle East, which shows no sign of abating.

Together, the aftermath of the disaster in Japan and the dampening of demand for travel resulting from sharply climbing fuel prices will severely affect our nation's travel and tourism industry. They will hit Hawaii with particular force.

We must work together quickly to provide alternative sources of inbound travelers for our nation and especially for Hawaii, whose economy is so closely tied to the health of the visitor industry.

It is heartening to see the effort that Governor Abercrombie and the Hawaii State Legislature are making to supplement Hawaii's marketing funds in order to attract additional visitors to make up for the deepening dip in Japanese and other arrivals. This is a critical step. However, it doesn't seem likely to fully compensate for the expected decrease in the flow of visitors.

The greatest opportunity for a new source of visitors lies in China. With a population of 1.3 billion, a booming economy, and a burgeoning middle class, China sent 56 million travelers to overseas destinations in 2010, a phenomenal 17.5 percent increase over 2009, according to the China National Tourism Council.

Unfortunately, because of the difficulties in obtaining US visas, our country receives only a trickle of Chinese visitors. At a conference I recently attended, J.W. Marriott Jr., CEO of Marriott International Inc., said, "More Chinese visited Paris last year than the (entire) US. ... Each Chinese traveler spends about US$7,000 per US visit compared to US$1,200 for each domestic traveler." Clearly, it would be enormously helpful to attract to the United States and, of course, to Hawaii, a much greater
portion of this growing tide of outbound Chinese travelers.

On February 1, 2011, the Facilitation Subcommittee of the Travel & Tourism Advisory Board to the US Secretary of Commerce issued a report on inbound international travel to the US. The report, which can be found at http://tinyurl.com4hgbcow, clearly shows that over the last 10 years, our country has lost more than a third of its share of the international travel market.

One of the major causes of this drop is the difficulty international travelers face in obtaining a US visa. This is a problem, of course, only for citizens of nations that are not included in the State Department's Visa Waiver Program. In other words, it is a problem only for residents of most non-OECD countries. These are no longer just Third World nations, however. They include all four "BRIC" countries - Brazil, Russia, India, and China - whose economies are growing rapidly and which could be excellent sources of inbound tourism.

The subcommittee report details the causes of this situation, including the very limited number of US visa-issuing locations in those countries. Not only potential vacationers, but business travelers must often make overnight trips to other cities, hundreds of miles away, just to apply for a visa at a US consulate. Once they get there, the interview process is degrading, the visa refusal rate high, and the total average processing time an unconscionable month-and-a-half or longer.

Enclosed is an article from the March 5, 2011, edition of my company's newsletter, Saturday Briefing, which summarizes the Travel Facilitation Subcommittee report.

It should not take long to make appropriate changes in the staffing of US visa processing locations in China, if we really focus on how important travel and tourism from that country is to our economy, and particularly the economy of Hawaii.

I urge you to do everything you can to make reforming the US visa processing system, particularly for China, a national priority.

In addition, another critical international travel issue has just arisen.

The Department of Homeland Security wants to institute a new "border crossing fee" of US$5.50 per person for travelers from the Caribbean, Mexico, and Canada.

This sends a very counterproductive "welcome" message to potential travelers. The impact this will have, if it is instituted, may be difficult to measure precisely, but I can guarantee it will not be as insignificant as US$5.50 per person might sound.

For a family of four, a US$5.50 per person "border crossing fee" amounts to US$22.00, not a trivial expense. Moreover, history shows that such a fee, once instituted, tends to grow and might soon climb to US$8.50, US$10.50, or even US$20.00 per person.

This fee could have a particular impact on Hawaii because of the ever-increasing number of Canadian travelers who prefer to start their flights to US destinations from the nearest US airport rather than an airport in Canada. Why? Because Canadian airport fees are much higher than ours. At Bellingham International Airport, Washington, the number of departing passengers has risen from 68,000 in 2001 to 400,000 in 2010. According to CBC News, more than half are Canadians. The situation is similar at Seattle's SeaTAC airport. Many of these Canadians are heading to Hawaii. Homeland Security's bright idea will slow this flow.

We need to stop this border crossing fee proposal in its tracks!

I urge you to contact the Secretary of Commerce, the Secretary of Homeland Security, the Secretary of State, and your fellow members of the House and Senate as soon as possible, and let them know how concerned we are in Hawaii with both issues – visa processing and new border crossing fees – and initiate urgent action to correct these problems. Mahalo in advance for your efforts. They WILL make a difference to virtually everyone in our state because, as I have always said, in Hawaii, tourism is everyone's business.
Obama's Long-Form Birth Certificate Released By Michael D Shear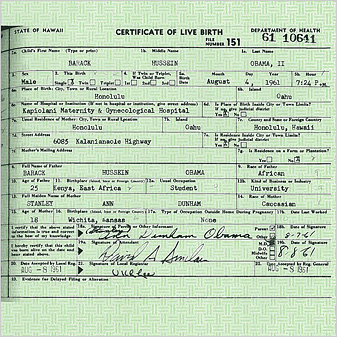 http://www.hkchcc.org/obamabirthcertificate1.pdf released by the White House

President Obama posted a copy of his "long form" birth certificate from the state of Hawaii, hoping to finally end a long-simmering conspiracy theory among some conservatives who asserted falsely that he was not born in the United States and was not a legitimate president.

The birth certificate, which is posted online at the White House website, shows conclusively that Mr. Obama was born in Honolulu, Hawaii and is signed by state officials and his mother.

"The President believed the distraction over his birth certificate wasn't good for the country," Dan Pfeiffer, the White House communications director, wrote on the website Wednesday morning. "It may have been good politics and good TV, but it was bad for the American people and distracting from the many challenges we face as a country."

Mr. Obama is expected to address questions about the birth certificate in a briefing with reporters Wednesday morning at 9:45 a.m.

The contention that Mr. Obama was not born in the United States, and therefore did not meet the Constitutional requirement for election as president, has been around for years and has long been refuted, but has recently gained public attention after Donald Trump, the real estate mogul, repeatedly raised questions as he explores whether to run for president.

Mr. Pfeiffer said in the statement on the website that the president authorized officials in Hawaii to release the document broadly.
Born in the USA, certificate shows - The release of Obama's birth papers puts a spotlight on an isle doctor's family By Dan Nakaso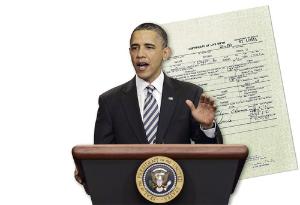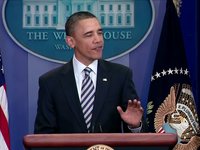 watch video at http://www.vimeo.com/22995833

Short-handed staff at the offices of the governor, attorney general and Health Department hope they can finally move on from spending untold hours devoted to the issue of President Barack Obama's place of birth after he released copies of his "long form" birth certificate yesterday.

The move was an attempt to put to rest doubts that Obama was born in Hawaii, but it also catapulted the family of the late Dr. David ASinclair into the glare of the national media because the document showed Sinclair was the physician who delivered the future president.

But so-called birther conspiracy theorists yesterday had already begun shifting their sights, raising questions about the president's Social Security number. And Donald Trump, who is considering seeking the Republican nomination to run against Obama in 2012, continued to question Obama's academic credentials.




click on the small pictures to your left for full view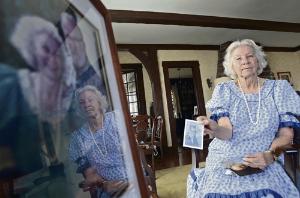 Ivalee Sinclair, top, showed a photograph of her late husband, Dr. David A Sinclair, when he was a combat pilot, at her Manoa home yesterday.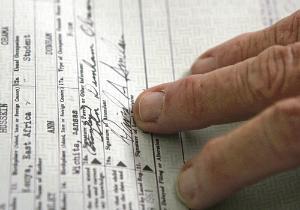 Ivalee Sinclair points to her late husband's signature on a copy of Obama's birth certificate.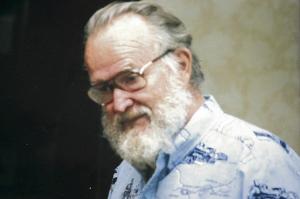 The doctor who delivered President Barack Obama - Ivalee Sinclair of Manoa Valley discovers that her late husband, Dr. David A Sinclair, delivered Barack Obama on Aug. 4, 1961 at Kapiolani Maternity & Gynecological Hospital See video http://www.vimeo.com/22995515

"We're realistic that nothing we do as a state will change their minds and that's really unfortunate," said Donalyn Dela Cruz, spokeswoman for Gov. Neil Abercrombie. "We're hopeful the staff that has carried the additional work load can now put all their efforts where they belong, and that's serving the people of Hawaii."

Persistent questions about the president's official birth certificate — and demands for the original "long form" document kept in state archives — had been taxing state officials going back to the administration of Gov. Linda Lingle, a Republican who twice tried to put the issue to rest herself.

"A big portion of working hours — and after-work hours," were spent responding to continuing demands for Obama's long-form birth certificate, Dela Cruz said.

At a time of deep cuts in government services in the islands, the single issue of Obama's birth at 7:24 p.m. on Aug. 4, 1961, at Kapiolani Maternity & Gynecological Hospital "has taken up a lot of staff time … dealing with mail and phone calls from across the country from birther conspirators," she said.

On Friday, Obama sent a letter to state Health Director Loretta Fuddy, asking for two certified copies of his original Certificate of Live Birth. On Monday, Fuddy made an exception to state policies regarding the release of birth certificates and witnessed the copying of the original certificate and attested to the authenticity of the two copies, which were certified by state registrar Alvin Onaka, Abercrombie's office said.

Original forms from the time of birth are used to produce computer-generated documents recognized as official birth certificates in the state of Hawaii.

Obama's personal attorney, Judith Corley, showed up at the Health Department on Monday and paid $10 for the first certified copy of the state's original certificate and $4 for the second copy.

"The exception made in this case to provide President Obama with a copy of his original Certificate of Live Birth was done according to the letter of the law," Attorney General David Louie said in a statement. "Director Fuddy exercised her legal authority in a completely appropriate manner in this unique circumstance. We will continue to maintain the strict confidentiality requirements afforded to vital statistics records, such as birth certificates. These requirements help protect the integrity of the records, and keep us all safe from crimes, such as identity theft."

Obama's release of his long-form birth certificate took attending physician Sinclair's widow, children and grandchildren by surprise.

Sinclair suffered from Alzheimer's disease when he died of cardiac arrest in 2003 at the age of 81. He rarely spoke about his patients, or the thousands of babies he delivered from 1960 through 1988 — many of whom are named "David" after him, said Sinclair's wife, Ivalee Sinclair, 82, who lives in Manoa Valley, and started the Learning Disabilities Association in Hawaii and works for the Community Children's Council.

"For our family, it's a historic footnote," Ivalee Sinclair said yesterday. "I consider it a great honor and a big surprise."

She said she instantly recognized her husband's signature on Obama's birth certificate — especially because it had no period after the middle initial "A."

"He was supposed to be named David Augustus, but his mother didn't like Augustus," Sinclair said. "So he didn't have a middle name. It was just 'A.'

Sinclair was the son of former Territorial Engineer Karl Sinclair, who later became engineer for the City and County of Honolulu.

David A Sinclair, a lifelong Democrat, witnessed the attack on Pearl Harbor as a 15-year-old boy and later became an Army Air Corps lieutenant, flying night missions in a P-61 over Asia, Ivalee Sinclair said.

She met him after the war in trigonometry class at the University of Hawaii in 1946 when Sinclair wanted to become a doctor.

"After dropping so many bombs, he wanted to do something that was positive in the world," she said. "He felt badly about all of the people he had killed and went into medicine to give back the lives he had taken."

Sinclair was a solo practitioner at the Dickson Bell medical offices on Bishop Street, with privileges at the three hospitals now known as Kapiolani Medical Center for Women & Children, the Queen's Medical Center and Straub Clinic & Hospital, when Obama was born, his widow said.

Sinclair's medical career inspired one of his three sons, Brian, a 52-year-old neuroradiologist at Straub Clinic & Hospital, to pursue his own medical career.

Another son, Karl, 55, of Kailua, looked at a copy of Obama's long- form birth certificate yesterday and also recognized his father's signature.

Karl then imagined his dad — with his ever-present pipe in hand — chuckling over the discovery 50 years later that he had delivered America's 44th president.

"My dad would have definitely thought it was funny," Karl said. "'Imagine that: I delivered the president.'"
Friday, April 22, 2011, 1:21pm HST



Pacific Business News - by Linda Chiem

UH TIM School event avoids 'elephant' talk



The University of Hawaii's School of Travel Industry Management is a globally recognized leader in tourism higher education and is especially vital to training not only Hawaii's future industry leaders, but those in emerging markets such as China.

That message was not lost amid the fanfare at the TIM School's annual legacy dinner Thursday night at the Hilton Hawaiian Village Beach Resort & Spa — attended by 450 guests making up the who's who of Hawaii's travel and tourism industry, along with Gov. Neil Abercrombie.

But for those who have watched the UH TIM School earn its independence as a freestanding school, build up its program and reputation only to see budget woes of the last few years stir up administrative talks of a potential merger with the Shidler College of Business, it was hard to ignore the elephant in the room — the possible merger of the two schools.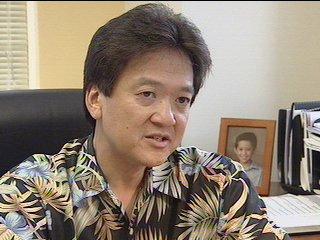 From the well-crafted video interviews and the speeches by Abercrombie and the night's two honorees, Hawaiian Airlines President and CEO Mark Dunkerley, and Hospitality Advisors President and CEO Joseph Toy, it was made clear that the TIM School is important and it needs to be supported, not strapped down. (Or perhaps merged, though that word was never mentioned.)

To be sure, hammering home the point that it's a good school with good graduates was done with class, gratitude and good cheer.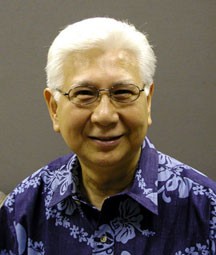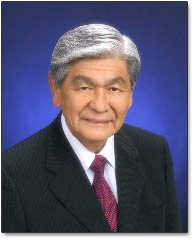 It was also a big night for Dunkerley, who was honored with the school's Legacy in Tourism award for turning around a homegrown airline that has gone from bankrupt to thriving in fewer than six years. Past Legacy honorees include TIM School Dean Emeritus Chuck Gee, former Gov. George Ariyoshi and Outrigger Enterprise Group Chairman Richard Kelley.

And, if you left the dinner with anything beyond your fill of steak, mahi mahi and haupia cake, it was that Hawaii needs to do all it can to stay competitive as a destination, and that means reinvesting in the infrastructure that supports the state's No. 1 economic driver.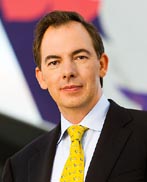 Without a doubt, much like Hawaiian Airlines' focus has been on expanding service to Asia, the state as a whole needs to recognize the potential in Asia as well, Dunkerley said.

"What is more important is to ask the question, 'Has anything really changed in the long-term picture of Asia, the rapid growth in Asia, the fact that we're seeing dramatic improvements in the disposable income that are enjoyed by people who live in the economies in Asia?'" he asked. "And the answer to that question is no. I think things are as rosy today for the long-term outlook of Asia as they were six months ago, as they were a year ago. What we have to do as a travel community, as a travel industry, is to keep focused on keeping ourselves a competitive destination and not letting the crisis of the moment distract us from the importance of remaining competitive and working hard to stay that way."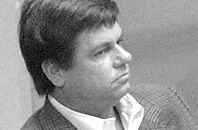 But back to the elephant. Not only will all of Thursday night's dinner proceeds go to fund student scholarships, Dunkerley announced that Daniel K. Hilton — yes, of the Hilton family — has established a new scholarship at the TIM School in Dunkerley's name.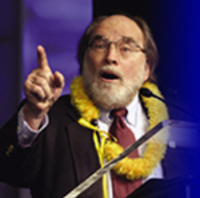 And, in Abercrombie's words, no institutional framework or agency is more suited than the TIM School for making sure Hawaii has the core services it needs to see economic recovery, not just in the moment, but for the long term.



Reporter Linda Chiem can be reached at 808.955.8042 | lchiem@bizjournals.com
April 15 2011

Hotels vie to host APEC participants - High-profile international meetings set for November will bring lots of revenue to Hawaii's economy By Allison Schaefers

click on the picture for full view

CRAIG T. KOJIMA / CKOJIMA@STARADVERTISER.COM Starwood Hotels and Resorts will host the Chinese delegation to the Asia Pacific Economic Cooperation summit at one of its properties, the Sheraton Waikiki. Wei Li, Starwood's director of business development for China, left, and Revell Newton, complex director of sales and marketing, have publications available in Chinese for the international conference in November. On the map, 1 are CEO's, 2 are Secret Service and 3 is the U.S. Press.

Two of Hawaii's largest hotel brands, Hilton and Starwood, are likely to host three of the top countries at the 2011 Asia Pacific Economic Cooperation summit in November, and other hotels cleared for the high-level international event are in the final stages of negotiations.

The Hilton Hawaiian Village is close to signing the U.S. delegation for APEC, said sources familiar with APEC plans in Hawaii. The chain also could host Japan at its Prince Kuhio resort, sources said.

Starwood Hotels & Resorts will host China at the Sheraton Waikiki. CEOs from APEC countries attending the event will fill extra rooms at the Sheraton Waikiki and the Royal Hawaiian, which will also be the site of the APEC summit's opening reception. The Sheraton Princess Kaiu­lani will house the U.S. Secret Service, and Starwood is finalizing the contract for the U.S. media to stay at the Wes­tin Moana Surfrider, the same property where the White House press corps stayed during President Ba­rack Oba­ma's previous visits to Oahu.

With these bookings and others, Hawaii is about a third of the way to realizing the 120,000 or so hotel nights that will be booked in connection with APEC, said Randy Tanaka, assistant general manager of the Hawai'i Convention Center, who is assigned to APEC for operational and logistical considerations.

"All of the economies have narrowed down their selections, and almost all those that have not signed contracts are talking to just one hotel," Tanaka said.

APEC officials use the word "economies" instead of "countries" to describe APEC members and say that is because APEC meetings are mainly concerned with trade and economic issues.

So far, about 16 hotels, encompassing all of Hawaii's top brands from Waikiki to Kahala, have confirmed 5,000 rooms or about 40,000 room nights for APEC, Tanaka said.

"But, we still have two more waves to go," Tanaka said. "The security and protocol officers and the media have not completed their bookings."

The APEC Economic Leaders Meeting, which will take place in Hono­lulu on Nov. 12 and 13, is expected to bring about 15,000 world government and business leaders from 21 economies and an entourage including support staff, security, media and friends and family to the isles. The event, which is the first APEC summit to be held in the United States since 1993, could approach $120 million in direct spending, said Tim Johns, vice president of the APEC host committee, who spoke Tuesday night to the Waikiki Neighborhood Board.

"The eyes of the world will be upon us for at least two days and maybe for four or five days," Johns said. "We already have a strong leisure brand; APEC gives us an opportunity to position Hawaii as a place for high-level meetings and more."

While most APEC hotel business has been spoken for, Tanaka said some remains. Two member economies are waiting to sign contracts until after their elections conclude in June, he said.

"They are holding space but don't want to make a commitment because their leadership could change," Tanaka said.

David Carey, president and chief executive of Outrigger Enterprises Group, said the chain is close to securing one or two contracts.

"We're probably short on meeting space for this kind of event," Carey said.

But the chain has taken the lead in providing hospitality training to the destination for APEC and will increase Internet bandwidth at its properties, he said.

Hotels with ample meeting, banquet and entertainment space were the most competitive, said Revell Newton, complex director of sales and marketing at Starwood Hotels & Resorts Waikiki.

"We were originally looking at the U.S. to take over a majority of our inventory, but they moved to the Hilton," Newton said. "Economies need lots of space for their bilateral meetings. The National Center for APEC, which is made up of the CEOs from the member economies, and China will take all of our meeting space."

Newton said Starwood is preparing to host APEC-related visitors at all four of its Waikiki properties. Hosting chief executive officers from APEC economies is a chance for Starwood Hawaii to net business bookings long after the event, he said.

The chain, which was an early contender for China, began laying the groundwork to secure the market more than a decade ago, said Wei Li, the director of business development China for Starwood Hotels and Resorts in Hawaii.

"We've been doing a lot of developmental work with China and feel that we are the best prepared of the Hawaii hotels to host this emerging market," Li said.

Starwood has increased employee cultural training and begun to produce more Chinese signs, brochures and other marketing collateral, Newton said.

"We'll also be adding jook, fried doughnuts and hot soy milk — the kinds of food that our Chinese guests favor — to our menu," he said.

Likewise, Hilton Hotels & Resorts has aggressively courted Japan. Last year the brand was named No. 1 in Japan in the annual Asia Pacific Hotel Business Guest Survey conducted by British-based consultancy group BDRC.

APEC will bring in millions of dollars in revenue to Hawaii, as does any convention of this magnitude, said Jerry Gibson, area vice president of Hilton Hawaii.

"We are also looking forward to the benefit of showing off our state, our facilities and our aloha to the elite group of businessmen and government figures that will be in attendance," Gibson said.

Hilton is focused on communications and service training for APEC, he said.

"All of our meetings will be in VIP form," he said. "We are currently renovating our Rainbow Tower, and it will be ready to go to for the meeting."
World's Top Three Economies Highlights & Potential Economic Benefits to Hawaii

UNITED STATES
Constitution-based federal republic; strong democratic tradition
>> President: Barack Obama
>> Population (July 2011 estimate): 313,232,044
>> GDP (2009 estimate): $14.12 trillion
>> 4,589,973 visitors to Hawaii in 2010

CHINA
Communist Party-led state
>> President: Hu Jintao
>> Population (July 2010 estimate): 1,330,141,295
>> GDP (2010 estimate): $5.88 trillion (exchange rate-based)
>> 66,047 visitors to Hawaii in 2010

JAPAN
Constitutional monarchy with a parliamentary government
>> Head of state: Emperor Akihito
>> Prime minister (head of government): Naoto Kan
>> Population (2010 estimate): 127.08 million
>> GDP (2010 estimate): $5.46 trillion (official exchange rate)
>> 1,229,762 visitors to Hawaii in 2010

ECONOMIC BENEFITS OF APEC IN HAWAII
>> 15,000 to 20,000 participants
>> 120,000-plus hotel room nights
>> $120 million in direct spending
>> Meeting space filled at more than 16 hotels and the Hawai'i Convention Center
>> Neighbor island travel expected
>> Hawaii's chance to shine as a destination for business and high-level meetings
>> Hawaii's opportunity to build more relationships in Asia and the Pacific
Taipei Taiwan Republic of China February 15 2011
News from University of Hawaii: Chuck Gee receives Taiwan Tourism Bureau's Lifetime Achievement Award University of Hawaiʻi at Mānoa
News@UH University of Hawaii System newsletter - Chuck Gee Receives Taiwan Lifetime Achievement Award
StarAdvertiser - Chuck Gee was honored with a "Lifetime Achievement Award" at the 2011 Taiwan Tourism Festival Awards Ceremony last month. Gee is a dean emeritus of the University of Hawaii at Manoa School of Travel Industry Management and a member of the UH Board of Regents.
Bureau of Foreign Trade (BOFT), Ministry of Economic Affairs of the Republic of China: The Tourism Bureau stated that during this year's event, in addition to honoring tourism businesses with outstanding performances in 2010, it is bestowing lifetime achievement awards on Alliance Cultural Foundation Chairman Stanley Yen and University of Hawaii Professor Chuck Gee.
Chuck Gee, Dean Emeritus of the UH Mānoa School of Travel Industry Management (TIM) and a member of the UH Board of Regents, was honored with a Lifetime Achievement Award at the 2011 Taiwan Tourism Festival Awards Ceremony on February 15. Taiwan President Ma Ying-Jeou presented the award, which recognizes outstanding tourism professionals and businesses for their contributions to Taiwan's tourism industry.

"Chuck Gee is truly deserving of this honor for his lifetime of contributions to the international travel industry and impressive commitment to tourism education at our University," said UH Mānoa Chancellor Virginia Hinshaw.

According to Gee, the honor is really a recognition of the significant contributions made by the School of TIM in cooperation with East-West Center in the training of National Tourism Administration officials and executives for Taiwan and other Pacific Asian destinations at the early stages of tourism development in Hawai'i and the region.

"I just happened to be the person at the helm of TIM coinciding with the growth of travel and tourism development—which saw less than half a million international arrivals in the late 1950s to a soaring 395 million-plus arrivals in the Asia Pacific Region last year," said Gee. "I view this award less as a personal honor than as a testment to the important role played by the University in the region."

TIM Dean Juanita Liu pointed out that the well-deserved award to Dean Emeritus Gee is rarely granted to a non-Taiwanese citizen.

"It is a testament to his noteworthy achievements that have put the TIM School and UH on the map in terms of being the premier institution for higher learning for hospitality/tourism in Hawai'i and the region," said Liu. "The demand for educational and training programs is booming just as tourism is expanding, and Hawai'i is fortunate to be in a leadership position due to the strong foundations that Chuck established during his tenure as TIM Dean for over 20 years."

Gee is an internationally recognized authority in tourism and hospitality education, who has served a vital role with tourism-related organizations including the United Nations World Tourism Organization (UNWTO) and the Pacific Asia Travel Association (PATA). He has received several prestigious awardsover the years, including the Award of Excellence for Tourism Education from the National Tourism Administration of the People's Republic of China, Pacific Asia Travel Association's Presidential Award and Grand Award for Individual Educational Accomplishment, Academy of Tourism Organizations' NOAH Award and Travel Industry Association's America Hall of Leaders Award.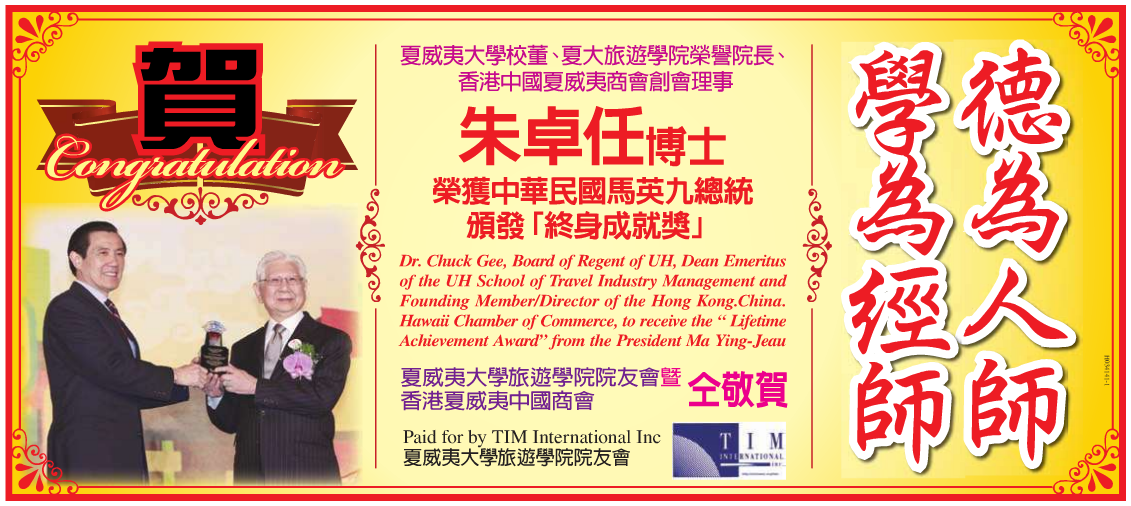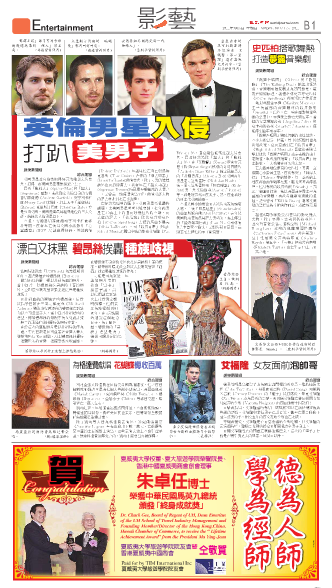 World Journal Newspaper March 6 2001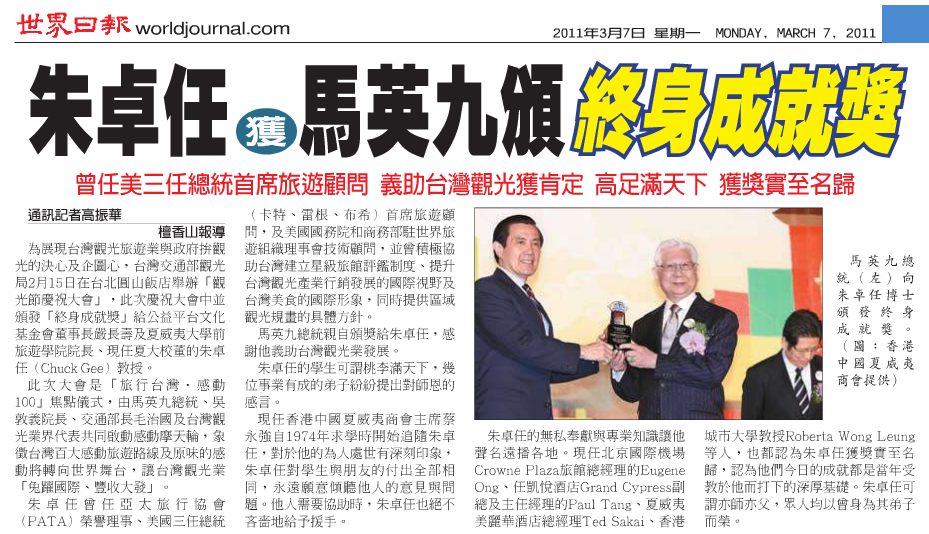 朱卓任 獲馬英九頒終身成就獎 - 通訊記者高振華檀香山報導 - March 07, 2011 06:00 AM

為展現台灣觀光旅遊業與政府拚觀光的決心及企圖心,台灣交通部觀光局2月15日在台北圓山飯店舉辦「觀光節慶祝大會」,此次慶祝大會中並頒發「終身成就獎」給公益平台文化基金會董事長嚴長壽及夏威夷大學前旅遊學院院長、現任夏大校董的朱卓任(Chuck Gee)教授。

此次大會是「旅行台灣‧感動100」焦點儀式,由馬英九總統、吳敦義院長、交通部長毛治國及台灣觀光業界代表共同啟動感動摩天輪,象徵台灣百大感動旅遊路線及原味的感動將轉向世界舞台,讓台灣觀光業「兔躍國際、豐收大發」。

朱卓任曾任亞太旅行協會(PATA)榮譽理事、美國三任總統(卡特、雷根、布希)首席旅遊顧問,及美國國務院和商務部駐世界旅遊組織理事會技術顧問,並曾積極協助台灣建立星級旅館評鑑制度、提升台灣觀光產業行銷發展的國際視野及台灣美食的國際形象,同時提供區域觀光規畫的具體方針。馬英九總統親自頒獎給朱卓任,感謝他義助台灣觀光業發展。

朱卓任的學生可謂桃李滿天下,幾位事業有成的弟子紛紛提出對師恩的感言,現任香港中國夏威夷商會主席蔡永強自1974年求學時開始追隨朱卓任,對於他的為人處世有深刻印象,朱卓任對學生與朋友的付出全部相同,永遠願意傾聽他人的意見與問題。他人需要協助時,朱卓任也絕不吝嗇地給予援手。

朱卓任的無私奉獻與專業知識讓他聲名遠播各地。現任北京國際機場Crowne Plaza旅館總經理的Eugene Ong、任凱悅酒店Grand Cypress副總及主任經理的Paul Tang、夏威夷美麗華酒店總經理Ted Sakai、香港城市大學教授Roberta Wong Leung等人,也都認為朱卓任獲獎實至名歸,認為他們今日的成就都是當年受教於他而打下的深厚基礎。朱卓任可謂亦師亦父,眾人均以曾身為其弟子而榮。

Testimony by UH TIM Alumni for the above news article

Dean Gee has been my teacher, mentor and friend since 1974. He has always treated his students, alumni and colleagues fairly. Dean Gee will always give you full attention and treat you with respect whether you are a student or an executive at high places. When seeking advises whether on a personal or professional levels, he will always take his time to listen and offer advises accordingly. His unselfish and professional approach working with people has earned him respects in Asia, North America and Europe. Johnson Choi, President, Hong Kong.China.Hawaii Chamber of Commerce

From the first day since I knew Dean Gee as a TIM freshman in 1973, I found him to be someone with unselfish and genuine care for his students. I for one have benefited from his kind deeds. Till today, he has not wavered and continues to extend his wealth of knowledge and personal guidance to someone like myself. He set the example of integrity and humility, dosed with a warm personality and sharp of intellect. While I thank the TIM program for allowing me to have the foundation for a successful career, the fact is that Dean Gee put life into TIM and made me determined to make him feel proud of his students. I congratulate Dean Gee on his well deserved award. Eugene Ong, General Manager, Crowne Plaza Beijng International Airport

There are moments in your life that someone has made a significant impact that forever changes your life. My professional success is due to Dean Gee who was my mentor during my time in the UH TIM program. He sparked my passion to pursue a life time career in the hotel industry. Paul Tang, Vice President & Managing Director, Hyatt Regency Grand Cypress

Dean Gee inspired me as a student to get involved if you want to see change happen. That lead me into service clubs on campus, and later into community involvement. He always pushed students to be their best, and represent the School of Travel Industry in a positive light. He was like a proud father when it came to the School and students. We were all very proud to be associated with the School of Travel Industry Management, and that carries through today. That is why we have an active alumni board, and are quick to gather and support the school whatever the need: fundraising, internships, participation in classroom. Students have a huge benefit in meeting and networking with graduates in the industry, thanks to the foundation built by Dean Gee. Ted Sakai, General Manager, Miramar Hotel Hawaii

Who have thought that I would surpass my wildest dreams and become the first foreign Dean of the Hotel and Tourism School at Shunde Polytechnic, Guangdong, China and the first foreign Dean of any college in all of China? I have Dean Emeritus Chuck Y Gee to thank for giving me the opportunities, guidance, and recommendations to have such a fantastic career in both the hospitality industry and in the educational arena. I have worked in top positions for over twenty years in prestigious international hotel companies and have worked in over 16 universities and colleges around the world. A great big mahalo to Dean Emeritus Gee for making it possible for me. He is my Guardian Angel and has made it possible for me to have such dream careers. Professor Roberta Wong Leung, City University of Hong Kong, Community College

2011年02月25日 08:22 星島日報

夏大旅遊學院 Chuck Gee 教授獲馬英九頒「終身成就奬」 (本報夏威夷訊)

一年一度的台灣觀光盛事「觀光節慶祝大會」於二月十五日(星期二)上午在台北圓山飯店舉行,夏威夷大學旅遊學院前任院長ChuckGee在大會上獲馬英九總統頒發「終身成就奬」,消息傳來,此間觀光旅遊業者和夏大旅遊學院的校友們均非常喜躍引以為傲。

據ChuckGee教授得意門生中國香港夏威夷商會主席蔡永強指出,ChuckGee教授獲馬英九總統頒發終身成就奬(LifeTime Achievement Award)對夏州居民是一件非常榮幸的事。因為在夏威夷州,夏威夷大學和其旅遊管理學系內,很少有人能獲得外國元首頒發如此榮譽的獎勵。台灣是亞洲的四條龍(台灣、香港、南韓、新加坡),在過去二十年之內曾投資一百萬億美元在中國大陸,ChuckGee教授是中國香港夏威夷商會的創會會員及董事,其門生遍佈亞洲各地。

據報道,在觀光節慶祝大會上,馬英九總統曾致詞表示,台灣觀光在多元開放下,質與量都有亮眼的表現,締造了來台旅客破556萬人次,觀光收入達新台幣5100億元,來台旅客滿意度超過90%等新紀錄,觀光旅館業與觀光游樂業營收也成長20%,看好觀光發展潛力,旅館業更加碼投資達1600億元!

他表示:未來産業與政府更應攜手合作,以「增加投資」,「提高品質」兩大方向,讓更多的國際旅客來台體驗友善的人情與安全的旅遊環境,並結合日前發布的台灣觀光新形象「Taiwan The Heart of Asia」將台灣打造成「亞洲之心」,再創台灣的新高峰!

在慶祝大會上,與ChuckGee教授同獲「終身成就奬」的尚有公益平台文化基金會嚴長壽董事長。

嚴董事長過去曾擔任台灣觀光協會會長,世界傑出旅館系統亞洲區主席,中華美食推廣委員會主任委員,亞太旅行協會理事等。

ChuckGee 教授曾任亞太旅行協會榮譽理事,美國三任總統(卡特、列根、布殊)首席旅遊顧問,美國國務院和商務部駐世界旅遊組織理事會技術顧問,積極協助台灣建立星級旅館評鑑制度,提昇觀光産業行銷發展的國際視野及台灣美食的國際形象,並提供區域觀光規劃的具體方針。
Video News Coverage on YouTube http://www.youtube.com/watch?v=PAYD-7onC5c and http://www.youtube.com/watch?v=tpHXvqaJZNQ
Video News Coverage on Vimeo http://www.vimeo.com/album/1531394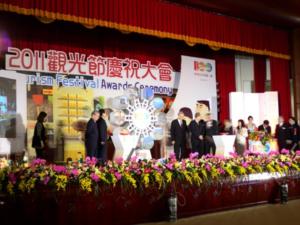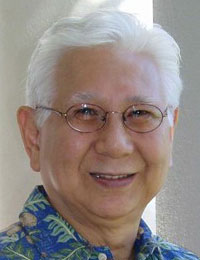 Taiwan President Ma Ying-jeou (馬英九) honors outstanding tourism professional Chuck Gee, dean emeritus of the School of Travel Industry Management at the University of Hawaii with Life Time Achievement Award


President Ma Ying-jeou (馬英九) yesterday attended the 2011 Tourism Festival Awards Ceremony, which honors outstanding tourism professionals and businesses, at the Taipei Grand Hotel.

"Last year, the number of inbound tourists reached a record breaking 5.56 million, a 26.6 percent increase from the year before," Ma remarked.

The president personally presented Lifetime Achievement Awards to Stanley Yen (嚴長壽), president of the Landis Hotels and Resorts Group, and Chuck Gee, dean emeritus of the School of Travel Industry Management at the University of Hawaii.嚴長壽), president of the Landis Hotels and Resorts Group, and Chuck Gee, dean emeritus of the School of Travel Industry Management at the University of Hawaii.
He also handed out the Taiwan Tourism Award to Japanese singer Kobayashi Sachiko, who took the role as Taiwan's 2010 tourism ambassador.

Premier Wu Den-yih (吳敦義) showed optimism towards Taiwan's tourism industry. "Well-known international chain hotels are establishing their businesses in Taiwan. The development of the tourism industry will further drive the growth of the satellite industries and create more job opportunities," he said.

Ma also officially kicked off the new "Tour Taiwan" program with Janice Lai (賴瑟珍), director general of the Tourism Bureau under the Ministry of Transportation and Communications (MOTC) and Chen Wei-jen (陳威仁), administrative deputy minister of the MOTC.

The program is aimed at attracting international visitors to Taiwan to see the achievements of the Republic of China (R.O.C.).

The country takes on a brand new slogan, "Taiwan -- the Heart of Asia," as it marches into 2011.

"The R.O.C.'s centennial year will be a new milestone for Taiwan's tourism with a focus on quality," said MOTC Minister Mao Chi-kuo (毛治國).

Organized by the Tourism Bureau, the Tourism Festival Awards Ceremony is an annual event attended by leaders in the tourism industry.

中華民國交通部觀光局 賴瑟珍局長:馬英九總統攜手觀光業界朝100年來台旅客650萬人次邁進 - 「終身成就獎」頒發給公益平台文化基金會嚴長壽董事長及美國夏威夷大學 Chuck Gee 教授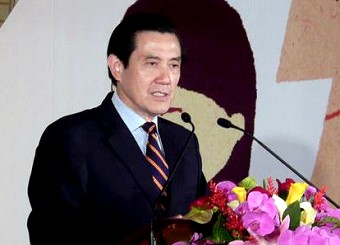 馬英九總統今日在"2011觀光節慶祝大會"上致詞。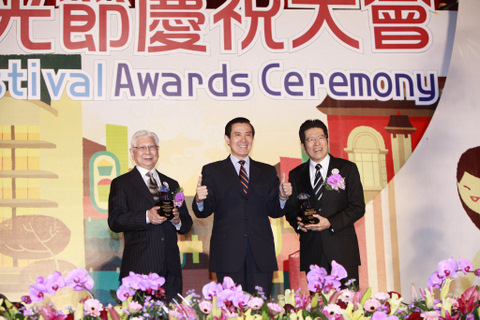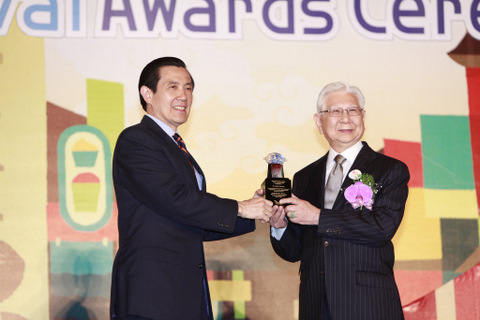 2011觀光節慶祝大會15日在台北舉行,馬英九總統(中)出席頒發終身成就獎給公益平台文化基金會董事長嚴長壽(右)與美國夏威夷大學教授 Chuck Gee(左)。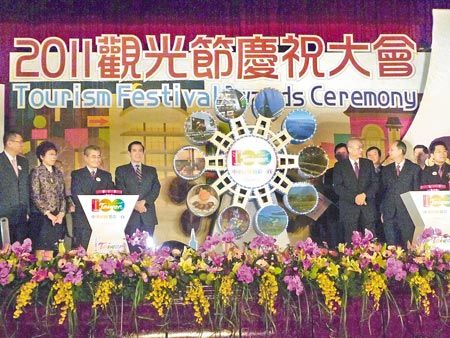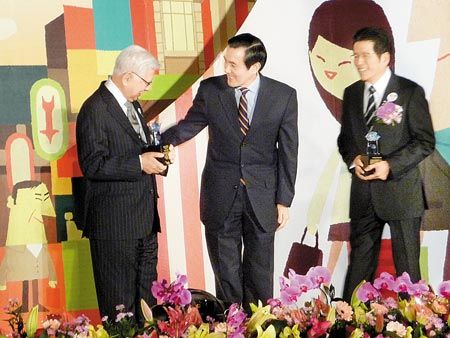 圖為總統馬英九(中)昨天頒發「終身成就獎」給推動台灣觀光不遺餘力的公益平台文化基金會董事長嚴長壽(右),及美國夏威夷大學教授Chuck Gee(左),表彰他們對推動台灣觀光所做的努力。 行政院長吳敦義昨天在觀光節慶祝大會中表示,開放兩岸直航和大陸人士來台觀光,不但促進台灣觀光等產業發展,也維繫台海兩岸和平穩定。 吳敦義說,兩岸直航和開放大陸觀光,讓台灣海峽更穩定,再加上交通部的努力,終於為觀光創造佳績。他說,政府已積協調歐盟、加拿大和馬來西亞等近100個國家免簽證,帶動去年出國旅客突破900萬人次,國內旅遊更超過1億2000萬人次,未來將讓觀光成台灣的軟實力,讓觀光成為台灣服務業的旗艦產業,因為「超值台灣、非玩不可」。 交通部長毛治國說,台灣已由「量變進入質變」,觀光業應以5年後迎接1000萬觀光客的格局與思維,提供國際觀光客新產品、新體驗和新價值,期盼大家共同為5年後服務千萬旅客的目標做好準備。
一年一度的台灣觀光盛事─「觀光節慶祝大會」,2月15日(星期二)上午9時30分在台北圓山大飯店舉行,交通部觀光局特別邀請國內外觀光界相關從業人員齊聚一堂,參與這場盛會。總統馬英九、院長吳敦義、交通部長毛治國亦親臨參加表達政府對觀光業的重視及支持。大會除了表揚獎勵99年表現優異的觀光業者外,也期許產業與政府攜手合作,齊力推動「旅行台灣‧感動100」,希望台灣觀光再創佳績!

為展現觀光旅遊業與政府拼觀光的決心及企圖心,「旅行台灣‧感動100」焦點儀式,由馬總統、院長吳敦義、交通部長毛治國及觀光業界代表共同啟動感動摩天輪,象徵台灣百大感動旅遊路線及原味的感動將轉向世界舞台,讓台灣觀光「兔躍國際、豐收大發」。

馬總統在致詞中表示,台灣觀光在多元開放的政策下,質與量都有亮眼的表現,締造了來台旅客破556萬人次、觀光收入達新台幣5,100億元、來台旅客滿意度超過90%等新記錄,觀光旅館業與觀光遊樂業營收也成長20%,看好觀光發展潛力,旅館業更加碼投資達1,600億元!未來產業與政府更應攜手合作,以「增加投資」、「提高品質」兩大方向,讓更多的國際旅客來台體驗友善的人情與安全的旅遊環境,並結合日前發布的台灣觀光新形象「Taiwan, The heart of Asia」將台灣打造成「亞洲之心」,再創台灣觀光的新高峰!

院長吳敦義也表示,政府積極協調歐盟、加拿大及馬來西亞等近100個國家免簽證,帶動出國旅客破900萬人次,隨著國內庶民經濟有感復甦,國內旅遊更破1.2億人,觀光產業收穫相當豐碩,未來將持續提昇觀光產業實力,讓觀光產業成為台灣服務業的旗艦產業。

交通部毛治國部長指出,台灣觀光由量變進入質變的新里程碑,觀光各業應以5年後千萬觀光客的格局與思維,提供國際觀光客新產品、新體驗、新價值;觀光局將扮演整合、包裝各新興產業平台的角色,營造台灣觀光新風貌及觀光利多的環境,並期許觀光產業提供高品質、多樣化的旅遊產品及服務,一起為迎接5年後服務千萬國際旅客的目標作準備。

本次慶祝大會「終身成就獎」頒發給公益平台文化基金會嚴長壽董事長及美國夏威夷大學Chuck Gee教授。嚴董事長過去於台灣觀光協會會長、世界傑出旅館系統亞洲區主席、中華美食推廣委員會主任委員、亞太旅行協會(PATA)理事等任內,致力促進觀光產品提升、觀光旅館經營品質國際化、台灣飲食文化精緻化,並積極參與國際事務,多領域協助推展台灣觀光海外市場,貢獻卓著;Chuck Gee教授曾任亞太旅行協會(PATA)榮譽理事、美國三任總統(卡特、雷根、布希)首席旅遊顧問、美國國務院和商務部駐世界旅遊組織理事會技術顧問,積極協助台灣建立星級旅館評鑑制度、提昇觀光產業行銷發展的國際視野及台灣美食的國際形象,並提供區域觀光規劃的具體方針。另外,本次慶祝大會可說是眾星雲集,除觀光局歷年觀光大使透過影片祝福外,更邀請99年台灣觀光親善大使-日本演歌劇星小林幸子來台受獎,感謝其願意義務將台灣觀光推廣至日本及全球銀髮族的貢獻。大會特別邀請馬總統頒發上述獎項,以表彰渠等對台灣觀光的卓著貢獻。另包括異業結盟的美國職棒大聯盟洛杉磯道奇隊CRO營運總監Mr. Michael Young、美國CBS Director Mr. Jack Schwarts、香港康泰旅行社董事長黃士心、韓國第一大旅行社Hana Tour董事長全喜碩親臨受獎。

除了終身成就獎,大會還頒發台灣觀光貢獻獎、旅館業及民宿管理輔導考核績優縣市、觀光遊樂業督導考核競賽獎、優良觀光產業團體及從業人員獎等獎項,國內外共計130個得獎團體與個人。
2011-02-16 United Daily News / 聯合報A07版
2011-02-16 China Times / 中國時報A09版
2011-02-16 Economic Daily News / 經濟日報A21版
2011-02-16 Liberty Times / 自由時報A11版1
2011-02-16 Liberty Times / 自由時報A11版2
2011-02-16 Want Daily / 旺報A16版
2011-02-16 Liberty Times / 自由時報A09版
2011-02-15 United Daily Evening News / 聯合晚報A08版
January 31 2011

Visitors from China arrive ready to spend By Dan Nakaso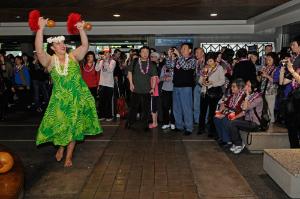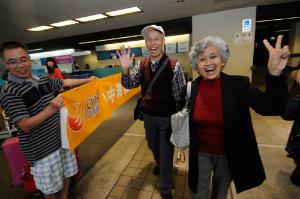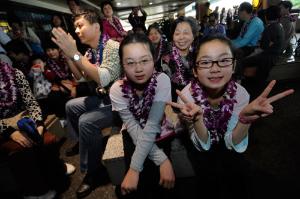 La'amea Paleka welcomed 263 Chinese visitors with a hula yesterday at the Honolulu Airport. The group was the first of the year to travel directly to Hawaii from China aboard a chartered flight.

The first chartered direct flight full of high-spending Chinese tourists touched down at Honolulu Airport yesterday with 263 passengers eager to shop and see the islands through the Chinese New Year over the next six days.

Chinese visitors are expected to spend an average of $368 per person per day this year, compared to just $275 per day for every Japanese tourist, said David Uchiyama, vice president of brand management for the Hawaii Tourism Authority, who welcomed the Chinese guests at a special airport reception that included hula dancers, live Hawaiian music, lei, soft drinks and plenty of picture-taking.

By comparison, spending for all Hawaii tourists averages just $178 per day, according to the HTA.

So yesterday's arrival of high-spending Chinese visitors from a specially chartered flight is "significant," Uchiyama said. "This is going to have a big impact on the state."

Last year, Hawaii saw the arrival of 66,048 Chinese visitors, who each spent an average of $357 per day. This year the HTA expects to see 82,146 Chinese tourists, a 24 percent increase.

Li Xiu Ying, a retired teacher from Szechuan province, and her husband, factory manager Quing Shi Luo, deplaned from the chartered Airbus 340 yesterday full of smiles.

Their flight originated in Beijing, picked up more passengers in Shanghai Pudong International Airport east of Shanghai, and then took seven hours and 10 minutes to land in Hono-lulu -- a time Li said through a translator was "very fast."

When asked how she plans to spend six days in the islands, Li rattled off a response.

"Shopping," the translator said. "She wants to go shopping."

Li is particularly eager to buy high-end, designer goods in Honolulu that she can trust to be authentic.

"She's happy to come to this place that everybody in the world wants to see," said the translator.

Yesterday's flight was the first of three chartered by China CYTS Tours and expected to arrive in the first four months of the year, according to the HTA.

It follows the 2007 signing of a U.S.-China memorandum of understanding that helped make it easier for Chinese visitors to obtain travel visas to come to Hawaii.

Ted Liu, former director of the state Department of Business, Economic Development and Tourism, flew in economy class aboard yesterday's flight, which, he said, represented the culmination of 18 months of work by the administration of former Gov. Linda Lingle.

Liu estimated that one-fourth of the passengers have been to Hawaii before by flying through Narita, Japan, or through South Korea. The majority of yesterday's passengers were families that included grandchildren and the elderly, Liu said.

"There was a lot of excitement on board, a lot of happy people," Liu said. "People were very excited about Hawaii."

However, there was no Hawaii literature onboard the Airbus 340 or any Hawaii-themed in-flight videos to get passengers excited about what they will see in the islands, which needs to be corrected, Liu said.

And once on the ground, some passengers spent 30 to 45 minutes filling out customs forms that could have easily been completed in advance in the air, Liu said.

But he was pleased that so many arriving Chinese passengers seemed eager to start their Hawaii vacations, which Liu expects will include plenty of shopping for luxury goods.

"They can get better value here, as well as the assurance that it's authentic," Liu said.

Many of the Chinese visitors planned to follow China CYTS Tours of major Oahu attractions while others designed individual itineraries.

The Hawaii Tourism Authority said the Chinese visitors will stay at the Hilton Hawaiian Village, Sheraton Waikiki, Sheraton Princess Kaiulani, Aston Hotels and Resorts, Ocean Resorts Waikiki and the Hyatt Regency.

"The series of Hawaii package products have been promoted in Beijing, Shanghai, Tianjin and Shanxi Province and are designed to meet the different demands of Chinese travelers," Zhang Lijun, president of CYTS, said in a statement. "The tour package for this first group is specifically for individuals who wanted to travel during the Chinese New Year."
到夏威夷過暖冬周末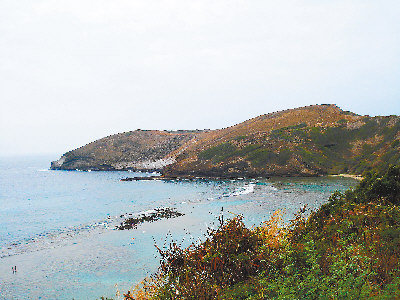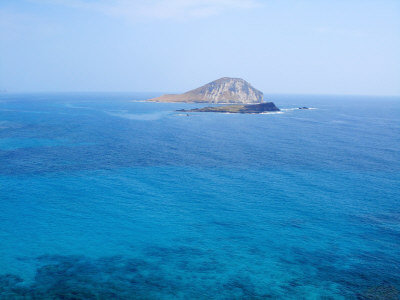 可以淺潛賞魚的的恐龍灣 / 無人居住的鯨魚島

最近天氣異常的好,讓人忍不住想要放鬆一下去擁抱陽光。如農曆新年期間正好有兩三天假期,不妨忙裡偷閒逃去夏威夷度周末。碧藍清澈的海水、蜿蜒的海岸、柔軟的白沙灘、隨風搖擺的棕櫚樹、崎嶇翠綠的山路、夕陽下草裙舞女郎曼妙的身姿、以及五彩遮陽傘下醇香的美酒,必能令人全身心放鬆。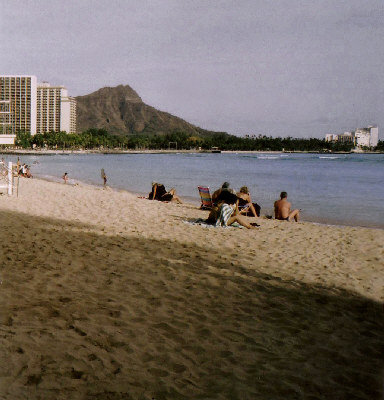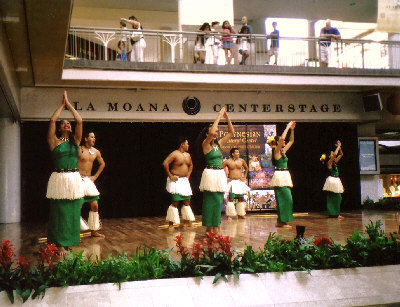 歐胡島 Waikiki海邊飯店後院即是連片沙灘 / 商場內經常為遊客表演夏威夷草裙舞
夏威夷地處北太平洋,由130多個島嶼組成。夏威夷全年氣溫變化不大,沒有季節之分,2、3月間氣溫最低,8、9月間最熱。雖然10月到次年4月時夏威夷雨量最多的時節,但如果沒有這些來來就走的陣雨,留下絢麗的彩虹,夏威夷也就不會有彩虹州的美名。如果是第一次去夏威夷又時間有限的話,歐湖島(Oahu)便是體驗夏威夷的最佳選擇。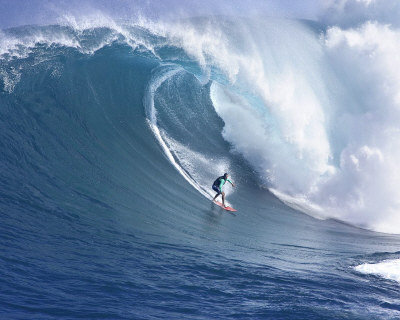 夏威夷皇宮 / 衝浪是冬天遊夏威夷必不可少的活動

歐湖島是夏威夷八大島嶼中的第三大島,島上人口占整個夏威夷州的75%。歐湖島全年氣候宜人,平均溫度在68至85度。歐湖島海岸線總長112哩,這裡除了舉世聞名的旅遊聖地威基基灘(Waikiki)外,夏威夷州府檀香山市(Honolulu)、伊奧拉尼皇宮(Iola i Palace)、珍珠港(Pearl Harbor)、恐龍灣 (Hanauma Bay)、鑽石頭(Diamond Head )、日落海灘(Sunset Beach)、大風口(Pali Lookout)、波利尼西亞文化中心(Polynesian Cultural Center)都在歐湖島上。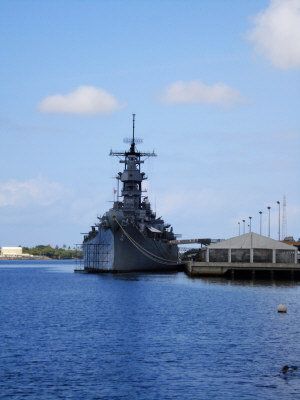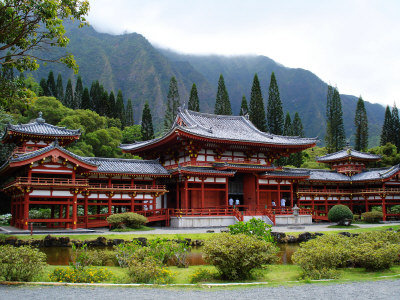 亞利桑那號戰船 / 仿造日本京都世界遺產平等院

歐湖在夏威夷語中意為「聚集之地」,檀香山作為美國第11大城市,有著豐富的歷史、人文勝景,以及豐富多彩的活動。在歐湖不論走到哪裡,都能領略熱帶美景與品味當地獨特文化,這是夏威夷其他島嶼所無法相比的。白天可在熱鬧的威基基灘曬日光浴、衝浪,去專賣店林立的威基基商圈血拼,或徒步去人跡罕至、圍繞著瀑布與熱帶草木的小沙灘。也可以去恐龍灣潛水,與海豚嬉戲,或是來一次深海觀魚潛游。傍晚可以乘坐遊輪欣賞海上落日與草裙舞表演。到了涼爽的夜晚,除了享用各種美食,還可以去南部海岸參加雞尾酒巡遊。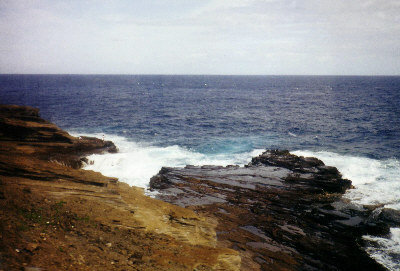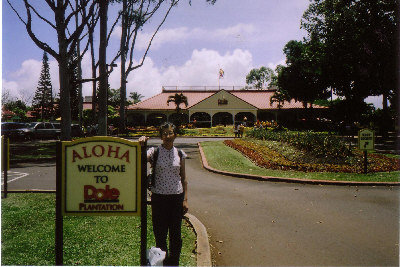 夏威夷沿海海岸線變化多端 / 位於半山的鳳梨園也成為觀光勝地

必遊景點

1.著名海灘

歐湖島有沙灘的海岸線總長便超過50哩,海灘共139處,每處都有獨到迷人之處。冬季遊歐湖島,衝浪與觀鯨便是不可錯過的活動。每年冬天,萬歲波浪區(Banzai Pipeline)、日落海灘、威美亞灣(waimea)等歐湖北岸一系列海灘吸引著世界各地衝浪愛好者前來挑戰20至40呎的巨浪。

2.珍珠港紀念館

珍珠港是歐湖最受歡迎、也是行程中的必經之地。珍珠港事件紀念館直接建造在被日軍擊沉的「亞利桑那號」上,白色的紀念館既像艘戰船又像隻枕頭,代表讓陣亡士兵安息。因此,參觀亞利桑那號紀念館也是一種莊嚴的體驗,有1177名士兵長眠於此。每年紀念館都有大型紀念活動,無數來自世界各地的遊客都會聚集在此悼念這些素昧平生的士兵。在紀念館上可以看到海面上露出一截圓形的空桶,那是「亞利桑那號」第三砲台的砲座。天氣晴朗時,可以看到沉船的全貌。

3.波利尼西亞文化中心

波利尼西亞文化中心由摩門教楊百翰大學建於1963年,一座保存波利尼西亞人歷史與文化傳統的大型民族文化博物館。中心內有來自夏威夷、薩摩亞、塔希提、湯加、斐濟、新西蘭、馬克薩斯七個太平洋島嶼上的波利尼西亞人,分別組成七個村落。各村建築設施均保持本民族幾百年前的傳統風貌。透過村民的日常生活,反映他們原居住的七個島嶼的文化傳統與風土人情,每晚還有具有濃厚民族氣息大型的歌舞晚會。

貼心提醒

到歐湖可以進行自駕遊或跟團遊,自駕遊雖然自由,不過檀香山的汽油價格時常位居全美首位,成本略高。第一次去,可參加當地大環島遊或小環島遊,價格只有幾十元。也可以選擇坐公車,公車買票不找零,可以事先在ABC連鎖店購買公交通票。

若不想度假被猩紅起泡的皮膚毀掉,別忘了準備防曬指數SPF30以上的高倍防曬品,並使用遮陽帽與佩戴有紫外線濾層的太陽鏡。此外,夏威夷時常有陣雨與突發季風到訪,尤其是山間天氣變化無常,不想著涼就隨身備一件長袖薄外套。

在夏威夷購物,如果不熱衷名牌,逛一下ABC連鎖店,便可以買到夏威夷群島各種紀念品,而且十分便宜。但是在檀香山,千萬不要和朋友約在ABC碰頭。ABC在夏威夷全州共50多家分店,但在檀香山便有41家,幾乎相隔不便有一間ABC。

到了夏威夷不要吃海鮮。夏威夷禁止商業捕魚,海產品幾乎都是從加州空運,價格昂貴。
January 25 2011



HAWAII TOURISM ASSOCIATION COMMENTS ON STATE OF THE STATE ADDRESS

Hawaii Governor plans to juggle tourism dollars

"The truth is that our canoe, which is our beloved Hawaii, could capsize. We are in that unnerving moment, when we could all huli, when we could turn over. All of us are at risk, and all of us have to face this," Hawaii Governor Abercrombie said, painted an alarming picture in his State of the State address on Monday, January 24:

"I will also reallocate funds from the Hawaii Tourism Authority to basic government services such as environmental protection, improvements to public facilities, and advancing culture and the arts. The amount we are spending in the name of marketing Hawaii has grown disproportionate to the amount we need to spend on Hawaii's own infrastructure, social as well as physical. We need to reprioritize and reinvest in our Hawaii—in the things that make our islands unique."

The governor proposed diverting about US$10 million out of the US$72.8 million the Hawaii Tourism Authority (HTA) receives in marketing funds.

Juergen Thomas Steinmetz of the privately-run Hawaii Tourism Association (HiTA), which is not affiliated with HTA, said: "The Governor understands the problems we're all facing here in Hawaii. The Governor also understands the importance of tourism for our social welfare. I estimate at least 75% of all employment in Hawaii is directly or indirectly associated with the tourism industry. This industry is too important to experiment with. HiTA understands the challenges HTA is facing, but feels continuing with business as usual is not an option.

"We do not take enough advantage of our unique global brand of the Aloha Spirit. HTA has not done enough to maintain this global trademark for Hawaii. I went to 72 tourism and travel trade shows last year - trade shows in 57 countries - and I failed to see Hawaii at 69 of these events. Hawaii is not represented in global discussions. I just learned Hawaii has not even one member in the International Hotel & Restaurant Association. The new Hawaii Hotel & Lodging Association president, former Mayor Hannemann, did not respond to eTurboNews' and HiTA's repeated requests for communication. Hawaii is not represented at most global networking events. You won't find much of Hawaii to be involved at initiatives supported by UNWTO (UN World Tourism Organization, WTTC (World Travel & Tourism Council), tourism investment forums, global tourism marketing events, meeting and incentive industry opportunities, airline and airport communication events, or international think tanks. Hawaii doesn't capitalize on the fact that people in Europe love Hawaiian music, that music and food are an important element to promote tourism for the Thai Tourism Authority. Hawaii has much to learn to take advantage of such media avenues and cost-effective ways to be part of a global stage.

"We have a unique global brand. It does not take a lot of money in today's world of technology to cater to this. Take the Seychelles as an example. The current CEO of the government-run Seychelles Tourism Board is Alain St. Ange. Alain has been the Seychelles ambassador for Hawaii-based global news publication eTurboNews for many years. Inspired by this idea to build a network of global tourism ambassadors, the Seychelles has developed an effective system with almost zero investment. The Seychelles has also built a global network of 'Friends of the Seychelles' journalists."

Because of Seychelles' fresh approach to tourism, a new record has been set by the number of tourists visiting Seychelles during 2010. The 2010 visitor arrival numbers is double the total population of the Seychelles or four times the working population of the island nation. The success of their tourism industry comes in the wake of a number of changes in operations, personnel, and marketing strategies that have been put in place since 2009, when Alain St. Ange took the helm of the industry as part of a government-private sector initiative to inject new dynamism into the tourism sector.

"I am the first person to say that the success we are witnessing is very much due to team effort and also to our determination to harness all available resources in our effort to grow visitor numbers such as our Seychelles Tourism Ambassadors program and Friends of the Press – Seychelles," stated Mr.St. Ange.

Hawaii Tourism Association (HiTA) president Juergen Thomas Steinmetz has been a strong supporter of such a program for Hawaii to maintain its global brand and discover more tourism opportunities for the Aloha state. "Niche markets like India, Europe, Gulf Region, Brazil, and Argentina may feel like it is not that important right now, but the way our global world is working – we will be overtaken by competitors if we don't even identify the competition at this time."

HiTA president Steinmetz continued: "HiTA is ready to share our global experience, and I feel strongly that with allocating current funding the right way, we can maintain not only our increasing arrival numbers from the domestic market, but re-establish our global brand.

"I share with the Governor his vision for the need to improve of our infrastructure and to give those visitors a reason to re-visit our state, instead of us investing our hard-to-come-by marketing dollars into a one shot deal. If Hawaii has to invest $40 to bring a visitor one time, the investment would be only 5 for a visitor coming to our State 8 times over time. HiTA is ready to set up a global ambassador program for Hawaii and undertake virtual or telephone workshops to educate the global travel industry on how to sell our destination. As the chair of the US Department of Commerce Export council here in Hawaii, I feel our industry should take better advantage of opportunities provided by the US Department of Commerce and our global network of offices in the US Consulates around the world.

"HiTA, as an organization of volunteers, is ready to assist, but so far it has been difficult to relate our side of the story to those in charge. The Governor asked to submit ideas. HiTA had submitted many ideas, but has yet see a two-way stream of communication with the Governor's office or HTA. HiTA hopes with the help of our industry to be able to do its share of volunteer work and share its vision with the public."
January 13 2011

Recommendations of the President's Innovation Council
A council of experts appointed by UH President M.R.C. Greenwood in April 2010 has made four recommendations to create the 21st-century capability for innovation and technology transfer necessary to achieve a high-value economy in Hawai'i. President Greenwood presented the council's draft report at the opening of the university's E Kamakani No'i Innovation for Hawai'i's Growth symposium in Honolulu Jan. 13, 2011.
The Four Recommendations
Recommendation 1: Identify Research as an Industry in Hawai'i
The University of Hawai'i is a Land, Sea and Space Grant Institution. During the last fiscal year, UH was awarded $414 million in research dollars. If UH continues to grow, as it has in past years, UH is projected to reach $500 million this fiscal year. In a recent article by The Chronicle of Higher Education, UH was one of five universities that received more federal research dollars than 19 Association of American University members. UH has clearly demonstrated the ability to attract competitive research dollars.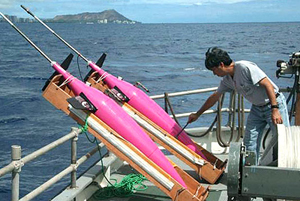 A UH-based center explores the abundant but little known ecosystem of marine microbes
The council recommends that UH put forth a strong recruiting effort to attract world class researchers in special opportunity areas in which Hawai'i has a strategic advantage over anywhere else in the world. By attracting and recruiting the top research scientists and engineers in areas in which UH has a significant strategic advantage, such as astronomy, oceanography and volcanology, UH has the potential to grow its research capacity.
In addition, if UH expands its health sciences effort, the potential in research dollars could approach 50 percent growth in the next five years, resulting in 25,000 living wage jobs.
Research is an industry and may become an economic sector in Hawai'i, with UH as the research and development engine.
To ensure that these researchers will have the ability to continue to be at the top of their fields, UH will collaborate extensively with the Legislature. The university will collaborate with the state Department of Agriculture to streamline processes and to develop solutions to address such challenges as permitting and importation of research related activities.
The council also recommends that UH formalize relationships to encourage collaborations similar to consortia. Hawai'i has a significant research capacity outside of the university. Formalizing relationships with these entities will make it easier for scientists, graduate students, post-doctoral students and entrepreneurs to cross-pollinate ideas. Leveraging these relationships and collaborations will increase the research capacity and increase the probability of receiving competitive grants.
Recommendation 2: Establish HiTEx (Hawai'i Innovation Technology Exchange)
The current innovation continuum model at the university may be improved by fostering a more productive innovation ecosystem. Potential investors and their companies become involved too late in the process, and there is little market input before deciding which basic research to translate into innovations.
UH's Office of Technology Transfer and Economic Development is viewed as a vehicle to return funds quickly to the university. The relationship between OTTED and industry is not viewed as a long term endeavor. It is costly to file for patents. However, there are no clear feedback loops to bring that investment back to sustain OTTED operations.
A new innovation model, providing public and private collaboration around translational research and offering assistance to start-ups from proof of concept centers and innovation centers, is being implemented around the nation. Universities are being viewed as partners by industry, leading to the advancement of more university innovations from basic research to commercialization. In turn, these partnerships improve the ability of industry to succeed and return funds to the universities, continuing the cycle.
The university needs to build business partnerships earlier in the development process, which will increase entrepreneurial activity. This will require a fundamental realignment toward entrepreneurship, commercialization and collaboration on the part of university. There needs to be a cultural shift at the university to establish a more entrepreneurial environment. This process will be generational; it will not occur overnight. The university must become a place that fosters entrepreneurial activity that can catalyze the effort.
The council recommends that Hawai'i Innovation Technology Exchange Institute (HiTEx) be established immediately. HiTEx will accelerate commercialization of university innovations through earlier collaborations and partnerships with other entities. HiTEx will stimulate, facilitate and foster the exchange of ideas between industry and university innovators and provide the much needed seed funding, which novel to early stage development, that is difficult to obtain through conventional mechanisms.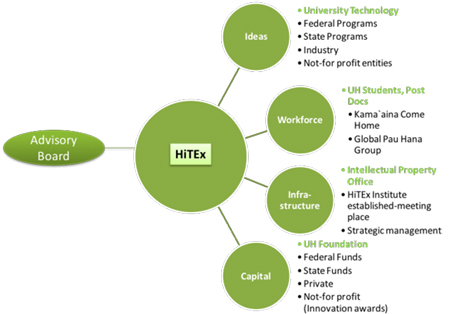 The structure of HiTEx will be the node in the innovation ecosystem connecting ideas, workforce, infrastructure and capital. It will be an opportunity for the community to come together and collaborate and be a part of the innovation ecosystem. The advisory board will include representation from the advisory council, governor's office and industry.
Establish Leadership
After establishing the HiTEx Institute, UH will need to commence an extensive search for an executive director. Qualifications should include, but not be limited to the following: extensive experience in technology transfer office, commercialization, higher education, venture capital or business law; a background in education, science, engineering, business or law; a risk taker but analytical; and a personal leader with extensive people skills.
Reallocate Resources
The executive director will need to staff HiTEx with people who have experience in technology transfer. This will require a reallocation and/or repurposing of existing OTTED resources. For example, a key position in any technology transfer office is a commercialization officer. The commercialization officer will be responsible for commercializing the portfolio of university innovations. The commercialization officer will assess the technology and or product market through research, build financial models, identify partnerships and structure deals. This person should have a technical background in science or engineering with an advanced degree (MBA, PhD or JD) and experience in technology commercialization and product development.
It is also recommended that a dedicated contracting and fiscal officer be assigned to HiTEx so that revenue and expenses can be tracked with absolute transparency without having to migrate between different departments at the university. This will allow HiTEx to establish fiscal metrics.
Develop Programs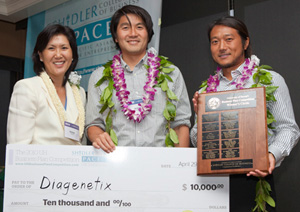 Diagenetix won the PACE 2010 Business Plan Competition for genomic DNA technology
Various programs will need to be established around HiTEx that foster entrepreneurship. Some programs already exist within UH (Pacific Asian Center for Entrepreneurship and E-Business and OTTED's Technology Showcase) and should be integrated with any new programs at HiTEx.
Also, there are several not-for-profit groups in the community centered on assisting companies in entrepreneurial activities. An inventory of such programs should be taken and a coordinated effort made to not duplicate efforts. University of California, San Diego's Connect has an incredible model for outreach programs; these should be looked at as best practices.
Determine where the institute will reside, within UH or separate from UH
HiTEx could be part of UH or part of a not-for-profit entity separated from the university. WARF (Wisconsin Alumni Research Foundation) is the oldest university technology transfer office in the country, and their leadership in expanding technology transfer to industry is known as an example of a not-for-profit entity that has proven successful. Most recently the University of Arizona has formed a 501(c)(3) organization under the umbrella of the University of Arizona Foundation. The entity was formed to separate its technology transfer efforts into a separate not-for-profit corporation, in hopes to bring in more research dollars, create more local jobs and create a better working relationship with the business community.
A decision will need to be made based on the advantages and disadvantages associated with respect to the organizational relationship between the university and HiTEx with the foremost consideration being achieving maximum potential to succeed without being hampered by the logistics of certain operating rules.
Establish Metrics for HITEx
Metrics to measure the effectiveness of HiTEx will need to be established. It is recommended that HiTEx evaluate other technology offices' best practices to determine the proper metrics. There could be several categories that could be monitored, including number of partnerships, number of licenses (executed and started), number of spin-off completed, amount of sponsored research, return on investment, expenses and revenue.
Recommendation 3: Identify Key Areas for Commercialization Opportunities
The council has identified three key areas that have the potential to capitalize on commercialization opportunities for UH—security and sustainability: energy and agriculture, data analytics and Asian Pacific health.
Security and Sustainability: Energy and Agriculture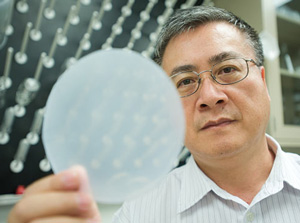 Hawai'i Natural Energy Institute's biodegradable plastic made from agriculture byproducts
Hawai'i is the most oil dependent state in the nation. Over 95 percent of Hawai'i's energy is provided by imported fossil fuels. This dependency exposes Hawai'i's economy by the fluctuation of the world energy market. The state has established an aggressive goal to increase Hawai'i's energy security within a generation. The potential to develop innovative initiatives that will assist the state in meeting its goals is overwhelming.
Hawai'i also imports 85 percent of its food, making Hawa'i vulnerable to supply disruptions and pathogens. Food security and sufficiency is a priority for the state. UH is the state's Land Grant university and it has a long history in agricultural innovation.
The area of security and sustainability: energy and agriculture crosses many disciplines, including but not limited to engineering, science, medicine, business and architecture.
Data analytics
Regulatory compliance (e.g., health and financial reform initiatives), increased competition (global markets) and other pressures (consumer need to access data immediately) have created an insatiable need for companies to accumulate and analyze large, exponentially growing quantities of data. Data analytics presents opportunities in data storage, management and analysis that cross many academic disciplines, such as computer science, material science and informatics.
Asian-Pacific health
Last spring, the University of Hawai'i Cancer Center announced formation of a statewide alliance with the largest healthcare partners in Hawai'i—The Queen's Medical Center, Hawai'i Pacific Health and Kuakini Medical Center. These strategic partnerships will support the drug development cycle by providing a clear path here in Hawai'i from discovery to clinical trials that will benefit the patient, in particular Native Hawaiians and other Asian Pacific populations because of the focus of the research.
Hawai'i also has a very diverse population, making it an ideal location for clinical trials. According to Clinicaltrials.gov, a service provided by the National Institutes of Health, Hawai'i has 268 trials in the recruiting phase, 244 in the active, but not currently recruiting phase and 598 trials listed as completed.
Medical tourism is a growing market. According to two independent studies completed in 2008 by McKinsey & Company and Deloitte Center for Health Solutions, 60,000 to 85,000 inpatients per year come to the United States seeking medical care. Hawai'i could capture some of that market by partnering with our very strong tourism industry. Inbound patients are seeking high quality, faster service and not necessarily lower cost.
Another growing area that complements the data analytics area in Asian Pacific health is personalized medicine. The U.S. personalized medicine market is estimated at about $232 billion and is projected to grow 11 percent annually. Personalized medicine is "products and services that leverage the science of genomics and proteomics (directly or indirectly) and capitalize on the trends toward wellness and consumerism to enable tailored approaches to prevention and care." The science of personalized medicine has the potential to eliminate unnecessary treatments, reduce the incidence of adverse reactions to drugs, increase the efficacy of treatments and, ultimately, improve health outcomes.
Due to its disruptive characteristic, the success of personalized medicine will need to include collaboration with pharmaceutical companies, providers and provider systems, payers and government and engage with academic medical centers and other research organizations with access to patient populations, to accelerate recruitment for clinical trials. Hawai'i is poised to take advantage of this market.
Recommendation 4: Integrate Entrepreneurship into the Curriculum
The council recommends that entrepreneurship be integrated into the curriculum.
Creation of a Fundamental Entrepreneurial Curriculum
The first step in creating a cross-disciplinary entrepreneurial courses is to assess current programs to create a core that would be easily integrated across the UH System. A discussion between department chairs, faculty and staff would need to take place in order for this to be successful.
Current course work specific to product and business development within the participating departments will be looked at in depth for consistent themes of study that can be easily aligned to the base entrepreneurial courses.
Execution of New Curriculum
Once the proper assessments and teams have converged, the program needs to be executed. The HiTEx executive director along with staff will research current methods within other institutions and present their findings to all key stakeholders.
There are many examples of how entrepreneurship is being integrated into the core curriculum, including cross-disciplinary classes and teams. Some universities utilize students to do market research on various disclosures or patent searches, therefore alleviating the burden on the office and integrating students into real life training.
Entrepreneurship Certification
An entrepreneurship certificate could be offered in conjunction with engineering, science and other interested departments that demonstrates completion of a cross-discipline curriculum, which would include courses in business and law.
Innovation Council Members
President Greenwood appointed eight individuals experienced and accomplished in conceptualizing, designing and implementing reseach systems and enterprises. Council members are—
UH Manoa Chancellor Virginia Hinshaw and UH System Vice President for Research James Gaines served in an advisory capacity
January 3 2011

Nominee sees big challenges
Richard Lim always has been at the forefront of Hawaii business.
But after more than 30 years of experience in banking and financial services, Lim was ready for a new challenge and the opportunity to make a difference in the state's future.
Profile
RICHARD LIM
Richard Lim has been appointed director of the state Department of Business, Economic Development and Tourism. Here is his background:

» Age: 59
» Previous positions: Managing director and co-founder of Honolulu-based merchant banking firm Sennet Capital LLC, senior vice president of mortgage banking for Central Pacific Bank, president and chief operating officer of City Bank
» Nonprofit boards and commissions: Hawaii Technology Development Venture Board, Korean American Foundation, Chaminade University Board of Governors
» Education: Chaminade University (M.B.A.), Santa Clara University (B.A.)
"When I read the New Day in Hawaii plan, I knew I wanted to get involved," said Lim, 59, the newly appointed director of the state Department of Business, Economic Development and Tourism. "I think most people would agree that Hawaii needs to make fundamental changes to meet the challenges that we will face as our population ages. But no one had a plan other than cutting costs to balance the budget."
That's where Gov. Neil Abercrombie's New Day in Hawaii plan came in.
"I got excited and asked how I could help make it a reality," Lim said. "And somehow I ended up at DBEDT, right in the middle of it."
Abercrombie's appointment of Lim, who resigned as managing director of merchant banker Sennet Capital LLC, must be confirmed by the state Senate. But Lim is already immersed in his job, attending daylong meetings.
While Lim acknowledges that his financial background is important in helping him assess the feasibility of various programs and initiatives, he said he has quickly learned that the director's position requires a lot more than business acumen.
"The ability to work collaboratively with a wide variety of people with disparate views is critical to building the consensus required to make meaningful progress on economic initiatives," Lim said.
Four years ago, Lim and Kenton Eldridge co-founded Sennet Capital to help Hawaii companies with mergers and acquisitions, raising capital and planning.
Eldridge describes Lim as "an excellent taskmaster" with the ability to manage multiple projects simultaneously, as well as a team builder and a good teacher.
"He's a visionary thinker," Eldridge said.
Lim was the president and chief operating officer of City Bank before it was taken over by rival Central Pacific Bank in September 2004. Lim worked for less than a year at Central Pacific as senior vice president of mortgage banking before leaving to start Sennet Capital.
Ron Migita, former chief executive officer of City Bank and the now-retired chairman of Central Pacific, said Lim will be "an excellent fit."
"Richard is a smart guy, very strategic in his thinking," Migita said. "He's focused and has a lot of energy. Richard is very good at evaluating talent ... and knows the local business community."
One of Lim's priorities will be to move Hawaii forward in reducing its dependence on imported food and oil.
"We have an opportunity to help craft a new economy with energy independence as one of our core missions, but, of course, we first have to deal with the budget shortfall," Lim said. "Our core staffing is down by roughly 45 percent, so just fulfilling our basic responsibilities is challenging. I give the staff a lot of credit for stepping up to the plate because we are asking them to take on new initiatives with substantially reduced resources."
Lim succeeds former DBEDT Director Ted Liu, who was audited by the state and came under fire for the department's financial practices, including how much state money was used for overseas trips and his decision to award a hydrogen investment fund contract to the lowest-rated bidder.
But Lim said he prefers to look forward.
"I'll trust that the past is behind us," Lim said. "After all, this is a new administration and a new day in Hawaii."
Paul Casey, former president and CEO of Hawaiian Airlines and the Hawaii Visitors and Convention Bureau, and a current partner at Sennet Capital, said Lim is financially savvy and is good at putting people and deals together.
"He will advance the cause of alternative energy even though he's had no previous government experience," Casey said. "I think he's a great fit for DBEDT, and having the support of a Democratic governor and Legislature means he can get some things done as well."
Lim said he is looking forward to working with Abercrombie.
"He's fun to work for because he has a vision, he's dynamic and he can get right to the heart of an issue in a heartbeat," Lim said.
January 1 2011

How the Hawaii Tourism Authority Markets Paradise to the World
Promoting Hawaii in a changing world
By Dennis Hollier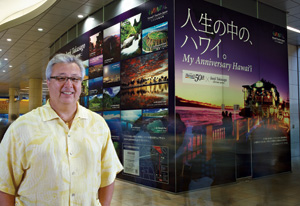 The Hawaii Tourism Authority's VP for Brand Management,
David Uchiyama, is a numbers man. Under his leadership,
the state's international marketing strategy has been
increasingly driven by good data. Photo: Irwin Wong
Tokyo, Japan —
High on the stage of the Hawaii booth, overlooking the hubbub of Japan's biggest travel fair, the musical group Manoa DNA launches into "Aloha You, Aloha Me." It's a catchy tune, sung mostly in Japanese, that has become the band's signature song here in Japan, and the smiling, enthusiastic crowd gathered at the foot of the stage seems to know all the words.
The group's performance brings business at the neighboring booths to a standstill. At the Canada booth, instead of watching videos of Nova Scotia on giant plasma screens, visitors swivel 180 degrees to watch the band and clap to the music. The Japanese women hosting the Las Vegas booth set down their brochures to dance and sing along. They cheer and flash shaka signs when the song ends. This might be Japan, but there's a great deal of Hawaii at the Japan Association of Travel Agents Congress and World Travel Fair.
That makes Japan an excellent place to start talking about how Hawaii sells itself to the world. Japan, after all, is our most lucrative foreign market, and three of the most important players in that marketing effort are at the event. On the edge of the crowd is Takashi Ichikura, dapper in an aloha shirt and blazer. Ichikura-san, as he's known to almost everyone here, is the director and principal owner of Hawaii Tourism Japan, HTJ, the state's marketing partner in Japan, and the person most responsible for organizing Hawaii's presence at the JATA fair. At the back of the crowd are the two key players from Hawaii: Hawaii Tourism Authority president and CEO Mike McCartney and his right-hand man, VP for brand management David Uchiyama.
They're an odd couple: McCartney, the sensitive, soft-talking former politician; and Uchiyama, the taciturn numbers man and marketing guru. The industry consensus is that their good cop/bad cop routine, the mix of political sensitivity and strategic planning, has been one of the keys to reviving Hawaii's battered tourism economy. Here's how they're doing it.

More than 111,000 people attended the JATA World Travel
Fair in Tokyo in September. HTA president and CEO Mike.
Photo: Irwin Wong
Old-School Marketing
Even in the digital era, marketing is sometimes just about getting in front of as many people as possible, and the JATA World Travel Fair is one of the largest tourism expositions in the world. This year, 71,740 consumers attended and, more important, so did 39,492 travel agents, tour operators, media and others in the travel industry. That makes the fair an extraordinary marketing opportunity, which is why HTJ invests so much time and money on its booth every year. It still works.
For example, HTJ used a contest at the fair to persuade nearly 5,000 consumers to complete surveys about how they choose a destination. Employing QR codes, the survey provided consumers with a link to HTJ's new mobile website, resulting in 74,199 hits and 23,712 unique visitors, a 33 percent increase over the previous month. Exposure at the fair also boosted hits to HTJ's regular website by 69 percent to 1,387,079 during the month. And, of course, tens of thousands of brochures were handed out at the booth, each offering a specific call to action.
Beyond the raw numbers, the fair also generated the kind of good will that marketers love, even if they can't measure it. All those people singing along to Raiatea Helm and Manoa DNA are priceless.
Like almost all HTJ programs, the fair also offered marketing opportunities for the state's travel partners – hotels, wholesalers and attractions that depend on tourism. In fact, six Hawaii-based travel partners paid a nominal fee – helping offset the cost of the event – to have a table at the Hawaii booth. These included the Kaanapali Beach Hotel, Hilton Hawaiian Village and Kualoa Ranch. Travel professionals and consumers file past their tables collecting brochures and listening to the company pitch. HTJ also provides free brochure hosting for companies that can't come to the fair.
Marketing partners like HTJ provide other essential services, like training and educating travel agents and wholesalers. HTJ, for instance, offers extensive destination training, both online and through seminars it conducts around Japan. Last October, HTJ collaborated with numerous Hawaii hotels and attractions to bring more than 200 Japanese travel agents to the Islands on a familiarization trip – or megafam. It's much easier to sell a place when you've been there yourself. Similarly, in November, the Hawaii Visitor and Convention Bureau, HTJ's North American equivalent, hosted a small group of travel writers on a trip to Oahu.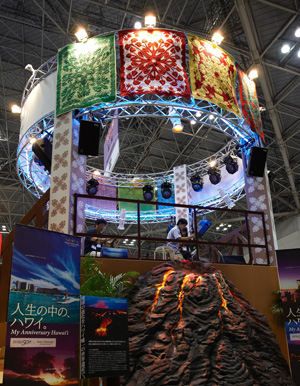 Photo: Irwin Wong
The JATA travel fair in Japan is also a good opportunity to see the competition. This year, more than 1,000 delegates from 90 countries gathered at nearly 900 exhibition booths. A stroll through the exhibition hall reveals that Hawaii doesn't have a monopoly on good marketing ideas. The Croatian booth, for example, is a collaborative affair, with Croatia's equivalent to HTA lauding the country as a tourism destination, and its version of DBEDT wooing Japanese investors. (The fair's organizers awarded the Croatian representatives "best destination marketer" for 2010.) In the Yemen booth, visitors can change into Bedouin garb and pose for photos in an ersatz harem. Mexico, one of Hawaii's most important tourism competitors, has a spectacular booth with multiple flat-screen displays showing videos of Chiapas, Oaxaca and the Yucatan. Not to be outdone by Hawaii's performers, Mexico employed a full mariachi band, replete with balladeers and brass.
Big exhibitions like JATA highlight one of the great challenges facing Hawaii: As a small, island state, we don't have the financial resources to compete with entire countries such as Mexico or Australia, or large states like Florida or California. Even some cities, such as Las Vegas or Macau, have larger marketing budgets than Hawaii. Industry observers estimate Mexico's tourism marketing budget at $200 million to $250 million a year. Florida's destination marketing – split among many agencies – probably totals more than $150 million.
In contrast, the total marketing budget for the state of Hawaii in 2010 was $65 million, which had to filter through HTA, to the marketing partners such as HTJ and the Hawaii Visitors and Convention Bureau, down to the individual island chapters. Most insiders say this simply isn't enough money. "We ought to be spending about $150 million a year instead of $60 million," says Outrigger president and CEO David Carey.
Big events like the JATA fair aren't cheap. It cost HTJ $48,326 just to rent the floor space in the exhibition hall for three days. Building and manning the booth, including the stage and the sound system, cost $111,657. Transportation, accommodations and nominal per diem for the performers ran another $41,350, even though HTJ was fortunate that much of the talent was already in Japan. Roll in HTJ's staff time to plan for the event and to support the HTA visit, and the tab for JATA approaches a quarter of a million dollars. That doesn't include the money spent by the travel industry partners or the cost of flying in the HTA board members and staff. There's no way around it: Big-time marketing is expensive.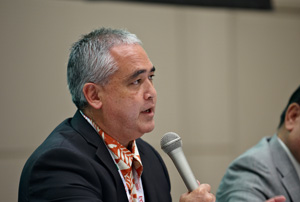 McCartney spoke at a JATA symposium on how to increase
global travel among Japanese people who live outside the
Tokyo area. Photo: Irwin Wong
The Blitz
Although Japan is an important market for Hawaii tourism, it's dwarfed by North America, particularly the U.S. West, which contributed about 2.8 million arrivals to Hawaii last year, more than twice as many as Japan. So, in 2009, when plummeting visitor counts threatened a crisis in Hawaii's largest industry, it's not surprising that the marketers looked to the West Coast. In the wake of the loss of Aloha Airlines and ATA, the question for the Hawaii Visitor and Convention Bureau seemed to be: How do we preserve and grow airlift? And from the marketer's perspective, how do we do that and still maintain the integrity of the Hawaii brand? As HVCB president and CEO John Monahan points out, "We didn't want to dilute its value, built over decades, by putting 'Hawaii on Sale.' "
The answer was "The Blitz." Jay Talwar, senior vice president for marketing at HVCB, ascribes its origins to a conversation HVCB had with Hawaiian Airlines and its ad agency. "They said to us, 'What if we focus on one market and just saturate it with a cooperative marketing program?' And we said, 'That's great, but what if we invited everyone – all the hoteliers, the attractions, the travel sellers, all of them – to come and really try to get the tide to rise?' And Hawaiian was good enough to say, 'That's fine. We know we'll get our share. If the pie grows, our slice grows with it.' That's the birth of The Blitz."
Talwar sketches out the thinking that went into the first trial run: "Let's say we go to San Francisco for a whole month, and each week, we focus on a separate island." The key, he says, was, for a month, to make Hawaii "unavoidable in that marketplace." Doing that meant using every marketing tool available. It meant editorial visits to get the Hawaii story in local media – newspapers, magazines, radio and TV. It meant advertising: They cover-wrapped the San Francisco Chronicle and ran banner pages on its online version, SFGate. They put up billboards along the commuter routes of a demographic their analysis described as the habitual traveler. At night, they had "billboards" projected onto the sides of prominent buildings. They used social media and online contests to publicize special events. All of that drove traffic to the website of HVCB or an island chapter or a travel partner. "Basically, we did everything that you would do in Marketing 101," Talwar says. "We just did it all at once."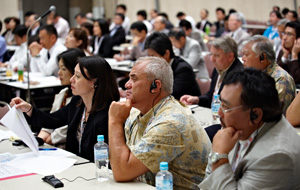 Several HTA staff and board members also attended JATA,
including the new chairman, Atlantis CEO Ron Williams
(center.) The Hawaii booth at JATA is always an elaborate
affair, although HTJ has reduced its size in recent years due
to declining attendance at the travel fair. Photo: Irwin Wong
For later blitzes in Seattle, Los Angeles and again in San Francisco, HVCB fine-tuned its approach. In coffee-mad Seattle, marketers handed out free coffee to early morning commuters on the ferries, each week featuring coffee from a different Hawaiian island. The pitch: "You can actually go visit the farm where this coffee was raised. You can't do that anywhere else in the United States." Similarly, the second blitz in San Francisco took advantage of the city's reputation as a culinary capital. "This time, we had a few guys with us named Roy and Alan and DK," Talwar says. "It's now connected with chefs and the farm-to-table movement. Now, we're talking to San Franciscans in a language they understand. That got us a lot of great coverage in the local media."
It worked. "We began measuring results 30 days out," says Monahan. The steep spikes in visits to the HVCB website after the blitzes are unmistakable signs of marketing success. Perhaps a more meaningful measure is the level of participation among the travel industry partners. Monahan points out, "At one point, we had brand X; then X and Y; then X, Y and Z. Now, they all want to know as far in advance as possible what our blitz schedule is going to be so they can work that into their plans."
The travel partners are more direct. "We use two metrics to measure marketing success," says Jack Richards, CEO of Pleasant Holidays, the largest travel wholesaler to Hawaii. "One is brand awareness; the other is sales or passenger volume. And from our perspective, the blitzes have been tremendously effective on both fronts." He also remarks on one of the keys to that success: Much of the money to pay for the blitzes comes from private industry. "You've got to understand that suppliers like me, we spent millions of dollars in matching funds to help drive visitors to the Islands," Richards says. Exactly how much is difficult to ascertain, but, HVCB's Monahan says, "We know the funding spent by these partners is a multiple of what we spent." And HVCB has been spending between $1 million and $2 million per blitz.
Beyond Marketing
Much of what makes marketing work isn't the flashy media campaigns or public relations bonanzas; it's what happens quietly in the background, and one of the keys to the recent successes of HTA and HVCB is their growing use of data. While the whirlwind nature of the blitzes makes it seem like those decisions were made by the seat of the pants, in reality they were grounded on hard numbers. The target cities were chosen because the data showed they accounted for more than half of Hawaii arrivals. Just as important, as HVCB's Talwar points out, most U.S. East Coast visitors also pass through these cities, so it's critical that marketers preserve as much airlift from them as possible. "Protecting the West Coast hubs allows us to protect our East Coast markets as well," Talwar says.
Similarly, good strategic data was behind almost all the tactics used in the blitzes. Extensive consumer surveys allowed HVCB and its ad agency to craft advertising and public relations material based on the lifestyles and interests of the target audience. Demographic data and customer profiling helped identify appropriate media outlets and event locations. Social media allowed the marketing professionals to track the effectiveness of blitz activities in near real time. New-age marketing is all about data.
Hawaii's marketers increasingly rely on sophisticated private-sector specialists to develop and make sense of all these numbers. In addition to DBEDT analysts (who recently moved under the HTA roof), these include companies like Hospitality Advisors, a Hawaii-based company with a global reputation as a strategic tourism consultant; Smith Travel Research, a respected industry consultant providing competitive set surveys that allow HTA and its marketing partners to see how Hawaii tourism is doing compared to its major competitors; and Sabre Airline Solutions, the giant travel conglomerate, which provides critical airlift analysis.
Airlift data is particularly critical for an island destination like Hawaii. Our economy depends on having enough air seats and, as the loss of Aloha Airlines and ATA demonstrated, maintaining that airlift is complicated. As David Uchiyama, HTA's No. 2 man, points out, prior to contracting with Sabre, the state's marketers had no idea if an airline's route was having problems. As a consequence, it had no way of knowing if the airline needed help. "With the use of Sabre Aviation," Uchiyama says, "we can now look months in advance to see booking pace, what the load factors are, and what's the average fare they're charging. Now, we can go to them and say, 'We see that the route's not doing so well. How can we support it with some kind of marketing boost?' " Those sorts of conversations are now commonplace.
Another quiet factor in the recent success of HTA has been the teamwork of Uchiyama and McCartney. HTA is not without critics, and one of the main complaints has always been that the organization's structure makes it easy prey to politics. Most industry partners say they would prefer a much tighter focus on marketing, and less emphasis on cultural and environmental programs, and other priorities. (The money to fund HTA, after all, doesn't come from the general fund; it's paid by hotel guests through the transient accommodations tax.) So, when McCartney was selected to run HTA, many worried about his lack of a marketing background. Starwood Resorts senior vice president for operations Keith Vieira readily admits he preferred Paul Casey, the other major candidate for the job. "Mike had legislative experience and community experience," Vieira says. "Paul had industry experience."
Yet Vieira, like other industry critics, have been pleasantly surprised by HTA's performance under McCartney. "Looking back," he says, "I would say Mike McCartney was a very good choice." Partly, that's because McCartney has been careful to delegate most of the marketing decisions to Uchiyama, whose marketing background at Starwood puts him in good stead with the industry. David Carey, the CEO of Outrigger and another long-time critic of the politics and organization of HTA, points out, "Under Mike, they have a pretty good team in place. And now David's so much more involved on a higher level." Both Vieira and Carey acknowledge that McCartney's political gifts have been useful, too, and not simply in dealing with the Legislature. In fact, his sensitivity and political skills have probably been most on display internationally, where he's helped transform HTA's relationship with key travel partners. The best example may be how the McCartney/Uchiyama team dealt with the loss of Japan Airlines' Narita-Kona flight.
McCartney tells the story this way: Last spring, after losing money on its Narita-Kona route for years, JAL announced it was shutting the route down. For Kona, the result would be devastating, not only because Kona would lose a steady stream of lucrative Japanese visitors, but because, besides Honolulu, Kona is the only international point of entry for the state. Without JAL's international arrivals, TSA would likely close its temporary facilities there, probably for good. With that in mind, the next time he was in Tokyo, Uchiyama paid a visit to Sunichi Saito, then JAL's executive officer for passenger sales and marketing. He asked Saito a simple question: "How can we help?"
Those four words changed everything. The next day, Uchiyama was summoned to JAL headquarters to meet with Kiyoto Morioka, JAL's VP for international passenger sales. "We've been flying to Hawaii for 55 years," Morioka said in astonishment. "This is the first time anyone's asked us that." What ensued was a frenzied effort by JAL and tour operators in Japan, and HTA, the Big Island Visitor Bureau, and travel industry partners here to work together to develop marketing and promotional campaigns to create enough demand to sustain the route. This unprecedented cooperation succeeded in raising JAL's load factor by more than 20 percent – not enough, ultimately, to preserve the route (as part of its bankruptcy restructuring, JAL shuttered 40 percent of its international routes) – but enough to set a new tone in the relationship and create a model for how to market in the future.
That same sensitivity to the needs of travel partners was on display during a string of courtesy calls made by the HTA entourage after the JATA travel fair. Over the course of a day, Ichikura-san chaperoned McCartney, Uchiyama and the HTA board members through a string of corporate offices around Tokyo. Along the way, they visited with executives at airline partners, such as JAL and Delta; at major travel wholesalers, such as JTB and JALPAK; and with trade organizations like JATA and the Japan-Hawaii Tourism Council. These meetings, as you would expect in Japan, were frequently formal and stylized. They were also surprisingly candid, with each side volunteering inside information about corporate strategy or political challenges, swapping industry rumors, and asking for opinions and advice.
In the end, it always came down to those four words: How can we help?
During one of the symposia at the JATA conference this September, McCartney sat on a panel that discussed how to get more Japanese from beyond Tokyo to travel abroad. But, seeing JAL VP Kiyoto Morioka in the audience (a courtesy in itself, since the audience was mostly midlevel managers), McCartney took a question about how low-cost carriers were going to affect the market, and he turned it inside out.
"We appreciate all airlines," McCartney said, nodding to Morioka, "but we want to say a special aloha to Japan Airlines. Your Kona flight did very well for many years. But, because of the downturn in the world economy, you came to us to apologize that you could no longer fly to Kona. You showed us pictures of your trips to Hawaii when you were a child and told us how important Hawaii was for you. We will never forget that. We'll never forget the commitment that JAL has for Hawaii. And I wanted to say, 'We're the ones who should be apologizing for not coming to you sooner to help.' Thank you so much for all you've done for Hawaii."
When McCartney finished, Morioka and his small entourage of JAL executives stood and bowed deeply.
Which media produce results in Japan
Effect of mainland "blitzes"
Marketing "blitzes" in key Mainland cities generated lots of traffic to the GoHawaii website. For example, the June blitz in Los Angeles drove that city's share of all traffic to the website from about 6 percent to 20 percent. Perhaps more important, Los Angeles' interest in Hawaii after the blitz seems to have what marketers call a "long tail."
Where HTA spends its marketing Dollars