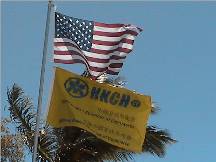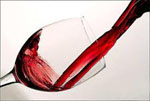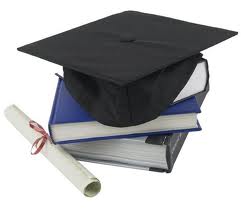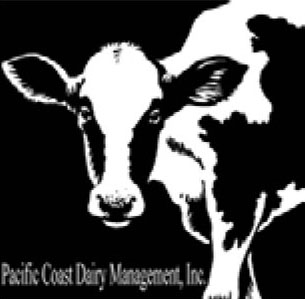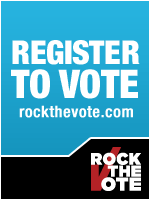 Biz-Video

Hawaii's China Connection

Doing Business in Hong Kong & China
Chinese Medicine
Do you know our dues paying members attend events sponsored by our collaboration partners worldwide at their membership rates - go to our event page to find out more!
China Projects Bidding Information - update daily
December 22 2010

Tradition Chinese Medicine (TCM) cosmetics that pass test of time By Cheng Anqi



Traditional Chinese medicine cosmetics have a history of 1,600 years but have only recently started to compete with modern international brands.

University student Lu Jing has been battling acne for the past three years, using dozens of products to get rid of the disfiguring scars on her face - all without success. Three months ago, however, a doctor prescribed her traditional Chinese and Tibetan medicine in her hometown in the Innner Mongolia autonomous region. He told her to mix a mystery powder with egg white every night and apply it to the face. Now, the 25-year-old has a clear complexion free of comedones (blackheads and whiteheads) and with just a few fading scars.

According to the Chamber of Beauty Culture and Cosmetics of All-China Federation of Industry and Commerce, foreign companies have more than half the domestic cosmetics market and rake in 80 percent of the profits.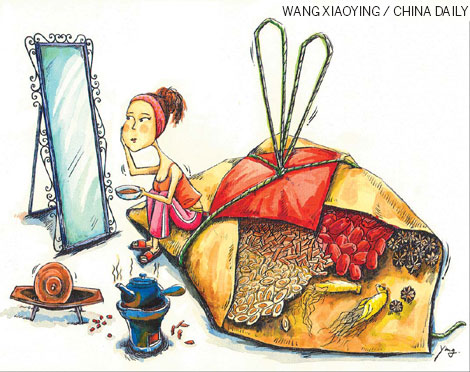 But people like Lu are increasingly turning to traditional Chinese medicine (TCM) cosmetics to sort out their skincare problems, moving away from Western beauty products.

So, when Lu returned to Beijing, she stopped using imported skincare products and instead went to reputable domestic pharmacies to buy suitable TCM cleansing milk, creams and facial masks, such as products from the 140-year-old pharmacy, Beijing Tongrentang Group Co Ltd.

"Tongrentang promotes TCM cosmetics products and has become the market leader," says Huang Xing, the general manager of Guangzhou Yanzhuang Cosmetics Ltd.

Meanwhile, Jiang Xiaojun, director of the Tongrentang publicity department, says the company's skincare products have passed the test of time.

The company's products include medicine originally prescribed by Wang Tao, a Tang Dynasty (AD 618-907) doctor that uses tuckahoe, the root of red-rooted salvia, ginseng and herba leonuri to improve sallow skin and moisturize.

Many young customers come to buy the whitening-and-moisturizing facial masks, says Zhang Can, a shop assistant at Tongrentang.

"Nearly 100 boxes are sold every day," she adds.

The move away from foreign cosmetics brands to domestic versions is a slow one, as domestic consumers have grown to trust and admire foreign brands.

Huang, of Guangzhou Yanzhuang Cosmetics Ltd, recalls that in the 1990s the senior manager of an international cosmetics company said Chinese companies could not build a global brand because they were just making copycat products.

"His words were unpleasant because they labeled Chinese goods as imitations, but it was true and to the point," says Huang, who has been involved in TCM cosmetics for 17 years.

"My friends always ask me to take a large empty case every time I go abroad and bring back luxury cosmetics, because they are cheaper abroad. It upsets me a bit," Huang says.

He believes TCM cosmetics have three directions in which to develop.

One is developing traditional eco-cosmetics, such as curing chloasma with honey and tuckahoe powder, a long-standing folk remedy.

Second is developing TCM cosmetics that meet modern cosmetic and marketing requirements, such as Tongrentang's whitening-and-moisturizing facial masks.

Third, extract chemicals from traditional Chinese medicines, such as amylase, polypeptides and alkaloids, and do research on their safety and beauty treatment values.

With a history of 1,600 years, TCM cosmetics will not fade away as trends change, Huang says.

He refers to beauty products from the Sui Dynasty (AD 581-618); the 81 products for facial care written by Sun Simiao, China's King of Medicine in the Tang Dynasty; and the 168 facial care products recommended in Compendium of Materia Medica by Li Shizhen in the Ming Dynasty (1368-1644).

"These facts cannot be changed by multinational companies, and it surely creates an opportunity for domestic cosmetics companies to compete with foreign brands."

World-class brands have a genetic blueprint, Huang says. If Chinese elements are built into the foundation of cosmetics, then strong brands like Tongrentang will find their place in the international market.
January 23 2009
China's 3.5 Billion Investment in CM – Highest ever in History

To step up the support for the development of Chinese medicine (CM), the central Chinese government had appropriated in 2008 a total of RMB3.5 billion through various funding programmes initiated by National Development and Reform Commission (NDRC), Ministry of Finance (MOF), Ministry of Science and Technology (MOST) and other relevant government agencies. The funds will be used in medical services, education and culture, research and development, and essential facilities of CM hospitals. The funding scheme was unprecedented both in terms of scope and scale.

Coordinated by the State Administration of Traditional Chinese Medicine (SATCM), and with the support of local CM authorities, NDRC had allocated a total of RMB2.2 billion for upgrading premises and facilities in 159 municipal CM hospitals and 208 county CM hospitals, and procurement of medical devices for 276 county CM hospitals. MOF, working with SATCM, made an appropriation of RMB1.1 billion which will be used in developing drug production capability in CM hospitals, improving CM pharmacy facilities in county CM hospitals, training of CM doctors, promotion of general techniques for the treatment of common diseases, as well as setting-up and upgrading Specialist Wards/Clinics and Emergency Service in CM hospitals. The 2008 funding also saw an unprecedented appropriation of RMB31 million for the promotion of CM and its application to the public. Through various activities and programmes, it was hoped that people would be more familiar with CM and appreciate its unique edge.

MOST had also included CM innovation and research as the top-list items in its agenda, with a total commitment of RMB150 million. The funding was distributed through the "973 Programme", the "11-5 Science & Technology Support Scheme" and "CM Industry Research Endowment Fund". The scope of support covered basic research, acupuncture, pharmacology etc. In addition, NDRC and SATCM had assigned 16 establishments as the State CM Clinical Research Base, investing more than RMB4 billion (RMB1 billion from central budget) in total. All the Bases would operate in full gear in 2009.

Since 1986, the central government had allocated about 10million as CM endowment fund each year. Recently, the allocation had continued to increase and provided a strong support to the development of CM, laying a solid foundation for the advancement and modernization of CM.
December 1 2008
Mechanistic elucidation of Chinese medicinal formula - Realgar-Indigo naturalis as an effective treatment for promyelocytic leukemia

In March 2008, Prof. Chen Zhu (Minister of Health) and his research group published an article entitled "Dissection of mechanisms of Chinese medicinal formula Realgar-Indigo naturalis as an effective treatment for promyelocytic leukemia" on the Proceedings of the National Academy of Sciences (PNAS). It was probably the first systematic analysis conducted to unravel the efficacy and underlying working mechanisms of Chinese medicinal formula-Realgar Indigo naturalis (RIF) for treatment of acute promyelocytic leukemia (APL). Through current biochemical approaches, the modes of actions of clinically effective Realgar-Indigo naturalis formula: "multiple components could hit multiple targets and exert effects of mutual reinforcement" have been demonstrated at molecular, cellular and organism levels. The rationale of TCM design: "Principal", "Minister", "Assistant" and "Servant" have also been illustrated using modern biomedical approaches.

Rationale of combination therapy and formula design - Prof. Chen has pioneered extensive research in combining all-trans retinoic acid (ATRA) and arsenic trioxide (ATO) as a synergistic chemotherapy for APL. ATRA and ATO have been reported to induce degradation of promyelocytic leukemia (PML)-retinoic acid receptor alpha (RARα) that finally facilitated APL cell differentiation and apoptosis. The clinical efficacy of ATRA/ATO combined therapy has been reported with 4-year disease-free survival of more than 90% in APL patients.

As early as 1980s, the pathogenesis of APL still remained unclear, Prof. Huang Shi Lin and a group of experts at TCM Hematology Institute of People's Liberation Army designed a TCM-theory guided Realgar Indigo naturalis formula comprising of Realgar, Indigo naturalis, Salvia miltiorrhiza and Radix psudostellariae in accordance to symptoms and characteristics of APL patients. With collective efforts on combination therapy, APL will hopefully be the first curable acute myeloid leukemia. It has been documented that APL patients with RIF prescription achieved a 5-year overall survival rate of 87% in multicenter clinical trials. Despite its clinical efficacy, the molecular basis of RIF for APL treatment remained unresolved.

Mechanistic elucidation of TCM formula - Prof. Chen and his research group are the one who provide convincing explanation on the molecular mechanism of RIF at biochemical level. Tetraarsenic tetrasulfate (A), indirubin (I) and tanshinone IIA (T) are major active ingredients of Realgar, Indigo naturalis and Salvia miltiorrhiza respectively. Tetraarsenic tetrasulfate is regarded as the "Principal" element which induces ubiquitination and degradation of PML-RARα oncoprotein and partly restore normal myeloid cell transcription leading to terminal APL cell differentiation. Indirubin and tanshinone IIA serve as adjuvant components to intensify tetraarsenic tetrasulfate-induced ubiquitination and degradation of PML-RARα, strengthen reprogramming of myeloid differentiation regulators and enhance G1/G0 arrest in APL cells. As demonstrated in murine APL model, Indigo naturalis serves as "Assistant" to alleviate toxic and adverse effect possessed by the Principal: Realgar. Both indirubin and tanshinone IIA act as "Delivering servants" to facilitate delivery of Principal element (Realgar) to the site of disease. Indirubin and tanshinone IIA increase cellular uptake of arsenic by inducing up-regulation of Aquaglyceroporin 9 (AQP9) which is a transmembrane protein governing arsenic uptake and cellular sensitivity of arsenic. Collectively, the ATI components in Realgar Indigo naturalis formula hit multiple targets and work together in a synergistic mode.

Breakthrough of research methodology in multi-component CM formula design and mechanistic study - Chen's research group have successfully elucidated the multiple components/multiple targets working mechanisms of RIF with current biomedical approaches and illustrated the rationale of formula design. Most researchers regard dissociation of TCM formula into smaller pieces for downstream research as difficult tasks since the innate efficacy may be lost once the formula was broken into discrete pieces. Given the complexity for dissecting mode of action of numerous clinically proven formulae, it is suggested to begin with those accompanied with precise efficacy as well as known bioactive components and structures. Prof. Chen remarked that choosing to study Realgar-Indigo naturalis formula is the first key step leading to fruitful research findings since the three major components: tetraarsenic tetrasulfate, indirubin and tanshinone IIA have already been well-studied. With modern pharmaco-chemical methods, major bioactives in RIF have been dissociated, combined and authenticated. As a result, the actual working mechanisms and sites of action possessed by RIF can be fully dissected at molecular and cellular levels.

Consistency in functional and mechanistic recognition of each bioactive component has been derived from either molecular research findings or perceptions of TCM practitioners. Prof. Chen's research findings have attracted extensive positive comments from scientific academia worldwide. A comment entitled "Traditional Chinese medicine: Ancient formula in modern times" has been published in Nature China, with special emphasis on how major components of an ancient Chinese medicinal formula act in a harmony to cure disease and its significance for bridging the gap between Traditional Chinese medicine and Modern Western medicine. Besides, "SciBX: Science-Business eXchange", a joint publication platform organized by Nature Publishing Group and BioCentury Publications Inc., has also reported these research findings.

Embracing tradition and innovation - Prof. Chen attributes his success primarily to the choice of TCM formula. The clinical efficacy of RIF in treating promyelocytic leukemia has been proven in multiple clinical centers which provided solid foundation for further downstream studies. His prominent research findings can also be attributed to the availability of highly purified bioactive compounds as well as well-established cell culture and animal APL models. Enrichment of TCM theoretical system and applicability are the blueprints for TCM development. All in all, embracing tradition and innovation is advocated. Prof. Chen is in favor of an open mind for TCM modernization. He also recommended that research should embrace modern technology and multi-disciplinary approach. TCM combination therapy, based on nearly 100,000 formulae, has been advocated for more than 2500 years. Western medicine practitioners have gradually recognized the advantages of combination therapy in recent years. Although TCM formulae have achieved clinical efficacies, not all essential components have been identified and their underlying working mechanisms have not yet been explained convincingly at biochemical level. These collectively hinder the modernization of TCM and their application. Current advances in system biology and biomedical sciences will offer opportunities and platforms to bridge and integrate Western and Eastern medicines, and pave the way towards modernization of TCM. Through tradition and innovation, novel or modern medicine will emerge in a better form from Chinese and Western medicine.
November 25 2007
Chinese medicine publicity campaign launches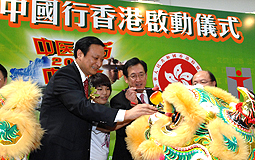 Publicity drive: Vice-Minister of Health and Director-General of the State Administration of Traditional Chinese Medicine Dr Wang Guoqiang and Secretary for Food & Health Dr York Chow launch the "Promotion of Traditional Chinese Medicine in China - Hong Kong Program".

Educational and publicity programs will be launched from November 24 to December 31 to enhance public understanding of Chinese medicine.

Officiating at the launch of the "Promotion of Traditional Chinese Medicine in China - Hong Kong Program" today, Secretary for Food & Health Dr York Chow said the Government is committed to the development of Chinese medicine in Hong Kong.

More than 50 activities will be held in the coming five weeks. Highlights include a symposium on global development in Chinese medicine, China-Hong Kong heart-to-heart carnival on Chinese medicines, visits to elderly homes, free consultations by Chinese medicine practitioners as well as seminars.

All the activities are non-profit-making and will be provided free to the public or the Chinese medicine sector.

Vice-Minister of Health and Director-General of the State Administration of Traditional Chinese Medicine Dr Wang Guoqiang said the "Promotion of Traditional Chinese Medicine in China" is a nation-wide campaign that will last for three years.

The Hong Kong program will enable the local community to gain a better understanding of Chinese medicine and will be beneficial to its development, he added.

Speaking to reporters after the launch, Dr Chow said the Government will study the possibility of developing a community hospital in Tin Shui Wai.

"In the longer run, we feel that we have about 280,000 people within Tin Shui Wai, we will seriously consider whether there is a need for a community hospital to be developed perhaps within the next 10 years or so," he added.
November 24 2007
Hong Kong and China sign Chinese medicine pact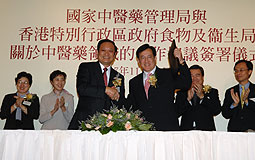 Healthy pact: Vice-Minister of Health and Director-General of the State Administration of Traditional Chinese Medicine Dr Wang Guoqiang (left) and Secretary for Food & Health Dr York Chow sign an agreement fostering cooperation in the development of Chinese medicine.

Hong Kong and the Mainland have signed an agreement fostering co-operation and exchange between the two jurisdictions in the development of Chinese medicine.

Secretary for Food & Health Dr York Chow and Vice-Minister of Health and Director-General of the State Administration of Traditional Chinese Medicine Dr Wang Guoqiang today signed the document in Hong Kong.

Under the agreement, the two parties will enhance co-operation in several areas, including:
* strategies for the development of Chinese medicine;
* Chinese medicine policies and regulation;
* development of service interface between Chinese and Western medicine;
* standards for Chinese medicine;
* training for Chinese medicine practitioners; and
* hospital management and organisation of promotional activities for Chinese medicine.

Co-operation mechanism

To put into effect the co-operation agreement, the two parties agreed to establish a co-operation mechanism among relevant departments, and to hold working meetings when necessary.

Hong Kong will launch a series of programmes under the auspices of a nation-wide campaign to boost the promotion of traditional Chinese medicine in China.

To be held between November 24 and December 31, the Hong Kong programme will showcase Hong Kong's progress in the development of Chinese medicine. The campaign also aims to enhance the public's understanding of the history and curative effect of Chinese medicine.
August 18 2007
Canada, Hong Kong Collaborate in Chinese Medicine Signing of Four MOUs a Major Step Forward in Cooperation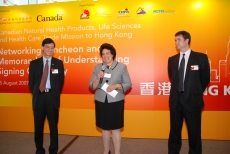 The Canadian Life Sciences Trade Mission has been visiting the annual ICMCM for the past four years. Photo shows (left to right) Ralph Chow, Director of the TDC, Penelope Marrett, mission leader, and James Gilmour, Vice Consul and Trade Commissioner of the Canadian Consulate, at the networking luncheon, organised by the TDC and the Canadian Consulate today in Hong Kong.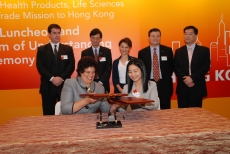 Penelope Marrett (front, left), President and CEO of the CHFA, and Angela Lau, President of the HKHFA, sign an MOU promoting information exchange between the two organisations.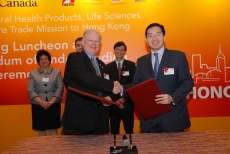 Dr Murray McLaughlin (left), Chairman of AFMnet (left) and Dr Edmund Lee, Executive Director of the HKJCICM, sign an MOU encouraging R&D development.

The Canadian Life Sciences Trade Mission has been visiting the annual ICMCM for the past four years. Photo shows (left to right) Ralph Chow, Director of the TDC, Penelope Marrett, mission leader, and James Gilmour, Vice Consul and Trade Commissioner of the Canadian Consulate, at the networking luncheon, organized by the TDC and the Canadian Consulate today in Hong Kong.

Chinese medicine received a significant shot in the arm today with the signing of four memorandums of understanding between Canadian and Hong Kong institutes.

The four MOUs cover collaboration in the research, technology transfer, commercialization and promotion of Traditional Chinese Medicine (TCM) and health products in the two markets. Signed during a luncheon hosted by the Canadian Consulate in Hong Kong and the Hong Kong Trade Development Council (TDC), the agreements bring together The Canadian Health Food Association (CHFA) and the Modernized Chinese Medicine International Association (MCMIA), The CHFA and the Hong Kong Health Food Association (HKHFA), Canada's Advanced Foods and Materials Network (AFMNet) and the Hong Kong Jockey Club Institute of Chinese Medicine (HKJCICM) and Bell Alliance International Inc and Zigen Pharmaceutical Ltd.

The MOUs are the result of a Canadian Life Sciences Trade Mission, which has been visiting Hong Kong's annual International Conference and Exhibition of the Modernization of Chinese Medicine and Health Products (ICMCM) since 2004.

"The trade mission's objective is to encourage Canadian and Hong Kong partnerships in the life science sectors, including buying and selling, joint ventures and research cooperation," said Andrew Yui, Director of the TDC's Toronto office, which has played a key role in organising the missions to Hong Kong.

The MOU between the CHFA and MCMIA supports mutually beneficial developments, particularly in exchanging knowledge and market information and sharing updates on regulatory requirements.

"The new Natural Health Product Regulation opens a clear path for high quality TCM to be introduced to Canada as natural medicine. Similarly, Canadian natural health products can also be introduced to the Greater China region. CHFA and MCMIA members should find plenty of opportunities to do business between Canada and China using Hong Kong as an efficient portal," said Abraham Chan, President of MCMIA.

The agreement between the CHFA and the HKHFA establishes similar cooperative links, with an emphasis on optimising the resources of both organizations to support mutually beneficial developments and activities.

"The MOU between AFMNet and HKJCICM strengthens scientific and resource planning and technology transfer of R&D deliverables, raising the return on investment from research to applications," said Dr Rickey Yada, Scientific Director of AFMNet, and Dr Edmund Lee, Executive Director of HKJCICM.

The commercial MOU between Bell Alliance and Zigen creates a long-term partnership between the two parties, particularly in the development of international markets for health products. "Our companies are working closely together to introduce Chinese medicine formulations and active ingredients to Canada, positioning them as pharmaceuticals and natural health products, which are legally recognised as drugs in Canada, rather than health foods or dietary supplements. We hope to leverage on our success in Canada to introduce these products to other countries around the world," said Albert Wong, Managing Director of Zigen Pharmaceutical Ltd.

"The MOUs are a milestone in the ongoing efforts of the TDC and our consulate to promote Chinese medicine and health foods. We are proud of this development and will ensure that the collaboration continues to build," said Francois Rivest, Consul and Senior Trade Commissioner of the Canadian Consulate in Hong Kong.
August 3 2007
Chinese Medicine Fair Attracts International Interest - More than 180 Exhibitors to Attend this Month's Exhibition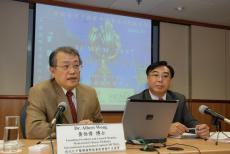 Albert Wong (left), founding president of the Modernized Chinese Medicine International Association (MCMIA), and Sidney Ng, an MCMIA executive, agree that Hong Kong has the potential to become the region's trade and information hub for quality Chinese medicine. The two took part in the press briefing today, for the 6th International Conference and Exhibition of the Modernization of Chinese Medicine and Health Products. The exhibition will take place August 16-20.
Chinese medicine, health supplements, health care and therapy, equipment and much more will highlight the 6th International Conference and Exhibition of the Modernization of Chinese Medicine and Health Products (ICMCM), August 16-20, at the Hong Kong Convention and Exhibition Centre. About 180 exhibitors from 12 countries and regions will make this year's fair more international than ever. Along with Hong Kong, the Chinese mainland, Macau and Taiwan, companies from Canada, Japan, Korea, New Zealand, Malaysia, Singapore, Poland and Switzerland will take part. The Canadian, Malaysian and Swiss exhibitors will be participating for the first time at the fair, which is jointly organised by the Hong Kong Trade Development Council (TDC) and the Modernized Chinese Medicine International Association Ltd (MCMIA).

The fair will feature eight pavilions, spotlighting the offerings of Korea and Japan, as well as those from Jilin, Guangzhou, Shanghai, Hangzhou, Qinghai and Ningxia in the Chinese mainland.

"About 30 buying missions, with representatives from more than 300 companies, will visit the fair," said Sidney Ng, an MCMIA executive. "Both the TDC and MCMIA are doubling their efforts to boost business matching between buyers, exhibitors and local companies," said Dr Ng.

In this regard, a life sciences mission from Canada has reached three cooperation agreements with Hong Kong research institutes and enterprises. They will sign memorandums of understanding (MOUs) during a networking lunch, hosted by the Canadian Consulate in Hong Kong and the TDC, on August 15. The MOUs include: Canada's AFMnet and the Hong Kong Jockey Club Institute of Chinese Medicine; the Canadian Health Food Association and MCMIA; and Bell Alliance and Zigen Pharmaceutical.

"Chinese medicine is becoming more and more popular around the world," said Albert Wong, founding president and council member of MCMIA. "More and more western countries are realising the value of Chinese medicine in treating chronic diseases and improving quality of life," Dr Wong added.

Last year, more than 9,100 buyers from 60 countries and regions visited the fair, a 66 per cent increase over 2005. Public visitors exceeded 231,000. A high-level conference will take place during the first two days of the ICMCM. Under the theme of "the Integration of Science Research and Development in Novel Chinese Medicine," the conference will focus on pharmacological and clinical studies and the latest developments in Chinese medicine, including branding.

With the support of the University of Hong Kong, an educational display will be set up at the fair, offering healthcare tips to the public. A Chinese Medicine Health Public Forum will also be held, providing information about Chinese medicine and health products.

The ICMCM will be staged concurrently with the Hong Kong International Medical and Health Care Fair, as well as Food Expo. The fair will be open exclusively to trade visitors for the first two days, with the public able to attend the ICMCM from August 18 to 20.

Hong Kong has long been a trading centre for Chinese medicine. Exports of Chinese medicine in 2006 amounted to US$254 million. Exports for the first five months of this year totaled US$108 million, a 3.4 per cent increase compared to the same period last year.
June 15, 2006
Hong Kong Jockey Club Institute of Chinese Medicine Limited (HKJCICM) announced today that it had signed a collaboration and services agreement with Phynova Group PLC in the United Kingdom ("Phynova") (AIM: PYN), a developer of pharmaceuticals derived from Chinese botanical drugs targeting viral and metabolic diseases and cancer, on 5 February 2007 to develop novel anti-cancer drugs based on Chinese medicines.
January 5, 2006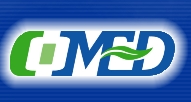 Hong Kong Jockey Club - Institute of Chinese Medicine Limited
Turn science into intellectual property rights for technology transfer and would like potential business/R&D partners to express their interests on the following R&D projects/results:
February 26, 2005
Traditional Chinese Medicine (TCM) - Age-old craft needs IPR know-how - By Qin Chuan
Syafruddin Gaus from Indonesia treats a patient with acupuncture at the Shanxi Traditional Chinese Medicine Research Institute in Taiyuan. TCM is gaining increasing recognition around the world.
How to best protect the intellectual property rights (IPR) of Traditional Chinese Medicine (TCM) has long been a challenge for its practitioners in China.

For Dong Zhenhua, applying for patents is definitely not the answer.

A TCM practitioner, Dong owns an ancient prescription for the treatment of rheumatoid arthritis, which is reportedly very effective. But she is not willing to apply for a patent for her prescription. "If the prescription gets out, everything is gone," she argues, referring to the fact that the prescription will be publicized once the application is filed.

Details of a prescription, including specifics of herbs and how to use them, have to be made public in the course of a patent application, explains Gu Xiaoli, deputy director of the co-ordination and administration department under the State Intellectual Property Office.

But this runs contrary to the traditions and practice of most TCM practitioners who are accustomed to jealously guarding remedies very often passed down by family members or apprentices, generation after generation. Consequently, there is a conflict between the modern idea of patent protection and age-old practices. The rationale behind patenting is to ultimately allow greater, and ultimately free accessibility to the product concerned. In China, the lifespan of a patent is 20 years.

But TCM doctors regard their remedies as personal belongings and something upon which they depend for a living.

But, Liu Tonghua, a professor with the Beijing University of Chinese Medicine, who has been studying TCM intellectual property rights for years, suggests TCM practitioners should apply for patents if they want to protect their prescriptions. If the patents are applied for and granted, they will have access to protection in the event of their concoction being infringed upon. But if they do not apply, it will be impossible for them to do anything once a prescription is taken up by others, said Liu.

He recommends practitioners conduct a thorough and in-depth study of all the prescriptions they own. Many, however, depend on years of experience when it comes to treating patients and do not really know which kinds of herbs are indispensable to their prescriptions, said Liu.

This is the biggest problem for TCM patent application in China, he added. "Patent requires scientific research, not just experience."

In addition, the Chinese have much to learn about patent application.

For example, when applying for a patent for a set of forceps, overseas applicants are likely to submit more than 20 drawings, demonstrating detailed aspects of the product. But, said Liu, Chinese applicants would tend to hand in a few. "Just as China is in the process of industrialization, people are still learning how to apply for patents appropriately," he added.

A guide on how to apply for a TCM patent is soon to be published and will help people understand the application process, said Liu, one of its authors.

To gain more experience of TCM intellectual property protection, last October Gu's office designated Ankang in Shaanxi Province as a national pilot base for the industrialization of patented TCM techniques. It is anticipated experience gained there could be promoted across the country.

Ankang was chosen because of the local TCM industry's existing network, ranging from herb growing, research and medicine production. The base is the only one of its kind in the country, she said. Herbs in Ankang, which lies in mountainous southern Shaanxi, are considered good in quality and rich in variety.

The State Administration of Traditional Chinese Medicine has also launched a research programme to better protect TCM knowledge, the China News Service reported. Liu Changhua with the Chinese Academy of Traditional Chinese Medicine, told the agency the existing system affords insufficient protection. It is pressing that a new and practical one be developed, he was quoted as saying.

The program will conduct research on the classification of TCM resources, who should own and benefit from TCM knowledge and how to share the benefits once intellectual property rights are granted, said Liu. A database for TCM patents is also to be set up, the report quoted him as saying.

Modernization guidelines - In addition, the protection of TCM resources and their intellectual property rights is included in a national guideline for the modernization of the TCM industry between 2002 and 2010. This was compiled in 2002 by seven government bodies working in conjunction with the Chinese Academy of Sciences.

According to the guideline, regulations on the protection and management of TCM resources will be drafted. A strategy on the protection of TCM intellectual property rights will be designed, in response to fierce international competition for patents, the guideline states. But whether or not genetic resources, traditional knowledge and folk arts should fall under the remit of IPR protection remains a disputed topic worldwide. The conflict lies mainly between developing countries and developed ones, with the former accusing the latter of exploiting their traditional resources without making adequate compensation, said Gu.

"The concept of intellectual property rights in themselves has been developing," she adds.

The World Intellectual Property Organization (WIPO) has already focused on the need for protection of traditional knowledge. Last March, the WIPO Intergovernmental Committee on Intellectual Property and Genetic Resources, Traditional Knowledge and Folklore (IGC) decided on concrete steps to accelerate international work on protecting traditional knowledge and folklore.

Its discussions resulted in an agreement on the development of the necessary building blocks for their protection. This was the first meeting of the IGC since its mandate was renewed by the WIPO General Assembly in October 2003, with instructions speeding up its work and focusing on the international dimension of the subject area. One of the major issues the committee will address is strengthening the defensive protection of traditional knowledge and genetic resources against illegitimate patenting. Traditional knowledge should include traditional medicine, said Shen Zhixiang, director of the Department of International Co-operation under the State Administration of Traditional Chinese Medicine.

Greater protection - China can learn much from the experience of other countries to protect traditional medicine. Thailand protects its traditional medicine through an effective legal framework, which classifies prescriptions into three categories, said Shen. Those included at national level are strictly protected and anyone wanting to make use of them needs to get approval. The second level refers to those owned by individuals, who register prescriptions at the department for protection, and the third refers to those made public and freely available.

Other means of protection are continually being explored.

Shen said his administration and the State Council's Legislative Affairs Office are working together on drafting regulations to protect the intellectual property rights of TCM. He said it is highly likely a number of TCM prescriptions will be listed under State-level IPR protection.

It is like the use of a natural resource, he said. "If you want to use it, you pay for it."

Other experts have called for the protection of the original habitat of herbs.

Xu Jintang, a professor with the Institute of Medicinal Plants under the Chinese Academy of Medical Sciences, says such protection should be a priority. "We should promote the idea that herbs should be planted at suitable places. Herbs just cannot be planted everywhere," a reference to the fact that herb growing is becoming popular across the country as a more profitable alternative to normal crops.

The planting of different herbs requires different natural conditions, including local climate and altitude, said Xu. But only suitable places can produce good-quality herbs, he added. Specific standards need also to be set for herb growing to preserve the original habitat of various types.

Training of qualified professionals, such as herb gatherers, should also strengthened, said Xu. In the past, experienced gatherers could tell the good from the bad at a glance, but now such levels of skill are diminishing.

"Medicines are different from other produce. They are meant to save lives," added Xu.

Wider recognition - In recent years interest and recognition of TCM has flourished all over the world. Shen's administration and the Ministry of Health have, to date, signed co-operative agreements on TCM with counterpart departments of 67 countries.

These agreements make it possible for TCM to become legally accepted, in the countries concerned, in the future. For example, under an agreement with Italy signed last November, TCM experts will go there to teach and clinics will be set up, said Shen.

"But it will take time for foreign countries, especially those outside Asia, to understand TCM fully and accept it," he said.

The natural herbs industry, already a multi-billion one, is forecast to grow enormously in the next few years. The World Bank estimates globally it will generate a revenue of US$200 billion by 2008, from the US$80 billion of 2000, the People's Daily recently reported. In the past five years, China's export of TCM products has been on the rise. It reached US$720 million in 2003 and has been experiencing an annual growth of 5.5 per cent, the report said. In particular, the market in Europe has witnessed 26 per cent annual growth.

Currently there are more than 50,000 TCM institutions in more than 130 countries, according to the report.

Acupuncture, a notable part of TCM, is widely accepted in many countries and has over 20,000 practitioners in Germany, France and the United Kingdom. And in the United States alone the number is around 10,000. The number of overseas students learning TCM in China comprises the largest group among those studying the natural sciences.

But TCM still has a long way to go.

Currently the output value of the TCM industry in China is less than 100 billion yuan (US$12 billion), says Shen. And TCM accounts for less than one-fifth of China's pharmaceutical market.
Patent application on the rise

The number of Traditional Chinese Medicine (TCM) patent applications in China has been on the rise in recent years.

According to statistics from the State Intellectual Property Office, the office received 3,247 applications in 2001. The number rose to 3,865 in 2002 and 4,030 in 2003.

Chinese companies are the majority of the applicants, while many foreign applicants with more advanced techniques are also coming to inquire about patents, according to Gu Xiaoli, an official with the office. Meanwhile, more and more foreign companies are applying for TCM patents in China, especially those from Japan and the Republic of Korea, she said. However, the number of Chinese companies applying for TCM patents abroad is very limited. Gu describes such applications as "rare."

That may have something to do with the strategy of Chinese companies expanding into overseas markets has not yet been listed on their agenda, Gu said.

The State Administration of Traditional Chinese Medicine, together with the ministries of education and culture, is making preparations for the recognition of TCM as a world intangible heritage entity. "The move is for the better protection and development of our traditional heritage," said Shen Zhixiang, director of the Department of International Co-operation with the administration.

The United Nations Educational, Scientific and Cultural Organization (UNESCO) passed the Convention for the Safeguarding of the Intangible Cultural Heritage in 2001.

The convention defines intangible cultural heritage as the practices, representations, expressions, as well as the knowledge and skills, that communities, groups and, in some cases, individuals recognize as part of their cultural heritage.

The organization has so far put 47 entities on the list, including China's Kunqu Opera in 2001.

Shen said the Chinese Commission for UNESCO, based at the Ministry of Education, listed TCM in 2001 in its five-year application plan for intangible cultural heritage status. World heritage listing will help to make TCM better understood by the international community, Shen said.

"Our purpose is that we protect TCM not only for China itself, but also for all human beings," he said. Shen also expects TCM will gain more attention from local governments and the general public in China as well.

He added that medical practices used by ethnic groups, such as Tibetan medicine, are included in TCM.
January 1, 2005
Hong Kong Jockey Club Institute of Chinese Medicine (HKJCICM)

As a subsidiary of the Applied Science and Technology Research Institute (ASTRI), the HKJCICM is set up by the Hong Kong SAR Government as the local focal point of action and co-ordination to steer Chinese medicine (CM) development.

Since its start-up, HKJCICM has gained first-hand understanding of local research capabilities. It has also acquired good understanding of the CM development landscape, regulatory developments and issues related to intellectual property protection through specific research projects and extensive networking.

There are government initiatives to spearhead innovation and technology development in Hong Kong and to foster Mainland-Hong Kong business and technological collaborations. The HKJCICM will play a role to support CM development under these initiatives. The Institute's achievements to date and its development plan for the future will be reported in later sections. As a mission-orientated organization, the HKJCICM is committed to advance CM development and enhance the competitiveness of related industries through value-added R&D.

The HKJCICM has completed its start-up phase and established a broad network with its stakeholders locally, in the Mainland and overseas. Through engagement and continuous discussion with experts in the field, the HKJCICM has acquired first-hand understanding of the CM R&D landscape and the markets.

Through its portfolio of R&D projects, the HKJCICM undertakes CM research related to quality control, biology, pharmacology and processing. As a few projects are oriented towards meeting technical requirements of Mainland regulations on the development of medicines, the HKJCICM has learnt much about market-specific regulations and intellectual property protection. So far, nine patents are either filed or under drafting and a number of scientific publications have been submitted for publication.

Noting the unique properties of CM in health maintenance and restoration of disequilibrium of body states leading to treatment of diseases, the HKJCICM will focus on using modern science and technologies to investigate the medicinal and pharmacological properties of CM in future development. Please see the "Developments" section.

Considering the strategic importance of QA and QC in promoting CM development , the HKJCICM has set up its Chinese Medicine Laboratory (CMED Lab) and associated research network to support research and industrial development.

The CMED Lab will become a centre of excellence in the development of QA schemes, standard-setting, provision of analytical methodologies and chemical markers / standards for QC of CM. The HKJCICM will expand partnerships with its key stakeholders to progress development. Please see the "Developments" section.

The HKJCICM has established its website for disseminating information in relation to research, industry and regulatory development. It will feature news and major events of Chinese medicine within and outside Hong Kong.

Government Initiatives

Readers are invited to note developments on a few government initiatives signed between the Mainland Government and the Hong Kong SAR Government to foster closer economic partnerships and technology collaborations. As CM is one of the identified focus areas, the HKJCICM will play a role to support development.

Chinese medicine is also one of the five technology areas within the Development Plan of ASTRI. As a subsidiary of ASTRI, the HKJCICM will be the centre for CM development under the government's new strategy of innovation and technology development. It will plan, co-ordinate and fund projects to support the advancement of Chinese medicine and industrial development through value-added R&D.

The involvement of the HKJCICM in these government-driven initiatives will be integrated into the Chinese Medicine Development Roadmap of the HKJCICM. We will strengthen the existing management structures and systems for corporate and project management, IP and information management and business development. We will also establish and strengthen partnerships with research-based organisations and companies, among other key stakeholders in governments, public sectors, professional and industrial bodies.

Development Priorities

The HKJCICM aims to spearhead science and evidence-based development across CM, pharmaceutical, botanical, nutriceutical, food and other application areas through value-added R&D and partnerships with its stakeholders.

1. Chinese medicine R&D in ageing-related endocrinology and neuroscience, and other worthy projects

Endocrinology and Neuroscience embrace a variety of diseases and body states which are ageing-relevant. This research direction is selected to (1) create 'natural' interfaces between western medicine-trained clinicians and CM practitioners, hence supporting the Government to integrate CM into the existing medical system, (2) research and capture the essence of Chinese medicine for prevention and delay onset of disease progression, (3) embrace the local research stronghold in these areas, and (4) capture the business interests and market needs in the face of the tremendous unmet medical needs. This research direction also aligns well with the HKJC's commitment to better elderly care and addresses the global and local problems associated with ageing.

A professional team of scientists with knowledge in the CM field and extensive industrial experience is being put together at the HKJCICM to strengthen R&D planning, management and co-ordination of related activities. The HKJCICM will select CM study entities with demonstrated scientific and clinical evidence in related areas of applications for further research. The HKJCICM aims to contribute towards strengthening the evidence base of CM in the long term. It is anticipated that there will be both near to long-term deliverables to facilitate the application of the research outputs. The HKJCICM will also fund other worthy R&D projects to advance the development of CM.

2. Strengthening quality assurance and quality control of Chinese medicine
Given the value of the "Hong Kong" brand, the local research track record and the credibility of local businesses in the provision of quality products and services etc., the HKJCICM is committed to this line of development.

Through funding, the HKJCICM has established its Chinese Medicine Laboratory and associated research network to strengthen pharmacognosy, phytochemistry research and quality control in Chinese medicine and to support our funded projects. This Laboratory will centralise planning and co-ordination for effective project management, use of resources and sharing of related technical information.

This Laboratory undertakes or co-ordinates the collection and authentication of Chinese medicine (CM) herbs for research into the quality of CM preparations and the establishment of banks of analytical methodologies, quality extracts and chemical markers supporting quality control of CM. This Laboratory, staffed by experienced scientists, will help strengthen related CM research capabilities. The adoption of quality assurance (QA) practices also helps to raise the quality of its funded research.

This Laboratory aims to become the centre of excellence with international recognition in the provision of authenticated raw materials, research methodologies and chemical markers for better quality control of Chinese medicine. As QA and QC of Chinese medicine are substantial activities of strategic importance, the HKJCICM will establish collaborations with key stakeholders within and outside Hong Kong.

With this foundation and in light of experience, we will progressively develop quality assurance schemes on CM or specific product categories with public or semi-public establishments in selected territories with significant trading volumes of CM-based products. The HKJCICM will partner with industry players for execution. Through this Laboratory and associated research network, the HKJCICM also aims to provide QC-related services for the industry.

3. Science, Technology and Information (ST&I) platforms for research and industrial development

The HKJCICM will establish a key ST&I platforms to support research and industry development. Through central planning and co-ordination, the HKJCICM aims to strengthen research in (i) safety appraisal of CM, including CM toxicity, herb-drug interactions and adverse drug response; (ii) pharmacological evaluation of CM preparations and (iii) development of CM research methodologies for evidence base.

For efficiency and effectiveness, all activities at the HKJCICM will be integrated into its CM Development Roadmap and centrally managed by the Team HKJCICM.
September 2, 2004
Chinese Medicine Distributors Have New Legal Status in EU

The European Directive on the Registration Procedures of Traditional Herbal Medicines released by the EU formally entered into force on 30 April 2004, under which various member states are to incorporate the EU's traditional medicine laws into their national drug laws within 18 months after the latter takes effect and implement them in accordance with their local conditions. May 2004 to April 2011 is given as the transition period during which traditional medicines already on the market can enter and be sold in EU countries. In the wake of this directive, Guangdong-based Chinese medicine manufacturers are among the first to make a foray into the EU market.
Albeit being national treasures, traditional Chinese medicine (TCM) including medicinal herbs and patent Chinese drugs has yet to be legally recognized in most countries with a western medical background due to the lack of theoretical support and standardisation in the dosage, composition and efficacy of TCM. As a result, China's TCM exports can only be marketed internationally as health products, food or food supplements and are mainly sold to overseas Chinese. Market expansion has long been an onerous task.

The new EU directive, however, represents a significant stride in recognising the status of TCM. Marked impact is immediately seen in pertinent exports from Guangdong to the 25 EU member states. Patent Chinese drug exports, for instance, jumped 3.4 times in May 2004 just after the directive became effective. Although exports to the EU only make up a fraction of the total exports, many Guangdong-based TCM exporters are excited about such robust growth.

While the new directive has opened a door for the export of TCM to the EU, it also means that a series of laws and regulations concerning drug administration now apply to the production, import and wholesale of traditional medicines. The impact on TCM entering the EU market is far-reaching, with TCM exports now having to pass various certifications such as GMP and complying with quality standards in the EU Pharmacopoeia. Fulfiling these two requirements alone is no easy task for mainland TCM enterprises.

Faced with such unparalleled opportunities and challenges, people in the industry reckon that it is high time for the mainland TCM industry to step up publicity to the outside world while expediting the establishment of a system standardising the dosage, composition and efficacy of patent Chinese drugs. Such attempts at meeting major international pharmaceutical standards and passing clinical tests may one day enable TCM to be recognized globally as drugs.
January 15, 2004

Regulation of Chinese Medicine in Hong Kong

Introduction

Chinese medicine is widely accepted by the community and plays an important role in the health care system of Hong Kong . According to the General Household Survey conducted in mid 2002, about 20% of doctor consultations were provided by CM practitioners. An earlier survey also showed that about 60% of Hong Kong people had resorted to the use of Chinese medicines.

Government Policy on Chinese Medicine

Preparation for regulation of CM started in August 1989, when the Hong Kong Government set up the Working Party on Chinese Medicine. It was tasked to review the use and practice of CM in Hong Kong, and advise on measures to promote the proper use and good practice of CM. Following the Working Party's recommendation, a Preparatory Committee on Chinese Medicine was appointed by the then Secretary for Health and Welfare in 1995 to make recommendations on the regulation and development of CM. The Committee finalised its recommendations and submitted its report to the Government in March 1997.

A public consultation exercise was conducted from November to December 1997. Based on the Preparatory Committee's recommendations and submissions received during the consultation exercise, the Chinese Medicine Bill was introduced to the Legislative Council in February 1999.

Legal Basis and Government Policy

The Basic Law provides that the Hong Kong Special Administrative Region (HKSAR) Government shall, on its own, formulate policies to develop western and traditional Chinese medicine.

In his 1997 and 1998 Policy Addresses, the Chief Executive set forth the vision to develop Hong Kong into an international centre of CM and announced that for the protection of public health, a statutory framework would be established to recognise the professional status of CM practitioners, to monitor their standards of practice, and to regulate the use, manufacture and trading of Chinese medicines.

The Statutory Regulatory Framework

The Chinese Medicine Ordinance was enacted in July 1999 to provide for a comprehensive regulatory framework for CM. The Chinese Medicine Council of Hong Kong (the Council), established in September 1999, was a statutory body to devise and implement the regulatory systems.

Regulation on Chinese Medicine Practitioners

CM practitioners are regulated through a system of examination, registration and discipline. In the long run, only registered CM practitioners are allowed to practice in Hong Kong. To become a registered CM practitioner, one must have completed a recognized undergraduate degree course in CM practice and pass the licensing examination conducted by the Council. They must also comply with the code of practice and meet the requirements on continuing education.

The CM Ordinance provides for transitional arrangements for CM practitioners who were practicing CM in Hong Kong on or before 3 January 2000. They could apply to become listed CM practitioners.

With effect from 1 March 2002, any unqualified person (person neither a registered nor listed CM practitioner) who practices CM in Hong Kong contravenes the Chinese Medicine Ordinance.

In 2003, the Council conducted the Registration Assessment for listed CM practitioners and the first universal Licensing Examination. At present, there are over 4,700 registered CM practitioners and 3,200 listed CM practitioners in Hong Kong.

Regulation of Chinese Medicines

Chinese medicines are regulated through a licensing system for traders and a registration system for proprietary Chinese medicines (pCm).

Wholesalers and retailers of Chinese herbal medicines listed in Schedule 1 and Schedule 2 of the CM Ordinance as well as wholesalers and manufacturers of pCm must obtain a license for their business. The licensing requirements focus on personnel, facilities and hygienic conditions of premises. Proper packaging, labeling and keeping of sales records are also required to facilitate audit trail and recall in case of adverse reactions.

To help the traders meet the future regulatory standards, the CM Council has prepared practicing guidelines for each type of these traders. In addition, guidelines on Good Manufacturing Practice and Good Clinical Practice have been drawn up.

All pCm need to be registered before they are allowed to be on sale or manufactured in Hong Kong. Having extensively consulted the trade, the Council set out the registration requirements for pCm based on the criteria of safety, quality and efficacy.

The subsidiary legislation on Chinese medicines was passed by the Legislative Council in January 2003. Applications for license of Chinese medicine traders and registration of proprietary Chinese medicines began in May and December 2003 respectively. So far, about 6,900 applications for trader license have been received and they are now being processed.

Like CM practitioners, transitional arrangements are provided for Chinese medicines traders who were in the business on 3 January 2000 and pCm which were manufactured or sold in Hong Kong on 1 March 1999. A transitional license or transitional registration of pCm will be granted if an application was made during the specified period (5 May to 15 July 2003 for transitional license for traders or 19 December 2003 to 30 June 2004 for transitional registration of pCm).

Hong Kong Chinese Materia Medica Standards (HKCMMS)

To safeguard public health, objective safety and quality regulatory standards of Chinese herbal medicines are required. The Department of Health is committed to developing regulatory standards for 60 commonly used herbs. To take the initiative forward, a HKCMMS office with experts recruited from the Mainland and an International Advisory Board comprising of renowned local, Mainland and overseas experts were established. A scientific committee has also been formed to provide technical advice and to monitor progress on the development of HKCMMS.

Laboratory and research work is being conducted and validated in collaboration with local universities and research institutions from the Mainland and overseas. Preliminary results of the first 8 herbs are now available for deliberation at the second International Advisory Board meeting scheduled in February 2004. The next stage of work involving 24 herbs will commence in early 2004.

The development of HKCMMS, alongside the regulatory and other infra-structural developments, will support the modernization and globalization of Chinese medicines, paving way for Hong Kong to develop into an international centre for Chinese medicine.