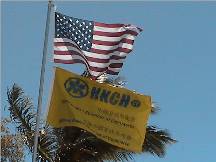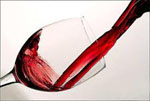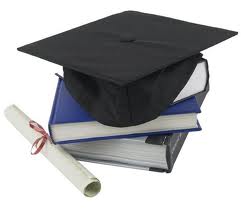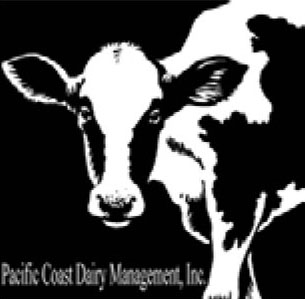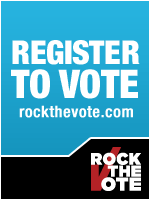 Biz-Video

Hawaii's China Connection

Doing Business in Hong Kong & China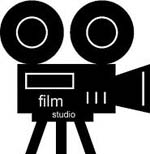 Film - Entertainment - Multimedia Do you know our dues paying members attend events sponsored by our collaboration partners worldwide at their membership rates - go to our event page to find out more!

Makai Motion Pictures LLC
Johnson Choi on Hong Kong investments with Hawaii filmmakers - Asia in Review host Jay Fidell in a discussion with Johnson Choi, President of the Hong Kong.China.Hawaii Chamber of Commerce on his recent (July 2010) trip to Shanghai and Hong Kong and on Hong Kong investments with Hawaii filmmakershttp://vimeo.com/13994279 or download video click: http://www.hkchcc.org/johnsonchoithinktec0710.mp4
Basic Law of Hong Kong SAR Guaranteed One Country Two System for 50 Years
March 18 2011


Hong Kong's Digital Magic
Investing early in the technology helped Digital Magic expand quickly into 3D production
View Video Presentation: Hong Kong film-makers are capitalising on growing interest in three-dimensional movies following the record-breaking box-office success of Avatar, according to the head of an influential trade group representing local production professionals. In an interview with the HKTDC, Percy Fung, from the Association of Motion Picture Post Production Professionals, said he expects next week's FILMART to be a perfect forum for exploring new partnerships and digital technology. or http://www.vimeo.com/21201088
From the 1960s comics of Alfonso Wong to today's on-screen adventures of Alice Mak's McDull, Hong Kong's illustrated creations have long been admired internationally. And, as the digital entertainment world has evolved over the last few decades, the local industry has kept pace with cutting-edge global developments in technology and style.

The limits of what can now be created have never reached so far, and the opportunities stretch from animation, to post-production work and such diverse industries as gaming and merchandising.

The rewards can be impressive. Last year saw one animated film (Toy Story 3) and another that relied heavily on computer-generated imagery (Alice In Wonderland) top the charts, each ringing in more than US$1 billion at the box office. Those sorts of returns have helped inspire the work of Hong Kong's T-Films, according to Distribution and Production Manager Charlie Wong.

"Animation is a very special industry," says Mr Wong. "You can say it is a film industry, an entertainment industry, a toy industry, a merchandising industry, and even a copyright branding industry. All these things are involved. And if you can make good-quality, original animation that is accepted by the worldwide market, then you can make huge revenues."
Home-Grown Animation

While Asian cinemas have seen full houses for the latest offerings from such major players as Disney, Pixar, DreamWorks and Warner Brothers, the locals have been making their mark on the box office as well.

Mr Wong points to the success of the China-produced Pleasant Goat and Big Big Wolf, which was widely released on the Chinese mainland in 2009 and rewarded with box-office returns that topped Rmb130 million. "And that's without calculating the merchandising revenues," says Mr Wong. "That's why we are in this business."

Little Gobie
Hong Kong's Little Gobie is set for release this summer in the United States
Hong Kong has had its own success stories, among them the McDull franchise, which has seen its films chart well, both in Hong Kong and on the mainland. "Hong Kong companies have two advantages," says Mr Wong. "We have quality and experience, and the world sees us as the gateway to China."

Mr Wong also cites the success of T-Film's Little Gobie as an example of how these advantages can best be put to use. The film, which tells the tale of a reindeer and his search for his lost pet dragon, was picked up for international distribution by the American film studio Weinstein Company. It has also been selected to screen at seven festivals across the United States, picking up the award for best animated production at the California Film Awards last year.

"We are planning to release Little Gobie this summer in the US and, of course, European countries will be following the US market," says Mr Wong. "This can prove to the world that Hong Kong has the quality and experience to produce good animation."

As Hong Kong productions are allowed on the mainland market through the Hong Kong-mainland Closer Economic Partnership Arrangement (CEPA), Mr Wong says that the local industry is primed for international interest – and investment. And, he says, success breeds success.

"There are now numerous worldwide distribution companies – including film distributors and toy distributors – interested in our second project, Flying Hero, which we will tentatively release in mid-2012. There are also Chinese and European animation houses keen to bring jobs to our studio. So it goes to show what can be done."


T-Films Production Manager Charlie Wong with the best animated production award for Little Gobie at the California Film Awards last year

Mr Wong cites the difficulty of luring investors to digital entertainment as one of the challenges faced by the industry. It's not that the money isn't there, he says, but due to its very nature, long-term investment is needed.

"You have to help them understand the industry," he says. "Also, Disney, Pixar, Warner Brothers and DreamWorks continue to make big and good-quality animation. This, of course, hits independent animation work. The only thing we can win with is the story and the culture of the country the work comes from," he says. "In China, for example, there is a long historical and cultural background, so we should make use of this to make animation with good stories and work that includes aspects of the Chinese culture."

Cross-Culture Success
Percy Fung, Production Director of Hong Kong-based studio Digital Magic
While animation plays a dominant role in the digital entertainment industry, other opportunities abound. Post-production work and 3D effects and production are growth areas identified by Percy Fung, Production Director of the Film Magic, Digital Magic, i-Magic and Heavy Optical companies, which cover every aspect of digital entertainment.

"Hong Kong companies' creativity is well-placed within the digital entertainment industry," Mr Fung says. "Entrepreneurs here react fast to the market, to new technology and to the needs of the market, especially in China and other Asian countries. There is a great demand for content, and we have a proven record of success in crossing cultures."

Mr Fung is also Chairman of Hong Kong's Association of Motion Pictures Post-Production Professionals (AMP4), which is hosting the fourth Digital Visual Effects Summit, 22 March, as part of the annual Hong Kong Entertainment Expo. The summit will focus on changes in the international digital entertainment industry and opportunities available for Hong Kong enterprises.

Mr Fung cites Digital Magic as an example of how a Hong Kong company can pick up on trends in the digital entertainment world and expand its own operations.

"We sought out innovative technological developments through well-advanced research," he says. "This paid off, as when the market was ready to work with innovations, we had already become familiar with the technology."

That's why, he says, the company has been able to expand its work in 3D, which is seen by many as the future of the film industry.

"It has been a big area of growth for us," says Mr Fung. "With our own 3D camera system design, we have been able to accomplish 3D filming services for local and Asian producers. That goes to show what is possible if you are prepared to embrace this new technology."
September 29 2010: HK film eyes Oscar nomination
A local film that raised public concern about preserving the historic old Wing Lee Street, in Sheung Wan, was picked yesterday to represent Hong Kong among films from which five nominees will be chosen to battle for the Oscar for best foreign-language film at next year's Academy Awards. Echoes of the Rainbow, starring Simon Yam Tat-wah and Sandra Ng Kwan-yu, won a Crystal Bear Children's Jury prize at February's Berlin Film Festival, in Germany, and also four prizes - including best screenplay and best actor - at the 29th Hong Kong Film Awards. The 1960s-set film - sponsored by the Hong Kong Film Development Council - tells the story of a shoemaker and his family, whose eldest son becomes ill with leukaemia. It was voted for unanimously by all 11 board members of the Federation of Motion Film Producers of Hong Kong to run for the 83rd Oscars. Plans to redevelop the rundown street used in the film were shelved following the film's success. The American Academy of Motion Picture Arts and Sciences will hold a screening of foreign films in the US next month before selecting the five final nominees for the ceremony on February 27. Producer Mabel Cheung Yuen-ting said: "I am very honoured the film will represent Hong Kong. But there's still a long way to go." Federation chairman Crucindo Hung Cho-sing said he was confident the film would be among the final five nominees. "It had good box office, was well-received by audiences and did well at festivals. It reflects the real life of lower classes in the 1960s and truly represents Hong Kong," he said.
San Francisco California USA - Wednesday - September 22 2010: Johnson Choi, President of Hong Kong.China.Hawaii Chamber of Commerce met with Roger Garcia, Executive Director of The Hong Kong International Film Festival and Robert Meyer to discuss wine and business collaborations.
Pictures Archives