Hong Kong, China & Hawaii Biz*


How to Do Business with China, through Hong Kong & Setting up Business in China? - last update Feb 8, 2003
Do you know our dues paying members attend events sponsored by our collaboration partners worldwide at their membership rates - go to our event page to find out more! After attended a China/Hong Kong Business/Trade Seminar in Hawaii...still unsure what to do next, contact us, our Officers, Directors and Founding Members are actively engaged in China/Hong Kong/Asia trade - we can help!
China Projects Bidding Information - update daily Scholarship & Grants
Are you ready to export your product or service? You will find out in 3 minutes with resources to help you - enter to give it a try

China Central TV - live webcast

Skype - FREE Voice Over IP

View Hawaii's China Connection Video Trailer










Hawaii's China Connection Video - click on the picture to view live video
Holidays Greeting from President Obama & Johnson Choi
http://www.youtube.com/watch?v=pNk4Z4lUV-k
http://www.facebook.com/video/video.php?v=219896871983&ref=mf
Wine-Biz - Hong Kong
Brand Hong Kong Video
Aug 31, 2006

Hong Kong: The Hong Kong Association of Banks is expected to approve a new proposal concerning settlement periods for cash and check deposits at its regular meeting tomorrow.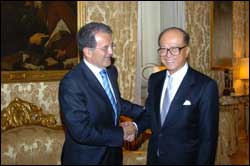 Li Ka-shing, Asia's wealthiest man, is donating HK$2.4 billion worth of his shares in Cheung Kong Life Sciences International (8222) to the Li Ka Shing Foundation, which the 78-year- old philanthropist established purely for charitable purposes. CK Life Sciences closed Wednesday at 85 HK cents per share - up 5 HK cents, or 6.25 percent. In May last year, Li transferred the entire C$1.2 billion (HK$8.42 billion) proceeds from selling his 17,008,928 common shares in Canadian bank CIBC. The foundation previously made a HK$1 billion donation to Hong Kong University, which then named its medicine school after Li. Li, who is on a trip to Rome, met Italy's prime minister Romano Prodi and communications minister Paolo Gentiloni Wednesday to discuss his investment in 3 Italia, the telecommunications arm of Hutchison Whampoa (0013) in the country. Li said last week in a press conference to announce the interim results of Cheung Kong (Holdings) (0001) and Hutchison Whampoa - both of which he chairs - that he would not follow in the footsteps of Warren Buffett, the world's second- richest man, who has pledged to donate the bulk of his assets to the Bill & Melinda Gates Foundation. Instead, Li has pledged to donate at least one third of his assets to his foundation. A spokesperson said Li's move to donate his shares was not inspired by either Gates or Buffett. Li established his foundation in 1980, long before Gates had even amassed enough assets to set up a foundation that could be widely recognized. Li's spokesperson ruled out the possibility that the tycoon would donate his stakes in Cheung Kong, Hutchison Whampoa or Canada's Husky Energy as these were, respectively, the ultimate holding company, a multinational conglomerate and a core business. The spokesperson declined to disclose the total asset value of Li's foundation.
Hong Kong-listed Sinopec Shanghai Petrochemical (0338) saw its first-half net profit plummet 99.7 percent to 5.69 million yuan (HK$5.56 million) - and warned its net profit for the first nine months would also drop substantially.
Cathay Pacific Airways (0293) plans to increase its New York and San Francisco services as rivals target long- haul routes for expansion.
The Ngong Ping 360 cable car system on Lantau is expected to open before National Day, or what is known in the mainland as the Golden Week, the operator said.
India has barred a Chinese company, Hong Kong-based Hutchison Port Holdings, from participating in a project to build a container port in Mumbai, citing security concerns, a senior port official said on Wednesday.

Visitors lap up Pui Pui's first public appearance in her new outdoor enclosure at the Hong Kong Wetland Park in Tin Shui Wai yesterday after moving there two weeks ago. Some 4,300 visitors flocked to get a glimpse of Hong Kong's favourite crocodile. Such was the enthusiasm that Agriculture, Fisheries and Conservation Department officers had to appeal to the public to be patient and not knock on the glass panels.
A Hong Kong delegate to a top national advisory body yesterday urged the chief executive to consider joining regional trading blocs to bolster the city's export economy.

Hong Kong's two free-to-air television broadcasters will decide in October whether to adopt a European-developed digital terrestrial television standard or a mainland system that is an amalgam of US and European technology.

China: U.S. Trade Representative Susan Schwab said Tuesday in Beijing that the US benefited greatly from China's rapid economic progress. The United States Trade Representative Susan Schwab wrapped up her first visit to Beijing on Tuesday with China emerging as the best possible mediator the U.S. could find to help resume the stalled Doha Round of trade talks.

According to a survey, China's giant panda and the Amazon rainforest in South America are elected as "the most sightworthy animal" and "the most sightworthy natural sight" respectively.
An elderly woman sits close to her destroyed home in the flood stricken town of Guangyuan on Wednesday in China's Sichuan province. Communities in southern China are straining to resettle more than 15 million people left homeless by a devastating flood season in the past few months, the official Xinhua News Agency reported.
Power stations in Guangdong emitted around 700,000 tonnes of sulphur dioxide last year - the fifth highest amount from China's provinces, a mainland planning expert said on Wednesday.

Nissan forecasts mainland sales of its locally built and imported cars will surge 50 per cent to more than 300,000 units next year.
Jinjiang International Hotels Development, the mainland's largest hotel operator, is in talks with international hoteliers including Starwood Hotels & Resorts and Fairmont Hotels and Resorts over selling a strategic stake in the run-up to the company's US$300 million initial public offering, sources said. Should the company invite an overseas chain as a strategic investor, the share offering could be pushed back to early next year, a person familiar with the situation said. Originally, a sale as early as the third quarter had been planned. UBS and BNP Paribas are arranging the share sale. Jinjiang Hotels, which manages about 250 four- and five-star hotels in Beijing, Shanghai and in Zhejiang and Jiangsu, runs Peace Hotel, a 100-year-old building on the Bund in Shanghai which with the Raffles Hotel in Singapore were Asia's most opulent hotels in the 1930s. "[Overseas investors] will improve the quality of service at the hotels because the [mainland] operators still do not do five-star very well," said Tung Tai Securities associate director Kenny Tang Sing-hing. "If you want to improve the service and attract more different travellers, then you need them." Jinjiang Hotels, which saw a 13 per cent rise in net income to 98 million yuan in the first half on sales of 466 million yuan, also runs Jinjiang Inn, a chain of three-star hotels spread across 10 provinces. Jinjiang Hotels plans to open 16 more hotels and inns by the end of 2008. It also operates a travel agency, fast-food outlets and a taxi-leasing service. "For five-star hotels the outlook is good but in the three and four-star sector competition remains quite high now and will remain so because barriers to entry are low," Mr Tang said. US-based Starwood, which runs several hotel chains including the Luxury Collection, Sheraton, St Regis and Westin, operates 28 hotels in the mainland, Taiwan and Macau and has another 28 being built. Fairmont of Canada, which does not have a presence in China, was bought this year by Saudi Arabia's Prince Alwaleed bin Talal and private equity firm Colony Capital. Colony owns the Raffles brand of hotels and operates one hotel in Beijing. China attracted a record 120 million foreign tourists last year, ranking fourth among the world's most popular travel destinations. Foreign visitors spent US$29 billion in China while mainland travelers spent US$67 billion
Aug 30, 2006

Hong Kong: Bank of China (Hong Kong) (2388), a unit of the mainland's second-largest lender by assets, said first-half net profit rose 8.4 percent, underpinned by higher interest income as well as strong growth in fees and commission income from trading activities.
Hong Kong Dragon Airlines is planning to lay off a significant number of its support staff when its ownership passes to Cathay Pacific Airways (0293), said a source close to the situation.
The Malaysian parent of Hong Kong- listed Parkson Retail Group (3368), a major department store operator in the mainland, is seeking to reduce its majority stake by selling up to HK$1.33 billion worth of shares to institutional investors.
Police and government officers raided Hong Kong's only unlicensed radio station Tuesday evening, arresting one man and issuing verbal warnings to two others in a long-anticipated sting against Citizens' Radio which is operated by activist Tsang Kin-shing.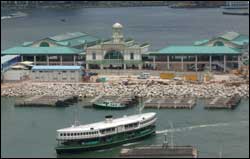 Hong Kong's world-famous landmark, the 49-year-old Star Ferry pier in Central, moved one step closer to demolition Tuesday when the government announced completion of external works on the replacement terminal. Unveiling the new terminal, chief engineer of the Civil Engineering and Development Department Fung Kit- wing said the Star Ferry Company would start fitting out the terminal immediately, with work taking about two months. The terminal will open in November, and the old landmark will be demolished three months later.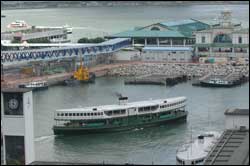 But while the exterior of the terminal - modeled on the 1912 version of the terminal - might fool a local or two, old-timers will be able to tell the difference upon hearing the sound of the imitation bells ringing from the electronically operated clock tower. The bells, which sound every quarter of an hour, lack the rich and resonant quality of the their authentic counterparts. "The bells may sound slightly different but, overall, they're quite similar," Fung said.
While local media associations have joined in the chorus condemning published photographs showing Cantopop singer Gillian Chung Yan-tung undressing, they have stopped short of calling for law reform, saying freedom of the press in Hong Kong continues to remain too sensitive an issue. Hong Kong's political elite on Tuesday said they would look into calls by a Hong Kong pop star to tighten privacy laws after she was secretly photographed semi-nude by a tabloid-style magazine.
Despite strong public and political party opposition, Financial Secretary Henry Tang Ying-yen is likely to make a proposal for a goods and services tax after the consultation period ends in March, a Liberal Party legislator said Tuesday.

China: China has become the No.1 source of goods for European ports. Last year, the Hamburg's containers back and forth from China accounted for 20% of its total.

Pedestrians walk past billboards of foreign banks in a street in Shanghai in this October 15, 2004 file photo. China's banking regulator says nine Chinese banks introduced foreign strategic investors and another nine are in negotiation with potential foreign buyers.
Visiting United States Trade Representative Susan Schwab Tuesday in Beijing warned that there would be no winners if the Doha Round of trade talks eventually collapsed.
China is to begin construction of a refinery and a machinery plant in Hefei, capital of eastern Anhui Province, which can turn out one ton of bio-oil from every two tons of crop stalks.
Zhejiang Expressway (0576), China's largest toll-road operator by market value, reported its first-half earnings grew 8.9 percent due to increased traffic on its highways, as well as higher income from auxiliary operations such as filling stations and restaurants.
China will send a first batch of air marshals for training in the United States in an indication of strengthening cooperation between the two nations on combating terrorism, state media said on Tuesday.
Aug 29, 2006

Hong Kong: China Life Insurance (2628), the mainland's largest life insurer, said first- half net profit increased to 8.96 billion yuan (HK$8.74 billion), up 72.15 percent from 5.208 billion yuan a year earlier, boosted by strong premium growth and higher returns from investments.

Hong Kong artists Andy Lau (1st row, 3rd L), Jackie Chan (1st row, 2nd R), Simon Yam (2nd row, R), Daniel Wu (3rd row, C), Jacky Cheung (3rd row, L) attend a news conference entitled "Privacy and dignity: Hong Kong people's business" in Hong Kong August 28, 2006. Semi-nude photos of a Hong Kong pop star Gillian Chung taken with a hidden camera have sparked an uproar among fans and women's right groups.

A day before the publication of Easy Finder's next issue, celebrities, government members and women's rights groups flocked to TVB City calling on the public to boycott the magazine for publishing indecent photos of Twins member Gillian Chung Yan-tung. "Please do not buy the magazine," cried Chung Monday as she was surrounded by some of Hong Kong's most popular stars. Overwhelmed by the ordeal, a teary- eyed Chung sat on the steps of the stage on which stood a galaxy of high-profile actors including Jackie Chan Andy Lau Tak-wah and Sandra Ng Kwun-yu. "What I am most worried about are my young fans who look up to me as a role model," said Chung, nicknamed Ah Kiu. The stars attending Monday's TV special lined up behind a backdrop that said: "Privacy. Dignity. Hong Kong People's Business." Veteran actor-singer Lau said that, while any movie star's wrongdoings were fair game, the changing room was not. "If Ah Kiu was taking drugs in a room and you took pictures of that, OK, report that. I'll help you crack down on her. But that's not the case," he said. "Our future is at stake." Chan's colleagues echoed the same sentiments, emphasizing the need for legislation to protect children from such influences. According to actor Daniel Wu Yan- zu, Western countries have created many laws to protect artists from the extreme actions of the paparazzi. "Hong Kong should do the same," he said. Uncertain about how many photos the magazine had of her changing clothes, Chung said that if Easy Finder was not stopped it might publish more. Chung's management company, Emperor Entertainment Group, has so far sent two lawyer's letters to the publisher which has made one public statement denying the use of a hidden camera. The Women's Rights Association has collected 20,000 signatures in favor of stricter punishment and an amendment to the legislation.
In the latest twist to its war on illegal bookmaking, the Hong Kong Jockey Club announced a cash rebate it hopes will take up to 20 percent of racing bets away from underground pools.
The nomination of Hong Kong film Exiled for the Golden Lion Award at the upcoming Venice Film Festival shows that its director, Johnnie To Kei- fung, belongs in the pantheon of modern cinematic masters, said acclaimed actor Francis Ng Chun-yu.
Hong Kong needs to get involved now in helping to draw up China's next five-year plan or risk being left by the wayside, a cross-border business leader warned yesterday.

Financial Secretary Henry Tang Ying-yen (left) chats with film director Johnnie To Kei-fung at a reception at the Cultural centre yesterday to celebrate the nomination and world premiere of his film Fangzhu (Exiled) at the 63rd Venice Film Festival.
A report on CLP Power's choice of location for its liquefied natural gas terminal will be studied with "sensitivity" and "wisdom", rather than being driven solely by pressing time concerns, the government's top environment adviser said.

China: Preliminary clinical tests show that a bird flu vaccine for human use developed by Chinese researchers is safe and effective, the researchers said Monday.
China Shenhua Energy Co. Ltd will increase its coal output by 15 million tons annually within the next five years to make the company the world's biggest coal producer, Shenhua's top official said in Hongkong Monday.

Maritime marvel: A man takes a picture of a replica of the 18th century Swedish merchant ship Gotheborg at Baoshan Wharf in Shanghai. The original vessel sank mysteriously just before reaching home 260 years ago, taking its precious cargo of Chinese porcelain, silk and tea to the bottom of the sea. Sweden spent 10 years and US$43 million to build the replica to sail to China on the ancient sea route. Shanghai is the last stop of the ship after it departed from Stockholm on October 2, 2005.
Japan's trade with China jumped almost 10% in the six months to June, setting a record high for a seventh straight year despite diplomatic frictions.

A carnival amusement park in Nanjing, East China's Jiangsu Province. The World Carnival, which bills itself as the globe's biggest mobile amusement park, closed a four-month run in Beijing on Sunday with a loss of 35 million yuan (US$4.4 million).
China has received over 13,000 patent applications from US patentees in the first half of this year, a large increase compared with the same period in 2005, said the State Intellectual Property Office (SIPO).
Taiwan Semiconductor Manufacturing Corp (TSMC) yesterday announced that it had launched legal action against Shanghai-based Semiconductor Manufacturing International Corp (SMIC) over the alleged misappropriation of trade secrets.
The mainland's largest oil refiner, China Petroleum & Chemical (0386), reported a better-than-expected 8.9 percent increase in first-half net profit, boosted by strong growth in upstream exploration business amid soaring oil prices.
Dalian Port (2880), the largest container terminal operator on northeast China's Bohai Sea, said net profit for the six months ended June jumped 55 percent, driven by growth of its core businesses and bank interest income.
The recruitment of a 100,000-strong team of volunteers for the Beijing Olympics kicked off in the capital yesterday, less than two years ahead of the event, with Hong Kong applicants expected to be considered next year.
China's State Council is blocking bond sales totalling as much as US$3 billion by three government agencies on concern that they would make the problem of managing the yuan even more difficult, market sources said.
Tsingtao Brewery, China's largest beer producer, posted a 22.5 per cent rise in first-half earnings, thanks to increased sales in the booming mainland market drowning out rising competition.
Aug 28, 2006

Hong Kong: Police Commissioner Dick Lee Ming-kwai has dismissed speculation he will become the security minister after he retires next year, saying he is not interested in any paid job.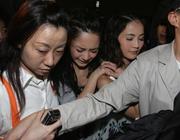 Twins singer Gillian Chung (centre) shows the strain as she leaves TVB City in Tseung Kwan O, last night with fellow Twin Charlene Choi Cheuk-yin (right) after her first high-profile Hong Kong appearance since Easy Finder magazine ran photos secretly taken of her changing costume in Malaysia. The singer appeared on television after returning to the city and making a report to the police, who are liaising through Interpol with counterparts in Malaysia. Canto-pop idol Gillian Chung Yan-tung filed a police complaint yesterday, seeking an investigation into Easy Finder magazine for publishing pictures of her changing backstage during a concert in Malaysia.
St James' Settlement yesterday stepped up its bid to get the government to reconsider its HK$100 million plan to transform the 80-year-old Blue House on Stone Nullah Lane in Wan Chai.

With few resources to call on, dog-lover Nikki Green has managed to find homes for about 400 strays and puppies in three years. But she feels her crusade to save unwanted and unloved animals will be futile unless the government takes concrete steps to stop Hong Kong's growing dog problem.

China: Excessive growth of investments and bank loans and unbalanced international trade are still key problems for China, said Ma Kai, minister in charge of the National Development and Reform Commission, on Friday.

China will lift jet fuel surcharges for the second time in a year on domestic flights to help air carriers cope with the impact of soaring oil prices. Starting from September 1, the surcharge for each passenger flying less than 800 kilometres will rise to 60 yuan (US$7.5) from the current 30 yuan (US$3.7), the General Administration of Civil Aviation of China (CAAC), the industry regulator, said on its website on Friday.

A Chinese pagoda stands behind an electricity pylon on the outskirts of Guangzhou, capital of China's southern Guangdong province. China's energy consumption goal this year may fail, after the index rose 0.8 per cent in the first half of year.
China announced Friday its revised rules on qualified foreign institutional investors (QFII) in a bid to attract more non-speculative overseas investment for its stock markets.

Young Tibetan Buddhist monks debate scriptures at Songzanlin Temple in Shangri La county, Yunnan province, near the border with Tibet. The county is a popular tourist destination with visitors wishing to see first hand the mythical land of Shangri-La, made famous by James Hilton in his 1933 book Lost Horizon.
An inspection by the National People's Congress found that the mainland has made little progress in controlling water and air pollution and treating industrial waste, top legislators have been told.
China's gold jewellery demand in the second quarter of 2006 fell 2 per cent to 54.5 tonnes from the same period last year as high prices curbed purchases, a senior industry official said.
Aug 25 - 27, 2006

Hong Kong: Leading mainland lenders are intensifying their efforts to explore acquisition opportunities in Hong Kong's highly competitive banking sector, in search of a quick way to plug into Asia's financial hub.

Hutchison Whampoa, a ports-to-telecom conglomerate controlled by Li Ka- shing, said Thursday its net profit doubled to HK$18.8 billion in the first half, thanks largely to an exceptional gain of HK$24.4 billion from a partial stake sale of its global port operations to Singapore rival PSA International in April. Cheung Kong (Holdings) (0001), Hong Kong's second-largest developer by market capitalization, posted a 33 percent jump in first-half net profit as earnings contribution from associate conglomerate Hutchison Whampoa (0013) doubled. The breakeven timetable for Hutchison Whampoa's money-losing third-generation mobile phone business is likely to be pushed back six months to the first half of 2008, amid intensified tariff competition and higher customer churn rate.
Hong Kong's public order and rule of law was under siege and severe challenge just hours after bashed Democratic Party vice chairman Albert Ho Chun-yan had left the confines of Queen Mary Hospital, with his solicitor firm receiving another threatening letter in which a razor blade was enclosed.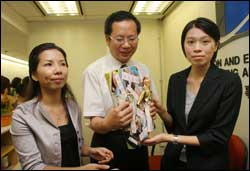 Hundreds of complaints have flooded in to the media watchdog over secretly taken photos of Gillian Chung Yan- tung, one of the Twins pop duo, that showed her changing outfits in a dressing room. Emperor Entertainment Group, which manages Twins, has "already sent legal papers to Easy Finder magazine," demanding a speedy apology for the act. The group's main focus was to "prevent the prolonging of the unsavory atmosphere surrounding the unfortunate incident" and to protect the artist from further humiliation.
Hong Kong's top organizer of equestrian events for the 2008 Olympics says the summer humidity could pose problems, although the Hong Kong Observatory is conducting a two-year micro-weather monitoring program near the events' sites in Sha Tin and Sheung Shui to gather precise data on typical weather in August.
Hong Kong businessmen who own polluting industries in the Pearl River Delta are now paying the price, with up to 20 percent of them forced to suspend operations or close down, a manufacturers group has revealed.
The Hong Kong Jockey Club, one of the territory's largest charitable organizations, has unveiled a trio of initiatives worth HK$300 million aimed at helping the deaf and the dyslexic, and preserving the city's collective memory. The Hong Kong Jockey Club donated HK$1.03 billion to charitable causes in 2005-06, a slight increase of 0.69 per cent year-on-year, despite record turnover.

Hundreds of viewers were attracted by a special exhibition of Barbie dolls at Langham Place in Mongkok yesterday. A total of 107 special-issue Barbies, valued at more than HK$1 million, are on display until September 5. Barbie, who celebrated her 47th birthday this year, is the world's best-selling doll.
The one-way permit scheme under which mainlanders can be reunited with their families in Hong Kong needs to be reviewed in the light of the city's changing population and falling birth rate, a think-tank said yesterday.
The consumer rights watchdog yesterday added its weight to calls for legislation to regulate the sales of uncompleted flats in Hong Kong, ahead of today's four-party meeting to discuss recent sales strategies.

China: Petro China Company Limited (PetroChina) announced on Wednesday that it will purchase 67 percent of interests in PetroKazakhstan (PKZ) from PetroChina's parent company China National Petroleum Corporation (CNPC).
The authorities last year cracked down on more than 50 money-laundering cases involving more than 10 billion yuan, the central bank said yesterday in a report.
China and Viet Nam will accelerate oil and gas exploration and extraction in the border waters of the Beibu Gulf, according to a joint statement released yesterday evening.

China's President Hu Jintao shows the way to Venezuela's President Hugo Chavez (L) during a welcome ceremony inside the Great Hall of the People in Beijing August 24, 2006. The two countries signed eight agreements on wide-ranging topics Thursday, suggesting a sign of stronger bilateral ties.

Baidu, Yahoo and Google's front pages. Market-savvy Chinese firms spent 1.72 billion yuan (215 million U.S. dollars) advertising on search engine websites in the first half of the year.
China's government may issue its first high-speed wireless license within six months, an executive said, opening up a market with more subscribers than the combined populations of the U.S. and Japan.
The Chinese government has banned employers from imposing overtime on staff or exposing them to the sun and heat as parts of the country experience the worst heat wave in 50 years.
Aluminum Corp of China (2600), the mainland's largest alumina producer, also known as Chalco, plans to invest 60 billion yuan (HK$58.56 billion) over the next five years to boost its production capacity, as well as funding acquisitions to tap the growing domestic demand for metal.
Giant US retailer Wal-Mart, one of the world's most staunchly anti-unionist companies, has seen its first Communist Party branch established at one of its outlets in Shenyang, Liaoning province.
Almost 12 times as many "suspicious" foreign exchange transactions were recorded on the mainland last year than in 2004 amid intensifying government efforts to crack down on illegal fund flows, the People's Bank of China reported yesterday.
Aug 24, 2006

Hong Kong: Hong Kong Island could lose its sole venue showing independent cinema. Cine-Art House in Wan Chai hopes to agree on a new lease with landlord Sun Hung Kai but so far has had no success.

Dick Lee (centre), with his deputy Tang King-shing (left) and director of operations Peter Yam Tat-wing, speaks after meeting lawmakers in an hour-long meeting yesterday. Police chief Dick Lee Ming-kwai pledged yesterday to look personally at all cases of intimidation and vandalism directed at public figures in the wake of the brutal attack on Democratic Party lawmaker Albert Ho Chun-yan. Macau casino mogul Stanley Ho Hung-sun, asked to comment last night on the attack on Albert Ho Chun-yan, said he did not want to see such violent acts taking place.

China: China's abject poverty population has been reduced by more than 100 million in the 20-year period from 1985 to 2005, thanks to the country's poverty alleviation efforts, a senior poverty relief official said here on Tuesday.

Chinese communist party leader and President Hu Jintao held talks with Vietnamese communist party leader Nong Duc Manh in Beijing on Tuesday.
Air attendants with China Southern Airlines display their new outfits of the fourth generation at the Baiyun Airport, southern China's Guangzhou on August 22, 2006. The new suits will grace the flights formally from August 28.
Deutsche Bank Group Chief Economist Norbert Walter said the global economic upswing was slowing, particularly in the United States, which he blamed on higher interest rates and oil prices, and stagnating house prices.
China's legislature is considering its first ever law to ban the sale of cigarettes and alcohol to the country's 300 million young people below the age of 18.
China and the United States are carrying out their commitments to protect intellectual property rights (IPR) and both sides are encouraged by recent progress, two U.S. intellectual property rights (IPR) officials said here on Tuesday.
President Hu Jintao on Monday exchanged views with U.S. President Bush on the phone on cementing economic dialogue and promoting bilateral trade ties.
There were more than 798 million telephone users in China at the end of July, with cell phone users topping 431 million, said the Ministry of Information Industry (MII) on Monday.
The composite index of Shanghai Stock Exchange bounced up 3.13 points to close at 1,601.15 points after a day of fluctuations on Monday, the first day of trading since the central bank announced a rise in interest rates.

A Party World store in Shanghai. Prices at Party World in Beijing had increased, for example the price of a mid-sized room on a weekend increasing from 235 yuan (US$29) to 330 yuan (US$41).
The China Banking Regulatory Commission said in a Monday press release that 480 irregularities involving a total of 520 million yuan had been uncovered from January to June of the year.
Jia Qinglin, chairman of the National Committee of the Chinese People's Political Consultative Conference (CPPCC), has called for rapid and sound economic and social development in ethnic minority areas in west China.

Scaffolding is wheeled past the famed giant portrait of Mao Zedong as construction workers prepare to spruce up the 600-year-old Tiananmen Gate in Beijing for National Day on October 1.
Waste-water tariffs will be extended to all cities and towns - including more than 270 cities that lack treatment facilities - by the end of this year to tackle the nation's worsening water pollution.
Chongqing's worst drought on record may have been intensified by a massive methane leak from a natural gas field outside the city owned by China National Petroleum Corp, an atmospheric scientist claimed yesterday.
Bank of Communications (Bocom), the mainland's fifth-largest commercial lender, forecast stable lending growth in the rest of the year despite government austerity measures, after announcing a 31 per cent jump in first-half profit as customers borrowed more.
China National Heavy Duty Truck, the mainland's third-largest heavy truck maker, has spurned Volvo of Sweden from taking a strategic stake in the company as it prepares for a US$500 million initial public offering in Hong Kong later this year, market sources said.
The Shanghai government's pension fund management arm is suing two companies controlled by Zhang Rongkun, Shanghai Electric Group's former director, in a move to retrieve about 3.45 billion yuan of the fund.
Jiangxi Copper, the largest mainland producer of the metal, said its first-half earnings more than doubled, thanks to rising copper and gold prices, as well as increased sales.
Aug 23, 2006

Hong Kong: Conglomerate CITIC Pacific (0267) reported first-half net profit of HK$3.44 billion, up 24 percent from the same period last year, thanks to what it called outstanding performances from its steel business, as well as special gains from Hong Kong property sales.

The government has claimed a victory for Hong Kong residents and businesses operating in the mainland, signing an agreement with Beijing that will eliminate double taxation and pave the way for more mainland investment through Hong Kong.
Hong Kong stocks skidded Monday in their biggest one-day percentage decline in two months as China's move to raise interest rates unsettled investors, prompting a broad sell-off, down 322 points.
China Merchants Bank (0133), the mainland's sixth largest commercial bank, plans to sell new shares in Hong Kong at a premium over its domestic market shares by the end of September, people familiar with the situation said Monday.
Value Partners, the third-largest shareholder of troubled aluminum extrusion product maker Ocean Grand Holdings (1220), is to make full provision for its US$4 million (HK$31.2 million) investment in the debt-ridden company, according to Cheah Cheng Hye, chief investment officer and founder of Value Partners.
Despite a 35 percent drop in its annual net profit, Hang Lung Properties (0101) has secured through private negotiations a coveted plot of land in Pok Fu Lam, which it wants to develop into a luxury housing project with an estimated price tag of HK$1 billion.
Tom Group (2383), a media company controlled by Li Ka-shing, said it plans to acquire publishing businesses in Taiwan and outdoor advertising assets in the mainland before the end of the year in an attempt to offset lower second-half sales in its Internet unit, Tom Online (8282).

Democratic Party vice chairman Albert Ho Chun-yan, who was injured in a brutal attack by three baseball wielding thugs in Central Sunday, vowed he would not be intimidated and would return to his legislative and solicitor's duties after he has recovered. While Democratic Party vice chairman Albert Ho Chun-yan has earned the dubious honor of being the first local legislator to be assaulted in a public place, other lawmakers Monday spoke of receiving threats and other forms of intimidation.
Hong Kong's economic growth is likely to have moderated in the second quarter, as a slowdown in the United States, its biggest trading partner, hurt the territory's exports, economists said.

About 200 people marched from Wan Chai to Central to protest against the proposed goods and services tax yesterday. The protest was organised by the Democratic Party. Party legislator Sin Chung-kai, who joined the march, said Financial Secretary Henry Tang Ying-yen should shorten the nine-month public consultation period.
Four international restaurant chains recently opened four new restaurants at Tsim Sha Tsui Centre, saying they plan to create a modern dining hub called "Al Fresco Lane".

China: The National Bureau of Statistics (NBS) unveiled China's top 500 manufacturing powers for the first time on Saturday, in a bid to create role models for the country's rapidly developing economy.
Two men walk past the headquarter of the People's Bank of China (PBOC) in Beijing, Aug. 18, 2006. The People's Bank of China (PBOC)announced on Friday that it will raise the one-year benchmark interest rates by 27 basis points from August 19. The composite index of Shanghai Stock Exchange slumped 26.9 points, or 1.68 percent, to open at 1,565.457 points on Monday morning.
The central government is encouraging home buyers to use mortgages from public housing funds, as regulators tighten controls on loans from commercial banks.

A aquatic products export base in Ningbo, East China's Zhejiang Province. Ninety percent of China's agricultural products and food exporters suffer from trade barriers presented by other countries, and the loss a mounts to 9 billion US dollars every year.
Construction of the 2010 Shanghai World Expo site officially started on Saturday, a symbolic moment as the city bids to turn the multi-billion dollar project into a spectacular reality.
The yuan hit a post-revaluation high Monday, bonds sank and stocks ended flat after the most aggressive monetary tightening since authorities stepped up efforts to cool the economy in April.
Vietnamese communist party chief Nong Duc Manh heads to China on Tuesday intending to reassure Beijing that their bilateral ties are not endangered by Vietnam's new partnership with the United States.
President Hugo Chavez of oil-rich Venezuela visits China this week to buy tankers and seal an oil exploration deal amid a rapid increase in energy sales to fuel China's booming economy.
China is facing a "funding gap" as it plans to dramatically expand its railway network, forcing it to consider allowing more foreign investment and a greater role for the market, state media said on Monday.
State Grid Corp, the larger of China's two power distributors, is planning to raise at least US$5 billion in an initial public offering in 2008, people familiar with the situation said.
Aug 22, 2006

Hong Kong: PICC Property and Casualty, the mainland's largest non-life insurer, said its first-half profit increased 24.75 percent from the same period last year to 1.11 billion yuan (HK$1.08 billion), but the result fell short of expectations.

China Power International Development, a unit of the mainland's fifth- largest power company, said its parent is confident it can supply electricity to Hong Kong amid recurring power shortages in Guangdong province.
Eager buyers snapped up about 150 flats Friday night as Hong Kong's two largest developers - Cheung Kong (Holdings) and Sun Hung Kai Properties - slugged it out in a flat-selling battle royal.
CSMC Technologies, a semiconductor manufacturer, announced Friday it made a stunning recovery in the first half of the year by posting a net profit of US$523,000 (HK$4.08 million), compared to a net loss of US$6.04 million in the same period the previous year.

Commissioner of Police Dick Lee Ming-kwai will effectively retire in January when he takes his one-year pre- retirement leave during which he will turn 57, the customary retirement age. As head of the Hong Kong police, renowned throughout the world for maintaining a low crime rate, Dick Lee Ming-kwai often received praise from both prominent and ordinary members of the public for his effective law enforcement.

When deputy High Court Judge Maggie Poon Man-kay passed sentence on a repeat sex offender who had assaulted four children, she also raised the question of parental control. She has called for the setting up of a database on sex offenders after sentencing a repeat offender to eight years' jail for sexually assaulting four children aged between five and 12. Campaigners against child abuse called yesterday for mandatory counselling of abusers and the setting up of a "name-and-shame" register to stop repeat offending. They also expressed concern about the increasingly young age of victims.
In his first comment on the controversial goods and services tax, Chief Executive Donald Tsang Yam-kuen called on the chairmen and vice chairmen of 18 district councils to keep their minds open and listen to the views of the people before arriving at a conclusion. Chief Executive Donald Tsang Yam-kuen told lawmakers yesterday that the public consultation on introducing a goods and services tax (GST) was necessary even though it was controversial and was harming his administration's popularity.

Indonesian dancers perform at a welcoming party for the "Celebrating the Joy of Nature" festival yesterday at a Causeway Bay hotel. They are one of 16 groups of dancers from 12 countries in the festival, held at the Asia World Expo tonight and tomorrow. The event was organised by the International Nature Loving Association, a charity formed to change "youthful coldness and pessimistic behaviour through exposure of original charm and virtues of youthful dancers".
Everybody in Hong Kong should be entitled to one full medical check-up at the government's expense during their lifetime, Chief Executive Donald Tsang Yam-kuen was told yesterday.

China: Shares of China Haisheng Juice Holdings, which makes apple and pear juice concentrates, dropped 8 percent Friday, the day after the company said a shortage of apples and rising costs may affect its yet-to-be-announced first-half results.

The People's Bank of China (PBOC) announced on Friday that it will raise the one-year benchmark interest rate by 0.27 percent from August 19. Analysts welcomed the rise in interest rates announced by the People's Bank of China yesterday, but they said the rise was too small to discourage the runaway pace of investment in the country and predicted further tightening measures to come.
Experts dismissed a rumor spreading on the Internet that the drought in Chongqing was related to the Three Gorges Project as a "story without any scientific basis." Sichuan's Bureau of Meteorology and Geophysics (BMG) reported on Thursday that the high temperatures and drought in Sichuan Province are the most severe since the BMG began keeping meteorological records in 1951. The Sichuan BMG believes the high temperatures and drought partially reflect global climate change, which is leading to more frequent and extreme weather, a trend exemplified by the series of coastal typhoons that have hit China. These recent coastal typhoons are a major cause of the region's heat wave. Kept down by the typhoon, the subtropical high cannot move forward. As a result, it has been controlling most parts of Sichuan for some time.
The incidence rate of erectile dysfunction (ED) among Chinese men is high but only 10 percent of sufferers are willing to seek treatment, according to a survey.

China's Shanghai Petroleum Exchange (SPEX) will begin operations on August 18, after nearly two months of trial operation. The exchange will start from the trading of fuel oil, one of the most marketed oil products in China, before expanding into trading of other oil items. Shanghai Petroleum Exchange, China's first commodity and futures exchange for oil products, reported robust trade on Friday, its first formal business day.
The Chinese Ministry of Commerce ruled that potato starch producers from the EU are guilty of dumping on the Chinese market, damaging China's own industry.
With a better-than-expected earnings report from Chinese wireless value- added services provider Kongzhong this week, Chinese tech investors appear to believe the impact of new regulations from dominant mobile operator China Mobile will not be as bleak as first feared.
China's aviation regulator and air force are in talks with the International Air Transport Association to open three air corridors through the country to reduce flying time from Europe, the airline industry group said.
Guangzhou will soon end a two-year moratorium on licensing new internet cafes, a move that is expected to double the number of legal internet bars in the city by next year, according to a news report.
Aug 21, 2006

Hong Kong: China Merchants Bank, the mainland's sixth-largest lender, has received approval in principle from Hong Kong's regulator to launch its US$2 billion (HK$15.6 billion) initial public offering next month, said sources close to the transaction.

China Mobile (Hong Kong), the world's largest mobile operator by market valuation, saw its first-half earnings grow 25.5 percent as profit margins widened from expansion in lower-cost rural regions of China, as well as increased sales of higher-margin data services.

Gome Electrical Appliances Holdings, the mainland's biggest electronics retailer, reported net profit rose 45 percent in the first half to 345 million yuan (HK$336 million) - beating market expectations - driven by a 474 percent surge in finance income and robust sales growth.
Prosperity REIT, the real estate investment trust set up by leading developer Cheung Kong (Holdings), generated about 7 percent more distributable income to shareholders in its first half-year results, thanks to higher rents and ongoing cost controls.

Beijing has given Chief Executive Donald Tsang Yam-kuen the green light for a top-level reshuffle that will see Permanent Secretary for Education and Manpower Fanny Law Fan Chiu- fan and the Commissioner for the Independent Commission Against Corruption Raymond Wong Hung-chiu switch posts.
The driver of a minibus who veered into the wrong lane of a road in Sai Kung and killed a racing cyclist was yesterday jailed for five months, a sentence condemned as too lenient by a teammate of the dead man.

Briton John Evans, who claims to have the world's strongest neck, balances two girls on bicycles on his head - weighing a total of 144kg - at the APM mall in Kwun Tong. The holder of 30 Guinness world records, who has balanced a car on his head and performed throughout the world, Evans will be performing similar stunts at shopping malls throughout the city until tomorrow.
The Lands Department faces another investigation over the way it handled Daniel Heung Cheuk-kei's alleged misuse of government land, after a political group filed a complaint to the Ombudsman yesterday.

China: "German-made maglev train catches fire" -- "A black day for maglev train" -- "German-made maglev train stumbles". These were the headlines in recent German media.

Representatives from both China and Germany pose at the official launching ceremony of Jade Cargo International in South China's booming town Shenzhen August 16, 2006.
China's currency, the yuan, is likely to stay on the slow-appreciating track despite its recent sharp fall, a well-known Chinese economist said Wednesday.
US PC giant Dell Inc is facing an exodus of top executives from its China operations that could affect its business in one of the world's most dynamic PC markets.
Wal-Mart Stores, the world's largest retailer and a bellwether for the industry, has reported its first decline in quarterly income in 10 years, blaming trouble in foreign markets for the financial slip, The New York Times reported on Wednesday.

A customer talks with a saleswoman at a real estate exhibition in Shanghai. China's real estate resale market is cooling down in the wake of recently issued government regulations designed to curb speculative investment.
China has closed 3,014 shops around the country selling pirated audio-video products and computer software in one month, at the beginning of a 100-day intensive crackdown on piracy.

Shanghai Electric Group, the mainland's largest power equipment manufacturer, replaced its chairman with a government official as a corruption scandal involving Shanghai's pension fund developed.
Sulfur dioxide emissions in Shanghai will be reduced by 26 per cent within four years, city officials said yesterday after the mainland announced earlier this month that it was the world's largest producer of SO2 in 2005.
Shares of Air China, the mainland's largest international airline, will begin trading today in Shanghai amid expectations that they will drop below their initial public offering price because of concern over the carrier's earnings prospects in the face of record oil costs.
Aug 18 - 20, 2006

Hong Kong: Hong Kong's benchmark stock index rose to a new six-year high of 17,400 Wednesday on the heels of US inflation data that raised market hopes US interest rates will be held steady in September.
People suffering from degenerative diseases can give written instructions on their future medical treatment should they reach a stage where they are no longer mentally competent to make such decisions. While the concept is new in Hong Kong, "living wills," as they are called in the United States, have been a fact of life - and death - there for many years.

Child prodigy Aristo Sham Ching-tao is not so much a "gifted child," as dubbed by local media, as a "young boy who should be allowed to grow up normally," his mother said.
Asia's richest woman, Nina Wang Kung Yu-sum, has won a limited victory in court, forcing her father-in-law to provide details about his funding of a marathon court battle with her over the will of her deceased husband.
The government plans to allocate HK$2.3 billion for five new research and development centres in Hong Kong, Technology Secretary Joseph Wong Wing-ping said on Wednesday.
The Hong Kong Monetary Authority (HKMA) said on Wednesday total card receivables increased by 2.5 per cent (or HK$1.6 billion) in the second quarter of the year. Credit card receivables are amounts owed by the holders of credit cards - to the banks who issued the cards - arising from transactions made with these credit cards.
The share price of electricity supplier CLP Holdings hit a 52-week high Tuesday after the company reported an interim net profit of HK$4.97 billion for the first half - up 9 percent from HK$4.61 billion the previous year, thanks to soaring overseas earnings.

Ping An Insurance Group, the mainland's second-largest life insurer, said net profit surged 83.4 percent to 4.1 billion yuan (HK$3.99 billion) in the first half, driven by better-than-expected returns on equity investments.

The first three winners of Miss NY Chinese Beauty Pageant 2006 pose for a photo.The finals of Miss Now York Chinese Beauty Pageant 2006 was held on Aug. 13, 2006, with 14 beauties participating. Sirena Wang, 20, born in northeast China's Jilin Province won the title.

The Hong Kong Jockey Club is considering "exporting" its three products - horse betting, football betting and lottery - to other countries, including the lucrative mainland market, its outgoing head said Tuesday. Ronald Arculli, an executive councillor and former legislator, said the Jockey Club had conducted talks with representatives from other countries over the past two to three years on the potential expansion of its business, but said no concrete plans had been made. "We have considered and are researching how to cooperate with other countries to export our products," he said. Arculli, a political power broker who is also chairman of Hong Kong Exchanges & Clearing, said the Jockey Club was looking into ways to reach out to younger people. The Jockey Club, one of Hong Kong's most venerable institutions, has a government-granted monopoly on legal betting and is the third-largest charitable organization in Hong Kong. It has worked in recent years to open legal channels to gamble on Hong Kong races in Macau, and this summer helped push a bill through the legislature that it says will ensure the club's long-term financial survival while strengthening its relationship with the government.
The Securities and Futures Commission said it may require independent auditors to conduct compulsory checks on assets held by individual investors against the account records provided by their brokerage firms to make it more difficult for securities brokers to steal client assets.
A Hong Kong delegate to the National People's Congress has appealed to the central government to give a lenient sentence to - or release - SAR-based journalist Ching Cheong, who was tried on espionage charges behind closed doors in Beijing Tuesday.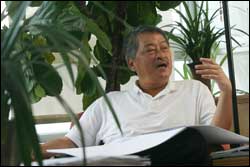 Faced with a growing public outcry over claims of illegally converting a leased government warehouse into a private residence, Daniel Heung Cheuk-kei, cousin of Chief Executive Donald Tsang Yam-kuen, announced his resignation from two official posts with immediate effect. "As chairman of the Committee on the Promotion of Civic Education, I feel the way I have been portrayed may have confused and disappointed the public," Heung said in a press release Tuesday.

Chief Executive Donald Tsang Yam-kuen attends a symposium yesterday on his celebrated ancestor Zeng Zi, a philosopher and disciple of Confucius. National People's Congress Standing Committee member Tsang Hin-chi, another member of the philosopher's clan, also attended the third International Symposium on the Zengzi School of Thought at the Island Shangri-La.
Shun Tak Holdings, Macau gaming magnate Stanley Ho Hung-sun's property-to-shipping group, unveiled plans yesterday to build a HK$1 billion Marriott hotel at Hong Kong's airport, the group's first foray into the city's bustling hospitality sector.

China: China is to issue new regulations against websites which broadcast short films without state permission, according to the State Administration of Radio, Film and Television.

Shanghai Electric Group Co Ltd, the mainland's largest power equipment manufacturer, confirmed yesterday that its chairman Wang Chengming had been placed under investigation by the authorities, the third board member to be detained in just two weeks.
Comerica Bank has become the latest U.S. financial institute to open an office in Shanghai, China, to take advantage of the booming Chinese economy.
China's growing role in Africa offers encouraging opportunities for the region's economic and social development, a senior United Nations official said Tuesday in Beijing.
China's urban fixed asset investments rose 30.5 per cent in the first seven months of this year from a year earlier, official data showed on Wednesday, indicating a marginal slowdown.
German automaker BMW AG and Shanghai's SAIC Motor are discussing the possible sale of the Rover brand name to the Chinese car maker but have yet to strike a deal, spokesmen from both companies said on Wednesday.
Huaneng Power International, China's largest independent power producer, posted a better than expected 29 per cent rise in interim profit as it benefited from a higher tariff and as more efficient plants came on stream.
China, the world's largest wheat producer, may export as much as two million tons of the grain as livestock feed in the year ending next June as warehouse managers struggle to store the country's biggest harvest in seven years.
NetEase.com, China's biggest online gaming company, said profit grew 29 per cent for the second quarter, boosted by better than expected performance of its stable of established online games such as Fantasy Westward Journey and by World Cup-related advertising.
Chinese electronics companies are responding to increased demand by mainland manufacturers and financial services firms for advanced, internet-based video-conferencing systems to cut travel and boost productivity amid increasingly stringent air transport restrictions and growing foreign competition.
Aug 17, 2006

Hong Kong: Banking giant HSBC said yesterday it was reviewing proposals made by China's banking regulator requiring foreign lenders to locally incorporate their business in China in order to provide RMB services to individual customers.

Gracie Foo, the new deputy broadcasting director of RTHK, addresses the media on her first day in office. She would not be drawn on speculation that her posting was part of a government attempt to rein in the public broadcaster's editorial autonomy.
Hong Kong's International Airport (HKIA), Asia's third-busiest by passenger traffic, handled 4.1 million passengers in July — a rise of 8.6 per cent compared with the same month last year.
Software developer HKC International has built a telephone switchboard system that can transfer a fixed-line call into a Wi-fi internet call, making possible free local and overseas connections that could threaten mobile operators' roaming revenue worth as much as HK$2.5 billion a year.

China: The People's Bank of China, China's central bank, raised banks' deposit reserve ratio Tuesday by 0.5 percentage points to rein in excessive bank lending.

Tourists queue for tickets at the Potala Palace in Lhasa, capital of southwest China's Tibet Autonomous Region, Aug. 14, 2006. Still under protective reparation, the Potala Palace, a 1300-year-old world cultural heritage, is facing a tension between its limited capacity and the increasing amount of tourists.
The World Bank said Tuesday China's economy is expected to grow 10.4 percent this year and 9.3 percent in 2007.
Visitors look at Kelon air-conditioners at a recent electronics fair in Shanghai. Kelon, once the biggest home appliance manufacturer in China, reported that its net loss last year grew to 3.7 billion yuan from 246 million yuan a year earlier.
Doll Capital Management (DCM), a leading US-based venture capital firm, is trying to expand its footprint to traditional industries with its new US$500 million DCM V fund.
Shanghai Pudong Development Bank's first-half net profit rose by 30.83% to 1.60 billion yuan on the strength of a widening profit margin between loan and deposit rates.

Chinese electronics companies are responding to increased demand by mainland manufacturers and financial services firms for advanced, internet-based video-conferencing systems to cut travel and boost productivity amid increasingly stringent air transport restrictions and growing foreign competition.
China Mobility Solutions, a Vancouver-based software company, has entered the short messaging service (SMS) banking market in the mainland, after buying control last week of Beijing Topbiz Technology Development.
Aug 16, 2006

Hong Kong: Banking giants HSBC and Bank of China (Hong Kong) failed to reach a compromise again Monday at a special meeting of the Hong Kong Association of Banks on whether to include the weekend for clearing and interest- paying purposes, industry sources said.

Hong Kong actress Isabella Leong holds her Best New Performer award after the Hong Kong Golden Bauhinia Film Awards August 13, 2006.

Chinese actress Zhou Xun poses during a press conference to promot her new moive 'The Banquet' directed by Chinese director Feng Xiaogang in Hong Kong Monday, Aug. 14, 2006. 'The Banquet' is inspired by the Shakespeare play 'Hamlet.'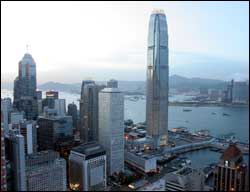 The hotly contested `groundscraper' proposal in the government's blueprint for the Central waterfront was submitted by Hongkong Land, Central's largest landlord, in a move that effectively safeguarded harborviews for its adjacent developments, The Standard has learned. The building - nicknamed "IFC2 lying on its side" by environmentalists - was proposed by Hongkong Land in 1998 as an "objection" to government plans which envisioned a 40-story block-shaped skyscraper at the site, according to a source.
Troubled mainland refrigerator maker Guangdong Kelon Electrical Holdings turned into the largest loss-maker listed on the mainland market in 2005 after former chairman Gu Chujun was accused of embezzling and misappropriating substantial amounts of company assets.
Shares of China Construction Bank, the first H share to be included in the benchmark Hang Seng Index, fell on profit- taking Monday, while the other two new members of the index, Foxconn International and Hong Kong Exchanges and Clearing, gained on active buying.
In a move heralding an expected management reshuffle, an executive from Swire Pacific's Taiwan automotive subsidiary will take over from Stanley Hui Hon-chung as chief executive officer of Dragon Airlines, according to a source.
Hong Kong-listed NewOcean Energy Holdings, which wholesales and retails liquefied petroleum gas in southern China, plans to invest US$17 million (HK$132.6 million) to boost its gas storage capacity to 15,600 tonnes and increase business.
Hong Kong's largest pay-TV operator, i-Cable Communications, said Monday it will attempt to maintain this year's dividend payments at last year's level despite reporting a 59 percent fall in interim net profit due to higher programming costs and increased tax liabilities.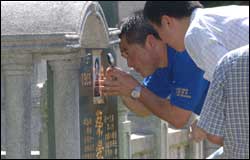 Chief Executive Donald Tsang Yam- kuen said he has prayed for the vandals who desecrated the graves of 29 fallen heroes at Gallant Garden over the weekend, hoping they will feel ashamed at what they have done. The Food and Environmental Hygiene Department decided it needs to do more and said Monday it will tighten security by fencing off the cemetery, putting more staff on duty, increasing night patrols and installing closed- circuit cameras. Tsang said he believed those responsible for defacing some tombstones were mentally unbalanced or had evil intentions.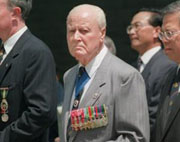 Jack Edwards, the British World War II prisoner-of-war who tirelessly defended the rights of Hong Kong's veterans, has died. He was 86. A well-known Hong Kong pesonality, Mr Edwards always attended memorial services at City Hall Garden.
Hong Kong airlines will receive a modicum of relief from air traffic delays over mainland skies next year when Chinese authorities unveil another route to China as they look to ease congestion before the Olympics, according to one the aviation industry's top executives.

China: Chinese gov't to subsidize 22 mln reservoir immigrants - The Chinese gov't on Sunday said it will raise electric power rates to compensate 22 million people who have been relocated to make way for dams and reservoirs. Farmers who have been resettled for the construction of reservoirs are entitled to 20 years' financial support, according to a new regulation.

Sinopec said in a statement to the Shanghai Stock Exchange that it has no plan to privatize its two units, Sinopec Shanghai and Sinopec Yizheng Chemical Fibre Co Ltd, contrary to reports.
Another senior executive of the China's largest manufacturer of coal-fired power generation equipment, Shanghai Electric Group, has been detained and is under investigation.
China's third-largest home appliances and consumer electronics chain China Paradise Electronics Retail, which will be acquired by Gome Electrical Appliances, said its first half net profit slumped 89 percent, with earnings coming in far below analyst estimates.
Beijing Capital Land, the property development arm of the Beijing municipal government, said operations in the past two months have not been adversely affected following the arrest of its chairman.
China retail sales, the main indicator of consumer spending levels, rose 13.7 per cent in July from a year earlier to 601.2 billion yuan (HK$586.9 billion), official data showed on Monday.
Aug 15, 2006

Hong Kong: Hong Kong Exchange and Clearing Limited (HKEx) said on Saturday that by the end of July, 2006, a total of 351 Chinese mainland enterprises had been listed on the HKEx.

Winner of Miss Hong Kong 2006, Aimee Chan (C), first runner up Janet Chow (L) and second runner up Koni Lui (R) pose for a photo in Hong Kong, south China, Aug. 12, 2006. Miss Hong Kong Pageant 2006 was held at Hong Kong Coliseum on Saturday as Aimee Chan won the crown.
David Li Kwok-po, chairman and chief executive of Bank of East Asia, expects BEA's market share in Hong Kong to shrink significantly in 10 years as competition intensifies and the market matures.
Some fear the golden credit-card- swiping days will soon end if the government pushes through a proposed 5 percent goods and services tax. The government will try to rally public support for a broadened tax base following a rethink of its strategy for the consultation on a goods and services tax (GST), which has so far met overwhelming opposition. Opposition among political and social groups to the introduction of a goods and services tax (GST) is gaining community backing, with the second public protest in a month being organized.
Hong Kong now stands on the brink of a monumental tipping point. For the past 150 years, the government has had free rein to reclaim, sell and plan every inch of land in the territory. But decades of disputable planning, coupled with the public's increasing attention to quality of life, are propelling the territory into a new era. "Within the next 10 years there will be a dramatic change. People are going to say: `No! This isn't what we want,"' predicted Christine Loh Kung-wai, head of think-tank Civic Exchange. "We'll be tearing down roads and reshaping Hong Kong." At the center of this approaching backlash is the territory's most prized asset: Victoria Harbour. Currently, the public stands to lose three of the last remaining prime pieces of waterfront land to traditional planning methods: Central reclamation, Kai Tak and West Kowloon. The plans for these sites, drawn up in the late 1980s, have in recent months sparked heated debate over the government's "outdated" urban planning in the light of Hong Kong's shifting identity. "We've gone too far, and people are starting to wonder: `Can we continue like this?"' Institute of Architects vice president Vincent Ng Wing-shun said. In the past decade, a chasm has steadily grown between the attitudes of the government and the people towards urban planning. Since the handover in 1997, the public has experienced a "paradigm shift," Ng said. The people have departed from the "city in the sky" vision - once a symbol of a prosperous metropolis - and are now questioning whether all those skyscrapers, highways and flyovers circling the harbor are conducive to their vision of a "home." Moreover, the public is finally shedding its "die-hard mentality" of feeling helpless over the whims of the government, said Albert Lai Kwong-tak, chairman of the Council for Sustainable Development.

Still an eyesore but there is hope of recovery round the corner - Victoria Harbour, one of Hong Kong's prized assets, has become a cause for concern because of its downsizing and filth. But in the second of our five-part series on the environment, Victoria Harbour, one of Hong Kong's prized assets, has become a cause for concern because of its downsizing and filth. But in the second of our five-part series on the environment, Leslie Kwoh and Albert Wong have found reasons to be optimistic. An estimated 450,000 cubic meters of untreated sewage is still pumped into the harbor every day, but this is a massive improvement and only a quarter of what used to be discharged before the turn of the century. But the ghastly sight gives visitors a bad impression. Few tourists miss the Star Ferry ride across the harbor - a trip still rated by reviewers on the Yahoo Web site as the top "thing to do" in the city. And although the visitors might prefer to aim their cameras at the modern skyscrapers or The Peak, rather than at the sludge that passes for water, environmentalists and government experts say the water quality is already rapidly improving - so long as there is no more reclamation. "See how special Hong Kong is," urged diver and environmental activist Paul Hodgson, who took the photo on A1 of a lion fish - usually found in coral reefs - he came across during one of his surveying dives in Victoria Harbour. "Hong Kong's full of surprises. People look at the harbor and think it's dead. In fact it's not. When we did the first dive, we came up and looked at each other thinking, `Okay, this is more interesting than we thought it would be."'
In a small sliver of space where performance art and sustainable development intersect, a group of artists is launching a campaign to save Central's venerable Star Ferry clock tower - and maintain what they call an historic piece of Hong Kong's bustling downtown core.
Following the desecration of 29 tombstones at the weekend, families of civil servants buried at Gallant Garden appeal for stricter security at the cemetery honouring those who die in the line of duty.

Simon Yam Tat-wah (third from right) celebrates with fellow cast members of Election after winning the best actor award at last night's 11th Golden Bauhinia Awards for his performance as a gangster. The film, centred on a triad society's democratic election, was directed by Johnnie To Kei-fung and won the best film award. The best director award went to Peter Chan Ho-sun for his musical Perhaps Love. The film's mainland actress, Zhou Xun , won the best actress award. Isabella Leong Lok-sze was named best new performer.
After eight years of often bitter wrangling, the Zhuhai government is on the verge of a final settlement that will see foreign creditors of its bankrupt overseas investment arm, Zhu Kuan Group, accept about one-third of the US$1.3 billion they are owed.

China: Air China announced that it would scale back the size of its upcoming Shanghai listing after a less than stellar market response to its institutional offering, only 60% of which was bid on by investors. The company will now offer 1.6 billion shares in the hope of raising US$565 million, as opposed to its original plan to generate around US$1 billion by listing 2.7 billion shares. The Shanghai Composite hit a two-month low on the news, and the CSRC reportedly even considered a secret temporary ban on new listings, concerned that recent big debuts have flooded the market. "Basically there is too much supply and not enough money," said one source. However, such worries look extreme considering the Shanghai Composite is still up 33% on the year, and especially given the ambition of Air China's original listing scheme, which many analysts viewed as overpriced. China's airlines have seen falling profits as the price of oil has skyrocketed and government regulations have kept them from adapting properly.
The towering trade balance tipped the scales for the third straight month, topping US$14.6 billion in July. At the current pace, the bilateral deficit with the US will be 50% higher than last year's record US$102 billion. Just before the new numbers were made public, the PBoC issued a report that suggested it would be open to a further revaluation of the RMB as a means of controlling the trade imbalance. The central bank's statement, while by no means definitive, was certainly welcomed by American manufacturers as well as many congressmen, who have been lobbying China to effect such a change for years. Meanwhile, a new report from UBS cast doubt on how effectively revaluation could reduce the deficit.
Long a magnet for foreign investment, China is now developing a fear of foreign takeovers that has prompted calls for a new body to look more closely into certain business deals. Recently there was an unprecedented closed-door meeting of top officials to discuss US private equity firm Carlyle's bid to takeover Xugong, a Chinese construction equipment manufacturer. The government has also been targeting foreign buyers of real estate for special restrictions. And this week a Goldman Sachs bid for a Chinese meat processor has run into a wall at the Ministry of Commerce, while Germany-based Schaeffler's attempted takeover of a Chinese state-owned firm is under investigation. National security is the premise of most of the recent suspicion, as certain factions of the government have questioned the waves of foreign money pouring into the country as a possible threat to domestic firms, especially in "strategic sectors". Meanwhile, FDI looked to be leveling off after years of growth.
The total value of Chinese imports and exports from January to July 2006 was US$ 941.85 billion, increasing by 24.8% against the same period of last year.
Chinese President Hu Jintao on Saturday met with Ted Stevens, acting president of the United States Senate in Beijing and pledged to further Sino-U.S. ties.

Workers launch a shield machine to a subway tunnel in Beijing, August 9, 2006. The new 28-kilometer-long subway line, stretching from Dongzhimen to Beijing Capital International Airport, started construction August 9. It is scheduled to be put to use on April 1, 2008.
Entering into the United States market would cost Chinese exporters more if an anti-dumping bill was signed into law by U.S. President George W. Bush, a Chinese trade researcher said on Sunday.
Chinese pop diva Faye Wong's husband, mainland Chinese actor Li Yapeng confirmed the couple's newborn daughter has received surgery for a cleft lip in the U.S.

Firefighters attempt to extinguish fire in a compartment of the maglev train near the Longyang Lu terminal in Shanghai August 11, 2006. The fire was extinguished an hour later, and no deaths or injuries were reported. All passengers were evacuated immediately. The cause of the fire is still under investigation. The maglev rail line, connecting the Pudong International Airport to the Line 2 subway, began operation on December 31, 2002.
China's net import of crude oil rose by 17.6 per cent year on year in the first half of 2006, due to the rapid economic growth and booming automobile purchases.
China has issued a new regulation on compensation and resettlement for farmers whose land is acquired to build large and medium-sized water control and hydropower projects.
China Merchants Bank Co., the second-largest publicly traded lender on the mainland, said it received regulatory approval to raise about $2.4 billion this year in a Hong Kong share sale.

The level of the Yangtze River in Chongqing has dropped to its lowest level in more than 100 years as the region swelters. A prolonged heatwave and a lack of rainfall are drying up the southwestern province of Sichuan , leaving at least 10 million people in the region without easy access to clean drinking water.
TravelSky Technology, the mainland's dominant airline reservation firm, is in talks with its largest overseas counterparts about starting a joint venture that would upgrade China's air ticketing system in the run-up to the 2008 Beijing Olympic Games, people familiar with the situation said.
Aug 14, 2006

Hong Kong: HK financial service providers are stepping up efforts to tap small- and medium-sized enterprises (SME) from the mainland looking to list in this special administrative region.

Hong Kong's benchmark Hang Seng Index turned a new page in its 37-year history Friday with the inclusion of China Construction Bank as its first H-share constituent.
A battle to step up residential property sales this month is being waged between two leading Hong Kong developers attempting to make up a potential shortfall in their combined sales target of HK$10 billion for the year.

Developer Hang Lung Properties will invest 11.5 billion yuan (HK$11.2 billion) in building its second commercial complex in the northeastern city of Shenyang, according to a senior provincial official.
Trading in the shares of Hong Kong- listed Wumart Stores, Beijing's top supermarket operator, was suspended Friday, pending an announcement on the share merger reform program of its Shanghai-listed subsidiary.
Shares of Li & Fung soared almost 5percent following an upgrade in its earnings forecast and improved ratings in the wake of better-than-expected results reported by the company.
The China Banking Regulatory Commission has issued documents to several Hong Kong banks wanting to start yuan-denominated businesses in the mainland, outlining how they should first register as an official bank, said a source close to a local bank.
Notices of doctors' basic services and fees could soon appear in newspapers and journals after a High Court judge ruled the Medical Council of Hong Kong's Professional Code of Conduct was disproportionately restrictive and denied the public access to information of legitimate interest.
Tight security measures were enforced at Hong Kong International Airport Friday, particularly for passengers bound for the United States and Britain.
The government has invited 33 prominent businessmen, professionals and academics to a summit to determine how Hong Kong could best benefit from the mainland's 11th five-year development plan.
The Urban Renewal Authority should ensure the new Kwun Tong town center is redeveloped in tandem with adjacent districts so that it will not become an isolated regional hub in East Kowloon, Town Planning Board members said.
Passengers at Asian airports faced delays and were stopped from taking electronics and liquids on board US-bound flights on Friday as security was stepped up after British police foiled an alleged plot to blow up planes over the Atlantic Ocean.
Hong Kong plans to do more to combat domestic violence and human trafficking, Permanent Secretary for Health, Welfare and Food Sandra Lee Suk-yee told the United Nations overnight.

Sonya "Black Widow" Thomas and Hong Kong's eating king Johnny Wu Hung-shing line their stomachs for the first Whampoa Asia Eating Championship in Hong Kong tomorrow, where 36 champion chompers will munch their way through as many dumplings as they can in 12 minutes. The six top competitors will vie for a HK$20,000 prize in Sunday's final, when they will wolf down jumbo-sized lotus longevity buns.

China: Typhoon Saomai, the strongest storm to hit the Chinese mainland in 50 years, has left at least 98 people dead and 149 missing in east China, according to local government sources.

Mooncakes on sale in a supermarket in Yichang, Central China's Hubei Province, September 2005 file photo. China Association of Bakery and Confectionery Industry issued a white paper on mooncake's healthy consumption standard yesterday.
China's industrial producer prices increased by 3.6 percent in July over the same period in 2005, the National Bureau of Statistics (NBS) said Thursday.
The appreciation of China's currency of Renminbi (RMB) is speeding up, with the daily benchmark value rising to a new high of 7.9688 yuan against US$1 yesterday.
China Petroleum and Chemical Corp, or Sinopec, Asia's largest refiner, is buying oil and not privatizing its ethylene unit, Sinopec Shanghai Petrochemical, according to a source familiar with the company.
Aug 11 - 13, 2006

Hong Kong: Bank of China (Hong Kong) has cut its prime lending rate by 25 basis points in a move that may pressure rival lenders to follow suit in a renewed mortgages war.
The Hang Seng Index has climbed to its highest point in nearly six years after the United States Federal Reserve decided to keep its benchmark interest rate steady, signaling the 25-month rate hike cycle may have come to an end.
Fuel costs tripped Cathay Pacific Airways' first-half bottom line, but the company should benefit from its acquisition of Dragonair in the full year, chairman Christopher Pratt said Wednesday in releasing Cathay's 2006 interim results.
The stock price of aircraft maintenance services provider Hong Kong Aircraft Engineering Company jumped 11.82 percent to HK$102.20 - a record - after it announced better-than-expected interim results and declared a fivefold increase in dividend Tuesday.

Fueling fears over the future of Hong Kong's sole public broadcaster, Radio Television Hong Kong, the administration confirmed Wednesday it had appointed a senior government official to take the post of second-in-command at the station. Deviating from the station's tradition of internal promotion, the government appointed outgoing Deputy Director General of Telecommunications Gracie Foo Siu-wai. Foo's appointment, which follows on the administration's planting in April of a high-level audit committee within RTHK for internal monitoring, raises concerns the government is trying to rein in the public broadcaster's editorial independence. Foo is best known for her role in spearheading a controversial proposal to eliminate connection fees that local mobile operators had been paying fixed- line firms for more than 20 years.
Richard Li Tzar-kai has scotched rumors that former chief secretary Anson Chan Fang On-sang will be part of a new board of directors for the Hong Kong Economic Journal, in which he has just acquired a 50 percent stake.
Conglomerate Swire Pacific on Thursday posted an 8.2 per cent increase in net profit in the first half-year, boosted by gains from the revaluation of its investment properties.
Chief Executive Donald Tsang Yam-kuen on Thursday stressed the importance of equipping young people with more skills to handle today's increasingly competitive job market.
Hong Kong's newest film festival doesn't feature Jackie Chan or Jet Li kicking down doors and punching villains. This one is all about prostitutes. The inaugural three-day Hong Kong Sex Workers' Film Festival that starts on Friday is an under-funded but comprehensive look at the lives of prostitutes across Asia - told by the sex workers themselves. The festival, hosted by the Hong Kong sex worker support group Zi Teng, aims to offer an alternative to the stylised and stereotypical portrayals of prostitutes in mainstream cinema, curator Yau Ching said. The nine-film program includes contributions from Canada, the United States, Taiwan, India and Hong Kong. The films are not only about sex workers, but are either made entirely by them or in conjunction with a director. Ms Yau, who teaches cultural studies at Hong Kong's Lingnan University, said that mainstream filmmakers tend to take a "whore or Madonna" approach to depicting prostitutes, painting them as either victim or predator. She said she hopes to break such stereotypes by presenting a series of documentaries that address the day-to-day realities of prostitution from the perspective of sex workers. "Very few films talk about their job specifically or their relationship with society as a sex worker," she said. Letting the subjects tell their own stories offers a unique viewpoint, Yau said. "They [prostitutes] try to support a family, just like other mothers, so their self-perception, the level of self-respect is different," she said. Among the offerings is The Story of the Taipei Prostitutes, about a campaign to fight a ban on prostitution in Taiwan's capital. Another short film outlines the "sex worker's manifesto" drafted at the first National Conference of Sex Workers in Calcutta, India, in 1997. Two films revolve around pioneer sex worker activist Carol Leigh, who is credited with coining the term "sex worker" and who founded the San Francisco Sex Worker Film and Video Festival. One obvious gap is the lack of films from mainland China, where unlike in Hong Kong sex work is illegal. Curator Yau said she knows of underground films about sex workers in China but didn't have the resources to bring them to Hong Kong. Ms Yau, who volunteered her services to Zi Teng, said the festival was organized on a shoestring budget. Filmmakers donated their movies and a friend offered cheap printing services for publicity materials. The films will be shown at Zi Teng's small office space that accommodates about 50 people, located in a run-down pink building that also houses an hourly motel, or "love hotel." Another obstacle has been what organizers allege is government harassment. Zi Teng staff member Elaine Lam said the Food and Environmental Hygiene Department called the group on Monday ordering them to obtain a license for the film festival, saying the public event turns its offices into an entertainment venue. Lam suspects bias, characterizing the film festival as a small-scale event that doesn't justify a strict interpretation of the law. Organizers have sidestepped the legal problem by asking ticket buyers to join Zi Teng, hence making the film festival a private, members-only activity. "A lot of groups organize film showings. Officials haven't tried to enforce the law on them," she said. Asked for comment on Wednesday, the Food and Environmental Hygiene Department didn't respond immediately. Sex work is not illegal in Hong Kong, but it is against the law to solicit for business, or live off the earnings of prostitution of others.

China: China will issue next year a regulation concerning foreign media's coverage in the country during the 2008 Olympic Games, the organising committee said here on Thursday. Liu Qi, President of the Beijing Organising Committee of the Olympic Games (BOCOG), told the second World Broadcasters Meeting (WBM) here that the regulation is aimed to facilitate the coverage of foreign media. "Based on the promise made by the Chinese government in the bid process and taking into full consideration the international practices of the Olympic Games, this regulation is intended to provide convenience to foreign journalists for their coverage of the Games in China," he added. Liu said the regulation will be issued and take effect in 2007 after going through legislative procedures. "Foreign journalists holding Olympic identity and accreditation cards will be entitled to visa exemption within the validity of the card, and with the Olympic identity and accreditation cards and valid passports (or other travel documents), make multi-entries into the People's Republic of China," said Liu. "The visa application procedures for foreign journalists will also be simplified. "Reasonable amount of equipment that foreign journalists bring into China for their mission will be allowed to enter as temporary imports with tax exemption and installation and use of radio equipment will be allowed in conformity with the Chinese Law." Liu said the regulation will also define relevant policies on foreign media coverage of the Games and their employment of Chinese citizens to assist in their coverage.
China's newly-built railway to Tibet will be extended some 270 km from Lhasa to the region's second largest city of Xigaze next year, a local official said Wednesday. The project is expected to take three years, said Yu Yungui, executive vice commissioner with the Administrative Office of Xigaze Prefecture in Tibet Autonomous Region, at a news conference in the regional capital of Lhasa.

A boy watches an enormous LG TV screen in a department store in Beijing Aug. 7, 2006. The casing of the LG home theatre system is partially made from 24-carat gold and is priced at 1.18 million yuan (US$147,000). Buyers can order the product in China and it will be manufactured in South Korea.
Shanghai's most expensive housing project, Tomson Riviera, has sold four apartments in less than a week after it failed to sell a single unit in nine months. The company's website showed that three apartments were reserved, at an average price of 69 million yuan (8.6 million U.S.dollars) per unit, by two buyers. The first flat sold earlier this month was priced at 130 million yuan (16.2 million dollars). The three buyers are all overseas Chinese. The developer refused to release details of the buyers. One of them booked two units, on the 12th and 13th floor. Weighing in at an average of more than 115,000 yuan (13,580 dollars) per square meter, the apartment block, developed by the Hong Kong-listed Tomson Group Ltd, takes an "incomparable location" overlooking Shanghai's scenic riverside Bund area.
China's first strategic oil reserve will be completed in August and go into operation in October, said sources with the National Development and Reform Commission.
Direct-selling firms that violate the regulations on direct sales will have their business license revoked, said a circular issued by the Ministry of Commerce.
Shares of Sinopec Shanghai Petrochemical, China's largest ethylene producer by capacity, fell after the company warned of a loss in first-half net profit due to high international oil prices making refining unprofitable.
China Construction Bank is eyeing Bank of America's Asian subsidiary's branch assets in Hong Kong and Macau as the Beijing-based bank's first acquisition target in the region, sources close to the company said Wednesday.

ICBC (Asia) chairman Jiang Jianqing (left) and chief executive Zhu Qi say the bank's interest margin will keep growing in the second half.
Aug 10, 2006

Hong Kong: Disney is planning to bring its special brand of magic to the city next month as part of the theme park's first anniversary celebrations. Susan Chan Shou-shan, publicity director of Hong Kong Disneyland, said that instead of only holding programs and events inside the theme park, Disney is considering a series of celebrations, such as carnivals and lucky draws, in some busy spots in the city. "Victoria Park in Causeway Bay is one of our options," Chan said, noting that it will be a celebration throughout the month, not just one day. Unlike the grand opening ceremony last year, which dignitaries including Vice President Zeng Qinghong and Chief Executive Donald Tsang Yam- kuen attended, Chan said the theme park will not invite political figures for the birthday celebrations. "These events are aimed at thanking local residents for their support. We are still considering many options and working out the details," Chan said.
Standard Chartered, the British-based emerging markets bank, on Monday posted a solid increase in interim net profits, helped by its acquisition of Korea First Bank last year.
Former Akai Holdings chairman James Ting filed an application of appeal in the High Court on Tuesday against his conviction and six-year jail sentence for false accounting.
US doughnut maker Krispy Kreme began dipping into the massive Chinese-speaking market on Tuesday by opening a shop in Hong Kong - China's richest city. The initial response wasn't overwhelming. Several dozen people - a mix of Chinese and foreigners - lingered in the 180-square metre shop tucked down a side street in the busy Causeway Bay shopping district. One common complaint was that the doughnuts were too sweet. "It's suitable for kids, but for adults, especially women, we're afraid of getting fat," insurance agent Moon Ip said. Still, she predicted success for the doughnut chain, saying, "Hong Kong people like to try new things." The Hong Kong shop marks Krispy Kreme's debut on Chinese soil and only its second foray into East Asia. So far, Winston-Salem, North Carolina-based Krispy Kreme Doughnuts Corp. has nine shops in South Korea, but it's expanding aggressively in other parts of the region.

China: The yuan yesterday advanced to less than 7.97 against the US dollar, showing signs of quickening appreciation.

Rescuers search the site after a simulated earthquake during the skill demonstration by the China International Search and Rescue Team in the Asian-Pacific Regional Earthquake Exercise 2006 in Shijiazhuang, capital of north China's Hebei Province, on Aug. 7, 2006.

In the first half of 2006, China's aviation industry posted a turnover of 13.83 billion ton-kilometres, up 15.7 per cent year-on-year. The industry carried 73.99 million passengers, up 16.1 per cent year-on-year, and delivered 1.56 million tons of cargo, up 11.5 per cent year-on-year. In the first half of 2006, the industry posted 102.9 billion yuan (US$12.86 billion) in revenue, up 20.6 per cent, but suffered a loss of 640,000 yuan (US$80,000) largely due to surging oil prices.
German automaker Audi AG said it sold 38,838 vehicles in China (including Hong Kong) in the first six months of this year, compared to 19,996 in the same period of last year.
China's consumer price index (CPI), a key inflation index, will rise about 2 percent year-on-year throughout 2006, the Ministry of Commerce predicted in a recent report.
The world's leading retailer Wal-Mart saw its third trade union in China set up over the weekend in Nanjing, capital of East China's Jiangsu Province, just a week after its first trade union was formed in a store in East China's Fujian Province. Thirty-one employees of Wal-Mart's Xinjiekou store in Nanjing elected their first trade union committee, and a 22-year-old mid-level management employee named Wu Yinzheng, who has a university education background, was elected chairman. Wu vowed in the election that the committee would safeguard the legal rights and interests of employees according to the laws of the country, and try to maintain a smooth relationship between employees and employers. Within the committee, a financial department and women's federation were also formed during the Saturday election. According to Chen Siming, chairman of the Nanjing Federation of Trade Unions, he and fellow workers had tried to talk operators of Wal-Mart Nanjing branch into setting up a trade union ever since its establishment in 2004, but got no reply from management. So Chen tried direct contact with Wal-Mart employees, which finally led to the formation of the new trade union.
China Mobile Ltd, the world's biggest cell-phone operator by users, may be among the first companies approved to sell Chinese depositary receipts, or CDRs, after the government eased regulations on domestic securities issues.

George Gu Chief Executive Officer and co-founder of Horizon Fuel Cell Technologies displays the H-racer toy car with a Hydrogen Station at the company's workshop in Shanghai August 7, 2006.
Aug 9, 2006

Hong Kong: South China's Guangdong Province and Hong Kong are making progress on co-operative infrastructure projects during the 11th Five-Year Plan (2006-10) period.

Retail investor confidence took another hammering as another small securities trading firm became the third brokerage in as many months to be suspended for alleged fraud.

Weak market conditions have prompted Air China to cut its upcoming initial public offering on the Shanghai stock exchange by 41 percent, reducing its offering to 1.6 billion shares from 2.7 billion shares, people familiar with the situation said Monday.
New World China Land, a unit of New World Development, will invest more than 3 billion yuan (HK$2.92 billion) to build a commercial and residential project in Changsha, the capital of Hunan province.
Two top executives of Hong Kong- listed Shanghai Electric Group are being detained and under investigation by mainland police for suspected economic crimes, Taiwan's Central News Agency reported Monday.

Two major Hong Kong banks and top corporations, such as Cheung Kong, Henderson Land and Sun Hung Kai Properties, have snubbed invitations to join Lights Out Hong Kong, also known as the 888 campaign, scheduled for 8pm tonight.
Former Hong Kong actress and television personality Rosaline Chan Yee- hing, who went on to become the wife of one of Malaysia's richest men, Francis Yeoh Sock-ping, has died after a seven-year battle with cancer.

China: Three Chinese UN peacekeepers were lightly injured by a rocket that landed at their post in southern Lebanon on Sunday, a Chinese UN peacekeeper confirmed.
Gas production has begun at Chunxiao gasfield in the East China Sea, according to an online announcement by one of the nation's three largest State-owned oil companies, China National Offshore Oil Corporation (CNOOC).
China is revising a law to make it possible to impose harsher punishment on energy lavishment, the government said Sunday, at a time when fast economic growth is unabatedly costing excessive energy resources.
Rising costs have not scared off foreign companies who still rank Shanghai as the best place to invest in China, according to local authorities.

Team USA delivered a business-like 119-73 win over China, dispatching a spirited home side that was playing without injured national hero Yao Ming(L), seen here with Wang Zhizhi.

The Beijing Olympic Games organization committee released a set of symbols representing each of the sports for the 2008 Games on Monday, one day before its two-year countdown to the opening ceremonies. The release ceremony is one of a set of celebrations held by the organization committee to mark the two-year countdown to the Games. Beijing Olympics organisers kicked off the two-year countdown to the 2008 Games yesterday by unveiling these 35 icons, representing each of the official sports, including the equestrian events to be held in Hong Kong (top left). The icons, based on seal character pictograms, were the idea of Chinese Central Academy of Fine Arts graduate student Wang Jie. "The first one I created was the icon for equestrian, which is my favorite because it combined the character and image of the sport perfectly," he said.

Some 18 production lines are operating at full capacity at the Yili Industrial Park in Hohhot. Yili Group, China's top dairy producer, built the park with an investment of 350 million yuan in 2004.
Win Hanverky Holdings, the largest apparel supplier for the Adidas Group in China, hopes to raise up to HK$600 million via its initial public offering next month, in a move to fund capital expansion to increase its production capacity and distribution business, people familiar with the situation said.
Aug 8, 2006

Hong Kong: The MTR Corporation and the Airport Authority have defended the decision not to keep the Airport Express running overnight as thousands of passengers converged on Hong Kong early yesterday.

Legco president Rita Fan asserts her authority as tempers flare in the Legco chamber. The controversial covert surveillance bill was passed early this morning shortly after the Democrats and their allies staged a dramatic walkout from the Legco chamber following the voting down of a sunset clause to repeal the law after two years.
The public's confidence in the legal profession will be shattered by new rules that will allow law enforcement agencies to bug lawyers and their clients, according to legislators debating the controversial covert surveillance bill last night.

A cat lover hugs her pet at the Hong Kong Cat Expo at the Hong Kong Convention and Exhibition Centre. The two-day expo, which ends today and is organised by the Cat Lovers Society, features more than 400 cats of more than 20 species which are competing in four categories.
The race to head the WHO is shaping up as a battle between Margaret Chan Fung Fu-chun and Japan's Shigeru Omi, and will be decided by whether Beijing can leverage support from developing nations, says an infectious diseases expert. Hong Kong's Margaret Chan Fung Fu-chun is facing competition from the following five rivals in the race for the US$217,000 a year job of WHO director-general.

Investment funds may sell their Giordano stakes due to expected disappointing interim earnings. Japan's Fast Retailing, which operates the Uniqlo clothing chain, aims to buy casual-wear retailer Giordano International to gain immediate entry into Hong Kong and expand on the mainland, according to market sources and analysts.

China: China is revising a law to make it possible to impose harsher punishment on energy lavishment, the government said Sunday, at a time when fast economic growth is unabatedly costing excessive energy resources.

A client logs in the ICBC personal banking network on July 3, 2006. Industrial and Commercial Bank of China (ICBC) no longer offers online bill pay service as of August 1, and clients who registered on the ICBC website will be only allowed to check their accounts online.
World's leading retailer Wal-Mart saw its second trade union in China established on Friday morning in southern city of Shenzhen, just six days after its first trade union being formed in a store in Fujian Province.
The central African country of Chad is reported to have severed diplomatic relations with Taiwan, and switch its recognition and open official ties with China.
CNOOC has said gas production had begun from an oil and gas field in the East China Sea, a territory that is the focus of a drawn-out dispute with Japan.
David Stern, the commissioner of the National Basketball Association (NBA), said Sunday that he is planning to restore the NBA China Game next year.

A large number of cartoon books on exhibition at a book show in Shanghai, August 5, 2006. With a theme of "I love reading and I love life", the week-long 2006 Shanghai Book Show opened at the Shanghai Exhibition Center yesterday.
Xinao Group, China's leading private gas company, has secured a US$145 million investment from International Finance Corp to bankroll its US$300 million coal-to-dimethyl ether project.
Ducks, fish, frogs and even snakes should be reintroduced to mainland paddy fields for more environmentally sustainable rice farming, replacing the hazardous pesticides and chemical fertilizers, says a report released in Beijing yesterday.
Top US home-appliance chain Best Buy is considering further acquisitions in China, including Beijing Dazhong Electrical Appliances, as the retailer prepares to open its first store in the country.
Guangfa Securities, China's sixth-largest brokerage, is under investigation by the Shenzhen Stock Exchange for possible insider trading, according to sources.
Aug 7, 2006

Hong Kong: Falling freight rates and high oil prices eroded profits at Orient Overseas (International), the shipping company controlled by the family of former chief executive Tung Chee-hwa.

Giordano International has confirmed it has been approached by Japanese apparel retailer Fast Retailing, which is seeking to purchase a major stake in the Hong Kong-based retail chain.

Continuing business expansion in the mainland along with an improving net interest margin propelled Bank of East Asia, Hong Kong's third largest lender by assets, to a first-half net profit of HK$1.57 billion, up 32 percent from a year earlier.

Manulife Financial said net income surged 14 percent to C$960 million (HK$6.64 billion) for the second quarter on strong sales of wealth management services in the United States, Hong Kong and Japan, and lower taxes in Canada, its home base.
Sincere group managing director Philip Ma King-huen is strongly opposed to the proposed goods and services tax, which he believes will increase the department store operator's operating costs, with more than HK$10 million needed for additional staff and technology resources.
Lawmakers are sleeping easier, and in their own beds, after progress on the government's spying bill "obviously improved" Friday - enough to avert an overnight session.
The difficulty of getting into one of Hong Kong's eight universities is forcing many students to seek higher education opportunities in the mainland and overseas, according to some of the students and parents attending the Hong Kong International Education Expo.
A Hong Kong government contractor who was sued by a Singaporean subcontractor over the e-Channel border system has, in turn, sued the subcontractor, claiming the firm obtained payments from the contractor under "threat" of disabling the system.
Hong Kong would have a festival next week to launch the two-year countdown to the Beijing 2008 Olympic Games, a government spokesman said on Friday

Fruit farmer Chui Tai-wai inspects a new variety of Japanese rock melon introduced by the Agriculture, Fisheries and Conservation Department as part of its efforts to help local farmers grow organic foods. There are currently five farmers in Hong Kong experimenting with the new variety of greenhouse melon, expected on the market next month. The melons grow best in temperatures between 25-30 degrees Celsius and take 70 to 85 days to reach their full size.

A Causeway Bay retail shop may have set a record for Hong Kong retail rent after being leased for HK$8,000 per square foot per month on lettable floor area.
By any standards, this year's most talked about movie in Hong Kong is short, poorly filmed and grainy. However, what it lacks in production values, the 10-minute home-made clip candidly shot of a middle-aged man berating a youngster on a bus makes up for in drama, dialogue and humour.

China: The Chinese mainland personal computer (PC) giant Lenovo Group announced Thursday that its profit attributable to shareholders was 5 million U.S. dollars in the first fiscal quarter ending on June 30, 2006.

A taxi driver shows an invoice for addition fuel charge in Hangzhou, East China's Zhejiang Province, August 1, 2006. Hangzhou government imposed an additional one yuan (12.5 US cents) fuel charge on passengers every time they take a taxi as of August 1 to ease the burden on taxis due to oil prices surge.

An Adidas employee holds a pair of Adidas Predator football shoes for the World Cup 2006 at Adidas' test centre in Scheinfeld, southern Germany, in March 2006. Adidas has said its China marketing strategy could help the German company overtake Nike as industry leader.
Chinese airlines, plagued by sky-high fuel prices, were hit again with a price increase as jet fuel rose another 5 percent, Shanghai Securities News reported Thursday.
Recent daily fluctuations of the Renminbi (RMB)'s exchange rate has widened but remains well below the government-imposed cap on daily moves of the currency, Shanghai Securities News reported Friday.
China's top economic planner has ordered local governments and banks to inspect newly opened industrial projects as it bids to weed out unauthorized and excess investments to slow torrid economic expansion.
The mainland's admission that it was the world's largest producer of sulfur dioxide last year highlights the cost of breakneck economic growth and the weakness of government enforcement of pollution standards, academics and environmentalists said yesterday.
Aug 5 - 6, 2006

Hong Kong: Shenzhen Investment, a Hong Kong- listed conglomerate with investments ranging from infrastructure to property, is gaining controlling interest in a major expressway in China's Hubei province in a move to strengthen its infrastructure operation.
Convenience Retail Asia, operator of more than 300 Circle K convenience stores in Hong Kong and southern China, said Wednesday that net profit for the first half climbed nearly 9 percent year on year to HK$32.44 million, despite stiff competition from its much larger rival, 7-Eleven.

Form Five students [from left] Leo Lam Kwan-leuk, Andy Chan Wing-kit, Cookie Lai Sin-yan and Karmen Chen Ka-man try an alternative way to unwind while they are waiting for their Hong Kong Certificate of Examinations results, due next Wednesday. A Kwun Tong shopping mall is offering all Form Five students 10 minutes worth of free aroma-mixed oxygen at the mall's aroma bar as a way to beat the stress. More sporty youngsters can also take part in sessions of kick-boxing to help them pound away the stress.
The Food and Environmental Hygiene Department's Centre for Food Safety announced on Thursday that the processing of applications for importing Dutch poultry meat would be suspended.
A foreign law firm registered in Hong Kong and its corporate services arm on Thursday continued its bid for a court order declaring a raid of its offices by the Independent Commission Against Corruption (ICAC) be declared unlawful.

China: China discharged 25.49 million tons of sulfur dioxide in 2005, atop the world's list, said the country's national environmental watchdog Thursday at a news conference.

Model Liu Duo holds the trophy after she was crowned "Miss China" in Beijing August 2, 2006. Liu will represent China to compete in the 56th Miss World contest in Poland in September.
China has been inviting bids for three categories of basic tasks in preparation for launching an assembly plant of Airbus A320 jets in north China's largest port city of Tianjin.
French construction giant Lafarge, the world's largest cement maker, plans to double its investments in China in the coming years, the company's chairman said on Wednesday.
Typhoon Prapiroon roared toward southern China on Thursday packing winds of up to 130 kph, as authorities cancelled train and ferry services and evacuated tens of thousands of people amid warnings of severe destruction.
China was building a 220 billion yuan (HK$215 billion) railway line from Beijing to the southern economic hub of Shenzhen and foreign investors would be invited to join the project, media reported on Thursday.
Lenovo Group, the world's No3 maker of personal computers, on Thursday said profits in the latest quarter plunged nearly 90 per cent compared with a year earlier as it restructured after its purchase of IBM's PC business.

Trainee nurses attend a course at a hospital in Xian, Shaanxi province. The Health Ministry has warned that a chronic shortage of nurses is threatening patient safety, despite the number on the mainland rising by about 50,000 last year to nearly 1.35 million.
Monday's decision by the Bush administration to authorise the export to China of more than 900 tonnes of bulk graphite, used for making plastics, comes as the US reviews policies governing the export of goods and technologies to the mainland which have been controlled for reasons of national security and foreign policy.

Word of COSL's potential acquisition comes almost one year after CNOOC withdrew its US$18.5 billion bid for US oil firm Unocal.
Air China set the price range for its domestic initial public offering on Thursday, with the national flag carrier aiming to raise as much as 8 billion yuan (HK$7.8 billion) from the share issue.
China's biggest Web portal, Sina.com, on Thursday said second-quarter earnings edged up to US$10.4 million (HK$81 million), boosted by a 45 per cent jump in advertising revenues.
Aug 4, 2006

Hong Kong: Hong Kong lawmakers began a marathon debate on Wednesday on a bill that would regulate phone-tapping and other secret surveillance methods by authorities - measures pro-democracy legislators say threaten civil liberties.
Former Hong Kong health chief Margaret Chan said on Wednesday that if she¡¦s elected to be the World Health Organisation's next director-general, she will be neutral and won't favor China - which nominated her for the post.
Convenience Retail Asia, operator of more than 300 Circle K convenience stores in Hong Kong and southern China, said Wednesday that net profit for the first half climbed nearly 9 percent year on year to HK$32.44 million, despite stiff competition from its much larger rival, 7-Eleven.
Casino mogul Stanley Ho Hung-sun's Sociedade de Jogos de Macau was set to launch a US$1.9 billion (HK$14.8 billion) initial public offering in Hong Kong after a Macau court declined his sister's request to block the IPO, a Hong Kong newspaper reported on Wednesday.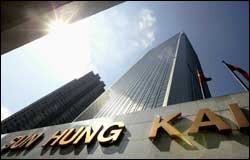 Sun Hung Kai Properties, Hong Kong's largest developer by market capitalization, is the frontrunner to win a tender for an estimated HK$7 billion housing project atop West Rail's Tuen Mun station, sources said. Kowloon-Canton Railway Corporation, the government-owned railway operator, is shortlisting two developers for final consideration, with Sun Hung Kai Properties offering the best terms, followed by Henderson Land, the sources said Wednesday. The other two bidders, Cheung Kong (Holdings) and K Wah International, are out of the running.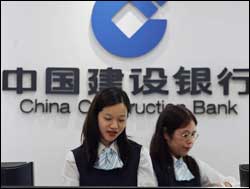 China Construction Bank and Bank of Communications received central government approval Wednesday to invest a total of US$3.5 billion (HK$27.3 billion) of their clients' money overseas under the mainland's qualified domestic institutional investor scheme. According to the State Administration of Foreign Exchange's Web site, this brings the total of QDII quotas approved up to US$8.3 billion, spread among the first batch of banks qualified in June. The record high China foreign exchange reserve of US$941 billion, combined with the country's soaring economic growth of 11.3 percent in the second quarter have accelerated the need to curb the yuan appreciation pressure.
The new controlling shareholder of Huabao International Holdings, which recently sold its personal flavors and fragrances business to the Hong Kong- listed vehicle, is seeking to raise up to HK$1.52 billion through a share placement, according to the sale document obtained by institutional investors.
As the identity of an alleged buyer of the Shaw Brothers' media empire remains a mystery amid repeated denials by various Hong Kong and mainland tycoons and influential people, stock prices of Shaw Brothers and Television Broadcasts began to lose their momentum Wednesday.
Hutchison Telecommunications International Limited, a unit of tycoon Li Ka- shing's Hutchison Whampoa conglomerate, said it will take action to thwart Essar Group's attempt to terminate the sale agreement for GSM mobile operator BPL Mumbai.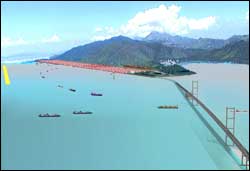 In an apparent effort to rescue stalled discussions over the troubled Hong Kong-Macau-Zhuhai bridge project, the SAR government has ventured several options to finance the HK$58 billion price tag - but analysts say the spat over money merely underscores deeper cross-border tensions. Chief Executive Donald Tsang Yam-kuen, speaking Wednesday in Guangzhou, where he and other officials attended the Ninth Plenary Session on Hong Kong-Guangdong Cooperation, said the three sides are moving past the gridlock over a one- stop immigration checkpoint and onto financial arrangements. Construction will begin immediately consensus has been reached, Tsang said, and all sides will act on their new "breakthrough" agreement to have three separate immigration checkpoints. However, City University political analyst James Sung Lap-kung said he doubts the compromise means authorities will be able to reach a quick resolution. While relations between Guangdong and Hong Kong are "at their strongest in history," he believes residual political tensions between the two sides continue to hinder negotiations. "Saving face has always been a problem for the two sides. Hong Kong is a prosperous city and often liases directly with the central government, and this has always made Guangdong authorities somewhat jealous," Sung said. "So when it comes to cross-border arrangements, it's a sensitive issue - Guangdong is afraid it will lose power to Hong Kong." This problem could be partially solved by taking the build-operate- transfer route, where a private company finances, designs, constructs and operates the bridge - but only for a specified period of time. The downside of that option, however, is the public may face higher toll charges as the operator scrambles to match return and investment in the limited period of time.
The Civil Aviation Department is investigating an incident Saturday in which a Dragonair Airbus and a Northwest Airlines Boeing 744, both bound for Japan's Narita Airport from Hong Kong, came within a vertical distance of about 300 feet [90 meters] and a horizontal distance of 3.5 nautical miles of one another.

Donald Tsang speaks at the Shajiao power station in Humen, watched by environment chief Sarah Liao Sau-tung and constitutional affairs chief Stephen Lam.

Shui On chief Vincent Lo says the firm may bring more assets than originally planned to market to boost the launch's appeal.

China: Investors have been selling to raise cash to buy into initial public offerings and out of concern that the influx of new shares could reduce the market's liquidity, according to analysts.

The photo taken on July 31, 2006 shows an ancient tomb newly found in the suburbs of Xi'an, capital city of China's Shaanxi. After more than a year's excavation and study, archaeologists confirmed the tomb was belonged to the grandmother of China's First Emperor Qin Shihuang (221-206 B.C.)
Farmers harvest Ganoderma lucidum in greenhouse in Hanqiao village, the outskirt of Najing, eastern China's Jiangsu province, July 31, 2006. The output of Ganoderma lucidum in over 15 hectares of land of the village is expected to reach 300 tons this year and its annual production value is 100 million yuan (12.5 million US dollars). Ganoderma lucidum is a kind of herb and in traditional Chinese medicine a valuable tonic is made from it.
As speculators tried to evade the tax, home sales in big cities like Shanghai and Beijing had jumped in the past week.Home owners have to pay 20 percent of their net profits in individual income tax when selling as of August 1.

Li Lingling carries a portrait of his late husband Du Zhaoyu, a UN observer killed in an Israeli air raid on a UN post in South Lebanon after Du's remains arrived at the Capital International Airport in Beijing August 2, 2006. The 34-year-old Du, a Lt. Colonel, was killed in the Israeli attack on July 25, which also killed three other UN observers from Finland, Austria and Canada.

A taxi driver pastes a sign telling passengers to pay an additional fuel charge in Hangzhou, East China's Zhejiang Province, August 1. Hangzhou imposed an additional 12.5 US cents fuel charge on taxi takers.

Shanghai Pudong Development Bank is expected to name Fu Jianhua, chairman of Bank of Shanghai, as its new president next week, while Bank of Communications is likely to appoint executive vice president Li Jun as president tomorrow, Reuters reported, citing sources.
Guangdong and Hong Kong, after years of negotiations and drafting work, have agreed to launch the long-proposed Emission Trading Pilot Scheme by the end of this year, paving the way for power companies at both places to reach the emission reduction targets by 2010.
Taipei will allow more business professionals and tourists from the mainland to visit the island despite the hardline cross-strait policy adopted by Taiwanese President Chen Shui-bian.
Aug 3, 2006

Hong Kong: Increasing numbers of mainland insurance companies are aggressively subscribing to A-share initial public offerings on domestic stock markets with their investments so far exceeding 7.5 billion yuan (HK$7.31 billion) since IPOs resumed in Shanghai and Shenzhen in June.
Hong Kong needs to build a third general cargo terminal at the airport (HKIA) to boost competition among operators and defend its market-leading position against ambitious regional rivals, according to a key report commissioned by the Airport Authority.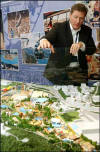 HK-based Ocean Park is planning a HK$5.55 billion (US$713m) makeover of its Aberdeen marine-based theme park. Fifteen construction contracts will be awarded to local and international companies. Ocean Park Corporation is looking to award 15 construction contracts for its HK$5.55 billion redevelopment plan to be carried out in eight phases. The redevelopment is aimed at making the Aberdeen attraction a much- improved marine-based theme park. The makeover for the government- owned park was announced in March 2005. Speaking to The Standard, chief executive Tom Mehrmann said 11 major and four minor contracts will be available. Certain packages will be "high value" such as the infrastructure works contract, which includes the funicular train and tunneling and also a 4,500-seat killer whale stadium. A Legislative Council paper last November noted that site formation, access roads, infrastructure and area development could cost a combined HK$994 million. Development of facilities at the summit (150 meters above sea level) and in the park and waterfront are estimated at HK$1.75 billion and HK$1.24 billion, respectively. So far it has called for expressions of interest from contractors for three contracts. These are for infrastructure work, the veterinary hospital, and a temporary entrance and skyfair for the waterfront at the main entrance to the park. The main entrance at present is on the northern side of Nam Long Shan. Mehrmann said the park has received between six and 12 expressions of interest from contractors, depending on the contract. "I think we were able to get the major contractors," Mehrmann said, but added the contractors may decide to form joint ventures so the number could fall as a result. The park also decided to abandon its two-phase approach planned earlier, and redevelop in eight phases over a period up to 2012 to allow more "management latitude."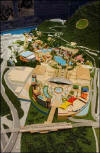 "It really gives us more marketing opportunities," Mehrmann said. The building contracts will use the government's standard form of contract instead of the private sector's new 2005 standard form that the park had originally planned to use. "We did it because it was the right thing to do," Mehrmann said, adding that as the industry is familiar with it, then "why reinvent the wheel." Asked about the possibility of bonus payments for finishing projects ahead of schedule and below budget, he said "we can certainly entertain the idea," but only at a later time. The park is continuing to refine its plans - for example, when it issued the expressions of interest for infrastructure work, contractors were told they will have to remove one million square meters of a hill to make way for facilities on the summit. However, after value engineering studies, the amount of removal is "now substantially less" and the park's objective now is to find a site that can take in rock fill. "We'd rather not go to limited landfill sites," Mehrmann said. He also defended the park's handling of recent tenders for the design work for the infrastructure and waterfront, as well as legal and insurance advisers' packages. Design consultants, insurers and law firms have been critical of the park's brief to tenderers, the prolonged wait for results, a claimed lack of transparency as well as suggestions of favoritism. The issue of the "draft" tender for the infrastructure design package prompted the Association of Consulting Engineers of Hong Kong to write to the park to request the removal of onerous conditions it wanted to impose on designers. "We feel we've been incredibly transparent," Mehrmann said, pointing out that as a public body the park had strict procedures for tendering which had been reviewed by the Independent Commission Against Corruption. He said engineering consultant Maunsell AECOM, which has done preliminary studies for the park, did not get "the lion's share" of design work. While Maunsell is lead consultant on the infrastructure design, the second design consultancy for the waterfront went to architects Aedas and not Maunsell, as had been previously believed by the consultancy industry. However, Mehrmann confirmed Maunsell is one of the subconsultants for Aedas. For the third and last design consultancy for the summit, Maunsell did not summit a tender, Mehrmann said. But The Standard has learned of attempts by Maunsell to join another consultant's bid. Ocean Park was opened in 1977, funded by the Hong Kong Jockey Club, and operated until July 1987 as a subsidiary of the club.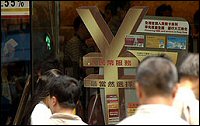 Hong Kong is moving closer towards integrating its economy with China – a process which is helping to lay the foundation for the city's long-term future. Soon, Hong Kong companies and foreign firms based in Hong Kong will be able to settle bills for imports from China in the mainland's currency the renminbi (RMB) or yuan. In addition, Chinese financial institutions will be allowed to issue bonds in Hong Kong denominated in yuan. The moves were announced as Hong Kong celebrated the ninth anniversary of its handover to China. "This is a major policy initiated by the Central Government in support of the consolidation and development of Hong Kong's status as an international financial centre," said Hong Kong's Chief Executive Donald Tsang. The State Council in Beijing is putting the finishing touches to the legal framework for the initiatives before they get underway.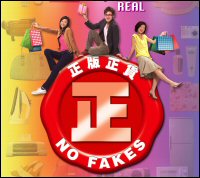 Hong Kong provides an ideal bridge between the West and China for intellectual property protection, according to Simon Speeks, a partner in the Hong Kong office of UK's leading trademark and patent attorney firm Marks & Clerk. "Hong Kong has Western experience, but it also has Chinese knowledge. Many overseas firms don't understand how Chinese patent law operates. Here in Hong Kong we have someone who understands their point of view, and also understands Chinese law and culture," said Mr Speeks. Marks & Clerk helps foreign and local companies acquire, secure and register IP rights and manage their IP portfolios, and counts leading brands such as MGM, McDonalds and Southern Comfort among its clients. The company plans to open a Shanghai office this year. Because Hong Kong and China have separate legal jurisdictions, companies have to register IP rights in both Hong Kong and China. "If companies are setting up in China, it's very important to look at protecting their ideas, otherwise the likelihood is that the possibility of an infringement occurring is much higher in China, or South East Asia generally, than elsewhere. Without some form of IP registration (e.g. Patent, Design or Trademark) it is almost impossible to take effective action against infringers.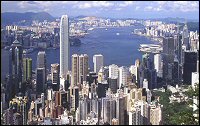 Two international ratings agencies have upgraded Hong Kong's long-term credit rating, reflecting the city's sound economic fundamentals and improved fiscal position. Standard & Poor's Rating Services raised the city's long-term credit rating to AA from AA-, the highest rating it has ever assigned the city. This upgrade came hot on the heels of another credit lift from Fitch Ratings which upgraded its long-term foreign currency outlook on the city to "positive" from "stable". "The upgrades confirm that Hong Kong's improved fiscal position and sound fundamentals deserve a much higher rating," said Financial Secretary Henry Tang. "It is also recognition of the continued strength of China's economic performance and the overall strengthening of its creditworthiness. Hong Kong will continue to capitalise on the opportunities arising from China's rapid growth."

London-based HSBC Holdings reported a strong 15 percent increase in net profit in the first half, as the group benefited from on-track growth of the investment banking business and fast- developing emerging markets. Hongkong and Shanghai Banking Corp, a unit of HSBC Holdings, said Monday its net profit edged up 5.4 percent in the first half as a rise in net interest and fee income helped offset higher provision charges on bad debts.

A shopper at the Sincere department store chain's Sheung Wan branch examines the 5 per cent discount - the same level as the GST proposed by the government - on all goods as a measure to oppose the tax. The offer ends today.

China: Russia would not secure membership of the World Trade Organization (WTO) in 2006 and could even unlikely do so next year, the country's chief negotiator with the world trade body said on Monday.
Hong Kong-listed Shanghai Real Estate, a major developer in the mainland's largest city, is paying 204 million yuan (HK$198.9 million) to acquire 51 percent controlling interest in a development company in the northeastern city of Shenyang.
Jinan Iron and Steel and Laiwu Steel, two of China's largest steel companies, on Tuesday said they planned to join forces to boost their presence in a crowded and competitive marketplace.

Hundreds of locals all have the same idea on Sunday, descending on a pool in Nanjing, in Jiangsu province, for respite from the 36.8 degree Celsius heat.
Shanghai property prices fell more than 10 per cent last week from the week before, in a sign government moves to cool speculation are having an impact.
Nearly 7,000 cases of commercial bribery, involving about 1.96 billion yuan, have been investigated in the year since a special taskforce was formed to tackle the problem, state media reported yesterday.
Shanghai aims to become the first mainland city to put hydrogen-powered cars on its roads on a large scale within the next five years as the government tries to reduce air pollution, a company involved in the project said yesterday.
Aug 2, 2006

Hong Kong: One hundred and twenty asylum seekers were detained in Hong Kong in mid-July - with some of them being held in custody for criminal offences, officials revealed on Monday.

Anti-smog activists lead a group of children to Government House to urge Chief Executive Donald Tsang Yam-kuen to join their three-minute lights-out campaign. In their petition letter, Lights Out Hong Kong asked Mr Tsang to delay or cancel the light-show tourist attraction on both sides of Victoria Harbor on August 8. Mr Tsang will visit Guangzhou tomorrow to discuss anti-pollution measures with his mainland counterparts.
Hong Kong should maximise opportunities arising from recent developments in Guangdong, Greater Pearl River Delta Business Council chairman Victor Fung Kwok-king said on Monday.
Chief Executive Donald Tsang Yam-kuen on Monday stressed his support for former health chief Margaret Chan Fung Fu-chun in her bid to be the next director of the World Health Organization.
Coastal Greenland, a Hong Kong-listed mainland property developer, says it will continue to add to its residential land bank even though sales in key cities have fallen since May, when Beijing introduced more austerity measures designed to cool the property market.

Huabao International Holdings may distribute 30 per cent of its earnings as dividends next year because it expects a strong income boost from its chairwoman's flavours and fragrances maker, which it recently bought for almost $4 billion.
EVA Precision Industrial Holdings, a maker of components for printers and photocopiers, said first-quarter orders rose at least 10 per cent after its new mainland plant started operations in May.

Companies are using a range of security features that help them spot fake goods. For the executives of Golden Glass, it was like going the wrong way on a moving walkway. The company's share of the market for fire-rated glass had slipped to 50 per cent from 80 per cent over five years, despite growing acclaim for its products. Golden Glass, which has Chinese, Hong Kong and German investors, is looking at a number of anti-fraud technologies, including radio frequency identification, or RFID, in which a computer chip is applied to the product. Using a scanner, the purchaser can quickly know whether the product is genuine.

China: A spokesman of the People's Bank of China recently condemned a business paper report that cited an "authoritarian expert" as saying China could stand a five percent RMB revaluation a year.

The seventh night of the seventh month of the lunar year, called "Qixi" in Chinese, is believed the time when the Herd-boy (the star Altair) and the Weaving girl (the star Vega) meet annually high above in the sky over the Magpie Bridge. This legend expressing traditional Chinese view on love has in recent years been dubbed "Chinese Valentine's Day". Will people accept such a comparison and how they celebrate it? This year will have two "Qixi" days since there are two seventh months of the lunar calendar, which falls on July 31st and August 30th respectively. This special prolegomenon has roused more attention and participation of urban youngsters, who have turned the occasion into a day of dating and friend making. Aside from private parties are "love-seeking trips" by travel agencies and parties by friend-making clubs who simply won't miss the business opportunity. Urban youngsters are showing a rising recognition of this traditional festival. "There is nothing new on February 14th, always flowers and chocolates. We feel close to our own day for lovers, and this is also a way of spreading our nation culture.

The border check station at Manzhouli is handling exit procedure on July 26, 2006. The increasingly closer trade ties between China and Russia has brought about rising flow of persons and goods. The around-the-clock service at Manzhouli and Zabaikalsk ports facilitates the flow. By July 29, 2006, the Manzhouli port has handled 750,000 entries and exits.
China is accelerating its construction of renewable energy projects across the country, with hydropower and wind-power capacity to reach 180 million kilowatts and 5 million kilowatts by 2010.

Chinese armed police take part in a plane hijacking exercise in Shanghai July 30, 2006. The exercise was organized to improve emergency capabilities and coordination of the anti-terror unit.
With extension work already underway at the Capital International Airport, plans have been unveiled for a second airport for Beijing.
President Hu Jintao meets workers who took part in the reconstruction of Tangshan after the 1976 quake. Mr Hu's visit to the city last Friday was not reported until yesterday.
Aug 1, 2006

Hong Kong: Cheung Kong (Holdings) and Nan Fung Development are the frontrunners to win the tender for Kam Kwok Building and National Building in Causeway Bay, which are expected to fetch about HK$1 billion, sources said.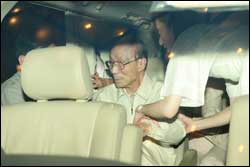 After being discharged from hospital following a bout with pneumonia, media mogul Sir Run Run Shaw, 99, was looking hale and hearty Sunday night, when he dined at a Japanese restaurant in Tsim Sha Tsui after earlier enjoying a cup of tea at the Island Shangri-La. On Saturday, he had high tea at The Peninsula.
PCCW chairman Richard Li Tzar-kai has reached an agreement in principle to buy the Hong Kong Economic Journal for HK$280 million.
China's national broadcaster CCTV is eyeing Television Broadcasts, Hong Kong's dominant free-to-air broadcaster owned by Shaw Brothers, a mainland source said Sunday.
A New York State judge tossed out a lawsuit filed by real-estate baron Donald Trump, who claimed former partners that sold a swathe of Manhattan property for US$1.75 billion (HK$13.65 billion) didn't charge enough, a representative for the partners, said.

China's selection to lead the World Health Organization, Hong Kong's former director of health, Margaret Chan Fung Fu-chun, is ready to embark on a world tour to lobby support for her candidacy for the post of WHO director-general. Former Hong Kong health chief Margaret Chan Fung Fu-chun yesterday received further backing from mainland leaders in her bid to become the next director of the World Health Organization.
The Kowloon-Canton Railway Corporation has installed flashing lights at one of its busiest stations to curb accidents on its escalators since the disclosure that about half of all escalator accidents in Hong Kong occur at railway stations.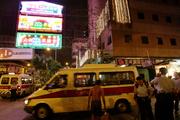 Police and the community are concerned about the growing number of youngsters flocking to Mongkok nightclubs, where drugs are easily obtainable. Police say teenagers are also vulnerable to abuse by older men. The number of teenagers arrested for using drugs has increased by more than 34 per cent in the past year, Police Commissioner Dick Lee Ming-kwai said yesterday.
Officials in four regions of the mainland have refused to allow their citizens to attend a week-long gathering in Hong Kong for Catholic youths because it is seen as an "anti-China event".
Fiscal reserves had to be built up to prepare for future economic cycles, Financial Secretary Henry Tang Ying-yen said yesterday as he reiterated the need for a goods and services tax.
Four developers submitted bids to build the Kowloon-Canton Railway Corp's Tuen Mun station residential project yesterday after the Lands Department slashed the land premium it is seeking by 28 per cent.
A group of 55 clients of failed brokerage Tiffit Securities plans to file a lawsuit in what could be the first attempt by Hong Kong retail investors to win compensation through the courts for losses to their accounts.

China: China's auditors said Saturday that they have found that 22.3 billion yuan was used in violation of financial regulations and 9.9 billion yuan was wasted in 184 units audited in the first half of the year.

Workers walk among oil pipelines at PetroChina Dushanzi Petrochemical Company, in Dushanzi, China's northwestern Xinjiang Uygur Autonomous Region, July 29, 2006.
The first batch of crude oil has been successfully piped from Kazakhstan to its oil tank field in northwestern Xinjiang Uygur Autonomous Region.
According to the report by the Economic Forecasting Department of the State Information Center, measures taken by the central government are taking effect, averting the risks of overheating and starting to cool the economy.
Ping An Insurance (Group) Company, China second largest life insurer, has joined the consortium led by French bank Societe Generale to bid for an 85 percent interest in Guangdong Development Bank.

Sun Wanjie is Harbin's pioneer at sculpting colored ice. Harbin ice sculptor Sun Wanjie set his profession alight more than a decade ago by pioneering coloured creations. The award-winning artist tells Mickey Ng why his city leads the world in creating the frozen monuments.
Wal-Mart, the world's biggest retailer, saw its first trade union set up yesterday - in southeastern Fujian province
Semiconductor Manufacturing International Corp (SMIC), China's biggest chipmaker, reported an unexpected profit after six quarters of losses, thanks to a tax benefit that masked a larger operating loss.
ELong, a mainland online travel service provider, posted its first profit in the second quarter, more than a year and a half after listing on the Nasdaq exchange.
July 31, 2006

Hong Kong: Kowloon-Canton Railway Corporation has received four tenders from 10 property developers it invited to bid for an estimated HK$7 billion housing project atop West Rail's Tuen Mun station.

Yu Youjun (first from left, back row), governor of Shanxi Province, applauds at the deal-signing ceremony of the Investment Invitation Symposium of Shanxi held in Hong Kong yesterday. Hong Kong and China Gas Company Ltd, has agreed to invest US$100m in a coal gasification joint venture in the province.

A consortium led by a local tycoon is believed be interested in acquiring Shaw Brothers (Hong Kong), which is the controlling shareholder in Television Broadcasts, with a 26 percent interest in Hong Kong's dominant free- to-air broadcaster.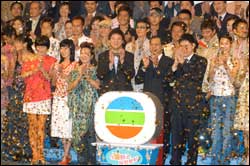 Sir Run Run Shaw, 99, the founder of Shaw Brothers film and entertainment business, was taken ill Wednesday and hospitalized with mild pneumonia. Shaw's wife Mona Fong said he is "recovering." She is deputy chairman and acting managing director of TVB. Shaw is executive chairman of TVB and holds a 32.49 percent interest in the station through Shaw Brothers and Shaw Foundation. Shaw's stake in TVB is estimated to be HK$6.4 billion. By acquiring Shaw's stake, any potential buyer could gain control of the Shaw Brothers entertainment empire by paying HK$3.8 billion. Shaw Brothers has a market capitalization of more than HK$5.2 billion, while the combined market cap of the company and TVB is HK$25.5 billion. Shaw Holdings owns 74.58 percent of Shaw Brothers. Sources said Friday potential buyers include a local tycoon and parties from the mainland and that discussions to acquire Shaw Brothers had been continuing for about two months. While potential suitors emerged, several of them contacted Friday denied making any overtures. Shaw Brothers also denied any agreement had been made, while acknowledging that potential interested parties had approached the company at various times. The company, however, confirmed that discussions we are under way regarding a possible purchase of shares by a third party. Shares of Shaw Brothers and TVB rose significantly, with Shaw Brothers reaching a 52-week high to close at HK$13.28 Friday. The share was up 6.2 percent from Wednesday's close. TVB closed at HK$46.4 Friday, having climbed about 1.8 percent since Wednesday's close. Among those said to be interested in the company is PCCW chairman Richard Li Tzar-kai. But when contacted Friday, he denied he had interest. "I have no intention to buy either Shaw Brothers or TVB. It's absolutely not true," Li said. Other potential suitors include News Corp and Sun Hung Kai Properties, as well as private equity funds. Sun Hung Kai Properties spokeswoman May Lau denied that the company was interested. Chinese Estates Holdings chairman Joseph Lau also dismissed suggestions he was a potential buyer. News Corp declined to comment. ITC Group chairman Chan Kwok- keung said: "I wish to, but I do not have enough money." TVB is the most valuable asset of Shaw Brothers. CLSA said in a research note Thursday TVB is currently trading at 15.9 times forecast earnings for 2007, versus a historical average price to earnings of 21 times. The company recorded HK$1.2 billion net profit and HK$4.1 billion revenue. Price to earning ratio was 16.9 times and earnings per share HK$2.694.
Dealmaker Francis Leung Pak-to has spent HK$22 million to increase his stake in PCCW to 23.04 percent, the first disclosed share purchase since he became the major shareholder of the city's largest telecom carrier earlier this month.
The Hong Kong dollar retreated from a three-week high Friday after the Hong Kong Monetary Authority reaffirmed that the currency peg with the US dollar will remain intact.

Chief Executive Donald Tsang Yam- kuen said the Commission on Strategic Development had taken a pragmatic step forward in reaching the goal of a chief executive election by universal suffrage.
Former secretary for security Regina Ip Lau Suk-yee and Civic Party leader Audrey Eu Yuet-mee exchanged jibes in a television program, with Ip suggesting the newly formed Civic Party favored universal suffrage because it wanted to become the ruling party.
Hong Kong shares surged to their highest level in almost three months yesterday as growing investor hopes that global interest rates may be near their peak spurred rallies in property and banking stocks.
The Hong Kong Exchange Fund, a reserve to back the city's currency, earned $30.7 billion in investment income in the first half, up 167 per cent from a year ago, thanks to the robust stock market and the weak US dollar.

China: Yao Ming, the 2.26 meter tall Chinese basketball legend is not only a source of pride for the Chinese, but is also a favorite of U.S. media coverage.

Tangshan, which was leveled by an earthquake measuring 7.8 on the Richter scale in 1976, enters a fast lane of economic development, with its GDP reaching 202.7 billion RMB yuan (about 25.25 billion US dollars) in 2005. Photo taken July 27, 2006 shows the renovated Tangshan Anti-Earthquake Museum.
French President Jacques Chirac met in Paris on Thursday with visiting Vice Chairman of China's Central Military Commission Guo Boxiong.
Chinese Premier Wen Jiabao stressed the need to control land usage Tuesday and approved a series of labor and social security regulations for the 11th Five Year Plan from 2006 to 2010.
From February to May, some 23.3 billion US dollars of hot money flowed into China aiming to cash in on the Renminbi appreciation. The hot money can often be calculated by using the foreign exchange reserves to deduct the foreign direct investment (FDI) value and the amount of trade surplus. Based on this calculation, hot money in China reached 1.02 billion US dollars, 4.45 billion US dollars, 5.31 billion US dollars, and 12.5 billion US dollars respectively from February to May. Meanwhile, economists¡¯ prediction that the US dollar would further depreciate in the future is making more hot money come to China.
The railway to Tibet, opened this month to great fanfare, is developing cracks in its concrete structures while its permafrost foundation is sinking and cracking, according to the state press.
The State Council has announced tighter controls over land supply for property and industrial development projects, pledging to increase compensation to farmers for seized land and impose higher fees on land transactions to combat widespread illegal land use.
Mainland authorities have admitted that food safety concerns, rampant counterfeiting and shoddy products remain a big headache, but insist they are a "true reflection" of China's status as an underdeveloped economy.
Internet portal Sohu.com on Friday said net income edged up 1 per cent in the second quarter, while revenues jumped 35 per cent, helped by strong World Cup advertising sales.
July 28 - 30, 2006

Hong Kong: Hong Kong Monetary Authority's Exchange Fund reaped HK$30.7 billion in gains in the first half of the year, thanks to a rebound in the local stock market and a weak US dollar.
The Hong Kong Airport Authority plans to take an unspecified stake in a cargo-handling facility at Shanghai's Pudong International Airport to boost its investment in the mainland, as well as capitalize on strong cargo growth in eastern China.
Hong Kong-listed Clear Media, the mainland's largest outdoor advertising company, said it plans to launch an "Olympics sales package" at year-end in its attempts to meet the unprecedented demand leading up to the 2008 Beijing event.
Chief Executive Donald Tsang Yam- kuen has laid down four "mosts" for anyone aspiring to lead Hong Kong in the fray over the city's top post, but he remained tight-lipped about his intention for a rerun next year.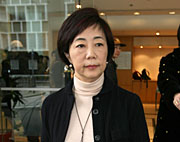 Environment chief Sarah Liao Sau- tung, acknowledging that air pollution in Hong Kong is "complicated," took a deep breath before saying: blue sky is not free. A Greenpeace campaigner has painted dark clouds around the chief executive's blue skies initiative and accused the government of trying to shift the responsibility from itself to the people.
Hong Kong shares surged to their highest level in almost three months yesterday as growing investor hopes that global interest rates may be near their peak spurred rallies in property and banking stocks.

Macau: The Macau government has extended Las Vegas Sands' deadline for completing its massive US$2.3 billion (HK$17.94 billion) Venetian Macau casino resort complex by 1 years. Macau still has far to go in its fight against money laundering, the US State Department said in a report to Congress. Macau is among the cleanest places in the region according to the annual "Corruption in Asia" survey by Hong Kong research firm Political & Economic Risk Consultancy.
Businessmen Ngan In Leng and Ngan Iek are suing Golden Resorts Group managing director and chief executive Pollyana Chu for almost HK$500 million. The Ngans and three relatives sold the Casa Real casino hotel to Hong Kong-listed Golden Resorts for HK$750 million in cash and 110 million shares last year.
The mall wars are heating up, with the Wynn Macau and Venetian Macau casino hotels jostling for upscale tenants. Wynn, a US$1.1 billion (HK$8.58 billion) facility that is set to open in September, announced the signing of an agreement this week for a Piaget watch shop. A person familiar with efforts to fill the hotel's 28,000 square feet of retail space said fashion brands Prada, Gucci, Chanel, Giorgio Armani and Celine are also set to join jeweler Tiffany & Co in the Wynn. William Weidner, president and chief executive of Venetian developer Las Vegas Sands, this month boasted to analysts that his 870,000-square-foot mall will include Franck Muller and Roger Dubuis watch shops, Mikimoto pearl and Montblanc pen shops and an outlet of the Dunhill fashion chain. He said the mall, to open next year, had so far filled 85 shops, representing 30 percent of available space. Separately, Sands indicated a revised plan for the Venetian's casino, putting the number of tables at 750, up from 585, and the number of slots at 4,000, revised from 5,000.

China: China is set to overtake Japan this year as America's third-largest export market, an American trade official said Wednesday in Shanghai. U.S. exports to China grew 36.5 percent in the first five months of the year over the same period in 2005, Under Secretary for International Trade Franklin L. Lavin told reporters during a visit to China's business hub of Shanghai.
Foreign banks have been urged to enhance their risk management strategies, as many lenders in the city have ineffective risk control.
Chinese Ambassador to the UN Wang Guangya speaks to journalists in New York, July 26, 2006. Wang Guangya strongly condemned Israeli air raid on a UN post in south Lebanon, which killed four UN observers including one from China. The UN Security Council failed to agree a statement condemning the killing of four UN observers in Lebanon after the US rejected any criticism of the Israeli attack.
China welcomes the United States Trade Representative's decision not to accept a Section 301 petition on Chinese workers' rights.
The Copyright Union of the Internet Society of China wants to streamline copyright infringement notification procedures for internet companies in order to better protect online copyright.
BOC Chairman Xiao Gang and Hong Kong Exchanges Chairman Arculli toast at a ceremony marking BOC's trading debut in Hong Kong. Arculli said on Wednesday that the body may consider providing more services to Chinese mainland issuers.
The Qualified Domestic Institutional Investor scheme, or QDII, introducing in the Chinese mainland, provides new opportunities for RMB financial services in Hong Kong, said the Bank of East Asia Wednesday.
In a press release issued yesterday, the Shanghai branch of the China Banking Regulatory Commission said that recent inspections of foreign banks found they had failed to "localize" risk management.
China has approved a US$5 billion (HK$39 billion) oil refinery joint venture with Kuwait for Guangdong, according to the state media, marking another major development in its quest for energy.
Mainland authorities have admitted that food safety concerns, rampant counterfeiting and shoddy products remain a big headache, but insist they are a "true reflection" of China's status as an underdeveloped economy.
Ping An Insurance yesterday signed a letter of intent to buy stakes in three expressways in the coal mining province of Shanxi in what is likely to be the first infrastructure investment by a mainland insurance company.
China Citic Bank, the mainland's seventh-largest lender by assets, plans to sell a 5 per cent stake to Barclays, Britain's third-largest bank by market value, in the run-up to a US$2 billion initial public offering in Hong Kong, sources said.
July 27, 2006

Hong Kong: Ocean Grand Holdings and Ocean Grand Chemicals - under investigation by Hong Kong securities regulators over their business dealings - have filed for court solvency protection. Trouble mounted yesterday for scandal-tainted Ocean Grand Holdings after investigators found that more than 800 million yuan was missing and that the aluminium extrusion product maker had defaulted on loans.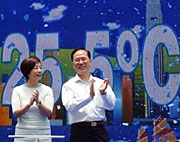 Everything was blue except the sky yesterday when environment secretary Sarah Liao Sau-tung and Chief Executive Donald Tsang Yam-kuen launched their latest clean-air initiative. On a day when the air pollution index registered "high" or "very high", Mr Tsang and Dr Liao unleashed a shower of blue confetti, a symbol of Action Blue Sky's goal to clean up Hong Kong's air. "Every small step can help," Mr Tsang said at the ceremony in West Kowloon.
Beijing is confident that Hong Kong's former director of health, Margaret Chan Fung Fu-chun, will be elected the new head of the World Health Organisation, a Health Ministry official said yesterday.
Fitch Ratings has raised the outlook from stable to positive for its AA- long-term foreign currency rating for Hong Kong, reflecting the city's improved fiscal health.
Beijing aims to limit Hong Kong and Taiwan residents as well as overseas Chinese to buying one home in the capital as part of rules targeting speculation, a newspaper reported.

Shares in Orient Overseas (International) Ltd (OOIL) posted their largest one-day gain in two years yesterday after the company said it was looking to sell most of its North American port assets.

China: China's Premier Wen Jiabao recently gave instructions on the establishment and development of a fair and well-regulated tax system.

A woman struggles her way against strong wind and heavy rain in Jinjiang, southeast China's Fujian Province July 25, 2006. Typhoon Kaemi, the fifth one to hit China this year, landed in southeast China's Fujian Province on Tuesday. Kaemi will unleash heavy rain in Fujian, Guangdong and Zhejiang.
China on Tuesday announced the establishment of the China Council for International Investment Promotion (CCIP), a national organization aimed at promoting international investment for both Chinese companies and foreigners.
An Israeli air strike destroyed a base of the UN observer force on the border in southern Lebanon on Tuesday night, killing four UN observers, including one Chinese.
Beijing has invited the World Health Organisation to send experts to take part in retrospective tests on a possible first human H5N1 death discovered on the mainland.
Beijing has for the first time allowed North Korean defectors to seek asylum in the United States in what is believed to be an attempt to express its dissatisfaction over Pyongyang's recent missile tests.
Gome Electrical Appliances Holdings, China's biggest electronics retailer, will offer $5.27 billion in shares and cash to buy out rival China Paradise Electronics Retail in a bid to ease falling margins and strengthen its position amid intensifying competition.
China's pension fund has chosen Citibank and National Trust as custodian banks for all its international business.

Former IT technician Hades Kong Pui-man and two friends sell jewellery made on the mainland on eBay. They sell about 30 to 50 pieces of jewellery to the US and Britain for a monthly profit of $50,000.
July 26, 2006

Hong Kong: The Chinese mainland and Hong Kong saw trade rise over 20 percent to 72.64 billion U.S. dollars in the first half of this year, according to statistics from the Ministry of Commerce. Mainland exports to Hong Kong increased by 27.4 percent to 67.51 billion dollars, while imports dropped by 14.6 percent to 5.14 billion dollars. The mainland attracted 7,028 projects with direct investment by Hong Kong businesses at a contractual value of 31.91 billion dollars, 8.83 billion dollars of which was actually used. By the end of last month, over 261,000 Hong Kong-projects were underway in the mainland with a contractual value of 559.8 billion dollars, 268.36 billion dollars of which was actually used. Over 21,000 mainlanders were working in Hong Kong at the end of last month, according to the figures.
Ocean Grand Holdings and Ocean Grand Chemicals - under investigation by Hong Kong securities regulators over their business dealings - have filed for court solvency protection.
Hong Kong & China Gas, or Towngas, is in talks to invest US$100 million (HK$780 million) initially in a coal gasification joint venture in Shanxi province as the company mulls diversification in the mainland.
Five Hong Kong-based hedge fund managers managing total assets of US$6.573 billion (HK$51.27 billion) have been ranked among the top 10 of Asia's largest hedge fund firms, according to a New York-based trade publication.

Hong Kong's weather experienced a drastic change Monday afternoon as a result of approaching Typhoon Kaemi, with the Observatory recording two reports of hailstorms and 2,000 lightning strikes within two hours.
The Housing Authority has reached a settlement of some HK$235 million in compensation with an insurer of the contractor at the center of the Tin Chung Court short-piling case - less than half the amount awarded by the court.
Global commerce talks at the World Trade Organization appeared on the brink of collapse on Monday as top powers stumbled in attempts to agree on steps toward liberalising trade in farm and manufactured goods.
Las Vegas Sands will double its investment in casinos in Macau, spending more than US$8 billion (HK$62 billion) there and on a neighbouring island over the next four to six years, a report said Monday.

The sheer size of ICBC's initial public offering could make it easier for the bank to set identical prices for Hong Kong and the mainland.
Viva Macau will expand its route network to destinations outside Southeast Asia by the second quarter of next year with South China's newest budget carrier looking to offer flights to India and North America.

China: China's first permanent magnet maglev line that runs along 3 kilometers has been put on the schedule of construction and will soon be launched into operation in the development zone of Dalian.

Workers repair a section of railway which was damaged in the earthquake in Yanjin County, Zhaotong City, in the northern area of southwest China's Yunnan Province, on July 22, 2006. Twenty-two people are confirmed dead and 106 people injured in an earthquake which measured 5.1 on the Richter Scale on the morning of Saturday. Now the survivors have been settled and the aid work is still going on.
Investors are moving in on the debt-laden Guangdong Luoding Railway Corp, which is being publicly auctioned to raise funds to extend its tracks.
The board of the China Construction Bank has accepted the resignation of its president, Chang Zhenming, the bank said in a statement on Monday. A spokesman for the bank, Hu Changmiao, said Chang's departure is to "meet the demand of the nation's financial reform and development," while expressing "deep regret and reluctance" over his application. Chang will work for the CITIC Group, a consortium including a national shareholding bank and a securities broker, the spokesman said, adding his successor will be announced soon after. The bank's board meeting spoke highly of the efforts and contributions made by Chang in pushing forward the CCB's reform and development. The CCB took the lead among China's "big four" state banks to go public in Hong Kong last October, when its shares met a strong trading debut, as investors were eager to buy into China's robust economy.

China's Guo Jingjing (R2) and Li Ting (L2) pose after winning gold in women's 3-meter springboard pairs at 2006 FINA diving world cup in Changshu, Jiangsu Province Sunday.
China will reduce tax rebates on exports of resource-intensive and environmentally-harmful products, the as-yet unreleased policy is scheduled to take effect around September or October.
All the 47 securities companies having publicized their half-year reports witnessed profit, ending their long-time deficit period when the Chinese stock market was bearish. The net profit of these 47 securities dealers totaled US$1.07b in the first half.
Beijing-backed CITIC Group will soon announce a management reshuffle, with the long-expected retirement of chairman Wang Jun, along with the promotion of vice chairman and president Kong Dan and the return of Chang Zhenming, sources said Monday.

The State Council has approved new rules restricting foreign capital inflows into mainland property in an effort to rein in surging investment in real estate.
Shanghai-listed Bright Dairy and Food, a leading mainland dairy food producer, said its parent company plans to merge with three other firms to form one of the country's biggest food groups.
July 25, 2006

Hong Kong: Evidence collected by covert surveillance - a practice ruled unconstitutional by Hong Kong's top court - may be acceptable depending on its relevance and whether the rights of the defendants have been infringed in the process, the Court of Appeal ruled yesterday.

Correctional Services officers raise their hats to Commissioner for Correctional Services Kelvin Pang Sung-yuen at his farewell parade yesterday. Mr Pang (insert) was retiring after 37 years of service. Mr Pang thanked his colleagues for their support over the years in improving rehabilitation services and urged them to continue the good work.

Air China wants to become the second Hong Kong-listed mainland company after Bank of China to sell shares in the recently reopened mainland market for initial public offerings. Air China, the mainland's most profitable airline, may sell 2.7 billion A shares for about eight billion yuan as soon as early next month if the sale is approved by the China Securities Regulatory Commission's Public Offering Review Committee at a meeting slated for next Wednesday.
The Securities and Futures Commission will apply to the High Court to appoint an administrator to return shares to the 700 clients of troubled broker Tiffit Securities, the commission says.
Mid-sized hotel owner Regal Hotels International Holdings plans to raise as much as $6 billion selling units in a real estate investment trust after the summer, market sources said.
A total of 14 billion Hong Kong dollars (about 1.81 billion U.S. dollars) surplus has been recorded for the 2005-06 financial year, according to HK's Financial Services and Treasury Bureau on Friday.

China: A Ministry of Civil Affairs warning to local authorities not to understate natural disaster casualties came yesterday as Hunan at least doubled its death toll from Tropical Storm Bilis soon after a CCTV report accused the province of dramatically playing it down.
US President George W. Bush briefly met the mainland's top military officer and highlighted Sino-US co-operation on issues such as North Korea and military matters, the White House said.
China's central bank will raise the deposit reserve ratio of banks, excluding rural cooperative banks and credit cooperatives, by 0.5 percentage points from August 15. Exactly a year after China's yuan was removed from its peg to the U.S. dollar, it maintained its snail's pace rise to hit a new high of 7.9897 to the dollar on Friday.
The first stage of China's moon-orbiting program - the launching of the Chang'e-1 Lunar Orbiter - will cost as much as the construction of two kilometer-stretch of subway in Beijing.

A Shanghai-based joint project between Sinopec and British oil giant BP. Oil refining at Sinopec rose to 71.7 million metric tons (527 million barrels), crude oil production rose 3.1 per cent and natural gas output gained 20 per cent.
July 24, 2006

Hong Kong: Global economic growth faced a looming triple threat from surging oil prices, stalled world trade talks and a global saving imbalance over the next 18 months, the head of the Organisation for Economic Co-operation and Development warned on Friday
In a move to beef up its presence in the mainland, Hang Lung Properties is investing more than 4 billion yuan (HK$3.88 billion) to build a commercial complex in Changsha, the capital city of Hunan province.

The Hong Kong stock market made its biggest jump in July on Thursday after US Federal Reserve chairman Ben Bernanke indicated in testimony to the US Congress that the Fed may pause in raising interest rates.
Emperor International Holdings, tycoon Albert Yeung Sau-shing's listed flagship, is planning to invest up to HK$10 billion in several new property projects on Hong Kong Island this fiscal year, as the company remakes itself as a pure property play following the proposed stock market spin-off of its brokerage business.

About 80,000 people yet to be discharged from bankruptcy duties breathed a huge sigh of relief when the Court of Final Appeal scrapped a penalty that could have extended their bankruptcy periods.
There will be no change in the HK$100,000 basic allowance on salaries tax should a goods and services tax be introduced, though the government is prepared to consider additional relief measures for the needy, according to Financial Secretary Henry Tang Ying-yen.
Banking giant HSBC Holdings on Friday said it would buy all the outstanding shares in Panama-based Grupo Banistmo at US$52.63 each in an deal that would value the group at US$1.77 billion (HK$13.8 billion).

Students march at the People's Liberation Army's San Wai barracks in Fanling yesterday, in a ceremony at the start of an 11-day summer camp at the garrison. A total of 150 students from 84 secondary schools will undergo a gruelling training schedule including military drills, discipline, the use of weapons and defence theory. It is the second such camp held by the PLA.

China: China Merchants Bank, the country's sixth-largest lender, will offer holders of its Shanghai-listed A shares a special dividend ahead of a US$2 billion (HK$15.6 billion) Hong Kong initial public offering later this year.

Visiting King of Sweden Carl XVI Gustaf (M) unveils the Ericsson mansion in the Wangjing Sci-tech Park in Beijing on July 20, 2006. The building will serve as the headquarters of Ericsson's China operation. Ericsson declared that China has become one of its three key global supply centers and core R&D base. In Dec. last year, Ericsson said it would invest an extra 1 billion US dollars in China.
A total of 57 countries have accepted China's status as a market economy since the moment in April 2004 when New Zealand stood out as the first acceptor.
The housing prices in 70 large-and medium-sized cities in China continued to rise in June, going up by 5.8 percent over the same period last year.

Further monetary tightening by the mainland government to rein in China's runaway economy cannot be effective unless interest rates are freed from exchange rate constraints, according to a senior Credit Suisse economist.

If only real protests saw so many smiles between police and demonstrators. A drill in Changchun, northeast Jilin province, yesterday tested the officers' readiness to deal with riots and illegal protests. More than 300 people were involved in the exercise, including police, firefighters and riot police.
Shenzhen's economy grew by 13.5 per cent year on year in the first half of the year and the prices of luxury residential properties are up 50 per cent - but academics and officials insist it is not overheating.

Beijing has stipulated that at least half of its crude oil imports must be carried on Chinese ships.
China Eastern Airlines has confirmed it is in talks with Singapore Airlines and other foreign carriers as it seeks out potential strategic investors but insisted no deals had been reached.
July 21 - 23, 2006

Hong Kong: The Hong Kong fund management business grew a record 25 percent in value last year, as investments increased from overseas and the mainland.
Bank of China (Hong Kong) has fired the first shot in the latest round of an ongoing mortgage price war among lenders by cutting its mortgage discount rate. This is to cash in on renewed residential property launches after the recent World Cup and to recover lost market share.
Shui On Construction & Materials, controlled by businessman Vincent Lo Hong-sui, plans to raise HK$930 million by selling convertible bonds to institutional investors to fund current operational expenses and potential acquisitions, sources close to the transaction said.
Link REIT, making the first bond issue by a Hong Kong real estate property trust, raised the size of the issue 50 percent to HK$3.6 billion amid a strong response to fixed-income assets.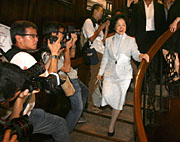 Former Hong Kong No2 Anson Chan Fang On-sang has said she will form and lead a core group of eight to 10 people to formulate concrete proposals and a long-term strategy for universal suffrage, but she remains non- committal over her intention to run in the chief executive election next March.
Academics, legislators and educators have lined up to take pot shots at Financial Secretary Henry Tang Ying- yen, a day after he said it is important to maintain "fairness" in introducing a goods and services tax across the board. They say the financial secretary is doing exactly the opposite.
A $400 pay cut for Hong Kong's 228,000 foreign domestic helpers, imposed several months before a $400 monthly levy on their employers was implemented in 2003, was a legitimate government decision, the Court of Appeal ruled yesterday in a second blow for the maids.
Liquidators launched a group action yesterday to gain US$206.67 million in compensation for 1,300 investors who lost money in the collapse of CSA Absolute Return Fund in one of Hong Kong's highest-profile hedge fund scandals.
Xinjiang Non-ferrous Metal Group is planning to spin off its nickel business for a Hong Kong listing to raise up to US$200 million by the end of this year, taking advantage of the recent nickel price boom, according to market sources.
Pacific Century Regional Developments, a Singapore-listed company 75 per cent owned by PCCW chairman Richard Li Tzar-kai, said it was not providing a loan to help fund Francis Leung Pak-to's planned acquisition of its 22.66 per cent stake in Hong Kong's dominant fixed-line telephone operator for $9.1 billion.

China: The number of Internet users in China reached 123 million on June 30, up 19.4% from 103 million in 2005, said the China Internet Network Information Center.
China would actively plan its deep space exploration in the next five years, focusing on lunar and Mars exploration and including international cooperation.

Passengers crowd to exit the station after arriving at Shaoguan, south China's Guangdong Province, on July 18, 2006. After three days of closure, traffic resumed on the flood-ravaged trunk railway linking Beijing and Guangzhou by midday Tuesday. The repair work involved more than 5,000 workers and took three days and three nights.
China's investment costs have been on the rise this year and slightly hurt the inflow of foreign direct investment over the first six months.
China's largest oil producer announced Wednesday that it bought Russia's OAO Rosneft 66.2252 million listed shares for 500 million U.S. dollars at 7.55 U.S. dollars per share.
China's on-line transactions are expected to reach one trillion yuan this year, a sharp rise from last year's 700 billion yuan.

Taiwan's first non-stop cargo charter flight lands at Shanghai's Pudong International Airport early Thursday morning. Flight CI 6901 of Taiwan-based China Airlines took off from Taoyuan Airport in Taipei at 10 pm, carrying Taiwan Semiconductor Manufacturing Company equipment. The first non-stop chartered cargo flight over the Taiwan Straits touched down at Shanghai's Pudong International Airport at 0:33 this morning.

Mainland electronics retail giant Gome's proposed acquisition of China Paradise faced a major hurdle Wednesday, as press reports suggested the overture had been rejected by the management of the smaller rival.

CNOOC Ltd, China's largest offshore oil producer, is considering selling yuan-denominated shares in the mainland as the company seeks funding for potential acquisitions in Asia and Africa, chairman Fu Chengyu said.

China Southern Airlines, the country's largest carrier in terms of fleet size, is in talks with Korean Air to set up an air cargo venture to benefit from surging exports from the Pearl River region, according to a source.
Guangdong's economy is showing signs of overheating, with a first-half growth rate of 14.4 per cent year on year, 3.5 percentage points above the national rate and 1.8 percentage points up on the figure for the first half of last year.
The Communist Party's anti-graft watchdog yesterday announced the punishment of eight local officials who had taken or offered bribes in exchange for promotion, in a move seen as part of Beijing's efforts to crack down on corruption amid a comprehensive leadership reshuffle of local authorities.
A semi-official lawyers' group has called for major changes to the Criminal Procedure Law to give advocates greater rights of representation, including guaranteed and unfettered access to their clients within 48 hours of detention.
The central government plans to sell a state-owned firm in the first public auction of a mainland railway operator, in a bid to raise 14.7 billion yuan by 2008 to fund a new rail line.
July 20, 2006

Hong Kong: Kingboard Chemical, a Hong Kong- listed laminates and printed circuit board maker, confirmed it has conducted a feasibility study on a potential spin-off of its laminates operations, with a final decision yet to be made.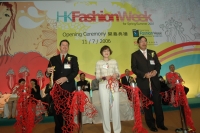 Over the last few decades, Hong Kong's fashion industry has been a master of change responding to customers' changing needs by constantly moving up the value chain, said Mr Andrew Leung, Chairman of the Hong Kong Trade Development Council's (HKTDC) Garment Advisory Committee.

Chan Shu-kit, chairman of listed restaurant operator Tack Hsin Holdings, fended off six rivals to win a government-owned residential plot on Lantau Island for HK$30.5 million - more than double the minimum price.
The government says it will continue to liberalize the aviation market between Hong Kong and the mainland to promote competition among airlines in light of Cathay Pacific Airways' pending takeover of rival Dragon Airlines, a move that may result in near monopolies on certain routes.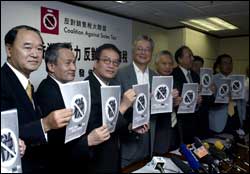 Financial Secretary Henry Tang Ying- yen's 101-page GST scheme proposal, unveiled Tuesday, cajoled the poorest consumers in the territory with a mind- boggling assortment of enticements, all pointing to relief: rebates, refunds, exemptions, offsets, subsidies, postponements. The government will likely give back HK$20 billion generated from a goods and services tax through a combination of reducing salaries and profits tax, a government source said, despite the consultation paper suggesting either one or the other. Under a 5 percent GST regime, when a tailor sells a HK$1,500 suit, the buyer will pay HK$1,575. The financial services industry is likely to emerge as the biggest winner if a GST is implemented in the territory, after the government proposed waiving the new levy on most financial products, while at the same time allowing financial service providers to claim full refunds on any GST paid to their suppliers. While anti-GST protesters chanted slogans outside the Legislative Council, inside Financial Secretary Henry Tang Ying-yen parried sharp criticisms and questions with calls for an "objective, calm and rational debate" - although he himself has pointed out that a GST has been debated on and off for 20 years. Residential property transactions and many financial products and services would not be subject to the goods and services tax to preserve Hong Kong's competitiveness.

Heifer International Hong Kong ambassador Fu Mingxia, her husband, former financial secretary Antony Leung, and their three-year-old daughter, Amy, were at the launch yesterday of the new children's book Faith the Cow by the charitable group. The book tells of how Faith the cow was sent to Puerto Rico in the 1930s during the Spanish Civil war to help an impoverished family. Mr Leung is also chairman of the board of directors of the charity's Hong Kong branch, which was set up in 2000. Heifer aims - through the provision of livestock and training - to help relieve poverty by helping communities to become self-reliant.

China: A total of 82 Chinese citizens have been evacuated from Lebanon to Syria by Tuesday and most are on their way back home, Chinese Foreign Ministry said.
Recent setbacks including A-380 delivery delay and the resignation of high-profile company figures will not affect the Airbus jet assembly line project in China's northern port city of Tianjin, Airbus China's vice president has said. The feasibility study of the project in the Binhai New Area (BNA) of Tianjin will be completed in September this year, Laurence Barron, Airbus senior vice president and Airbus China president, was quoted by the China Business News as saying on Monday. China will continue to play a larger role in manufacturing Airbus planes, he said. After the feasibility study is completed in September, Airbus will start building the assembly workshop in BNA, which is expected to be finished by the end of 2007, the newspaper said.

U.S. Secretary of Defense Donald Rumsfeld (L) greets China's Central Military Commission Vice Chairman General Guo Boxiong outside of the Pentagon in Washington July 18, 2006.

A man works near a pump jack in PetroChina's Daqing oilfield in Heilongjiang Province. The country's biggest oil company pumped 6.8 per cent more oil and gas in the first half of this year as energy demand soared in the world's fastest-growing major economy.
China's telecoms regulator has released a list of 102 companies engaged in illegal behaviour in the country's wireless value-added services industry in its latest effort to clean up the unruly sector.

China retail giant Gome Electrical Appliances is poised to acquire its smaller peer, China Paradise, to give it a firmer hold as leader in the highly fragmented home appliance sector and better to fend off competition from international players.

Police try to hold back floodwaters after a canal in Tianbao county, Zhangzhou, Fujian, broke its banks yesterday (above). Tropical Storm Bilis has killed at least 190 people since hitting mainland provinces Fujian, Hunan, Guangdong, Guangxi, Zhejiang and Jiangxi at the weekend, the Ministry of Civil Affairs said. It said 25.4 million people were affected. Of them, 155 were unaccounted for and 2.46 million had been evacuated.
Stockholders rejected Shenzhen Development Bank's share reform compensation plan, a move that will delay or even kill plans by General Electric (GE) of the United States to buy into the mainland's only foreign-controlled lender.

Daqin Railway Co, which runs China's biggest coal transport line, aims to raise up to 15 billion yuan from an initial public offering in the domestic market, making it the second-largest new A-share listing after the Bank of China.
July 19, 2006


Hawaii Governor Linda Lingle Signs Bill to Improve Language Access for Immigrants with Limited English Proficiency - "The state has taken a long-awaited and critical first step toward narrowing a civil-rights gap that has separated our immigrant population from the government help it deserves and needs." - Honolulu Advertiser editorial, "Language-access law sets key agenda." Governor Lingle signed into law a key bill designed to improve state and state-funded services to immigrants with limited English proficiency. The Language Access Law requires the state, as well as state-funded programs, to develop plans to provide interpretation services and translated documents to immigrants and residents who have limited ability to read or speak English. "This bill will help a silent minority in our community - those who are not getting services they are entitled to," Governor Lingle said. "Language should not be a barrier to basic needs such as housing, food and health care."

Hong Kong: China's Ministry of Commerce will release new rules in the next month which could effectively spell the end of red-chip listings of Chinese companies in Hong Kong, sources confirmed yesterday.
Hong Kong-listed Anhui Conch Cement, China's biggest cement producer, anticipates its profits could be increased by nearly 80 percent after acquiring various assets from its corporate parent and an affiliate, paying a total of 4.1 billion yuan (HK$3.99 billion) through the issuing of yuan-denominated A shares in the company.
A robot waiter (L) serves in the first Robot Restaurant in Hongkong opened on July 17,2006. Robots serve as waiters to take orders and give performances in this restaurant.
The government will hold this fiscal year's first land auction today, after accepting a HK$14.43 million guaranteed minimum bid offered by a developer for a residential site at Cheung Sha on the southern part of Lantau Island.
The government on Tuesday announced proposals for introducing a goods and services tax in Hong Kong, which authorities hope will broaden the tax base and bring in more revenue. Legislators from four leading political parties in Hong Kong on Tuesday expressed reservations about the government proposals for a goods and services tax, saying the levy would not be in the territory's interests.

Anson Chan attends the Asian Youth Orchestra opening ceremony yesterday. The former chief secretary said Hong Kong was getting a late start on universal suffrage.
Hong Kong's jobless rate - which had been falling - has risen slightly to 5 per cent, latest statistics released on Tuesday showed.
Research In Motion (RIM), the company behind the BlackBerry e-mail service and handsets, is expanding its Hong Kong operations to support a big push into the mainland and other Asia-Pacific markets.

China: China's airlines lost about 2.5 billion yuan, while airports reaped profits of about 1.5 billion yuan in the first half of the year, the Xinhua-run Shanghai Securities News reported Tuesday.
Along with the more active foreign mergers and acquisitions are rising concerns over the loss of state-owned assets and low prices paid by foreigners in their takeovers.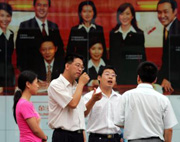 A group of people chat in front of an advertisement promoting a bank's financial planning services in Beijing on Tuesday. Driven by surging exports and a building boom, China's economy grew a stunning 11.3 percent in the second quarter, the government said, raising expectations of an interest rate hike to cool the rapid expansion.

A woman from flood-stricken Huizhou is rescued by a boat crew yesterday. Six southern provinces have been ravaged by storms. The death toll from severe rain storms and flooding across China in the aftermath of severe Tropical Storm Bilis has risen to 188, with more than 120 others missing, state media said early on Tuesday.
China's top general has started a week-long US tour as part of the highest-level military exchanges between the two countries since 2001, a sign of warming ties and closer military links, analysts and state media say.

PetroChina will post first-half net profit of 80 billion yuan, the highest among listed firms in Asia, according to one analyst.
Nanjing Automobile, the new owner of MG Rover, on Monday announced a £10 million (HK$113 million) investment in the British vehicle maker's mothballed plant.

Chief executive Vincent Sollitto hopes to make Syntax-Brillian a catalyst for the mass-market adoption of HDTV in the mainland.
Chinese manufacturers will accelerate production of flat-panel television sets this year and next year to meet a nationwide demand spurred by the 2008 Beijing Olympic Games, according to industry experts.
July 18, 2006

Hong Kong: The Hong Kong government has approved eight airlines, including local carriers Cathay Pacific Airways and Dragonair, to raise passenger fuel surcharges for the second time in three months to offset higher costs.
Link REIT, which operates a portfolio of former Hong Kong Housing Authority shopping malls and car parks, will meet institutional investors today for its sale of HK$2.4 billion worth of bonds, market sources said.
Industrial and Commercial Bank of China, the country's top lender, aims to raise as much as US$21 billion (HK$163.8 billion) in what would be the world's biggest initial public offering in a dual Hong Kong and Shanghai listing in October, a source familiar with the situation said Monday.
The Airport Authority's attempt to construct a giant permanent fuel depot in Tuen Mun to accommodate growing passenger and cargo traffic needs has received a major setback after the Court of Final Appeal effectively annulled its permit to build.

DAB lawmaker Choy So-yuk and Environmental Protection Department acting director Michael Chiu Tak-lun check the air quality under the Canal Road flyover in Causeway Bay yesterday. A survey of 300 people waiting for buses at the terminus under the flyover found 80 per cent of them believed the air quality was very poor. The party urged the government to place more plants in the area. Mr Chiu said improvements should be made for the whole district, not just the terminus.
Hong Kong Polytechnic University's Community College has teamed with the British Council to offer free a English proficiency course for associate degree students as competition intensifies for full-fee-paying students.
Cyberport has reached its year-end occupancy target of 70 percent by mid 2006 and is expected to rise to 90 percent by mid next year in the wake of strong economic recovery, the Legislative Council's information technology panel chief said.
The government announced on Monday that Nicky Lo Kar-chun had been appointed as chairman of the Standing Commission on Civil Service Salaries and Conditions of Service.
PCCW, which is seeking a $6.5 billion loan, has agreed to bankers' demands for stronger repayment safeguards in the wake of chairman Richard Li Tzar-kai's divestment of all but 3 per cent of his holding in the company, bankers said.
International Finance Corp, the World Bank's investment arm, plans to invest in China's securities industry as aggressively as it has in the banking industry, where it has spent almost US$600 million in seven years.

China: China's economy still faces challenges with overheating investment and over-capacity in manufacturing despite government attempts to cool growth in the first six months.

Chinese President Hu Jintao (L) shakes hands with US President George W. Bush during a bilateral meeting on the sidelines of the G8 Summit in St. Petersburg, Russia, July 16, 2006. The two leaders exchanged views on a wide range of issues like Sino-US relations, the Iranian nuclear issue, the Korean Peninsula nuclear issue and the Middle East crisis. From a long-term perspective, closer contacts between China and G8 are possible, which will give China bigger say in world economy.
The number of Chinese tourists to Europe is expected to rise, despite the strict visa policy in European embassies. Beijing Caissa International Travel Service said its visa successful rate reached 97.43 percent on average from the seven European embassies in the first half of this year, which can reflect the visa situation of EU nations. Since last July, EU nations carried out stricter visa policy to Chinese tourists and the number of Chinese tourists to Europe has been lingering. In the past year, Chinese government inspected and closed illegal travel agencies and foreign nations started promotion campaign, which pushed the growth of tourists. Experts said if tourists can provide true and complete application materials and choose qualified travel agencies, visa issues will not be their barriers to Europe.
SPG Land Holdings, one of the largest property developers in Shanghai, plans to raise up to US$200 million (HK$1.56 billion) in an initial public offering in September, sources said.
China's first-half economic data are expected to show that monetary and administrative measures to rein in investment and economic overheating have been ineffective, which will add to calls for further yuan appreciation and likely lead to further tightening moves.
PetroChina, the mainland's largest oil producer, increased oil and natural gas output by 6.8 percent to 533.2 million barrels of oil equivalent in the first half, to meet the energy demands of the world's fastest-growing major economy.

Shinsegae is opening its eighth E-Mart store in China this year and aims for 50 outlets by 2012.
July 17, 2006

Hong Kong: Asian markets plunged on Friday, rattled by soaring oil prices, escalating instability in the Middle East and the first interest rate increase in Japan in six years.
A sharp jump in China's economic growth rate sparked speculation of an imminent interest rate increase in the mainland Thursday, dragging Hong Kong shares lower.
Reducing government spending, modernizing the structure and management of the public sector and reviewing the bottom limit of the allowance on salaries would be better than imposing a Goods and Services Tax, according to two chambers of commerce.
More banks have decided to follow HSBC's initiative to extend branch services to seven days a week, but industry analysts warn that smaller players will face cost pressures.

Two brothers, one the former chairman of Skyworth Digital Holdings and the other a former executive director of the publicly listed company, were each sentenced Thursday in the District Court to six years in prison for their roles in misappropriating funds exceeding HK$50 million and conspiring to defraud in connection with the granting of share options.
Hong Kong-listed CITIC Resources Holdings announced Wednesday that one of its wholly owned subsidiaries has entered into an agreement to acquire a 51 percent interest in a petroleum exploration and production project in Indonesia for US$97.4 million (HK$759.7 million).

Reminiscences of childhood ferry rides across a wide "fragrant harbor" and the promise of Sydney's commercially successful marriage of waterfront preservation, failed to convince lawmakers of the need for a harbor district authority to oversee the future of Hong Kong's most famous asset.
The more than 9,000 police officers who provided security for the World Trade Organization's Sixth Ministerial Conference in Wan Chai last December deserved full marks for their handling of the violent protests on the closing days of the event, Commissioner of Police Dick Lee Ming-kwai said.
The exact date for the official opening of the controversial Lantau cable car, at the Ngong Ping 360 attraction, is still undecided, after the original grand opening was postponed due to a series of glitches during a trial run last month, according to operator Skyrail-ITM.
A visitor gets a close-up look at one of the ice lanterns and ice sculptures on display at Cityplaza, Taikoo Shing, as part of the Harbin Ice Lantern Festival, which runs until September 17. Among the exhibits are a miniature Forbidden Palace, a 14-metre-long ice slide and a replica of the Shenzhou 6 manned space rocket. It took 22 professional ice sculptors and engineers from Harbin, Heilongjiang province, to set up the exhibits.
Hong Kong furniture makers are concerned that the European furniture industry might soon lodge a complaint with the European Commission (EC) — and request anti-dumping measures against furniture products originating in the mainland.
Uncertainty creates investment opportunity, so it is no surprise that the shifting, shadowy struggle for control over the assets of Hong Kong's dominant phone company, PCCW, has drawn the attention of hedge funds.

China: China's foreign exchange reserves hit 941.1 billion U.S. dollars by the end of June this year, up 32.37 percent from the same period of last year.
China's largest oil and gas producer announced it will invite foreign companies to bid on exploration rights in nine designated blocks of land in China's Tarim Basin, a well-known oil and gas field.

Michael Tatelman, Beijing-based vice president for Motorola Inc. delivers a speech at the opening ceremony of their flagship retail outlet in downtown Shanghai, China Thursday July 13.
About 130 million carats (26,000 kg) of diamonds are mined across the world every year. Of those, around 3 million carats make their way onto the Chinese mainland to be crafted by some 20,000 workers into dazzling symbols.
Twenty Chinese mainland companies, including four newcomers, rank among the 500 largest firms in the world as listed in Fortune magazine's latest Global 500 published on Wednesday.
China's foreign trade has kept growing at the rate of over 30% for 5 years in a row, and the trade surplus is going up every year. However, China is going to change its "encouraging export" policy.

Four men perform a team dive into a pool at an amusement park in Beijing on Wednesday as they try to find relief from high temperatures that have been endured in the capital this week. The city has been hit by thunderstorms, but the weather has remained hot.
The Ministry of Public Security is ramping up efforts to wipe out gambling on soccer after a series of high-profile busts of online betting rings during the World Cup Finals.
July 14 - 16, 2006

Hong Kong: A light refreshment restaurant in Yau Ma Tei has been told it must suspend trading for 14 days for violating Hong Kong's food business laws, the Food and Environmental Hygiene Department said on Thursday.

Army joins rescue drill: A PLA landing vessel swallows life rafts from passenger vessel Ji Mei during a mock fire-at-sea rescue off Tseung Kwan O. The Hong Kong garrison joined the city's annual maritime search-and-rescue exercise for the first time yesterday. Marine police, Fire Services, the Government Flying Service and the Civil Aid Service also took part in the drill, codenamed "Sarex 2006".
The Court of Final Appeal on Wednesday struck down a ruling that allowed police to carry out controversial government wiretaps, a move activists hailed as a victory for freedoms in Hong Kong. Hong Kong's highest court has issued a carefully calibrated verdict on the administration's surveillance regime, which will allow the government to continue its warrantless wiretapping while pushing ahead with plans to have lawmakers vote its new snooping and surveillance bill into law on August 2.
PCCW shares ended the day's trade 1.96 per cent lower on Wednesday following their rout on Tuesday, driven down partly by investor worries over the unusual financing of chairman Richard Li Tzar-kai's sale of a 23 per cent stake for $9.2 billion.
Dealmaker Francis Leung Pak-to says he may reveal the likely members of his consortium for the purchase of a 22.66 percent stake in PCCW after the first downpayment is made, and is confident of completing the HK$9.16 billion acquisition by December 14 - some 18 months ahead of schedule.
Several major supermarket chains in Hong Kong have signed a "voluntary agreement on plastic bag reduction", Environment, Transport and Works Sarah Liao Sau-tung revealed on Wednesday.
A tough proposed anti-spam law in Hong Kong could ultimately impose fines as high as $1 million and five years imprisonment, Commerce, Industry and Technology Secretary Joseph Wong Wing-ping said on Wednesday.
Hong Kong would implement central slaughtering of live poultry by 2009, Secretary for Health, Welfare and Food York Chow Yat-ngok said on Wednesday.
The Environment, Transport and Works Bureau said on Wednesday it accepted the Kowloon-Canton Railway Corporation's explanations for fractures on its East Rail train components.

The lease and sale of commercial properties will be subject to a proposed Goods and Services Tax, but residential properties will be exempt, a government source said Wednesday.
Asia Television, which operates the smaller of Hong Kong's two terrestrial TV stations, said it is in talks with several new potential investors in an attempt to bring in fresh financing and production know-how, as it accelerates investments locally and overseas ahead of a possible share listing next year.
The Kowloon-Canton Railway Corporation, which provides rail services in Hong Kong's New Territories, is relaunching tenders for its HK$6.6 billion Tuen Mun station property development project after receiving a reduced land premium offer from the government Wednesday.
Victory City International Holdings, one of the world's largest manufacturers of knitted fabric, reported a 23.5 percent increase in net profit for the fiscal year ended March 31, the Hong Kong company's eighth consecutive year of earnings growth.
Hong Kong's ailing horse-racing industry has received a boost with the Legislative Council passing the Betting Duty (Amendment) Bill despite strong objections it may not be the most effective means to combat illegal bookmaking activities in the territory.
Controversial former security chief Regina Ip Lau Shuk-yee's decision to launch a think-tank instead of a new political party has won grudging praise from Liberal Party chief James Tien Pei-chun.

China: According to World Bank statistics, China's GDP in 2005 reached US$2.263825 trillion, thereby becoming the fourth largest economic entity in the world. China's exports and imports in the first half of 2006 totaled US$795.74 billion, an increase of 23.4 percent form the same period of last year. China is satisfied with current consultation and co-operation with the G8 members, an official said, hinting that the nation would not seek to join the group.

Fifty two undergraduates from southwest China's Sichuan Province arrive in Beijing to serve as housekeepers in their summer vacation on July 12, 2006. All of the 52 students consisting of 50 girls and 2 boys will receive professional training before their job-hunting.
The China National Petroleum Cor. transferred 33 percent of its shares of PetroKazakhstan (PK) to a Kazakhstan state-owned natural gas company, Shanghai Securities News reported.
Guangdong Province will raise its minimum salary levels in September, in attempt to make the province a more appealing destination for migrant workers.

Several one-kilo gold bars are displayed, On July 11, the National Development and Reform Commission estimated that China's gold output would rise by 10% in 2006, bringing in more profits for gold producers.
The Ministry of Commerce has issued a circular to alert domestic companies to the pitfalls of exporting textile products to the United States and the European Union using fake certificates of origin.
A new regulation, to be issued next year, aims to raise the access standard for exporters and phase out poor performers in response to surging car exports that have led to declining profits and falling prices.
VC investment in China hit US$772 million during the first six months of this year, an increase of 128 per cent year-on-year, said Beijing-based professional VC consulting firm Zero2ipo.com Ltd yesterday.
Two former executives of Skyworth Digital Holdings, one of China's largest television makers, were each sentenced on Thursday to six years in jail for conspiring to steal millions of dollars in company funds, officials said.

People sit on hot sand at Flaming Mountains, outside the town of Turpan, the hottest spot in China, in Xinjiang province. Burying limbs under the sand is believed to be curative.

The latest changes are expected to help pave the way for the establishment of a derivatives exchange in Shanghai and the trading of stock index futures from January. Shares closed sharply lower in China on Thursday, falling 4.84 per cent as investors chose to lock in recent gains, with heavy profit-taking seen in the banks and metal plays, dealers said.
Shanghai Automotive Industry Corp, state-owned partner of General Motors and Volkswagen, on Wednesday announced it had sold its vehicle manufacturing assets to its publicly traded affiliate.
Moody's Investors Service, a leading global credit rating and risk analysis firm, is changing its approach for assigning different ratings to debt raised by the same Chinese company or group to reflect lower potential expected loss for certain debt holders due to legal and structural subordination, a process otherwise known as "notching."
A wholly-owned subsidiary of construction and engineering firm Chevalier International Holdings plans to take a majority stake in a 750 million yuan (HK$729.6 million) mixed-use property development in Anhui province.
Ocean Grand Holdings, a Hong Kong- listed aluminum products maker, said it has lost contact with a subsidiary's financial controller and that potential accounting irregularities at the unit may lead to a loss of as much as 6 million yuan (HK$5.83 million).
Digital China Holdings, the largest distributor of information technology products in the mainland, said income next year would not be hit by "fierce" price competition after announcing a 35 percent jump in full-year profit on higher computer sales.
Imposing US trade sanctions on China for currency manipulation would be "a colossal policy blunder" and do little to gain jobs in the United States, a free- market research institute said.
July 13, 2006

Hong Kong: Hong Kong Air Cargo Terminals, which operates the world's biggest air freight terminal, said Tuesday that air cargo growth trends and projections indicate there is no need to build an additional facility.
A motion to set up an independent harbor authority in Hong Kong is expected to face strong opposition in the Legislative Council today, with the pro- business Liberal Party calling it an "impediment to efficiency" in waterfront planning.
Richard Li Tzar-kai's confirmation yesterday that he is providing the bulk of the financing for the purchase of most of his stake in PCCW by financier Francis Leung Pak-to underscores one simple fact: no other lender was likely to touch such a deal, according to bankers.
The government prefers the Soko Islands, a favoured diving site south of Lantau, as the site for power generator CLP Holdings' planned liquefied natural gas terminal - setting the stage for a new environmental fight.

Award-winning British shorthair cat "Marshallpark Oakford of Autumnleaf" struts its stuff at a press conference yesterday to announce Hong Kong's first Cat Expo, to be held at the Convention and Exhibition Centre next month. Guest speaker Bob Zenda, of the Cat Fanciers Association in the US, will give insights on the characteristics of various breeds for the event on August 5 and 6.
A Hong Kong-owned logistics centre in Huizhou , Guangdong, will have to wait to collect a multimillion yuan court-ordered payout, with confirmation yesterday that authorities plan to appeal against the decision.

China: Rabobank acquired a 10-percent stake in the Chinese bank while IFC secured five percent.
Crude oil from Kazakhstan poured into a petroleum tank in Alataw pass.
China posted a record high 235.36 billion U.S. dollars in the imports and exports of high-tech products over the first six months, up 30.6 percent from the same period last year.
Incomes of employees in profitable monopoly sectors who earn up to 10 times the national average should be capped to reduce the widening wealth gap, researchers at a leading think-tank urged yesterday.
A three-tier housing security system is now in place in China but there is still a lot of work to be done to temper public concern over soaring property prices, according to an expert with the Ministry of Construction.
The EU, together with the United States, filed complaints on March 30 to the World Trade Organization (WTO) against China, accusing the country of violating its WTO commitment by imposing a discriminatory tariff regime on foreign car parts.
China is building too many power plants and needs to make more progress in price reforms to discourage consumers from wasting energy, the Paris- based International Energy Agency says.
Developers will have to obtain government approval before they pre-sell houses under construction under new rules aimed at cooling speculation in the red-hot property market.
The People's Bank of China says it will allow money brokers into the mainland interbank market, a move that will make it easier for the bank to control interest rates, make it simpler to arrange deals between financial institutions and ultimately help pave the way to freer yuan trading.
CNOOC's parent, China National Offshore Oil Corp, will seek Hong Kong stock exchange approval tomorrow for an up to US$400 million initial public offering of its chemical fertiliser business, China Blue Chemical, according to sources familiar with the situation.
July 12, 2006

Hong Kong: Taxpayers may see the income tax rate fall to as little as 11 percent in a concession to a proposed controversial Goods and Services Tax. A cut in income tax is one of several concessions suggested to accompany a 5 percent GST mentioned in a tax reform consultation paper to be made public next week. The GST, if levied, will generate HK$30 billion a year for the treasury, with annual administrative costs ranging between HK$300 million and HK$600 million.
Shares in PCCW, Hong Kong's largest telecommunications operator, slumped 8.1 percent Tuesday, giving local banker Francis Leung Pak-to a HK$680 million paper loss after he agreed a day earlier to acquire a stake of almost 23 percent of the company from Richard Li Tzar-kai. The sale of a controlling stake in Hong Kong's dominant telecom firm gives chairman Richard Li Tzar-kai an exit from a declining business but could also see him locked out of the mainland, analysts said on Tuesday.
Francis Leung Pak-to, who has charged in at the head of a group of local investors to buy a controlling stake in PCCW, will never be able to convince some people that he was not acting on behalf of Hong Kong's richest man, Li Ka-shing, whose favourite broker and banker he has long been.
Hong Kong-based non-life insurer Ming An Insurance, which is planning an initial public offering next year, is bringing in two strategic investors in the meantime, including tycoon Li Ka- shing's Cheung Kong (Holdings).
Cafe de Coral Holdings, Hong Kong's largest Chinese fast-food chain, celebrated the 20th anniversary of its public listing by declaring a generous dividend on the back of a 12 percent jump in annual profit and setting a target of double-digit growth for the next five years.

Executive councillor and former DAB chairman Tsang Yok-sing with Regina Ip yesterday at a cocktail reception to mark the party's 14th anniversary.
Police are looking for three suspects, including an alleged mastermind, linked to what police describe as an elaborate mortgage racket that netted HK$11 million in loans and nearly got away with another HK$6 million.
Chaos reigned for 20 minutes in Macau Tuesday when 2,000 people, many middle-aged women, battled each other to get one of 500 application forms to join to a casino training program. The gambling industry in the territory is huge. Macau's gambling revenue nearly tripled to US$5.8 billion (HK$45.2 billion) last year from US$2 billion in 2000, according to the government, pulling nearly even with the world's most lucrative gambling center, the Las Vegas Strip, which last year took in US$6 billion, according to the Nevada Gaming Control Board.
Hong Kong's fashion industry was well-placed to deal with future challenges, Permanent Secretary for Commerce, Industry and Technology Yvonne Choi Ying-pik said on Tuesday.

Francis Leung has been dubbed 'father of red chips' for arranging Hong Kong stock market listings for Chinese firms in the mid-1990s.
China had urged the United States not to pursue a "Cold War mindset" when it comes to more strategic controls on trade in high-technology products, state media said on Tuesday.

China: At the invitation of Russian President Vladimir Putin, Chinese President Hu Jintao will attend the outreach session of the G-8 Summit on July 17.
China's Chaoyue No. 3 fuel cell driven car from Shanghai received four gold medals during the Michelin Challenge Bibendum 2006 being held in Paris in June.

Zhang Guoyou, vice president of the Peking University, speaks at the First Cross-Straits Big Brand Forum held in Xiamen, a coastal city in southeast China's Fujian Province. The forum is part of the "Big Brand Xiamen Promotion" sponsored by the Ministry of Commerce.
China's gross domestic product (GDP) is expected to rise by over 10 percent in the first half of 2006 and by over 9 percent for the whole year, surpassing the anticipated 9 percent growth.
Royal Dutch Shell Plc and Shenhua Ningxia Coal Industry Group agreed to study the feasibility of spending as much as US$6 billion on a China plant to turn coal into fuels and chemicals.
A new EU directive is expected to affect US$56 billion worth of annual exports from more than 5,000 Chinese home appliance companies, small and medium-sized companies are expected to feel the directive's effects first.
Bank lending in China fell 22 per cent last month, suggesting official efforts to cool off the sizzling economy were taking effect, state media reported on Tuesday.

Waste problems mushroom: Residents burn off waste from the cultivation of mushrooms near the foot of Glacier No1, the source of the Urumqi River, in Xinjiang. Mushrooms have been cultivated in the area since 2004 because of its cool climate and pollution-free environment. But while the mushrooms sell well, the local environment is becoming polluted by the increasing waste.
Guangdong's economy will overtake Taiwan's by 2010, making up the US$8 billion economic gap with its island neighbor by expanding at US$2 billion more than Taiwan on average every year, governor Huang Huahua says.
July 11, 2006

Hong Kong: The foreign exchange reserve of Hong Kong is 126.6 billion US dollars up to the end of June, which is 100 million US dollars more than that at the end of May.

Richard Li Tzar-kai will step down as chairman of PCCW, Hong Kong's largest telecommunications company, later this year after he agreed Monday to sell most of his holdings to former Citigroup banker Francis Leung Pak- to in a deal worth HK$9.16 billion. PCCW chairman Richard Li Tzar-kai has promised to pay HK$1.38 billion privately in a special cash payment to minority shareholders as an expression of gratitude "for their support over the past six years," since the merger with Hong Kong Telecom in 2000. Even though Francis Leung Pak-to's 11th-hour bid appears to have finally won the day in the battle for control of PCCW, the apparently inferior terms of the deal are likely to leave a bitter taste in the mouth for the rival suitors, which both tabled better offers, as well as PCCW's long-suffering shareholders.

Financial Secretary Henry Tang Ying- yen offered Monday to trade concessions in income tax in exchange for support for the controversial Goods and Services Tax.
Shares of Li & Fung, the world's largest consumer goods exporter, rose nearly 7 percent Monday, the first day of trading following the Hong Kong-based company's announcement about its latest acquisition.

With the standoff over the vacant Tamar site defused and a middling July 1 democracy protest, Chief Executive Donald Tsang Yam-kuen had just enough political breathing room to loosen up and devote his final address of the legislative year to a more seasonal topic - over-aggressive air conditioning.

About 2,000 people pay their respects to Lo Keng-nin at Universal Funeral Parlour in Hunghom yesterday. Religious charity Sik Sik Yuen said the service for its former vice-chairman used an ancient Taoist ritual for the first time in Hong Kong.
Cannes best actor winner Tony Leung Chiu-wai says admitted he has met with director Ang Lee and wants to work with him, but declined to confirm reports that he may take part in Lee's upcoming spy thriller Lust, Caution.

PCCW Solutions managing director George Fok Yiu-cheung says the appetite for e-government projects has been growing in the region in the past few years. Amid the high-stakes posturing for control of PCCW, its unheralded information and communications technology services unit may define how much of a steal buying the company will prove to be.

China: China has successfully test-driven an engine for its proposed new-generation carrier rocket, to be used for future manned space and lunar exploration flights.

Yan Zi (R) and Zheng Jie of China hold their Women's Doubles Championship trophies on the Centre Court at Wimbledon, July 9, 2006.

A car runs from the ship Koh Nang at Dalian auto dock. The largest auto roll-on dock in China, Dalian auto dock, was put into operation on July 6, 2006. The dock will satisfy various types of ships' demands for berth and operation round the clock. China sold 1.804 million cars in the domestic market in the first half year, up 46.9 percent year-on-year.
Tai Shan (R) and his mother Mei Xiang, take a close look at a frozen treat that was made for him on his first birthday, July 9, 2006, in the outdoor panda exhibit at the National Zoo in Washington. The frozen melange was filled with apples, yams, carrots and fruit juices. More than 1.2 million have visited the panda exhibit since the cub first went on display last December.

China plans to spend more than 500 billion yuan (US$63 billion) on subways and light railway networks between 2010 and 2015 to ease pollution and traffic jams.
Chinese companies engaged in home-grown third-generation mobile communication technology TD-SCDMA are calling on the government to issue operation license as test of the technology is near complete.
The Chinese Ministry of Commerce is to revise the management rules on textile export quotas in a fresh effort to prevent speculation in the quotas and rectify the textile export market.
Fresh figures on new loans and money supply in China show signs of a slight slowdown, a report said Monday, although strong overall growth has boosted expectations of a further tightening in credit.
The high-stakes battle for a stake in struggling Guangdong Development Bank may hinge on who takes responsibility for 50 billion yuan (HK$48.72 billion) in bad assets, industry sources said.
China's global trade surplus rose to a new record high of US$14.5 billion (HK$113 billion) last month, the Commerce Ministry reported on Monday.
Formosa Plastics group, one of Taiwan's leading petrochemical manufacturers, was seeking approval from mainland authorities for a massive investment in Ningbo, Zhejiang province, the Commercial Times reported on Monday.
July 10, 2006

Hong Kong: Link REIT, which operates a portfolio of former Hong Kong Housing Authority shopping malls and car parks, plans to raise up to HK$4.7 billion by selling a Hong Kong dollar and US dollar dual-tranche bond this month, sources familiar with the situation said.

The Mandatory Provident Fund - a compulsory retirement savings scheme for Hong Kong residents - earned an annualized return of 6.99 percent over the past five years after recovering from early losses thanks to an economic recovery and booming stock markets last year.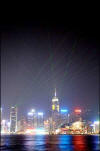 Credit-rating company Moody's raised the credit outlooks on both the mainland and Hong Kong to positive from stable, paving the way for possible ratings upgrades as the two economies continue to power ahead on rising foreign direct investments and external trade. The mainland's "strong external position provides insulation from external shocks and allows the authorities time to introduce market-oriented reforms," Moody's said Friday. The credit outlooks for state-owned energy giant China National Offshore Oil Corp, parent of Hong Kong-listed CNOOC, was raised to positive from stable, as were the outlooks for eight mainland lenders, including Bank of China and Construction Bank. "Even though the mainland government's liabilities are not large, the latest action by Moody's is likely to lead to savings in the cost of borrowings for mainland companies," said HSBC senior economist George Leung. Moody's adjusted the credit outlooks for several SAR companies, including Hongkong and Shanghai Banking Corp, Hang Seng Bank and MTR Corp, to positive from stable. China's growing trade surplus and foreign direct investments bolstered its foreign-currency reserves to US$875 billion at the end of March - the world's largest - and they are likely to exceed US$1 trillion this year, according to Moody's. The trade surplus grew to a record US$13 billion in May as the country's manufacturers continued to gain market share from their foreign competitors. The mainland attracted US$60 billion in foreign direct investments last year, the second-highest in the world. Moody's said the mainland's ability to service its US$33 billion of external debt has also been enhanced by the reduction of bad debts in the banking system after the central government injected an estimated US$400 billion to shore up domestic lenders such as China Construction Bank and the Bank of China prior to their share listings.

Entrepreneur Dickson Poon is planning to sell his private wholly-owned Tommy Hilfiger Asia Pacific operations for HK$396 million to Dickson Concepts International, the publicly- traded luxury goods retailer of which he is the largest shareholder.
Hanny Holdings, a Hong Kong-listed investment firm, is to issue US$150 million (HK$1.17 billion) worth of five- year convertible exchangeable notes to fund its subsidiary, China Enterprises, as it expands in the China property market.

Former chief secretary Anson Chan Fang On-sang has ignored mounting pressure from democratic lawmakers and the media to unveil her plans for democratic development and whether or not she intends to contest the 2007 chief executive election. Chan was surrounded by the press and practically dragged out from the Academy of Performing Arts after she had seen her lifelong friend and colleague Shelley Lee Lai-kuen awarded an honorary fellowship Friday. But she refused to say anything about her plans "until some time later."
An international expert and adviser to the United Nations has warned against taking a "big bang approach" in implementing a competition law in Hong Kong as this could add costs on businesses which might suddenly find themselves on the wrong side of the law.
Customs officers seized HK$2 million worth of counterfeit goods and arrested 11 people in raids on Yau Ma Tei and Mong Kok in a bid to stop hawkers from selling fakes to tourists.
The government on Friday welcomed Moody's Investors Service's decision to upgrade Hong Kong's domestic currency government bond rating outlook from "stable" to "positive".
The government on Friday said it would introduce new legislation which will update its control list for strategic commodities - bringing it into line with other countries.

China: China has decided to shape 10 world-class brands that have independent intellectual property rights, stronger international competitiveness, higher brand recognition and a share in the international market.

Qiangba Puncog(L2), chairman of China's Tibetan regional government, and Pawan Kumar Chamling(R3), chief minister of India's Sikkim State, cut the ribbon at an opening ceremony in Nathu La Pass of China's Tibet Autonomous Region, July 6, 2006. China and India restarted border trade Thursday through the Nathu La Pass, a historical trading route that has been closed for 44 years.

A staff member with China's Beijing Language and Culture University Publishing House shows a book at the 13th Tokyo International Book Fair in Tokyo, Japan, July 6, 2006. Some 750 publishing houses from more than 30 countries and regions took part in the four-day fair, opened on Thursday.
China has become the fourth largest global economy with a total GDP of US$ 2,229 billion, which surpasses Italy and France and slightly exceeds Britain, according to the 2005 Global GDP Situation, issued by the World Bank on Tuesday.
China Southern Airlines announced on Friday that it had signed a contract to buy 50 Airbus A320 aircraft with a catalogue price of US$3.3 billion (HK$25.7 billion). The planes would be delivered in 2009-2010, the airline said in a statement to the Shanghai Stock Exchange where it is listed. China Southern said it had been able to secure a lower price than the catalogue value of US$3.3 billion but did not provide further details. The airline, which maintains China's largest fleet of commercial planes, said the purchase would be entirely financed by commercial bank loans.
Ford Motor's vehicle sales in China doubled in January to June compared with first-half of last year, rising 102 per cent to 74,395 units, the company's China unit said on Friday.
China's State Reserve Bureau, which last year staged high-profile copper auctions, may be quietly trying to unload some of its older stocks to cut its overall inventory.
July 7 - 9, 2006

Hong Kong: HSBC will hire more than 400 new frontline workers as the bank switches its local operations to a five-day work week while extending some of its branch services to seven days.
The Hong Kong stock market had a surprise jump Thursday due to buying by mainland funds as the North Korea missile crisis and concern over a US interest rate increase caused the sell-off in regional markets to continue.
Cathay Pacific Airways is paying a higher price-to-book value in its 100 percent takeover of Dragon Airlines when compared with the market values of other regional airlines, says ING Bank, the adviser to Cathay's independent board committee and shareholders in the deal.
The government will introduce a sweeping anti-spam bill in the Legislative Council Wednesday in an attempt to clamp down on the flood of unsolicited messages plaguing Hong Kong's fax machines, mobile phones and e-mail inboxes.

A Philips LED sign, the biggest in Hong Kong, is inaugurated in Wan Chai. As long as an Olympic-size swimming pool, it measures 9 metres by 47.1 metres and is located on the roof of Immigration Tower. Philips Electronics said using LED instead of traditional neon signs reduces energy consumption and is 40 per cent brighter.
Acknowledging it was nearly impossible to boost the birth rate as a solution to an aging population problem, a government think-tank has suggested a more pragmatic approach - to encourage mainland-born offspring of Hong Kong residents to move back to the territory at an early age.
The number of Hong Kong residents living across the border has more than doubled in the space of four years to 91,000, according to a survey by the Planning Department.
Regina Ip Lau Suk-yee's sabbatical at Stanford University afforded her a period of "open-minded intellectual reflection" which led her to conclude Hong Kong needed the early introduction of universal suffrage, says the mentor for her master's thesis.
The poultry trade warned live chickens would cost consumers around $30 a catty - nearly twice as much as normal - when sales resume today after a three-week ban on imports amid a bird flu scare in Shenzhen.
An institutional investor has sold 57.84 million shares of China Power International, one of the mainland's five largest power companies, for up to HK$157.6 million, capitalizing on the surge in the stock price after the recent electricity tariff increases in China.
The Hong Kong Airport Authority, operator of the city's international airport at Chek Lap Kok, is proposing to pay HK$1.3 billion in dividends to its sole shareholder - the government - after annual net profit jumped 33 percent from a year ago.
The ongoing battle over the legality of the administration's spying operations went to the Court of Final Appeal Wednesday, with government lawyers urging the territory's highest court to "suspend" its verdict that the government had been illegally snooping on its citizens for years.
Macau casino tycoon Stanley Ho Hung-sun would invest 4 billion yuan (HK$3.8 billion) to transform Beijing's landmark Friendship Store into a 58-storey sky-scraper, state media said on Thursday.

Liu Xuan, a gymnastics gold medallist at the 2000 Sydney Olympic Games, yesterday visited the 2009 East Asian Games Gallery at Hong Kong Park Sports Centre with more than 50 primary and secondary students. She told the students of her experiences in gymnastics training and said it had been a hard time. She encouraged students yesterday to become volunteers at the coming 2009 East Asian Games in Hong Kong, saying it would be a marvellous chance for them to broaden their horizons.
The government said on Thursday Raymond Ch'ien Kuo Fung had been re-appointed chairman of the MTR Corporation.
Hong Kong was committed to co-operating with Guangdong authorities to reduce air pollution levels, Chief Executive Donald Tsang Yam-kuen said on Thursday.
Hong Kong's next by-census would be conducted from next Saturday to August 1, the government announced on Thursday.
Start-up budget airline Oasis is to offer cut-price introductory fares between London's Gatwick Airport and Hong Kong for just £75 (HK$1,070) plus taxes, the company said on Thursday.

China: Chinese President Hu Jintao and his U.S. counterpart George W. Bush discussed by phone the latest situation on the Korean Peninsula Thursday.

Tomson Riviera, the most expensive apartment project in Shanghai, its developer Tomson Group said it has received some offers, but is holding out for more money.
The State-owned Assets Supervision and Administration Commission (SASAC), which supervises the 166 enterprises on behalf of the central government, issued a regulation yesterday to regulate their investment activities.
National advisors yesterday agreed to put reforming and standardizing China's income distribution system at the top of their priorities, reforming the system is very important to China as the country's economic reforms are at critical juncture.
In the last trading week of June, the prices of all types of steel products dropped between 100 to 200 yuan (US$12-24) a metric ton over the previous week in Shanghai.
A former Communist Party official in Guangdong has been sentenced to 14 years in jail for accepting 3.85 million yuan (HK$3.74 million) in bribes and for hoarding an even larger sum in wealth that could not be accounted for, Xinhua News Agency said.
China Southern Airlines, the nation's biggest airline, Air China and other carriers in the world's most populous nation flew 18 percent more passengers in the first half than a year earlier, as economic expansion spurred travel demand.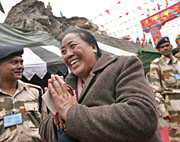 A trader greets soldiers on the Indian side of the Nathu Pass, in the northeastern Indian state of Sikkim, yesterday after passing from the Chinese side through an ornately decorated red ceremonial gateway. The famed Silk Road pass high in the Himalayas has been reopened 44 years after it was shut by war. Wet weather failed to dampen spirits at a ceremony attended by officials from both countries and brightened by festive brass bands.

A police car and bus lie engulfed by floodwaters that swept through Wuhu in Anhui province on Wednesday. Tornados and torrential rains killed at least 30 people as storms battered Jiangsu and Anhui provinces this week, with millions more affected by flooding, officials said. A total of 27 people were reported dead in Jiangsu and about 40,000 were evacuated, said Li Qiubao, an official from the Jiangsu Civil Affairs Bureau.
Supervision of internet blogs will be tightened, the State Council has announced, while one of the mainland's most popular liberal chat-room forums has been told to tone down comments on sensitive topics in further signs of increased control of the internet.
Yingli Solar, a mainland solar power equipment maker, plans to raise about US$400 million from an initial public offering on the Nasdaq stock market by the end of this year or early next, market sources said.
Greentown China Holdings, a mainland property developer, received several times more retail orders than available shares for its initial public offering, helped by improved sentiment after its peer Shimao Property Holdings' better than expected trading debut on Wednesday.
Ivanhoe Cambridge, one of Canada's biggest property developers, and the CP Group of Thailand, one of the biggest foreign investors in China, yesterday announced a joint venture to invest in, manage and advise on shopping centres in China.
China and India restarted border trade Thursday through Tibet's Nathu La Pass, a historic trading route closed for 44 years.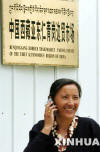 Como, a storekeeper of China's Tibetan ethnic group, talks on the phone at the Renqinggang Border Trade Market in Yadong County, Tibet Autonomous Region, July 5, 2006. The market on the China-India border will be opened on July 6.
China's first corporate annuity plan registered with the Ministry of Labour and Social Security (MLSS) was put into practice on Wednesday with the Pacific Pension Insurance Company, according to sources with the ministry.
People's Bank of China will provide special bank cards to migrant workers in 12 provinces, autonomous regions and cities, Su Ning, vice governor of the central bank, announced on Wednesday.

The ancient Potala Palace looms over the Tibetan capital, Lhasa, which is now welcoming about 3,500 more visitors a day with the opening of the Qinghai-Tibet Railway last Saturday. A senior official in Tibet has rejected concerns about the environmental impact of a tourism boom on the world's highest plateau after the completion of the region's first railway.
Mainland businesses saw their prospects improve in the second quarter of the year, according to the National Bureau of Statistics, further evidence that the economy is continuing to grow rapidly despite government efforts to cool it down.
July 6, 2006

Hong Kong: The ongoing battle over the legality of the administration's spying operations went to the Court of Final Appeal Wednesday, with government lawyers urging the territory's highest court to "suspend" its verdict that the government had been illegally snooping on its citizens for years.

The space shuttle Discovery heads into space as it blasts off for Mission STS-121 at the Kennedy Space Center in Cape Canaveral, Florida, July 4, 2006.
As Asian stocks and currencies felt the reverberations of North Korea's missile launch Wednesday, the scare put investors in profit mode as they sold down regional blue chips. The UN Security Council Wednesday considered imposing sanctions on North Korea's weapons program after its missile tests.

Shun Tak Holdings, a property-to- shipping group controlled by casino tycoon Stanley Ho Hung-sun, said it could take a substantial stake in a 4billion yuan (HK$3.88 billion) commercial property project in central Beijing to diversify from its Macau operations.
Datang International Power Generation, the second-largest Hong Kong- listed mainland electricity producer, is teaming up with Datong Coal Mine to build two power plants in Shanxi province, with a total investment of about 5.42 billion yuan (HK$5.26 billion).
Hong Kong-listed Lenovo Group, the world's third-largest maker of personal computers, has established the mainland's first corporate pension fund under a welfare ministry program for its employees in China.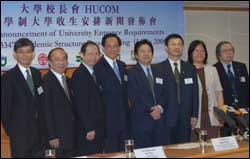 Most of Hong Kong's eight universities will require high school graduates to have at least one elective subject before considering their admission application in 2012 - paving the way for the institutions to switch from three to four- year courses. Lingnan University will be the sole institution under the new "3-3-4" academic structure starting in 2009 to be satisfied with those undertaking undergraduate degrees who have good grades in Chinese, English, maths and liberal studies. Speaking during a Heads of Universities Committee press conference Wednesday about university requirements under the new academic structure, committee convenor and Lingnan University president Edward Chen Kwan-yiu said his university's minimum requirements aim to broaden students' learning base and are in line with the goals of education reforms. But Hong Kong University, Hong Kong University of Science and Technology and Hong Kong Institute of Education will require students to study two elective courses besides the four core subjects. Chinese University, Baptist University, Polytechnic University and City University will require one elective besides the four core subjects. Hong Kong Institute of Education will allow students to replace one elective subject by showing strong achievement in nontraditional areas such as physical education, music and art. Most universities' science subjects require students to have taken specific subjects during secondary studies, such as biology, chemistry, physics or combined science. Only Lingnan University does not have such a requirement. For example, HKU's medicine program requires students to have one specific elective and one unspecified. The specific elective can be chemistry or combined science with chemistry component. CUHK's medicine program requires students to have two electives, including a subject from chemistry, biology, physics and combined science plus one subject including nonscience subjects such as Chinese history, history, business, or ethics and religious studies. "We want to convey the message that the universities' requirements have changed to avoid overspecialization in secondary study. We encourage a more broad-based curriculum for senior secondary students with more choices to facilitate whole-person development," Chen said. The four-year undergraduate program will be introduced in 2012, while the new senior secondary curriculum starts in 2009. Chen said Lingnan University want to provide flexibility for students to choose specialization, so they do not make elective courses requirements. HKU registrar Henry Wai Wing- kun believes the combined science subject, a new course in the 3-3-4 curriculum, will satisfy all requirements for the university's science programs. CUHK associate pro-vice chancellor and registrar Billy So Kee-long believes students will tend to take more elective courses if they choose programs that are competitive. Deputy Secretary for Education and Manpower Chris Wardlaw welcomed the Heads of Universities Committee's general admission requirements.

A shopper gets into the spirit of the latest No Plastic Bag Day at a store in Tsuen Wan yesterday. The Green Student Council, which organises the event on the first Tuesday of every month, is planning a mobile phone message campaign in future to encourage greater use of re-usable shopping bags.
Hong Kong officials said on Wednesday processing of applications for importing poultry and ostrich meat from South Africa would be suspended with immediate effect.
Hong Kong is appealing to China's top students - Li Xuefei could have easily won a place at Zhejiang University, one of the mainland's elite tertiary institutions, after sitting the 2003 college entrance exam, but he has opted to take a far more expensive route by studying in Hong Kong.

China: China and India are gearing up to restart border trade on Thursday through Tibet's Nathu La Pass, a historic trading route that has been closed for 44 years.

Yahoo China's headquarters in Beijing, the country's second-largest search engine, will be sued by record companies within "a few weeks," according to a group representing labels including EMI Group and Universal Music Group.

Shares in Bank of China, one of the nation's "big four" lenders, made a trading debut in Shanghai Wednesday morning as the new number-one on China's stock markets. Regulators say they expect the Bank of China's IPO, which raised nearly 20 billion yuan (US$2.5 billion), along with future listings by other major corporations, to help revive China's stock markets after years of sluggish trading.
China's central government has budgeted more than 50 billion yuan (6.25 billion U.S.) to finance rural construction and development this year. The Chinese central government has invested more than 200 billion yuan (over 25 billion U.S. dollars) to improve the environment in its western region in the last five years, according to the National Development and Reform Commission (NDRC).
President Hu Jintao called on China and Japan to strive to overcome the barriers plaguing their relations during a meeting with leader of Japan's main opposition party.

China Construction Bank (CCB) is most likely to join Hong Kong's blue-chip Hang Seng Index (HSI) in September, in the index's first enlargement since its creation in 1969.
China's foreign exchange reserve holdings, already the biggest in the world, rose more than 5 percent in two months to reach US$925 billion (HK$7.22 trillion) at the end of May, state press reported Wednesday.
Negotiations for two young pandas have reopened with Beijing after the State Council turned down a similar request 10 months ago, Ocean Park chairman Allan Zeman has revealed.

Farmer Li Aiqing sits with younger students at a primary school in Tanzhuang village, Sheqi county, Henan province. Ms Li previously only had three months of schooling. Having difficulty finding a job, she returned and after three years can now read a newspaper.
China National Petroleum Corp (CNPC), the unlisted parent of the mainland's largest integrated oil company, PetroChina, agreed to buy as much as US$3 billion worth of shares in the planned initial public offering of Russian oil firm Rosneft, but only if Rosneft offered something in return, sources said.
July 4 - 5, 2006

Hong Kong: HSBC plans to sell its staff quarters on The Peak valued at more than HK$700 million as it seeks to cash in on high luxury residential prices commanded by properties in the city's poshest residential district, sources said.
World soccer's governing body FIFA has denied having a contingency plan to move the 2010 Soccer World Cup to Australia if South Africa is unable to host the event.

PCCW chairman Richard Li Tzar-kai said the company's board aims to decide this month on the competing offers for its core telecommunication and media assets, shrugging off Chinese state- owned telecom operator China Netcom Group's restating its displeasure over the possible sell-off.
Hong Kong and Shanghai listed Anhui Expressway said Monday it will spend about 1.8 billion yuan (HK$1.75 billion) to widen part of the Hening Expressway to satisfy growing traffic volume amid the rapid growth and urbanization of Hefei, the capital city of Anhui province.
Cathay Pacific Airways will get to relaunch its service to Shanghai as well as increase flights to Beijing under the new Air Services Arrangement signed between the Hong Kong and mainland governments, aimed at substantially liberalizing the aviation market between China and the SAR.
Six banks have been licensed under the mainland's new qualified domestic institutional investor program, with more banks to follow, China Banking Regulatory Commission chairman Liu Mingkang said Monday.
Controversial former secretary for security Regina Ip Lau Suk-yee has called for universal suffrage in 2012 and an amendment of the Basic Law in her academic dissertation on Hong Kong's Democratic Development: Past, Present and Future.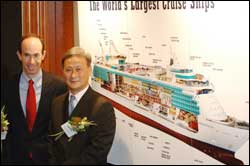 Plans for the development of a world- class cruise terminal at the old Kai Tak airport site will cost less than HK$1 billion, making it only a fifth of the cost of the new government headquarters at Tamar, a senior government source said. But the government, eager to dispel long-standing public fears of collusion between officials and Hong Kong's powerful developers after the West Kowloon debacle, will retain ownership of the valuable waterfront property and only seek bids for construction and management of the site.
Octopus cardholders may soon be able to use their cards like Electronic Payment Services, or EPS, for payment in bars, boutiques or even for delivery services, the company head said.
Hong Kong's retail sales rose to $18.6 billion in May - up 5.3 per cent compared with the same period last year, figures released on Monday showed.
Small and medium-sized enterprises (SME) have played a vital role in Hong Kong's economic success, Secretary for Financial Services and the Treasury Frederick Ma Si-hang said on Monday.

Chief executive Daniel Truchi says SG Private Bank is eyeing Beijing, Shanghai, Guangzhou and Chengdu to set up its private banking business.
Air Macau hopes last month's bankruptcy of Brazilian carrier Varig will let it hire the pilots needed to spearhead an expansion of regional services, according to chief executive David Fei Hong-jun.

Productivity Council's Yeung Kwok-keung (left) and Microsoft's Herman Lam say the intellectual property management project will boost the city's competitiveness.

China: CITIC Group, China's biggest investment firm, injected 5 billion yuan (HK$4.86 billion) into China CITIC Bank, preparing its lending unit to raise as much as US$2 billion in an initial public offering in Hong Kong.

Chinese President Hu Jintao (R, front), who is also general secretary of Chinese Communist Party (CPC) Central Committee and Chairman of the Central Military Commission (CMC), shakes hands with a construction worker of the Qinghai-Tibet Railway in a tent at a construction site of Golmud Railway Station on July 1, 2006. Hu paid a visit along some sections of the Qinghai-Tibet railway after the launching ceremony of the railway in Golmud, northwest China's Qinghai Province Saturday. Chinese President Hu Jintao has urged local officials to get hold of the opportunities brought by the Qinghai-Tibet Railway to bolster the prosperity and ethnic unity in the country's west areas. Trains from Beijing to Lhasa, which passes through countless terrains and tunnels across mountains and canyons, has associated people with imaginations.

Drivers of Qing 1, the first train that enters Tibet, pose for a photo upon arrival at Lhasa Railway Station. Qing 1 arrives at Lhasa Railway Station at 00:31, July 2, 2006. It took the train departing from Golmud 13 hours and 26 minutes to finish the 1,142km-journey from Golmud to Lhasa.
The Bank of China (BOC), which will witness its share circulated in China's A-share stock market this week, is to be included in major stock indexes in the country after two weeks, the Xinhua-run Shanghai Securities News reported on Monday.
China's further reductions of import taxes on some cars and auto parts as of July 1, may lead to a new wave of auto price cuts in the second half of this year, China Securities Journal reported Monday.
During the 11th Five-Year Plan period (2006-2010), the Renminbi (RMB), China's currency, is expected to appreciate by two to eight percent annually, the Shanghai Securities News quoted a report from the People's University of China as saying on Monday.
China Mobile Communications' proposed purchase of a Luxembourg-based telecommunications investment company, Millicom International Cellular, has been called off, Millicom announced Monday.
About four years since mainland players launched their first commercial supercomputers, China has narrowed the gap with Japan to become Asia's fastest-growing market for these high-performance computing systems.
July 3, 2006

Hong Kong: More Hong Kong service companies, from law firms to travel agents, stand to benefit from improved mainland market access from next year, after the central government and the SAR administration agreed on new enhancements to the Closer Economic Partnership Agreement.

Jia Qinglin, chairman of the National Committee of the Chinese People's Political Consultative Conference (CPPCC), delivers a keynote speech at the Forum on Economic and Trade Cooperation and Development between the Chinese Mainland, Hong Kong and Macao in the Hong Kong Special Administrative Region of China June 29, 2006. The Forum was opened here on Thursday.
State leader Jia Qinglin's visit to Hong Kong has disappointed city bankers as he failed to deliver new and concrete yuan-related businesses for local banks.
Shares of Neo-China Group, a Hong Kong-listed property firm operating in the mainland, surged nearly 40 percent Thursday after the company announced the acquisition of a residential and commercial project in Tianjin from its controlling shareholder for HK$845.3 million.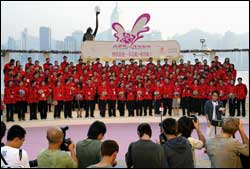 Hong Kong operators can reap huge profits by organizing honeymoon tours for mainlanders, according to Commerce Minister Bo Xilai. He said that 22,000 couples are married daily in the mainland and if Hong Kong can entice just 1 percent of the newlyweds to spend their honeymoons in the territory, the business potential will be enormous.
For the first time in Hong Kong's history, members of the People's Liberation Army will march through the city for the July 1 celebrations. The PLA display of power is part of an alternative demonstration marking the ninth year of the handover, and will be staged by 19 pro-Beijing groups, said Cheng Yiu-tong, president of the pro- Beijing Federation of Trade Unions and convenor of the organizing committee.
A surgeon who helped the ICAC look into allegations of kickbacks paid by specialists to general practitioners for referrals has asked a court to overturn a Medical Council decision not to investigate five doctors.

Former chief executive Tung Chee-hwa has been awarded Hong Kong's top honor, the Grand Bauhinia Medal. The citation described it as recognition for his "selfless dedication" to Hong Kong and his work in implementing the "one country, two systems" principle. Critics derided it as a "consolation prize" for his truncated second term in office and questioned his contribution. Mr. Tung is one of three recipients of the top award in the July 1 honors list. The others are executive councillor Charles Lee Yeh-kwong and the chairman of the Friends of Hong Kong Association, Leo Lee Tung-hai.
Hong Kong's two power companies yesterday argued that a new scheme of control regulating their investment and profits should last longer than 10 years to ensure their operations remained commercially viable.

China: China's energy consumption growth rate reduced from 15.5% in 2004 to 9.5% last year, while the country maintained a 9.9% economic growth rate in 2005.

A view of the finished Lhasa Railway Station in Lhasa, Tibet, on June 30, 2006. The Qinghai-Tibet Railway begins trial operations today.
China on Friday raised retail prices of electricity by an average of 0.025 yuan (0.31 of a US cent) per kilowatt-hour (kwh) for the first time since May 2005.

Thousands of bargain hunters yesterday flocked to Shanghai's Xiangyang Market in search of discounts on knock-off name brand products before the market's doors were finally closed as part of the city government's efforts to protect intellectual property. A fight breaks out between shoppers and traders during the final hours of the Xiangyang clothing market in Shanghai yesterday.
Legend Capital, the investment arm under Lenovo Group owner Legend Holdings, is funding the expansion of Shanghai-based Virtuos, one of the world's largest outsourcing services providers for the games software industry.
Kingsoft's English-Chinese dictionary program is used on most of China's 60 million personal computers. That's the good news. The bad news: Kingsoft does not make any money from it, because 90 per cent of those copies are pirated.
June 30 - July 2, 2006

Hong Kong: Hong Kong has reached a new air- services agreement with China aimed at increasing passenger capacity as well as changing the way capacity is regulated on specific routes.
Dickson Concepts, a Hong Kong-listed upscale retailer, posted a 2.6 percent growth in net profit to HK$208.4 million for its fiscal year ended March 31, slightly lower than forecasts.
Hong Kong-listed China National Building Material announced Wednesday it will pay 961.1 million yuan (HK$932.27 million) to fully acquire Xuzhou Conch Cement, in a move designed to boost its production capacity in Jiangsu province.
Rupert Murdoch has reportedly joined Australian bank Macquarie's bid for PCCW's telecommunications and media businesses as the bidding for the Hong Kong phone company's assets added its highest-profile player to date on Thursday.
Chief Executive Donald Tsang Yam-kuen on Thursday said the Closer Economic Partnership Arrangement (Cepa) had helped Hong Kong's economy to recover. State leader Jia Qinglin ended his three-day tour of Hong Kong on Thursday, aimed at boosting the central government's image in the SAR, by announcing that mainland authorities would expand the Closer Economic Partnership Arrangement free trade deal.
China's State Council might further expand its yuan business in Hong Kong, Chinese People's Political Consultative Conference chairman Jia Qinglin said on Thursday.

China: China and US, as co-sponsors of the APEC Anti-corruption Workshop which was held on April 24-25, 2006, have released the contents of a joint statement.
Qinghai-Tibet railway is ready for operation on July 1, said a senior official with the Ministry of Railways at a news conference Thursday in Beijing.
Both the Chinese premier and the Australian prime minister have expressed their hopes of accelerating talks on a free-trade agreement yesterday in the southern city.
Experts estimate that the maximum power load in Beijing will reach about 12.2 million kilowatts this summer, resulting in a 500,000 kw power shortage.
Looking at 144 cities around the world, including five on the Chinese mainland as well as Hong Kong and Taipei, the latest cost-of-living survey threw surprises.
Two workers leave the nuclear power plant in Qinshan, East China's Zhejiang Province. An emergency response system to deal with nuclear accidents and ensure the safety of nuclear facilities will be in place during the next five years.
With the signing of a supplementary agreement of the mainland/Macao Closer Economic Partnership Arrangement (CEPA), the Chinese mainland will further open its services and trade sectors to Macao.
The deputy commander of China's navy has been sacked for abuse of power, corruption and "economic crimes" after his mistress reported his activities to authorities, state press said on Thursday.
China will restrict the number of domestic vehicle companies allowed to sell cars overseas in a sector restructuring that aimed to ramp up industry competitiveness, state press reported on Thursday.

*News information are obtained via various sources deemed reliable, but not guaranteed