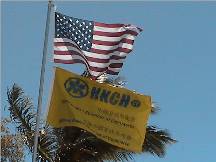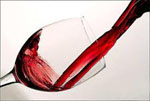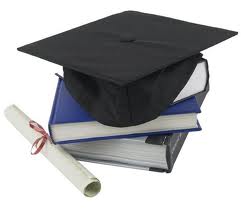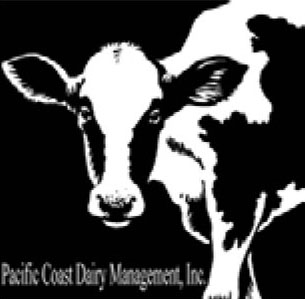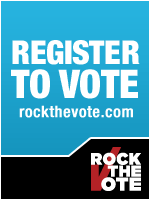 Biz-Video

Hawaii's China Connection

Doing Business in Hong Kong & China
Hong Kong, China & Hawaii Biz*
Do you know our dues paying members attend events sponsored by our collaboration partners worldwide at their membership rates - go to our event page to find out more! After attended a China/Hong Kong Business/Trade Seminar in Hawaii...still unsure what to do next, contact us, our Officers, Directors and Founding Members are actively engaged in China/Hong Kong/Asia trade - we can help!
Are you ready to export your product or service? You will find out in 3 minutes with resources to help you - enter to give it a try

China Central TV - live Webcast

Skype - FREE Voice Over IP

View Hawaii's China Connection Video Trailer


Direct link PDF file


Year of the Pig - February 18, 2007


Listen to MP3 "Business Beyond the Reef" to discuss the problems with imports from China, telling all sides of the story and then expand the discussion to revitalizing Chinatown - Special Guest: Johnson Choi, MBA, RFC. President - Hong Kong.China.Hawaii Chamber of Commerce (HKCHcc) and Danny Au, Manager, Bo Wah Trading
November 30, 2007

Hong Kong: The frenzy for initial public offerings has likely faded as Sinotruk (3808), the mainland's largest truck manufacturer, may follow Sinotrans Shipping (0368), which fell below the offer price on its trading debut.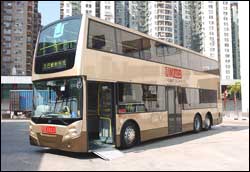 Kowloon Motor Bus yesterday announced a fare concession strategy which it says is not aimed at the merger of Kowloon Canton Railway and the Mass Transit Railway corporations. KMB's strategy comprises fare concession for seven connecting trips covering 21 routes which are in areas served by KCRC and MTR Corp. The bus company will introduce the scheme from Sunday - the same day the merged railways will begin their fare concessions. KMB operations director Tim Ip denied the company is trying to counter the fare reduction of the railways. "We've been studying the implementation of the scheme and time is needed to take steps and make preparation. So it is just a coincidence that we start our interchange schemes on December 2. "It has no direct relationship between our decision and the merger of the two railways," Ip said. He said the new schemes are provided according to passengers' travel patterns and service demand. The passengers will have to use Octopus cards for the specified bus routes and interchange within two hours and 30 minutes. They will enjoy a discount of HK$3.50 for airconditioned buses or HK$2.70 for non-airconditioned buses. There will be discounts of 30 percent to 50 percent on 60 percent of the routes on the second-leg journeys - a saving of 70 percent because of the free ride for the rest of the routes. KMB's offer will cover West Kowloon, Tsuen Wan, Sha Tin, Yuen Long, Tuen Mun, Tin Shui Wai and North District. In most cases, the fare after the concession will be lower than the same route using the MTR. One of the fare concessions is between Tsuen Wan West and Tsim Sha Tsui. Route 234A costs HK$4.90 from Tsuen Wan to the Tai Chung Road bus stop, and if the passenger takes a second- leg journey by using route 234X to Tsim Sha Tsui, they will save HK$3.50 from the original fare of HK$7.50 for the second journey. The total cost will be HK$8.90. For a journey by MTR on its single-journey fare rate, it will be HK$9, or HK$8.20 with an Octopus card. Ip pointed out the concession will not affect KMB's September decision to apply for a 9 percent fare rise, as the company is still under pressure from surging operating costs such as fuel and salary increases. He said KMB had taken into account the latest concession scheme before making that application.
Macau property industry professionals received a pay rise this year that was double that of their Hong Kong counterparts, topping the list of a salary and benefits survey of seven Asia-Pacific regions.
The green light for relaunching Lantau's problem-plagued cable car depends on a final reliability test scheduled within two weeks' time, Ngong Ping 360's deputy head of operations Raymond Leung Wai-man said yesterday.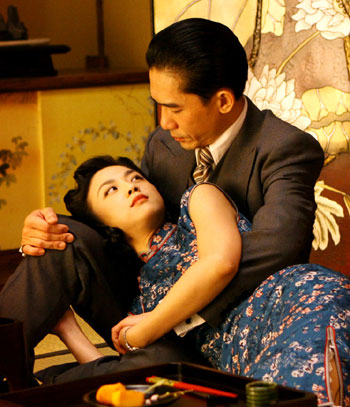 Tony Leung (R) and Tang Wei are seen in this post of "Lust, Caution". They have been nominated for best leading actor and actress in the 2008 Film Independent's Spirit Awards.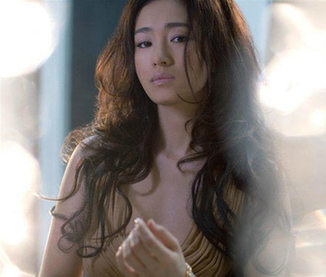 Chinese star Gong Li and John Cusack are set to feature in a new period drama set in Shanghai during World War II, entertainment industry press reported on Tuesday. Gong, whose recent movies include "Curse of the Golden Flower," "Miami Vice" and "Memoirs of a Geisha," has already signed to star in the film, "Shanghai," Daily Variety reported. Veteran actor Cusack, who has earned glowing reviews for his performance in recent films "Grace is Gone" and thriller "1408," is still in negotiations with studio bosses from The Weinstein Co., the report added. Cusack is being lined up to play an American who returns to Japanese-occupied Shanghai four months before Pearl Harbor to discover that a friend has been killed. The film follows Cusack as he unravels the mystery of the death and gradually uncovers a cover-up, Variety reported. The film is to be directed by Mikael Hafstrom with filming scheduled to begin in 2008.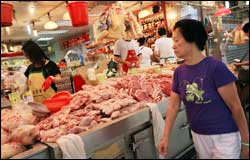 Pork lovers will have to dig deeper into their pockets following another price rise - the third in six months. They will have to pay HK$38 for a catty of fresh pork, up HK$2, after Ng Fung Hong - one of the territory's three suppliers of live pigs from the mainland - raised the wholesale price of pork by a hefty 8 percent yesterday. The company said the adjustment is aimed at stabilizing local supply amid continued price increases in fresh pork in the mainland. The latest increase represents a 25 percent jump in the wholesale price to more than HK$1,300 per 100 catties and a rise of HK$8 per catty in the retail price since May. The Fresh Meat Alliance - a union of live-pig buyers and truck drivers - has warned that high pork prices are here to stay for some time. Alliance spokesman Ling Wai-yip said he is not optimistic about any price cuts in the near future as prices of live pigs in the mainland have continued to soar for the seventh week.
Hong Kong stocks fell Wednesday in volatile trade, tracking a broad sell-off in global equity markets amid widening losses linked to the subprime mortgage market. But stocks bounced back in the afternoon recouping some of the early losses.
Shares in HSBC (0005) fell as much as 3.1 percent yesterday, after the bank announced it would provide US$35 billion (HK$273 billion) in funding to save its two structured investment vehicles, and JPMorgan said Standard Chartered (2888) may "need to follow suit," and move US$13 billion of SIV assets onto its balance sheet.

China: China on Tuesday got its first judge on the World Trade Organization (WTO)'s highest court, six years after the country joined the Geneva-based body. Chinese lawyer Zhang Yuejiao was formally appointed by the WTO Dispute Settlement Body (DSB) as a member of the seven-person Appellate Body, which issues final rulings in trade disputes, WTO sources said. Jennifer Hillman of the United States, Lilia Bautista of the Philippines and Shotaro Oshima of Japan were also appointed as new members of the top court at a DSB meeting on Tuesday. The appointments were made according to the Dispute Settlement Understanding which stipulates that the Appellate Body shall "comprise persons of recognized authority, with demonstrated expertise in law, international trade and the subject matter of the WTO agreements generally," a WTO statement said. The WTO said Hillman and Bautista would formally join the top court next month, while Zhang and Oshima would join in June. They can serve up to two four-year terms. Zhang, 63, is professor of law at Shantou University in China. She is also an arbitrator on China's International Trade and Economic Arbitration Commission and practises law as a private attorney. Zhang once held positions at the Chinese Ministry of Commerce as well as at the Asian Development Bank.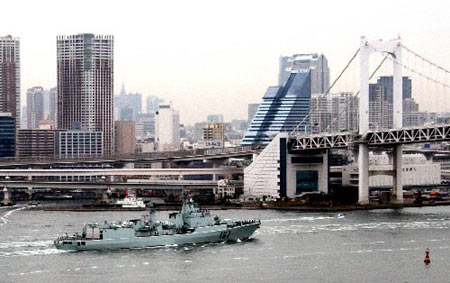 The Chinese People's Liberation Army(PLA) Naval missile destroyer "Shenzhen" arrived in Tokyo on Wednesday morning for a four-day visit. "Shenzhen," with 345 officials and soldiers onboard headed by Rear Admiral Xiao Xinnian, vice chief of staff of the South China Sea Fleet of the PLA Navy, entered into the Tokyo Bay earlier in the morning and was led to the port by the Japanese Maritime Self-Defense Force (MSDF)'s frigate "Thunder". The 9:55 a.m. port call at Harumi wharf, which is close to central Tokyo, is the first of its kind in the history of PLA's navy.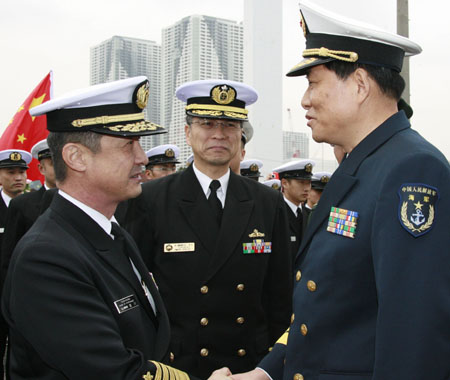 Rear Admiral Xiao Xinnian(R), vice chief of staff of the South China Sea Fleet of the Chinese PLA (People's Liberation Army) Navy, shakes hands with Eiji Yoshikawa, chief of staff of the Japanese Maritime Self-Defense Force (MSDF), after arriving in Tokyo on Nov. 28, 2007. The Chinese People's Liberation Army (PLA)'s navy missile destroyer "Shenzhen" arrives in Tokyo Wednesday morning for a 4-day goodwill visit to Japan, Nov. 28, 2007. It's the first time for PLA vessels to visit Japan.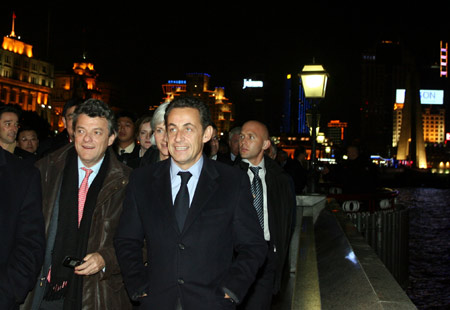 French President Nicolas Sarkozy (R Front) visits the Bund Area in Shanghai, east China, on Nov. 27, 2007. Sarkozy left here Tuesday, concluding his three-day state visit to China.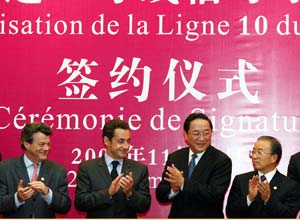 A signing ceremony between Shanghai Shentong Metro. Co., Ltd and French Alstom company was held on purchasing signal equipment for Shanghai metro line 10 in Shanghai, east China, on Nov. 27, 2007.
Chinese toys export rebounds despite recalls - Customs authorities in Guangdong Province, a major base for the toy-making industry in southern China, said demand for exported toys has rebounded despite a spate of recall dramas earlier this year. Latest statistics obtained from the Huangpu Customs show the value of toys exported by Guangdong slipped by 5.4 percent in September compared to the same period last year, but it regained strength to register a year-on-year increase of 27.6 percent in October. Customs analysts said the rebound was spurred by rising demands in the Christmas retail season, and it also shows that toy recalls, staged by the US toy maker, Mattel Inc, since summer over lead-contaminated surface paint, proved to have had limited impact on the province's toy exports. Mattel apologized to China in September that 87 percent of the recalled toys were found to have loose magnets -- a design defect from Mattel itself -- and 13 percent of which contained excessive lead. In the first ten months, Guangdong exported toys with a total value of US$4.94 billion, up 22.9 percent over the same period last year. About US$3.92 billion, or 79 percent of the total were exported to the United States and the European Union. Exports to the US alone were US$2.31 billion, up 15.4 percent over the same period last year, while a 53.6 percent hike was seen in exports to Latin American countries. Guangdong alone manufactures about 70 percent of the total Chinese toys made for export and about half of the world's toys. In order to address the customer uproars over toy safety, the province launched a month-long safety inspection in September over its toy manufacturers. The provincial Quarantine and Inspection Bureau announced at the end of October it did discover problems like substandard paint and loose parts in toys. The bureau withdrew production licenses from 423 toy makers, suspended licenses of 341 toy companies, and ordered 690 others to improve their working practices.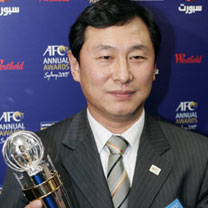 China Football Association Vice President Nan Yong poses after China won the Asian Football Federation (AFC) Association of the Year at the AFC Annual Awards in Sydney November 28, 2007.
China Post to auction hotels to shed non-core assets - China Post Group, operator of the country's postal system, will auction off 60 hotels, an asset exchange said, as the government urges state companies to shed non-core businesses. The China Beijing Equity Exchange, a site for trade in unlisted assets, said on its Web site that China Post would sell the hotels through an auction at the exchange. An exchange official said the hotels, located in 24 provinces across China, would be subject to further valuation but would be worth a total of at least four billion yuan (US$541 million). China Post put 30 hotels up for sale in June in an auction in Shanghai and aims to sell all 400 of its hotels by the end of 2008. China's state asset watchdog, the State-owned Assets Supervision and Administration Commission, has urged major state-run companies to focus on their main businesses and sell unrelated operations to improve efficiency and competitiveness. Sinopec Corp, Asia's top refiner, plans to sell its hotel businesses to China Travel Service Ltd. China Post Group was created in January in a restructuring aimed at improving efficiency in the country's postal system, which was previously operated by the government itself. Some hotel operators see the auction as an opportunity to expand. Home Inns & Hotel Management Inc, China's biggest budget hotel chain, said in July it was in talks with China Post on the purchase of some properties as it aims to quadruple the number of its hotels to 1,000 in the next few years.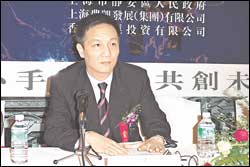 Disgraced Shanghai property tycoon Chau Ching-ngai could face the death penalty or be sentenced to life imprisonment if he is convicted on charges of bribery, embezzlement and tax fraud. The Shanghai No 2 Intermediate People's Court posted a notice yesterday saying it will hand down its verdict on Friday. Chau, 46, also known as Zhou Zhengyi, has been on trial on three charges related to his Shanghai-based property company, Nongkai Development Group. The counts include offering bribes and forging value-added tax invoices. Chau has also been charged with two other counts of bribery and embezzlement.
November 29, 2007

Hong Kong: China aluminum foil maker Xiashun Holdings Ltd, plans to raise up to US$272.4 million from its Hong Kong initial public offering, according to its term sheet. The company, which kicks off a marketing roadshow for its IPO on Tuesday, is offering 500 million new shares, or 25 percent of its enlarged share capital, with a price range of HK$3.10-HK$4.25 each, the term sheet said. The indicative price range represents a price-to-earnings multiple of 15 to 20.7 times the sponsors' earnings forecast for 2008. By comparison, Aluminum Corp of China Ltd now trades at 17 times 2008 earnings forecast. China-based packaging material producers Nine Dragons and Lee & Man Paper trade at between 17 times and 19 times. Xiashun provides light-gauge aluminium foil, which is used in packaging in the food and beverage and cigarette industries, for Sweden's Tetra Pak, a packager for Mengniu Dairy and Huiyuan Juice. The sponsors, UBS and JP Morgan expect the company could increase net profit about 20 percent to near HK$260 million in 2007. For 2008, they project a further increase to HK$375 million and HK$445 million, respectively. The firm also has three cornerstone investors -- including New World Development Chairman Zheng Yu Tong, BOCI Financial Products Ltd and Chinese Estates Holdings Chairman Lau Luen Hung -- would take a combined US$45 million worth of shares, with a six-month lock-up period. Xiashun starts its marketing roadshow on Monday, and the Hong Kong public offering will start on December 5, with a trading debut scheduled for December 18. The company plans to use 60 percent of the proceeds to purchase equipment and for a future upstream expansion program, while 30 percent is to be used for acquisitions and joint ventures.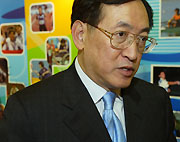 HK official calls for e-certificate food system - Hong Kong Secretary for Food and Health York Chow said in Beijing on Tuesday that a common international platform for an electronic health-certificate system should be developed to enable food tracing with laser precision. According to a press release from the Information Services Department of Hong Kong Special Administrative Region (HKSAR) government, Chow said at the international food safety forum that with the platform authorities can predict food issues before they occur and food incidents can be resolved within hours rather than days. Hong Kong is heading towards this direction and devising a set of food standards and making the best use of an electronic food-tracing system, he added. Chow said a common format and platform for electronic health and food safety certification could greatly minimize economic, political and health damage caused by food-safety incidents. He said the HKSAR government is drawing up a new law to manage food safety, is learning from the best international practice and is more than willing to contribute to the strengthening of international co-operation on the issue, according to the press release. Chow said the goal is to ensure a comprehensive and up-to-date set of food-safety standards complying with international standards, yet suited to Hong Kong's circumstances. The HKSAR government is planning a central poultry abattoir to avoid a human avian-influenza outbreak. Although the proposal has been hotly debated, Chow said he is confident the public will support it.
New Year's Eve will herald Hong Kong's two free television stations entering the digital age. From 7pm on December 31, half the territory will witness a new era of broadcasting. Viewers with an analogue TV set will have to purchase a digital set-top box or buy a set with built-in decoder to access the channels. Asia Television and Television Broadcasts announced their decision at a joint press conference yesterday with the Commerce and Economic Development Bureau. The government said preparations for introducing free digital television are proceeding as planned. These will initially cover Kowloon Peninsula, north Hong Kong Island, part of Sha Tin and the east of Lantau Island. Secretary for Commerce and Economic Development Frederick Ma Si- hang said the two stations will accelerate construction on transmission stations to target 75 percent population coverage between the end of this year and early August. In an initial phase of digital development, ATV will roll out seven channels and TVB five. Each will have several standard (SDTV) channels and a high definition channel (HDTV). ATV senior vice president of program Kwong Hoi-ying said news and finance broadcasts will have trial runs as early as 7am on December 2. The government will assist the Housing Department in upgrading cable systems for public estates and liaise with property management companies to provide technical assistance on communal aerial systems. Receivers costing several hundred dollars eliminate common reception problems, while expensive and sophisticated receivers costing thousands of dollars offer access to HDTV. "Digital terrestrial television will enable both standard and high definition formats," said Citi analyst Jason Brueschke. HDTV offers a clearer image and uses a wider, 16:9 aspect, ratio. "The main benefits of digital TV are significantly clearer and sharper images and enhanced sound quality," Brueschke explained. ATV vice president of engineering Choi Chung-hong said no set-top boxes currently available have yet been approved under the Office of the Telecommunications Authority's voluntary labeling scheme. TVB spokeswoman Stephanie Wong Hoi-ki said it has no detailed information on which set-top boxes people should buy and does not recommend any particular models. "At this point, the quality is not assured," said Wong, referring to the set- top boxes being sold.
HSBC (0005) will bring US$45 billion (HK$351 billion) of assets from two structured investment vehicles (SIVs) onto its balance sheet to mitigate the impact of funding shortages facing the credit market, the London-based lender said yesterday.
Hong Kong's exports grew stronger than expected last month as robust growth in shipments to the mainland and other Asian markets helped offset slowing demand in the United States. But economists warned of a less supportive external environment in coming months as the US economy slows.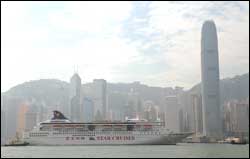 Race for new hot spots as cruise industry grows - Tourists made a total of 450,000 visits to Hong Kong aboard cruise liners in the first nine months of this year - an increase of 150 percent over the same period last year. The boom has led tourism bodies to explore new cruise destinations in the Greater China region and Asia Pacific, helped by the expected opening of the territory's second cruise terminal at Kai Tak in 2012. Speaking at a ceremony yesterday to mark the arrival of Star Cruises' redeployed vessel, SuperStar Libra, Hong Kong Tourism Board executive director Anthony Lau Chun-hon said the cruise industry is now the fastest- growing tourism sector worldwide, and the Asia Pacific region will be the hot spot for growth. Among the 450,000 cruise visits, more than half were made by tourists who flew here first and toured Hong Kong before boarding cruise liners. Lau said Hong Kong needs to step up the game amid stiff competition from neighbors to become a regional cruise hub. Star Cruises - the world's third- largest cruise operator owned by Malaysia's Genting Group - is one of the leading bidders for the Kai Tak cruise terminal project announced on November 9. William Ng Ko-yin, executive director of Star Cruises, said the company is interested in bidding for the project with partners, and hopes to submit its proposals soon. Tenders will close on March 7 next year. Tourism commissioner Au King-chi recently met with representatives from Guangdong, Guangxi, Fujian and Hainan provinces in Kunming to discuss the possibility of opening up more destinations for cruise tourists. Cruise operators are also positioning themselves as Hong Kong steps up efforts to become the region's cruise hub. The 42,000-tonne SuperStar Libra, which can carry 1,480 passengers, will operate out of Hong Kong until March next year. At present, Star Cruises is the only cruise operator to have three vessels based in Hong Kong. The other two are SuperStar Aquarius and Star Pisces, while another liner, Virgo, will join the fleet next year. SuperStar Libra will soon begin cruises to Zhanjiang, Haikou and Sanya in the mainland, Halong Bay in Vietnam and Kaohsiung in Taiwan. Ng said exploring new destinations in the Asia Pacific and the Greater China region will help the group meet its future targets. "The cruise business must have good connections with nearby countries - having a terminal is not enough," he said. The Tourism Commission said having more cruise vessels based in Hong Kong will strengthen the territory's position as a regional cruise hub.

The speed limits on Hong Kong's information superhighway are rising, with some of the city's big telecommunications players rolling out faster networks and more services linked to optical fibre cables. PCCW (SEHK: 0008), the city's largest broadband provider, aims to offer various high-speed bandwidth applications, including high-definition television, following the launch of its 1,000-megabits-per-second residential service. With PCCW's aggressive move to faster broadband services, rival i-Cable Communications (SEHK: 1097) is studying plans to further upgrade its cable network infrastructure. PCCW last week unveiled Netvigator Fibre Direct, an optical fibre broadband service, to residential customers with transmission speeds of between 100 and 1,000 megabits per second. It will charge users between HK$588 and HK$2,188 per month. PCCW offers a slower broadband service over existing copper telephone lines, based on a technology called asymmetrical digital subscribers line (ADSL). The new optical fibre service will be bundled with free high-definition television subscriptions, waiving the monthly set-top-box rental and subscription tariff for VOOM, its high-definition television channel. "We have invested in the optical fibre network for 25 years in Hong Kong and it is the right time now to launch the fibre direct service," said PCCW group managing director Alex Arena. "We have so many optical fibres in Hong Kong and are ready to offer the service to most of our users." PCCW is bringing so-called passive optical network technology or xPON to the residential market after offering it to commercial customers previously. Sources said ZTE (SEHK: 0763), Huawei Technologies and UTStacom are helping PCCW roll out the service in Hong Kong. Users require a single box, including an optical-fibre convertor and high-definition TV set-top box, for the high-speed broadband service. The convertor turns the optical signal into an electrical signal to deliver the broadband signal to computers and other devices. "Since launching Now TV in 2003, we have connected many residential buildings," a company source said, adding that over two-thirds of households in the city already have the service. "In recent years, PCCW has also installed optical fibres in newly-built residential buildings instead of traditional copper wire." PCCW is conducting trials on a 1,250-megabits-per-second broadband service and laboratory testd on a 2,500-megabits-per-second service. Its efforts to develop high-speed broadband services had not been given a high priority in previous years as the company focused on offering services based on ADSL technology. However, when Hong Kong Broadband Network, the fixed-line arm of City Telecom, this month launched a new marketing campaign criticising ADSL technology as too slow, the pressure to act was on. Ben Tong, executive director of i-Cable Communications, said the company was looking into upgrading its broadband services to support transmission speeds of 25 to 100 megabits per second, from 10 at present. However, Mr Tong said it was not all about speed. "Speed is not the unique edge for broadband services. We need content," he said.

China: DHL, the world's leading express and logistics company, inked a deal with the Shanghai Airport Authority on Monday to invest 175 million U.S. dollars on a new north Asia cargo hub at the Shanghai Pudong International Airport. The move followed the announcement UPS to establish an international cargo hub at the airport on April 12 this year. Pudong airport is to be the first airport in the world with two international cargo hubs, said sources with the airport. "The investment of DHL signals that Shanghai has become an international center for cargo transportation," said Wu Nianzu, board chairman of the Shanghai Airport Authority. "After both hubs go into operation, the Pudong airport might become the world's top three in terms of cargo transportation," he said. Freight volume handled at the airport stood at 2.16 million tons last year, making the airport world's sixth biggest cargo transporter, according to an earlier report by China News Service. The north Asia cargo hub increased DHL's total investment in the Asia-Pacific region to 2.2 billion U.S. dollars, and would improve DHL's network in the region, where it has 50 ports and gateways. The first stage of the project is due to be finished by 2010, when an express service center covering 88,000 square meters will come into use. Owned by Germany's Deutsche Post, DHL provides express service, air parcel, ocean shipping, inter-continental transportation, logistics and international postal service to more than 220 countries and regions. Its revenue in 2006 exceeded 60 billion euro.

Wu Yi slams EU trade chief over product safety - China' top trade official, Vice Premier Wu Yi, has strongly rejected European Union Trade Commissioner Peter Mandelson's speech in Beijing on the mainland's food safety, saying she was "extremely dissatisfied" that he had politicized the issue.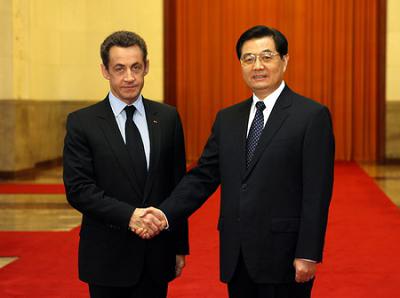 Chinese President Hu Jintao (R) welcomes his French counterpart Nicolas Sarkozy in Beijing on November 26, 2007.Sarkozy arrived in Beijing on Sunday for his first state visit to China since taking office in May.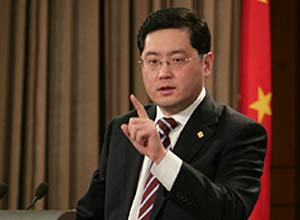 China attaches importance to food safety - Chinese Foreign Ministry Spokesman Qin Gang said in Beijing on Tuesday that China attached great importance to food safety and had taken effective measures in legislation, administration and media supervision. Chinese Foreign Ministry Spokesman Qin Gang said in Beijing on Tuesday that China attached great importance to food safety and had taken effective measures in legislation, administration and media supervision. Qin said obvious achievements have been made since China recently tightened supervising on food safety. The rate of unqualified products in the export of food from the European Union (EU) to China stood at 0.84 percent in the first nine months of this year, while that from China to EU stood only at 0.2 percent, Qin said. "We would make 100 percent efforts to resolve the 0.2 percent problem (unqualified food)," Qin added. Citing Japanese official statistics released last July, Qin said, 99.42 percent of the food exported from China to Japan were qualified, which was higher than the United States' rate of 98.69 percent in its exported food to Japan and the EU's rate of 99.38 percent. Qin admitted that there is certain problems in Chinese food production, but such problems were very few, and China has taken responsible attitude in dealing with the problems so as to continuously raise the qualification rate of food and other products. Noting that food safety was a challenge for the international community, Qin said all countries should join hands to maintain people's health. Qin also called on media to make objective, true, just and responsible reports about Chinese food safety, saying China would not only enhance product quality, but also protect legitimate rights and interests of Chinese manufacturers and consumers.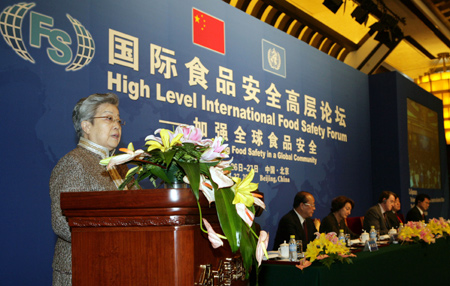 Chinese Vice Premier Wu Yi delivers a speech at the High Level International Food Safety Forum in Beijing Nov. 26, 2007. The forum opened in Beijing on Monday. Chinese Vice Premier Wu Yi said here on Monday that international food safety issues should be settled through friendly consultation, instead of finger pointing and groundless blames.
China has signed an agreement worth 17.4 billion U.S. dollars to buy 160 planes from French company Airbus. The deal, inked in Beijing, is composed of 110 A320 planes and 50 A330 planes, according to Airbus China.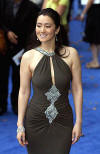 Chinese mainland actress Gong Li is making another push into Hollywood, by taking the leading role in new film "Shanghai." Chinese mainland actress Gong Li is making another push into Hollywood, by taking the leading role in new film "Shanghai." Chinese mainland actress Gong Li is making another push into Hollywood, by taking the leading role in new film "Shanghai." In the new film, the 41-year-old veteran actress will play a mysterious woman who deals with the underworld and a journalist from the US, starred by American actor John Cusack. She picked the role for the possible breakthroughs in her performing skills required for the new role, portal website sina.com reported on Friday. Gong Li is now busy with preparations for the shooting, scheduled to kick off next February in Shanghai, Los Angeles and Canada. Over the past few years Gong Li has become a bigwig among Asian actresses in Hollywood, engaged in blockbusters such as Memories of a Geisha (2005), Miami Vice (2006) and Hannibal Rising (2007).
November 28, 2007

Hong Kong: Citic Securities eyes HK listing - Citic Securities Co Ltd, China's largest securities firm by market value, is considering listing in Hong Kong in the wake of its pioneering joint venture agreement with US investment bank Bear Stearns Co Inc, the Financial Times reported on Monday. The newspaper quoted Citic Securities Chairman Wang Dongming as saying an offshore listing for Citic, the securities arm of Citic Group, would help to make it a truly global firm. "It would help us internationalize our mindset," he said. "If you list in Hong Kong, you become real." Wang said there were still several serious issues to be considered before a final decision on a Hong Kong listing could be made. These include the Hong Kong Stock Exchange's requirement that listings in the territory must cover a minimum of 15 percent of issued share capital, the report said. In addition, the Chinese government requires all companies listing outside the Chinese mainland to hand over 10 percent of the proceeds to the national social security fund, the newspaper said, adding this would cost Citic Securities about five billion yuan (US$675.54 million), based on its current share price in Shanghai. Citic Securities has been increasing its earnings rapidly and expects to continue growing fast."Everyone is over-enjoying their market capitalization," he said. "We know these high multiples can't last forever." Wang said he had studied the bubble years of the late 1980s in Japan and was determined to avoid what he saw as the missed opportunities of the big Japanese securities firms. "We pay attention because the Japanese used to be so important in the world," he said. "So many of them were in the top tier and today, none of them are. We ask why they are no longer first tier?" Wang attributed this Japanese decline to a failure to invest in information technology, and a domestic focus that created reluctance to recruit enough non-Japanese staff to become global players.

One of Hong Kong's most famous and distinguished citizens – Sir Run Run Shaw – turned 100 on November 26 2007. Born Rein Sha in Ningbo, Zhejiang on the mainland, Sir Run Run is famous as a businessman, philanthropist, and film-maker. He was one of six sons born to a Shanghai textile merchant in 1907 and received his education in American-run schools. His impact on the film industry in Asia has been extraordinary. As Time magazine said: "Shaw is the name that dominates the movie business of Southeast Asia. Shaw Brothers' films, produced at Shaw's Movietown, shot in Shawscope colour and shown in 143 Shaw-owned theatres, attract 250,000 people a day from Hong Kong to Jakarta, plus thousands more in Chinatowns around the world." Sir Run Run one explained his success this way: "A small screen can never compare with a big screen. Movie houses will carry on. People like to go out, they like to be in a crowd. I am very fortunate. Our organisation owns so many theatres in this part of the world that there's no competition." Sir Run Run travelled to Singapore with his brother Dr Run Me Shaw at 19 to establish a film market. It was then that he developed an interest in the film business. Their trip to Singapore saw the brothers establishing a film company in 1930 called South Seas Film Studio which later on became Shaw Studios. It went on to produce famous Chinese films such as The Five Deadly Venoms and made many virtual unknowns into household names. By 1967, Sir Run Run came to Hong Kong and eventually launched TVB (SEHK: 0511) – one of Hong Kong's biggest broadcasters. The broadcasting channel is now a million dollar enterprise and hosts the annual pageant Miss Hong Kong which has produced many stars such as Anita Yuen and Bernice Liu. He received his knighthood in 1977 for his contributions to Hong Kong. Shaw Studios, on the other hand, stopped productions in 1987. After his wife died, he remarried in 1997 to Mona Fong Yat-wah, the current deputy chairwoman of TVB. In May Ms Fong told reporters after the annual shareholders' meeting that Sir Run Run "is considering to retire" this year. Sir Run Run also delved into other businesses such as real estate. He owns the 23-story Shaw Tower at Cathedral Place located in Vancouver, Canada and few other prime estates around the world. He is also well known for his philanthropy. Over the years, Sir Run Run has donated billions of dollars to schools, charities and hospitals. In 2004, he created the international Shaw Prize or the Nobel Prize of the east – awarded to scientists in three areas of research such as astronomy, mathematics and life and medical science – with a prize value of HK$1 million.

HK official visits Shanghai to promote HK's shipping and maritime services - Hong Kong Secretary for Transport and Housing Eva Cheng began a four-day visit to Shanghai and Ningbo of Zhejiang province on Monday, according to a news release from the Information Services Department of Hong Kong Special Administrative Region government. The mission, organized by the Maritime Industry Council and the Marine Department, serves as a platform for industry leaders to meet potential customers and partners and keep pace with the latest developments in Shanghai and Ningbo, the news release said. According to the released schedule, the 29-member mission will on Tuesday visit Marintec China 2007, a prominent international shipping and maritime trade fair with 1,100 exhibitors from 30 countries and regions, including Hong Kong. Cheng will open the Hong Kong Pavilion at Marintec China, which will showcase Hong Kong's strengths in maritime services such as ocean transport, ship management, ship register, maritime communications and navigation equipment. Cheng will on Wednesday open a seminar on Hong Kong maritime services in Ningbo, where speakers from the mission will update the Chinese mainland audience on Hong Kong's professional services in shipping finance, insurance, maritime law, taxation, ship management and shipping register, the news release said.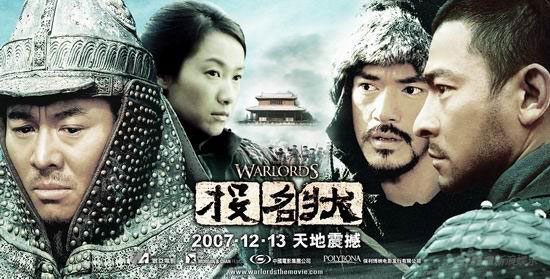 Chinese action star Jet Li could get 100 million yuan (about 13.3 million U.S. dollars) for starring in the battle epic "The Warlords," breaking the record for an actor in a Chinese-language film, according to the movie's director. Nearly half the budget for the 40 million U.S.-dollar Chinese epic went to the cast, with 100 million yuan to Jet Li, 16 million yuan to Hong Kong star Andy Lau, 12 million yuan to Takeshi Kaneshiro, and 2 million yuan to mainland actress Xu Jinglei. "Without Jet Li, we would not dare to invest 40 million U.S. dollars in a Chinese-language film," said director Peter Chan. Chan stressed that Li was the "guarantee" for global sales. According to Chan, Li can command the equivalent of 120 million yuan in contemporary Hollywood blockbusters, but he agreed to accept less because of his friendship with Chan. But the 100-million-yuan payday still broke the record for a star in a Chinese film -- one that was held by Li himself, Chan said. Li previously got 70 million yuan for starring in Chinese director Zhang Yimou's "Hero." Chan earlier spoke highly of Li's ability to handle dramatic scenes when he was promoting "The Warlords," calling him "the biggest surprise." "I haven't seen Li handle so much drama in a movie. You can see from clips of the movie that he portrays many emotional scenes very seriously, very effectively," Chan was quoted in media reports as saying. Li, 44, a former national kung fu champion on the Chinese mainland, made his name in Hong Kong films in the 1990s with movies such as "The Legend of Fong Sai-Yuk" series before moving on to Hollywood. He recently shot the third installment of the successful "Mummy" films, titled "The Mummy: Tomb of the Dragon Emperor," and played a resurrected ancient Chinese emperor. "The Warlords" is an epic about three blood brothers and their struggle amid war and political upheaval. It is based on "The Assassination of Ma," a Qing Dynasty (1644-1911) story about the killing of General Ma Xinyi. The story was previously filmed under the title of "The Blood Brothers" by Zhang Che in 1973. A release of the new film on Dec. 13, 2007 is listed for the Chinese mainland, Hong Kong and southeast Asia. It is scheduled to be released from next March in North America.

Hong Kong is likely to face a cut in the supply of water from the mainland, which plans to limit the amount of water that cities, including Hong Kong, can draw from the Dongjiang River.

Hong Kong's export traders may turn out to be the losers from weak holiday sales in the United States this season, with fourth-quarter numbers worsening, analysts say.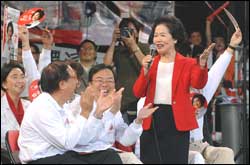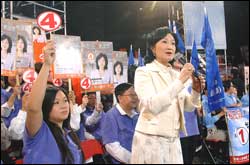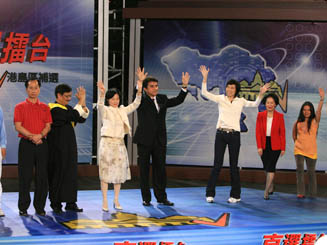 Former chief secretary for administration Anson Chan Fang On-sang and former security chief Regina Ip Lau Suk-yee yesterday clashed over their respective proposals for introducing universal suffrage in 2012, questioning each other if they are sincere in pushing for democracy.

China: China's homegrown private automobile manufacturer Geely Automobile said it was planning to set up a joint venture in Russia amid its efforts of going global. Representatives from nearly 130 Chinese food enterprises, which are here for an international food security forum scheduled for Nov. 26-27, vowed on Sunday to improve quality control.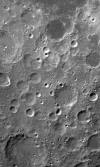 China publishes its first pictureof the moon captured by Chang'e-1, the country's first lunar probe, marking the full success of its lunar probe project on November 26, 2007.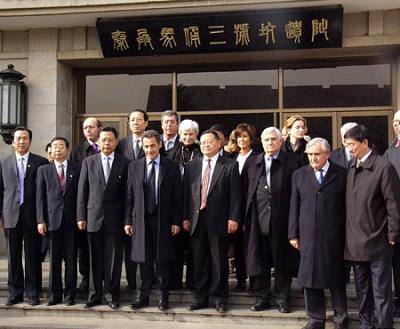 French President Nicolas Sarkozy (4L, Front) and his entourage pose for a group photo with local people at the Museum of Terracotta Horses and Armored Warriors of the First Emperor of the Qin Dynasty in Xi'an, capital of Northwest China's Shaanxi Province, Nov. 25, 2007. According to the nuclear energy cooperation deal signed on Monday, Areva of France will help build two reactors in Guangdong Province.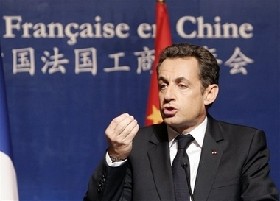 France's President Nicolas Sarkozy delivers a speech to businessmen at the Franco-Chinese Chamber of Commerce in Beijing, November 25, 2007, on the first day of a three-day official visit in China. Airbus said it signed contracts Monday to sell 160 commercial passenger jets to China in a deal worth around US$14.8 billion. The order includes 110 of the European company's A320 jets and 50 of the slightly larger A330 planes, Airbus officials said in Beijing, where they were accompanying French President Nicolas Sarkozy on his first state visit to China. Airbus and Chinese partners this summer signed an agreement to produce A320s in China in anticipation of large Chinese orders for the popular single aisle jet that seats 150 or more passengers. Size-wise, the plane is well suited for Chinese domestic routes expected to show strong growth in the years ahead as the economy continues to expand. Airbus and its American archrival Boeing Co. predict China will become the world's second-biggest aircraft market after the United States, with airlines buying 1,900 to 2,600 planes over the next two decades. The order stands to push Airbus past Chicago-based Boeing in total orders for commercial aircraft this year. Boeing said last week it had received 1,047 commercial airplane orders this year, already beating its 2006 record-setting total of 1,044 orders with more than a month to go. Airbus had logged 1,021 commercial jet orders as of the end of October, the most recent data available on the company's website. The exact price tag for the purchase was not immediately clear. Louis Gallois, chief executive of European Aeronautic Defence & Space Co. NV, the owner of Airbus, said he "had not calculated it." French officials speaking on condition of anonymity said the deal totaled about 10 billion euros, or US$14.8 billion. Other Airbus officials said the list price of the planes came to about US$17 billion. The deal is welcome news to Airbus, which has struggled with a decline in the US dollar and delays with its A400M military transport aircraft and the A380 superjumbo that has wiped billions of euros off EADS' profit. Earlier this month, Gallois said the company needed to find an extra 1 billion euros (US$1.46 billion) in cost savings after the planemaker and its parent company announced third-quarter losses. The dollar's drop to record lows against the euro also makes it harder for Airbus to compete against Boeing Co., because while it sells its planes in dollars, many of its costs are in euros. Airbus' agreement to assemble planes in China was seen as part of a long-term strategy to win a greater share of the Chinese market. Its final assembly line in the Chinese city of Tianjian is due to deliver its first aircraft in early 2009. The plant is expected to be able to produce four A320s a month by 2011 and a total of about 300 A320 planes by 2016.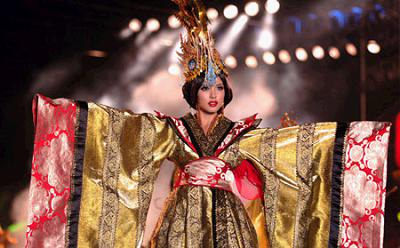 Miss China Zhang Zilin performs during the 57th Miss World Competition in Sanya of south China's Hainan Province, Nov. 24, 2007. Zhang is honored the title of best model.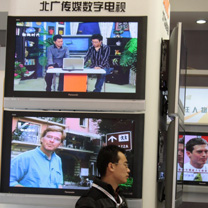 China drives the global digital TV growth and will account for a quarter of all digital TV households by 2012, according to Informa Telecoms and Media's Global Digital TV report.

The European Union is facing a huge trade deficit with China but its own companies are partly to blame for the imbalance, analysts said, ahead of the annual Sino-EU summit in Beijing. The EU ran a trade deficit of 128 billion euros (HK$1.47 trillion) with China last year and this is likely to balloon to 170 billion euros this year on current trends, according to EU statistics. Economists point out that European companies with operations in China are a crucial part of the mainland export juggernaut and profit immensely. "China's trade surplus looks very big, but it has little to do with Chinese companies and much more to do with multinationals," said Zhang Yansheng, head of the Beijing-based Institute for International Economic Research. EU policymakers have vowed to push the trade deficit issue to the top of the agenda when they meet with their mainland counterparts this week. "During the six days that I spend in China, the trade deficit will grow by over 2 billion euros, or 15 million euros an hour," EU trade chief Peter Mandelson has said. "That is what I call unsustainable." But among the 15 million euros of hourly net exports, a sizeable amount eventually winds up in the coffers of European companies, including some of its most prestigious brands. For example, Swedish wireless networks maker Ericsson exports 25 percent of its production in China back to Europe. Factories in China account for 46 percent of German sportswear maker adidas' global footwear production. These are not isolated cases. Of the US$878 billion (HK$6.85 trillion) in products exported in the first nine months of the year, 56.6 percent belonged to foreign enterprises, according to Ministry of Commerce figures. For 19 percent of European companies in China, exports home form a "sizeable" part of their output, while 22 percent see Asia as their main target market, according to the European Chamber of Commerce.

China has urged local governments to set up an early-warning system to ensure sufficient oil supplies at filling stations, which face shortages across the nation.
November 27, 2007

Hong Kong: Alibaba.com (1688) founder and chairman Jack Ma Yun, left, has bought a luxury duplex penthouse, with the price tag of HK$42,325 per square foot setting another record in Asia's luxury property market.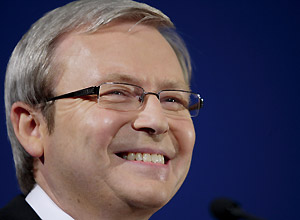 Kevin Rudd won the election as new Australian Prime Minister amongst the long-heard voices for the change of government, when voters complained on Howard's reforms in industrial relations and rising interest rates.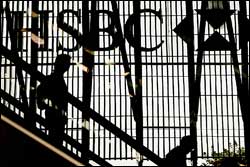 Hong Kong banks are facing pressure to raise salaries or lose employees. Hongkong Bank says salaries need to be adjusted and the Hong Kong Association of Banks agrees that salaries should be raised. Hang Seng Bank (0011) vice chairman and chief executive Raymond Or Ching-fai said on Friday the staff turnover rate of the bank is predicted to be 12 percent this year - a decrease from 13 percent to 14 percent last year, but an increase over the past average of 8-9 percent. "The turnover rate pressure is likely to continue next year and salaries have to be adjusted to retain talent," said Or, though he was unable to say by what percentage salaries were likely to increase. Salaries at HSBC and Hang Seng Bank have already been adjusted twice this year. They have also lifted the upper limit of bonuses from the equivalent of four months' salary to five months. Hong Kong Association of Banks chairman Peter Sullivan said there is "upside room" for salaries. Hongkong and Shanghai Banking Corp chief executive Sandy Flockhart said there is inflationary pressure, and that salary adjustments would be necessary. The pressure to recruit and retain the right staff in the financial services industry is more acute in Hong Kong than anywhere else in the world, except for Japan, according to a survey by Robert Half International, a recruitment agency specializing in financial services. The survey showed that 74 percent are worried about losing their top performers to other job opportunities in the coming year. "There has been a bit of a war for financial talent," said Andrew Brushfield, director of the Hong Kong office of Robert Half.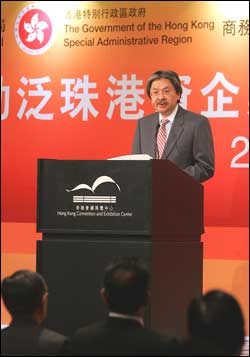 Financial Secretary John Tsang Chun- wah said the government is concerned about accelerating inflation and will take measures to ease problems faced by people who are not well off. The consumer price index hit a nine- year high at 3.2 percent last month compared to September's 1.6 percent. "The economy is exposed to many external factors," Tsang said. "With a weakening US dollar, stronger yuan, rising global food prices and surging international crude prices, the city's inflation rate will ... rise." Tsang's views were echoed by Hang Seng Bank (0011) chief executive Raymond Or Ching- fai. But Or added, "I don't think people have to worry that much as wages will increase at the same time." With the currency peg system, he said, it is inevitable banks will follow US rate cuts. But SAR decisions also depend on capital inflows - especially from the mainland through the QDII and through-train schemes. Asked whether Hong Kong is already experiencing negative real interest rates and an asset bubble, Or said most investors have bought bonds and opened fixed deposit accounts, which offer higher rates. Still, he added, there is the risk of an asset bubble forming. Merrill Lynch expects inflation pressure to continue. "The Hong Kong dollar will depreciate further against the yuan," economist Ting Lu wrote in a report on Thursday. "This, together with a rapid rise in food prices in China, will continue to pose an upside risk to the city's inflation in the near term." He said the low interest rate in Hong Kong will boost asset markets, adding to the inflation problem. Because higher inflation affects the low-income group more, especially when buying food, Tsang said the government has been working on measures to help those affected. On that, Baptist University finance professor Billy Mak Sui-choi said the fastest way to lower the CPI is by extending property rates concessions next year. "As rentals account for the largest weighting in the CPI, waiving rates can result in a more obvious decrease," he said. But Mak said public housing tenants will not benefit unless rents are cut. He believes regulating food prices will be more effective. "I don't mean the government should intervene," Mak said. "Instead, it can discuss with mainland authorities the possibility of introducing more food suppliers. With more competition, food prices are likely to fall."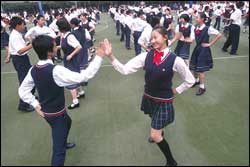 Teenagers now know more about sex, and they are having more sex, according to the Family Planning Association's latest findings. The number of Secondary 3 to Secondary 7 students who were reported to have had sex more than doubled - from 5.6 percent in 1996 to 13.2 percent last year. The number of girls in the group who had sex nearly doubled during the period - from 4.5 percent to 8.2 percent. And the number of schoolboys who were reported to have had sex for the first time at 15 or younger reached 6.8 percent last year, compared with 3.2 percent 10 years before that. For teenage girls it was 4.7 percent against 2.3 percent in 1996. The survey took in 4,400 respondents aged between 12 and 27 from last November to this February. The poll has been carried out every five years since 1981. The survey showed that the young are becoming more knowledgeable about safe sex and pregnancy. More than 70 percent said they knew about pregnancy risks and that having more sexual partners would increase the risk of contracting venereal disease. But Professor Lam Tai-hing of Hong Kong University, who chairs the Family Planning Association's research subcommittee, said students today appear to know less about AIDS than those questioned in 1991. Fewer than 80 percent of secondary students were aware that AIDS could be transmitted through sharing needles, compared with more than 90 percent in 1991. Lam attributed the drop to the community shifting its focus from disease transmission 20 years ago to anti-discrimination and caring for AIDS patients. The poll also showed the young have become more liberal towards sex. About 70 percent of the Secondary 3 to Secondary 7 students said they found the idea of cohabitation acceptable while about half found pre-marital sex acceptable. They were also more open to homosexuality: 54 percent of the girls and 35 percent of the boys said they accepted lesbians, compared with 10 percent in 1991; while about one-third said they would accept gays, against less than 10 percent previously. For young adults between 18 and 27, 33 percent of men and 23 percent of women opted for cohabitation before they got married, compared with only 13 percent among men and 3 percent among women in 1991. However, 40 percent of men and 35 percent of women said that they did not follow any family-planning methods. Dating has also become more common among teenagers - with 46 percent of Secondary 1 and Secondary 2 students saying they have dated before, compared with only 30 percent in 1996. The rate among students in Secondary 3 and Secondary 7 was 60 percent - up by six to eight percentage points from 1991. More teenagers reported having intimate behavior while dating, like hugging and having sex. Association executive director Susan Fan Yun-sun appealed to schools and parents to offer more guidance for their children as more and more teenagers start dating. "These young people may not be mature enough in handling a breakup in relationships or unexpected pregnancies," she warned.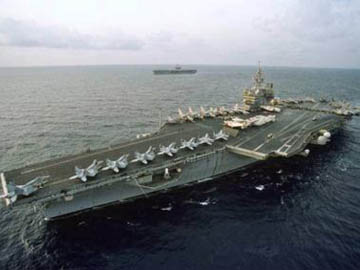 The central government in Beijing on Thursday gave approval to the USS Kitty Hawk and accompanying ships to enter the port of Hong Kong for the Thanksgiving holiday. A spokesman for the mainland's Foreign Ministry told a news conference on Thursday the visit would be allowed to go ahead, but he didn't explain why it had been blocked in the first place, local radio reported. This comes after the US asked the central government to reconsider its initial decision. Beijing had earlier on Wednesday denied the aircraft carrier entry into the territory's port for undisclosed reasons – leading the 8,000 strong crew to believe they would spend the holiday on board the vessel. Thanksgiving – which is on Thursday – is an important celebration for Americans, who give thanks at the end of the harvest season. In recent years, relations between the US and the mainland have soured due to disagreements over Iran's nuclear enrichment programme and over the growing US trade deficit. But ties between the two powers were thought to have improved after a visit from US Defence Secretary Robert Gates to the mainland in an effort to calm tensions, Agence-France Presse reported. The USS Kitty Hawk is a super-carrier and the second naval ship named after the site if the Wright brothers' first powered flight. She became the last active ship in her class after the decommissioning of the USS Constellation in 2003 – making her the oldest vessel in her class. At present, the USS Kitty Hawk is the only permanently forward-deployed US naval ship in with the Yokosuka naval base in Japan as her home port. She is scheduled to return to the US to be decommissioned next year, and will be replaced by the USS George Washington.
Hong Kong police and colleagues in six countries and regions have arrested 423 people in a crackdown on illegal soccer gambling networks thought to have taken bets worth US$680 million.

The KCRC is scrapping subsidies for bus passengers introduced two years ago to boost patronage of its West Rail line. As a result, Citybus will raise fares on three routes from next month. The announcement came a day after the MTR Corporation (SEHK: 0066) revealed the fare discounts most passengers will enjoy when the two rail companies' operations merge next month. A spokesman for the Kowloon-Canton Railway Corporation would not say whether the scrapping of subsidies was linked to the merger. Passengers on the 701, 702, and 971 routes enjoy a HK$1.50 discount when they take a West Rail train to or from Nam Cheong station in West Kowloon. The 701, 702, and 971 routes run between Nam Cheong and Mong Kok, Sham Shui Po and Aberdeen, respectively. The discount will cease to apply from next Saturday. A Citybus spokeswoman said the fare concession was being scrapped because it had largely been funded by the KCRC's subsidy. KMB offers similar discounts on some routes to passengers who interchange with KCR services. A Kowloon Motor Bus spokesman said it had no plans to cancel these concessions. A KCRC spokesman said it had taken many factors into account in deciding whether or not to continue the promotional fare, including the benefits to passengers and the company. With the KCRC days away from ending its role as a train operator, it yesterday launched a book, A Century of Commitment - the KCRC Story. Speaking at its launch, KCRC chief executive officer James Blake said: "The book gives a fascinating account of the history of the KCR over nearly a century, detailing the successes it has achieved, the network it has expanded and the historic moments it has participated in." A selection of pictures from the book is on display at East Tsim Sha Tsui station. The government-owned corporation has also donated more than 70 items of historical interest to the Railway Museum at Tai Po. They include a sketch of the steel bridge at Lo Wu drawn in 1909; a plaque from the KCR British Section head office, which hung in the old Tsim Sha Tsui terminus from 1916 to 1975; and staff rule books from 1946 and 1977. It is also selling souvenirs, with proceeds to go to the Community Chest charity. The sale will take place at East Tsim Sha Tsui station today and tomorrow from midday to 6pm.

The man who would be president of City University met staff and students for the first time yesterday, and vowed to strive to turn the institution into a "world-class university". Way Kuo, dean of the engineering department of the University of Tennessee, Knoxville, spent about two hours setting out his vision to the 130-odd invited representatives. "We had a very warm discussion," Professor Kuo said. "We have a common goal: to make City University a world-class university." The Taiwan-born professor was named this week as the only candidate shortlisted for the post by a search committee. The university's 22-member ruling council is expected to discuss his appointment at a meeting on Monday afternoon. The university's governance rules require a three-quarters vote in favour to ratify the appointment. Speaking after yesterday's meeting, council chairman Chung Shui-ming said Professor Kuo had the administrative and teaching experience necessary to lead the university. Student representative Sixtus Leung Chung-hang said the meeting was "very brief" and had dealt with general issues, but was short on details of what direction Professor Kuo would set for the university. "I hope he will be able to foster more co-operation within the university," he said, adding he found the professor "very presentable". However, council member and university staff association vice-chairman Fung Wai-wah said he was concerned about Professor Kuo's ability to attract fund-raising donations because of his lack of a local social network. "He seems to be a stranger to Hong Kong," Dr Fung said. "And he is not very familiar with City University." Acting president Richard Ho Yan-ki has been running the university since former president Chang Hsin-kang retired in April. His term will expire at the end of next month.
AC/InterActiveCorp, one of the world's largest internet conglomerates, plans to invest US$100 million to set up a company on the mainland.

China: China started on Friday to build two new railway lines in Fujian Province on the southeastern coast, which will slash travel times between the coastal and inland areas.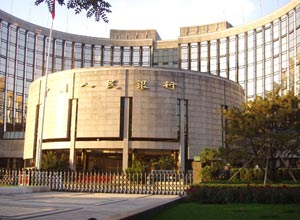 "These ratings actions reflect the Standard & Poor's assessment that the banks' efforts to build up their financial positions, corporate risk cultures, risk management capabilities, and business profiles are starting to pay off, albeit to slightly different degrees," said Liao Qiang, a Standard & Poor's credit analyst.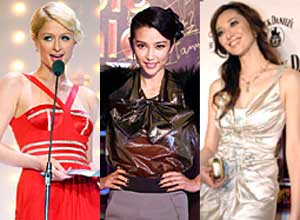 The 2007 MTV Style Gala hit the Shanghai Grand Stage on Friday, gathering together some of the biggest names in entertainment, including American socialite Paris Hilton, Vicky Zhao, Li Bingbing and Nicholas Tse.
China's State Council, or cabinet, has ordered all central organs to use "economic, energy-saving, environment-friendly and domestic-brand" automobiles.
China bought from abroad US$3.14 billion worth of textile machinery in the first eight months of this year, a growth of 25.5 percent year on year.

Casinos in Taiwan may generate US$3 billion (HK$23.4 billion) in total annual revenue should the island legislate to legalize the industry, according to Las Vegas-based industry magnate Larry Woolf, who manages 13 casinos in North America.
French President Nicolas Sarkozy begins a three- day state visit to China on Sunday, with business deals and the environment at the top of his agenda.
November 26, 2007

Hong Kong: President Hu Jintao and Premier Wen Jiabao on Friday met with chief executives of Hong Kong and Macao Special Administrative Regions (SAR) and pledged "all-out support" to them and their governments.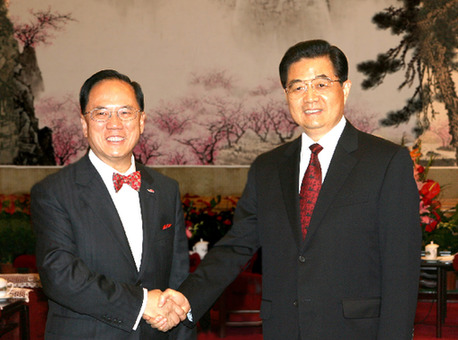 Chinese President Hu Jintao (R) meets with Chief Executive Donald Tsang of Hong Kong Special Administrative Region (HKSAR) in Beijing, Nov. 23, 2007. The central government will continue to unswervingly uphold the principles of "one country, two systems" and the Basic Law of the HKSAR, and "give all-out support" for the HKSAR Chief Executive and the HKSAR government in governance according to law.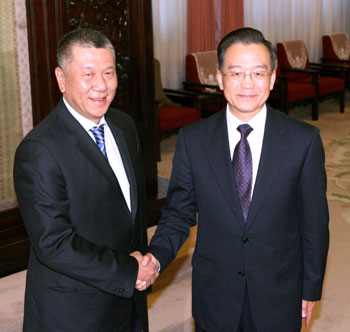 Chinese Premier Wen Jiabao (R) meets with Edmund Ho Hau Wah, chief executive of the Macao Special Administrative Region (MSAR), in Beijing, Nov. 23, 2007. "The central government will fully support the Macao SAR government and its chief executive to administer the region in line with the law and to realize the greater development of Macao," said Wen at the meeting.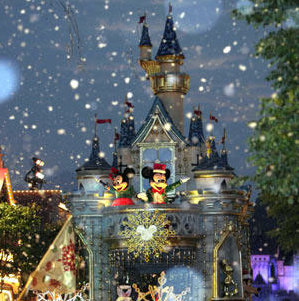 Disney characters Mickey and Minnie Mouses wave during a parade at HK Disneyland, Nov. 22, 2007. The Disney's Sparkling Christmas kicked off on Thursday.
Hong Kong stocks extended their losses Friday in choppy trade after the mainland markets plunged 4.5 percent on renewed concerns the US subprime mortgage crisis could slow the Chinese economy's breakneck pace of growth.

China: China's currency, the yuan, Friday hit a new high against the U.S. dollar for the second consecutive day, smashing the 7.4-yuan mark, according to the Chinese Foreign Exchange Trading System.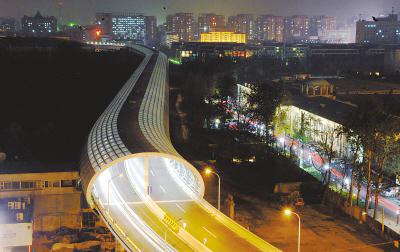 A section of a covered road that crosses over the Beijing Zoo is illuminated at night in Beijing, November 21, 2007. One thousand meters long, it is the first enclosed stretch of road in the capital, and was built with insulating materials to minimize traffic noise to the zoo animals.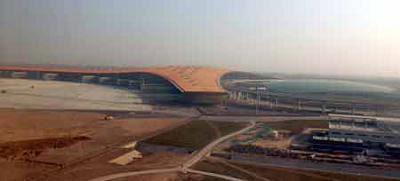 Photo taken on Nov. 21, 2007, shows the exterior of the main building of the third terminal of Beijing Capital International Airport. The building, which covers a building area of around 580,000 square meters and passed a four-party acceptance check on Wednesday, is aimed at meeting rapidly increasing air demands for the coming Olympics in 2008.
The value of China's trade with Latin America was 63.97 billion U.S. dollars in the first nine months of this year, up 43.5 percent year-on-year, said Fu Ziying, assistant minister of the Ministry of Commerce of China (MOFCOM).
China's consumer price index (CPI) will rise 4.5 percent to 4.6 percent for the whole of the current year, which will indicate a moderate and tolerable inflation, the country's top statistician Xie Fuzhan said Thursday at Tsinghua University.
The first picture of the moon captured by China's first lunar orbiter is expected to be ready for publication within three days, the country's space administration said Friday.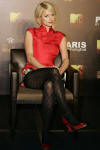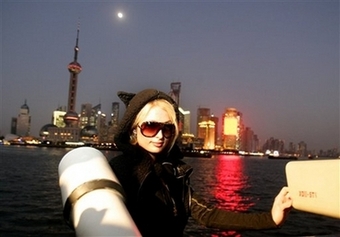 Paris Hilton visits the Bund on the bank of the Huangpu River in Shanghai November 22, 2007. Hilton is in Shanghai to attend 2007 MTV Awards on Friday.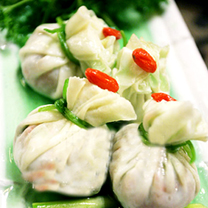 Beijing's hutongs are known for their winding narrow paths and houses. With their delicately carved tiles, big red doors and stone lions, these unique buildings contain stories of many generations. But there's also some wonderful smells emanating from these hutongs. You can find some cozy eateries that may not be luxurious, but the food is irresistible. Some of them offer tasty vegetarian dishes, others feature delicious household dishes.
November 25, 2007

Hong Kong: Hong Kong took its first baby steps on the road to developing an Islamic finance market in the city yesterday when Hang Seng Bank (0011) officially launched an inaugural Islamic equity fund.
Flats in Aberdeen sold for between 3 and 7 percent more after the better-than- expected land sales last Monday, but transaction volume fell 40 to 50 percent. One week after the sales, the average selling price of 12- to 15-year-old flats at South Horizons rose 3 percent to HK$4,858 per square foot, while that of three-year-old Sham Wan Towers and 28-year-old Aberdeen Centre climbed to HK$5,128 and HK$3,603, respectively, both up 7 percent. Real estate experts say Hong Kong's thriving luxury property market is reminiscent of the situation around 1996 - only this time they expect the boom to sustain.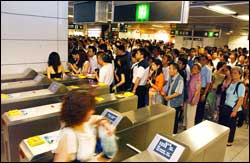 Commuters will save up to HK$8.20 a trip from Sunday week when the MTRC and KCRC officially merge. Under the fare-reduction scheme announced yesterday, some commuters will enjoy half fare travel due to the removal of second-charge gates at the interchange stations in Tsim Sha Tsui and Kowloon Tong. MTR marketing and station business general manager Jeny Yeung Mei- chun said an estimated 2.8 million passengers will pay less every day, with half of these enjoying fare cuts of at least 5 percent. About 130,000 passengers will enjoy fare cuts of 10 percent or more.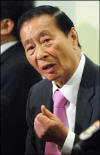 It's time to bet on, says Hong Kong's stock guru Lee Shau-kee, who is ready to throw HK$10 billion into the market when everything has cleared up. Lee, dubbed "Asia's Warren Buffett," said he sees the silver lining in the gloomy sentiment. "I'll split the lump of money into two shots, that is HK$5 billion each," he told a media conference announcing his donation of HK$500 million to the University of Hong Kong. The first half, he said, will be used in a couple of days, "I already spent between HK$1 billion and HK$2 billion to buy stocks in the market today [Thursday], and will splash out the rest tomorrow [Friday]." He said he still has to see when to spend the other HK$5 billion. Lee recalled he pulled the siren last week that the market may go very volatile; it did, as the Hang Seng Index dropped some 3,000 points this week. "But today it's not at all the same," Asia's second richest man said. The negative news, he explained, has at least been partly exposed, like the huge losses brought about by the subprime crisis in Europe and North America, and the mainland's cooling measures to contain an overheating economy. "Now seize your chance to buy low," he said. A self-proclaimed analyst, Lee said all stocks have their elemental - metal, water, wood, fire and earth. "I always have a preference over the metal or gold, which represents the financial sector such as insurance companies and banks," he said. The 79-year-old new age geomancist recommended Hong Kong Exchange and Clearing (0388) and Chinese Merchants Bank (3968), "but I currently hold just a little of HKEx." While having "little feeling" over water and wood elements, Lee also liked fire, the energy industry. "That means something burnable." He endorsed CNOOC (0883) for the first time as a good choice of investment. Earth element, representing real estate, is a little complicated, according to Lee. "They are also good in the long term, but as I said last month, we should be cautious about those stocks."
Tycoon Lee Shau-kee is donating HK$500 million (US$66 million) to the University of Hong Kong. The donation will be split into two, with half for scholarships and the rest for campus development. A ceremony attended by Mr Lee, chairman and managing director of Henderson Land Development (SEHK: 0012), and Tsui Lap-chee, vice-chancellor of the university, will be held today. In March, Mr Lee gave HK$400 million to the Hong Kong University of Science and Technology. At that time, he likened donations to investments, which he said should be made with regard to the potential for growth and their contribution to society. HKU started its endowment fund in 1996 but did not begin focusing on fund-raising until 1999. Significant inflows began in 2003 and 2004 when the government introduced a matching scheme. In May 2005, tycoon Li Ka-shing donated HK$1 billion to the university. This led to criticism when the university renamed its medical school after him.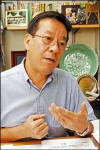 Anson Chan could face probe after complaint filed with ICAC -A district council member yesterday lodged a formal complaint with the Independent Commission Against Corruption, alleging that former chief secretary Anson Chan Fang On-sang had used her position to obtain 100 percent financing to purchase a flat in 1993. Chan Wan-sang, of the Tuen Mun District Council, said he had done so as the Department for Justice had said an investigation could not be conducted unless a formal complaint was received. "I have not forgotten about this case which was first unveiled by the local media in 1995. I believe Anson Chan owes the Hong Kong people an explanation," Chan said. "My complaint will give Secretary for Justice Wong Yan-lung the opportunity to ensure justice is done." The council member said he was not happy with the selective approach adopted by Director of Prosecution Ian Grenville Cross when handling complaints against public figures. "For instance, Cross gave more weight to the complaint of Martin Lee Chu-ming than he did to that of Alex Tsui Ka-kit. Seemingly, the former chief secretary enjoyed better treatment and more benevolence and leniency than did others," he claimed. Chan said he decided to file a complaint after reading a report in Sing Tao Daily alleging one of the two properties Anson Chan said she had mortgaged to get the home loan was a car park. According to a document in the Land Registry, Anson Chan, under Richer Ltd, received a HK$7.8 million loan from Hang Seng Bank to buy a flat and parking space in Villa Monte Rosa. Her campaign media manager Lucy Chan Wai-yee insisted the former civil servant had mortgaged two properties, though the second property was not registered with the Land Registry.
Popularity ratings between Legco by-election candidate Anson Chan Fang On-sang and her main rival Regina Ip Lau Suk-yee have narrowed to a single-digit difference after the district council elections on Sunday, a survey has found.
The central government in Beijing on Thursday gave approval to the USS Kitty Hawk and accompanying ships to enter the port of Hong Kong for the Thanksgiving holiday.

Mainland officials got land premium cut - The abbot of Po Lin Monastery has revealed that central government officials helped the monastery negotiate a drastically reduced land premium for its Temple of Ten Thousand Buddhas project, which saw construction begin yesterday. The five-storey, 60,000 sq ft exhibition hall, which will include a multimedia hall, Buddhist exhibits, altars and collections of teachings, is expected to open in 2010. In May of last year, the monks were negotiating with the Hong Kong government to obtain a 50 per cent discount on charges related to development of the land involved. At the time, Sik Chi Wai said the premium could top HK$30 million. However, according to the Land Registry, the premium paid in October was HK$11.98 million. The abbot thanked the officials for their support yesterday.

Shares of City Telecom, a Hong Kong fixed-line telephone operator, sank as much as 35.94 per cent yesterday after the firm unveiled a full-year profit from a loss as investors doubted its growth prospects.
Laptop computer users will soon be able to enjoy full internet browsing mobility while commuting, as more laptops become compatible with the 3.5G mobile network, according to an industry association.

China: China's third-quarter macro figures came out last week. The trade surplus in October continued to surge, which for once is actually surprising. Expensive commodities worldwide meant that the value of imports was up 25.5% from a year ago, but export growth still outpaced it, leaving the month's trade surplus at US$27.05, a record high. The central bank said GDP rose 11.5% in the first three quarters, compared to a total increase last year of 11.1%. On the other hand, inflation rose 4.1% in the first three quarters, compared to a 1.5% rise in 2006. Goldman Sachs analyst Hong Liang raised a warning about inflation again (she did this a few months ago at the height of the pork shortage too), saying that the monthly CPI could hit 7% this year. The central bank has done the only thing it can do: raise interest rates. The reserve requirement rate will go up for a ninth time this year, to 13.5%, effective November 26. Central bank governor Zhou Xiaochuan has pledged to fight inflation, but how exactly he plans to do this is anyone's guess. Goldman predicts two more rate hikes by year's end. Remember all that talk about a gush of Chinese capital outflows? Well, it's definitely in the works. China National Offshore Oil Corp, which reduces to the rather cute acronym CNOOC, was linked to acquisitions in Australia and Nigeria this week. There was a rumor that CNOOC wanted to take over Shell's stake in an oil project in Australia's Northwest Shelf region for US$450 million, which was later curtly denied by the Chinese company. Now, a new story has surfaced, saying CNOOC wants to hand over US$900 million to Shell, again, but this time for almost 50% in two Nigerian offshore blocks. No comment from CNOOC. But commodities acquisitions aren't really news - banking buy-ins, however, are. The FT broke the news - citing anonymous sources - that China's top three banks, Bank of China, ICBC and China Construction Bank, approached Singapore's Temasek Holdings to buy its 17% stake in Standard Chartered. The contacts were "informal and discreet," which could mean anything, really. In any case, no deal is on the cards - Temasek isn't selling, and Standard Chartered isn't keen on having its independence questioned by having the Chinese as its largest stakeholder. An ICBC official denied that any such offer to Temasek took place. Lastly, the much-ballyhooed China Investment Corp revealed that it's a cornerstone investor in China Railway Group's Hong Kong listing. The sovereign fund will take US$100 million, the biggest institutional stake, in the H-share offering. This is its second move after buying into Blackstone months ago.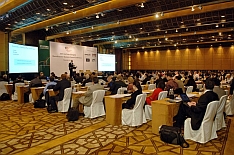 (AmCham Shanghai) Manufacturers Learn How to Stay Competitive - With concerns looming that China is increasingly becoming a less competitive manufacturing environment, nearly 200 participants gathered to understand manufacturing competitiveness issues and solutions at the 2007 Manufacturers' Business Council Conference. China manufacturers need to take steps to ensure their competitiveness against competition from countries like Vietnam, India, Brazil and Thailand, said T.T. Chen, chair of the AmCham Shanghai Manufacturers' Business Council, to open the conference. More than 20 speakers and panelists provided the audience with ideas and insights on maintaining competitiveness, covering issues such as cost pressures, quality, productivity, profitability, lean manufacturing, taxes, investment and 6-Sigma. In the keynote speech, Christopher Bliss, principal at management consulting firm Booz Allen Hamilton (BAH), reiterated the theme of the conference, noting that many countries are ready to compete with China. ¡°We are seeing the end of easy manufacturing in China,¡± he said. Citing the key results and findings from a soon-to-be-released study jointly conducted by AmCham Shanghai and BAH, Bliss encouraged manufacturers to first focus on understanding the role of China in a company's global supply chain, then focusing on achieving operational excellence in the areas of procurement, shop-floor operations, inbound and outbound logistics, and systems and information flows.
China has made considerable progress in taking actions to ensure safety of toys and other products exported to Europe, said the European Union consumer chief.
The emergence of payment services through mobile phones has put a virtual withdrawal machine in consumers' hands, enabling 8 million mobile users in China to buy insurance or book tickets with a flick of their fingers. Promising consumers "safe and convenient payment at any place at any time," China UnionPay, a central bank arm that provides a nationwide electronic payment network, developed this service, which connects users' bank accounts with their mobile phone numbers. Nearly 8 billion yuan worth of payments was transacted in this way in the first 10 months of the year as the service gradually expanded to 21 provinces and cities across the country. Consumers found they could save the trouble of queuing impatiently at the banks. Instead, they can send instructions through text messages to pay for anything, from phone services to insurance. Although only 8 million customers use the service, a small number compared with the total number of mobile phone users in China, UnionPay is confident that the service will "run in the fast lane" as more Chinese who used to carry cash around embrace diversified payment methods. On Monday, commercial banks started to offer cross-bank services. Chinese customers can now make deposits and cash withdrawals at different banks, regardless of where they keep their accounts. At the same time, more services based on the ubiquity of mobile phones are being developed. China Mobile recently joined with leading securities firms and financial newspapers to launch a new service that provides key information on capital markets to subscribers. (One U.S. dollar equals to 7.41 yuan).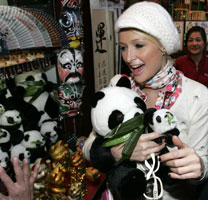 U.S. celebrity Paris Hilton holds toy pandas while visiting Yu Yuan Garden in Shanghai November 21, 2007. Hilton is in Shanghai to attend 2007 MTV Awards on Friday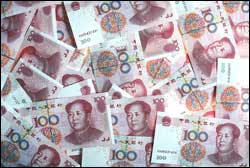 European businesses are still performing quite well in China despite increasingly stiff competition and Beijing's failure to improve the regulatory environment, a business group said yesterday. The European Chamber of Commerce in China, releasing its annual business confidence survey, said 72 percent of respondents were either making a profit or breaking even. But European firms continue to face hurdles including a lack of government transparency, insufficient protection of intellectual property rights and excessive red tape, the organization said, reflecting some of the issues likely to be on the agenda at a European Union-China summit in Beijing next week. "The investment climate is unfortunately not changing much, not getting better. We see exactly the same obstacles as in the last survey," said Joerg Wuttke, president of the chamber. A host of EU officials will visit Beijing next week to discuss economic and trade issues with their mainland counterparts, including the value of the yuan, which they say is artificially weak against the euro. The EU, faced with a growing trade deficit with China, has become increasingly tough in its stance. European businesses want Beijing to improve its legal system, Wuttke said, for instance by creating more professional courts to handle IPR cases. Firms had also expressed concern that Beijing was actively trying to avoid some of its World Trade Organization commitments and that it could use its recently adopted anti-monopoly law to extend protection to state-owned monopolies, Wuttke said. He singled out oil refining and distribution as sectors that were benefiting from preferential treatment.
November 24, 2007

Hong Kong: Airport Authority Hong Kong Wednesday announced unaudited revenue of 4,199 million HK dollars (about 540 million U.S. dollars) for the six months ended Sept. 30, 2007, up 10.1 percent from the corresponding period in 2006. The authority's profit attributable to equity shareholder of 1,136 million HK dollars (about 146 million US dollars) witnessed an increase of 14.4 percent. Total passenger throughput advanced 7.1 percent, to 24.3 million; cargo volumes grew 5.8 percent, to 1.88 million tons; and air traffic movements increased 6.0 percent, to 149,030. Stanley Hui, Chief Executive Officer of the authority said, " After a lackluster first quarter, we saw solid increases in cargo throughput from April to September. "Strong and sustained economic growth on the Mainland and in Hong Kong generated demand for aviation services. And with continued steady growth in passenger volumes, Hong Kong International Airport will soon serve more than 50 million passengers per year," he said. To meet this demand and reinforce Hong Kong's position as a premier regional and international aviation hub, the authority is investing 4.5 billion HK dollars (about 577 million US dollars) to expand and enhance the infrastructure and services at Hong Kong International Airport.
Hong Kong stocks tumbled Thursday, tracking other Asian markets, as investors grew cautious after the US Federal Reserve lowered its growth outlook for the nation's economy, while also displaying a hawkish stance in the minutes of its October policy meeting.
China should not allow the "through train" to leave the station, as the government may not be able to stop huge amounts of domestic capital from flowing overseas once the direct investment scheme starts rolling full steam ahead, a former mainland central banker warns.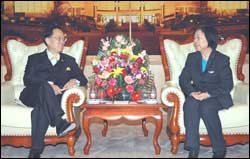 Chief Executive Donald Tsang Yam- kuen yesterday sought more details on the investment "through train" during a closed-door meeting with People's Bank of China deputy governor Wu Xiaoling. According to a close aide to Tsang, Wu reiterated what Premier Wen Jiabao had said in Singapore, about prudence and timing, without elaborating. Tsang's meeting with Wu came only hours after the Hong Kong leader had arrived in Beijing on a three-day visit, during which he is to make the first report of his new term to central government leaders. According to the aide, Tsang told Wu, that Hong Kong would fully comply with national policy with regard to cross-border investment. Tsang also called on the China Insurance Regulatory Commission chairman Wu Dingfu yesterday, during which he invited mainland insurers to set up branches as Ping An Insurance had done. Tsang also told the insurance regulator more talent nurturing exchange programs should be initiated to groom young mainland and Hong Kong insurance professionals. The newly appointed head of the Hong Kong and Macau Affairs Working Committee, and sixth-ranked Politburo member, Xi Jinping will hold his first working meeting and dinner with Tsang today. Tsang is scheduled to meet President Hu Jintao and Premier Wen tomorrow. Accompanied by his wife Selina and Chief Executive Office director Norman Chan Tak-lam, Tsang arrived in Beijing in the morning yesterday, and was was received by Hong Kong and Macau Affairs Office deputy director Chen Zuo'er at Beijing airport. In the afternoon, Tsang visited a warehouse which has been turned into the "789 Creative Zone" in Beijing, to understand whether such a concept is feasible in Hong Kong. Tsang also called on incumbent Beijing mayor Wang Qishan, who is set to be named a vice premier in March. Wang said Beijing-Hong Kong ties and cooperation could be further improved as Shanghai, Beijing and, hopefully Guangzhou and Qingdao, could soon follow Hong Kong in becoming international metropolitan cities. Wang praised the successful three- day equestrian trials in Hong Kong in August, and said he was confident Hong Kong was the right choice for the Olympic equestrian events. Tsang also asked Wang to consider sending a second batch of national treasures to Hong Kong as the first exhibition in the city proved a tremendous success. Tsang will today, meet representatives of the National Development and Reform Commission, the General Administration of Press and Publication and China Investment Corporation, the sovereign wealth fund. Tomorrow, he will call on Minister for Foreign Affairs Yang Jiechi in addition to the top leaders. After winding up his trip to Beijing, Tsang will fly to Guangzhou on Friday night to meet with Guangdong provincial party Secretary Zhang Dejiang and Guangdong provincial governor Huang Huahua.

China: Chinese customers can now make deposits and cash withdrawals at different banks, regardless of where they keep their accounts, thanks to a service launched by the central bank on Monday.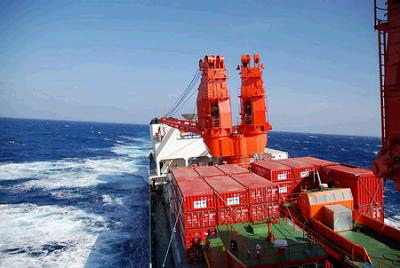 The main Chinese Antarctic support vessel, "Xue Long," enters the genesis region of cyclones, in the northwestern Pacific, to the east of the Philippines, on November 18. The vessel is expected to reach the Equator on November 18; and then the Port of Fremantle, in Australia, on November 21.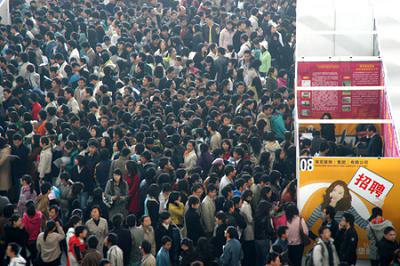 Crowds of job hunters flock to a job fair in Nanjing, East China's Jiangsu Province, November 20, 2007. Nearly 50,000 college graduates participated in the event. The job fair was the first of a series of recruitment events for the 427,000 students who would graduate next year in the province. Nearly 50,000 graduates participated in the event.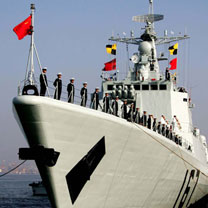 A Chinese naval ship left Zhanjiang Wednesday for a port call to Japan, the first such visit in the history of the naval forces of the Chinese People's Liberation Army.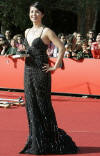 Actress Jiang Wenli poses with the Marco Aurelio award for best actress after winning it at the Rome International Film Festival October 27, 2007. As a young girl, Jiang Wenli dreamed of being a writer. The Best Actress at this October's Rome Film Festival recalls that her engineer father, who was always at his happiest in a bookstore, would buy her a classic novel for her birthday. Although she grew up on Romain Rolland and Honore de Balzac, she barely knew anyone who worked in the world of art, in small-town Bengbu, East China's Anhui Province. She never thought she would end up as an actress. But, like many other young, small-town Chinese, she was determined to make it to the big city. When she failed her national college entrance examination in 1987, the best opportunity that came up was a job at the local waterworks. Even so, Jiang kept alive her hopes of a bigger stage. "There was a fire burning in my heart, getting stronger every day, just like the heroine in the award-winning And the Spring Comes, in which a small-town girl has dreams of art. I knew I wanted to get out of town, but I didn't really know where to go. Leaving was the first priority," Jiang says. Judges at the Rome Film Festival said her performance in And the Spring Comes (Li Chun) vividly brought to life the character of a woman who does not compromise. In real life, Jiang began her acting life by enrolling at Beijing Film Academy's performance department in 1988, after seeing an advert in a magazine. She persuaded her father, who was going to Beijing on a business trip, to take her along and try out for an audition. There were thousands of applicants, but just 20 would make the grade. Jiang, who was not a trained actress, treated the trip as a fun outing. She says she was surprised to make it through to the final rounds. The topic for the deciding acting piece was set out as follows: When the Tangshan earthquake (in 1976, which killed about 240,000 people) occurred, you were out of town. You heard your hometown was destroyed and all your family members had died - but you could not go back to the city for a month. Later, you see the wreck that was your home. Now, act. While the other applicants wailed, Jiang recalled French painter Eugene Delacroix's Orphan Girl at the Cemetery. The painting moved her to tears as a young girl. She went into a corner and thought of her grandmother, who had recently passed away. When her tears started falling, she raised her head. All the judges were moved by her "zero performance". Lin Hongtong, one of those judges and a professor at the academy, says her performance revealed her understanding of human nature. For four years at the academy, Jiang was a favored student and in demand from film crews. Teacher Zhang Hua recalls she was a quiet student but would show amazing energy when she acted. Her first film role, as a student, was memorable. In Chen Kaige's Golden Palm Award-winning Farewell My Concubine (Bawang Bieji), she played a prostitute. The 10-minute appearance was so impressive it is still talked about by cinephiles today. In order to be authentic as possible, Jiang talked to an old prostitute, who told her a typical "professional" would look out of the corners of their eyes and shake their head slightly. The film was a huge success, but Jiang was trapped by self-doubt. "I was a small-town girl who could barely speak putonghua. Well, when I was thrown suddenly into film academy, I was stunned. For a long time I thought actors should be extrovert, vigorous people who could forget themselves in front of other people and become the role they play. But I am quiet, educated to be modest, yet with a strong ego. I often thought I was not suitable for the industry."
Major industrial polluters will be barred from raising capital on the stock market, the top environment watchdog said while pledging to step up efforts to reduce industrial waste.
China firm wins bid for Afghan copper - China Metallurgical Group has won the right to develop a large copper deposit in Afghanistan, Ibrahim Adel, the Afghan mines minister, announced Tuesday. The copper mine, with an estimated copper reserve of 13 million tons, is located to the east of Kabul, the capital of Afghanistan. The projected investment in this copper deposit totaled US$3 billion. China Metallurgical Group will spend five years in construction, and then pay an annual US$400 million to the Afghan government by operating the mine. Ibrahim Adel said: "It is the largest foreign investment ever in Afghanistan's history, a total of 100,000 Afghans will find job in this mine." "We estimated that the copper reserve totals 13 million tons, and it might increase to 20 million tons," he added. The Chinese State-owned metallurgical group plans to yield 200,000 tons copper annually from the mine. This copper mine was discovered in 1974 and detected by soviet geologists in 1979. However, it has never been developed due to years of civil wars. The Chinese offer beat other four bids, from Strikeforce, part of Russia's Basic Element Group, the London-based Kazakhmys Consortium, Hunter Dickinson of Canada and US copper mining firm, Phelps Dodge. The Chinese group said it has already invested US$1 billion in overseas mining resources.
China and India, who went to war in 1962, will hold their first joint army exercise next month in a sign of warmer ties between the two Asian powers.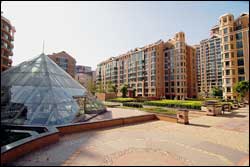 Tianjin property prices have been escalating at a rate of 15 to 20 percent annually in the past two years. And with President Hu Jintao endorsing the city's Binhai New Area as a special economic zone, the upward trend is set to continue, said property consultants and agents. In his 17th National Congress report, the Chinese President announced that the special economic zones - where experimental reforms will be carried out - would include Tianjin's Binhai New Area and Shanghai's Pudong New Area. It was the first time that Binhai was mentioned. Binhai, which includes Tanggu, Hangu and Dagang districts, will see a series of financial reforms in the banking industry, fund-raising methods and foreign-exchange controls, according to the State Council. Knight Frank head of research Xavier Wong said more than 70 of the world's largest 500 enterprises, such as Motorola, IBM, HSBC Holdings Plc (0005), Samsung and Exxon Mobil Corp, have already set up operations in the area. In the first half of 2007, 14 such enterprises have added more capital into their Tianjin projects. According to the Statistical Bureau of Tianjin, foreign direct investment into the city in the same period US$2.58 billion (HK$20 billion), up 27.5 percent from a year ago. "Seeing as Binhai now has the blessing of the central government, Tianjin is likely to become an increasingly important economic centre within the Bohai Rim Region," said Wong.
November 23, 2007

Hong Kong: The chairman of the Association for Democracy and People's Livelihood, Frederick Fung Kin-kee, resigned from his post yesterday in the aftermath of the party's disappointing results in the district council elections.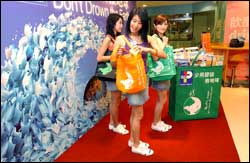 ParknShop is ditching its policy of dishing out plastic bags, becoming the first supermarket in Hong Kong to adopt the green move. By doing so, the supermarket chain will avoid dumping 50 million plastic bags into shrinking landfills in 2008. The territory's landfills are expected to be used up within six to 10 years. Instead shoppers will be offered biodegradable plastic bags, an alternative which still did not please the Green Council. The council is not convinced the biodegradable plastic will break down in landfill conditions. Hong Kong's plastic pollution is a pressing concern for green groups, with 23 million plastic bags dumped each day and 8.4 billion each year. One-sixth comes from the three main supermarkets - ParknShop, Wellcome and CRC, with the rest handed out by wet markets, neighborhood grocers and convenience stores. Friends of the Earth welcomed the initiative, saying ParknShop had taken the lead to encourage other supermarkets to do the same. "Every day each person disposes five bags per day - this problem is serious. They take one from the supermarket but do not reuse it. Plastic bags are not biodegradable. If you continue to use them, the disposal volume will increase and this will add pressure on the landfills," said Michelle Au Wing- tse, FoE's environmental affairs officer. Although the Green Council praised the supermarket's green move, chief executive Linda Ho Wai-ping said: "Our only concern is will this type of plastic be biodegradable with no light, little oxygen and without sunlight? Some biodegradable bags such as Totally Degradable Plastic need sunlight to breakdown." The no-plastic bag campaign is part of a raft of measures by the supermarket to save 160 million bags in the next five years. It has already saved 30 million bags this year by encouraging shoppers to bring their own bags.
For the first time a woman jockey has been invited to compete in the annual International Jockeys' Championship hosted by the Jockey Club as part of its Turf World Championships.
The Hong Kong Equestrian Federation has bowed to pressure from the local Olympic Committee, with only those riders who have an HKSAR passport getting financial help from the HK$20 million fund provided by the Jockey Club.

China: Premier Wen Jiabao said yesterday the government and the private sector should join hands in sustaining China's development and preventing "substantial inflation" caused by an overheating economy and the booming stock and property markets.
China Mobile (0941) - already the world's largest cellular phone operator by subscribers - added a record number of new customers in October. The telecom giant reported signing up 6.6 million new users last month, breaking its previous monthly mark of 6.1 million set in September. As at October 31, it had a total of 356.3 million subscribers - exceeding the entire population of the United States. Smaller rival China Unicom (0762) said yesterday it added 1.49 million wireless users in October, bringing its total to 157.5 million. Meanwhile, fixed-line operators China Netcom (0906) and China Telecom (0728) both lost customers. China Telecom's total users fell by 880,000 to 222.56 million, while China Netcom saw a drop of 370,400 customers to 114.11 million. China Mobile and China Unicom had launched their one-way billing packages offering free incoming calls in February and March, respectively. China's Ministry of Information Industry said on Monday that the government will speed up the granting of licenses to allow fixed-line operators to offer mobile telecom services. "It has been a trend towards mobile [phone] usage so the licensing will help raise their [fixed-line carriers'] competitiveness," said Victor Yip, an analyst at UOB Kay Hian. China Netcom added 461,900 broadband subscribers last month, while China Telecom signed up 550,000 more. Despite the drop in fixed-line subscribers, shares of the two fixed-line operators soared in Hong Kong. China Netcom jumped 11.1 percent to close at HK$23.50, while China Telecom closed at HK$5.89, rising 8.07 percent. China Mobile gained 1.97 percent to close at HK$134.40 and China Unicom climbed 3.13 percent to HK$15.80.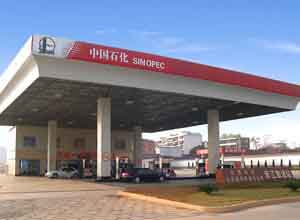 Sinopec is planning to boost output and imports amid efforts to stabilize the domestic oil supplies. The oil giant has ordered subsidiaries to work on their full capacities to refine 42 million tons of crude oil in the fourth quarter.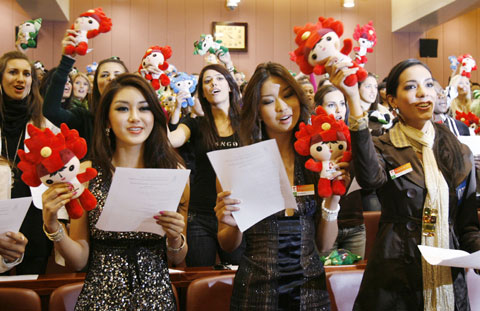 Miss World beauty contestants sing an Olympic song "Light the Passion, Share the Dream" during a media event in Beijing November 19, 2007. The 2007 Miss World Final will be held on the December 1 in Sanya, southern China.
Vietnamese rosewood craftworks are popular at the 4th China-ASEAN Expo opened in Guangxi Zhuang Autonomous Region on October 28, 2007. ASEAN is stepping up talks on FTAs with China.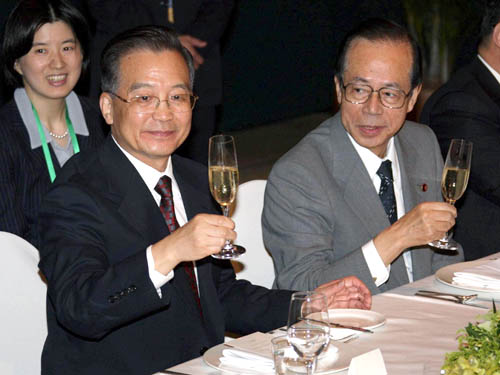 Premier Wen Jiabao yesterday urged his new Japanese counterpart, Yasuo Fukuda, to seize the opportunities presented by warming ties between the two nations, saying relations were at an "important turning point". His comments came during the first meeting between Mr Wen and Mr Fukuda, who replaced Shinzo Abe as prime minister in late September. Mr Fukuda took office vowing to implement his long-stated goal of improving Japan's relations with China, building on the work of Mr Abe, who sought to thaw the freeze that developed under his predecessor, Junichiro Koizumi. Officials on both sides said Mr Wen expressed hopes that an upcoming visit by Mr Fukuda to Beijing and a visit to Tokyo by President Hu Jintao next spring would boost the steady development of ties. "I hope we will make concerted efforts and grasp this opportunity to push forward the continuous development of bilateral ties," Mr Wen said. He remarked that Mr Fukuda had telephoned him soon after becoming prime minister, saying this showed the importance Mr Fukuda attached to Sino-Japanese relations. The pair spoke for more than 90 minutes during a hectic day of East Asian diplomacy of the fringes of the Asean leaders summit in Singapore. They met formally before heading laughing and smiling to lunch to continue talks in what diplomats on both sides said was an unusual move given the previously stiff relationship between leaders. "Mr Fukuda made it clear that he was pleased Japan and China were now working together," Japanese Foreign Ministry spokesman Matsuo Sakaba said. "He welcomed the positive developments in recent times and made a commitment to developing the relationship." Specifically, the two set the date of the first Sino-Japanese Economic Dialogue, which will take place on December 1 and 2 in Beijing and involve high ranking economic, finance and industrial officials on both sides. "We expect much from this dialogue," Mr Sakaba said.
November 22, 2007

Hong Kong: Hong Kong's unemployment rate unexpectedly fell to a fresh nine-year low in the August-October period, as strong domestic consumption amid the booming stock and property markets helped create more jobs.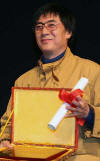 Geng Tianyuan from China's Hong Kong, the winner of best actor, poses with his award certificate in the 3rd Traditional Chinese Opera Festival in Paris, France, Nov. 18, 2007. The 3rd Traditional Chinese Opera Festival closed in Paris on Sunday.
Bank of China (Hong Kong) (2388) said yesterday it spent HK$3.95 billion to acquire a 4.94 percent stake in Bank of East Asia (0023), and BEA chairman David Li Kwok-po said he believes it may increase its stake in coming days.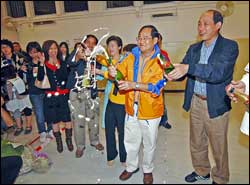 The 115-seat win by the Democratic Alliance for the Betterment and Progress of Hong Kong in the district council elections came as a surprise to the leadership of the territory's largest pro- Beijing party, and helped erase the wounds it suffered four years ago amid a public outcry over the party's support for the hated Article 23 legislation.
Chief Executive Donald Tsang Yam- kuen recently announced plans for 10 large-scale infrastructure projects that will bring about huge economic benefits. Most of them are transport- related: Sha Tin to Central Link, Tuen Mun Western Bypass, Hong Kong- Zhuhai-Macau bridge, to name a few.

China: The People's Bank of China launched a trans-bank system for small-amount payment on Monday. The first batch of 14 banks in Beijing will apply this system in succession, according to the Beijing Morning Post. After signing contracts with account banks in advance, with a 12-digit payment bank code, clients can deposit, withdraw or transfer small sums of money amongst outlets of banks participating in this program. Clients also need to pay certain fees for small-amount transactions. However, the charge varies among banks. For instance, China Construction Bank (CCB) and Bank of China (BOC) will both charge the clients one percent of the transacted amount of money, but the minimum charge for a single transaction is 10 yuan in CCB and 1 yuan in BOC, and maximum is 200 yuan in CCB and 100 yuan in BOC. CCB also sets a limit of five million yuan for a single deposit or withdraw, while BOC has no such a limit. Some 14 branches of banks appear in the first branch in adopting the trans-bank payment system in Beijing, including the Industrial and Commercial Bank of China, Agricultural Bank of China, BOC, CCB, and Bank of Communications. The Beijing branch of China Merchants Bank doesn't come up in the list.
Mobile phone ring-tone provider Hurray Holding yesterday announced it would merge with China's largest private television program producer Enlight Media.
Premier Wen Jiabao yesterday said he did not agree with Shenzhen banks' recent move to impose a limit on withdrawals. He said illegal fund flows should be tackled through legal means.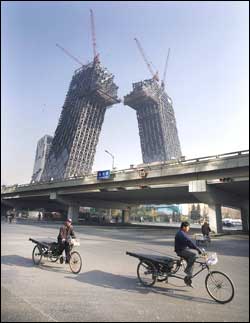 Building a skyscraper should be a challenge enough. Ole Scheeren wants to reinvent the concept. The chief architect behind the new headquarters for China's state broadcaster has created a project that is both an engineering feat set to dominate Beijing's skyline and a radical social statement. "We wanted to think of a skyscraper that would not fall into the trap of racing for height, of trying to dominate the skyline by being the tallest," Scheeren said. "We thought against the verticality of the needle, against this very simple principle of hierarchy." What his firm, Rem Koolhaas' Office for Metropolitan Architecture, created instead is what Scheeren describes as a "loop folded in space" - two towers sloped together and joined by a gravity-defying canopy equivalent to 80 storys in height. The building is among several projects in Beijing as the city reinvents itself for next year's Olympics. Scheeren said the Olympics "was really a catalyst that I think propelled ambition and development in a very particular way." The project for China Central Television will incorporate 475,000 square meters in a single structure, making it the largest in the world after the Pentagon. The design is so complex that, a decade ago, computational tools were not sophisticated enough to support the engineering. For Scheeren, it is not the architectural tricks that count. "It's easy to look at the building as an accomplishment of engineering, but for me, what is more important than that is the social ambition this project pursues in the way it brings people together," he said. The building will incorporate all the elements of television-making in one structure - from production studios and newsrooms to executive offices. A pathway open to visitors will follow the loop of the building up to the canopy, where the glass-floored overhang offers a view over the city from a dizzying 160 meters, before looping back down through the second tower.
Beijing supports a strong US dollar because it would foster a healthy global economic system, People's Bank of China (SEHK: 3988) governor Zhou Xiaochuan said yesterday. Mr Zhou said Beijing hoped for an orderly solution following recent market turbulence stirred by defaults on US mortgages. "So in this sense, actually we hope to see a strong dollar," he said. Mr Zhou stressed China's support of the US dollar was made in an international context and not with regard to its US$1.43 trillion in foreign exchange reserves. Earlier this month, the euro hit a record high above US$1.47 after Cheng Siwei, a vice-chairman of the National People's Congress who has no hand in drafting policy, made comments which pointed to the diversification of the country's reserves. Asked in Cape Town if Beijing should or was already investing in stronger currencies and if he agreed with Mr Cheng's comments, Mr Zhou said: "He is not in government and not in administration, so it is his own opinion. "Central banks always listen to all kind of opinions, but it doesn't mean we do anything in line with what they talked [about] ... we have our own analysis and have our own policy." Turning to the domestic economy, Mr Zhou said Beijing did not need to raise interest rates too frequently because inflationary pressures were coming mainly from rising food prices. But it could not rule out further interest rate rises although none was on the cards "next week", he said. A rise in food prices pushed the inflation rate to an 11-year high of 6.5 per cent last month, up from 6.2 per cent in September. The central bank has raised interest rates five times this year, partly to curb inflation and to prevent real returns on bank deposits from sinking too far into negative territory. China would continue to raise banks' reserve ratios, Mr Zhou said.
November 21, 2007

Hong Kong: The pro-Beijing political party DAB was the big winner in this year's District Council elections. Polling day, when it came, was very much like the rest of the campaign - quiet, understated and lacking in excitement. The district council elections have, this time, failed to fire the public's imagination, this despite the fact that fewer candidates have been returned unopposed and many constituencies were hotly contested. The full results will not be known until today. But it is at this stage possible to gauge the extent to which Hong Kong people have used these grass-roots elections to exercise their democratic rights. And the outcome is not as discouraging as it might first appear. Yesterday's turnout, the key indicator as far as people's enthusiasm for voting is concerned, at more than 38 per cent, was lower than the record 44 per cent set at the last district council elections four years ago. That was widely expected. And it is easy to understand why the figure is smaller this time. In 2003, Hong Kong had endured years of economic downturn and the traumatic Sars outbreak. Government proposals for national security laws had raised fears that our freedoms were about to be eroded. The elections took place a few months after the mass demonstration by 500,000 people on July 1. In such circumstances, it is not surprising that a record proportion of registered voters turned out to make their feelings felt through the ballot box. The political climate this time is very different. The economy is booming and Chief Executive Donald Tsang Yam-kuen has been careful not to push ahead with any policy that is likely to spark widespread opposition. At the time of the last district council polls, there were strong hopes that democratic reforms were on the way. Little progress has since been made. But much to the disappointment of the pan-democrats, even this has failed to ignite public opinion. The question of democratic reforms may well become the focus of the Legislative Council elections next year. But they certainly did not prompt a high proportion of voters to flock to the polls yesterday. This does not mean that Hong Kong people have lost their enthusiasm for democracy, however. Indeed, there is another figure from yesterday's vote that is worth considering. A record 1.149 million votes were cast - the highest for any district council election. This is a reflection of the growing number of registered voters, which was about half a million more than in 2003. Hong Kong people are increasingly recognising the importance of at least registering to vote, even if many choose not to exercise that right for the election of district councillors who, after all, have a very limited role in policy-making. We can also take some comfort from the rather uncontroversial nature of this campaign. It would have been nice to have some higher-quality candidates and a higher profile for election debates. But with the exception of one violent attack on a campaign manager, which may or may not be related to the polls, this has been a fair and orderly election. That is something of which Hong Kong can be proud.
"Home Song" heads home with most - "The Jammed," a self-distribbed contempo thriller about human trafficking that until five months ago was set to go direct-to-DVD, capped a remarkable rise from obscurity to collect the top trophy at the Inside Film Awards Nov. 17. The indie-financed pic also won kudos for script (for scribe-producer-helmer Dee McLachlan) and music (Grant McLachlan), but Tony Ayres' semi-autobiographical immigrant family drama "The Home Song Stories" scooped the biggest booty, five awards, including the director award for Ayres. The web-voted IF Awards, dubbed the people's choice kudos in contrast to the AFI Awards held each December, were presented at the Royal Pines Resort on Queensland's Gold Coast and broadcast on fifth-ranked pubcaster SBS. "The Jammed," which stars Emma Lung as an Asian immigrant forced into sex slavery in Melbourne, was bypassed for acting kudos which went to "Home Song" leads 13-year-old Joel Lok and Joan Chen. Chen said she was lured out of retirement to take the role and described the win as "embroidery on silk." "Home Song" also collected awards for design (Melinda Doring) and cinematography (Nigel Bluck). Tinnitus-drama "Noise" garnered awards for sound (Emma Bortignon, Doron Kipen, Philippe Decrausaz) and editing (Geoff Hitchins). "Unlikely Travellers" from helmer Michael Noonan won best doc and "Darling! The Pieter-Dirk Uys Story" took the independent spirit award.
China's Hong Kong and Finland signed an avoidance of double taxation agreement on income from aircraft operation here on Monday. The pact, which covers income derived from the operation of aircraft in international traffic, was signed by Eva Cheng, secretary for Transport and Housing of the Hong Kong Special Administrative Region government, and Timo Rajakangas, Finnish Consul-General in Hong Kong. Hong Kong has similar arrangements with Bangladesh, Belgium, Canada, Croatia, Denmark, Estonia, Ethiopia, Germany, Iceland, Israel, Jordan, Kenya, Kuwait, Mauritius, Mexico, the Netherlands, New Zealand, Norway, Russia, South Korea, Sweden, Switzerland, the UK, the China's mainland and China's Macao.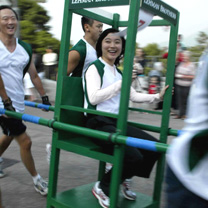 Contestants participate in the sedan chair race in Hong Kong, November 18, 2007. The annual contest since 1975 is participated by local residents and organized to raise funds for charity.
The presence of Hong Kong's leading political figures and a number of key clashes in several constituencies failed to excite voters, with just over 38 percent of the electorate turning up for yesterday's district council elections.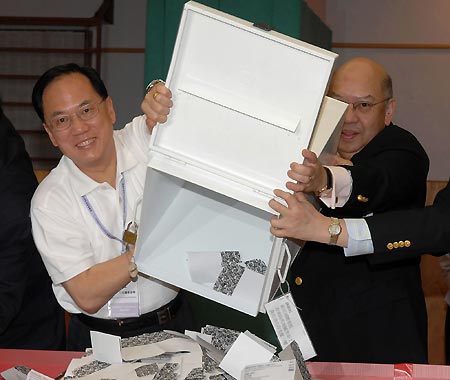 Hong Kong Special Administrative Region (HKSAR) Chief Executive Donald Tsang (L) opens a ballot box at a polling station in Hong Kong, China on Nov. 18, 2007. Voting to elect the third-term district councils of the HKSAR ended Sunday night. The Hong Kong Electoral Affairs Commission announced at predawn hours here Monday that the counting of ballots in the third-term District Council election was completed as 364 candidates won in their contested constituencies. The announcement by the Electoral Affairs Commission came at about 4:45 a.m. local time Monday (2045 GMT Sunday) as it took more than five hours to complete the ballots-counting process, which began at 22:30 (1430 GMT) Sunday immediately after the voting ended. More than 1.14 million registered voters cast their votes in the election for the third-term District Council in the Hong Kong Special Administrative Region (HKSAR), about 70,000 more than those in the 2003 election, according to the Electoral Affairs Commission. Hong Kong has 18 District Councils and the third-term District Councils are composed of 534 members, including 405 elected members, 102 appointed members and 27 ex-officio members. Candidates in 41 of the 405 constituencies have been elected unopposed while the remaining 364 seats in the 18 District Councils were contested by 866 candidates. The District Council election adopts the first-past-the post voting system, under which the candidate who receives the largest number of votes will be elected. All Hong Kong permanent residents aged 18 or above who are ordinarily residing in Hong Kong are eligible to register as electors. The functions of district councils include advising the HKSAR government on matters affecting the well-being of the people in the district and the use of public funds allocated to the district for local public works and community activities. Where funds are made available, a district council will also undertake environmental improvements and the promotion of recreational and cultural activities as well as community activities. Voting began from 7:30 a.m. (2330 GMT Saturday) and ended at 22:30 Sunday (1430 GMT Sunday) as 1.14 million voters, including HKSAR Chief Executive Donald Tsang, flocked to 480 polling stations to cast their votes. "The polling for our third-term District Council has come to a successful ending," said HKSAR Chief Executive Donald Tsang after the voting ended, "it is a fair, open and just election under the full-scale coverage by the press and the observation by the public. "The election shows citizens in Hong Kong have good traditions and the election system has been respected," Tsang said, "I hope the new elected District Council members to try their best in their work to help the HKSAR government build more harmonious and more beautiful communities." The ballot counting started at 22:30 Sunday (1430 GMT Sunday) under the observation of candidates and the public. Local televisions broadcast live the results of ballots-counting for all the polling stations. The term of office for the third term district councils will start from Jan. 1, 2008 and end on Dec. 31, 2011.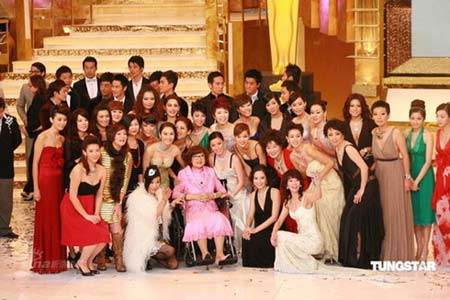 Hong Kong TVB stars pose for a group photo at TVB's 40th anniversary awards on Saturday, Nov. 17, 2007. Hong Kong's dominant television station TVB celebrated its 40th anniversary with a star-studded awards gala on Saturday. Over the years, TVB has helped a bevy of local acting talent achieve stardom with long-running TV dramas produced and broadcast under its umbrella. Since 1997, TVB has been holding an anniversary awards ceremony every November to honor its best stars of the year. This year's show saw Moses Chan take the best leading actor award for his role in "Heart of Greed," with the drama's Lee Sze Kei winning the best actress award. Gigi Lai was voted as "my favorite TVB actress," and Raymond Lam was crowned "my favorite TVB actor." Kate Tsui was named as "vastly-improved actress," and her counterpart actor was Amigo Choi. Veteran comedian Lydia Shum was honored with a lifetime achievement award. Shum, whose health problems have long been the focus of local media, made it to the ceremony in a wheelchair to accept the honor. Anniversary celebrations will continue with another ceremony scheduled for November 19, the 40th birthday of TVB Pearl, a major channel of TVB.

Henderson Land Development (0012) chairman Lee Shau-kee turned cooler on the Hong Kong equity market for the first time yesterday, warning that investors should be cautious. In response to the tumble of Hong Kong shares at the end of last week, Lee said the effects from the mainland's crackdown on underground channels pumping money into Hong Kong have been factored in. "I am afraid other negative [news] will come. It is so serious these few days. The index may see a further slide, but the drop will only be temporary. "The [situation] will be stable after a while," Lee told reporters after casting his vote in the district council elections. He added: "Anyway, investors should be careful and don't buy the shares if they are too expensive; buy them when the prices are low. The stock market is very volatile now and more tightening measures from the mainland may come. "Investors need to be more careful before buying any stock. Buy more shares if [the index] drops, buy even more when it drops further." Gaming magnate Stanley Ho Hung- sun said on Saturday the benchmark Hang Seng Index will be able to reach 40,000 points by the end of this year, but Lee sees a less-than-rosy outlook for the market. "It's impossible [to reach 40,000]. I believe it will probably reach 35,000, or about 30,000 points by the end of this year and expect the index to hit 33,000 in two to three months after the New Year," he said. Yesterday was the first time this year that Lee has expressed negative comments to the public.

China: Chinese toon draws on Confucius - There's nothing looney about these toons. Two Chinese media firms have signed a deal with the Confucius Foundation to make a $5.3 million cartoon series on the legendary philosopher's life and teachings. Shandong Radio and TV, based in the eastern Shandong Province; and Shenzhen Phoenix Star, a subsidiary of the Hong Kong-listed Phoenix Satellite TV, will jointly produce the cartoon on the philosopher's life and lectures. There will be 100 episodes, each lasting 13 minutes. "The cartoon aims to make Confucius and his philosophy well known and better understood in a form with popular appeal," a spokesman for the Chinese Confucius Foundation told the Xinhua news agency. Confucius, the respectful name for the great thinker, philosopher, statesman and educator called Kongqiu, who lived from 551-479 BC, is undergoing a major revival in China these days. Confucian philosophy, which dominated Chinese society for centuries, and spread to the West in the late 16th century, advocates achieving harmony through self-refinement in manners and taste. The project is expected to be finalized by September, and the series is tapped to be aired in 2009, the 2,560th anniversary of Confucius' birth, the spokesman says. Scholars and, increasingly, the Communist Party, believe following sound Confucian principles is conducive to building a "harmonious society," to which President Hu Jintao constantly refers. Last year, in order to settle the debate about what the ancient philosopher looked like, the China Confucius Foundation (CCF) published a standard image of him -- as an old man with a long beard, broad mouth and big ears, wearing a robe with his hands crossed on his chest. And for anyone who thinks toons are too juvenile for the man known as the Master, you just need to check out his views on youthful pursuits in the Analects of Confucius: "A youth is to be regarded with respect. How do we know that his future will not be equal to our present?"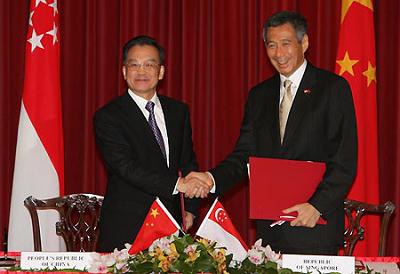 Chinese Premier Wen Jiabao (L) shakes hands with his Singaporean counterpart Lee Hsien Loong after signing the Framework Agreement for the Development of the Sino-Singapore Eco-city Project in Singapore on Nov. 18, 2007. Wen Jiabao arrived in Singapore on Sunday for an official visit and would attend a series of regional summit meetings to be held in the country.
China has started construction on 16 new express passenger rail projects and is expected to have 12,000 kilometers of express rail lines by 2020, the Ministry of Railways said Sunday.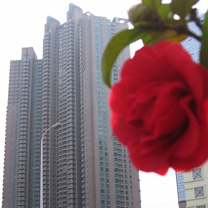 A residential building in Shanghai. Despite warnings of a slowdown and the central government's efforts to forestall overheating, China's real estate market remained brisk in the third quarter.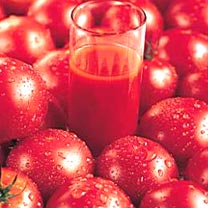 Hongkonger Verna has worked in Beijing for two years, but only recently became fastidious about eating quality food after becoming pregnant. With occasional rumors of hygiene problems with local food, Verna was worried about the possible effect on her unborn baby. She called up a local friend and asked: "what do you think is safe to eat?" Whether her concern was warranted or not, there is one certain answer to Verna's question: organic foods.
Premier Wen Jiabao and Singapore Prime Minister Lee Hsien Loong agreed yesterday to jointly develop an environmentally friendly city in northeastern China that will be used as a model for sustainable development, a Singapore government statement said.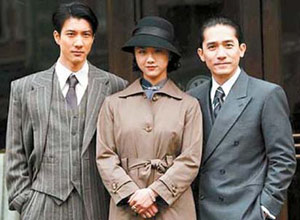 Director Ang Lee (2, L) poses with actors (L-R) Tony Leung, Tang Wei, Lee-hom Wang and Joan Chen at the premiere of the film "Lust, Caution" during the 64th Venice Film Festival in Venice, Italy, Aug. 30, 2007. "Lust, Caution" directed by Ang Lee is one of 22 films competing in the official contest. As Oscar-winning director Ang Lee's spy thriller "Lust, Caution" hits theaters around the world, Internet hackers have showed an interest in the film by spreading a virus on websites related to the movie. As of Friday, the virus had infected several hundreds of websites, online forums and blogs about the film, according to a Beijing Daily report that quoted Rising, a domestic company specializing in the research and production of anti-virus software. The virus damages computers when users download the film online or explore websites about the blockbuster. Once hit by the virus, computers monitors will show abnormal blue screens. The virus can infect some hardware, such as flash disks and mobile hard disks, when they are connected to computers that carry the virus.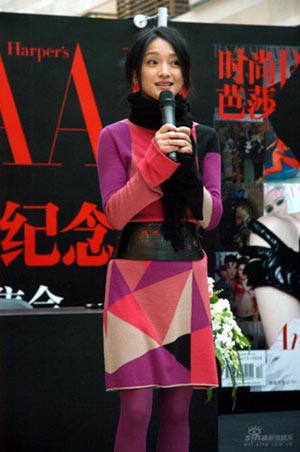 Chinese actress Zhou Xun promotes the fashion magazine Harper's Bazaar on Sunday, Nov. 11, 2007, in a shopping mall in Beijing. Chinese actress Zhou Xun signed the 140th anniversary special Chinese edition of the international fashion magazine Harper's Bazaar on Sunday in a shopping mall in Beijing. Zhou Xun published 140 photos from her daily life on the magazine upon the invitation of Bazaar's Chinese editor-in-chief Su Mang, who is also a good friend of Zhou. Many of the photos were shot by Zhou's boyfriend, Taiwan stylist Li Daqi. "These moments of my life were just like a story or a film, in which I played the main part." Zhou Xun said, "You will see the most candid and the most relaxed Zhou Xun before the camera of Daqi."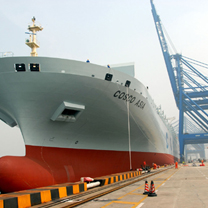 The 10,050-TEU container vessel COSCO Asia, is docked at Tianjin Five Continents International Container Terminal. COSCO Pacific Ltd said its throughput rose 20 percent in the first 10 months.
November 20, 2007

Hong Kong: After the strong surge in the second quarter, Hong Kong's economy cooled in the third quarter on weaker US demand.
Gross domestic product for the three months to the end of September rose 6.2 percent from a year earlier, the government said yesterday, after gaining 6.6 percent in the second quarter. On a seasonally adjusted basis, the economy grew 1.7 percent from the previous quarter, after expanding 1.9 percent in the second quarter. The government also altered its forecast for growth this year to 6 percent from 5 to 6 percent previously. "The economy remains robust with the bullish market environment, increasing household income and strong private consumption," said acting government economist Helen Chan. Bank of East Asia economist Paul Tang said growth was due to private consumption, which was helped by the buoyant equity market. Total exports of goods grew by 6.4 percent in the third quarter, a slight decrease of 0.2 percent in quarter-to-quarter comparison. Chan explained that is due to the 4 percent decline of exports to the United States, which accounts for 14 percent of total exports. However, she said exports to the mainland, which take up 49 percent of total exports, rose 12.9 percent in the last quarter. "Exports will continue to weaken in the few quarters ahead," said Kelvin Lau, an economist at Standard Chartered Bank in Hong Kong. "On the other hand, I see no reason for domestic consumption to slow because wages and asset prices are still rising, so that should hold up the economy." Household spending rose 9.7 percent in the third quarter from a year earlier after gaining 5.7 percent in the previous three months. "Strengthened domestic demand made up for softer exports," said Joe Lo, senior economist at Citigroup in Hong Kong. "The economy is still growing pretty strongly." Hong Kong's jobless rate was 4.1 percent in September, matching July's nine-year low. The government has also raised the composite consumer CPI inflation for the whole year from 1.5 percent to 2 percent. Inflation rate for the third quarter is 1.6 percent, 0.3 percent up compared to the second quarter. If the effects of rates concession is to be taken into consideration, the inflation rate will be 2.7 percent.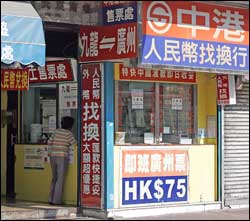 Police have smashed an underground bank in Shenzhen that allegedly handled transactions totaling 4.3 billion yuan (HK$4.5 billion) between 2006 and May this year. The raid was revealed by a state-run television station on Friday as mainland authorities intensified their crackdown on illegal funds being poured into Hong Kong stocks through underground channels ahead of China's delayed "through-train" scheme. The scheme will eventually allow legitimate direct investment from the mainland into Hong Kong. Arrested during the bust in June was To Ling, 43, a money-exchange shop owner in Hong Kong. Five other suspects were also arrested. Ninety bank cards, 40 internet bank passwords, 67 bank books and 11 identity cards for account transfers were seized, as well as a large number of ledgers and journals. Investigators allege the illegal network had operated for about seven or eight years in Shenzhen, attracting investors from 31 provinces and cities. Based in a residential area, its daily transactions reportedly averaged eight million yuan, with transaction fees hitting more than 10 million yuan. According to CCTV, mainlanders would deposit money with the underground organization, which would then in-struct its Hong Kong agents to transfer the funds into the clients' Hong Kong account to buy local stocks. Police believe some 130 million yuan poured into the Hong Kong stock and property markets, and 100 million yuan into the capital markets. Last year, police smashed more than 70 underground financial organizations throughout the mainland that were involved in US$3 billion (HK$23.4 billion) worth of transactions, CCTV reported. "Many people have speculated on Hong Kong stocks through the underground financial channels with just a phone call," an unnamed investor said. Another source said most mainland brokerages were involved in "unlawful account openings because of the fat profits involved." All mainland securities houses have recently received warning letters, advising them not to participate in illegal account openings. Some large brokerages have already been fined. Subsidiaries of China National Petroleum Corp and Sinopec are among the clients of the Shenzhen underground bank police shut down, a mainland newspaper revealed.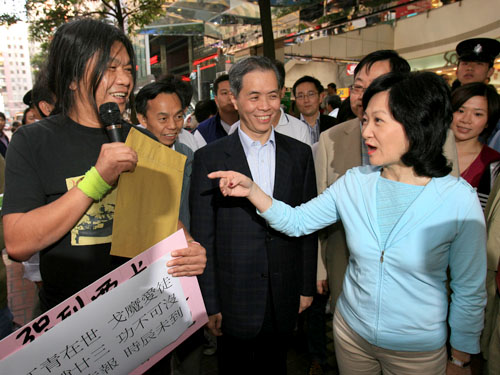 Former security secretary Regina Ip Lau Suk-yee yesterday met her online supporters face to face - and one of her most persistent opponents. Mrs Ip, who has made much of her entry on the Facebook internet social networking site since entering the Legislative Council by-election race, attended a sharing session in Paterson Street, Causeway Bay, organised by her online support group "Regina for councillor". With more than 30 fans and dozens of passers-by stopping to watch, the candidate answered questions about issues ranging from the 1999 right of abode controversy to her love life. She not only exchanged views with her supporters but also with maverick lawmaker "Long Hair" Leung Kwok-hung. Mr Leung arrived with placards and handed a petition to the former security boss demanding she apologise for her aggressive promotion of the national security bill four years ago. "I have met you many times. You are quite nice," said Mrs Ip, smiling as she listened to the protester's criticism of her past remarks about democracy. Joining Mrs Ip on the campaign trail for the first time was her daughter, Cynthia Ip Wing-yan, 18, who is studying in the United States. Miss Ip, who is on holiday, said she hoped to help her mother with the campaign. Mrs Ip's main opponent in the race for a Hong Kong Island Legco seat, former chief secretary Anson Chan Fang On-sang, met 30 secondary school and university students in a cafeteria in Causeway Bay. She said she encouraged young people to express their opinions about public affairs and to persevere in overcoming the difficulties they face. Both former government officials will canvass today for candidates in the district council elections. Mrs Ip will be supporting candidates from her Savantas Policy Institute, while Mrs Chan will visit districts on Hong Kong Island to urge citizens to support those "sharing similar ideas" with her. Six other candidates will contest the December 2 by-election, which was necessitated by the death of DAB chairman Ma Lik.

China: Venture capital investment in Chinas urged 87.4 percent to 677 million U.S. dollars in the third quarter, an industry report said. Service-oriented sectors were the most appealing as they attracted a record 432 million U.S. dollars and accounted for nearly half of the 59 deals, a report by Ernst and Young and Dow Jones Venture One, a financial information provider, said. By comparison, the sectors received investment worth 242 million U.S. dollars in the same period last year. Money flowing into the information industry dropped 23 percent from a year ago to 217 million U.S. dollars and accounted for 24 deals. "Globally, more and more venture capitalists are pouring funds into service-oriented companies," said Robert Partridge, Managing Director of Transaction Advisory Services and the VC Advisory Group of Ernst and Young. "These companies have a relatively low capital threshold for investors and can attract a large group of customers within a short time." Venture capitalism, also known as risk capital, refers to money invested in start-up firms and small businesses that have both growth potential and the possibility of loss.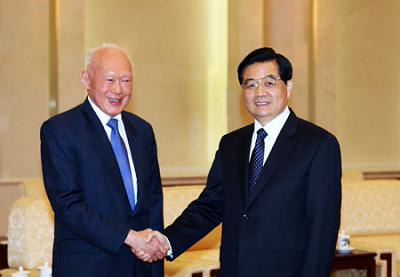 Chinese President Hu Jintao meets with visiting Singaporean Minister Mentor Lee Kuan Yew in Beijing Nov. 16, 2007. China would like to work with Singapore to promote the relations to a new height to benefit the two peoples and the region, said Chinese President Hu Jintao on Friday. Hu told visiting Singaporean Minister Mentor Lee Kuan Yew that Sino-Singaporean relations had further developed since the two countries forged diplomatic ties 17 years ago. The two countries had increased political trust and economic and trade cooperation, and maintained coordination in the international and regional affairs, he added. Hu expressed gratitude for the adherence of Singapore to the one-China policy, and its opposition to "Taiwan's Independence" as well as its support to China's reunification cause. He said China was pursuing what the 17th CPC National Congress had agreed to build a well-off society, and Singapore was taking the strategy of rebuilding Singapore, thus the two countries faced the new opportunity for cooperation. Lee Kuan Yew said China's development benefited Asia and the world. Singapore would be committed to all-round cooperation with China and would play a positive role in promoting cooperation between China and the Association of Southeast Asian Nations (ASEAN), he added.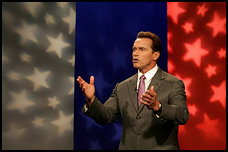 California Governor Arnold Schwarzenegger Friday urged the Bush administration to promote U.S. economic growth by expanding free trade. In a letter to President George W. Bush, the governor said the federal government should counterbalance the national economic slowdown by opening global markets and expanding free trade. "Rapidly expanding U.S. exports are a growing source of employment and wage gains and a well-timed counterbalance to the housing slowdown," Schwarzenegger said. Citing California, which exports 25 percent of its annual output, Schwarzenegger said the current trends indicate that it will grow quickly and substantially, offering more and more job opportunities to fellow Californians. "However, I am concerned Congress may be moving to end its past commitment to opening markets and expanding trade by failing to act upon the Free Trade Agreements you have concluded," he said. "We must recognize that global trade is largely beneficial, but that its benefits can be uneven and can come with real downsides for some of our workers. But the answer to those concerns isn't to shut the door." Even if that protectionism were to assist some, it would do so at the expense of the far greater number of American workers who benefit from growing exports, the governor said. "Instead, the answer is to negotiate and ratify fair treaties and to continue to improve our infrastructure, education and training so that the United States can successfully compete, and American workers can gain more employment and higher wages," he said.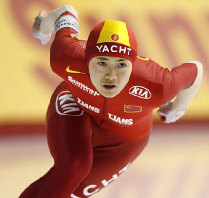 Wang Beixing of China skates to a second place finish in the woman's 500m race during the 2007 ISU World Cup Speed Skating Championships at the Calgary Olympic Oval in Calgary, Alberta, November 16, 2007.
China Pacific Insurance, the mainland's third largest insurer, is set to raise up to US$6 billion by listing its shares in Shanghai and Hong Kong, people familiar with the situation said. The initial public offering (IPO) of mainland A shares is expected to occur as early as next month, with an H-share listing targeted for March next year. People familiar with the situation said that each listing would raise up to US$3 billion although the A-share portion - representing about 12 percent of the group's enlarged share capital - is tipped to be "slightly bigger" than that of the H share. The estimated size of the capital raising, of a company launched just six years ago, highlights the dramatic surge in the mainland's equity markets since the life and general insurer first signalled its intention to list two years ago. People close to the situation anticipated last year that a sole Hong Kong listing would raise about US$1 billion. Over the past year, regulators have encouraged companies to list on the domestic market instead of overseas, in an effort to mop up investor liquidity which has propelled the flagship Shanghai index sixfold since 2005. The listing of the state-owned insurer will deliver a handsome paper profit for a consortium led by Carlyle Group, the US private equity firm, which two years ago acquired a 25 per cent in the group's life assurance arm for US$410 million. The consortium this year agreed to swap its existing stake and invest an unspecified additional sum in return for a 19.9 percent holding at group level, a move which cleared the path for a listing. UBS will help to arrange both the A and H-share listings, with Credit Suisse involved in just the Hong Kong offering. Both investment banks declined to comment. Founded in 2001, China Pacific's life assurance subsidiary has quickly become the third biggest company in the sector, behind China Life and Ping An, both of which have been listed in Hong Kong for several years. Shares in China Life more than doubled on their first day of trading in Shanghai in January this year, while the A shares of Ping An have almost quadrupled since it listed in March raising US$5.2 billion.
Taxes on gains from shares and property may be round the corner in the mainland in a move to clamp down on speculation and illegal activities. According to a revised income declaration form posted on the tax bureau's website, residents whose annual income exceeds 120,000 yuan (HK$125,796) have to submit from January detailed information of their earnings from equities and property investments. The major difference between the new form and the one in use for a year is residents have to state gains on equities and property separately. "The new rule only requires residents to report gains through asset transfers. If they lose from the investment, there is no need for them to report anything," a tax official said. Chinese University associate economics professor Terrence Chong Tai-leung said: "The move might be aimed at un-derstanding wealth accumulation in the middle- to high- income group in preparation of a profits tax." He adding the new requirement could help Beijing track bribery and other offenses. Other economists said the rule ena-bles closer monitoring of fund flows. "It helps the government collect data on investment activities," said an economist at a mainland brokerage. "The government may eventually impose a capital gains tax on [equities and property] transfers despite Beijing's denials this year." In the first half, there were rumors that Beijing was considering a capital gains tax in the wake of the strong stock market rally which saw the Shanghai Composite Index surging more than 130 percent since mid-2006.
November 19, 2007

Hong Kong: The U.S. Federal Reserve said Thursday that it had pumped 47.25 billion U.S. dollars into the nation's financial system to help ease tight liquidity. The cash infusion, which has been injected in three separate operations, was the most since September 2001, according to an official from the Federal Reserve Bank of New York, which handles such operations for the U.S. central bank. The Fed serves as the banking industry's lender of last resort, providing money to financial institutions when other sources of credit are difficult to obtain. It typically buys billions of dollars worth of securities from major banks, injecting extra cash into the banking system, which the banks are obliged to repurchase at a later date. Since early August this year, when the credit crunch took a turn for the worse, the Fed has pumped large amounts of cash into the financial system to help ease tightening credit that stems from the troubles in the U.S. high-risk subprime mortgage market, which offers loans to people with lower credit and income. In the past two months, the central bank has also cut a key interest rate twice, by a total of 0.75 of a percentage point to 4.50 percent, to give borrowers some breathing space.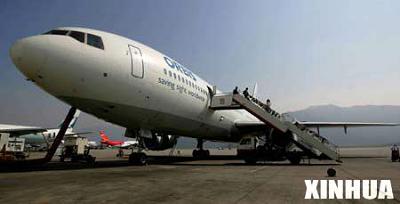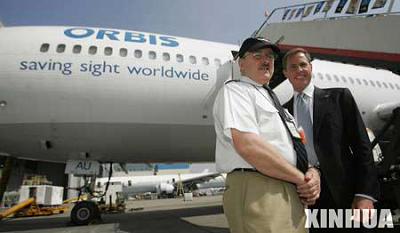 World's only flying eye hospital starts tour in Hong Kong - Paul Forrest (R), Director of Global Development of ORBIS, and John Gordon Platt, pilot of the ORBIS Flying Eye Hospital, pose before the plane hospital for a photo on the parking apron of Hong Kong International Airport on Nov. 15, 2007 in Hong Kong of south China. The ORBIS Flying Eye Hospital started the Goodwill Tour in Hong Kong on Thursday, inviting donors and local students to get aboard to visit the world's only flying eye hospital. Since its first program in 1982, the ORBIS Flying Eye Hospital has traveled to more than 70 countries and regions, saving the sight of millions of people by training local doctors and eye care workers and conducting surgeries for patients with eye disease. ORBIS is an international nonprofit humanitarian organization aimed at strengthening the capabilities of local health care communities in blindness prevention and treatment.
Hong Kong Exchanges and Clearing Ltd (HKEx) has not yet decided on a timetable for domestic direct stock investment in Hong Kong and is currently focusing on investors' risk education, said an official with HKEx yesterday. Domestic investors will have to wait until the Hong Kong market fully opens to the mainland, said Lawrence Fok, executive vice president of HKEx Issuer Marketing Division, at the 2007 Annual Conference of China's Financial Market. HKEx is working on investor education to help bridge differences between the Chinese mainland and Hong Kong stock markets. He added the market is confident in the direct Hong Kong stock investment program. The program has greatly impacted the Hong Kong stock market. Following the announcement of the pilot program, the Hang Seng Index rose to around 30,000 from 20,000 points and has only fallen slightly ever since. Li Jing, China head of JP Morgan Chase, also attended the annual conference. She said the direct Hong Kong stock investment program is likely to be postponed till 2008. However, she didn't believe that was bad news, saying the sudden descent of green mainland investors could cause capital to flood in, potentially harming the Hong Kong market. She said the QDII (qualified domestic institutional investor) should still play the main role in ensuring a stable current of capital influx.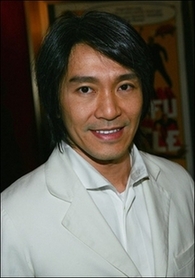 Hong Kong's Chow takes on Japanese cartoon - Hong Kong comedian and director Stephen Chow will be producing the movie adaptation of popular Japanese manga cartoon "Dragon Ball" for 20th Century Fox, his company spokesman said Thursday. But Chow, best known for "Kung Fu Hustle" and "Shaolin Soccer", turned down a Fox offer to direct the project, saying he would only take the helm for his own film ideas, the spokesman said. "Dragon Ball" will be directed by James Wong, the 48-year-old who directed thrillers "Final Destination" and "Final Destination 3". It will star Justin Chatwin, who played Tom Cruise's son in "War of the Worlds" as Goku. The spokesman said Chow, a fan of the Japanese comic, would want Asian and Chinese actors to feature in the film, a project that took two years to negotiate. "Dragon Ball", created by Akira Toriyama in 1984, follows the adventures of a young martial artist named Son Goku who defends the Earth against evil as he collects the mystical Dragon Balls that give him incredible powers. It has been made into an animated series in Hong Kong and has also been developed into video games.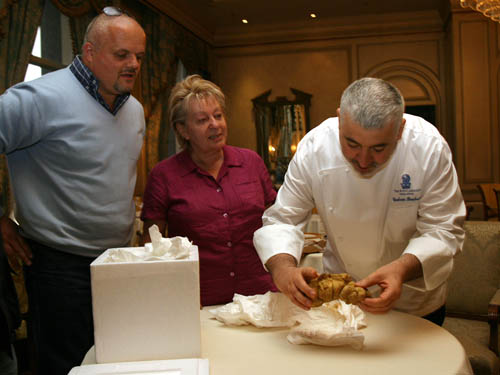 Hong Kong's Ritz-Carlton will host a mouth-watering gourmet truffle dinner within the next few days for a select few friends of three well-heeled bidders who paid a world-record HK$1.63 million (US$215,000) for a 750-gram truffle in the Ninth Worldwide Alba Truffle Auction. Mainland-based property developers Su Meng, president of Gold Tak Land and owner of Guangzhou's Ritz-Carlton, Li Sze-lim, chairman of R&F (Beijing) Properties Development, and Kong Jianmin, chairman of KWG Property Holding, joined forces to pay 143,000 euros on Sunday for the truffle - dubbed "Queen Tartufo" - at a Ritz-Carlton dinner linked by satellite to the global auction. Compared to the Alba truffle auctioned last year - a massive 1.59kg Tuber magnatum pico fungus snapped up by Hopewell Holdings (SEHK: 0054)' Gordon Wu Ying-sheung for HK$1.25 million - this year's truffle was relatively paltry. Apparently this season was one of the worst in recent years in Alba, in Italy's northwestern Piedmont region famous for its autumn truffles. The bad season resulted in higher prices, with top-class truffles selling this year for up to 8,000 euros a kilogram, against a gold price of 17,862 euros. That has meant that this year's winners paid about 10 per cent more for a fungus half the size of last year's delicacy. That translates into about HK$2,173 per gram. Sunday night's five-course dinner at the Ritz-Carlton included a warm-up auction during which 180 or so guests whetted their appetites, bidding for six smaller lots that collectively fetched HK$1.42 million. All the proceeds went to the local charity Mother's Choice. This year's winners plan to serve "Queen Tartufo" to friends at the Ritz-Carlton within days. The "Queen" arrived in the city yesterday. Truffles, of which there are several edible varieties, are from a group of underground fungi belonging to the genus Tuber. The ascoma, or fruiting body, is a highly prized delicacy. Its aroma is similar to deep-fried sunflower seeds or walnuts, although not everyone can smell it. Water in which truffles have soaked tastes a little like soy sauce. It has been described as "the diamond of the kitchen" and is praised for its aphrodisiac powers - a characteristic that has not been scientifically established. It is held in particularly high culinary esteem in France, northern Italy and the Croatian peninsula of Istria.

China: A fleet of hybrid, clean energy fuel-cell buses will be operating in this city by 2009, giving green technology a major role in public life. A hydrogen refueling station for the buses has been built in the city's Anting area. The development was announced yesterday at the launch of the second phase of a fuel-cell bus commercialization project jointly carried out by the United Nations Development Program (UNDP) and the Ministry of Science and Technology. "Fuel-cell vehicles are an important technology for the future development of the automotive industry in China," Minister Wan Gang said at the launch ceremony. The automotive industry has spent 20 years working on environment-friendly technology, and clean energy represents the future, Yu Zhuoping, dean of the school of automotive studies at Tongji University, said.
China, Singapore agree to upgrade relations to new height - China would like to work with Singapore to promote the relations to a new height to benefit the two peoples and the region, said Chinese President Hu Jintao on Friday.
Majority in favor of new holiday plan - The majority of 1.3 million people who voted online are in favor of a new public holiday plan that eliminates one of the three Golden Week holidays and adds three traditional festivals to the list. That was the result from four of the five websites that conducted the survey, which ended last night. The fifth - the National Development and Reform Commission's (NDRC) official website - didn't make its poll findings public. According to sina.com, which drew the largest number of 590,000 voters, 88 percent supported increasing the number of official holidays from 10 to 11; and 62 percent agreed to including the three traditional holidays - Tomb-Sweeping Day, Dragon-Boat Festival and the Mid-Autumn Festival - in public holidays. In addition, 81 percent voted for retaining the two Golden Weeks of the Spring Festival and the National Day holidays, and 79 percent supported starting the Spring Festival holiday a day earlier - from the Lunar New Year's Eve - instead of the New Year's Day. An NDRC official, who did not want to be named, said the economic planner will collect and submit the poll results to the State Council. Some, however, criticized the poll for the way the questionnaire was framed. Sang Jie, a Beijing resident, said the survey did not ask if people agreed with the cancellation of the May Day holiday. "I will lose a week-long holiday, which I used to spend visiting my husband who is working abroad," she said. A survey conducted by ctrip.com, an online travel service, found that nearly half of more than 1,000 people surveyed said it would be a pity to lose the May Day holiday. Lin Zhiyuan, a member of the Beijing People's Political Consultative Conference, an advisory body, said soliciting public opinion before a policy is implemented reflects progress in governance, the Oriental Morning News reported. The new holiday plan, if approved, will entail changes in weddings and travel. Shanghai Youth Daily reported that many couples may have to cancel wedding banquets booked for the next May Day holiday. Travel agencies, meanwhile, are tailoring package tours to reflect the new holidays. Zhang Lingjie, deputy general manager of the domestic tourism department of China International Travel Service Head Office, said that travel agencies will offer more three- or four-day outbound trips.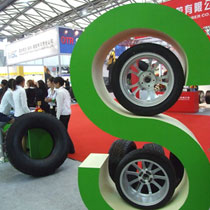 Tires are on display at RubberTech China 2007 in Shanghai. With an exhibition space of 11,500 square meters, RubberTech China 2007, which runs from November 14 to 16, has attracted nearly one thousand enterprises from more than 50 countries and regions.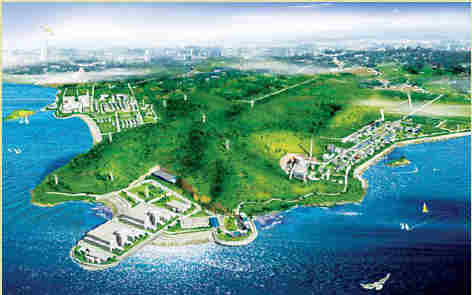 A bird's eye view of Qinshan nuclear power plant in Haiyan, East China's Zhejiang Province. China is to double its nuclear power capacity by 2020, the general manager of China National Nuclear Corporation said here on Thursday. Kang Rixin told the World Energy Congress in Rome that at present China's nuclear power capacity accounts for 2 percent of the total installed capacity of the country. By 2020, the percentage will stand at 4 percent. China's installed capacity of nuclear power will hit 40 million kilowatts by 2020, he said. Kang said China has 11 nuclear power generation units in operation, 8 units are under construction and another 8 units are in their preparation stage. He said China will invest a total of 400 billion yuan in building the 16 nuclear units, and "banks in China are active in pouring the funds and there is no shortage of funds." The general manager said China has already listed the nuclear power industry as a priority, and the move is to reduce the CO2 emission to tackle climate change. The five-day World Energy Congress is to end later on Thursday.
November 17 - 18, 2007

Hong Kong: The ongoing Cosmoprof Asia and Natural Health Fair 2007, starting on Nov. 14, has become larger in scale which encourage better business opportunity. In its 12th edition, Cosmoprof Asia this year covers 47,000 square meter of exhibition space. Particularly outstanding growth is observed in the Hair sector, where the overall exhibition size is up by 30 percent over 2006. The Packaging sector has also enjoyed steady growth over the years; its exhibition area has increased by 16 percent over 2006. Michael Duck, Director of Cosmoprof Asia Ltd which is organizer of the show, said that apart from its comprehensive products, Cosmoprof Asia also provides a perfect platform for industry and experts, to exchange ideas and information on the latest trends and techniques in the international beauty industry. Over 1,260 exhibitors from 35 countries and regions participate in the fair. About 40,000 visitors, out of which more than 50 percent from abroad are expected to attend the three-day fair. Duck said, given this expanded space, Cosmoprof Asia is featured by the new "Made to Measure" hall layout that will maximize the visitors' itineraries thanks to more user-friendly categorization of the fair's product sectors, making the journey through all facets of the beauty industry easier and more convenient. The three renamed product sectors are identified by new names and logos in order to make it easier to locate sections of interests. They are: "Retail-Distribution" displaying fragrances, cosmetics and toiletries; "Pack" showing raw materials, machinery; and "Hair and Beauty Salon" featuring hair and beauty salon products and equipment for professional sectors. This year, Cosmoprof Asia launches its first International Buyer Program, which brings together qualified buyers from three major cosmetic markets in Asia, namely India, Japan and Thailand. Perfumery, cosmetics and Toiletries is the main market sector represented by the panel of international qualified buyers participating in the program. The buyer delegation will be invited to introduce to their company and market segment at a business meeting over 100 pre-matched and qualified exhibitors. This meeting will also be an informal discussion to explore business potential and establish new business relations. Inside the exhibition halls, exhibitors and buyers are bustling around to search for business opportunities. A Germany-based company doing mainly hand care and nail treatment business provide nail beauty demonstration at its counter to demonstrate visitors the characteristics of their products. Sales Director of the company Elke Schmidt told the reporter that they have planned to open up Asian market and was in the hope to get access to more buyers by joining the show. Sales representative Serene Goh of a Japanese cosmetic brand seizes any chance to introduce their products to passers-by. Now having products on sale in Malaysia and Singapore, Goh said that their next stop will be Shanghai in the Chinese Mainland. She believed that the show could help promoting their brand to more people, which in turn, might bring more business.
The move to limit cash withdrawals from bank accounts in Shenzhen is designed to stop money laundering and the illegal flow of mainland funds into Hong Kong that have been one of the major drivers of the recent stock market boom, state-run media reported.
The Link REIT (0823), which invests in a portfolio of retail and carpark facilities, said yesterday first-half income distributable to unitholders, jumped 10.54 percent to HK$776 million, or 36.11 HK cents per unit, underpinned by higher rental income.
Hutchison Telecommunications International Ltd (2332), the telecom unit controlled by Li Ka-shing's Hutchison Whampoa (0013), said net profit in the first three quarters surged to HK$70.2 billion, including the one-time disposal gain from the sale of its entire interest in Hutchison Essar in India.
China Light and Power's Castle Peak power plant has been named the third most polluting electricity generator in the world.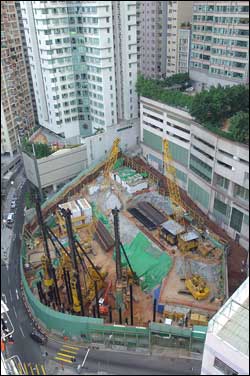 Swire Properties - one of Hong Kong's largest property developers - has won a legal battle with the Town Planning Board over height restrictions imposed on a luxury residential project in the Mid-Levels. The site is one of several located between Seymour Road and Castle Steps where the developer plans to build a high rise complex comprising blocks of 50 stories or more. International Trader - a Swire subsidiary - launched a judicial review after the board twice refused its application to relax the site's plot ratio and height curbs from 12 to 50 stories. The proposed complex - at the junction of Seymour Road, Castle Road and Castle Steps - would cover an area of 2,132 square meters. But the board rejected the application, saying it would cause severe traffic congestion and visual problems in the area. The company appealed against the decision last December, but this was also turned down by the board. In his ruling yesterday, Court of First Instance Judge Andrew Cheung Kui- nang said Swire's argument about traffic and visual considerations was not relevant in the planning process. He said it would be unfair to isolate a relatively small site since it is surrounded by commercial and residential buildings as tall as 40 stories and with no height restrictions. The judge also pointed out the plot was originally zoned as residential zoning group A in 1986, although it was later rezoned as residential zoning group C in 1995, with limitations imposed. The court was also told that at a meeting in 1996, the Planning Department had allowed the site to be redeveloped without vehicular access.
The poor language skills of local workers, a shortage of labor and inflated operational costs are some of the challenges businesses will have to face next year, according to the Hong Kong General Chamber of Commerce.
The Hong Kong Food Festival attracts tens of thousands of food lovers from far and wide every year. And sister city Macau, not to be left behind, is hosting its own food festival, drawing thousands of mainland and foreign tourists, buyers and suppliers to the gastronomic event.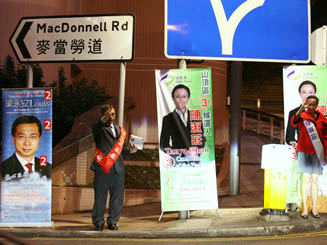 Candidates pin hopes on negative spin - Candidates campaigning for The Peak constituency have downplayed their chances in Sunday's district council elections - an apparent ploy to get more votes.
A move to reduce the working hours of public doctors may result in one having to take care of 200 patients at night if the Hospital Authority fails to put in more resources, a hospital administrator has warned. Senior hospital executives have been asked to assess how the reform - which aims to cut doctors' working hours to 65 a week and cap continuous working hours at 16 to 24 hours - will affect care. The department head said he would quit if he was forced to implement "a policy that will endanger the safety of patients". "It is, of course, a good move to cut doctors' working hours, but we are very concerned that so far there has been no indication of extra manpower," he said. The survey, conducted on about 700 doctors in September last year, found that public doctors worked 38 to 91 hours per week, with junior doctors working the longest, the final report of the authority's steering committee found. To reduce workloads, the committee recommends the authority: Set up emergency wards in selected acute hospitals as a "gatekeeper to reduce avoidable hospital admissions"; Employ part-time private doctors at overstretched outpatient clinics to cut 10 to 25 per cent of the workload; Hire a 24-hour technician service to take blood and carry out electrocardiograms; Extend nursing consultation services over the telephone to provide initial assessment to elderly patients who intend to go to accident and emergency departments; and Put doctors on general call to cover sub-specialty calls by the end of next year. Under the reform, fewer doctors will be put on the night shift. The department head said many doctors feared that the authority would not add enough resources. "If we have to cap the continuous working period at 24 hours, each doctor will be on night call only once every week, instead of the current twice. The doctor will have to take care of 200 patients and he cannot afford to have any sleep. Such a situation will be unacceptable." The authority said it would spend about HK$12 million to hire extra doctors, nurses and paramedics for pilot programmes later this year. The steering committee also called on the authority to pay for doctors' excess work hours and to attain "100 per cent" compliance by the end of June next year to provide a half-day off to doctors who have finished on-site call duties. Medical legislator Kwok Ka-ki said frontline staff were becoming upset about heavier workloads because hospitals cut doctors' working hours. "The reform will be a failure if it is just a numbers game," he said.
Customs has made this year's biggest seizure of untaxed petrol, smuggled from the mainland by sea, as pump prices exceed HK$15 a litre - nearly three times the mainland price.

China: China has drafted executive regulations for a new corporate income tax law that will harmonize the domestic and foreign rates, and the final draft has been submitted to the State Council for approval, the China Securities Journal reported on Wednesday, citing an expert close to the issue.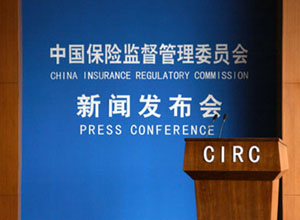 The figure compares with 304 billion yuan in 2002 and 564 billion yuan last year when China jumped from 16th to ninth in the world ranking of insurance premium revenues, Wu Dingfu, head of the China Insurance Regulatory Commission, told a forum on pension funds in Beijing on Nov.14.
World Bank forecast for China's 2007 growth maintains unchanged at 11.3%, and it predicted a more than 8% growth for East Asia in 2007.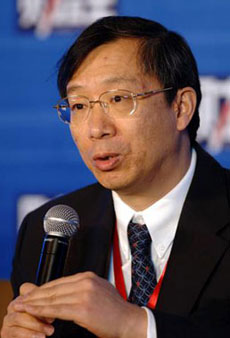 The US dollar will remain the anchor currency of China's massive foreign reserves despite suggestions that the country is too heavily skewed toward the weakening greenback, a senior Chinese central bank official said Wednesday. Yi Gang, the assistant governor of the People's Bank of China, said the dollar had to continue as key component of the country's 1.4 trillion dollar reserves because it was "the largest currency that we use" in terms of trade and foreign direct investment as well as financial clearances and settlements. "It is also a very firm policy for China that the US dollar is the main currency in our reserves and that policy is very firm," he said to a question at a forum in Washington. Yi said recent suggestions that Beijing shift its largely dollar-based reserves toward presently stronger currencies, like the euro, were mere "opinion." "There is some discussion or comment from maybe scholars, maybe other persons in China in terms of 'there is huge amount of adjustment of reserves.' "I think that probably is opinion ... if they want to express their opinion, that will be fine, we consider it, we listen (to) it but that does not change our policy," Yi said at a monetary conference organized by Washington-based CATO Institute.
The United Arab Emirates may end the dirham's 30-year-old peg to the dollar and link it instead to a basket of currencies, central bank Governor Sultan Bin Nasser al-Suwaidi said.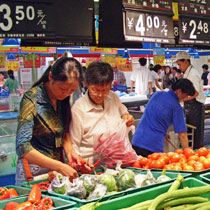 Shoppers buy vegetables at a supermarket in Yichang, Hubei Province. China's retail sales grew by an impressive 18.1 percent year-on-year in October, thanks to rising prices and incomes.
The mainland could obtain as much as a third of its energy from renewable sources by 2050 as a manufacturing expansion pulled down prices worldwide, if Beijing improved pricing and policy support for the sector, a report said.
November 16, 2007

Hong Kong: China Construction Bank (Asia) chief executive Charles Ma Chi-man said mortgage applications in the past two months jumped 30 percent from July and August levels amid a low-interest environment.

Hong Kong actor Andy Lau and a man in Santa Claus costume wear 3D spectacles at a Christmas lighting ceremony outside a shopping mall in Hong Kong November 14, 2007.
The growing multi-million global low- carbon market will throw up new opportunities for Hong Kong's banking sector to make even more money, a newly created climate change action group said yesterday.
Hong Kong blue chips jumped nearly 5 per cent on Wednesday, boosted by Wall Street gains, as China Mobile (SEHK: 0941, announcements, news) surged after the wireless operator said it was talking to Apple about offering iPhones in the mainland.
Yahoo, reeling from a growing backlash over human rights and its operations in mainland China, settled a lawsuit on Tuesday that accused it of illegally helping the central government jail and torture two journalists.

Financial Secretary John Tsang Chun-wah on Tuesday said Hong Kong was on target to meet its forecast of a record 26.4 million visitors this year. Mr Tsang was discussing developments in the territory's tourism industry at the Hong Kong Association of Travel Agents' 50th Anniversary Gala Dinner in Tsim Sha Tsui late on Tuesday. He said the number of mainland visitors last year was more than double the number in 2003. "For the first nine months of this year, mainland arrivals were up 10 per cent compared to the same period last year and next year, eight more mainland provinces in the Pan Pearl River Delta region, – Fujian, Guangxi, Jiangxi, Hunan, Guizhou, Yunnan, Hainan and Sichuan – will also open up to Hong Kong travel agents," he said. Mr Tsang said outbound travel was a growth area of tourism – with turnover for outbound tours this year estimated to reach a new record of HK$10 billion. But he said Hong Kong could not afford to "let down its guard and become complacent". "We face intense competition from neighboring destinations that target similar markets and are promoting aggressively. This is a good opportunity for us to take a long hard look at areas where we can improve and advantages that can be built upon," he explained. He said the territory's meetings, incentives, conferences, and exhibitions (MICE) industries needed to review and formulate development strategies. "We need to strengthen our promotion efforts to attract more large-scale international conventions and exhibitions to Hong Kong..." he said. MICE is a particular type of tourism in which large groups, usually planned in advance, are brought together for some particular purpose such as trade shows. Citing future projects to promote Hong Kong's tourism industry, Mr Tsang said the government was developing its cruise industry. He said the government had issued an open tender for the new cruise terminal at Kai Tak. "We expect to award the tender in the second quarter of next year, with February 2012 as the target opening date for the first berth. When completed, it will be a world-class terminal capable of handling the biggest cruise ships," he said. The financial secretary said other projects in the pipeline included the Ocean Park project and other district enhancement schemes.

The influx of mainland women giving birth in Hong Kong posed no threat to local people in the next decade, Secretary for Labor and Welfare Matthew Cheung Kin-chung said on Wednesday.

China: OPEC Secretary General Abdallah al- Badri denied on Wednesday claims that China and India stood behind the rise in the international oil prices. In an exclusive statement to Xinhua, al-Badri rejected the allegations which hold China and India responsible for the soaring oil prices, adding that the consumption of the two countries is normal and just in line with their demands. The chief of the oil cartel made the remarks during the preparatory meetings for the 3rd OPEC summit in Riyadh.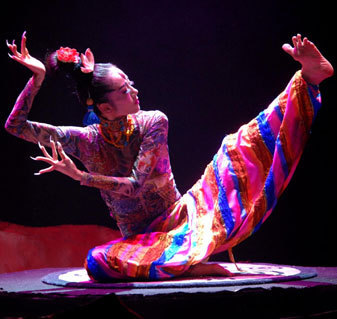 Yang Liping, the internationally acclaimed dancer of China, performs her latest work "Tibetan Mystery" during the fifth Beijing International Dance Festival in Beijing Nov 13, 2007.
China has drafted executive regulations for a new corporate income tax law that will harmonize the domestic and foreign rates, and the final draft has been submitted to the State Council for approval, the China Securities Journal reported on Wednesday, citing an expert close to the issue. The income tax rate for foreign companies in special bonded zones, which previously enjoyed a preferential rate of 15 percent, will rise in stages to 18 percent, 20 percent, 22 percent, 24 percent and finally 25 percent, the same as domestic companies, over five years, according to the draft. The arrangement would apply to such bonded zones as Shenzhen Special Economic Zone, economic development zones set up in coastal cities like Hongqiao Economic and Technological Development Zone in Shanghai, and high- and new-tech development zones including Zhongguancun Science Park in Beijing. The unidentified expert also said the 24-percent rate for foreign companies established in coastal regional development zones, such as the Yangtze River Delta and the Pearl River Delta, would rise directly to 25 percent in 2008. However, foreign companies that have tax holidays, which provide for five tax-free years and another five years of up to 50 percent reduction, will retain those concessions for the full 10 years before facing the new higher rates. The 15-percent rate will be retained until 2010 for foreign companies that invest in middle and western regions of China, an apparent effort by the government to redress regional economic imbalances. The regulations will include new criteria for high- and new-technology firms, which can enjoy a lower 15-percent rate. The qualifications could include the ownership of core proprietary property rights or government-supported products. The regulations will also specify the proportion of sales that must be devoted to research and development and the ratio of research employees among total staff for qualified high- and new-tech firms. The changes will make it more difficult for companies to gain the status of high- or new-tech investors, according to the expert. "They would no longer enjoy the status forever and qualifications will be re-evaluated every one or two years. Those who fail to meet the standards would be disqualified," said the expert. The regulations also state, in detail, tax policies that will favor infrastructure projects, environmental protection, and energy and water conservation. The expert said the draft is still subject to revision by the State Council. The new law, adopted this past March to allow fair competition between foreign and domestic companies, is set to take effect on Jan. 1, 2008.
Motorola Inc has gained approval to set up a wholly owned finance company in Tianjin with registered capital of 100 million yuan (13.3 million U.S. dollars). The green light is expected to boost Motorola's development in China, the world's No. 2 mobile phone-maker said yesterday. Motorola received the nod from the China Banking Regulatory Commission to set up Motorola (China) Finance Limited (MCFL) in Tianjin's Binhai New Area. It will provide financial services for Motorola's subsidiaries, joint ventures and affiliates in China, the company said in a statement. "MCFL will provide more diversified and flexible financial services to support Motorola's business growth in China's highly competitive market," Tom Meredith, Motorola's chief financial officer, said in the statement. Motorola said the incorporation of MCFL proves the company's firm commitment to Tianjin.

National Grand Theater to open on Dec. 22 - From Dec. 22 to April 6, about 6,000 Chinese and overseas artists will give 180 performances.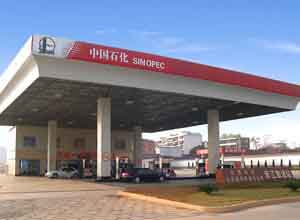 China Petroleum and Chemical Corp. (Sinopec) on Tuesday started issuing bonds worth 20 billion yuan (2.67 billion U.S. dollars) to finance the construction of a 2,800 kilometer natural gas pipeline from southwestern Sichuan province to Shanghai.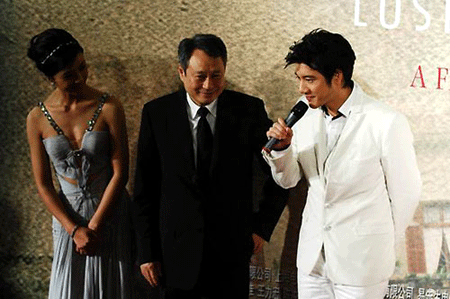 Bankable director Ang Lee's spy thriller "Lust, Caution" has raked in 90 million yuan (about 11.25million U.S. dollars) on the Chinese mainland since it opened at local cinemas on Nov. 1, a source with the China Film Group Corporation revealed. An company official surnamed Lai predicted that the box office gross for the film would exceed 100 million yuan "several days later". The "Bourne Ultimatum" and "Live Free or Die Hard", the next two foreign films introduced by the China Film Group Corporation, will hit Chinese mainland screens on Thursday. "These two films will not greatly impact the box office of "Lust, Caution", said Gao Jun, spokesman for the Beijing Film Association, one of the capital's major cinema lines. Set in World War-II era Shanghai, "Lust, Caution," starring mainland actress Tang Wei and Hong Kong actor Tony Leung Chiu-wai, is about a sexually-charged relationship between an undercover female student activist and a Japanese-allied intelligence chief. Lee's movie, called "Se, Jie" in Chinese, has been a hot topic in the mainland media and among the public long before its official screening here due to its bold sex scenes. The movie has been given the restricted NC-17 label in the United States, banning viewers under 17. In order to get approval for a mainland release, Lee, the Academy Award winning director of "Brokeback Mountain," cut about seven minutes from the film. Despite being shorn of some of its sexual scenes, the film's mainland version has still won acclaim among most viewers.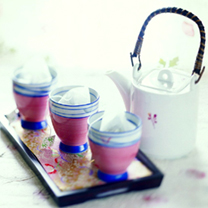 While tea has long been a favorite drink of the Chinese, in the last few years, quite a few tea-flavored drinks are on the market. Supermarket statistics show that sales of Kangshifu Icy Black Tea, Green Tea or Afternoon Milk tea are far ahead of other drinks such as juice, water and bubble drinks. While it's wonderful to see the success of this traditional Chinese drink today, there are also concerns about choosing the right tea. Here's some information about tea.
Shanghai would build a large theme park by 2020 but had yet to decide on any specific project, a district official said on Wednesday, discounting a media report that plans for a Disneyland park in the city had been revived. "A theme park is part of Shanghai's blueprint, but it could be either a foreign park or a Chinese one," said Qian Weizhong, head of the economic committee of Shanghai's Nanhui district, where the theme park will be built. The China Daily on Wednesday reported that Shanghai had received positive feedback from the central government about a Disneyland project and that preparations were going ahead full steam. Shanghai government spokeswoman Zhang Qin said a Disneyland park had not received the necessary nod from Beijing. "We have not yet got central government approval for the Disneyland project," she said. No comment was immediately available on the matter from Walt Disney Co in Hong Kong. Plans for a Shanghai Disneyland emerged in 2005 but were suspended when the city's Communist Party boss Chen Liangyu was implicated in a corruption investigation last September. Walt Disney has been exploring options for a theme park outside Shanghai amid concerns it may not get support from Beijing for the Shanghai project, sources familiar with the issue told Reuters in December. Disney signed a statement of intent to build a Disneyland on the mainland in 2002, and then set up a venture with Shanghai's Lujiazui Group to develop the site, which would be about 4.7 times the size of Hong Kong's Disneyland. The mainland plan was soon suspended, partly because of concerns that the Hong Kong park, which opened in 2005, would suffer, the China Daily reported.

Yangtze pollution hits record levels - A record 30.5 billion tonnes of industrial, farming and human waste were dumped last year into China's Yangtze River, the country's longest, state media reported.
November 15, 2007

Hong Kong: The Hong Kong stock market took investors on a roller-coaster ride yesterday, with the benchmark index alternately climbing and dipping in volatile trade before closing up from Monday's four-week low.

Macao's Chief Executive Edmund Ho yesterday vowed to put economic development and improving people's livelihoods high on the government agenda. During his annual address he told members of the Legislative Assembly that the government will also step up efforts to crack down on illegal labor and corruption. "In the coming year, the government will continue to implement various measures for the benefit of the people, further propel economic development and create a prosperous society in conjunction with all quarters of society," he said. A tax concession package worth more than 1.1 billion patacas ($137 million) was also announced yesterday, as Macao's economy has seen huge growth over the past year. Ho said he was happy with the continued economic growth and also that unemployment had fallen to 3.1 percent. He said the convention and exhibitions sector had made good progress, tax income was satisfactory and the overall business environment had remained stable. In addition, people's median wage had risen 36 percent on 2006, and bank deposits had doubled over the period. He announced a 25 percent reduction in personal tax and an increase of the personal tax allowance from 95,000 patacas to 110,000 patacas. On housing, he said all non-rental units will be exempt from housing tax, while rental units will enjoy a 50 percent tax reduction. He said the housing problem was a priority for the government and vowed it will build 19,000 public housing units by the end of 2012. To encourage first-time house buyers, Ho said they will be exempt from paying stamp duty on the first 3 million patacas of the property's value. Addressing one of the past year's major public concerns, Ho pledged to beef up efforts to combat illegal labor and better protect local workers. On the government's anti-corruption drive, the chief executive said: "The Commission Against Corruption of Macao will do its best ... to investigate major graft cases and attack corruption in order to ensure a clean government." He added that the authorities will also broaden the powers of the graft-busters. "Once we have evidence of corruption, those involved will be punished using the full power of the law, regardless of his rank," he said. He said the government will also seek to amend the law to extend the scope of control to the private sector. Although Ho did not mention the case directly, the former secretary for transport and public works, Ao Man-long, is on trial in the biggest corruption case in Macao's history.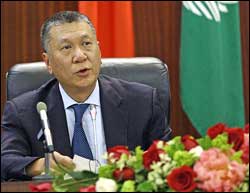 The hated Article 23 anti-subversion law - scrapped in Hong Kong following massive protests - is to be enforced in Macau. Chief Executive Edmund Ho Hau- wah announced yesterday Article 23 of Macau's Basic Law dealing with treason, subversion, secession and sedition will be enacted before the end of next year. He dropped the bombshell at a news conference after delivering his annual policy address - his eighth since taking office. Debate over the controversial bill was ignited two years ago after pro- Beijing circles cited the importance of prohibiting any act of treason, secession, sedition or subversion against the central government in the former Portuguese enclave. Macau lawmakers told The Standard Ho's decision appeared to be his last major initiative "to avoid passing to the next chief executive the burden of giving a form to Article 23 of the Basic Law." "It's not really a priority. The government should be focusing on the bill relating to trade unions and collective bargaining. This announcement is just a favor to Beijing and a way to cover up incompetence and corruption in the Macau administration," independent legislator Jose Pereira Coutinho said. The debate over the issue, however, is less intense than that in Hong Kong before the bill was shelved in 2003 after half a million people took to the streets in protest, culminating in the resignation of security chief Regina Ip Lau Suk-yee. Some lawmakers said they recognized that "every country has its own sedition and treason bill. "Although theres no rush, I'm not against the bill, democrat Au Kam-san said. No major event has threatened Macau's peaceful lifestyle since the handover, and that if the legislation respects Macau's autonomy, as stated in the Basic Law, it should not be harmful, he said. Secretary for Public Administration and Justice Florinda Chan said: "The government has already begun implementing the measures concerning the regulation of the article as part of the public administration reform package. According to a source close to the justice secretary, the bill is being worked out by Portuguese jurists who are "very aware of the importance of respecting international pacts and human rights. "The contents of the bill must and will safeguard basic rights like freedom of expression or of protest, the source said. An expert in international law drew attention to the difference between Macau's laws, which are based on German-Roman law, and Hong Kong's common law. "The main point is that, in Macau, Articles 4 and 40 of the Basic Law stipulate that fundamental human rights and international pacts signed by Macau are to be respected and observed, and they have the same value as constitutional laws. Any ordinary law enacted by the Legislative Assembly that goes against these two articles will be considered anti-constitutional, the expert said. "Whereas in Hong Kong, the common law gives international pacts and ordinary laws the same value, meaning that the newest law prevails. The bill will be subject to popular scrutiny before being submitted to the Legislative Assembly. "The secretary for justice is very well aware of the importance of guaranteeing the rights of the population. It would be suicide to enact a bill without those safeguards, a jurist said.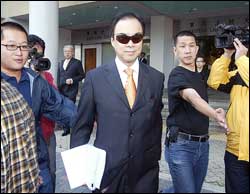 The managing director of McDonald's who turned business around for the restaurant chain in the Philippines in three years appeared in Hong Kong's Eastern Court yesterday on charges of accepting bribes from a corn supplier. Lau Si-sing, 47, faces two counts of accepting kickbacks and one count of trying to pervert the course of justice. The case was adjourned to January 8 for prosecution to secure bank documents in relation to the case. No plea was taken from Lau, who was released on HK$500,000 bail. In charging Lau, the Independent Commission Against Corruption alleged that between May 2005 and April this year Lau conspired with a director of a corn supplier and received kickbacks in return for recommending, approving and placing orders with the company for the more than 200 McDonald's restaurants in Hong Kong. The ICAC alleged that Lau received about 10 percent of the order price as commission. Lau is also accused of asking the chain's food director on June 29 this year to tell law enforcement officials that the alleged bribes were for property ventures in the mainland. Lau, who was appointed to his post in June 2004, was previously managing director for McDonald's operations in the Philippines, where he turned the business around to achieve profitability within three years. Before that, he spent 10 years developing McDonald's business in the mainland, helping to establish operation teams in Beijing, Tianjin, Shanghai, Fujian, Xiamen and Guangzhou. Lau, a Hong Kong native, joined McDonald's in 1983 when he was in Los Angeles.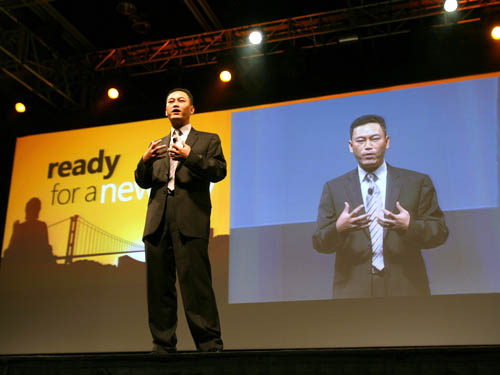 New investments and other information technology activities by Microsoft Corp and its business partners in Hong Kong will be worth more than HK$2.5 billion next year, according to a new independent market study. Research firm International Data Corp (IDC) estimated Microsoft-related IT activities this year will help create around 54,000 jobs or more than 43 per cent of the total workforce employed by the local IT sector. "Our research underscores what we've always known to be true: software provides a disproportionate contribution to a vibrant IT economy." said John Gantz, chief research officer at United States-based IDC. "It also shows the significant contribution made by the Microsoft ecosystem, especially in the creation of local businesses and local jobs." The Microsoft ecosystem is defined by IDC as "people working at IT companies and IT professionals who create, sell or distribute products that run on Microsoft platforms." Microsoft ecosystem investments, as calculated by IDC, included infrastructure, people, marketing and business development projects. Microsoft products include the Windows operating system for computers and advanced mobile phones, office productivity software, business applications such as enterprise resource planning, video games and the Xbox gaming console, and computer peripheral devices. The IDC study said Microsoft-related activities serve as an economic catalyst in markets where the company operates, noting that revenue earned by local companies working with Microsoft exceeded the revenue earned by Microsoft itself. For every HK$1 of revenue Microsoft earned in Hong Kong, HK$16.32 was generated by companies in the Microsoft ecosystem of value-added software suppliers, distributors, IT services firms and original equipment manufacturers, such as makers of computers, advanced mobile telephones and other consumer electronics devices.

China: China's consumer price index (CPI) rebounded to 6.5 percent in October, matching the peak decade high in August, the National Bureau of Statistics said Wednesday.
The first Chinese economic zone, out of the five proposed in Africa, is likely to be established in Egypt, which will contribute to the growth of Chinese investment in that country, said a top Egyptian investment promoter.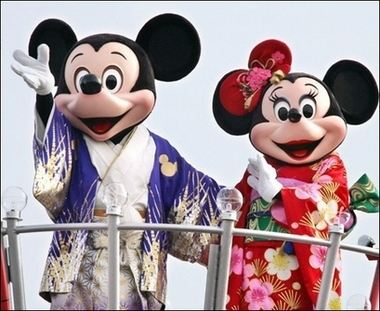 The authorities have confirmed that the previously suspended plan to build a Disneyland theme park in this city has been revived and preparations are going ahead full steam. Qian Weizhong, director of the economy committee of Nanhui district, said residents had moved off the land targeted for Shanghai Disneyland, in suburban Chuansha town. The planned theme park will occupy 6 sq km, which is about 4.7 times the size of Hong Kong's Disneyland, according to the original plan. "Local authorities have received positive feedback from the central government about the Disneyland project," Qian was quoted as saying by the Oriental Outlook. Representatives of Disney Tuesday declined to comment on the development, saying only: "Our focus is on the successful operation of our first theme park in China - Hong Kong Disneyland." However, Walt Disney Company (Shanghai) Ltd said in a statement faxed to China Daily:"China is a priority for the entire company, and we have a continuing dialogue about a variety of Disney initiatives, including television, motion pictures and consumer products, of which theme parks are only a part." Qian said arrangements had been made to ease travel to the planned site. "The Shanghai A20 highway has opened an exit for Chuansha, near the planned east gate of the Disneyland," Qian said. Foxtown, an outlet mall located near the site of the planned theme park, is one beneficiary of the development. Lu Qiang, its CEO, said he was glad to hear the Disneyland project had been revived, as Foxtown had won the right to set up shop after several rounds of bidding. "If the Disney project was aborted, Foxtown would face great difficulties recruiting tenants," Lu said. He said he had been briefed about the recent developments by Nanhui authorities last week. The planned Pudong railway will stop at the theme park. Metro line No 11 will also stop there. When finished, the transportation connecting the park will be the biggest in the country's eastern region, bringing visitors from more than 50 cities in the Yangtze River Delta. The plan to build a Disneyland park in Shanghai was first floated in 2005, but was soon suspended. Disney signed a statement of intent to build a Disneyland on the mainland in 2002. Several suburban district authorities competed over the location of the theme park. The municipality compromised by putting the park in both Chuansha and Nanhui. The Lujiazui Group and Walt Disney Company then set up a joint-stock company, but the plan was suspended. Hong Kong media reported there were widespread fears that having a third Disneyland in Asia, especially if it were in Shanghai, would harm Hong Kong's park. An unidentified official from the Shanghai economy committee said the Shanghai plan had been suspended in part because of concerns the Hong Kong park would suffer.
China has issued new rules governing pension funds, allowing a greater number of selected fund managers and financial institutions to help manage the nation's 90 billion yuan (HK$94.5 billion) of corporate pensions.
China's plans to quadruple the per capita income of its 1.3 billion population by 2050 present a "win-win" opportunity for the world's economy, its US ambassador, Zhou Wenzhong, said.
November 13 - 14, 2007

Hong Kong: Rising political star Xi Jinping, one of China's leaders in waiting, will become the Politburo's new point man on Hong Kong and Macau affairs, a Beijing official said on Friday.

Batman welcomed on his first journey to HK - The crew of latest Batman's movie "The Dark Knight" arrived in Hong Kong for a four-day filming this week. Tempers were frayed when the shooting of the latest Batman movie was interrupted by crowds of fans trying to get a closer glimpse of the caped crusader as police and other security personnel battled with the lunch-hour traffic around Hong Kong's oldest wet market.

Hong Kong banks, with the Hongkong and Shanghai Banking Corporation taking the lead, cut the best lending and saving rates by 25 basis points Friday - the second time this month.

The Walt Disney Company admitted for the first time yesterday that the poor performance of Hong Kong Disneyland is dragging down its results - prompting calls from the SAR government that the park's management improve its operations.

China: China will raise the reserve requirement ratio by 0.5 percentage points for commercial banks to 13.5 percent in an effort to cool the booming economy, the People's Bank of China said.
China will strengthen anti-money laundering checks and monitoring at the securities and insurance companies to safeguard financial security.
China's Huawei Technologies Co Ltd has agreed to suspend its controversial "voluntary resignation" scheme after talks with trade unions, the All China Federation of Trade Unions (ACFTU) said Saturday. The ACFTU said it called on China's biggest maker of telecommunications network equipment to protect workers' interests after its plan sparked fears that the company was trying to sidestep a new labor law. The ACFTU and union organizations in Guangdong Province and Shenzhen City called on Huawei to solicit workers' opinions and respect their rights while making regulations related to their benefits. Huawei would soon hold a workers' conference to review the interim regulations, sources with the ACFTU said Saturday. A company source confirmed on condition of anonymity they had reached a consensus with the trade unions. He said the company agreed to suspend the plan but the exact date to implement the suspension will be decided after workers' opinions were solicited at the impending workers' conference since the plan was launched with the consent of workers. Huawei initiated a plan, calling for its staff who have worked for eight consecutive years to hand in "voluntary resignations", according to the Nanfang Daily, a local newspaper in southern China's Guangdong Province, where Huawei is headquartered. The staff would have to compete for their posts, and sign new labor contracts with the firm once they were re-employed, while those who lost out would receive compensation.
China Eastern Airlines' strategic sales of equities to Singapore Airlines has sharply focused attention on the restructuring of the booming Chinese aviation industry to meet the rapidly growing demand for global travel. Outgoing airline passengers from China are seen to be increasing at a faster rate than those on domestic flights. In July, for instance, passengers on international flights increased 20 percent year-on-year compared with 15 percent for domestic flights. The trend is widely seen by aviation industry experts to have touched off the race between domestic airlines to search for equity partners to expand their global reach and to quickly lift the standard of management and service to international levels. Air China, the nation's largest carrier, forged a cross-shareholding partnership with Hong Kong's Cathay Pacific last year. The agreement between China Eastern and Singapore Airlines, which is pending shareholders' approval, is simply a move in the same direction by another major domestic carrier. These alliances are the opening moves of what aviation experts expect to be a grand restructuring of the airline industry. Some analysts say Air China, with the most balanced route structure among all the aviation companies, is likely to lead the industry restructuring by merging other companies. Consolidation is an inevitable trend in the global aviation industry, you can find examples in developed countries such as Germany and the United States where only a few airlines have survived," Air China Chaiman Li Jiaxiang recently said while releasing his new book Route to Fly in Beijing. "As one of the world's fastest growing aviation markets, China needs an internationally competitive airline. That's Air China's target. And that must be realized through consolidation," Li said.
China Merchants Bank (3968) has received approval from the US Federal Reserve on Thursday to open a branch in New York, ahead of peers such as Industrial and Commercial Bank of China (1398) and China Construction Bank (0939).
November 9 - 12, 2007

Hong Kong: Hong Kong shares suffered the largest single-day drop Monday since September 2001 on fears that an investment scheme allowing mainlanders to buy Hong Kong stocks directly will be delayed. The benchmark Hang Seng Index (HSI) nosedived 1526 points, or 5 percent, to 28942 following Premier Wen Jiabao's remarks over the weekend that the implementation of the pilot scheme should not hamper the stability of the Hong Kong share market. News that central regulators have asked fund managers to cut their exposure to the Hong Kong market also added to the sluggish sentiment. Many investors found Wen's remarks and the news as reasons to sell off their shares. Major market movers such as China Mobile, Sinopec and CNOOC saw heavy sell-offs. The turnover amounted to HK$158 billion. The Chinese Enterprise Index, which gauges the performance of Hong Kong-listed mainland companies, dropped 1248 points, or 6.39 percent, to 18291. China Mobile fell 6.96 percent to close at HK$141. Sinopec and CNOOC dropped 10.24 percent and 7.15 percent respectively. The mainland's largest oil operator PetroChina made a strong debut in Shanghai yesterday. But its H shares dipped 8 percent to close at HK$18. The mainland's major lenders all went down. Bank of China dropped 9.98 percent, or HK$0.49, to HK$4.57. China Construction Bank fell 6.17 percent to HK$7.75. Bank of Communications and China Merchants Bank lost 8.17 percent and 3.86 percent respectively. Dually listed stocks, whose H shares have a large premium over their A-share counterparts, dropped substantially. Datang International Power fell 5.5 percent to HK$7.9 while Chalco dropped 7.39 percent to HK$19.54. An analyst, however, said the drop was a due correction as Hong Kong shares have risen too fast in the past weeks. Patrick Shum, chief portfolio strategist of Karl Thomson Securities, said: "The market thinks the pilot scheme will not become a reality in the short run. Investors just used Wen's remarks as an excuse to sell off their stocks. "The moderate transaction volume shows investors are not very pessimistic about the outlook. The drop is a temporary correction rather than a bearish signal. We see the market is able to rebound at the 28500 level." Property developers and Chinese banks rose Tuesday, helping Hong Kong's benchmark index to stage a partial rebound from the previous session's record one-day loss. The benchmark Hang Seng Index rose 495.81 points, or 1.7 percent, to 29,438.13 after trading between 29,470.97 and 28,479. 03 during the session. H-share index, which reflected the performance of state-owned companies registered in the Chinese mainland, climbed 566.02 points, or 2.66 percent, to 21,810.31. Turnover rose to 169.64 billion HK dollars (21.87 billion U.S. dollars from Monday's 158.76 billion HK dollars (20.46 billion U.S. dollars). However, renewed concerns over problems in the global credit markets capped local share prices, and some traders said the Hong Kong bourse's correction may not be over yet.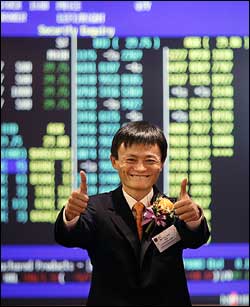 Thousands of investors rubbed their hands in glee yesterday watching the stock price of Alibaba.com (1688) nearly triple from its offer price on its first trading day, reviving memories of the clamor for information technology plays at the height of the dotcom bubble. Institutional investors and retail punters, ranging from housewives to retirees, watched with amazement as trading screens flashed the price for the stock, which rocketed 192.6 percent to close at HK$39.5, up HK$26. The electronic commerce company, which brings together largely Chinese suppliers and buyers in an online marketplace, priced its offer at the high end of the indicated range at HK$13.50 per share.
Private equity firms Texas Pacific Group (TPG), Newbridge Capital and General Atlantic together realized up to HK$2.92 billion by placing 350.46 million shares in Asia's leading personal computer manufacturer, Lenovo Group (0992), as Hong Kong stocks bounced back yesterday.
Banks bullish on HK property prices - Investment banks are bullish on Hong Kong's real estate market, predicting sharp price rises as early as next year. Goldman Sachs forecast residential prices to rise up to 30 percent each year in 2008 and 2009, while Merrill Lynch expects them to increase 50 percent by the end of 2009. Shares of local developers surged after the reports were released. Capital values of luxury residential units will rise 25 percent to 30 percent annually for 2008 and 2009, according to Goldman Sachs, while the mass market has a growth rate of 20 percent annually over the same period. The estimate is backed by strong economic growth and higher wages as a result of low unemployment. Larger-sized flats have climbed 18 percent on average so far this year while mid-sized apartments have risen 8 percent. Goldman said larger housing units will outperform smaller ones, continuing a trend since the revival of the private residential market in late 2003. The investment bank raised the target prices of local developers to reflect the better outlook. It lifted its target for Sun Hung Kai Properties (0016) to HK$175 from HK$138, while it raised Kerry Properties (0683) to HK$80.80 from HK$61.80. SHKP and Kerry are Goldman's top picks because they have higher exposure to luxury or high-end residential properties. Merrill Lynch's preferred stock is Henderson Land Development (0012), whose price forecast it raised to HK$87 from HK$73. SHKP, which had dropped 17 percent since it sold HK$10.9 billion worth of shares on October 29, jumped 6.62 percent yesterday to HK$141.60. Kerry edged up 1.02 percent to close at HK$64.65. Henderson gained 3.82 percent to HK$65.20. Merrill Lynch says it is "maximum bullish" on the property market as it sees strong pent-up demand after several years of low primary transactions. It said the government's policy on environmental protection and heritage conservation will result in low land supply and a "structural housing shortage."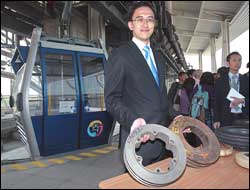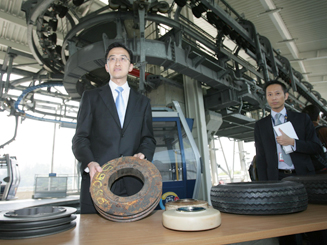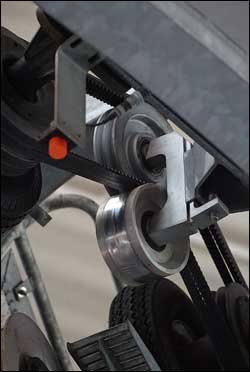 A travel agency yesterday said it hoped the Lantau cable car system will be up and running in time for the long Christmas holiday season. China Travel Service (Hong Kong), which runs inbound tours, hoped Ngong Ping 360, which now operates the cable car service, will give a specific date, hopefully before Christmas, to help them plan their tours. But Morris Cheung Siu-wa, managing director of Ngong Ping 360, did not give a definite opening date beyond saying that the cable cars will start running at the end of the year. Cheung said the cable car system, which was shut down when an empty cable car plunged to the ground in June, has been tested. The tests were satisfactory. The whole system has been thoroughly checked by Leitner, the Austrian manufacturer, under normal operating conditions, including a dummy load test in which water containers weighing 1.5 tonnes were used. Test reports will be submitted in two weeks' time to the Electrical and Mechanical Services Department for review. There will also be a reliability test on the entire system using different load conditions and operating speeds. A report on this test, including preparatory tasks such as drills and contingency measures, will be sent to the EMSD. When the reports have been reviewed and judged satisfactory, the cable car system will reopen as expected by the end of the year, Cheung said. He added that all rusting components have been replaced with non- rusting aluminum alloy parts or parts with anti-rust coating.
One small step for a luxury brand, one giant step for shoe lovers in Hong Kong. Italian high-end footwear and accessory brand Sergio Rossi opened its first flagship store here on Friday with an exclusive party held at Cuisine Cuisine, followed by the ribbon cutting at Pacific Place.

Trade chief warns of Macau threat - Hong Kong must not lose its market-leading position as the hub for conventions and exhibitions in the face of growing competition from Macau, the new chairman of the Hong Kong Trade Development Council told the media in Beijing yesterday. "Hong Kong must have the determination not to lose its status as leader of the pack in holding conventions and exhibitions," said Jack So Chak-kwong, who took over a month ago. "Conventions and exhibitions are not only important for Hong Kong's tourism but also lead to actual deals signed, and are crucial to export businesses for industries both local and mainland." He said Hong Kong should not lose its confidence. "Hong Kong has its own edges. Commercial foundations, law, accounting, banking, finance and trade are some of its strengths. These will not be lost." The need for more space was a problem the council was already discussing with the government, he said. For many of the large exhibitions more than a third, or even half, of interested exhibitors could not secure a place. "More space is required even for accommodating current needs," he said. As new resort hotels enhance Macau's appeal as a choice for conventions, the government recently set up a special working group to look at the supporting facilities that could be introduced to boost Hong Kong's position. Flanked by more than 100 Hong Kong business chiefs, Mr So was in the capital attending the 11th Beijing- Hong Kong Economic Co-operation Symposium. He said government and business leaders from both cities discussed possible co-operation in areas including IT research and products, service outsourcing, product design and logistics. Ahead of the Beijing Olympics, Hong Kong businesses were interested in playing a role in the capital's property market and infrastructure building. Mr So said the council was helping small and medium-sized Hong Kong enterprises in the Pearl River Delta to explore opportunities in neighbouring provinces. Many Hong Kong factories are having to leave the delta region as governments there tighten policies on value-adding industries in an attempt to upgrade manufacturing in the region.
Hong Kong renowned local zheng soloist So Chun-bo, dubbed the "king of zheng in Hong Kong", will give a recital next month, the Information Services Department of Hong Kong Special Administrative Region government said on Tuesday. Playing in a unique style, So will perform his compositions and rearranged works, including the theme from "Yesterday's Glitter", "Fish Hawks Dabbling in the Water", "Red Candles' Tears", and "The Worship" (zheng and cello ensemble), a press release from the department said. Zheng is a traditional Chinese musical instrument. It belongs to the zither family of string instruments. So will also incorporate improvisation, an essential element in jazz, in a performance of his work "Impromptu". The Hong Kong Zheng Orchestra will perform "A Sketch of Hong Kong" (zheng ensemble) and "Chant of Pu An" (zheng and percussion). So began studying zheng in 1963 and formed the first zheng ensemble in Hong Kong in 1971. In 1974, he gave the first zheng recital in Hong Kong. Since then, he has given more than 100 recitals and appeared in music festivals throughout the world. He has composed more than 70 zheng works, recorded 18 albums and published "A Complete Anthology of Chinese Zheng Music" in two volumes.
Sinotrans Shipping Ltd may raise as much as HK$11.45 billion in a Hong Kong initial public offering (IPO) that has drawn US hedge fund Citadel Investment Group LLC.
Li & Fung (0494) will pay US$128 million (HK$998.4 million) in cash to fully acquire a US-based company that owns brand licenses to tap the cartoon apparel business. The Hong Kong-based export trading giant will also sell five properties in Hong Kong to its parent, Li & Fung (1937) Ltd, for HK$1.4 billion. The US target, American Marketing Enterprises, holds more than 40 licensed brands including Spider- Man, Barbie and Disney Princess. "The acquisition will double our brand portfolio to over 100 brands, making us one of the biggest companies in the high-margin entertainment business," said Li & Fung president Bruce Rockowitz. The newly-acquired brands are expected to generate US$200 million of sales next year, he said. Completion of the deal is expected by the end of November. Li & Fung had made five acquisitions this year before the latest announcement, spending more than US$612 million on four companies and four brands, including Tommy Hilfiger Corp's Asia-based sourcing arm. American Marketing Enterprises' sales in the year ended December 31, 2006, were US$140 million, with pre-tax profit of US$14.9 million. The company designs, sources and markets sleepwear brands to retailers including Wal-Mart and Sears. Li & Fung will book an audited one-time gain of HK$449 million from the real estate sale, it said. The listed firm will lease back the properties for a maximum HK$72 million a year for the next three years. Li & Fung shares closed at HK$35.10, down 6.3 percent.

HKEx downplays 'through-train' delay - Hong Kong's stock exchange played down fears over delays in a strongly anticipated scheme to let mainland individuals buy Hong Kong shares, saying an education program for mainland investors would start soon. The comments on Tuesday by Hong Kong Exchanges and Clearing (SEHK: 0388) chairman Ronald Arculli came a day after Hong Kong blue chips posted their worst one-day percentage fall since September 2001 as investors believed an expected flood of funds would fail to materialize soon. Premier Wen Jiabao raised doubts about the "through train" scheme over the weekend, saying it needed to be studied further. But Mr Arculli said the exchange would soon sign an agreement with mainland regulators to help push the program, focusing on educating mainland investors on global market risk. He gave no further details. Mainland investors, notorious for trading on rumour and whim rather than fundamentals, have helped more than double prices on the Shanghai stock market this year. "It's not so important as to when the through train arrives, it's more important that it runs smoothly," Mr Arculli told reporters after a ceremony to mark the listing of Alibaba.com (SEHK: 1688, announcements, news) , which saw its share price more than double on its debut. "We have to educate mainland investors, to let them know clearly how the Hong Kong equity market works." The investment scheme, which would let mainland individuals to invest in Hong Kong stocks directly for the first time, could pour as much as HK$545 billion into the Hong Kong market over its first 6 to 12 months, according to some estimates. Since the plan was unveiled on August 20, hopes for a rush of new investment helped stoke share prices, especially for Hong Kong-listed mainland firms such as ICBC (SEHK: 0349) and China Construction Bank (SEHK: 0939).
Shares in Alibaba.com (SEHK: 1688, announcements, news) nearly tripled on their trading debut on Tuesday, beating all expectations, after China's largest e-commerce firm raised HK$11.6 billion in Hong Kong's most popular initial public offering. The stirring debut reflects voracious appetite for mainland-related stocks, as investors, many of whom received far fewer IPO shares than they wanted, shrugged off the Hong Kong market's sharp drop on Monday and what several observers consider to be a sky-high valuation to buy Alibaba.com shares. "I'm not convinced," said Andrew Clarke, a trader at Societe Generale Securities in Hong Kong. "It's massively overpriced. I'd rather go buy Exxon at 15 times earnings." Shares in Alibaba.com, in which United States internet giant Yahoo is a key investor, traded as high as HK$39.95, compared with an IPO price of HK$13.50, which was at the top of an indicated range after the company's share sale drew record demand from Hong Kong retail investors. The stock rose steadily through the day despite a see-sawing broader market and closed at HK$39.50 for a gain of nearly 193 per cent, valuing Alibaba.com at roughly US$25.6 billion (HK$200 billion) and ranking it fifth among global Internet firms and top in Asia outside Japan. Trading in Hong Kong was so frenetic that the Stock Exchange took calls from brokers asking whether there were slowdowns in the order-placing system. "It's helped by the recent strength of tech stocks in the US," said Louis Wong, research director at Phillip Securities. "Baidu has risen above US$400 and Google has held well above US$700," he said, referring to the mainland and US-based Internet search firms, respectively. With more than 162 million Web users, the mainland is the world's second-largest internet market after the US.

China: The second stage of Olympic ticket sales will revert to a lottery draw, the Games organizers said Monday. The announcement comes days after sales - meant to be on a first-come, first-served basis - were suspended last Tuesday when the booking system crashed as a result of overwhelming demand on the first day. The change aims to reflect a people-oriented policy and to adhere to "the principles of fairness, impartiality, and convenience to the public", the Beijing Organizing Committee for the Games of the XXIX Olympiad (BOCOG) said on its official website. Ticket applications will be accepted from December 10 to 30.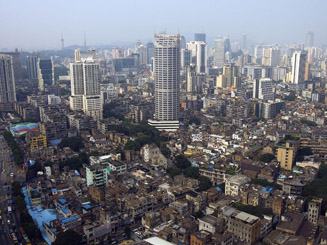 A slowdown in Shenzhen property transactions triggered by Beijing's latest policy measures to slow demand in the market has forced developers to reduce asking prices for new projects.
China's first lunar probe, Chang'e-1, successfully completed its first braking at perilune and entered the moon's orbit Monday morning, becoming China's first circumlunar satellite. Chang'e-1, following the instructions of the Beijing Aerospace Control Center (BACC), started braking at 11:15 a.m. at a position around 300 km away from the moon and entered the moon's orbit at around 11:37 a.m. after completing the braking, according to the BACC.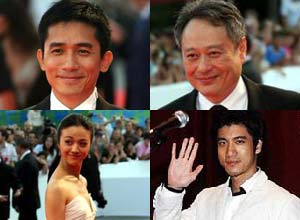 Ang Lee's new spy thriller "Lust, Caution," has taken a remarkable 40 million yuan at Chinese mainland box offices in its first four days, proving to be a hit despite significant cuts to meet mainland censorship requirements.
The securities regulator has blocked a bid from US investment bank Goldman Sachs for a stake in Fuyao Group, the country's largest auto glass maker.
A reorganization of Wal-Mart's global purchasing center in Shenzhen will result in 110 jobs being lost, the world's biggest retailer said yesterday as it rejected a media report that it planned to shed more than 1,000 people.

Strong relations with China crucial to West, says Blair - Former British prime minister Tony Blair said nurturing a relationship with China was as important for the West as the global fight against terrorism. Blair, now a Middle East envoy, told the Hong Kong General Chamber of Commerce that terrorism was not the only major development in the world. "How we deepen our relationship with China is as important as any other issue that faces us. It is important for the United States and Europe to understand what is happening in China and be sympathetic to what is happening." Blair added the relationship could be defined as friendship, partnership and mutual respect. Blair's speech focused on four major developments facing the world today - global politics, building alliances, the openness of the world economy and permanent modernization. He explained countries would need to build alliances to find their place in the world. Even powerful countries like China and the United States will need to forge an alliance in order to move forward, Blair said, pointing to the Kyoto treaty. "We will never get a global deal on Kyoto unless the US and China are in it. They are going to have to find an accommodation to let China grow and yet ensure that they do not enter into financial obligations where they are losing financially," Blair said. During the speech the former British leader spoke about globalization, touching on the recent global turmoil stemming from the American subprime fallout. "With the trends in the financial markets, some people may be thinking: `Is there something intrinsically wrong with the system?' But my view is that there may be individual problems from time to time but that we benefit from openness," he said. Blair added the greater the openness of the markets, the greater the opportunity for prosperity. Commenting on climate change, Blair noted that companies, countries and people around the world will have to factor the green element into their decision-making and policies. He stressed the war against terrorism would not be won simply by promoting democracy and freedom, but by focusing on justice. "If we want to fight terrorism we must fight global poverty and find peace between Israel and Palestine. We need to find a just and fair solution in the Middle East," he said. During the 30-minute talk Blair praised Hong Kong's economic development since the handover to China in 1997. "Hong Kong has defied every notion of conventional politics. Hong Kong people are rather exceptional and can be proud of what they have achieved," he said.

EMC Corp, the world's largest supplier of enterprise data-storage systems and software, will double its investment in the mainland to US$1 billion over the next five years to drive expansion and bolster its foray into the global consumer market. The new investment program, an increase from the original US$500 million plan announced in June last year, will focus on building up research and development operations, partner communities, and sales and services across the country. Joseph Tucci, EMC's chairman, president and chief executive, disclosed that the spending strategy on the mainland was expected to help move forward the introduction of key storage technologies and services designed for consumers worldwide. "We do have our eye on the consumer space, which is a big market. Everything we're doing with consumers has some research and development going on here," he said. "China's contribution, both in terms of a market and as a culture of innovation, has been spectacular. We have demonstrated our success by gaining customer confidence in the local marketplace and our China research and development operation is an integral part of our industry-leading information infrastructure product development efforts."
November 8, 2007

Hong Kong: Hong Kong stocks had their worst one- day points drop in history Monday as fears of a delay in the much-anticipated "direct-train" scheme intensified after Premier Wen Jiabao said "careful study and planning" is needed before the scheme would get the green light.
E-commerce giant Alibaba.com (1688) is on course to becoming the best initial public offering performer this year after soaring nearly 88 percent above its offer price in the gray market, on the eve of its listing debut.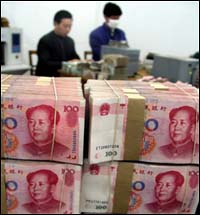 The yuan may eventually crowd out the HK dollar as the preferred currency in the territory as the economies of the city and the mainland become ever more integrated, according to Morgan Stanley.
Hong Kong can only attain universal suffrage if three conditions are met - Beijing's approval, a consensus among the political elite and a strong democratic movement with the middle class at the core, says Professor Lau Siu-kai, who heads the Central Policy Unit, a government think-tank.

Financial Secretary John Tsang Chun-wah told lawmakers yesterday that maintaining healthy fiscal reserves was necessary to guard against market volatility and to defend the currency peg. Hong Kong's fiscal reserves are projected to balloon to HK$587.9 billion by March 2012 - enough to cover government expenditure for 24 months. Official data indicates the figure will grow beyond HK$394.7 billion this year - or 19 months of spending. Mr Tsang has said the budget surplus this year was likely to be double the initial forecast of HK$25.4 billion. "Right now, there is high volatility so I would be more conservative. I think at this particular moment, the bigger the reserves the better," he told the Legislative Council's financial affairs panel yesterday. "But, of course, if we need to spend more money, we will." The government spent almost HK$10 billion last week defending the currency peg. Tax experts generally believe fiscal reserves that cover 12 to 18 months of spending are reasonable. One year of expenditure is equivalent to about HK$250 billion. Lawmakers called on Mr Tsang to loosen the fiscal purse strings to increase old age allowances and boost personal allowances and other benefits for taxpayers. Mr Tsang said he was currently consulting the public on the 2008-09 budget, which will be announced at the end of February. The Liberal Party estimates this year's surplus will be HK$60 billion and is pressing the government to use HK$40 billion of it to improve people's livelihoods. Party chairman James Tien Pei-chun, who met Mr Tsang for an hour yesterday to discuss the coming budget, said he believed the government's finances would remain healthy for the short and medium-term. "In view of the fact that this year's surplus will be much larger than what government forecasted ... we feel the government is in the position to collect less tax and also help the needy," he said. The Liberal Party wants HK$20 billion given back to the public directly through one-off handouts. Another HK$20 billion would go towards permanent changes. The party wants corporate and salaries tax rates to revert to 2003 levels, plus a one-off salaries tax cut up to a limit of HK$15,000. Other proposals include a loan scheme to help up to 3,000 first-time home buyers a year to replace the defunct Home Ownership Scheme.

China: More than 7,000 loyal employees of Huawei, China's largest private telecom gear maker based in the southern city of Shenzhen, have quit in exchange for the chance to work for the company again. The mass resignation triggered by the company management started last month. Many legal experts believe it was an irresponsible decision to exploit a legal loophole before the Labor Contract Law takes effect on January 1 next year. Under the new law, employees can sign open-ended labor contracts if they have worked for the same company for 10 or more years in a row. Huawei employees who have been serving the company for at least eight years, including founder Ren Zhengfei, will soon sign new contracts, lasting one to three years, but may have to leave when they expire. To encourage them to accept the new arrangement, Huawei worked out a compensation scheme based on length of service, salaries and bonuses. The total cost of the package is expected to reach 1 billion yuan (US$134 million). "I can't understand why Huawei has taken such an unwise step," You Yunting, a lawyer with JoinWay Law Firm in Shanghai, said. "Once this problem is solved, new problems will arise and the costs will mount up." You added that open-ended contracts did not necessarily mean the employees had jobs for life. According to the Labor Contract Law, employers can revoke the contract under six circumstances, including seriously violating the company's rules and causing the employer major losses due to serious dereliction of duty or engagement in malpractice for selfish ends. "I think it's more important to improve internal governance and the existing rules rather than look for legal loopholes," You said. Lu Tong, a researcher at the China Academy of Social Sciences, said: "I think it's a very bad example. Other companies will follow Huawei's example and mess things up." Xiao Fangsheng, director of the labor law committee of the lawyer's associations of Guangzhou in Guangdong Province, agreed that Huawei did not have a clear understanding of the contract law. "It tries to dodge the disadvantages of the open-ended contract but its efforts will turn out to be invalid. "Even with the new contracts, employees can still enjoy the benefits of open-ended contracts because they never left the company and are still working for the company even if they quit," Xiao said. An official at the Shenzhen labor authority told China Daily that an official investigation into the case is ongoing.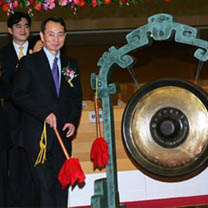 PetroChina's chairman Jiang Jiemin rings the gong at the Shanghai Stock Exchange. Shares in PetroChina opened Monday at 48.6 yuan on their first day of trade. PetroChina, China's largest oil and gas producer, replaced Exxon Mobil as the world's largest listed company by market value on Monday as its share price surged 163 percent to close at 43.96 yuan on its first day of trading on the Shanghai Stock Exchange. The company's share price opened at 48.6 yuan on Monday, almost tripling its IPO price of 16.7 yuan, and ended the morning session at 43.65 yuan. By offering shares on the mainland, the company is trying to increase its crude oil production to match its refining capacity, said Zheng Yi, an analyst with Guangfa Securities. The company's market value on the Shanghai bourse swelled to above the one-trillion-dollar mark, surging past Exxon Mobil, valued at 487.7 billion U.S. dollars. It is the first time a company has been valued at one trillion dollars. The share offering would reduce the weight of bank and financial institution stocks to 30 percent from 39 percent and help increase that of industrial sectors such as power, coal and refining, said Wang Jing, an analyst with Orient Securities Co. Ltd. PetroChina is the first of the country's three petrochemical giants, including Sinopec and the China National Offshore Oil Corp. (CNOOC), to be listed on overseas stock markets.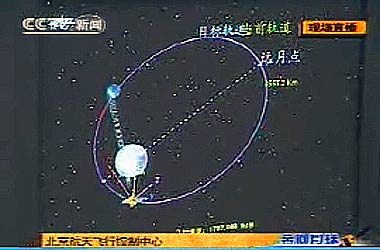 The CCTV footage shows that China's first lunar probe Chang'e-1 successfully completed its first braking at perilune and enters the moon's orbit Monday morning, Nov. 5, 2007. China's first lunar probe, Chang'e-1, successfully completed its first braking at perilune and enters the moon's orbit Monday morning, becoming China's first circumlunar satellite. Chang'e-1, following the instructions of the Beijing Aerospace Control Center (BACC), started braking at 11:15 a.m. at a position around 300 km away from the moon and entered the moon's orbit at around 11:37 a.m. after completing the braking, according to the BACC. The braking was performed just in time to decelerate the probe, enabling it to be captured by the lunar gravity and become a "real" circumlunar satellite, said Wang Yejun, chief engineer of BACC.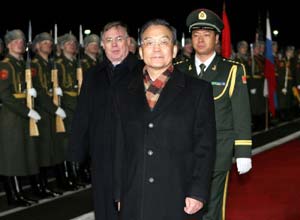 Chinese Premier Wen Jiabao arrived in Moscow on Monday to begin a two-day official visit to Russia at the invitation of Russian Prime Minister Viktor Zubkov.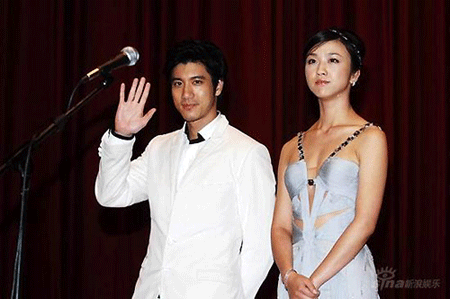 Cast members Tang Wei (R) and Lee-Hom Wang attend the premiere of "Lust, Caution" in Shanghai on October 31, 2007.
China's world number one Cai Yun (Right) and Fu Haifeng kneel down to celebrate after winning the men's doubles final game at French Super Series in Paris November 4, 2007. The Chinese pair beat Malaysia's Choong Tan Fook and Lee Wan Wah 21-14 21-19.
China and the United States agreed yesterday to open a military hotline as US Defense Secretary Robert Gates held talks in Beijing aimed at strengthening ties overshadowed by years of mistrust.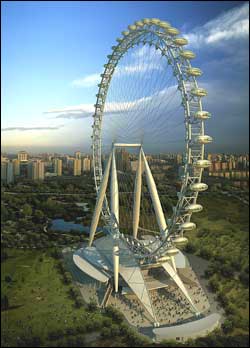 You have climbed the Great Wall of China, now Beijing wants you to "fly" the Great Wheel of China. Higher than both the London Eye and the Singapore Flyer, which opens in March, the Beijing Great Wheel will tower 208 meters when finished in 2009, executives said, making it the highest and largest in the world. The giant ferris wheel will have 48 air-conditioned observation capsules, each of which can carry up to 40 passengers, and on a good day even the Great Wall is expected to be visible in the mountains to Beijing's north. "The wheel itself is a nice add-on to the city. It's a new icon for the city," Great Wheel chief executive Stephan Matter said ahead of the ground-breaking ceremony. The wheel will be in east Beijing's Chaoyang Park, and it will have far greater capacity than the London Eye. "A capsule in London caters for 25. Ours will cater for 40 people. It's like a little bus. It's 18 tonnes heavy," Matter said, adding that the project will cost around 200 million euros (HK$2.25 billion), and tickets will go for about 100 yuan (HK$104) a head. Chairman Florian Bollen, whose company is involved in the Singapore wheel, said: "It will allow the people of Beijing to ... see the city from a completely new perspective. It is a flight." Matter brushed off worries Beijing's notorious smog may spoil the party."It is an issue, but it's increasingly better," he said. "I believe the Chinese government will improve it further, and ... the wheel itself is an attraction. From that perspective, I'm not worried at all."
November 7, 2007

Hong Kong: Batman will make an ear-shattering entry into Hong Kong Tuesday when he spreads his wings across the city's skies. Noisy aircraft and helicopters are to swoop over some of the busiest areas in Hong Kong during the filming of Batman: The Dark Knight. C-130 aircraft, similar to the one pictured, will fly over Victoria Harbour between 3pm and 7pm tomorrow as well as on Friday. Two helicopters will fly low over West Kowloon, Causeway Bay, Central and Western districts between 7am and 11pm between tomorrow and Monday. The film services office of the Television and Entertainment Licensing Authority, which is helping Warner Bros in shooting the movie, has appealed to the public for tolerance and understanding. In September, councilors voiced concerns over the noise and traffic that would result from the Hollywood movie, which stars Christian Bale as Batman, Heath Ledger as the Joker and Michael Caine as the butler Alfred. It is a sequel to the 2005 movie Batman Begins. But the FSO yesterday said the filming would reap "tangible benefits" for Hong Kong. "Films for international release will help showcase Hong Kong to an international audience and would generate other economic benefits, for example promoting tourism. Moreover, overseas film production may bring in new technology and facilitate exchanges, hence benefit the local film industry."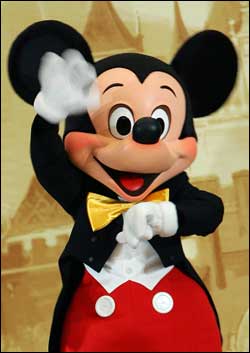 Mickey Mouse and his mates at Hong Kong Disneyland look set for another massive cash handout - courtesy of the taxpayer. The Standard has learned that the government has softened its stance on the theme park's second-phase expansion. It is considering providing a lifeline to the theme park, where visitor numbers and sales have fallen short of projections. Secretary for Commerce and Economic Development Frederick Ma Si- hang told The Standard the government would be inclined to inject funds for expansion so that it could continue to be a draw card for visitors. "I don't want to hear visitors saying they are seeing the same things they saw last year and lose interest in Disneyland," Ma said. But he would not say how much capital the government would commit. This is the first time the government has indicated its willingness to support the theme park, which Disney has stated may require extra financing. Former secretary for economic development and labor Stephen Ip Shu- kwan previously made it clear the government had no intention of injecting funds. Ma, in his earlier capacity as secretary for financial services and treasury, also suggested the government might sell its stake in the company that operates the theme park. Ma's latest comments follow remarks by Chief Executive Donald Tsang Yam-kuen, who said early last month in a briefing following his policy address that he had asked the financial secretary to clarify the government's role and its level of participation as a shareholder in managing government- held assets, including Disneyland. Also in mid-October, Ma and Financial Secretary John Tsang Chun- wah convened a cross-sector committee to review how the city can improve its attractions and outline strategies. Since opening in 2005, the theme park has been climbing a financial mountain. In May, Walt Disney said it would not be able to draw on a US$294 million (HK$2.28 billion) revolving credit facility, and may require alternative financing to meet operating and development needs. Reporting that second-quarter earnings to the end of March rose 27 percent, Disney said guest spending, attendance and operating income at the Hong Kong theme park was lower. Overall, revenue from parks and resorts rose 9 percent to US$2.4 billion while operating income rose 19 percent to US$254 million. Ma said the people of Hong Kong have complained that "Disneyland is small." He said no one will disagree it needs to expanded and that the government should inject funds in that event. The park belongs to the people of Hong Kong as the government holds a 57 percent stake, Ma said. The government has invested HK$25 billion. "I think nobody would like to see our stake being diluted, Ma said, adding he remained confident lawmakers will approve additional financing. Ma also attempted to defend the scale of the theme park at the beginning. "If I were to open a restaurant, I wouldn't start by having 100,000 square meters right away, as I wouldn't know how business would be like in the beginning." Ma said he is trying to view the development of the theme park from an objective perspective, noting that he was not a party to the original decision to build Hong Kong Disneyland. "Allan Zeman [Ocean Park chairman] once said what we show visitors are real animals, while what Disneyland shows are only cartoon characters. We need people to dress up as those characters, and hiring cost is an issue," Ma said. He added that on average visitors stay just three days in Hong Kong, with one day usually spent at Disneyland, unlike visitors to California, where people stay about a week, spending three days in Disneyland. "You can only blame the government if it does not have any plan for further development, but that is not the case," Ma said. Meanwhile, Ma said he hopes Ngong Ping 360 cable car rides will be ready by Christmas. "I have confidence in MTR management, they have never let the people of Hong Kong down."
Hong Kong stocks are expected to fall below 30,000 today after Premier Wen Jiabao set out over the weekend new conditions on launching the "Hong Kong stock direct train." Analysts said market sentiment will be affected, but only for the short term, on the implication that the plan will proceed more slowly. The direct investment program, which is expected to narrow the gap between A- and H-share prices, may now be delayed. The Hang Seng Index is expected to drop about 400 to 500 points on opening today and fluctuate between 29,000 and 31,000 this week, with H shares worst hit. "The HSI this week will not exceed 30,800 points," Sun Hung Kai Financial strategist Castor Pang Wai-sun said. Wen told Hong Kong journalists during a visit to Uzbekistan that the government needs to educate Chinese investors on risks, implement regulations to minimize shock brought to mainland and Hong Kong markets and hear opinions from financial regulators, including those in Hong Kong. Analysts believe Wen's comments will cool the desire to invest in the Hong Kong stock market. "The stock market will enter a phase of correction and consolidation in November," KGI Asia chief operating officer Ben Kwong Man-bun said.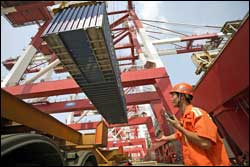 China's third largest dry bulk shipper, Sinotrans Shipping, sister company of Sinotrans (0598), plans to raise up to HK$11.47 billion from its Hong Kong share flotation thanks to a global shipping boom, sources familiar with the deal said. China's unabated demand for the energy and raw materials needed to fuel its galloping economic growth has fueled strong demand for bulk cargo ships and sent the Baltic Exchange's dry freight index to a record level. The company, which is the key vessel-owning subsidiary of state- owned Sinotrans Group, kicks off a market roadshow for its IPO today and is offering 1.4 billion shares, or 35 percent of its enlarged share capital, in a price range of HK$7.18-HK$8.18 each, the sources said. The indicative price range represents a price-to-earnings multiple of 26.9 to 30.6 times the syndicate earnings forecast for this year, or 12.3 to 14 times next year's earnings forecast. The firm also has seven cornerstone investors for a combined HK$1.37 billion worth of shares, including China Merchants Group, China COSCO Group, China Shipping Group, Ping An Insurance (2318), Cheung Kong (0001) chairman Li Ka-shing, Henderson Land (0012) chairman Lee Shau-kee and investment firm Citadel. The sponsors, UBS and BOC International, on average expected the company could increase net profit 15 percent to HK$1.07 billion this year before more than doubling the figure to HK$2.33 billion next year due to the strong upward momentum of the Baltic Dry Index. By comparison, China COSCO (1919), is buying its parent's dry-bulk shipping fleet for HK$35.88 billion, making it the world's largest transporter of resources. It now trades at 68 times 2007 earnings forecast. Other peers include China Shipping Development (1138) and Pacific Basin Shipping (2343), which trade at 18 times and 11 times prospective earnings, respectively. Sinotrans Shipping will start its Hong Kong public offering next Monday, with a trading debut scheduled for November 23. The Baltic Dry Index has risen more than 140 percent this year and hit a record high on October 29 because of port congestion and changing trade flows through China, but it has since slipped 4 percent from its peak.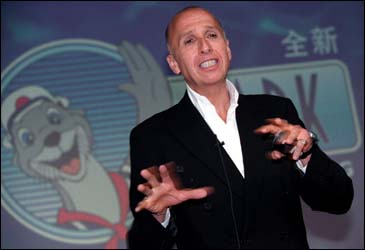 Ocean Park ready to take on the world - Saudi Arabia and Shanghai want copy of HK attraction - Saudi Arabia and several mainland cities including Shanghai have expressed interest in building their own version of Ocean Park, according to a source close to the theme park. The moves reflect keen international interest in the 30-year-old park, which has enjoyed growing attendance figures. The park, home to Hong Kong's pandas, is undergoing an ambitious HK$5.5 billion facelift that is expected to further raise its profile. A source said some private enterprises in Saudi Arabia and mainland cities such as Shanghai had expressed interest in building their own version of the park. Saudi Arabia's consul-general in Hong Kong, Alaudeen Alaskary, confirmed the oil-rich country was studying the idea. "The talks are still at an initial stage," he said. "But Ocean Park is one of the most successful parks in the world. It is both amusing and educational." Park chairman Allan Zeman might visit Saudi Arabia in January. Mr Alaskary said such an undertaking would be financed by the private sector in both Saudi Arabia and Hong Kong and there was no need to speak to the government. The country could also be interested in acquiring a stake in the Hong Kong park if it was open to outside investors, he said. Investment-hungry Saudi Arabia, like Shanghai, is eager to upgrade its tourism infrastructure, spending billions of dollars to attract and develop first-class hotels and brand-name theme parks. Both destinations are no stranger to theme parks and are home to local offerings - the Al-Shallal Theme Park in Jeddah and Jin Jiang Amusement Park in Shanghai - but want to capitalise on a successful brand name.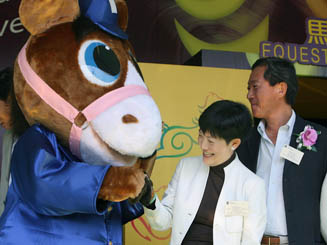 The Jockey Club and the Sports Federation want to build an Olympic equestrian museum in Penfold Park, Sha Tin, after the Olympic equestrian events are held in Hong Kong next year.

China: The government will take measures to prevent asset bubbles and avoid huge fluctuations in the stock market, Premier Wen Jiabao told reporters on Saturday. Preventing asset bubbles is like preventing inflation and it is the government's responsibility to ensure a fair, healthy and transparent stock market, Wen said in Uzbekistan where he was attending the Sixth Meeting of Prime Ministers of Member States of the Shanghai Cooperation Organization. He added that all measures will be market-oriented options rather than administrative actions. The stability of the stock market relies on two basic factors: The quality of listed companies and a transparent market which protect not only the interests of enterprises, but also those of consumers, Wen said. With more people having entered the stock market, abnormal fluctuations affect both the national economy and the interests of shareholders, so the government will closely watch developments, he said. Wen also said that lifting gasoline prices by 10 percent on November 1 was necessary to keep China's oil product prices partly in sync with global oil prices.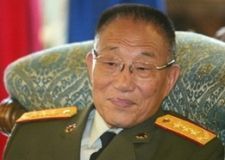 At the invitation of Chinese Defense Minister Cao Gangchuan, the United States Secretary of Defense Robert M. Gates arrived here Sunday night, kicking off his first official visit to China. During his three-day China tour, Gates will hold talks with Cao, who is also vice-chairman of China's Central Military Commission and state councilor, and meet with top Chinese leaders and Foreign Ministry officials, according to the Chinese Defense Ministry. The two sides will exchange views on the current international and regional security situation, bilateral relations, military ties of two countries, and other issues of common concern. Chinese Foreign Ministry spokesman Liu Jianchao said on Thursday China hopes the visit will help strengthen understanding and trust between the two militaries in a bid to promote healthy development of bilateral ties. China believes Gates' China trip is an important event in Sino-U.S. relations this year, and attach great importance to it, said Liu. This is Gates' first visit to China since he became the U.S. secretary of defense in December 2006.
Wal-Mart quadruples size of distribution center in N China - The expanded center in Tianjin's Beichen district, can handle 330,000 packages of goods.
Air New Zealand has added flights between Shanghai and Auckland following strong demand from travellers for more services between China and New Zealand. From November, Air New Zealand has started to operate two extra services per week between Shanghai and Auckland, increasing its weekly operations from three to five. The two new services fly Thursday and Saturday, complementing Air New Zealand's current services that fly Tuesday, Friday and Sunday. All flights between Shanghai and Auckland are operated with the313-seat Boeing 777-200ER aircraft, which is fitted with the airline's Business Premier, Pacific Premium Economy and Pacific Economy cabins, all featuring in-flight digital entertainment on demand.
Tourists from China's three key cities of Beijing, Shanghai and Guangzhou are inclined to spend more in trips to Europe than to other places in the world, according to a report released by the Nielsen Company. The Nielsen China Outbound Travel Monitor 2007 found that among outbound travelers in the three cities, those to Europe were the biggest spenders, splashing out an average of 5,253 U.S. dollars per person. Travelers to Asia spent just a bit more than a third the amount of those to Europe, reaching 1,904 U.S. dollars a head, with the exception of those to Hong Kong and Macao, where the average per capita spending was 2,185 U.S. dollars, reflecting the two destinations' status as shopping and entertainment centers, according to the company. On average, Chinese outbound travelers spent nearly 3,000 U.S. dollars per trip per person, which included expenses prior to the trip, such as prepaid packages, airfares and accommodation, revealed Nielsen's survey based on a combination of telephone and online interviews. "Asia remains the most popular destination for Chinese travelers because of the region's proximity. However, trips to Europe and America are increasing rapidly in numbers, particularly when it comes to business travel," said Dr. Grace Pan, head of Travel and Leisure Research for The Nielsen Company, China. "We also found that while most Chinese travelers were still focusing on budget travel, there was a fast-emerging affluent market group prepared to indulge themselves in luxury travel," Dr. Pan said. Nielsen's survey showed more than one third of Chinese outbound travelers in the three cities chose to stay in four-star hotels, with a further 10 percent opting for five-star luxury accommodation when heading overseas. "Chinese consumers are becoming increasingly sophisticated and the travel industry needs to monitor changes and trends in their travel preferences, attitudes and perceptions towards various destinations," Dr. Pan said. "While Chinese travelers appear to seek comfort, they are also becoming wise and well-prepared as they plan their trips accessing all the information available to them on the Internet," he said.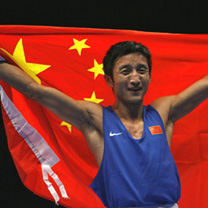 Zou Shiming of China celebrates after defeating Harry Tanamor in the World Boxing Championship 48kg bout in Chicago, Illinois November 3, 2007. Zou got the defense of the champion.
The investment quota allowed to China's qualified domestic institutional investors (QDII) has reached US$42.17 billion by the end of September, statistics from the country's forex watchdog shows. A total investment of US$10.86 billion has already been made in overseas markets by the end of September, according to Li Dongrong, deputy head of the State Administration of Foreign Exchange (SAFE), which sanctions the quota. The QDII scheme, launched in last July, allows mainland institutions and residents to entrust mainland commercial banks to invest in overseas financial products, and allows insurance institutions to invest some of their assets in overseas fixed-income products and monetary market products. Li said the QDII program offers more channels of investment for mainland residents, who are not allowed to directly invest in overseas markets, and has become an effective channel for them to decentralize risks. He said the administration would continue to promote the QDII program steadily, and vowed to strengthen supervision. So far, 21 commercial banks, including both Chinese and foreign banks like HSBC China, Deutsche Bank, the Agriculture Bank of China and Shanghai Pudong Development Bank, have been allowed a combined quota of US$16.1 billion. Another five fund management firms, such as China Asset Management Corp, enjoy a combined investment quota of US$19.5 billion, while 14 insurance companies, including Ping An of China and China Life Insurance, hold the remaining US$6.57 billion.
November 6, 2007

Hong Kong: As there are regulatory and operational differences between Hong Kong and Mainland financial markets, further integration of them will take time, a financial official of the Hong Kong Special Administrative Region government said here Saturday. Speaking on a radio talk show, Secretary for Financial Services and the Treasury KC Chan said that the Government will facilitate co-operation between the two markets, adding the two jurisdictions' stock exchanges may consider joining forces to develop new markets. He said Hong Kong should continue to attract Mainland enterprises to do business in Hong Kong and should further strengthen its asset management center by assisting Mainland investors to invest in overseas markets. To enhance Hong Kong financial market competitiveness the Government will organize overseas promotions to attract more overseas companies to list on the city's exchange, said Chan. When asked if the Government will do something to prevent local stock and property markets from overheating, Chan said the Government will explore ways to ensure Hong Kong's economic stability and help the public overcome inflation problems. He also urged investors to make proper risk assessments. Noting the U.S. sub-prime mortgage crisis may affect Hong Kong's economy in the short term, he said the city should make long-term investment in infrastructure. On anti-poverty measures, Chan said the Financial Secretary will start consulting the public on his coming Budget next week and will explore ways to alleviate poverty.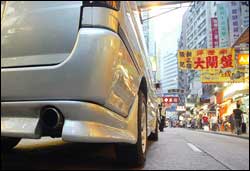 A plan to ban idling vehicle engines by mid-2009 has drawn fire from public transport groups, including taxi and minibus operators, but was hailed by conservationists as a major step in the battle against worsening air pollution in the territory. The government on Friday launched a five-month public consultation exercise on the proposal which would impose a fixed penalty of HK$320 on offenders, with taxi and minibus drivers likely to bear the brunt of the ban. Government sources, however, admitted there is a gray area in enforcing the legislation as it is difficult to determine whether passengers are boarding or alighting from vehicles at any one time. The sources also admitted that the statutory ban will only have a very minimal effect on reducing emissions. Under the proposals, drivers would have to switch off their engines when they stop their vehicles, no matter how long they wait - unlike in other countries where drivers are allowed to switch off their engines about three or five minutes after they have stopped their vehicles. The ban would be imposed territory- wide regardless of the locality or time. However, there would be exemptions for certain vehicles, such as those which stop for active boarding or alighting, the first two taxis or minibuses at a public stand, security transit vehicles and those which have to keep the engine running for ancillary purposes, including lorry cranes and mobile concrete pumps. Secretary for the Environment Edward Yau
Tang-wah said vehicles are the second-largest source of air pollution in Hong Kong. "We really hope to reduce emissions by idling engines," he said. Yau said the government is forced to act because motorists have failed to switch off engines while waiting despite many past campaign to get them to do so. He said the number of complaints against idling vehicles had doubled - from 238 in 2002 to 501 last year.
Hong Kong's growth may be affected by a significant slowdown of the US economy, according to an economic update report to be presented Thursday to the Legislative Council by the Hong Kong Monetary Authority.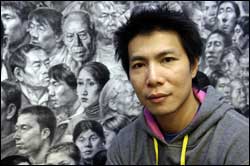 The founder of home accessories store G.O.D. (Goods of Desire) Douglas Young Chi-Chiu said he has learned a lesson from his brush with the law. "The incident happened because we have touched on words with double meanings. I never thought [the designs would violate the law]," he said after being released on bail. Young and 17 sales and design staff were arrested on Thursday for allegedly selling products with triad connotations. All were released on bail on Friday and ordered to report to the police by the middle of this month. Young said his product designs are intended to reflect Hong Kong culture and preserve the community's collective memory. "The logo too reflects local culture, the inspiration coming from old jewelry shops in Hong Kong and the gold measure of a carat," Young said. "I have learned a lesson and will be careful in making designs in the future," he added. Young went to his Causeway Bay outlet after his release. He apologized to as well as ex- pressed concern for staff affected by the police raids on the outlet, other branches, offices and warehouse, which are located in Central, Causeway Bay, Tsim Sha Tsui and Yuen Long. Young, a grandson of Kowloon Motor Bus founder William Louey Sui- tak, is an award-winning architect-cum- designer. He and a partner founded the furniture, homeware and lifestyle accessories store in 1996. On Thursday police confiscated 88 T-shirts and more than 500 postcards printed with a "14K" logo - written in Chinese characters. The word "14K" also refers to one of Hong Kong's biggest triad societies. The maximum penalty for a first- time offender of the Societies Ordinance, which prohibits possession of any insignia related to a triad society, is a fine of HK$100,000 and three years' imprisonment. The police have yet to receive any calls on its 2527-7887 hotline. G.O.D. is recalling the T-shirts, with more than 10 being sold since they went on sale in mid-September. Police said the raid followed a recent media report but the incident also sparked concerns about the stifling of creativity.
Hong Kong in talks to host top arts show - Negotiations under way to bring Venetian Biennale to city - The government is holding talks with the organisers of the Venice Biennale to have the world-class arts event held in Hong Kong. The idea for bringing the show to the city is intended to boost the development of the West Kowloon Cultural District, according to sources close to the government. It would also help establish Hong Kong as a capital of international events and promote cultural diversity. The arts show could be held in the city in 2009 at the earliest, the sources said, and officials are currently communicating with the organisers in Italy through a third party. The sources said the government was prepared to spend tens of millions of dollars on the project. Details of the proposal, such as the venue and the type of exhibitions to be held, have not yet been finalised. Since its foundation in 1895, the Venice Biennale has been one of the most prestigious cultural events in the world and draws participants from around the globe. It promotes the avant garde and has art, architecture, film, dance and music components. The Biennale's 52nd International Art Exhibition is now being held in Venice. The press office of the Venice Biennale in Italy could not confirm that talks were being held to hold the event in Hong Kong. But its spokesman said the show had not been held outside Venice since the 1930s. The biennale would be one of the biggest international events to be staged in the city following the World Trade Organisation conference in 2005, the International Telecom Union last year, the 10-year anniversary of the handover this year, the Olympic Games equestrian events next year and the East Asian Games in 2009. "We want to keep Hong Kong as the capital of events in the region and to have the Venice Biennale held in Hong Kong could boost our status," a source said. "This could also help cultivate the growth of the arts scene in Hong Kong to facilitate the development of West Kowloon." The sources said officials were also carrying out a feasibility study on how much the public would welcome the event.

China: China Development Bank (CDB) will set up an office in Jordan in order to benefit from booming trade ties with the Middle Eastern country, Jordan Investment Board CEO Maen Nsour said in Beijing on Friday.
The Chinese State Council has officially approved a plan to expand the country's installed capacity of nuclear generating units by 23 million kilowatts from 2005 to 2020, according to the National Development and Reform Commission (NDRC). Building the newly installed generating units with a combined capacity of 23 million kilowatts will cost total investment of 450 billion yuan (about 60 billion U.S. dollars). According to the plan, submitted by NDRC, China will have an installed nuclear power capacity of 40 million kilowatts on the mainland by 2020. By then, its annual nuclear power generation capacity will reach 260-280 billion kilowatt-hours. The ratio of installed nuclear power capacity will be increased by half to account for 4 percent of China's total installed power generating capacity. Currently, nuclear power capacity on the mainland stood at 16.97 million kilowatts, with 11 nuclear generating units in operation involving a combined capacity of 9.07 million kilowatts and another eight units under construction. The country has selected 13 sites for the new nuclear plants, which are all located in coastal areas, including four in ZhejiangProvince, one in Jiangsu Province, three in Guangdong Province, two in Shandong Province and the other three in Liaoning and Fujian provinces and the Guangxi Zhuang Autonomous Region, according to the plan. The NDRC said the government is considering to build a nuclear plant respectively in Shandong, Fujian and Guangxi, where no nuclear power plants exist at present. The country is also doing research work for building nuclear plants in inland regions, including Hubei, Jiangxi and Hunan provinces. The plan said the country would design, build and operate the megawatt pressurized water reactors on its own while introducing and absorbing advanced foreign technologies. China has reached an agreement in July with the U.S.-based Westinghouse Electric Co. to build four nuclear power plants in China and transfer core technologies for third-generation AP1000 reactors. China's first third-generation pressurized water reactors adopting Westinghouse technology, built in Sanmen of east China's Zhejiang Province, will be put into commercial operation at the end of 2013. China now has 11 nuclear power reactors in operation. Among them, three use domestic technologies, two are equipped with Russian technology and four with French technologies, and two are Canadian designed. All the 11 reactors employ second-generation nuclear power technologies. China is the world's second-largest power consumer after the United States, with about 80 percent of the total generating capacity coming from coal-fired generators. Experts said the development of the clean nuclear power would relieve the nation's reliance on coal.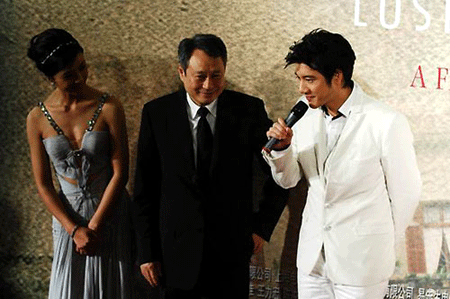 Director Ang Lee (C), cast members Tang Wei (L) and Lee-Hom Wang attend the premiere of "Lust, Caution" in Shanghai on Oct. 31, 2007. Taiwan director Ang Lee's spy thriller "Lust, Caution," also this year's Golden Lion winner, is to premiere on the Chinese mainland tonight. After being put off several times, the blockbuster will finally roll to mainland theaters midnight Wednesday. Director Ang Lee is expected to bring cast members Tang Wei and Lee-Hom Wang to Shanghai for the premiere, also the only promotion on the mainland. The mainland version of the film is 145 minutes long, with several minutes of plot involving sex being scissored. "Lust, Caution" is vying for this year's Golden Horse Film Awards, which will be announced on Dec. 8 in Taiwan. The film is based on a short novel of the same name, written by famous Chinese woman author Eileen Chang (Zhang Ailing, 1921-1995).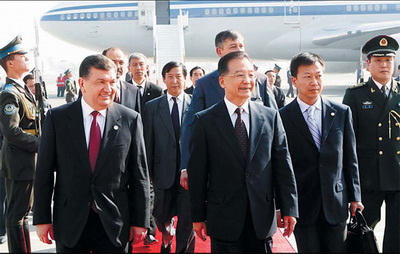 Premier Wen Jiabao arrives in Tashkent, capital of Uzbekistan, to start his two-day official visit to the country November 2, 2007. Wen also attended the Sixth Meeting of Prime Ministers of the Member States of the SCO on Friday.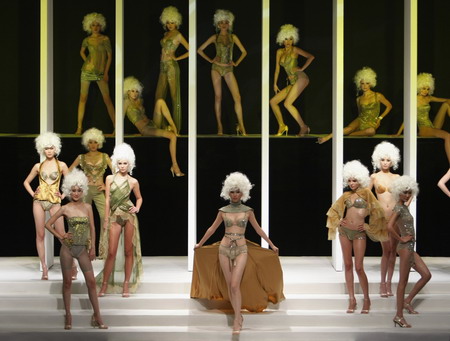 Models present creations for the Aimer Spring/Summer 2008 lingerie trend show at China Fashion Week in Beijing November 2, 2007.
An old man in Wenlin, Zhejiang Province, displays his medical insurance card. China has promised to cover all rural residents with basic medicare by 2010.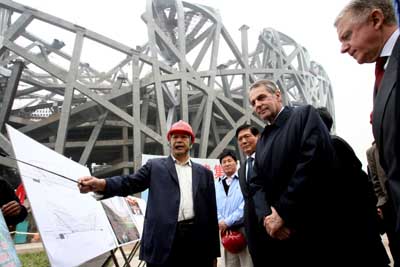 The air pollution situation at the Beijing Olympics will be "perfectly manageable," International Olympic Committee president Jacques Rogge said. Just last week, IOC inspection team leader Hein Verbruggen called air quality in the city "a big problem." "The Chinese are doing everything they can to alleviate that," Rogge said in New York. "We believe that what they are doing now will yield good results by August of next year." Rogge said he expected that measures taken by China will make a major difference. Those actions include converting power plants from coal to natural gas, planting millions of trees, and reducing the number of cars driving in the city by about one million and slowing down the production of some manufacturing plants during the Games. The IOC is setting up more than 20 test sites around Beijing that will measure air quality, Rogge said. Readings taken overnight will allow officials to make a decision each morning on whether to postpone the outdoor endurance events that would be most affected by pollution. Rogge played down the significance of postponing events, noting that weather conditions long have forced changes in the schedule, from fog preempting downhill skiing to heat delaying the marathon. "This is not something exceptional," he said. Rogge also said he was heartened by recent comments from World Anti- Doping Agency chief Dick Pound praising China's progress in reining in its once-notorious doping problems. "I believe that the Chinese are far too intelligent to indulge in doping because they want to have the best possible games," Rogge said.
November 5, 2007

Hong Kong: Chengtian Entertainment Group paid HK$202 million for a 24.78 percent stake in Golden Harvest Group, becoming the first mainland firm to acquire a major interest in a Hong Kong-listed company.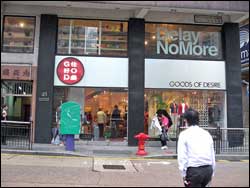 A bid to turn a Hong Kong-made and designed T-shirt into a fashion icon for local youths has run foul of the law with the arrest of 18 people from a local chain store yesterday. Police said the design on the T-shirts marketed by Goods of Desire - or G.O.D. as the store is popularly known - was linked to a triad society and that those who purchased them could also be arrested. Possessing triad products is a violation of the law and people wearing a shirt with such logos will be arrested, Organized Crime Triad Bureau Acting Superintendent Cheng Fuk-chuen warned. Police confiscated 88 T-shirts and more than 500 postcards printed with a "14K" logo, "? x K"- with the numbers written in Chinese characters - from the store's five offices and warehouse located in Central, Causeway Bay, Tsim Sha Tsui and Yuen Long. They arrested nine men and nine women, including salespersons and designers, aged between 21 and 51. It is believed one of those arrested is the store's founder, Douglas Young Chi-chiu, who is a grandson of Kowloon Motor Bus founder William Louey Sui-tak. They are suspected of contravening the Societies Ordinance, which refers to slogans, published materials and objects with symbolic meanings, and which police specialists have confirmed to be related to the triads. The police raid followed a recent media report on products the store was selling.
Hong Kong banks lowered their prime interest rate by 25 basis points yesterday, following a similar move by the Hong Kong Monetary Authority after the US Federal Reserve cut the benchmark interest rate by 25 basis points to 4.5 percent.
Hong Kong's financial regulator insisted yesterday it has no intention of changing the "well- functioning" fixed-exchange rate mechanism that has served the city for more than two decades.
The bullish stock market could have a negative impact on companies as more and more employees are giving up their jobs to become full-time stock investors, a senior member of the Hong Kong Institute of Human Resource Management warned yesterday.

Hong Kong/China Talks this year on next phase of CEPA pact - Discussion on the next phase of the free-trade pact signed four years ago between Hong Kong and the central government will begin by the end of the year, a senior Hong Kong trade official said yesterday. Yvonne Choi Ying-pik, the permanent secretary for commerce and economic development, said the focus of the next phase of the Closer Economic Partnership Arrangement (Cepa) would be on implementing provisions agreed earlier, such as ways to simplify and standardize procedures. Speaking after a seminar on Cepa organized by the Hong Kong Economic and Trade Affairs Office in Shanghai, Miss Choi said the government would discuss its next phase with representatives of Hong Kong's business community this month. "We will listen to the business community's views on Cepa and we hope they will tell us their views and the problems they come across so we can reflect these to Beijing," she said. "At times, local governments have their own rules which Hong Kong businesses must meet on top of requirements Cepa lays down." A fourth supplementary to the original agreement, dubbed Cepa V, was signed in June. Its provisions will be implemented from January 1. They cover 38 services sectors, 11 of them for the first time. Chan Wai-kwan, a senior director of the Hong Kong General Chamber of Commerce, said it was time both sides worked on the implementation aspect of the free-trade agreement. "To make Cepa work better, the governments have to strengthen the investment facilitation part of the agreement, such as setting up some special working groups which will meet often to monitor implementation." The chamber says local protectionism, such as the levying of local taxes, demands for additional documents, lengthy licensing procedures and differing interpretations of rules by different agencies were barriers to trade confronting Hong Kong businesses and professionals. Last month, Hong Kong doctors complained they were caught up in red tape when they tried to launch practices on the mainland. Cepa V allows Hong Kong doctors qualified on the mainland to launch solo practices there, and halves the sum required for investment in joint-venture medical practices. But the doctors found they could not get professional indemnity insurance on the mainland.

Chief Executive Donald Tsang Yam-kuen is planning to lead a delegation to the Middle East to promote Hong Kong as a centre for Islamic finance. In his policy address last month, Mr Tsang envisaged the city tapping into the huge market for non-interest-paying Islamic bonds. "It's an enormous market and I think Hong Kong can perform a very important role, particularly for the Islamic community because of our peaceful environment, with our religious equality here, with hardly any ethnic tension. "This is an area which should be of great attraction to Islamic countries that want to diversify their investment portfolio beyond London and New York," Mr Tsang told an Association of Banks lunch. There was a need to reinforce Hong Kong's role as a global financial centre in Asia, Mr Tsang said. While the city should focus on complementing the mainland's development, it should not neglect new opportunities such as the Islamic financial sector, which Mr Tsang said was worth US$700 billion to US$1 trillion and was expected to grow by 15 per cent annually. Hong Kong's focus would be on the Islamic bond market, he said. Details of the trip early next year have yet to be worked out but it is likely to include representatives from the business sector. It will be the first business delegation to the Middle East led by a chief executive since Tung Chee-hwa led one to Israel in 1999. In the same year Mr Tsang, who was then financial secretary, led an investment mission to Dubai. Mr Tsang said Hong Kong, Shanghai, Shenzhen and Tianjin had complementary roles in developing China. "All of us are in a complementary and reinforcement role, helping our country grow into an economic superpower in the coming decade," he said. "For a country with an enormous economy like China, we definitely need more than one centre. But as far as an international financial centre is concerned, this is a different matter. "I do believe Hong Kong will continue to be the premier international financial centre in our time zone." The chief executive also said the government would issue a white paper in 2009 on corporate governance.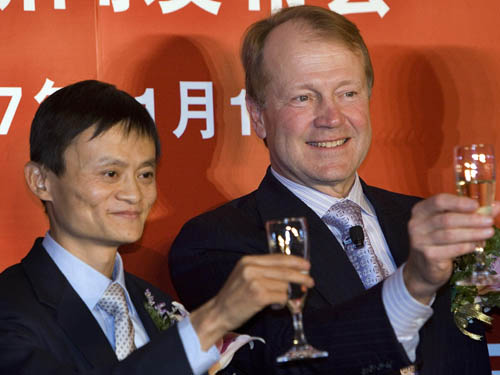 Cisco Systems, the world's largest networking equipment manufacturer, will invest about US$16 billion in the mainland over the next five years, marking its biggest investment program outside the United States. John Chambers, chairman and chief executive, said the investment strategy included an expansion in mainland-sourced components and services, education, customer financing, research and development, sales and service operations, and other direct and indirect investments. Cisco yesterday also established a broader partnership with Alibaba Group, the mainland's largest business-to-business portal operator, after agreeing to invest US$17.5 million in Alibaba.com (SEHK: 1688, announcements, news) , a subsidiary of the group, as part of its initial public offering on the Hong Kong stock exchange. "Our [new investment] commitment will lay the foundation for the next chapter in Cisco's development in China," said Mr Chambers. Cisco's aggressive spending is expected to help grow business across new markets in the mainland where it competes with other multinational networking gear suppliers and homegrown rivals Huawei Technologies and ZTE Corp (SEHK: 0763). "Today's announcements underscore both China's strategic importance to Cisco's global operations and the broad range of growth opportunities presented by the market, particularly as an innovator in the next wave of the internet's development in collaboration and Web 2.0 technologies," Mr Chambers said. The total value of Cisco's investments in the mainland since 2002 is about US$8.5 billion. According to the company's estimates, it has purchased more than US$7 billion of components and services in the mainland over the last five years, making the country a big part of its manufacturing supply chain. Mr Chambers claimed Cisco's mainland procurement helped provide employment to 50,000 people who work with its contract manufacturers and supplier partners, and as managers overseeing production. Yesterday's memorandum of understanding with Hangzhou-based Alibaba Group entailed co-operating in marketing business-management software and services to small and medium-sized businesses in the mainland and overseas. The two companies jointly will market internet-based collaboration applications from WebEx, a company acquired by Cisco for US$3.2 billion in March this year and develop online subscription-based software-as-a-service capabilities. "China is entering a golden era for enterprise software services and collaborating with Cisco will help us meet our goal of bringing world-class technology to China's businesses," said Jack Ma, chairman and chief executive of Alibaba Group. Cisco is one of eight cornerstone investors in Alibaba.com's listing in Hong Kong. Over the past several years, it has spent more than US$700 million in both direct and indirect private-equity investments in the mainland. Start-ups that have benefited included gaming firm Shanda, e-learning company Ambow and managed services provider China Communications Services Corp. Cisco yesterday also signed an agreement with the State Council-backed policy lender, China Development Bank, for a joint programme to invest in domestic firms in various sectors including information technology and communications, education, healthcare and eco-friendly technologies. Cisco will provide about US$400 million for its Cisco Capital China business unit to help finance customer purchases over the next five years. It has financed more than US$60 million in customer assets since June last year. The company will also fund the establishment of 300 vocational colleges, in co-operation with the Ministry of Education, mostly in the mainland's central and western provinces. The company has already set up more than 200 so-called Networking Academies in 70 cities across the mainland. During the next five years, Cisco will create its first global "green" technology centre on the mainland, with an eye to address the need for energy efficiency, reduction of electronic waste and reduction of greenhouse gas emissions in the country.

Hong Kong's broadcast industry would be able to completely move over from analogue to digital terrestrial television (DTT) broadcasting by 2012, Financial Secretary John Tsang Chun-wah said on Wednesday. "The government is working closely with the two local terrestrial broadcasters, [Asia Television] and [Television Broadcasts (SEHK: 0511)], as well as TV equipment manufacturing and trading industry as well as the community to ensure a smooth transition," Mr Tsang told the opening ceremony of the Cable and Satellite Broadcasting Association of Asia (CASBAA) Convention. "We announced plans to switch to DTT back in 2004 and the local broadcasters have been ironing out ever since details and upgrading equipment to deal with the switch-over," he explained. Mr Tsang said the success of the project depended on co-operation from all stakeholders – consumers, broadcasters and electronics industry and the government. But the financial secretary said the emergence of new media also brought new challenges for the industry. He suggested introducing tighter regulations. "Apart from making sustained efforts in law enforcement and public education, we seek to keep our copyright law under regular review to ensure that it is completely up to date. "The next item on our agenda is how best to enhance copyright protection in the digital environment," Mr Tsang said.

China: Trade between China and Russia surged to 34.9 billion U.S. dollars in the first nine months, up 42 percent from the same period last year, according to China's Ministry of Commerce (MOC).
China's major stock index dropped 2.3 percent on the week's last trading day with the Shanghai Composite Index closed at 5,777.8 points.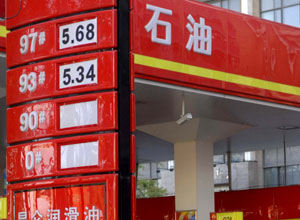 The market price of 93 octane and 97 octane petrol rose, respectively, to 5.34 yuan (RMB) and 5.68 yuan(RMB) from 4.90 yuan and 5.22 yuan.
The resignation of HNA Group's chairman has caused some to speculate that Hainan Airlines Co, China's fourth largest carrier, may quit the stock market. Hainan Airlines is parented by HNA. Chen Feng resigned from the HNA board, Hainan Airlines Co said in a statement filed to the Shanghai Stock Exchange yesterday. Chairman secretary Zhang Shanghui said Chen has accepted a position as chairman of Grand China Air. Chen said earlier HNA's restructuring plan was approved by the General Administration of Civil Aviation and the group is likely to complete the restructuring by the end of the year. The restructuring will create a flagship carrier, Grand China Air, a combination of four of HNA's major airlines - Hainan Airlines, Xinhua Airlines, Shanxi Airlines and Changan Airlines. Grand China Air is seeking overseas listing next year. The Hainan government is the largest shareholder in Grand China Air with a 48.61 percent stake. Financer George Soros holds 18.64 percent, and HNA and its subsidiaries own the remainder. It is still unknown if the launch of Grand China Air will lead to Hainan Airlines Co's market exit, according to an HNA Group source. Although HNA said Chen's departure would not affect the group, it still drew attention to Hainan Airlines' shares. In June 2006, Grand China bought 1.65 billion of Hainan Airlines' newly issued 2.8 billion shares, accounting for 46.7 percent of the enlarged capital Hainan Airlines raised 5.6 billion yuan (US$750 million) through issuing the shares and Grand China became the controlling shareholder. As of October 31, the five airlines listed on the domestic stock markets had all released their third-quarter results. Hainan Airlines ranked fourth, with earnings per share of 0.119 yuan and lagging far behind the top three.
More than 700 toy factories in southern China have been banned from exporting what they produce as part of a crackdown on shoddy products, the government said yesterday.
China's rural health-care system is highly inefficient and government investment has done little to improve it, according to World Health Organization director general Margaret Chan Fung Fu-chun.
General Motors on Monday announced it would set up a US$250 million (HK$1.95 billion) alternative-fuel research centre in Shanghai amid efforts by global vehicle makers to produce commercially viable alternatives to petrol engines.
China Vanke, the mainland's largest listed developer, warns that record high prices in recent land auctions pose risk to the economy as they may drive up home prices further.
November 3- 4, 2007

Hong Kong: "Infernal Affairs" director Andrew Lau Wai-kung and leading Hong Kong studio Media Asia have reteamed to produce big-budget Chinese-language actioner "Water Margin." Pic is an adaptation of one of China's four classic novels and sees 108 outlaws form a resistance movement to oppose the feudal king. Story was previously made as a movie by Shaw Bros. and helmer Chang Cheh and had been adapted for TV and as a comicbook. "This is a story that everyone in China knows well," Lau said. "We (see) this as a three-part franchise with me directing the first movie and Johnnie To doing the second and me acting as producer." Budget is pegged at some HK$2 billion ($250 million) for the trilogy. Media Asia has financed development, costume and weapon design and scouting to date, and is in talks with mainland China's China Film Group as co-financier. Lau, one of the rare Hong Kong directors comfortable with large-scale studio shoots, intends the pic to be one of the first to make use of the new 16-stage studio complex that CFG is building at Huairou, near Beijing. Lau, who recently signed a Hong Kong representation and production deal with Media Asia, is also readying three Asian-themed, English-language movies at Qi. Shingle is a U.S. company owned jointly with "24" producer Tony Krantz, which has a multipicture deal with the Weinstein Co. As well as the "Infernal Affairs" trilogy, which were co-helmed with Alan Mak, Lau previously directed both "Confession of Pain" and hit street race movie "Initial D" for Media Asia. Helmer may appear on U.S. screens sooner than that. "The Flock," a drama he made for Bauer-Martinez that was held up by disagreements over cut, has now been finished by its star Richard Gere. Lau said pic will likely be released in December.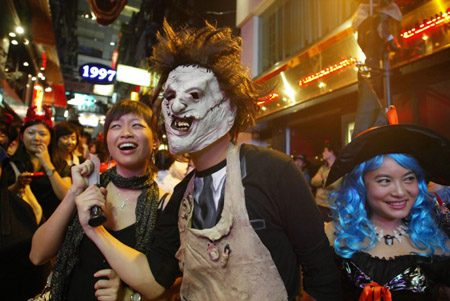 Revellers dressed as ghosts celebrate Halloween at Lan Kwai Fong, one of the most famous destinations for tourists in Hong Kong, south China, Oct. 31, 2007.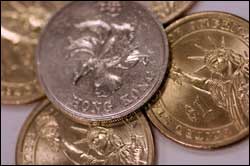 The Hong Kong Monetary Authority sold HK$7.828 billion in Hong Kong dollars to purchase US dollars five times yesterday to defend the fixed exchange rate. This is more than 10 times higher than the injections of HK$755 million each during two previous interventions. But economists said the Hong Kong dollar will continue to press closer to the higher end of the trading band. The HKMA stepped in first in the afternoon, plowing in HK$3.1 billion, followed closely by two injections of HK$775 million. It injected a further HK$1.55 billion and HK$1.628 billion - all in less than four hours. The aggregate credit balance in the HKMA's account is expected to climb to HK$10.619 billion tomorrow. "The Hong Kong dollar was around the strong-side limit of its trading band last week. "HKMA has to defend the dollar peg and stop it from appreciating beyond the band," Citi senior economist Joe Lo said. Hang Seng Bank (0011) deputy general manager Andrew Fung Hau-chung attributed the currency's strength to the robust stock market, particularly major initial public offerings. "Alibaba's IPO lured massive funds to the local bourse. As institutional investors need to buy Hong Kong dollars to subscribe for the IPO, there is strong demand for the local currency," Fung said. Meanwhile, an economist said speculators trying to test the limit of the peg were partly responsible for the gains in the Hong Kong dollar.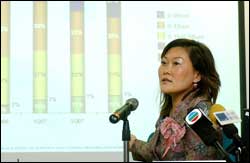 Chipmaker Semiconductor Manufacturing International Corp (0981) plans to reduce capital expenditure for fiscal 2008 from US$700 million (HK$5.46 billion) in the 2007 financial year, faced with sharp falls in prices for memory chips used in computers. "We expect the DRAM business to report a loss of US$20 million to US$30 million in the fourth quarter, which will offset the net profit in the logic business. So we will still see some losses in the fourth quarter," said SMIC chief executive Richard Chang Ru-gin, in an online conference call yesterday. Capex for the third quarter ended September 30 was US$139 million. SMIC also plans to increase production capacity for non-DRAM- related (dynamic random access memory) products. It will scale down the computer-memory chip business. Company secretary and Hong Kong representative Anne Chen Wai-yui said yesterday that SMIC had been negatively affected by a dramatic drop in the price of DRAM chips, from US$4 to as low as US$1 in the first quarter, adding that such a steep fall had not been seen in 20 years. Chen said SMIC will place more importance on higher-margin flash- memory products. DRAM chip sales accounted for 23.6 percent of total revenue in the third quarter, down from 28.9 percent in the previous quarter. "Cutting capital spending will help the company at least in two ways," said Rick Hsu, an analyst at Nomura Securities. The initiative would help improve pricing power, while reduction in spending will give SMIC a high utilization rate. "The company is likely to see an improved logic pricing trend next year, which should help to offset DRAM volatility," Hsu said. Macquarie analyst Warren Lau said he does not expect "any improvement in the future." SMIC yesterday reported a net loss of US$25.6 million for the three months to September. Revenue was up by 4.4 percent to US$391.3 million, from US$374.8 million in the second quarter. SMIC shares closed yesterday at 88 HK cents, down 1.12 percent.
Despite initial public offering darling Alibaba.com already freezing HK$435 billion from retail investors, two other listing candidates managed to attract at least HK$14.36 billion worth of margin orders yesterday when they opened their retail books.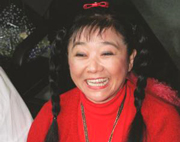 The tussle for the multi-billion-dollar estate of late Chinachem chairwoman Nina Wang Kung Yu-sum intensified yesterday as fung shui master Tony Chan Chun-chuen applied to the High Court to appoint an administrator for the tycoon's assets.
Hong Kong would become the first place in the world after the mainland to issue yuan-denominated bonds in the coming year, Chief Executive Donald Tsang Yam-kuen announced on Thursday. Mr Tsang was discussing potential growth areas during a luncheon address for the Hong Kong Association of Banks. "Local banks will continue to expand their operations in the mainland with some banks establishing locally incorporated subsidiaries in the mainland – an important development in the mainland's banking sector," he explained. Despite the current buoyant state of the financial industry in Hong Kong, Mr Tsang stressed that "standing still was not an option". "To tap the massive liquidity in the mainland market, the government will work to enhance Hong Kong's intermediary role as more mainland funds move off-shore – such as expanding the scope of [yuan] business". The chief executive added that to develop mainland-related businesses, the government would have to look for opportunities in other markets. "Product diversification is a key factor for success in the ever-changing financial market. The Islamic financial sector has enormous potential and opportunities. Globally, it is worth an estimated US$700 billion [HK$5.43 trillion] to US$1 trillion, and is expected to grow by 15 per cent annually," he said. Middle Eastern investors and issuers have become increasingly active in international capital markets. This had resulted in many foreign banks, most of which have offices in Hong Kong, to devote considerable resources in creating and servicing a variety of Islamic financial products. But he added that in the pursuit of market development, Hongkongers could not afford to lose sight of the need to enhance corporate governance as "sustained development of the financial services sector had to go hand-in-hand with effective corporate governance".
Lenovo Group (SEHK: 0992), battling Taiwan's Acer for the mantle of the world's No3 PC maker, beat expectations with a near tripling in quarterly earnings, thanks to robust global personal computer demand and steady market share gains.
This marked the second-best quarterly performance since it bought IBM's troubled PC arm in 2005 for US$1.25 billion (HK$9.75 billion). Lenovo - one of a handful of mainland firms trying to forge a global brand - retained its No3 perch with 8.2 per cent of worldwide shipments in the third quarter, while Acer followed closely with an 8.1 per cent market share, according to IDC. But Acer may have leap-frogged Lenovo after the Taiwanese PC behemoth bought United States rival Gateway for US$710 million. The deal closed last month.
The volume of Hong Kong's retail sales rose 13 per cent year-on-year in September, Census and Statistics Department figures released on Thursday showed.
A spokesman for the department said: "After netting out the effect of price changes over the same period, the revised estimate of the value of total retail sales in August this year–estimated at HK$20.6 billion – increased by 15.2 per cent over August last year, while the volume of total retail sales increased by 12.7 per cent," Total retail sales increased by 11.2 per cent in value over the first nine months of this year together–with electrical goods and photographic equipment sales volumes increasing the most (up 28.9 per cent). This was followed by sales of jewellery, watches and clocks and valuable gifts (up 26.1 per cent in volume). Footwear, allied products and other clothing accessories rose 23.0 per cent); furniture and fixtures (were up 11.5 per cent); apparel (up 10.6 per cent); commodities in supermarkets (up 7.3 per cent) and food, alcoholic drinks and tobacco (up 5.5 per cent). The spokesman said the volume of total retail sales in the third quarter of this year increased by 5.5 per cent compared with the preceding quarter. "These retail sales statistics are primarily intended to measure the sales receipts in respect of goods sold by local retail establishments, for gauging the short-term business performance of the local retail sector. "They cover consumer spending on goods but not on services. Moreover, they include spending on goods by visitors in Hong Kong but not by Hong Kong residents outside Hong Kong. Hence they should not be regarded as a comprehensive indicator of overall consumer spending". The spokesman pointed out that retail sales registered double-digit and broad-based growth in September. "The consumer sentiment was upbeat, due to rising income and improving job market as well as the buoyant stock market," the spokesman said. He added that the strong performance of inbound tourism in September also boosted retail sales and was optimistic that the "continuous robust growth of tourism in the territory would continue to add support to retail business".

China: Nearly 400,000 Taiwanese currently live on the Chinese mainland at the end of September this year, including more than 18,000 who have settled down, according to the Taiwan Affairs Office of the State Council, or cabinet. There are about 270,000 "cross-Strait marriages" made between people from the mainland and Taiwan, said Dai Xiaofeng, director of the exchange bureau, part of the State Council office. Up to the end of September, Taiwan people made more than 45.83 million visits to the mainland, and mainlanders made more than 1.56 million visits to the island, said Dai in an exclusive interview with Xinhua. "More than 46 million visits to the mainland, twice the number of the Taiwan population -- 23 million -- will be made by Taiwan people by the end of this year," Dai said, adding 1.6 million visits to Taiwan would be made by people from the mainland.
The mainland-based Chengtian Entertainment Group paid HK$202 million for a 24.78 percent stake in Golden Harvest Group, becoming the first mainland company to acquire a major interest in a Hong Kong-listed company. In a statement Thursday evening, Chengtian said it bought the shares from Golden Harvest founder Reymond Chow and related parties. On completion of transaction, Chengtian will become the single largest shareholder in Golden harvest, well known for pioneering Kung-fu movies in the 70s and 80s. Golden Harvest's productions include box office hits such as Bruce Lee's "Way of the Dragon" and Jackie Chan's "Police Story." It is also the first Hong Kong film company to have established a presence in the US market. Chengtian's founder and chairman Wu Kebo, said in the statement that combining the respective the two companies will raise the group's film business to a higher level. He said his group is planning to produce no less than 20 films a year. Film distribution is one of Golden Harvest's core businesses. The company is a major distributor of Chinese language films in Hong Kong via its Gala cinema subsidiary. It also owns a film library with about 140 films for global distribution. Chengtian Entertainment Group was founded in 2004. Avex Group Holdings of Japan purchased a 20 percent stake in Septmber 2006. Chengtian currently is engaged in film and television production and distribution, music production, online music platform infrastructure, and artist management.
Lunar probe Chang'e I completed its fourth orbital transfer Wednesday afternoon, a critical step in the journey to the moon. Thirteen minutes after the engine on the probe was started at 5:15 pm, the probe was shifted to the Earth-moon transfer orbit with an apogee of about 380,000 km. The main engine of Chang'e I started operation and helped raise the speed to 10.916 km per second in the few minutes before the satellite reached the "entrance" of the Earth-moon transfer orbit, said Zhu Mincai, head of the Beijing Aerospace Control Center (BACC). "It's a success-or-failure point and we have only one shot as the fuel carried on the Chang'e I is limited," Zhu said earlier. "If the orbiter misses the entrance, it will continue on the Earth orbit instead of flying to the moon." The probe is estimated to fly another 114 hours before it reaches the moon orbit on November 5, the next big moment in the fate of the country's first moon orbiter, said Hao Xifan, deputy head of the Lunar Exploration Project office. Chang'e I will brake for the first time when it arrives at a position 200 km away from the moon - it will crash into the moon if the step is too late and may float elsewhere in space if it is too early. "Once it is captured by lunar gravitation, I'll be at ease," Hao said. "Before it enters the moon orbit, the probe will be subject to two or three orbit corrections," said Sun Zezhou, deputy chief designer of the satellite. Chang'e I was previously moving on a 48-hour orbit with an apogee of more than 120,000 km, which was raised from 70,000 km through a third orbital transfer on October 29. The probe completed its first orbital change on October 25, which transferred the satellite to a 16-hour orbit with its perigee up from 200 km to 600 km. A second orbital transfer was completed on October 26, which made the satellite move on a 24-hour orbit with an apogee of 70,000 km, up from 50,000 km. The ultraviolet image sensors installed on the orbiter began working on the morning of October 30 to collect information on Earth and the moon. It is the first time that an ultraviolet image sensor has been used on a satellite, though a few countries had tested them on the ground, said Wang Yejun, chief engineer with the BACC. Chang'e I, named after a legendary Chinese fairy who flew to the moon, was launched on a Long March 3A carrier rocket last Wednesday from the Xichang Satellite Launch Center in Sichuan Province.
Cisco Systems Inc, the world's largest networking equipment maker, yesterday unveiled a US$16 billion expansion plan to boost its presence in China, one of the world's most dynamic telecom markets. The plan includes expanding its procurement, manufacturing and research and development capacity, and increasing investment in China's education sector and high-growth companies through its venture capital vehicle. "We are going to the next chapter in China," said John Chambers, chairman and CEO of Cisco. "The announcements underscore both China's strategic importance to Cisco's global operations and the broad range of growth opportunities presented by the market." The plan, following a pledged investment of US$1.16 billion in India on Tuesday, underlines Cisco's increasing aggressiveness in cracking emerging markets. It pledged a US$1.16 billion investment in India within two years. A large portion of the US$16 billion in China would be spent on procurement, which totaled US$7 billion in the past five years. As part of the new initiative, Cisco said it will spend US$17.5 million buying into China's top e-commerce firm Alibaba.com, which is expected to launch an initial public offering in Hong Kong next Tuesday. Cisco also signed a memorandum of understanding with China Development Bank to set up a US$100 million program to provide capital and expertise for high-growth Chinese companies. Cisco has invested more than US$700 million in Chinese start-ups over the past few years. It also agreed to inject US$400 million into a wholly owned subsidiary in China that specializes in financing and leasing services. The subsidiary, Cisco Systems Capital China, began operation in 2006, aiming to provide financing facilities to Cisco's customers in China. "We are now seeing more and more innovations coming for the market," said Chambers.
China will raise the prices of gasoline, diesel oil and aviation kerosene by 500 yuan per ton, almost a 10 percent rise, starting from November 1.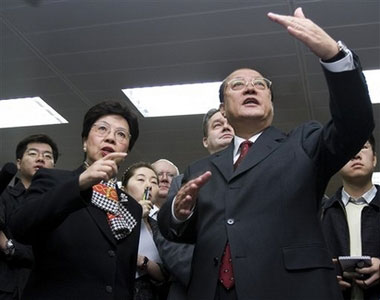 Li Changjiang (R), head of China's General Administration of Quality Supervision, Inspection and Quarantine (AQSIQ), shows the monitoring system on the foods processing and producing facilities to World Health Organization Director-General Dr. Margaret Chan (L) during her visit to the AQSIQ office in Beijing on Wednesday, October 31, 2007. The WHO chief praised China's moves to crack down on food-safety problems as the country stepped up efforts in recent months to clamp down on shoddy and dangerous goods.
China's current account surplus hit US$162.9 billion in the first half, up from about US$90 billion in the same period of last year.
As the wind picks up, the temperature begins to drop. Autumn is the most beautiful season, but it will disappear before people can fully appreciate it. So hurry up and find time in your schedule so that you can go out for a day or two to enjoy the fresh air. Time is short as it won't be long before the winter coldness sets in. Here to save you time we picked several special spots in the suburbs of Beijing and Shanghai to inspire you to go on an outing.
November 2, 2007

Hong Kong: Hong Kong's entertainment districts are looking to cash in on Halloween, which was once considered an expatriates- only festival.
An institutional shareholder is raising HK$390 million by selling Hang Lung Properties (0101) shares following a HK$10.9 billion placement by Sun Hung Kai Properties (0016).
China's Social Security Fund raised about HK$484 million by selling 68.73 million shares in Industrial and Commercial Bank of China (1398) as it reportedly considers taking a minority stake in a top private equity firm.
Hong Kong stocks continued advancing Wednesday in a volatile session as gains in China plays boosted by strong third-quarter earnings helped make up for losses triggered by profit-taking in local property stocks.
Analysts said yesterday that a potential sale of a stake in Italian mobile operator 3 Italia by parent Hutchison Whampoa (0013) would be a positive move to help reduce the overhang on the stock from the money-losing European mobile businesses.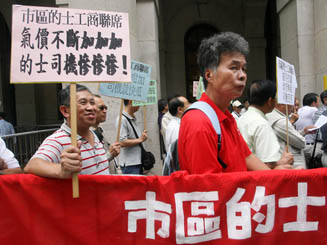 Lawmakers unanimously endorsed a motion yesterday that urges the government to allow a fuel surcharge of HK$1 per trip to the taxi trade as fuel prices hit historical highs.
Asia-focused bank Standard Chartered planned to launch its first mainland-China village bank early next year to tap the country's growing rural economy, sources close to the situation said on Wednesday. London-based StanChart's first village bank was expected to be based in Inner Mongolia, where farming, mining and dairy were the three key contributors to the local economy, said the sources, who declined to be identified. The central government is trying to stimulate investment in the countryside to reduce a rising income gap with the cities but most rural residents and businesses have great difficulty accessing credit. "After study and research, the bank finds Inner Mongolia has bigger market potential than other relatively poorer areas," said one of the sources. "Inner Mongolia has lots of booming private firms whose business in particular support the development of local big firms, for example Yili and Mengniu, which have really good substantial and continuous growth." Mengniu Dairy (SEHK: 2319) and its smaller rival Yili Industrial Group, which both have their headquarters in Inner Mongolia, are China's two biggest dairy product makers. StanChart, an emerging markets specialist which won Beijing's approval for local incorporation this year in the long-restricted banking market, was hiring managers and staff for the Inner Mongolia-based village bank, the sources said. A StanChart spokeswoman said the bank was preparing for such a village bank and was certainly interested in the mainland's rural banking market, but she declined to comment further. Since the end of last year, the China Banking Regulatory Commission (CBRC) has been beefing up financial service reform in rural areas, granting greater access for lenders in less developed Chinese areas such as Qinghai, Gansu, Jilin and Inner Mongolia. In August, StanChart's bigger rival, HSBC (SEHK: 0005, announcements, news) Holding, launched a village bank in the central province of Hubei after winning the first such bank licence given to a foreign bank. Village banks are one of three kinds of new rural financial institutions that regulators are cautiously encouraging - for example by relaxing capital requirements. The sources declined to say how much StanChart needed to invest in the village bank, although they said StanChart's investment would be similar to HSBC's. HSBC invested just 10 million yuan as initial capital in its village bank in Hubei province. "You don't need to pay a lot for such business as your loans to your clients in rural area will be very small, such as 100,000 or 200,000 yuan," another of the sources said. "But the market is big and it is always good to do something that the regulator is encouraging." Last week, Zang Jingfan, a senior CBRC official said in Beijing that two more foreign firms, Citigroup and Grameen Trust, were also preparing to take part in village banking business in China.
The Hong Kong Monetary Authority dumped HK$6.2 billion to buy US dollars on Wednesday, stepping up efforts to temper a strong HK dollar that has clung stubbornly to the ceiling of its wafer-thin trading band. The HKMA intervened four times in quick succession on Wednesday, selling HK$6.2 billion (US$800 million) over two hours as the domestic unit bumped up repeatedly against its two-year old ceiling of 7.75 per US dollar in the afternoon. Funds flowing into Hong Kong, plus quickening inflation as mainland import costs rise, are stirring talk that the HKMA will have to drop a quarter-century old peg against the US dollar, or at least widen the domestic unit's trading band. Fuelling the situation on Wednesday was demand for mainland e-commerce firm Alibaba.com (SEHK: 1688, announcements, news) 's HK$11.5 billion initial public offering, which has tied up about HK$780 billion in orders from institutions alone, and sustained inflows into Asia's second-largest stock market. Traders and analysts saw little pure speculative buying, while the central bank reaffirmed its commitment to the peg.

China: China's cabinet on Wednesday approved in principle a draft law on food safety to address the "weak points" in food production, processing, delivery, storage and sales.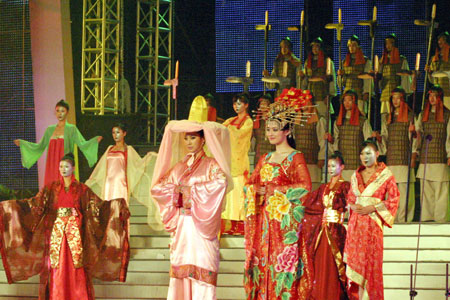 Models display traditional Chinese Han costume during the 1st Chinese Top Model Awards in Xuzhou, October 30, 2007.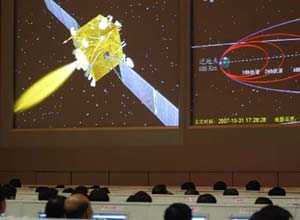 The engine on the probe was started at 5:15 p.m.. Thirteen minutes later, the probe was successfully shifted to the earth-moon transfer orbit with an apogee of about 380,000 km.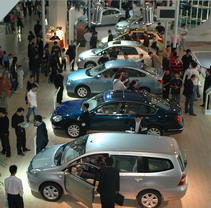 People gather around new cars displayed at an auto show in Nanchang, East China's Jiangxi Province, on October 22. Chinese brands account for 27% of total car sales in the first three quarters.
Amid world crude oil prices hitting record levels, oil giant China Petroleum & Chemical Corp (0386), or Sinopec, is expected to widen losses in its core refining business in the fourth quarter.
Massive demand caused the Beijing Olympic ticketing system to collapse yesterday as a second phase of sales for people living in the mainland got under way, officials said.
French Foreign Minister Bernard Kouchner held talks here on Wednesday with his Chinese counterpart Yang Jiechi, opening a two-day trip to pave the way for President Nicolas Sarkozy's November visit.
November 1, 2007

Hong Kong: The 36th French Cinepanorama will be held from Dec. 7 to 16, the Alliance Francaise of Hong Kong said Monday. The French Cinepanorama, a film festival first launched in 1953,introduces to Hong Kong audience new French films. The 36th French Cinepanorama will offer 23 latest and hottest French movies, which have been classified into three categories: New Films 2007, Reels Discovery and Focus on French Film Noir. 'Passion Blows Up', the theme of the film festival this year, throws the focus on the human passions for the cinema, life, romance and other aspects. To Each His Own Cinema, the opening film of the 36th French Cinepanorama, was produced for the celebration of the 60th anniversary of the Cannes Festival this year, by 32 most distinguished directors from worldwide, including Wong Kar-Wai of Hong Kong, Zhang Yimou and Chen Kaige of the Chinese mainland, HouHsiao-Hsien and Tsai Ming-liang of Taiwan, Takeshi Kitario of Japan, Roman Polanski of Poland and French directors Claude Lelouch, Olivier Assayas and Raymond Depardon. Cannes 2007 award-winning film The Diving Bell and the Butterfly, based on the memoir of former editor-in-chief of French fashion magazine 'ELLE' Jean-Dominique Bauby, is chosen as one of the Gala Premiere movies in the film festival. Other selections include science fiction movie Chrysalis, typical French romance Twice Upon A Time, and Don't Touch the Axe by famous New Wave director Jacques Rivette.
The Chinese mainland and Macao Special Administrative Region (MSAR) signed a pact on Tuesday to make judgments by each other's arbitration authorities mutually legal and enforceable. Huang Songyou, vice president of the Supreme People' s Court, signed the arrangement on reciprocal recognition and enforcement of arbitration judgment with Forinda da Rosa Silva Chan, Secretary for Administration and Justice of MSAR. "This is another example of progress in the field of judicial cooperation between the two sides," Huang said. Economic relations between the mainland and Macao have been much closer thanks to the Mainland and Macao Closer Economic Partnership Arrangement signed in 2003. There have been increasing business conflicts involved parties from both sides but no legal document covers judicial cooperation on arbitration, Huang said. "Such a pact is in urgent need," he said. The two sides started to talk about the pact in September 2006. According to the agreement, the judgement made by the arbitration authorities in Macao is legal in the mainland and vice versa. If a judgment made by the arbitration authority in Macao involves properties in the mainland, it will be enforced after the local court in the mainland accepts the application of enforcement and vice versa, the agreement said. The agreement will be applied on all judgments made after Dec. 20, 1999 when the MSAR was established. The mainland and Macao have signed several judicial pacts, entrusting each other's courts to deliver court orders and collect evidences for civil and commercial cases and mutually recognizing and enforcing judgments in civil and commercial matters. "We expect the pact to protect the legal interests and rights of people from both sides and help maintain the long-term peace and prosperity of Macao," Huang said. The pact will also lay the foundation for further judicial cooperation, he said. The mainland has already signed similar pacts with Hong Kong Special Administrative Region.

Hong Kong taxi drivers say they will be hard hit by record high world oil prices that will result in them paying about 10 percent more to fill up at the pumps.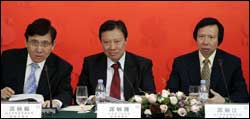 Sun Hung Kai Properties (0016), controlled by the Kwok brothers, is placing shares worth up to nearly HK$11.13 billion which analysts believe will be used to fund the group's mainland expansion. The share placement to institutional investors was made yesterday after the stock closed at a record HK$159.90. Goldman Sachs told clients in an e-mail it is offering 72.5 million SHKP shares at HK$150.20 to HK$153.50 apiece on behalf of the Kwoks' family- owned Vantage Captain Ltd. The price range represents a 4 to 6 percent discount to yesterday's close. The sale reduces the stake Vantage held in Hong Kong's largest developer by market capitalization to 39.5 percent from 42.42 percent. In August, SHKP pledged to invest HK$33 billion over the next three years in the mainland in an attempt to catch up with other Hong Kong developers. SHKP had 45.8 million square feet of mainland land at the end of June, far lagging the 195 million sq ft held by Cheung Kong (Holdings) (0001). "The Kwok family might see little momentum of a further surge in SHKPs share price," a market watcher said. The stock has soared 81.7 percent since August 17. "The market should be able to absorb the shares, as nowadays we have a large trading volume of more than HK$100 billion a day, said Kenny Tang Sing-hing, associate director at Tung Tai Securities. But First Shanghai Securities strategist Linus Yip Sheung-chi said the placement "may be an excuse for a correction in property stocks, as the market has more than digested the good news, such as the rate cut." SHKP previously sold more than HK$10 billion worth of existing and new shares in May last year to fund projects such as the Shanghai IFC building, which is expected to be completed by 2011. SHKP reported net profit of HK$21.2 billion, or HK$8.52 per share, for the year to the end of June. Its current stock price represents 18.8 times earnings.

Gold prices soared to near a three-decade high yesterday on speculative buying after the US dollar tumbled to a record low and geopolitical tension in the Middle East pushed oil prices to a new record on fears of possible supply disruptions.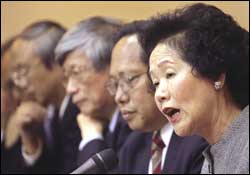 Legislative Council hopeful Anson Chan Fang On-sang said yesterday the entry of more candidates for the December 2 by-election would not affect the political showdown between her and her main rival Regina Ip Lau Suk-yee. "As more and more contenders bid for the Legco seat, the diversity in their platforms will not dilute my concerns in this by-election. It is not a war between the democratic and the undemocratic, it is a matter of addressing wide- ranging issues, such as livelihood issues and the problematic extension of the political appointment system," the former chief secretary for administration said. In an attempt to differentiate her policies from Ip's, Chan declared for the first time she was withdrawing from her earlier position that a delay in universal suffrage until 2016 and 2017 was acceptable, as proposed by her core group in March. In unveiling her platform, she was flanked by her core supporters of barristers and leaders of the Democratic Party as well as the Civic Party. She also hoisted a banner calling for full democracy by 2012. "The people of Hong Kong are ready for universal suffrage and I support its implementation for the two elections in 2012 because the SAR government has failed to put forward any convincing reason for delaying this step beyond that date." Chan said while both Ip and she claimed to be democrats, a comparison of election platforms would show Ip's proposal to be undemocratic, as Ip wants to set up a screening mechanism for chief executive hopefuls, requiring them to get 10 percent support from each of the nomination committee's four sectors. Chan said she was disturbed by the widening wealth gap and the growing number of people living below the poverty line, which now totaled more than 1.1 million. "Our society has become infatuated with the heated speculation in the stock market with some people quitting their jobs in search of quick money. In fact many people are suffering from poverty. The tragic events at Tin Shui Wai are telling examples. I will pay more visits to slums, single-parent families and low-income women to discuss their needs," she added. "I was also impressed with the elderly people and the underprivileged who I recently met. If I were still the chief secretary, I would visit the various districts weekly, something I did not do in the past and which I left to my subordinates. It is really important to reach out to discover the needs of the people," Chan said. Without mentioning Martin Lee Chu-ming's Beijing Olympic Games saga, Chan tried to smooth over any impact it may have on her campaign. "Some unrelated events have occurred over the past few weeks, so I have to explain more about my election platform and work harder," she said, adding: "The hustings are more demanding than I reckoned ... [but] I am now getting used to this experience."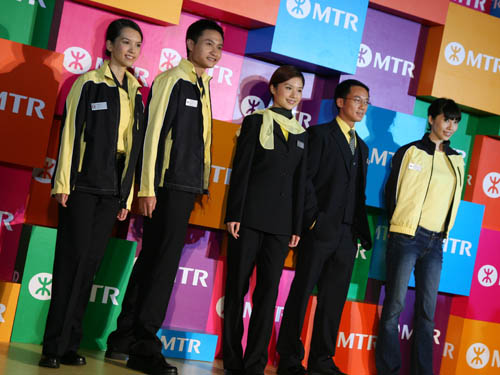 Passengers on the merged railway being formed by the MTR Corp and the Kowloon-Canton Railway Corporation will be attended to by staff decked out in new yellow and navy blue uniforms. About half of the railway's 12,000 staff will don the new gear on the merger day, December 2, while a further 3,500 will change later. The rest are not getting new uniforms because they are not on public view. The clothing, the work of veteran fashion designer William Tang Tat-chi, had a sharp look designed to stand out on the platform or concourse while creating a customer-friendly image, the railways said. Tang said travelling on the trains had helped him choose the colors. "During my journeys, I found yellow is a very sharp color and it looks more cosmopolitan, while most people accept navy blue, and dirt would be less obvious." A spokesman said the new name, logo and route map would be officially announced within weeks. Tang said he was approached last September. Since then he had had as many as four meetings a month with up to 200 staff representatives. He said it had been difficult to persuade some staff to accept his ideas. "The security department wanted their uniform to give them a more authoritative image, whereas the company wanted it to be customer-friendly. As I expected, several people disliked the design but the whole process went smoothly." Station managers, assistants, security guards and receptionists will wear variations of the yellow-and-blue design. Maintenance staff will wear khaki. On the rail network, only managers will wear ties with the company logo, although ties will also be required for property management and shopping centre staff, who will have an all-blue uniform. Tang said the uniforms would allow staff to work comfortably and confidently. "I hope they won't think they are wearing uniforms and won't have to change when going home after work," he said. Maintenance worker Luk Chun-kit said the zipped pockets were ideal for tools, while the trousers, made of an elastic fabric, would wear well. The company has yet to announce its fare table. MTR Corp operations director Andrew McCusker said it was "a complicated job". "We expect two weeks before December 2, we will be able to come forward with the new fare table and the new fares," he said.
Average salaries for managers and professionals in Hong Kong rose 3.4 per cent in June compared with a year earlier, a government survey released on Tuesday showed.
Corruption in Macau would worsen as triads increasingly become part of mainstream society there, Asian security expert Steve Vickers warned on Tuesday.
Mainland internet media firm Sohu.com late on Monday said quarterly profit soared 47 per cent, boosted by growth in advertising and online gaming, sending shares up more than 9 per cent in after-hours United States trade.

China: China's accommodation and catering retail sales are expected to reach 1.227 trillion yuan (164 billion U.S. dollars) in 2007, up 18.6 percent on last year, according to statistics released by the Ministry of Commerce on Monday. The first three quarters saw rapid growth of these sectors, which would maintain the momentum for the rest of the year as the four-month national overhaul would no doubt improve food safety and quality of service, said the ministry. The campaign, launched in August, targeted farm produce, processed food, the catering sector, drugs, pork, imported and exported goods and products closely linked to human safety and health. Over the first three quarters, sales were up 18.2 percent on last year to 886 billion yuan, accounting for 13.9 percent of the total consumer goods retail sales. In September alone, sales reached 11.38 billion yuan, up 19.1 percent. During the nine-month period, foreign investors set up 683 new accommodation and catering enterprises, down 15.1 percent while the contractual foreign funds increased by 13.6 percent to 2.42 billion U.S. dollars, of which 600 million dollars was utilized, up 8.6 percent. (One U.S. dollar equals 7.47 yuan) .
China and the Association of Southeast Asian Nations (ASEAN) yesterday released the Nanning Joint Statement to strengthen collaboration on food safety. The statement was issued at the end of the two-day China-ASEAN Ministerial Conference on Quality Supervision, Inspection and Quarantine in the southwestern city. Food safety and product quality are among the main focuses at the ongoing 4th China-ASEAN Expo and 4th China-ASEAN Business and Investment Summit. "Quality is a key factor to ensure healthy and rapid economic development, especially in export-oriented economies," Li Changjiang, director of China's General Administration of Quality Supervision, Inspection and Quarantine (AQSIQ), said.
China's military has amended its aviation code for commercial aircraft to allow more flights in the holding spaces above airports. Major amendments to the airspace restrictions meant the vertical bands between flights would be halved, according to the Air Traffic Control Commission under the Central Military Commission of Communist Party of China (CPC). The airspace between the altitudes of 8,400 and 12,500 meters, frequently used by civilian flights, used to be divided into seven vertical bands, each 600 meters high. Under the amended code, the number increases to 13, each 300 meters high. Since only one aircraft could fly in each band, more sections allowed more aircraft to fly at the same time, which would increase the efficiency of air traffic and ease flight delays, it said. "It is also one of our efforts to come into line with international practice," the commission said in a press release. Most nations, except Russia, Mongolia, the Democratic People's Republic of Korea and some African countries, had adopted similar restrictions. The amended code issued by the State Council and the CPC Central Military Commission will take effect on Nov. 22. According to General Administration of Civil Aviation of China, Chinese airlines operated 1,336 scheduled routes -- 1,068 domestic and 268 international routes -- at the end of 2006 and the number is expected to increase. Chinese airlines are the target of a rising number of complaints about frequent delays, especially in busy terminals like Beijing and Shanghai.
China's President Hu Jintao (L) and Jordan's King Abdullah view an honor guard during a welcome ceremony outside the Great Hall of the People in Beijing October 30, 2007.

Luxury foreign holidays - Chinese tourists spend an average of $3,000 per overseas trip, a recent survey has found. The total includes money for shopping sprees abroad, luxurious accommodation and expenses prior to the trip. The survey, conducted by the Nielsen Company and Pacific Asia Travel Association, showed travelers to Europe to be the biggest spenders, splashing out an average of $5,253 per trip. In comparison, those holidaying in Asia spent about $1,900 per person. The exceptions were those traveling to Hong Kong and Macao - the long-preferred shopping and entertainment destinations for Chinese - whose average spend was $2,185. Grace Pan, head of travel and leisure research for the Nielsen Company, China, said: "Asia remains the most popular destination for Chinese travelers because of the proximity. "However, trips to Europe and America are becoming increasingly popular, particularly when you add in the number of business travelers." Affluent market - "We also found that while mass-market travelers focus on budget travel, there is a fast-emerging affluent market segment prepared to indulge in luxury travel," Pan said. The survey found that more than one-third of Chinese overseas travelers choose to stay in four-star hotels, with a further 10 percent opting for five-star accommodation. Pan said consumers were also becoming more sophisticated and better prepared when planning their trips, using all the information available to them on the Internet. The survey found that nearly seven in 10 leisure travelers accessed destination websites, and about six in 10 used online travel discussion forums to source information. The Internet is the most popular source of information for potential travelers, followed by travel agents and other media such as newspapers and magazines. While the majority of tourists still uses travel agents (61 percent), 29 percent prefer online travel services and 16 percent go via hotel or transport operators' websites. Holiday bookings made via the Internet are predicted to increase. PATA Strategic Intelligence Center director John Koldowski said: "Last year, Chinese made 35 million overseas trips, and the figures are expected to rise dramatically."

*News information are obtained via various sources deemed reliable, but not guaranteed