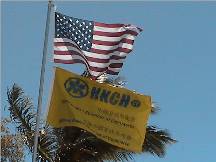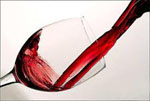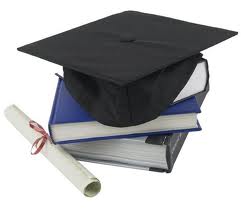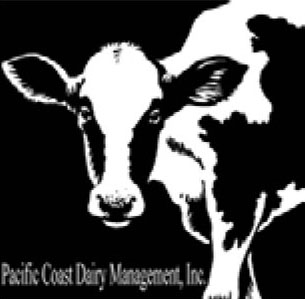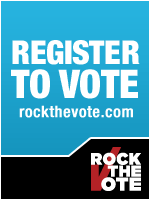 Biz-Video

Hawaii's China Connection

Doing Business in Hong Kong & China
Hong Kong, China & Hawaii Biz*
Do you know our dues paying members attend events sponsored by our collaboration partners worldwide at their membership rates - go to our event page to find out more! After attended a China/Hong Kong Business/Trade Seminar in Hawaii...still unsure what to do next, contact us, our Officers, Directors and Founding Members are actively engaged in China/Hong Kong/Asia trade - we can help!
Are you ready to export your product or service? You will find out in 3 minutes with resources to help you - enter to give it a try

China Central TV - live Webcast

Skype - FREE Voice Over IP

View Hawaii's China Connection Video Trailer


Direct link PDF file


Year of the Pig - February 18, 2007


Listen to MP3 "Business Beyond the Reef" to discuss the problems with imports from China, telling all sides of the story and then expand the discussion to revitalizing Chinatown - Special Guest: Johnson Choi, MBA, RFC. President - Hong Kong.China.Hawaii Chamber of Commerce (HKCHcc) and Danny Au, Manager, Bo Wah Trading
December 31 2007

Hong Kong: An extension of the Sha Tin-Central Rail Link connecting Yau Ma Tei and Whampoa can be constructed separately from the project, a top MTR official said yesterday. In the final draft submitted to the government earlier this year, the MTR and the then Kowloon Canton Railway Corporation agreed to build a station in Whampoa through an east-west extension from the Yau Ma Tei station on the Kwun Tong Line through Ho Man Tin - an interchange station to the Sha Tin-Central Rail Link. The official, who declined to be identified, said it was possible the extension - which consists of only three stations - would be built first. "It is all subject to the government's decision, and it should be announced in one to two months," he said. He said he hoped the extension, along with other routes including the South Island Line and the West Island Line - for which the consultation period ended yesterday - would be finished in five to six years. In a Legislative Council document released in July, the government proposed that the link include 10 stations - Tai Wai, Diamond Hill, Kai Tak, To Kwa Wan, Ma Tau Wai, Ho Man Tin, Hung Hom, Exhibition, Admiralty and Central West. The new link is supposed to converge with East Rail at Hung Hom station before crossing the harbour, but it has not been decided if the fourth harbour crossing would extend from East Rail or the Sha Tin-Central Line, which will determine which passengers get direct cross-harbour access. Meanwhile, the MTR has seen a surge in passenger trips on West Rail and East Rail lines since the railway merger on December 2. Exact figures will not be available until the end of this month, but the official said he believed more passengers were taking the MTR given the savings on offer.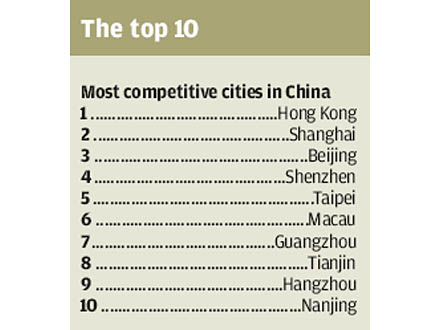 Hong Kong was named the most competitive city in China, beating Shanghai, Beijing and Shenzhen, in research released yesterday. The city has taken the top position six years running since the annual research was first released in 2002. However, Hong Kong's growth potential rating dropped from fourth place last year to sixth for this year. The research, conducted by the China Institute of City Competitiveness, studied and assessed the social and economic factors of 289 cities in China to compile the rankings. On overall competitiveness, Hong Kong topped the list, followed by Shanghai, with Beijing third. The casino boom city of Macau, which ranked seventh last year, rose to sixth this year. The administration of Chief Executive Donald Tsang Yam-kuen ranked No1 under the category of government integrity, which measures administrative efficiency and transparency of governance. The Shenzhen government came second followed by the municipal government of Jinan in Shandong province . Macau was ranked seventh, while Shanghai was 12th and Beijing 13th. In terms of growth potential, Hong Kong came sixth, being overtaken by Shenzhen, Macau, Suzhou in Jiangsu province , Tianjin and Qingdao.
The Industrial and Commercial Bank of China (ICBC) said on Thursday it had agreed to buy 1.92 billion HK dollars (246 million U.S. dollars) worth of shares and warrants of its Hong Kong unit -- ICBC (Asia) Limited -- from the Spanish Fortis Bank. The deal, if completed, would raise the stake of ICBC in its Hong Kong unit from the previous 62.98 percent to 71.21 percent, the country's largest commercial lender said in a statement released in Beijing. The purchase included an 8.23-percent stake in the common shares of ICBC (Asia) Limited held by Fortis Bank. ICBC (Asia) Limited was the flagship subsidiary in charge of ICBC's overseas business. It had become the sixth-largest bank, asset-wise, in Hong Kong by the end of June with assets totaling 224.8 billion HK dollars. "The purchase of the stake from Fortis demonstrated ICBC's confidence in the future prospects of its Hong Kong unit as well as the financial market in Hong Kong," said ICBC's President Jiang Jianqing.
An air services consultation between Hong Kong and India had successfully concluded, with substantial liberalization of the bilateral air services arrangements, said the government of the Hong Kong Special Administrative Region (HKSAR) Thursday. Under the new arrangements, the airlines of the two sides will be able to increase services to Delhi and Mumbai by more than double the existing level, which is at present about 20 frequencies per week. New services to Bangalore, the IT base in India, and Chennai will also be possible. The two sides have also exchanged new fifth freedom rights. For example, Indian airlines will be able to operate services to points in North America via Hong Kong under the new arrangements. Hong Kong airlines will be able to operate services to points in Europe beyond India. "The new arrangements between the two sides are a major step forward in the bilateral aviation relationship," said Eva Cheng, secretary for Transport and Housing of the HKSAR government.
Hong Kong saw 2,448,135 visitor arrivals in November, up 17.6 percent over the same month last year, and the month's best on record, official figures released Thursday indicated. Hong Kong Tourism Board said total arrivals for the year so far are 25,379,939, up 11.1 percent and topping the 2006 full-year figure of 25.25 million. All long- and short-haul market regions achieved notable gains.Arrivals from the Chinese mainland reached 1,291,307, up 23.7 percent over the same month last year. Of the Chinese mainland arrivals, 51.9 percent traveled under the Individual Visit Scheme, a year-on-year rise of 38.8 percent. Double-digit growth was also registered in visitors from the Americas, Europe, Africa and the Middle East, Australia, New Zealand and the South Pacific, and South and Southeast Asia. About 60.5 percent of all visitors to Hong Kong in the month stayed in the city for at least one night, with the remainder classified as same-day, in-town visitors. Average occupancy across all categories of hotels in November was 93 percent, and the average achieved hotel room rate across all hotel categories for the month was 1,383 HK dollars (177 U.S. dollars).

The anti-graft watchdog is launching a corruption awareness drive among supermarket operators after receiving more than 10 malpractice reports in the first 11 months of the year. The Independent Commission Against Corruption is urging the supermarket chains to give clear instructions to staff that forbid them to accept advantages from suppliers. It also calls for a policy for handling short deliveries or poor-quality goods and security measures to protect customers' credit-card information from improper use. A "best practice module" listing the recommendations was issued to major supermarket chains this month. ICAC figures show there are about 20 graft complaints related to supermarkets and chain stores each year. Last year five people were convicted and received sentences of between five and 39 months. The agency's acting assistant director of corruption prevention, Mok Wah-hoi, said the malpractices were most likely to occur during the procurement of goods by middle-ranking staff. "In some cases, the supermarket staff were given a certain proportion of sales volume as commission in return for providing preferential treatment to the suppliers," the official said.

China: Exporters of food products that fail to meet safety standards of destination countries face a fine of up to 20 times the value of the consignment and can even be charged for committing a crime if the top legislature approves a draft law. Food product exporters who fail to go through entry-exit quarantine inspections face similar punishments, according to the draft law under the first review at the ongoing session of the National People's Congress (NPC) Standing Committee. If approved, the draft law will spell out clear penalties for illegal food exporters for the first time. The two existing laws on food safety, the Food Hygiene Law and the Law on Agricultural Product Quality and Safety, say nothing about penalties. They only authorize the State Council to issue relevant regulations. The draft food safety law seeks to impose tighter checks on food exports, too, and makes it mandatory for food exporters and supply farms to register with the General Administration of Quality Supervision, Inspection and Quarantine (AQSIQ).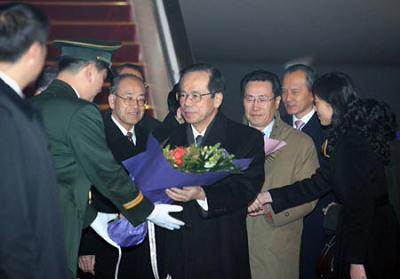 Japanese Prime Minister Yasuo Fukuda (C) is welcomed by Chinese officials at an airport in Beijing, capital of China, Dec. 27, 2007. Yasuo Fukuda arrived here on Thursday for a four-day official visit to China.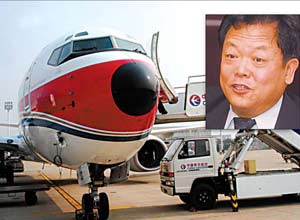 The partnership between China Eastern Airlines and Singapore Airlines will provide necessary financial resources and management expertise to help the Chinese firm achieve the goal of becoming a hub airline company based in Shanghai, Li Fenghua said Thursday.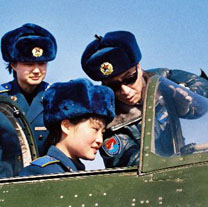 A female trainee pilot of the China Air Force undergoes training in this undated photo. Twenty-nine female trainee pilots gained their qualifications to attend higher level flying training on Thursday.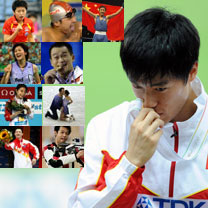 Xinhua selects Chinese athletes of the Year 2007. They are Liu Xiang, Yang Wei, Shen Xue/Zhao Hongbo, Zhu Qinan, Guo Jingjing, Zhang Guozheng, Zhu Lin, Zou Shiming, Wu Peng and Guo Yue.
China's telecoms industry came a step closer to its long-awaited reorganization after the State Council backed a third- generation high-speed mobile phone network for the mainland.
Shanghai surpassed Hong Kong as a market for initial stock offerings this year with companies going public raising 417.8 billion yuan (HK$444.1 billion) compared with HK$286.9 billion on local exchanges.
December 27 - 30, 2007

Hong Kong: Maritime authorities from Guangdong, Hong Kong and Macao jointly issued the latest-version of electronic charts for one-year's free use for jet boats shuttling between the three sides. The China Communication News reported Monday that the Guangdong Provincial Maritime Bureau, the Marine Department of the Hong Kong Special Administrative Region (HKSAR) and the Maritime Administration of the Macao Special Administrative Region (MSAR )produced the 14 pieces of electronic chart display and information system (ECDIS), which are available for free use for more than 100jet boats carrying passengers in the sea area near the Pearl River mouth. Such service will charge after the first year's free use of the ECDIS, the authorities said, without saying how much it will cost. Hong Sixiong, an official from Guangdong, said the ECDIS, a specific form of computer-based navigation information system that integrates a variety of information that is displayed and interpreted to mariners, will greatly improve navigation safety and operational efficiency, the newspaper reported. The area now sees nearly 300 departures and arrivals of jet boats every day. The annual passenger departures and arrivals are about 20 million. The newly-developed ECDIS provides seamless coverage of the sea area of the Pearl River mouth and corrects a few errors of separate electronic charts previously prepared by the three authorities, Hong said. The International Maritime Organization (IMO) lately issued a regulation, requiring jet boats, manufactured after July 1, 2008,must be equipped with ECDIS receivers, and all jet boats in operation must use the ECDIS facilities after July 1, 2010.
Mortgage delinquency ratio in Hong Kong dropped to 0.11 percent and rescheduled loan ratio fell to 0.2 percent, both record lows, driving the combined ratio lower to 0.32 percent, according to a report released Monday. The Hong Kong Monetary Authority, which virtually serves as the central bank in the special administrative region in south China, also found in the monthly survey that new mortgage loans drawn down rose 17.5 percent to 18.7 billion HK dollars (2.4 billion U.S. dollars). New loans approved surged 20.5 percent to 27.7 billion HK dollars (3.55 billion U.S. dollars) in the city, which has seen its real properties industry rebounding since 2003, when the SARS (severe acute respiratory syndrome) outbreak, coupled with other elements, drove the economy and the properties industry to the bottom. The rise was attributed to more approvals for secondary market transactions, which more than offset the drop in approvals for primary market transactions and refinancing loans, the report said. Approvals for secondary-market transactions grew 39.4 percent to 21.9 billion HK dollars (2.81 billion U.S. dollars), primary- market transactions fell 33.4 percent to 2.7 billion HK dollars (0. 35 billion U.S. dollars), and refinancing loans dropped 3.3 percent to 3 billion HK dollars (0.38 billion U.S. dollars). The number of new applications rose 3.9 percent, the report said. The proportion of new loans approved at more than 2.5 percent below the best lending rate decreased to 90.9 percent from 94 percent in October. The outstanding value of mortgage loans rose 0. 9 percent to 554.6 billion HK dollars (71.1 billion U.S. dollars). Twenty-three authorized institutions participated in the monthly survey.
Hong Kong recorded a 13.9 billion HK dollars (1.8 billion U.S. dollars) surplus in its balance-of-payments account in the third quarter of 2007, official figures released Friday indicated. The amount was 3.9 billion HK dollars higher than in the second quarter, representing 3.4 percent of Hong Kong's gross domestic product, the Census and Statistics Department said. Of the major balance-of-payment components, there was a current- account surplus of 65.2 billion HK dollars in the third quarter, larger than that of 26.5 billion HK dollars in the second. A net outflow of financial non-reserve assets amounting to 73.3billion HK dollars was recorded, larger than that of 34 billion HK dollars in the second, said the department. Compared with the 61.9 billion HK dollars surplus recorded in the third quarter of 2006, the current-account surplus in the third quarter of 2007 was characterized by rises in visible trade deficit and invisible trade surplus, a continued net inflow of external-factor income, and a continued net outflow of current transfers. In the third quarter, a net inflow of capital transfers was estimated at 7 billion HK dollars, as compared with a net inflow of 3.7 billion HK dollars in the second. (One U.S. dollar = 7.793 HK dollars)

The relaunch of the Ngong Ping 360 cable car system on Lantau Island was met with two minor halts lasting several minutes in the first two days of trials since an empty cabin plunged more than 50 meters to the ground six months ago. The company offered 8,000 to 10,000 free tickets to MTR staff and their family members as well as to local engineers yesterday, ending up with more than 5,800 people enjoying a fog- shrouded ride from Tung Chung to Ngong Ping plateau. A full relaunch of the line will be made on New Year's Eve after nearly six months of enforced closure. The two breaks, lasting eight minutes yesterday and five minutes on Saturday, were described as "normal situations" by Ngong Ping 360 managing director Morris Cheung Siu-wah. "Those were because the sensors of the cable car had deviations. The operators of the car made announcements immediately through the public address system while the cabins were moved backwards for checkups," he said. Cheung added such incidents were a matter of probability and normally took place once or twice a week.

China: China has earmarked 15.2 billion yuan (2.05 billion U.S. dollars) so far this year to support pig breeders, in an effort to ensure adequate pork supplies, said Zeng Xiao'an, a senior official with the Ministry of Finance, on Monday.
Just over half, or 51.36 percent, of all stock investors showed no gains from China's bull market, while 48.6 percent gained more than 10 percent this year, according to a survey by the China Securities Journal.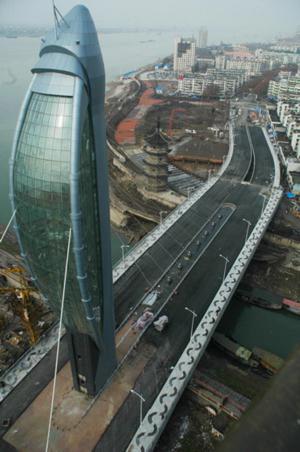 The main tower of the Linjiang Bridge over the Qingyi River is finished in Wuhu, East China's Anhui Province, December 23, 2007. The tower, with a distinct fish-like design, will be a new landmark after the bridge opens to traffic and also provide an ideal overlook to the city.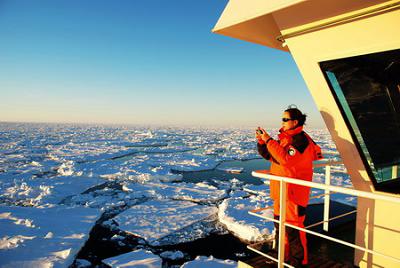 A staff member onboard China's expedition ship Xue Long, or Snow Dragon, takes pictures as the icebreaker makes its way through ice floe from Zhongshan Station to the Great Wall Station for the country's 24th scientific expedition to Antarctica, Dec. 23, 2007.
He Ning, Secretary of the Department of American and Oceanian Affairs in the Ministry of Commerce, said in Beijing on the 23rd that China-US trade reached 270 billion US dollars in the first 11 months of this year. The annual China-US trade volume is expected to exceed 300 billion US dollars, making China the third largest export destination by the end of this year. He Ning confirmed this at the 2007 China Forum on Economic Diplomacy at the China Foreign Affairs University. According to him, in recent years China-US trade has become more interdependent; and the bilateral trade volume increased from 2.5 billion US dollars in 1979 to 262.7 billion US dollars in 2006. As of November 2007, China-US trade has reached an all-time record high, breaking 270 billion US dollars: an increase of 15% compared with the same period last year. By the end of this year, trade will exceed 300 billion US dollars, making China the third largest exporter to the US. American investment in China has also grown rapidly: by the end of November this year, the US set up more than 54,000 enterprises and made over 56 billion US dollars in investments.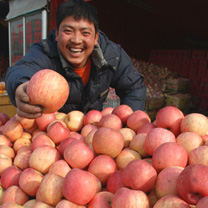 A Chinese farmer is selling apples at the nation's largest fruits trading market in East China's Shangong Province. China is now the world's top apple grower, accounting for nearly half of the entire global harvest.
China's Renminbi (RMB) climbed 54 basis points to break the 7.33 mark on Tuesday, with the central parity rate at 7.3261 yuan against one US dollar.
The Ministry of Science and Technology (MOST) said in Beijing on Tuesday that China has 548 incubators, the second most in the world next to the United States. They are considered powerful in breeding innovative start-ups. On its website, www.most.gov.cn, the ministry reported the incubators had helped to raise 19,896 high technology companies, with 569 having annual revenues of more than 100 million yuan (US$13.7 million). In addition, 53 were listed on either domestic or overseas stock exchanges. China originally borrowed the idea of incubators from the United States. They were expected to create convenient and efficient environments for start-up companies, as well as in providing financing, taxation and land-lease incentives. The country's first incubator started in 1987 in Wuhan, capital of Central China's Hubei Province. Such intermediate agencies, mostly funded by the government, were now spreading throughout the country. They currently incubated 41,434 fledgling companies, providing 460,000 jobs in high technologies, such as sophisticated home electronic appliances or computer hardware and software. Companies selected into the incubators were usually asked to become more independent and competitive in three years. Unsuccessful companies in the risky hi-tech industry would be left bankrupt. However, the ministry didn't mention the percentage of business failures in those incubators. China has been trying to combine homegrown venture capital funds and hi-tech business incubators in a drive to forge a knowledge-driven and energy-efficient economy. The government and State-funded policy banks were now active in setting up funds that aimed at financing smaller venture capital funds. These were primarily for high-tech research and development and seed funds that were provided to help a business develop an idea, create the first product and market the product for the first time. In August, the Ministry of Finance and the State Administration of Taxation adopted more favorable financing and taxation terms for companies in incubators. The government promised that 150 percent of research and development expenditure could be deducted from the taxable income of companies in the following fiscal year. Liang Gui, a senior MOST official, said his ministry planned to have 1,000 incubators by 2010, harboring more than 50,000 companies and helping create over one million job opportunities.
Small and medium enterprises in China are bracing for a tough new year as the government further tightens monetary policy to curb bank loans and implement new labor laws to improve social welfare. But SMEs claim both measures are pushing their businesses into severe hardship.
December 23 - 26, 2007

Hong Kong: The flag fall for taxi journeys in Hong Kong was set to go up by one HK dollar after the endorsement of a proposal in support of the rise by the Special Administrative Region (SAR) government's transport advisory committee Thursday. Teresa Cheng, chairman of the committee, said the proposed fare increase was reasonable, given the fact that "taxi drivers have been operating in difficult conditions over the past decade," the local RTHK radio reported. Cheng said members of the committee had assessed changes in the taxi industry's revenue and operating costs and the impact of the proposed rise on passengers.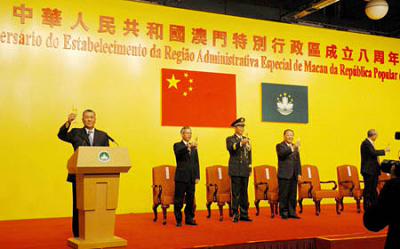 Special Administrative Region (MSAR) Chief Executive Edmund Ho Hau Wah (1st L) proposes a toast with all the guests presented in Macao, China, Dec. 20, 2007. Macao celebrated on Thursday the eighth anniversary of the region's return to the Chinese motherland.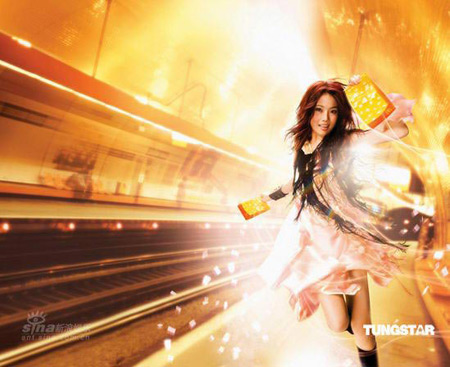 This photo published on Wednesday, December 19, 2007 shows Joey Yung in a newly shot TV commercial for the fast food restaurant chain McDonalds. She was invited to shoot a new TV commercial for the venerable institution, reported the Hong Kong-based publication Tungstar on Wednesday.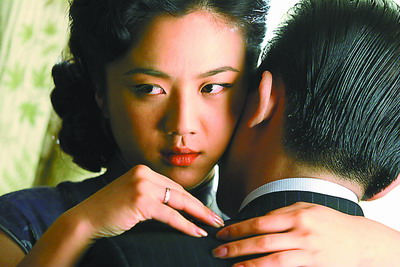 Tang Wei and Tony Leung Chiu Wai in the film Lust, Caution (Se, jie). Tang Wei didn't know what it was that she was auditioning for, or who was involved with the production. She had no idea that 10,000 actresses, including many A-listers, were competing for the role. In the little-known actress' first audition for the project, she read lines from a fake script. For the second audition, the director showed up. It was Ang Lee. Surprisingly, Lee poured a cup of tea for her, as if he had noticed her tension. They then talked about Tang's family, her school and her stage experience. After graduating from the Central Academy of Drama, China's best institute for theater arts, Tang has spent most of her time on stage. She told Lee her favorite director was Ingmar Bergman, but she had no idea he was also one of Lee's favorites. When she mentioned that her mother was a Yueju opera singer, Lee asked her to sing. As Lee later described it, that day they found something in common - a love for theater and southern China. "Lee was like a senior family member," Tang said in a phone interview. "He was a modest, good listener. I felt very happy when I found the communication was so smooth, no obstacle at all." When the call for the third audition came, Tang was told to wear a cheongsam. "I had no cheongsam at all, actually I seldom wore dresses then," she said. After hanging up the phone, she rushed to a tailor's shop. No one gave her any feedback at the third audition. She had the fourth and fifth soon after with makeup and full costume, which helped her get into the character, a student-turned spy in the chaos of 1930s' Shanghai. After five auditions, Tang was getting nervous. "I said to myself, 'you have tried your best, now it's time to relax'." Another call led her to Hong Kong last summer. There, she found that the crew had begun preparations for Lee's new project - the espionage thriller Lust, Caution. "Everyone was busy," she recalled, "Material was piled everywhere, but no one came up and told me that I was the leading actress." But she suspected that was the case, as Lee had told her they were planning a celebration. "Celebrating what? I asked myself, but I felt that something was happening," she said. Even so, to stop the news from leaking to the press, the crew had a simple dinner. "It was like, everyone has been busy preparing for the film. I knew work had begun." To prepare for her role, Lee gave her a pile of historic records and books to read, and she had to watch plenty of films about 1930s and '40s Shanghai. She threw herself into Greta Garbo's films and the poems of Xu Zhimuo, one of the most famous Chinese poets of the 1920s. Rehearsals included walking with a book on the head and tying her knees together with a ribbon to emulate the elegant pose of Shanghai ladies. She also learned southern opera, Cantonese, Shanghai dialect and English. The biggest torture for the 28-year-old, however, was trying on different clothes. "I seldom shop. I think shopping is exhausting. When I had to change clothes, they jokingly asked me if I needed headache pills." Tang said that Lee once told her: "What you will learn is more than 60 years of courses at the film academy." The newcomer had to act alongside Asian superstars Tony Leung and Joan Chen and yet, of the 118 days of shooting, 114 were focused on her. She slept three hours a day, sometimes five to six. But despite these hardships, she said: "Even if it is the only role I have in my life, I feel content."
Sun Hung Kai Properties (0016) and New World Development (0017) yesterday fired back at critics who accused them of standing to reap at least HK$5 billion profit from selling units at their controversial joint-venture Harbour Place residential project they had purchased from the government at a bargain price.
China COSCO (1919), soon to become the world's largest dry-bulk shipping carrier, revised its yearly profit forecast yesterday to beat market expectations, sending the share price even higher.
A HK$300 million facelift aimed at revitalizing Wan Chai was unveiled yesterday, saving the 70-year-old Wan Chai market and redesigning the former Wedding Card Street into a "Wedding City."

China: China will raise the one-year deposit interest rate by 27 basis points to 4.14 percent and the lending rate by 18 basis points to 7.47 percent as of Dec. 21, the central bank said Thursday.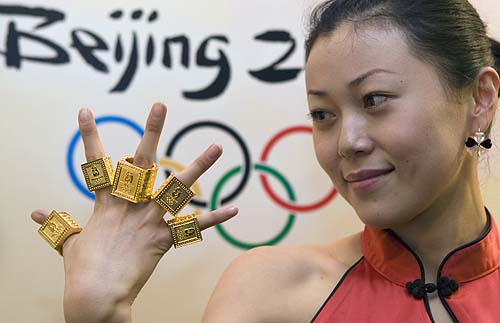 More than 50 varieties of new Olympic licensed products are to go on sale, with half of them priced at around 100 yuan each, according a New Year promotional activity by the Beijing Organizing Committee for the Games of the XXIX Olympiad (BOCOG) in Beijing on Wednesday. Most of the products are affordable Olympic badges. Among the higher-end articles, gold badges and "Yubi" jade products will attract buyers because of their combination of Olympic elements with gold and Hetian jade to highlight Chinese traditional characteristics.
A Confucius institute was inaugurated in the Italian port city of Naples Thursday, which is the second of its kind in the nation. At the inauguration ceremony, Chinese Ambassador to Italy Dong Jinyi said the Confucius Institute serves as a bridge to enhance friendship and understanding between the Chinese people and peoples in other countries and is aimed at promoting Chinese language and culture. The founding of the Confucius Institute helps the world know more about China and makes China integrate deeper with the rest of the world, he added. The Chinese ambassador said that in the recent years, China and Italy have made fruitful achievements in the field of culture and education. The number of Chinese students studying in Italy has increased to more than 3,000 in two years, while the Italian people also enjoy surging enthusiasm for Chinese language. Italy's first Confucius institute was established at the University of Rome "La Sapienza" in September 2006. The Chinese government started to set up non-profit Confucius institutes overseas since 2004. So far, a total of 210 Confucius institutes have been established in 64 countries and regions.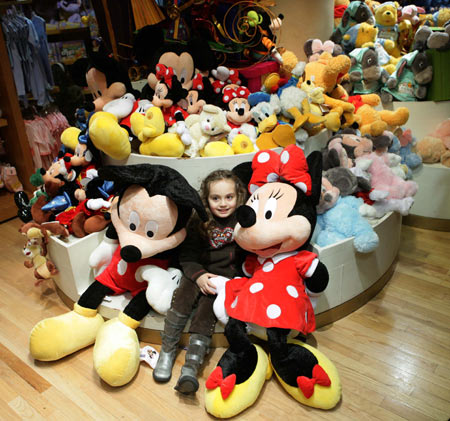 A girl from the Netherlands poses for photos with two big Mickey Mice made in China, at the World of Disney in New York, the United States, Dec. 18, 2007. China-made products are seen everywhere in the brand stores like Macy's and the World of Disney in New York. Chinese toys still well received by U.S. customers. The day after Thanksgiving, dubbed Black Friday because it traditionally marks the day when retailers finally move out of the red and into the black, shoppers rushed in their hordes into stores such as Toys "R" Us to grab gifts for their children this Christmas.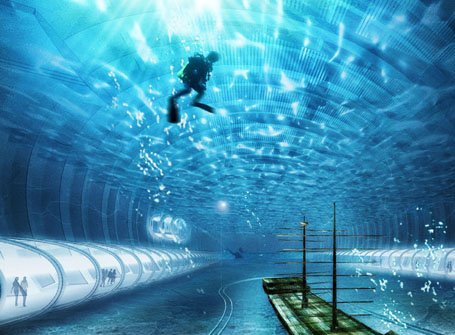 This undated file photo shows an artist's impression of the glasshouse on the beach of Yangjiang, South China's Guangdong Province, where a sunken ship will be displayed. The largest Chinese wreck, from the Song Dynasty will be hauled from its watery grave on Saturday.
A general view of the Tianwan nuclear power station in Lianyungang, Jiangsu Province. China plans to build eight nuclear reactors with a combined capacity of 8,000 megawatts at the station.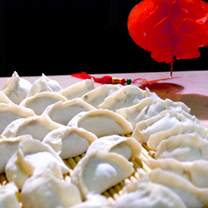 The traditional Chinese festival Dongzhi, or midwinter in English, falls on this Saturday. Chinese people normally eat dumplings to mark this occasion. The reason why they eat dumplings is to protect their ears from getting frostbitten. In ancient China dumplings once contained medicine countering frostbites. The tradition is carried down until today. So let's go and eat dumplings on Dongzhi in China.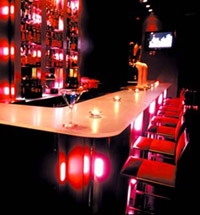 Lounge 18 is an open yet oddly disjointed upscale lounge in the only place for an upscale lounge–the Bund. A whimsical mix of furniture styles from comfortable lounge chairs and caged candles to a digitized reproduction of Vermeer's "Girl with a Pearl Earring" leads you to wonder if the venue was decorated by committee. Although most of the basic drinks are covered, there are some holes in the drink menu (like having only one single malt scotch). If you want wine, you can either drink a first growth Bordeaux for thousands of renminbi or Jacob's Creek for a few hundred. In all fairness though, they're still building up their inventory. The specialty cocktail list offered one intriguing selection: the Ylang-Ylang(¥68), a mix of gin, fresh mint, vanilla and fruit juices. Quite tasty, but why garnish the rim of the glass with black pepper? Black pepper aside, the wait staff were attentive and all smiles which was a welcome change from the pretension that so abounds in bars on the Bund.
December 22, 2007

Hong Kong: More than 200 film-makers, show-biz stars and artistes voiced their support and blessings to the Beijing 2008 Olympic Games at a reception here Monday night, vowing to play a role in promoting the Beijing Olympics. The "Welcoming Olympic Christmas Reception" was hosted by the Hong Kong Film Development Council and officiated by Hong Kong Special Administrative Region (HKSAR) Chief Executive Donald Tsang and President of the Sports Federation and Olympic Committee of Hong Kong, China, Timothy Fok. Chairman of the Film Development Council Jack So said that although unrelated at first glance, the Olympic Games and the film industry shared common ground - they are both cradles for talent. "Film stars and sports elite both have the determination to strive for excellence and record-breaking success," So said, adding "the exciting Olympic Games and blockbusters of Hong Kong have always been able to attract and inspire big audiences." Fok thanked the film industry for taking the lead to support the Beijing Olympic Games. "I hope that with concerted efforts, the film industry will be able to drum up public support for the Beijing 2008 Olympic Games and the equestrian event to be held in Hong Kong, and that the whole territory will share the joyous, enthusiastic atmosphere," Fok said. Chairman of the Hong Kong Chamber of Films Peter Lam said the chamber would help the Film Development Council shoot a series of Olympic Games promotional videos, which would be shown in member theaters of the Hong Kong Theaters Association. Eric Tsang, Chairman of the Hong Kong Performing Artistes Guild, also pledged to offer unswerving support in the promotion of the Olympic Games. The Film Development Council was established in April this year to advise the HKSAR government on the policy and strategy for the short and long-term development and steady growth of the local film industry.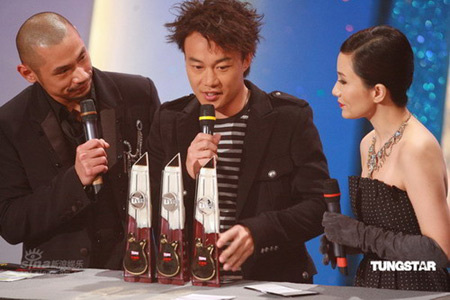 Hong Kong singer Eason Chan was the biggest winner on Sunday night at the Mandarin Music-On-Demand (MOD) Best 10 Awards ceremony held by Hong Kong's TVB station. Chan's song "Tao Tai" (Elimination) won Best Producing, Best Songwriting and was one of the Best 10 Golden Melodies. Another of his hits, "Under Mount Fuji," was named the Globally-Loved Cantonese Song. Chan himself was also voted as the Most Popular Male Singer. Taiwan singer Angela Zhang was the Most Popular Female Singer. As one of Hong Kong's most important occasions music-wise, the awards also honored new artistes from the mainland, including Zhang Liangying and Shang Wenjie, both of who rose to fame from the Super Girl singing competition. Zhang Liangying's "Damned Love" was among the Golden Melodies, while Shang Wenjie was named Best Newcomer. There to share the 32 awards were also Wilber Pan, Twins, Joey Yung and Gary Cao.
The government has taken an unprecedented step in warning of turmoil in financial markets due to the US subprime mortgage meltdown. "The US credit market is in a very critical situation; liquidity of many corporations are under pressure. Some companies even have to face capital inadequacy," government economist Kwok Kwok-chuen warned yesterday. He said US and European authorities were greatly concerned about the situation, and were aware of the problems that could lie ahead. So far Asian and emerging market economies had not been severely affected. The government official's comments were echoed elsewhere in Hong Kong's finance sector. Bank of East Asia (0023) chief economist Paul Tang Sai-on said share prices in the US could plunge when the negative news of the subprime mortgage crisis was fully discounted. "The US market is too optimistic. US stock trading prices are still relatively high, leaving ample room for shares to fall," he said. Standard Chartered Bank economist Kelvin Lau Kin-heng warned the subprime problem could spark a recession. "Although the subprime crisis was not initiated in Asia, Hong Kong will still be affected as it cannot decouple from the US and global economy," he said. Last Wednesday, the US Federal Reserve cut its benchmark interest rate by 0.25 percent to 4.25 percent. A day later the Fed, along with central banks in Europe, including Britain and Switzerland, and Canada injected US$80 billion (HK$623.7 billion) into the market to ease the global credit crunch. Hong Kong Baptist University finance professor Billy Mak Sui-choi said the true picture will emerge in January. "When [Hong Kong-listed] companies announce their year-end results it might be the worst time for the subprime problem as the issue will become more transparent," he said.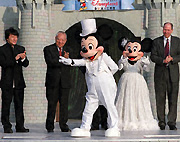 Mickey Mouse and his friends appear to have lost their charm as the number of visitors to the Hong Kong Disneyland theme park dropped 23 percent in its second year of operation. According to a paper to be discussed by the Legislative Council's economic development panel on Friday, the park recorded just over four million visitors from October 2006 to September 2007, compared to 5.2 million in the first year after its launch on September 12, 2005. Hong Kong Disneyland is one of Hong Kong's key attractions and was designed to revive the tourist industry which went into a slump following the 2003 SARS outbreak. On a brighter note, while overall attendance was down, the paper said the number of overnight family visitors was up 15.8 percent from 2005 and the number of visitors under the age of 16 had increased by 23.5 percent. According to the paper, issued by the Tourism Commission and the Commerce and Economic Development Bureau, the drop in attendance was mainly due to a lack of interest by Hongkongers. Locals accounted for just 31 percent of the total number of visitors in 2006/07, compared with 42 percent in 2005/06. Conversely the percentage of mainland visitors rose from 34 percent in 2005/06 to 39 percent in 2006/07. Overall, the paper said that up to December this year the park had received more than 10 million visitors since opening in 2005, placing it among the top 20 theme parks in the world. A survey carried out by theme park operator Hong Kong International Theme Parks Limited, of which the government and the Walt Disney Company are joint shareholders, showed 90 percent of visitors rated their experience at Hong Kong Disneyland as positive and 92 percent said they would like to revisit the park again, compared with an 85 percent rating in the opening year. On November 10, the Walt Disney Company admitted for the first time that the poor performance of Hong Kong Disneyland was dragging down its results, prompting calls from the SAR government for the park's management to improve its operations. Hong Kong Disneyland's worsening performance has left the park unable to meet performance promises to its lenders and the American entertainment giant has asked creditors to temporarily remove the covenants on its US$294 million (HK$2.29 billion) revolving- credit facility. Following conversations with the government, Disney has also agreed to give up its royalties for "a couple of years," according to reports.
Cathay Pacific Airways has backed down on its decision requiring staff to pay for doctor visits under a new medical plan, saying each employee can make 10 free visits in the first year.

The MGM Grand Macau opens its doors on Tuesday, Dec 18th, becoming the latest Las Vegas-backed casino to crowd into the tiny Chinese gambling enclave hoping to lure China's growing middle class. The US$1.25 billion (HK$9.75 billion) MGM Grand is a joint venture between Las Vegas casino operator MGM Mirage and Pansy Ho Chiu-king, the daughter of Macau's former casino kingpin, Stanley Ho Hung-sun. It will vie for high rollers with dozens of casinos already stationed in Macau, the only place in China were gambling is legal and which last year raked in more gaming revenue than the Las Vegas Strip. Mr Ho ran the casino business in Macau for 40 years until 2001 — two years after the then-Portuguese colony returned to Chinese rule — when the government broke up his monopoly and handed out gaming concessions to foreign interests. American Sheldon Adelson was the first to enter the territory, opening the Sands Macau in 2004, and then this August the US$2.4 billion (HK$18.7 billion) Venetian, a Las Vegas style mega casino-resort complete with Italian gondolas punting down indoor canals. Ms Ho said the 600-room MGM Grand will target the wealthiest gamblers, called "VIP customers" in the business, who are interested in top-end shopping and entertainment as well as gambling. She dismissed concerns that the casino was squeezing into a corner of Macau's main island that was already packed with luxury gambling resorts, including some run by her family. "These few casinos will actually work in conjunction to present a really formidable proposition to all VIP customers that this should be the centre of the high-rolling gaming experience," she said in Macau last week during a preview tour of the hotel. The 35-storey MGM Grand boasts a huge atrium with a glass ceiling that's 6.5 meters high and is modelled on the central train station in Lisbon, a nod to the territory's Portuguese heritage. Abstract hand-blown glass sculptures by US artist Dale Chihuly are scattered around the plush lobby. The hotel offers 400 gambling tables, 800 slot machines and 16 private gaming rooms, comparable to its closest rivals, US tycoon Steve Wynn's casino and the Crown Macau. Both the US$1.1 billion (HK$8.78 million) Wynn and the Crown Macau, a joint venture between Australia's Publishing & Broadcasting and Hong Kong-based Melco International Development (SEHK: 0200, announcements, news), run by Pansy's brother, Lawrence Ho Yau-lung, have positioned themselves as high-end casinos. The Grand is MGM's first entry into Asia. While the jury is still out on whether Asian gamblers respond to the same type of non-casino entertainment as those in Las Vegas, it was expected to be a successful launch, said Jonathan Galaviz, a partner at Globalysis, a Las Vegas-based consultancy. "MGM Mirage has an excellent Asian consumer base that patronizes their integrated resorts in Las Vegas, their new Macau property should benefit from these pre-existing customer relationships," he said. However, analysts warned that Macau was reaching "opening fatigue." "We're not seeing the big jump in gaming revenues with every new opening that we saw with the early casinos," Rob Hart, an analyst with Hong Kong-based Morgan Stanley said. However, with 100 million people just next door in China's wealthiest region of Guangdong, and with average salaries of one billion people in the land on the increase, Mr Hart said there was still huge growth potential for Macau's gaming industry.

The suspended Ngong Ping 360 cable-car attraction on Lantau Island would be re-opened on New Year's Eve.
Senior government officials such as the Commerce Secretary, Frederick Ma Si-hang, are scheduled to take a trial ride this Saturday, according to local media. Last Thursday, government lawyers officially filed charges against its former operator, Skyrail ITM as it had allegedly failed to provide proper training to its employees. One of the company's directors William Calderwood would also be prosecuted on similar charges. The cable-car ride was suspended following an incident on June 11, after an empty cabin fell to the ground during brake tests. A former employee Li Kit-loi is currently facing charges of criminal negligence over the crash. Mr Li was charged with negligently performing a brake test, failing to consult the manufacturers beforehand, and neglecting to supervise his assistant during the test – three criminal offences. The cableway's current managing director Morris Cheung Siu-wa initially said plans for the ride to open by year-end were on schedule but had later said more time was needed as a substantial amount of paperwork and repairs had to be completed. Secretary for Commerce and Economic Development Frederick Ma Si-hang welcomed the re-opening of the cable car.

Hong Kong scientists have for the first time identified cancer stem cells responsible for spreading colorectal cancer, a discovery that could bring better-targeted treatment of the city's second deadliest malignancy. The University of Hong Kong team of molecular biologists was able to show that if the two stem cells were injected into specially bred mice, the colorectal cancer spread to the liver. The team is also the second in the world to show evidence that specific stem cells trigger the growth of colorectal cancer. Stem cells can grow into any organ but some researchers believe that rogue stem cells could be seeding some, if not all, cancers. These cancer stem cells are now the focus of intense global research as some patients do not respond well to chemotherapy or if the cancer returns in a more aggressive form. "[Colorectal cancer] is one of those cancers with a well-established treatment regimen but it remains the second cause of cancer death in Hong Kong, suggesting that the current therapies are not adequate to cure the disease," said Roberta Pang Wen-chi, research assistant professor at the university's department of medicine, who is lead investigator. Dr Pang said her team and scientists at the Ontario Cancer Institute at Princess Margaret Hospital in Toronto might have been studying the same stem cell protein - CD133 - at the same time last year, but it was the Canadian team that published the breakthrough first in the journal Nature. The Hong Kong study would be submitted to an international journal by the end of the month. "We started to look for other markers or proteins on the surface of stem cells," she said. "The novelty of our research is the metastatic part." Metastasis is the process by which cancer spreads from where it first arose to other locations in the body. The Hong Kong team extracted cancer tissues from 30 patients and isolated the cancer stem cells, which were implanted into the colons of about 120 immune-deficient mice. For the growth of primary colorectal cancer, the team identified two proteins, CD133 and CD44. The team also found CD133 and CD26 initiated the spread of colorectal cancer to the liver. CD133 has also been implicated in the growth of cancers of the brain and breast. "We showed that they not only grow but they can actually metastasise to the liver. This is the first time it has been shown in animal models. Usually in animal models it is not easy to show metastasis with these stem cells," Dr Pang said. "We believe these stem cells have the ability to self-renew, so we believe these cells are responsible for tumour maintenance and metastasising. They are more resistant to chemotherapy," she said. The next step would be to look for colorectal patients who were resistant to chemotherapy and see whether "they have high expressions of these cancer stem cells".
Hong Kong's unemployment rate was at 3.6 per cent in the September to November period – the lowest level in almost 10 years.

China: The authorities in the capital of Guangdong Province introduced a new regulation on Friday to prevent employers from retrenching large numbers of workers before the end of the year. Between now and December 31, any company that intends to dismiss more than 20 workers or reduce its staff by more than 10 percent must apply to the labor department for permission, the Guangzhou labor and social security bureau told China Daily yesterday. The regulation is designed to better manage large-scale cutbacks and ease the implementation of the new Labor Contract Law, the bureau's vice-director Chen Jianlong said. The regulation recognizes that most employment contracts expire by the year-end, he said. "Dismissing more than 20 employees or cutting staff by more than 10 percent in the name of contract expiration violates the regulation," Chen said. The new rule applies to all enterprises under the municipal government, private firms, government departments, public institutions and social associations, he said. Exemptions are possible for companies facing bankruptcy or deemed to be undergoing reorganization by the courts. Those defined as "ailing enterprises" by the government are also eligible for exemption. The labor and social security bureau will adopt strict measures to prevent ineligible companies from firing large numbers of workers, he said. Those that violate the regulations will be unable to suspend coverage of dismissed workers' insurance.



Three architectures in Beijing are on the list of 10 best architectural marvels (new and upcoming) selected by the Time magazine to be published on the Dec. 24., they are Olympic Stadium, CCTV Headquarters and Linked Hybrid (click on the small photo for full view).
China announced on Tuesday the setting up of a national oil reserve center, the top economic planning agency confirmed. China said on Monday it will scrap export rebates for 84 agricultural products as of Thursday in effort to discourage exports of farm produce in a nation where food prices drove inflation to an 11-year high in November.

Malaysia's low-cost airlines AirAsia said here on Tuesday that it would offer daily direct flights to Guangzhou, China, beginning Jan. 16 next year. The budget airlines hoped that it could attract young people from China's Pearl River Delta region to visit Malaysia with its amazing low fares, according to the airlines. This would be the fourth destination opened by AirAsia to China after Shenzhen Xiamen and Macao, it said. AirAsia is offering promotional fares on its website on Dec. 19-26 for travels from Jan. 16 to Oct. 25 next year.

As a goodwill ambassador, Taiwan supermodel Lin Chih-ling promoted tourism in Taiwan last Sunday. She said she was currently busy with the shooting of John Woo's big production "War of Red Cliff" or Chi Bi. But she also revealed that if time allowed she hoped to travel aboard with her boy friend.

The mascot for the 2010 Shanghai World Expo, "Haibao," which literally means "treasure of the world", is unveiled during a ceremony at the Shanghai Grand Stage in Shanghai December 18, 2007.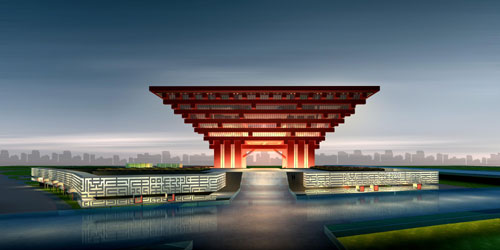 China unveiled Tuesday the design for its national pavilion for the 2010 Shanghai Expo. With an estimated cost of 1.5 billion yuan, its design features a traditional style red architecture called "oriental crown". Organizers said the project is a significant milestone in the countdown to the 2010 event, signaling the beginning of full-scale construction of the Expo's core projects. A computer-generated image shows the design for the China pavilion for the 2010 Shanghai Expo. "Countries and international organizations have shown tremendous enthusiasm to the Shanghai Expo, with many having come up with characteristic and wonderful schemes for their national pavilions. That means there is a greater expectation for the China Pavilion," said Wan Jifei, Chairman of the China Council for the Promotion of International Trade. Since a global search for designs was launched in April, organizers collected 344 submissions in a few months, which were later short-listed to three winning entries. The oriental crown scheme was approved in September. "The construction scheme for the China Pavilion contains rich elements of Chinese culture and could well display Chinese wisdom," vice-mayor Yang Xiong said during the ceremony. "It also has international features, modernity and could serve as a symbol. It helps develop the theme of the 2010 Expo." Located at the crossing of two horizontal and vertical axes in the Pudong part of Expo garden, the China Pavilion comprises of three parts. The first is the national hall, which is 20,000-sq-m, 30,000-sq-m for provinces and regions, and 3,000-sq-m shared between Hong Kong, Macao and Taiwan. The oriental crown, standing 63 meters in height, uses traditional dougong brackets and features wooden brackets fixed layer upon layer between the top of a column and a crossbeam. As a permanent landmark in the inner part of Pudong New Area, the structure will adopt ecological sound technologies and energy-saving measures. These include the sun-shading design, exterior of the domestic pavilion is a buffer zone for heat or cold, as well as ecological landscaping on the roof could lower energy demands effectively. During the Expo, the main structure will be used for an exhibition based on the theme of "Chinese wisdom in urban development" by explaining the values of harmony, nature and spirit. The domestic hall will provide provinces, municipalities, autonomous regions and other areas a platform to display their urban achievements, designers said. But officials suggested that there might be some complexities of having Taiwan participate in the event. "Negotiations with the Taiwan side has lagged behind our talks with other provinces or regions, including Hong Kong and Macao," said Dai Liu, China World Expo (Group) Co Ltd Managing Director. China will have a back-up plan if they fail to persuade the island, he added. "If we can include Taiwan in the Shanghai Expo, the world will see the status of Chinese people is escalating in the global arena," he said. Organizers are still searching for exhibition ideas for the pavilion, whose construction will be completed in two years.
China's newly-founded National Bureau of Corruption Prevention (NBCP) launched its official website on Tuesday. The public can now post notes at the website (yfj.mos.gov.cn) or write e-mails (yfjzhc@mos.gov.cn) and leave information and opinions on the body's work. The website also publicizes the NBCP policies, events and lists anti-corruption news from both home and abroad. The NBCP was officially established on September 13 with Ma Wen, the Minister of Supervision, as its head. The bureau was founded at a time when the country has seen many corruption scandals that have brought down a number of high-level officials, most notably former food and drug administration head Zhen Xiaoyu and former Shanghai Party head Chen Liangyu. The NBCP planned to study methods to constantly improve corruption prevention systems, push for the sound operation of these systems and to coordinate the corruption prevention efforts of various departments, Ma said on September 13 when the NBCP was launched. The bureau has been entrusted to collect and analyze information from such sectors as banking, land use, medicine and telecom, among others, and to share it with relevant departments. These included prosecuting organs, courts and police authorities, among others. It would not, however, be involved in the investigation of individual cases.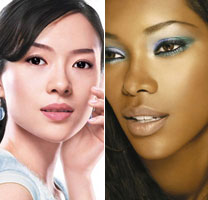 Supermodel Jessica White has joined Zhang Ziyi as the latest Maybelline New York's spokesperson.
December 21, 2007

Hong Kong: China's Hong Kong-based Starbay Holding Limited will pour 1.6 billion U.S. dollars into building a 500-hectare beach resort on Vietnam's Phu Quoc Island, southernmost Kien Giang province, local newspaper Vietnam Investment Review reported Monday. Than Thanh Vu, a member of Starbay's board of directors, said the project would include eight beach-front hotels, villas, and two 18-hole golf courses. Other auxiliary facilities will include schools, hospitals and a wharf for 250 yachts to dock at a time. The project would be decided into three stages with 300 million dollars initially spent on developing two five-star hotels, an 18-hole golf course, over 160 villas, and 20,000 square meters of restaurant and entertainment facilities. Construction of the whole project will be completed within 15 years. "We are hastening investment formalities so that the project can be licensed soon. We expect to soon receive the investment certificate to start construction next June," Vu said. According to Phu Quoc's development master plan, the island will become a tourist paradise with around 18,000 hotel rooms, attracting two to three million visitors in 2020 with foreign tourists representing 30-40 percent of the total volume. Now, Kien Giang province is home to 170 foreign and domestic investment projects, mostly tourism ones.
An Asian Development Bank (ADB) survey says Macao ranks third in per capita real GDP among 23 "developing economies" in Asia and the Pacific, only after Brunei and Singapore, the Macao Daily News reported on Wednesday. ADB's 2005 International Comparison Program (ICP), released on Monday, showed that Macao's per capita real GDP in that year stood at 211,907 HK dollars (27,175 U.S. dollars), as against 202,941 HK dollars (26,025 U.S. dollars) in Hong Kong. But the ICP survey also tags Macao as the third costliest place to live, only after Fiji and Hong Kong in the region. In terms of per capita actual final consumption expenditure (AFCE), Hong Kong still appears as the biggest spender with its AFCE of 125,303 HK dollars (16,069 U.S. dollars) as against Macao's 67,160 HK dollars (8,612 U.S. dollars), ranking fifth in the survey. Although Macao's booming gaming industry has contributed to the spike of its per capita GDP, most civilians still saw their salaries stay in low level, which resulted in its low AFCE, the newspaper quoted Dominic Sio, board chairman of Center of Strategic Research for Development of Macao, as saying. Sio also pointed out that the government should make effort to turn Macao into a knowledge-orientated society like Hong Kong, the population of which comprises a large number of well-educated and affluent middle classes. The survey is part of a global initiative spearheaded by the World Bank that allows cross-country comparisons of purchasing powers of currencies and living standards.
People love watching movies. They like the beautiful actresses, handsome actors, touching dialogues, stylish fashions and the witty lines in the movies. Yet there is one more thing about movies that makes them worth our special attention-the delicious food. When the the characters on the screen eat in a scene, we as the audience can do a lot more than sit quietly watching them. Many of these delicious foods can be found in Beijing.
Hong Kong parents are eager to send their children to education institutes overseas despite the stronger euro and the pound, according to a placement agency. The credentials evaluation director of a private company promoting overseas studies said there was a 15 percent increase in inquiries this year, compared with the same period last year. Ken Ng Chung-lai of the International Student Services Center Corporation also said that more parents now seem to prefer Britain or Canada to the United States. "Probably, Hong Kongers are wealthier ... perhaps it is related to the better economy," Ng said. He said it appears the US may not be the top choice in the wake of several school shootings. Ng said 40 percent of students sent overseas by his company went to Canada, 30 percent to Britain and 30 percent to other countries including the US and Australia. But in the past 30 percent went to Canada and the US, 20 percent to Britain and 20 percent to other countries. Ng said one of the surprising facts was that families earning only about HK$20,000 a month were also keen to send their children to Canada for study. He said one possible reason is that many Hong Kongers have relatives in Canada. "Boarding is expensive, and in many cases it can cost as much as the school fees, so parents with moderate means are advised to send their children to schools in countries where they have relatives," Ng said. It was a different story with the Hong Kong Overseas Studies Centre whose administrator, Michelle Leung Pui-ling, said more parents sought information about studying in the US. "This is because the Hong Kong dollar is fixed to the US dollar and parents have a better idea of the costs involved," Leung said. She advised parents sending their children elsewhere to budget for extra expenses as the pound as well as the Australian and New Zealand dollars have been appreciating. A US report said that - fueled by Asia - foreign student enrollment in US higher education institutions has increased significantly for the first time since the September 11, 2001 attacks, which led to tighter visa controls. According to the report by the Institute of International Education, enrollments from East Asia increased 3 percent, with strong increases from China, South Korea and Taiwan. This, though, was partially offset by declines from Japan and Hong Kong. The report said 582,984 international students enrolled in colleges and universities in the US in the 2006/07 academic year. "This is the first significant increase in total international student enrollments since 2001/02," the institute said in its annual " Open Doors" report. In the previous academic year, the increase was just within a fraction of a percent. Asia accounts for 59 percent of total US international enrollments, up 5 percent this year. Strong increases were seen from the top three sending countries - India up 10 percent, China up 8percent and South Korea 6 percent.
Shares in Uni-President China Holdings, the mainland arm of Taiwan's largest food and beverage conglomerate, ended higher in their trading debut after the firm's initial public offering raised US$477 million. The mainland arm of Taiwan's largest food and beverage conglomerate, outperformed as investors sought exposure to the mainland's consumption story. Shares gained momentum through the session, ending at HK$4.75, up 12.6 per cent from their initial public offering price of HK$4.22. The rise followed a flat performance in the morning and far outpaced the broad market, which suffered heavy losses with the benchmark Hang Seng Index closing 3.5 per cent lower. The performance followed a recent spate of lacklustre first-day showings in an IPO market that had been hot for much of the year, adding to pressure on upcoming listing hopefuls to price their issues more attractively. "Investors try to avoid buying IPOs due to the weak market sentiment, but as Uni-President China is a Chinese consumption play, its shares will stabilise during a market rebound," said Steven Leung, director of institutional sales at UOB-Kay Hian. Shares in Uni-President China, which is a spin-off from Taiwan's Uni-President Enterprises, fell as low as HK$3.97 in the morning session before rising to HK$4.26 at the midday close. The company priced its IPO at HK$4.22 per share, which was in the middle of its indicated range. Its midday price valued the company at about 22.5 times the next year's earnings forecast of its underwriters. By comparison, rival Tingyi (SEHK: 0322) trades at 37 times forecast next year profit and Huiyuan Juice trades at 26 times. The deal attracted orders for 4.56 times the shares offered to retail investors. The company, which makes and distributes instant noodles and beverages in China, sold 881.72 million shares, or 25 per cent of its enlarged share capital, in a deal sponsored by UBS and Morgan Stanley. Uni-President China joins several Taiwan companies that have chosen to list their mainland subsidiaries in Hong Kong to get around Taiwan's ban on companies putting more than 40 per cent of their capital into the mainland. Recent Hong Kong listings by Taiwan companies have not been star performers in the secondary market. Shares in meat processor DaChan Food (SEHK: 3999) Asia, a unit of Great Wall Enterprise (Taiwan), have fallen 14.8 per cent since their October listing. Shoe maker Stella International (SEHK: 1836, announcements, news) 's stock has risen 7.2 per cent since its July float, compared with a 21 per cent rise in the Hang Seng index over the same period.

China: Tibet is expected to receive a record-high 4.02 million tourists in 2007 with a year-on-year increase of 64 percent, said an official Sunday. The region's tourism revenues is estimated to hit 4.8 billion yuan this year, up 73.3 percent from last year, said Zhang Qingli, secretary of the Tibet Autonomous Regional Committee of the Communist Party of China at an economic work conference. "The golden time of Tibet tourism has come," said Zhang. The official attributed the rapid tourism growth to overseas promotional drives and the opening of Qinghai-Tibet railway and the third civilian airport in Nyingchi, which help to bring more tourists, from both home and abroad, to the plateau. "The traditional low season of tourism, usually beginning after the Golden Week of National Holiday in October, seems not low at all," said Zhang. The region received 2.5 million tourists last year and reaped 2.77 billion yuan in total tourism earnings, accounting for 9.6 percent of the region's gross domestic product. Tibet now has 88 star-level hotels, which host nearly 50,000 guests, and 56 travel agencies.
China's legislature is to conduct the first reading of three draft laws on food safety, state assets and social insurance later this month. The 31st session of the Standing Committee of the National People's Congress (NPC) was expected to convene from Dec. 23 to Dec. 29, according to a statement issued after a meeting of the chairman and vice-chairpersons of the NPC Standing Committee on Monday. The draft law on food safety has been a hot topic in China since 2005 due to increasing incidence of food scandal.
China's 1st JV investment bank obtains QDII quota - China International Capital Corp. (CICC) acquired a qualified domestic institutional investor (QDII) investment quota of 5 billion U.S. dollars.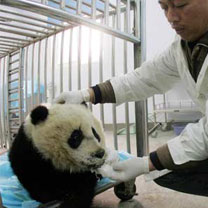 A veterinarian feeds an injured wild giant panda after operation at the Shaanxi Province Rare Wildlife Rescue & Breeding Research Center in Xi'an, capital of northwest China's Shaanxi Province, Dec. 16, 2007.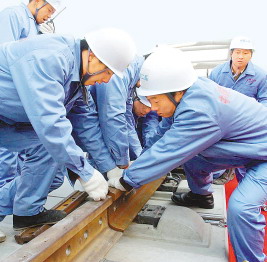 Workers lay the last rail of the Beijing-Tianjin high speed railway in Tianjin on Sunday, December 16, 2007. The railway will be put into use before the Olympic Games in August 2008.

China's fast-expanding oil tanker fleet is expected to shoulder half of the transportation of imported oil by 2010, experts have said. Luo Ping, a researcher with the Institute of Comprehensive Transportation (ICT) affiliated to the National Development and Reform Commission, said domestic shipping companies have been encouraged to expand the oil transportation market in the past years to help guarantee economic security. Recent studies by the ICT showed that Chinese-operated tankers should transport at least 60 percent of imported oil to ensure supplies. But domestic tankers last year shipped only 16 percent of oil imported by China, ICT figures showed. "Based on our studies, we recommended in 2000 that it should be a long-term goal to have 60 percent of China's imported oil shipped by domestic companies by 2015," Luo told China Daily. The country imports more than 130 million tons of oil each year, about 90 percent of which is transported by ship. It has made China, the world's second largest importer after the United States, vulnerable to transportation costs and other uncertainties such as war. Given the huge potential of the market, almost all major domestic shipping companies have rolled out ambitious plans to expand their fleet. "Major shipping companies have all carried out plans to increase oil transportation capacities," Luo said. Almost all of China's major shipping companies have set a target of at least doubling their current imported oil transportation capacity by the year 2010. The China Ocean Shipping (Group) Company (COSCO), for example, said it planned to have an oil transportation fleet totaling 10 million deadweight (dwt) tons by the year 2010, up from the current 5.07 million dwt tons. The expanded fleet will be able to transport 35 million tons a year, accounting for more than 15 percent of China's imported oil transport in 2010 and up from the current 8 percent, said COSCO vice-president Zhang Liang. "We have already placed orders to build new tankers totaling 2.4 million dwt tons. The rest will be achieved through rents and more purchases," Zhang told China Daily. Another major player, China Shipping Development Co Ltd's Tanker Company, said it planned to expand its oil transportation fleet to a scale of 8.5 million dwt tons in 2010 through buying and renting, up from the current 3.9 million dwt tons. The general manager of the tanker company, Mao Shijia, said the firm has orders for new tankers of 3.5 million dwt tons. The expanded fleet, including at least 12 to 14 very large crude carriers, will help the company take up around 15 per cent of China's imported oil transportation market, up from the current 5 percent, Mao said. Both companies forecast that domestic shipping companies will be able to transport 50 percent of China's imported oil in 2010. At the same time, the authorities have expressed some concern that their new oil tankers are not flying Chinese flags. The deputy director of the Water Transport Department of the Ministry of Communications, Zhang Shouguo, said the ministry would prefer more Chinese ocean-going ships to fly Chinese flags instead of flags of convenience. Zhang said the country needs to have better command over shipping to safeguard economic interests. To that end, the ministry has introduced a two-year policy granting tax exemption for ships of certain types - including oil tankers between four and 12 years old in July this year - if they come back and register at home.

State-owned Chang'an Automobile Group has started making its own hybrid cars, the first such move by a mainland automaker. Mass production of the mainland- designed car, which consumes 20 percent less fuel than ordinary cars of the same size, was launched after six years of research and development. "This shows Chinese automakers have grasped the core technology of making hybrid cars," Xinhua News Agency said, adding that Chang'an will donate 10 such vehicles for the 2008 Olympics. The Chang'an Group controls listed Changan Automobile, a partner of Ford and Mazda. The listed arm, based in the southwestern city of Chongqing, is also China's largest minivan maker. Demand for hybrid cars is negligible in China, where fuel economy figures little in consumers' purchasing decisions. Hybrid cars are also expensive since the government offers buyers no incentives to purchase them. Toyota was the first carmaker to build hybrid cars in China. General Motors said last month it would begin producing a hybrid car in China from next year, in time for the Olympics. Japan's Nikkei said the hybrid vehicle made by Chang'an is based on a two-liter compact wagon that will be able to travel 100 kilometers on 6.8 liters of gasoline, and it will be officially released next year. The new hybrid is close in size to Toyota's Prius hybrid, sold in China since late 2005. Mainland sales of the Toyota hybrid were down 86 percent in the first 10 months this year from the same period a year earlier to 299 units, as its 300,000 yuan (HK$317,390) price tag hurt its popularity. Changan's new offering will cost around 150,000 yuan, roughly 20,000 yuan more than the base vehicle but just half as much as the Prius.
December 20, 2007

Hong Kong: More than three-quarters of people in Hong Kong are prepared to pay higher transport fees for cleaner air, and over 40 per cent support the controversial electronic road pricing, according to the results of the city's biggest ever consultation exercise. The study, commissioned by the semi-official Council for Sustainable Development, also found that 95 per cent of people want the government to respond to high air pollution days, including taking mandatory measures such as suspending outdoor activities. Most also prefer a color-coded alert system. The study, also the city's first consultation on clean air, was conducted by the University of Hong Kong this summer. The findings were based on more than 81,000 completed questionnaires. It will be released today at the Air Summit, where Chief Executive Donald Tsang Yam-kuen, top business and social leaders will discuss ways to clean the air. A council source said the survey results would put the government under pressure to introduce road pricing and other tougher policies. Officials have stressed before that we need a consensus among the public and the Central-Wan Chai bypass before having road pricing. Now the bypass could be built soon and the voice from the crowd is very clear," the source said. "Clearly people want the government to do more against air pollution." The authorities have studied the feasibility of road pricing in Hong Kong since 1980s. But the Transport Department put off pursuing it in 2001 on environmental and transport grounds following the completion of a four-year study. Those who agreed with road pricing said it should be based on the polluter-pays principle and the money collected should be used to encourage greener vehicles and alternative transport choices. Of those who wanted a government response to high pollution days, more than 80 per cent said outdoor activities such as sports days should be cancelled when the air quality is bad. Three-quarters of respondents said people should use public transport as much as possible on high pollution days, and nearly two-thirds said they should be required to do so. Half the respondents said staff with medical needs should be allowed to work from home, and companies and individuals should reduce the use of electrical and diesel equipment. Also, most people supported making more measures to clean the air mandatory. These include turning off air-conditioners and lights in empty offices, switching off advertising lights in the early morning, and switching to energy efficient light bulbs. "Apparently people are willing to do something and pay a bit more to help clean the air," the source said. "This survey will be a very effective tool for the government to push for tougher actions, such as an idling engine ban, in future."

Revised labeling scheme more balanced - Centre for Food Safety, The revised nutrition labeling scheme for pre-packaged food has taken into account principles adopted by the Codex Alimentarius Commission, local health and disease patterns as well as overseas regimes, striking a balance among different stakeholders, Centre for Food Safety Controller Dr Constance Chan says. Speaking on a radio show today, Dr Chan said the revised scheme will cover energy, trans-fat, protein, carbohydrates, fat, saturated fat, sodium and sugars. Compared with the original proposal tabled in 2005, the revised scheme will include saturated fat, sodium, sugars and trans-fat, but cholesterol, calcium and dietary fibre will be taken off the list. However, when a claim is made on the amount of cholesterol or the amount and type of fat, then the amount of cholesterol, mono-unsaturated fat and polyunsaturated fat should also be declared. Local situation - Dr Chan said saturated fat, sodium, sugars and trans-fat are closely associated with cardiovascular diseases and strokes, the second and third major causes of death in Hong Kong. Limited intake of energy-dense foods and salt, and avoidance of sugary drinks will cut the risk of cancer, the major cause of deaths in the city. She said cholesterol is taken out as saturated fat and trans-fats are considered more important risk factors for cardiovascular disease. Dr Chan said apart from the principles adopted by the Codex Alimentarius Commission, local health and disease patterns as well as overseas regimes, the revised proposal has also taken into account compliance costs for the food trade, implication on food choice, views collected during the consultation exercise and the results of the regulatory impact assessment, so as to come up with a scheme appropriate for the local situation. More flexibility - Principal Assistant Secretary for Food & Health Angelina Cheung said under the original proposal 5% to 10% of food available in Hong Kong would be withdrawn from the market. The impact on food choice, however, will be reduced with the flexibility allowed in the revised scheme. On the proposed small volume exemption scheme for food products with annual sales volume of 30,000 units or below Mrs. Cheung said the move will exempt many ethnic food, organic food, or niche food products mostly imported or manufactured in small volume. This will also cater for the staging of food fairs and trade promotion events held usually for market testing purposes. She said small volume exemption will be subject to Food & Environmental Hygiene Department approval under a pre-registration system. Food traders will have to report to the department the monthly sales volume of the food items while department staff will conduct enforcement checks.

Airport passenger traffic up 10% - airport authority, Hong Kong International Airport's passenger throughput exceeded four million in November, up 10% on the same month last year, the Airport Authority says. Airport Authority Chief Executive Officer Stanley Hui said today November saw robust visitor traffic, particularly from the Mainland, North America and Europe. "At our current growth rate annual passenger volume will soon reach 50 million. Hong Kong International Airport is ready to meet this demand and committed to delivering top-quality services and facilities." Cargo throughput grew 6.2% to 364,000 tonnes, driven by strong exports to Southeast Asia and Europe, and transhipments to and from Southeast Asia and the Mainland. Air traffic movements rose 6.1% to 25,210. For the 12 months ending November 30 passenger throughput was 47.4 million, cargo volume 3.72 million tons with 294,180 air traffic movements, representing year-on-year growth of 7.5%, 4.3% and 5.2%.

China: China will have 500 top innovative firms by the end of next year, sharpening its competitive edge in the international market, Vice Minister of Science and Technology Li Xueyong has said. China has taken a series of steps to shift its development base from resource and labor to technology and innovation. About 184 companies were added to the country's trial innovative firms' (TIF) list on Friday to boost the country's Technology Innovation Guidance Program. The Science and Technology Ministry, the Assets Supervision and Administration Commission (SASAC), under the State Council, and the All-China Federation of Trade Unions jointly launched the program in late 2005. The new TIFs are from the key development sectors such as natural resources, agriculture, IT, biotechnology and environmental protection. "More favorable policies and regulations, including those on taxation, will be adopted to help build up an innovative environment to push forward the program," Li said. Key laboratories and industrial R&D centers will be set up in the TIFs , with provisions of more training on management and IPR protection, Li said. The country introduced 103 TIFs last year, with half of them having an R&D budget of more than 6 percent of their total revenue last year. The country's 287 TIFs account for more than 30 percent of its industrial assets, SASAC Deputy Director Shao Ning said. "These firms, all of which are large are already leaders in their sectors, will become the country's technology leaders with their independent core technology," Shao said. Innovation is vital for the survival and development of a firm in today's world, Tsinghua University Liu Jisheng said. "The expansion of Chinese firms has mainly depended on mergers and acquisitions, rather than on building up their core competitiveness, represented by technological innovation and intellectual property rights," Liu said. For example, the average expenditure in R&D of 411 of the country's top 500 firms last year was only 1.45 percent of their revenue, while the international norm is to spend at least 5 percent.
Asian food will make up about one-third of the menu at the Olympic Village next summer, with a final menu to be approved on January 1, officials from the Beijing Olympic organizing committee said Tuesday. "The Olympic menu has passed the first round of examination and culinary experts have given it a positive evaluation," said Xiang Ping, deputy director of BOCOG's Games Services Department. "The menu will be sent for final approval next January before further steps are taken," she added. As required by the International Olympic Committee (IOC), the Olympic menu will reflect international tastes based on the concept of sharing and mutual respect. "The IOC suggested we avoid highlighting religious food in the menu, so we won't set up special areas for people with certain religious requirements, but only designate special foods stands. Everyone will be free to choose their favorite food," Xiang said. As for food hygiene, a strict tracking system will secure the safety of all the ingredients during the production process. Officials will keep samples of all the food for further testing if necessary. "All 350 ingredients that fall under the 10 basic food categories for the Beijing Games are under close supervision and inspection by the Beijing Food Security Office, and suppliers are also selected using the strictest standards," she said. "Only those who pass all examinations before the Games will be qualified to serve at the Olympics."

Alarm raised on credit squeeze for small firms - PBOC official urges more access to capital markets for funding, The mainland should expand access to its capital markets to help cushion the blow of monetary tightening on smaller firms in need of financing, Wu Xiaoling, a central bank deputy governor, said yesterday. The mainland's excessive cash pool was helping to stoke inflation, which sped to an 11-year high at 6.9 per cent last month and had to be combated with tighter monetary policy, Ms Wu told a financial forum. However, the People's Bank of China (SEHK: 3988) remained wary of harming the economy by going too far in clamping down on credit financing. One oft-cited concern from critics is that the government's stricter curbs on bank lending will result in only big companies enjoying continued access to loans, leaving the smaller firms that have become the main engine for job creation hard up for cash. "If capital markets for direct financing are further developed, then bank loans to small firms will not be squeezed, which will reduce the impact of monetary tightening on the real economy," Ms Wu said. Although the stock market has grown considerably over the past two years, only a narrow segment of the country's companies are listed. The corporate bond market is in poor shape, hampered by low liquidity and half-completed reforms. Inadequate funding from the banking sector for small and medium-sized enterprises (SMEs) was an enduring problem even when overall liquidity was excessive, and it was unlikely to improve in the short term, said Qu Hongbin, chief China economist at HSBC (SEHK: 0005, announcements, news). The further development of the stock and bond markets, especially the latter, would indirectly help the funding needs of SMEs, Mr Qu said. A vital bond market, he added, would enable enterprises to source lower-cost funding than was available through bank loans. Smaller enterprises account for 99 per cent of the country's registered businesses, and are responsible for about 60 per cent of gross domestic product. However, only 10 per cent of such businesses can secure loans from banks, and these loans account for just 14 per cent of all bank lending. Meanwhile, Ms Wu on Friday night said micro-finance operators would soon achieve legitimate status and be able to secure credit from commercial banks, the Beijing News reported yesterday. Ms Wu said the central bank and the China Banking Regulatory Commission were working on new policies and regulations to aid the development of micro-credit services. Micro credit is a type of loan tailored for low-income groups. On the mainland, it refers to single loans of less than 5,000 yuan. Ms Wu said the country should foster the development of micro-finance operators by allowing them to borrow from commercial banks and then provide micro-credit services to farmers. There are three forms of micro credit available. The first type covers unemployment trust loans, student loans and poverty reduction loans provided by commercial banks. Small loans by rural credit co-operative unions comprise a second form. The third type involves small loans provided by privately owned micro-finance operators and non-governmental organisations. However, the mainland's micro-credit business is still in its infancy. Restrictive policies and regulations and insufficient funding were the main obstacles to the sector's development, said Du Xiaoshan, a deputy director of the Rural Development Institute.


Experts speak out on worries over Three Gorges - Increased landslides and project's ill effects on plants and fish already being seen, Until recently, there has been little criticism in public of the Three Gorges Dam project, but in the first of a two-part report, Shi Jiangtao explains how times are changing. Former national legislator Qin Chenggong, who voted in favor of the Three Gorges Dam 15 years ago, recently made his first visit to the world's largest dam. "The project appears much better than I expected," said the former railway engineer from Guangxi. Mr Qin, 68, was among more than 2,600 delegates to the National People's Congress, the country's normally docile rubber-stamp parliament, who were asked to approve the contentious damming of the Yangtze River in 1992. "A lot of people like me knew very little about the huge hydroelectric power plant before the vote," he said. "But we had heard it was a controversial project shrouded by a long list of concerns such as water pollution, silting, funding and resettlement." He recalled intensive brainstorming sessions on the dam project by government officials and experts, which focused on the positive effects of flood control, clean power generation and navigation. Despite such heavy lobbying, a third of the delegates refused to endorse construction of the 185-metre-high dam in an unprecedented show of defiance. "It was fairly normal to see people [at the time] with conflicting views on such a gigantic dam," he said. Admitting he still had reservations about the project, the former Guangxi engineer cautioned against the country's current dam-building frenzy in the search for hydroelectric power to feed its energy-hungry economy.
December 19, 2007

Hong Kong: Initial public offerings disappointed investors anew on Friday, amid the bearish market, as Anton Oilfield Services Group (3337) closed at HK$1.63 on debut, 25 cents or 13.3 percent below its offer price of HK$1.88.

Hong Kong Financial Secretary John Tsang has told Indian business people Hong Kong is a good platform for them to do business on the Mainland. Speaking in Mumbai, he urged Indian entrepreneurs to take advantage of Hong Kong's position as both an international business center in Asia and China's global financial center. Tsang said 10 years after reunification Hong Kong enjoys a much deeper relationship with the Mainland. The city is working to enhance its unrivalled status as China's global financial center by facilitating the flow of investment in and out of the Mainland. Tsang said Hong Kong and India have built a strong friendship over many years, adding the 30,000-strong Indian community in Hong Kong has an important part to play in the city's future development. He added the One Country, Two Systems formula for reunification with the Mainland is working well and Hong Kong people are running the city with a high degree of autonomy.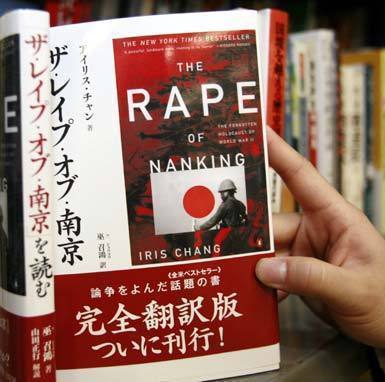 A Japanese skims over the "Iris Chang: The Rape of Nanking" Japanese edition in a bookshop in Tokyo Dec 15, 2007. The book explored one of the darkest episodes of history in 1937 when Japanese troops occupied Nanjing.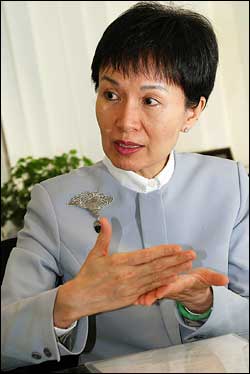 Tasked with safeguarding the Mandatory Provident Fund accounts of more than 460,000 people in Hong Kong, Bank Consortium Trust managing director Lau Ka-shi says she is cautious. BCT offers an array of MPF and retirement products as well as third-party scheme and fund administration services. Lau puts the single largest chunk of her investment portfolio - about 30 percent - in equities. "Equities in the long run will always outperform other investment vehicles," says Lau, and blue-chip China Life Insurance (2628) is one of her favorites. "I have been holding my stocks for more than 10 years. I seldom sell them, except shares in initial public offerings. "I may sell IPOs [initial public offerings] within a month or even several days. Yet, these only account for less than 5 percent of my investment portfolio. It will not feel painful if I lose money." Unlike many local investors, Lau does not use margin financing to fund her purchases of IPO stocks. "One should not lose sleep over investments," she stresses. Lau says she does not believe in borrowing money for investments, and does not even use a credit card for personal purchases. Mortgages for her apartments are the exception. Lau's first apartment in New York was her first investment, and saving the money for the downpayment was important. To Lau, saving is key to accumulating adequate liquidity enabling her to take advantage of the most opportune time to invest. Lau offloaded stocks in August and September before the Hang Seng Index ended at record high of 31,638.22 on October 30.
Hong Kong's first equity fund that complies with Islamic investment principles has gotten off to a good start. The Islamic China Index Fund from Hang Seng Investment is an index tracker fund based on the Dow Jones Islamic Market China/Hong Kong Titans Index.
Hong Kong out to lead the wireless revolution - City to get internet in the park, on the bus, and even on a hike - Hong Kong could become one giant internet cafe as new wireless internet and mobile phone services are rolled out over the next three years. The Office of the Telecommunications Authority (Ofta) is making available two additional portions of radio spectrum for provision of broadband wireless access via WiMax and, for mobile phone users, 3.5G in a bid to make Hong Kong an "advanced wireless city". WiMax is a more powerful version of Wi-fi. A single WiMax tower can provide wireless internet up to 48km away. The move was announced at a meeting of the Legislative Council's information technology and broadcasting panel last week. It will give Hong Kong one of the world's first WiMax networks, along with cities such as Moscow, Chicago, Baltimore and Washington. Ofta will auction at least six licences to run the services next autumn. Companies are expected to bid tens of millions of dollars. They will have two years to roll out the services. Analysts say the move will trigger a massive shake-up in phone and internet markets that is expected to bring greater competition and reduce prices for consumers. Ofta chief telecoms engineer Cheng Chi-keung said: "This new technology will enable people to use their laptop computers to connect to the internet in many more areas of the city, such as parks, public squares and the harbourfront. "You will also be able to pick up your laptop and connect to the internet on a bus. "We are encouraging the operators to roll out the service into rural areas and, in time, we expect high-speed internet access to be available in country parks, on outlying islands and in other remote areas." Enhanced broadband wireless access will also enable consumers to use the same phone number for their fixed-line and mobile phones, to access their computer via their mobile phone and to receive one bill for all telecoms services. An Ofta spokeswoman said it had received four expressions of interest for broadband wireless services in a consultation during the summer. Many of the eight licensed phone carriers that took part indicated they were interested in bidding. Such services would help Hong Kong maintain its competitive edge, she said. Communications expert Francis Lau Chung-ming, of Polytechnic University, said: "This new technology will mean that computer and phone users will have greater choice between service providers, wherever they are in Hong Kong. It will further open up the broadband communications service market and it will almost certainly drive down monthly rental fees for mobile phones. "It means that in future mobile phone users may be able to download videos or music, watch TV, or call anywhere in the world for a very low price, whether with simple audio phone or video phone." York Mok Sui-wah, chairman of the Hong Kong Internet Service Providers Association, said ISPs would face very stiff competition from the big phone companies for the new licences and some could be driven out of business. "I think the government should allocate two or three of the licences for providers that are offering special services such as free wireless broadband services for people on low incomes so as to narrow the digital divide," he said.

Hong Kong Exchanges and Clearing (SEHK: 0388) will launch its Mini H-share index futures contracts in April to provide individuals an avenue into the market. But the new product does raise a question about whether they are suitable for small investors. Exchange chief executive Paul Chow Man-yiu announced the new product last week as one component of a 12-part plan for the HKEx next year. He noted that, currently, H-share index futures contracts require a deposit of about HK$180,000 - too expensive for many retail investors, since the index had increased fourfold in the past four years. The miniature version would require a deposit of about HK$36,000. Typically, futures contracts enable investors to hedge against a decline in the value of a commodity or stock portfolio, or simply to bet on the direction of the market. As they are bought on margin, investors can make big gains, or, for that matter, lose even more than they invested. "Futures have always been a high- risk, speculative investment due to the fact that they are traded on margin. It may be appropriate to enhance a portfolio of a sophisticated client but will not be suitable for the average investor," said David Bellingham, chief executive of ING Financial Planning, an independent financial adviser unit of ING Group.
The government will seek Legco approval for a HK$21.6 billion one-off grant to finance the initial stage of the West Kowloon cultural development. The request is HK$2.6 billion higher than that previously sought, because of inflation.

China: Shanghai will launch an international channel on Jan. 1 next year, as part of an effort to become an international and cultural metropolis. The International Channel Shanghai (ICS) is expected to serve as a window to showcase the economic and cultural development of Shanghai and also provide audience with entertainment and information, said Li Ruigang, president of Shanghai Media Group (SMG). The ICS programs, covering news, information, fashion, entertainment, foreign TV shows and movies, will be aired in English and Japanese, with Chinese captions, for 19 hours a day. About 4.4 million Internet subscribers in the city can also watch the programs on their computers through IPTV (Internet Protocol Television). The new channel will also focus on the 2010 World Expo by launching a weekly program, "EXPO Connection", in an effort to keep locals and foreigners informed of the preparatory progress. Shanghai TV is the first in China to provide English programs. "News At Ten" and "Shanghai Noon", which started broadcasting in 1986, were the first English language news programs in the country.
The Chinese government on Sunday officially announced the scrapping of one of the country's three "golden week" holidays and introduced three new one-day public holidays. The new national public holiday plan adds three traditional festivals -- Tomb-Sweeping Day, Dragon-boat Festival and Mid Autumn Festival -- to the list of public holidays. The plan, which comes into effect on Jan. 1, also increases the total number of national holidays from 10 to 11 days. Each of the three traditional festivals will be a one-day holiday, according to the plan unveiled by the State Council, or China's cabinet. The Spring Festival remains a three-day public holiday, but it will start one day earlier from the eve of the Lunar New Year, China's most important traditional festival. The May Day holiday is shortened from three days to one day, while the three-day National Day holiday and one-day New Year holiday remain unchanged. The government will continue to move the weekend days adjacent to a national holiday to form a longer holiday period so that people will have three days or seven days off in a row. The New Year Day, Tomb-Sweeping Day, Dragon-Boat Festival, May Day, and Mid-Autumn Day then become holidays of three days each. The Spring Festival holiday and National Day holiday remain seven-day holidays. An unnamed spokesman with the National Development and Reform Commission (NDRC) said the new plan would uphold Chinese traditions, make public holidays better distributed and, with more people traveling on new public and paid holidays, ease overcrowding on the golden weeks. The three week-long holidays -- Spring Festival, May Day holiday and National Day holiday -- were introduced in 1999 to boost domestic demand amid efforts to promote China's economic growth. But hundreds of millions of Chinese traveling at the same time made transport and tourist destinations very crowded, making these holidays far from an enjoyable experience. Many netizens have complained that the revised May Day holiday will make the remaining two golden weeks even more crowded and that deprives people working far from their hometowns of the chance to go back home for family gatherings. They have even voiced their worry that a lot of company employees will not be off on the newly-added traditional festival holidays. The spokesman said the revision could not satisfy all the people, whose interests might vary, but did respect the opinion of a majority. Citing government figures, he said that 75 percent of the people were in favor of the whole plan and that 60 percent of the netizens agreed to the way the May Day holiday was revised. Also on Sunday, the State Council announced regulations on paid holidays, saying all employees of government agencies, enterprises and public-service institutions were entitled to take paid holidays after serving the same employer for one year. Employees who have worked less than ten years will have five paid days off a year, those who have worked for ten to 19 years will have ten days and those who have worked for 20 years and above would have 15 days. National holidays and weekends will not be includes as paid holidays. The regulations also stipulate that employees should have their full daily salary guaranteed during paid holidays and that those who keep working should be paid three times as much.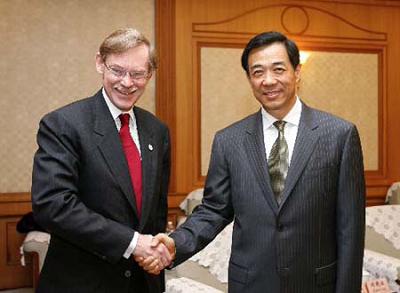 Bo Xilai(R), secretary of the Chongqing Municipal Committee of the Communist Party of China (CPC), meets with World Bank president Robert Zoellick in Chongqing on Saturday.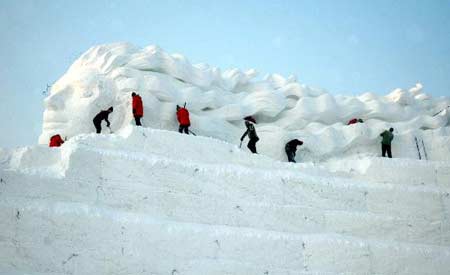 Snow sculptors work on the world's tallest snow sculpture on Dec. 13 for the 20th Int'l Snow Sculpture Art Expo to in Harbin in northeastern China's Heilongjiang Province.
Baosteel Group, China's largest steel maker, has launched a 19.4-billion-yuan (2.6 billion U.S. dollars) joint venture with Hansteel Group.
USA 'exaggerating ship-building concerns' - Concerns expressed by a senior US Navy officer and a US lawmaker that China's warship-building capabilities could soon surpass those of the United States showed that Washington was unduly wary of competition, military experts said yesterday. Admiral Gary Roughead, the commander of the US Pacific Fleet, expressed concern on Thursday about competition from China's flourishing ship-building sector. "[China's ship-builders] are very competitive on the world market. There is no question that their ship-building capability is increasing rapidly," Admiral Roughead told the House of Representatives Armed Services Committee. His concern was supported by Republican congressman Duncan Hunter. The lawmaker told the hearing that China was turning out 5,000 commercial ships a year, against 300 by the US, and an average of three submarines a year, to America's one. He said China was also producing nearly 480 million tonnes of steel a year, five times as much as the US. "All that is giving them the industrial base that could allow the Chinese naval capability to outstrip the United States if they turn that commercial ship-building capability into warship-building capability," Mr Hunter said. A Shanghai-based military expert said the US admiral had exaggerated China's capability. "It's a fact that China is now the second most prominent ship builder after the Koreans, but it's just because of low costs due to China's cheap labour," said the expert, a former People's Liberation Army officer. "But the technology involved in building commercial ships and warships is vastly different." He said the quality of mainland-made electronics equipment, fire control and missile systems could not compete with the US. "Even Chinese-made steel is still not qualified to be used in warship building because of poor quality," he said. Andrei Chang, a Hong Kong-based military expert, said China had a good foundation in making hulls for commercial ships, but its skills in integrating components still lagged behind the US. "It's possible for China to surpass Korea as the biggest ship builder in the world some day," Mr Chang said. "But in the warship-building sector, it's impossible for it to catch up to the US." He said that Admiral Roughead's singling out of China's ship-building capability was aimed at demanding more funding for the US Navy next year. On Monday, the US Navy said that it needed an extra US$18 billion to US$20 billion for the next six years, largely to fund building of new warships.
December 18, 2007

Hong Kong: HSBC Holdings Plc (0005) might list the entire corporation in the mainland instead of just its subsidiary HSBC China, the Hongkong and Shanghai Banking Corp chairman Vincent Cheng Hoi-chuen told mainland media.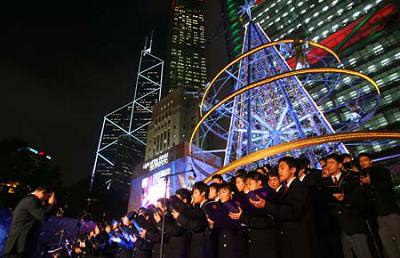 Students' chorus perform in front of the 55-feet-high lighting Christmas tree in Hong Kong of south China, Dec. 14, 2007 as the city is decorated to greet the Christmas.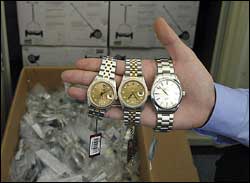 Mainland customs believe they have smashed a multimillion-dollar Hong Kong-based luxury watch syndicate following the arrest of 15 people, including two from the city. Officials say 10 Hong Kong watch shops and traders evaded 43 million yuan (HK$45.5 million) in tax by smuggling more than 35,000 brandname watches worth more than 200 million yuan into the mainland over the past two years. The brands include Rolex, Vacheron Constantin and Longines, made by Swiss watchmakers, and French brand Cartier. Customs attributed the increase in smuggling to the high import tax in the mainland - which is 57 percent for every watch costing more than HK$10,000. For a HK$26,000 Omega watch, 60 percent - or HK$16,000 - in tax must be paid. Two of the 15 people arrested in Zhejiang and Guangdong provinces were from Hong Kong. Mainland security officers uncovered the syndicate on Thursday following raids on four "reputable" watch shops in Yiwu city and Taizhou city in Zhejiang province. They were found to be selling watches for prices ranging from 30 to 40 percent below the normal sale tags. An investigation by customs officials in Zhejiang province showed the watches came from about 10 companies in Hong Kong and were shipped in every few days. The investigation also revealed two smuggling routes. In one of these, a man in Dongguan smuggled watches to Dongguan city in Guangdong province by hiding them in a space above the driver's seat of his brother's cross- border truck, and then mailed the watches in batches to companies in Zhejiang. The alternative arrangement was for Hong Kong companies to ask people to hand carry the watches in their luggage when crossing the border to Shenzhen and then mail them to Zhejiang. Officials in Hangzhou said the smuggling activities were becoming more organized and networked and were being used to smuggle other luxury goods as well.

A former head of the China-Hong Kong department at the Foreign and Commonwealth Office, Andrew Seaton, has been named British consul-general in Hong Kong.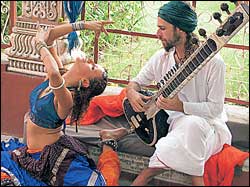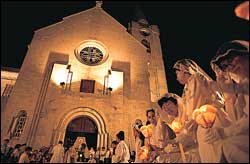 Macau and Hong Kong, although both former colonies, have very different attitudes toward cultural preservation. It appears that the Hong Kong government, regardless of the dedicated voice of "collective memories," prefers for the city to be an ultra-modern metropolis, with almost all traits of colonial influence being allowed to fade. Quite the reverse, Macau understands and treasures its position as crossroads for different cultures, cuisines and commerce, a delicious mixture of Portuguese and Chinese civilization. You might call it hybrid, but for the Macanese, it is their very own, genuine culture. Regardless of the increasing attention it gets as a gaming and business tourism venue, Macau also proudly preserves its own historical heritage and customs, while adding some new elements now and then. Following the successful inscription of "The Historic Centre of Macau" on the Unesco World Heritage List in July 2005, Macau received the Grand Award for Heritage from Pacific Asia Travel Association in September. This award was given to the Macau Government Tourist Office for its "2006 Macau World Heritage Year" campaign that positioned the former Portugese enclave as a destination offering travelers much more than entertainment and gaming - a historic center with rich heritage. "Macau's living culture and heritage will always remain as our core tourism assets, alongside other modern entertainment, leisure and business ingredients, and we look forward to sharing this with all our visitors," said Joao Manuel Costa Antunes, MGTO's director. For those wanting to know more about the past history of Macau along with the existing architecture and customs, the permanent exhibition "A Glimpse of the Past: A Collection of Old Macau Photos from MAM" at the Macau Museum of Art ( Museu de Arte de Macau) will be an invaluable opportunity for a more profound exploration. Through the display of 130 photographs, the exhibition showcases scenic spots, daily life, cultural events, buildings, street views and vehicles of the old Macau across the last century. Apart from nostalgic cultural preservation, Macau also enthusiastically brings creative and artistic elements into its vivid life. The Macau Fringe is an annual arts festival organized by the Civic and Municipal Affairs Bureau. Every October or November, minds of creativeness, openness and inspiration bring inventive, interesting, invigorating and passionate sentiments onto stage. An inspirational platform for juvenile and experienced artists, international and local, to interact and exchange ideas, Macau Fringe is a recognized channel for the betterment of a more artistic Macau.

The popularity of the Standard Chartered Hong Kong Marathon was proven once again after organisers closed entries at noon yesterday - a full two weeks before the original deadline - having estimated that the quota of 50,000 runners had been reached. "I believe we will have more than 50,000 entries in all three categories including the marathon," said Vivian So Wing-yee, executive director of the Hong Kong Amateur Athletic Association. "We had to bring the deadline forward as we have already reached the quota set for next year. "This is a great response. The numbers taking part continue to grow and we are very happy. Last year we had around 44,000 entries." A new route and new finish line have apparently given the February 17 race a fresh lease on life. Supported by Standard Chartered for the 12th year, the marathon will end at Victoria Park with the 10km race run entirely on Hong Kong Island. Organisers set quotas for the three events: 30,000 runners for the 10km race, 12,000 for the half-marathon and 8,000 for the marathon. The 10km race will start at North Point and be run on the Island East Corridor, take a U-turn at Shau Kei Wan and return to Victoria Park. The other two categories will have their usual start on Nathan Road, Tsim Sha Tsui, but instead of finishing at the Grand Bauhinia Square in Wan Chai, continue on to Victoria Park. The extra 1.5km will be compensated by shortening the loop on the Tsing Ma Bridge. "The new 10km route will allow more runners to take part as there won't be any more bottlenecks created by the presence of 10km runners," said organising committee chairman William Ko Wai-lam.
Chief Executive Donald Tsang Yam-kuen will get 24 new aides as soon as early next year to assist his ministers in policymaking and conducting political work, after the Legislative Council passed a HK$65 million package yesterday to create a new layer of political appointees. Despite opposition by the pan-democrats, who said expanding the ministerial system in the absence of universal suffrage would only create more officials who have no mandate, pro-government parties backed the plan, which they said would help cultivate political talent. The funding request - which will create 11 undersecretaries, each earning HK$193,773 to HK$223,586 a month, and 13 political assistants, earning HK$104,340 to HK$163,963 - was passed 29 to 16. Speaking in a Legco finance committee meeting, legislator Anson Chan Fang On-sang said pushing ahead with expansion without improving the present system would only deepen public concerns on government favouritism towards its political allies. "It would deepen the contradiction between civil servants and political appointees, increase the workload of civil servants - especially those in the administrative officer grades - and seriously affect the neutrality of the civil service," she said. Emily Lau Wai-hing, of The Frontier, said it was outrageous for the government to claim the new system was similar to western-style democracy. "Of course it is OK for the US president to have layers of political appointees - because he is elected through universal suffrage. Our chief executive has no mandate because he is elected by a small circle of 800 people," Ms Lau said. But both the Democratic Alliance for the Betterment and Progress of Hong Kong and the Liberal Party supported the plan, saying it would help cultivate political talent. Secretary for Constitutional and Mainland Affairs Stephen Lam Sui-lung denied the system was designed to return favors to government allies.

China: Canada's total merchandise trade with China soared in the last decade, hitting 42.1 billion Canadian dollars (41.7 billion U.S. dollars) in 2006, federal agency Statistics Canada reported Friday.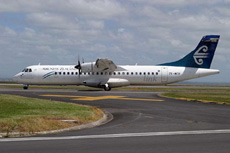 Air New Zealand, tapping the burgeoning Chinese tourist market, and strong interest by New Zealanders in the Olympic Games in Beijing next year, will start flying to Beijing from July 18 next year, ahead of the Olympic Games. Air New Zealand chief executive Rob Fyfe announced the new service on Thursday, the Dominion Post daily reported. The service, subject to all necessary Chinese regulatory and operating approvals, would operate out of New Zealand's largest city of Auckland on Wednesday and Friday and out of Beijing on Thursday and Saturday using the airline's new Boeing 777-200ER aircraft. Fyfe said the new service would build on the success of the airline's Auckland-Shanghai service, launched in November 2006. He added that Chinese visitor numbers to New Zealand were booming, with growth of about 14 percent a year. The new service was part of the airline's push to expand its presence in China, and was expected to generate a high level of interest, he said. To provide sufficient capacity for the Beijing flights, the airline will cut its Auckland Shanghai service to three times a week until November 2008. Fyfe said from November next year the airline planned to operate five services a week to Shanghai, plus the two Beijing flights. Fyfe expected strong demand from New Zealanders as it coincided with the Beijing Olympics which run from Aug. 8-24.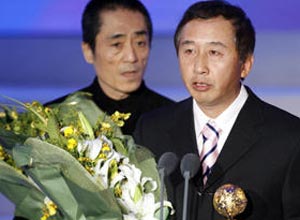 Chinese Director Zhang Yimou was among nine winners of the "Green Chinese" awards, a government environmental prize, on Friday for his engagement in environmental protection.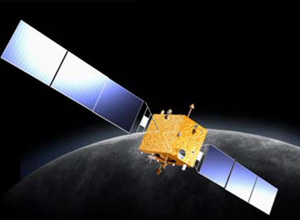 Chang'e-I mission may not end with a bang - An official said on Friday that scientists had come up with several proposals on how to dispose of the lunar satellite at the end of its mission, and two of them are under consideration.
December 17, 2007

Hong Kong: AXA China JV approved to invest in HK stocks - Shanghai-based AXA-Minmetals Assurance Co, a 51-49 joint venture between Europe's No. 2 insurer AXA and China Minmetals Corp, has won approval from the China Insurance Regulatory Commission to invest in Hong Kong H-shares and red chips, the Shanghai Securities News reported, citing sources. The company becomes the first insurance joint venture in China to gain such a license under the qualified domestic institutional investor (QDII) program, the report quoted sources as saying. AXA-Minmetals Assurance will be authorized to invest up to 5 percent of assets from the previous year's accounting period in the Hong Kong stock market, the report added. Also reportedly applying for QDII licenses are Aegon-CNOOC Life Insurance Co, a 50-50 joint venture between Aegon NV and the China National Offshore Oil Corp (CNOOC), and Allianz China Life Insurance Co, a 51-49 joint venture between Allianz AG and China's CITIC Trust & Investment Co. Earlier, domestic insurers including Ping An, Huatai, Sino Life and Taiping Life won approval to invest up to 5 percent of their assets in H-shares and red chips. Insurers also need to obtain a quota from the State Administration of Foreign Exchange (SAFE) before initiating investment overseas. Only Taiping Life has announced a SAFE quota of around HK$2 billion so far. In July, the CIRC issued revised rules allowing Chinese insurers to invest up to 15 percent of their total assets in overseas markets. The new rules will facilitate the conversion of yuan-denominated assets into foreign exchange for investment in overseas equities products, including options. Previously, only China's top three insurers, China Life, Ping An and PICC, were authorized to invest overseas with a combined quota of about $3.5 billion under the QDII program. The three had been restricted to investing in fixed income products using their own foreign exchange assets.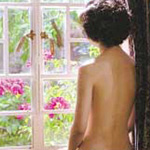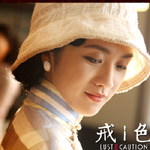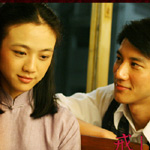 The Chinese-language "Lust, Caution" was nominated for Best Foreign Language movie Friday by the 65th Golden Globes in Los Angeles. The award ceremony is slated for Jan. 13, 2008. Along with "Lust, Caution," four others were also nominated as Best Foreign Language movies. They are "4 Months, 3 Weeks and 2 Days" (Romania), "The Diving Bell and the Butterfly" (France), "The Kite Runner" (U.S.), and "Persepolis" (France). Directed by Ang Lee, "Lust, Caution" was shot outside U.S. and partly produced by foreign entities, but was financed and distributed by U.S. companies. World War II film saga "Atonement" earned seven Golden Globe nominations, including one for best drama, to lead the pack of movies vying for a key Hollywood honor in the widely watched awards season.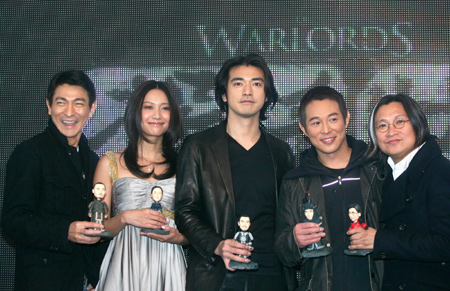 Hong Kong director Peter Chan's "The Warlords" took in more than 10 million yuan, or 1.3 million U.S. dollars, at the box office in the first few hours following its release. The war epic premiered in several Chinese cities at 6 p.m. on Wednesday. Yu Dong, president of Poly-Bona, one of the movie's producers, told a reporter with Chinese Web portal sina.com that he believed box office income could double on Thursday, when the movie opens nationwide. "The Warlords" could potentially break the box office records set by Zhang Yimou's "Curse of Golden Flower," Yu Dong said. The movie, starring Jet Li, Andy Lau, Takeshi Kaneshiro and Xu Jinglei, tells the tale of three blood brothers and their struggles against a backdrop of war and political upheaval. It is scheduled for North American release next March.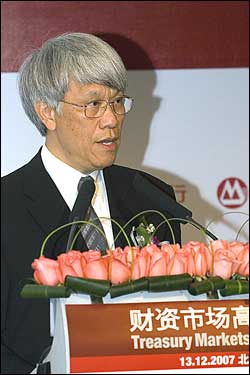 Whacked by the subprime mortgage debacle in the United States, financial results of several Hong Kong banks may be in the red, Hong Kong Monetary Authority chief executive Joseph Yam Chi-kwong warned yesterday. "Up till now, we still haven't seen any big impact [from subprime] on our economy," Yam said. "Yet, individual banks that have involvement in subprime business might have problems. "We cannot rule out the possibility that year-end results of these banks may report less profit or even go into the red." On November 21, Moody's cut the rating of CITIC Ka Wah Bank, a wholly owned subsidiary of CITIC International Financial Holdings (0183), as the bank was found to have US$340 million (HK$2.65 billion) invested in structured investment vehicles, accounting for 16.8 percent of the bank's total investment portfolio and 34.4 percent of the bank's share capital. The financial strength rating of CITIC Ka Wah was lowered to D+ from C- and its subordinated debt was cut to Baa3 from Baa2. On November 26, CIFH injected HK$2.5 billion into CITIC Ka Wah to strengthen its capital ratios. "The cash is not big enough for us to change the rating," May Yan Meizhi, Moody's leading analyst for CITIC Ka Wah told The Standard yesterday. "Furthermore, we need to consider other factors. "CITIC Ka Wah could have to absorb impairment charges related to its SIVs possibly equivalent to a full year's earnings. Without the SIV impairment, full year earnings would be approximately double in the first half of 2007." Kim Eng Securities analyst Ivan Li Sing-yeung said: "Profits of CITIC Ka Wah will be less this year. The decrease depends on the amount of SIV-related write-offs recorded this year." Adding to CITIC Ka Wah, Fubon Bank (Hong Kong) (0636), HSBC Holdings (0005), BOC Hong Kong (Holdings) (2388), Bank of China (3988), Standard Chartered (2888) and DBS Group were also found to have exposures to subprime loans. Before the end of August, the city's de facto central bank already collected data from local banks concerning their involvement in the subprime mortgage. "Major banks are unlikely to report less profits as the banking industry will benefit from this year's robust equity market and improved loan growth. They will report increased profits instead," an analyst at an Asian-based securities said. Fubon chief executive Lee Jin-yi yesterday said the bank's investment in subprime-related assets is only slightly larger than 1 percent of the bank's total assets. The most recent banks in the city with red ink were Union Bank in 1998 fiscal year and Hong Kong Chinese Bank in 1999. Meanwhile, Yam said the money injection by the US Federal Reserve and four central banks yesterday showed that the worst of the subprime problem is not yet over. "All central banks want to solve the issue quickly," said Yam.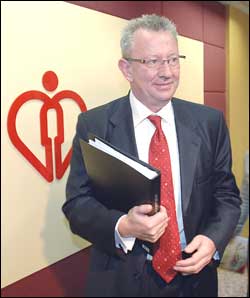 Hong Kong's leading medical training academy and public hospitals are cooperating to open the door for mainland doctors to work in Hong Kong through a new training exchange program. The first batch of about 10 mainland specialist doctors will receive temporary work placements in public hospitals for one to six months to familiarize themselves with the local specialist training system. The program has been jointly set up by the Hospital Authority, which will provide training, insurance coverage and accommodation, and the Hong Kong Academy of Medicine, which will provide a monthly scholarship of HK$15,000 to each eligible candidate. The academy's foundation fund has set aside HK$500,000 a year for eligible candidates. Others who are recommended by the mainland's Ministry of Health can also train locally without a scholarship. The mainland doctors will be provided with a temporary license to work in Hong Kong. The training program aims to give doctors on both sides of the border a wider exposure to medical practice in the hope that it will improve standards. "The purpose is not for the mainland doctors to work in Hong Kong but to contribute to the medical profession at home. To this end the mainland has asked us to help train their doctors," Hospital Authority chief executive Shane Solomon said yesterday. Grace Tang Wai-king, president of the Hong Kong Academy of Medicine, said mainland doctors with experience in opthalmology, orthopaedics, dental surgery and pediatrics will be eligible to apply to the Ministry of Health to work in Hong Kong. A panel consisting of representatives from the Hospital Authority, the academy and its 15 colleges will vet the applications. The program will be provided by departments which have adequate training capacity to ensure local trainees are not affected. Local trainees, who are one or two years from getting their specialist qualifications, can also join the exchange program being offered by mainland hospitals. At present, doctors who graduate from accredited mainland universities must pass a licensing examination offered by the Hong Kong Medical Council, complete a 12-month-long internship at a public hospital and register at the council before they can practice in Hong Kong. Local practitioner Lo Wing-lok, who has previously practiced in the mainland, welcomed the program, saying it would attract talented mainland doctors. He dismissed concerns that they would compete with Hong Kong doctors saying the city had a shortage of local medics.

A new Las Vegas-style hotel is about to raise the stakes in Macau's escalating casino war with a focus on the high-rollers market. The US$1.25 billion MGM Grand Macau will add 600 hotel rooms, 385 gaming tables and 888 slot machines to the former Portuguese enclave when it opens on Tuesday. On a prime waterfront site, the 154-metre tower is the Macau flagship of MGM Grand Paradise, a 50-50 joint venture between MGM Mirage and Pansy Ho Chiu-king, daughter of gaming mogul Stanley Ho Hung-sun. Ms Ho, managing director of MGM Grand Paradise, yesterday gave notice to her casino neighbours in the burgeoning Nam Van Lake gaming area, including Wynn Macau and Galaxy StarWorld, to brace for a new wave of competition. "There's no end of creative ideas at MGM Grand Macau," Ms Ho said. "I would urge our neighbours to really watch out." The casino hotel's opening will mark a new era for the gambling hub, which has outstripped Las Vegas in revenue, with all six of Macau's gaming concessionaires in action. It also increases the supply of five-star hotel rooms in Macau by 8 per cent and boosts gaming tables by 9 per cent. The new property oozes luxury for high rollers, featuring a 25-metre-high glass-ceilinged conservatory with a facade inspired by the Central train station in Lisbon, a jade-floored VIP lobby with huge wall mirrors, and hand-blown glass pansy flowers created by artist Dale Chihuly. Each of the 600 luxury rooms has a different design with rates ranging from HK$3,200 to HK$30,000 a night. At the end of September, Macau had a total of 3,992 gaming tables, 7,641 five-star hotel rooms and 11,510 slot machines. Yves Pepin, one of the three artistic advisers for the opening and closing ceremonies of the 2008 Olympic Games, has been designing the entertainment for the launch show. A VIP lifestyle will be the central theme of the show. A special countdown to mark the event will use 3km of reflective film, 2,800 synchronised lights, 2,000 square metres of wood and enough wire to go around the MGM Grand Macau three times.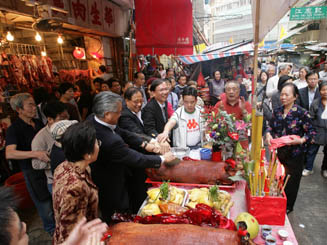 Saved market to get a facelift - Stallholders at Tai Yuen Street bazaar will give the biggest outdoor market in Wan Chai a facelift after the Lunar New Year in a bid to turn it into a popular tourist spot.
Hong Kong's total volume of exports increased by 8.5 per cent in October as compared to the same period last year, latest statistics released by the Census and Statistics Department (C&SD) on Friday showed.
Hong Kong's long-haul budget airline has been named the world's leading new airline at the World Travel Awards, the travel industry's equivalent of the Oscars. The prize was presented to Oasis Hong Kong Airlines at a gala event at the Turks and Caicos resort islands in the Caribbean. The award was the result of a vote involving 167,000 travel professionals worldwide, including more than 110,000 travel agents. Oasis beat AirAsia X, Silverjet, Virgin America, VivaAerobus and other new airlines. Oasis senior vice-president Fritz Blayney, on receiving the award, said it was an understatement to say it was an honor. "We are surrounded by the world's tourism heavyweights here tonight, and Oasis has been voted by industry professionals as no less than the best of the best," he said. The budget airline has come a long way since its first flight last year. It got off to a bad start when its debut flight, from Hong Kong to London on October 25 last year, was cancelled at the last minute because it lacked permission to fly over Russia. Nearly 280 passengers onboard the jumbo jet were sent home or to hotels after being stranded on the tarmac at Chek Lap Kok airport for more than five hours. The company explained then that the Russian authorities had suddenly revoked its permission to fly over the country. By yesterday, the airline had sold more than 360,000 tickets. It has more than 600 employees.

China: Tomson Riviera, the most expensive apartment project on the mainland, has been ordered to lower its selling prices or turn all the units in the luxury Pudong development into lease properties.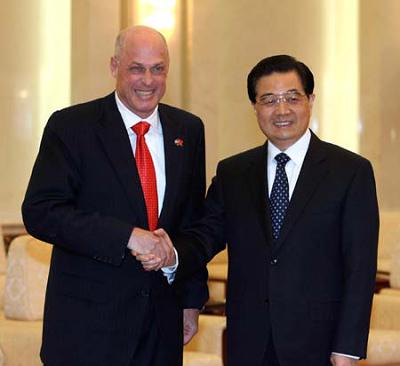 Chinese President Hu Jintao (R) meets with U.S. Treasury Secretary Henry Paulson in Beijing Dec. 13, 2007. Hu Jintao called for further cooperation between China and the U.S. as the two countries wound up two days of economic talks with a slew of agreements in Beijing.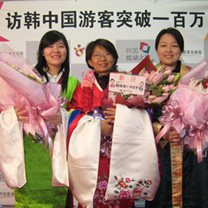 Wang Wei (C), the millionth Chinese to visit South Korea in 2007, poses with two other Chinese travelers during a ceremony by South Korea to mark the historical number at the airport of Daegu, December 13, 2007.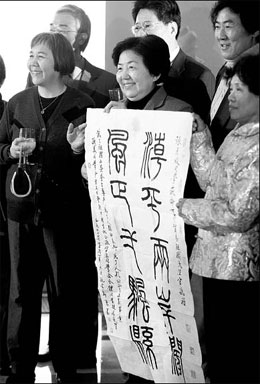 WTO judge vows to fulfill promise of job - Zhang Yuejiao (center) displays a work of calligraphy - a goodwill scroll - presented to her by the Western Returned Scholars Association at a press conference in Beijing yesterday. Zhang has been appointed to the WTO's seven-member Appellate Body that issues final rulings in trade disputes. The first Chinese judge in WTO's highest court has vowed to serve the world trade body impartially and faithfully. Zhang Yuejiao was appointed by the WTO Dispute Settlement Body (DSB) as a member of Appellate Body last month, and termed her new posting as a major turning point in her legal career. "I will do my best with unwavering impartiality," Zhang said yesterday. She will take her seat in June in the seven-member Appellate Body, which issues final rulings in trade disputes. "You can rest assured that I will do justice to the post," she said. The 63-year-old lawyer is at present senior counsel for Jun He Law Offices, one of China's top law firms, and teaches at Shantou University in Guangdong Province. Zhang once served as director of the treaty and law department of the erstwhile Ministry of Foreign Trade and Economic Cooperation (now the Ministry of Commerce) and in different capacities in the World Bank and the Asian Development Bank. Her present colleagues describe her as "easy-going but hard-working". "She looks petite, soft and easy-going, but she has a very determined will. Once she sets a goal, she will go after it with full force," said Zheng Shujun, Partner and Lawyer with Jun He Law Offices. "She gets up as early as 5 am and works late into night almost everyday, and has been doing that for the past 19 months to prepare for the post (in the WTO Appellate Body)," said Zheng, who has known Zhang for more than 10 years. Zhang was "assiduously studying everything needed for the post (in WTO). She was like a fresh student, though she was already an authority on the subject", Zheng said. Zhang is a veteran negotiator and has taken part in China's talks with its trade partners to settle disputes and for accession into the WTO. Zhang, who pursued law studies in France and the US, is fluent in English and French. "I was moved and encouraged by the overwhelming support of the Chinese people both at home and abroad during my application for the post," she said. "Hence, I cannot afford not to do a good job. I will strive to bring cheers to Chinese lawyers and Chinese people."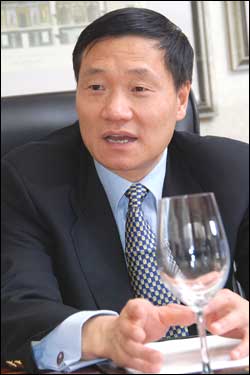 Bank of China (3988), the mainland's largest foreign exchange lender, said it is steadily cutting down its subprime holdings, although it is only minimally affected by the global mortgage-related problem. "Our subprime holdings will definitely be less than its September level by the end of the fourth quarter," BOC chairman Xiao Gang told reporters in Hong Kong yesterday. "Our subprime holdings are decreasing, for few of those investments have matured. The bank is also selling part of the portfolio during daily trades. "We have only 2.8 percent of our securities investment in collateral debt obligations and subprime investments as at the end of September. And we do not have any investment in SIVs [structured investment vehicles] that recently caused another slump among global big banks." Beijing-based BOC said at its third quarter results announcement that it has put aside US$470 million (HK$3.67 billion) to cover potential losses.
December 14 - 16, 2007

Hong Kong: Hong Kong Exchanges and Clearing Ltd (HKEx), operator of Asia's largest listed bourse, will launch a mini H-share index next year to monitor Hong Kong-listed small and medium-sized mainland companies. "As HKEx receives increasingly more applications from mainland small and medium-sized companies to float shares, we will launch an additional index to reflect the market performance more accurately," said Paul Chow, chief executive of HKEx, yesterday. The Mini H-shares Index (Mini-HHI) Futures will be launched in the second quarter of 2008. One-fifth the size of the H-shares Index (HHI) futures, the Mini-HHI could provide a trading and hedging tool on H shares for retail customers who have less risk capital. Some 45 of the exchange's 71 newly listed companies for the first 11 months are from the mainland, accounting for 59 percent of total market capitalization in the period. As most large mainland firms have already floated their shares in Hong Kong, the city's bourse is embracing an influx of smaller IPO (initial public offering) candidates. Mainland companies listing on the main board in Hong Kong recorded turnover of HK$7,116 billion, accounting for nearly 47 percent of the total equity turnover, for the 11 months ended on November 30, according to HKEx. The mini index was "a must" because small and medium-sized mainland companies' performance provides an economic barometer and they are major contributors to the country's GDP (gross domestic product), said Baniel Cheung, a lecturer in business and economics at the University of Hong Kong. "Large-scale enterprises may lead the development of industries, but it is their smaller peers who make a significant contribution to the economic development," said Cheung. A more systematic monitor is needed, as "H-share companies are now the leading players of Hong Kong stocks", said Andrew To, a senior analyst at Taifook Securities. HKEx is one of the largest listed exchanges in the world, established by the Hang Seng Index in 1969. The company has gradually launched sub-indexes to classify stocks - a finance index for banks listed in Hong Kong, a properties index and the H-share index, representing all mainland companies. HKEx recorded a better-than-expected performance this year. "Funds raised by initial public offerings so far this year have overtaken the amount recorded last year, excluding the ICBC's massive IPO last year," Chow said yesterday.

The central government announced plans to further open its financial markets on Thursday, saying it would let foreign firms invest again in domestic securities joint ventures but did not go as far as United States officials wanted.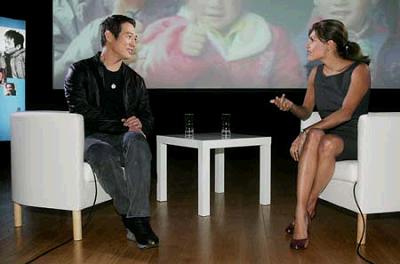 Chinese martial art movie star Jet Li (L) talks to CNN anchor Anjali Rao before the talk show is recorded in Hong Kong, south China, Dec. 12, 2007. Li, starring in his latest movie Warlords, was interviewed in CNN's talk show TalkAsia on Wednesday in Hong Kong.

Hong Kong actress Rosamund Kwan admits that she is retiring from the entertainment industry at a charity event on Tuesday, Dec. 11, 2007.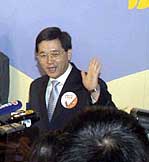 Hong Kong's Secretary for Constitutional and Mainland Affairs Stephen Lam Sui-lung on Thursday defended Chief Executive Donald Tsang Yam-kuen's 2017 proposal for universal suffrage, saying there was still room under the Basic Law for more democracy. This came a day after Mr Tsang had submitted a summarised report to the central government on the outcome of the green paper public consultation on constitutional reform earlier this year. Mr Tsang had suggested that a 2017 implementation for universal suffrage would have as good a chance of being accepted by the majority – even though the general consensus of the public was for a 2012 deadline. Mr Lam told state media public opinion was not the only factor at play when Mr Tsang had drafted the report. He said: "In presenting our report and in taking forward our plans in universal suffrage, we have to take an overview and that incorporates positions taken by different political parties in the legislature and district councils and in the different societal sectors." However, political analyst Stanley Ho did not agree with Mr Tsang's stance on Wednesday. Instead, he said a 2017 implementation was too early, RTHK radio reported. He rationalised that Hong Kong did not need full democracy as it already had a "stable society".
Global consumer confidence has dropped but Hong Kong consumers remain highly optimistic about their job prospects, personal finance and consumption. The latest Nielsen global consumer confidence report shows the city's consumer confidence was 5th among 48 world markets. Nielsen interviewed more than 26,000 global consumers online and found more than a quarter expected a global recession next year. But more than half of the 500 Hongkongers polled said they did not believe one would occur. Nielsen executive director of client solutions Angle Young Wai-suen said the US-based sub-prime credit issue might be worrying international investors but figures show the local market is very upbeat. The consumer confidence index is calculated on interviewees' perceptions of their job prospects, personal finances and willingness to consume. About 61 per cent of local interviewees said they considered now to be a good time to buy things they wanted or needed in the next year, a sentiment ranking third worldwide. When asked what they did with disposable income, 58 per cent said they invested in shares or mutual funds, the highest such percentage in Asia-Pacific markets. As far as saving, the survey marks the first time since it began in 2005 that Hongkongers have dropped out of the top 10. Only 57 per cent of local consumers said they were going to save. Meanwhile, a world leader in the employment services industry has found employers here remain optimistic about hiring. Manpower Inc interviewed 811 local employers and nearly 52,000 worldwide in a bid to forecast global hiring intentions for the first quarter. Figures showed that 27 per cent of local employers expect to increase staffing over the next three months, and only 2 per cent expect to reduce their workforce. Most Hong Kong employers (67 per cent) expect no change. "The results reflect Hong Kong's strong labour market, and the lowest unemployment rate in nine years - 3.9 per cent," said Lancy Chui, the firm's general manager of Hong Kong operations. "With the government's promised 10 new infrastructure improvement projects over the coming five years, sectors such as construction and real estate should continue to report strong job prospects."

China: European aircraft producer Airbus has authorized a Shenzhen company to be its first maintenance center in Asia. Lufthansa Technik Shenzhen Co. Ltd. (LTS), in south China's Guangdong Province, will provide repair and overhaul services in line with Airbus' requirements, according to an agreement signed by the two companies. The Shenzhen company has started serving Chinese Airbus operators, helping to cut costs and increase efficiency as they no longer need to send aircraft parts all the way to Europe for repair. It is also expected to provide maintenance services to other customers in the Asia-Pacific region.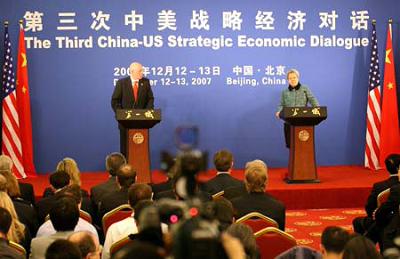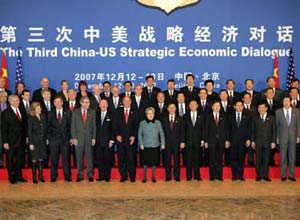 Chinese Vice Premier Wu Yi (R Back) and United States Treasury Secretary Henry Paulson (L Back) hold a joint news conference after the Third China-U.S. Strategic Economic Dialogue in Beijing, Dec. 13, 2007. The two-day meeting was concluded on Thursday. Vice-premier Wu Yi and US Treasury Secretary Henry Paulson opened the Third China-US Strategic Economic Dialogue in Beijing yesterday amid rising concerns over food and product safety and protectionist sentiments.
Midnight revelers will have a wider choice of public transport during the 2008 Olympic Games as Beijing is to launch special bus routes and add seven routes to the 24-hour bus network.
The Park Hyatt in Shanghai will become the world's tallest hotel once it is built next July as part of the World Financial Center -- now the tallest building on the mainland. The hotel, covering the 79th to 93rd floor, will have 174 rooms and suites, each offering views of the Huangpu River. The Grand Hyatt Shanghai on the 88-storey Jin Mao Tower is currently the world's tallest hotel.
Mobile phone users in China sent 429 billion text messages last year, while India added more mobile subscribers in the year than Britain had in total, as the two countries joined Brazil and Russia in driving growth in the sector.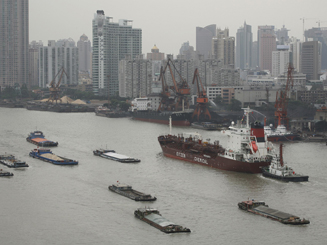 Foreign investors keen to win a slice of prime property in Shanghai have been locked out of the bidding for two sites enjoying panoramic views of the Huangpu River, according to market sources. The two pieces of land have a total area of 6.9 hectares and are zoned for mixed development. They are in Shanghai's Luwan district, a key area for commercial and residential developments. Foreign funds had expressed interest in the sites to the district government but were told last week that they would not be allowed to join the bidding. The Luwan district government could not be reached for comment. The setback for the funds followed a People's Bank of China (SEHK: 3988) statement last Thursday, pledging to strengthen liquidity management and improve the yuan exchange rate mechanism. The pledge was interpreted by economists as a signal for stricter control on liquidity and loan growth. The decision to bar foreign bidders also came a month after the central government revised its guidelines on foreign investment in the property market. Property experts were uncertain whether the specific case in Luwan district would become a general rule. But they said the restriction was not unexpected in view of Beijing's determination to contain rising prices in the property market. Tang Zedong, deputy general manager of Centaline Property Agency, said he was unaware that foreign investors had been banned from the bidding for the Luwan sites but the news was not a shock. "I'm not surprised. The government has been setting up barriers and making it increasingly difficult for foreign investors to set foot in the property market. "There is a lot of hot money coming in, betting on the yuan's appreciation and of course the mainland authorities do not want to see more foreign investments that make excessive liquidity even more serious." The sites will be the first new releases of residential land in Shanghai since 2004. David Chen Weir, a senior director at CB Richard Ellis in Shanghai, described the two pieces of land as "rare" and said competition would be intense. The sites are among 32 pieces of land totalling about 178 hectares to be sold between December 21 and 31. It is understood the other 30 sites have no restrictions on foreign investment. In a bid to curb the red hot property market, the Shanghai city government announced in September that it would increase land supply by adding about 450 hectares to the market by the end of the year, including 50 hectares in the city centre. Foreign investors have long been under fire from critics on the mainland for allegedly driving property prices out of the reach of local home-seekers. The National Development and Reform Commission and the Ministry of Commerce announced last month a revised Catalogue of Guidelines on Foreign Investment that took effect this month. The guidelines, first issued by the NDRC in 2004, classify investment in the country into three categories: "encouraged" or preferential investments that qualify for incentives; "restricted" or those that are subject to increased regulation; and "prohibited" or those that are outlawed. The principal purpose of the new rules was said to be aimed at helping put foreign direct investment to better use to spur innovation, promote industrial restructuring and ease regional imbalances. The government said the rule was intended to encourage investment that would help the mainland protect its environment, cut pollution and develop renewable energy, as well as in the technology sector. However, included in the catalogue were changes to classification of foreign-invested property projects. Missing from the "encouraged" list in the previous guidelines is foreign investment in new ordinary residential developments on the mainland, which means these projects will no longer qualify for incentives.
December 13, 2007

Hong Kong: Hong Kong banks have followed the US Federal Reserve and lowered their prime interest rates by 25 basis points - their fourth cut this year and the third in less than two months. The worst of the US subprime mortgage debacle is yet to come, which will cause the local bourse to be "very volatile" in the short term, Hong Kong Monetary Authority chief executive Joseph Yam Chi-kwong warned yesterday.
Universal suffrage in 2017 is the expected timetable Beijing will have to decide on following Chief Executive Donald Tsang Yam-kuen's submission of a long-awaited report on democratic reform. In concluding his report - described as "utterly disappointing" by pan- democrats - Tsang said setting the timetable for implementing universal suffrage for chief executive and the Legislative Council "can help promote the ultimate resolution of the issues involved." To this end, the 176-strong Standing Committee of the National People's Congress will discuss at its bi-monthly meeting Tsang's 18-paragraph report and recommendations from December 17-29. In an official report to top legislator Wu Bangguo, Tsang stated that Hong Kong people are getting more pragmatic and rational, as they eagerly await a timetable for universal suffrage, which would help set the course for the city's constitutional development and end political squabbling. "Implementing universal suffrage for CE first in 2012 is the expectation of more than half of the public, as reflected in the opinion polls," Tsang said. "This expectation should be taken seriously and given consideration."
Hong Kong people are more than willing to spend their spare money on investing in the stock market and mutual funds, while the territory's consumer confidence is still at historical highs, a global online survey has found.

China: Chinese will soon be able to travel to the United States on tourist visas, according to an agreement signed in Beijing yesterday. The memorandum of understanding (MOU) signed between the two countries to facilitate outbound tourist group travel grants the US Approved Destination Status (ADS) after years of negotiations, making it the 134th country on China's list. Chinese travelers will be able to travel in groups as early as in spring. Currently, the US issues only business travel visas. The China National Tourism Administration (CNTA) said the agreement will, apart from invigorating the tourism industry, provide a strong impetus to bilateral ties in such sectors as the economy, trade and culture. "The agreement will open a large and growing market for the US travel and tourism industry," US Commerce Secretary Carlos Gutierrez said yesterday. The US Department of Commerce forecast that the number of Chinese visitors would reach 579,000 annually by 2011, up from 320,000 last year. "We are very excited. We have been waiting for this day to come, and it came sooner than we thought," said Jamie Y. Lee, chief representative of the Los Angeles Convention and Visitors Bureau, the first city-level tourism office established in China. More US states and cities will likely open offices in China to promote tourism, she said. According to the MOU, one of the 14 agreements and memoranda signed during the 18th China-US Joint Commission on Commerce and Trade, US destinations will get the green light to market themselves in China. The MOU may be terminated only when significant numbers of group travelers overstay in the US, the Department of Commerce said. Previously, the worry hindered tourism negotiations, said Li Xinjian, a senior researcher at the school of tourism management affiliated to Beijing International Studies University. But the increase in the number of Chinese outbound tourists and their rising spending power have made the opening of the US market inevitable. In the past five years, China has overtaken Japan to become the largest source of outbound travelers in Asia. Statistics from the US Department of Commerce indicate that the United States attracted 320,000 Chinese travelers in 2006, up 19 percent from the previous year. Total spending by the Chinese travelers there added up to $2.07 billion last year, up 35 percent year-on-year. The expenditure included accommodation, communications, tickets to tourist spots and shopping. "It is much higher than the average expenditure of Chinese travelers in other countries and regions," Li said. CNTA figures for 2006 showed that the average Chinese traveler spent $735, compared with more than $6,400 in the US. In the long run, tourists' spending will continue to grow, along with the increase in incomes, Li forecast. The MOU is also good news for the domestic tourism industry. "The US is an important destination with huge market potential for us," said Dun Jidong, marketing director of the China Travel Service's overseas tourism department. Before yesterday's agreement, the US and Canada were the last two major tourism destinations that were closed to Chinese tour groups.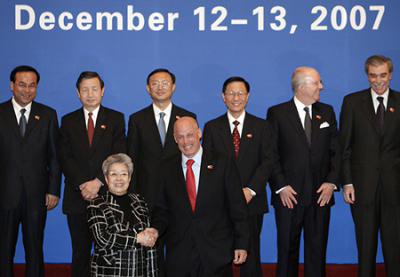 US Treasury Secretary Henry Paulson shakes hands with Chinese Vice-Premier Wu Yi (L) during the opening of The Third Strategic Economic Dialogue in Xianghe, near Beijing, December 12, 2007. China told the United States yesterday to fix its own economic problems rather than deliver lectures, as the two sides warned at top-level talks here that protectionism threatened their trade ties.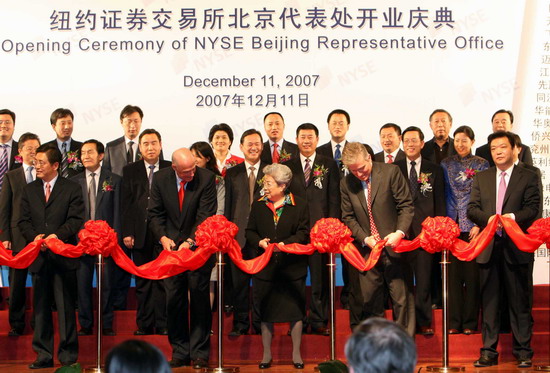 Vice Premier Wu Yi and US Treasury Secretary Paulson cut ribbons for the launch of the New York Stock Exchange's Beijing office yesterday.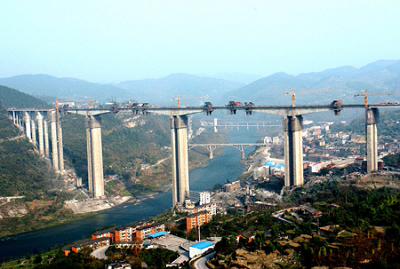 The Wujiang Mega Bridge is seen under construction over the Wujiang River near Guiyang, Southwest China's Guizhou Province, Dec. 11, 2007. The tallest pier of the 1,452-meter-long bridge stands 173.5 meters high, and the bridge will open to traffic before the new year.
China's central bank governor, Zhou Xiaochuan, said on Wednesday that surging domestic consumer prices and recent U.S. interest rate cuts would have "considerable influence" over Chinese monetary policy. Chinese Vice Commerce Minister Chen Deming said here Wednesday that if the Renminbi, China's currency, appreciated too rapidly, it would cause fluctuations in the Chinese economy that would not be positive for the world. Air China and Shanghai Airlines joined the Star Alliance, the oldest and largest airline alliance in the world, on Wednesday.

There was a ceremony held in the new Terminal Three, which will open to passengers in March 2008, at the Beijing Capital International Airport. With the two new members, Star Alliance has 19 member carriers operating 17,000 daily flights to 897 destinations in 160 countries. Air China and Shanghai Airlines have added more than 40 new domestic destinations to the network. Air China chairman Li Jiaxiang said, "By becoming a member, Air China is set to undergo many years of strategic cooperation with a large group of the world's leading airlines." Shanghai Airlines chairman Zhou Chi said they were very excited since "Shanghai Airlines can reach more places around the world and deliver higher quality services and more rewards to its customers." In order to provide better interconnection between international flights and domestic destinations in China, Air China, Shanghai Airlines and other Star Alliance member carriers are working together to improve the two key airports in China -- Beijing Capital International Airport and Shanghai Pudong Airport. Terminal Two in Shanghai Pudong Airport will also open in March2008 and permit all Star Alliance members to operate from the new terminal.
The China Film Group Corporation (CFGC) Wednesday denied a New York Times report that alleged China had stopped granting permission to US films to be screened in cinemas on the mainland.

China's actress Tang Wei (R) smiles after winning Best New Performer for "Lust, Caution" at the 44th Golden Horse Awards in Taipei December 8, 2007. Watching are actress Isabella Leong and South Korean actor Lee Joon-ki (L).
December 10 - 12, 2007

Hong Kong: More than 70 percent of Hong Kong households have a personal computer connected to the Internet, strengthening the city's status as one of the world's leading digital hubs, an official survey released Thursday indicated. Hong Kong's Census and Statistics Department said that the figure represents a slight rise on last year when 71.7 percent of households had a computer and 67.1 percent had it connected to the Internet. The survey conducted in mid-2007 found 1,671,600 households, or74.2 percent of all domestic premises in Hong Kong, had a personal computer. Of them, 94.5 percent had their computers connected to the Internet, representing 70.1 percent of the city's households. About 66.4 percent of people aged 10 and over had used personal computers at least once and 64.8 percent had used the Internet. Utilization of electronic business services in the city was also high. About 98.2 percent of people aged 15 and over had used electronic business services, a slight rise on last year's 97.4 percent. About 10.1 percent of that age group had used on-line purchasing services, according to the survey.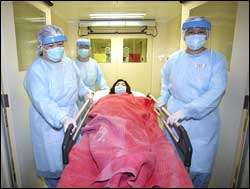 Crying out for nurses - Public and private hospitals are raising their stakes to attract senior nurses in the face of a worsening shortage of frontline medical staff in Hong Kong. At the launch of its mass recruitment exercise today, the Hospital Authority will offer better salaries to experienced nurses. The authority will replace its old pay scale that was based on a system of so-called entry points and flat rates for both full- and part-time nursing posts with a more flexible scale based on experience. Under the new arrangements, part- time nurses will be paid between HK$99 and HK$215 an hour, depending on the work shifts and their clinical experience. This compares with the old flat rates for normal, non- standard and night shifts of HK$114, HK$134 and HK$154 an hour, respectively. Salaries for full-time posts will be determined by clinical experience instead of seniority within the authority, Housing Authority chief manager (nursing) Susie Lum Shun-sui said. Private nurses are paid at least 10 percent more than their peers in the public sector. To bring remuneration in line, starting salaries for senior matrons and nursing managers at public hospitals have been raised to almost HK$60,000, up from nearly HK$48,000, and to more than HK$87,000 for a hospital cluster chief manager, up from HK$62,000. Lum told The Standard the authority was alarmed by the higher-than- expected turnover rate, which rose to about 4 percent this year compared with the usual rate of 3 percent. Some public nurses have joined the private sector, while others have been recruited overseas or have left the profession altogether. The Hospital Authority, Hong Kong's biggest employer of medical workers, has 19,000 nurses. Lum said the authority does not have a quota for new recruits, but hoped it could attract at least 300 full- and part- time nurses at its first recruitment fair. The authority also could not say how much more would be spent on salaries after the adjustment. It normally advertises jobs in newspapers or internally, but Lum believes the high-profile jobs fair will reach out to more career seekers. "We will take as many recruits as possible," she said. "The more the better." But the recruitment exercise has raised concern among private hospitals that some senior nurses will be siphoned off by their public rivals. Hong Kong Private Hospitals Association chairman Alan Lau Kwok- lam said the shortage of nurses is acute across the whole medical sector as some had been hired by private elderly homes and elderly centers run by agencies. Lau said private hospitals have been offering attractive packages to appeal to both new graduates and senior nurses. Kwong Kwok-hay, deputy medical superintendent of Hong Kong Sanatorium and Hospital, does not rule out the authority's recruitment putting pressure on private hospitals to improve pay and conditions for their staff. "We will monitor the situation very carefully," Kwong said. The deputy medical superintendent said the Hong Kong Sanatorium and Hospital had offered both bonus and double pay for nurses since last year amid the fierce manpower shortage. However, a spokeswoman for the Association of Hong Kong Nursing Staff said some former Hospital Authority staff had become so fed up with the large workload and poor working conditions in public hospitals that they were unlikely to return. One former public nurse, who did not wish to be named, moved to a private hospital a year ago after working a decade in public hospitals. She said she would not be lured back by the authority's new package as it would not be able to compensate for the heavy workload and stress from working in public hospitals.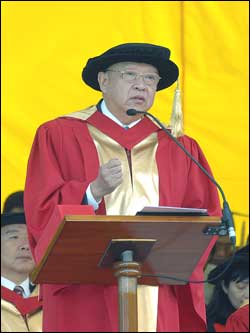 Tung wins his freedom of speech - Former chief executive Tung Chee-hwa yesterday faced down a group of protesting Chinese University students - and won his right to freedom of speech. He was conferred with an honorary doctorate degree by the university - an award disputed by the students, who described it as an act of "fawning on Tung" by vice chancellor Lawrence Lau Chun- yee. The students also want Lau to step down. The protesters shouted, whistled and chanted slogans during the ceremony. Some tried to enter the congregation venue but were stopped by security guards. Just as Tung began to deliver his acceptance speech in Putonghua, he had to switch to Cantonese to ask the students to respect the big day of graduates and their parents. He also told them that he would meet them afterwards. "Today is the happiest day for parents but now, can you give me a chance and freedom to finish my speech?" Tung said. The audience of parents and students clapped when they heard these words. Among the protesters was lawmaker "Long Hair" Leung Kwok-hung, of the League of Social Democrats, who sat on the floor as a protest against Tung's policy over parents seeking right of abode for their mainland-born children when he was a chief executive. Leung was barred from going up to the stage and was asked to leave. Students' Union chairman Napoleon Wong Weng-chi said the protest was meant to demonstrate against university head Lau, rather than Tung. Lau said the decision on Tung's doctorate degree was not made by one person, but by the board of the university.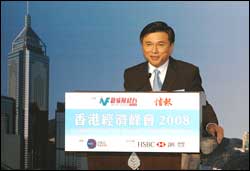 Hong Kong's economic growth will moderate next year, dampened by the US subprime mess and a moderate slowdown in the mainland, according to Secretary of Financial Services and the Treasury Ceajer Chan Ka-keung. However, the economy will maintain its momentum, he said. Chan expects the economy this year will have expanded by 6 percent. The economy grew 6.2 percent in the third quarter, moderating from the 6.6 percent growth in the second quarter, as exports dropped amid slowing demand in the United States. Speaking at an economic summit yesterday, Chan said that China's pledge to tighten its monetary policy in 2008 was aimed at avoiding economic overheating. He said the move will be beneficial to both Hong Kong and China. Beijing announced on Wednesday that it will shift to "tight" monetary policy next year, which some analysts said could have a major significance to the mainland economy. George Leung Siu-kay, Asia-Pacific adviser on strategy and economics at HSBC, said the policy shift can help avoid an asset bubble and pave the way for balanced economic development in China. Leung said the Hong Kong economy will grow by more than 5 percent next year, while inflation will rise to 4 percent. He added that the Hong Kong asset market will benefit from a negative real interest rate next year, with rising inflation and falling interest rates. But the city will not experience an asset price bubble similar to the one seen in 1997, as next year's negative real interest rate will be less than 1 percent, compared to the 2 to 3 percent seen in 1997, he said. Interest rates are falling as local banks follow US interest rate movements, due to the city's currency link to the US dollar. Leung expects Hong Kong to record a HK$80 billion surplus this year, exceeding the financial secretary's October projection of HK$50 billion.
Mainland fund companies with qualified domestic institutional investor (QDII) qualification may be the first to get regulatory permission to set up branches in Hong Kong.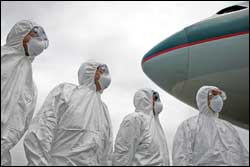 The government will push ahead with a new law giving the health chief draconian powers during outbreaks of disease or other health emergencies. Under the proposed Prevention and Control of Disease Bill, to be gazetted tomorrow, the director of health will be empowered to seize any object believed to be an infectious agent and also to detain suspected disease carriers for isolation, quarantine or medical surveillance. Officials can also arrest people who escape from medical detention. The announcement comes after a 24-year-old man died in the mainland from avian flu on Sunday with no known contact with infected or dead poultry. Under the new law, the government can also demand access to information about the diseases, even patients' details from doctors. It also has the power to requisition private property with compensation in the case of a public health emergency. It means that the government can requisition any private assets from properties, transport, basic necessities, vaccines, protective gear and drugs. Research laboratories will also have to surrender their specimens on government orders. These powers will also be extended to the airport and all border checkpoints. Travelers may be required to make health declarations, show proof of vaccination or even be subject to medical examination. Deputy Secretary for Food and Health Patrick Nip Tak-kuen said any such powers would be exercised only in a full public health emergency. Officials would also have to apply for court orders to exercise any of these powers if the measures infringe on human rights and freedom. "Such powers would be exercised only in the most extreme situation and would not affect daily life [outside of emergencies]," Nip said. Thomas Tsang Ho-fai, controller of the Centre for Health Protection, said similar contingency measures had already been enacted through administrative rules during the SARS outbreak four years ago. Putting them into a legal framework would help the government cope with any new emergency and disease outbreak more efficiently and speedily, Tsang explained. The number of notifiable diseases will also increase from 31 to 45. However, the bill is set to face challenges from lawmakers when it is submitted to Legislative council for first and second readings on December 19. Some legislators expressed concern over the scope and severity of the powers. Independent legislator Albert Chan Wai-yip said that he did not see the justification for the government to put such powers into law while they could be done by means of administrative measures. "It would be dangerous if the government is given absolute legal power, especially over detention of people and seizure of private property, Chan said. Richard Tsoi Yiu-cheong, member of Hong Kong Human Rights Commission, raised serious concern over possible infringement of basic human rights.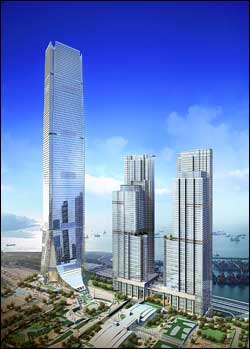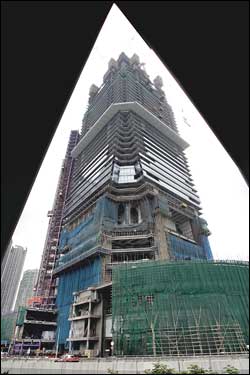 Another investment bank has been drawn away from Central to International Commerce Centre in West Kowloon - a move analysts believe will trigger even more financial houses to go across the harbor because of more attractive rents there. ICC's developer Sun Hung Kai Properties (0016) and Credit Suisse said the bank will take up the top 10 floors of the office tower atop MTR Kowloon station. Credit Suisse will take up some 300,000 square feet, an expansion of the bank's Hong Kong office by 40 percent to house a 2,000-strong staff. Support departments will move from Exchange Square to the ICC in the second half of next year. The relocation will be completed by 2011. ICC has signed leases for 60 percent of the building's 2.5 million sq ft total floor area, said Victor Lui Ting, Sun Hung Kai Real Estate Agency managing director. Credit Suisse followed Morgan Stanley, who signed a lease for 350,000 sq ft in the lower floors of what would be Hong Kong's tallest building. "Because of successful leasing results, we will raise rents in phase 2 by 10 percent from the current HK$42 psf," Lui said. DTZ Debenham Tie Leung business space director Alan Yuen Chun-yin expects more companies to relocate to ICC. The firm is currently talking to a few major financial institutions. Despite the rent hike, Yuen said it is still attractive compared to Central. ICC and International Finance Centre in Central have been built according to the same specifications. Both have been co-developed by SHKP. According to Jones Lang LaSalle, prime offices rentals in Central rose 6.7 percent last quarter, chalking up a 21 percent surge so far this year. Spot rents in IFC and Exchange Square hit HK$176 per sq ft, and HK$120 psf respectively. Financial firms like Morgan Stanley and Credit Suisse have offices scattered around Central. It is impossible to get all their staff under one roof in the core business area due to a lack of space. "As vacancy rates in Central dive below 2 percent, ICC represents a very good alternative for major tenants keen to expand and consolidate," said Chris Marriott, deputy managing director and head of leasing at Savills Hong Kong. But analysts had mixed reactions as to whether ICC will make an impact on rents in Central. Lehman brothers said ICC and One Island East in Quarry Bay coming on stream will create a cap for Central rents, while Yuen and Marriott said the effect would be small and gradual. Lui expects the pace of rent hikes in Central to ease by about 10 percent next year.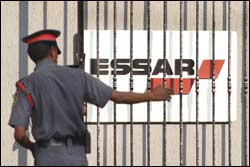 Cairo-based Orascom Telecom Holding is selling off its entire 14.22 percent stake in Hutchison Telecommunications International Ltd (2332), ending the two-year relationship between the two emerging-markets telecom firms. The move comes less than a month after Orascom Telecom said it would not reduce its holding further. HTIL's parent Hutchison Whampoa (0013) announced late yesterday it was reacquiring a 9.22 stake, or 441.026 million shares, from Orascom for HK$4.851 billion, or HK$11 per share. The buyer for the Egyptian firm's remaining 5 percent interest is Hutchison Whampoa chairman Li Ka-shing, a person familiar with the situation told The Standard. The price Hutchison is paying represents a 2.65 percent discount to HTIL's closing price yesterday of HK$11.30. Orascom - the largest mobile operator in the Middle East by subscribers - will not make any profit on its investment, as it originally acquired the HTIL shares from Hutchison for the same HK$11 apiece. After completion of the latest deal, Hutchison Whampoa's stake in its subsidiary will be increased to 59.33 percent from 50.11 percent. HTIL "is one of the best capitalized telecom companies in the region, and is strategically and financially well positioned to take up new opportunities and to capture growth opportunity in certain of their existing markets," the parent said in the statement. Shareholder approval for the transaction is not required.
Macau casino operator Galaxy Entertainment Group (0027) reported unaudited earnings before interest, tax, depreciation and amortization for the nine months ended September 30 increased to HK$1.109 billion - exceeding the whole of 2006 by a whopping 150 percent.

Financial Secretary John Tsang Chun-wah said the government is concerned over the rise in inflation, but cannot do much to control the problem at a luncheon of an economic summit on Thursday. "The weak US dollar, the strong yuan, the surge of food prices and the fluctuation of the oil prices were the major factors fuelling inflation. As food is the biggest expenditures for low-income earners, we expect the inflation will going to affect them more." Mr Tsang said. "We are actively studying measures to increase their productivity through education and training," he added. "Last year, the government also suggested several financial measures, such as to cut the rates on property to ease the inflation rate to about 1 per cent. We estimate the inflation rate would remain at about 2 per cent by the end of this year. He also pointed out the inflation is not serious compare to 1990's. "Over the last four years, Hong Kong's GDP reached 7.7 per cent. Compare to 90s, the inflation rate is not serious in this year," he said. During the summit, an attendee asked the government to introduce more measures in the upcoming budget to ease the burden of the middle class. Mr Tsang did not reply to him directly, but just said "OK".
The wave of Hong Kong migrants who literally changed the face of Vancouver and Toronto in the run-up to the handover is officially over, according to the newly released Canadian census. Tens of thousands of Hongkongers settled in Canada ahead of 1997 amid fears of big changes under Chinese rule, with the vast majority moving to the two big cities on either side of the country. From 1991 to 2000, 100,075 people born in Hong Kong moved to Canada. But the new data shows that from 2001 to last year, a mere 7,430 relocated to the North American nation. And the number of Hong Kong migrants living in British Columbia fell by 12 per cent to 78,060, with thousands of Hongkongers thought to have moved back. There are now about 220,000 Canadians living in Hong Kong, according to the Canadian consulate, with the vast majority believed to be either returnees or part of the floating population that moves back and forward between the two. The big fall in Hong Kong migrants to Canada has been more than matched by a surge in the number of mainlanders, who are on the verge of overtaking British-born Canadians as the biggest foreign-born contingent. From 2001 to last year, there were 155,105 new arrivals in Canada from the mainland, compared with 108,285 in the previous five years. Mary Chan Siu-yee, manager of immigration consultancy Rothe International Canada, said less demand and tougher requirements imposed by Canadian authorities had led to the drop in Hongkongers relocating to Canada. "There have been ups at times of political uncertainty, and after the Sars outbreak, but downs when the local property and the stock market performed well." Ms Chan said the reasons behind a decision to emigrate varied, with some multimillionaires seeking a higher quality of life and better education for their children, and teachers finding themselves fed up with local education reforms. While the strong Canadian dollar might have deterred some locals from relocating to Canada temporarily, Ms Chan said the booming stock and property markets could offset some of these disincentives. Immigration consultant Eddie Kwan King-hung said most of those who wanted to go had left already, and he expected the number of migrants from Hong Kong would fall further in coming years. He said only 5 per cent of his firm's business was from Hong Kong, while about 40 per cent involved Chinese Canadians from the mainland resettling in Hong Kong through the investment migrant scheme. A spokesman for the Canadian consulate said Canada remained an attractive immigration option given its strong economic growth, safe neighbourhoods, pristine environment, falling taxes and the lowest unemployment rate in 33 years. Hong Kong Security Bureau figures show that 10,300 people migrated overseas last year, compared with 30,900 in 1997. Ten years ago, 15,000 people left for Canada, but only 1,600 went last year.
Shanghai Disneyland could 'help' HK park - Mainlanders may not know much about Disneyland, and a park in Shanghai might boost attendances at the Hong Kong theme park, the commerce and economic development minister told lawmakers yesterday. Following a recent report that Shanghai's Chongming Island might be the site of a Disneyland after 2010, and in the light of poor attendance figures at Hong Kong Disneyland, legislators had questioned the theme park's economic benefits. But Secretary for Commerce and Economic Development Frederick Ma Si-hang insisted that the economic viability of the project should be assessed in the long term. "Since the park has only been open for two years, the government has not conducted another assessment of the quantifiable economic benefits that Hong Kong Disneyland has brought to the local economy since its opening," he said. The Hong Kong government estimated in 1999 that the net economic benefit over 40 years would range from HK$80 billion to HK$148 billion. Democratic Party legislator Fred Li Wah-ming asked the government's view on the prospect of a Shanghai Disneyland being built. "So far, the question is still a hypothetical one," Mr Ma said. "But China is big enough to have more than one international theme park. If there is one Disneyland in the north and another in southern China, it might be even better."
The Hong Kong government will auction as many as six new licenses for wireless broadband service next year which may boost competition in the already congested local telecommunications market. Market watchers said existing fixed-line operators lacking that last-mile access network connecting them to end-users were likely to have a keen interest in bidding for a licence. The Office of the Telecommunications Authority yesterday said that it would assign new licenses on the 2.3 gigahertz and 2.5 GHz wavelengths for the broadband wireless access (BWA) service which allows operators to provide fixed wireless or full mobile service. Marion Lai Chan Chi-kuen, the director-general of Ofta, yesterday said the auction would be held in the fourth quarter next year and services would be available in 2009. "The issuing of BWA licenses will help Hong Kong to maintain its leading position as a telecommunications hub in the region," Mrs Lai said at the Mobility World Congress yesterday. She said the licensing framework would be technology neutral and market oriented. The government will put no limitation on what technology the licensees can use and the number of licenses that can be issued. "Details of the pre-qualification requirements, the auction rules and the reserve price will be released nearer the time of the auction," Ms Lai said. "Any interested party including incumbent fixed and mobile carriers will be welcome to bid for the spectrum." Wharf (SEHK: 0004) T&T, the fixed-line telecommunication arm of Wharf Holdings, expressed interest in bidding for the new licenses. "The new licenses can enable us to provide fixed broadband service initially and we can offer a mobile service once the technology is ready," said Raymond Mok Wai-man, a vice-president of Wharf T&T, a fixed-line operator owned by Wharf Holdings. "The key issue is whether there are enough new applications to attract investment on a new network," said Wong Chi-man, a telecommunications analyst at China Everbright (SEHK: 0165) Securities. Worldwide Interoperability for Microwave Access (WiMAX) is a wireless technology that can be used on the new spectrum. It can support fixed wireless and full mobile service with a download speed of 40 megabits per second. In October, WiMAX was adopted as a global 3G mobile standard by the International Telecommunications Union, a UN organization handling global telecommunications issues.

China: Despite the success of Chinese language films in the global market in the past few years, action star Jet Li's latest movie "The Warlords" would not be one that particularly caters to foreigners' taste, the director of the movie said on Wednesday. "The film is not vying for a global market and will not be a typical Chinese film in foreigners' eyes," said director Peter Chan, adding that it would involve less "martial arts features" but more depiction of the characters. Chan's comments on the film was echoed by Li, who said that the film mainly targeted the Chinese-language audience, and Europe and Northern American markets would come second. "The Warlords," a war epic based on a Qing Dynasty story, is due to release in Chinese mainland on December 13. Nearly half of the $40 million budget for the movie went to the cast and Li is set to rake in 100 million yuan ($13 million) for the film, a record for an actor in a Chinese-language film, Chan said on an earlier occasion. The film, also starring Andy Lau, Takeshi Kaneshiro and Beijing-based actress and director Xu Jinglei, is slated for release in North America next March. Ang Lee's martial arts tale "Crouching Tiger, Hidden Dragon" is one of the Chinese films that won international acclaim in recent years. It featured sword-fighting and wire acrobatics. Li, 44, a former national kung fu champion on the Chinese mainland, made his name in Hong Kong films in the 1990s with movies such as "The Legend of Fong Sai-Yuk" series before moving on to Hollywood.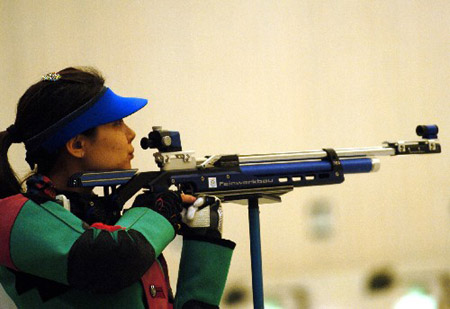 Chinese sharpshooter Du Li, who held the world record of women's 10-meter air rifle, mounted the champion platform of the event again at the 11th Asian Shooting Championships here on Thursday, with an easy win of 503.7 points.
A leading engineer for China's indigenous satellite navigation system said the new system would be used in guiding traffic and monitoring sports venues during the Beijing Olympics in summer 2008. Ran Chengqi, deputy director of China Satellite Navigation Engineering Center, said the Compass Navigation Satellite System, which consists of five positioning satellites orbiting the Earth, will help alleviate traffic problems during the Olympics by providing detailed positioning information to individual drivers. The home-grown navigation system, coded as Beidou in the Chinese pronunciation for the compass, can not only pinpoint precise locations of moving vehicles, but also tell drivers real-time traffic on routes to their destinations, Ran said at an international navigation industry forum in Shanghai. In working for the Olympics, Ran said, the Beidou system would be compatible to the prevailing global positioning system (GPS), which was developed by the U.S. military and is now in pervasive civilian use worldwide. China had primarily constructed the experimental satellite navigation web by May 2003, via launching three Beidou satellites into space. In February and April 2007, another two satellites were separately sent into orbit. The cluster of five Beidou satellites are comprised of the main infrastructure of the Chinese satellite navigation network. China is going to launch more navigation satellites in 2008, the Shanghai-based Wenhui Daily quoted Ran as saying. Besides the specific employment for the Beijing Olympics, Ran said, the Beidou system would also benefit wider applications from transportation, fishery, mining, to wildfire surveillance, Ran said. In addition to the GPS and GLONASS, which was funded and constructed by the Russian military, the European Union invested in 2003 roughly 3.6 billion euros in developing an ambitious project, Galileo, which is planned to group 30 navigation satellites. The Galileo project does not run smoothly because of fund shortage.
Britain opposes Taiwan's plan for a referendum on pushing for UN membership, Foreign Secretary David Miliband said Wednesday, adding that any "reckless manoeuvres" were to be "deplored". Britain's policy towards Taiwan had not changed in the past 35 years, Mr Miliband said after talks in London with his Chinese counterpart Yang Jiechi. "I'm happy to repeat for this audience what I said to the foreign minister about this issue," Mr Miliband told reporters. "British policy in respect of Taiwan was set in 1972 when we first exchanged ambassadors between out two countries. Our One China policy has not changed. "We do not support the proposed referendum in Taiwan for it to gain membership of the United Nations under the name of Taiwan." He added: "We think it is very important that all sides act with real restraint given the need for stability across the Taiwan Straits and any reckless manoeuvres are to be deplored." Taiwanese President Chen Shui-bian intends to hold a referendum next year. France and the United States have already expressed their opposition to the plan. Along with Britain, China and Russia, they make up the five permanent members of the UN Security Council, who all have veto-wielding powers on resolutions. Taiwan, under its official name the Republic of China, lost its UN seat to China in 1971. Efforts in the past 14 years to rejoin the world body, using the name Republic of China, have been repeatedly blocked by Beijing, which regards the island as part of its own territory awaiting reunification. The two sides split at the end of a civil war in 1949.
December 7 - 9, 2007

Hong Kong: Mainlanders in major cities, including Beijing, are likely to invest an average HK$110,000 each in Hong Kong-traded securities once the direct investment "through train" gets the green light, according to the latest poll.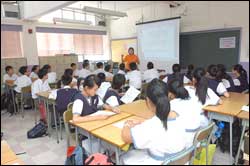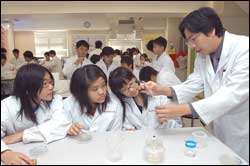 Hong Kong school kids outclass most of the world in maths, reading and science, according to an eagerly awaited global score card of scholastic performance released yesterday. Hong Kong pupils aged 15 scored an average of 547 in maths, along with South Korea - one point below Finland and two points below Taiwan. "In mathematics, Chinese Taipei, Finland, Hong Kong and Korea together rank the top, with no statistically significant difference between their scores," said the report by the Programme for International Student Assessment rankings, which are coordinated by the Organization for Economic Cooperation and Development. In the last two PISA surveys, conducted in 2000 and 2003, Hong Kong led the top group in maths. "We are always in the top four. This does not differ from the previous cycles," said Dr Esther Ho Sui-chu of the Chinese University of Hong Kong. "To the layman, this might look as though we are third, but there is no statistical difference." Hong Kong pupils made huge strides in reading, climbing to third place from 10th position in 2003 - the last time the study was conducted - and moving up one place to second in science. About 400,000 students in 57 countries were assessed as part of the poll - including 4,645 randomly selected students from 146 Hong Kong secondary schools. "Hong Kong's 15-year-olds performed well. Socioeconomic status had a modest impact on performance," the report said. The three-yearly survey compares education systems by assessing how 15-year-olds have developed the skills necessary to deal with daily life. An Education Bureau spokesman said of Hong Kong's results: "The flying colors were the result of concerted efforts of schools and teachers. It is a great encouragement to stakeholders in the education sector who have been making tireless efforts in carrying through education reform." He attributed the improved ranking in reading to school-based programs, the strategic approach of emphasising learning to read among younger students and gradually moving towards reading to learn among older students in the curriculum reform, and implementation of the new Chinese language curriculum in 2002.
HSBC executive Margaret Leung Ko May-yee predicted yesterday that Hong Kong banks will follow the lead of the US Federal Reserve after the Fed does the expected and cuts its benchmark interest rate by 25 to 50 basis points next Tuesday.

China: Lenovo Group, the only worldwide Olympic partner from China, said yesterday it will not renew its sponsorship contract with the International Olympic Committee (IOC) after the Beijing 2008 Olympic Games. The computer giant stated on its website it will focus on a "regional sports marketing strategy" after the Beijing Games instead. It will end its partnership with the IOC in December next year, four months after the closing of the Beijing Games. "In order to make Lenovo a brand known worldwide, the company will be more focused on event sponsorship for strategically targeted markets, which will better meet the needs of deepening the development of Lenovo in particular countries and regions," the statement said.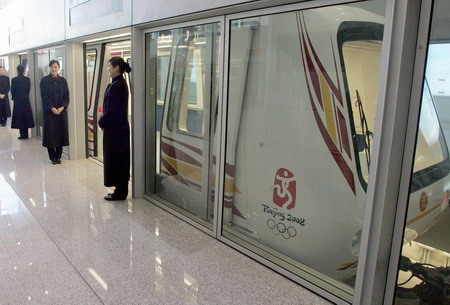 Airport staff wait beside a car of an express train, which is known as the Automated People Mover system at the new Terminal 3, or T3, in the Beijing Capital International Airport, November 4, 2007. The express train service system was completed Tuesday at the T3 that will serve Olympic and Paralympic chartered flights during the Games.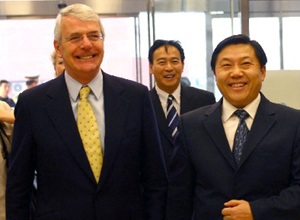 Xinhua News Agency Vice President Lu Wei meets with former British Prime Minister John Major in Beijing, Dec. 5, 2007. John Major was born on March 29, 1943, London. He was prime minister from 1990 to 1997.
Nearly one out of three people in Beijing belongs to the mobile population, according to the capital's population and family planning commission. The municipality's mobile population reached 5.4 million in October, accounting for nearly 30 percent of the total, the commission's deputy director Li Yunli said. More than 80 percent of the capital's mobile population belongs to the China-unique category of rural migrant workers, Li told a conference on population in Beijing on Monday. The remainder is mostly made up of people visiting for less than a month. She added that migrant workers would comprise the vast majority of both the capital's and the nation's mobile population for a long time to come. Currently, the national mobile population stands at 150 million. The most recent influx of migrant workers boosted the capital's population to about 17.4 million by October, signaling Beijing's population would likely exceed its threshold of 18 million earlier than previous forecasts, Li said. The total population would continue to grow in Beijing over the next five or 10 years, Li said, and "that would further strain scarce resources, including land, water and energy".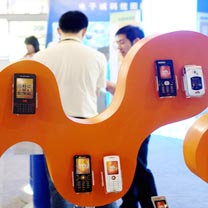 Sony Ericsson mobile phones are exhibited at a high-tech expo held in Beijing in May this year. China is likely to produce nearly 500 million mobile phones in 2007, or more than 40 percent of the world's total.
China has opened eight biomass plants in five leading grain-producing provinces to cut carbon dioxide emissions and generate electricity, amid growing concerns over greenhouse gas and climate change. The plants, with a total capacity of 200,000 kilowatts, are expected to burn 1.6 million tons of grain stalks a year. They will generate 1.4 billion kilowatt hours of electricity, said Cui Mengshan, a planning and business development manager with the National Bio Energy Co Ltd, a subsidiary of the State Grid Corporation. "Compared with coal-fired power plants, these biomass projects are expected to cut carbon dioxide emissions by 800,000 tons a year," he said. China has been turning grain stalks into clean energy since last December when the State Grid Corporation launched the first biomass plant in the eastern Shandong Province. The project, which burns 200,000 tons of stalks annually, has enabled local farmers to profit from what was traditionally waste. Similar projects have been launched over the past year in four other grain-producing provinces of Hebei, Jiangsu, Henan and Heilongjiang. China's capacity for bio-energy electricity is forecast to reach 5.5 million kilowatts by 2010, according to the country's 11th Five-Year Plan (2006-10). "This means China's carbon dioxide emissions will be reduced by 2,200 tons by then," Cui said.
December 6, 2007

Hong Kong: Investors' expectations of further fund inflows and interest cuts saw a strong growth of housing market in Hong Kong last month, reveal the Land Registry's latest statistics on Tuesday. According to the Land Registry's latest figures, 15,759 residential flat sale and purchase pacts were registered in Hong Kong in November, up 121.8 percent year on year. The total consideration also surged 260.3 percent to 70.1 billion HK dollars (about 9 billion U.S. dollars) in the city populated by about 7 million people, the Land Registry said. According to the latest land registration statistics, the total number of building unit sale and purchase agreements registered last month was 18,105, up 36.9 percent from October and 112 percent from a year earlier. Using a 12-month moving average, the figure represents a rise of 7.4 percent from October and 44.5 percent on a year earlier. The total consideration of these agreements surged 60.6 percent from October and 213.8 percent on last year to 81.4 billion HK dollars (10.44 billion U.S. dollars).
Hong Kong's Tony Leung and mainland actress Tang Wei 'flirt' in Ang Lee's film "Lust, Caution". The Venice Film Festival's Golden Lion winner has become a popular hit on the Chinese mainland for its explicit sex scenes. A month after its release in the Chinese mainland, Ang Lee's award-winning film "Lust, Caution" has been a permanent subject of debate for its explicit sexual content - or lack of it - and for its political undertones. Containing bold sex scenes, the Venice Film Festival's Golden Lion winner for Best Picture had to be cut by seven sexually explicit minutes. Unfazed, Chinese filmgoers have ensured the film has been a big hit on the mainland, with box office sales surpassing more than 100 million yuan (US$13.3 million) in just over two weeks. Some were left unsatisfied by the deleted sex scenes, choosing to download the film from the Internet and, in some cases, traveling from southern Guangdong province to Hong Kong specifically to watch the steamy sections. In online forums, the movie ignited a new round of debate about the adoption of a film rating system in China. One critic said, "The true meaning of the film's screening in the Chinese mainland lies in renewing the debate of the rating system." In 2001, Wang Xingdong, movie director, and a member of the Chinese People's Political Consultative Conference, was one of the first to call for a film rating system, but over the subsequent six years, the idea has only remained on the lips of some senior officials of the State Administration of Radio, Film and Television (SARFT). After watching the censored version of "Lust, Caution", Dong Yanbin, a doctoral student in Beijing, filed a lawsuit against SARFT as well as UME, the cinema showing the film, for infringing upon his "consumer rights", according to local media reports.
One indication that the initial public offering frenzy has subsided is the growing list of companies delaying listing due to the aggressive pricing of companies lined up in the trading block, "Asia's Warren Buffett" and Henderson Land Development (0012) founder Lee Shau-kee said yesterday.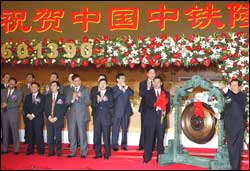 Hopes of stability as China Railway A shares perform - Hong Kong-listing candidate China Railway Group's yuan-denominated shares saw a 69 percent rise on its Shanghai debut yesterday. This was in line with market expectations and shows that the enthusiasm of mainland investors is still intact. Buoyed by its near monopoly of China's fast-growing railway construction sector, China Rail's A shares closed yesterday at 8.09 yuan (HK$8.51), compared with its IPO price of 4.8 yuan, easing from an intraday high of 8.1 yuan in the morning. About 1.86 billion shares changed hands, with a total value of 8.59 billion yuan. "Despite the fact that China Rail's performance is not as good as some of its predecessors such as PetroChina (0857) and China Shenhua Energy Company (1088), the almost 70 percent rise in the first day amid the recent fragile domestic market was reasonably good," said a Hong Kong-based fund manager who also manages QFII (qualified foreign institutional investor) funds for investment in domestic markets. The company's closing price was slightly inclined to the high end but was more reasonable than many previous debutants, Huaxia Securities analyst Zhou Lin said. The world's largest construction contractor will commence H-share trading on Friday with an offer price of HK$5.80 per share. Market watchers have said the H shares will not gain a spillover effect from its A-share counterpart. "There was an asking bid at above HK$6 yesterday but there have not been any transactions yet," a fund manager said, adding the H-share performance will depend on the market performance over the coming days. China Railway raised US$3 billion (HK$23.4 billion) in its Shanghai initial public offering, and another US$2.5 billion from an IPO in Hong Kong while attracting US$457 billion in subscriptions. Analysts had previously warned a lackluster debut may dent confidence in Shanghai and Hong Kong, but now they believe the first day performance could help towards stabilizing a future slump.
To help local investors make prompt investment decisions, the Hong Kong stock exchange has decided to allow HSBC Holdings (0005) to publish price-sensitive information during trading hours without suspending the shares.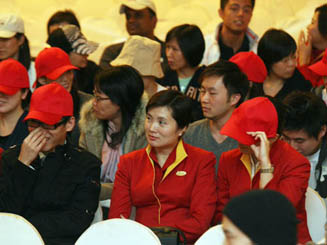 Cathay Pacific Airways appears headed for turbulence ahead of the busy Christmas period with the Flight Attendants Union threatening industrial action unless the airline withdraws a new medical policy set to go into effect January 1.

China: The Nasdaq Stock Market opened a representative office in Beijing Monday in a fresh move to tap the bourse's fastest growing market outside the United States.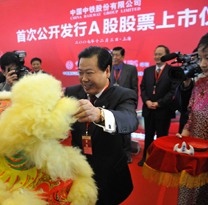 China Railway Chairman Shi Dahua paints the eyes of a dancing lion at a ceremony to mark the company's trading debut in Shanghai yesterday. China Railway Group Ltd, the world's third-biggest construction company, surged 69 percent on its Shanghai trading debut Monday on optimism the nation's growing transport demand will spur earnings. The stock climbed to 8.09 yuan at the close of trading, compared with an initial public offer price of 4.80 yuan, valuing the company at 141 billion yuan. China Railway sold shares on the mainland and in Hong Kong to raise funds for equipment, capacity expansion and technology upgrades as China spends 5.05 trillion yuan on transportation through 2010. The country will lengthen its rail network by almost a third through 2020 to move more people and goods. "The current share price reflects the potential of the company," Tony Zheng, who manages the equivalent of $790 million at Bank of Communications Schroeders Fund Management Co in Shanghai, said by phone yesterday. "Railway investment will be huge in the next few years in China, and this will give the company huge opportunities to expand its market share." China Railway, Asia's biggest construction company, raised 22.4 billion yuan in the Shanghai offering and another HK$19.2 billion in a Hong Kong IPO, people with direct knowledge of the sales said on November 22 and November 30. The company, established in September, is the publicly traded unit of China Railway Engineering Corp, the world's third-largest construction company by contract value last year, according to a draft of the company's share-sale documents. China, with 78,000 km of rail, has the world's third-longest railway after the US and Russia. Its projected spending on railways in the five years to 2010 is more than triple that of the previous five years, according to the share- sale documents. Railway builders and operators will need to raise as much as 1 trillion yuan from capital markets through the sale of stock or debt to fund the expansion, Cao Yuanzheng, chief economist at share-sale arranger BOCI International Holdings Ltd, said on April 18.
China's economy will grow by 11.6% this year, the fifth consecutive year for the country to achieve double-digit GDP growth since 2003, according to the economic forecasts of the Chinese Academy of Social Sciences.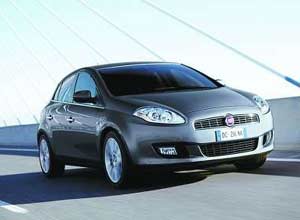 Fiat announced yesterday it will invest $32.2 mln to build its first Chinese R&D center in Shanghai, which will will focus on development of engines and transmissions for commercial vehicles.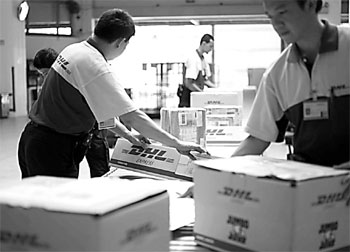 Shanghai took a huge step toward its target of becoming the most promising international air cargo center in the Asia-Pacific region last week after DHL announced decisions to build its North Asia express delivery hub in Shanghai Pudong International Airport. The announcement means the airport will be the first in the world with two international express delivery hubs. United Parcel Service Inc (UPS) is also building a facility at Pudong. The General Administration of Civil Aviation of China and the Shanghai Municipality launched a strategy in 2004 to build Shanghai into a leading international air cargo transportation hub, which is also part of China's 11th Five-Year Plan (2006-10). Attracting world-leading express and logistics giants to establish their operations in the city plays a crucial role in realizing this ambition. The airport, which currently handles 63 percent of China's international cargo, has been busy expanding its capacity and is the world's fastest-growing international airport for handling cargo. It was only ranked the 26th largest cargo airport in the world in 2002 with cargo throughput of 635,000 tons, according to Airports Council International (ACI). But by 2006, it raced up the rankings to become the sixth-largest in the world with cargo throughput of 2.17 million tons. ACI is a non-profit association with 573 members operating over 1,640 airports in 178 countries and territories. "Our target is to handle six million tons of cargo a year by 2015," says Wu Nianzu, the Shanghai Airport Authority's chairman and president.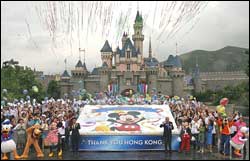 Shanghai determined to build own Disney - A competitor to the already troubled Hong Kong Disneyland may emerge sooner than expected because Shanghai has expressed determination to build its own Disneyland theme park starting 2010, when it hosts the World Expo, according to mainland media reports. The proposed location for the attraction has switched from suburban Chuansha town in Shanghai's Pudong district to Chongming Island, the China Business Journal reported, quoting an unidentified source. Project investment has also increased to 40 billion yuan (HK$42.12 billion), from the previous plan of 30 billion yuan. Negotiations for a Shanghai Chuansha Disneyland was stopped last year when the probe into the city's pension fund began, the China Business Journal said. Walt Disney Corporation has resumed talks with the Shanghai government recently for a possible shift in location, according to the newspaper report. Chuansha's main advantage is its location. Only 10 minutes away from Shanghai Pudong International Airport, the easy access would allow airport transit passengers to visit the park for up to 48 hours without needing a visa. But as it is also within the Shanghai Pudong area, any future land expansion would be very difficult. Chongming Island, situated at the mouth of Yangtze River, has a population of 650,000 and an area of nearly 1,200 square kilometers. Its main advantage over Chuansha is that it is "virgin territory," according to the report. The undeveloped island is said to be more suitable for a theme park, allowing it to adopt the same model as Disney World Orlando in Florida and be a "back to nature" park. The Chongming county government has had plans to develop the island since 2004 and already set aside land for a theme park as part of its plans to develop the economy in an environmentally friendly way.
December 5, 2007

Hong Kong: Billionaire Hong Kong businessman Li Ka-Shing has reportedly invested $60m buying a stake in social networking website Facebook. Deal would appear to give Li no more than a 0.4% stake in the company, though press reports say that he has an option to invest a further $60 million. Agreement may pave the way for cooperation between Facebook and Tom.com, an Internet group that Li controls. Microsoft recently paid $240 million for a 1.6% stake, which would value Facebook at $15 billion. Li appears to have bought the stake through a company other than his main Hutchison Whampoa and Cheung Kong vehicles, though he did not offer any further details.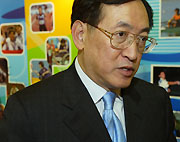 Health authorities of the Chinese mainland, Hong Kong and Macao held a joint communication exercise Monday shortly after a man in east China's Jiangsu Province died of avian flu on Sunday. The exercise was to test their cooperation and coordination in mounting an emergency response in the event of a cross-border incident of avian flu involving human cases. The Secretary for Food and Health Dr. York Chow, who led Hong Kong's team in the exercise, said the joint exercise was a valuable opportunity for the three places to review their response actions via video-conference in respective command and control centers. "The exercise has further bolstered collaboration and communication among the three places in emergency preparedness and response for public health crisis," Chow said, adding "the importance of timely notification and collaboration for the prevention of avian influenza and pandemic influenza was highlighted." The Director of Health, Dr. P Y Lam, said that the Department of Health would strengthen its work with health authorities on the Chinese mainland and in Macao in the prevention of infectious diseases. It was the second joint exercise organized under the Cooperation Agreement on Response Mechanism for Public Health Emergencies signed by the three places in 2005. Code-named "Great Wall 2007", the exercise was based on a scenario in which several members of a family on the Chinese mainland had been infected with avian flu during a visit to a poultry market and one of them had traveled by public transport to Hong Kong via Macao before symptoms emerged. During the exercise, emergency responses set out in preparedness plans were tested, including the notification of counterparts in the three places, epidemiological investigation of the affected patients, contact tracing and medical surveillance for probable cases. More than 60 public health officials and medical personnel took part in the exercise. Participating organizations included the Food and Health Bureau, the Department of Health and the Hospital Authority in Hong Kong, the Ministry of Health in Beijing, the Jiangsu province Health Department and the Health Bureau of Macao. The scenario of Monday's exercise unfolded when a 17-year-old girl living in east China's Jiangsu province was confirmed to have been infected with avian influenza virus after visiting a local poultry market with her mother, brother and uncle. Her mother and brother also developed influenza symptoms while her uncle had arrived in Hong Kong via Macao. The Ministry of Health promptly notified the Center for Health Protection in Hong Kong and the Health Bureau of Macao of the case. In order to control and prevent the spread of the disease, the health authorities of the three places immediately swung into action. In Hong Kong, the Department of Health promptly located the girl's uncle who had developed symptoms of influenza upon arrival in Hong Kong. The man was taken to an isolation ward of the Health Authority's Infectious Disease Center for treatment. A nasal swab taken from him subsequently tested positive for the deadly H5N1 influenza virus strain. The Hong Kong Special Administrative Region government activated the "Serious Response Level" and the Health Authority activated the corresponding contingency measures. After epidemiological investigation and contact tracing, the Department of Health in Hong Kong found 22 people who had had contact with the man while he traveled and stayed in Hong Kong. All of them were taken to a holiday village for quarantine and were put under medical surveillance.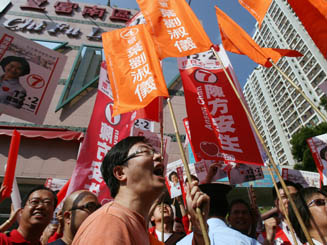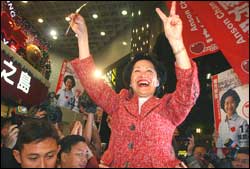 The woman once called the "conscience of Hong Kong," Anson Chan Fang On-sang has won the most closely contested election since the handover in 1997. Chan defeated her archrival Regina Ip Lau Suk-yee by 38,324 votes when final results were released at 3.30am. Chan had 175,874 votes against Ip's 137,550 in the Legislative Council by-election. I'm feeling great. Chan said with her trade-mark smile. More than 320,000 people, or 52 percent of the electorate, cast their votes. Polling stations closed at 10.30pm. Chan campaigned on a platform of democracy and universal suffrage. Flanked by cheering supporters and core backers, including pan-democratic lawmakers, Chan thanked Hong Kong people for their support and blessings.
Beijing is considering plans to let foreign governments issue yuan- denominated bonds in the mainland and hopes Hong Kong and overseas companies will list on its stock markets, Xinhua News Agency cited senior officials as saying.
Hong Kong's retail sales volume continued to display a strong performance witnessing a 9.3 per cent increase in volume over the first ten months of this year as compared to the same period a year earlier, latest figures released by the Census and Statistics Department (C&SD) on Monday showed. A government spokesman said, "[These figures] reflect the upbeat consumer sentiment on the back of the robust economic fundamentals and improving labour market." The value of total retail sales in October this year was provisionally estimated at HK$20.7 billion, increasing by 16.6 per cent over a year earlier. After netting out the effect of price changes over the same period, the volume of total retail sales also increased by 12.8 per cent in October this year over a year earlier. "This marks the fifth consecutive month of double-digit year-on-year growth in volume terms. The booming stock market during the month, together with the continued surge in the number of incoming visitors, also helped," the spokesman added. Comparing October this year with October last year, the volume of sales of electrical goods and photographic equipment increased the most, by 32.5 per cent. This was followed by sales of motor vehicles and parts (up 29.0 per cent in volume); jewellery, watches and clocks, and valuable gifts (up 27.4 per cent); footwear, allied products and other clothing accessories (up19.3 per cent); wearing apparel (up 14.0 per cent); commodities in department stores (up14.0 per cent); furniture and fixtures (up 6.5 per cent); commodities in supermarkets (up2.4 per cent); and fuels (up 0.4 per cent). On the other hand, the volume of sales of food, alcoholic drinks and tobacco in October this year decreased by 9.1 per cent as compared with a year earlier. The spokesman expressed optimism that sales would continue to increase in the coming months. "Rising labor incomes and a better job market, together with the expansion of inbound tourism, should provide firm support to retail business in the period ahead," he explained.

China: Food safety law will punish lax officials - Guangdong action to raise product quality - Guangdong officials will be punished for any serious food safety incident under the first ever food safety law enacted on the mainland amid growing concerns about the quality of its products. The law, passed by the Standing Committee of the Guangdong People's8 Congress on Saturday, will impose tough penalties on food retailers and restaurant owners who fail to recall all food products that are found to be unsafe. According to the legislation, which will come into effect on January 1, those failing to do this will face fines ranging from 5,000 yuan to 50,000 yuan. Guangdong, which is a major food supplier to Hong Kong, came under the media spotlight last week when Vice-Premier Wu Yi and a team of officials conducted two days of food-quality spot checks in the province - part of a four-month campaign against poor product quality that began in August. While officials and some experts welcomed the new law as a means to curb malpractice by food suppliers and producers, some consumers have voiced concern over its implementation. Under the law, government officials and the "person in charge" will be punished whenever a food-safety problem causes "serious consequences". The law also states that inspections should not disrupt the normal operation of an enterprise, and inspection staff should not receive financial or other benefits from manufacturers. Chen Yongquan , a food safety expert from South China Agriculture University in Guangzhou,8 said the provincial law was the first piece of legislation on food safety on the mainland. "In the past, it's been pretty hard for the provincial government to manage small-scale food suppliers and producers because they are scattered around the province," Professor Chen said. "But now they have the legal power to act, so it will be easier." Chan Xi , 32, a housewife in Panyu who previously ran her own business, said she liked the new law's recall system because in the past people didn't know how to return substandard food. "But I am afraid that it will be difficult for the government to find small producers, since some of them don't provide real information about themselves, just like in the fake milk-powder event several years ago," she said. "Even the addresses and names of some of the milk-powder makers were forged. So how could they recall the bad food?" Although welcoming the new law, Guangzhou housewife Zhou Yanqin , 63, said it might not be easy for the government to implement it. "I heard some mooncake producers recalled expired fillings, but they still used them the next year," Ms Zhou said.She said that food producers who failed in their duties should be severely punished.
Chinese crude steel output is estimated to hit 490 million tons this year, 16 percent higher than the figure last year, said Luo Bingsheng, deputy head of China Iron and Steel Association on Saturday.

China vies for a piece of Alaskan gas project - Five companies applied to build the pipeline, including Sinopec, TransCanada Corp, ConocoPhillips.

The New York Stock Exchange (NYSE) will officially inaugurate its Beijing office next week, the exchange said on Monday. NYSE Euronext (NYX) Chief Executive Officer Duncan L. Niederauer will travel to the Chinese capital to host the grand opening on Dec. 11 in his first overseas trip since becoming exchange boss earlier this year. NYSE Euronext is a holding company that was created by the merger of the NYSE Group, Inc. and Euronext N.V. in April. NYSE Euronext started trading on April 4 and now operates the world's largest and most liquid exchange group. On Sept. 4, it was announced the NYSE had received approval from the China Securities Regulatory Commission (CSRC) to open a representative office in Beijing. It was the first foreign exchange to receive such approval. Since July 1, representative offices of foreign exchanges have been allowed to set up in the country if approved. The new office will become the NYSE's center of operations for China in advancing its brand and services to its listed companies operating in the country. Catherine R. Kinney, president and co-chief operating officer of NYSE Euronext, said during her recent trip to China in September that the opening was a historical event for both the New York-based stock exchange and global capital markets. It would help the NYSE to woo more initial public offerings in the fast-growing Chinese economy. The NYSE currently lists a total of 49 Chinese companies, including 38 from China's mainland. Others listed include six Hong Kong companies and five from Taiwan. This year, 14 Chinese mainland companies have launched initial public offerings on the famed exchange. As of Nov. 30, the total market capitalization of Chinese mainland companies on the NYSE was 1.1 trillion U.S. dollars. At the same time, Hong Kong and Macao authorities received notification from the Chinese mainland that the index patient's mother was confirmed to have been infected with avian influenza virus. The exercise ended when the participants exchanged information on their respective actions and the latest situation in the three places and the situation was subsequently brought under control.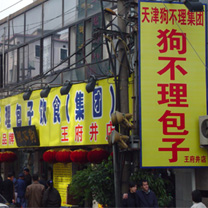 Goubuli's store in Beijing's Wangfujing snack street. As a 150-year-old brand, Goubuli is famous across China and even known to many foreigners.
December 4, 2007

Hong Kong: Digital broadcasting will cover half of Hong Kong's population at its initial launch, up to 75 percent by the 2008 Beijing Olympics and the whole city by 2011, an official said on Saturday. Speaking on a radio show, Principal Assistant Secretary for Commerce and Economic Development Kevin Choi said analogue broadcasting will be switched off in 2012 in Hong Kong subject to further market and technical studies. He explained that the digital switchover will solve reception problems such as snowing or ghosting, offer more programming choices, improve audio-visual quality and enable broadcasters to test new services on the digital platform. Choi said that two local television station will simulcast their existing four television program channels in digital format, and launch new free channels in both standard- and high-definition formats. The two stations will still air the four existing channels in analogue format so viewers can choose when to switch to digital broadcasting according to their own needs and at their own pace. Choi said the Hong Kong Special Administrative Region government is considering ending analogue broadcasting in 2012, taking into account the public's acceptance of digital services.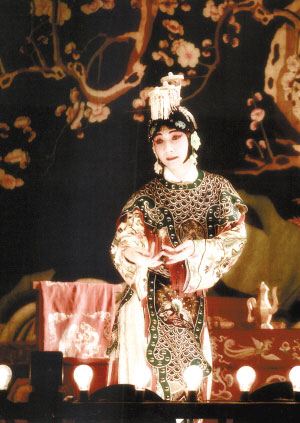 Leon Lai plays Peking Opera master Mei Lanfang in Chen Kaige's new film. Scenes from Hong Kong pop star Leon Lai's upcoming portrayal of late Peking Opera virtuoso Mei Lanfang debuted when a film magazine revealed stills from the biography directed by Chen Kaige. In one of the photos, Leon Lai is dressed in opera costumes from a Dan role, since Mei Lanfang was the most famous cross-gender Dan (which refers to female roles in Peking Opera) performer of all time. Chen Kaige's film, "Mei Lanfang," chronicles the legend's career from childhood. Ever since Leon Lai was selected to play the adult Mei Lanfang, skeptics have debated whether the young star can manage the mature role. Lai, who was born in Beijing, has been polishing his Peking Opera skills heavily, following professionals including Mei Baojiu, Mei Lanfang's youngest son. However, criticism has continued after the stills revealed that Lai's appearance may not be good enough. Meanwhile, a report says Zhang Ziyi, who plays a fellow singer of Mei Lanfang in the film, has left the entourage after completing her parts. The film is slated to premiere next year.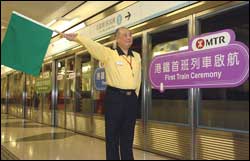 Sunday's 5.28am departure of the Mass Transit Railway train from East Tsim Sha Tsui station opened a new chapter in Hong Kong's railway history. The MTR and Kowloon-Canton Railway corporations officially merged yesterday to become the city's only railway service provider under the name of MTR Corp. The company's nine heavy rail lines, the Airport Express and the Light Rail will make up a comprehensive transport network. By 9pm, 2.8 million passengers had ridden on the two rails, compared with 2.9 million for the whole of last Sunday. Speaking at a ceremony at Nam Cheong Station yesterday to mark the change, MTRC chairman Raymond Ch'ien Kuo-fung said he had waited three years for the plan to come true. Chief Secretary for Administration Henry Tang Ying-yen said the MTR and the KCR were both renowned for their excellent railway services. The first job of the post-merger MTRC was to reduce fares.
Night workers beware - the "graveyard shift" could be killing you. Hong Kong doctors and unionists are scrambling for more information after the World Health Organization announced on Friday that, starting next month, it will classify overnight shift work as a "probable" carcinogen. The International Agency for Research on Cancer, WHO's cancer arm, will put shift duty in the same category as cancer-causing agents such as anabolic steroids, ultraviolet radiation and diesel-engine exhaust. It is based on research that finds higher rates of breast and prostate cancer among women and men whose work day starts after dark. The news has raised concern among unions since many people in Hong Kong work at night. The Hong Kong Federation of Trade Unions and the Hong Kong Confederation of Trade Unions have called for guidelines and legislation to ensure those working night shifts have sufficient time off to maintain good health. Confederation spokesman Cheng Ching-fat estimates about 25 percent of the working population, or about half a million people, work night shifts. They are mostly in the traditional service industries such as hotels, hospitals and logistics as well as in the disciplinary services such as the police and fire services. Recently, more people have been put on night duties, with restaurants and clinics turning to 24-hour services. "Night shifts are also common in the financial sector, with some people overseeing overseas stock exchanges," he said. Cheng suggested those on night shift should have two days off after working for four days. He plans to raise the issue for discussion within the union. Local doctors are anxiously awaiting more details to be released by the WHO. But they point out the link between cancer and working at night remains in dispute as there is no established research to confirm the risk. Scientists suspect the graveyard shift disrupts the circadian rhythm - the body's biological clock. The hormone melatonin, which can suppress tumor development, is normally produced at night. Light shuts down melatonin production, so people working in artificial light may have lower melatonin levels, which scientists think can raise their chances of developing cancer. Oncologist Jonathan Sham Shun- tong suggested people should sleep in complete darkness, which would help their bodies produce melatonin. Other doctors suggest night workers should focus on their diet and lifestyle to ensure they had sufficient nutrition and rest. Taxi-driver Lai Kin-man, in his fotties, has been working night shifts for nearly 20 years and says he does not have any health problems. "The WHO warning doesn't really bother me."
The Centre for Food Safety was Friday night scrambling to ferret out the canned pork of two popular mainland brands after Singapore banned the products, alleging they carry a cancer-causing antibiotic. But the health authority said there is no plan for a product recall until tests had been carried out. The center said it had collected samples of Maling and Gulong canned meat for testing. It was also in contact with mainland authorities for more information on the incident. According to Singapore's The Straits Times, the city state's Agri-Food and Veterinary Authority had destroyed a consignment of canned pork products from the two food-processing plants after finding traces of nitrofurans, an antibiotic used for killing bacteria and which can cause cancer. Maling insisted its consignments to Hong Kong are different from those sent to Singapore. "There is absolutely no need to worry," Maling quality control spokeswoman Shi Min said. Shi also denied using any poisonous additives during manufacturing, saying: "Nitrofurans are poisonous, we will definitely not put that into our cans. No factory will be so stupid to use it in the production process." Shi did not rule out the possibility the chemical may have been fed to the pigs. Secretary for Food and Health York Chow Yat-ngok said there would be no recall before it was determined if Singapore and Hong Kong received the same consignment of products. Hong Kong Food Trades Association vice president Lee Kwong-lam said the government should check if the products being sold in Hong Kong are from the same batch as those shipped to Singapore. Supermarket chain ParknShop said it was in contact with the suppliers and believed the products sold in its outlets were from different consignments, so it had no plan to remove them from the shelves. Wellcome said it was still seeking confirmation with the wholesalers. Consumer Council chief executive Connie Lau Yin-hing said consumers should not worry. "Hong Kong has adequate legislation to ban the use of poisonous chemicals in canned meat products," she said. "There is no need to put a ban on the sale before the release of food-test results in Hong Kong."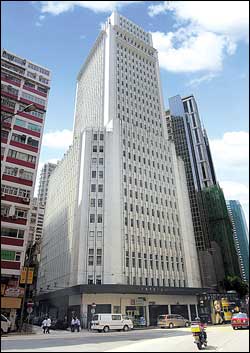 After fierce bidding, Swire Pacific (0019) bought an office tower on Hong Kong Island for HK$1.36 billion, an amount above expectations, reflecting developers' optimism on the commercial market. The sale of Tai Sang Commercial Building, situated on a 9,600 square foot site near Swire's Three Pacific Place, where Wan Chai meets Admiralty, attracted 26 bids from seven paddles. "It is a fair price, and it indicates a solid office market," said Swire Properties chief operating officer Gordon Ongley. The building, originally belonging to the family of Ma Kam-chan, founder of the bank-to-property conglomerate Tai Sang group, has a total floor area of 185,447 sq ft. The transaction price, 60 percent higher than the HK$850 million opening bid, translates to HK$7,334 per sq ft. Surveyors have estimated the 28-story tower to be worth between HK$900 million and HK$1 billion. Swire will keep the 30-year-old office building and spend HK$150 million to renovate it, Ongley said. With Three Pacific Place fully let, the company will have to expand its portfolio to provide enough space for the expansion of clients.
China Railway bags HK$19.2b IPO proceeds - China Railway Group easily raised the maximum HK$19.2 billion target for its initial public offering after a flood of orders from global investors, a sign it will not join the growing list of recent first-day trading failures. China Railway, the world's third-biggest construction contractor, fixed its H-share offering at the high end of expected prices, according to a source close to the deal. The company's shares will make their trading debut in Hong Kong next Friday and in Shanghai on Monday. China Railway sold 3.326 billion H shares at HK$5.78 each amid strong bidding from institutional and retail investors, the source said. It marketed the shares at between HK$5.03 and HK$5.78. The offering to retail investors was more than 208 times covered, leading to the retail tranche being increased to 25 per cent from 10 per cent. The company also drew strong demand from institutions which submitted more than US$60 billion worth of orders. "The recent market weakness has not had a negative impact on China Railway, as people are still rushing to find good investments," said another source, adding that demand from the oil-rich Middle East was strong. At the same time, China Railway raised 23.6 billion yuan selling A shares on the mainland market, fixing the price at 4.80 yuan each. The combined offering in Hong Kong and the mainland amounts to US$5.5 billion, making it the fifth-biggest initial public offering on the mainland this year, according to Thomson Financial. China Railway is expected to gain from the country's accelerating infrastructure investment from highways to airports. Beijing plans to spend 3.8 trillion yuan on transport and infrastructure construction until 2010. The company's earnings potential means it is likely to shrug off the negative impact of other recent market debuts. Sinotruk (Hong Kong) dived 15.68 per cent on its trading debut this week while Sinotrans Shipping (SEHK: 0368) sank 12.96 per cent. As of yesterday, Sinotruk and Sinotrans (SEHK: 0598) were still 5.1 per cent and 16.1 per cent respectively below their offer prices. Analysts say high market volatility and uncertainties over the health of the global financial market have dampened investor demand for some smaller offerings. Dongyue Group, the mainland's largest fluorochemical firm, priced its shares at the low end of its expected range yesterday, sources said. "The greater volatility in the global market recently has reduced hedge fund appetite for participating in initial public offerings," said one banker working on a Hong Kong share sale. "To be honest, they have been the biggest buyers in the [initial public offering] market." BYD Electric, spun off from BYD, also got a lower valuation than planned for its HK$7.7 billion offering, one source said. It was selling 550 million shares at HK$10.74 to HK$14 each, or 13.6 to 17.7 times the firm's earnings next year, the source said.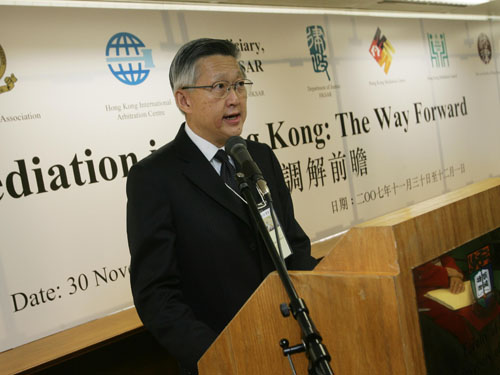 Chief Justice Andrew Li Kwok-nang and Secretary for Justice Wong Yan-lung yesterday called on the rising number of mediation service providers to make a concerted effort to develop a common accreditation benchmark. Mr Justice Li also said mediation should be made a compulsory part of the professional qualification course for lawyers, whose current understanding of the mediation process was "very far from satisfactory". He added that students should also be educated about mediation at school. "Time has moved on," Mr Justice Li said. "We are coming to a stage where we need to have a common benchmark ... all mediation bodies should co-operate to develop this benchmark as soon as practicable," he said at a conference on mediation in Hong Kong yesterday.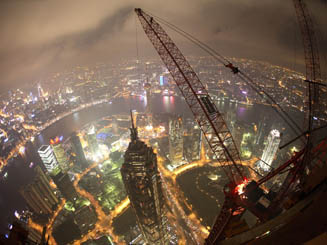 High prices, state policy fears keep mainland buyers away - Property buyers in big mainland cities have apparently hit their affordability limits and are staying away from the market in protest against high prices.

China: Chinese Vice Premier Wu Yi on Friday asked the country's quality watchdogs to beef up quality checks of food and toy exports ahead of the coming Christmas and New Year holidays. "We must let no substandard products be exported (for the holiday season)," Wu said while addressing a work conference for the country's four-month-long nationwide product quality campaign launched in August.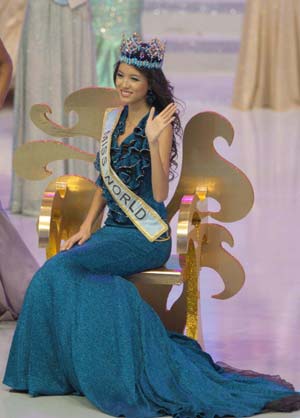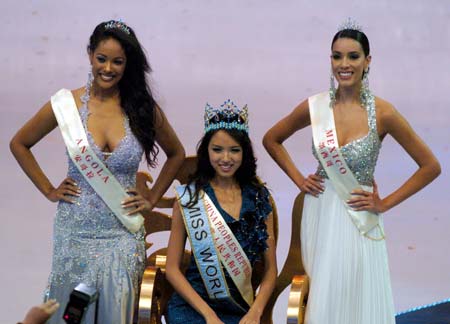 Crowned Miss China Zhang Zilin(C), first runner-up Miss Angola Micaela REIS (2nd L rear) and second runner-up Miss Mexico Carolina MORAN GORDILLO (2nd R rear ) pose during the 2007 Miss World Competition Final at the Beauty Crown theater in Sanya, south China's Hainan Province, Dec. 1, 2007. Contestants from 106 countries and regions competed at the final of the 57th Miss World Competition in Sanya on Saturday.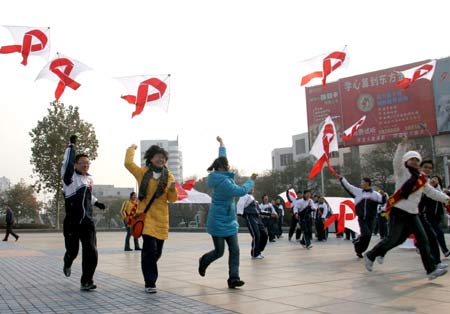 Volunteers fly kites carrying red ribbon at the Renmin Square in Weihai, a coastal city in east China's Shandong Province, Dec. 1, 2007. A group of volunteers from local medical institutions and Shandong University Weihai Branch gathered on the World AIDS Day to popularize knowledge about AIDS and promote the awareness of preventing the epidemic.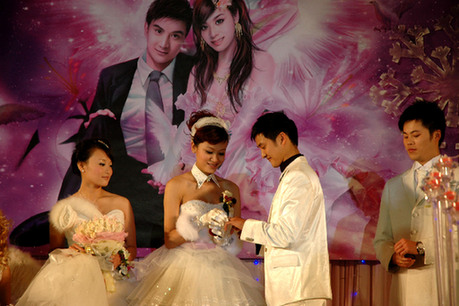 China's diving prince, 2000 and 2004 Olympic champion Tian Liang (R) and 2005 Super Girl contestant Ye Yiqian (L) exchange rings at their wedding ceremony in Shangri-La Hotel, Xi'an of Northwest China November 29, 2007. The pair's love story has been in spotlight in China since 2006.
More Chinese tourists expected to visit U.S. - More Chinese tourists are expected to visit the United States as new travel rules between the two nations are pending, a report said on Sunday. Southern California is a likely destination for middle- and upper-class visitors with money to spend, said the Los Angeles Times. Travels agencies are preparing for what they hope could be a boom in new Chinese tourism to the United States that is expected to occur next year. Both nations are finalizing a deal to ease entry restrictions and lift a ban in China on promoting travel to the United States, according to the paper. The negotiations have been going on for several years, but China's government news agencies and sources at the U.S. Commerce Department said a deal should be completed within the next few weeks, said the paper. The new travel rules are expected to be a particular boom to Southern California, which already sees more Chinese tourists -- 110,000 in Los Angeles County last year -- than anywhere else in the United States. But travel officials expect that number to grow significantly if more members of China's emerging middle and upper classes are able to travel to the region for vacations. China's travel industry is currently prohibited from marketing the United States as a travel destination because of disputes over the strict entry process initiated after 9/11 -- a reality that U.S. officials blame on the need for national security and concerns about visitors overstaying their visas, said the paper.
China's Hainan Airlines has become Hungary's chartered carrier for the 2008 Beijing Olympic Games in a deal signed Friday with the Hungarian Olympic Committee.
Investors' concerns over a growth "hangover" from domestic over-investment are unwarranted, said a UBS report released earlier this week about China's macroeconomic trends in 2008. Jonathan Anderson, UBS' senior analyst on global emerging markets, made this comment in "The 2008 China Macro Almanac" amid worries that the country's economy is set to overheat, with its double-digit gross domestic product (GDP) and a monthly consumer price index (CPI) of more than six percent. "The current high headline CPI inflation rate is mostly due to temporary supply-related spikes in a few goods categories," said the report, adding that the CPI would fall throughout the first half of 2008. The optimism of the report comes from the buoyant margins in most industrial and service sectors. While profits dropped sharply in heavy industrial firms between 2004 and 2006, they have already recovered visibly over the past 12 months, the report said. The report anticipated the country would continue its double-digit growth despite a tiny slowdown of 0.6 percent in 2008 from more than 11 percent this year, which mainly came from falling net exports. A potential recession in the United States could be a major external risk for Chinese economy, but past experience has shown that domestic growth is "insulated from even the most aggressive export shocks", said the report.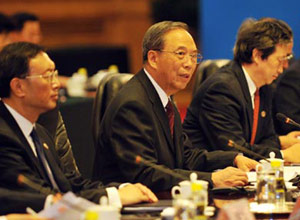 China is willing to create sound conditions for Japanese firms to invest in China, Chinese Vice Premier Zeng Peiyan said at the on-going first China-Japan high-level economic dialogue.

The world's second-largest PC maker Dell Inc plans to boost its presence in China's smaller cities to take on rivals Hewlett-Packard, Lenovo and Acer. The company will expand to 1,000 Chinese cities from the current 45, Steve Felice, president of Dell, Asia-Pacific and Japan, said on Friday. "Most recently, we've seen a propensity to move up dramatically in the fourth-, fifth- and sixth-tier cities (in China)," he said. "Some of that will be done through continued expansion of our direct sales model and some of that will be done through increased partnerships," he said, without giving a specific timeframe for the expansion. He also said Dell is considering turning its existing customer experience centers into retail outlets. Dell has partnered with Gome Electrical Appliances to sell PCs in the retailer's 170 outlets in China.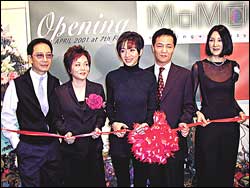 Chau Ching-ngai, the Shanghai property tycoon once ranked China's 11th- richest man, was jailed for 16 years after being convicted of bribery and forgery. Shanghai's Number Two Intermediate People's Court convicted 46-year- old Chau, who was also fined 3.35 million yuan (HK$3.53 million), Caijing magazine reported. He was sentenced to 10 years for forging tax invoices, six years for embezzlement, and three years for bribery. His imprisonment was capped at 16 years because he had repaid the amount embezzled as well as confessed to acts of bribery. He was also accused of offering bribes to corporate executives. Chau's lawyer said he might appeal because the 10-year sentence for forging tax invoices was unfair.
December 3, 2007

Hong Kong: Recent data show that the Hong Kong economy continues to perform strongly. According to the country's Census and Statistics Department, retail sales grew by 15.0% year on year (y/y) in August, above market expectations and a significant improvement on (revised) growth of 14.3% in July. In the first eight months of 2007, retail sales increased by 10.6% y/y. This strong performance reflects favourable labour market conditions, healthy tourist inflows and a strong domestic stock market which has induced a positive wealth effect.
Hong Kong's total assets of the Exchange Fund amounted to 1.386 trillion Hong Kong dollars (178.10 billion U.S. dollars) on Oct. 31, up 67.2 billion Hong Kong dollars (8.64 billion U.S. dollars) over September's figure, Hong Kong Monetary Authority said on Friday. Foreign currency assets rose by 29.2 billion Hong Kong dollars (3.75 billion U.S. dollars) and Hong Kong dollar assets grew by 38 billion Hong Kong dollars (4.88 billion U.S. dollars), the authority said. According to a press release from the authority, the rise in foreign currency assets was mainly due to foreign currency investments, interest and dividend income from foreign currency assets, purchases of foreign currencies and rise in unsettled securities, but partly offset by redemption of Certificates of Indebtedness. The rise in Hong Kong dollar assets was mainly due to valuation gains in Hong Kong equities, placements received from fiscal reserves and a rise in the balance of the banking system, but partly offset by the sale of Hong Kong dollars for foreign currencies. Hong Kong's total deposits with authorized institutions rose 8.2 percent in October, Hong Kong Monetary Authority said on Friday. Hong Kong dollar deposits grew 9.5 percent, while foreign- currency deposits rose 6.7 percent, the authority said. Hong Kong dollar demand deposits rose 11.9 percent, reflecting vibrant initial public offering activities. Renminbi deposits grew 2.7 percent to 28.3 billion yuan. According to the figure released by the authority, total loans and advances rose 4.8 percent as both Hong Kong dollar and foreign- currency loans increased. Loans for use in Hong Kong rose 5.3 percent, while those for outside Hong Kong rose 2 percent. The Hong Kong dollar loan-to-deposit ratio edged down to 70.2 percent at the end of October. On a seasonally adjusted basis, Hong Kong dollar M1 grew 8.2 percent in October and 20.2 percent from a year earlier, the authority said.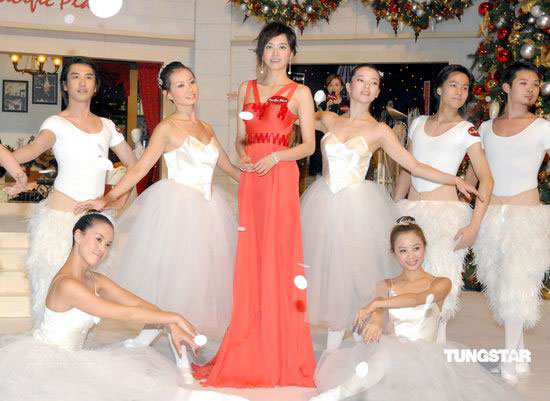 Hong Kong singer and actress Gigi Leung attended a Christmas lighting ceremony at Pacific Place in Hong Kong Wednesday night, clad in a luxury dress and diamonds. Web site sina.com reported that Gigi sang Christmas songs and played piano at the ceremony, which she had prepared in anticipation for expressing her best Christmas wishes. Gigi said her Christmas plans include spending time with friends and exchanging presents.

Venetian Macau executives yesterday shot back at criticism from incumbent ferry operator Shun Tak Holdings (SEHK: 0242, announcements, news) ' chairman Stanley Ho Hung-sun, as the Las Vegas firm prepared to launch a rival high-speed passenger ferry service today. Mr Ho said last week that Macau's decision last month awarding a new ferry operator's licence to Cotai Waterjets, a firm controlled by Venetian Macau parent company Las Vegas Sands Corp, without a public tender process was "unfair, unjust and un-transparent". He called on the government to "withdraw or terminate" the licence, saying it was "illegal" for a gaming company to also operate ferries, and said it could prove dangerous to allow an "inexperienced" operator into the already congested waters. "Where do I start?" Las Vegas Sands president for Asia Stephen Weaver said yesterday when asked to respond to Mr Ho's criticisms. "I thought he ran a gaming company." Mr Weaver said that Las Vegas Sands' ferry and gaming licences were held by two separate Macau companies and there was little overlap between the directors. "As far as the experience of the operator, [our partner] Chu Kong Shipping probably runs as many ferries in the Pearl River Delta - if not more - than Shun Tak," he said. Cotai Waterjets launches today with three 408-seat high-speed catamarans sailing 20 times per day from 7am to 5pm between the ferry terminal in Sheung Wan and Macau's newly opened Pac On terminal, a 2.18 billion pataca three-berth temporary facility adjacent to the Macau International Airport on Taipa. The company signed a 20-year concession with Macau on October 29, obligating them to provide at least 30 sailings every day between Hong Kong and Macau before the end of the year and at least 80 every day before the end of September. The firm expects to add night sailings before the end of the year. One-way fares are priced from HK$134 for economy and HK$236 for first class, matching rates on Shun Tak's Turbojet ferry service. Las Vegas Sands has another seven ferries on order from Australian shipbuilder Austral that are expected to arrive by May. Each of the 47-metre long catamarans costs around US$17 million. The upstart operator will sharpen competition for Shun Tak, which has dominated ferry travel between the two cities since launching the service in 1962. The company carried a record 6 million passengers between the two cities in the first half. The route is the backbone of Shun Tak's transport division, which booked HK$1.08 billion in sales during the first half and accounted for 75 per cent of group turnover. Macau Chief Executive Edmund Ho Hau-wah responded to Stanley Ho's comments last week saying there is "no monopoly" at Pac On, and that all shipping companies would have the opportunity to use the terminal. Rights for the three berths were awarded without public tender to Cotai Waterjets and Giant Dragon, a separate firm controlled by Macau businessman Ng Fok. A permanent facility at Pac On is expected to accommodate several extra operators when it is done in 2009. Some would-be travellers to Macau have recently been unable to secure ferry tickets during major events, such as last weekend's tennis match between Pete Sampras and Roger Federer. "There's clearly a very strong demand here that isn't being met," said Mr Weaver.

China: Chang'e I will experience a lunar eclipse around February 21. This may lead to a power shortage because of the lack of sunlight on its solar panels that generate electricity, experts have said. The lunar eclipse will be the first of two that are expected, with the second likely to occur in August, Ye Peijian, lead designer of Chang'e I, said. "The orbiter will be operating without a solar power supply for five-and-a-half hours," he said yesterday in an online interview. The temperature on the lunar orbiter will subsequently drop to nearly minus 130 C. "The eclipses will be a real challenge for the proper function of various pieces of equipment on Chang'e I," he said. Rao Wei, a designer at the Academy for Space Technology Research, said repeated testing and preparation beforehand should be able to solve the "blackout" problem. The storage battery will be put to use during the blackout to power the normal operation of the lunar probe, he said. Non-essential equipment on the orbiter is also designed to pause, allowing the limited power of the battery to work key parts during the blackout, Rao told the Xinhua News Agency. Enhancing the performance of the storage battery and cold-resistant devices on the satellite will keep warming the probe, he said. In normal conditions the solar battery is recharged every 127 minutes. Eclipses occur when the Earth is positioned on a straight line with the Sun and the moon. In a lunar eclipse, the Earth's shadow falls on the moon, darkening it, and can be seen from wherever on Earth the moon is above the horizon.
Wang Qishan will no longer serve as Beijing mayor and deputy secretary of the Beijing Municipal Committee of the Communist Party of China (CPC), according to a CPC Central Committee decision. Guo Jinlong, former party chief of Anhui Province, will fill the position of Wang in the municipal's Party committee and has been nominated as candidate for acting mayor. Wang was elected member of the Political Bureau of the CPC Central Committee in October.
A Chinese court sentenced Shanghai property tycoon Zhou Zhengyi to 16 years in prison on Friday after he was found guilty on five charges that included misappropriation of funds, bribery and forging value-added tax (VAT) receipts. Zhou's company, the Shanghai-based property firm Nongkai Development Group, was fined 3.35 million yuan (452,700 U.S. dollars), under a ruling by the Shanghai Municipal No. 2 Intermediate People's Court. Zhou and his company were accused of bribing officials from the Shanghai Futures Exchange and banks, for a total of 1.67 million yuan, the court heard. He and his company were also accused of forging 8,435 VAT receipts, involving 1.2 billion yuan in taxes, it heard. Zhou was also charged with bribing a prison official with 200,000 yuan for special treatment during his first jail term. Altogether, four prison officials were involved in the case and they were jailed in August for taking bribes and providing preferential treatment to Zhou. In addition, Zhou was found guilty of embezzling 200 million yuan from another company, the court heard. There was no word on whether Zhou would lodge an appeal.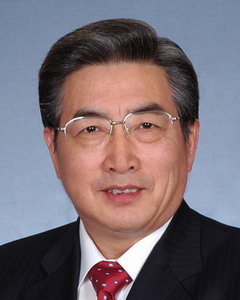 Guo Jinlong was appointed vice and acting mayor of Beijing by the standing committee of the municipal people's congress on Friday. Wang Qishan will no longer serve as Beijing mayor and deputy secretary of the Beijing Municipal Committee of the Communist Party of China (CPC), according to a CPC Central Committee decision. Guo Jinlong, former Party chief of Anhui Province, will assume Wang's position on the municipal Party committee. He was also nominated as a candidate for mayor on Thursday. Guo will serve as vice mayor and acting mayor before the full mayoralty is decided by voting at the municipal people's congress meeting, to be held early next year.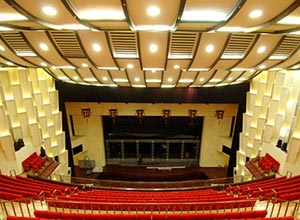 The Meilanfang Grand Theater, which will stage its inaugural performances from Nov. 29 to Dec. 22, bears Chinese artists' hope for boosting Peking Opera in an era with abundant forms of entertainment.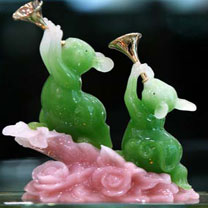 Jade ornaments featuring a pair of rats trumping are on display in Suzhou, East China's Jiangsu Province Nov 30, 2007.
Chen Wenli, executive chairman of Grand China Air, talks to journalists at the launching ceremony of Grand China Air on Nov 29 in Beijing. Hainan Airlines Group launched a new carrier to consolidate its businesses yesterday.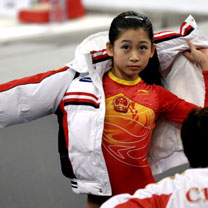 China's Jiang Yuyuan puts on her coat after winning the women's all-around gymnastics at the "Good Luck Beijing" Olympic gymnastics test event in the National Indoor Stadium, in Beijing on Thursday. The 15-year-old Jiang was the only gymnast to surpass 60 points in the women's all-around finals.
China wants an extra 150,000 foreign professionals in areas ranging from energy to agriculture by 2010 to further develop the economy, a state newspaper said on Friday. The world's most populous country is "in dire need of talented people from abroad to help with development and innovation", the official China Daily said. "We will announce more laws and regulations as well as preferential policies to better protect foreign experts' rights and interests by working together with government departments," it quoted Ji Yunshi, head of the State Administration of Foreign Experts Affairs, as saying. New rules would help foreigners deal with problems such as medical insurance and education for their children, Mr Ji said. The government has long had a "foreign experts" programme, which has brought in thousands of foreigners to work as teachers and editors in state-run media publishing or broadcasting in languages other than Chinese, among other jobs. But the country has had problems attracting many high-flying executives to live long-term in China because of pollution, language difficulties and other issues. Large Chinese cities regularly fail to perform that well in global standard-of-living surveys.

Hundreds of officials, headed by Vice-Premier Wu Yi , embarked on two days of spot checks on food safety and product quality in Guangdong yesterday in the biggest effort of its kind to hit the province, according to Guangdong officials. More than 320 ministerial and provincial representatives fanned out in the morning across 11 cities, from Zhaoqing to Chaozhou and Qingyuan to Shantou , Guangdong Food and Drug Administration official Zhang Binggui said. Mr Zhang said it was the first time so many delegates from around the mainland had conducted inspections focused on the province. Government sources said Ms Wu inspected some sites in Foshan yesterday, including a fishery in Shunde district, and would preside over a general meeting in Guangzhou today. Mr Zhang said it was the third in a series of special spot checks on product quality and food safety, following audits in Zhejiang in September and Shandong last month. He said the earlier inspections focused on individual food workshops, small restaurants and agricultural products. "This time in Guangdong, the inspection groups will mainly talk about the state of drug safety and the quality of export products," Mr Zhang said. The assessments are part of a four-month special campaign against poor product quality that began in August in response to a series of safety scares involving mainland-made products. The campaign, described by Ms Wu as a special war to protect the public and to safeguard the made-in-China label, will run to the end of the year. To prepare for the national inspections, Guangdong began sending its own working parties to all 21 cities last month. "I have been staying in Shantou for more than a month to carry out special inspections," said Kong Xiangpei, a provincial quality supervision official. Mr Kong's duties involved assessing thousands of businesses in the area, including toy factories and small food manufacturers. In Shenzhen yesterday, top safety officials concentrated their efforts on retail outlets and private enterprises. A team of dozens of officials led by Wu Zhen , deputy director of the State Food and Drug Administration, began their spot checks at Hong Kong-based Yongqin Toys Industry Company and ended the day at the Hanyu Pharmaceutical Company. The inspection group also visited six other sites, including a shopping mall, a school canteen and a wet market. All the outlets singled out for assessment were well prepared in advance and almost half the stalls at the Huaqiaocheng wet market were closed before the group arrived for their 15-minute noon tour. A wet-market stall owner said the inspection was just a political front, complaining that stallholders were ordered to upgrade the market more than a month ago in preparation for the 15-minute check. "We were told to combine two stalls into one, which made the market clean and big," he said. "The monthly rent will increase soon from 700 yuan to 1,000 yuan after the renovation. It means we will have to pay for the inspection show." Some customers also said the spot check was an inconvenience. "Many stalls are closed today," one housewife said. "I'll have to pay more than usual to buy food at the supermarket." So far in the campaign, Guangdong has seized more than 402 million yuan in illegal products and closed nearly 45,000 uncertified companies. The province has jailed 28 people and police have detained 53.
December 1 - 2, 2007

Hong Kong: Dozens of hotel guests from Hong Kong were caught up in a rebel siege at the Peninsula Manila hotel yesterday, which ended after troops stormed the luxury hotel in a flurry of gunfire and tear gas. The 350 guests, including about 35 from Hong Kong, were evacuated from the hotel after armed rebel soldiers took control of the building. About 1,500 government troops later stormed the hotel, located in the Makati financial district, forcing the rebel group to surrender.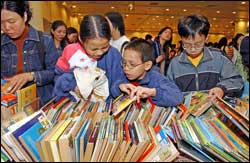 Hong Kong SAR children are tops at their ABCs - The reading ability of Hong Kong children is the second highest in the world, according to results of a global study released yesterday. International Education Achievement, which studied 215,000 students in 44 countries, said Hong Kong ranked second in reading comprehension - just behind Russia and ahead of such developed countries as England, the United States and Canada. Hong Kong was in 14th place five years ago. More than 4,700 Primary 4 pupils and their parents and 144 primary school principals and Chinese teachers from Hong Kong were interviewed from April to June for the study. Hong Kong students achieved a reading achievement of 564 points, just one point behind Russia and four points more than Alberta, Canada, which was third. Singapore was fourth on 558 points. However, when it came to interpreting information from newspapers and instructional booklets, Hong Kong came out on top with 568 points. Russia was second (564) and Singapore third (563). The study revealed that, while there was a general improvement in the reading attitudes and habits of students, there was no significant improvement in the attitude of parents, with 15 percent saying they hardly read at all. Hong Kong University education faculty associate dean Tse Shek-kam, who helped with the study, said the government's educational reforms had contributed to the improvement as schools were able to conduct more reading programs. Tse urged parents to act as role models for their children by reading during their spare time.He also said the reading habit is not related to a person's socio-economic status. "The time parents devote to reading with their children is the key to improvement. Parents should read more at home along with their children, or take them to a library to borrow and read books," Tse said. He added that the critical period to get children geared to the reading habit is from a few months old to nine. "If they have not acquired the reading habit by age 10, it will be very difficult to get them to pick it up." Tse advised students to spend some time every day to watch news programs on television and to read newspapers. Joseph Lam Wai-ip, teaching consultant of the university's education faculty, said parents should play an active role in encouraging their children to read. They should also indulge in pre- school reading activities, like reading to their children, telling them stories and playing games in which words or labels are used. The Education Bureau said it welcomed the news of Hong Kong's students' accomplishments. A spokesman stressed the bureau will continue to work closely with schools, parents, tertiary institutions and the community to sustain the good performance of the students, and will consider ways to further promote and support reading.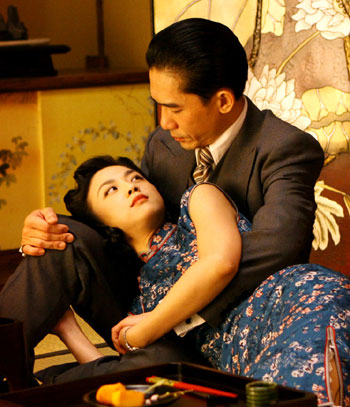 Tony Leung (R) and Tang Wei are seen in this post of "Lust, Caution". They have been nominated for best leading actor and actress in the 2008 Film Independent's Spirit Awards.

China: It is safe for European parents to buy Chinese-made toys for Christmas despite a spate of recall dramas involving Chinese products earlier this year, head of the European Union toy industry said.
The annual container throughput on the Chinese mainland is set to exceed 100 million twenty-foot equivalent units (TEUs) as of 2007, following the loading of 9,500containers in north china's Tianjin port on Wednesday.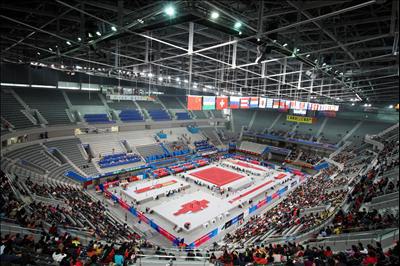 Photo taken on Nov. 28, 2007 shows the inside view of China's National Indoor Stadium in Beijing, China. The National Indoor Stadium started operation Wednesday to hold the "Good Luck Beijing" 2007 International Gymnastics Tournament.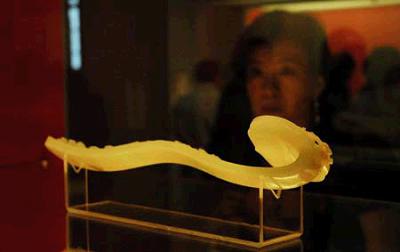 A woman visits the Chinese culture relic exposition in Manila, capital of the Philippines, Nov. 28, 2007. Around 80 precious culture relics from China were on display here. The exposition will last to next February.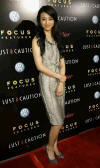 Cast member Tang Wei poses at the premiere of "Lust, Caution" at the Academy of Motion Picture Arts and Sciences in Beverly Hills, California.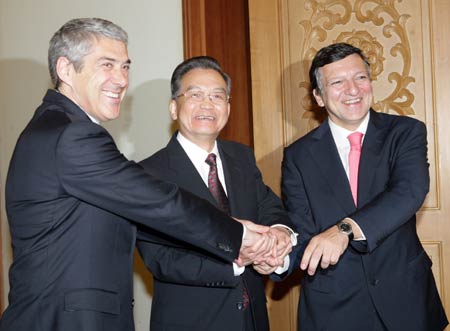 Chinese Premier Wen Jiabao(C), Prime Minister Jose Socrates of Portugal(L), which currently holds rotating presidency of the European Union, and European Commission President Jose Manuel Durao Barroso(R) hold the 10th China-EU Leaders' Meeting Wednesday in Beijing. The 10th China-EU Leaders' Meeting was held here Wednesday, and leaders from both China and the European Union (EU) outlined their future strategic partnership while discussing pragmatic issues. The yearly summit was attended by Chinese Premier Wen Jiabao, Prime Minister Jose Socrates of Portugal, which currently holds rotating presidency of the European Union, and European Commission President Jose Manuel Durao Barroso. The meeting came as the 10th anniversary of the regular meeting mechanism of Chinese and EU leaders. Over the past decade the China-EU ties have witnessed the fastest development in history and mutually beneficial cooperation has produced rich results and the ties now have reached an unprecedented level in width and depth, Wen said during the meeting. From the Renminbi exchange rate issue, trade imbalance to climate change and energy cooperation, both sides touched upon all the core issues in the China-EU relations in a pragmatic and open attitude. During the two-hour summit meeting, both sides agreed to properly handle the disputes through dialogue and negotiation so as to seek balance of trade and push forward the China-EU relations to a new height.
Wu Bangguo (C Front), chairman of the Standing Committee of China's National People's Congress, the country's top legislature, meets with a delegation from the Committee of 100 of the United States in Beijing, capital of China, Nov. 28, 2007. Chinese top legislator Wu Bangguo said here Wednesday that current Sino-U.S. relations have make remarkable progress and their cooperation has been fruitful, and the two countries have strengthened consultation in international and regional issues. Wu, chairman of the Standing Committee of the National People's Congress (NPC), made the remarks while meeting with a delegation from the Committee of 100 of the United States. Wu expressed gratitude for the work the committee has done to improve the understanding and friendship between China and the United States. China would like to make joint efforts with the U.S. side to grasp their common interests and take into consideration the concern of both sides, promote dialogue, trust and cooperation so as to push forward their constructive and cooperative relations, Wu said. This year marks the 35th anniversary of Shanghai Communique, Wu said, adding history has demonstrated that the long-term, stable and healthy Sino-U.S. relations conforms to the fundamental interests of the two countries and peoples. He hoped the Committee of 100 would continue to promote mutual understanding and cooperation between China and the United States. John Fugh, chairman of the Committee of 100, vowed to enhance Sino-U.S. friendship. Liu Yandong, vice chairwoman of the National Committee of the Chinese People's Political Consultative Conference (CPPCC), and Sheng Huaren, vice chairman of the NPC Standing Committee, also met with the U.S. guests on Wednesday. The Committee of 100 was founded in 1990 by a group of well-known Chinese Americans. It has been engaged in promoting China-U.S. relations and cooperation.
Mainland insurer Ping An (2318) stepped into the big league of global financial services yesterday, securing a 4.18 percent stake in Fortis, a leading banking and insurance company in Europe. The deal, in which Ping An became the single largest shareholder of Fortis, is being heralded as the biggest international acquisition by a mainland insurer. Ping An chairman and chief executive Peter Ma Mingzhe yesterday described the transaction carried out in the secondary market as "a major milestone for China's insurance industry." The insurer's executive director and group president Louis Cheung Chi-yan will sit on the board of Fortis. Ping An acquired 95.01 million shares in Fortis for US$2.69 billion (HK$20.98 billion). Nan Sheng, research analyst at UOB-KayHian, said the the price paid for the stake "is very attractive," noting that this was a signal for Ping An to buy. Shares in the Belgian-Dutch insurer have plunged 32 percent year-to-date.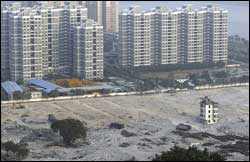 Booming Guangdong is facing a huge urban land shortage due to years of unlimited factory expansion. Guangdong is home to tens of thousands of Hong Kong- and Taiwan-invested factories due to years of attracting investors with low-cost and even free land. "Just 6 percent of the urban land reserves remain undeveloped," said Wen Chunyang, an official from the Guangdong Urban and Rural Planning and Design Institute. "[It] is insufficient to sustain healthy and consistent economic growth." The province, with nearly 100 million people, has been a dynamo of China's economic growth since reforms started nearly 30 years ago. Last year, the province accounted for an eighth of the country's overall economic growth. "With supply lagging far behind demand, some local governments have started exploiting farmland for urban construction projects," Wen said. "In the long run, this will have a detrimental impact on the province." Cities have been the focus of official efforts to clean factory smoke and car exhaust from often smoggy skies. But as richer areas have set stricter controls, polluting factories have sprung up in the poorer countryside.

*News information are obtained via various sources deemed reliable, but not guaranteed