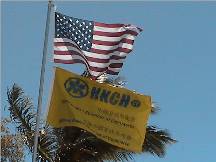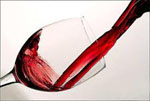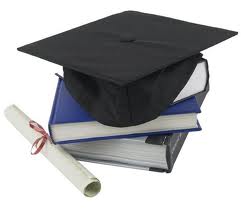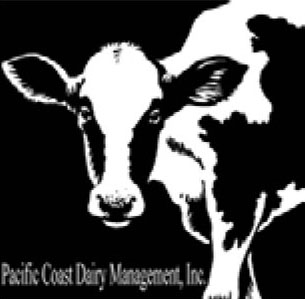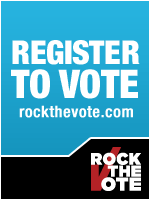 Biz-Video

Hawaii's China Connection

Doing Business in Hong Kong & China
Hong Kong, China & Hawaii Biz*
Do you know our dues paying members attend events sponsored by our collaboration partners worldwide at their membership rates - go to our event page to find out more! After attended a China/Hong Kong Business/Trade Seminar in Hawaii...still unsure what to do next, contact us, our Officers, Directors and Founding Members are actively engaged in China/Hong Kong/Asia trade - we can help!
Are you ready to export your product or service? You will find out in 3 minutes with resources to help you - enter to give it a try

China Central TV - live Webcast

Skype - FREE Voice Over IP

View Hawaii's China Connection Video Trailer


Direct link PDF file


Year of the Pig - February 18, 2007


Listen to MP3 "Business Beyond the Reef" to discuss the problems with imports from China, telling all sides of the story and then expand the discussion to revitalizing Chinatown - Special Guest: Johnson Choi, MBA, RFC. President - Hong Kong.China.Hawaii Chamber of Commerce (HKCHcc) and Danny Au, Manager, Bo Wah Trading

April 30, 2008

Hong Kong: Hong Kong continued to record a sustained upbeat consumer sentiment in March, with its total retail sales value growing 20 percent year on year to 22.6 billion HK dollars (about 2.9 billion U.S. dollars), revealed the Census and Statistics Department here Tuesday. According to the Census and Statistics Department's latest statistics, the total retail sales volume also rose 13 percent from the same period of last year. Looking forward, the department expected the firm labor market conditions, rising income, and further growth in inbound tourism to continue providing support to the retail trade. But the department said the society need to stay alert to the impact of the unfolding global financial turbulence and the U.S. economic slowdown on the economy and consumer sentiment. Rolling out the latest retail sales figures here Tuesday, the department said total retail sales rose 17.5 percent in value and 11.6 percent in volume in this year's first quarter. Analyzed by type of retail outlet, the sales volume of motor vehicles and parts led the growth by surging 29 percent, followed by sales of electrical goods and photographic equipment with a 22.1 percent upsurge. Apparel, furniture and fixtures, miscellaneous consumer goods, footwear, jewelry, watches and clocks and other valuable gifts also saw a double-digit growth in sales ranging from 19 percent to10.7 percent.
The long-anticipated marriage of Hong Kong actors Carina Lau and Tony Leung will take place later this year. Lau, 43, revealed the news on Saturday during a commercial appearance in the northeast Chinese city of Shenyang. The Taiwan media reported the pair would officially announce the wedding date during the red carpet show of the 61st Cannes Film Festival next month. It's said that Lau started planning the marriage with Leung, 46, when her father passed away two years ago. She hopes tying the knot with her boyfriend of 19 years will provide some comfort to her mother.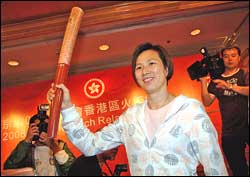 The Olympic torch arrives in Hong Kong today for Fridays 120-member relay, with athletes forming a quarter of the total number of torchbearers. The final list of torchbearers and the relay route were announced yesterday. Forty-eight are athletes, past and present, 26 come from the business and professional sectors, 14 are academics, 12 politicians, 12 community leaders and seven performing artistes. Torchbearers come from different sectors, said Sports Federation and Olympic Committee of Hong Kong president Timothy Fok Tsun-ting, who will be the second last runner. Athletes who will run at the beginning of the relay are those who may have a chance to win at the Olympics, added Olympic gold medalist Lee Lai- shan. Lee, a former windsurfer, will be the first torchbearer. She will be followed by table-tennis players Li Ching and Ko Lai-chak and badminton player Yip Pui-yin. Cyclist Wong Kam-po will be the last runner, taking over from Fok, while badminton player Wang Chen and swimmer Tsai Hiu-wai will be the third and fourth last respectively. Multinational corporations have also sent representatives as have major local developers Cheung Kong, Sun Hung Kai and Henderson. No political party chairman is on the list, though there are some district councillors. There will be no senior member of the government but Central Government Liaison Office deputy director Li Gang will be in the line-up. There will also be some members of the public, such as school teachers and principals. Former National Peoples Congress Standing Committee member Tsang Hin-chi, 74, is the oldest torchbearer while badminton player Chiu Chung- hei, at 14, is the youngest. The relay will begin at 10.30am in Tsim Sha Tsui before going on to the Tsing Ma Bridge, Sha Tin and Central. The relay is scheduled to end at Golden Bauhinia Square in Wan Chai at 6pm. As with last weeks trial, roads will only be closed before the torch arrives and reopened soon after it has left. Chief superintendent David Ng Ka-sing said 3,000 police officers will be on duty. For security reasons, the public will not be allowed to use footbridges above the torch route in Central and Wan Chai.
Mainlanders are the city's biggest shoppers, spending 70 percent and 30 percent more than Hong Kongers and other tourists, respectively, according to a Polytechnic University study. Mainland shoppers spend an average of HK$2,862 per transaction at the retail level, compared with HK$1,682 for locals and HK$2,145 for other tourists, according to the university's Asian Centre for Brand Management. When it comes to precious items such as gold, jewelry and watches, mainlanders shell out HK$7,034 per transaction. But the center found non-mainland shoppers are more interested in electronics and spend HK$5,000 per item. The center also found frontline staff such as sales and customer services have improved their Putonghua over the past couple of years, though their proficiency remains below their level of English. The growth in the number of sales staff has not caught up with the expanding retail sector. The total number of retail sales staff increased only 6.75 percent in 30 months from 224,618 in June 2005 to 239,780 in December 2007, against the rate of increase in retail expenditure (23.6 percent) and tourist arrivals (37.9 percent). The report pointed out that most retailers are rather conservative and unwilling to employ more frontline staff but, from the customers' point of view, time and effort are included in the costs. It will affect Hong Kong's image as a shopping paradise and also their plan for future visits, the report warned. But the study had some encouragement for the retail and tourism sectors - the results showed the territory has regained its image as a safe, reliable and low risk shopping city despite experiencing negative publicity from a scandal over counterfeit products early last year. The findings released yesterday are some of the key points highlighted in the Customer Perceived Value of Hong Kong's Retail Services report. The study is based on 2,640 completed questionnaires from shoppers on their shopping experiences involving nearly 400 shops in January. The project, which began in 2004, assessed the satisfaction of both local customers and tourists about the retail services. The report says Hong Kong's seven major retail categories showed slight improvements in service quality, staff attitude and interaction with customers compared with the past. The seven categories are fashion, jewelry and watches, electronic products, department stores, cosmetics, footwear and telecommunications. But product quality and design, shopping environment and price have not improved at all for the past few years.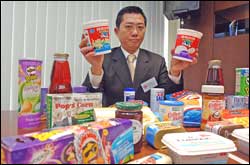 More than 10,000 supermarket shoppers have signed a petition organized by retailers seeking exemption from new labeling laws for 15,000 health- food items. The retailers claim these products represent 20 percent of the total product range in supermarkets and that their sale may be stopped if their retailers and importers are forced to comply with new regulations on the labeling of nutritional facts. The signature drive collected more than 10,000 signatures at 500 outlets of members of the Hong Kong Retail Management Association, including ParknShop, Wellcome and Citysuper. The association hopes prepackaged health-food products selling less than 30,000 units a year could be exempted from displaying the nutrition labels. It claimed the new law - now being debated by the Legislative Council and which is expected to go into effect in 2010 - is unique in that it adopts a combination of the European Union and American labeling standards. It said manufacturers of health foods were unlikely to design new packages for the Hong Kong market and that conducting laboratory tests and making labels in Hong Kong will increase the burden on distributors and retailers. Thomas Woo Ka-wah, spokesman for the association, said small to medium health-food retailers will be impacted the most. "The American standard is the highest in the world. Why should the government create a different standard that may end up reducing consumers' choice of health foods?" Woo asked. Wellcome marketing director Diane Chiu Man said the 15,000 health foods account for 50 percent of the items on the shelves of ThreeSixty and Jasons MarketPlace, two high-end supermarket lines also owned by parent company Dairy Farm. She said the stores could be forced to close if the exemptions were not given. It was reported earlier it would cost only a few thousand dollars to conduct laboratory tests for each product.

China: The majority of U.S.-based companies are positive about business prospects in China, with 89 percent characterizing their five-year outlook as optimistic or cautiously optimistic, according to a survey released here on Monday by the American Chamber of Commerce. The findings of the 2008 Business Climate Survey revealed that U.S. companies remained bullish in China as an investment destination, with many planning to expand. However, despite the positive outlook and improved operating margins, competitive forces and rising costs are increasingly affecting these companies, according to the survey. While China's continued growth is playing an important role in investment decisions and expansion throughout the country, the rapid growth of the domestic economy has also created a fiercely competitive business environment that is driving significant cost increases, according to the survey. "Accessing the China market continues to be the primary goal and strategy for U.S. companies operating in China," said the survey. According to the survey, more than half of the respondents have already established a presence in a second- or third-tier city. The outlook of U.S. businesses in China is tempered by operating challenges, especially shortages of qualified staff and continuing regulatory challenges, such as difficulty in achieving consistency of administration and enforcement. With rapid economic development and increasing foreign investment, the demand for Chinese managers of international caliber has also increased significantly. In 2007, difficulty in attracting, developing and retaining managers and technical staff, along with increasing salary and wage expenses, remained the top operating challenges for U.S. companies, the survey shows. According to the survey, the companies continue to see China as a strategically important manufacturing base due to its domestic market potential, but more than two-thirds agreed that China was losing some of its competitive advantage in global markets due to rising costs.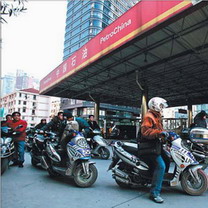 Motorcyclists line up at a PetroChina gas station in Shanghai. PetroChina said its first-quarter profit fell 31.5 percent as refining losses and windfall taxes cut its earnings from record crude prices.
PetroChina said its first-quarter profit fell 31.5 percent to 28.9 billion yuan and Sinopec said its first-quarter net income fell 69 percent to 6.06 billion yuan.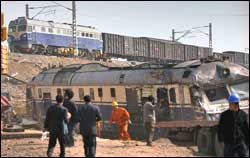 Speeding was blamed yesterday for China's worst train accident in a decade that killed at least 70 people and injured more than 400. The finding was delivered by an investigation panel set up by China's Cabinet, the State Council, according to the Xinhua News Agency. It came just a little more than 24 hours after two trains collided in Shandong province in eastern China and as service on the railway was restored. The investigation showed a Beijing to Qingdao passenger train was traveling at 131 kilometers per hour before the accident - far over the section's speed limit of 80kph, Xinhua said. The train jumped its tracks and collided with an oncoming passenger train on another track. The government has already sacked three railway officials over the accident. Local officials in Zibo city, where the accident happened gave a glowing review of the emergency response, praising rescuers who rushed to the site and a doctor who worked more than 30 hours without rest. The central and provincial governments "do not need to worry and the victims, their families and people from all walks of life are satisfied," said Liu Xinsheng, deputy secretary-general of the Zibo city government. Liu said the local government was covering all medical expenses of the injured for the time being. "We won't let financial issues affect their medical treatment." The railway line was reopened to traffic after work crews used heavy cranes to clear the tracks of damaged rail cars. Seventy of the 416 people injured in the crash were in critical condition. No foreigners were among the dead. Injured survivors included four French nationals, a Chinese national sailing team coach and a three- year-old boy. One middle-aged woman said she was lucky she was awake when the accident happened. "I was awake, I just got back from using the bathroom," said the woman, adding that the crash lasted about one minute. "I crawled out of a window. Anywhere there was space to get out, people were trying to get out." Trains are the most popular way to travel in China, and the country's overloaded rail network carried 1.36 billion passengers last year. While accidents are rare, the government is trying to extend and upgrade the rail network and introduce more high-speed trains. The crash happened just before the May Day weekend holiday. When the train to Qingdao - site of the sailing competition during the Summer Olympics - derailed, nine of its carriages were knocked into a ditch, Railway Ministry spokesman Wang Yongping said in a statement. The second train, on its way from Yantai in Shandong to Xuzhou in eastern Jiangsu province, was knocked off its tracks although it stayed upright. Xinhua said both the director and the deputy director of the Railway Bureau in Jinan, the provincial capital and nearest big city, and the bureau's Communist Party secretary, were sacked after the crash, and they face an investigation by the Ministry of Railways. It was the second major railway accident in Shandong this year. In January, 18 people died when a train hurtling through the night at more than 120kph slammed into a group of about 100 workers carrying out track maintenance near the city of Anqiu. The accident was the worst train crash in China since 1997, when another collision killed 126 people.
The world's largest lender, Industrial and Commercial Bank of China (1398), yesterday reported a 76.9 percent increase in net profit for the first quarter to 33.11 billion yuan (HK$36.81 billion) despite setting aside an additional US$58 million (HK$452.4 million) to cover possible losses in subprime and related investments.
April 29, 2008

Hong Kong: The U.S. aircraft carrier USS Kitty Hawk strike group pulled in Hong Kong port Monday to get replenishment on its final port call to the city. "We're delighted to be back," said Rear Adm. Richard Wren, commander of Carrier Strike Group 5, at a news briefing held on Kitty Hawk Monday. He said the 47-year-old ship was to return to the United States later this year for decommissioning and would be replaced by the nuclear-powered USS George Washington. He added that it was great to be able to choose this significant city for its last port call and Hong Kong remained one of the favorite ports for the crew members because of its shopping and cultural attractions. The Kitty Hawk, with about 5,000 crew members on board, was joined by one cruiser and three destroyers to make the five-day port call in Hong Kong. The USS Kitty Hawk is America's oldest active warship and is the first of the modern "super carriers" commissioned on April 29,1961. The warship arrived at her new operating location of Yokosuka, Japan in August, 1998. The USS Blue Ridge made a port call in Hong Kong in January and the USS Nimitz strike group in early April.
Hong Kong's new mortgage loans drawn down in March rose 12.3 percent to 20.6 billion HK dollars ( 2.65 billion U.S. dollars), while new loans approved grew 5.2 percent to 24.7 billion HK dollars (3.17 billion U.S. dollars), Hong Kong Monetary Authority said here Friday. According to the 23 authorized institutions that participate in the authority's monthly survey of residential mortgage lending, the rise was due to an increase in approvals for primary market transactions and refinancing loans. Approvals for primary market transactions and refinancing loans rose 89.1 percent and 35.1 percent, while approvals for secondary market transactions fell 6.6 percent. The number of new applications rose 13.8 percent. The proportion of new loans approved at more than 2.5 percent below the best lending rate increased to 90 percent from 89 percent in February, as the proportion of approvals for Hong Kong Interbank Offered Rate-based loans decreased. The mortgage delinquency ratio and rescheduled loan ratio dropped to 0.09 percent and 0.17 percent, driving the combined ratio to a record low of 0.27 percent.

China: The majority of U.S.-based companies are positive about business prospects in China, with 89 percent characterizing their five-year outlook as optimistic or cautiously optimistic, according to a survey released here on Monday by the American Chamber of Commerce.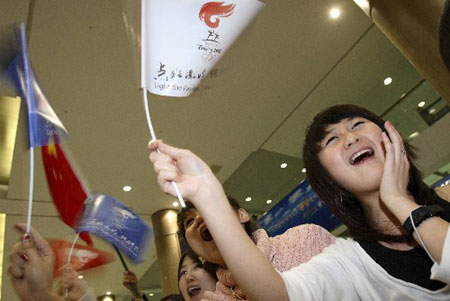 Chinese overseas students cheer for the arrival of the Olympic torch in Seoul, South Korea, on April 27, 2008. The Beijing Olympic Flame arrived Sunday at Incheon international airport, South Korea, for a torch relay later in the day. The chartered plane, dubbed "Olympic Flame," touched down at 1:05 am local time (1605 GMT). Li Binghua, vice president of the Beijing Organizing Committee of Olympic Games (BOCOG), stepped of fthe plane first with the flame lantern. The flame delegation was warmly greeted by Kim Sang-Woo, Secretary General of the Korean Olympic Committee and Ning Fukui, Chinese Ambassador to South Korea, and other officials as well as some 160 Chinese students in South Korea.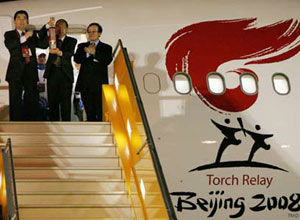 Olympic Flame arrives in Vietnam - The plane carrying the Beijing Olympic flame landed Monday night at Tan Son Nhat International Airport of Ho Chi Minh City, Vietnam, for Tuesday's torch relay, the last leg of the flame's global journey outside China.
April 19 - 28, 2008

Hong Kong: Hong Kong's volume of total goods exports grew 5.5 percent while the volume of imports rose 9.8 percent in February compare with the same month of last year, the Census and Statistics Department of Hong Kong said Thursday. Hong Kong's re-exports of goods also grew 5.9 percent in the same month of last year, while domestic exports shrank 4.5 percent. The price of total goods exports rose 2.8 percent and the price of goods imports grew 3.5 percent. The price of re-exports rose 2.8 percent while that of domestic exports grew 3.4 percent. In February, the total export volume to the Chinese mainland and Germany rose 12.2 percent and 7.4 percent respectively, while that to Japan, the United States and the United Kingdom fell 0.7 percent, 16.4 percent and 20.3 percent. Comparing the year's first two months with the same period last year, the volume of Hong Kong's re-exports of goods rose 11.4 percent, while domestic exports fell 2.6 percent. The volume of total exports of goods grew 10.9 percent while the volume of imports rose 13.7 percent.
Hong Kong's composite interest rate fell to 0.98 percent at the end of March, from 1.35 percent at the end of February, the Monetary Authority of Hong Kong said Thursday. Following a fall of 33 basis points in February the 37-basis- point fall in the March composite interest rate reflected across- the-board drops in local interest rates, including savings, time deposit and interbank interest rates. Authority Deputy Chief Executive Peter Pang said Thursday he expected the composite interest rate to be further affected by changes in U.S. interest rates and domestic liquidity conditions. Local interbank offering rates fell 18 to 130 basis points across the board in March. Banks cut their best lending rates by 50 basis points on March 20 and lowered savings deposit rates on lesser magnitudes.
Some stranded Oasis ticket-holders have already been reimbursed because they paid by credit card. Others could get their money back soon, major card issuers confirmed yesterday. HSBC, Hang Seng Bank, DBS Bank (Hong Kong), Standard Chartered Bank (Hong Kong) and Citi Hong Kong said customers who pay for a service with their cards but do not receive the service can file a charge dispute request, or request a charge-back. "It is a normal procedure, so it won't take long," said a Standard Chartered spokeswoman. "There are already mechanisms set up." All five banks said they had received "several" requests from their credit- card customers regarding Oasis Airlines and are processing the claims. Some DBS cardholders have already received refunds, said DBS Hong Kong head of consumer banking Sunny Cheung Yiu-tong. In most cases, the disputed charge will be temporarily removed from a customer's credit-card bill almost immediately while the claim is processed. This can take seven to 45 days, depending on the bank, after which the charge-back can be confirmed. "Usually after the first phone call, it's considered to be resolved," Cheung said. Citi said it has put in place new procedures so that Oasis ticketholders going through Citi's charge dispute process can get their money back faster than usual. "We just decided the handling procedure for this specific case," a Citi spokeswoman said, adding customers will know within 30 days if the charge- back is successful. Meanwhile, the Consumer Council said it has received a total of 1,070 complaints regarding Oasis since the budget long-haul carrier's collapse last week, and a further 1,186 inquiries. The cases involve HK$13.8 million, with the highest single loss involving HK$136,220.
As the appetite for public offerings improves slightly, 10 listing candidates are aiming up to raise up to HK$37 billion on the local bourse in the coming two months. Four companies - including Maoye International Holdings, E-Land Fashion China Holdings, SFK Construction Holdings and Asia Cement Corp - will take the lead and start trading in May. Maoye will list on May 5, followed by E-Land China and Asia Cement on May 8 and May 20. Department store operator Maoye is set to start its four-day retail offering next Monday, aiming to raise a maximum HK$3.9 billion. In the last week of April, womens' apparel retailer E-Land China will kick off a retail offering for its HK$2.73 billion IPO. A week later Asia Cement's HK$1.95 billion listing will take place. "SFK is planning to list before May. The company will meet investors today and details of the listing timetable will be confirmed on Friday at the earliest," a source said. According to several IPO sponsors, the investment climate for new listings has improved slightly compared to January when six listing hopefuls shelved their IPOs because of weak market sentiment. "Investors have shown interests in IPOs but only in those whose pricing is reasonable," said an Asia-based sponsor. In June, six companies will be pitching for at least HK$27 billion in Hong Kong. They are paper maker Shandong Chenming Paper Holdings, retailer Pou Sheng International (Holdings), sugar producer Yingmao Sugar Industry, underground mall operator RenHe Business Management, Henan-based developer Central China Real Estate Group, and China Southern Locomotive & Rolling Stock Industry which plans to list in both Shanghai and Hong Kong. "Market sentiment has improved recently but not by much, we still need to observe the market closely as there are still undetonated bombs around," said the sponsor.
Heightened demand is expected to push up imported beef prices. The cost of frozen Brazilian brisket has already doubled in the past six months.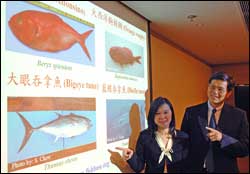 Mums-to-be warned of fish danger - Mothers-to-be and those planning to have babies should avoid eating too much fish as it may contain excessive levels of mercury, the Centre for Food Safety warned yesterday. The warning came after three out of 280 fish samples tested between April and August last year were found to contain a high level of mercury that would harm brain development, especially in babies. Consultant Ho Yuk-yin said that if mercury levels exceeded safety standards it would seriously affect embryos with developing brains. Too much mercury will affect brain development, especially intelligence, and will also cause chronic toxicity, damage to the nervous system and cancer, the consultant said. Ho said children under the age of six, whose brains are still developing, should also avoid eating large, predatory fish such as swordfish, shark, bigeye and bluefin tuna, tilefish and marlin. "For pregnant woman, assuming they don't take other fish that contain mercury, consuming more than 10 slices of sashimi that contains mercury in a week could exceed the tolerance level," he said. For an adult, Ho said, the safety level is 20 slices a week. The provisional tolerable weekly intake of mercury, as advised by the World Health Organization, is 1.6 micrograms per kilogram of body weight. He maintained, however, that there is no need to avoid eating fish entirely as it still contains many essential nutrients like omega-three fatty acids, iodine and high quality proteins. "We are advocating a balanced diet," he said. In the tests, three deepwater alfonsino samples among the 280 had overall mercury levels exceeded the safety standards of 500 micrograms per kilogram. One sample's mercury level was double the safety standards at 1,180 micrograms per kilogram. Mercury, Ho said, accumulates in the food chain naturally, especially in fish and cannot be reduced by cooking. Fish traders are also advised to inform customers of the type of fish sold and to obtain supplies from reliable sources as well as maintain proper records to enable source tracing when required. Carol Bracher, a housewife who is in the last month of her pregnancy, said she was advised by doctors not to eat too much sashimi.
Judge rejects passport rule on birth country - HK handling of naturalized Chinese flouts law - Foreign-born Chinese citizens in Hong Kong may not have to list the country where they were born on their passports for much longer as a result of a court decision yesterday. In the Court of First Instance, Mr Justice Michael Hartmann ruled the Immigration Department's guideline that says naturalized citizens had to state their country of birth on their travel document was incorrect. The decision follows an application for judicial review by immigration consultant and Hong Kong passport holder Richard Aziz Butt, also known as Aziz Akbar Butt. Mr Butt had requested the place of birth on his passport be changed from Pakistan to either the city of Karachi or the province where he was born, Sindh. Mr Butt had told the Director of Immigration that he had been subjected to discrimination by border control authorities in other countries because of his place of birth. But the director rejected his application to remove the country. The court heard the director had rejected Mr Butt's arguments in three letters, claiming Hong Kong had to conform to international regulations by bodies such as the International Civil Aviation Organization. But Mr Justice Hartmann ruled international bodies did not have laws governing the country of birth issue. "The refusal is based on a mistake of fact which may more plainly be described as a mistake of law," the judge said in handing down his ruling before a court packed with South Asian Hong Kong residents. "That on its own is a good reason for quashing the decision and for referring it back to the director for consideration under law." The judge emphasized it was up to the administrative process, not the court, to decide whether to change the requirements. He said countries such as Britain, Canada and South Korea did not require a new citizen to list his country of birth. The judge said that, from his own experience, Australia did not either. The government's argument that the rule was the same for all Hong Kong passport holders, who are also citizens of the People's Republic of China, was not applicable as the city had the sovereign authority to issue its own passports. This authority meant the government must ensure the freedom of travel of all passport holders. The judge said there were "compelling arguments" from the evidence from Mr Butt and those known to him that the naming of the country of birth had interfered with this freedom. Mr Butt said outside court he hoped the decision would help all ethnic minorities who had suffered difficulties while travelling. "Hong Kong is my heart and China is my heartbeat. However, when it comes to law in Hong Kong, we do not need to follow the mainland," he said. "This is a matter of public interest. We have people who were not even born in Pakistan having to have Pakistan written on their passports." Mohammed Aslam, 75, a former Hong Kong police sergeant, said he was overjoyed at the decision. Hassen Shah, who was in court, said he had been waiting for the decision before applying to have his place of birth changed to the city of Sialkot. Senior legal sources described Justice Hartmann's decision as a "breath of fresh air". "It's rare for the Court of First Instance to find against the Immigration Department," one said. A department spokeswoman said it would have to see the written judgment before deciding whether to appeal.

China: Thousands to rally against 'media bias' - Tens of thousands of overseas Chinese will gather in London, Paris and Berlin on Saturday in rallies that organisers said would "demonstrate their support for the Beijing Olympics and protest against the biased western media". The rallies are part of a global campaign by overseas Chinese also extending to countries such as Canada, Australia, Ireland and the Netherlands in the wake of repeatedly disrupted torch relays in London, Paris and San Francisco. On Sunday, thousands of ethnic Chinese demonstrated outside Parliament Hill in Ottawa to protest against the western media's reporting of Beijing's policies in Tibet and neighbouring provinces and the Olympic torch relay. "It's only natural to hold the rally because the atmosphere is there. Everybody is angry at what happened during the torch relay in Paris and later at what was reported," said Wu Min, a 27-year-old student at the EmLyon Business School who called for the demonstration in Paris in an online posting. The Olympic flame was forced to be put out five times, was hidden in a bus and eventually had its route shortened after pro-Tibetan-independence demonstrators disrupted the torch run in Paris on April 7. "Many, many Chinese people were there on that day, waving national flags and showing their support for Olympics, but there was hardly any mention of us in the press the next day," Ms Wu said. "French media gave all the space to the protesters." Ms Wu said organisers estimated some 10,000 ethnic Chinese across France would gather at the capital's Place de la Republique to "let the French people see the other side of the story". They had prepared pamphlets and photos taken on April 7 but not printed by French newspapers to show what they called biased reporting by the media. Xia Yang, 23, a PhD candidate at the University of Cambridge who spoke for the organisers of the London rally, said it would be a peaceful sit-down at the Old Palace Yard by about 1,000 ethnic Chinese. In Berlin, more than 2,000 ethnic Chinese are expected to parade from 3pm to 5pm in front of the Platz der Republik.
China has hinted that talks with rival Taiwan could happen once the island's president-elect, Ma Ying-jeou, takes office in mid-May, but stopped short of directly confirming what could be landmark discussions.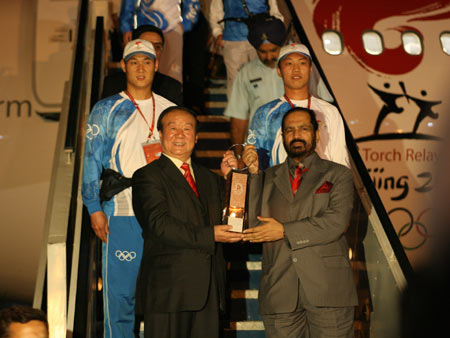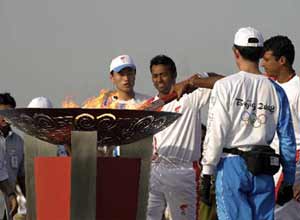 Jiang Xiaoyu (L in front), executive vice president of the Beijing Organizing Committee for the 2008 Olympic Games (BOCOG), displays the lantern which holds the Olympic flame together with Indian Olympic Association President Suresh Kalmadi (R in front) upon arrival in New Delhi, capital of India, April 17, 2008. New Delhi is the 11th leg of the 2008 Beijing Olympic Games torch relay global tour outside the Chinese mainland. The Beijing Olympic flame arrived in New Delhi in the early morning of Thursday on the second leg of its relay in Asia as it makes its way to Beijing. The Olympic flame, carried in a specially-designed lantern on a chartered plane, was flied to New Delhi from Islamabad, Pakistan. Upon arrival, the Olympic flame and the whole delegation were welcomed by a cheering crowd, among whom are President of India Olympic Committee Kalmandi and Chinese Ambassador to India Zhang Yan.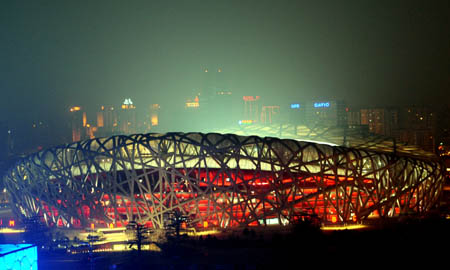 Photo taken on April 17, 2008 shows the night view of the National Stadium, also known as the Bird's Nest, in Beijing, capital of China.
Photo taken on April 17, 2008 shows the night view of the National Aquatics Center, also known as the "Water Cube", in Beijing, capital of China.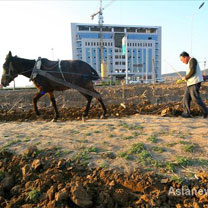 A farmer leads his cattle, with a building under construction in the background, while ploughing a field in Shandong Province. China's arable land bank fell by 40,700 hectares last year, to 121.73 million hectares.
US pizza giant Papa John's predicts sizzling future in China - Pizza delivery chain Papa John's plans to add 500 restaurants in China during the next five years, making the country its biggest market outside the United States, the company's chief financial officer said yesterday.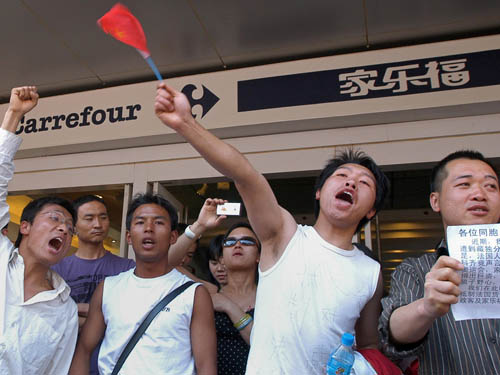 Carrefour denies Net claims of meddling in politics - French retail chain hits back at online calls for boycott - French retail giant Carrefour yesterday rejected an onslaught of internet criticism that it had meddled in Chinese politics and supported Tibetan independence, amid growing online calls for a boycott of it. "The rumours that the Carrefour Group supports illegal political organizations are completely fabricated and groundless," it said on its Chinese website. "Carrefour has never done and will never do anything to hurt the Chinese people's feelings." In Paris, Carrefour made the same statement on Tuesday, saying the information about its role in domestic politics or China's international relations was false and unfounded. Chat room and mobile phone messages have called on Chinese people to boycott French products and organisations over the past week in response to the Olympic torch relay protests in Paris and French President Nicolas Sarkozy's suggestion that he would not attend the opening ceremony of the Beijing Olympics unless China reopened dialogue with the Dalai Lama. Furious netizens also accused Carrefour, one of the most popular supermarket chains on the mainland, of supporting groups that supported independence for Tibet and urged a boycott, particularly on the May 1 public holiday. Mobile phone messages spread quickly saying: "Carrefour's major shareholder, Louis Vuitton, has made huge donations to the Dalai Lama, so please tell all your friends and relatives not to go there." The firm denied the charge and "reserved the right to take legal action against individuals and organizations that make up and spread the vicious slander". It also insisted that it supported the Olympics and was preparing for the event. The company has 122 stores on the mainland, employing more than 40,000 people. French Foreign Ministry spokeswoman Pascale Andreani played down the threat of boycotts and criticism. "We listen to the voice of the Chinese people, which is a friendly people, but the calls for a boycott are being made by a very small minority, and we have no knowledge of any effect of these initiatives on our economic relations," she said. Ms Andreani appeared to be responding to her Chinese counterpart, Jiang Yu , who said on Tuesday that "we hope the French side can listen to the Chinese people's voices concerning the recent problems and adopt an objective position". But it was unclear whether the voices for a boycott would fade. The mayor of Paris, Bertrand Delanoe, said he would ask the city council to make the Dalai Lama an honorary citizen. The decision will "pay tribute to a champion of peace, a tireless advocate of dialogue between people", he said. If what happened in Kunming, Yunnan province, outside the Carrefour on Nanping Street on Tuesday was any indication, then the boycott calls may get louder. About 30 people launched a signature campaign outside the store. They also unfurled a 20-metre red banner urging passers-by to "support the Beijing Olympics, protest against Tibet independence, boycott French products and Carrefour", China News Service reported. "We want to show that the Chinese people are united. As long as we are united, the French will know our power," the organizers said. An estimated 1,000 people reportedly signed the petition and the number of shoppers in the supermarket was down over the protest's four hours. Police were deployed to maintain order but did not intervene. The campaign also spread to the city's two other Carrefour outlets. In Qingdao , Shandong province , hundreds of residents assembled in front of a Carrefour store on Saturday, singing the national anthem and holding banners demanding that the "French government apologize to all Chinese people", mainland media reported. But opinions were divided among shoppers who have become used to going to Carrefour. "A boycott for one day is enough, because I an accustomed to shopping in Carrefour," a 60-year-old Shanghai resident said.
April 18, 2008

Hong Kong: The mother of late Cantopop singer and actress Anita Mui Yim-fong is fighting a court battle to gain control of her daughters entire fortune estimated at more than HK$100 million. Tam Mei-kam, 84, is challenging the validity of the will that was executed at the Hong Kong Sanatorium and Hospital on December 3, 2003 less than a month before Mui died of cervical cancer at the age of 40. Tam, as the plaintiff in the probate action, asked the High Court to declare the will void, and allow her to be the sole beneficiary of the estate in the event of intestacy. The value of Muis estate was about HK$30 million to HK$35 million in 2003, the court was told yesterday. The current value, however, is estimated at more than HK$100 million.
Regulators urged to relax listing rules, keep edge - Facing a slowdown in initial public offering activity this year, Hong Kong stock market regulators are being urged to make listing rules more market- friendly to enable the local bourse to maintain its competitive edge. "Engines that drove Hong Kong's recent stock boom are not bound to stay indefinitely. Other exchanges are aggressively competing for cross- border IPO business," Anthony Wu Ting-yuk, chairman of Bauhinia Foundation Research Centre, told a press conference. "If we don't want to lose out to our competitors, we need to expand - if not totally scrap - the short list of recognized jurisdictions." According to think tank BFRC, Hong Kong's listing rules prescribe only six jurisdictions of incorporation, such as Bermuda and the Cayman Islands, for listing eligibility. "Even the world's most developed markets, including the US and the UK, do not have a rule like this," said BFRC director Lawrence Lee Kam-hung. Secretary for Financial Services and the Treasury Ceajer Chan Ka-keung admitted Hong Kong will face a slowdown in new share sales in 2008. In the first quarter, IPO funds raised here already fell 12 percent from a year ago to HK$39.4 billion. However, a Hong Kong Exchanges and Clearing (0388) spokesperson said the regulator does not believe a stronger climate for the financial industry could be achieved simply by adopting a more relaxed approach in accepting listing candidates. Meanwhile, BFRC also suggested the city's regulator reconsider launching the Alternative Investment Market model to encourage more small- company listings. Unlike the Growth Enterprise Market - the current venue for small firms to float shares - AIM has less regulatory burden, but requires companies to disclose more detailed information to investors. But the HKEx spokesperson said the bourse operator and the Securities and Futures Commission believe it is too early to adopt the AIM model. Now exchanges such as Shanghai and Singapore are luring new listings away from Hong Kong.
Cheung Kong (Holdings) (0001) said yesterday it is possible apartment prices - which have already climbed 7 to 8 percent since January - will jump a total of 20 percent this year. Executive director Justin Chiu Kwok-hung told reporters there is no way flat prices could drop, given the recent year-over-year decline in property transactions amid tightened inventory and current price levels. "It should be not bad. Now the market is quite stable and projects are sold out," said Cheung Kong chairman Li Ka-shing. "We will continue to develop, seeing that property prices are maintaining rather nicely." Chiu said the company's sales have doubled year-on-year so far, with its 2008 target aimed at 4,000 units worth some HK$20 billion. From January to March, the developer reaped HK$11 billion by selling 2,100 flats. Last year, Cheung Kong sold HK$22 billion worth of homes. Chiu said it has received the letter of consent to pre-market the Celestial Heights project in Ho Man Tin, where 500 units ranging from 1,700 to 2,200 square feet - worth more than HK$10 billion - will be made available. The launch date for the first batch of flats has not been confirmed. Meanwhile, Li said he may invest in Taiwan in view of the island's improving relationship with Beijing following the recent election of the new Kuomintang government.
Cheap deals on offer in health-care plan - Insurance premiums covering major surgery, intensive care, cancer treatment and dialysis could cost as little as HK$3,600 a year if the community opts for a mandatory scheme, a government source said yesterday.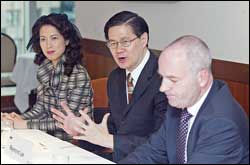 Suitors circle collapsed carrier - Grounded Oasis Hong Kong Airlines has received "a number" of expressions of interest from potential new investors, said KPMG, the provisional liquidator. There are a "comfortable number of really serious players" that the provisional liquidator is talking with, said Edward Middleton, head of restructuring services at KPMG, putting the number at "a handful." He said: "The financial situation is dire." Interested parties include local investors and foreign companies, he said, declining to provide more details. KPMG has not received interest from Cheung Kong (Holdings) or any unlisted arm of Cheung Kong Group, Middleton said, adding Cheung Kong deputy chairman Victor Li Tzar-kuoi has not approached KPMG either. Cheung Kong said yesterday it has not made any offer to buy Oasis and is not exploring the matter, refuting reports in Ming Pao Daily. Middleton said no Oasis staff had yet been laid off. He said the company is responding to claims from ticketholders but "it's too early to say" whether they will get refunds. Founder Raymond Lee Cho-min, with his wife Priscilla Lee Hwang at a first public appearance since Oasis was grounded, said he is "very optimistic" about its future. "It is our hope for Oasis Airlines to continue to survive." Before the press briefing began, Middleton said questions about the reported quarrelling between Oasis investors "will not be answered." The Standard revealed Monday that a fallout between the Oasis partners triggered the collapse of the carrier. "This is not a forum for that to be explored," Middleton said. Questioned about his relationship with other Oasis investors, Lee said: "We are still really good friends. We will still remain good friends in the future."
A real-time rehearsal of the Hong Kong leg of the Olympic torch relay will be held on Friday to fine-tune the route, which has already been shortened, Deputy Police Commissioner Peter Yam Tat-wing said yesterday. The new route will be announced today. The second run along Nathan Road and the Hong Kong Park stop- over have been omitted, according to government sources. The May 2 Olympic torch relay will start from Tsim Sha Tsui's Hong Kong Cultural Centre, then Salisbury Road, Nathan Road, Kowloon Park, the Tsing Ma Bridge, Sha Tin's sport facilities, Shing Mun River and then back to Hung Hom and Tsim Sha Tsui's Star Ferry pier. On the island side, the torch will visit the Legislative Council building, Chater Road and Wan Chai Sports Ground before ending at Golden Bauhinia Square for the closing ceremony at 6pm. Yam said Friday's rehearsal is to test whether the relay can be completed on time and see if there is any need to change the route. The Transport Department will coordinate traffic arrangements. Olympic windsurfing gold medalist Lee Lai-shan said she will be one of the 120 torchbearers but she does not know at which stage. Leading triathlete Daniel Lee Chi-wo said he turned down an invitation to run because he is taking part in other competitions that day.
Hong Kong had the world's priciest up-market flat rents, with the lease for a three-bedroom unit more than US$9,700 on average a month, a survey released on Wednesday said.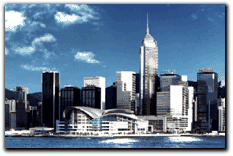 The proposed third-phase expansion of the Convention and Exhibition Centre is unlikely to be accepted by the government because its impact on the Wan Chai North area could stir up enormous public opposition, according to a source familiar with the project. The source said the chances of the government approving the proposal were slim. Media reports have said the proposal, submitted by the Trade Development Council (TDC), calls for a third phase of the centre to be built on land now occupied by public facilities including the bus terminal next to the Great Eagle (SEHK: 0041) Centre, the Harbor Road Sports Centre and Wan Chai Sports Ground, a popular location for many schools' sports events. The source said strong oppositions to the proposal, especially from users of the public facilities in the area, was likely to be a major concern. Stephen Ng Kam-chun, chairman of Wan Chai District Council's development, planning and transport committee, said: "We definitely do not want a tall building blocking the view of the harbor and we want the sports facilities to be retained." Mr Ng said the council had yet to receive a detailed plan for the third-phase expansion. He said the expansion was not just an issue for the exhibition industry but also concerned planning in the district. "We support an expansion because we understand it is important to maintain Hong Kong's leading role in the exhibition industry," Mr Ng said. "But this project does not stand alone. It has to be co-ordinated with other developments in the area, such as the proposed new MTR station and the Central-Wan Chai bypass." The Commerce and Economic Development Bureau said it had received a proposed conceptual design for the third phase of the centre from the TDC in late 2006. It said the government was still examining issues related to the proposed project, including planning issues and its impact on traffic and public facilities in the area. Peter Woo Kwong-ching said in September, when he was TDC chairman, that another 100,000 square meters of exhibition space was needed. The centre's website says it currently has more than 70,000 square metres of rentable function space. The TDC said another, refined, proposal for the expansion was submitted late last year. It declined to disclose details, saying it was still waiting for a decision from the government. A TDC spokesman said there had been an urgent demand for exhibition space and the centre's current atrium expansion - which is expected to be completed early next year - would not be able to cope with increasing demand. He said the TDC had a long waiting list of companies wishing to exhibit at trade fairs but could not accommodate them because of the lack of space. "For example, there are more than 2,000 companies on the waiting list for the upcoming gift and premium fair, and 1,000 for the electronics fair in the autumn. This shows how great the demand is," he said. The atrium expansion was expected to provide an extra 20,000 square meters of exhibition space but that would not be enough in the long run, the spokesman said.
Zero wine duties are expected to increase consumption in Hong Kong but it is difficult to assess by how much, organisers of the Vinexpo wine and spirits trade fair say. Much depended on how distributors and importers passed on the tax savings to consumers through lower prices, Vinexpo chairman Dominique Heriard Dubreuil said. Robert Beynat, chief executive of Vinexpo Overseas, said a clearer picture should emerge in the next six months. Vinexpo Asia-Pacific will be held May 27-29 at the Convention and Exhibition Centre. Last year, doubts emerged about whether consumers were enjoying the full tax savings despite an industry pledge to reflect the halving of the wine duty to 40 per cent. Duty on wine and beer was abolished in February's budget. An annual survey by the International Wine and Spirit Record, which researches the market, shows the city's wine consumption by volume is forecast to rise 61 per cent to 23.4 million liters in the five years to 2011. This is up from the 54 per cent growth recorded between 2002 and 2006. Wine consumption was 14.5 million litres in 2006, up from 9.4 million liters in 2002. By value, Hong Kong spent about US$152 million in 2006 on still wine. This is projected to rise to US$257 million by 2011. In 2002, the figure was US$104 million. The survey was completed last year and reflects data from 2006. Consumption of spirits in Hong Kong is expected to recover slightly by 2011 after falling about 8.7 per cent to 1.73 million nine-litre cases in 2006, from 1.89 million such cases in 2002. The survey estimates consumption will rise 1.3 per cent to 1.75 million cases in 2011. Spirits continue to be subject to a 100 per cent duty, with the government fearing a lower tax would lead to health problems due to increased consumption.

China: US television news network CNN said it did not mean to cause offence when one of its commentators said the Chinese were "goons" and that their products were "junk". Jack Cafferty made the comments earlier this month on CNN's political programme, The Situation Room, prompting an angry demand from China for an apology. "It was not Mr Cafferty's nor CNN's intent to cause offence to the Chinese people, and [CNN] would apologise to anyone who has interpreted the comments in this way," CNN said in a statement. CNN said Mr Cafferty was offering his "strongly held" opinion of the Chinese government, not China's people, adding that he clarified the point on Monday. Chinese Foreign Ministry spokeswoman Jiang Yu condemned the "evil attack" by CNN on the Chinese people. "Cafferty used the microphone in his hand to slander China and the Chinese people, and seriously violated reporting ethics," she said. Mr Cafferty had said the United States imported Chinese-made "junk with the lead paint on them and the poisoned pet food", adding: "They're basically the same bunch of goons and thugs they've been for the last 50 years." China came under international scrutiny following a series of food and product health scares last year. It says the vast majority of its products are safe and has accused western media of over-hyping the problem. Beijing has lashed out at western media organisations, including CNN in recent weeks following unrest in Tibet, accusing them of running distorted reports, siding with pro-Tibet independence groups and of demonising China.
The first direct flight between China and Mexico will be launched on May 29, Aero Mexico's Shanghai office told Xinhua on Tuesday, a move to facilitate bilateral economic, cultural and tourism exchanges.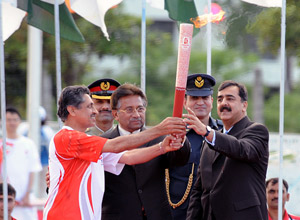 Islamabad stages Olympic flame relay - "I welcome the Beijing 2008 Olympic torch relay on its 'Journey of Harmony'. Let me convey my strong sentiments to Beijing and wish them the best of luck at the Beijing Olympic Games," said Pervez Musharraf in the opening ceremony.
A movie park should be built on the former Tai Hom Village site in Diamond Hill to strengthen the local industry and preserve the city's filmmaking heritage, according to a joint proposal from concern groups. The groups, including the Community Alliance for Kai Tak Development and the Federation of Hong Kong Film Workers, suggested that instead of using the entire 7.1 hectare site for a depot for the Sha Tin- Central rail link, at least two-thirds should be set aside for a film park. Federation president Ng See-yuen said it was hoped the proposed park could include facilities for screenings and training for young directors, small studios for experimental filmmaking and museums. The Hong Kong Film Archive could be relocated from Sai Wan Ho. "There are not enough film productions in Hong Kong but, at the same time, we do not have enough talented people," Mr Ng said. "We have collaborated with the Institute of Vocational Education to provide training for talented young people for the past two years but we have stopped because [the institute] does not have enough facilities. Talent training is our greatest weakness and it is hoped that this park can fulfil such a purpose." The site is the home of three historic structures - the grade-two- listed Old Pillbox, grade-three-listed former Royal Air Force Hangar and the Stone House, the former home of late renowned actor Roy Chiao. The proposal includes hotels and residential apartments, and turning Chiao's home into a film resource centre. Mr Ng said offices and meeting rooms could be provided for young film workers, such as scriptwriters, who would be able to meet and brainstorm ideas. Businesses related to the film industry, such as special effects and design, could also be clustered together. He said the site had a filmmaking heritage, with more than 1,000 films made there by great studios of the past, such as Grandview Studios. "This can help revive the heritage of Hong Kong cinema," Mr Ng said, adding that even major industry events such as the Film Awards could take place there. The film park would not compete with mainland ones because they were shooting locations. "Hong Kong lacks such facilities and our industry has been declining seriously. We cannot afford to wait any more," he said.

Nike hopes for strong Olympic performance - Nike Inc's chief executive officer Mark Parker knows how demanding Olympic athletes can be. "We grew up with the Olympics, and it's our challenge to work with the athletes, elevating the levels of their performances and helping them realize their potential. That is the core of what Nike is all about," Parker said on the sidelines of the Innovation Summit for the Beijing 2008 Olympic Games.
The reserve requirement ratio would be raised by 0.5 percentage points to a record high of 16 percent as of April 25, the People's Bank of China (PBOC) said in a statement on its Web site.
The Civil Aviation Administration of China (CAAC) has approved a plan to build an airport in the Tibetan autonomous prefecture of Gannan in the northwestern Gansu Province, the local government said on Wednesday. The provincial reform and development commission said preparations will start soon to pave the way for the civil construction of Xiahe Airport, a 700 million yuan (about 100 million U.S. dollars) project about 250 kilometers from Lanzhou, the provincial capital. "These will include land measurement, meteorological observation and environment assessment at the proposed site for the airport," said Ma Xiaojun, an official in charge of transport at the provincial commission. He said the preferred site was about 56 km from the nearest city, Hezuo, and 72 km from the Xiahe County seat. The airport will have a 3,000-meter-long runway and construction is expected to be complete in 2010. Gannan prefecture, located in southern Gansu Province, has a population of 680,000, more than half of whom are Tibetans.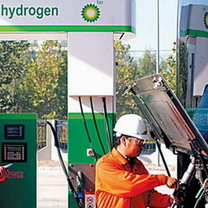 A worker fills a bus' fuel tank at a BP hydrogen station in Beijing. China has bought a stake in BP Plc, as the nation seeks to boost returns on the world's largest foreign exchange reserves.
General Electric, which last week announced its worst quarter of financial results in five years, plans to invest up to $2 billion in acquisitions and other deals in China over the next three years as it looks to double revenues in the country. The world's biggest industrial company is looking to hire a team of 20 "in-house investment bankers" to conduct the deals in China. "If we do not invest $2 billion over the next three years, I would be disappointed," said Steve Bertamini, chairman of GE's China operations. Bertamini said that the recent sharp drop in the mainland stock market, which is down nearly a half from its peak, would make it easier to negotiate investments. "One of the reasons we have not done much so far is because the prices have been so high", he said. The group will also continue to form joint ventures with leading Chinese companies, in part because in sectors such as infrastructure and power generation, there are foreign investment restrictions. It added that GE plans to increase its China revenues to $10 billion by 2010, up from $4.4 billion last year. GE also plans to increase sourcing and design in China and import fewer components.
Luxury goods maker Gucci has won a trademark copycat lawsuit against a Chinese shoemaker, putting its foot down in a country where knock-off designer gear is on sale on every street corner.
China's new National Stadium, the centrepiece of the Beijing Olympics and better known as the Bird's Nest, was opened to international media for the first time on Wednesday. The iconic 3.5 billion yuan (HK$3.9 billion) arena, which was started in December 2003 and completed 14 weeks behind schedule, will host the opening and closing ceremonies as well as the athletics and soccer finals at the Aug. 8-24 Games. With 114 days to go until the opening ceremony, the finishing touches were still being applied. Workers were painting lines on the running track and some of the 91,000 seats had yet to be fixed in place. Workers and the large band of volunteers were reluctant to talk to the media but several said they thought the structure "amazing". From the inside, the interwoven steel structure that gives the stadium its nickname was largely hidden by a membrane that will keep the rain off many of the seats and prevent unsightly shadows from ruining television pictures on sunny days. The sun was struggling to break through the Beijing smog and dust on Wednesday, a reminder of how much work remains to be done to ensure good air quality for the Games. Cost-cutting measure - The roof that was in the original design was cut out of plans in 2004 as a cost-cutting measure and the Beijing meteorological office is experimenting with rain-prevention measures to stop wet weather spoiling the opening ceremony. The stadium was supposed to have been finished along with the other venues by the end of 2007 but the completion date was first postponed to the end of March and then to the middle of April. Organisers said that the complexity of preparing the stadium for what is expected to be a lavish opening ceremony on the evening of Aug. 8 was responsible for the delays. It was the only significant delay in a building programme that presented a clear contrast with the last Summer Games in Athens, where the last licks of paint were being applied only days before the Games began. There was no sign of where the Olympic cauldron will be placed. That, along with details of the opening ceremony, are among the best-kept secrets in China. Officials confirmed in January that two workers had died during construction of the stadium, denying media reports that there had been at least 10 fatalities. The first event to take place at the stadium is the IAAF men's 20-km walking test event on Friday. Sunday's Good Luck Beijing marathon will also finish at the Bird's Nest. An athletics test event from May 22-25 will be the first thorough test of the stadium's ability to host top level track and field events. After the Games, an auction will be held for naming rights that could result in a foreign company attaching its brand to the the stadium.
April 17, 2008

Hong Kong: Hong Kong's Postmaster General Tam Wing-pong announced Tuesday that a set of two "Heartwarming II" stamp mini-panes, together with a souvenir cover, will be released on May 2 to mark the Beijing Olympic Torch Relay in Hong Kong. The center of the mini-pane and the backdrop of the souvenir cover shows the local relay route, the logo of the Beijing Olympic Torch Relay and the slogan "Light the Passion Share the Dream". The focus of the souvenir cover is on the Beijing Olympic Torch, whose design displays Chinese artistic heritage and technical excellence. The Beijing Olympic flame will arrive in Hong Kong on April 30 and the torch relay will be held on May 2.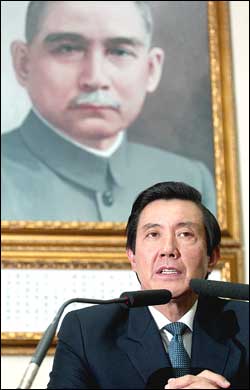 Hongkongers could soon be traveling visa-free to Taiwan, the islands president-elect Ma Ying-jeou revealed yesterday. His comments came as he and vice president-elect Vincent Siew Wan- chang met journalists from Hong Kong and Macau in Taipei yesterday. I am glad that democracy in Hong Kong has further developed, said Ma, who takes office on May 20. I would like to exchange [ideas] with Hong Kong friends on this. I believe once the three links are realized [between Taiwan, the mainland and Hong Kong], Hong Kong will lose its middleman role. But I think the impact will be limited because Hong Kong is still the major re-exporter for Taiwan and Southeast Asian countries. All along, relations between Hong Kong and Taiwan have been active in non-government circles, but cold officially. I hope relations on both levels can be closer in future. Ma said he would name KMT vice chairman Chiang Pin-kung as Taiwans chief negotiator in dealing with China. Chiang will head the semi-official Straits Exchange Foundation. But Ma said he will have to consider when to resume the negotiation mechanism between the SEF and the mainlands Association for Relations Across the Taiwan Straits. Ma said he would name KMT vice chairman Chiang Pin-kung as Taiwan's chief negotiator in dealing with China. Chiang will head the semi-official Straits Exchange Foundation. Chiang, 75, served as economics minister and chairman of Taiwan's economic policy planning body under the former KMT government. Ma said the landmark Hu-Siew meeting on Saturday has started to thaw relations across the strait and that he hoped both sides can continue to develop economically and culturally. "The iceberg is quite large. We don't want to melt the iceberg too quickly, otherwise it will flood. It takes wisdom and perseverance to melt the ice. It still has a long way to go," he said. Ma's agenda also includes inviting the Hong Kong government to set up an office in Taiwan. He also wants to sign a peace treaty with Beijing but cautions he is not prepared to discuss unification with the mainland during his presidency. In Hong Kong, a spokeswoman for the Constitutional and Mainland Affairs Bureau said the government is taking a positive attitude to cultivating exchanges and liaison between Hong Kong and Taiwan. She said the Trade Development Council has proposed a Taiwan branch office be set up and that an application has already been submitted with Taiwan authorities.
More former KCRC middle managers have been asked to leave the MTRC following the merger of the two railways. According to a source, nearly 20 staff from the MTR's Kowloon Southern Link project alone are being forced to leave their jobs each month because their contracts are not being renewed. Others are having their contracts terminated long before the expiry date, the source said. The staff involved are on-contract, non-frontline staff and are mainly in middle management or the logistics and technical support teams, the source added. This group accounts for around 10 percent of the 12,000-strong MTRC, according to Hong Kong Mass Transit Railway Staff General Association deputy chairman Mak Pui-tung. In February, The Standard reported the rail company had started laying off long-serving senior staffers from the former KCRC just two months after the railways were merged on December 2. Mak said their departure was unlikely to directly affect the daily operation of the rail company. But he said the union was strongly against the MTR's unilateral decision to terminate their contracts. "Those workers who are on contract should be very clear about the temporary nature of their jobs. But they expect to at least stay in the job until the contract expires," Mak said. "Some of them might have given up other offers when they joined the KCRC before the merger." However, Mak admitted it was difficult for the union to take action on behalf of those who are not permanent staff. One of the middle-ranking engineers, who did not want to be identified, was told his two-year contract would be terminated in September, a year before it expired. "I was offered the second contract in May last year, four months before the first one ended. That gave me an impression the company was sincere in keeping me," he said. "But all of a sudden, I was told to leave the company in six months' time. "I did not expect to leave the job so soon and I recently borrowed money from the bank to buy two flats." An MTRC spokesman said: "The decision is based on our operational needs, which are determined by the progress of our projects."
A former director and general manager of Centaline Property Agency admitted in District Court yesterday he had offered more than HK$1.68 million in bribes to secure property deals worth HK$300 million.
The five-ringed Olympic symbol will add a HK$7.5 million glow to Hong Kong's iconic Victoria Harbor. The familiar Olympic symbol will be put up at an eye-catching site outside the Museum of Art in Tsim Sha Tsui as a part of the HK$17.8 million Beijing Olympics promotion campaign designed by the Hong Kong Tourism Board. The board is also spending HK$5 million, plus HK$3 million in sponsorships, to build an Olympic Piazza in the area. Tourism Board executive director Anthony Lau Chun-hon hopes the logo will impress overseas TV audiences as much as it did when it adorned the Sydney Harbour Bridge in 2000. Construction of the 15 meter by 35m symbol is due to be completed on May 1 and will be displayed until December 31. The best view will be from Golden Bauhinia Square in Wan Chai. Lau said the board had considered several other sites, including pier terminals in Central, the General Post Office and City Hall. The International Olympic Committee does not want the five rings to be displayed near any commercial elements. Putting it outside the museum will provide a quiet background without competing with other neon signboards. The Olympic Piazza outside the Hong Kong Cultural Centre is expected to attract 10,000 visitors a day during its operation between July 25 and August 24. The highlight of the piazza is the giant television screen on the center's curved wall. It will broadcast live games, highlights and other Olympic-related clips. The piazza comprises two zones, one with TVs streaming the games and the other an exhibition.

Britain's Chancellor of the Exchequer Alistair Darling made a pitch on Tuesday for the mainland's US$200 billion state investment fund to invest in his country as he visited Beijing amid strains over Tibet and the mainland's trade surplus.
Mainland property firm Fantasia Group (China) planned to raise about US$500 million in a Hong Kong initial public offering in the third quarter, sources close the deal said on Tuesday, amid the central government's clampdown on bank lending to the real-estate sector. The listing hopeful is shrugging off a 14 per cent drop in Hong Kong's benchmark index <.HSI> so far this year on concerns about a United States recession and spreading credit market woes, which have scared off companies planning US$7 billion in Hong Kong IPOs so far this year, according to Thomson Financial data. The Shenzhen-based developer focuses on residential and office buildings, and has about 2 billion yuan (HK$2.23 billion) in assets, it said on its website. The firm plans to expand to other provinces, including Dongguan, Chengdu and Tianjin. Goldman Sachs is sponsoring the deal.

China: GUANGZHOU: China's largest trade exhibition opened in the capital of Guangdong province today, at a time when China's export prospects for this year are unclear in light of the US recession and the yuan's appreciation.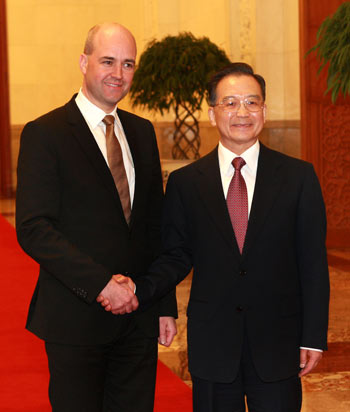 Chinese Premier Wen Jiabao (R) meets with Swedish Prime Minister Fredrik Reinfeldt at the Great Hall of the People in Beijing, on April 14, 2008. Chinese Premier Wen Jiabao held talks with Swedish Prime Minister Fredrik Reinfeldt here Monday. Both agreed to deepen cooperation. During their talks, Wen said as the first western country to establish diplomatic ties with the People's Republic of China 58 years ago, Sweden and China have continued to increase mutual trust and understanding, as well as expand cooperation in all areas.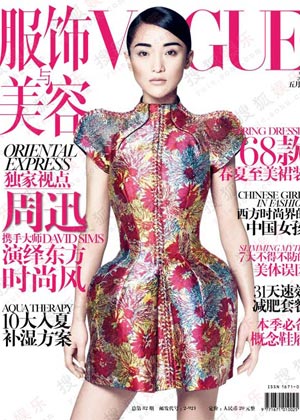 Wearing an armor-like Chinese suit, Chinese actress and singer Zhou Xun is the cover girl for world's top fashion magazine VOGUE for its May's Chinese edition. The star flew to London to work with David Sims, a world renowned fashion photographer, in whose eyes Zhou Xun is a "super mini model." During the shooting, Zhou Xun put on the latest fashions by the European top luxury brand Balenciaga, which employed a lot of Chinese-style designs. As the world's top fashion photographer, David Sims has cooperated with many front-line fashion magazines and created numerous classics. For the cooperation with Zhou Xun, David Sims said, "We soon found understanding for the shooting, and we can easily communicate without speaking, and she is talented and expressive."
The Kuomintang wants to bring in more mainland tourists, make the yuan convertible and implement a plan for more direct weekend flights across the Straits starting in July.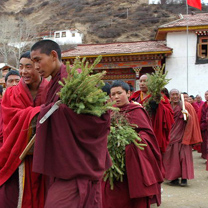 Buddhist monks carry spruce trees and gardening tools to plant the saplings on the hillside of the Chali Monastery in Aba County, Southwest China's Sichuan Province, April 14, 2008.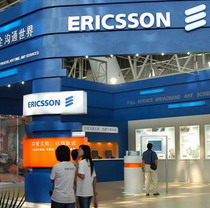 Visitors pass by Ericsson's booth at China (Nanjing) International Software Product Expo 2007 on September 2, 2007 in Jiangsu province. Ericsson signed framework network expansion agreements worth $1.44 billion with China's two top mobile operators.
President of the Commission of the European Union Jose Manuel Barroso will pay official visit to China from April 24 to 26 at the invitation of Chinese Premier Wen Jiabao.
April 16, 2008

Hong Kong: The Exchange Fund's foreign assets amounted to 1.183 trillion HK dollars (151.97 billion U.S. dollars) in March, up 28.3 billion on February, Hong Kong Monetary Authority said Monday. The Monetary Base, comprising Certificates of Indebtedness, Government-issued currency notes and coins in circulation, the aggregate balance of the banking system and Exchange Fund bills and notes issued, amounted to 328.7 billion HK dollars. Claims on the private sector amounted to 91.7 billion HK dollars. Foreign liabilities, representing mainly obligations under repurchase agreements, amounted to 1.9 billion HK dollars. ( One U.S. dollar = 7.784 Hong Kong dollars).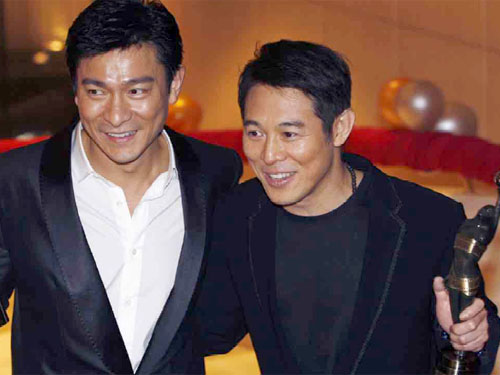 Warlords rule at HK film awards - War epic The Warlords was the big winner in last night's 27th Hong Kong Film Awards, taking home eight of the 19 honors. The film, nominated for 13 awards, won best film, with Peter Chan Ho-sun winning best director. Martial arts star Jet Li received the best actor award, beating Andy Lau Tak-wah, who was also nominated for his role in the film. The Warlords also picked up best cinematography, best costume make-up design, best sound design, best visual effects and best art direction. Accepting his award, Chan said making the war epic was the only way he could bring people who had been used to seeing movies at home on computers back to the cinemas, and he expressed his gratitude to those who had paid to see it at a cinema. Set in the 1860s, during the Taiping Rebellion in the late Qing dynasty, the story tells of three sworn brothers, played by Lau, Li and Takeshi Kaneshiro, who are forced to turn against one another due to the harsh realities of war and political intrigue. The best actress honor went to actress Siqin Gaowa, 59, for The Postmodern Life of My Aunt, directed by Ann Hui On-wah. This tragicomedy stars Siqin, one of China's top actresses, as an eccentric old aunt living alone in contemporary Shanghai. The film, which did exceptionally well on the mainland, also features Chow Yun-fat as a comic intellectual who the kindhearted old lady finds irresistible. Li, 44, said of his first victory at the Hong Kong awards: "I have been running on the road for 28 years and finally reached the stage." To Lau, who in the film was betrayed and killed by Li's character and last night lost the top honor to Li, he said: "I'm sorry. I've betrayed you, brother!" Lau, however, had the consolation of winning best supporting actor for his role in Protege. Susan Shaw won best supporting actress for her role in The Pye-Dog. "It came too late," the veteran actress lamented of her first-ever award.

Many items won't pass 2010 food label laws - Forcing big brands to comply 'too difficult' - Thousands of pre-packaged food items could disappear from the city's shelves because of new nutrition labeling regulations scheduled to take effect in 2010. The government last week tabled the proposal to Legco for vetting. It would require that all pre-packaged food carry labels detailing the total energy and seven core nutrients, namely protein, carbohydrate, total fat, saturated fat, trans-fatty acids, sodium and sugars. Food officials admitted that the regulation would not cover claims made on big trademark items such as "Diet Coke", "Coke Zero" and "Vitasoy". The so-called "1 plus 7" labeling, expected to take effect in July 2010, will also restrict how manufacturers make "nutrient functions claims". It means products that claim "low fat", "fat free", "zero trans-fat", "low sugar", "sugar free", for example, have to meet certain objective requirements. At present, there is no regulation on the use of those claims and there has been growing concerns over "fake" healthy food. Food items are allowed to carry claims related to allergens such as "no lactose" and "no gluten". The regulation provides exemptions to items of which 30,000 or fewer a year are sold unless they carry nutritional claims. The controller of the Centre for Food Safety, Constance Chan Hon-yee, said the government had no power to regulate claims that related to "personal feelings" and trademarks. For example, the Vita Lemon Tea sold in the city uses the word "less sweet" rather than "low sugar". Coca-Cola has products called "Diet Coke" and "Zero Coke". "Less sweet or less salty is a sensation; it is difficult to measure," Dr Chan said. The Food and Environmental Hygiene Department's consultant in community medicine, Ho Yuk-yin, said the department had given up the idea of regulating trade-marked items after discussing the matter at length. "Unlike cigarettes, where claims in trademarks are also regulated, it is difficult to apply the rules on food because there could be too many variations. Also, it involves too complicated legal issues and an issue of intellectual property," Dr Ho said. Dr Chan said the purpose of the new law was to provide more information for customers to encourage manufacturers to produce more healthy products, and to combat misleading labels and claims. But the new rules have drawn opposition from the trade and some countries' consulates, which said the new requirement would add an extra 10 per cent in costs. The latest estimates presented by the food trade to the government showed that thousands of items, or about 2.5 per cent of all packaged food items - in terms of sales volume - sold in Hong Kong would not be relabeled because of cost concerns. The manufacturers were unlikely to spend extra money to relabel them to suit the city. "These products could be removed from sale in the worst scenario, but it is only a very small portion of all items sold here," Dr Chan said. Sixty per cent of the city's pre-packed food is imported. The United States, the mainland and Australia are among the top five exporters of pre-packed goods to Hong Kong. France, Germany, Italy, Britain, the Netherlands, New Zealand, Japan, Thailand and Vietnam could also be hard hit by the labeling system.
China issues notice on grain exports to HK - The Ministry of Commerce has issued a notice ensuring that grain and grain product supplies maybe provided to Hong Kong, but it also warned of penalties for those who diverted such food shipments to other markets. Wheat, corn, rice and flour made from these grains could only be sold to Hong Kong and violators would have their export licenses suspended. The licenses would only be available to suppliers who had signed agreements with designated Hong Kong counter-parties. "The relevant authority should issue a license strictly according to the quota allocated by the government and note on the license that the export is only to Hong Kong with no transshipment is allowed," said the notice. Hong Kong importers had to keep clear inventory and sales records that tracked food imported from the mainland, said the notice. Controls on food exports started early this year, when the Government imposed a temporary quota on the export of wheat, corn and rice products to guarantee domestic supplies. anic buying was reported in Hong Kong after the price of rice from Thailand, a major source for Hong Kong, shot up by about 30 percent in the past month. Rice hoarding has also been reported in the southern province of Guangdong, which borders Hong Kong. Premier Wen Jiabao promised mainland supplies of rice and agricultural products to Hong Kong and Macao on March 31, adding that China, with 40 to 50 million tons of rice stocks, would not be greatly affected by global price hikes. But as connections between the domestic and world grain markets increased, it had become more difficult to maintain stable domestic prices, said State Administration of Grain Director Nie Zhenbang. Wheat and rice stocks had increased in recent years, but uneven stock distribution in producing areas and selling regions should be balanced, said Nie. Seven major grain-selling areas are reporting substantial demand-supply imbalances, while 11 regions that both produce and sell grain have reported an increasing gap, Nie wrote in a signed article in the People's Daily, on Monday. China harvested 501.5 million tons of grain in 2007, but prospects might be less favorable this year because the severe winter weather in southern regions damaged crops. Meanwhile, northern China is experiencing its worst spring drought in years. Since early this year, the average rainfall has been 5.5 mm in Heilongjiang, Jilin and Liaoning, Inner Mongolia, Hebei province, Beijing and Tianjin. That is less than half the average and the least since 1951, according to the China Meteorology Center. "We should always keep alert in guaranteeing grain security," said Nie.
Students give 2017 vote of confidence - Two-thirds of secondary school students believe universal suffrage in 2017 to elect the chief executive is timely - or already too late, a survey has found. The survey, carried out by the Hong Kong Secondary Students Union in February and March, also showed about one-third believe the voting age should be increased to 21, or even above. Only 19 percent of the 1,008 respondents from more than 20 schools believe Hong Kong is not ready for universal suffrage, and only 10 percent believe it is too early to implement it on or before 2017, a date set by the National People's Congress Standing Committee on December 29 last year. But while 47 percent believe 18 is a suitable age for voting in district council and Legislative Council elections, 33 percent believe the age requirement should be tightened. Jenny Liu Mei-yan, the union's administrative officer, said the results are not contradictory. "Some students might be not be confident enough to make their own decisions as many believe they are just receivers of information provided by adults," she said. The union called on the government to provide "mock voting" for young people during major elections to encourage their participation in the future.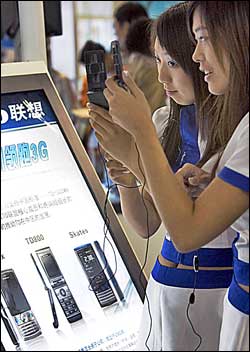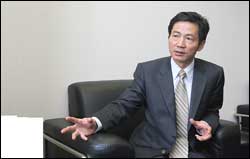 Listed in Hong Kong last year, Centron Telecom (1155) says it aims to grab opportunities from an expected reorganization of the telecommunications industry in China, which will include the issuance of more 3G licenses. Centron plans to expand its overseas market and its digital television business. One of the top three wireless coverage solution providers, Centron Telecom clients include China Mobile Communications and China United Telecommunications. The company provides an engineering after sales service to expand the wireless coverage to districts with weak signals or without network coverage, including high-rises, highways, railways, tunnels and rural areas. Centron recorded 76.7 percent growth in turnover to 348 million yuan (HK$386 million) with net profit doubling to 90.33 million yuan, for the first half ended June 30. According to the forecast in its IPO prospectus, Centron expects annual net profit of 203.3 million yuan, at a growth rate of 51.83 percent compared to the previous financial year. Nonetheless, Centron Telecom relied on revenue from its two major customers, China Mobile and China Unicom, to contribute about 90 percent of total turnover in the past 3 years. Centron has been strengthening its business foundation in main cities including Beijing, Shanghai and Guangdong, said executive director Yi Zhangtao, and the company would develop 3G business in these cities when the expected issuance of 3G licenses is confirmed.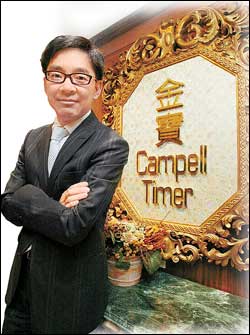 Small enterprises even those in sunset industries can ride the tide in a buoyant economy if they are flexible enough, says Eddy Li Sau-hang, president of the Hong Kong and China Economic and Trade Association. Li, founder of his watch company, Campell Timer, was among the first batch of Hong Kong manufacturers to set up factories in Guangdong in 1989. After that, he watched the territorys manufacturing sector continue to lose competitiveness to its mainland counterparts. And in 2003, the year of the SARS outbreak, Li shifted his business strategy from purely that of a manufacturer to include property investment and equity holdings. 2003 posted a golden opportunity for property investment, he recalls. At that time, not only was property priced at just half of the land cost, but also it was cheap to borrow money. With banks only charging me one percent interest, why not invest when bread was cheaper than flour? That year, Li pumped HK$300 million to start up a family foundation in conjunction with a property management unit. He started acquiring old industrial blocks and renovated them into modern buildings, leasing premises to small innovative entrepreneurs. He focused on areas including Wong Chuk Hang, Shau Kei Wan, A Kung Ngam, and Yau Tong. The return is good, Li says. Property prices have more than tripled and rentals are up 20 percent, providing a yield of about five percent. We hold property for stable rental income on a longterm basis, not for speculative investment. His industrial premises boast full occupancy with waiting lists, compared to only 50 percent vacancies five years ago. Li also believes in the growing story of China, so his family foundation continues to look for potential stake acquisitions in mainland enterprises that are preparing for public listings. We have been buying stakes in potential Chinese firms, mainly in [liquid crystal display] manufacturers and environmental related factories, he says, adding some of them will be seeking listings in the near future. As at March 31, Lis family foundation assets mostly in property have ramped up to HK$2 billion in value. Though not in the same league as big tycoon foundations, it nevertheless represents nearly a seven-fold increase over the past five years. For now, I regard the portfolio as a diversification of my manufacturing base. Since 2005, Li has also been investing in stocks. His equity assets total about HK$30 million a small portion of his family foundation. [The foundation] only buys state- owned enterprises, for most of them have a monopoly in their industries, he says. Their [price-to-earnings ratios] are high, but profits are huge too. I have bought stocks like Ping An Insurance (2318), and Bank of Communications (3328). They have so much room for development. Like mainland banks, there are areas of private banking, asset management and foreign exchange they could get into, providing earnings growth. Li, 54, earned his seed capital for his various ventures through savings, starting his own business in the mainland in 1989. I saved through my monthly salary, which was about HK$40,000 to HK$50,000, he recalls. By the time I started my own business, I had saved HK$400,000 to HK$500,000 for use as startup capital. Witnessing the evolution of the Hong Kong manufacturing industry over the past 20 years, Li acknowledges that there is no going back. He notes if Hong Kongs economy was to revert back to a manufacturing base, it would be a step backward and not realistic. Li adds: China counterparts are catching up with us, equipped with better resources and support. Hong Kong industries can only take a complementary role not lead them. He says businesses also need to adapt to environmental changes. Along these lines, Campell Timer changed from being solely a manufacturer to become a more marketing-oriented enterprise. Back in 1989, we had 70 percent of our business in manufacturing and 30 percent in marketing, but now we have 90 percent focus in marketing. Manufacturing is done only for quality control and design purposes. The extension to property and equity investment is also another kind of flexible change. Manufacturing is my base, while the property sector provides me with a steady and higher return on investment, Li says. Property investment never fails me as long as I have enough holding power. As long as you own the properties and they generate rental income that covers your investment, you could never lose. Meanwhile, he recognizes that the equity market can be volatile, resulting in losses on some occasions, and gains on others. I have no fear of the recent turbulence in the stock markets, Li says. I only use spare money so it will not hurt.

China: Tibet braces for tourism backlash - State media warned yesterday that simmering unrest in Tibet and a resulting security clampdown looks set to hit the Himalayan region's nascent tourist boom this summer.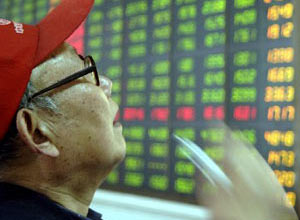 China shares sink 5.6% on Wall St sell-off, inflation fears - China's benchmark stock index plunged 5.62 percent on Monday, the biggest one-day loss since late January, as sell-offs on Wall Street and regional markets further undermined investor confidence.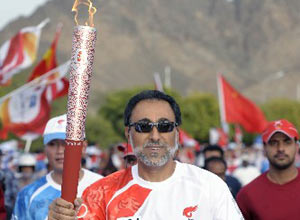 Torch relay in Oman's Muscat starts - The relay kicked off at local time 5 p.m. (1300 GMT) at Al Bustan roundabout in the eastern part of the coastal city, where lies the duplicate of an ancient Omani wooden ship that sailed to China more than 1,000 years ago.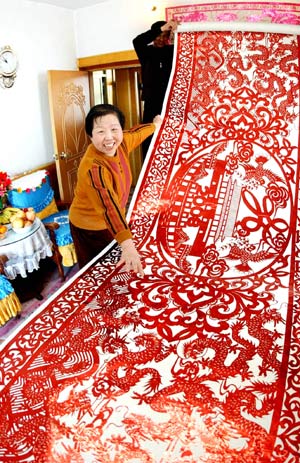 Wang Yufen shows her papercutting "100 Dragons Welcome the Beijing Olympic Games", in Shenyang, capital of northeast China's Liaoning Province, April 13, 2008. The 11-meter-long and 1.2-meter-wide paper Cutting includes the Olympic logos and 100 dragons in different patterns.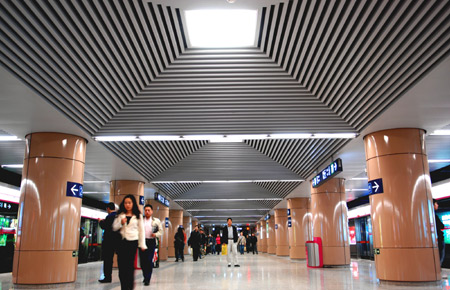 Photo taken on April 11, 2008 shows the platform of Chongwenmen station of Beijing's No. 5 subway line in Beijing. Beijing's No. 5 subway line, which runs through the heart of the city from north to south, opened from last October after nearly five years' construction. The 27.6-km line is installed with 23 stations and runs from Tiantongyuan North Station in northern Beijing's Changping district to Songjiazhuang Station in southern Fengtai district. Equipped with a wireless communication network, live broadcasts will be provided on televisions installed in each subway car and passengers will never lose the signal on their mobile phones. The subway cars are wider and taller than the ones operating on the older lines and are designed to reach speeds of 80 km per hour. Elevators designed to aid disabled people have been installed.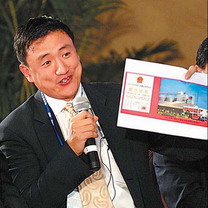 Yang Xiaoping, vice-president of the Thai conglomerate Chia Tai Group, shows the business license of his Shenzhen company's joint venture at a forum reflecting on China's 30 years of reform and opening up in Boao, Hainan province on April 13, 2008.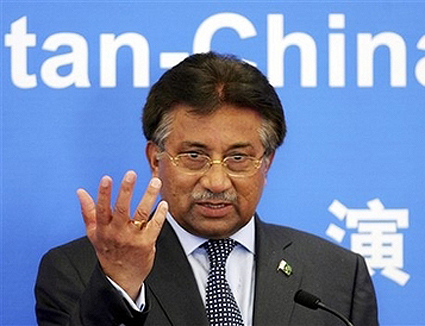 Musharraf pushes for China oil pipeline - Pakistan President Pervez Musharraf is pushing for the construction of gas and oil pipelines between his country and China to bolster bilateral ties, he said on Monday.
A record number of Taiwanese considered cross-strait relations friendly after vice president-elect Vincent Siew's recent landmark meeting with Chinese President Hu Jintao, a survey showed on Monday. Mr Siew, from the Kuomintang (KMT) party, joined the Boao Forum, held in the southern Chinese island of Hainan over the weekend, in his capacity as chairman of the private Cross-Straits Common Market Foundation. The survey, conducted among 931 residents on Sunday by Taipei-based China Times, said 39.4 per cent considered cross-strait relations as friendly. That number was higher than the previous record of 32.2 per cent posted in 1993 after the first top-level dialogue between the two rivals. Some 22.4 per cent of the respondents said ties between the two sides remained hostile, down from a record 43.5 per cent in 1995 after China conducted a military drill aimed at Taiwan. In the 1995 poll, only 13.2 per cent considered relations friendly. Some 57.4 per cent of those polled on Sunday were satisfied with Mr Siew's performance in the Boao Forum regional gathering, while 10.6 per cent were unhappy with it, the survey added. Meanwhile, 64.2 per cent believed Mr Siew's meeting with Mr Hu would help turn around Taiwan's slowing economy, while 14.5 per cent said the meeting would not help. Talks across the Taiwan Strait have been suspended since Taiwan's leaders refuse Beijing's demand to embrace the one China principle as a precondition for discussions. Beijing defines the principle to mean that Taiwan and the mainland belong to one China. The two sides split in 1949 at the end of a civil war. Cross-strait ties worsened after Taiwan's independence-leaning Chen Shui-bian of the ruling Democratic Progressive Party became president in 2000. Chen was re-elected in 2004. The KMT's Ma Ying-jeou, who has vowed to improve ties with China and expand bilateral economic exchanges, won a landslide victory in the March presidential election. He takes office in May.
April 15, 2008

Hong Kong: Quarrelling between various investors led to the collapse of Oasis Hong Kong Airlines not high oil prices or a flawed business model as previously thought, sources told The Standard. The likely demise of the start-up carrier was triggered by a fallout between the partners in the company, people familiar with the situation said. Chairman Raymond Lee Cho-min wanted to keep Oasis in business, but other investors were unwilling to pour in more money after additional cash injections and wanted to pull out following repeated disagreements, the sources said. The revelation left open a brighter glimmer of hope that the citys only long-haul budget airline could be resurrected, and flights could take off again, if the shareholders quarrel is resolved. A source close to one investor said there may be progress on finding a white knight in about a week.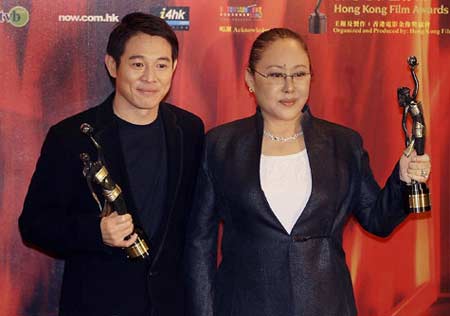 Chinese mainland actress Siqin Gaowa and actor Jet Li hold trophies for the Best Actress and the Best Actor respectively for the movies "The Postmodern Life of My Aunt" and "The Warlords" at the 27th Hong Kong Film Awards in Hong Kong last night. Hong Kong director Peter Chan won the Best Director award for his movie "The Warlords" while the Best Supporting Actor award went to Hong Kong's Andy Lau for his role in "Protege." Taiwanese star Susan Shaw won the Best Supporting Actress award for "The Pye-Dog."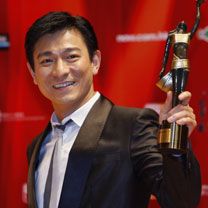 Hong Kong actor Andy Lau poses with his trophy after winning the Best Supporting Actor award for his role in "Protege" at the 27th Hong Kong Film Awards April 13, 2008.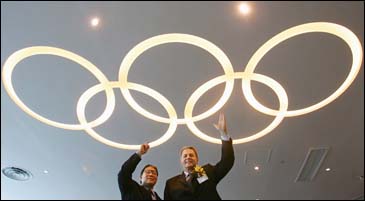 Hong Kong has a 50-50 chance of hosting the 123rd International Olympic Committee session to be held in 2011, it was announced yesterday. The other city vying for the honor is Durban in South Africa. A vote on just who will host the meeting will be decided at the 120th IOC session in Beijing during the August Olympics. Sports Federation and Olympic Committee of Hong Kong president Timothy Fok Chun-ting said Hong Kong's international profile would only rise after being placed on the IOC shortlist. "However, our competitor is very strong as no African country has ever been selected to host such an event before. We have a lot of work to do," Fok said. Durban is the third biggest city in South Africa and has a population of around three million. International Olympic Committee delegates visited Hong Kong's facilities yesterday and expressed satisfaction at the high standards of the hotels, exhibition and conference halls, the transport and logistic systems as well as the territory's security. Meanwhile, the Beijing Organizing Committee of the Olympic Games has appointed Elsie Leung Oi-sie as the deputy mayor of the Beijing Olympic and Paralympic Village set up in Hong Kong. The former secretary for justice will be responsible for the management, operation and services of the Hong Kong village to ensure that overall demands of the organization and operation of the Olympic and Paralympic Games are met. Chief Secretary for Administration Henry Tang Ying-yen was pleased to learn of Leung's appointment. "Leung has always been dedicated to serving the community. Fully experienced in administrative management and widely respected for her excellent leadership, Ms Leung is the best choice to take charge of the Hong Kong village," Tang said. Leung has resigned from the post of chairwoman of the 2008 Beijing Olympic Equestrian Events Hong Kong Fund board of governors. Secretary for Home Affairs Tsang Tak-sing, as the trustee of the fund, will take over as acting chairman. Meanwhile, the Leisure and Cultural Services held a torch relay test yesterday. "If we had to change the route, it will only be due to tight timing and not for security reasons. The relay will start at 10am on May 2 and must be finished by 6pm," Leisure and Cultural Services director Thomas Chow Tat-ming said. Chow said more tests will be conducted over the next few days to ensure the relay will go off smoothly. Tang had earlier said the government wanted to preserve the original route to ensure as many residents as possible could see the event. The torch relay passed through the Tanzanian capital of Dar Es Salaam yesterday. It was the first eastern African country to take part in an Olympic torch relay since 1936. Meanwhile, more Olympic-related activities are being held in Hong Kong. An Olympic painting competition was staged recently and the winning works have been printed as murals and displayed in Tsim Sha Tsui Park Lane Boulevard. The winners have been invited to attend the Beijing Olympics.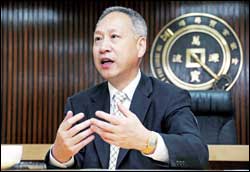 The stock exchange and the city's physical gold and silver exchange are at odds over how Hong Kong's maiden gold futures should be launched this year. "We suggest trading gold futures by the kilogram as this is what the Shanghai Gold Exchange is practicing. With the same trading unit, there will be synergy between the two markets," said Chinese Gold and Silver Exchange Society president William Lee Tak-lun in an interview with Sing Tao Daily, the sister publication of The Standard. Losing the chance to issue the first gold futures product in Hong Kong, the 98-year-old CGSES formed a working committee with Hong Kong Exchanges and Clearing (0388), giving advice to HKEx - the issuer of the city's first gold futures contract. But sources said HKEx is inclined to use the ounce as the trading unit as it is widely adopted globally. Lee also believes Hong Kong should launch its own gold futures contracts and not London gold futures contracts. "Just like the Hang Seng Index, it is a local brand that is famous all over the world. It will be shameful if we peg our [first] gold futures with London gold, giving up the chance to promote our own brand," said Lee. Last July, HKEx appointed a consultancy firm to study the possibility of developing commodity futures. At that time, an HKEx spokesman said: "Futures of precious metals such as gold are not included in the HKEx study." But in January, HKEx announced it would introduce the city's first gold futures and options this year. CGSES viewed the sudden move by HKEx as "unfriendly" and said it might launch its own gold futures products. Two months ago, the two parties agreed to set up a joint working committee to collaborate in developing Hong Kong's first gold futures contract. "We voiced our opinion but the final decision hinges on HKEx," said Lee.
The government is pressing ahead with plans for a 10th container terminal, in southwest Tsing Yi, backed by a study it says shows that Hong Kong needs another terminal by 2015. New players may also be brought in to run the terminal - to boost competition and lower costs, a government source said. Proposals for Container Terminal 10 (CT10) have been on the drawing board for years, but face opposition from port operators, including Li Ka-shing, who say a new terminal is not needed as more container traffic moves to cheaper mainland ports. Financial Secretary John Tsang Chun-wah revealed that southwest Tsing Yi had been chosen for the site of the terminal - over northern Lantau, for environmental reasons - during his budget speech in February. The government source said construction of CT10 was needed to boost and maintain Hong Kong's cargo port competitiveness. A decision was yet to be made on the model for financing, building and operating the terminal, however. "The government will consider all operation models to attract potential players, including newcomers, to run the 10th container terminal," the source said. Shipping companies would be considered as potential terminal operators. Hong Kong port's total container throughput has grown by an average of 3 per cent a year in the past three years and reached a high of 24 million TEUs [20ft equivalent units] last year. A Transport and Housing Bureau spokesman said a Port Cargo Forecasts study, which looks at port facilities in southern China and projects Hong Kong's cargo growth through to 2030, pointed to an increase in throughput at Hong Kong port. On this basis, it is estimated that Hong Kong will need a new container berth by 2015," the spokesman said. The report will be released soon. Development of the logistics and cargo industry was important because it underpinned economic growth and provided more than 210,000 low-skilled jobs, a government official said. Hong Kong's nine terminals are run by five operators - Modern Terminals, Hong Kong International Terminals (HIT), COSCO-HIT, DP World and Asia Container Terminals. Hutchison Whampoa (SEHK: 0013) chairman Mr Li opposes the government's plan, last month saying a new terminal would not be needed for at least 20 years. Mr Li predicted Shenzhen would surpass Hong Kong as the world's third-busiest port within four years. Transport chief Eva Cheng said the tycoon's remarks showed a lack of long-term planning. But Hong Kong Container Terminal Operators Association, which represents the port's major players, including Mr Li's HIT, said the government's priorities were confused - it was increasing supply before there was demand. "The 24 berths in Kwai Chung terminal handled only 17 million TEUs from ocean vessels last year, far short of its maximum capacity of 25 to 27 million TEUs," association chairman Alan Lee Yiu-kwong said. "Like Mr Li said, we won't need a new terminal for the next 20 years." He also dismissed the government's stated intention of bringing down terminal operating costs, saying operators' profit margins had been thinning over the years. Port operators and shipping companies have been blamed for Hong Kong's shrinking competitiveness in port cargo transport because their charges per container are US$100 higher than those on the mainland.

China: China launched a new space tracking ship on Saturday, expected to serve the Shenzhou VII spacewalk mission scheduled for autumn, said a spokesman of the maritime space surveying and controlling operation. The new space tracking ship was the sister ship of the Yuanwang-5, which was put into use in September, said the spokesman, adding the two vessels would play a key role in the Shenzhou VII mission. The new ship, with a full load displacement tonnage of 25,000, started construction in April 2006 with adopted advanced technologies in the fields of space, maritime, meteorology, electronic, mechanics, optics, telecom and computer sciences. The ship can resist wind above level 12 and cruise in any sea areas in the latitude belt between 60 degrees north and 60 degrees south. It had an information superhighway platform built via optical fibers, on which various systems could expand their functions and share information so as to promptly root out malfunction, the spokesman said. He said the ship was "sailor-friendly" as a crew would feel more comfortable during their long stays at sea. Sailors could benefit from the technologies in reduced vibration and noise and amore advanced air-conditioning system.

World warned about Tibetan 'terrorist' group - Beijing goes on verbal offensive against activists, Nancy Pelosi - Beijing has gone on the offensive against western critics of its handling of the riots in Tibet by slamming US politician Nancy Pelosi as "the least popular person in China" and labeling the Tibetan Youth Congress as the No1 common enemy of humankind. The publicity offensive came as the Dalai Lama continues a controversial two-week tour of the US and pressure builds on western politicians to boycott the Olympic opening ceremony. State media labeled the Tibetan Youth Congress, a group more radical than most Tibetan activists, as a terrorist group, and called for worldwide solidarity to combat it. The group, which claims more than 30,000 members, states on its website that it is dedicated to "complete independence for the whole of Tibet ... even at the cost of one's life". An article posted on China Radio International Online, an official website targeting foreign audiences, said the congress might also orchestrate riots outside of China. "The Tibetan Youth Congress, which upholds violence and terror, is actually a terrorist organization," said the article, which was also posted on Xinhua. "If it can create chaos in Tibet in China today, it can kick off terrorist attacks in other countries. Terrorism has become a common enemy for the world since September 11 [2001], and therefore all of humankind should unite to clamp down on Tibetan Youth Congress ... for the sake of world peace." The article also accused the congress of brutal acts such as cutting off people's ears and pouring petrol on innocent people and burning them alive - although this is a repetition of earlier, unsubstantiated mainland media reports. Meanwhile, the People's Daily launched a rare personal attack on Ms Pelosi, the Speaker of the US House of Representatives, calling her the most unpopular person in China after she backed a resolution urging dialogue with the Dalai Lama, the end of a crackdown on non-violent protesters and a halt to repression in the region. The People's Daily accused the Californian Democrat of cynical double standards and said she would be likely to top any Chinese poll to find "the most disgusting figure". "The Chinese are fully justified to call her `a protector of mobsters, arsonists and murderers'. Why doesn't she give a thought to Iraq?" Xinhua said in an English-language commentary. Ms Pelosi has in fact been a strong critic of US policy in Iraq. "Pelosi would remain the least popular person for China if she stiff-neckedly clings to her double standards and an anti-China stance," it added. Mainland authorities said yesterday that nine Tibetan Buddhist monks had been arrested for their alleged involvement in a bomb attack on a government building in Tibet's Changdu prefecture on March 23. Xinhua said the nine monks, led by a 27-year-old leader of a Buddhist scripture school, fled after igniting a homemade bomb in a government office building in Changdu. The monks were arrested on April 6, Xinhua said. It did not explain why the alleged incident had not been reported earlier, nor did it mention any casualties or damage from the blast. The bombing is the first reported in Tibet since protests erupted on March 10 in Lhasa , turning violent four days later. Authorities have put out a wanted list naming 143 people suspected of involvement in the riots, many of them monks, said a source who saw a Tibetan-language television report. Lhasa is also swirling with rumours that security forces clashed with monks on Friday at the major Drepung monastery, and roads leading to it have been blocked, the source said. No one at the monastery or the local police station could be reached for comment.
China exported 4.16 million tons of steel in March, an increase of 1.05 million tons from February, spurred by the widening price gap between the domestic and international markets.

Money inflows a real worry - China should remain wary of hot money inflows as investors and speculators turn to emerging economies in the wake of the sub-prime crisis, a central bank advisor said at the Boao Forum for Asia. "China is seeing an even stronger capital inflow now, despite some nations suffering a credit crunch," Fan Gang, a member of the central bank's monetary policy committee, said. China's foreign exchange reserves, the world's largest, increased by 153.9 billion U.S.dollars in the first quarter, compared with 135.7 billion U.S.dollars during the same period a year ago. But less than one third of the gain could be attributed to its 41.4 billion U.S.dollars trade surplus during the same three-month period. "Investors are seeking investment opportunities, but obviously they're not going for the time being to Western countries that are seriously hit by the credit crunch. They'll turn to emerging markets such as China and India," Fan said. Meanwhile, the renminbi's appreciation compared with the U.S. dollar is also attracting speculators, Fan said. "The capital inflow will add up to excessive liquidity and worsen inflation." China is now battling its worst inflation in more than a decade. In February, the nation's consumer price inflation increased 8.7 percent, the highest in 11 years. The government has adopted a slew of measures, such as credit control and temporary price intervention, trying to reduce inflation to about 4.8 percent this year. Meanwhile, the government has sought another remedy by allowing the currency to appreciate faster. Its value increased 4.2 percent in the first quarter alone. While Fan said the key task for this year's financial policy was still dealing with excessive liquidity, he did admit the capital inflow might help offset the potential impact of the sub-prime crisis. A serious US recession and an ensuring slowdown of China's exports to the nation could cost as much as 1 percentage point of China's GDP growth, Fan estimated. Currently, the US market absorbs 23 percent of China's total exports, while fast-growing East Asian economies receive about 30 percent.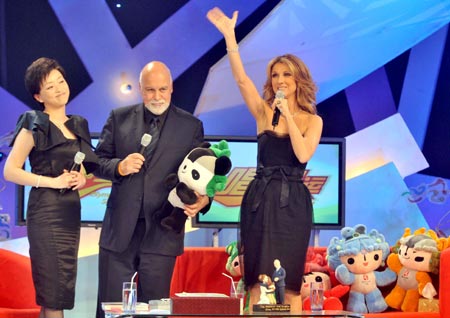 Canadian singer Celine Dion (R) and her husband Rene Angelil (C) attend a TV program in Beijing, China, April 12, 2008. Celine Dion expressed her admiration for and blessing to Beijing and the 2008 Beijing Olympics during a press conference on Saturday. Canadian pop star Celine Dion voiced her support for the upcoming Beijng Olympic Games here on Saturday, saying she was "definitely against boycotting" the Games. "When you talk about the Olympics, you don't say politics," she said at a press conference. "We talk about power. We talk about love. And we talk about dreams."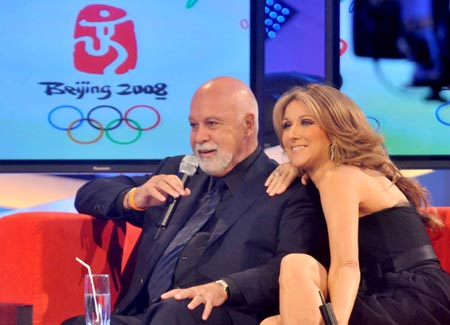 Canadian singer Celine Dion (R) and her husband Rene Angelil attend a TV program in Beijing, China, April 12, 2008. Baleka Mbete, Speaker of South Africa's National Assembly, said on Friday at a press conference for the 118th Assembly of the Inter-Parliamentary Union (IPU) that appeals for boycotting the Olympics and disrupting the torch relay would never gain popular support. She said any person with conscience would condemn such deeds of obstructing the Olympic Games that was a grand sports occasion for the entire human race. IPU Secretary General Anders B. Johnsson also told the press conference that the IPU was strongly opposed to violent deeds and was against any act of obstructing the Olympic Games. The Republic of Korea (ROK), Thailand, Peru, Afghanistan and many other countries also expressed support.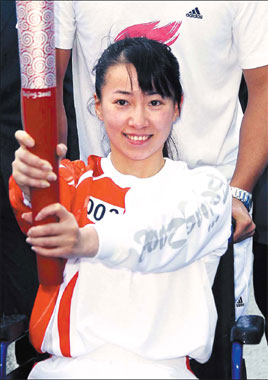 Jin Jing holds up the Olympic torch during the Paris leg of the relay. Golden girl lifts a nation - Actions speak louder than words, however the words of Olympic torch hero Jin Jing trumpeted louder than her brave deeds. "I would die to protect the torch," she said. The 27-year-old Shanghai girl, whose name "Jin" means "gold", is now a national hero because of her triumph over adversity. The one-legged fencer put her body on the line for her country. Jin tightly grasped the torch as hysterical protesters tried to snatch it during the Paris leg of the relay on April 7. The wild protesters beat her and one angry man pulled her hair. She fought back the tears and did not let go. Jin is now known and loved by more than 1 billion people. The images of her fiercely protecting the flame from attackers and smiling in wheelchair are splashing on front pages all over China. Her story has been told through newspapers, TV shows, and on the Internet. People marvel at her courage and call her the "smiling angel in the wheelchair". "I burst into tears when I saw you protect the torch with all your effort. You defend the Olympic spirit," wrote one fan on sohu.com. "I think you are the most beautiful girl in 2008," wrote another. Jin arrived at Beijing airport last Thursday, the same time as pop star Jay Chou. The golden girl attracted much more attention than the Taiwan-based singer. After receiving a hero's welcome, Jin said she did nothing great. "Any Chinese or Olympics-loving torchbearer would protect the torch under such circumstances," she says. But the circumstances were not for the faint hearted. Jin was the third torchbearer during the Paris leg. On the early morning of April 7, she received a text message from a friend, who told her to be extra careful, because in London, some attackers tried to grab the torch. So she prepared for the worst and insisted on holding the torch with her own two hands instead of following the original plan and placing it on a special support device connected to her wheelchair. After she received the torch from the second bearer and before the torch was lit, several attackers rushed to her and tried to grab it. She held onto the torch tightly and guarded it with her body. During the struggle her chin and shoulder were scratched. Police, her guards and surrounding Chinese students helped her and the torch never left her hands during the scuffle. Despite the anger and the hurt, Jin says she tried her best to hold back the tears. "I think if you know they will grab your national flag and insult it, everyone would do the same thing I did." After the scuffle, she gave a smile to the 99 percent of Paris supporters who were supporting her and maintained it all the way. Student Qiu Yu was on the spot recalled when the drama unfolded and said Jin's smile was a great encouragement for her and her fellow students who were there to support their motherland. "You may not know how much we were cheered up and encouraged by your smile," Qiu told Jin in a TV talk show. "You are a role model and an upright and brave girl." The attack infuriated Olympic chief Jacques Rogge, who said any attempt to take the torch from the athletes was destroying a dream. "What shocked me most is when someone tried to rob the torch off a wheelchair athlete, a disabled athlete who was unable to defend the torch. This is unacceptable," the International Olympic Committee President said last Thursday. In many interviews Jin attributed her heroic behavior to her three guards and the Chinese supporters in Paris. "I was protecting the torch, and they were protecting me," she says. "They were fearless and facing up to the separatists. I was moved to tears seeing so many Chinese students waving national flags and singing our national anthem along the route." Jin sent a text message to her mom after the incident. "You can be proud of me". Her mother Liu Huayao said Jin was always a strong and cheerful girl. At 9, Jin lost part of her right leg due to a malignant tumor in her ankle. She survived the ordeal and worked as a telephone operator in a local hotel. Her colleagues recalled that she took the bus to work by herself, saved her money to buy fashion magazines, and liked shopping with other girls. She was always cheerful and upbeat, despite her disability. During a speech contest in 2001, Jin met a coach who invited her to join in the local wheelchair fencing team. A big fan of fictional swordsman Zorro, Jin agreed, thinking fencing was something symbolizing justice and integrity. She picked it up quickly and won silver and bronze in the 2002 Busan Far East and South Pacific Games. Although she did not win the chance to compete in this year's Paralympics, her optimism and cheerful personality won her a coveted place as torchbearer. Like most girls at her age, the Shanghai native likes singing, dancing, photography and surfing the Internet. Her favorite star is Andy Lau from Hong Kong, but she refuses to call him an "idol", because young people should be idols to themselves, she says. In a TV show on Shanghai-based Dragon TV, she danced in her wheelchair. The judges told her: "When a door is shut, a window is opened. Happiness at your heart is the most important."

The United Nations Environment Program has invited Chinese movie star Gong Li as one of three Global Environmental Ambassadors. On a poster, she urges the public to give up bad habits that are harmful to the environment and reduce the discharge of carbon dioxide.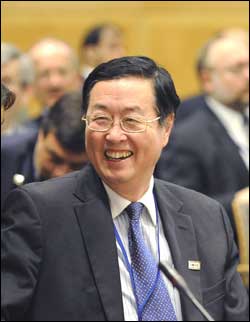 China will maintain its "tight" monetary policy as inflationary pressures and overinvestment continue, although economic statistics for March showed macroeconomic measures are taking effect, said People's Bank of China governor Zhou Xiaochuan. "The mainland's economy in the first quarter grew at a fast pace. However, the trade surplus is slowing down, but fast-rising fixed direct investment and credit growth indicated the economy needs further structural adjustment to avoid overheating," said Zhou in a statement posted on the official website. The country needs to handle carefully the "pace and focus of austerity measures," increasing risk and speculative activities monitoring, in order to "avoid fluctuations and maintain stable and relatively fast economic growth," Zhou said. Zhou for the first time stressed the world should not over-exaggerate the effect of using exchange rates to adjust the trade imbalance. China's Customs last week said the trade surplus in the first quarter was down 10.9 percent from a year earlier to US$41.4 billion (HK$322.9 billion), due to bigger imports than exports growth. However, foreign exchange reserves ballooned to US$1.68 trillion by the end of March, an increase of US$153.9 billion from the end of last year, on the back of slowing money supply, data from the central bank showed. Zhou also warned the slowing world economy has helped adjust the trade imbalance but on the other hand it could boost protectionism. He urged governments worldwide to promote multilateral free trade. Zhou said the US subprime crisis is the biggest problem in the world. Developed countries should be responsible for the stabilization of global financial markets while emerging markets need to be cautious about trade capital flows. At the Boao Forum on Hainan, China Banking Regulatory Commission chairman Liu Mingkang said Beijing would learn from the subprime crisis and not rush to open up the financial market. "Liberalizing the financial market was the ultimate aim in the reform, but we should have done our research, for liberalization is a double-edged sword for the economy." Liu warned that Chinese banks need to be careful when launching new products, especially structured ones. Industrial & Commercial Bank of China (1398) chairman Jiang Jianqing reiterated at the same forum that the subprime crisis did not cause much loss for the mainland's largest bank. However, banks should not concentrate too much on the US bond market and should diversify investment more into emerging markets, he said.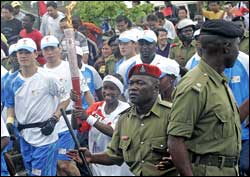 The Olympic torch yesterday ended a shortened but trouble-free relay in the Tanzanian capital Dar Es Salaam, the sole African leg of the flame's journey to Beijing. The two-hour, five-kilometer-relay, which took place amid a heavy downpour, ended at the Chinese-built National Stadium without incident. While no pro-Tibet rallies had been planned, it had been scaled down from a planned 25km. The relay ended after about 80 runners passed the flame in pouring rain. Police ringed the route and a helicopter followed its journey. Tanzanian Vice President Mohamed Shein lit the torch at the start, saying: "I am excited that Tanzania is the only country out of 53 African nations to host the relay." He added: "Tanzania unreservedly supports the Beijing Olympics. It is the occasion of a lifetime." Kenyan Nobel Peace Prize Laureate Wangari Maathai pulled out of the relay, citing China's role in conflict and human rights violations in Tibet, Burma and the Sudanese region of Darfur for her no-show. But Anna Tibaijuka, a United Nations Under Secretary-General and executive director of UN-Habitat, who was the last to carry the torch in the Dar Es Salaam relay, was upbeat about the event. "I am very proud that Tanzania is celebrating this moment," she said. "We have been given a great honor." Tanzania, long a socialist country with close ties to the eastern communist bloc, has enjoyed excellent relations with China. Diplomatic ties were established in 1964. The torch's next stop is Oman. China's hopes of winning prestige by sending the torch through 135 cities on five continents ahead of the August 8 opening of the Olympic Games have already been damaged. The early stages in London and Paris were overshadowed by demonstrations against Beijing's repression of protests in Tibet, and the third stage in San Francisco was drastically curtailed.
Hotelier of 'golden age' returns to Shanghai's Bund - A hotelier from a bygone era is returning to Shanghai after an absence of more than five decades, with Hongkong and Shanghai Hotels (SEHK: 0045) opening a Peninsula hotel on the waterfront Bund district. The Peninsula Shanghai would open in the autumn, probably in October, as part of the renaissance taking place on the Bund, company officials said. The exterior structure was completed on Friday. The 15-storey hotel, still concealed by scaffolding, commands the northern end of the Bund. The project is being closely watched, as it will be the only new building on the famed stretch of land. The hotel group has pledged that the building will be "sympathetic" to the architecture of the Bund. "It will fit into that area and make the Bund even more beautiful," said Jean Forrest, general manager for marketing for Peninsula Hotels. The company had several properties in Shanghai, following the merger of the Hongkong Hotel Co and Shanghai Hotels in 1923. They included the Palace Hotel, now the south building of the Peace Hotel, which the company relinquished in 1947. "The Kalee, the Astor House, the Palace and the Majestic are names of hotels owned or operated by the company in a bygone area - a time often described as the city's golden age," chairman of the Hongkong and Shanghai Hotels, Sir Michael Kadoorie, said. His family lived in Shanghai from 1911 to 1948. The Kalee was a six-storey hotel near the Bund. Astor House, which still exists under its original name, was taken over by the Shanghai government in 1954. The Majestic was demolished in 1933. "The Peninsula Shanghai is an appropriate symbol of our company's return to its birthplace," he said. The new hotel is bordered to the north by the gardens of the former British consulate and lies within the old Waitanyuan area. A larger project to redevelop Waitanyuan has been delayed after the local developer was ensnared in a corruption scandal involving former Shanghai party chief Chen Liangyu , who was sentenced on Friday to 18 years in jail.
April 14, 2008

Hong Kong: Hong Kong will not shorten its eight-hour torch relay, but will dispatch 3,000 policemen to ensure its "safe, orderly and smooth" journey, Chief Secretary Henry Tang Ying-yen said in Beijing yesterday. The relay, the first in 40 years for Hong Kong, has attracted tremendous attention from the public and is warmly welcomed by the majority of the community, Tang said. The last time the relay was held in the region was in 1968 for the Tokyo Games. The Hong Kong leg is also the first in Chinese territory after the torch's visits to 19 cities around the world. "We will send 3,000 policemen to handle the security situation and also talk to local social groups," Tang said. A trial run to assess the route will be held next Friday. Similar trials have been held many times in the past, he said. "We will design the route to ensure maximum participation for the public," Tang said. Although the torch relay will travel along several main roads, the government will do all it can to minimize disruption to local people, he said. The route will be full of local character and cosmopolitan style, such as dragon boats, local markets and the financial center, he said. There is contingency to change the 33-km route if the security situation demands it, Tang said. Also, originally, the torch was to travel twice along Nathan Road, but this was reduced to once to make sure the event is completed within eight hours, he said. The torch is scheduled to arrive in Hong Kong on April 30, and a welcome ceremony will be held at the Cultural Center at 4 pm. The relay will start at 10 am on May 2, and at 6 pm the torch will be passed on to Macao. The Hong Kong leg will feature 120 torchbearers, each of whom will run about 200m. As well as visiting Nathan Road, the torch will take in the Tsing Ma Bridge, the Legislative Council building and Chater Road, before ending its journey at Golden Bauhinia Square with the closing ceremony.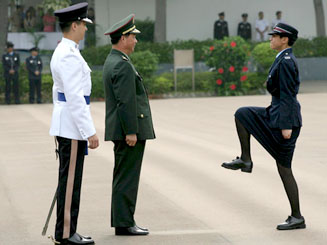 HK torch route change not needed, says Olympic boss - Hong Kong's Olympic committee chief does not believe the route of the Games torch relay through the city will detour from its planned route. Speaking after a Games-related ceremony in Hong Kong, Timothy Fok Tsun-ting, president of the Sports Federation and Olympic Committee, said: "I do not think there will be any change in the route." Hong Kong will welcome the flame on April 30 and the torch relay is scheduled for May 2, starting in Tsim Sha Tsui and ending in Wan Chai. Mr Fok's remarks contrasted with those of Chief Secretary Henry Tang Ying-yen, who said last week that the torch might make last-minute detours to avoid possible disruptions, although drastic changes were not expected. He said the government would assess risks and alter the route as needed to avoid a repeat of the chaotic scenes as the torch progressed through crowds of protesters in London and Paris last week. Earlier last week, a government source said the route would be cut short, with a run along Nathan Road and a visit to Hong Kong Park in Admiralty being omitted to avoid embarrassing scenes. Mr Fok said: "Hong Kong will be the first stop of the torch relay in China. It is a huge honour. Hong Kong has the capability and responsibility to make it perfect." He said he believed the last-minute rerouting of the torch relay in San Francisco was only an isolated case and he was confident the relay would go smoothly in Hong Kong and that everybody in the city could participate. Police Commissioner Tang King-shing said his officers would ensure the relay was run smoothly, solemnly and peacefully. "We are liaising closely with the International Olympic Committee to make sure that the relay in Hong Kong will be the best one," he said. "And our aim is to allow as many Hong Kong people as possible the opportunity to watch the relay." Responding to internet calls by Hongkongers to organise protection for the torch, Mr Tang said it was a police responsibility. "Members of the public only need to participate in the event as spectators by welcoming the flame and torch-bearers," he said. Mr Tang said the only protest application received by police had come from the Hong Kong Alliance in Support of Patriotic Democratic Movements of China. Director of Immigration Simon Peh Yun-lu said his department would assist at the event. Asked if there was a blacklist of people forbidden access to Hong Kong during the relay, Mr Peh said: "The government has already announced that if some people are planning to ruin the torch relay, we of course will not welcome them." Major General Zhang Shibo , Hong Kong garrison commander of the People's Liberation Army, said the city's police officers bore a special responsibility. "There are only about 100 days before the opening of the 2008 Olympic and Paralympic Games in Beijing, with Hong Kong co-hosting the Olympic equestrian events," General Zhang said. He said he was confident the police would dedicate their best efforts to ensuring the success of the Games and to showcase to the world Hong Kong's well-maintained public order and its charm as a cosmopolitan city.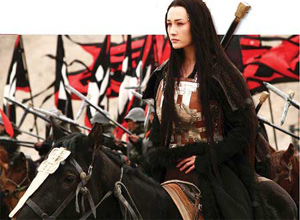 Maggie Q, Chow Yun-Fat vying for box office - The hotly anticipated film stars Andy Lau and Maggie Q. An actress who has collaborated with Tom Cruise, Q said her biggest challenge was speaking Chinese and playing pipa, a plucked Chinese string instrument, at the same time.
Flawed model led to airline's demise - The demise of Oasis stemmed from a flawed business model allocating too many seats for the premium class, according to the Centre for Asia Pacific Aviation. Oasis marked out 22 percent of its total seating capacity to 81 business seats in a generous layout, whereas Malaysia's AirAsia X will only set aside 7 percent or 28 seats in its new planes and Australia's Jetstar allocates 12.5 percent to business-class seating. "The Oasis example reinforces our view that a sustainable low-cost, long-haul airline model must stick to core principles of high aircraft utilization and high seat density to achieve a sustainable cost position," said AirAsia X chief executive Azran Osman- Rani. Hong Kong's lack of a domestic market also makes it difficult to operate a budget airline, according to Law Cheung-kwok, associate director of Chinese University's Aviation Policy and Research Center. The successful Southwest Airlines relies on a huge domestic market in the United States, Law said. The Hong Kong budget carrier's demise prompted Goldman Sachs to slash its target price for market leader Cathay Pacific Airways (0293) by 8.8 percent to HK$13.50, saying Cathay will also feel the pinch of soaring jet fuel prices. The liquidation of Oasis "highlights the difficult operating environment Cathay Pacific is in," said Goldman Sachs analyst Matthew Chan. Shares of Cathay dropped 2.3 percent to HK$15.36. Cathay is more exposed to high fuel prices than regional rival Singapore Airlines, according to Chan. Cathay will hedge 37 percent of its fuel this year, compared to SIA's 50 percent, he said.
Government-run Hong Kong Mortgage Corp reported record earnings for last year amid the global credit crunch as the company's hedging strategy offset rising funding costs. Profit before tax rose 8.5 percent to a record HK$741 million despite net interest margin being squeezed to 1.5 percent from 1.7 percent in 2006. Return on shareholders' equity fell to 13.7 percent from 13.9 percent. Net interest income was down 9.5 percent to HK$649 million. Last year, HKMC purchased HK$9.6 billion worth of loans, lifting net loan portfolio of HKMC to HK$34.5 billion as at the end of last year, up 6.5 percent. The company's mortgage insurance coverage for newly originated mortgage loans increased 43.5 percent to HK$13.2 billion last year, with a market penetration ratio of about 12 percent. HKMC chief executive James Lau said the company did not hold any subprime mortgages or subprime- related investment products. "This year, we are likely to purchase more loan portfolios as local banks have higher desire to offload loans as a move to increase their liquidity," said Lau. Meanwhile, HKMC issued a combined HK$16.4 billion in corporate debts last year, including HK$925 million in retail bonds. "HKMC will issue more debts this year. If possible, we plan to have another retail bond issue in the first half of this year," said Lau. He added that no mortgage-backed securities were issued last year because of underwhelming demand. Geared to develop the debt and securitization markets in Hong Kong, HKMC is considering issuing Islamic bonds, or sukuks, in the city but said that will not be completed in the near term. "According to Islamic law, Shariah, collateral for sukuk cannot be interest- bearing. There is currently no Shariah- compliance mortgage in Hong Kong. We may look for possible assets in the Middle East but that will not be easy."

China: The Dalai Lama says he does not support a boycott of the Beijing Olympic Games but it is up to world leaders to decide if they should boycott the opening ceremony in support of Tibet. The exiled Tibetan spiritual leader is in Seattle for a five-day conference on compassion that started on Friday. Asked in a television interview whether he wanted the world to boycott the Olympics this summer, the Dalai Lama replied: "No."
The Prudential Asset Management Co., Ltd. of the Republic of Korea (ROK) has been granted qualified foreign institutional investor (QFII) status, said the China Securities Regulatory Commission.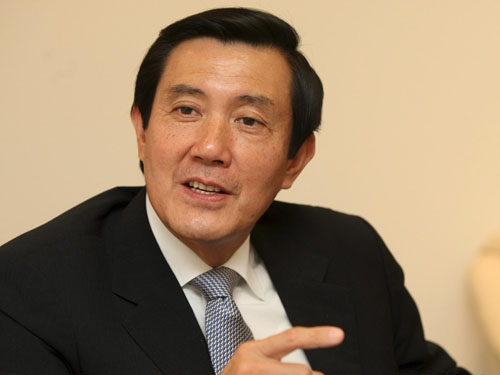 Ma calls for improved ties with the city - Taiwanese president-elect Ma Ying-jeou has called on Hong Kong to cultivate stronger ties with the island, and says both governments should improve communications to pave the way for a better relationship. Mr Ma also said Hongkongers should not worry about the "negative impact" of the opening of direct links between Taiwan and the mainland. They would "not be as serious as most have thought". The city would remain a major regional transport hub for the island, he said. "I certainly hope our ties, including those at the official level, can increase further, given the long-time substantive relations between Taiwan and Hong Kong," Mr Ma told the Sunday Morning Post (SEHK: 0583, announcements, news). The popular Kuomintang leader, who was born in Hong Kong, said the city had close air and sea links with Taiwan, but official contacts were limited. "Our two sides must further increase our communications to pave the way for a more positive relationship," he said. Mr Ma was refused entry to Hong Kong after he was quoted as criticizing the mainland for enacting the Anti-Secession Law targeting Taiwan in March 2005. He was mayor of Taipei at the time. Mr Ma, whose inauguration is next month, said he had no immediate plans to visit Hong Kong. Taiwan has no direct transport links with the mainland, which is its biggest trade partner and buys more than a third of its exports. Most travelers between the two transit in Hong Kong. Some have forecast Hong Kong will lose at least half of this lucrative business once direct cross-strait transport links are established, but Mr Ma said that was an exaggeration. "Even the Hong Kong government's own study doesn't show that," he said. The Mainland Affairs Council, Taiwan's top mainland policy planning body, says Taiwanese will save HK$3.75 billion a year in air and sea transport costs from direct links. The figure is one quarter of 1 per cent of Hong Kong's gross domestic product. Mr Ma said Hong Kong would remain the major air and sea transit point for Taiwan. "Hong Kong is still a major stop for us to go to Southeast Asia, and for people from southwest China going to and from Taiwan," he said. He also said direct cross-strait transport would contribute to an increase in economic activity between Taiwan, the mainland and Hong Kong.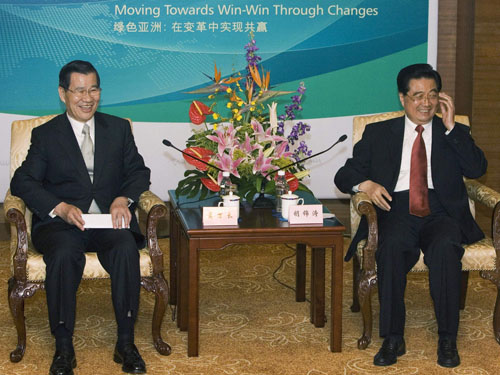 Hu, Siew break the ice across the Taiwan Strait - Trade is focus of highest-level Beijing-Taipei talks since 1949 - A new chapter in cross-strait relations began yesterday when President Hu Jintao held talks with Taiwanese vice-president-elect Vincent Siew Wan-chang - the highest-level contact between mainland and island leaders since a bitter civil war separated them nearly 60 years ago. The two leaders focused on economic issues. Both sides hope closer trade ties will help them resolve political issues which are much more sensitive. They met on the sidelines of the Boao Forum for Asia in Hainan. That Mr Siew attended the forum in an unofficial capacity did not diminish the importance of the meeting. Leaders of the two sides have not met formally since Kuomintang forces fled to Taiwan in 1949 at the end of the civil war. The treatment Beijing extended to the visiting Kuomintang leader underpinned the importance it attached to the meeting. Mr Siew sat in the front row with leaders of other countries: in the past, Taiwanese representatives have normally been kept in the background. At a state banquet in the evening, Mr Siew was invited to sit alongside Mr Hu. Mr Hu was quoted by Xinhua as saying that closer economic ties were the common wish of people on both sides of the strait. "As the world economy becomes more competitive, people from both sides of the strait should seize the opportunity, face the challenge together, strengthen co-operation and create a win-win scenario," he said. Mr Siew said he raised several co-operation initiatives with Mr Hu, such as launching regular direct flights across the Taiwan Strait - the first time the proposal has been made directly to a mainland leader. Both men pledged to push for regular weekend charter flights and to allow mainland tourists to visit the island. They also said cross-strait negotiations should resume soon. They met behind closed doors for 20 minutes. Mr Siew called their talks fruitful and friendly and said they had spoken candidly. The two sides agreed on a set of principles for handling cross-strait ties. These call for the governments to "face the political reality and set aside differences" and "create a win-win situation and build a conducive environment for future [negotiations]." The Kuomintang won Taiwan's presidential election last month, but the winner, Ma Ying-jeou, and Mr Siew do not take office until May 20. Mr Siew said he attended the annual regional economic forum in his capacity as the head of the Cross-Strait Common Market Foundation - a private group he set up to forge closer economic ties with the mainland. Su Chi, an adviser to Mr Ma on cross-strait relations who also attended the forum, quoted Mr Siew as saying: "Over the past 20 years, the two sides have become inseparable in the trade arena. "Co-operation on the economic front has helped stabilize relations across the strait, and we should make better use of this [close economic relationship]." Mr Su said Mr Siew told Mr Hu that normalization of cross-strait trade ties was the only way forward, and that the tensions between the two sides had caused concern in the region. Relations between the two sides have gone backwards in the past eight years under the rule of Taiwan's pro-independence president, Chen Shui-bian, and his Democratic Progressive Party. Hopes have been high that the Kuomintang, which is friendlier towards Beijing, will seek to improve relations. Chang Ling-chen, a political scientist at National Taiwan University, hailed the meeting as a breakthrough. Still, she said the meeting was mostly symbolic. More "working-level negotiations" would be needed for the initiatives the two leaders discussed to bear fruit. She also said that while Beijing had softened its stance, it would stand firm on its one-China policy.
New Orleans 'may become hub for mainland goods in N America' - New Orleans wants to turn itself into a wholesale centre for mainland-manufactured goods in the US, Canada and Mexico, according to the city's mayor, who says the plan could help it recover from the catastrophe of Hurricane Katrina. Mayor Ray Nagin said the city was looking for a site to build a massive sourcing centre for Chinese-made products. Speaking in Shanghai, the third leg of a China trip that began in Beijing last Monday, Mr Nagin was upbeat about the plan. "It is where people in America will come to see Chinese goods. It is going to open up the entire United States, Canada and Mexico markets for Chinese products," he said. Mr Nagin said work to identify a suitable site had begun. "We will work very diligently to find a site," he said. "We will decide whether it will be a site that is port accessible or in a downtown location so retailers can easily visit. Once we settle this, construction will start very quickly." As part of New Orleans' recovery plan, Mr Nagin visited Shanghai's port on Friday to look for inspiration and collaboration. The port of New Orleans, on the Mississippi River, is a major transshipment point for steel, rubber and coffee. It was severely damage by Hurricane Katrina in 2005. The hurricane flooded 80 per cent of the city, leaving some areas under 3 metres of water. The storm also damaged more than 100,000 homes. Mr Nagin estimated that it would take another five years for the city to fully recover. He said the pace of recovery was faster than the 10 years originally anticipated, but many residents were impatient. "A lot of citizens are very impatient and they want to fix it, like yesterday; it's almost impossible," he said. "My home was damaged and it took me a year and a half before I could move back." The city's population is 75 per cent of what it was before the hurricane struck. Mr Nagin said building a sourcing centre would benefit mainland manufacturers, North American retailers and ports in Shanghai and Hong Kong. "The concept is that retailers in the United States, instead of taking long-haul fights to China, can come to New Orleans," he said. "They can see the products and place an order. "Once the orders are made and products are manufactured in China, they will be distributed from the port of Hong Kong or Shanghai to the port of New Orleans. And then from New Orleans the goods would be sent to retailers all over the United States." Mr Nagin will return to New Orleans today. He also visited Zhengzhou , where he attended an international forum on tourism.
Venture capital-invested companies should enjoy preferential policies in the upcoming NASDAQ-like growth board, so as to develop China's technologically innovative enterprises, many of which are small and medium-sized ones, said Science and Technology Minister Wan Gang. He made the remarks at the tenth China Venture Capital and Private Equity Forum 2008 here on Friday. The Ministry of Science and Technology is pushing for the early launch of the growth board, and aims at building effective quit mechanism for venture capitals, Wan said. The ministry is working with China Securities Regulatory Commission in exploring the development pattern of technically innovative companies, and guiding them to obtain financing through domestic capital market, he said. China's traditional investment and financing system provided insufficient support for smaller companies, and thus had severely handicapped the start of small undertakings, especially the pioneer endeavor to industrialize technical innovations, he said. China should better support venture capital and private equity investments, which made up the shortcomings of existing system, he said.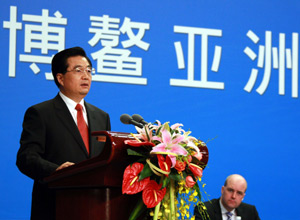 President Hu Jintao on Saturday delivered a key-note speech at the opening ceremony of the Boao Forum for Asia annual conference. Hu made a five-point proposal for Asian countries to increase cooperation.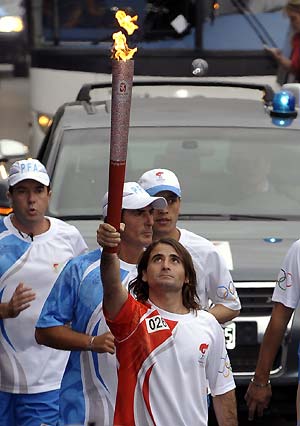 Torchbearer Javier Conte raise the torch during the torch relay in Buenos Aires, Argentina, April 11, 2008. Buenos Aires is the 7th stop of the 2008 Beijing Olympic Games torch relay outside the Chinese mainland.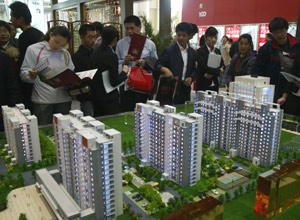 Expert: U.S. sub-prime crisis not likely to drag down China's real estate sector - The spreading sub-prime crisis in the United States was unlikely to have a serious impact on China's real estate sector, said an economist in the Real Estate Dialogue held Friday on the sidelines of the Boao Forum for Asia 2008 annual conference.
April 12 - 13, 2008

Hong Kong: The government was considering two alternative plans for re-assembling Queen's Pier and reconstructing the old Star Ferry clock tower, Secretary for Development Carrie Lam Cheng Yuet-ngor said on Friday. They alternatives were: either re-building the original site or re-locating the buildings, Mrs Lam told the Legislative Council's Home Affairs Panel. The government has released a consultation paper on Friday afternoon outlining its proposals. "They will either be re-built on their former sites – Queen's Pier would sit in a mini-lagoon – or on the waterfront. It is estimated the project could be finished by 2013," she said. Mrs Lam said the idea of re-building them on the original site would satisfy the demands of some conservationists. "Another proposal is to relocate Queen's Pier and the old Star Ferry clock tower between pier 9 and 10 and it is estimated it could be finished by 2012," said Mrs Lam. It is estimated the projects would involve around HK$200 million. The secretary for development stressed she had no preference for the two alternative plans. But Mrs Lam said if the buildings were relocated to the site between Pier 9 and 10, the project could finish earlier. She also said the government proposed building two commercial buildings between pier 4 and 6. These are situated north of the IFC building. "One of the suggestions is to build a 16 storey and 30 storey high office towers; the other, is to build a 30 storey high office tower and a 18 storey high hotel at the site," explained Mrs Lam. Law maker Cheung Man-kwong said he was disappointed with the proposals. He said they might destroy the outlook of the harbour.

IOC rules Hong Kong riders out of Games - Equestrian quartet among six hopefuls to fail passport test OLYMPICS - Hong Kong's dreams of winning Olympic equestrianism medals on home soil were dealt a serious blow last night. The International Olympic Committee (IOC) ignored pleas by Hong Kong's sports chiefs to give special dispensation to four riders who do not hold HKSAR passports and allow them to participate in the Games. And it also said that a tougher stance would be taken on future eligibility rulings on "foreign imports". Riders Aram Gregory, who is an English resident, Jennifer Lee Ming-hua, Charlotte Morse and Jennifer Chang Ren-hui - who all hold American passports - had their applications to represent Hong Kong this summer rejected by IOC chiefs meeting in Beijing, as did badminton player Zhou Mi and table tennis player Zhang Rui, both former mainlanders. "This is a bitter blow," said IOC member and president of the Sports Federation and Olympic Committee of Hong Kong Timothy Fok Tsun-ting. "We'll not see any medal for us at Beas River. "Even though I was not too optimistic, I am very disappointed." Fok had spent the week lobbying delegates at the ongoing IOC and National Olympic Committee General Assembly meeting in Beijing to allow eight foreign medal hopes to join his squad. However, Fok did manage to get repeat dispensations for former mainland table tennis players Lin Ling and Tie Yana, who represented the SAR at the Athens Olympics four years ago. Swimmer Hannah Wilson, the Hong Kong-born Briton, was also awarded another chance at Olympic glory following her appearance in Greece. But disappointment ruled the day. "I will be writing to the riders and the other athletes, expressing my sadness and thanking them. They are young so I shall urge them to continue with their sports," said Fok. "From now on, we have to groom our own athletes." Fok then made a plea for a change in government attitude to fostering a sporting culture in Hong Kong youth. "This has to be a catalyst for change. We need the government to get involved and for Hong Kong to move on from its image as just a financial hub. We need more stadiums and better facilities for our youngsters," he said. IOC spokeswoman Giselle Davies admitted the decision was "tough" and "disappointing" for those who failed in their bids. "It's important to note that the communications were made reminding the National Olympic Committees about the eligibility rules and stressing [Hong Kong] passports were necessary," she said. "Unfortunately, they have to be adhered to." Fok said badminton player Zhou and table tennis player Zhang were also included in the list submitted for the special resolution, but were both rejected by the IOC as they did not represent Hong Kong at the Athens Games four years ago. Tie, 28, reached the quarter-finals in both the women's singles and doubles in Athens, while 30-year-old Lin reached the last 32 in the singles and 16 in the doubles in Athens. Tie ranks ninth in the world and will take part in two Pro Tour tournaments this month before leaving for the final world qualifiers in Hungary next month, while world number 10 Lin will stay in Beijing for a training camp before leaving for Hungary. "It is a piece of good news," said Hong Kong Table Tennis Association chairman Tony Yue Kwok-leung last night. "Both Tie and Ling represented Hong Kong at the Games in Athens and you cannot kick them out of the competition four years later. "I feel a bit sorry for Zhang as she made great efforts." Wilson, 19, is in California and will return for the last Olympic trial next week. She has attained the B standard in the 50m and 100m freestyle.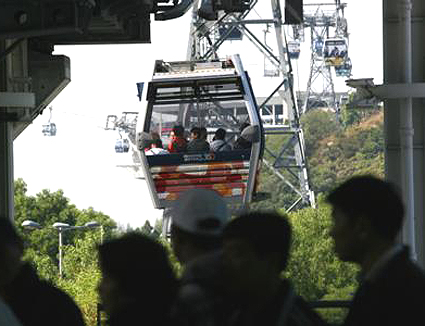 Cable car passengers stranded for an hour - Lantau cable car operations stopped for more than an hour on Friday afternoon after technicians discovered that the spacing between the cable cars was closer than usual.
Cheung Kong Group confirmed yesterday it had provided a loan to people connected with failed budget carrier Oasis Hong Kong Airlines. "The Cheung Kong Group has provided a loan to persons connected to Oasis Hong Kong Airlines," a spokeswoman for Cheung Kong said. "The loan is of a personal nature." She added: "The Cheung Kong Group is not a shareholder, nor a creditor of Oasis Hong Kong Airlines." It was not immediately clear whether it was listed Cheung Kong (Holdings) (0001), or an unlisted arm of Cheung Kong Group that had extended the loan. Cheung Kong representatives did not respond to repeated requests for comment on whether the company or its deputy chairman, Victor Li Tzar-kuoi, planned to step in as a white knight to save the budget carrier. The elder son of tycoon Li Ka-shing is good friends with Oasis founders Raymond Lee Cho- min, and his wife, Priscilla Lee Hwang, according to local media reports. Victor Li personally loaned the couple millions of US dollars, which they used to help start Oasis, the reports quoted sources as saying. The Cheung Kong deputy chairman is thought to be keen on the aviation industry, having attempted to acquire Air Canada in 2003. Meanwhile, market leader Cathay Pacific Airways (0293) said early yesterday it was not interested in acquiring Oasis.
Luxury imports take hit from weak dollar - Retailers, manufacturers and consumers of luxury items are beginning to feel the pinch of the weakening Hong Kong dollar as the yuan continues to rise against the US dollar. Retailers are being forced to push up the price of luxury items - mostly imported from Japan and Europe - to cushion losses from the falling local currency. Some manufacturers, who convert semi- finished goods such as leather from Australia and Europe into products in the mainland, have been suffering losses of up to 20 percent. Soaring food prices have already hit the low- income group, but now it seems rising prices will also affect middle-class buying habits. Experts said the middle class will be deterred from buying expensive imported luxury items such as cars, wine, clothing and electronics. "Our money is not so valuable so people are buying fewer luxury goods," said Alvin Lee Chi- wing, chairman of the Voice of the Middle Class. While retailers are able to transfer their costs on to consumers, some manufacturers are not able to do so and have to absorb part of the blow. Lawmaker Wong Ting-kwong, who represents the import and export constituency, said manufacturers who placed orders with foreign clients last fall had set their deals according to the exchange rate at that time. "They could not have anticipated the rising costs resulting from the appreciation of the yuan and foreign currencies, and are suffering as a result,"he said. The price of Japanese and European cars will rise by 10 percent, Johnson Lee of the Motor Traders Association said. Since last June, the yen has gained more than 12 percent against the Hong Kong dollar, while the euro rose by more than 14 percent. Last week, Hong Kong Monetary Authority chief executive Joseph Yam Chi-kwong defended the peg system, saying a 10 percent depreciation of the US dollar would only cause Hong Kong domestic prices to increase by 0.82 percent in the short term. He added that labor costs were a bigger factor for rising inflation rather than the decline of the dollar.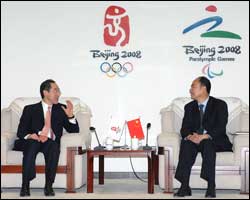 The SAR government has not received any concrete information about terrorists trying to hijack the Olympic torch relay on its journey through the territory. However, Chief Secretary Henry Tang Ying-yen admitted a contingency route had been prepared. About 3,000 police officers will be deployed to safeguard the torch relay. Changes to the torch relay route through Hong Kong will be kept to a minimum to allow more spectators to participate in the once-in-a-lifetime experience, Tang said yesterday in Beijing where he met with officials of the State Council's Hong Kong and Macau Affairs Office, including director Liao Hui, the Beijing Organizing Committee for the Games and the General Administration of Sports in the capital. Tang said they were satisfied with the proposed arrangements made by the Hong Kong side. However, the route will be under constant review to optimize the Hong Kong leg of the relay and to ensure the Olympic flame passes through the city safely. "We will reserve the right to change the route any time up to May 1. We will constantly re- examine and improve the route so that the torch relay is smooth, safe, orderly and dignified," Tang said. He said he did not favor the quick changes to the route made in San Francisco to avoid potential disruption as this will upset enthusiasts along the route who will be waiting for the first torch visit to Hong Kong in 40 years. "We don't want Hong Kong people to be disappointed. For many it will be a once-in-a-lifetime experience. I believe many of them even want to take part in the relay. We will do our best to allow the public to do so. We don't want the route to be drastically changed or cut based on the issue of public order," Tang said.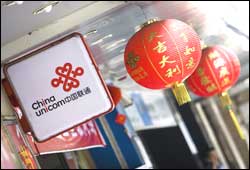 China Telecom (0728), faced with declines in its traditional voice business, is studying how to market a mobile business. So far, it has been in discussion with five potential strategic investors who can help the company quickly gain mobile expertise. The fixed-line operator, which does business in the southern and western parts of China, reported last week that net profit in 2007 hit 22.517 billion yuan (HK$24.72 billion), up 1.1 percent, excluding gains from the previous year. Turnover, excluding upfront connection fees, rose 2.8 percent to 175.362 billion yuan. While local and voice businesses remain under severe pressure, this was expected, Morgan Stanley analyst Lina Choi said. From a fundamental perspective, we believe China Telecom is doing all it can to prepare for wireless market entry. China Telecom chief executive Wang Xiaochu told reporters continuous decline of voice revenue is an inevitable trend that he expects to continue. The company has lowered its costs and capital expenditure so that it has more free cash flow available to acquire a mobile business when the government allows, chief financial officer Wu Andi said. Wang said the company will also keep its dividend unchanged until restructuring takes place. We see mobile as the only way out for China Telecom, Citi analyst Michael Meng said. Details of restructuring could affect the shares performance significantly either way. China Telecom has had an internal department for the past two years analyzing its strategy for offering mobile services, according to Wang. The group has been studying how to brand the mobile service, which distribution channels to use, and how to bundle mobile services with the firms existing offerings, Wang said. China Telecom has also been continuing discussions with five possible strategic investors who could help the company develop its new business models after acquiring a mobile business. The firm will decide on a strategic investor who can bring synergies with China Telecoms future business areas after the mainland government gives more clarity on the restructuring plan, Wang said.

The mainland's surging currency smashed through another psychological barrier against the US dollar yesterday, leaving Hong Kong people to pick up the tab of the increasing cost when they run businesses or travel across the border. The yuan gained 0.14 per cent yesterday in Shanghai to 6.9916 against the greenback, breaking through the key 7 yuan mark for the first time since the peg with the US dollar ended in July 2005. China's currency has advanced 18.4 per cent over that period. The local currency remains pegged to the US dollar, however, and has shouldered its losses as investors shun the greenback amid signs of a faltering US economy and interest-rate cuts by the US Federal Reserve. As the yuan rises, Hongkongers are bracing for the pinch. "It's going to have an impact on Hong Kong because basic travel and costs of doing business in China are going to be significantly more expensive," said Christopher Hammerbeck, the head of the British Chamber of Commerce. Hong Kong manufacturers have perhaps been hardest hit so far by the yuan's appreciation as it has tacked on an additional 2 to 8 per cent to their production costs. "This is especially obvious in recent years because 20 to 30 per cent of production costs, including from labour and material sourcing, are from the mainland," said Andrew Leung Kwan-yuen, the chairman of Sun Hing Knitting and honorary president of the Federation of Hong Kong Industries. The small-scale manufacturers that previously thrived on low production costs and thin profit margins might be most at risk to folding under the pressure, said Pansy Yau, a deputy chief economist at the Hong Kong Trade Development Council. Some Hong Kong-listed firms have minimized the currency risk by expanding their mainland presence. "Yuan appreciation may boost our labor cost but its harm is very limited as 80 per cent of our income source is in yuan," said Leung Wing-hon, the chief financial officer of drug maker United Laboratories. Hong Kong consumers would be unable to avoid the knock-on effect of a rising yuan as prices inflated for basic imports from the mainland such as rice, chicken, pork and vegetables, Mr Hammerbeck said. Meanwhile, some investors hope to capitalize on the rising yuan by putting their cash in property. "The number of inquiries about project launches in the Pearl River Delta increased by 20 to 25 per cent in the past two weeks from previously," said Michael Choi Ngai-min, the chairman of Land Power International Holdings. Mainland residents have perhaps the most to gain from a strengthened yuan because it made overseas trips and imported products cheaper. "We see trips to Hong Kong more than doubled year on year over the past two months," said Cui Jirong, a spokesman for Ctrip.com, the mainland's largest online travel service provider. Intime Department Store (Group), which operates the largest department store chain in Zhejiang province, said more consumers were buying imported luxury or high-end goods. "It's obvious that the proportion of luxury goods to total goods sold has increased," said chief financial officer Yuan Fei.
The Hong Kong dollar rose against the US dollar yesterday amid speculation that the linked exchange rate system might be reviewed after Singapore unexpectedly tightened its foreign exchange policy to combat inflation. The Hong Kong dollar rose to HK$7.7847 per US dollar in the morning from Wednesday's close of HK$7.7912. But the gains were trimmed, as it settled at HK$7.7883, well within the trading band between HK$7.75 and HK$7.85. "Speculation arose that the Hong Kong dollar may be delinked from the peg when Singapore's central bank made a move to combat inflation," said Law Ka-chung, the chief economist at Bank of Communications (SEHK: 3328). The Monetary Authority of Singapore (MAS) said yesterday that it would set its trading band higher because of stronger than expected economic growth. "Against this backdrop of continuing external and domestic cost pressures, an upward shift of the policy band at this point will help to moderate inflation going forward, while providing support for sustainable growth in the economy," it said. But the Singapore dollar trading band would remain unchanged. The Singapore dollar rose to a record high of S$1.3568 to the US dollar after the announcement, boosting other Asian currencies. Yesterday, the Hong Kong Monetary Authority reiterated the government's commitment to the peg, which has been in place since 1983. But analysts said the HKMA could consider introducing new measures to smooth the local currency's volatility without changing its valuation. "We are in a similar situation as Singapore now, both of which suffer from import inflation," said Eric Wong Yat-wah, an investment strategist at DBS. Mr Wong said the HKMA could still use a mechanism to "refine" the peg, just like it did in 2005. In May 2005, the HKMA introduced a two-way convertibility zone, among other measures, to help fend off speculation that the peg might be dropped. It also allowed a trading band of HK$7.75 to HK$7.85 for buying and selling of the local currency. Meanwhile, market talk has resurfaced that the HKMA will announce a further change in the trading band to allow greater flexibility. However, not everyone buys the idea. Justin Chan of HSBC (SEHK: 0005, announcements, news) said the Singapore dollar had been "appreciating before the MAS move" as it was traded against a basket of trade-weighted currencies. "But any depegging and revaluation of our linked exchange rate will only result in even more speculation," Mr Chan said. Financier George Soros said he expected the government to keep the Hong Kong dollar pegged to the greenback. "The government is determined to keep the peg," Mr Soros said in a teleconference yesterday.

China: An expanding trade surplus helped pull the mainland's foreign reserves up by US$153.9 billion in the first quarter to US$1.6822 trillion, the People's Bank of China said on Friday. The country has built up the world's biggest stockpile of foreign exchange reserves because the central bank buys most of the incoming dollars to hold down the yuan. The trade surplus rebounded last month from a swoon a month earlier as exports held up well despite deepening gloom over the United States economy and outpaced imports for the first time in six months. The surplus rose to US$13.4 billion - close to market forecasts - from US$8.56 billion in February and US$6.9 billion a year earlier, the customs administration said on Friday. The surplus for the first quarter shrank, however, to US$41.4 billion from US$46.5 billion in the first three months of last year. Economists and government officials said the figures provided further evidence that the politically contentious surplus was rising more slowly or perhaps even cresting. "It's very likely that this year's trade surplus will not grow as much as last year. This is good. This is what the Chinese government has targeted for many years," said Chris Leung, an economist at DBS in Hong Kong. The rolling 12-month surplus rose to US$257.1 billion last month from US$250.6 billion in February, but that was less than last year's surplus of US$262.2 billion.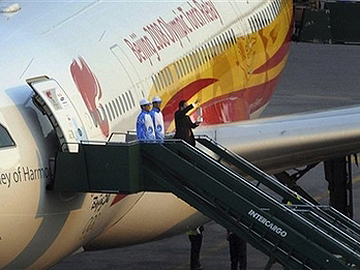 The Olympic torch, dogged by protests in early legs of its global relay, will be paraded through Buenos Aires on Friday with pro-Tibet supporters vowing "surprise actions" but no major disruption. As with its European and US stops, security around the torch and its accompanying flame, kept separately, will be intense. Some 1,200 police officers and 1,500 coast guard officers are to be deployed during the parade. The security operation began as soon as the torch, the symbol of the Beijing Games, arrived at Buenos Aires international airport on Thursday. It was whisked away on a bus escorted by dozens of police cars and motorbikes. A senior official in Argentina's sports ministry, Francisco Irarrazaval, said the torch and the flame were taken to a central hotel where its 140-strong travelling entourage would be staying. He said he believed the torch would run into a lesser storm of protest against China and its role in Tibet than in earlier legs, noting that "Buenos Aires is a city less compromised by the Tibet issue." While Argentina's status as a democracy meant "it's permitted to protest," he stressed the relay was above all "a sporting event." It is the first time the Olympic torch has ever been to Argentina, and it will carried on its 13-kilometre course through the capital by 80 athletes, celebrities and games sponsors representatives. Authorities hope to avoid the violent scuffles seen in the relay legs in London and Paris, and the bizarre scene in San Francisco on Wednesday, when a massive police presence and sudden route change made the torch all but invisible to the public. Buenos Aires Mayor Mauricio Macri has called the run in his city "a celebration" and "historic," noting that it was the only Latin American stop for the torch. "We must not transform an event meant to celebrate peace and fraternity into a political action," he told a media conference this week. Whatever happens here on Friday, though, appears too late for China to restore its hopes of winning international prestige by sending the torch through 135 cities on five continents ahead of the August 8 opening of the Olympic Games. The early stages have been overshadowed by the protests against Beijing's repression of protests in the Himalayan region of Tibet, making western governments – and many Olympic sponsors – uneasy. Human rights and pro-Tibet protesters in Argentina have vowed to maintain the pressure, but said they would do so peacefully. "We are not looking to put out the flame," Jorge Anibal Carcavallo, of the Free Tibet Association in Argentina, told reporters on Tuesday.
Two top Chongqing officials suspected of corruption have been suspended from duty and placed under investigation by party disciplinary authorities.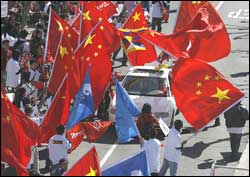 China bluntly told the world Olympics chief yesterday to keep politics out of the Games, in a tart exchange on human rights following days of protests that have shadowed the Olympic torch around the world. International Olympic Committee president Jacques Rogge said the Games were in crisis following the demonstrations, and urged China to respect its pledge to improve its rights record before the event begins in August. Separately, the Ministry of Public Security said it had broken up two terrorist groups in Xinjiang that were plotting to kidnap foreign journalists, tourists and athletes during the Games. Rogge, visiting Beijing ahead of the Games, admitted he was saddened that the Olympics were dogged by protests over Tibet and boycott calls. It was not the joyous party that we had wished it to be, he said, but insisted the torch relay would go on. He said China had promised that winning the right to host the Games would lead to an improvement in human rights. We definitely ask China to respect this moral engagement, he added. Foreign ministry spokeswoman Jiang Yu said Rogges view of a crisis might have been exaggerated. I believe IOC officials support the Beijing Olympics and adherence to the Olympic charter of not bringing in any irrelevant political factors, she said. I hope IOC officials continue to adhere to principles of the Olympic charter. The US leg of the relay became bogged down in confusion yesterday as thousands of pro- and anti-Beijing.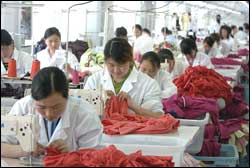 China's quarterly trade surplus shrank for the first time in more than three years, evidence that cooling exports are slowing the nation's economic growth as the yuan gains strength against the dollar. The trade surplus narrowed 10.2 percent to about US$41.6 billion (HK$324.48 billion) in the first quarter this year compared to last year, according to calculations based on trade data released by the Ministry of Commerce. The official statistics are due out today. Premier Wen Jiabao said last week that China needs to rein in the fastest inflation in 11 years while trying to sustain growth as a global slowdown cools overseas sales. Foreign direct investment almost doubled to US$27.4 billion from a year earlier,adding to the cash flooding the economy from exports and fanning price increases. The International Monetary Fund on Wednesday cut this year's economic growth forecast for China to 9.3 percent from 10 percent. China was the biggest driver of world growth last year, contributing 19 percent. And China's Statistics Bureau yesterday raised its growth estimate to 11.9 percent from 11.4 percent last year because of booming sectors including telecommunications and retailing. Exports grew 21.4 percent to US$306 billion in the first quarter, compared to an increase of 27.8 percent a year earlier, trade data indicates. Imports climbed 28.6 percent to about US$264 billion. Exports of machinery and electronic products rose 23.1 percent to US$181.4 billion - 59.3 percent of total shipments.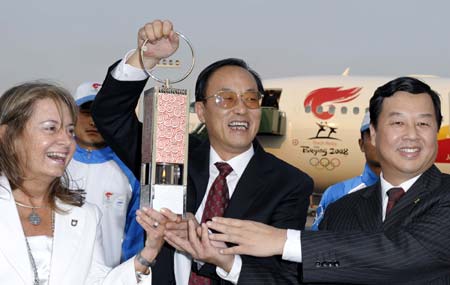 Liu Jingmin (Front, C), the executive vice president of the Beijing Organizing Committee for the 2008 Olympic Games (BOCOG), shows the lantern which holds the Olympic flame with Chinese Ambassador to Argentina Zeng Gang(R) and Argentine Olympic Committee (COA) vice president Alicia Masoni de Morea at the Ezeiza international airport, on the outskirts of Buenos Aires, capital of Argentina, April 10, 2008. Buenos Aires is the seventh leg of the 2008 Beijing Olympic Games torch relay global tour outside the Chinese mainland.
April 11, 2008

Hong Kong: Hong Kong and New Zealand signed a joint communique on customs, vowing to enhance intelligence analysis and risk management and further their cooperation in customs at a biennial meeting held here Thursday. The joint cmmunique was signed by Richard Yuen, Commissioner of Hong Kong Customs and Excise, and Martyn Dunne, Comptroller of New Zealand Customs Service. Under the communique, both sides have agreed to continue with the "Immediate Notification Mechanism" for prompt exchange of intelligence to combat trans-national customs offenses, including drug trafficking, cigarette smuggling and piracy activities. Commenting on the close relationship between Hong Kong and New Zealand Customs, Yuen said the two administrations have been maintaining effective cooperation for years and both sides agreed at the meeting to strengthen exchange of knowledge and expertise particularly in the area of intelligence and risk analysis. Dunne is leading a four-member delegation to attend the sixth Customs Cooperation Conference in Hong Kong. New Zealand Customs is the first signatory party of a Customs Cooperative Arrangement with Hong Kong Customs in 1991.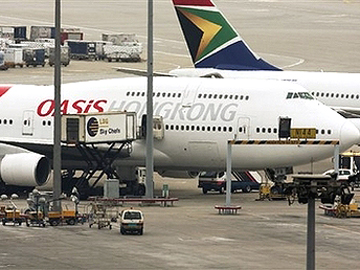 Secretary for Transport and Housing Eva Cheng Cheng Yu Wah said on Thursday the government had implemented contingency arrangements to help Oasis passengers. "The government is working with other airlines to take part in contingency arrangements to help travelers affected by Oasis Hong Kong Airlines' decision to cease operations," Ms Cheng said in a statement. In related developments, Oasis Airlines said on its website late on Thursday ticket holders with unused tickets could now start applying for refunds. The website is www.oasishongkong.com. Discussing other flight arrangements, the transport secretary said there should still be enough seats available to Vancouver for passengers. Ms Cheng said bookings to London were scarce and travelers should be prepared to take indirect flights or change travel schedules. "The liquidation of Oasis will particularly affect students who are returning to London and Vancouver after the Easter break, so priority arrangements will be given to students to get direct flights to London," she said. She stressed that her colleagues were liaising with other airlines, requesting they offer tickets at lower prices. Ms Cheng reminded passengers to re-book new tickets with other airlines at their own expense before going to the airport. "Affected travelers can visit the Airport Authority website for schedules of direct flights between Hong Kong and London and Vancouver to make alternative arrangements," she said. Since the announcement that Oasis had applied to the High Court for temporary liquidation on Wednesday, it is estimated that about 30,000 travelers internationally have Oasis tickets – worth about HK$300 million. The Consumer Council has so far received 539 complaints from Oasis ticket holders – worth about HK$2.2 million. Many airlines are offering Oasis passengers concessionary prices on London and Canada routes. These include Cathay Pacific, British Airways, Air Canada, Air New Zealand, Virgin Atlantic and Qantas. However, many passengers complained to the local radio that the flights offered by other airlines had already been full booked on Thursday. They said this was particularly noticeable with flights to London. One man, surnamed Lau, told local radio he had failed to secure seats for his family to fly back to London on Thursday. "They were originally planned to fly to London this Sunday. However, when I learnt about the closure of Oasis on Wednesday, I immediately dialed the hotline of Cathay Pacific Airways (SEHK: 0293). But the hotline was busy and I could not get through. "So I called the hotline of Cathay Pacific again this morning. The staff told me the two special concessionary flights were already fully booked," he complained. A spokesman for Cathay Pacific Airways told local radio on Thursday afternoon they had helped 1,300 Oasis ticket holders to fly to London, Vancouver and other European destinations. "The extra flight to London on Friday midnight has been fully booked. Another flight to London on March 13 are also almost fully booked and few seats are left," she said. British Airways also said their direct flights to London were fully booked up over April.
The government was forced to pay extra to clean up unexploded ordnance found during land reclamation at the site of Disneyland theme park on Lantau, the Audit Commission's report has revealed. Officials were criticized for having overlooked discrepancies in the deadlines, resulting in compensation for one of the contractors. The latest investigation by the public spending watchdog exposed a series of contractual flaws as the Civil Engineering and Development Department rushed works at Penny's Bay for the theme park's opening in 2005. In 2000, the department told the land reclamation contractor that it could use the sand from East Lamma channel, even though the seabed in the area was littered with ordnance left over from the second world war. The land reclamation project cost HK$4 billion. More than 400 pieces of unexploded ordnance were detected. To reduce the risk of explosions, the contractor who took over the reclaimed land for infrastructure works was asked to scan the site up to three metres deep. A further 22 items were found. Since this was not covered in the original HK$2 billion infrastructure contract, the government had to pay a lump sum. "As good practice, the department should specify precautionary measures in similar reclamation contracts in future to minimize the risk associated with ordnance during dredging," the report said. The department accepted the recommendations, but stressed the ordnance found was mainly "shells" and that no mines were found. The report also highlighted an undisclosed amount of compensation paid to a third contractor. The government, according to the watchdog, agreed to hand over the site to Disneyland by July 2003. But just a year before the deadline, the department awarded the third contract with infrastructure works scheduled for completion in July 2005. As a result, officials had to compensate the contractor for returning the site earlier, the audit commission said.

China: Chinese currency, the yuan, was set to trade at 6.9920 yuan against one U.S. dollar on Thursday, the first time for it to breach the 7-yuan mark against the dollar since the country de-pegged its currency from the dollar in 2005.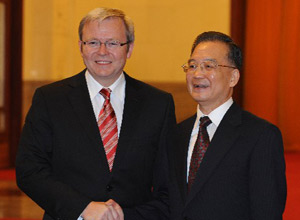 Premier Wen Jiabao met with his Australian counterpart Kevin Rudd in Beijing on Thursday, calling for greater cooperation and taking bilateral ties to a new high.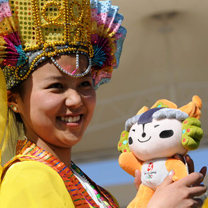 A Tibetan Opera actress poses with a Fuwa doll, the mascot for the Beijing Olympic Games at Tibet Autonomous Region's Tibet Opera Troupe in Lhasa, April 8, 2008.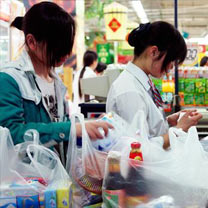 A clerk fills a plastic bag for customers at a supermarket in Zhengzhou, Henan province. Retailers may be fined up to 10,000 yuan ($1,430) for providing free plastic bags to shoppers, the Ministry of Commerce has proposed.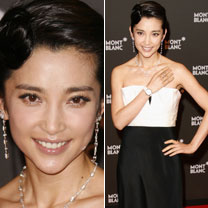 Chinese Actress Li Bing Bing poses at the Montblanc party at the Salon International de la Haute Horlogerie (SIHH) at Palexpo in Geneva April 9, 2008.
Intellectual property rights guidelines approved - The State Council, or cabinet, on Wednesday approved new guidelines to promote innovation and the use of new technologies by China's industries. The guidelines on the national strategy of intellectual property rights,drafted by the State Intellectual Property Office and other relevant government departments, were approved at an executive meeting of the State Council presided over by Premier Wen Jiabao. According to a statement from the meeting, the strategy would exert greater efforts to crack down on the infringement of intellectual property rights, safeguard market order and the legal rights of the public, strengthen international cooperation and adherence to international practice, and make concerted efforts to raise awareness of intellectual property issues among the public. It pointed out that intellectual property rights had been a focus for international economic competition and competition among enterprises. The implementation of the national intellectual property rights strategy was a major event that had a strong bearing on the future of the nation and the people, it said. The State Council vowed to make efforts to perfect the country's intellectual property system, encourage creative activity and stimulate innovation. Efforts would be made to encourage and support enterprises to create and use intellectual property, said the statement. In recent years, the government has launched a series of campaigns to crack down on crimes related to the infringement of copyrights, trademarks and patent rights. The guidelines began to be mapped out in July, 2005. Tian Lipu, head of the State Intellectual Property Office, said in January that the guidelines were vital to fully implementing the country's intellectual property rights system and to promote the development of economy and science. Organizations for guiding the implementation of the guidelines were set up in 17 provinces, autonomous regions and municipalities. Guangdong, Guizhou, Shandong and Shanghai have already issued their own strategies, he said. The government would set up about 40 service centers for IPR protection. The centers would provide consultation and financial support for those unable to afford to pursue cases, said Tian.
April 10, 2008

Hong Kong: The Audit Commission has recommended the construction of a five-story shopping arcade at the base of the Trade and Industry Department Tower to take advantage of its prime location and maximize returns. The commission's latest report recommends the conversion of the basement, ground, mezzanine, first and second floors of the 23-storey Mong Kok building for retail use. Currently, only the ground floor is being used commercially. The Student Financial Assistance Agency occupies the mezzanine and first floors, not the most economical use of space, according to the commission. Frank Knight executive director Alnwick Chan Chi-hing said the move could increase revenue per floor by three to four times. "The plan will require retail planning to create connectivity between floors and to ensure the exposure of shops. Basically they will have to [gut and] redo the floors," Chan said. "Although it is a prime location, success at shopping centers is not automatic and is mostly about tenant mix and promotion." He said if the government does everything right, it could recoup redevelopment costs within a year and a half.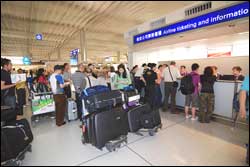 The travel plans of an estimated 30,000 people were thrown into chaos when Oasis Hong Kong said it was going into liquidation. Immediately affected were 300 people booked to travel to London last night and hundreds of students returning to school in England and Canada in the next few days. "They knew there was a problem last month so why were they selling tickets on March 31 to travel in July. That is dishonest," said Allan Bell, who spent HK$15,030 on tickets for his family, at the airline's headquarters in Tung Chung. Maggie Leung, a third-year student in Britain, said: "They were still selling tickets this morning online and now they are liquidating. I never thought of this." She spent HK$5,000 on tickets. Chan Chung-yan, 17, said her school in England reopens on Monday. "I am not seeking compensation. I just want them to arrange for another flight," she said. Dozens of crew members were stranded overseas having been told to wait for orders. The first to step in to help was Cathay Pacific, which offered HK$2,500 one-way tickets, excluding tax and surcharges, for those who had booked Oasis tickets to London and Vancouver for the next two weeks. Interested parties can call 2747-6181 for details. Cathay is operating two extra London flights on Friday and Sunday with priority for students. British Airways later chipped in with one- way tickets at HK$1,250, excluding tax and surcharges, for trips between Hong Kong and London, valid until April 30. Call 2822-9000. The Consumer Council said it had received 18 complaints as of 5pm with 88 inquiries. "It is with great regret that Oasis announces that today the airline has voluntarily applied to the Hong Kong court to appoint a provisional liquidator," Oasis chief executive Stephen Miller told a hastily arranged press conference. He expressed confidence a strategic investor could be found within the next few days. That said, he left without taking questions. Eddie Middleton, head of restructuring services at KPMG, the airline's provisional liquidator, failed to say how many passengers were affected, nor could he give details about the airline's financial situation. The airline is reportedly suffering from an accumulated loss of HK$1 billion. Middleton said the airline's 700 staff have received their March salaries. Passengers holding Oasis tickets should not go to the airport but call the airline's hotline 3628-0628. Eva Cheng Yu-wah, Secretary for Transport and Housing, said it was an isolated case. Cheng said the government first heard of Oasis' financial problems on Saturday. She said Oasis had been speaking to potential investors and stopped selling tickets once talks broke down. She said it was inappropriate for officials to publicize the development, as that may have jeopardized the talks. The government is setting up an emergency task force to help passengers and has sent immigration officers to Vancouver and London to help passengers with special needs.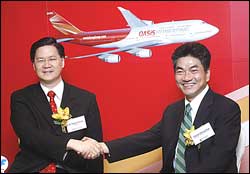 Major stakeholders in Oasis are unsure if they can recoup their money. Value Partners (0806) chairman Cheah Cheng Hye classified his fund house's investment as a "mistake." "How can I not be disappointed?" Cheah said. His legal advisers said the firm has a "good chance" of getting its money back, said Cheah, who rated the chances at between 51 percent and 99 percent. Cheah added that the fund management business is like operating a hotel. "Most guests do pay their bills," he said. "We have guests occasionally who turn out to be failures." He said the Oasis liquidation was a "specific case" but noted the aviation business is tough now because of oil prices. In October, Value Partners invested US$30 million (HK$234 million) in the fledgling airline in the form of a convertible bond - convertible into a stake of between 5 and 10 percent. At the time, existing shareholders also injected HK$200 million in fresh capital. In a statement, Value Partners said its investment has "the protection of certain guarantees" and it believes "the investment is well protected." "The non-performance of the investment ... will not cause any significant impact on the group's business," the statement said. Allan Wong Chi-yun, chairman and chief executive of electronics manufacturer VTech Holdings (0303), personally holds a stake of 17 percent in Oasis. "Wong feels really disappointed," a spokeswoman said. "I don't think he can do anything" to try to offload his investment at this stage, since Oasis was under liquidation. Oasis Airlines' first round of funding raised US$100 million. Other investors include chairman Raymond Lee Cho-min and his wife, executive director Priscilla Lee Hwang, who together hold a stake of between 50 and 60 percent. Richard Lee, chairman of TAL Apparel, which makes clothes for JC Penney and Brooks Brothers, is also an investor. Shares of Value Partners dropped 2.5 percent yesterday to end at HK$5.82.
Hainan Airlines could emerge as a white knight for Oasis. The mainland's fourth-largest carrier has been in talks with Oasis for months, and has already approached the Hong Kong government about the deal, Reuters quoted sources as saying. But a Hainan Airlines spokeswoman said: "We've never heard of any talks." HNA Group, the parent of Haikou-based Hainan Airlines, owns a 45 percent stake in two small short-haul carriers, Hong Kong Airlines and Hong Kong Express Airways. Fulbright Securities general manager Francis Lun Sheung-nim said Air China (0753), China Southern (1055) or China Eastern (0670) might be interested. Taiwan's China Airlines could also be a contender. "It would be a cheap way to expand into Hong Kong," Lun said. Rumors were also swirling late last night that Cathay Pacific (0293) will make a bid for Oasis. A Cathay spokeswoman declined to comment. Analysts said other regional long- haul budget airlines could be forced to shut in coming months due to oil prices. "If Oasis is in trouble, then others surely will follow," Bloomberg quoted Helmsman Global Trading equity head Martin Marnick as saying. Other long-haul budget carriers in Asia include Viva Macau, Malaysia's AirAsia X and JetStar, based in Australia and Singapore. "High oil prices - we can't get away from that," Viva Macau chief Con Korfiatis told The Standard. But he said his business model was developed specifically for Macau, a fast-growing global destination that is currently underserved. Unlike Oasis, Viva Macau is the only carrier on all the routes it services. Viva Macau is considering launching a round of pre-IPO financing in the third quarter for expansion, but has no pressing need to raise new funds.

China Communications Construction (1800) has said it is prepared to bid for the Hong Kong-Guangdong-Macau bridge project. "The group will actively participate in the project. We expect the project will be worth about 60 to 70 billion yuan (HK$66.8 billion to HK$77.9 billion)," chairman Zhou Jichang said yesterday. Zhou said he was not sure whether China Railway Construction (1186) and China Railway (0390) will participate in the bidding. "We will continue to pay a close attention to any possible participants in the project," he said. The company plans to develop its real estate business, Zhou said, but added that it would not become the company's main profit contributor. Zhou said the company was not affected by the rising steel price. "The company has purchased 900,000 tonnes of steel before the rising of steel price, our first two quarters' spending are under good control," he said. The company plans to actively expand its overseas business, mainly in infrastructure construction, with 14.3 billion yuan in capex for 2008. Its Shanghai Zhenhua Port Machinery, the world's biggest manufacturer of container cranes, plans to issue 2 billion yuan in new shares in a private placement to the company for control over a sales and service unit and a 60 percent stake in another service provider. Zhou said the company's 2007 performance was largely supported by growth in its infrastructure construction business. Net profit in 2007 surged 88.6 percent to 6.032 billion yuan from 2.833 billion yuan in 2006.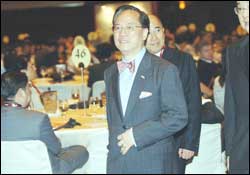 The names of the 120 local Olympic torchbearers will not be announced tomorrow as previously planned to protect them from harassment, a source said yesterday. The names are now expected to be disclosed late this month, just days before the Olympic flame arrives. The torch relays in London and Paris were disrupted by anti-China protests and some torchbearers were harassed. The source said local torchbearers had been told that under International Olympic Committee regulations they must remain silent until after the official announcement is made. The source said part of the 33-kilometer run will be rerouted to allow for a change of scenery. The original plan called for the torch to be taken past major landmarks to showcase the city internationally. These include the Tsing Ma Bridge, Shing Mun River, Hong Kong Olympic Equestrian Venue, Sha Tin Racecourse, Avenue of Stars, Victoria Harbour, the Legislative Council building, Olympic Square in Hong Kong Park, and the Convention and Exhibition Centre. Timing is another concern. The trial torch relay conducted by the police on Monday night ran several minutes over the scheduled time. Officials are worried that should this happen on May 2, it could affect the Macau leg of the relay, the source said. A second trial - with professional athletes taking part - will be held next Friday from 10am to 6pm and more sections of the route might be altered. It has been widely suggested that Chief Executive Donald Tsang Yam- kuen will be the first to carry the torch while Sports Federation and Olympic Committee of Hong Kong president Timothy Fok Tsun-ting will be the last. Such speculation has raised eyebrows, since it is customary for athletes or former medal winners to be the first torchbearer of a city. However, the source said nothing has been confirmed as yet and Tsang's participation is still under study together with the security implications. Meanwhile, Chief Secretary Henry Tang Ying-yen and Police Commissioner Tang King-shing yesterday began a three-day visit to Beijing to discuss the relay, the security situation and the equestrian games which Hong Kong will host. Tang and Secretary for Security Ambrose Lee Siu-kwong - who is already in Beijing - will meet officials from the Beijing Organizing Committee. A Home Affairs Bureau spokesman said details of the torch relay will be announced at the appropriate time.
Film director Stanley Tong Kwai-lai and a Malaysian investor plan to spend 300 million yuan (HK$334 million) to build a film city in Yunnan , which officials hope will become the mainland's top location for moviemaking. A provincial party official, who was in Hong Kong as part of a delegation, expressed high hopes for the collaboration with Tong and his investment partner William Cheng Heng Jem, chairman of the Lion Group of Malaysia. "This is going to be a long-term collaboration," said Yin Xin, adding that Tong shot 2005's epic fantasy The Myth with Jackie Chan in Yunnan. "Film and television [production] are very important to us and we are hoping to make Yunnan into the most influential filming location in China," said Mr Yin, vice-director of the party's publicity department in Yunnan. The project, known as Dream City, is expected to cost 17 billion yuan, with 300 million yuan in initial running capital. The city, to be built in Kunming , is expected to include studios, production facilities, a resort, and a training academy up to international standards. Tong, a member of Yunnan's Chinese People's Political Consultative Conference, said the central government hoped the film city would further develop the arts industry on the mainland. Mr Cheng said they were only waiting for the government to approve the land use and that the first of four construction phases was expected to take one to two years to complete. The developers aim to include the film academy in the first phase. He said the project would not harm the province's natural environment. The delegation, led by provincial governor Qin Guangrong , also confirmed Yunnan would give Hong Kong a dinosaur fossil, but the date had yet to be confirmed. The gift would mark the first time Yunnan has given away a fossil.

China: There will be 20,000 journalists covering reports on the Beijing Olympics, according to a statement by Gao Dianmin, a member of the International Olympic Committee (IOC) Press Commission and vice president of the China Sports Press Association (CSPA), on April 7. Among the journalists, half of them will be TV reporters and assistants; and there will be approximately 300 journalists from the Chinese mainland, Gao added. In the first modern Olympic Games in 1896, Pierre De Coubertin, the founder of the International Olympic Committee and Modern Olympics hired 12 reporters with his own money to cover the event, explained Gao. Before the 1930s, the Olympic Games were reported through print media. Since 1936, the Olympic Games were recorded on telecasts. In 1948, the BBC paid 4,000 dollars for television broadcasting rights of the London Olympic Games. During the 1960 Olympic Games in Rome, television broadcasting rights cost 2.8 million dollars. By the 1984 Olympics held in Los Angeles, the commercial pattern had been introduced. Hereinafter, the cost of TV broadcasting rights for the Olympic Games kept increasing. During this period of the Beijing Olympic Games (Winter Olympics included), the IOC's income from television broadcasting is 2.5 billion US dollars. During the upcoming London Olympics, the income will likely reach 3 billion US dollars. For the Beijing Olympics, the IOC has sold out its network video broadcasting rights for the first time. And rights to live coverage of the competitions have been obtained by CCTV.com and an Australian website. In addition, for the first time in the history of the Olympic Games, athletes can have their own blogs on the Internet.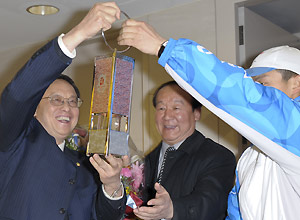 San Francisco is "taking the Beijing Olympic Torch Relay seriously" and will try hard to ensure its success, Mayor Garvin Newsom has pledged. "We are taking the Olympic Torch Relay seriously and working very hard to ensure that the relay will be a safe yet memorable journey," the mayor said in a recent interview with Xinhua. The Olympic Torch will be handed over to San Francisco on April 9, the sixth leg of the torch's around-the-world tour which takes 85,000 miles. "We are very honored and proud to be the only city to host the Beijing Olympic Torch Relay in Northern America," the mayor said. This will be "an unforgettable journey for generations to come in particular for the Chinese Americans in this country and in the rest of the world," the mayor noted. "It is the first time for Chinese to host Olympic Games. It is not just historical but also means a great deal to all the Chinese communities around the world," said the mayor. "As a city composes with over 30 percent of Asian population and mostly are Chinese Americans, I can not be any prouder to have this historical torch relay to come to our town." About 80 torch bearers from across North America will carry the Beijing Olympic torch through San Francisco streets in a 6-mile route along the city's bay waterfront on April 9. The city is the torch's only stop in the continent as part of its worldwide relay, called "Journey of Harmony". With iconic landmarks like the Golden Gate Bridge, the Transamerican Building and the famous Victorian houses, San Francisco is an ideal backdrop as the world looks on to the extraordinary event, according to the mayor.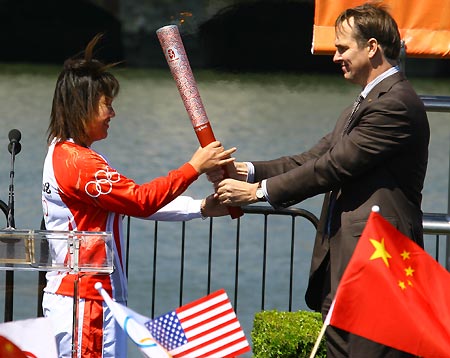 Norman Bellingham (R), chief Operating Officer of the United States Olympic Committee, gives the torch to torchbearer Lin Li at the McCovey Cove, the start of the Olympic torch relay in San Francisco, the United States, April 9, 2008. San Francisco is the sixth stop of the 2008 Beijing Olympic Games torch relay outside the Chinese mainland.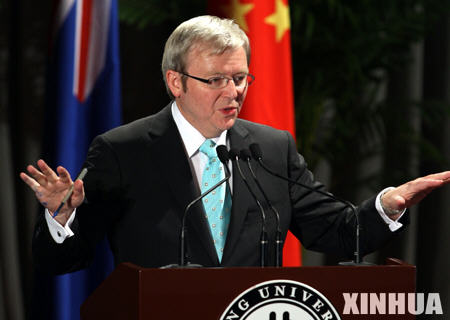 Australian Prime Minister Kevin Rudd said he opposed a boycott of the Beijing Olympic Games and suggested building "continuing, profound and sincere friendship" with China. Rudd said Australia wanted to be a true friend with China, "a partner who sees beyond immediate benefit to the broader and firm basis for continuing, profound and sincere friendship". It was a friendship that offered "unflinching advice and counsels restraint" to engage in principled dialogue about matters of contention, he said. Rudd also praised China's economic and social achievement over the past 30 years since the reform and opening up. "The scale and pace of China's economic development and social transformation is unprecedented in human history" and had a great impact not just on China, but also on the world, said the prime minister. Rudd highlighted China's development approach of a "harmonious world" and stressed the idea depended on China being a participant in the world order and, along with others, acting in accordance with the rules of that order. He expressed his hope that China would fully participate in all the institutions of the global rules-based order, including in security, economy, human rights and environment and make active contributions as a responsible global stakeholder. Rudd stressed in his speech the importance of dealing with climate change, saying China played an increasingly prominent role in this problem. He also appealed to all nations to work together to overcome environmental challenges. Australia, like most countries, recognized China's sovereignty over Tibet, Rudd said. Rudd arrived in Beijing early on Wednesday, kicking off his four-day official visit to China at the invitation of Chinese Premier Wen Jiabao.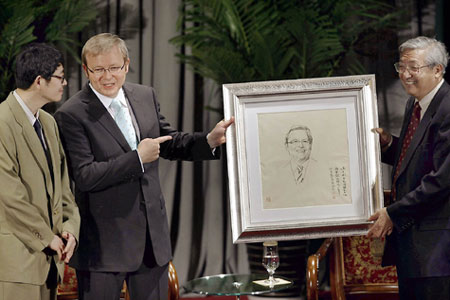 Australian Prime Minister Kevin Rudd talks with Li Aiguo (left), the painter of Rudd's portrait, which is presented to him as a gift by Peking University President Xu Zhihong in Beijing yesterday.
Intel Capital, the venture capital arm of Intel Corp, will plough US$500 million into technology start-up companies on the mainland and in Hong Kong over the next three to five years as international demand grows for a stake in China's increasingly lucrative technology sector. Intel Capital will target companies engaged in software development, chip design, gaming, wireless broadband and digital health, according to Arvind Sodhani, the president of Intel Capital and an executive vice-president of Intel, the world's biggest computer-chip maker. "We see many opportunities in China and we will chase them," Mr Sodhani said in Beijing yesterday. The new fund will make its first investments in Holdfast Online Technology, a Shanghai-based start-up that makes technology for online gaming, and Beijing's Newauto Video Technology, which provides network solutions and digital editing for mainland television stations. The announcement comes just three years after Intel Capital launched a US$200 million China-focused technology fund, which it has fully invested in around 30 local companies, far more rapidly than the company had anticipated. "Investing in China is very attractive. Our fund has produced top-tier returns comparable to those of the world's top-tier venture capital funds," Mr Sodhani said. One such investment was in gaming and software developer Kingsoft (SEHK: 3888), which raised HK$768 million when it listed on the Hong Kong stock exchange last year. Intel Capital was also an early investor in household names such as Sohu and PCCW (SEHK: 0008). The new technology fund, the largest of Intel's funds to be specifically targeted at a single country, will aim to foster technological innovation and entrepreneurship in its portfolio companies, with a typical investment worth US$10 million. "We add value in terms of technological know-how that other venture capital firms do not, but we do not compete with other venture firms in the management space," said Mr Sodhani. "Having the endorsement of a market giant like Intel is a major advantage for a start-up company. It also gives a leg-up in terms of corporate awareness," said Peter Hsieh, general manager of AsiaVest's Beijing branch, a venture capital firm that focuses on investing in technology companies in Greater China. However, one mainland venture capitalist warned: "Receiving investment from a major firm like Intel is a double-edged sword because it makes it much harder to bring other venture capital partners on board." Intel, which has invested about US$4 billion in China, is building a US$2.5 billion chip factory in the northeast port city of Dalian to help meet demand in the world's biggest semiconductor market. US-based venture capitalists invested a record US$1.4 billion in China last year, according to a report by PricewaterhouseCoopers and the US National Venture Capital Association.
April 9, 2008

Hong Kong: HSBC Holdings (0005) admitted yesterday that a disc containing the personal information of 370,000 insurance customers was lost in the mail four weeks ago. The disc contained password- protected details including names, birth dates and life-insurance coverage levels of clients, HSBC's London-based spokesman James Thorpe said. No bank account details or customer addresses were involved.
Net profit for ports investor COSCO Pacific (1199) jumped 47 percent to US$427.8 million (HK$3.33 billion) last year, buoyed by strong demand for port services and disposal gain from a stake sale in Chong Hing Bank (1111).
UK fund firm Schroders hopes to double its managed assets in the next five years from the current US$16 billion (HK$124.8 billion) by tapping growth opportunities in China, Hong Kong and Taiwan, its Asia top executive said yesterday.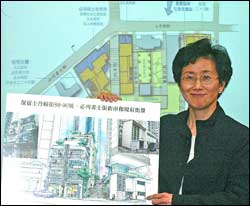 Bridges Street market and five postwar buildings in Sheung Wan have been saved from the wrecker's ball. They will be conserved and turned into places commemorating Dr Sun Yat-sen, the founder of modern China. In addition, new buildings in the area will not be allowed to exceed 25 stories. The Urban Renewal Authority's planning and development executive director, Iris Tam Siu-ying, unveiled the plans for Staunton and Wing Lee streets yesterday. The proposals relate to three sites covering a total area of 3,563 square meters, with a plot ratio of eight and a maximum building height of 100m. They cover an area around Centre Point, a Henderson Land residential project, and have a 150-year history. "The buildings will not be more than 25 stories to cater for environmental and ventilation impacts," Tam said. The authority has proposed the retention of a series of buildings, including Bridges Street market, and proposes to use them to commemorate Sun, although the exact nature of the commemoration was not made clear. "Dr Sun used to perform baptisms in a building at the site of the market. It was destroyed in World War II and the market was then built there," said Tam, adding the roof of the market will be turned into a public open space. The authority also proposes to conserve the terrace characteristics of Wing Lee Street and the stone steps at Shing Wong Street, which lie alongside and behind the market. Two postwar low-rise buildings on Staunton Street and three on Wing Lee Street near the market will also be conserved. "The four-story buildings are around 500 square feet per unit and can be used for cafes, restaurants, shops or community use," Tam said. Other buildings on Wing Lee Street will be redeveloped into three- to four-story low-rise buildings to blend in.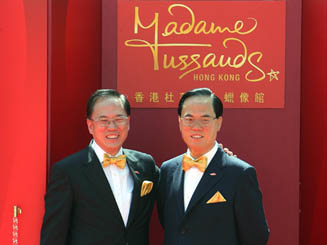 Chief Executive Donald Tsang Yam-kuen could be forgiven for thinking he was seeing double yesterday. He has joined President Hu Jintao and other figures whose likenesses are on display at Madame Tussauds on The Peak. Mr Tsang has the honour of being the first local political figure to feature there. Sporting the same outfit as the wax figure - a dark blue suit, golden yellow bow tie, matching pocket handkerchief and a dragon-shaped Hong Kong pin - the chief executive looked delighted when he unveiled his likeness, saying: "He is more handsome than me." The museum said Mr Tsang was chosen to join more than 100 celebrities, including late paramount leader Deng Xiaoping and movie legend Bruce Lee, because he was the political figure most in demand based on a survey in which thousands of visitors to the museum were interviewed. The wax figure is displayed against a backdrop of the Hong Kong skyline complete with festive fireworks over Victoria Harbour. Guests will hear the sounds of fireworks when they walk past the statue. Kelly Mak Yuen-han, Madame Tussauds head of marketing and customer services, said Hong Kong's night sky and fireworks were chosen because they were symbolic tourism elements for the city. "It's like Mr Tsang greeting every visitor from around the world ... and he likes this idea," Ms Mak said. The wax figure is in the museum's historical and national heroes section next to likenesses of President Hu and Premier Wen Jiabao , with scientist Albert Einstein's image standing opposite. More than 300 photographs and hundreds of measurements of Mr Tsang were taken in October before the waxwork was created in Britain. The museum said the bow tie, handkerchief and pin were donated from his own wardrobe. The Tourism Board yesterday opened its new visitor centre on The Peak, converted from an old tramcar. To coincide with the opening, visitors born in 1959 and 1989 - the first and the last years in which the tramcar operated - are being offered free rides on The Peak Tram until the end of this month. Meanwhile, Tourism Board chairman James Tien Pei-chun said 167,000 mainland visitors were recorded in Hong Kong from last Thursday to Sunday, up 46 per cent on the same period last year. The increase was due to more visitors arriving during the long weekend, with the Ching Ming festival on Friday now an official holiday on the mainland.
The mainland's State Council said on Tuesday Hong Kong and Macau Affairs Office deputy-director Chen Zouer would be retiring, Xinhua news agency reports. Mr Chen reached the mandatory retirement age of 65 last December. He will be succeeded by Hua Jian – the Hong Kong and Macau Affairs Office's communications director. Ms Hua had worked for the liaison office in Macau and was transferred to Beijing in 2003. Mr Chen said he was relaxed about retirement. He quoted a Chinese proverb, saying "The waves behind ride on the ones before, a new generation exceeds the old." Chen Zouer is remembered for clashing with Hong Kong's last governor, Chris Patten, in 1995. Mr Chen accused the then governor of wasting public money on welfare benefits in the run-up to the 1997 handover.


A tight security cordon is expected to surround the Olympic flame when it passes through Hong Kong on May 2. Noisy protesters attempted to grab the torch and extinguish the flame in London, and forced police officers in Paris to interrupt the relay. Phil Curlewis, chief executive of security consultancy Abate Risk, said he expected the relay in Hong Kong to be met by demonstrations and protesters. Runners would probably be surrounded by four layers of security and an advance team would look out for possible "choke points" like narrow roads, he said. Each torch-bearer is surrounded by escort runners and accompanied by a convoy of security staff, a medical team and the media. Extra torches are also on hand. In Hong Kong, the three worldwide partners for the Beijing Olympics - Coca-Cola, Lenovo (SEHK: 0992, announcements, news) and Samsung Electronics - will each operate an open-top parade with cheerleaders throughout the relay. Hong Kong has 120 torch-bearers. The three sponsors have eight runners each. The government and Sports Federation and Olympic Committee of Hong Kong have the remaining 96 candidates. Torch-bearer Kim Byung-wook, managing director of Samsung Electronics Hong Kong, and Lam Tak-kwan, 21, who was born without a right arm, said they were not worried. Nelson Yip Siu-hong, a 39-year-old equestrian competitor who lost the use of both legs to cerebral palsy, said he believed the authorities were well prepared. Although he would not comment on arrangements for his part of the relay, Yip is expected to ride on horseback. Torch-bearers will receive compulsory training on how to carry and pass the torch, and other instructions between April 19 and 28. A five-hour trial run yesterday morning went "generally smooth", a government spokesman said. Another rehearsal will take place on April 18, while details of the relay, including the full list of 120 torch-bearers, will be announced on April 29.

China: Multi-entry visa ban until after Games - Hurdle to mainland trips for frequent travelers, Beijing has stopped issuing multiple-entry visas, risking major inconvenience to foreigners who travel to the mainland regularly, especially on business. Hong Kong travel agents say the ban will stay in place until after the Olympic Games. Travelers are now restricted to single- or double-entry visas valid for 30 days. Multiple-entry visas that have not expired are still valid.
Chinese FM clarifies reports on Olympic torch relay in Paris - Foreign media reports saying the Olympic torch was forced to be extinguished during the relay in Paris were false, Chinese Foreign Ministry spokesperson Jiang Yu said early Tuesday morning. The modes of the relay in Paris were temporarily changed to safeguard the security and dignity of the Olympic torch under the circumstances there, Jiang said in a statement released by the ministry. "The reports by foreign media are false in claiming that the Olympic torch was forced to be extinguished during its relay in Paris," said Jiang. The torch relay in Paris has now safely completed as scheduled, she said.
China's business climate index, a key gauge of corporate performance, dropped in the first quarter amid the heavy snow disaster that hit the country in mid January, said the National Bureau of Statistic (NBS) on Monday.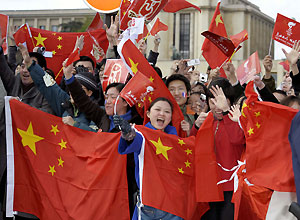 The Olympic torch relay concluded in Paris Monday afternoon, after repeated disruptions by Tibetan separatists and their supporters which aroused indignation from spectators. Int'l Olympic Committee President Jacques Rogge on Tuesday condemned violent protests that target the Beijing Olympic torch relay, saying violence is by no means acceptable. A declaration to give full support to the upcoming Beijing Games was approved by the heads of 205 national and regional Olympic committees Monday.
The resolution on Tibet recently proposed by US House Speaker Nancy Pelosi is based on "ulterior motives", a spokesperson for the Foreign Ministry said Monday. The resolution calls on the Chinese government to end its "crackdown" in the autonomous region and engage in substantive dialogue with the Dalai Lama. Spokeswoman Jiang Yu said the resolution proposed by a few US House representatives did not condemn the mobs who committed assaults, vandalism, looting and arson in Lhasa. It also failed to denounce the Dalai clique, who masterminded and organized violent crimes, but instead blamed the Chinese government and the Chinese people for incidents in the region. "The resolution called white black and was drafted because of ulterior motives," Jiang said. With regard to contact between China's central government and the Dalai Lama, she said the government's policy has remained consistent and clear. The government is willing to engage the Dalai Lama as long as he truly abandons advocacy of "Tibet independence", halts activities aimed at splitting the motherland and ceases to mastermind violent crimes within Tibet and other regions, Jiang said. He should stop trying to sabotage the Beijing Olympic Games and also admit Tibet and Taiwan are inalienable parts of China, she said. Jiang also asked the congress members, as political figures, to act responsibly by ceasing to put forward proposals related to Tibet and refrain from other activities hurtful to the Chinese people's feelings and Sino-US relations.
The White House on Monday reaffirmed US President George W. Bush's attendance at the Beijing Olympics this summer.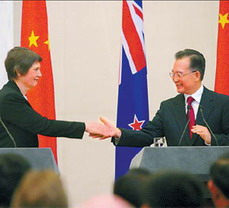 Premier Wen Jiabao greets New Zealand Prime Minister Helen Clark at a news conference after the signing of the free trade pact between the two countries in Beijing yesterday.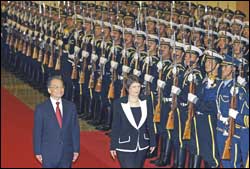 Historic deal with New Zealand could spur more trade pacts - China and New Zealand signed a free-trade agreement yesterday - the first such treaty that Beijing has concluded with a developed economy. As well as paving the way for increased two-way trade, the pact could be a spur to Australia and others that are negotiating deals with China, New Zealand Prime Minister Helen Clark said in Beijing. "I think there'll be a lot of interest in what New Zealand has achieved," Clark said after witnessing the signing of the free trade agreement with Premier Wen Jiabao. Under the deal, New Zealand will phase out all tariffs on imports from China by 2016. In return, China will remove tariffs on 96 percent of its imports from New Zealand by 2019. New Zealand business and labor groups welcomed the deal despite criticism over Beijing's rights record. The deal takes effect on October 1, when China will scrap tariffs of 5 percent or less that it levies on goods it buys from New Zealand, covering 35 percent of imports. Duties on a further 31 percent of imports will be phased out over five years. For China, 70 percent of its exports to New Zealand will be duty-free within five years, up from 37 percent now. The FTA covers trade in merchandise and services. China sends more students to study in New Zealand than any other country and is its fourth-largest source of tourists.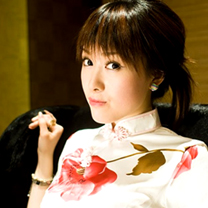 If you are called a "beauty" in some Chinese shops, don't get too excited, as you will find out disappointedly that most female customers are addressed the same way.
China has agreed to grant a hefty tax rebate on crude imports to help oil firms limit heavy refining losses, instead of increasing fuel prices that would stoke inflation, a government source said yesterday.
April 8, 2008

Hong Kong: Asia's biggest refiner, China Petroleum and Chemical Corp (0386), or Sinopec, reported yesterday its net profit in 2007 increased 5.5 percent to 56.5 billion yuan (HK$62.7 billion).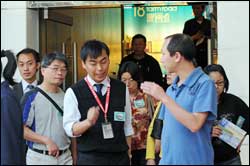 The residential property market fell substantially last month as investors were reluctant to wade in amid soaring flat prices and stocks volatility. Compared to January, transaction volume in March slumped 50 percent. Sale prices also declined 3 percent to 5 percent, Centaline Property Agency executive director Louis Chan Wing- kit told The Standard yesterday. Flat sales in the first two months were actually very good. Sales fell after the Lunar New Year, bringing down the quarterly results. Chan said his agencys commissions from residential transactions plunged to HK$130 million last month from HK$230 million in January. Midland Realty said 37,412 units were sold in the primary and secondary market in the quarter, down 9 percent from the final quarter of last year, with total turnover dropping 17.36 percent to HK$138 billion from HK$167 billion. Investors were quitting the market as they found limited room for flat prices to rise further, said Knight Frank head of research Xavier Wong Kit- hung, who noted prices had jumped 28 percent from September to February. Chan said the spillover effect from the stocks turmoil was another reason speculators headed for the exit. But Wong said the impact from stocks was limited this time. As the interest rate is at a very low level and most employees got a pay rise this year, the burden of mortgages is greatly relieved, he said. Most developers only have a small amount of unsold units on hand, creating tight supply. According to Midland, developers launched only 538 new units last month 74 percent lower than 2,096 in February. As of the end of last month, 4,092 new units were unsold much less than the 10,000 last year. As it is still difficult for developers to replenish land banks, they will not rush to sell more units, said Midland chief analyst Buggle Lau Ka-fai. Instead, they will put more effort into selling the current 4,000-something unsold units. In this quarter, developers are likely to continue selling units in small batches, launching about 3,200 new flats, Lau said. Wong said the market is in a three- to-six-month consolidation phase. It will pick up steam in the fourth quarter. At that time, both sales price and volume will start to climb again.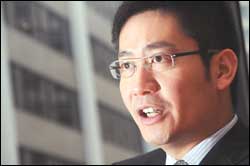 The Bank of East Asia (0023) says it intends to muscle its way into the Chinese market by pinning down rural financial and asset management business. "We are looking into opportunities in asset management in particular through our joint venture with German firm Union Asset Management," said the bank's general manager and head of wealth management, Brian Li Man-bun. Li said the joint venture with Union Asset Management, Union Investment, has applied for a license to run asset management in China. It is awaiting China Securities Regulatory Commission approval. "We have close contacts with mainland brokerages and there might be possibilities to buy into China firms for our asset management expansion," he said. BEA experienced robust loan growth last year since incorporation into China and Li said the firm may look at diversifying into wealth management in the future. Despite writing off HK$1.35 billion for its US subprime holdings, BEA's Chinese business surged 73 percent last year to HK$926 million, accounting for 22.35 percent of total earnings. Li, who attended the China People's Political Consultative Conference as a Hong Kong delegate, said he was aware that the mainland's financial market offers huge potential for foreign banks to grow. "Despite the mainland's capital market becoming weaker and volatile earlier this year, we are confident it will grow over the long term." This applied not only to the major cities but also the second- and third-tier cities that foreign lenders had never touched. They offered huge business opportunities. "Areas such as credit and debit cards, private banking and insurance are all businesses we could expand into." For rural finance, Li said BEA had the mainland unit working on opportunities. "Rural finance needs a thorough understanding of local culture, so we may partner with local firms."
Town Health International (8138), one of Hong Kong's largest medical service groups, said it plans to develop and manage a chain of clinics in Guangdong province in partnership with Ping An Trust and Investment, a subsidiary of Ping An Insurance (2318).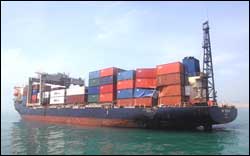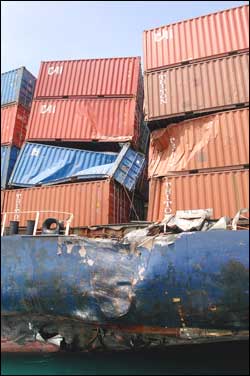 Marine chiefs have urged ships' captains to slow down in misty weather after two vessels collided early yesterday. A container ship, the Hubstella, was left with a six-meter gash after colliding with a South Korean chemical tanker just outside Hong Kong waters around 5am - the second collision around the harbor in two weeks. No injuries were reported. The Hubstella was able to sail into port safely. The tanker, World Dynasty, suffered no structural damage. There was low visibility, according to the Hong Kong Observatory, caused by humidity and a warm airstream in the area at the time of the collision, near Po Toi Island. Separately, Cathay Pacific Airways said nine passenger flights were diverted yesterday because of the heavy fog. Three were diverted to Taipei, five to Guangzhou and one to Manila. Two of the flights diverted to Guangzhou, from Los Angeles and Taipei, were grounded for about eight hours. Passengers complained of having to wait too long without proper arrangements being made. A number of Cathay flights leaving Hong Kong today face delays because of the diversions. Passengers are advised to check before they travel.
Jockey Club chief executive Winfried Engelbrecht-Bresges has again called on the government to help the club enhance its competitiveness and consolidate its leading global status in horse racing. Writing in his blog yesterday, Engelbrecht-Bresges said a company in Macau has recently forecast total gaming revenue in the former Portuguese enclave to top 100 billion patacas (HK$97 billion) this year, with much of the money coming from Hong Kong people. He said while Hong Kong could not stop the outflow of money, the government's antiquated policies with regard to betting on horse racing were preventing the club from providing local racegoers with the opportunity of betting on overseas races in which Hong Kong horses were taking part, thereby aiding illegal bookmakers. In addition, while Hong Kong was one of the pioneers in calling for international race betting pools, it was unable to join the global trifecta pool, which last week won further endorsement from racing clubs around the world. The pool was one of the issues discussed at the International Federation of Horseracing Authorities meeting held in Paris and which Engelbrecht-Bresges attended. The global trifecta pool was a pilot project run by a French pari-mutuel company in June last year at the Prix de Diane Hermes and included England, the United States, Germany and South Africa.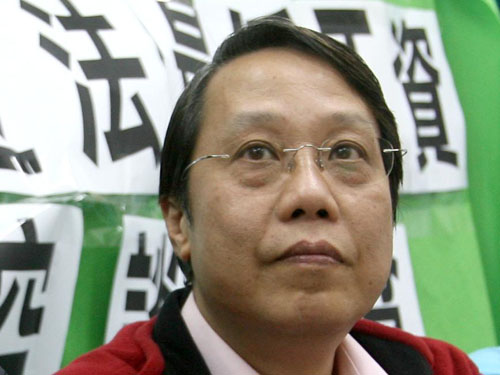 A campaign to reform the boards of directors of government-subsidized welfare agencies begins today with a meeting between the director of social welfare and social workers' representatives. Calls for reform have come as many people in the sector believe the boards wield too much power. Social workers and academics say the lack of checks and balances on the boards affects service quality and morale among workers. Peter Cheung Kwok-che, president of the Social Workers' General Union, said the power of boards had grown out of proportion since the implementation of the lump sum grant system in 2001. "Before 2001, these boards in fact did not have much authority at all, as every welfare group followed the government's pay scale and service guidelines," he said. Workers' salaries and the manpower deployment in welfare services had been in line with government trends before 2001 and the boards had maintained general oversight of their organizations. "But since then, these boards can decide pay scales and manpower for services," he said. "What is more, many of them tend to hoard money given annually by the government, as a reserve." Mr Cheung said welfare workers were angry because boards were withholding money allocated to expand welfare services. "No new workers are employed but then new services have to be introduced to secure government money," he said. "There is only one consequence - staff are exploited and existing workers have to work more." According to the Social Welfare Department, 162 NGOs are involved in the lump sum grant system and they have accumulated cash reserves of HK$1.8 billion.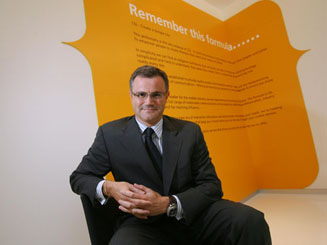 Telstra says still committed to Hong Kong mobile market - Telstra said it has no plans to sell Hong Kong-based CSL New World Mobility, after rumours that Australia's biggest telephone company would retreat from the city's overcrowded mobile phone market.

China: China is preparing to launch the first of four warships it is building for ally Pakistan, a military spokesman in Islamabad said yesterday. The F-22 frigate will be launched today at a ceremony in Shanghai to undergo a series of trials before being commissioned into the Pakistani navy in 2009, navy spokesman Captain Akbar Naqi said.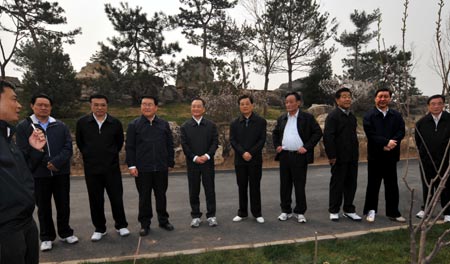 Top Chinese leaders Hu Jintao (5th R), Wu Bangguo (4th R), Wen Jiabao (5th L), Jia Qinglin (3rd R), Li Changchun (4th L), Xi Jinping (2nd R), Li Keqiang (3rd L), He Guoqiang (1st R), and Zhou Yongkang (2nd L) take part in tree planting at the Olympic Forest Park in Beijing, capital of China, April 5, 2008. Covering some 680 hectares in the north of Beijing, the park is a major part of the 2008 Olympics infrastructure, which is expected to improve the city's environment and air quality. Hu said during the activity that the Beijing Olympics and Paralympics are approaching. He urged Beijingers to support the Green Olympics initiative and make the city greener and more beautiful before athletes from worldwide come in August. Beijing's air quality has been a subject of concern among some foreign athletes planning to attend the Games. However, many have acknowledged that the city has done much to improve its air quality.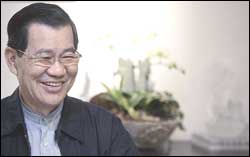 Taiwan's vice president-elect will head to the mainland this week and may meet with President Hu Jintao amid optimism about improving ties between the cross-strait rivals. Vincent Siew Wan- chang will travel on Friday to Hainan for the Boao Forum for Asia, a gathering of business people and officials focused on greater trade cooperation in Asia, his spokesman Wang Yu- chi said yesterday. Siew will attend the weekend forum in his capacity as the chief of a nonprofit organization he founded, Wang said. When asked if Siew would meet Hu, the spokesman said: "It is not certain if Siew will meet with Hu. Details of Siew's itinerary have not yet been finalized." The Taipei-based China Times quoted an unnamed mainland official as saying that Hu - who will give the opening address - may meet with Siew on the sidelines of the forum. Siew's trip would come less than three weeks after the landslide presidential victory in Taiwan of the Kuomintang's Ma Ying-jeou, who is seen as much more China-friendly than predecessor Chen Shui-bian. Ties between Taipei and Beijing hit new lows during Chen's eight years in office, but expectations have mounted since Ma's victory of an easing of tensions, and a vast improvement in ties. Ma - who takes office on May 20 - has pledged to work to improve trade, tourism and transport links to China and on a peace treaty to end decades of hostilities.
China will sign a groundbreaking free-trade agreement with New Zealand today, its first such pact with a developed country and one analysts say will help China explore its strategically important resources of energy and minerals in the southern hemisphere. New Zealand's prime minister, Helen Clark, who arrived in Beijing yesterday, said the agreement would give her country's exporters increased access to the world's fastest-growing economy. "China is already our third-largest trading partner and a fast-growing export market for us," she said. Ms Clark will attend the signing ceremony during a three-day visit at the head of a 150-member trade delegation. Premier Wen Jiabao is also due to witness the signing. Cheng Dawei, chief expert with the Beijing World Trade Centre, a government-funded think-tank, said the agreement was ground-breaking for China's trade with the developed world and would serve as a blueprint for striking similar deals in the future with other developed economies. More significant than the pact itself was that mainland companies could now use New Zealand as a springboard to explore energy and mineral resources in Australia, Ms Cheng said. New Zealand has a free-trade agreement with Australia. China, which has been seeking investment opportunities in energy- and mineral-rich countries to fuel its rapid industrialisation, wants its own agreement with Australia. Later this week, Australian Prime Minister Kevin Rudd is expected to meet President Hu Jintao in Boao, Hainan province. Ms Cheng said the Sino-New Zealand deal would help speed the negotiations between Beijing and Canberra. She said it would boost mutually beneficial trade ties with potential payoffs for the environmental protection and mining sectors. The pact was also of "critical importance" for China as it was seeking to enter into talks with more developed economies. New Zealand Trade Minister Philip Goff said exports to China were projected to grow between NZ$225 million (HK$1.4 billion) and NZ$350 million a year more than they would have without the agreement, which would reduce tariff payments by about NZ$115 million. New Zealand is the first developed nation to sign such a deal with China and the first to recognise its full market economy status. Talks on a Sino-New Zealand free-trade agreement were first held in Beijing on July 6, 2004. That same year, the two countries signed an economic co-operation framework that aimed to boost co-operation in trade, agriculture, forestry, education, tourism, health inspections and quarantines of goods.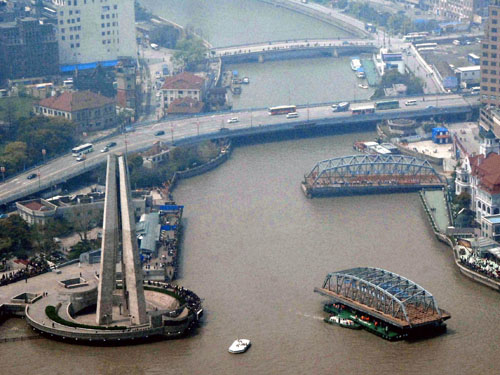 Shanghai yesterday began moving a century-old bridge for repairs as part of a massive infrastructure project aimed at revamping the waterfront Bund district ahead of the World Expo in 2010. Workers lowered the southern section of the Waibaidu Bridge on to a barge waiting below, watched by scores of spectators at the mouth of Suzhou Creek. Other boats then nudged the barge along the Huangpu River, as the bridge headed to a local wharf (SEHK: 0004) to await repairs. "It was extremely smooth. From entering the area to lifting it [the bridge] from below took only around four hours," said Ye Jinwen , the chief engineer for the project. The city will remove the northern portion of the steel bridge within the next two days, based on the tides, local media said. The bridge will be reinforced and returned to its original position before the World Expo. The restoration of the bridge is part of a larger project that includes building a 3km tunnel under the Bund and Suzhou Creek and dismantling a highway ramp. The project is aimed at relieving traffic congestion on Shanghai's most famous stretch of real estate. The bridge, completed in 1907 and opened to traffic in early 1908, is a Shanghai landmark, but also a reminder of its colonial past. It was previously known as the Garden Bridge. "This is something that represents Shanghai's culture. Repairing it will extend the life of the bridge," said one of the many local residents who lined the banks of the river to watch the spectacle. However, the bridge also has darker associations for Shanghai's older residents. There is a widespread belief that foreigners used to cross the bridge for nothing while Chinese had to pay. In his book The Bund Shanghai, author Peter Hibbard said foreigners could pay on an annual basis while Chinese had to pay in cash each time they crossed. The bridge used to link the foreign settlement, which had spread from the Bund to the north across the creek. After the outbreak of the Sino- Japanese war in 1937, Japanese soldiers stationed at the north end of the bridge harassed Chinese citizens trying to cross. The earliest bridge on the same site dated to 1857. The steel structure of the current bridge was made by the Cleveland Bridge Company in Britain.
Beijing called on Parisians on Thursday to respect the Olympic flame when the torch relay passes through the French capital next week, after the mayor of Paris vowed to unfurl a human-rights banner.
Protesters seeking to upset the Beijing Olympics will only offend China's games-loving citizens, the top newspaper said on Tuesday as the Olympic torch began a global relay sure to trigger further demonstrations. Even before the Olympic torch arrived in Beijing on Monday, it drew protests from critics of China's restrictions on dissidents and the media, its policies on Sudan's Darfur, and a security crackdown in Tibet. With the torch now on a 130-day trek across the world from the Chinese capital, more demonstrations abroad are certain. But the People's Daily said "trouble makers" had misjudged the country's mood. "A few clouds will not cover the sun's radiance, and a few trouble-makers will not hold back the world's expectations for the Beijing Olympic Games," the official paper of the ruling Communist Party said. "If some think that the warm-hearted aspirations and passionate expectations of the Chinese people present an opportunity to get up to some tricks and 'pollute' the Beijing Olympics, they have made a big miscalculation." The vast majority of mainland people are proud of the summer games in August, public opinion surveys, interviews and passing comments indicate. But at last week's torch-lighting ceremony in Greece, activists unfurled banners condemning China's human rights record and on Sunday a small group of protesters tried to block the flame's handover to Beijing officials. Exiled Tibetan groups have targeted the Olympics especially since authorities poured security forces into Tibet and parts of western China to suppress anti-government protests that erupted in mid-March. Groups who say China has not done enough to pressure Sudan to end strife in Darfur have also said they will protest. "Historically, the Olympic Games have run into some trouble, but life has gone on, and so have the Olympics," the newspaper said. The flame heads for Kazakhstan on Tuesday. It returns to Beijing on August 6 after travelling throughout China, two days before it is used to light the cauldron at the Olympic opening ceremony.
April 7, 2008

Hong Kong: Hong Kong Monetary Authority Chief Executive Joseph Yam on Saturday rejected ideas of using monetary means, or changing the Hong Kong currency linked exchange rate to the U.S. dollar, to ease inflation in the metropolis. Talking on a radio program here on Saturday, Yam, head of Hong Kong de facto central bank, said using monetary means will not benefit the community as raising interest rates will lead to higher production costs and mortgage payment. Noting the linked rate system should be assessed in a way which takes a number of economic cycles into account, Yam said U.S. dollar link in the past 25 years has brought more benefits than disadvantages. "Hong Kong needs a stable monetary rate system," he said, stressing that the Financial Secretary's budget speech has already proposed various measures to help the underprivileged through financial means. With the U.S. economic slowdown and its credit crisis unresolved, Hong Kong and the Chinese mainland's economy will be affected and the public should be psychologically prepared, he added. He also said as the present investment environment is very volatile the Exchange Fund may show a negative result in the first quarter. Yam noted banks have been issued with a guideline not to offer mortgages that do not require repayment for loan principal in the first few years in a bid to avoid the occurrence of subprime mortgage problem in Hong Kong.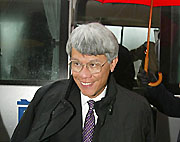 Joseph Yam Chi-kwong came out to defend the city's currency peg to the US dollar again yesterday - the second time he has done so in a week. The Monetary Authority chief has come under mounting pressure because the 24-year-old peg is, rightly or wrongly, seen as contributing to the city's spiralling inflation, which has exceeded 5.1 per cent since February. Several leading investment houses have issued reports speculating on the possibility that the peg will be abandoned to rein in inflation. Besides the usual unreliability of these reports, it is not clear that the current inflation is as harmful as it is often perceived to be. Nor is it clear that the peg is mostly to blame for it. The US Federal Reserve has slashed interest rates in response to the credit crunch that has affected that country's financial system. Because of the peg, Hong Kong has little choice but to follow suit. But studies conducted by Mr Yam's office show a 10 per cent depreciation of the greenback against other currencies would cause Hong Kong prices to rise 0.82 per cent in the short run and 1.61 per cent in the medium term. These figures are undoubtedly high, but Mr Yam argues that rising salaries and labour costs are the more important contributors to inflation. Wages have indeed shot up since the economy emerged from long years of deflation in 2004. Then there is the fast-rising price of food. The price of rice - which led to runs on the staple at supermarkets and other shops last week - is but the latest example. It comes on the heels of big increases in the price of pork from the mainland. The price of grains, such as wheat and corn, and of oilseeds such as soya beans, have doubled or tripled since 2005. Unlike rice, they are not staples in Hong Kong, but they are key ingredients in higher-end food products. Mr Yam is a staunch defender of the peg. He has often argued it is essential to maintaining exchange-rate stability. He has now added an additional argument - that the US dollar-Hong Kong dollar exchange rate is not contributing significantly to price rises or price instability. It takes some courage to adopt this position. The rich western countries - along with their neo-liberal economists, from institutions such as the International Monetary Fund - often equate price stability with economic stability. Since inflation, by definition, causes price instability, it must be bad for the overall economy, it is thought. Yet this is not necessarily so for Hong Kong. The trade-weighted decline in the Hong Kong dollar's value has made the city more competitive and attractive as a goods and services hub. This has, without doubt, contributed to the fall in unemployment to a 10-year low. Our economy is growing at a respectable rate, even though a global downturn is anticipated because of the effects of the US economic slowdown. Property owners paying floating-rate mortgages are borrowing virtually free because of negative real interest rates. The poor suffer the most from inflation because they spend a disproportionate amount on food, but the government's bumper budget giveaways include billions of dollars in extra welfare which will go some way towards lightening their burden. Meanwhile, waiving property rates for the entire year will help dampen inflation. We should not be complacent about inflation, but nor should we be unduly alarmed.
Hong Kong's money boss has warned that turbulent global markets may see the Exchange Fund suffer a record loss in the first quarter.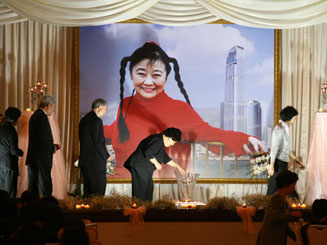 Chinachem Group employees were warned yesterday of difficulties ahead for the property empire, formerly run by tycoon Nina Wang Kung Yu-sum, as the legal battle over the late chairwoman's will continues. Speaking at a private memorial service marking the first anniversary of Wang's death, Kung Yan-sum, the younger brother of the woman who had been the richest in Asia, repeatedly bowed to the group's 400 employees attending the event at Nina Tower in Tsuen Wan. He thanked them for their hard work over the past year, saying it showed true dedication to his sister. "Employees are united in working for the company despite all the difficulties and obstacles we faced in the past year. The group is operating OK," he said. "Surely there will be more difficulties ahead, but I believe we can overcome with our united spirits and hard work ... My sister will be very pleased to see that," he said, without elaborating what the difficulties might be. Mr Kung did not mention the looming legal battle over Wang's fortune, which is estimated to be at least HK$100 billion. There are four parties staking a claim to the fortune: the Chinachem Charitable Foundation; Wang Din-shin, the father of Wang's late husband Teddy Wang Teh-huei; Secretary for Justice Wong Yan-lung; and fung shui master Tony Chan Chun-chuen, who emerged soon after Wang's death to claim her estate. Businessmen including Chevalier Group chairman Chow Yei-ching and Cheuk Nang Holdings (SEHK: 0131, announcements, news) chairman Cecil Chao Sze-tsung joined the group's employers for the one-hour remembrance ceremony in Nina Tower's grand hall. A photograph of a lively Wang in pigtails, showing Nina Tower behind her, was placed on a stage surrounded by white candles. Two more huge photographs stood next to the stage. On the left was a blow-up of a cover of Forbes magazine, showing Wang on a yacht with a big smile, while the other showed her speaking on a mobile phone. About 20 wreaths lined the grand hall, many sent by Chinachem Group employees. The simple, non-religious ceremony began with a 35-minute video showing pictures of Wang with her colleagues, a clip illustrating her path to success and local businessmen delivering short commemorative speeches. Wang, also nicknamed Little Sweetie, died of cancer last year. Her death came less than two years after she won a decade-long battle with her father-in-law over the estate of her late husband, who was kidnapped in 1990, never to be seen again.
The Emperor Entertainment Group is trying to force starlet Isabella Leong Lok-sze to honour several contracts that she wants to scrap. Leong, 19, who has several long-term contracts with Emperor, has told the company that she will no longer be bound by the agreements, a writ filed in the High Court states. "By a letter dated 27th March 2008, [Leong] through her solicitors claimed that the agreements `are no longer enforceable', and evinced the intention not to perform the agreements any longer," the writ says. Leong's first two contracts with the company - which reportedly run for 10 years - were signed, apparently by her guardian, just weeks before she turned 13, in June 2001. She entered two other contracts in February 2003 and signed a "supplemental agreement" in November 2006. The writ claims that in 2006, after she turned 18, Leong endorsed the earlier contracts. Emperor is seeking damages for breach of contract and a court order forcing Leong to perform her duties under her agreements with the company. It is also asking for an injunction "restraining [Leong] from rendering to any person, firm or company [that is not EEG] her services in the entertainment industry". Such an order would prevent her performing in any way through any media or format until the expiration of her contractual obligations with Emperor. The commencement of legal action by the company is the culmination of weeks of rumours about trouble behind the scenes between Leong and her promoter. Leong, whose latest film, a Hollywood production, The Mummy: Tomb of the Dragon Emperor, is scheduled to be released in August, has recently been linked romantically to tycoon Richard Li Tzar-kai, 41. The two were reportedly introduced by actress Michelle Yeoh Choo-kheng during production of the film in Shanghai. Gossip sites in March reported that Leong wanted to break her contract with Emperor and that a rich backer was willing to put up a large amount of money to buy her way out. It has also been speculated that Yeoh and Mr Li are preparing to launch an entertainment company of their own, and that the dispute might actually represent an attempt to poach one of Emperor's most promising young stars.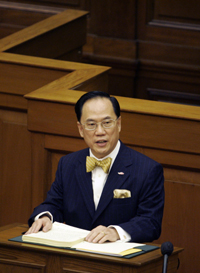 Chief Executive Donald Tsang Yam-kuen will lead a trade delegation to Wuhan this month to hunt for opportunities in the central and western parts of the mainland. He will be joined by Commerce and Economic Development Secretary Frederick Ma Si-hang and officials from the Trade Development Council, Federation of Hong Kong Industries and other trade groups at the 3rd Expo Central China. They will consider the viability of relocating factories from the Pearl River Delta as Beijing moves to get rid of environmentally unfriendly industries. The expo, from April 25 to 28, will feature 1,000 investment opportunities open to foreign investors. The State Council vowed last week to accelerate the mainland's transformation from a manufacturing-led economy to service-based one. Trade bodies estimate that 10,000 factories, mostly Hong Kong owned, in the delta have gone under in the past few months after changes to tax and environmental rules. William Fung Kwok-lun, managing director of Li & Fung, which sources products for export to the US and Europe, said he expected more factories to move from Guangdong to more remote parts of the mainland.

China: Some 44,000 Chinese who studied abroad returned home last year, 4.79 percent more than in 2006, the Ministry of Education said on its website. Meanwhile, 144,000 Chinese nationals went abroad for study, up 7.94 percent from 2006. Among last year's returnees, 8,513 studied at government or company expense or on scholarships, while 36,000 paid their own way. Those departing for studies abroad last year included 15,810 people who were funded by the government, a company or by scholarships. The rest were self-financed. About 1.21 million Chinese studied abroad from 1978 to 2007, and 319,700 returned during that period, statistics show. At present, 657,200 Chinese students are enrolled by foreign colleges and universities.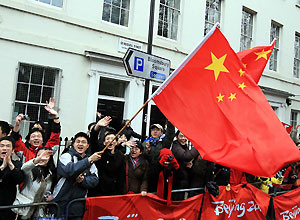 Olympic flame crosses London - The heavy snow in London exerted slim effect on people's passion of seeing Beijing Olympic flame as large crowds lined along the street to greet the relay of torch on Sunday in the host city of 2012 Games.
About 200 supermarkets will be built or renovated in rural areas of Tibet Autonomous Region this year, to provide cheap and quality commodities for farmers and herdsmen, said an official with the Tibet regional Bureau of Commerce. Shang Huinian, an official of the bureau, said that in the sparsely populated rural areas, it takes a long way for farmers and herdsmen to reach a nearby supermarket. The Ministry of Commerce has launched a project to encourage large and medium sized supermarkets to open chain stores in remote rural areas. The move has achieved remarkable progress in Tibet. The Tibet regional government has offered preferential policies for these enterprises by granting a three-year full loan interest subsidies for their long-term bank loans, in addition to the one-year loan interest subsidy already supplied by the central government. Tibet built 379 such supermarkets last year, and the 200 new supermarkets are expected to open in the second half of the year. All the supermarkets built this year will be adjacent to farmers and herdsmen, Shang said.
China's railways carried a record of 5.3 million people nationwide on the past Qingming, or grave-sweeping day, on Friday, up 57 percent compared with the same day a year ago.
Merger and acquisition (M&A) volume in China stood at $43.1 billion in the first quarter, according to statistics from Thomson Financial.
China will encourage domestic mineral exploration companies to list on overseas exchanges to raise funds for their development, the Ministry of Land and Resources said. The government will support their foreign and domestic listings, according to China's first geological exploration plan, which was issued by the ministry on Wednesday. Analysts said overseas listings would address the lack of funds that had stymied the development of China's mining and minerals sector, which had long relied on state finance. Government-backed exploration had dominated the sector, which didn't suit a market economy and weakened the industry, said Hu Cunzhi, director of the ministry's planning department. The plan stated that exploration should focus on commercially viable projects and the government wouldn't invest in profit-making projects in principle. It said that foreign investment would be encouraged in domestic mining and exploration. The government would support joint efforts by private and state-owned companies to form large mining groups with an international competitive edge. By 2010, China aims to have established a group of overseas bases for the exploration and production of oil, natural gas, coal, iron and copper, according to the document. By then, the goal is to have found 10 oil fields with reserves above 100 million metric tons each and eight to 10 natural gas fields with more than 100 billion cubic meters of reserves each. China is paying more attention to building up its mineral resources to keep up with its economic growth. Last year, it discovered three oil fields with reserves all exceeding 100 million tons, five gas fields each having more than 30 billion cubic meters of reserves and 14 major coal deposits. As the world's second biggest oil user after the United States, China imported 159.3 million tons of oil and produced 186.7 million tons last year.
Beijing has stopped issuing multiple-entry visas, risking major inconvenience to foreigners who travel to the mainland regularly, especially on business. Hong Kong travel agents say the ban will stay in place until after the Olympic Games. Travellers are now restricted to single- or double-entry visas valid for 30 days. Multiple-entry visas that have not expired are still valid. Andrew Work, executive director of the Canadian Chamber of Commerce, said the ban would create serious inconvenience for foreigners living and working in Hong Kong.
San Francisco plans to be loud and proud - Many of those chosen to carry the Olympic flame through San Francisco this week say they're proud to host the Beijing-bound torch.
April 5 - 6, 2008

Hong Kong: One of the world's largest cruise operators has made Hong Kong home for its Asia flagship. As the cruise line's flagship superliner docked at Ocean Terminal yesterday morning, its owners said their choice of the city as home port offers the ideal platform to capitalize on the region's burgeoning industry. Leading the charge will be the 286-meter, 1,960-passenger Superstar Virgo, which heads for Taiwan tonight after a tour of the South China Sea today. "We believe that Asia's demographics, emerging new ports and cruise terminals in cities like Xiamen, Sanya and Shanghai in addition to the Hong Kong government's tender process for the Kai Tak cruise terminal, plus the Singapore marine south cruise terminal project ... will contribute to the dynamic growth in the Asian cruise business," Star Cruises Group president David Chua Ming-huap said. Chua said although many cities had the necessary hardware, other ports lacked Hong Kong's unique software in terms of service and local attractions. He said the deployment of the Superstar Virgo to Hong Kong also aimed at capturing a larger segment of the Chinese tourism market, adding that the company's positioning of satellite offices in the mainland and understanding of the Asian market gave them an edge. Comparing Europe and the United States' US$22 billion (HK$171.6 billion) cruise industry to Asia's US$1 billion share, Chua - head of the world's third largest cruise line - said he was confident the region would catch up quickly and that he was focused on edging out global competitors Carnival Cruise Lines and Royal Caribbean. Welcoming the super liner at Ocean Terminal, Secretary for Commerce and Economic Development Frederick Ma Si-hang said the ship was a perfect fit to Hong Kong's multi-destination tourism strategy, forecasting a good year ahead with the territory's favorable exchange rate and the continued tourism surge from the mainland. Ma added that tenders for the February 2012 Kai Tak cruise port were now being reviewed, but declined to say who or how many companies had applied. Also present to welcome the 76,800 tonne luxury liner into Victoria Harbour were officials from the Hong Kong tourism industry. Boasting a seven-story Venetian style atrium, the 13-story ship has 980 cabins, 13 restaurants and bars, a disco and a beauty salon. Crowned with a Parthenon-inspired swimming pool, the super liner also hosts a 1,000-seat capacity theater, driving range and rock climbing facility.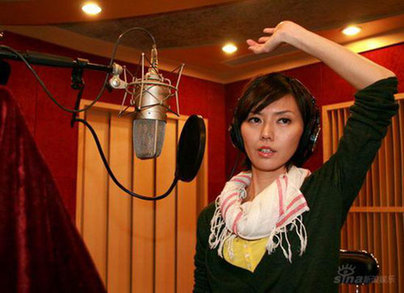 Stefanie Sun is in a Beijing studio on Tuesday, April 1, 2008, recording "Stand Up," the theme song for "The One," a tribute film to the 2008 Beijing Olympic Games. Jackie Chan, Zhang Ziyi to sing for Olympic film - A new film about China's first Olympian will feature four top Chinese-speaking celebrities on its soundtrack, its producer said on Wednesday. Jackie Chan, Lee-Hom Wang, Zhang Ziyi and Stefanie Sun will join together to sing "Stand Up," the theme song for "The One," producer Wang Zhebin told the Beijing Times. "The One" is based on the story of sprinter Liu Changchun's struggle against Japanese invaders to represent China at the 1932 Summer Olympics held in Los Angeles. Supported by the Beijing Organizing Committee for the Olympic Games (BOCOG), the film was made as a tribute to the 2008 Beijing Games. The idea to form a quartet to sing the theme song arose from the symbolic combination of four groups of Chinese artists -- Hong Kong, Taiwan, mainland and overseas Chinese -- represented by Jackie Chan, Lee-Hom Wang, Zhang Ziyi and Stefanie Sun, respectively, the report says. Since the stars all have busy schedules and arranging a joint recording would be difficult, they will work separately and their parts will be edited together later, Wang Pingjiu, lyricist of "Stand Up" and a senior official in the BOCOG cultural committee, said. Award-winning musician Shu Nan composed the musical score for "Stand Up." Stefanie Sun kicked off the recording in a Beijing studio on Tuesday. The Singaporean singer said she was honored to be involved. "The One" is currently in post-production and will be ready for release next month. Earlier reports say it will be available to worldwide athletes attending the Beijing Olympics in August.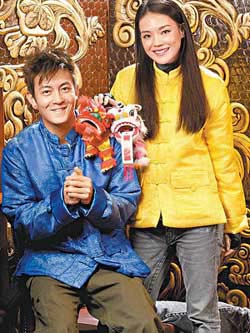 Edison Chen back to spotlight with new film, Edison Chen (L) and Hong Kong actress Hsu Chi - Hong Kong singer-actor Edison Chen, the focus of the celebrity nude photo controversy, will come back to the spotlight to cooperate with Hong Kong actress Hsu Chi in shooting a romance movie invested by an American independent film studio. The agent companies of the two stars have confirmed the news, and said the investor doesn't care about Edison's photo incident, and thought his privacy has little connection with his acting career. So they contacted Edison in the first place, for they thought he is the most suitable actor to visualize the character described in the script. The agent company also disclosed that Chen is going to start shooting this summer. Meanwhile, there are also some other western film producers who have expressed their wishes to cooperate with Edison.

he Medical Council has relaxed its rules prohibiting doctors from advertising their services with immediate effect. Doctors will now be permitted to advertise in newspapers, magazines, journals and periodicals. The ads will be confined to listing fees and providing personal information such as languages spoken, gender, scope of medical services and locations of clinics and affiliated hospitals. A passport-type photo is also allowed. But the size of the ad is limited to 300 square centimeters, or about half the size of an A4 sheet of paper. Any promotional, misleading and exaggerated phrases such as the latest, the best, the most experienced, very effective are banned. The relaxation only applies to advertising in the print media, which means television, radio and flyers would not be permitted. Currently, there is a Hong Kong Medical Association website, www.hkdoctors.org, where patients can get such information. Yesterdays announcement was made by council chairwoman Felice Lieh-Mak and came two months after the Court of Appeal upheld a ruling against the Medical Council in a judgment that allows doctors to advertise their services. The initial challenge to the council was made by Kwong Kwok-hay, deputy medical superintendent of Hong Kong Sanatorium and Hospital. The councils ethics committee has studied the judgment and made recommendations on how the code governing promotions can be revised. But Lieh-Mak admitted the council was unlikely to have enough manpower for monitoring. Monitoring work is a very heavy duty, even not many departments can perform such a role. Association president Choi Kin supports the new guidelines, saying some doctors had fallen into the trap of violating the code as they had mistakenly believed the restrictions had been automatically lifted following the court ruling. It is also for the benefit of patients since the criteria ensure the ads provide factual information, Choi said. Anthony Wong Yuen-chi of the Glivec Concern Group, a rights group for leukemia patients, said the council has to make sure ads do not mislead. Choi believes only private hospitals, health management organizations and doctors who provide expensive services can afford to advertise. I will not post any ads, and I believe not many family doctors can afford to do so, he said. Tracy Chung Sim-ying, chief consultant to William Chan Design, an advertising firm, said the relaxation would bring more business. However, Chung said companies might face a lot of constraints designing the ads for doctors who are strictly bound by their code of practice. We have to be very cautious in selecting the wording. Even something we see as very usual and commonly used in commercial ads may violate their code of practice, not to mention the gimmicks we always use to catch the attention of viewers, Chung said.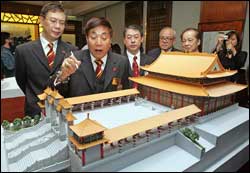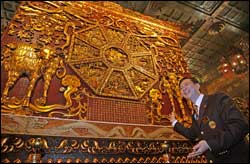 The portrait of the deity Wong Tai Sin will be moved for the first time in almost 90 years from the temple named after him to a temporary place of honor in nearby Fung Ming Hall. The move is to facilitate a HK$140 million facelift for Wong Tai Sin Temple. It will also mean a sharp restriction in the number of worshippers to 500 at Fung Ming Hall instead of 3,000 at the spacious worshipping platform at the main temple. Sik Sik Yuen, the managing charity of the temple, announced yesterday its two-year expansion plan will start this Sunday. Every Lunar New Year thousands of worshippers try to become the person to place the first joss stick of the year for good fortune. "Worshippers will have to wait an extra 15 to 30 minutes ...We will cooperate with police and hope everyone can be tolerant for a year," said Lee Yiu-fai, chairman of Sik Sik Yuen. He said he hopes worshippers will not scramble to be the first. The main altar and its foreground will be closed during the expansion, which involves extending the altar by more than two meters while the tiered platforms will be levelled into one courtyard with an extra 104-meter space. Sik Sik Yuen is also building a 939-square-meter underground hall. Wong Tai Sin is a deity from the 4th century bestowed with healing powers and is believed to be a deity of giving, who will always grant a worshipper's wish. The portrait was first brought to Hong Kong in 1915 from a mainland temple, to be worshipped in a temple in Wan Chai. The present Wong Tai Sin Temple was built in 1921. For the entire temple, which currently can house nearly 20,000 people, an extra 744 sqm of space will be available when construction is completed in October 2010. Sik Sik Yuen, Lee said, is also banning large joss sticks and other paper offerings for burning for safety and environmental reasons.
Five weeks after the flagfall fares for all taxis were raised by HK$1, drivers' representatives have entered talks with transport officials to seek a further HK$2 hike for urban cabs.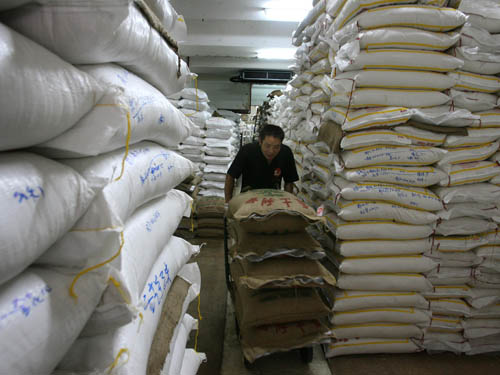 Thailand may move to slow rice exports in a bid to curb soaring domestic food prices, a move that could further push up rice prices in Hong Kong. Charin Hansuebsai, managing director of Thailand's Rice Exporters Association, told the South China Morning Post (SEHK: 0583, announcements, news) yesterday that rocketing rice prices had already created "rice unrest" in Thailand, despite the fact that the country had sufficient stocks. "This needs to be solved quickly ... prices are causing problems," Mr Charin said. "Thailand may adopt some kind of measures to slow down exports, to bring the situation back to normal." He added that the Thai government had been in talks with its exporters but details had not been made public. Thailand, the world's largest rice exporter, is facing increasing pressure from the international market since other rice-producing nations limited exports to secure domestic food supplies and prices. More countries have turned to Thailand for rice, thus driving prices up. Export prices of grade A Thai fragrant rice announced by Thailand's Rice Exporters Association yesterday rose by 9.6 per cent to US$1,009 per ton, from US$920 last week. The figure has risen by 32 per cent since the end of February. Cheng Kam-wing, a rice importer and wholesaler in Hong Kong, said the import price of Thai premium fragrant rice had increased from HK$5.15 to HK$5.95 per catty (600 grams) this week. Both Mr Cheng and Hong Kong Food Council executive committee member Lee Kwong-lam said if Bangkok cut rice exports, Hong Kong prices might rise because 90 per cent of the city's rice came from Thailand. Mr Lee said he hoped the Thai government would find ways to control soaring rice prices. But Anthony Lam Sai-ho, operations director at Golden Resources Development, which sells 18 rice brands in Hong Kong, said Thailand on Tuesday released an extra 1 million tons of rice for domestic use, relieving the supply chain and cooling prices. He said fears about prices were just speculation. Secretary for Commerce and Economic Development Frederick Ma Si-hang yesterday called for calm, adding that Hong Kong's rice supply was stable. Mr Ma said he had contacted the two major supermarket chains and urged them to refill shelves in their rice sections as quickly as possible, a government spokesman said. He visited two supermarkets in Causeway Bay and Heng Fa Chuen to calm consumers' fears. Wellcome and ParknShop said last night they would ensure stable supplies and had no plans to increase prices.

China: Distressed by Beijing's control measures against property speculation, more small developers will face financial problems this year allowing the big players to step in and acquire cheap land and other assets, says New World China Land (0917) executive director Adrian Cheng Chi-kong.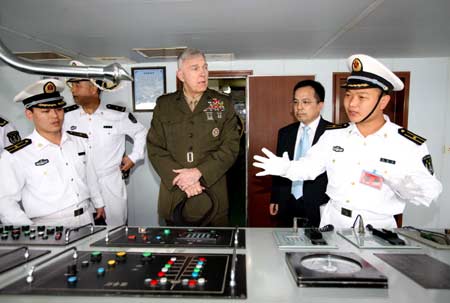 United States Marine Corps Commandant James Conway (C) views the pilothouse of a naval vessel of South China Sea Fleet in Zhanjiang, south China's Guangdong Province, April 2, 2008. James Conway started his two-day visit to South China Sea Fleet on Wednesday.
Paulson praises yuan flexibility - China has made substantial progress toward adopting a more flexible currency that will help it cope with inflation pressures from rising food prices, US Treasury Secretary Henry Paulson said in Beijing yesterday.
Foreign interest in China real estate expected to wane - Foreign enthusiasm for the mainland property market is expected to cool this year as the unstable global economy and Beijing's austerity measures slow overseas investment, Deloitte Touche Tohmatsu said.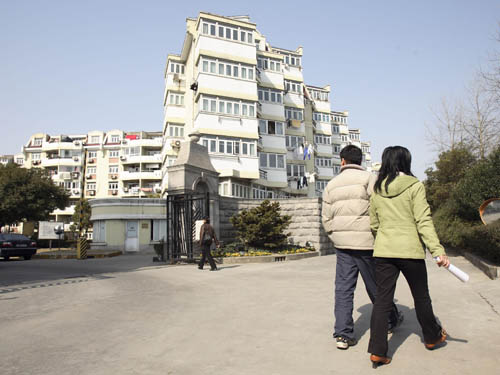 Shanghai's residential market is undergoing a modest recovery with both prices and transaction volumes registering growth for three consecutive weeks, agents said. Buoyed by the evidence of a rebound in home-buying confidence, about 33 developments - largely in the city's outer ring area - would be ready for sale this month, mainland property website SouFun said. "Developers had chosen to defer the marketing of the new projects for months since buying sentiment had been dampened by the government's tough measures to curb property prices," said Fung Wang-yui, general manager at Midland China's Shanghai office. But with sentiment on the rise, the deferred projects were now likely to be taken out of mothballs and put on the market. "We will then see a steady rather than significant rise in prices," Mr Fung said. According to data from property consultant DTZ, about 48,000 square meters of residential space in the primary market changed hands last month, up 22 per cent from February - a traditional low season because of the Lunar New Year. The average transacted prices was up 11 per cent last month to 11,988 yuan (HK$13,323), it said. The increase in volumes was due mainly to some developers offering discounts in February, agents said. The discounting was led by China Vanke, which cut prices by up to 5 per cent on unsold villas and flats in Shanghai during a sales exhibition. DTZ said the average transacted price in March was up 2.39 per from December. Jenny Wu, a residential director at DTZ, said the delayed launch of deferred projects would not put property prices under pressure. "Most of the deferred projects are in the outer ring area and their release should not have a big impact on sales in the urban area," Ms Wu said. In addition, the supply due to come on to the market would be dominated by smaller units of below 90 square meters, she added. "And demand for smaller flats is growing as they require a smaller lump-sum down payment," she said. According to a SouFun survey last week, more than half of the 33 new projects to be put on sale are in the outer ring road. Ms Wu said prices for these flats would be about 10,000 yuan per square meter. SouFun forecast that new flats due for launch at Ba Hui Yuen, in the city centre of Xuhui district, would be offered at between 30,000 and 35,000 yuan per square meter, compared with current transaction prices in the area of about 25,000 yuan. Mr Fung said he did not expect home prices in urban areas - which ranged from 40,000 to 110,000 yuan per square metre depending on the projects' quality - to be offered at a discount due to tight supply.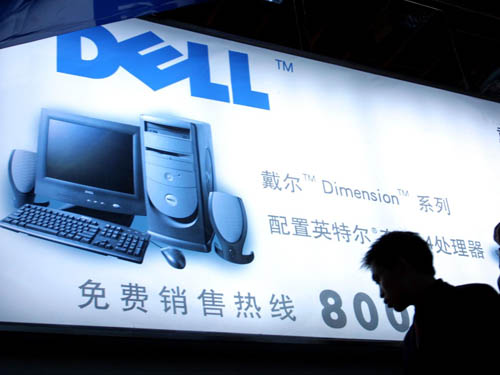 United States computer maker Dell is accelerating its expansion across the mainland by enlisting new local distributors for its business-orientated products in 1,000 cities. The world's second-largest personal computer supplier and the No4 vendor on the mainland, yesterday unveiled its PartnerDirect programme in Beijing, which could intensify rivalry with domestic market leader Lenovo (SEHK: 0992, announcements, news). But Dell did not give a timeframe for the ambitious expansion of its distribution network. Dell aims to add about 1,000 resellers under the program focused on the country's vast number of small and medium-sized businesses. The initiative comes about six months after Dell started its mainland retail strategy for consumer-orientated personal computers with new partner Gome Electrical (SEHK: 0493) Appliance Holdings, the country's biggest consumer electronics retailer. "Customers in China have made this Dell's second-largest country in terms of product shipments," said Amit Midha, the president of Dell Greater China. "PartnerDirect will enable us to satisfy even more customers." Dell, which until last year was selling computers direct to customers online and by phone, expects to shortly add new solutions partners – providing both hardware and value-added services - for specific industries and commercial resellers in assigned territories across the mainland. With an indirect sales channel put in place, Dell aims to boost domestic demand for its enterprise servers, storage systems, Vostro notebook computers and the low-cost Dell 500 laptop. According to research firm International Data Corp, Dell's fourth-quarter personal-computer unit shipments on the mainland grew 41.3 per cent year-on-year and helped it corner a 7.9 per cent market share. Ahead of the Texas-based company were Lenovo (28.8 per cent share), Hewlett-Packard (10.6 per cent) and Founder (9 per cent). Chief executive Michael Dell said last month that his company would buy US$23 billion worth of technology components and related products from the mainland this year. While its commitments on the mainland are growing to catch up with similar efforts made by global PC market leader HP, Dell is restructuring operations elsewhere in the hope of generating savings of US$3 billion over the next three years. That move includes shutting down its first factory in 24 years in the US. "These actions could provide a buffer to our concern over [Dell's] indirect push," JP Morgan analysts said in a research note. "We are concerned that Dell's efforts to restore its market position through an indirect channel push, alongside its once-storied direct-only [sales] model, could lend to some hiccups, notably [regarding] margins and the cash conversion cycle." Dell is projected to increase revenues 5.63 per cent in its current fiscal year to US$64.575 billion from US$61.133 billion the previous year, according to consensus estimates gathered by Thomson Financial from a survey of 26 brokers.

Octopus, the rechargeable e-payment smart card, has won the heart of the World Expo panel and landed Hong Kong a chance to showcase the city's efficiency at the 2010 extravaganza in Shanghai. Deputy director of the Shanghai World Expo, Zhou Hanmin, spoke highly of the Octopus system yesterday when announcing the firms to be showcased in the expo's urban best practices area. "The international panel is very impressed by the Octopus, the first of its kind in the world," he said. Eighty-seven cities put forward 106 submissions for the organizers to choose from. Only 55 will be showcased in the pavilion. Entrants had to choose one of four predetermined themes - liveable cities, sustainable urbanization, protection and utilization of historical heritage, and technological innovation in a built environment - for their bids. About 15 hectares has been set aside for the best-practices displays, the biggest themed pavilion at the 2010 show. A spokeswoman for Hong Kong's Commerce and Economic Development Bureau said the Hong Kong proposal, "Smart Card, Smart City, Smart Life", featured the Octopus card and the Smart ID card systems to demonstrate the extensive use of innovative ways to improve efficiency in everyday life in the city. Simulation devices, multimedia technology, animation and videos would be displayed in the exhibition pavilion for visitors to experience the use of smart cards. Macau's Tak Seng On, a 100-year-old pawn shop turned pawnshop museum, Taipei's broadband system and its waste recycling and reduction program are among the 55 selected. Other Chinese cities that will have their best practices displayed include Shanghai, Chengdu, Tianjin, Hangzhou, Guangzhou and Suzhou. Shanghai wants to showcase environmentally friendly households. Mr Zhou said: "Octopus saves people a lot of time from waiting, making the city more efficient and productive. It is so widely used that people can pay many things by using the card." He added the panel was also impressed by how user-friendly the card was as it could be applied to watches and could be topped up via a mobile phone. Hong Kong will also have an exhibition area at the China pavilion.
April 4, 2008

Hong Kong: SuperStar Virgo, one of the world's largest and most extravagant cruises, arrived in Hong Kong Wednesday, kicking off the company's strategic re-deployment program on the booming China market. Speaking at a welcoming ceremony held here Wednesday, David Chua, President of Star Cruises, parent company of the SuperStar Virgo, said the deployment of company's Asia fleet to Hong Kong indicates Star Cruises' determination and focus on the booming Greater China market. Chua said the cruise markets in the Chinese mainland and Hong Kong are maturing and the company's deployment move will strengthen the development of the cruise industry in the region and help position Hong Kong as an international cruise hub. With a capacity of 76,800 gross tonnage, SuperStar Virgo has 935 cabins and 1,870 lower berths and its 13 decks provide an array of onboard dining, recreation and entertainment, providing a "destination" by itself. According to the company's deployment plan, SuperStar Virgo will be located in Hong Kong during the summer season, and will cruise the South China Sea, visiting the Chinese mainland, Taiwan, Vietnam and Singapore. Frederick Ma, Secretary for Commerce and Economic Development of the Hong Kong Special Administrative Region government said at the arrival welcoming ceremony that the presence of SuperStar Virgo demonstrated Hong Kong's growing importance as a leading cruise hub in the region. "With spectacular Victoria Harbor as its home-port, there could be no better backdrop for the largest and most luxurious liner in Star Cruises' Asian fleet," Ma said, adding, "Hong Kong's world- class tourism infrastructure, efficiency, and safe and friendly environment help ensure that we are consistently ranked as one of the world's top tourist destinations."
Hong Kong is most likely to record an economic growth of 4.5 percent in 2008, with an inflation rate of 3.4 percent, the Asian Development Bank said in its annual forecasts on Asian developing economies Wednesday. "The support from the Chinese mainland is good for Hong Kong," the bank's chief economist Ifzal Ali said on the release of the Asian Development Outlook 2008. The report said domestic demand is expected to remain strong in2008 whereas merchandise exports are likely to weaken because of slower growth on the Chinese mainland, decline in the United States and a strong yuan. "However, in line with a weaker U.S. dollar, the Hong Kong dollar is projected to depreciate against many other currencies, supporting exports to Asian and other markets," the report said. Economic growth of the southern Chinese special administrative region will edge up to 4.8 percent in 2009, with inflation moving down to 2.8 percent, it said. Ifzal said the global environment was unfavorable. "A global slowdown is now under way," he said, citing the coincident slowing of growth expected in the United States, the eurozone and Japan, instead of a slowdown only in the United States, as "one of the fundamental changes." Rising food prices and rents will underpin inflation in 2008, the report said. The weaker U.S. dollar and firmer yuan will add to the upward pressure. But the recently announced waiver on property rates and public housing rents, and a one-off grant to subsidize electricity costs, will help moderate the price increases. The report also identified two key development challenges, shortage of skilled labor and an aging population.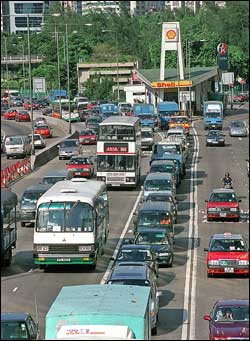 The government has proposed relocating two petrol stations and a refuse transfer station that are in front of the Excelsior Hotel in Causeway Bay to speed up westbound traffic along busy Gloucester Road. The proposal was disclosed during a Wan Chai District Council meeting yesterday. The Transport Department said cars exiting the Island Eastern Corridor and heading for Happy Valley, Aberdeen or Wan Chai are currently required to pass through an intersection between Gloucester Road and Cleveland Street and join with traffic heading for Paterson Street, the petrol stations or the Excelsior Hotel and World Trade Centre. This causes a bottleneck with traffic jams sometimes stretching well back into the corridor itself. To improve traffic conditions, the government has proposed relocating the petrol and refuse stations to allow the widening of Victoria Park Road. Eventually, a new westbound lane will be created so that cars exiting the Island Eastern Corridor and Tsing Fung Street from Tin Hau can go directly to the lane serving Happy Valley, Aberdeen and Wan Chai. The government estimates the lane will be used by 900 cars an hour during peak periods. It plans to commence work on removing the stations by the end of the year with completion set for 2010. However, the government also feels that since Wan Chai and Causeway Bay are districts with dense populations, a new refuse transfer station is needed. It plans to relocate the refuse station to an area some 30 meters away from its present site and which is currently an office for the Highways Department. The new refuse station will occupy about 250 square meters. The current refuse station takes up 190 sq m and can process around nine tonnes of rubbish a day. The government intends to relocate at least one of the two petrol stations but will leave planning to the Lands Department. Wan Chai District Council member David Wong Chor-fung said all members supported the proposal to widen Victoria Park Road but had reservation about the petrol stations. The request to broaden Victoria Park Road to ease traffic jams has been around for 10 years. However, this was prevented because the government was reluctant to terminate the leases of the petrol stations, Wong said. The traffic jams were made worse by cars entering and leaving the petrol stations. Some members had suggested removing them but the government said there were no petrol stations in the vicinity and the nearest other station was near Times Square. Wong said the council will wait for the governments data on the current usage of the petrol stations before making any decision.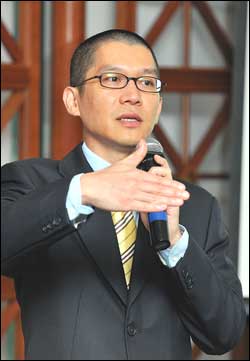 Hong Kong's warrant market in the first quarter slowed from the previous three months, with average daily turnover dropping by 22 percent as it could not escape the wrath of the overall bear market, the city's leading warrants issuer said yesterday. But Edmond Lee Kam, director of equity derivatives at Societe Generale, expects to see a rebound in warrant trading activities this quarter, with average daily turnover hitting HK$30 billion, up from HK$26.9 billion in the first three months. "The overall market sentiment might turn better, mainly because after a deep correction of over 35 percent, we might see a technical rebound," Lee said. "Even though we expect the overall investment environment in the second quarter to get better, the volatility will remain high." He noted that fund houses have higher than normal cash levels after selling stocks heavily earlier this year. "So some fund houses will return to the market, when the valuations start to look attractive." Lee said if the average daily turnover on the local bourse's main board manages to stay at HK$100 billion for the rest of the year, turnover of derivative warrants can reach HK$30 billion each day. Average daily turnover in the derivative market for the fourth quarter last year was HK$34.7 billion. From January through March, total turnover in the warrant market hit HK$1.6 trillion, down 25 percent from HK$2.1 trillion in the fourth quarter of 2007, but still 140 percent higher than HK$671 billion in the first quarter last year. Lee says warrants of mainland banks such as Industrial and Commercial Bank of China (1398) and China Construction Bank (0939), and telecom stocks including China Mobile (0941), China Telecom (0728) and China Netcom (0906), will attract buying interest this year.
Hotel chain operator Shangri-La Asia (0069) reported 2007 net profit jumped 69 percent to US$341 million (HK$2.66 billion), or 12.76 US cents per share, thanks to robust travel demand to and within Asia. Turnover rose 21.6 percent to US$1.22 billion.
Taiwan President-elect Ma Ying-jeou said yesterday he wants to launch regular weekend charter flights to the mainland by July as part of a series of quick steps to boost ties and stimulate the economy. He also said he wants to introduce a mechanism by the end of the year to make the Taiwan dollar convertible with the yuan. Separately, in a 90-minute meeting with outgoing President Chen Shui- bian, Ma set terms for reopening a dialogue with the mainland, saying talks must be held on an equal footing to protect the island's interests. Ma, from the Kuomintang, stressed that he backed a 1992 consensus between Beijing and Taipei, under which both accepted the "one-China" formula but agreed to interpret it in their own way. "In 2008 we will start negotiations on direct air links, tourism, economy and trade ... and we will test if the basis of [the consensus] is firm," said Ma. "We will not resume negotiations if Beijing would only talk about `one China' without acknowledging that it is open to different interpretations." The independence-leaning Chen, however, warned that accepting the consensus is tantamount to accepting the "one-China" policy, which for Beijing means sovereignty over Taiwan. Ma sought to allay Chen's concerns by stressing that he would not sell Taiwan out to the mainland after he formally takes over on May 20. Ma defeated Frank Hsieh Chang- ting from Chen's Democratic Progressive Party in last month's election. Ma also said he would gradually lower a cap that prevents Taiwan firms from having more than 40 percent of their net assets in the mainland. Premier Wen Jiabao has invited Taiwan to hold talks on direct transport links and to sign a peace agreement.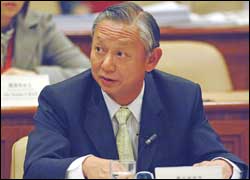 Hong Kong security chief Ambrose Lee Siu-kwong told lawmakers yesterday the Immigration Department will turn away unwanted persons from the territory during the Beijing Olympics. Speaking at a Finance Committee special meeting on the 2008/09 budget, Lee said the government is prepared to refuse entry to those aiming to cause trouble during the Games. He stressed, however that it is not barring protesters "except for those who intend to spoil the solemn Olympic Games." Lee's remarks elicited a reaction from veteran activist-turned-lawmaker "Long Hair" Leung Kwok-hung, who wanted Lee to define the kind of protesters classified as such. "How can you strike a balance? To maintain a solemn Games, do you mean human rights will be swept into the bin?" Leung asked. To this, Lee replied: "The core values of Hong Kong include the freedom to protest and freedom [of speech] to speak. "We will act [according to the law] to safeguard the public and [to] enforce the law as well." Lee said police will adopt a multi-agency approach and an effective operation strategy for the duration of the games and the equestrian events in Hong Kong. Lee denied Leung's request to make a categorical statement allowing all protesters to enter Hong Kong. He said it would depend on the decision of the Immigration Department and on individual circumstances. Lee also refused to answer whether there is an immigration blacklist. With the surge of protests in Tibet and elsewhere, the Olympic torch global relay is expected to draw protests along its route. Hong Kong is already on the agenda of Reporters With Borders, which is expected to make their presence felt when the Olympic torch arrives on May 2 and during the equestrian events. Last week, the Falun Gong slammed Hong Kong's strict immigration control in the runup to the August Games, claiming hundreds of its members were prevented from attending a human rights awareness event. Falun Dafa spokesman Kan Hung- cheung expressed concern saying Hong Kong is a free city, "but we regret the SAR government is more and more controlled by the mainland regime." Falun Gong is banned in the mainland but is legal in Hong Kong. Meanwhile, the Immigration Department will make available 10 e-channels at border crossings dedicated to making life easier for those following the Olympics. Director of Immigration Peh Yun-lu said the extra e-channels should not deter the public from using the current immigration facilities.

HK not hungry enough for more democracy, says Eldon - The conditions which lead to strident demands for democracy do not exist in Hong Kong, according to former Hong Kong General Chamber of Commerce chairman David Eldon. "Many democracies were born as a result of injustice as well as poor social and economic conditions, but I do not see these elements in Hong Kong," Eldon told The Standard. During his banking career, the former chairman of the Hong Kong and Shanghai Banking Corporation, had experienced developing political systems in the Middle East and Southeast Asia as well as China. Eldon said the National People's Congress Standing Committee's decisions on universal suffrage in relation to the chief executive election in 2017 and the Legislative Council in 2020 have removed a lot of uncertainty. As a result, he said, discussions concerning the elections in 2012 might not arouse too much interest from the public. "We are not so badly off that we must have more democracy," Eldon added. He believed the pan-democratic camp may win fewer seats in the next Legislative Council but he did not think such a situation would result in a less balanced society. "If you have clear, good sense, you can also speak outside the Legco. Besides, people have started to speak up more now," Eldon said. On the question of whether Bank of East Asia chairman David Li Kwok-po should run for another term Eldon would only say: "He is the industry's representative. If the industry supports him then he should consider running again." He added that Li was not much younger than former Democratic Party chairman Martin Lee Chu-ming who announced last week that he will not join the September election. However, the former chamber chief said he understood the reason's behind Li's decision to settle the Dow Jones insider trading allegation out of court for US$8 million (HK$62.4 million). "The cost of litigation in the US is huge and such cases can drag on and on. HSBC had a similar experience when it was sued by one of the agencies but that agency kept on losing in every case and it lost a large amount of money," he said.
The USS Nimitz aircraft carrier has been permitted to make a port call to Hong Kong later this month, but there is no decision yet on a similar request from the USS Kitty Hawk, the Foreign Ministry in Beijing said yesterday.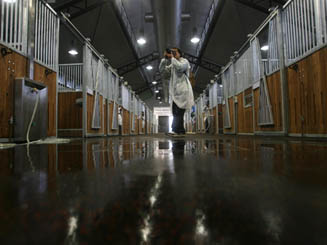 China Investment Corp, the country's US$200 billion sovereign wealth fund, said it had set conservative goals for returns and defended its transparency in the face of overseas political backlash against such funds. Jesse Wang, CIC's executive vice president and chief risk officer, also said on Wednesday that it was close to short-listing a group of fund managers to help it make investments overseas. Mr Wang said the fund, whose big investments in Morgan Stanley and private equity house Blackstone Group have both fallen sharply since CIC bought, set modest goals for returns. "We think we're quite conservative at this time. I think it's about mid-one-digit, or slightly above one digit," Mr Wang told a Credit Suisse conference in Hong Kong. The mainland set up the sovereign fund last September to earn greater Horses taking part in the Olympic equestrian events in Hong Kong will be pampered in spacious "six-star" accommodation with special "playrooms", automatic drink dispensers, air-conditioning, and a choice of cold and warm showers. Putting the horse "hotel" at Sha Tin on show yesterday, the Jockey Club's Olympic stables manager, Tony Shea Ching-yu, said representatives from Italy, the Netherlands, Mexico, the United States and Britain had all praised the facilities. "Their comment on the stables can be summed up in one word - `excellent'," he said. Asked whether it was the equivalent of a five-star hotel, Mr Shea said: "Six stars, I dare say." About 200 stalls, each 3.6 metres square, have been arranged in four U-shaped stable blocks. Each block is equipped with a rolling box - or playroom - for the horses to relax in after practise. Mr Shea said it was the first time rolling boxes had been provided at an Olympic equestrian venue. The blocks also contain laundry rooms for equipment, and equine showers with cold and warm water. The entrance to each block is equipped with an air curtain to stop hot air flowing in, to keep the interior temperature at 23 degrees Celsius. To avoid infecting the horses, visitors must wear protective coats and disinfect their hands before entering. The floors and walls are protected with rubber, to prevent the horses from hurting themselves if they kick out, and there are no handles on the doors or sharp edges in the stables, to minimise the possibility of accidents. Closed-circuit cameras have been placed on the ceiling of each block to monitor the horses. Mr Shea said about 90 per cent of the stables had been completed and would be handed to the Hong Kong Equestrian Committee in late May.

The government had stopped accepting bids for its Kai Tak cruise terminal project last month and was studying a list of tenderers, Secretary for Economic Development Frederick Ma Si-hang said on Wednesday. The successful tenderer will design, build, operate, manage and maintain the terminal for 50 years. The terminal is expected to begin operating its first berth in February 2012. Asked when the government would announce final bidding results, Mr Ma declined to elaborate. The government had issued the open tender last November. The Kai Tak cruise terminal is part of the government's plan to develop Hong Kong into a leading regional cruise hub. The ambitious project includes development of a world-class cruise terminal with state-of-the-art facilities. The government has said the cruise terminal would be at the southern end of the former Kai Tak airport runway – in the centre of the Victoria Harbor shoreline. Situated on 7.6 hectares of land, the terminal will comprise about 30,000 square meters for a baggage handling area, a passenger waiting-queuing area, a customs, immigration and health quarantine area and accommodation for other government departments. The project includes the allocation of a maximum of 50,000 square meters in the cruise terminal building for hotels, retail space, convention halls, offices, shops and dining venues. At least 22,000 square metres would be used for a landscaped deck, the government said. Last month, it was reported that Sun Hung Kai Properties (SEHK: 0016) might team up with Star Cruises (SEHK: 0678) to bid for the Kai Tak terminal, but this has not been confirmed. The government estimated that development costs for the berthing and supporting facilities essential for the operation of a cruise terminal at Kai Tak would amount to HK$2.4 billion.
Hong Kong will stage a "community run" on April 18 as a trial for the Olympic torch relay to assess the security requirements and impact on traffic. The trial will take place from 10am to 6pm, just over two weeks before the torch arrives on May 2. A government spokesman said there would be road closures and traffic diversions on the day of the relay, but details of the community run were not disclosed. Government sources yesterday confirmed that Chief Executive Donald Tsang Yam-kuen, a keen runner, was likely to be the first of 120 torch-bearers to run in the eight-hour relay, which will start at the Cultural Centre in Tsim Sha Tsui. "Mr Tsang will represent the whole city in their whole-hearted support and share the glory of Hong Kong as the first stop on Chinese soil for the relay," a source said. The chief executive was invited to take part by the Hong Kong Olympics committee, the source said. However, plans might change based on the security assessment. Olympic gold medallist windsurfer Lee Lai-shan would be the second torch-bearer, another source said. Others on the list include celebrities Andy Lau Tak-wah and Jackie Chan. The full list of torch-bearers will be revealed on April 29. Each torch-bearer in the Hong Kong leg will run about 200 metres. The torch will wind its way through Kowloon, the New Territories and Hong Kong Island. In Kowloon, the route will include Salisbury Road, Nathan Road, Kowloon Park, the Tsing Ma Bridge, Sha Tin's sports facilities, and the Avenue of Stars. Across the harbour, the torch will visit the Legislative Council building, Chater Road, Hong Kong Park and Wan Chai Sports Ground, before reaching Golden Bauhinia Square for the closing ceremony. Coca-Cola, a sponsor of the relay, has announced that Canto-pop singer Jacky Cheung Hok-yau, 2006 Asian Games badminton silver medallist Yip Pui-yin, and Li Ki-kwong, who scored 10 As in school while supporting his family, will carry the torch. Other candidates have been nominated by the government and Olympic sponsors.

China: Chinese media industry revenue is expected to increase 13.1 percent to 554 billion yuan (about 79.14billion U.S. dollars) in 2008, said a report released by the Chinese Academy of Social Sciences on Wednesday.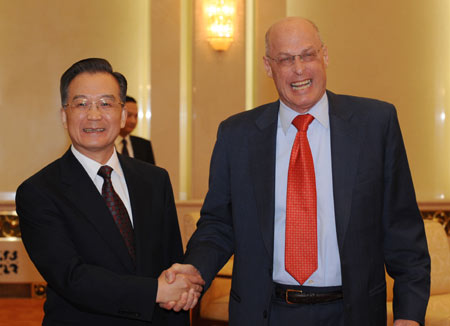 Chinese Premier Wen Jiabao meets with visiting U.S. Treasury Secretary Henry M. Paulson in Beijing, April 3. He urged the United States to lift export restrictions that affect China and reduce trade and investment barriers to promote bilateral trade relations. China urged the United States here on Thursday to lift export restrictions that affect China and reduce trade and investment barriers to promote bilateral trade relations. "Cooperation in the economic and trade fields is an important basis for Sino-American relations", said Chinese Premier Wen Jiabao, according to a press release from the Chinese Foreign Ministry, during a meeting with visiting U.S. Treasury Secretary Henry M. Paulson. Wen said that bilateral cooperation in the areas of trade, investment and finance had developed to a very high level. He said that China had taken active measures to address its trade imbalance with the United States, which had already had "some positive effects".
China has decided to prolong its highway toll exemptions for trucks carrying food to the end of this year extending the deadline from March 31, according to the State Council. The move came amid the government's efforts to step up its support for the country's agriculture sector and further reduce the transportation cost for fresh agriculture products, according to an official with the Ministry of Transport. China prolonged its "green channel" service, which allows vehicles carrying agricultural products toll-free of seven major arteries, from the Spring Festival (February 7) to March 31 as a snow-disaster relief measure. The highways include the north-south Yinchuan-Kunming, Hohhot-Nanning, Beijing-Haikou, Harbin-Haikou and Shanghai-Haikou routes, and the east-west Lianyungang-Urumqi and Shanghai-Lhasa routes.
A Chinese subsidiary of the Chevron Corporation announced on Wednesday the opening of an office in Dazhou City in the southwestern Sichuan Province to support the U.S. oil giant's local natural gas operations. The move came after a 30 year production sharing contract (PSC)signed between Chevron and PetroChina, the listed subsidiary of China National Petroleum Corporation (CNPC), the country's biggest oil and gas producer, in December. In Dazhou, Jim Blackwell, Chevron Asia Pacific Exploration and Production Company president, said the PSC became effective in February. The contract, for the development of a 1,969-square-kilometer gas field in the onshore Sichuan Basin, made the CNPC-Chevron cooperation the largest inland exploration project participated by a foreign explorer in China. CNPC will hold a 51 percent interest in the project, while Chevron takes the rest, according to PSC. Dave Nelson, Chevron's general manager for the project and vice president for Chevron China, said a team from his company was in Sichuan and working closely with PetroChina staff. The joint focus would be on safety, reliability and efficiency, he said. Chevron's technology in developing high-sulfur content natural gas was the major reason it won the bid, said Li Lisheng of PetroChina's foreign cooperation department. According to Chevron, the company and the CNPC expect to build two sour gas plants with a throughput capacity of approximately 740 million cubic feet of natural gas per day. The gas field has natural gas proven reserves of 175.97 billion cubic meters. Soaring energy demand and the government's support of natural gas use has boosted China's natural gas development. The country has experienced double-digit growth in natural gas output and consumption in each of the past three years. According to China Petroleum and Chemical Industry Association statistics, China produced 69.31 billion cubic meters of natural gas in 2007, up 23.1 percent from a year earlier.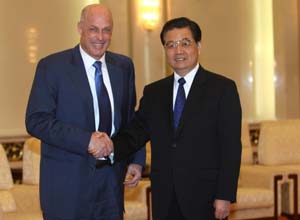 President Hu: China, U.S. share responsibility for world economy - Chinese President Hu Jintao said Wednesday China and the United States had a shared responsibility to safeguard the health, stability and development of the world economy.
Investor sentiment turned from bad to worse yesterday after the Chinese central bank reiterated its commitment to a "tight" monetary policy, pouring water on hopes that authorities were planning rescue action to support the sagging market.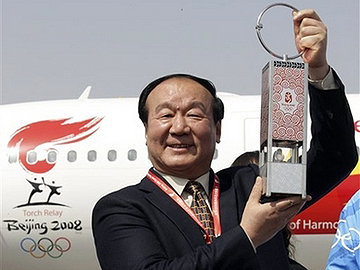 Kazakhstan greeted the arrival of the Olympic flame with an elaborate state-managed ceremony on Wednesday, with thousands of police put on high alert to prevent any disturbances. Kazakhstan's biggest city, Almaty, is the first stop in the global leg of the 130-day torch run, likely to be a magnet for anti-China protests ahead of the August games in Beijing. At a tightly guarded ceremony at a high-altitude skating ring south of Almaty, Kazakh President Nursultan Nazarbayev opened the festivities by making a short symbolic run with the torch in front of tens of thousands of flag-waving spectators. "I am convinced that today, here, right in the centre of Eurasia, where many peoples live alongside Kazakhs, the Olympic flame will blaze with additional power," a smiling Nazarbayev, 67, said in opening remarks. "The fact that Almaty became the first stop after Beijing underlines the kind attitude of our great neighbour, China... And we are grateful for this attitude and friendliness towards Kazakhstan," said Mr Nazarbayev, clad in a white sports costume.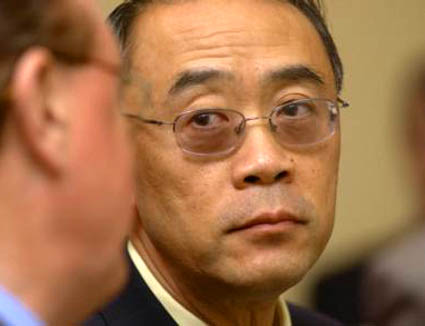 returns on its US$1.53 trillion of foreign exchange reserves, most of which is in safe but low-yielding US bonds. Sovereign wealth funds, many of them based in Asia and the Middle East, manage more than US$2 trillion, but that could grow to US$15 trillion in eight years, the United States Treasury estimates. The funds have faced a backlash from government officials and others in the West worried that their investments could be politically motivated, prompting calls for greater transparency. "There are lots of hypothetical threats, but those arguments are very weak," Mr Wang said. "The reality is that we're facing rising nationalism and protectionism," he added. "That's not just because of sovereign funds but also because of globalization." He defended his own fund's openness. "CIC is one of the most transparent sovereign funds in the world," Mr Wang said. He added that inviting media coverage and disclosing the size of its deals with US firms had laid CIC open to domestic criticism that it was investing too much abroad. Mr Wang contrasted the mainland sovereign fund's approach to that of The Government of Singapore Investment Corp (GIC). "We just paid a visit last week," Mr Wang said of the Singapore fund. "They said the money that they invested in the US - they didn't disclose - so they couldn't have criticism like that." In reply to a request by the Group of Seven rich countries to examine best practices for sovereign wealth funds, the Paris-based Organization for Economic Co-operation and Development (OECD) has concluded no new regulations are needed because the funds have invested on purely commercial, rather than political, grounds. Of CIC's US$200 billion in initial assets, about US$70 billion to US$80 billion would be invested overseas, mostly indirectly through funds, Mr Wang said, while a small amount will be invested directly. Fund management firms have been eager to win mandates to invest CIC's funds, and Mr Wang said the firm was paring a list of about 100 equities funds and a smaller number of fixed-income funds. Fund manager interviews would start next week, he said. CIC took a US$3 billion stake in New York private equity firm Blackstone and a US$5 billion piece of Wall Street's Morgan Stanley - both worth nearly 10 per cent of the companies. Mr Wang has said the investments were still in their early stage and has appealed for a long-term view in judging CIC's success. CIC reportedly took a US$100 million chunk of the initial public offering last month of US credit card company Visa. Of its initial capital, CIC has spent another third buying investment vehicles used by the central bank to recapitalize domestic banks. It has earmarked the remainder to bolster the balance sheets of other domestic banks.

US lawmakers moved on Tuesday to prohibit US President George W. Bush from attending the Beijing Olympics opening ceremony, amid a global uproar over China's crackdown in Tibet.
April 3, 2008

Hong Kong: HSBC, Europe's largest lender, said yesterday it will open branches in China as soon as it gets the green light from the authorities, and expand its headcount by more than 50 percent before the end of this year. Celebrating its first anniversary of local incorporation, HSBC, which holds a stake in Bank of Communications, said it will add 2,000 to 2,500 staff members to its current 4,900 in China, which is already double the number of March 2007. The bank has also increased its outlets from 35 to 66 in the past year, up over 80 percent. "Since our local incorporation a year ago, HSBC China has strengthened its position as the leading international bank," said Richard Yorke, president and CEO of HSBC China, stressing the bank's strong commitment to the mainland. Last year, the bank's operating income was up 44.2 percent, or $451 million, on the mainland, fueled by China's continued economic growth and the opening of new business areas for the bank that came with the country's full market opening in line with its WTO commitments. "This robust growth was achieved despite the associated costs of our rapid network expansion, which saw a 74.3 percent increase in service outlets. This shows HSBC China is profitable and that our rapid expansion is being conducted at a sustainable pace," he added.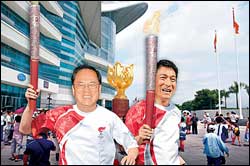 Chief Executive Donald Tsang Yam- kuen is set to fire up enthusiasm for the Beijing Olympics by being the first person in Hong Kong to take hold of the Olympic torch when it arrives on May 2 for the start of the citys leg of the relay. A source told the The Standard yesterday Cantopop star Andy Lau Tak- wah is next in line after Tsang for the Hong Kong relay honors. Superstar Jackie Chan Kong-sang will also play a key role among the torch bearers. Yesterday President Hu Jintao set the flame off on its globe-trotting trip in Tiananmen Square soon after it arrived from Greece. The 130-day relay will cross 19 countries before returning to China for a three-month tour. The torch relay has been a lightning rod for protests over Tibet, with Olympic officials getting a taste of things to come at the start of the relay to China from Olympia, Athens, at the beginning of last week. Hong Kong already faces a Games protest Reporters Without Borders, the group behind last weeks protest, has warned of action if Beijing's human rights record deteriorates further. Sports Federation and Olympic Committee of Hong Kong secretary-general Pang Chung said any protests should not be a problem because Hong Kong has plenty of experience in handling them. Secretary for Home Affairs Tsang Tak-sing, in Beijing yesterday, said Hong Kong will do its utmost to ensure the relay is held without a hitch. A big Olympic welcoming event will be held at Hong Kong Coliseum on April 30 for the 100-day countdown to the opening of the Games.
Challenge for HK in `three links' policy - World Bank chief economist Justin Lin Yifu said the so-called "three links" policy between the mainland and Taiwan would benefit Hong Kong in the long run, although it has to overcome the new challenge. The policy, which refers to direct trade, transport and communication between Taiwan and the mainland, looks certain to dampen already luckluster demand for the logistics and transport services of Hong Kong, considered a middleman of the strait neighbors. Lin, the first Chinese for the post, said in a speech at the Chinese University of Hong Kong yesterday that Hong Kong has to look for development in other fields in order to overcome the challenge. While the policy would certainly boost economic development in the mainland, he said it would also lift demand for Hong Kong's financial and professional services. He agreed with delaying the launch of the "through train" which would allow mainlanders to invest directly in Hong Kong, until the yuan is freely convertible. Since China's stocks have higher valuation than Hong Kong's, Lin said a hasty launch of the "through train" would make the market vulnerable to speculation by foreign investors.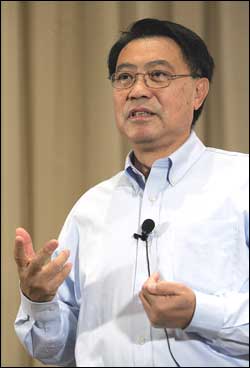 The elderly and the young should receive subsidies to help them buy health-care insurance instead of making the scheme mandatory for all age groups, according to the deputy chief of one of the city's major private hospitals. Hong Kong Sanatorium and Hospital deputy medical superintendent Kwong Kwok-hay said a mandatory insurance scheme, which has been highlighted in the government's health-care reform proposal, would deprive people of choices. "A mandatory scheme means the young and healthy are forced to subsidize those who are chronically ill and old," Kwong said. Kwong also accused Secretary for Food and Health York Chow Yat- ngok of trying to interfere with the market by proposing to standardize and regulate inpatient and specialist charges at private hospitals. The Standard reported yesterday that Chow planned to set up a mechanism through which insurance firms and the private medical sector could hammer out standard pricing for inpatient and specialist services if the community adopts the option of social health insurance or a mandatory insurance scheme. "It is a violation of free market principles," Kwong said. "If the government is so keen on an insurance scheme, it would be better to use public resources to buy insurance for two age groups, children under 12 and those over 65. "Parents would be happy if the government would subsidize their children to buy medical insurance, considering their already hefty spending on education and to raise children. "As for the elderly, their applications are always turned down by insurance companies because of their age or else their loading premiums are too high and unaffordable." Hong Kong Private Hospitals Association chairman Alan Lau Kwok-lam said he would not comment on any of the six financing options proposed by the government without knowing further details. But Lau said standardizing medical charges for private hospitals and doctors was impractical as different hospitals differed in facilities and operations and that it would be impossible to standardize their charges. "Also, the medical costs are determined by the complexity of treatments, which are always linked to the patients' health conditions and severity of their diseases. Patients who suffer from the same disease may need different treatments and drugs that justify different medical charges," Lau said. The chairman described standardizing service charges as no different from nationalizing the entire health-care system. "Standardizing charges would be practical only if the government was committed to subsidizing private hospitals when they lost money due to the regulation of charges," he said.
Hong Kong's retail sales rose 9.5 per cent year on year to HK$22.8 billion in February – marking the slowest increase in 10 months, the Census and Statistics Department said on Tuesday.
A total of 5,700 proprietary Chinese medicines that were manufactured or sold locally on or before March 1999 have secured a transitional registration with the Chinese Medicine Council of Hong Kong. Another 1,800 proprietary Chinese medicines that were released into the market after that date have been given a "non-transitional registration" status by the council. Proprietary medicine is any product in which the active ingredient is a Chinese herb, formulated in a finished dose form for the prevention or treatment of diseases or the maintenance of body functions. The council said it had assessed all 16,200 applications received since the registration system was implemented in December 2003 to ensure product safety and quality. Gloria Tam, a member of the Chinese medicines board of the Chinese Medicine Council of Hong Kong, said yesterday that it was believed the 16,200 applications covered the majority of proprietary Chinese medicines in Hong Kong. "The stricter requirement for the non-transitional scheme is inevitable, as late-comers should be bound by a higher standard," she said. Dr Tam said the council had not yet fixed a date by which all the products must be registered. She said the council had to wait until all the applications had been processed. Among the 16,200 applications, 14,000 were filed for transitional registration, of which 5,700 were approved and 100 failed their test. The rest were mostly pending cases, awaiting further support documents on the applicant's commercial status or hygiene standards. Consumers can identify the registered products by the registration number style "HKP-XXXXX" on the package. Another 22,000 "non-transitional registration" applications, submitted for medicines produced or sold in Hong Kong after March 1, 1999, were subject to a higher safety and hygiene benchmark than the transitional registration applicants. About 1,800 have already met the requirements, and were authorised to print on the package of their products a serial number in the style "HKNT-XXXXX".
The budget surplus rose to HK$123.5 billion by the end of February, raising hopes the 2007-08 surplus might surpass the HK$115.6 billion forecast by the financial secretary four weeks ago. But room for John Tsang Chun-wah to grant more tax relief in light of the rising surplus would be limited, according to a tax expert. Figures released by the government yesterday showed that revenue continued to outstrip spending in the first 11 months of the financial year, pushing the surplus from HK$122.6 billion in January to HK$123.5 billion in February. Fiscal reserves stood at HK$492.7 billion, up from HK$348 billion in February last year. PricewaterhouseCoopers partner Tim Lui Tim-leung believed the year-end surplus would surpass the estimate of HK$115.6 billion in the budget. "I think it's safe to say that we will end up with a surplus of over HK$120 billion," he said, adding that the finance minister should not hand out more goodies as a result. "We are talking a few billion more. I believe the room for further manoeuvring is limited. After all, the tax package given by the finance chief was already quite extensive and generous," he said. The government, meanwhile, stood by the forecast of HK$115.6 billion. "It's too early to say whether the final figure will be higher or not," a government spokeswoman said. She said the peak season for collecting revenue had already passed. In March last year, the government recorded a net monthly surplus of about HK$21 billion. The 2006-07 financial year closed with a surplus of HK$58.6 billion, up from HK$55.1 billion announced by the former finance chief Henry Tang Ying-yen in his budget that year.

China: US-China ties crucial - Australian PM, Australian Prime Minister Kevin Rudd called Monday for careful management of US-China relations, saying it was critical for the success of the "Pacific Century."
China says boycotting Beijing Olympics would only invite humiliation - China said on Tuesday if any foreign officials boycotted the Beijing Olympic Games, they were boycotting a grand event that belonged to the world's people, and would only invite humiliation. Chinese Foreign Ministry spokeswoman Jiang Yu made the remarks at a regular press conference when responding to a journalist who asked her to comment on remarks by a U.S. senior official about a possible boycott of the Beijing Olympics. "If any one wants to take the world people's grand event as a stage for political show, he or she has found a wrong place, and will only ask for an insult." She said it was not flattering China for foreign officials to attend the Beijing Olympic Games; they actually came to attend the gathering of the big family of the Olympics and to cheer for their own sports teams. Jiang added those who leave the Olympics are leaving the Games' big family and they will only damage the image of themselves. On whether China was concerned about the security of the Olympic torch relay, Jiang said the government had the confidence to make joint efforts with all foreign governments concerned to ensure the global relay of the Olympic flame that belonged to the world's people. She said the Olympic torch relay was delivering the Olympic concept of peace, friendship and harmony and the Olympic spirit. Any disturbance or disruption of the torch relay was an open provocation of the Olympic charter and the Olympic spirit and a challenge to the world's people who love peace and the Olympic Games. The Olympic flame arrived on Tuesday afternoon at Kazakhstan's largest city, Almaty, the first stop of the global torch relay. Following in the footsteps of the Athens Games, the Beijing relay is the longest and most ambitious event.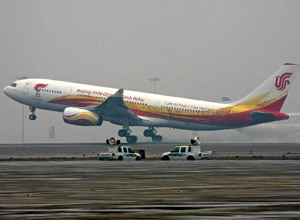 Olympic torch relay starts world tour - The Beijing Olympic torch relay officially embarked on its world tour as the charter Air China plane carrying the holy flame on Tuesday left Beijing for Kazakhstan's Almaty, the first stop of worldwide journey.
China Now, Britain's largest ever festival of Chinese culture, has launched the widest ranging tour of Chinese films ever seen in Britain with the first screening Tuesday. Bringing Chinese mainstream films to British cinemas, the tour features premiers of box office hits such as Luxury Car, Crazy Stone and Delamu. Chinese cinema has recently been popularized in the West by films including Crouching Tiger, Hidden Dragon, House of Flying Daggers and Curse of the Golden Flower. Laying down an important foundation and introduction to the mass British audience, some critics have outlined that these Chinese films, backed by Western investment, have been somewhat tailored to Western audiences. The China Now British tour aims to expose the British audience to mainstream Chinese box office hits and popular films, offering a unique look into the social changes that have taken place in China over the past 20 years. Both Luxury Car and Still Life deal with the social dislocation caused by the rapid economic change in recent years as sons, husbands and wives leave their communities in search of work. The Birthday compares the traditional values held by the older generation with the increasingly westernized ideals held by their children and the tension that arises between the two. Sunflower is a Chinese family saga that unfolds over 25 years combining personal memories and salient moments of recent history to reveal the impact on one family of the momentous social changes that have produced a new China. The tour will visit 17 film houses across Britain and will show 10 films including Sunflower, A Battle of Wits, The Birthday, Isabella, Still Life, Farewell My Concubine and Horse Thief. China Now is a six-month nationwide festival of over 800 Chinese events including exhibitions, performances and activities spanning Chinese film, cuisine, comics, art, literature, music, design, science, technology, business, education and sport across Britain.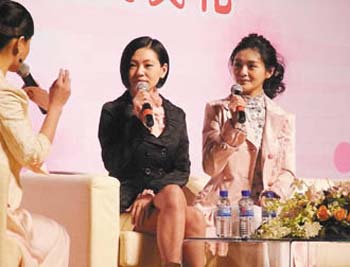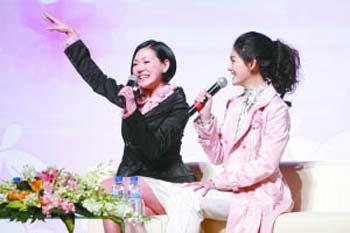 Taiwan female musical duo ASOS, composed of two sisters Big S (Hsu Xiyuan) and Small S (Hsu Xidi) attended a promotion for a clothing brand at Peking University Hall in Beijing on Sunday. Unexpected welcome from the students surprised ASOS. More than 700 people flocked into the hall, including about 500 students. Many students who had no tickets had to stand outside the hall in order to take a closer look at these sisters. During the event, ASOS shared tips of how to dress well with students. Small S said that in the past she didn't know how to dress well and was often laughed at by Big S, who was always leading the trend. When students asked if she had ever considered cosmetic and body-building issues for her babies, Small S, mother of two daughters, said yes. "I'm planning to train them to do push-ups now." Her humorous reply amused the audience.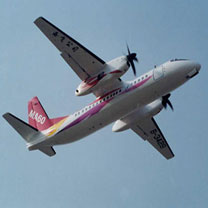 The picture shows a domestically manufactured passenger aircraft. China has completed delivery of two Xinzhou-60 passenger aircrafts to Santa Cruz City, Bolivia, bringing the total number of export of Xinzhou-60 planes to 13.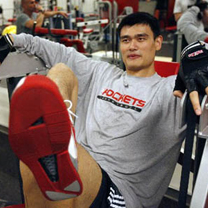 Yao Ming is doing recovering exercise on March 31, at the Toyota Center in Houston, Texas. Yao had season-ending foot surgery.
China Telecom (0728) reported 2007 net profit rose 1.1 percent, slightly lagging expectations, to 22.517 billion yuan (HK$24.72 billion) after growth in value-added services and broadband access helped offset attrition in its traditional voice business.
China Everbright Bank, a mid-sized lender, on Tuesday said it would list shares in Shanghai in July or early August, despite tanking markets and appetite for new mainland issues drying up.
April 2, 2008

Hong Kong: Over 320 lots of jewels and jadeite estimated at 400 million HK dollars (51 million U.S. dollars), including a rare pear-shaped D-color (finest white) flawless diamond, will be offered in Sotheby's Magnificent Jewels and Jadeite 2008 Spring Sale on April 10, announced Sotheby's Hong Kong on Monday. "The past season both in Asia and worldwide have demonstrated the strength and depth of the jewelry auction market," said Quek Chin Yeow, Deputy Chairman and Head of Jewelry Department, Sotheby's Asia. "2008 will see this trend continuing through from the Hong Kong Spring Sales as Asian demand remains strong, complemented by increasing global participation." As the biggest highlight of the sale, the 72.22-carat diamond is the largest pear-shaped D-color flawless diamond to date to appear at auction in Asia, with its price estimated between 78 million and 100 million HK dollars (10 million to 13 million U.S. dollars). It was cut from an original rough diamond weighing 188. 11 carats. A rare 3.47-carat Fancy Vivid Blue diamond estimated between 24million and 30 million HK dollars is also among the highlights of this season's sale. The spring sale will offer the world's largest graded intense purple diamond, which is to make its first appearance at auction, with the price estimated between 12 million and 14 million HK dollars. Other highlights also include a D-color and internally flawless diamond necklace, with 43 pearl-shaped diamonds totaling 91.02 carats, estimated between 26 million and 33 million HK dollars. A fine diamond bracelet by Harry Winston is estimated between 7 million to 8 million HK dollars, with a total of 84 carats worth of diamonds.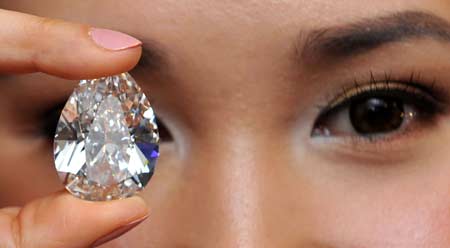 A model displays a pear-shaped D-colour flawless 72.22 carat diamond during a Sotheby's Auction press preview in Hong Kong, south China, March 31, 2008. The world's third largest diamond, estimated 10-13 million U.S. dollars, will be offered at auction on April 8, 2008 at the Hong Kong Convention and Exhibition Centre.
Macao registered a trade deficit of3.85 billion patacas (481 million U.S. dollars) for the first two months of 2008 and its export/import ratio deceased by 11.2 percentage points year-on-year, according to trade figures released Monday by Macao's Statistics and Census Service (DSEC). The figures showed that the city's total value of goods exports fell by 10 percent year-on-year to 2.66 billion patacas (333 million U.S. dollars) while import value grew by 14.7 percent to 6.51 billion patacas (814 million U.S. dollars). The figure also showed that the exports of textile and garment in the first two months of 2008, accounting for 62.3 percent of the total, declined by 13.9 percent over the same period of last year. The United States and the European Union remained the major destinations of Macao's exports, together making up 58.5 percent of the total in the period, and compared with the same period of 2007, the value of exports to the two regions decreased by 7.2 percent and 26.8 percent respectively, according to the DSEC.
The Monetary Authority of Macao (AMCM) Monday announced its preliminary estimate of Macao's exchange reserves for February 2008, which stood at 108.9 billion patacas (13.6 billion U.S. dollars), a year-on-year increase of 41.7 percent. Compared with January this year, the SAR's (Special Administrative Region) reserves grew by 2.6 percent in February, which also represented 23 times the currency in circulation in the same month, according to AMCM. In a previous Monetary and Financial Stability Review, AMCM has forecast that in the near future, the pataca is likely to edge down in association with lower exchange rates of the anchor currency in 2008, since the greenback will continue to show weakening signs, especially against the euro and the RMB. Macao adopts a linked exchange rate regime, under which the legal tender, pataca, is fixed to the Hong Kong dollar at a middle rate of one HK dollar to 1.03 pataca. Since the Hong Kong dollar is pegged to the greenback in a similar regime, the pataca is indirectly linked to the U.S. dollar. "A weaker currency could raise imported inflation, while its positive effect on Macao's export competitiveness would depend on its stimulating impact on domestic costs," the AMCM review said. According to the 2008 SAR Government Budget, Macao's fiscal balance would continue to register a surplus, on the basis of which the government was considering to establish a fiscal reserve system, in a bid to strengthen local fiscal discipline and help the SAR to weather any future economic downturn or challenge.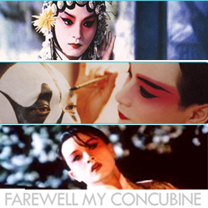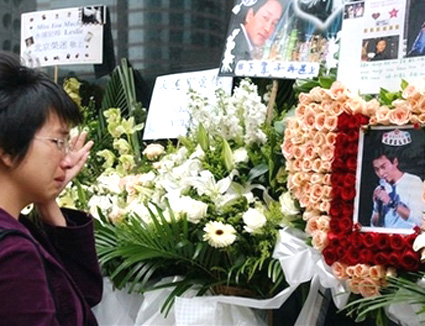 On April 1st five years ago, the Asian entertainment industry and Chinese community world-wide were shocked by the death of Hong Kong singer, actor Leslie Cheung, who was also known by his Chinese name, Zhang Guorong. As one of Asia's most popular performers and intriguing personalities, Leslie Cheung is a legend of Hong Kong showbiz whose color never faded. Dearly nicknamed as elder brother by his friends and his fans, Cheung was considered as a phenomena of Hong Kong. Leslie Cheung was born in Kowloon, Hong Kong. At an early age, he was sent to England as a boarder at Eccles Hall School and worked as a bartender at his relatives' restaurant and sang during the weekends. In 1977 after Leslie returned to Hong Kong, he took part in the Asian Music Contest held by Rediffusion Television (RTV) and won second prize by singing Don McLean's American Pie. Later on, he signed a contract with RTV, the former of Asia Television Limited and began his career in the entertainment industry. The early days of Leslie Cheung's career were not easy. He was once booed off the stage during a public performance, and his first two albums didn't sell well either. In 1982, Cheung joined Capital Artists upon the end of his contract with RTV. One year later, he released his first hit song, "The Wind Blows On". In 1984, he released his first top ten hit song "Monica", which became the first so-called "fast" song that won the Top Ten Chinese Gold Songs Award by Radio Television Hong Kong. "Monica" became representative of a new genre of Hong Kong music in the mid 1980s. Fans began to demand fast and energetic Cantopop songs that would be suitable for both dancing and listening. In 1986, Leslie Cheung joined Cinepoly Records Hong Kong and released the album Summer Romance, which turned out to be the Best Selling CD of the Year. While working with Cinepoly Records, Cheung reached his fame as one of the top two Cantopop idols along with Allen Tam. In 1988, Cheung composed one of his most famous hits "Silence is Golden". During years with Cinepoly Records, Leslie Cheung released quite some memorable albums like Hot Summer, Virgin Snow, Final Encounter, and Salute. Salute was the first non-profit album released by a superstar in Hong Kong music history that only had songs performed originally by other singers. Leslie once said Salute was his homage to music. He donated all the proceeds from the sales of Salute to the Hong Kong Academy for Performing Arts, and was named the Leslie Cheung Memorial Scholarship after his death.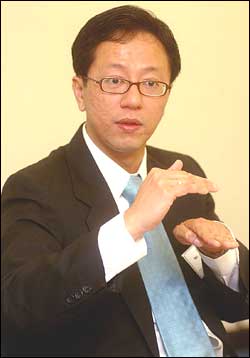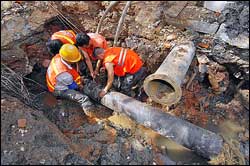 Ming Hing Waterworks (0402) is seeking investment opportunities to expand its business in the mainland. The company, which changed its name from Ming Hing Holdings to Ming Hing Waterworks Holdings in 2007, initially provided waterworks and road construction services for Hong Kong publicly owned organizations. But now it also operates waterworks in Changsha city, located in Ningxiang county of Hunan province. Ming Hing has also signed letters of intent for water supply business in Leizhou, Guangdong province and Nanning, Guangxi province. In these joint ventures, the company will own 75 percent and 90 percent of the businesses, respectively. The two projects entail a total investment of HK$100 million, and Ming Hing's cash on hand can support both acquisitions, said deputy chairman and chief executive officer Yuen Wai- keung. He said preparation for the Guangdong project has been completed, and he hopes to sign the contract by the end of this month or early next month, while the Guangxi project should be completed by the end of this month. "A fourth project in the mainland will come very soon." He added that a further three mainland projects are in the pipeline for this year. Ming Hing last year acquired three waterworks plants in Ningxiang and related water supply facilities on 30-year franchises. Yuen said the plants recorded losses of 2.56 million yuan (HK$2.81 million) and 2.96 million yuan in 2005 and 2006 respectively, but he is confident that they will become profitable within one year. Although Ming Hing is now shifting its attention to the mainland, revenue generated from this is only in single digits. Yuen said business in Hong Kong accounts for about 95 percent of revenue and he hopes the two markets will contribute equally to Ming Hing within the coming five years. In the mainland, the company is concentrating on the development of waterworks, sewage treatment and water supply infrastructure. Yuen said the company hopes to boost profit through growing population, industrial development and waterworks enhancement, as well as on tariffs, higher efficiency and lower costs. As the mainland is emphasizing better sewage treatment, banks are being supportive of the company. Banks have promised to loan Ming Hing HK$150 million for sewage treatment work. The company hopes to get the rights to sewage treatment from its acquisition projects where the systems need to be modernized. Meanwhile, Yuen said there is room for increasing water charges even though the mainland is working hard to curb high inflation. He said water charges in the mainland account for less than 1 percent of income as China charges 1 yuan to 1.5 yuan per cubic meter, while Hong Kong charges HK$6 per cubic meter. Yuen said the mainland has a policy of one water meter per flat, instead of installing one water meter per building. This would bring good profits for Ming Hing because the installation fee per flat is 1,200 yuan, and it could earn 500 yuan to 600 yuan per installation. Gross profit margin dropped to 15.4 percent in 2006 from 26.8 percent the previous year as the company faced increased labor costs and higher steel prices. Yuen said labor accounted for about 20 percent of the company's total costs. But he expects gross profit margins to grow, especially in the mainland. For example, China Water Affairs (0855), in which Yuen has a 13 percent stake, has waterworks projects in more than 20 mainland cities, and enjoys 40 percent gross profit margin. Ming Hing also aims to reach this level. Yuan said the company wants to cooperate with companies in the industry but has no intention of enlisting more strategic investors.
Hong Kong was preparing to launch events to celebrate the 100-day countdown to the 2008 Olympic Games – including the arrival of the Olympic torch relay, Home Affairs director Monica Chen said on Monday. Mrs Chen, speaking a press conference in Beijing, said the 100-day countdown mark would be achieved by the end of April. "The 100-days countdown to the 2008 Beijing Olympics and the staging of the Olympic Equestrian Events in Hong Kong will be reached by April 30." Mrs Chen said the Olympic torch would arrive that day. "To celebrate this great date, the Home Affairs Bureau and the 2008 Beijing Olympic Equestrian Events Hong Kong Fund would organise a series of actives and events," she said. The Home Affairs director said over 1,000 volunteers from Hong Kong and the mainland would participate in a traditional drum performance at the Hong Kong Coliseum. This was to commemorate the upcoming games. "The Sha Tin district – where the equestrian events will be held – will also have a lighting celebration ceremony to celebrate the coming of the games," she said. Mrs Chen said there would be various events in different parts of the territory to celebrate the games. "For example, the Education Bureau and the Leisure and Cultural Services Department will co-organise the "City of Life Welcomes the Olympic Games" 100-day countdown event at the Wan Chai Sports Ground at the end of April. She said 3,000 students and parents were expected to participate. "There would also have territory carnivals, traditional paper cutting workshops and the dragon boat festival," Mrs Chen said. From Monday, people can log onto the updated Beijing 2008 Olympic Games and Paralympic Games Equestrian Events website on www.equestrian2008.org for information on equestrian sports in Hong Kong, the Olympic Games and the Paralympic Games, and latest news about the celebration activities.
The biggest night of racing in the world could be a magnificent springboard to Hong Kong's spring international meeting, with a raft of owners and trainers signalling their intentions to aim for the Group One double at Sha Tin on April 27. Jockey Club international racing manager Mark Player said there was a good chance Dubai Duty Free hero Jay Peg could head a strong international cast for the Audemars Piguet Queen Elizabeth II Cup and Champions Mile program. "The Dubai Duty Free and the Dubai Sheema Classic are clearly two of the most significant form races leading up to our features in Hong Kong," he said. "From what the various owners and trainers have told me tonight, we could even see a rematch of all three placegetters from the Dubai Duty Free in Hong Kong." In the Dubai Duty Free (1,777m), South Africa's Jay Peg (Anton Marcus) led throughout to beat outstanding French filly Darjina (Christophe Soumillon), with Archipenko (Kevin Shea) a late-charging third. "Of all the horses we've run here tonight, I'm particularly keen to run Archipenko in Hong Kong," said trainer Mike de Kock. "He's a very nice horse, by Kingmambo, and tonight was only his 11th start. He didn't have a lot of room at a critical stage and should have gone pretty close, I feel." Trainer Herman Brown was able to finally let go of the disappointment of last year's second with Linngari (behind Admire Moon) with the all-the-way victory of Jay Peg. "I must admit it's been a bit of a surprise, but a pleasant one," said Brown, whose status on the world stage is growing carnival by carnival. "Last year with Linngari, he drew 16 and Kevin [Shea] did an incredible job threading his way through the field to beat everything but that good Japanese horse. And tonight, the luck has gone our way." Jay Peg was formerly trained by seven-time champion Hong Kong jockey Basil Marcus, who now prepares a big team in South Africa, but moved to Brown for a Dubai campaign. Last year's QE II winner Viva Pataca will be back to defend his crown, provided he pleases trainer John Moore with his recovery from his second placing in the Dubai Sheema Classic (2,400m). "He'll go back to Hong Kong and we'll assess his condition," Moore said. "If he comes through the race and the trip without any problems, then he'll run in the QE II. If not, he won't run again until the Champions & Chater Cup [May 25]." French filly Darjina holds an entry for the QE II, but has the option of switching back to the 1,600m of the Champions Mile. Soumillon gave the Zamindar filly a superb ride, settling midfield and one horse away from the fence, and she looked certain to win when she rushed through a gap at the 200m mark. "Alain de Royer-Dupre [trainer] loves Hong Kong, he brought Darjina there in December and she ran very well for third in the Hong Kong Mile, and I think there's a very good chance he'll be bringing the filly back again," Player said. Sheema Classic heroine Sun Classique is a QE II entry but will not be running, according to De Kock. "I'd like to run her at Royal Ascot in the big 10-furlong race there [Prince of Wales Stakes]," he said. "I'll be concentrating on Hong Kong with Archipenko."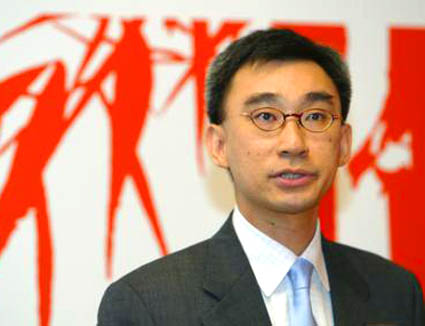 Ping An Insurance (SEHK: 2318) wants to raise its stake in Fortis to 7 per cent, to deepen its ties with the Belgian-Dutch financial group. The mainland's second-largest life insurer recently lifted its stake in Fortis to 4.99 per cent from 4.18 per cent and bought half of Fortis' asset management business for €2.15 billion (HK$27 billion). "Ping An has declared that it ultimately wishes to obtain a 7 per cent shareholding in Fortis, and Fortis has stated that it intends to explore possible means to that end," Fortis said in its annual report, made available on Monday. Ping An bought its initial Fortis stake for US$2.7 billion in November, as Fortis raised funds for its acquisition of parts of Dutch rival ABN Amro for €24 billion. Mainland financial firms, flush with cash, have been seeking investments opportunities abroad to fuel growth and have done several deals as their western counterparts find themselves under pressure from the credit crisis. "We believe we can co-operate successfully with this important player in a number of strategic and commercial areas in Asia, such as asset management and private banking," Fortis chief executive Jean-Paul Votron said in a statement. With the asset management deal, Fortis had a much-needed cash injection to shore up its capital base, eroded by financing for the acquisition of ABN Amro's Dutch operations and asset management unit as well as subprime-related write-downs. Ping An would have to seek Fortis's approval to increase its stake beyond 5 per cent and 7 per cent, the annual report said. Ping An will also be able to increase its stake back to 4.99 per cent if the shares are diluted. As long as Ping An holds its stake in Fortis, it will be able to appoint one non-executive director to the board of the company, which is based in Brussels and Utrecht. Mr Votron said Ping An Group president Louis Cheung Chi-yan would be nominated to a board seat. It will be voted on at Fortis' annual shareholders meeting on April 29. The memorandum of understanding outlining the relationship with Ping An will be in effect for three years, during which Ping An will retain its stake in Fortis and also have the right to receive any favourable terms that Fortis extends to any other shareholders. In early European trade, Fortis shares were down 1.2 per cent at €15.78, in line with the DJ Stoxx banking index. The shares touched a four-year low of €12.82 earlier this month, hurt by ongoing worries over the global credit crisis. The annual report also said Fortis expected the integration of ABN to take until the end of 2010. Previously the group that acquired ABN Amro - Fortis, Royal Bank of Scotland and Santander - had said the split-up of ABN would last through next year. "Based on our own assessment and experience, we estimate that the entire transition and integration process may take up to three years, until the end of 2010," Mr Votron said, adding that this was in line with Fortis' growth targets. Fortis is targeting annual profit growth of 15 per cent up to 2011 and return on equity of 18.5 per cent. For last year, Fortis' profit dropped 8 per cent to €4 billion, hurt by charges on its exposure to subprime debt, or mortgages to risky US borrowers that went sour and triggered a global credit crisis that has caused billion of dollars in write-downs at major financial institutions and fund failures.

China: Henry M. Paulson, special representative of the U.S. President George W. Bush and the U.S. Treasury Secretary, is to visit China from April 2 to 3, according to sources with the Chinese Foreign Ministry. During Paulson's stay in Beijing, Chinese President Hu Jintao and Premier Wen Jiabao will meet him. President Hu's Special Representative and Vice Premier Wang Qishan will hold work talks with Paulson and exchange views on China-US Strategic Economic Dialogue (SED) and bilateral relations.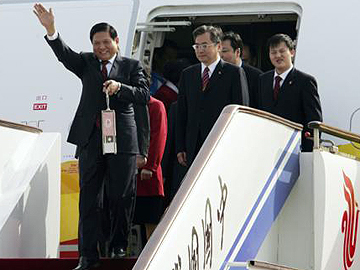 The Beijing Olympic flame was welcomed by cheering children in the capital amid tight security on Monday after attempts by pro-Tibet protesters in Athens to block its path. Exiled Tibetans and human rights activists have targeted the Olympics since China poured security forces into Tibet and parts of western China to suppress anti-government protests. The torch was escorted off a plane emblazoned with "Journey of Harmony" and passed to officials in a tightly choreographed display outside a gleaming new airport terminal where groups of children waved Chinese and Olympic flags. The flame, encased in a lantern, will be officially welcomed at a ceremony at Tiananmen Square, the focus of democracy protests that were crushed in 1989, where police and plainclothes security men lined streets cordoned off with yellow tape. The square was decked out in a red carpet, with rows of brightly dressed students, workers and other supporters waving pom-poms and singing the Olympic motto "One World One Dream" as they awaited the torch's arrival. In Athens, protesters holding Tibet flags and shouting "Free Tibet" and "China out of Tibet" had failed to break through a police cordon to block the torch's passage. The international leg of the 130-day relay starts when the flame heads for Kazakhstan on Tuesday. The flame returns to Beijing after travelling around all of China's provinces and regions on August 6, two days before it is used to light the cauldron at the Olympic opening ceremony. Beijing blames the Dalai Lama for days of protest in Lhasa, that burst into a citywide riot on March 14, and other unrest throughout its ethnic Tibetan regions. It says he is seeking independence and wants to disrupt the Beijing Olympics. China, which sent in troops to Tibet in 1950, voiced strong dissatisfaction with an EU meeting that called for an end to repression in Tibet and urged Beijing to hold a dialogue on cultural and religious rights for the region. In a statement posted on the Foreign Ministry's website late on Sunday, spokeswoman Jiang Yu said Tibet was an internal affair of China. "We strongly request the European Union and its member states make a clear distinction between right and wrong, clearly condemn the violent crimes of beating, smashing, looting and burning and avoid taking double standards," Mr Jiang said.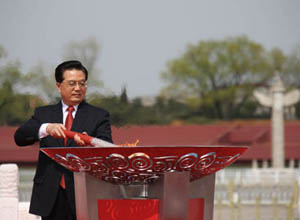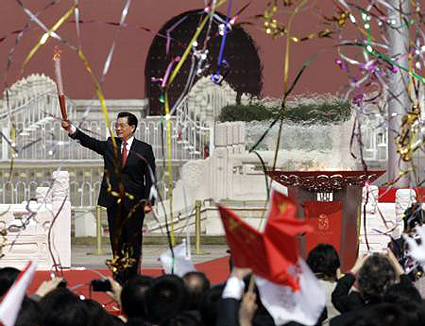 Beijing Olympic torch relay starts - Chinese President Hu Jintao declared the start of the Beijing Olympic torch relay at Tian'anmen Square on Monday morning.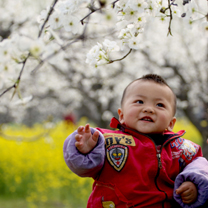 A boy looks at blooming pear blossoms in Huangli village in Huaibei, East China's Anhui Province, March 30, 2008.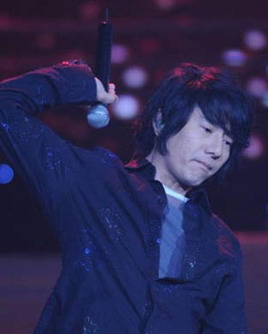 Rock singer Zheng Jun attends the 15th East Radio Shanghai Chinese Top Ten music awards at the Shanghai Grand Stage on Saturday, March 29, 2008. The singer won three awards but refused to accept any honors. Veteran Chinese rocker Zheng Jun was the biggest winner at the 15th East Radio Shanghai Chinese Top Ten music awards on Saturday, but he refused to accept any honors, and announced the night would be his last awards presence. The annual awards show was held at the Shanghai Grand Stage, where Zheng Jun won awards for the Best Singer-songwriter and Best Composed Song categories as well as an award for one of the year's top ten hits for "Chang'an Chang'an," the title song on his latest album. But when the singer took to the stage, he refused to accept the awards and later told reporters backstage that the trophies meant nothing to him, according to a report in Shanghai Youth Daily. "I have enough trophies back home," the 40-year-old was quoted as saying. Zheng Jun's recent wins include five awards at the Beijing Pop Music Awards in January, where he was also the biggest winner. He also won an MTV Video Music Award in 2002. "New singers, particularly those from the singing competitions, might want to win these awards to get recognized," Zheng Jun said, according to the report. "My music might not be the best, but I need no awards recognition."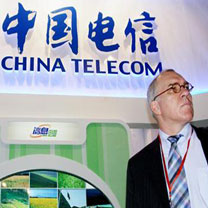 China Telecom's booth at the Beijing Communication Exhibition 2007 on October 10, 2007. The company posted a 37 percent fall in its fourth-quarter net profit on Monday, as consumers increasingly turn to mobile phones over fixed-line telephones.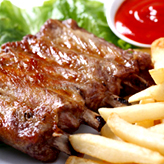 "Steak" a claim - Nothing says Monday night like a trip to Xintiandi to sample the menu at a new luxury prime rib restaurant. Shanghai is the newest Asian venture for this U.S. import and the decor was what you would expect from a steakhouse.
April 1, 2008

Hong Kong: The first time Frank Martell tried a bottle of 1900 Chateau Margaux was about a decade ago, and he described the experience as "transcendental". The second time was "even better", he said, until he was told the renowned Bordeaux he was drinking was fake. "In my defence, I was only 22," Mr Martell said. As international director of fine and rare wines at auction house Bonhams, Los Angeles-based Mr Martell, 31, knows only too well the risks involved in selling wines without determining their authenticity, especially older vintages. For the upcoming Bonhams fine-wine auction at Crown Wine Cellars on April 24, the first in Hong Kong in about a decade, Mr Martell said he decided against including the 1947 Cheval Blanc as it was too risky and difficult to determine the provenance, or history, of the wine. The auction's 320 lots come from five collections in the United States and London and are valued at about US$1.5 million. The US lots are mainly Bordeaux with a little Burgundy, while almost all the wines from London are sourced from the first owner. The top lot, a 3-litre double magnum of 1955 Chateau La Mission Haut-Brion estimated to be worth £36,000 (HK$558,900), comes from a second owner. Hong Kong is no stranger to counterfeit wines. In October 1999, customs officers seized about 12,000 bottles of fake 1995 Mouton Cadet supposedly worth more than HK$1 million. The labels on the fake Bordeaux were missing serial numbers. In 2001, 30 bottles of 1982 Chateau Lafite Rothschild were found to contain wine that would normally sell for HK$160 a bottle. The 1982 Bordeaux could easily fetch HK$5,000 a bottle at the time and at least double that price now. However, Doug Rumsam, managing director of Bordeaux Index's Hong Kong office, said the problem of counterfeit wines did not appear to be too serious. "We have had one or two bottles that were dubious. We simply returned them to the suppliers without any problem," Mr Rumsam said.
The Hong Kong stock market will likely remain volatile in the second quarter due to uncertainties in the US economy. Analysts, however, believe things could improve late this year, when the impact of American interest rate cuts and the US government's stimulus policies start benefiting the US economy. "It will take several quarters and a certain degree of anxiety [will have] to be overcome before stimulating policies manage to offset the recessionary forces at work in the United States," said Roger Groebli, head of Asia equities at ABN AMRO Private Banking. While Asian economic growth appears to be withstanding the US woes, Groebli said equity markets remained coupled on the downside. Sun Hung Kai Financial strategist Castor Pang Wai-sun said the market has room to make a short-term rebound, with the Hang Seng Index already coming off around 30 percent from its peak in October last year. The market, however, will remain under pressure throughout the second quarter, he said, due to signs of a deteriorating US economy and a weak mainland market. He believes that if the HSI could break through 24,700, the market would rebound to 26,000 in the second quarter, only to fall eventually to below 20,000. Bruno Lee, HSBC head of wealth management for personal financial services, says when uncertainties on the horizon clear up, the lure of equities will be hard to resist. The HSI on Friday closed up 2.74 percent at 23,285.95.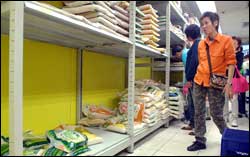 Shoppers yesterday stripped supermarket shelves in a scramble for rice amid widespread fears of price hikes on the grain. The rush for the daily staple was triggered by news last Thursday about a possible 30 percent surge in the price of Thai rice. Some outlets yesterday posted notices that all rice has been sold out. A spokeswoman for China Resources Corporation, which has 88 supermarket outlets, told The Standard the company is aware of the panic buying and insisted there is no supply shortage. But the company will contact importers to better understand the market situation. Supermarket giants Wellcome and ParknShop said last night they still have sufficient supplies of rice and that they have no plans to adjust the price for the time being. But they did not rule out the pressure to do so due to the weak Hong Kong dollar. The Consumer Council has appealed to buyers to stay calm as their overreaction will drive up the price even further. Hong Kong Federation of Restaurants and Related Trades chairman Simon Wong Ka-wo said some restaurants, which do not have enough rice stocks, may increase the price of plain steamed rice by HK$1 to HK$2 a bowl. This represents around a 20 percent increase from its current price of HK$5 to HK$10. Tony Ng Hung-ho, president of West Dragon (Restaurant) Group, which has 18 outlets mainly selling rice rolls made with unpolished rice, also said prices of brown and red rice jumped by around 50 percent over the past 10 months. "The price is likely to go up further. We have enough stocks to last about three or four months," Ng said. "But we will be forced to increase prices if the situation continues." In Hong Kong, Thai rice makes up 90 percent of imports. According to government statistics, Hong Kong's retained rice imports (after reexport) amounted to 312,510 tonnes in 2006. Egypt is considering suspending rice exports for six months, from April until October, to try to meet the demands of its own people hit by soaring food prices. "We have taken this decision to provide for the needs of the local market," said Sayyed Abul Komsan, advisor to Commerce Minister Mohammed Rashid. "Rice is a staple food in Egypt and the main substitute for dough which has gone up following wheat price rises on the international market." Egypt produces around 4.5 million tonnes of rice a year, of which 3.5 million is allocated to the local market.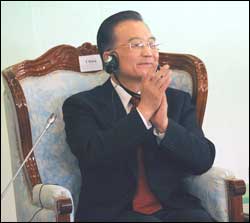 Premier Wen Jiabao reassured Hong Kong that closer ties between the mainland and Taiwan would not harm the SAR's economy but stimulate economic activity instead. Speaking on the cross-strait relationship for the first time since Ma Ying-jeou won Taiwan's presidential election, Wen outlined his plan to enhance "the three links" of culture, economy and trade with Taiwan. But he added that Hong Kong, which has long benefited as a middleman between the two sides, would not be hit economically. "`I think it won't affect Hong Kong. Economic exchange across the [Taiwan] strait and among the three places will enhance Hong Kong's economic development and economic development across the Taiwan Strait," Wen said. Economists have long argued that any thaw in relations between Beijing and Taiwan would see Hong Kong sidelined as a trade entry port. But political commentator Ivan Choy Chi-keung of the Chinese University of Hong Kong said long-term harmony between Taiwan and the mainland would actually increase economic activity in the region. "In the short-term there will be some economic impact. But in the long-term a stable environment between Taiwan and the mainland would only benefit Hong Kong," Choy said. The move to boost dialogue with Taiwan follows the election of Beijing favorite Ma, whose presidential campaign had centered on building closer ties with the mainland. Under the precondition of "1992 consensus," cross-strait dialogue is possible on every issue, including "the three links," to end the [belligerence] between the straits, Wen said. The consensus of 1992 stated that the two sides agreed with the principle of one China, but agreed to disagree on the meaning of "one China." Wen, who was speaking on the sidelines of a summit in Laos, was also questioned by reporters on the delayed launch of the "through train" scheme, which would allow mainlanders to buy shares on the Hong Kong stock market. "I am not at a position to comment about the situation in Hong Kong. I hope there'll be a steady development in the Hong Kong stock market. As for the mainland stock market, the government will put its effort to ensure it has a steady and healthy development," Wen said. He also delivered a firm message on the subject of Tibet. The door of dialogue with the Dalai Lama is always open as long as he abandons his demand for an independent Tibet and recognizes that Tibet and Taiwan are parts of the Chinese territory, he said. Wen also called on other countries and overseas media to approach the recent events in Tibet "objectively" and "justly."
A merger of two or more democratic parties is a distinct possibility, Democratic Party chairman Albert Ho Chun-yan said yesterday. Democratic Party founder Martin Lee Chu- ming, who last week said he would not be contesting September's Legislative Council polls, also suggested the Civic Party may emerge the leader of the pan-democratic camp and that his party would not be adverse to such a situation. "There have been discussions on a merger of parties within the pan-democratic camp but it has never been a mature discussion," Ho said, adding his party has been collaborating with other pan-democrats including the Civic Party. "I do not rule out the possibility of a merger or even a bigger Democratic Party and it does not necessarily have to be with the Civic Party," Ho said. It would be good if the pan-democrats enjoyed more collaboration so as to lessen the influence of the the pro-Beijing camp. "I will leave it to the public to decide whether the Civic Party or the Democratic Party performs better," he said. Ho denied suggestions Lee's comment on the possible leadership of the Civic Party would have a negative impact on the morale of party members. "Lee always sees the whole picture of the pan-democratic camp and not just the Democratic Party alone," Ho said. Party vice chairman Sin Chung-kai said it did not matter which party led the pan-democratic camp. What was important was unity. The party has decided to field nine tickets for the September election.
Monaco has long been known as the world's most crowded gambling enclave, but according to new figures, Macau has finally stolen its crown, with its population surging 4.7 per cent to 538,000 at the end of last year. An influx of migrant workers drove the population boom, accounting for 82.1 per cent of Macau's 25,000 new faces last year, according to government data released last week. Births accounted for less than 12 per cent of the growth, while legal immigrants, especially from the mainland, also had a small contribution. The CIA's World Factbook, updated this month, reported Monaco had a density of 16,754 people per square kilometre, higher than Macau's 16,205 per square kilometre. But factor in last week's figures and the density of Macau, with an area of just 28.2 sq km, rises to 19,078 people per square kilometres. According to the CIA Factbook, Singapore has 6,669 people per square kilometre while Hong Kong has 6,392. Macau receives an average of more than 73,000 visitors a day.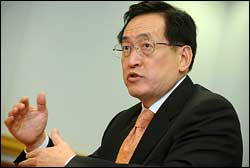 A mechanism to standardize private medical fees will be set up if a mandatory medical insurance scheme is adopted in a financing revamp, according to the health minister. Insurance firms and the private medical sector will have to review and negotiate on a regular basis to hammer out standard pricing for diagnosis and treatments for severe and chronic diseases, most likely inpatient and specialist services, which take up the biggest chunk of medical spending. The government will play the role of "middleman" to ensure the agreed price list will be properly implemented while service quality is not compromised, Secretary for Food and Health York Chow Yat-ngok told The Standard. Representatives from patients' groups will be invited to take part in the negotiations. Prices for private treatment will become more transparent, Chow said. Doctors' fees and medical charges in private hospitals are often at the center of public concerns. Not only do different hospitals have different prices, patients in different wards in the same hospital are subject to different pricing for similar services. According to Hong Kong Medical Association president Choi Kin, price differences can be as much as five times for private rooms and general wards. Medical charges for doctors are mostly determined by their clinical experience and the price difference can be more than 10 times. Chow said the mechanism will be put in place if the community adopts social health insurance - which is in Option 1 of the government's health-care reform proposals - or a mandatory insurance scheme in Option 5 or Option 6. The government is considering tax incentives for people who join the insurance scheme. Overseas experience shows insurance companies will enjoy stronger bargaining power over private hospitals and doctors if the policyholder pool is big enough, such as under a mandatory insurance or a social health insurance scheme. It also means they can strike a better deal for patients who have been too ill to bargain with the private medical sector. "The system will also protect the interest of private hospitals and doctors whose charges will not be suppressed to an unreasonable level [by the insurance sector]," Chow said. The government will play a monitoring role to ensure insurance companies do not charge too much for administrative costs and that patients get value for money in their insurance packages. Chow denied a mandatory insurance scheme will mostly hit the middle class who will have to make contributions out of their salaries. On the contrary, the scheme will provide peace of mind as insurance renewal will be guaranteed regardless of health or age. "But we do not have any intention to become 'big government' to interfere with the market or even to hamper the professional judgment of frontline doctors in determining the treatment for patients irrespective of costs," Chow said. "But we insist on having a role to monitor the operation of our health-care system and to protect the service quality, which is also an effective way to control medical inflation, which has seen astronomical growth along with the rapid advancement in medical technology." Chow said controlling medical inflation will help control the rise in premiums and this will eventually benefit patients.
The poor response to the city's initial public offerings is likely to continue into the next quarter because of the world's prevailing tightened liquidity. Xingfa Aluminium Holdings and Solargiga Energy Holdings - the final two IPO listing candidates for the first quarter - will start trading in Hong Kong today. In the gray market last Friday, mainland aluminum profiles maker Xingfa ended at HK$2.45, up 7.46 percent from its offer price. However, silicon ingots and wafer producer Solargiga plunged below its offer price to HK$2.85. It did manage to ease up to close at the offer price of HK$2.92. The gray market turnover of Xingfa was only HK$70,000, compared to Solargiga's HK$643,000. "In the current market, if IPOs can maintain their closing price above the offer price, that is already very good. However, it is uncertain whether Xingfa and Solargiga can achieve that," said First Shanghai Securities strategist Linus Yip Sheung-chi. "Troubled by the credit crunch and Beijing's austerity measures, liquidity in the second quarter continues to be in shortage." However, Delta Asia Financial's head of equity markets Conita Hung Lai-ping said that overall sentiment would improve in the second quarter.
The lack of a law to label organic food is leaving consumers vulnerable to unscrupulous tactics by vendors, visitors at an Organic Day exhibition were told yesterday. Speaking at the exhibition's launch at Central's Chater Garden, Jonathan Wong Woon-chung, professor at Baptist University's Hong Kong Organic Resource Centre, said at present there is no law governing the certification of organic foods in Hong Kong. "Consumers are quite helpless in this situation," he said. Warning that uninformed consumers can be misled into paying a premium for so-called organic products, he said simply using compost to grow produce does not make it truly organic. A recent survey of 460 shoppers found that although 69 percent had heard of organic foods, less than half understood that it involved the ecologically friendly production of crops in greenhouse conditions without using synthetic pesticides and fertilizers. Sixty percent described themselves as skeptical about organic foods while 73 percent did not buy them because they are expensive. A survey by the center two weeks ago found that only 37 percent of 220 vendors in 33 wet markets sold certified organic products while most did not provide proof. "Organic foods [such as four apples] typically cost HK$15 at a minimum. What we found were organic foods being sold for less than HK$10. Some unscrupulous vendors have been cashing in on the organic name to cheat customers or conversely to charge a lot more," Wong said. "There are also vendors who are just plain ignorant about organic foods, and simply see it as a promotional tool to attract customers." Wong is advocating public education as a short-term strategy to protect consumers, but said long-term solutions such as regulation would protect the legitimacy of the trade. So far, 106 local organic food producers have registered with the Agriculture, Fisheries and Conservation Department, while the center has certified 43 local producers, with another 17 pending. The department serves in a consultancy role and the center is an independent non-profit organization responsible for certification and inspection. According to Wong, locally produced organic vegetables make up just 0.01 to 0.02 percent of the total number of vegetables consumed in the territory, with places such as the United States, Australia and China supplying the rest. The exhibition also included the city's first large-scale organic charity breakfast organized by the Hong Chi Association, which supports the mentally handicapped.

China: China had issued 1.5 billion bankcards by the end of 2007, a growth of 32.6 percent on the same period of the previous year, according to the People's Bank of China, the central bank. The total included 1.41 billion debit cards, up 30.4 percent, and 90.26 million credit cards, up 82 percent. Last year witnessed bank-card-based consumption account for 21.9 percent of China's total annual retail sales, up 4.9 percentage points year-on-year.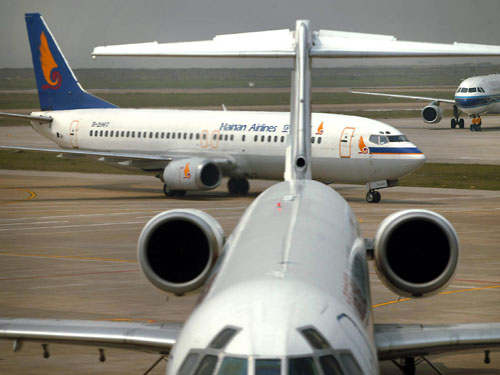 A US$1.3 billion investment in Grand China Airlines, the parent of Hainan Airlines, has been delayed as interested parties renegotiate the terms of a transaction weakened by the poor performance of listed mainland airlines, market sources said. The deal had been scheduled to close in January and was to have been followed by a US$2 billion initial public offering in Hong Kong. "We got very close but it's been a casualty of the market," said a source close to Grand China. China Eastern Airlines (SEHK: 0670) Corp shares have dropped 49 per cent since the start of the year, while Air China (SEHK: 0753, announcements, news) saw a 44 per cent slide in its shares and China Southern Airlines a 42 per cent dip. The Hang Seng Index retreated 16.28 per cent over the same period. The mainland-listed shares of Hainan Airlines are down 33 per cent. Global stock markets have taken a dive over troubles in the financial sector that could spill over into the general economy and create a recession. Airlines have been hit by rising fuel costs as the price of a barrel of oil stays above US$100. "The company has capital requirements but it wants investment that reflects its growth potential," a source said. "Its earnings are up 300 per cent this year." The company is offering a stake of more than 30 per cent to a consortium of investors in the form of US$1 billion worth of convertible bonds. Domestic investors, including insurance companies, will buy the equivalent of US$300 million in convertible bonds denominated in yuan. Some funds have pulled out of the talks, unhappy with the terms Grand China is offering. "They were pretty aggressive early on,'' said one investor. "It doesn't look like we are going to participate." Grand China declined to comment. UBS and Goldman Sachs are arranging the transaction. Global Infrastructure Partners is a joint venture between Credit Suisse, the second-largest investment bank in Switzerland, and GE Infrastructure, a unit of General Electric, the world's largest power turbine and jet engine maker. Grand China is the holding firm of four domestic carriers - Hainan Airlines, Shanxi Airlines, and Hong Kong-based Hong Kong Airlines and Hong Kong Express. Shanghai-listed unit Hainan Airlines is the fourth-largest carrier on the mainland. The Hainan provincial government is Grand China's largest shareholder with a 48 per cent stake, while United States-based financier George Soros owns 19 per cent. Some investors are looking to invest in airports, which they see as a safer bet. "Flights and passenger volumes are rising but airlines still aren't making any money - look at the oil prices," said one market observer.
China's quality watchdog has ordered a ban on imports of Italian mozzarella cheese after Italy on Friday recalled the product that was possibly tainted with cancer-causing dioxin. "All entry and exit ports shall not handle quarantine applications for the Italian-made mozzarella," the General Administration of Quality Supervision, Inspection and Quarantine said Saturday in a statement on its website. Importers must immediately stop selling the cheese and recall such products that had been sold, it said. The mailing or carrying by travelers of mozzarella into China was also prohibited. "Every batch of other kinds of cheese products from Italy must go through laboratory tests before they are allowed to enter the country," it said. France halted the mozzarella sales on Friday, but lifted the ban soon later after Italian authorities gave assurances that no such products had been on sale in France, according to foreign media reports. But the Chinese quality watchdog confirmed, "Mozzarella cheese have been exported to China."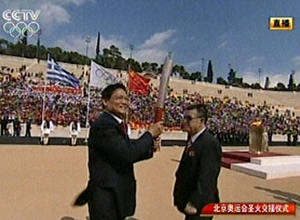 Minoa Kyriakou, the president of Hellenic Olympic Committee, handed the Olympic flame over to Liu Qi, the president of BOCOG, at the Panathenan Stadiumon Sunday afternoon. The flame is to arrive in Beijing on Monday.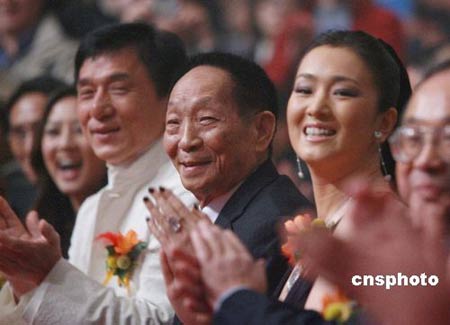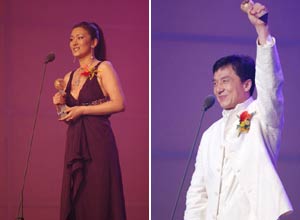 Renowned Chinese agricultural scientist Yuan Longping (C), with film actress Gong Li and action star Jackie Chan sitting by his sides, at the "You Bring Charm to the World" awards ceremony in Beijing on Saturday, March 29, 2008. The three were among a dozen individuals or groups honored at the annual awards as influential Chinese people of the past year.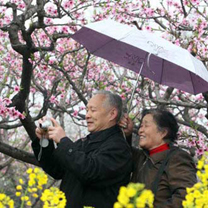 Visitors take photos under peach blossom trees at the opening of the first peach blossom festival in Xuchang in Henan province on Saturday, March 29, 2008.
China's policy to restrict leather export pays off - China exported 113,000 tons of leather in 2007, a decrease of 37.9 percent from the previous year, sources with the General Administration of Customs said.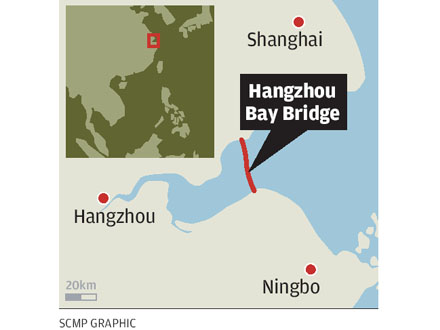 World's longest sea-spanning bridge to open in May - A 36-km bridge, the world's longest sea-spanning structure, will open to traffic on May 1, a spokesman for the project headquarters said. "The main part of the project has been completed and 95 percent of the ancillary works has also been finished," said Wang Yong, chief commander of the bridge construction project. The bridge, spanning Hangzhou Bay near Shanghai, will cut the length of road trip from Shanghai to Ningbo, a busy port in east China's Zhejiang Province, by 120 km. The bridge is a cable-stayed structure built at a cost of 11.8 billion yuan ($1.64 billion). Construction of the six-lane bridge, which will allow a speed of 100 km per hour, began in November 2003. The bridge would boost economic integration and development in the Yangtze River Delta, which covers almost 100,000 square km comprising Shanghai, Zhejiang and Jiangsu and is home to 72.4 million people, Wang said.

*News information are obtained via various sources deemed reliable, but not guaranteed