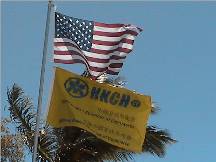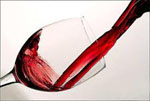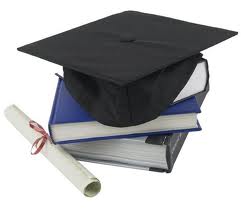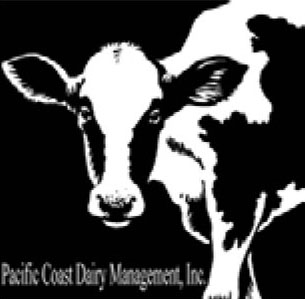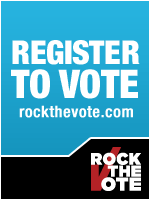 Biz-Video

Hawaii's China Connection

Doing Business in Hong Kong & China
Hong Kong, China & Hawaii Biz*



Skype - FREE Voice Over IP

View Hawaii's China Connection Video Trailer
Do you know our dues paying members attend events sponsored by our collaboration partners worldwide at their membership rates - go to our event page to find out more! After attended a China/Hong Kong Business/Trade Seminar in Hawaii...still unsure what to do next, contact us, our Officers, Directors and Founding Members are actively engaged in China/Hong Kong/Asia trade - we can help!
Are you ready to export your product or service? You will find out in 3 minutes with resources to help you - enter to give it a try


Listen to MP3 "Business Beyond the Reef" to discuss the problems with imports from China, telling all sides of the story and then expand the discussion to revitalizing Chinatown - Special Guest: Johnson Choi, MBA, RFC. President - Hong Kong.China.Hawaii Chamber of Commerce (HKCHcc) and Danny Au, Manager, Bo Wah Trading

Feb 28, 2009

Hong Kong: The finance chief has denied suggestions that the government's proposed bond issue will take the form of a sovereignty fund, saying there are still no plans for how the bond income will be used.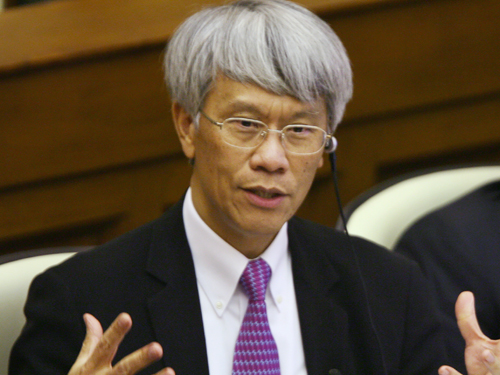 The head of the Hong Kong Monetary Authority agreed in 2007 to step down this year - a surprising disclosure that has prompted lawmakers to call for greater government transparency and a clear tenure for the city's central banker. Joseph Yam Chi-kwong, the authority's chief executive, reached an agreement with the government in 2007 that he would step down this year, the South China Morning Post (SEHK: 0583, announcements, news) confirmed yesterday. Several legislators said the government should have made an announcement at the time and created a clear selection process and established term for the influential position. Mr Yam has been in the post since the authority was established in 1993. Civic Party lawmaker Ronny Tong Ka-wah criticised the government for not disclosing Mr Yam's early acceptance of a retirement date, saying the affair had been handled like a "black-box operation". "This post is paid an extremely high salary but there are no rules for the selection process," Mr Tong said. "We do not even know if the government will disclose how it picks the right candidate for this post." He said the administration should lay down the principles of its selection process, otherwise it would attract criticism that the government was only picking someone with whom it had close ties. Chim Pui-chung, lawmaker for the financial services sector, said the government should have made a formal announcement once Mr Yam agreed to retire. "The government should have greater transparency and should not make decisions behind the public's back," he said. In 2007, it was reported that Christopher Cheng Wai-chee, who chaired the governance subcommittee of the Exchange Fund Advisory Committee, wrote to Financial Secretary John Tsang Chun-wah, saying that a term of tenure should be set for the Monetary Authority's chief executive. It was also reported that Mr Cheng suggested that Mr Yam's term be continued for another three or five years, but that the financial secretary decided to extend Mr Yam's tenure only to 2009. Yesterday, Cable TV quoted sources as saying that Mr Tsang then wrote to Mr Yam about the decision and that he had replied, accepting this. The report added that the governance subcommittee had not discussed a successor for Mr Yam since then. Democratic Party chairman Albert Ho Chun-yan said there should be laws regulating the selection of the HKMA chief, the duration of the chief's term, how to decide whether the chief should stay or go, and who should be responsible for this decision. Raymond So Wai-man, a finance expert at Chinese University, agreed that the government should set up a mechanism for appointing the city's central banker. But he said it was not necessary for the administration to announce the departure of Mr Yam in advance. "It could make it difficult for him to proceed in his duties if his retirement was announced too early." A lawmaker close to Beijing said Norman Chan Tak-lam, head of the Chief Executive's Office and a former deputy to Mr Yam, would probably take over his post. The lawmaker said it was believed that Chief Executive Donald Tsang Yam-kuen would make the final decision about the job and that, so far, there had been no opposition from Beijing over the choice of Mr Chan.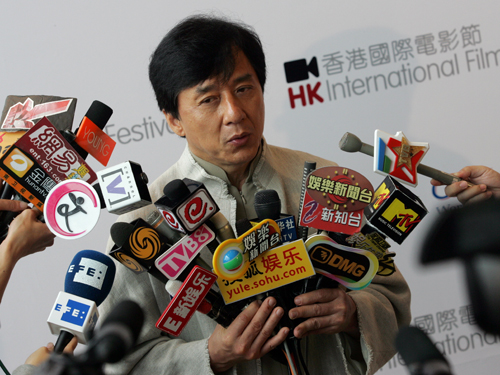 Jackie Chan meets the media at yesterday's press conference for the 33rd Hong Kong International Film Festival. The Development Bureau confirmed yesterday that possible sites had been identified for movie star Jackie Chan's collection of antique houses, which he hopes to turn into a workshop and a tourist attraction. The confirmation came as Chan continued to criticise the government's slow reaction, which prompted him to donate the houses, together with his props and awards, to Singapore and possibly build a Jackie Chan museum there. Chan said the government's political and bureaucratic nature was to blame for his decision to hand the treasures to Singapore. "I gave the Hong Kong government 10 years, and I have been begging the government," Chan said yesterday after attending a Hong Kong International Film Festival press conference. "But too many consultations are required and the government has become too political - they are too afraid to be criticised and so they would rather do nothing." He admitted that the donation to Singapore was pretty much set, barring a miracle. "I was really touched by the Singaporean government's quick reaction," he said. "If I give [the Hong Kong government] 10 days, or even a month, will they give me an answer? I don't think so. "In fact I'm really sorry for the Hong Kong government. I hope our government could be strong and sometimes, when they feel that something is right, they should just press ahead and save the time from doing too much consultation." A Development Bureau source confirmed yesterday that the Lands Department had identified two possible sites for the proposal and had informed the Tourism Commission of their location. The Hong Kong Tourism Board said that it was still in conversation with Chan and would report his requirements to the government. Tourism sector lawmaker Paul Tse Wai-chun said it would be "1,000 per cent a slap in the face" if Chan's belongings were shipped to Singapore. "This could have been a tourist attraction for Hong Kong," he said. "How is it possible for [these items] to be preserved in Singapore? What has Singapore got to do with Jackie? He's been the tourism icon for Hong Kong for many years." Mr Tse said Chan was a living icon and Hong Kong should protect such icons. "Mainland tourists love Hong Kong movie stars," he said. "Even at the Avenue of Stars, although there isn't much to see, the tourists like to take pictures and touch the handprints there." Mr Tse said the talks with Chan should not be left to the tourism board. "The Tourism Board only takes orders, but you need the bureau to provide policy support for matters like this," he said. The financial secretary announced plans for a Development Opportunities Office on Wednesday, but Secretary for Development Carrie Lam Cheng Yuet-ngor said yesterday it would not entertain proposals requiring government sites. "Proposals purely asking for sites from the government will not be considered, even if they are good ideas," Mrs Lam said. The office will provide a one-stop consultation service for private projects requiring approvals from the various relevant government departments. But the projects will still have to be approved by the bureaus concerned.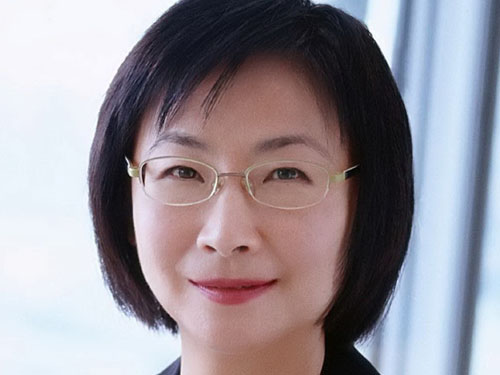 Hang Seng Bank (SEHK: 0011) will get its first female chief executive when HSBC's Margaret Leung Ko May-yee is seconded to the subsidiary in May to replace retiring Raymond Or Ching-fai, sources said. Mrs Leung, 56, HSBC's general manager and global co-head of commercial banking, would succeed Mr Or and become the bank's first female chief executive in the lender's 75-year history, the sources said. Hang Seng is 62 per cent owned by HSBC Holdings, which has often seconded senior managers to head its subsidiary. The promotion will be the second "first" for Mrs Leung. In 2005, she became the first Chinese woman in HSBC's 143-year history to become a group general manager. In her current role, she is responsible for HSBC's relationship with all middle-market corporations and small and medium-sized enterprises in the Asia-Pacific and Middle East markets. Mrs Leung joined the bank in 1978. She graduated in 1975 from the University of Hong Kong with a bachelor's degree in economics, accounting and business administration. She is married with two daughters. Analysts believe her strong commercial background and client network were the reasons HSBC assigned her to take the top job at Hang Seng. Mrs Leung is also an independent non-executive director of blue-chip company Swire Pacific (SEHK: 0019). Mr Or, 60, would retire as vice-chairman and chief executive of Hang Seng after the bank's annual general meeting, the source said. He has held the position since May 2005, when he took over from Vincent Cheng Hoi-chuen, who is now an executive director of HSBC. Mr Or is still a general manager of HSBC but the sources said he would also retire from that position in May. It is believed Mrs Leung, like Mr Or, will retain her position as general manager at HSBC. A spokesman for Hang Seng had no comment on the reshuffle last night. A senior staff of Hang Seng said the appointment of Mrs Leung was a surprise since the bank had not made any internal announcement. He said there should be no big change in direction since Mrs Leung and Mr Or were veteran bankers who were both trained and brought over from HSBC. "They have similar backgrounds and I do not think the management team would have problems working with Mrs Leung," the staffer said. Sources said the management reshuffle would be announced on Monday when both banks released their results for last year. Louis Tse Ming-kwong, a director of VC Brokerage, said Mr Or's retirement and Mrs Leung's appointment should not affect the operations of Hang Seng. "A big lender like Hang Seng has a good succession plan so it will not be affected by individual changes," Mr Tse said. He said under Mr Or's leadership, Hang Seng expanded on the mainland substantially. "Mr Or has taken a prudent approach to managing Hang Seng, which prevented the lender from being exposed to any risky products related to US subprime mortgages," he said. "This has allowed the bank to cope with the global financial crisis well." Mr Or began his career as a management trainee with the Hongkong and Shanghai Banking (SEHK: 0005) Corp, the Asia-Pacific unit of HSBC, in 1972 after graduating with a degree in economics and psychology from the University of Hong Kong.
The Hong Kong International Film Festival is using the city's right to free speech to showcase films that were banned on the mainland, including the first film to feature Edison Chen Koon-hei since his sex scandal. Chen stars in The Sniper, a police tale directed by Dante Lam. The film was slated to have a national release last year, but the backers had trouble getting approval to show it on the mainland owing to the scandal. Rather than further delay the release, however, they decided to give the film its world premiere next month at the festival, whose lineup was announced yesterday. Another film having trouble with the mainland censors is Derek Yee Tung-shing's new offering, Shinjuku Incident, a feature about the lives of Chinese illegal immigrants in Japan starring Jackie Chan and Daniel Wu Yin-cho. The film is one of the festival's opening offerings. The festival society's chairman, Wilfred Wong Ying-wai, said the availability of these films was a coincidence, but he pointed out the freedom of speech that Hong Kong enjoyed gave the city an advantage. "Here, we have this freedom and this helps us building a great festival because there are always controversial films at festivals. Some films might not even get approval to be shown at certain places," Mr Wong said. Another opening film is Ann Hui On-wah's Night and Fog, a tragic tale based on the Tin Shui Wai murder in 2004 in which a man killed himself after stabbing to death his wife and two daughters. Mr Wong said a number of international guests including Oliver Stone, director of blockbusters such as W. - which is to have its Asian premiere at the festival - would attend the event. The festival, showcasing 275 films, runs from March 22 to April 13.
A former actress has been selected to take the helm at ATV. Hu Kuan-chen, 50, will be the chief executive of the broadcaster, a source said. The former movie star has visited the station with Rebecca Huang, a member of the management of Taipei-based Eastern Broadcasting. Huang, a close friend of executive chairman Linus Cheung Wing-lam, and Tsai Shao-chung, the son of new station boss Tsai Eng-meng, will be executive directors. The source added the ATV board of directors will soon approve the arrangement. Hu will succeed Ricky Wong Wai-kay, who stepped down after 12 days as chief executive in December. Hu was a movie star in Taiwan in the 1980s. She later came to Hong Kong and joined Shaw Holdings. Hu starred in the film If I Were For Real, with local star Alan Tam Wing-lun, in 1981. She married a former ATV manager in 1984 and and then left to study in the United States. She has master's degrees in information systems and corporate management. As a certified accountant, she opened an accountancy firm in Hong Kong but later returned to Taiwan to start internet and TV businesses. With her accountancy background, Hu helped Taiwan TV station Videoland to a profitable year in 2004. The source said Hu is ideally suited for the ATV role. A Hong Kong resident, she meets the requirement of the broadcasting ordinance to manage a local TV station. Another source said Tsai Eng-meng is interested in buying a larger stake in the station from two other shareholders, Liu Changle and Chan Wing-kee.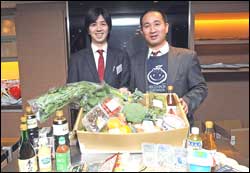 An online Japanese fruit and vegetable supplier has opened its first service in Hong Kong. Targeting the Japanese community and health-conscious consumers, the company will offer 34 Japanese products - including vegetables, eggs, fruit, yogurt, rice, noodles, tofu, cheese, bread, dried food and condiments - on its website, though some are already available locally. About 70 percent of the products are said to contain very low amounts of pesticides, and 30 percent are organic. All products comply with quality standards set by the Japanese Ministry of Health, Labour and Welfare. The frim, Oisix, will start its push by flying fresh food orders into Hong Kong at 9.15am every other Tuesday for same-day delivery to customers between 4pm and 8pm. The minimum order is a box set costing HK$743 and containing 11 vegetables, one type of fruit and 10 eggs. Handling and transport charges are included. The company has also set up a hotline in Hong Kong to handle inquiries, while it will pass complaints to its headquarters in Japan. Company chief executive Kohey Takashima said people are gradually adopting green lifestyles, and he sees a demand for an up-market service even in a tough economic environment. "Japanese citizens are still concerned about health and food safety despite the financial crisis," he said, "and I think it is the same case in Hong Kong." It was too soon to talk about competition with other companies already established in Hong Kong, he added. Ijiri Hiroshi, executive director of Oisix supplier Deco-Pon, said that the initial package would serve to gauge demand in the Hong Kong market. The two companies would then be set to adjust products delivery times. There will also be a need to overcome some hesitation among Hong Kong consumers. Alvias Poon Chung-yin, for example, said she appreciated Japanese products, and prices were lower than some fresh food from Japan that is already available locally. But she was not ready sign on for the Oisix service as the minimum order would be too large for her. Still, she thought it would be popular among Japanese living in Hong Kong. Oisix was established in 2000 as an Internet supermarket, while Deco-Pon dates from 1994.
Members of the Hong Kong Tourism Board will be barred from sitting on a committee that will oversee the spending of HK$100 million on mega events. Secretary for Commerce and Economic Development Rita Lau Ng Wai-lan told The Standard the move is aimed at avoiding conflicts of interest. The committee will be responsible for setting guidelines and approving funding proposals for events over the next three years. Lau confirmed a concert - which she said would be similar to Woodstock - will be held this summer, adding that funds for this should not be requested from the government because money will be made from ticket sales. "Even though the tickets are expensive, there are lots of fans going to the AsiaWorld-Expo to attend concerts," Lau said. "We believe a mega music concert may attract fans from around the world." But she said having learned from the Harbour Fest fiasco of 2003, the government will be prudent. Lau added that organizers have been running concerts successfully - for example, the tickets for a Sarah Brightman show in April are selling well. Event organizer Florence Chan Suk-fun declined to reveal details of the mega concert yesterday. Lau said a food festival, as well as cultural and sport events could also help attract tourists and enhance Hong Kong's image, giving VineExpo, the Rugby Sevens and the Standard Chartered Hong Kong Marathon as examples. She said such successful events with a strong commercial element should not receive financial support from the government. Meanwhile, her bureau has earmarked HK$300 million for the development of creative industries including animation, architecture, music and digital games for the next three years. It may collaborate with the Development Bureau to seek sites for young designers to show their products to a world market. A Creative Industry Office will be set up under Lau's bureau headed by a directorate-level member of staff on a monthly salary of about HK$130,000. The office will work with a creative industry committee that will be responsible for deciding on funding for proposals.
Hong Kong's value of total exports slipped 21.8 percent in January from a year earlier to 187.8 billion HK dollars (24 billion U.S. dollars), after a year-on-year fall of 11.4 percent in December, the Census and Statistics Department of Hong Kong said Thursday. The value of re-exports dropped 20.7 percent to 183.6 billion HK dollars, while the value of domestic exports fell 50.6 percent to 4.2 billion HK dollars, said the department. The value of imports dropped 27.1 percent to 180.5 billion HK dollars. A visible trade surplus of 7.2 billion HK dollars, equivalent to 4 percent of the value of imports of goods, was recorded. Comparing the three-month period ending January with the preceding three months on a seasonally adjusted basis, the value of total exports slipped 12.3 percent. The value of re-exports dropped 12 percent, while the value of domestic exports went down by 20.5 percent. The value of imports fell 15.8 percent. (1 U.S. dollar = 7.745 HK dollars)

China: The auction of the controversial Qing dynasty bronze figures in Paris on Wednesday will probably slow repairs to the tattered Sino-French relationship, say mainland analysts.
China told the United States yesterday to stop acting as a human rights arbiter after Washington accused Beijing of having a worsening rights record. "We urge the US side to reflect on its own human rights problems, to stop acting as a human rights guardian," Foreign Ministry spokesman Ma Zhaoxu said. China "firmly opposes any country using human rights as an excuse to interfere in China's internal affairs", Dr Ma said. "We respectfully urge the United States to ... stop using the issuance of the human rights report to interfere in other countries' internal affairs." He was reacting to Wednesday's release of the annual US State Department report, which sharply criticised Beijing on human rights one week after Secretary of State Hillary Rodham Clinton soft-pedalled rights concerns during a visit to Beijing. In a report on the state of human rights around the world, the US State Department singled out China for numerous violations, while noting a general deterioration in conditions in other countries in Asia, the Middle East, Africa and Eastern Europe. The report said China's human rights record "remained poor and worsened in some areas". "The Chinese government increased detention and harassment of dissidents, petitioners, human rights defenders and defence lawyers," it said, adding the abuses had peaked around high-profile events such as the Beijing Olympics last August. "Other serious human rights abuses included extrajudicial killings, torture and coerced confessions of prisoners, and the use of forced labour, including prison labour." The report covers last year, and was largely drafted during the administration of US president George W. Bush, but Mrs Clinton signed off on the findings. Mrs Clinton, criticised last week for putting concerns about China's human rights issues on the back burner, said the promotion of human rights remained "essential to our foreign policy". "Not only will we seek to live up to our ideals on American soil, we will pursue greater respect for human rights as we engage other nations and people around the world," she said. Karen Stewart - acting assistant secretary of state for democracy, human rights and labour, who oversaw the report - denied any contradiction between the study and Mrs Clinton's remarks on Beijing. Human rights groups that had criticised Mrs Clinton's stance on China last week praised the report's criticisms of China and Russia. Richard Hu, a political scientist at the University of Hong Kong, said it was noteworthy that the report was compiled during the Bush administration. "It has nothing to do with Hillary," he said. Human rights would remain an issue to be brought up by the administration of US President Barack Obama, although it would take a back seat during talks with China, he said.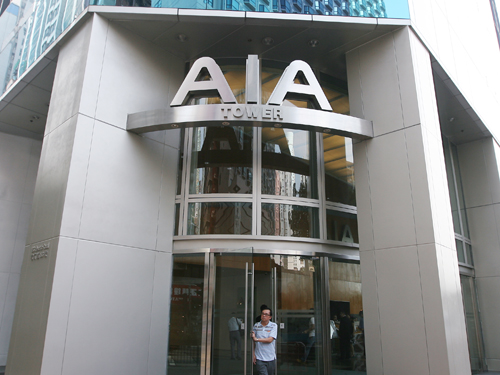 With AIG eager to sell and China Life not too keen to buy, AIA's valuation could fall from a targeted US$20 billion, analysts say. China Life (SEHK: 2628) Insurance, the country's biggest insurer, is in talks with New York-based insurance giant American International Group about buying its Asian unit, the mainland's insurance regulator said yesterday. Senior executives of AIG, which was forced to sell businesses to repay an US$85 billion government loan, visited China recently to look for buyers for its Asian subsidiary, American International Assurance, said Li Kemu, a vice-chairman of the China Insurance (SEHK: 0966) Regulatory Commission. Mr Li confirmed market rumours that the two companies were in talks after a briefing in Beijing. "We feel AIA is a very good company," he said. "At least, its China and Hong Kong [units] are not bad." AIG plans to sell a 49 per cent stake in AIA for about US$20 billion, according to media reports. Tony Tong, an analyst at China Everbright (SEHK: 0165) Research, forecast the asset valuation to be lower than normal because AIG was eager to sell but China Life, which already has a 41 per cent market share on the mainland, was not so keen to acquire the 1 per cent share held by AIA. However, China Investment Corp, the manager of the country's US$200 billion sovereign investment fund, had been organising financial houses into a consortium since December last year to join the bid, hoping to diversify its foreign exchange investments, bank sources said. "About the sale of AIG, this is a company decision," Mr Li said. "It is up to AIG and the firms capable of making the purchase to negotiate. From the angle of the regulator, we are more concerned about risks." Mainland insurers incorporated abroad suffered paper losses after buying foreign bonds and derivatives, he said without elaborating. The soured investment in Fortis Group, which was rescued by Belgium, Luxembourg and the Netherlands last year, forced Ping An Insurance (Group) (SEHK: 2318), the country's second-largest life insurer, to write off 15.7 billion yuan (HK$17.82 billion) last year, wiping out most of its earnings. While overseas investment risks rise as the crisis deepens, Beijing is giving insurers more room to look for opportunities at home.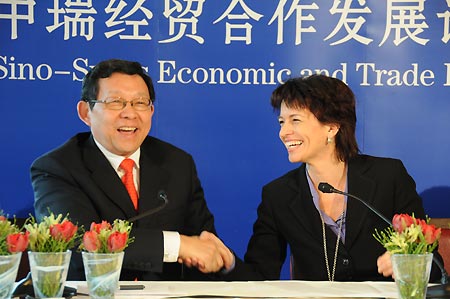 Chinese Commerce Minister Chen Deming (L) shakes hands with Swiss Economy Minister Doris Leuthard at a press conference in Zurich, Switzerland, Feb. 26, 2009. Chen and Leuthard attended here on Thursday the Sino-Swiss Economic and Trade Forum with the aim of intensifying relations between Swiss and Chinese companies.
Feb 27, 2009

Hong Kong: The economy might contract by 2 to 3 per cent in 2009 and the government expected to face five years of budget deficits, the financial secretary warned yesterday. Delivering his second budget, for the year 2009-10, John Tsang Chun-wah unveiled a HK$10 billion package of measures aimed at cushioning the impact of the worst economic situation to hit Hong Kong since the Asian financial crisis in 1998. The measures include spending HK$1.6 billion to create 61,760 jobs and giving each taxpayer a rebate of up to HK$6,000. But Mr Tsang admitted the worsening situation prevented him from coming up with additional giveaways. "The jobs we have created this year certainly did not include investment banking positions," he said in a press conference after delivering his speech to the Legislative Council. "Many people like white-collar workers may have savings and can help themselves. We hope to help the largest number of people within our scarce resources." Amid speculation that room had been left for Chief Executive Donald Tsang Yam-kuen to announce top-up measures in his October policy address, the financial chief said he would not rule out further measures after reviewing the situation. "Of course I would not rule out helping our citizens by whatever means," he said. Stressing that preservation of jobs was his top priority, Mr Tsang said he could not repeat many of the generous measures in last year's budget, which were aimed at running down the government's surplus. Saying it was difficult to predict when recovery would finally come, he painted a gloomy picture, with the economy expected to contract by 2 to 3 per cent in 2009, compared with 2.5 per cent growth last year. While the economy had grown by 7.3 per cent in the first quarter of 2008, it shrank 2.5 per cent in the final quarter. Despite the downturn, the budget deficit for 2008-09 is expected to be HK$4.9 billion, below the original forecast of HK$7.5 billion. In order to counter the impact of the global meltdown, Mr Tsang pledged to spend HK$301.6 billion in 2009-10. This was lower than last year because of one-off spending measures introduced in 2008. He predicted a HK$39.9 billion consolidated deficit in the 2009-10 financial year, and a HK$25 billion deficit in 2010-11 - a trend that would gradually ease, with the budget getting out of the red by 2013-14. In light of the grim outlook, Mr Tsang announced a series of measures to increase Hong Kong's competitiveness, saying the government would play a fuller role in the market as a "champion" and facilitator. These included consolidating the city's position as a financial centre with a tourism economy, strengthening technology research, and raising spending on health care, urban renewal and social services. "In a financial crisis, having a secure job is like an anchor that provides stability to a ship in rough seas. The best way to preserve jobs is to improve our economy," he said. But despite saying he "felt and shared" the anxiety and concerns of the public, Mr Tsang brushed aside suggestions that he and other ministers should undertake a collective pay cut - a move he said might attract applause but was not really pragmatic. Last year, salaries-tax payers were given a 75 per cent rebate capped at HK$25,000. This year, Mr Tsang is offering a rebate of 50 per cent, with a HK$6,000 ceiling. It will cost the government HK$4.1 billion and benefit 1.4 million taxpayers. The rebate does not cover profits tax. Property rates will be waived for the first two quarters of 2009, at a cost of HK$4.2 billion, subject to a ceiling of HK$1,500 per quarter. Government rents will be reduced by 20 per cent, with other fees and charges frozen until March 2010. Mr Tsang denied suggestions that the concessions were too weak, saying they were already bigger than what the government introduced during the 2003 Sars outbreak. "In fact, many people told me not to give handouts," he said. The total amount of revenue forgone as a result of the concessions this year is estimated to be HK$8.38 billion. Lawmakers from across the political spectrum criticised the budget for failing to provide immediate relief measures, with some accusing Mr Tsang of lacking a sense of crisis. Unionist Lee Cheuk-yan said: "He didn't back the industries, and just asked workers to fend for themselves. John Tsang can't just relax on the beach sipping a cocktail when the financial tsunami is rushing ashore." But several business chambers welcomed the budget. The Federation of Hong Kong Industries said it would help to stabilise the economy.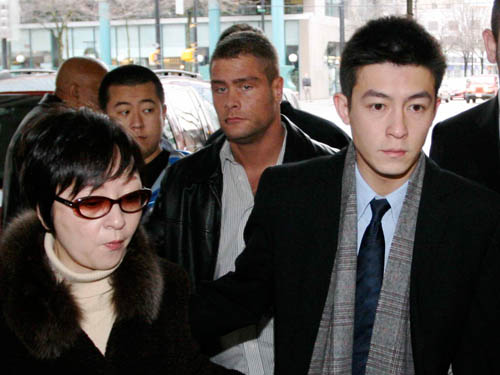 Bodyguards surround Edison Chen and his mother as they arrive at the British Columbia Supreme Court yesterday. Edison Chen Koon-hei has again voiced his concern for the celebrity lovers scarred by last year's sex-photos scandal, while ruling out his imminent return to the city's entertainment business. "I hope every one of the victims can become healthy again and be happy again," Chen said outside a downtown Vancouver courthouse on Tuesday. "I hope the victims involved can stand back up. That is more important than me at this time. Their wellbeing in this case is more important." It was the second time in as many days that Chen, 28, cast himself as the protector of female entertainers who appeared in hundreds of his personal sex photos circulated on the internet in January last year. The pop star testified in Canada as a key prosecution witness in the coming criminal case against Sze Ho-chun, an electronics store employee accused of stealing the photographs from Chen's computer.
Confusion arose last night over cigarette retail prices, with two major tobacco agents taking the unusual step of not raising charges immediately after a 50 per cent increase in tobacco duty was announced in the budget. Some retailers immediately raised prices, while others imposed a limit on the number of packs each customer could buy. British American Tobacco Hong Kong and Hong Kong Tobacco did not raise charges yesterday, along with most 7-Eleven outlets and other vendors. But most 7-Eleven stores allowed each customer to buy only two packs a time. Smokers were seen rushing for cigarettes at outlets of Circle K, which did not raise charges. Most petrol stations did not increase their prices. However, some vendors raised prices by HK$8 a pack after the budget. The 50 per cent increase in duty was welcomed by anti-smoking activists. However, they were quick to warn that the measure should not lead to any "trade-off" with the tobacco industry. Financial Secretary John Tsang Chun-wah announced that the duty would be increased from about 80 HK cents per cigarette to HK$1.20, with immediate effect. The duty for cigars was increased from HK$1,035 per kg to HK$1,553. Tobacco duty was last raised in the 2001-02 financial year - from 76 cents to 80 cents a cigarette. Executive secretary of the Tobacco Association of Hong Kong Raza Zulfiqar said the trade was disappointed with the "drastic increase" in tobacco duty, adding that it would only stimulate smuggling of cigarettes. He said individual tobacco companies would decide later on the new retail prices of their products. A senior government source said the increase was not aimed at increasing revenue for the administration but at reducing the smoking population. There are about 754,800 smokers in Hong Kong, or 13.2 per cent of the population aged over 15. Fears had been raised about the increasing number of young and female smokers in Hong Kong, the source said. Secretary for Food and Health York Chow Yat-ngok said the measure could deter more young people from smoking. Tobacco tax has been increased from HK$16 to HK$24 per pack of cigarettes, with retail prices of some popular brands expected to rise from about HK$29 to HK$37 a pack. The anti-smoking group Clear the Air said the government must legislate for the excise tax to be not less than 80 per cent of final retail cost, to prevent tobacco companies reducing prices to offset the tax rise. Anti-tobacco groups had been calling for the administration to increase tobacco duty after government figures showed a 13.8 per cent rise in cigarette consumption since 2006, despite a smoking ban in restaurants. Anthony Hedley, a professor in community medicine at the University of Hong Kong, welcomed the move and said it plugged a big hole in tobacco control. "Credits should go to the NGOs, the Department of Health and the Food and Health Bureau which have pushed for the increase," he said.

Hong Kong overtook London as the most expensive place to rent offices last year, but the No 1 position may be fleeting as local landlords brace for a big decline in the market this year. A faster pace of decline in rents in Britain's capital helped Hong Kong gain the dubious honour for the first time in almost a decade, figures from property consultant Cushman & Wakefield revealed. Although analysts forecast a stronger performance from the Asian property market than Europe or North America, Hong Kong is expected to suffer the biggest drop in office rents across the region, with the top position likely to be taken by Tokyo. Rising unemployment and deteriorating hiring expectations were the key factors dragging down office rents in Hong Kong, according to CLSA head of Asia property research Aaron Fischer. "Hong Kong office rents are expected to fall 60 per cent from the end of 2008 to the end of 2010, while we expect Japan office rents to remain fairly stable or fall slightly," Mr Fischer said. "Hong Kong will not be No 1 this year." Simon Lo Wing-fai, a director for research and advisory at Colliers International (Hong Kong), said the practice of having long-term leases in Japan, which may extend five or 10 years.
The financial secretary yesterday rolled out a HK$1.6 billion package, including an internship program for university graduates, to provide 61,760 jobs and internships in an attempt to ease unemployment. The Labour Department will provide a total of 44,000 internships and training places in the next two years under a series of employment programmes for young school leavers, middle-aged people and the disabled. A total of HK$400 million will be given to the Labour Department to enhance schemes such as the youth pre-employment training programme, the youth work experience and training scheme, the employment programme for the middle-aged and the work orientation and placement scheme. The department will subsidise employers as an incentive for them to hire middle-aged people and the disabled. The 61,760 jobs and internships will be provided on top of the 60,000 jobs the government announced in December that it would create through fast-tracking infrastructure works and civil service recruitment. Financial Secretary John Tsang Chun-wah also earmarked HK$140 million to subsidise the hiring by companies of university graduates as interns in Hong Kong and the mainland for six to 12 months. A government source said the monthly salary of interns in Hong Kong must exceed HK$4,000, of which HK$2,000 would be paid by the government. The administration would pay a monthly HK$3,000 subsidy for graduates hired to work on the mainland. Firms in the scheme would have to pledge that they would not sack staff after hiring a government-subsidised graduate. "We will strive to prevent companies from abusing the scheme," he said. "We will investigate complaints about abuse of the scheme and will withdraw the subsidy if complaints are substantiated." The scheme, which will be launched in the middle of the year, will benefit about 4,000 students who complete university studies this summer or did so last year. The scheme also covers Hong Kong students graduating from overseas universities. But associatedegree graduates are not eligible under the scheme. The government will take out insurance cover for Hong Kong graduates working on the mainland as interns. Some university students who are scheduled to complete studies this summer said a minimum salary of HK$4,000 for interns was not attractive. The average monthly salary of university students who graduated in 2007 was more than HK$10,000. The source said the administration encouraged companies to offer the "market salary". Parties from across the political spectrum said that while the budget had come up with measures to create jobs, the finance chief had done nothing to discourage companies from sacking staff. Civic Party legislator Tanya Chan said the government had made no effort to help associate-degree and diploma graduates find jobs, and had failed to address serious unemployment among teenagers.
Financial Secretary of the Hong Kong Special Administrative Region (HKSAR) John Tsang announced a series of initiatives in his budget Wednesday to promote green industries and energy conservation and improve the living environment. Tsang made the remarks when delivering the budget speech for the fiscal year 2009-2010 at the Legislative Council here Wednesday morning. Tsang said the HKSAR government would step up efforts to help people and companies make the most of the opportunities of a green economy. "Promoting a 'green economy' will enhance Hong Kong's overall competitiveness as well as making it a more livable city," the Financial Secretary said. Tsang outlined plans for promoting more energy efficient buildings, beautifying the harbor front and introducing electric vehicles to Hong Kong. "Promoting the use of electric vehicles will create additional business opportunities," said Tsang, who will lead a steering committee to study the wider use of electric vehicles in Hong Kong. "We will be actively involved in vehicle tests conducted in Hong Kong with a view to introducing electric vehicles into our market early," he said. The Financial Secretary extended the exemption for electric vehicles from First Registration Tax for a further five years, until March 31, 2014. To promote more energy efficient buildings, 450 million HK dollars (58.06 million U.S. dollars) will be set aside over the next two years to install energy-efficient systems in government buildings. An additional 450 million HK dollars (58.06 million U.S. dollars) has been earmarked for private building owners to conduct energy audits and improvement works. "We expect to subsidize more than 1,600 projects," he said. " This will also create business opportunities for related sectors." The Financial Secretary said Hong Kong would extend existing areas of co-operation with the Guangdong provincial government to improve the environment. "We will further develop regional high-tech recycling industries, and encourage enterprises to adopt advanced technologies for cleaner production, energy saving and emission reduction," said Tsang. Tsang said the HKSAR government would also explore the feasibility of the development of Hong Kong Science Park Phase 3 to meet demand for more scientific research facilities in Hong Kong. On heritage preservation, the Financial Secretary said the first batch of applications that had been approved under the Revitalizing Historic Buildings Through Partnership Scheme would cost approximately 500 million HK dollars (about 64.52 million U.S. dollars). Tsang earmarked additional funding to bring the level of uncommitted funds under the scheme back to 1 billion HK dollars ( about 129 million U.S. dollars) to support applications for the second batch of historic buildings in the first half of 2009. The HKSAR government will also provide additional funding for the Harbor Enhancement Committee to take forward research activities with a view to developing harbor front sites into prime leisure spots. "With increasing demands for a better living environment, promoting investments and economic activities that protect the environment and save energy will put the overall economy on a more sustainable path," Tsang said.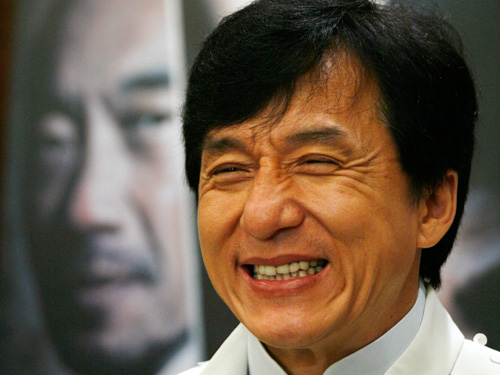 Movie star Jackie Chan says he will only withdraw his offer to donate his collection of antique houses to Singapore if the Hong Kong government offers him a suitable alternative before they are shipped away. In an exclusive interview with the South China Morning Post (SEHK: 0583, announcements, news) , Chan, the face of Hong Kong tourism, expressed frustration at a decade of fruitless efforts, pleading with the government for land to build a workshop and tourist attraction with the antique houses, even though he had offered to pay for the land and the cost of the project. But it took just a week for the Singaporean government to find a piece of land large enough to house the seven antique architectural treasures, including a 480-year-old house. Chan subsequently agreed to donate his collection to Singapore. "It's not me letting Hong Kong down, I already did my best," he said yesterday. "Government officials and legislators should not bemoan me for this, because I've been pleading with a lot of people to just give me a piece of land. I'll just build it up myself and have it only for touristic purposes. "And now it's all gone to Singapore, all my props and awards. Now if you want to see a Jackie Chan museum you have to go to Singapore." However, a U-turn is possible after Hong Kong Tourism Board officials raised the matter with Chan during a recent trip to Japan. "They just asked me whether I could change my mind," he said. "And I said, `Give me a plan.' If you could just promise me, there and then, a piece of land at Tamar or West Kowloon, 100,000 to 200,000 sq ft of land, and I could build whatever I want on it, I will just withdraw my offer to Singapore immediately." Solon So, president and chief executive of the Jackie Chan Group, revealed that during the meeting with board representatives in Japan, they were informed that the Lands Department was going to "offer something". "We were shown two maps from the Lands Department," Mr So said. He declined to reveal the locations. A Lands Department spokesman said it would make recommendations if it received a request from the Tourism Commission. The collection includes seven houses, each of 6,000 to 7,000 sq ft, a stage and a pavilion. Mr So said they had been stored in three different warehouses in Hong Kong. Chan had spent tens of millions of dollars to maintain the houses over the past 20 years, including cost of the storage space, dehumidifying facilities and hiring specialists to give special treatment to the antique wood. Mr So said Chan had been liaising with the government when the board was still known as the Hong Kong Tourism Authority, and when Tung Chee-hwa was still chief executive. But the Singaporean government jumped on the opportunity a week after Chan raised the issue in a "casual conversation" with an official. "They told me that there's a piece of land here, and they would pay for everything ...," Chan said. "Even if I were to donate two of the houses [to the Hong Kong government], they wouldn't be able to give me a piece of land in a year's time. It just took a week [for the Singaporean authorities] to offer me the land." He said a senior education official had asked him what he wanted. "I said I don't want anything, I just need you to look after these houses well." The houses could go to Singapore this year or next. A Tourism Commission spokesman said the board was still talking with Chan. "We will consider how to take this further when more details are available."
PCCW (SEHK: 0008) fell the most in more than a week yesterday, with investors concerned about the fate of chairman Richard Li Tzar-kai's buyout offer after the High Court gave the stock market regulator three weeks to investigate alleged vote-rigging. PCCW fell 2.51 per cent to close at HK$3.89, the biggest decline since February 16. The shares resumed trading yesterday after a one-day suspension pending the court ruling. A telecommunications analyst said PCCW shares might not trade close to the HK$4.50 level - Mr Li's per share offer - before April 1, when the next court meeting would be held, because of uncertainty over the privatisation deal. "The stock may not perform well in the following weeks," the analyst said. "It's likely to swing between HK$3.50 and HK$4, a discount to the offer price, as the deal may fall through." PCCW shares have traded below the price offered by Mr Li and co-bidder China Unicom (SEHK: 0762) Group on concern the buyout would not be cleared by the court, even after the plan was approved by investors at a February 4 meeting. The Securities and Futures Commission started investigating the takeover bid amid claims some insurance agents were offered the stock in exchange for supporting the transaction. The SFC must file evidence from its probe into the HK$15.93 billion takeover bid within 21 days, Madam Justice Susan Kwan Shuk-hing said on Tuesday. Separately, Pacific Century Regional Developments, one of the companies through which Mr Li made the takeover offer, increased its stake in PCCW after buying 5 million shares in the company at between HK$3.82 and HK$3.86 each, according to a filing with the Singapore stock exchange yesterday.
Fung Shui master Tony Chan Chun-chuen has for the first time publicly offered to settle late tycoon Nina Wang Kung Yu-sum's inheritance out of court with rival Chinachem. "I will respect the court's decision," Chan said outside the High Court after a probate hearing yesterday. "Of course, if this matter can be settled out of court, it can save a lot of time." He said he has never thought the matter could not be settled and believed things could be resolved quicker "if all parties can let go of their own interests." Meanwhile, Justice Johnson Lam Man- hon allowed the hearing to be postponed from April 27 to May 11. Chan's legal representative, Jonathan Harris, had said this was the absolute latest date he was willing to accept for the beginning of the trial. Chinachem had wanted a two-month extension, but Lam did not see sufficient reasons to grant the request. Chinachem's argument was that there was a new legal team taking on the case and time was needed to study and prepare documents. In reply, Harris argued that Chinachem "has only one witness to cross-examine. We [also] want to finish all the evidence by July." He added that if an adjournment was granted, his side will be asking for full costs to be paid by the plaintiff if Chan was successful. Harris calculated the adjournment could result in more than HK$4.4 million in administrative and security costs. Chinachem counsel Denis Chang told the court that since they are "a new legal team" they need to go through many documents. "Maybe you'll have to work double hard," Lam replied. "I am not persuaded that the trial cannot start on May 11." Outside court, Chan's solicitor Jonathan Midgley said Chinachem's financial stability was of concern and part of the reason why their side was applying for security of costs. "We are grateful the court held the date suggested by us. Any adjournment causes problems for the party left behind," he said. The probate hearing will continue on March 12. The dispute between the two sides began after Wang's death in 2007, when Chan claimed a will written by the high-profile billionaire in 2006 left everything to him. Wang's siblings claim a 2002 will left everything to the Chinachem Charitable Foundation. Wang was one of Asia's richest women during the last years of her life, due to husband Teddy Wang Teh-huei's vast business empire that started in the 1960s. Following her husband's kidnapping in 1990 and presumed death in 1999, Nina Wang and father-in-law Wang Din-shin engaged in bitter legal battles over Teddy Wang's estate. The Court of Final Appeal in 2005 ruled Nina Wang was the beneficiary.
Manulife Financial Corp (0945) said yesterday it plans to raise up to C$275 million (HK$1.71 billion) by issuing 11 million preferred shares. Just one day earlier it denied moves to raise common share equity capital.

China: The State Council will set up a new, centralised commission to supervise the country's much-criticised food industry after a string of embarrassing scandals that have left hundreds of thousands of people sick and tarnished China's international image. The lack of an efficient and powerful food watchdog has long been criticised by the public. People are calling for a drastic overhaul of the food supervision system to improve the country's abysmal safety record. A draft law on food safety submitted to the National People's Congress (NPC) Standing Committee yesterday proposed the formation of a food safety commission. The new commission would oversee and co-ordinate all work concerning food safety, Xinhua said. The draft law was likely to go to the vote on Saturday after a fourth reading. The mainland's current food safety system involves at least five central government departments - health, agriculture, quality supervision, industry and commerce, and food and drug supervision. These shoulder different responsibilities for food safety. For example, the quality supervision administration monitors food production. But when foods leave factories for sale, they are monitored by the industry and commerce administration. Liu Xirong, vice-chairman of the NPC Law Committee, told Xinhua that even though the draft clearly defined the responsibilities of the departments, lawmakers still believed that one single organisation was needed to supervise and co-ordinate the work of those departments. "After serious study of the suggestion, the State Council decided to set up a food safety commission as a high-level co-ordinating organisation," Mr Liu said in an explanatory report to the lawmakers. However, the draft bill, which would come into effect on June 1 once adopted, does not say what responsibilities the food safety commission would have. "Its function should be stipulated by the State Council," the draft says. The draft has been revised several times since it was submitted to the NPC Standing Committee for a first reading in December 2007. Sources with the NPC Standing Committee's Commission for Legislative Affairs said the draft had been expected to be voted on by lawmakers in October, but the vote was postponed following the tainted dairy products scandal in September, in which at least six babies died and 290,000 others fell ill. "The tainted dairy scandal exposed the loopholes of the food safety monitoring network; the failure of the pre-warning, reporting, inspection systems," a lawmaker told Xinhua. Key revisions were made following the scandal, he said. "Many focused on the monitoring system, which is also the most difficult part of the draft," he said. Other revisions included a ban on all chemicals and materials other than authorised additives in food production. To better protect consumer rights, the draft bans food safety supervision and inspection agencies, food industry associations and consumers' associations from advertising food products.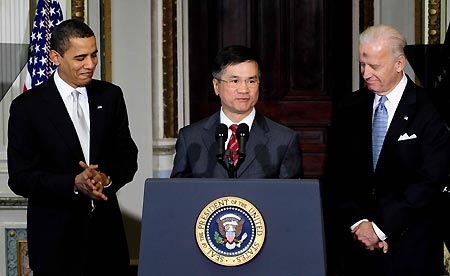 U.S.Former Washington state Governor Gary Locke makes a speech,as U.S. Presidend Barack Obama and Vice President Joe Biden stand by, after he was nominated as commerce secretary in U.S. President Barack Obama's administration, at the White House, Washington,D.C., on Feb.25. Gary Locke, the first Chinese-American who ever led a U.S. state government, was nominated by U.S. President Barack Obama on Wednesday as his third choice for Secretary of Commerce. Announcing the nomination in a live-broadcast event at the Eisenhower Executive Office Building near the White House, the president said that the 59-year-old Locke has lived the American Dream and "shares my commitment to do whatever it takes to keep it alive in our time." "Gary will be a trusted voice in my cabinet, a tireless advocate for our economic competitiveness, and an influential ambassador for American industry who will help us do everything we can, especially now, to promote it around the world," said Obama. "The American people and I fully support you and have confidence in your bold strategy to turn our economy around," Locke told Obama, adding that he will become an "active and integral partner" to push forward the president's agenda. "Our nation's economic success is tied directly to America continuing to lead in technology and innovation and in exporting those products, services and ideas to markets around the globe," he said. "The Department of Commerce can and will help create jobs and the economic vitality our country needs," he added. If his nomination gets confirmed, Locke would fill a post to which Obama has previously nominated New Mexico Governor Bill Richardson and Republican Senator Judd Gregg from New Hampshire. Richardson withdrew in early January, citing an ongoing federal investigation in his home state, while Gregg pulled out of consideration on Feb. 12 because of "irresolvable conflicts" over the Obama administration's stimulus bill and the upcoming 2010 census. Obama acknowledged the setback and said on Wednesday: "Now, I'm sure it's not lost on anyone that we've tried this a couple of times, but I'm a big believer in keeping at something until you get it right. And Gary is the right man for this job." The young presidency of Obama has been beset by problems with Cabinet nominees. He is still searching for a candidate to lead the Department of Health and Human Services, after former Senate Democratic leader Thomas Daschle ran into obstacles. Both Daschle and Treasury Secretary Tim Geithner were involved in tax controversies. Geithner, however, was ultimately confirmed by the Senate. Locke was the country's first Chinese-American governor, elected to lead the Washington state in 1996 and re-elected in 2000. Prior to governorship, the Democrat served 5 terms in the House of Representatives and one term as executive of King County, Washington. He was chairman of the House Appropriations Committee from 1989 to 1994. Locke earned a bachelor's degree in political science from Yale University, and a law degree from Boston University. Analysts said he is a Democrat who "is a comfortable ideological fit with the Obama administration." While the Secretary of Commerce is not regarded as one of the top-tier power posts in the U.S. Cabinet, he could serve as a voice for the globalists in the new administration. He comes squarely out of the free-trade mindset of the mainstream business community in the northwestern United States and has a good relationship with China. Personally, Locke seems like he would fit in with the "No Drama Obama" approach to governing. During his tenure as governor, he has the reputation of being a wonkish, pragmatic figure who was not unnecessarily combative. A White House statement described Locke as a "tireless and successful champion of American products, services and jobs."
US insurer American International Group has sent senior executives to mainland to discuss the sale of its Hong Kong-based AIA unit, a top official with mainland's insurance regulator said on Thursday. But the potential bids for the embattled US insurer's Asian life insurance unit would be solely a corporate decision, said Li Kemu, vice chairman of the China Insurance (SEHK: 0966) Regulatory Commission. Potential bidders face a Friday deadline to submit bids for the roughly US$20 billion unit, American International Assurance Company. Asked whether China Life (SEHK: 2628) or Bank of China might bid for the American insurer's assets, Mr Li said mainland companies were holding discussions with AIG about a possible deal. "The discussion is still going on, and we are paying high attention to it," Mr Li said. He added that the regulatory commission had a favourable view toward the AIA assets in mainland and Hong Kong. "We think AIA is a good company; at least its assets in China and Hong Kong are pretty good," Mr Li added. "As a regulator, we care more about risks, or whether AIA's business in China is stable," he told reporters. Plans to sell up to 49 per cent of AIA, considered AIG's crown jewel in Asia, were put in place last fall shortly after the US government saved AIG from bankruptcy with a rescue that has since ballooned to around US$150 billion. On Wednesday, people close to the matter said that UK insurer Prudential, Canadian insurer Manulife and Singapore sovereign wealth fund Temasek were considering offers, although no formal bids had been submitted. Prudential declined to comment. A Hong Kong-based spokesperson for Manulife did not return calls seeking comment. A Temasek spokeswoman said the company did not comment on market speculation. Hopes for the auction were fading, as economic conditions have worsened since the sale began, causing several major suitors to drop out. AIA has more than 2 million policies in force according to its website, with branches and affiliates in most major countries throughout Asia outside of Japan. It has 3,800 financial services consultants and 800 staff.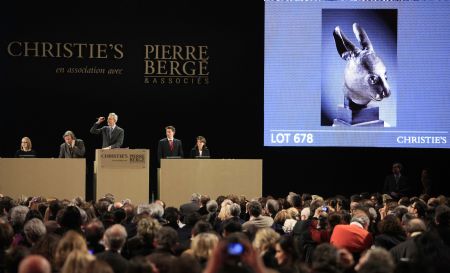 The bronze sculpture of a rabbit's head, which is an ancient Chinese relic, is auctioned in the Grand Palace of Paris in Paris, France, Feb. 25, 2009. Two controversial ancient Chinese relics including the bronze sculptures of a rat's head and a rabbit's head, were auctioned off on Wednesday night for 14 million euros each by anonymous telephone bidders in Christies's sale of the collection of Yves Saint Laurant and Pierre Berge in Paris. The sculptures were looted by invading Anglo-French expedition army in the 19th century, when the invaders burned down the royal garden of Yuanmingyuan in Beijing.
Lenovo Group (0992) will cut 450 mainland-based jobs that support global operations - and has not ruled out further layoffs. The job losses announced yesterday affect about 2.7 percent of the firm's 16,800 staff at its China office.
The global financial and economic crises has taken its toll on the Shanghai market. The city's Grade A office market slackened further in the fourth quarter, with rents plunging by 21.6 percent to an average of 8.10 yuan (HK$9.20) per square meter per day compared to the third quarter, according to property consultancy Colliers International.
A Chinese business delegation, led by Commerce Minister Chen Deming, signed in Berlin on Wednesday a total of 37 procurement deals worth around 11 billion euros (14 billion U.S. dollars) with German companies.
Feb 26, 2009

Hong Kong: Secretary for Financial Services and the Treasury Ceajer Chan Ka-keung said he did not receive any early warning signals on the sale of minibonds before the collapse of Lehman Brothers and admitted financial regulations in Hong Kong could be improved.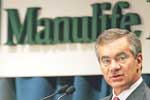 Hong Kong shares slumped 2.9 per cent on Tuesday, scraping a 1-month low amid fresh fears about the financial system and pushing four out of every five stocks into losses. Bucking the downtrend, Hongkong Electric (SEHK: 0006) rose 3.2 per cent to HK$48.50 on so-called safe haven buying. Some brokers had expected the main index to stay above 12,700 points on Tuesday, partly propped up by hopes of relief measures in Wednesday's budget speech. But the expected stimulus steps are unlikely to elicit a strong market response. "Hong Kong is a very open economy, so no matter how much water you pump in it will all leak out," said Winson Fong, who helps oversee US$2 billion at SG Asset Management. The benchmark Hang Seng Index closed down almost 377 points at 12,798.52, after giving up all the gains made in the previous session, as relief over a reported US government plan to aid Citigroup faded. "The sell-off seems once again to have been triggered by a financial accident – this time, the US Treasury Secretary's determined attempt to snatch defeat from the jaws of victory – and we have not been expecting markets to stabilise in a straight line," HSBC (SEHK: 0005, announcements, news) analysts wrote in a report.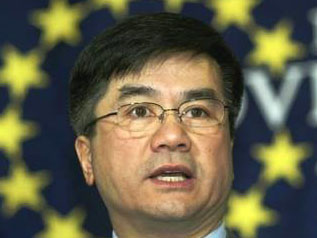 Washington State Governor Gary Locke. Mr Locke, a Chinese-American is President Barack Obama's likely third pick for US commerce secretary, a senior administration official said. President Barack Obama's troubled search for a Commerce Secretary may soon be over, as Gary Locke, the US' first Chinese-American governor is tipped to take the post. Mr Locke, a two-time governor of Washington State — on America's pacific north west — has been described by a senior US official as the "likely" candidate for the job. The Obama administration will hope it is third time lucky to fill the trade post, after two high-profile candidates stepped aside amid controversy. Mr Obama originally nominated New Mexico Governor Bill Richardson for the post but he was forced to withdraw over an inquiry into contracting orders in his home state. Mr Obama then turned to a Republican, Senator Judd Gregg, but he withdrew less than a week after being selected, citing "irresolvable conflicts" with the new administration. If confirmed, Mr Locke, a Democrat, would be the third Asian-American in Mr Obama's cabinet after the selection of Steven Chu as Energy Secretary and Eric Shinseki at Veterans' Affairs. "He would make an outstanding secretary of Commerce," said Congressman Norm Dicks, a fellow Democrat from Washington. Born into an immigrant family, Locke's grandfather arrived to the United States almost a century ago by steamship and worked in Seattle as a servant. His family remained in the Seattle area, with the now 59-year old Locke spending his formative years living in Seattle's Yesler Terrace — America's first racially-integrated housing project. It is a background that may inform his future role overseeing the next decennial census next year, which many Democrats believe undercounts immigrants, minorities and low-income Americans. As well as oversees trade, the post also has responsibility for fisheries and the weather service. The son of a grocery store owner, Mr Locke earned a bachelor's degree in political science from the prestigious Yale University, thanks to a combination of "part-time jobs, financial aid and scholarships," according to his web site. He later served as a deputy county prosecutor before being elected to Washington State's House of Representatives. Between 1989 and 1994 he served as chairman of the House Appropriations Committee and was responsible for overseeing the state budget. In 1996, he was elected governor with 58 per cent of the vote. While at the governor's mansion he became known for boosting trade with China and Taiwan, embarking on a series of trade missions, meeting then president Jiang Zemin and building ties with current president Hu Jintao. He also established a trade representative in Guangzhou — a booming provincial capital in southern China. If confirmed by the US Senate, those ties will likely prove invaluable as Washington and Beijing continue to iron out trade disputes caused by China's meteoric rise. While governor, Mr Locke was seen as a rising star of the Democratic party, giving the party's response to then president George W Bush's 2003 State of the Union address, highlighting "education, hard work, responsibility and family," as his sustaining values. He is married to Mona Lee Locke, a former television reporter who has focused on education issues as Washington's first lady. The couple has three children. A fiscal conservative, Mr Locke described the Bush tax-cuts — which reduced levies on families earning more than HK$250,000 (HK$1.9 million) a year — as "irresponsible" and advocated tax relief for the middle class. Since leaving office Mr Locke has retained close ties with China. He is a member of the Committee of 100, a group of prominent Chinese-Americans who promote links between the United States and "greater China." He is currently a partner at the Davis, Wright, Tremaine law firm, where he co-chairs its China practice and is "active in the firm's governmental relations practice," according to the Committee of 100.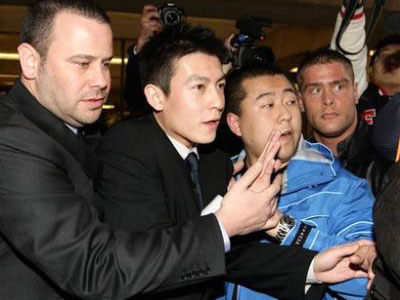 Edison Chen Koon-hei on Tuesday identified the female entertainers who appeared in his now infamous sex photos, but the pop icon told a Vancouver courtroom he was determined to "protect their innocence." After initially refusing to name his formers lovers, Chen confirmed Cecelia Cheung Pak-chi, Gillian Chung Yan-tung, Bobo Chan Man-woon, and Rachel Ngan Wing-sze were featured in hundreds of racy images. These were circulated on the internet last year in a scandal which sparked his hasty retirement from the Hong Kong entertainment industry. But Chen, who fled to Canada after the pictures surfaced last January, warned he would not answer questions of an "intimate nature" about the women. "I am determined to protect their innocence," the 28-year-old told a special hearing in the British Columbia Supreme Court. "They have suffered enough." Chen's testimony would be used at the trial of computer technician Sze Ho-chun, who had been accused of stealing the photographs. The pop star had refused to testify at Sze's trial, which was scheduled for April, so arrangements were made to let Chen testify in the Canadian city where he grew up and now lives. Chen had previously said he feared for his safety if he returned to Hong Kong.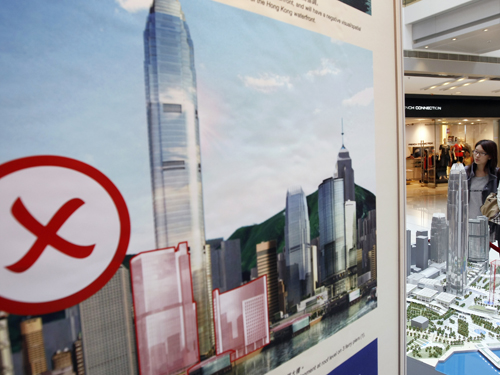 A model and artist's impression of the harbourfront on display at the IFC mall highlight the impact of the proposed buildings. The consortium that owns the International Finance Centre complex in Central has demanded the government abandon plans for two commercial medium-rise developments in front of its property and instead turn the sites into open space. But opponents say the two blocks are unlikely to block public views of the harbour and the open space proposal will waste valuable land in the central business district. Backed by 22,000 signatures collected in the IFC mall over the past two months, the IFC Development, a joint venture by Sun Hung Kai Properties (SEHK: 0016), Henderson Land Development (SEHK: 0012) and Hong Kong and China Gas (SEHK: 0003), announced its open space proposal at a press conference yesterday. Owners' representative Patrick Sit Pak-wing said: "Any tall buildings in front of Two IFC will compromise the widely recognised image of this icon as Hong Kong's symbol to the world." According to the government proposal for the new Central harbourfront, one 30-storey office block will be built in front of the 88-storey Two IFC, and one 18-storey hotel or office building will stand next to the office block.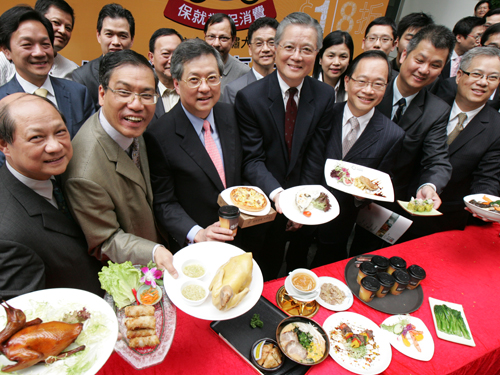 Members of the Joint Coalition Against the Financial Tsunami, including lawmakers Tommy Cheung (front row, third from left) and Vincent Fang Kang, (on his left) introduce the discount restaurant scheme at a campaign in Tsim Sha Tsui yesterday. More than 1,000 restaurants and fast food outlets will offer HK$1 dishes and 20 per cent off bills in an "unprecedented" concession campaign amid the deepening recession. Among the dishes on offer for HK$1 will be pan-fried foie gras, deep-fried baby pigeon, abalone, or a cup of coffee. The campaign, initiated by the Joint Coalition Against the Financial Tsunami, will be launched in the next two months with the aim of stimulating the catering industry, which has been hit badly by the meltdown. The group's vice-convenor, catering sector lawmaker Tommy Cheung Yu-yan, said the scale of the campaign was unprecedented as restaurants struggled with the low season after the Lunar New Year and the impact of the economic downturn. Thomas Woo Chu, vice-president of the Hong Kong Catering Industry Association, said: "Chinese restaurants, as far as I have heard, have seen business dive to about 40 per cent to 50 per cent recently, which is very serious." Mr Chu is executive managing director of Hsin Kuang Restaurant. Some of its outlets will offer 20 per cent off dinner bills and HK$1 for a bowl of congee in the morning. A spokeswoman for the Tao Heung Group, which has 50 outlets across the city and has already started offering chicken dishes for HK$1, said it hoped the promotion could boost spending sentiment. "We hope the offer can stimulate consumers to spend, as purchasing confidence has been dampened by the financial crisis and the catering industry usually gets quieter after the Lunar New Year," she said. The coalition is planning to join hands with shops selling beauty products, clothes, watches and electronic goods in May and June to offer another around of concessions. In November the Hong Kong Federation of Restaurants and Related Trades held a similar campaign, with more than 100 restaurants, food stores and karaoke establishments taking turns to offer items for HK$1. Meanwhile, The Link Reit (SEHK: 0823, announcements, news) is to launch a new round of promotions to stimulate spending at its 78 fresh markets on public housing estates. Customers making a purchase between next month and June will be given a raffle ticket for a lucky draw at the end of the day. There will be four winners a day at each market - two elderly people and two in an open category - with each person receiving a food coupon of HK$50. As a gesture of respect for senior citizens, the company will also offer food coupons to 15 elderly winners on the 15th day of every month in the lunar calendar. About 300 shoppers will be rewarded at its markets daily and more than 40,000 coupons will be handed out during the promotion. Irene Fisher, general manager of asset management with The Link Reit, expected the promotion campaign to attract more shoppers. "Despite the economic adjustment, the revenue and people flow at our shopping centres and fresh markets have remained stable, because what are sold at these places are mostly daily necessities in people's lives," she said. The Link Reit will also donate fresh food coupons to the People's Food Bank run by St James' Settlement to help people living in poverty.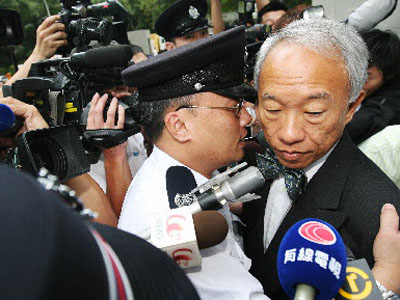 Winston Poon, representing the Securities and Futures Commission (SFC), arrives at High Court at Admirality for hearing of the controversial privatisation of Hong Kong telecoms firm PCCW. The High Court judge allowed the SFC more time to investigate possible vote-rigging. A Hong Kong Court deferred a hearing on Tuesday on a US$2.2 billion plan to take dominant telco PCCW (SEHK: 0008) private, giving the securities watchdog time to provide evidence on a probe into alleged vote buying. Trading in PCCW shares was earlier suspended ahead of a High Court hearing on the controversial plan, raising concerns the bid to take the company private, orchestrated by PCCW Chairman Richard Li Tzar-kai and his Pacific Century Regional Developments, could be further delayed. The court hearing, which had been postponed from February 17, had been expected to approve the company's capital reduction plan and set a date for a final hearing to formally approve the deal, which shareholders backed earlier this month. Judge Susan Kwan Shuk-hing said that the Securities and Futures Commission (SFC), which is looking into allegations that the shareholder vote to take the firm into private hands was fixed, had 21 days to file evidence. Madam Justice Susan Kwan said any future hearing would now come around the end of March or early April. She said any disgruntled creditors or shareholders of the city's largest landline operator would also be heard at a future hearing and also had 21 days to file any evidence. "If you are creditors or shareholders of the company, you have the right to appear at the substantive hearing if you have any objections to the scheme," she told the packed public gallery at Hong Kong's High Court. PCCW shares closed at HK$3.99 on Monday, 11 per cent below the buyout offer of HK$4.50. Brokers said the court's decision cast doubt on whether the deal will go through. "It shows the market is reserved about the privatisation plan, otherwise we will not see such a big discount on the stock," said Francis Kwok, Bright Smart Securities. Under the privatisation proposed by Mr Li and PCCW shareholders, PCRD and China Netcom, the deal has to be completed by April 23, or become invalid. "There's an increasing risk the deal might not go through," said Allan Ng, an analyst at BOC (SEHK: 3988) International. The SFC seized voting records after the February 5 shareholder meeting and had sought to intervene and be heard at the court hearing on Tuesday. Shareholder activist David Webb told regulators last month he had received an anonymous e-mail alleging PCCW shares were offered to insurance agents in exchange for supporting the buyout offer. In November, the bidders offered to buy PCCW for HK$4.20 per share, or HK$15.94 billion. They sweetened the offer in December to HK$4.50 to win over angry minority investors who felt the price should be much higher. The court gave the SFC 21 days to provide evidence from its investigation, and granted PCCW and related parties another seven days to prepare a defence. "We will submit the evidence we gathered to the SFC," Ronald Chan, a representative of PCCW's minority shareholders, said after the hearing. PCRD denied any knowledge of or involvement in anything improper. "We believe our offer was attractive for PCCW minority shareholders and were pleased it was supported by shareholders holding over 82 per cent of shares voted, representing 1.3 billion shares," it said in a statement. No date was set for a next hearing, but it was expected to be held in late March or early April. China Netcom has this year merged with China Unicom (SEHK: 0762, announcements, news) 's parent as part of a government-led industry restructuring.

China: Commerce Minister Chen Deming was set to fly to Europe on Tuesday at the head of a 300-strong team charged with spending billions of dollars on European products, state media said. The procurement team, which will visit Spain, Germany, Switzerland and Britain, could spend 15 billion yuan (HK$17 billion) or "considerably" more, the China Daily reported. "Chen can take a positive message to the world: China, as a major trading power, has no interest in adopting protectionism," Song Hong, a researcher at the Chinese Academy of Social Sciences think-tank, was quoted as saying. Xinhua news agency said the delegation would be made up of about 300 officials and business people. The commerce ministry's spokesman Yao Jian said last week that the delegation would mainly buy technology and equipment. The China Daily on Tuesday cited Mr Yao as saying that the country's demand for European goods was growing as a result of the roll-out of a 4 trillion yuan economic stimulus package that includes huge infrastructure projects. "Europe has an obvious edge in providing us with the equipment we need," he said, according to the paper. The mission also aims to strengthen China-Europe trade ties prior to President Hu Jintao's trip to the Group of 20 Major Economies Summit, to be held in London in April, the report said. The newspaper said the mission, first announced by Premier Wen Jiabao during his visit to Britain early this month, would showcase mainland's strong domestic demand and determination to fight trade protectionism. Beijing has said it is "deeply concerned" over trade protectionism in other countries amid the global economic crisis, hitting out at the "Buy American" clause in the huge US economic stimulus package. The "Buy American" clause of the US$787 billion stimulus package requires the use of US iron, steel and manufactured goods in public works projects funded by the bill. The European Union is mainland's largest trading partner, its most important source for technology imports and its largest export destination, while mainland is the EU's second largest trading partner. Bilateral trade rose by 19.5 per cent to US$425.6 billion last year, with mainland holding a trade surplus of US$160 billion, mainland's official data showed.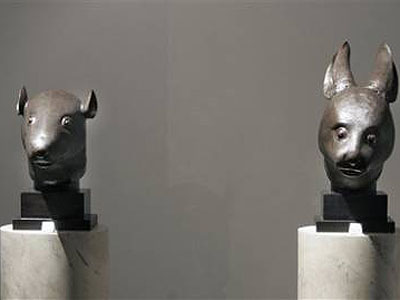 A French judge ruled that a pair of Chinese bronzes could be sold at auction for the estate of designer Yves Saint Laurent on Monday. A French judge authorised on Monday the sale of two Chinese bronzes at an auction of Yves Saint Laurent artworks, rejecting a plea for them to be returned to the mainland. The 18th century Qing dynasty bronzes – part of a collection looted 150 years ago by British and French troops from the imperial Summer Palace – are to go under the hammer on Wednesday. Saint Laurent's partner Pierre Berge, who decided to sell their joint art collection following the designer's death last year, said the judge took the right decision and reiterated an offer to trade the relics against rights. "I'm absolutely ready to give the two heads to China," he said. "The only thing I ask is for China to give human rights, liberty to Tibet and to welcome the Dalai Lama." A French-based Chinese art association, Apace, had asked the judge to serve an injunction preventing the sale, arguing the bronzes remain stolen property, but the court decided it had no jurisdiction to rule in the case.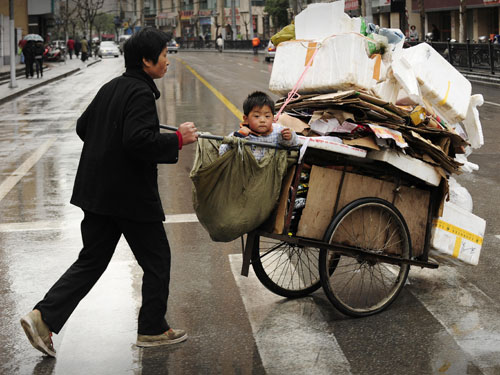 Easing Shanghai's residency rules may boost the economy in which many like this woman struggle. Nearly two in three Shanghai residents believe relaxing permanent residency requirements for skilled workers will boost the local economy, a newspaper survey shows. However, the new system - full details of which were posted on the city government's website yesterday - remains a point of contention, with many questioning its focus on highly qualified workers and the seven years it takes for a temporary resident to qualify. The survey, conducted by the Oriental Morning Post, found that 62 per cent of 962 respondents believed the new rules would help attract talented professionals to Shanghai and boost the city's economy - the municipal government's stated reason for relaxing the requirements. While 60 per cent said they felt the seven-year wait was "just right", the remaining 40 per cent of respondents were split evenly. One in five either felt the period was too long or that there should not be a set time period for qualification. Fifty-three per cent of the survey's respondents were holders of the much-coveted Shanghai hukou, or permanent residency permit. But the city's residents were split on the issue of whether the change was a good idea overall, the survey showed. Forty-five per cent of respondents said they were in favour of the proposal, while 43 per cent said they were concerned the city would not be able to cope with the added strain on its resources. Shanghai's moves to change residency regulations mark a significant step in the gradual relaxation of the mainland's hukou system, often criticised as a major obstacle to population mobility. It can be notoriously difficult to change hukou registration from a person's place of birth, restricting migrants' access to public services. Most workers who move to big cities must return to their hometown to apply for a passport or register births or marriages. Children born to parents without a hukou in the place where they live often face difficulties gaining a place in school. Speaking in a webcast to the city on Saturday, Shanghai Mayor Han Zheng said that although there were 13 million hukou-holders living in the city, there were more than 6 million other long-term residents who did not have the permit. Although Shanghai's new rules - set to be implemented for a three-year trial period - were only officially released yesterday, their contents were largely leaked last week. To qualify, residents need to have held a temporary Shanghai resident permit for at least seven years and paid local taxes and social security for the same period. Applicants will also need to hold a professional or technical position at "mid-level or above" in the city or hold a recognised professional qualification. The city is also giving priority to certain professions in high demand, such as skilled technicians, teachers, doctors working in the suburbs and individual investors. The government has included a clause stating that if demand outstrips capacity to process applications, hukou hopefuls will be placed in a queue for the next year - something some people on online forums yesterday interpreted as a veiled reference to the continued existence of an internal quota system.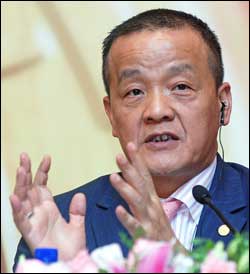 Ping An Insurance (2318) chairman Peter Ma Mingzhe will forgo his salary for 2008 in response to criticism over his high remuneration and the insurer's failure in its investment in Belgian bank Fortis. It is not known if Ma has returned the money, but he will be the first top mainland executive hit in the pocket in the wake of the global meltdown. In 2007, Ma became the highest paid mainland executive. His pre- tax income was as high as 66.16 million yuan (HK$75 million) - more than 4 million yuan as basic salary and about 62 million yuan in bonus and stock options. A Ping An spokesman said the "no-pay" report is "basically correct," adding that details of senior management remuneration will be announced at the same time as the annual results in April. "Salaries of other senior management were expected to drop significantly too as 80 percent of their income was in bonuses and stock options which shrank as the stock market slumped," said one source close to the Shenzhen-based insurer. The source confirmed Ma will be the only one to receive "zero" income for last year. Other executives will keep their basic salaries. "Ma's decision was purely personal, aimed at weathering the difficulties ahead with staff and shareholders," the source said. "Ping An has decided there will not be any salary cuts or layoffs." The mainland's second largest life insurer was one of the first in China to launch a management incentive program, paying 493 million yuan to more than 400 staff in 2007 when its stock skyrocketed to a historic high of HK$52.74. Ma alone earned a cash bonus of 61.32 million yuan in 2007. Ping An warned last month its net profit might drop by more than 30 percent from 2007. Meanwhile, China's largest pension fund recorded losses for the first time since its inception eight years ago. The National Social Security Fund lost about 39 billion yuan last year as its investment returns were minus 6 percent, although fixed income and direct investments remained in positive territory, the China Securities Journal said.
Feb 24 - 25, 2009

Hong Kong: The hearing to determine who should inherit the late tycoon Nina Wang Kung Yu-sum's HK$100 billion estate is facing a possible delay – after the legal team of the Chinachem charitable foundation had to be replaced. Keith Ho Man-kei, a senior counsel representing the Chinachem charitable foundation in Hong Kong has taken over from a lawyer from Britain, local radio reported on Monday. The foundation's new legal team asked the High Court to postpone the beginning of proceedings for another two months. This is to allow more time to prepare relevant documents. The formal hearing was scheduled to begin on April 27. On February 13, the foundation told the Court of First Instance it did not have enough money to pay experts crucial in proving its case. However, on Monday, Keith Ho told the High Court their financial problems had been solved. They have received cheques and have enough funding for the case. But the foundation has not disclosed source of this funding.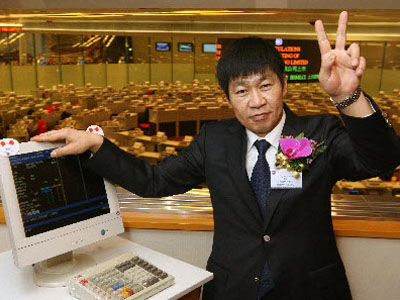 Wang Zhentian, executive director and chairman of Real Gold Mining Limited, was at the Hong Kong stock exchange on Monday to mark the occassion of his company's listing at the bourse. Shares in Real Gold Mining erased early gains to end their Hong Kong debut flat on Monday, with retail investors locking in their profits on easing gold prices. The stock's performance disappointed investors after Inner Mongolia-based Real Gold's US$132 million share sale attracted robust demand and the IPO price came at the top of an indicated range. "It's a bit disappointing as the stock had been traded more than 10 per cent above the IPO price in the grey market," said Patrick Yiu, a fund manager at CASH Asset management. Real Gold shares ended at their IPO price of HK$6.25, after rising 14 per cent to a high of HK$7.12 in early trade. Turnover was HK$718.4 million. "The market capitalisation of the stock is relatively small and the focus today is on the oversold property and financial stocks, which are offering better upside opportunities than newly listed companies," said Alex Tang, research director at Core Pacific-Yamaichi International.
To prohibit dishonest sales practices by retailers, the Trade Descriptions Ordinance would be amended on March 2, Customs and Excise Department official Marcus Lau said on Monday. Mr Lau, head of the department's trade descriptions bureau, said amending the ordinance would help protect consumers. "This includes visitors to Hong Kong," he told reporters. Mr Lau said the amendment would prohibit some questionable trade practices. "These include making false representations regarding after-sale services and warranties for goods, and giving misleading or incomplete information as to the price of the goods". The amendment would also attempt to stop misleading information about electronic products being given. "It will also prohibit retailers making false or misleading representation regarding a retailer's connection with, or endorsement by, individuals or bodies of good standing and reputation," added Mr Lau. The amendment provides a new statutory definition for diamonds and natural jade. It would also raise the standard of fineness of "Chuk Kam" – an internationally recognised description of 99.99 per cent fine gold jewellery" from 990 to 999.
Donald Tsang visits the scene of a crash where a lorry crashed into a taxi, killing 6, in Lok Ma Chau in January. The lorry driver was nearly seven times over the legal alcohol limit, Fanling Court heard on Monday. A court heard on Monday that a truck driver - involved a traffic accident which resulted in six people dying in January - had been nearly seven times over the legal alcohol limit. Law Siu-kuen, a 41-year-old container truck driver appeared in Fanling Court on Monday morning. He has been charged with dangerous driving causing six deaths. The accident occurred near the Lok Ma Chau border crossing last month. The prosecution sought to adjourn case because it is still awaiting further legal advice. Law might also be charged with drink driving. The court was told a breathalyser test after the incident indicated Law's level of intoxication level was nearly seven times the legal limit. Acting-Principal Magistrate Woo Huey-fang on Monday adjourned the case until March 23. Law was released on HK$50,000 bail, local radio reported. The accident happened on January 23 at 7.10am at the Chau Tau section of Castle Peak Road. A medium-goods vehicle driven by Law was travelling along the Chau Tau section of Castle Peak Road towards Lok Ma Chau. As it approached Kwu Tung, it rammed into a taxi travelling in the opposite lane. The taxi driver, 54, and five male passengers, aged between 30 and 47, received serious injuries. They were all certified dead at the scene by ambulancemen.
Hong Kong's economy probably shrank 1.4 per cent in the fourth quarter from a year earlier, sending it deeper in recession and pressuring the government to offer stimulus in its annual budget on Wednesday, a Reuters poll shows. The decline in gross domestic product (GDP) would be the first annual decline since the SARs outbreak battered the economy in the second quarter of 2003. Financial Secretary John Tsang is set to announce a rebate on income tax in his budget and other relief measures, but handouts are likely to be smaller than last year's budget as the economic downturn will curb government revenues. "The economic situation is worsening, I think the government would like to take stock of its position and not do everything in one go," said Tim Lui, a partner at PricewaterhouseCoopers.
Lawmakers and businesses are pleading for help as the global slowdown pummels Hong Kong, but analysts say Financial Secretary John Tsang Chun-wah will resist their calls in Wednesday's budget.

A top academic who switched from Polytechnic University to the Institute of Education last summer, to help strengthen the research capability of the teacher-training institute, will rejoin Polytechnic University in April. The departure of Thomas Wong Kwok-shing, dean of the faculty of arts and sciences at the HKIEd, is being viewed as another blow to the institute, whose application for university status was rejected by the University Grants Committee on Tuesday. It is understood that Professor Wong has tendered his resignation and is due to rejoin Polytechnic University in April as vice-president. A source familiar with the situation said Professor Wong's resignation was partly related to uncertainty surrounding the HKIEd's fight for university status. "Obviously, Polytechnic University, which already possesses a university title, enjoys an edge over the HKIEd in fighting for new resources for research and teaching," the source said. "Besides, Professor Wong gets a promotion by agreeing to return to Polytechnic University." The professor was dean of the faculty of health and social sciences at Polytechnic University before joining the HKIEd in August.
People who want to become accredited wine experts are now going to be be able to take their exams in Hong Kong. Institute of Professional Education and Knowledge training consultant Steve Ng Leung-hing said 17 Hong Kong people flew to Singapore last year to take the introductory examinations. "The Court of Master Sommeliers will this year be hosting examinations in Hong Kong for the first time - at Disneyland," Ng said. Of the 17, three who passed the Singapore exams and who will be continuing on to the second level of the four- tier certification in Hong Kong had some words of wisdom to share with prospective students. "The exams are tough," said Raymond Chai Man-wai, Hong Kong Professional Sommelier Alumni Association officer. "A lot of reading is required." Chai noted his knees were shaking at the end of the 70-question multiple choice test in Singapore and he was very relieved to learn later he had passed. Mall Sehkraj said he had decided to take the exams to further his career path - and it paid off. "I was a microbiologist but found it difficult to land a job in Hong Kong with my qualifications," Sehkraj said. "I tried to change professions by entering the food and beverage industry and worked as a waiter, then a supervisor, then a manager." He then developed an interest in wine and decided to further his knowledge of the subject.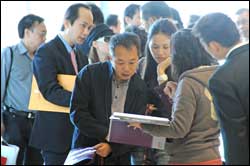 Sun Hung Kai Properties (0016) said it has sold 150 units at its luxury residential project The Cullinan since Thursday, generating HK$3.5 billion and boosting transactions in the primary market. The developer said yesterday prices of units sold so far ranged between HK$14,000 and HK$20,000 per square foot on average. It has raised prices by 5 percent for three-bedroom units. More than 40 units at the Kowloon Station project were sold over the weekend, according to market sources. The developer has met 75 percent of its sales target as it planned to sell 200 units in the first stage. Midland Realty expects total residential transaction value in Kowloon to record a nine-month high in the primary market when the SHKP units are registered in March. "Developers were active launching projects after the Lunar New Year, including projects The Cullinan, Wylie Court block A in Ho Man Tin and Shining Heights in Tai Kok Tsui," Midland chief analyst Buggle Lau Ka-fai said. "Driven by the transactions, Kowloon is expected to continue as a focus of the market." Asia Standard International (0129) sold seven units at Jadewater in Aberdeen over the weekend.

China: Shares in Shenzhen Development Bank surged 10 per cent on Monday, boosting other banking stocks, after local media reported that it might be bought by state-run giant China Development Bank (CDB). CDB, which lends in line with government policies but is now converting itself into a commercial bank, may buy all or part of SDB, a mid-sized lender based in the southern city of Shenzhen, the Economic Observer news service said. SDB is effectively controlled by US private equity firm Newbridge Capital, making it the only listed mainland bank controlled by foreigners. As of last June, Newbridge held a stake of 16.76 per cent. Shares in SDB jumped their 10 per cent daily limit to 14.99 yuan (HK$17.02) on Monday, valuing the bank at about US$6.8 billion. Trade in the shares was suspended in the afternoon pending a statement. An SDB official, contacted by telephone, said trade was expected to resume on Tuesday but declined to comment further. Spokesmen for CDB and Newbridge could not be reached for comment.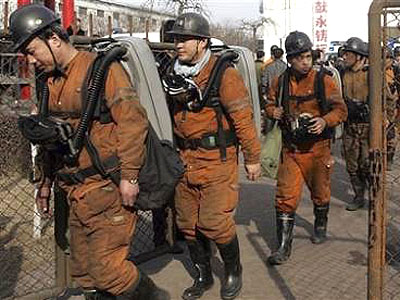 Rescue workers walk out from the Tunlan Coal Mine in Gujiao, Shanxi province on Sunday. Rescuers ended efforts to find survivors on Monday. Investigators were probing on Monday how the mainland's worst coal mining disaster in over a year could have occurred in what had been hailed as a showcase modern colliery, as the firm's top managers were sacked. The main objective of the probe was to find out what triggered Sunday's powerful pre-dawn blast at the Tunlan mine in northern Shanxi province which left 74 dead and 114 hospitalized, five in critical condition. "In the past, most mining accidents occurred at small illegal mines, but this time the accident happened at the Tunlan mine, a large modern mine," the local Chutianjin daily said in a commentary. "This has led to numerous worries on how the gas explosion occurred and whether there was a human element involved in mine safety." Director of the State Administration for Work Safety Luo Lin had been appointed to lead a cabinet-level task force charged with investigating the incident and allocating responsibility, the China News Service reported. The mine's boss, its top engineer and the official in charge of mine safety were all dismissed, Xinhua news agency said.
State media on Monday described Hillary Clinton's trip to Beijing as a relief, after the US secretary of state steered clear of human rights to focus on co-operation between the two nations. "Many had waited anxiously for the new administration's China overtures, wondering if the precious signs of stabilization in bilateral ties at the end of the Bush years could survive the new White House resident's ambitions for change," the China Daily said in an editorial. "With Clinton in town highlighting common concerns, they finally received the much sought-after relief." Mrs. Clinton, who wrapped up her first overseas trip on Sunday, which also took in Japan, Indonesia and South Korea, was strongly criticized by overseas rights groups for not speaking out on China's human rights situation. But she maintained that Washington's concerns about rights in the mainland should not be a distraction from vital trade and environmental issues, pointing to the need for co-operation between the world powers amid the economic crisis.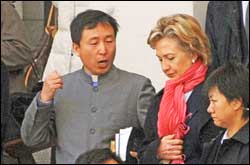 US Secretary of State Hillary Clinton ended her visit to China yesterday by attending services at a state-sanctioned church in Beijing, having a conversation with women's rights activists and chatting briefly on the web. The events on the last day of her week-long Asian tour aimed to highlight her commitment to civil and religious rights in a way that would not offend the central government. "Every society has challenges and problems and issues and obstacles and it's important that people like all of you continue to raise those and speak out," Clinton told about two dozen women's rights activists at the US embassy. She warmly praised the activists, who included legal rights advocates, environmentalists and 82-year-old doctor Gao Yaojie, who exposed official complicity in the spread of AIDS in central China. "Change really does come from individual decisions, many millions of individual decisions, where someone stands up like Dr Gao and says `No, I am not going to be quiet,"' Clinton said. "That's what we have to encourage." She made it clear during her visit that while she would raise human rights issues in China, she would not let US concerns about them get in the way of joint work on the global economy, climate change and security.
Feb 23, 2009

Hong Kong: Modest relief measures, such as rates waivers for two quarters and tax rebates of HK$5,000-plus, are expected to be announced in Wednesday's budget as the government opts to save cash for stormy times ahead. A source familiar with the drafting of the budget said the administration was preparing for the worst-case scenario of a bad economy this year and next and expected to have a deficit for the next three years. "Nobody can say whether the economy will recover next year and if we have to prepare for the worst," the source said. "That's why the government prefers keeping as much ammunition in its war chest as it can to cope with growing volatility in the next two years." The source said the government might grant fresh sweeteners to the needy after the summer if the economy continued to deteriorate.
Shares of HSBC Holdings (SEHK: 0005) fell to a 10-year low yesterday, prompted by fears the bank could deliver worse-than-expected results next month. The stock slid to HK$54.80, the lowest since mid-October 1998, down 2.32 per cent from the previous close. In London trading, the bank's shares dropped 20.75 pence to 477.25 pence, tracking a sell-off on markets around the world amid concerns that the global recession is deepening. Kenny Tang Sing-hing, head of research at Redford Securities, said the stock mainly tracked the weakness of global financial stocks after Wall Street plunged to a six-year low on Thursday. He said the market was concerned that banks' bad debt provisions could rise further, adding that investors were becoming more cautious ahead of HSBC's result announcement set for March 2. HSBC shares have fallen by 25.64 per cent so far this year, particularly since mid-January when analysts estimated the bank needed to raise capital, and cut their target price on the lender, sending the stock down.
China's famed kung fu monks from the Shaolin Temple yesterday formally unveiled plans for a HK$420 million base in Hong Kong.
Hong Kong Tourism Board chairman James Tien Pei-chun warned yesterday that this year's visitor arrival estimate of just over 29 million could prove to be too optimistic given the impact of the global economic downturn. The board will start reviewing its forecasts on a quarterly basis this year to account for economic developments. "I do worry that the decline in visitor arrivals may be more than 1.6 per cent," Mr Tien said. About two months ago, the board projected a 1.6 per cent drop in visitor numbers. The signs so far do not seem encouraging, with the number of mainland visitors shrinking about 15 per cent year on year during the first 15 days of this month. Over half of Hong Kong's visitor arrivals are from the mainland. Last year, visitors from Guangdong accounted for 78 per cent of the 16.8 million mainland arrivals.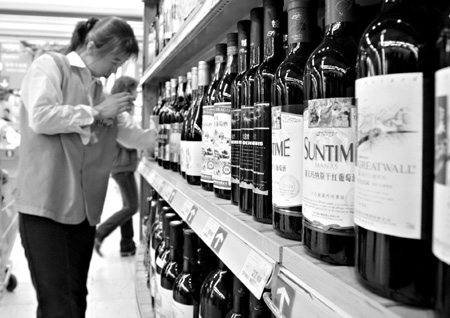 Hong Kong was set to establish itself as a wine trading and distribution center in Asia, as part of an effort to build stronger international relations to lessen the impact of the global economic crisis, a government press release said Friday. According to the press release from the Information Services Department of Hong Kong Special Administrative Region (HKSAR) government, HKSAR Chief Executive Donald Tsang made the remarks in South Korea Friday. Addressing local political and economic leaders on the last day of his visit in South Korea, Tsang said Hong Kong had immediately become the only free wine port among major economies after the elimination of wine duties in 2009. "In 2007, we imported just a few dozen cases of South Korean wine valued at less than 1,500 U.S. dollars. Since eliminating wine duties in 2008, the value of wine imports from South Korea has increased seven-fold to 11,700 U.S. dollars. "In 2008, the total value of our wine imports from around the world reached 370 million U.S. dollars, representing a year-on- year increase of almost 80 percent. This is an example of how a little imagination and determination can go a long way during an economic downswing," Tsang said. Apart from the effort to forge stronger links with the international communities, Tsang told the South Korean audience that Hong Kong was to develop closer integration with the Chinese mainland, promote a green and clean living environment and expand the talent pool to achieve economic recovery as well as long-term sustainable development in the long run. Tsang visited the South Korean Film Council where he was briefed on the latest development of the Korean film industry. The council is a semi-government organization entrusted to promote South Korean film both in South Korea and abroad.

China: Hopson Development Holdings (SEHK: 0754) shares plunged as much as 50.62 per cent yesterday after a report that its chairman, Chu Mang-yee, was implicated in the criminal investigation of Wong Kwong-yu, the former chairman of Gome Electrical Appliances Holding (SEHK: 0493). In a sign that the high-profile economic crime case against Wong may be widening, Apple Daily reported that Mr Chu was under investigation by law enforcement agencies in Dongguan as he was suspected of being involved in the Wong probe. Both Mr Chu and Wong grew up in Guangdong province and knew each other well, the newspaper said. Wong, who has been under investigation for financial crimes since November last year, is reportedly facing charges of manipulating the prices of shares in two companies. He resigned as chairman and director of Gome on January 19. Hopson shares plummeted to as low as HK$2.38. They then rebounded to close with a loss of 27.39 per cent at HK$3.50 after the company issued a statement that "the contents of the article have no basis in fact". Hopson officials were unavailable for further comment. Mr Chu is the latest person to be dragged into the investigation of Wong, the founder of the country's largest electrical goods retailer.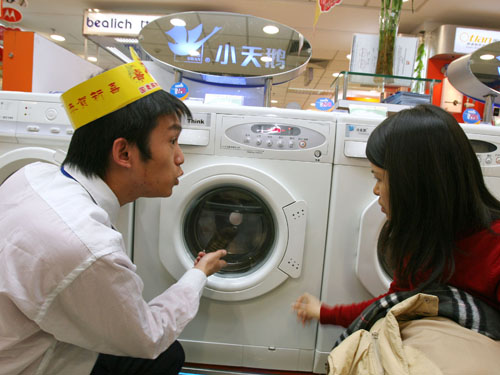 Beijing has expanded subsidies on appliances to include microwaves and electromagnetic ovens to boost purchases by rural people. Investors bought mainland electronic appliances producers' shares but sold oil and petrochemical stocks yesterday after Beijing unveiled subsidy policies to boost home appliance sales but offered nothing concrete for the petrochemical sector. Analysts said the most tangible benefits of the stimulus measures announced by the State Council on Thursday for the light industry and petrochemical sectors were a plan to raise rebates on value-added taxes on the export of light industry goods and an expansion of a scheme to subsidise home appliance purchases by rural consumers. Beijing has expanded the appliances included in the rural subsidy policy to microwaves and electromagnetic ovens, and increased the number of appliances consumers can buy under the scheme to two from one. Previously, only televisions, refrigerators, washing machines, mobile telephones, air-conditioners, water heaters, computers and motorcycles were included.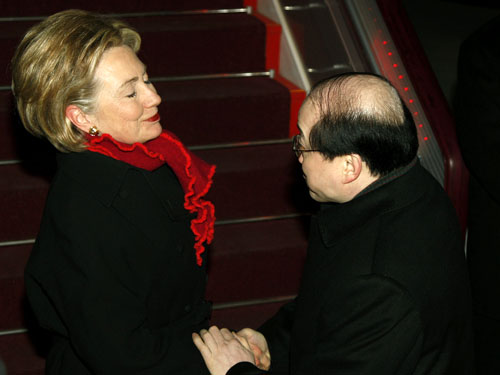 US Secretary of State Hillary Clinton is greeted by Chinese Assistant Foreign Minister Liu Jieyi. US Secretary of State Hillary Rodham Clinton arrived in Beijing last night, kicking off her first trip to China as America's top diplomat - which is expected to set the tone for bilateral ties. In the final leg of her four-nation Asian tour, Mrs Clinton will meet President Hu Jintao and Premier Wen Jiabao today to discuss ways to forge "a positive, co-operative relationship" between the two powers. Strengthening economic engagement with China at a time of global economic crisis apparently tops Mrs Clinton's agenda in Beijing. She said shortly before leaving for Beijing there would be better opportunities for the two countries to tackle pressing issues like climate change rather than bridging long-standing differences over human rights, including the thorny issue of Tibet. "Our pressing on those [rights] issues can't interfere with the global economic crisis, the global climate change crisis and the security crisis," she said in Seoul yesterday. "We have to have a dialogue that leads to an understanding and co-operation."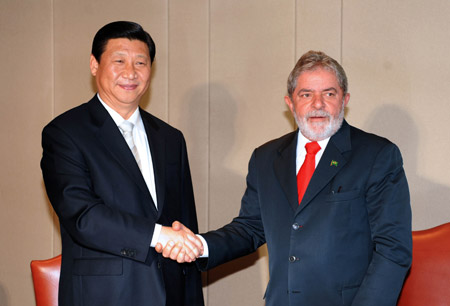 Brazilian President Luiz Inacio Lula da Silva (R) meets with Chinese Vice President Xi Jinping in Brasilia Feb. 19, 2009. China signed an agreement with Brazil yesterday to buy 100,000 to 160,000 barrels of oil per day at market prices from the Latin American giant. In return, Beijing will invest billions of US dollars to help the country develop its huge oil reserves. The agreement, which will take effect immediately, was announced at Brazil's foreign ministry after President Luiz Inacio "Lula" da Silva met visiting Vice-President Xi Jinping in Brazil's capital, Brasilia. Brazil's state-run energy company, Petrobras, signed a memorandum of understanding to secure long-term financing from the Chinese Development Bank and hopes to receive up to US$10 billion from it by May. The funds are to help extract massive, newly found oil reserves deep beneath the ocean floor off Brazil's southern coast. "We'll settle it by the time the president [Mr da Silva] visits China in May," Petrobras chief executive Jose Sergio Gabrielli said after meeting mainland officials. "It could reach US$10 billion."
China: Russia's attitude on cargo ship sinking "unacceptable" - A Chinese Foreign Ministry official said the attitude of the Russian Foreign Ministry expressed Friday over the sinking of a Chinese cargo ship in Russian waters is "hard to understand and unacceptable."
Feb 19 - 22, 2009

Hong Kong: Financial protectionism should be avoided as it could have catastrophic consequences, the head of the Hong Kong Monetary Authority reiterated yesterday.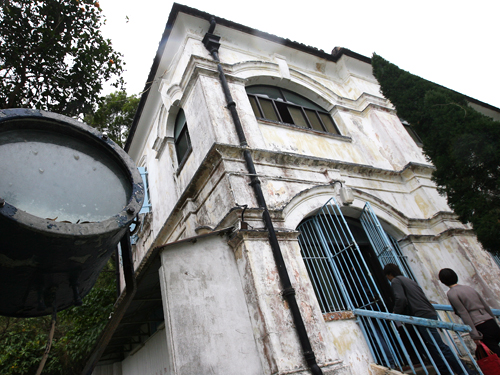 Concerns were raised about public access to a proposed boutique hotel at the historic Tai O Police Station after details were unveiled yesterday. Una Lau Yuk-man, assistant general manager of the Hong Kong Heritage Conservation Foundation, released more details of the proposal at an on-site press conference. The foundation, an NGO set up by developer Sino Land, won the bid to revamp the site under the government heritage revitalisation scheme. Ms Lau said that if the public wanted to view the indoor architecture, people had to join free guided tours that would run three or four times a day. "We should respect our guests' privacy," she said, explaining the need for organised tours. Each of the nine suites in the hotel will feature a fireplace and wooden windows and floorboards, Ms Lau said. Suites would be 200 to 400 sq ft, she said. Rates would be between HK$1,500 and HK$2,000 per night. The public will be able to sit around the front yard and join bilingual workshops there to learn how to make shrimp paste and salted eggs, Ms Lau added. Wong Wai-king, a resident who runs a self-financed workshop to promote Tai O culture, said she hoped the hotel would not shut out locals. "Please don't turn it into a private villa for the rich. It won't cost them much to rent the whole hotel [for private functions and prevent access to the public]," she said. Civic Party lawmaker Tanya Chan said the hotel should be kept open for public access as much as possible, "otherwise it will not meet the scheme's original intention to encourage public appreciation of heritage". Among parts of the building open to the public will be the reception area, which is the former report room of 30 square metres, and the restaurant. The reception area will also feature an exhibition of historic photos and documents on Tai O. The two jail cells inside the room will be turned into a business centre with an internet connection. The two watch towers will be closed off, however, because the iron ladders leading up are not safe. The hotel was expected to break even in two years. Ms Lau said the glass-roofed restaurant would offer dining cheaper than at four-star hotels. For example, coffee would cost HK$20 a cup. The hotel will invite artists to create work with themes related to Tai O, and the artwork will be exhibited and auctioned to generate income that will be shared equally between the artists and the hotel.
July 1 deadline for bag levy too rushed, say legislators - Lawmakers voiced concern yesterday over whether they had sufficient time to scrutinise the plastic bag levy regulations, given the government has set its sights on introducing the charge on July 1.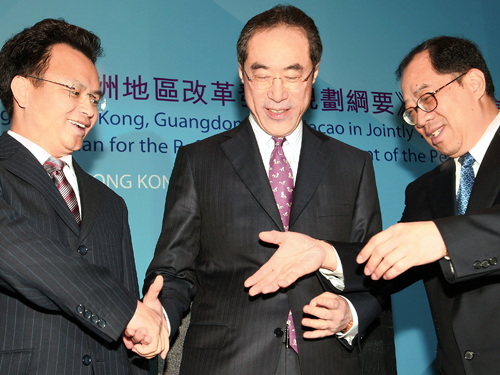 Guangdong Vice-Governor Wan Qingliang, Chief Secretary Henry Tang and Macau's Secretary for Economy and Finance Francis Tam Pak-yuen shake hands at the conference on delta co-operation. Hong Kong, Guangdong and Macau have agreed in principle that travel restrictions should be eased to allow more mainlanders to visit the two special administrative regions. The proposal seeks to extend the special scheme devised for Shenzhen residents, under which they can make multiple visits to Hong Kong within a year, to include all residents in Guangdong province. The proposal was raised at a high-level conference involving the three sides, held at the Convention and Exhibition Centre yesterday. Details still need to be worked out and any final arrangement would need to be approved by the central government. The three sides also agreed on the need for closer co-operation in infrastructure projects, environmental protection and innovation in education in order to develop the Pearl River Delta's global competitiveness. Yesterday's talk follows up on a blueprint released by Beijing last month on economic co-operation in the delta.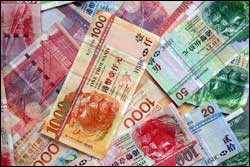 The government will splash out about HK$1 billion on subsidies for property owners to maintain their buildings. Five days before Financial Secretary John Tsang Chun-wah announces his second budget, a source said the administration will offer property owners subsidies of up to 50 percent to improve corridors and other public areas of buildings. The offer does not apply to private apartments. The source said building maintenance would help create jobs in addition to upgrading living environments. Tsang will also expand the Building Maintenance Grant Scheme for Elderly Owners to which he allocated HK$1 billion last year. Another source said the administration will offer companies monthly subsidies of HK$3,000 for each post offered a local resident in the mainland and HK$2,000 for each local position. He said the higher subsidy for mainland posts is to help offset accommodation costs. The government is also likely to waive rates for two terms. Meanwhile, accountancy legislator Paul Chan Mo-po estimated the government will have a surplus of between HK$10 million and HK$20 million because it underestimated its revenues. "Under such circumstances, it is still reasonable for the government to give taxpayers a HK$10,000 tax rebate," Chan said.

China: As US Secretary of State Hillary Rodham Clinton arrives in Beijing today, the global media will watch closely to see if Washington's new-found interest in climate change will result in closer ties between the world's two biggest emitters of greenhouse gases. There has been much talk in the US about setting aside differences over global warming responsibilities and working together towards a solution ahead of a key December climate meeting in Copenhagen, Denmark. Climate change, one of the most talked about but least acted upon world issues, is expected to be high on Mrs Clinton's agenda during her first official trip as secretary of state. It is even described by US officials as a new focal point in Sino-US ties, which have often been marked by political and economic rifts. China has responded with a cautious welcome, calling on the US and other developed countries to "take the lead in cutting emissions, and providing funds and technical help". Despite positive, yet vague diplomatic rhetoric, mainland experts said neither side had offered much to end the impasse in the international climate talks and ignite change. Renmin University professor Zou Ji said Mrs Clinton's visit was just the first step towards further communication, and the Beijing talks were unlikely to yield a substantial outcome. "It will prepare the way for the G20 summit in London in early April, which will see the first meeting between President Hu Jintao and [US President Barack] Obama," Professor Zou said. He said recent academic reports in the US suggested closer co-operation between the world's two biggest polluters but failed to present concrete measures. "Compared with the much more sophisticated economic co-operation such as the strategic economic dialogue mechanism between the two countries, climate co-operation has just begun," he said. Tsinghua University climate expert Liu Bin said the recent US remarks reflected the new American administration's diplomatic strategy of playing the climate card to put China at a disadvantage ahead of the Copenhagen talks. "Mounting international pressure has already pushed the US to the brink of accepting its responsibility for climate change, which is long overdue. It wants to use China as a scapegoat," Ms Liu said. The US has been fiercely criticised for its refusal to ratify the 1997 Kyoto Protocol, which subjected industrialised countries to mandatory carbon emissions caps and was supposed to help developing countries adapt to rising temperatures. Washington has long argued that the existing climate pact, which exempted large developing countries such as China, Brazil and India from emission reduction targets, was unfair and harmful to its economy. Representatives from nearly 200 countries will meet in the Danish capital to agree on a successor climate treaty to Kyoto, which expires in 2012. However, talks in recent years have reached a stalemate, with developed and developing countries wrangling over key issues such as carbon targets, technology transfer and funding for adaptation in poor countries. Lin Erda, a veteran expert from the Chinese Academy of Agricultural Sciences said developed countries should take much of the blame for the "we will only take on commitments if they do" stalemate. Although developed countries are obliged to provide finance and technology to developing countries under the 1992 UN Framework Convention on Climate Change, a parent pact of Kyoto, little funding has been made available and hardly any technology has been transferred. Experts agreed that funding shortages, which have plagued international co-operation for years and have been exacerbated by the unfolding financial crisis, would further delay bilateral collaboration. "The previous US administrations, including those of George W. Bush and his predecessor Bill Clinton, offered little funding support for the international effort to address climate change. I don't see any possibility for a turnaround in US policy in the near future given the current economic situation in the US," Ms Liu said. The deadlock on technology transfer also proved difficult to break. Ms Liu said developed countries and businesses were more concerned about losing their competitive edge than the disastrous effects of global warming. "There has been much talk about the China threat. Why would industrialised countries be willing to offer China the latest climate-friendly technologies?" she said. Ms Liu said the US and China were more likely to join hands in fields such as research on clean coal and renewable energy, and the development of electric cars. Mainland experts said the extent of each country's commitment to tackling climate change should be decided by the level of economic development, and should not lower the living standards of ordinary citizens. Although China was rumoured to have overtaken the US as the world's top carbon emitter, it was developed countries, including the US, that had contributed the most to global warming historically, Professor Lin said. "The stalemate in fund-raising and technology transfer has already prompted questions about whether developed countries intended to contain China and other developing countries," he said. His views were supported by other mainland experts, who pointed out that per capita carbon emissions for China's 1.3 billion people were a fraction of that of rich countries. Professor Zou said China did not have much room for compromise in Copenhagen. "China will eventually accept the limits, but it is definitely not now or in 10 years. I think it will probably happen in 20 years when China's urbanisation is basically complete and most people lead decent lives in their houses with water and power supplies," he said. Jin Canrong, a Renmin University Sino-US affairs specialist, said Washington's new-found willingness to address climate issues was largely a result of pledges Mr Obama made during his election campaign. Although both sides expressed intentions to improve co-operation, Professor Jin agreed that it was difficult to see how far the two countries were willing to go. But he agreed that compared with a host of sensitive political, economic and financial issues, climate change was a good choice for both countries to foster closer ties.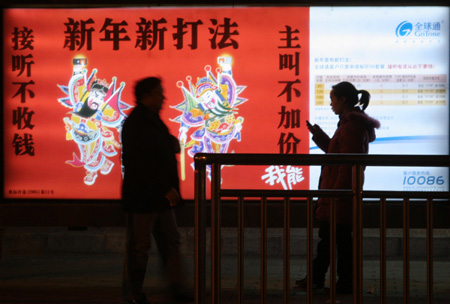 China Central Television (CCTV) is considering teaming up with telecommunications giant China Mobile (SEHK: 0941, announcements, news) to launch an internet-based TV station to "seize the [propaganda] high ground" in online video distribution amid the growing popularity of YouTube-style video portals on the mainland. The order for the state broadcaster to make an all-out assault on online video-content sharing came from leaders of the Communist Party's central committee, according to a statement from the State Administration of Radio, Film and Television (Sarft), which administers CCTV.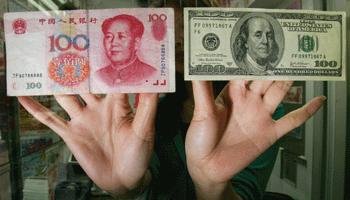 The police have launched a national campaign to stamp out currency counterfeiting, the Ministry of Public Security revealed yesterday. The 10-month campaign started late last month and is focused on counterfeiting hot spots, including Guangdong, Guangxi, Fujian, Zhejiang and another six provinces with a high proportion of fake yuan notes, the ministry said. Authorities in Guangxi, a major centre for fake notes, were targeting distributors. The ministry said all levels of police should encourage the public to report any incidents of the manufacturing or dealing of fake money. It said it had talked to Hong Kong and Macau police about cross- border co-operation on the issue. Discussion has mounted on the mainland, especially in coastal areas, since late last year about the appearance of high-quality counterfeit 100-yuan notes with serial numbers beginning with HD90 and HB90. Of the provinces singled by the ministry, Guangdong is regarded as a major source of counterfeit money.
Feb 18, 2009

Hong Kong: In a further sign of the impact the global economic crisis is exacting on the local economy – Hong Kong's unemployment rate climbed to 4.6 per cent of the workforce, new statistics released on Tuesday showed. The Census and Statistics Department figures revealed that the seasonally-adjusted unemployment rate increased markedly from 4.1 per cent in October- December 2008 to 4.6 per cent in November 2008-January 2009. The underemployment rate – which measures those working only a few hours a week – also rose from 1.9 to 2.1 per cent over the same period. Comparing November 2008-January 2009 with October-December 2008, the unemployment rate (not seasonally adjusted) rose in most economic sectors. Total employment decreased by around 14,300, from 3.54 million in October-December 2008 to 3.53 million in November 2008-January 2009.
Hong Kong's Bank of East Asia said on Tuesday its 2008 net profit fell 99 per cent compared to the previous year, as the global economic crisis continues to hit the banking industry.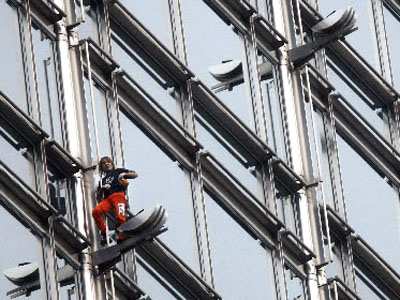 French urban climber Alain Robert has scaled a 62-story Hong Kong skyscraper barehanded for the second time. Mr Robert's publicist Pete Spurrier says the so-called French spider-man took about 40 minutes on Tuesday to climb up Central's Cheung Kong (SEHK: 0001) Center – the flagship building of Hong Kong's richest man, Li Ka-shing. He also scaled the 283-metre building in 2005. Mr Spurrier says police officers questioned Robert after he reached the building's top but released him without any charges.
The government would allocate about HK$490 million to help renovate six historic buildings, Secretary for Development Carrie Lam Cheng Yuet-ngor said on Tuesday. But she said one of the buildings – the North Kowloon Magistracy – would be renovated without government funds. Mrs Lam said the funds would be used to preserve and upgrade the six historic buildings. These would be operated by non-profit-making organisations run by a government scheme.

The government on Tuesday was seeking the Legislative Council's approval for HK$33 million in funding for technical studies to develop the Lok Ma Chau Loop between Hong Kong and Shenzhen. The Lok Ma Chau Loop is an area between Hong Kong and Shenzhen – set aside for development by the Hong Kong and Shenzhen governments. It is expected to be used for hi-tech research, to help economic development and also for higher education. Construction work is scheduled to start in 2015 and the two cities will share costs. In documents submitted to brief Legco members on Tuesday, the government said the studies of the project would begin in June. The studies are expected to be completed within two and half years. The documents claim the project will not affect the environment or archaeological sites, local media reported. The government has said the loop – an area of about 84 hectares – would be used primarily for higher education with some hi-tech research and development facilities and creative industries. Lok Ma Chau Loop Development Alliance convener Regina Ip Lau-Suk-yee has said the project could facilitate the movement of people, goods, capital and technology between Shenzhen and Hong Kong.
Hong Kong's population finally passed 7 million last year, helped by a surge in births to a 25-year high. Net migration of 18,700 was the other factor in the 0.8 per cent increase in the number of Hongkongers, to 7,008,900. A total of 78,674 babies were born in the city last year, but only 45,109 were born to native Hong Kong parents; another 7,228 have mainland mothers but Hong Kong fathers. The remaining 26,337 were born to non-Hong Kong parents, and it is not known whether they will settle permanently in the city. The last time more births were recorded was in 1983, when 83,300 newborns arrived. Experts said that, despite the rise in births, the city's population was still ageing and most immigrants were not well educated.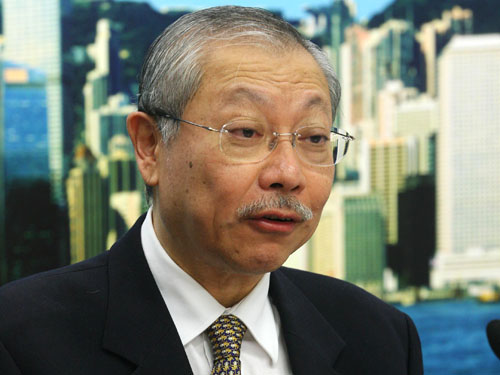 The Secretary for Education has defended much-criticised proposals to allocate students to English-teaching classes according to their abilities under so-called "fine-tuning" of the medium-of-instruction policy. Critics said this could cause a "stigmatising effect" on those failing to get into classes taught in English. The minister, Michael Suen Ming-yeung, said it was a fact of life that different students had different abilities. "It is not necessary to interpret this as stigmatising students [in classes taught in Chinese]," he said. The debate over mother-tongue teaching was rekindled last month when the government announced a "fine-tuning" of the policy to allow schools to decide on the medium of instruction based on student ability. The latest move is seen as an effort to blur the distinction between English-medium schools and those that teach in Chinese. The latter are often seen by parents as inferior. The government will stage forums to explain its proposals. It hopes a decision can be made by June about adoption of the revised policy for the 2010-11 school year.
Fifty Hong Kong doctors would be allowed to set up outpatient clinics in the Pearl River Delta by the end of the year, a senior Guangdong health official said yesterday. But Yao Zhibin, head of the province's department of health, said Hong Kong doctors would have to satisfy a set of requirements before practising on the mainland. Guangdong would start accepting applications possibly within two months, Mr Yao said. He expected the first applications would lead to the establishment of 50 clinics by the end of the year and believed that the quota would be expanded. The supplement to the Closer Economic Partnership Arrangement announced last summer states that Hong Kong doctors can set up wholly owned outpatient clinics in the province with no total investment requirement. The qualified doctors can obtain mainland medical practitioner qualification certificates through accreditation. The previous Cepa arrangement required a minimum joint-venture investment of 10 million yuan (HK$11.36 million), and the response was poor.
Fake eggs that contain a substance that causes mental retardation are being sold in the mainland, four years after similar ones first surfaced across the border. A local in Fujian province bought some from a street vendor and found the yolks were very bouncy after the eggs were cooked. One wholesaler was raided, reports said, but the manager denied selling fakes. He said the eggs came from Liaoning province. The realistic-looking fakes contain no protein. Instead, chemicals such as alum, sodium alginate, gelatin, calcium chloride and sodium benzoate are found in them. The "yolk" is dyed with tartrazine while the eggshell is made of calcium carbonate. There are no reports of the eggs having made it to Hong Kong.
Dickson Concepts (0113) could be losing its shirt, analysts warned yesterday, after the luxury-goods retailer said its rights to distribute Polo and Ralph Lauren products in Asia will expire at the end of the year.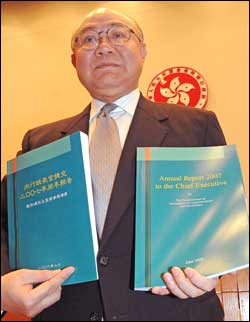 Covert surveillance commissioner Justice Woo Kwok-hing yesterday accused some law enforcement officers of being dishonest or unwilling to be open with him when he conducted investigations into unauthorized wiretap cases. Justice Woo said the Independent Commission Against Corruption deserved to be named in his 2007 report on interception of communications and surveillance, since the ICAC was involved in four cases which may have revoked the principle of "legal profession privilege." In three of the cases, contents of recordings regarded as being covered by the principle were destroyed before he got his hands on them. Justice Woo said there was no evidence to indicate anyone had deliberately destroyed them, and it could have been a misunderstanding of the law. ICAC commissioner Timothy Tong Hin-ming said officers who breached the rule have been disciplined. Tong was speaking at a special meeting of the Legislative Council panel on security, during which both the ICAC and Secretary for Security Ambrose Lee Siu-kwong came under fire. Lee admitted there were some technical deficiencies in the handling of these cases. He said the government will review the ordinance and study possible amendments after it has received the 2008 report. Tong said the ICAC had no intentions of destroying the documents and recordings requested by Justice Woo. In one case, they were destroyed before he made the request, and in two others, the officers misunderstood what he was trying to obtain, and destroyed them according to ICAC guidelines. ICAC acting assistant director of operations Ng Ping-kwok admitted the leadership should bear responsibility when subordinates are at fault. Lawmakers slammed the ICAC for placing itself above the law when it refused to submit a report requested by Justice Woo. Civic Party lawmaker Ronny Tong Ka-wah said the ICAC had blatantly challenged the law. Fellow party member Margaret Ng Ngoi-yee said the ICAC acted according to its own interpretation of the law, and turned a blind eye to the advice given by Justice Woo. The system of checks and balances at the agency had completely collapsed, Ng said. The Democratic Party's James To Kun-sun said there are now fears the ICAC and other agencies may stop reporting cases involving the principle to prevent Justice Woo from finding out. Lee said this was an insult to the professionalism of law officers.

China: China Life (SEHK: 2628) Insurance, the world's biggest life insurer by market value, has selected Liu Hui, a trading manager at its asset management arm, to be its head of investment, two sources familiar with the matter said. The appointment has been announced internally, one of the sources added. A China Life spokeswoman said she had no information on the matter. Liu Hui will take over the role of former chief investment officer Liu Lefei, who the company said last month had left to work for Citic Securities. Mainland insurers are facing tough challenges, with the domestic stock market down more than 60 per cent from its peak in October 2007 and interest rate cuts hurting returns from bond investments. China Life has said its last year net profit may have fallen more than 50 per cent, due in large part to the slump in the equity market, despite a 50 per cent jump in its premium revenue from a year earlier. Ping An Insurance (SEHK: 2318), the second-biggest insurer in the country, has posted multibillion-dollar losses on an investment in Dutch-Belgian group Fortis and has yet to find a replacement for former chief investment officer John Pearce, who left the company late last year. Liu Hui worked for China Construction Bank (SEHK: 0939, announcements, news) before she joined China Life Asset Management, an investment unit of China Life, local media have reported. Liu Lefei has been appointed chairman of Citic Private Equity Fund Management, an investment arm of Citic Securities. He has worked at the Ministry of Finance, Capital Securities and Galaxy Securities.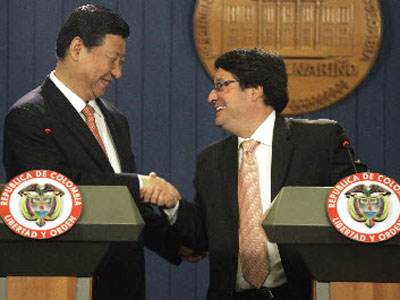 Vice-President Xi Jinping shakes hands with Colombia's Vice-President Francisco Santos after a news conference at the Presidential Palace in Bogota on Monday. Vice President Xi Jinping will begin on Tuesday a two-day official visit in Caracas, as part of his ongoing tour of Latin America to strengthen relations with the region. Mr Xi is expected to sign several agreements with Venezuela, including "joint ventures with Petroleos de Venezuela (PDVSA) for the exploration, exploitation, processing, refining and transportation of crude oil," the Venezuelan foreign ministry said in a statement. "Today, we have a long-term strategic alliance for the next 100 years for the joint production of oil," said Foreign Minister Nicolas Maduro. China is expected to inject US$4 billion into a Chinese-Venezuelan investment fund created in 2007 with initial capital of US$6 billion. "This fund will provide Venezuela with sources of financing for development projects and to maintain economic growth for the next two or three years, amid the global crisis," Mr Maduro said.
China Capitol Beijing has added nearly 1,500 new cars to its notoriously congested roads each day so far this year, state media said on Tuesday, despite a nationwide fall in car sales and efforts to cut traffic. "The city is facing serious traffic pressure and safety risks due to the growing number of automobiles," Song Jianguo, head of the Beijing Traffic Management Bureau, was quoted by Xinhua news agency as saying. Beijing registered 65,970 new vehicles in the first 45 days of the year, or a daily increase of 1,466, Xinhua said. Authorities have introduced incentives to try to boost domestic demand but official data shows car sales in January fell 7.76 per cent from a year earlier as traditionally roaring economic growth slowed. Beijing has also introduced rules aimed at taking a fifth of private cars off the road each day, according to licence plate numbers, to ease congestion and pollution. Mainland roads have long been among the most dangerous in the world due to overloaded and speeding trucks and drivers who switch lanes without signalling and often ignore traffic lights. The country recorded 5.1 road accident deaths for every 10,000 motor vehicles in 2007, the highest rate in the world, Xinhua reported earlier.
Cities in the once booming Yangtze River Delta manufacturing hub are taking their own steps to beat the economic slump by offering tourism coupons, mainland media and officials said yesterday. Hangzhou, in Zhejiang, will give out 40 million yuan (HK$45.4 million) worth of coupons, each offering a 25 per cent discount, from Saturday until the end of May in Shanghai. Visitors will be able to use the coupons to pay for food, accommodation and entry fees to tourism spots. The campaign will also be expanded to other cities including Harbin and Changchun in the north, Chongqing in the west, and Guangzhou and Shenzhen in the south. "We will send a promotional team to each city to hand out coupons randomly, while some will be distributed through post offices and travel agencies," a Hangzhou tourism commission spokeswoman said. "But the details have not been finalised." Nanjing, capital of Jiangsu province, plans to distribute 20 million yuan worth of coupons to its residents from Thursday, with 200,000 households out of the city's 890,000 winning 100 yuan each through a lottery.
China's benchmark stock index rose yesterday to a 5-month high on investor enthusiasm about added liquidity amid rising bank lending, shrugging off declines in other Asian markets on news of Japan's economic contraction.

China FDI plunges 32.6pc in January - Foreign direct investment in China declined at its fastest ever rate in January, falling 32.6 percent year-on-year as overseas companies cut spending in the Asia-Pacific region.

Boost for overseas oil investments - China will offer preferential lending rates for overseas oil investments and may set up an oil fund to boost reserves, the country's largest oil producer China National Petroleum Corp said.
Actors and other "non-accredited personnel" have been banned from playing medical experts in advertisements for drugs after an internet-led witch-hunt exposed a number of bogus experts, state media reported.
Feb 16 - 17, 2009

Hong Kong: Hong Kong Trade Development Council (HKTDC) will use more resources in 2009 to help local firms develop the Chinese mainland market, an official said here Thursday. The figure is 25 percent more than that of 2008, said Benjamin Chau, assistant executive director of the HKTDC, in a conference aiming at helping Hong Kong enterprises in Dongguan of Guangdong Province. Given the continuing global financial crisis, Hong Kong enterprises in Guangdong are under great pressure and face challenges to survive, while the markets in the United States, Europe and Japan, which are Hong Kong's traditional export markets, are shrinking in 2009, Chau said. Hong Kong's total exports will decline 6 percent in 2009, according to reports from the HKTDC. "The first half of 2009 is the most tough time for our exporters", Chau said. "During the financial turmoil, the company needs to acquire orders. It is very important in 2009 for TDC to help local exporters find new market, especially mainland market. We will put more resource to help them selling goods in mainland, "he said. As one of the efforts to assist Hong Kong manufacturing companies to survive under the financial turmoil, HKTDC and the Dongguan government have signed an agreement to help Hong Kong enterprises in Dongguan develop new market. Under the agreement, HKTDC will use its resources and platform to encourage local companies taking part in various kinds of tradeshows, meeting new buyers and looking for more markets. HKTDC has already established an assistant package of 120 million HK dollars (about 15.48 million U.S. dollars) for local exhibitors' promotion activities.
Most public indoor areas will be made smoke-free premises when Hong Kong's temporary smoking ban exemption ends on July 1, says Health Secretary York Chow Yat-ngok.

Hong Kong's dominant telecom operator PCCW faced heavy market pressure on Friday after it announced further delays in its shareholder-approved US$2.2 billion plan to take the company private.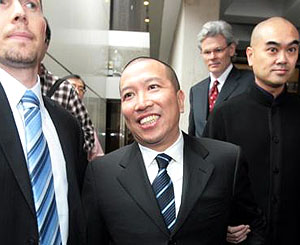 Fung shui master Tony Chan Chun-chuen - who claims to be the former lover of late tycoon Nina Wang Kung Yu-sum - made a rare public appearance on Friday morning.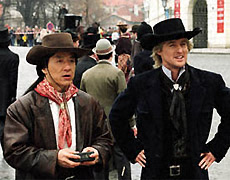 Kung Fu film star Jackie Chan wants to donate historical Chinese wooden houses worth more than US$67 million (HK$519.4 million) to a university being set up in Singapore, his property manager said on Friday. Chan will give the campus seven wooden houses and a performing stage from his private collection, Simon Kwan said. The structures, currently housed in a Hong Kong warehouse, date back to the Ming (1368-1644) and Qing (1644-1911) dynasties and are worth more than 100 million Singapore dollars (HK$519.4 million), he said. "He loves Singapore. He thinks it's the best place to donate his houses to provide education and let the people appreciate them," Kwan said. Singapore's Minister for Foreign Affairs, George Yeo, said he welcomed Chan's gesture. "I am very excited about the offer as it comes at a time when we are actively exploring a tie-up between our new university and a leading Chinese university," he said. Singapore's university is due to open in 2011. "The Chinese houses would be a wonderful symbol of this proposed partnership," Mr Yeo said, adding that transferring the structures needed approval from Chinese authorities.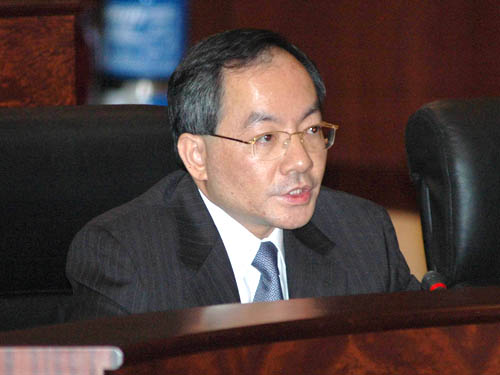 A Hong Kong court has stepped in to help the Macau government recoup assets of jailed former minister Ao Man-long. In the Court of First Instance yesterday Madam Justice Carlye Chu Fun-ling granted a judgment as part of the confiscation order sought by Macau's government to recover assets Ao and his relatives retained in Hong Kong. Ao, Macau's former secretary for transport and public works, was jailed for 27 years in January last year on 57 counts of bribe-taking, money laundering, abuse of power and other charges. A fresh trial will begin on Wednesday at the Court of Final Appeal in Macau after graft-busters in the former Portuguese enclave dug deeper into the corruption scandal and found more bribery suspects. Cheong U, the head of Macau's Commission Against Corruption, said last year that Ao had made more than HK$800 million in illegal gains, and pledged to pursue Ao's overseas assets. According to a suit filed by the Macau government in Hong Kong's High Court in July, Ao took more than HK$637 million in kickbacks from construction companies that he approved to build casinos, bridges, public buildings, a sports stadium and other projects. In a hearing last week, solicitor Jacky Cheung, acting for the Macau government, told Madam Justice Chu that a portion of the assets were believed to be in Hong Kong, with the remainder in Macau and Britain. Mr Cheung told the court yesterday that proceedings would be started in Britain to recover a property, while the Macau properties were already covered by the Macau court's confiscation order. Madam Justice Chu indicated that her order would be confined to assets within Hong Kong. Outside court, Mr Cheung said the value of the Hong Kong assets was not known. He also confirmed that proceedings would be commenced in Britain to recover a HK$78 million property in London. The Hong Kong court ordered the defendants - Ao, his father Ao Veng-kong, his brother Ao Man-fu, his sister-in-law Ao Chan Wa-choi, Ecoline Property Limited, Best Choice Assets Limited and Trendfree Development Limited - to pay any amount still missing plus unspecified damages and interest. Macau's top court heard last year that if Macau failed to get the overseas assets returned, Ao would be obliged to pay an equivalent amount to the government.
The government has not ruled out establishing an office in Taiwan, Secretary for Constitutional and Mainland Affairs Stephen Lam Sui-lung said yesterday. Asked whether the government would consider setting up an office on the island, Mr Lam said: "We do not rule out the possibility of setting up an official or semi-official office. "It all depends on the co-operation and development between us and the island." Speaking at a media gathering, the minister said an intercity exchange forum would soon be held in Hong Kong, inviting officials from Taichung, the island's third largest city, to attend. The forum, which is scheduled to be held within three months, aims at boosting co-operation in such areas as tourism, city management, traffic and environmental issues. The minister said it was the first formal exchange channel between the two cities, adding that both governments wished to strengthen their ties in the future. After meeting Taichung Mayor Jason Hu Chih-chiang and his delegation early in January, Mr Lam announced initiating the first intercity forum. The Kuomintang mayor received a more enthusiastic welcome on his visit early this year than on one less than a year ago when the rival Democratic Progressive Party still ruled the island.
Bank of East Asia (0023) chairman David Li Kwok-po has informed all his staff by e-mail that they will have to take one unpaid day off every month, starting from March, according to a source.

Blackout standoff ends with compromise - The stock exchange's Listing Committee relented yesterday to widespread opposition and compromised on the extension of the blackout period for directors trading in their companies' shares.

Grim news day as ATV axes 207, TVB 50 - Layoffs in the broadcasting and telecoms industries sent shockwaves through Hong Kong yesterday.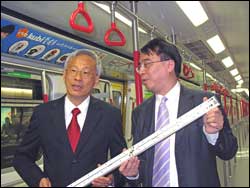 Hong Kong is two years behind the mainland in terms of using more environmentally friendly lighting, such as light-emitting diode streetlights, according to a research and development study into the MTR lighting system. The railway company said it spent HK$4 million on switching to a more green and energy-efficient system of high brightness that can save 30 percent more energy and has a life span three times more than ordinary fluorescent lights. The switch was made possible through the expert technical input of the Hong Kong University of Science and Technology and industrial lighting specialist JM Technologies. A Tsuen Wan Line train is the first of the 100 urban fleet to have the latest lighting fixture, with each using up to 64 individual high-brightness chips. The chips can be replaced individually to minimize wastage. "Apart from saving energy, the high- brightness light resembles natural daylight and will provide passengers with a more pleasant journey," said Jacob Kam Chak-pui, head of operations (engineering). The use of LED was tested in 2006. "No ultraviolet is released by the light, which is a good news for passengers as well."

China: Guangdong, which accounts for about 12 per cent of mainland's economic output, is aiming for 8.5 per cent growth this year, the province's governor, Huang Huahua, said on Friday. Guangdong's GDP growth slowed to 10.1 per cent last year from 14.7 per cent in 2007, while its export growth tumbled to 9.4 per cent from 22.3 per cent, Mr Huang told the provincial people's congress. The province, which produces nearly a third of the country's exports, has been badly hit by the global slump. Millions of migrant workers have lost their jobs as export factories have closed.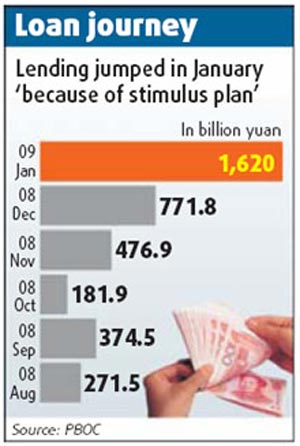 Chinese banks issued 1.62 trillion yuan ($237 billion) in new loans in January, up 101 percent year-on-year. Chinese banks issued 1.62 trillion yuan ($237 billion) in new loans in January, up 101 percent year-on-year, prompting some economists to say the government might not cut interest rates for the time being to boost the economy. The massive jump in lending is equal to about one-third of the loans issued in the whole of 2008, a year that began on a generally tight credit line, the central bank said yesterday. M2, which includes cash and all types of deposits and indicates overall liquidity in the financial system, grew in January, too, by 18.8 percent year-on-year. It increased 17.8 percent in December. The massive growth in lending comes at a time when banks are rushing to cherry-pick the juiciest stimulus-package projects, especially major infrastructure ones that need long-term investment, the economists said. The government announced a $586-billion package on November 9 to boost domestic demand and shore up investment. Though the central government will shoulder one-third of the cost, banks will play an important role in financing the construction of bridges, railways and highways. The banks are fighting for the best projects in the government's stimulus package," said Ha Jiming, chief economist of China International Capital Corp. "It's not surprising to see that an array of the deals were sealed in the past month." The massive lending growth minimizes the need to further cut interest rates heftily," said Lian Ping, chief economist with Bank of Communications. "The liquidity problem should ease with such a growth." The central bank has cut the benchmark lending rate by 2.16 percentage points in the past four months and reduced the deposit reserve requirement ratio in order to ensure there's enough liquidity in the market to boost the economy. The growth in lending could also prove to be a blessing for cash-strapped domestic enterprises trying to stay afloat amid shrinking overseas demand and waning consumer confidence. Central bank figures show bill financing, which supplies working capital, accounted for 39 percent of the new loans. Medium and long-term corporate loans made up 32 percent. "It (growth) reduces the default risks of domestic firms, which in turn eases worries over bank asset quality at least in the short term," said Sun Mingchun, an economist with Nomura International. The economists said the dramatic rise in lending could be partly attributed to pent-up demand for loans last year. The central bank had imposed a curb on lending till November last year to combat inflation and prevent the economy from overheating. That left "many firms, especially small- and medium-sized ones, facing a severe cash flow problem", Sun said. Policymakers lifted the curb in November and raised the target for M2 growth to 17 percent for 2009, up from 16 percent that had been in practice since 2006. The move is expected to ensure there's enough liquidity in the market to spur investment and boost the economy, whose growth dropped to a seven-year low of 6.8 percent in the fourth quarter last year. Credit expansion in the first quarter of this year is expected to be very high because banks can maximize investment returns by front-loading new loans," said Jing Ulrich, managing director and chairwoman of China Equities at JP Morgan. But Ulrich cautioned against a possible rise in credit risk because the increase in liquidity could cause a sharp rise in banks' non-performing loans.


Beijing has demanded the return of looted imperial bronzes scheduled to be sold in Paris as part of the estate auction of the late French fashion designer Yves Saint Laurent. The sculptures of a rat head and rabbit disappeared in 1860, when French and British forces sacked the former summer palace on the outskirts of Beijing at the close of the second Opium war, according to Xinhua news agency. Foreign ministry spokeswoman Jiang Yu told a regularly scheduled news conference Thursday that the pieces were "stolen and taken away by intruders," and "should be returned to China."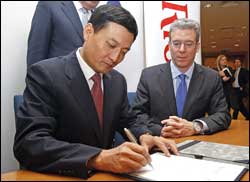 Aluminum Corp of China has agreed to invest US$19.5 billion (HK$152.1 billion) in debt-laden Rio Tinto Group, gaining access to copper and iron ore resources with the nation's largest and the firm's first overseas acquisition. Chinalco, as the state-owned company is known, will buy US$7.2 billion of convertible bonds and acquire stakes in projects for US$12.3 billion in Chile, Australia and the United States, London- based Rio announced yesterday. Chinalco will own 18 percent of Rio should it convert the debt. Rio chief executive officer Tom Albanese, who rejected BHP Billiton's US$66 billion hostile bid last year, will move to cut debt that grew 19-fold after the acquisition of Alcan in 2007. China is securing supplies to sustain economic growth after metal prices plunged 56 percent from a July high, ending a six- year commodity boom and slashing mine values. "It's a good strategy to buy copper and iron ore assets from Rio now to take advantage of slashed valuations," said Li Zhuiyang, an analyst at CITIC Securities. "Only with strong Chinese government support can Chinalco make such a huge deal." Albanese said: "The valuations on these assets would have been good in normal conditions, but they are outstanding in the current circumstances when raising funds any other way would have been challenging." The funds will allow Rio to continue with its growth projects, including expansion of the Yarwun refinery, the Kestrel coking coal mine and the Clermont thermal coal mine, saving 2,000 jobs in Australia, Albanese added. Rio will pay Chinalco a coupon rate of 9 percent to 9.5 percent for the 60-year debt, which it can buy back after seven years. Should Chinalco convert the debt, its stake in the London-listed entity will increase to 19 percent and it will have a 14.9 percent stake in Rio's Australian entity. "Undoubtedly, Chinalco is getting a good price for Rio's assets," said Andrew Sekely, head of Australian equities at Intersuisse. "If you have the money then you hold all the cards."
Morgan Stanley has fired the China head of its property investment arm due to suspected violations of the US Foreign Corrupt Practices Act, according to several people with knowledge of the issue.
Beijing police have detained a senior staff member at China Central Television and 11 others over the fireworks show that set part of its new headquarters ablaze.

Olympic champion Michael Phelps, pictured, has apologized to Chinese fans for what he called his "regrettable behavior" after he was photographed with a marijuana pipe - a controversy mainland newspapers have dubbed `marijuana gate.'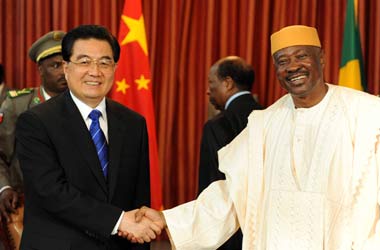 Visiting Chinese President Hu Jintao and his Malian counterpart Amadou Toumany Toure met in Bamako Thursday for talks on deepening bilateral ties.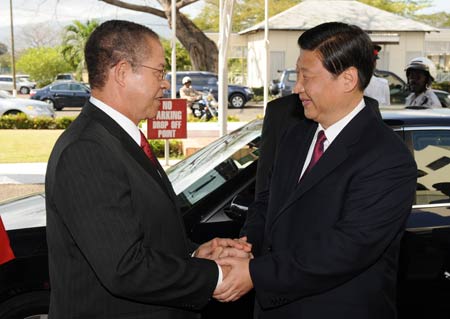 Chinese Vice President Xi Jinping (R) shakes hands with Jamaican Prime Minister Bruce Golding in Kingston, capital of Jamaica, on Feb. 12, 2009. Xi and Golding pledged to boost friendly partnership for common development.
Feb 14 - 15, 2009

Hong Kong: Asia Television confirmed on Thursday that it had cut a total of 207 staff – including 30 from its news department. In a statement released on Thursday afternoon, the company said it had conducted a "one-off downsizing arrangement" affecting 207 of its approximately 970 employees. Staff from all departments were affected. In an internal letter to staff delivered by ATV's executive chairman Linus Cheung Wing-lam, Mr Cheung said the affected staff would be compensated in accordance with the applicable labor laws and legislation. He also thanked the affected staff for their efforts and hard work, and stressed that it had been a tough decision. He said ATV had been forced to downsize because of the tremendous strain put on the company's operations as a result of the current financial crisis. He also asked for understanding from those affected by the cuts and said he looked forward to working with them again in the future. Earlier on Thursday, the Labour Department voiced concerns about ATV's plans to slash its workforce by more than 20 per cent. A Cable TV report earler this morning showed staff leaving the television station's offices in Tai Po with their belongings. The company had arranged taxis and shuttle buses for the affected staff. They left immediately and were unable to answer questions from reporters. A Labor Department spokesman said ATV staff could call a department hotline, on tel: 2929-4065 for assistance.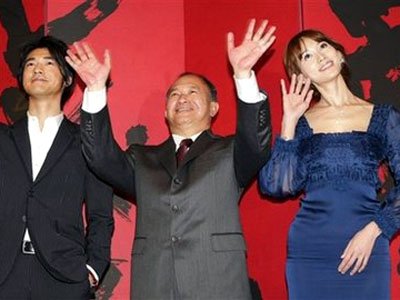 Takeshi Kaneshiro, John Woo and Lin Chiling wave attend the Japanese premiere of Red Cliff II in Tokyo on February 5. John Woo's recent Chinese historical epic, a biopic of Bruce Lee's kung fu master, and a documentary-like film about a working-class neighbourhood racked up the most nominations at the Hong Kong Film Awards, organisers announced on Wednesday. Woo's Red Cliff picked up 15 nominations and Wilson Yip's profile of Lee's martial arts teacher Ip Man received 12. But the biggest surprise among the leading contenders was veteran director Ann Hui's The Way We Are – a little-known movie that follows the life of a single mother in Tin Shui Wai district. The other best picture nominees are Hong Kong comedian Stephen Chow's sci-fi CJ7 and Gordon Chan's ghost thriller Painted Skin. Woo, Yip and Hui are also up for best director, competing against Benny Chan (Connected) and Johnnie To, who was nominated for Sparrow, a playful look at a pickpocket gang. Former Cannes winner Tony Leung Chiu-wai received a nod for best actor for playing a Chinese general in Red Cliff. He faces off with action star Donnie Yen, who played Ip Man, Simon Yam in Sparrow, Nick Cheung from the police thriller The Beast Stalker, and heartthrob Louis Koo, who portrayed a gangster who struggles to give up a life of crime in Run Papa Run. The mainland's Zhou Xun, the lead in Painted Skin, is the biggest star in the best actress competition, but she faces stiff competition from Hong Kong's Prudence Liew, who won a Golden Horse awards in Taipei in December for playing a sex worker in True Women for Sale. The other nominees are Paw Hee Ching from The Way We Are, Barbie Hsu from Connected, and Karena Lam from the romance Claustrophobia. The winners will be announced on April 19.

China: New lending surged at a record pace in January and money growth also perked up as mainland banks heeded the government's call to extend more credit to support the economy. Coming a day after grim trade figures showed plunging imports and exports, Thursday's data revived optimism among some analysts that an end to the country's steep downturn might be in sight. "The bank lending figures are just a stunningly good piece of news for China," said Glenn Maguire, chief Asian economist for Societe Generale in Hong Kong. Banks extended a whopping 1.62 trillion yuan (HK$1.84 trillion) in new loans in January, almost a third as much as they lent in all of last year, the People's Bank of China said. The month's total, which was in line with a report by Reuters on Monday, was up sharply from 771.8 billion yuan in December and 181.9 billion as recently as October. The surge provided evidence that state-owned banks are doing Beijing's bidding and providing financing for the 4 trillion yuan stimulus package announced on November 9. The central government will fund only 30 per cent of the plan itself. "This dynamic of the banks being guided to lend for the government's infrastructure projects is falling into place dramatically quickly," Mr Maguire said. Nearly 40 per cent of January's new loans were in the form of discounted bill financing, which firms use for short-term cash needs. Some also reinvest the money, which can be borrowed for just 1.5 per cent, in higher-yielding certificates of deposit. Economists would prefer to see a larger proportion of longer-term loans funding corporate investment and public works. But Ting Lu, an economist at Merrill Lynch in Hong Kong, said the precise type of loan was unimportant. What was crucial for the economy was that money was flowing from banks to companies and households. "From the macro perspective, it's very expansionary," Lu said. "China is the first economy to see real credit expansion at this point in time, during this trough of the global slowdown. That differentiates China from other economies." Buoyed by January's surge, the stock of loans jumped 21.3 per cent from a year earlier, beating forecasts of a 19.5 per cent rise and well up from December's increase of 18.8 per cent. Annual growth in the broad M2 measure of money supply also quickened to 18.8 per cent in January from 17.8 per cent in December, handily outstripping forecasts of an 18.0 per cent rise. Investors were unimpressed, however, with the Shanghai stock market down 2 per cent an hour before the close. Even though banks are lending freely and fewer companies are squeezed for cash, the trade figures were a sobering reminder that demand and production are still in the doldrums. Moreover, economists said January's lending was probably inflated by banks bringing some off-balance sheet loans onto their books since the central bank scrapped quotas late last year in a bid to help the economy. "We believe such credit growth is not sustainable and will likely slow in the next few months. Our channel checks suggest credit growth has already slowed notably after the Chinese New Year holiday, which ended on January 31," Yu Song and Helen Qiao at Goldman Sachs said in a note to clients. And with the banking system awash in cash, the need to pump up the economy through lower borrowing costs becomes less urgent, noted Bian Xubao, an analyst with Qilu Securities in Jinan. "Due to the surge in loans, the central bank has no need to cut interest rates right now," Bian said.
The economic downturn and the integration of the Pearl River Delta dominated the agenda of the Guangdong provincial Chinese People's Political Consultative Conference, which opened yesterday. In his opening speech, Guangdong CPPCC chairman Chen Shaoji called on delegates to make good use of their networks to help the community and different sectors get through the financial crisis. For the first time, 10 Taiwanese businessmen were invited to join the meeting as observers. Oliver Wang, a furniture manufacturer, said the experience had provided a good opportunity to gain a better understanding of the mainland's political system. Delegates vowed to push the provincial government for more relief measures, such as further tax concessions and export rebates, to help the business sector. They also wanted to see increased cross-border co-operation, saying exchanges between Guangdong and Hong Kong had become an integral part of their lives. Provincial CPPCC member Michael Tien Puk-sun, who is also a member of Hong Kong's Liberal Party, hoped the meeting would reveal what Guangdong would do on further integration of the delta. He hoped the three governments - Guangdong, Hong Kong and Macau - would set up an organisation to provide assistance to the business community. Guangdong party chief Wang Yang said that State Council guidelines on the delta - though they mainly dealt with the province because of the need to respect the "one country, two systems" policy - provided opportunities for further cross-border co-operation. Describing the financial crisis as part of the economic cycle, Mr Wang said the country had opted for a market economy and had to face turbulence when a downturn came. "The crisis brings difficulties as weak enterprises fall and create unemployment, but it also provides opportunities. It makes us do some soul-searching about our development strategy," Mr Wang said. He expressed confidence in the province's ability to get through the crisis and emerge stronger, saying Guangdong's enterprises were competitive and financially healthy. Guangzhou-based Cai Gaosheng, who represents the manufacturing sector, said: "Our sector is export-oriented. We are badly hit by the financial crisis. The orders we received in January dropped 15 per cent compared with last year. We hope the government will come up with more measures to help us." Chen Gangjun, a Shenzhen businessman, proposed to the meeting that Guangzhou and Shenzhen residents be given unrestricted access to Hong Kong.
Feb 13, 2009

Hong Kong: Hong Kong filmmakers have been playing a bigger role in movies distributed in the mainland under the Closer Economic Partnership Arrangement. Under a 2004 deal, movies produced by them, or jointly with mainland filmmakers, are exempted from the quota system that allows only 20 international movies to be shown in China every year. According to the Hong Kong International Film Festival Society, an increasing number of co- productions such as Red Cliff, Painted Skin, and The Banquet have proved successful because mainland partners are more familiar with the censorship system and distribution networks. This also minimizes the possibility of Hong Kong productions being rejected or failing to pass censorship. Society chairman Wilfred Wong Ying-wai said the number of Hong Kong movie productions last year fell to just 60, from the peak of more than 1,000 in the 1980s. Owing to the shrinking local market, much talent has moved to the mainland to find work. Wong said mainland exhibitors and buyers will continue to dominate the Hong Kong International Film and Television Market, which is one of the nine components of the Entertainment Expo Hong Kong 2009, running from March 23 to April 19. Of the 500 exhibitors and 4,200 buyers who participated last year, about 100 and 700 respectively were from the mainland. Also lending their support to the expo yesterday were Hong Trade Development Council executive director Fred Lam Tin-fuk, Secretary for Commerce and Economic Development Rita Lau Ng Wai-lan, Hong Kong entertainment ambassador Tony Leung Chiu-wai and trade council entertainment industry advisory committee chairman Peter Lam Kin-ngok.
The Hong Kong Airport Authority said it will consider requests from airlines to cut landing fees to help carriers survive the turbulent year ahead. "We are studying it and have no decision yet," HKAA chief executive Stanley Hui Hon-chung said yesterday. Some carriers have applied for discounts in addition to the 15 percent fee cut the authority introduced for all airlines in 2000, Hui said. He admitted airlines had delayed paying airport fees, referring to claims that mainland carriers owe the HKAA as much as HK$50 million, but said "it is not as much as mainland papers reported." After drops in passenger and cargo traffic at Hong Kong International Airport last year, Hui said the first quarter this year will be difficult, but that the situation had not hurt airport tenants or derailed the authority's expansion plans. Its 2030 masterplan is still in progress and Hui said a report from consultants will be submitted this June or July. Controversial plans for a third runway and financing will be included in the report.

Staff in the Correctional Services Department are calling for more medical protection, as frontline officers face health threats from inmates with highly contagious diseases, such as tuberculosis and HIV.
The number of low-income female employees in Hong Kong has been gradually declining in the past three years, Secretary for Labour and Welfare Matthew Cheung Kin-chung said on Wednesday. Speaking in the Legislative Council, Mr Cheung said that according to statistics published by the Census and Statistics Department, the number of low-income female employees fell from 135,900 in 2006 to 103,700 in 2008. "The number of low-income employees in the total female labour force and overall labour force have declined from 9.6 per cent in 2006 to 7.0 per cent last year – from 4.0 per cent in 2006 to 3.0 per cent last year, respectively," he said. Mr Cheung said the main reason for this was the strong economic growth of recent years.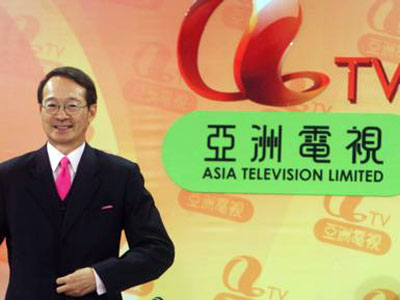 Asia Television, the smaller of Hong Kong's two television broadcasters, is expected to shed around 300 staff as early as Thursday - following a review of its internal operations, sources said on Wednesday. Industry sources said ATV will layoff around 300 staff this week – a third of the broadcaster's total staff of around 900. It is understood most departments will be affected – though not the news and public affairs departments. "Around 200 staff from the news and public affairs departments will not be affected, a source said on Wednesday. Sources believe the latest layoffs will affect most areas of the company. "Rumours of this round of layoffs had been circulating the office before Chinese New Year," the source said. "Initially the layoffs were said to be happening at the end of the month. The latest rumours say this could happen on Thursday or Friday." An ATV spokesman declined to comment on Wednesday. ATV's executive chairman Linus Cheung Wing-lam said last month the broadcaster was carrying out a review to rationalise their operations. Mr Cheung said that after the review the company might even hire additional staff. The broadcaster introduced a new shareholder to strengthen its financial position late last month. Tsai Eng-meng, chairman of Taiwan based Want Want Group, took a stake in the broadcaster from ABN Amro and promised to inject new funds. Mr Tsai last year acquired Taiwan-based China Times Group, which owns two newspapers and two television broadcasters – China Television and CTI.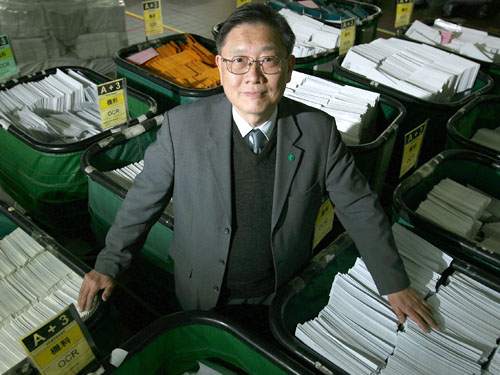 Hongkong Post expects revenue for this fiscal year to fall by more than HK$100 million - but it has no plans to raise fees this year. It collected HK$4.37 billion in revenue in the last financial year, but the acting postmaster general, Chan Yau-fung, said yesterday that this would fall to about HK$4.2 billion. "Since the financial tsunami began [in October], the number of mail items has dropped a lot," Mr Chan told the South China Morning Post (SEHK: 0583, announcements, news) , adding that revenue between April and September increased by 3 per cent compared with the same period a year earlier. "This is mainly related to the plunge in the volume of local commercial mail, such as promotional fliers from banks and other companies. "Fewer IPOs [initial public offerings] took place, which also hit us." The amount of mail posted - of which more than 90 per cent is commercial - dropped by one-fifth in October and November compared with the same period in 2007, Mr Chan said. The volume of mail fell 15 per cent in the last quarter, he said. International mail grew by 7 per cent in terms of weight, or an additional 2,000 tonnes, between October and December over the previous year. Mr Chan said the growth in internet shopping or e-commerce was one factor behind these figures. "We also observed a trend of people choosing cheaper alternatives to sending their mail," he said. Mr Chan said the number of customers using air parcels grew by 4 per cent and the amount of registered mail increased by over 25 per cent in the final quarter, with customers increasingly choosing these services over Speedpost. The tougher economic environment since September will also mean Hongkong Post fails to meet its target rate of return on fixed assets - which is set at 8.4 per cent by the financial secretary. The rate of return on fixed assets is calculated as profit after tax - excluding interest income and interest expenses - divided by average net fixed assets. The rates in the last fiscal year and in 2006-2007 were 12.2 per cent and 12.7 per cent respectively. Hongkong Post would review postage fees for next year, Mr Chan said, but it had no plans to raise charges this year. To boost business and show support for small and medium-sized enterprises, Hongkong Post is running promotions and discounts for 11 services until the end of next month. Mr Chan also said it would expand its new economy express service - which is now targeting deliveries to cities in Guangdong - to other mainland cities.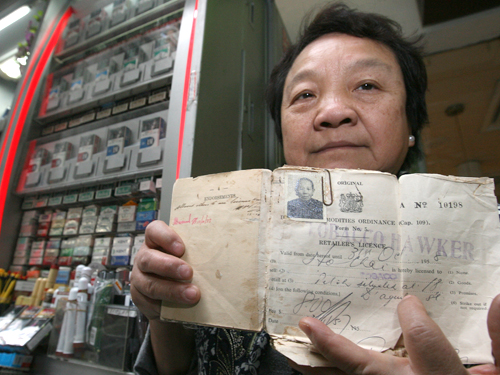 A cigarette hawker on D'Aguilar Street holds up an expired licence. The government has been discussing renewing such permits, among other measures in a licensing review. Regulations on hawkers and dai pai dong are to be loosened in the wake of growing demand to give new life to the trades. Lawmakers welcomed the government initiative, although one said more should be done to ensure the rules did the most possible to create jobs and benefit the economy. Speaking at a meeting of the Legislative Council's food safety and environmental hygiene panel yesterday, the undersecretary for food and health, Gabriel Leung, said: "Recently, there have been views from the community to retain and revitalise the hawking trade because of its traditional characteristics." He said the now defunct Urban Council stopped issuing new hawker licences in the 1970s with the aim of reducing the number of hawkers by natural attrition. There are currently 6,589 hawkers with fixed-pitch licences and 546 licensed itinerant hawkers. Professor Leung said the government wanted to explore the feasibility of reissuing licences and relaxing the requirements for transferring them, while ensuring the trade did not make the streets dirty. Deputy Director of Food and Environmental Hygiene Alice Lau Yim said the number of fixed pitches remained unchanged. The government would issue licences to new hawkers on vacant pitches or allow licensees of adjacent pitches to use vacant ones, Ms Lau said. The government has also proposed, with the nod of district councils and the government, to lift restrictions on dai pai dong so new operators could continue operating when a licence holder dies. There are only 28 licensed dai pai dong hawkers across the city. Under current requirements their licences can only be transferred to holders' spouses. The government also proposed issuing 30 new licences for ice cream hawkers; there are now 28. Lawmakers will meet hawker representatives next month to discuss a review of the licence system. Liberal legislator Tommy Cheung Yu-yan said people would love to see more dai pai dong. "They are so vital to the culture of Hong Kong. Now that you said you have to seek more views from district councils, can the government take a more proactive role?" But Wong Yuk-man, chairman of the League of Social Democrats, said that the government was not doing enough. "The change in fact is very little. The policy continues with stringent controls on the hawking trade without an emphasis on the economic issues and people's livelihood. There is no breakthrough. How many job opportunities can you create with these proposals?" he asked. Meanwhile, Democratic Party legislator Kam Nai-wai went to Central yesterday with police and officials from the Transport Department and Lands Department to discuss the granting of licences to eight hawkers who have been selling cigarettes illegally since 1989. Licences were previously granted to them by the Customs and Excise Department. The Urban Council, now the Food and Environmental Hygiene Department, then took over licensing responsibility and refused to renew their permits.
A committee set up to study the employment of senior officials after their retirement will consult the public on whether details of jobs taken up by former junior civil servants should also be disclosed. A discussion paper prepared by the committee and released yesterday said it had come up with a number of questions for public consultation after examining control regimes in seven countries. They include the period of restriction before an official can start a new job after retiring, the process of granting approval, and public disclosure arrangements. "The review committee has an open mind on these issues at this stage. Before it formulates its position, it wishes to consult widely and review views from members of the public and stakeholders," it read. Apart from public disclosure arrangements, questions identified by the review committee include possible changes in the composition of the Advisory Committee on Post-Service Employment of Civil Servants, which is chaired by Mr Justice Pang Kin-kee. The committee also questioned whether dealings between ex-directorate staff and related companies during their last few years in office should be assessed for the purpose of conflict of interest. Chief Executive Donald Tsang Yam-kuen appointed the 11-member committee in September to review the policy on former senior civil servants applying for new jobs, a month after a property developer offered a job to former housing chief Leung Chin-man. The discussion paper will be studied at a meeting of the Legislative Council's public service panel on Monday. Panel chairman Lee Cheuk-yan said post-service jobs taken by all directorate civil servants should be disclosed for public supervision. "Transparency is surely good, but what matters the most is whether strict processing is applied when dealing with applications," he said.
Media mogul Jimmy Lai Chee-ying is to launch a cable news channel in Taiwan to further expand his operations on the island, his company said. Lai has hired the former campaign manager of Taiwan's President Ma Ying-jeou to be chief executive of the new channel, executives at his Hong Kong-listed Next Media said. ''I want to build a critically and commercially acclaimed station,'' new chief executive King Pu-tsung told Apple Daily newspaper, which is part of Lai's media empire. ''I hope my news team will be fair, objective, and non-partisan,'' he said, adding that Ma respects his decision. The announcement follows speculation Lai has held takeover talks with local stations. But King did not say whether the media mogul would set up a new channel or acquire an existing one. The new station's name and launch date have also yet to be decided. There are more than 100 cable TV channels in Taiwan, including seven news stations.

Hang Lung Properties (0101), which reported a 68 percent decline in interim underlying profit yesterday, plans to invest HK$13 billion in mainland projects over the next three years. Its underlying profit for the six months to December 31, excluding revaluation gains on investment properties, tumbled to HK$1.197 billion from HK$3.77 billion a year earlier, with the company selling just three flats in the half. Net profit fell 83 percent to HK$1.22 billion. Turnover from property sales fell more than 99 percent to HK$10.4 million, while turnover from leasing was up 15 percent at HK$2.04 billion. The company declared an interim dividend of 15 HK cents, the same as a year ago. Chairman Ronnie Chan Chi-chung said Hang Lung will continue to focus on projects in the mainland and that he expects rental income there to surpass that from Hong Kong in about three years. For Hang Lung Properties, the contribution of mainland rentals to profit is 41 percent. Its parent Hang Lung Group (0010) generates 44 percent of rental profit from the mainland. Chan said the company has bought nine projects in five mainland cities for the year so far. He said buying mainland real estate is now easier as there is less market competition due to the economic downturn and provincial governments needed to sell more land. Hang Lung will spend HK$13 billion on construction work in the mainland from 2009 to 2011, said executive director Terry Ng Sze-yuen. As for Hong Kong, Ng said, Hang Lung is ready to sell units at its Kowloon Station HarbourSide project. About 2,000 apartments are still unsold at its Harbourside and Long Beach developments. Interim profit at Hang Lung Group fell 62 percent to HK$710 million and net profit declined 71 percent to HK$2.32 billion. Meanwhile, Chan said he "strongly disagrees" with the introduction of mandatory quarterly profit and loss reporting for locally listed companies. He said the issue has been carried too far. "It's good to have regulations, but don't overdo," he said. "US companies are required to report quarterly results, and the system has made the problem of accounting fraud very serious. "It also encourages a lack of foresight and does not take into account the long-term benefit to shareholders." Chan said he prefers Britain's practice of requiring that companies publish quarterly management reports rather than full profit and loss accounts. The Listing Committee of Hong Kong Exchanges and Clearing is expected to discuss the extension of the share dealing blackout period tomorrow. Chan reiterated his agreement with its extension, saying people's reasons for opposing the move are "unjustifiable." He said Hong Kong should attain international standards as a financial center, and that Hang Lung would not be affected by the blackout extension as it reports results earlier than other companies.

China: China consumer price inflation cooled in January to the weakest pace in 30 months. Consumer prices rose 1 percent from a year earlier, while producer prices fell. Economists say China may experience contraction for the first time in seven years, making moves to stimulate domestic consumption more imminent. As part of the measures, economists have not ruled out interest rate cuts of between 81 and 135 basis points in the first half of the year, although People's Bank of China governor Zhou Xiaochuan has said rates are not the only tools Beijing has to manage the economy. The National Bureau of Statistics yesterday announced inflation fell for the ninth consecutive month in January, to just 1 percent, from 1.2 percent in December. Food prices rose 4.2 percent while non-food prices fell 0.6 percent from a year ago. The annual producer price index, which reflects manufacturing activities and raw material prices, fell 3.3 percent, after a 1.1 percent drop in December. After factoring in the Lunar New Year effect - higher food and travel costs - deflation has already taken hold, economists said. "We believe it will not be long before we see consumer inflation dipping into negative territory, and we forecast a 0.8 percent CPI deflation this year," said Wang Qing, chief China economist at Morgan Stanley. Wang said to boost consumption, China will continue to cut the benchmark lending rate, which now stands at 5.31 percent, by 108 to 135 basis points. Citicorp's chief Asia economist Huang Yiping said the deflation risk helps create room for monetary policy expansion, if policymakers think it is necessary to boost the economy. He estimates the lending rate could be cut by as much as 131 basis points. Merrill Lynch economist Lu Ting said the worst is not over yet, but expects macro indicators to improve around the middle of the second quarter. "We believe the way macro indicators evolve over time has important implications for stock prices," Lu said.
A mainland company has won a contract to build a US$1.8 billion monorail to carry pilgrims around the Islamic holy city of Mecca, Saudi Arabia announced during a visit by President Hu Jintao. China Railway (SEHK: 0390) Co won the deal to construct the rail link between Mecca and the holy sites of Mina, Arafat and Muzdalifah, which are visited by massive tides of pilgrims during the annual hajj, the state news agency SPA said. More than two million Muslims descend on Mecca each year for the pilgrimage. The project was announced at a state dinner on Tuesday hosted by Saudi King Abdullah for Hu, who is on a three-day visit to shore up economic relations with the OPEC powerhouse and discuss energy supplies.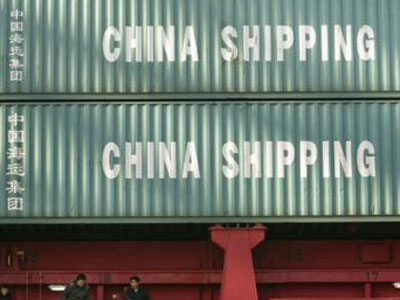 Workers take rest underneath the containers on a cargo vessel at the Tianjin port. Mainland's customs agency said on Wednesday that the country's exports plunged 17.5 per cent in January as the drop in the country's trade accelerated. Mainland's exports plunged 17.5 per cent in January – the sharpest drop in more than a decade – as the collapse in its trade accelerated, adding to the threat of more job losses and increasing pressure on Beijing to boost slumping economic growth. It was the third straight month exports fell but January's decline from the year-earlier month was far sharper than December's 2.8 per cent contraction, according to customs data released on Tuesday. JP Morgan said it was the biggest monthly decline since October 1998. "The numbers are terrible. The environment is awful," said Citigroup economist Ken Peng. "The pressures on employment will be huge." The plunge in exports exceeded analysts' estimates, which ranged from 12-14 per cent. The collapse in global demand for textiles, toys and other goods has devastated export-dependent coastal areas. The government says at least 20 million migrant workers have lost their jobs due to global economic turmoil. It is rolling out a 4 trillion yuan (HK$4.5 trillion) package to stoke domestic consumer spending and has taken steps to help struggling exporters of textiles and other goods. Imports also plunged in January, by 43 per cent, reflecting a slump in demand for foreign components and raw materials used by mainland's export industries, as well as weaker domestic consumer demand. Up to half of mainland's US$1 trillion in annual imports are materials used in goods that are re-exported. The weaker import numbers could dampen hopes an economic recovery is taking shape following recent data showing an easing in the contraction of mainland's manufacturing and higher bank lending. "The decline in imports suggests there is not really that much of a recovery," Mr Peng said. Mainland's global trade surplus widened to US$39.1 billion in January, the third-highest month on record and just ahead of December's US$39 billion trade gap. The politically sensitive trade surplus with the United States widened by 1.9 per cent from the January 2007 to US$12.3 billion, according to customs data. Mainland's import weakness could be a blow for its trading partners, especially Asian economies that rely on mainland manufacturers as leading buyers of their exports of industrial components and raw materials. "The sharp contraction in imports reflects slowing domestic investment and lower demand for intermediate goods – and likely signals continuing export weakness in the future," said Jing Ulrich, JP Morgan's chairwoman for China equities, in a report.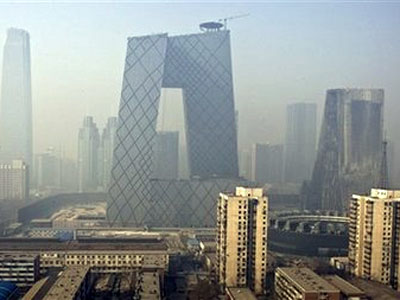 The Mandarin Oriental hotel, right, which was destroyed by fire stands next to the new CCTV building in Beijing's central business district on Tuesday. Prosecutors are probing a blaze that partly destroyed Beijing's hypermodern state television headquarters and hotel complex, with suspects placed "under control", an official newspaper reported. The Procuratorial Daily, the newspaper of the state prosecution and anti-graft agency, said on Wednesday that officials who investigate dereliction of duty were probing the blaze that was sparked by an unlicensed fireworks display by Central China Television (CCTV). Citing unnamed sources it said "suspects and evidence have been placed under police control". It did not specify who was under investigation or for what offences. The fire began on Monday evening, sparked by a fireworks display organised by CCTV, destroying a 30-storey building just north of the spectacular, gravity-defying CCTV tower designed by Dutch architect Rem Koolhaas. The 30-storey building was home to the near-completed Mandarin Oriental Hotel, which had been due to open this year. CCTV has apologised for staging unlicensed fireworks for employees and guests. The fire swept quickly through the side building in part because of lack of water, the report said. "The hoses of the fire rucks could not reach the rooftop, and there were no water supplies inside the building."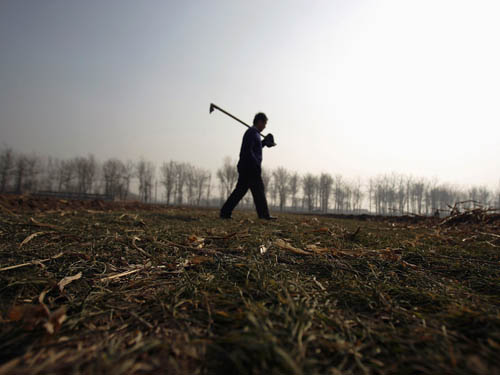 Mainland authorities remained optimistic yesterday about prospects for the harvest of winter grain, despite a severe drought that has ravaged parts of northern China since the autumn. "We will have another good summer harvest if the weather does not worsen in the next phase," said E Jingping, secretary general of the Office of State Flood Control and Drought Relief Headquarters. The positive outlook contrasted sharply with the prevailing pessimism over the past week that the grain harvest was in peril because of a lack of rain in eight major winter-wheat growing provinces. But Mr E said the situation would deteriorate if no rain fell in the next 15 days, the start of the key growing period for winter wheat in the north. Rain might be on the way, with the China Meteorological Administration saying on its website yesterday that there would be major rainfall in the northeast, north and northwest as early as tonight. The country went on an emergency footing on Thursday in response to the once-in-a-half-century dry spell and called on all provinces to spare no effort to alleviate it. The Ministry of Finance set up a multibillion-yuan contingency fund to help farmers irrigate their parched lands, an affected area estimated to have peaked at about 20 million hectares on Saturday. Mr E refused to say whether reports of the drought were exaggerated because of the pace at which it appeared to be easing, but he insisted that all statistics showed that China was experiencing one of its worst droughts in five decades. "But through our hard work in the previous stage, the negative impact on farmland was effectively mitigated," he said. The "previous stage" did not start until last Wednesday, when the national relief office issued a second-degree drought warning. It upgraded the warning the following day. Under the emergency declaration, provinces were mobilised to help drought-affected areas while reservoirs along the Yellow River were ordered to release some of their already depleted reserves to water areas downstream. Renmin University social scientist Zhou Zhengxiao said the Ministry of Water Resources, where Mr E is a deputy minister, was obviously trying to salvage something from the drought-relief efforts. "The message's underlying statement about the quick easing of the drought was that the ... ministry did a superb job, even though the challenge was huge," Professor Zhou said. He said administrative mistakes were behind all natural disasters and this drought was no different. A Chinese Academy of Agricultural Sciences researcher, Lin Erda, agreed that human error was partly the cause of the drought. "There is no denying the drought itself, but they have a lot to improve on in terms of adopting better measures, steps and timing to help ease the severity of the drought." He said a good harvest of the usually drought-resistant winter wheat was still possible if there was enough irrigation in coming months.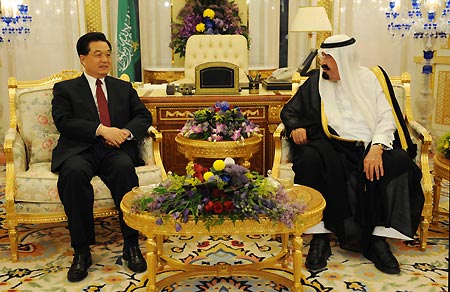 Visiting Chinese President Hu Jintao (L) talks with Saudi Arabian King Abdullah bin Abdul-Aziz during their meeting in Riyadh, Saudi Arabia, Feb. 10, 2009. Chinese President Hu Jintao met Saudi Arabian King Abdullah bin Abdul-Aziz here Tuesday on deepening the two countries' friendship and cooperation. Hu arrived here earlier in the day at the start of his "journey of friendship and cooperation" to Saudi Arabia and four African countries. In a written statement issued upon his arrival, Hu said he would exchange views with the king on China-Saudi Arabia ties and global and regional issues of common concern, including ways of addressing the international financial crisis. Since China and Saudi Arabia established diplomatic ties in 1990, bilateral relations have developed steadily, with increasing exchange of visits at different levels and expanding cooperation in various sectors.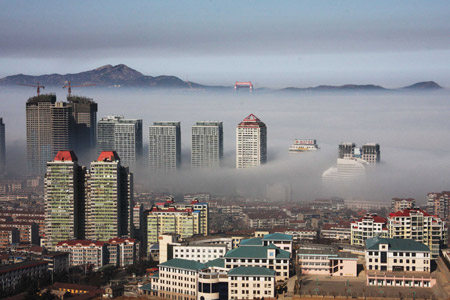 Photo taken on Feb. 11, 2009 shows the fog-wrapped buildings in Yantai City, east China's Shandong Province. An advection fog hit Yantai on Wednesday.

Siemens sets eyes on China's "green" market - Recently, having been affected by the international financial crisis, many transnational companies have experienced sharp drops in profits, workforce reduction and downsizing. Germany's Siemens was no different. Reporters learned that although Siemens' profits were dramatically lower in the first quarter of the 2009 fiscal year (from October 2008 to September 2009) compared to the previous year, recently it resolutely decided to invest about 1.35 billion yuan more in China's renewable energy sector in the coming three years on top of its cumulative investment of 10 billion yuan. In addition, during the 2008 fiscal year, Siemens' employees in China were still increasing. Given this, what does the substantial additional investment in China made by the centenarian company Siemens mean under the shadow of financial crisis? Targeting China's "green" market - A spokesperson from Siemens China, told reporters that Siemens made the additional investment in hopes of strengthening its position in China's vigorous market. Over the years, Siemens has long maintained a continuous investment in China's market. By the end of 2006, Siemens announced that it will realize a cumulative investment of 10 billion yuan by 2010. Its recent additional investment of 1.35 billion yuan not only echoed the Chinese government's economic stimulus plan, but also showed the firm confidence Siemens holds in China's long-term development. Siemens believes that the fundamentals of China's economy will maintain sound and rapid growth. Siemens also indicated that the focus of its business in China is to concentrate in developing new fields in rural areas including energy conservation and local innovation. Siemens will enhance its environmental business portfolio to meet China's "green" target of energy conservation and emissions reduction. As a leading enterprise in the field of environmental and climate protection, Siemens owns an extensive environmental business portfolio which is a strong backbone for Siemens's future business growth. The company's environmental business portfolio includes technologies and solutions in fields involving the environment such as electric power generation, power transmission and distribution and power consumption. It is predicted that 40 percent of Siemens's new contracts in 2010 will be related to its environmental business portfolio. Reports indicate that Siemens is particularly confident with China's wind energy and second-generation solar energy market. Making great efforts to develop the "green" industry - Reporters learned that the recently held World Economic Forum (WEF) Annual Meeting 2009 in Davos released a report on "green" energy infrastructure. The report lists eight large-scale clean energy sectors that deserve government support: offshore wind power, onshore wind power, solar photovoltaic power, solar thermal power, solar power in municipal works, waste-to-energy power, biomass fuel power and geothermal power. The report states that the world's investment in the clean energy sector reached 155 billion USD in 2008, up from 30 billion USD in 2004. The contribution from developing countries has been rising rapidly, reaching 26 billion USD in 2007 from a mere 1.8 billion USD in 2004. According to the report's prediction, on average, at least 515 billion USD of global investment in "green" energy development is needed every year from now until 2030. Foreign and domestic energy giants are all making heavy investments in China's clean energy market as there are prominent problems in the country's traditional energy structure and its huge market demand. Consensus has been reached at home and abroad that China's "green" industry has bright prospects. 

China will encourage financial institutions expand their financing to purchasers of exported ships and it will extend fiscal and financial support for domestic buyers of long-range ships until 2012 in a move to boost its emerging shipbuilding industry during the global economic downturn. The State Council, or the Cabinet, said on Wednesday it has approved the stimulus package for the country's shipbuilding industry. The country will also support technology upgrading of the industry and developing of high-tech ships. Meanwhile, the government will limit construction of new capacity in the industry and is studying a policy to force outdated ships to be replaced, encourage production of more advanced ships and promote mergers and acquisitions in the industry. Guo Yalin, an analyst with CITIC Securities, said the stimulus package gives a boost to the industry, which is facing difficulties in receiving new orders and retaining old ones. Domestic shipbuilders' new orders are expected drop to between 20 million deadweight tons to 30 million deadweight tons in 2009, compared with 58.18 million deadweight tons in 2008, the China Association of National Shipbuilding Industry said earlier this week. Buyers' defaults and requests to delay deliveries are both increasing, the association said, adding cancellation of orders and delays in payment will be on the rise this year if the market remains gloomy. "The supportive measures in financing will help to cut cancellations by buyers," Guo said. He said other measures also help to build a more balanced relationship between supply and demand. The State Council said the shipbuilding industry also drives the development of other key industries, such as steel, textile, chemical engineering and equipment manufacturing. The stimulus plan came after similar packages for auto, steel, textile and equipment manufacturing got the green lights from the State Council.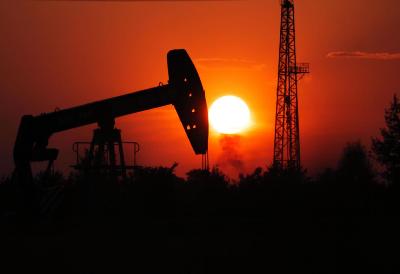 China may raise the trigger level of the windfall tax levied on domestic oil producers to US$60 (HK$468) per barrel from the current US$40 to boost the petrochemical industry. The National Development and Reform Commission is to raise the trigger level to help relieve producers' tax burden, China Business News reported citing unnamed sources. Raising the trigger level "will lower windfall tax payments for all three oil companies - mostly for CNOOC and PetroChina, less for Sinopec relative to their overall profitability. Hence profits will be higher all else being equal," said Brynjar Bustnes, head of regional oil and gas at JPMorgan Chase. In the first half of last year, the mainland's biggest oil producer PetroChina (0857) paid 47.8 billion yuan (HK$54.28 billion), the biggest refiner Sinopec (0386) paid 28.5 billion yuan and CNOOC (0883) 9.7 billion yuan in windfall taxes. Bustnes said if the tax threshold is raised, "it will not have much impact on 2009 earnings since we use Brent at US$43 per barrel." The State Council is expected to approve the proposal in the first half of the year, CBN reported, adding refining subsidies are also being considered.
Feb 12, 2009

Hong Kong: More than 300 contract staff working for Hong Kong's largest telecoms company PCCW launched a half-day strike - demonstrating outside PCCW Tower in Quarry Bay on Tuesday. They are angry at plans by the company to lay off 600-700 staff and reduce staff salaries. The half-day action is expected to affect many PCCW services – including installation, maintenance of telephones, broadband and cable television services. A spokesman for PCCW's contract staff said some 16 PCCW contractors, responsible for installation and maintenance of fixed-line telephones and pay TV, had been informed of a 10 per cent cut in service payments on Monday. This could mean about 3,000 workers could lose as much as 10 per cent in wages, he said. Some 500 workers, waving placards and shouting slogans, assembled in Taikoo Place between around 10.30am and 11.45am. Some appeared visibly upset and angry about the latest decision by PCCW but the protest remained orderly. A small number of police officers were present, along with photographers and journalists. The demonstrators loudly condemned the recent decision by PCCW chairman Richard Li Tzar-kai's to reduce staff numbers and salaries. They urged PCCW to stop the pay cuts and staff reductions. Some Hong Kong Federation of Trade Union representatives also joined the protest –including lawmaker Wong Kwok-hing. Mr Wong said: "Contract staff are very disappointed PCCW plans to cut staff numbers and reduce salaries – despite making huge profits last year. "We urge PCCW not to go ahead and do this. They should have a sense of social responsibility," added Mr Wong. He also urged permanent PCCW staff to support the protest action. On Tuesday, protest leaders handed a petition letter to a representative of the PCCW management. Hong Kong Federation of Trade Unions spokesman Gordon Tsui Sai-cheung said he hoped PCCW would reply to their request within a week. "Today's protest is a warning only. We believe this action would not affect the company's normal services. If they [PCCW management] do not reply to our requests, we cannot rule out taking industrial action," he said. Mr Tsui said the Labour Department had promised to meet representatives of the contract staff and unions. In a statement on Tuesday afternoon, PCCW said no decision had been made yet on cutting wage. But the company said there was no justification for industrial action. "The company notes that there has been extensive [media] coverage reporting concerns that the company had imposed a 10 to 30 per cent cut on contractor rates," the statement said.But PCCW said concerns about such cuts were "unfounded." The statement said commercial arrangements with contractors were still subject to discussions. It said PCCW reviewed its commercial arrangements with sub-contractors last week. This was to see whether it was possible to have a 10 per cent reduction in contract rates. The threat of job losses comes amid public calls for the Securities and Futures Commission to conduct a thorough investigation into alleged vote-buying during a controversial HK$15.9 billion bid to privatise PCCW. PCCW was developed by Richard Li Tzar Kai, the younger son of tycoon Li Ka Shing. Originally Pacific Century Development, it is an investment holding company. In 2002, the company's name was changed from Pacific Century Cyberworks (SEHK: 0008) to PCCW.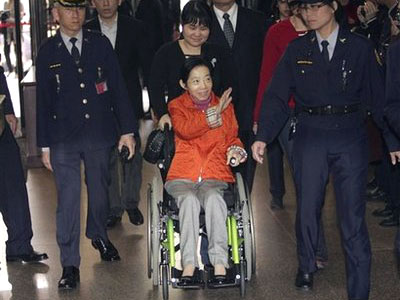 The former first lady of Taiwan Wu Shu-jen pleaded guilty on Tuesday in connection with a massive graft case embroiling her family after she showed up in court after 17 non-appearances in two years. Ms Wu, who beamed and waved as she entered the Taipei District Court in a wheelchair, is charged with embezzlement and receipt forgery involving public funds. Prosecutors added a money-laundering charge in December. She pleaded guilty to forgery and of accepting US$2.2 million related to a suspected shady land use deal, but denied other graft charges. "I will reflect and re-evaluate myself," Ms Wu told reporters after the hearing as she apologized for the "social costs" of her case. "I will co-operate with the investigation." The case involving Ms Wu, her husband former president Chen Shui-bian, their family and his aides has hurt the image of the Democratic Progressive Party, which backed Mr Chen in office from 2000 to last year and faces tense local elections later this year. Chen and Wu left the party in August. At her only other appearance so far, to enter a not-guilty plea in December 2006, Ms Wu apparently fainted in a courthouse restroom. Paralysed from the waist down from an accident in 1985, she sought medical leave thereafter, enraging the judges. Mr Chen is in jail awaiting trial on charges he and his family embezzled NT$104 million (US$3 million) from a special fund, took bribes of about US$9 million related to a land procurement deal and accepted another US$2.73 million in kickbacks to help a contractor. Prosecutors are going easier on Ms Wu. "We don't have a specific sentence, just that she be prosecuted under law," said prosecutor's spokesman Chen Yun-nan. Ms Wu's lawyers would not comment on Tuesday's court appearance, which was a preparatory hearing ahead of an expected full trial.
MTRC (SEHK: 0066) chief Chow Chung-kong said 190,000, or 20,000 more, elderly people have been making use of the rail network's HK$2 fare perk every Wednesday since it was earlier changed from Sundays against a public outcry. Chow said the change was made with considerations in bus routes' perk offers on Sunday and the free admission to many recreational activities, such as visiting museums, on Wednesday. On worsening unemployment in Hong Kong, Chow said MTRC's start of construction of new lines next year would create 57,000 jobs.

Some 10,000 university students are found to be bad debtors, owing a total of HK$139 million worth of government loans. The number of those who had loans in arrears for three to four years increased threefold to 1,400 in three years from 2005 to 2008. In one outrageous case, a graduate with assets worth HK$500,000 refused to repay HK$100,000. He even complained to the Chief Executive's Office and the Education Bureau about the nuisance caused to him by the Student Financial Assistance Agency.

Hong Kong retailers enjoyed better-than-expected sales during the Chinese New Year holidays despite economic downturn. This was mainly because Hongkongers have saved lots of money over the past few years when the local economy boomed and more mainlanders have visited the city. However, since large enterprises such as PCCW (SEHK: 0008) again announced layoffs while the global economic crisis is deepening, consumer confidence is expected to plunge in the coming months. This will hit small-and medium-sized enterprises and in turn lead to more layoffs towards the end of the year.

China: Shanghai has announced plans to build a 60 million yuan (HK$68.2 million) education and research centre to protect an island wetland reserve known as the city's "last virgin soil". Jiuduansha Wetland Nature Reserve covers 42,000 hectares, 12km directly offshore from Pudong International Airport. Pudong New District plans to build the centre in the culture and tourism zone at Sanjiagang port, adjacent to the airport. It will provide visitor information and facilities for researchers studying the region. Local authorities did not say when it would be completed. No one at the nature reserve's office was available for comment yesterday. However, a press release posted on the Pudong district's website quoted the office's director, Sun Ying, as saying the new centre would be "a great source for locals to get to know the wetland ... It will not harm the wetland environment". Jiuduansha only emerged from beneath the waters of the Yangtze Delta in the 1960s. The four shoals of mostly tidal and seasonal flats were formed by alluvial silt collecting at the point where the Yangtze River meets the East China Sea. The area has become a haven for migrating birds. Jiuduansha is considered to play a role in controlling seasonal flooding and reducing water pollution.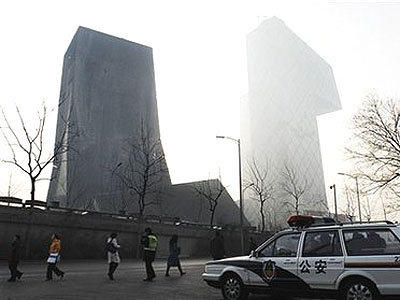 An unapproved fireworks display by China's state broadcaster caused a blaze that swept through part of Central China Television's hypermodern complex in Beijing, a fire brigade spokesman said on Tuesday. A fireman died after inhaling toxic gases when fighting the fire at the still unopened 30-storey building, Xinhua news agency said. Seven people were injured, including six of about 600 firefighters at the scene. CCTV apologised for the fire on its official website. "We feel very hurt that the fire caused a big loss of national wealth," it said. "We apologise to the nearby people for the traffic jams and inconvenience caused by the fire." The blaze started on Monday evening and was put out at 2am on Tuesday. Flames 10 metres high shot out of the building, just north of the spectacular, gravity-defying CCTV tower designed by Dutch architect Rem Koolhaas. The flames were reflected in the tower, which itself appeared to be untouched. "CCTV hired staff from a fireworks company to ignite several hundred large festive firecrackers" in an open space outside the near-completed Mandarin Oriental Hotel, part of the CCTV tower complex, Xinhua said, quoting a fire brigade spokesman. He said these fireworks, set off to celebrate the Lantern Festival, were "much more powerful and explosive" than those available at roadside stalls during the Chinese New Year holiday and needed approval from the municipal government. "Owners of the property ignored policemen's warnings that such fireworks were not allowed," spokesman Luo Yuan was quoted as saying. The people who ignited the fireworks were being questioned by police, Luo said. Mandarin Oriental said its property, which had been due to open this year, employed 60 staff, all of whom work in pre-opening offices near the hotel which were empty at the time. "Mandarin Oriental has signed a long-term contract to manage the hotel and has no ownership interest in the building," it said in a statement. Fireworks are set off throughout the Lunar New Year period, even in downtown Beijing, with the highest number and most spectacular saved for the eve of the holiday and on Lantern Festival at the end.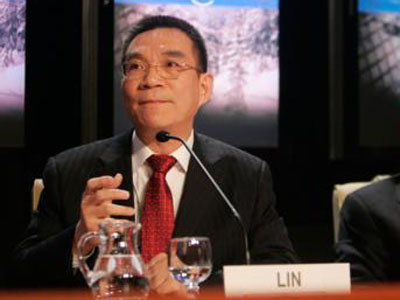 World Bank's chief economist Justin Yifu Lin has called for a global recovery fund in the spirit of the Marshall Plan to overcome the economic slowdown that has gripped the globe. Arguing that the global recession will be protracted unless all countries take co-ordinated action, the World Bank's chief economist proposed on Monday a US$2 trillion fund to stimulate development and growth in poor countries. Justin Yifu Lin, a senior vice-president at the World Bank, said his plan would be a "global recovery fund in the spirit of the Marshall Plan" that he hoped would be discussed at the G20 summit in April in London. Escaping a protracted world recession depends upon "whether we can overcome protectionism" and "whether we have the wisdom to come up with some kind of decisive, large enough, co-ordinated fiscal stimulus among the developed and developing countries", he told a Washington think tank. Mr Lin said rich countries, led by the United States and Europe, as well as states with huge financial surpluses like China should commit about 1 per cent of their GDP – $400 billion a year – for five years to a US$2 trillion fund to lend to developing countries. A World Bank official later clarified that the plan floated by Mr Lin would also permit middle-income countries to borrow funds. The loans would in the short term boost demand and offset slack consumption, while over the longer term remove infrastructural bottlenecks in the developing world so that demand could be sustained, Mr Lin said. "If we can work together, then we have the opportunity to get out of this crisis in a shorter period of time, but at the same time pave a foundation for long-term, inclusive and sustainable growth for everyone in the world," he said. Mr Lin's proposal follows a call earlier this month by World Bank President Robert Zoellick for the creation of a vulnerability fund for poorer countries that would support crucial investment in infrastructure projects that would create jobs while laying a foundation for future productivity. The World Bank wants rich nations to allocate at least 0.7 per cent of any domestic stimulus package to the fund, and will urge G20 leaders meeting in London in April to back the idea.
Struggling mainland property developers should be allowed to go, hard hat in hand, to Beijing for bailout funds, economists have said. According to Standard & Poor's chief Asia economist Subir Gokarn, Beijing's 4 trillion yuan (HK$4.54 trillion) fiscal stimulus package should be extended to support private property developers as well as funding government infrastructure projects. Shares in Hong Kong-listed mainland property companies are suffering as investors fear they will halt projects after failing to raise cash on the stock and bond markets. Country Garden Holdings shares have plunged 67 per cent in the past six months to HK$1.57, wiping HK$4.8 billion off the company's value and denting the wealth of majority owner Yang Huiyan, the 27-year-old daughter of the company's founder. Another developer whose investors have negative equity is Guangdong and Beijing builder Guangzhou R&F Properties, whose shares traded at HK$6.60 yesterday, down from HK$15.76 last August. As mainland economic growth slows, real estate values are sliding too. House prices in urban areas fell 0.4 per cent in December last year, the first annual decline on record, according to the National Reform and Development Council. Mr Gokarn said Beijing should act to reverse the situation. "If construction were to slow, the effect on the economy would be dramatic." According to the ratings agency, about half of domestic investment involves the construction sector. As a large consumer of cement, iron and steel, developers indirectly support jobs in many other sectors. "Extending [the infrastructure package to private developers] is probably something that needs to be considered," Mr Gokarn added, clarifying it was up to the government to work out how to do this.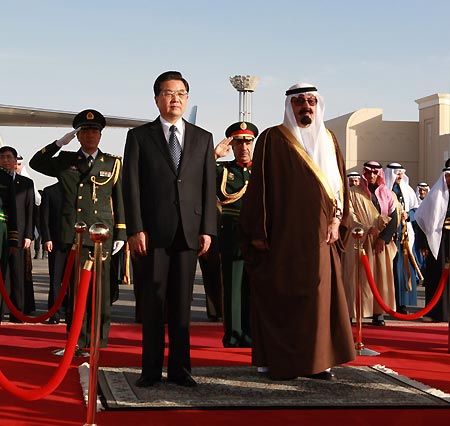 Visiting Chinese President Hu Jintao (L front) and Saudi Arabian King Abdullah bin Abdul-Aziz (R front) attend a welcoming ceremony upon Hu's arrival at the airport in Riyadh, Saudi Arabia, Feb. 10, 2009.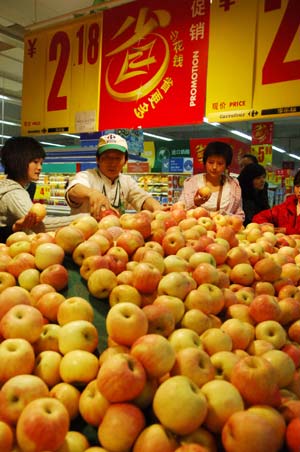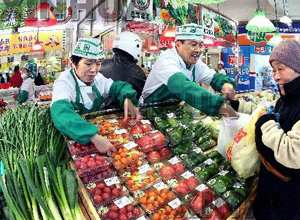 Citizens pick fruit at a supermarket in Hefei, capital of east China's Anhui Province, Feb. 10, 2009. China's consumer price index (CPI), a major gauge of inflation, went up 1.0 percent year-on-year in January this year, the National Bureau of Statistics said on Tuesday.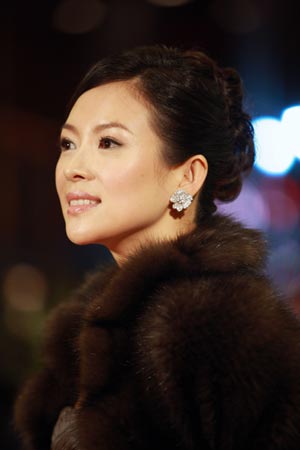 Chinese actress Zhang Ziyi arrives at a ceremony for the European "Shooting Stars 2009" award at the 59th Berlinale film festival in Berlin, Feb. 9, 2009. Zhang was invited as special presenter for the award.
Firms in Hunan expanded their investments overseas last year, Gan Lin, its deputy governor, said. Local companies invested $660 million in 206 overseas firms, he said. Large State-owned firms also bought several foreign firms, which enhanced their competitiveness on the global stage," Jiang Huaizhang, deputy director of the provincial commerce department, said. For example, Zoomlion Heavy Industry Science & Technology Development Co Ltd bought the Italian firm CIFA for 160 million euros ($207 million) in September, to become the world's largest manufacturer of concrete construction machinery, he said. Private firms in the province also expanded their business overseas by buying foreign companies. "These enterprises show the new style of industrialization in our province, and we will support them as they expand abroad," Gan said. "The global economic recession and market contraction has made it difficult for our firms to develop overseas but it also gives them a good opportunity," she said. "We will provide firms with information on investing in foreign countries, so they can assess project feasibility and risk prevention," Gan said.
Feb 11, 2009

Hong Kong: A committee of the Hong Kong stock exchange yesterday referred back to the securities regulator a decision on whether to extend a ban on share trading by listed company directors and major shareholders ahead of company earnings announcements. The blackout period has met with strident opposition from sections of the business community. These opponents say it could prevent share trading by directors and big shareholders for seven months each year. The stock exchange's 28-member listing committee considered two related proposals aimed at reducing the opportunity for insider trading. One would extend the trading blackout period and the other would institute quarterly reporting of earnings for listed companies. After an eight-hour meeting, the only result, a source said, was an agreement to seek clarification of the Securities and Futures Commission (SFC) position on the proposals. "The whole idea ... came from the SFC and it is the one to have a final say on the proposals," said the source. Listing committee members refused to talk to reporters as they filed out of the meeting. Spokesmen for the stock exchange and commission had no comment. Legislator Chim Pui-chung, who represents stockbrokers, said: "I think the government, the SFC, the stock exchange and the listing committee all know they face pressure to make a U-turn on the blackout period, but no one wants to lose their pride and be the first, so they pass the hot potato to each other." Directors and major shareholders are banned from trading shares for one month before earnings announcements. That leaves several months during which insiders may trade on non-public financial (SEHK: 0626) information, even though this is illegal. The blackout would close that loophole. The blackout was proposed two years ago by the SFC. After a market consultation last year, the exchange's listing committee decided to implement it on January 1. The SFC endorsed its decision. But more than 200 companies published an open letter in newspapers opposing the plan and the listing committee delayed its implementation by three months. Last month the exchange said it would reconsider a blackout if quarterly reporting was introduced. This would shorten the time between the end of a reporting period and companies issuing earnings reports. "It makes sense for the SFC to make the decision as the commission is the regulator of the exchange," said Mr Chim. He said it should consult market players again.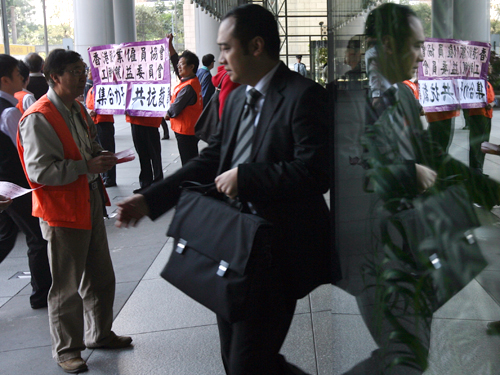 Representatives from the Hong Kong Banking Employees Association hand out leaflets outside HSBC's headquarters in Central. The Hong Kong government took the unusual step yesterday of dispelling fears of imminent mass layoffs at HSBC (SEHK: 0005). However, the bank said it had no comment when asked for its views on a statement by the administration on the issue. The Labour and Welfare Bureau said yesterday it had contacted HSBC to gain a better understanding of reports that the bank was planning to lay off staff. "The bureau has urged HSBC to make a clarification to ease worries. According to the bureau's understanding, HSBC has no massive layoff plan at the moment," a spokesman for the bureau said. Asked to comment on the government's statement and reports of a plan to sack 1,000 employees this week, HSBC last night declined to comment. Earlier yesterday, Financial Secretary John Tsang Chun-wah appealed to companies not to lay off workers and to get through the difficult times with their employees. Speaking to reporters while attending a consultation session on the budget in Tsuen Wan, Mr Tsang said: "I appeal to companies from time to time not to lay off workers, especially during this difficult time. Companies should take up their social responsibilities." Asked to comment on possible layoff plans by HSBC and PCCW (SEHK: 0008), Mr Tsang said he understood that companies had their own commercial considerations. "But employment is an issue that affects society as a whole," he said. The Federation of Trade Unions and the Hong Kong Banking Employees Association yesterday urged the bank to clarify the situation, saying its "unclear remark" had triggered fear among its employees. "We urge HSBC to make a clarification on whether it is planning to sack workers - as soon as possible - as employers now work in `white terror'. They fear that they can lose their jobs any second," federation lawmaker Ip Wai-ming said. Mr Ip said they had tried to contact the bank's human resources department, but the department referred them to the public relations department. "The public relations department just told us they had no comment regarding the layoff rumour," he said. The union and employees association distributed leaflets containing the union's contact information to HSBC staff at the bank's headquarters in Central during the lunch hour yesterday. They urged staff who might be affected by any layoff plan to seek help from them. "We have received one call from an HSBC staff member, but the caller did not say which department he worked for. The caller said he was sacked last Friday. We urge all HSBC staff to seek help from us if they are sacked," Mr Ip said. Meanwhile, Bank of China (Hong Kong) said it had no plans to lay off staff, and added that it would be reducing its operating costs through internal restructuring.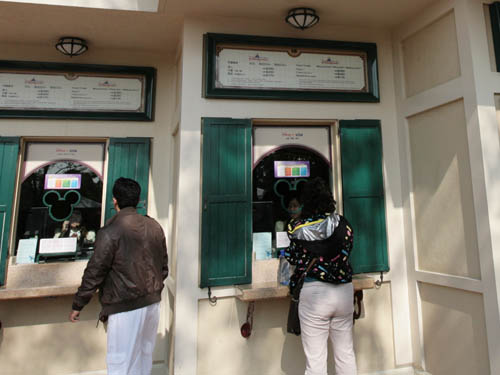 The increase in ticket prices at Hong Kong Disneyland received a mixed response at the park gates yesterday. The theme park had a steady stream of visitors in the morning, with many unaware that new admission prices were in place. Entry fees rose 19 per cent to HK$350 for adults and HK$250 for children under 11. Zhang Nan from Beijing said: "The price increase put a dampener on our day at the park." He had not known about the increases before arriving. After splashing out HK$2,000 on tickets at the gate for five adults and a child, he said: "It's quite expensive." He criticised the arrangement under which entrance is cheaper for local visitors and tourists booking through travel agents on weekdays up to the end of June, saying it did not make sense. He said he might opt for Ocean Park next time. Mainland tourist Zhang Bo, who visited the park with his wife and child, said the price rise would leave a bad impression on tourists. "Since they're building a Disneyland in Shanghai in 2010, it will be more convenient for mainland tourists to go there ... Hong Kong Disneyland should set its fees lower to attract more mainland tourists," he said. Beijing is soon expected to approve construction of a Disney theme park in Shanghai. Some visitors said they were less concerned. Jenny Kwan Mei-yee, visiting from Singapore, disapproved of the price rise but said it was unlikely to deter her from visiting again. Du Pei from Beijing, who bought her tickets at the gate, said it was "Disneyland's business" to raise its prices. She said she thought the park was still a unique attraction. A Disneyland spokeswoman said Disney parks worldwide had long had promotional offers for different market segments, including packages targeting local and overseas visitors. Meanwhile, a middle-class lobby group, New Century Forum, petitioned the government, as a 57 per cent shareholder, to take a bigger role in the park's administration.
Hong Kong has surpassed New York and Paris to become the fourth most-expensive city for buying a 120 square metre (1,291 square foot) apartment in the city centre, according to the latest global research. Although overall property prices dropped 23 per cent between March and September last year, the research by the Global Property Guide shows Hong Kong climbed two notches in the global ranking from No6. The guide tracked price trends in 89 leading cities around the world last year and found Monaco to be the most expensive, with an average price of US$45,713 per square metre for a 120 sqmetre apartment. The average price for a similar unit on Hong Kong Island had risen 27 per cent to US$16,052 per square metre last year from US$12,599 in 2007. This was 1.27 per cent higher than in Tokyo, the fifth most expensive city. A 120 sqmetre flat in Hong Kong's city centre cost roughly the equivalent of 26 units of similar size in Cairo, the cheapest among the major cities worldwide. Ricky Poon, the director of residential sales at property consultant Colliers International, said it was not surprising to see Hong Kong leapfrog New York and Paris. "It was inevitable to see property prices around the world drop significantly after the global financial crisis. New York's property prices suffered the most, as the economy has been hit by the crisis directly," Mr Poon said. He said prices fell faster in other big cities than in Hong Kong, and the city was expected to remain among the top five in the next survey. London ranked second, with a price of US$23,837 per square metre, while Moscow took the third place at US$16,739. New York and Paris were sixth and seventh, respectively. They were placed second and fifth in the previous year. Because of a 19 per cent drop in average prices, Shanghai fell in the rankings to 60th from 26th. Hong Kong was the sixth most expensive city in which to lease a 120 sqmetre flat last year, with an average rent of US$5,982 per month. At US$9,815 a month, London was the most expensive city in the world. Alva To Yu-hung, a director of property consultancy DTZ, said Hong Kong's luxury homes had attracted many mainland buyers, and the prices had been supported by the short supply. "You may buy the most luxurious residence in Shanghai. But next year, you will find another, better unit," Mr To said. Although prices of luxury homes would probably drop more than those in the mass market this year, houses on the Peak and in Island South and special units would fare better and fall less than 20 per cent. "Prices of apartments at Kowloon Station or in the Mid-Levels will drop more than 20 per cent this year, as the areas have plenty of supply," Mr To said.
A total of 218,200 Hong Kong people worked on the mainland in 2007-08 - equal to a sixteenth of the city's working population - a government survey has found. The number of Hong Kong residents working across the border in this period was down by 10.5 per cent from a peak of 244,000 in 2004. Edmond So Wai-chung, general manager of the Besteam Personnel Consultancy, said mainland employees had increasingly replaced Hongkongers in middle-ranking and managerial posts on the mainland in recent years. Some Hong Kong employees working across the border returned to the city in recent years because of the economic boom, he said. Wong Kwok-kin, chairman of the Federation of Trade Unions, said many mainlanders had picked up the skills for posts previously occupied by Hong Kong employees. He expected the decline in Hongkongers working on the mainland to continue. The household survey, conducted by the Census and Statistics Department from July to September, found 218,200 Hong Kong residents had worked on the mainland during the 12-month period before the survey was carried out. The department noted that cross-border economic integration had seen the number of Hong Kong residents working on the mainland rise from 122,300 in 1995 to 244,000 in 2004 before falling in recent years. A total of 36.5 per cent of the 218,200 Hongkongers working across the border last year stayed on the mainland for an average of one to two days, compared with 14.2 per cent who stayed for three to four days. Another 36.4 per cent stayed for five to seven days. Some 44.2 per cent of the 218,200 Hong Kong employees were managers and administrators, and another 42.3 per cent were professionals and associate professionals. These figures were much higher than the corresponding proportion of 10.1 per cent and 26.3 per cent for the total working population. A total of 46.4 per cent of them had post-secondary education, compared with 31.8 per cent for Hong Kong's total working population. The median monthly salary of Hongkongers working across the border in 2007-08 was HK$20,000, compared with HK$10,500 for the total working population in Hong Kong.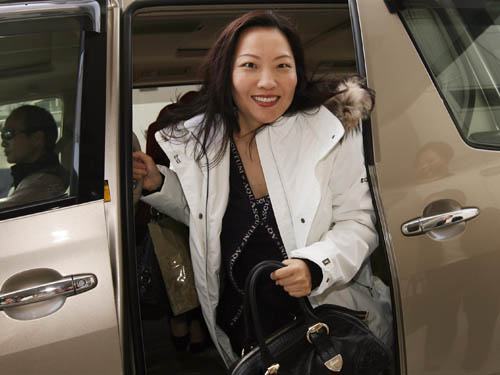 The fate of businesswoman Lily Chiang Lai-lei could be decided by a judge alone after the Court of First Instance yesterday quashed her bid for a jury trial. Chiang, 46, former chairwoman of the General Chamber of Commerce, argued that the Secretary for Justice gave insufficient reasons for sending her case to the District Court. But the Justice Department had considered her arguments, and then stuck to its decision, the court said in a written ruling. "To have expected [the Secretary for Justice] to have dealt with each contention and each point put forward is simply unrealistic in the context of this matter," said the decision written by Mr Justice Alan Wright. Cases of white-collar crime were generally heard by judges in the District Court. Defendants did not have the automatic right to choose a jury or judge-alone trial. That decision rested with prosecutors, a point that was "clear and unambiguous", Mr Justice Wright noted. Chiang's trial had been on hold pending the decision. The charges against her include allegations of fraud concerning share options granted to staff at Pacific Challenge Holdings, a listed brokerage she had once run. It was unclear why she preferred a jury trial. Hong Kong jurors must be proficient in English and tend to be better educated than in other jurisdictions, said Simon Young, an associate law professor at the University of Hong Kong. As a result, they could be more able to deal with the complexities of a white-collar case. "They might see the [alleged crimes] as just competitive business rather than dishonesty," he said. But jurors may not have much sympathy for a wealthy person accused of abusing the system, he added. Jury verdicts are by majority decision rather than the unanimous verdict required in some jurisdictions. Although judges might stick to the letter of the law, many District Court judges are former magistrates who don't have much time for "high-priced lawyers and legal niceties", Professor Young said. "There is a very high conviction rate in the District Court," he said. "From that perspective, one might feel better about dealing with a jury. But the conviction rate for jury trials in Hong Kong is very high, so at the end of the day it may not be that different." Chiang said yesterday that she would consider an appeal. "All Hong Kong citizens should be able to request a jury trial in an appropriate case and have that request be considered seriously by the Secretary for Justice," she said. "The Secretary for Justice should not take these requests lightly." A judge-alone trial deprived her of a jury trial's "unique value", she said. The ruling also meant that a judge-alone trial could proceed against Henry Chee Hoi-suen and Raymond Yu Man-chiu, who joined Chiang in her fight for a jury trial. Both men face 13 joint fraud charges related to allegedly improper dealings in the textile industry.
The government should consider waiving the business registration fee for the next financial year to attract more new businesses to combat the looming recession, the Association of International Accountants Hong Kong has suggested. To improve older residential properties and create short-term job opportunities, the association also advocates a home-care allowance of HK$5,000 per property to help owners carry out interior repairs and maintenance work related to safety and hygiene. These changes could generate more job opportunities for a range of businesses including banks, property agents, interior designers, decorators, electricians and plumbers, the association said. To stabilize the property market and make purchases more attractive in the current low interest-rate environment, the association also recommends reducing stamp duty and introducing a flat charge of HK$100 on transactions worth up to HK$2.5 million. The association suggested that the government issues a HK$1,000 consumption voucher to boost sales and confidence in the retail market without stimulating inflation. The association's Hong Kong branch also suggested a 0.5 percent cut in the corporate profits tax rate to 16 percent to maintain Hong Kong's competitiveness as a business center. It said Singapore's corporate tax rate of 17 percent is now very close to Hong Kong's, having been reduced by 1 percent from 18 percent.
Hutchison Whampoa (0013) said yesterday it will combine its loss-making Australian mobile operations with Vodafone's mobile unit in the country in a deal that will unlock value for Hutchison and help it to better compete with Telstra and Optus.

China: China would not attach a "Buy China" requirement to its stimulus measures even though the global economic slowdown was having an increasing impact on the economy, a top Ministry of Commerce official said yesterday. Vice-Minister Jiang Zengwei is the first top mainland official to rule out a policy that would favour domestic suppliers over their foreign counterparts in meeting domestic demand. This is in contrast to the United States, where there are several "Buy America" clauses in stimulus packages going through Congress that require certain purchases to be made from US firms. "Why should one be protectionist under the current circumstances?" Mr Jiang told reporters in Beijing. "I don't think China will implement `Buy China'. As long as there's demand, we'll treat domestic and foreign products in the same way." Beijing has unveiled a 4 trillion yuan (HK$4.5 trillion) stimulus package, and several local governments have taken their own measures. "Some cities, like Chengdu and Hangzhou, have sent out coupons to residents, which have been effective in boosting consumption," Mr Jiang said. "I think it is feasible as a tentative and temporary measure to bolster the economy under the special circumstances." The government has emphasised the focus of stimulus efforts should be on spurring domestic demand, which has been undermined by an inadequate social welfare system and crippled retail chains in rural areas. Beijing would help some domestic retail giants carry out its macroeconomic policies, Mr Jiang said. "The government is fostering some trans-regional retailers to make them grow into giants like Wal-Mart Stores, Carrefour and Metro and take on social responsibilities," he said, without specifying the measures Beijing would take. The State Council said in December the government would facilitate mergers and acquisitions of retailers. The mainland has launched campaigns like "household appliances going to rural areas" to boost consumption among the 700 million farmers by asking retailers to hold promotions in rural areas. When asked if the support to domestic players would result in the creation of monopolies, Mr Jiang said the process of strengthening retailers would be done through "adequate market competition". Analysts said such a move might lead to complaints from foreign players, as they are supposed to be treated equally under the country's World Trade Organisation commitments. "I can't image what China will do. They can't simply [favour] domestic retailers," said an analyst. "Also, retail sales will not go up as easily as the government wishes. Income prospects are weighing on consumption." Retail sales grew 13.8 per cent year on year during the week-long Lunar New Year holiday, down from 16 per cent during the holiday last year, the ministry said. The China National Commercial Information Centre, an organisation affiliated with the State-owned Assets Supervision and Administration Commission, said the 100 key large retailers saw sales grow 6.6 per cent for the period, a much slower pace than the ministry's figure.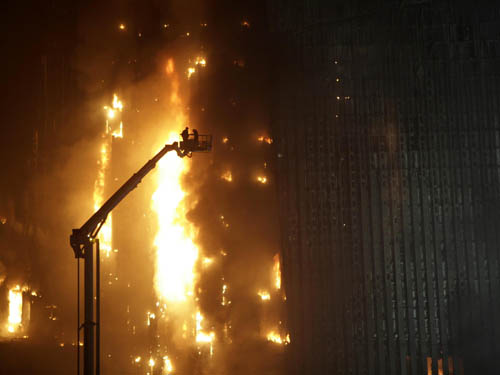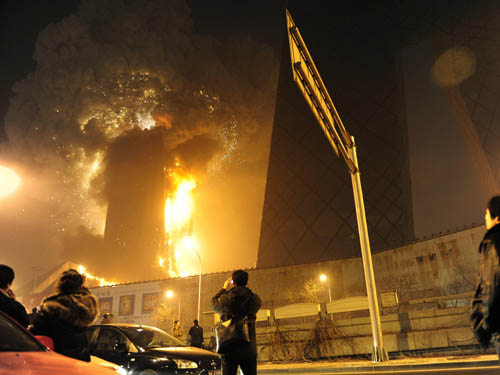 Fire rages through the hotel building in Beijing last night. Residents said they first thought it was fireworks celebrating the Lantern Festival. Flames shoot from a hotel in the China Central Television headquarters complex in Beijing last night. Witnesses thought the blaze – which gutted the building – was part of a fireworks display at the complex to celebrate the end of the Lunar New Year holiday. A fire gutted a hotel building in the new China Central Television Headquarters complex last night as people all over Beijing were shooting off fireworks to celebrate the end of the Lunar New Year, known as Lantern Festival. China News Service said at least seven firefighters were injured fighting the blaze. Shortly after midnight some flames could still be seen on the building's roof, witnesses said. The cause of the blaze was unclear, Xinhua reported. The 159-metre-tall building, with an overall floor space of 116,000 square metres, in the central business district on the near east side of the capital, is part of the Television Cultural Centre. The whole building was to be occupied by a new Mandarin Oriental Hotel. It was used during last year's Olympics, but was not due to open officially until the middle of this year, Xinhua reported. Witnesses said some lights had been on in the hotel. No damage was reported to CCTV's landmark 234-metre-tall tower, hundreds of metres from the fire. The 51-storey tower was completed in December. "I was watching fireworks from about 8 o'clock, and there were fireworks inside the CCTV compound," said car-park attendant Luo Zhouyong. "When the fireworks ended around 8.30, there was smoke coming from the top of the auxiliary building. I was surprised that it was a fire. At first I thought it was part of the fireworks show." A resident surnamed Wang said people were firing "huge, massive fireworks - as high as 200 metres - around 8pm between the CCTV tower and the auxiliary building". He added: "The freaky thing was, people were still lighting fireworks throughout the fire." Another witness, surnamed Guo, said he saw flames soar out of the west side of the building, on the roof. "The fire appeared controllable at first, but then the flames travelled down the outside of the building, spreading from the south side to the west side and then to the north," he said. "By 9.15, the entire west side was engulfed in flames. There were huge explosions on the middle floors around 9.17, with windows being blown out, and glass thrown about 20 metres away. Fire spread to all sides of the building by 9.20. "The smell was overwhelming." Police arrived at about 9.05pm to stop traffic and keep thousands of people at a safe distance. Many stood taking photos with their mobile phones and calling friends. The first of 54 fire engines arrived at around 9.15pm. Liu Yunshan, head of the Communist Party Publicity Department, Beijing party chief Liu Qi and Beijing Mayor Guo Jinlong also rushed to the scene. The iconic CCTV complex, costing about 5 billion yuan (HK$5.7 billion).
National drought alleviation efforts have achieved some initial results, with about 8 per cent of the affected area being removed from the emergency list, the office in charge of the campaign said yesterday. Thanks to weekend rainfall, artificial rainmaking and increased irrigation, the country's droughtaffected farmland shrank to 18.4 million hectares. This was a drop of 1.67 million hectares from the peak on Saturday, the office of the State Flood Control and Drought Relief Headquarters said. The amount of land with crops affected fell to 9.06 million hectares, a drop of 1.62 million hectares. Authorities mobilised resources to tackle what was described as a once-in-50-year dry spell, after Beijing declared a drought emergency on Thursday. Premier Wen Jiabao helped irrigate farmland in Henan as regional governments followed orders to take measures to alleviate the drought. Reservoirs along the Yellow River sent record volumes of water downstream in the past week to help irrigate winter wheat crops in provinces such as Henan and Shandong. Drought relief authorities ordered reservoirs to continue releasing water but agreed this should take place at a reasonable pace. Xinhua reported that water levels were still low despite the releases. The Xiaolangdi Reservoir, the biggest on the Yellow River, had reserved 1.79 billion cubic metres, about half the level at the same time last year. In apparent response to concerns about reservoir supplies, the drought relief headquarters ordered "a scientific approach" to releases, telling reservoirs along the river to release water downstream through a co-ordinated effort to ensure no reservoir would become exhausted. It said underground water should also be an important source in the efforts. The orders came as the Ministry of Finance gave the China Meteorological Administration 10 million yuan (HK$11.3 million) to continue to boost rainfall through artificial measures, the administration's said. At the weekend, the administration fired thousands of rockets and sent aircraft to seed clouds, resulting in about 10cm of rain in parts of Shaanxi, Shanxi, Hebei, Shandong, Henan, Anhui, Jiangsu and Hubei. The administration said it would continue cloud-seeding efforts when the weather was suitable.
Feb 10, 2009

Hong Kong: The price of second-hand club memberships has fallen by as much as half since the global financial crisis began to hit Hong Kong, and prices are expected to fall further. Figures from agents who deal in memberships of Hong Kong's exclusive private clubs, show that the market prices for memberships have declined on average by between 30 and 40 per cent in the past six months. The number of sales has also halved. "Similar to the property and stock markets, the trading of second-hand memberships has also been affected by the financial turmoil," said Tony Chan Wai-hung, sales director at Everfine Membership Services. "Some companies have cut their budgets or sacked staff, thus they no longer need the memberships. Some people are pessimistic about the [membership] market and the economy so they want to sell them ... or some just want money to recover losses in the stock market." Mr Chan said some established clubs, such as the Hong Kong Cricket Club and the American Club, no longer took new members, and clubs usually limited the number of corporate or individual members to about 2,000, or even as few as 1,000. This had led to a second-hand trade in memberships. Prices for memberships had soared since the Sars crisis in 2003 because of limited supply and strong demand, he said. Prices hit a peak in August last year, before the global financial crisis took its toll. Mr Chan said the price for an individual membership at the Discovery Bay Golf Club had fallen 41 per cent to HK$1.3 million from HK$2.2 million in August. A corporate membership at the Aberdeen Marina Club was worth about HK$1.25 million to HK$1.3 million, a decline of at least 43 per cent, said Ada Poon Lai-wan, sales division chief of Sandia Membership Service. "Membership prices, like house prices, follow the trend of the Hang Seng Index, and there is usually a three- to six-month lag," Ms Poon said, adding that prices were still above those during the outbreak of severe acute respiratory syndrome. Potential Membership Centre general manager Vincent Wai said potential buyers were holding back in hopes of further price falls. "We are receiving more calls from buyers - as frequent as once every two days - to check the latest prices, showing that they really care about it," he said. "However, they are anticipating lower prices to come." Mr Wai said some expected a further 10 per cent reduction. This was in huge contrast to the situation before September, when corporations were willing to pay whatever sellers asked. The cost of leasing certain corporate memberships had also fallen by nearly 30 per cent. Agents are pessimistic about the outlook. Noblesse Membership Service's managing director Ivan Chan expects prices to fall a further 15 per cent. "There are more corporations wanting to sell than wanting to buy," he said. "And club memberships are luxury items for the upper and middle classes, who have been hit severely by the economic crisis."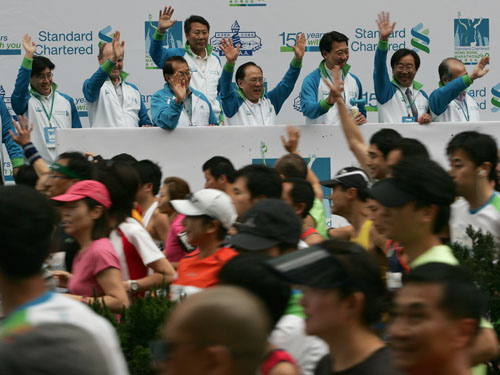 Chief Executive Donald Tsang Yam-kuen hailed yesterday's Standard Chartered Hong Kong Marathon as a success, and urged organizers to make the event even better next year. Organizing committee chairman William Ko Wai-lam said he immediately asked Mr Tsang to give the event, which drew a record 51,272 runners, more roads to expand. Mr Tsang, who officiated at the start of the full marathon in Nathan Road, Tsim Sha Tsui, told the organizers "the marathon is a very successful event and hopefully you can make it even better in future", Mr Ko said. "We are very happy to get such words of encouragement from the CE," he said. "And I asked him to give us more roads so that we can expand the event and get even more people involved in the future. "The support of the government is pivotal to the success of the marathon as it involves a lot of departments to solve the logistic problems, such as venue arrangements, transportation, crowd control, use of public facilities and many others. With the promise from the CE, we're more confident we can plan better when we start negotiations with the authorities for next year's event." A Home Affairs Bureau official in charge of sport said they were happy to work with the organizers to improve the event. "The most important thing is to expand the number of participants so more people can join in," the official said. "This is not impossible as we estimate the existing route and facilities can accommodate a 10 per cent increase over the 55,000 registered entries. But we need to study it carefully." Mr Ko attributed yesterday's high turnout to desirable weather conditions, especially for the 10km race, which attracted 31,783 participants out of a total 33,000 registered entries, as well as health awareness in the community. Last year, when the three races finished in Victoria Park for the first time, the temperature was a chilly 13 degrees Celsius and 42,577 runners showed up - well short of the 50,000 registered. "We started the event at 5.15am, and the temperature was around 19 degrees Celsius. Although it was a bit warm, there was a breeze throughout the course and that made the runners comfortable," he said. "There are also growing concerns about health conditions in the community, and people know distance running is good exercise," he said. Sixteen runners were sent to hospital for treatment and half of them were released yesterday. The others were under observation. Last year 31 people were admitted to hospital. Minor treatments, such as dressings for blisters, were up from 272 cases last year to 438.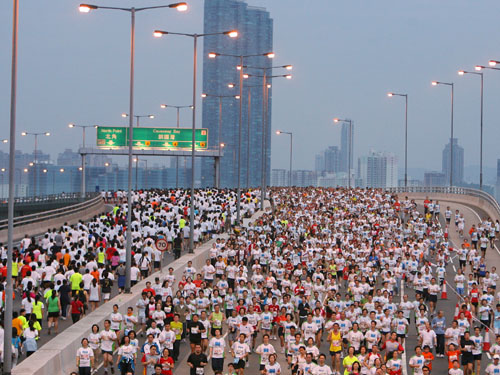 More than 31,000 runners take part in the 10km race, part of the Standard Chartered Hong Kong Marathon, on the Island Eastern Corridor. A record 51,272 runners competed in yesterday's three races, with more than 7,000 running the full marathon and more than 12,000 the half marathon. These races started in Tsim Sha Tsui, with the finishing line in Victoria Park. Chief Executive Donald Tsang Yam-kuen hailed the event as a success, urging organisers to make it even better next year.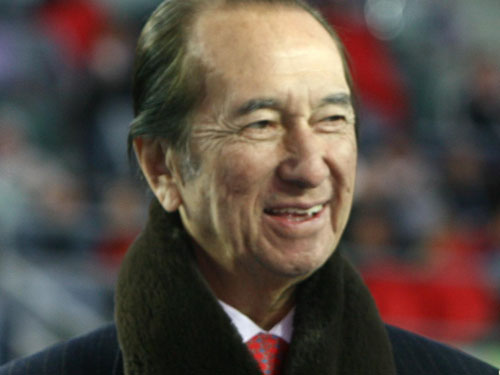 Macau casino tycoon Stanley Ho Hung-sun yesterday ridiculed reports that his personal fortune had shrunk, saying his casinos were "printing money" and that even if his gaming company's stock was worth nothing, it would be "trivial in the extreme". Making fun of suggestions he had lost 90 per cent of his wealth in a year, Mr Ho said kidnappers need no longer consider him a target. According to the Forbes Asia rich list released last week, Mr Ho dropped from being the fifth richest person in Asia in 2007 to 19th. The magazine estimated that his US$9 billion holdings were worth only US$1 billion now. "They can write whatever they want," Mr Ho said at a lunch banquet for the Federation of Women yesterday, saying only he knew the true extent of his fortune. "I suppose I should thank them for this, since now when you ask me to give donations, I don't have to donate so much," he said. "Those who want to kidnap me also don't need to think about it anymore. I have no money." According to Forbes, Mr Ho's net worth "nosedived 89 per cent ... in part because of an ill-timed public offering [for] his Macau gaming company Sociedade de Jogos de Macau just as investors were fleeing casino stocks". Mr Ho's HK$3.85 billion initial share sale of SJM Holdings in July was undersubscribed, and its share value quickly plummeted. Worse was to come in September as market analysts slashed their forecasts for the Macau gaming industry. But Mr Ho remained bullish about his business yesterday. "Our casinos are the equivalent of printing money. We are printing every day, how could we be getting poor?" he said. "My personal wealth is so big, I only took a tiny bit out for the listing [of SJM)," he said, showing reporters his little finger to express how small a portion of his wealth that amounted to. "Even if I lost it all, then so what?" he said, adding his wealth was mostly held in Macau, Portugal and other countries. "Let's not talk about [the share value of] HK$3 dropping to HK$1.50. Even if it dropped to 10 cents, it's no problem," he said. "Trivial in the extreme." And as if to prove his point, he paid for the lunch banquet yesterday for 1,400 people, involving 120 tables of food, in a hall hired from the International Trade and Exhibition Centre in Kowloon Bay. He also promised to pay for next year's lunch banquet, while his second wife, Lucina Ho Laam King-ying donated HK$1 million to the federation.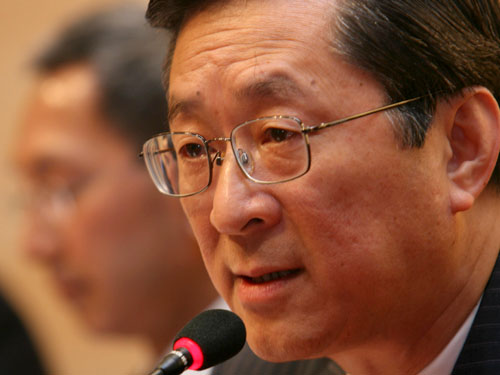 Stock exchange chief Paul Chow wants the listing panel to consult the market before enforcing the ban. The Hong Kong stock exchange's listing committee is set to have a heated debate today on two controversial proposals - quarterly reporting and a trading blackout period for company directors - as opinions remain sharply divided, sources said. A South China Morning Post (SEHK: 0583) poll of some of the 28 committee members on a call last month by Hong Kong Exchanges and Clearing (SEHK: 0388, announcements, news) chief executive Paul Chow Man-yiu to consult the market on the proposals shows the committee split down the middle. "It is likely to be a 50-50 split between supporters and opponents of Mr Chow's suggestion," one source said. "Some fund managers and institutional investors want to push ahead with an extension of the blackout period and the introduction of quarterly reporting without further consultations, but others said they should consider the market's views. "There is going to be a prolonged debate," the source said. As today is the listing committee's only scheduled policy meeting before the blackout period takes effect on April 1, it is very likely to come up with a decision. The proposal, which the exchange believes can crack down on insider trading, has sparked opposition from more than 200 listed firms including Cheung Kong (Holdings) (SEHK: 0001), Swire Pacific (SEHK: 0019) and Li & Fung, which said the period was too long and could discourage listings on the city's bourse and reduce trading volume. The Securities and Futures Commission last year approved the new blackout period but its implementation has been delayed from January 1 originally amid strong opposition. The new blackout period rule bans directors and key shareholders from trading their companies' shares from the close of books until the results announcements. Should companies report earnings at the end of the four-month deadline for annual results and three months after for interim earnings, the period will be seven months a year, compared with two months now. The exchange has turned down requests for a new round of consultations, but in a sign of compromise, listing committee head Richard Williams said on January 13 the committee might review the rule if Hong Kong introduced quarterly reporting to raise transparency. Firms now report results every six months. On the same day, Mr Chow sent a letter to all listing committee members urging them to review the quarterly reporting and blackout period together at the policy meeting today. A regulatory source said the SFC had also written to the committee members, asking them to consider market concerns. A spokesman for the SFC refused to confirm if it had sent such a letter to the committee but said: "We believe it is appropriate for the listing committee to consider the concerns and views raised by the market. "We do not want to preempt the outcome of the listing committee meeting." Secretary for Financial Services and the Treasury Chan Ka-keung said he supported Mr Chow's suggestion to consult the market.

It will be possible to rub shoulders with the city's graft-busters, and partake of their famed coffee, on the next two Sundays - without getting into trouble. The new headquarters of the Independent Commission Against Corruption in North Point will open to the public on those days, and anyone interested in joining the team should take the chance to gain some inside information as the anti-graft watchdog plans to hire 90 people this year. ICAC principal education and mass communication officer Vanessa So Cheung Lai-ying said the job vacancies, at investigator and assistant investigator level, had resulted from manpower losses over the year. "We will not accept job applications on the open day, but two officers will be available to answer queries," she said. Visitors can also try out the commission's famed coffee - at HK$8 a cup. An invitation for "a cup of coffee" has long been a euphemism used by investigators to invite suspects in for questioning. Tours of the new headquarters will last about 90 minutes and cover various facilities - the identification-parade suite equipped with a one-way mirror, video interview rooms where suspects are questioned at a triangular table, and an exhibition hall three times the size of the original one in Central. Court evidence and exhibits relating to high-profile cases such as that against police chief superintendent Peter Godber, who was jailed for corruption in the mid-1970s; the HK$6.6 billion Carrian commercial fraud in the 1980s and the public housing short-piling case in the 1990s, will be displayed. A history of the firearms with which ICAC agents are issued will also be on show. A commission spokesman said no investigators had fired a shot in anger since the commission was founded 35 years ago. Open days begin at 1pm on Sunday and 9am on February 22. Intending visitors can obtain free tickets on a first-come-first-served basis in the lobby of the building at 303 Java Road, North Point, half an hour before the open days start.
The Independent Commission Against Corruption is planning to recruit 90 officers this year to replace departing staff. The ICAC said it is looking for officers and assistant officers for its corruption prevention and community relations departments. However, no recruitment timetable has been set. The graftbusting agency is not planning to recruit top level experts as it said it has sufficient expertise to deal with the increasing number and complexity of commercial crimes. The ICAC has 1,200 employees including 900 investigators. Meanwhile, the ICAC headquarters in North Point will be open to 3,000 members of the public for exhibitions on February 15 and 22. Visitors will be able to see an interview room, identification parade suite and firearms display, as well as exhibits of major ICAC cases. About 50 ICAC staff and 20 volunteers will assist in the exhibition. The public will be allowed to take photos with officers. This is the first open exhibition since the new ICAC building was opened in 2007. The exhibition on February 15 starts at 1pm until 6.30pm while the February 22 event runs from 9am to 6.30pm. Tickets will be distributed on a first come, first served basis an hour before each exhibition opens. The ICAC was established in 1974 to deal with corruption problems such as "tea money," "black money" and "hell money," which were common in the 1960s and 70s.
Equities have lost their appeal as a result of the collapse of share prices, but SHK Fund Management is hoping to raise as much as US$100 million for its newly launched recovery fund that aims to draw investors seeking longer-term returns back to the market. The recovery fund, to be managed by New York investment management firm Paulson, targets distressed financial institutions and is seeking US$50 million to US$100 million worth of investment from professional investors only. The offer process closes on February 26. "We have seen that there are pockets of investors out there who are looking to rebuild their portfolios and a lot of people aren't happy putting their money into a bank where they get close to zero returns," said Rizal Wijono, the managing director of SHK Fund Management. "The recovery theme is quite appealing." The company is the asset management arm of Hong Kong's non-bank financial institution, Sung Hung Kai Financial. Major financial institutions across the globe have been forced to scramble to clean up their loan portfolios and shore up their capital positions by selling down bad-quality assets. And with losses piling up as a result, share prices have shrunk in relentless selling pressure that SHK Fund Management believes has created opportunities for distressed asset investors. "Distressed asset investors are set to be more active in 2009," said Norman Villamin, the head of investment analysis and advice at Citi Global Wealth Management. "They can be selective as the market is full of opportunities." Like the US recession in the 1990s, the Asian financial crisis of 1997-1998 and the global recession in 2001, the current downturn might create tremendous value in the distressed asset arena in the next two to three years, said Mr Villamin. SHK Fund Management chose to launch its recovery-themed fund now because sliding sentiment had already opened up attractive entry points for long-term investors, said Mr Wijono. But management was bearish about the immediate outlook for the remainder of the year, he said. After a historic collapse last year, major equity benchmarks across the United States and Europe have been mired in prolonged slumps, down about 5 per cent on average so far this year. The Hang Seng Index has fallen 5.09 per cent in the year to date. "The overall picture hasn't really changed and is still very negative on the broad market," said Wilfried Gehin, the head of product development at SHK Fund Management. "The promise of this fund is to invest in a few selective financials that are bound to recover - first to survive and ultimately bound to be winners." The fund's primary investment universe will be about 100 financial institutions in North America, Europe, and Australia.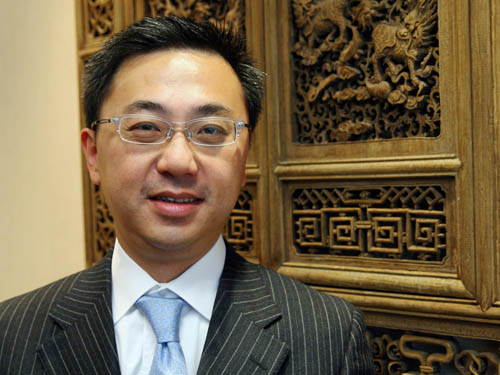 Stanley Ching, the head of Citic Capital's property arm, says tumbling property prices on the mainland are delivering buying opportunities. Citic Capital Holdings has identified three investment targets on the mainland for its newly launched US$400 million real estate fund. "We are investing in two office building projects planned for Changfu Road in Shanghai and one residential development in Dalian," said Stanley Ching, the managing director and head of Citic Capital's property arm. Mr Ching said the projects were being negotiated as the third Citic retail property fund was being arranged and the timing was appropriate since tumbling property prices on the mainland had delivered buying opportunities. He did not reveal the total investment size of the projects but said the fund planned equity investments in a range of US$30 million to US$50 million. "Properties in prime locations will experience lower investment risk but residential projects in the major suburban centres may come under greater pressure as they will face competition from the government's massive subsidized housing programs for low-income earners," Mr Ching said. "However, the most interesting point about China is its huge market which presents numerous opportunities." Citic Capital, the investment management arm of financial conglomerate Citic Group, announced on January 12 that it had closed its Citic Capital China Real Estate Investment Fund III with subscriptions of US$400 million on December 20. Institutional investors from Europe, the United States, the Middle East and Japan, together with Citic Capital, raised seed money for the fund to invest in development projects in first and second-tier cities in "affluent regions". These include the Pearl River Delta, the Pan Bohai Gulf Region and other key cities such as Chengdu, Wuhan and Chongqing. The fund would also invest in commercial properties with a special focus on value-adding opportunities for distressed properties. In addition, it would look for entity-level investments in leading local developers with a strategic view. Mr Ching said the fund would also consider acquisitions as well as entity-level investments in Hong Kong-listed Chinese property companies. In its Fund II, launched in 2005, Citic Capital teamed up with China Vanke to invest in Foshan, Dongguan and Suzhou. In the third fund, Mr Ching said China Vanke and Shanghai Real Estate could be potential partners. Commenting on the outlook for the mainland property market, Mr Ching said he expected prices would continue to fall and developers would continue to feel the pain of contracting margins in the coming months. That process could deliver even further buying opportunities. However, he said unlike the previous market downturn in the 1990s, there were not many distressed properties on the market at present since the quality of projects had improved. "In the 1990s, some developers might have secured project loans through special relationships with bankers. But today banks grant loans only after a strict approval procedure." Against this changed financing background Mr Ching said he expected that non-banking capital would play an increasing role in supporting the mainland's property market. By way of example the central government was at present studying the launch of a China real estate investment trust and has given the go-ahead to insurance companies investing in the country's real estate market.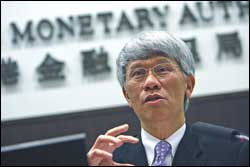 Protectionist moves in bailout plans will cause pain, warns Yam - Emerging markets will be hurt if developed economies bundle financial protectionism with their banking-industry rescue plans, Hong Kong Monetary Authority chief executive Joseph Yam Chi- kwong warned yesterday.
Hong Kong Resources Holdings (2882), formerly known as Ocean Grand Chemicals Holdings, said it will issue 40 million new shares to tycoon Lee Shau-kee's private company, for HK$20 million, to finance part of HRH's acquisition of Hang Fung Gold Technology (0870).

China: Governments of drought-hit areas must make the fight against drought a top priority of their economic plans, Premier Wen Jiabao said while inspecting drought-fighting work in Henan province over the weekend. Stressing that success or failure would affect the national economy, Xinhua quoted Mr Wen telling cadres: "At this key time of dealing with the global financial crisis and maintaining stable and relatively fast economic growth, the overall performance of the national economy is linked to the steady growth of both grain output and farmers' income. "Drought fighting is linked not only to grain security, but also to the implementation of the domestic consumption stimulus." Beijing has earmarked 4 trillion yuan (HK$4.54 trillion) for a fiscal stimulus package to be spent on infrastructure projects. Meanwhile, Beijing fired thousands of artillery shells into the sky in an attempt to trigger rain. It was also preparing to divert water from its two longest rivers to fight the country's worst drought in decades, officials said. Weather-control officials fired 2,392 shells and 409 rockets packed with cloud-seeding chemicals across the north of the country on Saturday, the China Meteorological Administration said. The cloud-seeding brought up to 5mm of rain to Hebei province, Xinhua said. The Ministry of Water Resources announced plans to divert water from the Yangtze River, the country's longest, to areas of the eastern province of Jiangsu, Xinhua reported. An official said floodgates would also be opened in Inner Mongolia along the Yellow River, the country's second-longest river, to increase water supply to Henan and the eastern province of Shandong. Henan, one of the mainland's major winter wheat-growing provinces, contributes 25 per cent of the country's annual wheat output but has not had significant rain for 110 days. The once-in-50-years drought has endangered nearly 3.33 million hectares of wheat in the province. But Mr Wen did not say how the drought, if improperly handled, would affect Beijing's uphill efforts to spur domestic consumption, seen as a potential major engine of economic growth as exports wane amid the global financial crisis. Mr Wen asked local governments of drought-hit areas to allot funds to farmers for drought alleviation as soon as possible. He also instructed them to monitor market supplies of agricultural equipment such as fertilizer, pesticide and machinery. The premier said governments should subsidize drought-fighting supplies bought by farmers. Last week, Beijing raised its drought emergency status to the highest level for the first time and sent relief supplies and technical specialists to eight major drought-affected regions. More than 4.3 million people and 2.1 million head of livestock were short of water, the relief headquarters said, as parts of the nation experienced their worst dry spell since the early 1950s. The drought highlights one of the mainland's main long-term worries - the rapid depletion of its water resources as a result of fast economic growth. Beijing is particularly badly hit, with experts warning that the city of 17 million people will soon face water shortages.
Norwegian paper-maker Norske Skogindustrier is trying to sell its mainland newsprint business to Chinese companies such as Shandong Chenming Paper Holdings and Shandong Huatai Paper in an effort to cut debt, sources said. The bid to offload further assets comes after the company raised about US$800 million in June last year from the sale of its paper mills in South Korea to Morgan Stanley Private Equity Asia and Shihan Private Equity. While China is now Norske's main Asian production base, the stock market plunge in the second half of last year as well as a weaker outlook for the newspaper industry is expected to make its latest deal much smaller. One source said while the company was hoping to get up to US$800 million for the mainland assets it might get as little as US$200 million. "Given the position of the company - its debt and now relatively small size in Asia - it probably makes sense to get out of the market because it's hard to see how they would become a substantial player," said Johnson Imode, London-based paper analyst at Standard & Poor's Equity Research. "Around the world the longstanding situation has been too much capacity, while the market is contracting and the move to electronic media and the economic recession have even worsened the drop-off in newspaper advertising," he said. Analysts following the mainland paper industry said the sale would be tough as companies such as Chenming and Huatai had slowed expansion because of the overcapacity in the sector. "[Mergers and acquisitions] is not the driver now, it's rather increasing efficiency of existing assets," one analyst said. Private equity was also expected to be less of a factor in the sale bid since large investors were refocusing attention on existing portfolios, although some medium-sized funds may take a look, sources said. Norske did not return calls seeking comment while Chenming and Huatai could not be reached for comment. Norske operates newsprint mills on the mainland: one in Shanghai and the other in Zhaoxian in Hebei province. The Shanghai mill has a capacity of 145,000 tons and the larger Zhaoxian mill can produce 330,000 tonnes of newsprint annually. The company's only other remaining asset in Asia is a newsprint mill in Thailand with 125,000 tonnes of capacity.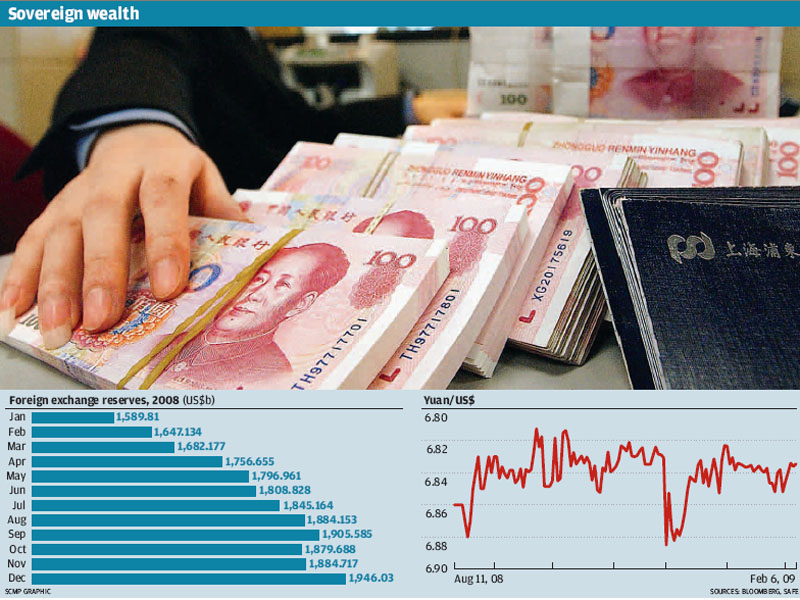 China should sell a "moderate" amount of its holding of United States treasuries as the yields decline amid the global financial crisis, according to researchers under the Ministry of Commerce. They also suggested Beijing buy subprime mortgage-backed bonds that are "seriously undervalued" to avoid risks as well as enhance investment returns. Wang L, at the Ministry of Commerce's Research Institute of Foreign Trade and Economic Cooperation, and Fan Xin at the Beijing-based University of International Business and Economics, proposed that China should readjust the US dollar assets of its foreign-exchange reserves to avoid further exposure to the risks of the US capital market. In an article in the February edition of China Finance, a central bank-affiliated magazine, they proposed the government sell a "moderate" part of its US Treasuries holdings as the yields have declined due to the global financial crisis. "China should instead buy some high-quality subprime mortgage-backed bonds, those that are seriously undervalued," the researchers wrote. When the financial crisis eased, China could sell the subprime debt and buy treasuries, enabling it to avoid risks and improve returns, they said. China, which holds the world's largest foreign reserves of US$1.95 trillion as at the end of last year, is by far the largest creditor of the US. It was estimated that the country had US$1.7 trillion in investments in the US at the end of last year, including treasuries and equities, the Council of Foreign Relations' Centre for Geo-Economic Studies said in a report. Authors Brad Setser and Arpana Pandey wrote that China held close to US$900 billion of treasury bonds at the end of the fourth quarter. It also owned US$550 billion to US$600 billion in agency bonds, US$150 billion in corporate bonds, US$40 billion in US equities, as well as US$40 billion in short-term deposits. Law Ka-chung, chief economist and strategist at Bank of Communications (SEHK: 3328), Hong Kong branch, also said China should use a small portion of its foreign reserves to buy subprime debt. Qu Hongbin, HSBC (SEHK: 0005) 's chief economist for China, said there were many suggestions on how to improve the value of mainland foreign reserves. Mr Qu said the government should not buy too much subprime debt because this would defeat the foreign reserve management purposes of safety and liquidity. Meanwhile, a report by the Ministry of Finance's research institute suggested that Beijing should "actively guide" the yuan's exchange rate to depreciate to about 6.93 yuan (HK$7.87) against the dollar from about 6.83 yuan now to help maintain economic growth and bolster employment, despite the US accusing China of manipulating the exchange rate. The report, published in the Shanghai Securities News, also said China should increase purchases of commodities from abroad and build up energy reserves to offset pressures on the yuan. The central bank should continue to cut lending rates "by relatively large margins" in the first half to boost investment and prop up the real estate and stock markets, the report said. Beijing has cut interest rates five times since September. The one-year deposit rate stands at 2.25 per cent.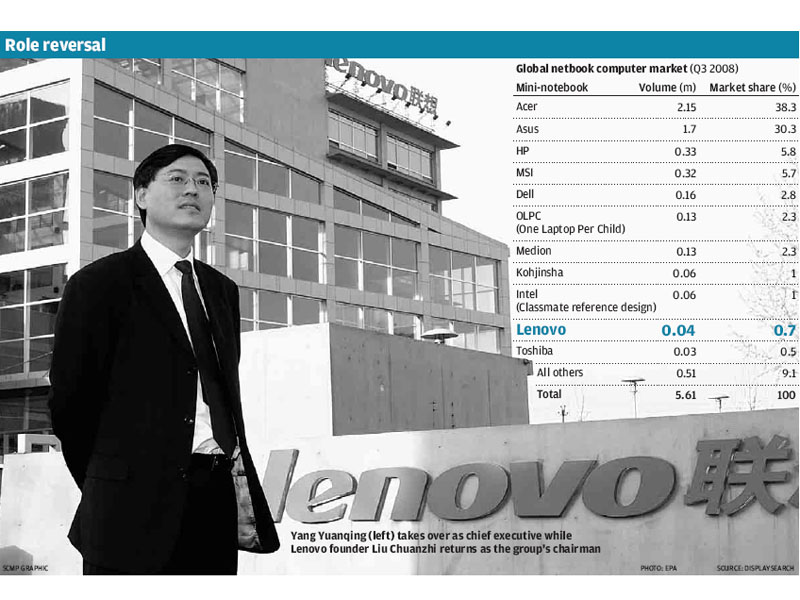 In 1996, Lenovo Group (SEHK: 0992) - then known as Legend Group - changed the landscape of the burgeoning personal computer market on the mainland by beating foreign rivals to become the country's best-selling brand for the first time. Founder and then chief executive Liu Chuanzhi and his then vice-president, Yang Yuanqing, drew up a strategy to make the group a mover and a shaker in the industry. "Instead of passively following the lead of foreign companies, we started to launch products at the same pace as they did," Mr Yang said in 1997. "While others were selling [computers based on the old Intel processor] 486s, we were already selling [new Intel] Pentium-based personal computers at even cheaper prices." Roughly 13 years later, Mr Liu and Mr Yang are back in charge in a larger Lenovo organization and hoping to recast the group's position in today's struggling global computer industry. But analysts forecast more pain ahead for Lenovo if its new leadership fails to execute as quickly, decisively and wisely as current market conditions warrant. Mr Yang took over as Lenovo's chief executive on Thursday after William Amelio resigned in the aftermath of the firm's first deficit in almost three years - a net loss of US$97 million for the quarter to December last year, a reversal from a net profit of US$172 million a year earlier. Mr Liu has replaced Mr Yang as chairman, a post the founder relinquished to serve as a non-executive director when Lenovo bought International Business Machines Corp's personal computer business in 2005. Their first order of business was to sharpen Lenovo's focus in its core domestic market while continuing to pursue opportunities in emerging markets overseas.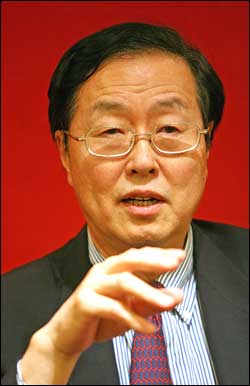 Central bank governor Zhou Xiaochuan says China does not need to rely only on interest rate adjustments as a monetary policy tool. "We will rely on various tools based on our economic situation," Zhou told Bloomberg in Kuala Lumpur. The People's Bank of China has yet to cut the lending rate this year after reducing rates five times between September and the end of 2008. Several economists said Beijing may be less aggressive in cutting rates as new loans surged to a record level last month and the economy could be showing signs of bottoming out. Barclays Capital sees two monthly increases in a key manufacturing index as an early sign that the contraction in manufacturing is stabilizing. "Combined with the reports of a sharp acceleration in bank credit growth in January following a strong expansion in December, and signs of progress in the implementation of the fiscal stimulus, we expect final domestic demand will increasingly become an offsetting force to the weak external demand," Barclays said. Separately, the annual policy report by the Ministry of Finance's research institute suggested China should actively guide the yuan's exchange rate to about 6.93 against the US dollar this year to help maintain economic growth and bolster employment. China should maintain a stable yuan exchange rate in the medium to long term in order to create beneficial conditions for its exports, said the report, published in the Shanghai Securities News over the weekend. One way could be to buy more commodities from overseas to increase reserves of energy and resources and ease pressure on the Chinese currency to appreciate, the report said. The government research agency added that China has ample room to reduce interest rates. However, although banking reserve ratios can be cut further, the government should be cautious when applying this measure, said scholars Yan Kun and Zhang Peng, who wrote the report.
Irrigation has covered 52.7% of the wheat farmland in drought-hit provinces in China by Saturday, said the Ministry of Agriculture. Minister Sun Zhengcai said it is important to use machines in fight against drought.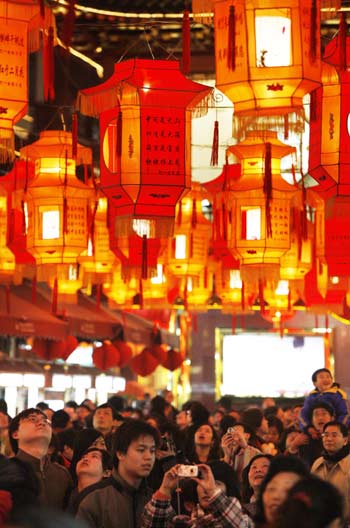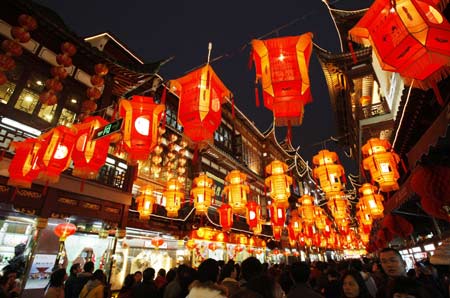 Tourists enjoy the sightseeing lanterns at the Yuyuan Garden in Shanghai, east China, Feb. 7, 2009. The 3-day lantern show celebrating the Chinese Lantern Festival opened on Saturday. The Chinese traditional Lantern Festival will fall on the 15th day of the first month on the Chinese lunar calendar, or Feb. 9 this year.
Feb 9, 2009

Hong Kong: The government is to slash the maximum level of lead allowed in food after a Sunday Morning Post (SEHK: 0583) investigation found Hong Kong's standard is 60 times that recommended by the World Health Organization. As part of our investigation, we asked a laboratory to test for heavy metals, pesticide residue and nutritional value in several food items - apples, tomatoes, carrots, broccoli and pork - bought from various supermarkets and a wet market. The items included organic and non-organic produce. The tests exploded the commonly held myth that Hong Kong's vegetables are riddled with heavy metals and pesticides. Traces of the latter were not found on any of the produce; low levels of heavy metals were found in just three items. They also showed that organic produce, while much more expensive than non-organic produce, is not proportionally more nutritious - and in some cases is less nutritious. We bought the produce from a Central wet market and branches of the Wellcome, Great, City'super and ThreeSixty supermarkets and tested it for heavy metals, pesticide residue and nutrition. The tests were carried out by CMA Testing and Certification Laboratories. The results of the tests support the government's claim on Friday that the vast majority of foods entering Hong Kong are safe to eat. Three of the 25 items we tested had lead levels marginally above the level the World Health Organisation considers safe (below 0.1milligrams per kilogram for vegetables), but well within the maximum level of 6mg/kg permitted in Hong Kong. The Food and Environmental Hygiene Department (FEHD) was unable to explain why Hong Kong's limit was 60 times that of the WHO. It pledged to rectify the problem as soon as possible. "We will take the earliest opportunity to harmonize our standards with the international ones, having regard to other competing priorities," it said. Hani El-Nezami, associate professor of food toxicology in the University of Hong Kong's school of biological sciences, was surprised how high Hong Kong's threshold for lead contamination is. "I was shocked when I found out," Professor Nezami said. "That's a huge amount if you consider the average body weight of Hong Kong people." Lead poisoning can cause permanent neurological damage, gastrointestinal problems, behavioral changes and, in extreme cases, put someone in a coma. Lam Ching-wan, a toxicology expert in the university's department of pathology, said the city's lead limit was considered fairly safe for adults. "I think this regulation is OK for adults," Professor Lam said. "But we should consider whether it needs to be revised downwards for children." Other jurisdictions had steadily reduced the maximum allowable levels of lead in food as successive studies had shown that children's bodies absorbed more lead than adults, he said. "For children, they need to keep lead intake at a very low level," Professor Lam said. "Lead is not an essential mineral, and everyone is quite aware of how it has a negative effect on intelligence. "Not many good things come from lead poisoning." A 2005 study issued by the Food and Environmental Hygiene Department found blood-lead levels in high school students to be well within acceptable levels.
ATMs in Hong Kong were used as part of a global plot in which "cloned" debit cards were used to steal US$9 million in just 30 minutes. Police have confirmed that Hong Kong was among 49 cities in which a gang targeted debit accounts held by RBS WorldPay - the North American payment-processing division of British financial-services giant The Royal Bank of Scotland Group. The thefts on November 8 were made possible by a sophisticated attack on RBS WorldPay's computer system. The hackers are thought to have got their hands on the account details of up to 1.5 million customers. The details of certain accounts were then copied onto about 100 blank debit cards, which were then distributed to so-called cashers stationed around the world. The scale of the theft only became apparent after news reports in the United States revealed that what had previously been described as a hacking attack was in fact a very well planned and executed theft. ATMs in Montreal, Moscow and numerous US cities were among those targeted.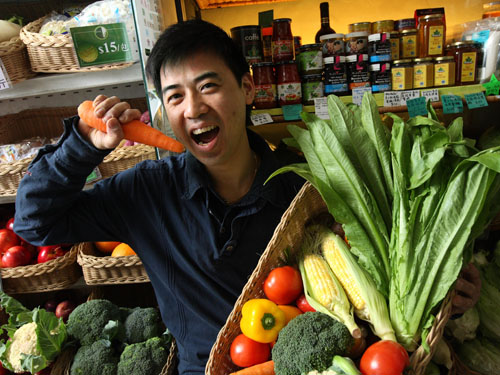 Shop owner Don Ng says there are no big profits, but a gratifying element of social justice, in selling organic vegetables. Trust is the most important element of the organic food industry in Hong Kong, say two shopowners. "Eating organic food is like religion: it depends on how much you want to believe in it," said Don Ng Kim-ching, owner of the organic vegetable shop GrEEns in Tin Hau. Mr Ng, who comes from a family that sold conventional vegetables, began his organic-food business in 2006. "This was always my wish, as I knew how many chemicals were used to grow those vegetables." However, selling local organic products in Hong Kong is not easy: it takes continuing effort to ensure they are genuine. "We have to take many steps to ensure the food we sell is real organic food," he said. "It is not enough just to look at the certificate issued by the Hong Kong Organic Resource Centre Certificate Ltd. I have to know these farmers, to visit them three times a month to ensure the quality of the products. "It is important to make sure they don't grow organic vegetables the same way they grew conventional vegetables. I also have to know whether they are devotees of environmental protection." Mr Ng favours more chemical tests and random checks on organic food. That view is shared by Alan Leung Yiu-po, owner of the organic vegetable shop Oh! My farm in Wan Chai, who said: "The certificate is not 100 per cent reliable. For example, I have found organic beetroot being sold in some shops all year round. This is a bit weird since that vegetable is not supposed to be produced all year. The organic vegetable business really calls for self-discipline." Mr Leung told the Sunday Morning Post (SEHK: 0583, announcements, news) that some organic farms use chemicals to grow their vegetables, forcing him to pay close attention. "It might be better if there was more legislation on organic food, to give better assurance." Both men sell organic vegetables grown in Hong Kong, which they consider a relatively reliable source. Another threat to the organic food business in Hong Kong is the limited market share. "About 60 per cent of our customers are long-term, while the others are walk-ins," said Mr Ng. "This is not just a commercial business but also about social justice. It is impossible to make big profits." However, it makes Mr Ng glad to know that mothers with young children or newborns come to him for tiny purchases such as a thin slice of pumpkin or two pieces of choi sum. "Big companies won't sell in this way, but I am happy that I can help these mothers to provide their kids with organic food." Still, organic-food shops cannot survive on satisfaction alone. The Healthy Cottage, a social enterprise that sold organic vegetables in Kwai Chung, had to shut down because the supply of vegetables was unstable and the customers too few.
Recent surveys have signaled that local investors are pulling back from the market and stashing cash in their savings accounts as they come to grips with news that the global economy may be sinking deeper into recession. ING's barometer of Hong Kong investor sentiment plunged further into negative territory last quarter, dropping from 79 to 62 on a scale of 0 to 200. Only Singapore and Thailand ranked lower in Asia excluding Japan. "We're not surprised," said Nicholas Toovey, the regional head of equity at ING Investment Management. "Hong Kong and Singapore are similar in that they are financial centres and small international economies that are exposed to the rest of the world." The global financial system teetered on the edge of collapse at the end of last year after the fall of Lehman Brothers and Merrill Lynch sparked a dash for cash. Hedge funds unwound positions to meet redemptions and credit markets froze up, pushing investors to the sidelines. And investors may be worried that they are not out of the woods yet, as negative economic figures pile up. More than two-thirds of respondents in the ING survey expect the local economy to deteriorate this quarter and 76 per cent believe residential property prices will decline. "In Hong Kong, property markets more than anything else drives sentiment and that in turn affects the stock market," said Bratin Sanyal, head of Asian equity investments at ING. "And given that the property market has turned south, it's no surprise that investor sentiment is so bearish." In another survey, by JP Morgan Asset Management, 79 per cent of respondents said they had cut expenses to cope with the downturn. More than three out of four said they had pumped the extra money into savings accounts, compared with fewer than one in five who put the cash into the stock market.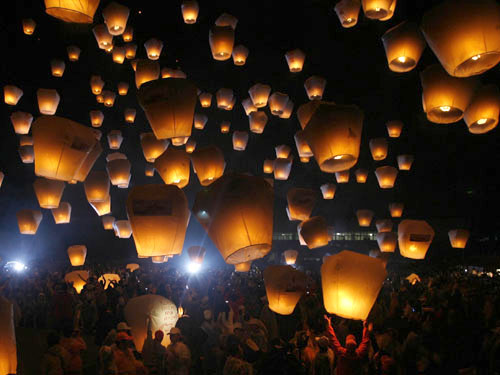 People release lanterns to celebrate the traditional sky lantern festival in Pingsi, Taipei county, yesterday. Believers from Taiwan, Japan and Thailand release the lanterns in an appeal for good luck. Local elders say the ceremony dates back to the Qing dynasty.

China: Chief Executive Donald Tsang Yam-kuen attended a ceremony in Shenzhen yesterday to mark the beginning of a national natural gas pipeline project that will eventually supply clean energy to Hong Kong. Vice-Premier Li Keqiang also appeared at the ceremony, marking the start of construction of the 93 billion yuan (HK$105 billion) eastern part of China's second west-east natural gas pipeline. Mr Tsang said clean energy from the mainland would help ensure the sustainable growth of Hong Kong's economy. Secretary for the Environment Edward Yau Tang-wah, who was also at the event, said the construction of the pipeline represented a "big step" towards building a greener Pearl River Delta. "For Hong Kong itself, it will bring an additional supply of natural gas which increases the portion of cleaner fuel for our power generation, which in effect would bring in clean air," Mr Yau said. A Hong Kong government source said Mr Tsang had a brief meeting with Mr Li after the ceremony. "Mr Li said the central government decided to connect the gas pipeline to Hong Kong at the request of the Hong Kong government and the move aims at facilitating the prosperity (SEHK: 0803, announcements, news) and stability of Hong Kong," the source said. The source said the cost of lengthening the pipeline from Shenzhen to Hong Kong was not high but would bring huge benefits to Hong Kong. In a statement, the government said some Hong Kong firms were planning the construction of a conduit connecting to the national pipeline, with an aim to complete it by 2013. Xinhua said the national pipeline would cross 15 provinces and carry 30 billion cubic metres of natural gas a year to places including Zhejiang, Shanghai, Guangdong and Hong Kong. The 8,704km pipeline will be made up of one trunk line and eight sublines. Construction of the western segment of the pipeline started in February last year and is expected to be completed by the end of this year. The whole line will be operational by the end of 2011. The total investment in the second west-east natural gas pipeline project is 142.2 billion yuan, with the 2,472km eastern part costing 93 billion yuan. After completion, the second natural gas pipeline is expected to reduce coal consumption by 11.06 million tonnes every year, according to Xinhua.
China's media watchdog has drafted the country's first movie industry law that once approved will introduce a hotly debated rating system but uphold a ban on films with adult content. Tong Gang, director of the Motion Picture Bureau with the State Administration of Radio, Film and Television (Sarft), said the draft would be handed to the State Council for further examination. It will then be submitted to the National People's Congress for approval. If passed, it would become the mainland's first movie industry law. While the new legislation covers a wide range of issues, almost all attention is focused on the introduction of a film rating system. For years, academics and industry insiders have been calling for a rating system similar to the ones in Hong Kong and the US. At present, although all films shown on the mainland are subjected to vigorous censorship, they are not categorised for different age groups. Films, including foreign imports, that are deemed to contain sex, excessive violence or politically sensitive messages are banned or heavily edited. Many people have criticised the practice and said the mainland should set up a rating system so adult-content films could be shown to people above a certain age. After years of deliberation, Sarft - known for being conservative - finally agreed to introduce a rating system. But the watchdog made it clear that the ban on sex and excessive violence would not be lifted. "A film rating system is very essential," Mr Tong said. "But that doesn't mean we will allow the screening of movies [which Hong Kong would rate] category III." Category III is one of the three-tier ratings used for movies containing sex or violent content in Hong Kong. No one under 18 years old is permitted to rent, purchase or watch such a film in a movie theatre. The details of the mainland's rating system have not been released. Mr Tong said the mainland's system would be different from what people had expected. "A rating system in China does not mean depictions of porn or violence would be okay in movies." This view is bound to draw criticism from liberals and cultural critics. Many have pointed out that sexuality in literature is not necessarily pornographic or vulgar and that the authorities' puritanical approach will stifle creativity. It is in stark contrast with the increasingly open society on the mainland, where sex is no longer a taboo subject and young people tend to have more liberal views. Many people had expected the authorities to come up with a more relaxed rating system. Yin Hong, a professor of media studies at Tsinghua University, was quoted by The Beijing News as saying that, with "the implementation of a film rating system, we should be able to watch films that were inaccessible before". But Professor Yin, who has called for a rating system, also admitted that given the mainland's chaotic market regulations and uneven development, it would be difficult to implement the policy strictly to protect under-aged people from exposure to adult content. Most people simply doubted the effectiveness of the rating system, given rampant piracy on the mainland. Even though the authorities regularly censor domestic and foreign films, banned movies inevitably appear on the thriving piracy market.
SMIC Corp, mainland's top contract chip maker, posted a surprisingly large quarterly loss and expects the pain to continue as global tech companies are rocked by slumping demand. Tech firms the world over are reporting sharply lower sales and grim earnings outlooks as recession-wary consumers cut back on spending on more expensive items such as computers, mobile phones and flat-screen TVs, products that all use microchips. Semiconductor Manufacturing International Corp (SEHK: 0981) estimates first-quarter revenue will decline by about 50 per cent, leading to a negative gross profit margin in the first three months of this year, chief executive Richard Chang said told an analyst conference on Friday, after the company posted its ninth straight quarterly loss. The US$124.5 million loss was double what analysts had expected. SMIC has been searching for outside investors to shore up its cash position amid its steady stream of losses, and has been in recent talks to sell a strategic stake to Intel, sources said last month. Rival Chartered Semiconductor Manufacturing last week posted a steep loss, announced 600 job cuts and said the current quarter would see more losses. Late last month, industry leader TSMC booked its weakest quarterly net profit in nearly six years, as customers slowed down their ordering due to softening demand during the global economic downturn. SMIC post a net loss attributable to shareholders of US$124.5 million for the quarter that ended December 31, compared with a net loss of US$622,000 a year earlier. The loss was more than double the US$59.2 million shortfall analysts polled by Reuters had forecast. But the 31 per cent fall in revenue to US$272.5 million, was in line with market estimates. The company said it will cut capital expenditure for this year by 72 per cent to around US$190 million, and expects to reduce its payroll costs by 15 per cent this year without cutting jobs. Mainland's semiconductor industry is expected to shrink by 5.8 per cent this year to US$72 billion this year, according to research firm iSuppli.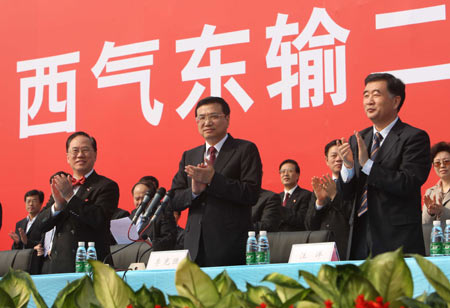 Chinese Vice Premier Li Keqiang (C, front) attends the opening ceremony of the construction of the eastern segment of the country's second West-East natural gas pipeline in Shenzhen City, south China's Guangdong Province, Feb. 7, 2009. Wang Yang (1R, front), member of the Political Bureau of the Central Committee of the Communist Party of China (CPC) and secretary of the CPC Guangdong Provincial Committee, and Donald Tsang Yam-kuen (L, front), chief executive of the Hong Kong Special Administrative Region (HKSAR), also attended the opening ceremony.
Fishing boats returned into the wharf to celebrate in the fishing harbor of Chuwang Village in Yantai city of east China's Shandong Province, Feb. 7, 2009. Local fishermen celebrate the festival on the 13th day of the first month of the Chinese Lunar Year, annually to pray for a good year.

The United States-based logistics giant Federal Express (FedEx) is closing down its Asia-Pacific airtrans-shipment hub in the northern Philippines and moving it to China's southern city of Guangzhou, media reports said on Saturday. The last flight, heading for Taiwan province of China, left Subic Bay on Friday just before dawn, the Philippine Daily Inquirer reported. Subic Bay, a former United States Navy base, isabout 100 kilometers northwest of Manila. It will take the company a few months to pull out all its operations from Subic, according to Armand Arreza, administrator of the Subic Bay Metropolitan Authority. "It may take them until May to completely move their operations to China," Arreza was quoted. "The market in China is bigger than the entire market of Southeast Asia. China also gave FedEx rights to handle its domestic cargo, which is huge," he added. Subic became the regional hub of FedEx's Asia-Pacific operations in 1995 after the closure of the U.S. naval base in 1992. The authority collects around 150 million pesos (3.2 millionU.S. dollars) annually from the company for landing, parking and warehousing. About 500 workers would lose their jobs after the closure of the hub. The company announced the transfer as early as in July 2005, expecting to open the new hub at Guangzhou Baiyun International Airport by the end of 2008. Later, it pushed back the opening to the first half of this year to provide FedEx with "the necessary time to fully test all systems and processes, as well as work closely with the Guangzhou authorities to ensure all necessary approvals are in place." According to its company profile, FedEx provides services for more than 3.3 million packages daily to over 220 countries and regions. It has a workforce of more than 140,000 employees worldwide.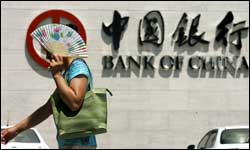 The Bank of China (BOC) will extend a 60 billion yuan (8.78 billion U.S. dollars) credit line to Aviation Industry Corp. of China (AICC), the country's major state-owned aircraft builder, the lender said here.

China's foreign trade topped 2.56 trillion U.S. dollars in value in 2008, but the year-on-year growth rate dropped below 20 percent for the first time in seven years, according to the General Administration of Customs.
On February 1, the State Intellectual Property Office website quoted the World Intellectual Property Organization (WIPO) website saying that China surpassed the UK in number of Patent Cooperation Treaty (PCT) filings in 2008, ranking sixth in the world. In addition, a Chinese company for the first time ranked first among all companies in the world for number of filed PCT applications. Through PCT patent filing, applicants can apply for patents in only one language at one patent office (receiving Office), and the filings will be legally valid in every PCT member country. China became a PCT Contracting State in 1994. WIPO data shows that the number of PCT filings in the world set historical records again in 2008. The top three countries in application number were still the US, Japan and Germany, followed by South Korea, France, China, the UK, the Netherlands, Sweden and Switzerland. In 2005, China ranked in the top 10 for the first time. China and South Korea were the two developing countries with most PCT filings in 2008. Of the 6,089 Chinese PCT filings, over one-third came from the two communication equipment manufacturers Huawei and ZTE. China's performance was still weak in the fields of medical technology, computer technology and pharmaceuticals which took the most part of filings in 2008, showing that in terms of PCT filings, only a few enterprises in China are performing well in certain fields.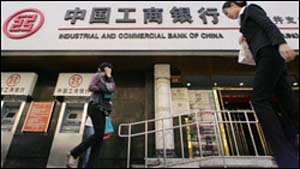 Industrial and Commercial Bank of China (ICBC) recorded a huge increase in new loans in January as it answered government calls to support the weakening economy. ICBC, the country's largest bank, said Thursday it extended 117.1 billion yuan (17 billion U.S. dollars) of new loans last month, 22 percent of the amount for the whole of 2008. It noted that 69.3 billion yuan, or 59 percent of the total, was lent to infrastructure projects including railways, roads, power grid and nuclear power stations. Late last year China urged local lenders to increase credit to support its 4 trillion yuan (586 billion U.S. dollars) stimulus package aimed at spurring economic growth. China's economy grew 6.8 percent year-on-year in the fourth quarter of last year, down from 9 percent in the third quarter and10.4 percent in the first half. The sharp slowdown dragged down the growth for 2008 to a 7-year-low of 9 percent. The bank also reported a big profit and declines in both the amount of non-performing loans (NPLs) and the NPL ratio in January, though no specific figures were given. Factors driving the good performance include government measures to boost domestic demand and stimulate economy and a moderately loose monetary policy, it said. The big increase in new loans showed the government measures have yielded initial results and the positive effects are spreading to the real economy, it stated. The Purchasing Managers' Index of manufacturing rose to 45.3 in January from 41.2 in December, following a record low of 38.8 in November, the China Federation of Logistics and Purchasing said Wednesday, providing evidence the economy was on the road to a recovery. The lender added it has beefed up risk control while expanding business. Officials and analysts have warned that domestic banks might face rising bad loans this year as they record huge increases in new loans in the worsening economic conditions. Shares of ICBC in Shanghai rose 0.8 percent to 3.83 yuan at 11:10 a.m. Beijing time.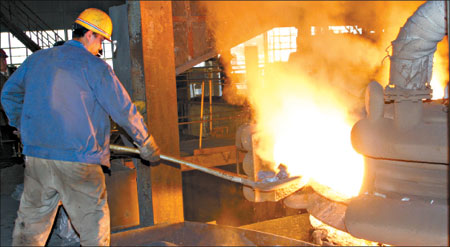 China imported less than one million tons of steel products in December 2008, the lowest monthly figure in seven years as economic downturn sapped demands, according to data released by the General Administration of Customs on Saturday. The imports have posted drastic slump since mid-2008 as the global financial crisis began to hurt the real economy. Only 929,000 tons were imported in December, sharply down from the 1.44 million tons in July and 30.4 percent less from a year ago, customs data showed. A total of 15.43 million tons of steel products were imported last year, down 8.6 percent year on year. The imports value grew 14 percent to $23.43 billion.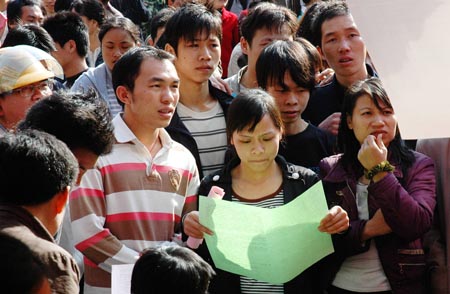 A crowd of migrant workers seek for jobs at a recruiting fair held at Shangsi county, Guangxi Zhuang autonomous region, Feb 5. The Ministry of Human Resources and Social Security drafted new proposal to provide better pension covering for rural migrant workers. Millions of rural and urban migrant workers will be better protected under new pension fund regulations, the government has said. The Ministry of Human Resources and Social Security released two documents for public feedback on Thursday, covering rural migrant workers in the pension system and fund transfer between provinces for urban migrant workers. One proposal is to lower pension contributions from rural migrant workers and their employers, from 8 percent and 20 percent of the employee's income to 4 percent and 12 percent. If rural migrant workers contribute regularly for 15 years or above, they receive a monthly pension after retirement, the ministry said. "Rural migrant workers will enjoy the same rights as their urban counterparts if they pay their contributions in time," the ministry said. The other proposal will eliminate barriers on transferring the pension fund between provinces to help the workforce move more freely in the country. "The two policies are very important in the development of the pension insurance system and useful amendments to the current social security system," Zheng Gongcheng, the country's leading social security scholar and senior lawmaker, told China Daily yesterday. "The difficulties in transferring the pension fund have severely damaged the interests of migrant workers," he said.
Shanghai Airlines, more than 35 percent owned by the Shanghai city government, is expected to get 1 billion yuan ($146 million) to 2 billion yuan injection to trim its debt, said today's Oriental Morning Post. Airline industry experts estimated that the new capital would enable Shanghai Airlines to lower its debt-to-equity ratio to a more manageable 80 percent from 91.35 percent. Shanghai Airlines earlier posted a loss of 414 million yuan in the first three quarters of 2008 and suffered 170 million yuan loss on fuel hedging contracts as of Dec 31, 2008. The carrier predicted that net loss for 2008 will at least double previous year's loss of 435 million yuan because of the downturn in the passenger travel market. Trading in Shanghai Airlines' shares on the Shanghai stock exchange was suspended Thursday. No definite date was set for trading resumption.
Feb 7 - 8, 2009

Hong Kong: PCCW (SEHK: 0008)'s HK$15.9 billion privatisation faces possible delay as the securities regulator combs through records of shareholders' votes and share transfers for evidence of vote-buying to secure the deal, sources said. Securities and Futures Commission (SFC) staff attended an acrimonious meeting of shareholders on Wednesday at which the deal was approved, and took away documents. Shareholder-rights activist David Webb last week alleged that hundreds of Fortis Insurance sales agents had each received 1,000-share lots of PCCW stock in return for pledging to vote in favour of the deal. Critics accuse PCCW chairman Richard Li Tzar-kai of privatising the telecom for a bargain-basement price at the expense of small shareholders who bought the stock during the dotcom boom and have seen its price drop by more than 90 per cent. Trading in PCCW shares resumes today. The company will disclose whether it has found any evidence of improper share transfers. The privatisation needs High Court approval. If it is granted, PCCW plans to delist from the stock exchange on February 25. However, that timetable may be in jeopardy. Sources said the SFC's investigation, which will focus on ownership and transfers of ownership of 1,000-share lots in PCCW stock, would involve inquiries worldwide. They said it would be difficult to complete the investigations in time for the court hearing this month and it would be up to the court to decide whether to adjourn the hearing while inquiries continue.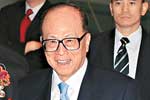 The owners of Hong Kong's 40 deepest pockets ended last year about US$97 billion poorer, and 21 of them lost their status as US-dollar billionaires as stock prices plummeted and the economy see-sawed, the latest rich list from Forbes Asia shows. In a list dominated by property magnates, there was no change to the top three rankings. Tycoon Li Ka-shing remained in first place with an estimated US$16.2 billion. Despite losing one-half of his net worth, Mr Li, 80, who controls Cheung Kong (Holdings) (SEHK: 0001) and Hutchison Whampoa (SEHK: 0013), still enjoys a significant lead over his closest rivals, the Kwok brothers of Sun Hung Kai Properties (SEHK: 0016). Raymond Kwok Ping-luen, Thomas Kwok Ping-kwong and Walter Kwok Ping-sheung saw their combined fortune shrink to some US$10.8 billion from about US$24 billion a year earlier. At No3, Lee Shau-kee, who holds big interests on the mainland as chairman of real estate giant Henderson Land Development (SEHK: 0012), was worth about US$9 billion - down from about US$23 billion a year ago. His son Martin Lee Ka-shing married actress and model Cathy Chui Chi-kay in December 2006 in a Sydney wedding estimated to have cost HK$100 million. The biggest loser was Macau's casino magnate, Stanley Ho Hung-sun, at No19 with US$1 billion. His holdings were valued at as much as US$9 billion in 2007, when he was ranked fifth, but he took his gaming company public last July amid weak investor sentiment. Forbes senior editor Russell Flannery said: "Hong Kong's openness has helped it thrive in good times. Yet today, when so many major economies around the world are in recession, it's tough for Hong Kong to avoid taking a hit along with everyone else." Pong Hong Siu-chu, still the only woman on the list, lost her billionaire status after her fortune fell to US$925 million. Even so, she rose to 22nd from 35th place. She co-founded Shiu Wing Steel in 1950. No one on the list grew richer last year. Five people made the list for the first time, including Michael Chan Yue-kwong, who operates fast-food chain Cafe de Coral (SEHK: 0341), Kenneth Lo Lok-fung, who founded textile manufacturer the Crystal Group, and Hans Michael Jebsen, whose family owns trading giant Jebsen & Co. Mr Li's younger son, Richard Li Tzar-kai, rose eight places to 16th, though his net worth was down from US$1.52 billion to US$1.1 billion.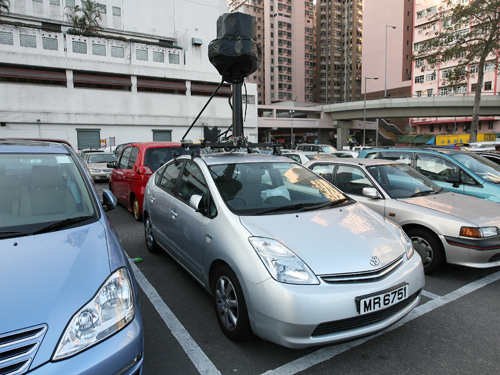 A "Google" car with roof-mounted camera in North Point. The personal data watchdog has weighed into the privacy fears sparked around the world by a new Google Maps feature - which shows photographs of cities at street level - before it is launched in Hong Kong later this year. Privacy Commissioner Roderick Woo Bun said he had approached the Web giant about its Street View project's measures for handling personal data. "The facts presently known to me do not suggest that there has been a breach of the Hong Kong privacy law," he said yesterday. "I wish to assure the public that I shall look seriously into any complaint made by an affected individual." His office has not received any complaints about the feature, but Mr Woo said he was concerned that privacy fears had been sparked "wherever the project goes". Launched in the US in 2007 and now available in more cities in Australia, Canada, France, Italy, Japan, New Zealand, South America and Britain, the project has proved controversial, with images of a woman in her underwear, a man walking into an adult bookshop and even a burglary in progress being published on the Web. The project aims to allow people to view and navigate 360- degree imagery of streetscapes. Vehicles with roof-mounted cameras are assigned to cruise the streets and take photographs. Google has confirmed that a car has been taking photos on public roads in Hong Kong since December. The company said it would use blurring technology for individuals' faces and licence plate numbers and image reporting tools would be provided for users and the authorities. "Once the photos have been taken, they go through computer processing to make them ready for use on Google Maps. It takes several months to complete this process, so the imagery is not real time," a spokeswoman said. "Street View only features images that anyone can see walking down a public street." Mr Woo said Google had declared that the project was not intended to compile information about specific individuals. "Google has also assured that if users consider any image objectionable because it features them, their children, their cars, or their houses, they can report to the company and request for it to be completely removed," he said.
The US Senate voted to soften a "buy American" plan in its US$900 billion economic stimulus bill after President Barack Obama expressed concern the original language could trigger a trade war. Senators, on a voice vote, approved an amendment requiring that the buy-American provisions be "applied in a manner consistent with US obligations under international agreements". The change gives Canada, Mexico, the European Union and other major trading partners some comfort that they would be exempted from a strict requirement in the bill that all public works projects funded by the stimulus package use only US-made materials. The House of Representatives has passed a nearly identical buy-American provision without such a guarantee. Senator John McCain urged the Senate to go further and bar any buy-American provision as part of the stimulus package. But senators rejected his amendment by a vote of 65-31. "The buy-American provisions have echoes of the disastrous Smoot-Hawley tariff act," Senator McCain said, referring to 1930s legislation often blamed for prolonging the Great Depression. "It sends a message to the world that the United States is going back to protectionism." The Emergency Committee for American Trade, an organisation of US-based corporations, and a coalition of more than 125 businesses and trade associations have warned the buy-American plan could trigger a string of trade restriction measures around the world. They urged senators to kill it. But Senator Byron Dorgan, a Democrat from North Dakota, said all supporters of the buy-American plan were trying to do was ensure American workers benefited the most from public works projects funded by the stimulus plan. "Twenty thousand people a day are losing their jobs ... [We are] going to shovel a lot of money out the door of this Congress in support of economic recovery. The question is, are we going to try to put people back to work," Senator Dorgan said. The US has made commitments under the North American Free Trade Agreement and the World Trade Organisation to provide trading partners such as Canada, Mexico, Japan and the EU with access to its government procurement market and has received similar commitments in exchange. But other countries such as China, Russia, India and Brazil are not party to those pacts so would not have any protection from the language passed by the Senate on Wednesday. When asked about the buy-American provisions in television interviews on Tuesday, Mr Obama said the United States had to be careful not to include any provisions in the stimulus bill that could trigger a trade war. "I think it would be a mistake ... at a time when worldwide trade is declining, for us to start sending a message that somehow we're just looking after ourselves and not concerned with world trade," he said. US steel companies and workers who have seen demand plummet as a result of the recession have pressed hard for a buy-American provision, arguing US tax dollars to fund public works projects should be used to create American jobs. The House included a buy-American provision for US-made iron and steel in its US$825 billion stimulus package last week, triggering an intense effort by other business groups to have it removed before the final bill reached Mr Obama's desk. John Bruton, the EU ambassador to the United States, said that approving the measure would damage Mr Obama's global leadership. White House spokesman Robert Gibbs said Mr Obama supported buy-American provisions already in US law that gave preferences to domestic manufacturers in public works projects, but wanted to avoid an expansion that violated trade pacts.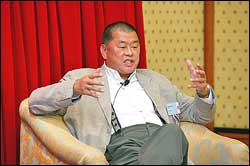 Tycoon Jimmy Lai Chee-ying is close to acquiring a Taiwan media corporation with direct television access to Hong Kong and mainland markets in a big money deal, a source said. The Apple Daily founder is said to be nearing agreement with Era Communications, which also distributes music, videos and provides other forms of entertainment. "A deal between Lai and Era Communications is close to being finalized," a source told The Standard. It is believed Lai will use Azio TV, an Era station that broadcasts in Hong Kong on networks such as Cable TV and Now TV as well as select cable channels in the mainland. Era president Chiu Fu-sheng dismissed talk of an acquisition, saying there have been no talks with Lai. Chiu said the firm is currently weathering the financial tsunami. Era has in recent years lost a number of prominent presenters to rivals and suffered a drop in viewers in the mainland. It is also attracting fewer advertisers. Yu Wing-shan, former director of Entertainment News at Hong Kong Cable Television, who was also a host on TVB, now works for Lai in Taiwan. Yu said Lai is set to manage a television business and she has heard rumors of an acquisition. In November there were rumors that Lai flagship Next Media was about to acquire another Taiwan media conglomerate - China Times Group. However that ended up in the hands of Want Want China Holdings. But Lai has pressed on, looking for other media acquisitions, the source said. Lai is a controversial figure in the media industry, both here and in Taiwan. He is well known for being outspoken on press freedom in the mainland, and has established a strong presence in the Taiwan media industry since his move to Taipei in 2001. As an already prominent figure in the print industry with his sensationalist newspapers and magazines, both in Hong Kong and Taiwan, Lai wants to cross boundaries and gain a firmer foothold in other media outlets such as broadcasting, the source said. A senior executive from Apple Daily Taiwan confirmed Lai's interest in acquiring other electronic media outlets, but declined to confirm that Era is a target.
The newly appointed deputy director of broadcasting yesterday sought to dismiss fears that the editorial independence of RTHK would be curtailed because of his arrival. Gordon Leung Chung-tai, currently deputy commissioner for innovation and technology, visited RTHK yesterday to familiarise himself with his post, which he will take up on Monday. Critics have said that by sending a bureaucrat to oversee its operations instead of promoting someone from within, the government might want to turn RTHK into its mouthpiece. But Mr Leung said the operation of the station did not rely on just one person. "It is about teamwork," he said. "RTHK is a very professional organisation and has been providing quality programmes to Hong Kong citizens. This will not be affected by the change this time. "It has been clear that RTHK does enjoy editorial independence. And there is an agreement between the government and the RTHK on this respect." Mr Leung, 47, is a career civil servant who has previously worked in the education, security and economic fields. RTHK staff have long been unhappy with the government's failure to fill leadership posts through internal promotion. In 2006, it appointed another administrative officer, Gracie Foo Siu-wai, as deputy director. Last year it appointed former RTHK producer Franklin Wong Wah-kay as the director. RTHK is a government department and is fully supported by government funds, but staff want it to be modelled on the BBC, which is largely independent from the British government. The Save RTHK Campaign, a group supporting the station's independence, said appointing outsiders would affect RTHK's independence.
Senior Guangdong officials are hoping to team up with their Hong Kong counterparts to persuade Beijing to broaden the scope of their cross-border co-operation, which would also include Macau. The officials said yesterday that State Council guidelines released late last year for the Pearl River Delta could mean opportunities for the region to break down policy barriers. Zhou Jianjun, director of Guangzhou's Finance Office, said one breakthrough could be in regulations that prohibited foreign and Hong Kong banks from having more than a 20 per cent stake in a mainland bank. "We can try to raise the current 20 per cent maximum set for Hong Kong banks," he said. "The guidelines are telling Guangdong to `go first and try', and this is a good reason for us to try together." He said Guangdong - specifically the nine cities in the delta region - and Hong Kong could work together to lobby Beijing for other new policies that could benefit the whole region. They could streamline the movement of people between Guangdong and Hong Kong, and give people greater flexibility to invest in the stock markets of other administrative regions, Mr Zhou said. The State Council's guidelines were the first central government effort to set out principles on cross-border co-operation. Officials and economists from Beijing and Guangdong have interpreted the guidelines as the new engine for the next 30 years of development in the region, because the document refers to the Pearl River Delta as the country's test zone for reform and development. "To Guangdong, `go first and try' is the core and soul of the guidelines," Executive Vice-Governor Huang Longyun said yesterday. Hong Kong has complained that it was ignored by some delta cities in plans for big development projects, such as the construction of ports in Shenzhen and the expansion of Guangzhou's airport. Some Hong Kong analysts and members of the public argue that such projects could threaten Hong Kong's economy. But Mr Huang promised yesterday that Hong Kong would be involved in the drafting process of "all major policies" related to the region. According to the guidelines, Guangdong should work with Hong Kong to come up with detailed plans to implement the guidelines, he said. The guidelines suggested that Hong Kong, Macau and Guangdong's nine Pearl River Delta cities should come together to become a major "international metropolis" to compete internationally.
Hundreds of thousands of worried bank clients will soon have their fears about the security of their deposits put to rest. The depositors are to be notified by their banks as to whether their savings have protection under the full deposit guarantee issued by the Financial Secretary John Tsang Chun-wah back in October. A new guideline issued yesterday by the Hong Kong Monetary Authority aims to ensure all holders of integrated accounts are contacted - whether their savings are fully, partly or not covered. Previously there had only been a requirement to notify holders of unprotected deposits. Depositors will also have information within the next two months, as against the original deadline of May. The government in October was prompted to announce the full deposit guarantee scheme to sooth panicked depositors after the Bank of East Asia (0023) bank run and amid the financial tsunami. However, the first guideline issued in November required all authorized institutions to notify only unprotected deposit customers by the end of May, raising fears about the safety of deposits held in integrated accounts, some parts of which might have fallen outside the protection of the guarantee scheme. "Banks need to provide details of the non-protected deposits held by the customer within the next two months," the HKMA said. Upon receiving letters or e-mails, bank clients will basically know if their integrated accounts have been offered credit facilities, on a secured or unsecured basis, automatically or by choice, and details of deposits falling outside of the 100 percent guarantee. Clients would have a point of contact in the notification for inquiries in case of doubts, the regulator said. Integrated accounts involve a package of services collectively including deposits, loans and investments.

China: Intel Corp, the world's largest chipmaker, announced yesterday it was moving its Shanghai assembly and testing facilities to Chengdu, Sichuan province, dealing a rare blow to the financial hub's role as a magnet to global semiconductor companies. Observers said that Intel's decision, which will cost Shanghai about 2,000 jobs, stemmed from cost-cutting and many chipmakers were making a similar move. "Affected by the current macroeconomic conditions, Intel plans to optimise its manufacturing resources in China by consolidating assembly and test operations from Pudong to Chengdu over the next 12 months," Intel China said. The company said it would continue to operate a research and development centre in Shanghai, one of four on the mainland, and increase its registered capital by US$110 million in its Shanghai-based China investment arm. Its other three mainland research and development centres are in Beijing and Shenzhen. "The trend is irreversible for the chipmaking industry to move deep into the hinterland, where labour costs are lower and governments are keen to offer better incentives than the coastal areas," said Li Ke, the head of information at the Chinese Semiconductor Industry Association. "Places like Chengdu and Xian have regained their lost ground in the past decade and bank on their heritage in military equipment manufacturing to churn out talent in the area. The current global economic crisis accelerates the shift of tack." It was the second loss of a leading chipmaker in the Yangtze River Delta over the past few weeks. A US$1 billion factory owned by Qimonda, the world's fifth-largest chipmaker, is at a virtual standstill after its German parent filed for insolvency on January 23. The sharp drop in sales of consumer electronics products worldwide amid the global economic crisis has hit hard the export-reliant mainland semiconductor industry. Mr Li said 60 per cent of the country's chipmaking capacity has remained idle since November. Yang Bin, the chief operating officer of Analysys International, a Beijing research firm, said the relocation of research and development into the country's interior might take some time because international cities like Shanghai remained attractive to scientists and experts. Intel has so far invested US$4.5 billion in China. Mr Li estimates Intel has poured US$500 million into the Shanghai plant and testing unit and the chip plant's annual output is worth 1.8 billion yuan (HK$2 billion). The 13-year-old facilities, based in the industry-heavy Pudong district, was Intel's initial manufacturing project on the mainland, followed by a similar US$525 million Chengdu endeavour and a in-progress 300mm wafer fabrication facility in Dalian. Nancy Zhang, a spokesman for Intel China, said the more than 2,000 affected employees in Shanghai would be offered new jobs in the firm's plants in Chengdu and Dalian, both more than 1,000km away, and in other Intel non-manufacturing operations across the country.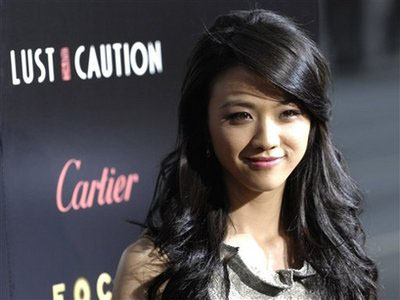 Tang Wei has landed her first role since Lust, Caution. She is set to star in a new comedy with Jacky Cheung, HK's Irresistible Films said on Thursday. Ang Lee protege Tang Wei has landed her first role since starring in the sexually charged spy thriller Lust, Caution and her reported ban in the mainland. Tang will co-star with veteran Hong Kong singer Jacky Cheung in the upcoming Chinese-language comedy Crossing Hennessy, about the friendship that develops between two shopkeepers who are set up on a date, Hong Kong-based Irresistible Films said on Thursday. Shooting will start in March, it said in a statement. Lee, who won a best director Oscar for Brokeback Mountain, made Tang a star by casting the then-unknown Chinese actress in Lust, Caution, but she hasn't appeared in a movie since the 2007 film amid a reported ban in the mainland. Mainland media reported last year that regulators had ordered TV stations to stop reporting on the actress and pull ads featuring her. The reported ban was never officially announced and the reason never explained, but it may have been prompted by her role in Lust, Caution. In the film, Tang plays a student activist who gives away the plot to assassinate a Japanese-allied Chinese intelligence official in second world war-era Shanghai. Many Chinese are still upset about atrocities committed by the Japanese army in China in the second world war period. Concerned about a nationalist backlash, Chinese censors cleared Lust, Caution only after heavy editing.

Lenovo Group (SEHK: 0992, announcements, news) founder Liu Chuanzhi and chairman Yang Yuanqing, the architects behind the technology giant's global expansion, are back in charge after chief executive William Amelio resigned following the company's first loss in almost three years. With more than 20 years' experience building Lenovo from a domestic market leader into an international player, Mr Liu and Mr Yang vowed to sharpen the company's focus on the mainland and other emerging markets, while continuing to pursue opportunities overseas. The world's fourth-largest personal computer supplier posted a worse than expected net loss of US$97 million for its fiscal third quarter to December, compared with a US$172 million net profit a year earlier. Revenue dropped 20.1 per cent to US$3.59 billion, hurt by growing competition, shrinking corporate demand and weak sales in its core mainland market. Lenovo's net loss was in line with the most pessimistic forecasts that ranged from a loss of US$8 million to a loss of US$96 million. The quarterly loss was its first since January-March 2006, when it posted an US$89 million loss on restructuring costs. "In the past quarter, as with many other companies, Lenovo was deeply impacted by the global economic turmoil," said Mr Yang, who replaced Mr Amelio as chief executive. Mr Yang previously held that position from 2001 to 2004. Mr Liu, who had been serving as a non-executive director at Lenovo since it acquired International Business Machines Corp's personal computer business in 2005, takes over some of Mr Yang's old duties in his role as non-executive chairman. Veteran IBM executive Rory Read, who joined Lenovo three years ago, has been named president and chief operating officer. Mr Amelio, whose three-year contract with Lenovo ended in December, said he had agreed to stay on as an adviser during the management transition. Mr Liu thanked Mr Amelio for helping transform Lenovo's business "into the global leader it is today". But those efforts were apparently overwhelmed by the downturn, as Lenovo reported operating profit losses in all its geographic markets except Greater China for its fiscal third quarter. The region contributed US$1.6 billion in sales in the quarter, accounting for 45 per cent of the total. Its overall market share grew 1.8 percentage points to 30.5 per cent. Lenovo's total notebook sales declined 20 per cent year on year to US$2.1 billion, or 57 per cent of total product sales worldwide for the quarter. Desktop sales declined 21 per cent year on year to US$1.5 billion, accounting for 41 per cent of the total. Lenovo plans to broaden its range of personal computers with low-cost, entry-level versions of its ThinkPad and IdeaPad laptop lines. "That strategy makes sense in this economic environment since the only things that sell are low-cost products," said Daiwa Institute of Research analyst Joseph Ho. "But they still have a long way to go to catch up with the growth of low-cost notebook leaders Acer and Asustek Computer." Lenovo aims to save US$300 million in the year to March 2010 from axing 2,500 jobs worldwide, cutting executive pay by up to 50 per cent and consolidating its Greater China and Asia-Pacific operations into a single division. It expects to complete the restructuring by next month. Lenovo's shares fell 2.67 per cent yesterday to close at HK$1.46. "The market knows the outlook is not good. The stock is going to continue to underperform. What may be a positive sign is that in January, mainland consumption demand looked fine - that's encouraging," said JP Morgan analyst Charles Guo.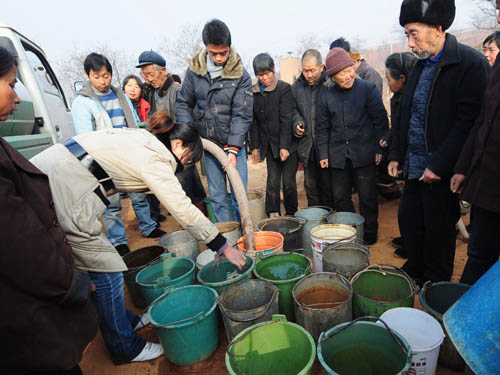 Residents queue for drinking water at Zhanghe village in Ruyang county, Henan, yesterday. The central government put the country on its highest level of environmental emergency alert yesterday, in response to a drought that has stricken eight northern provinces since the autumn and threatened the nation's goal of ever-increasing grain harvests. The level-one emergency call requires all provincial governments to give priority to drought-fighting efforts, and for transport agencies such as railways, road and aviation departments to hasten the movement of drought-relief materials. The Office of State Flood Control and Drought Relief Headquarters says the drought has affected about 10 million hectares of crops, with 4.29 million people and 2.07 million livestock facing water shortages. The drought, described as a once-in-30-year phenomenon, has caught the attention of President Hu Jintao and Vice-Premier Li Keqiang, who instructed government departments to spare no efforts in helping alleviate the drought. Besides the 100 million yuan (HK$113 million) in special agricultural subsidies announced this week, the Ministry of Finance yesterday released 300 million yuan more in contingency funds for relief efforts, its website reported. Official statistics show that rainfall in Hebei, Shanxi, Shandong, Henan, Anhui, Jiangsu, Hubei and Shaanxi has dropped by up to 80 per cent year on year since October, directly threatening their winter wheat crops. The Ministry of Agriculture and provincial governments have started to pump underground water to drought-affected areas in the past few days, in the hope of minimising the damage to the winter wheat. All reservoirs in drought areas have been ordered to release water to lower areas for irrigation, even though the levels in many of them are already low. Managers of the Xiaolangdi Reservoir, the largest on the Yellow River, released water downstream to benefit Henan and Shandong immediately, China Central Television reported. Meteorologists said yesterday that much-needed rainfall could arrive this weekend. The National Meteorological Centre forecast light to medium rainfall in northern and central areas tomorrow, which would help end the dry spell of more than 100 days in some areas. The rainfall is expected to be 50-70mm in those areas. Agricultural experts said that if there was no effective relief soon, the drought could cause a drop in wheat production of 2 to 2.5 per cent. But agricultural researcher Li Guoxiang of the Chinese Academy of Social Sciences suggested the drought would not have a big impact on the grain supply this year. "The consecutive years of harvest offer the country enough food reserves to handle the current problem, although you always hope the drought damage can be kept to a minimum," Mr Li said. Duan Aiming, head of the Irrigation Research Centre at the Chinese Academy of Agricultural Sciences, told Xinhua that water resources in the north had dropped by 12 per cent in recent years, making winter farmland irrigation very difficult. He said his research on the north's long-term water situation indicated that problems would persist.
Guangdong is banking on nuclear power to cut sulfur dioxide emissions and meet Beijing's environmental targets. Executive Vice-Governor Huang Longyun said yesterday that the province was pushing ahead with construction of nuclear power plants to "repay the [pollution] debt" amassed over years. Guangdong must lower its sulfur dioxide emissions from 1.29 million tonnes in 2005 to 1.1 million tonnes by the end of next year to meet State Council targets. Mr Huang said nuclear power was expected to cut emissions by 600,000 tonnes by 2012. Guangdong Environment Protection Bureau deputy director Chen Guangrong said sulfur dioxide emissions fell 5.58 per cent last year compared with 2007, dropping at a slightly faster pace than the central government had projected. Mr Chen also said the province would invest 2.5 billion yuan (HK$2.84 billion) this year building sewage treatment plants in underdeveloped parts of the province. By the end of last year, Guangdong's waste-water treatment capacity was the highest of any province, treating 10.9 million tonnes per day, he said. The government would boost public transport to help reduce pollution, Construction Department deputy director Cai Ying said.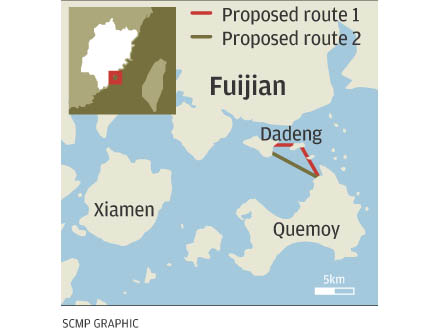 Taiwan is considering building a bridge from one of its islands to the mainland, officials said yesterday, in the latest sign of warming cross-strait ties. Taiwanese President Ma Ying-jeou asked his top economic planners to conduct a feasibility study last year when he visited Quemoy, a group of islands off the mainland controlled by Taiwan, his spokesman said. "President Ma inquired about the progress of the feasibility study last night," presidential office spokesman Wang Yu-chi said. The bridge would span 8.6km and link Quemoy with Xiamen in Fujian, at a cost of up to NT$13.2 billion (HK$3 billion). The spokesman denied reports that the president had ordered the bridge's construction, saying the final decision would depend on the study results. The proposal is being seen as another litmus test of cross-strait ties, as Quemoy has been a constant reminder of lingering hostilities between the two sides since they split in 1949 at the end of the civil war. The People's Liberation Army fired more than 470,000 shells at Quemoy and several other islets in a 44-day artillery bombardment beginning on August 23, 1958, killing 618 servicemen and civilians and injuring more than 2,600. However, cross-strait tensions have eased since mainland-friendly Mr Ma was elected last March, vowing to boost the economy and improve ties with the mainland. Taiwan's pro-independence opposition Democratic Progressive Party opposed the bridge, which spokesman Cheng Wen-tsang warned could endanger the island's security. Taiwan needed ways to strengthen the deteriorating economy and not measures to step up links with the mainland, he said. However, Quemoy's county chief welcomed the proposal and called security concerns unnecessary given the rapidly improving ties between Taipei and Beijing. "Whether or not the bridge should be built should not be considered from Quemoy residents' point of view. Rather, it should be measured from history's viewpoint, from the cross-strait ties, and even from the perspective of Asian peace," Li Chu-feng said. He said both the Quemoy and Xiamen governments had finished feasibility reports on the project. "Technically, there is no problem in building the bridge," he said.
Feb 6, 2009

Hong Kong: Thousands of people are caught traveling without tickets on the MTR each month and railway employees who try to stop them have been beaten up. Most of the fare dodging takes place at Lo Wu and Sheung Shui stations. According to MTR Corporation, 4,462 people were caught without tickets in January alone, 2,722 of whom were on the East Rail Line. This compares with 2,419 cases in January last year, only 330 of whom were on the East Rail. Two MTRC employees who tried to stop the fare dodgers last month were badly beaten up. MTRC would not say whether or not the cheats were organized groups trying to smuggle duty-free goods into Hong Kong. But Sing Tao Daily - a sister publication of The Standard - recently ran a story about people suspected of being couriers of parallel import goods evading fares. A YouTube video also shows about 10 people rushing through fare gates without tickets in a space of about two minutes. A tripartite working group comprising high-level representatives from the Railway District and Border District of the police and the MTRC has now been set up to oversee the problem and to explore effective measures to combat the issue, MTRC head of operations Wilfred Lau Cheuk-man said. MTRC has also increased the number of security staff at targeted stations to provide support to frontline employees and enhance security. More patrols and ticket-inspection operations will be conducted, Lau said. MTRC also said it might consider harsher penalties for repeat offenders. The largest number of ticket evasions occur at the Lo Wu and Sheung Shui stations on the MTR East Rail Line. According to MTRC, a total of 27,832 people were caught without valid tickets last year, 11,642 (41 percent) of whom were on the East Rail Line. Nearly 30 MTR staff were assaulted last year. CCTV clips released by MTRC yesterday show several staff being assaulted at the Lo Wu station at about 11pm on November 12. Three or four men, acting together, passed through the gates without tickets. In another case, a man evaded payment by passing through the gate behind an accomplice who used a ticket. MTR employee Ah Ming, who has worked in Lo Wu for three years, was attacked when he asked an offender for his ticket. "I ended up with a bloody nose and wounds on my face," Ah Ming said. His injuries forced him to take more than 10 days' sick leave. Police later arrested two men. "It was the first time I have been physically attacked,"Ah Ming said. "But it is common for these people to push and knock you or use abusive language." In January, two people who had evaded paying fares were convicted of attacking MTR officers and sentenced to five days and 28 days imprisonment. It is against MTR bylaws to enter the paid areas of stations or board trains without a valid ticket. The maximum fine is HK$ 5,000.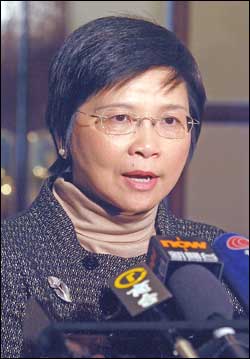 Advertising controls should be tightened, lawmakers said, after it was revealed ads withdrawn in Britain were still being aired in Hong Kong. The withdrawn ads are for a cosmetic cream that the maker claims makes wrinkles disappear almost immediately after application and a toothpaste that is supposedly recommended by more than 80 percent of dentists. Democratic Party legislator Fred Li Wah-ming raised the issue at a Legislative Council meeting, saying the government should tighten monitoring of ads in the print and electronic media. He said the Consumer Council and Customs and Excise Department should do more to prohibit unfair trade. Secretary for Commerce and Economic Development Rita Lau Ng Wai-lan said codes of practices already prohibit firms from making misleading claims in adverts. One of the products, TRI-AKTLINE Instant Deep Wrinkle Filler, from Estee Lauder Cosmetics, has been available in Hong Kong since last month. A 30-milliliter container costs HK$380. Its ads have appeared in newspapers, magazines and on buses. The advert, which claims that users can "start to see your wrinkles disappear instantly," was adjudged by Britain's Advertising Standards Authority to be unsubstantiated and likely to mislead. The firm was told to stop making such claims. Colgate-Palmolive, meanwhile, was told to stop claiming that more than 80 percent of dentists recommend its toothpaste. Estee Lauder's Hong Kong branch said it disagreed with the British decision and stood by its claims. A spokeswoman said Estee Lauder would not withdraw the ads in any market except for Britain and that the company had enough data to support its claims. She added US advertising laws are very strict and the ads generated no problems there. There have been no complaints from users in Hong Kong. Last year the Consumer Council received 237 complaints regarding cosmetics and skin-care products, mostly about product quality, allergic reactions and sales practices. But council chief research and trade practices officer Brian Cheng Yeuk-nin said the law governing advertising claims, except for medicines, is insufficient. Consumers are vulnerable because they may not know how to judge the claims. He said related UK laws should be studied and consumers should consult doctors before buying skin-care items if they doubt makers' claims.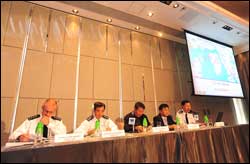 A record 55,000 people are expected to run in the Standard Chartered Marathon on Sunday, but in less than ideal conditions. The Hong Kong Observatory forecasts a breezy day with the temperature ranging from 17 to 21 degrees Celsius and relative humidity of 70 to 90 percent. The Environmental Protection Department did not give an air pollution forecast but the recent index is about 70 to 100, which is regarded as high. "The ideal temperature is 15 to 18 degrees. High humidity will be another problem for the runners," said William Ko Wai-lam, chairman of the organizing committee. Ko said 500 first-aid workers will provide medical services during the race and more helpers will be stationed along tougher routes. "Thirteen first aid stations and eleven water stations will be set up along the race routes to offer plenty of water and other support to runners," Ko added. He was confident there would be enough facilities to provide adequate replenishment for all. The route will compel the temporary closure of roads including the Island Eastern Corridor from Sai Ying Pun to Sai Wan Ho, Nathan Road and routes from Tsim Sha Tsui to Ma Wan at various times. Closures start just after midnight and last until about 2pm, when the marathon ends. Also 161 bus routes and 27 minibus routes will be affected. Police senior traffic officer Ho Ka- fai expected traffic jams at the Cross Harbour Tunnel, King's Road, Shau Kei Wan Road and Gloucester Road. "We urge people if possible to avoid road transportation that might be affected by closures that day," Ho said. "If you must be on the road, please choose roads which will not be closed." Rail services will start earlier from 3.25am for the Sheung Shui to Tsim Sha Tsui East route and also the Tuen Mun to Nam Cheong route, and at 4.05am for the Chai Wan to Sheung Wan route. The first event is scheduled to start at 5.15am. All races will finish at the soccer pitch in Victoria Park. The events are the 10-kilometer race, the half marathon and the full marathon. This year is the 13th anniversary of the local marathon and the total prize money is US$100,000 (HK$780,000).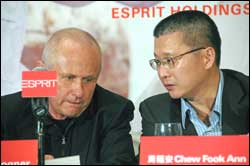 Net earnings at Esprit Holdings (0330) dropped 13.4 percent for the first half ended December 31 last year to HK$2.853 billion, from HK$3.293 billion a year earlier, marking the clothing retailer's first profit decline since 1995. Earnings per share were HK$2.30. The company maintained interim dividend payout ratio at 35 percent to pay 80 HK cents a share as interim dividend. Turnover rose 2.9 percent to HK$19 billion, with retail turnover growing 10.3 percent to HK$8.8 billion while income from wholesale dropped 2.9 percent to HK$10.2 billion. "We had to cancel a lot of [wholesale] orders because customers were going out of business or couldn't pay anymore," said president Thomas Grote. He said wholesale orders booked between January and May this year declined by a single-digit percentage from a year earlier. Amid the depreciation of the euro against the US dollar, the company posted net exchange losses of HK$127 million from a net gain of HK$28 million a year earlier. Occupancy costs leaped 16 percent to HK$1.63 billion after expanding retail and controlled wholesale space by 11 percent and 7 percent, respectively. Esprit opened 77 retail stores and plans to open 25 more in the second half. "As I have said, we will not see a better second half than the first half because the credit crunch is not over for our wholesale partners," said chairman and chief executive Heinz Krogner. He said the company has no plans to cut staff. Despite his neutral outlook for the second half, Krogner said the company will not postpone expansion to gain market share. It plans to invest HK$600 million in opening new retail outlets in core markets and refurbishing existing stores in the second half. The company had net cash of HK$3.848 billion as at December 31. Capital expenditure for this financial year amounted to HK$2 billion, and about HK$1.2 billion was spent during the first half, said chief financial officer Chew Fook-aun. Krogner confirmed a company named Mayfair has approached him to learn more about Esprit but it is not a strategic investor. He said a presentation was made to the potential investor but he did not know if it has bought any shares. Shares of Esprit rose 1.6 percent to close at HK$38.55 yesterday before the interim results were announced.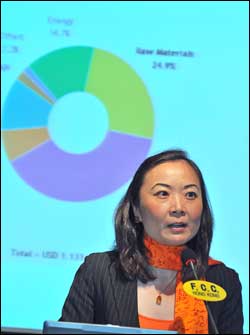 Mainland banks have heeded Beijing's calls to boost economic growth by increasing lending last month as much as 50 percent, from a year ago, and cutting interest rates for homebuyers to support domestic consumption. New loans expanded to a monthly record of an estimated 1.2 trillion yuan (HK$1.36 trillion) in January, channeling money mainly to infrastructure projects such as roads, power and railways, the state-run China Securities Journal cited unnamed sources as saying. Meanwhile, Industrial and Commercial Bank of China (1398) announced yesterday it would offer lower mortgage rates to 70 percent of benchmark to homebuyers, in order to comply with last month's plea from the central bank. Clients with mortgages at the existing preferential plans of 85 percent of the benchmark will automatically shift to the new rate next Tuesday, the lender said in the statement posted on its website. Economists said the easing in monetary policy, both increased lending and a steady yuan exchange rate policy, was the right direction in helping Beijing to overcome the challenges for the year ahead in maintaining a near 8 percent growth target. Central bank chief Zhou Xiaochuan has pledged to maintain a stable yuan currency rate as it now truly reflects the market conditions in the financial crisis, according to the Financial News. However, in order to sustain long- term recovery, the central government should "set out a new and big stimulus plan to provide a social safety net for citizens to encourage them to spend," said Jing Ulrich, managing director and chairman of JPMorgan China equities. Ulrich said net export and fixed direct investment will continue to be weak this year. "Only a social safety net involving health care, medical, education and pension schemes would boost people's confidence and spending," she said. JPMorgan estimates first-quarter economic growth this year will still be weak, at less than 6 percent, but a stabilized second quarter and a third-quarter slow recovery should help full-year GDP attain a 6-7 percent level for 2009, Ulrich said. The official purchasing managers' index figure released yesterday confirmed signs of recovery as the January reading accelerated to 45.3, from December's 41.2 and November's 38.8. Merrill Lynch economist Lu Ting said the rebound of the PMI suggests the economy is resilient and the destocking process is near its end. "The reading supports our call of a V-shape recovery and an 8 percent GDP growth forecast for 2009."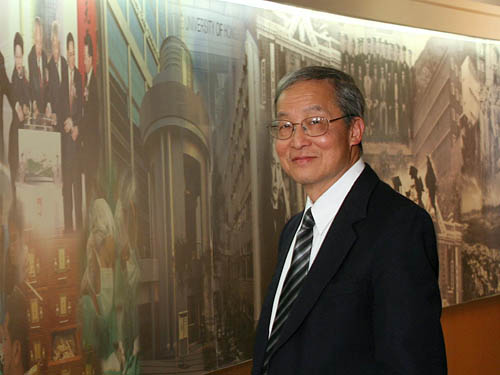 Lee Sum-ping is back at his alma mater as dean of medicine after 35 years working overseas. A priority for Professor Lee will be repairing the faculty's image, which has been damaged by a series of conflicts, scandals and departures of senior staff. Professor Lee Sum-ping, the new dean of medicine at the University of Hong Kong, has a habit of telling people that his Chinese name literally means "mind and peace". They couldn't be more appropriate for his new role because many people are looking to the new leader to bring both fresh ideas and harmony to the scandal-plagued faculty. The prestigious 120-year-old institution, one of only two doctor training centres in Hong Kong, has been dogged by bad publicity in the past few years. For a while, most of the headlines were not about scientific breakthroughs or medical advances, but scandals, conflicts and departures of senior staff. Professor Lee, 60, was appointed as the new dean of medicine six months ago and he well knew how political his job would be at this troubled time. Aside from striving for academic excellence, he has the urgent task of putting the house in order and rebuilding the school's reputation. "In any big institution, conflicts and controversies do occur. Good communication is the best way to solve these problems. I would hate that the community saw the faculty as an ivory tower. I would like to break this all down," he said. The school's troubles began in 2005, when the naming of the faculty after tycoon Li Ka-shing - following receipt of his HK$1 billion donation - triggered strong opposition from some alumni, who complained that the university had sold out. In March 2007, Lam Shiu-kum resigned as dean following a scandal involving irregular billing of private patients. The university subsequently set up a committee to investigate the incident and referred the case to an unnamed law-enforcement agency. At the same time, the faculty almost lost one of its star doctors. The chief of the university's liver transplant team, Fan Sheung-tat, tendered his resignation in October 2006, claiming a heavy workload. He was later persuaded to stay after heavy lobbying from the university and the Hospital Authority. Some reliable faculty sources said Professor Fan had rather sour relations with former head of surgery John Wong. Both have denied the claims. But the controversies did not stop. In February last year, two senior doctors from the liver transplant team quit after an internal dispute, leaving the authority concerned about the team's manpower levels and patients worried about public services being compromised. The faculty was embarrassed again early last year when one of its liver experts, George Lau Ka-kit, sued three other senior doctors alleging malicious defamation arising from a 16-year-old dispute over an unpaid debt. Just last month, the faculty was asked to investigate an allegation that fake data had been used in a medical research project. These repeated negative stories had raised serious concerns among the university's senior leadership.

China: Leaders in the mainland's battered manufacturing heartland of Guangdong have unveiled 150 key industrial and infrastructure projects in an unprecedented package to help ignite economic activity in the province. But economists doubted whether all the projects listed in the package - the combined value of which was not given - were feasible or economically efficient. The stimulus package included the construction of 19 experimental zones for economic reforms and streamlined administration, 42 key domestic or international industrial bases, 11 new industrial zones and 63 large infrastructure projects, mainland media reported yesterday. Five of the 11 new industrial zones would involve cross-border co-operation between the delta and either Hong Kong or Macau. The construction programme was part of a 12-year development blueprint that Beijing outlined last month to boost economic co-operation and interaction among the three regions. Authorities said the blueprint would enable the Pearl River Delta to become globally competitive and the most vigorous area in the Asia-Pacific region by 2020. It aimed to make hi-tech industries, services, finance, automobile manufacturing, steel, petroleum and chemicals the major sources of the delta's development. Guangdong Communist Party secretary Wang Yang described the stimulus package as a clear and strong signal that the delta was changing from a labour-intensive and export-driven manufacturing hub. "We can't draw new investors without a strong stimulus package and new policies," Mr Wang told a three-day working conference on the blueprint, the Southern Metropolis News reported. Most of the infrastructure projects detailed in the package are highways, railways, bridges, airports, power plants and water-control projects. Neither Mr Wang nor the blueprint presented any substantial steps to transform the delta into an upgraded industrial hub. Guangdong economists doubted authorities could achieve the many industrial goals in the plan. They suggested the dozens of infrastructure projects could be just another spending spree to blindly spur gross domestic product. Analysts also said the unprecedented scale of the planned stimulus package indicated the province was confronting its hardest times in decades. Shenzhen-based economist Jin Xinyi said Guangdong had never been given such a huge economic stimulus package by the central government. "Also, Beijing has never before outlined such a blueprint for the province to bolster its development and cross-border co-operation," he said. "It will be an unprecedented opportunity for Guangdong." Economists urged officials to sensibly plan infrastructure projects and prevent corruption.
One of the world's leading luxury furniture makers has folded in Shenzhen amid the economic crisis, leaving more than 2,000 unpaid workers blocking traffic in protest until the local government paid more than 10 million yuan (HK$11.3 million) in back wages. DeCoro, the Shenzhen-based Italian sofa manufacturer employing nearly 3,000 people, had gone into liquidation with all assets seized by a local court in Longgang district, the National Business Daily reported. The firm reportedly had cash-flow problems as early as October. Hou Kepeng, general secretary of the Shenzhen Furniture Association, was quoted by the paper as saying that DeCoro reportedly owed one supplier 60 million yuan. The report also attributed the manufacturer's failure to a comparatively higher payroll. DeCoro's figures showed the average monthly salary was 2,300 yuan for its staff, the highest in the industry. Apart from mounting cash-flow troubles, the number of orders DeCoro received in October reportedly dropped by up to 50 per cent, which led to the company's collapse. On January 26, Furniture Today reported that DeCoro had stopped shipping, and Luca Ricci, the firm's president and chief executive, had confirmed that its two plants in Shenzhen had closed. A Shenzhen labour official confirmed the report yesterday. "The back pay, involving roughly 2,100 workers, is about 10 million yuan in total," he said. "I'm exhausted after dealing with the case overnight." Without giving further details, he said the pay controversy had been resolved by the city government. A local propaganda cadre said: "Hundreds of workers in the factory blocked roads as soon as they were aware that their Italian boss had fled in mid-January." Mr Ricci had not been seen in Shenzhen since January 15. The National Business Daily reported that on January 16 he had sent an e-mail saying he would be leaving the mainland and would put two foreigners in charge of the liquidation. The local labour department had settled the disputes three or four days ahead of the Lunar New Year holiday. The 10 million yuan came from a foundation fund earmarked for back pay in Shenzhen, the propaganda official said. DeCoro has been plagued by labour problems. In 2007, hundreds of workers at the company protested after three colleagues were badly beaten by police for demanding better pay. In 2005, more than 3,000 employees protested after three workers were allegedly beaten by police officers.
The owner of the Sunbeam Theatre has agreed to extend the lease by three years, but on the condition that he be allowed to redevelop the site after the lease expires. The landlord wanted to raise the monthly rent for the popular Cantonese opera venue in North Point from HK$200,000 to between HK$600,000 and HK$700,000 to more closely reflect the market value, a source close to the deal said yesterday. "This would be a fair value," the source said. "After all, the landlord delayed his plan of building a shopping mall for a few years and has forgone some income." Landlord Law Sau-fai bought the North Point site in 2003 intending to tear down the theatre and build a mall, which would benefit from a private residential and hotel development on the former North Point Estate. He changed his mind after calls from Cantonese opera lovers. The source also said the government had promised the landlord that he could pursue his plan after the renewed lease expires in 2012. "The owner doesn't want to shelve his plan forever. And the government should not rely on the landlord to promote the art form." The theatre, which opened in 1972, has faced closure in the past few years because of a big increase in rent. The government had planned to increase subsidies to the opera groups using the venue and negotiate a rent they could afford. The government wants to keep the venue open until an extension to the Ko Shan Theatre in Hung Hom is completed by 2012. An opera centre is to be provided in the West Kowloon Cultural District by 2016. Secretary for Home Affairs Tsang Tak-sing said in a written reply to lawmakers that the government had been supporting talks between the theatre operator and the landlord. "We look forward to reaching a satisfactory arrangement between both parties." The Planning Department plans a community hall with upgraded facilities on the old North Point Estate for Cantonese opera performances. Ting Yu, executive of the Cantonese Opera Academy, accepted that the Sunbeam was unlikely to stay open for good, but he said the industry hoped the government would provide an alternative permanent venue as soon as possible. He said the theatre staged 265 full-length performances by local and mainland professional groups last year.
China will increase the tax rebate rate for textile and garment exports from 14 percent to 15 percent, an executive meeting of the State Council (Cabinet) announced Wednesday.

Banking on China growth to offset the business slump in the United States, Starbucks, the world's largest coffee shop chain, is doing more than just opening more outlets. It is brewing a new blend, romantically called "South of the Clouds", of beans grown in Yunnan, the scenic southwest province that is better known for its dark tea than brown coffee. How would the Seattle-based coffee vendor describe the taste of its new brew to attract newly converted Chinese coffee drinkers? Imagine these definitions of the abstract taste: bright acidity, herbal spiciness and cocoa feel. As confusing as these words may sound to the intellect and the senses, the company is going ahead to introduce the mysterious blend first in China and then in Singapore and Malaysia. The innovative move is seen as an important part of Starbucks strategy to maintain a double-digit growth rate in the China market at a time when business in the US is taking a hard hit from the fallout of the credit crisis. In the past year or so, Starbucks closed more than 200 coffee shops in the U.S.. The company said its business in China has not felt the impact of the global economic slowdown and it maintained that sales of coffee drinks in China could one day rival that of the U.S. market. "We will still invest and grow in China. I don't see anything changing in that regard. China is an extremely important country for us," said Martin Coles, president of Starbucks Coffee International. Starbucks opened its first store on the Chinese mainland in 1999 and now has more than 350 outlets in 26 cities. It has become one of the, if not the, most popular coffee brands among Chinese white-collar workers. Starbucks' optimistic outlook for China stands in sharp contrast to its latest financial results. The company's net profit for fiscal 2008 plunged 53 percent from 2007 to 315.5 million U.S. dollars. The 38-year-old coffee chain has nearly 16,000 outlets around the world, with about 11,000 in the U.S. While closing unprofitable stores in the U.S., Starbucks has also downsized its plan for the number of international stores from 900 to 700 for fiscal year 2009. Two-thirds of the stores are expected to be licensed, which usually involves less cost to operate than self-owned stores. "Speed and expansion can cover a lot of mistakes. I think it's a very important moment for us to take a pause and look at ourselves in the mirror," Coles said at a recent event marking the firm's 10th anniversary in China. Skeptics have suggested that sourcing coffee beans in China is nothing more than a part of Starbucks' 400-million-dollars cost-cutting plan for fiscal year 2009. Coles said the cost-saving campaign "has nothing to do with sourcing from China". He explained that the company's cost cutting targets the elimination of "redundancies" and inefficiency. "We buy coffee beans from China and roast in the U.S.. Then we bring the roasted coffee back to China. So in terms of cost reduction, there is nothing," Coles said. "The essence is about how we create a presence of Chinese coffee in the world. I hope one day when I walk into a local store in Washington, my barista behind the counter would ask me to taste the South of the Clouds blend and tell me the story of the village from which it came," Coles said. Starbucks has been working for three years with farmers and government officials in Yunnan to look for coffee beans that meet its strict standard. Yunnan produces about 30,000 tons of coffee annually, contributing 98 percent of China's total coffee output. Nearly 70 percent of the coffee is exported. Nestle has been purchasing coffee beans from Yunnan for over a decade. "Although we provide coffee beans to many international coffee producers, Yunnan coffee is still little known to the world. Poor marketing is a major reason," said Yang Shiji, vice-director of the development research center of the Yunnan government. Yang said the local government has signed a strategic agreement with Starbucks to help coffee growers improve yield and quality. "We hope the partnership can bring us not only advanced production techniques but also new management and marketing methods," Yang said.
China was No. 1 foreign investor in Cambodia last year in terms of approved projects in Cambodia, nearly four times the capital of second-placed South Korea, national media on Thursday quoted official figures as saying. China invested 4.3 billion U.S. dollars in 2008 in Cambodia, or 40.14 percent of the total, and South Korea 1.2 billion U.S. dollars, or 11.39 percent of the total, said the 2008 report issued by the Cambodian Investment Board. The Chinese projects were in a wide range of sectors, including garments, hydropower, agribusiness and bodiless, while the largest Chinese investor was Tong Min Group Engineering with 3.8 billion U.S. dollars for a coastal development project in Kampot province, it added. "The Chinese leadership encourages investors to come to Cambodia... (and) the Chinese government is pushing investors to come here," Sok Chanda, secretary general of the Council for Development of Cambodia, was quoted by English-language newspaper the Phnom Penh Post as saying. In addition, China expert Michael Sullivan said that close ties between the private sector and the government gave Chinese firms an advantage. "This is all occurring within the context of emerging bilateral ties between China and Cambodia," said Sullivan, who is conducting a research for the Association of Southeast Asian Studies under UK sponsorship. In 2007, the Cambodian Investment Board put Malaysia as the foreign investment champion, with China and South Korea trailing behind.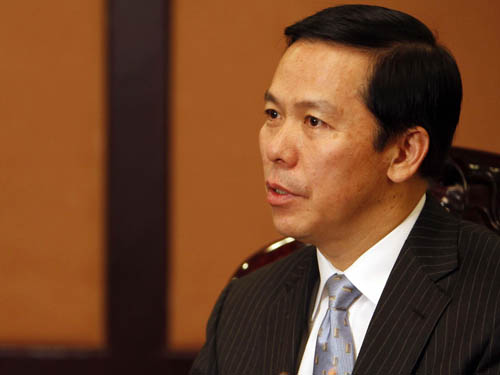 Liu Shaoyong says China Eastern is seeking government aid to boost its insufficient capital but also welcomes other investors. Heavily indebted China Eastern Airlines (SEHK: 0670) Corp is seeking a third capital injection from Beijing as it battles increasingly tough market conditions. "We are negotiating with the central government for a further capital injection," chairman Liu Shaoyong said in an interview yesterday at the company's headquarters at Shanghai Hongqiao Airport. "We are longing for [a third round of injection] but it is a complicated issue." With struggling mainland carriers increasingly reliant on government handouts, Mr Liu said the major players had to consider closer co-operation at the operational level. China Eastern's first two rounds of government aid totalling 7 billion yuan (HK$7.95 billion) are still subject to approval by shareholders at a meeting later this month. China Southern Airlines, the bigger competitor of China Eastern, is set to get 3 billion yuan in aid, while Air China (SEHK: 0753), the mainland's largest carrier, has not yet received any help. China Eastern, the most vulnerable of the mainland's Big Three carriers, would see its debt outstrip its assets this year without government aid. China Southern has a net asset value of more than 10 billion yuan, while Air China has more than 30 billion yuan. "The government aid is designed to solve the problem of insufficient capital in the company," said Mr Liu. "But in light of the downturn in the economy, the aid [is not sufficient]." To help China Eastern stand on its feet again, the carrier was open to other investors that could help upgrade its management and network coverage, he said. Mr Liu, a former chairman of China Southern, declined to make any projections about the proposed financial aid. "It is too sensitive to talk about it right now." He said while privately owned airlines overseas might look with envy at state-owned carriers being propped up with government aid, running an airline business on the mainland was tougher than overseas. "International carriers can lay off people and apply for bankruptcy protection or trim their fleet. But we are not as free as they are," he said. The "socialism with Chinese characteristics" environment in which mainland carriers operated meant they had to survive by better allocation of resources through tighter co-operation, Mr Liu added. "[The state] is the major shareholder of the Big Three [airlines] but we are competing with each other," he said. "There should be better co-ordination in the field of international and domestic routes and cargo so as to better use resources." However, given the unfolding recession in the global market and the gloomy outlook for international air traffic, the status quo would continue for a while, he said.
Feb 5, 2009

Hong Kong: Hong Kong Disneyland will raise admission prices for the first time, by about 19 per cent, in a move that may help the theme park shore up its finances but put some people off visiting amid the downturn. From Monday, one-day admission will cost HK$350 for adults and HK$250 for children aged up to 11. Previously, these prices applied only to peak days such as weekends and holidays. Weekday prices were cheaper, at HK$295 for adults and HK$210 for children. However, local visitors and the travel trade will enjoy a five-month grace period. Admission for people aged 65 or older will be set at the weekday price of HK$170, even on peak days. Prices for annual passes are unchanged. A Disney spokesman said the impact of the new pricing was expected to be limited to an estimated 4 to 6 per cent of visitors annually and about 10 per cent of local visitors who pay the walk-up fare. Most people visiting on weekdays are annual pass holders. "We had thought that lowering prices for weekdays would attract more people but it didn't work. So we decided to go with one price," he said. Group discounts, gifts and special prices for merchandise will be offered instead to attract more visitors during the week. A price increase in the second or third year of operation had been factored into the theme park's business plan, the spokesman said. Prices are usually raised to reflect the continuing investment in a theme park and may signal more attractions at Hong Kong Disneyland. The government and The Walt Disney Company are trying to finalise lengthy negotiations on multibillion-dollar expansion plans to increase its size by about a third. "The higher prices could be about trying to recoup the additional expenditure in the park. Maybe there's pressure from the government or Burbank [Disney's US headquarters]," Polytechnic University tourism professor John Ap said. A Commerce and Economic Development Bureau spokesman said the price rise was a commercial decision but the park should consider the impact on its operations, attendance and the local tourism industry.
The performing arts, which have seen a rise in attendance over the past few years, have been battered by the economic crisis, with audience numbers in sharp decline. Members of the arts community said that while the bigger groups were likely to ride out the crisis, smaller ones might not survive, and young artists might quit the theatre scene, leaving a gap that could hinder the development of performances for the West Kowloon Cultural District. Theatre groups have recorded sharp declines in ticket sales recently. The Repertory Theatre sold only 50 per cent of the tickets for its January performance of Caligula. However, sales for its smaller show, The Lark, were better at 70 per cent.
The Securities and Futures Commission is believed to be looking into the allegations of shareholder vote-buying to secure the privatisation of PCCW (SEHK: 0008), with sources saying the stock market regulator had sent a letter to the company about the issue. Hong Kong's biggest telephone firm had received the inquiry from the SFC regarding the allegations by shareholder rights activist David Webb, a source said yesterday. Shareholders are due to meet today to vote on the privatisation. PCCW yesterday said in a statement it would co-operate fully with the SFC in any action it might take. Its shares closed 7.75 per cent higher at HK$4.17 after the announcement. Mr Webb said on Friday hundreds of Fortis Insurance sales agents had received 1,000 PCCW shares each in the past two months in return for their voting in favour of the buyout deal today. The deal needs 75 per cent of shareholders voting in favour and less than 10 per cent voting against to go through. PCCW said that it "is making inquiries into this matter but can confirm that it has no knowledge of any improper share transfers made by any shareholders as alleged in the press reports". It said it was reviewing its share register for the past two months but this would take time to complete. "If PCCW finds evidence of any improper share transfers or any other relevant information that is price-sensitive, PCCW will pass this information to its share registrar or to the appropriate authorities," the statement said. An SFC spokesman yesterday said: "We are aware of the announcement made by PCCW. We are monitoring the situation closely and will be following up on any unusual practices. We do not have any further comment at this stage." A source said it was obvious the regulator was looking into the vote-buying complaints, as PCCW would not have mentioned it would fully co-operate with the SFC. A PCCW spokesman declined to comment on whether the SFC had started to investigate or seek information about the allegation. Controlling shareholders Pacific Century Regional Developments and China Unicom (SEHK: 0762, announcements, news) Group plan to buy out all the shares in PCCW they do not own for HK$15.9 billion or HK$4.50 per share and are seeking minority shareholders' approval for the deal.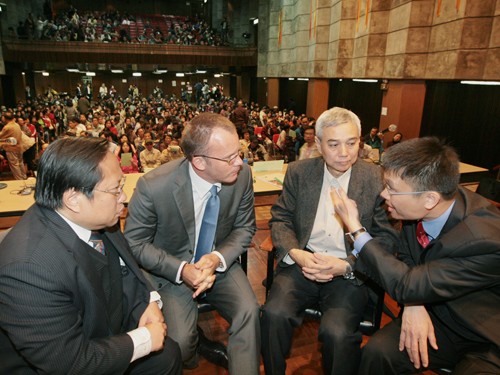 Albert Ho, lawyer Patrick Daniels, Peter Chan Kwong-yue - chairman of the Allied Victims of Lehman Products - and Andrew Fung Wai-kwong meet at the Caritas Centre conference hall yesterday. Legal proceedings in the minibond wrangle could begin in the US within two weeks after investors struck a deal with lawyers to file a class-action suit there. The deal - made after a four-hour meeting between the Allied Victims of Lehman Products and US law firm Coughlin Stoia Geller Rudman & Robbins on Monday - allows the firm to charge up to 18 per cent of the damages if the plaintiffs win. A complaint was likely to be filed within two weeks, Allied Victims chairman Peter Chan Kwong-yue said yesterday. "We are optimistic and the firm has been in touch with us for two months. The deal is reasonable ... but the exact amount will be decided by the court eventually." The law firm promised to pay all expenses, including the cost of bringing people to give evidence, the group said. Early last month, Allied Victims said the law firm had requested a portion of at least 20 per cent in fees and payment for expenses if the case was won. The group has also chosen four to five representatives who may be the leading plaintiffs in the case. All are women and two are US nationals. Coughlin Stoia lawyer Patrick Daniels, who arrived in Hong Kong on Monday and met more than 1,000 minibond investors yesterday, will represent the plaintiffs. The firm won the largest recovery in class-action history of almost US$7.3 billion for shareholders after Enron collapsed in December 2001. Typically, law firms would be awarded 15 to 20 per cent of the cash recovered in cases similar to this one, he said. Mr Chan said unless an investor expressly opted out of the class-action suit, they automatically took part in it. Democratic Party lawmaker Albert Ho Chun-yan said the case might last two to three years. The group is planning to sue HSBC (SEHK: 0005, announcements, news) in the US state of New York for breaching its fiduciary duty, or its responsibility to maintain trust or confidence with a party, by allowing minibonds to be sold, and for having a conflict of interest by acting as trustee to the issuer of the product and providing directors for that issuer. An estimated 43,000 investors bought complex derivative notes linked to or issued by Lehman before it collapsed in September. Of them, 33,000 put money into minibonds. Minibonds are not corporate bonds, but consist of high-risk credit-linked derivatives. They are sold as a proxy investment in well-known companies. Many people have pursued representative legal action - whereby cases that are highly representative of a larger group go to court first for an outcome that could affect the others - through the Consumer Council's legal action fund. However, there is no class-action in Hong Kong. US law firms often calculate fees as a portion of damages, called a contingency fee arrangement. Meanwhile, the Legislative Council's subcommittee on minibonds has demanded the Securities and Futures Commission provide details of its investigation of Sun Hung Kai Investment's sales of minibonds, it said yesterday. The SFC has reprimanded the company, which offered to purchase minibonds from customers. Subcommittee chairman Raymond Ho Chung-tai has also instructed the Legco Secretariat to ask the SFC and the Monetary Authority to explain in detail their reasons for refusing to provide the full text of their reports on the matter. Twenty-three more investors who purchased Lehman-related products filed cases against 10 banks in the Small Claims Tribunal. More cases filed with the tribunal may be referred to the District Court as DBS and Bank of China requested it hear the cases.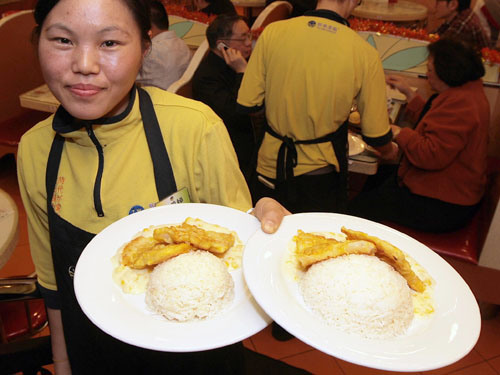 A waitress in the Central branch of Tsui Wah Restaurant shows the difference between a normal and a discount portion of rice. Environmental activist group Greeners Action today kicks off a campaign to reduce food waste in Hong Kong with a programme that offers diners a HK$1 rebate if they ask for less rice with a meal at more than 160 restaurants citywide. The discounts will be offered on the first Wednesday of every month. Diners joining the campaign would get a third less rice than usual at the selected restaurants, Greeners Action project officer Yip Chui-man said. "The financial tsunami can benefit our campaign as more people will care about the HK$1 rebate now," she said. "It could be a lure for them to join. They will think twice before ordering." Tsui Wah Restaurant, one of the 20 food chains participating in the campaign, agreed. "More people may be tempted to order less with the rebate," said David Ng Tak-leung, consultant to the chain, which has 13 branches across the city. Mr Ng said very few diners asked for a smaller portion even if they knew they could not finish a meal. "We are businessmen," he said. "We cannot afford to lose our customers and if we give out smaller portions than usual, we will be criticised." Mr Ng, who is also president of the Hong Kong Federation of Restaurants and Related Trades, said the campaign could help the food industry and the planet. "Although our business has not seen any major decrease, we do believe it can be a good promotion. We hope people can be more responsible and care more about society. One customer who cannot finish the meal and orders less means nothing, but if 100 customers ask for a smaller portion, it is a big help to our Earth."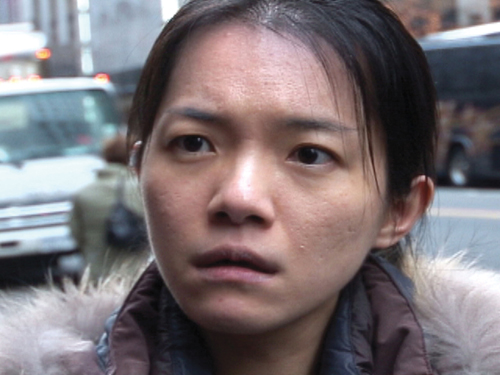 The daughter of former Taiwanese president Chen Shui-bian lost her temper on the streets of New York after being stalked by paparazzi for days. Chen Hsing-yu, the only member of the immediate family who has not been charged with any criminal acts, was seen on a Taiwanese TV broadcast yesterday shouting at a group of reporters.
Bank of China (Hong Kong) (2388) is dangling payouts of up to HK$1 million to entice senior staff members to take voluntary retirement, according to a Hong Kong Banking Employees Association official.

Hutchison Whampoa (0013) has repaid almost all of its short-term debt and has no need to refinance, the ports- to-telecoms conglomerate said yesterday.

China: The country's north has been hit by severe drought this winter, threatening efforts to achieve higher crop yields nationwide for a sixth straight year. According to the Ministry of Agriculture, rainfall since October in northern China and regions along the Huai River in the east was lower by 70 to 90 per cent compared to a year earlier, threatening 9.2 million hectares of winter wheat. Henan is among the worst hit, with nearly two-thirds of the province's wheat crop in a drought-affected area. The ministry said that between November 1 and January 26, rainfall in Henan was down by 79 per cent compared with last year. Anhui , another major wheat-growing province, reported that 70 per cent of its 1.62 million hectares of wheat were affected by the "once in 50 years" drought. Provincial authorities said water had been piped to about 60 per cent of the affected areas but the situation could become serious if there was no rain soon. Other major winter wheat-growing provinces such as Hebei , Shaanxi and Shanxi were also reporting vast areas affected by drought. Meteorologists blamed a consistent lack of rainfall on relatively high winter temperatures in the north and said there was no sign of rain in the next 10 days. The ministry has sent 12 teams to major winter-wheat growing regions to advise on contingency measures, such as how to support crops through irrigation. The country's overall grain yield has grown every year since 2004, reaching a record 528.5 million tons last year, and the central government has listed "stable growth" in agricultural production as one of its core tasks this year. Beijing also addressed the agricultural sector in its first official policy statement of the year, urging "all measures necessary" to be taken to maintain growth in both output and farmers' incomes. Analysts said drought was casting a shadow over wheat output this year. The most important growing period is usually from March to May. If the drought broke during that period, another good harvest of winter wheat was likely, the analysts said. Xinhuanet quoted National Climate Centre senior adviser Zhang Peiqun saying that two or three heavy rainfalls were forecast for the north in the coming months. Mr Zhang said that if there was no rain, Henan's wheat output could drop by up to 2.5 per cent compared with last year. But the dry weather does not seem to be a big factor on the wheat market because the country has enough reserves to meet demand. Per capita grain production was about 390kg last year, while per capita grain consumption was less than 370kg, according to an analysis by aweb.com.cn, an agricultural products website. The report said that because of consistent harvests in the past five years, the mainland would have enough reserves to keep wheat prices stable in the near future. Winter wheat is planted in the autumn and harvested in late spring or early summer.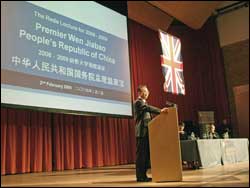 Premier Wen Jiabao's three-day trip to Britain may have been overshadowed by the incident in which a man hurled a shoe at him, but the visit has expanded his fan base beyond China's borders. Arriving at Cambridge University to deliver a speech on Monday, Mr Wen was greeted by Chinese students holding four placards saying "I love Bao Bao" or "I love Babe", apparently affectionate references to the premier, whose name contains the Chinese character "bao", which means "treasure" or "babe". The nation's stride towards international and economic prominence in the past 30 years has led to increased national pride, first epitomised by sports stars and then the new breed of leaders, who are often portrayed in state media as being caring and resolute. While "Bao Bao" is a cute way for an adult to address an adorable child or for people in an intimate relationship to address each other, some have questioned whether it is appropriate to address a state leader in such a way. President Hu Jintao's online fans refer to him as "Brother Hu" or "Tao Tao". The latter term has no apparent meaning. Mainland internet users were divided yesterday over the use of such nicknames. In an online survey at China Central Television's Fuxing bulletin board service, 62 per cent of the 1,209 people who responded by last night disapproved of the nicknames, with some saying they did not show due respect for the leaders, and it was particularly inappropriate to use them in another country. But more than one-third of those surveyed said they had no problem with the phenomenon because it was out of love for the premier, and a gesture of affection. Beijing-based internet content editor Li Shouen said she shuddered when she came across the photograph of the students holding the placards. "I wondered how he felt about the title. I suppose he hated it so much that his gums would itch," Ms Li said, using a term to describe discomfort. Social commentator Bi Shicheng said the light-hearted nicknames coined for state leaders were natural, affectionate and genuine expressions from members of the public. Unlike in Taiwan, where the island's former president, Chen Shui-bian, said he had no problem being addressed as "Ah Bian" while in office, public perception of politicians has been a sensitive issue on the mainland. Asked about the placards, Foreign Ministry spokeswoman Jiang Yu said: "We have taken notice of wide coverage of Mr Wen's European tour, and he was welcomed by all walks of life in the countries he's visited."
Key industries in the mainland are to be given massive support in a bid to boost the weakening economy, state-run media reported yesterday. Stimulus proposals for the textile, equipment manufacturing and shipbuilding industries are likely to be submitted to the State Council for approval today, the Shanghai Securities News said. Textile products are expected to get tax rebates of up to 15 percent, while equipment manufacturers could receive low-rate loans, tax privileges and research and development funds, unnamed sources were quoted as saying. Stimulus packages for the petrochemical, non-ferrous metal and electronic information industries will be announced later, followed by light industries such as paper manufacturing. Mainland currency and stock markets were boosted by the news and by a report that the National Development and Reform Commission has launched the second phase of the 4 trillion yuan (HK$4.53 trillion) stimulus plan. A total of 130 billion yuan will be spent in the second phase. The Shanghai Composite Index climbed 2.44 percent to a seven-week closing high of 2,060 points. Turnover increased to 96.5 billion yuan. The yuan spot price was steady, closing slightly higher at 6.8403 to the US dollar. But the five-year yuan non-deliverable interest rate swap jumped 2.01 percent, its highest level since mid-November. Traders attributed the surge to hopes of more stimulus plans. Premier Wen Jiabao said on his European tour that it will be difficult to maintain 8 percent growth and fresh measures are needed. JPMorgan chief economist Frank Gong said the biggest risks for China are deflation, a slumping property market and a sharp drop in exports. Stronger stimulus measures are expected, he said. The International Monetary Fund yesterday reiterated its forecast for China's economy to grow 6.7 percent this year.
Chinese President Hu Jintao will pay state visits to Saudi Arabia, Mali, Senegal, Tanzania and Mauritius from Feb. 10 to 17, Foreign Ministry spokeswoman Jiang Yu announced Tuesday. Jiang told a regular press conference that Hu's visit is aimed at further consolidating China's friendship and cooperation with these countries, strengthening China's cooperation with the Cooperation Council for the Arab States of the Gulf, and promoting the implementation of the measures announced at the Beijing Summit of the Forum on China-Africa Cooperation. Hu will hold talks and meetings with leaders of the five countries, and exchange views on further strengthening bilateral friendship and cooperation as well as international and regional issues of common concern, Jiang said. She added that China believed Hu's visits will promote the strategic friendly relationship between China and Saudi Arabia, and the new type of strategic partnership between China and Africa, consolidate the traditional friendship between China and African countries. Hu is invited by King of Saudi Arabia Abdullah bin Abdul-Aziz, Malian President Amadou Toumany Toure, Senegalese President Abdoulaye Wade, Tanzanian President Jakaya Mrisho Kikwete, Mauritian President Anerood Jugnauth and Prime Minister Navinchandra Ramgoolam.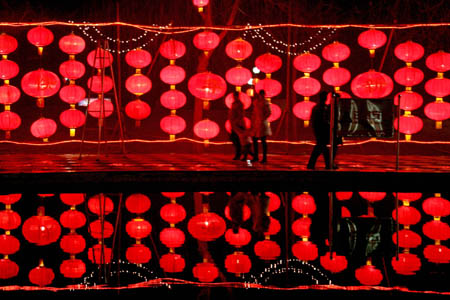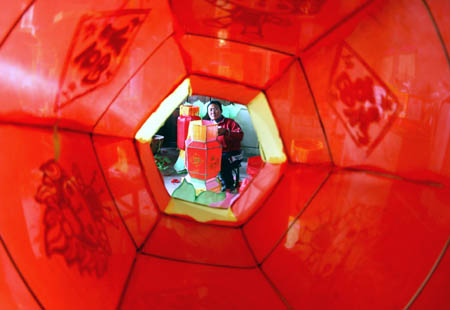 People enjoy the red lantern wall in Yongji city, north China's Shanxi Province, Feb. 2, 2009. Various lanterns are geared up for the impending Chinese Lantern Festival, which falls on Feb. 9 this year.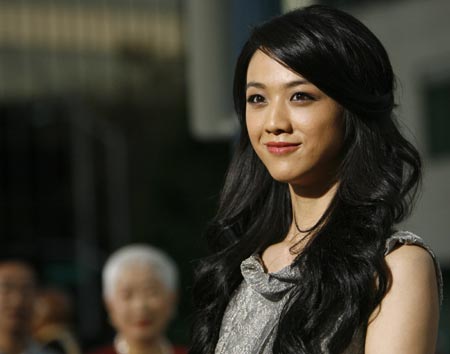 "Lust, Caution" star Tang Wei will make a return to the silver screen with top singer-actor Jacky Cheung in a new romantic drama entitled "Crossing Hennessy." It seems the actress has been given the green-light to appear again in films one year after her disappearance from motion pictures following her performance in the spy thriller "Lust, Caution." This time the actress will play in the upcoming "Crossing Hennessy" a quiet and wilful "next-door-girl" opposite Jacky Cheung, who plays a kind but laid-back electrical goods shop owner. The film, which is scheduled to start shootting in March, tells the story of the two who are set up on a blind date by well-meaning relatives, despite the fact that they both have somebody else on their minds. Though the chemistry doesn't light up, the friendship grows unexpectedly between the two. Tang Wei told the media that the humour-filled play will be refreshing to audiences. Director Ivy Ho praised Tang Wei's good Cantonese language ability and believes she can be successful in this portrayal. The actress refused to comment on "Lust, Caution," saying "I've had enough of all that." Tang revealed that she would focus on the future and her new role, the Chongqing Morning Post reports. Many netizens have voiced their support for Tang Wei's return. They speak highly of her unaffected acting style and are looking forward to more new acting roles from the actress. The film will start shooting this March. It also marks Cheung's first major leading role since Peter Chan's musical "Perhaps Love" in 2005.
Feb 4, 2009

Hong Kong: The number of home loans in negative equity has risen more than threefold in three months as falling property prices take their toll on homeowners amid the financial crisis. The number of mortgage holders sitting on a paper loss jumped to 10,949 - or 2.3 per cent of the total - in the three months to the end of December, the Hong Kong Monetary Authority says. The combined value of the outstanding loans in negative equity jumped to HK$24.8 billion at the end of December, from HK$6 billion at the end of September, when there were 2,568 cases. Negative-equity cases are expected to climb further this year, rekindling bitter memories of the city's last big property downturn and putting pressure on the government to help homebuyers burdened with debt. The number of negative equity mortgages is the highest since December 2005, but is still a far cry from the peak of 105,697 cases in June 2003 at the height of the severe acute respiratory syndrome epidemic. Negative-equity loans are those on which the outstanding amount owed exceeds the current market value of the property. The HKMA figures are based on first mortgages - loans of 70 per cent of the home value. If second mortgages of 70 per cent to 95 per cent were considered, the number of negative-equity loans would be higher. HKMA chief executive Joseph Yam Chi-kwong said he did not expect the situation to become as severe as in 2003 or during the east Asian financial crisis in 1998. "Unlike the previous housing slump, when prices dropped by 65 per cent, this time there is a greater degree of stabilization," he told legislators yesterday. Residential property prices dropped about 19 per cent in 2008, according to the property benchmark Centa-City Index. Bankers and analysts forecast that property values will continue to fall and the number of mortgage holders in negative equity will continue to rise. Alva To Yu-hung, a director of property consultancy DTZ, said prices at major housing estates had dropped 30 per cent. "Many flat owners who bought units in the first half of last year have to complete deals when [the flats] are completed. They will inevitably move into negative equity as property prices fall," he said. Patrick Chow Moon-kit, Ricacorp Properties' head of research, said The Arch at Kowloon Station had seen one of the sharpest falls, with average prices dropping 45 per cent to HK$10,175 per sq ft between March and December. However, some developments appear immune from the bearish sentiment. A source said an investor had offered HK$60.66 million, or HK$26,500 per square foot, for a 2,289-sq-ft flat at Sun Hung Kai Properties (SEHK: 0016)' The Cullinan, a new luxury project at Kowloon Station. Stanley Wong Yuen-fai, an executive director with local bank ICBC (Asia) (SEHK: 0349), said the number of property owners in negative equity could reach 30,000 this year. "The worst has yet to be seen," he said, but there was no cause for panic. "If home prices fall another 10 per cent this year, the adverse impact on household wealth will be limited.

The head of the Hong Kong Monetary Authority said yesterday there was a risk that "financial protectionism" could spread globally, triggering a second wave of financial turmoil. HKMA chief executive Joseph Yam Chi-kwong warned lawmakers at a Legislative Council financial affairs panel meeting that trade protectionism could be followed by financial protectionism. Although he did not say so directly, financial protectionism might mean, for example, that countries with ample reserves do not buy US Treasury bonds or the financial instruments of other countries, freezing up financial channels worldwide. Currently, China is the biggest holder of US Treasuries. Premier Wen Jiabao said on Saturday in London that future purchases of US Treasuries would depend "on our need to maintain the value of our foreign reserve investments and keep them secure". Mr Yam said that in order to gain political support for rescuing their financial institutions, politicians in developed countries were demanding protectionist measures be added to their rescue packages. "This is a matter of serious concern for everybody, for the global economy, and I do not wish to see this happen," he said. He believed the first wave of the financial crisis was not over, and that the ongoing credit crunch and economic recession could prompt a second wave of turmoil. Mr Yam said the problems of the financial system, particularly the banking system, in the US and Europe had re-emerged this year and governments had been forced to consider extra rescue measures. He warned that the "contagion" of a second wave of financial turmoil could be even bigger than the first wave, noting that the first wave had weakened the fundamentals of some emerging markets. Mr Yam hoped the slowdown and credit tightening would not become a vicious cycle. While Hong Kong's economy faced a serious slowdown, he said he was confident the economy and financial system would be able to cope with the possible financial protectionism because the city had extensive overseas assets that could help see it through difficult financial times. "If there were financial protectionism, I think the effect on Hong Kong would be much less than on other economies, particularly those that are dependent on external finance," he said. Despite market fears that the current conditions could become as bad as those of the Great Depression, Mr Yam was optimistic that governments in the US and Europe had the determination and ability to solve the problems. He said he expected governments and central banks around the world to introduce more measures to avert a second wave of turmoil. Governments should take on some credit risk either by providing credit guarantees or lending directly to stimulate economies and stabilise financial systems, he added. However, he said there was a danger if central banks "print money" to solve the current problems, as shown by the recent volatility of currencies. Despite the crisis, the Hong Kong government had no plan to change the pegged exchange rate system, as the regime had helped Hong Kong weather many storms, he said.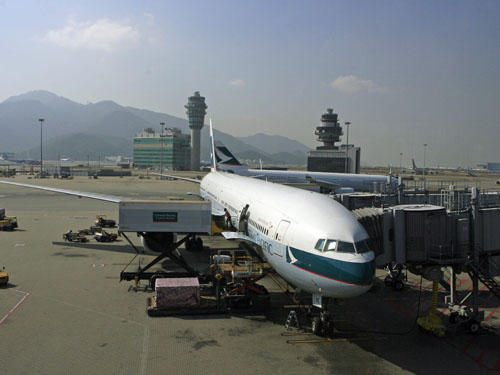 Last month Cathay Pacific warned of a paper loss of US$7.6 billion on fuel hedges, but that may still be written back if the price of oil rises. Airlines around the world have been hit by massive fuel hedging losses as carriers that locked in prices during the surge in oil last year were caught out as prices subsequently tumbled. However, industry watchers say focusing on the "losses" alone only tells one side of the story and that any red ink may not be as bad as first reported. Hedging losses typically could be offset by gains from buying fuel in the physical market, said Brian O'Neal, a Texas-based hedging specialist for KPMG. Oil has fallen more than 72 per cent since reaching a record US$147.27 a barrel in July last year. "It is difficult for the average investor to associate hedge 'losses' with physical gains that have not occurred yet, and the resulting perception is often that the airlines' hedge strategies fared poorly," Mr O'Neal said. For example, if oil prices average the same this year as at the end of last year, Cathay Pacific Airways (SEHK: 0293)' expenditure on fuel in the physical market this year will be about HK$20.3 billion lower than last year. The airline filed on January 7 a profit warning for last year linked to a HK$7.6 billion paper loss from hedging fuel. If oil prices rebound to the level at which Cathay hedged, estimated to be about US$76 per barrel, those paper losses will be written back. However, such a rise will increase the bill for fuel bought in the physical market and cancel out the gains from the write-back. If oil prices continue to dip, the hedging loss would widen, but it could also be offset by the gain in the physical market, analysts say. The lesson is if an airline can keep its hedging policy as consistent as possible, the ups and downs in oil prices would average out and so would the loss or gain in hedging, one airline executive said. Most of the time, hedging losses can be offset by gains in the physical market. Only in instances where a hedge decreases too much in value would an airline be forced to increase collateral or cash as surety against further declines. When airlines are unable to meet this requirement, they are typically forced to liquidate hedge positions at a loss before realizing any gain on their physical fuel purchases, Mr O'Neal said.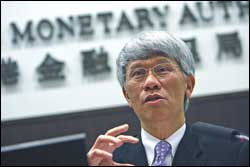 Syndicated loans worth more than HK$100 billion are set to mature this year and the government may need to help companies that have difficulty refinancing, says the chief executive of the Hong Kong Monetary Authority. Corporate borrowers in many sectors of the economy could be hurt if their loans could not be rolled over, Joseph Yam Chi-kwong said yesterday at a meeting of the Legislative Council's financial affairs panel. Click here to find out more! Mr Yam said foreign banks in particular might cut back on lending as they had problems in their home countries that needed to be handled. "It's questionable whether local lenders can fully replenish the shortfall if foreign banks do not participate," Mr Yam said. "Should the government become involved?" he said. "We should keep an open mind." Wilson Wan Siu-wah, a vice-chairman of the Asia Pacific Loan Market Association, said syndication loans expected to mature this year amounted to US$22 billion. The amount next year would be US$28 billion. Mr Wan said foreign banks, which accounted for 30 to 40 per cent of the syndication loan market in the past, had largely withdrawn after the onset of the global financial crisis. "Their participation could be reduced to as low as 10 to 20 per cent this year," he said, adding that total lending could also decline. Mr Wan expected big corporations with low gearing and good skills in managing their cash flow would still be able to obtain support from local banks, even though the financing cost would be higher. However, medium-sized companies, particularly financially weaker ones, might not be able to refinance and could collapse. Mr Wan said the government could help struggling corporations with their refinancing, but the effect would be "moderate because the government can only guarantee loans for which banks believe the credit risk of the borrowers is acceptable". The government earlier introduced measures, including loan guarantees of up to 70 per cent, to help ease credit and support small and medium-sized businesses. But this plan does not apply to firms across the board. Many companies overseas, including in Australia and the Europe, are facing the same dilemma as banks tighten lending. That has prompted governments to look to loan guarantees and other measures. Mr Yam said yesterday that loans had declined in the past quarter mainly due to the contraction of external trade, but there also was some slight credit tightening in the banking system. Analysts expect Hong Kong lending to fall this year in the face of increasingly tough economic conditions. This is in contrast to the 10.9 per cent increase in loans and advances last year. Lending has been declining in recent months, with loans shrinking 4.1 per cent in the fourth quarter from the third quarter last year. Loans for use in Hong Kong contracted 3.4 per cent. Meanwhile, Mr Yam said the five-point emergency plan that the HKMA introduced in October last year to help ease the credit crunch in the banking system would be withdrawn at the end of next month as planned, because banks had operated well, even under the shadow of a second wave of financial turmoil. Separately, the monetary authority has asked city lenders to inform customers by letter in April stating which of their deposit accounts were fully protected under the deposit protection scheme.
Hong Kong's sales figures for December held up reasonably well. Substantial discounts and spending by mainland visitors helped to improve receipts slightly by 0.8 per cent in value to about HK$25.3 billion compared to a year ago, the government said. By volume, sales were down 0.7 per cent, a smaller decline from November, when they shrank by 2.7 per cent. A government spokesman attributed the improvement in December to tourism and local consumer spending. Last year, total sales increased by 10.5 per cent in value and 5 per cent in volume over 2007. "The near-term prospect of the retail business will continue to be overshadowed by the global economic downturn. However, the government's measures to create employment and to boost tourism should render some support to the retail business," the spokesman said. Retailers are increasingly dependent on mainland shoppers. There had been fears the trade would suffer during the peak Christmas and Lunar New Year periods as cash-strapped consumers and tourists curbed spending and hunted for bargains. A survey of about 1,400 chain stores by the Hong Kong Retail Management Association found most pointing to falling sales for the Lunar New Year period, apart from some fast-food outlets and department stores. Caroline Mak Sui-king, the association's chairwoman, said retail sales had probably fallen by 3 per cent to 5 per cent last month and the outlook for February and March was likely to worsen. But she expected the economy to turn around in the second half of the year. Retailers usually experience a lull following the Lunar New Year. But there were hopes of government concessions and mainland measures to relax tourism to Hong Kong, which would boost sales, Ms Mak said. Census and Statistics Department data shows the volume of car sales in December suffered the most, shrinking 22.3 per cent, while jewellery, watches and clocks fell 9.8 per cent. Sales of footwear and clothing dropped by 5.6 per cent. The biggest increase was in sales of miscellaneous consumer durable goods, which rose by 16.9 per cent. Fuel sales increased by 9.8 per cent and electrical goods by 7.1 per cent. In the fourth quarter of last year, spending at restaurants totalled HK$20.3 billion, up 8.3 per cent in value year on year. Total receipts at Chinese restaurants grew by 9.9 per cent while fast-food receipts increased by 8.6 per cent.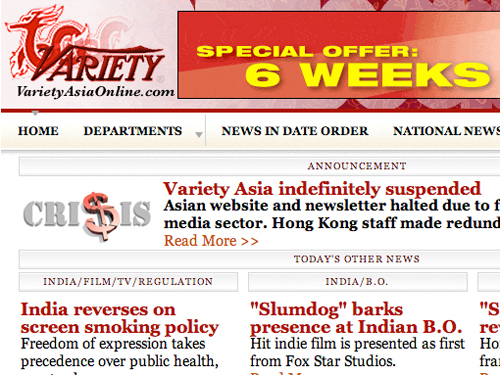 The online Asian edition of US entertainment publication Variety has been discontinued indefinitely, a victim of the financial crisis, raising concerns its demise could limit the international exposure of Hong Kong and mainland films. The publication's newsletter for the region has also been suspended. In a statement released yesterday, Variety blamed the "financial crisis afflicting the US media sector" for its decision to shut the 2-1/2-year-old Variety Asia website. It had laid off 30 employees, including the only two full-time editorial staff members in its Hong Kong office, Asia editor Patrick Frater and Hong Kong correspondent and web editor Marcus Lim, it said. "Sadly, due to tight times in global news media, Variety has chosen to make redundant its permanent editorial staff in this region," Frater and Lim wrote in a letter published on the website. "That effectively halts the publication of Variety Asia," they said. Industry insiders said the shutdown of the publication came as a shock but they recognised that Variety, as a business, could not escape the economic downturn. Of the other 28 positions that had been axed, three were in London and the rest were at the magazine's Los Angeles headquarters. Variety, which was founded in 1905 and is one of several leading entertainment trade publications in the US, had relied on a number of freelancers based across Asia. With the departure of its two key Hong Kong-based editorial staff, there were fears that news from the city and the rest of Asia would not be adequately covered. Crucindo Hung Cho-sing, the chairman of the Hong Kong, Kowloon and New Territories Motion Picture Industry Association, said the edition's closure was sad because it had helped raise the profile of the Chinese film industry. "Having no coverage on Hong Kong could affect the international exposure of Hong Kong cinema," Mr Hung said. Shaw Soo-wei, executive director of the Hong Kong International Film Festival Society, said the closure of Variety Asia was unfortunate as it was one of the festival's media partners, along with two other international trade publications, The Hollywood Reporter and Screen International. But she was not too worried about a lack of coverage. "I don't know what [Variety's] plans are but I would be surprised if a global publication like Variety does not cover the Asian entertainment market, because it is the fastest-growing market in the world," she said.
The government is considering extending a pilot scheme, which places hotel sites on the land-sales list, for one more year despite no interest being shown from developers in bidding for such sites over the past year. "But if the market again says it doesn't need any such hotel sites, eventually we cannot restrict the land use of the sites," said Secretary for Development Carrie Lam Cheng Yuet-ngor in a TVB (SEHK: 0511) interview yesterday. The scheme, launched in March as a government response to the tourism industry's call for more hotel supply, offered 10 sites from the land-sales list at lower "trigger prices" than general commercial sites. The sites would be for hotel development only and no changes of use would be allowed after purchase. The government had said the land-sale system had not encouraged hotel development in the past because commercial sites were usually turned into office blocks, which generated bigger profits. Mrs Lam said yesterday developers made no attempt to trigger an auction for any of these sites - in North Point, Wan Chai, Central, Hung Hom, Kowloon Bay, Kwun Tong, Tsuen Wan, Sai Kung and Tin Shui Wai. Some sites in the New Territories were too remote, said surveyor Pang Siu-kei. He said if developers wanted to build hotels, they would rather use their own land reserve and pay a premium for changing the use. Fellow surveyor Charles Chan Chiu-kwok agreed, saying the current economic climate did not favour hotel development, which was a long-term investment.
Two former senior executives of an architectural consultancy company were yesterday each sentenced to 10 months' jail on bribery charges. Li Kin-kwok, 50, and Wong Yiu- keung, 43, respectively former managing director and former director of DTZ Debenham Tie Leung Project Services, were also ordered to pay HK$40,000 and HK$50,000, respectively, to the company. In sentencing, District Court Deputy Judge Henry Mierczak said deterrent jail sentences must be imposed in view of the seriousness of the offenses. The defendants were earlier found guilty of one count of conspiracy to solicit an advantage and one of an agent accepting an advantage. The court heard that in April 2006, Grandway Construction and Design Ltd was subcontracted to carry out the renovation works on a yoga center operated by a gym operator for HK$8.4 million. DTZ was employed by the gym operator as the consultant responsible for monitoring the progress of the works and certifying payments to Grandway. Between April and September 2006, Li and Wong conspired with a design manager of DTZ to solicit from Pun Shun-hung, a director of Grandway, and another site supervisor of Grandway a commission equivalent to HK$140,000, or 2 percent of the sum payable to Grandway. The commission was the reward for Li and Wong showing or having shown favor to Grandway in supervising the renovation works. The design manager of DTZ, however, told Grandway's site supervisor to offer Li and Wong a reward of just HK$90,000 as he did not want his share of the commission. In August 2006, Li and Wong, through the design manager of DTZ, accepted HK$40,000 and HK$50,000, respectively, from Pun.
The Hong Kong government's land revenue, one of its main income sources, for the first nine months of this fiscal year will be almost 65 percent less than expected, Secretary for Development Carrie Lam Cheng Yuet-ngor said. For the nine months ended December last year, the total land revenue, including income from land sales and land premiums, only amounted to HK$15.8 billion, 63.3 percent less than the government's projected HK$43.1 billion in 2008-09. The government recorded a land revenue of about HK$60 billion in the previous year. Lam said she is not surprised by the decline as developers have moved back during the financial crisis. "The income, not more than 40 percent estimated in the budget, has reflected the market situation and the property market," she told television station TVB in an interview broadcast yesterday. "So it's not about people not being able to buy land as they wished, it's because they do not have the desire." Only one small site in Pak Sha Wan, Sai Kung, was triggered through the application list system last year, fetching HK$16.5 million, at an accommodation value of HK$13,350 per square foot. Lam said the government will not cut prices for better sales as land revenue is its main source of income, echoing what Chief Executive Donald Tsang Yam- kuen said in his policy address in October that the government will not indiscriminately supply residential or commercial land. A source said that revenue for the next year will remain unsatisfactory. The government expects to continue to put sites on the application list in the next fiscal year. Last year the government put 10 sites on the list for hotel business, however, none of them has been triggered. Lam said the plan for tourism needs to be reviewed. "We are considering if the trial plan needs to be continued for one more year," she said. "If the market can develop hotels for tourism without the supply from us, then we should not regulate." The government is drafting the application list for land auction for the coming fiscal year. Stewart Leung Chi-kin, vice chairman of the executive committee of the Real Estate Developers' Association of Hong Kong, expects developers to remain cautious over land purchases. Local developers are keen to purchase land sites in the mainland instead of buying land in the SAR as they target long-term development in the country, veteran property analyst Peter Churchouse said previously.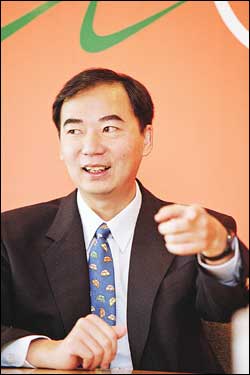 New World Development (0017) plans to invest up to HK$3 billion to redevelop the east wing of New World Centre in Tsim Sha Tsui, director of corporate affairs Kwan Chuk-fai told reporters yesterday. "Details of the project are still under discussion but the total investment is expected to be about HK$2 billion to HK$3 billion," said Kwan. He said the Buildings Authority recently approved NWD's proposal to redevelop the area into a 63-story hotel with commercial property and a three-level basement, with gross floor area of more than 1.3 million square feet. "The location currently comprises a carpark and an office building," Kwan said. "All tenants have moved out and demolition work is expected to start within months." NWD plans to raise a one-off loan of HK$1.35 billion for a three-year term to finance the renewal of the bus fleet for its transportation business, Kwan said. He denied market talk that the developer will launch the remaining 900 units of residential project Harbor Place within two weeks at a slashed price to boost sales. He said those flats will be launched in accordance with the market situation. Harbor Place was developed by NWD's infrastructure and services unit NWS Holdings (0659) and Sun Hung Kai Properties (0016). Foot traffic at New World Centre during Lunar New Year recorded double-digit growth, said Raymond To, executive director of the NWS property management arm, KLPS Group. He said occupancy rate of the west wing office building and shopping mall at New World Centre stayed above 90 percent and he is optimistic about the retail market in the second half. He expects shopping mall rents to stabilize this year. To said the occupancy rate of the serviced apartments at New World Centre is about 75 percent, dropping 10 percent after the financial tsunami. Shares of New World Development slid 3.74 percent yesterday to HK$7.20.

China: US Secretary of State Hillary Rodham Clinton would visit China as part of her first trip to Asia since taking on the job as her country's top diplomat, the South Korean Foreign Ministry said yesterday. No exact dates have been announced, but news reports said Mrs Clinton's trip would take place around the middle of this month. China's Foreign Ministry was not able to provide any information on Mrs Clinton's trip last night. As her first overseas visit in her new position, the trip is seen by some observers as both an effort by the United States to show a balanced approach towards Asia and Europe and a sign of Asia's rising importance in Washington's diplomatic strategy. US Vice-President Joe Biden is visiting Munich, Germany, this week for a security conference, and President Barack Obama is to attend the Group of 20 meeting in London in April. Mrs Clinton's expected visit to Japan, South Korea and China is likely to be overshadowed by talks on co-operation to tackle the financial crisis and the North Korean nuclear-weapons threat. But all eyes will also be on her stop in China after the controversy stirred by US Treasury Secretary Timothy Geithner's remark that Beijing is a currency manipulator. Mrs Clinton is likely to focus on financial and trade co-operation and climate-change issues when she meets central government leaders. In his comments, Mr Geithner quoted Mr Obama as saying that China was manipulating the yuan, but some mainland observers played down the impact of the remarks on the ties between the two countries, even though they prompted a phone call by Mr Obama to President Hu Jintao on Friday. Washington has long accused Beijing of keeping the yuan undervalued, but the administration of former US president George W. Bush refrained from branding Beijing a currency "manipulator" because of the procedures in the US that would be triggered by the use of the word. Yu Wanli , a professor at Peking University's Centre for International and Strategic Studies, said the US media overreacted to Mr Geithner's comments. "Beijing was not as worried by the remark as the US could have imagined," Professor Yu said. "Mr Geithner made the remark during a hearing with US senators, not through a diplomatic platform, and the Chinese Foreign Ministry did not respond." So far, only the Ministry of Commerce has responded to Mr Geithner's charge. Renmin University international relations professor Jin Canrong said the two nations' ties would remain stable. "The US has a long list of diplomatic issues that it has to tackle now, and China is at the end of that list," Professor Jin said. "And Washington will need Beijing's help to tackle the items before China [on the list], so the overall prospects for the bilateral relationship will be quite stable despite some fluctuations and disputes." An outspoken critic of China before she took office, Mrs Clinton is also expected to raise the sensitive issues of human rights and Tibet. This year marks the 20th anniversary of the student-led democracy movement, which led to the killing of hundreds, and possibly thousands, of students and others on June 4, 1989, and the 50th anniversary of a failed uprising in Tibet.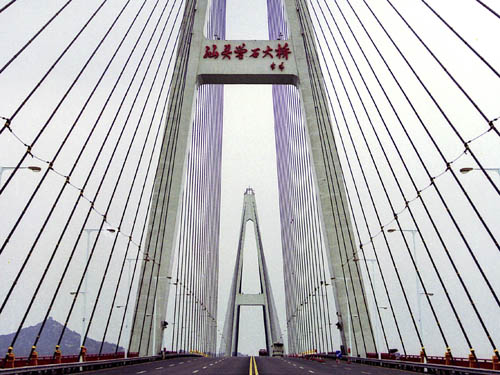 The Shantou Queshi Bridge is inconveniently located and was hardly used until the local government imposed an annual fee of about 1,000 yuan for the bridge on all of the city's motorists. There was a time when the Shantou Waisha Airport in eastern Guangdong was one of the busiest in the country. These days, travellers taking off or landing at the facility often find their plane is the only one on the tarmac. Shantou was one of the first special economic zones and at its peak, in 1995, its airport moved 2 million travellers a year and ranked 13th in passenger traffic and 15th in cargo handling among the mainland's then 139 airports. Back then, the airport boasted direct flights to 39 domestic and five overseas destinations, including Singapore and Kuala Lumpur. But, in just over a decade, Waisha's passenger numbers have halved and the number of cities serviced has shrunk, too, to just 21. Today it no longer ranks among China's top 50 airports and operates at a third of capacity. The airport's decline is all the more stark considering the mainland has the world's fastest growth in civil aviation. Anecdotal evidence suggests that, unlike other booming coastal areas, Shantou never recovered from the Asian financial crisis of the late 1990s. Nevertheless, the city is now in a rush to build a new airport and several other big infrastructure projects as municipal officials try to grab a slice of the massive investment package the central government unleashed in response to the global economic slump. Shantou's is just one of dozens of lower-level authorities across the country seeking to cash in on Beijing's spending bonanza, a planning frenzy that has reignited concerns about runaway corruption, extreme waste and the heavy price the public could pay. Immediately after the central government unveiled its 4 trillion yuan (HK4.54 trillion) stimulus package to build roads, railways and other infrastructure, lower-level governments began crafting their own, even more ambitious, plans. In all, 28 provincial-level regional governments came up with pump-priming plans at a total cost of 29.23 trillion yuan - more than the gross domestic product for the entire country in 2007 and more than twice the country's fixed-asset investment for that year.
China will ban sales of investment-linked insurance products at bank counters designed for depositors to curb misguidance that has led to consumer complaints and disputes, the industry regulator said. Starting on March 15, banks can sell such products only through their wealth-management counters, the China Insurance Regulatory Commission said. Sales representatives of investment-linked policies must have at least one year's experience selling life insurance and 40 hours of special training, the statement said. Investment-linked products, which have part of the premiums invested in the stock market or other assets, are relatively complicated and are subject to misguidance if sold at depositor counters, the regulator said. Growth in bank-counter sales at China Life Insurance (2628) and peers surged last year as insurers fought for market share and banks sought commissions as lending slowed under government curbs. Competition pushed commissions to levels where the products become hardly profitable, the regulator said on January 15. A rapid deceleration in such sales started in the fourth quarter of 2008 and will contribute to a slowdown in life insurance sales this year while improving the quality of premiums growth, according to the earlier statement. Insurers will be also barred from selling single- payment policies with premiums less than 30,000 yuan (HK$33,974) through banks, the statement said. Premium growth at China Life, among insurers relying more on bank distribution, quickened to 81 percent in the third quarter of last year from a 24 percent increase in the first half.
As many as 26 million migrant workers are unemployed as China's exporters reel from effects of the global economic slowdown, a top rural affairs official said yesterday, noting that widespread unemployment may threaten the country's social stability. The figures were announced the day after Beijing warned of "possibly the toughest year" since the turn of the century, calling for development of agriculture and rural areas to offset the economic fallout. Though many cities have seen double-digit growth in recent years, the countryside has lagged far behind, forcing peasants to seek urban factory jobs churning out goods that are sold around the world. But a recent government survey showed that slightly more than 15 percent of China's estimated 130 million migrant workers have returned to their hometowns and are now unemployed, said Chen Xiwen, director of the Central Rural Work Leading Group, a central government advisory body. Another five or six million new migrants enter the work force each year, he added. "So, if we put those figures together, we have roughly 25 to 26 million rural migrant workers who are now coming under pressures for employment," he said. "From that perspective, ensuring job creation and maintenance is ensuring the stability of the countryside." Adding to the pressure are millions of laid-off urban workers and college graduates trying to enter the workforce. Authorities have stressed that their priority this year will be ensuring development in the countryside, where many have come to rely on remittances from migrants working in factories and construction sites, amid fears of social unrest.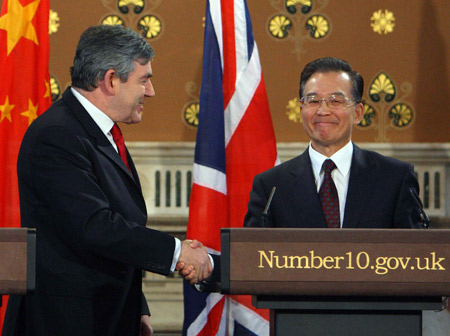 British Prime Minister Gordon Brown (L) and visiting Chinese Premier Wen Jiabao meet the press in London, Britain, Feb. 2, 2009. "This financial crisis is a global one. No single country can remain immune and address this in isolation. We are sitting in the same boat and we need to work together to overcome difficulties," said Wen. The premier said that if China could maintain its economic growth, "it will be the biggest contribution to the whole world" in a time of global financial crisis. China is willing to strengthen coordination and cooperation with the international community, to work together to achieve an early recovery for world economy, and to build a fair, just, comprehensive and orderly international financial system, said Wen. Brown told reporters that Britain and China could work together and avoid a retreat to protectionism during the economic downturn. "We know from previous downturns that a retreat to narrow, short-term protectionism policies would only serve to deepen the global recession and we must not and will not allow that to happen again," said Brown. Brown said that Britain and China supported the reform of international institutions and the creation of an early-warning system for the global economy. The two countries would push these and other proposals at the London Summit of G20 nations in April, he added. Wen arrived in London on Saturday for a three-day official visit. Britain is the last leg of his week-long European tour, which began on Tuesday and has already taken him to Switzerland, Germany, the European Union headquarters in Brussels and Spain. During the visit, Wen met with people from political, business and financial circles. He also delivered a speech at the University of Cambridge. The premier is also paying a return visit for Prime Minister Gordon Brown's China tour early last year, as part of a regular high-level meeting mechanism between the two countries.
Feb 3, 2009

Hong Kong: China Hydroelectric, a United States-based power company with assets on the mainland, plans to raise as much as US$200 million from an initial public offering in Hong Kong, sources said. The company filed initial documentation with the Hong Kong stock exchange, known as an "A1" application, in January. Typically, the application will pass to the exchange's listing committee for approval to sell shares within three months of filing an A1. Whether the deal is actually launched is subject to market conditions. "Just because they have filed an A1 doesn't necessarily mean a deal will be launched," a source said. The company filed initial documentation in the US last year for a share offering but did not proceed with the deal, another source said. Deutsche Bank and Merrill Lynch have been hired to arrange the sale, the sources said. China Hydroelectric declined to comment. The company privately placed shares to investors twice last year, raising US$150 million in January and US$101 million in August, according to the website of US investment bank Morgan Joseph, which acted as a financial adviser on the transaction. Merrill Lynch had invested US$70 million in the company, one of the sources said. China Hydroelectric was formed in 2006 to acquire and operate built hydropower assets on the mainland, hoping to benefit from the passage of the country's renewable energy law in 2006, which decreed that the national grid was required to take up all power generated from hydroelectric sources. The company's business model of buying assets to gain scale has become increasingly popular in the alternative energy sector as legislation mandating the use of such energy comes into effect in many countries. Beijing is aiming to boost the use of cleaner energy sources, such as solar, hydro and wind power, as highly polluting coal accounts for about 75 per cent of mainland power generation. "The energy sector in China is very tightly controlled and that's partly for a good reason in that the government wants to encourage alternative energy. Our view is that successful alternative energy companies will be the ones linked directly to the government or one of the five independent power producers because access to them is access to customers,'' said Cyrus Mewawalla, a co-founder of independent research outfit CYKE Partners. Mainland hydropower systems grew 19.5 per cent last year, accounting for about 16.4 per cent of energy output, according to alternative energy website greentechgazette.com. Beijing wants to boost hydropower capacity to 300 gigawatts by 2020, almost triple the level recorded in 2007. The mainland had more than 50 million kilowatts of installed capacity in the form of small hydropower plants, or power plants with less than 50,000 kW of installed capacity, at the end of last year, according to the Ministry of Water. Such plants, mainly in rural areas and numbering about 50,000, account for a third of all installed hydropower capacity and provide electricity to about 25 per cent of the mainland's 1.3 billion people. Another 3 million kW will be installed this year, according to the ministry.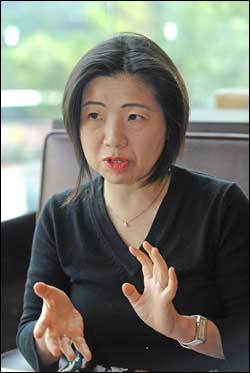 For those with the funds, the world economic crisis means valuable artwork at bargain prices. So renowned art museum curator Yuko Hasegawa says this is the right time for the West Kowloon Cultural Authority to go shopping. Hasegawa dismissed criticism that HK$1 billion set aside for buying art is not enough, saying the present environment allows the authority to maximize its purchasing power. "It is important to determine artworks of the period you want to feature," said Hasegawa, chief curator of the Museum of Contemporary Art of Tokyo. "If you want a 19th century collection, you will use up the HK$1 billion with just 100 pieces." As it is, the administration intends to focus on 20th and 21st century visual art for the M+ museum. And after spending HK$1 billion for the initial collection, HK$20 million will go each year on adding to exhibits. Hasegawa noted that art prices surged dramatically from 1999 to 2006. "There were lots of art bubbles in the past five years," she said. "Even prices of Chinese paintings rose ridiculously." The planner of the 21st Century Museum of Contemporary Art in Kanazawa during the Japanese economic recession, Hasegawa said the most challenging issue for any curator is finance. "But the artworks I bought for the museum rose five to 10 times," Hasegawa said. She cited a painting by Takashi Murakami, bought for US$70,000 (HK$546,000) and now valued at US$500,000. Murakami is famous for the iconic monogram he designed for Louis Vuitton. Hasegawa said the value of works by artists depend to some extent on the management of galleries. Apart from permanent exhibitions, an exhibition involves constructing and demolishing temporary walls, which is costly. An international standard museum would spend an average of US$700,000 for an exhibition, though a small-scale show by local artists would cost around US$80,000. Hasegawa has also faced difficulties and political issues when borrowing and sharing collections with China, Korea and Thailand. "But I know museums in Singapore and India have started exchanges with the Chinese," she said. "It will be good if collections are shared among Hong Kong, Japan, Taiwan, China and Singapore." The administration will spend HK$255 million for exhibition development at the West Kowloon cultural district in phase 1, which begins operations in 2016, and HK$128 million in phase 2 from 2031.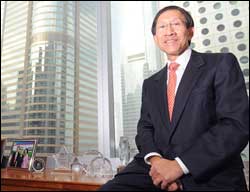 The blackout period extension on the sale of directors' shares should be bundled together with quarterly reporting and reconsidered as a new rule for fresh consultation, said Securities and Futures Commission chairman Eddy Fong Ching. There are strong grounds to reconsider the issue if mandatory quarterly reporting were taken into account. The Listing Committee shouldn't have the idea there could not be changes any time a new rule was approved," Fong said in an interview with The Standard. "[Committee members] should be open-minded and not consider themselves losers if it is necessary to do the consultation again," added Fong, saying the SFC would make sure all rules would have enough consultation. It is the first time the SFC has openly backed the calls for review of the blackout period extension that bans listed firms' directors from trading their shares for up to seven months a year, from the current two months maximum. The blackout period extension was among 17 other amendments proposed by the listing division during last year's consultation that gained approval for implementation this year. It has been postponed to April 1 after opposition from more than 200 listed firms, professionals and individuals. A Listing Committee meeting was scheduled for next Monday to discuss the issue jointly with quarterly reporting, after a call by Paul Chow Man-yiu, chief executive of Hong Kong Exchanges and Clearing (0388). The market viewed that as the platform for a possible U-turn. Fong denied the blackout period extension idea came from the SFC. In order to improve corporate governance and curb insider dealings, the SFC is also studying the possibility of shortening the period of shareholders disclosures of changes in shareholdings, currently a maximum of three days, Fong said. The regulator has accelerated investigation procedures on insider dealings and already a few cases were pending for court hearings, he added. The Securities and Futures Ordinances have been given the power to apply criminal sanctions and civil remedies to all forms of market misconduct. Fong said the blackout issue, together with the recent Lehman Brothers-related minibonds cases, has not hurt Hong Kong as an international financial center. Despite more support having been given to the Hong Kong Monetary Authority report on regulatory review, Fong said he holds an open mind. "It all depends on the opinions of market participants and the decision of the financial secretary." "Regulation is about balance and discipline," Fong said. As such, the market needs to offer different types of products for different types of investors but at the same time to have more supervision on distribution and sales techniques. "We are urging more disclosure and having those sales documents in layman's terms for easy understanding," said Fong.
Heads above water - Donald Tsang is right to make supporting business and preserving jobs his key strategy - The annual drawing of a fortune stick during the Lunar New Year at Sha Tin's Che Kung temple may well be just another ritual. However, the last time an "unlucky" stick was drawn at such a ceremony, in 2003, the year saw the outbreak of severe acute respiratory syndrome and economic deterioration, as well as the July 1 mass protests. This year, another unlucky stick was drawn, causing some to draw analogies. But we don't really need a fortune stick to tell us that the city has to brace for major economic setbacks caused by the global financial crisis. In its latest forecast, the International Monetary Fund expects gross domestic product in advanced economies to grow by just 0.5 per cent this year compared with 2.6 per cent in 2007. In Singapore, the government brought forward its annual budget and declared that "there remains considerable uncertainty as to when the major economies will recover, and no assurance that 2010 will be better than 2009". For the first time, it sought the president's approval to draw on past reserves to fund extraordinary measures under a "resilience package". If Singapore is heading for a major recession, can Hong Kong fare much better? There is more reason for risk management than complacency. As banks become more conservative about lending, even cost-competitive firms face being forced out of business because of fewer orders and the difficulty of getting bank loans. As the US economy contracts, so will global consumption and production. Layoffs further depress income and consumption levels, and the vicious cycle persists. Until the toxic assets in the global banking system have been sorted out, recovery will not really begin. The big questions are how long this will take, how traumatic the fixing might be, and whether companies large and small can weather the turbulent adjustment. It is therefore right for Chief Executive Donald Tsang Yam-kuen to make "stabilising the financial system, supporting enterprises and preserving employment" his key strategy to fight this recession. Two considerations are critical: first, to ensure that companies don't just fold and lay off employees because of the credit crunch; second, to enable the local companies and workforce to come out of the crisis more competitive than before. The government needs to share the risk faced by banks and companies in this unstable environment. At the moment, this is being done through the banking system, with the government already providing a HK$100 billion loan guarantee for companies. It also seeks to create more jobs, though there is a limit to that. Job protection lies more in firms delaying layoffs for as long as possible. In Singapore, apart from sharing the risks of trade financing, the government will also provide a "jobs credit" to encourage all businesses to preserve positions in the downturn. Extraordinary temporary assistance may well be necessary, such as providing needy households with coupons to cover "food and other essentials" (including public transport), assistance with mortgages for homeowners, and deferred income tax payments. Further investment in infrastructure and education, and upgrading our human capital will have a longer-lasting effect on competitiveness. Hong Kong is well positioned to become the region's education hub, which can display our soft power while helping to generate income. As the government and businesses confront the economic challenges ahead, it would be useful for the whole community to engage in a "swot" analysis - to assess our strengths, weaknesses, opportunities and threats. Resilience will come about if we can generate a collective will for economic and social rethinking and reorientation. One thing right about this year's fortune stick: "if there are domestic devils internally" (meaning domestic turmoil), there is no way to secure peace for oneself and the pursuit of fortune. Solidarity and consensus building are always pertinent to economically turbulent times, when the government needs to take bold steps.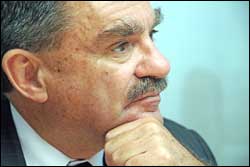 The worst has yet to come for the property market as asset prices face a downside in at least the next 12 months, a veteran property analyst warns. "I think the world is facing the worst recession that it has seen in 60 years and this recession is not going to be over quickly," Peter Churchouse, a director of LIM Advisors and chairman of Portwood Capital, told The Standard. The former Morgan Stanley advisory director said office rents and prices, particularly in prime Central, are going to come down by 50 to 60 percent from their peak at the middle of last year to the end of this year as the office market is "in a huge bubble." The supply of office space is limited but banks and accounting firms are having a difficult time for business, he said. "I wouldn't be buying right now for office. No way." Churchouse expects residential prices to fall by 15 to 20 percent, with the luxury market particularly hit. He predicts revenue from land auctions will remain thin this year. "In the first few months of the year ... [developers] will be reluctant to put their hands up for properties through the land auction," he said, adding the sector would gain more interest in the second half if the global economy gets a little better. Last year only a small site in Pak Sha Wan, Sai Kung, was triggered for land auction in Hong Kong, by HK$16.5 million, at an accommodation value of HK$13,350 per square foot. Churchouse believes the government is not tightening its land policy, but that developers are not bidding for land sites as they have been more keen to invest in the mainland. Meanwhile, he expects lenders to keep mortgage rates at a low level and that banks are unlikely to go to prime plus, a premium to the best lending rate, in the next six to 12 months at least, as people are reluctant to borrow. Churchouse said he is adopting a "stop-gap measure" for stock investment as "there's no chance of a new major bull market in the short term." He added: "In the short term, I am not fully invested. My portfolio is only like 40 percent invested or less than that." He prefers high dividend-producing real estate investment trusts, corporate debt and gold.

China: China's vast, backward countryside, rather than its modern coastal metropolises, holds the key to the nation's economic revival, the central government says in its first policy document of the year. The document, jointly issued by the State Council and the Communist Party Central Committee, warns that 2009 will be "the toughest year" so far this century, and the economic slowdown will put severe pressure on agriculture and the rural economy. "The development of agriculture and rural areas in 2009 is of special significance," the document, released yesterday, says. "The biggest potential for boosting domestic demand lies in rural areas. The foundation for securing steady and relative fast economic growth is based upon agriculture. The toughest work of securing and improving people's livelihoods stays with farmers." It promises that the central government will roll out a number of measures to stimulate the fragile rural economy, provide better social security for rural residents and strengthen the protection of farmers' and migrant workers' rights. This is the sixth policy document to address rural problems, indicating top leaders' rising worries about the mainland's restive countryside. After years of double-digit growth, the mainland's economic expansion slowed to 6.8 per cent last quarter, dragging down full-year growth to a seven-year low of 9 per cent as the full force of the global financial crisis hit. A wave of factory closures in the wake of falling exports left millions of migrant workers unemployed. The authorities fear the returning migrants will create social tension in the countryside, which lags significantly behind urban areas in terms of economic and social development. Resentment of the wealth gap among rural residents is aggravated by social injustices they face, such as forced land acquisition by local governments and the lack of social services enjoyed by people in cities. The document urges local authorities to create jobs in rural areas and help farmers boost their incomes. "[Local governments] must be fully aware of the crisis and difficulties we are facing. [You] should take immediate actions to avoid declining grain production and stagnancy in farmers' incomes. [You] must ensure the steady expansion of agriculture and rural stability." The document outlines 28 broad policies, without giving specifics, and orders local governments to follow them faithfully. More money will be spent on agricultural subsidies, and budget outlays and bond revenues will be "skewed" towards villages. And in a step that could stir friction with other major agricultural nations, it suggests controls on some imports may be tightened. "The timing and rhythm of imports and exports of major agricultural commodities must be properly mastered, supporting exports of competitive agricultural exports and preventing excessive imports of some commodities shaking the domestic market," it says. Free training and education will be provided for unemployed migrant workers to help them find jobs. Local governments are told to spend more on social services and infrastructure. The document warns local authorities to pay close attention to any possible source of social unrest. "[You] must carefully handle issues that could trigger social conflicts, such as pollution, land acquisition, collective property management or migrant resettlement. We must strengthen the public security network in countryside and prevent hostile forces from using religion to infiltrate our rural communities."

China's e-commerce giant Alibaba.com (SEHK: 1688, announcements, news) , backed by eight of the country's largest banks, plans to help small domestic companies hit by the economic slowdown to secure more than 6 billion yuan (HK$7.9 billion) in financing this year under its expanded loan-assistance scheme. That sum is six times the estimated 1 billion yuan worth of loans obtained last year under the programme by more than 600 small and medium-sized enterprises (SMEs), which are all paid members of Alibaba.com, in Zhejiang province. The firm, part of Hangzhou-based Alibaba Group, will extend coverage of the loan scheme this year to member SMEs in Guangdong, Jiangsu and Shandong provinces, and in Shanghai with an eye to helping more firms revive business expansion amid the country's weakening economy. The expansion plan was confirmed last week by John Spelich, the vice-president for international corporate affairs at Alibaba Group. After securing support from China Construction Bank (SEHK: 0939, announcements, news) Corp and Industrial and Commercial Bank of China (SEHK: 1398), Alibaba.com will add Bank of China, Agricultural Bank of China, Shanghai Pudong Development Bank, China Merchants Bank (SEHK: 3968), China Postal Savings Bank and City Merchants Bank to the list of its partner banks in the next few months. "The general feeling is that we have a responsibility to do what we can to help our customers weather this economic winter, so they can thrive again in the spring," Mr Spelich said. Alibaba Group founder, chairman and chief executive Jack Ma Yun earlier described the loan scheme as a means to use the economic crisis to change how the banks lent money to small businesses, saying it was a "first step in creating an entirely new financing environment built around e-commerce". He said: "This scheme will have long-term and far-reaching benefits for SMEs around the world." Alibaba.com set up the scheme in June 2007 amid the difficulty many mainland SMEs faced in preparing documentation and proof of creditworthiness to persuade banks to lend them funds for capital expenditure. It targeted SMEs that need financing for domestic and overseas expansion but which have limited assets or a short credit history. Serving as a bridge between the banks and its member SMEs, Alibaba.com helps the lenders establish a credit score for a company based on its e-commerce track record and online trust rating. Alibaba.com - which has a global community of 36 million members, including 6.9 million import and export businesses in its online international marketplace - has built a central database of online credit-related information and its own evaluation and risk management system. The banks can collect other relevant data on SMEs' performance, including sales, from Alibaba.com. To help their loan applications, SMEs can upload on the website other data such as videos of their business and financial reports. SMEs can also obtain a group loan for a maximum amount of 2 million yuan, which will have applicants guarantee each other since they are often partners in a supply chain of buyers and customers. Elinor Leung, an analyst at CLSA, said Alibaba.com's SME loan scheme dovetailed with the central government's efforts to boost lending to domestic companies. "The scheme will [affect] Alibaba. com more in the long term as it hopes to encourage more companies to use its e-commerce platform," Ms Leung said. "Domestic demand [for loans] is falling, so banks are willing to lend more money." She forecast that Alibaba.com would post a 28 per cent year-on-year increase in revenue to 813 million yuan for the quarter to December last year, and a 43 per cent decline in net profit to 267 million yuan for the period. The company's annual net profit in 2007 soared 340 per cent to 967.8 million yuan on 350.5 million yuan of interest income from oversubscriptions to its public offer in November that year. SMEs taking advantage of Alibaba.com's loan program are advised that the e-commerce company will intervene in case a loan recipient's performance starts to slip, endangering its ability to repay the loan. Intervention includes alerting the lenders and, if necessary, informing SMEs' customers and partners about their financial position.
Chery Automobile, China's fourth-largest carmaker, will spend up to US$500 million in Argentina over the next four years despite the global economic slowdown spreading to emerging markets. The Anhui-based carmaker, which has set up a joint venture with Argentina's Socma Group, plans to sell 50,000 vehicles in the local market in 2011 and total sales are projected to reach 100,000 units by 2012, according to an Argentine government official quoted by Xinhua. The new plant is expected to create 2,000 jobs in Argentina and the joint venture is lobbying the Argentine government to help finance the investment.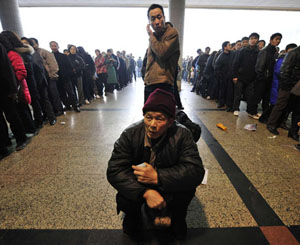 Most migrant workers heading to Guangdong after the week-long Lunar New Year holiday are returning to existing jobs and just 2 per cent are looking for work, Xinhua reports. While 3.9 per cent more migrant workers were heading back to the province this year, the number was fewer than expected. Xinhua attributed the moderate growth to the fact that many did not return last year because of the snowstorms. According to Guangzhou Railway Station, only 186,000 passengers arrived at the station - one of the mainland's busiest during the holiday season - on Saturday. About 200,000 arrived yesterday. The station's publicity office said the number of arrivals in Guangzhou was up by only 5.9 per cent over the same period last year, a figure far lower than it had expected and the lowest growth rate in three years. The growth rate of arrivals for the same period in 2007 was 17 per cent. Last year it was 14.6 per cent. Shenzhen Railway Station said that compared with last year the number of arrivals had dropped slightly, according to Xinhua. "Most of those who lost jobs and returned home before the holidays are still waiting in their hometowns," said Xie Wei , a Hunan migrant worker in his 30s. "They do not dare to go to coastal areas at the moment for fears that more factories could close in the near future." Chen Jianzhou , another migrant worker and a 14-year veteran at a Zhongshan water-heater factory, said Guangdong was the only place he knew that migrant workers did not want to go to this year. He said fellow workers from Zhengzhou , Henan province , were heading to Beijing, Shanghai and Xian as they did before. "Compared with those big commercial cities, Guangdong has too many factories that only export, so we thought it would be harder to find jobs here," Mr Chen said. Figures from Guangdong's Small and Medium Sized Enterprise Bureau show that at least 15,661 SMEs shut between January and October last year. Some Hong Kong business associations have warned that more factories in the Pearl River Delta are expected to shut in the coming months because of shrinking overseas orders. A senior manager of a Dongguan -based shoe-export company confirmed that an increasing number of its clients among the mainland's shoe factories were about to leave the business soon as they were afraid of losing more money. The central government said that by late last year, 10 million of the mainland's 120 million migrant workers were unemployed. But based on a nationwide survey last month, Beijing-based Caijing magazine said the true figure could be twice as high.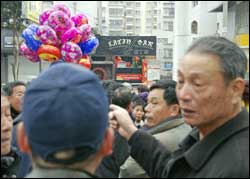 Revelers celebrating a birthday set off fireworks inside a bar in Fujian province, triggering a blaze that killed 17 people and injured 20. The fire in the city of Changle started just before midnight on Saturday when 10 people lit the fireworks at their table, Xinhua News Agency reported. The explosion "set the ceiling on fire and the entire place was soon engulfed in flames," Xinhua said, citing a city government spokesman. It took 30 minutes to put out the blaze and firefighters found 35 people in the debris. Fifteen of the dead suffocated, the report said. Two others died later of their injuries, while 18 were treated overnight at the Changle City Hospital. Other people in the Latin-style bar escaped on their own and received medical treatment, the spokesman said.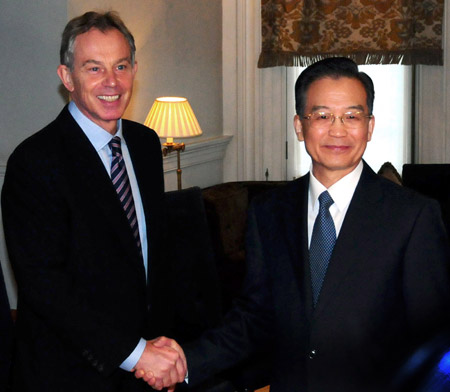 Chinese Premier Wen Jiabao (R) shakes hands with former British Prime Minister Tony Blair during their meeting in London Feb. 1, 2009. Wen is on a three-day official visit to Britain, the last leg of his week-long European tour. He noted that the two sides should further explore the potential for cooperation, and guard against trade protectionism, in particular. The premier, who arrived in London on Saturday for a three-day official visit, welcomed British businesses to invest in China, while expressing wishes for Britain to increase exports of goods, technology and equipment to China. On the upcoming G20 summit in April, Wen pledged that China would work together with Britain towards an active achievement. Blair said the international community highly values China's role and views in dealing with the current financial crisis. Wen's speech at the annual meeting of the World Economic Forum in Davos has sent a message of confidence in strengthening cooperation and overcoming difficulties. The former British prime minister noted that Britain supports free trade, and is opposed to protectionism in trade. Businesses in the country also wish to further their ties with China.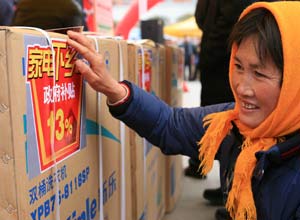 China boosts rural consumption with household appliance subsidy program - For 10 years, the most valuable household appliance in herdsman Chaolu's home in north China's Inner Mongolia was the 14-inch TV set, purchased when he earned about 4,000 yuan (580 U.S. dollars) a year.
Feb 2, 2009

Hong Kong: Manufacturers say Hong Kong-owned factories on the mainland have extended workers' Lunar New Year holiday to early March in the face of declining overseas orders. Federation of Hong Kong Industries vice-chairman Stanley Lau Chin-ho said orders had fallen significantly in recent months amid the global economic turmoil. Mr Lau predicted difficulties may persist for six months. While the factories struggled, he said, many had opted to extend the Lunar New Year holiday to cut staff costs. He said factories normally reopened after the Lunar New Year on the 15th day of the first lunar month, which this year falls on February 9, but many factories had delayed reopening until early March because of the lack of orders. Mr Lau said a wave of small and medium-sized mainland factories might close in the coming two months. Danny Lau Tat-pong, chairman of the Hong Kong Small and Medium Enterprises Association, estimated that about 40 per cent of the factories would delay resuming operations, with the processing trade the worst affected. He said orders had dropped by a third to a half in recent months. The association's vice-chairman, Wilson Shea Kai-chuen, said two household appliance factories in Dongguan , which both employ more than 1,000 workers, had delayed reopening for two weeks until the end of February because of a drop in orders from the United States. Danny Lau said the economic gloom had already hit Hong Kong-owned factories hard. More than 5,000 small and medium-sized factories had shut down since July, he said. About 3,000 factories, out of the remaining 60,000, were under threat of imminent closure, he said. However, Stanley Lau said the inventory of many overseas importers would begin to decline in the latter half of this year and orders might then resume. "After suspending orders for a half year to nine months, the importers will need to replenish products then if they want to sustain their businesses," he said.
The forecourt of the Cultural Centre in Tsim Sha Tsui is lit up by a display prepared for next week's Lantern Festival, which this year has a martial arts theme. Traditionally the only time of year young women were allowed to meet potential suitors, the festival has come to be seen as the Chinese equivalent of Valentine's Day. A big turnout is expected next week to celebrate the Spring Lantern Festival, the Chinese version of Valentine's Day - traditionally the only occasion young women were allowed outside the family home to meet young men. A turnout of at least 180,000 was expected, slightly more than last year, said Anthony Ma Kam-wing, a senior manager in the Leisure and Cultural Services Department. The government would spend HK$2.8 million on the festival, he said. Exhibitions last year were plagued by heavy rain and a cold spell. Four lantern exhibitions will be held, at the Cultural Centre in Tsim Sha Tsui, Sha Tsui Road Playground in Tsuen Wan, Tai Po Waterfront Park, and Ko Shan Theatre from February 6 to 9. Lantern designs range from 7-metre "roses" to characters created by popular Chinese martial arts novelist Jin Yong. Light shows will feature local child dancers and acrobats from Sichuan . Lantern quizzes, fortune tellers and Cantonese opera singers will add to the entertainment. The lantern show in Tsim Sha Tsui would feature scenes inspired by martial arts novels The Legends of the Condor Heroes and The Return of the Condor Heroes, said designer Leo Tang Sung-fong. A glowing peach blossom scene is expected to be a crowd favourite. Tang said: "I based my designs on the original novels, and also referred to TV adaptions of the stories. It was hard to link the peach blossom setting [with other scenes of the book], but I wanted to highlight Chinese Valentine's Day with the location."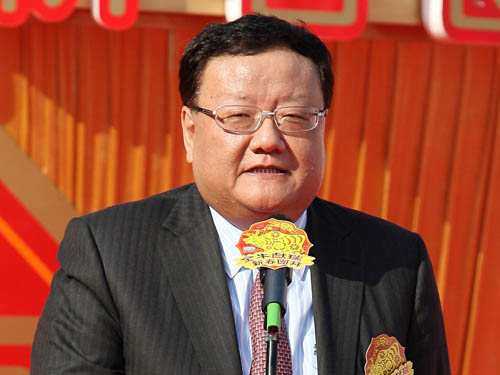 Taiwanese billionaire Tsai Eng-meng has confirmed his investment in the loss-making Asia Television, and made known his ambition to explore co-operation between the Hong Kong-based station and his China Times Group in Taiwan. His personal assistant, Will Tsai, said there was no political motive behind the deal and the money would come from the tycoon's own pocket, not his Hong Kong-listed company Want Want China Holdings. In a television interview, the assistant said the decision stemmed from Mr Tsai's desire to expand his China Times Group. Mr Tsai acquired the financially troubled Taiwanese company in November. It publishes the influential Chinese-language newspapers China Times and Commercial Times, and owns television stations in Taiwan. "Since then, Mr Tsai has been thinking of enlarging his media platform. And coincidently, Payson Cha Mou-sing [chairman of ATV's board of directors] invited Mr Tsai to become a financial investor," the assistant said. After assessing the situation, Mr Tsai accepted the offer. His assistant declined to disclose how much money was involved. He said the billionaire was looking for ways to improve co-operation between the Taiwanese and Hong Kong media and form strategic alliances. "Chief executive Tsai feels that we Chinese work very hard and live boringly. He hopes that he can produce more interesting programmes for Chinese after his entry into the media. That is it. His motive is very simple. There is no political motive behind it." Mr Tsai is chairman of the Taiwan-based Want Want Group and its Hong Kong-listed arm, the biggest maker of rice crackers and flavoured drinks on the mainland and in Taiwan. He is believed to have strong relations with officials at the central and local government level. Concerning ATV's future management, the assistant said Mr Tsai would only be an investor and would not interfere in operations. ATV's executive chairman, Linus Cheung Wing-lam, welcomed the investment and described it as a vote of confidence in ATV and Hong Kong. "ATV is Hong Kong people's television; it must have a Hong Kong person's character and preserve media freedom." he said, adding that the commitment of the Cha family - ATV's dominant stakeholder - would increase. Liu Changle, an ATV shareholder also welcomed the Taiwanese billionaire's investment, saying: "It is good news to have a new injection of money into ATV." Asked if Mr Tsai's Taiwanese background would affect ATV's operations and news editorial decisions, Mr Liu replied: "Greater China is a family ... also, it is now the era of globalisation. I do not think there is any problem." Rita Lau Ng Wai-lan, secretary for commerce and economic development, said she was in close contact with key figures at ATV. She noted that any changes involving the shareholding structure of ATV would require a written submission from the licensee to the Broadcasting Authority for appropriate approval.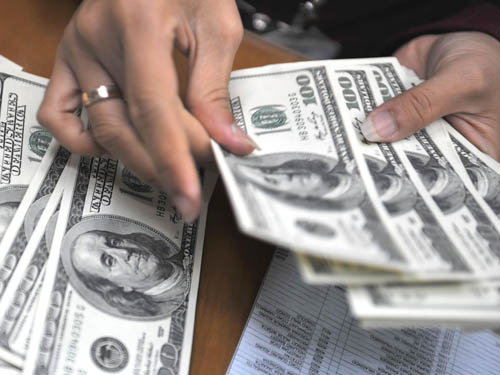 The expanded foreign exchange reserve pool is designed to ensure countries have enough to shield their currencies from speculative attacks. Finance ministers from Japan, China, South Korea and 10 Southeast Asian countries plan an unscheduled meeting next month to form an agreement to pool US$120 billion of foreign exchange reserves to help defend their currencies. The grouping plans to increase the pool from the US$80 billion proposed in May last year in Madrid in an expansion of an arrangement that allows only bilateral currency swaps known as the Chiang Mai Initiative. The meeting may take place on February 22 in Thailand, according to two officials from the Japanese finance ministry. Asian governments have pledged more than US$685 billion in fiscal stimulus and injected billions more into their financial systems to spur lending as the global recession worsens. The reserve pool, like its predecessor, is designed to ensure central banks have enough to shield their currencies from speculative attacks such as those that depleted the reserves of Indonesia, Thailand and Korea in the 1997 Asian crisis. "It's not likely that any of the countries will need to tap the fund in this crisis, but it's there as a safety net if required," said V. Anantha-Nageswaran, the chief investment officer for Asia-Pacific at Bank Julius Baer in Singapore. "That said, Asean should be addressing issues pertaining to this current crisis instead of looking at the rear-view mirror." Asian economies have largely escaped a credit crunch that has toppled banks in the United States and Europe and forced others to eliminate thousands of jobs. Still, growth in the region is slowing as demand for exports shrinks and developing Asia would probably expand 5.5 per cent this year, the slowest since 1998, the IMF said this week. That may put their currencies at risk of further losses as wealthier nations rein in overseas investment. Nine in 10 Asian currencies have dropped against the US dollar this year. Japan, China and Korea together with the 10-member Association of Southeast Asian Nations have accumulated more than US$3.6 trillion of foreign exchange reserves, about half the global total. Depleted reserves during the Asian crisis, which was set off by plunging currencies, forced some countries to turn to the International Monetary Fund for more than US$100 billion in rescue funds, and in return the governments had to cut spending, raise interest rates and sell state-owned companies. Finance chiefs agreed in May last year to make at least US$80 billion of foreign reserves available to one another should countries need to support their currencies. Talks on expanding the pool to US$120 billion were held in Japan in November. Leaders were supposed to announce a deal at a December meeting that was cancelled because of political unrest in Thailand.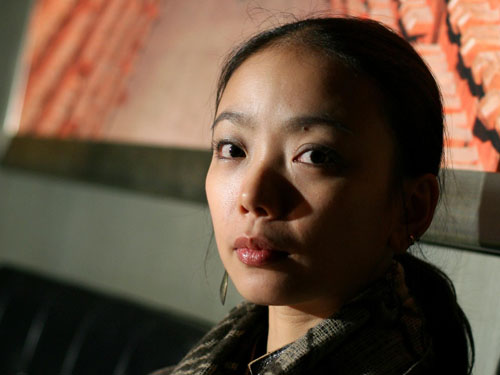 Former Hong Kong Ballet principal ballerina Faye Leung is retracting her termination agreement with the troupe, saying she signed the document "under conditions of extreme duress". The award-winning dancer was sacked after she was told her direction and that of the company "were going different ways". Leung had been with the Ballet for nearly 13 years. In a letter obtained by the Sunday Morning Post (SEHK: 0583, announcements, news) and addressed to the Ballet board's chairman, John Ying, Leung wrote: "Having finally had the time to read, and adequately and properly to consider the offer, I do not find the terms acceptable. "Therefore, I hereby withdraw my agreement to the said offer. I would like to point out that at the time the letter was given to me, I was in a state of shock and had no time to read the contents before being asked to sign." Leung has returned the settlement cheque. "This is not about money, I just want a proper explanation on why I was dismissed," she said, adding there was no previous discussion between her and management regarding her dismissal. The dancer said board member Linda Fung summoned her at 6pm on January 23 to sign the termination agreement before asking her to leave the company immediately. "I was so shocked I didn't even have time to think what was going on and signed the [paper] with all the pressure ... then I went downstairs to pack everything and left," said Leung. Ballet executive director Evonne Tsui declined to comment on the retraction. Mr Ying is expected to brief the Home Affairs Bureau, which subsidises the Ballet, on Leung's dismissal this week. According to the 2006 Committee on Performing Arts Recommendation Report, the government is responsible for ensuring groups it funds have sound corporate governance and management. The local performing arts community was shocked after the Sunday Morning Post revealed last week that Leung was dismissed weeks before she was due to appear in the Hong Kong Arts Festival. The ballerina was cast to dance in all four pieces of the mixed bill, All Bach. A statement issued by Ms Tsui on Thursday said the Ballet was "committed to building a world-class company that reflects the soul and aspirations of Hong Kong, and with a culture whereby the highest standards of performance are expected from dancers in all aspects of professional life". A source close to the company said many dancers were "very scared", worrying about their jobs and afraid of speaking out. Last year Leung was honoured at the annual Hong Kong Dance Alliance awards for her performance as Juliet in Romeo and Juliet. Its chairwoman, Anna Chan Chung-ying, said: "It's disappointing the local audience won't be seeing such a fine dancer performing with the Hong Kong Ballet again."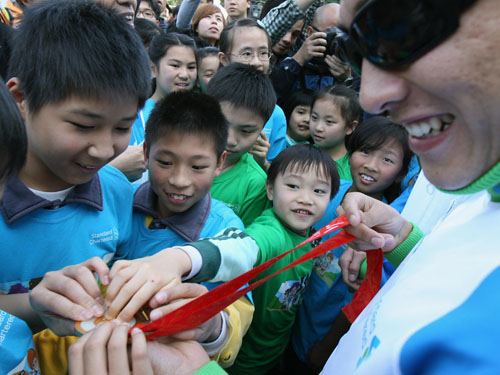 Children surround Paralympics marathon gold medallist Qi Shun in Victoria Park. Six-year-old Alexander Lai couldn't hold back his excitement after he jogged past the finishing line in Victoria Park. "Did you see how fast I ran?" he asked his parents. Alexander was one of the hundreds of competitors taking part in the Standard Chartered "mini marathon" that launched the two-day Marathon Expo 2009 yesterday. The main event - the Standard Chartered Hong Kong Marathon - will take place next Sunday, when the top local men and women runners will receive HK$30,000 in prizes. But money is not what attracted Alexander to the sport - it is more about family and bonding. The boy said he developed a passion for running two years ago because of the influence of his father, also a runner. "Running could help me to grow taller and I enjoy running with my father," Alexander said. His father, Lai Wai-cheung, who will compete in his third Hong Kong marathon this year, said running was an activity that parents and children could enjoy together. "We can talk while running together. It helps us strengthen our relationship," he said. His son added: "I will join the marathon when I grow up so that I can run along with my father." Organisers said the 140-metre mini-marathon - making its first appearance at the marathon expo - would give young athletes a taste of long-distance running. Beijing Paralympics marathon champion Qi Shun was on hand to inspire them as a guest of honor. As many as 500 youngsters under the age of 16, and some as young as four, are expected to take part in the various races planned for this weekend. Though the course the runners completed yesterday was shorter than the 10km events, the shortest races scheduled for next week, some of the young athletes still took their races seriously. And their proud parents were there to cheer them on as they crossed the finishing line. Ten-year-old Primary Five student Kelly Chan said she had been training for more than a month in preparation for yesterday's event. "As a track and field leader at my school, I have to be a role model for my team members. So even though it was only a mini-race, I had to be well trained for it," she said. Her efforts paid off as she won her age group. Each runner was required to wear a timer on his or her leg, and officials would later estimate how long it would take them to run a 10km race. All runners who completed the race yesterday were given a certificate. More than 55,000 people are expected to take to the streets to run the 10km, half and full marathon events.
HSBC business in China has not been hit by the financial crisis, said Stephen Green, chairman of HSBC Group in an interview with Xinhua at the World Economic Forum on Friday. He said that he was confident over the development prospect of China's economy and was satisfied with the reform of China's capital market. China's fiscal stimulus package will play an important role in pushing Chinese economy forward. At a press conference held here on Friday, HSBC called for the creation of a new set of principles and rules that promote international trade by increasing transparency and simplicity in the financial system, and proposed a forum to enable global businesses to engage with governments and regulators as this new marketplace is constructed. The concept of the "Business 20" forum, which has the support of the British government, is to mirror the G20 group of the world's most influential economies in both the developed and the developing worlds. Stephen added that the B20 would draw together companies from both the developed and emerging worlds to help inform policy and create a more stable global economy. It would be the voice of sustainable business. "We must create a global principles-based system that promotes trade, allows investors to move capital across borders with confidence and removes needless, and often misleading, complexity from financial products." He said that this crisis was possibly the worst since the 1930s.There are lessons to be learned in this for all banks, financial institutions, governments, regulators and each of private consumers. He listed major lessons as the following: The current financial framework has proved inadequate and must be fundamentally revised. Business needs to cooperate with government and regulators in the creation of a new global marketplace for all industries and consumers.
Hong Kong retained a budget surplus for the first nine months of the current financial year, latest government figures released on Friday show. "There was a surplus of HK$40.3 billion in December, thereby bringing a net surplus of HK$30.9 billion up to end of December, 2008," a government spokesman said. He said expenditure for the period April to December 2008 amounted to HK$205.4 billion and revenue was HK$236.3 billion. The spokesman said the surplus in December was mainly due to receipts from salaries tax, profits tax and investment income on fiscal reserves of HK$46.4 billion from the exchange fund. [Exchange funds are the financial reserves which back the Hong Kong dollar]. "On the other hand, major one-off expenditure including injection to Mandatory Provident Funds accounts and the Research Endowment Fund had not been reflected in the December figures," the spokesman said. He said revenue from salaries tax and profits tax had been better than expected. "The revised estimates for the current financial year will be published along with the 2009-10 budget on February 25. The fiscal reserves stood at HK$523.8 billion as at December 31, 2008," the spokesman said. However, Financial Secretary John Tsang Chun-wah said on Friday the government's financial situation would remain "volatile" until the end of March. The financial secretary is currently preparing his next budget, which is expected to be delivered on February 25. Hong Kong is reeling under the impact of the global financial crisis – with most commentators predicting the economy will contract this year. Export growth has already slowed and several companies and factories have closed laid off workers in the wake of tighter bank lending, reduced business confidence and weaker consumption. The government had earlier predicted a budget deficit of HK$7.5 billion for the 2008-2009 financial year.
Most Lehman Brothers minibond investors with Sun Hung Kai Investment Services would receive all their money back no later than March 27, the group said last Thursday. Last week, the firm said it would buy back minibonds linked to the US investment bank, which collapsed in September, from 310 customers for about HK$85million. The repurchase will start with a request being mailed to its affected customers by Monday. Customers will be asked to provide written confirmation of their acceptance of the offer by returning a form by March 2 at the latest, Sun Hung Kai Financial, parent company of Sun Hung Kai Investment Services, said. It said full payment would be made within 30 days of the receipt of the form. Meanwhile, Secretary for Financial Services and the Treasury Chan Ka-keung said the government viewed investigations into institutions and banks that sold Lehman Brothers' derivatives as important, even if they settled voluntarily with investors. He said the administration hoped that when the Securities and Futures Commission produced results from its investigations into the saga, the response from banks would be favourable to investors. Hong Kong investors lost billions of dollars on minibonds guaranteed by Lehman Brothers when the investment bank went bankrupt. Minibonds are not corporate bonds, but consist of high-risk credit-linked derivatives. They are marketed as a proxy investment in well-known companies.

China: President Hu Jintao and his US counterpart Barack Obama have agreed to forge "more positive" ties between the world's two powerhouses in their first conversation since the US leader came to power. Chinese scholars said the new US administration had appeared inexperienced in foreign affairs and unsure how to handle China. One said the US was trying to repair the damage done by incoming US Treasury Secretary Tim Geithner's remark to the US Congress that China manipulates the yuan to boost exports. Friday's telephone conversation, 11 days into Mr Obama's presidency, followed sharp exchanges between the two sides over currency policy triggered by Mr Geithner's words. White House spokesman Robert Gibbs said the two leaders spoke of their "intention to build a more positive and constructive US-China relationship". "The two presidents discussed the international financial crisis and agreed that increased close co-operation between the US and China is vital," Mr Gibbs said. Neither the White House nor Beijing made mention of any discussion of the yuan. The only sign that the two leaders had touched on trade came when Mr Gibbs said Mr Obama "stressed the need to correct global trade imbalances". Beijing said Mr Hu called for both sides to resist trade protectionism. "We hope to strengthen communication and co-ordination on macroeconomic policy," Xinhua also quoted Mr Hu as saying. Xinhua's account of the conversation also cited Mr Hu as telling Mr Obama that the two countries should "always firmly grasp the big picture of bilateral relations" and "respect ... each other's core interest". In London yesterday, Premier Wen Jiabao said keeping China's currency at a steady level was in everyone's interest. He also said China had bought US Treasury bills to "ensure diversity" of its foreign reserves. Future purchases of US Treasuries would depend "on our need to maintain the value of our foreign reserve investments and keep them secure", he said. China is the biggest holder of US Treasuries. Ding Xinghao , director of the Shanghai Institute of American Studies, said Sino-US relations in the Obama era seemed to be getting off to a rocky start. "Washington apparently wants to fix the early crack, as was evidenced by Obama initiating a phone conversation with Hu," Professor Ding said. He said the exchanges over the yuan's value had exposed the new administration's "lack of experience" in foreign relations. "They continued to use campaign language to pressurise Beijing," he said. Shi Yinhong , professor of international relations at Renmin University in Beijing, said the first round of bilateral interactions showed the Obama administration had not formed a clear China policy. "They're trying to stay clear of [former US president George W.] Bush's strategy, which essentially was to avoid as many confrontations as possible in return for business opportunities and economic gain; but they haven't made up their mind yet to go tough with Beijing on sensitive issues," Professor Shi said. There was no mention of whether Mr Obama had raised perennial US concerns about human rights, Tibet, religious freedom and Taiwan.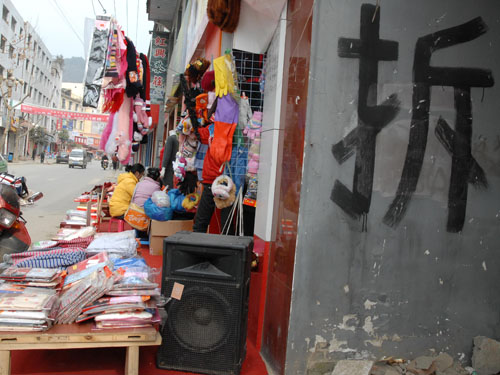 Shops in Qingchuan, Sichuan province, reopen in buildings badly damaged by the May 12 earthquake. The Chinese character on the wall is chai, which means dismantle or destroy. The need to make a living is outweighing personal safety in Qingchuan, northern Sichuan province, as stallholders and shopkeepers move back into quake-shattered buildings. "There have been a lot of aftershocks but we're used to it now. I don't feel as though it's dangerous anymore," said Guo Yixing. His small family stall sells general household supplies from the ground floor of a five-storey shell of a building, its walls lacerated with cracks and the glass having long since fallen from its windows. "We have been running this shop for seven years. We moved back in a couple of months after the earthquake," Mr Guo said. "This building will be torn down eventually, but not for a long time. They haven't started clearing any of the town so far. "There is no chance government will give us a new shop, so we're just making what we can here." Qingchuan town was spared the mass destruction of towns further south like Beichuan and Yingxiu , where schools and apartment buildings crumpled and landslides wiped out neighbourhoods. But the damage was still extensive, leaving virtually every building damaged and unsafe. Along Qinxing Street, the main artery through the centre of town, stores have moved back into the ground-floor units of condemned buildings, bringing a surreal sense of normality to what should be a ghost town. A street market at the northern end of the town bustles with traders selling everything from fresh fruit to firecrackers, all in the shadow of structures that look almost ready to collapse under their own weight. "I'm not worried," said a cigarette vendor, who declined to give her name. Her stall stood on a corner, directly beneath a badly damaged building topped with an enormous concrete minaret with wide cracks around its base. "If it was going to fall down, it would have done so long before now," she said. But when a reporter visited the town a few days before the Lunar New Year - normally a bumper time for sales - shopkeepers said they were struggling. "Business is very bad," said a hawker selling fireworks who would give only her family name, Zhang. "Nobody is buying anything this year. There hasn't been any money in the town since the earthquake." In the general store, Mr Guo agreed. "People just don't come into town like they used to," he said. "Everyone lives in the temporary housing estates on the outskirts, and they have their own shops." Jiang Qi , the owner of Haidilao lamb soup restaurant operating out of a simple hut near the temporary housing, said he could not understand why other businesses were willing to risk using the damaged buildings. "They just go into an empty unit and plaster over the cracks. It's so dangerous," he said. "There is no way I would move back into my old restaurant. It is much safer here, and business is pretty good." Liu Fanju and her husband moved to Qingchuan in September to resurrect a disused bathhouse, a business they had run in their hometown of Yongchuan , west of Chongqing. "People here are trying to make the best they can of the situation, but it is difficult for them in the temporary housing," Ms Liu said. "There is no hot water in the communal bathrooms so a lot of them prefer to come here to shower."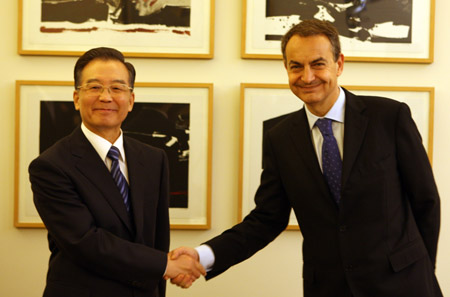 Chinese Premier Wen Jiabao (L) holds talks with Spanish Prime Minister Jose Luis Rodriguez Zapatero in Madrid, capital of Spain, Jan. 30, 2009. China and Spain will take measures to boost trade and optimize the trade structure, and will work to scale up mutual investment, particularly in infrastructure building, renewable energy, environmental protection and tourism. The two countries will encourage airline companies to launch more direct flights so as to promote tourism and economic exchanges, it added. In cultural areas, China and Spain have decided to organize reciprocal events of cultural exchanges. China will support the Spanish language education and other programs of the Spanish cultural center in Beijing, and will soon open a Chinese cultural center in Spain, the statement said. The research and academic institutions and media organizations of the two countries will also enhance exchanges, it said.
European Aerospace Group EADS had signed a deal with China's Avicopter on Friday to build a factory producing carbon-fibre composite for its new A350 jetliner, the Spanish government said. The joint venture agreement to build a plant in the city of Harbin will be signed during a visit to Spain by Prime Minister Wen Jiabao. Spain has a 5 per cent stake in EADS, which owns plane maker Airbus. The A350 will be 53 per cent carbon-fibre composite – a material lighter than aluminum, which is the conventional material used to make a plane's wings and fuselage. That allows designers to increase the number of passengers for the same fuel load. Friday's formal signing follows the signing of a memorandum of understanding (MoU) between Airbus and mainland to build 5 per cent of the A350's airframe in China and a subsequent agreement to establish a composite factory in Harbin. Mainland has already signed a deal to locate a final assembly line for Airbus' A320 in the city of Tianjin. An Airbus spokesman declined to give further details. Earlier this month Airbus vowed it would break free of a string of damaging aircraft production delays as it began construction of a factory for the US$13.08 billion A350 project – Airbus' response to Boeing's 787 Dreamliner.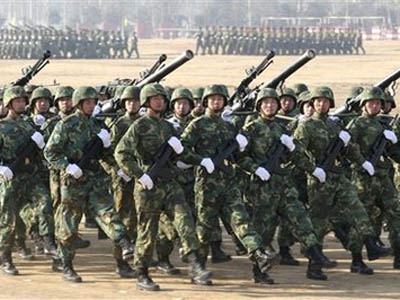 PLA soldiers train for a parade at a military base in Xuchang city, Henan province on January 12. Beijing will mark the 60th anniversary of communist rule this year with a frugal military parade as the global financial crisis takes its toll on the country's economy, state media reported. Colonel Cai Huailie of the People's Liberation Army's operations department told the Xinhua news agency that a planned parade on Tiananmen Square will be conducted "in an economical way." Xinhua said the cost of the parade – to be held on October 1 to mark the founding of communist China in 1949 – would be around 300 million yuan (HK$340.75 million). The parade will see soldiers, tanks and missiles march down Beijing's Avenue of Heavenly Peace, before gathering in front of the huge portrait of revolutionary Mao Zedong on Tiananmen Square. Authorities have promised that this year's event will showcase new weapons and equipment that have not been shown to the public since 1999, when the last military march was held for the 50th anniversary, Xinhua said. But concerns have arisen over the cost of hosting such a huge event as the country suffers the effects of a serious economic downturn, the agency reported. The 1999 parade involved more than 11,000 military staff, 400 combat vehicles and 132 aircraft, and the servicemen trained for the synchronized marches for 10 months, Xinhua said. The defense ministry has not yet confirmed whether this year's parade will include a naval performance in China's waters, the agency said. The 1989 parade for the 40th anniversary was reportedly cancelled after the military crushed democracy protests on Tiananmen Square in June that year.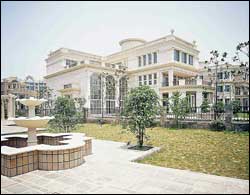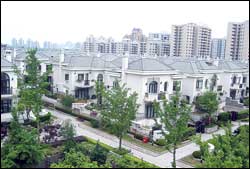 The global financial and economic crises has taken its toll on the Shanghai market. The city's Grade A office market slackened further in the fourth quarter, with rents plunging by 21.6 percent to an average of 8.10 yuan (HK$9.20) per square meter per day compared to the third quarter, according to property consultancy Colliers International. The losses wiped out all the gains landlords had made in the previous three quarters, before the financial crisis reached the city's shores. Jing'an still fetched the highest rents, averaging 9.40 yuan per square meter, while Changning saw the lowest at 6.40 yuan. Pudong's towering allure to the financial sector in the past proved to be its Achilles' heel as the crisis came home to roost. The financial district was the worst hit, with Colliers saying that another factor was excess supply. The overall vacancy rate hovered at a high level of 10.2 percent, but if that was an improvement from the 11.4 percent seen in the third quarter, it was only due to ample supply in the earlier quarter and no new supply in the latter period. Landlords were forced to compete for clients by increasing their rent-free periods, offering fit-out subsidies to large tenants, and - even in some of the core CBD projects such as Nanjing Road West and Huaihai Middle Road, where rents normally stay firm - even willing to accept rents that were below market levels to lock in large anchor tenants. Sales activity was, to be euphemistic, quiet. There was only one major transaction: 29,000 square meters of office space in Shanghai International Cruise Port went for 1.1 billion yuan, or 40,000 yuan per square meter. The residential market fared slightly better, with Colliers citing Beijing and Shanghai measures to boost the property market for a notable increase in transaction volume. November particularly saw volume bounce back in all three ring areas and prices increase 14.3 percent month on month as developers stepped up their promotions of high-end homes. But transaction volumes were still down 41 percent on a year-on-year basis. Units at the latest phase of Shimao Riviera in Lujiazui went down to between 50,000 yuan to 60,000 yuan per square meter, while prices in some developments in northern Jing'an fell to 35,000 yuan. The impact of the crisis on the high- end market could be seen in capital values, which declined 5.8 percent to 35,978 yuan. Gross yields averaged 5.7 percent, 4.1 percent for high-end apartments, 6.8 percent for serviced apartments and 4.7 percent for villas. Colliers expects the global economic downturn and domestic slowdown to pummel demand in the Grade A office sector for a few more quarters yet. With the market experiencing a supply glut, it expects Shanghai vacancy rates to get worse, hitting levels of more than 15 percent, and overall rental levels to see double-digit decreases. But it is expecting Beijing's efforts to boost domestic demand and Shanghai's policy of encouraging multinationals to set up shop to put a bottom on the medium-term situation. In the residential segment, Colliers expects the economic slowdown in Japan, Europe and the United States to weigh on the high-end market as foreign companies slow their advent to China and tighten their purse-strings for executives. Income growth will also slow domestically , and the negative impact of these factors will linger in the first half. But the situation in the second half should see signs of improvement with the staging of the World Expo next year. But Colliers says vacancy rates are expected to rise to more than 20 percent because adequate new supply is in the pipeline for this year and that the new projects are expected to be surpass those that came on stream last year.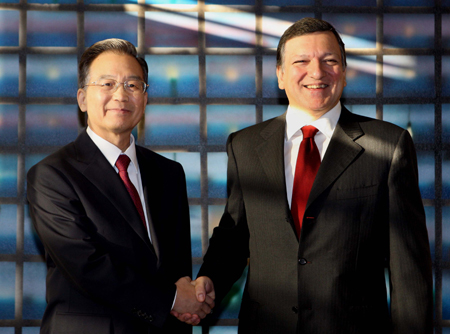 Chinese Premier Wen Jiabao (L) meets with European Commission President Jose Manuel Barroso at European Union headquarters in Brussels, Belgium, Jan. 30, 2009. China and the European Union (EU) agreed on Friday to hold a summit between the two sides at an early date. It was announced by visiting Chinese Premier Wen Jiabao and European Commission President Jose Manuel Barroso at a press conference following their talks at the EU headquarters. The date for the summit has not been decided yet. Both sides also agreed to hold the 2nd China-EU high-level forum on economy and trade in April this year. The EU-China summit, which had originally been scheduled to be held in Lyon, France, on Dec. 1 last year, was postponed after French President Nicolas Sarkozy, whose country held the then EU presidency, insisted on meeting Dalai Lama. Premier Wen arrived in Brussels on Thursday evening for an official visit to the EU headquarters, and is scheduled to leave for Spain on Friday afternoon. This was announced by visiting Chinese Premier Wen Jiabao and European Commission President Jose Manuel Barroso at a press conference following their talks at the EU headquarters.
January 30 - Feb 1, 2009

Hong Kong: The rights of an individual do not come before the public interest, the Court of Appeal ruled yesterday. The decision, which involved the right of a motorist to remain silent, means the government may now pursue some 700 cases in which car owners have refused to identify those who violated traffic rules while driving their vehicles. The three judges of the court unanimously quashed a magistrate's ruling that it was unconstitutional for police to demand that an American freelance journalist identify the driver who jumped red lights while behind the wheel of his car. That case will be now be sent before another magistrate. High Court Chief Judge Geoffrey Ma Tao-li said although the right to a fair trial is absolute it is clear certain facets of this right - such as the right to silence - are not absolute and are subject to qualification. Section 63 of the Road Traffic Ordinance, Ma said, provides an acceptable balance struck between the public interest and fundamental rights of the individual. He said public interest lies very much in the effective regulation of vehicles and their use. In Hong Kong, vehicles are prevalent, and the potential dangers posed by them are self evident. So there has to be an effective regulatory system to govern their use. "Extremely serious social problems would be caused if there was an absence of such a system," Ma said. Court of Appeal vice-president Michael Stuart- Moore said the fact a few thousand notices had been issued in 2007-2008 shows law enforcement authorities would have been unable to commence meaningful investigations into alleged traffic violations if there was no Section 63. The Department of Justice said the appeal ruling affirms the Secretary of Justice's interpretation of the law. The secretary will now consider the best way to approach similar cases. About 700 cases have been adjourned pending the appeal. The journalist, Richard Latker, said he may seek an appeal. If he does, he must lodge it with the Court of Final Appeal within 28 days. According to lawmaker and solicitor Albert Ho Chun-ya, even if Latker decides to appeal police may move on prosecutions of car owners who refused to talk. The 700 pending cases could proceed at any time, he said, because the Court of Appeal has quashed the magistrate's ruling. Latker, 44, was charged last May with failure to disclose the identity of the driver who was captured by a digital camera going through a set of red lights in Sau Mau Ping using his car. He pleaded not guilty and claimed the ordinance breached his right to silence. In his verdict, Kowloon City magistrate David Thomas held that Section 63 contravened the Bill of Rights. He found Latker not guilty and dismissed the summons. Thomas had re-affirmed his ruling after submissions from the prosecution applying for a review. That prompted the Secretary of Justice to lodge the appeal.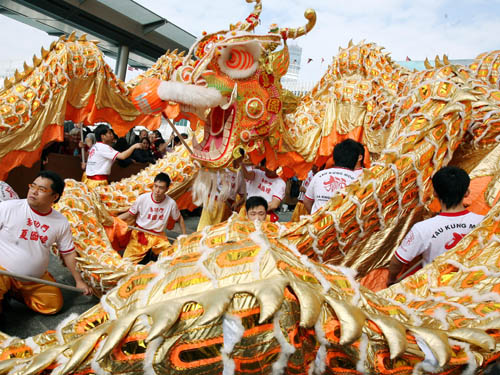 Dragon-dance performers get ready to start the show at Harbour City in Tsim Sha Tsui, after the dragon's eyes receive the ceremonial "dotting" that brings it to life – symbolically, of course. The performance celebrates the Lunar New Year with prayers for good luck.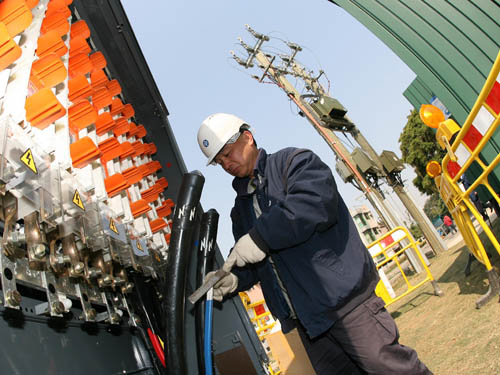 A CLP Power worker upgrades equipment in Mai Po, one of the rural areas where facilities have been enhanced. The power supply in rural areas has become more stable over the past eight years, thanks to a scheme by CLP Power (SEHK: 0002) to replace overhead cables with ones that run underground, among other upgrades. The scheme has benefited more than 100,000 households, who mostly relied on overhead lines and pole-mounted transformers for their electricity, the power supplier said, though land ownership issues in the villages continue to obstruct improvement works. Above-ground equipment is more prone to bad weather and interference by people and animals. The company said the number of power blackouts last year dropped by 40 per cent from 2000. The time lost to an outage was also slashed from nearly 29 minutes in 2000 to about 2.7 minutes last year. It said about 350 households in Mai Po village, where improvements were completed early last year, were not hit by a single outage during the year, compared with two to three times a year before. Under the scheme, overhead cables and outdoor transformers are replaced with underground cables as far as possible. If a replacement is not feasible, a covered substation is built to house the facilities and shield them from bad weather.
Macau casino revenue has fallen for the fourth month in five this month, plunging by an unprecedented 30 per cent from January last year to 7.2 billion patacas, government-owned broadcaster TDM reported yesterday. Preliminary figures suggest the dramatic slowdown in Macau's once-booming gaming industry is worsening in the face of the financial crisis and Beijing's crackdown on mainland visitation to the city. Casinos booked a meagre 169 million patacas in revenue over the three-day Lunar New Year holiday, down considerably from last year, TDM cited a government source as saying. Casino revenues averaged almost 300 million patacas per day last year, according to official figures. Still, January's revenue data excludes the final three days of the month and is only marginally below last month's 7.65 billion patacas and the average 7.78 billion patacas per month for September to December. The dramatic fall-off compared with a year ago can be partly attributed to the timing of the Lunar New Year holiday, which fell in February last year and when play by high rollers typically slows, and the fact that January last year set a monthly record of 10.33 billion patacas in casino revenue due to an influx of new gaming credit to the VIP segment. Macau's VIP segment accounts for 65 to 70 per cent of all casino revenue and has slowed more dramatically than the cash-based mass market in recent months. Analysts and industry executives said this trend was largely the result of a bursting of the VIP credit bubble, which has accelerated as junket agents curtail lending to high rollers. The shake-out in the VIP segment saw the number of companies and individuals registered to act as VIP junket agents decline at the end of last year for the first time since junket licensing began in 2005, government data shows. The number of registered junkets fell to 151 at the end of last month, down 19 per cent from 186 junkets at the end of 2007, according to Macau Gaming Inspection and Co-ordination Bureau information published yesterday in the government gazette. Beijing's eight-month-old travel restrictions have also taken a toll. The central government has cut the number of times mainlanders can travel to Macau under the individual visitation scheme to once every three months, down from twice a month before June last year. As a result, visitor arrivals to the city fell for the first time in 5-1/2 years last month. Total arrivals slumped 2.78 per cent from a year earlier to 2.54 million, the first decrease in 66 months since the Sars-plagued second quarter of 2003. Mainland arrivals fell 4.03 per cent to 1.38 million, the first drop in a similar span, while non-tour-group mainland arrivals under the scheme plummeted 30.4 per cent to 477,859.
The government's scheme of providing tax relief for the interest paid on home loans is expected to be extended in next month's budget. Homeowners would be able to continue to claim tax deductions of up to HK$100,000 a year beyond 10 years under an initiative being considered by Financial Secretary John Tsang Chun-wah, sources close to the government have revealed. The government hopes the measure will provide relief to taxpayers and help stimulate the city's recession-hit economy. The sources did not indicate the likely length of the extension. However, the Democratic Alliance for the Betterment and Progress of Hong Kong has suggested extending the entitlement period from the existing 10 years to 15 years. The mortgage relief measure for homebuyers was announced in the 1998-99 budget by then financial secretary and current chief executive, Donald Tsang Yam-kuen. The measure was initially introduced for five years but in the 2004-05 budget it was extended to seven years. In 2006, the government extended the tax break again - to 10 years - to reduce the pressure on homebuyers from rising interest rates. The finance chief is scheduled to deliver his second budget speech on February 25. The government had originally estimated a deficit of HK$7.5 billion for the 2008-09 financial year, but sources have indicated that by the end of December it had recorded a HK$30 billion surplus. A government source said the public expected the financial secretary to come up with some tax relief measures in the coming budget. However, handouts would not be anywhere as near as big as those last year. In his maiden budget delivered in February last year, the financial secretary offered tax cuts, handouts and subsidies totalling HK$75 billion. The interest rate deduction applies only to taxpayers who live in the properties for which they are claiming. It applies both to existing and first homebuyers, and taxpayers can choose the years in which they claim the deduction. However, the 10-year entitlement period of taxpayers who have claimed the deduction continuously since it was introduced is due to expire this financial year. It is understood that many economists suggested extending the entitlement period during their prebudget meetings with the finance chief. "The extension of entitlement period for the deduction is worth consideration as it would not result in a huge amount of forgone tax revenue," a government source said. The government had estimated that extending the entitlement period would cost HK$1.2 billion in the 2006-07 financial year. In 2006, the administration said that extending the seven-year entitlement period would benefit about 80,000 taxpaying homeowners. Francis Lui Ting-ming, professor of economics at the University of Science and Technology, said he would not be surprised if the government took the "political gesture" to extend the entitlement period for tax deductions for home loan interest, although the actual benefit to qualifying taxpayers would not be that great.
A leading Beijing loyalist has described Taiwanese billionaire Tsai Eng-meng as a smart investor for taking a stake in cash-strapped Asia Television. Chan Wing-kee, a local delegate to the Chinese People's Political Consultative Conference and an ATV shareholder, yesterday confirmed Mr Tsai had agreed to shore up the TV station's finances with a cash injection. Mr Chan declined to discuss the terms of the deal, but said Mr Tsai would buy the shares held by ABN Amro in a joint venture company called Alnery, which holds 47.58 per cent of ATV shares. Asked about the funds from Taiwan, Mr Chan said: "It is absolutely good news. For ATV, we should have a toast ... Mr Tsai is a smart investor." Speaking on Cable TV, Mr Chan suggested that ABN Amro was no longer a preferred business partner. "First, the Dutch bank was acquired by the Royal Bank of Scotland. Second, the Royal Bank of Scotland is under the control of the [British] government," Mr Chan said. He was referring to a series of acquisitions and bank rescues which have occurred during the global financial turmoil that followed the US subprime crisis last year. Mr Chan said in an ATV interview Taiwanese investors would not control the station. "ATV will still be a Hongkonger's TV station, with the Cha family remaining the dominant shareholder." The South China Morning Post (SEHK: 0583, announcements, news) reported yesterday that Mr Tsai, whose net worth has been estimated by Forbes at US$2.6 billion, signed a preliminary agreement last week to become a shareholder of Alnery. Alnery is jointly owned by the Cha family, ABN Amro and former ATV chief executive Louis Page. According to an exchange filing, Mr Tsai, chairman of Taiwan-based Want Want China Holdings, entered a deal in November to buy Taiwan's China Times Group. Want Want, the largest maker of rice crackers and flavoured drinks on the mainland, is not involved in the deal. ATV senior vice-president Kwong Hoi-ying said the TV station was not prepared to comment. A spokesman for the Commerce and Economic Development Bureau said the Broadcasting Authority had not yet received an application from ATV in relation to the deal. "As a licensee, ATV needs to apply for formal approval to the Broadcasting Authority in case there are any changes in the shareholders," the spokesman said. The Cha family also owns a 10.75 per cent stake of ATV through Panfair. Phoenix TV chairman Liu Changle and businessman and former ATV chief executive Chan Wing-kee jointly own a 26.85 per cent stake and Citic Group owns 14.81 per cent. Partly because of a lack of funding, ATV has long been the underdog to TVB (SEHK: 0511). ATV's new executive chairman, Linus Cheung Wing-lam, has admitted that the station was facing a difficult financial situation. At a Legislative Council panel meeting last month, Mr Cheung said the station would need about HK$1 billion to keep going for the next three years. There have been reports the broadcaster is losing up to HK$2 million a day.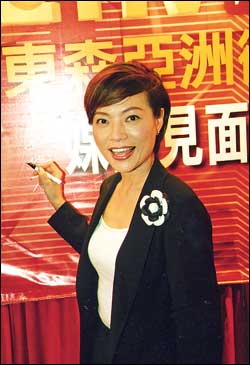 A close female friend of Asia Television's executive chairman Linus Cheung Wing-lam has helped line up a deal in which Taiwan billionaire businessman Tsai Eng-meng has agreed to acquire a stake in the financially beleaguered station, a source familiar with the situation said. Cheung's friend Rebecca Huang, 42, is presently a member of the management of Taipei-based Eastern Broadcasting Company. Huang was a presenter at Taiwan network TVBS before joining Eastern Broadcasting. Huang has known Cheung since she worked for Eastern Broadcasting as a presenter in Hong Kong. When Cheung became single in 2001, he and Huang were frequently seen going out together but Huang later returned to Taiwan to head the Asian channel at Eastern Broadcasting. Tsai has agreed to inject HK$1 billion - in the form of convertible bonds - to help keep ATV afloat. Want Want China Holdings (0151) chairman Tsai will inject the funds in his personal capacity and the Cha family will remain the dominant shareholder, according to ATV non-executive director Chan Wing- kee. It is believed the broadcaster will issue convertible bonds to Tsai who will pump in HK$1 billion in several stages. The amount will be sufficient to cover the broadcaster's operations for the next three years. The station is said to be losing HK$1 million a day. Chan said Tsai will buy the ATV stake of Dutch Bank ABN Amro. Huang has an MBA from Harvard University. During her time there, she came to know former Taiwan premier Tang Fei who went to the university to study after stepping down from office.
The minimum wage should be pegged above dole payments to provide an incentive for people to work, newly appointed Executive Council member and Chinese University of Hong Kong vice chancellor Lawrence Lau Juen-yee said yesterday. Asked whether he agreed with a comment by a fellow academic that the new Exco was weak in political power, Lau agreed, partly from a personal point of view because he has just gained Chinese citizenship. "I support setting up a minimum wage level as long as it is tied to the Comprehensive Social Security Assistance. It should be set at a rate which people will not choose not to work because they want to receive CSSA," Lau said. "It's purely my personal opinion and I have not discussed this with the chief executive," Lau said. He said he was not part of any political party or group: "I joined Exco to offer my expertise in the economics field at a time when Hong Kong is facing adversity," Lau, a member of the Chinese People's Political Consultative Conference, said during a Lunar New Year gathering. "I just became a Chinese citizen anyway, so there's not much political power I could have," Lau said. He gave up his American citizenship to take his seat in Exco. He also suggested that a flexible salary level and the taking of no pay leave to ensure workers are not not sacked. Last October Lau was appointed to the Chief Executive's Task Force on Economic Challenges to help deal with the fall-out from the financial meltdown. Legislator Lee Cheuk-yan, of the Hong Kong Confederation of Trade Unions, said he welcomed Lau's suggestion with regard to a minimum wage. "We've been fighting for a minimum wage to be set at HK$33 per hour, which will give people an inventive to work instead of receiving the CSSA," Lee said. However, Lee said Lau was unwise to suggest no-pay leave as a way to minimize costs without the need to sack staff. "Not all companies need to cut salaries. Lau is now an Exco member and he should be cautious when making such comments. The best way to deal with economic adversity is to have a mechanism that will allow employers and employees to discuss the costs issue on an equal footing," Lee said.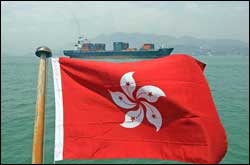 Hong Kong exports continued to weaken in December, with the total value of exports plunging 11.4 percent from a year earlier. Economists warned Hong Kong's trade sector will see even gloomier times in coming quarters. "Weak trade performance will likely be a dragging factor for Hong Kong GDP growth this year," Citi economist Cheng Cheng-mount said. December's fall in exports was worse than market expectations and showed the second straight month of declines, after a 5.3 percent fall year on year in November. Re-exports, which are mostly to and from the mainland and constitute the lion's share of Hong Kong exports, fell 10.3 percent year on year in December. Re-exports were down 10.7 percent from November. The value of domestic exports plunged 39 percent year on year in December. "Exports will probably suffer more in coming months on the worsening global economic outlook, as well as the controversial issue of Chinese yuan appreciation," Cheng said. Imports plunged 16.2 percent in December when compared with a year earlier, showing the effects of weakened domestic consumption in Hong Kong. The SAR's trade deficit widened to HK$11.76 billion, from HK$8.15 billion in November. Sherman Chan, an economist at Moody's Economy.com, said imports of consumer goods will continue to weaken in coming months amid rising unemployment. Imports of capital goods will also slow as businesses take a cautious stance on investment, Chan said. Hong Kong's full-year export growth was just 5.1 percent, the worst performance since 2001, when global trade was dampened after the World Trade Center attacks. Imports for the full year of 2008 rose 5.5 percent. "The outlook for Hong Kong's external trade in coming months remains subject to considerable uncertainties and downdrag from the rapidly deteriorating external environment," a government spokesman said. Chan said negative export figures reported by China in recent months have further clouded Hong Kong's export outlook. "As global economic conditions will remain dire for much of 2009, Hong Kong is set to book an annual decline in exports," Chan said.

China: China is determined to keep its currency at a sensible and balanced level and is not to blame for sharp fluctuations in exchange rates, Premier Wen Jiabao said during a trip to Berlin yesterday. Meanwhile, German Chancellor Angela Merkel told Mr Wen she wanted Beijing to hold talks with Tibet's spiritual leader, the Dalai Lama. Click here to find out more! "Given the current economic situation we think the exchange rate ... should be kept at a reasonable and balanced level," Mr Wen told reporters at a joint news conference with Dr Merkel. The new US Treasury secretary, Timothy Geithner, surprised China last week by branding it a currency manipulator for depressing the value of the yuan to support its exports. The International Monetary Fund has said the yuan is undervalued. "There are strong fluctuations in exchange rates between different currencies in the world ... but China is not to blame for this," Mr Wen added. He said China's foreign exchange rate policy stuck "to the principle that it is oriented towards market needs and the exchange rate is flexible or bound to a currency basket". Tibet is one of the most sensitive subjects for western leaders to broach with China, which views the Dalai Lama as a separatist. It took months for China to forgive Dr Merkel for meeting him in 2007. "We talked about the situation in Tibet, and from the German side, I emphasised that we have a common interest that talks with the Dalai Lama get under way," Dr Merkel said at the news conference. "If there is anything Germany can do in this regard, we would like to help." Mr Wen was in Berlin as part of a European tour to discuss co-operation in solving the global financial crisis. Germany and China said in a joint statement that they wanted to reform the international financial system and ensure concrete results at a meeting of leaders from the Group of 20 nations in April. Dr Merkel and Mr Wen promised to strengthen ties between their two countries, the world's two biggest exporters of goods. Dr Merkel said she saw good possibilities for further co-operation on infrastructure projects, such as trains. During Mr Wen's Berlin visit, China's Shanghai Maglev Transportation Development Co signed a memorandum of understanding with Germany's ThyssenKrupp on the Transrapid magnetic high-speed rail project. In another deal, Chinese truck-maker Beiqi Foton and Germany's Daimler signed a previously agreed truck venture. Trade between China and Germany grew significantly last year, with German exports to China rising by an annual 14.3 per cent to €31.3 billion (HK$321.6 billion) through November. Germany imported goods worth €54.3 billion from China during the same period, an increase of 5.6 per cent, official data shows. Mr Wen said he aimed this year to maintain trade with Germany at a similar level to last year. Germany and China are competing for the position of the world's top goods exporter.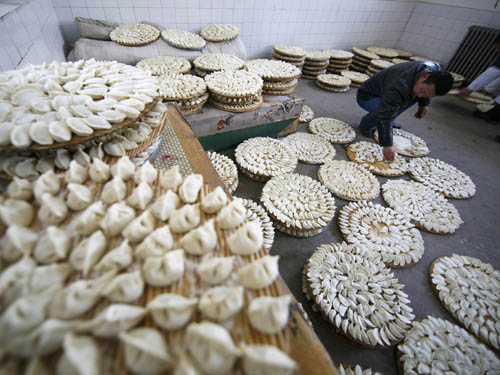 Lu Caixia, a 60-year-old retired camera factory worker from Suzhou in Jiangsu province, queues in the foyer of a branch of the Beijing Quanjude restaurant company, the mainland's leading roast duck chain, waiting for the waiter to call her number. Her daughter booked a table for the family's Lunar New Year's Eve dinner at the chain's Tiananmen Square flagship outlet, ensuring that eight members of the family, from Ms Lu's 81-year-old mother-in-law to her 10-month-old grandson, could usher in the new year with a feast together. Despite these recessionary times, distance from home and the devastation of natural disasters, many people still found ways to observe the traditional holiday - some with joy, others with tears. "Our family got what we prayed for last year - a baby, health and jobs - so my daughter suggested we celebrate the new year with a family gathering here to relish the authentic flavour of Beijing roast duck," Ms Lu said, estimating that the meal would cost more than 1,000 yuan (HK$1,136). "This looks a bit expensive to me, but considering that today is Lunar New Year's Eve and the dinner is a once-a-year event, we feel it's worth it," she said on Sunday. "My daughter and her husband work for foreign-funded companies here in Beijing, and the waves of staff cuts amid the global financial crisis did not affect them, which is the biggest thing we want to celebrate." In suburban Tongzhou, far from the bright lights of the capital's inner city, Zhang Lianyou , 41, and his wife prepared their Lunar New Year's Eve meal in a 12-square-metre vegetable market hut. The hut, piled to the rafters with vegetables, is their shop, bedroom and kitchen. The couple cooked five dishes of pork, bean curd and various vegetables and set the feast on their "dining table"- a block of wood on top of a basket of potatoes. "This is the first Lunar New Year's Eve meal we have ever had away from home, and also the first one without our daughter and son around," Mr Zhang said as his wife wept. The couple repeatedly delayed their trip home to see their 13-year-old daughter and nine-year-old son in the central province of Henan as their vegetables sold faster and for higher prices in the weeks leading up to the holiday. When they eventually decided they had earned enough, it was too late - all the train tickets to their hometown were sold out. "My wife argued with me, blaming me for being too late to buy the tickets home," Mr Zhang said, sipping on a glass of erguotou, a popular Beijing liquor. "She misses the children and doesn't want to prepare more dishes for the dinner. "But we need more money for [the children's] education, and our crops did not bring in much. So, by sacrificing our reunion with our children and relatives, we are able to save more for the children's schooling." Hundreds of kilometres from the capital in Wenchuan county, epicentre of the May 12 Sichuan earthquake, truck driver Wang Pingbing , 30, ate Lunar New Year's Eve dinner with nine relatives in a small, one-room, temporary home. Mr Wang said: "Although many of my acquaintances had family members who lost property or were injured in the quake, no one in my family was hurt in the disaster. So, I really have boundless thanks for heaven's blessings." The Wangs managed to cook all the major courses they would normally have prepared for the traditional dinner. The groundwork for a new 105-square-metre house to be built on the site of the family's old home was completed in the days leading up to the lunar new year, and Mr Wang is waiting for spring so he can start building the rest of the house. "My family is hoping to move into our new house in three or four months' time," Mr Wang said. "As for further down the road, I really don't know."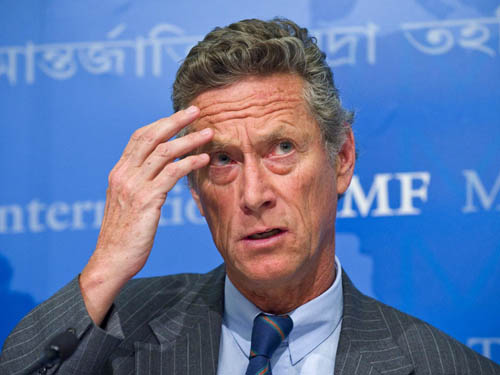 The International Monetary Fund's chief economist said it was not the right time to push China on its foreign-exchange policy, a rebuke to the Obama administration, which said last week the mainland was "manipulating" its currency. "It is probably not the right time to focus on the Chinese exchange rate, given that it is not a central element of the world crisis," Olivier Blanchard told reporters on Wednesday. Calls for China to loosen restrictions on its currency were criticised more forcefully by economists and policymakers at the World Economic Forum in Davos, Switzerland. Allowing the yuan to strengthen would be "economic suicide" amid an economic slump, Stephen Roach, Morgan Stanley's Asia chairman, told a panel. "I've never seen an economy in recession voluntarily raise their currency. It's horrible advice." South Africa's Finance Minister Trevor Manuel said on the same panel: "Shouting from Washington to Beijing is not going to make a difference." United States Treasury Secretary Timothy Geithner said last week President Barack Obama considered China to be "manipulating" its currency. Mr Geithner said the US would "aggressively" push Beijing to move faster on currency policy reform to let market forces play a larger role in setting the yuan's value. Renewed clashes over the yuan threaten to stoke tension between two of the world's biggest economies and undermine co-operation to counter the global recession. The mainland limited the yuan's gains against the US dollar in July last year. It had risen 21 per cent after the removal of a peg three years earlier. In Berlin, Premier Wen Jiabao said yesterday the yuan was at a "reasonable and balanced" exchange rate. "In light of the current economic situation, we are of the opinion that the exchange rate of the [yuan] is being maintained at a reasonable and balanced level," he said after talks with Chancellor Angela Merkel. In Davos, Mr Wen had expressed interest in having "early contacts" with the Obama administration. "A peaceful and harmonious bilateral relationship between these two countries will make both winners," he said. "A confrontational one will make both losers." Mr Blanchard said: "I don't think we should obsess about an exchange rate." He said it was more important to consider whether Beijing was pursuing macroeconomic policies that would help it and other economies around the world.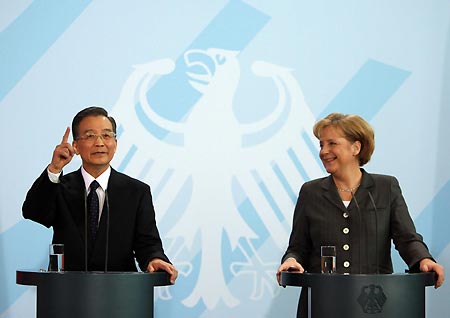 Chinese Premier Wen Jiabao (L) speaks while German Chancellor Angela Merkel looks on during a news conference in Berlin Jan. 29, 2009. China and Germany have vowed to make joint efforts to stabilize the global economy amid the ongoing financial and economic crisis, said a joint statement issued Thursday. The cooperation between China and Germany, the world's two major export-driven economies, is of special significance for the world's efforts to tackle the financial downturn, said the statement released after visiting Chinese Premier Wen Jiabao's meeting with German Chancellor Angela Merkel. The two sides agreed to strengthen dialogue on economic and trade, currency and fiscal policies and pledged to support each other on their economic stimulus plans based on their own situations, it said. China and Germany have agreed to enhance their comprehensive strategic partnership and cooperation in jointly dealing with the global economic crisis, Wen told a press conference following his meeting with Merkel. The strengthened Sino-German cooperation is of special significance in the context of the current world economic downturn, said Wen.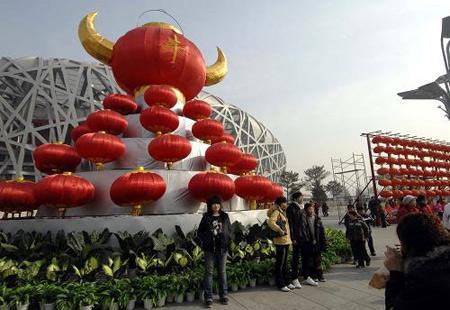 Tourists take photos in front of red lanterns that pile up as the head of an ox at the National Stadium, or Bird's Nest, on Thursday, January 29, 2009. According to the office in charge of ministry-level coordination on tourism during national holidays, five days into the Spring Festival holiday, the number of tourists are still rising in many cities and travel spots across the country. Statistics show that, as of Thursday, travel agencies in the Guangzhou city of south China's economic powerhouse in Guangdong province had organized 123,900 city residents for travel, up 39.45 percent year on year. Sanya of south China's Hainan Province remains a hot spot for travelers as an average of 96.18 percent of hotel rooms in the city were booked. The hotel reservation in Haikou, capital of Hainan, also reached 81.83 percent. The office calls on related organizations at all levels to strengthen the security services and regulate market order to ensure the smooth run of golden-week travel. Besides domestic boom, more Chinese choose to travel abroad. Earlier reports said a total of 39,377 people in Shanghai, the country's economic hub, would travel abroad between Jan. 21 to Feb. 1, up 5.26 percent year on year, as predicted by the municipal holiday travel office. The number of people heading for Europe and Australia soared by 30 percent to 40 percent year on year during the holiday, according to the Shanghai Spring International Travel Agency. Shopping overseas has become more attractive with the appreciation of the Chinese currency yuan and the drop of commodity price overseas, it said.

*News information are obtained via various sources deemed reliable, but not guaranteed