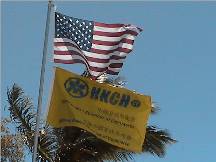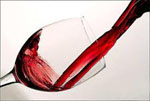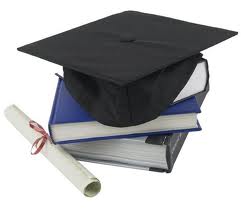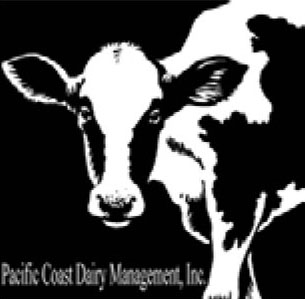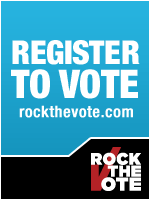 Biz-Video

Hawaii's China Connection

Doing Business in Hong Kong & China
Hong Kong, China & Hawaii Biz*



Skype - FREE Voice Over IP

View Hawaii's China Connection Video Trailer
Do you know our dues paying members attend events sponsored by our collaboration partners worldwide at their membership rates - go to our event page to find out more! After attended a China/Hong Kong Business/Trade Seminar in Hawaii...still unsure what to do next, contact us, our Officers, Directors and Founding Members are actively engaged in China/Hong Kong/Asia trade - we can help!
Are you ready to export your product or service? You will find out in 3 minutes with resources to help you - enter to give it a try


Listen to MP3 "Business Beyond the Reef" to discuss the problems with imports from China, telling all sides of the story and then expand the discussion to revitalizing Chinatown - Special Guest: Johnson Choi, MBA, RFC. President - Hong Kong.China.Hawaii Chamber of Commerce (HKCHcc) and Danny Au, Manager, Bo Wah Trading

(approximate $ exchange rates: US$1 = HK$7.8, US$1 = RMB$6.8)

View China 60th Anniversary Video and Photo online
October 28 - 30, 2009

Hong Kong: Chief Executive Donald Tsang Yam-kuen on Tuesday condemned recent accusations that he had been using his position to help family members.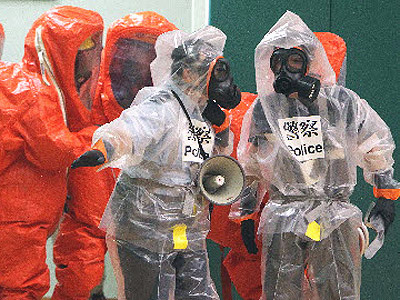 The police, fire services and the health department carry out joint anti-terrorism exercises for the Asian Games in Shek Kip Mei on Tuesday. Police, firefighters and medical officers on Tuesday morning tested their ability to cope with a biological attack at the upcoming East Asian Games. In a mock exercise held at Shek Kip Mei Park Sports Centre, participants pretended to be audience members who had been attacked by a chemical bomb during a Taekwondo competition. A number of government departments, including the Hong Kong Police, Fire Services Department, Civil Aid Service, Department of Health, Government Laboratory, Hospital Authority, Hong Kong Observatory and the Security Bureau, took part in the joint anti-terrorism exercise. Some participants pretended to be sick while others feigned unconsciousness. A broadcast quickly informed people about the attack as medical officers then rushed to treat the "injured". Chief Executive Donald Tsang Yam-kuen, Secretary for Security Ambrose Lee Siu-kwong and Secretary for Home Affairs, Tsang Tak-sing watched the drill.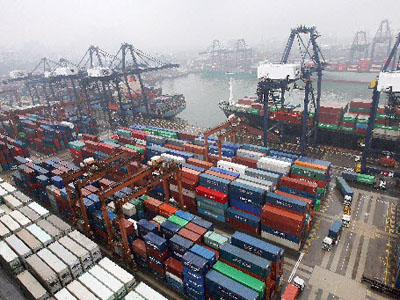 Hong Kong exports in September fell 8.6 per cent from a year earlier by value, their best performance since June but trade – notably to the United States – was still weak, official data showed on Tuesday. Exports to the rest of Asia increased 0.9 per cent from a year earlier, while shipments to the United States fell 27.8 per cent. Exports to Japan and the United Kingdom dropped 10.4 per cent and 22.9 per cent, respectively. Exports to the mainland rose 3.4 per cent, the data showed. On a seasonally-adjusted basis, exports in July-September fell by 2.2 per cent from the preceding three months, the first three-month decline since February-April. Paul Tang, a senior economist with the Bank of East Asia (SEHK: 0023), said the export numbers were still down, but the decline had narrowed significantly from August. "We should see some positive numbers in the fourth quarter, but the pace of improvement in the third quarter is disappointing," he said. Tang said demand would pick up gradually by December and there would be a low base of comparison with last year.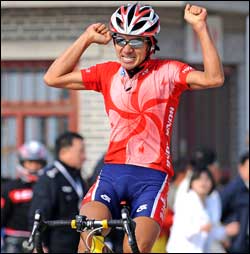 World champion cyclist Wong Kam-po secured Hong Kong's first gold medal at the 11th National Games in Jinan yesterday. The 36-year-old veteran defeated Ma Haijun of the People's Liberation Army by two seconds in the men's individual road race. Golden boy Wong has been in the spotlight since he caught the eye of Wen Jiabao during the premier's 2007 visit to Hong Kong. "You are a treasure more precious than gold - you are a world champion," the premier told Wong then. The Kam-po in Wong's name literally means "gold and treasure." He has not decided whether he will take part in the next National Games, at which he will be 40, saying he hoped a new generation of racers could take over. Wong, a two-time gold and two-time bronze medalist in cycling events at the three previous National Games, defeated 73 competitors with his sprinting ability at the end of the grueling 205-kilometer road race. Wong also said teamwork and strategy were the keys to bringing home gold and thanked his teammates for their efforts. He said an early break by 18-year-old Choi Ki-ho opened a gap of over one minute, leading the other cyclists to use up their energy which in turn gave him a better chance to break clear of the pack in the final kilometers.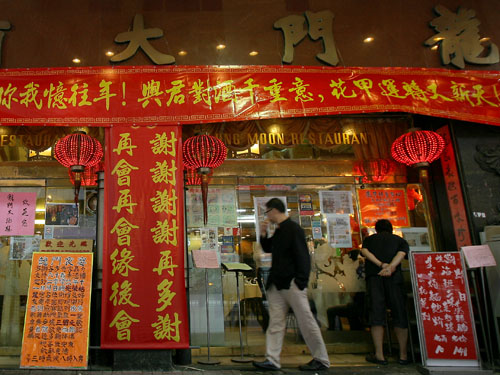 It was on the harbor front when it opened 60 years ago. Today, surrounded by high-rises, it is one of the few remaining Cantonese restaurants of that era in the city. But by the end of next month, Lung Moon Restaurant will be rubble. With red lanterns hung outside its two copper gates, which feature dragons, the restaurant's distinctive vintage appearance contrasts with the rest of bustling Johnston Road in Wan Chai. Early this month, the operator put up a poster outside the restaurant announcing that it would be closed down by the end of next month, after a developer in July bought the 4,000 square foot, four-storey property for HK$420 million, which was 120 times what the operators paid for it in 1975. It will be redeveloped into a residential block and shopping mall. Since news of its closing spread, more people have visited. Some carry cameras to capture its last moments. The good price for the site was certainly one reason for the sale, but it was also because of the restaurant's dwindling business over the past two decades in the face of keen competition from fast-food shops, the restaurant's managing director, Thomas Tse Kai-yin, said. In its 1980s heyday, the restaurant operated 24 hours a day and made as much as HK$2.7 million a month.
Four listing candidates eyeing a combined HK$12.1 billion will meet investors this week. China High Precision Automation starts its roadshow today to tap up to HK$1.17 billion. The Fuzhou-based company generated 75 percent of its income for the year ended June 30 from making industrial automation instruments. Horological instruments, used to produce quartz watches, accounted for another 25 percent of revenue. The firm posted a 5.7 percent decline in net profit to 200 million yuan (HK$227 million), even though turnover rose 3.2 percent to HK$620 million. CPMC, a packaging arm of China Agri- Industries Holdings' (0606) parent COFCO, will begin its roadshow tomorrow to raise more than US$100 million (HK$780 million), sources close to the deal said. CPMC is expected to open its retail book from next Monday to Thursday and go public in mid-November. ResourceHouse passed its listing hearing last Thursday and is expected to meet investors this week to raise up to HK$23.4 billion. The Australian resource firm is chaired by Clive Palmer, the country's fifth-richest man. Longfor Properties also got the green light last week to put forward its listing plan to tap between US$800 million and US$1 billion. The Beijing-base developer starts pre-marketing this week and will launch a roadshow on Monday, sources said. Public offerings will begin on November 6 and a trading debut is scheduled for November 18 or 19. Citi, Morgan Stanley and UBS are joint sponsors for the deal. Meanwhile, the institutional portion of Evergrande was six times oversubscribed. The Guangzhou developer will close the retail book of its HK$6.46 billion deal tomorrow. Its retail portion was at least 3.5 time oversubscribed as six brokerages got margin financing orders of HK$2.91 billion as at Friday. BOA Merrill Lynch, Goldman Sachs, BOC International and Credit Suisse are managing the deal.

China: Beijing will not allow a big move in the yuan until exports have recovered significantly, a senior official said on Tuesday. The comments come as the visiting United States Commerce Secretary Gary Locke said Washington would like mainland to let the yuan rise more swiftly. "We think more progress needs to be made in that area," Locke told a news conference in Guangzhou. Mainland has in effect repegged the yuan to the US dollar since mid-last year to help its exporters, who were hit hard by a slump in orders as the global financial crisis intensified. Beijing revalued the yuan by 2.1 per cent against the US dollar in July 2005 and, over the following three years, gradually let it climb by another 19 per cent before calling a halt to its rise.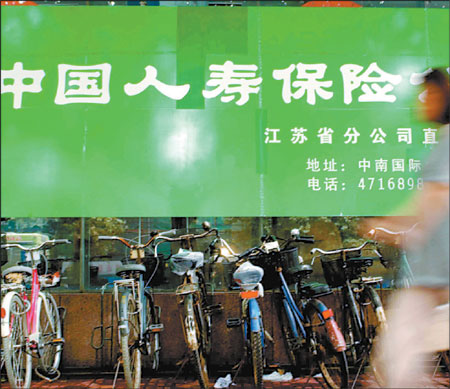 China Life Insurance (2628) said third-quarter profit more than doubled to 5.95 billion yuan (HK$6.75 billion) from a year earlier as the equity market recovery boosted its investment returns.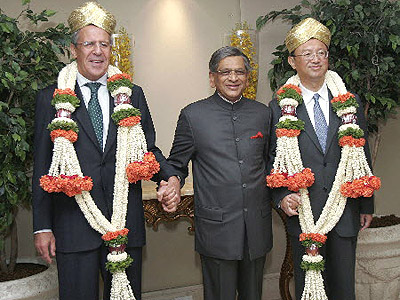 Indian Foreign Minister S. M. Kris hna holds hands with his counterparts from China Yang Jiechi, and Russia's Sergey Lavrov before their meeting in Bangalore on Tuesday. The foreign ministers of India, China and Russia stressed on Tuesday the increasing influence of their countries on the world stage and said they had all weathered the economic crisis well. Ministers from the three emerging giants said that during talks in the Indian technology hub of Bangalore they had found common ground over issues ranging from climate change to trade, security and development. Their joint statement vowed to pursue a further "deepening and strengthening" of trilateral cooperation to ensure peace and stability in the region. "Despite the impact of the international financial crisis, the pace of development of the three countries has improved, contributing to faster growth among them," it added.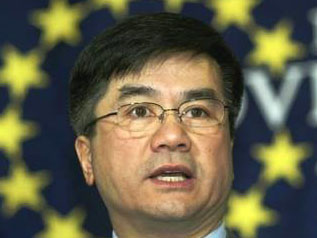 US Commerce Secretary Gary Locke said on Tuesday that China must adopt stricter copyright and trademark rules, while boosting penalties for intellectual property theft.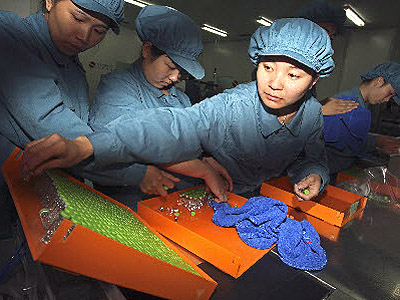 A medical worker prepares to vaccinate children against swine flu in a Beijing school on October 21. China officials moved to give swine flu vaccinations to thousands of Muslims making their pilgrimage to Mecca in the coming days as health authorities reported the mainland's third death from the illness. Beijing has acted aggressively to detect and contain swine flu cases after being accused of failing to move quickly enough to stop the 2003 outbreak of Sars. Despite earlier measures such as strict quarantines, authorities say the virus is spreading from cities into the countryside. A patient died from swine flu on Sunday in the far western region of Xinjiang, the Health Ministry said on Monday in a regular update, without providing details. The previous two deaths also occurred in the west, in Qinghai province and Tibet. The ministry said a total of 35,664 cases of swine flu had been reported on the mainland by Monday, with 2,600 new cases since Friday.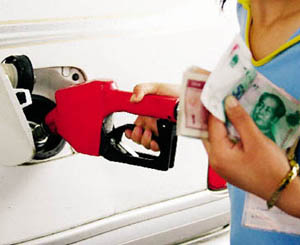 China apparent demand for refined oil products was expected to increase 10-13 per cent in the fourth quarter after sluggish demand in the first nine months of this year.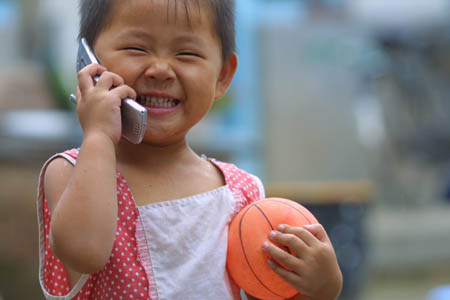 China Mobile (SEHK: 0941), the world's largest mobile carrier, agreed to pay 1,000 yuan (HK$1,136) to a subscriber to settle a lawsuit over its mandatory fees, potentially opening the door to a flood of similar complaints. The case, one of the first to find in favour of the plaintiff after mainland's landmark anti-monopoly law came into effect last year, was settled out of court on Friday, said the lawyer who filed the suit. "This means [China Mobile] acknowledges its pricing structure has a problem," Zhou Ze, the Beijing-based lawyer, said. "Today there are many China Mobile users who want me to represent them in similar suits." China Mobile did not respond to repeated requests for comment. The complaint alleged that China Mobile abused its dominant position by charging high-end users who do not use pre-paid cards a 50 yuan monthly rental fee. China Mobile has more than half a billion mobile users, commanding over 70 per cent of the domestic market. It made a total of 8.4 billion yuan from monthly fees in the first half of this year, accounting for 3.9 per cent of total revenues, according to its interim report.
US revenues for Huawei Technologies, mainland's largest maker of mobile telecoms equipment, will increase more than 60 per cent this year, an executive said on Tuesday. The company's US revenues grew 60 per cent to US$250 million last year, and revenue growth this year would exceed that, Charlie Chen, Huawei's senior vice-president in charge of US business, said. Chen also reiterated the company's group target of US$30 billion in sales for this year. Huawei and domestic rival ZTE Corp (SEHK: 0763) both nearly doubled their global market share in the second quarter, as mainland's telecoms carriers are in the middle of a US$58.5 billion spending spree to build new 3G networks.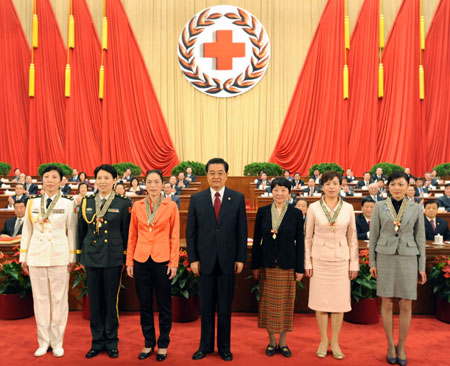 Hu Jintao (C), Chinese president and honorary president of the Red Cross Society of China (RCSC), poses with Chinese laureates of the 42nd Florence Nightingale Award during the opening ceremony of the 9th national conference of the RCSC in Beijing, capital of China, Oct. 27, 2009. President Hu Jintao and other Communist Party of China (CPC) and state leaders, including Wen Jiabao, Li Changchun, Xi Jinping and Li Keqiang attended the ceremony.
October 27, 2009

Hong Kong: Land-hungry developers have succeeded in less than a quarter of their efforts over the past five years to trigger auctions of government sites - and even when they did, just a handful of the sites went to the company that originally prompted the auction. This has emerged from a review of land data ahead of a meeting today between Financial Secretary John Tsang Chun-wah and developers who are calling for an overhaul of the land-disposal system, amid a community outcry over rising property prices blamed on a shortage of land. Under the system, developers can have a site released from the government's application list by making a bid of no less than 80 per cent of an undisclosed reserve price, after which they must compete at auction with other developers for the site. Lands Department records show that since 2005 - a year after land sales resumed after a two-year suspension to support the property market - the government has received a total of 102 applications. Of these, 79 failed to trigger an auction, meaning the price bid by developers did not meet the government's reserve. Just two small sites have been sold in the past two years.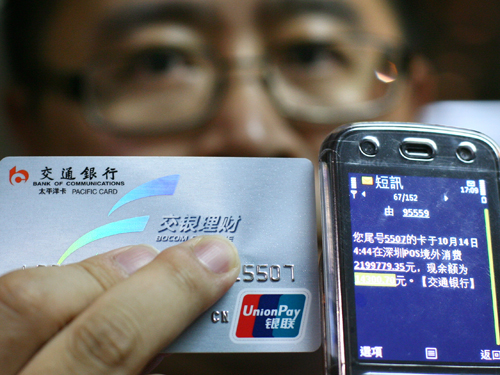 A Hong Kong businessman who lost nearly HK$2.5 million because of a fraudulent transaction in Macau has complained that his bank on the mainland failed to stop the payment. Marcus Wong Chi-ming yesterday said he received a mobile phone text message from the Bank of Communications (SEHK: 3328)' Shenzhen branch about an overseas transaction of more than 2.19 million yuan (HK$2.49 million) made with his China UnionPay debit card at 4.44am on October 14. The 39-year-old trading company owner - who said he was in Hong Kong when the transaction was made - discovered the message when he woke up around 8am. He had only about HK$14,000 left in his account. He immediately called and travelled to Shenzhen to request the bank stop the payment, but the bank asked him to contact police instead. "Although at that time the bank had debited the amount from my debit card, it had not transferred the money to [the bank card network operator] China UnionPay yet," Wong said. "It should have frozen the transaction."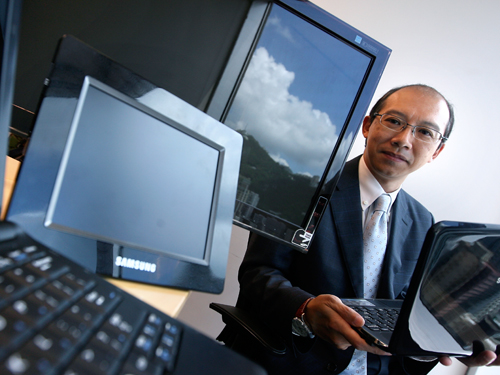 Joseph Wan sees room for sales growth as the government has maintained its technology spending for the year despite the slump. With business sentiment improving in Hong Kong, South Korea's Samsung Electronics expects technology sales to pick up steam this quarter, with demand from the public sector leading the way. Samsung, the city's leading supplier of netbooks and display monitors, said it expected healthier consumer spending to accompany steady growth in the government, small and medium-sized business and education sectors. "The latest market data and our project wins tell me there is much room to expand in those market segments," said Joseph Wan, the director of Samsung's information technology business group in Hong Kong. Wan said the government, for example, had not reduced its technology expenditure for the year despite the economic downturn. "We have also installed more than 2,000 displays at the Hong Kong International Airport, including about 300 at the luggage claims and check-in counters early this year," he said. Samsung's information-technology business unit sells notebook computers, printers and display monitors to the consumer and commercial markets.

China: China and the United States agreed yesterday to increase efforts to boost consumer safety, after several scandals in recent years involving dangerous mainland-made products.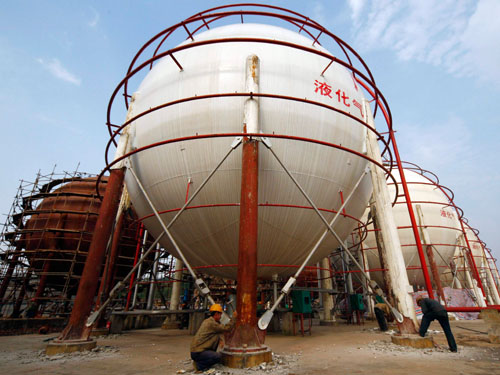 Beijing said it had made new headway in cutting energy waste while lifting the economy, rekindling hopes it can still hit its own pollution-control targets for next year. Citing improvement in last year's local energy-efficiency figures unveiled by the National Development and Reform Commission (NDRC) on its website, scholars affiliated with the country's top planning authority said Beijing's policy to adjust the economic structure in the past three years had worked well. But such optimism in Beijing's anti-pollution campaign, which has been billed as the country's battlefield in fighting global warming, was questioned by environmentalists, who cited widespread degradation and surging pollution disputes. Their concerns seemed to have been backed by recent remarks by senior government officials, who said it remained an arduous task to meet ambitious pollution-control targets by the end of next year. According to the provincial breakdown of energy conservation figures for last year - which calculated energy used per unit of gross domestic product, determined by the reduction in energy consumption per 10,000 yuan (HK$11,400) - most provinces and municipalities hit their interim targets last year. Energy efficiency targets vary given each province's socioeconomic status and industrial capacity.
The silence at the two-floor offices of Fu Ji Food and Catering Services Holdings (SEHK: 1175) in Shanghai underlines an obvious fact - that the company is in trouble. Employees at the offices in the city's Pudong district on Friday afternoon were tight-lipped, declining to comment on the liquidation process that Fu Ji would undergo, saying only that none of the firm's top managers were available. A company official who identified himself only as Li admitted that some operations had closed recently but he declined to give more details. "I can only tell you that the answer is `yes' but we can't tell you which operations are closed now," he said. "We are busy handling many things at the moment and have no comment for now." The company's headquarters were indeed half-empty while there was no signboard bearing the company's name or logo. After being told that the visitor was from a Hong Kong news organisation, a company official directed this reporter into a small meeting room, closing the door while insisting that Fu Ji had nothing to say for the time being. The indebted restaurant and catering services company last week applied with the High Court to wind up its operations because it could not repay bondholders.
October 23 - 26, 2009

Hong Kong: Hong Kong prices were virtually flat in September as the Consumer Price Index rose just 0.5 per cent from a year earlier, new data released on Thursday showed.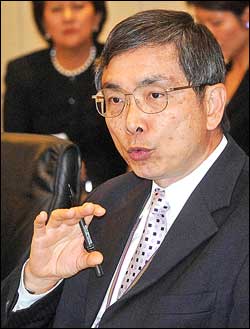 Flat buyers can look forward to cheaper mortgages after the Hong Kong Mortgage Corp said it will offer loans at rates as low as 1.25 percent with repayment periods ranging from one to 10 years. The government-backed body launched the fixed-rate loan scheme in cooperation with 10 banks. As US interest rates are unlikely to remain low in the long term, most prospective flat buyers in Hong Kong prefer to take fixed-rate mortgages carrying tenors ranging from one to three years, the latest survey by mortgage brokerage mReferral found. "Fixed-rate mortgage products will bring about significant benefits to homebuyers in Hong Kong as they provide certainty in terms of monthly mortgage repayment amounts and protect them from possible interest rate hikes during the fixed-rate period," said HKMC executive director Peter Pang Sing-tong. The mortgage rates of the agency, which aims to promote home ownership, range between 1.25 percent and 3.78 percent, depending on the loan tenor. With fixed-rate mortgages, borrowers can lock in a predetermined rate and be insulated from any volatility in local interest rates. At the end of the fixed-rate period, borrowers can either choose to pay the prevailing HKMC fixed rate or the HKMC prime rate minus 3 percent. The corporation's prime rate currently stands at 5.25 percent.
Lawmakers will consider the views of an engineers' group that has called for cost-slashing changes to the planned cross-border express rail link before deciding whether to approve funding for the HK$65.2 billion project. The Legislative Council's railway subcommittee will meet today to discuss the final design for the project and the latest estimate - a 65 per cent blowout from the original HK$39.5 billion - which is set to provide an annual financial return of just one per cent. Professional Commons, the engineers' group which says billions of dollars could be saved if the terminus was moved from West Kowloon to Kam Sheung Road in the New Territories, has asked to be heard before lawmakers vote on the project. Civic Party legislator Ronny Tong Ka-wah said he would raise the request at today's meeting, adding that lawmakers should not give approval easily before considering the group's proposal. "We should find out why the terminus and alignment cannot be changed," Tong said. He said moving the terminus would halve the cost and the village of Tsoi Yuen Chuen, where residents are opposing plans to remove them to make way for a depot, would be saved. The Transport and Housing Bureau has said the group's proposal would involve even more land clearance than the present plan and the cost was likely to be much higher than the HK$25 billion the engineers estimated. The rise in the link's cost has not only pushed down the economic rate of return - calculated by putting a dollar value on time savings - from nine per cent to six per cent, but it will take the government 100 years to recover the cost, given an expected annual profit of about HK$600 million a year. The MTR usually requires a financial rate of return on its new railway projects of between 1 to 3 per cent after deducting investment and operational costs. The administration has never calculated this figure but the expected annual profit against the total capital cost of HK$65.2 billion works out to less than 1 per cent. A government official said the project was obviously not commercially viable, which was why a service-concession approach was adopted, with the government paying for and owning the line while the MTR Corporation (SEHK: 0066) operated it. The compensation package for villagers affected by the project has also turned out to be much higher than expected. The government said on Tuesday that spending on compensation cost HK$86 million but it was disclosed yesterday that this did not include a special HK$2 billion compensation package for land owners. Secretary for Transport and Housing Eva Cheng said the unusually generous compensation offer was justified because of the link's importance. "It is a multi-functional railway," she said. "It takes you quickly and conveniently to 16 major cities on the mainland. It will reshape travel patterns, with choosing the environmentally-friendly link over short-haul flights." Cheng reiterated that the link was intended to be profitable and that the economic benefits it would bring to the community in areas such as tourism were incalculable. When the link starts service in 2016, it will take 14 minutes and cost HK$45 and HK$49 to Futian and Longhua in Shenzhen, while a trip to Shibi in Guangzhou will take 42 minutes and cost HK$180. With these fares, the link is expected to hit hard the existing MTR through train to Guangzhou, which costs HK$190 for an almost two-hour journey, and also cross-border buses, which have similar fares but are much slower. Sammy Chow Hing-wong, chairman of the Hong Kong Guangdong Boundary Crossing Bus Association, said up to 70 per cent of the companies now operating bus trips to Guangzhou may be wiped out. "Competition is out of the question - a bus trip from Jordan to Guangzhou takes three and a half hours, so businessmen will surely switch to rail." Government figures project that most cross-border transport services will still enjoy growth by 2016 - especially cross-border buses, for which officials expect patronage to rise by 6.6 per cent, with more people crossing the border. But Chow doubted this. "First, I don't believe the number of people going across the border will bounce so much in eight years. Second, if there is an increase in commuters, the growth will go mostly to the rail link," he said.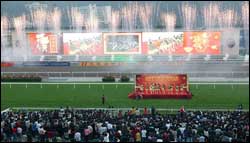 Some of the world's best horses are among 298 early entries for the Hong Kong International Races at Sha Tin on December 13. The four events carry prize money of HK$62 million. "The quality and diversity of these nominations include a Kentucky Derby winner, the Australian and Japanese horses of the year, classic winners from throughout the globe - and we are just scratching the surface," Jockey Club racing director Bill Nader enthused yesterday. The Hong Kong Sprint (1,200 meters) consistently produces the world's top-ranked sprinter and has gone to a locally trained horse for the past seven years. But as Nader noted, Scenic Blast, Australia's horse of the year, is at Sha Tin "preparing to break the local stranglehold and collect a US$1 million [HK$7.78 million] bonus for winning three Group 1 legs of the Global Sprint Challenge." Other top entries include Australia's Apache Cat, Prix de l'Abbaye winner Total Gallery and Japan's No1 sprinter, Laurel Guerreiro. Hong Kong will field two recent winners - Sacred Kingdom and Inspiration - and up-and-coming Happy Zero. The Hong Kong Vase (2,400m) has attracted British stars Conduit, which won the Breeders' Cup Turf and the King George VI & Queen Elizabeth Stakes, and Youmzain, runner-up in the last three editions of the Prix de l'Arc de Triomphe. Dar Re Mi, Europe's best staying mare, is also in. So are Epsom Oaks winner Look Here, Dubai's Eastern Anthem and America's Presious Passion. Among Hong Kong Mile (1,600m) entries are Goldikova, the world's highest-rated active performer, and Vodka, the most successful mare in Japanese racing. But Hong Kong's Good Ba Ba will try to make history by winning it for a third time. Eagle Mountain defends the Hong Kong Cup (2,000m) he won last year. He is likely to encounter Kentucky Derby winner Mine That Bird.

Hong Kong interbank rates moved further below US dollar rates on Thursday as speculative flows into the territory betting on a yuan intensified and led to another bout of heavy central bank intervention. The Hong Kong Monetary Authority's estimates of aggregate local currency balances in the banking system was above HK$247 billion on Thursday, heading towards all-time highs of HK$257 billion seen in May this year. Foreign money has been flooding Hong Kong since May, going into Hong Kong stocks and property as investors bet on mainland's speedy economic recovery and speculate on the possibility of a yuan revaluation. Those flows appeared to have intensified this month, spurred by data showing industrial production and other parts of mainland's economy were recovering rapidly and as more investors piled on bets that the yuan will be revalued or allowed to appreciate substantially. Data showed on Thursday mainland's annual economic growth picked up to 8.9 per cent last quarter as a combination of breakneck investment and buoyant bank lending more than made up for a slump in exports. HKMA sold more than HK$5 billion on Thursday to defend the Hong Kong dollar peg, which has been at the top of its 7.75-7.85 per US dollar band for months. Hong Kong interbank rates, which track the Federal Reserve policy rate closely because of the peg, have been slipping although they are so close to zero that there is not much more room to fall. Three-month HIBOR was quoted at 0.19 per cent, a 5-year low and 9 basis points below corresponding US dollar LIBOR. "It does seem that the inflows now have become more speculative, based on the revaluation view," said Woon Khien Chia, a strategist at the Royal Bank of Scotland. "There's no room to receive rates when it is near zero and volatilities are also super low. So I would maybe do short-end flatteners up to 2 years and steepeners further up." The spread between two-year and one-year Hong Kong dollar interest rate swaps has already flattened considerably, now at 64 bps. It was 4 bps higher earlier this week and 12 bps higher two months ago.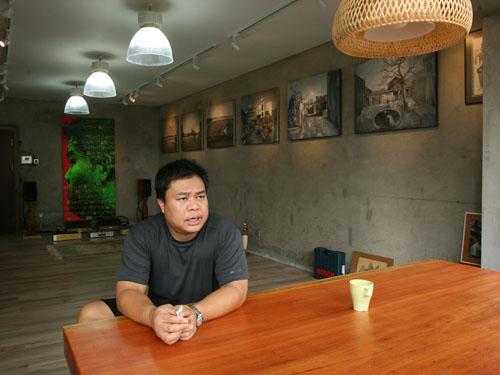 Hong Kong businessman Tang Tsz-kin has opted to retire in Shenzhen after buying five properties in the mainland city for 3.6 million yuan. Cross-border property buying sprees are no longer confined to wealthy mainlanders shopping for homes in Hong Kong; the lure of low-priced homes is tempting an increasing number of Hong Kong buyers to reverse that trend and invest in properties on the mainland. Michael Choi Ngai-min, the chairman of Land Power International Holdings, a consultancy that focuses on marketing mainland projects in Hong Kong, said Hong Kong buyers spent about 9.2 billion yuan (HK$10.5 billion) buying 12,100 apartments on the mainland in the first half of this year. That was up 22 per cent from their cross-border property purchases in the same period last year. "I expect total cross-border purchases by Hong Kong buyers will reach about 17.3 billion yuan for the whole of this year since there is a trend towards faster integration with the mainland," said Choi.

China: China's economy expanded 8.9 per cent in the third quarter, pumped up by easy credit and massive government spending that have ensured a recovery while the US, Japan and Europe continue to flounder. The world's third-largest economy grew 7.7 per cent in the first nine months of this year, bouncing back from a slowdown that began late last year. Officials say they are confident of reaching an annual growth target of 8 per cent. "We can say we have made obvious and remarkable achievements in our economic growth," National Statistics Bureau spokesman Li Xiaochao said in Beijing. "We have quickly reversed the economic slowdown. The momentum of the recovery is solid and overall, our economic performance is showing signs of improvement," Li said. Mainland fought off the global downturn with a 4 trillion yuan (HK$4.5 trillion) stimulus plan involving massive spending on infrastructure such as rail and roads to boost the domestic economy as exports slumped.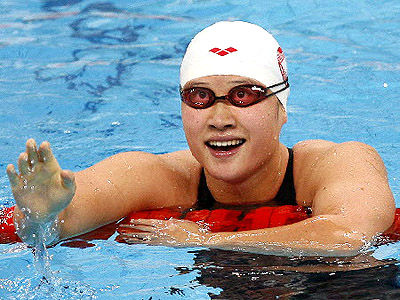 Olympic champion Liu Zige demolished the women's 200m butterfly world record at China's National Games on Wednesday, shaving almost two seconds off the previous mark. The official Xinhua news agency said Liu touched in 2:01.81, shattering Australian Jessica Schipper's record of 2:03.41 seconds set at the world championships in Rome in July. Liu, who won Olympic gold in a world record time in Beijing last year, finished almost four seconds clear of her long-time arch rival Jiao Liuyang, runner-up at the Olympics. The 22-year-old warned she could improve on Wednesday's time. "I don't think the result today is fast enough for me, and there is still room for me to better the record in the future," she was quoted as saying. "Every tiny progress could make a new world record, which is very common in the pool.
Hong Kong prices were virtually flat in September as the Consumer Price Index rose just 0.5 per cent from a year earlier, new data released on Thursday showed. But the rise in the CPI snapped a three-month decline as government subsidies on electricity charges ended for some households, the government said. The Census and Statistics Department figures showed that in the three months through to September, the composite consumer price index (CPI) dipped 0.3 per cent on a monthly basis seasonally adjusted. Price rises in September by item – from a year earlier – were reported for utilities which rose 23.4 per cent; alcoholic drinks and tobacco were up 23.0 per cent; housing increased 0.7 per cent; clothing and footwear rose 4.5 per cent; and meals away from home increased 0.6 per cent. Items which declined in price in September, from a year earlier, included durable goods – down 3.0 per cent. Food (excluding meals away from home) fell 2.0 per cent, the statistics showed. Paul Tang, a senior economist with the Bank of East Asia (SEHK: 0023), said the effect of electricity subsidies had pushed the index up.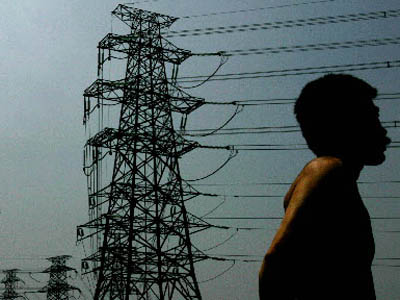 Figures released on Thursday showed thart power generation has picked up in the past few months as electricity demand gradually recovers in mainland. China's power generation in September fell 7 per cent from a record high in August, but year-on-year growth quickened to 9.5 per cent, the fastest in 16 months, flattered by comparison with last year's weakened base. Power generation has picked up in the past few months as electricity demand gradually recovers in the world's third largest economy, which has been given a boost by government stimulus spending. Analysts say the rate of year-on-year improvement will be exaggerated in the months ahead because of the weak base effect caused by the sharp economic slowdown in the fourth quarter of last year, when a global recession was taking hold. Last month's electricity output was 320.33 billion kilowatt hours, versus a record level of 344.32 billion kwh in August, data from the National Bureau of Statistics showed on Thursday. The growth rate was in line with figures reported last week. Hotter-than-usual weather last month that drove up the use of air conditioners also contributed to the growth. Improving power demand in recent months has also helped push mainland domestic coal prices higher, which have in turn boosted coal imports from countries such as Indonesia and Vietnam, as utilities sought out cheaper supplies. With mainland's economic growth quickening to 8.9 per cent in the third-quarter, some analysts said spot coal prices in the country's top coal port Qinhuangdao were poised to move higher on the back of recovering power demand, as factories ramp up production ahead of the Christmas season and amid higher seasonal demand over the winter months. After having posted its sharpest increase in the year in late September, steam coal prices have remained in an uptrend at Qinhuangdao port. Prices of top quality coal with an energy value of 5,500 kcal/kg (NAR) have risen for five straight weeks to hover around 620 yuan this week. Output from thermal power plants, consisting mostly of coal-fired plants, rose 12.3 per cent last month from the year-ago level, while production at hydropower plants fell 3.7 per cent per cent. Nuclear power output rose 12 per cent. For the first 9 months, power output gained 1.9 per cent from the year-ago level, with thermal power output flat from the year-earlier level, the data showed. The September growth comes on top of a low base a year earlier, when output sank to a multi-year low as a slowing economy undermined demand while coal shortages and low tariffs cut generation. Mainland has set the first power transmission rate on a generator's direct power sale to an end-user in a new pilot scheme, raising the hopes of some industry users for cheaper electricity and thus a possible small boost to demand.
Cheaper coal was a key factor in helping lift Huaneng's nine-month profit above analysts' full-year target. Shares in mainland power producers rose yesterday after industry leader Huaneng Power International (SEHK: 0902, announcements, news) posted stronger than expected third-quarter earnings on the back of strong electricity demand growth and lower coal prices. Huaneng on Tuesday night reported third-quarter net profit of 2.16 billion yuan (HK$2.45 billion), compared with a loss of 2.15 billion yuan a year earlier, thanks to lower fuel costs and higher power prices. For the first nine months, net profit was 4.13 billion yuan, against a loss of 2.56 billion yuan previously. The nine-month profit is already higher than the 3.83 billion yuan full-year net income forecast by 26 analysts polled by Thomson Reuters, implying they underestimated its profit. "We intend to revise up earnings significantly due to the better than expected cost controls and generation trends," wrote BOC (SEHK: 3988) International analyst Peter Yao Sheng in a research note. Pierre Lau, the head of Citigroup's regional utilities research, said in a research report that Huaneng's third-quarter fuel cost per unit of output was 212 yuan per megawatt-hour, down 30 per cent year on year and 4 per cent lower than in the second quarter. For the nine months, unit fuel cost fell 15 per cent year on year. Coal cost is a key profit factor, as it accounts for about 66 per cent of Huaneng's total operating costs. The year-on-year profit turnaround was also due to a 5.16 per cent increase in its average power price early in July last year and a 5.67 per cent rise in mid-August that year. Shares in Huaneng shot up 7.5 per cent to close at HK$5.56 yesterday, while Datang International Power Generation (SEHK: 0991) rose 4 per cent to HK$4.19. Huadian Power International Corp rose 4.1 per cent to HK$2.54, China Resources Power Holdings (SEHK: 0836) surged 4.8 per cent to HK$18.06 and China Power International (SEHK: 2380) Development climbed 7.3 per cent to HK$2.35.
October 22, 2009

Hong Kong: The government is set to propose giving seats to all district councilors - including those it appoints - on the Election Committee that picks the chief executive and adding 10 new Legislative Council seats for the 2012 elections. The ideas are similar to those the government put forward in 2005 but which failed to muster the necessary two-thirds majority in Legco because of opposition from pan-democrats. Half the extra councilors would be elected by district councilors and half through direct election. Because the government expected pan-democrats to win most of the latter, it was considering a voting system that would ensure pro-government candidates filled the extra district seats, in line with the central government's wishes, said a Beijing loyalist briefed about the proposal.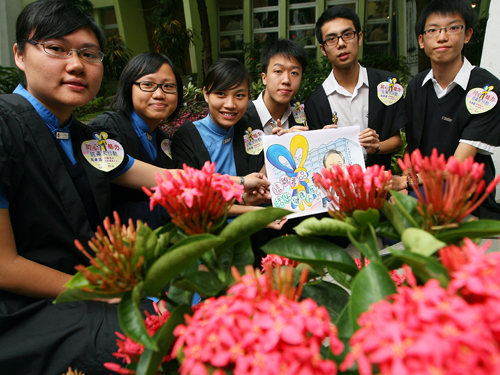 Pupils at SKH Tang Shiu Kin Secondary School in Wan Chai pledge to say no to drugs at the launch yesterday of an anti-drugs campaign. A counseling center expects to help 200 youngsters in the first two months after a drug-testing scheme is introduced at schools in Tai Po. Billy Tang Kam-piu, representative of the Lutheran Cheer Centre, which is the government's designated counseling centre to help drug users, gave this estimate yesterday as he announced that three staff have been employed to cope with the anticipated extra workload when the scheme is launched in December. Tang said most of the centre's clients would be pupils who were directly seeking help and fewer than 100 would be those referred to the centre after testing positive in the pilot testing scheme. The centre expected a sudden increase in cases after the launch of the drug-testing scheme, so three more workers had been employed last week, said Tang, who was speaking after a briefing to announce final details of the scheme. He added that the government would increase subsidies in proportion with the increase in cases. Some 22,000 pupils from 23 secondary schools in Tai Po will take part in the drug tests on a voluntary basis. The six-month drug-testing scheme, which included a year of support services for pupils, was expected to cost HK$11 million, an official familiar with the scheme said. Consent forms for pupils and parents will be distributed and collected next month. Tang said that since the scheme was voluntary, the centre did not expect many positive test results. But he said those who only tried illegal drugs once or twice might come forward as the scheme encouraged an anti-drug atmosphere.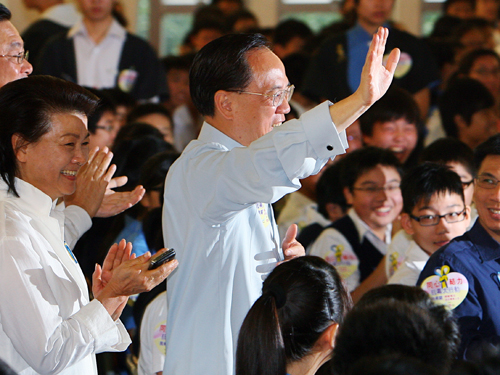 Chief Executive Donald Tsang Yam-kuen, backed by lawmaker Sophie Leung Lau Yau-fun, launches an anti-drugs campaign at SKH Tang Shiu Kin Secondary School in Wan Chai. The scheme encourages schools, parents and businesses to join the fight against drugs, with students pledging to remain drug-free by signing a card and wearing special ribbons.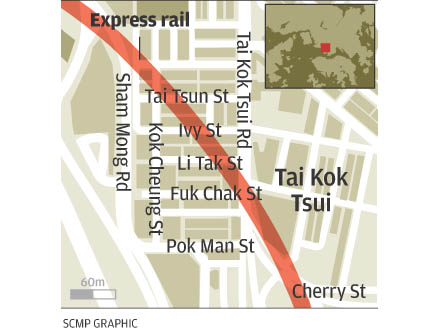 The cost of the high-speed, cross-border railway could be cut by hundreds of millions of dollars if planners can complete the initial design of the West Kowloon Cultural District by the middle of next year. But the government may face lawsuits for a much greater amount in compensation from residents in Tai Kok Tsui as a result of the Guangzhou-Shenzhen-Hong Kong express link, which may be approved by the Executive Council today. An official familiar with the project said that savings could be made on a concrete foundation slab to be built above the rail link's terminus in West Kowloon. If it had to be built to allow all possible structures and designs to stand on it, the cost for this work alone would be about HK$2 billion, the official said. But if it was known before the foundation was built what kind of structures would rise above it, the cost and complexity could be greatly reduced. "Knowing what kind of buildings they will be, or how tall they will be, may help cut millions of dollars from the cost," the official said. The official conceded that the savings would not be great compared to the likely HK$55 billion cost of the link - well above the original estimate of HK$39.5 billion but less than the HK$63 billion once rumored.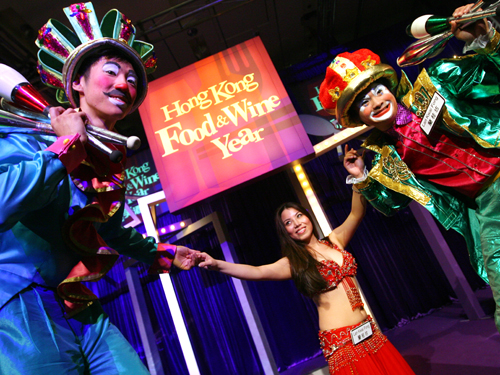 Performers at the W Hotel in West Kowloon promote food and wine events. Tourism bosses hope the events will offset the fall in visitors. After several below-par months, a surge in visitors to Hong Kong over the past two weeks - thanks largely to the mainland's National Day "golden week" holiday - has given the Tourism Board fresh hope its arrivals target for this year can be met. Between the start of the month and last Thursday, the number of visitors from the mainland was up 30 per cent on the same period last year and the overall number of visitors up 12 per cent. With this surge the year-on-year drop, to date, in visitors narrowed to 2 per cent, close to the board's target for the year of a 1.6 per cent drop on 2008 arrivals, to just over 29 million. Of the forecast total arrivals, the board expects about 60 per cent to come from the mainland.
The government plans to allocate HK$11 million from the Beat Drugs Fund for the voluntary school drug test scheme in Tai Po and hire at least 10 more social workers.
Evergrande Real Estate's offering received warm response as its institutional portion was oversubscribed by two times after it kicked off its roadshow yesterday. Li Ka-shing-controlled Cheung Kong (0001) said the firm had subscribed to the IPO but did not reveal any figures. "[Evergrande's] scale is large and has property projects nationwide," said Cheung Kong executive director Edmond Ip Tak- chuen. He said Cheung Kong did not invest as a cornerstone investor because of the six- month lock-up period. Emperor Group chairman Albert Yeung Sau-shing, who attended the investor presentation yesterday, also expected to subscribe for at least HK$100 million worth of shares. New World Development (0017) chairman Cheng Yu-tung, who agreed to subscribe for US$50 million (HK$390 million) as a cornerstone investor, said the share subscription is "a long-term investment." Chinese Estates (0127) chairman Joseph Lau Luen-hung also subscribed for US$50 million worth of shares to be another cornerstone investor. The developer aims to raise HK$6.05 billion from floating 1.51 billion shares at HK$3 to HK$4. It is set to go public on November 5. Meanwhile, Yuzhou Properties opens its retail book today to tap up to HK$2.22 billion from floating 600 million shares at HK$2.70 to HK$3.70 apiece. The retail portion of Comtec Solar Systems was at least 80 percent covered as five brokerages received margin financing orders of HK$62 million yesterday when the solar wafer maker kicked off offerings. "Market feedback on the first offering day was not that bad, but some investors raised concerns about the historical performance of the sponsor," said Carmen Wong, corporate finance officer at Phillip Securities, which received subscriptions for HK$36 million of shares. Wong said 25 percent of margin orders came from group B subscriptions seeking more than HK$5 million worth of shares. ICBC International, the sole sponsor for Comtec's HK$775 million deal, was also one of the joint sponsors for Powerlong Real Estate, which slashed its offer price after under subscription. As for new candidates, Jilin-based sweet wine producer China Tontine Wines is seeking to raise HK$500 million, according to market estimates. With the money raised, the firm hopes to double its output capacity to 39,000 tonnes in four years.

Global consumer goods exporter Li & Fung (0494) announced yesterday it will pay up to US$401.8 million (HK$3.134 billion) to buy US clothing business Wear Me Apparel.

China: Police in Guangzhou said they had smashed a network that produced and distributed fake invoices with a face value of about 100 billion yuan (HK$113.7 billion). A statement released by police in the city's Tianhe district at the weekend said the network, which had produced more than 2.3 million fake invoices, was established and controlled by a family in Linhai , Zhejiang . One of the heads of the gang had been a tax official in the Linhai city government, the Guangzhou-based New Express newspaper reported yesterday. Confessions by network salesmen caught in April had led police to detain 31 people, smash 13 workshops and seize 28 printing machines and computers, and more than 1,200 counterfeit official seals by the end of June, the report said. It was the second time in two months that mainland police had raided a huge fake-invoice operation. Police in Kunming , the capital of Yunnan , said early last month that they had smashed a fake-invoice workshop and seized about 400,000 fake invoices with a combined face value of more than 300 billion yuan. Although the fake invoices found in Kunming were for services only within the province, those found in Guangzhou were for the Zhejiang family's sales network, which had expanded to 19 provinces, autonomous regions and municipalities.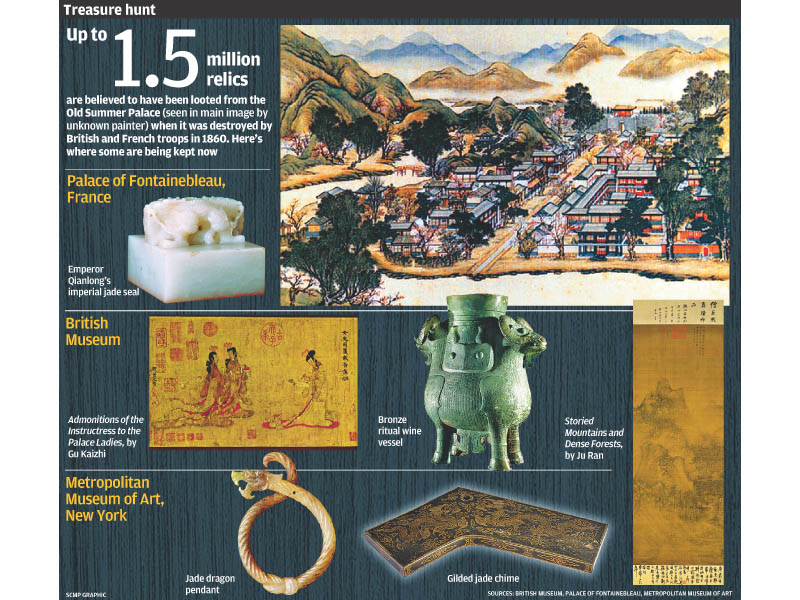 Beijing's Old Summer Palace, or Yuanmingyuan, has embarked on a global hunt for relics looted from the site nearly 150 years ago by British and French troops. A team of specialists would target museums and libraries in the United States, Europe and Japan, including the British Museum, the Palace of Fontainebleau in France and the Metropolitan Museum of Art in New York, Chen Mingjie, head of administration at the Old Summer Palace park in north Beijing, told the Beijing News. Chen estimated that 1.5 million items lost from the park were in 2,000 collections in 47 countries. However, he admitted the authorities had no idea how many relics had been plundered because the catalogue of the treasures stored in the garden was burned when British and French troops torched the palace after looting it. The destruction of the royal park during the second opium war in 1860 is viewed as one of China's greatest humiliations. Liu Yang , who will lead the survey team, said repatriation itself was not on their agenda. "To be realistic, where could we keep the items even if they are returned?" he said. "The Old Summer Palace Park doesn't even have a modern museum." Liu said they had been planning the global survey for two years and had already done a lot of research on the museums and libraries that hold items from the palace and archives related to it. The team will leave for the United States next month, and hopes to finish the survey by the middle of next year. He said they aimed to get as much documentation as possible about the relics, including copies of photos of the palace taken shortly after it was pillaged. Documentation for the sake of further research on the palace was much more important than the relics themselves. He said that, personally, he was not in favor of seeking the return of stolen items since they might not be preserved properly once repatriated. Liu said it would be wrong for people to think that it was better to have relics returned and ruined than to leave them somewhere else. For one thing, Liu said, it was difficult to trace the origin of items back to the Old Summer Palace because of the lack of documentation. And if claims to ownership of a relic were lodged, people could always make counterclaims. Wang Daocheng , deputy director of the Yuanmingyuan Society of China, said the best that could be hoped for was that the survey team could establish the exact number of relics lost from the palace. "As to the repatriation of the items, that will be a very complicated process," he said. China has ratified two major cultural conventions in the past two decades. In 1989, it agreed to the 1970 Unesco Convention on the Means of Prohibiting and Preventing the Illicit Import, Export and Transfer of Ownership of Cultural Property, and in 1997 ratified the 1995 Unidroit Convention on Stolen or Illegally Exported Cultural Objects. Amid rising nationalism fuelled by the country's growing economic clout, there has been a renewed interest in the lost relics and calls for the repatriation of looted items. Diplomatic requests for looted items have had little success over the years. The Ministry of Culture set up a lost cultural relics recovery program in 2002. It aims to secure the repatriation, without strings attached, of looted Chinese artefacts in overseas collections. The Poly Art Museum - a subsidiary of the Poly Group Corp, a state-backed enterprise that has close ties with the People's Liberation Army - was praised for buying three bronze animal heads for more than HK$31 million in 2000. The heads - of an ox, a tiger and a monkey - were part of a set of 12 Chinese zodiac sculptures installed as fountainheads on a water clock in the gardens of the Old Summer Palace. Casino magnate Stanley Ho Hung-sun acquired two more heads from the same clock in 2003 and 2007, paying more than HK$6 million for a pig head and HK$69 million for a horse head. His donations of the heads to the Poly Museum has fuelled the campaign to repatriate more looted relics. Two more of the heads from the water clock - those of the rabbit and the rat - were part of the estate of the late French fashion designer Yves Saint Laurent. When they were put up for auction in February, a Fujian collector, Cai Mingchao, placed the winning bids. However, when it emerged he had no intention of paying up, auction house Christie's froze the sale and they remain in the possession of Saint Laurent's heir Pierre Berge. This triggered a national outcry against Christie's and many hailed Cai a patriotic hero, but the collector was also criticized for defaulting on the bid and harming the reputation of Chinese collectors. Some observers say the mainland has little legal claim in international courts on the Saint Laurent bronzes because they were taken more than a century ago. The two conventions allow for only a 50-year statute of limitations on stolen items.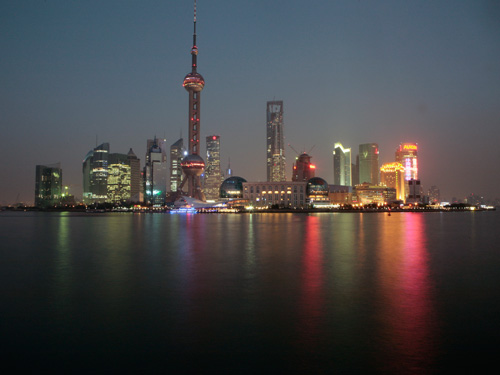 Shanghai's move comes after it revealed plans to become a shipping and financial hub and raises fears Hong Kong may lose its edge. Shanghai is lobbying the central government to endorse the city's ambitions to become an international trading centre, putting more pressure on Hong Kong to lift its game. The mainland's richest city is renewing efforts to raise its profile after earlier unveiling plans to become a financial and shipping center. Shanghai's encroachment into Hong Kong's traditional strongholds has raised fears the city will lose the competitive edge to its mainland rival. "There are always impacts to Hong Kong with the [swift] development of other mainland cities," said Standard Chartered regional economist Kelvin Lau Kin-hang. "But that will push Hong Kong to upgrade its services in the face of competition." According to two sources briefed by officials about the plan, the mainland's commercial capital has drawn up proposals to boost foreign trade and domestic commerce through liberalization of the service sector and free-trade zones. That comes just six months after Beijing endorsed Shanghai's plan to transform into a global financial and shipping centre, a high-profile campaign to display the country's increasing financial strength to the world. One source who attended a government conference on the plan earlier this year said the city officials were proposing tax incentives and industry deregulation to the central government. Shanghai would have to co-ordinate with related authorities such as the Ministry of Commerce to implement policy changes. "It is the right time to put the topic on the agenda since China's exports and imports were hugely affected by the global economic crisis," said Liu Wei, a professor at Shanghai Maritime University. A commerce ministry spokesman could not be reached for comment yesterday. Shanghai moved to obtain State Council acknowledgment of the city's role as an international hub for finance, shipping and trade at the beginning of this year.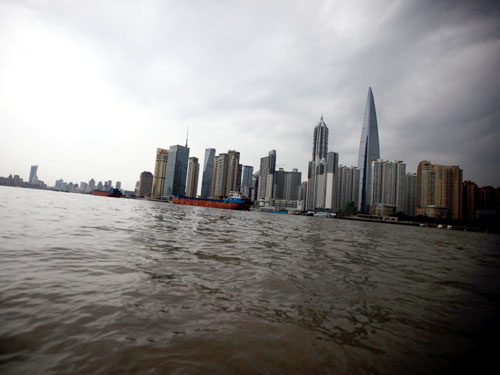 The Shanghai World Finance Building and other high-rises stand in a city just three metres above sea level. Shanghai rose from the sea and grew into a modern showcase, with skyscrapers piercing the clouds, atop tidal flats fed by the mighty Yangtze River. Now a city of 20 million, its future depends on finding ways to prevent the same waters from reclaiming it. Global warming and melting glaciers and polar ice sheets are raising sea levels worldwide, leaving tens of millions of people in coastal areas and on low-lying islands vulnerable to flooding and other weather-related catastrophes. Shanghai, with an altitude roughly three metres above sea level, is among dozens of great world cities - including London, Miami, New York, New Orleans, Mumbai, Cairo, Amsterdam and Tokyo - threatened by sea levels that are rising twice as fast as projected just a few years ago, expanding from warmth and meltwater. Estimates of the scale and timing vary, but Professor Stefan Rahmstorf, a respected expert at Germany's Potsdam Institute, expects a one-metre rise in this century and up to five meters over the next 300 years. Chinese cities are among the largest and most threatened. Their huge populations - the Yangtze River Delta region alone has about 80 million people - and rapid growth into giant industrial, financial and shipping centres could mean massive losses from rising sea levels, experts say. The sea is steadily advancing on Shanghai, tainting its freshwater supplies as it turns coastal land and groundwater salty, slowing drainage of the area's heavily polluted flood basin and eating away at the delta soils that form the city's foundations. Planners are slow in addressing the threat, in the apparent belief they have time. Instead, Shanghai has thrown its energies into constructing billions of yuan worth of new infrastructure - ports, bridges, airports, industrial zones - right on the coast.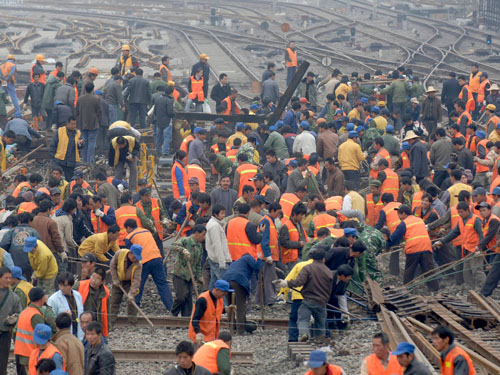 China Railway Construction has secured construction contracts in Saudi Arabia, Libya and Algeria. A century and a half ago, Chinese workers employed by Union Pacific and Central Pacific played a large part in building the First Transcontinental Railroad across America. Today, mainland workers are still building railroads across countries - in the Middle East and North Africa - but this time they are employed by a Chinese company. State-owned China Railway Construction (SEHK: 1186) Corp is leading the way for mainland firms in an aggressive government-sponsored "going out" strategy that has seen them secure contracts to construct railways, roads and buildings in Saudi Arabia, Libya and Algeria, providing jobs for thousands of Chinese workers. The Hong Kong and Shanghai-listed company, one of the mainland's two main railway building firms, is involved in more than 20 projects in Saudi Arabia with investments totaling at least US$3.5 billion, according to the firm's website. In a July visit to China Railway (SEHK: 0390)'s facilities in Kunming, the capital of Yunnan province, President Hu Jintao urged the company to expand into international markets and become a top-tier global entity. For these large mainland construction companies, profit margins from overseas were higher than from domestic business, said Ben Simpfendorfer, the chief China economist of Royal Bank of Scotland Group. China Railway is leading a consortium bidding for US$1.4 billion in contracts for a 450-kilometre high-speed line between Saudi Arabia's two holy cities of Mecca and Medina. This is after another consortium headed by the company won a US$1.8 billion tender to build an 18-kilometre light rail system in Mecca. The Saudi authorities wanted to see the first phase of the Mecca light rail completed in time for the Haj pilgrimage by Muslims in November next year, said Yam Kong, general manager of HCCG China Holdings, a subsidiary of Hsin Chong Construction Group. Hsin Chong, a Hong Kong-listed construction firm, has teamed up with China Railway for the design and construction management of the Mecca project.
October 21, 2009

Hong Kong: Hong Kong's unemployment rate fell in July-September for the first time in nearly two years, to 5.3 per cent, amid a marked increase in job openings last month. This indicated the economy is on a recovery track, new data showed on Monday. The Census and Statistics figures showed that the unemployment rate decreased from 5.4 per cent in June-August down to 5.3 per cent in July-September. The underemployment rate – which measures those who only work a few hours each week – remained unchanged at 2.4 per cent, the figures showed. Kevin Lai, senior economist, Daiwa Research Institute, said unemployment was close to its peak. "This is a reflection of unemployment lagging an improvement in gross domestic product [GDP] by about six months. "The fact unemployment is coming down shows economic recovery is spreading to the corporate level," Lai said.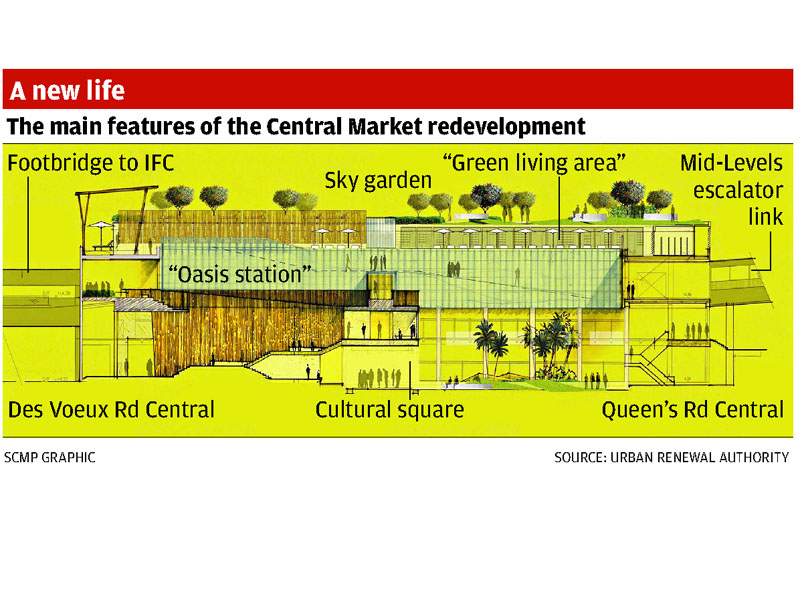 The Urban Renewal Authority (URA) said on Monday it was prepared to spend HK$500 million re-vitalising Central Market to create an attractive area for people to relax and enjoy. URA chairman Barry Cheung Chun-yuen said Central Market needed to be upgraded. "Established in 1939, the interior of the Central Market is very old and has deteriorated. The URA plans to use about HK$500 million refurbishing it,'' Cheung said. "The first phase of the renovation project would be completed in two to three years. The whole project is estimated to be complete within four years," he added. Upon completion, Central Market will cover an area of 8,000-square metres that will include shops, restaurants and areas for leisure, art displays and exhibitions. The roof top of Central Market will include a 1,000-square metre "sky garden" and a 24-hour open space. Secretary for Development Carrie Lam Cheng Yuet-ngor said the project would ultimately cover its costs. "We believe that even if we charge shop owners normal rental rates - not rentals as high as the high-end malls - the operation of the Central Market could be profitable," she said. Chief Executive Donald Tsang Yam-kuen in last week's policy address announced that Central Market would be conserved as part of the government's plan to upgrade parts of the city.
Hong Kong employees could expect average salary rises of 1.3 per cent next year, a new survey predicted on Monday. The Hong Kong People Management Association, the Centre for Human Resources Strategy, and the Development of School of Business at Hong Kong Baptist University interviewed 104 companies between July and September. The survey covered 66,067 employees and 75 benchmark jobs at different levels. It found overall average salary adjustments of the 104 organisations from July 2008 to June 2009 ranged from 0.4 per cent to 0.7 per cent. Eight responding companies reported salary cuts. Some 64 organisations reported salary freezes for one or more levels of their employees, the survey found. For the next projected year, the survey found that companies expected to increase salaries by 1.3 per cent on average. The president of the People Management Association, Felix Yip, said many companies still felt the economic outlook was uncertain. "So, that's why they would want to adopt a very conservative approach on predicting a 1.3 per cent as salary increase," he added.

China: China's economy expanded more than 7 per cent in the first nine months of the year and will certainly surpass the growth target of 8 per cent for the year, a top economic official said on Monday. Mainland is due to release official third quarter economic data on Thursday. But in a briefing Monday in Beijing, Xiong Bilin, a top economic planner, told reporters the growth rate for January-September would be a bit above 7 per cent. "Achieving a growth rate of 8 per cent for the year is basically no problem," Xiong, a deputy director of the National Development and Reform Commission, said. Statistics for September showed improving trade, housing sales, manufacturing and car sales. The data suggest that resilience in retail sales and industrial production are helping offset the blow from falling exports to mainland's economy. Separately, Yu Bin, a senior researcher with the Cabinet-affiliated Development Research Centre told a conference over the weekend that growth was forecast to exceed 9 per cent in the second half of the year, the financial magazine Caijing reported on Monday. "The internal and external environment for China's economic growth will be better next year," Yu said. The upbeat comments helped push the country's main share benchmark, the Shanghai Composite Index, to a one-month high on Monday of 3,038.27, up 61.64 points or 2.1 per cent. "All the data released were better-than expected, so investors are optimistic that Chinese economy has gathered pace in the third quarter," said Zhou Lin, an analyst for Huatai Securities in the eastern city of Nanjing. Xiong, of the NDRC, pointed to the government's 4 trillion yuan (HK$4.5 trillion) stimulus package, announced late last year, as a key factor in helping the economy bounce back from the global financial crisis. But he noted that the stimulus package, which is focused mainly on construction projects, had also worsened mainland's chronic problems with overcapacity in important industries such as cement and steelmaking. "The economic rebound is at a critical stage and our focus must be on stable growth and structural adjustments," said Xiong, whose remarks were posted on the government's website. The government issued a notice on Monday ordering tighter curbs on six industries following an initial announcement in late September. The industries include steel, cement, flat glass, coal chemicals, polysilicon and wind power equipment production. In a move to cut off financing for redundant projects, the country's mostly state-controlled banks were ordered not to lend to projects that violate government guidelines. Such projects also are forbidden to raise funding by issuing bonds, shares or other financial instruments, the NDRC said in a statement. "Many sectors are still reporting serious problems of overcapacity and redundant construction, and some problems are even getting worse," said the statement by 10 government ministries led by the NDRC. The aluminium and soybean crushing industries are also under scrutiny but are not yet included among the industries facing the strictest curbs, it said.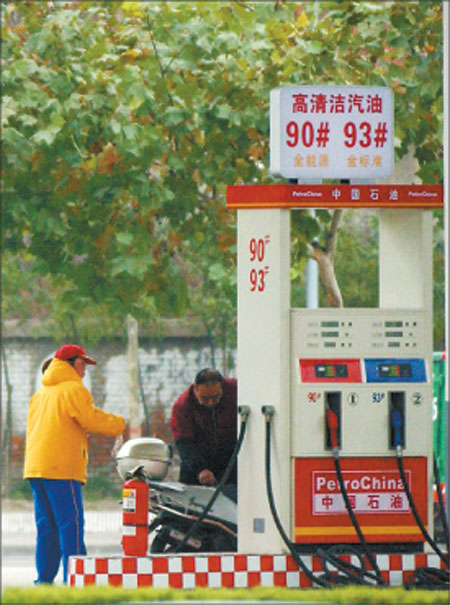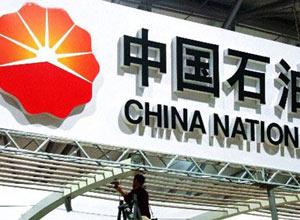 The Iraqi government has approved a contract with a British-Chinese consortium to develop a prized oil field in southern Iraq, a significant achievement for a country that has struggled to attract foreign investors despite its vast natural resource wealth. The deal was the only one to emerge from a disappointing bidding round in June offering development rights for six oil and two gas fields. It was Iraq's first such bidding process in more than three decades, but foreign firms felt the prices set by the government were too low given continued violence in the country and disputes over natural resource control. But things have been looking up in recent days for Iraq's hope to use increased oil revenue to recover from years of war and sanctions. Earlier in the week, three international consortiums agreed to meet the Iraqi government's price to develop oil fields in the country. Even more important is the Iraqi Cabinet's approval of the bid by Britain's BP Plc and its Chinese partner CNPC to develop the 17.8 billion barrel Rumaila field near the southern city of Basra. The deal was approved late on Friday, Iraqi government spokesman Ali al-Dabbagh said, without providing further details. According to the agreement, BP will hold a 38 percent stake in the venture and CNPC will have a 37 percent share. Iraq's State Oil Marketing Organization will control the rest. "It is a very important event ... very promising for Iraq," said Samuel Ciszuk, an energy analyst with London-based IHS Global Insight. "The huge incremental this project alone could bring in a relatively short period of time ... is very important." Iraq has the world's third-largest known oil reserves, and crude exports are the country's most important source of revenue. But Iraq's current daily output of 2.4 million barrels is far below the country's potential. Iraq's oil industry has been hampered by years of wars, sanctions and sabotage attacks by insurgents after the 2003 United States-led invasion.
China vowed on Monday to curb overcapacity in six industrial sectors by withholding approval for new investment and by starving them of financing. The industries are steel, cement, flat glass, coal chemicals, polysilicon and wind power equipment, according to a statement issued by 10 ministries, led by the National Development and Reform Commission. The central government would order banks not to finance projects in these sectors that do not meet government guidelines, the ministries said. Investors would not be allowed either to raise money for unauthorized expansion through bonds, short-term bills, medium-term notes, convertible bonds, initial public offerings and secondary share sales. The statement ordered local governments to pay attention to signs of overcapacity in aluminium, shipbuilding and soy-crushing but said they would not be subject to the same restrictions. "Many sectors are still reporting serious problems of overcapacity and redundant construction, and some problems are even getting worse," the ministries said. The statement, which builds on a directive issued last month by the State Council, said that controlling overcapacity was a priority in restructuring the economy. "China's economy is currently at a critical stage of stabilization and recovery," it said. The guidelines reflect concern that too much of the government's 4 trillion yuan (HK$4.5 trillion) fiscal stimulus package and accompanying surge in bank lending is finding its way into the industrial sector. The money is meant to go into infrastructure, affordable housing, rural development, technological upgrades and strengthening the social safety net. The NDRC has repeatedly taken steps in recent years to control overcapacity in a range of sectors, chief among them steel, cement and metals smelting. But mainland's economic boom, and the support of local governments eager to bolster economic growth and employment, has largely thwarted the planning agency's attempts. Past measures have included lending curbs and bans on smaller plants. Size restrictions have often backfired, as executives expand to avoid getting shut down. Efforts to limit runaway capacity expansion by enforcing environmental regulations have also proven difficult to carry out because environmental bureaus often wield less power than local officials who back the investments. Monday's statement was issued ahead of a news conference by the NDRC. The ministries for industry, finance land and environment, were among those that put their names to the statement, as did the People's Bank of China and the China Banking Regulatory Commission.
Authorities have begun resettling up to 330,000 people to make way for a much-delayed multi-billion dollar project to divert water to meet growing demand in the parched north, state media said on Monday. People in the central provinces of Henan and Hubei are being moved to make way for a canal from the Danjiangkou reservoir in Hubei to Beijing, Xinhua news agency said. Under the project, waters from a tributary of the Yangtze river, the country's longest, will be diverted to arid northern China. The canal is part of the central line in a projected 400-billion-yuan (US58-billion) project originally envisioned as a three-line system of canals and pipes. Environmentalists have long criticized the project for its huge costs, while warning of corruption in the building and resettlement processes. Water was originally slated to begin flowing from the central line to Beijing by next year but was postponed to 2014 largely due to the resettlement issue, earlier reports said. The delay will further complicate water shortages in northern China that experts blame on global warming, drought, and rising demand in the booming Beijing region. Currently water is being diverted from parched Hebei province to provide emergencies supplies for neighboring Beijing. According to plans, in 2014 about 13 billion cubic metres (460 billion cubic feet) of water is expected to be channeled along the central canal from the Yangtze tributary every year, with one tenth earmarked for Beijing. Costly plants to treat badly polluted water along the project's eastern line have also put construction and delivery of water on that line behind schedule, earlier reports said. The difficulties on the eastern and central line also prompted the government to postpone construction on the western line which was slated to begin next year.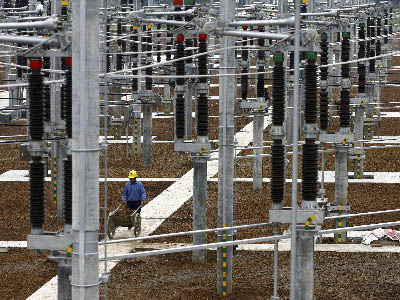 China authorities on Monday announced set power transmission rates on a generator's direct power sale, which could signal further direct pricing talks on electricity sales. Earlier this year, Beijing announced plans to open up to 20 per cent of the power market for direct trading between power generators and power users, but little progress had been made because both sides were hampered by the uncertainty of transmission fees that would be paid to grid operators. The National Development and Reform Commission said on Monday that it set the transmission charge at 0.117 yuan per kilowatt-hour for electricity sold by Huaneng Power (SEHK: 0902)'s Yiming power plant to Liaoning Fushun Aluminum Plant. The price was lower than the average power transmission price of 0.134 yuan per kwh that grid firms had charged last year. The government-set transmission price is not binding on other generators, but it could become a reference point for future deals. Lower electricity prices could lend a hand to industry users, especially those energy-intensive ones that came under the pressure of the global financial crisis.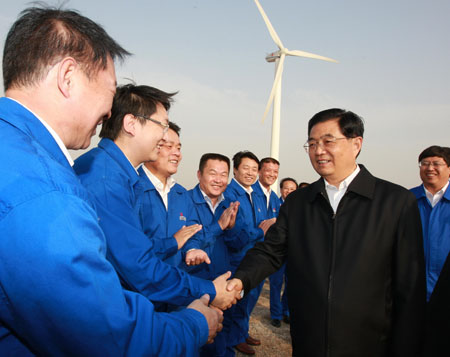 Chinese President Hu Jintao (2nd R), who is also general secretary of the Central Committee of the Communist Party of China and chairman of the Central Military Commission, shakes hands with workers as he inspects a wind power project in east China's Shandong Province, Oct. 18, 2009.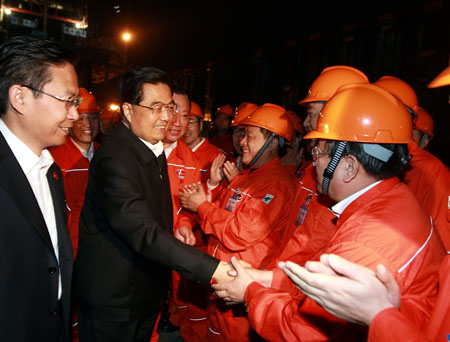 Chinese President Hu Jintao (2nd L, front), who is also general secretary of the Central Committee of the Communist Party of China and chairman of the Central Military Commission, talks to staff members of Shengli oil field, in east China's Shandong Province, Oct. 18, 2009.
Lotte Shopping Co, South Korea's second biggest retailer, has agreed to buy mainland supermarket operator Times for as much as US$650 million, speeding up its push into mainland's fast-growing retail sector. "We have in effect acquired Times, though some processes [to complete the deal] remain," said a Lotte Group spokesman, who declined to be named. "The pricing is seen close to the earlier reported US$630-US$650 million," he added, confirming media reports of the acquisition. That would be above the US$600 million offered by rival bidder mainland retailer Wumart, according to a report by the South Korean newspaper Chosun Ilbo on Saturday. The bid for Times had pit Lotte against Wumart, a major supermarket chain operator with a market capitalisation of about US$2.1 billion, which was believed to be in final talks to acquire Times, a smaller rival, sources said last month. Lotte, South Korea's biggest retailer by market value after Shinsegae Co, is speeding up its expansion in mainland with the Times acquisition after taking over Dutch wholesaler Makro's stores in 2007 and its Indonesia stores last year, analysts said. Lotte Mart, Lotte Shopping's discount retailer, currently operates 30 stores outside South Korea. Lotte shares fell as much as 2.5 per cent as investors fretted that the retailer had paid too much for the mainland firm, but trimmed falls to trade down 0.8 per cent later.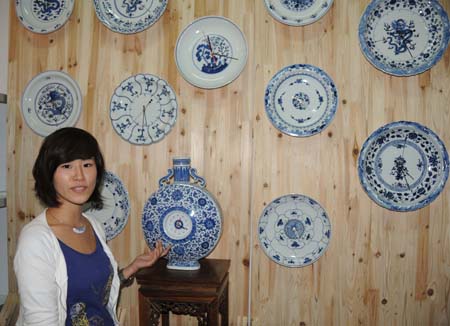 A woman shows blue-and-white porcelain clocks at the exhibition hall of 2009 China Jingdezhen International Ceramic Fair in Jingdezhen, east China's Jiangxi Province, Oct. 18, 2009. The 2009 China Jingdezhen International Ceramic Fair kicked off here on Oct. 18.
The first batch of 28 companies to list on mainland's long-awaited Nasdaq-style board, ChiNext, will make their trading debut on October 30, state media reported on Monday.
China property developer Evergrande Real Estate Group Limited plans to raise up to HK$5.9 billion in a Hong Kong initial public offering, according to a term sheet seen on Monday. The Guangzhou-based property developer, which focuses on residential properties, is selling 1.5 billion shares, including 900 million new shares and 611 million secondary shares, at a price range indicated between HK$3 and HK$4 per share, according to the term sheet. The developer is expected to price its shares on or around October 28, with trading expected to begin on November 5. Evergrande tried to raise US$2.1 billion in a flotation in March last year but cancelled the deal due to lack of interest. BofA-Merrill Lynch, Goldman Sach, Credit Suisse and BOC (SEHK: 3988) International are handling the deal. More mainland property IPOs are on the way, with Yuzhou Properties, Fantasia, Longfor Properties, SCE Property and Sunac China also preparing listings.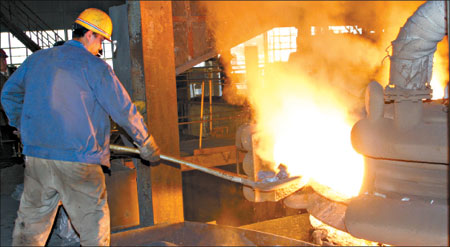 Producers of steel and non-ferrous metals in mainland should build plants overseas, a senior government official at the National Development and Reform Commission (NDRC), said on Monday. Mainland has long pushed a "go abroad" policy which has mainly translated into asset acquisitions by its cash-rich, state-owned firms. But domestic industrial growth has been far bigger, turning the country into by far the world's biggest producer of steel and a leading or top producer of many other metals. Mainland is now trying to trim capacity in many industries, including steel and base metals production, in an effort to tackle waste, pollution and excess supply. "As for excessive steel capacity at home, we encourage firms in these sectors to set up steel plants overseas to relieve pressure on resources and the environment at home," said Xiong Bilin, deputy director of NDRC's Department of Industry. "In fact, some companies have been trying in this regard, some of our non-ferrous firms are also trying to go abroad. In an overall view, this is a path of sustainable development, and it is time for mainland companies to go abroad.," Xiong said. Mainland's apparent steel consumption this year is expected to rise about 120 million tons from last year, up 26 per cent, according to the China Iron & Steel Association (CISA). The country's current steel inventories are estimated at 40 to 50 million tonnes, the association said last week.
October 20, 2009

Hong Kong: Speculative capital flows continue to pour into Hong Kong, forcing the banking and currency watchdog to keep on intervening to cap upward pressure on the Hong Kong dollar. The Hong Kong Monetary Authority (HKMA) this month pumped more than HK$47 billion into the banking system to meet demand for the local dollar. This comes on top of more than HK$338 billion in liquidity injected by the authority in the first nine months, as well as periodic issues of Exchange Fund notes aimed at mopping up some of the huge inflows into Hong Kong dollar deposits held by banks. Many market observers said the strong inflow of capital was attracted to the stock market. However, average daily turnover of the local stock market fell 23 per cent to HK$61.26 billion in the first nine months. So, where does all the "hot money" go?
Hong Kong's special blend of high-rise jungles and neon mazes may soon be lost if the government continues to tear down landmark signs simply for the sake of creating jobs, a legislator fears. Paul Tse Wai-chun of the tourism sector said he will only support the tearing down of signboards that are a danger to the public or those without owners. The Standard told on Tuesday how the Buildings Department is set to tear down a three-story sign along Jaffe Road in Causeway Bay spelling out "The President Shopping Centre" in English and Chinese. It has stood as a landmark in the district for the past 31 years. The building's owners insist the sign poses no danger and that it has been regularly maintained, with the last check being carried out just two months ago. "The government is doing something similar to what it did in the past -getting rid of the famous dai pai dong [open-air food stalls] to improve the hygiene conditions and to spruce up the streets. However, it also lost part of the city's most popular culture," Tse said. "So the government should really be cautious in striking a balance between improving street safety and preserving the chaotic beauty. The city will have no color if the government is too strict in keeping it absolutely tidy." The Buildings Department told The Standard it has no plans to soften its stance on signboards identified for removal. Since February, officials have issued 3,080 removal orders to owners of buildings that carry signboards. That is more than three times the 828 removal orders for the whole of last year and nearly double the 1,787 orders in 2007. Areas set to lose signs and neon lighting include Causeway Bay, Tsim Sha Tsui and Mong Kok. The spike follows a government initiative to create jobs by targeting what are supposed to be 5,000 abandoned signboards. One reader, Nancy Clancy, told The Standard: "Not only do historical neon signs add zest to the cityscape and promote tourism, they also are a vital part of Hong Kong's cultural heritage." Another reader, Jane Lin from Singapore, wrote: "I have visited Hong Kong three times in the past 17 years and ... I identify with Hong Kong's bustling and lively signboards giving vivacity to the shopping scene. "Just think what Hong Kong would be like if the streets are too clean and resemble Singapore's shopping streets."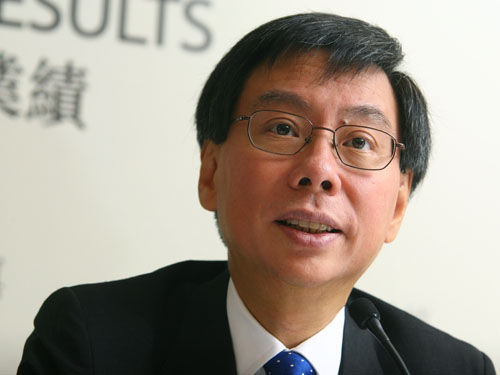 The chairman of Causeway Bay's biggest landlord, Hysan Development (SEHK: 0014), has died at the age of 55. Peter Lee Ting-chang died at his home on Saturday, the company said yesterday in an announcement to the Hong Kong stock exchange. "The board is deeply saddened by the sudden loss. Mr Lee provided tremendous leadership, guidance and support to the company. The board extends its deepest condolences to Mr Lee's family," the announcement said. Apart from running Hysan Development, Lee was an independent non-executive director of many Hong Kong companies, including the SCMP Group (SEHK: 0583, announcements, news) since 1998. "I am shocked and deeply saddened by the loss of a good friend and colleague," former SCMP Group chairman and current board member Kuok Khoon Ean said last night. "Peter was a great supporter of the SCMP and contributed so positively and wholeheartedly, as was his nature, as a fellow director and chairman of our audit committee for many years. We shall miss him dearly. "Our thoughts and prayers are with his wife, Nancy, and their two daughters during this time of bereavement." Hysan said last night that it had appointed independent non-executive deputy chairman David Akers-Jones as acting chairman and would proceed to make succession arrangements in due course. There would be no disruption to the company's operations and development, the announcement said. Lee is the grandson of renowned developer and entrepreneur Lee Hysan, whose name is carried on such Causeway Bay landmarks as the Lee Gardens, Lee Theatre Plaza and Hysan Avenue. After receiving his higher education in Britain, where he earned a bachelor of science degree in civil engineering from the University of Manchester, Lee returned to Hong Kong in 1984. He joined the board of directors of Hysan Development in 1988, becoming the company's managing director the following year and chairman in 2001. Lee was a key force behind the ever-changing face of the popular shopping and tourism district. In 2006, he decided to demolish the 25-year-old Hennessy Centre to make way for a 710,000-sq-ft trendy retail complex and cash in on the strong demand for prime retail space. The HK$1.2 billion redevelopment project will be completed next year. Lee also renovated Hysan's investment portfolio to enhance its competitiveness, with commercial projects such as 111 Leighton Road, Leighton Centre and One Hysan Avenue in Causeway Bay and a residential project, Bamboo Gardens, in Mid-Levels. Lee's influential role in corporate Hong Kong extended beyond the property sector. He was on the board of companies as varied as Cathay Pacific Airways (SEHK: 0293), CLP Group (SEHK: 0002), Hang Seng Bank (SEHK: 0011) and Maersk China. He was also a vice-president of the Real Estate Developers Association and a council member of the Employers' Federation. Lee was equally active in the city's social development. He was an advisory board member and chairman of the administration advisory committee of the Salvation Army Hong Kong. He served twice - before and after 1997 - as a part-time member of the government's Central Policy Unit. A keen supporter of education, he was a member of the Education Commission from 1993 to 1998. During his time on the commission, the city's colleges of education were merged to form the Hong Kong Institute of Education. Lee was a founding council member of the institute, holding that position from 1994 to 2003. He was also governor of the Lee Hysan Foundation, a supporter of many community projects. Under his leadership, the foundation was regarded as a pioneer in private-sector support for the development of the arts and culture. In recognition of his contributions to society, Chinese University awarded Lee an honorary fellowship in 2006. In February, he was awarded one of the Institute of Education's first honorary fellowships.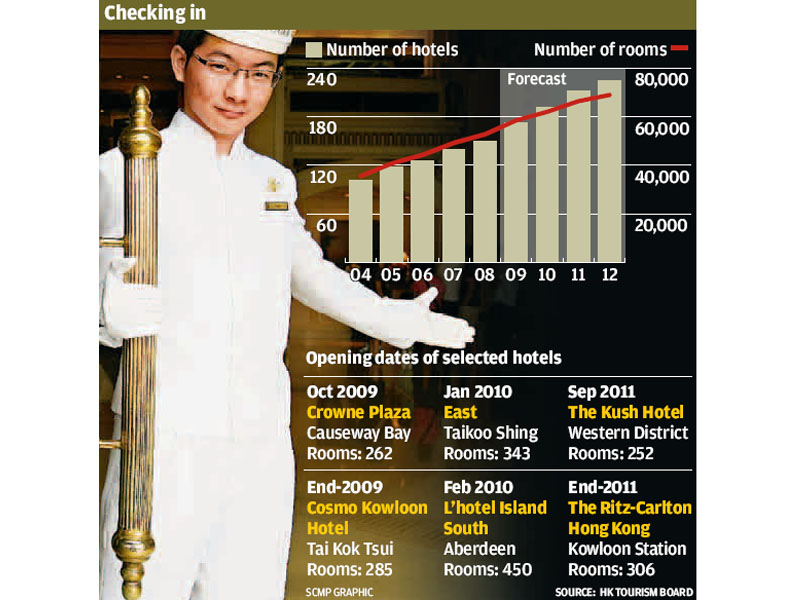 A lack of suitable sites and the relatively high cost of land are frustrating efforts by some of the biggest names in the luxury hotel business to tap the lucrative business travel market in Hong Kong. "We obviously want to get into Hong Kong island, but unfortunately it has a limited land supply," said Stephen Ho, senior vice-president of acquisitions and development for Asia Pacific at Starwood Hotels and Resorts. "Hopefully, with the reclamation there, we could bring the Westin and St Regis brands to Hong Kong. "The Murray Building could be something that we could use for The Luxury Collection brand. I think there are opportunities for a heritage hotel." Chief Executive Donald Tsang Yam-kuen said in his policy address last week that the Murray Building in Garden Road would be converted into a hotel through open tender as part of the government's efforts to preserve the district's heritage. Starwood manages the Sheraton Hotel in Tsim Sha Tsui, Le Meridien Cyberport and the 393-room W Hotel above the Airport Express Kowloon station. Peter Henley, president and chief executive of Amari Hotels and Resorts, said the company also wanted to be in Hong Kong but it was a difficult market to enter and hard to get "the right property at the right location". Amari, Thailand's largest domestic hotel management company with 11 properties, is planning 40 more in Hong Kong and the region by 2018. "Obviously developers have the land price [issue] to deal with," Henley said. "That's a very fundamental factor so it's a highly competitive environment, certainly for hotel-operating companies like ours." The government recognizes the need to further support hotel owners and operators, designating nine hotel-only sites for sale on its land application list under a pilot scheme last year. None of the sites garnered high-enough bids. There are two plots at Kowloon Bay, two at North Point and one each in Kwun Tong, Tin Shui Wai, Sai Kung, Hung Hom and Wan Chai, near the Queen Elizabeth Stadium. The Wan Chai site is the smallest, at 717 square meters. Like many markets, Hong Kong is focusing on attracting more business travelers, who tend to stay longer and spend more than leisure visitors and tour groups. But the Central business district suffers from a dearth of luxury hotel rooms, as a lack of prime sites and high commercial rents see developers turning their backs on hotels in favor of lucrative office towers. The business district lost 517 rooms when the Furama Hotel closed in December 2001 after 28 years to make way for AIG Tower. In May 1995, tycoon Li Ka-shing's Hutchison Whampoa (SEHK: 0013) eliminated 750 rooms when it replaced the Hilton with the Cheung Kong (SEHK: 0001) Center office tower. A further 216 rooms were lost when the Ritz-Carlton closed last year. The site is being redeveloped into an office building, while the Ritz-Carlton will reopen across the harbour near W Hotel next year. The business district now has about 1,000 luxury hotel rooms, including the refurbished 501-room Mandarin Oriental, down from the original 541 rooms, the 113-room Landmark Mandarin Oriental and the 399-room Four Seasons, which opened in September 2005. Hong Kong now has 26 luxury hotels offering 14,700 rooms. There are about 60,000 hotel rooms overall. According to Tourism Board data, the number of confirmed hotel projects as of June 30 indicates the total number of rooms will increase by more than 11,000, to 70,000, by the end of 2012. Of these 11,000 rooms, only 295 will be in Central. A total of 5,687 rooms are planned for Hong Kong Island, while the rest will be in Kowloon, the New Territories and outlying islands. "It isn't easy. Clearly, it's a developed market," InterContinental Hotels Group chief financial officer and head of commercial development Richard Solomons said. "We are very careful about what we do and where we do it. Sometimes that takes time." Still, InterContinental is planning to significantly increase its presence in Hong Kong in the next few years by adding five hotels, or more than 1,000 rooms, to the 2,000 already under its management. The additional rooms will be in Hotel Indigo in Wan Chai, Crowne Plaza hotels in Causeway Bay and Kowloon, and Holiday Inn Express hotels on both sides of the harbor. The Holiday Inn brand is undergoing a US$1-billion global revamp that is expected to be completed by the end of next year. Tsim Sha Tsui's Holiday Inn Golden Mile completed its rebranding on Friday.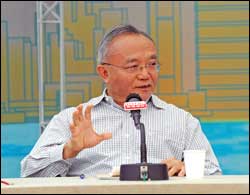 The widening wealth gap can only be addressed if the public works alongside the business community and the government, Central Policy Unit director Lau Siu-kai said. Appearing at a City Forum yesterday, Lau was besieged by criticism from groups which felt the policy address should have focused on protecting rice bowls instead of bolstering the six so- called economic pillars. Lau admitted there are many social problems but said it would take time for the government measures to trickle down and help the poor. "This is just the first step. We will announce more measures later. Other than the policy address, we also have many other policies," he said. Society for Community Organization leader Richard Tsoi Yiu-cheong said the "cruel" policy address contained no short-term measures to help the grassroots and those living in the poverty. "The unemployment rate has reached 5.4 percent and there are 1.23 million people living in poverty," he said. "What the grassroots need now is some rice, not the so-called six economic pillars." Tsoi said the programs suggested in the address were tilted in favor of the middle and upper classes even though the gap between the rich and poor in Hong Kong was the widest among developed Asian cities. Civic Party chairwoman Audrey Eu Yuet-mee said the government focused on value-added industries but forgot the grassroots need help more. "If the government wants Hong Kong to become a knowledge-based economy, it should provide children with computers and internet access," she said. "But many children who are living on Comprehensive Social Security Assistance cannot afford computers or the internet fees." An eight-year-old girl, Cindy Lo, complained the policy address did not mention anything about the rights of children. Miriam Lau Kin-yee of the Liberal Party called on the government to provide more training courses to support the six pillar industries. "More training courses can create opportunities for youngsters. They could be a great strength in Hong Kong's future development," Lau said.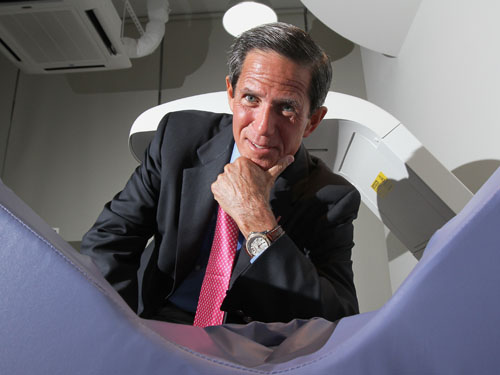 Jack Cumming, chairman of Hologic, at the company's research and development base at Hong Kong Science Park. Hong Kong's openness, educated workforce and strategic geographical position in Asia lured a medical technology company to the city, says its chairman and chief executive officer, Jack Cumming. Hologic, a US company specializing in women's health-related medical imaging systems and diagnostic products, set up a research and development base and regional training centre at the Hong Kong Science and Technology Park in July. The company has launched a machine that makes three-dimensional mammograms. It says the new technology provides greater image clarity than conventional two-dimensional versions, helping doctors diagnose breast cancer more accurately. Cumming said it hoped to refine its products and meet local and regional needs by collaborating with the city's universities and hospitals. The company was eyeing the mainland as part of its expansion plans, so it was important to be close to the market, he said. Cumming also said the support and congenial environment the Science and Technology Park could offer were other incentives to move to Hong Kong. "We could be in any big building downtown and we would be just another tenant," he said. "Here, we are welcome as an important member of a scientific community." There are about 250 companies in the 22-hectare science park, involved in one of five areas: integrated circuits and electronics; precision engineering; biotechnology; green technology; and information and communications technology. Apart from offering office space, laboratories and engineering services, the park organizes networking sessions, seminars and marketing programs to help tenants promote their business. Local paramedical professionals are also benefiting from Hologic's presence, as they receive new opportunities to upgrade their technical capabilities. Paul Young, the company's executive director, said it would help the Hong Kong College of Radiographers and Radiation Therapists provide specialised training and development programs for paramedics. The training would give them continuing medical certification - a recognition of their professional skills - without having to obtain it from Britain or Australia. "We will provide equipment, training venues and tutors for the programs." Young said the program would start next year. Cumming said the company welcomed the news that the government would develop the medical sector as an "economic pillar" and was ready to play a part.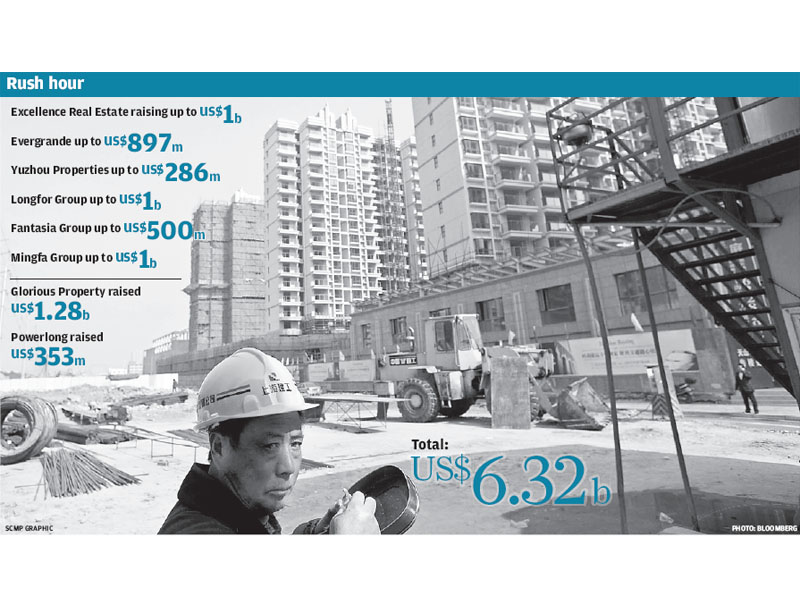 It is a US$6 billion cash grab. That is the combined amount of money eight mainland property developers have either just raised or are planning to generate on the Hong Kong stock market. Three of them - Shenzhen developer Excellence Real Estate Group, Guangzhou-based Evergrande Real Estate Group and Fujian's Yuzhou Properties - are planning stock market fund-raisings in coming weeks. Later, Longfor Group of Beijing, Mingfa Group, another Fujian developer, and Fantasia Group of Shenzhen will try their luck. "This is opportunistic," says Fitch Ratings analyst Michael Wu, referring to currently high Hong Kong share prices that are making it attractive for company owners to list their businesses. "No one knows how long the [initial public offering] window will stay open." But the wheels of the gravy train could fall off even though it is barely out of the station. The share offer of mainland developer Evergrande, a deal planned for early November, has faltered. The company's investment bankers were valuing the developer at up to HK$76 billion until last week, reflecting a discount to net asset value of as much as 35 per cent. But after pricing negotiations over the weekend, the bankers cut Evergrande's expected market value to a range of HK$45 billion to HK$60 billion, according to an investor memo that was circulated late last night. This means the firm's stock market valuation on its first day of trading could be 56 per cent lower than the value of its properties. Evergrande's fund-raising goal remains the same, however, with the developer seeking up to US$897 million from the deal. Investors are already weary of mainland high-risk property developers, which in some cases have cut the asking prices for their shares or scaled back their fund-raising goals to make their initial offerings happen and secure their founders' dreams of zooming up the rich lists. "We are just getting bored of mainland property stocks," said one hedge fund manager. "There are enough of them already on the market, so funds already have exposure." Shanghai developer Glorious Property made its market debut on October 2, raising US$1.28 billion in a deal that valued founder Zhang Zhirong's 66 per cent stake at almost US$3 billion. But Glorious shares sank 20 per cent on the first day of trading. They languished at HK$3.09 on Friday, 13 per cent below their offer price. Days later, Powerlong Real Estate Holdings, a Fujian developer, scaled back the size of its share offer to US$353 million from US$628 million. Its shares opened at HK$2.75 on Wednesday and, because the company had chopped the asking price substantially, inched up to HK$2.80 by the end of the opening day. The bosses of the yet-to-list developers must be biting their fingernails. Evergrande chairman Hui Ka-yan owns 67.5 per cent of the company. So he stands to become stupendously rich, at least on paper, if the share offer succeeds. Some investors expect most of the property share sales to happen, as long as the valuations are low enough. But others say mainland property companies are unattractive investments because they are high-risk. When they are selling lots of new homes, the developers rake in cash, but when the property market turns down, these firms cannot make money. They have very short cash cycles. They borrow money from banks, spend it on building projects and hope enough buyers will buy the flats in advance so they can repay debts and plough funds into new construction. "This business model is a big contrast to the large Hong Kong developers, which have substantial and reliable rental incomes from corporate tenants to see them through the bad times," said Wu. Take Yuzhou Properties, which is hoping to raise US$286 million to fund property development in Xiamen, an area of Fujian province that could boom from extending its ties with nearby Taiwan. The developer's home base may be set to thrive, but its business model is simply a bet that homebuyers will continually purchase more properties in any given year than they did the year before. In its pre-offering prospectus, Yuzhou says that in the future, home sales will account for 90 per cent of its income, with rental income at 10 per cent. "Reduced cash flow from pre-sales of our properties will increase our reliance on external financing," Yuzhou admits in its prospectus. Its borrowings are already substantial - it has 1.3 billion yuan (HK$1.48 billion) of debt, compared with 1.9 billion yuan of net assets. However, at the moment, many mainland developers are making hay. As Beijing continues to crank out cash to stimulate the economy, banks are lending freely, and much of this money is being spent by consumers on new homes. One of Evergrande's financial advisers, BOC (SEHK: 3988) International Holdings, expects the Guangzhou developer's sales to hit 43 billion yuan next year, a huge leap from 5.3 billion yuan this year, according to a pre-offering research note. But when economic conditions are not good, mainland developers that are reliant on continually selling new homes for income can struggle. Evergrande tried and failed to raise US$2 billion on the Hong Kong stock exchange in March last year. From late 2007, Beijing had constrained state banks from making property loans, and investors were afraid the situation could get worse. Evergrande's net profit fell from more than one billion yuan in 2007 to 525 million yuan in 2008 last year, the BOCI research shows. Without steady incomes from rentals, mainland developers can be forced to gobble up debt. Evergrande borrowed more than US$800 million from Wall Street banks and private equity funds in 2006. After its listing attempt failed in March, it sold shares to investors including New World Development chairman Cheng Yu-tung, for US$502 million. The BOCI research shows Evergrande's loans are now manageable. As of June 30, it had 10 billion yuan of borrowings, against 88 billion yuan of net assets. By next year, the developer could be debt-free.
Backed by the strong sentiment in the property market, Sun Hung Kai Properties (0016) sold more than 200 residential units at Kowloon Peak development Aria over the weekend. SHKP generated HK$1.8 billion in revenue from the sales, Sun Hung Kai Real Estate Agency sales project director Amy Teo said. The firm may halt sales at Aria for this year after selling more than 200 units, she added. Some 150 residential units were sold on Saturday. The average selling price of the project is HK$9,200 per square foot, with the most expensive unit selling for HK$18.2 million. One customer bought three flats for a total of HK$40 million, SHKP said. More than 50,000 people have visited the show flats since they opened on Friday. Other new projects recorded only a few transactions over the weekend. The 10 major housing estates recorded 33 deals, up from 32 the previous weekend, according to Midland Realty. Meanwhile, UBS analyst Eric Wong Chun-yu warned the government may be helping create the next property bubble, which could be bigger than that of 1997. "Record-low supplies expose [Hong Kong] to the risk of record-high rents and business costs as the economy recovers, and the risk of price bubbles is aggravated by the global monetary supply bubble not finding relief," Wong wrote in a report.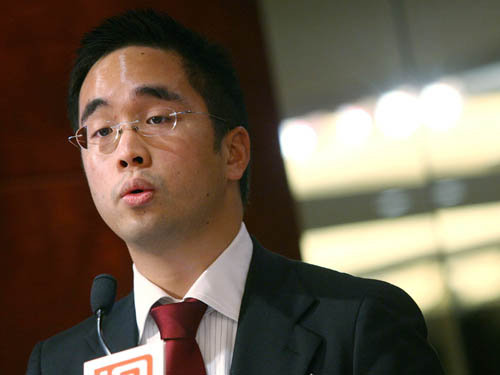 New World Development (0017) is expected to generate 20 percent of profit from its retail and department store business in five years, according to executive director Adrian Cheng Chi-kong. "The retail business will be a growth driver of the group in five to seven years while the home development and infrastructure sector is expected to contribute stable income," Cheng said. Its unit New World Department Stores (0825) posted a net income of HK$547.3 million for the year ended June 30 - accounting for 15.3 percent of the group's underlying profit excluding fair value change of investment properties. New World Department Stores was the only business in the group to post profit growth in the last financial year amid the sluggish economic situation prevailing in the region, following a downturn in the US economy. Its first art mall, K11 - a 340,000-square-foot shopping mall based on a brand concept of art, people and nature - will open in Tsim Sha Tsui by the end of this year, Cheng said. "Shopping malls in Hong Kong are so boring. We intended doing something special," said Cheng, who is the grandson of New World Development chairman Cheng Yu-tung. He said the mall will showcase the work of local artists. K11 is expected to contribute rental income of as much as HK$326.4 million per year, if 80 percent of its space is leased for a monthly rent of HK$$100 per square foot. New World Development has expanded into the retail business by operating department stores of NWDS, investing in Renhe Commercial Holdings (1387) though New World Strategic Investment and developing its brand of art shopping malls. The company aims to employ the same concept in up to seven mainland cities with a total gross floor area of one million square meters. "We plan to open similar shopping malls in Tianjin, Guangzhou, Beijing, Shenyang, Wuhan and Chengdu, and maybe Suzhou also. One of them will be completed next year and a few in 2013," Cheng said. The mainland sites - similar to NWD's project on Hanoi Road, which comprises K11, upscale residential project The Masterpiece and the Hyatt Regency Hong Kong - will be developed into multicomplexes. These will include homes, hotels and shopping malls. Cheng said the development cost of the mainland malls is not yet confirmed. The company invested more than HK$2.5 billion in developing K11.
Buying fell for the first time in the past five weeks while selling among directors was flat, based on filings on the stock exchange from Monday to Friday last week. A total of 29 firms recorded 123 purchases worth HK$264 million against 17 firms with 58 disposals worth HK$30 million. The number of companies and trades on the buying side was sharply down from the previous week's 41 firms and 183 trades. Despite the sharply fewer acquisitions, the buy value was up from the previous week's turnover of HK$150 million. On the negative side, the number of companies and trades was consistent with the previous week's 17 firms and 62 disposals. The sell value, however, was sharply down from the previous week's sales worth HK$91 million. Li Ka-shing has been the top buyer among directors in terms of value in each week since he resumed buying shares of Cheung Kong (Holdings) (SEHK: 0001) in the third week of September. His purchases in the past five weeks have amounted to nearly six million shares worth HK$589 million. They were made from September 15 to last Wednesday in 33 transactions at HK$100.90 to HK$93.64 each or an average of HK$98.23 each. Li last bought 1.7 million shares from Monday to Wednesday at an average of HK$98.45 each, which increased his holdings to 938.1 million shares or 40.5 per cent of the issued capital. The trades by the chairman in the past month were made at sharply higher than his purchase prices earlier this year based on the 80,000 shares that he acquired from February 3 to 6 at an average of HK$66.71 each. Li also bought shares of conglomerate Hutchison Whampoa (SEHK: 0013) with 320,000 shares purchased on October 14 at HK$54.47 each. The trade increased his holdings to 2.191 billion shares or 51.4 per cent. The trade was made at sharply higher than his previous purchase price, based on the 600,000 shares that he acquired in November last year at an average of HK$37.37 each. The recent acquisition was significant as it was only Li's second on-market trade in Hutchison since 2006. Shares in Cheung Kong and Hutchison closed at HK$99.55 and HK$55 respectively on Friday. Li was one of several chairmen who recorded significant acquisitions last week.

China: China will overtake Japan to become the world's second-largest economy in the next two years, giving Beijing greater clout on the global stage and boosting the government's stature at home, analysts say. Figures to be released this week in Beijing are expected to show the economy expanded 9.5 per cent in the third quarter, further narrowing the gap with Japan, which may only post 1 per cent growth for the period. China is expected to unseat its Asian rival from the position it has held for more than 40 years in 2010 or 2011, though analysts say the shift in economic hierarchy will have little impact on trade.
President Hu Jintao congratulates Sunday on the 100th founding anniversary of the China University of Mining and Technology (CUMT) in a letter, urging more talents in the country's energy resource industries. Hu said in the letter that energy resources are the basis and guarantee of the country's economic and social development. As a key base for the country's education on the science and technology of energy resources, the university shoulders great responsibilities and has a bright future, Hu said. Hu called upon the university to stick to the Scientific Outlook on Development and foster more talents to achieve more research fruits and contribute to the sound and fast development of the country. In his reply to a letter from the university's new graduates who are working in the country's western regions, Premier Wen Jiabao encouraged them to devote themselves to the development of the regions where they work. State Councilor Liu Yandong Sunday attended the celebration that marked the university's founding anniversary. She noted that the scientific exploitation and clean use of energy resources is a major issue for countries across the world and is also a key factor that is restricting China's modernization. She called on teachers and students to attach individual values to the country's construction and go to the places where they are most needed. The CUMT, one of the key national universities under the direct administration of the Ministry of Education, is based in Xuzhou of east China's Jiangsu Province. In 1997, the university's second campus was established in Beijing.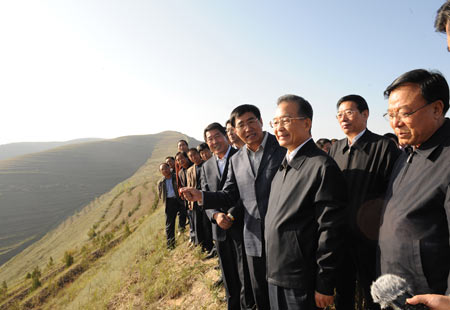 Chinese Premier Wen Jiabao (2nd R Front) visits Zhaojiapu Village in Chankou Township of Dingxi City, northwest China's Gansu Province, Oct. 17, 2009. Premier Wen made an inspection tour in Gansu from Oct. 17 to 18. Chinese Premier Wen Jiabao has urged the once impoverished northwestern Gansu Province to continue developing industries with local features while ensuring the safety of local ecological system. Wen said during his inspection tour to the province from Saturday to Sunday that local companies should take advantage of the valuable resources, such as medicinal herbs and mineral mines, and use technologies to improve energy efficiency and sustainable use of resources. When visiting Dingxi City of east Gansu, Wen said the place had become better every time he visited and there were good prospects for farmers' lives. "It is still the most deprived place in the country as many farmers make less than 1,200 yuan (176 U.S. dollars) a year," he said. However, Wen said, "The road is better; children have no problem going to school; medical insurance is there and we will work on the old-age insurance scheme. We also have a water project that will hopefully solve the problem of water shortage." Wen urged the Lanzhou Chemical Company of the China National Petroleum Corporation, the largest oil refinery in China's west region, to reduce energy consumption, achieve technological breakthroughs, replace backward production facilities, and strictly limit excess capacity. Wen also voiced his concerns over the ecological challenges in Gansu. He said the biggest challenges are water shortage and desertification, which required greater efforts in sustainable use of surface and underground water and control of sand.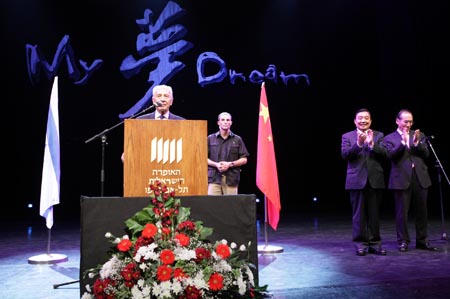 Israeli President Shimon Peres (L) addresses the opening of "Experience China in Israel" cultural event in Tel Aviv Opera House, on Oct. 17, 2009, with the presence of Wang Chen (2nd R), Minister of the State Council Information Office of China.
A young woman poses for a photo with a buffoon during the 2009 French Cultural Festival slated from October 10th to 18th, on the Wangfujing Street, in downtown Beijing, Oct. 17, 2009.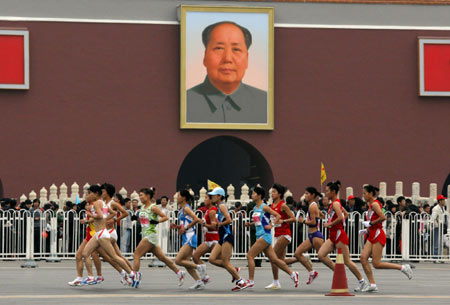 Participants in the Beijing International Marathon pass the Tiananmen Square on October 18, 2009.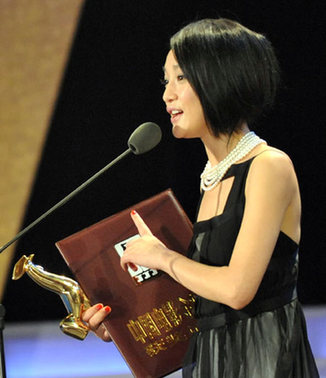 Zhou Xun addresses the audience after winning the Golden Rooster Award for Best Actress at the closing ceremony of the 18th Golden Rooster and Hundred Flowers Film Festival in Nanchang, Jiangxi proinve on Oct 17, 2009. She shares the award with Jiang Wenli.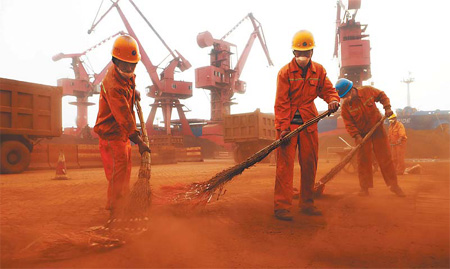 China's iron ore imports rose 36 percent to 469.4 million tons in the first nine months from a year earlier. The debate over the next year's iron ore benchmark prices has got off to an acrimonious start with China seeking to separate its negotiations from other countries while global giant miners refuse to budge downwards on prices. Shan Shanghua, secretary-general of China's top iron ore negotiator China Iron and Steel Association (CISA), said on Friday that iron ore contracts should run for a calendar year instead of beginning on April 1, according to the Japanese financial year. "We will not insist on other countries taking China's iron ore price as a reference," he said at an iron ore conference in the coastal city of Qingdao. The iron ore conference is usually regarded as the unofficial start of benchmark price negotiations for the next contract year. "There may be another failure in agreeing a benchmark price next year, as happened this year, if CISA sticks to its position," a mining executive familiar with the negotiations told China Daily on the sidelines of the conference on Friday. "BHP prefers to use spot prices, which are market-oriented and index-linked," he said. "If both sides are not happy with the benchmark price negotiation, the next year ore trading might again be based on spot rates." Iron ore is the only commodity that is negotiated with a benchmark price system. Other commodities such as copper and oil are linked to an index. This year's iron ore price negotiations became deadlocked in June when China insisted on a 45-percent discount on 2008-09 prices after a 33-percent cut in benchmark iron ore prices had been set with other Asia steel mills. Shan said Chinese steel mills would not be able to make money at the current price that iron ore producers are demanding because an oversupply is causing steel prices to fall sharply.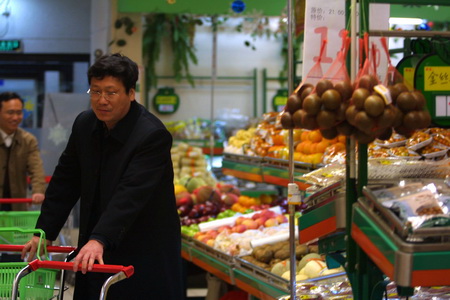 Consumers in smaller cities usually put quality and durability first when they make consumption decisions. China's so-called third- and fourth-tier cities - those at county level - will be most targeted in the future by domestic enterprises, investment agencies and international companies, according to a report. The survey, entitled Approaching Consumers in China's Emerging Cities, said that under the current situation of urbanization and modernization, consumption markets in the country's first- and second-tier cities, for example Beijing, Shanghai and Guangzhou, tend to be saturated and people's spending power would not be enough to support the country's economic growth. The report, published by Bates 141, an Asian marketing communications network and part of WPP, one of the world's leading communications services groups, surveyed people aged 16 to 35 from eight Chinese cities at county level over the past two years. "The consumption potential of Chinese emerging markets in third- and fourth-tier cities cannot be ignored and there will be places where many brands and enterprises perform spectacularly," said Arthur Yu, CEO of Bates 141 China. There are more than 4,000 third- and fourth-tier cities in China. According to figures recently released by the National Bureau of Statistics, the retail sales of consumer goods at and below county level totaled 3.48 trillion yuan ($510 billion) in 2008 compared with 1.84 trillion yuan in 2004. To comprehend the size of the market outside major metropolises, it is worth considering that Yichun, a Chinese clothing brand hard to find in big cities, took 8 billion yuan in sales in 2008. Lenovo released computers targeted at rural markets that cost just 1,499 yuan. Ownership of the Nokia 1110 phone in China is reported to be about 200 million. Peng Gang, director of integration strategy at Bates 141 China, said the rules and principals of marketing and branding in third- and fourth-tier cities are very different from those in big cities.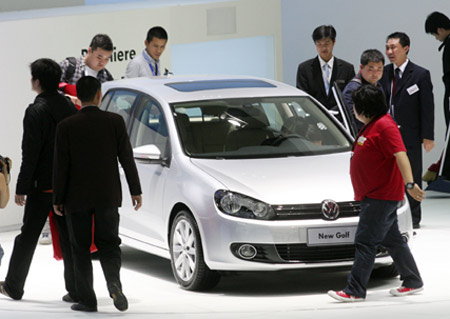 China's passenger-car sales surged 84 percent last month as government stimulus measures and an economic rebound spurred demand. Sales of cars, sport-utility vehicles and multipurpose vehicles climbed to 1.015 million, the China Association of Automobile Manufacturers said. Car sales also jumped 90 percent in August thanks to a 4 trillion yuan ($ 586 billion) stimulus package, including support for auto sales, designed to shield China from the worst of the global slowdown. General Motors Co, the largest overseas automaker in China, more than doubled September sales from a year earlier to 181,148 vehicles. In the first nine months, it sold 1.29 million, surpassing the tally for the whole of 2008. Volkswagen AG boosted nine-month China sales to 1.06 million vehicles, beating the 1.02 million it sold in the whole of 2008. China's biggest automaker, SAIC Motor Corp, also said sales were racing ahead, up 47 percent in the first nine months from a year ago. In January, China's auto market overtook the United States as the world's largest. Analysts said the loose money policies that have propelled the industry are set to continue at least till the end of the year. "Auto sales rely heavily on policies, just like the stock market. It's hard to predict the sales outlook for next year as we don't know whether the government will renew the tax cuts for small cars after they expired at the year end," said Qin Xuwen, an analyst with Orient Securities. "If they indeed cut sales tax on mid-range sedans next year as many hope, it could be another bumper year ahead." All of China's publicly traded domestic car makers are likely to give some outlook for the rest of the year when they report third-quarter results in the next few weeks. But regardless of how they end the year, companies are likely to see their sales growth cool down in 2010, said Ji Junfeng, an analyst with Changjiang Securities. "They're not likely to see a repeat of the explosive year-on-year growth in car sales in 2010 as the comparative base will be much higher," he said. "It's true that government policies have helped push up auto sales this year, and weak demand in 2008 also played a role in it." The strong growth has also turbocharged profits and shares for Chinese automakers, which are required by the Shanghai Stock Exchange to announce if their profits will rise or fall by more than 50 percent in any given period. SAIC did just that, saying yesterday its net profit for first nine months of the year jumped more than 70 percent.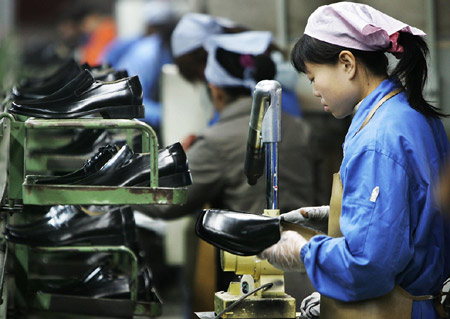 China is opposed to the European Commission's plan to extend for another 15 months anti-dumping duties on Chinese shoe imports, and the move, if approved, would further pressurize struggling domestic shoe manufacturers, the Ministry of Commerce said. The European Commission yesterday announced it had proposed extending anti-dumping duties on European Union (EU) imports of Chinese and Vietnamese shoes for at least 15 months. Early in 2006, the EU began imposing duties as high as 16.5 percent and 10 percent respectively on Chinese and Vietnamese shoe imports after European manufacturers accused the two governments of unfairly subsidizing their shoemakers. They also claimed the subsidy had squeezed profits of some EU producers while shuttering others. "The investigation showed there was a likelihood of continuation of injury for the short-to-medium term, until the process of adjustment of the Community (EU) industry had been completed. The anti-dumping measures on leather footwear should be maintained," a document released by the commission stated. But China is against any such proposal. "It's time to end the anti-dumping duties; it's harmful to both sides. Such protection is not good for creating an environment of fair competition," an official from the Ministry of Commerce told China Daily. Trade analysts suggested yesterday that the Chinese government and local shoemakers should consult with the commission and its member nations before Nov 3, after which, the commission would start talks on the matter and finalize its decision.
October 19, 2009

Hong Kong: Private-wealth management firms have gone back to the drawing board, working to rebuild their relationships with clients and prepare them for a new financial environment, after last year's bruising market crash shredded portfolios. Nearly half of all advisers lost clients last year, according to the Asia-Pacific Wealth Report, issued by Merrill Lynch's Global Wealth Management group and Capgemini. And 85 per cent of the survey's respondents said keeping clients' trust and business were the two greatest challenges this year. "The key focus is maintaining the client trust, [because] people have lost trust in wealth management firms," said Arvind Sundaresan, head of sales for Asia-Pacific at Capgemini. "The sales-driven approach of selling products to customers was not pursued very well given the crisis we went through." Many well-heeled investors across the region had become accustomed to steady, uninterrupted returns as markets cruised steadily higher before the onset of the financial crisis. The downward spiral last year was a harsh reminder about the need for risk protection as overly aggressive portfolios were crushed. Hong Kong's benchmark Hang Seng Index tumbled 48.3 per cent last year for its largest loss in 3-1/2 decades. The Shanghai Composite Index nosedived 65.4 per cent. And across the Pacific, the Dow Jones Industrial Average in New York fell the most since the Great Depression in 1931, 33.8 per cent. Even though stock markets have rebounded, investors are still spooked and have clung to cash. That has driven a wedge in relationships with private bankers.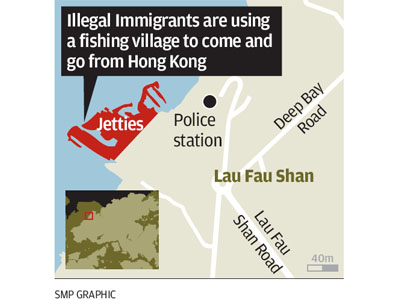 Illegal immigrants are brazenly flouting Hong Kong's border security by entering and leaving the city through a small fishing village near Tin Shui Wai in the New Territories. The illegal immigrants, who come to Hong Kong to work, pay people-smugglers HK$4,000 for a one-way, 20-minute trip across Deep Bay from Lau Fau Shan to Shenzhen. They then use passports belonging to other illegal immigrants trying to smuggle themselves into Hong Kong to leave the mainland or tell their embassies that they have lost their documents and need emergency replacements. Police confirmed yesterday that they were aware of the situation and said they would crack down on people-smuggling out of Hong Kong. A spokesman said police had arrested an illegal immigrant in Lau Fau Shan a month ago who was being smuggled back to the mainland and the case was being investigated.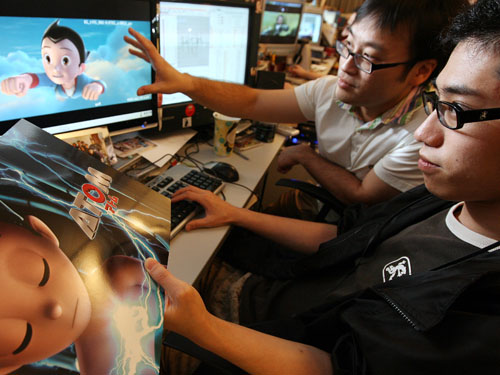 Animators work on Astro Boy, a US$65 million production based on Osamu Tezuka's Japanese classic, at the Chai Wan studio of Imagi, maker of TMNT. Animated films are not just cute and imaginative; they bring in big bucks. And with Chinese animated films smashing box-office records this year, mainland studios are opening doors for Hong Kong filmmakers who possess the creativity and international exposure yet to be found north of the border. Two animated films set box-office records on the mainland this year. Pleasant Goat and Big Big Wolf - The Super Adventure and McDull Kung Fu Ding Ding Dong both earned more than 80 million yuan (HK$90 million), breaking the record set last year by Storm Rider Clash of the Evils, which took in more than 33 million yuan. All three films were directed by Hong Kong filmmakers. Pleasant Goat was directed by veteran art director Choo Sung-pong, McDull Kung Fu by Brian Tse Lap-man and Storm Rider by Dante Lam Chiu-yin. McDull Kung Fu and Storm Rider were both adapted from popular Hong Kong comics. Two mainland studios, China Film Group and Cinema Popular, are producing animated films. China Film Group is working on an animated version of home-grown comedy king Stephen Chow Sing-chi's CJ7, with Chow's involvement in the creative side of the animated film, and another animated film tentatively called Niu Xiong Niu Di (Ox Brothers), featuring Andy Lau Tak-wah in story development. Cinema Popular is negotiating with a few Hong Kong animation houses on developing original feature-length animated films, and Shanghai Media Group is working on a sequel to Pleasant Goat due to open early next year. China Film Group Production Corp president Zhao Haicheng said there had always been demand for animated films on the mainland but they had not really taken off until this year.
For 26 years, the growing community at Discovery Bay has been waiting for someone to break the supermarket monopoly the ParknShop group enjoys there. Now their prayers for some competition to stem high prices have been answered - or have they? A second supermarket serving the 14,500-strong community on Lantau will open before the end of this year. It will be operated by Dairy Farm, the group behind the other half of Hong Kong's supermarket near-duopoly, the Wellcome chain. That is the same Wellcome the Consumer Council this year accused, along with ParknShop, of cheating consumers by raising the prices of items before offering "discounts" that left prices higher than they were to start with. The council also found that the chains charged the same prices on 55 of 375 items it checked in May. Still, long-term residents are looking forward to more choice.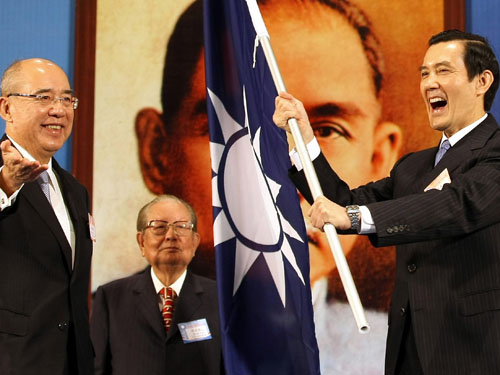 Taiwanese President Ma Ying-jeou receives the Kuomintang flag from former chairman Wu Poh-hsiung (left) on the first day of the KMT congress in Hsinchuang, Taipei county, yesterday. Taiwanese President Ma Ying-jeou was sworn in as chairman of the ruling Kuomintang yesterday in a move that could pave the way for his first meeting with President Hu Jintao. Ma, who took over as president in May last year pledging to improve relations with the mainland, used his inauguration address to promise to build even stronger ties with Beijing as the new ruling-party chief. "We will keep pushing for exchanges ... to improve mutual trust and co-operation between the two sides," Ma said. Ma also announced the appointments of Lien Chan and Wu Poh-hsiung as honorary chairmen. Wu will assist Ma on cross-strait relations while Lien will promote foreign affairs. Wu, Ma's predecessor, met Hu on the mainland twice, last year and this year, while Lien met Hu in Beijing in 2005 in the first meeting between a KMT chief and the head of the Communist Party since 1945. Ma, 59, pledged that the KMT would no longer "be a profit-seeking enterprise". The party would rely on fund-raising to support its operations, he said in comments broadcast on Taiwanese television. Ma quit as KMT chairman in February 2007 after being indicted for misusing government funds while he was mayor of Taipei. He was subsequently acquitted of the charges and went on to win Taiwan's presidential election in March last year on a platform of boosting the economy by improving ties with the mainland. The Communist Party, in a message to Ma, echoed his enthusiasm for improving ties, while reiterating its opposition to Taiwan seeking formal independence. "We look forward to the continuing realisation of cross-strait peaceful developments by our two parties to deepen trust and promote exchanges ... on the basis of opposing Taiwan independence," it said. Ma also vowed to eradicate vote-buying at the upcoming regional elections amid a string of bribery scandals plaguing his party, which has led to three lawmakers being removed from office. Observers said the scandals had dealt a blow to the KMT and played a part in its defeat in a recent by-election. The party planned to sell its largest asset, Central Investment Co, by 2012 and use about NT$15 billion (HK$3.6 billion) in proceeds from the transaction to pay off debt, cover pensions and make donations to charity groups, the Taipei Times reported yesterday, citing Lin Yong-ruei, director of the KMT's administrative management commission.

China: Beijing would officially launch a second board for start-ups on Friday, the country's top securities regulator, Shang Fulin, said yesterday. The Nasdaq-style ChiNext market will operate in Shenzhen, with the aim of creating more investment channels and help nurture the country's own version of Microsoft or Intel. So far 28 firms, including medical-equipment maker Lepu Medical and drug producer Chongqing Lumy Pharmaceutical, have raised money from investors for their initial public offerings on the second board. The announcement by the China Securities Regulatory Commission means their shares will start trading on the second board soon. The 28 companies have attracted huge enthusiasm among investors, who priced the IPO shares at 56.7 times their 2008 earnings on average, raising concerns that the market will be excessively speculative. Beijing formally gave the approval to the long-heralded second board last month to enable cash-hungry small firms to raise growth capital. Shang warned that the GEM firms were more likely to be exposed to market manipulation because of their relative small size, Xinhua said.

Dalian Port plans to raise 2.8 billion yuan (HK$3.18 billion) from the Shanghai stock exchange by next April, using the money for expansion, the company's top executive said yesterday. After the A-share sale, Dalian Port would be the first mainland port operator to have a dual listing on the Hong Kong and mainland bourses. The firm aims to issue 2.4 billion shares. About 1.2 billion shares will go to controlling shareholder Dalian Port Corp (PDA) as "initial consideration" to acquire assets from its parent. The Hong Kong-listed state-run operator of petroleum, container and vehicle terminals plans to acquire the assets to consolidate port resources to compete in the Bohai region. The funds raised will be used to repay debt and expand operations, such as ore and bulk grain terminals and related logistics services. The port plans to boost throughput by 10 per cent next year from this year's expected throughput of 46 million twenty-foot equivalent units. The country has three main economic zones: the Pearl River Delta in the south; the Yangtze River Delta in the east; and the Bohai region in the northeast. Hong Kong-listed Dalian Port closed 0.33 per cent lower yesterday at HK$3.07. Chairman Sun Hong said after acquiring assets from its parent, Dalian Port expected to boost capital expenditure to three billion yuan annually in the coming three years, up from the previous two billion yuan a year. PDA, operator of the nation's third-largest port by assets, wants to take a leading role in consolidating Liaoning's ports, a move being pushed by the provincial government. The plan is in line with the central government's proposal to build a coastal economic zone in Liaoning, which is striving to expand its role as a northeast Asian transshipment hub. But analysts are concerned that an A-share issue by Dalian Port would foreshadow share dilution. Citigroup cut Dalian Port's earnings per share in 2010 and 2011 by 30 per cent and 28 per cent on post-deal dilution. This reflects a 29 per cent to 33 per cent net profit increase from acquired assets and an 82 per cent share enlargement. Executive director Zhang Fengge said if the A-share price was set at 3.67 yuan per share with the price-to-earnings ratio within 25 per cent, there would be no dilution problems. Zhang said the company would continue focusing on its profitable ore terminals. Throughput for the ore terminals was 21 million tonnes in the first nine months. Comparative figures were not provided. It plans to expand its capacity for ore terminals to up to 40 million tons from the current 24 million tons. Dalian Port's net profit fell 49 per cent to 272.17 million yuan in the first half, while revenue rose 0.9 per cent to 652.68 million yuan. The decline in profit was mainly due to a substantial drop in gains on fixed-asset disposals and a slowdown in the operator's container business caused by the global downturn.
The Shenzhen Stock Exchange will require the 28 firms scheduled to list on the new second board to disclose how they will use the extra proceeds from their initial public offerings. The decision came after the companies raised more funds than targeted. According to a new rule published by the exchange yesterday, the firms must complete the new plans within six months and are barred from using the extra funds to buy equities and financial derivatives. It is the first time regulators have drawn up a specific rule governing the use of extra listing proceeds. The first 28 start-up firms that will be listed on the Growth Enterprise Board raised a combined 15.5 billion yuan (HK$17.6 billion) from the offerings, more than double the targeted size in their prospectuses. The bonanza triggered regulatory concerns that the firms would misuse the excess funds to chase short-term returns on equities and high-risk derivatives. "The Shenzhen exchange will keep a close watch on the use of the excess funds," Zhou Ming, a vice-president of the exchange, said yesterday. "We will severely punish improper behavior." The mainland stock market has long been plagued by illegal fund inflows since it was established in 1990. Almost 1.2 trillion yuan of banking loans was illegally invested in stocks in the first half of this year, according to Wei Jianing, a researcher at the State Council's Development Research Center.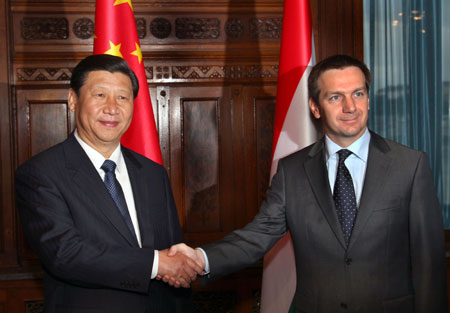 Visiting Chinese Vice President Xi Jinping(L) meets with Hungarian Prime Minister Gordon Bajnai(R) in Budapest, capital of Hungary, Oct. 16, 2009.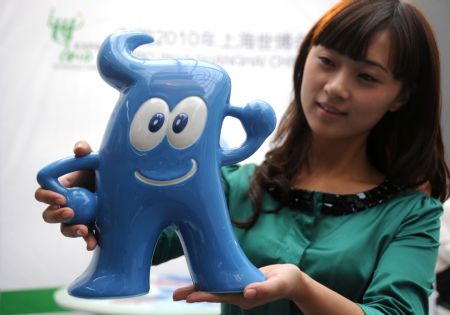 A woman shows the Shanghai World Expo licensed ceramic in the shape of Haibao, the mascot of Shanghai World Expo, at the exhibition hall of 2009 China Jingdezhen International Ceramic Fair in Jingdezhen, east China's Jiangxi Province, Oct. 17, 2009. The 2009 China Jingdezhen International Ceramic Fair will be held from Oct. 17 to Oct. 22 in Jingdezhen.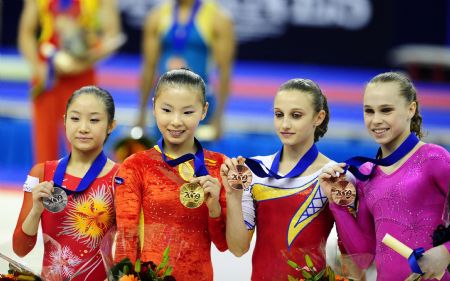 Gold medalist He Kexin (2nd L) of China, silver medalist Koko Tsurumi of Japan (L) and bronze medalists Ana Porgras of Romania (2nd R) and Rebecca Bross of the United States pose during the victory ceremony of the Uneven Bars final of the 41st Artistic Gymnastics World Championships in London, Britain, Oct. 17, 2009.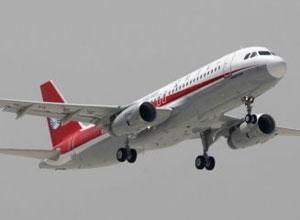 China's civil aviation industry made profits of 9.1 billion yuan (about 1.33 billions U.S. dollars) in the first nine months of 2009, despite the punch by the financial crisis on the world's civil aviation industry, said the Civil Aviation Administration of China on Saturday. Domestic air passenger traffic volume grew by 23.6 percent from a year earlier in first nine months of this year.
October 18, 2009

Hong Kong: Christmas blockbusters such as James Cameron's Avatar could make their way to cinemas through the internet in December over a trial digital distribution network. The 18-month pilot scheme, Digital Cinema Exchange, is a joint project between Cyberport and the Theatres Association with support from the Film Development Council and internet service providers. As well as lowering the distribution cost of films, it is expected to tighten security and the protection of intellectual property. A government spokesman said 10 cinema operators, including big players such as UA Cinemas and Golden Harvest, had signed up for the scheme, and negotiations were under way with local and overseas film distributors. Cyberport's head of information technology operations, David Chung Wai-keung, said Hong Kong already had 57 cinema screens equipped with digital projection, but the broadband connection was missing. "At the moment films still have to be physically delivered to these cinemas in the form of hard disks, but with a server hosting these films, they can be distributed through a broadband connection with the server," he said. "This saves a lot of money and it's a more reliable way to distribute content. We are still working out how much money it can save, but there will be an evaluation six months after the project starts in November." Chung said Singapore had already established such a network. While the number of digital screens had grown sharply on the mainland, insufficient broadband penetration still limited the development of digital cinema there. Chung said a server could hold 30 to 40 terabytes, of which one film would take up only 250 gigabytes. He hoped the scheme would be up and running in December, in time for the Christmas season. The network could also distribute other content, such as sports and music concerts, he said. "Imagine watching a three-dimensional U2 concert," he said. "The future theatrical experience will be enriched." The vice-chairman of the Theatres Association, Chui Hin-wai, said the project was still at an initial stage but local cinemas were ready for digital film distribution. UA Cinema Circuit's general manager, Chan Chi-leung, welcomed the plan. He said 50 per cent of UA's screens had gone digital and he expected that by the middle of next year, 80 per cent of Hong Kong's cinema screens would be equipped with digital projectors. But he said local filmmakers had yet to join the digital trend because of extra costs involved in digitisation during the filmmaking process. He hoped the government would also look into the filmmaking aspect.
Advertisements outside a property agency in Quarry Bay. People are less confident about buying than earlier in the year, a survey shows. For many people, owning a home is their ultimate aspiration and major investment. Yet Chief Secretary Henry Tang Ying-yen said yesterday households shouldn't spend more than a third of their income on loan repayments. If the public followed his advice, there would be a lot fewer homeowners. (Tang took a more conservative line than banks, which allow homebuyers to use up to half their monthly income to repay mortgages). In fact, seven out of 10 households might not be able to buy a typical flat - costing HK$2.8 million and measuring 700 square feet - of the type Chief Executive Donald Tsang Yam-kuen this week said was both affordable and plentiful. Assuming a 30 per cent down payment and an interest rate of 2 per cent, the monthly instalments on a 20-year mortgage for such a flat would be HK$9,915. In the second quarter of this year, more than 1.65 million households, or 70 per cent, made less than HK$30,000 a month, government statistics show. Using the above assumptions, if Tang's suggestion were followed, just 648,700 of the 2.3 million households could afford repayments on such a flat.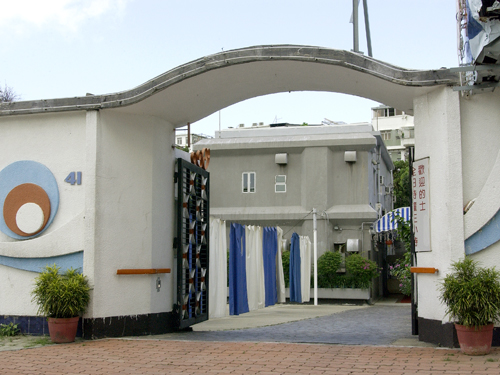 A competition to design a Bruce Lee museum at the late kung fu star's former Kowloon Tong home has attracted more than 160 submissions from Hong Kong and overseas. The international competition kicked off on July 20, the 36th anniversary of Lee's death, and closed on Thursday. Organised by the institutes of architects, planners and surveyors, it sought ideas for restoring Lee's former home - a two-storey house at 41 Cumberland Road. About 63 per cent of the entries came from Hong Kong. Lee's former home was a love hotel until the villa's owner, Yu Panglin, agreed last year to donate the HK$100 million property for the project to commemorate the kung fu star's contribution to martial arts and the film industry. "We hope that the villa will be restored to the original state that Bruce Lee lived in as far as possible," Bruce Lee Club chairman W Wong Yiu- keung said. The actor spent his last years there before his death in 1973 at the age of 32. Wong said the star's many fans around the world were eager to visit the museum as soon as possible. "It was his home; we want to get in there to see what he saw, to breathe what he breathed," Wong said, adding that fancy facilities would be unnecessary. "Like the homes of other big stars in the world, fans simply want to see the place the star lived in." A seven-member adjudication panel, including representatives of the property owner, Lee's family, the three professional institutes, the Kowloon City District Council and the Hong Kong Tourism Board will examine the 160 entries. Winners are expected to be announced early next year, with assessment based on creativity, feasibility, practicability and ease of construction, as well as how the design would harmonise with the neighborhood. The Commerce and Economic Development Bureau said the questions of how much the restoration would cost, who would be paying and how long it would take remained unanswered.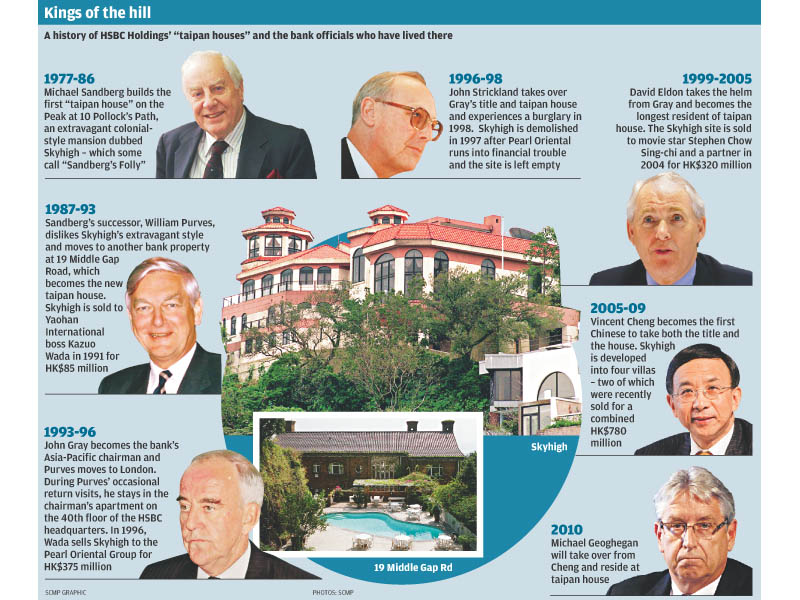 The reason HSBC Holdings (SEHK: 0005) gave up Skyhigh, perched on top of the Peak, for something further down the hill in 1991 was a "lightning decision", according to some. They say the 20,000 square foot colonial-style mansion built for chairman Michael Sandberg in the 1980s was struck by lightning at least once. Others say his successor William Purves just did not like the Pollock's Path residence that became known as "Sandberg's Folly". Whatever the reason, 19 Middle Gap Road has been the address of the bank's senior Hong Kong official for the past 20 years. Come February the "taipan house" will have its sixth new occupant when group chief executive Michael Geoghegan moves his office from London to Hong Kong, in a gesture seen as the bank "coming home". Unfortunately for Vincent Cheng Hoi-chuen, the chairman of HSBC's Asian arm, it means he will have to move out of his home of the past four years to make way for the new taipan. It was announced last month that the bank, founded in Hong Kong in 1865, would be returning to its Asian roots by partially reversing the pre-handover relocation of the group's headquarters to Britain in 1993. Geoghegan will relocate to Hong Kong, while bank chairman Stephen Green remains in London. Geoghegan will also take over Cheng's title as chairman of HSBC's Asia-Pacific arm, which entitles him to live in the taipan house. Cheng will still be employed by HSBC, looking after the bank's mainland presence. Between Purves and Cheng, the house has been occupied by three other taipans - John Gray, John Strickland and David Eldon. Eldon, who was there for seven years, has fond memories of the house which he described as "very big, very scenic, very comfortable". Unlike Skyhigh, which had a 360-degree panoramic view of Hong Kong, the Middle Gap Road house overlooks Aberdeen. "But it's a very good view," said Eldon. "The purpose of having a taipan house is not just to provide accommodation for the chairman. It is also to provide a decent place to entertain customers and business partners," Eldon said. "You would not expect the chairman of the bank to live in a tiny apartment in a remote area." One thing that remained when Purves moved was the annual Christmas gathering for more than 100 movers and shakers. A frequent guest is Allan Zeman, the chairman of Lan Kwai Fong Holdings and Ocean Park, who has attended parties at Skyhigh and Middle Gap Road. "Skyhigh had a really spectacular view, while Middle Gap Road feels closer to nature with more vegetation and trees. Both could handle more than 100 guests - you do not feel it is crowded," Zeman said. He said the decoration of the current taipan house had not changed much over the years apart from touches here and there on the instructions of the various chairmen or their wives. After Purves moved the headquarters of the bank to London in 1993 and the taipan house was passed on to Gray, he would stay in an apartment on the 40th floor of the HSBC building in Central whenever he returned to Hong Kong. However, like Skyhigh, the chairman's apartment is no longer there. John Bond, who succeeded Purves as group chairman, had it converted into a function room because he considered the apartment's maintenance costs too high and found it more economical to stay in a hotel. Meanwhile, his Asia bosses would take a 10-minute car ride to Middle Gap Road for what Eldon described as: "My favourite moment at the house, when I came back at midnight after a hard work day, you were pleased that you were at home."
The government was committed to preserving the harbor front in Central as well as the district's historic buildings, Secretary for Development Carrie Lam Cheng Yuet-ngor said on Friday. Lam told reporters no further land reclamation of Victoria Harbor in Central was planned. "And as for the Central ferry piers site, we will significantly reduce the development density," Lam added. "We would reduce the original concept from two commercial sites into a larger site and transform it into something the public can enjoy," she said. Lam said the Central Market would be preserved and developed into a leisure area. "The Central Market preservation is not so much justified in terms of heritage. It is justified in terms of urban planning, on environmental grounds and in providing a breathing space for a very congested area of Central's business district," she said. The Murray Building would be converted into a 300-room hotel through an open tender," Lam said. For the government headquarters building in Central, Lam recommended that the main and east wings – which have historical significance – should be preserved. They could then be used by the Department of Justice. This is after the re-location of the existing government offices to the Tamar government complex. She said the west wing of the government offices had little heritage value, according to experts. Lam recommended it should be demolished and re-developed for commercial use. She stressed that the new buildings would be subject to height and density limits. Her comments echo those of Chief Executive Donald Tsang Yam-kuen, who during his policy address on Wednesday said: "We will map out a comprehensive strategy for Central's future development from a new perspective."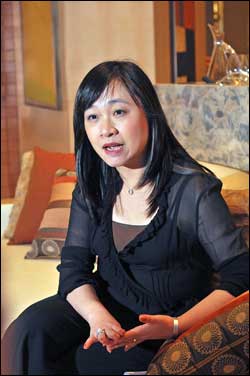 The first 30 homes at Sun Hung Kai Properties' (0016) Kowloon Peak project Aria will be sold at an average price of HK$9,001 per square foot, the company announced yesterday. The homes, at 930 or 1,322 square feet, will be selling from HK$7,097 psf. The cheapest is priced at HK$6.6 million, while the most expensive is HK$14.2 million. "We have received more than 5,000 inquiries about the project, with 50 percent of them asking about harbor-view units," said Amy Teo, sales project director at Sun Hung Kai Real Estate Agency. Prospective buyers from the mainland and overseas account for 30 percent of the total. Teo said the project will be launched officially for sale on Saturday, with a target of HK$300 million from the first batch. Teo estimates there is room for raising prices later. Aria, comprising five blocks, offers a total of 723 flats between 533 and 4,600 sq ft. With the launch, owners from a nearby project are planning to raise their asking prices, according to Midland Realty. Angela Kwok, a sales director at the agency, said there are 300 homes at The Latitude available in the secondary market in San Po Kong. About 20 percent of owners are lifting asking prices from 5 to 10 percent. Separately, the Housing Authority will put 1,392 flats under the Home Ownership Scheme on sale this month at an average of HK$2,370 psf, a source said. They will be sold for HK$980,000 to HK$2.29 million each. The authority will receive HK$1.8 billion from them, earning a net HK$500 million.
Bankruptcy petitions in Hong Kong continued to surge in September, rising 31 per cent from a year earlier, despite an improving economic environment, government data showed on Friday.
The quality of the bottled water available in Hong Kong was "satisfactory", a new study by the Centre for Food Safety (CFS) released on Friday has found.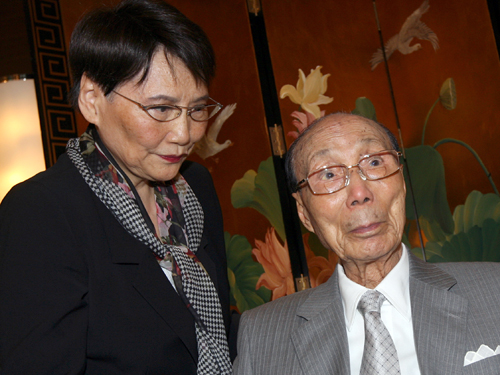 Shaw, with wife Mona Fong, who is TVB managing director. The 101-year-old media mogul Sir Run Run Shaw will step down as executive chairman of the city's dominant free-to-air broadcaster Television Broadcasts (SEHK: 0511) next year. Shaw would relinquish his duties to become non-executive chairman from January 1, the firm said yesterday. It did not announce a successor. Shaw's wife, Mona Fong Yat-wa, 75, is TVB's chairman and managing director. She is also the deputy chairman and managing director of Shaw Brothers (Hong Kong), the station's substantial shareholder. The station's executive deputy chairman is Norman Leung Nai-pang. Shaw, one of the founding directors of the company, has been its executive chairman since 1980. He is also the executive chairman of Shaw Brothers, the major shareholder of TVB and president of the Shaw group of companies. Shaw Brothers delisted from the Hong Kong stock exchange in March after winning approval from its minority shareholders to privatize. Tsang Sing-ming, TVB's external affairs deputy controller, said he believed the board decision was made in consideration of Shaw's age and had nothing to do with the state of his health. Shaw was last seen in public on October 7 at the Shaw Prize award presentation at the Hong Kong Convention and Exhibition Centre. Tsang said he was also due to attend a ceremony to launch the station's anniversary celebrations on Monday. Shaw's intention to step down as executive chairman was first raised in May 2007 when his wife said he was considering making the move as he celebrated his 100th birthday in October that year. At the time, there had been much market speculation about whether he would sell his stake in TVB since he had been admitted to a hospital in July 2006 with pneumonia. It was disclosed in yesterday's announcement that Shaw holds more than 142 million shares in TVB, or 32.5 per cent of the company. Of that holding, Shaw Brothers has 114 million shares, the Shaw Foundation 27 million and Fong 1.1 million. Born in 1907, Shaw and his brother Runme Shaw established the Shaw Organisation in 1926 in Shanghai, which became Shaw Studios four years later and Asia's largest studio by 1958. Shaw launched TVB in November 1967. TVB shares closed 0.73 per cent firmer yesterday at HK$34.30.

Cathay Pacific Airways (SEHK: 0293) came under fire in a shareholders' meeting yesterday for increasing its fuel hedging in June last year, a decision that cost the airline billions in paper losses. A shareholder, who claimed himself a loyal passenger of the carrier, said it was painful to see Cathay losing so much money by increasing its fuel-hedging position at a time when oil prices were surging. "The management made a very bold decision in fuel-hedging activities at that time," the investor said at the meeting. Fuel-hedging contracts, which were once considered a tool to help airlines solve the problem of volatile oil prices, have emerged as the problem itself. If Brent crude oil stays above US$70 per barrel on average this year, Cathay will see a cash outflow of around US$350 million (HK$2.7 billion) for the settlement of hedging contracts. In the first half, the carrier has already paid HK$2.87 billion for the contracts. This cash settlement was settled as a paper loss last year. Analysts said that many of the fuel-hedging contracts were not designed for airlines but for their counterparties - the investment banks.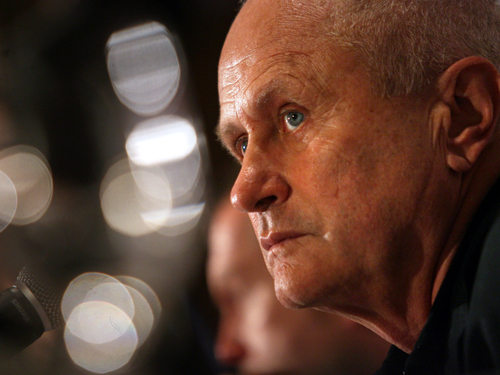 Esprit Holdings chairman Heinz Krogner says the company will talk to China Resources Enterprise about buying out its joint-venture partner. Esprit Holdings (SEHK: 0330), the biggest Hong Kong-traded clothier, plans to open larger, redesigned stores and will seek to take control of its mainland venture to prepare for growth next year, says the company's chairman. "I'd like to make many of these," Heinz Krogner said in an interview at the opening of a 10,000 square foot flagship store in Peking Road, Tsim Sha Tsui, yesterday. "In Europe, they'll be four times bigger." Krogner, who steps down as chief executive at the end of the month, said he planned to "experiment" with Esprit's store layouts. "We all have to suffer until the middle of 2010," he said. "From then onwards, I expect growth again and everything going in a better direction. And we'll be ready." Esprit's profit for the year to June fell 26 per cent to HK$4.75 billion, the first decline in more than a decade, amid the economic slump in Europe, where it makes 85 per cent of sales. Krogner said in August a recovery might be more than a year away and not to expect "miracles". The retailer of casual clothing, cosmetics and household linen in more than 40 markets "will start talking soon" to China Resources Enterprise (SEHK: 0291), its mainland partner, to discuss a buyout, Krogner said. "We are the natural successor," he said, declining to specify how much he would be willing to pay for the rest of the venture. Esprit holds a 49 per cent stake. The venture has more than 1,100 self-operated and franchised stores on the mainland, generating HK$2.7 billion in annual sales. he retailer's stock rose 1 per cent to HK$55.75 yesterday. Esprit, the best performer on the Hang Seng Index in the past 10 years, has gained 27 per cent this year, trailing the 52.4 per cent gain in the benchmark index. The company, with financial headquarters in Hong Kong, plans to open a 40,000 square foot store in Frankfurt. The performance of that outlet and the Hong Kong flagship will be assessed within three months. "Then we will make a final decision on how our stores will look like in the future," Krogner said. Esprit might open as many as 15 outlets of about 10,000 square feet in Hong Kong, he said. "We want to be a major player in Hong Kong," Krogner said. "I want to rush. We can do those in two years if we find the locations - it's not a question of rent, it's a question of availability." Hong Kong contributed 2.2 per cent of Esprit's HK$34.5 billion sales in the financial year ended June. The retailer made 45 per cent of its sales in Germany, its biggest market. Krogner also said he might focus on the company's plans to acquire a luxury brand after Ronald Van der Vis takes over as chief executive on November 1. Esprit might spend US$1 billion on the acquisition of a luxury brand, he said in 2007. Last year, he said he had stopped looking amid the turmoil in the financial markets.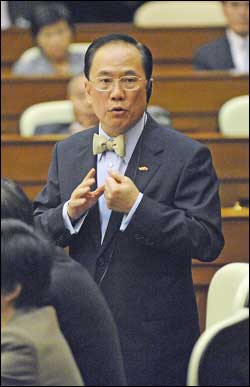 Chief Executive Donald Tsang Yam-kuen yesterday pledged the government would not interfere in the residential property market despite the astronomical sums being paid for luxury apartments. He also advised first-time homebuyers to look for smaller and cheaper units away from the city center. In answer to questions raised about the world record prices being fetched for some flats, Tsang said the cost of most other flats were not as high as they were in 1997-98. The grassroots, he said, could apply for public housing. "This is market mechanism," he said of the high prices. "We cannot use a visible hand to control property prices." On Wednesday, Henderson Land sold a 6,158-square-foot duplex in Mid-Levels at HK$71,280 per square foot for HK$439 million, breaking the world record. But Tsang said there were different types of properties in the market and only the luxury apartments had recorded dramatic price increases. "People should not be affected by reports that properties are being sold for HK$60,000 or HK$70,000 per square foot, when you read the newspaper. A lot of properties are being sold for HK$4,000 per square foot," he said. "Overall the property prices now are lower than those of 1997 and 1998," he added. However, Tsang promised to monitor the market and to take remedial measures if and when necessary. One caller, surnamed Yim, said she is a doctor and her boyfriend a lawyer but even with their combined income they could not afford to buy. "Though I am a professional, I cannot afford the flat I want," she said. She blamed the high prices on money from the mainland and urged the government to exert some control. Even a property owner complained about the current prices. A woman surnamed Wong said her present 40-year-old flat on Hong Kong Island was worth about HK$4 million and she was prepared to sell and move to the New Territories but could not find a suitable unit. "Even a house in a remote New Territories village costs about HK$4 million," she said. "I don't know where can I move to." Tsang said buying a property was a personal decision and the government could only interfere in the property market to avoid fluctuations. The chief executive also advised homebuyers to look beyond the banks' interest rates. Secretary for Development Carrie Lam Cheng Yuet-ngor said the government would need to consider the economic figures and the overall situation before it could make any move on the property market. "The government must tread carefully as we need to consider not only the market but also the property owners," she said.

China: Authorities in Ningxia have closed two milk collection stations after a public outcry following reports that they had collected raw milk illegally from small dairy farmers. But a senior official at the region's agriculture and animal husbandry bureau rejected media reports that the collection points had operated without official approval, and said there was no reason to fear another milk-contamination scandal. A posting on the popular Tianya online forum last week said unlawful milk collections had been revived in the suburbs of Yinchuan , Ningxia's capital. High-resolution photos were posted showing milk collected from private farmers being dumped into dirty iron cans at the two collection stations. No examinations or quality-control tests were conducted during the collection process, according to the posting. The allegation has hit a raw nerve with the public, yet to recover from the scare over contaminated dairy products last year. It quickly stirred an outcry on the internet after several newspapers, including the Guangdong-based Guangzhou Daily and Yangcheng Evening News, picked up the story this week. "If not handled properly, the alleged illegal milk collection in Ningxia could turn into another Sanlu milk-contamination incident, which looks set to damage the credibility of China's dairy industry and even deal a fatal blow to its slow recovery," said a commentary in the International Finance News, a newspaper controlled by the People's Daily. Milk products tainted with the industrial chemical melamine killed six babies and made hundreds ill last year. The Ministry of Agriculture has sent officials to investigate the new incident. Zhou Dongning , deputy director of the Ningxia bureau, admitted yesterday that the milk stations in the video were shut because they had breached hygiene rules, "but what I want to make very clear is that they are authorized milk stations set up by two local milk-powder factories". He insisted media reports unfairly ignored his government's efforts to ensure the quality of dairy products. According to Zhou, 184 of 670 milk stations in the region have been closed since September last year for various quality-related problems. "We are working around the clock to meet the goal set by the Agriculture Ministry, that all private milk farmers must be merged into big dairy producers by November." Xinhua said nearly 4,000 milk stations across the country had been shut by July for failing to meet safety standards.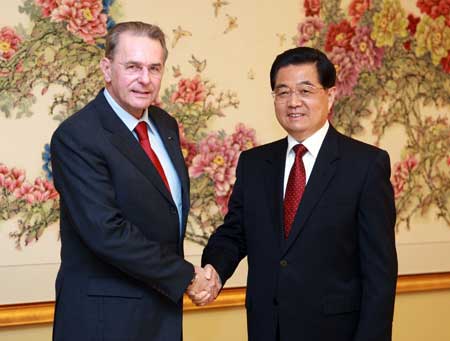 Chinese President Hu Jintao (R) meets with International Olympic Committee (IOC) President Jacques Rogge, who is here for the 11th Chinese National Games, in Jinan, east China's Shandong Province, on Oct. 16, 2009.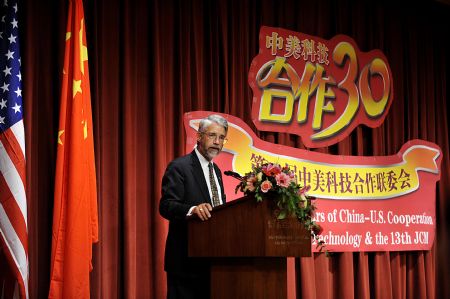 John Holdren, director of the White House Office of Science and Technology Policy, adresses the reception for the 13th Joint Commission Meeting of China-United States Cooperation on Science and Technology at the Chinese Embassy in Washington, Oct. 16, 2009. The 13th Joint Commission Meeting of China-United States Cooperation on Science and Technology was held in Washington on Oct. 16.
The Obama administration on Thursday declined to name mainland as a country that is manipulating its currency to gain unfair trade advantages. The Treasury Department did say it has "serious concerns" about a lack of flexibility in the value of mainland's currency against other currencies, and the country's rapid accumulation of foreign exchange reserves including US dollars. The latest finding was criticized by American manufacturers who contend that mainland is keeping its currency at artificially low levels against the dollar to gain unfair trade advantages. The critics say the weak yuan has resulted in lost US jobs. "We think this is a missed opportunity," said Frank Vargo, vice-president for international economic affairs at the National Association of Manufacturers. Representative Sander Levin, chairman of the House Ways and Means subcommittee on trade, said that Beijing's currency manipulation had contributed significantly to global imbalances. But he expressed the hope that an effort launched by President Barack Obama and other leaders of the Group of 20 major economies last month would address these imbalances in a meaningful way. The administration's decision came in a report the Treasury is required to submit to Congress twice a year. Based on a 1988 law, the administration must designate countries judged to be manipulating their currencies to boost their exports to the United States or make US products more expensive in overseas markets. If mainland had been designated as a currency manipulator, it would trigger negotiations between the two countries and could lead to economic sanctions if the US took a case before the World Trade Organization. Mainland was cited in five previous reports in the period from May 1992 through July 1994 during the administrations of Presidents George H.W. Bush and Bill Clinton. Those negotiations did not produce any major results and no country has been cited since 1994. Treasury Secretaries John Snow and Henry Paulson, who served under President George W. Bush, also sought to increase pressure on Beijing to allow its currency to rise in value against the dollar. However, the Bush administration refrained from actually designating mainland as a manipulator. Obama promised to take a tougher stance against mainland on trade issues during the campaign for the White House last year. But in April and the current report, the administration said mainland's actions did not meet the legal requirements to be named a currency manipulator. Obama in September did decide to impose punitive tariffs on tyre imports from mainland, agreeing to demands of US manufacturers and their unions that a flood of cheap tyres from mainland were costing US manufacturing jobs. American manufacturers contend that yuan is undervalued by 20 to 40 per cent against the US dollar, giving the country a huge trade advantage. An undervalued yuan means that mainland products are cheaper for US consumers and American products cost more in the mainland market. The US trade deficit with mainland totals US$143.7 billion through August, the largest imbalance with any country. Still, the figure is running 15.1 per cent below the same period last year, a decline attributed to a recession that has depressed consumer demand. "Both the rigidity of the renminbi and the reacceleration of reserve accumulation are serious concerns which should be corrected to help ensure a stronger, more balanced global economy consistent with the G-20 framework," according to the Treasury report. Obama and other leaders of the G-20 nations pledged at a meeting in Pittsburgh last month to develop a programme to attack worrisome global imbalances, including America's huge trade deficits and soaring budget imbalances and China's large trade surpluses. The finance ministers of the G-20 countries are scheduled to meet in Scotland next month to discuss ways to accomplish the goals of reducing global imbalances.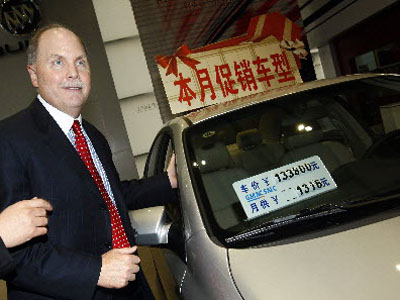 General Motors CEO Fritz Henderson stands near a car at a dealership in Shanghai wealier this month. On Friday, SAIC Motors officials said they are in talks with its partner General Motors to explore new business opportunities that include India. SAIC Motor Corp, China's biggest automaker, is in talks with its partner General Motors to explore new business opportunities that include India, a source with knowledge of the matter said on Friday. India's Economic Times reported that the Shanghai-based automaker was close to taking a stake in General Motors India but did not provide further details. The source said in Shanghai that discussions between SAIC and GM were aimed at expanding their ties, including opportunities in India, one of the world's fastest growing auto markets. The US automaker produces Cadillac, Buick and Chevrolet models in Shanghai with SAIC. The partners also manufacture Wuling-brand minivans and pick-up trucks in mainland. "GM's discussions with SAIC include business opportunities in India, but no final decision has been made on how they will cooperate," the source said. SAIC said only that it was continuing discussions on further business opportunities with GM, while GM had no comment on the matter. The GM-SAIC partnership is one of the most successful tie-ups between a foreign and local automaker, helping both be dominant players in a market where Volkswagen AG, Toyota Motor, Ford Motor are also competing fiercely. SAIC, the maker of Roewe sedans popular with the young business elite, forecast a more than 70 per cent jump in its net profit in the first nine months, after reporting a 47 per cent rise in vehicle sales. GM sold 55.6 per cent more vehicles in mainland during the period, leading a 34.24 per cent gain of the overall market. Its China chief Kevin Wale said this week the Detroit automaker aimed to outpace the growth of the market again next year. Analysts are positive about a further expansion of SAIC and GM's partnership, especially in fast-growing emerging markets, such as India, where demand may match mainland, which topped the United States as the world's largest auto market in January. "It makes sense for SAIC and GM to forge closer ties and explore new opportunities in other markets," said Qin Xuwen, an analyst with Orient Securities. "I won't be surprised if they join hands in India which is only next to China in terms of growth potential."
China National Aviation Holding, the parent of Air China (SEHK: 0753), yesterday announced a plan to issue 3.5 billion yuan (HK$3.97 billion) of short-term notes to fund the operations of the carrier. About 60 per cent of the issue proceeds will be used for the airline's jet fuel purchases, catering and maintenance, according to a document posted on Chinabond.com. The mainland flag carrier's expenditure on jet fuel, catering and maintenance has topped 20 billion yuan a year. Over the next three years, Air China is to spend 41.1 billion yuan on aircraft acquisition. It has budgeted 10.9 billion yuan for next year, 16.2 billion yuan for 2011 and the remainder in 2012. The Beijing-based carrier increased its stake in Cathay Pacific Airways (SEHK: 0293) to 29.9 per cent from 17.5 per cent for HK$6.3 billion in August, becoming the second largest shareholder of Hong Kong's leading carrier. The increase in its Cathay stake could facilitate Air China's strategy of having dual bases - in Beijing and Hong Kong - before the merger between China Eastern Airlines (SEHK: 0670) Corp and Shanghai Airlines.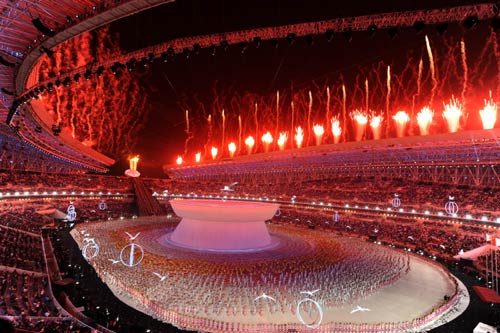 Photo taken on Oct. 16, 2009 shows the art performance at the opening ceremony of the 11th Chinese National Games in Jinan, east China's Shandong Province.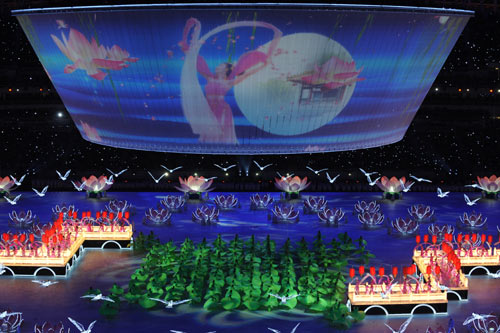 Photo taken on Oct. 16, 2009 shows a view of the opening ceremony of the 11th Chinese National Games in Jinan, east China's Shandong Province.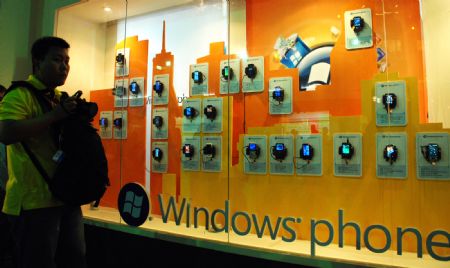 A man watches a series of newly released Windows phone at a press conference in Beijing, China, Oct. 15, 2009. The Microsoft launched its Windows phone jointly with most of Chinese mobile telecommunication operators on Thursday and disclosed that about 17 intelligent mobile phones using Micriosoft's new Chinese operating system would be released to the Chinese market late this year.
Citi China on Wednesday opened its third lending company in China as the U.S. lender seeks to penetrate further in the world's third-largest economy. The company is in Wafangdian in the northeastern port city of Dalian with a population of 1 million. The first two such businesses are in Gong'an and Chibi in central province of Hubei. All the three are county-level rural regions. Andrew Au, CEO of Citi China, said the Dalian Wafangdian Citi Lending Co., Ltd. will offer both secured and unsecured loans to individuals, self-employed and micro-businesses. The company has registered capital of 17 million yuan (2.5 million U.S. dollars) and 10 employees. Citi executives said among its expansion strategies, the lender seeks to bring funds to China's second- and third-tier cities. Stephen Bird, Citi CEO for Asia Pacific, said: "China remains one of Citi's highest priority markets around the world, and we will continue to expand our presence here across multiple lines of business." Citi now has eight branches and 26 outlets in China.
China Investment Corporation (CIC), the nation's sovereign wealth fund, announced Friday that it had closed the first phase settlement for the purchase of a 45 percent stake in Nobel Oil Group. The 300-million-dollar investment would be completed in two phases. In the first phase, which was completed by the end of September, CIC had spent 100 million U.S. dollars for holding the Russian oil company's stakes, and 50 million dollars for operating expense of the oil fields, according to the announcement. It said that the remaining 150 million dollars would be paid off in the second phase, in nine months, to buy oil and gas reserves amounting 150 million barrels around existing ones. When the purchase was done, CIC will hold 45 percent of the company's stake while the Russian company will own 50 percent and the rest 5 percent will go to a Hong Kong investor. The was CIC' second move within one month to buy shares in overseas oil and gas companies. At the end of September, CIC paid 939 million U.S. dollars for a stake in Kazakhstan oil and gas company JSC KazMunaiGas Exploration Production (KMG EP). Zhuang Jian, a senior economist with the Asian Development Bank, said that under the forecast of excessive fluidity and devaluation of the U.S. dollars, CIC's investment in bulk commodities like oil and gas would be a better option to mitigate risks in China's huge foreign exchange reserves. These deals show that CIC is attaching more attention to resource commodities and intends to diversify its assets arrangement from its early preference of investing in financial sectors, said Chen Fengying, director of Institute of World Economic Studies under China Institute of Contemporary International Relations. Chen also said that future price hikes of resource commodities, resulting from devaluation of the dollars and recovery of the world economy, might bring better profits to CIC. Launched in September 2007 with a registered capital of 200 billion U.S. dollars from China's huge foreign exchange reserves, CIC has been criticized for suffering book value losses after it purchased stakes in Blackstone Group and Morgan Stanley in 2007.
October 17, 2009

Hong Kong: Chief Executive Donald Tsang Yam-kuen said on Thursday morning the government would closely monitor Hong Kong's residential property market. Speaking on a radio phone-in program, Tsang said it was important that government policies did not create price fluctuations in the market. A number of callers, many of them middle-class people, told Tsang they could not afford to buy properties in Hong Kong. But Tsang said many properties were still affordable and some of them were being sold at cheap prices. "People shouldn't be affected by reports that properties are being sold for HK$60,000 or HK$70,000 per square foot, when you read the newspaper. A lot of properties are sold for HK$4,000 per square foot," he said. On Wednesday, Henderson Land (SEHK: 0012) sold a 6,100 square foot duplex in Mid-Levels for more than HK$71,000 per square foot. In September, a one-bedroom flat at The Masterpiece in Tsim Sha Tsui sold for HK$30,025 per sq ft. But the chief executive said the city's residential property market was still healthy. Prices for many flats were still lower than they were at the time of the 1997 handover. "We will monitor the prices every day," Tsang said. He also said the unemployment rate was falling and the start of major infrastructure projects in Hong Kong would help boost employment.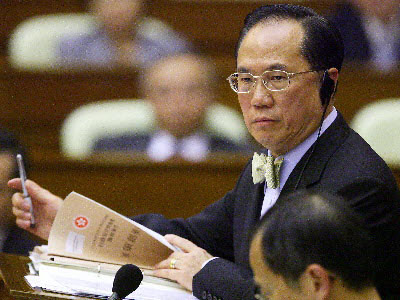 Chief Executive Donald Tsang Yam-kuen attends a question and answer session on his recent policy address in the Legislative Council on Thursday. Chief Executive Donald Tsang Yam-kuen on Thursday appealed to legislators to put aside their differences when discussing a timetable for the future introduction of universal suffrage in Hong Kong. He was speaking during a question and answer session in the Legislative Council on his policy address. Tsang said lawmakers should try to avoid a repeat of the situation in 2005 – when previous political reform proposals could not be agreed on. The chief executive noted that the standing committee of the National People's Congress had outlined a framework for Hong Kong citizens to elect their leader by universal suffrage in 2017, and the Legco in 2020. Tsang also refused to elaborate on whether he supported the phasing out of functional constituencies. These are professional or special interest groups involved in Hong Kong's electoral process. The chief executive made the comments a day after his annual policy address. Some pan-democratic lawmakers said Tsang had broken his election pledge in 2007 when he said he would issue a timetable to introduce universal suffrage in his final term of office. But Tsang rejected these criticisms. He said the aim of the government was to decide the most practical method for elections in 2012. This could then lay the foundation for implementing universal suffrage for the CE elections in 2017 and for Legco elections in 2020.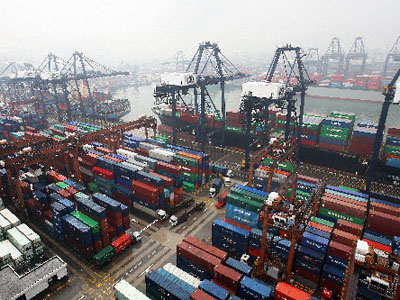 Container traffic through Hong Kong, the world's third busiest port, fell more than 20 per cent in September from a year earlier, figures released on Thursday showed. Container traffic through Hong Kong, the world's third busiest port, fell more than 20 per cent in September from a year earlier, despite optimism that global trade is recovering from its deepest slump since the 1930s. However, third quarter trade volumes rose 7.5 per cent to 5.61 million twenty-foot-equivalent units (TEU) from the April-June quarter, on improvements in July and August, preliminary data from the Hong Kong Port Development Council showed on Thursday. "Global trade has been recovering and the question is how fast will the pace be?" said Jim Wong, an analyst at Nomura in Hong Kong. The quarterly comparison would be more representative than a single month's data, which could easily be distorted by one-off factors, such as typhoon, he added. The Hong Kong data came a day after mainland reported improving trade figures in September. Economists expect mainland's exports will continue to improve in the fourth quarter but some doubt the momentum will last. "We also think that sequential export growth will likely peak in Q4 this year, followed by a deceleration from the first half of next year," said Jun Ma, chief economist, Greater China at Deutsche Bank in Hong Kong. Hong Kong handled 1.8 million TEU of goods last month, down 20.2 per cent from the same month last year and against 1.94 million TEU in August. About 90 per cent of goods handled at Hong Kong's container port – from toys, clothings to electronic products – are re-exports, most of them shipped to or from mainland. "Sequential export recovery [on a month on month seasonally adjusted basis] in China has already been very strong in the past four months, indicating a strong momentum," Ma said. Container throughput at Hong Kong's neighbouring port of Shenzhen in the Pearl River Delta fell 11.96 per cent to 1.77 million TEU in September but the contraction was the smallest since November, according to official Shenzhen data. Ports in Yangtze River Delta, which rely more on domestic trade than Hong Kong and Shenzhen ports, posted growth in cargo volumes last month compared with a year earlier. Cargo throughput at Shanghai rose 5.8 per cent year on year to 33.28 million tons last month, according to Shanghai International Port Group (SIPG). In terms of box numbers, the world's second-busiest container port, moved 2.22 million TEU in September. It fell 5.6 per cent year on year, but was the highest level this year and 1.6 per cent higher than in August. Container throughput at Ningbo also enjoyed a year-on-year increase of 9.4 per cent to 1.05 million TEU last month, according to Ningbo Port, the port operator of Ningbo.
Taiwan said on Thursday it would welcome Hong Kong Chief Executive Donald Tsang Yam-kuen if he were to pay his first visit to the island since taking charge of Hong Kong. "We welcome regular exchanges between Taiwan and Hong Kong," said Lai Shin-yuan. chairwoman of the Mainland Affairs Council, which is in charge of China policy, in response to a question on the possible visit. Tsang reiterated on Wednesday that he hopes to visit Taiwan before his term ends in 2012. He also voiced the wish that Hong Kong could set up a liaison office here at an "appropriate time" to promote ties. A visit by Tsang – or even a publicly expressed desire to visit – would be unlikely without the green light from Beijing, which wields significant influence over the territory. Hong Kong, which was handed back to China in 1997 after more than a century of British rule, was reluctant to react positively to overtures from the island's previous government, which favoured independence from China. Taiwan's current government, led by Ma Ying-jeou, has changed course, making better ties with Beijing a priority since it came to power last year. The mainland still regards Taiwan as part of its territory awaiting reunification, by force if necessary, despite their split in 1949 after a civil war.
Consortium members Global Investment Holding and Hong Kong's Hutchison (SEHK: 0013) are continuing talks on financing to finalise a deal to operate the major Turkish port of Izmir, another consortium member said on Thursday. Sabri Unluturk, chairman of the consortium member EIB-Limas, said the group was likely to seek an extension in the coming days to extend the deadline for signing the contract to operate the port. The consortium was invited to sign a contract to operate the port in the western city of Izmir, Global said last month, following the resolution of a court case against the port privatization. "Feasibility studies are being made regarding financing possibilities for the port. We haven't officially asked to extend the deadline of the deal. Probably in the coming days we will make such a request," said Unluturk. The consortium, which also includes Turkish port operator EIB, made the winning bid of US$1.28 billion last May for the operating rights to the Aegean port for 49 years.

China: Foreign direct investment in China continued to recover in September, rising 19 per cent from a year earlier to US$7.9 billion, the Commerce Ministry said on Thursday. However, actual foreign direct investment for the first nine months of the year totaled US$63.8 billion, a 14 per cent decline from the same period of last year, the ministry said. There was a nearly 11 per cent increase in the number of newly approved foreign invested companies in September, suggesting that mainland's economic recovery is attracting investment after a lull earlier in the year. The September rise in foreign direct investment compared with a 7 per cent year-on-year increase in August, and declines of 35.7 per cent in July and 6.8 per cent in June. The figure does not include stocks and other financial assets. Mainland's economic growth rose to 7.9 per cent over a year earlier in the quarter ending June 30, up from 6.1 per cent the previous quarter, and analysts say the recovery is gathering strength. Retail spending and industrial investment are rising. Mainland is a top investment destination but double-digit growth rates plunged in late 2007 as foreign companies were hit by the global downturn and cut spending. Many are continuing to invest in the country to take advantage of its stronger economic growth compared with other countries.
Organizers of China's national games have pledged to return 20 million yuan (HK$22.75) in sponsorship fees from tobacco companies after an official complaint, state press said on Thursday. The pledge came after the tobacco control office of China's Centre for Disease Control issued an open letter saying the fees violated regulations on accepting sponsorship money from tobacco companies, the Beijing Times said. As a member of the World Health Organization's Framework Convention on Tobacco Control (FCTC), China is committed to a ban on tobacco advertising, promotion and sponsorship at domestic and international events, it said. China's four-yearly national games, the country's own mini-Olympics, formally open on Friday in Jinan city, in eastern Shandong province. The 20 million yuan in sponsorship revenue had been pledged by nine tobacco companies linked to the state-run Shandong Tobacco Wholesale Company, the report said. Besides returning the money, games organizers have also pledged not to accept any sponsorships from tobacco companies in future, it added. Officials with the organizing committee of the national games refused to comment on the issue when contacted by reporters. China, the world's largest tobacco producer and consumer, signed the FCTC in 2003, committing itself to banning all tobacco advertising nationwide by 2011, according to the WHO. China has the world's largest population of smokers, with about 350 million people taking up the habit, and the nation consumes up to one-third of the tobacco products sold annually worldwide, state media have reported. More than one million mainlanders die of tobacco-related diseases every year and that figure is expected to double within the next 20 years, according to health experts. In July, organisers of the next year World Expo in Shanghai were forced to turn down a 200-million-yuan (US$29 million) sponsorship deal from a tobacco company following similar complaints that it was violating the FCTC.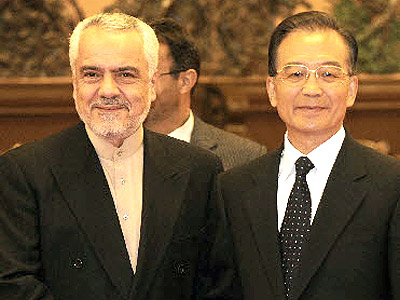 Premier Wen Jiabao shakes hands with Iranian First Vice President Mohammad Reza Rahimi at the Great Hall of the People in Beijing on Thursday. Premier Wen Jiabao said on Thursday that Beijing would continue to push for a peaceful solution to the standoff over Iran's nuclear program, ahead of crucial talks on the issue later this month. "China will continue to play a constructive role in promoting the peaceful resolution of the Iran nuclear issue," Wen told Iranian First Vice President Mohammad Reza Rahimi, according to a Chinese foreign ministry statement. The Iranian official met Wen a day after attending a meeting of the Shanghai Co-operation Organization in Beijing, a regional security grouping dominated by Russia and China that pledged solidarity in the face of the global financial crisis.
Shanghai officials have effectively put property developers under starter's orders for development of the city's "last virgin territory", announcing yesterday that a bridge linking Chongming Island with the city would open by the end of the month. The 70-kilometre-long island in the centre of the Yangtze River Delta is in the northeastern corner of the municipality and has a reputation for its relatively unspoilt beauty. However, a 25.5km bridge-tunnel project due to open on October 31 will bring major changes to the backwater community of 704,000. "This is the fulfilment of a century-long dream for the residents of Chongming Island," Huang Rong , director of the Shanghai Urban Construction and Communications Council, said. "This will bring numerous benefits to the people on the island." The link, which has been under construction since 2005, joins Chongming to Changxing Island via a 10.3km bridge, which is now also joined to the mainland by an 8.9km tunnel. The tunnel-bridge is the first leg of a link with southern Jiangsu province . But while Huang expressed confidence that the link would be completed in 2011 or 2012, there has been no firm indication of when work will begin on the next stage joining the northern part of Chongming to Qidong in Jiangsu. Chongming county chief Zhao Qi dismissed suggestions that the road link would result in environmental degradation. "People have suggested that the cars coming to the island could produce some negative effects," Zhao said. "But I do not see there being any real danger to our environment." He said the island aimed to be an example of sustainable development, with environmental protection at its core - though he noted that conservation needed to be seen in the context of its 1,100 years of human inhabitation. However, the environmental pledges contrasted with promotional material showing tall buildings sprouting up from the island's shore as soon as the bridge made landfall - and plans on display at the island's urban planning museum. The city has a major development plan for the island's southern shore stretching to 2020, involving the building of a new town next to its current main settlement, the expansion of industrial zones and creation of new ones - including "green industries". The plans also include a second new town development, which will require the reclamation of a sizeable section of the Dongtan wetlands, the site of the island's main nature reserve. In reality, however, the island is far from the environmentalists' paradise promoted in the tourism pamphlets. It is already extensively urbanised, with a broad suburban sprawl along its southern shore from the new bridge in the east to the county seat 30km to the west - home to several large shipping terminals and a thriving steel industry.
The private equity owner of Goodbaby Group has called off the sale of mainland's largest baby stroller maker after prices came in too low, forcing the company to seek new loans to refinance its debt, sources said. The planned sale of Pacific Alliance Group's (PAG) 67 per cent stake in Goodbaby, which makes pushchairs and other products for infants for brands including Quinny, Nike Kids and Tommee Tippee, could be worth around US$300 million, reports in June said. Hong Kong-based PAG's investment in Goodbaby was mainland's first and rarely seen western-style leveraged buyout (LBO) deal, completed in 2006 when PAG bought a 67 per cent stake in Goodbaby for US$122.5 million.
Visitors read a poster of Chinese cartoons at the 61st Frankfurt Book Fair in the central German city of Frankfurt, Oct. 14, 2009. The 61st Frankfurt Book Fair opened to public on Wednesday.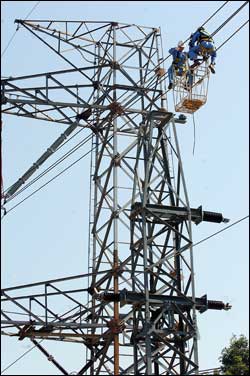 China's power consumption in September continued to rise with a faster increasing rate, according to China's National Energy Administration (NEA) on Thursday. Power consumption in September rose 10.24 percent from the same month last year to 322.41 billion kilowatt hours last month. The increasing rate was 2 percentage points up from that of August. Accumulative power consumption in the first nine months topped 2.66 trillion kilowatt hours, an increase of 1.4 percent over the same period last year. In the first three quarters, power consumption of the primary industry which covers agriculture, animal husbandry and fishery, added 6.35 percent from a year earlier to 72.5 billion kilowatt hours. The second industry, including mining, manufactural, building and construction sectors, consumed 1.95 trillion kilowatt hours, representing a decrease of 1.67 percent over the same period last year. Power consumption in the service sector climbed 11.26 percent year on year to 293.5 billion kilowatt hours in the first three quarters.
October 16, 2009

Hong Kong: Solar electric power need no longer be confined to a fixed location. A United States company has joined a Hong Kong bag maker to provide charging on the go for consumers with solar panel-equipped bags that can recharge small personal electronic devices. These include mobile telephones, electronic readers for e-books, and personal digital assistants. California-based G24 Innovations hopes to eventually make batteries and external power supplies unnecessary by building solar power generators inside electronic products, chief executive John Hartnett told the South China Morning Post (SEHK: 0583). "In the future, our product will become smaller, and it will change from being around the electronic device to on it and eventually inside it, displacing plastics, springs and coils associated with batteries," said Hartnett. He said his company was the first to commercialise "dye-sensitised solar cell" (DSSC) technology for mass consumer use. G24 is mainly targeting professionals who often find their electronic devices have run out of power, such as business people, photographers, military personnel and other outdoor workers. It licensed the technology from Ecole Polytechnique Federale de Lausanne of Switzerland and had unlimited distribution rights worldwide on products made using the technology, Hartnett said. G24 is co-operating with Hong Kong-listed Mascotte Holdings, which makes bags for many global brands of electronics, sport and leisure accessories.

Donald Tsang Yam-kuen yesterday unveiled plans to give overdeveloped Central some much-needed breathing space - at a cost of more than HK$26 billion in potential land revenue. They include preserving part of the government's headquarters buildings and turning the Central Market into an "urban oasis". The chief executive, in a policy address he described as a "back-to-basics" blueprint, also came up with measures to revitalise more than 1,000 old industrial buildings - one of several steps intended to help knowledge-based industries develop. Among eight projects to improve quality of life in Central, Tsang proposed to preserve Government Hill - the centre of administration since the earliest colonial times - by retaining the main and east wings of the Central Government Offices complex, built in the 1950s, while allowing commercial development of the less historic west wing. A public garden will be built on part of the west wing's site. The former Central Market will be withdrawn from the list of sites for sale to developers. "The idea of conserving Central is premised on our respect for the history of the district," Tsang said. "We must create attractions in the district for public enjoyment." The Department of Justice, whose staff are now dispersed in various offices, will move into the two headquarters buildings after completion of the new government headquarters on the waterfront at Tamar - making it a neighbour of the Court of Final Appeal, which will take over the present Legislative Council building. The 40-year-old Murray Building on Garden Road will be offered for conversion into a luxury hotel, which is expected to open in 2014. The successful bidder for the contract to operate the hotel will be required to keep the building's heat-deflecting window design and the ramp connecting it to Cotton Tree Drive. The Central Market's 1,000 square metre rooftop will be "greened". Possible uses for the building include restaurants, a bookshop, gymnasium and an atrium garden for arts-related activities. Tsang said it would become an "urban oasis" for white-collar workers in the daytime and a new hang-out for locals and tourists in the evenings and at weekends. Surveyors said the preserved sites could have been sold for HK$12,000 to HK$14,000 per square foot for grade A office developments. Yu Kam-hung, managing director of surveying company CB Richard Ellis, estimated the loss of revenue at more than HK$26 billion. Town Planning Board member Dr Ng Cho-nam praised the wisdom of protecting the core Central areas against further traffic congestion and air pollution. But he said the district's streetscapes could be threatened by bulky private redevelopments unless planning controls were put in place quickly. Tsang, who pledged to "get the job done" when he sought re-election two years ago, lamented that his final term had been "born at the wrong time". "We have experienced the financial tsunami, followed by swine flu ... As a responsible government we have to resolve these problems," he said. Most political parties decried what they saw as a dearth of measures in the policy address to help the poor and unemployed. (The government has given handouts worth HK$87.6 billion to households and businesses since February last year.) Democratic Party chief Albert Ho Chun-yan said: "In the whole of the policy address, there is not a single mention of the word 'poverty'." Tam Yiu-chung, head of the Democratic Alliance for the Betterment and Progress of Hong Kong, said it lacked steps to relieve poverty, create jobs or tackle rising youth unemployment. But Tsang said at a news conference after his speech: "The annual policy address is about policy direction, not an occasion for handouts." Tsang devoted only two paragraphs to electoral reform. He said the government planned to launch a public consultation next month on changes for 2012. Pan-democrats want the government to go further and sketch a road map to electing the chief executive and legislature by universal suffrage in 2017 and 2020 respectively - the earliest dates Beijing will accept. But Tsang said getting the support of two-thirds of legislators for proposed changes in 2012 would be difficult enough. "We would make the matter more complicated if we make the battle lines even longer," he said. "Do we want to risk a repeat of the marching on the spot that happened in 2005?" That year, pan-democrats blocked proposed changes for elections in 2007 and 2008 on the grounds they did not go far enough.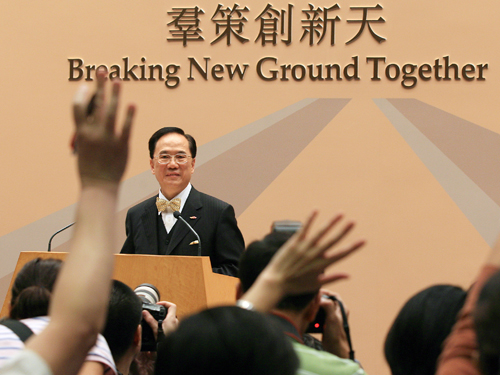 Donald Tsang Yam-kuen answers media questions. The steps announced may not be implemented before 2012, he says.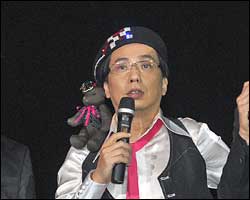 Man-chung is being taken to court over the ownership and copyright of recordings made of two concerts he staged in Kowloon last month. The writ was filed at the High Court by Honger Music Venture, which claims exclusive copyright ownership of the concert recordings that later found their way onto YouTube. The company also claims Lam borrowed two original copies of the concerts and refused to return them, shortly before they appeared on the popular video-sharing website. The plaintiff is suing Lam for copyright infringement and is seeking a court order for the contents of the DVD-ROMs to be removed from YouTube. It is also seeking damages and an indemnity for all losses suffered. Honger Music Venture claims it reached an agreement with Lam and his company, Zhunti Hint, in June to organize two shows entitled "Lam Man Chung Good Friend Concert 2009" at the Hongkong International Trade & Exhibition Centre, Kowloon Bay, on September 25 and 26.

Europe's largest bank HSBC is considering fast-forwarding the Asian rollout of its newly- launched prime services group, capitalizing on its strong brand name in the region where hedge fund returns and activity have made a quick comeback, a senior executive said.

China: China's exports and imports fell last month for the 10th consecutive month, but the rate of decline slowed sharply, providing fresh evidence of recovery in the world's third-largest economy as global demand picks up. Exports fell 15.2 per cent year on year to US$115.9 billion while imports declined 3.5 per cent to US$103 billion, the General Administration of Customs said yesterday. Both declines were improvements over August, when exports contracted 23 per cent and imports dropped 17 per cent. Seasonally adjusted, exports fell 20.1 per cent from a year earlier and rose 6.3 per cent from the previous month, improving on August's 3.4 per cent monthly gain. Imports grew 8.3 per cent month on month, following a 1 per cent monthly rise in August, customs said. The trade surplus contracted to US$12.93 billion from US$15.7 billion in August. "Overall, China's September trade figures continued to show sequential improvement in exports," said Joe Zou at JP Morgan. Mainland trade collapsed late last year, battered by the global financial crisis, but Beijing's four trillion yuan (HK$4.54 trillion) stimulus package helped insulate the economy. The improving trade data helped buoy the mainland's key stock index, which rose 1.2 per cent to a four-week closing high yesterday. The yuan's 12-month non-deliverable forward contract gained 0.2 per cent to 6.6565 per US dollar in Shanghai. Jing Ulrich, the chairman of JP Morgan's China equities and commodities, said demand for mainland exports should rise in line with an expected global economic recovery. But Nikhilesh Bhattacharyya, an economist at Moody's Economy. com, said challenges lay ahead. "With high unemployment in the United States, European Union economies and Japan likely to persist for some time, a rapid rebound in advanced economies' consumer spending and Chinese exports appears unlikely," Bhattacharyya said. He expected policymakers to keep expansionary fiscal and monetary policy to close the gap left by weak external demand. To aid exporters, the government has raised value-added tax rebates on exports several times in the past year, increased tax refunds and improved export credit insurance. And to give exporters even more breathing room, the central bank has halted the yuan's rise against the dollar since July last year, after a 21 per cent gain in the previous three years. Net exports subtracted 2.9 percentage points from first-half year-on-year gross domestic product growth. From 2005 to 2007, net exports contributed 2.2 to 2.6 percentage points of GDP growth. GDP figures for the third quarter are due to be released next Thursday. The mainland economy grew 7.1 per cent in the first half after rebounding 7.9 per cent in the second quarter from 6.1 per cent in the first. Jing said the "new export order" components of China's purchasing managers' index series indicated a recovery in export demand. But she said export volumes had outpaced gains in export value in recent months, suggesting considerable pressure on export prices. Growth trends in mainland ports also point to a nascent recovery in trade. Container throughput at Guangzhou port increased 25.5 per cent year on year in August. Bhattacharyya said commodity stockpiling appeared to have been a key factor behind the rise in imports, reflected by a record amount of iron ore imports last month. Sun Mingchun, the chief China economist at Nomura International, said the mainland was buying more material to implement the infrastructure-centred stimulus package. China bought a record 64.55 million tonnes of iron ore last month, up 30 per cent from August. Copper imports rose 23 per cent. In the first nine months, exports fell 21.3 per cent to US$846.65 billion and imports dropped 20.4 per cent to US$711.17 billion. The trade surplus amounted to US$135.48 billion, reflecting a year-on-year decline of 26 per cent.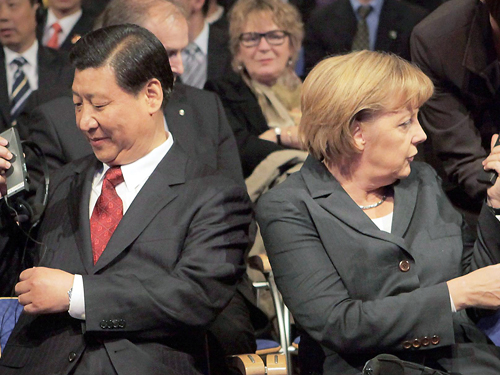 Xi Jinping and German Chancellor Angela Merkel sit together in Frankfurt. Xi Jinping , the heir apparent to become China's next president, raised more than a few eyebrows during his current trip to five European countries with what was perceived to be an unusual diplomatic act. The vice-president handed two books to German Chancellor Dr Angela Merkel as a gift when they met for formal talks in Berlin on Monday. Along with the books - noticeably both written by former president Jiang Zemin - Xi passed the latter's "greetings and good wishes" to Merkel, according to Xinhua. President Hu Jintao , the man Xi is scripted to succeed in less than five years' time, was conspicuously left out of the context. This suspicious break from diplomatic protocol immediately sparked wild speculation in some overseas media. If everything goes according to strictly practised custom, greetings and messages from Hu or Premier Wen Jiabao would be the first thing Xi conveys to his host. Merkel is not known to be Jiang's personal friend; when she began her first tenure in November 2005, Jiang had already left all official positions. It did not require too much imagination to interpret Xi's gift presentation as a hidden rift within the Communist Party leadership bursting to the surface. What happened, or perhaps rather what did not happen, at a high-level party plenum last month remains a question mark. Despite widespread reports that Xi would be made vice-chairman of the Central Military Commission to buttress his position as Hu's heir apparent, the vice-president did not get the nod. Under the well-scripted party succession procedure, the non-anointment was enough to get speculation going that despite the harmonious surface, party factional fighting is still very much alive.
Taiwan and the mainland will discuss agricultural and trade issues in their fourth summit in late December, giving a further boost to cross-strait relations.
Guangdong has become the latest province to order its officials to report their assets and employment information about children and spouses.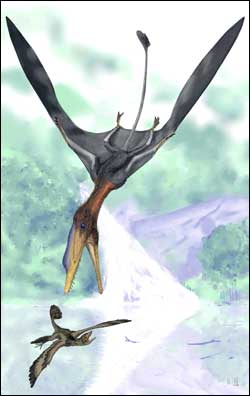 Chinese and British palaeontologists have identified a crow- sized fossil that they believe fills a key gap in our understanding of the mysterious flying reptiles known as pterosaurs. The species has been named Darwinopterus modularis in honor of Charles Darwin, who was born 200 years ago, and published his ground-breaking work on evolution On the Origin of Species 150 years ago. The five paleontologists, reporting in the British journal Proceedings of the Royal Society B yesterday, say more than 20 fossilized skeletons of the newly uncovered species were found in northeastern China earlier this year. The finds were unearthed from rocks dated at around 160 million years ago, which places them close to the boundary line between the Middle and Late Jurassic periods, and at least 10 million years older than the first recognized bird, Archaeopteryx. Darwinopterus appears to be intermediary between primitive, long-tailed pterosaurs - sometimes called pterodactyls - and their descendants, who were short- tailed, more sophisticated flyers that sometimes reached gigantic sizes. "Darwinopterus came as quite a shock to us," said David Unwin of the University of Leicester, central England. "We had always expected a gap-filler with typically intermediate features such as a moderately elongated tail - neither long nor short - but the strange thing about Darwinopterus is that it has a head and neck just like that of advanced pterosaurs, while the rest of the skeleton, including a very long tail, is identical to that of primitive forms." Darwinopterus had long jaws, rows of sharp teeth and a flexible-looking neck, which suggests it may have survived on the wing by snatching small mammals or pigeon-sized feathery dinosaurs that were the forerunners of birds. "Darwinopterus" means "Darwin's wing." The investigators, led by Junchang Lu of the Institute of Geology in Beijing, believe that pterosaurs went through bursts of evolution characterized by swift changes to groups of features. The head and neck evolved first, followed by the body, tail, wings and legs, they contend.
October 15, 2009

Hong Kong: The number of super-wealthy people in Hong Kong and the Asia-Pacific shrank last year, a study showed on Tuesday – despite the region's resilience in the face of the global economic slump. This year's Asia-Pacific Wealth Report showed there were 2.4 million high-net-worth individuals (HNWI) last year, a 14.2 per cent fall from the previous year. The fall in HNWIs – people with investable assets of at least US$1 million – is almost in line with the global average of 14.9 per cent, the study by investment bank Merrill Lynch and financial consultancy Capgemini said. In percentage terms, Hong Kong's HNWI population was the hardest hit in the world, plunging 61.3 per cent to 37,000. This was largely due to last year's steep falls on the Hang Seng Index and the property market, Stephen Corry, Merrill Lynch Asia Pacific's investment strategist, told reporters. However, the report said the growth of the region's super-rich population was set to pick up as markets such as the mainland and India are forecast to grow faster than those of Latin America, which have been known as engines of growth. "We expect China and India's economies to expand this year and they will drive the [region's] growth into the next year-2020," Francis Liu, Merrill Lynch's market managing director for Greater China, told reporters.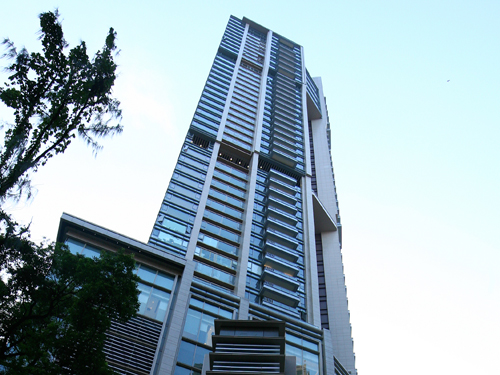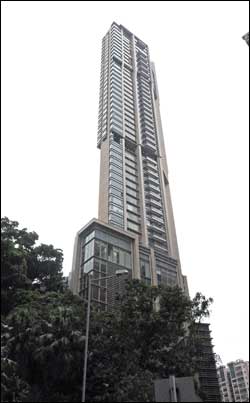 For sale: A window seat for HK$6 million - comes attached to what is believed to be the world's most expensive apartment, which went on sale yesterday for HK$357.73 million. Address? 39 Conduit Road, West Mid-Levels. Floor? Difficult to say. The developer says the apartment is on the 66th floor, but the building is only 40 storeys high. The 5,636 sq ft "semi-duplex" is being sold by Henderson Land Development (SEHK: 0012) for HK$63,472 per sq ft. Included in the price tag - and the quoted gross floor area - is a 96 sq ft window seat, 98 sq ft air-conditioner area and 1,124 sq ft of common area. That means the deep-pocketed buyer will be forking out HK$6.09 million for the window seat, HK$6.22 million for air-conditioning space and HK$71.34 million for their share of the common area, which a Henderson spokesman said largely consisted of the resident's club with spa, swimming pool and gym. The apartment's price exceeds the HK$330 million fetched recently for one of the houses at the former Skyhigh, the one-time residence of former Hongkong Bank chairman Michael Sandberg, on Pollock's Path, the highest point of The Peak. "Many Hong Kong people will think the price is simply too high," Landscope Surveyors managing director Koh Keng-shing said. "But some mainland buyers may go for it." But whoever agrees to pay HK$357.73 million for the luxury apartment may be confused by Henderson's numbering system. The Henderson spokesman said the building had 33 residential floors, but he did not specify how many floors would be used for the 99 available car parking spaces. So just what floor is the semiduplex in question actually on? "I can't tell you the answer to that, but we will tell the buyer the unit is on the 66th floor. Our top unit will be on the 88th floor, and the second-highest floor will be the 68th floor," the spokesman said. An agent who has obtained a sales brochure for the project, which will be released to the public today, said the developer had skipped floor levels four, 13, 14, 24, 34, 40 to 59, 62, 64, 65, 67 and 69 to 87. The 22nd floor is designated as a sky garden. This makes the 88-storey tower just 40 stories high and puts the 66th-floor apartment on the 38th. The Consumer Council described Henderson's numbering plan as misleading. Conventionally, several floors such as the 4th or 14th may be skipped as the number four is associated with "death" in Chinese tradition. "But they're skipping dozens of floors. This is misrepresentation," a council spokesman said. Angela Lee, a partner at Baker & McKenzie, said floors were numbered for identification. As long as developers made it clear what level the floors really were, they were not misleading customers. Alva To, the head of consultancy at property firm DTZ, said developers could fetch higher prices for flats on higher floors seen as lucky numbers according to Chinese tradition. Twenty apartments at the development were released for sale yesterday and Thomas Lam Tat-man, a general manager of Henderson's sales department, said 20 to 30 purchase offers had been received so far. Asking prices for flats measuring 2,808 sq ft to 3,284 sq ft are between HK$26,143 per sq ft and HK$42,000 per sq ft.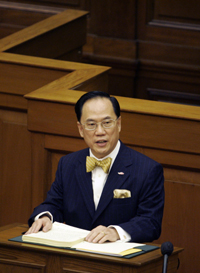 Chief Executive Donald Tsang Yam-kuen is expected to announce in his policy address today the preservation of the grade-three historic Central Market. The market site, together with the Central police station compound, the former police married quarters and the Bridges Street Market in upper Central, are to be revitalised as a conservation area. The market site, valued at about HK$7 billion, is seen as a prime site for corporate offices by developers but it has been reported the market could be reserved for creative industries, and the site removed from the land-sales application list this year. But a person familiar with the situation said not all sites within the conservation area would be used by creative industries. "The Central Market should serve people in Central," the person said, adding no extra structure should be added on to the Bauhaus-style architecture. In the government's view, the prime real estate in Central should not be used for high-rise development and should provide a "breathing space" for better ventilation in the area, but the idea of turning the site over to art and cultural uses would be "too repetitive" as the Central police station compound and the former police married quarters were already earmarked for that.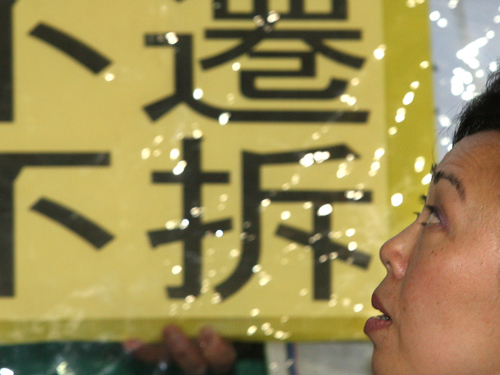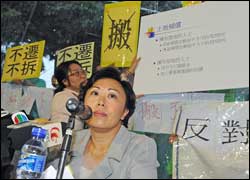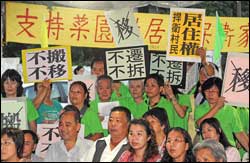 Eva Cheng is confronted by a banner at Tsoi Yuen village, where villagers are refusing to make way for the high-speed rail link. Angry Shek Kong villagers last night caused chaos at a public consultation over a controversial rail link, branding the government as being insincere about compensating them for lost farmland and homes. The confrontation with Secretary for Transport and Housing Eva Cheng Yu- wah took place in Choi Yuen Tsuen. Cheng earlier said the government is considering raising the compensation for farmland from an average of HK$200 per square foot to HK$500. She held three separate meetings with residents of Wang Toi Shan and Choi Yuen Tsuen in Shek Kong and Pat Heung in Yuen Long, all of whom will be affected by the proposed Guangzhou- Shenzhen-Hong Kong Express Rail Link. Accompanying her was the Heung Yee Kuk chief Lau Wong-fat, who said he will help villagers find suitable alternative farmland. At Choi Yuen Tsuen, about 20 protesters in green chanted slogans to interrupt Cheng's speech, saying they would never leave the village. They also claimed her visit was just a show, adding that the government is "insincere" despite its promises. Cheng said villagers would be offered reasonable alternatives, including public housing or transfers from temporary to permanent homes while ensuring proper use of taxpayers' money. "I understand that the villagers have strong feelings about their homeland, but the express railway is extremely vital to the economic development of Hong Kong," she said, adding the current proposal would affect the least number of families.
The central government proposes a ban on credit bureaus and agencies collecting information on a person's ethnicity, family background, religion or political affiliation. Also banned in a draft law posted on the website of the State Council's Legislative Affairs Office on Monday for public consultation was the gathering of information about a person's appearance, genetics, fingerprints, blood type and medical history. Lawyers said the move was aimed at preventing financial discrimination based on a person's ethnic background or religion. "When a dispute arises between, say, a Han Chinese and an ethnic Tibetan, on who deserves a better credit rating while applying for a bank loan, the government will be able to say banks made a decision purely on the person's financial position, based neither on ethnic nor religious background," Beijing-based lawyer Hao Jinsong said. Ethnic disparity and religious discrimination were among the issues that led to riots in Tibet in March last year and in Xinjiang in July this year. Many Uygurs in Xinjiang complained it was hard to get even small loans from state banks because of their ethnicity.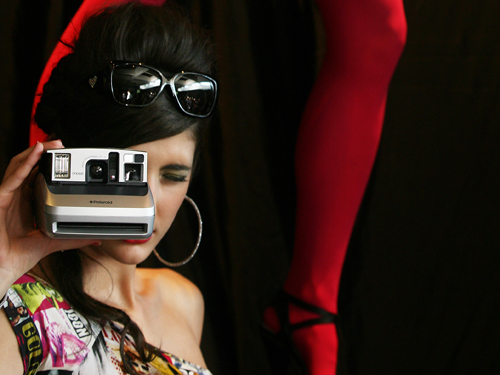 A model tries out a Polaroid camera at the media briefing yesterday. The device will be relaunched by the Lunar New Year. Polaroid, a long-time synonym of instant photography, is returning to the camera business. An Italian expatriate engineering the rebirth yesterday announced in Hong Kong fresh plans to bring back one of the world's most iconic brands that was once a wonder in its time, when a camera spat out a photo right after a snap. The 72-year-old Polaroid Corp went into a dark age two years ago, when it quit production of its instant film cameras and announced plans to stop selling film for the gadgets. The United States electronics firm filed for bankruptcy in December last year after a fraud scandal that put the founder of its parent company behind bars. Six months later, a joint venture led by Boston-based Gordon Brothers Group and Toronto's Hilco Consumer Capital completed the acquisition of the company and began the process of reviving it. Hong Kong-based Summit Global Group earned an exclusive five-year license in June to produce and distribute Polaroid products worldwide, and its managing director, Giovanni Tomaselli, said the reborn Polaroid would "usher in the new with the old". The authentic instant film camera Polaroid One and its dedicated Polaroid 600 films would be relaunched by the next Lunar New Year, while the company would also develop digital cameras. Being one of the early manufacturers of digital cameras, Polaroid had failed to capture a large market share back in the 1990s. But Tomaselli said the digital format was only a means towards instant photography. An instant digital still camera, launched earlier this year in Europe and North America, is expected to arrive in Asia, including Hong Kong, by Christmas. The new product integrates the functions of a digital camera and a printer as people could select what photos to print or crop on a pocket-sized device. Also coming to the market during Christmas is an instant mobile printer which will use the Bluetooth wireless platform so consumers can print photos taken by their mobile telephones. The next generation of instant film camera, Polaroid Two, was also expected to be on the market by the middle of next year. "Consumers are looking for a good laugh," Tomaselli said. "We want to bring back the magic of Polaroid, which allows people to share simple, whimsical, innocent pleasures with friends and families." The license agreement was expected to generate more than US$1.3 billion in retail sales for Polaroid-branded products over the next five years.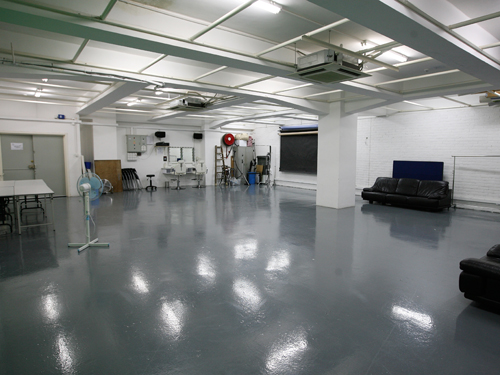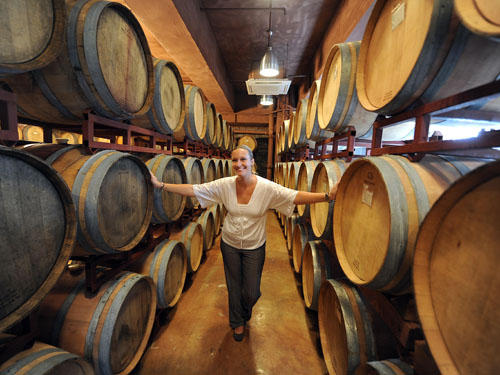 Lysanne Tusar, director of the Eighth Estate Winery in Aberdeen, says industrial buildings offer plenty of space at an affordable price. Hong Kong's old and decaying industrial buildings are expected to get a new lease of life when Chief Executive Donald Tsang Yam-kuen announces plans for the sector in his policy address today. A key relaxation of rules on the re-use of existing industrial buildings will be announced, whereby provided basic safety and fire concerns are addressed a wide range of new uses will be permitted, said Nicholas Brooke, the chairman of property consultant Professional Property Services. "New uses likely to be permitted will be in the area of creative industries, innovation and technology, housing for the elderly, and even starter homes; with minimum waiver fees or modification premiums likely to be levied," he said. The chief executive has previously signaled that the government proposes to promote six knowledge-based sectors it has identified as new engines of economic growth - medical and educational services; testing and certification; innovation and technology; and the cultural, creative and environmental sectors. Tsang is expected to unveil measures to promote conversion and usage of run-down or under-used industrial buildings into affordable working spaces to cater for the arts as well as service-oriented industries such as testing and certification, and innovation and technology. To smooth the way for the redevelopment of old industrial buildings, the government may lower the threshold at which a developer can enforce a compulsory buy-out of all unit owners in the target buildings from the standard acceptance rate of 90 per cent to 80 per cent. Data shows a steadily declining demand for industrial space which has led to older industrial buildings lying vacant in Hong Kong. The stock of "flatted factories" in Hong Kong (small factory units in high-rise buildings) totaled 187 million square feet at the end of 2008 and about 83 per cent of the space was completed before 1989, according to research by property consultancy CB Richard Ellis. The steady decline in new supply of such flatted factories coming onto the market since the 1990s reflected the drop in demand for industrial space in Hong Kong as manufacturers moved to the mainland over the past 20 years and new factories built after 1994 now represented less than 5 per cent of total stock, said CB Richard Ellis. A "negative take-up" of industrial space of 1.15 million square feet was recorded in 2008 as the rate at which tenants vacated their premises exceeded the rate at which new tenants moved in. In some cases the space that was being abandoned was already being taken up, either formally or informally, said Albert So, the chairman of the Hong Kong chapter of the Royal Institution of Chartered Surveyors. "Many creative industries have already been moving into the under-utilized industrial space, legally or illegally. Since some of the usages are outside the conditions of the land leases on which the buildings stand, or of planning approvals, it is good that the government plans to make changes," said So. "To encourage the revitalization of the sector the government should consider waiving fees if a developer applies for a change of land use." Lysanne Tusar, the Canadian owner of a wine-making factory in Aberdeen, is an example of a new tenant who has introduced a creative industry into an industrial area. Tusar came to Hong Kong to set up her Eighth Estate Winery at the end of 2007. After four months of searching, she selected her present address because it was affordable and accessible. The loading on the industrial floor allows for up 50 tonnes of wine barrels. She pays HK$80,000 a month for four rooms in the building which she uses to store grapes she imports from the United States, Italy or Australia that are pressed to make up to 350 barrels of wine. The space also provides her with a banquet room and balcony. "There are so many facilities in industrial buildings. On the outside they may appear a bit strange, but that does not concern me. Inside there are big and empty spaces that are good for business use," said Tusar, adding that many artists had opened galleries in the neighborhood for the same reason. Some newcomers prefer to buy rather than rent and Canadian Chris Dillon invested HK$2.2 million to buy a 3,500 sq ft factory unit in a 30-year-old building in Wong Chuk Hang, Aberdeen, in 2005. "Relaxing usage restrictions will encourage individuals, artists and entrepreneurs to convert single units in old industrial buildings. This is common in other cities and adds an organic, bottom-up element to the redevelopment process," said Dillon. "But anyone thinking of converting an old factory needs to do their homework, especially if their vision is of the elegant cast-iron buildings in New York. "Many of Hong Kong's industrial buildings are dark, architecturally boring and poorly maintained. And sharing space with a meat wholesaler or a furniture factory offers some unique challenges." Dillon, who has been watching the area's redevelopment, uses half of his space as the headquarters of his business and rents out the remaining area for magazine photo shoots. Property consultants said that the process of revitalizing old industrial buildings would be encouraged if steps were taken to enhance their commercial value by relaxing restrictions on their use for commercial or residential developments. "As creative industries may not be profit-making, it may be difficult for individual industrial space owners to rent their space out," said Charles Chan Chiu-kwok, the managing director of Savills' valuation and professional service (Greater China). Chan urged the government to speed up the redevelopment of old industrial buildings by taking steps including lowering the threshold at which the buy-out of a building's owners can be enforced - from 90 per cent of acceptances to 80 per cent or lower. He also proposed the government set one land premium price for a whole area instead of negotiating with developers individually. "This will speed up the process," Chan said.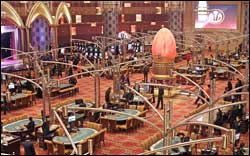 Macau gaming stocks tumbled yesterday after the government announced it was raising the minimum casino entry age from 18 to 21, putting a cap on the number of gaming tables and relocating slot machines to commercial areas. Macau Secretary for Economy and Finance Francis Tam Pak-yuen said the changes had the blessing of the six gaming concessionaires, but this did not stop panic selling by investors, with SJM Holdings (0880) shares falling by as much as 8.5 percent before closing at HK$4.43, down 3.7 percent. Melco International Development (0200) decreased by up to 5.2 percent before closing at HK$4.93, down 4.3 percent. Tam said the six gaming concessionaires had agreed with the government that the industry could not expand without a limit. "They have supported the government's plan to review the scale of the industry including the number of gaming tables," he said. "As of the middle of this year there were 4,390 gaming tables in Macau."

China: Car sales in mainland soared to a record in recent months on government incentives, but the same money tap that turbocharged sales could easily be turned off next year if Beijing frets about an overheating economy. The passenger car sales in September rose a hefty 83.6 per cent from a year earlier, with just over 1 million cars sold in the month, the China Association of Automobile Manufacturers said on Tuesday. Earlier in the day, mainland's biggest automaker, SAIC Motor Corp, also said sales were racing ahead, up 47 per cent in the first nine months from a year ago. The strong sales followed similar reports in recent days from most of the industry's top players, including Geely Automobile (SEHK: 0175), Dongfeng Automobile and the mainland units of General Motors and Volkswagen. Everyone has benefited from government policies supporting domestic consumption as part of Beijing's multibillion-dollar stimulus program in the global downturn. In January, China's auto market overtook the United States as the world's largest, and has been a leading bright spot in the struggling global auto industry this year. Analysts said the loose money policies that have propelled the industry are set to continue at least till the end of the year.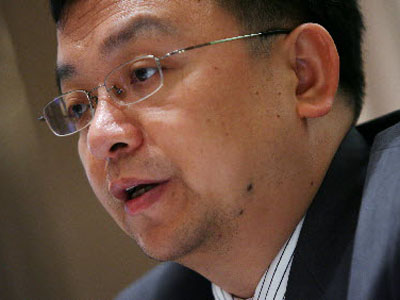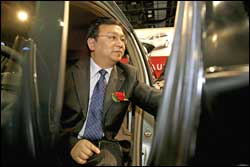 Wang Chuanfu, chairman of electric car and battery maker BYD moved up 102 places to head the list of 130 known dollar billionaires in the mainland, a report released on Tuesday said. China's super-rich have bounced back from the financial crisis with a vengeance, and China now has more known dollar billionaires than any other country bar the United States, according to a new report released on Tuesday. The annual Hurun Report said mainland has 130 known dollar billionaires, up from 101 last year. The number in the United States is 359 while Russia has 32 and India 24, according to Forbes magazine. Mainland's rich are getting richer, with the average wealth on the list US$571 million, up almost one-third from last year, said compiler Rupert Hoogewerf. "With the greatest wealth destruction in the west of the last 70 years, we've seen China buck the trend and the wealth seems to be still growing," Hoogewerf said on the sidelines of an event to unveil the this year rich list. "They've put the credit crunch behind them," he said. "The key driver has been urbanization. You've got all these cities being built, and that requires property developers, iron and steel manufacturers. The latest thing is cars." Topping the list was Wang Chuanfu, chairman of electric car and battery maker BYD in which US billionaire Warren Buffett holds a stake, with an estimated personal wealth of US$5.1 billion. He was also the fastest riser from last year, up 102 places.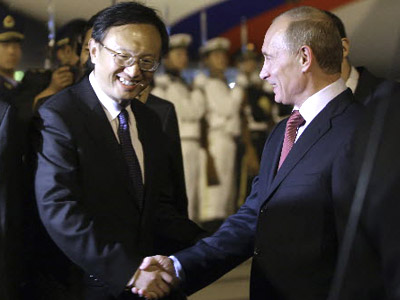 Russian Prime Minister Vladimir Putinshakes hands with Chinese Foreign Minister Yang Jiechi at an official welcoming ceremony at Beijing airport on Monday. Russia and China bolstered their close but increasingly imbalanced relationship on Tuesday when Russian Prime Minister Vladimir Putin ushered through deals worth US$3.5 billion (HK$27 billion) and looked to sign a tentative gas supply agreement. Putin's talks in Beijing with Chinese Premier Wen Jiabao were also likely to cover the international hotspots on which both governments share many views, especially North Korea's nuclear weapons program and its latest missile tests. But with China's economy steaming ahead while Russia has lagged during the global downturn, the two big neighbors appear focused on shoring up trade and energy ties. Russian and Chinese companies signed deals worth US$3.5 billion on Tuesday, the second day of Putin's visit to Beijing, his deputy, Alexander Zhukov, told reporters there.
October 14, 2009

Hong Kong: The Airport Authority Hong Kong is to team up with its Shanghai counterpart to co-manage Shanghai Hongqiao Airport as it seeks to further integrate itself with the mainland. The joint venture, in which Hong Kong is acquiring a 49 per cent stake while Shanghai holds the rest, would help the Shanghai airport to improve its operations in the run-up to the World Expo next year, said Shanghai mayor Han Zheng. "We have the necessary hardware, but what we are concerned about is the software," Han (pictured) said after a signing ceremony held in the city yesterday. "This is where we hope Hong Kong can help." Chief Secretary Henry Tang Ying-yen said the venture was a good example of collaboration between Hong Kong and mainland industries. "I believe Hong Kong and Shanghai will have many different areas where they can co-operate in the future," Tang said. The management company will run the two terminals, the retail business in the terminals and the traffic control centre in Hongqiao. This is the third mainland airport project that the Airport Authority has invested in. It has invested in Hangzhou Xiaoshan International Airport and formed a joint-venture management firm in Zhuhai Airport. However, the co-operation with Hongqiao, one of the country's top five airports, is more important to the Airport Authority. "The joint venture will help [us] better understand the operations of mainland airports and gain experience in managing and operating a national hub facility," said Stanley Hui Hon-chung, the chief executive of the authority. The authority would provide experienced management professionals to upgrade the airport's operating procedures, similar to an arrangement that helped Beijing airport (SEHK: 0694) during the Olympic Games last year, Hui added. Hongqiao, which has been operating for 88 years, is one of two airports in Shanghai focusing on domestic routes. Shanghai Pudong International Airport also serves a mix of international and domestic routes. No Hong Kong airlines fly to Hongqiao but Airport Authority chairman Marvin Cheung Kin-tung said the investment made good financial sense. "Both Shanghai and Hong Kong are the mainland's major aviation hubs. The development and management experience of the two airports are invaluable to each other," Cheung said. When building of a second runway is completed next year, Hongqiao expects passenger throughput to exceed 30 million a year in 2015 from 22.88 million last year, representing 31 per cent growth. Cargo volume will grow 2.4 times to one million tonnes from 415,700 tons. By combining with Pudong airport, Shanghai will have five runways and four terminals for a combined annual capacity of 90 million passengers and 5.2 million tonnes in cargo volume by next year. Hong Kong could not afford to miss out on the mega development plans of mainland airports, said one market observer. "Otherwise, it will be marginalized."
Bustling districts are set to lose landmark signs - but some will not go down without a fight. In an attempt by the Buildings Department to spruce up Hong Kong streets, officials have since February issued 3,080 removal orders to owners of buildings that carry signboards. That's more than three times the number - 828 - for all of last year and nearly double the sign-off orders in 2007, when there were 1,787. Areas set to lose signs and neon lighting include Causeway Bay, Tsim Sha Tsui and Mong Kok. The leap in sign-off orders has come with a government initiative to create jobs by targeting what are supposed to be 5,000 abandoned signboards. In the latest phase of the smartening- the-streets program is a three-story sign that overhangs Jaffe Road in Causeway Bay and spells out "The President Shopping Centre" in English and Chinese. It has been a beacon for 31 years. But anger is building beneath it: the building owners say the sign is not a danger and that it is regularly maintained, with the last check being just two months ago. Wan Chai district councillor Yolanda Ng Yuen-ting sees it differently. "I've received many complaints about signboards," she said, "and the President Shopping Centre is among them. "One other complaint was about a tea house. It put up such a huge signboard that the structure pierced the wall of one of the units. The tea house finally fixed the structure and made repairs but refused to compensate the family." Owners of the President building have been told to remove the big sign and two smaller ones. But Betty Yu, a committee member of the center's owners corporation, said no one is known to have complained about the signs, so a letter dated September 28 from the Building Department inviting members to a meeting on the matter came out of the blue. And, at the meeting on October 6, officials said the President signs had to be gone within 60 days. "The signboard has become a landmark in the district," Yu said. "We will do what we can to protect it, but we cannot say more until we get the removal order from the Buildings Department." Popular shopping districts may lose their appeal if signboards are torn down, Yu added. "Imagine what Causeway Bay would be like without those gaudy but eye-catching signboards and neon lights." Yau Tsim Mong district councillor Hui Tak-leung agrees with arguments about a loss of character but said abandoned signs are a danger in his area. "The signboards, big and small, can been seen along the whole of Nathan Road," said Hui, and many building owners are happy about the clean-up as they may be legally responsible if one falls and hurts someone. "But from the tourist point of view, the district will become less attractive without those colorful signboards." Officials say it is difficult to identify signs erected illegally as there are so many. In most cases, they add, action follows complaints from residents. The maximum penalty for those who defy orders to take down signboards is a fine of HK$200,000 and a year in jail.
The chief executive is expected to unveil a series of measures in tomorrow's policy address to tackle juvenile drug abuse, including placing students with drug abuse problems in schools for social development. Donald Tsang Yam-kuen is also likely to reveal details of the voluntary drug-testing scheme in secondary schools, a public consultation on mandatory drug testing and measures to improve services provided by the seven counseling centers for psychotropic substance abusers. Lee Kam-ming, principal of Hong Kong Juvenile Care Centre Chan Nam Cheong Memorial School in Aberdeen, said they were hiring one staff member to conduct a review of the school's education model. The review would assess whether it was feasible to admit students with drug problems, whether the school could handle such students and whether it had expertise and resources to help them.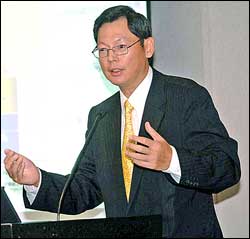 The Hong Kong Monetary Authority will launch a consultation at the end of the month to establish guidelines on salaries for senior bank managers to keep in line with international practices, the banking regulator said. Norman Chan Tak-lam, the new head of the de facto central bank, said yesterday it was important for Hong Kong to strengthen its financial co-operation with international and regional bodies to promote financial stability. "Hong Kong would be marginalized if it did not play its part," Chan said. He said as a member of international and regional financial regulatory bodies, Hong Kong could gain from information on market developments and prepare for changes. The city could also share its experiences, such as how it survived the Asian financial crisis in 1998. Arthur Yuen, an HKMA executive director, said Hong Kong was a member of the Financial Stability Board, an international group of financial supervisory authorities that assesses issues affecting the global financial system. The HKMA actively participates in board discussions on reform of the international financial system.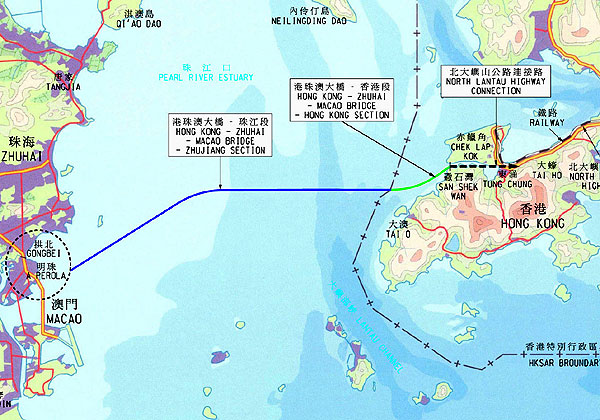 The environment watchdog yesterday approved the Hong Kong-Zhuhai-Macau bridge project even though a marine park near the Brothers Islands for affected Chinese white dolphins will only be established after the bridge is built. The government's representative on the Advisory Council on the Environment rejected a green group's suggestion that a joint group, including local and mainland officials, be set up to monitor the ecological impact of the bridge on border areas. However, the Highways Department was asked to draw up a management plan detailing the scale and operation of the future marine park as one of the conditions for obtaining a working permit from the director of the Environmental Protection Department. "The project cannot commence unless the management plan is endorsed by the council and the Agriculture, Fisheries and Conservation Department," council chairman Professor Lam Kin-che said at a council meeting yesterday. Council members asked why the government could not designate the marine park earlier, so that it could become a refuge for affected dolphins, but project manager Cheng Ting-ning said the park could only be designated in 2015, after most of the marine construction activities were completed.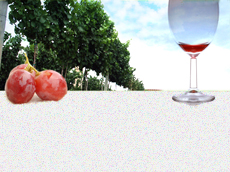 You pay HK$200,000 but don't get to sample any of the products in class. However, by the time you attend your graduation ceremony in a French vineyard, you should know how to make money out of the booming business. Welcome to a new wine MBA program that will be launched in Hong Kong next year. The HKU School of Professional and Continuing Education is offering a joint course with Bordeaux Management School aimed at training professional wine managers as the city takes strides towards becoming an international wine center. Billed as probably the first French master's degree program in Hong Kong, its students would spend two sessions in Bordeaux. The 22-month part-time program, to be offered from January, targets wine business practitioners and executives who want to get an MBA degree.

China: China's economy is likely to expand by 8.3 per cent this year and growth could hit 9 per cent next year, according to a leading government think tank. The projection in the latest quarterly report by the Chinese Academy of Social Sciences strengthened the belief that the world's third-largest economy would become the first to recover from the global crisis. "If the world financial crisis does not worsen next year and China avoids major natural disasters, the nation's GDP growth could reach 9 per cent in 2010," said the report, published in the official China Securities Journal yesterday. The report also said there would not be "marked inflation", which has been a major concern given the country's expansionary fiscal and monetary policies. With demand still lagging and excess production capacity also a problem, the consumer price index was likely to rise by 3 per cent in 2010, the academy said. Meanwhile, the mainland's power generation last month may have posted double-digit growth for the first time in 16 months - a further sign that demand is picking up amid the government's economic stimulus.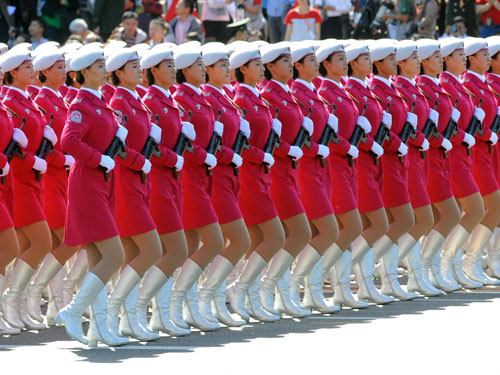 The phalanx of female soldiers at the National Day parade was such a hit that the Defence Ministry has decided it wants more - and has announced that a new round of recruitment will begin this winter. That ought to make President Hu Jintao's smile even bigger. The government has also raised the age limit for recruits to 24, according to China News Service. Previously, applications were only accepted from females aged 17 to 19. But they must be fresh graduates from high school, full-time undergraduates or university graduates, the report said. Previously, most applicants were young girls from rural areas or their urban counterparts who failed to land jobs. The latest batch of recruits were mainly high school graduates. According to the Fujian Daily, many female undergraduates in the province said the grand military parade was so impressive they had decided to become soldiers. The report quoted Dong Ying , a student at Yang-En University who is to graduate next summer, saying that after she had called the local recruitment office for information, she expressed her passion to join the army. Clad in pink miniskirts, white boots and white berets, and carrying machine guns, female soldiers and militia formed two phalanxes and marched with precision past the Tiananmen Gate on Changan Avenue during the parade on October 1. Hu, who had been stern-faced during the parade, broke into a broad smile and clapped when he saw the phalanx of women from the army, navy and air force of the People's Liberation Army and the following militia array. It became a hot topic across the country. Some media dug up the identities of some of the militia members taking part. However, veteran PLA watcher Anthony Wong Dong in Macau pointed out yesterday that the phalanx had implied an elevated status of women in the army. "Female soldiers used to be involved as medical practitioners and communications workers since the founding of the Red Army," he said. "Apart from the army, female soldiers ... have been recruited to serve in different branches of the PLA for the time being." The China News Service report said all applicants must be at least 160cm tall and pass a series of tests administered by the Education, Public Security and Health ministries and the Communist Party's disciplinary department. Luo Aiguo , the deputy head of the recruitment office in Henan , told the Henan Daily that potential soldiers would have physical examinations in mid- November and "all of them will check into their barracks before the end of December".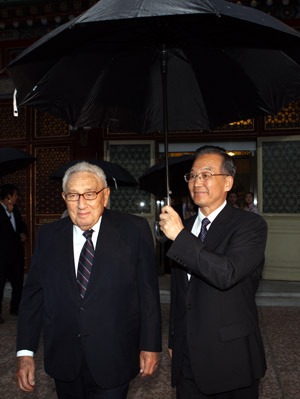 Chinese Premier Wen Jiabao (R) holds an umbrella for former U.S. Secretary of State Henry Kissinger against the rain to see him off after a meeting in Beijing, capital of China, Oct. 12, 2009. Kissinger and his delegation came to Beijing for the inaugural China-U.S. Track Two High-Level Dialogue, which gathered dozens of retired eminent diplomats and officials from both countries.
Flextronics International, the world's second-largest electronics manufacturer, will hire more than 6,000 migrant workers on the mainland this month, a hopeful sign for the economy as production picks up to meet Christmas orders. "We are experiencing a massive ramp-up to staff our operations in China," said Grace Wong Yat-men, the vice-president for human resources in Asia at Nasdaq-listed Flextronics. "We are also optimistic about the opportunities next year will bring." This is a slightly delayed start to the seasonal rebound in the hiring of migrant workers by mainland-based consumer electronics manufacturers, which typically take on more staff during the annual peak production period of June to September. Goods are usually shipped in October and November to be in time for the Christmas buying season in most parts of the world.
China plans to invest 468.9 billion yuan (68.65 billion U.S. dollars) in projects to boost the development of the country's western region in 2009, said the National Development and Reform Commission (NDRC) Monday. The investment will go to 18 projects, including railways, express ways, hydropower stations, shipping hubs, water control projects and airports. These projects play a vital role in implementing China's West Development Strategy, promoting economic and social development there and improving people's livelihood in the region, said an official with the NDRC. China has launched 102 projects for boosting western region development from 2000 to 2008, involving 1.74 trillion yuan of investment, according to the NDRC. The West Development Strategy is a policy adopted by the Chinese government to help underdeveloped western region catch up with prosperous eastern region.
October 13, 2009

Hong Kong: The global partnership of Ernst & Young is unwilling to help its Hong Kong office fund a legal settlement of about US$200 million agreed with the liquidators of Akai Holdings, the accounting firm's bankrupt former client, according to people familiar with the firm's operations. This would hurt partners' take-home profits for years, they said. The settlement, which was struck on September 23, marked the end of an audit negligence case where Ernst & Young Hong Kong was accused of turning a blind eye while Akai's disgraced founder James Ting bankrupted Akai in the late 1990s. Akai's liquidators, Borrelli Walsh, said in court that Ernst & Young Hong Kong staff falsified legal evidence to shield the firm from the negligence claim. The liquidators had originally demanded US$400 million from Ernst & Young Hong Kong, expecting that even if the local office could not pay this, the global partnership would step in to help. But John Ferraro, Ernst & Young's global chief operating officer who took part in the settlement negotiations, managed to halve the figure by making it abundantly clear that the global partnership would not dig into its own coffers to bail Hong Kong out, people familiar with the situation said. They said Ferraro argued that the global practice would rather jettison the Hong Kong office than help to fund a US$400 million claim. Instead, he told the liquidators to reduce the figure to one that the Hong Kong partners could manage to borrow, insiders at the accounting firm said. Ernst & Young Hong Kong audited Akai and its subsidiaries right up until the electronics conglomerate collapsed in 2000 owing creditors US$1.1 billion. In contrast, the accountant's US and Canadian practices resigned from auditing Akai companies in 1997, citing a breakdown of trust with Ting and saying they did not fully understand the conglomerate's financial statements.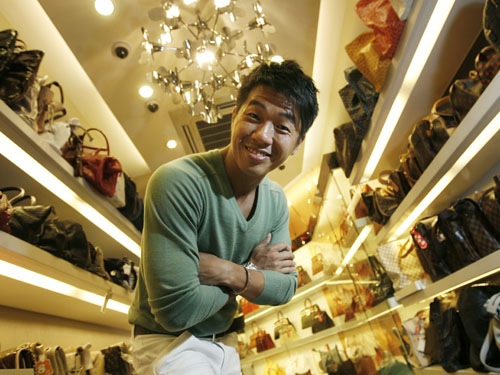 Milan Station owner Byron Yiu says the company which sold its first used handbag in 2001 is a barometer of the city's booms and busts. After spending a few minutes browsing through a pile of Louis Vuitton bags on display at Milan Station, a thirtysomething white-collar worker selects a Monogram Canvas Trouville and cheerfully passes it to her partner, who pays the HK$5,300 bill without a second thought. The shopper has snapped up what she proudly declares to be her "dream bag" and is unfazed by the fact that it is pre-owned, since it looks virtually brand new and comes at a 50 per cent saving on the HK$10,700 price for a new bag at a Louis Vuitton store. Office workers and tourists are also sifting through the upmarket brands on display, some new and some pre-owned, including Hermes' Kelly and Birkin bags, at Hong Kong's largest chain store for reselling used luxury bags. Before the shoppers descended on the display, there were about 300 Hermes handbags in the Milan Station collection, a stunning number of bags, some of which are new and some bought from speculators and tai tais. Store owner Byron Yiu Kwan-tat boasts the Hermes collection is larger than the displays to be seen at Hermes stores throughout the city and some of the new bags came with price tags of as much as HK$400,000, enough to fit out a flat. Milan Station provides a fast-track to owning Hermes bags, which are sold mainly to "VIP customers" at Hermes who must wait for up to two years from the date of order to taking delivery of their bag. Yiu says his customers are willing to pay a premium for the privilege of being able to avoid the waiting time.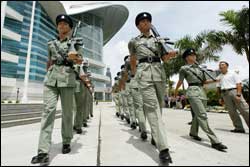 When Senior Assistant Police Commissioner Mike Dowie retired recently it left the force with no expatriates in its senior management ranks, which were once dominated by overseas officers. It is part of a pattern across the civil service, where the number of non-local officers has fallen 70 per cent - from 877 to 282 - since 1997, a continuation of the localisation process that began long before the handover. At the most senior level, the proportion of overseas officers in directorate ranks has shrunk from 55 per cent in the 1980s to little more than 3 per cent last year. Natural attrition and language obstacles for new recruits are set to trim the number further, with the last overseas officer in the police force - the largest department - set to retire in 2027. Political analysts differ in their view of how it will effect the government, with some saying diversity is desirable in an international city. "A certain amount of expatriate directorate-rank officers in government can make public administration more diverse and pluralistic," James Sung Lap-kung, a political analyst at City University, said. But Chinese University analyst Professor Ma Ngok saw no big difference. "Society wants more direct responses from officials, and obviously local officers are more suitable for this development," Ma said. In the police, the core decision-making posts at headquarters - the seven senior assistant commissioners of police - are now all filled by local officers. Assistant Commissioner Austin Kerrigan is the highest-ranked non-Chinese officer in the force. Police stopped overseas recruitment in the early 1990s and the remaining expatriate staff say they have seen a change in management style. "In Western culture, staff point out mistakes to provide constructive opinion. Constructive criticism was viewed as positive before, but now it is taken as negative," David Williams, chairman of the Overseas Inspectors' Association, said. In the civil service overall, there were 216 directorate-grade non-local officers - 16.4 per cent of the total - in 1998. Last year there were just 39, or 3.2 per cent. The few non-local officers heading bureaus and departments include Director of Intellectual Property Stephen Selby, Marine Department head Roger Tupper and Permanent Secretary for Commerce and Economic Development Duncan Pescod. Under Basic Law Article 101, the government is allowed to employ British and other foreign nationals as advisers to government departments or to fill professional and technical posts. But there is a catch: all civil service grades are required to be proficient in spoken and written Chinese and English for permanent civil service jobs. This rules out even many overseas Chinese who may speak Chinese but not read or write it. The chairman of the Senior Government Officers' Association, So Ping-chi, said only overseas experts on contract terms were exempt from the Chinese-language test. "Overseas-born Chinese also face difficulties in applying for permanent government jobs as they also have trouble with the written part of the Chinese test," he added. Sung said Hong Kong was no longer attractive for expatriates to work as civil servants - even if they could get jobs.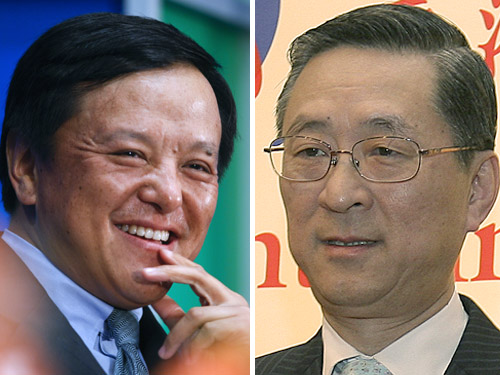 Hong Kong Exchanges and Clearing (SEHK: 0388) 's incoming chief executive, Charles Li Xiaojia, will not be at his desk at IFC One on his first day of work this Friday. Instead, he will join outgoing chief executive Paul Chow Man-yiu at a meeting of the World Federation of Exchanges' regulation committee in New York. Composed of the world's top 53 exchanges, the federation holds regular meetings to exchange views and share ideas. "I would like to introduce Li to other regulatory and exchange officials in a bid to ensure a smooth transition," said Chow. Li, formerly an investment banker and chairman of JP Morgan China, will become the first mainlander to run the exchange. He will work with Chow for three months before taking over the reins on January 16, when Chow retires. Born in Beijing, 48-year-old Li began his career as an offshore oil driller in 1977. Three years later, he entered Xiamen University's foreign languages school and later went to work as a journalist at China Daily. He received a master's degree in journalism from the University of Alabama and a doctorate in law from Columbia University. He joined the law firms Davis Polk & Wardwell and Brown & Wood, focusing on finance and mergers and acquisitions. In 1994, he came to Hong Kong and joined Merrill Lynch, becoming its China president five years later. In 2003, he joined JP Morgan as the chairman of its China division. Li, who speaks fluent English and Putonghua, has told people he wants to learn Cantonese. He has said he considers himself a Hong Kong citizen and vowed to use his investment banking experience to attract more overseas listings. Chow has been the chief executive of the exchange since 2003. He has been highly praised by brokers and the government for running an exchange that has had strong growth in the past five years in terms of market turnover and new listings. The exchange passed through the financial crisis relatively smoothly. Li will be faced with regulatory controversies including whether to transform current listing rules into law, thus introducing stiffer penalties to the market, and whether to adopt quarterly reporting. "Charles has already touched base with us," said Permanent Secretary for Financial Services and the Treasury Au King-chi. "We look forward to working closely with him and sharing with him our policy priorities and vision." David Stannard, a partner of Norton Rose Hong Kong, said he was in favour of the three-month transition for chief executives. "This sort of handover process is very helpful and very much in the interests of both HKEx and the market," he said. Bernard Chan, the president of Asia Financial Holdings, an insurer and medical services operator, said he hoped Li would take a balanced approach to regulatory reform. "As a listed company in Hong Kong, we agree there should be an appropriate regulatory framework to protect investors," said Chan. "However, I also want Mr Li to make sure the new regulatory framework will not make the lives of listed company officials too difficult." Chim Pui-chung, the legislator who represents stockbrokers, said Li should learn from Chow how to keep a close dialogue with the local brokerage community. "Mr Li is a former investment banker," said Chim. "I hope that background won't lead him to be biased in making policies that only favour the international investment banks. The local brokerage community has played an important role in the local markets, and I want Mr Li to take care of the interests of the local brokers and investors."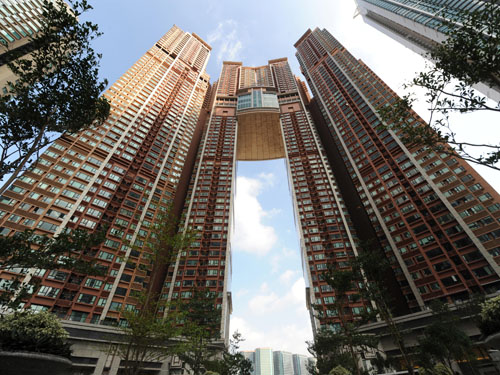 Property investment is a means for wealthy mainlanders to seek Hong Kong residency through the capital investment entrant scheme. Mainlanders' investment in Hong Kong's real estate market has been rising, accounting for about 21.5 per cent of luxury homes for sale in the city last month, according to mortgage broker mReferral. "This is the highest-ever in terms of their investment ratio in luxury homes, which are worth HK$10 million or above," said Sharmaine Lau Yuen-yuen, the chief economic analyst of Referral. The ratio was 17.57 per cent before the outbreak of the global financial crisis in the third quarter last year and then fell to 2.78 per cent in the fourth quarter. As the economy picked up and the credit environment improved, mainlanders became active in buying in Hong Kong. The ratio had grown in the past nine months, reaching 20 per cent in July, Lau said. Referral has not provided luxury home sales figures for last month but 1,334 homes valued at HK$10 million each were sold in July. Lau said Hong Kong was an attractive investment destination for mainlanders because of the city's proximity and accessibility. Mainlanders could get mortgage financing from Hong Kong banks as long as they could provide government-approved financial statements such as tax bills, she said. Eighty-six per cent of the lenders' clients borrowed less than 70 per cent of the total values, Lau said. Property investment is also a means for high-net-worth mainlanders to seek Hong Kong residency through the capital investment entrant scheme by buying property above HK$6.5 million.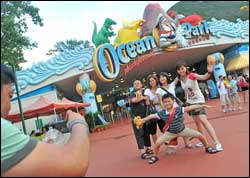 Ocean Park, with an eye on overseas expansion, is preparing to argue its case for a more flexible interpretation of a 22-year-old ordinance governing its operations, a top level source said yesterday. The source told The Standard that Ocean Park's bid to expand is the result of invitations over the years from countries - including North Korea and India - to establish joint ventures with overseas attractions. A mainland local authority has also made an offer of land on which the theme park could duplicate its successful playground in Aberdeen. Although the invitations and offers are tempting, its hands are tied by the Ocean Park Corporate Ordinance, enacted in 1987, which limits the definition of Ocean Park to the "public recreational and educational park called by the name and situated at Brick Hill," and requires it to apply its profits toward the promotion of such recreation and educational functions. But there is a gray area that can be exploited - one which empowers the park to enter into any contract it finds necessary to improve its statutory functions. Ocean Park has formed partnerships with other attractions in the region such as Shenzhen OCT Happy Valley, offering discounts when customers visit each other's parks. But the source said such a partnership poses no problem, as it can be viewed purely as a tactic to attract more visitors. Internal reviews are ongoing to explore a more liberal interpretation of the ordinance. If such an interpretation cannot be achieved, amendments may be needed. However, since most of the park's resources are committed to the HK$5.5 billion Master Redevelopment Plan, the park is not likely to act on the mainland offer until the work is completed by 2012. Ocean Park was recently slammed for raising ticket prices for the sixth time in nine years. Chairman Allan Zeman said the latest increase was needed to finance the expansion. The source said extra income generated from overseas collaborations will relieve the pressure for another price hike, and eventually benefit consumers. Chinese University hotel and tourism management associate professor Leung Wai-kin supports the idea of overseas expansion. "Since Hong Kong positions itself as a knowledge economy with emphasis on creativity, I don't see any conflict in Ocean Park exporting its expertise overseas," Leung said. "The MTR has done so by investing and designing subway systems on the mainland, so why not Ocean Park?" He added Hong Kong should pride itself for being recognized by interested overseas parties. If such cooperations becomes fruitful, more job opportunities will be created and both the Hong Kong public and government will win. But tourism sector legislator Paul Tse Wai-chun is more reserved. He said the park should focus on its current projects, and planning aggressive overseas expansion does not sit well with its nonprofit status.

China: China wants to expand its global media presence to reflect its burgeoning influence on the international stage, and has tapped a few major groups with massive financial backing for the job. Marking this new ambition, President Hu Jintao personally opened last week's inaugural World Media Summit, organised by Xinhua, which brought together executives from 170 media outlets. In the massive formal reception rooms of the Great Hall of the People on Beijing's Tiananmen Square, foreign delegates applauded as Hu offered a vision of a "true, correct, comprehensive and objective communication of information". To the right of Hu sat Rupert Murdoch, who embodies this new mainland dream with his worldwide media investments. Murdoch's News Corp, the Associated Press, Reuters, the BBC, Russia's ITAR-TASS, Japan's Kyodo agency, the Turner Broadcasting System (TBS) and Google agreed to co-host the "Media Olympics" - organised at great expense by Beijing. Stung by several high-profile public relations disasters last year, including the chaotic Olympic torch relay, Beijing has contracted two or three signature media groups to project the image of a powerful China abroad. It has earmarked 45 billion yuan (HK$51.2 billion) to fund the expansion of groups such as Xinhua, China Central Television and China Radio International at a time when the industry is facing a major money crunch elsewhere.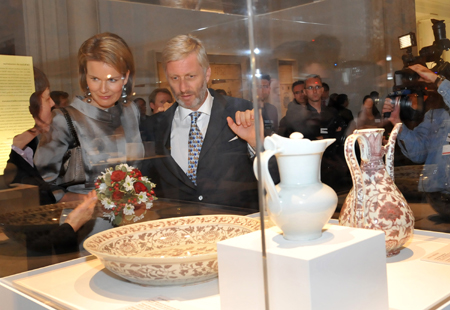 Belgium's Crown Prince Philippe and his wife Princess Mathilde visit the "Son of heaven" exhibition, part of the Europalia China art festival, at the Center for Fine Arts in Brussels, capital of Belgium, Oct. 8, 2009.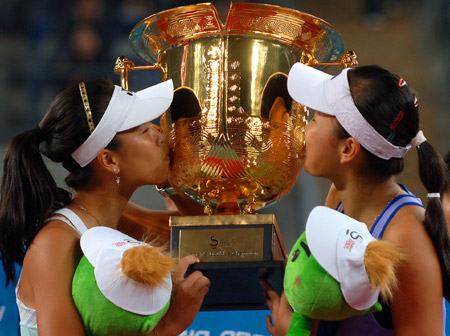 Peng Shuai (R) of China and Su-Wei Hsieh of Chinese Taipei kiss the trophy during the awarding ceremony for women's doubles at China Tennis Open Tournament 2009 at National Tennis Centre in Beijing, capital of China, Oct. 10, 2009. Peng/Hsieh beat Alla Kudryavtseva/Ekaterina Makarova of Russia 2-0.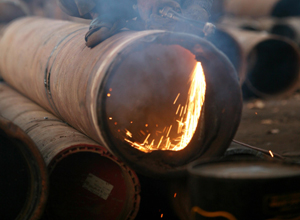 China resolutely opposes U.S. move to start anti-dumping and anti-subsidy investigations into seamless steel pipes imported from China, the Ministry of Commerce (MOC) said. This would hurt the interests of U.S. downstream steel businesses as well as bilateral trade, it said.
Top business executives at Caijing magazine, the mainland's most influential business publication, have resigned en masse, heightening speculation its ownership may change hands soon or that its managing editor and founder, Hu Shuli, may leave and start her own publication. Caijing general manager Daphne Wu Chuanhui and eight of her nine business directors have resigned, according to reporters briefed about the resignations. A staff member with the magazine, who requested anonymity, confirmed yesterday that about 70 per cent out of a little more than 100 employees in the business department had resigned or would submit letters very soon. The exodus would be a blow to the mainland's most profitable financial magazine, as nearly all the profits, such as advertising, distribution and hosting financial conferences, have come from Wu's unit. It is believed that the departure of Wu's team is part of increasingly intriguing manoeuvrings between Hu's team and the magazine's owner and publisher, the Stock Exchange Executive Council (SEEC), headed by former Wall Street banker Wang Boming. It is thought Hu had been trying to pressure the management into surrendering majority control by bringing in outside investors, otherwise she would leave and launch new business publications. The Caijing staff member said Hu had not yet officially resigned and was making last-ditch efforts to strike a deal. "I would say the tempo of getting a clear answer on Caijing's future is accelerated now," the staffer said.
October 12, 2009

Hong Kong: A HK$500 million landfill gas conversion proposal by Towngas is poised to become Hong Kong's first clean development project under the international climate pact to cut greenhouse gases, and bring a windfall for the gas supplier. The Hong Kong and China Gas (SEHK: 0003) Company, which operates Towngas, will collect and convert all landfill gases at the Tseung Kwan O waste dump into pipe gas in three years, if given government approval. The project will see a gas conversion plant built inside the dump, which will be capable of generating an average of 14 million to 52 million cubic meters of landfill gas a year, part of which is now being burnt away. The plant would be able to generate enough pipe gas for 80,000 to 90,000 households to use in a year, which is five times the output of another gas conversion project in the Ta Kwu Ling landfill. Alfred Chan Wing-kin, managing director of the gas supplier, said the project would reduce its reliance on fossil fuels - namely naphtha - and help Hong Kong meet the climate-change challenge. Earlier this year, Beijing allowed Hong Kong firms to qualify for the Clean Development Mechanism (CDM) project, but no application from the city has been filed. "The gas supplier is now working on the CDM application, and if everything goes smoothly, they might file a submission to the Environmental Protection Department," he said. There is no estimate on how much carbon emissions could be cut, but the Ta Kwu Ling project implemented early last year indicated that it could reduce up to 130,000 tonnes a year, depending on the volume of gas collected. As to whether the investment would increase gas bills, Chan said while the costs of production would be a bit higher, he anticipated little to change for the consumer.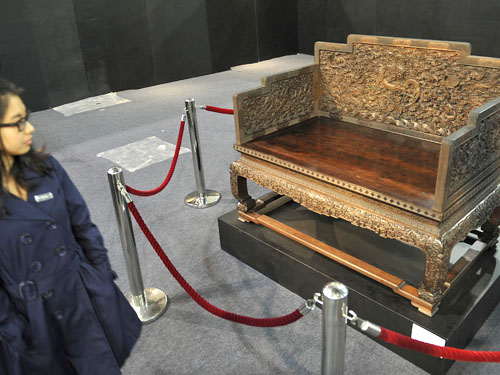 A Sotheby's employee admires the zitan dragon throne from the Qianlong period that sold for a record price for Chinese furniture of HK$85.7 million last week. Sotheby's, the world's largest publicly traded art-auction house, raised HK$1.3 billion in its Hong Kong sale last week, helped by mainland buyers dominating every category, setting records for furniture and Chateau Petrus wine. The total beat both the presale estimate of HK$950 million and last year's auction, which raised HK$1.1 billion, half its forecast, three weeks after the Lehman Brothers collapse. "The bidding was intense," auctioneer Henry Howard-Sneyd said after the auction. The mood in the sale room was "electric" when the Qianlong emperor's throne came on the block on Thursday, he said. "This shows when the right item comes along, the money is there - especially from China." The strength of mainlanders' bidding at the antiques sale defies a decade-old trend of Western dominance at the priciest end of the market. In June, Christie's International said Americans were its top clients in this category, followed by mainlanders and Hongkongers. Of the 2,400 lots offered last week, 88 per cent found buyers. The focus at Sotheby's was mostly on antiques and old paintings by Chinese masters, while contemporary works attracted less attention. With the sale of the throne, whispers grew louder, backs straightened and mobile-phone conversations gained urgency as dealers gave their clients last-minute tips. A flurry of paddles greeted Howard-Sneyd's opening bid of HK$13 million, driving the price of the zitan (red sandalwood) antique to HK$20 million in seconds. The final price of HK$85.7 million, a record for Chinese furniture, came from the posse of mainland stock investor Liu Yiqian. Host Sotheby's Asia chief executive Kevin Ching would not confirm Liu's identity as the buyer. Liu declined to comment. Thursday's Chinese-antiques sale was "the best of its kind in the world this year", according to Shanghai-based dealer Lu Feifei, who paid HK$59 million for the Qianlong emperor's jade-hilted sabre and scabbard at Sotheby's event last year. Antiques accounted for nearly 40 per cent of Sotheby's total take. Christie's will hold its Hong Kong sale late next month. Thursday's standing-room-only event was attended by the biggest names in the multibillion-dollar Chinese-antiques business, such as collector Robert Chang, the Chak family of dealers, and buyers such as Lu and James Hennessy, whose dealership bought the priciest Chinese antique at Sotheby's spring auction in Hong Kong six months ago. "The Chinese bidders are so strong," said Kevin Li, a Taiwanese antiques dealer. "It's hard to beat them when they set their sights on something." Mainlanders also bought the priciest wines and oil paintings by masters, and contemporary art. Last weekend, a mainland buyer paid a record US$94,000 for a six-litre bottle of Chateau Petrus 1982; another spent HK$7.3 million for a 1984 oil-and-colour on paper by Li Keran at the auction of classical Chinese paintings; while a third spent HK$36.5 million on a mid-1950s oil-on-board painting, Lotus et Poissons Rouges, by late Chinese master Sanyu. Contemporary art, the auction favourite for about for two years before Lehman collapsed, is still out of favour, with top pieces by the biggest names such as Cai Guoqiang unsold. The top-selling lot by young artists was Zhang Xiaogang's 2005 diptych Comrade - grey oil portraits of an unsmiling, Mao-styled couple on 130cm-by-110cm canvases - which fetched HK$8.5 million. At the market's peak in May last year, buyers offered up to 10 times as much as that for the top lot. In unsettled economic times, speculation recedes and buyers choose antiques because they are seen as better investments, dealers say. The region's benchmark Morgan Stanley Asia Pacific Index has risen 40 per cent in the past six months as economies such as Hong Kong emerged from recession and growth on the mainland accelerated. Still, concerns abound in Asia that rising debt and joblessness in the US might hamper recovery. "No one knows what's going to happen to the economy or currencies," said Fyzee Thambi, a Hong Kong-based gems dealer. "So it's better to buy an asset." Sotheby's buyers' commission was 25 per cent of the hammer price for the first HK$400,000; 20 per cent for an amount between HK$400,001 and HK$8 million; and 12 per cent for any amount above that.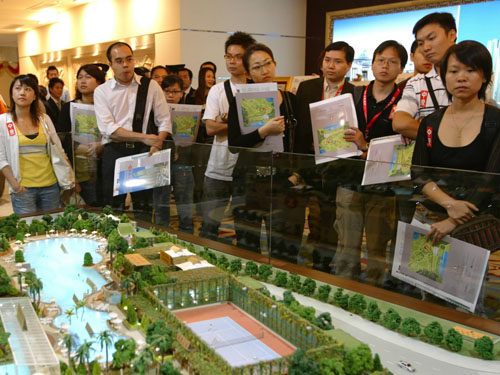 Mainland buyers are driving the prices of luxury properties to record highs, a process fuelled by millions of dollars pouring over the border through complex arrangements - some legal, some not. The yuan is not freely convertible into foreign currency in the absence of approval by the State Administration of Foreign Exchange. And the central government maintains strict controls over individuals converting yuan into foreign currencies, including the Hong Kong dollar. But these limits are easily circumvented by mainlanders eager to buy expensive flats in the city. Credit card transactions, fund transfers between companies that trade in Hong Kong and the mainland, parallel accounts, the underground banking system, and mobilising friends to smuggle currency - all are used to move money in search of investment opportunities. Undoubtedly some of these methods breach the mainland's strict foreign currency controls, but it's not always clear. Under Beijing's individual visit scheme, which began in July 2003, residents are allowed to take no more than 20,000 yuan (HK$22,700) and foreign currency equivalent to US$5,000 in cash with them each time they visit Hong Kong. That comes to about HK$61,500. In addition to the cash limit, they can also use mainland-issued bank cards to withdraw cash from ATMs in Hong Kong, but the equivalent of no more than 10,000 yuan a day. Moreover, on the mainland people are entitled to buy a maximum of US$50,000 per person per year. Obviously such amounts are not much use when you need to come up with a down payment for a penthouse in Hong Kong.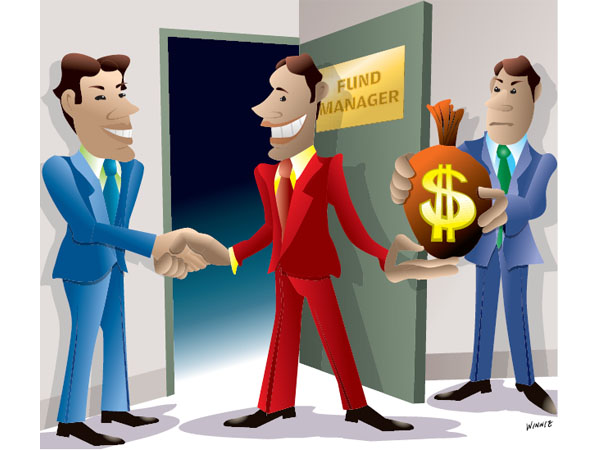 Hong Kong's small army of so-called independent financial advisers must be hoping the special administrative region will not follow Britain's Financial Services Authority, which is poised to outlaw commissions paid to advisers by fund managers and life insurers. Instead they will have to collect fees from customers prepared to pay for their advice. However, in Hong Kong consumers are to be offered no such protection. Not only are advisers subject to the lightest of regulation, but there is no prospect of ending a situation in which so-called independent financial advice is tainted by conflicts of interest. As matters stand, almost all Hong Kong advisers claim to be a providing a "free" service. But in practice they earn hefty fees on each product sold by collecting commissions from companies providing the investment funds. This clearly raises the question of whether their real customers are the individuals buying these investment products or the companies who actually pay them. It is disingenuous for advisers to claim they offer a free service when the only investments they suggest are those that pay them hefty commissions, which amount to 5 per cent of the value of every product sold. Because the fund companies pay this money up front to the advisers, they make sure their customers are as tied as possible to their funds by charging heavy penalties to prevent investors switching out of these products. In addition, they levy high management charges to claw back the cash they have had to advance to secure the sales of their products. Were financial advisers, more accurately described as salespeople, offering purely impartial advice, they would at least occasionally suggest that their customers invest in assets that do not pay them a commission. They never, for example, suggest investments in exchange traded funds, which are just like ordinary shares but give investors exposure to a wide spectrum of the market at minimal cost. And, here's the rub, ETFs generally perform much better than managed funds. Meanwhile, who has heard of an independent investment adviser recommending temporarily leaving money in cash or other currencies, especially in highly volatile market conditions? Of course they don't, unless there is way to earn commission on this advice. There is nothing wrong with salesmen or indeed with the payment of commissions. The problem is the lack of transparency and, worse, the devious way in which this business is conducted. Because the industry is built on a web of misleading information, it invariably attracts an alarmingly high number of fraudsters, who go well beyond the bounds of misleading into the realms of stealing money from gullible investors. Far too often they get away with it because their victims are too embarrassed to fight them in court or indeed afraid of even further losses in the course of a lengthy court battle.
Police have widened their investigation into alleged forgery of legal evidence at the local practice of accounting firm Ernst & Young. After the arrest last week of an Ernst & Young Hong Kong partner, police are now interviewing other staff at the firm, which was accused in a civil case last month of falsifying and doctoring evidence to shield itself from a negligence claim brought by the liquidator of failed electronics conglomerate Akai Holdings. A police spokeswoman confirmed the investigation was continuing but said no further arrests had been made. Akai went bankrupt in 2000 owing creditors more than US$1.1 billion. On September 23, Ernst & Young paid hundreds of millions of US dollars to settle the audit negligence case. The firm's defence collapsed when the liquidator, Borrelli Walsh, told the court Ernst & Young staff had tampered with and fabricated audit files relating to Akai after the company failed, and the firm relied on the suspect files in its legal evidence.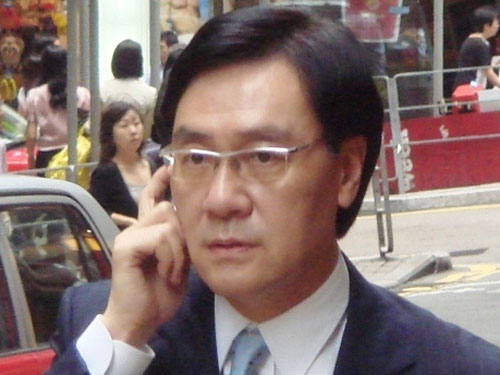 Fung shui master Tony Chan Chun-chuen has been given two weeks to reveal the source of information about a controversial land deal that was disclosed during the court battle over the fortune of late tycoon Nina Wang Kung Yu-sum. Making the order in the Court of First Instance yesterday, Mr Justice Jeremy Poon Shiu-chor rejected the claim from Chan's lawyers that the identity of their source should be protected by legal professional privilege. The ruling stemmed from a claim for disclosure by businessman Edmund Chang Wa-shan who was mistakenly named by the lawyers as their source during the hearing of rival claims by Chan and the Chinachem Charitable Foundation for Wang's estate. Chang wants the name of the actual informant so he can sue him for defamation.
New Territories villagers who have to make way for the new high-speed rail link to Guangzhou will be offered extra compensation in an effort to clear the way for construction to start in the next two months. Payments to land owners at Tsoi Yuen Tsuen may be doubled and squatters who do not qualify for public housing may be offered more than the usual amount to help them buy a home nearby. This emerged yesterday after Secretary for Transport and Housing Eva Cheng had her first meetings with affected villagers, at her bureau's office in Central and at the Yuen Long District Council offices. Speaking before the meetings, Cheng said there were reasons to be generous with the compensation package. "It is important that we tap into the mainland national railway high-speed network as soon as possible," she said. "So in this regard, I think a smooth and speedy resolution of the land clearance issue is in everybody's interest." But representatives of Tsoi Yuen villagers - whose homes are to be demolished to make way for a railway depot - said there would be no deal until Cheng visited the village. "Many of our villagers are more than 70 years old and are not very mobile," Ko Chun-heung, a spokeswoman for some of the 150 households, said. "The minister should come to see for herself how they live," Only about 40 villagers attended yesterday's meetings. A Transport and Housing Bureau spokeswoman said Cheng had not visited the village because she needed a proper venue and necessary equipment to present proposals, but she would invite villagers to another meeting at nearby Wang Toi Shan - a larger village with better facilities - on Tuesday. Rural leader and Heung Yee Kuk lawmaker Lau Wong-fat, who is liaising between the government and villagers on compensation, said he had suggested that the government also consider helping those whose asset and income levels exceed the public housing ceiling to apply to buy government-subsidised flats. "I believe most of the New Territories people understand the spirit of sacrificing oneself for the greater good of the community, that's what we have done in New Territories' development over the past decades," Lau said. "Of course not everyone has the same idea."
A campaign to develop creative and cultural industries will be unveiled by Chief Executive Donald Tsang Yam-kuen when he delivers his policy address on Wednesday.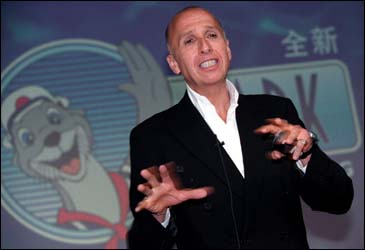 Increases in Ocean Park ticket prices that came into force yesterday were not expected to hit the number of individuals and tour groups visiting the theme park because human swine flu fears were subsiding and new attractions were being unveiled, travel agents said. From yesterday, adults pay HK$250, up from HK$208, and children pay HK$125, up from HK$103. The price rise was originally due to start on August 1 but was pushed back to October 5, and then to yesterday, at a cost of roughly HK$40 million in forgone revenue. Ocean Park chairman Allan Zeman agreed to delay the increase after receiving flak from many legislators about ticket price increases when households were budgeting more carefully amid the downturn. Michael Wu Siu-ieng, chairman of the Hong Kong Association of Travel Agents, said the increase in prices worked out to be HK$20 per person in tour groups. "This price hike is generally acceptable now that tourism is doing much better," Wu said. "Had the increase taken place in the summer, when the situation wasn't looking so good, people would have kicked up more of a fuss." Wu said the number of tour groups might rise about 3 per cent year on year this month as Halloween events attracted visitors. Tourism Board data shows 590,882 mainlanders visited the city during the National Day "golden week" holiday, October 1-8. This is up 15.8 per cent on a year ago.

China: Visiting Chinese Vice President Xi Jinping said here on Friday that China was likely to achieve the targeted annual economic growth of 8 percent. Xi made the remarks when speaking to representatives from overseas Chinese compatriots and students and Chinese enterprises operating in Belgium. "We have been actively coping with the international financial crisis and taken a series of effective measures to ensure that China's economy can stabilize and move towards the right direction," Xi said. Thanks to a package of effective macro-control measures and rescue plans, China recorded in the first half of this year a 7.1-percent growth in gross domestic product (GDP), he noted.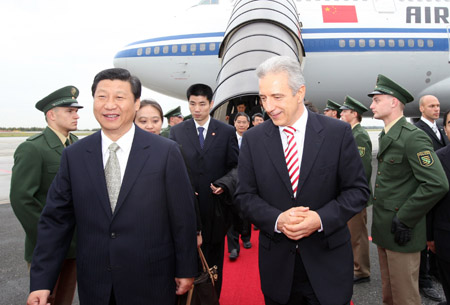 Chinese Vice President Xi Jinping (L, front) is welcomed by Saxony's state Prime Minister Stanislav Tillich (R, front) upon his arrival in the eastern German city of Dresden, Oct. 10, 2009.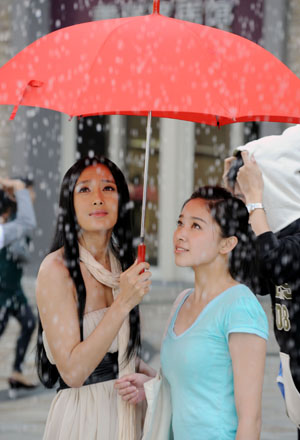 Chinese actress Qin Lan (L) acts as an angel during the filming of a charity advertisement in Beijing, capital of China, Oct. 10, 2009. Directed by Lu Chuan, the advertisement with the theme of "Resisting AIDS" will be shown to audience at the end of November.
Liu Mingkang, the chairman of the China Banking Regulatory Commission, expects the mainland's economic growth to have risen more than 8 per cent in the third quarter. However, he said it was too early to say when the government would wind down its stimulus measures. Speaking to Hong Kong bankers yesterday at a luncheon, he said the mainland still faced many challenges, as external demand was still shrinking, the consumer price index had dropped, even though it had improved recently, and there was excessive capacity in many sectors. He said the mainland economy had bounced back after the implementation of stimulus packages to ward off the impact of the global financial turmoil. Gross domestic product in the second quarter grew 7.9 per cent from a year ago and was higher than 6.1 per cent in the first quarter. "We have not got the figure for [the] September quarter]. In my eyes, it has already surpassed 8 per cent," Liu said. However, he said it was "too early to talk about an exit strategy", adding that the country's situation was different from those of the United States and Europe, as Beijing did not need to rescue the banking system, and the measures it took, such as support for the infrastructure sector, were to help the economy.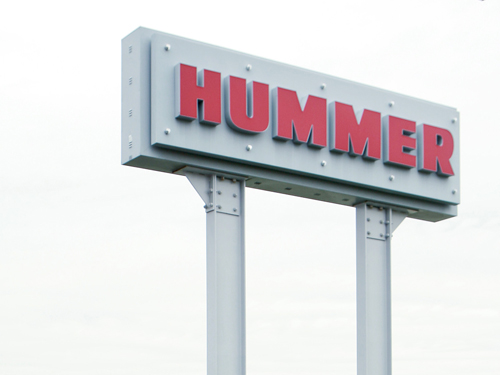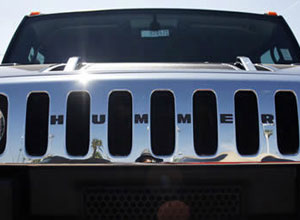 General Motors Corp and Sichuan Tengzhong Heavy Industrial Machinery were getting closer to sealing a definitive agreement on the sale of the United States carmaker's Hummer unit this weekend for US$150 million, people familiar with the deal said. The deal, which sparked controversy on the mainland in June when the tentative agreement was announced, was said to have won tacit approval from the regulatory bodies. Sources said some mainland officials had earlier questioned the wisdom of buying the maker of petrol-guzzling sport-utility vehicles at a time when China was trying to increase energy efficiency. Tengzhong chairman Yang Yi declined to confirm that an official statement would be made soon. A company spokesman said it had no new information regarding an announcement. A source with knowledge of the talks told Reuters that GM and Tengzhong might close the deal overnight. GM declined to comment.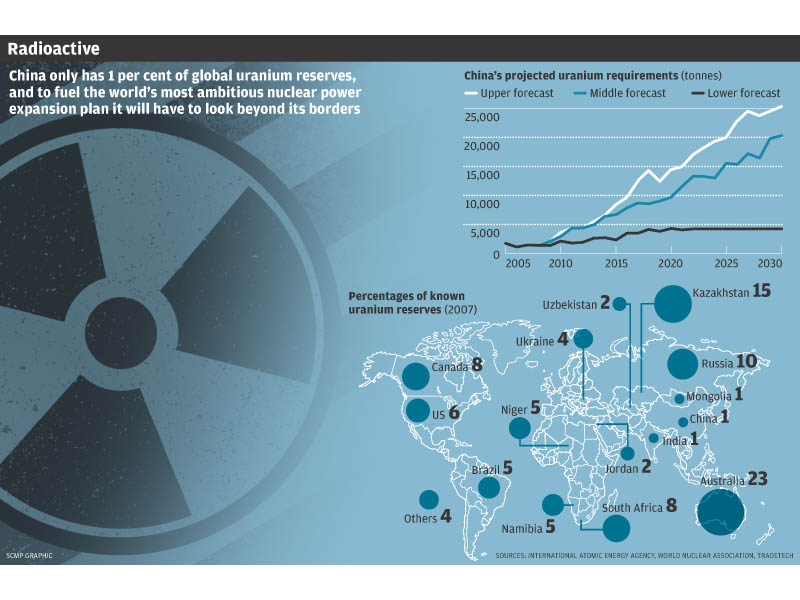 The wild weather that last year exposed the mainland's rickety power grid and its over-reliance on coal has spurred Beijing into bankrolling the world's biggest nuclear power program. The mainland has now become a test bed for some of the world's most advanced nuclear technology as foreign reactor manufacturers such as Westinghouse Electric and Areva vie to build the country's energy future. Thirty years ago, nuclear power was hardly even mentioned in the halls of power as Beijing looked to coal to fuel the country's industrial boom. Now, with coal blamed for worsening pollution, nuclear power is being embraced despite its own safety and environmental issues. At present, just 1.1 per cent of power generating capacity on the mainland comes from the country's 11 nuclear reactors. That is expected to grow to 5 per cent of capacity by 2020 with construction of as many as 52 reactors around the country. Not counting uranium exploration, sourcing and radioactive waste management, the reactors' construction cost alone is estimated at 450 billion yuan (HK$510.93 billion), according to the National Development and Reform Commission. One-fifth of this will be funded by equity capital, averaging 5.4 billion yuan per year, and the rest by bank loans.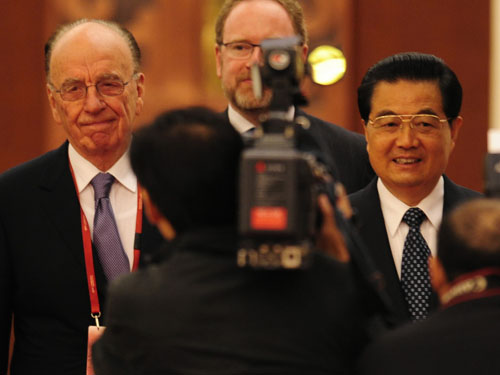 President Hu Jintao and media mogul Rupert Murdoch arrive for the opening ceremony of the World Media Summit in the Great Hall of the People yesterday. The central government will protect the rights of international news organisations in reporting about China, President Hu Jintao says. The pledge appears to be intended to address growing concerns the country might withdraw from its relatively open attitude to foreign media since the Beijing Olympic Games. In the opening speech to the World Media Summit yesterday in the Great Hall of the People, Hu pledged to "continue to ... safeguard the legitimate rights and interests of foreign news organisations and reporters, and facilitate foreign media coverage of China in accordance with China's laws and regulations". Beijing began loosening control over international media before the Games last year, allowing more freedom to interview people on subjects other than politics and human rights. But many foreign journalists complained of government restrictions over the scope of their interviews during ethnic clashes in Xinjiang in July and continuing through the run-up to National Day. Some reporters complained they were detained and even beaten while trying to interview people. Hu told 300 representatives of more than 170 media outlets from 80 countries that foreign media coverage had played an important role in telling the world about the changes in the country, and his government would continue to support them in their jobs and protect foreign journalists' rights.
October 10 - 11, 2009

Hong Kong: Many diabetics and people with high blood pressure will be referred from the public health system to the private sector under reforms expected to be disclosed next week by Chief Executive Donald Tsang Yam-kuen in his policy address. The measures, which include setting up a directory of private doctors and dentists providing primary health care, reflect the government's desire to kick-start the overhaul of the stressed public health system while public consultation on broader reforms remains stalled. A working group set up by the Food and Health Bureau has recommended that improvements in co-operation between the public and private systems should go ahead first. It said the workload of caring for chronically ill but stable patients - of whom diabetes and hypertension sufferers pose some of the heaviest burdens - could be shared by private doctors who could spend more time with the patients.
HSBC will waive or refund fees on some products if customers cancel them within 30 days, a move analysts suggest is aimed at rebuilding trust in banks after the Lehman Brothers minibonds fiasco.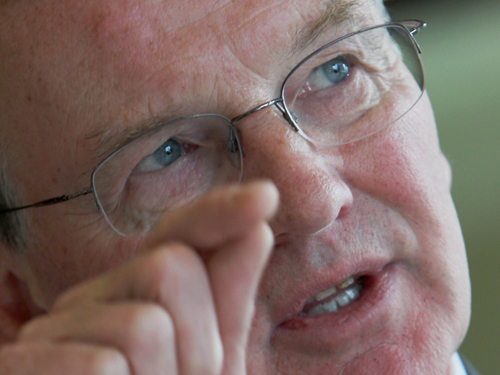 International engineers and businessmen yesterday hailed the significance of a high-speed rail link in Hong Kong, ahead of a symposium on the subject. Terry Hill, head of global transport at engineering giant Arup - and a guest speaker at today's symposium - said Hong Kong could not afford to be cut off from the national high-speed rail network. He compared it with the Channel Tunnel rail link connecting Britain to the continent of Europe. "I think it has a lot of similarities with the Guangzhou-Shenzhen-Hong Kong Express Link, [to link] Hong Kong to mainland China," he said. Arup - builder and designer of countless landmark infrastructures around the world - was involved in preliminary design work for the link and also for the proposed Hong Kong-Zhuhai-Macau bridge. The Hong Kong section of the link - including a 26 kilometer tunnel - is expected to cost more than HK$50 billion, after a rise in construction costs over the past two years. But Hill said it was not the world's most expensive high-speed rail. "The cost is not unreasonable, when you compare it with the tunnel sections of other high-speed links."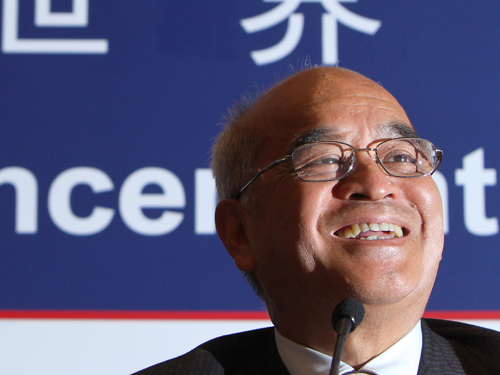 New World Development said yesterday its net profit plunged 78.5 per cent to HK$2.08 billion for the year to June in the absence of new projects offered for sale and on fair-value losses on investment properties. Stripping out the investment property revaluation item, underlying profit was HK$3.57 billion, down 6.51 per cent from HK$3.82 billion a year earlier. Turnover fell to HK$24.41 billion from HK$29.36 billion. A final dividend of 21 HK cents per share was declared, bringing the full-year payout to 30 HK cents, down from 43 HK cents last year. Managing director Henry Cheng Kar-shun said property sales had dropped sharply, partly because the Hong Kong market did not perform well during the period. But Cheng said the outlook for this year was better because of the sale of its new development, the Masterpiece, a 345-unit residential project in Tsim Sha Tsui. The average selling price at the development was HK$20,000 per square foot. New World has sold more than 230 units at the Masterpiece, reaping about HK$6.6 billion. With the remaining units to be sold this year, total sales from the project should amount to about HK$12 billion. The estimate assumes an optimistic forecast for the property market.
Health Secretary York Chow Yat-ngok said on Thursday the government could begin its vaccination program against human swine flu before the end of the year.
Shimao Property Holdings says it has bought a prime site in Xiamen for 709 million yuan (HK$805 million), its second acquisition in the city since June.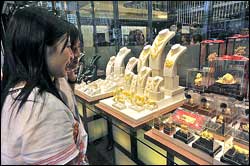 There is no sign of Hong Kong's gold rush slowing down - despite gold prices hitting a record high for a third consecutive day yesterday - as shoppers flooded into jewelry stores to buy the precious metal for weddings and investment. Yesterday marked the last day of the Golden Week holiday in the mainland, which this year lasted eight days. "This year, Golden Week is very special," said Luk Fook Holdings (0590) director Paul Law Tim-fuk. "The gold price surging in the past few days also gave people some encouragement [to buy more gold]." Law said same-store sales during the first six days of Golden Week jumped about 30 percent over the same time last year, with sales of both gold jewelry and bullion rising at the same pace. That's much higher than the expected 10 percent growth, Law said. Patrick Lui Yik-keung, Chow Tai Fook's central Kowloon district manager, said many Hong Kong and mainland people are buying gold bracelets and other jewelry for marriages in the next few months. This year is a lucky time to get married because there is a "double spring" in the lunar calendar, he said. "The gold price is quite high, so people tend not to buy gold bars at this time," Lui said. "But it doesn't affect gold jewelry." Lui said one man recently came into a Chow Tai Fook shop and snapped up 100 taels of gold, worth nearly HK$1 million at the current local price of HK$9,703 per tael.
Hong Kong identity cards will carry the holder's medical records under a pilot project to be launched next year for a city-wide electronic health record sharing system, says Secretary for Food and Health York Chow Yat-ngok. The medical records of eight million patients are already being accessed electronically by 30,000 health-care workers via the Hospital Authority network. Around 69,000 patients are electronically linked with 1,600 private doctors. However, the public and private sectors have yet to be linked, Chow said. The use of the smart ID card would achieve that end. Chow outlined the government's vision of an e-health system at yesterday's opening of the two-day e-Health Forum at the Academy of Medicine in Aberdeen.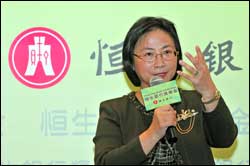 The United States and Europe - which play an influential role in the world economy - are likely to recover slowly because of their unsolved economic problems, according to the chief executive of Hang Seng Bank (0011). "I think the US and Europe are neither in a W nor V-shaped recovery. They are recovering slowly in a big U shape," said Margaret Leung Ko May- yee. Leung said the outlook for foreign economies is not as pessimistic as people think, even though unemployment remains high along with unsolved residential mortgage problems. She said US corporate earnings were good. Her comments came after Stephen Green, chairman of parent HSBC (0005), said "the world economy has found a bottom" and group chief executive Michael Geoghegan said the world may fall into a double-dip recession. Following Australia hiking its benchmark interest rate by 25 basis points to 3.25 percent earlier this week, Leung predicted the country will raise rates by a further 25 basis points in November. "Given Australia's export business with China, the [former] is recovering strongly," she said. The Hang Seng Bank chief said the United States is likely to raise interest rates after six to nine months as it still has to support its economy at the present. And China will act earlier than that. Hongkong and Shanghai Banking Corp executive director Peter Wong Tung-shun also agreed that US interest rates may rise in the middle of next year, and Hong Kong will follow suit. But Leung believes the US dollar will not continue to be weak as many countries hold US Treasury bonds. Meanwhile, the Hong Kong Monetary Authority injected HK$2.325 billion into the money market in New York trading on Wednesday to stem an appreciating Hong Kong dollar and keep it within its fixed trading band. The HKMA then intervened twice yesterday by injecting HK$8.525 billion into the money market during Asian trade. With the latest intervention, the aggregate balance will stand at HK$189.545 billion by October 13. Meanwhile, Leung and Wong said funds from around the world have continued to flow into Hong Kong. She hopes property prices will reach a rational level as current prices pose a great burden to homebuyers. The banker also said mortgage rates, which are at a historical low, are "not very healthy." The Hong Kong Interbank Offered Rate is also at a historic low. "When funds flow away, banks not having much savings may face operating risks," Leung said.
Developers will no longer be able to fool flat owners with artists' impressions of grand clubhouses and expansive green slopes that seldom materialize, under new guidelines that will prevent such features from appearing in sales brochures. They will also be required to put nearby residential developments and unpopular facilities, such as landfill sites and cargo working areas, on location maps in their brochures. But critics and the Consumer Council said more should done, because developers would still be allowed to use unrealistic graphics and pictures in promotional materials such as fliers and television advertisements, and purchasers would still not know what kind of common areas they were buying. The guidelines, which are not legally binding, were announced by the Real Estate Developers Association yesterday in response to recent criticism that pictures and details in sales brochures were misleading. Green Sense revealed in June that Cheung Kong (Holdings) (SEHK: 0001) had failed to show a landfill site opposite Lohas Park in Tseung Kwan O on the sales brochure's location map, while pictures of Lake Silver, a Sino Land development in Wu Kai Sha, did not alert buyers to the reality that sea views from some flats were blocked by another development. Under the guidelines, promotional materials should be separated from sales brochures, with artists' impressions prohibited in the latter. Developers can include a one-page close-up picture showing the outer appearance or building elevation of developments, but it should be endorsed by the appointed architect.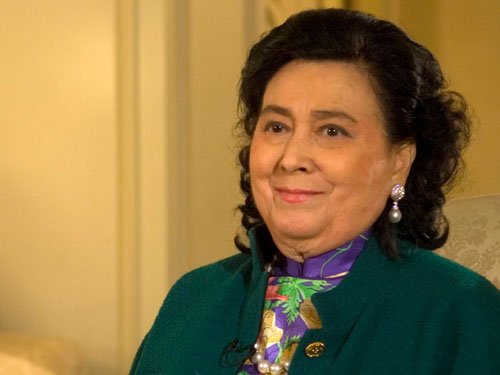 Macau casino mogul Stanley Ho Hung-sun, who is recovering in hospital in Hong Kong following brain surgery, yesterday won his bid to strike out a petition from his sister, Winnie Ho Yuen-ki, over the payment of share dividends from his company, Sociedade de Turismo e Diversoes de Macau (STDM). In the judgment handed down by Madam Justice Susan Kwan Shuk-hing in the Court of First Instance yesterday, the 2007 petition was struck out on the grounds that Winnie Ho had launched her claim via an improper "vehicle". Kwan said Winnie Ho's petition was "an abuse of the process of the court" and the claim should be made through alternative action rather than a petition under a provision of the Companies Ordinance. The essence of Winnie Ho's complaints were of misconduct against her brother, together with Pansy Ho Chiu-king, a major shareholder of Shun Tak Holdings (SEHK: 0242), and Ambrose So Shu-fai, the company secretary of Shun Tak. Pansy Ho is Stanley Ho's daughter and managing director of the family holding company Shun Tak. Shun Tak Holdings - as a shareholder of STDM, which owned a monopoly franchise in Macau to operate casino businesses before 2001 - was also named as a respondent in the petition. Winnie Ho alleged in her petition that they had breached their duties of good faith and loyalty towards Shun Tak Holdings and failed to cause it to pursue STDM for proper payment of dividends. She sought an order to direct Shun Tak to start litigation against STDM to recover dividends. But Kwan held in her judgment that Winnie Ho should have sued STDM directly as a shareholder of the company instead of seeking to impose that responsibility on Shun Tak Holdings against its wishes.

China: Property trading in Beijing during the National Day holiday hit 3-year low for the period. The government's property transaction management said in its website that sales of future delivery residential apartments was 114 units on Oct. 6, slumping 74 percent from the same period last year. Even in 2008, when the property market was sluggish, transactions during the first six days of the National Day holiday period reached 1,411 units, compared with 472 units this year. "Such a low transaction volume was largely due to the fast rising prices of property in the past few months," Eric Chan, general manager of Synergis Asset Management Services Ltd., told Beijing-based China Daily. Chinese home prices began to pick up from one-year lows starting in February and home buying volumes reached a record high in recent months. Prices of a number of residential projects in Beijing have soared 50 percent since April. Chan said sale of homes during the National Day Holidays often signals buyers' expectations in the fourth quarter. A lean sales in this period may indicate pessimism sales over the next few months this year, Chan said.
US President Barack Obama will make his debut visit to China next month for talks on economic issues, trade and global
It will be his first tour to Asia as president. He will also visit Japan, Singapore and South Korea. It will be the most testing foray yet for Obama into the vital US relationship with China. The two sides have a wide range of issues they need to discuss, such as trade balance, currency, climate change and nuclear negotiations with North Korea and Iran. Obama will visit Beijing and Shanghai between November 15 and 18 and hold talks with President Hu Jintao . It will be the third set of talks between the two presidents. Beijing puts great importance on the visit. The Sino-US bilateral relationship is arguably the most crucial in China's foreign policy. While the two sides share many common interests, they also argue in a lot of areas. The US is concerned about its trade imbalance with China and Beijing's human rights record. Beijing is sensitive to any signs of protectionism in the US and the value of its vast US dollar assets. Washington has warmly praised China for its co-operation in efforts to tighten sanctions against North Korea after its nuclear test in May.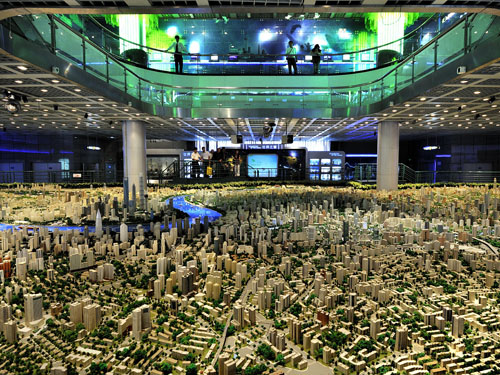 Visitors inspect a huge model of Shanghai at the city's Urban Planning Exhibition Hall. The Shanghai 2010 World Expo, the largest trade fair ever held, is due to run for six months from May 1.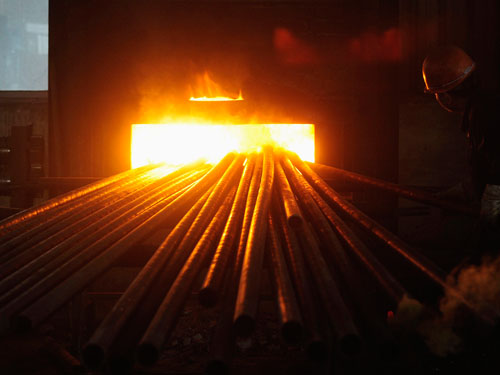 The Department of Commerce says the move to consider imposing tariffs on steel pipe imports stemmed from a petition from US companies. The United States launched a probe on Wednesday to consider slapping almost 100 per cent tariffs on imported steel pipes from mainland China in a move that could widen a trade spat between the two key powers. Washington has decided to "initiate antidumping and countervailing duty investigations on imports" of "seamless" pipes made in mainland used to convey water, steam, chemicals, oil products and natural gas, the Commerce Department said. The pipes were allegedly backed by unfair subsidies. Dumping occurs when a foreign company sells a product in the United States at less than normal value. Subsidies are financial assistance from foreign governments that benefit the production, manufacture, or exportation of goods. The Commerce Department's action came less than a month after US President Barack Obama imposed punitive duties on tyres made in mainland, igniting the first trade spat of his presidency. An angry Beijing lodged a complaint at the World Trade Organization and retaliated by launching a probe into possible unfair trade practices involving imports of US car products and chicken meat.
Taiwan and China will cooperate on research in Antarctica for the first time. Three Taiwanese biologists will join a mainland team in Antarctica for periods of up to three months, said Wang Wei-hsien of Taiwan's Museum of Marine Biology and Aquarium.
Chinese President Hu Jintao (R, front) shakes hands with police representatives in Beijing Oct. 7, 2009. Hu made a tour in the Chinese capital to inspect the city's order in sectors as public security, traffic and tourism during the National Day holidays.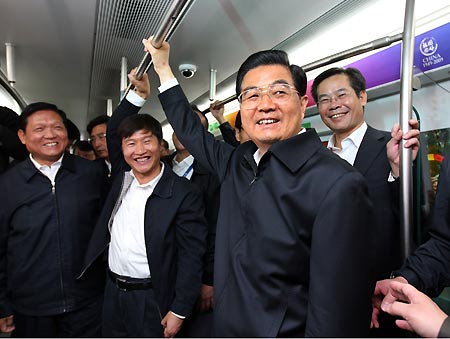 Chinese President Hu Jintao (front) stands in a subway train as he inspects the management of the subway system in Beijing Oct. 7, 2009. Hu made a tour in the Chinese capital to inspect the city's order in sectors as public security, traffic and tourism during the National Day holidays.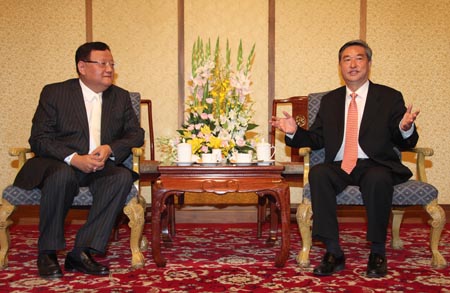 Li Congjun (R), president of China's Xinhua News Agency, meets with Chairman and Executive President of Phoenix Satellite Television Liu Changle in Beijing, capital of China, on Oct. 8, 2009. Liu Changle was in Beijing to attend the World Media Summit. Xinhua News Agency will have great room to cooperate with the Hong Kong-based Phoenix Satellite Television, as Xinhua is accelerating its strategic transformation, said the agency's president Li Congjun on Thursday.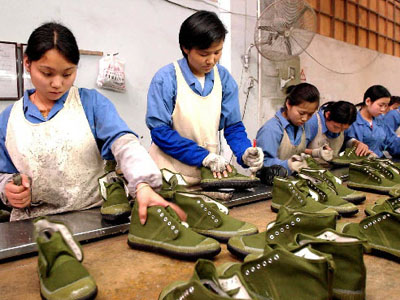 Women work along the production line of outdoor shoes at Neijiang Juan Company in Sichuan Province in this file picture. On Wednesday, the European Commission proposed to extend anti-dumping duties on EU imports of Chinese shoes for 15 months. The European Commission has proposed extending anti-dumping duties on EU imports of Chinese and Vietnamese shoes for 15 months, despite huge opposition from member states, global brands and consumers, EU sources said. If approved, the new duties would take effect from January 3, next year, much to the annoyance of large global footwear producers, major European retailers and consumers across the 27-nation bloc struggling to deal with the worst economic downturn in decades. "The proposal put forward by the Commission, which will be now sent to the interested parties by the end of the week, is to extend the current duties by at least 15 months," one source citing from the proposal said on Wednesday. "Most [European Union] countries still oppose the plan and the issue should be voted on by member states on November 12. A decision must be made by November 20 at the latest for it to come into force." The EU regularly splits over dumping cases between members supporting freer trade and those worried about cheap competition undermining their own manufacturers. The EU first imposed duties of up to 16.5 per cent on shoes made in mainland and 10 per cent on those made in Vietnam for two years in 2006 after EU manufacturers accused the two governments of unfairly subsidizing their low-cost shoe makers so that EU producers could not compete. Brussels temporarily reimposed the tariffs last October pending a review, despite opposition from the majority of member states and the threat of legal action by Beijing at the World Trade Organization. In a bid to avert another so-called "shoe war" with member states and further damaging already tense economic relations with mainland, the Commission – which oversees EU trade policy – has proposed a 15-month extension instead of the normal five-year term for what are known as "definitive duties".
Beijing plans to build a new generation of large destroyers as part of its effort to develop a modern blue- water navy, a report from an official ship-building institute shows. The new generation of destroyers is important to China's long-term goal of building and operating aircraft carriers. The destroyers will displace more than 10,000 tonnes, according to the report by the China Shipbuilding Information Centre - an institute under the China Shipbuilding Industry Corporation, the largest state-owned shipbuilder in China. In addition to commercial ships, China's state-owned shipbuilders also build warships.
October 9, 2009

Hong Kong: The Hong Kong economy was expected to enjoy some growth this quarter after contracting for four straight quarters - amid signs the global recession had abated, a University of Hong Kong study predicted on Wednesday. The Apec Study Centre of the University of Hong Kong (HKU) showed the economy was now slowly recovering from the impact of the global economic crisis. Year-on-year, the university predicts real gross domestic product (GDP) will shrink 2.1 per cent in the third quarter - up from its earlier estimate of -3.3 per cent. This was because of stronger consumer spending this quarter, the study found. A low base of comparison a year ago meant mild growth was likely this quarter. For the full year, GDP was forecast to contract by 3.1 per cent - a more optimistic forecast than the official projection of between -3.5 per cent and -4.5 per cent, the study found. The jobless rate was expected to steadily ease from 5.3 per cent in the third quarter to 5.2 per cent this quarter and possibly 5 per cent in the first quarter of next year.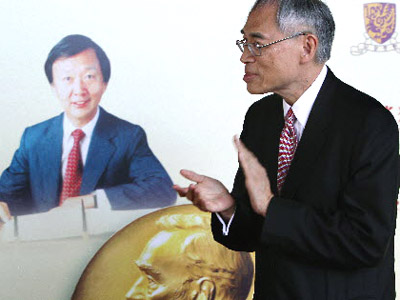 Vice-chancellor of the Chinese University professor Lawrence Lau attends a party in celebration of Charles Kao being awarded the Nobel Prize in Physics at the campus of the Chinese University of Hong Kong. Young engineer Charles Kao met nothing but scepticism and disbelief in 1966, when he presented a London research group his "wild" idea to use glass fibers to transmit data. His sceptics would never have imagined that, more than four decades later, Kao would be among the three scientists awarded the this year Nobel Prize in Physics for setting in motion the communication revolution. Kao, Willard Boyle and George Smith were hailed on Tuesday by the Nobel jury as "the masters of light" for transforming communications from copper-wire telephony and postal mail to the era of the internet, e-mail and instant messaging. Kao's groundbreaking achievements in fiber optics – the use of glass fibres to transmit vastly greater volumes of data using light rather than electrical pulses over copper wire – helped to spur the Internet revolution. Nowadays, telephone calls and web traffic speed across the world along more than one billion kilometers (600 million miles) of optic fibre. If unravelled, the network of glass fibers is "enough to encircle the globe more than 25,000 times – and is increasing by thousands of kilometres every hour," the Nobel jury said. Kao, who holds British and US nationalities but is based in Hong Kong, said he was grateful for the accolade. "I am absolutely speechless and never expected such an honor. The Nobel has never been given out for applied sciences before," he said in a statement released by the Chinese University of Hong Kong, where he served as vice-chancellor from 1987 to 1996. "Fibre optics has changed the world of information so much in these last forty years. It certainly is due to the fiber-optical networks that the news has travelled so fast," he said. Cheung Nim-kwan, chief executive officer of the Hong Kong Applied Science and Technology Research Institute, congratulated 75-year-old Kao on the award but said it should have come two decades ago. "Optical fiber was already used in a global scale in the 1980s. His achievement should have been recognized much earlier," he said. Cheung, who regarded Kao as one of his most important mentors, said Kao's original thinking set a good example for budding Hong Kong scientists. "He is an absolute pioneer in his field. He made his findings 10 years before other people realised how important a role optic fibers could play in communication." Born in Shanghai, Kao's curiosity for science began as a young boy when he made explosives by mixing mud balls with red phosphorus powder and potassium chlorate to scare away dogs and cats, according to his autobiography. He received his secondary education at St Joseph's College in Hong Kong before studying electrical engineering at University of London. After graduation, he worked in leading telecommunications laboratories in England, Germany, and the US. In 1960, he joined Standard Telecommunications Laboratories in England and began his research in the field of fiber optics. At that time, the use of fiber optics for communication was limited as light pulses carrying data could travel only a few meters, before losing signal strength. Kao's central thesis was that the loss of data was due to impurities in the fibers. He believed that once the imperfections were removed, there would be no limit on how far data could be sent. In 1970, Kao's dream was turned into reality as manufacturers began to find a way to produce ever-purer optical fibers. Chief Executive Donald Tsang hailed the distinguished physicist. "An outstanding scientist aside, Professor Kao is a true gentleman and a committed educator. We are immensely proud to have such an eminent figure in Hong Kong," Tsang said in a statement late Tuesday night. Reports said that Kao, who was not in Hong Kong when the awards were announced Tuesday, has been receiving treatment for Alzheimer's disease since early this year. Boyle, a Canadian-US citizen, and Smith, an American, shared the other half of the prize for inventing an imaging semiconductor circuit – the charge-coupled device (CCD) sensor, the "electronic eye" of the digital camera.
Three more firms will list on the Hong Kong stock exchange on Thursday, but analysts warned that cooling economic optimism and overpricing has been responsible for a series of disappointing debuts. Companies forced to shelve their listing plans after the US financial crisis set in had been tempted back by a rally of about 80 per cent since early March on the benchmark Hang Seng index. But amid signs the US economy is not picking up as quickly as previously thought, that optimism is tailing off, just as dozens of Hong Kong firms are preparing to launch their IPOs. The three firms listing on Thursday – Ausnutria Dairy, China Vanadium Titano-Magnetite Mining and Yingde Gases – will be hoping they do not follow Shenzhen-based logistics firm China South City Holdings which dived 23 per cent.
Amazon.com is introducing Kindle, its wireless electronic reader, in over 100 countries, including Hong Kong and China, intensifying a battle for the burgeoning digital book market. The move, announced on Tuesday, gives the world's largest online retailer the widest global reach among its competitors, including chief rival Sony. The Kindle will sell for US$279 outside the US, including most of teh European countries. Amazon also announced it would cut prices for its US-only Kindle by 13 per cent to US$259 from US$299, bringing its cost closer to its rivals. The new price is US$100 lower than it was a year ago. Amazon – which regards the Kindle as a pivotal growth driver – said over 200,000 English-language books from a host of publishers as well as over 85 international and US newspapers and magazines would be available on the international device, which begins shipping October 19.
Hong Kong Monetary Authority announced Wednesday that the city's official foreign currency reserve assets amounted to 226.9 billion U.S. dollars at the end of September, up 3.6 billion dollars from August's 223.3 billion dollars. Including unsettled forward contracts, the foreign currency reserve assets of Hong Kong at the end of September, 2009 stood at229.2 billion U.S. dollars, also higher than the 223.3-billion dollar by the end of August. Based on these latest figures, Hong Kong remains the world's seventh largest holder of foreign currency reserves following the Chinese mainland China, Japan, Russia, Taiwan, India and Korea. The total foreign currency reserve assets of 226.9 billion U.S. dollars represent about nine times the currency in circulation or 50 percent of Hong Kong dollar M3.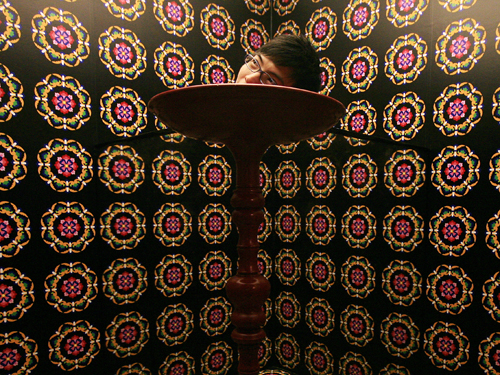 A visitor to the Hong Kong Science Museum gets an out-of-body experience at the World of Mirrors exhibit. The exhibit features 22 visual effects using mirrors to give visitors a different reflection of themselves and reality. The "Vanishing Body" display is proving particularly popular among visitors with a ghoulish bent in the run-up to Halloween.
The University of Hong Kong has been judged the 24th best in the world in an international ranking released today, continuing its progress up the league table since 2005. HKU has climbed up two places in the Times Higher Education QS World University Rankings 2009, closing its gap on Asia's top scorer, the University of Tokyo, which fell three places since last year to 22nd. HKU's highest position was 18th in 2007. In 2005, HKU was ranked 41st. Hong Kong's overall performance in the ranking is one of its best ever, with a record five universities in the top 200. Hong Kong University of Science and Technology jumped four places to 35th, City University rose 23 places to 124th and Polytechnic University rose 29 places to squeak in at 195th place. Only Chinese University lost ground, falling four places to 46th. "Hong Kong is one of the best performing regions in the world in terms of its improving performance within these rankings," QS managing director Nunzio Quacquarelli said. "All the five universities in the top 200 deserve credit for that. And the fact that you have two Hong Kong universities at the top end of the table that are both improving year on year, is a remarkable achievement. At the top of the tables, the amount of research being generated is incredible." Mainland universities saw a relatively weaker performance this year, with only two in the top 100. Tsinghua University in Beijing rose seven places to become the top scorer on the mainland in 49th. Peking University, which reached 14th position in the world ranking in 2006, continued its fall, going down two places to 52nd.
The cost of the new cross-border railway could be cut in half if its Hong Kong terminus was moved from West Kowloon to Kam Sheung Road in the New Territories, a group of engineers said yesterday.

China: Yum Brands, parent of the Taco Bell, Pizza Hut and KFC chains, posted a quarterly profit that blew past Wall Street's target, boosted by results from China, and raised its full-year profit forecast. Overall operating profit was up 15 per cent for the third quarter, driven by 32 per cent growth in mainland and 18 per cent growth in the United States, Yum said on Tuesday. The fast-food company and other restaurant chains are benefiting from falling food prices and are wringing out expenses to deliver profits amid weak consumer demand. "Clearly this quarter was made by lower food costs and lower general and administrative costs," Edward Jones analyst Jack Russo said. "Sales are tough to come by. These companies are just getting leaner and meaner." Yum cut total costs and expenses by 5 per cent to US$2.31 billion during the third quarter, when its tax rate fell almost 8 per cent to 19.9 per cent. The company now expects this year per-share earnings growth of 12 per cent excluding items, driven by higher operating profit growth in mainland and a lower-than-expected tax rate – up from its earlier call for growth of at least 10 per cent. The new growth forecast would result this year earnings of US$2.14 per share, which topped analysts' average estimate of US$2.13 per share, according to Thomson Reuters. Foreign currency translation reduced earnings by 2 cents per share, Yum said. Shares rose in after-hours trade and then levelled off after Yum effectively played catch up with analysts' profit expectations for the full year. The company also reported a big profit beat for the second quarter, but declined to raise its full-year earnings per share view at that time. Third-quarter net income rose to US$334 million, or 69 cents per share, for the quarter ended September 5, compared with net income of US$282 million, or 58 cents per share, a year earlier. Profit excluding special items was 70 cents per share, beating analysts call for a per-share profit of 58 cents. Total revenue fell to US$2.78 billion from US$2.84 billion. Same-store sales in Yum's closely watched mainland division were flat, in line with the company's previous full-year forecast for mainland. US same-store sales fell 6 per cent, including a 13 per cent drop at Pizza Hut. Russo said the US same-store sales result was worse than analysts' had expected and that Pizza Hut's performance was "absolutely horrific". For next year, Yum said it expects to deliver 10 per cent earnings per share growth. Yum, which competes with McDonald's and Burger King around the world, gets more than half of its operating profit from mainland and other overseas businesses. Investors expect most of Yum's future growth to come from those markets.
China attracted a total amount of $852.6 billion of foreign direct investment (FDI) from 1979 to 2008, making it the number one target for FDI among developing countries, according to latest figures released by the National Bureau of Statistics. China attracts $853b FDI in three decades FDI is still flowing despite downturn. The FDI flowing to China stood at merely $80,000 in 1979. The country has endeavored to improve the foreign investment environment since the reform and opening up three decades ago and the FDI began to surge into the world's most populous nation, said the bureau. The annual FDI increased to $40.7 billion in 2000 and to $92.4 billion in 2008.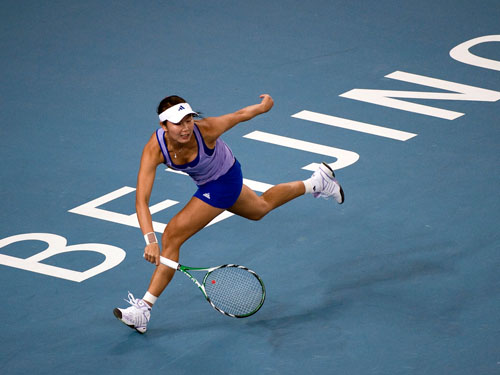 Peng Shuai hits a return to Maria Sharapova during their third-round match at the China Open in Beijing. The Chinese ace beat the former world number one in straight sets 6-2, 6-4.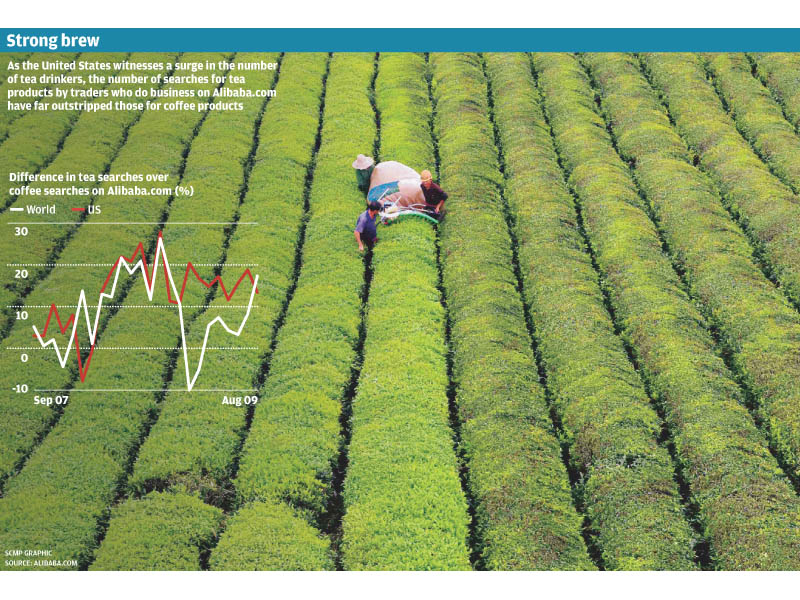 They may have once tipped chests of the stuff into Boston Harbour but Americans are now furiously searching for all the tea in China. In a rebuff to the national drink of coffee, buyers in the United States have increased their online searches for Chinese tea to meet growing demand for the beverage, according to new data from Alibaba.com (SEHK: 1688). The Hangzhou-based firm, which operates the world's leading business-to-business e-commerce service with more than 42 million users, said that trend was gleaned from the inquiries recorded by more than 1,200 mainland tea suppliers on its international online marketplace. Despite the global spread of coffee-house chains in recent years, tea products are apparently more sought after than coffee products for bulk purchase on Alibaba. A company spokesman said: "China is the largest supplier of tea products to the US, accounting for more than 50 per cent of all tea-related inquiries on Alibaba.com." Since April last year, tea searches by US buyers were 21 per cent higher on average than coffee-related searches, according to Alibaba. "The US was above the global average, with 15 per cent more tea searches than coffee searches over the past two years," the spokesman said. "The country is seeing a surge in the number of tea drinkers, as average Americans are becoming more aware of the health benefits of tea over coffee."
October 8, 2009

Hong Kong: Asian companies will emerge as new global champions by 2012 and their hunger for overseas acquisitions will increase over the next three years, according to Fitch Ratings. "Corporates in the Asia-Pacific region will be playing an increasingly important role in global trade," the head of the ratings agency's Asia-Pacific corporates team, Tony Stringer, wrote in a report released yesterday. Asian companies will exert an "ever greater influence" on the shape of the world economy over the next three years, Stringer said. "China's relentless growth story will remain at the center of the Asian corporate landscape," he added. Asian companies will exhibit positive growth momentum compared to their more mature peers in western Europe, and their fundamentals are likely to be stronger than companies in eastern European emerging markets, Stringer forecast. Also, direct competition with established brands outside Asia will be more intense by 2012. According to Fitch, carmakers and technology firms in emerging Asia will be among them. "Fitch notes the ongoing strength of the Chinese auto sector, which is in the process of overtaking the US market to become the world's largest by both sales and production in 2009." Japanese firms will be among established technoloogy companies that are challenged by emerging players from China and South Korea, Stringer said. ZTE Corp (0763), the Shenzhen- based maker of telecoms equipment, is the only Asian tech company covered by Fitch that has not received a negative rating action this year. China's domestic bond market will grow rapidly and become an increasingly important funding source for mainland companies that are expanding their operations, Stringer said.
HSBC Holdings (SEHK: 0005) has raised its economic growth forecast for next year for Asia, excluding Japan, to 7.6 per cent from 6.9 per cent, led by faster expansions in China, South Korea and Singapore. "Growth has roared back in Asia, with domestic demand firing on all cylinders and exports accelerating, too," the bank wrote in a report yesterday. China would expand 9.5 per cent, faster than an earlier forecast of 8.5 per cent, HSBC said. Hong Kong's growth estimate was raised to 3.8 per cent from 2.4 per cent. Korea will grow 4.6 per cent, against the 3.6 per cent estimated previously, and Singapore will expand 6.5 per cent compared with 5.3 per cent. "Besides continued strength in consumption and investment, we expect exports to rebound over the coming quarter, driven by restocking in the West and inter-emerging markets trade," HSBC economists Robert Prior-Wandesforde and Frederic Neumann wrote in the report.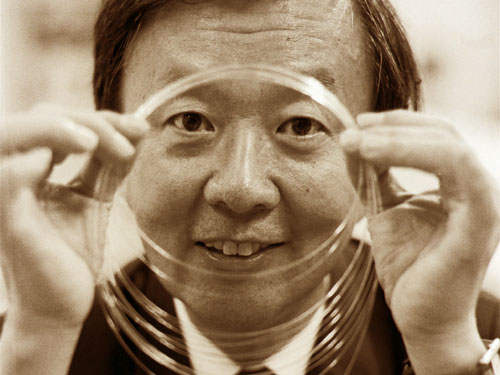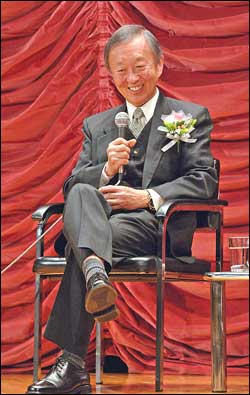 Charles Kao explains his work with fiber optics in 1991 - When Charles Kao Kuen first proposed his revolutionary idea about fibre-optic communications more than four decades ago, he was laughed at and ignored. Today, the technology underpins the information superhighway and makes the internet possible. For his pivotal contribution, he became the first Hong Kong scientist to be awarded the Nobel Prize in physics yesterday. The retired head of the Chinese University shares the prize with two Americans, Willard Boyle and George Smith, for their pioneering work on semiconductors and digital imaging. Kao, 75, will receive half the prize money, about US$500,000, while his US counterparts will split the rest. "[Kao's] groundbreaking achievements concerning the transmission of light in fibers for optical communication, has shaped the foundations of today's networked societies," the Nobel jury said in a statement. "If we were to unravel all of the glass fibres that wind around the globe, we would get a single thread over one billion kilometers long - which is enough to encircle the globe more than 25,000 times - and is increasing by thousands of kilometers every hour. "[Kao's discovery means] text, music, images and video can be transferred around the globe in a split second." Kao and his family are out of the city. In a statement released by Chinese University last night, Kao said: "I am absolutely speechless and never expected such an honor. The Nobel has never been given out for applied sciences before. This is very, very unexpected. Fibre optics has changed the world of information so much in these last forty years. It certainly is due to the fiber-optical networks that the news has travelled so fast." Meanwhile, hopes are high that dissident mainland poet and perennial Nobel contender Bei Dao will finally win the literature prize this year, to be announced tomorrow. And activist Hu Jia, now serving 3-1/2 years in prison in Beijing for subversion, has been nominated for this year's peace prize, which will be announced on Friday. Celebrated for decades as "the father of fibre optics", Kao has been a longtime proponent of making Hong Kong a knowledge-based economy and education reforms to secure the city's economic future and competitiveness. Tributes flowed last night to congratulate Kao on being awarded science's most prestigious prize.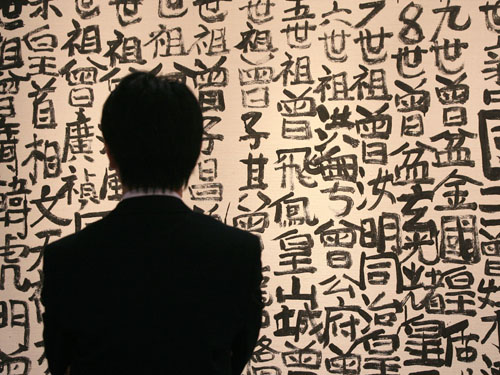 A calligraphy piece by the late "King of Kowloon", Tsang Tsou-choi, sold for the record price of HK$500,000 at Sotheby's contemporary Asian art sale yesterday, far more than the top prediction of HK$70,000. Tsang's untitled work, one of his signature calligraphy acrylics on canvas, was sold to a telephone bidder after rounds of heated bidding at the Hong Kong Convention and Exhibition Centre. The price was a record for a piece by Tsang. Other works by Hong Kong artists also went for record prices. This spring, at Sotheby's inaugural Hong Kong art series, a calligraphy piece by Tsang sold for the then record price of HK$212,500 - less than half of yesterday's value. Artist and toy collector Joel Chung Yin-chai, a friend of Tsang's, put the piece up for sale at yesterday's auction. He said the popularity of the piece and repeated record prices showed there was demand for Tsang's works, but that government officials did not seem to realize it. "At this point, Hong Kong, especially the government, still has no knowledge of arts and culture," Chung said. "This is not the first time one of Tsang's works has been auctioned, and every time a sale was made." The government was criticised this year for not delivering on its promise to preserve more of Tsang's street calligraphy properly. Chung said that some of the proceeds from the sale will go to the Association of Contemporary Visual Arts, an institution dedicated to promoting public art in Hong Kong. He hoped the rest of the money would go to setting up a fund to run other public art projects. Other works by Hong Kong artists also sold well yesterday; eight of the 10 pieces were sold. Five of them, including Tsang's, sold for well above the predicted prices. Tsang Kin-wah's painting Interior: Red and White, expected to sell for between HK$30,000 and HK$50,000, sold for HK$60,000; Kevin Fung Lik-yan's Up on the Roof series, a painted teak sculpture, sold for HK$175,000, well above the highest estimate of HK$130,000. Danny Lee Chin-fai's stainless steel and wood sculpture Mountain and Stream IV fetched HK$212,500. Yesterday also saw the sale of 20th century Chinese art. Chinese artist Sanyu's painting Lotus et Poissons Rouges fetched HK$36.5 million, well above the estimated HK$15 million to HK$25 million. Meanwhile, Seoul Auction's autumn sale will take place at the Grand Hyatt at 5pm today. The sale features 93 works of modern and contemporary art worth HK$90 million by Asian and Western artists, including English artist Damien Hirst's The Importance of Elsewhere - The Kingdom of Heaven. Hirst's piece is expected to fetch more than HK$18 million. His Tranquility from the same series sold for HK$13.7 million in May in Hong Kong, setting a new record for the artist's Asian sales.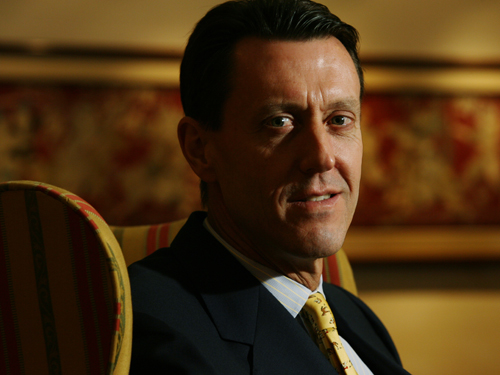 Robert Morse, a co-founder of Primus Financial Holdings, will be named China Strategic vice-chairman after the AIG deal is completed. American International Group, the insurer bailed out by the United States government, was near an agreement to sell its Taiwan life insurance unit to Hong Kong-based Primus Financial Holdings and China Strategic Holdings, people familiar with the deal said. AIG was in advanced talks with Primus and the two companies might sign an agreement as early as next week, the three people said. Primus, co-founded by former Citigroup Asia investment banking chief Robert Morse, offered more than US$2 billion for AIG's Taipei-based Nan Shan Life Insurance, two of the people said. Primus' partner in the deal, Hong Kong-listed China Strategic, said last month it planned to sell HK$7.8 billion of convertible notes to fund the purchase. Hong Kong tycoons including Henderson Land Development (SEHK: 0012) chairman Lee Shau-kee, Chinese Estates Holdings (SEHK: 0127) chairman Joseph Lau Luen-hung and New World Development chairman Cheng Yu-tung had agreed to buy the notes, one of the people said.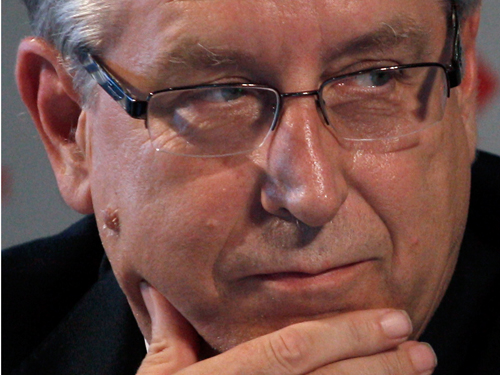 Vincent Cheng Hoi-chuen, the chairman of HSBC Holdings (SEHK: 0005)' Asian arm, will move out of the "taipan" house in the Mid-Levels in February next year to make way for group chief executive and his successor, Michael Geoghegan, says the banking giant. Geoghegan will be relocated to the city from London. However, the search for accommodation for Cheng is still on in Hong Kong and the mainland, according to sources familiar with situation. As Cheng would spend more time in Shanghai or Beijing, the sources said the bank was likely to lease a property for him. "It is not sure where Mr Cheng will move to," said a spokesman for the bank. Currently, another large house owned by HSBC on Pollock's Path is vacant. Cheng moved into the taipan house, which is on a 23,000 square foot site and features a tight security surveillance system, at 19 Middle Gap Road in 2005. His predecessor, David Eldon, had also stayed there. The bank's revelation has sparked a guessing game in property market circles about where HSBC plans to accommodate Cheng and senior executives at the principal office of the chief executive who will move to Hong Kong from London.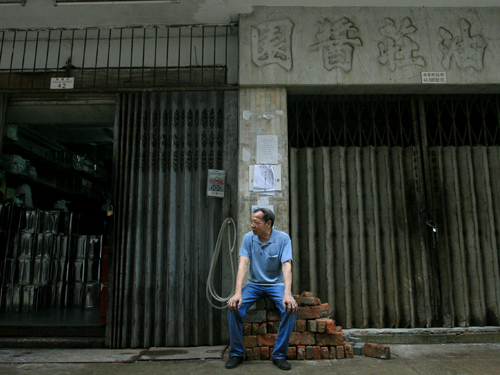 The Yat Lee Oil and Soy Sauce Shop at 44 Haven Street faces redevelopment as it has been bought by developer Soundwill Holdings through compulsory acquisition. Developers are aggressively hunting for old buildings to redevelop and that means more and more of the quaint old shops that give Hong Kong its unique architectural heritage are disappearing from the streetscape. Fifty years ago, Victor Sin Ho-yuen's father opened a small trading shop called Yat Lee Oil and Soy Sauce Shop. Ten years later, he bought another shop and then owned two shops at 42 and 44 Haven Street in Causeway Bay. But now the shop at 44 Haven Street has been bought by a developer and shut down pending its redevelopment because Sin lost his bid at the Lands Tribunal to oppose a redevelopment buyout accepted by the majority of owners in the building in which the shop was located. "Three years ago the developer [Soundwill Holdings] offered HK$15 million to buy our shop at 44 Haven Street. But that would not have been enough for us to buy another shop somewhere else in Causeway Bay, so we turned it down," said Sin. "Our family has lived and done business in this district for 50 years. We want to stay here." However, the flat owners in the building in which Sin's shop was located agreed to the developer's general offer. Their acceptances were sufficient to trigger the Land [Compulsory Sales for Redevelopment] Ordinance, opening the way for a compulsory takeover of all the units since the developer had secured the nod of more than 90 per cent of the owners in the building. Sin then hired property experts and lawyers to argue a case before the tribunal that the building was still in good condition and therefore did not qualify under the ordinance as a target for compulsory acquisition for the purpose of redevelopment. But the Lands Tribunal dismissed the argument and approved the compulsory sale. Sin was also ordered to pay costs. "It cost me more than HK$2 million. Not many flat owners could afford the cost of opposing developers. The system is unfair to individual owners," said Sin, who was forced as a result of rejecting the developer's offer to accept a court-ordered valuation of just HK$8.5 million for his 1,200 square foot shop when the developer moved to compulsory acquisition of the building at the auction that followed. His other shop along with a flat at 42 Haven Street is now also the target of the same developer.

China: Better commission income and direct sales have lifted profit at New World Department Store China (0825) by 14.8 percent for the last fiscal year. Net profit for the 12 months to June rose to HK$547 million from HK$477 million a year earlier. Revenue rose 15.6 percent to HK$1.7 billion. Same-store sales growth was 5 percent for self-owned stores and 9 percent if managed stores were included. "Our performance between July and September was worse than expected," executive director Adrian Cheng Chi- kong said yesterday. "Same-store sales growth was a bit flat." During the period, numerous existing stores underwent renovation while sales in July and August last year as a base were large, Cheng said. NWDS expects to see sales improve in the last three months of this year and low to mid single-digit growth for the whole of the second half. With the World Expo opening next year, two Shanghai stores will commence operations before May and one store targeting women customers will open in Beijing next year. NWDS is maintaining its target of opening two to three self-owned stores every fiscal year. In 2011, it will have 38 stores with a gross floor area of about 1.26 million square meters. "Our capital expenditure of over HK$1 billion will be twice that of last [fiscal] year," said chief financial officer Kenneth Wong Kwok-kan. "It will be used for rebranding, opening new stores and expanding existing stores." NWDS shares rose 0.3 percent yesterday to end at HK$6.12.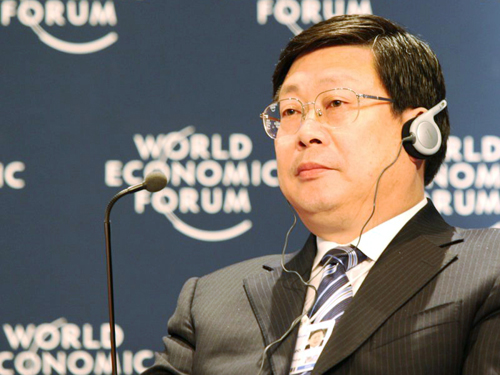 Tianjin Mayor Dr Huang Xingguo knew he was filling some big shoes when he succeeded Dai Xianglong at the end of 2007. Dai had an outstanding track record, having transformed the sooty, industrial city into the mainland's second financial city after Shanghai, and Huang has been busy formulating new development strategies. A 55-year-old Zhejiang native, Huang told the South China Morning Post (SEHK: 0583) he was placing his bet on the Binhai New District becoming the city's main economic driver. The district, which has been undergoing development since 2004, is complemented by a container port, logistics services, and financial and hi-tech projects. "Elevating opening up and development of Tianjin-Binhai New District to the [level of] a national strategy is the brightest part in the course of Tianjin's economic growth," Huang said. "The strategy is intended to make the district the third growth engine for the regional economy after the development of Shenzhen in Guangdong and the Pudong New Area in Shanghai."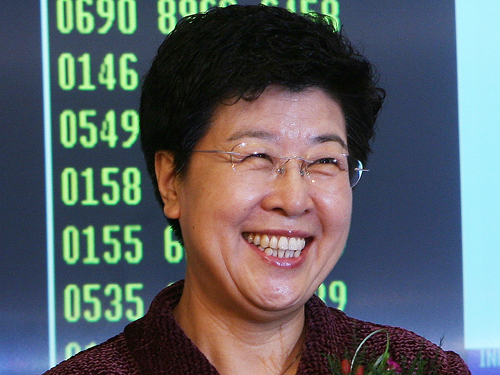 CR Cement's chairman Zhou Junqing is all smiles as its shares manage to close at their offer price. The champagne-popping performance of initial public offerings has well and truly ended, with China Resources (SEHK: 0291) Cement Holdings yesterday becoming the latest big share sale to fail investor expectations. The biggest cement producer in southern China closed at its offer price of HK$3.90, after falling 4.4 per cent to HK$3.73 when trading began. Dealers said Credit Suisse and Morgan Stanley, the sponsors of the offering, were actively placing orders for the company's shares, constituting a "substantial" amount of the stock bought yesterday. Metallurgical Corp of China, China Lilang, Peak Sport Products, China South City Holdings and Glorious Property Holdings all fell below their offer prices on their recent trading debuts. Metallurgical Corp dropped 11.7 per cent on September 24 and Glorious Property fell 14.6 per cent on Friday. Dealers said this was the first time they had seen sponsors buying significant amounts of shares during a debut. This was in marked contrast to the inertia of the sponsors of other recent offerings, which all flopped on their first day of listing.
Ecuadorian President Rafael Correa on Monday signed a contract with representatives of China's Sinohydro corporation to build a 2-billion-U.S.-dollar hydroelectric project in the country. The Coca-Codo-Sinclair hydroelectric project, to be built along the Ecuadorian Amazon river and some 75 km from the capital city of Quito, has a total capacity of 1,500 megawatts and annual output of 8.8 billion kilowatts. It will be the biggest hydropower project in Ecuador, capable of meeting 75 percent of the country's power supply. The project also includes the construction of a dam to use the waters from Coca River, a machine house and an 24 km-long underground tunnel. The Export-Import Bank of China, which will cover 85 percent of the project's total cost, with the remaining 15 percent covered by the Ecuadorian government. Correa said that the launching of this project would be a historical event as it represents one of the biggest foreign investments in Ecuador. This project will create about 4,000 direct jobs and 15,000 indirect jobs in Ecuador, he added.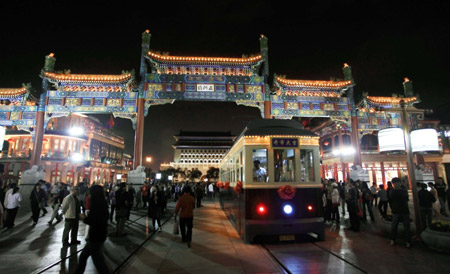 A "Dangdang car", the old-fashioned trolley car, runs on Qianmen Street, one of the old commercial areas of Beijing, capital of China, Oct. 3, 2009. The reopened Qianmen Street attracted a lot of tourists during the National Day holidays, which overlaps the traditional Mid-Autumn Festival this year.
China's retail sales hit 14 billion yuan (about 2 billion U.S. dollars) during the first three days of the National Day Holiday, up 15 percent from the same period of last year, the Ministry of Commerce said Sunday.
October 6 - 7, 2009

Hong Kong: The business community is urging the government to help small and medium-sized enterprises weather the global downturn beyond this year. The call to extend relief measures, including the special loan guarantee scheme, by the Hong Kong General Chamber of Commerce and the Federation of Hong Kong Industries comes as Chief Executive Donald Tsang Yam-kuen prepares to deliver his policy address on October 14. "Our message to the Hong Kong government is, whilst things are looking better than we all thought could be the case six or nine months ago, we're definitely not out of the woods yet," chamber chairman Andrew Brandler said. "We need to be cautious in policies that the government has within its control in Hong Kong to ensure that we don't do anything to exacerbate what's still a fragile recovery."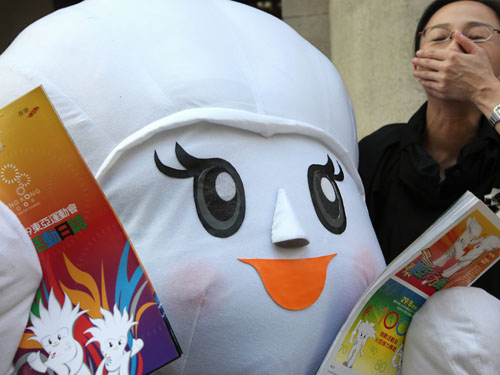 The government has no plans - as yet - to give away unsold tickets for the East Asian Games, according to the head of the Home Affairs Department. Of 330,000 tickets available, the Jockey Club Charities Trust has bought 120,000 tickets for free distribution to students. Members of the public have already bought 80,000. The remaining 130,000 unsold tickets represent 61.9 per cent of the 210,000 tickets offered for public sale. However, Secretary for Home Affairs Tsang Tak-sing said at a Legislative Council panel meeting yesterday that more people would buy tickets after the group draws for team ball games were completed in the middle of this month.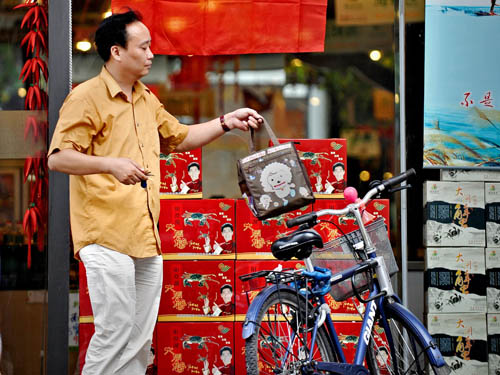 Retail sales on the mainland rose 15 per cent from last year to 14 billion yuan (HK$15.89 billion) in the first three days of the Golden Week holiday because of robust sales of vehicles, electrical appliances and jewellery, the Ministry of Commerce said. Revenue at the retail outlets of Suning Appliance in Beijing jumped 25.8 per cent during the period. Meanwhile, the Shanghai Commerce Information Centre said 800 retailers in the city recorded 1.25 billion yuan in revenue, a 23.6 per cent gain from a year earlier. The Ministry of Commerce did not break down sales by industry. However, the State Council announced in May the government would provide subsidies to consumers to replace their old cars or electrical appliances with new ones. Beijing offered subsidies of 3,000 yuan to 6,000 yuan for replacing old and polluting cars, estimating the programme would lead to 500 billion yuan in spending. It also offered subsidies of up to 5,000 yuan to villagers when they bought cars valued at 30,000 yuan to 40,000 yuan.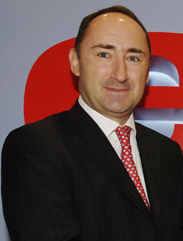 Fewer non-local companies are operating in Hong Kong compared with a year ago because of the financial crisis, but the government remains bullish as it sees the strongest-ever line-up of companies considering setting up shop here. The number of foreign, mainland and Taiwanese companies recorded a 3.3 per cent decline from its peak a year ago. As of June 1, there were 6,397 such companies representing parent companies located outside the city, according to an annual survey conducted by InvestHK and the Census and Statistics Department. The latest figure includes 1,252 regional headquarters and 2,328 regional offices, while the rest were local offices. The decline ended the growing trend in recent years, which peaked last year with 6,612 foreign business operations in the city. "Given the global economic crisis, we considered this to be actually a fairly good result," Simon Galpin, director general of investment promotion at InvestHK, said. "This is all set against what is probably the most severe economic downturn in living memory." The decline is mainly driven by about 100 American firms and 50 Japanese companies leaving the city. Galpin said the drop in the number of regional headquarters and regional offices was largely due to consolidation or retrenchments, as companies changed the status of regional offices down to local offices to cut costs and to allow some businesses to focus on short-term survival. But the annual poll showed that the number of people that regional headquarters employed rose from an average of 109 to 114. The city also recorded 10 more regional headquarters in the financial services and banking sector than a year ago, from 119 last year because "a growing number of mainland companies still choose to list on our stock exchange", Galpin said, although the slump had hit the industry hard. Companies based on the mainland reached a total of 750 this year. "They see Hong Kong as a great place to raise capital, either by listing or through the large pool of international financial institutions we have here in Hong Kong. Some use Hong Kong as a test market [before] expanding elsewhere in the world." A simple tax system and low tax rate were the most favorable factors for non-local companies in choosing to do business in the city, the study showed. Other conditions included free flow of information and the absence of exchange controls. InvestHK was helping about 600 companies that were planning to expand or set up in the city in the next 18 months, Galpin said. "That pipeline is the strongest it's ever been. In terms of the companies we will work with, we are confident in meeting our target of helping 250 companies to set up or expand in this calendar year," he said. "At the moment, we are confident of doing at least the same number in 2010." He said the department helped 174 companies set up in Hong Kong in the first half of this year. More than a third were from Europe, 25 per cent were from Asia-Pacific, 20 per cent from North America and 15 per cent from the mainland. Of all the foreign companies in Hong Kong, most of them, or 1,273 firms, are from the US, followed by Japan, the mainland and Britain.

China: Nearly 2 per cent of land in China has been turned into officially recognised tourism sites by central or provincial governments, the Ministry of Land and Resources says, Xinhua reports. Once a place receives the title, admission is allowed only with a ticket, which is usually costly. The number of such sites reached nearly 1,000 last month, the ministry said, and the pricing had generated more than 10 billion yuan (HK$11.4 billion) in annual ticket revenue for the past few years. Excluded from the calculations were souvenir shops, restaurants and recreational centres such as massage and karaoke clubs, which produced at least three times the income annually.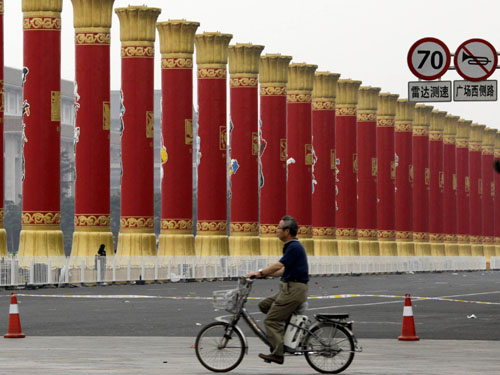 Tiananmen Square has been a no-build zone since the death of Mao Zedong in 1976, with the only permanent building built since then being Mao's mausoleum. But that may no longer be the case, with the 56 pillars used as decorations during Thursday's ceremony for the 60th anniversary of the People's Republic likely to remain in the 440,000 square meter square. Chen Wei , one of the directors of the anniversary parade, told the Beijing Morning News yesterday that the pillars, each representing an ethnic group, were "very likely to be standing on Tiananmen Square permanently". Chen said no more than that, and as any change on the square would be politically sensitive and a subject of public controversy, his slip of the tongue was probably too much as it was.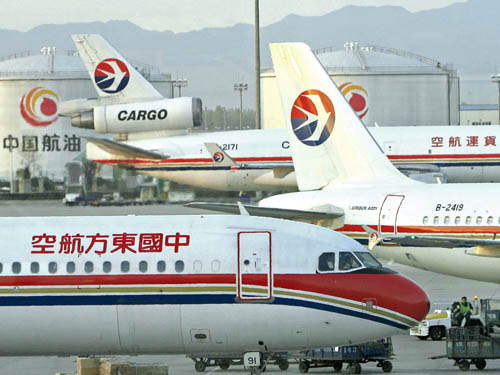 Airlines have agreed to curb emissions growth by 2020 and cut their carbon footprint in half by 2050. played a crucial role in the airline industry's carbon reduction program, Paul Steele, the director of aviation environment for the International Air Transport Association (Iata), said yesterday. Speaking in Hong Kong, Steele noted the mainland's interest in developing biofuel feedstock and adopting standards to curb airline emissions, just as it did in the vehicle industry. Airlines have emerged as the first industry to set carbon reduction targets. Carriers have agreed to curb emissions growth by 2020 and cut their carbon footprint in half by 2050. The industry is looking ahead to the United Nations climate change conference in Copenhagen in December, when a new global target for carbon reduction is expected to replace the Kyoto agreement, due to expire in 2012. The commitment is endorsed by the 230 airline members of Iata, including mainland airlines such as China Southern Airlines, China Eastern Airlines (SEHK: 0670) Corp and Air China (SEHK: 0753). Experts say curbing their carbon footprint will be an ambitious objective for fast-growing mainland carriers, especially since air traffic is growing annually at more than 10 per cent in China, which will inevitably increase emissions. Steele, however, said he was confident that Beijing would help carriers meet the goal. "I am aware that the mainland has some initiatives [such as] looking at `drop-in' fuel like algae," said Steele, referring to alternative fuels. "It is a real opportunity for a country like China to develop its own energy crops, not just for its own consumption but for export also." Algae, jatropha and camelina are classified as second-generation biofuel sources that do not compete with edible crops for water and land resources. Algae are considered the most promising biofuel feedstock, as their "oil content" is the highest among the three. Moreover, they can be grown in all types of water, including sea water, wastewater ponds and lakes. This is especially promising for China, which has a critical water supply problem.
October 3 - 5, 2009

Hong Kong: Financial Secretary John Tsang Chun-wah could be on his way home from hospital in time to celebrate the Mid-Autumn festival later today, after a swift recovery from heart surgery.

The Hong Kong section of the new cross-border express train will be the most expensive high-speed railway in the world per kilometer - even at current estimates, which the government says will be exceeded. Based on the original estimate of HK$39.5 billion, the 26 kilometer Guangzhou-Shenzhen-Hong Kong express link will cost HK$1.52 billion, or US$190 million, per kilometer. That is by far the most expensive of 15 high-speed links recently built or under construction around the world, including the 1,318 kilometer Beijing-Shanghai link and the Channel Tunnel rail link between Britain and France.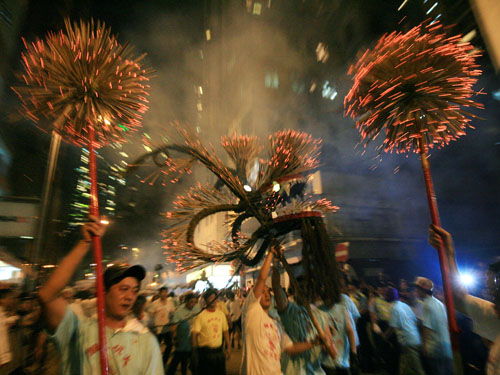 The fire dragon of Tai Hang rose refreshed again on the eve of the moon festival yesterday, brightening up the tranquil Causeway Bay neighborhood and wrapping it in a cheerful carnival mood. Waves of revellers and fun seekers streamed into Tai Hang in the evening to watch the annual ritual of the fire dragon dance, which saw a 67-metre-long fire dragon emblazoned with thousands of burning sticks of incense take to the streets. The air over Tai Hang was thick with the billowing white incense smoke, as more than 100 young bearers took turns carrying the fire dragon, threading through the narrow streets to bring good luck to residents. Bursts of light from camera flashguns and cheers from revellers pierced the smoke as the fire dragon twisted back and forth along the narrow streets. Among the crowd was keen photographer Tommy Kwok, 24, who had arrived an hour early to jostle for a better position to take pictures of the fire dragon. "It is my first time to watch the fire dragon dance. I think it is really cool and is going to be a memorable event," said a delighted Kwok. The legend of the fire dragon can be traced back almost 130 years to when Tai Hang was a village whose inhabitants lived on farming and fishing. A plague hit the villagers, and the only way to get rid of it was to keep a fire dragon dancing for three days and nights during the Mid-Autumn Festival. Villagers did so and the plague disappeared.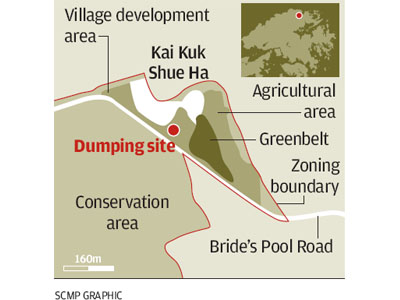 Part of a wetland area that is home to a rare dragonfly in the northeastern New Territories has been trashed in the latest case of illegal dumping in Hong Kong. A pile of excavation rubble sits about two meters high across 300 square meters of the property, which is inside the boundary of the largest freshwater wetland in Hong Kong. The wetland, next to Kai Kuk Shue Ha village in Luk Keng, is rich with birds, plants and dragonflies, according to a villager, and was selected by the Environmental Protection Department as a top priority conservation site in 2004. The property was zoned for agriculture in 2006. Any dumping over 1.2 meters in height requires approval, but a spokesman for the Planning Department said they received no applications for either land-filling or building small houses. The department erected a notice on Wednesday requiring six landowners - five individuals and an engineering company - to remove the waste by this Wednesday.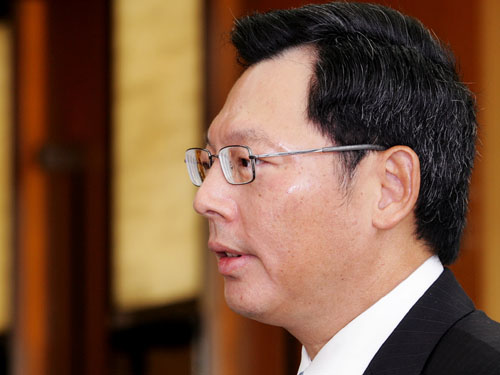 HKMA chief Norman Chan pledges to further enhance Hong Kong's position and competitiveness as an international financial center. Norman Chan Tak-lam, the new head of the Hong Kong Monetary Authority, promised yesterday to preserve the currency peg to maintain financial stability and expand yuan business to strengthen the city's standing as an international financial center. Chan succeeded Joseph Yam Chi-kwong, who retired on Thursday, as the chief executive of the city's de facto central bank. "I am taking over at a rather unusual time, when there are many uncertainties surrounding the world's economic prospects and global financial system," he said upon arrival at his Two International Finance Centre office at 8am yesterday. Chan said one of his tasks during his five-year tenure would be to maintain monetary stability through the linked exchange rate system. The Hong Kong dollar has been pegged to the US dollar since 1983. Chan also said he would further enhance the city's position and competitiveness as an international financial centre, "particularly through the deepening and expansion of yuan business in Hong Kong".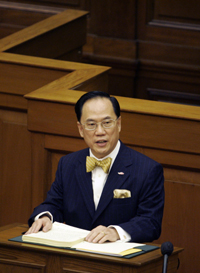 Chief Executive Donald Tsang Yam-kuen said his policy address would introduce joint measures with the mainland to fight drug abuse, promote cruise tourism and develop the yuan bond market. Tsang made the announcement after meeting central government departments on his visit to Beijing for the National Day celebrations. During his five-day visit, which ended yesterday, Tsang met the heads of the China Securities Regulatory Commission, Railways Ministry, the National Development and Reform Commission, the Ministry of Public Security, the People's Bank of China and the Taiwan Affairs Office. He said the results of the discussions would be seen in his policy blueprint on October 14. "I will appropriately reflect the results of this trip in the policy address," he said. "Making use of the advantages of 'one country, two systems' to contribute to the nation will be a focus of our future policies." He said the economic issues discussed included the further development of yuan settlement and the yuan bond market, the further listing of mainland enterprises in Hong Kong, and the progress of the express rail link from Guangzhou through Shenzhen to Hong Kong, as well as the Hong Kong-Zhuhai-Macau Bridge. His discussions also covered combating the illegal flow of drugs from the mainland to Hong Kong, curbing illegal immigration and developing regional cruise tourism, along with measures to strengthen the relationship between Hong Kong and Taiwan. "I need to digest the content of our discussion after going back. But I know the growth of cruise tourism is not only about Hong Kong. It is linked to the region. There is great potential for the mainland and Hong Kong to develop joint travel routes." The chief executive said the discussions did not mean he was consulting mainland departments for his policy address. Tsang said his time with Vice-President Xi Jinping had been limited to ceremonial matters, as state leaders were very busy during the National Day period. He said Xi's call for Guangdong and Hong Kong to increase collaboration on renewable energy was a good reminder from Beijing and that Hong Kong had always hoped to do so. Only two pan-democrat legislators were invited to join the official delegation, but Tsang defended the guest list. "The celebration for the 60th anniversary of the nation was organized by the central government, and the invitation list is entirely decided by the organizer, which was the central government. All guests are invited on an individual basis, on a personal basis," he said. "I have looked at the list on Hong Kong, which presented quite a large delegation, representing wide sections of the community. I think on this matter we must respect the decision of the organiser." Reflecting on the National Day celebrations, Tsang said he was impressed by the improvements to the economy and people's livelihood over the past 60 years. "I felt very honored and excited to participate in the celebration events for the National Day in Tiananmen Square, where the establishment ceremony of the country had been held 60 years ago." The 211-strong official delegation also visited an exhibition on the achievements of the People's Republic since its establishment, before returning to the city.

HK ranks third in Web table, but for how long? While Hong Kong might lead the world in broadband penetration, the quality of its internet connections is not "ready for tomorrow", a global survey has found. A local industry veteran said broadband operators in Hong Kong lacked initiatives to roll out the next generation of internet services and urged thecto ensure more effective use of broadband capacity. The city was ranked third of 66 countries and regions - behind South Korea and Japan - for broadband "leadership". The study, conducted by the University of Oxford and the University of Oviedo, combines the countries' broadband penetration data with a measure of the service quality experienced by users. Other places on the ladder included Singapore (7th), the United States (15th), Taiwan (23rd) and the mainland (49th). The study found Hong Kong and Luxembourg led the world with a 99 per cent broadband penetration rate, but Hong Kong's score for connection quality was well behind other leading countries. Nine countries, including South Korea, Japan and Sweden, are now enjoying the broadband quality required for future Web uses, such as delivering high-definition internet television and high-quality video communication. These new features are expected to become mainstream in the next three to five years. South Korea overtook Japan this year to claim the top spot for the best broadband quality. Researchers said that achievement was driven by continuous government efforts to strengthen the country as one of the world leaders in information technology. Hong Kong is one of 39 countries and regions on the second tier, able to deliver consistent performance for the most common Web applications today, such as social networking, streaming low-definition video and Web communications. Internet Society chairman Charles Mok said the findings reflected the situation in the city, where almost everyone was now connecting to the Web via broadband. He said keen competition in the broadband market had enabled Hongkongers to enjoy speedy internet services at a very low price. But it might have lowered operators' incentives to launch new services. "Mobile TV and WiMAX [a new broadband wireless technology] have been rolled out in South Korea for several years but local operators are not keen to catch up with the development," he said. Local mobile operators are expected to roll out LTE (long-term evolution), the next generation standard of existing 3.5G mobile networks, next year. LTE could replace fixed-line broadband and offer mobile television and mobile online gaming. Mok said the government should make sure the capacity was properly used and could also consider introducing "spectrum trading" to encourage new services.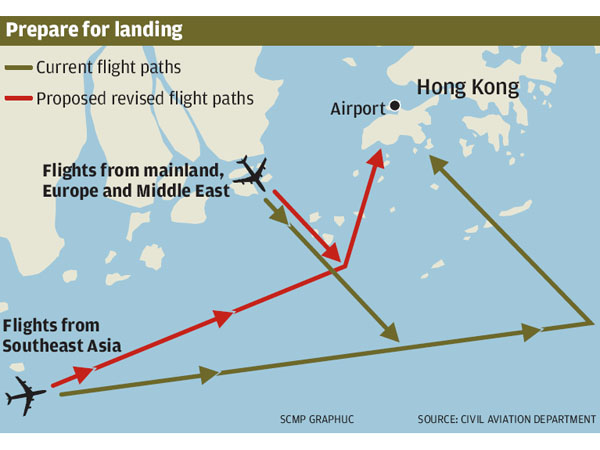 About eight million passengers flying to Hong Kong each year will save up to 14 minutes on their journey time thanks to the rerouting of a northern flight path this month. The new air path, in effect from October 22, will help about 150 flights - from the mainland, Europe, Southeast Asia and the Middle East - to cut up to 210 kilometers off their trips, a total saving of more than 10 million kilometers per year. The Civil Aviation Department said it could not state the amount of aviation fuel that would be saved with the new route. Nor could it predict whether the savings would lead to a reduction in the fuel surcharge - a levy imposed on air passengers that has just gone up by 3 per cent. "The ultimate saving in fuel consumption is determined by the type of carrier, its fuel efficiency, mileage, the number of passengers on board and weather conditions," the department's acting assistant director general, Simon Li Tin-chui, said.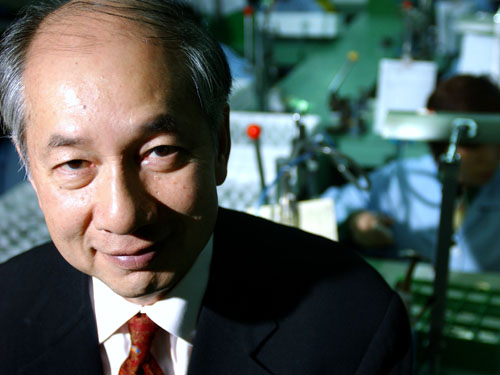 Hong Kong trade organizations warn ed yesterday there could be far-flung repercussions for the city's manufacturers from troubled CIT Group, a 101-year-old commercial lender in the United States that is teetering on the brink of collapse. CIT is seeking to cut at least US$5.7 billion of debt to help it avoid collapse and return to profitability after nine quarters of losses. Hong Kong manufacturers are exposed to receivables repayment risks because of CIT's troubles. That is because many deal with small and medium-sized importers in the US that in turn depend on financing from CIT, according to Toys Manufacturers' Association of Hong Kong executive vice-president Yeung Chi-kong. "Its potential repercussions are worrying if it goes under," he said yesterday. "Toymakers are bearing increased risks, while their sales have not gone back to the pre-crisis levels." A year after the financial crisis turned global, Yeung said manufacturers, mostly operating factories in the Pearl River Delta, were still suffering from the consumer downturn. He said many of them were under great pressure to deliver quick orders from the US, which is the mainland's second-largest export destination after the European Union. "US retailers minimize their inventory risks by placing smaller orders with short delivery periods," Yeung said. "And they don't settle payment until 30 days or 60 days later, which places tremendous pressure and risks on manufacturers." Federation of Hong Kong Industries deputy chairman Stanley Lau Chin-ho said Hong Kong manufacturers have had enough trouble. "We don't want to see any financial institutions go bust, which could trigger another round of crisis," Lau said. "Hong Kong companies should take extra caution in managing their credit period." CIT funds about one million businesses from Dunkin' Brands in Canton, Massachusetts to Eddie Bauer Holdings, the bankrupt clothing chain in Bellevue, Washington. The firm says it is the third-largest US railcar-leasing firm and the world's third-biggest aircraft financier. The lender needs to cut debt after posting more than US$5 billion in losses during the past nine quarters and losing access to the unsecured debt markets it relied on for funding. New York-based CIT has asked bondholders to exchange unsecured obligations for either new secured debt maturing in four to eight years, preferred shares or a combination, it said yesterday. Investors holding bonds closest to maturity would get more new debt, while those with notes due later would receive proportionately more equity, said a person familiar with the matter, who declined to be identified as the talks are private. Should the exchange fail, CIT said it would seek court protection through a pre-packaged bankruptcy. Yesterday, its bonds and credit-default swaps showed investors were growing increasingly concerned that the company, led by chief executive Jeffrey Peek, will be unable to restructure out of court as US$1.15 billion of debt comes due by year-end. "The bond prices reflect the market concern that a pre-packaged bankruptcy is becoming more likely," Adam Steer, an analyst at fixed-income research firm CreditSights, said yesterday. "To do what they want to do out of court, they need very high consent levels to eliminate the problem of holdouts," Kevin Starke, an analyst at CRT Capital Group said before details of the plan were released. CIT is also asking creditors to approve a pre-packaged bankruptcy if it misses the exchange target, according to the statement. A bondholder steering committee, which provided US$3 billion of emergency cash in July, told the company it will exchange US$10 billion of unsecured debt or vote for the prepackaged bankruptcy plan, according to the statement. CIT did not disclose how much it is offering bondholders for their debt. The holders of notes maturing this year will get as much as 90 US cents on the dollar of new debt and 10 US cents of equity, the Wall Street Journal reported, citing unnamed people. Notes maturing in 2010 are set to receive 85 US cents of new debt and 15 US cents of equity, the Journal reported. The exchange offers, which have specific reduction targets for debt maturing by 2012, would expire on October 29, CIT said. The company could emerge from a pre-packaged bankruptcy within 30 to 60 days of that date should the offers fail, said a person familiar with the matter, who declined to be identified. "This plan maximizes franchise value and can be executed quickly and effectively through a series of voluntary debt exchange offers or an expedited in-court restructuring process," CIT's Peek said. "Upon completion of either alternative, CIT will be a well-funded bank-holding company with a strong capital position and market-leading franchises." CIT shares fell 12 per cent to US$1.06 in New York Stock Exchange composite trading, the lowest since August 4. The stock has lost 77 per cent this year.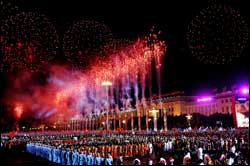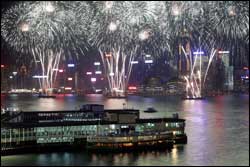 At least 350,000 people lined up on both sides of Victoria Harbour last night to watch a spectacular fireworks display marking the 60th anniversary of the People's Republic of China. Tens of thousands more watched from vantage points in the Mid-Levels while millions took in the display, organized by the Chinese General Chamber of Commerce, on television. Meanwhile in Beijing, the sky was ablaze with equally dazzling fireworks. Designed by Cai Guoqiang, known for his work in the Beijing 2008 Olympics, three giant "fireworks paintings" depicting Chinese landscapes were hung by 250-ton cranes over Tiananmen Square. They created a 90-meter by 25-meter pyrotechnic "curtain" - the largest of its kind in the world.
Chief Executive Donald Tsang Yam-kuen and his Macau counterpart Edmund Ho Hau-wah were placed close to the nation's leaders on the Tiananmen rostrum at yesterday's pageant and show of military might to celebrate the PRC's 60th anniversary.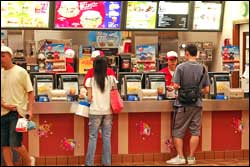 Fast food fans say rising prices have left them no longer loving it. McDonald's Hong Kong is to raise prices by around 50 cents, or less than 1 percent, from the first half of this month, but customers aren't happy. The exact date of the price increase has not been decided, a spokeswoman said yesterday. It is the second increase since June, when prices went up 20 to 30 cents or 0.8 percent. The company spokeswoman said the adjustment is due to spiralling food costs. The August consumer price index showed beef prices increasing by 8.5 percent, sugar by 4.4 percent, and chicken by 2.9 percent over August last year. Global food prices have also gone up. "We have tried to minimize the flow-on effects from these price increases. The prices of many of our most popular items, including some of our desserts, will remain unchanged," she said. "Facing pressure from surging operating costs, however, we need to adjust the price of some items."

China: Rarely was the traffic on Changan Avenue as packed as it was yesterday. Pedestrians carrying national flags and cameras thronged both sides of the street and the subways, and not even the sweltering Beijing sun could deter them. Even elderly and disabled people in their wheelchairs were out, determined to get to Tiananmen Square. Why? Those who could not watch the National Day parade in person on Thursday because of security restrictions were determined to get a glimpse of the floats. "The street is busy with tourists making their way to the square on an average day," said a Beijing taxi driver who would not give his name. "But with the `golden week' and right after National Day, there are even more people going, to see the floats." A family of 11 from Jiangxi province , with the oldest being 63 and the youngest a four-month-old baby, was there. "It's a bit hot today but it's OK. I must see the floats with my own eyes," said the grandfather, surnamed Liu, adding that he could not see the floats clearly on the television broadcast on Thursday night.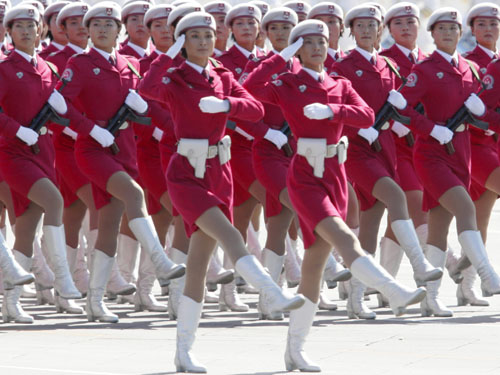 With impeccable make-up and eye-catching miniskirts, the phalanxes of female soldiers are the talk of the town after the massive military parade strode through Tiananmen Square on Thursday, impressing the world. Forget the intercontinental missiles and state-of-the-art tanks. The troupe and their miniskirts aroused heated discussion on the internet, as their pictures flooded forums. Standing out from a sea of military green and navy blue was the array of female militia in pink skirts, white above-the-calf boots and white berets. Internet users immediately launched "human flesh search engines" to investigate the two leaders of the troop, whom they called the "most beautiful phalanx marchers". Before the parade, Zhang Xiaofei and Zhao Na had already made headlines given their backgrounds as models and ritual girls in last year's Olympic Games. As pictures of them doing the goose-step hit the internet, many curious minds dug further and found that Zhao was a model for Audi and Mercedes-Benz print advertisements, and Zhang had modeled for L'Oreal and mainland brand Bosideng apparel, the Huaxi Metropolis Daily reported yesterday. The pair's modeling shots - including some of them wearing bikinis - have already spread on blogs and other forums. The shift from model to marcher apparently did not come easily: the pair reportedly had to work extra hard - doing 20 more push-ups and 500 more goose-steps daily - since training began in December. Both are originally from Shandong , stand 1.78 meters tall and are fourth-year students at China Women's University in Beijing. Another detail during the parade that was much talked about was a smile on the otherwise grim face of President Hu Jintao when the women marched past the Gate of Heavenly Peace. Perhaps it was the broadcast director's sense of humour to intentionally highlight Hu's pleasure; the camera quickly panned towards a smiling Hu, clapping his hands, when the women's corps came into sight. For the rest of the parade, Hu appeared rather stern and wooden. One commentator said on the popular forum Tianya that he was disappointed to see Hu smiling at the women's militia. "Hu fell in my estimation after I saw him so delighted when seeing the female soldiers," he said. But another post said: "I smiled when I saw the female soldiers. I think Hu looked more friendly when he smiled, too."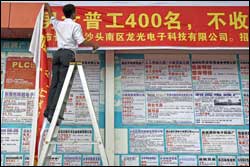 Migrant workers are in demand again as factories in manufacturing heartlands such as the Pearl River Delta find orders reviving for Christmas. The financial crisis had sparked mass layoffs in mainland export hubs. Now, a fragmented but consistent picture of labor shortages has emerged in three Pearl River Delta towns, with big job recruitment centers such as CHTONE in Changan experiencing a surge in activity. "We're seeing more of that labor shortage now," said a manager at a job center where a large red banner over the main entrance advertised 400 new vacancies at an electronics factory. Only a few months ago, such factories were laying off staff by the thousands. A mass reverse migration was taking place as millions of out-of-work Chinese streamed back to their villages to wait for the economy to pick up. Now, factories in the Pearl River Delta are ratcheting up production to meet Christmas orders for everything from Barbie dolls to iPhones, plasma TVs and designer jeans. Workers are in high demand again in a region that produces around one-third of the nation's total exports.
October 2, 2009

Hong Kong: Hong Kong Exchanges and Clearing (SEHK: 0388) may drop its proposal for quarterly reporting if the government goes ahead with another controversial reform, to make a company's failure to disclose price-sensitive information a criminal offence, according to chief executive Paul Chow Man-yiu. "The proposed government law change would force companies to disclose any price-sensitive information continuously," said Chow. "Therefore, it may not be necessary to require them to do quarterly reporting as the market will have all the important information immediately." At present, companies listed on the Hong Kong stock exchange need to report their results only twice a year, making it and Australia the only major international markets that do not have quarterly reporting. The mainland, the United States and Singapore require companies to report full financial figures every three months, while in Britain, listed companies have had to give management updates between the full disclosure of interim and annual results since 2007. Chow said the exchange would issue a consultation paper next year rather than next month to give the government time to put out its latest consultation paper on statutory backing for the disclosure rule.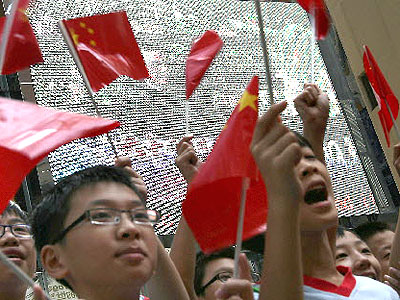 People watch live footage of the National Day celebrations in Beijing outside Causeway Bay's World Trade Center on Thursday. More than 2,500 people attended the flag-raising ceremony on Thursday morning in Wan Chai celebrating the 60th anniversary of the founding of the People's Republic of China. At the same time, another 600 marched to the central government's liaison office to urge Beijing to improve human rights conditions in the mainland. Speaking at the National Day reception after Thursday morning's flag-raising ceremony at Golden Bauhinia Square, acting chief executive Wong Yan-lung said Hong Kong had to consolidate and give full play to its unique strengths while exploring opportunities arising from reunification with the mainland.
The government has failed to stop the smuggling of vegetables from improper mainland sources into Hong Kong, a district councillor who visited a Shenzhen wholesale market undercover said. And now, he says, cigarettes and pork are being smuggled in with the vegetables. Vegetables supplied to Hong Kong from the mainland must come from 700 registered farms, but vegetables from unauthorized farms can be smuggled across the border if they are labeled as originating from a registered source. North District councillor Jimmy Law Sai-yan said source labels could be bought easily at a Nanshan distribution market, which he visited, pretending to be a transport worker. Law accompanied others to the market where a person, nicknamed "Sai Fay", promised to label packs of vegetables from unauthorized farms with legitimate stickers after receiving about 900 yuan (HK$1,020), Law said. "Sai Fay said as long as people could pay the money, they could transport anything to Hong Kong," he said. Nobody checked the boxes of vegetables before they were transported to Hong Kong. When a truck containing the vegetables reached Sheung Shui's Shek Wu Hui wet market, Law found that packs of Marlboro cigarettes and pork had also been included in the boxes among the vegetables. "The loophole in the vegetable trade enables the smuggling of other products," he said. Local vegetable traders are angry that the government has failed to stop such smuggling and are planning a protest in mid-October. Since the labelling of imported vegetables was introduced in 2007, illegal vegetable imports, which are not handled through Hong Kong wholesale markets, have increased, wholesalers said. Business had dropped by as much as 30 per cent since 2007, Hong Kong Imported Vegetable Wholesale Merchants' Association chairman Yuen Cheung said. Half of 10,000 wholesale market workers had lost their jobs in that period. There were also fears that illegal vegetables were unsafe. Hong Kong's Customs and Excise Department checked 6,800 vehicles carrying vegetables in the first eight months of this year, and up to yesterday had found no smuggled vegetables or other products. A spokesman for the Food and Health Bureau said it had informed mainland authorities about the Nanshan market incident.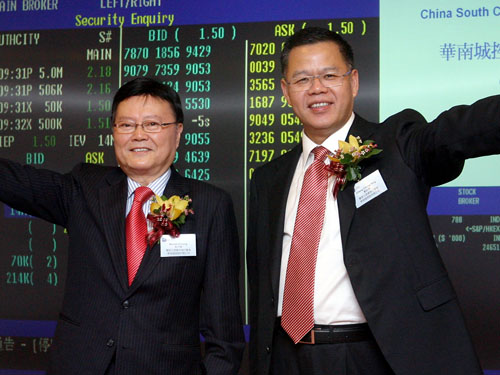 Co-chairmen Ma Kai-cheung (left) and Cheng Chung-hing at the listing of China South City Holdings. The shares dived 22.9 per cent. The poor performance of initial public offerings in Hong Kong last month has forced some companies to lower their flotation offer prices, while some may actually postpone their listings. Palm oil producer Wilmar of Singapore was likely to delay its US$3 billion Hong Kong listing, scheduled for the end of this month, because of the volatile market, Reuters reported, citing research reports by UBS and Bank of America-Merrill Lynch. Wilmar said yesterday it was still working on its mainland listing but had not made a decision on the timing, which would depend on market conditions. Meanwhile, three other companies listing shares in the city lowered their offer prices after four consecutive debuts slumped last month.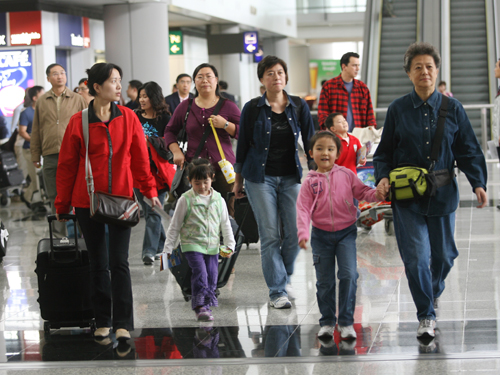 Cashed-up mainlanders are sending Hong Kong's luxury real estate prices into the stratosphere. Cashed-up mainland investors will be wined and dined and treated to free hotel accommodation as Hong Kong developers compete to ring up luxury home sales during the Golden Week holiday starting today. Sino Group, Henderson Land Development (SEHK: 0012) and Sun Hung Kai Properties (SEHK: 0016) are among those organising hundreds of "big spender" tours to luxury housing projects and shopping centers. Other sweeteners on offer include lai see packets of 8,800 yuan (HK$9,990) and free transport to Hong Kong. With the mainland economy swimming in liquidity, mainlanders are among the super-rich sending luxury property prices in Hong Kong into the stratosphere. Two homes in Kowloon are on the market for a record-breaking HK$300 million. "The number of tours that Hong Kong developers have organized this year for mainlanders is the largest I've ever seen over the past decade," said Michael Choi Ngai-min, the chairman of Land Power International Holdings. "In the past, developers have had their hands full with just 10 groups." Sino and Midland Immigration Consultancy will organize a two-day tour group of 40 to Sino's upmarket Dynasty project in Tsuen Wan and Palazzo in Sha Tin on Sunday. They will stay in Sino's Royal Pacific Hotel in Tsim Sha Tsui. "The tour will be our treat," said Salenda Lau, a general manager of sales and marketing at Sino. Mainlanders had accounted for 30 per cent of the buyers of Palazzo over the past two weeks, she said. Lau believes the Golden Week will be a good opportunity to help promote Sino's brand and projects. Thomas Kut, the chief executive of Midland Realty subsidiary Midland Immigration Consultancy, said the tour group included serious buyers who would like to obtain Hong Kong residency through the investment immigration scheme. To qualify under the scheme, an applicant must invest at least HK$6.5 million in property, equities, debt securities, bank deposits, subordinated debt or in an eligible collective investment scheme. "We will take care of everything," Kut said. "Free breakfast, free lunch and free dinner. And we will try our best to meet their requests for entertainment, even if some ask us to bring them to Lan Kwai Fong." The expenses would be shared between the firm and the developer, said Kut. Thomas Lam Tat-man, a general manager of Henderson's sales department, said about 150 mainlanders from three tour groups would arrive on Monday. To drum up buying interest, he said Henderson would offer successful buyers a lai see packet of 6,600 to 8,800 yuan during the holiday. "We will provide free transport from the Hung Hom or Huanggang checkpoint," said Lam. He expects Golden Week to pull in "hundreds of millions of dollars" from the sale of 60 to 70 units. Louis Chan, an executive director of Centaline Property Agency, said the firm had arranged 200 groups of mainland buyers visiting different luxury developments such as the Masterpiece in Tsim Sha Tsui. Shih Wing-ching, the chairman of property agency Centaline Holdings, said mainlanders had deeper pockets than Hongkongers when buying property. "Hongkongers will ask for bargains and take a long time to close a deal," he said. "But mainland buyers can be very fast in making a decision, even without asking for discounts. That's why agents and developers like to deal with them." SHKP will provide free coaches in Shenzhen, Futian and Nanshan to transport affluent mainlanders to their shopping centers in Hong Kong. Maureen Fung Sau-yim, the general manager for leasing at Sun Hung Kai Real Estate, said the company would spend HK$1.5 million providing transport and gifts to entice mainland shoppers. "Once they arrive in Hong Kong, we will buy them lunch and then they can start to shop," she said. The company expects the week-long holiday to draw about 400 mainland shoppers and lift its sales revenue 15 per cent to HK$68 million.
Hong Kong Internet eXchange (HKIX), the networking platform connecting all of the city's internet access providers, has made its most critical infrastructure revamp in years to meet a massive surge in data traffic. To cope with growing intra-Hong Kong and intra-Asia traffic, HKIX has become the first among the world's leading internet exchanges to adopt Cisco Systems' high-performance Nexus 7000 series switch technology, according to exchange administrator Cheng Che-hoo. He declined to provide the financial terms of the systems upgrade, but noted the revamp was needed to meet increased market demand for 10-gigabit network ports and new services from its members. The exchange has seen traffic volume grow more than 80 per cent over the past two years. And there was no sign growth would abate, even during the economic downturn, said Cheng, an associate director for infrastructure at the Chinese University of Hong Kong's Information and Technology Services Center.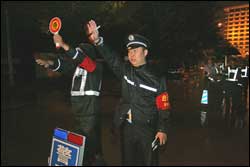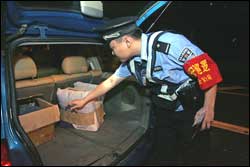 A massive sweep by police in Shenzhen during the countdown to National Day celebrations has netted about 30 Hong Kong residents among more than 800 people hauled off the streets and detained. Besides going after criminals, the law-and-order action is seen as a test of the readiness of Shenzhen police for any emergency during the celebrations of the 60th anniversary of the People's Republic. Almost 10,000 police officers were deployed, manning 360 roadblocks. The 15-hour action ended yesterday afternoon with 850 people detained and officers checking a haul of guns, knives, drugs and cell phones. The operation started at 10.30pm on Monday and saw teams of police racing away from their stations with orders to have roadblocks in place within 30 minutes. Indications are that all the roadblocks were ready on time. Then came the checks - an operation that lasted until 2pm yesterday. In all, 7,442 vehicles were stopped and searched, and 1,606 of them impounded. There were also 350 breaches of traffic regulations during the operation. But police action during the Golden Week from October 1 to 8 will go well beyond roadblocks and checks on vehicles and their occupants. Teams of officers are being readied for patrols across the city, with entertainment establishments their particular targets. The huge operation will mean Shenzhen's entire police force is on duty or standby during the first two days of the holiday, and 15,000 officers will be deployed daily from October 3 to 8. Many of the officers will reinforce regular patrols at rail and bus stations along with plazas and parks. And 24-hour video monitoring will be carried out at many sites. Shenzhen's fire services department is also on high alert, with officers increasing random checks. Safety at entertainment venues is high on the list of priorities. Shenzhen has just recently held a big anti-crime operation, and Hong Kong people figured prominently in that one. About 100 Hongkongers were detained for 15 days on suspicion of drug-taking after being arrested along with 300 mainlanders on July 4 during a sweep of bars and parlors. Some of those detained complained of inhumane conditions at Longgang detention center. Several blamed Chief Executive Donald Tsang Yam-kuen for their ordeal as only days before the operation he pledged to get tough on drug abusers.

China: China's manufacturing sector continued to gather strength in September as a pick-up in new orders boosted both output and jobs, a survey showed on Thursday.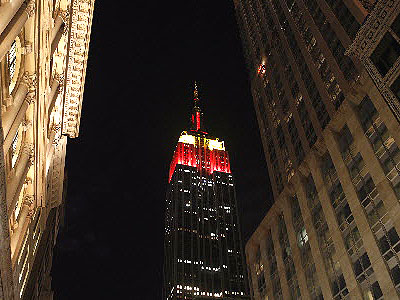 The Empire State Building can be seen lit in red and yellow to honor the 60th anniversary of the founding of the PRC in this photo looking south down Fifth Avenue on Wednesday in New York. The color scheme has caused controversy among critics of the Communist government in the mainland.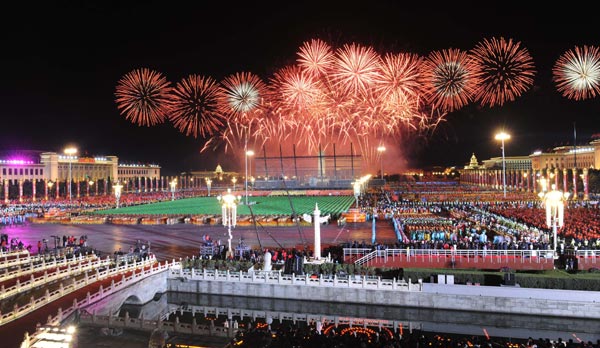 Fireworks are seen during a grand performance celebrating the 60th anniversary of the founding of the People's Republic of China, on the Tian'anmen square in Beijing, capital of China, Oct. 1, 2009.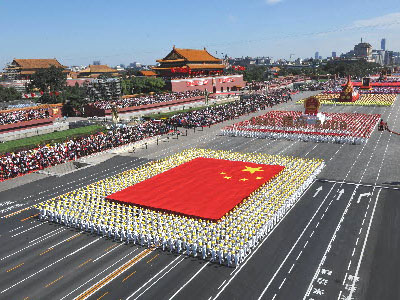 China celebrated its wealth and rising might with a show of goose-stepping troops, gaudy floats and nuclear-capable missiles in Beijing on Thursday, 60 years after Mao Zedong proclaimed its embrace of communism. Tiananmen Square in central Beijing became a high-tech stage to celebrate the birth of the People's Republic of China on October 1, 1949, with the Communist Party leadership and guests watching the meticulously disciplined show of national confidence. Celebrations began in the morning with troops firing cannons and raising the red national flag while President Hu Jintao, solemn-faced and wearing a slate grey "Mao" suit, looked on from the Gate of Heavenly Peace over the Square. Hu descended to the street and inspected rows of troops, riding past them in a black limousine and bellowing repeatedly, "Hello comrades, hard-working comrades!" "From here it was that Chairman Mao solemnly announced the founding of the People's Republic of China, and from then the Chinese people stood up," Hu told the guests and troops. "Today a socialist China embracing modernization, embracing the world and embracing the future stands lofty and firm." The two-hour parade of 8,000 picture-perfect soldiers, tanks and missiles, 60 elaborate floats and 100,000 well-drilled civilians was a proud moment for many Chinese citizens, watching the spectacle across the country on television. "I am very proud of the military today. You can see we are getting stronger and stronger as a nation," said Qiu Chengjie, a 25-year-old businessman from Guangdong. The government also wanted the day of extraordinary spectacle and security to make the case that its formula of strict one-party control and rapid growth remains the right one for hauling the world's third-biggest economy into prosperity (SEHK: 0803). China has enjoyed growing economic and diplomatic sway in the wake of the global financial crisis, but its leaders remain nervous about their grip on power and international standing. The soldiers goose-stepping past at exactly 116 steps a minute carried the theme that the Party knows how to run a show – and a huge country. "This was for the leaders, for them to show they're in command, so everything was completely controlled," Zhang Ming, a historian at Renmin University in Beijing, told reporters. "Ordinary people will feel excited and proud, but in the end the public was not a part of this. This was for the leadership to show them and the world they are fully in charge." Beijing also brandished its military muscle, with a flyover and show of weapons, including rows of what state TV said were Dongfeng 31 missiles, capable of carrying nuclear warheads more than 10,000 km. But the overwhelming security controls highlighted a central paradox of present-day China. The government claims it has never been stronger and closer to its people, yet appears afraid of even small incidents that could tarnish its authority. Even as the displays celebrated the People's Republic, security cordons prevented residents from seeing the parade, with central Beijing emptied of all passers-by. "It's not really for us ordinary people, is it?" said Wang Chenggong, a migrant worker from rural central Henan province trying to watch a TV near a crowded street-side stall. Residents on the parade route were banned from peeking out their windows. "Go home! Leave now! Go watch TV at home!" a portly policeman yelled through a bullhorn at a street crowd gathering miles from the square. After the military parade, floats lauding China's history, achievements and regions passed by. They included a farm produce float with two model cows; one showing China's space programme with a lunar orbiter; and an Olympic Games display with a model of the Bird's Nest stadium. China is a country of yawning social contradictions, with hundreds of millions of farming families living in dirt-floor hardship despite the rapid economic growth, and restive ethnic minorities in the western Tibet and Xinjiang regions. Today these disparities were dissolved in the displays of material abundance, ethnic unity and political control. Neat rows of marchers waving pompoms accompanied towering mobile portraits of China's successive Communist Party leaders, ending with President Hu, appearing strikingly slim and youthful. The government even claimed it ensured clear skies by beating back rain with an arsenal of airborne chemicals.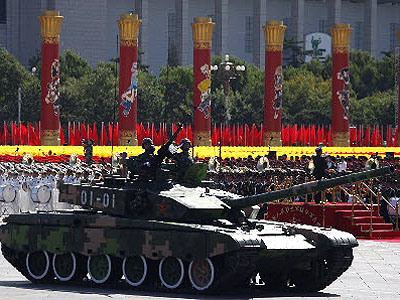 The lead tank in the military parade rolls past Tiananmen Gate at the start of the parade to mark the 60th anniversary of the PRC in Beijing on Thursday. To mark 60 years of communist rule Beijing put together its biggest-ever military parade: hundreds of thousands of marchers, batteries of goose-stepping soldiers and weaponry from drone missiles to amphibious assault vehicles.
President Hu Jintao said at massive National Day celebrations in Beijing on Thursday that China was "standing tall" in the East and pledged to pursue closer ties with Taiwan.
Australia says ties with China not hurt by Rio Tinto executive's detention - An Australian mining executive arrested in the mainland on charges of stealing commercial secrets is in good spirits and his case has not derailed expanding ties with Beijing, Australia's government said on Thursday. Australian Stern Hu, sales manager for Anglo-Australian miner Rio Tinto, and three other Rio staff have been held by Chinese authorities since July 5, straining relations between Canberra and its second largest trade partner. "He's still healthy. He's being treated well. We, of course, continue to agitate for the expedition of his case," Australian Trade Minister Simon Crean told state radio. "But in my view it is a separate issue from impacting on the nature of the relationship." Canberra's ties with Beijing have gone from strength to strength since the early 1972 start of diplomatic links, Crean said, reaching new heights last year on the back of Chinese demand for Australian resource exports. "They haven't forgotten that, and I think it has been an underpinning of the strength of the relationship that really has developed in the 35 or so years since," Crean said. Australia was one of the first countries to formally recognise China in 1972. The mainland is now Australia's second largest trading partner, with two-way trade last year worth US$53 billion. But relations have been tense after Chinese state-owned metals firm Chinalco failed in a US$19.5 billion bid for a stake in Rio and a decision by Australia's government in July to grant a visa for an exiled Uygur separatist.
The Greek Piraeus Port Authority on Wednesday signed an agreement on transferring the operation of Piraeus container terminals to China's COSCO Pacific Ltd. From Thursday on, Pier 2 and Pier 3 of Piraeus Container Terminals will be under COSCO management for 35 years, according to the agreement. Li Keqiang, chief representative of COSCO in Greece, said the two sides would work together to build modern container terminals and provide reliable, flexible and high efficient services for shipping companies. Piraeus is the biggest port in Greece and one of the most important ports in the Eastern Mediterranean region. Its handling capacity reached 1.37 million TEUs in 2007. Greek Foreign Minister Dora Bakoyannis told Xinhua that COSCO's participation in the operation of Piraeus Port was important for both economies. Piraeus Port could become an important hub for Chinese goods on the way to the EU markets and to the broader region of Southeastern Europe and the Eastern Mediterranean, she said. Meanwhile, the agreement will bring Greece 4.3 billion euros (6.3 billion U.S. dollars) in revenue over the 35-year period and create about 1,000 new jobs, she said.
October 1, 2009 China National Day 60th Anniversary

Hong Kong: David Sun Tak-kei, the Hong Kong and China chairman of Ernst & Young has stepped down. It comes a day after the offices of the accounting firm were raided by police on Tuesday in connection with a long-running investigation into the collapse of former client Akai Holdings. An Ernst & Young spokesman on Wednesday denied Sun's move was related to the Akai case, saying it was normal for the firm to announce appointments and reorganization on October 1.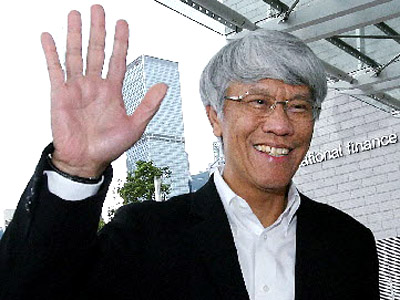 Outgoing Hong Kong Monetary Authority (HKMA) chief executive Joseph Yam Chi-kwong waves to the press as he arrives at the HKMA for his last day of work before retirement on Wednesday.

Financial Secretary John Tsang Chun-wah was performing some light duties on Wednesday in hospital while recovering from a heart attack, his doctor said. Stephen Lee Wai-Luen, head of the cardiology division at Queen Mary Hospital, said the financial secretary was in a stable condition following heart surgery on Sunday. "His condition was serious before, but he was very lucky and able to recover so quickly. He is able to get up and start working," said Lee. He said Tsang still had to remain in the hospital for five to seven days for observation. After visiting the financial secretary, his press secretary, Patrick Wong Wing-kit, said his boss was doing well. He said Tsang read some briefing papers and newspaper clippings. However, Tsang regretted he could not go to Beijing to celebrate the 60th anniversary of the founding of the People's Republic of China.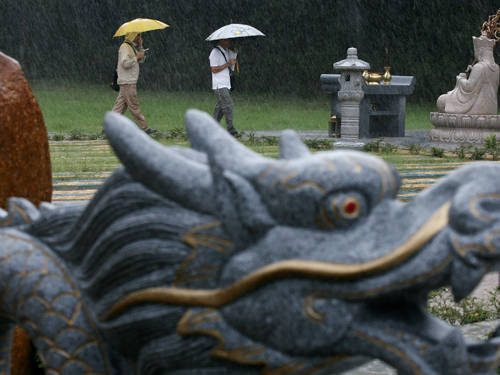 Lands officers inspect the cemetery on Ma Shi Chau yesterday to check developer Union Lucky's compliance with its orders. The developer caught in the controversy over building a private cemetery on Ma Shi Chau risks having its land taken over by the government, after it defied Lands Department orders to remove unauthorized structures at the site. A group of seven lands officers visited the site yesterday morning, amid heavy rain, to find out whether the developer has complied with the warnings and orders it issued on August 12 and September 16. The work deadline was Monday of this week. The orders required the developer to remove what officials claimed were unauthorized building structures on the site, being turned into a cemetery for urns with up to 3,000 places for sale.

Nearly 60 per cent of the 330,000 tickets for the East Asian Games have been sold, two months before the opening ceremony. Tickets for some events such as diving, bowling, cue sports, BMX, dance sport, judo, taekwondo and wushu have sold out, according to a Home Affairs Bureau paper submitted to the Legislative Council. About 120,000 tickets have been bought by the Hong Kong Jockey Club Charities Trust for free distribution to students, while the remaining 210,000 are for public sale. They first went on sale to the public in August.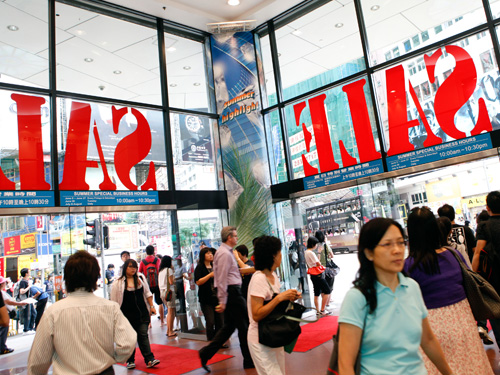 Retail sales continued to improve last month and retailers expect a further boost from mainland visitors during the National Day "golden week" holiday, which starts tomorrow. Latest Census and Statistics Department figures showed that the year-on-year decline in retail sales value narrowed significantly last month. It fell 0.2 per cent compared with August last year to HK$22.7 billion provisionally, after dropping 5.3 per cent and 4.7 per cent in July and June, respectively. The volume of total retail sales fell by 1 per cent last month over the same period a year ago after netting out the effect of price changes, which also fared better than in the previous six months. A government spokesman said this was due to firm consumer sentiment amid stabilisation of the labour market. The rebound in tourism also contributed. On a seasonally adjusted basis, retail sales actually increased by 3.8 per cent between June and August compared with the preceding three-month period.

China: Chinese company from Chengdu to buy 60% of Hoku - Agreement gives Tianwei majority stake, clears way to complete Idaho plant - Hoku Scientific Inc., a one-time success story for Hawai'i's technology sector, is giving a controlling interest to a Chinese company in a move staving off a possible bankruptcy for a subsidiary. The Honolulu-based company yesterday announced an agreement to sell a 60 percent interest in the company to Tianwei New Energy Holdings Co., a firm that is part of one of China's largest makers of power transmission. Hoku said the transaction will relieve its money pressures while opening up bigger markets to it. It had faced questions about its viability as it searched for money to complete a $390 million polysilicon manufacturing plant it is building in Pocatello, Idaho. In July, the company had noted it might be forced to shut down if its cash problems were not resolved and hired an investment bank, Deutsche Bank Securities, to explore a sale of the company. Hoku said its board of directors concluded the transaction with Tianwei was the only viable option it had to avoid a bankruptcy and sell off its Hoku Materials polysilicon business. "It's a very significant transaction for us," said Dustin Shindo, Hoku's president and chief executive officer, explaining the transaction answers financing questions the company faced while opening up huge markets in Asia for Hoku. "It's more than just money." Hoku was founded about nine years ago and initially focused on developing a membrane, or engine, that drives fuel cells. Hoku enjoyed attention as one of the state's more notable high technology companies and in August 2005 went public, selling shares for $6 each. In 2006 it announced plans for manufacturing polysilicon, a material used in making photovoltaic cells, as it wound down its fuel cell business. Besides the polysilicon plant, Hoku also operates a solar energy design and installation business in Hawai'i. Hoku's finances have suffered, however, from a downturn in polysilicon prices and a freeze in credit markets that has made getting all the financing for the Idaho plant difficult. It said the transaction with Tianwei should relieve its financing pressures and provide enough money to complete construction to the point where it could start shipments of polysilicon to customers in the first quarter of next year. Hoku made the announcement after regular markets had closed, during which its shares sank 4 cents to $2.14. In after-hours trading after the news was released, the shares jumped to as much as $3.50. The transaction is set to close in October after a review by the Chinese government and customary closing conditions. Hoku said it was able to skip obtaining approval from its own shareholders under a Nasdaq exemption allowing such exceptions when getting approvals would jeopardize the business's financial viability. The transaction marks an evolution in the relationship between Hoku and Tianwei, which had been lined up as a customer for the polysilicon plant. As such, it had provided the Hawai'i company with $79 million of prepayments for the material. Hoku said $50 million of that will be converted into 33,379,287 shares of common stock and warrants to buy another 10 million shares. In addition, there will be $50 million of initial debt financing by Tianwei and China Construction Bank. Hoku said this, along with other prepayments from existing customers, will help it get the plant to a point where it can start shipments of polysilicon, a material used in making photovoltaic cells. Hoku's current shareholders will continue to own 40 percent of the voting shares and the company's shares will continue to trade on the Nasdaq stock market. Tianwei will get to nominate four of the seven directors on Hoku's expanded board, including its chairman. The agreement appears to help resolve financing issues faced by Hoku as it searched for money to remain in business and to complete the Idaho facility. The credit crunch and a drop in polysilicon prices had inhibited the company's ability to get loans for the plant. Shindo and others in Hoku's management will remain with the company, and the headquarters will remain in Hawai'i. Tianwei, a Chengdu, China-based enterprise, is part of the Baoding Tianwei Group Co. Ltd., a company with 8,000 employees and assets of $2.7 billion.
China's fast-growing electric car producers could take the lead in the global industry if the United States fails to invest heavily in the technology, a US energy official said Wednesday.
The weather will improve early on Thursday with clouds making way for the Hong Kong firework display to celebrate the 60th anniversary of the foundation of the People's Republic of China.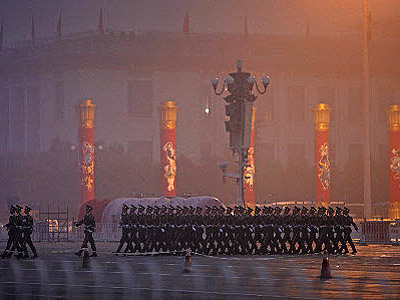 China's capital was wrapped in tight security and thick fog on Wednesday as police blocked off Tiananmen Square, the Forbidden City and other popular tourist landmarks ahead of a massive parade marking 60 years of communist rule. Many tourist spots, hotels, restaurants and shops in central Beijing had already been closed ahead of the celebrations Thursday, which are expected to rival last year's Olympic opening ceremony. The Forbidden City and the Great Hall of the People were shut along with many businesses located on Chang An, the major boulevard that runs east-west through the city, including the Raffles and Beijing hotels, supermarkets, Starbucks coffee shops, tiny mom-and-pop noodle stalls and tourist boutiques. Armed pairs of helmeted police stood guard beside armored vehicles at many intersections along Chang An, while underground, subway riders passed through metal detectors and had their bags scanned. State media said most of the subway stations in the Tiananmen area were to be closed late on Wednesday or early on Thursday.
China Overseas Land & Investment (SEHK: 0688) said it planned to make a general offer for Shell Electric Manufacturer (Holdings) worth up to HK$3.4 billion. The deal will allow China Overseas Land to assume control of Shell Electric's property business, it said in a joint statement. Shell Electric will spin off its non-property businesses, including electrical appliances manufacturing and a taxi firm, into a private company and distribute the private company shares to existing shareholders on a one-for-one basis, it said. After the restructuring, China Overseas Land will offer HK$5 per share for all Shell Electric's outstanding shares. Shell's chairman Yung Kwok Kee will also make an offer of HK$1.8 per private company share, taking the cash return for existing Shell shares to HK$6.8 each against the stock's last trading price of HK$3.75 on July 28.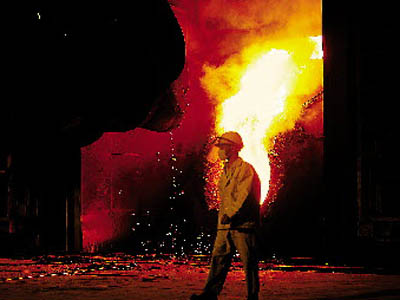 The central cabinet has laid out detailed plans to curb overcapacity in industries such as steel, aluminium, cement and wind power, warning that the country's economic recovery could otherwise be hampered. In a reiteration of existing policy targets, the State Council said meeting the government's long-standing goal of reducing overcapacity was urgent because the result of inaction would be factory closures, job losses and rising bad bank loans. "What especially requires our attention is that it is not only traditional industries such as steel and cement that suffer from productive overcapacity and are still blindly expanding," it said in a notice posted late on Tuesday on www.gov.cn. While highlighting overcapacity in conventional sectors such as steel and cement – both energy-guzzling and polluting –, it also aimed at new industries such as wind power equipment and silicon. For the steel industry, the government set a firmer tone of clamp-down by calling some 10 per cent of the country's crude steel capacity illegitimate, but did not elabourate what it would do about it. Mainland is the world's biggest steel producer and consumer. "There is 58 million tonnes of crude steel capacity under construction, most of which is illegitimate. Crude steel capacity could exceed 700 million tonnes and overcapacity will intensify if curbs are not implemented in time," it said.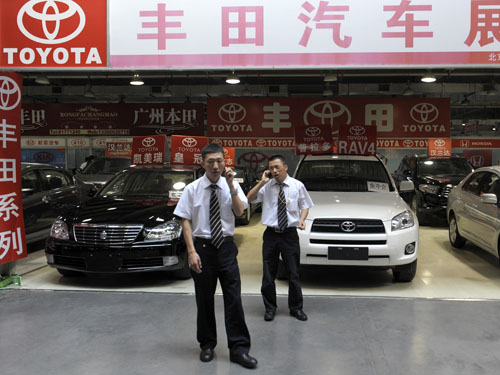 South Korean wireless network operator SK Telecom will introduce in December what it touts as the world's first mobile telematics service - remotely monitoring and controlling cars through mobile telephones - on the mainland, targeting the country's booming car market. The initiative is part of SK Telecom's sharpened focus on developing so-called "convergence" businesses, which combine key information and communications technologies. The firm has agreed to sell back its minority stake to China Unicom (SEHK: 0762) for about HK$10 billion, which it will reinvest on the mainland to build those businesses. Telematics involves technologies that combine wireless voice and data capabilities to manage a car's information and safety applications. SK Telecom's "Mobile in Vehicle" (MIV) service, which will be operated by mainland subsidiary E-eye High Tech, will enable motorists to remotely monitor and control their cars using mobile telephones. "We hope to make MIV mainstream and eventually be installed in all cars," said Kim Hoo-jong, an SK Telecom senior vice-president and the head of its mobile device development division. "We are in discussions with top carmakers in Korea and China."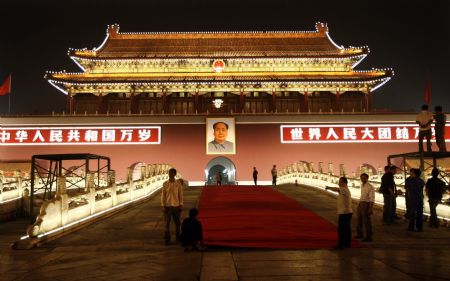 Staff members lay red carpet which will be used at the National Day celebrations in front of the Tian'anmen Rostrum, Beijing, Sept. 29, 2009.

*News information are obtained via various sources deemed reliable, but not guaranteed