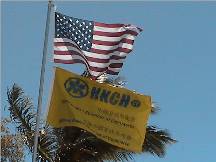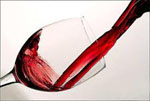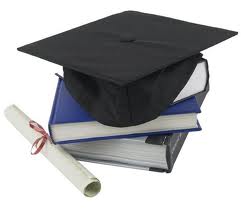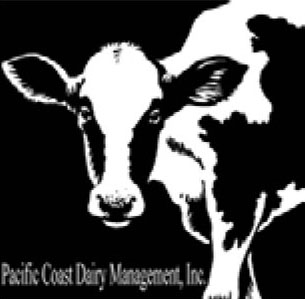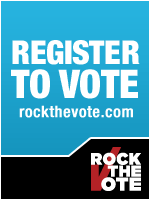 Biz-Video

Hawaii's China Connection

Doing Business in Hong Kong & China
Hong Kong, China & Hawaii Biz*



Skype - FREE Voice Over IP

View Hawaii's China Connection Video Trailer
Do you know our dues paying members attend events sponsored by our collaboration partners worldwide at their membership rates - go to our event page to find out more! After attended a China/Hong Kong Business/Trade Seminar in Hawaii...still unsure what to do next, contact us, our Officers, Directors and Founding Members are actively engaged in China/Hong Kong/Asia trade - we can help!
Are you ready to export your product or service? You will find out in 3 minutes with resources to help you - enter to give it a try


Listen to MP3 "Business Beyond the Reef" to discuss the problems with imports from China, telling all sides of the story and then expand the discussion to revitalizing Chinatown - Special Guest: Johnson Choi, MBA, RFC. President - Hong Kong.China.Hawaii Chamber of Commerce (HKCHcc) and Danny Au, Manager, Bo Wah Trading

(approximate $ exchange rates: US$1 = HK$7.8, US$1 = RMB$6.8)

View China 60th Anniversary Video and Photo online
Nov 30, 2009

Hong Kong*: Guangdong is to replace Hong Kong as the leader of a committee that will make major decisions on the multibillion-dollar highway across the Pearl River Delta. Officials close to the Hong Kong-Zhuhai-Macau Bridge project said the change would not give the province control or veto rights because decisions could be made only after consensus among all governments. But it has prompted a suggestion that it would be fairer for representatives of the three governments to take turns presiding over meetings. Lawmakers who will scrutinise Hong Kong's 6.75 billion yuan (HK$7.65 billion) contribution to the project said a fair mechanism must be set up to ensure each government had an equal say regardless of who led the group. Hong Kong's Transport and Housing Bureau was named convenor when the committee was set up in 2003 to take care of preparatory work. But with construction due to start next month, the committee's name and function will be changed. It will be part of a three-tier structure that determines important issues, including charges for using the bridge and vehicle admissions, which will affect its use and income. The committee will be sandwiched between a high-level body comprising Beijing representatives, including the National Development and Reform Commission and the Ministry of Communications, and a new bureau under it to oversee the bridge's daily operation. But as most of the 29.6 kilometre bridge falls within the mainland's jurisdiction, and as it contributed the largest share of the budget, Guangdong was chosen to lead the new committee, sources familiar with the project said. In fact, Guangdong only has to pay two billion yuan up front for its share of the 37.73 billion yuan main bridge - less than one third of Hong Kong's share. But because Beijing committed five billion yuan to Guangdong's share last August to speed up the project, the share to be paid by the pair increased from 35.1 per cent to 44.5 per cent. Hong Kong's share is 42.9 per cent. Contributions from the governments made up 42 per cent of the total cost while a private consortium led by the Bank of China will finance the remainder, or 22 billion yuan, at an interest rate 10 per cent below its benchmark lending rate - the lowest allowed by the state authorities. A local government official said it did not matter who led the committee because the consent of all governments must be obtained before a decision could be made. In cases where differences cannot be resolved, Beijing - which will have delegates but no members on the committee - will intervene. A mainland source said the new convenor would work as a mediator for the three governments rather than just a representative of its province. But Zheng Tianxiang, a delta transport specialist at Sun Yat-sen University in Guangzhou, said consensus would be difficult to reach on matters where interests were divided - such as admission of vehicles - and it would be better if the three governments took turns as convenor. "Guangdong has always wanted more mainland vehicles allowed into Hong Kong, but Hong Kong has limited road handling capacity and also environmental concerns," he said. Democratic Party lawmaker Lee Wing-tat said there should be a voting system. Secretary for Transport and Housing Eva Cheng said in August that private cars might pay less than HK$100 to use the bridge and trucks about HK$200. But that assumes that at least 9,200 vehicles a day used the bridge upon its opening in 2016, and its success will depend largely on an ad hoc cross-border vehicle permit system still being negotiated. A chief executive will be recruited globally to head the bureau that oversees daily operations. But as the annual salary proposed in an early feasibility report was just 600,000 yuan, the position may be more attractive to mainland candidates than experienced Hong Kong managers.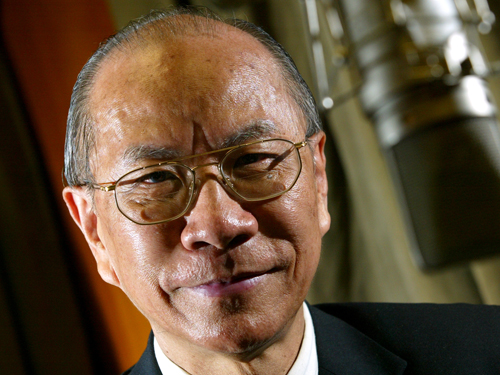 The city lost one of its favourite voices yesterday when "King of Broadcasting" Chung Wai-ming died aged 78 after a six-decade career in radio. Chung collapsed in Prince Edward MTR station on his way to work at RTHK, where he was known as "Big Brother Chung". A nurse who was at the scene tried unsuccessfully to revive Chung, whose heartbeat and breathing had stopped. He was taken to Kwong Wah Hospital where he was declared dead at 11.36am. The cause of death remained unknown last night. Chung had been in the broadcasting industry since 1947. He worked at Rediffusion Hong Kong and the United States Information Service before moving to RTHK. In 1992, he became the first Chinese broadcaster to be awarded an MBE. Family members and RTHK colleagues were shocked at his sudden death. They described him as a fit man who went to work nearly every day. He was a host of Radio 5 programmes Hello Sunrise, Senior Citizens and Programme for the Elderly, all of them still airing. Chung also appeared in numerous radio dramas and monologues based on Chinese folk stories from the 1950s to the '70s, including Hong Xiguan and Zhuge Liang. Chung's participation in the public announcement for Vietnamese boat people who came to Hong Kong in the 1980s was also familiar to many. Chung is survived by his wife, a son and a daughter. His son Danny Chung said at the hospital that his father's death was a shock because he had shown no signs of poor health. "He was already past retirement age but he still worked hard and hoped the audience could still hear his voice," the younger Chung said.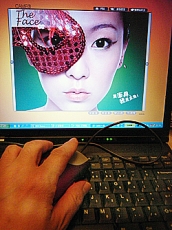 Cosmetics retailer Sa Sa International Holdings (SEHK: 0178) is proving the recession-beating power of lipstick and mascara sales after reporting a 40.9 per cent leap in profit and forecasting double-digit turnover growth. The healthy result came despite the gloomy economy and a swine flu outbreak. Shares of the popular chain, which sells beauty and skin care products, have soared 143 per cent so far this year. The company had turnover of HK$1.76 billion during the six months to September, up 8.3 per cent from HK$1.63 billion a year ago. Profit surged to HK$123.52 million from HK$87.66 million. Although turnover fell in May and June, when fewer tourists visited the city during the swine flu outbreak, the retailer quickly rebounded with a double-digit increase in August and September. Cosmetics, along with fast food, are considered by many to be recession-proof to a certain extent. Estee Lauder chairman Leonard Lauder is credited with coming up with the "lipstick theory", which suggests that during economic uncertainty sales of cosmetics increase as women opt to indulge themselves while having to cut back in other areas of spending. Sa Sa chairman and chief executive Simon Kwok Siu-ming attributed the earnings growth to a diversified retail network, flexible marketing, tighter cost controls and quicker inventory turnover. "Since the economy has not fully recovered, we have a strategy of offering more low-priced options to our customers, which proved to be quite effective in boosting turnover," he said. Customer spending was about HK$243 per transaction at Sa Sa's Hong Kong and Macau outlets, 2.5 per cent less than a year earlier. However, retail sales and the number of transactions rose 5 per cent and 7.8 per cent, respectively, pushing overall turnover 3.9 per cent higher to HK$1.38 billion in the two cities. Looking forward, Kwok said double-digit turnover growth was foreseeable over the next six months. "I am confident about the growth, as long as the epidemic does not get worse and rent rises remain at a reasonable level," he said. Gross profit margin rose to 43.9 per cent from 42.7 per cent. The company declared a dividend of three HK cents and a special dividend of six HK cents per share. Its shares rose five HK cents or 1.1 per cent to HK$4.45 yesterday.
The China Pacific Insurance Co., the country's third largest life insurer, got the green light from the Hong Kong Stock Exchange for its 3.4-billion-U.S.-dollar share float on the bourse. The company received approval from China Securities Regulatory Commission Wednesday and would list up to 990 million shares in the overseas market, Saturday's China Daily reported. "The Hong Kong listing will help the company step up its business expansion and compete with bigger domestic rivals like China Life and Ping An," the newspaper quoted Zhao Xinan, a Shanghai-based analyst with Northeast Securities as saying. The company's shares on the Shanghai bourse declined 4.3 percent to 23.84 yuan (3.49 U.S. dollars) Friday. "It is understandable that the insurer's A shares danced with the general downtrend of the stock market, as investors have largely priced in the IPO news," Zhao said. The company, partly owned by American private equity firm Carlyle Group, said in August that it expected to price its H shares at around 23.5 yuan per share and planned to raise around 23.5 billion yuan from the Hong Kong listing, the paper said. In the first three quarters this year, the company reported a net profit of 4.1 billion yuan, up 4.8 percent from a year earlier. Its revenue fell 1.1 percent year on year to 81.4 billion yuan.

China*: There have been 38 million more males born on the mainland since 1980 than females, sparking fears among demographers that a rising number of single males could threaten social stability. Official statistics show that male births outnumbered female births by 107 to 100 in 1980, but that rose to 120.49 to 100 by the end of 2006. At that rate, males born since 1980 would have outnumbered females born in the same period by 38 million at the end of last year. Professor Yuan Xin , from Tianjin's Nankai University, said a gender ratio ranging from 103:100 to 107:100 was considered normal by international standards. He said the significantly more single males would have no families to support them later in life and they would have to depend on the social security system after retirement. So many single males "could mean a significant problem for social stability and the social fabric, particularly marriage, if they could not find a partner of the opposite sex and a family of their own". The drastic rise in the gender imbalance followed the introduction by the central government of the controversial family planning policy that limits most families to one child. Although the authorities have claimed that the one-child policy has helped China avoid a population increase of 400 million people since the 1980s, it has come under intense international scrutiny for some of the inhumane measures adopted by family planning authorities in the past, including forced abortion and sterilisation. Yuan said the one-child policy had contributed to the deteriorating gender imbalance in newborns, "but the root cause of the problem is preference for boys in a male-dominated culture, and a lack of social and economic development". He said the abuse of sex-screening techniques had also played a role. Yuan said adjustment of the policy would go some way towards addressing the imbalance, but the authorities needed to take several approaches to tackling the problem, including a clampdown on sex-screening techniques and making efforts to build a sound social welfare system. There has been widespread concern expressed about the welfare of single males in the future as a result of the deteriorating gender imbalance, but Yuan said he was saddened by the fact that the welfare of women was being ignored. He said a surplus of millions of males "would naturally mean the loss of an equal number of females in the same period". "How? They're either destroyed as a fetus or killed after birth. It's a story soaked with blood as the surplus came as a sacrifice of the same number of women," Yuan said.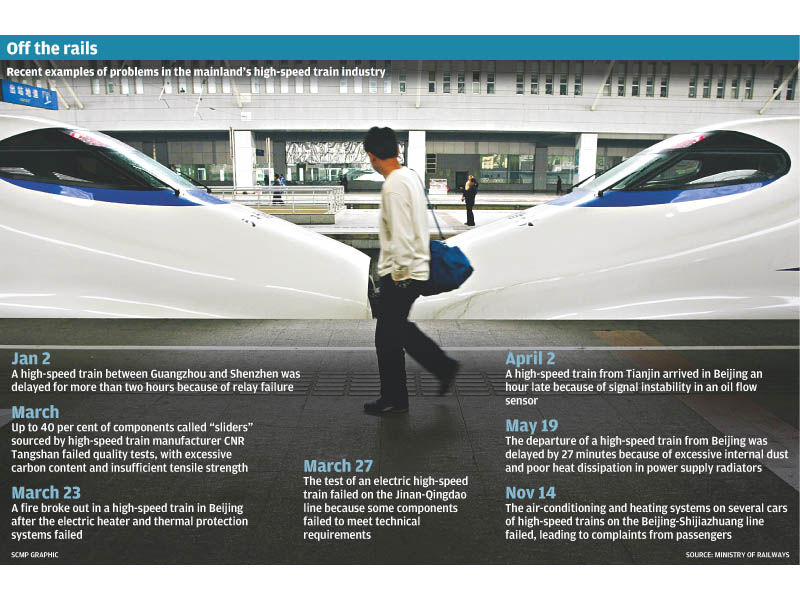 State train makers under fire for poor standards - Official exposes problems undermining high-speed network - A senior rail official has criticized the quality and safety standards of the mainland's growing fleet of high-speed trains, a serious blow for the country as it fast tracks construction of what will be the world's largest high-speed train network. Zhang Shuguang, a vice-chief engineer and chief of the transport bureau at the Ministry of Railways, told an industry meeting that the train manufacturing process had "exposed a lot of quality issues". Zhang singled out "safety, management and quality" of trains being manufactured at CNR Changchun, CSR Sifang and CNR Tangshan. CNR Changchun and CNR Tangshan are subsidiaries of China CNR Corp, one of the mainland's two dominant state-owned train manufacturers. CSR Sifang is a subsidiary of China South Locomotive & Rolling Stock Corp, the other leading state-owned rolling stock maker. "There are many problems with product quality. We invite you to immediately correct this bad tendency," Zhang told the meeting. High-speed trains are usually capable of speeds of 200 km/h or more. This year, China South and China CNR have won 152.4 billion yuan (HK$172.96 billion) of orders from the Ministry of Railways and the country is expected to overtake Europe with the largest high-speed rail system in the world by 2012. China South is also tipped as the favourite to win the contract to supply high-speed trains to the fledgling fast rail system in the United States. It is also in advanced talks to sell high-speed trains to Britain. China South and China CNR have joint ventures with foreign rolling stock manufacturers such as Siemens of Germany, Alstom of France and Bombardier of Canada, from whom they were to acquire know-how to build the trains. However, the technology transfer has had its failings. Railways Minister Liu Zhijun "severely criticised" CNR Tangshan during his inspection of the company in June, Zhang said. "It shows that CNR Tangshan didn't cherish the hard-won orders and did not really absorb Siemens technology properly," he said. For example, in March, CNR bought train parts called "sliders" from Changzhou Baiyidar Railway Vehicles, but 40 per cent failed quality tests, he said. "This is shoddy behavior of suppliers, which exposed serious loopholes in the quality control of OEM (original equipment manufacturers) suppliers." On March 23, a fire broke out on a high-speed train in Beijing, because the electric heater and thermal protection systems failed. Insulation systems did not meet technical requirements and substandard components were used, "which brought about a serious safety risk", Zhang said. In another example, a substitute fire safety material that did not comply with requirements was found to have been secretly used in some trains. "The emergence of these problems makes us very worried," Zhang said. "Some OEMs have slipped into pride, complacency and self-importance, focusing on fighting for orders, but have not entered the factory for a long time. Teams are very weak in the factories, but management is out of control." Quality control groups have also found a number of other problems, such as water leakage in trains. This year, high-speed rail equipment failures had caused network delays and problems, Zhang said. On January 2, a relay failure caused a two-hour, 11-minute delay on the high-speed service between Guangzhou and Shenzhen. On November 14, during a cold spell in northern China, the air-conditioning and heating systems of several high-speed trains on the Beijing-Shijiazhuang line failed. Zhang urged high-speed rail manufacturers to maintain high safety awareness and quality standards - as if they were "close to the abyss, skating on thin ice or sitting on pins and needles".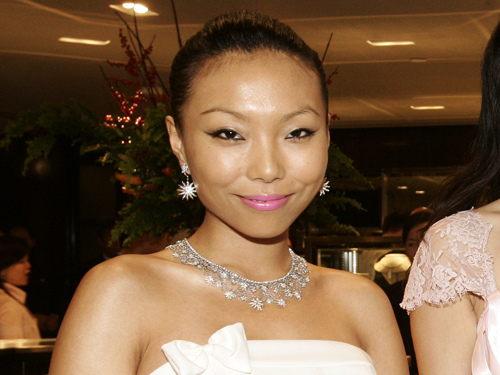 Wan Baobao, granddaughter of Wan Li, "came out" at the ball in 2003. Once the realm of Europe's elite, Paris' extravagant debutante ball has become a must-do social event for the Middle Kingdom's "red princesses". This year, it's the turn of Jasmin Li, the granddaughter of Jia Qinglin - No4 in the Communist Party. She will be among 24 teenage girls to present themselves to society tonight at one of the most opulent and aristocratic events on the European calendar. Li, Jia's 17-year-old granddaughter, will join the likes of Ariel Ho-Kjaer, the granddaughter of Stanley Ho Hung-sun, Clint Eastwood's daughter Francesca, the late Princess Diana's niece, Lady Kitty Spencer, and other girls blessed by being born into privilege and wealth. The ball, held at the Hotel de Crillon in Paris, is an aristocratic tradition that has been resurrected in recent years to mark the "coming out" of the daughters of the rich and famous. Once unknown to most mainlanders, the debutantes' ball is attracting growing interest. It has become a new stage for "red princesses" to announce their arrival and coming of age. Jia is chairman of the Chinese People's Political Consultative Committee, a close ally of former president Jiang Zemin and a political survivor whose reputation has been tainted by a smuggling scandal. Li is not the first offspring of mainland leaders to be invited to the aristocratic event. Several "red princesses" have gone before her to hobnob with the international elite. In 2006, Chen Xiaodan - the granddaughter of Chen Yun - was chosen to open the ball - dancing to Johann Strauss' Emperor Waltz. Chen Yun, Deng Xiaoping's arch-rival, was a founding father of the People's Republic who wielded vast political influence. Xiaodan's father, Chen Yuan , was the deputy governor of the People's Bank of China. Xiaodan was joined by the likes of Princess Costanza della Torre e Tasso from Italy and Belgian Princess Alexandra de Croy-Roeulx on that day. In 2003, it was the turn of Wan Baobao - granddaughter of Wan Li - who became the talk of the ball. Wan Li was a former chairman of the National People's Congress. Baobao's father is Wan Jifei , chairman of the China Council for the Promotion of International Trade. The Paris ball is not the only event at which the children of Beijing's elite step into the international social limelight. Increasingly, they have become part of the western glitterati. Ye Mingzi , granddaughter of Marshal Ye Jianying - a founding father of the People's Republic - is now a celebrated designer of western-style evening gowns and wedding dresses. She studied at Saint Martins College of Art and Design in London and regularly appears at extravagant social events and balls. This year's De Crillon ball will host young women from Australia and Venezuela for the first time. Turkey will be represented by national ski team member Gulsah Alkoclar, and India by the last descendant of the maharaja of Jammu and Kashmir. The event was intended as an opportunity for young women to be presented at court where they might find a future husband from a suitable bloodline. But with the execution of much of France's aristocracy in the wake of the 1789 revolution, the tradition also died out, until it was resurrected as a public relations event by public relations woman Ophelie Renouard. The proceeds will be donated to charity, making the event "less trivial", according to host Stephane Bern. "The tradition has lost nothing of its appeal but it perpetuates itself by abandoning the vestiges of aristocratic glory: there are more and more debutantes from families that have made a name for themselves other than simply by being born," said Bern, a society journalist. "The debutantes' ball is thus less trivial ... which doesn't stop them dreaming of an evening on the Place de la Concorde in an haute couture dress."
A top Chinese climate envoy said yesterday that the only emissions curbs open to outside scrutiny under its new carbon intensity target would be those with international financial support. Yu Qingtai , China's climate change ambassador, said most of the country's emissions-curbing plans were unlikely to be "measurable, reportable and verifiable". The phrase, agreed in international talks three years ago, implies third-party checks on reported reductions. "Actions would be measurable, reportable and verifiable if [international] support is measurable, reportable and verifiable," Yu said. "If you look at the magnitude of the measures that were announced yesterday, I would assume only a very small proportion would come under this particular provision. "You cannot apply the same kind of standards for actions that we take on our own, with our own resources, [as you do] for actions that we take with international support." China announced on Thursday that it would cut 2005 carbon intensity levels - the amount of carbon dioxide produced per unit of gross domestic product growth - by 40 per cent to 45 per cent by 2020. The move boosted hopes for a deal on a new pact to fight climate change at UN-led talks in Copenhagen next month. Foreign governments generally welcomed China's new greenhouse-gas-curb target but some hinted that more needed to be done. Beijing's commitment, together with an earlier one by the US for a 17 per cent cut in emissions by 2020 from 2005, has been scrutinised by the international community. Many believe the US and China - the two biggest emitters of global warming gases - hold the key to the success of a new round of talks on climate change in Denmark next month. French President Nicolas Sarkozy, in Brazil for a one-day meeting on climate change and Amazon forest conservation, hailed the new US and Chinese proposals. "The latest statements by Barack Obama and China's leaders are extremely encouraging in making Copenhagen a success," Sarkozy said. India's environment minister, Jairam Ramesh, said that China's decision to unveil a carbon emissions target had put pressure on India. "China has given a wake-up call to India," he said. "We've to think hard about our climate strategy now and look for flexibility ... to avoid being isolated at Copenhagen. India has consistently said it will not accept binding carbon emissions cuts which would affect its economic growth and reduce its capacity to fight poverty. Japan welcomed commitments by the US and China but hinted that Tokyo expected more from the Copenhagen global climate summit next month. "We value the fact that each country, including the United States and China, has submitted figures over the issue of global warming," Chief Cabinet Secretary Hirofumi Hirano said.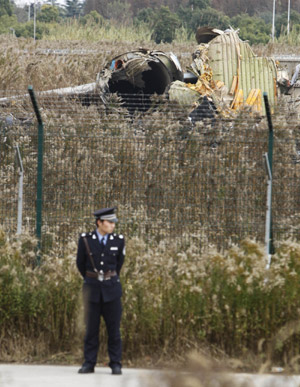 A security man guards near the site where a cargo plane burnt at the Shanghai Pudong International Airport in Shanghai of east China on Nov. 28, 2009. The cargo plane registered in Zimbabwe caught fire when taking off at the Shanghai Pudong International Airport. Four crew members are injured, 3 other dead.
Nov 29, 2009

Hong Kong*: Henry Tang Ying-yen firmly donned his hat as chairman of the West Kowloon Cultural District Authority yesterday and demanded that transport officials scale down their intrusion into the arts hub when building the new cross-border express rail link. Tang, who as chief secretary is the officials' boss, demanded to know why five berths were needed along 1,000 metres of the cultural district waterfront to carry away soil excavated for the railway, which will terminate at West Kowloon. He called for them to be reduced to two to avoid spoiling the view for cultural activities to be held at the site while the arts hub was being built, saying transport officials should have known their use of the reclaimed land would be restricted. "I've said, time and again, that West Kowloon starts now, meaning we want to put temporary structures and facilities there so we'll get groups to hold activities there as well as people going there for activities," Tang said. He was speaking at a meeting of the authority's board, a day after transport secretary Eva Cheng said the railway works would occupy 14 hectares, or one-third, of the arts hub area. The land would be handed over in phases and by 2014, a year before the arts hub opened, the occupation would shrink to three hectares. Tang said the berthing area was too long. Urging officials to reduce the berthing points to two, he suggested they approach the Marine Department to see if the China Ferry Terminal in Tsim Sha Tsui could accommodate the others. But deputy secretary for transport Philip Yung Wai-hing said a long stretch of harbor front would be needed so that five barges, each up to 150 metres long, could stop at five berths and pick up spoil to be delivered to Taishan . Yung said the area and time for temporary works would be kept to the minimum, but if fewer berthing points were used the construction would take longer.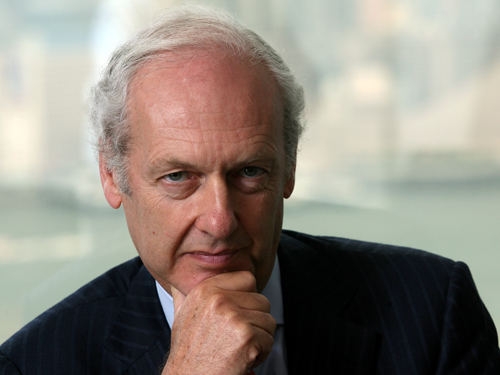 Anthony Bolton wants to take advantage of China's growth, which he says will be much faster than in the United States or Europe. Fidelity International's investment president Anthony Bolton, who is arguably Britain's most successful mutual fund manager of the past two decades, is relocating to Hong Kong. Bolton, who ran Fidelity's popular British-based Special Situations fund from 1979 to 2007, is following in the footsteps of HSBC Holdings (SEHK: 0005) chief executive Michael Geoghegan, who announced in September he would move his office here from London. In the first quarter of next year, Bolton will start managing a new equity fund that invests in mainland companies. "The center of economic gravity is shifting from West to East," Bolton said, echoing a comment HSBC made in its announcement that Geoghegan would relocate to Hong Kong. The Fidelity president's Warren Buffett-inspired value investing and meticulous stock-picking would have turned £1,000 invested when he began running the Special Situations fund in 1979 to £148,200 when he stepped down in 2007. But he has not directly managed money at Fidelity for the past two years. Bolton said yesterday he wanted to return to full-time investing to take advantage of the mainland's growth. "I want very much to be part of that," he said, adding that Western economies were expected to grow much more slowly than China in the next few years. He said the United States and British governments had "mortgaged the future" in paying their way out of the financial crisis.
China's ballooning stock market bubble, fueled by excessive liquidity, is likely to burst in the first half of 2010, punctured by economic concerns arising from higher-than-expected inflation, Morgan Stanley Asia executive director Jerry Lou said yesterday. The benchmark Shanghai Composite Index may peak around 4,000 points, as banks continue to lend massively to infrastructure projects initiated this year under the government's 4 trillion yuan (HK$4.54 trillion) stimulus package, Lou said in Shanghai. The Shanghai index ended yesterday down 3.62 percent at 3,170.979 points. "An asset price bubble is forming in China, but that process hasn't finished yet," Lou said. "There's little room to reduce lending next year. Too much money boosts gross demand, which would translate into inflation." Lou suggested investors should buy energy and consumer-related stocks which would benefit from inflation next year, but should avoid property, steel and banking stocks. But not everyone is cautious on China. Anthony Bolton, a leading UK asset manager, said he plans to return to managing money next year, with a focus on China. Bolton, who retired from active fund management in 2007, said he would move to Hong Kong early next year to manage a new China investment portfolio. The centre of gravity is shifting to this part of the world and I want to play a part in it while I can," said Bolton.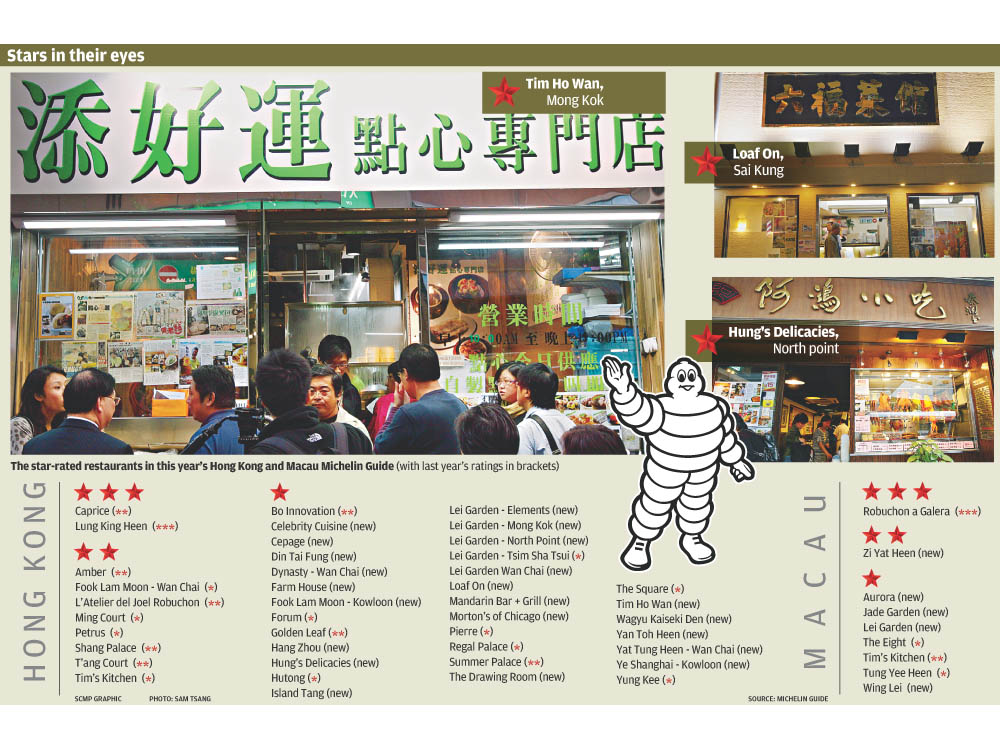 Ten dollars might not be enough for an MTR ride from Causeway Bay to Mong Kok, but that's all you will pay there for the cheapest Michelin star dish in the world. Hong Kong has become the home of the world's cheapest Michelin star restaurants as inexpensive local eateries have earned star status for the first time in the culinary bible's second Hong Kong and Macau edition. After criticism over the lack of representation of genuine local gourmet fare and the focus on pricey restaurants in last year's debut edition, Michelin's four anonymous inspectors - one English, one French and two Chinese - who worked on this year's guide appeared to have listened to public opinion. Among the 205 Hong Kong restaurants selected this year, 78 are new entries. The guide has more than doubled the number of simple shop restaurants, from last year's 11 to 29. Among the starred restaurants - two three-stars, eight two-stars and 32 one-star - three one-star restaurants are the most wallet-friendly. Mong Kok's dim sum outlet Tim Ho Wan, a first time entry, serves the world's cheapest star dishes. Just HK$10 is enough for a serving of osmanthus cake, beef balls or turnip cake. The popular little joint's signature dish, puff pastry with "char siu" filling, costs a mere HK$12. Mak Kwai-pui, the former dim sum director at three-star restaurant Lung King Heen, opened Tim Ho Wan after quitting his job in March. The shop sells 2,000 bamboo baskets of dim sum every day.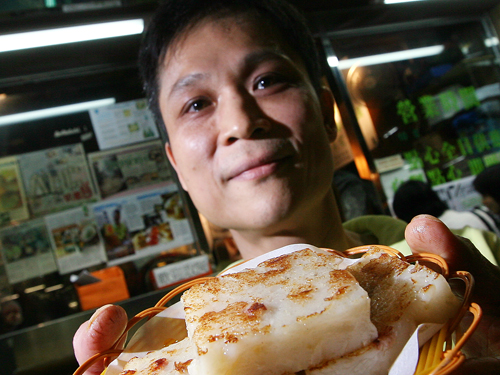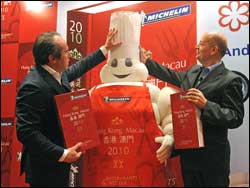 Mak Kwai-pui shows off one of the HK$10 dishes available at Michelin-starred Tim Ho Wan.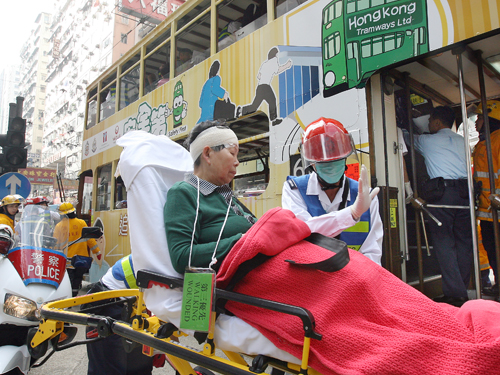 An injured woman is taken by stretcher to an ambulance after yesterday's crash. Most of the 41 people injured were able to go home after receiving treatment. Forty-one people were injured in a rare accident yesterday when two trams collided head-on at a busy junction in Causeway Bay on Thursday. The injured, many of them elderly, suffered bruises and abrasions when they were hurled to the floor by the impact at the junction of Percival Street and Hennessy Road just before 2.30pm. Police were investigating whether one of the trams jumped a red light. Only two of the injured passengers needed to be admitted to hospital. The rest were treated and sent home.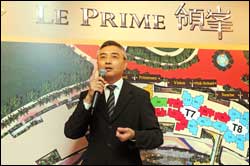 Cheung Kong (Holdings) (SEHK: 0001) will be the first to offer its residential project in Tseung Kwan O for sale following the government's recently announced regulations on property sales disclosures. The developer yesterday unveiled the price list for 33 units at Le Prime, the second phase of the Le Prestige development, which is being offered at HK$4,659 to HK$5,351 per square foot of gross floor area. To comply with the new regulations, Cheung Kong also provided a list of prices based on the saleable area (the internal flat area plus the balcony and utility platform) that ranged from HK$6,131 to HK$7,067 per square foot. That is about 30 per cent higher than the price per square foot of gross floor area that includes common areas. To boost transparency in launches and sales of unfinished flats, the government last week announced new rules that require developers to state clearly the price per square foot or metre of saleable area on the price lists. Other stricter regulations require that transaction records of individual flats, including the prices and purchase dates, be made public within five working days after the sale is confirmed, instead of one month. The new rules also state that floor numbering must be made very clear on the sales launch brochure, rather than showing it on the reference page of the sales booklet. In yesterday's sales launch brochure, Cheung Kong also mentioned nearby structures such as landfills and a sewage treatment plant. "Basically, buyers do not care about the new price item [based on saleable area]," said Crystal Tam, a sales director at Centaline Property Agency's Tseung Kwan O branch. "They talk about clubhouse facilities and the living environment, rather than the price per square foot of saleable area. When all developers adopt the same practice, it will probably draw their attention." Agents said the selling price was close to the secondary market level, with some even charging less.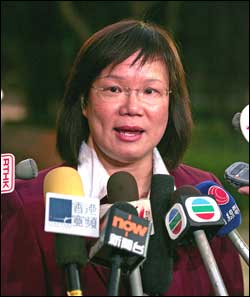 A headmistress has accused police of breaking their promise not to name her school after it took part in an undercover anti-drugs operation. The incident has added to worries about whether information will be divulged of students participating in the Tai Po drug-testing scheme from December. CCC Kei San Secondary School in Fan Ling joined the operation, codenamed "Iron Racer," in which a 24-year-old undercover cop posed as a Secondary Three student. A total of 36 people, including 23 students, were caught. Principal Joyce Kwok Yin-mei said police promised to keep all school information confidential because the operation itself was strictly hush-hush. But newspaper reports published the school's name after a court hearing on Wednesday of warehouse worker Wong Chun-kit, 17, who was sentenced to two years and eight months in jail by a District Court judge. A few newspapers incorrectly reported that those arrested attended the Fan Ling school. But Kwok said none of the 23 arrested students were from her school. "[The reports] give a wrong impression to the public that our school was involved in drug trafficking. Parents might question their children as well," she said. "Now I regret taking part in the operation. I don't know if there's any internal miscommunication [in the police]. It's just a big mess." She urged police to clarify the incident immediately and the media to apologize for misleading reports. After meeting with police representatives yesterday, Kwok accepted their apology. For the time being, she will not lodge a complaint, she said. Senior Superintendent of Crime New Territories North Headquarters Leung Chin-wah confirmed that none of those arrested were students at Kei San - but he did not say if there was any confidentiality agreement with the school. "We will form a team to investigate if the information was revealed by police or other parties, and we will cooperate with the school," he said. Chairman of Hong Kong Police Inspectors' Association Tony Liu Kit- ming said all undercover actions are strictly confidential. Commissioner for Narcotics Sally Wong Pik-yee said the government has no restrictions against the media divulging school information unless there are special circumstances.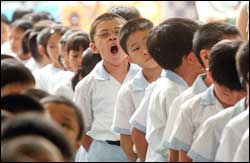 Hong Kong children risk becoming obese because they sleep an hour less than children in developed countries, according to a study. A Chinese University survey of 1,159 children aged between five and 15 in 13 primary schools shows children sleep, on average, nine hours a day compared with the healthy norm of 10 hours. The study also indicates insufficient sleep may lead to obesity. In general, local children go to bed around 10pm and wake up between 7am and 7.30am on weekdays. They sleep about one to 1.5 hours more during weekends and holidays. About 6 percent go to bed around midnight. Psychiatry professor Wing Yun-kwok said children between five and 12 should get at least 10 hours' sleep, while those aged 16 or above need eight hours. To ensure children get adequate sleep, he suggests schools start classes up to one hour later. Wing also advises parents to ensure the duration of their children's sleep is consistent. The university said children who regularly sleep less than the norm are three times more likely to become overweight.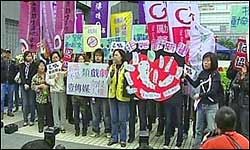 Gruesome animation based on real-life violence and sex crimes on a newspaper website is causing outrage. Parents and women's organizations are particularly worried about online content offered by Hong Kong media mogul Jimmy Lai Chi-ying. Matters came to a head yesterday for the second time this week as the Taipei city government levied a NT$1 million (HK$240,000) penalty on Taiwan Apple Daily and banned its distribution to all secondary and primary schools, citing over-explicit coverage of violent crime in its animated news service. And readers must be at least 18 to view copies in public libraries. The paper was fined NT$500,000 on Monday after complaints, and Taipei's Mayor Hau Lung-bin warned that fines will continue to be imposed until there is a change for the better. "Although the most controversial parts have been removed, some descriptions on what happened during a sexual assault could still be seen in the animated news service," Hau said yesterday after imposing the additional fine. But animations of a gang murder, a traffic accident and a female student being sexually assaulted remain on the Taiwan Apple Daily website. In Hong Kong yesterday, the Apple Daily website depicted horrific abuse suffered by an infant, with a depiction of a 21-year throwing heavy punches. The animation effort was launched on November 16, and a clamor for it to be pulled started almost immediately.

China*: Shanghai authorities, already in a tailspin following confirmation that the city's Shanghai Disneyland is to be the smallest of the entertainment giant's six theme parks worldwide, have received a fresh blow, with the National Development and Reform Commission appearing to rule out any hope of future expansion. The city government is remaining tight-lipped over the size of the site reserved for the theme park after the project was confirmed this week to be less than a third of its expected size. The NDRC announced on Monday that the project would be allotted a 116-hectare site. That first official confirmation put the size of the project at less than 30 per cent of the 400-plus-hectare plot the Shanghai government has set aside in Chuansha, a semi-rural suburb close to Pudong International Airport. There has been speculation that the reduced size in the NDRC announcement refers only to the first phase of the project. A Pudong government official told the South China Morning Post (SEHK: 0583, announcements, news) this week that there would be two further phases, with the park ultimately being larger than the one in Hong Kong. However, Shanghai's Oriental Morning Post quoted an NDRC official as saying: "I'm not clear what you mean by first phase, second phase or third phase. This [116 hectares] is the area of the site for the project." The project has been on the negotiating table for more than a decade, and the announcement three weeks ago that it had finally been given the go-ahead was heralded as a triumph by local media. But then came the news that the site is actually 10 hectares smaller than Hong Kong Disneyland - currently the smallest - which turned a public relations coup into a major embarrassment. No official explanation has been offered as to the massive discrepancy between the two sizes - or how the rest of the set-aside land will be used. Queries to the Shanghai municipal government this week were directed to the Pudong district administration. "A lot of media have been asking about the project's size, but the whole matter is being handled by them. We cannot comment on the situation," a municipal spokeswoman said yesterday. However, Pudong district also professed total ignorance. "We only found out about the size of the project from the internet," a district spokeswoman said yesterday. "At present, we have no new information." The spokeswoman also declined to confirm the current status of the Chuansha plot and whether demolition work had begun. Local media has reported that work began in recent weeks to clear "temporary construction" in the district, apparently put up by land owners in an attempt to boost property compensation payments. Local residents told the South China Morning Post, however, they had received no formal notification about the Disney project and had not entered into negotiations with the government about compensation. Media reports have said the park is projected to open in 2013 or 2014. A Walt Disney spokesman said final details of the project - including size, facilities and its completion date - were still being negotiated with the Shanghai government. "At the moment we have no new information to add," he said. "We hope that we will be able to announce further details within the next few months."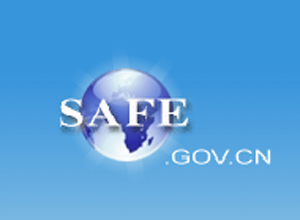 China has tightened settlement and sale of foreign exchange by individuals to curb non-normal cross-border capital inflow, according to a statement of the State Administration of Foreign Exchange (SAFE).
China has told its enterprises to be prepared for competitions while the establishment of the Free Trade Area between the country and the Association of Southeast Asian Nations (ASEAN) is only a month ahead. "Chinese enterprises should make full preparations for competitions brought by zero-tariff products imports from the ASEAN," Xu Ningning, executive secretary general of China-ASEAN Business Council(CABC), said on Wednesday at a symposium for entrepreneurs in machinery, auto mobile and steel sectors. The upcoming FTA, scheduled to be established on Jan. 1, allows zero-tariff on 90 percent of products traded between China and the ASEAN. Xu also urged Chinese enterprises to conduct adequate market research and pay close attention to the latest policies in different ASEAN countries to improve the quality and efficiency of bilateral trade. "After entering the ASEAN market, companies should abide by local industry regulations and establish sound reputations for quality and service instead of blindly pursuing profit by any possible means," Xu said. The establishment of the FTA will create massive business opportunities for Chinese enterprises as it will provide an access to the ASEAN market with 600 million population, according to Xu. The FTA will boast a combined population of 1.9 billion and a combined gross domestic product (GDP) close to 6 trillion U.S. dollars, making it the third largest free trade area following the North American Free Trade Area and the European Free Trade Area. CABC is one of the five main cooperation and dialogue organizations between China and the ASEAN, and it consists of the China Council for the Promotion of International Trade, the ASEAN Chambers of Commerce and Industry, the national business leaders and enterprises and experts representatives from the ASEAN countries.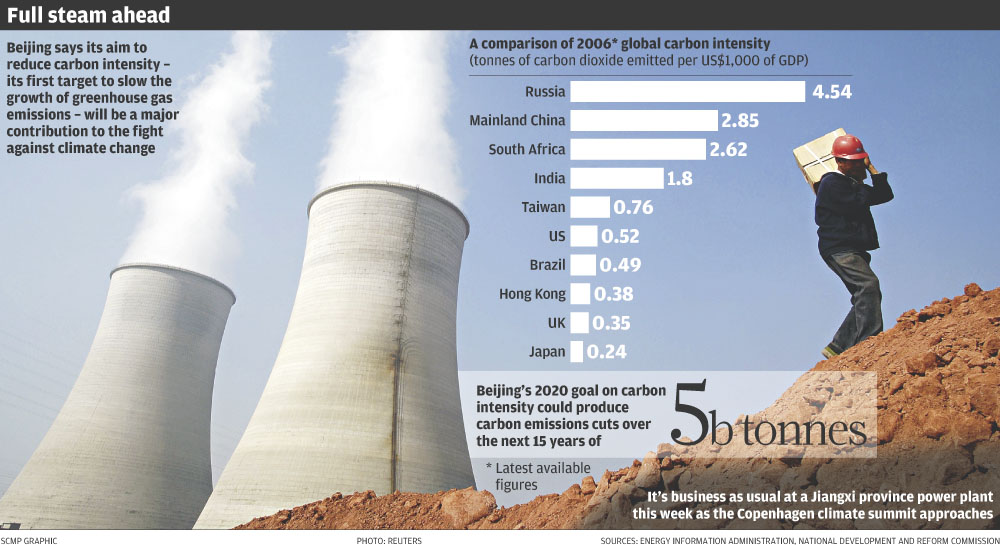 China unveiled a new target for curbing harmful greenhouse gases yesterday with a plan that signals Beijing's determination not to sacrifice economic growth for a reduction of its carbon footprint. By 2020, China would seek a reduction of 40 to 45 per cent in carbon intensity from 2005 levels, said Xie Zhenhua, the country's top climate negotiator and deputy director of the National Development and Reform Commission. Carbon intensity is the amount of greenhouse gases emitted per unit of gross domestic product. Beijing also announced that Premier Wen Jiabao would attend the UN climate conference in the Danish capital, ending wide speculation about the likelihood of President Hu Jintao's attendance. The announcement came just a day after Washington said US President Barack Obama would go to Copenhagen with a proposal of a 17 per cent cut in emissions by 2020 from 2005 levels. With China and the US, the world's top two carbon polluters, being vilified as key obstacles to the success of the summit, hopes for a binding successor to the Kyoto Protocol have faded. Its binding requirements expire in 2012. Both have been under immense international pressure to accept mandatory carbon caps to rekindle stalled negotiations. The announcement of targets by the US and China on successive days has been seen as a bid by both sides to gain initiative ahead of the key talks - or at least to avoid being blamed for their failure. Instead of accepting a straight-forward carbon reduction target, Hu proposed at a recent UN summit that China would unveil a goal for a "notable" cut in carbon intensity by 2020 from 2005 levels.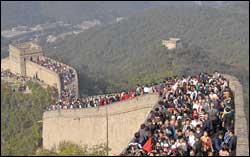 More than 2,000 years after it was built to keep out their ancestors, Mongolians have succeeded in punching a hole through a large part of the Great Wall of China. About 90 meters of the wall in a remote part of Inner Mongolia has been irreparably damaged by gold prospectors. "We discovered what had happened a couple of months ago while doing a national survey on the condition of the Great Wall," said Wang Dafang, the head of the regional cultural relics department. "The place where it happened is remote and uninhabited. We might never have found out if the government had not commissioned the inspection survey." The damaged section was built during the Qin Dynasty between 220 BC and 206 BC. Only a tiny segment of the Qin wall remains - a reinforced earth barrier, unlike the stone structure built by the Ming Dynasty some 12 centuries later. Wang blamed Hohhot Kekao Mining for the destruction and said police are investigating. Damaging the wall carries a penalty of up to 10 years in prison or a fine of 500,000 yuan (HK$567,000). Last year, five miners were jailed for between one to three years for damaging a portion of the Ming Dynasty wall while using heavy machinery.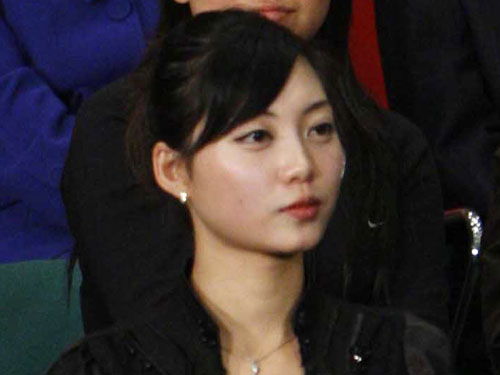 Since US President Barack Obama talked about internet rights during his mainland visit this month, internet users on the mainland have talked about a mystery woman in black. Clad in a black dress and red coat, college student Wang Zifei was photographed sitting behind Obama during his town hall-style forum last week in Shanghai, and her pictures have since turned her into a minor internet sensation. She has become the mainland's version of the "Obama Girl", as online forum users have gushed over her beauty and poise. Photos of her taking off her coat in slow motion have been uploaded and spread widely. A week after Obama left China, the buzz about Wang is still going on. China Daily reported yesterday that Google searches for "Obama girl in red coat" on the mainland turned up nearly seven million results. Most of the comments posted online have been positive, but a number of internet users have been less flattering, with some speculating that she had courted the attention.
Shenzhen cadres will be barred from powerful positions if their spouses and children live outside the mainland under a groundbreaking regulation aimed at curbing rampant government corruption. Officials whose families had emigrated - nicknamed "nude" officials by the mainland media - would not be promoted to department head or more senior posts, the Southern Metropolis News reported yesterday. Those whose spouses moved for legitimate employment purposes would be exempted. The regulation, the first of its type, was one of several announced on Wednesday aimed at checking the behaviour of the special economic zone's officials. Officials already at department head level and above would not be allowed to take direct charge of audit, finance, legal and human resource functions if their spouses and children live abroad - an attempt to prevent them from using their power for financial gain. Furthermore, such senior officials would not be allowed to make the first comments at important decision-making meetings, to stop them deterring other officials from airing views contrary to their own. Under a separate regulation, Shenzhen will follow a national effort to force officials to declare income, investment and properties under their own names. Their spouses and children must also declare their assets, but these will not be made public. The move follows several high-profile corruption cases involving cadres whose family members lived overseas. Cadres often conduct private business through wives and children while keeping their own names clean to ensure political protection. Having family overseas makes it easier for them to flee the country and makes the recovery of funds harder. In February, Pang Jiayu , former vice-chairman of the Shaanxi provincial Chinese People's Political Consultative Conference, was jailed for 12 years for accepting bribes, and for dereliction of duty. His wife and children emigrated to Canada shortly after he took the post in 2002. Wang Yukai , a political scientist at the National School of Administration, said Shenzhen's approach was a practical way to supervise leaders. "It will help to curb power abuse by separating officials' roles, and it will monitor their spouses and children," he said. But Hong Kong political commentator Poon Siu-to said it would be easy to get round the regulation. "How about corrupt officials who make their mistresses or other relatives migrate and transfer money?" Poon said. "How about senior leaders who intervene in projects by dropping a hint to their subordinates?" Shenzhen was gripped by political turmoil in June, when mayor Xu Zongheng was investigated by the party's corruption watchdog. Mainland media reported that the authorities had to rush to arrest Xu as he planned to flee overseas. Yu Weiliang , the party chief of Longgang district, was sacked last month for violating party discipline. Under his leadership, more than 270 billion yuan (HK$306 billion) was spent preparing for the Universiade, a university sports event Shenzhen will host in 2011. While Yu's removal has not been linked to Universiade construction, the Beijing-friendly Wen Wei Po reported that corruption in the project contributed to Xu's downfall.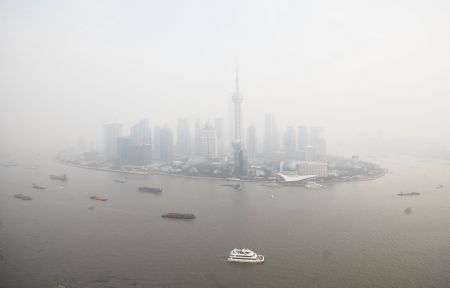 The photo taken on Nov. 25, 2009 shows the Pudong area and the Huangpu River shrouded in heavy fog in Shanghai, east China.
Nov 28, 2009

Hong Kong*: China has vowed not to accept an "empty" political declaration from next month's international climate summit, demanding instead binding pollution targets from rich countries at the Copenhagen talks. Such an outcome is unlikely with the US holding out against mandatory limits, but allows Beijing to claim the moral high ground in the contentious debate. Beijing's demands came ahead of a White House announcement that US President Barack Obama would attend the summit to lay out his goals for US emissions cuts - starting with a 17 per cent cut in heat-trapping pollution from 2005 levels by 2020. Obama's attendance was welcomed by summit host Denmark as a sign of his "desire to contribute to an ambitious, global agreement in Copenhagen". But despite his initiative, the chance of an agreement on a new treaty remains slim. "China has always been playing an active role to push ahead with global climate negotiations, and we will try to make the Copenhagen summit successful," Li Gao, one of the country's key climate change negotiators, said at a forum yesterday. "But we will not accept an ending with an empty and so-called political declaration." It is the first time Beijing has expressed a clear stance against a proposal by Denmark and the United Nations that calls for a general political agreement on a new treaty at the summit but leaves details to be worked out over the following year. The conference had originally been intended to produce a new global climate change treaty on limiting emissions of greenhouse gases that would replace the 1997 Kyoto Protocol. However, hopes for a legally binding agreement have dimmed because of the wide divisions that remain between developed and developing nations. The proposed political agreement - a template for future action - was intended as a compromise to ensure that some progress is achieved. China, like other developing countries, wants to keep the framework of the 1997 Kyoto Protocol, which commits 37 wealthy nations to cutting emissions but doesn't require binding commitments from developing countries.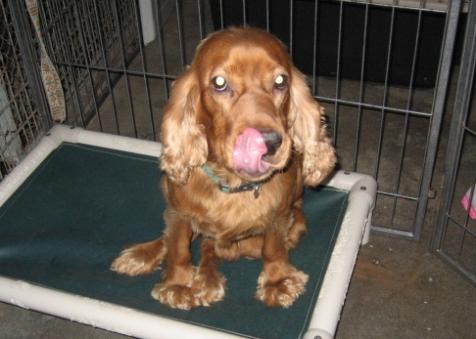 A charity that has been saving abandoned dogs now has to find a way to rescue itself after its landlord issued an ultimatum ordering it to leave the site in three months. Hong Kong Dog Rescue's founder Sally Andersen said that the registered charity was given three months' notice on Tuesday that it must leave its Pok Fu Lam kennels by February 28. But the charity has yet to find an alternative site to house the 190 dogs at the Pok Fu Lam site and is calling for adoption of the dogs. The site's landlord, Swire Properties, said it has been charging Dog Rescue far less than the market rate and the charity's existing licence with the site expired this March. The charity had been paying HK$5,000 per month, Andersen said. The developer said it has been extending the agreement on a monthly basis while waiting for approval to begin a plan to turn the site into an elderly care facility. Andersen said the charity had known about its fate since it moved in to the 20,000 sq ft site in 2005, because it knew that the site's landlord had been hoping to redevelop the site. She said the charity had been looking for an alternative site for the past two years, and seeking help from the Lands Department, which had shown it a number of different possible areas all over Hong Kong. But no suitable alternatives had yet been found. Swire said it could be possible to help the charity find an alternative location in the New Territories but further study from both the property developer and the charity would be needed. However, Andersen still hoped that the landlord could delay the moving date. "There's no way we can move in three months," Andersen said. "We are still hoping [we can have] six months or something." She added that the future site, ideally of about 30,000 sq ft, had to be accessible for volunteers. She said that a site only accessible by driving might affect the adoption rate of the dogs. For the moment, Andersen said she hoped more people could take dogs home, to ease the charity's burden. "We are asking people to adopt the dogs, and get as many [of them adopted] as possible," she said. The charity, founded in 2002 to rescue dogs from government kennels, has been funding itself through fund-raising campaigns and donations. Its annual fund-raising event, Peak to Fong, which involves a walk with dogs from the Peak to Lan Kwai Fong, will take place this Sunday. The Lands Department said that it had helped the charity to identify some potential vacant government land as an alternative to its current site, but no final decision had been reached. A department spokesman said the government would continue to help as long as the charity needed.
A trio of Californian university graduates dominates the new, beefed-up senior management team that will lead Polytechnic University through the transition to four-year degrees. An eight-strong team including the new posts of provost and executive vice-president was unveiled yesterday at the Hung Hom campus, after it won unanimous backing from the university's ruling council. The team, which will replace seven senior academics who are stepping down over the coming year, completes the new administration of president Professor Timothy Tong Wai-cheung, who himself was a postgraduate student at the University of California, Berkeley. The key post of provost goes to Professor Philip Chan Ching-ho, formerly dean of engineering at Hong Kong University of Science and Technology, who took his first degree at the University of California, Davis. The provost will plan and oversee academic development. Professor Nicholas Yang, currently chief executive of the Cyberport management company, will be the new executive vice-president, responsible for planning all non-academic activities. Yang graduated from Caltech and took his masters degree at Stanford. Other key appointments include Professor Judy Tsui, vice-president of marketing, internationalisation and advanced executive development; Professor Angelina Yuen, vice-president of institutional advancement and partnership; and Professor Walter Yuen, vice-president of academic development. Tong, who took the helm at PolyU in February, said: "I would like to think of us taking the best of both worlds. The provost position is rather common in US universities. It is a central post that oversees all academic matters within a university. "At PolyU, the tradition actually started 10 to 15 years ago to have a high-level vice-president to oversee the administrative functions of the university." The executive vice-president position was a development of this role, in which PolyU was something of a pioneer. "We want to improve the quality of the university - we want to deliver the best education possible to our students - and we want to support our faculty to do research that impacts society," Tong said. If as a result PolyU, which this year made it into the top 200 of the THE-QS World University table for the first time, moved further up the rankings, university leaders would celebrate it as "the icing on the cake", he said.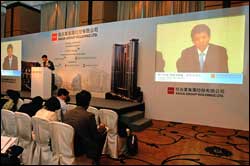 Shenzhen-based developer Kaisa Group kicks off its initial public offering today to raise up to HK$4.45 billion. From January to November 18, Kaisa's sales hit 6.07 billion yuan (HK$6.89 billion), up 50 percent year- on-year, its prospectus shows. The company expects to book an income of 2.75 billion yuan next year after selling an office building in Guangzhou this month. "Kaisa has a land bank of 12.5 million square meters, which is adequate for development over five years," said chairman Kwok Ying-shing. The company's net profit is expected to rise by 7.57 percent to 538.8 million yuan this year. Interim net income slumped 41.8 percent to 368 million yuan although revenue soared 92 percent to 2.47 billion yuan on lower fair value gains from property revaluation. "The net profit margin was adversely affected by the financial tsunami, but we expect it to rebound in the coming two years to around 20 percent as in 2007," said Kaisa president Ye Jiansheng. The company plans to float one billion new shares at between HK$3.45 and HK$4.45 each. The minimum spending for one board lot of 1,000 shares is HK$3,450. A Henderson Land Development (0012) spokesman confirmed that chairman Lee Shau-kee subscribed to Kaisa's IPO shares. Kaisa, the eighth mainland developer to list in the SAR this year, is supported by four cornerstone investors, including tycoon Cheng Yu-tung's Chow Tai Fook nominee and Chinese Estates (0127) chairman Joseph Lau Luen-hung, whose total subscriptions near US$60 million. Another listing candidate, China Forestry, could raise HK$1.55 billion as its offer price was set at HK$2.07, near the high end of its indicative range after its retail book was 110 times oversubscribed, sources said. Meanwhile, communication systems maker Mobi Development plans to launch an IPO before December.

China*: The stormy waters of the global financial crisis are finally starting to recede for shipping lines such as China Shipping Container Lines (SEHK: 2866) and Cosco Container Lines, which are now breaking even on some routes. Helped by reviving cargo demand from the United States and Europe, the shippers are starting to raise rates after months of suffering losses. Airlines have already increased their freight rates by two to three times on routes there this year as retailers rush to refill the shelves before the Christmas holiday period. The peak season for shipping lines, however, has been shifted one to two months forward this year as retailers place ad hoc orders later instead of building up inventories in advance. With shelves almost bare, retailers desperately need to replenish stocks, leading to an unexpected late peak season for shipping lines. After three separate rate increases on the Asia-Europe shipping lane between September and this month, China Shipping Container Lines said they had achieved break-even on the route by charging US$1,400 per 20-foot equivalent unit (teu), compared with US$800 in August. "We will try to raise rates again by US$150 to US$200 per teu in December," said Huang Xiaowen, the managing director of China Shipping. "If the global economy continues to recover, I am confident that all the trade lanes could return to the black in the third quarter of next year." Freight rates on transpacific routes to the US, however, are still down as they are traditionally only reviewed once a year in May. Shipping companies will discuss a guideline for future contract rates next month. Meanwhile, French shipping line CMA CGM is the first company to forecast an operating profit. The firm said its Asia-northern Europe lines had been in the black since last month after several attempts to restore rates to a level that could cover the voyage cost. It expected other routes would return to profit by the end of the year. Reflecting growing confidence in cargo demand, several Asian shipping lines announced they would raise rates in November and December, an uncommon practice in the industry as both months are a traditional low season for seaborne trade. Orient Overseas Container Lines said it would raise freight rates on the trade lane from Asia to Australia by US$250 per teu from December 15.
The mainland's foreign exchange regulator has issued a rule to control local and foreign currencies being transferred between bank accounts, a move to curb hot money flowing into the country amid expectations of a stronger yuan. The rule announced yesterday in a circular from the State Administration of Foreign Exchange bars overseas institutions or individuals from sending foreign currencies to five or more mainland residents to convert into yuan in a single day or on consecutive days. The rule was the first of its kind on the mainland and came amid Beijing's mounting concerns about rising hot money inflows, analysts said. The circular, distributed to China Banking Regulatory Commission branches and mainland-based banks, took effect on November 19. The yuan has risen 21 per cent against the US dollar since July 2005 when Beijing abolished its peg to the greenback. The yuan has been virtually repegged at about 6.83 to the dollar since last summer, in an apparent effort to underpin the country's ailing export-oriented companies. Speculation on a stronger yuan heightened when United States President Barack Obama made his first state visit to the mainland last week. "The trend is there that the yuan will sooner or later appreciate gradually amid the country's economic growth and the expectations of a higher interest rate," Guotai Junan Securities analyst Wu Yonggang said. "As a result, hot money inflow is set to increase although it is difficult to predict an exact amount." Hot money could account for almost half of the US$62 billion rise in China's foreign exchange reserves in September, according to the Wall Street Journal. The mainland's red-hot stock and property markets have spooked top policymakers, who have moved to limit bank lending. "China still lacks rules to better control money flow," said Shi Weiyan, a currency trader at Bank of China. "It is expected that the regulator will publish more relevant rules to better control illegal money inflow and outflow." In Hong Kong, a total of HK$567.5 billion flowed into the city between October 1 last year and November 13. Hong Kong Monetary Authority chief executive Norman Chan Tak-lam described it as an unprecedented situation.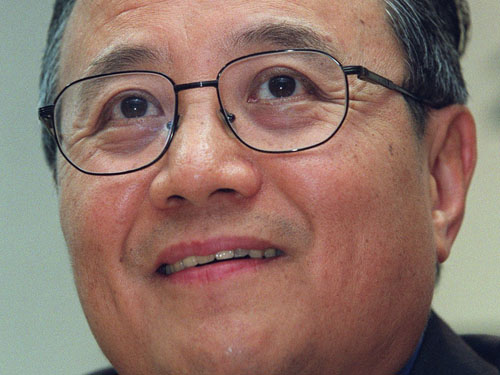 TPV Technology (SEHK: 0903), the world's largest contract manufacturer of computer monitors, saw efforts to boost its flat-panel television production pay off with a 26 per cent year-on-year rise in third-quarter profit. Buoyed by brisk sales of its liquid crystal display televisions to the major Chinese television brands, TPV posted a net profit of US$39.5 million for the three months to September from US$31.4 million a year ago. Revenue, however, fell 4.3 per cent to US$2.26 billion from US$2.36 billion because of sluggish global demand for personal computer monitors. "Evidence is mounting that the worst of the global economic downturn is now behind us," chairman and chief executive Jason Hsuan said yesterday. "Yet it still seems unlikely that a full-fledged economic expansion will resume any time soon." Hsuan said the supply of LCD panels used in its products remained tight, and noted that prices rose by more than 10 per cent on average last quarter as distributors and retailers stocked up ahead of the fourth-quarter peak buying season. Higher prices for LCD panels pushed down the average selling price of personal computer monitors in the third quarter to US$117.80, compared with US$145.30 a year ago. The average selling price for LCD televisions fell to US$300 from US$305.60. Paul Gagnon, a director of market research firm DisplaySearch, said: "The strong unit demand from consumers is predicated upon attractive retail prices in the current economic environment, but manufacturers and retailers can't keep up price declines forever." TPV, which is a supplier to Japan's Sharp Corp and Dutch electronics giant Philips, shipped 12 million computer monitor units and 2.6 million LCD television units during the third quarter - accounting for 62.3 per cent and 34 per cent of its consolidated revenue, respectively. Sales on the mainland, thanks to government economic stimulus programs, made up 29.1 per cent of its revenue last quarter. Hsuan expected further consolidation among the world's major LCD panel suppliers. "There are still eight, nine players in the world, and some of the companies will be merged together to create more economies of scale," he said. TPV shares fell 7.3 per cent to close at HK$4.85 yesterday, its biggest decline in more than a week. The company's Singapore-listed stock was down 2.7 per cent.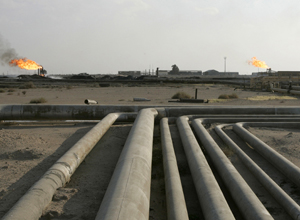 China's Ministry of Commerce (MOC) Wednesday voiced strong opposition against the United States' imposition of anti-subsidy tariffs on Chinese oil well pipes, saying the move was "discriminatory." The U.S. Commerce Department on Tuesday announced its decision to set final countervailing duties (CVD) on imports of the 2.6 billion dollar oil country tubular goods (OCTG) from China, the biggest U.S. trade action against China.
Nov 27, 2009

Hong Kong*: A small Hong Kong company has taken the bold step of launching insolvency proceedings against China Metallurgical Group Corp, the engineering, construction and mining giant owned by the mainland government, to recover an unpaid debt. Far East Aluminium Works, a privately owned engineering contractor in Chai Wan, has issued a winding-up petition against China Metallurgical, which is the majority shareholder of the Hong Kong and Shanghai-listed Metallurgical Corp of China. In Hong Kong's Beijing-friendly business community, it is highly unusual for companies to make such aggressive legal moves against major state-owned enterprises. Winding-up petitions are last-ditch legal tactics used by companies' creditors who believe they are owed money. In Hong Kong, judges can order firms to be liquidated, in other words compulsorily wound up, if they find debtors cannot pay what they owe their creditors. This is highly unlikely to happen to China Metallurgical, which raised US$5.12 billion by launching Metallurgical Corp on the Hong Kong and Shanghai stock exchanges in September and is ranked No 380 in the Fortune 500 list of the world's biggest companies this year. Far East, in contrast, has a share capital of just HK$300 million, according to its most recent Companies Registry filing. If the case is not dropped, the David and Goliath battle will begin on December 2, when Far East's winding-up petition will be heard in the High Court, according to a notice in the government's Gazette. Lawyers who are not involved in the case speculated, however, that Far East fully expected to get its debt paid and was using the insolvency process as a tactic. This has long been a popular route for unpaid suppliers to take in Hong Kong. In a briefing note to clients published on its website, the Hong Kong office of accounting firm PricewaterhouseCoopers said winding-up notices were "often viewed as a necessary catalyst to resolving a company's debt problems, and this is one of the main reasons why creditors file them". Graham Ridler, the head of law firm DLA Piper's Hong Kong insolvency practice, who is not involved in this case, added that in the unlikely event a judge ruled China Metallurgical should be wound up, the mainland authorities were unlikely to enforce such a ruling. "There is no cross-border recognition of insolvency proceedings between the mainland and Hong Kong," he said. This is not the only fire China Metallurgical is fighting. Some American government officials alleged recently that Metallurgical Corp was unfairly awarded a US$3 billion copper mining contract in Afghanistan in 2007 after bribing the war-torn country's mining minister. The company denies the allegations and says on its website it "was selected as preferred bidder in [a] just, equitable and open bidding environment". China Metallurgical did not respond to e-mails seeking comment. A Hong Kong-based spokesman for Metallurgical was unable to deal with queries about the parent company and could not identify an appropriate spokesman at China Metallurgical. Far East and its lawyers at Orrick, Herrington & Sutcliffe also declined to comment.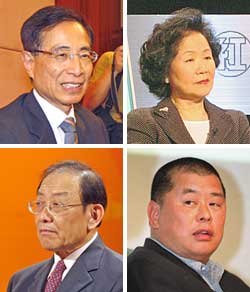 Media mogul Jimmy Lai Chi-ying was yesterday revealed as a driving force in an effort to have leading lights in the democracy movement quit the Legislative Council to put the administration on the spot. The revelation about the role of the Apple Daily boss came from Democratic Party veteran Szeto Wah, who said he vetoed the scheme when he went to Lai's home about two months ago. Arriving there, he found Democratic Party stalwart Martin Lee Chu-ming, former chief secretary Anson Chan Fang On-sang, and Liberal Party founder Allen Lee Pang-fei - all former legislators - along with Lai. They tried to persuade him to back a plan for one democratic legislator from each of five geographical constituencies to quit and then stand in by-elections on a platform of universal suffrage. But Szeto said he is against the Democratic Party being part of such a move. He criticized some pro-democracy parties for trying to occupy the moral high ground in order to force the Democratic Party to join them. "We can discuss our differences but they should not force their opinions on us." Szeto also said on a radio program that he did not go public with what had been said at Lai's home as he believed it was a private discussion. And Martin Lee has now backed off from what appeared to be his position at that meeting. Also speaking yesterday, Lee called on pan-democrats to seek a consensus before any legislature-quitting action. "Take a step back and reflect," he said, urging pan-democrats not to be extreme. Allen Lee's stance has also softened. He said "things have already changed" since the Lai-hosted meeting. The resignation idea is now "meaningless," and he criticized the League of Social Democrats for pushing ahead with it. "They cannot promote democracy in this way. I am very disappointed." Lai's position in the power play became clearer in a Cable TV news program, with Szeto saying Lai invited him to a meal at his home about two months ago and sent a car to pick him up. Chan and the two Lees were already there, he said, and after they talked for nearly two hours: "I clearly said I did not support the plan." Political commentator James Sung Lap-kung said Szeto's decision to go public is an attempt to boost the Democratic Party, which is being accused of "betraying" other pro-democrats. But party chairman Albert Ho Chun- yan said yesterday that the plan for five legislators to resign is simply not workable. Speaking on another radio program, Ho said he wants to preserve the power of democrats to veto the administration's proposals for limited reform in 2012. "My worry is that if we lose some seats we may not be able to stop the constitutional reform proposal," he said. According to the University of Hong Kong's Public Opinion Programme, the political reform proposals - increasing the sizes of the Legislative Council and the Election Committee for the chief executive - have already had an impact: raising the rating of Chief Executive Donald Tsang Yam-kuen by 1.5 points to give him a "pass" at 51.2 percent.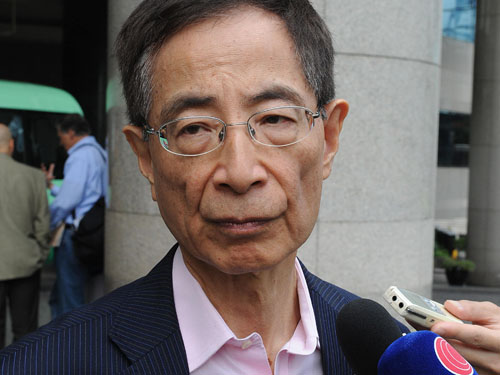 Veteran Democrat Martin Lee Chu-ming yesterday made a surprise U-turn and admitted he had been wrong in pushing a proposal by pan-democrats to resign and create a de facto referendum on universal suffrage. This came as the Civic Party, which is spearheading the campaign with the League of Social Democrats, said it would be open to negotiation over the timing of the resignation proposal in order to achieve unity among allies. Lee said that despite his original vocal support of the plan for one pan-democrat lawmaker to resign from each of the five geographical constituencies, he now believed he had made a mistake. "Perhaps I was wrong," he said, admitting he had been too rash in pushing for the proposal, which has been strongly opposed by many of his party members. "We cannot allow the great cause for democracy to be destroyed in our hand," he said. Lee said he originally believed that through the resignation proposal, which should have the support of all major pan-democratic parties, the public would be given a strong voice in demanding universal suffrage. But with his party opposing the proposal, while the Civic Party and the League have vowed to go ahead with it, Lee said: "They cannot win even one seat without the participation of the Democratic Party." Lee said what the Civic Party and the League should do now was "rein in the horse" and halt the resignation proposal, while the Democrats should first discuss it at a general party meeting on December 13, without voting on a final decision.

Cathay Pacific Airways (0293) is in talks with the Hong Kong Airport Authority to extend concessions on parking and landing charges so as to "keep a very close eye on costs."
Someone recently alerted me to a lengthy article on Cable News Network's website entitled The World's Greatest City - 50 reasons why Hong Kong is No1. The reasons were pretty mixed: some made sense, while others were a bit strange. Still, I was impressed we had been named the greatest city on earth. And then, I looked into it a bit more. CNN had done other "World's Greatest City" presentations featuring Singapore, Sydney, and presumably a lot of other places - all with 50 reasons why they are number one! I suppose it makes good commercial sense from CNN's point of view to pull in more viewers by naming lots of greatest cities! Even so, some of the SAR's 50 reasons caught my eye. How about "the best soy sauce western" food - overseas dishes that have been adapted to suit local tastes? CNN mentioned breaded and fried pork chops, with rice and borscht. We forget how some of these simple and classic meals that bring back childhood memories for so many of us are outstanding examples of our local East-meets-West culture. Among our other achievements are the solid gold toilet at Hang Fung jewelers, bizarre legal battles and court cases, and what the CNN people called "anger-activated cameraphones," like the ones that captured the famous "Bus Uncle" and "Airport Auntie." By naming a wide selection of "world's greatest cities," CNN is not only pleasing lots of different people, it is actually making an important point: every city has at least a few unique features that make it the best in some way. Hong Kong has a lot! Bernard Charnwut Chan, chairman of the Antiquities Advisory Board, sees culture from all perspectives.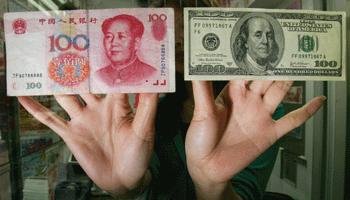 The central government was considering expanding the use of the yuan for settling trade with Hong Kong by granting more companies and regions on the mainland the right to do so, Norman Chan Tak-lam, the chief executive of the Hong Kong Monetary Authority, said yesterday. Officials from the People's Bank of China and China Banking Regulatory Commission had also pledged to make further efforts to promote the use of yuan in trade with neighbouring countries, to help Hong Kong develop its nascent yuan business, Chan said. The officials vowed to support Hong Kong's yuan business development and would work to strengthen co-operation with the city, he said. Chan is leading a Hong Kong Association of Banks delegation on a tour of Shanghai and Beijing for the first time as head of the HKMA. In December last year, the State Council said Hong Kong and Macau would be permitted to use the yuan to settle transactions with partners in Guangdong and the Yangtze River Delta under a pilot scheme. In April, the council allowed exporters and importers in Shanghai, Guangzhou, Shenzhen, Zhuhai and Dongguan to use the yuan in deals with Hong Kong traders. Chan said the central government was also working to promote the use of yuan in the region, noting that it was already widely used in trade settlement between the mainland and neighbouring countries such as Russia, Vietnam and Mongolia. He said the central agencies were also studying the idea of introducing more yuan-denominated investment products in Hong Kong, though he could not specify what products were under consideration. Currently, Hong Kong investors can invest only in yuan bonds issued by mainland institutions. Peter Wong Tung-shun, the HKAB's chairman and an executive director of Hongkong and Shanghai Banking (SEHK: 0005) Corp, quoted PBOC officials as saying 173 transactions totalling 230 million yuan (HK$260.96 million) had been done since April.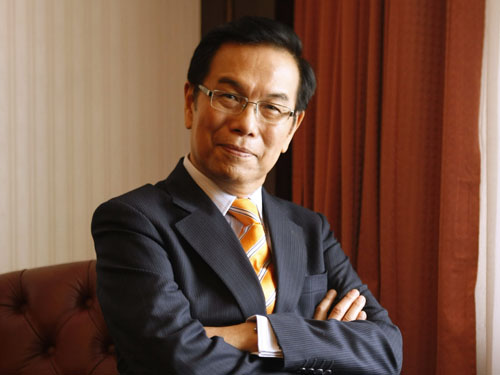 Veteran TVB (SEHK: 0511) actor Chan Hung-lit died in hospital yesterday after falling ill during shooting of the popular comedy series Off Pedder. He was 66. Chan complained of chest pains when he was in the make-up room at the station's headquarters, TVB City, in Tseung Kwan O at 4.30pm, Virginia Lok Yee-ling, controller of TVB's production resources division, said. While a producer called for an ambulance, station security staff loosened his clothes and tried to resuscitate him. Chan was losing consciousness when the ambulance came, Lok said. He was taken to Tseung Kwan O Hospital where he died at 7.11pm. His younger sister went to the hospital after being told. Lok said Chan's daughter and his second wife, who are in Taiwan, had been notified. Chan had been filming during the day and had fallen ill while he was preparing to change for another scene. Tsang Sing-ming, TVB's external affairs deputy controller, said he did not know much about the state of Chan's health, but the actor had been performing enthusiastically during a live celebration program for TVB's 42th birthday at the station's headquarters on Thursday. Tsang said Off Pedder episodes featuring Chan would run for two more weeks, but at some point the script would have to explain Chan's character leaving the show. Chan, a main supporting actor in the series, played wealthy and powerful company president Yim Hei. Chan was born to a wealthy family in Shanghai on June 7, 1943. He joined the Shaw Brothers in 1962 and earned fame by impressive performances as villains during the 1960s and 1970s. It was rare in those days for actors playing villains to gain popularity. He also directed a number of films during the 1970s with his production company. He joined TVB in 1995, left in 1996, and rejoined the station in 2003. He had been in more than 20 drama series productions from TVB, including the popular The Gem of Life and Off Pedder in recent years.
Hong Kong-listed firms showed a slight improvement in a corporate governance study this year, but there was a significant drop in the top score, prompting the judges to say businesses should do better. The survey of 146 companies - half of them from the mainland - was conducted by the Hong Kong Institute of Directors and Hong Kong Baptist University. "Although this latest scorecard saw improvement in corporate governance, we had actually expected more of them. We hope the companies will work harder to raise their corporate governance," said Kelvin Wong Tin-yau, the chairman of the Hong Kong Institute of Directors. The average corporate governance score rose 1.44 per cent to 71.89 from 70.87 last year, but the highest score fell to 85.21 this time around from 92.14 last year. The results correspond with a separate study of corporate governance disclosure of Hong Kong-listed and public-sector firms by the Hong Kong Institute of Certified Public Accountants, which gave only two top awards this year as opposed to four last year. Of the top 10 firms in the Institute of Directors' study, six also ranked high in the Institute of Certified Public Accountants' study - CLP Holdings (SEHK: 0002), Hong Kong Exchanges and Clearing (SEHK: 0388), HSBC Holdings (SEHK: 0005), MTR Corp, Jiangsu Expressway (SEHK: 0177) and ICBC. The other four high scorers in the Institute of Directors' study were Bank of China, China Resources (SEHK: 0291), Hang Lung Group (SEHK: 0010) and Sinopec (SEHK: 0386). Baptist University professor Stephen Cheung Yan-leung, who led the exercise, declined to reveal the scores and rankings of the individual companies, saying "this was not a finger-pointing exercise". "Some companies, especially family companies, were slack in concern for the interests of all stakeholders, compared with Japan, South Korea and mainland China," he said. "Comparing Hong Kong-listed companies with other Asian companies, there is much room for improvement in corporate social responsibility. In some sections of the study, there is huge variation among Hong Kong-listed firms." He pointed to the score for the role of stakeholders in corporate governance, where the average was 50.4 out of 100, the top score was 95.7 but the lowest was 7.1. The finance industry had the highest average corporate governance score of 74, while the property and construction industry was the laggard with 69. Firms were ranked on rights of shareholders, equitable treatment of shareholders, role of stakeholders in corporate governance, transparency and board responsibilities.

China*: The mainland, a massive consumer of fossil fuels and coal in particular, is trying to modernise its mines by containing emissions of methane and turning the gas into a source of much-needed energy. Beijing made methane capture a priority, both in the name of safety - as the gas is responsible for many of the deadly blasts in the mainland's dangerous mines - and environmental protection. The mainland is the world's top emitter of greenhouse gases and the extraction of coal, the source of more than 70 per cent of the country's energy, accounts for a significant proportion of emissions. It has come under pressure to commit to emissions cuts, especially in the run-up to climate change talks in Copenhagen next month, and is subsidising clean coal technology. Dr Huang Shengchu, director of the Chinese Coal Information Institute in Beijing, a government-linked body, said: "The government grants about US$300 million a year in subsidies to mines that set up methane-capture units." These mines are cleared of dangerous gas before coal is extracted. The siphoned-off methane is transported through pipelines to power stations where, unlike carbon dioxide, it can be turned into electricity. Despite the benefits, not all involved in the industry have been converted to the idea. "Small private operations are reluctant to implement Beijing's policies," Huang said. But firms that specialise in clean coal technology said they were optimistic mining firms would join in. Dave McKinnon, project manager for Australian firm Valley Longwall International, said: "This industry is undergoing a huge modernisation." His company has been selling its computer-assisted drilling guidance system for three years in Shanxi province, the coal-producing heartland. It detects methane emissions and allows for near-total capture. "Most of my customers buy our technology because the safety standards are more and more strict," McKinnon said. Official figures show more than 3,200 workers died in collieries last year, but independent labour groups said the figure could be much higher. At least 104 miners were killed in a huge blast at a mine in the northeastern province of Heilongjiang last Saturday, the nation's worst mining disaster in two years. Methane has been extracted from mines through ventilation systems to prevent high concentrations in the shafts, which could poison workers and lead to explosions. But that method allowed the gas to escape into the atmosphere. Pamela Franklin, of the United States Environmental Protection Agency, said: "Methane represents only 1 or 2 per cent of the consumption of primary energy in China, but it could become quite important in some areas."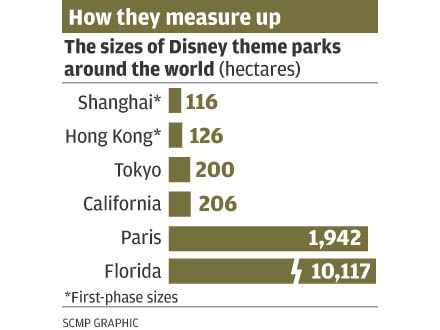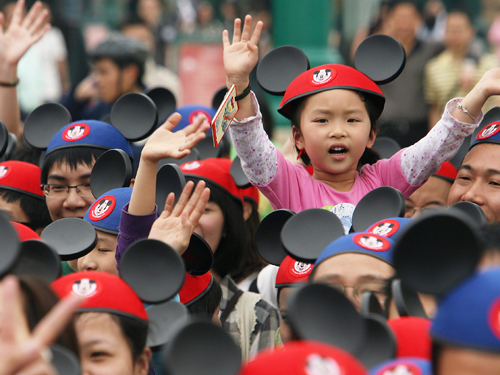 So much for best laid plans of mice and men: after being billed as the mother of all theme parks, Shanghai's new Disneyland will be the smallest yet. The National Development and Reform Commission (NDRC), the central government's top planning agency, has announced that the park will be 116 hectares - less than a third of the size most pundits had predicted. This will make it smaller than Hong Kong Disneyland, which covers 126 hectares and is currently the smallest of the US entertainment giant's five parks worldwide. In stark contrast to the triumphal manner in which the project's long-awaited approval was reported three weeks ago, the official confirmation of the park's small size led local media to openly take the Mickey. "Really Minnie! Shanghai Disneyland will be even smaller than Hong Kong Disney" screamed the headline on yesterday's Xinmin Evening News. Shanghai residents were ambivalent about the news yesterday. "I believe it is pointless to build a Disney park in Shanghai," said Coco Wang, an employee of a Japanese company. "The city's construction boom for the World Expo and for the city's international profile is going on at the expense of people. We are suffering more traffic jams and pollution." The Shanghai government's announcement three weeks ago that the project - which has been on the drawing board for a decade - had been given the go-ahead, sparked concerns in Hong Kong about the impact competition could have. It was widely reported by Shanghai's official media at the time that the first phase of the project would cover an area of more than four square kilometres (400 hectares) - more than three times the size of the Hong Kong site. The first phase was to be completed sometime around 2013 or 2014, and later stages of construction were expected to expand the site to more than 10 sq km. The new figures suggest those initial Hong Kong concerns about competition may have been unfounded. However, an official with the Pudong district government, who spoke on condition of anonymity, said the 116 hectares mentioned in the NDRC's brief statement released on Monday was just for the first-phase of construction. He said this would be followed by second and third phases of development, and Shanghai's Disneyland would eventually be larger than its Hong Kong counterpart. "Some details of the park are not finalised yet," he told the South China Morning Post (SEHK: 0583, announcements, news) . "Space for the project will definitely be expanded." The information office under the NDRC could not be reached for comment by telephone yesterday. A brief statement issued by Walt Disney Company's head office on November 3 made no mention of the project's size, but stated that "final agreement" had yet to be reached. It also hinted that the project would be completed in several stages. "The project's initial phase would include a Magic Kingdom-style theme park with characteristics tailored to the Shanghai region and other amenities consistent with Disney's destination resorts worldwide," the company said. The largest of the Disney parks is Walt Disney World in Florida, at 10,117 hectares. EuroDisney, outside Paris, comes a distant second, covering 1,942 hectares. Both Disneyland in California and Tokyo's Disney Resort are about 200 hectares. The land allocation has raised concerns the Shanghai park could run into troubles similar to those that plagued Hong Kong Disneyland when it first opened. Lack of size was widely cited as a reason for its disappointing ticket sales. But Dr John Ap, an associate professor of tourism at Hong Kong Polytechnic University, said the initial compact size could help maintain the ambiance and theme of the Disney park, which was important for attracting tourists. It was the number of attractions at the park, rather than its size, that was critical, he added. The mainland's amusement park market is already highly competitive with large parks having sprung up around most major cities. A recent study by consultancy firm Horizon Group found that about 150 billion yuan (HK$170 billion) had been invested in about 2,500 mainland theme parks, but only one in 10 of them was making a profit and 70 per cent were in the red. The new slimline plan for Shanghai Disneyland means it won't be able to rely on sheer scale to get visitors through the gates. The Disney park will be smaller than Shanghai's largest public park, Century Park in Pudong, which covers 140 hectares. The city's largest amusement park is the newly opened Shanghai Happy Valley in the western suburb of Sheshan. But at 90 hectares, it is slightly smaller than the proposed Disney park. But there are larger parks elsewhere in China, both already open and currently being built. There were several media reports in June of plans to build a 133 hectare park in Huzhou , Zhejiang province, dedicated to the Japanese cartoon character Hello Kitty. Hong Kong's Ocean Park covers 212 hectares, almost double the size of the Shanghai Disney, and Honey Lake China Amusement Park in Shenzhen covers 214 hectares. These all pale in comparison with Shenzhen's vast Interlaken theme resort. Styled after a Swiss Alpine resort, it covers 890 hectares.

The United States praised Beijing for "taking toy safety seriously," two years after millions of made-in-China toys had to be recalled amid fears they were "The Chinese government closed down numerous toy factories after the wave of US recalls, and they are educating toy makers about our new rules," Inez Tanenbaum, head of the Consumer Product Safety Commission, told reporters. She said Americans will be able to shop for children this holiday season with a little more confidence than before.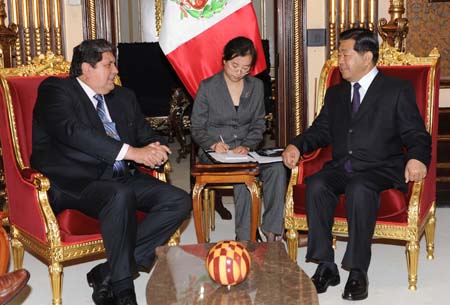 Jia Qinglin (R), chairman of the Chinese People's Political Consultative Conference (CPPCC) National Committee, meets with Peruvian President Alan Garcia in Lima, Peru, Nov. 23, 2009.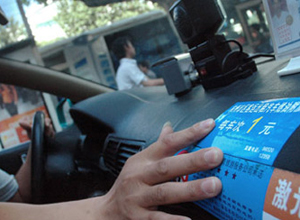 Taxi passengers in Beijing will have an extra yuan added to their fares. The move is meant to offset the city's rising fuel prices, as they hit their highest levels in years. The new taxi fare policy will begin this Wednesday on November 25, 2009. One yuan will be added to any trip exceeding 3 kilometers.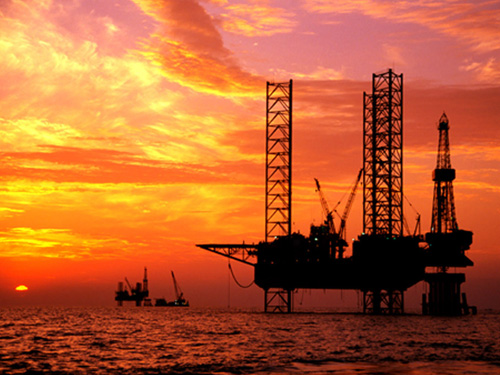 Colombia may produce close to 700,000 barrels of oil a day this year and raise output to more than one million barrels by 2015. Colombia, South America's fourth-largest oil producer, has invited Chinese companies to bid for oil and gas exploration projects to help the country boost its output by half in six years, according to a senior official. Minister of Mines and Energy Hernan Martinez told the South China Morning Post (SEHK: 0583) he had "pre-announced" in a recent trip to Beijing that his country would open 170 exploration areas for bidding on December 2. "I talked to China National Petroleum Corp (the parent of listed PetroChina (SEHK: 0857, announcements, news) ), China Petrochemical Corp (the parent of listed Sinopec Corp (SEHK: 0386)) and Sinochem during my visit ... we aim to award exploration rights by the middle of next year," he said. The energy-rich nation was expected to produce close to 700,000 barrels of oil a day this year, up from 618,000 last year, said National Department of Planning director-general Esteban Piedrahita. Daily output fell from a peak of 838,000 barrels in 1999 to 551,000 in 2004, BP Statistical Energy Review said, as years of clashes with rebels interrupted exploration and efforts to arrest output declines. Growth slowly resumed in the next three years, picking up to 10 per cent last year. Colombia aims to raise its daily production to more than one million barrels by 2015. "We are confident that this will be achievable based on the current information," Martinez said. Colombia's oil consumption has been relatively steady, ranging between 222,000 and 240,000 barrels per day, according to BP, with the bulk of its exports going to the United States. To restart output growth after years of stagnation, the Colombian government has allowed foreign firms to have 100 per cent stakes in oil projects. It has also slashed royalties to as low as 20 per cent, which when combined with improved security, will see a revival of international interest in its oil projects. China Petrochemical Corp formed a joint venture with India's ONGC in 2006 to acquire Colombian oil firm Omimex, which has proven reserves of 60 million barrels, for US$800 million. In August, Sinochem bought British-based Emerald Energy, which has oil exploration rights in Colombia, for US$876 million. Colombia is estimated to have 110 million to 115 million hectares of onshore and offshore areas with sedimentary formations that may have trapped oil and gas. Some 40 million to 45 million hectares of these areas are undergoing exploration. Martinez said assuming 40 per cent of the 50 million hectares the 170 exploration blocks occupied were given exploration rights, only about half of the areas with exploration potential would have been granted. However, he added that a substantial part of the remaining areas were in the Amazon jungles, whose environmental protection meant they were off limits to exploration. The 170 blocks on offer are of variable sizes, on which different levels of geological data have been obtained. Successful bidders will be charged US$20,000 for the right to explore each small block and US$100,000 for a medium-sized one. Firms can collect geological data at no cost in blocks where little data has been gathered by the National Hydrocarbon Agency. Once resources are found, these blocks will be subject to open bidding for exploration rights. The data collector triggering the bidding will have the right of first refusal for the project by paying the winning bid price.
China increased investment in research and development by 36 per cent from 2002 to 2007, almost catching up to the US in the share of its workers engaged in creating knowledge or products, the UN said. China invested 1.5 per cent of its gross domestic product in research and development in 2007, up from 1.1 per cent in 2002, the United Nations Educational, Scientific and Cultural Organisation said. That gave China 20.1 per cent of the world's professional researchers, compared with 20.3 per cent in the United States.
The mainland's five largest banks have submitted preliminary plans for raising capital to the industry regulator after they extended unprecedented amounts of new loans this year.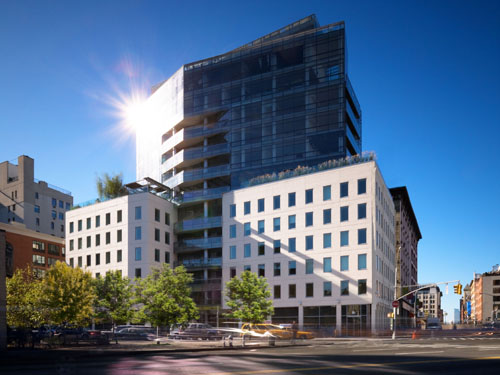 The luxury development One York has attracted interest from buyers in Shanghai and Beijing. Estate agents from London and New York are beating a well-worn path to wealthy buyers on the mainland and Hong Kong to sell upmarket flats on their books. In London, buyers from Hong Kong and the mainland led a £22 million (HK$282.6 million) Asian buying spree at luxury block NEO Bankside released for sale just last month. And in New York, developers of luxury condominium project One York have pinned their hopes on a wealthy Chinese buyer taking ownership of the building's US$34 million penthouse, while agents selling apartments in Manhattan House on the city's Upper East Side are planning a roadshow to key cities on the mainland to help shift their allocations. "We have seen significant interest from Chinese foreign nationals," said Brian Fallon, a partner of O'Connor Capital Partners, the owner and developer of Manhattan House. "As a result of this continued interest, which we expect to continue throughout 2010, our team is planning to visit a few major cities in China this coming spring to present real estate opportunities at Manhattan House." With mainland buyers developing a reputation for paying cash for New York condominiums in the US$2 million price range, developers of One York at the intersection of 6th and Canal Streets had a wealthy Chinese buyer in mind for the penthouse crown jewel in the new 44-unit condominium building. "We've seen a lot of interest from buyers in Shanghai and Beijing," said Stanley Perelman, the managing director of Jani Real Estate, the developer of One York. This prompted Perelman to send his director of sales to Shanghai to meet potential buyers and he has hosted visits to the property from a number of them. Similar scenes are being played out in other high-end residential properties across the city and brokers and lawyers familiar with the trend say that it has been largely sparked by lower prices combined with a soaring Chinese economy and a flight towards hard assets and away from a depreciating US dollar.
China Eastern Airlines (SEHK: 0670) Corp, one of the country's Big Three carriers, has formed a strategic alliance with e-commerce giant Alibaba Group to boost ticket sales online as its merger with Shanghai Airlines nears completion. The partnership, announced yesterday in Shanghai, will have Alibaba subsidiaries Taobao and Alipay, respectively, launch an online store that directly sells tickets for all of the carrier's domestic routes and provide online payment support. China Eastern general manager Ma Xulun said the carrier expected its newly established ties with Alibaba, which is the parent company of Hong Kong-listed Alibaba.com (SEHK: 1688), to help expand its direct ticket sales, while reducing operating costs and raising efficiency. China Eastern joins the ranks of leading international and domestic brands, including consumer goods giant Procter & Gamble and mainland computer maker Lenovo Group (SEHK: 0992, announcements, news) , which have set up flagship online retail storefronts in Taobao and relied on Alipay to facilitate online payments.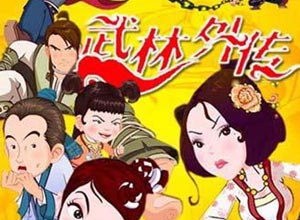 TV sitcom "My Own Swordsman" swept across China in 2006, winning a solid fan base for its hilarious script and screwball style. Recently the popular series has been adapted into an animated version, which won big at the 4th Beijing International Student Animation Festival. The animated version is still at the helm of Ning Caishen, who directed the TV series.
Nov 26, 2009

Hong Kong*: Hong Kong is coming under local and international pressure to raise its water charges - the lowest among all developed economies and even some developing countries - which critics say encourage waste and recover too little of the cost of supply. The calls come at a time when Guangdong, the source of Hong Kong's water, is suffering a severe drought and as the city's consumption per person, among the highest in the world, continues to rise. A yet-to-be-released report by the Organisation for Economic Co-operation and Development (OECD), a grouping of the world's developed nations, says most members charge US$1.50 to US$4 per cubic metre for water, equivalent to about HK$11.70 to HK$31.20. In Hong Kong - where residents have successfully opposed any suggested increase for the past 14 years - the first 12 cubic metres is free, the next 31 cubic metres cost HK$4.16 a cubic metre and the next 19 cubic metres HK$6.45. This recovers just 46 per cent of the HK$9 per cubic metre cost of buying the water from the Dongjiang in Guangdong, then storing, treating and distributing it. In comparison, countries such as France and Austria recover from consumers 90 per cent of the cost of supplying water, while mid-range countries such as Mexico, South Korea and the Czech Republic recover 50 per cent of the cost. "The water is so cheap that people don't bother to save it," Professor Frederick Lee Yok-shiu of the geography department of the University of Hong Kong said, adding that the city should be able to cut its use by a third. That call was echoed by Roberto Martin-Hurtado, the administrator of the OECD environment directorate, who also urged the government to increase the price of water. "A rich city like Hong Kong should aim for full cost recovery from users, as long as mechanisms are in place to ensure that the water bill does not become unaffordable for the poorest segments of the population," he said. Hong Kong's water consumption has risen steadily in the past five years, from 212.7 litres per person a day in 2003 to 221.7 litres in 2007, including domestic use and flushing - although unlike most places, much of the city uses salt water for flushing, reducing the burden on freshwater supplies.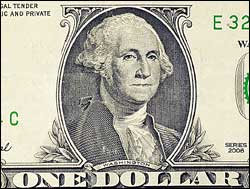 Hong Kong is now the world's premier destination for initial public offerings, having raised US$13.82 billion (HK$107.79 billion) in the first 10 months of the year. Shanghai along with the increasingly hot Brazilian stock exchanges as well as New York were left in the wake of Hong Kong by the end of October, according to the World Federation of Exchanges after its latest month-by-month review. Hong Kong was ranked top as the largest listing market by fund-raising size, the federation revealed. In taking the No 1 spot, it knocked the Shanghai exchange from the perch it had occupied for three straight months since July. Shanghai's IPO take for the year now stands at US$12.37 billion. Yet funds being raised are still comparatively modest when compared to the 2006 and 2007 golden years - a period that was brought to a crashing end by the financial tsunami. In each of those years, the Hong Kong exchange counted more than HK$300 billion, driven by heavyweight listing candidates such as Industrial and Commercial Bank of China (1398). That raised HK$124.9 billion in 2006. Hong Kong is now seeing investment capital pouring into the listing market "as there is no other way to go due to the low interest rate," said Bright Smart Securities general manager Nelson Chan Kai-fung. The number of offerings this year to yesterday was 62 percent up on last year. Forty-seven companies have turned to Hong Kong this year for flotations, and two-thirds of them were listed in the July-November period, according to Hong Kong Exchanges and Clearing (0388). "I believe the number of listing candidates will continue to climb in early 2010," said Prudential Brokerage's Mark To. Companies are eager to cash in on market liquidity "before the central banks tighten monetary policy in the wake of economic recovery," To added. The surge in listings is also expected to continue next year because the SAR is considered a main beneficiary of efforts by the mainland to maintain its momentum. Indeed, brokers see China as the economy with the most growth potential. "The world is looking to tap the China market, and Hong Kong is the place which enables other economies to have access to it," To said. "Nearly 99 percent of the listing candidates generate income from the mainland." Chan has a similar reading on the potential for the Hong Kong market. He believes it will draw more listing candidates from other countries, helped by an intense effort by HKEx to attract overseas firms. Continuing the trend, UC Rusal, the world's biggest aluminum maker, is likely to be the first Russian firm to list in Hong Kong. It has a listing hearing on Thursday. It hopes to dual list 10 percent of its shares in Hong Kong and Paris this year - a move with an estimated value of US$2 billion.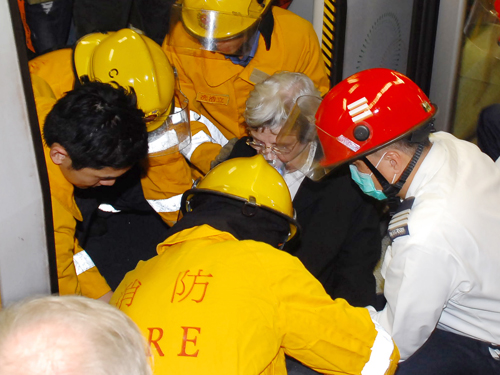 A 75-year-old British tourist was injured when she stepped into a 10cm gap between her train and the platform and became trapped when alighting from a carriage at Admiralty MTR station on Monday. It was the second such incident in 13 days, and the MTR Corporation (SEHK: 0066) later revealed that about 100 passengers had fallen into platform gaps in the first 10 months of the year, an average of about one every three days. Yesterday's victim, whose surname is Downey, was leaving a Chai Wan-bound train with her husband when the accident happened at about 12.50pm. "The woman missed her step and her right leg slipped into the gap between the train and platform," an officer said.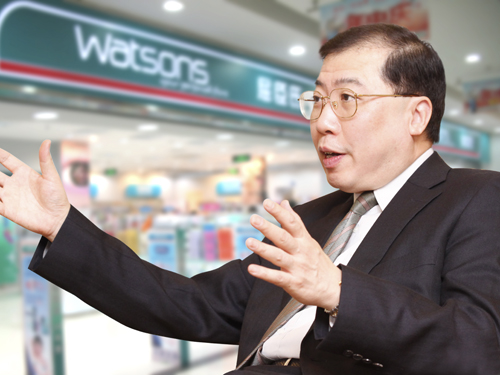 Asia's richest tycoon, Li Ka-shing, will pump US$80 million into the mainland's fast-growing but competitive consumer market next year, drawn by young adults' growing appetite for health and beauty products - and with eyes on the lucrative pharmaceutical sector. Li, through Hutchison Whampoa (SEHK: 0013)'s retail flagship A. S. Watson Group, aimed to double the number of Watsons stores to 1,000 in the next two years, A. S. Watson managing director Dominic Lai Kai-ming said as the group prepared to open its 500th mainland store today in Shanghai. The extended retail network will set the stage for the group to expand into pharmacy services, a highly regulated sector dominated by state-owned retailers and pharmacies. "When it comes to drugs, the government has built good distribution in China and, depending on the development going forward, we may follow in the long term," Lai, who is also executive director of Hutchison, said yesterday. He said some Watsons stores currently sold a limited number of drugs such as paracetamol and fever tablets under licence on the mainland. With the global recession continuing to bite and the central government spurring domestic demand, Watsons' cross-border expansion was a core part of the group's planned US$380 million global investment next year, Lai said. The money would be spent on upgrading information technology systems, renovating stores and increasing the number of stores in Asia and Europe from 8,600 to 10,000 by 2011. A. S. Watson's international retail portfolio also includes European health and beauty chain stores such as Kruidvat, Rossmann and Trekpleister, and the Nuance-Watson duty-free outlets. On the mainland, the new stores would largely be located in Guangzhou, Beijing and Shanghai and some second- and third-tier cities. "In Watsons, skin care is the fastest growing product category, followed by colour cosmetics," he said. "Japanese, European or Western brands sell well, especially those popular in Japan and endorsed by international movie stars." Lai added that Watsons customers were mainly aged 24 or younger. One retail analyst, who did not wish to be named, said Watsons' bright stores and well organised displays attracted younger shoppers. "Its Hong Kong brand name, the Western packaging of products and its shop design gives consumers more confidence," he said. Such consumer confidence would bode well for Watsons if it entered the mainland's pharmacy market. "However, it is difficult to break into [the mainland's] drug retailing under the existing regulatory regime," the analyst said. He said that even the definition of drugs varied from city to city. In some places, for example, the energy drink Red Bull was classified as a drug and a licence was required to sell it.
Hong Kong will set its sights on hosting the 2019 Asian Games if next month's East Asian Games are a success, a senior official said yesterday. Secretary for Home Affairs Tsang Tak-sing floated the idea of hosting the event for the first time since the city lost a bid nine years ago, but said the decision would depend on public opinion. "Hong Kong is definitely capable of hosting an Asian Games, but we are not in a rush to decide," Tsang said at a lunch at the Lions Club in Tsim Sha Tsui. "One important condition is that we have the support of the people." He said Hongkongers were always looking for new challenges. "It is natural for us to set our sights on the Asian Games after the East Asian Games. The East Asian Games will not be the end of the journey for us." The next Asian Games, the 16th, will take place in Guangzhou next year, followed by the 17th Games in Incheon, South Korea, in 2014. The next Games after that will be held in 2019, and the Olympic Council of Asia said it would start accepting bids to host the event in 2012, with a decision coming in 2013. Tsang said the city would have enough venues to host the Games in 2019 because a new multipurpose stadium on the old Kai Tak airport site would be completed by then. The idea had been discussed with Timothy Fok Tsun-ting, president of Hong Kong's Olympic Committee, and the government would study the relevant factors once the committee had decided to put in a bid, the minister said.
At least 10 companies are racing to float shares on the Hong Kong stock exchange by the end of this year, raising close to HK$100 billion between them. The larger offerings include China Minsheng Banking Corp's HK$30 billion, China Longyuan Power Group Corp's HK$23.4 billion, Sands China's HK$19.4 billion and Resourcehouse's HK$19.5 billion - a total of more than HK$90 billion. If the remaining initial public offerings are included, the total raised, based on current information received, would come close to HK$100 billion. Some offering figures have yet to be finalised. Initial public offerings have made a strong comeback this year, with 49 companies listing so far. This year has seen some smaller mainland firms coming to tap Hong Kong's equity market, including Beijing-based Futong Technology Development Holdings.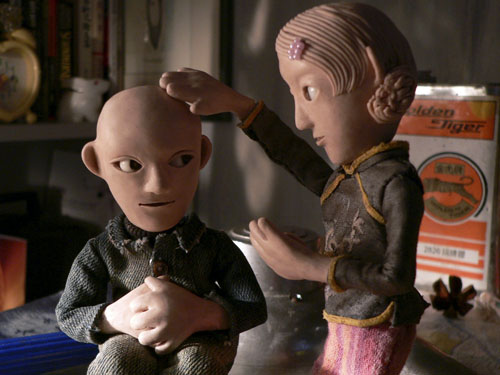 Two Hong Kong-made animations have reaped awards at a prestigious Tokyo show, the second time that local productions have shone there after a local animator claimed the top prize last year. The animations, Time to Say Goodbye, co-produced by RTHK executive producer Elizabeth Wong Lo-tak and QiQiHar International animator Lee Kwok-wai, and Such is Life, by Emily Wong Lai-ming, received encouragement awards at the 11th TBD DigiCon6 Animation and Movie Awards on Sunday. The two awards were among nine presented in the competition, organised by Japanese broadcaster Tokyo Broadcasting System Television. The contest attracted 2,470 applications from Asian countries, including Japan, China, Thailand, Singapore and South Korea. There were 97 submissions from Hong Kong, double the number of last year. This year's honours came after locally produced animation Hidden Elders, a 12-minute clip depicting the plight of the aged by John Chan Yu-fung, claimed the top prize last year. Time to Say Goodbye depicts a robot reminiscing and Such is Life tells a story about eliminating loneliness and rage through love. "We are delighted that Hong Kong-made animation again shone in this internationally acclaimed competition," the acting head of CreateHK, Alan Siu, said. "These quality productions reflect rapid development of the animation industry in Hong Kong."

Hong Kong and Shanghai should focus on co-operation rather than look at each other as rivals, says Hong Kong Monetary Authority chief executive Norman Chan Tak-lam. "Hong Kong can do what Shanghai can't do and Shanghai can do what Hong Kong can't do," Chan told reporters at a briefing in Shanghai after his meeting with the city's vice-mayor, Tu Guangshao. "We can jointly combat the financial woes." Chan was in Shanghai to discuss further co-operation in the banking sector. The visit came less than two months since he took over the HKMA helm on October 1. He said the two cities would deepen co-operation in the finance industry including expanding the yuan's role in international trade settlement and launching cross-trading products. However, he declined to reveal more details. "It is certain that neither Hong Kong nor Shanghai alone could meet the increasing demand for financing across the nation," he said, adding that a lot of ideas were exchanged during the closed-door meetings. Chan said he would brief Hong Kong colleagues about the discussions to work out more concrete measures in future. Chan will meet top officials from the mainland's central bank and banking watchdog in Beijing today. The head of Hong Kong's de facto central bank said vice-mayor Tu reached a consensus with him on the two cities' complementary roles.

China*: Shanghai has become the first mainland city to extend its social security network to foreign residents. The move means expatriates living and working in the city can receive coverage equal to that for locals over sick pay and bills for workplace injuries - so long as they pay into the system. Previously, the only option for companies with foreign employees was to take out commercial insurance. The new rules were introduced last month but not picked up by local media until yesterday after the city's Human Resources and Social Security Bureau posted a notice on its website. Overseas Chinese and people from Taiwan, Hong Kong or Macau are also eligible to be covered by the scheme. Workers from overseas will also qualify for the city's pension when they reach retirement age - 55 for women, 60 for men - if they have been making payments for a "specified period". However, the notice did not indicate how many years' payments would be necessary to qualify. In an interview with the Shanghai Daily, Sun Hande, director of the bureau's overseas workers' employment office, said the scheme would not be compulsory. "Qualified people can choose to join the system or not. The new policy provides them with another choice to work under a more secure environment," Sun said. The scheme showed "great equality" to foreign workers if they "pay the same and get the same as their Shanghai-native counterparts", he added. According to the bureau's website, employers would pay up to an additional 37 per cent of wages in social security charges - for pension, medical, unemployment and other programmes - while employees' contributions would go up to 11 per cent of wages, and would start from 1,975 yuan (HK$2,240) a year and be capped at 9,876 yuan. For migrant workers who come from other regions and in the municipality's rural suburbs, contributions are a flat rate of 1,975 yuan. Foreign workers leaving Shanghai before reaching retirement age would be entitled to withdraw their contributions from the social security fund, the notice stated. While it would fund medical payments in other parts of the mainland, medical costs incurred overseas would not be covered. Chris Prosper, managing director of SearchBank China, said he welcomed the news. "I think that is excellent," he said. "But I would need to investigate how the payments would be arranged and what the benefits would be before switching over." He said he would be keen to see how joining the scheme would affect maternity payments. "For local employees, we only need to continue paying their social security contributions, and the fund pays for their maternity pay," he said. "If an overseas employee takes maternity leave, we have to foot the whole bill." According to the human resources bureau's statistics, there are about 68,000 expatriate workers in Shanghai, plus 25,000 from Taiwan, Hong Kong and Macau. The figure is considerably higher when dependents are included - a total of 147,826 at the end of last year, according to the bureau statistics. That figure has increased by more than half since 2005.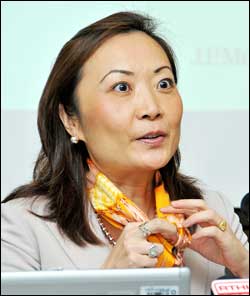 China's economy could suffer the fate of Japan if it allows asset bubbles to keep forming, said Isaac Meng, senior economist at BNP Paribas Equities. The French investment bank also said that it expects the mainland to raise interest rates at least twice next year and tighten lending. These predictions were much in line with market expectations ahead of the Annual Economic Work Conference, to be held later this week in Beijing. Senior monetary officials who use the annual conference to discuss monetary policy for the following year are expected to focus on how to curb asset bubbles and prevent inflation. "Everyone keeps estimating how many years it would take China to surpass the United States as the world's biggest economy just as they did with Japan in the 1980s," said Meng. "But then Japan suffered massive asset bubbles, especially in the property sector. If Beijing does nothing to control the property bubble, China could be the next Japan." Regarding recent market talk about an exit from economic stimulus packages, Jing Ulrich, chairman of China Equities and Commodities at JPMorgan, said: "It's far too early to talk about withdrawal, especially as some infrastructure programs won't be finished until 2010. But the loose monetary policy will be adjusted next year, and it will be necessary." Ulrich agreed with Meng that mainland interest rates will go up at least twice in the second quarter by 27 basis points each time. Meng said new bank loans next year will probably be 6 trillion yuan (HK$6.8 trillion) to 7 trillion yuan, 30 percent down from this year. But Ulrich thinks lending growth in 2010 will remain at 9 trillion to 10 trillion yuan, as "capital adequacy ratios are still high in large mainland banks," and as interest rates grow the interest margin will grow so bank lending is unlikely to fall.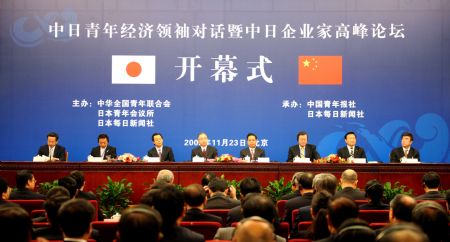 The first China-Japan Youth Business Leader's Forum is held in Beijing, capital of China, Nov. 23, 2009. Li Jianguo, vice chairman and secretary-general of the Standing Committee of the National People's Congress (NPC), met here Monday with a delegation of young business leaders of Japan. The delegation was visiting China to attend the first China-Japan Youth Business Leader's Forum, which was a cooperative mechanism initiated at the second China-Japan high-level economic dialogue in June this year. Addressing the opening of the forum, Li said that as two major economies in the world, China and Japan should enhance dialogue and cooperation against the backdrop of uncertain prospect of global economic recovery. He said the forum provided a new platform for the young business elites of the two nations to communicate and cooperate, and it was also a new attempt for the non-governmental forces to participate in and boost bilateral economic and trade cooperation. Japanese Ambassador to China Yuji Miyamoto called on the two countries to expand domestic demand and develop their national economy, and cooperate effectively in the fields of energy conservation and environment protection. The forum, gathering about 60 representatives from both major enterprises, was co-hosted by All-China Youth Federation, Japan Junior Chamber and the Mainichi Daily News of Japan.
German Auto giant Volkswagen Group has unveiled an ambitious strategy called "Strive to Win" to more than triple its sales in south China from 150,000 units to half a million annually, China Daily reported Monday.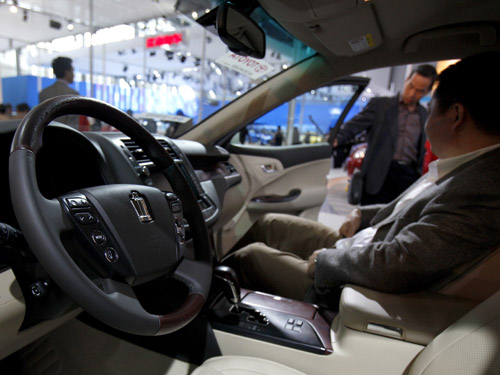 China's car sales are expected to reach 13 million units this year as the domestic market remains robust while sales abroad languish. Mainland carmakers say strong domestic demand will offset still lacklustre exports as the country becomes the world's No 1 car market. The China Association of Automobile Manufacturers said the export market was still under the shadow of the global financial crisis, which meant sales to mainlanders would become more important. Mainland sales are expected to reach 13 million units this year, up from last year's 9.38 million units, as the country overtakes the United States as the world's leading car consumer. Soh Weiming, an executive vice-president for sales and marketing at Volkswagen Group China, said the mainland market remained robust. The central government has implemented support measures for the car industry to boost sales this year. General Motors China president Kevin Wale said on the sidelines of the Guangzhou Auto Show that mainland sales would rise 50 per cent this year. Stimulus policies have included cutting consumption taxes on cars with an engine capacity of 1.6 litres or below to 5 per cent from 10 per cent, and giving subsidies to villagers of up to 5,000 yuan (HK$5,672) to buy a small car.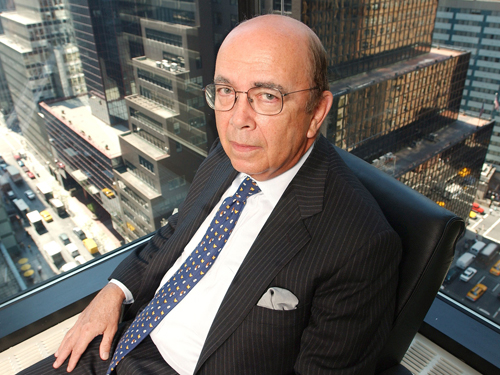 Private equity investor Wilbur Ross and three other cornerstone investors have subscribed for US$330 million worth of Longyuan shares. United States billionaire investor Wilbur Ross plans to buy shares of China Longyuan Power Group Corp, Asia's largest wind power generator, which aims to raise up to US$2.2 billion from its Hong Kong initial public offering, according to a preliminary prospectus. Longyuan has landed four cornerstone investors for a combined US$330 million worth of shares, according to a preliminary prospectus. WLR IV CLPG, a company controlled by Wilbur Ross, has agreed to subscribe to what may be US$100 million worth of Longyuan's shares, according to the prospectus. Ross, the founder of New York-based private equity firm WL Ross, holds investments in firms in a wide range of sectors, from low-cost Indian airline SpiceJet to bond insurer Assured Guaranty. Ross is known for restructuring failed companies, particularly in the steel industry, where he negotiated a deal with labour unions that many said saved International Steel Group. Last year, he acquired H&R Block's subprime mortgage servicing operations for US$1.3 billion. Longyuan is the largest wind power generator in Asia and the fifth-largest in the world. It had a 24 per cent share of China's wind power market in terms of total installed capacity as of the end of last year, according a UBS report citing wind power research company BTM Consult.
Nov 25, 2009

Hong Kong: China Longyuan Power Group Corp, Asia's largest wind power generator, plans to raise up to HK$17.1 billion from a Hong Kong initial public offering (IPO), sources close to the deal said on Sunday. Longyuan is a major subsidiary of China Guodian Corporation, one of mainland's five largest power generation groups. The company is selling 2.1 billion shares, or 30 per cent of its enlarged share capital, at a price range indicated between HK$6.26 and HK$8.16 per share, the sources said. The company could not immediately be reached for comment. Longyuan initially planned to raise around US$700 million through the IPO, sources said in July, but the company has boosted its expectations because of stronger-than-expected demand. The sources are directly involved in the deal but are not authorised to speak on the record about the transaction. Longyuan's offering price represents a multiple of about 22 times to 28.9 times forecast next year earnings, one of the sources said. By comparison, global wind peer Spain's Iberdrola Renovables trades at 28 times next year forecast earnings while EDP Renovaveis trades at 30 times. The company, which kicks off a marketing roadshow on Monday, aims to list on December 10, in a deal handled by Morgan Stanley and UBS. Longyuan is the largest wind power generator in Asia and the fifth-largest in the world. It had a 24 per cent share of mainland's wind power market in terms of total installed capacity as of the end of last year, according a UBS report, citing wind power research company BTM Consult. The company had 3,032 MW of consolidated wind power generating capacity at the end of the third quarter this year. The underwriters on average estimated Longyuan's this year earnings would jump 164 per cent to 890 million yuan (HK$1.01 billion), and a further 100 per cent jump to 1.78 billion yuan next year. The growth is mainly because of capacity expansion in the wind power segment and lower coal costs. Renewable energy accounts for just a fraction of a per cent of mainland's total electricity output. The coal-dependent country hopes to bring that up to 10 per cent by next year and 15 per cent by 2020. Last year, global investments in renewable energy reached US$119 billion, where a fifth was invested in Asia Pacific, according to a report by UNEP Sustainable Energy Finance Initiative. Mainland led new investment in Asia, rising 18 per cent over 2007 to US$15.6 billion, mostly in new wind projects. Mainland's renewable energy sector has grown remarkably in recent years, as Beijing pushes for sustainable development, but overcapacity is already threatening polysilicon and wind power equipment industries as a result of blind expansion.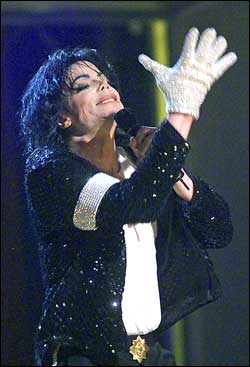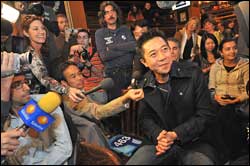 Hong Kong hotel executive Hoffman Ma is now the proud owner of the shimmering white glove Michael Jackson wore when he premiered his trademark moonwalk dance in 1983. The final price at the New York auction - with commission but excluding taxes - ran to US$420,000 (HK$3.28 million). "It was a bargain - we were expecting to pay more," said Ma, deputy chairman of Success Universe Group, parent company of Macau's Ponte 16 Resort Hotel where the glove will be displayed. Jackson wore the modified golf glove in 1983 at his Billie Jean performance at the Motown 25 television special where he performed his signature moonwalk dance for the first time. The glove is made of cream leather with hand-sewn rhinestones. It will be put on display, along with nine other pieces of MJ memorabilia, in a gallery at Ponte 16. Darren Julien, CEO of Julien's Auctions which ran the auction, called the glove "the Holy Grail of Michael Jackson." Many expected it to sell for far more than its pre-sale estimate of about US$50,000. The "King of Pop," who died aged 50 on June 25, gave the glove to Walter "Clyde" Orange, of the group The Commodores. Jackson fan Ma, 36, flew to the Big Apple determined to bring home the glove. His team has been buying up Jackson memorabilia from around the world bothin person and via online auctions. It successfully bid for nine other items, including the zombie shirt Jackson wore in Thriller and a signed platinum record awarded for Bad. The glove was the top item in the estate auction at The Hard Rock Cafe Times Square. Ponte 16 will open an MJ gallery to exhibit these items with the aim of making it a focal point in Asia for Jackson fans. "MJ's distinctive musical sound, vocal style and choreography inspired numerous pop, rock, R&B and hip hop artists," Ma said. "He also had a great influence on charity, as well as environmental preservation from different generations all over the world. "We aim to create a rendezvous to remember this great performer of the 20th century." A jacket that Jackson wore on his 1989 Bad tour fetched US$225,000 - 20 times its low estimate of US$8,000 - while a fedora he wore for his moonwalk sold for US$22,000 compared with the pre-auction estimate of US$2,000.
Free tours of the newly-opened Hong Kong National Geopark are due to start on Sunday, the Agriculture, Fisheries and Conservation Department said on Monday. Twelve tours of five routes have been planned for every Sunday and public holiday until March 21. Enrolment for the free tours starts from Monday, a spokesman said. "The routes include the east dam of High Island Reservoir, Sharp Island and Jin Island, Lai Chi Chong Group, Port Island and Wong Chuk Kok Tsui and Tung Ping Chau," the spokesman said. There would also be a hiking festival held on December 5 and 6 in Sai Kung and Double Haven. The national geopark was set up by the government to conserve the unique land forms and landscapes of Hong Kong. The geopark was opened earlier this month by Chief Executive Donald Tsang Yam-kuen. He said the city's geological resources were unique and world-class – and needed to be preserved. The park has one of the world's biggest collections of hexagonal rock columns, formed by volcanic activity. A 49-square-kilometre tract of some of Kong Kong's most rugged land and seascapes have been set aside for what is the China's 183rd national geopark. The government hopes the geopark will boost tourism and lead to a World Heritage status being awarded to the park.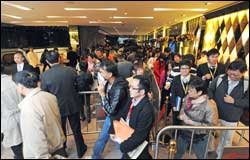 Cheung Kong (Holdings) (0001) said yesterday show flats of its Le Prime project in Tseung Kwan O attracted more than 20,000 visitors over the weekend. The numbers reflect better sentiment in the property market after the government announced last week that two sites in Tai Po are to be auctioned off next month. Cheung Kong is expected to release the first price list for units of Le Prime, which is the second phase of its Le Prestige development in the giant Lohas Park scheme, this week at the earliest. Executive director Justin Chiu Kwok-hung said Cheung Kong will set up a special counter at the sales center for Le Prime homes to answer queries about presales and sale records in response to the government's measures on Friday to boost transparency over the sale of uncompleted flats. Under the government rules, to be effective by the end of the month, developers will be required to make public transactions of uncompleted first-hand residential properties within five working days after the signing of purchase agreements. The Real Estate Developers Association also agreed to show the price per square foot of "saleable areas" of flats on price lists, and to display floor numbering information in a more prominent manner in sales brochures on uncompleted flats. Cheung Kong was not the only developer to benefit from the improved sentiment. More than 15,000 potential homebuyers visited Sino Land (0083) showrooms over the weekend following its move to sell remaining flats at its Wu Kai Sha project Lake Silver last week. About 30 homes were sold over the weekend at an average of HK$6,500 per square foot, according to a market source. The two sites in Tai Po, triggered for auction under the application list system, will go under the hammer at opening bids of HK$3.604 billion each. The sites, each have a site area of about 20,925 square meters, are expected to deliver more than 1,000 homes. But the improved sentiment at the weekend for new homes may have come at the expense of sales at existing estates. The secondary sector saw fewer transactions compared with last weekend. Centaline Property Agency said that transaction numbers may have fallen because buyers expect more housing policies to come and are keeping an eye out for the Le Prime launch. But even with these two factors some 38 homes were sold at the 10 largest housing estates over the weekend, down from 43 sales the previous weekend, according to Centaline.
The city's universities should co-operate more in academic research and education programs, Chinese University vice-chancellor-designate Professor Joseph Sung Jao-yiu said yesterday. Sung told a radio programme the eight universities should unite to compete against institutions overseas. "Universities could have more collaboration," he said. "Academics ... who share some common interests but with different strengths could work together. Vice-chancellors could give teaching staff more freedom and flexibility to find opportunities for joint projects with academics from other universities." Some programmes could be taught by academics from different universities. "Some teachers are good at teaching Chinese philosophy and our university has teachers who are good at Western philosophy," he said. "We don't have to fight for teachers. Our students could study at another university to gain credits that are recognised by our university. At present, credits cannot be transferred among universities. Sung said universities should discuss the possibility with the University Grants Committee. "Hong Kong is a very small city and this arrangement should be feasible." He said many students and alumni had flooded him with e-mails and letters expressing their expectations for his leadership. "Some, especially alumni from the business sector, consider ranking very important. But the younger ones think the total opposite," he said, adding that he would listen to different views to find a common ground. "I think the most important thing is for the university to continue to cradle talents who will make a contribution to the country. In order to achieve that, we must have excellent teachers and teaching facilities - which means the ranking will naturally go up." Sung was dubbed an "Asian hero" along with two other doctors by Time magazine in 2003 for his contributions during the outbreak of severe acute respiratory syndrome. The youngest person to become vice-chancellor, at age 50, he does not see age as an issue. "Barack Obama is even younger than me and he is the US president with a workload and responsibilities that are much heavier. I think if a person enjoys solid support from others and has a good vision of what he's doing, age doesn't really matter." Sung was confident he could continue to do well in raising funds.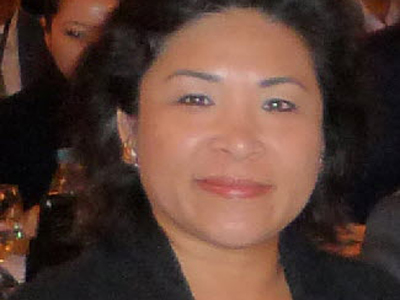 Macau's commissioner of audit, who has investigated major misspending cases, is set to be the only top official missing out on reappointment when the new government takes over next month. Fatima Choi Mei-lei, 51, will cease to head the audit commission under Macau's new chief executive, Fernando Chui Sai-on, according to insiders in the Macau government. She would be succeeded by Ho Veng-on, director of the outgoing chief executive's office, said officials familiar with Chui's appointment plan. Analysts said such arrangements would send the wrong message to the public - that hard-working and responsible officials get punished. "Choi has done a great job, being responsible to Macau people, and having the guts to offend those in power," Jose Coutinho, a legislator and head of the Macau Civil Servants Association, said. Seven other principal officials will stay in their jobs. They are Secretary for Economy and Finance Francis Tam Pak-yuen, Secretary for Administration and Justice Florinda da Rosa Silva Chan, Secretary for Transport and Public Works Lau Si-io, Secretary for Security Cheong Kuoc-va, chief prosecutor Ho Chio-meng, head of the Unitary Police Service Jose Proenca Branco and head of the Macau Customs Service Choi Lai-hang, according to the insiders. Commissioner Against Corruption Cheong U will take the post of secretary for social affairs and culture vacated by Chui, while Fong Man-chong, a judge of the Court of Second Instance, will take Cheong U's post. Beijing's approval is needed for the appointments of the 10 principal positions. The State Council is studying an appointment list submitted by Chui and may soon approve it. Choi's achievements include the audit commission uncovering a 1.4-billion pataca overrun for the East Asian Games held in Macau in 2005. Chui, who was then the secretary for social affairs and culture, was chief organiser of the Games.

China: Beijing on Monday accused a US congressional advisory panel of bias for a report in which it said the Chinese government appeared increasingly to be piercing US computer networks to gather useful data for its military. The US-China Economic and Security Review Commission said in its annual year report to Congress released last week that there was growing evidence of Chinese state involvement in such activity. But foreign ministry spokesman Qin Gang said the report was a twisted attack on China. "This report disregards the facts, is full of bias and has ulterior motives," Qin said in a brief statement on the ministry's website [www.mfa.gov.cn] , less than a week after President Barack Obama wrapped up his first official trip to the mainland. "We advise this so-called commission to not always look at China through tinted glasses and stop interfering with China's internal politics and damaging Sino-US ties," he added. China regularly dismisses such allegations. The 12-member, bipartisan US commission was set up in 2000 to analyse the implications of growing trade with China. Beijing had begun to broaden its national security concerns beyond a potential clash across the Taiwan Strait and issues around its periphery, the 367-page report said. China was the most aggressive country conducting espionage against the United States, focused on obtaining data and know-how to help military modernisation and economic development, it added.
Australian mining billionaire Clive Palmer, who speaks little Putonghua and confesses he does not enjoy drinking bai jiu or using chopsticks, does not seem to have much to do with the mainland. He even fundraises for Queensland's decidedly non-communist, right wing Liberal National Party. But, sitting at the head of the table in a private dining room in one of Hong Kong's top European restaurants, the jolly, larger than life resources mogul is in the city to talk up his Chinese credentials. Accompanied by his beautiful second wife, Anna, and two nervous public relations people, Palmer is promoting a planned Hong Kong initial public offering of one of his companies, Resourcehouse. This is a newly incorporated business, dominated by two of Palmer's vast, but as yet un-built, mining ventures, a coal mine in Queensland's Gallilee Basin and an iron ore deposit in the Pilbara, Western Australia. The projects need a combined US$7 billion of funding, according to research by Macquarie, one of the investment banks on the initial public offering, and will not produce income - meaning investors have no chance of dividends - until at least 2013. Palmer, who is an adjunct professor at Australia's Deakin University, hopes to raise about US$2.5 billion selling shares in Resourcehouse by the end of the year. Why is he doing this in Hong Kong instead of Sydney? Because, the billionaire claims: "We are a Chinese company, with Chinese partners and Chinese customers." Granted, Palmer has headquartered Resourcehouse in Hong Kong (very sensible for tax reasons). But some fund managers are scratching their heads about the choice of location for the share offer. "I don't really understand the Resourcehouse story," confesses the London-based manager of a China fund. "I come to Hong Kong to buy mainland companies. Why aren't they floating [Resourcehouse] in Australia?" Palmer's answer to this is what some cynical economists refer to as the "China eats the world" theory, a scenario in which the mainland grows forever and gobbles up coal and metals faster than resource-rich nations such as Australia can produce them. "More than 240 million Chinese people will move from rural areas to the cities in the next 20 years," Palmer says, citing an often quoted statistic from a 2008 McKinsey report. "These people will want houses and refrigerators and cars, and that means resources." One of Resourcehouse's two largest projects also boasts an impressive Chinese connection. The coal mine, which Palmer has christened China First Coal to stop anyone missing the point, has won rights to mine up to 40 million tonnes of thermal coal a year. It is being built in partnership with state-owned enterprise Metallurgical Corp of China. Metallurgical has agreed to help Resourcehouse find 70 per cent of the cash needed to build the mine, probably via export credit from mainland banks. It will also buy 75 per cent of the soft thermal coal the mine produces for 20 years.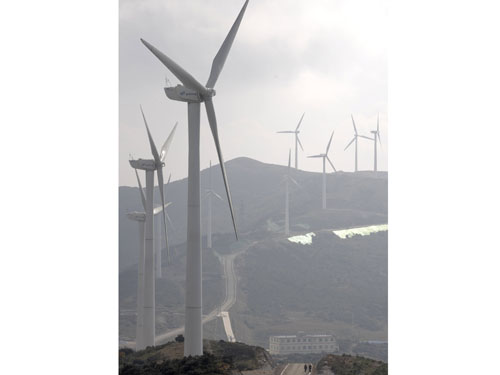 The wind turbines of Dali, in the southwestern province of Yunnan. At an altitude of 3,000 metres, they are the highest in China. In the mountains above the southwestern city of Dali, Yunnan province, dozens of new wind turbines dot the landscape - a symbol of the country's lofty ambitions for clean, green energy. At an altitude of 3,000 metres, Dali Zhemoshan is the highest wind farm in China, where renewable energy has become a priority for a government keen to reduce its carbon emissions and which has taken full advantage of the global trade in carbon credits. "Wind resources in Yunnan province are not the best in the country," Zhai Cheng, a project manager at the farm for the Sinohydro Corporation, says. "But at altitude, it becomes more interesting," he added, gesturing at the line of 48 metre-high turbines. China, which relies on coal for more than 70 per cent of its energy, is also the world's largest emitter of the greenhouse gases blamed for global warming. But it has set a target of generating 15 per cent of its energy from renewable sources - mainly wind and water - by 2020. "China is redoubling its efforts, with the 2020 target for wind power generation rising from 30 to 100 gigawatts," Zhai said. The rapid boom in wind farming in China - where installed capacity doubled last year for the fourth year in a row and now sits at 12.2GW - places it behind only the United States, Germany and Spain. "In terms of the scale and the pace of the build-up of the Chinese wind industry, it's without parallel anywhere in the world," Steve Sawyer, secretary general of the Global Wind Energy Council, said. "They went from very little installed capacity and almost no industry five years ago to the point where they will be the No 1 market in the world this year" in terms of new capacity, he said. "At the current rate, they will be No 1 in the world in cumulative capacity by the end of 2011, early 2012," Sawyer predicted. As well as major wind farms in the north of China, such as those in Gansu province , smaller projects - like the one in Dali - are multiplying, almost always relying on the Clean Development Mechanism (CDM). The CDM, which was created as part of the Kyoto Protocol, allows industrialised countries to fulfil part of their greenhouse gas reduction commitments by investing in clean energy technology in developing countries. With a generating capacity of 30.75MW, the 41 turbines in Dali annually produce the same amount of energy as the burning of 20,000 tonnes of coal - thereby preventing the emission of 50,000 tonnes of carbon dioxide a year. The carbon credits produced by the Dali pilot project, funded with a €30 million (HK$346 million) loan from the French Development Agency, would be purchased by Rabobank of the Netherlands, Zhai said. Those credits should amount to between 7 and 8 per cent of annual income, he added, predicting that the project should pay for itself in 10 to 15 years. "The wind industry in China and India is one of the biggest success stories of the CDM," Sawyer said. The challenge for China now, he said, was one of quality. "Now they have to focus on the quality rather than just the quantity," Sawyer said. "Grid extension and connection is one issue; turbine performance is another."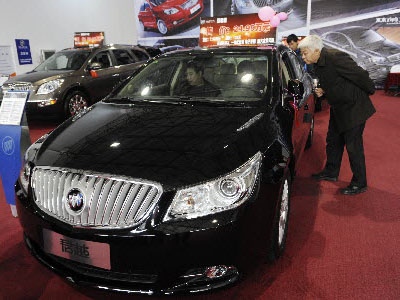 People check Buick cars at a GM dealership in Shenyang in this file photo. On Monday GM officials said the company is racing to expand sales as it expects a 10 to 15 per cent rise next year after an estimated 50 per cent jump this year. Car makers from General Motors to Toyota Motor expect mainland to keep providing much-needed relief from feeble car sales elsewhere next year, even as local brands raise their game to grab a bigger slice of their home market. Mainland's importance has grown beyond expectations for the auto industry as government steps to stimulate sales nudged it past the United States to become the world's biggest car market this year. While aggressive tax cuts and subsidies have been behind much of the demand, auto executives gathered at the Guangzhou auto show on Monday said they expected robust economic growth to push sales up at least 10 per cent next year even without the incentives. "I forecast the market will continue to rise next year but not repeat this year's explosive growth," said Yao Yiming, executive vice-president of Guangqi Honda, a joint venture between Honda Motor Co and Guangzhou Automobile. A more measured pace of growth may come as a short-term relief. The exponential growth this year has left many struggling to keep pace with demand and scrambling to add capacity to prevent consumers from fleeing to rival products. "It's a kind of challenge for next year," Yasuaki Hashimoto, president of Nissan Motor's local subsidiary said, referring to tight supply. Hashimoto said Nissan and its local partner Dongfeng Motor Group (SEHK: 0489) aim to boost sales to 600,000 vehicles next year from more than 500,000 units this year. Nissan is currently building a plant in Guangzhou adding 240,000 units of annual capacity as soon as two years from now. Top seller General Motors is also racing to expand sales as it expects a 10 to 15 per cent rise next year after an estimated 50 per cent jump this year. "We spend about a billion dollars a year [in mainland]," said GM China President Kevin Wale. "We have been for the past two years and we expect to do that as we go forward," he said at the auto show.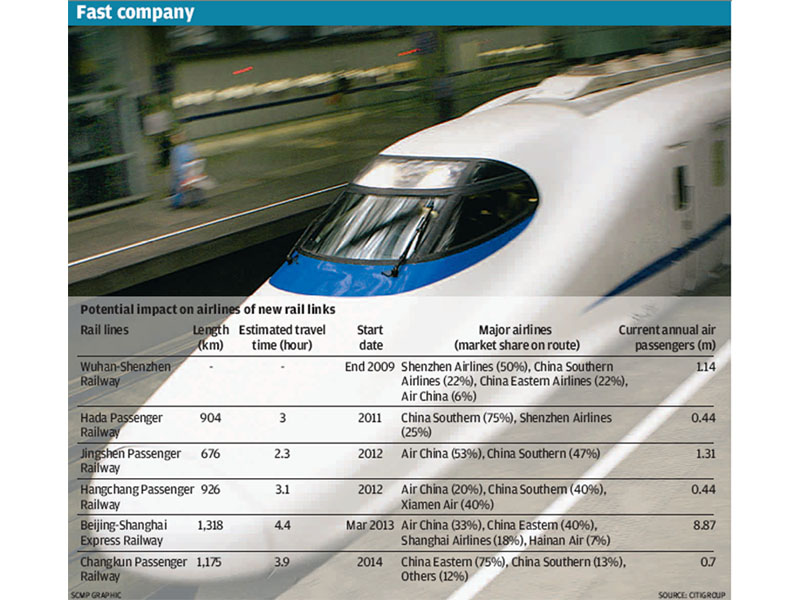 Mainland airlines are facing stiff competition from high-speed railways that are set to cover 80 per cent of the airlines' current network by 2020 and offer passengers a cheaper and more reliable ride. The impact is already being felt on air ticket prices, with 11 high-speed rail lines offering services in excess of 250km/h starting operations across the nation this year and providing a journey that is sometimes quicker than air. While good news for passengers, the rise of high-speed rail spells trouble for an aviation sector already struggling with rising fuel costs and competition. Air China (SEHK: 0753, announcements, news) concedes that one of the biggest advantages of train services over airlines is on-time performance. "Railway does not succumb to adverse weather and thus has a better punctuality record," the Beijing-based airline said in an e-mail to the South China Morning Post (SEHK: 0583). "Airlines are subject to restrictions of weather, air routes and air traffic control, leaving its operation not as steady as a train service." Snowstorms in northeast China earlier this month left stranded hundreds of thousands of passengers at airports in Beijing, Taiyuan and Shijiazhuang. Some angry passengers said they had been abandoned by airlines in cold waiting lounges without meals or information. With most train stations in central areas, as opposed to the remote locations of some airports, trains were quicker for journeys under four hours while air was better for longer trips, Air China said. The highest speed of a train service is 350km/h compared with 900km/h for a passenger jet. "High-speed railway will cover nearly all of the prosperous and most populated areas on the mainland, leaving 80 per cent of the aviation market under attack," Si Xianmin, the chairman of China Southern Airlines, said this month. Ally Ma, a transport analyst at Citigroup, said China Southern would be the hardest hit as most of the railway network overlaps with its own. Five of six high-speed railways to be opened from this year up to 2014 will conflict with China Southern's network, according to a Citigroup report. That compares to three for Air China and China Eastern (SEHK: 0670). Loss of passengers to "high-speed railways looks marginal between 2010 and 2011", Ma said. "But the risk magnifies from 2012, with Beijing-Shenyang, Shijiazhuang-Wuhan and Hangzhou-Changsha trains starting operation." The biggest challenge would come in 2013, when a fast rail line between Beijing and Shanghai begins operation, she added. At the moment, though, Air China, which has 33 per cent of the Beijing-Shanghai market, does not seem too worried. "There will be limited impact on the Beijing-Shanghai service," Air China said.
Industrial Bank, a mid-sized mainland lender, said on Monday it would raise up to 18 billion yuan (HK$20.43 billion) in a rights issue to boost its capital adequacy ratio. Mainland lenders are rushing to replenish their capital to support further expansion after a lending boom in the first half of this year spurred regulators to tighten capital requirements, to reduce risks of a possible increase in bad loans. "Most share-holding banks cannot support next year's loan growth with their current capital adequacy levels, and they're under pressure," said Qiu Zhicheng, analyst at Guosen Securities Co.
China Telecom (SEHK: 0728) aims to sell BlackBerry handsets and Palm smartphones in mainland by early next year, as it tries to gain share from its two larger mobile telecom rivals, a source familiar with the situation said on Monday. China Telecom, the smallest of mainland's three major mobile operators, is fighting to compete in the country's increasingly cutthroat mobile market, the world's largest by subscribers with some 700 million users. Its roll-out of Research in Motion's popular BlackBerry, optimized for receiving and sending e-mails, could be a boost for China Telecom, which does not yet have any high profile smartphone tie-ups with overseas handset makers. "China Telecom hopes to have released BlackBerry handsets by the end of the year or early next year," said the source, adding that the firm is also in talks with Palm to release Palm smartphones in the same time period. China Telecom declined comment. The company said in June it had approached Research in Motion about possibly offering its BlackBerry service in mainland. Rival China Unicom (SEHK: 0762) launched Apple's iPhone in China last month. China Mobile (SEHK: 0941, announcements, news) , the world's largest mobile carrier and mainland's dominant player, has shown interest in selling the iPhone and has said it is still in talks with Apple. China Mobile will also be releasing Dell's first smartphone, the Mini 3, in mainland sometime in late November.
China's premium income hit 936.09 billion yuan in the first 10 months, according to China Insurance Regulatory Commission.
Nov 24, 2009

Hong Kong: One of the city's biggest telephone fraud gangs has been broken up - but police warn the scams continue and that gangs' tactics and technology are evolving. Two Hongkongers arrested in Shenzhen confessed last week to being masterminds of a gang which is accused of cheating people in Hong Kong of more than HK$3 million since early this year. The men will appear in court next month. Despite an extensive public education campaign, criminals cheat and extort more than HK$20 million a year, mostly from the city's elderly. The deception begins with a telephone call - always between 9am and 5pm when the rest of the family is at work - from one of the scammers, who will say: "Guess who?" When the victim answers with a family member's name, the caller usually says his life is in danger and that a significant amount of money must be transferred or he will be killed or injured. By the time the victim verifies that the family member is safe and well, tens of thousands of dollars have been transferred. In one case in July, a 70-year-old woman on Hong Kong Island deposited HK$1.2 million into an account over a week because she could not get in touch with the family member. The Shenzhen police operation involved cross-border co-operation with Hong Kong police. The telephone scams first emerged as an organised and highly lucrative form of deception in Taiwan, but did not register on the radar in Hong Kong until 2006, police say. About 1,500 cases a year are reported to police. Sixty per cent of the victims are over 60. Police say the syndicates use the bank accounts of drug or gambling addicts as a conduit for the money. Chief Inspector David Williams, who is in charge of monitoring the crime in Hong Kong, said telephone deception was particularly cruel because it preyed on the elderly and exploited Chinese cultural norms, such as the importance of family. "The family unit is so close and so important in Chinese culture. The criminals take advantage of this," Williams said. "We've had cases where the victim would tell us they had heard the warnings but they were just so worried." After police began charging the bank account holders with money laundering, the criminals began coming across the border to collect payments themselves, Williams said. This has led to an increase in arrests, with 17 Taiwanese and four mainlanders held since last month.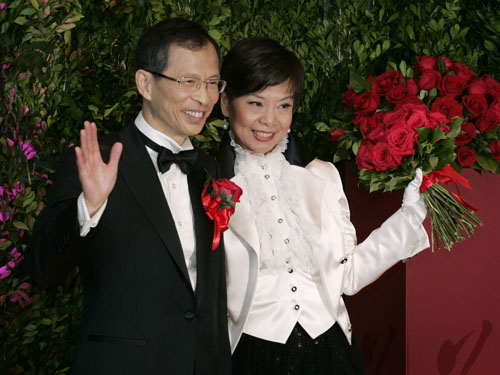 Tsang Yok-sing and Ng Ka-man pose for the cameras. Guests included Chief Executive Donald Tsang and Chief Secretary Henry Tang. Legislative Council president Tsang Yok-sing spends much of his time trying to keep order during stormy debates. So yesterday must have made a pleasant change. Tsang, 62, tied the knot with the blessings of the city's top government officials and politicians. He exchanged vows with Ng Ka-man, a dance teacher in her 50s, in a hall of the Convention and Exhibition Centre filled with red roses. They have both been married before and the bride's two children were at their mother's side for her big day. The doors at the entrance to the hall were covered by red fabric with the Chinese character "Tsang" at the centre and Chinese calligraphy. "It was written by me," Tsang said. "The character is a combination of Tsang and an English letter K - that's my wife." Asked about his feelings before the ceremony, he joked: "It's like right before the counting of votes." Among the guests were Chief Secretary Henry Tang Ying-yen, finance chief John Tsang Chun-wah, and the Legco president's younger brother, home affairs minister Tsang Tak-sing. Former secretary for justice Elsie Leung Oi-sie officiated. Chief Executive Donald Tsang Yam-kuen and his wife arrived later.
Sands China, the Macau arm of billionaire Sheldon Adelson's debt- laden Las Vegas Sands Corp, has raised HK$19.41 billion through its initial public offering in Hong Kong. The shares were priced at HK$10.38, the low end of the offered range, according to people with knowledge of the deal. The retail tranche was slightly oversubscribed. Sands China is due to debut on the Hong Kong stock exchange on November 30. The company announced earlier this month that it planned to sell 1.87 billion shares, or a 23.4 per cent stake, at HK$10.38 to HK$13.88 each.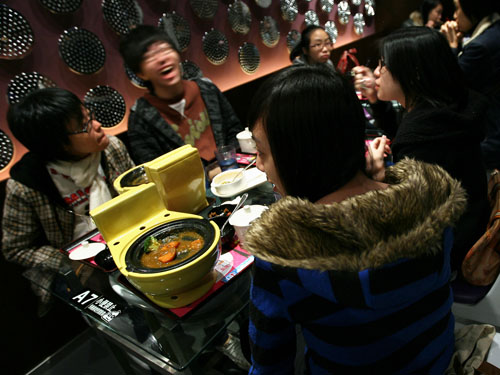 Diners tuck in at the Modern Toilet restaurant in Causeway Bay. The chain's advertisement in the tourism brochure has attracted many a curious visitor. A urinal full of what looks like excrement is not the sort of image you expect to see in a tourism brochure, especially in the section that promotes dining attractions. But there it is - a full-page advertisement on page 10 of the current edition of the Tourism Board's official "visitor's kit". The advertisement is for Modern Toilet - part of a franchise that has its origins in Taiwan - which has restaurants in Causeway Bay and Mong Kok. The chain serves its food in mini toilet bowls, urinals, baths or sinks. Customers can also sit on toilet bowls and are surrounded by various pieces of plumbing, fashioned into tables or light fittings. "Enjoy you meal in toilet," the ad proclaims. The first local franchise of Modern Toilet opened in 2007 and has been doing steady business, according to staff. And the advertisement has helped, attracting many a curious tourist. "I've never seen anything like this," said Mattia Alejandro Burton, who had just been served a Thai-style sweet-and-sour hot pot in a tiny toilet bowl. "People back home won't believe it. "Everyone knows about Hong Kong and its food but when I opened up my visitor's kit, this place was the first thing I saw. I just had to come and take a photo," said the 32-year-old pilot for Emirates Airlines. "I was given the kit when I got off my flight. When I thought of staying a few nights in Hong Kong and dining out, this is not what I thought I would be doing. The ad took me by surprise." The advertisement opens the kit's section on dining attractions in what it also assures readers is the "culinary capital of Asia".

China: China should keep new bank lending at between 7 trillion and 8 trillion yuan (HK$9 trillion) next year to bolster its economic recovery, a former leading bank regulator said yesterday. Tang Shuangning estimated the economy would grow by 8 to 9 per cent next year and inflation would rise to about 3 per cent. Beijing encouraged a 9 trillion yuan credit boom in the first 10 months of this year to complement its monetary and fiscal stimulus plans, propelling the economy in the last quarter to its fastest pace of growth in a year. Tang, formerly vice-chairman of the China Banking Regulatory Commission and now chairman of China Everbright (SEHK: 0165) Group, made the comments at a forum in Beijing. Also at the forum, Li Lihui, president of the Bank of China, said banks should maintain an appropriate level of lending growth next year to support the economy, and avoid any sudden slowdown in new loans. Lending growth slowed last month as officials considered more steps to tighten credit standards and avert asset-price bubbles. Professor Fan Gang, the only academic member of the monetary policy committee of the People's Bank of China, the central bank, told the forum that authorities should be on the alert for asset bubbles, given excess liquidity in the economy and massive inflows of global capital. He challenged Tang's assumption on inflation, saying it would not easily climb into the 2-3 per cent range in the near term. Consumer prices fell 0.5 per cent last month from a year earlier, but the central bank has said inflation expectations were rising as the economy recovered.
Soldiers from Guangzhou newly assigned to Tibet will get a "special allowance" of up to 160,000 yuan (HK$182,000) for serving there. The allowance is paid by local governments to the families of new soldiers to compensate for the loss of their labor, according to China Military Online, a website sponsored by the People's Liberation Army Daily. It varies depending on where the soldier is from, and where they are posted. The Guangzhou Daily News, which reported the good news for the soldiers' families yesterday, said that of a contingent of 520 soldiers from Guangdong province assigned to the Himalayan region, 240 were from Guangzhou. "These new soldiers who are going to Tibet are outstanding new soldiers who have gone through a strict selection process," the paper said. "The whole province has laid down a preferential policy for soldiers going to Tibet, and soldiers registered in Guangzhou who are posted to Tibet will be able to get a special allowance of up to 160,000 yuan."
A low-density housing lot in Beijing sold for 29,859 yuan (HK$33,893) per square metre yesterday - the highest unit price for a residential site on the mainland. Beijing Dalong Estates, the property arm of the Shunyi local government, won the site in a government land auction with a bid of 5.05 billion yuan. In addition to being the most expensive price per square metre on the mainland, the total price was the highest paid in Beijing. The previous record unit price on the mainland was for a commercial and residential site in Shanghai that was sold to China Overseas Holdings for 22,409 yuan per square metre in September. Beijing Dalong's 526,737 square metre site in the Shunyi district - an area also known as the Beijing Central Villas district - has a total gross floor area of 169,126 sq metres. The development plot ratio of the site - gross floor area divided by site area - is just 0.61, making it the only low-density residential site in a prime location in a first-tier city available for sale in recent years. Because of the limited land supply for low-density residential construction and the strong demand for luxury villas, the auction attracted Longfor Properties, Sino-Ocean Land (SEHK: 3377), Poly Real Estate and Sinolink Group to join the bidding. Beijing Dalong outbid the developers on the 190th bid. At 5.05 billion yuan, it was 258 per cent higher than the opening bid of 1.41 billion yuan. Under a new rule issued in 2006, at least 70 per cent of the flats in new projects must be no larger than 90 sq metres. Local governments are no longer provided with villa development sites because Beijing is not encouraging villa development. Margaret Ng, a senior director of research at CB Richard Ellis in Greater China, said yesterday the Shunyi site is one of the few in Beijing on which townhouses could be developed. "The developer may merge two townhouses into a single villa," Ng said. "This could fetch higher property prices. That's why the developers are willing to offer aggressive prices for the site." According to her firm, the average price for villas in the area is about 40,000 yuan per square metre.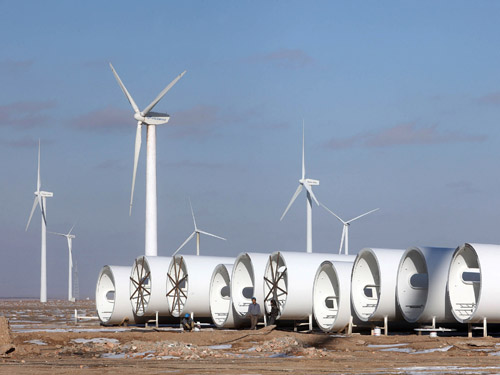 China spends US$9 billion monthly on clean-energy projects while America dawdles. Obama needs China to help him break global warming stalemate. It was a happy accident that Barack Obama found himself in Beijing on the day the United States Senate kicked climate change legislation into the spring. Obama needs Chinese President Hu Jintao's help to break the US stalemate over global warming. And until Washington acts, there is scant chance for a binding international agreement to reduce greenhouse gases. Obama is reluctant to commit the US to emission targets at the United Nations climate talks in Copenhagen next month because he does not want to get ahead of Congress. (The Clinton administration got too far in front with the Kyoto Protocol and the Senate never ratified it.) Obama has not been able to get a climate bill through the Senate in part because Americans believe, with some justification, that more manufacturing jobs will move to China if the US caps greenhouse gas emissions and China does not. China will not commit to binding reductions, and as a developing country, it is not required to by the UN climate change process. Yet it wants the US to slash greenhouse gas emissions by 40 per cent in 10 years, an unrealistic demand. The Chinese argue that since the US had a 100-year head start on getting rich by sending carbon into the skies, it is only fair for America to begin reducing first. Obama agrees with that but may not be able to convince the Senate to get started unless Hu gives him something more to work with. In Beijing, Hu and Obama signalled that help might be coming. Their joint declaration suggested that the US would put a number on the table in Copenhagen if China offered a real proposal of its own. "An agreed outcome at Copenhagen," it said, should include "emission reduction targets of developed countries and nationally appropriate mitigation actions of developing countries". This does not mean China will agree to binding cuts in Copenhagen. It won't. But if it takes the first step down that path - by pledging to make reductions and to measure, verify and report the results - it would go a long way towards calming American concerns. The US will only go first if it knows that China is following it down the same road. There will still be those who say China just wants to steal rust-belt jobs. But America faces a much bigger threat: it is losing the clean energy race to Green China. The People's Republic is spending US$9 billion monthly on clean-energy projects and is on its way to becoming the largest producer of wind turbines and solar photovoltaic panels. It is building a new generation of nuclear power plants and ambitious carbon capture and storage projects - technology the world needs in order to keep burning coal - while America dawdles. Meanwhile, a planned US$1.5 billion wind farm in Texas would use 240 Chinese-made wind turbines, creating 300 jobs in America, most of them temporary, and 2,000 in China, according to US Renewable Energy Group, the private-equity firm involved in the project. That's not what Obama meant by stimulating green jobs. China can move so rapidly on large-scale energy projects because autocracy has its advantages. It is a command-and-control regime. There is no Chinese character for Nimby [not in my back yard]. In the US, government cannot build new industries by decree. That's why America needs a carbon market. The best way for it to compete with China in the Great Energy Race is by putting a mandatory, shrinking cap on emissions. Pricing carbon will unleash billions of investment dollars that are now sitting on the sidelines. When that happens, the American marketplace will give Chinese technocrats a run for their money. America has a stark choice: it can keep wasting time on misguided arguments from climate sceptics and wild claims about the cost of cap and trade while China pulls further ahead. Or it can pass climate legislation and get to work. Hu and Obama both know that the US is never going to overtake China as the top wind or solar producer because the US cannot match China's cost advantages. Yet both nations stand to benefit from the Great Energy Race. The US and China will both produce turbines and photovoltaic cells, though China will make more of them. (In 2005, the US imported 70 per cent of the parts needed to build wind turbines, but now it imports only 50 per cent.) Both countries will be making next-generation batteries and electric cars and LED lighting. Both will have armies of workers weatherising houses and installing smart meters. Both will have concentrated solar farms in their deserts, wind farms on their plains and a high-voltage grid to carry power to cities. This race will benefit both countries, but to jump-start it, Obama needs Hu's help.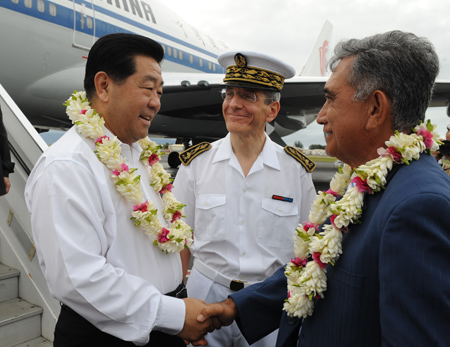 Jia Qinglin(1st L), chairman of the National Committee of the Chinese People's Political Consultative Conference, is welcomed by French High Commissioner of the Republic in French Polynesia Adolphe Colrat (C) and French Polynesia President Oscar Temaru (1st R) upon his arrival in Papeete, capital of French Polynesia, Nov. 20, 2009. Jia Qinglin arrived at the South Pacific island Nov. 20 for a technical stopover on his way to Peru.
Nov 23, 2009

Hong Kong: Home hunters will get a better idea of how much they are going to pay for the space they will actually live in under new measures to boost transparency of the sale of uncompleted flats. Under the rules, to be in place by the end of the month, developers must state clearly the price per square foot or meter of saleable area on the price lists. Transaction records of individual flats, including price and purchase date, will also have to be made public within five working days after the sale is confirmed, instead of the current one month. And after some developers were criticized for adding "lucky" floor numbers such as 88 to buildings with only half that many storeys, floor numbering will also have to be made clear and shown in a more prominent spot on the sales brochures. The measures apply to the sale of uncompleted flats - or those sold under the so-called consent scheme. Developers must comply with the conditions of the scheme when they put unfinished flats on sale. If they don't follow the rules, the Lands Department can withdraw its consent. Hongkongers regularly buy flats before they are completed, with many deciding to go ahead after visiting "show flats" and reading sales brochures. In many cases, buyers may not know what common areas they are paying for. And common areas may differ from one development to another. There have also been reports that some developers have charged buyers for "green" features the government has exempted from a building's gross floor area to encourage more environmentally friendly designs. More green features has led to bigger common areas. Some new flats have an efficiency rating as low as 68 per cent. The figure is determined by dividing the internal floor area by the gross floor area. Outlining the measures yesterday, Chief Executive Donald Tsang Yam-kuen said the move was aimed at addressing concerns that flat buyers were being misled by confusing information. "The government has asked the Real Estate Developers Association to implement three new measures by the end of the month to enhance the transparency of the sale of uncompleted units," Tsang said. At present, only the flat price, but not the price per square foot, is shown on the price lists. Media reports and advertisements often quote the per-square-foot price in terms of gross floor area. Under the rules, developers will have to state a flat's price per square foot or meter in saleable area - basically the internal flat area plus the balcony. The rules will be imposed through revising the REDA's guidelines. Developers that do not comply will be dealt with by the association.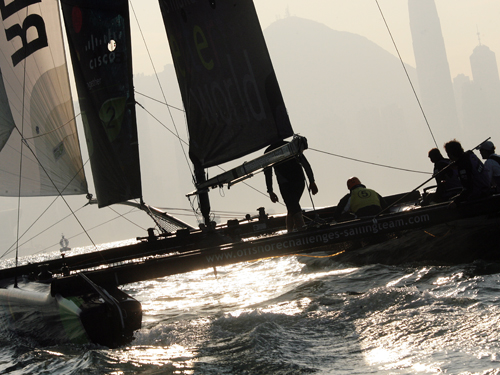 The promotional material has been heralding the Extreme Sailing Series Asia as the "Formula One of Sailing" but Tan Wearn Haw paints a different picture. The Chinese-Singaporean sailor was asked yesterday to introduce the sport to the city right before the series took to Victoria Harbor for the first time, and Tan was direct: "Think ... of those beach catamarans you hire when you're away on holidays ... Now think of those ... on steroids." He was not kidding. The series lit up the harbour yesterday, with six 40-foot catamarans scything through the swell powered by blustering 15- to 18-knot winds - that's 30km/h for landlubbers - and they were being guided by the supreme skills of some of the world's finest sailors. Tan, who sailed at the Sydney Olympics and was part of the China Team crew, said sailing the catamarans, which reach top speeds of more than 60km/h, was "a challenge". "There's nothing like it," he said. "And seeing them zipping through Hong Kong is an incredible sight." The catamarans are also preparing to tackle the Royal Hong Kong Yacht Club's annual Around the Island Race tomorrow and no one is questioning whether they will break the race record of two hours, 44 minutes and 37 seconds - but by how much. Double Olympic gold medallist Shirley Robertson was here to skipper Rumbo Almeria and said she could not wait to see how fast the boats would go. "It's like driving a really fast car on a tiny track, and then taking it out on to the open road,'' she said. "I can't wait." The series takes to the harbour again from 10am this morning before the boats head out with the Around the Island fleet at 9.40am tomorrow.

China: Former US president Jimmy Carter travelled to Sichuan to launch a campaign aimed at providing 10,000 poor families with affordable housing, a humanitarian group said.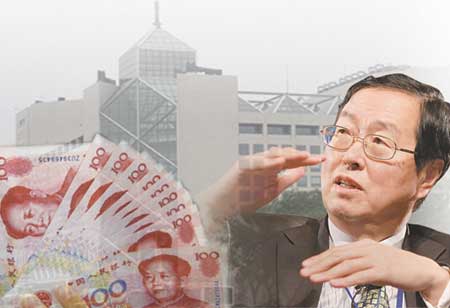 The head of the People's Bank of China said yesterday the global financial crisis had halted efforts to make the yuan more convertible and the country was "passive" on the value of the US dollar because it did not affect its economy. Zhou Xiaochuan's remarks at the BusinessWeek CEO Forum in Beijing came a few days after the visits of United States President Barack Obama and International Monetary Fund chief Dominique Strauss-Kahn earlier this week, both of whom urged Beijing to take steps towards a more market-oriented exchange rate. The remarks also came hours after a US congressional hearing in which lawmakers claimed China was preventing gains in its currency to provide a subsidy for exporters. Before Obama's trip, business and labour groups in the US had urged the president to live up to his campaign promise that he would "insist that China stop manipulating its currency because it's not fair to Americans". US manufacturers said an undervalued yuan was behind the country's huge trade deficit with China, which jumped to a record high of US$268 billion last year. The yuan strengthened 21 per cent against the dollar between July 2005 and July last year. Since the summer of last year, as the financial crisis gathered force, the currency has been virtually repegged at about 6.83 yuan to the dollar. Market expectations for a resumed appreciation of the yuan eased during Obama's visit because China showed no intention of changing course. The offshore benchmark for dollar-yuan non-deliverable forward contracts implied a rise in the yuan of 3.7 per cent over one year on November 13. But that eased to a rise of 2.9 per cent yesterday. The spot rate yesterday was 6.8282 yuan per dollar. Zhou said the mainland was making progress on stimulating domestic demand. But he also signalled that the central bank was paying attention to the surge in investment and housing demand. He warned that Beijing should be alert to accelerating investment, as some sectors already had overcapacity, especially the manufacturing industries. Meanwhile, one of Zhou's former deputies yesterday said the central bank might adjust commercial bank reserve requirement ratios next year as the recovery in the domestic economy continued to take hold. Wu Xiaoling, a former deputy governor, also warned that the nation faced the risk of inflation in the short term and that asset prices would rise rapidly. "The economic recovery should demand altering the economic structure and internal impetus of the economic development, rather than plentiful credit granting," she was quoted as saying in a Shanghai Securities News report yesterday. Wu is a deputy director of the national legislature's Financial and Economic Committee. Debate is heating up in Beijing about when and how to withdraw its pro-growth policy that has been in place since late last year. The recent surge in lending has triggered fears about bubbles in the stock and property markets. But Zhou said yesterday the government would maintain moderately loose monetary policy and expansionary fiscal policy and the stimulus package would last for two years. Central bank data showed banks made 8.92 trillion yuan (HK$10.13 trillion) in new loans in the first 10 months, far exceeding Beijing's target of five trillion yuan for the year. Zhou said the government needed to maintain a certain spread between deposit and lending rates so banks could support the economy. But he warned unduly low deposit rates would make banks' capital too cheap, putting them under less pressure to make returns on that capital by lending.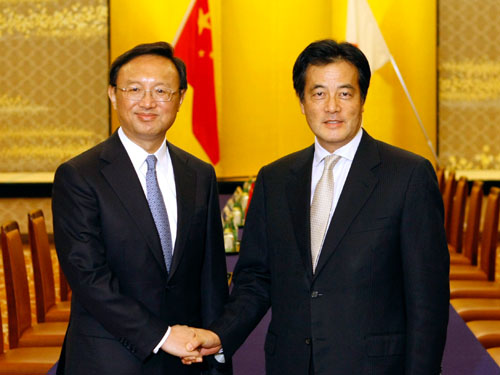 Japanese Prime Minister Yukio Hatoyama told visiting Foreign Minister Yang Jiechi that he would attend the World Expo in Shanghai next year and invited Premier Wen Jiabao to visit Tokyo before that. In yet another sign of warming ties between the two major powers, the Japanese leader told Yang both sides needed to further strengthen their strategic co-operation. The two nations' foreign ministers later agreed to advance political and military exchanges in a bid to foster mutual trust, a Japanese diplomat said. Yang and his Japanese counterpart Katsuya Okada also reiterated their shared resolve to press North Korea to stop its nuclear programs, tackle climate change and boost economic co-operation. "In particular, Foreign Minister Okada pointed out that exchanges in the security field were necessary," said the diplomat, who attended the talks. The two sides also discussed ongoing issues ranging from food safety concerns to joint development of a gas field in a disputed area in the East China Sea. Okada told Yang that continued exchanges of navy vessels and military officers should improve trust between the two countries, the diplomat said, as Tokyo becomes wary of rising Chinese military power. Okada welcomed a plan by Defence Minister General Liang Guang- lie to visit Japan, he said. The two men also agreed to arrange visits by political leaders, the diplomat said. "Minister Yang said China was trying to co-ordinate a visit to Japan by a national leader," he said, although he declined to specify who that might be. Yang's visit to Japan is widely viewed as a step toward a future visit by Vice President Xi Jinping , who is considered to be a possible successor to President Hu Jintao. Yang told Okada that China was committed to helping Japan host a successful Asia-Pacific Economic Co-operation (Apec) forum, to which China would send "important people", the diplomat said. Okada and Yang also agreed to tighten co-operation over dealing with North Korea, the Japanese diplomat said. The two men welcomed a decision by the United States to send envoy Stephen Bosworth to Pyongyang on December 8, with the aim of bringing the North back to the six-nation nuclear disarmament talks it quit in April. Despite their increasingly integrated economies, relations between China and Japan have fluctuated wildly because of painful wartime memories, nagging territorial disputes and historic rivalry. However, ties have improved rapidly in the past two years. Japan's new prime minister, Hatoyama, has made improving the relationship with Beijing a key foreign policy objective for his government and put more focus on Asia than his predecessors. Hatoyama has openly called for an East Asian Community that would encompass Japan, China, South Korea, India, Australia and New Zealand.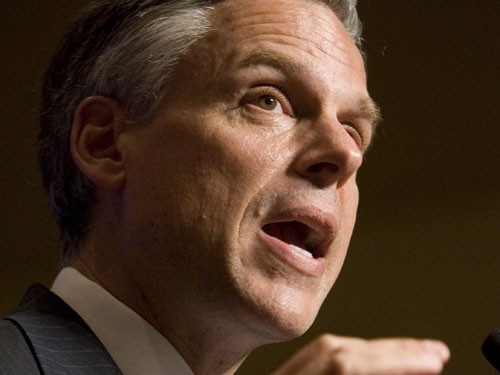 Washington's ambassador to Beijing hit out yesterday at negative US media coverage of President Barack Obama's visit to China, saying it failed to take into account important progress on many issues. Although it produced no breakthroughs on key issues, Obama's first state visit to the Asian giant that ended on Wednesday was heralded by both sides as a success. The trip was the top news story in China, drawing strong interest from mainlanders, who surveys suggest are largely positive in their view of the US president. However, much of the US media coverage was strongly negative, accusing Obama of failing to gain concessions on key issues such as Iran's nuclear program and climate change, as well as being weak on human rights. Ambassador Jon Huntsman said the reports missed the fact that the visit had yielded important progress on co-operation in areas such as clean energy, military-to-military exchanges and stopping the spread of nuclear weapons. "I attended all those meetings that President Obama had with Hu Jintao and Wen Jiabao ," he said. "I've got to say, some of the reporting ... was off the mark. I saw sweeping comments about things that apparently weren't talked about, when they were discussed in great detail in the meetings." Huntsman made the comments during a question-and-answer session with Chinese and American students on an international-relations programme at Peking University. He said criticism about limited Chinese exposure of Obama's remarks at a town-hall-style meeting with students in Shanghai failed to consider the ubiquity of the internet and blogging on the mainland, where 350 million people use the Web. "Go check some time and see how messages bounce around from website to website and blogger to blogger for a very long period of time and you'll get a sense of what the communication revolution is all about," the envoy said. Huntsman said Washington expected goodwill earned during the visit would translate into concrete achievements, something that would be tested at an upcoming strategic dialogue in Beijing. "Having achieved a positive atmosphere, it is now important to begin implementing," he said.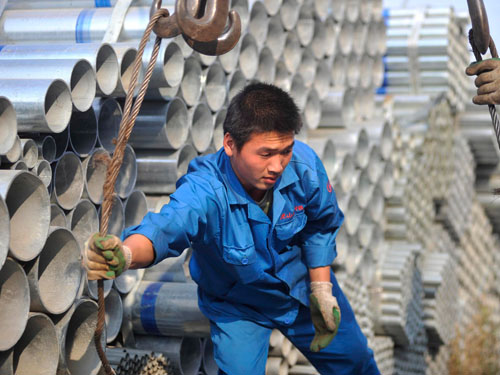 Soaring demand for steel on the mainland will lead to a sharply higher price for iron ore next year, according to Macquarie Securities. "The annual contract price could be up by more than 20 to 30 per cent, maybe higher," Jim Lennon, the global head of commodities research for Macquarie, said at a conference in Hong Kong yesterday. This could lead to a renewal of tensions between China and Australian iron producers BHP Billiton and Rio Tinto during negotiations of the annual benchmark price. Last year, the miners and the mainland steel mills represented by the China Iron and Steel Association (CISA) failed to agree a price. CISA demanded a 40 to 45 per cent price cut, but the miners would offer only 33 per cent, which was in line with the benchmark price agreed with Japanese and other Asian steel mills. CISA has been trying to talk down the country's need for iron ore by claiming that it had excess steel and that demand for iron ore was modest. This contrasts sharply with Macquarie's data, which shows Chinese steel production growing to 640 million tons next year. This in turn has triggered sharp demand for coking coal and iron ore. Lennon said the iron ore spot market had jumped 30 per cent over the past month and is now more than US$100 per tonne, about 30 per cent higher than the benchmark price agreed with Japan earlier this year. Lennon was told by an iron ore producer who had spoken to 25 Chinese steel mills at an industry conference last month that all of them were asking for extra tonnage next year as they were all bringing on extra capacity. This is despite efforts by CISA and the Chinese government to bring about a consolidation of the nation's fragmented steel industry. But China's steel mills are now beginning to feel additional pressure for iron ore and coking coal resources as steel production in the rest of the world begins to revive. Lennon said that when steel production in the rest of the world declined by 35 to 40 per cent in the first half of this year, iron ore producers and coal miners converged on China. But now the producers are turning away from China and returning to traditional customers such as Taiwan, Japan, South Korea and Europe. Korea is utilizing all of its capacity while Japan is back up to 85 per cent. "So we see this tremendous competition for iron ore and coal developing over the next three to six months between China and the rest of the world," said Lennon. "We can see that spot price moving up to US$120 to US$130 over the next two or three months, which will take it dramatically higher than this year's benchmark price." China's demand has come on the back of strong end-user demand for infrastructure, boosted by the four trillion yuan (HK$4.54 trillion) stimulus package in December last year. Construction, housing and shipbuilding have seen growth of between 30 and 50 per cent, while the car industry has grown 90 per cent year on year.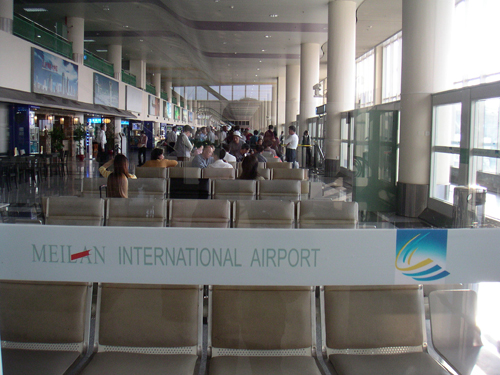 Meilan Airport passenger traffic grew 16 per cent in the first 10 months of this year compared with Sanya Airport's 20 per cent gain. Shares in Hainan Meilan International Airport, controlled by HNA Group, rose 3.3 per cent yesterday after the company unveiled plans to issue A shares to fund the long-awaited acquisition of its sister yet rival Sanya Airport. The airport operator said it had authorised an executive director to negotiate the acquisition of Hainan Airlines Airport Holding (Group), a subsidiary of HNA which holds 67 per cent of Sanya. Sanya is on the southern tip of the island where it caters for the beachside resorts and other tourist attractions. In recent years the increase in tourism has seen Sanya attract traffic from Meilan, which is in the capital Haikou on the north of the island. "Although passenger numbers at Sanya lag behind Meilan at present, the growth potential is much more promising in the near future," said Wu Qiang, a spokesman for Meilan Airport. In the first 10 months of this year, Meilan passenger numbers grew 16 per cent from a year earlier while growth at Sanya exceeded 20 per cent, Wu said. The number of passengers in Sanya exceeded six million last year, compared with Meilan's 8.22 million. Other than Sanya, the holding company also owns a majority stake in some third and fourth tier airports in Gansu, Shandong, Jiangxi and Inner Mongolia. For example, the four airports in Gansu are on key stopping points of the Silk Road such as Dunhuang which is famed for the cave-drawings of ancient pilgrims and Jiayuguan, the most western point of the Great Wall. However, the airports are much smaller than Sanya.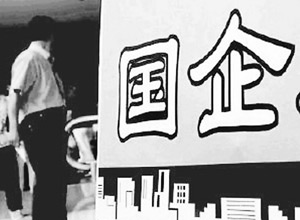 Profits of China's state-owned enterprises administered by the central government more than doubled in October from a year ago after months of declines, a senior official said in Beijing on Friday.
Malaysia has approved a commercial bank license to the Industrial and Commercial Bank of China Ltd. (ICBC), China's largest commercial bank, the Malaysian central bank said here on Friday. Bank Negara Malaysia, or Malaysia's central bank, said in a statement issued here on Friday that the Malaysian Finance Ministry had approved the issuance of a commercial bank license to ICBC. The licence followed a bilateral arrangement between the China Banking Regulatory Commission and Bank Negara Malaysia, as well as between the governments of the two countries earlier this year, said the bank. It is part of a very limited number of banking licences issued by Malaysia from time to time under a bilateral arrangement, it added. Such bilateral arrangement can only be set under such pre-determined criteria as the level of trade and investment linkages, the extent of existing participation of the country in the Malaysian financial sector, the value add it would contribute to the overall development of the Malaysian financial system and the economy, said the bank. At present, the Bank of China, another major commercial bank of China, has branches in Malaysia.
Nov 21 - 22, 2009

Hong Kong: Millions of non-Guangdong residents living in Shenzhen will be able to come to Hong Kong under the Individual Visit Scheme starting on December 15. Chief Executive Donald Tsang Yam-kuen sees the scheme as a strong stimulus for tourism and related sectors and providing a lift in consumption. "Individual visitors have high spending power," he said. "On average, each spends several thousand dollars per visit." The tourism sector had been waiting for the initiative's green light and had looked for it before this year's Labor Day and National Day golden weeks. Tsang said he had talked about the scheme with Minister of Public Security Meng Jianzhu in Beijing a few weeks ago and was grateful the minister saw it sealed. Non-Guangdong residents in Shenzhen have been allowed to visit in group tours since last December. Close relatives were allowed to travel with them after February, and Shenzhen permanent residents were cleared in April to apply for one-year, multiple-entry individual visit endorsements. Hong Kong Tourism Board chairman James Tien Pei-chun said the new measure means added momentum for market growth. "The HKTB has been working on a series of promotional activities for the impending implementation of the arrangement to capture the potential arising from the visits by the non- Guangdong residents in Shenzhen," he said. The board is to target the staff of major corporations in Shenzhen, who have relatively higher spending power. Winter sales and offers for visitors as well as tactical advertising will be shaped to appeal to people in this sector.
Hong Kong bosses are expected to give their staff an average 3 per cent pay rise next year amid increasing signs of an improving business environment, a regional survey by consultants Hewitt Associates has found. The forecast 2.9 per cent rise is the same as that given in 2005 and double the 1.4 per cent for this year, according to the findings. Hong Kong, along with Japan, Singapore and Taiwan, has the lowest predicted pay rise for next year in the region. "With the hiring freeze lifted and a salary increase of 2.9 per cent projected for 2010, the employer sentiment is one of optimism," Mary Yu, a senior consultant at the human resources consulting firm, said. The biggest overall pay rise next year - more than 4 per cent - is forecast for the pharmaceutical sector, given greater spending on medicines to combat swine flu. Yu said the ailing airline sector and sluggish global trade meant staff in the transport and logistics area would record the lowest rise, of just over 1 per cent. Hewitt surveyed 2,346 companies in 21 markets in July and August. A total of 220 companies, representing 29,450 workers, were interviewed in Hong Kong. Similar data compiled by the Institute of Human Resource Management shows that basic salaries increased by an average of 0.6 per cent this year. That is the lowest rise since 2005, and contrasts with the 3.9 per cent average rise recorded last year.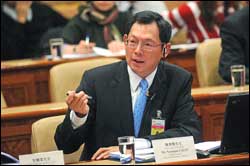 A total of HK$567.5 billion flowed into Hong Kong from October 1 last year to last Friday in what Hong Kong Monetary Authority chief executive Norman Chan Tak-lam described as an unprecedented situation. The huge inflow, especially since the beginning of this year, targeted mainly stock and property investments, Chan said. A splurge on stocks has boosted the Hang Seng Index from a low of 11,345 in March to a close of 22,643 yesterday. Property prices have also risen - about 30 per cent on average - this year, with prices for some luxury properties setting new records despite little evidence that Hong Kong has shrugged off its recessionary woes. The surge in the stock market is most evident in the gains registered by the Exchange Fund, a reserve that backs the local currency. The fund reported a HK$96.9 billion gain in the first nine months of this year, more than offsetting the HK$75 billion fall last year. In the third quarter alone, the fund recorded a rise of HK$71.9 billion, with equity investment income accounting for 57.7 per cent of the total. The government pocketed HK$25.6 billion in investment gains for the first nine months. Chan said the fund continued to perform well last month but declined to predict if the full-year figure would top HK$100 billion. The fund's investment holdings mainly include stocks and bonds. Chan said he would consider further diversifying the fund's investments, possibly including the mainland currency, to help stabilise the rate of return. "There are still many uncertainties," he said. Chan attributed the flood of liquidity to measures introduced to help prop up the ailing economy but warned of ballooning asset prices as a result. "There are some potential risks, including inflation and an asset bubble," Chan said. "I am not worried about governments pulling out too soon, but rather that it will be too late." He said it was a matter of time before central banks around the world withdrew those measures. But maintaining the measures for too long risked more fund inflows, further inflating asset prices. Interest rates could also rise if the flood of funds left Hong Kong, posing dangers to economic growth and hurting homebuyers who were enjoying record-low borrowing costs. The huge funds inflow has dragged down the three-month Hibor - the interest rate banks impose to lend funds to one another - to 0.12 per cent. Chan advised aspiring homebuyers to evaluate their ability to make mortgage repayments if the rate rose. In an attempt to head off possible risks from an interest rate rise, the authority recently required banks to lend no more than 60 per cent of the value of properties selling for more than HK$20 million. But there were no plans to impose this requirement for mass-market housing, Chan said. Banks can usually lend up to 70 per cent of a property's value. The record-low borrowing costs and ample liquidity have seen funds flow from bank deposits to assets like stocks and properties in an attempt to generate higher returns. Buoyed by the increased activity, the stock and property markets are expected to earn the government more in stamp duty than the HK$25 billion it estimated for this financial year. KPMG tax partner Jennifer Wong How-yee said the government could reap an additional HK$11 billion in stamp duty paid on stock transactions and an extra HK$5 billion on duties for properties. Revenue from the sale of land and the payment of land premiums by developers could also exceed expectations. Just HK$4.1 billion of the estimated HK$16.5 billion in land income has been realised, although this does not include HK$9.59 billion in land premium that Henderson Land (SEHK: 0012) and New World Development will add to public coffers for their Lok Wo Sha site in Wu Kai Sha. Two sites in Tai Po will also be auctioned at the end of next month and are expected to fetch up to HK$12.4 billion. But Agnes Chan Sui-kuen, a tax partner at accounting firm Ernst & Young, said the package of relief measures announced in May that cost the government HK$16.8 billion was expected to largely cancel out any extra revenue flowing in. The government estimated a deficit of HK$39.87 billion in its budget for 2009-10. In the six months to September 30, the administration reported a deficit of HK$64.78 billion. The financial year runs from April 1 to March 31. Economic data suggests the impact of the global financial meltdown on Hong Kong was not as severe as the Asian financial crisis more than a decade ago. At that time, the city's gross domestic product shrank 8.9 per cent from the third quarter of 1997 to the end of 1998. Between the second quarter of last year and the first quarter of this year, GDP contracted 7.8 per cent.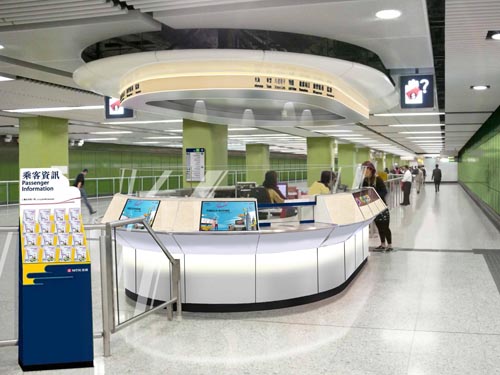 Millions of dollars will be spent on a renovation project to refit all or part of each of the 84 MTR stations - starting with Jordan station, where a new design and features will be unveiled in January. Stylish seats and resting ledges will replace the traditional cold metal seats on the platforms, while artwork will be installed for passengers' appreciation. The box-shaped customer service centre will take on a space-age design, with new LCD monitors to relate ticketing and routing information. Panels that separate passengers from staff will be lowered. Monitors will be installed close to turnstiles to provide real-time train information. The changes at Jordan will cost HK$2 million, so if all 84 stations had similar renovations, the cost could be more than HK$160 million. MTR chief of operations Morris Cheung Siu-wah said the changes were aimed at adding warmth and green elements to the stations, which are used by an average 3.6 million commuters every day. "In the past, designs highlighted the cool, efficient aspects of rail transport, but today's generation wants environmentally friendly, lifestyle-oriented stations," he said. Power-saving lighting and natural materials are being used in the renovation, but it is not known how much energy or money will be saved by the scheme, because more monitors are being installed. Similar work will be done along the Kwun Tong and Tsuen Wan lines subject to public opinion on the Jordan refit. The corporation spends about HK$1.6 billion a year on repairs, maintenance and station renovation. Last year, HK$78 million was spent at several stations, including Tsim Sha Tsui and Jordan, to improve access for handicapped passengers. Under that scheme, the A1 exit of the Tsim Sha Tsui station in Nathan Road is being turned into a glass box to allow sunlight to get through.
The number of home loans in negative equity dropped to 835 at the end of September, the lowest since the Hong Kong Monetary Authority survey began in 2001.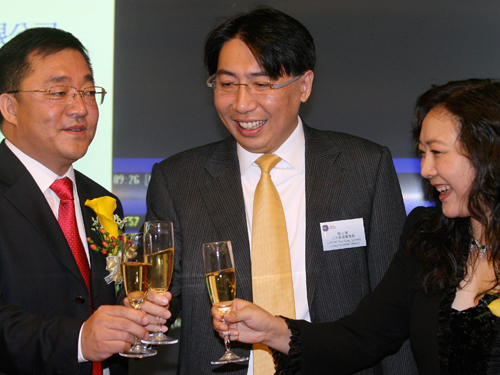 Tontine Wines chairman Wang Guangyuan (left), Anthony Leung Siu-tung of the listing committee and Longfor chairman Wu Yajun. Shares of Longfor Properties and China Tontine Wines Group surged in their trading debuts yesterday as investors appeared unfazed by the recent glut of initial public offerings and focused on the strong pre-listing response for the two companies. Longfor climbed 13.3 per cent to HK$8.01 and Tontine Wines rose 18.4 per cent to HK$1.48. Their advance bucked the third consecutive decline in the Hang Seng Index, which fell 197.17 points or 0.86 per cent to 22,643.16. Longfor, a Chongqing-based property company, took in about HK$6.7 billion after expenses through its listing. It was the seventh mainland-based developer to float shares in the past two months, but only the third to post an advance on its first day of trading. "The debut is quite good considering that there are so many other property plays in the market," said Ben Kwong Man-bun, the chief operating officer at KGI Asia. "But investors are still selective on the IPO issue and it all depends on whether the company has a good earnings prospect." Longfor managed to price its offering shares near the top end of an indicative range despite the pack of property companies that have been coming to market. Investors may have been lured by its status as a leading developer in Chongqing. Longfor also said in its prospectus that it would earmark nearly half the proceeds from its listing for growth projects. Tontine Wines raised about HK$364.7 million after pricing its offering shares near the middle of an indicative range at HK$1.25. The wine producer said it would use most of the proceeds to boost production and expand facilities. The shares surged as much as 32.8 per cent in the morning before profit taking in the afternoon. It might extend its rally in the near term but could decline next week as investors reassessed the prospects of a mainland wine producer, Kwong said.
Shares of Manulife Financial Corp fell in Hong Kong yesterday after the Canadian insurer announced plans to issue C$2.5 billion (HK$18.5 billion) in equity and reach the "fortress level" of capital it has sought all year. Manulife, one of the world's largest insurers, sold the equity at C$19 per share in a bought deal with a syndicate of underwriters led by the Bank of Nova Scotia and Royal Bank of Canada. Its shares closed at HK$143.90 in a market that dropped 0.86 per cent. Manulife has shown a 12.7 per cent gain so far this year, although it is 24.3 per cent down from its July peak of HK$190.10.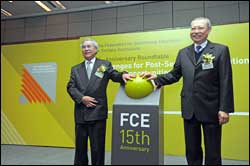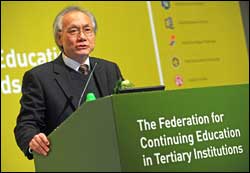 A leading educator has called on the government to ease immigration restrictions to encourage more overseas students to study in Hong Kong. Speaking at a meeting of the Federation for Continuing Education in Tertiary Institutions, Hong Kong Institute of Education research and development vice president Cheng Yin-cheong said the SAR lags far behind Singapore which has 73,000 foreign students in its institutions, compared with around 10,000 here. Cheng said despite having half the population, Singapore offers 43,000 government-funded degree places compared with 50,000 in Hong Kong. He said even Hong Kong's projection of 50,000 to 100,000 self-funded non- local students by 2015 trailed Singapore's aggressive planned admission of more than 150,000 international students by 2012. Cheng yesterday urged the government to remove restrictions, such as students not being allowed to work, in order to raise Hong Kong's image as an international center of learning. An Education Department spokesman said the government is currently engaged in a dialogue with its mainland counterpart on this issue. Speaking at the same meeting, Secretary for Education Michael Suen Ming-yeung said there will be a strong demand for post-secondary education over the next decade. Suen said 2012 will be a doubly important year because it will see the graduation of the last batch of Secondary Seven students under the old structure and the first group of new Secondary Six students. "The post-secondary education sector will have to gear itself up for the changes and challenges ahead." The self-financing sector may play an important role in the provision of higher education, he added, with the government encouraging diversification. There are more than 1,200 non-local higher education and professional programs with more than 30,000 students. "We will also explore the possibility of allowing mainland students to enrol in non-local courses at degree or above level," Suen said. "We also hope to attract more world- renowned institutions to offer courses in Hong Kong." Deputy Secretary for Education Michelle Li Mei-sheung said the government is now seeking suitable land sites for private universities.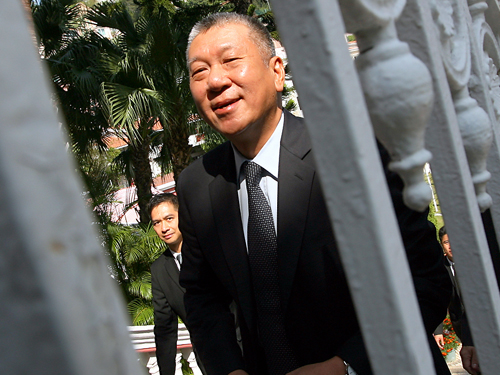 Outgoing Macau Chief Executive Edmund Ho Hau-wah says graft, once rampant under the Portuguese administration, eased off under his leadership. "The integrity of Macau civil servants has greatly improved in the past 10 years," he said yesterday at his official residence, "I can't say that we started from ground zero in 1999 in terms of fighting graft, but we had a strong start when we set up a relatively independent anti-graft agency with investigative powers." He attributed part of the graft problem to a lack of qualified Chinese civil servants when Portugal handed over the city in 1999. Dr Fernando Chui Sai-on, elected in an uncontested poll in July, will replace Ho on December 20, the 10th anniversary of the handover. Ho said Macau's capital inflow showed his government was relatively clean. "Investors will not rush into a place without evaluating the government's corruption level," he said. But Ho declined to say whether he had any role in the Ao Man-long graft case, a question repeatedly asked by legislators, journalists and the public.

China: A lack of proficiency in English has been one of the main factors hindering Chinese peacekeeping forces in their missions overseas, officials said yesterday at a new training centre outside Beijing.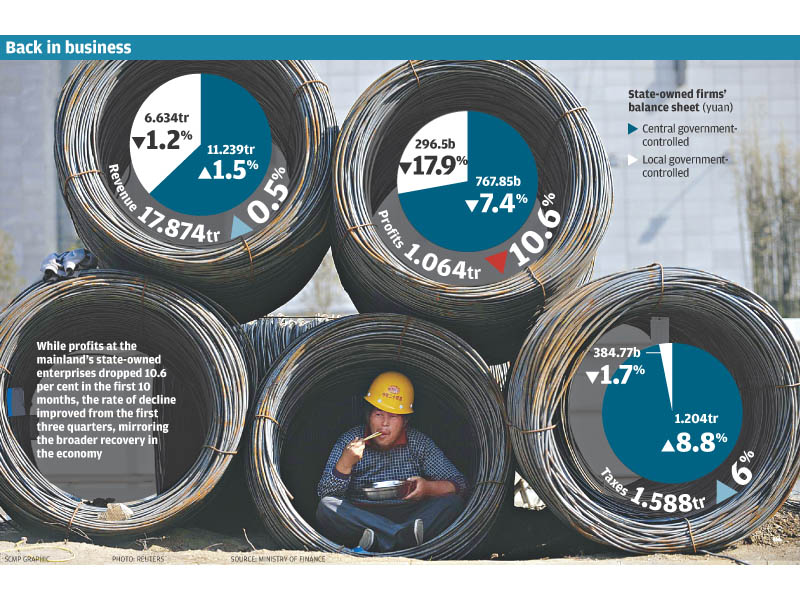 Profits at state-owned enterprises last month rose 9.2 per cent from September, fuelled by strong sales growth for big-ticket consumer items such as cars and homes, the Ministry of Finance said. For the first 10 months of this year, profits at state firms were down 10.6 per cent from a year earlier, a moderation from the 17.6 per cent drop for the first three quarters, the ministry said in a report posted on its website yesterday. Profits for the first 10 months totalled 1.064 trillion yuan (HK$1.21 trillion), the ministry said. But in terms of revenue, state firms saw their first year-on-year growth this year after declining for nine months. Total revenue rose 0.5 per cent in the January-October period to 17.874 trillion yuan compared with a year earlier, it said. The improvement in state firms' profits reflected the recovery in the broader mainland economy. A wave of data for last month released last week suggested growth in the world's third-largest economy was accelerating, benefiting from the government's massive stimulus plan and increased private consumption. The government put in place a series of stimulus measures to fuel consumption, including tax cuts for car and property purchases and subsidies for home appliances in rural areas. The ministry report said the vehicle, petrochemical, property development and construction materials industries saw the biggest growth in profits, while the oil, steel and electronics sectors suffered the worst declines. Last week, the China Association of Automobile Manufacturers said vehicle sales rose 72 per cent year on year to 1.22 million units last month, taking total sales to 10.89 million units in the first 10 months, up 36.2 per cent from a year ago. Earnings at all state businesses in the country continued to drop, falling 10.6 per cent to 1.064 trillion yuan in the first 10 months. The rate of decline was seven percentage points lower than for the first nine months. Firms directly controlled by the central government posted combined profits of 767.85 billion yuan in the first 10 months, down 7.4 per cent from a year earlier. Those state enterprises backed by local governments registered profits of 296.5 billion yuan, down 17.9 per cent. Revenue of state companies directly held by the central government posted 1.5 per cent year-on-year growth to 11.239 trillion yuan. Inventories at these firms rose 7.2 per cent in the first 10 months from the same period a year earlier, compared with a 6.7 per cent increase in the first nine months. The figures for last month alone were not given, but the report said business revenue was 3.9 per cent lower than in September, while profits were up 9.6 per cent. In a separate report, the ministry said the country's fiscal revenue last month surged 28.4 per cent to about 684.5 billion yuan, a net rise of 151.6 billion yuan from October last year. Fiscal revenue in the first 10 months hit 5.836 trillion yuan, an increase of 7.5 per cent or 408.8 billion yuan year on year. Consumption taxes had surged 83.8 per cent year on year in the first 10 months of this year. But growth in oil product and tobacco consumption taxes was the factor behind the surge in consumption taxes. If revenue from these levies was removed, the growth would be only 7 per cent.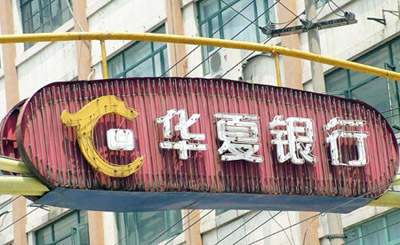 Deutsche Bank has agreed to buy an additional 3.43 per cent stake in Beijing-based Huaxia Bank, becoming the mainland lender's single-largest shareholder. The largest bank in Germany would pay Sal Oppenheim, a German private investment bank, €81.64 million (HK$940.5 million) for the 171.2 million shares, boosting its holding in Huaxia to 17.12 per cent from the current 13.69 per cent, Shanghai-listed Huaxia said. The purchase helped Deutsche Bank surpass Shougang Group, the mainland's eighth-largest steelmaker, as the largest shareholder of Huaxia. "Foreign investors remain highly interested in mainland banks," said TX Investment Consulting analyst Wang Yifeng. "Huaxia is not a strong bank but has huge growth potential." Deutsche Bank and Sal Oppenheim made an agreement in 2005 allowing Deutsche Bank to buy the 171.2 million Huaxia shares owned by Sal Oppenheim at a fixed price of €81.64 million, or 4.85 yuan per share. Huaxia shares closed at 12.13 yuan (HK$13.77) yesterday, up 10 fen or 0.83 per cent. The deal is subject to approval by Huaxia's board and mainland regulators.
The gross domestic product (GDP) of China's western regions rose 12.5 percent in the first nine months from a year earlier, China's top economic planner said Thursday. The growth rate was 4.8 percentage points higher than the national rate, said a statement on the National Development and Reform Commission (NDRC) website. China launched the "West Development Strategy" in January 2000 to help underdeveloped western regions catch up with the more prosperous eastern regions. The western regions comprise 12 provinces, autonomous regions and municipality, which have a combined population of about 370 million and account for 71.4 percent of the country's total land area. Since last year, the regions have suffered the double blow of the global economic downturn and the 8-magnitude earthquake that devastated western Sichuan, Yunnan, Gansu and Shaanxi provinces on May 12, last year. The government has taken measures to boost consumption in the region and stepped up efforts to reconstruct the quake-stricken areas. Retail sales in the regions were up 19 percent from the same period last year. The rise was 3.9 percentage points higher than the national level. The regions also saw fixed-asset investment up 38.9 percent to 3.16 trillion yuan (462.7 billion U.S. dollars), according to the NDRC. More than 43 percent of investment allocated by the central government to expand domestic demand had been invested in western regions, Premier Wen Jiabao said in a forum on developing the western regions last month. Local fiscal revenue in the regions rose 14.8 percent, 5 percentage points higher than the average national level, the NDRC said.
Nov 20, 2009

Hong Kong: A Hong Kong joint venture's buyout of Taiwan's biggest life insurer is in danger of being hijacked by vested political and corporate interests on the island. Amid a nationalistic outcry from Taiwanese politicians, the island's Ministry of Economic Affairs rejected the US$2.15 billion bid for Nan Shan Life Insurance by Hong Kong-listed China Strategic Holdings and its bid partner Primus Financial on Monday, four people with direct knowledge of the decision confirmed. And a Taiwanese financial institution that joined the Hong Kong buyout group on Tuesday appears to be aiming for majority control of Nan Shan. China Strategic, headed since last week by former financial secretary Frederick Ma Si-hang, and Primus Financial, run by former Citigroup investment banker Robert Morse, last month won the bidding war to buy Nan Shan from stricken US insurer AIG, beating Taiwanese credit-card issuer Chinatrust Financial to the prize. Then on Tuesday, the Hong Kong firms announced Chinatrust would take a 30 per cent of Nan Shan for US$660 million. But yesterday, two people close to Chinatrust said the Taiwanese outfit now wanted majority control of the life insurance company. "The regulators are uncomfortable with the Hong Kong buyers having control [of Nan Shan] in the long term," one of the people said. A spokesman for Taiwan's top financial regulator, the Financial Supervisory Commission, said that the Hong Kong bidders' submission to the Ministry of Economic Affairs "did not provide enough information to fulfil the criteria required by the investment commission". The bidders were asked to resubmit their application with more details. The ministry has been studying whether China Strategic and Primus are backed by mainland investment. Under Taiwanese law, companies with 30 per cent or more of their money from the mainland cannot buy domestic financial-services firms. A China Strategic spokeswoman declined to comment on why the bidding group was asked to resubmit its application. She said the deal signed with Chinatrust gave the Taiwanese firm the option to increase its stake in Nan Shan over three years. But one of the people familiar with Chinatrust's plans said: "Chinatrust aims to take control much sooner than that." Another person involved in the Nan Shan sale said the Taiwanese credit-card issuer had little chance of changing the terms of its deal with its new Hong Kong partners so quickly.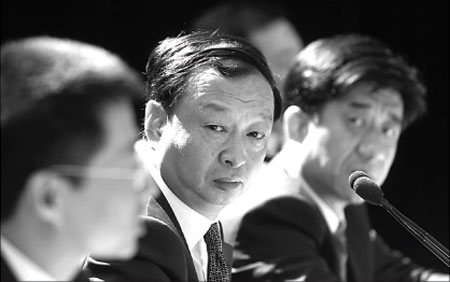 A probe by the Securities and Futures Commission into Citic Pacific (SEHK: 0267), which booked a HK$14.63 billion loss from currency derivatives last year, has been completed and a report turned over to the Department of Justice. A police investigation was still pending and the findings of both probes would be weighed in any decision on bringing a prosecution, said Julia Leung, the Undersecretary for Financial Services and the Treasury, according to her spokesman, Terry Wong. Leung emphasised that the investigations were proceeding well without any interference or pressure. The Commercial Crime Bureau, the police and the regulatory body started an investigation into Citic Pacific after the company disclosed in October last year that it might lose as much as HK$15.5 billion from unauthorised currency bets. The stock dropped 3.8 per cent yesterday to HK$21.40 but has gained 155 per cent so far this year. Citic Pacific's parent Citic Group sent its deputy chairman and president, Chang Zhenming, to be the new chairman of the listed vehicle in April, a move seen largely as an attempt to clean up the problems caused by the foreign exchange futures contracts. The company also announced yesterday that Zhang Jijing, the assistant general manager, director and head of strategy and planning of Citic Group, had been appointed as managing director of Citic Pacific. Meanwhile, three individual investors lodged a complaint against former chairman Larry Yung Chi-kin with the Small Claims Tribunal, saying the company did not properly inform investors of its real financial situation. Yung denied the claim and said he was not involved in the issue and former managing director Henry Fan Hung-ling made all the decisions with the other nine executive members.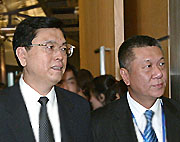 Macau's 330,000 residents have been handed a swag of goodies, including tax breaks and 10,000 patacas each, by outgoing Chief Executive Edmund Ho Hau-wah. Delivering his last policy address yesterday, Ho told the legislature that his government would set aside 3.3 billion patacas - 10,000 patacas for each resident - for the city's central provident fund system, which will be launched in January. He said Macau had a surplus of 25.1 billion patacas in the past financial year and the estimated surplus for the current financial year was more than 10 billion patacas. "The Special Administrative Region's financial power has strengthened due to the combined efforts of various sides," Ho said, adding 100 billion patacas had been amassed over the years. Macau residents who are at least 22 years old will each be given an account under the central provident fund system.
Former CITIC Pacific (0267) chairman Larry Yung Chi-kin has applied to the Small Claims Tribunal to have a case brought against him by three minority shareholders transferred to the High Court. The three are suing him for losses suffered due to the firm's wrong-way bets on the Australian dollar last year. Yung's move came just before news that the Securities and Futures Commission has completed its probe of unauthorized currency bets by CITIC Pacific. A parallel police probe is still under way. "The findings of both probes will be weighed [by the Department of Justice] in [reaching] any decision on bringing charges," Acting Secretary for Financial Services and the Treasury Julia Leung Fung-yee told lawmakers yesterday. In a submission to the Small Claims Tribunal, Yung said the decision to invest in forex accumulators was made by a nine-person CITIC Pacific management committee led by then-managing director Henry Fan Hung-ling. Yung said he was not aware of the failed investment in the Australian dollar when he signed a company statement on September 5 that said there was no reversal in the financial status of the conglomerate. He was told of the losses on September 7, and the firm announced a HK$15.5 billion loss after several weeks. The three minority shareholders are claiming a combined HK$40,000 in damages. The tribunal will hear their case tomorrow. "We will study the document [presented by Yung to the tribunal] before commenting," said Democratic Party legislator James To Kun-sun, lawyer for the shareholders. A lawyer said the case would be costly for the shareholders if heard in the High Court.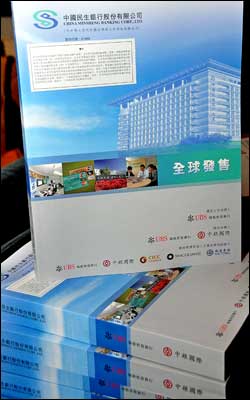 China Minsheng Banking Corp has frozen at least HK$244.6 billion as its retail portion was more than 154 times oversubscribed, making it only the third most welcomed IPO this year. The public offering closed yesterday. "Retail subscription to Minsheng was weaker than expected as some investors turned to other candidates Fantasia and Sany Heavy Equipment," said CASH Financial Services (0510) executive director Ben Cheng Man-bun. CASH got a margin financing order of HK$295.8 million from an individual investor to subscribe to Minsheng. The brokerage's total margin financing order for the mainland lender amounts to HK$3 billion, Cheng said. Fantasia set its offer price at HK$2.18 to raise HK$3.178 billion, sources close to the deal revealed. Its IPO was 155 times oversubscribed. Sany Heavy Equipment is expected to price its IPO at HK$4.8 apiece amid the 237 times oversubscription of its retail tranche. Two firms make their trading debuts today - China Tontine Wines (0389), which surged as high as 36.8 percent in the gray market, and Longfor Properties (0960) which only edged up 2.26 percent, according to Phillip Securities. Tontine closed up 20.8 percent at HK$1.51 from the offer price of HK$1.25, bringing a paper gain of HK$520 per board lot of 2,000 shares. Longfor finished at HK$7.15, which was 1.13 percent higher than the offer price of HK$7.07. That meant a paper gain of HK$40 per lot of 500 shares. China Sands, which closes its retail book today, was about 40 percent covered as brokers got margin financing orders of HK$1 billion as of yesterday. China Forestry kicks off its IPO today to reap up to HK$1.58 billion by floating 750 million shares at HK$1.6 to HK$2.1 apiece. Minimum spending for one lot of 2,000 shares is HK$4,242.38. Aluminum giant UC Rusal, set for dual listing in the SAR and Paris, hopes to secure six or seven China contracts so mainland revenues account for 10 percent of total income by 2015, an official said.

China: China Investment Corp is on the verge of becoming the second-largest shareholder in GCL-Poly Energy Holdings, the mainland's leading producer of polysilicon used in making solar power panels, as the sector looks to be turning the corner after a slump. GCL and the mainland's sovereign wealth fund were expected to announce the investment today, an executive familiar with the deal said. It will be the latest in a string of energy and commodities investments by CIC, which seeks to profit from rising resources and asset prices as the global economy recovers. Shares in GCL stood at HK$2.31 on Friday before trading was suspended on Monday. They have fallen 37 per cent from a high of HK$3.67 in late July amid oversupply concerns in the solar panel and related industries. Trading is expected to resume today. Until the second half of this year, producers of solar panels and related raw materials suffered from falling profits as the global credit crunch crimped demand and led to oversupply and sharply lower product prices.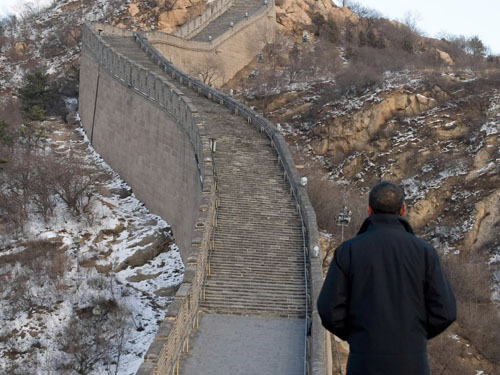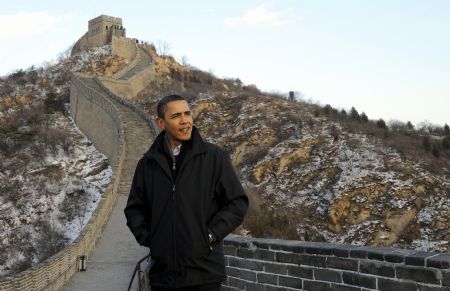 It was the week the Obama juggernaut ran into an icy great wall. The charisma and mastery of communication that took Barack Obama from nowhere to the White House was stifled, his message kept from the Chinese people and his rhetoric corralled into diplo-speak. His isolation was epitomised yesterday when he climbed the Great Wall. The sight was at once majestic and eerie: authorities closed the section of wall at Badaling - one of the most popular tourist spots in the world - just for the US president. Standing alone on the ancient barrier, Obama appeared overawed. On previous trips in his taxing first year in office, the US leader has sent inspiring words winging across the Muslim world and sparked Obama mania in Europe. But China made it much harder to reach out to ordinary citizens. His best attempt, a town-hall-style meeting in Shanghai streamed on the White House website, suffered from a virtual media blackout and the fact his audience was hand-picked and drilled by Communist Party cadres. His talks on Tuesday with President Hu Jintao were followed by a dull public appearance, with both leaders reading statements stuffed with diplomatic code. So far, so good, for China - it was staging the encounter on its own terms ... which made what followed all the more unfathomable. A bureaucracy so finely attuned to every nuance of protocol showed its cadres had feet of clay - if not a brass neck - with the choice of entertainment for the state dinner. A PLA band belted out Michael Jackson tunes, and a chorus of black and Chinese students sang That's What Friends Are For. (Tibetans and Uygurs danced too.) If things hadn't turned out quite as Obama hoped, the White House wasn't showing it. "I do not expect - and I can speak authoritatively for the president on this - that we thought the waters would part and everything would change over the course of our two-and-a-half-day trip to China," press secretary Robert Gibbs said.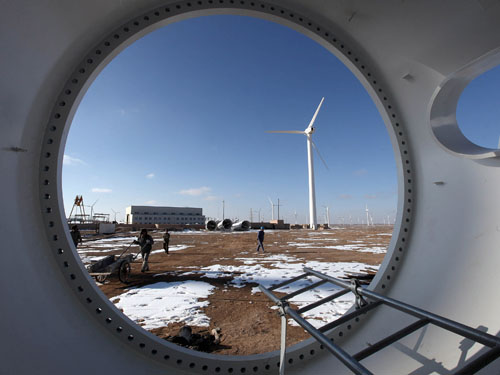 Beijing will spend three trillion yuan to reach the goal of producing 20 per cent of its energy needs from renewable sources by 2020. China Longyuan Electric Power Group, Asia's largest wind farm operator, is seeking to raise up to US$2 billion in a Hong Kong initial public offering. This represents a fund-raising goal of more than double the amount originally planned by the wind power company, which has benefited from intense investor interest in Beijing's plans to spend trillions of yuan on renewable energy over the next decade. The wind power producer, which is part of state-owned China Guodian Group, will begin its marketing roadshow on Monday. Its investment banks, Morgan Stanley and UBS, will set the price range for the shares this weekend. "The deal will be far north of US$1 billion, and possibly US$2 billion," a source involved in the share offering said. International media reports in July said Longyuan was raising only US$500 million to US$700 million. By last month, the company had heightened its expectations to US$1 billion, the source involved in the deal said. Longyuan is the largest wind power producer in the country and Asia and accounted for 24 per cent of the mainland's wind energy output last year, according to UBS research. The mainland is the world's biggest producer and consumer of coal, and Beijing has paid regular lip service to its commitment to renewable energy over the past few years. The nation is planning a vast increase in its use of wind and solar power over the next decade in an attempt to match Europe by 2020, producing 20 per cent of its energy needs from renewable sources. This would take investment exceeding three trillion yuan (HK$3.41 trillion) by 2020, Liang Zhiping, the National Energy Administration, announced in May. Eighty per cent of Longyuan's capacity is dedicated to wind power, while the remainder of its plants produce coal. Guodian has been preparing to list Longyuan in Hong Kong since early 2007.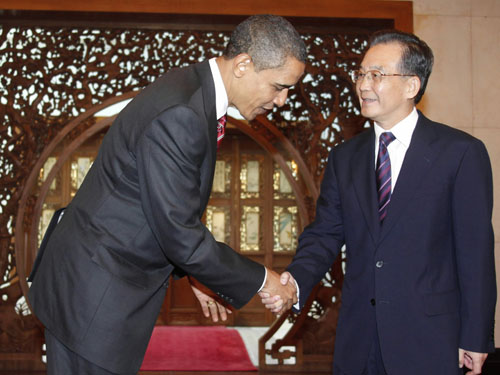 US President Barack Obama shakes hands with Premier Wen Jiabao before their talks at the Diaoyutai State Guest House in Beijing. Premier Wen Jiabao has told US President Barack Obama that China does not seek a trade surplus with the United States and wants to balance flows, striking a conciliatory note but avoiding public comment on currency rifts. Wen made the comments during a meeting with Obama yesterday, according to the Foreign Ministry. "China does not pursue a trade surplus," Wen said, adding that his government wanted "to encourage a steady balancing of bilateral trade". "Lively global trade and investment will help to overcome the international financial crisis and accelerate global economic recovery," he said, also urging both countries to "oppose trade and investment protectionism" together. Wen's comments are unlikely to mollify US industry groups and politicians who say the weak yuan is stoking a US trade deficit with China and worsening global economic imbalances. But Wen's reassuring language, and praise for Obama in the state media, set an upbeat tone at the end of a four-day visit that exposed rifts over trade and currency policy. "The West's perception of China has been changing gradually, and a positive turn has occurred as Obama has said more than once during his ongoing Asia tour that the United States would not seek to contain China's rise but welcome China as a strong and prosperous player in the community of nations," a Xinhua commentary said. But the absence of any comment on the yuan in Wen's published remarks was a telling reminder of the rifts remaining as Obama headed for South Korea last night. The report said Obama did raise reform of China's exchange-rate policies. On Tuesday, Obama made plain to President Hu Jintao that he wanted movement on China's currency policy. Hu also avoided mentioning currencies in comments to reporters. China has a huge trade surplus with the US, and is the largest foreign holder of US government bonds. "A stable, co-operative, forward-looking Sino-US relationship will benefit our two countries and all the world," Wen told Obama. Despite the bright rhetoric, analysts from both sides have stressed that Obama's visit will not bring about immediate policy shifts, or end friction over the yuan, US anti-dumping rules and Washington's criticism of China's controls on citizens' rights and policies in Tibet. Such meetings were about setting priorities for future dealings, not making immediate policy changes, said Dr Jin Canrong , an expert on Sino-US ties at Renmin University. The currency issue has drawn testy comments from US and Chinese officials. The Commerce Ministry on Monday rebuffed calls for the yuan to appreciate, signalling resistance to change of foreign-exchange policies. Outside pressure has been building on Beijing to let the yuan rise after more than a year of it being nearly frozen against the weakening US dollar, with the latest appeal voiced by the head of the International Monetary Fund on Tuesday. But Beijing has swatted down speculation of any big moves soon, and appears likely to keep the currency on a tight rein at least until the middle of next year to cement the country's economic recovery. "Any policy changes by China, including on the exchange rate, will be based on its assessment of its own interests, not on external pressure," Jin said. Wen has voiced worries about the US economy, taking Washington to task over its fiscal policies and saying he was worried about the health of China's US assets.
Barack Obama's maiden trip to China drew contrasting reactions from mainland and US media. Mainland media praised the visit for placing the Sino-US relationship on a more equal footing, and focused on what China had scored following the meeting between Obama and his counterpart, Hu Jintao. The US media noted the failure to secure agreements on important issues and the hosts' seemingly successful attempts to smother Obama's trademark charisma. Mainland newspapers were flooded with reports on Tuesday's summit between Hu and Obama, and the joint statement was unanimously hailed as a new starting point for Sino-US ties in years to come. An editorial in China Daily, an English government mouthpiece, hailed the joint statement as an example of how China and other world powers could work together as equals. "If all the agreements fructify (and chances are they will), Obama's 2009 visit to China will set an example, showing the world how two great nations, with vastly different cultural backgrounds and historical experiences, can do a lot of good things together if they treat each other as equal partners," it wrote, referring to accords in the joint statement. China Business News said the joint statement signalled Washington's acceptance of China's rise, while Xinhua, the official news agency, said in a commentary that the US was now willing to treat China as an equal partner in handling world issues. "The West's perception of China has been changing gradually, and a positive turn has occurred as Obama has said more than once during his ongoing Asia tour that the US would not seek to contain China's rise but welcome China as a strong and prosperous player in the community of nations," it wrote. Obama's remarks on human rights and his call for Beijing to engage in dialogue with representatives of the exiled Tibetan spiritual leader, the Dalai Lama, were barely visible in the mainland press. However, not all Chinese were quite so impressed. One user of Twitter, a micro-blogging service that is blocked in the mainland but accessible for those able to navigate a way past the censorship machine, joked about the plan for dialogue on human rights next year. "Obama asked Hu `what do you think about dissidents and critics', Hu said `prison' [dalao in Chinese, which sounds like `dialogue']; Obama replied `dialogue, that's nice'." The visit scored lower marks from the US press. The Washington Post said China had been far more assertive in getting its way this time as opposed to previous presidential visits. "A town-hall-style meeting in Shanghai that the White House had hoped would allow the president to reach out to ordinary Chinese was drained of spontaneity by Chinese-scripted choreography. Tuesday's news conference had no questions, at China's behest," it wrote in an analysis piece.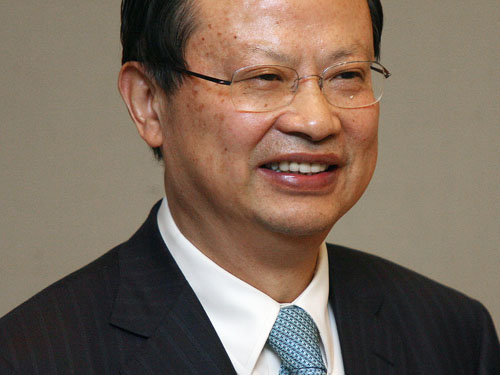 China Mobile (SEHK: 0941, announcements, news) will cut its electricity consumption per user by 20 per cent by 2012 as part of the telecommunications industry's global initiatives to lower greenhouse gas emissions, according to chairman Wang Jianzhou. The savings would also help China Mobile reduce capital expenditure in the coming years to combat slowing growth and falling purchase prices since last year, Wang said. One area the green initiative covers is the company's base stations. It has 500,000 all over the country, but only about 2,000 use renewable power systems such as wind or solar. "We hope to have more base stations using renewable energy," said Wang. He said the mobile giant had also signed agreements with 53 information technology, telecommunications and equipment vendors on recycling handsets and batteries. Huawei Technologies, a leading mainland telecommunications systems provider, had been building China Mobile's base stations that run on renewable energy, said Kevin Tao, the chief executive of Huawei Device. "We want to co-operate with leading operators and have signed 30 such green agreements," he said. Daiwa analyst Marvin Lo said: "At least [the green initiative] will reduce China Mobile's operating costs. "However, in relation to the size of China Mobile's total operating costs, I don't think it will be a big proportion. Personnel, marketing expenses and interconnections make up more than 70 per cent of total costs." China Mobile's operating expenses last year totalled 269.72 billion yuan (HK$306.19 billion), of which utilities charges made up less than 16 per cent, according to its annual report. The initiative is part of China Mobile's participation in the green manifesto, a global drive to cut greenhouse gas emissions per telecommunications connection, the Asia-Pacific launch of which was held in Hong Kong yesterday.
Taiwan's top policymaker on mainland affairs said yesterday that the island hoped to sign a broad free-trade-agreement-like deal with Beijing in talks early next year. The Economic Co-operation Framework Agreement, (ECFA), which would slash import tariffs and allow more market access in the banking sector, should be signed at the meeting, Mainland Affairs Council chairwoman Dr Lai Shin-yuan said. Her comments came days after Taiwan and the mainland signed a long-awaited financial memorandum of understanding. The signing of the ECFA is likely to open up the financial sector further. "ECFA is something we hope very much makes it on to the agenda for the early-2010 talks," Lai said. "If it makes the agenda, that means ... the two sides will formally negotiate and then ink the deal." Lai said Taiwan and the mainland would avoid talks on knotty political issues, such as Beijing's missiles aimed at the island and Taiwan's push to join more international organisations in which statehood is a requirement, until Taiwan's public is more receptive and the two sides build up more mutual trust. "As the public can see advantages, they'll offer support," she said. "As we get more support from public opinion, we can proceed step by step." In an effort to strengthen ties further, Lai said she hoped to meet mainland counterpart Wang Yi , director of the Taiwan Affairs Office, which would be the first meeting between top policymakers on both sides. Chiang Pin-kung, chairman of Taiwan's semi-official Straits Exchange Foundation, and Chen Yunlin from the mainland's Association for Relations Across the Taiwan Strait are to meet next month in Taiwan's Taichung county. The December meeting will be their fourth since mainland-friendly Taiwanese President Ma Ying-jeou took office in May last year, and the two aim to sign the ECFA deal when they meet again. "Of course, we have that hope," Lai said. "That is just the kind of plan that we have." Also yesterday, the Taiwanese education minister said the island's universities aimed to admit mainland students for the first time next year, but the plan immediately drew criticism from the independence-leaning opposition. Students from 41 of the mainland's universities recognised by Taiwanese authorities were expected to start enrolling in the autumn term of 2010, an aide quoted Education Minister Dr Wu Ching-ji as saying. The Taiwanese universities would be allowed to offer no more than 2 per cent of their available places to mainland students, she added. The plan, which must be approved by parliament, follows talks between Taipei and Beijing last year, when they signed deals to forge closer trade ties and agreed to promote educational exchanges. However, the opposition Democratic Progressive Party, which aims for formal separation of Taiwan from China, voiced concern that an influx of young people from the mainland could make the jobless situation worse. "The government should consider the labour market ... as allowing Chinese to study here could jeopardise local people's chances of getting jobs," DPP chairwoman Dr Tsai Ing-wen said.
Nov 19, 2009

Hong Kong: Mainland property developer Fantasia Holdings Group raised US$410 million when it priced its Hong Kong initial public offering near the top of an indicated range, a source close to the deal said on Wednesday. The company sold 1.458 billion shares, or 30 per cent of its enlarged share capital, at HK$2.18 each, compared with a range of HK$1.75 to HK$2.20, the source said. Among the offered shares, 83 per cent are news shares while remaining 17 per cent are existing shares. Its Hong Kong public offering portion was about 155 times oversubscribed, the source said. Fantasia's trading debut is set for November 25 under the symbol "1777". Deutsche Bank, CITIC Securities, BOC (SEHK: 3988) International, Goldman Sachs and ICBC International are handling the deal.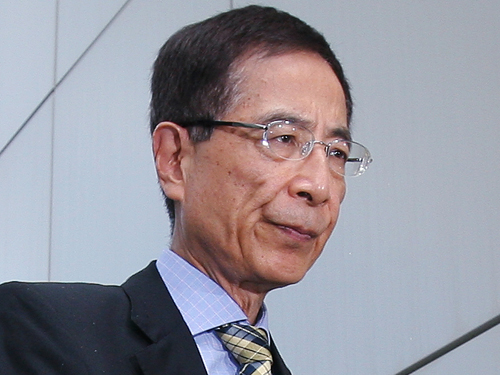 The Catholic diocese has appealed against a 2006 ruling that upheld the constitutionality of government reforms of school management. The Court of Appeal yesterday heard the diocese's judicial challenge, which says the reforms took away protection of religious autonomy under the Basic Law and violate the policy of "50 years: no change". The appeal stems from a ruling in November 2006 by which Mr Justice Andrew Cheung Kui-nung dismissed the diocese's application for a judicial review of the reforms. The reforms were introduced by amendments in 2004 to the Education Ordinance, which requires schools to set up incorporated management committees by 2012. The amendments require 40 per cent of committee members to be elected representatives of parents, teachers and alumni, with the remaining 60 per cent appointed by sponsoring bodies. The committees will have legal responsibility for running the schools. The reforms dilute the diocese's previous 100 per cent control of school management to 60 per cent. Martin Lee Chu-ming SC, for the diocese, said the reforms would destroy the atmosphere and culture of the management of the church's schools and break down the unity of the diocese. He said the diocese could no longer run its schools in accordance with its previous practice. His argument was made before the appeal judges, Mr Justice Frank Stock, Mr Justice Wally Yeung Chun-kuen and Mr Justice Michael Hartmann yesterday.
HSBC Holdings (SEHK: 0005) will continue to invest in Greater China, including opening 13 more branches in Taiwan, after regulators on the mainland and the island signed agreements to pave the way for closer financial co-operation. Peter Wong Tung-shun, an executive director of HSBC, said the bank could leverage its advantage in Hong Kong, the mainland and Taiwan to boost growth in the region. Pre-tax earnings from Greater China accounted for 74 per cent of Asian earnings in the first half of the year and 66 per cent of the group. Financial regulators on the mainland and in Taiwan signed three memorandums of understanding on Monday to ease restrictions on investments in banks, brokerages and insurers across the Taiwan Strait, paving the way for a broader economic accord. Wong said the bank had a prominent position in Hong Kong and was the largest foreign bank on the mainland. It also took over Taiwan's Chinese Bank in late 2007, bringing its total outlets on the island to 34, and had obtained approval to open 13 more branches.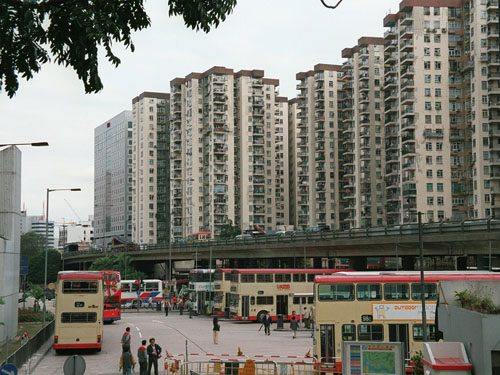 The investment tide in Hong Kong's property market is turning as more buyers cash in their gains because of fears that tighter credit conditions and diminishing buying desire will check the rise in prices this year. "A few months ago no deal would be done if offers failed to match an asking price. But investors are more negotiable nowadays because they would like to take profit," said Thomas Lee Pui-cheung, a regional sales director for Centaline Property Agency in Kowloon Station and Tsim Sha Tsui. The change in sentiment was dramatically underlined last month, said agents, when a single investor who had a portfolio of more than 50 rental apartments in Mei Foo Sun Chuen ended up selling more than 30 of the units at a discount to his original asking prices since last month, prompting other investors to lower their target prices as well. Average selling prices in the area were now down 5 per cent at HK$4,150 per square foot from their August peak of HK$4,357 per square foot, said Johnson Yu Pak, a senior manager for Midland Realty's Mei Foo branch. A similar discounting trend was beginning to emerge in other localities where strong price rises had been recorded so far this year, Lee said. At the Arch in Kowloon Station, prices had jumped about 25 per cent to HK$20,000 per square foot since the start of the year, said Lee, and owners were now willing to consider lowering their price targets in order to secure a deal. In a bid to check surging prices at the top end of the home market the Hong Kong Monetary Authority last month directed banks to lower the loan to valuation ratios they applied to calculate loan amounts on properties worth HK$20 million or more.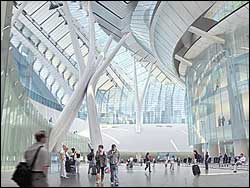 The West Kowloon terminal for the Express Rail Link will be more than two-thirds the size of the Hong Kong Airport Terminal 1, though much of it will be underground. It will feature greener designs and be packed with energy-saving devices, although the upper floor and roof will use glass panels to allow as much natural light as possible, MTR Express Rail Link general manager Paul Lo Po-hing said yesterday. The four-story building will provide more open spaces and green zones at ground level, instead of the conventional wall effect of a tall building, with nine platforms for long-haul trains and six for short- haul, 144 immigration counters and 600 car parks to accommodate 10,000 travelers per hour. The company has also reserved an area for a one-stop immigration clearance point. The gross floor area is around 380,000 square meters. "It will be like having another airport in terms of its size and function," design manager Frank Yuen Cheung-fan said. Yuen said the size of the station is more than 70 percent of the airport's Terminal 1 and more than double Hong Kong Station. He said each section of the station is designed to facilitate the movement of passengers from the train platforms via immigration and customs to the station exits. Lo said: "Outside the station, we will build a network so passengers can walk to nearby destinations or to take public transport. "For instance, we will build footbridges, subways and a plaza deck over Austin Road West connecting Austin Station, West Kowloon Cultural District and Kowloon Station." Lo also pointed out that customers using the West Kowloon facility will differ from the average MTR commuter because they will be mainly long- haul travelers who may need to spend a longer time inside the station. To cater to their needs, around 30,000 sq m will be reserved for commercial use, such as duty-free shops, restaurants and food courts. Construction of the station, part of the HK$55 billion Guangzhou-Shenzhen-Hong Kong Express Rail Link project, will begin at the end of the year and is scheduled to be completed in 2015.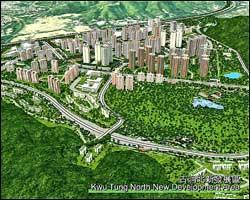 A development blueprint for three parts of the northeast New Territories will provide 46,000 public and private flats for 130,000 people and provide 45,200 jobs. The government plan covers 805 hectares and pinpoints three areas: Kwu Tung North; Fan Ling North and Ping Che/Ta Kwu Ling, which are currently home to around 8,000 people - of whom 6,000 are from 1,500 households. Officials will negotiate with the landowners to resume the land for development, a spokesman for the Development Bureau said yesterday. The plan will be put up for a second round of public consultation, after a three-month consultation ended last November. According to a bureau paper to be discussed at the Legislative Council development panel next Tuesday, the plot ratio in the development zones under the proposal is capped at five. This means flat heights would be limited to 35 stories. Under the plan, a special industries area in Ping Che/Ta Kwu Ling is to be reserved for high-value-added, non- polluting businesses and industries as well as port backup and logistics operations.
Despite its net interest margin being under pressure, HSBC (0005) will continue to boost its lending business in Hong Kong, expecting a recovery when the economy turns around, according to its Asia-Pacific executive director.

China: Mainland needs to be alert to the danger of asset bubbles, but headline inflation is unlikely to be a risk for some time, Fan Gang, a member of the People's Bank of China's monetary policy committee, said. Speaking at a forum in Hong Kong on Wednesday, Fan said mainland's gross domestic product could expand between 8 and 9 per cent next year. Growth this year would be above the government's target of 8 per cent, he added. Whereas mainland ran no risk of a double dip following its recovery from the economic downturn, there was such a threat for the United States, Fan said. Once the stimulus injected into the US economy faded in the second half of next year, it was not obvious what would sustain the momentum of the present rebound, said Fan, who holds the seat on the advisory body reserved for an academic. His warning of potential asset bubbles builds on stinging criticism of ultra-loose monetary policy by mainland banking regulator Liu Mingkang. "It is boosting speculative investment in stock and property markets and will pose new, insurmountable risks to the global recovery and, particularly, to the recovery in emerging markets," Liu, chairman of the China Banking Regulatory Commission, said on Sunday. Economists say the risk of asset price bubbles is especially acute in economies such as Hong Kong and mainland, which effectively import US monetary policy because they peg their currencies to the US dollar. Although he flagged the risk of bubbles and said real estate in cities such as Beijing, Shanghai and Shenzhen was expensive, Fan said nationwide property prices in China were not "crazy". "If that can be contained to a few places, it will not cause a crisis like the one that happened in the US," Fan said.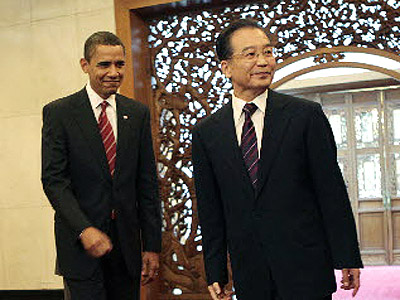 US President Barack Obama continued courting Beijing in talks with Premier Wen Jiabao on Wednesday, opening an opportunity to press him on the economic and currency strains that have shadowed his goodwill visit. Obama's first trip to China has been a mix of goodwill displays towards its sometimes wary people and leaders and closed-door discussions focused on the two big powers' vast and increasingly complex relationship. Wednesday was no different. Obama held talks with Wen and was then scheduled to visit the Great Wall. He is then scheduled to leave for South Korea. The meeting with Wen, the head of the central government, gave Obama a chance to raise touchy economic and diplomatic issues behind closed doors. But in their opening remarks before reporters, at least, both leaders stuck to upbeat phrases. "Mutual trust will help us move forward, while misgivings will take us back," said Wen. Obama already made plain in a summit with President Hu Jintao on Tuesday that he wants movement on China's currency policy. Many in Washington believe Beijing keeps the yuan too low in value, putting competitors at a disadvantage and distorting global economic flows. Hu, who is also the head of China's Communist Party, avoided mentioning the yuan or the dollar in his comments before reporters. But Wen, who is more deeply involved in day-to-day economic affairs, may have been more willing to grapple with Obama on currency and China's own gripes with US trade rules. Officials and experts from both sides have stressed, however, that Obama's visit will not bring about immediate policy shifts. "There will still be setbacks and even conflicts between China and the United States", said a commentary in the overseas edition of China's official People's Daily. "It will take the constant efforts of one or two generations, perhaps several, to bring stable progress to relations." Such summits are about setting priorities for future dealings, not making immediate policy changes, said Jin Canrong, an expert on China-US ties at Renmin University in Beijing. The issue of currencies has drawn testy comments from US and Chinese officials. China's Commerce Ministry on Monday rebuffed calls for the yuan to appreciate, signalling resistance to change foreign exchange policy. Outside pressure has been building on Beijing to let the yuan rise after more than a year of it being nearly frozen in place against the dollar, with the latest appeal voiced by the head of the International Monetary Fund on Tuesday. But Chinese officials have swatted down speculation of any big moves soon, and the government appears likely to keep the currency on a tight rein at least until the middle of next year to cement the country's economic recovery. "Any policy changes by China, including on the exchange rate, will be based on its assessment of its own interests, not on external pressure," said Jin, the professor. Wen may also have his own economic warning for Obama. In March, he took Washington to task over its fiscal policies, saying he worried about the health of China's vast US assets. He repeated those worries at a summit in Africa this month. China has amassed US$2.27 trillion of foreign exchange reserves, the world's largest stockpile, and analysts think about two-thirds of this is invested in dollar-denominated assets. Obama and Hu have said that strains over trade and US criticism of China's human rights restrictions should not overshadow co-operation. Bonnie Glaser, an expert on China at the Centre for Strategic and International Studies in Washington, DC, said the statement issued by Obama and Hu underscored "the two countries have a lot of common interests, but it remains to be seen whether they can cooperate to advance them". Obama's talks with the Chinese leadership have also covered Iran and North Korea, both nuclear trouble-spots where Washington and Beijing say they want to work together, but often disagree on how much pressure to apply. Wen visited North Korea early last month. North Korea will also feature in Seoul, where Obama flies to later on Wednesday for meetings with South Korean leaders. North Korea toned down hostile rhetoric a day ahead of Obama arriving in Seoul, saying in an official newspaper on Tuesday that it wanted better ties between the two, divided Koreas.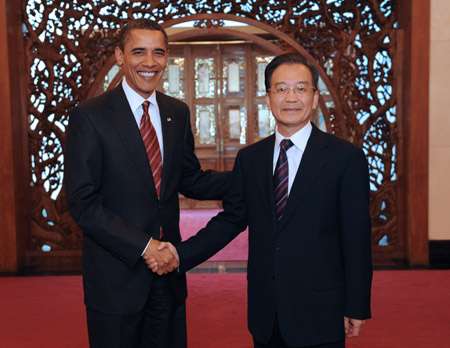 A joint statement by the US and Chinese presidents on climate change is encouraging as pressure builds in the last few weeks before a 192-nation conference in Copenhagen, but the language leaves a lot unsaid, observers in both countries said on Wednesday. The world's two largest polluters talked on Tuesday of a joint desire to tackle climate change, but failed to publicly address the root problems that could unravel a deal at the December 7-18 conference – mainly, how much each country can contribute to emissions cuts and how the world will pay for it. The joint statement by President Barack Obama and President Hu Jintao has positive language about aiming for a comprehensive deal, "but it leaves a lot of room for different interpretations, ranging from a real ambitious climate rescue deal to another meaningless declaration," said Ailun Yang, climate campaign manager for Greenpeace China. "The real test still at Copenhagen." Three weeks remain before the global conference that aims for a deal to replace the 1997 Kyoto Protocol, which required 37 industrial countries to cut heat-trapping greenhouse gas emissions. The Copenhagen agreement would require developing countries such as China to curb emissions growth as well. In a joint statement, Obama and Hu said Copenhagen should produce a comprehensive agreement that would "include emission reduction targets of developed countries and nationally appropriate mitigation actions of developing countries." Hu said nations would do their part "consistent with our respective capabilities," a reference to the now widely accepted view that developing nations like China should be required only to set goals for curbing emissions, not accept absolute targets. Timothy Wirth, president of the United Nations Foundation, a charity group that promotes UN causes, praised the US-China joint statement for saying a deal at Copenhagen should include emission reduction targets by developed countries, but he stressed the urgency of finding a final agreement. "Reaching a deal in Copenhagen will be hard enough; leaving all the negotiations to the last minute could make it unachievable," he said in an e-mailed statement on Wednesday. Already, Obama administration officials acknowledge that the Copenhagen talks are not expected to produce a final legal agreement. White House aides said Sunday that a fully binding legal agreement would be put off until a December next year meeting in Mexico City. The Kyoto pact expires at the end of 2012. But the meeting between Obama and Hu could give important momentum to the last few weeks of negotiations before Copenhagen, observers said. "This meeting between these two countries that account for around 40 per cent of the world's CO2 emissions from fossil fuels couldn't come at a more critical time in efforts to secure a strong international agreement to address global warming pollution," Jake Schmidt, the international climate policy director for the environmental group National Resources Defence Council, said in an e-mailed statement Wednesday. The US still has not committed to figures for its own emissions reductions or financing, with negotiators waiting until Congress completes domestic climate legislation.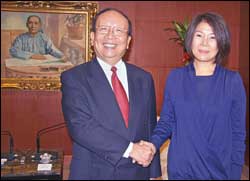 The grandchildren of communist leader Mao Zedong and his arch rival Chiang Kai-shek have met in Taiwan in a rare encounter mirroring warming ties between Beijing and Taipei. Kong Dongmei, believed to be the first Mao relative ever to visit Taiwan, was on the island with a cultural delegation from the semi-official Association for Relations Across the Taiwan Straits, said the China Times. She met John Chiang Hsiao-yen, a Taiwan lawmaker and grandson of nationalist leader Chiang Kai-shek, who was Mao's mortal enemy in the mainland for most of the period from the 1920s until the 1940s. They met when Kong's delegation visited the headquarters of the ruling Kuomintang, the party that the elder Chiang played a key role in shaping both on the mainland and in Taiwan. "It's just a coincidence we met. I didn't think too much about it," Kong said when asked if their meeting symbolized the end of the feud between the two late leaders. Kong, who runs a multi-media publishing company in Beijing, has reportedly made three previous low- profile visits to the island, most recently in July. The battle between Mao and Chiang for control over China cost the lives of millions and ended only in 1949 when Mao's communist forces seized power, banishing Chiang and his troops to Taiwan, where he set up a rival government. Ties between the mainland and Taiwan have improved since President Ma Ying-jeou took office last year.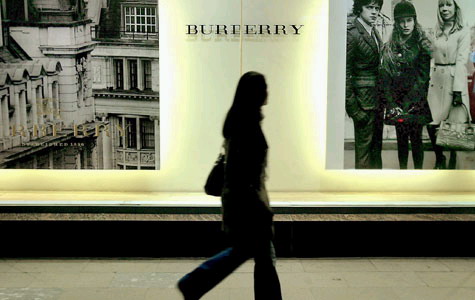 The British luxury group Burberry is planning to further boost its presence in China by expanding the number of franchised stores to 100 in the country in the next couple years, said Chief Executive Angela Ahrendts here on Tuesday. She told Xinhua in a foreign journalist press conference that Burberry would increase its investment in emerging markets, especially in China, because the country has a huge purchasing potential. So far, the company has operated 90 stores in emerging markets, the majority of which are currently under franchise. In China, the company has 44 franchise stores now, following seven openings in the first half of the financial year. Ahrendts said that Burberry is continuing to perform well in China, with strong double-digit comparable store sales growth in the first half. In addition, the company is also planning to increase its presence in the Americas. Burberry reported a fall of 19.6 percent in pre-tax profits for the six months to the end of September from 97 million pounds (about 163 million U.S. dollars) to 78 million pounds (about 131 million U.S. dollars). But its total revenues were up by 6 percent to 572 million pounds (about 961 million U.S. dollars) in the first financial half year, about 10 percent of which was from emerging markets. During the period, retail sales accounted for 54 percent of total revenue, while the proportion of the wholesale revenues was 38 percent. The 153-year-old group Burberry, which now has 122 mainline stores, 255 concessions and 90 franchised stores across the world, is planning to increase retail selling space by 10 percent a year.
Nov 18, 2009

Hong Kong: The unemployment rate improved slightly to 5.2 per cent in October, although the number of people with jobs fell to a two-year low, suggesting that the pace of recovery remains slow and uncertain. Official data shows the rate of unemployment eased 0.1 percentage point from 5.3 per cent in September. This is the second straight month of declining unemployment, which is at a seven-month low. The jobless rate tends to lag behind many other economic indicators, however, and may not reflect the current situation. There was no change to the underemployment rate at 2.4 per cent. Underemployment reflects the number of people who cannot secure more than 35 hours of work a week. The number of people with jobs fell by about 7,200, while those looking for work fell by about 18,700, meaning there were about 26,000 fewer people in the labour force, according to government figures. "As business conditions continue to improve, employers are expected to adopt a more positive attitude towards new hiring. This will ease the pressure on unemployment. Nevertheless, the decrease in total employment in the latest round of figures suggests that it may take some time for the labour market to keep up with the pace of economic rebound," Secretary for Labour and Welfare Matthew Cheung Kin-chung said. Without clearer indications of where the economy is heading, despite some encouraging signs of growth, companies are generally reluctant to commit to hiring. Improvements in the unemployment rate were mainly recorded in the construction, food services, insurance and wholesale sectors. Government efforts to speed major infrastructure projects to stimulate the economy saw unemployment in the hard-hit construction industry cut to 7.9 per cent, the second-lowest level this year. The underemployment rate fell in the food services, warehousing and support activities for transport sectors but worsened for some parts of the construction industry, and the arts, entertainment and recreation trades. After rising to 28.7 per cent in July, the jobless rate for those aged between 15 and 19 has steadily fallen to 22.7 per cent last month, down 3 percentage points from September. Economists expect youth unemployment to continue falling as job prospects pick up for graduates and school leavers. The number of private-sector vacancies posted by the Labour Department fell 8.6 per cent to 55,766 last month, down from 60,998 in September. The number of successful placements rose to 11,545 from 11,172, up 3.3 per cent.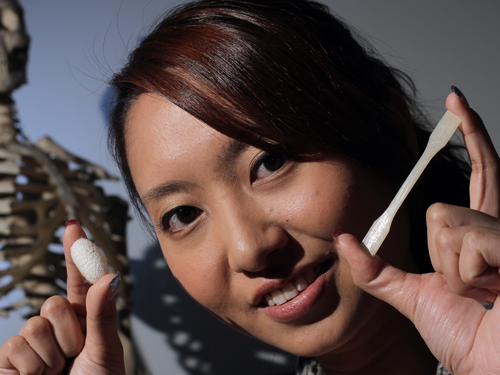 A Polytechnic University researcher has invented a degradable material using silkworm cocoons and natural plastic that could be used in bone repairs, the main benefit being that patients could forgo the second operation needed to take out the metal implants used by orthopaedists. Dr Karen Cheung Hoi-yan, a doctoral graduate from the department of mechanical engineering, said silk was a sturdy and elastic material which, when combined with the bioplastic polylactic acid, could be a remedy for the shortcomings of current bone treatment. "Stainless steel is not self-degradable, and doctors have to perform a second operation to take the metal plates out after the broken bones heal," she said. Cheung said that patients who had metal implants were also vulnerable to relapse. "After the broken bone heals and new cells grow, the stainless steel [used as a splint] will be taken out. But stainless steel is much stronger than human bones. The human body might not get used to the new cells, which are weaker than the stainless steel, and suffer from bone fractures again." Cheung said the proposed implants would degrade into carbon dioxide and water, which would be excreted by the human body without any harmful side effects. Cheung said she gained inspiration from foreign journals. "Silk, which is protein, was used by ancient doctors to dress wounds," she said. Scientists overseas had researched using silk, but their work had been inconclusive and haphazard. "They stopped their research before they could yield worthy results," she said. "I picked up where they left off. "I devoted all my four-year doctoral study to this research. Only after many trials and tribulations did I come up with the implant." The invention helped her win the Young Scientist Award in the field of engineering science organised by the Hong Kong Institution of Science. Cheung is applying for a post-doctoral fellowship at PolyU. If she is accepted, she will continue her research and work with Cambridge University, the University of California and University of Hong Kong to test the implants on mice. Her supervisor in the research project, associate professor of mechanical engineering Dr Alan Lau Kin-tak, said the invention could be used on human patients in about four to six years. "The tests on mice will last two years. Wide application of the implant can be achieved after clinical trials are carried out on humans," he said.
The new towns proposed in the northeastern New Territories will accommodate a population of 131,000 and offer sites for the development of pillar industries from 2019, according to the Development Bureau. But the timetable has been criticised as too optimistic, with the government still having to work out how to obtain private sites that comprise 57 per cent of the new town area. The concept plan announced yesterday was a refined version of a planning study, commissioned in 1998, which proposed three new towns housing a population of 180,000 in Kwu Tung North, Fanling North and Ta Kwu Ling, Ping Che. There were plans for a university hub at Kwu Tung and a centre for non-polluting industries at Ping Che and Ta Kwu Ling. The original plan was set aside in 2003 due to reduced demand for housing and only revived for public consultation last year.

China: President Hu Jintao urged the United States to oppose trade protectionism, and his counterpart, Barack Obama, at their summit yesterday nudged China to allow the yuan to appreciate.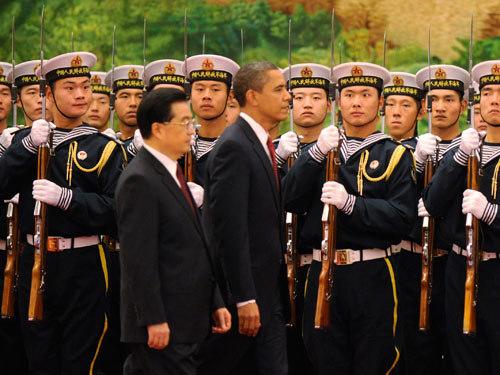 President Hu Jintao and his US counterpart Barack Obama have agreed to deepen the strategic relationship between the two countries and reached consensus on a wide range of global issues, although their differences over currency and human rights remained unsolved after a summit in Beijing yesterday. Obama reassured his host on issues seen by China as core to its national interests, promising to uphold the "one China" policy regarding Taiwan and recognising Beijing's sovereignty over Tibet . But he also urged Beijing to resume early dialogue with the Dalai Lama. Hu pledged China would co-operate with the US on important international issues, such as anti-terrorism, climate change and non-proliferation of nuclear weapons. Both sides have stressed the importance of deepening their strategic relationship, which is becoming a key factor in shaping regional and global politics. China and the US issued a joint statement after the presidential summit, listing co-operation in outer space, the environment, new energy, scientific research and public health. However, they did not announce any breakthrough on currency or human rights. It was the first joint statement issued by the two countries since 1998. Obama said at a joint press conference with Hu that he was "pleased to note the Chinese commitment made in past statements to move towards a more market-oriented exchange rate over time". Hu did not mention the currency issue in his remarks to the media. Instead, he said both sides agreed they would "continue to have consultations on an equal footing to properly resolve and address economic and trade frictions". On the human rights front, Obama reiterated the importance of universal rights and said such rights should be "available to all peoples, to all ethnic and religious minorities". Beijing has agreed to open a new round of dialogue with Washington on rights issues early next year. In front of the gathered world media, the two leaders stressed the importance for the two countries to build political trust and develop deeper strategic understanding. "We meet here at a time when the relationship between the United States and China has never been more important to our collective future. The major challenges of the 21st century, from climate change to nuclear proliferation to economic recovery, are challenges that touch both our nation and challenges that neither of our nations can solve by acting alone," Obama said. Hu said China and the US "share extensive common interests and broad prospects for co-operation". "During the talks, I underlined to President Obama that given our differences in national conditions, it is only normal that our two sides may disagree on some issues. What is important is to respect and accommodate each other's core interests and major concerns," he said. In a move to reassure Beijing, Obama said the US "respects the sovereignty and territorial integrity of China". He said the US "recognises that Tibet is part of the People's Republic of China" and followed this by calling for the early resumption of dialogue between Beijing and representatives of the Dalai Lama. Joseph Cheng, chair of political science at City University of Hong Kong, said Obama was under political pressure domestically to raise the Tibet issue on his maiden visit to China, "but he certainly harbored no intention to put it in a confrontational way". The US president also welcomed "steps that have already been taken" by Beijing and Taipei to relax tension and build ties. His comments came a day after the mainland and Taiwan signed a new agreement on trade and finance co-operation.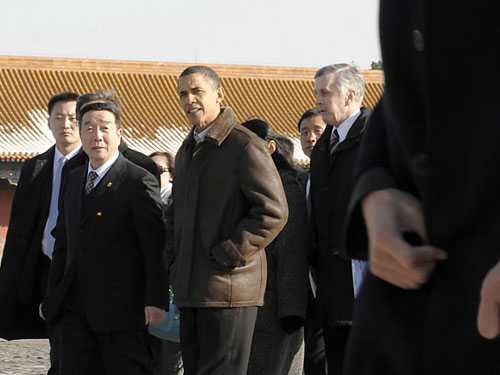 On his first trip to China, Barack Obama demonstrated his usual charm but stuck closely to the script. Despite the busy schedule, he managed to squeeze in a visit to a sealed-off Forbidden City yesterday for a private tour, and today he is scheduled to visit the Great Wall, which is also expected to be closed to visitors. Unlike his predecessor, George W. Bush - who stressed that his relationship with China dated back to his student days cycling in Beijing's hutongs - Obama has not asked to do anything outside of his conservative itinerary so far. After the meeting President Hu Jintao yesterday, and the press conference where neither leader accepted questions, Obama made a one-hour visit to the sprawling Forbidden City. He walked side by side most of the time with its director, Zheng Xinmiao, and wore a leather jacket over his suit to ward off the chill. He was guided through different structures along the central axis, and when he stopped inside the first courtyard for a photo, Zheng pointed out that he was facing the wrong way. "Oh, that way?" Obama said, laughing as he turned around. "I see." Passing a group of reporters as he made his way to the Hall of Supreme Harmony, the largest building in the Forbidden City, he remarked: "It's beautiful." At the end of the tour, he sat down alone under the Gate of Continuing Harmony and wrote at length in the VIP visitors' book. "Thank you for a wonderful tour of this magnificent place," Obama told Zheng, adding he wanted to come back next time with his two daughters, Sasha and Malia. Last night, Obama attended a state banquet held at the Great Hall of the People. He stopped and looked with interest at some antique vases decorating the room before he sat down between Hu and Wu Bangguo, chairman of the Standing Committee of the National People's Congress. US Secretary of State Hillary Rodham Clinton sat on the other side of Hu. Reporters were ushered out before they could see whether the state banquet would relax into a party with dancing and music, like the first one former president Jiang Zemin held for Bush. Jiang famously serenaded Bush with O Sole Mio. The menu was a thoughtful mix of Chinese and Western dishes: a cold starter plus soup, then three main courses in the order of Chinese-style beef steak, fried white asparagus and grilled grouper, then a sweet finish with fruit and ice cream. Even though the US president might not be leaving with as many concrete promises as he would have liked, he was received with the highest protocol throughout his trip. After he arrived rather unprepared for the lashing rain in Shanghai on Sunday evening, he was received by vice-president Xi Jinping at Beijing Capital International Airport (SEHK: 0694) on Monday evening. The private dinner hosted by Hu that followed, though not a state banquet, was a carefully planned occasion too. The food included shrimp, soup and hand-carved mutton; there was even a live demonstration of Chinese noodle making. Hu and Obama chatted on a wide range of topics during the 90-minute meal. Hu commented positively on Obama's exchange with students in Shanghai, and said the town-hall-style meeting was very lively. Obama leaves this afternoon for South Korea.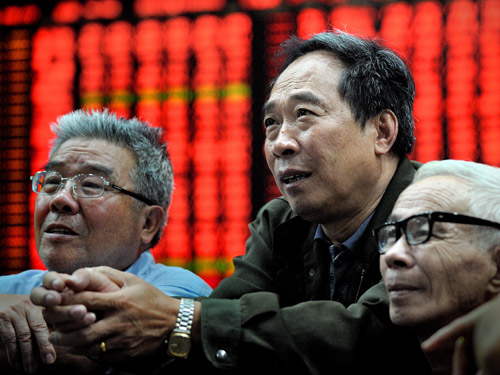 China Merchants Securities made a lacklustre debut on the Shanghai Stock Exchange yesterday, posting the smallest first-day gain among newly listed A-share companies this year as investors baulked at the inflated price of the brokerage. At the end of the day, the stock had gained 2.61 yuan (HK$2.96) or 8.4 per cent to close at 33.61 yuan. It hit a high of 35.70 yuan, 15.2 per cent above the offering price, in the morning. All new listings on the mainland this year jumped more than 20 per cent on their first day of trading. None has yet fallen below the flotation price, according to Bloomberg. "Investors' lukewarm response to the brokerage was well grounded since the stock was too expensive," said Dazhong Insurance fund manager Wu Kan. "It wouldn't be a surprise if its shares were to trade below the IPO price in the coming days." Shenzhen-based Merchants Securities floated 358.5 million shares at 31 yuan each, 56.3 times its 2008 earnings, last week, although analysts noted the brokerage's fundamentals could not support the inflated price. Guotai Junan Securities said in a report that "it would be unacceptable if the price was set above 25 yuan".
Beijing and Washington have promised to co-operate on regional and global security challenges including nuclear issues involving North Korea and Iran.
Chinese and American financial officials are working on a preliminary agreement to encourage mainland lenders to buy into small and medium-sized US banks, and are hoping to announce the deal during US President Barack Obama's current visit to China, according to mainland bankers who have been briefed about the matter. The memorandum of understanding (MOU) is part of a new strategic framework that Beijing and Washington are likely to announce before Obama leaves tomorrow, covering subjects from climate change to trade and international issues. The MOU, if announced, would signal a significant turnaround of Washington's stance towards Chinese investment in the US and also comes at a time that cash-rich China, with more than US$2 trillion worth of foreign exchange reserves, is buying overseas assets aggressively. Until recently, Americans had been wary of investments from state-controlled Chinese companies in sectors such as traditional banking or energy. In 2005, the China National Offshore Oil Corp's US$18.5 billion investment in the US oil company Unocal failed, largely because of political opposition, and even last year, American regulators reportedly withheld approval of banking licences for the two top mainland banks apparently because of concerns over the role of the China Investment Corp, the country's sovereign fund. But the situation has begun to change in the aftermath of the global financial crisis, which has badly hit the American banking sector, particularly the small and medium-sized lenders. About 120 US banks struggling to clean up their balance sheets have closed this year. Mainland bankers briefed on the situation said the US wanted more Chinese investment in the banking sector because its economic recovery was not yet on a solid footing. Chinese investment could help integrate the two economies more closely and stabilise the recovery process. Meanwhile, mainland companies have begun to pick up the pace of investment in the US. Earlier this month, the CIC agreed to invest US$2.15 billion in US power company AES. However, the chance of both sides reaching an agreement before Obama completes his maiden visit to China remains uncertain. Chinese lenders have become wary of Western banks in the wake of the financial crisis. China Minsheng Banking Corp, which plans to raise up to US$4 billion by selling shares publicly in Hong Kong, reported a loss of US$120 million on its investments in failed US lender UCBH Holdings. The big San Francisco bank with a branch in Hong Kong and a subsidiary in Shanghai was closed by California regulators earlier this month. "The US side is very keen for the mainland banks to invest, but we are very cautious," said a senior banker who sits on the board of one of the smaller mainland banks. Instead, mainland banks appear to be more interested in the Asia-Pacific region and developing countries. China Construction Bank (SEHK: 0939, announcements, news) chairman Guo Shuqing said earlier this month that while the bank was interested in overseas acquisitions, it was less interested in banking assets in the US or Europe, where growth potential was limited.
Nov 17, 2009

Hong Kong: The government has sent letters to students seeking consent for the voluntary school drug- testing scheme. Letters from Chief Executive Donald Tsang Yam-kuen also went out to parents yesterday urging them to support the scheme that begins next month at 23 Tai Po schools. In his letter to youngsters, Tsang said the scheme will "engender a `Say NO to drugs!' culture on campuses, and this is vital to helping your fellow students resist drugs." To parents, he wrote: "It is incumbent upon us parents to help our children choose the right path for a healthy and meaningful life." Meanwhile, Undersecretary for Education Kenneth Chen Wei-on led by example and took the first urine drug test. Acting principal Lancy Tam Suk-yan from Law Ting Pong Secondary School did likewise. Their urine samples, tested for ketamine, ecstasy, methamphetamine, cannabis and cocaine, proved negative. Principals, students and parents were among those at the Carmel Holy Word Secondary School in Tai Po for the launch. "I am confident that the majority of students will support the scheme," Chen said. As it is a voluntary scheme, students may withdraw if they do not wish to take the test. Two students also gave urine samples yesterday. One, a Form Six female student surnamed Chow, admitted she was nervous and worried at first. After the procedure was explained to her, she no longer had any doubts. "I feel OK," she said. "The procedure is fast and not complicated." Kwok Wing-keung, Chairman of the Association of Secondary School Heads, Tai Po District, said the deadline for submission of consent letters is November 30. Kwok said all students should hand in the letter, regardless of whether they agree to take the test or not. There are potentially about 20,000 students to be tested at the secondary schools under the pilot project in Tai Po. Kwok Pui-wang, a Secondary Three student, said: " The procedure was clearly explained and I have no doubt about it. It proves I am innocent if I test negative." But Wong Wai-ki, a Secondary One female student, said: "I don't want someone, even if they are girls, to monitor me. That's too pressured." Ho Chu-ping, chairman of Federation of Parent-Teacher Associations, Tai Po District, said students responded well during the briefing.
Officials are eyeing a single building to house the immigration and customs facilities of both the HKSAR and mainland governments on the Hong Kong- Guangzhou-Shenzhen Express rail link, a Legislative Council subcommittee heard yesterday. Secretary for Transport and Housing Eva Cheng Yu-wah also floated the possibility of mainland officers handling immigration formalities on the trains. Lawmaker Cheung Hok-ming of the Democratic Alliance for the Betterment and Progress of Hong Kong said passengers having to clear immigration and customs twice would defeat the purpose of an express rail link. He said the government should do everything to enhance efficiency and economic returns of the railway whose HK$65.2 billion price tag had already angered society. "One of the roles of the rail line is whether it can bring maximum economic returns. If the railway fails to provide a one-stop immigration and customs clearance, the function and the economic returns of the rail line will not be as good as it could be," Cheung said. Cheng said "complex legal issues" needed to be overcome before possible collocation of the immigration and customs facilities for the express link. "We are studying the issues by setting up an inter-departmental working group," Cheng told the Legco Subcommittee on Matters Relating to Railways. "Yet I am not optimistic that collocation will be available when the rail line comes into service [in 2015]," Cheng added. Civic Party lawmaker Audrey Eu Yuet-mee expressed fears that the express link's effectiveness would be diminished if passengers had to get off at the Shenzhen border and a collocation of facilities was not available. In response, Cheng said: "We want to facilitate the travelers, yet we can't underestimate the complexity of the customs checks. We will discuss with the mainland authority to see if there is any possibility of working something out, such as the checks on board trains used in European countries." The League of Social Democrats' Albert Chan Wai-yip said he was appalled at the escalation of the cost of the rail link, whose original budget has doubled. "The central government said the rail line should be built. But it did not specify the line should end in West Kowloon," Chan said, accusing the government of trying to make West Kowloon a mega town. "Why don't you simply build the terminal at Central station?"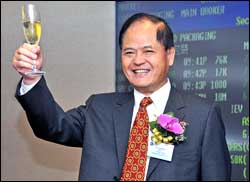 Investor passion for public offerings continued unabated yesterday, as four listing candidates froze more than HK$75 billion, while CPMC Holdings (0906) gained 13.4 percent in its trading debut. China Minsheng Banking Corp, Fantasia Holdings, Sany Heavy Equipment International and Sands China locked up at least HK$75.06 billion liquidity, according to margin financing orders received by 13 brokerages. Amid the heavy inflows, the Hong Kong Monetary Authority injected HK$3.1 billion into the money market yesterday to keep the currency within its trading band against the US dollar. The aggregate balance, a measure of liquidity in the banking system, is expected to total HK$306.364 billion by tomorrow. Shares of packaging firm CPMC surged as much as 30.8 percent to HK$7.05 yesterday, before closing at HK$6.11 - up 13.4 percent from the offer price of HK$5.39. Investors made a paper gain of HK$720 per board lot of 1,000 shares. Turnover was HK$868 million, as 131.2 million shares changed hands. Meanwhile, Minsheng's retail tranche was at least 23.36 times oversubscribed, as it locked in HK$38.44 billion worth of margin financing orders, brokerages said. Excluding the US$340 million (HK$2.65 billion) worth of subscriptions from cornerstone investors, Minsheng attracted more than US$20 billion for its institutional portion, sources said. Fantasia and Sany, which close their retail books today, were welcomed. Fantasia's retail portion was 58.91 times oversubscribed with margin financing order of HK$19.23 billion. Stockbuyers also subscribed to HK$16.96 billion worth of Sany's shares - 70 times more than it aims to raise from the public offering. Sands China's retail portion was merely 16.56 percent covered, securing HK$430 million margin financing.
Templeton Asset Management has invested HK$78 million in convertible notes issued by Capital Strategic Investment (0497), drawn by its business model and management capability.

China: The Commerce Ministry in Beijing yesterday rebuffed calls for the yuan to appreciate, signaling resistance to change in a controversial foreign exchange policy that looms over US President Barack Obama's first visit to the country.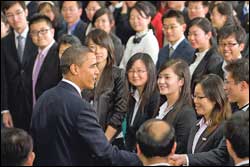 US President Barack Obama gets down to serious business in talks today with President Hu Jintao in Beijing at a time of strained relations between the superpowers. Obama said in a countdown to the session that Washington does not seek to hold back China's rise, but he offered a gentle critique of Beijing's approach to human rights. "We welcome China as a strong and prosperous and successful member of the community of nations," Obama told more than 400 students of eight universities at Shanghai Science and Technology Museum. But as he acknowledged that his country has struggled with race relations, Obama said the United States "will always speak out" in favor of the "universal rights" to free expression, worship, political participation and access to information. "They should be available to all people, including ethnic and religious minorities, whether they are in the United States, China or any nation." Obama also said the notion that the two nations "must be adversaries is not predestined." He attended a welcome dinner hosted by Hu at the Diaoyutai state guest house last night following his arrival in the capital from Shanghai. He will also hold talks with Premier Wen Jiabao tomorrow before heading to South Korea. Obama, who said visits to the Forbidden City and the Great Wall will be the highlights of his trip, struck a conciliatory and folksy tone at the Shanghai forum, which was aired live on local TV but did not go nationwide. He announced during the forum that the United States intends to increase the number of its youngsters studying in China to 100,000. He also used the occasion to champion online freedom. "I'm a big supporter of not restricting internet use. The more open we are, the more we can communicate, and it also draws the world together." Obama went on to stress Washington's one-China policy, but he did not mention Tibet. The smartly dressed Shanghai students smiled and applauded politely and laughed when Obama tried Chinese. Their questions ranged from Twitter and his Nobel Peace Price to whether he intends to attend the Shanghai World Expo on women's rights. As regards a point made by Shanghai Mayor Han Zheng that there are more women in college than men, Obama said: "I think that is an excellent indicator of progress ... of whether or not a country does well is how well it educates its girls and how it treats its women." He also got personal, likening Obama family gatherings to the United Nations: "I have a father who was from Kenya, I have a mother who was from Kansas in the midwest of the United States, my sister is half Indonesian [and] she's married to a Chinese person from Canada."
Taipei signed three long-expected financial memorandums of understanding with the mainland yesterday, paving the way for closer cooperation in banking, insurance and securities.
Hillary Clinton has appealed to American firms to sponsor the US pavilion for next year's World Expo in Shanghai, saying their support would strengthen Sino-US ties. The US secretary of state made her appeal during remarks to existing and prospective sponsors at the site where the US$61 million (HK$475.8 million) pavilion is being built. The United States was the last major country with diplomatic ties to Beijing to sign up for what has been billed as the biggest-ever Expo, with an expected 70 million visitors from May through October. The US finally agreed in July to participate, but has had difficulty raising money for its pavilion.
Nov 15 - 16, 2009

Hong Kong: The appointment of the former secretary for commerce and economic development to a lucrative private-sector job has raised eyebrows. Frederick Ma Si-hang has every right to take the job. The time limit on ministers to accept such positions after quitting public service is one year. Ma left his post 17 months ago. He has not broken any rules. However, his appointment as a non-executive director and chairman of China Strategic Holdings has highlighted the unequal rules on potential conflicts of interest for political appointees and top civil servants. Unlike political appointees, permanent secretaries have to seek permission from the Civil Service Bureau if they wish to take a private-sector job within three years of leaving the government. The argument for the different treatment is that it is already difficult to attract talent from the private sector. Among those targeted for positions as political appointees are company executives who are likely to have to take a pay cut - as Ma did when he joined the government from PCCW (SEHK: 0008). If the restriction period is too long, it is argued, it will act as a further deterrent. That position would hold water if more appointees had Ma's private-sector background. However, Chief Executive Donald Tsang Yam-kuen and his top aides have increasingly turned the accountability system - under which appointees are hired - into a recruitment ground for trusted senior civil servants. For example, Ma's replacement in the government was Rita Lau Ng Wai-lan, a permanent secretary for commerce and economic development and a civil servant for more than three decades. Likewise, the two newly appointed undersecretaries, Lai Tung-kwok (security) and Adeline Wong Ching-man (constitutional and mainland affairs) are career civil servants. This means civil servants, too, can sidestep the three-year restriction period by securing political appointments before they quit the government. Tsang's civil service clique has exposed further cracks in a flawed political system. The government should review the different rules applying to senior civil servants and political appointees.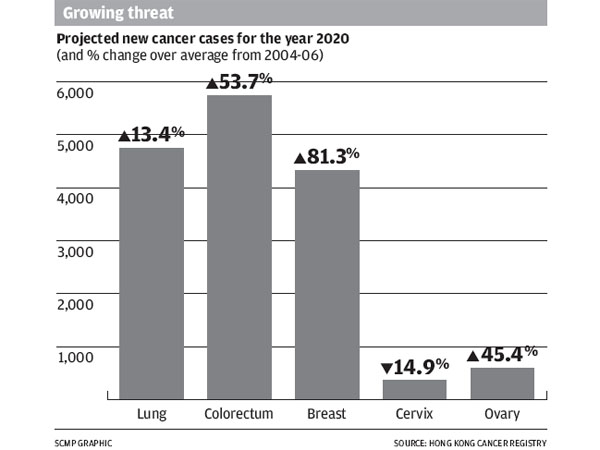 Hong Kong people have been urged to change their diet, after the city's cancer registry projected the number of new cancer cases to increase by nearly one-third by the end of the next decade. The Hong Kong Cancer Registry said its latest records showed an average of 22,817 new cases annually between 2004 and 2006, and it projected that the number would reach 30,190 by 2020. In particular, the number of new cases of uterine cancer is expected to double, while new cases of female breast cancer are tipped to rise about 81 per cent and new cases of colorectal cancers by half. Clinical oncologist Anthony Ying Chi-ho, chairman of the cancer detection and prevention subcommittee of the Hong Kong Anti-Cancer Society, said the increase was due to people's diet. "There are different factors. The common reason for the rise may be related to people's diet. For example, the consumption of red meat and the incidence of colorectal cancers are related," he said at a press conference yesterday. "The projection for the increase in [uterine] cancers may be due to the trend in the past 20 years," he said. "The cancer registry figures show that there has been an increase of this cancer by about 3 per cent per year." Lung-cancer cases are estimated to increase by about 13 per cent by the year 2020. In 2006, the three most common cancers in Hong Kong were breast cancer, colorectal cancer and lung cancer. Lung cancer led with 4,233 registered new cases. According to the registry, the number of new cases of colorectal cancer was likely to overtake those of lung cancer next year. "Cancer has been Hong Kong's No1 killer in the past 20 years," Ying said. "It has killed more than 12,000 people each year. "One in every four men and one in every five women will develop cancer in the course of their lives," he said.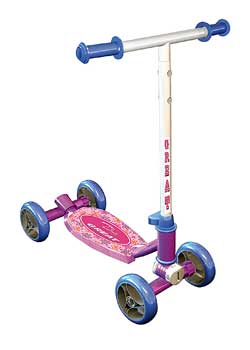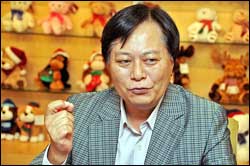 The toy industry was badly hit by the credit crunch last year. Poor consumer sentiment in the West saw key players such as RBI Holdings (0566), Kiu Hung Energy Holdings (0381) and Matrix (1005) turning in lackluster performances. Hutchison Harbour Ring (0715) - a unit of Hutchison Whampoa (0013) - even chose to discontinue its toy division altogether in October citing that it operated "in a very difficult business environment in the past years and this situation is expected to continue." But Dream International (1126) executive managing director and chief financial officer Young M Lee has stayed bullish. Lee said business started to rebound from June after facing losses since 2005. The soft-toy producer swung to a first- half net profit of HK$38.9 million this year, from a year-on-year loss of HK$51 million. An internal revamp and focus on large buyers is helping to change the fortunes, Lee said. The soft-toy industry is highly labor- intensive and the allure of low wages persuaded Dream, set up in South Korea in 1984, to move to Sri Lanka - its first offshore manufacturing base. The Seoul Olympics of 1988 was a huge boost to toymakers. But political instability in Sri Lanka later drove the firm to set up a plant in Shenzhen in 1992. "At the time everything in China was so competitive," Lee recalled. "We were able to operate our business with a lot of profits." By 2000, the company was the largest soft-toy maker in Greater China and in 2002 it became the first South Korean company to list in Hong Kong.
Providers of serviced offices in Hong Kong are tapping into a strong new customer base as growing numbers of mainland firms hunt for cost-effective accommodation for their business operations in the city. "Previously, about 90 per cent of our clients were either from Hong Kong or overseas," said a spokeswoman at the Cosmopolitan Business and Convention Centre (CBCC). "Now 50 per cent of our clients are mainland firms, and we are providing office accommodation to more trading companies from Shenyang [Liaoning province] and some cities I have never even heard of in Hebei and Henan provinces," she said. CBCC owns 48 office units covering 8,000 square feet at Soundwill Plaza in Causeway Bay and offers office services starting with a HK$550 a day secretariat and virtual address and ranging to a lease on a 150 sq ft office at HK$16,000 a month. Other services include a business centre, auditing, bookkeeping and accounting functions, a corporate secretarial and taxation service, and assistance with company set-ups. "Our clients are looking for flexibility in leasing terms instead of conventional office premises. Some are newcomers just exploring business opportunities in Hong Kong, and they are in the city for business appointments for maybe two days a week," she said. "Such start-ups are reluctant to commit to taking a large office space for two to three years." Regus, the world's largest provider of serviced offices, plans to open a new 15,000 sq ft business centre in the International Commerce Centre at Kowloon Station in January. "We believe we will see more start-ups from overseas or from the mainland reaching into Hong Kong over the next few years," said a spokeswoman. Regus will also add business centres in Beijing and Tianjin. Desmond Poon Chi-ming, an associate director of consultancy Chartersince Realty (International), said his firm recently helped two mainland companies lease business centres as temporary offices in Hong Kong. "They prefer to set up operations in a business centre mainly because of flexibility in leasing terms. These clients are looking for six-month or even shorter leases as a way to test the market," he said. Companies in this situation prefer the option despite the fact that some business centres in core Central charge at least HK$30,000 a month for a single room or HK$70,000 for a unit to accommodate four people, plus service fees. "Some will renew a six-month term lease three or four times. They will not sign longer leases until their business plans have been finalised," he said. Since the global financial crisis, mainland firms had become more interested in serviced office options at a point when an increasing number of foreign firms had either pulled out of their operations in Hong Kong or become cautious about expansion in order to repair their balance sheets at home, Poon said.

China: An "unforgettable humiliation" the People's Liberation Army suffered during the Taiwan Strait missile crisis in 1996 prompted the mainland to build its own global navigation and positioning satellite system, a retired senior military official has disclosed. Beijing has spent billions of yuan in the past decade developing Beidou 2, or Compass, which with 30 to 35 satellites by no later than 2020 promises to rival the American GPS. While Beidou 2 has obvious commercial value, Beijing says the system is crucial to its military. PLA officials have on various occasions said the nation needs its own satellite positioning system, as Washington could deny access to GPS. For the first time, a senior military official has said this was what happened in 1996, when tensions were high between Beijing and Taipei over former Taiwanese president Lee Teng-hui's proposal that relations be conducted on a "state-to-state" basis, which Beijing took as a move towards full independence. The PLA subsequently carried out a large military exercise and fired three missiles into the East China Sea only 18.5 kilometres from Taiwan's Keelung military base as a warning. "The first shot hit the target accurately. But just as everyone was applauding the success, we lost track of the second and the third," the senior military official said. The colonel said the military's analysis afterwards suggested the two failures could have been caused by sudden disruption of GPS. Most modern missiles rely on a combination of a built-in computer system and satellite positioning for guidance. Losing the satellite signal would severely reduce accuracy. "It was a great shame for the PLA ... an unforgettable humiliation. That's how we made up our mind to develop our own global [satellite] navigation and positioning system, no matter how huge the cost," the colonel said. "Beidou is a must for us. We learned it the hard way." GPS is solely controlled and operated by the US government, which could shut it down in the event of a national emergency, reserving it for US military use only. The Pentagon has also downgraded the resolution of GPS for civilian use. Dr Arthur Ding, a PLA expert at National Chengchi University in Taiwan, said it was possible for the US to interfere and deny GPS to the Chinese military. Washington at the time was concerned about the PLA's missile launch and sent Aegis-class warships to monitor the development. "The PLA at the time had to rely on the commercial GPS service for guidance, as they had not yet developed their own positioning system. This gave the US an easy way to interfere," he said, though knowing whether or not the US had shut down GPS was difficult. China launched its first Beidou positioning satellite on October 20, 2000. A second was launched two months later, a third in May 2003 and a fourth in February 2007. Initially, China intended to join the Galileo positioning system developed by Europe because of technology and cost concerns. Beijing was ready to commit €230 million (HK$2.67 billion) to the Galileo system, but soon lost patience over its progress. Instead, it decided to focus on its own system. Galileo is not yet operational, while Beidou began to offer an open service last year with an accuracy within 10 metres. Xinhua has said that its licensed service - used by authorised or military users - could have a much greater accuracy. Andrei Chang, editor-in-chief of the Canadian-based Kanwa Defence Review, said the PLA Air Force and Navy would be two key beneficiaries of the new global navigation and positioning services. "While the US-owned GPS provides only approximate locations to its overseas clients, China's own version ... will provide the PLA with more reliable and effective navigation and positioning of force deployment," he said. "All precision-guided weapons, including long-range and cruise missiles and other sophisticated equipment that need precise data, would benefit the most." Xu Guangyu , a retired PLA general, said the military now had a full range of independent and sophisticated positioning and guidance tools to help its missiles, such as the Beidou navigation system and the Yuanwang missile and satellite tracking ship. "There is no chance now for the US to use its GPS to interfere in our operations at all," he said.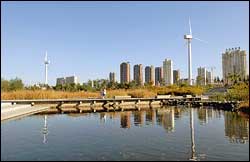 At a gleaming new research center outside Beijing, about 250 engineers and researchers from the ENN Group are trying to figure out how to make energy use less damaging to the world's climate. The private company is part of a growing drive by the mainland to work out a way to check the rapid growth of its massive emissions of greenhouse gases. Seeking to transform an economy dependent upon coal for electricity, Beijing has closed down old cement and coal plants, subsidized new wind turbines and taken other measures. China produces the most carbon emissions in the world, and that is likely to continue growing for two decades. President Hu Jintao's pledge at the United Nations to lower the country's carbon intensity "by a notable margin" is regarded as a step forward. Yet, in visible and less visible ways, China has begun to address its emissions problem. The steps are driven in part by the concern that climate change could worsen the flooding that plagues the country's low-lying coastal regions and cause water shortages as glaciers in the Himalayas melt away. But China has also begun to see energy efficiency and renewable energy as ingredients for the type of modern economy it wants to build. "We think this is a new business for us, not a burden," said Gan Zhongxue, who left a job as a top US scientist for the giant ABB Group to head up research and development at ENN, the Langfang , Hebei, company that made its fortune as the dominant natural gas distributor in 80 mainland cities. The challenge is immense. On average, a mainlander emits one-fifth as much greenhouse gas as an American; an overwhelming majority do not own cars; and half the population still lacks access to winter heating. But its economy is growing so quickly and prosperity is spreading so rapidly that China's demand for energy is destined to increase even if it uses less for every dollar of economic output. The State Grid's economic research institute forecasts an 85 percent increase in electricity demand by 2020. Still, China has taken significant steps in the past five years. It removed subsidies for motor fuel, which now costs more than it does in the United States. It has set high efficiency standards for new coal plants; the United States has none. It has set new energy-efficiency standards for buildings. It has targeted its 1,000 top emitters of greenhouse gases to boost energy efficiency by 20 percent. And it has shut down many older, inefficient industrial boilers and power plants. "Regardless of whether the US passes its own legislation, China will take positive measures because this is required for our own economy to conserve resources," said Xie Zhenhua, vice chairman of the National Development and Reform Commission. In climate talks, China has argued that industrialized nations should do more to slow the pace of climate change compared with developing nations. Beijing has set ambitious targets for renewable energy, which is supposed to account for 15 percent of the country's fuel mix by 2020, and for tree planting, to boost forest cover to 20 percent of China's land mass by the end of next year. China plans to quadruple its nuclear power; by the end of next year, it may have 18 nuclear energy plants under construction, half of the world's total under construction. Smaller details are getting attention, too. Xie said forcing supermarkets to charge for plastic bags reduced the use of the bags by two-thirds, saving the equivalent of about 30,000 barrels of oil a day. The International Energy Agency said the efforts are starting to pay off. It lowered the estimate of future mainland greenhouse gas emissions. Yet, for all of the efforts, China's greenhouse gas emissions are likely to head upward. Hitting its renewable and nuclear energy targets will be challenging. The explosion in the number of wind turbines has created a transmission bottleneck; many turbines stand idle in Inner Mongolia and northeast China, awaiting new transmission lines and connections with the main power grids. The country lacks the skilled manpower to construct, operate or regulate nuclear power stations. Key components might be in short supply, too. All that contributes to China's continued reliance on coal and its reluctance to guarantee a ceiling on its emissions at the Copenhagen summit. In the United States, China's drive to rein in its carbon emissions has prompted people to switch from worrying about "the China threat" to the global climate to worrying about the threat of China soon seizing the lead in clean- energy technology. "If they invest in 21st-century technologies and we invest in 20th-century technologies, they will win," said David Sandalow, assistant secretary for policy and international affairs at the Energy Department.
State leaders yesterday stressed that the nation would stick to its active economic policy even though the economic recovery was now on a more solid footing. "China's economic recovery is being constantly solidified, but we still face quite a few difficulties and problems," Premier Wen Jiabao told a conference in Beijing in advance of next year's Shanghai Expo. "We need to adjust the economic structure and manage inflationary expectations," Wen said, according to a transcript of his remarks published on the Shanghai Expo's website. Also speaking yesterday, but at a different occasion, Vice-Premier Li Keqiang repeated the message, saying that although full economic recovery was in sight, it was important for the government to maintain stability. "Positive changes have taken place in the world economy along with the enhanced confidence of the international community and a turning around of the financial market," Li said during a meeting with some Nobel laureates and prominent economists who were in Beijing to attend a forum. "[But] the basis for the recovery is still unsteady and the real economy is facing vital challenges such as sliding trade and increasing unemployment," he said. Both leaders' comments are the latest reiteration of Beijing's accommodative policy stance, and follow data for October that showed stronger-than-expected industrial output growth of 16.1 per cent compared with a year earlier, a 19-month high. Beijing has started to fine-tune its credit policies, guiding new lending down to 253 billion yuan (HK$287 billion) in October from 516.7 billion in September, but it has kept the bulk of its stimulus measures in place, particularly those to encourage domestic demand and private investment. Wen also said that the worst of the financial crisis was over and that the global economy was recovering, although it would be gradual and involve ups and downs. His comments were in line with the policy stance from top officials in recent weeks.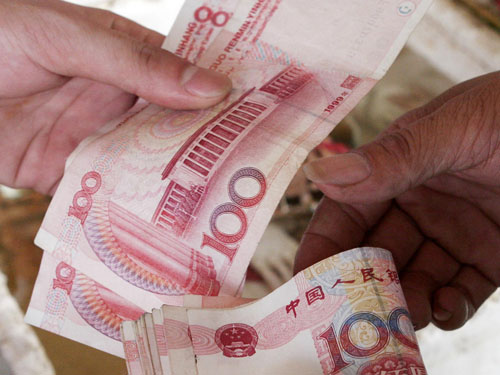 Beijing would probably let the yuan start rising against the US dollar early next year after the central bank signalled it might pursue a more flexible currency policy, said Calyon, the investment banking arm of Credit Agricole. The exchange rate would be guided in a "proactive, controlled and gradual manner and based on international capital flows and movements in major currencies", the People's Bank of China said on Wednesday in a quarterly report. The report omitted a pledge made three months earlier to keep the yuan "basically stable". Westpac Banking Corp said in a report yesterday the central bank might allow "modest" gains in the currency that have stalled since the middle of last year and led to international calls for greater flexibility to help offset global trade imbalances. Economists at Goldman Sachs Group disagreed on the basis China was unlikely to reward speculators by alerting the market to a possible policy shift. "This marks a significant change in the rhetoric towards more flexibility," Sebastien Barbe, the head of emerging market research and strategy at Calyon, wrote in a research note published yesterday. "We keep our call for yuan appreciation to resume at the beginning of next year." The yuan strengthened 21 per cent in the three years after a dollar peg was scrapped in July 2005, before China intervened to keep the currency at about 6.83 per dollar as a global recession battered exports. Dollar purchases needed to block appreciation helped boost China's foreign exchange reserves, the world's largest, by US$428 billion since July last year to US$2.27 trillion at the end of September. Yesterday's central bank report suggests China is considering "a resumption of modest gains in the yuan", analysts including Sean Callow at Westpac Banking, Australia's second-largest bank, wrote in a research note yesterday.

Germany's Bayerische Motoren Werke (BMW) and Shenyang-based Brilliance China Automotive Holdings (SEHK: 1114) signed an agreement yesterday in Beijing to build their second plant for five billion yuan (HK$5.68 billion). The new plant in Liaoning will have an average annual capacity of 100,000 units with a maximum capacity of 300,000. Construction will start next year. Brilliance China and BMW will each hold 50 per cent of the factory. BMW is icreasing efforts to gain more market share in the only growing car market in the world, competing with Volkswagen's Audi brand and Daimler's Mercedes-Benz. The investment also includes expansion of its existing plant in Shenyang, which makes the BMW 3-series and 5-series cars. Annual production of the plant will increase to 75,000 units from 30,000 by the end of next year. The long-term injection by BMW and Brilliance China would take their total investment on the mainland to 9.5 billion yuan, BMW said in a statement, without providing details of the investment. Volkswagen, owner of the premium Audi brand, said in June last year it planned to add an Audi assembly line in Changchun with Jilin-based partner First Auto Work Group. The partners will invest one billion yuan in the assembly line, which will make the Audi A4 and the new smaller sport-utility vehicle (SUV) Q5. The new line, with a capacity of 140,000 units a year, is scheduled to start production in the second half of this year. Against competitors such as BMW and Daimler-Benz, Audi ranks first in the mainland market with a 45 per cent share. The company sold 100,000 vehicles in the country last year and expects to sell more than 110,000 units this year. The competitive passenger car market not only has pushed high-end carmakers to add capacity, but also medium-priced players. Honda Motor and Guangzhou Automobile Industry Group might expand the capacity of their mainland plant by a third next year to meet robust demand, said Guangzhou Automobile president Zhang Fangyou. Honda is making Accord, City Odyssey and Fit models with Guangzhou Automobile with a total annual capacity of 360,000 units. Honda announced in June last year it had begun building a 1.4 billion yuan plant with another partner, Dongfeng Motor (SEHK: 0489). The new factory has doubled manufacturing capacity to 240,000 units for the SUV model CR-V and the Civic.

Chinese telecommunication giant Huawei planned to establish two major training centers and a Research & Development (R&D) center here, a senior Huawei official said here on Thursday. Huawei tech Investment President Director Ma Yue said that the planned training centers are expected to graduate 1,500 credible Indonesian telecommunication technicians each year. "Huawei becomes one of the three largest telecommunication vendors in Indonesia in the last few years, particularly for wireless market," Ma said, referring to the business of the Shenzhen, China-based telecommunication vendor that has been operating in Indonesia since 2000. Ma said that after receiving Wireless Telecom Equipment of the year 2009 award from prominent business consulting institution Frost & Sullivan for its tremendous success in its business in Indonesia in the last 12 months. According to Ma, Huawei has supplied telecommunication equipment for 9 mobile telecommunications operators operating in Indonesia to develop their GSM (Global System for Mobile) and Code Division Multiple Access (CDMA) telecommunication networks. Huawei had just signed a contract worth 1.3 trillion rupiah (about 138 million U.S. dollars) with the Telkomsel, the mobile telecommunication arm of state-run telecommunication firm PT Telkomsel, to develop Telkomsel's High Speed Packet Access Plus (HSPA+) mobile network. Huawei operates ten offices outside the capital city of Jakarta, 17 telecommunication parts centers and employs 1,200 Indonesian workers at the moment, he said.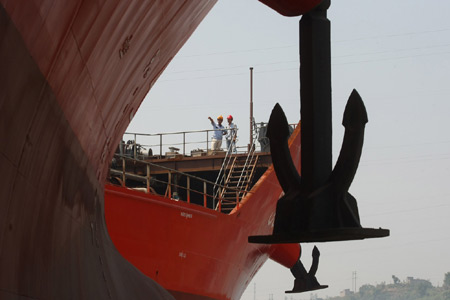 China Shipbuilding Industry Co, the country's second-largest shipbuilding company, expects to float its shares in an initial public offering during the first half of next year, a top executive at its parent company said yesterday. Li Changyin, general manager of China Shipbuilding Industry Corp, however, said the precise timing of the flotation depended upon regulatory approval. "We are still in the queue for the final green light from the CSRC (China Securities Regulatory Commission)," Li said at the 6th World Shipping Summit in Qingdao yesterday. The company announced in July it would sell up to 1.995 billion shares, or 30 percent of its enlarged share capital, to seek a listing on the Shanghai bourse. The company is planning to use 6.44 billion yuan ($ 943.34 million) of the IPO proceeds to boost its production of ship parts and equipment. Its listing will follow that of a subsidiary of the China State Shipbuilding Corp, China's other large shipbuilder. Guo Yaling, an analyst at CITIC Securities in Beijing, said the listing could change the industry map. "You will have the two big players with greater access to capital and a higher level of management. The weak companies may have less space and there might be consolidation as a result," he said. Li also said the shipbuilding industry was facing difficult times. Analysts estimate that the combined losses of shipping companies this year could exceed $20 billion. "It will take three to five years to recover to its normal level," Li said. Wei Jiafu, president and chief executive officer of COSCO, China's biggest shipping company, opened the summit, saying there were signs of a recovery in the global shipping industry. He said it was still possible the industry could benefit from a "V-shaped" recovery in the world economy, which could lead to a big upturn in shipping demand. He added there was evidence some recent measures to cut capacity had stabilized the market.
Nov 13 - 14, 2009

Hong Kong: All 24 apartments sold so far at Henderson Land (SEHK: 0012)'s 39 Conduit Road, including a HK$438.94 million record-setting duplex last month, were bought by companies registered in the British Virgin Islands - all using the same law firm. According to the Land Registry's latest data, 24 apartments at the West Mid-Levels development have been sold for a total of HK$3.18 billion since it went on the market in mid-October. Henderson Land has confirmed that one buyer purchased the record-breaking unit and five others, but would not say whether that buyer had also purchased the other 18. The identity of the buyer or buyers is not known as the properties were bought using 24 different shell companies registered in British Virgin Islands, under whose laws the names of company directors need not be disclosed. Although the transactions have been registered with the government, questions are being asked about the circumstances of the sales. According to information from the Companies Registry, different shell companies were used to buy the 24 units. All used the same law firm, Lo & Lo Solicitors, also registered in the British Virgin Islands. Three secretarial companies were nominated as Hong Kong directors of the British Virgin Islands companies. A Henderson Land spokeswoman declined to comment on the issue of the same law firm being used by all buyers. But she said the buyer who paid the world-record price of HK$88,000 per square foot of saleable area for a duplex on the 68th floor of the development had also bought another duplex on the same floor and four flats on the eigth and ninth floors for their own use and investment.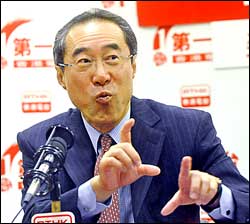 The election of Hong Kong's next chief executive may feature a committee of 1,200 instead of the present 800 - including 50 more district councillors. That's if an electoral plan due to be tabled by Chief Secretary for Administration Henry Tang Ying-yen on Wednesday is anything to go by. Tang's report on arrangements for 2012 will also suggest a broadening of the electoral base of four Election Committee sectors from 200 electors to 300. Nominations for chief executive will be maintained at the current level of 12.5 percent of the committee membership, with the number of nominators rising to 150, from the current 100. There will be new "democratic elements" in the proposed reforms, Secretary for Constitutional and Mainland Affairs Stephen Lam Siu-lung said yesterday. Lam said the government is doing its best to put forward proposals consistent with the decisions made by Beijing two years ago. Tang will meet members of the Democratic Party and Civic Party on Tuesday to discuss the proposals. A source told The Standard that the 400 extra members of the Election Committee will come from an increase of 100 seats each from the four sectors of the committee. The political sector will add 50 district councillors and appointed district councillors will not be included. There is also a plan to expand the Legislative Council to 70 seats in 2012, from the present 60. The government will also propose adding five geographical constituency seats and another five functional constituency seats to be elected among the district councillors, which will also exclude appointed ones. Currently, there are 102 appointed members and 27 ex-officio members in the New Territories among the 534 district councillors. The latest government proposal is a variation of the constitutional reform package in 2005 vetoed by the Legislative Council. The district councillors will likely play a less important role than envisioned four years ago. But Emily Lau Wai-hing of the Democratic Party said she will not support the proposed addition of five more Legco seats among the elected district councillors. "I have talked to many district councillors in the party," Lau said. "They are not very keen on it." Ronny Tong Ka-wah of the Civic Party said he will not support the proposal because there is no progress to universal suffrage. And Raymond Ho Chung-tai of the Legco engineering sector fears additional seats for district councillors may change the nature of the functional constituency. Ip Kwok-him, vice-chairman of the Democratic Alliance for the Betterment and Progress of Hong Kong, said the party will consider proposals that are more democratic. Tommy Cheung Yu-yan of the Liberal Party said it would be unfair if appointed district councillors do not have the right to vote for the committee.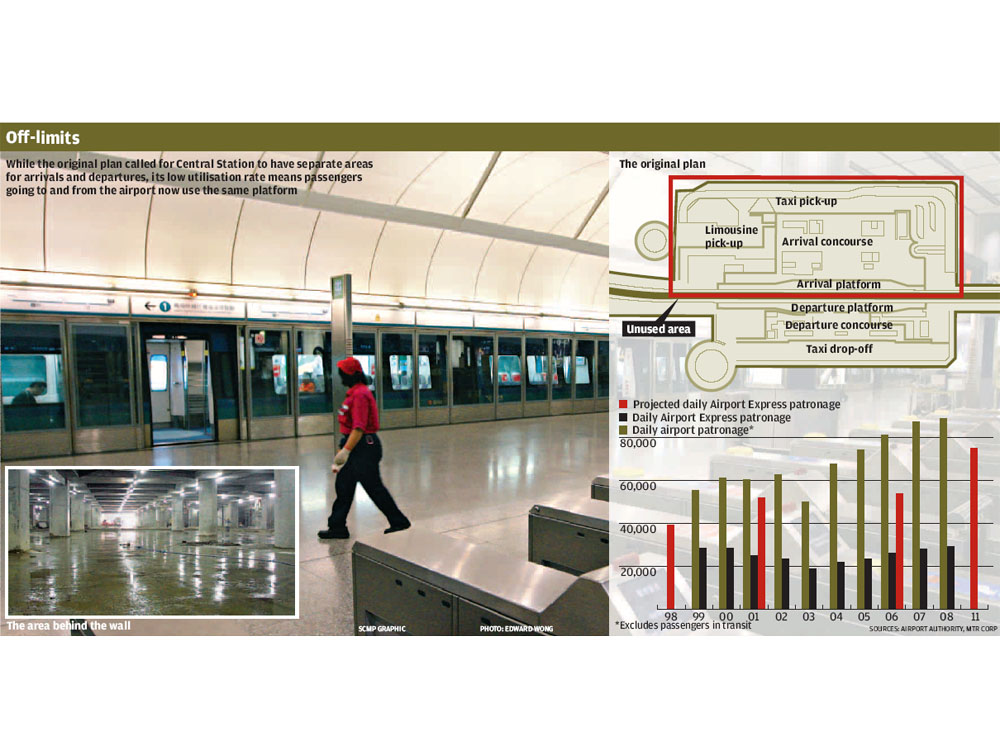 A 220,000 square foot platform reserved for the Airport Express at Hong Kong station - almost as big as three soccer pitches - has been left unused for 11 years beneath prime real estate in Central. The MTR Corporation (SEHK: 0066) says it was built "for future development" of the railway as passenger numbers grew but still has no plan for when it will be put into service. And that could be a long time, with passenger numbers on the express still 25 per cent below the level originally predicted for its first year of operation - and little more than a third of the estimates for 2011. Tracks in the undeveloped area are used for little more than parking idle trains and the MTR says it is looking at alternative uses for the space. The situation raises new questions about the MTR Corp's estimates for its multibillion-dollar projects, many of which are still well below the forecasts, as work on the most expensive yet - the HK$65.2 billion express line to Guangzhou - is about to begin.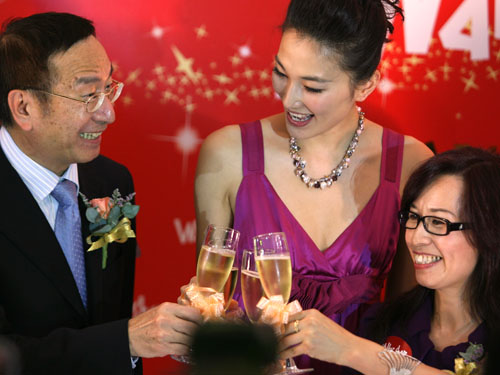 Walker Group chief executive Kenneth Kiu, model Dai Xiaoyi and chairman May Huang open the firm's flagship store in Causeway Bay. Footwear retailer Walker Group Holdings said yesterday it would double the number of new distribution outlets to 150 next year in anticipation of an upswing in consumer confidence. "We are especially impressed by the sales during the week-long National Day holiday," said chief executive Kenneth Kiu Wai-ming after the opening ceremony of a new concept store in Hong Kong. "This Christmas will be very different from last year ... I believe the uptake in sales will continue to next year." Improved sentiment in retail will mean a delay in seasonal promotions this year. Walker said it would not offer seasonal sales until the beginning of next month, compared with the mid-November sales held last year to lure customers. In a bid to capitalise on the rise in consumer demand, the company will speed up expansion of its sales network on the mainland next year. It plans to add 150 points of sale on the mainland in the next fiscal year from April, up from 70 this year. The economic downturn derailed some store openings this year, with the total falling below the company's annual target of 100 new outlets. Walker operates more than 700 shops in more than 92 cities on the mainland, Hong Kong and Taiwan. Its HK$3 million concept store opened in Hong Kong yesterday, the company's second such outlet showcasing its own brand with weekly stock turnover after it opened its first concept store in Beijing last year. Walker acquired British brand Acupuncture in October last year and its portfolio also includes Ox-ox Couber.G.
Sun Hung Kai Properties expects annual rental income at its flagship apm shopping centre in East Kowloon will increase 10 per cent to HK$300 million this year.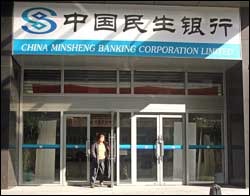 Banks and brokerages are ready to give nearly HK$90 billion in margin loans at special interest rates ahead of the China Minsheng Banking Corp subscription frenzy. Retail investors are eager to suscribe to the year's biggest IPO deal as brokerages received customer inquiries to reserve over HK$2.7 billion in margin financing orders for Minsheng before it opens its retail book today to raise HK$31.56 billion. CASH Financial Services said investors who finance 50 percent of Minsheng subscriptions via margin financing can enjoy a waiver of interest and service fees. Interest rates on margin loans for other stockbuyers range between 1.5 percent and 1.9 percent per annum. Hang Seng Bank (0011) has offered Minsheng subscribers special interest rates of 1.15 percent to 1.5 percent on margin loans. Dah Sing Bank set its interest rate for margin loans at 1.28 percent and slashed service charges by 50 percent to HK$50. Minsheng, the mainland's first private bank, was widely welcomed by institutions as it attracted US$14.1 billion (HK$109.98 billion) for its international placement - nearly 3.9 times its institutional tranche of HK$28.4 billion. Institutional investors include billionaire fund manager George Soros, a mainland insurer and funds from Middle East and India. Minsheng hopes to boost its core capital adequacy ratio to more than 9 percent when the flotation is completed, from 6.02 percent, the general manager of its capital financing office, Liu Minwen, said. Meanwhile, Longfor Properties is expected to set its offer price at HK$7.07, after its retail tranche was 56 times oversubscribed. It could raise HK$7.07 billion from issuing one billion shares and is due to start trading next Thursday. Another developer Fantasia Holdings' public offering was 8.94 times oversubscribed when it opened its retail book yesterday with HK$3.19 billion worth of margin financing orders. Sany Heavy Equipment International, which also kicked off its IPO yesterday, was 3.79 times oversubscribed, freezing HK$1.15 billion. China High Precision shares leapt 17.5 percent in the pre-debut market to close at HK$4.70.

China: US President Barack Obama wants to engage the Chinese public more directly - and without interference - on his trip to China by holding a town hall meeting in Shanghai that is broadcast live. Obama's request marks a break from tradition whereby previous visiting US presidents addressed a small, select group of students at an elite university, and responded to scripted questions - with the censor's finger ready at the button during the broadcast of the event. An American diplomat with knowledge of the situation said an agreement had yet to be reached on the town hall address. Negotiations were continuing over issues such as whether media other than China Central Television would be allowed in, whether the questions would really be unscripted, and whether the event would be broadcast live. The diplomat said the size of the audience had already been scaled down to 600, from the planned 1,000 to 1,500. "The White House envisions this event to be sort of a town hall [like] he did for his campaign, where unscripted questions come from the audience. It's live, and we are thinking about the Web component, where people can have questions online. We would like this to be covered live on Chinese TV, but we are still negotiating all these questions," the diplomat said. The audience would mainly comprise university students, most from Shanghai. The event is likely to take place in Shanghai's Museum of Science and Technology on Monday before Obama leaves for Beijing. The live broadcast is the main issue to be resolved. The event could be cancelled if there was no live coverage, the diplomat said. Known for public speaking and charm, Obama used town hall meetings to rally support during the presidential election campaign. He still uses them to explain and gauge reaction to important policies such as health care reform. But the idea of taking spontaneous questions from the floor at a public event is causing jitters among mainland authorities obsessed with keeping things under tight control. In January, mainland state television cut away from Obama's inauguration speech when he referred to the defeat of "fascism and communism". The US diplomat said Obama opted for a town-hall-style meeting rather than the traditional university address as he wanted the event to be spontaneous. "The White House's conception of this event is that the president has the chance to speak directly to the Chinese people, particularly the young people," he said.
China Merchants Securities, the second mainland brokerage to go public this year, has drawn heavy subscriptions as investors remained optimistic about the company's earnings outlook. The brokerage, one of the mainland's top 10 securities firms, attracted 1.11 trillion yuan (HK$1.26 trillion) of investor funds to its initial public offering, making it almost 100 times oversubscribed. However, analysts warned its fundamentals would not support the elevated price. Merchants Securities set the price of its 358.5 million shares at 31 yuan, the top end of the range, the company said yesterday. "Merchants Securities may still rise 10 per cent after its listing debut as the IPO bonanza continues," said China Securities analyst Wei Tao. "Investors are full of imagination that the brokerage sector will post soaring profits next year."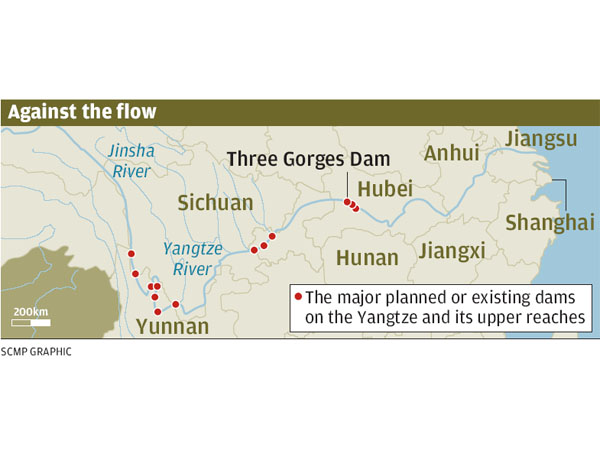 Dams in the upper reaches of the Yangtze River have been ordered to open sluice gates to relieve the severe drought that is affecting swathes of southern and eastern China. The Office of State Flood Control and Drought Relief Headquarters said yesterday that hydropower stations had been increasing their water stocks since last month despite the total volume inflow to the region being 30 to 50 per cent below average for the time of year. Dams hoard water for the dry winter and spring to ensure power- generation capacity. The Three Gorges Dam, the biggest on the river, was exempted from the hoarding ban. The office said this was because it would need to save up water for possible droughts in winter or spring. It was allowed to save up to 500 cubic meters of water per second. However, Xinhua reported that there was little possibility the Three Gorges Reservoir would reach its maximum level of 175 meters this year.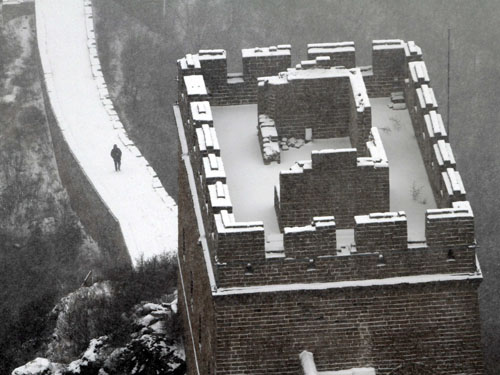 The Great Wall near Beijing yesterday. Premier Wen Jiabao arrived in Hebei, which surrounds the capital, to oversee relief efforts as mayhem hit the northern province.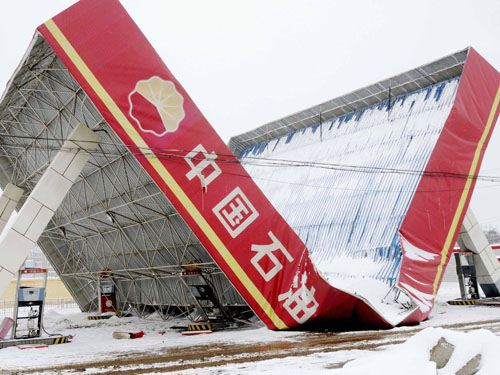 The roof of a PetroChina petrol station collapses under the weight of snow in Xingtai, Hebei province yesterday. Heavy snowfalls have caused chaos in northern areas. Premier Wen Jiabao travelled to snowbound Hebei province yesterday to oversee relief efforts as the snowstorm that engulfed northern China turned into a disaster.
Longfor Properties will raise HK$7 billion after pricing its initial public offering yesterday near the top end of its indicative price range following a strong take-up from retail and institutional investors, sources say. The Chongqing-based developer sold one billion shares at HK$7.07 each against a range of HK$6.06 to HK$7.10. The Hong Kong public offering was 57 times oversubscribed and the institutional book was more than 45 times covered. Shares are set to be traded next week.
Nov 12, 2009

Hong Kong: Bank of East Asia (SEHK: 0023) shares surged the most in a decade yesterday as investors bet on a potential bidding war between its long-time owners and a Malaysian conglomerate that upped its stake in the bank last week. BEA zoomed up 15.2 per cent to HK$33.35 as HK$1.3 billion worth of its shares changed hands. It was the lender's largest one-day gain in 11 years of local trading, according to Bloomberg data. Its market value swelled by more than HK$8 billion and chairman David Li Kwok-po pocketed a paper gain of nearly HK$250 million, based on the 2.9 per cent stake attributed to him by stock exchange data. The Li family, whose grandfather was a founder of BEA in 1918, together own more than 14 per cent of the bank. Their control may be under threat, however. Malaysia's Guoco Group (SEHK: 0053), led by tycoon Quek Leng Chan, disclosed last week that it had raised its stake in BEA above 8 per cent, bolstering its position as the bank's second-largest shareholder after Spain's Criteria CaixaCorp. "People think that BEA may somehow come into play," Howard Gorges, a director at South China Brokerage, said. "There is a lot of hot money looking for a [target]. And either people are giving it a [push] because you could make stories up about it, or else there is some kind of testing coming up." The bank is a leading local lender and has an additional appeal for overseas investors because of its niche in the mainland market. It is also on the mend after a bruising 2008 and reported a 48.9 per cent year-on-year rise in first-half profits. Gorges said he did not think Li would want to sell his stake, however, particularly given that the bank was still in the early stages of the recovery cycle. Shares of BEA are down 31.2 per cent since the end of 2007 even after doubling in value this year. But Guoco may be reluctant in the near term to pay for a big increase in its stake after yesterday's price surge. "This is the speculation price at this level," Danny Yan, an assistant director at Taifook Asset Management, said. Since disclosing a 6 per cent holding in BEA in July, Guoco has gradually increased its stake.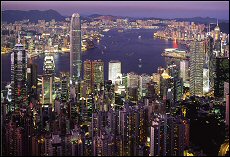 The government's migrant investment scheme has seen HK$36.6 billion invested in Hong Kong in the past six years, with the property market accounting for about 30 per cent of overall investment. Immigration consultants said an increasing number of migrant investors had chosen to invest in property, included luxury flats, in the past year. In a written reply to Liberal Party lawmaker Miriam Lau Kin-yee yesterday, Secretary for Security Ambrose Lee Siu-kwong said Security Bureau figures showed that HK$36.6 billion had been brought into the city through the government's Capital Investment Entrant Scheme, which started in 2003. The scheme aims to attract people who can invest at least HK$6.5 million in Hong Kong but do not plan to run a business in the city. Successful applicants can apply for permanent residence after living here for seven years. About a third of the investment attracted by the scheme, HK$10.3 billion, went to the property market, with the rest distributed among financial products, including HK$17.6 billion in stocks. Immigration consultant Eddie Kwan King-hung said the proportion of migrant investor clients who chose to invest in property had increased from 20 per cent last year to 40 per cent this year. "Mainland investors are interested in buying a landmark luxury flat such as The Cullinan or Masterpiece to show their class if they choose to invest in the property market," Kwan said. Midland Immigration Consultancy chief executive Thomas Kut said that while some migrant investors would be interested in luxury flats worth more than HK$10 million, many would still like to buy property worth about HK$7 million. "Migrant investors prefer to select flats in new residential projects which they think are worthy of long-term investment," Kut said. Since October 2003, the Immigration Department has approved 5,182 applicants and 9,945 dependants under the scheme. Three-quarters of the successful applicants - 3,904 - are Chinese nationals with overseas permanent residence, and 16 per cent, 843, are foreign nationals. In the first nine months of this year, 2,358 applications were received. There were 1,795 applications in 2007 and 2,798 last year. Only 53 applications have been refused since the scheme was launched, with the applicants failing to satisfy asset requirements. The government said the scheme was attractive to investors. It has recently included insurance products as a permissible investment class. "We will review the scheme from time to time, with a view to improving its attractiveness," Lee said. It is open to foreign nationals, residents of Macau and Taiwan, and other Chinese nationals with residency in a foreign country. Mainland residents are not eligible to join the scheme. Lee said the government would consider exchanging views with mainland authorities about making the scheme available to such residents.
Internet giants Yahoo and Google are set to heat up their rivalry in Hong Kong as they unveiled yesterday separate campaigns to reach more users and grow their businesses.

Raymond Or moved quickly yesterday to defend his under-fire non-executive chairman Frederick Ma Si-hang, saying attacks on the former senior government official are unfair. Ma, a former commerce and economic development minister who resigned for health reasons last year, has been urged to explain his condition following his surprise move to China Strategic. "[Ma] steers the company's direction and takes care of our board's corporate governance, it's me who does the execution," Or told The Standard. When Or approached him about the job, Ma had been hesitant, he said. Or also told Ma there would be no conflict of interest with his previous job. "I told him he would only be an non- executive member, and the key business of China Strategic will be in Taiwan, not relating to his earlier civil service responsibilities." On other matters, Or hopes to expand China Strategic beyond Taiwan to Vietnam and also the mainland, using Nan Shan's brand name. Ma, meanwhile, told a phone-in radio program yesterday morning his health is improving and the risk of a stroke due to high blood pressure is much lower. "I have lost weight to only 180 pounds [80 kilograms]," Ma said. "And, you know, the pressure from working for a private firm is much lower than being a government official under the accountability system." Ma said the workload at China Strategic is not heavy. On the other hand, he feels he has the "best of the both worlds" as he can improve his health and serve the community at the same time. Regarding the recent share price surge, Ma advises investors to be cautious. "Although we are confident of concluding the deal, it still has risks before it is finally done," he said. Shares of China Strategic yesterday rose another 22.73 percent to close at 81 HK cents, after Tuesday's surge of 78 percent.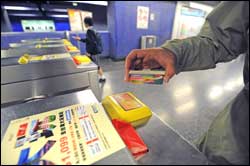 Human error caused about 2,000 Octopus card holders to be overcharged by a total of HK$5,000 while taking a trip on the MTR West Rail from November 6-10. The MTR Corp found that its automatic fare collection system overcharged some passengers 20 cents to HK$2, instead of allowing them to enjoy a cash rebate promotion. Those taking the West Rail after taking the Light Rail or MTR buses are affected, but not those whose West Rail trip was cheaper than the Light Rail or bus trip. "For example, if the West Rail trip cost HK$3.40 and the Light Rail cost the client HK$3.70, the client would not enjoy the cash rebate of the HK$3.70 and lose 30 cents instead," the MTR spokesman explained. He said the discrepancy was caused by human error during the programming process to upgrade the system to offer planned fare promotion. The company apologized for the error. A list of the affected Octopus card numbers will be available today on the MTR website, www.mtr.com.hk. Those affected may register their cards at special counters at Tuen Mun, Siu Hong, Tin Shui Wai, Long Ping, Yuen Long and Kam Sheung Road stations starting from today to next Wednesday, from 7am to 10pm. They may have a free single journey ticket for each journey that was incorrectly deducted as compensation. Passengers may also call the MTR hotline on 2881-8888. "This is a serious matter, and we have launched a thorough review of the process involved in upgrading the Automatic Fare Collection system software," said head of operations Choi Tak-tsan. Legislator Wong Kwok-hing, of the New Territories East constituency, said the incident again showed the unreliability of electronic money. "We are urging the government to have a penalty system for either MTR or the Octopus card company if there are any more wrong deductions," Wong said.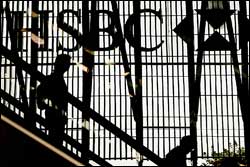 The Hang Seng Index rallied for a fourth straight session yesterday with an advance of 1.6 percent to reach a 15-month high of 22,627.2 points, with HSBC Holdings (0005) leading gains.

China: Mainland banks dramatically cut back their lending last month with new loans hitting their lowest monthly level this year. The slowdown in loan approvals resulted from Beijing's directives to reduce risk amid increasing worries about asset bubbles in the stock and property markets. Banks made 253 billion yuan (HK$287 billion) in new loans last month, down 51 per cent from 516.7 billion yuan in September, the People's Bank of China said yesterday. The large fall heightened speculation about monetary tightening early next year after banks extended a huge volume of loans to support an infrastructure-focused stimulus package. In the first 10 months of this year, new loans jumped 143.7 per cent year on year to 8.92 trillion yuan. "The October loan figure fell below expectations," said Cheng Weiqing, the chief strategist at Citic Securities. "Yet it's hard to foresee the central government's policy directions." A city commercial bank executive who attended a conference organized by the China Banking Regulatory Commission at the end of last month said the regulator requested lenders to limit lending amid worries about an overheating property market and a liquidity-driven stock market rally. Housing prices in the mainland's 70 major cities climbed 3.9 per cent year on year last month, rising from September, the National Bureau of Statistics said. The benchmark Shanghai Composite Index has risen 74.4 per cent this year amid inflows of speculative capital. Analysts said the mainland economy, the world's third-largest, was at the crossroads. If the nation pulls back too much from expansionary stimulus spending, that could choke off growth, but if it fails to control excessive spending, there is a risk of huge asset bubbles. The government and state-owned firms have injected ample cash into infrastructure projects this year to support the economy. Gross domestic product grew 7.7 per cent in the first three quarters of this year and seems well on its way to reaching Beijing's target of 8 per cent economic growth for the full year.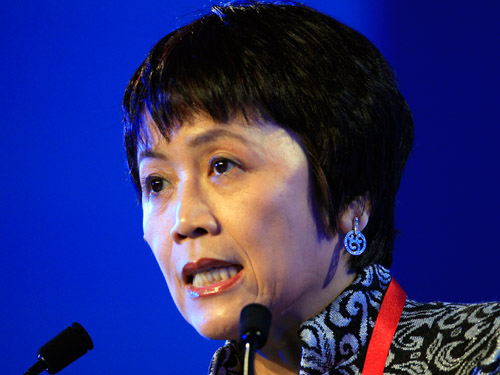 Nearly 150 of the approximately 180 editorial staff members at Caijing have resigned following the departure of Hu Shuli , the founder and editor of the mainland's most influential business magazine. The staff members are expected to join Hu at a new multimedia venture, which has not yet been officially announced. A former Caijing manager said yesterday that employees would have to wait until today to find out how long they needed to stay at the magazine following their resignation, as their contracts did not specify a notice period. "But they'll probably have to stay until the next issue of Caijing hits the newsstands," the manager said. The November 9 issue of the fortnightly magazine is expected to be the last edited by Hu. She resigned on Monday after she failed to resolve simmering disagreements with Caijing's owner and publisher, the Stock Exchange Executive Council (SEEC), which is led by former Wall Street banker Wang Boming. The disputes centred on the future direction of the magazine and control over the approximately 200 million yuan (HK$227 million) in advertising revenue the magazine earns each year. Hu will take up a post at Guangzhou-based Sun Yat-sen University as head of its school of communication and design. She is expected to launch a new multimedia venture that would include business magazines and online business news. Hu enjoyed immense popularity among the staff at Caijing, a publication she helped create 11 years ago. It carved out a reputation for investigative reporting that trod a delicate line through the mainland's tightly censored media environment. The split that had developed at Caijing came to light when 70 employees of the business department, including general manager Wu Chuanhui , resigned last month. Hu's team has already leased two floors as a temporary office at the Winterless Centre in Beijing's central business district. Some of the business staff have already moved in, indicating that she has already received some initial investment. Meanwhile, Caijing's publishers are scrambling to put together a team to fill the vacuum that has been left by the mass departures. The former Caijing manager confirmed that Yang Lang , a former member of the magazine's editorial board, had been appointed deputy editor-in-chief and Zhao Li, formerly the chief editor of the weekly financial newspaper Investor Journal, had been appointed associate editor. Zhao and He Gang , formerly the news editor at Investor Journal, had tested two trial issues of Caijing relying mostly on articles by Investor Journal staff, who had been recruited as potential replacement staff, and the SEEC was satisfied with their quality, the former manager said. It was also reported that He Li , CBN Weekly editor-in-chief, had resigned and would join the new Caijing team.
Nearly half of the funds set aside for environmental protection on the mainland are wasted by officials, often on vanity projects that end up causing more harm than good, a senior government expert says. Wang Jinnan , deputy director of the Ministry of Environmental Protection's Academy For Environmental Planning, told People's Daily that officials often complained that a shortage of funds was the biggest obstacle to environmental protection. But since 2006 there had been a surge of funding and this would probably double in the next five-year plan, Wang told the newspaper at the 13th World Lake Conference in Wuhan last week. "But how much of the money is used to clean up the pollution and improve the environment? If we squeeze it, more than 40 per cent will be lost," he said. In June, Wu Xiaoqing , deputy minister of environmental protection, said the mainland's total investment in environmental protection next year would reach 1.4 trillion yuan (HK$1.59 trillion). According to Wang's calculations, this would mean more than 500 billion yuan could be wasted each year. Wang said government officials piled funds into unnecessary and extravagant "face projects". These included enormous recreational squares, lawns and even golf courses alongside polluted rivers that were supposed to be cleaned up. The projects not only failed to tackle the pollution, but could lead to further environmental damage, he said. Tsinghua University researcher Chang Miao told the forum that "face projects" were a waste of taxpayers' money. "In some areas, waste-water treatment plants look huge and grandiose. With the money that was wasted [on unnecessary buildings and decoration], we could build another waste treatment plant," she told People's Daily. Wang Hao , a director of the Institute of Water Resources and Hydropower Research, said China had elbowed its way into the leading group of nations in terms of environmental protection technology, but the government's poor management was letting the country down. The government "stressed the importance of engineering and technology when dealing with pollution but turned a blind eye to management", Wang said. "They build water treatment plants, but few of them are operating. They shut down factories around the lakes, but more are pumping pollutants from inland. If management style and engineering guidelines remain the same, an additional 90 billion yuan investment would make no difference." The criticism was prompted by a National Audit Office report last week, which revealed that despite 91 billion yuan being spent to clean up six of the most polluted rivers and lakes between 2001 to 2007, they remained heavily polluted. Auditors found that 11 of the 13 provinces involved in the programme either misused funds or faked spending to a total of 515 million yuan. They also found that many environmental protection policies for rivers and lakes had never been seriously executed, and regional governments had failed to stop illegal operations by industrial polluters such as chemical and paper plants.
Tomson Riviera, a luxury waterfront residential estate in Shanghai, is again claiming the record for the most expensive flat on the mainland after a unit on the 28th floor was sold for 160,844 yuan (HK$182,206) per square meter. Tomson Group said it sold the 597.41 square metre unit for 96.09 million yuan on November 3. The previous record was set in the same building in February 2007, when a flat on the 31st floor was sold for 142,243 yuan per square meter. In 2007, Tomson Riviera came under investigation for hoarding units after several initial transactions. Asking prices were at least 38 per cent higher than projects in the same area when the development was launched in October 2005. And only three units in the 220-unit project had been sold by the end of 2007. The developer yesterday said more than 42 units now had been sold. Tomson Riviera is at Lujiazui next to Citigroup Tower, a prime business complex in Pudong. It comprises two 40-storey and two 44-storey residential towers. Clement Luk Shing, a director and deputy general manager of Centaline (China) Property Consultants, said the project was one of three in Pudong and offered the best view of the Bund. Before the record deal, prices at Tomson Riviera this year ranged between 110,000 and 130,000 yuan per square metre, while at a nearby project the average price was about 80,000 yuan per square metre. "It's because of the better view and location that the buyer was willing to pay a premium," Luk said. "I don't think the market would question the record sale because more luxury residential projects in the city are asking for 50,000 to 100,000 yuan per square metre." Vincent Luk Fung-siu, the general manager for eastern China at DTZ, said the price of luxury flats in Shanghai had risen 20 per cent this year.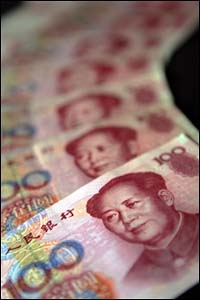 China's trade surplus ballooned more than expected and hit US$24 billion last month, increasing pressure on Beijing to let the yuan appreciate against the US dollar. The surplus reached its highest level since February, almost doubling from US$12.5 billion in September, after imports unexpectedly shrank 6.4 per cent to US$86.78 billion and exports fell 13.8 per cent to US$110.76 billion, according to General Administration of Customs data released yesterday. The fall in exports was the slowest for eight months, and shipments remain on track to return to growth. However, imports remained sluggish, reflecting high mainland inventories of commodities such as steel and aluminium and a recent rebound in prices, economists said. They added that pressure was building on state leaders to lift the value of the yuan against the greenback, which looks set to be a politically sensitive issue during US President Barack Obama's first visit to Beijing from this Sunday. "We remain convinced the worst is over for the trade sector," Morgan Stanley chief economist Wang Qing said. In the first 10 months of this year, exports contracted 20.5 per cent to US$957.36 billion and imports fell 19 per cent to US$798.13 billion, leaving the surplus 27.2 per cent lower at US$159.23 billion. Total trade slipped 19.9 per cent to US$1.75 trillion during the period.
China is ready to sign an agreement on financial cooperation with Taiwan, clearing the way for each side to buy the other's banking assets, Yang Yi, spokesman for the State Council Taiwan Affairs Office, said at a press conference in Beijing yesterday.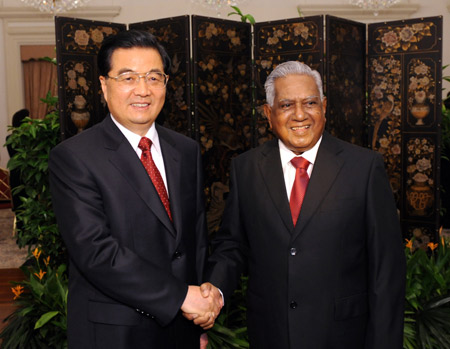 Chinese President Hu Jintao (L) shakes hands with Singapore's President S.R. Nathan during their meeting in Singapore, on Nov. 11, 2009. Hu Jintao arrived here on Wednesday for a state visit and the Economic Leaders Meeting of the Asia-Pacific Economic Cooperation (APEC), scheduled for Saturday and Sunday.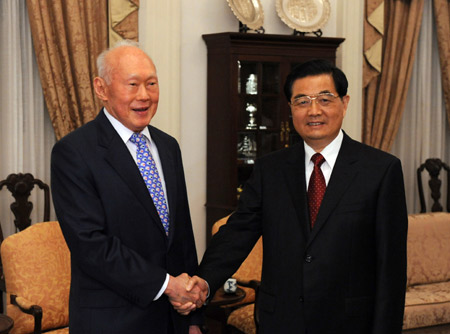 Chinese President Hu Jintao (R) shakes hands with Singapore's Minister Mentor Lee Kuan Yew during their meeting in Singapore, on Nov. 11, 2009. Hu Jintao arrived here on Wednesday for a state visit and the Economic Leaders Meeting of the Asia-Pacific Economic Cooperation (APEC), scheduled for Saturday and Sunday.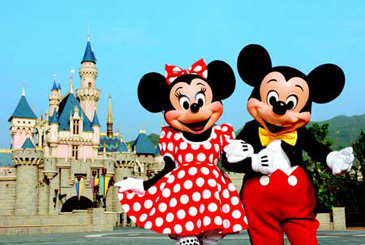 A decade-long courtship between the central government and the Walt Disney Co has resulted in plans to bring Mickey Mouse and his crew to the Chinese mainland as soon as 2014. The news sent a shockwave across the country, with most news websites putting it atop their homepages, and TV networks hightlighting it in prime time. Although skeptics are questioning whether local consumers will embrace it, and whether it can survive amid the already heated domestic amusement park competition, most of the leading Chinese economists and business analysts, including Wan Jun and Yin Zhongli with the Chinese Academy of Social Sciences, contacted by the Global Times said they were positive on the outlook of the park, as 19 out of 22 said it will be a profitable project. The Shanghai Municipal government approved construction of the Disneyland theme park, which looks to cost 25 billion yuan ($3.6 billion) and cover 7 square kilometers, according to Shanghai officials who spoke with Xinhua Wednesday. Other details were limited.
Nov 11, 2009

Hong Kong: It is not only Santa's sleigh that is packed with Christmas goodies this year, the cargo holds of Cathay Pacific Airways (SEHK: 0293) aircraft are also filling up as United States retailers restock their shelves in time for the holidays. "This year, we are seeing a very definite seasonal peak," said James Woodrow, Cathay's cargo general manager for the mainland and Hong Kong. "Since September, business has been moving closer to what we'd regard as normal levels and rates have certainly climbed significantly." Clothes, shoes and electronics are the key items on US consumers' Christmas shopping lists as they become more confident about an economic rebound. Air cargo volumes moving through Hong Kong rose last month for the first time since June last year, Hongkong Air Cargo Terminals Ltd (Hactl) said yesterday. As exporters rush to ship goods before the seasonal shopping spree between the Thanksgiving and Christmas holidays in the US, the carrier is anticipating demand to remain strong until the middle of next month. Cathay expected cargo demand would be better next year, the first upbeat outlook made by the airline for some time. Cargo tonnage rose 1.7 per cent year on year last month at Hactl, the city's biggest air cargo terminal, the first increase in 16 months. That compared with a 14.5 per cent drop in the first 10 months of the year.
Operation Santa Claus 2009 has begun. A special event in Cyberport last night kicked off the annual fund-raising campaign, which will raise millions of dollars for 13 beneficiaries, including Baptist Oi Kwan Social Service, the End Child Sexual Abuse Foundation and Operation Dawn. The appeal, organised by the South China Morning Post (SEHK: 0583) and RTHK, is in its 22nd year, and has raised over HK$129 million for more than 90 charities around the city. This year, Operation Santa Claus hopes to collect millions more from Hongkongers, corporate sponsors and city groups. The money will go to important programmes and help the charities carry out essential work. Selina Tsang Pou Siu-mei, the wife of the chief executive and honorary patron of Operation Santa Claus 2009, said at last night's outdoor launch that the campaign "works with many wonderful fund-raising projects ranging from five-a-side football to auctions, from treasure hunts to sponsored walks. In its 22nd year, Operation Santa Claus continues to attract organisations to come together to demonstrate their commitment to worthwhile causes in this high season of giving and sharing. "This campaign benefits the charities not only with donations and services, but also publicity for their good deeds." Tsang, Post editor-in-chief Reginald Chua, RTHK director of broadcasting Franklin Wong Wah-kay and singer Kary Ng were all officiating guests at last night's event. "Hong Kong is sometimes caricatured as a cold, money-minded city, but in fact charitable giving is woven into the fabric of our society," Chua said. "This is, of course, a difficult year financially for many people, but we believe the people of Hong Kong remain generous when they see programmes that deserve their support." Guests were treated to artificial snow, a large-screen showing of the animated short film The Snowman and an orchestral performance. Attendees included consuls general, international community representatives, charity heads and sponsors. Throughout the campaign, the Post will be running articles about the charities and the people and groups raising money for them. Other charities receiving Operation Santa Claus support this year are Suicide Prevention Services, Sisters of the Immaculate Heart of Mary Elderly Home, the global conservation body WWF, Hong Kong Youth Arts Foundation, Little Life Warrior Society, Autism Partnership Foundation, Families of SMA Charitable Trust, the Nesbitt Centre, Po Leung Kuk and the Intellectually Disabled Education and Advocacy League. The groups have requested funding for specific programs or services that will enhance their missions and serve to better the community. Hong Kong, thank you in advance for your support, and have a healthy and happy holiday season.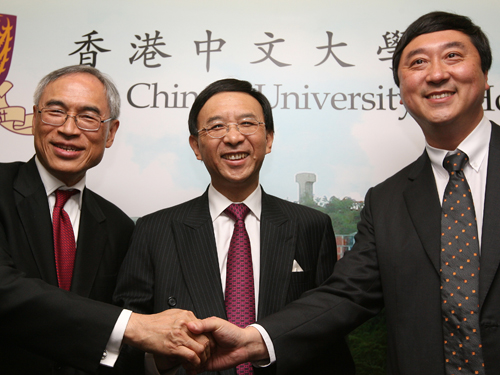 Joseph Sung (right) is congratulated on his appointment by Vincent Cheng (centre) and Lawrence Lau (left) in Central yesterday. The Chinese University vice-chancellor-designate, Professor Joseph Sung Jao-yiu, says his medical background will be a great asset when it comes to raising donations, and his relative youthfulness will help strengthen communication with students and staff. The university council yesterday unanimously endorsed Sung's appointment. He will succeed Professor Lawrence Lau Juen-yee. The appointment will take effect from July 1 and last five years. Flanked by Lau and council chairman Vincent Cheng Hoi-chuen, Sung, 50, emerged from the closed-door appointment meeting with a big smile.

China: The United States sees China as a strategic partner, US President Barack Obama has said ahead of his first visit to the country, a remark seen as a significant development in bilateral relations and Obama's approval of upgrading ties between the powers. "On critical issues, whether climate change, economic recovery, nuclear non-proliferation, it is hard to see how we succeed or China succeeds in our respective goals, without working together," Obama said ahead of his visit to Shanghai and Beijing from Sunday. "And that is, I think, the purpose of the strategic partnership and that's why this trip to China is important." Professor Tao Wenzhao, a leading US affairs expert with the Chinese Academy of Social Sciences' Institute of American Studies, said it was "a significant development in bilateral relations and a strong indication of desire by the US president to upgrade ties to a new level." Tao said Obama's terminology of "strategic partnership" theoretically upgraded ties from the Bush administration's "stake holder" relationship to the new concept of "strategic reassurance". Tao was referring to a recent statement by Deputy Secretary of State James Steinberg, Obama's top China expert, who offered the Obama administration's own take on rapidly evolving Sino-US ties, calling for "strategic reassurance" in the bilateral relationship. Before Obama, US policy for China was conducted under a formula termed by then deputy secretary of state Robert Zoellick in September 2005 as a "stake holder" relationship. The term of "partnership" was first mooted by former president Jiang Zemin during his visit to the US in October 1997. Jiang again called for a "constructive strategic partnership" when then US president Bill Clinton paid a visit to China in 1998. The term was replaced as "co-operative relations" in later years under the Clinton administration but repudiated by George W. Bush, despite repeated pushing by Chinese diplomats. "Obama's statement is sure to be highly received in Beijing as the leaders have long been seeking such a framework as the foundation of relations," said Professor Jin Canrong , associate dean of Renmin University's school of international relations. Jin said the statement would help achieve a successful summit. The statement, also confirmed a South China Morning Post (SEHK: 0583, announcements, news) report on Monday which said China and the US were in talks to build a strategic partnership that could help address nagging suspicions between the two sides. "Diplomats from both nations who are laying the groundwork for Obama's visit are negotiating on an intellectual framework that provides a road map for future relations and upgrades ties to a new level," the Post reported. Yesterday, Beijing appeared to confirm this development by saying the heads of the two countries reached an important consensus on working together to build a positive, co-operative and comprehensive relationship. "We hope the two nations will further affirm this new orientation and give more strategic content to bilateral co-operation during Mr Obama's visit," Foreign Ministry spokesman Qin Gang told a regular press conference. In response to questions concerning Tibet and Taiwan, Qin called on the US to respect China's core interests and concerns. Qin urged the US to work together to properly handle bilateral trade problems. Robert Hormats, undersecretary of state for energy, economy and agriculture, said Washington hopes to reach agreement with China on how to record and monitor both sides' efforts to fight global warming. Obama said addressing climate change would be a key part of talks with President Hu Jintao , and added the world's two biggest emitters of carbon dioxide needed to find common ground if global talks on climate change in Copenhagen were to succeed. Obama also promised to raise the issue of the yuan's exchange rate, putting the spotlight on a major bone of contention which has the potential to shake currency markets. Asked about Obama's comments, spokesman Qin restated China's long-standing policy of maintaining the basic stability of the yuan at a reasonable and balanced level while gradually making the exchange rate more flexible. China says it manages the yuan's exchange rate against a basket of currencies, and the dollar is far and away the heaviest component. The yuan gradually rose 21 per cent in a crawling peg to the dollar between July 2005 to July last year. Since then, the currency has been virtually repegged at about 6.83 to the dollar.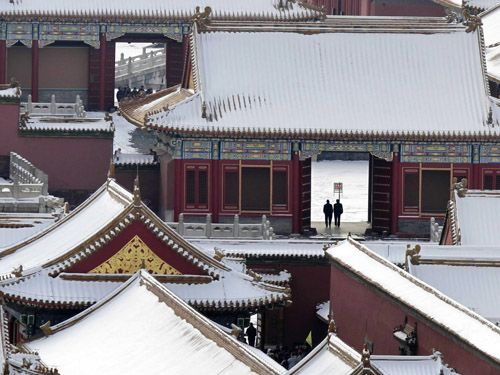 Snow covers the Forbidden City in Beijing yesterday for the second time this season. The unusually early snowfall led to dozens of flight cancellations in the capital and caused traffic jams. Beijing and other parts of northern China were blanketed by heavy snowfall yesterday, prompting a fresh round of air travel chaos and road closures. The snow fell overnight amid thunder and lightning, and was the second snowfall in eight days. "The occurrence was rather unusual and rare for early November," Sun Jisong, chief forecaster of the Beijing Meteorological Bureau, was quoted as saying by Xinhua. "More snow is forecast to hit Beijing on Wednesday and Thursday." A spokeswoman for Capital International Airport said that as of 3pm yesterday, more than 150 flights had been delayed and 80 cancelled.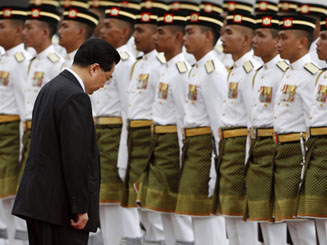 State welcome in Malaysia as Hu kicks off regional diplomacy - President Hu Jintao was greeted in Malaysia with a 21-gun salute yesterday as he began his first round of regional diplomacy ahead of the Apec summit in neighbouring Singapore.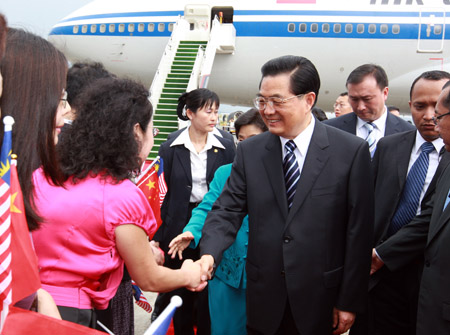 Chinese President Hu Jintao (C) is greeted upon his arrival in Kuala Lumpur, Malaysia, Nov. 10, 2009. Hu Jintao arrived here Tuesday for a state visit to enhance strategic cooperation between China and Malaysia. Chinese President Hu Jintao arrived here Tuesday for a state visit to enhance strategic cooperation between China and Malaysia. This is the first state visit to Malaysia by a Chinese head of state in the past 15 years. During his stay in Malaysia, Hu will hold talks with Supreme Head of State Mizan Abidin and meet with Prime Minister Najib Tun Razak, said Chinese Assistant Foreign Minister Hu Zhengyue at a news briefing last Friday. "President Hu's visit to Malaysia will surely further deepen strategic cooperation between the two nations and advance bilateral ties," he said. China-Malaysia relations have developed smoothly since the two countries established diplomatic relations 35 years ago, with frequent exchanges of high-level visits, increasing political mutual trust and fruitful cooperation in trade, energy and infrastructure. Malaysia has become China's largest trading partner among members of the Association of Southeast Asian Nations (ASEAN). The two-way trade between the two Asian countries reached 53.47billion U.S. dollars in 2008, two years ahead of a target of 50 billion U.S. dollars set by Chinese and Malaysian leaders. The two countries have also worked together to promote cooperation in East Asia and maintained coordination to deal with the international financial crisis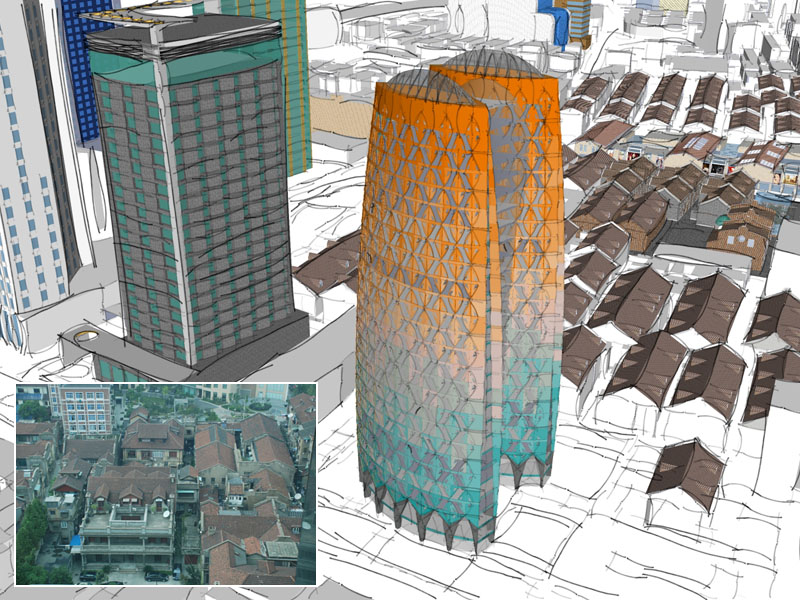 An illustration of Shanghai's Media Street project with (inset) the existing area in the city's former French Concession. Rampant urban renewal in Shanghai has come at the cost of destroying much of the city's architectural heritage, but the local government is now trying to preserve the iconic sites and districts that have survived. "Urban redevelopment meant that Shanghai has been losing its character, as many old buildings were knocked down. But the city is now trying to preserve the remaining old buildings and also its unique cultural heritage," said architect Paul Clark, the managing director of CJ Partnership Architects. The British architectural firm has been involved in Shanghai's latest urban redevelopment scheme - the Media Street project in the former French Concession area in Jing An district. The district has a history that dates back to the construction in AD 247 of the Jing An Temple, after which it is now named, and is widely acknowledged as one of the most architecturally significant and culturally important areas in the country. Today, it comprises hundreds of European-style buildings built in the 19th and early 20th centuries. Several of these old buildings have already made way for the wave of modernisation and rebuilding that swept the city before the new spirit of preservation took hold. But to preserve the area's cultural and architectural past, the Shanghai Urban Planning Administration Bureau declared it a heritage protection area in 2003 and imposed several controls over redevelopment. Under the controls, old buildings in the area cannot be demolished, and streets cannot be widened. In line with the controls, some of the old buildings on Media Street would be maintained for residential and retail use and others might be renovated for use as art galleries and museums, said Clark. The firm was engaged as a consultant in November last year by the Shanghai government and Tongji University to provide urban planning and conceptual designs for the redevelopment, which will take place in three phases over the next 10 years. The first phase is scheduled for completion in 2012, and since the site allocated for the first redevelopment work includes hundreds of old European-style buildings, only one new tall building would be built and all of the historical buildings would be preserved, said Clark. Most of the ground floors of the old buildings are currently in use as retail outlets, while the upper floors are residential.
China will raise gasoline and diesel prices both by 480 yuan per ton from Tuesday, NDRC announced on Monday.
The fourth China National Cattle Industry Development Conference is opened in Nanyang, central China's Henan Province, Nov. 10, 2009.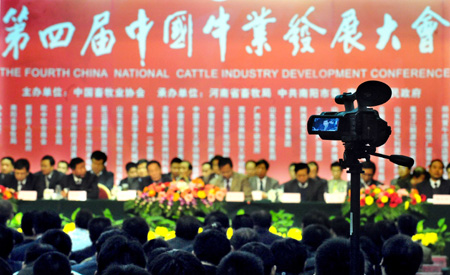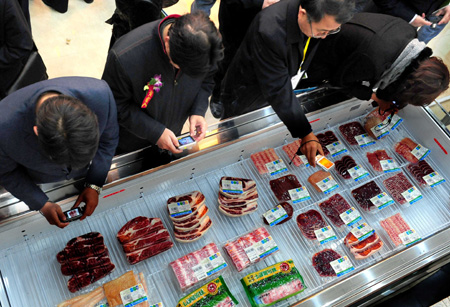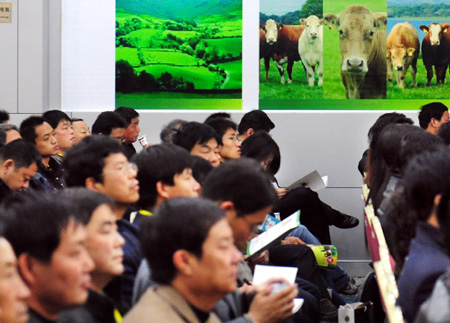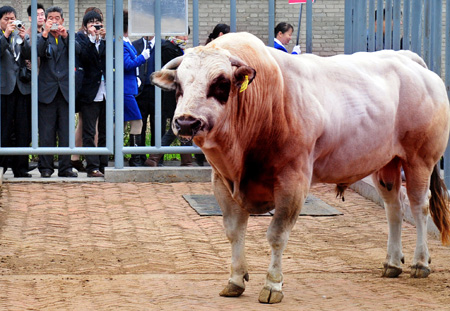 Nov 1 - 10, 2009

Hong Kong: Chief Executive Donald Tsang Yam-kuen says he realises that people have high expectations of him, but "not every policy is flawless". He also broke his silence over his waning popularity shown in recent opinion polls, saying he would not take it as "a matter of personal glory or shame". Speaking to students at a question-and-answer session yesterday, Tsang said the hardest part of the job was trying to fulfil everyone's expectations. "Citizens hope that your policies will be flawless, hope your policies will resolve the world's major issues ... This is something that my colleagues and I cannot 100 per cent fulfil." Tsang said he hoped the public would ask itself whether the government had been sincere and whether it had tried its best. "These are the most important things," he said. "Each time, we try to fulfil most of the public's expectations, but we also have to accept the fact that there are bound to be people who will oppose you and have different views." The interview, organised by the Hong Kong Federation of Youth Groups, was broadcast live on the internet. Tsang answered questions from the audience and from internet users posting online. Last week, a University of Hong Kong survey revealed public opinion of Tsang had fallen to a record low of 48.4 points following a generally disappointing policy address and perceptions of nepotism. The pollster, Dr Robert Chung Ting-yiu, said: "A score of less than 45 marks can indicate a credibility crisis." Yesterday, Tsang stressed that all along he had only one goal for his tenure as chief executive: "That is to get the job done." Regarding the opinion polls, he said: "This is how outside people assess our performance, and we have to respect that and listen to it carefully. "We cannot look at this from the point of view of fame and vanity. We should look at it and ask what is the reason behind it? What does it represent? What is lacking? It's an opportunity for us to reflect - that's how I look at this [the results] each time." The student interview also gave Tsang his first opportunity to comment on how he felt about the recent confirmation by the Shanghai authorities that the city will build its own Disneyland. "We should not worry about Shenzhen building something new, or Shanghai building a Disney," he said. "We already have a Disneyland, and we can improve our competitiveness. Look at Ocean Park. When it saw Disney being built, it got its act together to get it right, and now it's even better." He also expressed a belief that Disney itself would not allow the Hong Kong park to founder. "Who is the greatest stakeholder in Disneyland? It's the Disney company, right? Would it deliberately let Shanghai steal business from Hong Kong so the one in Hong Kong will lose money? Of course it won't." The park is owned and managed by Hong Kong International Theme Parks, an incorporated company jointly owned by the Walt Disney Company and the Hong Kong government. The government holds a 52 per cent stake. "The country is so large, of course it can accommodate at least two Disneylands," Tsang said. "The United States is much smaller, and it has two Disneylands." Tsang and the students celebrated the first anniversary of UChannel, the federation's online radio station. He urged all young people to have "hope and courage" to overcome life's challenges.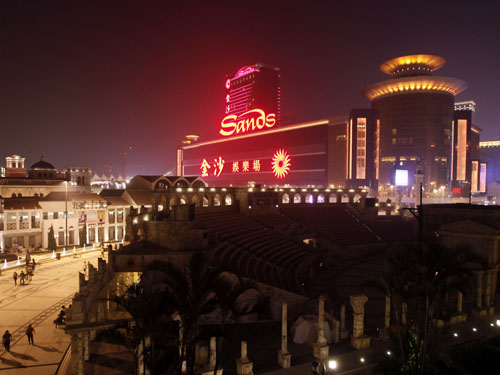 Sands China plans to sell 1.87 billion shares or a 23.4 per cent stake at HK$10.38 to HK$13.88 each. Retail sales begin next week. "Bigger is better" has been an oft-heard refrain from Las Vegas billionaire Sheldon Adelson, the proprietor of the world's largest casino, and the spin-off of shares in his Macau business is proving no exception. Sands China, the Macau unit of Adelson's debt-laden Las Vegas Sands Corp, is seeking to raise as much as HK$25.96 billion from Hong Kong's second-largest stock market listing this year behind China Minsheng Banking Corp's planned share sale. The Macau company said it had secured commitments from lenders for US$1.45 billion of the US$1.75 billion in new debt financing, according to a revised pre-listing document posted to the stock exchange yesterday. Sands China will use the new project financing loans to complete a US$3.9 billion, 6,000-room Cotai resort complex that it suspended work on in November last year, laying off 11,000 construction workers. The operator of Macau's Venetian, Sands and Four Seasons casino hotels plans to sell 1.87 billion shares or a 23.4 per cent stake to be priced between HK$10.38 and HK$13.88 each, according to a US stock exchange filing yesterday. The Hong Kong offering would value Sands China at as much as US$14.3 billion, a massive premium to the current value of the Macau business implied by the market for shares in its New York-listed parent firm. Las Vegas Sands, which owns 100 per cent of Sands China in addition to the Venetian and Palazzo casino resorts in Las Vegas and a new slot machine casino in Bethlehem, Pennsylvania, was valued at only US$10.14 billion, based on Friday's closing share price.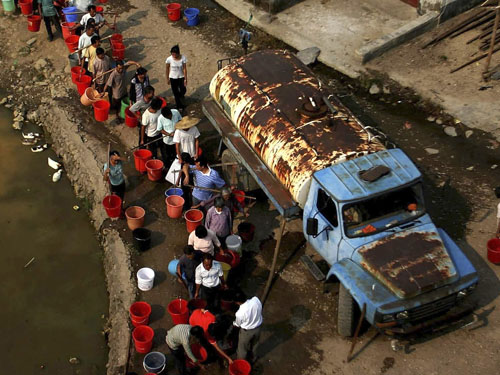 People affected by the drought queue up to get drinking water supplies from a water tanker in a village in Lianzhou, Guangdong. Hong Kong could take less water from Guangdong, under an idea being discussed to help the province cope with the prolonged drought that has left about 325,000 residents there without water. A Hong Kong official, who requested anonymity, said among the ideas was one that Guangdong stop supplying water to Hong Kong for a short period and resume imports when the drought eased. As of yesterday, the total storage of Hong Kong reservoirs was about 477 million cubic metres, or about 81.4 per cent of capacity. This compared with 495 million cubic metres, or 84 per cent of capacity, on the same day last year, the Water Supplies Department said. The water stored is enough to last the city for about six months even if there is no rain or no water imported from Guangdong, given the total water consumption of about 950 million cubic metres a year. Senior water supplies officials from Hong Kong are meeting their counterparts in Guangdong to discuss the idea. At a meeting yesterday, Hong Kong's director of water supplies Ma Lee-tak conveyed the city's concern about drought conditions in the province. The Hong Kong side would adopt measures with the Guangdong side to alleviate the drought problem without affecting water supply to the city, the Hong Kong Development Bureau said.
Hong Kong will probably find it cheaper to borrow money after Moody's Investors Service improved the outlook on the city's Aa2 government bond rating to positive from stable.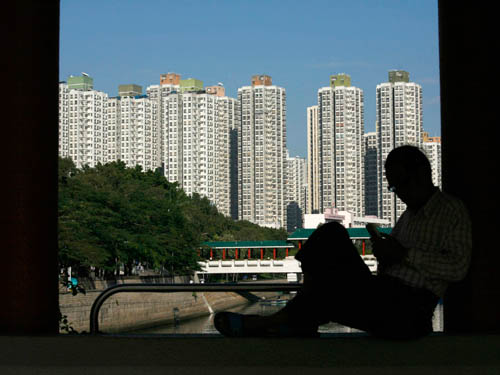 Property agents expect turnover this month to fall further, as developers slow their sales schedules amid the weakening sentiment. Luxury and mass market home sales in Hong Kong have plunged over the past two weeks, as buyers wait for government measures that are expected to push prices lower. Market sentiment had soured as fears of a property price bubble prompted banks to tighten lending on luxury housing and the government warned that it was monitoring the city's home market more closely, agents said. "No official figures have been published yet, but luxury sales volumes recorded at our branches show a decline of 40 per cent in the past two weeks, compared with the previous period," said Patrick Chow Moon-kit, the head of research at property agency Ricacorp Properties. The mass housing market was feeling less pain with sales declining about 20 per cent, he said. According to data compiled by Ricacorp, 2,034 potential buyers have reserved bookings at its branches to view second-hand flats at 50 housing estates this weekend. That represents a 10 per cent decline from last week. "Tighter lending for luxury home purchases has not had any substantial impact on buyers, as most of them are financially strong," Chow said. "However, market sentiment has changed since the surge in high-end home prices became a controversy." The Hong Kong Monetary Authority last month asked banks to reduce the amount they lend to buyers of luxury homes from 70 per cent to 60 per cent of the value of homes priced at HK$20 million or more. That was followed by Financial Secretary John Tsang Chun-wah's statement to developers that the government would not rule out intervening in the property market if it became unfair to buyers. Mainlanders, who are estimated to account for 20 per cent to 30 per cent of the buyers in the luxury housing sector, are among those who have become more cautious. "They are not buying as they are betting prices will fall," said Louis Chan Wing-kit, an executive director at Centaline Property Agency.
Tickets for 12 events at next month's East Asian Games have already sold out, with diving, swimming, track and field, bowling and judo events among the most popular.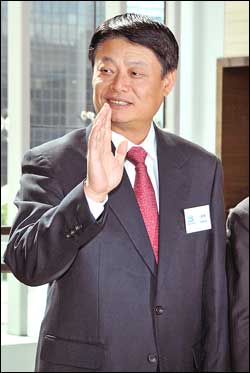 Tycoons and international funds have joined a frenzied chase for shares of China Minsheng Banking Corporation and Sands China, both of whom kicked off their roadshows yesterday. Minsheng was three times covered as of last night, locking in US$10.6 billion (HK$82.68 billion), sources said. One British and three Middle Eastern funds are seeking to be anchor shareholders, applying for more than US$2 billion worth of shares in total. Four cornerstone investors are seeking US$340 million worth of shares. China Investment Corp and China Life (2628) will subscribe through the international tranche as Minsheng moves to become Hong Kong's biggest initial public offering this year. Glorious Sun (0393) chairman Charles Yeung, a cornerstone investor, said he would hold Minsheng as a long- term investment. Starlight International (0485) chairman Philip Lau said he plans to invest up to US$1 billion. Minsheng aims to raise HK$31.5 billion after which its capital adequacy ratio will rise above 11 percent from 8.5 percent, sources said. UBS is the sole global coordinator of the deal.

China: China has formally requested to take a lead role in co-ordinating international anti-piracy operations off Somalia - an unprecedented move that would be an expansion of its historic deployment of warships to the Indian Ocean. Beijing officials lodged the request during a closed-door meeting at the weekend involving representatives of the key navies involved in protecting vital sea lanes between Asia and Europe as they pass round the Horn of Africa into the Gulf of Aden. The hastily arranged meeting, called at the request of Beijing, also confirmed the need for more warships to be sent to the area and greater co-ordination efforts, according to a range of officials involved. "China is very keen but more discussions will be needed before a final agreement is reached," one official who was at the meeting said. "It's unprecedented but Beijing's request was welcomed in a very co-operative atmosphere ... there is a recognition that a great deal more work is needed to get on top of piracy." The meeting follows the hijacking of a Chinese bulk carrier three weeks ago - the first since three Chinese warships started patrolling off Somalia in January. Beijing and the ship's owners are involved in secret talks over a ransom to free the 25 Chinese crew of the De Xin Hai, who are being held on the ship anchored in a pirate stronghold on Somalia's east coast.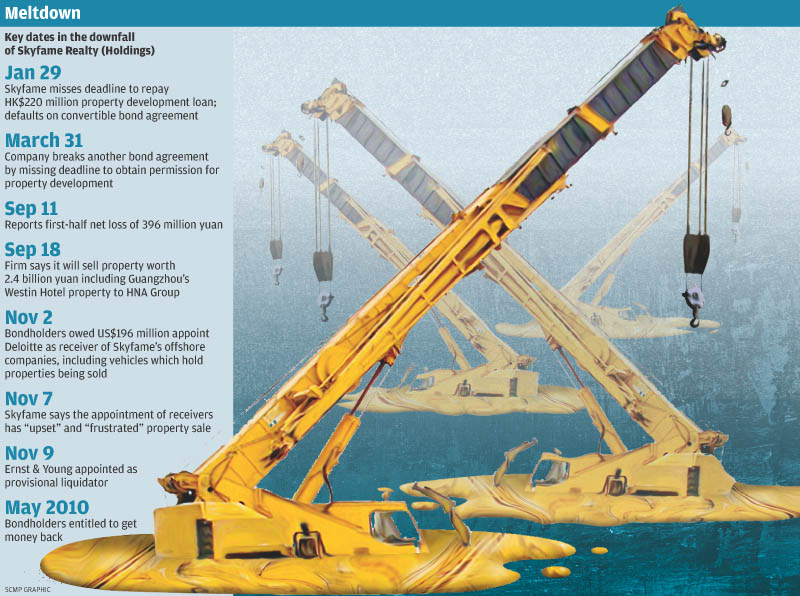 Guangzhou property developer Skyfame Realty (Holdings) has become the second mainland firm in less than a month to enter winding-up proceedings after borrowing heavily from foreign banks and hedge funds at the height of the credit boom. Ernst & Young was appointed as Skyfame's provisional liquidator late last Friday, three sources close to the company confirmed. The Hong Kong-listed firm has not notified the stock exchange and calls to its officials were unanswered. The owner of Guangzhou's Westin hotel owes US$196 million to convertible bondholders including investment bank Merrill Lynch and hedge funds Avenue Partners, DKR Oasis Capital Management and PMA Investment Advisers, which lent it the cash in 2007. The sources involved said a mystery creditor named Pioneer Express Holding petitioned the Hong Kong court on Friday to wind Skyfame up. "We have absolutely no idea who that is," one of the developer's foreign creditors said. Last month, Shanghai-based Fu Ji Food and Catering Services Holdings (SEHK: 1175) put itself into provisional liquidation weeks before it was to repay HK$2.2 billion of convertible bonds it sold to global investors including the defunct Lehman Brothers Holdings in 2005-07. Shareholders and bondholders could lose heavily if Skyfame is liquidated. In Hong Kong, liquidators sell companies' assets then pay proceeds to creditors, in a certain order. Banks are paid out first, then bondholders. Shareholders, who are at the bottom of the pile, often receive nothing. The sources involved in discussions said there was a crisis meeting yesterday between Skyfame, Ernst & Young, the bondholders and their adviser, Deloitte. The talks are set to continue today. It was likely the bondholders' group would try to wrest Skyfame out of the liquidation process, the sources involved said. They want to ensure Skyfame does not sell its valuable hotel property at a fire-sale price. In September, Skyfame agreed to sell properties worth 2.4 billion yuan (HK$2.72 billion), including the Westin, to HNA Group, the state-owned enterprise that co-owns Hainan Airlines with United States billionaire George Soros. But the deal, on which HNA was supposed to sign terms last Friday, has not happened yet.

*News information are obtained via various sources deemed reliable, but not guaranteed