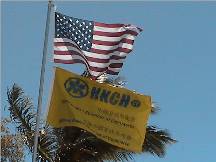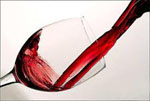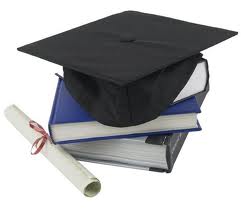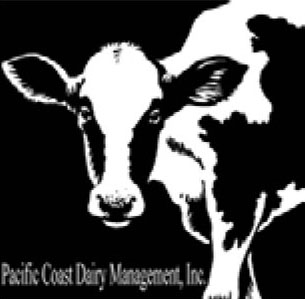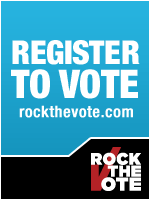 Biz-Video

Hawaii's China Connection

Doing Business in Hong Kong & China
Bauhinia News© & Newsletter©
Bauhinia News©
For Current Information, Please Visit our EVENT, HK & CHINA BIZ and PHOTO ALBUM PAGES
Do you know our dues paying members attend events sponsored by our collaboration partners worldwide at their membership rates - go to our event page to find out more! After attended a China/Hong Kong Business/Trade Seminar in Hawaii...still unsure what to do next, contact us, our Officers, Directors and Founding Members are actively engaged in China/Hong Kong/Asia trade - we can help!
Are you ready to export your product or service? You will find out in 3 minutes with resources to help you - enter to give it a try
December 30, 2005
Taiwan, Hong Kong and Macau Residents Working in Shanghai are Considered Locals

Shanghai has implemented the Regulations for the Administration of the Employment in the Mainland of Residents from Taiwan, Hong Kong and Macau. This means Taiwan, Hong Kong and Macau residents without working experience will also be allowed to seek employment in Shanghai. Detailed provisions for social security protection they are entitled to are being formulated. According to experts, the implication of these new regulations is that Taiwan, Hong Kong and Macau residents will enjoy equal employment rights as mainland residents.

However, Taiwan, Hong Kong and Macau residents working in the mainland will still have to apply for a work permit, which is subject to administrative permission and will be registered and filed for the record. The registration of work permit replaces the previous practices of extension of stay and annual inspection. Employing units must also sign labor contracts with the Taiwan, Hong Kong and Macau personnel employed and make contributions to social insurance in accordance with regulations. The Shanghai municipal labor and social security department is losing no time in finalizing details of the labor contracts and social insurance provisions for the employment of Taiwan, Hong Kong and Macau residents.

While making it easy for employing units to recruit Taiwan, Hong Kong and Macau personnel, the new regulations also entail harsher penalties for violations. Any employing unit that fails to help the Taiwan, Hong Kong and Macau personnel it employs to apply for work permits or complete filing procedures, or fails to cancel the work permits of Taiwan, Hong Kong and Macau personnel after terminating their labor contracts or after the departure of these personnel at the end of contract, will be ordered by the labor and social security administrative department to make rectifications and fined Rmb1,000. Any employing unit that falsifies, alters, falsely uses or transfers work permits will be ordered by the labor and social security administrative department to make rectifications and fined Rmb1,000. In addition, it will also be prohibited from employing Taiwan, Hong Kong and Macau residents for one year.

Impact of 11th Five-Year Plan on Hong Kong Companies

The 11th Five-Year Plan adopted on 11 October 2005 will be submitted to the National People's Congress to be held next March for approval. The proposal put forward six priorities: bringing about a change in the mode of economic growth; readjusting and optimising the industrial structure; addressing the three agricultural issues; promoting the sound development of urbanisation; bringing about coordinated regional development; and intensifying the building of a harmonious society.

It is understood that the 11th Five-Year Plan is very different from previous five-year plans and marks an important phase of transformation in the Chinese economy. In the process of transformation, domestic and foreign enterprises will find opportunities as well as challenges. As economic ties between Hong Kong and the mainland become increasing close, the 11th Five-Year Plan is expected to have far-reaching impacts on Hong Kong's economy and enterprises. The plan covers a wide range of issues. The following are issues with a close bearing on Hong Kong:

1. Change in Mode of Economic Growth

The Chinese economy has seen rapid growth for more than 20 years, but it has also paid a heavy price. The main manifestations are serious environmental pollution and heavy consumption of resources. The impact of economic growth on the environment has wasted 7% of the GDP generated, and the amount of resources consumed per unit GDP in China is higher than the world average. Environmental pollution and shortage of resources have become serious problems holding back China's sustainable development.

The plan clearly points out that it is imperative to change the mode of economic growth, make resource conservation a basic national policy, build a resource-efficient and environmentally friendly society, promote economic development in harmony with population, resources and the environment, and achieve sustainable development. In this connection, the government is bound to introduce new industry standards; impose stricter environmental and energy consumption standards; develop and promote energy-saving, substitution and recycling technologies; and implement a system for the mandatory elimination of high-consumption, high-pollution and technologically backward techniques and products.

Hong Kong is the largest source of foreign investment in the mainland. Investment mainly goes to the real estate, garment, toy, electronic, watch and clock and other manufacturing sectors. During the 11th Five-Year Plan period, Hong Kong enterprises should avoid investing in high-pollution and high-consumption projects while companies with investment in this type of projects should undergo transformation or make use of new technologies to lower energy consumption and reduce pollution. Compared with their mainland counterparts, Hong Kong companies have a head start in green production techniques. Enterprises with a good grasp of advanced environmental protection, energy conservation and recycling technologies should be able to find great opportunities on the mainland.

2. Optimization of Industrial Structure

The plan points out that developing advanced manufacturing industries, raising the proportion of service industries and strengthening the building of basic industries are important tasks for industrial restructuring. It is imperative to draw up and perfect policies and measures for promoting the development of service industries; vigorously develop such modern service sectors as finance, insurance, logistics, information and legal services; develop industries with strong potential demand such as culture, tourism and community services; transform and upgrade traditional service industries through the application of modern management methods and information technology; and raise the proportion and standard of service industries. It is also necessary to promote trade in services, continue to open up service markets and take over relocated international modern service industries in an orderly manner.

The plan can be seen as good news for Hong Kong's service industries. Logistics, real estate, legal service and banking are strong and well-developed sectors in Hong Kong. The signing of CEPA has lowered the threshold for 18 service sectors, giving Hong Kong's service industries and advantage over their foreign counterparts. The rapid growth of the service sectors in the mainland during the 11th Five-Year Plan is bound to bring infinite opportunities to Hong Kong service providers.

3. Promotion of Healthy Development of Urbanization

The proposal pointed out that the Pearl River Delta, Yangtze River Delta and Bohai Rim area should continue to perform their functions in stimulating the economic development of their hinterlands. It is also necessary to continue to bring into play the roles of special economic zones and the Shanghai Pudong New Area, and promote the development and opening up of the Tianjin Binhai New Area and other regions with fairly good conditions in order to fuel regional economic development.

4. Maintenance of Long-Term Prosperity and Stability in Hong Kong and Macau

According to the proposal, it is necessary to strengthen and promote exchanges and cooperation with Hong Kong and Macau in trade and economy, science, education, culture, health, sports and other fields; continue to implement CEPA agreements with Hong Kong and Macau; and strengthen cooperation with Hong Kong and Macau in infrastructure construction, industrial development, resource utilization and environmental protection. Hong Kong should be supported in its efforts to develop such service industries as finance, shipping, tourism and information in order to maintain its status as an international financial, trade and shipping centre.

As an important window and bridge for the mainland, Hong Kong has made important contributions to China's economic and social development over the years. Hong Kong enterprises have also been able to find tremendous room for development in the process. The mainland has become Hong Kong's largest trading partner while Hong Kong is the biggest investor on the mainland. Hong Kong's role as a bridge has diminished following the opening of the mainland in recent years. However, Hong Kong remains an international financial, trading and shipping centre and its advantages in the service sectors remain strong. The central authorities also hope to further strengthen cooperation and exchanges with Hong Kong and achieve complementarity and common prosperity during the 11th Five-Year Plan period.
December 23, 2005
China's status as the sixth-largest economy in the world

Results of the first national economic census confirmed China's status as the sixth-largest economy in the world, and indications are that it will soon be in fourth place. More accurate analysis of the services sector showed that China has been underreporting its economic output to the annual tune of US$284 billion. Some who had predicted that China would dethrone the US as number one by the year 2040 moved the date to 2035.

In the nearer future, 3G licenses are expected to be issued as early as the first quarter of 2006. The wireless communications technology is expected to have as many as 23 million China users by end-2006, and over 100 million by the time the Olympic flame reaches Beijing in 2008.

A senior official said developing futures markets to control prices for bulk commodities such as metals was essential for competitiveness. With China's seemingly insatiable appetite for raw materials, especially in the energy and construction sectors, the government is embracing futures markets as a means of keeping prices down. Copper has been a case in point, though a botched one. Earlier this year, a government trader shorted a large amount of copper in hopes that the price would drop. Instead, the value of copper continued to rise; now those contracts are being called in, and the whereabouts of the trader are unknown.

Finally, Christmas is coming in China. The officially atheist nation, which nonetheless acknowledges several million Christians among its population, has increasingly embraced the holiday as a means of boosting retail sales. Malls and restaurants across the country are strewn with lights, Christmas trees, and Santas. But in a way, China has been doing Christmas for years: it leads the world in the production and export of many yuletide necessities, including decorations, toys, and fake Christmas trees. Only now, lots more of these items are selling at home as well.
December 14 - 19, 2005

World Trade Organization (WTO) Meeting - Hong Kong Police has shown high degree of restraint and professionalism without using any deadly force to safeguard WTO delegates, to protect life and properties. Many has worked 36 hours without rest. The demonstrators were well organized and well trained to achieve maximum news coverage - Photo Highlights, please click on the small picture for full view
December 1, 2005

High growth, low inflation underpin regional edge

Robust exports of goods and services coupled with strong consumer spending propelled Hong Kong to a spectacular performance in the third quarter of 2005, with GDP growth of 8.2 per cent year-on-year. The economy grew for the ninth successive quarter, the longest growth cycle since the early 1990s. "The stronger-than-expected expansion was characterised by a continued surge in exports of goods and services, re-acceleration in consumer spending growth, and sustained growth in machinery and equipment investment," explained the Government economist K.C Kwok.

Total exports of goods recorded 12.8 per cent, marked by distinct growth in the mainland and European Union markets, steady growth in the US and pick-up growth in Japan, Taiwan, South Korea and Malaysia. External trade strong despite external uncertainties such as high oil prices, rising US interest rates and exchange rate movements, Hong Kong's external trade continued to be good.

"We have a situation of high growth and low inflation. Barring unforeseen adverse developments, Hong Kong's external trade is likely to attain solid growth through to the end of the year," added Mr Kwok.

Positive figures were also recorded at the Hong Kong International Airport (HKIA). Boosted by strong inter/intra-region traffics, cargo throughput rose nearly 7 per cent year-on-year in October. Passenger numbers and aircraft movements grew 6.5 per cent and 12.2 per cent respectively over corresponding months of last year.

The commercial director of Airport Authority Hong Kong, Hans Bakker, attributed the strong performance to "Asia's buoyant economy and the continued strong demand for exports from the Chinese mainland".

Trade fair advantage ending the year on a high note is the December 21 opening of the AsiaWorld-Expo (AWE), which will further enhance the trade fair industry in Hong Kong. The HK$2.35 billion (US$302 million), 70,000 square metre exhibition centre is expected to complement the existing Hong Kong Convention and Exhibition Centre (HKCEC) in Wanchai.

Both AWE and HKCEC have agreed to co-operate to maintain the edge in a highly competitive business, where buyers would only go for the biggest and best shows for a particular sector. Most would agree that despite regional competition, Hong Kong can still leverage its brand and infrastructure.

Already, the Asiaworld-Expo calendar over the next year is packed with 32 events starting in January. Nasdaq-listed trade facilitator Global Sources is relocating two of its biggest fairs from Shanghai to AWE Hong Kong next year due to space constraints.

Multilateral trade paves the way for SMEs worldwide

Li & Fung chairman Dr Victor K. Fung urges ministers to strengthen the WTO's multilateral approach to trade regulation. The future of the global production system, along with the gains it creates for consumers and everyone in the supply chain, rests on the shoulders of negotiators at this month's Hong Kong Ministerial Conference of the World Trade Organisation (WTO). That is the view of Hong Kong business leader Dr Victor K. Fung, group chairman of Li& Fung, a leading international trading, distribution and retailing group based in Hong Kong.

At a recent UNESCAP conference in Macau, Dr Fung urged ministers to strengthen the WTO's multilateral approach to trade regulation when they meet in Hong Kong from December 13 -18. He said this was the only way to ensure the health of the global production system and promote global prosperity.

Wide ranging benefits - Dr Fung, who is also chairman of the Airport Authority Hong Kong, said the benefits of the modern global production system stem from several factors:

* it disperses production across different factories in different countries
* developed countries can focus on design, branding, understanding the needs of consumers and specialised activities that are knowledge-intensive
* developing countries can get into the game by performing just one or two pieces of the chain
* consumers get higher quality, greater variety and lower prices because it is possible to draw from the entire world as a production base

"The modern global production system lowers the barriers for entry for developing countries, especially for small and medium-sized enterprises (SMEs) worldwide. This has obvious implications for employment and economic development", Dr Fung said.

"It is the multilateral system that enables each location around the world to contribute according to its skills and capabilities, and to develop its own competitive advantages."

World trade's 'best hope'. He voiced concern that proliferating bilateral agreements would undermine the multilateral approach. He added that a multilateral world trade system was the best hope of addressing the trade liberalisation issues on the Doha agenda (named after the city in Qatar where the current round of WTO talks started in 2001).

"With respect to market access and tariffs, multilateral solutions will help us optimise the efficiency of the complex cross-border flows generated by dispersed manufacturing. "Multilateralism democratises the global economy. There is indeed a place for everyone."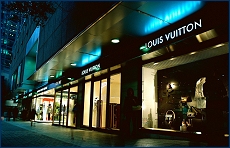 Shopper's paradise now a haven for luxury

Louis Vuitton will open a state-of-the-art emporium in Central, adding to Hong Kong's long list of luxury brand flagship stores. Hong Kong has a bright future as a magnet for Chinese shoppers seeking the best of the world's luxury brands. Sales of luxury branded goods are growing as fast as 20-30 per cent annually in Hong Kong and China, estimates Carrie Yu, a partner and retail and consumer leader for accountants PricewaterhouseCoopers (PwC).

"It is clear the Chinese elite are very luxury brand conscious and they like travelling. Hong Kong is the number one destination for both business and pleasure. I don't think this trend will change," she said. "Hong Kong is like the Milan, Paris or New York of China. Shoppers are coming here for the bigger collections, because the goods are obviously authentic, and the pricing is better."

China has already become the world's third-largest market for luxury goods with US$631 million in sales, driven by the emergence of a 100-million strong middle class, according to PwC research. Last year, mainland visitors to Hong Kong surged 44.6 per cent to over 12 million and accounted for 12 per cent of the city's retail sales, said Conway Lee, an Ernst & Young China partner and industry leader for retail and consumer products.

Leading brands increase presence - Mainland visitors buy 12 per cent of luxury branded products sold in Hong Kong, says Conway Lee, an Ernst & Young partner

The tremendous growth opportunities are recognised by the world's leading luxury brands, which have been quick to open or expand their stores in Hong Kong as well as pushing into China. "In the past couple of years most of these flagship stores in Hong Kong have had a facelift," said PwC's Ms Yu. "The flagship stores are to attract consumers and also showcase their brands to China as a whole."

Louis Vuitton (LVMH) is the latest of the big names to undergo a store revamp in Hong Kong. The French giant plans to open a state-of-the-art, two-storey emporium as a leading attraction in Central's swanky Landmark complex. The Landmark's roster of top names, which includes Gucci, Fendi and Dior, was given another big boost with the September opening of a HK$100 million (US$12.8 million) Harvey Nichols store, the British luxury brand retailer's first in Hong Kong. Also stepping into the Landmark this year was French luxury shoe brand Roger Vivier, which opened its first store outside Paris in the Hong Kong mall this year.

Meanwhile, Italian fashion house Roberto Cavalli opened a flagship store in Central's ifc mall in June, and Italian men's personal care products maker Acca Kappa set up in Times Square, Causeway Bay, in July. There's no sign that Hong Kong's growth as a luxury brand hub is running out of steam, said Ernst & Young's Mr Lee.

Leveraging the Hong Kong image - "Hong Kong is an international financial centre and an advanced, business-minded, materialistic city. It provides a distinct image to luxury brand companies setting up shop in Hong Kong and it signals to mainland Chinese that they are purchasing a world renowned luxury brand," he said.

The luxury sector has also been investing heavily in China, but it would be a mistake to think that longer term Hong Kong is going to lose out to China in the sector, says Annie Bingham, a vice-president of executive search firm AT Kearney.

"Hong Kong will always be the jewel in China's crown," said Ms Bingham who specialises in the luxury goods sector and is herself a former senior manager for names like Laura Ashley, Chanel and Yves Saint Laurent. "I think there is enough business to go around. There's this voracious desire for luxury today." Hong Kong also has the edge in terms of its world-class service quality. How Hong Kong treats its VIPs is "way above other countries," said Paris-based Ms Bingham.

During a recent trip to Hong Kong she was particularly impressed by Lane Crawford's new HK$200 million (US$25.7 million) 7,600 sq metre flagship store at Two ifc in Central, which features a host of apparel collections from leading brand names like Paco Rabanne and Lanvin.

The Hong Kong and China stories are "all interrelated", says PwC's Ms Yu. Many Chinese consumers only go window shopping at luxury brand stores on the mainland, which has a 30 per cent luxury goods tax. They wait to make their actual purchases in Hong Kong which is a duty-free port.

Hong Kong's status as a regional aviation hub means it is ideally placed to also capitalise on the strong demand growth elsewhere in Asia for luxury products. Indeed, Hong Kong International Airport has become a haven for luxury shoppers, many of them Chinese travelers transiting through Hong Kong to take flights to the West. "Most of the luxury brands have stores there -- it is unique in the world and has a lot of traffic," said Ms Yu.
Rising Gold Price Fuels Sales of Gold Products

Demand for gold products has rocketed in recent weeks on the mainland, according to TDC's Beijing office. All kinds of gold products are selling hot. Gold bars, gold coins, gold ornaments, and solid and karat gold jewellery all have their followings. The market is red hot.

Gold price has recently surged to nearly US$500 an ounce, a 24-year high. Gold bars, coins and ornaments are sold in large quantities mainly as investment products, and soaring gold price in the past few years has given investors handsome returns and increased their confidence in the precious metal. Gold as a rare commodity is an excellent tool for fighting inflation and is also a safety haven for investment funds.

Pure gold jewellery has always carried weight in the mainland market. Product innovation has given solid gold jewellery new perspectives and provided a greater choice for consumers who mainly make purchases to hedge against inflation and accumulate wealth. Chinese animal horoscope gold bars, Olympic gold bars and Shenzhou 6 gold bars are keenly sought after by consumers and investors. The current market price is Rmb138.00/g for solid gold and Rmb142.00/g for 999 gold.

The market share of karat gold is steadily growing. The reason is that karat gold has many strong points, such as malleability, hardness and variety of colours, which can be turned to good account in the creation of beautiful and complicated mesh, petal, tassel, lace and other designs.

Apart from unique shapes and designs, the beautiful colours of karat gold, such as rose gold, pink gold, blue gold and purple gold, made by mixing solid gold with alloy metals are also attractive to consumers. Personalised consumption has fueled the sale of karat gold jewellery although the efforts of the World Gold Council in promoting karat gold are not to be ignored. The prices of karat gold jewellery itsms are dependent on the technology involved and may vary between Rmb100 and Rmb50,000.

The popularity of gold products deserves the attention of jewellers.
October 29, 2005
By invitation of the United States Pacific Fleet, we have participated in the daylight embark aboard USS Nimitz Aircraft Carrier cruising 300+ miles outside of the Hawaiian island via C-2 Greyhound. It is an exception experience meeting with Captain Ted Branch of USS Nimitz (the size of more than 3 football field) and 1,000s of professional crews. The following is the note of interest of USS Nimitz - NIMITZ reaches over 18 stories high from to keel to the top of the mast, Eight steam turbine generators each produce 8,000 kilowatts of electrical power, enough to serve a small city, NIMITZ` Food Services Department provides 18000 - 20000 meals a day, NIMITZ can stock at least 90 days of refrigerated and dry storage goods, NIMITZ` two barber shops trim over 1,500 heads each week, The Post Office processes more than one million pounds of mail each year, The ship has a fully equipped dental facility, staffed by five dentists, The Medical Department is manned by six doctors including a surgeon, who provide everything from surgery to hydro-therapy. The ship also features an 80 - bed hospital ward and Four destilling units enable NIMITZ engineers to make over 400,000 gallons of fresh water a day, for use by the propulsion plants, catapults and crew (more go to the Photo Album Page)
October 3, 2005

Hong Kong Booming economy abuzz with opportunity

Hong Kong Disneyland is opened to much excitement and a forecast of 5.6 million visitors in the first year. (From right) Walt Disney's Bob Iger and Michael Eisner with China's Vice-President Zeng Qinghong and HKSAR Chief Executive Donald Tsang. The second half of the year promises exciting times ahead for Hong Kong's already humming economy. Hong Kong Disneyland opened to much fanfare on September 12; two five star hotels opened in Central to surging visitor arrivals and a booming convention business; while international brands and new department stores scramble to get a slice of the sizzling hot retail pie.

No sooner had Disney's Magic Kingdom opened its gates, a second theme park for Hong Kong was announced by its chairman George Mitchell. He was reported in The Standard saying that the new addition would transform the site into a "true multi-day destination resort". Much is expected from Disney's theme park, which is forecast to attract 5.6 million visitors in the first year of business. As one international fund manager noted: "Disneyland could be the catalyst that drives the market higher." (Buckle up for a ride of a lifetime)

September saw the opening of two new luxury hotels in the Central financial district - the six star Four Seasons and the hip Landmark Mandarin Hotel. The hotel sector has not seen it this good since the peak in 1996. Occupancy rates are over 80 per cent across all classes of hotels in the city so far this year, and analysts are tipping even brisker business in the second half.

"There are so many good stories to tell," said James Lu, executive director of the Hong Kong Hotels Association. (Luxury hotels rise to meet strong economic growth) The influx of visitors to Hong Kong is one of the good news stories. A record 2.07 million people visited Hong Kong in July, up nearly 4 per cent compared to previous July.

Long haul travellers are driving the growth and filling up hotel rooms. There has been a 20 per cent surge across all long haul markets from Europe, Africa and the Middle East (up 27.5 per cent) and from the Americas (up 8 per cent). HKTB anticipates over 23 million visitors to Hong Kong this year, a 7 per cent growth from last year. The general feeling among hoteliers is that 2005 will be the best time after the dizzying days of 1996. "There is a potential to do better than 1996," said one hotelier.

Indeed, William Mackay from the waterfront Four Seasons - where corporate rates start from HK$3,300 (US$424) for a 484 sq ft standard room - is confident of heavy bookings as several trade shows and global conferences such as December's World Trade Organization ministerial conference will be held in Hong Kong.

Hong Kong's retail sector rose faster than expected in July as the strong economy buoyed consumer demand. Hong Kong's July retail sales volume grew 5.6 per cent from a year earlier to HK$17.4 billion (US$2.2 billion). Economists said they expect the positive momentum to continue for the rest of the year fuelled by the drop in unemployment, the ripple effect from the "feel good factor" of the Disney launch, rising interest rates and the vibrant inbound tourism.

Iconic London store Harvey Nichols took this opportunity to open its first Asian store right in the heart of Central. Dickson Poon, chairman of Dickson Concepts (International) which holds the exclusive rights to develop the "Harvey Nicks" brand in Hong Kong, said the opening of the HK$100 million (US$12.8 million) store was one month ahead of schedule.

Harvey Nichols, like New York fashion label Ira von Furstenberg and French luxury footwear Roger Vivier which have just set up retail outlets in Central, is hoping to capitalise on the influx of mainland visitors who will be visiting Hong Kong Disneyland. Mr Poon is very optimistic about the retail market in Hong Kong, citing double-digit growth since April in his stable of international brand names that include Ralph Lauren, Bulgari, Chopard and Coach.

World's freest economy confirmed, With overwhelmingly positive upturns in almost all sectors of the economy, it is no wonder that Hong Kong was once again voted the world's freest economy in the Economic Freedom of the World: 2005 Annual Report released by Canada's Fraser Institute and the US' Cato Institute.

Compared to 127 economies, Hong Kong came up tops in "freedom to trade internationally" and "regulation of credit, labour and business", and second in "size of government".



Hong Kong Luxury hotels rise to meet strong economic growth
Hong Kong is witnessing the splashy opening of two new five-star hotels, part of a rapid build out of the sector to cater for a surge in mainland tourists and strong growth in business travelers. The new Landmark Mandarin Oriental and the Four Seasons will offer the ultimate in high-end luxury in Hong Kong's Central district. But they are merely the headline acts in a wider story of how Hong Kong has responded with remarkable speed to a rising tide of mainland tourists following Beijing's easing of restrictions on individual travel.

According to Hong Kong Tourism Board data, the number of hotels in Hong Kong will jump from 101 with a total of 39,128 rooms at the end of 2004, to 131 hotels with 53,152 by end 2006. "The rising number of hotels is attributable to the phenomenal spending power of the Chinese mainlanders coming to Hong Kong," said Tony Chan, a property analyst and executive director of Vigers Appraisal and Consulting. Strong economic growth in Hong Kong and China in the past two years has fuelled a boom in hotel building, which requires a large commitment of capital and long payback times.

William Mackay, vice-president and general manager of Four Seasons Hotels and Resorts, says Hong Kong's hotel industry is in full swing. "The industry in Hong Kong was severely battered by the Asian financial crisis and then SARS. Now it is in the process of making up for lost time in capital investment," said William Mackay, vice-president and general manager of Four Seasons Hotels and Resorts. "It has been 15 years since a major hotel was launched in Hong Kong. The industry has recovered extraordinarily fast."

Chinese people love to shop on their holidays - and a growing number have the desire and cash to do it in the myriad of classy malls that stud Hong Kong, providing a ready-made client-base for hoteliers. Visitor arrivals in the city are projected to rise from 23 million this year to 27 million next year, with mainlanders accounting for much of the growth, said James Lu, executive director of the Hong Kong Hotels Association. But there has also been strong growth in business travelers coming to the city as the outsourcing-to-China story gathers pace. This is the segment which Four Seasons is mainly aiming at, said Mr. Mackay.

"Hong Kong is a major worldwide city. I think there is a very bright future because of the extraordinary growth in China," he said. There are some concerns that the rush of new hotels coming on stream could outpace the growth of visitor arrivals. That could put pressure on room charges and occupancy rates, which have been at a high 83 per cent across all classes of hotels in the city this year. But there are plenty of future tourism growth drivers around, ranging from the likely rise of Hong Kong as a hub for low cost airlines to nearby Macau's meteoric rise as a centre for leisure and gaming.

"There are so many good stories to tell," Mr. Lu said. Most recently there has been opening of Disneyland in September, which should spur the next leg of growth in mainland tourist arrivals. The individual visitors' scheme has been rapidly extended across the country since it was introduced two years ago but "there are still more provinces asking for their people to be allowed to come down here," said Mr. Chan. "Their spending power is very high. They are looking for brand names, leather goods, jewellery and gold watches."

Visitors all need somewhere to stay the night and back in 2003, the government was worried that the hotel sector would be overwhelmed by the influx of mainland visitors. It even considered turning some government flats into guesthouses.

Private sector rallies. But, with government encouragement, there has been a remarkable response from the private sector. Many of the new hotels are located in non-prime areas in Kowloon and the New Territories, sometimes on sites which are converted from disused industrial premises, underlining Hong Kong's move up the value-added ladder from a manufacturing to a services economy.

The boom in building hotels which can take an average of 10 years to repay the capital invested has surprised some analysts. "In terms of cash flow, investing in a hotel is not an ideal choice for a developer," Mr. Chan said. "You can build and sell offices and residential units quickly but hotels lock up your upfront investment in land and building costs. Then you have to recoup your investment slowly through room charges, food and beverage and shopping."

Some of the new hotels are as a result of incentives from Hong Kong's Town Planning Board, which has encouraged developers to include hotels in residential housing projects or industrial site conversions. Hong Kong's solid, business-friendly legal structure and government machinery have also encouraged the investment in hotels by keeping developers' options open in terms of selling the project rather than a lengthy wait for payback.

Innovative business planning. Some innovative business planning has gone into the Four Seasons and the Landmark Mandarin Oriental - both are trying the new concept of attaching a hotel to a shopping mall packed with luxury brand name stores. The proximity of the mall is expected to attract shopping-minded guests, while the five-star hotel, in turn, adds a touch of extra class and draws more shoppers to the mall.

The Landmark mall is charging rents of HK$200 to HK$400 (US$26 - $51) per square foot per month for retail space but, if hotel is a success, Mr. Chan believes that could double. "This is an experiment that will certainly work in the minds of the operators," he said.

The Four Seasons Hotel is also tapping into a new trend among upper-end hotel guests who are "blurring the lines" between business trips and vacations, added Mr. Mackay. Guests on business are often adding some extra leisure time to their trips while holiday makers nowadays do not want to completely lose touch with the office. The trend explains why the Four Seasons in Hong Kong has gone to the expense of including one of the most sophisticated urban spas in Asia, as well as equipping rooms with top-line communications facilities, said Mr. Mackay.
October 1, 2005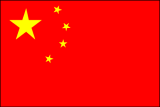 New China celebrates 56th founding anniversary

On October 1, 2005, the People's Republic of China, or "New China" as it is fondly referred to by the entire Chinese people, turns 56 years old.

With a population counted at 1.3 billion on the first day of this year and a land mass of 9.6 million square kilometers, plus 4.73 million square kilometers of territorial waters, China is the largest developing country in the world.

For China, which takes pride in its civilization that dates from 5,000 years ago, October 1, 1949 marked the beginning of development in real sense. For the Chinese people comprising 56 ethnic groups, the day meant freedom, once and for all, from humiliation and starvation, the beginning of a historic long march toward stability and prosperity.

For a whole century before the late Chairman Mao Zedong pronounced the birth of New China, the Chinese nation was tormented by foreign invasions and wars fought among warlords for supremacy over the country. The humiliation the nation suffered was so bitter that Deji Cholga, a 7th grader at Beijing's Huaxia Girls' School, says she hates to study that part of Chinese history.

The part of the nation's history the teenage girl feels unpleasant to learn covered the Opium War (1840), in which the United Kingdom, with just 20,000 troops and 50 gunboats, defeated the antiquated armies of the Qing (1644-1911), China's last feudal dynasty, which boasted 900,000 men. Though the victim of this armed aggression, China was forced to pay the aggressor 21 million taels of silver in "war reparation" and opened five trading ports. Hong Kong was ceded to Britain, to be returned to China in 1997.

Even more bitter were memories of Japanese aggression against China. In 1931, Japan seized the entire northeast China, an area of 800,000 square kilometers, where it set up a puppet regime known as "Manchoukuo." And in late 1937, Japanese troops massacred more than 300,000 disarmed Chinese soldiers and civilians in Nanjing, then the national capital, in just a few weeks after the city fell.

Foreign aggression went hand-in-hand with internal turmoil, making it impossible for China to develop. "In the 200 years from 1750 to 1950," says Prof. Hu Angang of the prestigious Tsinghua University in Beijing, "much of the world was striving for industrialization, but the Chinese economy stood stagnant, and the country was rated as one of the weakest in the world."

Prof. Hu is known for his study of China's national conditions. "Old China was unable to industrialize because it did not have a strong enough government to defend the country and keep society in order," he says. Stability, the prerequisite for achievement of prosperity, was a long-cherished dream of the Chinese people. The dream has come true in New China. That, in part, explains why the Chinese people support the Communist Party of China, the ruling party since 1949. Says Zhou Jun, an amateur historian and TV worker in Chengdu, capital of Southwest China's Sichuan Province, "The Party has done what all governments before 1949 failed to do."

Stability and prosperity can in no way be realized without democracy. By proceeding from its own conditions, New China practices the "system of multi-party cooperation under the leadership of the Communist Party of China," which has proved effective in getting all patriots and their political groupings actively involved in national development.

How the name of New China, the People's Republic of China, was chosen highlights the extent to which this "socialist democracy" has been practiced. It was adopted in September 1949, on proposal from non-Communist delegates to a conference called by the Communist Party to make preparations for the founding of the new government.

"It was the outcome of democratic consultation," says Lu Guoqing, a historian. Dai Huang, a retired journalist who witnessed the celebrations of the founding of the People's Republic on October 1, 1949, says he loves the new name chosen for the country. "After two millenniums of feudal rule and a whole century of imperialist aggression, China finally made itself a republic of, and certainly for and by, the people."

And democratic consultation and multi-party cooperation under the leadership of the Communist Party have become institutionalized. Political consultation takes the organization form of the Chinese People's Political Consultative Conference, which gathers representatives of all the eight non-Communist political parties and non-party figures aside from those from CPC.

The non-Communist political parities all have representation in the National People's Congress, the supreme organ of state power, and local people's congresses. Of the nearly 3,000 deputies to the current 10th NPC, deputies from non-Communist parties and patriots without party affiliation account for 16.09%, and workers and farmers take 18.46% of the seats.

All the 55 ethnic minorities have deputies to the NPC, who take 13.91% of the seats, although their combined population account for less than 9% of the national total. And their development and prosperity have always been high on the agenda of the leaders of the People's Republic.

Before 1949, central governments of different periods each had their own policies and systems in place for administering ethnic affairs. But none of them, whether set up by the Han people or by ethnic minorities, secured any measure of equality among ethnic groups, says Prof. Chen Liankai of the Central Ethnicity University.

The founding of New China marked the beginning of a new era featuring equality, unity and mutual assistance among all ethnic groups in the country. People of ethnic minority groups have the legal right to self-government in areas where they account for more than one-third of the local population. To date, China has five provincial-level autonomous regions, 30 autonomous prefectures, 120 autonomous counties (or "banners" in areas with ethnic Mongolians living in compact communities), and more than 1,500 autonomous townships. Among China's 55 ethnic minority groups, 45 have set up autonomous areas of their own.

Ethnic minority areas, mostly outlying with relatively difficult natural conditions, are not as developed like areas where Han Chinese are the majority. To promote their development, the central government has allowed a whole range of policy privileges to help them stand on their own while providing them with financial, technological and other assistance.

The policy has worked. One example is Inner Mongolia Autonomous Region. Since 1996, the region has reported faster growths than the national average in gross domestic products (GDP), per capita disposable income for urban residents, per capita net income for farmers and herders, and local government revenue.

Ensured by democracy, stability has ensured economic growth and social progress nationwide. According to the National Bureau of Statistics, China's GDP has grown at annual rate greater than 9% since 1979, reaching 13,651.5 billion yuan (8.27 yuan against the U.S. dollar) in 2004, nearly double that of 1998. China is producing enough to feed one fifth of the world's population though its arable land accounts for only 7% of the world's total.

Thanks to increased government inputs and efforts of various social groups, China has reduced its rural population living in absolute poverty - those with a per capita income of less than 668 yuan - from 250 million in 1979 to 26.1 million in 2004.

The Chinese people have become richer, particularly in the past 25 years. In 2004, net incomes for rural residents averaged 2,936 yuan per capita, up from 133 yuan in 1978. Per capita disposable incomes for city people increased from 343 yuan to 9,422 yuan during the same 27-year period.

The country has won recognition as one of the fastest growing economies in the world. It is now pressing ahead with implementation of what the central government calls a "scientific outlook on development" - meaning an all-round, well-balanced and sustainable development, a development that truly serves the vital interests of the Chinese people.

Despite these achievements, the Chinese people know that many challenges lie ahead. The Chinese economy has maintained strong growth momentum, but the quality of economic operation needs improvement, says Li Deshui, director of the National Bureau of Statistics. Living standards have kept improving, but the gap in development is widening between the hinterland and coastal areas.

China's legal and social security systems need improvements to adapt to the changing economic and social conditions. People are increasingly aware that on no account must economic development be achieved at the expense of the environment. Says Hu Angang, "China is doing something without precedence in human history."

Meanwhile, the Chinese people and their leaders are more determined than ever to build the country into a more prosperous, more democratic society on the basis of what they have achieved since 1949. When New China celebrates its centenary in the mid-21st century, as predicted by Professor Hu and other experts, it will become as developed as an average developed country.
September 23, 2005

Hong Kong's High quality or low quality? by Bernard Chan. Hong Kong SAR

Hello. One of the biggest events in the last few weeks here in Hong Kong has been the opening of the new Disneyland. Most people seem to like it. But, as always in Hong Kong, there are complaints. In particular, people have voiced concerns about the behaviour of some of the Mainland visitors at the park. People are asking whether we are lowering our standards in order to attract more low-income tourists to our city.

Meanwhile, of course, our designer label shops, medicine outlets, jewellery stores and many other retailers are doing a huge amount of business, thanks to the large number of high-income tourists we have these days. And where are many of them from? That's right they're also from the Mainland.

There is an interesting question here. Should Hong Kong go for quantity, or quality? Should we aim for the mass market, or should we be more exclusive? This is not simply about tourism. It's about our whole identity and our economic role. What sort of businesses do we want here? What sort of work force will they need? What sort of city will those workers want to live in?

If we want to decide what sort of place we want to be, then maybe we also have to decide what sort of place we will not be. For example, if we want to be high-quality, we can't be low-cost.

During the summer, I read an article in Time magazine in which a Hong Kong-based journalist said we should look to Monte Carlo rather than Disney. He was saying we should capitalize on our up-market, international, exclusive side. He mentioned our low taxes, our unique physical environment and our international population.

I think many people would agree that Hong Kong needs to go in the up-market direction. We should aim to attract high-value service industries, and forget about labour-intensive activities. We must aim to attract highly skilled people from around the world, not the unskilled or uneducated. This is essentially what we mean when we say we want to be a world city like New York or London.

However, we have a serious contradiction here. The Government also wants to encourage the creation of jobs for the less-skilled. That is one of the reasons we have welcomed large-scale Mainland tourism through Disney. And it is considered one of the benefits of infrastructure projects and other development.

If we look at New York and London, we will see that in both cities in recent decades, the population has become younger, better educated and more international than the national average. The elderly and less-skilled have moved to cheaper areas, while younger, qualified people especially foreigners have come in. In Hong Kong, it¡¦s different. Over the last few decades, we have seen many educated middle-class people leave, and more unskilled people arrive.

So how are we supposed to go up-market, while at the same time accommodating our less skilled workers?

We cannot carry on building Disneylands or more and more infrastructure projects in an attempt to create jobs for them. First of all, these things cost money. Secondly, they impose other costs. More mass tourism means more traffic and more crowds. More construction means more environmental damage. This is a recipe for going down-market ¡V we would drive the high-value service industries away through high taxes and poor quality of life.

I don't think there is a quick fix for this problem. But I do think that we will solve it gradually in the longer term.

For example, we should slowly see the benefits of educational reform in the coming years. This is an ongoing process, but there are already some early signs that our children are doing better at school in key areas. At the same time, the older, less-skilled workers are growing closer to retirement. So time will gradually help to upgrade the skills of our work force.

Also, Mainland living standards are far higher than they used to be. There will come a time when it will make sense for low income earners in Hong Kong to think about moving somewhere more affordable, especially if they can take some of the benefits of Hong Kong residency with them.

And there is a growing recognition that we need to actively attract skilled and talented people from the Mainland and the rest of the world. We need to get the message across that smart, energetic, creative and entrepreneurial people will create jobs, not take them.

These are quite sensitive subjects, but we need to face them openly just as we need to address other difficult issues if we want to be a more attractive place to live in and to do business in.

We have to get to grips with the issue of food. We have been through a lot of food scares recently. People are scared of eating pork, chicken and fish. We need to source our food from places with good inspection systems. We need to think about better consumer protection and things like food product labeling. These might mean higher taxes or higher food prices. But if we want to keep moving up, that's a price we have to pay.

The same applies to issues like pollution and overall quality of life. If we want cleaner air, it will cost money. Our manufacturing base in the Pearl River Delta is an extension of our economy. If we want to cut the emissions of those factories, we will pay for it one way or another. The factories¡¦ profits might go down, and so their head offices here might pay less tax. Or maybe they will pay lower dividends into your Mandatory Provident Fund account.

If we want more green space and less crowding in our urban areas, we have to accept that the Government will raise less revenue from land sales and land premiums. That means all else being equal visible taxes might have to go up. We will have to pay for a nicer environment.

The same applies to our education system, our health care and other public facilities like law and order. For example, enforcing new laws against smoking in public places, and therefore becoming China's first smoke-free city. If we want more quality, it will cost us money.

All of this points to Hong Kong continuing to have a high cost base. Like New York or London, this city is not going to be a cheap location. Some people claim our cost base is too high. And of course, they are right. It is too high, if you are trying to make a profit or make a living ¡V in low-value, labor-intensive activities.

But for people who want premium service, premium skills and a premium living environment, it will be good value. Many richer Mainlanders come to Hong Kong to buy all sorts of products and services from babies milk powder to gold. They pay more here, but they have confidence in the quality of what they are buying. That's what Hong Kong as a whole needs to be like in the future.

The background to all this is the huge changes happening outside Hong Kong. These changes are beyond our control. We are integrating with the Mainland at the same time that China is integrating with the rest of the world. We have no choice but to keep going up-market. It means continuing change for our economy and our society.

If we think of Hong Kong as a complete, separate economy, this might seem like a threat, or at least a terrible challenge. How will the unskilled make a living? How can we stay competitive? But if we see Hong Kong as a wealthy neighborhood of a larger and more varied region, then the way ahead seems clearer.

We will specialize in the things we do best, and do better than anywhere else. We won't do the other things. As for the tourists coming to Disney, they will probably still be coming but more of them will be going off to the designer label shops afterwards.
September 21, 2005
A Trip of Assurance - President Hu Jintao's North American tour drives home the idea that China is committed to peaceful development - By ZHANG GUOQING, Institute of American Studies, Chinese Academy of Social Sciences

Is China a "threat" or an "opportunity?" Is it a "partner" or a "rival?" These are the questions that have not only been haunting Sino-U.S. relations, but also casting a shadow that subtly affects other international relations as well as the economic development of the entire world.

Evaluating China's development in a historical light remains a thorny issue for some economists. "The best comparison for what's happening [in China] is probably 19th-century America, rather than an East Asian nation like Japan or South Korea that recently underwent a similar development," said Arthur Kroeber, Managing Editor of China Economics Quarterly. "Both are continental-size economies with immense manufacturing capacities and vast pools of labor." Kroeber pointed out that the United States was the biggest recipient of global capital a century ago and many complained that cheap U.S. labor threatened Europe's industries. "Now it is China's turn," he said. Obviously, to those who approach development in a rational manner, China's extraordinary development is not a surprise, let alone a threat or a challenge.

In any case, China's economic growth benefits most of its neighbors, rather than undermining the development of its neighboring countries and regions. As noted by some foreign experts, China's diplomatic policies in recent years have been increasingly geared toward shaping good neighborly relations with others, which has paved the way for its peaceful development.

In fact, China's neighbors have eagerly embraced this growth. While reiterating its belief that China's economic takeoff is good for the organization, the Association for Southeast Asian Nations (ASEAN) is seeking to further boost economic linkages with the prospering neighbor, though it regarded China as a potential threat a few years ago.

As the Chinese saying goes, "the onlookers always have a better picture." Bruce Murray of the Asian Development Bank (ADB) believes that even Asian countries worried about China's skyrocketing exports have actually benefited a lot from the country's huge consumption capacity. Needless to say, China is a major source of motivation for most Asian countries trying to rev up their economies. It is playing an ever-greater role in promoting regional economic development and expanding employment.

History tells us that China's prosperity is conducive to stability in the region. According to David W. Kearn, a U.S. scholar, it is quite unnecessary to worry about China's growth, as historical experience has shown that a strong China constitutes the basis for Asian stability. It is his belief that a weak China tends to result in turbulence in Asia, whereas the continent always remains in good order when China is strong and stable. It has been widely noted that China has generally maintained peace and good order while making great strides forward in the economic field, a prominent feature of China's peaceful development.

As a matter of fact, China does not mean to ascend to supremacy in the world through its development. Materializing development in a gradual manner, China shares its growth and prosperity with all of its surrounding countries. Over the past two decades, China resolved territory disputes with Afghanistan, Myanmar, Kazakhstan, Kyrgyzstan, Mongolia, Nepal, Pakistan and Russia. It also normalized the relationship with Viet Nam and demarcated the border between them.

What is worthy of serious thought is that further enhanced relations between China and other Asia-Pacific nations have exerted subtle influence over the Sino-U.S. relationship. Philippine President Gloria Arroyo once said that Beijing is also an ally of the Philippines, like Washington. According to Arroyo, this assertion is based on the decisive role that China has played in economics and security affairs in the countries of the region, including the Philippines. Given this, the Philippines must associate with China to influence Beijing's actions, thereby ensuring that China will become a friend rather than an enemy of the international community. Despite the slew of people who stubbornly hold onto the "China threat" view or are doubtful about China's peaceful development, Asian countries have chosen to take a balanced approach toward China and the United States instead of constraining China's development.

Furthermore, China's peaceful development has delivered benefits to the world. The economic boom in China has already helped Japan emerge from its longest-lasting economic downturn since World War II. It has also been helpful to the United States in its recovery from a recent economic slowdown. Consumers, Asians and Americans alike, are all entitled to the tangible benefits brought about by China's development. Morgan Stanley, the large global financial services firm, estimates that U.S. shoppers have saved $100 billion because of low-priced clothes, shoes and home appliances imported from China.

There is no doubt that China's peaceful development contributes positively to the world's economic growth through international trade. Being committed to its opening-up policy, China has attracted huge amounts of foreign direct investment. More significantly, it has set an example for the developing countries eager to move on.

In terms of economic growth and poverty reduction, China has also made remarkable contributions to the world. Its impressive development kindles hope among the temporarily underdeveloped countries. The Canadian newspaper The Globe and Mail reported that "since Deng Xiaoping executed China's historic U-turn at a session of the Eleventh Central Committee of the Communist Party [of China] in 1978, 270 million people have climbed out of poverty-the most successful development project in history, and a slap in the face for those who say globalization helps only the rich."

Most importantly, China has evolved from a closed, mediocre country into one that is among the most vigorous in the region in the past two decades. One of its dramatic changes is that today's China has demonstrated a genuine will to join the international community. It is trying not only to adapt its domestic economic regimes and laws to international norms, but also to become an active participant in many international or transnational organizations. In the past few years, China has played a pivotal role in promoting WTO negotiations and UN reforms.

China will never undercut its neighboring countries or the United States in its pursuit of development. It is a well-established fact that the international economy is not a zero-sum game. All the other countries, including the United States, can reap benefits from China's economic development. It is interesting to note that China, as the third largest trading partner of the United States after Canada and Mexico, has dispelled the long-standing myth that the biggest trading partners of the United States are all its close political and military allies. "China is neither close ally nor confirmed adversary," wrote Washington Post columnist Robert J. Samuelson.

It is plain enough that China has mainly focused its attention on economic development. It has no intention to compete with the United States for world supremacy. The last thing that it will ever do is to pose a threat to other countries. In a sense, a correct and rational perception of China's peaceful development not only bears on the sound development of Sino-U.S. relations, but will also determine whether the United States can fully seize the opportunities that China has brought along.

James Sasser, the former U.S. Ambassador to China, has some insightful ideas on this point. It is his belief that the United States can manage China's rise well if it is willing to do so, and if it wants to treat China as an enemy, it will become an enemy. Former U.S. President Bill Clinton also pointed out that compared with a rich and democratic China, the United States has more to fear from a poor and weak China. In other words, China's peaceful development poses no threat, but offers opportunities. It is a motive force, rather than a headache, for the region and the world.

In light of this, President Hu Jintao's visit to the United States, Canada and Mexico helps solve problems, strengthens cooperation, and gives these countries an in-depth and objective picture of China's peaceful development.

For the politicians and entrepreneurs in the United States, it is irrational to deal with China by military or improper political means. The healthy development of Sino-U.S. relations will not only bring about a win-win result for all trading partners, including China and the United States, but is also of paramount significance to a global situation replete with uncertainties. Hu's visit to North America marks a new start in further strengthening Sino-U.S. ties and in turning China's peaceful development into a positive element of those ties.
September 7, 2005
Kissinger: Stronger China contributes to world peace, prosperity

Former US Secretary of State Henry Kissinger said on Tuesday that he disagreed with the assertion that a stronger China could pose a threat to regional peace and stability.

In a joint interview with Xinhua and China Central Television, Kissinger said he does not agree with those who made the above presumption of "China threat." "Fundamentally, China is making a contribution to international peace and prosperity."

"China poses no challenges to the United States militarily, there are challenges presented by its rapid economic development. But they can be dealt with on a competitive basis," he noted.

Kissinger said that when he visited China in 1971, nobody would believe that China could develop its industry so quickly and could become competitive on the international export market.

"Inevitably, this produces some competition. On the other hand, it also produces enormous opportunities," he said. "There are American companies that have invested tens of billions of dollars in China. They would have not done that if they also think this is not in their interests."

When asked to comment on China's acquisition of American companies, Kissinger said there were some discussions in the United States about the acquisition, but "that's not a key problem."

The key issue that the United States and China need to discuss is the supply of energy and the growing demand for energy worldwide, he said, adding that the United States, China, India and many other countries are major contributors to the present supply challenge.

"I believe that China and the US should discuss issues like that in order to contribute to an evolution of and to the understanding of the problem," he went on to say.

As to the US-China relations, Kissinger said that fundamentally the relationship is good although it has complications that are caused in large part by the fact that the international situation is changing so rapidly.

"The fundamental problem is that the US is the most advanced developed country, China is the most rapidly advancing developing country," he said. "Countries with such different background sometimes don't come immediately to the same point of view."

"Therefore," he continued, "contact between our leaders is essential and should be even more regular than it has been."

Citing the six-party talks on the nuclear issue of the Korean Peninsula, Kissinger said China and the United States have cooperated closely on some international issues.

"There are issues like proliferation ... in which the two sides have very important contacts. Contributions of the Chinese side from the American point of view have been very constructive," he explained.

"Up to now, I have been in contact with eight American administrations. No matter how they started, they would conclude with close relations with China that are essential for the world peace, development and progress," he stressed.

Kissinger suggested that the internal debate in America on the US-China relations should be looked at in perspective.

"You can always find different arguments that are put forward by others but they are not the government and they are not decisive," he said. "But fundamentally the need for close relations between our two countries is recognized and supported by our top leaders."
August 29, 2005
China President Hu Jintao's American visits will inspire mutual trust

In a few days President Hu Jintao will fly to the United States, Canada and Mexico for two weeks of diplomacy. China's relationships with the three countries and the world summit at the United Nations will top his agenda.

The visits will represent the culmination of Hu's active and realistic diplomacy this year.

Hu has been busy with tours to foreign lands. In April he visited three Southeast Asian countries - Indonesia, Brunei and the Philippines. In June and July he traveled to Russia, the Kazakh capital Astana for a summit of the Shanghai Co-operative Organization leaders and attended the G8 summit in Scotland.

His upcoming autumn diplomatic endeavor shows China's desire to develop friendly relations with the rest of the world.

Hu's visits come amid signs of warming relations between China and the three countries.

This will be Hu's first tour to the United States since he took the helm of the Chinese Communist Party in November 2002. He visited as vice-president earlier that year.

China and the United States share plenty of common ground in the Asia-Pacific region and the world at large. Still, big differences and suspicions remain between the nations. China is very concerned about the US military and its security co-operation with Taiwan. The United States misunderstands the strategic purposes of a growing China. As a result, many politicians and conservative scholars in the United States believe China is a strategic threat to their country.

Exchanges of visits between top leaders of the two countries help clarify policies and clear minds of doubts and misgivings. They are expected to expand areas of common interests and co-operation to the full, and settle differences.

Leaders of the two countries have met every year. US President George W. Bush is expected to visit China later this year. High hopes are pinned on such exchanges of visits that will serve to deepen understanding and create more areas for co-operation.

The two countries have built channels of contact at all levels, with a view to enhancing mutual understanding and trust.

The more they interact, the better they will understand each other. This, in a sense, helps remove doubts and avoid conflicts.

Hu will join more than 100 heads of states and governments at the summit of the United Nations for celebrations of the 60th anniversary of the establishment of the world body.

They are supposed to bring with them consensus on UN Secretary-General Kofi Annan's reform proposals to give the world organization a much-needed facelift.

Loud voices from every corner of the world reflect the sense of urgency regarding the organization's future. It needs to be refashioned to keep up with changing circumstances.

The United Nations is the foremost embodiment of multilateralism. Reforms should not change its fundamental values. Deliberations at the headquarters of the world organization should chart the correct road for its future.

Hu's journeys next month epitomize China's diplomatic sophistication - a more nuanced and constructive style.

The active approach shows the government's sincerity and efforts to inject new momentum into relationships with the United States, Canada and Mexico.

Discussions will focus on where common interests overlap and co-operation is possible.

Autumn is a season for harvesting fruit. Hu's tour has aroused expectations for tangible rewards.
August 24, 2005
July 30, 2005


China's State Councilor Tang Jiaxuan leaving Tapa Tower Ballroom after meeting with Chinese Business and Community Leaders

China's State Councilor Tang Jiaxuan, Chinese Ambassador to the United States Zhou Wenzhong , Consul General Zhong Jianhua of Chinese Consulate Los Angels Met with Chinese Business and Community Leaders in Hawaii on July 30, 2005.

China's State Councilor Tang Jiaxuan has met with President George Bush, Secretary of State Condoleezza Rice, Treasury Secretary John Snow, Secretary of Homeland Security Michael Chertoff and President Bush Senior in Washington DC before going to Washington State with a one day stop over in Hawaii before returning to Beijing tomorrow morning, July 31st.

During the hour long meeting Councilor Tang shared with the special guests the importance of the U.S. China relationship. China President Hu Jintao is planning a State visit to the USA during early September and a return visit by President George Bush in November of this year.

Councilor Tang explain the challenge of Cross Strait relationship and China's stand on the one China policy which is shared by President George Bush.

Councilor Tang said Hawaii played an important role in Modern China, Dr. Sun Yat Sin, the founding father of the Modern China had his education in Hawaii, found Xin Zhong Hui and The political philosophy "Three Principles of the People" (Sanmin Doctrine).
July 20, 2005

User-friendly arbitration to benefit overseas firms

HKIArb head Sylvia Siu says overseas firms nominating Hong Kong as their arbitration centre can proceed with confidence. The adoption of simplified, user-friendly arbitration laws will make it easier than ever for overseas firms to use Hong Kong for contractual dispute resolution, especially in dealings involving the Chinese mainland.

The changes will further position Hong Kong - already recognised as a regional arbitration hub - as a centre for international arbitration.

An amendment proposed by the Hong Kong Institute of Arbitrators (HKIArb) and the Hong Kong International Arbitration Centre (HKIAC) would see current legislation changed to eliminate court supervision, and create one set of laws to deal with both domestic and international cases. This would make Hong Kong's arbitration laws easier for overseas companies to understand - and therefore more attractive, according to president of the HKIArb Sylvia Siu.

"It is hoped this move would entice more overseas companies, whether doing business directly with the Chinese mainland or entering into joint ventures, to use Hong Kong as their platform," Ms Siu said. "By putting a Hong Kong arbitration clause into their contracts - specifying Hong Kong as the place and the Hong Kong Arbitration Ordinance as the procedural law for arbitration - we believe overseas firms can conduct their mainland business with greater confidence."

Hong Kong is already a recognised regional centre for arbitration, with over international 300 cases adjudicated at HKIAC last year - a number far exceeding that of Singapore, Ms Siu said. It has a number of advantages, including geographical proximity to China and other South East Asian countries.

Neutral venue with a pool of talent - "Hong Kong is a neutral venue for arbitration of disputes between a mainland party and, say, a US or European party, or two non-Hong Kong parties," Ms Siu said. "Hong Kong has a pool of experienced, bi-lingual arbitrators. It has a wealth of experienced Hong Kong lawyers specialising in common law, as well as many top overseas lawyers who work in well regarded local and international law firms.

"Lawyers in Hong Kong are expert in many disciplines, and particularly well versed in shipping, insurance and international commercial dispute resolution. They are supported by multilingual translators and other arbitration supports as such "live" notes. Overseas parties and their advisors have easy access to Hong Kong, and there are no visa problems."

The ease with which awards made in Hong Kong can be enforced in other jurisdictions is another important factor. This applies to all signatory countries to the New York Convention, and in the Chinese mainland under an agreement to enforce Hong Kong awards at the level of Intermediate People's Court of China. Further, adds Ms Siu, there are many cases arbitrated in Hong Kong using Hong Kong's Arbitration Ordinance as the procedural law and the law of another jurisdiction as the substantive law of the contracts.

The changes were proposed following a review of the current arbitration system. The government has agreed on the framework and will decide on the legislation's ultimate form.

What is HKIArb and when was it founded?

Hong Kong Institute of Arbitrators (HKIArb) is a Hong Kong company limited by guarantee established in September 1996. A group of Hong Kong professional people interested in arbitration, mediation and other kinds of dispute resolution got together to form Hong Kong's own arbitration institute. It has charitable status and is non-profit making.

What are the objectives of HKIArb?

A main objective is to promote arbitration and other alternative methods of dispute resolution (ADR) in Hong Kong which is a service centre for Asia and gateway to China. HKIArb will be involved in the training of arbitrators and mediators and the setting of appropriate standards of conduct for arbitrators and mediators in Hong Kong. It is involved in law reform relevant both to arbitration and mediation. It is working to develop ties with other organisations involved in arbitration and ADR, particularly those within China and in the Asia region.

Who is HKIAC?

HKIAC (Hong Kong International Arbitration Centre) was established in 1985 to assist disputing parties to solve their disputes by arbitration and by other means of dispute resolution. It was established by a group of the leading business and professional people in Hong Kong to be the focus for Asia of dispute resolution. It has been generously funded by the business community and by the Hong Kong Government but it is totally independent of both and it is financially self sufficient. HKIAC is a non-profit making company limited by guarantee. It operates under a Council composed of business and professional people of many different nationalities and with a wide diversity of skills and experience. Administration of HKIAC arbitration activities is conducted by the Council through the Centre's Secretary-General who is its chief executive and registrar.
China Post to be Split into Three Divisions

At a regular meeting of the State Council chaired by Premier Wen Jiabao on 20 July, a scheme to reform the postal system was discussed and passed. Under the scheme, the State Postal Bureau will be restructured into a regulatory body for the supervision of the sector, China Post Group Corp will be set up to run various postal services, and postal savings banks will be set up to provide regulated financial services.

The meeting gave the green light to the reform of the postal system. The reform aims to separate government administration from business management, strengthen government supervision, improve the market mechanism, ensure the provision of general and special services, guarantee safe communications, and revamp the management of postal services and postal savings in the direction of a modern postal business.

Through the reform, a postal system with government supervision and autonomous management will be established to ensure the healthy development of the sector. The meeting stressed that since the reform touches on many aspects of people's life, it is necessary to adopt a positive and prudent policy, strengthen leadership, and carefully implement all supporting measures to ensure the smooth progress of reform.
July 1, 2005
CNOOC's merger with Unocal may help ease pressure on RMB

If China National Offshore Oil Corporation (CNOOC) Ltd. successfully merges with the US oil company Unocal, the astronomical sum of loans in US dollars used by CNOOC will alleviate the pressure on Chinese Yuan's appreciation, observers said here Thursday.

CNOOC, China's largest offshore oil and gas producer, announced last week that it had proposed a merger with Unocal, offering 67 US dollars in cash per Unocal share.

The 18.5-billion-US dollar offer represents a premium for Unocal's shareholders of about 1.5 billion US dollars over the value of Chevron Corporation's offer, based on its closing price on the New York Stock Exchange (NYSE) at the time.

If CNOOC succeeds, the case will become the largest overseas merging transaction of Chinese enterprises in history. According to the Beijing-based China Business Times, CNOOC plans to borrow atotal of 16 billion US dollars of loans from Chinese and foreign financial institutions.

Some 13 billion US dollars of loans will be provided by the Industrial and Commercial Bank of China and its parent company China Offshore Oil group, with only 3 billion US dollars of international commercial loans.

As China regulates its capital accounts, any overseas merging deals of Chinese enterprises will be warranted by the State Administration of Foreign Exchange (SAFE), so CNOOC, a typical state-owned enterprise, must have received support from the SAFE for the merger proposal, the paper said.

CNOOC's borrowing of huge amounts of fund in US dollars from the Chinese side will result in the abatement of 13 billion US dollars in China's official foreign exchange reserve, analysts say.

In some sense this means the alleviation of current pressure demanding for the Chinese yuan's appreciation, according to the newspaper.

China's forex reserve surged by as much as 206.7 billion US dollars in 2004 to 609.9 billion dollars by the year-end, second only to Japan, according to SAFE figures.

The country's fast forex reserve increase has become an excuse of some countries to demand the appreciation of the Chinese currency. The Chinese government, however, insisted in keeping therenminbi (RMB) exchange rate basically stable at a reasonable and balanced level.

The rocketing of China's foreign exchange reserve was attributed to the increasing surplus in trade and capital flow. Some speculative funds betting on the yuan's appreciation, or the so-called "hot money," have sneaked into China under capital accounts or based on no real trade since last year, according to sources with SAFE.

CNOOC's planned merger with Unocol was hailed because it would result in capital outflows of 13 billion US dollars if it succeeds, which will help reduced China's foreign exchange surplus.

The foreign exchange loans in enormous sums will also help reduce the risks for Chinese financial organizations, because if China really appreciates its currency, the outflow of US-dollar capital will reduce the losses of the Chinese side for holding US-dollar assets, experts say.
March 23, 2005

AMCHAM'S POSITION ON CONSTITUTIONAL DEVELOPMENT IN HK

HONG KONG - The American Chamber of Commerce in Hong Kong issued today the following paper on constitutional development in Hong Kong.

The Issue

The American Chamber of Commerce in Hong Kong supports adherence to the rule of law, and the development of a process that results in universal suffrage for the election of both the Chief Executive and the members of the Legislative Council that is consistent with the Basic Law of the HKSAR.

American Chamber Position

The mission of the American Chamber is to foster commerce among the United States of America, Hong Kong and Mainland China, and to enhance Hong Kong's stature as an international business center. Among our core values are adherence to the rule of law, transparency and the free flow of information.

Rationale

The Basic Law of the HKSAR enshrines the fundamental rules for implementing the "one country, two systems" principle. Essential to the implementation of this principle, and the specific authority that has been granted to the HKSAR to "exercise a high degree of autonomy", are the provisions within the Basic Law with respect to the Chief Executive and the Legislative Council. Articles 45 and 68 provide that the ultimate aim is the selection of the Chief Executive and Legislative Council by universal suffrage. Article 46 of the Basic Law provides that the term of office of the Chief Executive shall be five years.

Deliberations concerning how and when Hong Kong will achieve its aim of universal suffrage have generated local and international interest. Also, a question has arisen concerning the term of office of the Chief Executive to be selected in July 2005.

It is of paramount importance that the HKSAR acts in accordance with the Basic Law of the HKSAR. Faithful adherence to the rule of law is one of the foundations upon which Hong Kong's success has been built. It is not merely a matter of fairness and predictability for private commercial arrangements. It is vitally important to Hong Kong's future that the rule of law be continuously applied to all aspects of the constitutional development process. Where a provision of the Basic Law is clear it should be followed, unless amended as provided in the Basic Law. If a provision is not clear, the process by
which any ambiguity is resolved should be transparent and in accordance with the Basic Law and the rule of law.

The American Chamber supports an inclusive and transparent process. Such a process is good for Hong Kong, and for the confidence of those who invest in Hong Kong. The American Chamber also supports elections for the Chief Executive and for the Legislative Council in which the greatest number of eligible Hong Kong voters participate.
February 4, 2005
Bush Administration Expected to Pursue Dynamic Trade Agenda During its Second Term

Reinforced by a relatively comfortable victory at the polls in November 2004 and significant Republican gains in both the House of Representatives and the Senate, the Bush Administration is gearing up to pursue an active and widely diverse trade agenda during its second term. President Bush has long affirmed his commitment to trade liberalization and its importance to US prosperity, and is expected to support a broad range of free trade policies in the next four years. A few protectionist hiccoughs may emerge from time to time, however, particularly in the area of textiles.
One of the principal trade priorities of the Bush Administration during the second term will be the advancement of economic integration in the western hemisphere. This will be pursued in two fundamental ways, by achieving (i) Congressional passage of the Dominican Republic-Central America Free Trade Agreement (DR-CAFTA) and (ii) the successful conclusion of FTA negotiations with Panama and four Andean countries (Bolivia, Colombia, Ecuador, and Peru). Congressional consideration of the DR-CAFTA will likely begin in the spring of 2005 and is expected to be a very tough fight for the Administration. Proponents of the deal face stern opposition from a coalition which includes labor and environmental groups, sugar and textile interests, and an amalgamation of Democrats and Republicans that tend to favor protectionist policies.

If the DR-CAFTA and the FTAs with the Andean region and Panama are ultimately approved and implemented, this may convince the Brazilian government to expedite the negotiation of the hemisphere-wide Free Trade Area of the Americas (FTAA), which had originally been scheduled to be concluded by 1 January 2005. Although not forgotten, it is undeniable that the FTAA has taken a back seat to bilateral and multilateral (i.e., Doha Development Round (DDR)) trade negotiations in the minds of US officials.

The Administration is expected to devote substantial time and human assets in the next two years to ensure the successful conclusion of the DDR. The DDR negotiations came to a halt after the acrimonious collapse of the September 2003 World Trade Organization (WTO) ministerial meeting held in Cancún, Mexico, but have gradually gathered momentum ever since. Nonetheless, there are several outstanding areas where progress in the coming months is imperative in order for the DDR to be concluded by the end of 2006, which is the generally accepted current deadline. For example, members have agreed to use a non-linear formula to reduce tariffs in non-agricultural products, which would force countries with higher tariff rates to implement larger cuts, but there is still no consensus on the particulars of the formula itself. Some countries, including the US, are also pushing for reciprocal duty elimination on a sectoral basis to complement the formula cuts.

As regards trade in agricultural goods, perhaps the most politically sensitive area in the entire DDR, negotiating chairman Tim Groser has stated that members must produce a "first approximation" or rough draft of the negotiating modalities for agricultural liberalization by August 2005. This working document would be the basis to achieve a firm commitment on modalities at the Hong Kong ministerial meeting planned for December 2005. Urgent progress is also needed in other critical areas, most notably services.

The concept of "free and fair trade," which has traditionally been embraced more by Democrats than Republicans, was featured prominently in the Republican platform for the presidential elections and is expected to play a more visible role in the Administration's trade policy. The Bush team has warned in the past that it will not tolerate "foreign practices, rules, and subsidization that put our exports and manufacturers on an unequal footing." Free and fair trade will generally be advanced through bilateral/regional FTAs and, perhaps to a lesser extent, the DDR. A judicious application of US trade remedy laws is also expected from the Administration, which is also likely to seek resolution of various disputes through the WTO dispute settlement mechanism. In this regard, it is very possible that China will be the target of one or more dispute settlement cases in the next four years.

Speaking of China, Sino-US trade relations will certainly remain a focal point in the Administration's trade policy, and a number of outstanding bilateral issues are likely to be resolved during President Bush's second term. An increasingly larger number of legislators and domestic industry groups have blamed the ever-growing trade deficit with China for the steady decline in US manufacturing employment and have urged the Administration to be "tough on China." The Administration has been relatively immune to these protectionist cries and has managed to avoid thorny confrontations with China, developing a rather fluid working relationship with Chinese officials instead. In fact, this cooperative approach has produced concrete results in the areas of intellectual property rights (IPR) and market access and is expected to yield more dividends in the future.

The trade priorities of the Administration vis-?vis China are unlikely to change during the second term. The US will seek to enhance IPR protections for US products and copyrights in China and will closely monitor the commitments made by the Chinese government within the framework of the US-China Joint Commission on Commerce and Trade (JCCT), the WTO, and the US-China bilateral intellectual property agreement of 1995. The US is particularly concerned with China's enforcement efforts in this area. Other issues that will capture the spotlight during 2005-2008 include the alleged undervaluation of the yuan, China's compliance with its WTO commitments, and textile-related issues.

China has proclaimed its commitment to move towards a market-based system on several occasions, most recently during last year's celebration of the 16th US-China Joint Economic Committee meeting in Washington, DC. Some studies in the US have suggested that the yuan may be undervalued by as much as 40%, and the Administration has worked diligently with the Chinese government to achieve greater exchange rate flexibility in the relatively near future. Most experts agree, however, that China's banking system is far too fragile at the present time to handle the demands of a floating exchange rate. The Bush Administration understands that the introduction of a floating exchange rate should take place only after the Chinese government has taken all the necessary steps to strengthen its banks and bank supervision, so that these institutions can withstand the demands of exchange rate flexibility. This careful treading on the part of the Administration should not be mistaken for passivity, however. US officials are expected to continue to urge their Chinese counterparts to implement a market-based system as soon as possible.

As regards textile trade, a recent injunction by the US Court of International Trade prevents the Bush Administration from taking any action on the threat-based safeguard petitions filed in the fall and winter of 2004 against a host of Chinese-origin textile and apparel products. The Administration has taken a rather protectionist stance in textiles and it seems that this injunction will only serve to delay what increasingly appears inevitable, that is, the invocation of the textile safeguard on a broad range of products sometime in 2005.

China is by no means the only priority in Asia for the Administration. The US is currently negotiating an FTA with Thailand and may pursue FTA talks with such countries as Malaysia and Sri Lanka. The Administration may also support a bill to provide preferential duty treatment to certain developing countries stricken by last December's tsunami. Such relief may include duty relief for textile and apparel imports, as well as other key products not covered by the Generalized System of Preferences. The US may also conceivably remove the anti-dumping duties currently in place on such products as shrimp and canned pineapple from Thailand.

The Bush Administration is also expected to conclude a WTO accession deal with Vietnam as early as the spring or summer of this year. Although it is much too early to tell at the present time, that agreement may ultimately include a textile safeguard clause similar to the one included in China's Protocol of Accession to the WTO. The EU struck an accession deal with Vietnam in October 2004 where it was able to secure significant market access commitments in industrial goods, agricultural goods, financial and business services, transportation, telecommunications, and tourism. Once all interested parties have signed bilateral agreements with Vietnam, the WTO Working Party will incorporate the various negotiated terms into Vietnam's Protocol of Accession.

Renewal of Trade Promotion Authority (TPA), which allows the President to negotiate trade agreements that may not be amended by Congress, is scheduled to take place during the first half of 2005. The President must request a renewal by 1 March, which will be granted automatically unless the House or Senate adopts a resolution of disapproval before 1 June. According to various sources, any such resolution would be killed at the committee level (i.e., House Ways and Means Committee and Senate Finance Committee) where trade proponents have strong numbers. The renewal would extend TPA only for two years, until 2007.

There are a host of other issues that the Administration will consider during 2005-2008, including: (i) the successful conclusion of FTA negotiations with Oman, the United Arab Emirates, the Southern African Customs Union, and possibly Egypt, Kuwait, and New Zealand; and (ii) achieving a smoother trade relationship with the EU and resolving outstanding disputes concerning anti-dumping relief in the form of the Byrd Amendment, the subsidization of the commercial aircraft sector, customs procedures, and the food-related provisions of the US Bioterrorism Act.
November 17, 2004
Sino-American Trade Relations in A Second Term for President Bush: An Outlook

On 3 November 2004, it became official that President George W. Bush had won a second term in the Oval Office. Throughout the campaign there had been speculation that a John Kerry presidency might result in protectionist trade policies. Mr Bush's re-election should allay some of these concerns. There will be continuity even though Commerce Secretary Donald Evans has already resigned and US Trade Representative Robert Zoellick is widely expected to vacate his post as well. That said, President Bush is unlikely to follow the same hands-off approach where China trade is concerned that characterized his first term in office. However, that should not be construed to mean that the White House will do anything precipitous that could start a transpacific trade war with China.

Why is the Bush administration likely to be a bit more willing to confront China in the coming months and years? For one thing, the ballooning US current account and trade deficits will not go away anytime soon. Economists and policymakers agree that neither is sustainable much longer, and Beijing plays a central role in the domestic political equation though objectively speaking China has very little to do with either of these deficits. After all, the rise in the current account deficit over the past three decades is linked directly to a decline in the US national savings rate.

Over time, chronic borrowing by the US federal government has resulted in large debts owed to other countries. This year the US will borrow more than US$600 billion, or 5% of gross domestic product (GDP), from the rest of the world, which means that other countries are in essence funding America's consumption binge. The US current account deficit is paid for through direct lending and the net sales of US assets, mostly to East Asia, including Japan, China, Taiwan and Singapore. Japan's central bank has bought Treasury bonds for decades. More recently, China has followed in its neighbors' footsteps, making it possible for the US economy to hum along without making the necessary painful adjustments.

In other words, the US needs the money that China and other countries provide so that both the US government and individual Americans can keep spending at the present clip, which is painless as long as interest rates remain low. And despite the Federal Reserve's Federal Open Market Committee's decision on 10 November to raise the Federal Funds rate to 2%, US interest rates will remain relatively low as long as foreigners keep buying US assets. Evidently, the US dollar continues to be the world reserve currency, reinforced by the fact that the US currency is tied to the biggest national market, with despite its shortcomings the most efficient global capital market.

Consequently, there appears to be very little risk in the current US behavior, particularly because America's trading partners, first and foremost Asia's economic giants, have a vested interest in keeping the US economy stable. Otherwise, if the US economy crashed, China and Japan would lose both their investments and an important export market, and be pulled down with it. This school of thought asserts that the US can keep doing what it is doing, but this is built on the unrealistic assumption that the US current account deficit is sustainable over the long run. Few economists believe that to be the case. Something will have to be done, and since Americans are unlikely to push for the necessary painful adjustments at home, they are likely to look abroad and force their trading partners to modify their behavior.

Nevertheless, the growing US trade deficit with China is a convenient explanation for all that ails America's economy. On 10 November the US Department of Commerce's Census Bureau reported that the US goods and services trade deficit fell to US$51.6 billion in September, down from a revised total of US$53.5 billion in August, which was an all-time record. Meanwhile, the politically sensitive trade deficit with China increased from US$15.39 billion in August to US$15.52 billion in September, setting a new monthly record as US imports from China rose to US$18.4 billion.

The September total brings the US trade deficit with China to US$114.31 billion for the year, significantly up on the US$89.67 billion recorded in the first nine months of 2003. It also means that the bilateral trade deficit is well on its way to reach a new record of over US$150 billion in 2004, up from the previous record of US$124.07 billion recorded last year.

Faced with this reality, even the Bush administration - as enthralled as it may be with the potential of the Chinese market and thus unwilling to do anything to offend Beijing too much - will have to act forcefully in dealing with such issues as China's "currency manipulation". The stage has already been set for this. Over the course of the past year, US Treasury Secretary John Snow and other top-level American officials have stated that Washington's objective is to have China float its currency.

Speaking at the conference "Policy Challenges of Global Payment Imbalances" on 4 November, John Taylor, US under secretary of the Treasury for international affairs, stated that the Bush administration will continue to promote market-based flexible exchange rates to smooth the path of global adjustment to economic shocks. In this context, Taylor singled out China as a focal point for such US efforts. He noted, "A flexible exchange rate is appropriate for China, not only in light of its growing international role but also in order to better manage domestic macroeconomic, particularly monetary, pressures".

In theory, senior Chinese government officials have agreed to float their currency, simultaneously stressing that a stable yuan is a necessary prerequisite for both economic stability and development in China, Asia and the world. In other words, Beijing has agreed to float the yuan, but not now. Most US policymakers recognize the wisdom of such caution, particularly in light of the fragile state of China's banking system. Nevertheless, Washington will likely increase its pressure to achieve a revaluation of the yuan in the near term, aiming at a free float a few years down the road.

Americans in the state of Ohio may look askance at the readers of the British newspaper The Guardian telling them how to vote, but the American people and its government feel no such restraint when it comes to telling other nations how they should handle their own affairs. That is to say, if the US manufacturing sector continues to suffer substantial job losses, and there is no reason to think that it will not, political pressure in the US will rise, forcing the Bush administration to elevate the issue of China's currency peg to priority status.

One might justifiably ask why? After all, does the Republican Party not control both the executive and legislative branches of government? The Republicans have increased their margin over the Democrats to 55-45 (if one counts Senator Jim Jeffords who is nominally an independent among the Democrats) in the Senate, and to 233-201 in the House of Representatives. Traditionally, it was the Democratic Party with its powerful organised labour constituency that called for protectionist measures, and now with total control of both chambers of Congress, the White House really is under no political pressure from the Democrats.

However, a quick look at the electoral map shows, John Kerry's victory in Pennsylvania notwithstanding, that there is a substantial overlap between states that voted for George Bush on 2 November, and those that have lost manufacturing jobs. After all, for all intents and purposes the election was decided in Ohio, a state that has lost more than 230,000 jobs over the course of the past three years.

To a certain extent, the politically motivated impulse to protect US industries at home, which was already on display in President Bush's first term when he imposed steel tariffs and signed an overly generous farm bill, is balanced by the Republican Party's traditional supporters in corporate America. US firms, if they have manufacturing operations in China, are benefiting greatly from the current state of affairs.

Yet, the Bush administration will have to get tough with China precisely because the Republican Party has secured control of the White House and both chambers of Congress. The president's political strategists, led by Vice President Richard Cheney and Karl Rove, have every intention of tightening their party's grip on the levers of power, and to attract ever more constituencies to their party.

Does that mean that the US and China find themselves on a path that will inevitably lead to massive trade disputes, or even a trade war? Probably not. For example, a more assertive Bush administration stance does not mean that trade sanctions over China's "currency manipulation" are in the offing.

Having no need to placate organized labor with grandiose gestures, the Bush administration will continue to press the US case vis-?vis the Chinese leadership, but it will do so in a low-key manner, as opposed to the more openly confrontational approach that Senator John Kerry might have taken. This process is likely to begin when President Bush and Chinese President Hu Jintao meet later this month at the 12th Informal Leadership Meeting of Asia-Pacific Economic Co-operation (APEC) forum in Santiago, Chile.

In other words, Sino-American trade will remain fundamentally stable, despite persistent irritants such as US textile and apparel safeguard actions (Please see the related article in this issue located at our Trade Issues page) and a growing number of anti-dumping actions targeting Chinese products.
November 16, 2004

Do's and Don't About Doing Business with China – Johnson W. K. Choi, MBA, RFC.
Written for Chinese Chamber of Commerce Honolulu Oct 2004 Lantern Newsletter - Direct Link PDF format Single page PDF format
There is no one formula to do business successfully overseas including China. China is one country but not one market. Doing business overseas including China requires cultural knowledge, financial resources, time and commitments.
I have been doing business with Asia including China since 1980. After 24 years, Southeast Asia including China continued to be a developing region and emerging market, it has presented both opportunities and challenges for American Companies.
If your product is not doing well domestically, DO NOT expects to use export to bail you out.
DO find out what kind/type of product/service China want through research in advance.
DO NOT expect any State or Federal agencies to provide you with all the answers.
DO talk to people willing to share with you their practical experiences of doing business in China.
DO NOT expect obtaining the information for free, when it is free, it is usually no good or useless.
DO ask for references when you are paying the consultant for the services.
DO NOT forget to call the references and ask as if you are hiring an employee and more, the wrong consultant could bankrupt a small company.
DO ask your consultant to share your risk.
DO NOT pay your consultant a high upfront free, consider a performance based contract.
DO join a trade mission with State or Federal agency if you are visiting China for the first time.
DO NOT expect any of the trade missions will give you a contract.
DO read trade deal in the newspaper for references only.
DO NOT get too excited about the trade deals in the newspaper as most of them are nothing more than MOUs (Memorandum of Understandings). It is a way when government officials meet to produce a good-to-know-you public relationship communication to the public.
DO pay special attention when someone is being introduced as "China Expert" and know all about China.
DO NOT forget to find out the "China Expert" how he/she claimed to be a China Expert that know everything about China, every industry and every region (there is no such person exist). Be very careful when you are asked to give out any of your trade contacts in Hawaii and in China to any anyone including public sectors entities.
DO work with China businesses to open door for you including meeting with Government Official when needed.
DO NOT use the 1980s business model expecting to bring government official with you to open door for you in China. Shaking hands with Mayors or signing MOUs will not bring you any tangible businesses. 100s of businesses in Hawaii have already found out.
The above information is not meant to be an exclusive list. Both you and your company must first determine your China strategy. We have frequent discussions with successful clients doing business in China both in China and North American on the success and failure of businesses in China, while the normal business risk is acceptable, many businesses failed in China were due to the executives early on know China as a "fun" place and using the business to cover their hidden agenda and not really serious about business for many reasons.
November 11, 2004
ADB: co-op with China very happy

Mr. Bruce Murray, Resident Representative of Asian Development Bank in China, described ADB's cooperation with China so far as being very happy and put forward suggestions for China's reform on its financial sector in an interview with the People's Daily Overseas Edition.

Mr. Murray is responsible for the management of 13.5 billion USD investment in China and preparation of the scheme for the 1 billion worth of annual loans to China. He illustrated how ADB justifies its loans with a feasibility study involving economic, technical, financial, environmental and social issues.

Loans extended by ADB to China mostly go to roads and railways construction, water treatment, energy and agriculture with a term of 20 years normally at a favorable rate. The projects are expected to improve the living standard of local people. Mr. Murray has found China has very outstanding engineers. He mentioned the Yangpu Bridge master plan designed by Chinese engineers which was found flawless by a multinational experts' team.

Mr. Murray praised China for its perfect repayment record. Most ADB funded projects in China have generated cash flow as scheduled which has made repayment as promised possible. A very small fraction of the items, 5 percent, ended up with repayment settlement by the Chinese government which acted as the warrantor.

A careful assessment is always made by ADB on the impact of a proposed project on the environment. As Mr. Murray stressed, ADB pays much attention to the protection of the rights of local residents under the legal framework who have to relocate to spare land for projects.

ADB's insistence on bidding invitation for every project guarantees the transparency. Contractors, instead of the government, are payees of fund upon the government's confirmation of the fulfillment of the contract by the contractor.

Site supervision is conducted by representatives of ADB besides Chinese engineers. The National Audit Office of China checks up these projects every year which are also under the close watch of accountants' office commissioned by ADB.

When it comes to the reform of the financial sector, Mr. Murray recognizes it as the most difficult point in the transition from the planning economy to market economy, as well as one of the biggest risks hat China is facing now. He made seven suggestions on this issue.

His package includes the disposal of non-performing loans, diversified investors and market-oriented risk management, reinforcement of the financial watchdog, development of the equity and bond market, a push-start to the reform of interest rate liberalization, opening of the capital account after improving domestic institutions, and more flexible exchange rate system at a proper time.

He does not expect an overnight success of the reform. He thinks the right way is to improve the corporate governance by changing the mindset, diversifying the stakes structure, separating banks from the government, and establishing efficient boards of directors.

He said it was a massive task to dispose the NPL. He noticed newly added NPL after the disposal of enormous NPL by four asset management firms. Before that the Chinese government injected capital reserves to two banks (China Construction Bank and Bank of China).

He proposed a broader range in which banks would manoeuver the interest rates according to their risk exposure assessment. He also highlighted the importance of strengthening the legal framework which entitles banks with access to pledges. He stressed it was necessary to set up institution overseeing credit status to make sure defaults would be subject to high costs.

He was glad to see China's progress on beefing up its supervision on the banking sector. he exchanged his ideas about this issue with Mr. Liu Mingkang, Chairman of China Banking Regulatory Commission. But he called for patience toward changes of people's mindset.

He didn't think it necessary to establish an institution like Federal Deposit Insurance Corporation as it does in US. The possible influence of the shutdown of state-owned banks would be so imaginable that this scenario was not in consideration, he said. In his opinion, the problem of China's banking sector lies in developing good customers instead of the liquidity.

He does not see the possibility of foreign banks controlling big Chinese banks. He mentioned his experience of payment of his phone bill with bank cards and remittance through bank transfer within a few seconds to prove the fast changes and improved services of China's banking sector.

China needs small banks which target at niche market and are run efficiently. With their prompt response to the market and various products, they are more attractive than their bigger peers to foreign investors. There are successful stories of this kind in foreign countries, Mr. Murray told the reporter.
October 8, 2004
Selling to the Billion Chinese Pacific Business News Direct Link PDF file
"Find a need and fill it", was a key message from Mr. Thomas Conlon, President of International Windmill Supply Co who was the guest speaker at the JAIMS' China Seminar series. He presented his talk yesterday to JAIMS China Focus MBA students and a special group of community and business leaders including Winfred Pong, President of Chinese Chamber of Commerce, Michael Zhang of China Club, Johnson Choi, President of Hong Kong China Hawaii Chamber of Commerce, Anthony Chang of Pacific Resources LLC, Robert Cheng of STI, Chian Leng Chia, Professor of University of Hawaii, Gloria Chong, Sandy Friedman of University of Phoenix, Jeff Lau and Randolph Leong.
When I traveled to the Mainland USA or to Asia to work with our Members (Hong Kong China Hawaii Chamber of Commerce) and Clients of CMC Consulting Group on doing business with China, it is not unusual to have people come up to us wanting help to sell to China. It is rather typical that someone has a product, an idea or cultural theme (i.e. music, art and etc, the intangibles). Sometime, to their dismayed, we have to inform them that not the 1.3 billion Chinese, depending on the price range, may be 10 – 100 million of the Chinese can afford to purchase their products, the actual users or consumers may be a even smaller number.
Mr. Conlon discussed how his Company is finding a need and filled it, providing the need for millions of Chinese. Chinese Government is looking for products to improve the lives of the people, especially the Chinese citizen lives outside the major metropolitan centers.
It is not widely reported in the Western press, China is slowly moving towards democratic elections in the rural areas. Rural villages elect their representatives, these representative elect the next level of representatives and so on. In order for the representatives to have a chance to move to a higher level, must do things benefiting and improving the life of the people he/she represented. Therefore any Company has products at a reasonable price benefiting the Chinese outside the Metropolitan centers of China is welcomed by the Chinese government at all levels.
Mr. Conlon has also provided the blue print on what it will take to know and understand China. Any business wanting to enter the China market planning to take a few trips to China each year without trusted local private sector representation or an office in China will not work. According to Mr. Conlon, avoid any "know all" and "yes to anything" people or entities in China.
Some of the best employees are good people retired from State owned enterprises required to retire at the young age of 50 or 55. Many of these people has the technical skills and eager to work as their retirement income small to provide quality retirement living standard, they want to work for foreign owned enterprises.
October 7, 2004

1. CIS InfoPass Appointment System is Now in Use in Honolulu.

No more long waits just to ask a question or to submit an application or petition at the local CIS District Office. CIS has implemented an online appointment scheduling system. Simply go to the CIS website at www.uscis.gov and look under InfoPass to conveniently set an appointment online. Generally, an appointment may be set within two weeks. Make sure to bring the computer printout of the confirmation notice to the appointment with you. A contact representative may quickly serve you when you have an appointment scheduled in advance.

2. Dept. of State has announced rules for DV-2006.

Nationals of Japan, Hong Kong SAR, Macau SAR, and Taiwan are again eligible this coming year along with nationals of most countries to participate in the Diversity Visa (DV) 2006 Lottery drawing. Annually, the United States makes available 50,000 permanent resident visas (green cards) to persons from countries with low rates of immigration into the US. DV 2006 applications may be submitted electronically between November 5, 2004 and January 7, 2005. The Department of State strongly recommends early submission of applications, as last year many failed to timely submit their applications when the computer system was jammed in the last week of the application period. DV is the easiest easy way to get a green card. Each applicant may submit only one application.

3. Many US Employers are hurt from lack of H-1B Quotas.

With the sunset of several provisions in the H-1B visa program in2002, the total number of H-1B visas issued for Specialty Occupation workers diminished to 65,000, a significant drop from 195,000. Before the beginning of the new fiscal year of 2005 (commencing Oct. 1, 2004), all 65,000 quotas were fully subscribed. CIS refused many petitions prepared by US employers once the quota was filled. Other than those US employers filing for extensions for their H-1B workers, employers may not file any new H1-B petitions until April 1, 2005 to obtain quotas under the new fiscal year of 2006.

4. Significant Change of CIS Attitude Toward Immigrant Investor Program.

In a highly unusual move, CIS held a public meeting on September 17 2004, at a hotel in Washington D.C. to explain the legal requirements of the Immigrant Investor Program (commonly known as EB-5). The meeting, which attracted more than 100 attendants, was seen by many as a major change of attitude by CIS after it (under the former INS name) tightened the policy by making it very difficult to apply for US lawful permanent residence based on the EB-5 investment. During the meeting, CIS also covered much of the requirements for an investment project including the geographic locations to be designated as a "Regional Center". Hawaii, to this date, is the only State that is entirely designated as a Regional Center requiring creation of lesser number of jobs by an applicant to qualify for an EB-5 immigrant visa.

For further information, please contact
Law Offices of Alan W. C. Ma *
1600 Kapiolani Blvd.,
Pan Am Building, Suite 1030
Honolulu, Hawaii 96814
Phone: 1-808-944-1188 Fax: 1-808-944-8877
Email: lawyer.ma@verizon.net
Website: http://www.usimmigration-hawaii.com

* Attorney Ma is elected by peers and listed in "Best Lawyers in American" for the past ten years consecutively.
September 30, 2004
US companies urged to adjust to world changes - Bing Lan

United States' companies that are less competitive in global trade may need to make adjustments to cope with "structural changes of the world economy that follow China's development," said Robert Kapp, president of the US-China Business Council, the principal organization for US companies engaged in business with China.

Kapp said he believed it would be inevitable that there would be job losses in the US because of exports of inexpensive Chinese products.

Sometimes when he heard accusations that Chinese products were making Americans unemployed, he would remind them that Chinese workers had been laid off in the process of the country's reform and opening up to the world.

"It is all about modernization," said Kapp, a former Yale professor on Chinese history, in an interview with China Daily at the World Economic Forum's Beijing meeting earlier this month.

Still, Kapp said the United States is now delicately balanced between supporting free trade and supporting protectionism and that was a reality that people doing business in China-US trade have to face.

But by and large, China-US trade is on a more predictable course than it used to be, he said.

Kapp, who took up his present position in 1994, said the most stressful years for US' companies doing business in China were 1994 to 2000, when they had to lobby hard for Normal Trade Relations (NTR) with China.

During those six years, the US Congress would engage in with politically-charged debate on NTR with China every year. Without NTR, the China-US trade would have been subject to high trade barriers that would have hurt the commercial interests of both sides.

In 2000, the US decided to have Permanent Normal Trade Relations (PNTR) with China, which paved the way for the endorsement of bilateral negotiations for China's joining of the World Trade Organization.

Kapp declined to tell in detail how US' business circles lobbied for the NTR and PNTR with China, but he said they did put considerable efforts into mobilizing forces in their favor.

"Our efforts are quietly effective," he said.

Now life seems more easy than those days.

There is no coalition in the US that fights for strong US-China trade relations despite expanding business ties between the two.

According to statistics compiled by China's Ministry of Commerce, bilateral trade volume reached US$126 billion last year. So far, US companies have invested more than US$45 billion in China.

But Kapp said US' businesses in China trade did not have to worry about an immediate crisis such as the NTR debate.

He said that in some US' businesspeople's minds, China was still stereotyped as a mysterious oriental country.

But as China's market economy develops and US' companies' experiences grow, they are seeing more familiar phenomena in the market and it is more "comprehensible," Kapp said.

He said romantic imaginings about the enormous Chinese market were already over. "Nobody is talking about selling to everyone of 1 billion people. They are now more sophisticated in spotting which part of the Chinese population they should target.

"However, as ever, new challenges keep emerging."

As China integrates into the global economy, the challenge now is that "every company has to decide how China fits into its overall operations," he said.

Lots of US' companies have been in the Chinese market for years, but today they still have to work out a new answer to the question about what they should do to be able to succeed in China.

But they might need to do it again tomorrow because "China is not static... it is moving."
September 17, 2004
UNITED STATES CITIZENS - REGISTER TO VOTE!

Attention all United States Citizens Residing Overseas for information regarding a list of Primaries for the 2004 Elections and registering to vote visit the Federal Voting Assistance Program (FVAP), www.fvap.gov.

Voter Registration - Unregistered absentee voters should request their ballots at least 60 days before the election and registered voters at least 45 days before election. Remember, voter registration can be affected or cancelled for several reasons: not voting for a period of time, changed residence since the last registration or election, changed name since the last registration or election, or changing political party preference (primary elections only) since the last registration. Also, registering to vote at a new place of legal residence will cancel your registration at your previous residence and might cause you to incur state or local tax liabilities.

Notarizing Voting Materials - Always check your state instructions (Chapter 3 of the current Voting Assistance Guide) to determine whether your state requires a witness or notary on the FPCA and/or ballot return envelope. United States citizens overseas are afforded full voting assistance at all U.S. Embassies and Consulates.

Where To Send It - It is vitally important that when completing these federal forms you follow the instructions for your state in Chapter 3, Section III of the current Voting Assistance Guide, titled Where to Send it. Each state has its own specific office for receiving absentee voting materials. The title of the person receiving the voting materials is highlighted in magenta. Make sure this title is entered on the first line of the addressee.

Postage for Mailing from Overseas - The FPCA is stamped "U.S. Postage Paid" and may therefore be mailed through the U.S. Consulate's FPO at no charge. If you do not have access to a U.S. Embassy/Consulate or an APO/FPO address, please affix the proper postage necessary. The U.S. Consulate in Hong Kong has placed October 15th as the deadline for accepting forms.
September 4, 2004

Pacific Business News September 10, 2004

Foreign Retailers and Wholesalers have long realized that China's "opening" did not include them. But new regulations going into effect after December 2004 will allow fully foreign-owned enterprises to establish wholesale and retail operations anywhere in the country, and promise to dramatically change China's commercial landscape.
New Measures at a Glance
Rarely has a new set of regulations possessed the potential to expand the businesses opportunities of so many foreign enterprises in China. Below is a snapshot of the major changes introduced by the Administration of Foreign Investment in the Commercial Sector (a.k.a. Commercial Sector Measures) and the recently amended Foreign Trade Law.
What's new? Foreign investors will be able to set up wholly-foreign-owned wholesale and retail companies from December 11, 2004. This will allow them to engage in wholesale and retail, import/export, franchising (up to now this has been a gray area) and distribution.
Not on the Guest List
Just to make things interesting, foreign-invested commercial enterprises are still restricted from wholesaling or retailing certain categories of products.
They are as follow:
Restricted Temporarily
Wholesaling of pharmaceuticals, pesticides, and mulching films is restricted until December 11, 2004
Wholesaling of chemical fertilizers, processed oil, and crude oil is restricted until December 11, 2006
Retailing of pharmaceuticals, pesticides, mulching films and processed oil is restricted until December 11, 2004
Retailing of chemical fertilizers is restricted until December 11, 2006
Restricted Indefinitely
Tobacco cannot be wholesaled or retailed
Salt cannot be wholesaled
More Regulations Coming
Wholesaling and retailing of the following products are subject to additional (mostly as-of-yet-unwritten) legislation:
Book and periodicals
Processed oil (via gas stations)
Pharmaceuticals
automobiles
| | | |
| --- | --- | --- |
| Type of Company | Regulations Before | Regulation After |
| Wholly Foreign-owned Enterprises (WFOEs) | Not Permitted (only Joint Ventures (JVs) were allowed) | As of December 11, 2004: Foreign investors receive national treatment. Minimum registered capital: RMB$500,000 (US$61,000) |
| Joint Venture (JV) Wholesale Company | Minimum registered capital: RMB80 million (US$9.76 million). Asset, turnover requirements. | As of June 1, 2004: No minimum asset value. No annual turnover requirement. Foreign investors receive national treatment. Minimum registered capital: RMB$500,000 (US$61,000) |
| WFOE Retail Company | Not permitted | As of December 11, 2004: Foreign investors receives received national treatment. Minimum registered capital: RMB$300,000 (US$37,000) |
| JV Retail Company | Minimum registered capital: RMB$50 million (US$6,1 million). Asset turnover requirements. | As of June 1, 2004: Foreign investor receive national treatment. No minimum asset, no annual turnover requirement. Minimum registered capital: RMB$300,000 (US$37,000). |
| Manufacturing Enterprises | Can sell only products made by the company in China | As of December 11, 2004: Can sell self-manufactured products, sourced in China and imported. |
August 16, 2004

China Business Open Doors for American Firms
Hong Kong China Hawaii Chamber of Commerce (HKCHcc) is part of the International Business Delegation from Hawaii, California, Oklahoma, Hong Kong and Guangzhou visited Urumqi, Xinjiang China between Aug 10 - 15 to explore multi-million business opportunities in Real Estates, Wine, Meat Operation and Water Park worth RMB$400 millions. This successful business mission was lead by private sectors business leaders. There was no government official accompany the business delegation. During the 5 days visit, we have met with Honorable Wang Lequan - Full Politburo Members and Secretary of CCP Xinjiang Autonomous Region, Honorable Yang Gang - Secretary of CCP Wulumuqi City of Xinjiang Province, Honorable Shokrat Zakir - Mayor of Urumqi City of Xinjiang Province and Honorable Ms. Wang Jian Ling - Vice Major Urumqi City of Xinjiang Province. It was rare and exception for the top Officials from the Provincial and City level to receive the small but powerful business delegation to work on projects benefiting the City of Urumqi and the Province of Xinjiang.
When we first visited China to sign the Sister-City Agreement between the City of Honolulu and the Hainan Island in 1984. The entire visit must be handled by the 2 governments including all business meetings. Businesses in Hawaii were playing a minor role during the visit there. Increasingly the 1980 government/business model does not work for the modern China. More and more businesses in China want to engage Western businesses on the front line, prefer to have governments on both sides to play an important, but supportive role. China Government does not want to be in the way of business. In fact China has turned most of its State Owned Enterprises (SOE) into the hands of private business owners. They have further encouraged business enterprises to contact individual business directly.
Business Executives in China has been instrumental to set up meetings with Government Official when needed, rather than a requirement to do business there. Many preferred no Government Official to tag along with a business delegation as they must schedule meetings with local Governmental Officials even when there is no need to do so, thus taking away valuable time on serious business dealings and negotiations.
The Western Regions of China has presented exceptional opportunities for Hawaii and Smaller Companies. The impression by most Americans never visited Western China thought the area to be backward and difficult to do business there. But many upon their first visit were surprised on the ease to do business there without facing fierce competitions from the big Enterprises around the world. Most of the modern amenities are there. Internet and the tools of doing business are readily available at a very reasonable price. If the business delegation wish to schedule meetings with local government official, support letter from your own Federal, City and State Government Official is more than sufficient therefore saving the taxpayer 1,000s of dollars of travel expenses.
For a small State like Hawaii, Hong Kong China Hawaii Chamber of Commerce (HKCHcc) has been very successful working with businesses in Mainland USA and Asia to increase Hawaiian Companies' financial resources and diversities.
We are expecting to undertake more similar business mission and initiative in the future focusing on tangible and measurable results.
July 7, 2004
Give Consideration to Improving the Business Climate - By Lowell L. Kalapa, 7/5/2004 8:24:54 AM

In the past few weeks, we have reviewed the follies of the latest legislative bacchanal and realized that despite all of their efforts, lawmakers truly do not appear to understand what it will take to improve the economic outlook for the state.

We have witnessed their dalliance with all sorts of gimmicks like tax credits and deductions or check-offs to finance public programs for which lawmakers could not find the extra money. While lawmakers profess that they adopt all of these schemes to encourage economic development and create jobs, there is absolutely no proof that any of these tax gimmicks have actually created the plethora of jobs the advocates would like us to believe will be created.

True, there are some jobs that weren't there before, but one truly has to question the cost-benefit ratio of dollars lost to the state treasury and the number of jobs and therefore incomes created. Then again, one also has to ask at whose expense where those tax credits and exemptions afforded? Since the size of government didn't shrink, one has to assume that those tax benefits were paid by all taxpayers who could not claim them. That means, we taxpayers who were not so favored ended up continuing to pay for the cost of government albeit at rates which continue to make it difficult to live and work in Hawaii.

And it is difficult to make ends meet where one often finds both parents holding down two or more jobs to put food on the table and a roof over the heads of their children. For business, it means making a smaller margin of profit in what is a highly competitive environment. Advocates of the tax breaks argue that workers will benefit from the new jobs created and other businesses will benefit when workers in those new industries patronize those businesses or for that matter if the new industry purchases goods and services from existing, not-so-favored businesses.

And that may truly happen, but until the new industries get up and running and actually produce products for sale, residents may be forced to leave Hawaii and existing businesses may have to fold their tents because they cannot afford to stay in business.

The point of the matter is that for all of the millions of dollars tossed to the wind to lure this or that industry in Hawaii, what if lawmakers had taken the same hit in revenues by lowering tax rates for all taxpayers -- both businesses and individuals -- in Hawaii? Lawmakers might not only consider taxes but many of the regulations and permitting processes they force individuals and businesses to undertake to do just about anything in Hawaii.

From building permits to professional licensing, regulations to meet fire code standards and licensing of child care facilities, each and every one of those regulations should be reexamined for appropriateness and timeliness in granting those permits or licenses. More often than not, it is a matter of moving paper along faster or better coordinating inspections so that it is not a matter of who came first before the second and third inspector can pass judgment.

Lawmakers need to review the growing cost of workers= compensation insurance and the mandatory prepaid health care costs that continue to soar. While we may want to afford workers a multitude of protections and benefits, the economy cannot afford a Cadillac of coverage at the expense of jobs that may have to be reduced or eliminated so that a business can stay in business. What good will it do to sit and watch these costs soar because elected officials don=t want to be the "bad guy" in calling for more modest benefits if people end up losing their jobs because businesses can't afford the cost.

Two tenets that lawmakers should always remember as they mull future legislation are: (1) time is money, and (2) businesses don't pay taxes. Apparently, lawmakers have no idea that in the business world every second that passes or stroke of the minute hand on the clock face is another dollar lost. Businesses have to account for every minute that they are not selling their goods or services as another dollar that is lost. So time consuming regulations and government bureaucracy just add to the cost of doing business that must be recovered in the sales of goods and services.

Finally, all elected officials should repeat over and over again: businesses don't pay taxes, they must pass the cost of the tax on to their customers, if they don't, they will soon go out of business. So let's make the business climate better for all businesses, because in the end it makes for a brighter economic future for all Hawaii.

Lowell L. Kalapa is the president of the Tax Foundation of Hawaii, a private, non-profit educational organization. For more information, please call 536-4587 or log on to http://www.tfhawaii.org
March 31, 2004
"China Hawaii Chamber of Commerce" and "China Chamber of International Commerce Guangzhou Chamber of Commerce (CCPIT)" agree to enhance the liaison and cooperation in the area of import and export, investment, business information and other commerce related activities for the benefit of the members of both organizations have decided to extend their agreement signed on September 30, 2001 indefinitely. The business relationship has resulted in more than US$10,000,000.00 of trade and business between Guangzhou, Hawaii and California. We are expecting the agreement will take further advantage of the CEPA arrangement between Hong Kong and Pearl Delta Region.


Click on the small picture for the full view
March 29, 2004

I. The (EB-5) Million Dollar Investment Immigration program is alive and well.

Congress has liberalized the (EB-5) Million Dollar Investment law. Since 2002, it already eliminated the "establishment" requirement for EB-5 investors. Investors now need only show that they have "invested" in a new commercial enterprise (an entity established after 1990). Pool fund investment may now qualify for EB-5 visas. In 2003, Congress also extended the Immigrant Investor Regional Center pilot program for another 5 years. Those who invest in projects in the State of Hawaii, an approved Regional Center, may create lesser number of jobs to qualify for EB-5 visas.

II. Major Reduction of Quota for Specialty Occupation (Professional) Workers.

With the sunset of several provisions in the H-1B visa program on October 31, 2003, (including the $1000 training fee), the total number of H-1B visas for Specialty Occupation workers can be issued is only 65,000, a significant drop from 195,000. In fact, since the beginning of the fiscal year (October 1) to this date, all quotas have been subscribed. The new quotas for the next fiscal year will be issued only after October 1 2004. The earliest date for a new H-1B Petition to be accepted by Citizenship and Immigration Service is April 1, 2004.

III. Significant Delay in Visa Applications Abroad and in the US.

Visa security clearances have substantially increased in post 9/11 case adjudications. It is mandatory for Consulates and Citizenship and Immigration Service to enter names of (non-immigrant or immigrant) visa applicants into the Interagency Border Inspection System for security clearance before issuance of visas. Also, all nonimmigrant are expected to be fingerprinted at the time of visa application. Certain consular posts are reported to cause delay in the issuance of visas for up to weeks.

IV. Change of Address Notification is required by the Law

Every lawful permanent resident (green card holder) or non-immigrant (such as student, professional worker, treaty investor and etc.) is required to report to CIS the new address after his/her change of address within ten days. CIS is now more strictly enforcing this requirement. Failure to report the change of address may have severe immigration consequences. To report, please download form AR-11 and instruction from CIS site: www.uscis.gov.

Contact Information:

Law Offices of Alan W. C. Ma *
1600 Kapiolani Blvd.,
Pan Am Building, Suite 1030
Honolulu, Hawaii 96814
Phone: 1-808-944-1188 Fax: 1-808-944-8877
Email: lawyer.ma@verizon.net
Website: http://www.usimmigration-hawaii.com

* Attorney Ma is elected by peers and listed in "Best Lawyers in American" for the past ten years consecutively.
March 16, 2004
A Tale of Lan Kwai Fong, by Allan Zeman - Webcast
Founder and chairman of Lan Kwai Fong Holdings Allan Zeman has played a pivotal role in turning Lan Kwai Fong into the coolest and most fashionable entertainment, dining and tourist attraction in Hong Kong. He shares with us the story of Lan Kwai Fong and his plans to export the brand to major Chinese cities.
March 7, 2004
"Foreign Investment & Dispute Resolution in China" - Based on a Presentation made at JAIMS
by Audrey Hong Li, Shu Jin Law Firm, Shanghai, China. Audrey is a member of the Hong Kong China Hawaii Chamber of Commerce.
Part One: Foreign Investment

1. Overview

a. Achievements in Foreign Investment in China

Over the last 25 years China has sustained a growth rates in excess of 7% and is becoming the world's third largest economy. Foreign investment in 2002 reached a record high of over 50 billion US. In 2003, American investment to China alone has reached 4 billion US and over 4,000 American invested companies were incorporated in China. More multinational corporations are adjusting their investment structures by shifting not only manufacturing but also R&D centers and regional headquarters to China.

To take Shanghai for example, now Shanghai has 106 R& D centers, 56 regional headquarters and 90 foreign investment companies.

b. Legal Framework

China is now in the process of making its legal system increasingly streamlined, transparent and predictable.
Laws and rules issued and promulgated from 1979 to March 2003:
Constitution Law of 1982 and three Amendments;
At the national level: 420 laws by the National People's Congress;
900 administrative laws & regulations by the State Council;
50,000 implementing administrative rules by various ministries under the State Council;
At the local level: 8,000 local rules and regulations by different provinces and municipalities.

In 2004 further legislative improvements concerning investment transactions : Amendment of Company Law and Securities Law;
Formulation of laws regarding Bankruptcy, Corporate Income Tax, Foreign Currency and Foreign Trade as well as Anti-Trust, Anti-dumping and Anti- Unfair Competition.

2. Brief History of Foreign Investment in China
Traditionally tools for foreign investments in China:
(i) Representative Office: not an entity, not allowed to generate local revenue
(ii) Branch: normally for foreign financial institutions only
(iii) Equity Joint Ventures: limited liability, but lack of control
(iv) Contractual Joint Ventures: more flexible
(v) Wholly Foreign Owned Enterprises (WOFE): full control, not available in all industries
(vi) Foreign –Invested Joint Stock Company:

Basic Description of FIE:

(1) Limited liability within ratio of capital contribution;
(2) 25% minimum equity contribution required to qualify as "regular" FIE entitled to preferential tax treatment and other benefits;
(3) Ultimate control is at board rather than shareholder level, Board Chairman is LR of JV, General Manager wields day-to-day operational control.
(4) Regulatory approval required for any change in equity structure (eg. sale, termination) makes exits complicated)

3. Key Legal Developments

a. M & A
Now: Under the new M&A rule and regulations in recent years, foreign companies CAN:
i. Acquire existing shares or new shares of domestic enterprise;
ii Acquire operating assets from domestic enterprises
iii Acquire operating assets from domestic enterprises for contribution as capital to establish new FIE
b. Other Acquisitions by Foreign Investors
i. Acquisition of assets, shares and creditor rights owned by State-owned Enterprises (SOE)
ii. Acquisition of non-tradable shares (Legal Person Shares) in Chinese listed companies
iii. Acquisition of A shares in Chinese listed companies (QFII)
iv. Acquisition of Equity in existing FIEs
c. Establishment of Companies with an investment nature by Foreign Investors

Foreign investors with multiple China investment projects CAN establish companies with an investment nature to (1) provide services to one another, (2) centralize purchasing or administration and (3) consolidate accounting WITHOUT subject to the 50% net asset limitation on investment by the holding company.

4. Using Hong Kong as Entry Point: CEPA

Effective from 1 January 2004, "Closer Economic Partnership Arrangement" (CEPA) can be used by foreign companies with Hong Kong based operations as entry point to get access to Mainland China to (1) Trade in goods with zero tariff, (2) to Trade in 18 service sectors ahead of WTO Commitment and with lower threshold.

5. Trends

To sum up the development of foreign investment in China:
a. WOFE is becoming an increasingly common vehicle for foreign investors;
b. Foreign operations in China will become more streamlined, and M & A, both domestic and cross border, will become enormous;
c. Government regulatory approval is still critical, official discretion sometime too broad and local regulations are not consistent, but government is becoming more supportive of innovative transactions.
d. Now is an opportune time to enter China. It's both an opportunity and a challenge.

Part 2: Dispute resolution in China

There are normally 4 alternatives in resolving commercial disputes, i.e. negotiation, conciliation, arbitration and litigation. Arbitration has become an increasingly preferred because;

(1) Convenient, cost saving and efficient;
(2) Procedures flexible and confidential;
(3) Can apply foreign laws;
(4) Award is final and binding,
(5) Award can be enforced both in China and foreign countries.

1. Over view

China's first Arbitration Law: implemented in 1995.

Independent domestic arbitration commissions at major cities: Mainly domestic cases, some foreign related.

CIETAC (China International Economic & Trade Arbitration Commission): Major venue for foreign related disputes; started to take domestic cases recently.

2. Domestic Arbitration

At present there are more than 170 domestic arbitration commissions throughout the country. By 2001, over 12,000 cases have been heard and decided. In terms of number of cases and amount of disputes involved, the top three largest and most active ones are Guangzhou Arbitration Commission, Beijing Arbitration Commission and Shenzhen Arbitration Commission.

3. CIETAC ( China International Economic and Trade Arbitration Commission)

(1) Organization:

The leading permanent international commercial arbitration institution in China with its headquarters in Beijing.

Originally established in 1956 within CCPIT.

Over the years to suit China' economic and trade development the organization was re-organized and took on its current name in 1988. 1n 1989, CIETAC established a Sub-Commission in SZ and in 1990 in SH and currently maintains 6 offices. They applied a uniform rule of arbitration and panel of arbitrators. CIETAC no longer attached to CCPIT.

(2) Arbitration Rules and Panel of Arbitrators:

Arbitration rules amended 5 times.

Currently 3 set of rules are available:
(1) one for international economic and trade disputes;
(2) one for domestic disputes;
(3) a new one in May 2003 to do deal specifically with financial disputes.

Unique Panel System: the disputing parties CAN ONLY appoint arbitrators from among the Panel of Arbitrators;

Panel of Arbitrators: 518 arbitrators in total, of whom 174 are foreign arbitrators involving over 30 countries and regions around the worlds.

(3) Achievements

Up to now CIETAC has concluded 8,000 cases involving parties from 45 countries and regions with a load of approximately 700-800 cases each year, and has become one of the well-known international arbitration institutions in the world.

Since 1994, CIETAC has ranked FIRST among major international arbitration institutions world wide, in terms of numbers of cases accepted, and has become the busiest international arbitration in the world.

(4). Enforcement/ 1958 Convention/ Civil Procedural Law/

China acceded to 1958 New York Convention in 1987;

CIETAC's awards have been able to be recognized and enforced outside China, now in 149 countries;

CIETAC's awards have been recognized and enforced in more than 40 countries.

(5). Key development

(1) CIETAC Domain Name Dispute Resolution Center: set up in December 2000 to resolved domain name disputes in the areas of IP and information technology, specifically on IP and internet domain names in cyberspaces. 108 cases in 2003

(2) Asian Domain Name Dispute Resolution Center: JV between CIETAC & Hong Kong International Arbitration Center, it is one of the only 4 domain dispute providers in the world, the first one and only one in Asia.

(3) CIETAC Financial Dispute Arbitration Rules and Arbitrators in May 2003: to solve disputes arising from financial disputes'

6. Major issues to be considered for arbitrating before CIETAC

(1) First must have a Validity of Arbitration Agreement—challenge of arbitrator's jurisdiction
Clear Content: specify complete name, intent,
Can apply foreign laws and English languages if set forth in the contract.

(2) Second, before filing Application for Arbitration, take preservative measures including Property Preservation and Evidence Protection to ensure enforcement of awards..

(3) Third, Selection of arbitrators
Majority opinion prevails. Each party picks one with 3rd jointly selected or by the Chairman of CIETAC. Avoid conflict of interest.

Ethical Rules of Arbitrators: professional code of ethics for arbitrators

(i) CAN"T give advice, accept gifts, Should withdraw if there is conflict of interest. Should give parties ample opportunities to present the case;
(ii) will assume legal liability if committed Met privately, accepted bribes, committed embezzlement shall be removed from the List.

(4) Fourth, Make sure there is no procedural violation, which can cause the award to be set aside or not enforced.

(i) Grounds for refusing to recognize or enforcement of Foreign Related or international awards:
1) No valid arbitration agreement;
2) Matters decided exceed scope of arbitration or beyond arbitral authority of the arbitration institute;
3) Formation of arbitral tribunal or the arbitration procedure no in conformity with the rules of arbitration;
4) The parties against whom the enforcement is sought was not properly notified to appoint an arbitrator or to take part in the arbitration proceedings or was unable to state his opinions due to reasons for which he is not responsible - denial of right to properly present the case
5) Misconduct of arbitrators in arbitration, such as arbitrators committed embezzlement, accepted bribes, practiced graft or made an award that perverted the law--
6) The recognition or enforcement would be contrary to the public policy of that country.

The above all restricted to procedural violations/irregularity and not touch on the merits of an award

(ii) Grounds for refusing domestic awards:

1) Main evidence for ascertaining the facts was insufficient
2) Application of law truly incorrect
3) Directly relates to merits of the award
January 12, 2004
EB-5 Visa Could Cost Investors Millions!
Quoted from a prominent Attorney from San Francisco today, " Great information release. I have seen a number of fraud cases on these EB-5 scheme. Most of them prey on the intense interest of immigrants to come to America. The business aspects must come first. However potential immigrants are blind sided by the promise of permanent residency in America."
We have received inquiries from Asia regularly regarding to various legal ways to obtain permanent status in the United States. According to all reputable attorneys we have spoken to, an eligible investor should have no problem applying under the EB-5 visa. Most of the problem came from the promoters of EB-5 visa using the EB-5 visa as a mean to fund their projects. In the past many EB-5 investors have seen their US$500,000 to US$1,000,000 investments turned into multi-millions dollar loses. Many States use EB-5 visa to attract investments with promoters NOT affiliated with State agencies. It is the promoter, in many occasions using the State agencies while working through the program to mislead investors as a State sponsored investment scheme.
The legal fee to file for the EB-5 visa is small (US$10,000 - $30,000) in comparison to the amount of investment (US$500,000 - $1,000,000) under the program. You want to find out if there is any financial arrangement between the attorney, the promoters and the States (conflict of interest) to promote any particular EB-5 related investments.
You may also want to use a third party consultant to investigate the feasibility of the proposed EB-5 investment scheme.
We are hereby providing some basic information about the EB-5 Visas for Immigrant Investors***

On November 12, 2003, the Senate passed by unanimous consent S.1685, a bill to extend the employment eligibility pilot program for five years and to expand it to all 50 states. The bill would also require a report on how to resolve problems with the program. On December 3, 2003, the President signed into law a bill extending and expanding the employment eligibility verification pilot program. The law also extends the EB-5 immigrant investor regional center pilot program.

Under section 203(b)(5) of the Immigration and Nationality Act (INA), 8 U.S.C. § 1153(b)(5), 10,000 immigrant visas per year are available to qualified individuals seeking permanent resident status on the basis of their engagement in a new commercial enterprise.

Of the 10,000 investor visas (i.e., EB-5 visas) available annually, 5,000 are set aside for those who apply under a pilot program involving an INS-designated "Regional Center."

Just because a visa is available or seems right for you, it doesn't mean it's possible for you to get it. That's sometimes the case with the EB-5 visa, which is designed for immigrant investors. Congress created this visa in 1990, but the INS has taken a series of steps severely limiting its use.

In 1998, for instance, the INS restricted some methods of investing in US businesses. What's more, the INS launched a series of investigations against companies assisting people in establishing investments for the purpose of immigrating to the US under the EB-5 visa. Given all this, is it possible to get an EB-5 visa? It is, but only with careful planning.

Congress created the EB-5 visa category as part of the Immigration Act of 1990, hoping to attract foreign capital to the US and create jobs for American workers. Under the program, 10,000 visas are available each year, and 3,000 of them are reserved for people who participate in a pilot program designed to target low-employment areas.

Basic Requirements

Applicants must meet three basic requirements to obtain an EB-5 visa:

- Establishment of a business.
- Investment of at least $1 million in the business (though $500,000 is acceptable in certain cases).
- Creation of full-time employment for at least 10 US workers.
- Ways to Establish a Business

To establish a business, you can create an original enterprise, purchase one and restructure or reorganize it, or expand an existing business through investment. You must be actively involved in the business, not just an investor.

Investment Essentials

As for the investment, it can be made in a number of forms, including cash, equipment, inventory and other property. A $1 million investment is typically required, but $500,000 is acceptable if the business is established in a "targeted employment area." Targeted employment areas include rural areas and regions with an unemployment rate that's 150 percent of the national average.

An individual may invest the required amount alone, create the business with another immigrant investor, or even US citizens or others not seeking EB-5 visas. If the investment is being made with others, each person who is seeking classification as an immigrant investor must have invested the required $500,000 or $1 million.

Job Creation

The investment must create at least 10 full-time jobs. Spouses or children may not be included in calculating the job-creation requirement. What's more, part-timers may not be used in the calculations.

Conditional Permanent Residence

In order to deter fraud, immigrant investors, their spouses and dependent children are subject to "conditional" permanent residence for a two-year period. After two years, the entrepreneur is eligible to file to end the conditional status. To do that, the entrepreneur must have continuously maintained the investment during the conditional residence period. The entrepreneur's residence may be terminated if it is found the business was not established or was established solely to evade immigration laws. The INS will examine the business at the end of the two-year period to determine whether or not the individual has complied with all of the EB-5 visa's requirements.

COURT DEALS BLOW TO EB-5 CASES

A federal district court in Hawaii has issued a decision severely limiting the avenues of recourse for those who were denied immigrant investor visa status when the INS policy on adjudication of such cases changed. Readers may be familiar with the ongoing disputes about the immigrant investor visa program, commonly known as the EB-5 visa.

This category allows a person to gain permanent residence through the investment of at least million (500,000 if the investment is made in certain areas). After the program was created in 1990, many enterprises sprang up designed to assist those who were interested in the program. One of the most common investment plans allowed the intending immigrant to collect interest on the amount invested, and guaranteed that the investment could be returned after permanent residency was granted. After a few years of approving petitions submitted by such companies, the INS began to express concern that the investments were not being made in a way that followed regulations. A hold on processing was implemented while the INS investigated the matter.

During the summer of 1998, the INS issued four legally binding decisions (referred to as precedent) on all future EB-5 applications. The important result was a stricter attitude toward examining the nature of the investment. Investment plans such as those described above were no longer sufficient for the EB-5 program.

In the case that prompted this lawsuit, five people filed EB-5 applications after investing in R.L. Investment Limited Partners. Each of these applications was filed at the same time. Four were granted, but a fifth was delayed because of the INS processing hold. When adjudication began again following the release of the precedent decisions, this fifth application was denied.

Following an appeal to the Administrative Appeals Office, which was denied, the fifth investor filed suit against the INS, alleging that the denial of his application was an abuse of discretion, and that in adopting the new precedent decisions the INS failed to follow required rules for creating new regulations. The district court disagreed, and found for the INS.

On the first issue – whether the INS abused its discretion in denying a case after approving four identical ones – the court found the answer was clearly no. For a decision of the INS to be an abuse of discretion, it must be contrary to the language of a statute or regulation, or impose an additional requirement not found in the statute or regulation. According to the court, the definition of "invest" found in the precedent decisions is not contrary to the statute or regulations, in which investment is not defined. Although there may be other reasonable definitions of investment, it is not the role of the court to make such a policy decision.

The court also found that the INS did not violate rules for creating new regulations. Under the Administrative Procedures Act, "legislative" rules, those that create a change in policy, must be subject to a notice and comment period during which the public can submit reactions to a proposed agency rule. Such procedures are not required for interpretive rules, which are those that clarify existing regulations. Prior to the 1998 precedent decisions, the INS had not issued any official statement regarding its adjudication of EB-5 applications. There were some unofficial guidance documents, many of which were available to immigration practitioners, but none of them were official. Because these unofficial documents had not been subjected to the notice and comment process, they could not constitute regulations with the force of law. Therefore, the INS was not required to have a notice and comment period before adopting its new interpretation.

INS ISSUES RESTRICTIVE INTERPRETATION ON VALIDITY OF CERTAIN TYPES OF EB-5 INVESTOR GREEN CARD FINANCIAL TRANSACTIONS

INS General Counsel David Martin has issued a memorandum that will surely be a major blow to a number of EB-5 Immigrant Investor Programs. Generally speaking, EB-5 green cards are available to persons who invest a million dollars in a commercial enterprise (or $500,000 in an enterprise in a high unemployment or rural area) and create ten jobs. Martin reviewed a number of different EB-5 petitions and determined that some of the most common types of EB-5 investments do not comply with the existing statute and regulations.

The plans reviewed by the INS involve some combination of the following:

1) the use of a down payment of cash with the remainder of the alien's contribution in the form of a promissory note;

2) a multi-year installment payment plan on a promissory note with a substantial balloon payment after the conditions on the alien's lawful permanent resident status are removed;

3) an option given to the alien to sell his or her investment for a fixed price that may be less than, equal to or greater than the alien's cash contribution (usually exercisable before or at the same time as the balloon payment on the promissory note is due);

4) an option given to the enterprise or limited partnership to buy the investment at a fixed price (usually exercisable before or at the same time as the balloon payment on the promissory note is due);

5) a provision that allows or requires the commercial enterprise to place sufficient cash into a bank account to guarantee that funds will be available to repay the alien if the alien exercises the sell option;

6) withholding of a portion of the alien's capital contribution for attorneys' and finders' fees and other administrative costs; and

7) a guaranteed return on the cash portion of the alien's "investment."

Martin noted that the business plans in question typically involve the creation of a limited partnership that pools the money of alien investors to invest in either a new or troubled business in the United States, frequently in a "regional center."

The first basic problem noted by Martin with these plans is that the new commercial enterprise being established involves a partnership that is supposed to serve as a conduit for placing the aliens' capital to start-up or existing businesses that will create or sustain employment, but, because of various provisions in the investment or limited partnership agreements, only a small amount of the alien investor's money or other capital is actually able to reach the operations of the employment-creating or preserving business. Furthermore, the aliens appear to receive relatively risk-free debt interests rather than equity interests in the new business.

Martin addressed seven legal questions and provided summary answers as well as an extensive legal analysis. We will shortly be posting the entire memo in the Documents Collection of our web page (http://www.visalaw.com/docs).

The following are Martin's summary comments:

1. Do investment plans that involve guaranteed interest payments, buy and sell options at a fixed price other fair market value, and other debt features comport with the statutory and regulatory requirements?

No. Such plans appear in fact to constitute "loans" or other debt agreements, and therefore fail to meet the definition of "invest" in our regulations. The regulations expressly prohibit the use of debt arrangements as part of contributions of capital being invested.

2. Do investment plans involving different combinations of provisions designed to reduce or eliminate the risk to the alien's capital by limiting the amount of capital actually available for the operations of the job-creating enterprise comport with the statutory and regulatory requirements?

No. Such plans impermissibly prevent the alien from placing the required amount of capital at risk of loss in the employment-generating business. This is equally true where the new commercial enterprise is in the business of lending capital to job creating businesses and acting as a mere conduit between the alien and the job-creating business. Such plans use a number provision to shield the alien's capital from risk including the deposit of cash in bank accounts to guarantee repayment of the alien's money, the use of promissory notes with large final "balloon" payments combined with the option to "sell" the alien's investment in the business at a fixed price and guaranteed returns on the alien's cash outlays. Such plans appear to continue to allow the alien to withdraw his or her capital prior to the time the balloon payment is due. In addition, the use of promissory notes in such plans fails to meet the requirement that an alien invest "capital" having a fair market value equal to or greater than the amount required in the statute.

3. Do investment plans that allow an alien to earn a fixed return on his investment at the same time that he or she continues to make installment payments on a promissory note comport with statutory and regulatory requirements?

No. These plans effectively permit the alien to reinvest his or her return on the initial cash contribution in the new commercial enterprise. Therefore the alien is not infusing new capital into the enterprise or the U.S. economy in the statutorily required amount.

4. Should the Service request that the Department of State cease issuing visas and return petitions for revocation based on investment plans involving these terms.

Yes, for the reasons stated in summary conclusions 1, 2 and 3.

5. Do plans like those reviewed by our office comport with existing law?

No. Based on our review of a number of approved and pending petitions filed with the Texas Service Center, we have concluded that they fail to meet the requirements of the statute or the Service's regulations. Any plans which involve similar terms would also fail to meet current statutory and regulatory requirements.

6. Is the Service estopped or otherwise precluded from denying or revoking petitions filed by aliens investing in the plans like those under review based on past approval of petitions earlier policy statements, or informal statements by Service officials?

No. Under the Administrative Procedure Act and relevant cases, the Service is not bound by its pervious decisions in adjudicating visa petitions. We recommend, however, that the Service issue a memorandum to the field consistent with this memorandum and publish that memorandum in the Federal Register.

7. Is the Service estopped or otherwise precluded from terminating the status of a conditional resident alien who has invested in plans like those under review based on past approval of petitions, policy statements, or informal statements by Service officials?

No. Under the Administrative Procedure Act and relevant case law, the Service is not bound by its initial grant of a petition when terminating conditional residence status based on a visa petition that was granted in error or based on the fact that the alien is subject to termination under section 216A of the Act. We recommend, however, that the Service issue a memorandum to the field consistent with this memorandum and publish that memorandum in the Federal Register.

The last two findings will be especially disturbing to persons who have already come to the US with EB-5 visas covered in the memorandum. Whether the INS will, in fact, actually go back and revoke previously approved green cards remains to be seen.

The INS and State Department have already, however, circulated memos to the field asking that EB-5 visas be reviewed using the General Counsel memorandum for guidance.

In a related matter, the California Commissioner of Corporations Dale Bonner announced that he ordered InterBank Immigration Services, Inc. of Herndon, Virginia, one of the best known EB-5 investment firms, to stop offering investments to non-US citizens. Bonner noted that while no fraud is alleged, the firm is illegally selling securities in California. Bonner noted that the state securities laws are intended ensure that investors are investing in something real. According to Bonner, the protections are particularly important where the offering is targeted to non-US citizens who may be desperate to find a legal way to stay in this country.

***Material from the immigration law firm of Siskind, Susser, Haas & Devine was used in this report. This information is provided as a public service and not intended as legal advice or the establishment of an attorney-client relationship.
January 6, 2004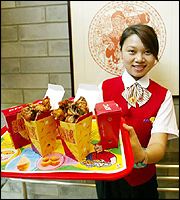 A strategic alliance between KFC and Bubugao Supermarket of Hunan Province in December 2003 is expected to make quite an impact on the province's catering and supermarket sector.

Fortune 500 enterprise KFC has dominated China's fast food scene for many years, while Bubugao is a local supermarket leader with outlets in 14 Hunan cities.

KFC already has over 900 outlets in China. Xiangtan Jijian KFC and Zhuzhou Guoan KFC, which signed the contract with Bubugao, are the 22nd and 23rd KFC outlets in Hunan.

These restaurants are located either in the provincial capital Changsha or in district-level cities. The opening of five Bubugao stores at the county seats of Qiziqiao, Xiangxiang, Liling, Qiyang and Nanxian at the end of 2003 will give KFC access to the county-level market.

But Li Chuanzhang, general manager of Changsha KFC, stopped short of calling the alliance Colonel Sanders' first shot in the countryside. Under the terms of the agreement, the two parties will join hands to open up the market in cities around Hunan, with the object of achieving a mutually beneficial synergy.

Li Chuanzhang admits that KFC will follow Bubugao wherever it goes provided that the latter's choice of location for new stores meets its requirements for consumer spending power, hygiene and convenience.

Strategic alliances are intended to capitalize on the brand advantages of partners to achieve results and KFC has formed its first alliance with Bubugao to take advantage of the latter's reputation and rapid expansion.

Wang Tian, chairman of Bubugao, also openly declares his ambition to expand in Hunan. On the basis of its existing 225 stores nationwide, it plans to open 20 new stores in 2004, including 10 in county seats.

The deal saves KFC the trouble of looking around for suitable locations in its expansion drive. This arrangement also gives KFC right of access to nearly 100 Bubugao stores over the next two years.
December 31, 2003
Prospects for Hong Kong's Clothing Industry with CEPA - A Survey of Consumers in Eastern & Northern China

Executive Summary

This survey brings to light encouraging features about the mainland clothing market for Hong Kong companies. The survey findings indicate that Hong Kong clothing brands are considered competitive by mainland shoppers, particularly in the mid- and high-end segments. The survey also finds that mainland shoppers are receptive to new brands. As such, newcomers may not be overly concerned that mainland consumers will stick to established brands without trying new brands that are fashionable and cut well.

Meanwhile, the mainland's retailers are confident about prospects for Hong Kong clothing brands, and they are interested in bringing in more non-local brands, including those from Hong Kong. At the same time, many mainland retailers intend to step up co-operation with franchised brands, including those from Hong Kong.

Beyond doubt, the conclusion of the Closer Economic Partnership Arrangement (CEPA) between the mainland and Hong Kong offers new opportunities for the Hong Kong clothing industry. According to the arrangement, a total of 36 Hong Kong-made clothing items, subject to CEPA's rules of origin, will enjoy duty-free access to the Chinese mainland from 1 January 2004. Under CEPA, eligible Hong Kong clothing companies will be allowed additional market access plus removal of specific restrictions in the mainland market. From 1 January 2004, eligible companies will be permitted to engage in commission agents' services, wholesale, retail and external trade in the mainland on a wholly-owned basis. Under CEPA, Hong Kong service suppliers are also allowed to engage, in the form of wholly-owned operations, in franchising in the mainland. In addition, Hong Kong permanent residents of Chinese nationality will be permitted to set up individually owned retail stores in Guangdong Province when CEPA comes into effect.

Conducted in June 2003, this survey study is devoted to examining the characteristics of garment markets in six cities in Northern and Eastern China. The six cities covered in this study are i/ Harbin (哈爾濱), Shenyang (瀋陽) and Tianjin (天 津) in Northern China, and ii/ Hangzhou (杭州), Nanjing (南京) and Ningbo (寧波) in Eastern China. In order to give readers a more comprehensive understanding of clothing shoppers in Northern and Eastern China, this report refers, where appropriate, to the corresponding findings of the garment shoppers' survey in Beijing (北京), Dalian (大連) and Shanghai (上海) conducted by the TDC in 2002.

This study was composed of two interlocking surveys. The first survey (survey on shoppers) successfully interviewed a total 1,200 shoppers of garments in central shopping locations of these six cities. The second survey (survey on retailers) interviewed managers/officers-in-charge of major department stores and chain stores in these six cities. The survey study analyses the mainland's garment market in terms of consumer behaviour, competitiveness of Hong Kong brands, consumer segments with the greatest spending power and the retail environment of garment markets in these six cities. The main survey findings are as follows:

CONSUMER BEHAVIOR

Shopping Time

Visiting clothing stores is a habit, particularly among Nanjing consumers.

Shopping on the weekends is common. Major shopping occasions include Labour Day (1st May), National Day (1st October), and Chinese New Year (Jan/Feb).

Shopping Locations

Department stores are the most preferred type of retailers, followed by clothing chain stores and shopping malls.

Female executives are particularly interested in shopping in department stores.
Guaranteed quality, product variety, availability of brands and credibility are the major reasons for visiting a clothing store.

Selection Criteria

Fashionable style stands out as the prime consideration for buying clothes, followed by well-cut clothing and price. (However, respondents in Shanghai heavily consider brand image.)

Purchasing Power

Average annual expenses on clothing equal RMB 2,727 in Eastern China and RMB 2,354 in Northern China.

Product Trends

White, black and blue are the most preferred colors.

Mainland fashion trends are most influential when shoppers consider the styles of clothes, followed by the trends in Hong Kong.

Brand Preferences

Shoppers are highly receptive to new brands.

Well-cut clothing, guaranteed quality, style and image are top factors affecting brand selection.

Poor quality, outdated styles and limited selection are major reasons causing shoppers to switch brands.

Marketing Channels

TV commercials and advertisements in newspapers/magazines are the most popular promotional and sales activities, followed by promotional stands in shopping malls and clothing fairs.

CONSUMER SEGMENTS WITH THE BIGGEST SPENDING POWER

Students are and will be the strongest buyers of casual wear.
Office ladies (not necessarily executives) are and will be the strongest buyers of female office wear.

Professionals and managers will be the biggest spenders on male office wear.

COMPETITIVENESS OF HONG KONG BRANDS

The competitiveness of Hong Kong brands mainly rests on style, quality and brand image.
Hong Kong clothing brands are attractive in both quality and price in higher-end and mid-range segments, but not in the low-end.

RETAIL ENVIRONMENT

Branded casual wear generates higher net profit margins.

Retailers offer major discounts on female office wear sooner than other types of clothing. In other words, discount strategy is more common for office wear.

Mainland retailers are optimistic about the prospects for Hong Kong and international brands. Local brands presently account for the lion's share of retail clothing sales; this proportion will drop in the next three years given the increases in Hong Kong and international brands.

The proportion of franchised brands will increase in the next three years, particularly Hong Kong and international franchise brands.

SUMMARY OF DIFFERENCES AMONG CITIES/REGIONS

As can be expected, shoppers interviewed in central locations of these cities tend to show certain common purchasing habits, which are consistent with their higher, average incomes than other urban city dwellers. While recognizing their similarities, there are in fact certain differences among garment shoppers of different cities and regions. Results of garment shoppers in TDC's 2002 survey will be highlighted in the main text when appropriate.

The survey shows that consumers of Eastern China are slightly more price sensitive. Consumers of Nanjing pay attention to clothing prices. This is partly because of the keen competition of clothing markets in Eastern China, and consumers there have a wide variety of clothes for their selection.

In terms of types of clothing purchase, consumers in Eastern China tend to buy more T-shirts, particularly those in Nanjing. Relatively speaking, Eastern China is warmer than Northern China, so that consumers have more opportunities to wear T-shirts.

Similarly, consumers in Shenyang purchase more trousers. This also shows the importance of offering an appropriate product mix for consumers of different regions.

Probably due to traditional preferences, consumers in Eastern China spend more on clothes as gifts for others. In particular, consumers in Nanjing tend to use more often clothes as gifts for others.

Consumers of Northern China, particularly those in Shenyang, show stronger interest in Hong Kong brands. This may have something to do with the established reputation of some Hong Kong brands in these markets, while brands of other countries are still catching up. In comparison, consumers of Eastern China are less aware of the attractiveness of Hong Kong brands. In view of the keen competition in the region, Hong Kong companies have to enhance their efforts to increase brand popularity.
Hong Kong brands are also more important for retailers in Northern China, taking up higher proportions of their total sales. Similarly, franchising also commands higher importance in sales in Northern China than in Eastern China.

RECOMMENDATIONS FOR HONG KONG COMPANIES

As reflected in the survey results, mainland consumers are generally receptive to new brands. Hong Kong clothing companies should never hesitate to launch new brands in the mainland market, though it is also necessary to step up efforts in product design, quality and variety as well as brand promotion. When exploring the mainland market, attention has to be paid to local fashion trends, which exert the greatest influence over the tastes of mainland consumers. Given the preferential treatments of CEPA, eligible Hong Kong clothing companies should make efforts to establish wholesale and/or retail businesses in the mainland, as mainland retailers are ready to bring in more non-local brands. Other specific suggestions include:

Customers are well aware of clothing trends and prices. It is necessary to make an effort to have differentiated products as well as to study market prices carefully.
Be attentive to affordability in setting price points for different clothing categories and in different cities.

Setting up counters in department stores may be a good starting point as they are most attractive to clothing shoppers, especially female executives.
Provide better customer service and product guarantee policies, as customers seriously value store credibility.

Keep abreast of market trends and use fabrics and materials that are in vogue.
Allocate sufficient resources for advertisements, including the use of movie/TV stars as brand speakers.

Brand owners can consider developing a franchise business in the mainland. Explore the opportunity of acting as an agent of foreign clothing brands to develop franchising opportunities in the mainland.

Target students for the promotion of casual wear.
Project Hong Kong's key strengths in style and quality when promoting brands.
Hong Kong brands stand a better chance in the higher-end and mid-range market segments. Hong Kong companies have to stay away from low-end segment as they are not competitive with mainland competitors.
December 24, 2003
Revised Franchising Rules Soon to Come Out

According to the China Chainstore and Franchising Association (the Association), the State Council's Legislative Affairs Office is expected to promulgate the Regulations on the Administration of Franchising (the Regulations) in early 2004. Industry players should take note of the upcoming changes.

Fei Liang, Secretary-General of the Association, said the Regulations represent the extension and enhancement of the Measures for the Administration of Franchising released in 1997. The Regulations will cover four additional areas, giving better protection to prospective franchisees.

First, the Regulations will carry more detailed stipulations regarding the information disclosure requirements of franchising companies, especially concerning the scope of information to be disclosed. At present, some franchising companies make profit pledges to prospective franchisees without offering a successful track record for the brand concerned. This practice will be regulated.

Second, in terms of supervision, applications of franchising operations are currently filed with the Association. In future, they have to register with the respective industry departments instead. Mr. Fei pointed out that at present franchising enterprises offer wildly varying standards of business opportunities, with some even engaged in illegal acts under the disguise of franchising. Stricter supervision is therefore necessary. Unqualified enterprises will face restrictions in running franchise operations.

Third, the Regulations will clearly spell out the penalties. The existing rules do not specify how and to what extent an enterprise will be punished for breaking the rules. As a result, there is no legal basis for damages to be claimed in the event of dispute. The Regulations will provide clear stipulation in this respect.

Fourth, foreign brands operating franchise business in China will be more clearly defined. As more foreign brands are entering the mainland market, the Regulations will increase the number of approvals and procedures required for their establishment. For those already operating in the market, they have to undergo certain additional procedures under the Regulations.
December 11, 2003
From Bad to Worse? What's Next for US-China Trade Relations?

In anticipation of Chinese Premier Wen Jiabao's visit to Washington, the central question dominating bilateral trade relations is whether there is a danger that trade frictions resulting from the ballooning US trade deficit with China could get out of control and develop into a major trade spat, if not a trade war. It is too early for a final verdict, but one thing is certain: Sino-American trade relations have deteriorated in recent months, a trend that turned from bad to worse on 18 November 2003, with Washington's decision to impose safeguards on certain textile products from China.

China is the proverbial bête noire of the US manufacturing sector, and of the American textile industry in particular, and the imposition of the safeguards has given the domestic industry a boost. Additional Chinese product groups could be targeted soon. Petitions on gloves and socks are said to be already in the works.

Democratic presidential candidate Senator John Edwards (North Carolina) has stated, "We cannot allow China to steal the world-wide textile industry through abusive trading practices". He is not alone in holding this view. A growing portion of the American electorate views trade with China as the root of all evil. According to a CNN/USA Today/Gallup poll conducted in September, only 34% of US respondents view China primarily as a large potential market, whereas 55% view the country as source of unfair competition.

However, the Bush administration has steadfastly resisted the more extreme protectionist calls, opting for publicity generating but strictly limited actions that upon closer inspection do little to really stem Chinese imports. On the other hand, if the Bush administration were to choose to escalate the spat further, it will have plenty of opportunity to do so. The week before the textile safeguards were announced the US imposed anti-dumping duties on malleable iron pipe fittings, and on 28 November 2003 the Commerce Department announced its decision to impose anti-dumping duties on color television sets imported from China.

Yet in total the most recent US trade remedy actions--safeguard measures on textiles as well as the anti-dumping duty actions targeting television sets and iron pipe fittings--do not amount to much. They involve less than 1% of Chinese exports to the US. In other words, while the recent US actions do hurt some Chinese exporters, it is crucial to recognize that the target audience for much of the tough talk emanating from the Bush administration and Congress is the American voter. Presumably, that is the reason why President Bush got personally involved in making the textile safeguard decision, which in turn illustrates just how concerned the president's inner circle is about the China trade issue.

Thus the possibility of a full-fledged Sino-American trade war cannot be dismissed. If Bush hopes to win next year's presidential election, he will have to win some of the "rust belt" states, and he can do that only by demonstrating to the American workers and small factory owners that he is determined to address their plight. In turn this would mean that a worsening of trade relations with China is all but pre-programmed, prompting US Federal Reserve Chairman Alan Greenspan to warn against "clouds of emerging protectionism".

Various pieces of legislation in both houses of Congress, sponsored by Senator Charles Schumer (Democrat-New York) and Congressman Philip English (Republican-Pennsylvania) to name only two, seek to punish China unless Beijing floats its currency. However, while those bills present an ideal vehicle for lawmakers from both parties to polish their pro-labor credentials in the run-up to next year's congressional elections, these efforts face determined opposition from the White House. In other words, they are unlikely to result in any new laws targeting China.

On the other hand, America's corporate giants are increasingly critical of China's World Trade Organization (WTO) compliance efforts. This was reflected in the annual report cards issued by various industry associations, including the US Chamber of Commerce, in September. In addition, a more critical view shines through in statements of Bush administration officials. For example, William Lash, US assistant secretary of commerce for market access and compliance, said on 18 November 2003 that China's WTO compliance record deserves a "gentleman's C to a D plus".

Taken together, these factors, in their totality, suggest that China-bashing by members of the US Congress and the Bush administration can be expected to continue. In fact, it is likely to increase next year, as the presidential and congressional elections approach. In all probability, this will be accompanied by a steady stream of US trade remedy measures and possibly actions at the WTO regarding semiconductors, IPR and agricultural trade.
November 15, 2003

By Alan Ma, Attorney at Law
United States Immigration Law Update
I. No Longer INS
Just in case you don't know, the US Federal government has created the single largest organization "Department of Home Land Security" (DHS) since March 1, 2003, in response to the terrorists' attacks of Sept. 11, 2001. The former US Immigration and Naturalization Service (INS) is now extinct. The functions of former INS are now performed by 3 agencies under the management of DHS:
1. Bureau of Citizenship of Immigration Service (BCIS);
2. Bureau of Immigration and Customs Enforcement (BICE); and
3. Bureau of Customs and Boarder Protection (BCBP).
II. DV 2005 Electronic Filing
The Diversity Immigrant Visa Lottery Program, commonly known as the DV Lottery Program, for fiscal year 2005 will be conducted during an application period of November 1, 2003 through December 30, 2003. This year marks the first time that all applications must be submitted electronically. Persons born in Japan; Hong Kong, SAR and Macau, SAR are also eligible to apply for this once a year visa lottery program. For further details and assistance to submit your application please visit our website http://www.usimmigration-hawaii.com.
III. US Immigration E-Age
BCIS has embarked on a 10-years effort to modernize immigration services. Part of the effort is to provide e-filing of immigration and naturalization applications and petitions. At the present BCIS are accepting electronically two types of filing: I-90 (Application for Replacement of Green Card) and I-765 (Employment Authorization Application). BCIS plans to accept e-filing of five different applications (I-129, I-131, I-140, I-539 and I-821) after Oct 1, 2003.
IV. Re-elected as one of the Best
Our principal attorney, Alan W.C. Ma, has been reelected this year by peers and listed in the publication "Best Lawyers in America". In fact, Mr. Ma is one of the only 5,000 lawyers nationwide being listed for 10 years consecutively as one of the "Best Lawyers in America".
Contact Information:

Law Offices of Alan W. C. Ma
1600 Kapiolani Blvd.,
Pan Am Building, Suite 1030
Honolulu, Hawaii 96814
Phone: 1-808-944-1188 Fax: 1-808-944-8877
Email: lawyer.ma@verizon.net
Website: http://www.usimmigration-hawaii.com
October 31, 2003
US report: China not manipulating exchange rates - But it should move faster towards a more flexible currency regime and break the yuan peg, says Treasury Secretary Snow
WASHINGTON - A US Treasury report yesterday concluded that China and other key trade partners were not manipulating their currency exchange rates, but said China must move to a more flexible currency regime. None of the major US trading partners had met the requirements to be officially designated as unfairly manipulating exchange rates, Treasury Secretary John Snow told the Senate banking committee.
Mr Snow, presenting a semi-annual report in which the administration must identify foreign exchange rate miscreants, said a currency peg such as China's did not qualify under the rules as unfair manipulation. But 'a pegged exchange rate is not appropriate for a major economy like China and should be changed', said the report to Congress on foreign exchange policy for the first half of this year. A senior US official said both countries had agreed to appoint experts to a panel to study how Beijing could move towards letting the markets set the yuan's value.
October 20, 2003
"China Hawaii Chamber of Commerce" and "China Council for the Promotion of International Trade (CCPIT) Hebei Sub-Council" agree to enhance the liaison and cooperation in the area of import and export, investment, business information and other commerce related activities for the benefit of the members of both organizations signed Memorandum of Mutual Cooperation in Honolulu Hawaii on Oct 20, 2003.

Governor Linda Lingle's Commendation

Cooperative Agreement
Sing Tao Newspaper Website Coverage (PDF File) Sing Tao Newspaper Print Version Coverage
World Journal Newspaper Print Version Coverage (PDF file)
Pacific Business Newspaper Coverage (PDF file)
Hawaii Chinese News Coverage (PDF file)
October 10, 2003
VISA: Increase Visitors from China to Hawaii requires Multi-State Efforts
Direct link to Pacific Business News
It is rather interesting to see China VISA issues kept coming up. Many have came up with creative ways to make Hawaii unique that somehow visitors to Hawaii will have a easier time to obtain VISA from the U. S. Consulate in China. Prior to 911 and the Homeland Security Act came on line, creative way to do the "Hawaii only" type VISA had limited success.

The biggest challenge and few want to talk about to settle the VISA questions and allowing more China travelers to come to United States including Hawaii is to have "Destination Country Agreement" between China and the United States.

The "Destination Country Agreement" must be in place before China visitors are allowed to visit Hawaii without forcing many of them to cook up with a business reason to come here.

Hawaii is not known to be a business destination in China and as a matter of fact throughout Asia. Once the "Destination Country Agreement" is in place, wealthy Chinese tourists will be able to come to Hawaii. Based on the statistic obtained from Hong Kong, Chinese tourist outspent Japanese & American tourist by more than 50%. Rather than looking "quantity", we should look at the "quality" of tourist we are attracting.

The "Destination Country Agreement" is between two countries. Therefore USA and China government must negiotiate for a workeable agreement. In order for Hawaii to benefit from the "Destination Country Agreement", we must work with other States sharing our vision to convince the Federal Government to began the negiotiation. California, Nevada and New York States are natural partners due to their business, gaming and diverse ethnics appeals.

According to Madam Shen Huirong, Director General, International Liaison, China National Tourism Administration & Mr. Shen Jianxiang, Executive General Manager, China Merchants International Travel Company. In order for USA (Hawaii) to take advantage of the Chinese outbound tourist. A destination country agreement must be in place. There are 20 countries, most of them are in the Southeast Asia have agreements with China. United States of America does not have an agreement with China. Hawaii cannot cut a separate agreement with China! The latest agreement was signed with Germany in 2002. Therefore, news reporting about Chinese Airlines coming to Hawaii will probably not materialized as China travel agents are not allowed to promote a destination like Hawaii that China does not have an agreement with. Destination like Hainan trying to promote themselves as "Mirror of Hawaii" will probably not wanting to send their people to Hawaii. Business people travel between Hawaii and Shanghai will not book on charter flight that offers service only twice weekly.

The most popular destinations for China outbound tourists are Hong Kong, Macau and Thailand. Travel package cost is a major factor. But on the other hand, after reaching their destinations, China tourists outspent any tourist groups including the Japanese and the Americans.

Japan, Australia and New Zealand are destination countries open to Chinese citizens from Guangzhou, Shanghai and Beijing. If and when an agreement is signed between USA and China, Australia model to handle Chinese inbound tourist has been successful with less than .05% of Chinese visitors overstay their VISA.
October 8, 2003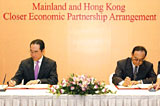 The Financial Secretary, Henry Tang (left) and the Vice Minister of Commerce of the Central People's Government, An Min signing the Annexes of CEPA on 29 September.
On 29 June 2003, the Central Government and Hong Kong signed the Closer Economic Partnership Arrangement (CEPA). This opens up new and exciting opportunities for international investors.

CEPA covers three main areas — trade in goods; trade in services; and trade and investment facilitation.

For goods, many Hong Kong products will enjoy zero tariff in the Mainland market. In services, a number of sectors will have greater market access in the Mainland under CEPA. They include construction-related services, audio-visual services, advertising, medical services, logistics, legal services, accountancy and banking and insurance.

This agreement is the first for both Mainland China and Hong Kong. It creates immense potential for Hong Kong to become a centre for value added manufacturing and high quality services for a vast domestic market of 1.2 billion people. With China's accession to the WTO and the signing of CEPA, Hong Kong's role as an international trade and business centre and a gateway to China will be further strengthened.
CEPA will have a profound impact on Hong Kong's economic integration with the Mainland. Director-General Mike Rowse said, "CEPA opens a new chapter in cross-border trade and investment, making it considerably easier for Hong Kong-based companies to expand across the boundary. This is especially attractive for companies in the services sector, where Hong Kong is particularly strong.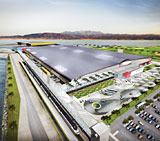 The Hong Kong SAR Government, the Airport Authority and the consortium led by Dragages et Travaux Publics (HK) Limited entered into a joint venture agreement for the design, construction and operation of a new International Exhibition Centre (IEC) at Hong Kong International Airport on 23 August.

The IEC, with a first phase of 66,000 square metres of exhibition space on one level, will have the largest column-free exhibition halls in Hong Kong. Soft opening of the IEC will take place by the end of 2005, while the phase 1 development will be completed for full operation in the first quarter of 2006. The IEC will be capable of further expansion to 100,000 square metres exhibition space in response to market demand.
According to the joint venture agreement, the Government and the consortium led by Dragages will fund the construction cost of the IEC, whilst the Airport Authority will contribute the land, in exchange for equity stakes in the joint venture. The construction cost of the first phase development is estimated to be about HK$2.3 billion. The partners of the consortium include Yu Ming Investments and the operating partner NEC, Birmingham of the United Kingdom.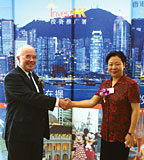 Director-General, Mike Rowse and Deputy Director of the Department of Foreign Economic Cooperation in the Ministry of Commerce of People's Republic of China, Liu Ying-jun, shaking hands at the seminar. More than 100 Mainland enterprises based in Shanghai and the Jiangsu-Zhejiang area attended.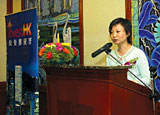 Associate Director-General Ophelia Tsang speaking at a seminar during the Fujian-HK Week. The one-day event aimed to promote Hong Kong as an ideal platform for Mainland enterprises to expand internationally — in line with China's "Going Out" strategy. The "Fujian-Hong Kong Week" took place in Fuzhou from 21 to 27 August. The event featured a variety of business-related seminars and workshops. The target audiences were government officials, as well as leading executives from state-owned and private enterprises.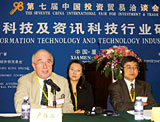 Director-General, Mike Rowse speaking at the seminar. With him is the Deputy Director-General of the Foreign Economic Cooperation Department of the Ministry of Commerce, the People's Republic of China, Wang Ji-guang. The Seminar on Information Technology and Technology Industries in Hong Kong was held in Xiamen, Fujian Province on 9 September. The seminar was part of the 7th China International Fair for Investment and Trade (CIFIT), the only annual national investment promotion event in Mainland China. CIFIT takes place in September every year in Xiamen.

The seminar was jointly organized by Invest Hong Kong, the Ministry of Commerce of the People's Republic of China and the Commercial Office of the Economic Affairs Department in the Liaison Office of the Central People's Government in the Kong Kong Special Administrative Region.
September 15, 2003
Be careful, yuan speculators - CHINA ECONOMIC QUARTERLY

China's steadfast commitment to its currency policy has been crucial to the country's economic growth and should be maintained, according to Robert Mundell, an American academic.
On Sept 15th, Ratings agency Standard & Poor's has backed China's decision not to revalue the yuan, saying that any flotation would be dangerous and could damage the nation's creditworthiness, as well as that of local banks.

People's Bank of China governor Zhou Xiaochuan sees Hong Kong playing an important role in the bank's currency operations. The central government attached great importance to calls for Hong Kong banks to be allowed to conduct yuan business with individuals in Hong Kong and welcomed proposals to legitimize the overseas use of the yuan, the mainland central bank chief said yesterday.
There is almost no doubt now that the supposed undervaluation of the renminbi will be a major political issue in the United States between now and the presidential election in November next year.
While foreign issues rarely decide US elections, this could be an exception because of the perceived impact of a cheap yuan on mid-sized manufacturing companies in a handful of key states that US President George W. Bush must carry to be re-elected.
Mr. Bush's opponents will use the threat of cheap Chinese imports as one weapon in their attack on his management of the sputtering US economy.
In the wake of US Treasury Secretary John Snow's fruitless visit last week to Beijing, during which he asked China to adopt a more flexible exchange-rate policy and got little more than smiles in return, a group of US manufacturers said it may try to force the US government to file a currency-manipulation charge against China at the World Trade Organization.
As the storm clouds of political verbiage and obfuscation gather, it is worth remembering a few hard economic facts.
First, if the yuan is cheaper than it would be if it floated today, the reason has nothing to do with China's trade surplus, either with the US or with the world as a whole.
The sole reason the market now thinks the yuan is cheap is that speculators have been betting for the last year that it is cheap. In the first half of this year, approximately US$30 billion flowed from foreign bank accounts back into China, for no other purpose than to profit from a hoped-for revaluation. (By contrast, China's trade surplus in the first half was less than US$5 billion).
This money serves no useful economic function, since the amount of productive investment opportunities in China is limited. Instead, it contributes to an inflationary buildup in the money supply and a wave of over-investment that, if not checked, risks plunging the country's tottering banking system into a fully fledged crisis.
This leads to the second point, which is that the Chinese government's currency policy at present has only one goal: to defeat the speculators. This means that it must hold fast to the peg at the current rate. Any action on increasing flexibility - whether by a reset of the peg, a widening of the trading band or a switch (as suggested last week by People's Bank governor Zhou Xiaochuan) to a peg against a trade-weighted basket of currencies - must wait until the current speculative pressure has been released.
This is at least a year away, and probably more, since the authorities in Beijing must first tighten up on bank credit, deflate the investment bubble and loosen controls on outward capital flows. It has begun work in all three areas, but it will take some time for any policy changes to have an effect.
Most officials in the People's Bank who deal with exchange-rate policy would like to see a more flexible currency regime. But they also believe, rightly, that the time to start moving towards such a regime is not when the currency is under speculative attack.
September 6, 2003

Hong Kong government economists have revised full year GDP estimates to 2 per cent, from 1.5 per cent, after a stronger than expected pick up in economic activity in the second quarter. Financial Secretary Henry Tang said the figure reflected growing domestic and international confidence in Hong Kong.

(Next to banner, right) Jim Thompson of AmCham with Mike Rowse of InvestHK (left) and AmCham committee. Some of the biggest names in the music world - legendary rockers The Rolling Stones, Spanish tenor Jose Carreras, Latin rock guitarist Santana, boy band Westlife and R&B singer Craig David - will head a glittering line-up of international artistes at Hong Kong's largest ever music festival this autumn.

Hong Kong's media sector has added another high profile player to its ranks, with the opening of the Financial Times Asia newsroom. As John Ridding, editor and publisher of the FT's new Asia edition explains, when looking for an Asia base, Hong Kong was hard to resist.

"Hong Kong is a developed economy within a developing economy," Sir John Bond, HSBC Group Chairman said recently in New York. "This is good news for Hong Kong. The great cities of the world became great because they sat on the edge of a vibrant economy and because they provided the infrastructure for growth."
Hong Kong-based Cathay Pacific Airways announced it will launch its first freighter service to Osaka, strengthening its presence in the Japan cargo market. The weekly service will operate every Saturday starting 6 September.
Hutchison Whampoa's ports in Hong Kong and Shenzhen posted strong numbers from January to August 2003. Yantian, its port in Shenzhen shipped a record 3.3 million teu, up 27% on the previous year. Kwai Chung in Hong Kong, the world's busiest port, moved 5.8 million teu.
Hong Kong was ranked number one for "output per person" in the Asia Pacific region, and sixth place in the world, in a survey on labour productivity produced by Geneva-based International Labour Organization (ILO).
August 28, 2003

Hawaii's Reality Check
In 1980 when I did my exit interview with my last employer before starting my own business, my former boss told me that Hawaii will be the place for the rich, famous and the established few. Most of our children will have to leave Hawaii for better opportunities. That was 23 years ago. The reality has spoken for itself!
The multi-billion dollars contract for the housing redevelopment brought in by the military is indeed good news for those that are in the A/E/C/S (Architect/Engineer/Contractor/Suppliers) businesses. After making more than 20 phone calls to many former Hawaii residents and Chamber members outside of the State of Hawaii. Hawaii need to have a more diversify business base and offer more friendly transportation options, unless they are in the A/E/C/S businesses, it has offer little comfort for them or any good reason for them to come home.
While many parts of the world have become more connected to make face to face meeting easy, Hawaii is becoming more isolated. Except for Japan, traveling to Hawaii from any financial centers in Asia takes longer than going to California, Nevada, Washington State or Western Canada even though the actual distance is shorter. Most airlines must stop over Hawaii for refuel in the 1970s find it more economical to fly over Hawaii with the new long distance fuel-efficient jets. Airlines are continuing to reduce their airlift coming into Hawaii making visiting Hawaii even more difficult, less choices and much more expensive.
One of our chamber's members recently ordered two new cars from a local auto dealership. The car arrived into California port on May 15th, took those 2 weeks to leave California port and after dropping off the cars in Honolulu, took those cars 10 days to allow the local auto dealership to pick it up. The customer is naturally very upset. The local auto dealership said that 2 companies are controlling shipping of automobile. Neither is offering better services since they control the market.
Hawaii has one of the most recognized name brand, mostly associated with tourism and its natural beauties. After one or two visits to Hawaii, many tourists found Hawaii rather boring and lack of attractions. It is a frustration commonly shared by many inbound tours operators here.
Have Hawaii done our own reality check? Other than offering Sun, Sea, Surf, Sand, Hula Girls and Natural Beauties of Hawaii, what else is Hawaii offering to the tourist? Who are the purchasers of our business ideas, education/training, technology and biotechnology? Who are our competitors? And most importantly, are they willing to pay for it? I have seen focus group and business round tables formed to envision what we can sell – have we ever found out from the perceived buyers' requirements? And are they willing to pay for it?
Johnson W. K. Choi, MBA, RFC.
President & Executive Director
HKCHCC (August 1, 2003)

Hong Kong has renewed energy, says TDC Chairman - Chairman of the Hong Kong Trade Development Council, Mr Peter Woo, today wrote to more than 250,000 overseas businesses updating them on the successful upturn in Hong Kong's economy, and highlighting new opportunities in the region. More than 360 overseas companies set up offices in Hong Kong in the first six months of 2003, an increase of 9.3 per cent over the same period last year, according to the Companies Registry. The new additions brought the total number of overseas firms registered in Hong Kong to 6,858.
Strong business recovery exceeds expectations - The recent release of bullish economic data points to a quicker than expected recovery in the Hong Kong economy, Chief Executive, Tung Chee Hwa said recently.

Largest ever turnout as 62,000 buyers visit mega fairs - The recently merged houseware, gift and premium fairs attracted the largest ever number of buyers underlining Hong Kong's importance as the region's sourcing hub and trade fair capital.

More benefits on offer under Free Trade Agreement (CEPA) - The telecoms sector has been added to the list of services which will enjoy preferential access to the China market under the recently-announced free trade agreement (FTA) between Hong Kong and the Chinese mainland.

"West bridge" to bring massive economic benefits - A bridge linking Hong Kong, Macau and the western area of the Pearl River Delta is almost certain to be built, following support for the project from China's main development agency. Hong Kong-based construction company Gammon Skanska has won the HK$2.2 billion contract to construct the bridge for the western corridor linking Hong Kong to Shenzhen, known as the Deep Bay Link.
HKCHCC (July 25, 2003)
Building A New World: Behind the Scenes With Bechtel
Julie Pitta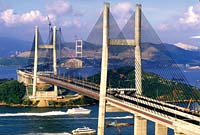 Chek Lap Kok Airport Master Plan (Hong Kong). The project (ACP) has been termed the largest public works upgrade ever undertaken. It consisted of 10 major, interdependent projects and was largely completed in 7 years. This 20 billion (US) megaproject includes a new airport, 21-mile express rail system, bridges, three highway projects, tunnels, a town for 260,000 residents, and two massive land reclamations.
HKCHCC (July 8, 2003)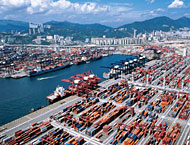 Why Hong Kong as a springboard to access the China market?
Hong Kong offers unrivalled growth opportunities for companies in the transportation and logistics industry. In particular, proximity to Mainland China makes it an attractive investment destination for multinational companies. China's recent accession to the WTO will significantly increase its global trade volume. The UN estimates that, by 2006, China will be Asia's largest market in terms of container shipping volume. A significant portion of this trade will be moved through Hong Kong. This growth in container shipping will also increase the demand for supporting services in Hong Kong such as chartering, fleet management, marine insurance, ship repairing and bunkering and others.

The growth of the PRD (Pearl River Delta) into a high-tech manufacturing base has intensified the need for an efficient logistics and air transportation network. Hong Kong is well positioned to capture this market. In order to accelerate the transportation and logistics flow between Hong Kong and the PRD, the Hong Kong-Guangdong Co-ordination and Co-operation Unit has been established as a fast-track facilitator.
As a result, more and more foreign companies are expected to use Hong Kong as a springboard to access the China market. Transportation and logistics companies are expected to be some of the key investors, since they were previously unable to establish a presence in China due to stringent government regulations. This presents an opportunity for Hong Kong to act as a bridgehead for logistics knowledge transfer between China and rest of the world. In this capacity, Hong Kong would be the gateway for Chinese transportation and logistics companies wishing to create global networks.

DHL Success Story in Hong Kong - a Case Study
DHL is the world's leading express and logistics company, offering customers innovative and customised solutions from a single source. The company provides customized solutions, express, air and ocean freight and overland transport through an international network, linking over 120,000 destinations in more than 220 countries. Worldwide revenues amounted to US$21.6 billion in 2002.

In April this year, Deutsche Post World Net, the parent company of DHL, announced the global integration of DHL Worldwide Express, Danzas International and Deutsche Post Euro Express (which is present only in Europe) under the umbrella brand of DHL. Based in Brussels, Belgium, DHL is wholly owned by Deutsche Post World Net.

DHL set up its operations in Hong Kong more than 30 years ago and has grown into one of the major local and regional players in its industry. Hong Kong is also the company's Asia-Pacific headquarters, covering 41 countries and territories, from the Indian subcontinent to Japan and down to Oceania. DHL employs more than 20,000 people in the region and about 2,000 staff in Hong Kong. The city is also home to the company's new Central Asia Hub serving the intra-Asian distribution network covering some 13 key destinations in the region.

DHL's commitment to Hong Kong as its Central Asia aviation hub has been reinforced by considerable local investment. In October 2002, the company announced a franchise agreement with the Airport Authority to develop, construct and operate a dedicated Express Cargo Terminal (ECT) at Hong Kong International Airport. With a total investment of $780 million, the ECT will be the largest project of its kind in Asia, handling up to 20,000 shipments per hour by 2004 and 45,000 by 2018.

Together with complementary multi-modal transport links to mainland China and extensive air services to 140 cities worldwide, the ECT will strengthen Hong Kong as a regional and international
air cargo hub. It will also create up to 700 new jobs by 2004 and over 900 by 2010. The groundbreaking ceremony for the new terminal took place in April 2003.

This year, DHL increased its stake to 40% in Air Hong Kong, Cathay Pacific's formerly wholly-owned subsidiary. Under the agreement, Air Hong Kong will purchase a fleet of aircraft to operate and enhance DHL's network to the major cities in the region. Annual throughput for this joint venture will be about 160,000 tonnes - equivalent to about one-sixth of all intra-Asian cargo that currently passes through Hong Kong's airport. Throughput growth in this sector is estimated between 15-20 per cent per annum over the next 5 years.

John Mullen, DHL's Chief Operating Officer for Asia-Pacific, considers Hong Kong as one of the most business focused and business friendly economies in the region. Its geographical location is ideal for DHL's operations and the city's world-class airport made it an easy choice for DHL's aviation hub. The current tax regime is also extremely conducive to investment.

However, Mr Mullen also had a word of caution. While China is one of the key growth markets for the future, Hong Kong must avoid becoming too China-centric in its overall focus. It needs to balance its huge strategic advantage of working with China with maintaining an outward-looking, cosmopolitan view on the region.

At the same time, China is clearly the "star market" in the region for DHL. The company was the first international express company to enter China more than 20 years ago and now sees its business growing there between 40% and 50% per year.

Hong Kong, on the other hand, is a very mature and established market for DHL. In terms of market size, it ranges within the top three in Asia. Mr. Mullen also explained that his industry is very lucky in the sense that it is experiencing significant growth in times when other industries are suffering from the global economic downturn.

Yet, he made it clear that there is no room for complacency: "We constantly need to innovate and develop our products and services to succeed in an increasingly competitive market environment."

DHL recently has developed some rather sophisticated solutions for the high-tech industry, which add a lot of value to their customers' operations. The company also constantly expands its infrastructure and services at its aviation hub in Hong Kong. "This creates a win-win situation", Mr. Mullen added. "It clearly benefits DHL but it also reinforces Hong Kong's position as a major transportation and logistics centre in Asia."
HKCHCC (June 9, 2003)
'Global university' launches first course - 13,000 interested in online MBA targeted at China and Southeast Asia - By Linda Yeung
Universitas 21 Global, the world's largest online university, will launch its first academic programme - an MBA course - late next month. Faculty staff from business schools at the consortium's 16 member universities have collaborated in producing the course. The MBA course is aimed at markets in Southeast Asia and China and had an initial target of 500 students, the Singapore-based consortium said.
The program, emphasizing problem-based learning and team work, has been accredited by its subsidiary, U21 Pedagogica.
The University of Hong Kong (HKU) is the only local institution in the consortium. Other members include Fudan University, National University of Singapore and the universities of Melbourne, Edinburgh and British Columbia. HKU pro-vice-chancellor John Spinks called the new course one of the most important developments in international collaboration for the provision of online degrees around the world. He added: "The initial target for students will depend very much on the quality of the applicants, but it will be selective.''
About 13,000 students have expressed an interest in studying for the degree after initial advertisements, he added. He also expects the demand for the MBA course to come from people who, for whatever reason, cannot consider an on-campus program.
Universitas 21 Global estimates that in less than a decade there will be about 100 million people worldwide fully prepared for university study, but who cannot, or do not wish to have, access to a campus-based university place. With an initial capitalization of US$50 million, the educational consortium is planning to introduce a masters in business information systems next. "Further online programmes will be introduced progressively to meet patterns of student demand,'' said Professor Spinks.
Consortium chairman and University of Auckland vice-chancellor John Hood stressed that quality would be a key concern. "No Universitas 21 institution would have been willing to associate its name and reputation with anything other than that of the highest standards of academic quality and practice.''
HKCHCC (May 30, 2003)
The Sarbanes - Oxley Act of 2002 that President Bush signed into law on July 30, 2002 has major consequences for U.S. public companies, their executives, accountants, shareholders and regulators. Discussions leading to creation of the Sarbanes - Oxley Act began with the collapse of Enron, and received widespread support in the U.S. Congress with the announcement in June 2002 of massive fraud at WorldCom.
The Act creates an independent auditing-oversight board under the US SEC, expands auditor independence requirements, makes corporate boards and executives more accountable, beefs up penalties for corporate wrongdoers, forces faster and more extensive financial disclosures and creates avenues of recourse for aggrieved shareholders.
One new requirement of the Act that will directly and significantly affect many subsidiaries of U.S. public companies here in China is a new requirement that management attest to the effectiveness of the Company's internal controls over financial reporting. This new requirement means every U.S. public company must ensure its significant internal controls are well documented, test the design and effectiveness of those internal controls and report on its assessment. The Company's external auditor must then test and report on management's assessment of its internal controls.
WTO and China
By Klaus Koehler, Managing Director, EM Associates Ltd.
China was one of the original signatories to the GATT (General Agreements on Tariffs and Trade; a precursor to the WTO) in 1948. The Chinese Membership remained with Taiwan (Republic Of China) until it was cancelled in 1971. In the same year, the United Nations recognized the People's Republic of China as the official Chinese government and granted Observer status to GATT. A Working Party on China was formed in 1987 to handle trade issues. In 1995, the WTO was established and China officially joined the WTO on December 11, 2001.
China's main commitments so far

To comply with WTO standards, China has revised its existing domestic laws and enacted new legislation that is fully WTO compliant provided non-discriminatory treatment to all WTO members removed export subsidies on agricultural products eliminated dual pricing practices ensured that price controls are not used to protect domestic industries or services providers established the right to engage in distribution of all products in China within 3 years except some goods, which will have such rights within 5 years allowed all enterprises to import and export all goods and trade them throughout the customs territory within three years (with limited exceptions)
Benefits of China's recent accession to the WTO

Over the past 20 years, China has seen enormous economic growth. Vigorous reforms in government policy have fueled this expansion resulting in annual growth rates averaging nearly 10%. Many new jobs and investment opportunities have been created. The country's transformation from an inward looking, planned economy to a more market oriented, trading country has had great impact on the global economy, influencing consumer choice and investment location.

Being a member of the WTO helps China sustain its economic growth and reform. Reforms are expected to boost the domestic economy and encourage foreign direct investment. The membership will, in the long term, influence judicial reform, regulatory reform, privatization and the labor markets. The export market is expected to increase and access to advanced technology will be granted. China's trade potential will continue to improve.

As a member, China participates in the formulation of international trade and investment rules. The country is also able to defend its trade interests using WTO's dispute-settlement system.
Adverse effects
There are still many structural weaknesses in China's economic system. The dilemma for China has been and will continue to be coordinating economic growth and structural reform.

The short-term costs to China include a rise in unemployment as State Owned Enterprises (SOE) rapidly restructure in the face of international competition. The majority of SOE will eventually go bankrupt or become inefficient. Maintaining social stability is expected to be another major concern, especially in regard to the laying-off of SOE employees. With many SOE going out of business, banks need to write off non-performing loans and recapitalize in order to maintain depositor confidence.

The agricultural sector is also adversely affected. An increase in imports leads to lower prices for agricultural goods and thus lower incomes for rural China. As a result, there is mass migration to urban centers. Previously protected agricultural products cannot compete with cheaper liberalized imports. Many of the local protections have rapidly been removed and, despite the promises of long-term prosperity, rural areas are experiencing hardship due to the free market.
Tariffs and quotas for imported goods
All tariffs for imported goods are guaranteed, and eventually, China's average bound tariff level for imported agricultural products will decrease to 15%. The WTO has set 2010 as the final date for the reduction of tariffs, but even before this deadline, many tariffs may be reduced, or even eliminated. In addition, all import quotas, tendering and import licensing will be eliminated by 2005.

Trade restrictions and protectionist policies

Certain trade restrictions and protectionist policies-both inside China and in other countries still continue. One example is the protection of a twelve-year Transitional Safeguard Mechanism, which other WTO member states enjoy. Under this protection, imports of Chinese products can be restricted where it can be shown that unfettered access would cause market disruption for the domestic producers. Any restrictions against imports from China by other member nations, in a manner inconsistent with the WTO agreements, are generally being phased out. On the other hand, China retains exclusive domestic trading rights for cereals, tobaccos, fuels and minerals. Furthermore, some restrictions on transportation and distribution of goods within China are permitted to continue.

Local Chinese regulations revised

Uniformity of laws and law enforcement throughout the country is required by WTO rules, which prompted a change in local rules and regulations. According to the Legislation Law of China, laws enacted by the National People's Congress (NPC) and administrative and ministerial rules promulgated by industry authorities take precedence over local laws and regulations administered by the local People's Congress and its government authorities. Provinces, autonomous regions and municipalities' governments have organized and revised local laws and regulations under the uniform guidance of the Standing Committee of the NPC and State Council. Particularly in special economic zones where foreign investors enjoy preferential treatment, foreign related laws and regulations are being re-organized and revised.

China and its neighbors

China's accession to the WTO has significantly affected China's relations with other Asian countries. Many economies in Asia are presently suffering from recessions and they are trying to revive their economies by a growth in exports. China represents both a competitive challenge and an opportunity to gain from its extraordinary economic performance. China's share of global exports has increased over the past years whereas the export rates of neighboring countries are stagnating. However, China's WTO accession will improve growth in the gross domestic product for countries with high value exports. Some bank reports indicate that China's accession to the WTO will give Taiwan's economy a boost equivalent to 1.7% of Taiwan's 2000 gross national product by 2005. Other countries in Asia are projected to benefit by 1.1% of their 2000 gross national product as China's demand for their exports increases.

For other Southeast Asian countries, however, the prospects are bleak as some banks predict that Southeast Asian economies will lose between the equivalent of 0.1% and 0.2% of their 2000 gross national product by 2005.
HKCHCC (May 2, 2003)

Jim Thompson, Chairman of the American Chamber of Commerce - "Members of The American Chamber of Commerce are totally committed to Hong Kong and will continue to look on this city as their best option for investment in Asia. The completely transparent handling of the challenge presented by SARS plus the high level of medical professionalism displayed actually enhances Hong Kong's reputation as a city we can trust to deal with unexpected challenges.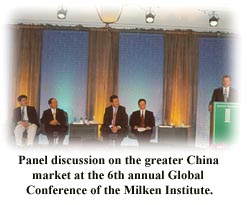 The role of the growing Chinese economy, including Hong Kong's place as a banking and logistics center for the greater China market, was the theme of a concurrent session sponsored by Hong Kong Economic and Trade Office at the 6th annual Global Conference of the Milken Institute in Los Angeles in April. Titled "A Rising Star in the Global Economy: The Greater China Market," the event drew an audience of over 800. Hong Kong ranked #1 in Milken Institute's Capital Access Index for second year.
HKCHCC (April 25, 2003)

SARS Epidemic: Hong Kong is Open for Business.....Please enter here for complete story from Honolulu Advertiser or Go to Hawaii Reporter for complete story
We thank all of you who have called to show concern and support for Hong Kong at this difficult time. I can report that the situation there is stabilising. Daily, Hong Kong government and heroic medical teams are gaining experience and winning ground in the battle against severe acute respiratory syndrome (SARS). Over the recent holiday period, the number of SARs patients who went home from hospital after successful treatment outnumbered new admissions, which has lifted spirits.
Some friends have asked if they can confidently conduct trade with Hong Kong at this time. The answer is a resounding "yes" for the following reasons:
o Imports and mail from Hong Kong do not pose a health risk. That is a World Health Organisation fact.
o Production is going on as usual in Hong Kong's widespread network of factories in the Chinese mainland and elsewhere.
o Goods are flowing to overseas markets with minimum disruption.
o Trade fairs are going ahead in Hong Kong for an extended spring buying season, with stringent health protection measures in place. At Hong Kong Trade Development Council's (HKTDC's) consolidated fairs for gifts and houseware (April and July) more than one third of reconfirmed exhibitors are from overseas. Hong Kong also look forward to welcoming overseas buyers with open arms, VIP treatment and attractive travel packages.
o Life is going on in Hong Kong, with people going to work every day and schools re-opening on a phased basis.
o Nimble and innovative Hong Kong firms are finding new ways to connect with customers, including setting up of temporary showrooms overseas.
The HKTDC, too, has stepped forward with special initiatives such as web conferencing, virtual exhibitions and catalogue shows in your markets to broaden your business communication channels with Hong Kong, Details are listed on our Resource Center page.
The entire Hong Kong community is united to overcome this problem. It is also the top priority for leaders on the Chinese mainland. Temperature checks and health screening at Hong Kong's airport are restoring confidence in air travel. High-tech screening will soon be installed at Hong Kong's land crossings with the mainland, in close co-operation with health authorities there.
It would be a tremendous help if you would help us pass these messages on. Meanwhile, please don't hesitate to call us at 808-222-8183 if you have any questions.
HKCHCC (February 22, 2003)
Go to Hawaii Reporter for complete story
If you are involved with trade and businesses outside our geographic boundaries during the past decade working with entities representing various government interests, the easy first step has been sending/receiving high profile speakers telling you "how the pasture is greener on the other side"! Most of the speakers have brought with them years of experiences. Their job is to provide a convincing message to the audience. Many of them did an excellent job sharing their success stories. Most audience will leave the meeting or dinner on a high note. Most of the time, the bus stops here just with a good feeling. It is usually difficult for the attendees to follow up with out of town speakers. Getting additional information from the local sponsors can be very difficult in time.
Have you attended one of the meetings described above in the past?
If you are interested to expand your business outside of Hawaii, what is the value to you attending a presentation by an expert for example in China trade showing you the opportunities to take advantage of the trade worth billions of dollar? If your interest is to increase knowledge of general trade and business, most of you will probably satisfy with the information provided! For many of us wanting to take the newly acquired knowledge to the next level to implement what we learnt into practice, you will find major obstacles.
Where are some of the obstacles?
Sponsoring organizations may not have extensive knowledge on the subject matter presented.

Event use as mean for public relations only

Unable to obtain additional information and follow ups
A recent meeting with one of the Federal agency, the retired Director said the major challenge is their advisors inability to provide complete and satisfy answers to businesses wanting to expand their business overseas. Information is presented in piece meal and seldom complete. People try to obtain information find themselves going around in circle.
What to look for if you are really interested to expand your business overseas?
Seek out local entities focus on promoting and actually doing business locally and internationally

Look beyond the name – it could be misleading

Get connected with the local Chamber of Commerce in the region of your interest

For Americans, get connected with the local American Chamber of Commerce

Call the organization you have in mind, find out how much do their Officers and Directors know anything about business overseas (if that is your target market) – the number of trade missions attended is not an accurate gauge for experiences as many are paid for by government as a mean to reward loyalty. It has nothing to do with trade.

Who are their collaboration partners?
Once you have located a credible entity to work with you. You are required also to do your homework.
Find out if there is a market for your products and/or services

Consider working with a reputable partner

Observe local rules and customs

Invest some money and time

Do not lose your focus – it is so often when you hear business executives came back from a foreign trip impressed, if you look closer, they were impressed by things other than business and for the wrong reasons!
Like marriage, a lasting relationship takes time to know each others before taking the dive. The wine and dine during courting are fun things. But it is by no mean a measurement for successful relation.

HKCHCC (July 3, 2002)
After attending, organizing and participating at various government sponsored trade mission for the past 6 years, we have decided and planned a private sector lead business focus mission to Shanghai and Beijing last year. 911 had forced us to cancel and reorganize to move it from Dec 2001 to June 2002.
Meetings are set up in advance with clear focus and well defined objectives.
Meetings have resulted in further discussions involving major investments and/or future co-operations. The parties involved would like to keep most of the details private. In any event, I can give you a brief summary of our meetings in Shanghai and Beijing.
1) Met with management team of an e-commerce company based in Shanghai, investor is considering investing US$1,000,000 in the project. Further discussion may involved the Manoa Innovation Center and to take advantage of Hawaii High Tech Investment Credit (Act 221).
2) Met with one of the owners of a technology company in Shanghai with Japan and Silicon Valley partners. The technology is currently employed in Japan. Their business model will increase the efficiency of information technology applicable to e-commerce and video delivery. Further discussion may involved Manoa Innovation Center and to take advantage of Hawaii High Tech Investment Credit (Act 221).
3) Met with Shanghai government to discuss various small and medium size projects to be considered by Hawaii investors.
4) Met with Officers and attended meeting organized by American Chamber of Commerce in Shanghai to discuss further business collaboration, sharing success stories and challenges.
5) Met with Fudan University in Shanghai to discuss join education projects with various Universities in Hawaii and the Mainland USA.
6) Met with major travel companies to get a clear picture on China Eastern Airline pending decision to began direct charter air service between Shanghai and Hawaii.
7) Met with major travel companies to work with University of Hawaii, School of Travel Industry Management to provide trainings on a continuous basis for 1,000s of travel agents in their network
8) Convinced a major travel company to bring their top 30 travel agents nationwide (China) to Hawaii for training in Dec 2002. Original plan was to do it in Washington DC.
9) Met with the China 2008 Olympic committee and discuss with them the feasibility to participate in their infrastructure projects as well as other business venue available. All infrastructure information will be made available at their 2008 China Olympic website by Sept 2002. Companies interested can do their homework online without leaving their office or home.
10) Met with the organizer and promoter of the 2003 Women World Cup Soccer to be held in four cities in China with specific business opportunities for Hawaii companies to participate in the business venture. A formal presentation will be made in Beijing within the next 60 days. Successful bid will enhance the chance to win certain contracts for the 2008 China Olympic for the Hawaiian based Company.
11) Met with Advertising and film producers in Shanghai with studios in Shanghai & Southern China to consider using their low cost high value business model to allow USA Companies to subcontract some or all of the work to them to increase profit margin. The same USA Companies will have the opportunity to employ their advance technology to raise the standard of their collaboration partners and gain a foothold at the distribution system in the China market.
12) A technical seminar is planned in Beijing, spring 2003 with distinguish speakers from Hawaii, Far East, China and the Mainland USA.
13) Discussed with profitable Chinese Companies on possibilities to list them on various USA Stock Exchanges.
14) Met with representatives of the China Furniture Manufacturers Association to consider furniture importing opportunities to Hawaii.
15) Met with representatives of the China Design Industry Association.
16) Met with representatives of the Art industry to consider new business model to distribute original artworks and paintings online.
17) Met, network & exchange ideas with our Chamber Members in Shanghai & Beijing.
Most of the untold success stories and business venture are kept out of the news media. Since no government entity is involved, our collaboration partners in China have a clear vision that we are serious about talking business. We got a lot done in 8 short days despite the long flight time, jet lag and long hours of meetings. All of us have come home exhausted but excited, charged up and plan our next move.
Please visit our photo album page for some highlights
http://www.hkchcc.org/photo-album1.htm

HKCHCC (March 17, 2002)
Asia Moot Corp 2002 moved from Hong Kong to Hawaii, Hainan Airline Chairman visit Hawaii, Large Tax Increase proposed in legislature will hurt Hawaii & Hawaii businesses and Raiding the Hawaii Hurricane Relief Fund
Asia Moot Corp 2002 moved from Hong Kong to Hawaii
Moot Corp (business plan) competition, was founded at The University of Texas at Austin in 1984, managed by Director Gary M Cadenhead, Ph.D. Dr. Bee Leng Chua of the Chinese University of Hong Kong founded the Asia Moot Corp four years ago. Six weeks ago, funding problem has almost forced to cancel the Asia Moot Corp. Dr. Chua who met Dr. Shirley I. Daniel, Director of the Pacific Asian Management Institute (PAMI) a few years ago in Asia approached Dr. Daniel, PAMI and the College of Business Administration, University of Hawaii for current and future years sponsorship. Asia Moot Corp has found its home in the Hawaii for the coming years. It is good for Hawaii and the University of Hawaii.
Teams representing 13 of the best business schools in Asia, including the two top schools in India, Fudan University from Shanghai China, Chulalonghorn in Thailand, Waseda University in Japan, as well as schools from Korea, Taiwan, Hong Kong, and Singapore has participated.
Puonepun Sananikone, President and CEO of PacMar Inc and Leighton K. Chong, Attorney at law (Hong Kong China Hawaii Chamber of Commerce Members "HKCHcc") and others served as judges. Elvira Lo, President of Elvira Chocolat, our chamber member has also co-sponsored some of the events.
The event concluded with the presentation of $5,000 1st prize to Zhongshan University, $3,000 to 2nd place winner Sasin Graduate Institute of Business Administration of Chulalongkorn University and $1,000 each to division winners, Fudan University and National Chengchi University.
Hainan Airline Chairman visit Hawaii
Mr. Chen Feng, Chairman and the Hainan Airlines Group are visiting Hawaii. Hainan Airline is the 3rd largest airline in China.
Hainan has bring fond memories to some of the founding members of the Hong Kong China Hawaii Chamber of Commerce. Yen Chun, Thomas Woo and I and 13 others representing the City and County of Honolulu visited Hainan in 1985 to sign the Sister Island Agreement. Hainan was part of the Guongdong Province. As you may know, Hainan is one of the provinces of China.
Hawaii will need the direct airline between Hong Kong and Shanghai to really tap into the China market. I will find out more in the next few days.
Large Tax Increase proposed in legislature will hurt Hawaii & Hawaii businesses
Sin tax (i.e. cigarette, liquor, beer and etc) proposal to be substantially increased is going through legislature. It will further hurt the restaurant, hotel and increase the cost of Hawaii as a business destination. The cost will not only pass on to the visitors, but also to businesses necessary to entertain client and to pass on to every single tax payers in Hawaii.
Container (i.e. Beer, Soft Drinks and others) deposit requirements, it is not as simple as collecting deposit money and returning it to the vendors. It will require additional storage, handling, delivery, cleaning and it will create more burdens for Hawaiian business.
100 million dollar will leave Hawaii if the $10 per head long term care proposal passed through the legislature. It will probably further increase the size of the Hawaii Government. It will hurt the low income earner hardest. You are required to pay the $10 tax whether you make $5,000 or $90,000 per year.
Raiding the Hawaii Hurricane Relief Fund
I have been joking with friends that if I am the insurance company, I will put in a Hurricane exclusion clause for year 2002.
Memories are still fresh when two (2) hurricanes hit Hawaii in 1982 and 1992. What happen in the unlikely event that a hurricane hits Hawaii in year 2002? Raiding 100 million from the Hawaii Hurricane Relief Fund may have serious consequences!

HKCHCC (February 17, 2002)
Mainland China enterprises spark soaring IPO in Hong Kong
Hong Kong's stock exchange is preparing for a sharp increase in the value of initial public offerings (IPO) this year led by several giant Chinese mainland state-owned enterprises, reinforcing Hong Kong's role as an international fund-raising centre for mainland companies
Pearl River Delta set for logistics boom

South China's Pearl River Delta region is set to become a logistics hub for Hong Kong and the Asia-Pacific region, according to Guangdong Governor Lu Ruihua.
"Efforts will be made to gradually develop the Pearl River Delta, with Guangzhou and Shenzhen as its axis, into an important logistics base for the whole country and even for the Southeast region," Mr Lu announced at the opening of a seven-day annual meeting of the Political Consultative Committee (PCC) in Guangzhou on 28 January.
Continued role for contractors in harbour clean-up
Overseas companies are helping clean up Hong Kong through their contribution to building the SAR's new state-of-the-art sewage treatment works, the Harbour Area Treatment Scheme (HATS).
Overseas firms who are involved so far include: Skanska International of Sweden, Balfour Beatty of the UK, Leighton Contractors of Australia, Japanese firms Aoki Corporation and Torishima Pump Mfg. Co Ltd, Philipp Holzmann of Germany, Dredging International of Belgium, SELI of Italy, Kvaerner Group of Norway, and UK-based firms Biwater and Costain Building & Civil Engineering Ltd.
Stellar film performance attracts international attention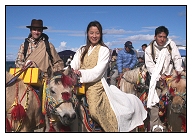 Rising international interest in Hong Kong films and a boom in local box-office takings are boosting the SAR's film industry to new heights. Buoyed by positive forecasts and worldwide recognition for its creative talent, efficient workforce and state-of-the-art technology, Hong Kong filmmakers are looking at producing more films with bigger budgets this year.
Entrepreneur recycles his way to greener pastures
Stephen Greer arrived in Hong Kong in 1993 looking for investment opportunities or a business venture to challenge his entrepreneurial spirit. Discovering a demand for recycled stainless steel in the Chinese mainland, he established a recycling company which last year turned over HK$233 million (US$30 million). The 33-year-old recipient of the 2001 DHL/SCMP Hong Kong Young Entrepreneur Award explains how Hong Kong was the ideal location to launch Hartwell Pacific, a "green business" that has grown into an international success story.
"Hong Kong is an excellent place to set up a fledgling enterprise and make it grow. The business environment suits new or incubator companies and certainly accommodates my entrepreneurial nature. Even as I was growing up in Pittsburgh, Pennsylvania, USA, and later as a college student I was always involved in some sort of business activity such as importing copper handicrafts from Africa, which I sold on campus.
Before I arrived in Hong Kong I knew very little about doing business in Asia. In the early 1990s I was working in a US chemical company based in Germany at a time when Eastern Europe was going through some rapid changes and seemed like the place to search for new business opportunities. Before I took the plunge and invested in the new European economies, a friend and senior colleague who had previously worked in the Far East suggested I try my luck in Asia.
The first thing that struck me about Hong Kong was just how easy it is to set up a business. I incorporated Hartwell Pacific within one day. Hong Kong is still a place where you can arrive on a Monday and have your company set up on Tuesday. Some of the great attractions that draws business to Hong Kong is the services it provides to the multinational community through a straightforward and clear low tax environment, simple import/export procedures, easy banking systems and free flow of information. These easy-to-understand systems allow you to concentrate on running your business and contributed significantly to Hartwell quickly and profitably establishing itself as a regional steel-recycling player.
In the early days I mainly acted on leads from the American Chamber of Commerce, but soon discovered a niche market for recycled scrap metal in the Chinese mainland, and in particular for stainless steel. Hartwell Pacific now employs 125 people worldwide, with 25 in Hong Kong. The business has expanded to include brokering and trading in non-ferrous metals both regionally and internationally.
In our Hong Kong headquarters we are able to conveniently and efficiently manage our international operations in the mainland, the Philippines, Malaysia, Thailand and Mexico. You couldn't do that from Kuala Lumpur, Bangkok, Manila or even Tokyo as each of these places focuses on their own domestic markets. Hong Kong's outlook is global and a preferred location to establish regional headquarters.
In terms of operating green businesses there is a lot of interest emerging in the SAR but land shortage remains an issue, with a considerable amount of space necessary to set up recycling plants or green operations. The Government has recognized this and is looking for ways to make smaller plots of land available. The future of the "green industry" looks positive as environmental awareness accelerates."
(Source & Credit: Hong Kong Trade Development Council)

HKCHCC (January 30, 2002) Volunteer scheme a boost to dignity
I have listened to President George Bush State of the Union address yesterday. He has covered a wide subject areas from the war on terrorism, economy, tax and volunteerism.
Since 911, Hawaii has been hard hit resulting in 10s of thousands of layoff in the tourist industry. Some of larger high-tech companies like Ohana Foundation has closed their door and layoff more than 80 employees. Square USA will terminate their Hawaii operation and layoff more than 110 of their employees by the end of March.
Riding on the theme of our President's speech last evening on "volunteerism", I would like to share an article with you. It was written for Hong Kong readers with focus on the tourism aspect of it. I thought the same can apply to visitors and high-tech business in Hawaii.
The recession has seen many hard-working, skilled and energetic people thrown out of work. These personal tragedies stunned people who thought it could never happen to them. The economic malaise gets more sombre daily. More people will lose their jobs.
One danger is that well-educated people whose lives have been programmed towards activity and enterprise will lose their initiative. Re-training mature people close to the peak of their careers is difficult.
Travel industry professionals David Leung Tin-lung and Ronnie Ho Pak-ting have come up with what may be a realistic and sensible answer. The pair want a scheme that would encourage people out of work to serve as volunteers in the tourism industry.
Mr Leung, regional director for Tourism Queensland, and Mr Ho, deputy chairman of the Travel Industry Council, say their notion would keep people active and engaged while out of work.
''For many people, losing what they thought was a lifelong career job can be a shattering experience,'' Mr Leung explains. ''Even a part-time job with little or no pay can mean a difference. And look at the calibre of these people. Many have degrees and can speak fluent English, Putonghua, Japanese, German or other languages.
''They're all Hongkongers. They know the city. They can talk about economics or food or culture. They would be ideal tourism industry recruits while waiting for the economy to recover.'' Mr Ho says the idea would dovetail ideally with the City of Life; Hong Kong is it! campaign.
The Hong Kong Tourism Board is helping all 18 districts stage festivals and events; perhaps district councils or district boards could form panels of local volunteers who know a lot about their home areas, he suggests.
Mr Ho, managing director of a travel agency, does not want the volunteers to take work from tour guides or travel agents, whose jobs are also under pressure, saying they would be a welcome addition to tourism services, not a replacement.
Professor Ray Pine, of the Polytechnic University's School of Hotel and Tourism Management, cautions that volunteers must not replace lower-ranking workers in tourism jobs.
Like many, Professor Pine is convinced tourism will fully recover and expand. One danger is that if seasoned professionals in frontline jobs are displaced or laid off - waiters, cooks, housekeepers - it will be impossible to replace them.
Professor Pine suggests that if hotels, restaurants and tour companies cannot afford to keep staff, they should give them unpaid leave, encouraging them to upgrade skills while their jobs are on hold. They will then be able to move back into better jobs when the slump ends.
The volunteer suggestion has also found support from Tourism Commissioner Rebecca Lai Ko Wing-yee, Hong Kong Tourism Board (HKTB) chairwoman Selina Chow Liang Shuk-yee and HKTB executive director Clara Chong Ming-wah. The commission would happily develop new ideas with the trade, district councils and volunteers, Ms Lai said.
Ms Chow notes that as a broad principle, volunteers are a good idea, but stresses they need to deliver quality service. To boost the industry on a long-term basis requires visionary investments, dedicated effort and well-focused resources, she stresses.
Ms Chong describes the initiative as commendable. Volunteers with language skills who are familiar with art and culture could help visitors in many museums.
Giving dignity and purpose to people suddenly thrown out of a job is obviously a most worthwhile step. But it can also be an important contribution to our tourism industry.
(Source & Credit: South China Morning Post - Hong Kong & Kevin Sinclair (kevsin@pacific.net.hk) is a Hong Kong-based journalist)

HKCHCC (January 9, 2002) CHINA – WTO: What Might it Mean?
By invitation of JAIMS, I have attended a standing room only Open House Presentation by Dr. William Fischer, Professor, the International Institute of Management Development (IMD), Switzerland (former executive president and dean of the China Europe International Business School (CEIBS), Shanghai).
There are many distinguish guests in the audience. They are Former Governor George Ariyoshi; Former President of University of Hawaii, Dr. Matsuda; Former President and the East West Center, Dr. Victor Hao Li; Former Dean of UH – College of Business, Dr. David Bess; Dr. Seiji Naya, Director of Hawaii DBEDT; Ms. Brenda Lei Foster of the Hawaii Governor's Office; Mr. Robert Lees, Secretary General of the Pacific Basic Economic Council (PBEC) and the list goes on.
The title of the talk was "CHINA - WTO: What Might it Mean?"
I would like to share some of the thoughts with you.
Confirming what Dr. Richard Fung, Managing Director of Li & Fung (Trading) Ltd of the HKSAR had said in Dec 2001 when I attended the conference in Hong Kong, China is committed to the WTO. The challenge is enforcement at the local level.
China entry into WTO was a historic moment. The process leading to the entry into WTO begins more than 10 years ago.
WTO has provided an excellent excuse (external force, the WTO requiring the change to lessen the internal political pressure) for China to further reform its economy and State Owned Enterprises to compete in the World market.
China GDP growth at 6% in 2000, 7.3% in 2001, estimated 7% in 2002 and 7.7% 2003-2006.
China market is NOT one market. Most firms are relying on price-competition instead of Brand recognition.
The emergence of domestic champion firms in Textile, Mobile Telecom, Domestic White Goods, Steel and Beer have produced winners like Haier, Tsingtao, Bao Steel, China Mobile Hong Kong, China Easter, China Southern, Air China, PetroChina, SinoPec, Huaneng Power, Beijing Datong & Shandong International Power and Legend Computer. Industries that will favor foreign firms are Agriculture, Auto and Financial Services.
Many Chinese firms have beaten their foreign competition in China and emerge as a major competitor in the global economy.
Two years ago, many people including Dr. Fischer have thought Shanghai will replace Hong Kong as China's financial center in the near future. But Hong Kong and its people seem to have reinvent and continue to transform and likely be a strong contender in the foreseeable future.

HKCHCC (December 17, 2001) Is Hawaii Ready to Meet the Challenge?
There is much excitements and expectations on China's Entry into WTO. On behalf of the Hong Kong China Hawaii Chamber of Commerce (HKCHcc), I have spent the last two (2) weeks meeting with more than 30 business leaders in Hong Kong and Southern China. When the meeting is on a one on one away from the News Media and not involving any political officials, information received is more truthful and down to earth. The meetings were focus on the followings:
Finding collaboration partners for Hawaiian Companies.
Working in partnership with various Chambers of Commerce in Hong Kong and Southern China.
Partnering with other State Economic Development Offices in Hong Kong (i.e. California)
Perception of Hawaii as an Education-Health-Biotechnology-technology center and tourism destination.
It is very disturbing when I introduce myself from Hawaii at the beginning of each every meeting that all except one said the absent of direct flight have made Hawaii an inconvenience business destination choice. For those that have visited Hawaii more than 5 years ago cited unfriendly and hostile custom and immigration officers. I think improvements have been made on the custom and immigration areas and shared my personal experience with them.
Among many business initiatives, there are a couple of areas Hong Kong is pursuing, may help Hawaii if we play our card correctly. They are Education and Health care. Hong Kong may be Hawaii's best collaboration partner. I have met with Mr. Frank Martin, President of the American Chamber of Commerce in Hong Kong. We have discussions on why American firms failed in China. Signing a contract for News Media consumption verses getting paid for work performed are two different things. Mr. Martin has spent more than 25 years in Hong Kong. Some of the most common reasons are:
Lack of knowledge of the market.
Top down approach, thought they will solve any problem by throwing money at it.
Lack of credible partner.
I am fortunate to have the opportunities to attend conferences featuring top leaders like Mr. Anthony Nightingale, Director of Jardine Matheson Holding Ltd; Dr. Lily Chiang, President, E1 Media Technology Ltd; Mr. David Eldon, Chairman, The Hong Kong & Shanghai Banking Corporation; Mr. Victor Li, Managing Director & Deputy Chairman, Cheung Kong (Holding) Ltd; Mr. Anthony Wu, Chairman, Far East Ernest and Young; Dr. William Fung, Group Managing Director, Li & Fung (Trading) Ltd; Mr. Peter Woo, Chairman, Hong Kong Trade Development Council; Honorable C H Tung, Chief Executive, Hong Kong SAR; Mr. Christopher Cheng, Managing Director, Wing Tai Corporation Ltd; Honorable Antony Leung, Financial Secretary of the Hong Kong SAR; Dr. Fu Yuning, President, China Merchants Holding Co Ltd; Ms. Annie Wu, Managing Director, Hong Kong Beijing Air Catering Ltd; Dr. Denis Simon, President, Monitor Group (China) and others.
Discussions and meetings were made with the representatives of HKTVB and RTHK in Hong Kong on the possibilities on exchanging programs with the Hawaii Public Television Station. While details need to be worked out, the response is overall positive.
I have met with Janie Fong, Director of the Economic and Trade Office in Hong Kong. I am very impressed on her operation with offices in Beijing and Shanghai helping California Companies partnering with Hong Kong and China business entities. HKCHcc will be working with her office to assist Hawaii Companies to pursue the Hawaii-Hong Kong-California-China partnership.
The latest discussion of the Hong Kong PEG to U. S. Dollar, the challenge of Shanghai replacing Hong Kong as the financial center and China entering the WTO have become interesting topic among the business community in Hawaii. I have met and invited Mr. Norman Chan, Deputy Chief Executive of the Hong Kong Monetary Authority to attend a luncheon sponsored by the HKCHcc in Hawaii on Friday, Feb 22, 2002 to provide us with update information. Mr. Chan has accepted our invitation.
One of our collaboration partners is the Hong Kong Trade Development Council (HKTDC). I have a long discussion over dinner with Mr. Dennis Yau, Executive Deputy Director of HKTDC on how to further improve and expand on our business relationship. I am expecting the business partnership in the pursuance of trade between HKTDC and HKCHcc will be made stronger than ever.
I have met with leaders in the travel business including many of my fellow alumni of the UH School of Travel Industry Management on the impact of the Mainland China tourist trade. The Mainland China visitor has increase substantially both in numbers and the money they spent in the Hong Kong economy for the past two years. They are expecting the trend to continue. Taiwan has also experience an increase of Mainland China tourist visiting the Island. I have asked on the challenge for Hawaii to get an increase share of the Mainland China tourist. Obtaining a VISA from the U. S. Consulate is the biggest challenge. Cost and lack of a direct flight to Hawaii are common reasons cited for selecting Far East tourist destination and visiting West Coast USA instead of Hawaii.
I have discussions with parties familiar with various agreements signed by various government entities between China and States in the USA. For larger cities like Shanghai and Beijing, they must have 10s if not 100s of similar agreements. The success of a venture will depends on the strength and credibility of the business arrangement. The relationship among parties still play an important role, but a less important role compared to 5 – 10 years ago. According to Dr. William Fung, Group Managing Director of the Li & Fung (Trading) Ltd, China will fully implement all the rule and regulations of the WTO. The biggest challenge is the enforcement on the local level.
While the State is trying very hard to promote tourism, there are certain Federal rules and regulations placing Hawaii in competitive disadvantage. Jones Act is one reason why it cost $5,000 to ship a 40 foot container to Hawaii and less than $2,000 to Los Angels. Similar outdated protective legislative measures are reasons why no airline flew directly from Singapore, Hong Kong and Taiwan to Hawaii!
When I returned home from Hong Kong, I must go through the 5 hours long wait in Tokyo for the connecting United Airline flight to Hawaii. The positive note was the flight must be 80% full, a sign that the Japanese tourist may be returning to Hawaii. The custom and immigration officers were friendly. A nice cup of cold juice was presented when I exit the custom gate. What I do not understand was why one (1) baggage claim area was assigned to an 80% full Boeing 747-400? For those who travel to Japan, Hong Kong and Taiwan, the size of our baggage claim is considerably smaller. To add to the insult, one lady, very rude and unfriendly yelling out to visitors repeatedly to move the luggage carts to the other end of the baggage claim not to block the baggage handler to remove the overflow baggage. After a long flight, the last thing you want is someone kept yelling at you.

HKCHCC (November 14, 2001) Sharing Thoughts of Guy Kawasaki, CEO, Garage Technology Ventures, "Straight Talk - 10 Thoughts for Hawaii"
Guy Kawasaki, CEO of Garage Technology Ventures has made a presentation on Nov 13th sponsored by the University of Hawaii College of Business Administration to a standing room only crowd estimated at over 200. Live Webcast was available for those unable to attend the 5:30pm event followed by a networking reception.
Guy's talk has divided into three (3) topics, "Then Versus Now: Starting a Company in the New New Economy", "What Goes Down, Must Come up – 10 reasons why a good time to start a Company", and "Straight Talk – 10 thoughts for Hawaii".
I found the last topic most interesting, confirming many realities Hawaii must face. During the past 6 years, my direct participation in various Chambers Of Commerce, Business Association and Software Companies put me in direct conversation with experts on both sides of the Pacific Ocean. People live outside of Hawaii are viewing many of the perceived advantage promoted by Hawaii very differently. When many of us present our view points to decision-makers in Hawaii. The typical answer is they do not understand Hawaii. They are outsiders!
Guy was a graduate of Iolani School in 1972, BA from Stanford University, MBA from UCLA as well as an honorary doctorate from the Boston College and author of seven books. He has worked for Apple Computer until 1997, found Garage.com in 1997 with over 430 millions venture fund under management and with strong family ties in Hawaii. We really cannot write him off as an outsider.
I was a little surprise, despite with the standing room only crowd. News media was not visible.
His viewpoint is important enough that I thought to share with those that listen. Many venture capital firms, high-technology companies and investors have echoed Guy's message as follow.
Entrepreneurs, not capital comes first
Entrepreneurs comes from engineering schools and technology companies
Build a world class engineering school in Hawaii
Support internship at technology companies
Allow our best children to go away (i.e. go to Singapore, Hong Kong, London) to get worldwide perspective
Broadband (i.e. cable lines pass through Hawaii) does not matter – not selling point
People fly direct (i.e. no need to stop by Hawaii if people want to go the Silicon Valley) – Is Hawaii situated in the middle of the Pacific a real advantage?
Learn the rule of the game
Look at Israel and learn from them
Do your (Hawaii) own things – Copy cat does not work
Some of Guy's speeches are listed on his website http://www.garage.com/guy/speeches/
Streaming Video on Guy's Speeches

HKCHCC (November 3, 2001) Opportunities for Hawaiian Companies
I have attended an informative business seminar in Taipei, Taiwan between October 29th to Nov 2nd. It has also given me an opportunity to meet with 48 business leaders from 30 cities from the United States and Canada. During the 5 days of workshops, we get to know each other's pretty well, opportunities to share business ideas and continue to stay in touch with each other's in the future.
The business leaders are selected from various Chinese related organizations willing and able to promote trade and business between Taiwan and their respective economic regions. Attendees selection are based on the merit and ability to carry out trade and business.
I am honored to attend this exclusive hosted event.
There are many opportunities available for Hawaiian Companies to partner with the Taiwanese Companies to expand to the Mainland China market. There are more than 150,000 Taiwanese working and living in Shanghai alone. More than 15,000 SME (small and Medium Enterprises) has manufacturing operations in PRC (People Republic of China).
Many of the Taiwanese SME also has offices in Hong Kong. We can help Hawaiian Companies through our relationship with the HKTDC (Hong Kong Trade Development Council), HKETO (Hong Kong Economic and Trade Office), AmCham – Hong Kong (American Chamber of Commerce – Hong Kong), the Hong Kong General Chamber of Commerce and others (please go to our website for a long list of collaboration partners in Hong Kong and Mainland China) http://www.hkchcc.org/collaborate_partners.htm
Taiwan has also present many good investment opportunities for Hawaiian Companies.
For those that are interested in the tourist trade, The American Institute in Taiwan (equivalent to U. S. Consulate) issued over 350,000 visa (many are 5 years multiple entry VISA) to the United States in the past year (the 3rd busiest after Mexico and Korea). Therefore a direct flight from Taipei to Hawaii is very critical and to our best interest.
There are many opportunities that Hong Kong China Hawaii Chamber of Commerce (HKCHcc) can offer you. We can help you to look outside the box. Our focus is business with NO political agenda.
Can we help you?

HKCHCC (October 18, 2001)

US Chamber of Commerce and TDC officials have pledged to help US companies, especially SMEs, strengthen alliances with Hong Kong SMEs to maximize business opportunities in the Chinese mainland market after WTO entry (HKCHcc is a member of U. S. Chamber of Commerce in Hong Kong and Shanghai).
(Source & Credit: Hong Kong Trade Development Council)

HKCHCC (October 11, 2001) -

Hong Kong Chief Executive Tung Chee-Hwa yesterday delivered a $15 billion package of new jobs, modest tax relief and business-friendly measures for a Hong Kong badly hit by the worst economic crisis in decades
Relief Measures
More than 30,000 short-term jobs to be created
Property rates cut by $2,000 in 2002
Tax deductibility on mortgage interest payment to increase by $50,000 per year for two tax years
A $300 million community projects fund to be set up
Education
An extra $200 million for secondary schools to hire more teacher assistants
Native English-Language teachers scheme to be extended to all primary schools
A $5 billion fund to be set up to subsidize continuing education and training programs for lifelong learning
Business Environment
$1.9 billion funding for small and medium-sized enterprises
Permanent residents who are foreign nationals can apply for three-year multiple visas to travel to the mainland
Infrastructure
$600 billion spending on road and rail links in next 15 years
$2 billion to build a new exhibition centre at Chek Lap Kok
Governance
A quasi-ministerial system proposed for the top three secretaries and most policy bureau heads, with political appointees to sit on Exco (decision to be made by next chief executive)
($1 US$ = $7.8 HK$)

HKCHCC (Sept 5, 2001) - "Green Card" lottery
DV-2003 will make permanent residence visas available to persons meeting the simple, but strict, eligibility requirements. Applicants for Diversity Visas are chosen by a computer-generated random lottery drawing. The visas, however, are distributed among six geographic regions with a greater number of visas going to regions with lower rates of immigration, and with no visas going to citizens of countries sending more than 50,000 immigrants to the U.S. in the past five years. Within each region, no one country may receive more than seven percent of the available Diversity Visas in any one year.

For DV-2003, natives of the following countries1 are not eligible to apply because they sent a total of more than 50,000 immigrants to the U.S. in the previous five years:

CANADA, CHINA (mainland-born), COLOMBIA, DOMINICAN REPUBLIC, EL SALVADOR, HAITI, INDIA, JAMAICA, MEXICO, PAKISTAN, PHILIPPINES, SOUTH KOREA, UNITED KINGDOM (except Northern Ireland) and its dependent territories, and VIETNAM. Persons born in Hong Kong SAR, Macau SAR and Taiwan are eligible.
For complete information, please go to the following link:
http://travel.state.gov/visainstructions.html
Source & Credit: Jean Kim, Damon Key Leong Kupchak Hastert

HKCHCC (August 22, 2001) - Business the catalyst of Hong Kong's success
Following are excerpts from a speech by the Chief Secretary for Administration Donald Tsang at a Chamber's 140th Anniversary Distinguished Speakers luncheon on July 27.
First, Hong Kong. How do we feel four years after the transition? Are we in good shape? Are we heading in the right direction? What does the future hold for us? Can we compete with our regional rivals?
These are good questions, which I hear debated all around me. By legislators, commentators, critics, business people, academics, teachers, nurses, doctors, lawyers, taxi drivers and men and women on the top deck of the Shau Kei Wan tram. That's the great thing about Hong Kong: you never find yourself short of someone with an opinion to express or, more likely, an argument to make.
Some people worry about this apparently cantankerous tendency. But coming as I do from a large and competitive family, and from a profession in which I have been encouraged to argue the point and defend my corner, I see this simply as part of the fabric of Hong Kong, and one of its greatest strengths. The trick is to harness this energy and enthusiasm - and occasional angst - and turn it to positive advantage.
Whatever our current problems, we need to be a bit more gung ho. We really do have a lot going for us.
Having said that, I can understand why in the aftermath of the Asian financial crisis, many of our fellow citizens still feel bruised and battered. I can understand why they are worried by the uncertainties of the world economy and the march of globalization. That's only natural. But have we forgotten that Hong Kong is the most international of all cities - Asia's world city? Is it not true that globalization will naturally benefit more those economies which are open and competitive? To my mind the new opportunities which globalization offer are abundant enough to hurdle any hazards that may come our way.
The Chief Executive, in launching this Distinguished Speakers series, went into some detail about his vision of our role in the Pearl River Delta. It's a role full of promise, so long as we are prepared to seize the synergy.
The whole of China is our backyard. This is the country, which is expected to become the world's second largest economy within the space of the next 25 years. Is that an opportunity or a threat? Will poor little Hong Kong get steamrollered on the way to this astonishing achievement? Will we be left behind by Shanghai? Let me deal with that last question, as it is one that has taken on a life of its own.
It has almost become an urban myth that before too long Hong Kong's star will be eclipsed by Shanghai's; that Shanghai is a 'happening' place that is fast catching up and even now luring business away from Hong Kong. More often than not, the rapid advances in Shanghai - and elsewhere in China such as Shenzhen and Guangzhou, not to mention Singapore and Sydney - are explained in terms of 'win and lose'. As in: Shanghai is becoming much more prosperous and open so therefore Hong Kong will lose out.
This proposition is far too simplistic. Not only that, it's wrong. Hong Kong and Shanghai do, and will continue to, play complementary, rather than competitive roles. Hong Kong is and will remain the pre-eminent international financial centre for the Mainland as well as in the wider context the major hub for regional headquarters in the Asia-Pacific. Shanghai will continue to develop as the major manufacturing, financial and business centre for the domestic Mainland market. The Mayor of Shanghai sums this up rather well by describing Hong Kong and Shanghai as the twin-engine of the national economic machine, helping the nation to take off, and reach higher economic platforms in this century.
Having said that, there are certain major strengths that Hong Kong does have in comparison with our Mainland cousins, and will continue to have in the foreseeable future. These strengths factor heavily in the decision-making process of multi-nationals looking for a regional base, or of small and medium-sized enterprises looking for a foothold in the Mainland market or the Asian region.
The most important is our legal system. We operate under a common law system that is trusted, tried and tested by international business. Our capital account is fully convertible. A strong and well-regulated financial sector; a free press; the free flow of information; low taxes and a simple taxation system; a pool of managerial talent with international experience; ease of access, proximity to major markets; a dense network of services firms. And a clean, corruption-free administration that believes in a level playing field.
These are our strengths. This is the Hong Kong advantage. It's imperative that we protect and enhance these assets.
Just as the economic landscape is changing, so too is the political and social landscape. The government is subject to scrutiny now as never before: through the legislature and, unrelentingly, through the eyes of the media. We are being held to account for each and everything we do, both large and small. This trend is likely to become more marked as the political system develops in tune with the requirements and ultimate goal of the Basic Law.
There is certainly a recognition of this by the Hong Kong General Chamber of Commerce. I welcomed the initiative of this, our oldest and largest business organization, just over two years ago when the general committee set out its stall, so to speak, on the changes in the SAR's political scene. In acknowledging that the SAR political environment is evolving in one direction: towards greater democracy and a more developed, plural society, the General Committee had this to say: "Communication and dialogue with the media, with the politicians, and with the grassroots population is a requirement in the post-handover - Hong Kong people ruling Hong Kong' society. This dialogue will not be easy, since not everyone will agree with every agenda item of the business community and since politics is often messy and sometimes openly adversarial in nature. But businessmen must be prepared to roll up their sleeves and set out their case. And the business community has a good case, since the true definition of 'business community' is almost as wide as the entire six-million-plus population of Hong Kong."
Now, more than two years on, how does the report card read? Is the business community out there in the market place of ideas and community aspirations, sleeves rolled up, making its case? Winning the arguments? Is the message of business getting through to the grass roots? How will philosophy and aims of business be translated into success at the ballot box? Believe me, sharp elbows and nimble footwork are required.
Mr Chairman, I apologize if I have gone on at some length. But I did not want to let this opportunity slip to convey some important messages to this audience. First, that for all our problems, real and imagined, Hong Kong has a hell of a lot going for it; and we can capitalize on that if we rekindle some of our fighting spirit. Second, that we have nothing to fear from neighboring cities so long as we leverage our unique advantage under One Country Two Systems. And third, that the business community needs to think about doing more to make its case in the SAR's evolving political scene. I hope these messages have provided some food for thought."
Source & Credit: Hong Kong General Chamber of Commerce (HKGCC)

HKCHCC (August 22, 2001)

The Financial Secretary Signs Off Quietly

Salaries Tax

- Standard rate of Salaries Tax remains at 15%
- Personal allowances remain unchanged
- No change in the progressive rates
- Increase in the allowance for self education of HK$10,000

Profits Tax

- Standard rate of Profits Tax for corporations remains at 16%
- Standard rate of Profits Tax remains at 15% for persons other than corporations
- No change in the rates of depreciation allowances

Estate Duty

- No change to the general scope of the Duty
- No change to the general rates of the Duty
- No changes to the cumulative rate bands

Source & Credit: Hong Kong General Chamber of Commerce (HKGCC)

HKCHCC (July 31, 2001) - United States Report on Hong Kong
United States Report on Hong Kong as of July 31, 2001
Released to Congress on August 7, 2001
Bureau of East Asian and Pacific Affairs
Hong Kong under Chinese sovereignty has remained one of the freest cities in Asia, with the Hong Kong Government committed to advancing Hong Kong's distinct way of life. With some notable exceptions that bear continued close attention, the Government of the People's Republic of China (PRC) has generally kept its commitments to respect Hong Kong's high degree of autonomy. In the period from April 1, 2000 to July 31, 2001, Hong Kong remained a free society that extended basic civil liberties to its citizens every day, defined its identity in terms of being an open international city, and largely continued to make its own decisions in pursuit of its own identity and economic interests. Nonetheless, there were some issues warranting attention, especially the Hong Kong Government's strong rhetoric toward and possible action against the spiritual group Falun Gong. It is worth noting, however, that the group, although outlawed in the mainland, remains legal in Hong Kong, thus providing a highly visible validation of Hong Kong's autonomy. Despite the PRC ban on Falun Gong in the mainland, which subjected thousands of practitioners to arrest and abuse, the movement continued to practice freely in Hong Kong and held numerous demonstrations and vigils outside Beijing's Liaison Office protesting the PRC Government's mistreatment of practitioners in the PRC.
Hong Kong's civil service remained independent, and many officers initially appointed to senior posts by the British remained in key posts. Hong Kong's export control system remained robust. Hong Kong continued to play an important role as a regional finance center, actively participating in international efforts to rebound from the Asian regional recession while managing successfully the turn-around of its own economy. The Hong Kong press remained free and continued to comment critically on most issues, including the PRC and its leaders, and the Hong Kong Government. Demonstrations -- often critical of the PRC -- continued to be held. Mainland Chinese companies were subject to the same laws and regulatory supervision as all other enterprises. Indeed, Hong Kong's Independent Commission Against Corruption successfully prosecuted several Hong Kong officers of mainland companies.
The rule of law and an independent judiciary remained in place as pillars of Hong Kong's free and open society. Concerns about the ultimate authority of Hong Kong's highest court over the long term lingered over possible re-use of a mechanism, employed by the Hong Kong Government in 1999 in the "Right of Abode" case, that brought about an ex post facto reinterpretation of the Basic Law by the National People's Congress Standing Committee. Beijing's denial of requests for U.S. military ship and aircraft visits to Hong Kong in April and May 2001, although within the Central Government's purview under the rubric of defense and foreign affairs, negatively affected Hong Kong's reputation as an open, cosmopolitan, and internationally connected city. While Hong Kong residents enjoyed generally unfettered rights of expression and association, the same rights were not guaranteed to outsiders; in May, on the occasion of a visit to Hong Kong by PRC President Jiang Zemin, the Hong Kong Government denied entry to around 100 overseas Falun Gong members who had planned to participate in practice sessions and demonstrations against PRC treatment of mainland practitioners.
Hong Kong's political system continued to evolve. The legislature and free press utilized public fora to demand and obtain government accountability. The Government announced it would consider how to make senior officials more accountable, although it was not clear how accountability would be enhanced with respect to the Hong Kong people and legislature. There was public debate over the pace of democratizing elections for the legislature and chief executive, although the Hong Kong Government continued to state that the time was not appropriate to consider changes to Hong Kong's election arrangements.
The United States has substantial interests in Hong Kong and supports the concept of Hong Kong's high degree of autonomy under Chinese sovereignty. In recognition of Hong Kong's autonomy, the United States continues to accord Hong Kong a special status distinct from the rest of China. The United States continues to lend support to Hong Kong's autonomy by concluding and implementing bilateral agreements, promoting trade and investment, arranging high-level visits, broadening law enforcement cooperation, bolstering educational, academic, and cultural links, and treating Hong Kong separately from the mainland for export control purposes.
There were no suspensions under section 201(A), terminations under section 202(D), or determinations under section 201(B) of the United States-Hong Kong Policy Act of 1992, as amended, during the period covered by this report (April 1, 2000 to July 31, 2001).

HKCH

CC (July 28, 2001) - Hong Kong entrepreneurs are already the largest investors in every Mainland province!

Hong Kong entrepreneurs are already the largest investors in every Mainland province. According to one recent report, at the end of 1999 there were over 184,000 Hong Kong-funded projects throughout the country. And China's own statistics puts the cumulative value of Hong Kong's realized direct investment in the Mainland at US$162 billion in June last year, Mr. Leung said.

"This involvement should give our enterprises a head start when China finally becomes a member of the World Trade Organization. Our investors, particularly in manufacturing, have been a driving force in China's externally-oriented economy. This role should be maintained and even strengthened in the post-WTO era," he said.

At the same time, the Mainland's trade is expected to double within five years after it joins the WTO. This opens the opportunity for Hong Kong companies and their partners to sell their products to the world and the huge Mainland domestic market.

Many smaller companies from around the world will want to do business with more open China and establish a presence here in Hong Kong to make that possible, Mr. Leung said.

Financial Secretary, Antony Leung told the audience at the Hong Kong General Chamber of Commerce luncheon that he believes Hong Kong is on the cusp of another exciting new era in its remarkable success story

Source & Credit: Hong Kong General Chamber of Commerce (HKGCC)

HKCHCC (July 20, 2001) - Hong Kong Science Park Welcomes First Silicon Valley Tenants
Executives of three Silicon Valley technology companies made history on June 19, 2001 when they met with Victor Lo, Chairman of the Hong Kong Science and Technology Parks Corporation, and other Hong Kong representatives to sign an agreement to open offices in Hong Kong's new Science Park. Journalists and about 100 guests witnessed the signing at a banquet in Santa Clara, where Mr. Lo spoke of the innovative partnership between Hong Kong and Silicon Valley and the three executives praised the concept of the Science Park and discussed their reasons for climbing aboard. The 3.5 million square foot campus-style Science Park in Tai Po, aims to attract cutting-edge companies in sectors covering Electronics, Information Technology, Biotechnology and Precision Engineering. It is to be completed in several stages, with the first spaces becoming available for tenant companies to establish their R&D, design and regional headquarter activities in early 2002. Advanced Analogic Technologies, Inc, Pericom Semiconductor Corporation, and REnex Technology Limited - the three companies that signed on at the ceremony - will be in this first wave.

Tenant companies will enjoy unprecedented access to innovation and technology resources via the Park's close alliances with Hong Kong's six top universities, including the Chinese University of Hong Kong, which is almost adjacent to the Science Park. Joseph Ng, President of Business Development for REnex, a wireless modem manufacturer, cited the concentration of wireless communications expertise at CUHK as one of his firm's reasons for reserving about 4,300 square feet of office space in the Park.

In his keynote speech at the signing ceremony, Victor Lo outlined the reasons for selecting Hong Kong as a base for expansion into Asia.

"We are an exciting and competitive international city," he said, "where business enjoys easy access to a full spectrum of services and infrastructure. Our innovation and technology industry operates under a well-established framework, with intellectual property rights protected by effective laws. And culturally, I feel comfortable in claiming that we are the definitive example of 'east meets west.'"

Richard K. Williams, CEO and CTO of integrated circuit designer and manufacturer Advanced Analogic Technologies, cited his company's desire to strengthen its presence in Asia and to locate operations closer to its customers and manufacturing partners.

Alex Hui, CEO of high-performance interface integrated circuit developer Pericom, said at the signing ceremony that Pericom's 12,622 square foot facility at the Science Park would take advantage of Hong Kong's pool of engineering talent.

Robert Chen, CEO of REnex, said he saw the Science Park as part of a bigger picture; he called the Park an example of the resurgence of Hong Kong's prominence as a gateway to Asia. "We are proud to be part of that resurgence," he said.

The Hong Kong Industrial Estates Corporation and the Hong Kong Industrial Technology Center Corporation merged with the Science Park earlier this year. This move, which had been promoted by former UC Berkeley Chancellor Chang-lin Tien, is designed to create an end-to-end support structure capable of meeting the gamut of technology industry needs ranging from tech business incubation to manufacturing.

Hong Kong Science & Technology Parks
The Santa Clara signing ceremony was organized by the Hong Kong Economic and Trade Office in San Francisco*, the California Office of Trade and Investment*, HongKong-SV.com*, and the Hong Kong Association of Northern California* (*go to our business link page to enter their sites for more information)
Source & Credit: Hong Kong Economic & Trade Office in San Francisco

HKCHCC (June 2001) - Why 50,000 Americans Work, Live & Invest in Hong Kong?

The US Presence in Hong Kong

The United States has maintained a commercial presence in Hong Kong since the 19th century. U.S. citizens represent the largest foreign business group in the Hong Kong Special Administrative Region (SAR). According to the U.S. Consulate General, an estimated 50,000 permanent or temporary U.S. passport holders reside in the SAR.

US Investment in Hong Kong

U.S. direct investment in Hong Kong in 1999 amounted to US$20.8 billion, an 8% increase from 1998. 1 This figure could significantly understated because it includes only amounts reported by U.S. parent companies of subsidiary corporations established in Hong Kong and does not reflect investments by individual American entrepreneurs.

US Trade with Hong Kong

U.S. exports to Hong Kong for 2000 were US$14.6 billion, while imports from the SAR totaled US$11.4 billion, resulting in a US$3.2 billion trade surplus (up from US$1.2 billion last year) in favor of the United States.2 The top five U.S. exports to Hong Kong are: electrical machinery and parts (24%), office machines (16%), manufactured articles (5%), Telecommunications (5%), and edible meat products (4%).3 The U.S. is Hong Kong's second largest trading partner, after China. The top five domestic Hong Kong exports to the US includes clothing/apparel (64.7%), electrical machinery (13.0%), jewelry (6.4%), textile yarn, fabrics and made-up articles (3.0%), and printed matter (2.1%).4 Hong Kong also serves as an important re-export zone for US-China trade, handling US$36.4 billion worth of exports to the U.S., and US$6.1 billion worth of U.S. exports to China in 2000. 5 The U.S. is the largest supplier of goods to the Hong Kong government with sales reaching US$136 million for the year 2000. 6

US Presence in Hong Kong

Hong Kong is the preferred location in Asia for multinational regional offices and headquarters. The United States has 212 regional headquarters (the largest number followed by Japan and the United Kingdom), and 358 regional offices in Hong Kong (the second largest number after Japan).7 Overall, there are approximately 1,100 U.S. companies operating in Hong Kong, employing some 250,000 Hong Kong workers.8 U.S. banks in Hong Kong had assets totaling approximately US$69 billion in 2000. 9 Most American consumer products are available in Hong Kong, as evidenced in the myriad of U.S. brands that can be seen in many stores.

Eight American states and nine U.S. ports maintain representative offices in Hong Kong.10 The U.S. Consulate General is the largest in Asia, and one of only two consulates that maintain direct reporting lines to Washington DC. In addition, there are numerous American non-governmental organizations actively involved in the Hong Kong community, including alumni associations, educational, social, professional, and media organizations. Approximately 7,545 Hong Kong citizens are pursuing tertiary education in the U.S.11 Some 966,008 visitors from the U.S. came to Hong Kong in 2000, a growth of 12.5% from 1999. 12

1 2000 US HK Policy Act Report
2 HKSAR Census and Statistics Department
3 HKSAR Census and Statistics Department
4 HKSAR Trade and Industry Department.
5 HKSAR Trade and Industry Department
6 HKSAR Trade and Industry Department
7 2000 Survey of Regional Offices Representing Overseas Companies in HK – Census and Statistics Dept.
8 2000 US HK Policy Act Report, US Consulate General in Hong Kong
9 Hong Kong Monetary Authority.
10 Association of US Ports Authority
11 Institute of International Education
12 Hong Kong Tourism Board

Source & Credit: American Chamber of Commerce in Hong Kong (AmCham Hong Kong)

HKCHCC (June 2001) - Hong Kong Remains World's Freest Economy
Hong Kong remains the world's freest economy, according to the latest findings of the Economic Freedom of the World: 2001 Report published by the Cato Institute of the United States in conjunction with the Fraser Institute of Canada.
Welcoming the news, the Acting Financial Secretary, Mr. Stephen Ip, said he was pleased that the Report firmly acknowledged Hong Kong's openness to business and trade, a key element of competitiveness.
The Special Administrative Region (SAR) also scores first both for the Trade Openness Index and the Comprehensive Index, which are two new features added to this year's Report.
The Trade Openness Index is created to investigate the link between freedom to trade and wealth, while the Comprehensive Index integrates some new factors into the analysis in seven major areas: size of government; security of property rights; access to sound money; freedom to trade with foreigners; regulation of capital and financial markets; regulation of labor markets; and freedom to operate and compete in business.
"Hong Kong is committed to maintaining an open and business-friendly environment as well as a level playing field for investors from all over the world. We will continue our efforts in strengthening our position as an international financial and business center," said Mr. Ip.

HKCHCC (June 2001) - Ideas Sought for West Kowloon Reclamation
The HKSAR Government has launched an international competition inviting conceptual proposals for the development of a 40-hectare site at the southern tip of Western Kowloon Reclamation into a integrated arts, cultural and entertainment district. The object is, through the development, to enhance Hong Kong's position as one of the Asia's leading centres for the arts and for cultural entertainment activities, as well as to help create a new look for Victoria Harbor.
The competition is open to all qualified planners and architects. Deadline for registration is June 8, 2001 and for submission of proposals, September 29, 2001. Submitted proposals will be adjudicated by a 10-member jury made up of experts from within and outside Hong Kong.
The Chairman of the jury is Lord Rothschild, a jury member of the architectural equivalent of the Nobel Prize. Mr. I. M. Pei, architect, has agreed to serve as Honorary Special Advisor to provide advice on brad strategic issues in the competition. Potential participants are welcome to visit the competition website at http://www.plb.gov.hk/ competition for further information.

HKCHCC (June 2001) - Opportunity in China's Western Region
Hong Kong and American Companies should take advantage of the opening up of the consumer market and infrastructure development in China's Western Region, says a Hong Kong Trade Development Council (HKTDC) report, Entitled "Opportunities for Hong Kong in Western China," it looks into Hong Kong companies' investment opportunities in the industrial and services sectors in that region. Presenting the report, HKTDC Assistant Chief Economist, Pansy Yau, said: "Though average per capita spending on consumer goods in the region is still lower than that in coastal regions, spending in major cities of the region is catching up fast. There is an existing huge market for Hong Kong consumer products.
"The consumer market in the region is catching up fast. The progress of urbanization will change the pattern of consumer spending. The emergence of a larger, younger consumer group, as well as the growth of a middle class, will expand the size of the consumer market along with further economic growth. Hong Kong companies may consider capitalizing on the relaxation of the domestic sales right after China's WTO accession in gaining a foothold in the Western Region market."
She pointed out that the Western Region development programme brings to foreign investor a more favorable and less restrictive environment. Local authorities will have greater autonomy to approve foreign investment projects, and foreign investors will be allowed to participate in a wider scope of business.

HKCHCC (June 2001) - Hong Kong International Airport Named World's Top Airport
Hong Kong International Airport (HKIA) has been named the World's Best Airport for 2001 in an independent survey conducted by a British-based airline and air-travel industry research company. HKIA emerged as the clear winner in a survey conducted by Skytrax Research (formerly Inflight Research Services), more than 15% ahead of second-placed airport Kuala Lumpur.

HKCHCC (June 2001) - Cyberport to Open for Tenancy
Companies interested in applying for office space at Hong Kong's Cyberport can now make application. Monthly rental has been set at HK$11 - $13 (US$1.40 - $1.70) per sq ft lettable. A spokesman for the Information Technology and Broadcasting Bureau advised companies interested in becoming Cyberport tenants to put in their application early.
Over 290 companies from all round the world have expressed interest in becoming tenants at the Cyberport. Fifteen of them have signed letters of intent to become anchor tenants. They are: Cisco, CMGI, Hewlett-Packard, Hikari Tsushin, Hua Wei, IBM, Legend, Microsoft, Oracle, Pacific Convergence Corporation, Portal, Silicon Graphics, Softbank, Sybase, and Yahoo.
Cyberport tenants will be selected through Hong Kong Cyberport Management Company Limited, which has been set up by the Government to hold the title tot he Cyberport project.

HKCHCC (June 2001) - Hong Kong, Shanghai 'Partners in Growth'
Hong Kong and Shanghai are strategic partners serving as engines for growth in the Asia-Pacific region and gateways to China rather than as head-on competitors, says the Hong Kong Trade Development Council Chief Economist, Mr. Edward Leung. "Regardless of competition, Hong Kong is Shanghai's largest foreign investor and the fourth most important trading partner. Hong Kong investment in Shanghai has brought both capital and management expertise.
On the other hand, newly-unfolded opportunities in Shanghai provide Hong Kong companies with a strong bridgehead for extending their business in the Yangtze River Delta, " he said. "Hong Kong will continue to be a major source of international capital for Shanghai in fostering its economic development," he added.

HKCHCC (June 2001) - Hong Kong Tourist Association (HKTA) now the Hong Kong Tourism Board (HKTB)
Reconstitution of the Hong Kong Tourism Association (HKTA) as the Hong Kong Tourism Board (HKTB) will provide the organization with a more structured and targeted approach for attracting visitor to Hong Kong than ever before, utilizing the methodology of a "knowledge economy", new Executive Director, Ms. Clara Chong, has pledged. The organization name change took effect from April 1, following passage of the Hong Kong Tourist Association (Amendment) Bill 2001 through the Legislative Council on March 14.
For more information on this and other articles, please contact our office.