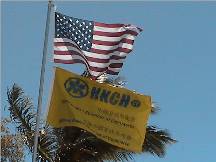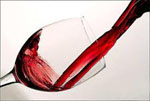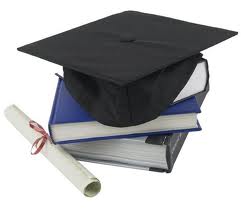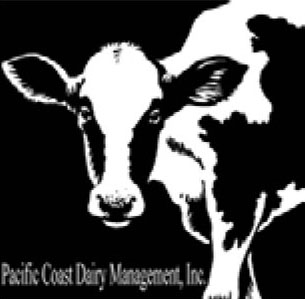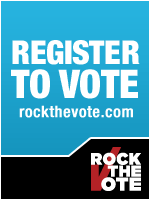 Biz-Video

Hawaii's China Connection

Doing Business in Hong Kong & China

Wine Biz - Hong Kong Do you know our dues paying members attend events sponsored by our collaboration partners worldwide at their membership rates - go to our event page to find out more!
Basic Law of Hong Kong SAR Guaranteed One Country Two System for 50 Years
Hong Kong International Wine & Spirits Fair - November 2011 - Contact johnsonwkchoi@yahoo.com for more information. Share
Hong Kong Reduce Wine Duties from 80% to 0%: Beer, liquor, other than wine, with an alcoholic strength of not more than 30% by volume measured at a temperature of 20 C 0% duties and Wine 0% duties - for complete information: United States Department of Agriculture (USDA) GAIN Report#1 Hong Kong Imports of U. S. Wine Expected to Set New Record (Report#HK9013) www.hkchcc.org/winegainreporthk9013.pdf and Report#2 Export Guide Annual (Report#HK9022) www.hkchcc.org/winegainreporthk9022.pdf Contact DutyFreeWine@gmail.com for more information.

Wine Varietals Chart | Wine Types | Know Your Wines http://www.winecountrygetaways.com/chart.html
Wine Exports to China via Hong Kong http://www.tid.gov.hk/english/import_export/nontextiles/wine/index.html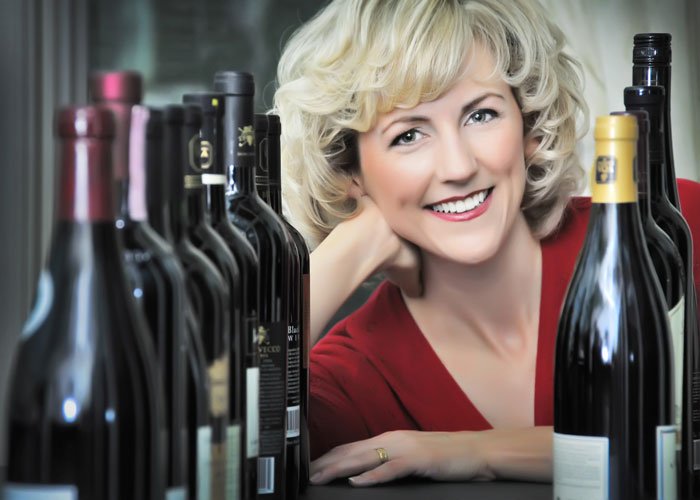 Natalie MacLean Wines http://www.nataliemaclean.com/ http://www.casamiawines.com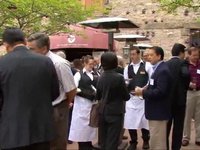 Video - Hong Kong - the Wine Capital of Asia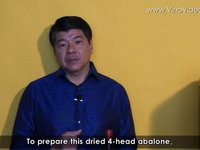 别以葡萄酒干杯 Don't Bottom-up on Red Wines http://vimeo.com/31761980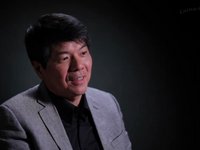 Pairing Food with Wines - Chinese wine making with Grapes http://vimeo.com/32361877

別以葡萄酒干坏 Red Wines are not meant to be bottom up (click on the picture to view the full size article)
November 15, 2011

Penfolds Chooses Shanghai for Bin 620 Release By Gavin Lower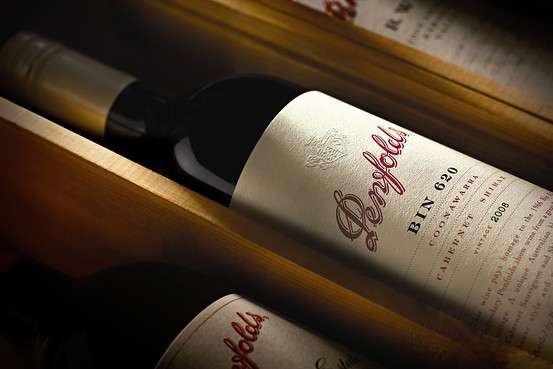 Penfolds's Bin 620 will sell for more than $1,000

The last time Australian wine producer Penfolds made its Bin 620, a special blend of Cabernet Sauvignon and Shiraz grapes from the Coonawarra area, it was 1966, and it was partially foot-crushed.

Penfolds waited more than 40 years before it decided conditions were right to produce it again, and it is now gearing up to sell the 2008 vintage at 1,000 Australian dollars (US$1,018) a bottle, about double the price of the recent Grange, its most famous wine that's produced every year. Thanks to rapidly growing Chinese demand, it's launching the wine at Shanghai's Waldorf Astoria on Wednesday.

"In Coonawarra we were blessed with a great vintage when the earlier-ripening Shiraz could be blended with the later-ripening Cabernet to highlight the best of both varieties, and their synergistic union," Peter Gago, Penfolds' chief winemaker, said in a statement.

Penfolds says it only releases limited bottlings of rare, "special bin" wines from exceptional vintages and only when the quality of its flagship Grange and Bin 707 wines are not compromised.

Special bin wines were first released in the 1950s during a time of research and experimentation at Penfolds. They are not produced annually and are only released if they offer "something extra, different and unique," according to Penfolds.

So how does the Bin 620 taste?

Steve Lienert, senior winemaker, said it is "balanced as a young wine, but has serious cellaring potential, reflecting authenticity, scarcity and exceptional quality from a standout Coonawarra vintage."
Nov 9 2011

California Dreaming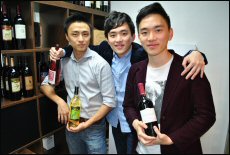 Caleb Ng (centre) set up Angeleno Wine Merchant with his brother, Joshua (right), and friend, Jason Ho

The abolition of Hong Kong's wine tax three years ago has brought countless new business opportunities for local entrepreneurs with a passion for wine. Among them is Hong Kong-born, United States-educated Caleb Ng, who decided to meet an untapped demand for fine California wine.

"I found there weren't very many choices of quality American wine in Hong Kong, so I came up with the idea of importing special wine products from California," said Mr Ng, who initially planned to go into investment banking soon after graduating from the University of California in Los Angeles.

Instead, he set up Angeleno Wine Merchant in 2009 with his brother Joshua, and friend, Jason Ho, starting with HK$20,000 in seed money. Exhibiting at the HKTDC International Wine & Spirits Fair later that year, the entrepreneur said he met many new clients at the event. "That's when I realised that being a banker might not be suitable for me. I had a great interest in the wine business, which looked very promising," Mr Ng said.

California Drinking

Angeleno sources high-quality California wine, mainly from Napa Valley. Only an eighth the size of Bordeaux, the county is home to more than 350 wineries, producing about 10 million cases a year. Boutique wineries, however, produce only a few thousand cases a year.

Mr Ng focused on building partnerships with smaller wineries, such as Peterson Winery, which was started by a retired navy soldier who Mr Ng said insists on selling only high-quality vintage. "The wine produced in 2006 to 2008 did not live up to his expectation, so he didn't export any wine from those years. I thought, 'this is exactly the kind of partner I want to find,'" Mr Ng said.

Angeleno Wine Merchant retails wine from California's famous Napa Valley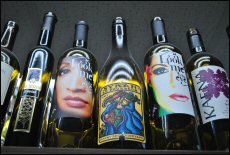 Other wine carried by Angeleno comes from vineyards and wineries located in nearby St Helena and Dry Creek Valley in Sonoma County. They include Zinfandel, Cabernet Sauvignon, Meritage (Bordeaux Blend), Chardonnay, Pinot Noir and other popular varietals. Angeleno now distributes 30 brands from eight wineries.
"I prefer to work with smaller wineries because they go through every process themselves, from selecting the soil, to planting, viticulture, harvest and marketing. To a certain extent, this is something that major wineries cannot compete with," Mr Ng said, adding that smaller wine producers always put quality first.

China Strategy

Like many in the wine business, Angeleno has its eye on the fast-growing Chinese mainland market, where an expanding middle class no longer sees wine necessarily as a luxury. Mr Ng said the average price people are willing to pay there now has doubled, to about Rmb150 per bottle. But with American wine fairly new to mainland consumers, pricing is important when promoting new wine.

"It is difficult to sell a bottle of American wine for a few hundred Hong Kong dollars to someone who has never tasted this kind of wine," he said. "But if the price range is between HK$100 and HK$200, they are willing to try."

Consumers usually get double the value for the price of a fine American wine, according to Mr Ng. "In most cases, if you bought a $200 bottle, you are actually getting a $400 quality. For instance, one wine I sell, Eloge, is a really elegant, balanced and yummy wine. While I can't say it's cheap [at HK$660], you are definitely getting more than what you are paying for," Mr Ng said.

Elvis and The Beatles

Caleb Ng, Director of Angeleno Wine Merchant, said wine start-ups should sample a variety of wine from as many countries as possible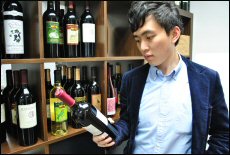 Mr Ng promotes American wine by holding blind-tasting sessions. The company also reaches customers through social media, including Facebook and blogs; an iPhone app is being developed. Mr Ng added that American wine pairs well with Asian cuisine. "Zinfandel, a signature grape grown in California, goes well with Cantonese cuisine," he said.

While there will always be customers who prefer wine from other parts of the world, Mr Ng is philosophical when he says, "If they like Elvis Presley or The Beatles, we can't force them to listen to pop music," he said.

Staying in Business

The local market is set to get more competitive for distributors like Angeleno, as more US wineries come to Hong Kong to promote their products. But the company offers such extras as free delivery for any purchase above HK$1,000 and will make an effort to deliver for even less if it's along the delivery route. The company also helps customers to source wines from small operators in countries such as Spain.

Two years on, Mr Ng has some advice for those who want to go into the potentially lucrative business: "Don't ride on new brands without doing your homework. For me, research involves trying as many kinds of wine as possible, no matter if it's from Thailand, Switzerland or Israel. That's how I keep up with new trends, tastes and markets around the world."
November 6 2011

Wine lovers toast record-breaking imports - HK$7.3 billion worth poured into the city in 9 months, following HK$6.98 billion for the whole of last year By Dennis Chong dennis.chong@scmp.com

Visitors toast a new German brand of sparkling wine on offer at a booth yesterday. A total of 930 exhibitors set up shop at the Wine and Spirits Fair.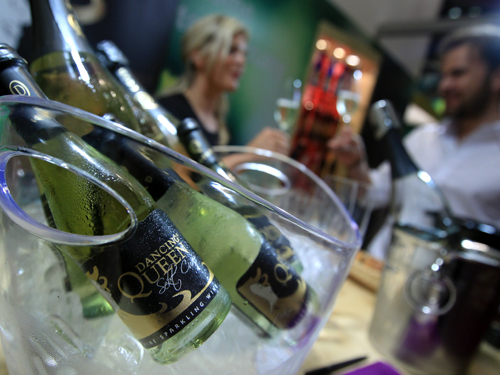 The curtain fell on Hong Kong's biggest wine and spirits fair yesterday as figures emerged showing that the city had already brought in a record-breaking HK$7.3 billion worth of wine in the first nine months of the year alone. It beats the HK$6.98 billion worth of wine imported for the whole of last year, the highest market-value figure at the time. Year on year, the third quarter results showed a 57 per cent increase.

The rise is put down to Hong Kong's development as a regional hub in the industry at a time when an increasing number of mainlanders are becoming wine drinkers and collectors.

Wine re-exported this year is expected to exceed 50 per cent of the overall imported wine in terms of volume, according to figures provided by dealer ASC Fine Wines, one of 930 exhibitors at the International Wine and Spirits Fair. Re-export volume has tripled since 2007 from 5.1 million bottles to 16 million last year - out of a total of 51 million bottles imported into the city.

"Hong Kong is edging towards becoming a hub for the alcohol trade," said Hong Kong Trade Development Council deputy executive director Chau Kai-leung.

The three-day wine fair at the Convention and Exhibition Centre also set its own records: 19,403 retail buyers - a 37 per cent increase from last year - and more than 19,690 visitors on the final day.

One of them, Christopher Britton, who was about to enter an Italian fine wine tasting session, said: "By tonight, we will probably be a little bit worse for wear."

Rich Xu, who runs a wine trading firm in Shenzhen, had some specific shopping in mind. "I have spent about 2 million yuan [HK$2.5 million] on wine futures, but here I am looking for some vintage wine," he said.

David Andrews, ASC Fine Wines general manager for Hong Kong and Macau, said that robust growth in the mainland market had been an enormous help for wine dealers based in Hong Kong.

The company's Hong Kong office is set to expand by 50 per cent in terms of manpower, he said.

Mainland demand is "higher than the amount the French can produce", Andrews said. Last year, Hong Kong imported 35 million bottles of wine for local consumption.

Andrews cited a study by wine expert Debra Meiburg showing that more than half the wine consumed in Hong Kong is priced at less than HK$300 per bottle.
October 3 2011

Burgundy Outshines Bordeaux at Auction By Jake Lee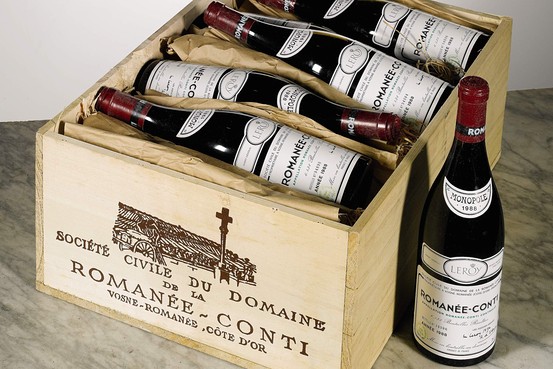 Twelve bottles of Domaine de la Romanée-Conti sold for more than $100,000.

Move over Lafite: Burgundy is the new star of Asia.

Sotheby's rounded out a monthlong slew of wine auctions in Hong Kong this weekend, beating estimates and selling 99.1 million Hong Kong dollars (US$12.7 million) over two days.

The very highest prices went to Burgundy's Domaine de la Romanée-Conti, increasingly treasured by Asia's top collectors. In contrast, prices of Bordeaux's Château Lafite-Rothschild fell, and some lots didn't even sell, ending a record-breaking run for Sotheby's in Hong Kong. Over the past two years, the auction house has scored 16 consecutive sold-out sales, also known as "white glove" auctions.

"Prices are coming off for sure in Lafite," said Jason Ginsberg, who attended the auctions and is owner of Ginsberg+Chan, a fine wine merchants based in Hong Kong. "The shift in buying patterns is changing very quickly."

Domaine de la Romanée-Conti, or DRC, "is the one name really recognized in China," he added, "and when they think of Burgundy, the first thing they think of is DRC."

While Sotheby's was primarily selling top red Bordeaux, traditionally Asia's favorite, Mr. Ginsberg said, collectors are quickly diversifying.

The top four lots at Sotheby's were individual cases of 1988 DRC Romanée-Conti, with the first set of 12 bottles won for HK$907,500, followed by a case of Château Pétrus 2005 sold for HK$532,400.

"We've seen a steep rise in prices and now a small decline, and we'll now see a more stable market with more consistent prices," said Sotheby's auctioneer Jamie Ritchie, adding that the room was full on both days of sales. "Bordeaux is a staple of auctions — though we love selling Burgundy, there's just less of it around."

Mr. Ritchie said it will be hard to sell more Burgundy, given its rarity, and expects overall supply of wine at auctions to slow as prices moderate.

Saturday's sales were part of an auction called "The Classic Cellar From a Great American Collector," while Sunday's sale included "The Ultimate Nine From The Bordeaux Winebank Collection." Those are bottles with guaranteed provenance coming from the five so-called First Growths — Lafite, Mouton Rothschild, Margaux, Latour and Haut-Brion — plus Pétrus, Ausone, Cheval Blanc and D'Yquem.
September 6 2011

Chateau Lafite Sale Tops $500,000 By Jake Lee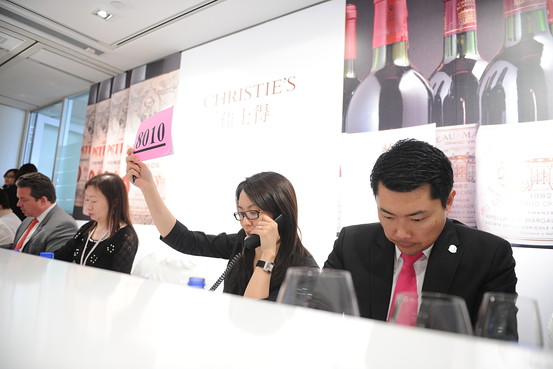 A phone bidder from China took home 300 bottles of Château Lafite-Rothschild, the most expensive single lot this year.

Bundled into a single lot, 300 bottles of Château Lafite-Rothschild sold over the weekend for $539,280 to an anonymous Chinese phone bidder at a Christie's auction in Hong Kong, making it the most expensive single lot this year and boding well for a slew of autumn sales in the city.

While normal lots in top-tier wine auctions are typically made up of around a case, Lot 44 comprised 25 cases of Lafite from every year between 1981 and 2005, averaging around $1,800 a bottle. The entire two-day sale raised $7.6 million, with Burgundy's Domaine de la Romanée-Conti, Moët & Chandon champagne from 1911, and Bordeaux's ultra-rare 1982 Le Pin making up other top slots.

"It was an extraordinary Lafite collection, and the seller actually trades wine for a living," said Christie's Charles Curtis, head of wine for Asia, who estimated the vendor received a 20% premium by selling it as a multi-year collection, or vertical. "We had several bidders, and they were all from China, and they are just getting into wine."

Zachys kicks off next with a two-day sale this weekend at the Mandarin Hotel, forecast to raise $10 million, and joins Christie's in selling verticals (also called instant collections), albeit on a lesser scale than the 300-bottle Lafite extravaganza. Examples include a set of 48 bottles from various years of Bordeaux's Château La Mission Haut Brion, and 28 bottles plus a magnum from Napa Valley's Shafer Vineyards.

These bottles can be used to "host a lavish evening with an incredible wine tasting, expand your palate into truly understanding the depth and breadth of some of the best wineries, or highlight these verticals as a centerpiece in your collection," says Zachys.

Acker Merrall & Condit is holding a two-day, $10 million-plus sale on Sept. 16 and 17, with Burgundy wines ranking as the most expensive lots. It will sell an extensive array from Champagne's tiny producer Salon, including a single 1955 bottle valued at up to $3,000 — an unusual offer for Hong Kong, which tends to prefer red wines.

The auction house is also selling sets of highly collectable Château Mouton Rothschild, which selects different artists each year to design its label. Lot 799 offers a single bottle from almost every year between 1958 and 2007, for a top estimate of $45,000.

Similar to other auctions, a champagne brunch awaits bidders attending the Grand Hyatt for Spectrum Wine Auctions' sale on Sept. 23 and 24, featuring Bordeaux and Burgundy.

Ending the monthlong series of sales is Sotheby's two-day, $11 million sale in early October, with highlights including a sale of Bordeaux's "Ultimate Nine" that uses the "Five Star Provenance" system — wines directly from the châteaux, stored in professional storage throughout their lifetime, and kept in original wooden cases with tamper-proof seals.
August 23, 2011

Luxury Wine Site Launches By Jay McInerney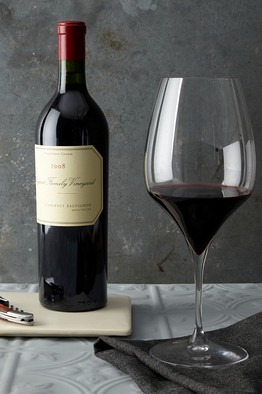 This past May, Gilt.com, the highly addictive discount luxury shopping site, launched Gilt Taste, featuring a selection of artisanal and specialty foods like Murray's Cheese, D'Artagnan Serrano Ham and wild morel mushrooms.

The editorial director of the site, which features food journalism, videos and recipes is none other than Ruth Reichl, the former Gourmet Editor in chief and New York Times Restaurant critic.

Now comes Gilt Taste Wines, a selection of bottlings from small estates in France and California, including some mailing-list rarities like the 2008 Bryant Family Cabernet Sauvignon.

Gilt Taste Wines launches today with some sixty wines selected by a tasting panel that included Reichl and Master Sommelier Laura Maniec and Joe Campanale, owner and beverage director of L'Artusi, dell'anima and Anfora.

Among the offerings from the initial list that caught my eye: the 2006 Derenoncourt Napa Valley Cabernet Sauvignon, as well as the '06 Cabernet Franc and Merlot from famed Bordeauz winemaker Stéphane Derenoncourt, his first American wines. Only 100 cases of the cab were made.

Two other rarities are the 2004 and 2005 Chateau Valandraud Blanc de Valandraud, from the garagiste St. Emilion producer known for its merlot-based reds.

Although the initial list seems heavy on Napa cabs, there are at least two serious Pinot Noirs, the 2009 Freeman Keefer Ranch Pinot Noir as well as the 2009 Freeman Sonoma Coast Pinot Noir—which have been featured on the wine list at Daniel and the French Laundry.

The list skews toward the expensive and rare end of the spectrum, although there is a $12 rose from Chateau de la Selve among the initial offerings.

The Gilt Taste editorial team will offer suggested food pairings for each of the wines on offer.
August 13 2011

Rosé the Royals (and Obamas) Drink By Jake Lee



Britain's Queen Elizabeth, center, Prince Philip, right, and U.S. President Barack Obama, left, toasted during a banquet in London.

It was friends, not Buckingham Palace, who first told English winemaker Simon Roberts that his sparkling rosé was going to be served to U.S. President Barack Obama earlier this year at a state banquet hosted by Queen Elizabeth II.

"We got an email and a text saying congratulations," said Mr. Roberts. "We had no idea. Then we saw everyone was saying it on the news."

Then a little worry set in: The wine to be served was 2004 Ridgeview Cuvée Merret Fitzrovia Rosé from the Royal cellars, which Mr. Roberts had sold out of two years ago and typically recommends be drunk within five years. "We were all thinking, 'What was it going to taste like?' But it was excellent, and it did hold up well," he said.

Based in the rolling hills with chalky soil of the south of England, between London and Brighton, Ridgeview is one of six main English sparkling producers riding high, garnering serious praise and awards. Many producers use identical grapes and methods to Champagne and even share similar soils, but are unable to use the name given legal restrictions.

"The quality equals Champagne, and we're emulating somebody else but putting our own stamp on it," Mr. Roberts, who emphasizes tastes of strawberry notes in his wines compared to red currants in Champagne, said this week while visiting Hong Kong. "A lot of people look at it and say 'It is like New Zealand 25 years ago.'"

Less than a year before Mr. Obama was sipping the fizz at Buckingham Palace alongside royalty and other VIPs, the family-owned-and-run winery had won Decanter's 2010 world's best sparkling wine award, beating top Champagne names such as Charles Heidsieck and Taittinger.

England's strength in sparkling rather than still wines appears entirely apt, given English scientist Christopher Merret documented sparkling wine's invention in the 17th century, years before the date French marketers now credit French Benedictine monk Dom Perignon with the invention of Champagne.

Ahead of the 2012 London Olympics, likely to boost demand for English wines, Mr. Roberts is eager to cement the reputation of his wines abroad. In Asia, the Japanese are showing particular interest, with tourists regularly turning up at the picturesque Sussex tasting room overlooking vineyards that produce some 350,000 bottles annually. Berry Bros. & Rudd in Hong Kong has begun stocking a range of three wines, starting at 230 Hong Kong dollars (US$29) a bottle.

Unlike many other visiting winemakers in Hong Kong and Asia who push the wines' matching ability with Asian food, Mr. Roberts says his are a lighter, refreshing style, and work best as an aperitif given the high acidity that makes them dry.

Still, of all wines, fizz is the most versatile with food, and Mr. Roberts says Ridgeview's Cavendish, a blend of the three Champagne grapes, works well with Thai food, while the entire range works well with Japanese.
August 12 2011

Is the World Ready for Chinese Baijiu? By Kristiano Ang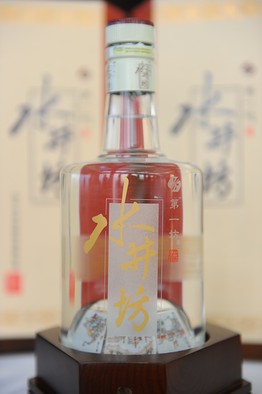 Diageo wants to expand the audience for Shui Jing Fang, a premium Chinese liquor, beyond China.

Baijiu isn't for the easily tipsy. Richard Nixon's advisers famously tried to keep the president away from the strong Chinese liquor (baijiu translates as "white spirit") at state dinners during his first visit to China in 1972.

That didn't stop Diageo, the world's largest spirits producer, from in June acquiring a majority stake in Shui Jing Fang, a premium baijiu label. Now Diageo is seeking to modernize the brand and take it beyond China and Hong Kong.

It's starting with Singapore, where it launched Shui Jing Fang last month. It has found distributors in Los Angeles and will be launching in Australia next year, says Lee Harle, Diageo's general manager for Chinese white spirits.

Even outside China, Diageo is focused on the overseas Chinese community, he says, pointing out that Diageo also sells Shui Jing Fang at duty-free shops in 14 airports around the world. "We're planning to go where [Chinese] business travelers go," he says.

But will baijiu be a hit abroad, where it is much less common at banquet tables and with the second- and third-generation customers that Diageo is targeting in its overseas expansion?

Mr. Harle is confident it will. "Baijiu hasn't been explained or distributed well" outside of mainland China, he says.

"Just like people will not accept factory-made mapo tofu," a popular Chinese dish, he says, "they no longer want the Disneyland version of [baijiu]."

Some experts agree. Ron Taylor, an independent tutor who lectures at the Fine Wine Centre in Hong Kong, has seen some interest in rare Maotais, but it "stays within the Chinese community," he says. "There is a big gap in explaining the complexity of the various baijiu in a serious manner."

Shui Jing Fang, which traces its history back to 1408, has deep roots in China. In 2000, one of its distilleries was named China's first by the Chinese National Cultural Relics Bureau. But the company holds only a 1% stake in China's $41 billion baijiu market, trailing better-known competitors like Moutai. (Shui Jing Fang has a higher market share in the premium baijiu market, which only a fraction of China's 18,000 baijiu makers belong to.)

Shui Jing Fang's makers have taken tentative steps to expand its audience in the past. In 2009, Diageo teamed up with Shui Jing Fang to produce Shanghai White, a vodka made with Russian and Chinese techniques. Around the same time, it started selling variants of Shui Jing Fang baijiu in Hong Kong. In Singapore, a 500-millileter bottle of its main Wellbay 52% collection retails for about 168 Singapore dollars (US$138).

The volume of Shui Jing Fang baijiu sold in duty-free outlets in Asia has quadrupled in the last two years, Mr. Harle says. "International sales are meaningful now," he adds, and make up 10% of all the spirit's sales.

One thing's for sure: Diageo will be facing stiff competition. In 2007, luxury group LVMH Moet Hennessy bought a 55% stake in Wen Jun, a baijiu distillery, for 960 million yuan. Pernod Ricard also has a stake in a Chinese baijiu maker.
August 6 2011

The Tasting Room: Your Golden Opportunity By Blender of Premier Wine Blends

Often winery owners have chosen to get into the business because they are passionate about wine and making wine, but interestingly they haven't stopped to think and plan how to sell the wine AND make the winery profitable. It takes more than a good winemaker to establish a success winery. There are multiple facets to consider: growing grapes and harvest, making wines you can sell (not necessarily that you like), branding, marketing, the tasting room, sales (possibly different channels), distribution, events, etc.

Today, we are talking about the Tasting Room. Occasionally, you, the winery owner, realizes that the tasting room is your golden opportunity to welcome guests, show off your wines and send them home happily with a few bottles, a memory worth talking about with friends and a reason to revisit. However, more often what happens is that the passionate winemaker turned winery owner, looks at the tasting room as something that "just goes with the territory" of owning a winery. It's an after thought without a real plan for success. Wherever you may fall between love and perhaps a laissez faire attitude toward the tasting room, this point of interaction with your customer is critical for your success. The tasting room is your biggest opportunity to expose guests to your wine, make an impression and gain customer loyalty for years to come. Either you can do it right and create a business of abundance or you can take on the "make it and they will come" model, which will result in lots of great wine, but with minimal market exposure and low sales. This blog is directed to those who are up to making good wine…AND money!

We caught up with Paul Wagner, author of "Wine Marketing & Sales" and president of Balzac Communications, to discuss tasting rooms and creating a market for your wine. "The tasting room is only second to the label in branding your wine. The biggest mistake owners make regarding their tasting room is making do with what they have instead of creating what they need." The plan many owners have is to sell wine, make money and add on or remodel as they grow. However, Mr. Wagner argues that every time the tasting room needs to be updated or changed, the message being sent to your customers is: you don't know what you are doing. Yet you still expect them to buy your wine!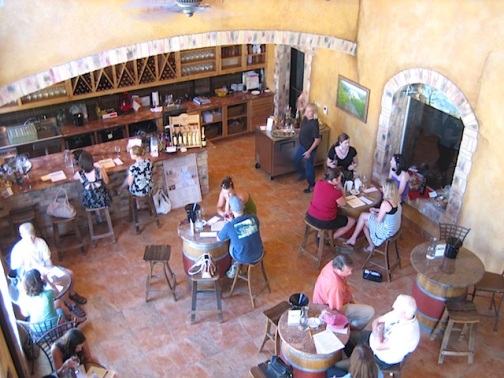 And of course, they will buy your wine. They will love it and come back! The wine is good and that is why they are visiting, right? Well…not so fast. You may be surprised to find out that people do not actually visit wineries to find great wine. "They come for the experience," states Mr. Wagner. From the drive up to the tasting room to the greeting, ambiance of the room to having an authentic interaction with the servers, "Your customers should feel like guests in your home, rather than religious disciples. A tasting room is a business, and everyone's job in the tasting room is to sell wine – not just entertain people. Measure the success of your tasting room by sales, not by the smiles on their faces. Each customer goes to a winery with a certain amount of money in mind that they are willing to spend. Did you listen to what they wanted? Did they buy your wine? If not, why not? Whose DID they buy and why?"

Most prospective winery owners take viticulture and enology classes, and later realize they should have taken their marketing class first! Now they have all these grapes and bottled wine and don't know how to sell them." Paul Wagner

Now, let's look at a winery that was conceived and built from the beginning to be a viable business – Flat Creek Estate in the Texas Hill Country. Madelyn and Rick Naber, opened their winery in 1998 with the intention that the winery be successful and profitable. As Madelyn said "Deciding to open a winery wasn't romantically involved. It was the business plan that made sense." Located in Lago Vista, 45 minutes away from any other winery, they had to create a destination for the visitor. Madelyn says they joined the Texas Hill Country Wine Trail to gain exposure to those looking for wineries. From there, they started building their winery with the customer experience in mind. The road winds through the vineyards up to the winery built from Texas limestone and river rock, creating anticipation for what is yet to come. Guests are welcomed within 30 seconds of arrival and the warm colors of golds, reds and browns make them feel right at home as their experience begins. Focused on fun, customer service, education and quality wine, guests are guided down the stair case overlooking the production area and tasting room, where they are paired with wine pourer who visits with guests about what they like and are then able to suggest wines to suit their palates.

When asked what sets Flat Creek apart from other wineries, Madelyn states "Attention to a quality wine, personal customer service and building relationships. We strive to make everyone feel very welcome. We want them to come back again and again. One way we do that is to have them participate in the winery, such as planting and harvest. We also host a wine dinner the first Saturday of every month. Guests were soon asking to hold special events out here on the grounds. Next we needed a backup for inclement weather, so we built a pavilion for private events and weddings, along with a little bistro for them to continue their enjoyment of the day."

"The people are not a part of the story. They ARE the story. What allows us to be here, is you (the customer) being here. Our success is about others." Madelyn Naber

When asked what it takes to build a successful winery, Madelyn says "It's really common sense. Have a business plan and know where you are going. Every year review where you are now, where you want to be, and how you are going to make that happen. From a financial side, we are always looking at the bottom line. Fifteen years later, the plan still has to work."

Paul and Madelyn have aptly shown us that establishing a successful winery with continued increase in sales and customer loyalty is directly correlated to the experience your customers enjoy while visiting your tasting room. Before you build is the best time to ask yourself some important questions. See a previous blog "Ask the Right Questions" to lay the foundation for your success. But if you are one of the many who did not build your tasting room and winery with the customer experience in mind, there is no time like the present and we would be happy to assist.

7 Points to Take Away From the Experts
1. It takes more than a good wine maker to establish a successful winery.
2. The tasting room is only second to the label in branding your wine.
3. Creating a memorable experience is imperative to distinguish yourself.
4. Listen to what your customers want.
5. Measure the success of your tasting room by sales, not by smiles.
6. Your customers are THE story.
7. Have a business plan and know where you are going.

Premier Wine Blends provides custom solutions for your winery.
Finely crafted wine blends, consulting and local premium bulk wine sourcing Premier Wine Blends
888-767-7442
July 26 2011

Bottle of White Sells for Record $117,000 By Jason Chow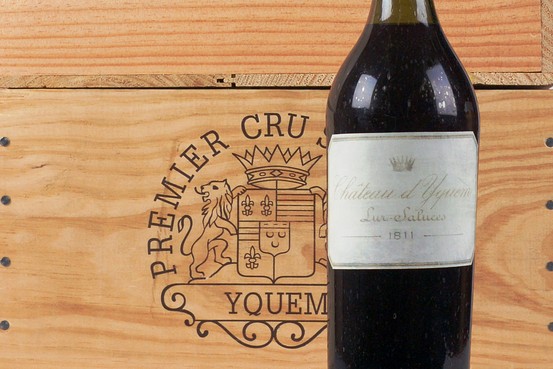 A 1787 Chateau d'Yquem sold for $117,000, a new record.

Christian Vanneque fulfilled a long-held dream today by finally getting his hands on a bottle of 1811 Chateau d'Yquem. It just so happens that his $117,000 purchase has also put him in the history books.

His prized bottle is the most expensive white wine ever purchased, breaking the previous record of $100,000 in 2006 for a bottle of 1787 Chateau d'Yquem. Mr. Vanneque's bottle is also a sweet Sauternes from the same Bordeaux chateau, though his purchase was produced in 1811, a year also known as the "comet year." Oenophiles throughout history attribute the appearance of a comet for the reason why wines were extraordinary that year.

Mr. Vanneque is a former sommelier at the Paris restaurant La Tour d'Argent and one of the experts at the Judgment of Paris wine tasting in 1976 that pitted the top French and California wines against each other. He unveiled the bottle at a London press conference on Tuesday, jointly held with Steven Williams from the Antique Wine Co., which sold the wine.

"For sure, it's the most expensive bottle I've ever bought," Mr. Vanneque said in an interview.

He now lives in Bali, Indonesia, where he runs SIP Wine Bar. He said that he plans on using the bottle of D'Yquem as a promotional tool for his new venture, SIP Sunset Grill, which is due to open later this summer.

"It will be featured and displayed in a bulletproof showcase, like a painting, so people can see it easily," Mr. Vanneque said. "This showcase will be temperature- and humidity-controlled. It'll be a mini-Fort Knox, impossible to open."

Antique Wine's Mr. Williams said the bottle came into his possession in 2007 after he bought the entire cellar of a major European private collector. His firm took pains to verify the wines' authenticity, focusing on the glass of the bottle, the color of the wine, the label, the cork and capsule surrounding the cork. The wine was also inspected by the Chateau, where it was taken for recorking in 2007.

"We looked at the components, and they all compared exactly to [the originals]," he said. "It's in immaculate condition, which is quite remarkable given that it's already 200 years old."

Mr. Vanneque said he doesn't plan on selling the bottle at his new restaurant, but has marked in his calendar to drink it in 2017 at La Tour d'Argent in Paris to mark the 50th anniversary of his career.


Christian Vanneque, who runs a wine bar in Indonesia, said he'll never resell the bottle.

The wine is still very drinkable, he added, unlike a red wine of that age. The same 1811 vintage has received accolades in modern times: The U.S. wine critic Robert Parker tasted the wine in 1996 and gave it a 100-point rating, saying it tasted like "liquefied crème brûlée."

"I will never resell it, even if a wealthy Chinese gentleman or a rich man from the Middle East offers to buy it," said Mr. Vanneque. "I'm not a fancy collector. I'm not rich. I work very hard. This is important that it's not connected to investing. I'm a sommelier. Wine is for drinking."
July 24 2011

How to Read a Wine Label By Will Lyons

Wine labels can be a little like cryptic crosswords: unfathomable, infuriating and intimidating.


Browsing the shelves of one of my favorite local wine merchants, a cozy little shop in London where the wines are stacked in bins that stretch from the floor to the ceiling, I was faced with a scrambled collage of labels. There were wines with chickens on the label, wines with etched drawings of Neo-Gothic houses, brightly colored Impressionist-style labels, watercolors depicting far-off vineyards or simply the name of a French village written in attractive, bold font. Some wines had the name of the grape variety clearly marked across the label, but on the whole the display presented a pretty mysterious picture.

Perrin & Fils, Rhône Valley, France; Vintage: 2007; Alcohol: 14.5%; Price: About £16, or €18; To those unfamiliar, this label is wonderfully cryptic. Let me talk you through it. Vacqueyras is the name of the appellation that lies between the villages of Sarrians and Vaison la Romaine in southeastern France. The producer is Perrin & Fils, who made their name with the famous Châteauneuf-du-Pape wine, Château de Beaucastel. In short, they are one of the most reliable wine producers in the Rhône and a name to look out for. The blend is 75% Grenache and 25% Syrah, and it is exquisite. The nose is joyous, with supple notes of raspberry, blueberry and blackberry, while the finish is intense and powerful. A wonderful wine to accompany roast meats, stews and hearty foods.

No wonder most people were wandering around in silence, I thought, afraid to reveal their lack of knowledge. The subject of wine can reward a lifetime of study, but for those coming to it for the first time, it must feel like a puzzle.

The good news is that armed with just a few simple rules, you can decipher the most complicated of wine labels, helping you avoid the pitfalls of confusing a sweet with a dry wine or a full-bodied red with a light, fruity Beaujolais.

Of course, there are myriad exceptions. But when it comes to European wine, the first puzzle to solve is that wine producers use location as the descriptor of the taste, style and character of a wine, and not grape variety. If it says Burgundy on the label, it will be a Chardonnay if it is white, or a Pinot Noir if red.

As a rule of thumb, the more specific the location, the higher the quality of wine. For example, Meursault in Burgundy is the name of a village with a particularly strong reputation for producing Chardonnay. Saint-Émilion is a village outside of Bordeaux, whose neighboring vineyards are known for producing blends of Merlot-dominated red wine. So a wine with Saint-Émilion on the label will be more interesting than one that is labeled as a generic Bordeaux. Every region uses a specific blend of grape varieties, which, with a little application, one can learn.

The year the wine is made is referred to as the vintage. Most wine is made to be drunk straight away, certainly within five years of its bottling. Fine wine benefits from bottle age, as it develops tertiary characteristics and more mature, complex flavors. These wines can be cellared for 10 to 20 years.

The numbers on the bottom right-hand corner of the label are the alcohol percentage. Labeling rules can vary by country, granting the winemaker a tolerance of around 0.5%. So it's worth remembering that if it is as high as, say, 14%, it could actually be 14.5%. Regular readers will know that I favor drinking wines with an alcohol level of 11%-13.5%, which sadly, due to modern viticultural practices that favor a fuller, riper style, are becoming harder to find.

Labels also offer a slew of other information, from the name of the individual vineyard and the winemaker, to whether the wine has been bottled at the winery, to whether it has been produced from old vines, or "vieilles vignes" (older vines produce fewer grapes, with more concentration and flavor). All of these tend to suggest the wine has been made by an individual winemaker from fruit grown in the estate's vineyards.

Aside from the label, one can also identify European wine by looking at the shape of the bottle. All Bordeaux wines come in a high-shouldered, straight bottle. The glass is green for red wine and clear for white. Speaking generally, outside of France, these high-shouldered bottles are used for a plethora of styles, including Cabernet Sauvignon, Merlot and Malbec.

Gently shouldered bottles are found in Burgundy, the Loire and the Rhône. Outside of France, these are also—but not without exception—used for bottling Pinot Noir and Chardonnay.

Long, thin bottles are used in Germany and Alsace. These invariably contain Riesling, Pinot Gris, Pinot Blanc and Gewürztraminer. In Germany, green bottles indicate the wine comes from the Mosel, and brown from the Rhine, where the wines tend to be drier.

These general guidelines will help in understanding a wine label and, more importantly, take you a step toward solving the perennial puzzle—how good is this wine?
July 20 2011

Hong Kong Wine Buyers Look Online for Lafite and Latour By Jake Lee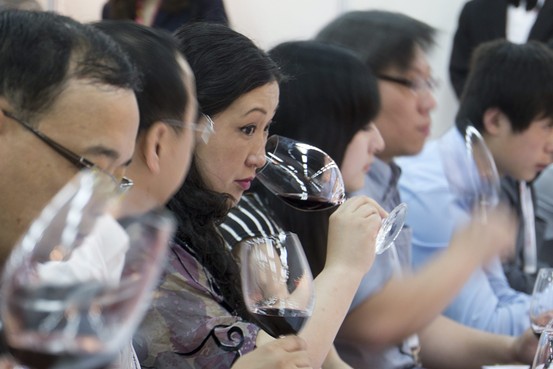 Traditional wine auctions remain popular in Hong Kong and elsewhere in Asia, but online sales are making inroads

As Hong Kong's glitzy hotels play host to ever more wine auctions, with furious paddle-waving and Asian bidders showered with samples of expensive bottles, a new battle for sales is taking place online.

Anonymous bidders, identified by screen names like "LAFITE4EVER" (referring to Asia's favorite, Château Lafite-Rothschild) are buying from the near-constant Internet-only sales offered by the likes of Acker Merrall & Condit, America's oldest wine shop, and California-based Spectrum Wine Auctions.

Compared with traditional sales events, Internet auctions typically offer smaller units of sale (a single bottle, for example, rather than a case) and less-expensive wines. That means online bidders are unlikely to be the trade buyers and investors that crowd live sales.

"It's the drinking man's auction, and it's a great way to get educated," said John Kapon, president of New York-based Acker, which runs monthly online-only sales. "There's still a lot of overlap between the Internet and live, but the Internet sales allow us to offer items we can't offer in the live auctions."

Spectrum runs online-only sales every two weeks, with bottles sold for as little as $1 and as much as $10,000 for a case of Bordeaux's Château Latour. Still, that price pales in comparison with live-auction hauls like the case of Lafite 1982 sold for $77,675 at Spectrum's wine auction last month in Hong Kong.

For those unable to attend live sales in Hong Kong or elsewhere, most other houses offer real-time online bidding during the auctions, sometimes with streaming video of the auctioneer. Online-only sales, however, allow bidders to buy between the live sales.

"We have a continuous flow of wine always online," said Spectrum President Jason Boland, who noted that Spectrum's last online auction garnered 5,000 bids for around 2,230 lots offered.

Spectrum and Acker both said it's faster to send wine to online buyers than the winners of live sales because of easier logistics. Spectrum plans to launch an application for Apple's iPhone by the end of the summer so people can bid while away from their computers, and Acker expects to overhaul its website later this year to accommodate increasing demand.

Live sales aren't going away any time soon. Acker plans to raise a record $10 million from the Internet this year, yet a single live sale can exceed that. Spectrum said Internet sales are growing fast but account for only 5% of its business so far.
July 15 2011

Buyers Beware of Wine Gone Bad By Jay McInerney

I love white burgundy, and Meursault, which I write about in this week's column, is perhaps the easiest of all white burgs to love. It's fleshy, nutty and generally less austere than Puligny or Chassagne.

However, it's no longer possible to ignore the fact that, with regard to the white wines, something's rotten in the Cotes de Beaune.

One of the great glories of white burgundy is its ability to develop with age, or at least that was what we always used to love about it.

But starting with the 1995 vintage, many white burgundies began to age prematurely, developing sherry-like oxidative flavors and color after just a few years in bottle. The 1996 vintage was supposed to be a great, high-acid, long-lived vintage, but in fact many whites from that vintage turned out to be over the hill long before they were supposed to be hitting their peak.

Unfortunately, I bought a quite a few, and I have poured quite a few of those down my sink. I've also had trouble with the 1999 and 2002 vintages, as have many of my burg-loving friends.

At a wealthy friend's invitation I recently attended a dinner at which a 2002 Domaine Romanée Conti Montrachet was poured. DRC Montrachet is the most coveted and expensive white wine in the world. Unfortunately, at least two of the bottles served, including the one at my table, was oxidized, although several of the sommeliers and collectors present chose to pretend otherwise.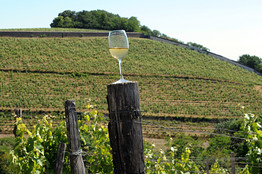 Starting with the 1995 vintage, many white burgundies began to age prematurely.

Perhaps if I'd actually paid for my ticket, I might have tried to convince myself the wine was just fine. (Of course, "fine" isn't good enough for a bottle that sells for about $5,000).

After years of denial, many white burgundy makers are beginning to face up to the problem. Unfortunately, multiple explanations have been put forth, and there doesn't seem to be a single simple solution. Among the possible culprits are the following:

Decreased use of SO2. In the mid-nineties, there was a movement toward so-called natural wine-making, and many white wine makers decreased their use of sulphur, which has been used for centuries as a preservative, i.e., an anti-oxidant in white wine.

Increased practice of batonnage: Batonnage is the practice of stirring the lees, or sediment in the bottom of the barrel. Some winemakers say it creates a richer wine, but now others are questioning whether it doesn't introduce too much oxygen into the wines Cork defects: Allegedly, some cork makers changed the coatings and treatments of their corks in the mid-nineties. According to several winemakers, the manufactures switched their antibacterial regimen, substituting hydrogen peroxide for chlorine in an attempt to counter TCA, a bacterial taint. This theory has it that hydrogen peroxide in the cork interacts with the wine and oxidizes it. Others say that the cork industry switched coatings, from paraffin to silicon.

Bladder presses: About the same time that the problem appeared, many white wine makers were switching to more gentle presses, which extracted less of the anti-oxidative solids (phenols) in the grapes.

Here's a comprehensive look at some of the latest thinking from some of the most knowledgeable drinkers.

Many wine makers have been changing and refining their practices. We can only hope that the problem will eventually be solved once and for all.

In the meantime, caveat emptor.
July 8 2011

The Rising Price of Bordeaux By Will Lyons

It's been 12 years since I started taking a serious interest in Bordeaux's en primeur market. Back then, when I was just starting out in the wine trade, the top wines—Château Lafite, Latour, Mouton Rothschild—were around £90 a bottle, or £1,080 a case.





If the price increases in Bordeaux have become too much, one region to switch to is the Rhône Valley, where luscious reds made from predominantly Syrah and Grenache still offer compelling buying. The Côtes du Vivarais is a case in point. A small appellation, it sits in the northwest of southern Rhône, where blends favor the Grenache grape. Notre Dame de Cousignac is a historic property, with a 16th-century chapel nestled among its vineyards. Their red wine is unoaked, so the palate isn't overwhelmed. In the glass, it sits dark, with juicy, supple fruit that has immediate appeal and is gloriously easy to drink.

As a young graduate, I remember thinking that £90 was an awful lot of money to spend on a bottle of wine and used to suggest splitting the cost with a handful of friends in order to "educate our palates," as we rather pompously referred to it. At the time, this exercise would only require six of us putting in £15 each for a glass of one of Bordeaux's best wines. Today, that same practice would cost us around £85 each.

Since April, when I first wrote about Bordeaux's much lauded 2010 vintage, most of the prices have been released. To buy a bottle of Château Lafite Rothschild 2010, one now needs £1,000, or £12,000 for a case. If we wanted to taste a comparable vintage with bottle age, say the 2000 vintage, we would have to pay around £2,000 a bottle, or £23,000 a case.

I'm not sure any of my friends, then or now, would want to stump up the required £333 for a glass—even if it is reputed to be one of the greatest wines produced by one of the region's most distinguished châteaux.

Reading through the press coverage of Bordeaux vintages over the past 12 years, I was struck not only by the phenomenal price increases but also by the consistency of outrage expressed by the British wine trade. In 2002, the Times of London said U.K. wine traders were threatening to boycott the en primeur campaign if the Bordelais didn't reduce their prices. This came on the back of anger over the price of the 1997 vintage and has been followed by similar complaints, forming a predictable pattern that even now falls true to form.

Unlike previous years, such as 1997, the 2010 Bordeaux is unquestionably a great vintage, certainly holding its own against other good years such as 2000, 2005 and 2009.

It is a vintage with high levels of alcohol, tannin and acidity. The Cabernet Sauvignon and Cabernet Franc handled last summer's heat well, giving the wines extra lift and freshness. And now we have the prices to match.

After the increases of 2005 and 2009, many buyers and critics thought that prices couldn't go higher. But guess what? They have, and in some cases by nearly 40%. Château Margaux's second wine, Pavillon Rouge, has risen from an opening price of £54 a bottle in 2009 to £97 a bottle. With the top wines now hovering around the £1,000-a-bottle mark, the lesser Cru Classé wines find themselves in the £200-a-bottle mark.

We've experienced such increases before, but one buyer told me that prices have now risen beyond what he thought was possible. The relatively recent influx of wealthy Asian buyers, coupled with a finite supply of the very top wines, has driven the prices higher. A number of other factors could also be coming into play. It's possible that traditional buyers are propping up the market, having seen the value of their cellars soar in the past decade, or that the wines are finding homes in various investment portfolios. But there is also a chance that with the new interest from Asian buyers, the Bordeaux market has undergone a correction and these prices are here to stay.

I recently spoke with one negociant, a merchant who buys directly from the châteaux and sells to restaurants and the trade, who told me that 10 years ago an affluent Asian client told him that nobody could imagine the effect the Asian market was going to have on the price of Bordeaux. Even he couldn't quite believe how far prices have risen this year.

Amid this, though, there is still value to be found, particularly at the lower end. Château Lacoste Borie, the second wine of Grand-Puy-Lacoste, is a splendid Pauillac, at £180 a case. In Saint-Emilion, Château Teyssier made a good wine and is selling it for only £130 a case. While Château Capbern-Gasqueton, made by the same producers of Saint Estephe's Calon-Ségur, at around £140 a case, could be one of the best buys of the vintage.
July 3 2011

中國人敬酒的玄機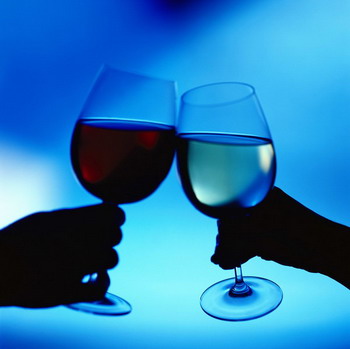 中國人說無酒不成席,所以酒席多,敬酒的機會更多。敬酒很有講究,要看是什麼人敬酒,給什麼人敬酒,在什麼場合敬酒。中國人敬酒時,往往都想對方多喝點酒,以表示自己盡到了主人之誼,客人喝得越多,主人就越高興,說明客人看得起自己,如果客人不喝酒,主人就會覺和有失面子。有人總結到,勸人飲酒有如下幾種方式:"文敬"、"武敬"、" 罰敬"。

"文敬",是傳統酒德的一種體現,也即有禮有節地勸客人飲酒。

酒席開始,主人往往在講上幾句話後,便開始了第一次敬酒。這時,賓主都要起立,主人先將杯中的酒一飲而盡,並將空酒杯口朝下,說明自己已經喝完,以示對客人的尊重。客人一般也要喝完。在席間,主人往往還分別到各桌去敬酒。

"回敬":這是客人向主人敬酒。

"互敬":這是客人與客人之間的"敬酒",為了使對方多飲酒,敬酒者會找出種種必須喝酒理由,若被敬酒者無法找出反駁的理由,就得喝酒。在這種雙方尋找"論據"實則完成了交流的過程。

"代飲":即不失風度,又不使賓主掃興的躲避敬酒的方式。本人不會飲酒,或飲酒太多,但是主人或客人又非得敬上以表達敬意,這時,就可請人代酒。代飲酒的人一般與他有特殊的關係。在婚禮上,男方和女方的伴郎和伴娘往往是代飲的首選人物,故酒量必須大。

"罰酒":這是中國人"敬酒"的一種獨特方式。"罰酒"的理由也是五花八門。最為常見的可能是對酒席遲到者的"罰酒三杯"。有時也不免帶點開玩笑的性質。

一般情況下,敬酒應以年齡大小、職位高低、賓主身份為先後順序,一定要充分考慮好敬酒的順序,分明主次。即使和不熟悉的人在一起喝酒,也要先打聽一下身份或是留意別人對他的稱號,避免出現尷尬或傷感情。

給長輩或者上級敬酒,自己的敬意表達到了即可,不能勉強甚至督促、監督人家要喝幹喝盡,因為長輩、上級往往略微比自己大,年紀不饒人,身體可能不適,而且應酬較多。

給平輩、朋友敬酒,應該誠懇,但是也不可以勉強人家喝酒。

給晚輩敬酒,不能倚老賣老,態度照樣要誠懇,心意到了,禮節到了為止,也不可以勉強人家喝酒。

在中餐裏,乾杯前,可以象徵性地和對方碰一下酒杯;碰杯的時候,應該讓自己的酒杯低於對方的酒杯,表示對對方的尊敬。用酒杯杯底輕碰桌面,也可以表示和對方碰杯。當你離對方比較遠時,完全可以用這種方式代勞。
品味生活 如何打造一场私家品酒晚宴

或许你已经参加了无数场品酒晚宴,对品酒的门道已经管窥一二,转而开始想由自己一试身手,邀约若干好友举办一场私家品酒晚宴,这岂非正应和了美酒的主题——分享?

葡萄酒迷们都有热衷穿梭于各种品酒会的阶段,等稍有经验,兴趣高手们就已经按捺不住,自己也要来办一场品酒晚宴,这正如葡萄酒的特质之一,那就是—分享。那如何才能办一场完美又令人难忘的私人品酒会?这当然是有章可循的,只要你事先稍作准备,一场难忘的私人品酒聚会就隆重登场了。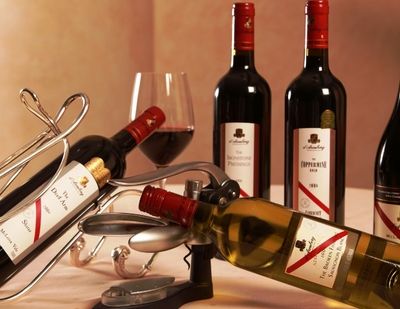 做好选酒主题

自己办个家庭品酒会其实并不复杂,不过要想做得别开生面,那就要提前做点功课了。品酒会,酒是主题,而家庭品酒晚餐正是体验美妙葡萄酒世界的最好方式,酒是最马虎不得的,档次和数量都要考虑周到。选酒一定要清楚自己的客人是属于懂酒的、不懂酒的、半懂半不懂的哪类型客人,要针对性地选酒。对于不太懂酒的客人,建议你备一些比较大众化的红、白葡萄酒,口味应以清淡适中、较易搭配食物为主。如果客人多是懂酒之人,可以根据他们的口味、兴趣来决定,比如新老世界的酒各备几款。若至爱是旧世界波尔多的美酒,那就不妨筛选几款不同口味、年份的酒作为晚会主题;若至爱是阿尔萨斯的白葡萄酒,那除了口味之外,品酒温度的知识也是酒会的亮点之一。

当然如果你自己并不是品酒高手,只是想举办个品酒会,那就邀请几个品酒高手,趁聚会之际,自己也收获一些知识。建议你不妨采取另一种方案,选出几款你也不熟悉的酒,设置一个盲品环节,让大家品尝并评论以显示嘉宾们的知识才干,品尝后还可以把答案写出来,最终揭晓谁的评价,做个奖励环节给最接近的那位嘉宾一个小奖励,(如果有这个环节,揭晓谜底可以放在晚会最后,将给客人更多的惊喜。)也可以选取不同产地的葡萄酒,比如澳洲、加州或智利等地的酒,让大家在所选取的葡萄酒中评出酒的共性与不同。酒的主题与环节定好,你的这场生动、趣味、互动,能够让家人、朋友体会到不同葡萄品种、风格以及不同种植区域、不同特点的品酒晚宴就成功了一半。

美酒配美食

葡萄酒迷人的地方当然是它的讲究,它永远都喜欢搭配,是配烤肉还是海鲜?品酒会中最简单的食物就是奶酪,但是更多的美食会让品酒会更加活色生香,也是成功举办品酒会的重要环节,当你确定了酒的品种,那么就可以计划一下前菜以及主菜的风格了。

制定搭配极致的美食详单后,你如果不能自己来完成所有的东西,可以列出采购表,也可以要求朋友们带上他们认为可以搭配的美食来,但你自己一定要知道那些基本的搭配原则。比如:红酒要配味道重一些的奶酪,或者是红肉以及烤蔬菜、番茄烧制的菜肴、黑巧克力等等。对于白葡萄酒,最好是柔和一些的奶酪、鱼、沙拉等等。黑比诺是种相对比较柔和的葡萄品种,基本上可以红白通吃。但搭配食物并不是要将事情搞得复杂,如果你自己没什么经验,那准备几种奶酪、意大利香肠、橄榄为首选,简单但准没错。可品酒晚宴中无论如何,请你务必将食物准备充分,以免英雄没有美人配的尴尬。

环境与物品准备

私人品酒会一般选在宽敞的客厅,能容纳十几个人的小型会所,这样大家注意力比较集中,也比较亲密。这虽然是私人品酒会,但灯光不需要太柔暗,(毕竟不是单独的情侣约会,也不适合观看酒的颜色)以明亮舒适为主,环境装潢不必太过花俏,简洁大方,颜色柔和即好。当然你也可以独揽一家小会所作为临时场地,只要符合你的要求就好了。

既然做主题品酒会,那准备品酒记录的文件也非常必要,比如酒单、品酒记录、厂家的背景故事等等。上述资料要给每位客人一份,(盲品可以放在最后发)好让他们在品酒的时候有个参考。另外,来的都是懂酒的高手,那就加上客人评分环节,这将会使品酒活动更加有参与性,也让嘉宾们更多的表达他们自己的喜好。

器皿的准备也一定要充分,如果你只准备了红葡萄酒,那就备足红酒杯就可以了,但你的品酒会如果从下午就开始,那无论是香槟杯还是威士忌酒杯,还有白葡萄酒杯一种都不能少。更要提前把酒杯清洗干净,悬空晾干,保持光洁无任何异味,保证品酒的酒质。品酒会酒杯的选择至关重要,但还有必不可缺一件物品,那就是吐酒桶,品酒吐酒如大师Jancis Robinson曾说,在大众面前吐酒是每一个葡萄酒品尝家必须学习的第一件事情。当然这类私人品酒晚宴,主要以搭配美食为主的,可以根据自己的酒量来决定是否要吐酒,但如果有集中品评环节,正确的选择是应该吐酒的。

品酒次序与学问

选好了美酒,制定好了美食,基本的工作也已经到位,那就再给酒的品用安排个次序。当有客人早到你家时,你可以为他倒上一杯威士忌白兰地加冰块或苏打水。整个品酒晚宴进餐前,你可以安排以饮用一些淡味的开胃酒,诸如味美思等作为开始。品酒的次序攸关酒品质的品鉴,一定提前就确定好。为了减少先品的酒对后品的酒造成干扰,通常是较清淡的酒放在前面,味道略重、香甜浓郁的酒尽量留在后面,从色泽上先白后红;从甜度上先干后甜;从酒度上先低后高。一般遵循干红和干白葡萄酒在甜葡萄酒之前饮,白酒要在红酒之前饮,新酒要在陈酒之前饮,淡薄的酒要在浓厚的酒之前饮,二级酒在一级酒之前饮的原则。

品酒的最佳温度也要了解一些,红酒开瓶时的温度不应超过室温。没有一种葡萄酒可在超过20℃中久存。酒温超过20℃尝不出真味。白酒要冷饮但非冰冻,在10—12℃之间最好;玫瑰红酒和白酒的饮用温度一样,酒质淡薄的红酒在13-15℃之间较好;勃艮第酒14-17℃之间饮用,波尔多酒在15-18℃之间饮用最好,香槟该在7—8℃左右。晚宴中以饮用几种干红或干白葡萄酒为主,餐后可以再来一些甜点或奶酪,加上一瓶上好的甜酒,如:雪利酒、波特酒等,那你的私人品酒晚宴就可以完美收官了。

总之,只要你稍稍用些心思,一场愉快的品酒晚宴就呈现了。如有假期,你不妨与家人朋友实践一回,为自己的生活更添趣味与品位。
July 2 2011

Long Island Risk Takers Reap Rewards By Lettie Teague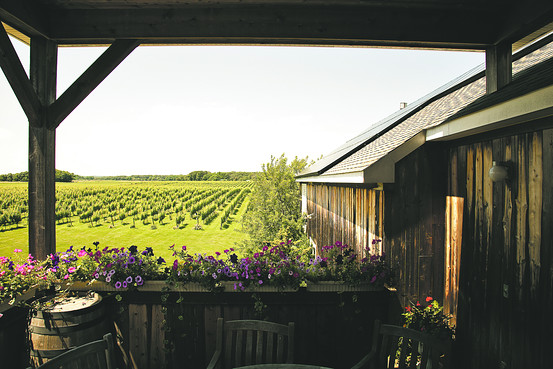 THE OLD VINES AND THE SEA - Paumanok Vineyards in Aquebogue, N.Y.

There may be no word more insulting than "potential" when it's attached to a person or place. After all, its application suggests a certain deficiency of present circumstance. I was reminded of this recently by David Page, a vintner on the North Fork of New York's Long Island, a winemaking region that's been heralded for its "potential" since Alex and Louisa Hargrave planted the first vitis vinifera grape back in 1973.

"The word 'potential' implies there haven't been profound wines from this region to date," said Mr. Page, after I mentioned the word. We were standing in Mr. Page's modest but attractively rustic tasting room on Oregon Road in Cutchogue. "Our wines are served in some of the best restaurants of the world," he added.

Admittedly, I had raised the question of potential about four years before, on my last tasting tour of the North and South Forks. (The South Fork is better known in non-winemaking circles as the Hamptons.) On my previous tour, I'd found pockets of accomplishment and some good wines, though not many that seemed likely to excite the interest of the world. Or, for that matter, New York sommeliers.

According to Kareem Massoud, winemaker of Paumanok Vineyards in Aquebogue, interest in Long Island wines was limited until quite recently. "Four years ago, Long Island winemakers were complaining, 'Why doesn't New York City support us?' " he said. Today, Mr. Massoud counts 50 Manhattan restaurants as his clients, including top dining spots like Prune and Gramercy Tavern, where wine director Juliette Pope features 11 wines from Long Island on her list.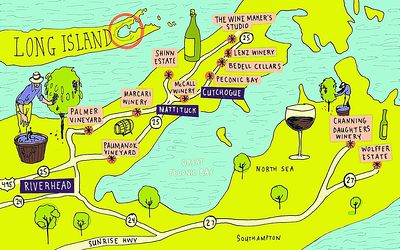 What changed, the quality of the wines or New Yorkers' minds?

Shinn Estate winemaker Anthony Nappa, who came to the North Fork about four years ago, believes it began with the former. "People were actually selling faulty wines four years ago," he said of the region's producers. "Wines that were stinky or poorly made—oxidative or reductive. You don't see that anymore." (I myself didn't encounter many seriously flawed wines four years ago—though I did find quite a few that failed to excite me very much.)

Roman Roth, a German native who has been the winemaker at Wölffer Estate in Bridgehampton on the South Fork for almost 20 years, says he has witnessed a profound shift in the status of Long Island wines during his tenure. "In the beginning we were outsiders," he said. "Now we are trendy."

Perhaps the trendiest wine Mr. Roth makes today is a rosé—a wine that was not well received when it debuted in 1992. "People thought we were crazy," said Mr. Roth. (No one was drinking dry rosé in those days.) Today Wölffer produces more dry rosé (9,500 cases) than anything else, though Mr. Roth also makes notable Merlots and an excellent sparkling wine. "People come in Bentleys and buy four cases of rosés," said Mr. Roth. (It is the Hamptons, after all.)

Rosé is a big success on both forks today, as is Sauvignon Blanc, which was just beginning to show up in tasting rooms when I visited a few years ago. While I had a few good Sauvignons then, I was struck this time by how many good examples I found, from wineries like Macari, Shinn Estate, Paumanok, Palmer Vineyards and Channing Daughters.

Channing Daughters's winemaker Christopher Tracy makes several Sauvignon Blancs and four rosés (and several Chardonnays and a Tocai). Mr. Tracy believes that Long Island is a "world-class region" for white, rosé and "orange" wines (white wines made with a bit of skin contact—he also makes those).

He's not as bullish about the region's reds, however, especially its signature grapes, Cabernet and Merlot. "They don't always ripen fully in this climate," said Mr. Tracy, alluding to the region's maritime location. The resulting wines could often be green and herbaceous. (The great 2010 vintage was a notable exception—just about everything ripened well.)

Most of Mr. Tracy's reds are made from early-ripening varietals such as Lagrein, Refosco, Dornfelder and Blaufränkisch, aka Lemberger, more commonly found in Italy and Austria. I was particularly pleased by the 2009 Channing Daughters Lagrein and 2009 Channing Daughters Blaufränkisch—both were bright, juicy wines with lots of lively acidity.

As I tasted reds from other Long Island wineries, I began to wish that more winemakers shared Mr. Tracy's fondness for obscure grapes—and his misgivings about Cabernet and Merlot. While I had a few good examples, I had more wines that were under-ripe or overoaked or both—all of which left me longing for a Lagrein.

This sentiment didn't just apply to reds. Indeed, the more wines I tasted, the more I wondered why no one else wanted to try making a Gewürztraminer as good as Eric Fry's 2007 Lenz Winery bottling or the bright and lively Albariño made by Spanish-born winemaker Miguel Martin at Palmer Vineyards. The minerally 2010 Riesling from Peconic Bay was unrivaled by any other Riesling I tasted from either fork (though Roman Roth's 2009 Grapes of Roth Riesling came close). I also tasted an impressive 2007 Reserve Pinot Noir from McCall and a lithe Viognier at Bedell. There was the singular Pinot Noir Blanc Anomaly from Anthony Nappa and an intriguingly slightly oxidative Pinot Blanc from Shinn Estate.

Why weren't more winemakers willing to try something different? To Mr. Page, the answer was easy: In a place where land is so expensive, "it didn't make financial sense to risk a vineyard planted to something obscure," he said.

Mr. Tracy of Channing Daughters predictably disagreed. "The whole money thing is precarious no matter what varietal you're planting," he said. "I think most people are unwilling to take risks."

Perhaps that's the answer to the irksome "potential" question. Long Island wines will likely remain in a state of "becoming" if only a few producers choose to live a little on the edge. In the meantime, there are big rewards for the winemakers—and wine drinkers—who will.
July 1 2011

Break for the Bordeaux - The once shabby city is back on the tourism map after a massive facelift helps it reclaim its link to the famous vineyards beyond By Jane Anson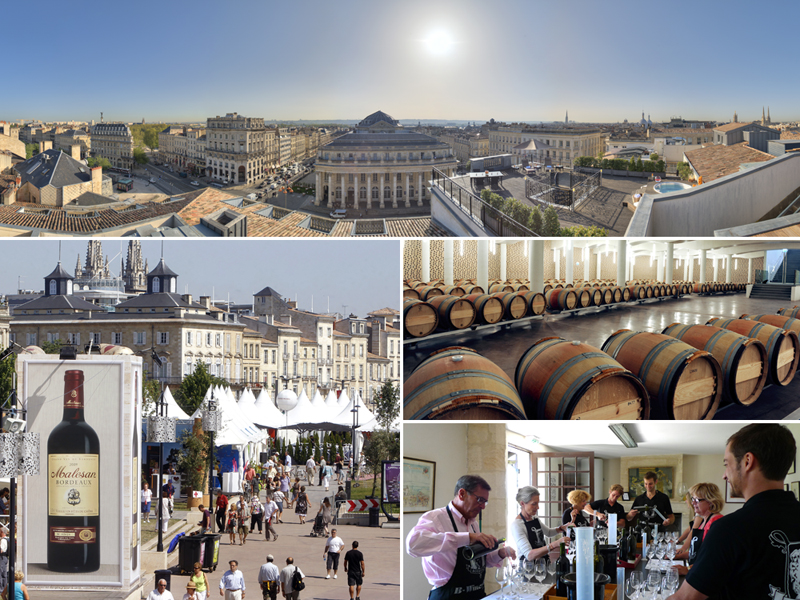 Clockwise from top: a panoramic view of the ancient city of Bordeaux; Saint-Emilion Premier Grand Cru wine barrels in the chateau's new winery designed by French architect Christian de Portzamparc; learning about blending Bordeaux wines; people walking on the docks during last year's ''Fête du vin''

For all its 18th-century splendour, there is a fresh-air feel to Bordeaux right now. Take a stroll along the waterfront during the early morning or late afternoon, when the limestone façades of the buildings - tightly packed beside the croissant-shaped Garonne River - are gently glowing in the sunshine, and the air of renewal is overwhelming. The quays hum with cafes and shoppers at the quayside organic market. The city is pretty enough now that the biennial wine fair Vinexpo, which closed last week, can attract over 48,000 visitors.

This tiny corner of France has long been a favored spot. It's short distance from the Atlantic Ocean has given its famous wines access to world markets for more than 2,000 years and helped to make Bordeaux one of France's busiest ports.

All this ground to a halt in the 20th century, as the city center moved into a slow decline. But an extensive and much-needed investment programme means that Bordeaux today is clean and sparkling to the point of smugness. Not only is it busy reclaiming its link with the vineyards, but it's also dictating the conversation.

Signs of this are everywhere, from the new Guggenheim-style wine cultural centre, which is due to open its doors in 2013, to the many innovative ways to experience its most famous product.

At Max Bordeaux, 48 of the region's top wines can be tried by the glass. Lining up Bordeaux First Growth wines for a comparative tasting is not usually an experience open to anyone besides a few wealthy collectors. But at this tasting bar, you are able to do just that, as Lafite, Latour, Margaux, Mouton, Haut-Brion, Yquem, Ausone and Cheval Blanc are all available by the glass. Just buy a pre-paid credit card, and choose your tasting size, from 25ml to 75ml. Buying a bottle of each one would cost you upwards of €20,000 (HK$221,000), but you can try a tasting glass of them all for just over €200.

"Bordeaux is changing," says Henning Thoresen, owner of Max Bordeaux. "As its wines become ever more sought after internationally, so the city has stepped up its game. Even the smart chateaux are starting to realize that, as they charge higher prices for their wines, they need to work on their welcome to customers who have travelled to Bordeaux."

The first Max Bordeaux tasting gallery opened in Bordeaux in 2009, and it remains the only place where you can try this many exceptional wines so reasonably priced. It is also due for expansion, with 50 tasting galleries planned over the next five years. By the end of this year, Taipei, Beijing, Shanghai and Tokyo will have their own Max Bordeaux, then New York and London next year.

There are plenty of other ways to experience the wines of Bordeaux without leaving the city center. One of the most luxurious is to attend a wine dinner held at the Regent Hotel, the city's most upscale hotel, located opposite the 18th-century Grand Theatre. The two buildings form a pair, as the hotel itself was built in 1779 by the same architect, Victor Louis, as a private resident. Apparently, it was an attempt to outdo the theatre.

The wine dinners are held once a month at the Regent's Michelin-star-rated restaurant, Le Pressoir d'Argent, and are hosted by leading chateaux from both Bordeaux and farther afield - almost always a pair of one white and one red producer.

Recent examples have included Chateau Cheval Blanc and Chateau d'Yquem, California Napa Valley's Opus One and Ailes d'Argent (Mouton Rothschild's white wine), and Chateau Haut-Bailly with Burgundy's Maison Faiveley. Both Lafite Rothschild and Chateau Pichon Baron de Longueville are hosting dinners later this year.

The directors or owners of the estates introduce the wines, and match them with the cuisine, prepared by chef Pascal Nibaudeau.

If you are heading out to the vineyards, recent months have seen the launch of a new way to do so. River tourism, for a city whose wealth and influence were almost entirely the result of its location on the Garonne and Dordogne rivers, has been surprisingly slow to catch on. Bordeaux is a land of water, with 3,200 kilometres of rivers, 650 kilometers of which are navigable, but until the recent restorations, the quays in central Bordeaux were run-down and blackened from years of neglect. Boats offering taxi services or day trips have operated for a few years and, in March, a five-day river cruise was launched.

The Princesse d'Aquitaine - which has spent the past decade cruising along the Danube and the Rhone - will run 45 cruises each year, from March to November. The boat holds up to 130 people and sails along Bordeaux's two main rivers. The boat's course steers you up through the Medoc vineyards towards the Atlantic Estuary, then over to the 17th-century Citadelle de Blaye, down to the pretty village of Cadillac and the sweet wines vineyards of Sauternes, and finally eastwards to the medieval village of Saint-Emilion. Each day guests visit different chateaux, villages and other cultural sights, then return to sleep onboard.

The view from the water is totally different from the road, and a sense of romance is restored. You'll never see the port of Pauillac look more beautiful than when approached by water. There is something magical about discovering Bordeaux's vineyards by using the same waterways that first took its wines to market. It is clearly answering a gap in the market - the river cruises are already almost sold out for this season, and a second boat is joining the fleet next year.

Although the boat is billed as a luxury river cruise, the fittings inside are more functional than luxurious. If you want a truly exclusive boat trip, it is better to hire your own pinasse (a traditional flat-bottomed boat) for oyster-tasting in the Arcachon Bay, a pretty coastal resort 50 kilometres west of Bordeaux. This is the favored summer destination of locals. It is the only way to dip your toes in the water and stop off at local beaches along the way.

Almost all these private hire boats will organize wine tastings on board, ideally of crisp local whites to complement the sunshine and the locally farmed oysters. As you sail around Arcachon, you will pass dozens of exclusive villas owned by local wine families - part of the fun is listening to the stories recounted by your skipper, who will be only too happy to identify the owners of each one, and to share his knowledge of the coastline. That's the beauty of visiting Bordeaux today.

Conversations used to begin and end with the wine, but today it is the perfect introduction to a city with its eyes firmly fixed on pleasure.

Le Pressoir d'Argent, The Regent Hotel, 2-5 Place de La Comedie www.theregentbordeaux.fr

The Princesse d'Aquitaine www.croisieurope.com

Max Bordeaux 14 Cours de l'Intendance www.maxbordeaux.com

Les Pinasses du Bassin www.pinasse-bassin-arcachon.com (In French only)

WINE AND DINE

Bordeaux wine estates are offering more and more unusual and hands-on experiences to take part in. Although open for most of the year, many properties close in August. It is advisable to call ahead, especially on weekends. Harvest also used to be a difficult time to visit, but in recent years more estates are opening their doors during this busy period. Sometimes they even invite visitors to join the pickers for their harvest lunch. All the suggestions below need to be booked in advance.

Picnics at Chateau Kirwan, Margaux A classified chateau in the commune of Margaux, about 30 minutes from downtown Bordeaux, Chateau Kirwan offers picnics over the summer months. There are local cheeses and hams from a wicker basket served with crusty breads and a choice of their wines. Known as a 'Déjuner sur l'herbe', this is an effortlessly elegant way to enjoy eating at a wine estate. www.chateau-kirwan.com

Vineyard walks at Chateau Soutard, Saint Emilion A renovated classified chateau five minutes' walk from the centre of Saint Emilion that offers a wide range of excellent tourism opportunities. One of the best is the self-guided "vineyard safari" where you take a map and head out into the vines on a trail of discovery. Particular emphasis here is given to biodiversity and the rich wildlife hidden in the hedgerows. www.chateau-soutard.com

Make your own wine at Chateau Malleret, Medoc Beginning this summer, the cru bourgeois chateaux is offering visitors the chance to taste the grapes, and blend and make their own wine. Called B Winemaker, you also get to bottle, label and cork your creation. Book through the Bordeaux Tourist Office. www.bordeaux-tourisme.com

Visit a tonnellerie with Nadalie cooperage, Medoc Bordeaux red wines are almost always aged in the barrel, and nothing quite makes you appreciate the time, effort and skill that goes into producing them as visiting a barrel maker. Try to visit in the morning, when the barrels are being toasted over an open fire. You will fully appreciate this ancient art, which continues today as it did centuries ago. www.nadalie.fr

Son et lumière (sound and light show) at Chateau Villemaurine, Saint Emilion With its amazing location on the edge of the medieval city, this makes for a theatrical visit. Created by Eric le Collen, famous for the recreation of the Battle of Castillon that is held nearby every summer, the quarries underneath the chateau have been turned into a sound and light show telling the history of the property and of Saint Emilion itself.
June 29 2011

The World's Oldest Champagne By Kristiano Ang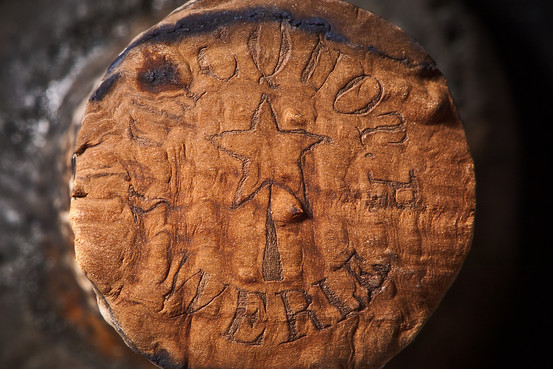 The cork of the Veuve Cliquot Champagne.

Singapore is hardly a friendly place to those who like to knock back a tipple – liquor taxes can run up to 70 Singapore dollars (US$57) per liter of wine.

That makes it even more surprising that Julia Sherstyuk, a Singapore-based restaurateur, recently paid a world record €30,000 (US$42,758) for a bottle of Veuve Cliquot Champagne. The bottle, which dates back to 1841, is said to be the oldest bottle of champagne in existence. Ms. Sherstyuk bought the bottle at an online auction held by fine-wines auction house Acker Merrall & Condit on June 3.

The bubbly comes with a story. Along with 144 other bottles from champagne houses like Juglar and Heidsieck, the 1841 Veuve Cliquot was salvaged last year from a 19th-century shipwreck in the Baltic Sea. The auction house believes the wines were on their way to the court of the Russian czsar in St. Petersburg when they were lost at sea.

The Russian link inspired Ms. Sherstyuk, who runs Buyan, a Russian haute-cuisine restaurant in Singapore's Duxton Hill district, to foot the bill. "It was [purchased] due to [its] historical significance," she said, adding that it helps the restaurant "convey a sense of Russian history and culture."

Those hoping to taste the bottle, which is being shipped to Singapore, will have to wait. Ms. Sherstyuk plans to exhibit it for a yet-to-be determined period of time in her restaurant's S$5 million wine collection. It'll sit alongside a €24,000 bottle of Jugler Ms. Sherstyuk also purchased at the online auction, as well as an 1854 bottle of Lafite Rotschild and an 1859 bottle of Mouton Rothschild, among others. Buyan resells these rare wines at prices ranging from S$8,950 (US$7,210) to S$88,888.

Ms. Sherstyuk said she was surprised that the 1841 Veuve Cliquot went for only €30,000. "It took a long while [for us] to decide to put in the winning bid," she said. "We were extremely surprised it did not sell for a much higher price."

But how will these wines taste after all these years?

It's a gamble. "It's dependent on the wine and more importantly, the vintage, but just because the wine is expensive doesn't mean that it will last for decades," says Marcus Boyle, the sommelier at Tippling Club, an upscale bar in Singapore. "Personally, I couldn't justify paying thousands [of dollars] for a bottle of wine. But such wines are very small productions from the best vineyard plots in the world and are in high demand."
June 28 2011

Baijiu All Around as Diageo Wins Bid Approval By Isabella Steger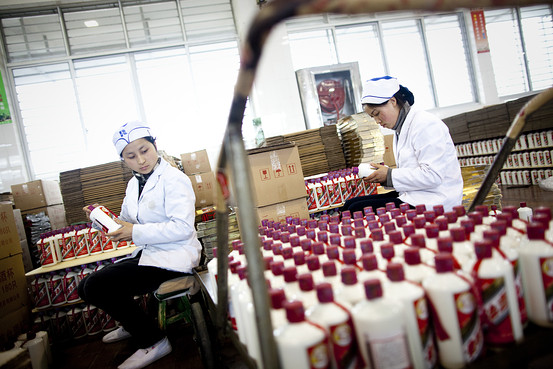 Workers package China Kweichow Moutai Distillery Co. baijiu liquor, at the company's facility in the Maotai section of the Renhuai District in Zunyi, Guizhou Province, China, on Thursday, April 7, 2011.

A few celebratory shots of baijiu may have been guzzled in London Monday night as Diageo PLC finally won regulatory approval for its bid for a Chinese producer of the firewater.

Diageo said Chinese regulators have approved its bid to take control of Sichuan Chendu Quanxing Group Co. Ltd., lifting its stake from 49% to 53%. Quanxing has a 40% stake in baijiu brand Shui Jing Fang, which is listed on the Shanghai Stock Exchange.

Sixteen months after Diageo's bid was first announced, it's taken no less than some help from Chinese Premier Wen Jiabao and U.K. Prime Minister David Cameron to get the ball rolling as the two heads of state met in London for a trade summit. So far, US$2.23 billion worth of deals have been inked.

Even if the spirit isn't everyone's poison (some liken it to paint thinner), there's no denying that it's going to be an important source of revenue for the world's big spirit makers.

A few celebratory shots of baijiu may have been guzzled in London Monday night as Diageo PLC finally won regulatory approval for its bid for a Chinese producer of the firewater.

Diageo said Chinese regulators have approved its bid to take control of Sichuan Chendu Quanxing Group Co. Ltd., lifting its stake from 49% to 53%. Quanxing has a 40% stake in baijiu brand Shui Jing Fang, which is listed on the Shanghai Stock Exchange.

Sixteen months after Diageo's bid was first announced, it's taken no less than some help from Chinese Premier Wen Jiabao and U.K. Prime Minister David Cameron to get the ball rolling as the two heads of state met in London for a trade summit. So far, US$2.23 billion worth of deals have been inked.

Even if the spirit isn't everyone's poison (some liken it to paint thinner), there's no denying that it's going to be an important source of revenue for the world's big spirit makers. According to Euromonitor International research, baijiu makes up 32% of China's alcoholic-drinks market, with sales in 2010 up 13% from the previous year to 805.8 billion yuan (US$124.5 billion). Top-end brands like Moutai can retail at as much as US$200 a bottle. LVMH Moet Hennessy Louis Vuitton SA and Pernod Ricard SA have already taken stakes in local baijiu makers.

The potential of the Chinese alcohol market also prompted KKR & Co. and New Horizon Capital to jointly invest in VATS Liquor Store Co., which operates stores across China selling premium Chinese and international brands.

And baijiu makers can't make the stuff fast enough. As Dow Jones Investment Banker writes:

Not only is baijiu the tipple drunk by a growing Chinese population (which grants pricing power to the distillers), but the producers – especially market leader Moutai and No. 2 Wuliangye – can't make enough of it. Moutai, for instance, has plans to double output by 2020.

Of course, Diageo is also keen to push its own products to the Chinese consumer. At an investor day in Shanghai in May, Diageo said it would focus on promoting scotch in the country, which accounts for more than 80% of Diageo's sales in China. In 2009 Diageo and Shui Jing Fang also teamed up to launch Shanghai White, a vodka distilled with baijiu methods, for the Chinese market.
June 25 2011

How to Succeed in the Wine Business (and How Not To) By Lettie Teague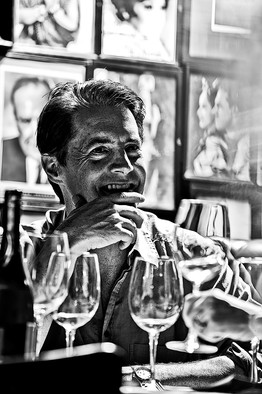 The Napa Valley is the wine region of first resort for many would-be vintners who also happen to be famous or enormously wealthy (or both).

But sometimes more obscure places like Ontario or Washington State show up on the labels of celebrity offerings.

In the case of television and movie star Kyle MacLachlan the choice was easy: he decided to make wine in Washington because it was the state where he was born.

Indeed, Washington wine seems to inspire those with true connections to the state.

Jeff Bezos, the founder of the Seattle-based Amazon, is an investor in JM Cellars, a winery located in Woodinville while footballer Drew Bledsoe (Washington State Cougars) has a winery in Walla Walla called Doubleback.

Perhaps that personal connection is one reason why they've all done so well.

That personal connection is a lesson that Iranian-born Patricia Kluge, the former doyenne of Kluge Winery in Virginia might have done well to learn.

The famous divorcee, and former nude dancer, burned through billions of dollars of her landmark divorce settlement, including tens of millions on her Charlottesville-based winery, which she recently sold to Donald Trump for a mere $5 million. (The Donald is said to be a non-drinker, so access to the cellar would not appear to be his primary goal.)

During the winery's heyday, Kluge enjoyed a great deal of attention from the press and even employed the famed Bordeaux-based consultant Michael Rollands to help craft her immodestly-priced wines. And just this week she declared personal bankruptcy.

The good news? The Donald is said to have offered Kluge a job. But maybe she's holding out for her own reality TV show.
June 24 2011

England's Sparkling Dream By Will Lyons

From the highest point of Rathfinny Estate, perched on the edge of the South Downs in East Sussex, one has an unbroken view of the gentle foothills of southern England's Cuckmere Valley. On a clear day, beyond the fields of wheat and oilseed rape, one can just make out the mouth of the River Cuckmere as it meanders gently into the English Channel.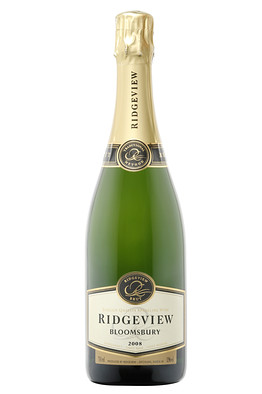 Bloomsbury - Ridgeview Wine Estate, Sussex, England; Vintage: 2008; Alcohol: 12%; Price: £22, or €25 -English wine has come a long way since Lt. Col. Robert Gore-Browne and his wife Margaret planted vineyards at Beaulieu in Hampshire in the 1950s. Today, a handful of U.K. producers are making sparkling wine, some of which have won international awards. I've still to be convinced of the quality of the majority of English wine on the market, but sparkling wine, such as this example from Ridgeview, does impress. A light, golden color in the glass, when poured it has a creamy mousse that, with time, opens up an attractive note of apples on the nose. In the mouth, the wine is soft, with just a hint of that yeasty character one finds in Champagne.

But today isn't a clear day. It may be the height of the English summer, but the rain is lashing down, blanketing the valley with a sheen of mist. So we're not getting outside. Instead, we're sheltering in the car, admiring the view and trying to envisage the 650 hectares in front of us planted with vines. As the rain batters off the bonnet, I can't help but openly wonder whether Mark Driver was perhaps a little too optimistic when he decided to invest more than £10 million of the money he earned as a hedge-fund manager at Horseman Capital Management to plant what will be England's largest single vineyard.

"It will be O.K.," says Mr. Driver, Rathfinny's owner. "We can handle a wet summer as long as we get a warm and dry September. As well as May, there are two key dates when it comes to making wine in the U.K.: There is Wimbledon fortnight [the last two weeks of June], when the vine sets its buds; if the weather is hot, you will have a good crop for the following year. The other critical time is September. This is the key ripening month, and a cool or wet September can lead to unripe or diseased grapes." But Mr. Driver plans to hedge against this by planting wet climate clones, which produce small, open clusters that are more robust when facing disease. To help him oversee the staggered planting, he has hired Cameron Roucher, one of New Zealand's most highly rated viticulturists. He has also recognized that, in England, grape varieties such as Bacchus and Sylvaner might grow, but on the High Street, they don't sell. So at Rathfinny, they are planting the classic French varieties grown in Champagne: Pinot Noir, Pinot Meunier, Chardonnay and a little Riesling and Pinot Gris—the idea being to produce the first bottles of sparkling wine by 2017.

"Next April we start planting," says Mr. Driver. "The first stage is to establish top-quality fruit, which we hope will produce top-quality wine. People have to realize here in England we can produce world-class sparkling wine. I passionately believe that." He has grounds to. Less than 60 kilometers away lie two of England's most celebrated wineries: Nyetimber and Ridgeview. In a blind tasting held by wine magazine Decanter, Ridgeview was deemed to be of a higher quality than Champagne. The two estates form a growing cluster of wineries, which includes Denbies in Surrey, Chapel Down in Kent and Camel Valley in Cornwall, that are forging a reputation for clean, dry, sparkling wine made in a cool-climate style, with delicate, floral fruit and refreshing, light acidity. It is this that has persuaded wannabe winemakers like Mr. Driver not to scour the foothills of Tuscany or the picturesque valleys of France for a vineyard, but to stay at home and invest in the English countryside.

It's a big project. There are plans to convert the old grain stores into a hi-tech winery and restore two ancient flint buildings. Mr. Driver has also enrolled in the viticulture course at nearby Plumpton College, which he credits with fueling a local industry that has gone from virtually nonexistent in the 1950s to supporting more than 1,200 hectares under vine today, with 116 wineries producing, on average, two million bottles a year. "We now have the personnel with skills and knowledge learned in England to support the industry," he says. "These may go abroad, but hopefully they will come back."

Actually, as we sit amid the wheat fields of southern England, Mr. Driver's vision doesn't seem that unrealistic. On the edge of Rathfinny, there is a patch of meadowland where there is evidence of a Roman settlement. "My suspicion is they would have had vines," he says. "After all, evidence shows that 2,000 years ago, it was considerably warmer in England." It's been a long time coming, but if all goes to plan, Mr. Driver will soon realize his goal of growing grapes once again on the slopes of Rathfinny.
June 21 2011

New Zealand Wines Best Lafite By Jake Lee


These wines — a selection of New Zealand wines and Bordeaux — faced off in a blind taste test recently in Hong Kong.

Bordeaux is best, except when it's not.

Pitting the finest bottles from France against the best of the New World has been a popular and controversial thing to do since 1976, when California wines defeated the best of Bordeaux and Burgundy at a tasting dubbed the Judgment of Paris.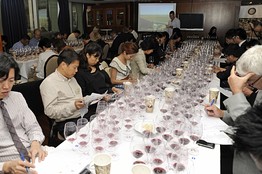 Tasters take notes during the tasting.

In these judgments, the wines are tasted blind, meaning judges review them without knowing the identity of samples in each glass. Scores are collated to give each wine an overall ranking and winners are announced.

Now those taste-offs against the New World are coming to Hong Kong, which tends to favor French wines above all else, challenging the prestige, history and quality of Bordeaux as the city cements its place as the fine-wine capital of Asia.

At a recent Bordeaux vs. New Zealand tasting, for instance, a 275 Hong Kong dollar (US$35) New Zealand bottle came in third place, ahead of Château Lafite-Rothschild (HK$14,500), Château Latour (HK$9,400), and Château Margaux (HK$6,250). It failed to best Château Mouton-Rothschild (HK$8,000) and Château Haut-Brion (HK$6,000), which took first and second place, respectively.

This kind of blind taste test "takes away all your preconceptions and you are just focusing on quality and possibly personal preferences," said Lisa Perrotti-Brown, a Singapore-based Master of Wine who emceed the event organized by Independent Wine Centre, a local education firm. The tasting was held at the Portuguese restaurant Club Lusitano for 40 experts from Hong Kong's wine industry.

The New Zealand wines included in the taste contest were made from the same red-grape varietal used to make Bordeaux and came from vines in Gimblett Gravels, an 800-hectare grape-growing region that is part of Hawkes Bay on the east side of the North Island. The first vine was grown just 30 years ago on the gravelly soils that have a unique terroir because of the region's summer and autumn heat.

"It's a wine insider's story right now," said Rod Easthope, chief winemaker of Craggy Range who has led similar events in New Zealand and London organized by the Gimblett Gravels Winegrowers Association. The New Zealand wines ranged in price between HK$225 and HK$550 a bottle; the third-place bottle was the Mission Estate Jewelstone Cabernet Merlot, which produces just 800 cases a year. That's far below 25,000 cases produced by Château Mouton-Rothschild, which won top marks at the tasting.

Other New World winemakers and associations are hosting similar events in Asia, seeking to appeal to the Asian palate as fast-learning consumers around the region splurge on bottles. In October, for instance, Chilean wines won five of the top six places in a Hong Kong tasting that pit them against top wines from around the world. The Chilean bottles bested those made by renowned wine estates such as Lafite, Haut-Brion and Italy's Sassicaia and Tignanello. In May, at the so-called Judgment of Seoul, Australian wines beat top French wines made from the same grape varietals. French wines don't always lose: Earlier this month in a tasting dubbed the Judgment of Hong Kong, Bordeaux scored higher than Portugal's top wines.

These events "allow us to strut our stuff better," said Mr. Easthope of Craggy Range. But "at the end of the day it's a bit of fun."
June 20 2011

Hong Kong takes to the bottle - Tax abolition created 850 firms and 5,000 jobs in 2 years, and wine business is now worth HK$5.5b By Enoch Yiu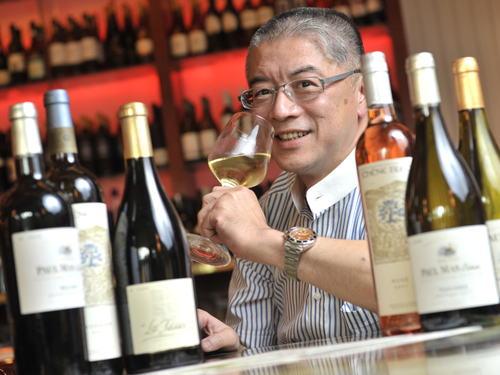 Gordon Yuen finds his new venture, the wine distributor Perfect Vintage, has proved a good combination of business and pleasure.

Gordon Yuen Tien-yau sold top-notch cameras for years before discovering another high-end product could be even more profitable - wine.

The 52-year-old retired HSBC (SEHK: 0005) banker-turned-retailer is among a new breed of wine sellers in Hong Kong, capturing a business now worth over HK$5.5 billion a year in the city.

Government statistics show the wine business has ballooned since wine duties were scrapped in 2008 as part of efforts to turn Hong Kong into an Asian wine hub. It has proved to be the right move - revenue from the industry is up 30 per cent from 2007.

Yuen said the decision to axe the tax was one reason he decided to start his company. "If the duty had remained at 80 per cent, it would be impossible for any wine business to set up in Hong Kong," he added.

The government slashed wine duty from 80 per cent to 40 per cent in 2007 and scrapped it altogether in 2008. Hong Kong wine importers and consumers no longer need to pay any tax on wine. The mainland still imposes a 40 per cent duty and markets such as Britain, the US and Japan have tax ranging from 5 to 20 per cent.

Yuen is chairman of A&A Retail Management, which sells cameras in Hong Kong and Macau and which last year set up a wine distribution arm called Perfect Vintage.

Perfect Vintage, which distributes French wines such as Chateau Paul Mas and Chene Bleu, is just one of 850 wine-related companies that was set up in the two years following the abolition of wine duty. There are now 3,550 such companies in the city.

New wine shops or wine-related companies hired more than 5,000 full-time staff in that two-year period, bringing total employees in the industry to about 40,000 by the end of 2009, according to the latest statistics available from the government.

Yuen said he always loved good food and wine and finds his new venture a good combination of business and pleasure. He distributes the wine via his own shops in Hong Kong and Macau, as well as directly to restaurants, hotels and clubs. "I visited different vineyards in France in March and tried more than 400 types of wine over the month as I negotiated with vintage owners for distribution rights in Hong Kong and Macau. I never imagined I could drink a glass of Lafite at breakfast time,'' Yuen said.

As well as being fun, the business is also a money-spinner.

"Selling wine has a higher profit margin than cameras and it has a more promising future," Yuen said. "Chinese executives and young people consider drinking wine to be part of a fashionable lifestyle. Mainlanders prefer to buy wine in Hong Kong because Hong Kong has better quality control."

Government statistics show mainland purchases of wine in Hong Kong surged 80 per cent to HK$558 million in 2009, up from HK$308 million in 2007.

Yuen also said the wine distribution business does not need much initial capital so was suitable for small and medium-sized enterprises.

The real challenge was recruitment, he added. "We do not have a big pool of talent who know much about wine. We have to recruit staff and then provide them with training so this has added to operation costs,'' Yuen said.

Jason Wong, who founded Delightful Wine two years ago, is another entrepreneur in the burgeoning industry.

His company focuses on selling wine for wedding banquets and accepts bookings via the internet and wedding planners. "The business is good as we can provide a wider choice than the supermarkets," Wong said. "We can compete on service, quality and can tailor customer requests for the wedding banquets.''

Like other small businesses in the city, Wong said high rent was a real challenge. "The competition is keen as we have seen more and more new wine shops open in the past two years," Wong said.

Besides the wave of small wine shops opening in Hong Kong, the removal of wine duty has also attracted the large auctioneers to the city. Wine auctions are now held every few weeks by the likes of Bonhams, Christie's and Sotheby's.

Sotheby's last year sold HK$410.42 million worth of wine in Hong Kong, 60 per cent of all wine sold through the auction house. That beat the HK$163.6 million sold through Sotheby's in London and the HK$114.49 million in New York.

Serious wine people are increasingly making the city their home. Robert Sleigh, senior director and head of Sotheby's wine department in Asia, was relocated to Hong Kong from New York last September.

Sleigh, 41, quit business school to join the wine business 20 years ago, starting working at a wine merchant in London. "I was supposed to study a four-year business course but I dropped out after finishing year one. I did not find it interesting.

"Rather, I found the wine business, which is a people's business, was what I wanted to do," Sleigh said. Four years later, he spent three years in France learning winemaking and marketing skills before joining Sotheby's in 1996.

Like other auction houses, Sotheby's has stepped up expansion into the wine auction business, on top of its traditional auctions of painting, furniture and jewellery

"Working at Sotheby's has allowed me to get access to the top 1 per cent of the best wine collections and work for the top wine collectors. This is amazing," Sleigh said.

Sleigh said his relocation was sensible given the pace at which the wine market was growing in Asia. Before Sotheby's held its first wine auction in Hong Kong in 2009, 60 per cent of buyers at its New York auctions came from Asia in 2007 and 2008.

"It makes sense for us to have somebody here to get close to the world's fastest-growing market, particularly China," Sleigh said. "The removal of the wine duty in 2008 in Hong Kong was also part of the reason Sotheby's expanded the wine auction business here."

He added that at auctions in Hong Kong, wine sold for about US$10,000 per case of 12 bottles, compared with US$2,000 to US$3,000 per case in auctions in New York, and US$1,000 to US$2,000 per case in London.

"Hong Kong wine auctions are focused only on high-priced wine. In New York and London, the buyers buy a wider range of wines from low to high-priced ones," Sleigh said.

Some Hong Kong investors like to invest in wine, betting it will outperform the stock market. The Liv-ex Fine Wine 50 Index, a benchmark comprising high-end wines, rose by 57 per cent last year, outstripping gold which gained 29 per cent, and the Hang Seng Index with its meagre 5 per cent advance.

China last year overtook Britain and Germany to become the largest market for Bordeaux wines.

Rising demand on the mainland has helped offset the reduced buying power of investors in the US and Europe following the global financial crisis, but Sleigh warned supply was finite when it came to wine.

"There are limitations on how much wine can be produced by each vintage every year," he said.

"Bad weather and a bad harvest would limit the supply further. And there is no way for us to produce any more old vintage wine. The mismatch between the supply and demand is the real challenge of the wine business.''
June 18 2011

Wines That Favor Balance Over Power By Jay McInerney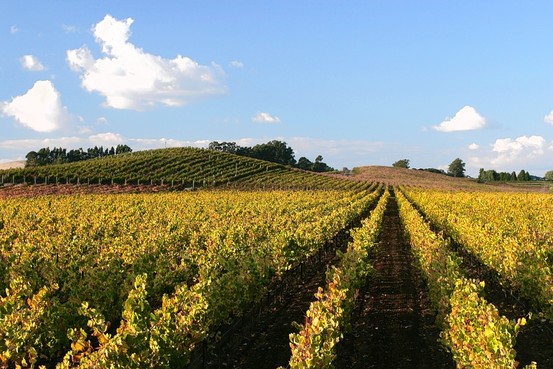 David Ramey was driving on a dusty road through the land of tequila and mezcal when he had what he describes as his "coup de foudre"—otherwise known as his road-to-Mexicali moment—and realized, improbably, that he wanted to make wine. "I suddenly thought, wine makes people happy," he says. "And it's the intersection of art and commerce." For a California guy who'd recently graduated from Santa Cruz with a degree in American literature, there wouldn't seem to be anything preordained about this choice, which entailed returning to school to catch up on chemistry and other courses he'd disdained as an undergraduate before enrolling in the oenology department at UC Davis, the West Point of the California wine industry. But in retrospect, it was a brilliant decision.

Mr. Ramey turned out to be a natural. After a stint at Château Pétrus in Bordeaux in 1979, Mr. Ramey returned to Northern California with a more nuanced vision of winemaking than the technocentric version he'd been steeped in at Davis, and became one of the leaders of the post-Mondavi generation who helped make the '90s a golden age for Napa and Sonoma. Unlike that of some of his contemporaries, Mr. Ramey's style always favored balance over power. They were never the fattest, or the ripest, or the most alcoholic—Mr. Ramey's aesthetic seeming more Modigliani than Botero. Tasting a Ramey Chardonnay alongside a Kistler—as I did when I first visited him in the late '90s—was a fascinating study in contrast, the Ramey vibrant, chiseled and fresh, the Kistler all tropical, buttery, fleshy and sweet. In the '90s the super-rich style was ascendant; now balance and freshness are the new buzzwords. Even Steve Kistler is now preaching the gospel of restraint and finesse. Mr. Ramey never lacked recognition, but he's now beginning to look like a prophet. Not that he didn't sometimes question the wisdom of his principles.

"Could I get higher scores by making riper, less acidic wines?" he says, as he sips a glass of his '08 Russian River Chardonnay at Spoonbar in Healdsburg, Calif. "Absolutely." Gruff tends to be his natural tone of voice. He pauses to check out the fashionable, exuberant crowd at the bar. After years as a sleepy backwater frequented by farmers and ex-hippies, Healdsburg is suddenly the kind of place where you see people in Prada eating tapas. "You can't drink these heavy, fat wines," he says. "On the other hand, you don't have to go to the other extreme just because there are wines of excess." Which is to say that Mr. Ramey's wines, for all their precision and restraint, tend to be more come-hither than their Old World counterparts, his Chardonnays just a little more voluptuous than the average Puligny-Montrachet, his cabs less tannic than the typical Médoc. Mr. Ramey is proud to be a California winemaker, happy to be the beneficiary of the climate, and while he loves French wines, he's not trying to imitate them.

After his stage at Pétrus, the mothership of Merlot, Mr. Ramey went to Matanzas Creek, where he made some of the first serious Napa Valley Merlots. Moving on to Chalk Hill, he garnered attention for his Chardonnays. He went on to make acclaimed Cabernet-based wines at Dominus and Rudd, while founding his eponymous winery in 1996. Initially Ramey Cellars specialized in Chardonnay, made from purchased grapes from some of the cooler vineyards in Sonoma. I still remember the first one I tasted at the French Laundry in Yountville, a racy, mouthwatering Hyde Vineyard chard, having been steered to it by the sommelier.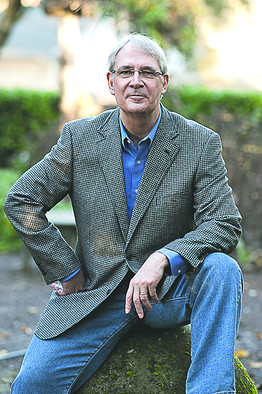 Mr. Ramey continued to work for Rudd, garnering some stellar scores from the critics, before finally devoting himself full-time to his own wines, at a winery he built in the ridiculously picturesque town of Healdsburg in Sonoma. And he's justifiably proud of the fact that he and his wife, Carla, whom he married at Pétrus, own the whole operation, and that they didn't start with a large fortune derived from another industry. "You've got mega-millionaires buying their way in," he says, "and you've got young, scrappy winemakers making tiny amounts of wine that's hard to find on the market. Then there are your big corporate conglomerates. By contrast, we're like a chef-owned restaurant." Fortunately it's a chef-owned restaurant which, though not huge, has enough seats to accommodate demand.

Ramey Cellars is too big to qualify as a cult winery and too small to make the Rameys rich. But the conservative business model, which might have seemed a bit frumpy five or six years ago, may be the perfect one for the postcrash economy. Like his winemaking style, his pricing has always been restrained compared with his competitors', given the relative critical acclaim his wines receive. Now, as some wineries that once turned away customers for $200 bottles of cab are secretly cutting deals and accumulating inventory, Mr. Ramey is more than holding his own. His delicious 2007 Napa Valley Claret, a Cabernet Sauvignon–dominated Bordeaux blend, sells for around $40, and it's ready to drink at this moment, unlike many of the big cabs from that excellent vintage. (He makes more complex and expensive cabs, too, the single-vineyard Pedregal from Oakville being the rarest and dearest.)

"I've lived through three cycles of the California wine industry," Mr. Ramey says. "We had recessions in '91 and '92 and again in '02 and '03." While he admits that the recent economic slowdown briefly depressed sales, he had his best year ever in 2010. It doesn't hurt that the man whose name is on the bottle is on the road a good part of the year, meeting restaurateurs and retailers. "A lot of my colleagues haven't worked hard enough to establish themselves in the market," he says.

For a winemaker, Mr. Ramey seems to be an uncommonly good businessman, but his decision to make Syrah may have been a case of listening to his heart more than his head. In 2002 Mr. Ramey planted two Syrah vineyards on the cool western side of the Sonoma Coast appellation, inspired by his love for the Syrahs of the northern Rhône. The resulting wines have been lavishly praised by the critics. But, as many of his colleagues have discovered, California Syrah isn't easy to sell, and he's scaled back production since the '07 vintage. (Wine-country joke: What's the difference between a case of Syrah and a case of pneumonia? You can get rid of the pneumonia.) I love Mr. Ramey's Syrahs, which are much more reminiscent of Côte-Rotie than they are of the jammy Barossa Shirazes, and they make the case for this grape as convincingly as any in California. My advice is to try them and buy them while they're still unfashionable. They are great values.

Mr. Ramey is one of those rare winemakers who seem equally adept with both reds and whites, but I have a special fondness for his Chardonnays, which seem to me to strike a perfect balance between the elusive virtues of white Burgundy and the hedonistic pleasures of Chardonnays from the Golden State. Imagine if Christie Brinkley spoke French. Oh, wait, she does. Mr. Ramey should consider hiring her as spokesmodel.
June 15 2011

Zinfandel, the California Story By Jason Chow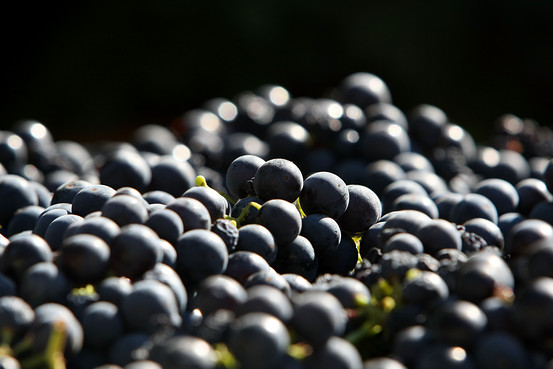 Zinfandel was long hailed as California's own.

Though genetic research over the past two decades has punctured the theory that it's native to the region — it's actually a relative of the Italian Primitivo grape and was likely first grown in Croatia — many still equate the grape with the Golden State. Zin, as some call it, is the third-most commonly grown grape of the region, trailing only Chardonnay and Cabernet Sauvignon. A quick primer:

A long history. It's unknown how, exactly, this grape made its way to the U.S., but it was already growing on the American East Coast as early as the 1830s. The name, too, is a bit of a mystery: The Merriam-Webster dictionary claims it's a derivative of tzinifándli, a Hungarian word for the German grape Zierfandler — but that's a white grape, not at all like the Zinfandel we know today. Italian winemakers who grow Primitivo sometimes label their bottles as Zinfandel to appeal to international audiences. In Italy, though, most Primitivo/Zinfandel is mixed with other grapes to produce a blended wine.

Red, white and blush. Zinfandel grows well in California's warm-but-not-too-hot climate, especially in regions like Sonoma and Napa. The grapes are hardy and grow in big bunches, but they sometimes ripen unevenly and can contain a high amount of sugar. Most Zinfandel is made into big, rich, full-bodied red wines that can hold levels of alcohol that exceed 15%. Part of the reason for Zinfandel's richness is that some winemakers "bleed" off some of the pale juice at the early stage of fermentation to make a rosé called white Zinfandel, or "blush" wine. (Click here to read last week's Wine 101 on rosé wines.) The intense juice that remains is turned into red Zinfandel. Zinfandel can also be left to ripen far into the season before it's picked, creating a sweet and very alcoholic wine. A handful of makers even make Zinfandel Port — a fortified wine — from these mature grapes.

A cheap trick? Critics often deride Zin for producing alcohol-bomb reds with heavy berry-jam flavors and cheap, cloyingly sweet rosés. Others say Zinfandel isn't a "serious" wine — that is to say, it's not a complex wine that inspires long debates like, say, top Cabernet Sauvignon and Chardonnay from California. But despite the derision, the beauty of Zinfandel is its versatility — the grape lends itself to a variety of styles of wines, from blush to red and ports. And because of its lowly critical reputation, it's a far cheaper wine to drink, even at the top end. The tip is to avoid the ultracheap swill and to seek out wines that come from careful growers with the oldest vines — the older plants produce better fruit, which in turn means top wines. Many of these old vines are in Dry Creek Valley in Sonoma County. Try a few Zins from this region and form your own opinion.
June 13 2011

Pinot Gris or Pinot Grigio? By Jason Chow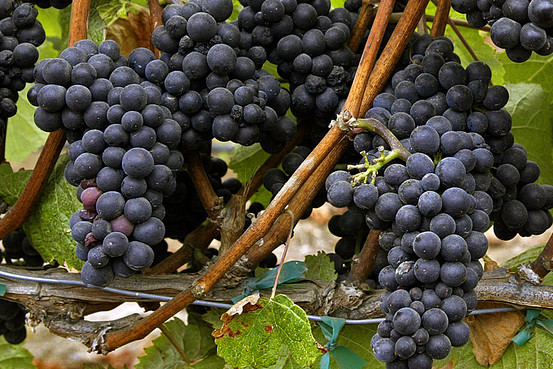 Pinot Grigio grapes ready for picking in California.

What's the difference between Pinot Gris and Pinot Grigio? On a basic level, nothing: The same kind of grape is used to make both wines. But on the palate, there lies a world of difference.

Here's the lowdown on this versatile grape:

Around the world: The Pinot Gris grape is mostly associated with white wine from Alsace, a French region that borders Germany. In northern Italy, the same grape is known as Pinot Grigio. But the varietal is also grown in cool-climate areas in Australia, New Zealand, Germany and the U.S. Pacific Northwest.

Sometimes big, sometimes light: Pinot Gris grapes ripen with plenty of sugar, which means that the wines tend to be either on the sweet side or, if the sugar is left to ferment for a drier wine, relatively high in alcohol. But the wines produced from this grape vary in taste, depending on the region in which they are grown. The wines from Alsace are rich, slightly oily on the mouth and full of flavor. The wines from Italy, where the grapes are harvested before they fully mature, are light-bodied and crisp.

Pinot Gris and Grigio wines from the New World tend to split between the two styles, and the way a maker labels a bottle can be a signal. For example, a wine labeled Pinot Gris from California will be more full-bodied than a wine called Pinot Grigio from New Zealand, which likely will be brighter and more acidic.

Follow the menu: Salads, mild fish and shellfish are great matches for the lighter Pinot Grigio, and like other crisp whites, it goes especially well with goat cheese. Oilier fish and roasted chicken are good pairs for the heavier-style Pinot Gris. Either way, serve slightly chilled.
June 12 2011

The Hunt for Nebbiolo By Will Lyons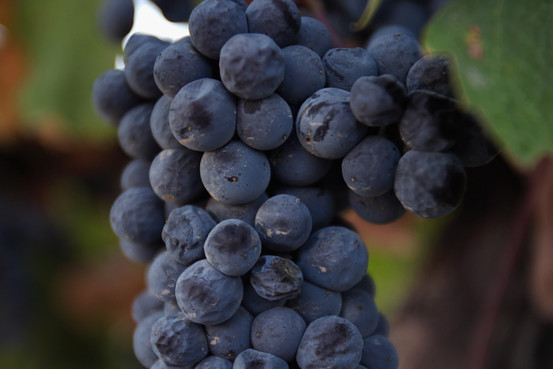 "Man, that is a lot of grapes," said my friend, shaking his head in disbelief. "How do you remember them all?"

We were talking wine. Not the sort of wine talk where the conversation veers from the merits of buying grower Champagne to the delights of Gevrey-Chambertin, Burgundy's largest wine-producing village. But the basics: how wine is made, which countries produce it, is red better than white and, lastly—the question that produced such disbelief—how many different grape varieties are there?

For the record, there are more than 4,000 different grape varieties, but my friend needn't have worried; only about 100 are recognized as having discernible character and flavor. Within these, there are really only 12 regarded as of sufficient quality and interest to be planted widely. It doesn't take a lifetime of study to know that they comprise the red and white grape varieties of Bordeaux (Cabernet Sauvignon, Merlot, Cabernet Franc, Sauvignon Blanc and Semillion), ditto Burgundy (Pinot Noir and Chardonnay), red Rhône (Syrah or Shiraz), white Alsace (Gewürztraminer and Muscat), Chenin Blanc from the Loire and, of course, Riesling in Germany.

Familiarity with these classic varieties will help you navigate your way around a restaurant wine list, lay the foundations of a cellar and give you enough knowledge to drink pretty interesting wine for the rest of your life. But—and this is where we wine writers come in—it's always fun to go off-piste, to taste something out of the ordinary, explore a variety that doesn't feature heavily on the wine route, as it were. There are swathes of relatively well-known regional varieties, from Spain's Tempranillo to Zinfandel in California. But what about the less well-known? Aligoté, for instance, the vibrant, zesty second grape variety of Burgundy; Tannat, the astringent red variety grown in the Madiran of southwest France and now finding a new home in Uruguay; or Mourvèdre, the gamey-tasting variety grown in Bandol in Provence.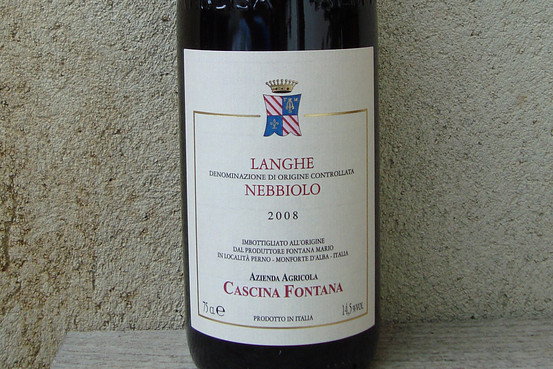 The Nebbiolo grape is responsible for producing some of the world's most sought-after wines, including Barolo and Barbaresco. But they can be hard on the wallet, and both need a little bottle age to show their charms. Those looking to enjoy something with immediate, soft appeal should look to the Langhe appellation. Cascina Fontana is a case in point, with an inviting aromatic nose with notes of ripe, red fruit such as raspberry and roses in full bloom. Texturally, it is lighter than most reds, with a pleasing acidity that gives the wine a lift and makes it a fine companion to wash down pizza with salad

As a rule of thumb, Italy is always a useful destination for such an exercise, as it contains one of the largest portfolios of indigenous grape varieties in the world. Despite the popularity of varieties such as Sangiovese (Chianti and Brunello di Montalcino), Barbera and Nero d'Avola, others are still playing catch-up when it comes to international recognition. One grape variety that is certainly worth exploring is Nebbiolo, widely planted in Italy's Piedmont and responsible for the stately Barolo and Barbaresco wines.

At its best, Nebbiolo takes on a rich, perfumed smell reminiscent of roses or violets; in some cases there are fruit notes, predominantly cherry and strawberry. With age, these evolve into more savory notes, such as truffles, tobacco or tar, and the scent of the forest floor. On the palate, like Pinot Noir, it is blessed with high acidity, which can give its most compelling examples a sinewy power and lift. Drunk without food, admittedly, it can taste a little severe, but with pasta or meat dishes, such as beef, it transforms itself, as the acidity and tannin marry well with the savory flavors of the food.

Although grown elsewhere, most notably in Australia and a little in Oregon, California and Argentina, Nebbiolo shines on the hillsides of Barolo and Barbaresco, where it is rumored to take the name of the fog, nebbia, that swirls through the region. First, a caveat: These are by no means cheap wines, but they aren't prohibitively expensive either, sitting in the €12-€20 bracket, which places them as special-occasion wines or something decent to age in the cellar. Actually, given the time and effort it takes to grow Nebbiolo—and, most notably, its propensity for late ripening, which makes it prone to rot—it is a wonder vignerons produce the varietal at all. But with a little cajoling, it produces exquisite results. One area to note is the Langhe and Roero hills, where the sandy soils give it a floral, lighter character. I recently had the opportunity to taste a range of Nebbiolos and was compelled to try more.

These are wines to enjoy with a meal—order a glass in a restaurant or ask the sommelier if he has any lying in his cellar. Elio Altare, Chionetti, Marchesi di Grésy, Marcarini and Fratelli Alessandria are producers worth looking out for.
June 11 2011

Vintage wine on the block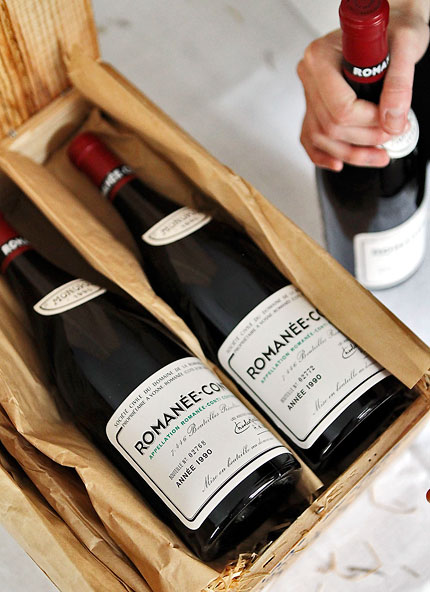 Bottles of Romanee Conti 1990 wine are displayed at Sotheby's in London yesterday, ahead of their auction next week. The auction house estimated a case of six would fetch in the range of 36,000 to 46,000 pounds (US$59,000 to US$75,000) during a two-day auction in London next Wednesday and Thursday.
June 10 2011

California Dreamin' By Will Lyons

It's worth reminding ourselves that a generation ago, when the Mamas & the Papas were penning their seminal hit, many of the wineries that have earned California a place at the top table barely existed. Now, the state is the world's fourth-largest producer of wine in the world, behind France, Italy and Spain—an interesting statistic given that Prohibition was still in force there as recently as 1933 and it wasn't really until the '60s and '70s that winemaking in the state began to emerge from the fringes to establish itself as an important industry in its own right.

The 1970s was a key decade for Californian wine, a period when winemakers in Napa began to take on the old fine-wine order and create their own hugely successful versions of red Bordeaux and white Burgundy. In many ways, they were pioneer days, when the old order was having its cage rattled from across the Atlantic and the University of California at Davis, around 70 miles northeast of San Francisco, began to forge an international reputation for viticulture and oenology. Nowadays, it is well-known that the top wines from California compare favorably with those in Europe, and for the collector, the price of these wines—on both sides of the Atlantic—has risen, too.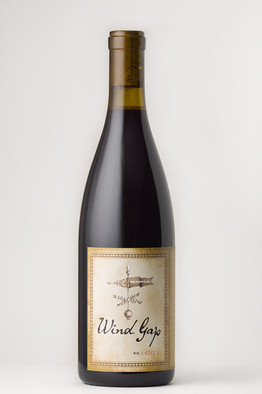 What a find. Based in the Russian River Valley, Pam and Pax Mahle's Wind Gap focuses on small plots of vineyards. Given the quality of the wines, the estate has all the hallmarks of a cult winery in the making. This wine really impressed with its restraint, elegance and finesse; a Syrah that wouldn't look out of place amid a line-up of some of the finest examples from the northern Rhône. The nose is replete with white pepper, a little spice and an inviting cherry character. The palate is fresh, with ripe tannins. If this is California taking on France at its own game, it is also an example of it winning.

That's not to say Californian wine has been immune to criticism. European critics have long held the view that the state's wine—outside of the top niche and the branded end at the very bottom of the market, such as Blossom Hill, Gallo and Echo Falls—has become too expensive and too preoccupied with gaining high numeric scores from the U.S. press and creating blends that are too high in alcohol. In part, this could be cultural. In London wine-trade circles, there is an anecdote about the difference between holding a dinner party in London and New York: In London, your host will inform you that he has found an absolute gem of a wine, before proudly exclaiming that he only paid £10 a bottle for it. In New York, the host will inform guests that he has found an absolute gem of a wine, before proudly exclaiming he paid more than $100 dollars a bottle. Amusing, no doubt, but generalizations should always be treated with caution; in California, the picture is much more complicated.

First, there are plenty of regions such as Anderson Valley, Carneros, Sonoma and the Russian River Valley that are making spectacular wines of finesse and elegance. I recently tasted through a range of more than 70 wines from California and came away with a genuine, newfound enthusiasm for the state's wines. Littorai, in the Russian River Valley, is a case in point. Its wines are made by Ted Lemon, who studied oenology at the Université de Bourgogne and worked at several Burgundian estates, including Domaines Dujac, de Villaine and Bruno Clair. His wine-making philosophy is distinctly European in the belief that the character and style of wines are a product of their place. His 2007 Cerise Vineyard Pinot Noir from the Anderson Valley has a spicy, deep, intense feel. Wind Gap Syrah from the Sonoma Coast stopped me dead in my tracks with its similarity to the style of wine found in the northern Rhône. With an alcohol level of 12.1%, it has an attractive nose, replete with blackberries and white pepper, while on the palate, its texture delights in its suppleness.

Three Zinfandels really stood out in terms of highlighting the difference in the flavor and character achieved by California's regions. The 2007 Edmeades Zeni Vineyard Zinfandel from the Mendocino Ridge had a wonderful silky, plummy feel, with a beautiful length. The 2007 Hartford Zinfandel from the Russian River Valley really excited, with an inviting nose of raspberry and cinnamon and an attractive fresh finish, while the 2009 Cline Cellars Big Break Zinfandel from Contra Costa County displayed a distinctive spicy, wild-berry character with enormous power and length.

These wines are by no means inexpensive, coming in at between $30 and $50 a bottle, but the strength of the euro against the dollar has made Californian wine prices in this range a much more compelling proposition.
June 9 2011

Embracing the Pink By Jason Chow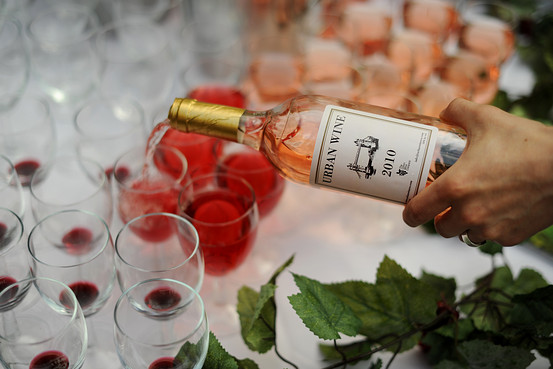 Rosé is often associated with bad wedding receptions and avoided by men for its color. But don't let those stigmas color your opinion of this wine—rosé can be a delightful staple during the summer, especially when served alongside the grill. There are, however, many variations. Here's the lowdown on what the French call "pink":

Several varietals, several regions: Rosé comes from all over, in all sorts of varietals. In France, they make it from Grenache, Syrah or lesser-known varietals like Mourvedre and Carignan. In the French Loire valley, the best rosés are made from a mix of Cabernet Franc and other grapes. Champagne often makes single-varietal rosé wines from Pinot Noir grapes. As for the name, in Italy, it's called rosata and in Spain, it's called rosado, and in California, it's sometimes called "pink wine"— and all regions use different kinds of fruit.

Quick time: There are several methods to make rosé but the most regarded technique is through "abbreviated red wine vinification," which is a fancy phrase to describe the following: Black-skinned grapes are crushed and the skins remain in contact for up to three days before the pale-colored juice is run off to continue fermenting. The short amount of contact with the skins is similar to a short steep in making tea. Usually the grapes used aren't fully ripened, so there isn't too much sugar in the wine. This keeps the drink light and refreshing.

The California way: A less-reputable method among Europeans, but popular among Californians, is called saignée, which means "bleeding" in French. This is a way to intensify red wine, with rosé being more of a by-product than the intended result of the process. The technique requires lightly crushing the grapes—as opposed to pressing the fruit. Then the skin-and-juice mixture sits for 12-24 hours. A small portion of the juice—pale in color—is run off and fermented without the skins, while the the remainder of the juice will remain with the skins and eventually be turned into red wine. The knock on this technique is that sometimes it uses fully ripened grapes that are full of sugar. After fermentation, the high sugar content renders the wine with high levels of alcohol—sometimes too much for a delicate wine like rosé to handle. Not all rosés made in this manner are that way, but chances are that the cloying, heavy or too-sweet rosé that you drank at your nephew's nuptials last year was made using this technique.

Blending white and red: The third and least-regarded rosé-making technique is the simple blending of red and white wines to get the desired color. In Europe, wine authorities forbid this technique, except in Champagne, and even there the top makers of sparkling rosé won't blend the wines. The EU contemplated allowing blending but the French lobbied hard to prevent it from passing. France's agricultural minister said it was a victory "to defend our culinary way of life."

Think summer food: Rosés are so varied it's difficult to generalize what food matches best. That said, it's a quintessential summer drink, so anything you'd eat at a summer picnic—grilled seafood, salads, and olives just to name a few—would likely go well with a glass of pink. Just remember, keep rosé chilled. It's supposed to be refreshing, after all.
June 4 2011

Wine's Most Powerful People By Jason Chow

Now that China has ramped up its wine consumption, the Middle Kingdom is also gaining respect in the industry.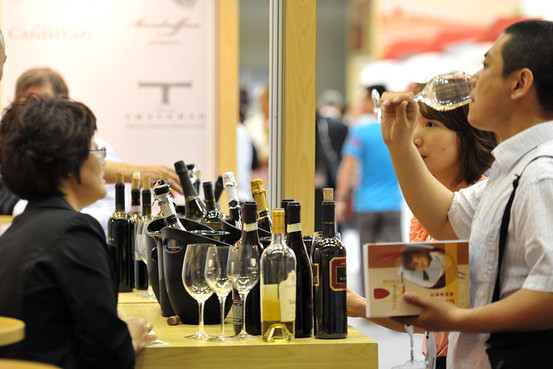 Wine magazine Decanter published its 2011 power list this week, ranking the 50 most influential people in the industry. Not only do five people on the list reside in China or Hong Kong, but Asian consumption patterns are also changing the wine world, even in traditional powerhouse countries such as France, said Guy Woodward, editor of Decanter.

"In China and Asia, the rate of change is so fast and the potential so large that that influence is brought to bear across the global market as a whole," Mr. Woodward said.

The highest-ranked wine influencer in China is seventh-ranked Don St. Pierre Jr., the Canadian chief executive of ASC wines, the country's biggest wine importer. Just behind him, in eighth place, is Wu Fei, chairman and general manager of Cofco Wines & Spirits, a Chinese state-owned company that owns the Chinese-made Great Wall brand of wines and has been on a global buying spree, snapping up vineyards in Chile and France.

China's thirst for wine is re-shaping the ranks of movers and shakers in Europe as well. Take Eric de Rothschild, who is listed as the second-most powerful person in the wine world, after Pierre Pringuet, the chief executive of drinks conglomerate Pernod Ricard. Mr. de Rothschild, who was ranked 20th the last time the power list was compiled, two years ago, is president of Domaines Barons de Rothschild (Lafite), which owns Château Lafite, a top Bordeaux that has become wildly popular among China's wealthy. Prices of bottles of Château Lafite have soared as Chinese demand has jumped—at an October Sotheby's sale in Hong Kong, three bottles of Château Lafite-Rothschild 1869 sold for 1.8 million Hong Kong dollars (US$232,693) each.

"[Mr. de Rothschild] is now seen as the owner of the most sought-after wine in the world because of what's going on in Asia," said Mr. Woodward.

But when it comes to the tastes of the masses, turn to Cofco boss Mr. Fei, who made it onto the list because of the state-owned company's unmatched influence over the Chinese market—Cofco is the country's largest domestic wine producer.

"Not everyone is drinking Lafite," said Mr. Woodward. "There's a question on how the wine market will develop with the man on the street. What sorts of wine will they want to drink? Cofco will have a huge influence on that and has the power to shape the domestic market quite a lot in terms of quality of Chinese-made wine."

Other China-related players on the list include Robert Shum, founder of the Chinese retail chain Aussino World Wines, and Ch'ng Poh Tion, a Chinese wine columnist who also writes for Decanter. The list was compiled by consulting several wine experts around the world. Decanter said it was admittedly "unscientific" in its methodology.

"I think what will be interesting to watch is how tastes are defined in China," said Mr. Woodward. "For example, in the past, in the U.K. and the U.S., it was Robert Parker who was huge in shaping consumer tastes. It'll be interesting [to see] how Chinese consumers choose their wines. Will they be influenced by the critics or will they just have the confidence of going with their own palate? The real question is on how consumer tastes develop."
June 3 2011

Falling prices for wineries lure investors By Richard Warren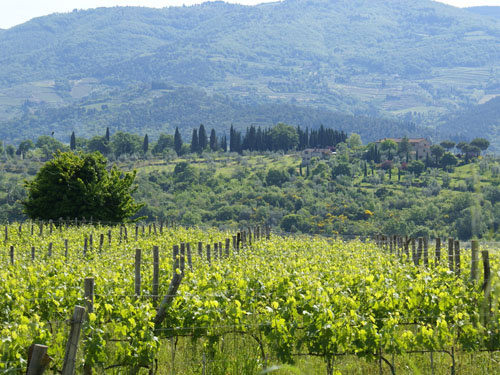 The dream of producing their own wine makes buying in a prestigious region attractive to investors, including many from China - Italian vineyards, especially in prestigious areas, have been attracting strong interest.

Investments in vineyards is on the rise across the world as prices for these types of properties have retreated in most locations, research from estate agency Knight Frank shows.

Chinese businesses are among those entering the market.

Only two of the 15 wine regions covered in the Knight Frank vineyard index showed an increase in prices last year, namely Mendoza in Argentina - where prices increased 13 per cent over the year - and Colchagua Valley in Chile - where prices rose eight per cent.

But the increases come off a low price base and have large parcels of land available, low building costs and few planning restrictions; all of which makes them attractive to investors looking to start making wine from scratch, the agency reports.

"If you are looking to create serious volume then the New World provides more opportunities," said Liam Bailey, head of residential research at Knight Frank, "because you can create vineyards on a larger scale in South America and maybe South Africa."

Vineyard prices fell in established wine regions because they are linked to property values, which declined in many countries, Knight Frank said. An oversupply of wine has made these vineyards less valuable, too.

Despite growing investment in South American agricultural land, Chinese viticulturists have not headed that way yet. They have focused instead on the Bordeaux region in France, where five Chinese-owned vineyards help supply the mainland's huge demand for wine.

The vineyard index shows prices fell 14 per cent in Bordeaux and the Dordogne region in 2010.

However, Joel Palous, managing director of AIM Vineyards, a company that advises clients on purchasing and managing vineyards, said Chinese investors were correct to put Bordeaux at the top of their buying lists. Prices would recover quickly, he said, because it was a prestigious wine-making region.

Bordeaux prestige is reflected in vineyard prices of US$642,000 per hectare on average, Knight Frank's index shows, the most expensive in the world. They are 24 times costlier than Mendoza vineyards, which sell for US$27,000 per hectare on average, making them the most affordable on the index.

In addition to Bordeaux, Chinese investors ought to consider other prestigious regions, including California's Napa Valley and Ribera Del Duero in Spain, said Palous.

"Those areas have been providing the most impressive wines over time and have been promoted for many years around the world, which gives the area recognition like a brand," he said. "Vineyard investment is like property investment. The three points to remember are: location, location, and location."

The key to selecting the best location is to analyse the state of the vineyard and the brand said Palous.

French alternatives to Bordeaux include Languedoc, said Joanna Leverett, agency network manager at Savills estate agency.

"The Languedoc produces some good-quality wine and the property prices are lower than Bordeaux, offering some excellent-value chateaux with vineyards. Chinese investors who want vineyards with high production rates could find them in this region," she said.

Knight Frank reports growing buyer interest in Italy. Bill Thomson, chairman of the Knight Frank Italian Network, said Chianti was a good region in Italy for investors because its wine was recognised and traded across the world.

He said Italy's most expensive and saleable wine was Brunello di Montalcino, where vineyards cost US$259,000 per hectare. He advised buyers against buying too much land in established winemaking regions.

"Making the wine is not the problem. It is the selling," he said. "You can get 3,000 litres, that's 3,000 bottles, per hectare. People don't always realise how much wine can be produced."

Investors looking to the long term may need to consider how climate change may affect winemaking. Subtle changes in temperature and humidity can affect quality.

Global warming meant viticulturists would be better off in northern climes, said Thomson.

"It won't be long before it becomes impossible to make wine in Sicily. None of this will happen in our own lifetime, but our grandchildren may have this problem."

A beneficiary of climate change may be southern England. "There have been a lot of French investors - and let's face it, they know what they are doing - investing in southern England," said Knight Frank's Bailey. "We sold a couple of vineyards in southern England to French buyers this year."

Champagne houses in northern France have been considering whether to move to Kent in southern England because it may become too hot to produce the wine in their own country. English wine is improving in quality and quantity. This year English winemakers are hoping to exceed the record four million bottles they produced last year.

"British wine is on the up," said Bailey. "And investing now would mean getting in at the ground level."

In terms of vineyard prices, southeast England is one of the world's least expensive regions. One hectare of vines costs just US$32,000.
June 2 2011

Aromatic style a cool complement to summer By Sarah Wong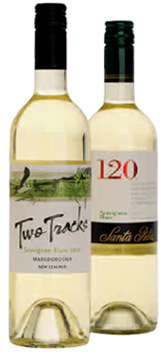 Sauvignon blanc wines can be found in New World countries such as New Zealand, Australia and Chile

With the prospect of long sultry summer evenings approaching, it is a perfect time to keep a bottle of sauvignon blanc (or simply sauvignon) in the fridge. It's refreshing, intense, citrus like, tropical fruit flavours makes it a suitable wine to complement the hot weather. It is a wine that once tasted is hard to forget due to its highly aromatic character.

Sauvignon blanc originates from France and is traditionally grown in the Loire valley in regions such as Sancerre and Pouilly Fume. In Bordeaux it is often blended with the semillon grape to add softness and weight to the palate. Chateau Haut Brion, one of Bordeaux's top white wines has a blend of 55 per cent sauvignon blanc and 45 per cent semillon in its 2007 vintage. Sauvignon is also an integral component of the famous late-harvested dessert wines of Sauternes and Barsac.

With the rise of modern wine regions, sauvignon has found a home in New Zealand. Marlborough region sauvignon blanc was made famous by the iconic brand Cloudy Bay with its inimitable, forward, aromatic style converting many wine drinkers into sauvignon lovers. The popularity of the wine subsequently led to winemakers emulating the New Zealand style. Turning north, the grape is grown in Western Australia where it may be blended with semillon. In California, the variety is also popularly known as Fume Blanc. The term was coined by Robert Mondavi, one of the founding fathers of Californian wines. Growers in cooler areas in Chile and South Africa are increasing plantings.

Sauvignon blanc is a melange of fresh fruit flavours, influenced by the growing climate. In cooler climates expect grassy, green pepper, asparagus-like flavours. In the middle of the flavour spectrum, sauvignon has tropical fruit - think pineapples, passion fruit, lychee, and citrus. Warmer climates such as California produce wines with more pronounced flavours of melon and peaches.

The winemaker can also influence the flavours by adjusting fermentation temperatures and selecting specific strains of yeast - a cooler fermentation temperature will give a more tropical fruit flavour. Sauvignon blanc is known for its high acidity and lean palate, which enhances its refreshing qua lities. Wines may be bottled a few months after the harvest to preserve the vibrancy . In regions such as Bordeaux, sauvignon may be aged in oak to add structure and complexity.

Sauvignon's popularity is set to grow. Its universal appeal makes it an attractive wine for all occasions. Sauvignon blanc is a naturally high yielding vine and yields may have to be controlled by winegrowers to maintain quality. The variety has benefited from modern winemaking which brings its razor-sharp aromatics to the forefront.

The best news about sauvignon is that it can be enjoyed young, is approachable and is not expensive.

Suggested wines:

Giesen Estate Marlborough Sauvignon Blanc 2010, HK$110 www.winenthingshk.com
Araujo Estate Sauvignon Blanc Eisele Vineyard 2009, HK$390 www.altayawines.com
Smith Haut Lafitte Pessac Leognan Blanc 2005, HK$1,300 Watsons Wine Cellar www.watsonswine.com
MAY 26 2011

What Does China Need? More Table Wine By Jason Chow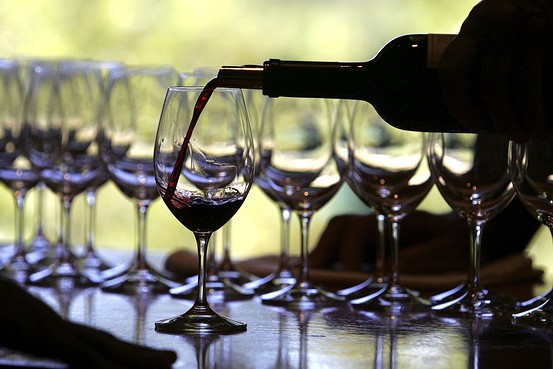 One of the largest beverage companies in the world wants in on China's wine boom.

Constellation Brand—a family of labels that includes Robert Mondavi, Australia's Banrock Station, and the Bordeaux Mouton Cadet—plans to expand its operations in the mainland, The Wall Street Journal's Melissa Korn reports. Chief executive Rob Sands of the New York-based beverage company said he will formally announce a top executive for its Asian business.

Mr. Sands says he sees a sweet spot in the Chinese market in imported table wines—in other words, the cheap everyday drinking stuff sold in supermarkets. That market has grown 20% a year in the five-year period leading to 2010, according to a report by Rabobank.

While Constellation is making its moves, China's wine market continues to develop apace. According to a study by Vinexpo released earlier this year, 85% of the wines consumed in China are made by domestic makers, such as Dynasty Wine Ltd. and Changyu Pioneer Wine Co., making mostly table wines.

Also, Constellation will face competition from other major international wine conglomerates that have their eyes on China, too. Last month, the Australian wine giant Treasury Wine Estates, the recently spun-off business from Foster's Group, hinted as much when its chief executive David Dearie said its premium Penfolds brand is a "tremendous opportunity" for the company in China. Aside from Penfolds, Treasury owns a large family of wine brands including Greg Norman Estates, Lindeman's and Rosemount Estate.
May 25 2011

Grains of truth from an old cask master - A whisky bar enhances its service to the cognoscenti with a series of lectures By Robin Lynam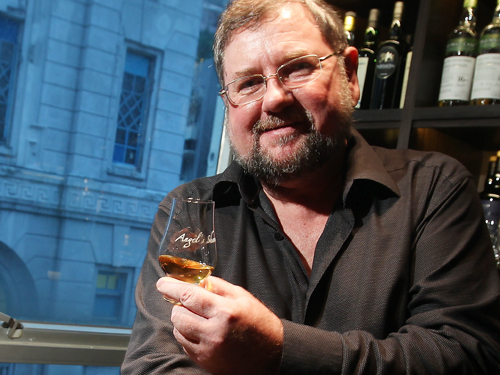 Ron Taylor is on the side of the angels. They like whisky too, apparently: the precious liquid that evaporates from the casks as the spirit matures is called "the angel's share".

That is also the name of a new bar on Hollywood Road, noteworthy for an extensive selection of malts and blends, not just from Scotland and Ireland, but also North America, Japan and even one from France.

The centrepiece of the bar is a barrel of 20-year-old Macallan, and you can have a dram - straight from the cask at a strength of 49.8 per cent by volume - for HK$180. Whiskies from the bottle are priced, according to quality and rarity, from HK$68 to HK$590 per measure. The bar, founded by Charlene Dawes, who also owns Tastings Wine Bar in Wellington Street, has a mission to educate patrons on the finer points of this noble spirit, and has enlisted Taylor's help.

A Scot who is Speyside born and bred, Taylor first came to Hong Kong to work for Cathay Pacific (SEHK: 0293). He was the airline's head of fuel procurement, but devoted much of his leisure time to the study of other even more expensive fluids. "Whisky is a personal passion for me, but I teach everything in the wine and spirits game," he says. "I've been studying it seriously for over 30 years, and lecturing for just over 10 here in Hong Kong.

"One of the great ways to learn is to teach. People ask questions and then it takes you down another path. I love being asked questions I don't know the answers to. You could spend 10 lifetimes studying wines and spirits and still only scratch the surface."

It's a Saturday night at Angel's Share, and Taylor is addressing a small class of whisky enthusiasts and a few curious beginners, each with four glasses of single malt whisky in front of them. This is the second of four workshops that Dawes invited Taylor to conduct. The first was on the basics of whisky production, and this night he explains the regional styles of Speyside, the Highlands, Campbeltown and Islay.

The four single malts with which he illustrates the talk, while conducting an informal tasting, are The Glenlivet, Dalmore, Springbank and Laphroaig. He explains the individual styles of the regions succinctly and lucidly.

Speyside whiskies such as The Glenlivet tend to be "elegant, sweet, perfumed, fruity and spicy" but also "big, rich and robust". Campbeltown whiskies such as Springbank are "big, powerful, oily and salty" and Islay whiskies - the love-them-or-hate-them style - are also powerful and salty but have "medicinal" characteristics and are "smoky", with a distinct taste of iodine. Laphroaig 10-year-old is a classic example.

Taylor also imparts information on subjects such as the use of caramel to colour spirits (Dalmore), how to store whisky to maintain its stability - in upright bottles away from direct sunlight and heat. And he comments on the extraordinary prices rare old whiskies are now fetching at auction. The record is held by a 64-year-old Macallan in a one-of-a-kind Lalique decanter, which sold for US$460,000 at Sotheby's in New York in November.

Taylor is passionate but down to earth. Is there such a thing as "terroir" for whisky?

Quite simply and firmly, if disappointingly, "no". Spirit distilling is an industrial process. The whisky takes its character from the water, the barley - although it does not absorb character from the soil the way a vine does - the peat that dries the malted barley, the still and the barrel. That's it. "When you understand the science, I'm afraid it's not quite so romantic," he says.

He does believe, however, that the casks in which whisky is matured contribute about 60 per cent of their character.

Although the spirit takes some character from the still in which it is produced, its flavour, colour and aroma mostly result from interaction with the barrels. These have previously contained either bourbon or sherry. Subtle differences can be made by giving the whisky some exposure to casks that have contained wine or a fortified wine other than sherry, such as port or Madeira.

In the session on the role the wood plays, he will contrast Glenmorangie The Original with Glenmorangie whiskies "finished" in sherry, port and Sauternes casks.

He may not believe that terroir makes it into whisky, but he does believe - as presumably the angels do - that it has soul. "You can taste the passion and the love in it. I'm absolutely convinced of that."

The next two sessions are on Saturdays, June 11 (Age Matters) and July 2 (Let The Cask Do The Task).

Three entry level whiskies for beginners

Highlands: Glenmorangie Quinta Ruban
Price: HK$550
Buy from: Watson's Wine Cellar, City'super, Olivers, Sogo and Jusco

Speyside: The Macallan 12-year-old
Price: HK$514
Buy from: Rare & Fine Wines; Watson's Wine Cellar; City'super; Jusco; Park'n' Shop; Wellcome.

Islay: Bowmore 12-year-old
Price: HK$515
Buy from: City'super
May 19 2011

Asian wine producers spotlighted at international wine competition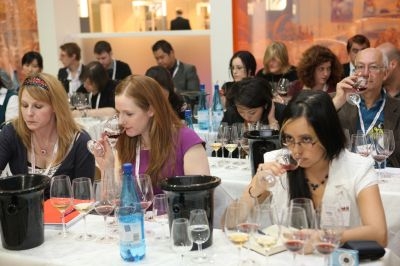 A Chinese winery was honored with one of the highest awards at this year's Decanter World Wine Awards Tuesday, signaling the country's burgeoning reputation not only as a wine-drinking nation but a wine-producing one as well.

A 2009 Bordeaux blend called Jia Bei Lan from the He Lan Qing Xue winery in Ningxia province won in the category of still red wines over £10 (€11.35) for the Middle East, Far East & Asia.

Judges described the wine as "supple, graceful and ripe but not flashy" and praised its length and tannins, a release said.

The same winery won a silver medal for its 2008 Cabernet Sauvignon.

Domaine Helan Mountain winery, also from China, took home a silver medal for its Classic Chardonnay 2008 and a bronze medal for its Premium Collection Riesling.

Other award winners include wineries from Japan, Thailand and India, whose Sula Vineyard won a silver medal for its Sauvignon Blanc.

The Chinese thirst for wines - Bordeaux in particular - was likewise on display at the Challenge International du Vin in Bordeaux last month, France's largest wine competition, where the country was represented by six Chinese wines and 40 wine tasters.

According to the Bordeaux Wine Council, China and Hong Kong make up the biggest export clients for Bordeaux in value terms, with combined market sales at €333 million ($430 million).

Other award winners at the Decanter competition include supermarket and retail brands like a £5 (€6) Chilean white wine from Marks & Spencer, Pedro Ximenez 2010; supermarket brands of French champagne, the Asda Extra Special 2002 and Sainbury's Brut Rosé NV, both of which retail for about £20 (€23).
May 14 2011

French deal puts sparkle in mainland wine By Toh Han Shih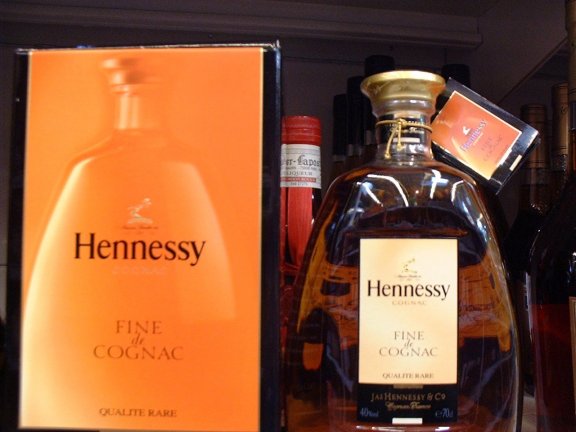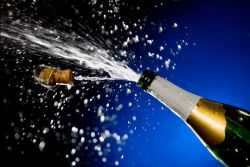 Moet Hennessy's joint venture to produce high-end sparkling wine on the mainland would expand the nation's wine market and mature its industry, producers said.

The world's leading French champagne, cognac and wine producer signed an agreement on May 4 with state-owned agricultural company Ningxia Nongken to cultivate grapes and produce high-end sparkling wine in the Ningxia Hui Autonomous Region, Nongken said on its website.

The joint venture will produce sparkling wine from a 67 hectare vineyard in the northern province.

A Moet Hennessy spokesman said production would start in three years. "This will be the first production of sparkling wine in China made according to traditional European methods," he said.

Dynasty Wines is already producing sparkling wine on the mainland.

"We are attracted to the China wine market. We are studying further possibilities in the market," the Moet Hennessy spokesman said.

Moet Hennessy, which is 66 per cent owned by French luxury group LVMH, owns Moet & Chandon, the world's largest champagne company. The mainland is already Moet Hennessy's biggest cognac market and the French company's champagne and cognac sales there grew in double digits last year.

The joint venture will attract more international and mainland wine companies to invest in Ningxia, said Nongken's website. In the Helanshan district where the joint venture vineyard is located, Nongken already has 670 hectares of vineyards with an annual wine processing capacity of 30,000 tonnes, and aims to expand its vineyards to 2,010 hectares.

Nongken, established in 1950, has 9.3 billion yuan (HK$11.1 billion) of gross assets, an annual production value of more than 1.1 billion yuan, more than 100 million yuan of annual tax payments, and more than 187,000 hectares of agricultural land, according to its website.

Rex Yeung, financial controller at Hong Kong-listed mainland wine producer Dynasty Wines, said the joint venture was good for the mainland wine market.

"It will enhance the winemaking skill level in China. There will be more companies to educate the public to appreciate sparkling wine and develop the sparkling wine market in China," he said.

"If the market becomes bigger, Dynasty can be the distributor of foreign brands of champagne and sparkling wine in China, so the profits of the company will increase in the long run."

Yeung estimated the current mainland market for wine and champagne to be 700,000 tonnes, which will grow between 13 and 18 per cent during the next five years.

The mainland's wine market almost tripled from 346 million litres in 2003 to 1.05 billion litres in 2009, according to a report by consultancy Redfern Associates. However, the mainland's per capita wine consumption in 2009 was 0.8 litres, far below France's level of 56 litres. In 2009, mainland producers accounted for 83 per cent of the mainland's wine consumption.
May 13 2011

Hong Kong: Home of fine wine, deep pockets, big cellars By Chris Hogg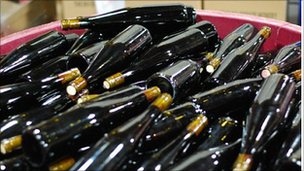 Could China's thirst for fine wine, empty the cellars of the western world?

That's the question being asked ever since Hong Kong has become the centre of the global wine trade, with more money raised at wine auctions there than in London or New York last year.

Whether they are top officials who want to show off to their friends or successful entrepreneurs who want to use their money to build cellars to rival those of their business partners, the Chinese are buying up a lot of the best vintages, leaving less for collectors elsewhere.

At a recent wine auction, in one of Hong Kong's best hotels, there was what you might call "old money" - Hong Kong grande dames clad in Chanel, and the newer type of bidder, men mostly from the mainland.

One of them appeared to have brought his mistress. She was tiny and looked rather bored.

Before the bidding got under way, an announcement in English and Chinese explained the rules. For some bidders, this was still a new experience.

It's like real estate in Knightsbridge in London, or in Hong Kong on the Peak, the mainland's buying up a lot of things that Hong Kong people used to consume in Hong Kong."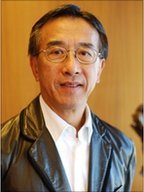 James Tien, Businessman and wine connoisseur

Soon the numbers were climbing fast, with many of the bids coming from just one or two individuals. They seemed to have deep pockets.

Hong Kong businessman James Tien has been collecting fine wine for many years.

He has watched in recent years as the growing interest in wine on the mainland has pushed up prices.

"It's like real estate in Knightsbridge in London, or in Hong Kong on the Peak: the mainland's buying up a lot of things that Hong Kong people used to consume in Hong Kong," he notes.

Mr Tien says you can tell the mainland bidders because they are buying in bulk.

"Most of them, trying to be sophisticated, they start off with zero," he says. "So to build up a wine cellar they would want, say, 1,000 to 2,000 bottles."

Raymond Ting's family made its money in real estate on the mainland.

Now he is in mergers and acquisitions and he has started collecting wine. The best of it is in a huge fridge next to the desk in his office.

Last year he spent about $13m (£7.95m) on his new hobby. "People tell me that's quite a lot," he says with a grin on his face. "I don't know exactly how many bottles I have, but I think it's five, seven, maybe 8,000."

For Raymond, this is a sensible investment too.

"More and more people are buying wine," he says. "For example, each of the top hotel owners in China, the top restaurant owners in China, they are finding out that simple decoration is not going to show they're the top. They have to have a wine cellar."

He points out that mainland China, unlike Hong Kong, still has a high level of import duty on wine. "If that's ever removed," he says, "prices will be boosted like crazy."

Not a fad

A small elite in many Asian countries has enjoyed fine wine for decades, but now more and more younger people are developing a taste for the grape.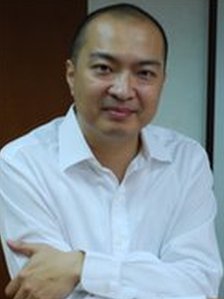 Raymond Ting estimates he owns as many as 8,000 bottles

Hong Kong now even has its own wine-maker.

The grapes are picked overseas and flash frozen. Then they are brought to the 8th Estate winery - part of a former factory on an industrial estate - where the walls are lined with the oak barrels in which the wines are aged.

They hold regular tastings, many of them for groups from Hong Kong and other Asian countries.

Wine-maker Lysanne Tusar believes the wine industry is moving its focus eastward.

"There's been a shift of wines from all over the world to Asia, and people in the industry coming here too," she says.

"This is not a fad... I think it could perhaps change the face of the wine industry."

Charles Curtis, Master of Wine and head of the wine department for Asia for Christie's auction house, says this is now where all the action is.

"London was the centre of the fine wine trade for centuries and then in the mid-nineties New York took over for a while," he says.

"There was quite a bit of consternation and hand-wringing for a while that these Americans were buying up all the wine and now it's switched again. I honestly feel that Hong Kong is going to remain the centre for at least 20 years to come, if not longer than that," he says.

Something splendid

He has this advice for those who fear they'll never be able to afford to compete with the rich Chinese collectors: take a long view.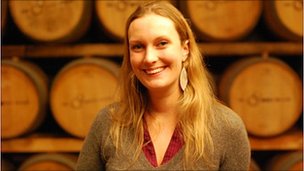 Winemaker Lysanne Tusar believes Asia could change the face of the global wine industry
"This has happened many many times. In the 19th Century, claret became more and more rare and nobody could afford the few authentic clarets that were produced and then in the roaring twenties the same thing happened again," he says.

"In the first three years of the 1970s, there was a huge run-up in prices, and the same thing happened in the mid-90s. The same thing is happening now. You just have to wait the cycles out and you'll be able to drink everything you want to drink," he promises.

If China ever does lower its import taxes, the flow of bids from the mainland for the best of the world's cellars could become a flood.

That would be bad news if you are a connoisseur or a collector, but it might be better news for those who have a case of something old - and rather splendid - tucked away at home and forgotten. Hong Kong might not be a bad place to offer it for sale.
May 7 2011

En Primeur: Let the Frenzy Begin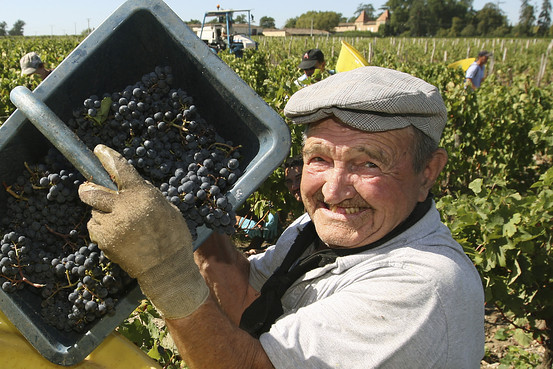 American wine critic Robert Parker: Some people love him; others, well, don't.

But his influence was felt this week after he released a positive review for the 2010 vintage of premium Bordeaux wines.

Mr. Parker said on his website Tuesday that the wine, still two years away from delivery, was one of the "greatest Bordeaux vintages I have tasted in my career."

The next day, wine buffs around the world flooded their brokers with orders. Business was particularly brisk in Hong Kong, says Guy Ruston, a sales executive at wine merchant Bordeaux Index.

"Parker is still the man," he says. "Everybody in the office spent all day on the phone."

The top Bordeaux wines are sold in a unique futures market, known as en primeur. Here's how it works: A portion of the wine made from the previous year's harvest is sold each May and June by the winemakers through middlemen—négociants—to collectors, wine merchants and the like. The futures market was meant to benefit both the merchants, who could lock in inventory for future years, and the winemakers, who could receive early payment on wine that would continue to age in their cellars for another two years. Anyone can buy, from individuals looking for a single case to wine merchants to collectors stockpiling the wine as an investment.

The en primeur market is an early test of interest in the latest vintage of fine Bordeaux wines, and big-name critics have huge sway because only industry insiders get a taste.

Last year, tasting the 2009 vintage, critics were laudatory; Mr. Parker called it one of the best he'd ever tasted. Emboldened by these rave reviews—and rising interest in Bordeaux from Asian buyers—châteaux set prices at record levels: £550 (US$901) for a bottle of Château Lafite Rothschild, for example, 53% more than Lafite charged for the much-lauded 2005 vintage.

Prices for the 2010 vintage will be released later this month, and wine buyers are bracing themselves for another round of price increases, according to Mr. Ruston—as much as 20%.

"We're all preparing, but we all just hope it's not a massive hike," he says.

Interest among Hong Kong buyers and other Asian collectors was feverish this week: Mr. Ruston says Asian buyers may account for a third of this year's en primeur orders, up from about a quarter in 2010. "We're expecting much more action from Asia this year," he says.

But despite their growing infatuation with wine, particularly Bordeaux, mainland Chinese buyers haven't been active in the futures market up to now, Mr. Ruston says. Some wine experts speculate that they've been cautious about dabbling in en primeur because they're unfamiliar with how the system works.
May 6 2011

What is Vinho Verde?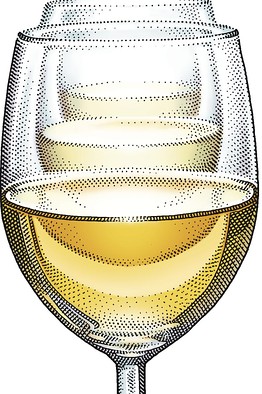 Vinho Verde means "green wine" in Portuguese, but its name is a reference to its age (young) rather than its color (a pale yellow). Here's a quick primer on what you need to know about this light, crisp summertime favorite:

1. It's all northern Portugal: Vinho Verde comes from a region in the northernmost part of Portugal, along the border of Spain and the Atlantic coast, that's home to 15% of the country's vineyards.

The wine — the country's second-most popular, trailing only port — is made from a mélange of local grape varieties, including Loureiro and Paderna, that are seldom heard of outside of the area.

2. Light, even in alcohol: Because the grapes used to make Vinho Verde are low in sugar, the wine is light and fresh on the palate and low in alcohol as well. In fact, Portuguese wine authorities regulate this: The Vinho Verde label is not allowed on wines whose alcohol content exceeds 11.5%.

3. The prickle: Vinho Verde has a tiny carbonated bite that locals describe as a "prickle." In the past, the prickle came about in the natural fermentation process, but these days winemakers sometimes inject a bit of carbon dioxide at the time of bottling to ensure the same effect.

4. Fresh is best: Because the wines are meant to be drunk young, don't bother aging or seeking out old vintages. In fact, Vinho Verde is best enjoyed as close as possible to the day the bottles left the vineyard. Most winemakers even print the bottling date, rather than a vintage, on the label so consumers can find the freshest Vinho on the shelves.

5. Cheap and cheerful: Vinho Verde bottles rarely cost more than US$20 at local wine shops; often they go for less than US$10. Thanks to its lighter nature, it's a good choice for a summertime picnic party or any meal involving simple seafood. And if you travel to the former Portuguese colony of Macau, head to a Macanese restaurant and order up a plate of sautéed clams along with a bottle of Verde for the perfect match.
May 5 2011

Sangiovese: The 'Blood of Jove' Grape By Amy Ma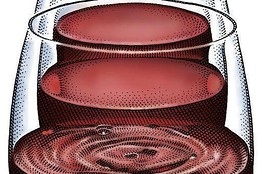 The red grape Sangiovese's name is derived from the Latin Sanguis Jovis, meaning "blood of Jove" [Jove is the Roman king of gods]. Considered the triumph of the Italian wine world, Sangiovese is the dominant grape variety grown in most of Tuscany and Umbria. But it has also become popular with vineyards in the rest of the world, including several in California.

The terroir. Most often associated with the hot and dry weather of Tuscany, the Sangiovese grape and its many clone subvarieties serve as the principle ingredient in various kinds of wine including Brunello di Montalcino, Morellino di Scansano and the Super Tuscans (a group of wines in Italy that do not conform to the laws of their region, but nonetheless have won acclaim based on their superior quality). Depending on the winemaker, the style of Sangiovese-based wines can vary, ranging from medium to full-bodied, and from refined to rugged.

Chianti. The most famous wine made from Sangiovese grapes is the Chianti, which can be made from 100% Sangiovese, or predominantly Sangiovese with a blend of other grapes. Look for the sign of the "gallo nero" (Italian for "black rooster") on the bottleneck label, which certifies that the grapes are grown in Chianti Classico, the heart of the Chianti wine region that is known for more premium wines.

The taste and pairing. The flavors of the Sangiovese – often plums, strawberries and cinnamon are detected – work well with the food of its native region. Think of it as an acidic Cabernet Sauvignon; the acid is a perfect match with tomato sauce. The inky and robust wine has a fresh facet to it that can make it easy to drink young – a great quaffing wine – yet capable of reaching greater sophistication with age.
May 4 2011

The Grapes of Wealth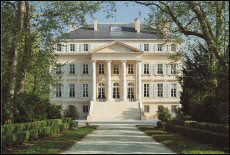 Château Margaux's winery in Bordeaux, France

In the latest global market study by French-based VINEXPO, the world's leading wine and spirits showcase, Hong Kong has emerged as the "most mature wine market in Asia." Its annual survey of the international wine and spirits market shows that Hong Kong's wine consumption doubled, to nearly 35 million bottles a year, from 2005 to 2009.

The data was released in the lead-up to next month's VINEXPO, taking place in Bordeaux, France. The annual expo is held alternately in Hong Kong and France.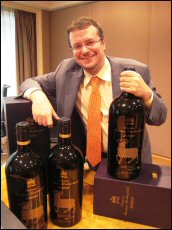 John Kapon, CEO of Acker Merrall & Condit, says demand in Hong Kong is "unparalleled"

The event organizer's latest global research shows per-capita wine consumption in Hong Kong is up to 4.5 liters a year, the highest in Asia, ahead of Japan's 2.4 liters, and Singapore with 2.1 litres. The study found that Hong Kong's abolition of import duty on wine in 2008, along with tourism growth and increased wine consumption at home, accounts for the growth. It also forecasts an increase of 57 per cent in wine consumption between 2010 and 2014, with average per-capita annual consumption rising to 6.5 liters.
Record Wine Sales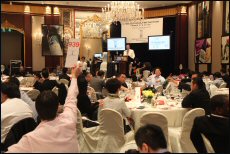 In March, Acker Merrall & Condit held another record-breaking sale in Hong Kong
Businesses benefiting include Acker Merrall & Condit, America's oldest fine wine merchant, which has consistently achieved record sales since it started holding auctions in Hong Kong in 2008. Its latest two-day Hong Kong sale, in March, took in US$10.7 million, with 99 per cent sold. The top-selling lot was a rare full case of 1978 Jayer Richebourg, which sold well above the pre-sale estimate, for US$211,154 setting a new world record. In addition, cases of 1996-1999 Vosne Romanée Cros Parantoux also sold above the estimate, with 12 bottles of 1999 vintage realising US$62,464.

John Kapon, CEO of Acker Merrall & Condit, said the fact that 1,018 lots were offered at the Hong Kong sale, compared to only 560 in the same month at the firm's New York auction, is telling. "It says that demand is strongest in Hong Kong right now, and Hong Kong is currently the number-one centre of fine wine in the world."

The March Hong Kong results, while outstanding, were not exceptional for the city, Mr Kapon continued. "Every sale we do in Hong Kong is noteworthy, as most of the world's great collections available for sale are coming to Hong Kong. Why? The strongest demand for the world's best wines is in Hong Kong, and that interest is currently unparalleled."
Upward Trend

watch video presentation at http://www.vimeo.com/23286928

As for how far the market can rise, he believes the only way is up. "In my entire career in the wine business of nearly 20 years, the prices of wine have only gone one way, and that's up. I see no reason why this historical trend, with centuries of data to back it up, will soon end."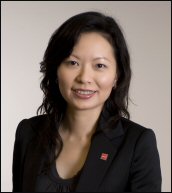 Kelly Chan, Finance Director, Moet Hennessy Diageo HK

For Moet Hennessy Diageo HK Ltd, the Hong Kong and Macau wine and spirit distribution business of Moet Hennessy Louis Vuitton (LVMH), business has grown strongly over the past three years. It now contributes more than 20 per cent to the group's bottom line. "We are confident the market can continue to grow," said Finance Director Kelly Chan.
Ms Chan agreed that one of the major reasons wine merchants are doing so well in Hong Kong is the abolition of duties. "This has been a major driver of business growth, and will continue to be so," she said. Ms Chan added that Hong Kong is also perceived to be more established and modern in terms of its legal and financial infrastructure, "so merchants from overseas are more willing to sell here."

Toast of Bordeaux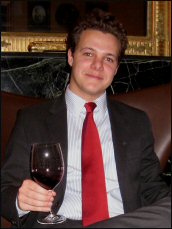 Thibault Pontallier, Brand Ambassador for Asia, Château Margaux

Similar reasons were cited by renowned Bordeaux winery Château Margaux when it opened a representative office in Hong Kong last April. It is headed by Thibault Pontallier, brand ambassador in Asia, who is using Hong Kong to gain a better understanding of the Chinese market. His presence marks the first time in Château Margaux's history that a representative had been based abroad.
One year on, Mr Pontallier said it was "definitely a smart move. So many professionals travel to Hong Kong, and we can meet them all here," he said. "It is also the best base for travelling around the region. Indeed, Hong Kong is the best base for any wine business today.

"Even in Bordeaux, they're talking about Hong Kong. Ask anyone, and they'll say their business here is fantastic."

http://www.asiasbestwinesandspirits.com/how-it-works

The feeling is mutual. Château Margaux welcomed more than 2,500 wine professionals this year for its annual En Primeur tastings, including about 300 from the mainland and Hong Kong, confirming the keen interest from these markets for Cathay Pacific Hong Kong International Wine and Spirits Competition

How It Works

Judging - Judging integrity is at the heartof any wine or spirit competition and all judging at the Cathay Pacific Hong Kong International Wine and Spirits Competition is by region/area/variety/style/type/vintage/age etc.

Wines and spirits that win awards may then go forward to the appropriate trophy category, where they compete at national or international level with the best. Samples are presented in flights with the judges never seeing the bottle. Judges are provided with a score sheet and given the basic parameters of the class being assessed. Samples are assessed quietly; and without comment; marks are recorded and collected by the panel chairman who may then open discussions in respect of judges comments & scores.

Judges are prohibited from entering the preparation area before or during judging sessions. Where judges are unable to reach a majority decision, flights will be referred to another panel. All results remain confidential until officially released.

Provided the required minimum score is reached gold, silver and bronze awards are given in each tasting category or flight. Products with the highest mark in their respective category are re-tasted for national and international trophies. Marks are out of 100 and made on one of the strictest marking systems around with awards made on the following system:

Food and Wine Judging Judging of the best wine with individual dishes follows a very similar format to the wine and spirits judging with all the same procedures and restrictions in place.

Samples are presented in flights with the judges never seeing the bottle alongside the relevant food. Judges are provided with a score sheet and given the basic parameters of the class being assessed. Samples are assessed quietly with the food and without comment; marks are recorded and collected by the panel chairman who may then open discussions in respect of judges comments/scores.

As with wines and spirits judging wines are scored which then determines the medal, if any, that is awarded. Where necessary a further round of judging is held to decide the ultimate trophy winner.

Winners - One of the key differences of the Cathay Pacific Hong Kong International Wine and Spirit Competition is the commitment to marketing our winners.

Winners benefit immediately with the awards announcement at the prestigious gala dinner on the first night of the HKTDC International Wine and Spirits Fair.

Winners also receives a FREE marketing pack including the relevant medal and competition logos for inclusion on their promotional materials. Bottle stickers are also available for purchase to ensure consumers see your award at point of purchase and you can influence the purchase decision in those vital last few seconds.

The competition also ensures winners receive global recognition by our targeted PR campaign to promote winning wines.
April 29 2011

Middle class falls for the joys of fine wine By Wang Wen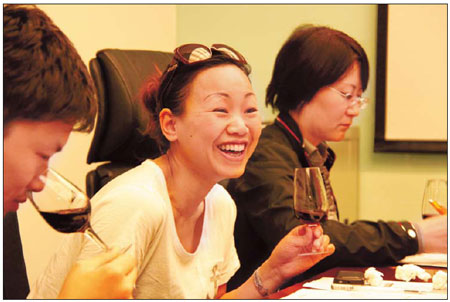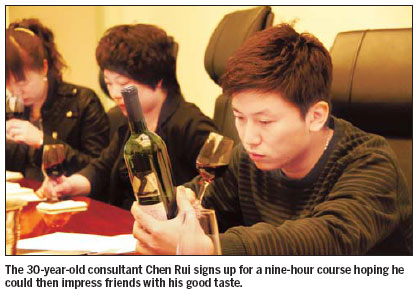 Many office workers in the capital choose to take a wine-tasting course out of interest as well as for social benefit.

Beijingers are paying good money to learn about the world of grapes, Wang Wen discovers.

Chen Rui badly wanted to impress his friends at social gatherings by talking knowledgably about wine, so earlier this month he enrolled in a nine-hour wine-tasting course. "If I can talk about wine when we are having a drink, my friends will think I have good taste, said the 30-year-old, who works for a consulting company in Beijing.

Many office workers in the city are taking wine-tasting courses for the same reasons as Chen: they want to appear more sociable by enjoying a glass of wine.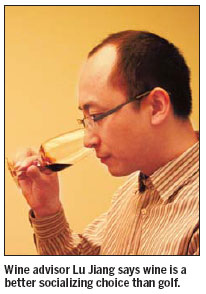 "Wine is a better choice for socializing. Not everyone likes golf or horse riding, but most people can drink some wine," said Lu Jiang, chief wine advisor for Wine Online Culture, a company that conducts wine-tasting courses and promotes wine culture in Beijing.

Wine is international and the whole world has similar standards, so people from different regions can easily exchange their views about wine while they socialize, he said.

Chen Rui said after the course he now knows the main categories of wine and can tell which wines come from which areas.

"The knowledge allows me to talk with other people at dinner," he said. "I can even tell them that champagne from France made in 1998 is better than that made in 2000."

An Qi, a 25-year-old woman, who tried wine for the first time six years ago when she was studying in Britain, also enjoys a better social life thanks to her knowledge of wine.

"It is easy to start a conversation when I know more about the wine we are drinking ," she said.

An, who attended Lu's class last March, said she works with some overseas business partners and wine is always a part of their dinners.

"Our conversations at the table always involve wine," An said.

If she did not know about wine, she would be embarrassed and the atmosphere at the table would be awkward, An said. As well, she would not be able to order a bottle of special wine for important guests, or choose a suitable wine as a gift for someone, such as ice wine, which is sweet, for her female friends.

An also joined the Wine Online Club, which has more than 1,000 members, all from Lu's classes. The members get together to taste and discuss wine several times a month.

"The club is a way of delivering deeper knowledge of wine to the members. They can continue to learn after the classes have finished," Lu Jiang said.

Every month, Lu, who is also an international wine educator accredited by L'Ecole du Vin, teaches classes lasting two, four or nine hours. They cost a minimum of 350 yuan a person.

Lu said that because students want more and deeper wine knowledge, the nine-hour classes have become more popular recently, despite the fee of more than 700 yuan for each class. More kinds of wines can be introduced in the nine-hour classes, he said.

In these classes, Lu teaches the history of wine and introduces its five main categories. Trainees can taste four kinds of wine and, as part of the appreciation class, can discuss their responses to the varieties.

After some years of encouragement, wine has found its way onto Chinese tables.

For some years, wine industry insiders have been doing appreciation courses and often receiving certificates from international organizations. These qualifications boost their careers.

Recently, more amateurs, including managers and owners of enterprises, have been enrolling in courses.

Statistics from the Ease Scent Wine Education organization, which is one of the biggest wine education organizations in China, show that 40 percent of their trainees are amateurs.

"Wine culture has already become a part of people's lives," said Ruan Ran, sales director of Ease Scent.

Lu said that amateurs take his courses for a range of reasons.

Health is the first consideration of older people, according to Lu.

Zhang Feng, a senior manager of an enterprise in Beijing, who is in his 50s, said that two years ago a doctor told him he was at risk of developing high cholesterol and suggested he drink a little wine every day. Zhang soon bought his first bottle of wine.

"I don't know whether it is because of the wine, but I didn't develop high cholesterol, " Zhang said.

For whatever reason they start to drink wine, people are becoming interested in it and eventually they discover the glamour of wine, Lu said.

The figures show that Chinese people are drinking more wine.

The latest figures show that the volume of wine consumed in China doubled from 2005 to 2009.
April 21 2011

Now for the good crus - The 2010 Bordeaux wine futures week revealed some exceptional bargains By Jane Anson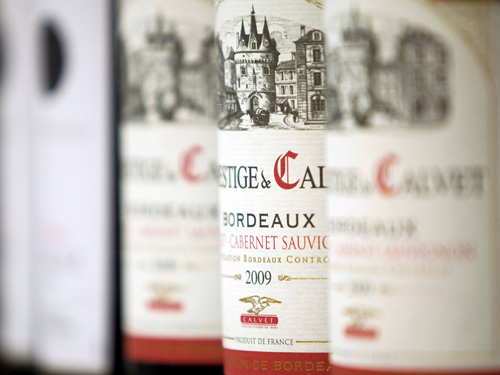 Get serious about Bordeaux wine and at some point you will consider engaging in the annual "en primeur" market. This method of advance purchasing the most sought after chateaux has ruled the business of selling Bordeaux wines for decades. It was formalised in 1974 when the Union des Grands Cru began organising its yearly wine futures week.

This is when wine buyers and journalists are invited to taste and assess the most recent vintage, and this year was held in the first week of April. About 6,000 visitors were in Bordeaux to assess the produce from the September crush that has spent the past six months being turned into wine. It will spend another year or more in barrels before being bottled and put on the market.

About 25,000 tasting samples were poured in 30 tasting stations across Bordeaux. The Union des Grand Crus organised tastings for its own 132 members (the classified growths of the Medoc, Saint Emilion and Pessac Leognan), but there were also many off-circuit events, from private tastings at the first growths to group tasting by high-profile wine consultants.

There were 68 nationalities attending the tastings, among them record numbers of Hong Kong and mainland buyers, indicating how the market has moved over the past few years. At many chateaux, vintage notes were offered in English and French, as usual, but also in Chinese. Maggy Chan, from Maxford Wines in Hong Kong, says: "Last year the prices already scared some traditional Hong Kong customers, but Hong Kong is a very dynamic market, and there are new customers becoming interested all the time. Overall, I found the wines more discreet this year than in 2009, and cabernet sauvignon lovers will have a lot to be happy about."

For the most part, quality of the 2010 vintage lived up to expectations, and it matches the brilliant 2009, although the characteristics of the two vintages are quite different. Where 2009 was all about generous fruit and seductive impact, 2010 is more of an intellectual vintage, with high concentration of tannins, fruit and alcohol, and a wonderful level of freshness that makes the wines likely to age extremely well.

In this week's feature, I pick my (likely) "best value" wines of the vintage, which will be followed next week by the "best investment" wines. For most wines here, the prices are not yet set, and will be released between this month and June. And when looking for value, don't overlook the "second wines" (made from grapes not perfect enough for the grand vin) of the best estates - in a great vintage like 2010, there are plenty to choose from. Once purchased en primeur, the 2010 vintage wines will be delivered in June 2012, with slight variations depending on the chateau.

Chateau Moulin St Georges, Saint Emilion grand cru 2010
A plum red blend of 80/20 merlot/cabernet franc. Love the gooseberry, redcurrant freshness that you get here, explosive on the first attack, truly juicy acidity, and a lovely fresh finish. This uses 100 per cent new oak barrels, but you can't tell, even at this early stage. Only seven hectares, so not a lot of this wine is available, which makes it worthwhile to reserve at this stage. 93+/100. Drink 2018-2030.

Carillon d'Angelus, Saint Emilion grand cru 2010
The second wines are coming into their own right now in Bordeaux, and this one, from Chateau d'Angelus, is among the best. Beautiful redcurrant and violet nose - gorgeous. The year 2010 is an excellent one for cabernet franc, and here levels rise to 50 per cent, blended with 50 per cent merlot. Stunning length, tongue-tingling freshness, for me the best example of Carillon produced at the estate. 94/100. Drink 2018-2030.

Chateau Beauregard, Pomerol 2010
Reserved on the nose, but comes in rich and powerful on the attack, with black fruits and sense of purpose. An intellectual wine that asks you to take your time. Seventy per cent merlot, 30 per cent cabernet franc. 92+/100. Drink 2018-2030.

Chateau Siaurac, Lalande-de-Pomerol 2010
Rich, vanilla-pod scented nose with dark cherries, a Mauritius sunset. This follows through on the palate, it is rich with pure fruit flavours and good freshness on the finish. Excellent quality for what is likely to be a reasonably priced wine. Eighty per cent merlot, 20 per cent cabernet franc. 91-92/100. Drink 2018-2030.

Clos Puy Arnaud, Cotes de Bordeaux (Castillon) 2010
Mouth-watering freshness of fruit, good persistency, and a crisp finish. Lovely, confident wine-making. Sixty-five per cent merlot, 30 per cent cabernet franc, 5 per cent cabernet sauvignon. 94+/100. Drink 2015-2035.

Domaine de Chevalier, Pessac Leognan 2010
Rich purple with a sliver of vibrancy at the rim. Wonderful texture visually, and a highly promising nose. Charcoal flavours, some smoky plum, a touch of cassis, heavy tannic structure and a full mid-palate, but all very quiet, breathing slowly, clearly built for a long life. One of the best ever from this estate, also known for its white wines. 94/100. Drink 2020-2040.

Chateau Olivier, Pessac Leognan 2010
Another lesser-known estate that has produced high quality this year. A vibrant, reflective purple, with big but well-controlled fruit extraction. Big gooseberry and redcurrant fruits and a tunnel of freshness in the mid-palate that pulls you through to the finish. Excellent. 93/100. Drink 2018-2030.

Pavillon Blanc, Bordeaux Blanc 2010
No-one could accuse Pavillon Blanc of being a value pick on price alone (last year it came out at about €100, or HK$110, per bottle), but among first growths, I would argue that it is. This is the third year of their pure, more pared-back style, where they discard all but the first crush of juice, ensuring lower alcohol (13.5 per cent) and well-defined fruit. Made entirely from sauvignon blanc, it tastes of elderflower and lychee with some crab apple freshness. 94+/100. Drink 2012-2030.

Chateau Giscours, Margaux 2010
A brooding nose, and a fruit-filled attack. This is a big wine, making full use of the 2010 vintage. There is a veiled threat here and, as is so often the case in this vintage, you need to sit with it and give it time to allow the abundant cassis and blueberry flavours to reveal themselves. 93-94/100. Drink 2020-2040.

Chateau Rauzan Gassies, Margaux 2010
Inky dark purple, spiced nose of vanilla pods and black coffee. Silky in texture, and I like the restraint on the attack. Alcohol comes in mid-palate, but paired with coffee beans and some bitter chocolate and damson. Real density of fruit and tannins, with an elegant edge. A classified 1855 growth that offers such excellent value is rare. 94/100. Drink 2018-2035.

Chateau Lascombes, Margaux 2010
Dark, silky, damson and cassis nose, again the texture is very silky, with some sweet new oak coming in to the mid-palate, ever so slightly drying, but forgivable. Gourmet in style, more like a 2009 voluptuous wine than the cerebral 2010s. 93+/100. Drink 2018-2035.

Chateau Leoville Barton, Pauillac 2010
This offers wonderful pleasure at a reasonable price compared to some of its neighbours. Rich, pure, vibrant colour. Great whoosh of acidity-tannin-fruit, very polished. 94-95/100. Drink 2020-2040.

Chateau Gloria, Saint Julien 2010
Beautiful violet rim, spicy and inviting nose. A hit of sweet fruit on the attack, leading to a tunnel of tannin and freshness in the mid-palate. Clearly there is alcohol, and clearly built to last, but with grace. 94+/100. Drink 2020-2040.

Chateau Capbern-Gasqueton, Saint Estephe 2010
As of this year, the wine is being made in a new winery with 37 vats relating to the 37 plots of vines. More approachable, 27 per cent merlot, 73 per cent cabernet sauvignon, including 10 per cent press wine for backbone. It's very fresh, very focused. 93+/100. Drink 2018-2030.

Chateau le Boscq, Saint Estephe 2010
This has promise, with carefully-worked black fruits, that are intense but not pinched, and a good freshness on the finish. Enjoyable, and a relatively good-value wine. 93+/100. Drink 2018-2030.

Jane Anson is Bordeaux correspondent for Decanter magazine, and author of the Bordeaux chapters of The Wine Opus (Dorling Kindersley, October 2010). She is currently writing a book on the 1855 First Growths.
April 6 2011

Pocketfuls of dreams - Vintage wine writer and connoisseur Hugh Johnson has spent 50 years romancing the grape By Susan Jung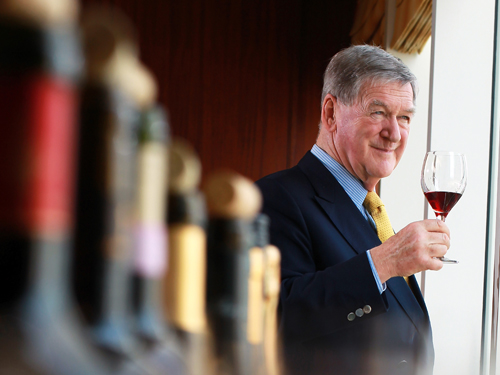 With his plummy accent, blue striped shirt and yellow polka-dot tie, Hugh Johnson seems the epitome of the slightly eccentric English gentleman. I'm surprised when his mobile phone rings; the ringtone a laughing toddler. "My granddaughter, Lily," he says with a smile.

Johnson was in Hong Kong recently for a Room to Read event, where he helped raise US$3 million for the charity, and to conduct a series of tastings for wine professionals.

His name is a big draw at such events. Since starting his career more than 50 years ago, Johnson has become one of the most prolific wine writers - and one of the most respected. His annual Pocket Wine Book is in its 34th edition; the World Atlas of Wine - now co-written with master of wine Jancis Robinson, is on its sixth edition; and his other books include Hugh Johnson's Wine Companion: The Encyclopedia of Wines, Vineyards and Winemakers, The Story of Wine and The Art and Science of Wine. He has also written several books about horticulture.

"My first article was published 50 years ago last Christmas," he says. "It was in Vogue - December 1960. You'll never guess what it was called - What to drink with turkey. I've been able to recycle it 50 times.

"I don't write just about wine. To start with, I call myself a travel writer with a special interest in wine. I've always thought of it as specialised travel writing - that's my angle, hence the World Atlas of Wine. With geography comes the history. If you don't understand the history, you don't understand the wine."

Johnson grew up drinking wine in his parents' home. "It was what my father drank. We always had classic wines - they were the only kinds there were in England in those days. It was always Bordeaux, and my father always [bought from] the same chateau - Les Ormes de Pez. [At the time] all Bordeaux went to England, practically, and we drank the good stuff, although it wouldn't have been as good then as it is now."

A taste of even better "stuff" while he was at Cambridge University in the 1950s led him to wine writing. He's still part of one of the university's wine societies.

"We have a match every year against Oxford. I'm one of the judges and Jancis [Robinson] is the Oxford judge. Some of these students are pretty good and experienced. I'm glad to say Cambridge won this year. It's very difficult - there's a far wider range of wines [than when I was a student] ... There were a couple of wines where we had no idea. It was an unknown quantity - a grape variety nobody had heard of, from an obscure part of the Loire."

The wine world has expanded since Johnson started writing: at the time people in England drank only French wines. Nobody drank Italian wines outside the country and it was the same with German wines, despite their quality, he says. "It's extraordinary. Apart from a few white Burgundies, the majority of the best white wines are from Germany, but nobody drank them.

"Some of the names are difficult, and you have to memorise the different levels of sweetness. But what's the point of connoisseurship if you buy just the simplest thing? The point is to make distinctions, and the Germans give you the opportunity to make those distinctions," he says.

"When I first started, it was literally possible to know all the wines that mattered in the world. Now, for the Pocket Wine Book, I have about 40 correspondents around the world - it would be impossible without them.

"The first edition of the World Atlas didn't even have a map of New Zealand because New Zealand didn't make wines - this was in 1971. There were a lot of other places that didn't have maps."

Of the emerging wine regions, he says some deserve greater acclaim. Australia's reputation fell in the wake of a huge wineries expansion in the 1990s, when corporations jumped on the bandwagon. "The really original and best-established places where they were representing the terroir got buried in the rush - it was all the fault of the stupid breweries, like Foster's and the others," Johnson says. "They made such a hash of it, and they took the whole industry with them. ... But there were people who never stopped making really good wines."

Greece didn't have any good wine at all 20 years ago (it was "terrible", Johnson says), but now he'd drink almost any Greek wine.

However, the mainland isn't on Johnson's radar for fine wines - at least not yet. After visiting Hong Kong, where he is president of the wine club SCMP Wine, he flew to Beijing, and sampled a few bottles there. "None are world class," he says, politely. "But there is scattered evidence of future potential, for example, in Xian."

One of the achievements he is most proud of was rescuing Hungarian botrytised sweet wines from the brink of obscurity after the years of neglect during communism; he founded and invested in the Royal Tokaji in 1990.

"That was a unique moment because here was this great wine which had been buried by the disasters of history - it lost the market. We had to reinvent the market. I did it because I had tasted the greatest sweet wine in the world before the fall of the iron curtain, and I thought it was kind of my duty to do something to help." He says the beauty of Tokaji is that it isn't strong - only 11 degrees alcohol. Rather it is "intensely sweet and very clean, with lovely fruity acidity".

"I've been buying wine for 50 years, and I'd say that for 49 of those, it was purely for enjoyment. But I can't, it just doesn't make sense anymore - the price of the top growths has become completely embarrassing. Let's say I have a bottle of Lafite in my cellar and I open it - everybody knows it's worth £1,000 (HK$12,600) or more. That changes the relationship - my guests will think, `What's on his agenda, why is he giving me a £1,000 wine?' - but that was never the intention."

The true purpose, Johnson says, was purely for the enjoyment.

"But now it's changed and I don't like it. My intimate friends - we'll always open our best wines for each other and the value doesn't come into it. But if someone I don't know [serves me Lafite] I'm thinking, `What does he want?'"

Still, the wine world hasn't changed in its essence, he says.

"The commodities being sold are the same; customers are essentially the same - not the same people, but their motives for buying wine.

"There's always a good deal of fantasy in the wine business - people are buying dreams as well as drinks. The more they pay, the more they're dreaming."
April 3 2011

The $12 Million Ultimate Cellar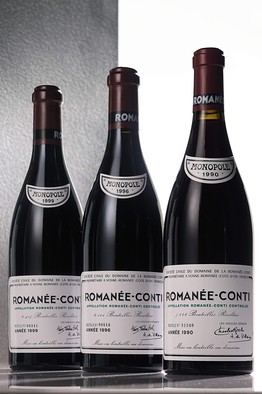 A collection of Burgundies and Bordeaux that Sotheby's auction house billed as the "ultimate wine cellar" sold for a total of US$12.4 million on April 2 and 3 in Hong Kong.

It was the auction house's second-biggest haul for a single collection. (The top-selling collection sold in November 1999 for $14.1 million.) As has been the case in recent years, buyers in Asia dominated the bidding, in the sales room, on the Internet and over the phone, Sotheby's said. The top lot, 12 bottles of Romanée Conti 1990 Domaine de la Romanée-Conti, went to an Asian buyer for 1.8 million Hong Kong dollars (US$232,692).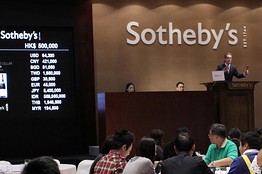 The collection – which included a range of Château Haut-Brion, one of the premier Bordeaux wines — was amassed by an unidentified person. Serena Sutcliffe, Sotheby's world-wide head of wine, called it the greatest collection of Domaine de la Romanée-Conti ever sold.

It was part of a three-day wine auction that began April 1, with the $5.1 million sale of part of an American collector's wine cellar that included several prime vintages of Château Pétrus. The top lot of that sale, 11 bottles of a 1982 Château Pétrus, sold for HK$556,600. All prices include the Sotheby's buyer's premium of 21%.
This weekend, Christie's kicks off a month long slew of wine sales in Hong Kong.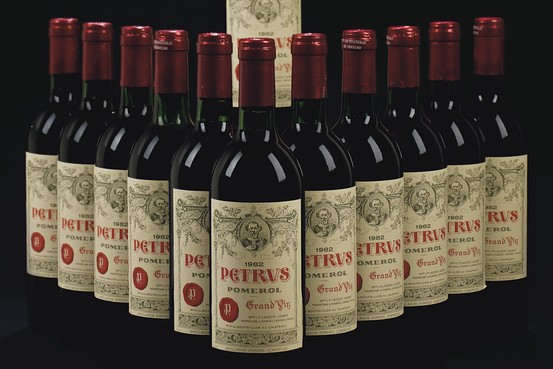 The four major sales, to be held by a number of the biggest auction houses in the world—including Sotheby's and Acker Merrall & Condit—will sell a combined estimate of $36.4 million of bottles.

The first auction, by Christie's, takes place Friday afternoon at the Mandarin Oriental Hotel and is expected to raise $9 million (see schedule below). A Château Lafite 1832, so old and rare there's no tasting note for it in the catalog, and bottles as old as 1929 of Burgundy's most prized and expensive producer, Domaine de la Romanée-Conti, are among the highlights of the two-day sale.

"It's possibly the most exciting sale of my career given the depth, breadth and the provenance of the wines," said Christie's Charles Curtis, head of wine for Asia.

The biggest coming sale, however, will be at Sotheby's. Its three-day auction starts April 1, and the auction house says it includes the largest number of Domaine de la Romanée-Conti ever sold, with 2,800 bottles from the producer on offer (although none as old as 1929, 1934 and 1937 bottles that Christie's has). The sale, valued at up to $14.7 million, also offers an unusually large amount of top white Burgundy in Hong Kong, as the city's tastes moves away from red Bordeaux.

Before the Sotheby's sale, California's Spectrum Wine Auctions moves into Kowloon's Sheraton Hotel on March 12-13 for its largest ever sale, a two-day $5 million auction that includes bottles direct from Château Mouton Rothschild and Château d'Yquem properties, to ensure guaranteed provenance and condition of the wines for bidders.

Acker Merrall & Condit, which last year become the world's biggest wine auction house thanks to its frequent and large Hong Kong sales, will begin a two-day session March 25 that includes many famous Champagne and white Burgundy names alongside top aged red Bordeaux, Burgundy and cult Californian wines.

"These are amazing times that are bringing out amazing collections," wrote Acker President John Kapon in a letter to clients on Feb. 10, that also gave the top estimate as $7.7 million. "As strong as 2010 was, it seems that 2011 is already even stronger."

Christie's, March. 4-5 at the Mandarin Oriental Hotel
Spectrum, March 12-13 at the Sheraton Hotel, Kowloon
Acker, March 25 at the Island Shangri-La, March 26 at the Grand Hyatt
Sotheby's, April 1-3 at the Hong Kong Convention & Exhibition Centre
March 27 2011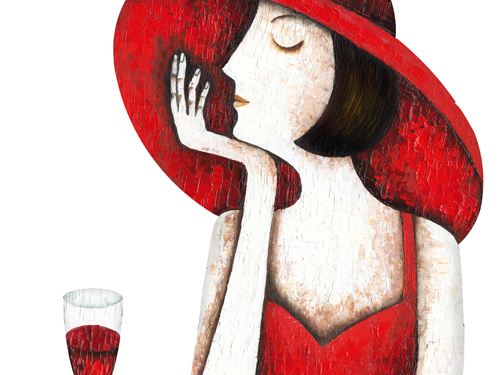 China's wine women on song - Mainland girls have a more refined palate than men, who just like to show off By Mark Graham

It's Saturday and a group of professional women in Beijing are out for a fun afternoon in the trendy Sanlitun district. Instead of perusing the boutiques they have opted for a more intense, but equally pleasurable, activity. They are learning about wine. Importer Campbell Thompson, a Putonghua speaker, invites them to sample glasses of Australian shiraz, chardonnay and pinot noir, carefully explaining the characteristics of each.

The wine-imbibing friends are keen to acquire knowledge that might help them when choosing the correct wines at business dinners.

According to wine educators on the mainland, a new breed of women middle managers are enthusiastic would-be oenophiles, willing to stump up HK$2,000 for one-day specialist courses.

"Men in China tend to be much more into trophy tasting, whereas the girls do it because they actually like wine," wine consultant Fongyee Walker says. Walker, co-founder of Dragon Phoenix Wine Consulting, which runs courses accredited by the Wine and Spirit Education Trust, estimates that women make up 70 per cent of classes.

"The last time I taught an intermediate class of eight students, just two were male," she says.

"The women who attend classes are normally between 25 and 35, not necessarily married, with some experience of working, or studying, overseas or working in an overseas company. They view wine as something very fashionable and interesting, and what I love is that they are not afraid to buy wines they like, rather than what they think they should like."

She says companies in the wine trade are keen to hire women because a lot of the business is done by charming the managers of restaurants, supermarkets and hotels, "and nobody does that better than a pretty 30-year-old lady".

Among women sampling offerings from boutique distributor Wine Republic is Yue Jingwen, 42, who moved back to Beijing after many years running a travel business in Germany. The job took her to vineyards, where she developed a fondness for wine. After returning to live in the capital, she began importing 1,800 bottles annually from Germany.

"I don't like to drink Chinese spirits, they are too harsh," Yue says. "Wine is a very special drink when it is served with a meal but most Chinese people do not realise this.

"Wine is very expensive here. If I told my mother I had spent 500 yuan (HK$590) on a bottle just for luxury, she would think I was crazy, but if I explained that part of the reason was to improve my knowledge, she would understand."

Entrepreneur Carole Lahournere is tapping into the increasing demand by shipping in wines from select vineyards in her native France, often selling directly to female connoisseurs.

"When we make individual sales to homes, it is almost always women who do the ordering," says Lahournere, whose company, Le Baron, sells wines costing between HK$200 and HK$3,000 a bottle.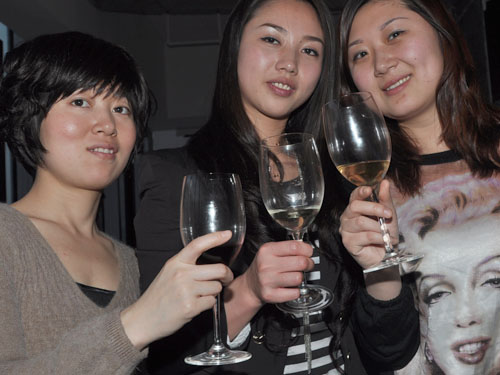 "The women I meet always tell me that that wine is good for health and the skin."

Until a decade ago, it was rare to see Chinese women drinking any form of alcohol, or smoking cigarettes. But the new generation of office workers, who typically earn HK$10,000 to HK$15,000 a month and still live at home, have ample cash to splurge on holidays, handbags and Haut Medoc.

One advantage for wine merchants is that the government is trying to steer drinkers away from liquor and towards grape wine, as it is referred to in Chinese. Figures published by International Wine and Spirits Research show that the mainland imported 90 million litres of wine in 2009, double the volume of the previous year.

The Chinese thirst for wine has led to more importers setting up shop every year, among them Enoterra, a Shanghai-based outfit, owned by French and South Korean investors, which brings in crates from Chile, Argentina, South Africa and France. Unusually, Enoterra also operates its own wine bars - three in Shanghai and one in Beijing.

Operations director Tomaz Hladnik, a Slovenian, says women wine drinkers have been a significant factor in soaring sales during the past three years.

"Wine drinking is becoming a trend, it is not just limited to the elite or those who have been exposed to foreign culture or travelled abroad," he says. "Chinese are very eager learners. In our wine bars, women are big drivers of revenue. They are more picky when it comes to choosing wine - they are not as price conscious as the men, probably because they are not always paying.

"However, a relatively new phenomenon is women who come in groups of two or three. They have a couple of bottles of wine, tapas and cheese platters, and the bill often comes to 1,000 yuan."

A number of women hold high-profile roles in the mainland wine trade, including Hong Kong-based Judy Leissner, who runs the widely-praised Grace Vineyard in Shanxi province; Emma Gao, whose Silver Heights winery in Ningxia is earning accolades galore; and Julia Zhu, sommelier at the Hilton Beijing Wangfujing hotel.

Nicolas Carre, who runs Bordeaux-accredited wine courses, says women tend to appreciate the wine's subtleties more than men. The majority of his private students are women, prepared to pay HK$230 an hour for one-on-one tuition.

"I think it is an area where women can dominate the men," he says. "Women are much more interested in the feelings about the wine, whereas the men are interested in numbers and production."

Walker could not agree more.

"The biggest eye-opener when it comes to women drinking wine was a course we did for the Wine Australia trade body in Shanghai," she says. "There were 26 women and two men! At another dinner, we had a blind tasting on the stage. It was all women who volunteered, and the best tasters were women. That is a trend all over the world, women are the better tasters."
March 25 2011

Ice Wine is a drink coming in from the cold By Yu Ran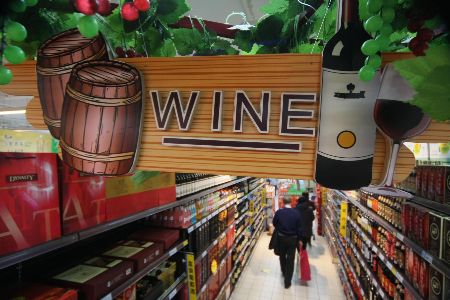 Wine at a superstore in Nantong city, Jiangsu province. China's consumption of wine is expected to increase as the standard of living rises.

China is expected to become the sixth largest global wine importer by 2013 at the latest, said Wu Jianhua, the secretary-general of the Shanghai Drinks Association.

The demand for wine for official activities and business events has risen in tandem with the rising standard of living in China.

"The expansion of the expatriate population and consumers returning from overseas, as well as the exchange of Chinese and Western cultures, has increased local consumers' interest in drinking wine," said Wu at a promotional event in Shanghai on Thursday.

Currently, China consumes an annual average of 1 liter of wine for each person, up from 300 milliliters five years ago.

The country's wine industry produced 1.09 billion liters in 2010, an increase of 12 percent compared with the previous year. "We're expecting the wine market in China to expand to a point where domestic and imported wines have an equal share within three to five years," said Wu.

The main product at the event, icewine - made from grapes which have been left on the vine and then harvested in the dead of winter - is produced in most Canadian wine-making regions, and is a major export for the North American country. The biggest importers are Asian countries, such as China and Japan.

"More than 80 percent of Canadian agriculture-related products, including icewine, are exported all over the world," said Nadir Patel, the Canadian Consul General in Shanghai.

Icewine is naturally made with no artificial freezing and the grapes are harvested entirely by hand.

Ontario and British Columbia are the two main icewine-producing provinces, and are authorized by the Vintners' Quality Alliance, the regulatory and appellation system that guarantees the quality and authenticity of Canadian wines.

There are now 11 companies, representing 12 brands, in Shanghai distributing these icewines, a rise from the four distributors in the country in 2008. The wine is produced, sealed and labeled in Canada before being transported to China.

"Although icewine was introduced in China a dozen years ago, it will still take a long time for local consumers to know and accept the product," said Julia Zhu, head sommelier at the Hilton Beijing.

According to official statistics provided by the Agriculture Food Team at the Canadian Consulate General, the value of icewine imports to China reached $3.64 million in 2010, an increase of 81 percent compared with the previous year.
March 13 2011

Luxury liquidity a pricey investment at US$2,400 a bottle By A. Craig Copetas and Guy Collins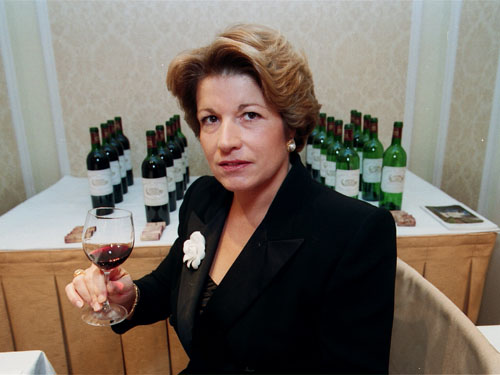 Chateau Margaux owner Corinne Mentzelopoulos

A waiter is pouring generous rations of wine in the private dining salon of Chateau Margaux on the left bank of the Gironde estuary in southwestern France. Baccarat crystal schooners are filled to the brim with one of the world's rarest liquid investments. The costly history of downing Chateau Margaux unfolds.

"Richard the Lionheart would drink anything from our vineyard," says Corinne Mentzelopoulos, proprietor of Chateau Margaux and custodian of the 80-hectare Bordeaux vineyard's luxury lore. "Friedrich Engels preferred the 1848 Chateau Margaux. Engels was pretty bloody bourgeois," she adds with a grin. "An endorsement from Engels. I wonder what the Marxists will make of that?"

The answer hinges on whether disciples of Das Kapital can afford Chateau Margaux prices of US$225 to US$2,400 a bottle. Credit Suisse's 2010 "Global Wealth Report" suggests workers of the world won't be uniting over a US$29,000 case of 1990 Chateau Margaux any time soon.

"You can't fight against the market," Mentzelopoulos says. "The price is a sign of trust in Chateau Margaux, though anyone who's speculating and not drinking this is kidding themselves. I'd like to think that there are a good number of winos among Chateau Margaux investors."

Chateau Margaux "fell from grace" in the '60s and '70s, when lack of investors and the oil crisis hit the Bordeaux market, says Peter Lunzer, director of Lunzer Wine Investments. "As a first growth, it fell the most, and had the most recovery to do."

While Chateau Margaux vintages improved from 1978, the year after the Mentzelopoulos family bought the rundown estate, it took a decade for the market to fully reflect the family's dreams. "1990 was the watershed because that was when they achieved global recognition," Lunzer says.

The 1990 vintage is now among Chateau Margaux's top four of the past 25 years, listed on the London-based Liv-ex wine market at US$14,900 a case, or just over US$1,200 a bottle. Given a perfect 100 points by Wine Advocate founder Robert Parker, it rose to £13,800 (HK$173,508) a case at a Sotheby's London sale in November 2007. In the wake of the 2008 bankruptcy of Lehman Brothers and the ensuing financial crisis, Chateau Margaux 1990 last October still achieved US$25,000 a case at a Sotheby's Hong Kong sale, a sign the market has recouped most of the losses.

The 2000 vintage price peaked at Sotheby's Hong Kong auction last October, when three cases sold for US$28,000 each. Liv-ex's data on merchant prices in Europe lists the 2000 vintage at US$15,300 a case, while among other recent standout years, 2005 sells in Europe for US$13,000 and 2009 for US$13,900.

Among the five left-bank, first-growth Bordeaux wines, Margaux trades for less than market leader Chateau Lafite Rothschild and its Pauillac neighbour Chateau Latour, but usually more than Chateau Mouton Rothschild and Pessac-Leognan producer Chateau Haut-Brion.

Chateau Margaux is also under siege from a neighbour, Chateau Palmer, a third-growth claret popular with British collectors that displays regional similarities to its more illustrious rival and sells for a quarter of the price. Palmer 1990 is listed at US$2,800 a case by European merchants, according to Liv-ex, while its 2000 vintage sells for US$3,500. "We fill some 120,000 bottles a year, around 10,000 cases of Chateau Margaux," Mentzelopoulos says. "I've no idea how many of the people who buy prefer speculating over drinking, but I do worry about a Bordeaux slump that never seems to happen."

International Monetary Fund economists Serhan Cevik and Tahsin Saadi Sedik say investors might just as well be drinking Brent Blend.

"Although fine wine can be considered as an investable asset," the economists wrote in a January research paper, "its behaviour is not significantly different than other commodities and therefore may fail to enhance portfolio diversification."

Mentzelopoulos ponders the notion in the IMF working paper of Chateau Margaux as a hydrocarbon.

"At least they didn't compare us to gold," she says. "If gold drops in price, there's nothing you can do with it. Chateau Margaux is an asset that fortunately happens to be a drinkable commodity that improves with age."

It has been that way since June 1705, when the London Gazette newspaper ran an advertisement with a typographical error that offered 230 hogshead barrels of Chateau "Margoose" for £60 a "tun" at a time when the most precious Bordeaux fetched £18 a tun. Chateau Margaux 66 years later again entered the history books by becoming the first wine put on auction by Christie's.

A passage from William Styron's 1979 bestseller Sophie's Choice boosted the wine's literary reputation. "Were a wine to be drunk in paradise," Styron wrote, "it would be Chateau Margaux."

On the risk of being eclipsed by Bordeaux rivals as they compete for customers in China, Russia and the US, "Margaux as a style is lighter, more refined" than the heavyweights of Pauillac, Lunzer says. But Lafite and Latour are doing more to woo the lucrative Chinese market, he says.
March 6 2011

The Bottle Business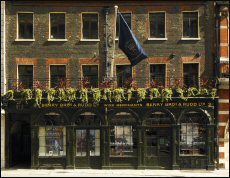 The wine merchant's original London store, opened 300 years ago

In 1999, Nicholas Pegna came out from London to open a representative office in Hong Kong for United Kingdom-based Berry Bros & Rudd. Data collected at the merchant's Heathrow Airport outlet showed travelers were buying expensive wine and taking it to Hong Kong. "They were very happy to buy fine wine, but didn't want to pay the duties on it in Hong Kong," said Mr Pegna, referring to the days when wine tax in Hong Kong was up to 80 per cent. Today it is zero, after the Hong Kong Government scrapped all wine and spirit duties in 2008.

The firm tested the waters with an office that had stock on the ground to sell. It began holding tastings, and the market potential became clearer. By 2004, the retail trade had grown so substantially that Berry Bros & Rudd decided to launch its first Hong Kong store in Causeway Bay. Offering wine sales and education, it opened the Fine Wine Centre in 2007. This proved to be "a huge success," said Mr Pegna, Managing Director of the company's Hong Kong office.

Thirst for Knowledge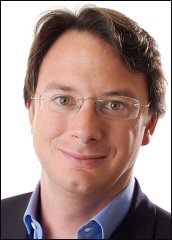 Nicholas Pegna, Managing Director, Berry Bros & Rudd Hong Kong

"We were holding tasting events, [running] a wine school and master classes. Customers wanted to know more about wine, its background, how it is made. They had a great thirst for our educational offerings," he said. In 2010, a second store opened, this one in Central together with the House of Alfred Dunhill. The new outlet, Berry Bros & Rudd's Fine Wine Reserve, stocks about 1,000 bottles of mostly rare, hard-to-find wines. The most expensive bottle is a 1945 Chateau Mouton Rothschild – '45 being an exceptional year, Mr Pegna said – with a price tag of HK$248,000. "There were two bottles; we sold one three months ago," he said.

Not every bottle costs as much as a small car. Wine labeled as Good Ordinary Claret is as low as HK$108 per bottle, with fine wine starting at HK$500. This market competitiveness is where Berry Bros & Rudd's history comes to the fore. The business was established in 1698 by two families named Berry and Rudd, whose descendants continue to own and manage the firm today. An eighth-generation member of the Berry family is involved in the Hong Kong operation.

"The fine wine market is about long relationships, and we have been buying wine from Château Mouton Rothschild, for example, for 300 years," Mr Pegna said. This means Berry Bros & Rudd is able to secure prime vintages not available to other merchants. They are not contracted to any châteaux, gaining the independence to select wines it deems to be the best. With six masters of wines traveling to the world's great wine regions, "we like to think we're as adept at choosing wines from Piedmont in Italy or the Mosel in Germany, as we are in Bordeaux, France," he said.

"Huge" Potential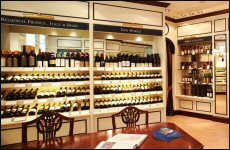 The Berry Bros & Rudd store in Lee Gardens, Causeway Bay

In Hong Kong, the reputation of Berry Bros & Rudd serves it well. Clients include the Peninsula, Mandarin Oriental, InterContinental and Shangri-La hotels, as well as the Hong Kong Club, Hong Kong Jockey Club, Hong Kong Country Club, and many private collectors. In a little over a decade, the client profile has changed dramatically. Initially, the customers were expatriates who knew the brand; today the majority are Hong Kong or Chinese mainland consumers who are "really fascinated by wine. They're buying and acquiring amazing collections and want to know the history of the wine," Mr Pegna said.

Berry Bros & Rudd said the market potential of Hong Kong is "huge." It's seeing growth in excess of 15 per cent year on year. In just one decade, from a zero base, the Hong Kong operation now accounts for nearly half of the wine trader's global market share.

Hong Kong Has Arrived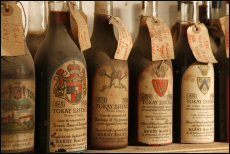 Long relationships with chateaux produce the finest wines for sale
Mr Pegna added that Hong Kong has arrived as the key wine hub of Asia, and any growth Berry Bros & Rudd foresees, which it expects will be in north Asia, will be directed from Hong Kong. "We are headquartered here, well-established here, and it is incredibly easy to do business in Hong Kong," Mr Pegna said.
March 4 2011
China on track to be No 6 in global wine consumption By Daniel Ren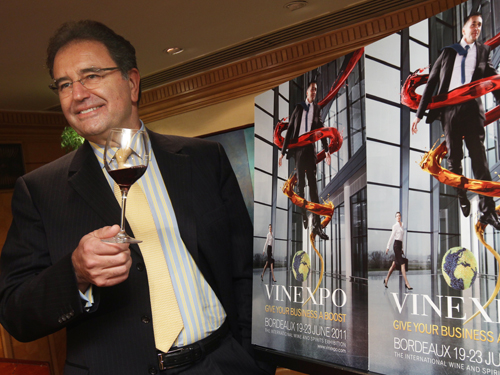 Chief executive Robert Beynat spells out Vinexpo's plans for this year in Hong Kong yesterday.
China's wine consumption, which doubled between 2005 and 2009, is expected to increase by another 20 per cent by 2014, making it the world's sixth-largest wine consumer.

The mainland and Hong Kong consumed 1.156 billion bottles of wine in 2009, 104 per cent more than 2005, according to wine exhibition organiser Vinexpo.

A Vinexpo study said consumption would climb to 1.38 billion bottles by 2014 as more mainlanders show interest in natural beverages rather than spirits.

The projected growth for China translates into more than six times the global average. Vinexpo predicted total wine consumption would rise 3.18 per cent between 2009 and 2014. Globally, 31.51 billion bottles of wine were consumed in 2009, a scant 4.5 per cent increase over 2005.

"Nothing can stop China," said Vinexpo chairman Xavier de Eizaguirre. "It's a large market and per-capita consumption is still tiny."

He added that China could become one of the top three wine consumers in the next decade amid rising incomes. Per capita consumption of wine in China stood at 0.9 litres in 2010, compared with more than 50 litres in France.

Eizaguirre said the forecast for the China market might in fact turn out to be conservative.

"It could grow faster in the coming years but it could take some time," he said. "Drinking and eating habits don't change overnight."

The size of the wine market in Hong Kong and the mainland will jump 31.5 per cent to US$6 billion by 2014, according to Vinexpo.

Growth in the consumption of spirits, on the other hand, is set to slow on the mainland and Hong Kong. Vinexpo estimates a 3.8 per cent increase between 2010 and 2014, compared with 52 per cent in the previous five years.

China's rising affluence has changed the global consumer market as middle-class mainlanders splash out on luxury goods and expensive food and beverages.

Brokerage CLSA said in a report that demand for luxury goods and travel from Greater China would account for 44 per cent of global sales by 2020, up from the current 15 per cent.

China is set to become the world's largest market for luxury goods over the next decade with an annualised growth of 23 per cent. "As incomes rise, China's burgeoning middle class is adopting previously unattainable high-end lifestyles and is transitioning from a saving to spending culture," CLSA said in the report.

Multinational luxury goods companies are aggressively expanding in China to tap the soaring demand that will account for half of their global growth in the next 10 years.

For foreign wine producers, Chinese people's increasing interest in the beverage would also create a new growth engine. In 2009, imported wines represented 14.7 per cent of China's total consumption. Vinexpo said demand for middle- and high-end wines priced over US$10 per bottle was expected to jump 104 per cent between 2009 and 2014 in China.
Chinese buy up Bordeaux chateaux By Suzanne Mustacich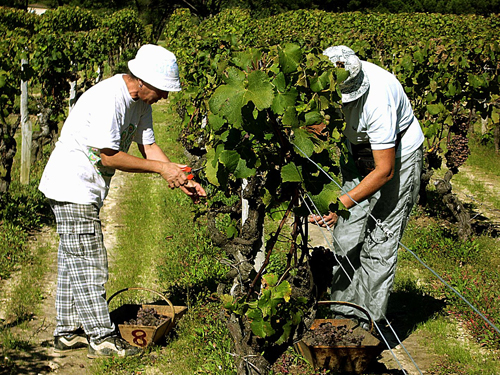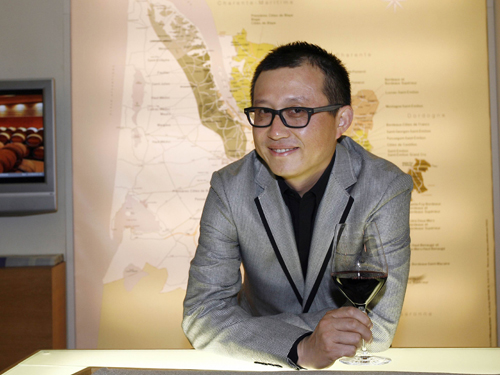 Jewellery tycoon Shen Dongjun not only imports wine to China, he aims to make wine from the Bordeaux region solely for the mainland.

China gained another foothold in the booming wine trade with Bordeaux when a jewellery magnate added a chateau in the southwest of France to his glittering assets.

Shen Dongjun's purchase of Chateau Laulan Ducos is part of a broader Chinese investment boom that has begun to change trading strategies - and even the taste of some wines - in France's best-known growing area.

The chief executive of Tesiro, a high-end retail jewellery chain, visited 40 vineyards before settling on his 22-hectare cru bourgeois estate at the remote tip of the Medoc region, outside Bordeaux.

Shen, 42, says his family and friends have been astonished by his plan to invest in a French vineyard but, amid a Chinese wine boom offering ballooning profits, "they are beginning to understand".

He began importing wine to China last year, when the combined mainland-Hong Kong market lapped up 33.5 million bottles of Bordeaux worth €333 million (HK$3.6 billion), making it the French region's biggest export market by value. Taken separately, and in value terms, wine sales to the mainland increased 98 per cent and those to Hong Kong rose 126 per cent last year.

Given these figures, it's no surprise that savvy players such as Shen are heeding the call that has lured many a foreigner to Bordeaux's quays over the past 800 years.

"I wanted to understand the entire process of producing wine - not just the commercialisation of wine - in order to develop the market," says Shen, who plans to invest to improve the quality of his cabernet-merlot blend.

This dovetails nicely with Bordeaux's tradition of welcoming foreigners who have developed a passion for its wines and are eager to develop trade, according to Georges Haushalter, president of the Bordeaux wine council.

"First, the English, Dutch, Irish came. The Japanese came 20 years ago. It's logical that the Chinese arrive today," he says.

In the past three years, the Chinese have bought five chateaux, including one snapped up by the state-owned agricultural and food conglomerate Cofco last month.

But the Chinese buyers have put a savvy twist on tradition. Not only will they control the entire production from grape to glass, cutting out the middlemen, but every sip is destined for China.

Shen confirmed that all 150,000 bottles of Laulan Ducos would be given a packaging makeover suited to Chinese consumers and bypass the traditional network of brokers and merchants that distributed Bordeaux.

English wine merchant Francis Anson says: "There are loads of examples of foreigners coming to Bordeaux and investing in chateaux and export businesses, but they've almost always adopted the Bordeaux model of exporting to multiple markets.

"Very few take the entire production for their home market."

With only one market in mind, the Chinese chateau owners are also making wine tailored to their palate, says Stephane Toutoundji, a consultant with two Chinese-owned chateaux. "They prefer smooth wines without too much tannin and not too much oak, and they hate bitterness," he says. "They want charm, elegance and balance."

Being a Bordeaux chateau owner also provides an incredible brand-building opportunity in the most dynamic wine market on the planet.

"The Chinese know French wine and Bordeaux, but they rarely know the names of wines", which leaves the door open to new Bordeaux brands, Shen says.

And the jeweller, with 200 retail stores, 3,000 employees and the exclusive Chinese distribution of Eurostar Diamond Traders' Blue Flame 89-facet diamond, knows something about marketing luxury goods. He also has access to a long roster of VIP clients, the corporate gift market and wedding planners.

"If we sell our jewellery for weddings, why not our wine?" asks Zhou Linjun, a Tesiro executive who oversaw the chateau purchase.

Once their Laulan Ducos brand is established, they plan to sell wines produced by other estates under the Laulan banner label.

"It sounds to be a very savvy purchase from a potentially major Chinese player," Anson says. "It's remarkably well planned and part of a larger strategy."

Shen admits the investment to build his wine brand in China may cost more than the chateau. He declines to reveal the purchase price.
February 23 2011

Dynasty forges chateau as centrepiece of its winery By Victoria Burrows in Tianjin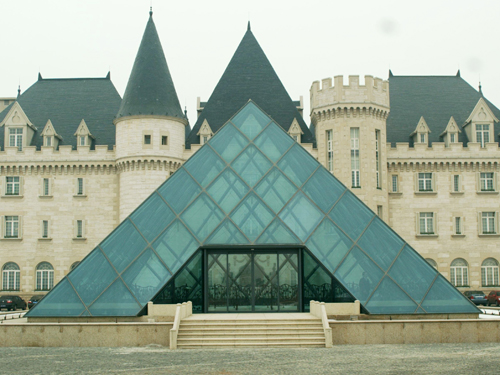 Chateau Dynasty, a symbol of Dynasty Winery's identity

It is arguably the very last structure anyone would expect to see rising from the flat industrial plains outside Tianjin: a Palace of Versailles-styled chateau fronted by a gleaming glass pyramid a la Musee du Louvre. But after pausing to consider that Tianjin is home to Dynasty Winery, a 30-year-old joint venture between the French Remy Cointreau Group and the mainland's Dynasty Fine Wines Group (SEHK: 0828), the unlikely Sino-Chateau should come as less of a surprise.

And like the best of the French wineries, Dynasty has its own chateau - complete with spires, battlements and marble statues paying tribute to Dionysus, the Greek god of wine. Gao Feng, executive director and general manager of Dynasty Fine Wines, says it is a "symbol to represent our identity".

But unlike its classic French counterparts, Chateaux Dynasty is a new building surrounded by functional blocks that process 60 million bottles of wine a year. It has also been designed with a view to hosting groups of suitably stunned visitors.

In addition, it functions as a private members' club, a conference centre, and a wine museum and educational centre.

Club memberships cost 1 million yuan (HK$1.2 million) for three years, and permit access to opulent, Louis XIV-styled meeting rooms, 22 guest rooms, a spa with wine-themed treatments, a special tasting room, and a bar and cigar room.

Development of the chateau's facilities is not yet complete, with the guest rooms and spa opening within the next few months.

The chateau was launched at the end of last year and, according to Gao, seven prominent members of society have signed up, and another 10 are interested.

"It is very important to us to have a high position in society. I think the chateau can fulfill the needs of our developing society for more luxury," he said, speaking through a translator.

Non-members will need to pre-book visits through a travel agent that will offer a guided tour of the wine production facilities, wine cave, museum and shop, and a tasting of three or four vintages. Previously, about 500 visitors toured the Dynasty facilities on busy days, but this figure is likely to increase now that the museum and chateau have been built.

The wine museum, accessed through the glass pyramid, takes the form of a wine cellar and attractively charts the history of wine through the ages to Dynasty's present operations in Tianjin.

"The history of wine in China is short. Most consumers have no idea where wine comes from and how real wine is made," said Zhang Chunya, senior engineer at Dynasty Winery.

"Education is a big part of what we are doing. Through tastings we get feedback from customers, and we have a research centre and laboratories with top-end technology to develop new products. We are helping to educate customers, distributors and ourselves."

The conference facilities are another important aspect of the complex, as the demand for meeting facilities, especially for annual report conferences, has increased dramatically across the mainland in recent years. "The chateau aims to offer a multifunctional facility with restaurants and entertainment rooms so companies can hold their meetings there," said Gao.

Does the move into the hotel and entertainment business signal the group is looking to expand beyond its traditional focus on wine?

There are plans, says Gao, and one possible project is to develop residential buildings near the site of the chateau. "We may change part of our real estate, but the property is owned by our main shareholder, not by Dynasty, so nothing is confirmed," he said.
February 16 2011

China get taste for French vineyards - Falling prices of past few years makes Bordeaux attractive target for individuals, companies By Richard Warren in London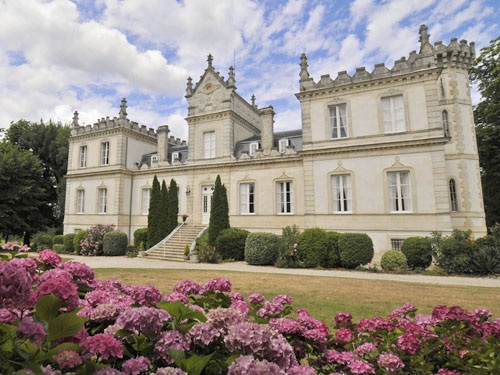 This 10-bedroom Bordeaux chateau comes with 170 hectares of vineyards and is for sale - price on application.

Wealthy mainland investors, including state-owned enterprises, are queuing to buy vineyards in France. The latest mainland foray into French wine-growing properties included the sale to an undisclosed buyer of Chateau Lagarosse, a 40-hectare vineyard that produces a Premier Cote de Bordeaux, an entry-level wine. The price that was paid is not known.

The deal followed the purchase by Cofco, China's largest national agricultural trading and processing company, of the 20-hectare Chateau de Viaud in Bordeaux's Lalande-de- Pomerol district for an undisclosed sum. Both purchases were made in the first week of February.

Joel Palous, managing director of AIM Vineyards, a company that advises clients on buying and managing vineyards, said he knew of seven other Chinese buyers, including companies, syndicates and wealthy individuals, looking for Bordeaux vineyards. Most had budgets ranging from €10 million (HK$105 million) to €50 million, and one buyer was prepared to pay €100 million for a trophy estate.

"We also have a few Hong Kong-based investors who are looking for properties, though smaller than those wanted by the Chinese investors - more like a retreat home for their family and friends," Palous said.

Tim Swannie, director of French buyers' agency Home Hunts, said his company was helping two buyers from China and Hong Kong find Bordeaux vineyards. "One of the clients is a company from mainland China looking for a trophy property with a large vineyard in Saint-Emilion or Medoc," Swannie said.

"The proposed buyer is a well-known wine company in China already and this property will serve as its European base. The client's budget is up to about €25 million. The second client is from Hong Kong and is looking for a chateau or a manor house with a small vineyard to use as a holiday home. They would like to produce a small amount of wine for personal use and have a budget up to around €1.5 million."

Demand for Bordeaux vineyards is higher now than a year ago, partly because they are now more affordable, said Swannie, and overseas demand was particularly strong.

"Prices have dropped a little over the past two to three years - perhaps by 10 to 15 per cent - which has helped," Swannie said. "Plus, some people are looking for a change of direction following the recession. The thought of living in France and making a living from your land is quite inviting to many. Aside from that, French wine seems to have had a real revival in the past 18 to 24 months. It has become quite fashionable for the international jet set to have a vineyard in their portfolio" as an investment or a status symbol.

Palous said Chinese buyers had paid 10 to 20 per cent above market value for their vineyards, an amount they would find difficult to recover in the long run. Cultural misunderstandings meant some owners of Bordeaux vineyards were reluctant to sell to Chinese, Palous said.

To avoid conflict, Chinese buyers ought to seek advice from professional vineyard managers who could negotiate on their behalf and advise on price and the best way to run it.
February 15 2011

Malbec - Grape variety has played backup to some of the world's finest wines. It now takes center stage By Debra Meiburg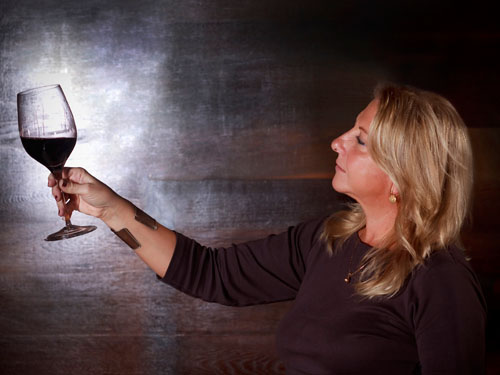 Susana Balbo of Dominio del Plata winery is concerned that the industry is overestimating the importance of malbec as a single variety.

For centuries, malbec has played backup to some of the world's most revered wines, adding damson flavor to Bordeaux, rhythm to Loire reds, and a gamey beat to the wines of sunny southwestern France. However, malbec's breakthrough performance is in Argentina. Here, the wines are juicy, ripe, exuberant and complex, with a structure rarely found elsewhere in the world.

It's not quite clear why malbec doesn't excel in Bordeaux, perhaps because the variety is highly vulnerable to frost, mildew and rot, which is enough to deter any grape grower.

Malbec was nearly wiped-out in the 19th century by a nasty root-piercing bug called phylloxera and, when devastated again by frost in the 1950's, most Bordeaux properties opted to increase their merlot plantings rather than take another risky bet on malbec. True, malbec is still used in Bordeaux wines, but the percentage is always well under 10 per cent, whereas in Argentina, malbec is so compelling that it prances on centre stage.

Jose Manuel Ortega Gil-Fournier, owner of highly acclaimed O. Fournier, explains that "Malbec is Argentina. Malbec is finesse. Malbec is the heart of Argentina. It's a great variety. It's interesting that it didn't work out that well in France, while it's just blossoming in Argentina. It's also the beauty of wine. This is not Coca-Cola. This is not beer. There are a lot of conditions that make grapes work extremely well in one area and extremely poorly in another, so I think Argentina represents all the good things that wine has to offer".

Argentina's top malbec vineyards are in the Mendoza region, nestled along the foothills of the Andes mountains, the world's highest mountain range outside of Asia. Here, planted on high plateaus, the grapes expose their faces to intense ultraviolet light in surprisingly cool conditions. The higher one climbs in the Andes foothills of Mendoza, the cooler the temperatures. We see a similar effect in Hong Kong: The Peak is always cooler than Central or Tsim Sha Tsui.

Planted in the highest vineyards in the world, Mendoza's malbec ripens during long sunny days tempered by cool evening temperatures. This allows the variety to ripen slowly, extending its ripening period up to three or four weeks longer than when grown in France. Argentine malbec shivers with cold each evening, but the result is a ripe, lush wine that retains a crisp acidity as crucial to wine balance as rhythm is to the tango.

In fact, chat with an Argentine winemaker, and they refer to their wine portfolio by altitude.

Daniel Pi, winemaker at multi-award winning Trapiche winery, says: "Every time you go up 199 metres, the temperature drops one degree. Changes in the temperature help to increase the colour and also the flavours, so at higher elevations we get more floral flavours, like violets and cherries."

On the other side of the great Andes mountains are Chile's sun-drenched wine regions and, seeing Argentina's great success with malbec, they have begun experimenting with this versatile variety. California and South Africa recently boosted their malbec production, and South Australia is taking a second look at its historical plantings. Why historical plantings? Shouldn't sunny Australia have a booming portfolio of malbec?

Richard Warland, former Hardys winemaker, laments the country's limited production. "Malbec's smaller berries over-deliver on flavour and colour. Australia grubbed it out years ago in favour of cabernet and shiraz. Their loss was Argentina's gain."

Neill Robb, winemaker and owner of central Australia-based Redbank and Sally's Paddock wineries, adds insight as to the small plantings in Australia. "Malbec is an uncertain bearer and inconsistent as to quality, so is usually blended in the same manner as cabernet franc, but it is capable of greatness."

Be wary, though, as many malbec producers overdo the staging: spicy vanilla-scented oak aromas from masses of new French barrels can mask the grape's talent.

Even in malbec's historic French stronghold, Cahors, producers have now started using new oak, though the more restrained, gamier base-notes and drier, firmer French tannins still mark Cahors with a distinctly French rhythm. California wine commentator Kerry Winslow (GrapeLive) enthuses about Cahors' malbec, pointing out that region provides "especially big flavours without the big Bordeaux prices".

Tim Wildman, a distributor and master of wine based in Britain, explains Argentina's wild success in the international markets. "There's some truth in the fact that malbec is working in Britain because it has a simple message: one grape, one country, one style [more or less], affordable, and one food matching message - drink with steak."

Is Argentina dangerously over-reliant on this simple message? "That's an extremely good point," says Susana Balbo, winemaker and owner of Mendoza's highly regarded Dominio del Plata winery and former chair of Wines of Argentina. "We are actually overestimating the importance of malbec as a single variety and I think we may get in trouble if we continue to push the importance of malbec as a single variety."

Not to worry. In judging the Wines of Argentina competition in Mendoza last year, it was intriguing to note how many winemakers are successfully experimenting with malbec and cabernet sauvignon, or shiraz blends.

Malbec is a richly-flavoured variety, described by New York importer Marko Radisic as "dark, stewed fruit, lush mouth feel, cedar, tobacco and spice", or more cheekily by South African winemaker Mike Ratcliffe of Vilafonte with four r's: "rich, round, robust and raunchy."

Whether you favor raunchy or elegant, good quality malbec can be found via Hong Kong suppliers such as Concord, Cottage Vineyards, Force 8, Kedington, Northeast, Orient Pacific, Ponti, Telford and Watsons. But heads up, many bars and restaurants see malbec as a cheap wine-by-the-glass offering and don't always serve malbec that is up to scratch.

Make sure the bottle is freshly opened and, where possible, order the most expensive malbec on the menu: don't worry, malbec is still so affordably priced that your credit card won't miss a beat.
February 10 2011

Imports, wine and car sales fuel 23% jump in tax revenue By Li Woke


A display of imported wine at a vineyard in Nanjing, Jiangsu province. A jump in China's 2010 tax revenue as a result of surging imports and car sales has prompted calls for tax cuts.

Driven by the large volume of imports and car sales, China's tax revenues jumped 23 percent year-on-year to reach 7.32 trillion yuan ($1.1 trillion) last year, sparking calls for tax cuts.

Tax authorities collected 1.05 trillion yuan of value-added and consumption taxes for imported goods in 2010, up 31.1 percent year-on-year, the Ministry of Finance said on its website. Import tariff revenues jumped 52.8 percent year-on-year to 202.75 billion yuan.

China's trade surplus decreased by 6.4 percent in 2010 compared with 2009, thanks in part to growing imports. Import volume increased 38.7 percent year-on-year to 1.39 trillion yuan in 2010, outpacing export volume growth, which was 31.3 percent, General Administration of Customs data showed.

"China's export growth will slow to a still-strong 10 percent this year, and its surplus is set to contract by 2015," Chen Deming, the commerce minister, said in an interview last month. "China's imports will probably grow faster than exports in 2011."

The expanding volume of vehicle sales was another major contributor to last year's robust revenue hike. In 2010, China's auto sales continued their robust growth to reach 18.03 million units, climbing by 32.37 percent year-on-year, compared with 13.6 million units in 2009.

Despite the sharp tax revenue increase, cities such as Chongqing and Shanghai announced last month they would start levying property tax on holdings of multiple or high-end residential properties, while media reported on Wednesday that the central government may extend the resource tax nationwide - a tax based on the production of oil and other resources - this year, all aimed at increasing income and reducing the burden on tax-laden local governments.

Amid the blistering increase in tax revenues, the public and analysts have called for tax cuts to reduce the burden on low earners.

"Our tax level was too high," said an Internet user called Yi Yi on the major Chinese portal Tencent.com. "I hope the income tax rate will be reduced, and better social security should be provided for the middle- and low-income earners."

"Middle- and low-income earners are the major tax sources in China, as all their revenue are under supervision by the tax bureau," said Mao Yushi, senior economist with the Beijing-based Unirule Institute of Economics. "By contrast, it is very hard for the tax authorities to monitor the income of the high earners because most of that income is 'invisible' (thanks to the nation's ineffectual income tracking system)."

Earlier reports said China has drawn up a framework for personal income tax reform by raising the taxable threshold to benefit low earners.

In addition, policymakers might replace business tax with value-added tax, from which more businesses would benefit through increased tax deductions.

The Ministry of Finance said earlier that it will pay more attention to issues concerning people's livelihood, such as education, healthcare, housing and agriculture.
January 28 2011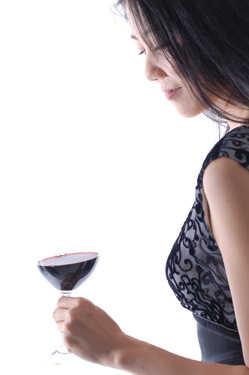 Cheers all round as HK auctions put wine lovers in a buying mood By Enoch Yiu

Hong Kong's stock market still has some way to go before it beats New York or London but in one sector we are cork-poppingly successful - wine auctions. Signs of the wine industry's rapid growth in Hong Kong can be seen not only in the sprouting up of the many corner wine merchants - but in the white-collar professionals who are moving into the industry.

Michelle Chan, a former public relations executive at Hang Seng Bank (SEHK: 0011) , is one. She completed a formal wine course and jumped ship to Sotheby's Hong Kong wine department as its specialist late last year.

Sotheby's last year sold HK$410.42 million worth of wine in Hong Kong, 60 per cent of all wine sold through the auction house. That beat the HK$163.6 million sold through Sotheby's in London and the HK$114.49 million in New York.

Sotheby's has auctioned jewellery, paintings, and antique furniture twice a year in Hong Kong since the 1970s but wine sales were introduced only in 2009. Over the past two years, 6,562 lots were sold at 11 auctions.

This year got off to a strong start. At its first auction last weekend, HK$113 million worth of wine went under the hammer.

Included was Andrew Lloyd Webber's collection which sold for HK$43.3 million, passing an estimate of HK$32 million, as well as the Bordeaux Winebank 2000 collection which was estimated at HK$57 million but went for HK$70 million.

Jamie Ritchie, president of Sotheby's Wines, Americas and Asia, said Hong Kong had passed London and New York in terms of top wine auctions.

Ritchie said Hong Kong customers liked top-shelf French wine. "In sum, they like to get the best of the best." The New York and London customers, in contrast, liked a wider range of wine from the United States, or other parts of Europe.

Not surprisingly mainlanders are taking the lead, often outbidding locals. Some complained to White Collar that they would have liked to bid but had no chance against the aggressive mainland buyers.

While many Western customers only buy the wine for investment, Ritchie said many mainlanders and Hong Kongers drink the wine or send bottles as gifts.

The outlook for the wine market in Hong Kong is very positive. Ritchie said removal of the duty on wine two years had been a very important development.

"If Hong Kong still had the 80 per cent duty on wine, it would be impossible to attract Western wine makers or collectors to sell their wine in Hong Kong. Now it is mainly the shipping cost that counts, and this has helped Hong Kong become a really attractive market," Ritchie said.

Change needed

The wine market shows government measures can have a huge impact in developing new markets. As such, we want to urge our Secretary for Financial Services and the Treasury Professor Chan Ka-keung to speed reform on the fund market.

Professor Chan some months ago mentioned changing the rules to attract overseas fund houses to incorporate in Hong Kong. But nothing has been heard since.

Another long-awaited policy change relates to Islamic finance. We want to see the tax regulations adapted to facilitate the issue of Islamic bonds in Hong Kong.

Last week, Hutchison Whampoa (SEHK: 0013) said it planned to spin off its port business through a trust listed in Singapore because Hong Kong did not have the necessary regulatory regime.

As the wine duty reform has shown, government measures can make a difference. So professor, we want change.
January 25 2011

Toasting the tofu with fine wines as West courts East - French vineyard Chateaux Margaux seeks to marry wines with a variety of Chinese cuisines By Li Fangfang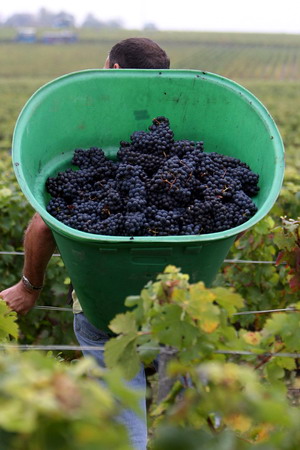 Workers harvest grapes at the Chateau Margaux vineyard in the Bordeaux region of France. After experimenting with Shandong and Shanghai cuisine, Chateau Margaux will now try matching more styles of Chinese cuisine with its wines.

A world-renowned French winery is encouraging diners to sample its products during Chinese feasts this Spring Festival rather than imbibing traditional drinks.

Bordeaux-based Chateau Margaux sought to match different Chinese cuisines with its range of quality wines.

In December, the vineyard hosted three feasts in Beijing and Shanghai in honor of Asian gourmets, celebrities, prominent business figures, leading academics and senior officials to taste and share their views on the results of its efforts.

"The Chinese have been used to washing down Chinese cuisine with beer and Cognac from the West. Why not try high-quality French wine?" said Zhuang Buzhong, a Singaporean gourmet. "You can try it, accept it then enjoy it."

Paul Pontallier, general manager and chief wine maker with Chateau Margaux, added: "I hope the Chinese can get to know our high-quality wines with their own food, through their experiences combining Chinese cuisine and French wines.

"We are not pretending to sell more wines here. It's all about our long-term commitment to marry the Chinese cuisine icon with French wine, and our long-term understanding on how Chinese culture marries French culture."

Pontallier said Chateau Margaux has already invited two chefs to try innovative matches of vegetable dishes with wines for vegetarians at its headquarters.

"We are confident our global experience can help us bring wine with Chinese dishes to a superior level and add Chinese cuisine with wines into the global diet culture," said Thibault Pontallier, son of the general manager and the ambassador for Chateau Margaux in Asia.

Pontallier junior made China his focus after taking up his position developing the brand across Asia.

Over the past year, he has traveled around China to taste different styles of cooking in order to understand the complex Chinese diet, as well as seeking many times to find the perfect match between Chinese cuisines and Chateau Margaux wines.

"We found it's not difficult to match Chinese dishes with wines because, like Chinese cuisine, French diet varies from lighter, simple dishes to more complicated offerings," said Pontallier junior. "And some Chinese food and sauces go very well with the tannin in our wines, making the flavor more subtle and tasty."

Chateau Margaux has found perfect matches between Chinese tofu and its fresh, dry white Pavillon Blanc 2009, Peking roast duck and Pavillon Rouge 2003, and sea cucumber with Chateau Margaux 1989.

"Now we are entering the stage of bringing together people who can appreciate it and exchange views to help us find a perfect diet list of Chinese cuisine with wine," said Pontallier junior.

"In a country with an extensive and profound tea culture, we are confident the local people can also respect wines, another fantastic drink in the world."

After experimenting with Shandong and Shanghai cuisine, Chateau Margaux will now try more food and wine matches with more Chinese cooking styles, said Pontallier junior.

"We just want to bring wine culture to the Chinese through their own experiences, not to teach," he added. "It's not all for business because we are worried whether we can provide enough wine for the Chinese market after people here get to know our brand and high-quality wines."

To further showcase its long-term commitment to China, Chateau Margaux, together with the China Great Wall Society, launched the 2010 Great Wall Protection Project in July last year, offering help in securing the future of China's most precious treasure.

"Chateau Margaux cellars and estate premises were classified as historical monuments in 1946. We are therefore dedicated to the preservation of historical monuments and we are pleased to be able to extend our philosophy all the way to China and to such an exceptional historical marvel of architecture," said Pontallier junior.

A group of more than 30 volunteers, Great Wall experts and media traveled along the Great Wall from east to west, covering 10 provinces, municipalities and autonomous regions. During the 9,500-kilometer journey, the group examined the current condition of the Great Wall in more than 20 sections and fortresses and successively held 15 themed activities.

The project results helped to educate and promote awareness among the public about the importance of the preservation of the Great Wall of China.

Famed since the 12th century as one of the four best French Bordeaux vineyards, Chateau Margaux successively won the favor of the former American President Thomas Jefferson, the French Emperor Napoleon III and, more recently, China's President Hu Jintao, it being the only winery the latter visited during his stay in France in 2001.

Chateau Margaux currently produces three rare "treasures": Chateau Margaux, Pavillon Rouge and Pavillon Blanc.

The average annual production of the Grand vin, Chateau Margaux, is 150,000 bottles, while the second wine, Pavillon Rouge du Chateau Margaux, has an average production of 200,000 bottles. The dry white Pavillon Blanc du Chateau Margaux has a production of around 35,000 bottles.

A bottle of Chateau Margaux 1787 holds the record as the most expensive bottle of wine. It was valued at $500,000 by its owner but was accidentally broken by a waiter in 1989. Insurers paid $225,000, a sum worth about $390,000 at today's prices, according to the WhatItCo$t$ website.
January 24 2011

Lloyd Webber uncorks sell-out in Hong Kong By Ada Lee and Amy Nip

Hong Kong's wine auctioneers started the year with a bang yesterday - 746 bangs, to be precise - as eager buyers snapped up part of composer Andrew Lloyd Webber's collection. French-wine lover Lloyd Webber, who often composed the music to the hit shows Evita, Cats and The Phantom of the Opera with a glass of wine by his side, opted to sell part of his vast collection because he no longer had space to store it.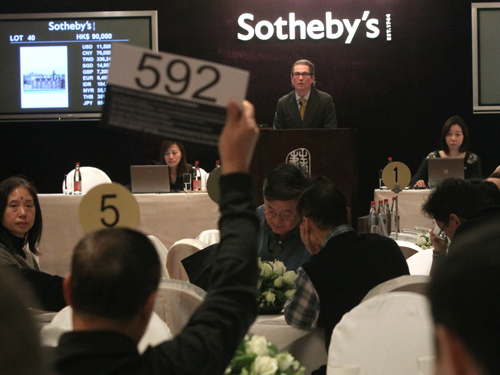 Auctioneer Jamie Ritchie, of Sotheby's, sells Andrew Lloyd Webber's wine in Hong Kong yesterday.

With Hong Kong having overtaken New York as the world's largest wine auction centre, all 746 lots on offer at a Sotheby's auction at the Mandarin Oriental Hotel, Central, were sold in the course of six hours. In Sotheby's first sale this year, more than 100 bidders - locals and telephone and online bidders - paid HK$43.3 million, topping the pre-sale estimate of HK$32 million.

"I hope the new owners enjoy my wines as much as I have and look forward to reacquainting myself with them in restaurants all over China when Cats starts its national tour in Mandarin [Putonghua]," the British composer said.

He gained an interest in wine aged nine, thanks to an aunt who collected Italian wine; he started collecting wine himself when he was 15.

"He [Lloyd Webber] is known for buying excellent wine and storing them in excellent condition," Robert Sleigh, head of Sotheby's wine department, said.

The highest price paid by more than 100 bidders was for a 12-bottle lot of Chateau Petrus 1982, which was sold for HK$605,000 - far exceeding the pre-sale estimate of HK$480,000.

A 12-bottle lot of Chateau Lafite 1982 was sold for HK$459,800 and an 11-bottle lot of Chateau Petrus 1982 for the same price. Three bottles of Romanee-Conti 2002 were sold for HK$314,600 - nearly double the auctioneers' upper estimate.

Sleigh said Hong Kong was likely to remain the leading location for wine sales in the world, thanks to the abolition of wine duty in 2008.

"The Asian economy is generally stronger than the rest of the world and there is a genuine wine bloom in Asia. But the reduction of wine duty to zero started the whole thing."

High demand would keep wine sales in Asia strong this year, he said.

Of the auction house's record sales of more than HK$688 million of wine worldwide last year, nearly 60 per cent was sold in Hong Kong; last year's sales in the city were more than three times that of the year before.

Sotheby's holds a second wine auction today, featuring the Bordeaux Winebank 2000 collection.

Meanwhile, auctioneer Acker Merrall & Condit also predicted a good year ahead.

Its two-day wine auction at the Island Shangri-La and Grand Hyatt hotels generated revenue of HK$85 million - one-fifth more than its estimate. The 1,200-plus lots were all sold.

"As strong as 2010 was, it seems that 2011 has already exceeded the benchmark set last year," chief executive John Kapon said.

Eight bottles of 1985 Henri Jayer Richebourg, one of the star lots, were sold for HK$780,800, exceeding the upper estimate of HK$680,000.

Bordeaux continued to outperform its counterparts, with wine from Chateau Petrus and Lafite taking the lead, Kapon said.
January 18 2011

Changing latitudes - A handful of wealthy enthusiasts are determined to turn Thailand into a winemaking nation By Clive Graham-Ranger

King Bhumibol Adulyadej introduced the idea of winemaking in Thailand about 30 years ago, having decided that it was the best way to wean his subjects off whiskey. The first to take up the challenge was the late Dr Chaijudh Karnasuta, a construction magnate and wine buff, who planted his first vines in 1991 and four years later launched Chateau de Loei on a sceptical public.

The idea caught on and soon the hills were alive with the sound of popping corks and cultivators as hectare after hectare of vines covered hillsides of viable soil with grape varietals imported from around the winemaking world. Where once there had been scrubland in the high country of northeastern Thailand, the land of `New Latitude wines' was undergoing its birth pangs.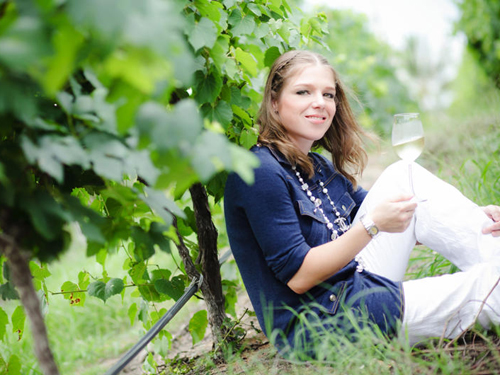 Kathrin Puff, the winemaker at the Siam Winery

Described by some critics as rich men's hobbies, winemaking in Thailand is an expensive business that must overcome consumers' preference for Old and New World wines.

"Brave, well-meaning and in some cases a matter of one-upmanship," Darren Gall, an Australian veteran oenologist with 30 years' experience in Southeast Asia, says. "They've got the Mercedes, servants, a villa in the country, own a portfolio of profitable companies and decided that a vineyard was a way of expressing their significant wealth.

"But after 20 years or so, they are now making a go of it and their wines are improving year on year."

Businessman Visooth Lohitnavy, a former chief executive with a British multinational company, started the GranMonte winery in 1999 in Khao Yai, about 145 kilometres northwest of Bangkok. (The soil and climate in the area has also attracted other winemakers: Piya Bhirombhakdi, a member of the family behind Singha beer who started PB Valley Khao Yai Winery, and Village Farm & Winery, owned by Virivat Cholvanich, which makes Chateau des Brumes wine.)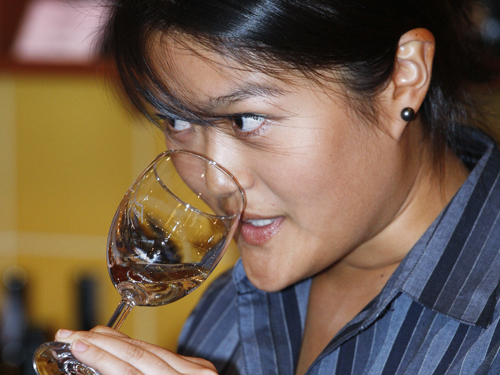 Nikki Lohitnavy runs the GranMonte Winery

When Lohitnavy's daughter, Nikki, returned home with a degree in oenology from the University of Adelaide, two years ago, she was handed the reins At GranMonte. The 23-year-old is quick to bury any suggestion of nepotism and emphasise her work ethic and experience. "Last year was our first vintage," she says. "I managed the whole process from overseeing the pruning of the vines, harvesting the grapes and checking the levels of sugar and acidity. I also monitored the crushing and fermentation processes through to blending and bottling."

She has also applied science in the vineyard with multifunctional sensors to monitor humidity, temperature, movement of air, rain accumulation and sunlight energy. Soil sensors also measure the humidity and temperature of soil around the growing area and an "electronic nose" tracks chemical conditions in the soil and aroma molecules in the vines and its grapes.

"In my view women not only have better taste perception than men, but also we pay attention to small details. One of my biggest battles was to combat the onset of diseases such as phylloxera, botrytis, powdery and downy mildew with regular spraying of insecticides and fungicides. That said, our location is a good one. We have much less rain compared to other parts of the country, it is much cooler because of the constant winds and it's a lot less humid."


GranMonte's wines are served on Thai Airways, and it has accumulated a haul of medals at wine fairs and competitions in Hong Kong, Austria, Thailand, Britain, Japan and Singapore. "We have won the most international awards among Thai wineries, but we haven't yet been visited by a Parker representative," Nikki Lohitnavy says,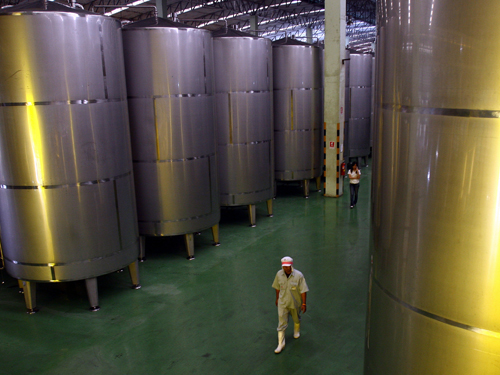 Siam Winery, which is reckoned to be the Thai frontrunner on the world stage, has had a visit from Lisa Perrotti-Brown, a Master of Wine and Parker representative, to assess its output. (Parker points are an established yardstick of excellence and recognition.)

In 2009, Perrotti-Brown gave 86 points out of 100 to its Monsoon Valley colombard, 85 to its shiraz rose and 82 to its colombard-chenin blanc. She said, all three wines "showed promise, displaying various degrees of finesse and flavour as well as character with no noticeable flaws".

They are impressive ratings for Siam Winery, which was founded only six years ago by Chalerm Yoovidhya, the 27th richest man in Thailand, according to Forbes magazine. The 59-year-old has entrusted his vineyards' future to two young German women: Hanna Oberauer, 28, its project adviser, and Kathrin Puff, the vineyard's 32-year-old winemaker.

Puff studied viticulture and oenology in Udine, Italy, and Geisenheim, Germany, earning double diplomas in 2004. She then fast-tracked her way to master winemaker by refining her skills and knowledge with placements in Germany, Italy and New Zealand. She was appointed Siam Winery's winemaker in 2007 with responsibility for its vineyards in the Pak Chong hills about three hours' drive northeast of Bangkok and its 160-hectare showcase vineyard in Huay Sai, about two hours' drive inland from the resort town of Hua Hin in the south.

She says the biggest challenge at Huay Sai was dealing with the high water table. "Due to the vineyard's proximity to the mountains and significant run-off, we had to dig down 15 metres, install water barriers and add shale and other stones for drainage," she says. "Our reward? More than decent quality fruit from surprisingly young vines.

"We have taken the best of technology without going overboard, and the best of the organic approach, without being limited. I picked up a lot of tips on my travels and I have applied up-to-date technology to both solve problems and improve our yield. I am, for example, a fan of micro-oxygenation so that the lower level wines develop secondary aromas through barrel ageing.

"I have also added balanced proportions of carbonic maceration [in which whole grapes are fermented without crushing] and delestage [a racking technique to remove harsh tannins], which have given our wines much improved aroma and texture compared to earlier vintages. And at the daily practical level, our vines are watered by a computerised program that controls the amount of moisture going to each vine."

Oberauer and Puff are determined to secure acceptance for Thailand's nascent wines against the established competition from New and Old World producers and look forward to the battle that lies ahead.

Respected wine writer Jancis Robinson has cited Spain and Thailand as the two countries to watch out for in wine-making. "The strides they have made in recent years mean that some time soon they will be up there with the greats."

Supermarket shelves may not bristle with the output of Thai wineries, but perhaps it's only a matter of time.

Monsoon Valley wines are available from Brand Inspiration, their sole agent in Hong Kong, at 4/F LeeFund Centre, 31 Wong Chuk Hang Rd, tel: 2575 4223
January 13 2011

Chinese wine drinkers - young and gullible but with expensive tastes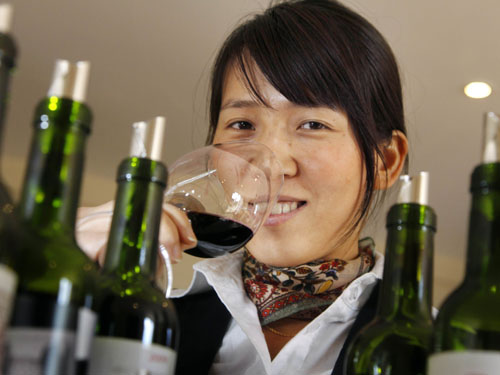 For young Chinese, wine indicates social status, and French wine is the height of sophistication, but few know what is a good or bad wine.

Young Chinese up-and-comers enjoying overpriced wines at Beijing's Vein Wine bar swirl it in their glasses and sniff the bouquet before they drink. Wine connoisseurs say that's how one fully appreciates a wine's aroma, but wine bar manager Song Bingbing says his clientele is faking it to match pretentious Western counterparts. "Ask them to say how they feel after they smell the wine, and they won't know what to say," Song said, laughing. "They don't really understand wine."

Located in the heart of Beijing's Sanlitun bar district, the wine bar's back room doubles as Song's home.

"I'm Chinese. I like beer and baijiu [traditional Chinese grain spirit]," Song, 25, said. He makes 1,000 yuan (HK$1,173) a month and doesn't drink imported wines.

He just sells them to "middle and upper-income" young Chinese, and at a significant mark-up. Song says Vein makes a 20 per cent to 30 per cent profit on takeaway bottles and 40 per cent to 50 per cent on store-corked bottles. A bottle of Chateau la Gontelle 2009, Vein's best-selling wine - a French Bordeaux - goes for 130 yuan.

According to French wine dealer i-vins.com, a bottle of Gontelle sells for €4.90 (HK$50) in France, which means that Chinese buyers are paying Vein nearly 70 per cent more.

Wines from easily recognisable French regions like Bordeaux and Burgundy attract China's wine neophytes, a rapidly growing breed. An overpowering urge to keep up with a trend among China's elite means that many get cheated out of hundreds, sometimes thousands of yuan.

"Distributors use the fact that wine is imported to slap on a huge price to increase the margin," said one staff member at Shanghai's bureau of Ubifrance, the French trade commission.

Compounding the problem are misleading labels. "People go to Bordeaux and buy bulk wine at a price of maybe US$1 a bottle. They then slap a fancy Chinese label on this and sell it into the mainland at upwards of US$50 to US$100 a bottle," said Gabriel Suk, Beijing-based Asia-Pacific director of the Hart Davis Hart Wine, a Chicago-based auctioneer and vendor of fine wine.

The Ubifrance staffer confirmed that counterfeits and the relabelling of cheap wines were problems.

"You can see these relabelled and knock-off brands around China. Because we have too much success, we are very easily counterfeited," the staff member said.

But people are still buying. Fans of more traditional Chinese spirits, like Song, scoff at their frivolous spending and lack of savoir faire, but wine trade analysts are looking to China's new wine enthusiasts as the future for their industry.

Still new and exclusive to the middle to upper classes, wine represents only 3 per cent of China's overall alcohol consumption, according to Ubifrance. But the trade commission also estimates that China's annual per capita consumption is now a bottle, double the amount just five years ago, and it now ranks eighth in the global wine market.

Recent figures published by International Wine and Spirits Research (IWSR), a leading London-based market analyst, are promising. China imported well over 54 million litres in 2008 and 90 million litres in 2009. It became one of the top 10 importers of French still light wine in 2009 but six years earlier it did not even make the top 20.

Affluent Chinese aged from their mid-twenties to mid-thirties are looking to "show their taste", said Mary Wang Xun , brand manager for China Wine Platform, a wine importer supplying distributors from Shanghai to Lhasa . "They don't want to look like baijiu drinkers," she said.

For young Chinese, wine indicates social status, and French wine is the height of sophistication.

"Clearly more disposable income allows people the means to drink more wine," said Gabriel Suk, who started the Beijing Wine Club in 2005, and has been surprised at the rapid growth in demand and availability of wine in China over the past few years.

"Chinese customers come in and immediately ask if our wine is French-made," said Wang, "They are stupid. France has a lot of s**t wine."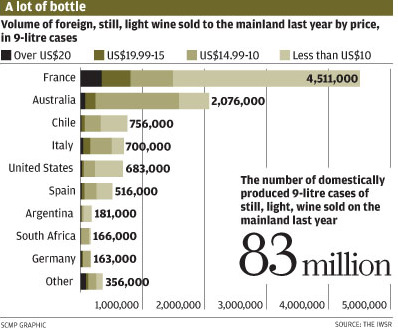 French wines make up 50 per cent of China's wine imports, according to Ubifrance figures. Ubifrance estimates that French wine exports to China earned well over €200 million last year.

Like pretentious people all over the world, Chinese people are jumping on the "French" bandwagon - at considerable cost.

Recently, a large Chinese firm contacted Alex Moreaux, owner of Beijing bar and bistro La Taverne, to set up a series of instructional dinners for company management on the appreciation and service of fine French wine, replete with PowerPoint presentation and a French oenologist (wine expert).

"It's a need, because they might have had a situation where they felt stupid because they didn't know anything about wine," Moreaux said.

Since Moreaux started the bistro, Chinese wine collectors have purchased a bottle of Lafite Rothschild from his personal collection for 16,000 yuan and a bottle of Chateau Margaux for 88,000 yuan.

The latter made a killing. "That was a 1988 - not a very nice year," Moreaux said.

Recognisable French names like Rothschild and Margaux are important to Chinese wine neophytes.

"They know our names Bordeaux, Burgundy. They like the history behind the appellation of French wines," said the Ubifrance staffer.

But renown doesn't always equal quality.

"Rothschild the brand can be cheap and disgusting too, but because it's all they've heard of, Chinese people buy it," Moreaux said.

Wang has come across some considerable mark-ups.

One of her customers, a bar in Sanlitun, sold a bottle originally purchased for 135 yuan at 365 yuan.

"I told the owner: `I find that to be too much'," Wang recalled.

Still, Wang believes that high mark-ups are a must because of heavy taxation on imported wines.

According to customs laws established in 2005, bottled wine entering the mainland is subject to three tariffs: a 14 per cent import tax, a 10 per cent consumption tax and a 17 per cent value added tax.

The 14 per cent import tax is a reduction from an original 65 per cent levied before 2005.

With tariffs adding up to nearly 50 per cent, plus delivery and other associated costs, Wang argues that dealers jack up prices to survive.

"It's normal. I think people don't really consider how every industry makes tons of profit. If not, how can a boss pay their staff," Wang said.

But sometimes there are ways around taxation. Moreaux says La Taverne serves a house wine that is imported from France and bottled in China under various labels, circumventing the steeper taxation on bottled libations. He offers a glass of house wine with lunch specials for just 18 yuan a glass.
January 8 2011

China now the top export market for Bordeaux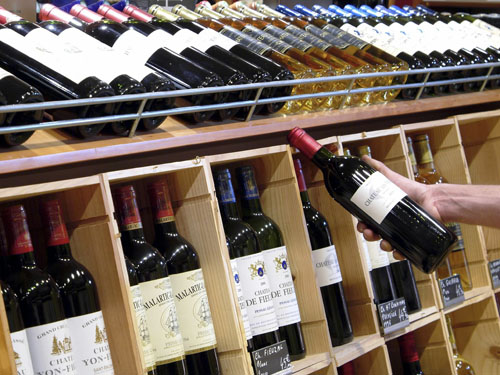 Consumer demand for Bordeaux in the mainland and Hong Kong is buoyant, with their combined market worth HK$3.4 billion a year.

The nquenchable thirst for Bordeaux wine in the mainland and Hong Kong has made their combined market the leading export client by value for the wine, worth €333 million (HK$3.4 billion). "This is very encouraging," said Georges Haushalter, president of the Bordeaux Wine Council, which represents growers and merchants in France's most lucrative wine region.

"This shows Bordeaux is well implanted in these new markets and maintaining its leader position. Bordeaux represents what the Chinese think of in terms of fine wine."

Haushalter, who is also managing director of wine merchant La Compagnie Medocaine des Grands Crus, said his company tripled its sales to the mainland and Hong Kong last year. The figure does not include the profits earned by the 2009 Bordeaux futures campaign. "Those sales figures are based only on wine we shipped," said Haushalter.

And the Chinese market shows no signs of cooling.

"The end of 2010 has been extremely busy in China and it remains the same in early 2011," said Jean-Pierre Rousseau, managing director of Bordeaux wine merchant Diva, which saw a 790 per cent increase in sales in China last year.

"We are expecting a little slowdown for Chinese [Lunar] New Year [early next month] but it should not last long."

China's second-tier cities account for substantial growth as the wine culture spreads beyond Shanghai, its commercial hub, and Beijing, the capital.

"We are now serving second-ranked cities, mostly in the southeast, but hopefully we should reach the other areas this year," Rousseau said in an e-mail.

Hong Kong, which has actively courted economic co-operation with wine regions such as Bordeaux since eliminating import duties in 2008, has played a pivotal role in expanding the market.

While there are no reliable statistics, some traders estimate that as much as 80 per cent of wine purchased in Hong Kong is uncorked on the mainland.

Taken separately, and in value terms, wine sales to the mainland increased 98 per cent and those to Hong Kong rose 126 per cent.

In terms of volume, Germany, a traditional market for inexpensive wine, remains Bordeaux's number one customer, taking delivery of 255,000 hectolitres, or 34 million bottles.

However, it could soon be bypassed by the mainland and Hong Kong, which together absorb 251,000 hectolitres a year, or 33.5 million bottles.

Overall Bordeaux exports have rebounded slightly since the economic crisis hit, with a 10 per cent year-on-year increase to 224 million bottles and 7 per cent rise in value to €1.39 billion.

The wine council's statistics cover sales from November 2009 to October last year, with numbers for full-year 2010 expected in March.

But even before the final tally comes in, Bordeaux is confronting more sobering numbers closer to home. Supermarket sales in France saw zero growth in volume, holding at 200 million bottles, and a tepid 3 per cent growth in value to €895 million. Belgium, Britain and Germany all saw value drops of 10, eight and 7 per cent respectively.

Elsewhere, Japan, another mature market, gained 14 per cent in volume but dipped 2 per cent in value. In the United States, volume stabilised at 117,000 hectolitres but fell 37 per cent in value terms to €96 million.

"We've hit the bottom in these markets," said Allan Sichel, president of Bordeaux's wine merchant union and managing director of Maison Sichel.

Sichel insists that the numbers fail to show a gradual, positive turn.

"Since September, things are picking up in both the United Kingdom and America but this upturn isn't enough to make up for the early part of the year," he said.
January 7 2011

Everyone's faking it in China's wine country By Zhuang Pinghui in Changli Hebei China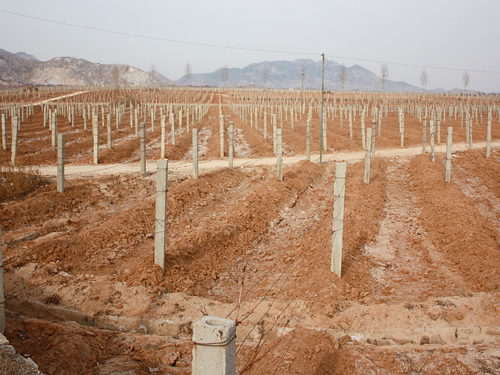 When residents of Changli - a small coastal county in Hebei , China's equivalent of France's Bordeaux region - pick wine for their tables, taste is not the only factor. Although Changli is home to 45 wineries, local residents say they usually prefer something stronger. If they have to drink red wine, they choose only one brand - Great Wall from food giant Cofco, which opened its first winery in Changli. They also buy it only from the official agent's store.

"We've all heard suspicious tales about bootleg wine for years," said Changli resident Zhao Yunfeng. "When my family needs wine, we call someone we know at the factory to buy directly there or go to the Great Wall general sales agent's store. You don't want to give fake wine as a gift."

Changli is one of China's largest production bases for red wine. The big domestic brands such as Great Wall, Maotai and Dragon Seal are there, and many households have a vineyard or someone working in the wine industry.

But local residents are cautious. They know how much of the local wine is produced. One grape grower in Shilipu town, Changli, said most of the wineries were mixing water, chemicals and artificial colours with grape juice, even though it took 100 per cent grape juice to be red wine.

"Eighty per cent of the wines made by these wineries along the highway were not 100 per cent grape juice," he said, pointing down the road.

Some fake wine even contains no grape juice at all - but merely a mixture of alcohol, artificial colouring and chemicals.

The grower, who refused to be named for fear of retribution, said many people in his village worked for wineries that produce fake wine. Some mix ingredients, others paste on labels, still others seal the bottle.

"The village lives on these wineries and a lot of wineries are manufacturing fake stuff," he said. "The practice has been going on for at least three years."

With its Bordeaux-like conditions, Changli is rich in grapes and many families have their own vineyards. But the wineries sold the area's long-term reputation for short-term profits, the farmer said, as he stood in his vineyard.

"To make wine, you need three to four months to extract and ferment the grapes," he said. "Not even the most frugal workshop owner can make a bottle of wine for less than 12 yuan (HK$14). All you have to do is mix water with chemicals, and overnight you'll see a profit," he said.

"Once you do the sums, you know why they do it."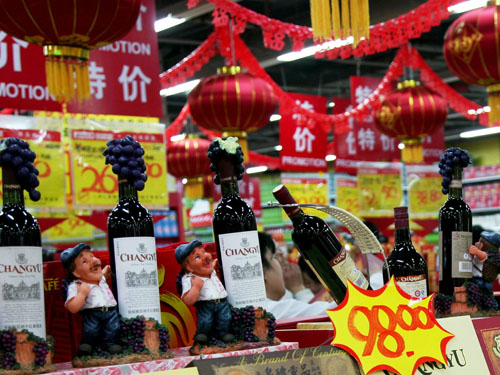 Fake wines on display at a wine fair last year in Shijiazhuang.

The tales of fake wine only became general knowledge last month, when a China Central Television programme exposed what was going on at some wineries. One business even divided its production area into two - one for fake wine and the other for genuine wine that sold for higher prices.

The result is yet another blow to public confidence in the mainland's food safety standards - an issue that came into the spotlight two years ago when powdered baby formula made from milk adulterated with the industrial chemical melamine to boost its protein level made 300,000 babies ill and killed at least six.

The melamine content in Chinese products also made headlines around the world and caused some countries to destroy or remove the products from their shelves.

The substandard wines are sent in regular trucks to Beijing and cities in the south, and even though their labels may look real, there is one sure way to tell the real from the fake.

"I can promise you that if you buy a bottle of wine for less than 30 yuan in Beijing, it must be fake," the farmer said.

Regulation to uphold a quality standard was lax.

"Honestly I don't think the authorities care," the farmer said, and even when discipline is employed, it's meaningless.

"Last year one of the wineries near my home was fined 10,000 yuan for making fake wine, and yet the practice continues," the farmer said. "The fine is peanuts and doesn't scare the wineries. They can earn that fine back overnight."

Fewer wineries want to go to the trouble of harvesting grapes. "They have made our lives much more difficult," the farmer said.

The CCTV programme did feature an undercover interview with a sales manager from Genghao Winery in Qinhuangdao , who admitted his company's wine had less than 20 per cent grape juice. As a result, six employees were detained and the company's operation suspended.

The rampant faking has also led to an increase in earnings at related industries. A manager for Longshanquan Liquor told CCTV the company provides the base liquor to eight wineries for mixing. He said he sometimes had difficulty meeting the high demand.

A food additive shop owner said there were so many customers buying ingredients to make fake wine that she now knew the recipe, and a salesman for a nearby printing company said it was supplying fake labels of well-known wineries as fast as it could print them.

The programme also showed boxes of fake Great Wall wine piled high just under the security camera installed by the local quality inspection bureau.

After the broadcast, Changli became the focus of a public outcry, and its wines were taken off shelves nationwide. Included was stock not only from the wineries named in the programme, but from Changli county as a whole.

The lesser-known wineries said they were suffering amid the crisis of public confidence. An office manager for Wanda Wine in Beijing's central business district confirmed that his business had been affected by the removal of Changli wines.

"The whole wine industry in Changli is taking the blame," he said.

An official for Martini Chateau in Changli said stores and supermarkets were asking for quality certification papers before any wine went back on the shelves.

"We are very busy these days, not producing wine but dealing with inspection checks from the county, the city and the province," he said.

Even in Changli, the owner of a wine wholesale shop near Dongda Wholesale Market said she had decided to remove all the wine and leave only spirits.

"I usually sell wine for around 30 yuan a bottle, but now I'm not sure whether it's genuine or not. It's just easier to stop selling them to avoid trouble," she said.

"If you want to buy wine, you can go to Great Wall's sales agent. They are probably the only shop still open."

At the Great Wall shop, a saleswoman said people had come to inspect the cases of the brand-name wine and found it genuine.

The government is now struggling to restore public confidence.

The General Administration of Quality Supervision, Inspection and Quarantine, said it had made the issue a priority, and had sent teams to supervise the crackdown on fake wine.

This led to so many provincial and city government officials turning up in Changli that two hotels were filled.

However, how long it will take for Changli - once China's wine-making hope - to shed its label as a fake wine production hub is anyone's guess.
January 5 2011

Moutai uncorks plans for output, revenue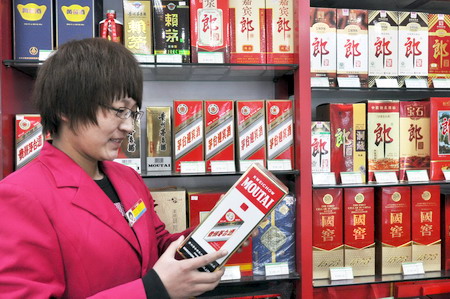 A saleswoman holds a bottle of liquor produced by Kweichow Moutai Co Ltd. Since the liquor is considered one of China's top brands, prices and demand for the liquor have jumped in response to shortages ahead of the Spring Festival.

As Spring Festival nears, top-shelf liquor going for premium price - BEIJING - Kweichow Moutai Co Ltd, China's biggest liquor maker by market value, disclosed it has plans to double output and realize annual sales of 50 billion yuan ($7.6 billion) by 2020, with the help of a continuous price surge.

Yuan Renguo, Moutai's general manager, said the company will trace two five-year plans, which include a 40,000 ton output with annual sales of 26 billion yuan by 2015, and a 50,000 ton output with annual sales of 50 billion yuan by 2020, the Southern Metropolis Daily reported in late December.

Compared with Moutai's current output capability of 20,000 to 30,000 tons and around 10 billion yuan in annual sales in 2009, it will be a huge leap.

As the representative of China's high-end liquor brands, Moutai's price has nearly doubled over the past year, from less than 700 yuan for a bottle of Moutai Feitian in the beginning of 2010, to more than its current retail price of 1,300 yuan.

On Dec 20, Moutai released its maximum retail price restriction for dealers, which required Moutai Feitian to be sold below 959 yuan a bottle.

However, with the Spring Festival approaching, the demand for high-end liquor, such as Moutai and Wuliangye, has jumped. Although the price restriction came into effect on Jan 1, it has already been proven useless in the markets.

"Our lowest price is 1,280 yuan a bottle, and purchasing decisions must be made quickly because we don't have sufficient inventory to meet demand," said a salesman at Moutai's franchised store in Beijing. With the Spring Festival approaching, Moutai Feitian inventories are rapidly diminishing throughout Beijing. The store said that supplies are in such shortage, that they cannot sell the liquor by case (12 bottles), but only by single bottles. Although the franchised store price is far higher than the 959-yuan restriction, the salesman said it is still cheaper than at most supermarkets. According to China Securities Journal reports in December, Moutai's overly complicated dealer system contributes to elevated prices.

"We believe the price of Moutai will maintain a 15 percent growth rate over the next three to five years for its entire product line," said Zhao Jun, an analyst from Xiangcai Securities. "However, we worry about long-term sales, since a 50,000 ton output is almost 2.5 times the current output."

To guarantee sustainable sales, Kweichow Moutai is expanding abroad. During the past year, 586 tons of Moutai has been sold abroad, up 55 percent year-on-year, providing $50 million in sales revenue for the company, Yuan said.

In the first three quarters of 2010, Kweichow Moutai group produced 26,284 tons of liquor under various Moutai brands, up 14.26 percent year-on-year, resulting in sales revenue of 12 billion yuan, up 19 percent from the previous year.

In China, the market size for liquor is getting bigger and becoming more attractive as an investment. Data from the National Bureau of Statistics shows that the country's liquor market racks up annual sales of approximately $27 billion while consumption of bottled liquor has risen by 20 percent each year over the past five years.
January 4 2011

China's Newly rich thirsty for top vino By Farah Master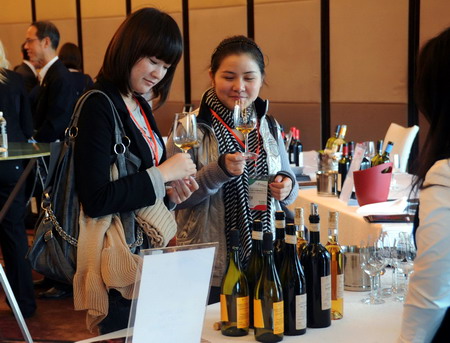 For wealthy consumers in Beijing and Shanghai, drinking and collecting wine is becoming the next big thing to display their rising social status. Wine producers are taking measures to cater to the growing market, which is predicted to outpace Western demand.

Following the explosion in demand for designer bags, Italian suits and fast cars, expensive French and Italian wines are set to be the next must-have accessory for the wealthy Chinese consumer. Wine bars are proliferating rapidly in Shanghai, the country's glitzy financial capital, where young Chinese professionals congregate after work and regularly splurge around 1,000 yuan (US$152) on a bottle of wine.

"Chinese people are very aspirational and materialistic so once they have bought the best local brand then they start looking for something even better and more expensive," said Ch'ng Poh Tiong, wine columnist and publisher of The Wine Review.

While China has a growing domestic wine market, industry experts say it is more fashionable to drink wine made abroad and predict consumption will double within the next five years.

Favorites include wines from French estate Chateau Lafite Rothschild, which start at around $1,000 a bottle, and Chateau Latour.

"There are at least two layers of wine appreciation in China. If the person is buying and serving the wine to thank someone who has done them a favor, then there is a social going rate which means they will pull out the expensive wine," said Ch'ng.

"Then you have the same person drinking with friends and family and there is no more status attached to the bottle of wine."

Wine aficionados say that wine consumption in the mainland has grown by double-digit figures over the last 10 years, triggering strong incentives for winemakers and companies to target the lucrative Chinese market, which is set to strongly outpace Western demand in the coming years.
Chateau Lafite Rothschild has incorporated the Chinese character of the number eight on its vintage 2008 bottles, set to ship in 2011.

The winemaker has not only used the auspicious number "eight" but also the color red, considered lucky in Chinese tradition, to help boost sales.

Chateau Mouton Rothschild has used a design by Chinese artist Xu Lei for its 2008 vintage bottle.

In cosmopolitan cities such as Shanghai and Beijing, there is also a robust appetite for purchasing wine as an investment.

Tim Tse, president of Roosevelt China Investments Corp, a private wine cellar and vault in Shanghai, said a select proportion of wealthy Chinese were increasingly starting to collect expensive wine.

"People in Shanghai not only drink wine but they are making an investment in wine. People appreciate wine far more than before. It seems like they have been studying and doing tours in the Burgundy area," Tse said.

Despite this, experts note that many people are drinking expensive wine simply because it is expensive, rather than appreciating the taste.

For the majority of young Chinese professionals, decked out with their iPads and designer suits, wine is just the latest way to display upward mobility in the increasingly consumer-driven society.

"The key in Shanghai is - it is fashionable to drink wine. Every year the growth rate should be double-digit. There is no question about that," Tse said.
January 2 2011
Champagne lures big spenders after decline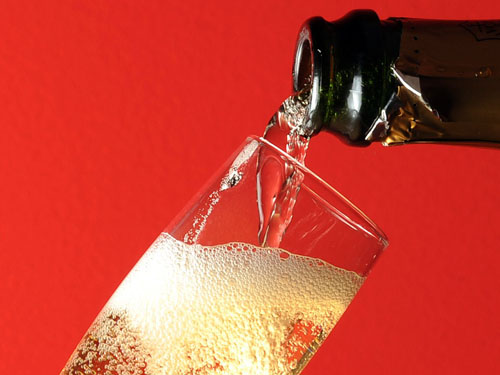 Sales of the priciest wines are bucking the industry trend as the wealthiest drinkers pay more than 1,000s a pop for a bottle of champagne.

As New Year's revellers ring in 2011 with a bottle of bubbly, the makers of the most expensive champagnes are celebrating a return to favour after two years of decline while cheaper brands continue to battle on price. "The market is polarising," said Andrew Hawes, managing director of Mentzendorff, the British distributor of Bollinger and chairman of the British Champagne Agents' Association. After discounting across the board in 2009, "we're seeing this year that certain brands aren't involved in it. We're seeing a parting of the ways, and that trend is going to continue."

Sales of the most expensive wines including those made by LVMH Moet Hennessy Louis Vuitton are bucking the industry trend as the wealthiest drinkers shell out more than €100 (HK$1,032) a pop for a bottle of champagne again amid a revival in luxury spending after the credit crunch. Sales dropped in 2008 and 2009, when conspicuous consumption was "seen as virtually socially unacceptable", Hawes said.

Champagne sales as a whole are set to post a decline of 0.9 per cent by value this year, the third straight drop, according to Euromonitor research. Volume of the highest-priced champagne segment will continue to grow at a compound annual growth rate of 1.8 per cent from 2009 to 2015, a report by market researcher International Wine and Spirit Record said.

The fall in sales "can pretty much be traced back to Lehman", Hawes said, referring to the collapse of Lehman Brothers. "At the back end of 2008, if you were going to be drinking a premium brand of champagne you'd better have been doing it on your own in the garden shed."

Champagne is produced from grapes grown only in the Champagne region of northeastern France. The drink is made from three primary grapes: pinot noir, chardonnay and pinot meunier, and gained favour with French kings including Louis XIV, according to Laurent-Perrier's website, giving it the cachet of being an exclusive, luxury drink.

Paris-based LVMH, the world's biggest maker of champagne, reported a 22 per cent rise in sales in the first nine months of 2010 at its spirits and wine unit. It said there was a "good return" of consumer demand for the drink in the third quarter.

The company generates about half of revenue at the unit from sales of champagne brands including bottles of Moet & Chandon and Veuve Clicquot, the best-selling champagnes in the world, according to Euromonitor. The drinks range from about US$46 for a bottle of Moet & Chandon's Brut Imperial non-vintage to US$346 for Veuve Clicquot's 1998 vintage rose "La Grande Dame", according to thedrinkshop.com.

Pernod Ricard's champagne unit expected to have a "pretty good Christmas" season after a revival in demand in the third quarter, said Lionel Breton, chief executive of the Paris-based maker's Martell Mumm Perrier-Jouet division. Sales of Perrier-Jouet, which retails for €32.90 in a Paris store, soared 36 per cent in the three months to September 30.

Lanson-BCC, the maker of the Boizel and Lanson brands, reported an 8.5 per cent rise in sales excluding a brokerage unit in the first half of 2010, outpacing a 6.7 per cent increase in volume.

The firm, which says it's the second-biggest champagne producer globally, reported "superior vintages such as champagne Lanson" and export sales did better than its secondary brands.

Laurent-Perrier said it is selling more premium champagnes, increasing the ratio of those wines sold to 35.1 per cent in the first half of its financial year from 33.8 per cent a year before.

That's in contrast to the lower end of the market, where consumers can find £10 (HK$120) bottles of Charles de Villers at Britain's William Morrison Supermarkets stores and half-price bottles of Louis Chaurey for £17 at Marks and Spencer.

Champagne anyone? World wine sales hit record US350m, and 2011 looks even better

2010 was a good year to be in wine and 2011 may be no different.

Auction houses sold more than US$350 million worth of wine worldwide in 2010, an amount roughly in line with or exceeding their pre-recession levels of 2007. And all of them credited their sales in Hong Kong or Asian buyers for the spike in sales figures. Sales in Asia were "particularly robust" said John Kapon, president and auction director of Acker Merrall & Condit, which reported total sales of US$98.5 million for 2010.

"Hong Kong has now overtaken New York as the world's largest wine auction centre," Kapon said.

Acker Merrall was the latest house to report following those of Sotheby's, which auctioned off more than US$88 million worth of fine wines and Christie's which said it had sold US$71 million. Christie's head of wine sales in North America, Charles Curtis, is surrendering that title to take over the auction house's operations in Hong Kong beginning in January.

"In Asia one must have a nuanced view of the market. In Taiwan, Hong Kong, Singapore there are relatively mature buyers. But in mainland China, there are the characteristics of a newer market," he explained.

"In newer markets, they tend to focus on the topline stuff first." That explains why sales of premier cru Bordeaux, such as Lafite-Rothschild and Haut Brion, have skyrocketed.

Serena Sutcliffe, head of Sotheby's international wine department, echoed Curtis' observation, noting that many of Asia's buyers were starting from scratch. "They're drawn to the Western lifestyle. They're building big houses and want a cellar. It's an important part of business and social life." Christie's wines sales were similar to those of 2007 before the global recession took hold. Acker Merrall's Kapon said his company's Asia sales of US$63.5 million represented a 206 per cent growth over 2009. The remaining US$28 million sold in New York represented a 55 per cent increase from 2009.

Sotheby's total of US$88 million represented twice the amount of wine it sold in 2009.

Chicago-based Hart Davis Hart reported its yearly wine auction sales totalled US$39.2 million, a 63 per cent increase over 2009 and New York-based Zachy's Wine Auctions, which also holds sales in Hong Kong, said it sold US$56.6 million worth of wines. Kapon expects that 2011 will be a big year for sales overall and in Asia in particular and Curtis predicted "2011 will go through the roof" in relation to auction prices of the top growths and big names.
December 28 2010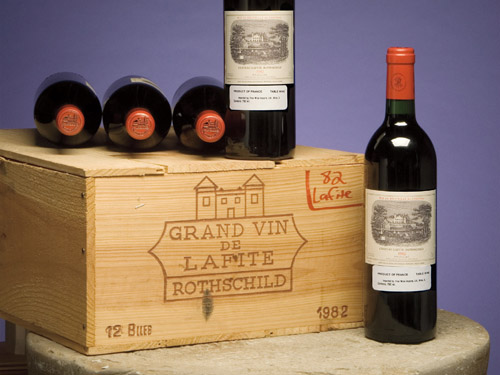 Lucky '8' label launches Lafite to stardom

When Chateau Lafite chief executive Christophe Salin set a modest price for the 2008 vintage in April 2009, the financial world was melting down. Today, a robust market led by China and a lucky "8" have pushed up prices on the grand cru by 590 per cent. It was a smart move by Lafite to emboss the Chinese character for "8" on its 2008 bottles, said George Tong, a Hong Kong businessman and wine collector. That fuelled a gold rush for fine wine investors.

"The pronunciation of `8' in Chinese rhymes with that of the word `fortune'," explained Tong. "The Chinese are superstitious and believe that having an `8' engraved on the bottle will bring fortune and make a nice gift."

Lafite is the rock-star of fine wine in China, the fastest growing wine market, and the 2008 packaging affirms China's status.

"I thought it would be a nice way to say `hello', and `thank you' to the Chinese people," said Salin of his packaging initiative.

The 2008 vintage, sold by the chateau as a futures commodity in 2009 and shipping this February, is an unlikely blockbuster. Released when Bordeaux's clients were hamstrung by frozen credit lines and collapsing sales, it received good but not outstanding scores from critics and was sold nearly 50 per cent cheaper than the weaker 2007 vintage.

Since then the fine wine market has begun to rebound and the stellar, exorbitantly priced 2009 vintage has overshadowed the 2008.

In fact, the surge came quite unexpectedly last October at Sotheby's Hong Kong auction of 2,000 bottles of Lafite direct from the chateau's cellars. The headline sale was a bottle of 1869 Lafite, estimated to be worth US$8,000 a bottle, but which sold for US$233,972, making it the most expensive bottle of wine on the planet.

"It was surreal," said Salin, who was already in shock from the second sale of the night. The 2008 vintage, estimated to be worth US$666 a bottle, sold for US$2,860 per bottle.

Word had leaked out about the Chinese-friendly packaging and speculation heated the market.

"We must have sold 600 cases of Lafite in the 10 days after the auction with a 10-15 per cent uptick in the prices" across the board since the auction, said Gary Boom, managing director of wine merchant Bordeaux Index.

"The auction has had an interesting effect on the market," agreed Nick Pegna, managing director of Berry Bros & Rudd in Hong Kong. "There's been a raft of further speculation on the market."

Another big winner has been Chateau Mouton Rothschild. Prices on the Mouton 2008 vintage rose 60 per cent in the weeks following the Lafite auction results, based on a rumour that the Baroness de Rothschild had selected a Chinese artist to design its label.

On the Monday that the label by Beijing-artist Xu Lei was revealed, Bordeaux Index sold its entire stock of 2008 Mouton.

"As a Chinese, I am very proud because someone in my country is designing the label for one of the best wines in the world," said George Tong, echoing the response of other Asian connoisseurs.

"I am absolutely delighted about the success of my cousins at Lafite, ours and that of all the Bordeaux grands crus in China," said Baroness de Rothschild.

The baroness nevertheless cautioned about the dangers of exaggerated prices.

To date, the 2008 Mouton has gained nearly 380 per cent in value since its release on futures in April 2009, according to Joe Marchant, co-head of Bordeaux Index's Investment Group. Demand is likely to remain high with the addition of American wine lovers.

"I expect there will be quite a bit of interest for these wines," said Chris Adams, chief executive at Manhattan retailer Sherry Lehmann.

Overall, the outlook is positive, with demand for Lafite and Mouton masking a wider trend encompassing other Bordeaux brands.

"There's a huge interest in the 2008. It's perceived as cheap," explained Marchant in London, noting exceptionally strong demand in the last quarter as other chateaux "punch above their weight".

In Hong Kong, Pegna also expressed confidence in Chinese demand for the Bordeaux 2008.
December 26 2010

Old, forgotten vines help French winemakers fight climate change By Marlowe Hood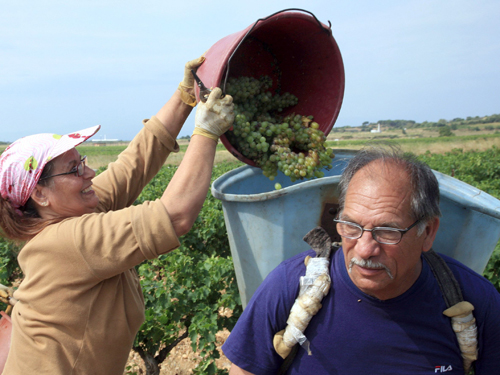 Winemakers in France are worried that temperature rises are affecting the vital acid/sugar balance of their grapes.

Grapes on the vine crave sunshine, but wine growers in France and elsewhere are starting to worry that global warming is giving them too much of a good thing. And worry they should, if scientists are right.

Predicted increases in average temperatures of two, three or even four degrees Celsius this century could spell the ruin of many of Europe's most fabled vineyards.

Already, warning signs are abundant. Serious winemakers embrace the fickle weather that yields more-or-less memorable vintages. Dealing with yearly fluctuations is part of the alchemy of turning grape juice into elixir.

But veterans who have nurtured and nursed vineyards over a period of decades are today reporting changes that chime perfectly with these threatening climate scenarios.

"Overall, we are seeing a rise in alcohol content and a drop in acidity. That's a problem," says Laurent Audeguin, head of research and development at the French Institute for Vineyards and Wine (IFV), a national repository for grape varietals.

"Acidity is crucial for the balance and the taste of wine, as well as for proper ageing," he explains.

Too much heat and sun, in other words, means that grapes mature too quickly, throwing the delicate ratio between sugar and acid out of sync.

Ironically, previous generations of grape growers ripped up vines that matured slowly and replaced them with slightly different variants of the same grapes - mainly merlot, cabernet sauvignon, chardonnay and half-a-dozen others - that yielded ripe fruit more quickly.

"It's true that we've focused a lot on precocity in the last forty years," says Pascal Bloy, who oversees the more than 400 grape types grown at the Institute, near Montpellier.

"The idea was to get a high maturity quickly. We realise now that this was probably a mistake."

That could leave French wine growers, especially in the south, scrambling for long-term solutions.

Bloy is eyeing varieties found in even warmer climes such as Greece and Portugal.

But the identity of many wine regions in France - the primacy of "terroir" notwithstanding - are so closely tied to specific grapes that transplanting foreign ones is unthinkable.

Fortunately, the IFV set aside some of the slow-maturing vines rejected decades ago, including a few that are now in experimental plots in Bordeaux.

But some have disappeared altogether. Further north, for example, the IFV is scouring vineyards in the region of Charente looking for hardy, old specimens of the white-wine grape, ugni blanc, used to make Cognac.

At the same time, they are prospecting with their Italian counterparts in Tuscany, where the varietal originates.

"The closer we get to the original vineyards, the better chance we have of finding diversity and individual plants that correspond to today's needs," says Audeguin.

In Gaillac, another sun-soaked region in southwestern France, a handful of dissident wine growers have stumbled almost by accident on a similar viticultural bulkhead against global warming.

Driven by regional pride and a search for niche markets, they brushed aside scepticism from their fellow farmers and planted once-native grapes that had long since disappeared from Gaillac's rolling hills.

It turns out that some of these ancient varieties - a few, such as mauzac, dating back to the era of the Roman occupation - will probably fare better in a hotter world than the ones that replaced them.

"These varietals that we are rediscovering are completely adapted to extreme climate conditions," says Bernard Plageoles, whose father pioneered the effort 30 years ago.

Like-minded Michel Issaly, president of France's largest association of independent winemakers, first noticed changes in the region's fauna and flora.

"We are seeing for the first time bird species from north Africa. In the vineyards, new types of weeds are growing as others disappear," he says.

In the short-run, he adds, warmer temperatures have led to a series of stellar vintages, such as 2005 and 2009.

"What's worrying is how quickly the change has taken place. If the increase is one or two degrees, we can cope. If it's much higher, the consequences will be dramatic," he says.

"We're not there yet, and it is vital that everyone act responsibly - in terms of the vineyards, water, energy use - to stop global warming."
The world of wine looks to Asia for refreshment


An 11-year line up of American wine producer Shafer Vineyards' "Relentless" wine, a syrah blend, on display in Napa, California.

RIESLING will rise. The market for wine in Asia will boom on. Customers will continue to hunt for vintage values. And the market for fine wine will continue to rumble back to life.

That is the sort of year industry observers say the world of wine will bring us in 2011.

In 2010, the economy remained a top issue for American high-end win makers. They saw sales of wines priced at US$30 or more a bottle slammed when consumer spending collapsed.

"Since so much of the economy of high-end wine is attached to a robust economy and wealth creation, we have clearly seen a difficult couple of years for Napa and other high-end growing areas," said Barry Schuler, proprietor of Meteor Vineyard in the Napa Valley.

Now, "the market's definitely coming back," which means producers have to decide what to do next, he says. "I think people are looking at Asia, where all of a sudden there's an interest in fine wine and high-end wine, both from collectors and young entrepreneurs who are acquiring some wealth for the first time."

One trend from 2010 that Doug Shafer of Shafer Vineyards, the Napa Valley producer of the highly regarded Hillside Select Cabernet Sauvignon, expects to see continue in 2011 is restaurants teaming with wineries to sell wine under their own name. That trend got a boost from the recession, with premium grapes and wine becoming cheaper and more available.

Consumers used to getting good values in wines likely will continue that hunt. "There can be some really good finds out there," Shafer says.

Some consumers are going to be looking to imports for values, exploring the well-priced varietals of Argentina, Chile, Portugal, the Rhone in France, and Spain. "As the economy continues to rebound consumers will be looking for flavor and value, and these countries are providing them," say Karen Page and Andrew Dornenburg, award-winning authors of "What to Drink with What You Eat," now also available as an iPhone app.

In 2010, wine drinkers found bargains on websites such as wine.woot.com and Lot 18, where wine is sold at a discount with usually a limited number of bottles available. This was another recession-fueled marketing shift; smaller wineries found traditional distribution channels narrowing as consumer spending dropped.

Paul Mabray of the Napa-based wine consulting firm VinTank expects that trend to continue, but he also expects wineries to start selling discounted wines via their own websites to regular customers.

"It's better than ever to be a member of a winery's e-mail list," he says.

Even when it comes to selling regular-priced wines, direct marketing to online consumers is becoming more prominent among wineries, says Mabray. "Consumer direct has always been a conversation piece. Everyone believes in it, but no one really spends the resources. But when they have no other channel, they've all shifted to, 'How do we do consumer direct?' Wine clubs, telemarketing and e-commerce are all huge."
December 23 2010

Imported foods & wine gain favor with Chinese buyers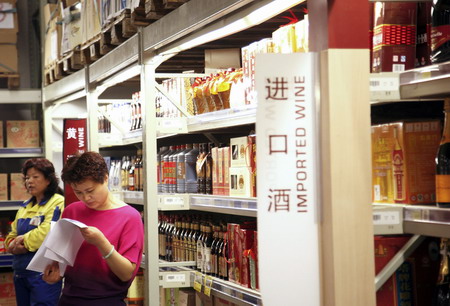 Staff members work in the imported wine department at a Metro AG supermarket in Shanghai. Shopping website Ourtasty.com said Belgian chocolates and French wines are its top sellers over Christmas.

Wu Ying is determined to have a fancy Christmas in the southern city of Shenzhen this year, including a home-baked Christmas cake with ingredients imported from the United States. It has been a year since Wu graduated from Purdue University, so she plans to reinforce her memory about the "cheerful and romantic" time by baking a genuine American cake.

Wu, 25, is not the only person eager to pursue a Western lifestyle - or rather, food - in China.

Ourtasty.com, the largest shopping website for imported food in China, has seen a 30 percent increase in orders since early December.

Grace Guo, chief operating officer with the Shanghai-based company, said Belgium chocolates and French wines are its top sellers over Christmas.

The company is not only eyeing the booming Christmas market, but also the huge demand for imported food in China.

"Imported food is getting more and more popular in China, with or without Christmas," she said.

Guo said more young Chinese are willing to try exotic foods, as some have concerns about China's food safety record.

When the company began in December 2008, it could get only a dozen orders a day. "But the number of our daily orders has reached 1,000 and our daily turnover is about 250,000 yuan ($37,000)," Guo said. The company sells about 3,000 kinds of imported foods, with 60 percent from the US. Compared with its European counterparts, food from the US can be relatively cheap.

Among its top sellers are nuts such as pistachio and sauces from the US, cookies and pasta from Europe and milk powder from New Zealand.

"We plan to bring another 7,000 kinds of foreign food to the Chinese market. There is a lot of good stuff out there," Guo said, adding that her company's goal is to have a daily turnover of 600,000 yuan next year.

Lin Wei, founder of China's first imported wholesale food website, said he saw a two-fold growth every year in imported food sales since entering the industry in February 2007.

"China's potential as a food-importing country is vast and it will continue to expand along with the rapid growth of China's middle class," Lin said.

"A 200g package of imported cookies can be priced at 40 yuan while domestic ones usually sell for less than 5 yuan. You can imagine the purchasing power I'm talking about."
December 21 2010

Big-time adviser finds wine bar a great way to relax - and invest By Sandy Li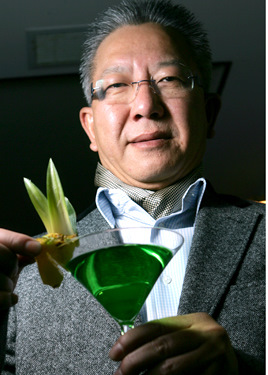 As the executive director of property consultancy Knight Frank, Alnwick Chan is an adviser to property investors at the big end of town who are serious about making money from their investments.

But as a small-time property investor in his own right, Chan says the secret of the modest success of his venture was the lure of just having some fun with his friends and investing for pleasure, rather than profit.

His day job typically involves Chan in negotiations on behalf of clients with the government in connection with land exchanges, lease modifications and premium assessments. But after working hours, Chan dons another hat as one of the founding owners of Juliette's Wine Bar in Tin Hau. "Running this wine bar is more like a hobby than an investment and, frankly speaking, it does not contribute big money," Chan said.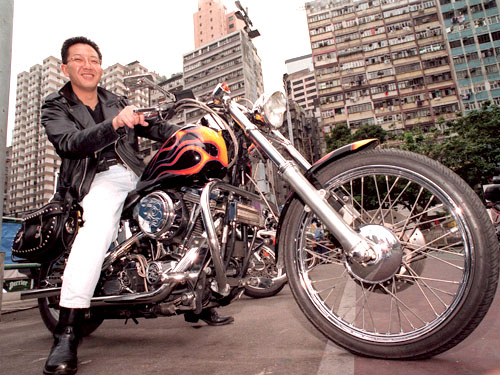 Besides being a wine buff, Chan's other after-hours pursuits used to include riding his Harley-Davidson motorbike when he was chairman of the Motorcycle Cruisers' Club. The club would organise an annual overseas trip for members, he said.

"In 1992, 10 of us took out motorbikes to Japan and cruised around the country. We also organised rides to different country parks in Hong Kong every Sunday."

But Chan says his motorbike days are over. He gave up the hobby in 1998, in his 50s.

"I sold all my motorcycles - two Harley-Davidsons and one Yamaha. Now I drive a 12-year-old Porsche and go for a drive to Lei King Wan for breakfast on a Sunday," he said.

He came up with the wine bar idea in 1995 with five university friends. "We were at the Ritz-Carlton Hotel when the idea came up. We were all wine drinkers and there weren't many wine bars around at the time. So we thought, why not open one ourselves? Somewhere to meet friends after work.

"Now, it's just like a club. All of us are friends, or friends of friends. Some of our customers have even joined us as partners, and I would say 70 per cent of our patrons are old customers."

Chan, who is the liquor licence holder, plays an active role in managing the bar. This includes negotiating with the landlord and the government to renew leases and licences. He even fills in as a bartender when his staff are unable to work.

While the venture has not made big money for the partners and had to be relocated from its original premises when lease negotiations with the landlord broke down, Chan takes pride in the fact that it has survived against the odds for 15 years despite soaring rentals and a highly competitive market.

"We have outlasted many competitors and are probably the only bar which has been able to survive for more than a decade in Causeway Bay. Lots of other small businesses like flower shops typically last for just three to five years."

Chan says this is because the partners were not focused on big profits. But it hasn't been all fun, he said, particularly negotiating lease renewals with the landlord.

In 1999, landlord Hysan Development (SEHK: 0014) refused to renew the lease of their original 600-square-foot bar in Hoi Ping Road, Causeway Bay. "It wasn't an issue of money - the landlord wanted to lease it to an upmarket retailer. So we had no choice but to look for a new location," he said.

They found an alternative, 2,500 sq ft premises on Tung Lo Wan Road, Tin Hau. "Our rental doubled to HK$60,000 a month, which accounts for one-third of turnover. We only managed a tiny profit after deducting our expenses," he said, adding that the partners received wine or dinner as dividends rather than cash on their investment returns.

It was modest compensation for long hours at the start, with the partners having to man the bar in rotating shifts from 5pm to 9pm. Now, they employ two full-time and three part-time staff.

They need to think about who will take over the bar when they retire. "As most of us are in our 50s, we need to get in younger partners to sustain the business," he said.

In his student days in Britain, Chan would occasionally take a vacation job working as a bartender. He returned to Hong Kong when he finished his studies.

His first senior job in the property advisory sector was with consultancy firm Chesterton Petty, where he worked as associate director in 1997. He was later promoted to executive director.

In 2006, Chesterton Petty's Hong Kong and mainland operations merged with Knight Frank, which operates in the form of partnership and now has 18 partners. Dividends from the day job, jests Chan, now come in cash, rather than kind.
December 19 2010
A wee drop of jiu - Chris Ruffle has built an authentic Scottish castle estate in Shandong from where he intends to produce a Chinese wine of distinction By Paul Mooney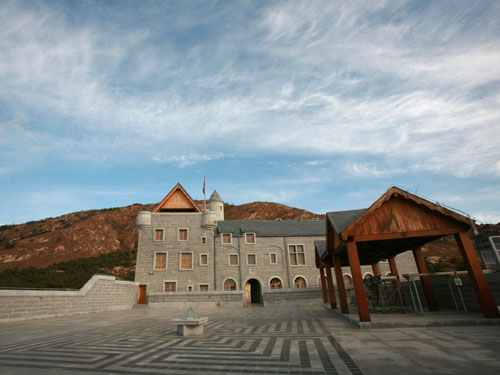 Chris Ruffle concedes people may be a bit surprised when they suddenly lay eyes on his hotel-cum-winery in the Shandong countryside. "When Chinese come over the crest of the hill, I think they're a bit surprised," says the British fund manager, who has been doing business in China for close to three decades.

The object of attention is an authentic Scottish castle built of granite blocks that sits on a craggy hill overlooking Qiushan Lake, complete with a blue Scottish flag flapping in the wind atop a turret. The castle is the work of Yorkshireman Ruffle and well-known Scottish architect Ian Begg, who earlier helped the fund manager rebuild an original castle near St Andrews.

The castle is furnished with imported oak-panelled walls, poster beds, period furniture, rugs, paintings, sash-and-case windows and antiques from Ruffle's personal collection. The imposing banquet hall, with seating for 60 diners, and snappy black and white tiled floors, has a painting of Sir Henry Wotton, Queen Elizabeth's ambassador to Venice, hanging above a marble fireplace. Guests to the castle are greeted by local Chinese staff in tartan outfits - one possibly shy Chinese staff wears a kilt over his long pants.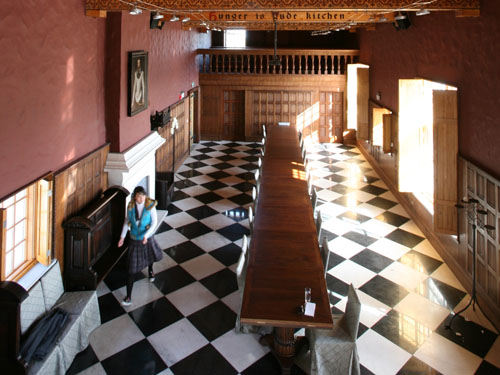 The hotel has six rooms - four old European style and two Japanese (Ruffle lived in Japan for several years).

The Oxford-educated Ruffle describes his castle as being "truly reminiscent of the highland comforts enjoyed in another era by a Scottish chieftain and his family". He adds that the structure also incorporates all of today's modern comforts.

The hotel also includes a restored courtyard guest house in the rural village of Mulangou, a short walk from the castle. The five rooms, once part of a peanut oil factory, have heated kangs (the heat comes from electricity and not the traditional coal used by Chinese farmers).

But the real business here is not about recreating an ancient Scottish living style in the Shandong countryside, but producing a decent new world wine with Chinese characteristics, that Ruffle hopes some day will be a favourite in both China and around the world.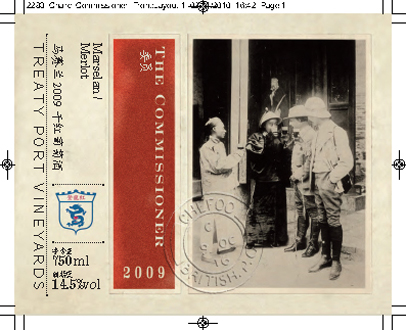 Ruffle's Treaty Port Winery operates a 21 hectare estate, where 13 varieties of organic grapes are raised. The castle sits atop a state-of-the-art wine-producing facility - designed by Australian organic wine expert and producer Mark Davidson - that is built against the granite hillside. A glass window in the castle overlooks the basement factory, where one can look down on a network of steel gantries sitting above some dozen 20-tonne wine vats and oak wine barrels imported from France.

"My approach with Chris at Treaty Port is to learn what can work and what may not work so well," says Davidson, "but we have already made some strides in the sustainability of the vineyard, put in a modern technical winery and produced a couple of very decent wines."

Ruffle says the Chinese are really just only starting to learn about wines, and so far "are going for the big foreign names". He says his goal is to develop a real Chinese wine within 10 years "and not a pale imitation of a Western wine".

"I want to do something that will especially go with Chinese food - something a little fruitier and sweeter, and not just another French wine," says Ruffle.

"We're really just starting from zero. When I first came Dynasty was the only thing. There really was not a great wine culture and Chinese preferred baijiu [white wine]."

The Treaty Port winery is situated on the north coast of Shandong, an area referred to as China's orchard for its abundant apple, peach and apricot orchards, between the old treaty ports of Chefoo (present-day Yantai) and Dengzhou (present-day Penglai).

The winery is breaking new ground in that the wine is made from organic grapes, which Ruffle hopes will set his product apart from competitors. The downside is that one mu of land can only produce 500 kilograms of grapes, compared to 2,500 to 3,000 kilograms for non-organic varieties. Furthermore, the grapes are smaller, and there's more of a problem with bugs.

The positive side is a better grape and hopefully a tastier wine. "You can taste the difference," says Kang Yuanli, manager of the vineyard. "The grapes are smaller but the sugar content is higher," he says.

Kang says the sugar content can be as high as 22-30 per cent, compared to just 12-15 per cent for non-organic grapes. While output at Treaty Port is not high, the quality is good. "The fruit flavour of this kind of wine is very strong," he says. "I like it very much."

The Chinese wine expert, who worked for several Chinese wineries before coming here, is now a proponent of organic grapes.

"A lot of wine is produced in China, why can't it be exported?" he asks while walking through the vineyard. "Because what we produce uses a lot of chemical fertilisers and pesticides. Western consumers can tell as soon as they taste it."

"It's not that I am a zealot about things organic, and we won't make a big thing about it on the labels," says Ruffle, "but I am worried by the Chinese farmer's love of poisonous chemicals.

"Since we started the vineyard six years ago, I believe that we have made a contribution to the environment of the valley, as indicated by the growing bird population," he says. "With all the scandals about tainted food that we've seen recently, I am sure the Chinese consumers will come to appreciate this approach."

The idea was born in May 2004 while Ruffle and wife Tiffany were visiting a winery in Shanxi province that was run by Gerard Colin, a well-known French winegrower, which he said turned out a "drinkable wine".

Ruffle recalls being miffed a few years earlier when he offered an American some chardonnay to go with his Chinese meal that was produced by the Huadong Winery in Shandong province. The American "wine snob" replied: "Ask me in a hundred years."

Ruffle asked Gerard Colin if there might not be a more suitable place in China to produce wine, and the Frenchman introduced him to a valley in Shandong, suggesting a small winery could be set up there for about US$1 million.

He visited the area and was immediately taken in by the beauty and good weather. A few months later while sitting in an airplane flying over the Pacific, he began to sketch out the first plans for a castle-cum-winery in the Shandong valley.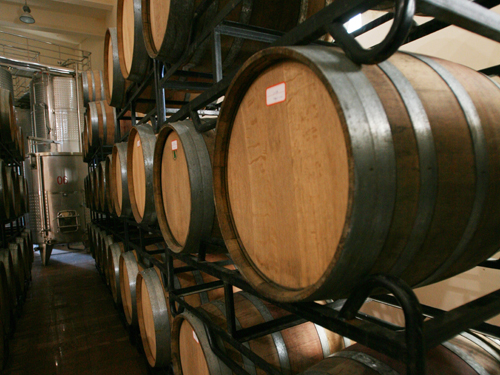 The project, which began in 2004 and was not finished until 2009, is a textbook example of what can go wrong when doing something new in China. Begg's designs had to be translated into Chinese and at times it was difficult getting certain concepts across to the Chinese builders. Two local construction foremen were flown to Scotland to tour castles to get a better feel for what they were building - with limited success. Chinese regulations also forced some major redesigns, such as downsizing of the spiral stairway.

There were several international wine experts who left midway due to disagreements, and a parade of local officials, some of whom had to be either cajoled or bribed. Builders did shoddy work that had to often be redone. When Ruffle tried to bring in vines from France, the paperwork proved insufficient and a Chinese friend had to pull some strings to get permission for the imports. Pruning was done at the wrong time of the year based on suggestions of local experts, and that was also a disaster. Six five-tonne stainless steel tanks that were ordered came late and proved to be poorly designed. Other wine-producing equipment arrived but somehow never made it off the boat and was redirected to Singapore, not to return until several months later.

"When we thought things couldn't get worse, and were waiting for the typical dry autumn weather to start, the area was hit by the tail-end of a typhoon, which flattened several of the trellises," says Ruffle, describing the weather as the worst in more than 10 years. The storm wiped out the 2010 batch of grapes. He is not completely satisfied yet with the quality of the first batches of wine, describing it simply as "not bad".

"If you didn't know it was Chinese and I put it in a glass you'd quite enjoy it," he says. He adds with a laugh that his wife calls the winery "my local charity", but he remains undaunted.

The venture took the first step from charity to money making in November when more than 5,000 bottles of 2009 vintage marselan and merlot rolled from the Treaty Port winery.

Treaty Port consultant Davidson described the batch as Treaty Port's "best thus far", declaring that the new boutique product is above the local average and "a premium product in China".

In the meantime, Ruffle recognises it will take time to perfect production. "It will take another five years before we can produce a really good wine," he says with confidence. "There are no shortcuts in making wine. It's all about patience."
December 10 2010
Andrew Lloyd Webber to auction wine collection in Hong Kong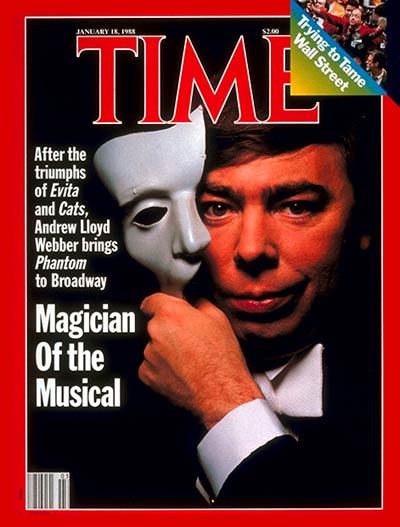 Andrew Lloyd Webber, the British composer known for smash-hit musicals including The Phantom of the Opera and Cats, will sell part of his wine collection at auction in Hong Kong next month.

Sotheby's said the "magnificent" collection could fetch as much as US$4.1 million (HK$31.8 million) at the sale on January 22, as the auction giant moves to quench a growing thirst among Asian collectors for fine wine.

In all, 747 lots from Lloyd Webber's collection will go under the hammer, including 21 cases of Chateau Mouton Rothschild 2005 and four cases of Chateau Haut Brion 1989.

Hong Kong has become the world's third-largest auction hub after New York and London, thanks in large part to China's growing economic prowess.

Mainlanders are regular buyers of the top lots at sales of art, jewellery and wine.

"I'm very happy that Sotheby's is bringing part of my precious wine collection to Hong Kong, particularly given that many wine connoisseurs are now in Asia," Lloyd Webber said in a statement.

Part of the collection has been stored in cellars at the composer's 16th-century home, Sotheby's said.
December 8 2010

Italian wine - Finding good-value vino takes a little research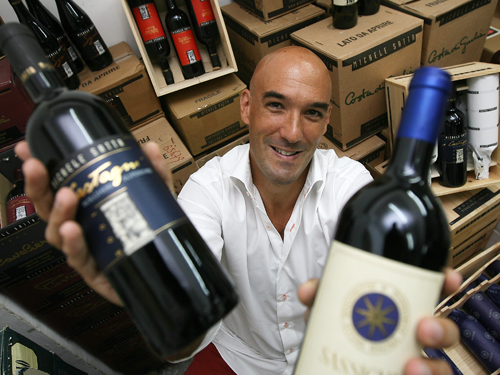 John Pesci represents 600 labels from 93 producers in 17 of Italy's 20 wine regions.

Italian wine today is all about good value," insists Claudia Capelvenere of Valdivia, which operates the Castello Del Vino outlets in Wan Chai and Central. "You can get such good wines at such great prices that you might as well go for them instead of spending three or four times as much on wines with a grand name, but which aren't necessarily of any better quality."

Capelvenere's way of thinking runs absolutely counter to the well-entrenched Hong Kong assumption that quality equals high prices and recognisable brands. But that is only one of the problems Italian wine has had in trying to make headway in Asian markets - it also involves a little more work on the part of the consumer. Getting to know the wines of Italy involves doing some research.

Wine has been an integral part of life in Italy since before the rise of the Roman Empire, and almost every area of the country has its own regional speciality.

Long geared to local consumption, more and more of those wines are now available internationally.

The portfolio handled by John Pesci of Casamia International offers some indication of Italy's range. He represents 600 labels from 93 producers in 17 of the country's 20 wine regions.

Italy is estimated to have 2,000 indigenous grape varieties.

"It's complex," Pesci says. "You have a problem with Italian wine labels, which are unreadable and of course unpronounceable. There are many different areas and different regions. Nevertheless, interest in Italian wine in Asia is growing, slowly - painfully slowly - thanks largely to restaurants. People go to an Italian restaurant, look at the right hand column of the wine list and choose a mid-range wine. Then they get a surprise because a mid-range Italian wine is way superior to mid-range French wine."

Part of the pleasure of getting to know Italian wine, according to Pesci, lies in making your own discoveries - finding a good wine as a benchmark of excellence but which suits your own taste and is sensibly priced, and then introducing it to your friends.

To encourage more people to do just that, Casamia has opened a new outlet operating as something halfway between a wine bar and a wine shop called DTF - Drink To Forget - in Western. He wants customers to sample the wines and find their own way into the subject.

Some Italian wines of course do boast familiar names and, although they move more slowly at retail, they already sell briskly in Hong Kong's better Italian restaurants.

"The wines that will sell easily on their own on a wine list are the chiantis, the brunellos, the barolos, the amarones, the pinot grigios and the proseccos," Capelvenere says.

Chianti is a dry Tuscan red, the quality of which ranges from truly magnificent chianti classico to thoroughly undistinguished table wine. Brunello di Montalcino is another red from Tuscany that must be made with 100 per cent Sangiovese grapes.

"The altitude and climate of the Montalcino region has provided an area where Sangiovese ripens more fully and consistently than anywhere else in Tuscany. These factors contribute to the body, colour, extract and tannins, commonly associated with Brunello di Montalcino," explains Eva Barro, of leading Montalcino estate Tenuta Friggiali.

She adds that Brunello di Montalcino is a wine that needs a good 10 years of bottle age before coming into its own. Barro expects those from the Tenuta Friggiali estate to be available in Hong Kong soon.

Barolo is the classic red of Piedmont, made primarily from Nebbiolo grapes, and is often superb. Amarone from the Veneto region is made from air dried "raisined" grapes.

"Amarone suits the international palate. It is tends to be more fruity than a barolo, and heavier, and a lot of people now tend to go for heavier red wines, thanks to Australian shiraz and cabernet," Capelvenere says.

Of the whites, pinot grigio is the Italian name for pinot gris, produced primarily in northeast Italy, and has become a fashionable grape for quaffing wine, while prosecco - Italy's favourite sparkling wine - has been the Italian wine industry's greatest export success of the past few years.

"In the United Kingdom, sales have been doubling annually for the last five years. If champagne is the king of sparkling wines, prosecco is the prince. It is unique, it is made only in Veneto, and it is much more modestly priced. It is fresh, light, interesting and young as an idea," Pesci says.

Italian wine is not, of course immune to branding - this after all is the nation which gave us Ferrari, Armani and Gucci - and certain names loom large. They include Gaja, particularly for barbaresco; Antinori, particularly for chianti classico; and Quintarelli, particularly for amarone. But there is a premium to be paid on the big names and, while some of their wines are sublime, as Pesci and Capelvenere agree, there is more fun to be had in exploring less well charted territory.

One thing the Italians all firmly believe - good food deserves good wine, and good wine deserves good food. Italy has both in abundance.
Liquid assets - Wine collecting is in vogue, but a hangover awaits rash buys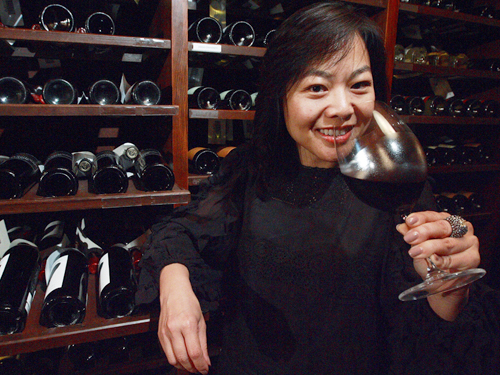 Wine appreciation is a growing trend, says Shirley Chiu

More Hongkongers have been collecting and investing in wine since the tax on it was abolished in March last year. They see wine as a tangible stock with a relatively stable value. And, while the economic downturn has tempered what was a rapidly expanding market for the import, sale and storage of wine, interest in all things vitis continues to soar.
But wine lovers looking to start a wine collection should not let pure enthusiasm go straight to their head like a cheap chardonnay. Without doing your homework, walking the straight yellow line to the cellar door may become a boozy stagger that ends in an expensive hangover.

"Collecting wine is hard work," says Shirley Chiu, managing director of a wealth management company and wine collector with about 1,500 bottles in her collection. "If you don't care about and can afford making mistakes, then collecting wine is just like shopping. But if you can only handle a small margin of error, you must do your homework."

That homework starts, happily, with drinking a lot of wine. "For a successful personal wine collection, you must first enjoy drinking wine. Try as many different wines as possible, then filter out the ones you definitely don't like, then further refine what you do," says Ms Chiu, who believes blind tastings are especially good for identifying and remembering wines.

The growing appreciation of wine in Hong Kong means there are plenty of options to access a range of wines and expand your knowledge. Many of the city's top restaurants have wine pairing dinners, while bars such as Tastings in Central have wine dispensers so you can pay for a small taste of a range of wines, including rare ones. There are also a growing number of wine courses, from beginners up, and auction house Bonhams Asia launched its Wine Education Scholarships for professionals in the food and beverage industry this year, a first for the city.

Meeting people who share an appreciation for wine is another way to learn more. The Crown Wine Cellars in Shouson Hill, where Ms Chiu stores her wine, hosts wine-pairing dinners in which members each share a bottle from their own collection.

"There hasn't been much of a wine culture in Hong Kong in the past, but now that wine appreciation is a growing trend, it's much easier to get people who love wine connected," says Ms Chiu.

The abolition of the wine tax has meant that some individual collectors who used to store their bottles overseas are bringing them back. Shipment of small amounts of wine is not expensive, and many small wine storage facilities have popped up - ideal for personal wine collections.

Wine merchants that used to store their wines overseas, especially French wines stored in Britain, have also brought their stock to Hong Kong to be stored until consumption. The tax-free status has also resulted in importers bringing in a much wider variety of vintages, rather than just the well-known labels they know are going to sell well.

Hongkongers also have access to more wines through auctions. Bonhams held its first wine auction in 10 years last April, Christie's its first in seven years last November and Sotheby's held its first earlier this month.

Ms Chiu's personal strategy includes loading up on the 2000 vintage. While experts say 2005 was a good year, she finds them too pricey. She has been buying wines from the 1980s, a few of them she intends to drink and, when she's finished drinking them, she will have bottles from the 1990s. The best, she's saving for investment.

Invest in the best

Only buy wines from reputable merchants or suppliers.

For best capital return, choose well-established producers, such as French Bordeaux and labels like Chateau Mouton Rothschild, Chateau Lafite Rothschild, Chateau Latour and Chateau Margaux.

Big labels offer more consistency, but it's still important to choose the right vintage.

Rare wines have a better premium and hold their prices better.

If you are dealing with a wine fund or specialist wine investment company, look at its track record.
Always compare prices and shop around.

To reduce storage charges, buy a small number of high value wines.

The wines must be in perfect condition.

Make sure you have the full history of the wine. For French wines, opt for ones bottled in a chateau, as there is more surety that the bottling was controlled. If you buy the wine directly from the chateau, or you know the wine has never left the chateau, it is likely to have been stored properly.

A wine should be transported as little as possible.

Magnums age well as the total bottle surface area is smaller for the volume of wine and so there is less exposure to air and light.

Proper storage is essential. Wines must be stored in a cool, dark place.
December 4 2010

An option to suit every wine investor's tastes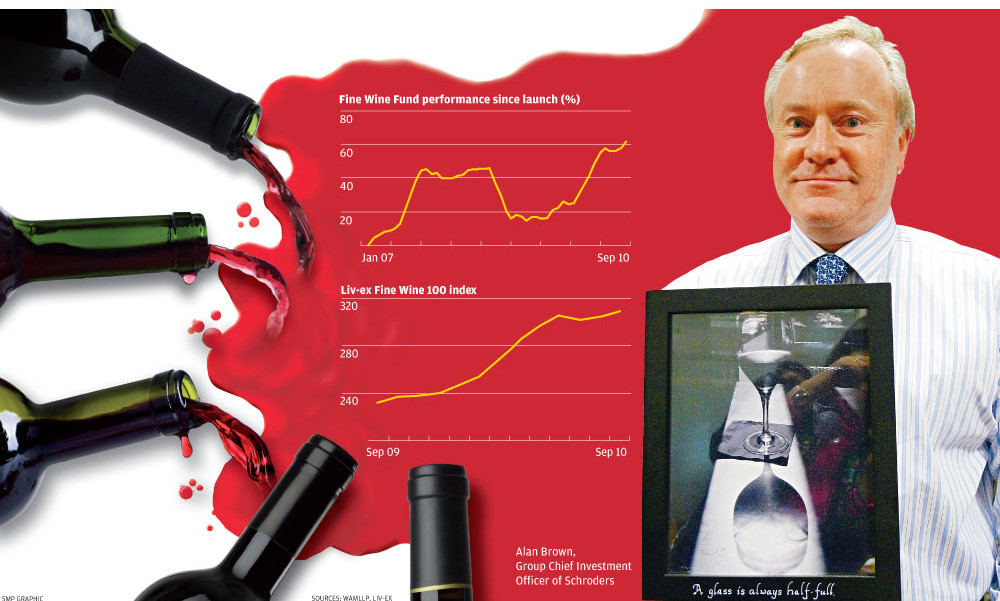 While Schroders group chief investment officer Alan Brown invests in a wine fund to hedge against price risks, other wine lovers adopt different investment strategies. Gordon Yuen Tien-yau, chairman of A&A Retail Management, doesn't look at wine funds favourably.

"Wine funds are for investors, not for wine drinkers like me," he says. "The wine market is on an upward trend and the value of my collection is rising. Why hedge at all?"

Yuen believes wine prices can only keep rising as production is limited, particularly those of old vintage. "The supply of old wine from a certain year is fixed. So every time one opens a bottle, the supply drops."

Yuen's strategy to buy fine wine cheap is to buy the wine young and store it for 10 or 15 years. "Never buy them when they are ready to drink, that's always very expensive."

This is how Yuen bought some Lafite at about HK$1,000 a bottle about 20 years ago. Many are now valued at HK$20,000 to HK$40,000.

Yuen says the risk of wine costs rising is not as high as that of buying fakes. His advice: "Always buy from reputable retailers and wine merchants."

Paul Chan Mo-po, legislator for the accountancy sector and an avid wine collector, says he doesn't invest in wine funds either.

"I have read the prospectuses of two funds from the UK. The threshold for investing is quite high, at about US$500,000, and yet the fund managers are given too much authority and discretion," Chan says.

"From what I have read, there may be a conflict of interest, too. So I decided not to invest in these funds but buy the wine directly through wine merchants."
November 27 2010

Xinjiang China taps into booming red wine market - also see story about our visit to Xinjiang in 2004*****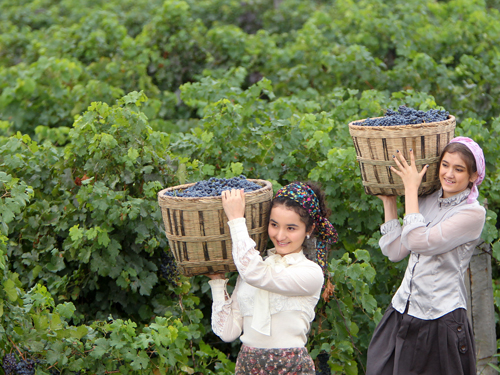 Grapes in Bordeaux, California and Xinjiang have met with vastly different fates for years. The French have turned them into tasty and profitable red wine for more than 300 years and the Americans followed suit in the late 19th century, but in western China they've usually ended up dried, as raisins.

That could all be about the change with Chinese wine merchants keen to show the world that Xinjiang can become one of the world's premier red wine production bases.

"Xinjiang is located at roughly the same latitude as Bordeaux and California, making it an ideal place for growing grapes," said Fred Nauleau, a French winemaker hired by the Citic Guoan Wine Company, who has spent five years in the autonomous region. "And I was surprised to find that red wine I made here could inherit the fine and elegant style which once just belonged to old world, French wine."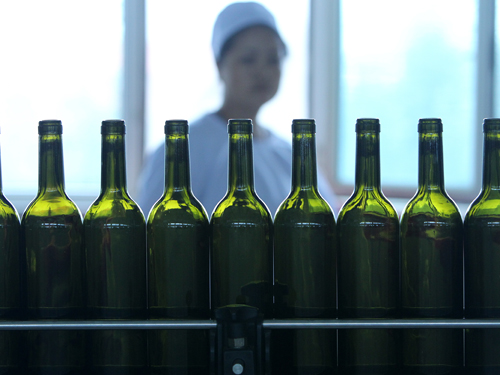 Nauleau said he was attracted to Xinjiang by its ebullient culture and the freedom to make different styles and tastes of wine.

Mainland demand for red wine has soared in the past decade, with Beverage World Magazine saying it has seen the highest growth in consumption globally since 2008. In the first four months of this year, the mainland imported 41,809 kilolitres of bottled wine, worth US$177.51 million, the magazine said. The volume was up 76.5 per cent year on year and the value up 91.1 per cent.

Citic Guoan Wine chairman Li Jianyi said average red wine consumption on the mainland had grown by between 30 and 40 per cent in recent years, attracting a lot of business interest. "We aim to have our red wine, made in the unique geographic location of Xinjiang, grab 20 per cent of market share," he said.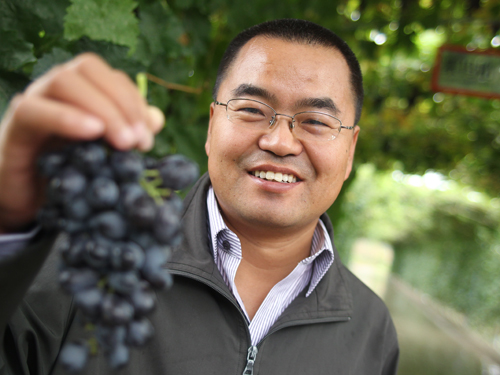 Compared with the main domestic wine producers - Zhangyu, Dynasty and Great Wall - Citic Guoan Wine, a subsidiary of state-owned Citic Group, is a newcomer. But Li said its predecessor, Suntime International Wine, built a strong foundation over more than a decade.

Suntime was a subsidiary of the semi-military Xinjiang Production and Construction Corps, which own the richest and largest tracts of farmland in western China. The corps' former commander, Wang Zhen, imported chardonnay, merlot, cabernet sauvignon, riesling and other famous wine grapes from France when he decided to set up a 10,000-hectare vineyard, the largest in Asia, more than 12 years ago.

Wang's idea was sparked by Xinjiang's geographical advantages and its history. An archaeological site in Niya - a key fortress on the Silk Route - discovered early last century by archaeologists from Britain, Japan and China proved that Xinjiang was once a cradle of red wine production.

Yue Feng, former director of Xinjiang's Cultural Heritage Bureau, said archaeologists found a great deal of evidence showing that the people of Niya produced and appreciated red wine as early as 300BC.

"We also found many ruins of vineyards, grape pips and even brewing equipment and alcohol containers at the Niya site," Yue said. "Some wall pictures even showed the Niya people were doing some grape wine-related business, which told us that people in the western region of China had a long wine history."

But the historical record also showed that the red wine base suddenly disappeared 1,600 years ago, without any evidence of the reasons for its demise.

That early history also become part of Citic Guoan Wine's branding strategy, with Niya Wine, made using imported French vines, now one of its products.

When Islam, with its prohibition on alcohol, reached Xinjiang more than 1,000 years ago, the immediate future of the region's grapes was sealed. But with more and more Han Chinese moving to Xinjiang to seek opportunities under Beijing's development blueprint for the western region since 2000, the Citic group decided it was a good opportunity to turn back the clock and revive Xinjiang's wine industry.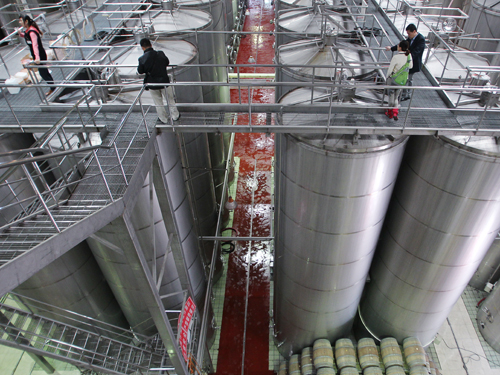 Last year, it bought a stake of more than 90 per cent in Suntime.

"I think we made a smart decision to enter the wine market because now is the golden time for China's red wine consumption," Li said.

But the newcomer is also aware of the challenges. "We must admit that our red wine market is still dominated by a great number of irrational consumers, especially this year, with the price of Carruades de Lafite soaring to 3,500 yuan (HK$4,075) a bottle," said Zhao Xin , general manager of Citic Guoan Wine Sales.

Lafite, Latour, Haut-Brion, Margaux and Mouton Rothschild are five fine wines in France, but most mainland consumers just know Lafite and have pushed its prices higher. The China Wine website, the biggest business-to-business wine marketplace on the mainland, said one bottle of Lafite sold for 8,800 yuan last year.

It says Carruades de Lafite prices increased tenfold on the mainland in the past five years, with wine lovers in Zhejiang consuming nearly 100,000 bottles last year, a third of its annual output.

But imported wines only account for 12 per cent of the mainland market by volume, with more affordable wines from Dynasty, Great Wall and Zhangyu making up the rest. By value, foreign wine accounted for 40 per cent of mainland sales.

Guoan faces some strong competition. Last month, the century-old wine producer Zhangyu expanded its mainland vineyards to nearly 17,000 hectares, with more than 1,300 hectares in Shihezi , Xinjiang, very close to Guoan's wine base.

Hong Kong-based wine expert Peter Chow said it was a good time for Chinese wine makers to start planting their own vines.

"I know there is an open secret that many mainland wine makers bought raw wine from France, the US, Chile, Australia and other countries to mix with their own brand wines," he said. "However, there is a rule that those countries would never provide you the best raw wine.

"I think Guoan might be among the very few Chinese wine makers insisting on cultivating their own brand wine, but there's still a long way to go for it and other Chinese producers to reach the international standard because both Zhangyu and Citic Guoan's grapevines are still too young. In France and other famous chateaus, only vineyards with grapevines a few decades old can produce high-end wine grapes."



*****Xinjiang China August 16, 2004 - China Business Open Doors for American Firms - Hong Kong China Hawaii Chamber of Commerce (HKCHcc) is part of the International Business Delegation from Hawaii, California, Oklahoma, Hong Kong and Guangzhou visited Urumqi, Xinjiang China between Aug 10 - 15 to explore multi-million business opportunities in Real Estates, Wine, Meat Operation and Water Park worth RMB$400 millions. This successful business mission was lead by private sectors business leaders. There was no government official accompany the business delegation. During the 5 days visit, we have met with Honorable Wang Lequan - Full Politburo Members and Secretary of CCP Xinjiang Autonomous Region, Honorable Yang Gang - Secretary of CCP Wulumuqi City of Xinjiang Province, Honorable Shokrat Zakir - Mayor of Urumqi City of Xinjiang Province and Honorable Ms. Wang Jian Ling - Vice Major Urumqi City of Xinjiang Province. It was rare and exception for the top Officials from the Provincial and City level to receive the small but powerful business delegation to work on projects benefiting the City of Urumqi and the Province of Xinjiang. (Go to Trade Issues or President's Page for detail write-up)
Enterprises Honolulu
Governor Linda Lingle
Congressman Ed Case
House Speaker Calvin Say



November 20 2010

Prices for top Bordeaux have soared - fuelled by demand from China and a jump in 2009 futures.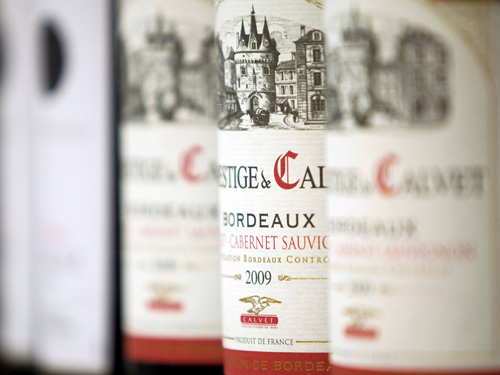 The message from wine investors in London is there's more to Bordeaux than Chateau Lafite. While the Rothschild-owned vineyard is setting records at auction, demand for the region's top wines is reflected in a price surge for Chateau Pichon-Longueville, a 300-year-old Medoc wine estate.

Prices for top Bordeaux have soared this year, propelled by demand from China and a jump in the market for 2009 futures on sale since June. Pichon 1990 climbed to an average US$3,694 a case in Europe last month among brokers, up 22 per cent from a year earlier, according to the London-based Liv-ex wine exchange. A case of the same vintage fetched as much as US$5,377.50 at a Hart Davis Hart Wine Co auction in Chicago in September.

"Pichon is an extraordinary story," said Peter Lunzer, chief executive of Lunzer Wine Investments, a London-based fund backed by Richmond Park Capital. "The amount of money they have spent on it is eye-watering. There is potential for price appreciation."

Other Pichon-Longueville vintages are in demand. A case of 1989 sold for US$4,270 at Acker Merrall & Condit in Hong Kong on March 26. Three cases of the 2000 fetched US$3,050 each at Acker in Hong Kong on May 28. The Liv-ex 100 Fine Wine Investables Index has risen 33 per cent since the start of the year. Pichon 2000 rose 28 per cent in Europe in the same span, based on broker prices.

Pichon-Longueville, formerly known as Chateau Pichon-Longueville Baron, is an estate stretching over 73 hectares in the southern part of Pauillac, on the gravel of the Gironde estuary's left bank. It was bought in 1987 by Axa Millesimes, a division of French insurer Axa set up to manage vineyards.

"When we acquired Pichon it was symptomatic of Bordeaux at that time," said Christian Seely, managing director of Axa Millesimes. "It had 20 years of serious decline."

Pichon-Longueville's vineyards comprise 62 per cent cabernet sauvignon grapes, 35 per cent merlot and 3 per cent cabernet franc. The property is dominated by an 1840s chateau. Pichon doesn't disclose how much has been invested.

Its wine-making dates back to the late 17th century, when it formed a single property with what is now the estate of Pichon Longueville Comtesse de Lalande. The land was divided in 1850 after Baron Joseph de Pichon-Longueville died. Its neighbours include Chateau Latour and Chateau Leoville Las Cases.

"What we try to do is pick up underperforming jewels, which Pichon certainly was," Seely said. "That's a 20-year programme. It started in 1987 and hopefully we're getting there."

Based on Liv-ex list prices for the 1990 vintage, Pichon-Longueville ranks third among the 14 second growths of the left bank, after Montrose and Leoville Las Cases.

In price, most second growths trail the five left-bank first growths - Lafite-Rothschild, Mouton-Rothschild, Latour, Margaux and Haut-Brion - as well as La Mission-Haut-Brion and right-bank producers Petrus, Cheval Blanc, Le Pin and Lafleur. Lafite is attracting most headlines and setting auction records, notably a world-beating US$233,000 last month in Hong Kong for each of three bottles from its 1869 vintage. The broader Bordeaux market benefits from the interest.

For Pichon-Longueville, the most obvious competition is from its former sibling Lalande, which it faces across the road winding through the vineyards of the Medoc.

While Pichon-Longueville's 1990 vintage sells for more than double the price of Lalande's, its sibling has pulled ahead in years such as 2000, 2003 and 2009. According to Liv-ex, Lalande's millennial vintage is priced at £1,770 (HK$21,900), 31 per cent more than Pichon-Longueville.

Champagne house Louis Roederer bought Lalande in 2007 from May-Eliane de Lencquesaing. She ran the estate for almost 30 years. Her father bought it in 1924.

US wine critic Robert Parker rates the 1990 Pichon-Longueville "one of this estate's two or three finest wines made in the last 40 years".
Hong Kong SAR November 15 2010

Wine frenzy grips Hong Kong - Vintage bottles 'better than stocks' as city leads the world in auction sales

He Weiqi, a businessman from Zhejiang province , says he routinely pays more than 30,000 yuan (HK$35,000) for a bottle of wine to entertain guests. "A price tag of more than a million yuan a bottle does more than show off your wealth. It shows you have good taste," He, 38, said at the Hong Kong International Wine and Spirits Fair, which drew 700 companies from 29 countries and regions.

"We don't care how outrageously expensive the wines are."

Wine sales in the city by auction houses Sotheby's and Christie's International will raise more than in New York and London combined this year, with vintage Chateau Lafite selling at more than US$200,000 a bottle.

Sales at Hong Kong's auctions have more than quadrupled since the city cut duties to zero two years ago.

David Elswood, the London-based head of wine for Christie's, said: "What we've seen emerging in the last year are people paying virtually any price for wine.

"That's not investment. That is just uncontrolled spending." Mainland buyers may double auction sales in Hong Kong next year, he said.

Meanwhile, merchant Alex Yu, touting a HK$80,000, five-litre bottle of Chateau Mouton Rothschild, said: "Red wine is better than stocks. Chinese wine lovers are pushing up prices."

Three bottles of Chateau Lafite's 1869 vintage sold for a record US$230,000 each last month, 28 times Sotheby's top estimate.

And collectors in Hong Kong, China and Taiwan now hold about a quarter of the world's fine or rare vintage wine, according to Crown Wine Cellars, which stores about HK$1 billion of wine in a network of converted ammunition bunkers in Hong Kong.

Total consumption has doubled in China in the past five years, with red wine accounting for 75 per cent of demand, according to a report by Citigroup Inc. And wine isn't the only product buyers are mopping up.

The fastest growth of any major economy and an appreciating currency have seen them picking up properties in London and artwork in New York.

In Hong Kong, demand from the mainland drove luxury property prices past the 1997 peak, spurring the government to warn of an asset bubble.

Robert Beynat, chief executive of wine exhibition organiser Vinexpo Asia-Pacific, said Asia's wine market will expand four times faster than in the rest of the world.

Much of the growth will come from the mainland, which is the final destination of a "large part" of the wine imported into Hong Kong.

Liu Xuebiao, a merchant from Shenzhen, said wine he buys in Hong Kong for about US$3 a bottle can be sold on the mainland for 300 yuan, more than 15 times what he paid.

"They are willing to pay just about any price," said Liu. Imports by Hong Kong merchants jumped to US$600 million in the first nine months, more than the whole of last year.

And the value of auctions reached US$120 million this year, almost double the US$64 million of 2009, according to the government. Sotheby's had to issue tickets for the first time for its wine auction at the Mandarin Oriental Hotel last month, when it offered almost 2,000 bottles of Lafite shipped directly from the Bordeaux chateau's cellars.

The sale beat the auction record for a single bottle set in 1985 in London, when the late US publisher Malcolm Forbes paid £105,000 (HK$1.3 million) for a 1787 vintage.

"New York and London aren't going to catch up," said Robert Sleigh, who moved to Hong Kong from New York in August to run Sotheby's Asia wine business.

"People like the fact that the wine is here in Hong Kong. You just go and pick it up."

Sotheby's next wine auctions in Hong Kong will be in January, where it will put on sale the Bordeaux Winebank Collection.

The highlights include bottles of Chateau Petrus 2000 and Chateau Lafite Rothschild 2000.

Sotheby's has sold US$52 million of wine in eight auctions this year in Hong Kong compared with a combined US$24 million so far in New York and London, previously the world's biggest markets.

And 11 consecutive wine auctions it has held in Hong Kong have been sold out.

Gregory De'eb, general manager of Crown Wine Cellars, said the Hong Kong sales are an indication of how far mainland Chinese buyers have come since the 1990s, when they would drink Coca-Cola with wine and merchants hawked unwanted vintages to them.

"Through their own aggressive tasting, they have built a better knowledge of what suits their palates," De'eb said.

While the Chinese are the ninth-largest consumers of wine globally, it accounts for only 2 per cent of the alcohol drunk in the country, according to Citigroup analysts. That's changing as wine starts to win favour compared with baijiu and Maotai liquor.

In 2008, Domaines Barons de Rothschild (Lafite) agreed to develop more than 25 hectares of vines in Shandong province with Citic Group, China's biggest state-owned investment company.

Elswood, of Christie's, said the burgeoning wealth is "inflating a bubble" in wine. "When you're paying four, five times or even more than the reference price, then you have to seriously question the market knowledge of that buyer."

At Sotheby's April auction in Hong Kong, a 12-bottle lot of Chateau Latour 1982 fetched HK$338,800 or US$43,707. About two weeks later, New York-based Tribeca Wine Merchants ran a newspaper advertisement offering the same wine for US$2,250 a bottle.

He, strolling around the Hong Kong fair with a glass of wine, said: "Westerners drink wine slowly as a way of enjoying life. Just look around you. Mainland Chinese tilt the glass and pour it straight down the throat."
Hong Kong SAR November 14 2010

Old factories home to HK's new business of storing fine wines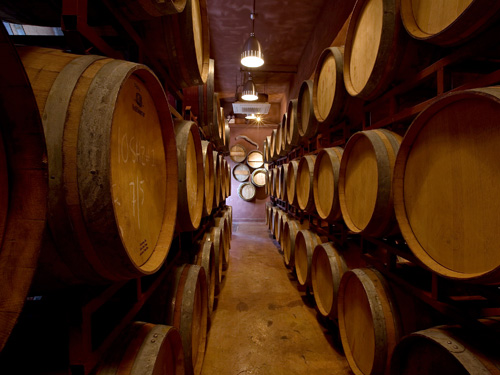 Wine ages in oak barrels at the 8th Estate Winery in Hong Kong. The company sources grapes from all around the world.

Thomas Chu's nondescript factory looks like any other in the suburbs of Hong Kong, but it will be a key driver in the city's bid to lead the world in an emerging industry - wine storage.

"Hong Kong is definitely leading the way in the wine industry," said Chu, president of Supply Chain Solutions, a firm that has turned seven vacant factories in Hong Kong into wine warehouses.

The city's wine imports have skyrocketed while the mainland Chinese snap up vintages at eye-popping prices. Hong Kong is now the world's second-largest centre for wine auctions, having overtaken London and trailing only New York.

Auction house giant Sotheby's raised US$14.3 million from just two wine auctions in Hong Kong last year, almost double the figure raised by eight wine sales held in London by late October.

But a lack of storage place in the city prompted entrepreneurs to turn vacant factories - whose owners have moved to the mainland to cut costs - into wine warehouses.

The fledgling business was a key theme at the third annual Hong Kong International Wine and Spirits Fair last week, which drew hundreds of exhibitors from around the globe.

"There are a lot of global importers and wineries; they understand that the Asian market is very important," Chu said. "In order to penetrate the market, they need a good wine facility to protect the quality of their wine, so this is why in the last five to six years, the growth of wine storage in Hong Kong has been very fast."

Chu's facility has been transformed from a printing factory into a wine warehouse equipped with motion detectors, chiller rooms, humidity monitors and automated temperature control.

The businessman started his venture in 2008, at a time when Hong Kong was establishing itself as a global wine hub - after scrapping all duties on wine and beer that year. A new quality programme launched last year has so far certified 16 wine storage facilities - half of them are factories-turned-wine warehouses.

Hong Kong's potential in the wine business has been boosted by its "ideal geographical location, world-class airport, global transportation connectivity and transparent custom procedures", according to the city's trade agency.

"[These] are all assets that work towards Hong Kong becoming a wine storage and distribution centre," said Parker Robinson, corporate communications manager for the Hong Kong Trade Development Council.

The council does not have figures estimating the size of Hong Kong's wine storage industry. But total wine exports have grown by 52 per cent to US$113 million in the first three quarters this year, compared to the same period a year ago, according to TDC figures. Imports rose by 72 per cent to US$599 million. Most wine exports were into the mainland after the city and Beijing reached a deal on improving custom procedures to ease the flow of trade.

Gregory De'eb, a pioneer in Hong Kong's wine storage, says the regular auctions held every few weeks - which have become a phenomenon in the city - helped to "set the trend" in boosting his industry.

De'eb started his Crown Wine Cellar seven years ago - carved out of a second world war military bunker - but few thought the idea would fly.

"It was 100 per cent scepticism in those days, even among Hong Kong people," said the former South African diplomat. "But nobody realised how much experience we have, and at least 15 per cent of the world's rare and fine wines were owned by Hong Kong people, even back in year 2000," he added.
Hong Kong SAR November 10 2010

A Toast to Trade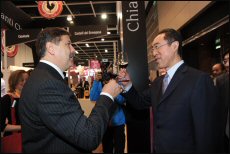 Hong Kong Chief Secretary for Administration Henry Tang toasts Romano Baruzzi, Italian Trade Commissioner in Hong Kong, at the opening day of the HKTDC Hong Kong Wine & Spirits Fair

Traditional wine-making countries were out in force at this year's Hong Kong International Wine and Spirits Fair, organized by the Hong Kong Trade Development Council. Australia, France, Italy and Spain made up more than half of the nearly 700 exhibitors from 30 countries and regions that took part in this year's fair, 4-6 November.

"I can't think of any market generating quite as much excitement as Hong Kong," said Paul Henry General Manager, Market Development, Australian Wine and Brandy Corporation.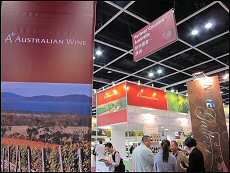 As this year's Partner Country, Australia used the event to highlight its efforts to carve out a new image for wines from Down Under.

"We want to start a new conversation about Australian wine," Mr Henry said. The future for Australian wines, he added, will lie in its "ability to convince Asian markets, including China, that we're not just for trading wine, but a producer of fine wine."

Don Quixote Wine

As this year's Partner Country, the Australian Pavilion had among the largest number of exhibitors Spanish wine producers are also eager to tap into the China market through Hong Kong. "Hong Kong is the best place to showcase our products. It has a wine culture and, after the government abolished wine duties, we think this is the best place to promote our products in the region," said Javier Vega Morillas, Board Member, Fundacion Castilla-La Mancha Tierra de Vinedos. The body represents 30 wineries from Castilla-La Mancha, Spain's largest wine-producing region and home of the country's most famous literary figure.

Even though Castilla-La Mancha produces 50 per cent of wines in the region after France and Italy, and even supplies grapes to French wineries, Mr Vega admitted the region has been overshadowed by better known Spanish wine-producing areas such as Rioja.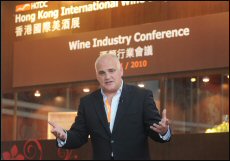 Paul Henry, General Manger, Market Development, Australian Wine & Brandy Corporation

"Some say that our wine is the best-kept secret in Europe," Mr Vega said. "We offer the best of the Old and New Worlds, with our 3,000-year wine-making history, yet we have also put in new investments similar to the New World."
To promote its wine, the Spanish Pavilion featured food-pairing sessions. "Hong Kong doesn't have the snobbishness with wines. People here are willing to try wines they're not familiar with," said Iñigo Cañedo, Managing Director of Arum Food & Wine Consultants, which organized the wine tastings.

Hong Kong is a strategic location for the global wine industry. Mr Canedo said that by educating Hong Kong consumers, the hope is that information eventually trickles down to the all-important mainland market. "As a top mainland tourist destination, it's also important to be in Hong Kong," he added.


http://www.youtube.com/watch?v=1NuwyLsWWP4

http://www.facebook.com/video/video.php?v=451953911983

Vintage China?

Gracious Vineyard


Hong Kong's Grace Vineyard is one of only a handful of family-owned wineries on the Chinese mainland. Opened in 1997, the vineyard, located in the northern mainland province of Shanxi, was built "from scratch," according to Judy Leissner, company CEO.

"My dad always dreamed of retiring in a winery, but it wasn't as romantic as my dad had imagined," Ms Leissner recalled. At 24, she was enlisted by her father to run the vineyard, which she took over just prior to launching in 2003.

Covering 267 hectares, the boutique winery is run by 98 staff. Importing vines from France, the vineyard grows Cabernet Sauvignon, Chardonnay and Merlot grapes, among others varieties.

Adopting the French wine-making tradition, Grace Vineyard prides itself on quality. One of the keys to the winery's success, Ms Leissner said, is being innovative in what is a traditional business.

Focused solely on the mainland market at the moment, its wine is sold in five-star hotels around the mainland and at 22 wine bars it has opened, most of them in the southern mainland. It is also served on Cathay Pacific Airway's business and first-class sections, and in Hong Kong through a local distributor.

In the beginning, Ms Leissner remembered battling beliefs that boutique "had the connotation of a mom-and-pop shop" rather than conveying exclusivity. Thirteen years later, that perception has changed, and the winery is earning international accolades. "We still have a long way to go, but we know we're in the right direction," Ms Leissner said.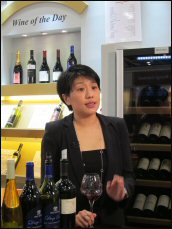 Judith Leissner, CEO, Grace Vineyard

This year's Wine Industry Conference offered insights into the production potential of the mainland.
"It's time for Asia to show it's possible" to produce quality wine from the region", said noted French wine critic Michel Bettane. He added that wine he has sampled from Grace Vineyard "confirms China's ability to produce high-quality wine."

A Hong Kong-owned winery, Grace Vineyard is based in the mainland's northern Shanxi province. (See sidebar, "Gracious Vineyard") "We're still in the early stages of figuring out what constitutes Chinese-style wine," said Judy Leissner, company CEO.

But she said demand on the mainland "has just exploded. I think at first, wine was just a drink. Now people are interested in it; they want to know more about it, and they ask questions. For example, in our retail wine shops, once they would come in and say, 'I don't want the most expensive wine.' Now they ask, 'Can I have a Cabernet Sauvignon?'"

Asian Flavors

Grace Vineyard, meanwhile, is gaining accolades from regional wine experts. Its Deep Blue 2008 was awarded Best Wine from China at the second edition of the Cathay Pacific Hong Kong International Wine & Spirit Competition. Billed as the largest pan-Asian wine competition, the event this year attracted some 1,300 wine entries. In the food and wine matching, Japan's Chuo Budoshu Company's Grace Koshu 2009 took the new category for Best Wine with Sashimi, while Torlesse Wine's 2007 Pinot Noir won Best Wine with Cantonese Dim Sum.

"Hong Kong is undoubtedly one of the most exciting wine markets in the world at the moment, and the opportunity to judge there has been a great experience," said Tim Atkin. A Master of Wine and a wine writer from the United Kingdom, Mr Atkin was appointed international guest chair of judges.

Trading Up

Hong Kong has caught the imagination of the global wine industry since abolishing wine duties in 2008. Hong Kong wine imports rose by 72 per cent in the first nine months of this year, to HK$4.67 billion. Hong Kong is now the second-largest centre for wine auctions in the world, recently overtaking London and now only behind New York.

Those numbers even have new exhibitor Turkey excited. Istanbul-based Sardis launched its organic wine in Asia at the fair. "This is an important event for us, as this is the first time we're introducing our product in Asia," said Evrim Sirin of Sardis. "We've made some good contacts here and have found potential distributors for our products."
Grape Escapes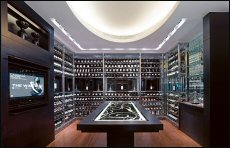 Two-Michelin starred Ming Court, at Langham Place Hong Kong, boasts more than 400 varieties in its cellar

Earlier this year, wine specialists from around the world flew to France's southern Rhone region for the first International Grenache Symposium. The meeting was held to gather ideas on how to re-ignite interest in Grenache, one of the world's most planted grapes. It was decided that Rhone producers of the grape would band together to promote it, highlighting the grape's French identity and lending it an aura of prestige. An International Grenache Day, held in September, was also launched to spearhead the campaign.

A red grape that thrives in hot climates, Grenache produces a sweet, floral, fruity wine. Aside from southern Rhone, the grape is also grown extensively in Spain, where it is known as garnacha, and in Australia. Wine made from Grenache can be difficult to cultivate, and has resulted in some syrupy mixtures in the past. And because of its use in blending – it is Grenache that forms the 'G' component of GSM blends (the others being Syrah and Mourvèdre) – the grape suffers from a cheap image.

There is also a move to bring back the grape in Australia. In recent years, regions such as Barossa and McLaren Vale have been cultivating fine wine made from Grenache, and the Clarenden Hills winery scored a 93-95 Wine Advocate score for one of its Grenache labels. So should Hong Kong sommeliers be adding the grape to their lists?

"I think it is probably one of the better food wines," says Eddie McDougall, Master Winemaker at Hong Kong's only winery, 8th Estate. Mr McDougall is putting the finishing touches to the company's first wine made solely from Grenache. He is using 90-year old vines, an opportunity too good to pass up, he says, adding that the wine, which will target the premium end, holds a similar sweetness to many Chinese dishes and soups, making it a good match for the region's cuisine. "It's a mouthful of joy, you could say," he says.

Ross Chan has just added a bottle called "Dowie Doole G&T, McLaren Vale 2009" to his list at Asia Vintners Ltd, the company he set up early this year. "People are definitely intrigued by the name," says Mr Chan, a good sign perhaps for the Australian-made Grenache-and-Tempranillo blend. Many in the local industry believe that Tempranillo is another red grape on the verge of doing great things, though most Hong Kong wine consumers have likely never heard of it.

Uncommon Pleasures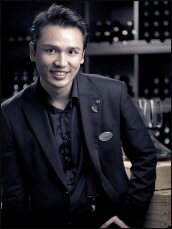 Wine expert Zach Yu is overseeing the creation of one of the city's largest and most varied cellars

The rise in popularity of New World wines in Hong Kong is creating a healthy interest in grapes and their qualities. Those first attracted to French wine have also begun delving beyond an initial interest in Bordeaux and into grape specifics. "Most could tell you their favourites classified by country," says Mr Chan. "As a wine rebel, I plan on introducing more uncommon grapes and blends to the market, because there are a lot of drinkers tired of drinking the same old same old."
Both Mr McDougall at 8th Estate and Mr Chan say it will be true wine lovers straying down the path from Cabernnet Sauvignon, Shiraz and Pinot Noir – already seen as adventurous choices here – to try a Grenache or Tempranillo wine. But they are pleased that the market is expanding its choices. Mr Ross even ventures to say that Bulgarian wine could be among a new wave of wines to the region.

At the Langham Place Hong Kong, a five-star hotel in Kowloon, wine expert Zach Yu is overseeing the creation of one of the city's largest and most varied cellars. It currently lists more than 400 bottles, and Mr Yu is hunting one Belgian brand made from cherries rather than grapes.

The cellar is being created inside the hotel's two-Michelin-starred Ming Court, its Chinese restaurant, and offers a twist on traditional food and wine pairing. Guests can select their wine first and have a menu tailor-made to complement it. "We need to build interest to try something new, to move them out of a small circle they choose," Mr Yu says of his guests.

The Chinese are known for their spending power, and Mr Yu readily admits they are more likely to splurge on an expensive bottle than Western clients.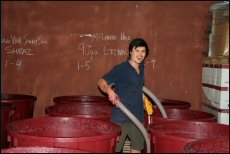 Eddie McDougall, Master Winemaker at Hong Kong's 8th Estate winery, has produced the company's first wine made solely from Grenache

Size equals prestige. Having the biggest list or exclusive bottles boosts the hotel's credentials as well as the client's when entertaining. The sommelier, however, emphasizes a need for high-quality wine at good prices, and has turned to boutique wineries to fulfill this.

Historically, the Chinese have plumped for big names, choosing Lafites or Haut Brions, and Mr Yu has his work cut out to change this. He hasn't shied away from adventurous choices. Included on the list is a premium South African Pinotage by De Waal, retailing at HK$415. Pinotage is generally an unpopular grape choice here because it is seen as cheap. The Argentinean Malbec, another grape on the rise, will be great with full-flavored wintry Chinese dishes, according to Mr Yu. Kyoho, Lemberger and Carmenere are other unusual picks rarely seen on menus elsewhere.

He is going to great lengths to give as much information as possible in a bid to entice, and to avoid confusion, when ordering. Each wine has an order number, description, price, vintage and an all-important Wine Spectator rating. (Supplying these ratings is a burgeoning trend in status-conscious Hong Kong.) Although New World wines are listed by grape, Mr Yu has stuck with regions for Old World types, and is even compiling a display box of soil samples; any information is seen as a bonus. "Maybe they are not familiar with the grape, but they have heard of the limestone," he says.

Region Over Grape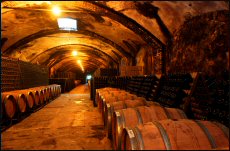 Hong Kong-based Sino-Vantage is importing a number of Italian wines, including wine from Villa Sparina's cellars, to cater to growing local demand for the region's wine
Herve Leroux founded suppliers Sino-Vantage Asia Ltd just over a decade ago, with a focus on importing French wines. The Frenchman says events like the International Grenache Day are too broadly focused to instill much impact. He adds that people have a knowledge of region over grape, especially when it comes to Old World wines.

Mr Leroux looks to market trends at street level to discern what consumers are looking for next. A rise in successful mid- to-high-end Italian restaurants has brought about more desire for and knowledge of Italian wines, and Sino-Vantage has included Italian selections to accommodate what he believes is a growing demand.

But Italian wine, along with many other European wines, has often proved difficult to market here. Regions are numerous, often small and hard to source, names are unpronounceable, labels complicated. The Italian wines known as the Super Tuscans have made good market impact, perhaps broadening the market for wine from Barolo or Barbaresco. But wine has to be good value, of high quality and hold an interesting story in order to be promoted well, he says. "Grape is part of the story," says Mr Leroux, although "for us, the grape is not the most important part. We are selling Gavi di Gavi wine from Italy. How many people know the grape Cortese?"

Beyond Bordeaux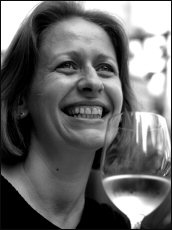 Hong Kong-based food-and-wine writer Annabel Jackson says education is key to ensuring the success of wine introduced to the market

Bringing new wine to market needs care and devotion, with knowledgeable stewards to ensure its success. "Education, always education," says Annabel Jackson, a Hong Kong-based food and wine writer, educator and consultant. "Put a wine in front of someone and explain it, and they will like it," she says, adding the educational element remains largely under-used at trade fairs, while tastings, the usual introductory route, are still viewed in general as "too pompous."
Grapes showing strongest growth potential are those that match well with Chinese cuisine, says Ms Jackson. She suggests Italian wines with "decent acidity," Malbec, Syrah and America's Northwest Pinot Noirs as front-runners. "Once you move from Bordeaux," says Ms Jackson, "the world is your oyster."

Good news for makers of Grenache.
Hong Kong SAR November 5 2010

擬開放予成年公眾人士 國際美酒展 200元任飲任食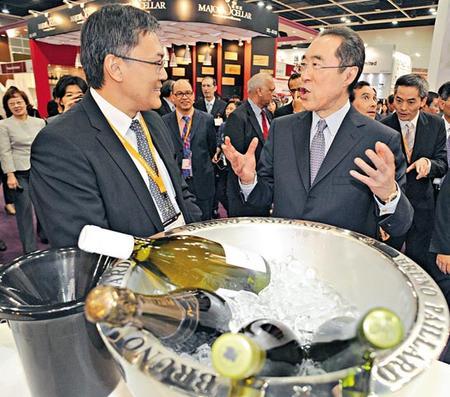 一連三日的香港國際美酒展4日假會展開鑼,在6日最後一天展覽,將開放予成年公眾人士,入場費每人200元,便可在場內免費豪歎過千元的靚酒,以及品嚐米其林美食。貿發局指,今屆共吸引700 個海內外參展商,比上屆增三成,並組織了65個買家團,當中逾千人是大陸買家,證香港葡萄酒貿易發展愈趨蓬勃。

18歲以上的公眾人士,6日可花 200元購票進入香港國際美酒展場地,屆時除了免費獲贈 Lucaris 水晶酒杯一隻,更可手持酒杯在場內四處試飲過千元的美酒,包括葡萄酒、香檳和日本清酒等。 其中場內意大利館的大型葡萄酒展覽商 Vinitaly,匯聚超過40個酒莊共二百多款全港罕見葡萄佳釀,供免費試飲,更邀得十多名意大利米其林星級名廚示範「美酒配佳餚」,在6日大顯身手的包括二星餐廳名廚 Luca Ciano 等,入場者有機會一邊歎米其林美食,一邊歎美酒。

品罕見佳釀及「米其林」美食

攤位內亦有名廚即場製作意大利雪糕,配上葡萄酒,任飲任食。

Vinitaly 發言人4日表示,意大利有450種葡萄,可調製出種類品質豐富的葡萄酒,「有很多種意大利葡萄酒,港人未必試過,今次是好機會逐款試。」

她推介港人必試 Banfi 品牌的 Brunello di Montalcino,屬世界上數一數二的經典意大利葡萄酒,每支售1000港元,適合配紅肉、芝士等。

另一特別推介是香港仍未有售、Tenuta Santa Maria 品牌的 Amarone,每支售500元,入口香滑豐富。

該酒莊有百多年歷史,銷售點由歐美至日本,負責人希望未來幾年能打入香港及大陸市場,料市場潛力比日本高出兩成。

貿發局表示,今年首9個月香港的葡萄酒入口總值達46.7億元,比去年同期上升七成二;出口總值亦有8.84億港元,增加五成二。
November 3 2010

A World of New Wines to Hong Kong

Five years ago, David Harder noticed a lack of Canadian goods on supermarket shelves in the Chinese mainland and Hong Kong, and set out to do something about it. Despite initial market skepticism, he now imports a wide range of goods, including 15 types of ice and table wine, such as those from the Canadian winery Birchwood, through his company, The Canada Emporium, to markets across Asia. Growth is spearheaded by sales on the mainland, where he says company sales are set to quadruple, thanks to growing numbers of new affluent consumers eager to try foreign goods.

Figures show that North America has already made significant leaps into the Hong Kong wine market. Nudging aside the fact the region has long favored famous French reds, in 2009, Hong Kong imported US$40 million, or 4.1 million liters, of wine from the United States, a rise of 138 per cent and 13 per cent respectively.

California wine has led the growth, but with a further 50 per cent rise in imports expected this year, the benefits of shipping to the city are attractive. Combined with US President Barack Obama's goal to double US exports in the next five years, the push could see a flood of wines from around the US. Canada, meanwhile, benefits from its image as a wholesome nation with bountiful fresh food.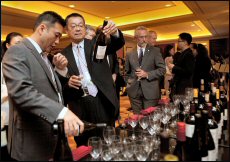 Wines from the Pacific Northwest are making inroads in the China market through trade shows and special-event dinners

The American Dream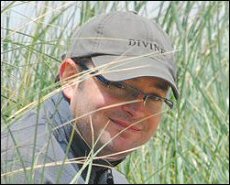 Erik McLaughlin, National Sales Director, Willamette Valley Vineyards

In May, the Hong Kong Government signed a memorandum of understanding (MOU) on cooperation in wine-related business with the US. Soon after, it signed separate deals with the US states of Oregon and Washington to promote wines from the Pacific Northwest. Toby Marion, who runs Golden Gate Wine in Hong Kong, which distributes new and fine wines from the US, has seen double-digit growth in sales from Washington State and Oregon in recent years.
High-quality Cabernet Sauvignons and Chardonnays from Washington and Pinot Noirs from Oregon are the flagship wines beginning to gain recognition. "American wines are really high quality and good value, but the market perception used to be that they were overpriced," says Mr Marion. That's changing now. Since Hong Kong abolished taxes on wine in 2008, the market has surged. Yet the choice has led to an increasingly savvy but price-sensitive customer. Statistics predict wines at US$5 dollars or under will be the fastest growing segment in coming years.

"Wine prices in restaurants are quite high, so many people believe there is a large amount of pent-up demand among consumers, who don't want to pay high prices," says Mr. Marion.

It's here that Hong Kong wine lovers could turn to American wines as a solution. Mr Marion says his pouring wines compete with most other varietals. His mid-priced to premium offerings prove excellent value. But, he cautions, American wineries must be aware of the need for "steady supply and pricing."

Those used to dealing with the three-tier producer to distributor to retailer system prevalent in the US, may be daunted by numerous routes open in Asian business, says Erik McLaughlin, National Sales Director with Willamette Valley Vineyards in Oregon. Finding partners can also be taxing. "I still feel I learn much from each interaction I have with my business partners in Asia," says Mr. McLaughlin. "We are still figuring it out."

Flying in Wine Importers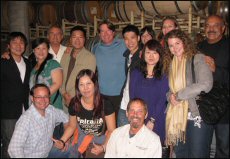 As part of a campaign to create ambassadors for Oregon wines, the Wilamette Valley winery recently hosted a group of Hong Kong importers and affiliate companies from the Chinese mainland

Willamette, which ships up to 3,000 cases annually across all markets, expects Hong Kong and the mainland to become its top export destination within five to 10 years. Mr. McLaughlin says that reaction in both locations has been good, but that knowledge of US wines is in its infancy and needs to grow before profits can build.

As part of a campaign to create ambassadors for Oregon wines, the winery in September hosted a party of Hong Kong importers, affiliate companies from the mainland and Macau and their top customers to promote the region. "Not only did we spend time with them at our winery, educating them about our wines and viticulture practices, we helped tour them around some of our fellow wineries' properties to learn about Oregon in general, particularly the culinary and agricultural scene," Mr McLaughlin says.

Despite positive figures and the MOU signaling long-term interest, players are looking for guidance. Producers and dealers say support by the many US wine bodies and organizations would provide much-needed consumer education in Hong Kong and the mainland. Others look to big producers to open channels for smaller wineries. Sean Sullivan, author of an independent blog site, Washington Wine Report, suggests that unless smaller producers work together, they may lose out. "The main issues are costs and regulations," he says. "The vast majority of Washington's almost 700 wineries are small in size, and produce less than 3,000 cases per year."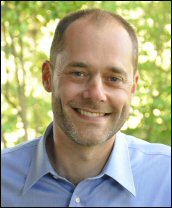 Alex Sokol Blosser, who runs family winery, Sokol Blosser in Oregon, ships 200 cases annually to China

With or without the support, wineries should recognize this need for education and in the value of building personal relationships in the marketplace. Hong Kong and the mainland run many trade shows for use as a platform.

Alex Sokol Blosser, who runs his family winery, Sokol Blosser, in Oregon, ships 200 cases annually to markets in Hong Kong, the mainland and Macau. While progress is slow, he also views it as sure and is hopeful for growth. "My plan to increase sales is to visit Hong Kong every year and continue to grow my reputation there. In 10 years, we may have a small following."

Lasting Finish

The same strategy can be applied to the mainland, though the markets are vastly different. The mainland imposes a 48 per cent tax on wine imports, rising to 69 per cent if labels display traces of fruit other than grape. Each wine must be accompanied with a specific set of intricate documentation. Labelling laws are strict and require great detail. Yet, recent figures show wine consumption rose 80 per cent from 2004-2008, and by 2013, the country is expected to become the world's seventh largest wine consuming country – representing tantalising potential.

Top Cellars of Washington exports a number of the state's hand-crafted wines. The company's focus lies in China. With limited marketing budget, Top Cellars presents its wines through high-profile events, including dinners held by the Hong Kong Chef's Association, and providing wines at the Shanghai Expo's Washington Day in order to reach the upscale restaurants and hotels.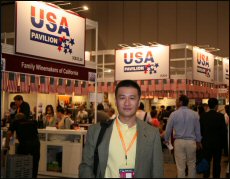 Robert Pong, CEO of Top Cellars, represented Pacific Northwest wines at the HKTDC International Wine & Spirits Fair

Since February 2009, the company has put 75 samples into the market, many through trade shows and similar events, and is beginning to reap the benefits. Top Cellars is now fielding requests from Shenzhen, as well as Beijing and Shanghai, though company CEO Robert Pong finds competition fierce. "Trying to stay competitive while maintaining a reasonable margin is always a challenge," he says.

David Harder at The Canada Emporium spent nine months and Rmb500,000 establishing an office in Beijing and obtaining an import license. He says employing people to work on the ground is vital for success. Those who don't invest in people, secure companies that do. Failure to put money into people, says Mr Harder, "is almost a definite recipe for failure."

Niche products do have an opening, he says. Mr. Harder's company is expecting its sales in Hong Kong to flat-line year-on-year going forward, but forecasts a 400 per cent annual rise for the mainland over the next four years. "The mainland market does focus on famous names, but the rise of the upper middle class, which is growing every day, will try something new," he says. "In fact they are very keen to try."
October 28 2010

Sample red wine fit for the French president in Hong Kong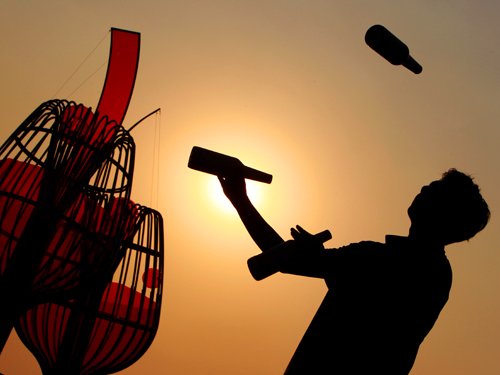 Donald Lo Ngai-shing from the Hong Kong Wine School performs for visitors to the 2010 Hong Kong Wine and Dine Festival at the West Kowloon Waterfront Promenade.

Wine lovers will be able to sample and buy French President Nicolas Sarkozy's personal choice in red wines and some of the world's finest vintages from tonight at the Hong Kong Wine and Dine Festival.

The 2006 Chateau de l'Hers Prestige, on the menu at official presidential functions, will be on sale at the four-day outdoor fair with a price tag of HK$1,088, wine seller Secrets de France's sales director Ivan Shiu Chun-man said.

Visitors can also buy two wine tokens, at HK$10 each, to sample a glass of the wine that is made from 13 types of grapes from the Chateauneuf-du-Pape region in France.

"The wine changes and offers five different kinds of tastes within an hour after you uncork it," Shiu said. "It has a spicy taste and goes well with Chinese food."

It is the most expensive wine on sale at the four-day outdoor fair which will open tonight - apart from the five-litre 2000 Chateau Mouton Rothschild, which will sell for HK$80,000.

Alex Yu Kung-shan, director of ABC Wines, said the wine was a collectors' favourite.

Laurent Maupile from the Bordeaux Tourist Office said 300 chateaus would take part in the event this year. Unlike last year, visitors can not only sample, but also buy, their wines.

The fair also features some award-winning dishes and delicacies prepared by Michelin-starred chefs from Hong Kong and France. Some counters will be offering crab dishes at HK$20, abalone for HK$25, and foie gras with gingerbread for HK$38.

Mason Hung Chung-hing, event and product development director of the Hong Kong Tourism Board, which is responsible for organising the fair, said about 11,000 wine passes had already been sold. Passes are priced at between HK$200 and HK$300 and include a wine glass and wine tokens for tasting.

More than 80,000 visitors are expected at the festival on the West Kowloon Waterfront Promenade from today to Sunday. Last year, 70,000 people visited the three-day carnival.

May Chan, assistant sales manager of Global Link Winery, expects a 50 per cent increase in revenue this year compared to a year ago.

Steve Tsang Wing-on, director of European restaurant Fragrant Kitchen, is hoping for revenue of between HK$200,000 and HK$300,000 during the event. Admission to the event is free.
Published on Oct 15, 2010

*SPECIAL PROMOTION* Hong Kong: A Wine Trading and Distribution Hub

A new series of agreements between the U.S. and Hong Kong have opened markets—and opened doors to American wine companies.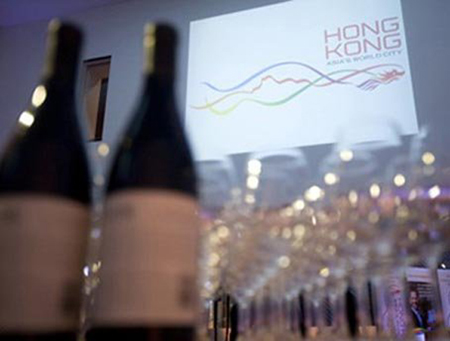 An overnight boom in wine trade occurred in February 2008, when Hong Kong eliminated the wine duties. Merchants are seizing the opportunity to increase shipments and establish a greater presence in Hong Kong. Companies from various sectors of the wine industry are seeking to uncork the huge potential market in Asia and particularly Mainland China – a region on the verge of becoming the driver of global wine sales in the next decade and beyond.

Memo of Understanding on wine marks closer bilateral ties
A Memorandum of Understanding on Co-operation in Wine-related Businesses (MOU) was signed between Hong Kong and the United States on May 17, 2010. This will further foster joint efforts by the United States and Hong Kong to promote U.S. wines in Hong Kong and via Hong Kong into the massive Mainland China market.
Hong Kong Secretary for Commerce and Economic Development, Mrs. Rita Lau (right) and Secretary of Commerce of the United States, Mr. Gary Locke after signing the MOU in Hong Kong.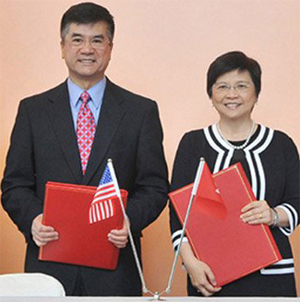 Hong Kong Secretary for Commerce and Economic Development, Mrs. Rita Lau, signed the MOU with visiting Secretary of Commerce of the United States, Mr. Gary Locke. "Today, our relationship with the U.S. takes another major step forward," Mrs. Lau commented. "We will strengthen our joint efforts on promoting wine-related trading, tourism, investment and education. The MOU also covers a number of special areas. These include promoting wine alongside regional and local cuisine, facilitating the organization of wine auctions in Hong Kong for U.S. wines, and encouraging the provision of quality wine storage facilities in Hong Kong."

Following this MOU, another co-operation agreement was signed between Hong Kong and Oregon and Washington states on May 24, 2010.

Wine imports from the U.S. amounted to US$49 million in 2009-2010, representing a five-fold increase since Hong Kong's duty exemption.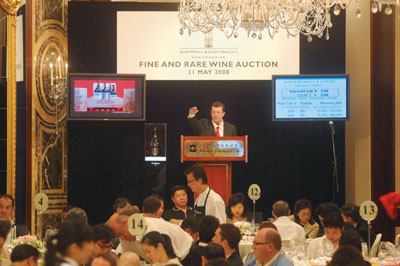 A wine auction in Hong Kong. Hong Kong surpassed London to become the world's second largest wine auction center in 2009, just next to New York.

Exciting developments and opportunities

Overall, the market has been responding positively since the wine duty exemption. Wine imports into Hong Kong in 2008-09 amounted to US$410 million, representing a growth of 80% over 2007-08. The imports grew by another 45% in 2009-10, amounting to US $595 million. Sixty percent of all wine consumed in Asia is consumed in Hong Kong and Mainland China.

And many prominent U.S. collectors are now looking east when it comes to consigning their cellars. As of the end of June 2010, 30 auctions have been held in Hong Kong since February 2008, with aggregate sales exceeding US$158 million.

Hong Kong is a center of wine fairs to promote the trade. The Hong Kong Trade Development Council organized its second Hong Kong International Wine and Spirits Fair in 2009, featuring 525 exhibitors from 34 countries and regions, attracting close to 12,000 trade buyers. The fair's third edition will be held from November 4-6, 2010, at the Hong Kong Convention and Exhibition Center, and success is virtually assured.

Hong Kong is also gearing up for its second Wine and Dine Festival this year at the West Kowloon promenade, highlighting Hong Kong's diverse culinary culture and showcasing the city as a premier destination for visitors to enjoy fine wine and food. The festival will be held from October 28-31, with up to 80,000 people expected to attend.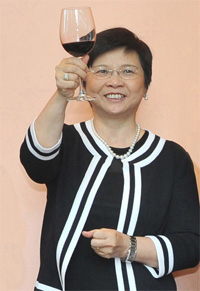 "Zero wine duty, a simple regulatory regime for wines, and other strong fundamentals including a sound financial system, strong connectivity and the rule of law, make us an ideal place for companies to set up or expand their base," said Hong Kong Secretary for Commerce and Economic Development, Mrs. Rita Lau.
State-of-the-art storage and vigorous enforcement of counterfeits
Reliable storage facilities to ensure the quality of the wine as an investment stock is now a reality in Hong Kong. In 2009, the Hong Kong Quality Assurance Agency launched a plan for accrediting storage facilities which meet certain required standards. Nine companies were awarded certifications in May, and more will follow.

Hong Kong Customs is constantly vigilant against possible counterfeiting activities. To help prevent the entry of counterfeit wine into Hong Kong, Customs officers carry out continuous risk assessments and, as necessary, inspections of wine imports at control points.

The Door is Open

Strategically located at the heart of Asia, Hong Kong has built a reputation as a regional business hub, a natural gateway to new economic opportunities in Mainland China and the rest of Asia. Her first-rate infrastructure, freedom of expression and commitment to the rule of law are the envy of the world.

Hong Kong's global connectivity provides a strong base for the development of wine-related businesses.



Hong Kong: Asia's world city—an ideal place for wine-related businesses

Hong Kong has removed all wine duties since February 2008. With no VAT or GST, Hong Kong is the first free wine port among major economies.

Enhanced customs facilitation measures for wine entering the Mainland China market through Hong Kong*

A) Pre-valuation of wine duty: registered wine traders may request Shenzhen Customs to conduct wine duty valuation before the shipment is exported from Hong Kong to the Mainland. Shenzhen customs will normally complete the procedure within one working day when the shipment arrives; and

B) Expedited customs clearance: If no pre-valuation has been conducted, Shenzhen Customs will expedite the clearance process, from three working days to seven depending on whether the wine is new to the Mainland market. If customs clearance cannot be completed within the said timeframe, the Mainland importers may request for release of goods upon payment of guarantee deposit.

*A Registration Arrangement was launched in May this year for Hong Kong Wine Exporters to make use of the above customs facilitation measures at Shenzhen ports. Details can be found on www.tid.gov.hk. After trying out the measures for six to nine months, the situation will be reviewed and extending the scheme by phases to other major Mainland ports such as Shanghai, Guangzhou and Beijing may be considered.
October 14 2010

Harvest Time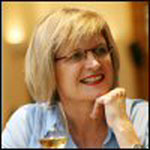 International wine expert Jancis Robinson writes daily for www.ancisrobinson.com, weekly for The Financial Times and bi-monthly for an internationally syndicated column. She is also editor of The Oxford Companion to Wine and co-author (with Hugh Johnson) of The World Atlas of Wine – both recognized worldwide as standard references.

A fan of Hong Kong, Ms Robinson is a regular visitor to the city, where she attends charity dinners in aid of Room to Read www.roomtoread.org, organized by The Financial Times. She will travel to Hong Kong next for the Wine Future Conference, scheduled 1-3 November 2011.

To what extent did the scrapping of duties stimulate Hong Kong's wine business?
I'm sure it had a huge effect. I remember so vividly landing in Hong Kong the day it was announced. It was like a green light for all those dying to take advantage of the growing demand in Asia, and it put Hong Kong definitely ahead of other possible fine wine hubs.

Hong Kong has been emerging as a wine centre ever since that government decision, but was it already a market ripe for the picking?
Definitely. It has proximity to all that new money in the Chinese mainland and, most importantly, was already a centre of genuine connoisseurship among a significant nucleus of Hong Kong residents.

All the big auction houses now hold sales in Hong Kong, regularly breaking new records. Are you surprised by the speed at which this is happening?
Yes. I am very surprised by quite how many bees are now buzzing round this honeypot, some of them auction houses that hardly existed a year or two ago.

Why is the wine world – collectors, traders, or merely wine aficionados – so excited about what's happening in Hong Kong?
I don't think collectors and aficionados are particularly thrilled about what's happening in Hong Kong when the overall effect has been to move the small elite of trophy wines into the luxury goods sector and out of the realm of ordinary wine lovers. But producers of and traders in those wines love it, of course. And those who produce wines in the ranks below hope that the price hikes will rub off on them, too.

The mainland and wider Asian markets are also developing a taste for wine. What are your thoughts on this?
In my experience, the average level of knowledge in Hong Kong is many times higher than that on the mainland and, unfortunately, on the mainland the average quality of wine typically on sale is pretty uninspiring. Frankly, it amazes me that the Chinese are prepared to persist with wine when so much of what they are sold is so thin and tart.

We know what Hong Kong is doing to reinvent itself as a wine hub. What more could it be doing?
I suspect the traders would have a better idea. What worries me is that there are so many new investors buying at these auctions – new investors who would never complain for fear of loss of face – that they constitute an ideal proposition for anyone trying to offload wine of dubious quality, authenticity or provenance. I think some sort of certification scheme for storage conditions and for wine provenance would be a good idea.
Heard it on the Grapevine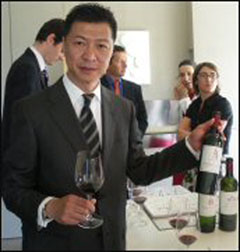 Randy Lee set up Asia Bottling Company, Hong Kong's first wine bottling plant

It took a little over a year for Randy Lee to conceive and open the first wine bottling plant in Hong Kong, and arguably, Southeast Asia. Located in the New Territories, Asia Bottling Company uses European machinery that can process 8,000 bottles an hour. The facility is already attracting wholesalers and retailers from the Chinese mainland and Australia.

The business is buoyed by low-cost logistics, access to Chinese-made dry goods – the facility deals in everything from cartons and bottles to corking and labeling – reduced service prices, and Hong Kong's favorable business reputation.

So far, business looks good, according to Mr Lee, who says he is already branching out into the corporate gifts market. The only place to go from here is up, he says. Such optimism is typical among those engaged in wine-related ventures in Hong Kong. Located next door to the mainland's booming wine industry, Hong Kong has seen its own local consumption thrive since February 2008 when the Hong Kong Government abolished duty on wine.

The government's bid to become a regional wine hub is bearing fruit. According to the International Wine and Spirit Record 2010 Study, commissioned by Vinexpo, Hong Kong is Asia's leading wine market. Per-capita consumption among the drinking-age population measured 3.6 litres per year, ahead of both Japan at 2.5 litres and Singapore at 2.1 litres.

"The duty drop has just transformed the market," says Mr Lee, who spent 13 years buying wine and spirits with ParknShop, the leading Hong Kong supermarket chain owned by the AS Watson Group.

For years, Hong Kong's wine market has been fuelled by connoisseur collectors who focused primarily on red wine. Red wine remains the most consumed variety, although other categories are beginning to move due to a growing trend of pairing food and wine, which helps introduce new labels.

Missing Links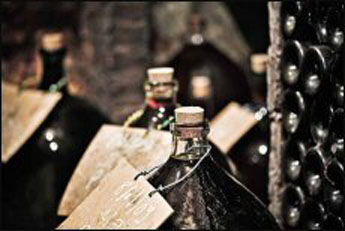 Hong Kong is attracting international companies, such as Sarment, to tap into Asia's booming wine market

Competition is also ferocious. There are about 2,000 wine importing merchants and some 300 active wholesalers in Hong Kong, as well as wine dinners, tastings, parings and events for traders and the public. When considering importing wine into Hong Kong, targeting a clear niche market could equal success, according to Christina Keung, General Manager of Italian Wine Merchants, Hong Kong Ltd (IWM). With 25 years experience in the Hong Kong wine industry, Ms Keung was hired by IWM, a New York-founded online boutique that specializes in collecting, storing and investing mainly premium Italian wines. The company set up its first overseas outpost in Hong Kong in March 2009.

With French wine dominant in the city, the company considered upscale Italian wines underexplored. Despite sensing a niche, IWM was hesitant at first about market-readiness, and constructed a plan to deliver wines to target buyers direct.

"We were so differentiated from the mainstream that we had to rely on tastings," explains Ms Keung, who embarked on a full schedule of tastings, pairings, media dinners, and visits by vintners to introduce the company's offerings. "Once people tried it, they liked it," she says. "Our best results came through tastings, and we reached the exact clients we wanted."

Red, White or Green?

Along the way, Ms. Keung has noted a rising trend for healthier options. The fine wines she promotes are often organic or biodynamic – wine produced entirely naturally – and these varieties have proven alluring to buyers as well as the media.

"People are just so much more conscious of health and well-being. I think it's tomorrow's wine," Ms. Keung says.

Ross Chan is hoping her words ring true. He launched his boutique portfolio Asia Vintners Ltd in February, offering only 100 per cent sustainable and organic wines. The bottles come from France, New Zealand and Australia. But Mr Chan is not aiming at the high-end market with his labels.

"There is nothing like this portfolio in the market," he says, explaining that he is introducing new offerings at reasonable prices. "If you look at what's available here, there is a preference for red wines from the Left bank, nothing from the Right bank unless it's [Chateau] Petrus – the big names. There is nothing affordable."

With cheaper wines priced at US$5 or under, one of the core growth sectors outlined in the IWSR study, Mr Chan's wines may come into their own. He admits his portfolio is just a tiny slice of the market, but he remains hopeful.

"It takes companies like ours to promote such products," he says, noting that his wines are already appearing on lists at a handful of the city's restaurants.

China Calling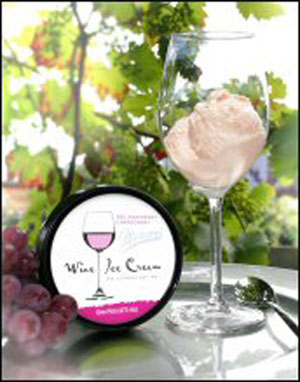 Red Raspberry Chardonnay, one of the offerings of US-based Mercer's Wine Ice-cream

But if Hong Kong's figures are impressive, they are nothing compared with the figures on the mainland. It is predicted to consume more than 100 million nine-litre cases by 2013, and to import around US$870 million worth of wine by 2017. With its proximity and links to the mainland, Hong Kong is seen by many as an entry to this vast market.
Mercer's Wine Ice-cream, a US-based ice-cream company that has seen a worldwide hit with its wine ice-creams – including flavours such as Royal White Riesling, Red Raspberry Chardonnay and Ala Port – has an aggressive global growth plan. The company entered Hong Kong supermarkets working with Bright Trader distributors in July, a launch that took a year to complete.

"The process is truly intricate and elaborate," says company's president Dalton W Giverns. He said that while the product targets Hong Kong's cosmopolitan consumers, Mercer's is undoubtedly looking to tomorrow's emergent mainland customer. A base in Hong Kong could be used to help ease a move into the mainland.

"At some point, we would hope to use Hong Kong as a route to China," he says. "Everyone knows China is the fastest growing economy in the world, it's the 800-pound gorilla," says Mr Giverns.

"People are adventurous in trying out new products across the border – with a distinct liking for premium and luxury goods," agrees Anthony Cheung of Bright Trader, who says the company is actively seeking mainland distributors.

From the Ground Up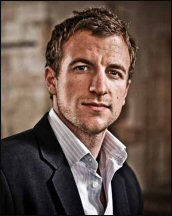 Richard Green, Managing Director for Asia, Sarment, finds Hong Kong a convenient base to target regional wine collectors

Others have stumbled into the mainland market almost by accident. Richard Green is Managing Director for Asia with Sarment, a fine-wine advisory he moved to Hong Kong to launch in June 2009. Billed as a private members' opportunity, Sarment opened in London and Hong Kong to offer clients the services of some of the world's most connected sommeliers based on a fee-structure. Targeting collectors in Hong Kong, as well as on the mainland and in Singapore and Thailand, Mr Green found Hong Kong a convenient base.
"Logistically, Hong Kong has a very practical element. It's simpler to set up here rather than in Shanghai, for instance, and it is an interesting wine market in itself," he says. The company did well in Hong Kong, but the mainland was a different matter. "We barely made a ripple there," he says.

However, after being approached by a local media partner, Mr Green has, for the last eight months, been consumed with a side project to produce the mainland's first comprehensive wine guide, scheduled to launch next month. Mr Green travelled the mainland tasting, tracking suppliers, and rating merchants for the guide, which will list China's top 100 purchasable wines. With that experience, Sarment has revised its mainland expansion plan to centre on the large demand for wine knowledge and education.

Back in Hong Kong, company growth will focus around increased levels of sophistication. Mr Green says there is growing need for diversified offerings and greater quality. The market can be frenzied, he admits, but there are openings for those who stand out.

"The real key, from what I can understand, is adding a personal element," he says. "Getting in there, discovering personal tastes and what's wanted. Then it comes down to the relationships you have, and the wine you can access."
October 13 2010

Italians toast fung shui for adding natural touch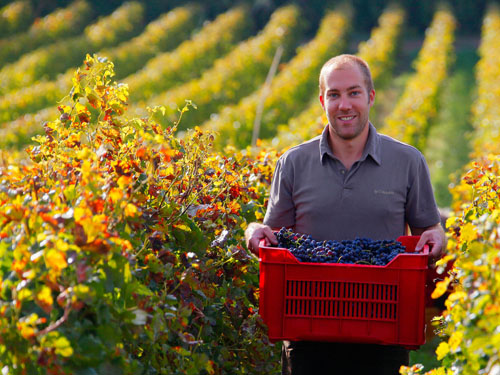 French winemaker Dominique Genot has embraced the principles of biodynamic farming, geo-biological architecture and fung shui at the Caiarossa vineyard.

Nestled in the rolling hills of Tuscany in Central Italy, a new vineyard is using fung shui to make its wine in harmony with nature - and give it an extra marketing zing. "We have created a fung shui cellar in order to retain a bond with nature," Solene Genot, who manages the Caiarossa vineyard with her husband, Dominique, said.

"The cellar is located in a place where the energy is highest - halfway between the top of the hill and the bottom of the valley," she said.

"Even the colours of the building - red on the outside and yellow on the inside - are the colours of nature, the sun and the earth."

Caiarossa is in the village of Riparbella in a region called Val di Cecina close to the Mediterranean Sea and the historic port of Livorno.

It was bought in 2004 by Dutch businessman Eric Albada Jelgersma, who also owns two vineyards in the Bordeaux wine region in southwest France.

In its marketing literature, the wine company talks about "the luxury of Mother Nature, which man has helped to produce".

"The inspiration for the winery comes from geo-biological architecture and Oriental Feng Shui discipline," it says.

The vines are spread out over 16 hectares and annual production is around 70,000 bottles, with 70 per cent for export, Dominique Genot said.

"It's a young vineyard, it's still expanding," he said.

"We are trying to make the most natural wine possible. We don't use any tannin or enzymes. We don't use chemical products, not even weed killer, and we work with manual, natural methods, not mechanical ones.

"We wanted a wine that is an expression of the territory. I think this could be the future for independent vineyards, while larger companies whose vineyards cover hundreds of hectares would have difficulty implementing it."

The cellar is on three levels, with a conveyor bringing in the grapes.

"In our case fung shui is used so that we feel as good as possible when we work in the cellar. It has large spaces, large volumes and a lot of natural light," he said.
October 12 2010

Cheers as the country's first red wine spa opens - Women sip wine from a glass as they bathe in a red wine spa at a resort in Fogang county, South China's Guangdong province.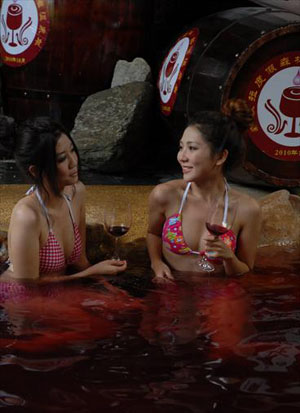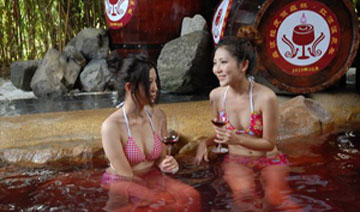 October 12 2010

Surging Australian dollar saps interest in Foster's wine business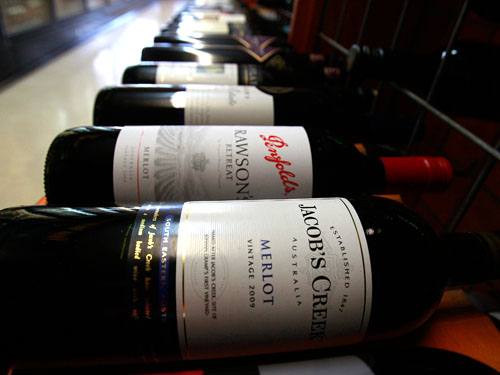 The higher Australian dollar is eating into Foster's US wine earnings and bank willingness to lend to potential buyers for the cyclical business.

Private equity firms running the ruler over Australian brewer Foster's wine business could baulk as the Aussie dollar's surge to 28-year highs has raised the unit's price tag by 20 per cent since a sale was first proposed. Private equity managers say banks may also be less willing to lend for a cyclical asset dependent on fickle consumers, compared with the defensive credentials of hospitals operator Healthscope - sold in July for A$2 billion (HK$15.3 billion) in Australia's largest private equity buyout since the boom.

The Aussie's rally above 99 US cents last week made Foster's US$3 billion wine business about 9 per cent more expensive than when the firm was first approached with an offer from US buyout firm Cerberus last month.

The currency has also surged 20 per cent since Foster's first proposed separating its beer and wine businesses in May, a move that was seen as putting both assets into play.

Although Foster's rejected the US$2.6 billon advance for the wine business as too cheap, talk persists that some of the world's biggest buyout firms including Kohlberg Kravis Roberts and TPG are eyeing the wine business, which owns top brands Penfold's and Beringer.

But analysts say a successful bid from any international player now appears less likely.

"Most of these players are all US-dollar based. The acquisition price has suddenly become 10 per cent higher so it is becoming a real issue," Arnhem Investment partner Theo Maas said.

As well as lifting the cost of a deal, the strong dollar eats into US wine earnings translated back into local currency. Foster's said the dollar took a A$123 million chunk out of profits last fiscal year.

Foster's has said it is continuing with plans to split its beer and wine businesses next year.

Private equity players are seen as the more likely buyers of Foster's wine or its A$10 billion beer business, Australia's biggest, with the interest of trade buyers said to be waning.

Industry sources in Japan downplay interest by No2 brewer Asahi, which said in August it expected to have US$9.2 billion on tap for acquisitions.

Deutsche Bank meanwhile said in a note last week that SABMiller, the world's second-biggest brewer, would find Groupe Castel's African beer unit a more compelling growth option than Foster's in the mature Australian market.

Interest from Deutsche-advised Canadian brewer Molson Coors is also said to have waned.

A private-equity buyout of the struggling wine operations, with a book value of US$3 billion, would need to convince bankers of the merits of backing a cyclical asset.

"I'm not sure you'll be able to get lending for that sort of business," a buyout industry source said. "Health-care assets you can get leverage for. Retail assets are very hard to get leverage for."

Some bankers agreed. "High levels of leverage, volatility and cyclicality don't normally go hand-in-hand," one said.

Another banker close to private equity said Foster's price expectations were too high. Others said the target's industry was less of an issue provided the cash flow was reliable.

"It definitely takes longer to get a package together. You need to corral a bunch of banks together to get a deal done and that is also why deals are slower to get done," Macquarie Group head of alternative investments Michael Lukin said. The Healthscope buyout was backed by 17 banks.

Banks are hungry to lend to leverage deals because there has been little activity in the market this year.

Foster's wine business, which has been rebranded as Treasury Wine Estates and owns vineyards from California's Napa Valley to the Hunter Valley near Sydney, is seen as attractive to buyout firms because of depressed earnings at the weak point of the wine cycle after years of oversupply. Big private equity firms could club together, as happened with the bidding war for Healthscope, which at one stage had five of the world's biggest buyout firms slugging it out.

An equity check of 40-50 per cent is seen as necessary for any deal but shouldn't be an obstacle to global buyout firms, which are sitting on unspent billions raised during the boom.

"There won't be many transactions as solid, as defensive a credit story as Healthscope. It ticked all the boxes. But the banks will just adjust the leverage accordingly," a senior LBO financing banker said.
October 11 2010

Top drops from Bordeaux uncorked for Hong Kong Outdoor Wine & Dine Festival Oct 28 - 31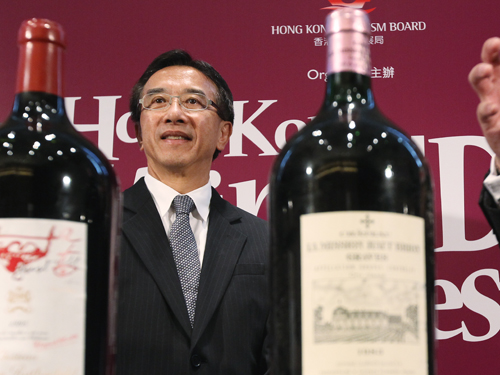 Tourism Board chairman James Tien will contribute an imperial of 1995 Chateau Mouton Rothschild to the wine-tasting event.

Wine connoisseurs are in for a treat. For three days, 150 people will get the chance to sample some of Bordeaux's finest wines - valued at about HK$1,000 per mouthful.
The tasting will be available to the first 150 people that buy a HK$300 grand tasting pass online via Cityline for each of the three days. They are being staged as part of this year's Outdoor Wine & Dine Festival, to be held on the West Kowloon waterfront promenade from October 28 to 31. More than 80,000 people are expected to visit the festival, staged by the Hong Kong Tourism Board, which will kick off a month of food and wine events.

"Our plan is to make the month of November a key `wine and dine' promotional window, so that our tourism, retail and catering industries can ride on it to create offers and activities and make more business," chairman James Tien Pei-chun said.

Some of Bordeaux's top wines will be provided for the three days of tastings. A six-litre imperial of 1983 Chateau Lynch-Bages will be opened on October 29, courtesy of the Bordeaux Chamber of Commerce and Industry. On October 30, visitors will be able to try a 1983 Chateau La Mission Haut-Brion, supplied by tourism board member Peter Lam Kin-ngok. And the following day, Tien will open an imperial of 1995 Chateau Mouton Rothschild.

The Chateau Mouton Rothschild, which Tien acquired a decade ago, is worth HK$110,000 to HK$120,000. Lam and Tien are two of about 10 wealthy wine collectors in Hong Kong. The large bottles are rare - and more sought after - because they are produced in smaller quantities. An imperial is the equivalent of eight regular 750ml wine bottles.

Also bigger is the size of the festival area, which will be 40 per cent larger than at the event's debut last year.

There will also be 50 per cent more booths devoted to food and wine. New additions include a grand tasting pavilion, where premium wines will be available, tastings of the three imperials and a food and wine pairing session featuring dishes prepared by Michelin-starred chefs from Hong Kong and France. Admission is free, but tickets must be purchased for tastings.
October 6 2010

Foreign-owned wine fund set to launch in China - French financial institution receives approval for new investment system.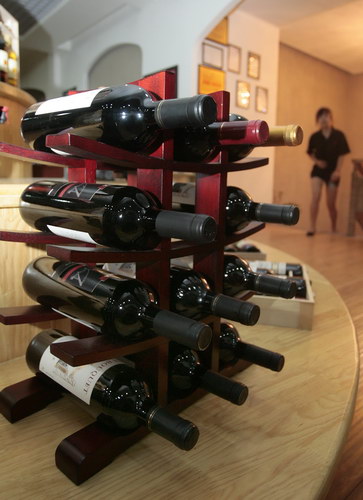 Bottles of red wine are displayed at a chateau in Nanjing, Jiangsu province. Societe Generale is launching a wine fund on Chinese mainland.

Societe Generale Ltd, a leading French financial institution, plans to launch a wine fund in China, eyeing the country's fast growing new rich. It will be the first overseas financial group to issue a Bordeaux wine fund on the Chinese mainland.

Societe Generale received approval to start wine funds on the mainland under the qualified domestic institutional investor (QDII) scheme. Now the company is in talks with the China Banking Regulatory Commission about fund issuing details, said Hsiao-yun Lee, the chief executive officer of China-based Societe Generale Private Banking Business.

Unlike traditional investment instruments, such as stocks and bonds, Lee called wine funds an "alternative investment vehicle". Cash can be invested specifically in wine or the beverage can make up one component of a series of investment portfolios. Usually, a wine fund matures in five to seven years.

"As a long-term investment instruction, it can diversify the current assets allocation in investment portfolios," said Lee.

The Societe Generale Bordeaux wine fund is privately offered. Investors tend to be high-end clients of the private banking business. They can choose when to invest and authorize Societe Generale to sell their wine at auction at a time of their choosing.

"According to our previous wine fund management experience in Europe, sometimes the auction price may be 100 times higher than the original price," Lee said.

The average annual return rate of a Bordeaux wine fund is about 10 percent, said Lee. For high quality wine, the annual investment return can be 8 to 12 percent on average and some years it can even reach 50 percent if investors purchase the en primeur (wine before it is bottled), said Wang Baoting, vice-president of Chateau Junding, which is owned by COFCO Group.

The mainland's young rich people have preferred to invest in the wine market in recent years, and investments have been part of their daily lives. There are increasingly more young wealthy people interested in drinking and collecting wine, and many of them even see wine as a sign of a high quality life.

The average age of rich people on the mainland is 36, compared with 48 in Hong Kong and 43 in Taiwan, a report from HSBC Holdings Plc showed. By the end of 2009, there were 364,000 rich people with more than $1 million investable assets on the mainland, ranking fourth place in the world, Merrill Lynch's global wealth management reported. "There is potential on the mainland for a wine fund market," Lee said.

According to a report, wine of investment quality consists of just 0.1 percent of the total worldwide wine production every year. Because better wine needs to be stored for a long time, the market supply is limited. Investment in high quality wine will provide a relatively stable return, said Lee Robertson, a senior wine investor.
Injecting money into wine funds can spread risk and optimize investment structures for investors, said Sun Qingyun, a private banking business manager at Bank of China. "However, the returns of wine funds are affected by international market fluctuations. After the global financial crisis, people investing overseas became more prudent because of the more risky market," he said.

The Industrial and Commercial Bank of China and China CITIC Bank began to provide financial products investing in wine in cooperation with Chateau Junding in 2008. Nevertheless, private banking businesses are only just beginning to emerge on the mainland. There is a lack of specific legislation about private banking, which "will increase potential risk for investors", said Sun.
September 29 2010
China Winemaker plans overseas buys to tap high demand By Lu Chang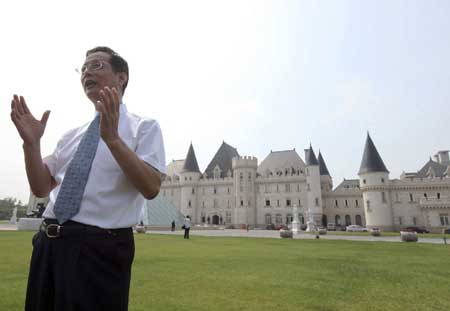 Bai Zhisheng, chairman of Dynasty Fine Wines Group Ltd, stands in front of the company's new castle under construction in Tianjin.

Dynasty Fine Wines Group Ltd, partly owned by French liquor giant Remy Cointreau, plans to buy foreign vineyards to produce fine wines on the assumption that burgeoning demand in China will accelerate sales.
In its planned first foreign acquisition, the Hong Kong-listed company may seek for acquisition targets among the vineyards in France and Australia, Bai Zhisheng, executive chairman of Dynasty Fine Wines, said in an interview with China Daily.

"We have visited more than 20 wineries, and the ones in France and Australia are likely to be on our acquisition list," Bai said. "We are looking for vintages in both Old World and New World wine regions. I want the best quality of the Old World vintages and the production scales of New World wines at the same time."

Old World wines are those produced in traditional wine-growing areas of Europe. New World wines are produced outside of Europe, in particular from Argentina, Australia, Canada, Chile, South Africa, New Zealand and the United States.

Bai didn't reveal details of the timing of the planned acquisitions or a proposed purchase price.

He said China's lack of suitable locations for wine-growing has prompted Dynasty to seek acquisitions abroad, where differing harvest seasons will help complement the company's production schedule.

The company has raised its production capacity from 50,000 tons to 70,000 tons this year, and plans to raise its annual capacity to 100,000 tons in three years, he said.

Dynasty, which rivals Great Wall and Changyu Winery in the Chinese market, registered a net profit of 114 million yuan ($17 million) in the first half of this year, up 16 percent year-on-year.

Spurred by rising consumption of wine among the Chinese, Bai estimated that the company will continue to see an annual double-digit growth in the next decade.

He said revenue is expected to hit 1.5 billion yuan by the end of this year, an estimated increase of 14 percent year-on-year. Net profit is expected to jump 18 percent for the same period.
According to a report by International Wine and Spirit Research, China - as the fastest growing market for wine consumption in the world - is on track to become the world's sixth-largest market in 2012.

China's wine production amounted to 960,000 tons last year, an increase of 27.63 percent from 2008, according to the National Bureau of Statistics.

"China's wine market is at an early growth stage. Consumers are beginning to appreciate wines," said Duan Changqing, director of the Research Center of Grape and Wine at China Agricultural University in Beijing.

But the market is highly promising since the annual consumption is only 0.5 liter per person, compared with the world average level of 7.5 liters, he said.
September 16 2010
San Francisco California - September 16 2010 - To further promote Hong Kong as a wine trading and distribution hub, a luncheon was organized by Invest Hong Kong in Lodi, a major winegrape and wine producing region in California.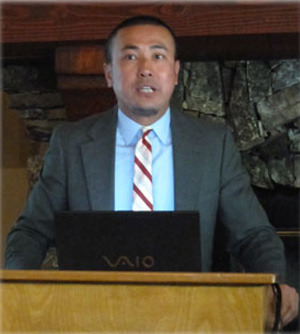 Addressing the 50 industry leaders and senior executives from the region's vineyards and wineries, Mr. Jeff Leung, Director of the Hong Kong Economic and Trade Office, San Francisco highlighted the zero wine import duty policy of Hong Kong.

"Hong Kong has totally eliminated wine import duty in 2008. Hong Kong never has any VAT or GST. This makes Hong Kong the first free wine port among major economies. Since the scrapping of wine duties, the growth of wine business in Hong Kong has been more than spectacular. So far, import of U.S. wine has already increased by five-fold. We are now one of the world's fastest growing markets for wine, and we aim to be one of the world's great wine trading and distribution centers.

"This past May, Secretary of Commerce of the United States, Mr. Gary Locke, led a trade mission to Asia. The Secretary made a stop in Hong Kong and signed a Memorandum of Understanding (MOU) between Hong Kong and the U.S. on Co-operation in Wine-related Business," said Mr. Leung.

"The MOU marks an important milestone in our closer bilateral ties and business co-operation with the U.S. It also underlines Hong Kong's commitment to succeed as the wine trading hub in the region. We will further strengthen our efforts in the U.S. on promoting wine-related trading, tourism, investment and education," he added.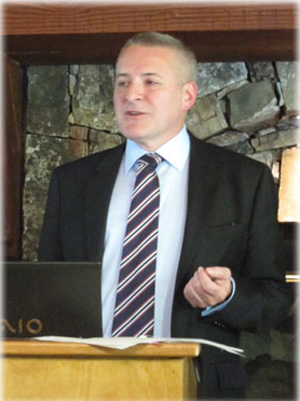 Also speaking at the luncheon was Mr. Andrew Davis, Associate Director-General at Invest Hong Kong. He highlighted the customs facilitation measures for wines entering the Mainland China market through Hong Kong and the wine market profile.

Representatives of the Lodi-Woodbridge Winegrape Commission, Lodi Chamber of Commerce, Export-Import Bank of the United States and Sacramento Regional Center for International Trade Development also attended the luncheon on September 16.
August 29 2010

Why it pays to have a fat wallet when exploring the world of vintage wine By Felix Salmon

You probably know, or think you know, that fine wine gets better with age. But how do you know that? It is probably not by tasting a large number of fine wines of various vintages. Instead, you are just taking it on trust, often from the kind of wine snobs who will sniff and swirl and spit a wine, but now swallow it, and declare with all the puffed-up authority they can muster that it will be "drinking well from 2017 through 2027".

Such proclamations tend to be extremely unhelpful except for people who aspire to become wine snobs. Even if wine really does get better with age, you can only benefit from being told such things if you can a) find the wine now; b) afford to buy it without drinking it; c) store it indefinitely in temperature-controlled conditions; and d) somehow be able to cross-reference your wine collection with a database that tells you when the perfect drinking years roll around so the wine isn't forgotten. Fine old wine is drunk every day, by people who are happy that it has been ageing for a decade or two. But for every bottle that fits that description, there is another bottle that has been gathering dust for far too long.

If it is drinkable at all, it is flat, uninspired, and likely to taste of nothing in particular, especially after 10 minutes in contact with air. There are millions of these bottles, all of which should really have been drunk years ago, and many of which are being treasured by owners who have delayed gratification for so long that it has disappeared entirely.

Meanwhile, the world of vintage wine is becoming more out of reach for the middle-class, with fine Burgundy and Bordeaux now an international commodity beloved of wine investment funds. No longer can such wines be bought for relatively modest prices when young, with the expectation that they would appreciate just as modestly over time.

Once upon a time, colleges, clubs and restaurants would barely change over decades, and would happily replenish the old wine they were drinking with new wine they intended to drink in many years' time. Something similar would take place within families: wine-loving patriarchs would drink the bottles bought by their fathers and grandfathers, while building up their own collection for their sons and grandsons.

But we are living in an increasingly high-velocity world, where clubs and restaurants and hotels come and go quickly. They haven't had the opportunity to build up a spectacular cellar.

But the financial realities are even more important. Few of us have the good fortune to be able to drink bottles bought in the 1960s, '70s, or '80s by our fathers or grandfathers - but even when we do, we feel that we need to do so in a special, ceremonious way, if only because those bottles, if they are any good at all, are now so valuable.

Only a fraction of all wine produced globally will age well over 20 years or more. That tiny fraction of the world's wine has appreciated enormously in price, even when it's brand new. To drink vintage wine on a regular basis, you have to be able to afford to replace it with the same wine from the most recent vintage. That was something middle-class wine lovers could do, back in the '70s and '80s; it's almost impossible now.

At the same time, the quality of wine that won't age well has improved immeasurably over the past 30 years. A technological wine-making revolution that began in Australia has since swept the world, to the point at which even the cheapest wines are much better than their counterparts of a few decades ago.

Back in the 1970s, the choice between cheap California jug wine and good French Bordeaux was an easy one. The French wine was significantly better and still affordable while the cheap wine tended to be far too sweet.

Today, entry-level mass-produced wines like Yellowtail or Ecco Domani are eminently drinkable and for the same price or just a couple of dollars more it's possible to find excellent wines from France, Spain, Chile and other countries. That first-growth Bordeaux, by contrast, is utterly out of reach: only millionaires can afford to drink it daily.

It used to make a lot of sense for many people to drink half the wine they bought and lay down the rest. But almost none of the wine that most of us buy and drink is going to get any better with age.

The problem is that winemakers and wine retailers are loathe to admit it, because they know that the ability to age well is universally perceived as a sign of quality.

It can be a lot of fun to drink older wine, if you don't have too much emotionally or financially invested in it. Recently I poured a 1998 Chianti down the drain without regret: I bought it cheap and the gamble didn't pay off. But it's very hard to throw away wine with nonchalance when you've paid US$50, US$150 or even US$500 for it.

So if you find a wine that you love, drink it. If you want to start exploring the world of older wines, make sure you have a fat wallet and expect to run into some very expensive disappointments along the way.
August 23 2010
Uncorked: tickled pink By Debra Meiburg

Pink bubbles suffer from stereotyping. When Jacob's Creek sparkling rose won the trophy for the best wine to serve with braised abalone at last year's Cathay Pacific (SEHK: 0293) Hong Kong International Wine & Spirit Competition, it caught the judges by surprise. While in Argentina this spring, I was startled to see men order sparkling rose with meals. At a recent champagne seminar, it was interesting to note most attendees expected the rose to be the cheapest of all the non-vintage sparklers, but, in fact, it's one of the most expensive. Clearly we have preconceived ideas about pink bubbles, not only on price and prestige but when, where and with what it should be sipped.

As part one of a two-part series on sparkling roses, what follows is an array of pink bubblies from Spain and Italy. Pop the corks on these wines and reveal some surprising truths.



Segura Viudas, Lavit Rosado Cava Brut, Spain
Coral with cranberry hues. Earthy and flinty with toasty and yeasty notes. Soft, round bubbles. Red summer fruits emerge on palate. Well put together with classic old-world character. Excellent food match and great value.
Available for HK$98 at Watson's Wine Cellar (tel: 2606 8828)

Bonomi Tenuta Castellino Franciacorta Rose, Italy
Pale coral tones with orange glints. Delicate strawberry fruit, tea-leaf and floral jasmine notes. Soft sparkle and crisp acidity. Well made and tightly knit with a solid fruit core and that elusive feature: finesse. Pretty and elegant, serve this wine as a reception aperitif.
Available for HK$300 at Advantage Asia Pacific (tel: 2499 1110)

Premium Brut Rose Fontanafredda NV, Italy
Medium coral hues. Fresh vibrant raspberry and yellow cherries with floral notes. Though bubbly, its forthright character makes it easy to drink alongside a still (non-sparkling) rose. Lovely and fresh fruit with leesy, toasty notes. Well-layered.
Available for HK$138 at Castello del Vino (tel: 2866 0577)

Noche Y Dia, Cava Brut Rose, Spain
Robust fruit (in the context of bubblies), layered red berries, toastiness, orange and tangerine hints. Savoury nose with characteristic cava earthiness. Full-bodied with well-balanced acidity and buoyant bubbles. The tannic texture is a touch dishevelled, which keeps it out of the top class, but well worth buying. Could be served with light meats.
Available for HK$140 at Bacchus Fine Wines (Asia) (tel: 2415 8968)

Carpene Malvolti Rose Cuvee Brut NV, Italy
Bright pink-toned coral with exuberant, forward fruit. Aromatic raspberry, strawberry and rhubarb with lemon biscuit underpinning. Soft sparkle. Texture is slightly tannic leaving the wine a touch ragged, so best served with food. Excellent outdoor wine.
Available for HK$138 at Castello del Vino (tel: 2866 0577)
August 8 2010

US wineries seek growing Chinese market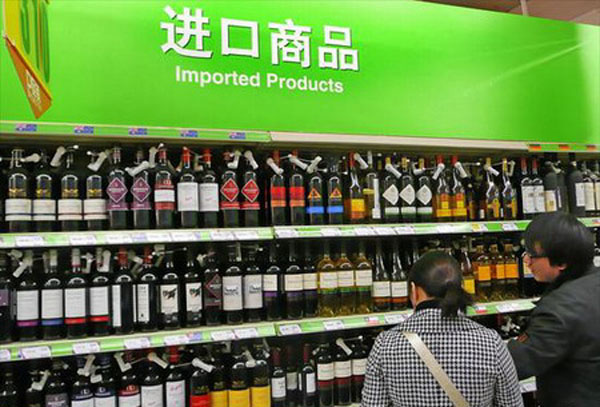 Hong Kong and the Chinese mainland are developing a strong thirst for wine, and Washington and Oregon are hoping for a taste of those growing markets.

So far, only a trickle of Northwest wines make it to Asian countries outside of Japan. But experts say as affluence grows in China's booming economy, so will the demand for the finer things in life.

The recession hurt US wine sales to most of the world last year, but not to Hong Kong, where the value of American wine imports jumped 138 percent to $40 million.

Most of that vino came from California, which accounts for about 90 percent of the US's total wine exports. But the value of Washington's shipments to Hong Kong grew more than fivefold.

Washington's larger wineries have long cultivated customers in the Chinese mainland and Hong Kong, and smaller exporters are seeking a foothold. Earlier this year, a delegation from Washington and Oregon signed a deal to promote wines in Hong Kong, their first trade agreement with that city.

"For our region, it's about being present, and you win by being there," said Al Portney, vice president of international sales for Ste. Michelle Wine Estates, which has been exporting wine to Hong Kong and the mainland for years.

Portney said the Woodinville, Washington, winery pursues a methodical and long-term strategy showing that Northwest wines are high quality yet affordable.
While Ste. Michelle's exports to the region can fill a container on a cargo ship, Jonathan Ryweck, a one-man exporter of three Washington labels, ships a few pallets at a time.

"This is not a get-rich scheme, let me tell you," Ryweck said of his Port Townsend company, Transnational Ventures Inc. "It's growing very nicely but it's still real small volume and it's a tough sell."

Still, the Chinese associate foreign wine with success, education and status, he said.

"The Chinese love the taste profile of Washington wines," Ryweck said. "If you can get the product in their mouth, you can sell it."

Hong Kong's wine imports have soared since it eliminated an 80 percent excise tax in 2008. The US Department of Agriculture says it imported a record $491 million of wine last year. Most came from France, but the US accounts for 8 percent of those imports.

Hong Kong is now the fourth-largest export market for US wines behind Canada, the European Union and Japan, and it's a major re-exporter to the Chinese mainland and other points.

Last year Washington exported about $9.7 million in wine, but just $721,000 to Hong Kong and $414,000 to the mainland, according to figures from Global Trade Information Services Inc cited by the state Agriculture Department. Exports to Hong Kong jumped 529 percent, however.

Figures for Oregon are sketchier, but the USDA says in 2009 the state exported 1,355 cases to Asia outside of Japan and South Korea. That's minuscule compared with the 1.6 million cases its wineries shipped in the US.
Most Oregon wineries are family affairs that sell domestically, said Katie Bray, Oregon Wine Board export manager. A small but eager group is interested in exports, and China has great potential, she said, but the board's limited promotional money is focused on the major foreign markets: Japan, the United Kingdom and Canada.

Watson's Wine Cellar, Hong Kong's largest specialty wine chain, does sell Oregon's Erath and Argyle wines, however.

"All of a sudden there's an interest in Northwest wines," said Argyle winemaker Rollin Soles. His Willamette Valley winery produces 40,000 to 45,000 cases a year and has shipped about 200 cases to Hong Kong's largest specialty wine chain, Watson's Wine Cellar, in the past six months.

He sends only his top wines — putting the "best foot forward" to build the region's reputation.

Chinese on the mainland drink about 75 million cases of wine a year, said Richard Halstead, chief operating officer of the British consultancy Wine Intelligence Ltd. But 90 percent is domestically produced wine "that most wine consumers in other countries would struggle to recognize as the product they drink," he said.

Foreign sellers need to guide new consumers on types of wines and how they taste, Halstead said.

"Chinese consumers are confused by wine," he said in an e-mail. "This is hardly surprising: most Western consumers are, too, and they don't have to deal with a totally alien script when trying to decipher what's on the label."

Wine Intelligence estimates the number of Chinese who drink imported wine — those that can part with $20 or more for a bottle — will grow to about 50 million in 15 years, nearly the number in the US who now drink imports.
The average salary in China's urban areas is $356 a month, according to the latest figures from China's National Bureau of Statistics. But the country's new affluence is staggering, and the desire for wine is rapidly spreading beyond the big cities, Portney said.

He and Ryweck see similarities with this country. The US had a "hard liquor and beer culture" until World War II, when GIs brought a taste for wine home from Europe, Ryweck said. By the 1970s, there were countless good domestic and imported wines on store shelves.

Millions of Chinese work or study overseas and bring home what they learn, Ryweck said. "They're changing Chinese society and part of that is wine culture."
June 17 2010
Where the Wine Is?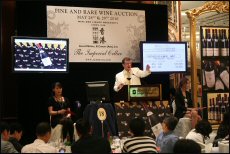 John Kapon, President and Auction Director, Acker Merrall & Condit, presides over Acker Merrall's latest auction in Hong Kong last month

The "fantastic strength" of the Asian market for fine and rare wines was left in no doubt at the record-breaking May auction held by Acker Merrall & Condit. The largest wine auction in the region, and the second-biggest worldwide, drew Asia's most serious collectors to Hong Kong.
The auction of The Imperial Cellar, a legendary single cellar owned by US collector Eric Greenberg, fetched US$19.5 million, with 97.3 per cent of the lots sold. Acker Merrall & Condit President and Auction Director John Kapon said the 28-29 May sale far exceeded expectations.

Beyond Thrilled

"We are beyond thrilled with the results of this record sale, with many lots selling well above their estimated value," Mr Kapon said.

"We had over 400 clients registered for the auction room alone, with hundreds of others participating live online and via absentee bid, indicating the fantastic strength of the Asian market for fine and rare wines. Owners of fine cellars around the world now understand that there is a keen demand for rare wines among buyers in Asia, and especially in China."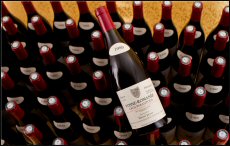 The top lot of Henri Jayer Vosne Romanée Cros Parantoux realized HK$1.95 million, a new world auction record, at AM&C's latest sale in Hong Kong He added that the region's professional wine collectors gathered in the saleroom to participate in spirited bidding. They were rivaled by absentee bidders from around the world who used the phone and the Internet to compete for most of the lots. "The majority of buyers, however, were from Asia and, particularly, Hong Kong, with strong participation by Chinese mainland buyers."

Acker Merrall & Condit held its debut sale in Hong Kong in May 2008, followed by two more that first year. Four successful auctions were held in 2009, and six are scheduled for 2010.

Mr Kapon said the Hong Kong Government's abolition of wine duties "absolutely" influenced the wine merchant's decision to bring business to Hong Kong. "The taxes were unusually high, and the fact that we don't have those now puts a lot of energy into the market."

The growth rate has been exponential since. In 2008, Mr Kapon said, Hong Kong accounted for 25 per cent of the firm's global auction sales. In 2009, it was 50 per cent, and the estimate for this year is 75 per cent. "We definitely hadn't forecast growth on such a scale," he said.

Acker Merrall is banking on continued growth, with plans to open its first Hong Kong retail store as early as next year. "This is a two-way street. I hope the traffic continues to move in both directions for many years to come."

Château Margaux Arrives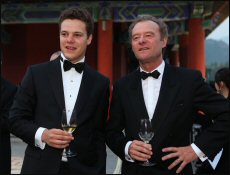 Paul Pontallier, Château Margaux Managing Director (right), and his son, Hong Kong-based brand ambassador Thibault Pontallier, in Beijing last month According to the International Wine and Spirits Record (IWSR), the mainland imported more than 10 million cases of still wine last year, a 50 per cent increase over 2008, with France the largest supplier. "Wealthy Chinese are investing in expensive wines, with Hong Kong auctions of fine wines now becoming more important than those in London," IWSR Magazine editor Alex Smith told the Financial Times newspaper.

The trend has caught the eye of prestigious Bordeaux winery Château Margaux, which has sent one of its top people to Hong Kong. In April, Thibault Pontallier, son of Château Margaux Managing Director Paul Pontallier, moved to Hong Kong, where he will spend at least two years as the brand's ambassador.

Château Margaux first identified Greater China as an emerging market in 2006, when Mr Pontallier senior led an eight-day promotional tour of China. Thibault Pontallier said there were compelling reasons for the company's recent establishment in Hong Kong.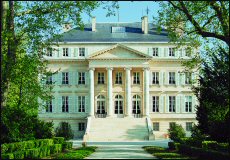 Château Margaux is one of Bordeaux's most famous vineyards "Five years ago, we were selling only a few cases in Asia. But the growth rate has been very fast. Today, China accounts for about 20 per cent of our sales," he said.
Mr Pontallier is in Hong Kong to build relations, organise presentations and host wine dinners. He said he was pleasantly surprised at the wine culture in Hong Kong, where so many young people are drinking wine – "almost more than in France" – and said his presence has been well-received. "People love to see someone from Bordeaux coming to visit them in Hong Kong.

"Hong Kong has a central position in the region, and the absence of duties has made it the wine hub of Asia. I meet so many people in the wine business here every day, who agree that that's why they need to be in Hong Kong." Mr Pontallier added that, if he were a wine merchant today, "I'd say you definitely need to have someone in Hong Kong."

Record Crowds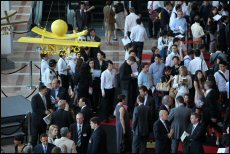 Record crowds attended last month's Vinexpo Asia Pacific 2010, held in Hong Kong "Asia is now the most dynamic and happening market in the wine and spirits world," said Robert Beynat, Chief Executive of Vinexpo Asia-Pacific, which staged its latest show in Hong Kong last month.

Attendance at Vinexpo Asia Pacific 2010, held at the Hong Kong Convention and Exhibition Centre, 26-28 May, was up 40 per cent compared to the last show, two years ago. The three-day event drew 880 exhibitors from 32 countries, and attracted about 12,000 visitors. Exhibitors came from almost every wine-producing region in the world. The increase in visitors, according to Mr Beynat, reflected burgeoning wine consumption in Asia, which is "increasing four times faster than the world average and is expected to continue in the next five years."
June 13 2010

Hong Kong (overtake USA) the toast of the wine auction world By Dennis Eng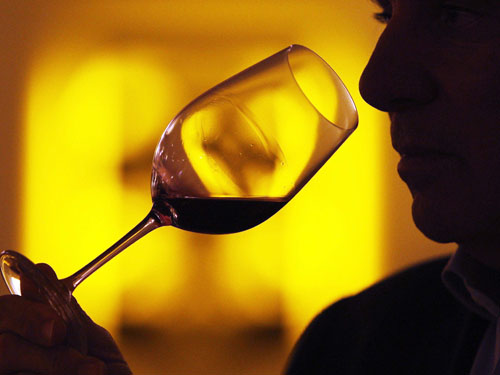 Hong Kong is likely to overtake the United States as the world's biggest wine auction centre this year with sales of about US$100 million.

This comes two years after duty on wine was scrapped in the city and will help cement its position as a global player for wine auctions.

First-half results show wine sales of more than HK$400 (US$51.30) million - exceeding the record US$50.7 million global sales achieved in the whole of last year by 2009 leader Zachys.

Wine consultant David Wainwright, formerly with Christie's international wine department, said Hong Kong would probably surpass the US if wine sales in the second half of the year matched the first half. Given the robust demand for fine wines in Asia and on the mainland, he said Hong Kong would continue to lead the global wine auction market for at least five years.

The US wine market suffered a 36 per cent drop to US$106.05 million last year with New York sales falling one-third to US$72.38 million. Total global sales fell to US$233.35 million from US$276 million in 2008.

Wainwright said part of Hong Kong's meteoric ascent up the ranks of global wine sales comes at the expense of the US as major auction houses such as Sotheby's and Acker Merrall & Condit shift more of their wine stocks - that would have been sold in the US - to Hong Kong in the hope of achieving higher prices.

This has the effect of boosting Hong Kong sales and also buoying prices in the US because of less competition among auction houses in New York. New York-based Acker Merrall is expected to derive three-quarters of its total revenue from its six Hong Kong sales this year.

"I do not think it is the auction houses but rather the consignors themselves that are requesting Hong Kong," Acker Merrall president John Kapon said. "There is an aura about China and its developing market that many want to try first-hand. However, I would not underestimate the interest that remains in fine wine in the rest of the world."

In Hong Kong, Sotheby's kicked off the year with a January auction that achieved HK$52.9 million, its highest total for a one-day sale. Acker Merrall followed with a two-day sale of HK$59 million. A Zachys sale in February fetched just over HK$52 million, Acker Merrall returned in March and realized HK$57.6 million before taking home over HK$152 million last month, the second biggest wine auction in the world. Another Acker Merrall sale in New York that fetched US$24.68 million in October 2006 holds the world record.

Christie's had a HK$40.3 million sale, its biggest in Asia, and Sotheby's a HK$20.66 million sale.
Law of averages makes Bordeaux futures a good bet - Great vintages are common, but exchange rates are a worry By Robert Whitley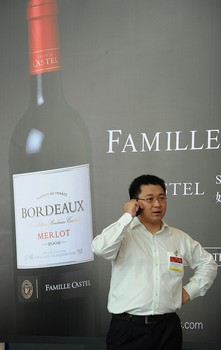 The 2009 Bordeaux futures will be expensive, and with the price pressure likely to be asserted by the emerging Chinese wine market, perhaps artificially so.

It may come as a surprise to those who don't live and die by the scores of famous wine critic Robert Parker that vintages of the century are rather common in Bordeaux, where the most collectible and thus the most expensive wines in the world are produced. Since the harvest of 2000, we've had three. I kid you not.

It isn't clear whether the phrase was first uttered in jest or, more likely, to promote sales within the Bordeaux wine trade. What's important to know is that when, on those rare occasions, the Bordelais harvest fully ripened grapes, they are likely to celebrate another "vintage of the century". So as the grapes were gathered in the fall of 2009, they partied like it was 2005. Something akin to what happened in 2005, when they partied like it was 2000.

It is a vicious cycle for anyone who collects or invests in Bordeaux, for it inevitably means a price spike is on its way. To soften the blow, serious wine collectors and merchants with deep pockets often purchase Bordeaux en primeurs, using what are commonly called Bordeaux futures.

The buyer thus enters into a contract to purchase the latest vintage of Bordeaux at the earliest (and theoretically the lowest) price for delivery of the wine in two to three years.

As the price tends to rise on a great vintage between the time futures are offered and the wines reach our shores, historically they've been a good investment. In a normal world, 2009 would be no exception. Bordeaux from this vintage is outstanding across the board.

Still, I'm not certain futures are the best bet in collectible Bordeaux at this time.

First of all, it appears the emerging Chinese wine market is eager to participate. Evidence of that surfaced in March, when the 2009 Bordeaux Primeurs were on display for a full week of tastings from the barrel.

A record 6,000 members of the trade and press attended, and the Chinese contingent matched the US delegation, coming second in size only to the group from Britain.

The Chinese had been indifferent to Bordeaux futures in the past. Increased competition for a limited resource should drive up the price.

The 2009 Bordeaux futures will be expensive, and with the price pressure likely to be asserted by the Chinese, perhaps artificially so.

More troubling, however, is the cloud hanging over the future of the euro, and the distinct possibility that it could be worth far less two years from now than it is today.

Can an investment in '09 Bordeaux today be prudent when the wines might actually be cheaper upon release in two years? That's a tough call. If you believe the dollar will continue to be weak or that hyperinflation in the United States is likely, then Bordeaux futures could be a good hedge.

Bottom line, though, nobody knows.

It is with this air of global economic uncertainty that wine collectors will be tempted to purchase some of the most hyped and expensive wines ever made.

I'm simply not going to take the bait. My strategy for the '09 Bordeaux vintage is simple. I will get my Bordeaux fix, but I will avoid top growths such as Latour, Mouton and Cheval Blanc in favor of less sexy wines from less well-known chateaux.

The vintage was so good that I know I will find attractive wines with excellent ageing potential, particularly from the Left Bank.

The districts of Margaux, Pauillac, Saint-Julien, Saint-Estephe and Graves all produced superb wines.

Many of the lesser lights made wines as good as any they have ever made, but they lack the star power to command huge price increases.

And with some of the dollars I might have spent on the top growths, I will sort through the better wines from the more lightly regarded vintages of 2006, 2007 and 2008. A great vintage always has the effect of suppressing prices for lesser vintages immediately before and after.

A good example of that was the superb 1983 vintage that followed the legendary vintage of 1982. As good as the '83 vintage was, prices never reached the level of the coveted wines from 1982. Same thing happened with the outstanding vintage of 2001 following the enormously hyped 2000 vintage.

There were good wines made in '06, '07 and '08 and I intend to make it my mission to find them and, if all else fails, I will merely wait until the next vintage of the century and cross my fingers that the dollar has inched past the euro in value.

Knowing what I do about the history of Bordeaux, I have a hunch it won't be much of a wait.

Robert Whitley is the publisher and managing partner of wine website Wine Review Online, www.winereviewonline.com, and the host of an online radio show "Whitley on Wine". He also oversees several international wine competition.
May 28 2010

Dynasty eyes vineyards in New World regions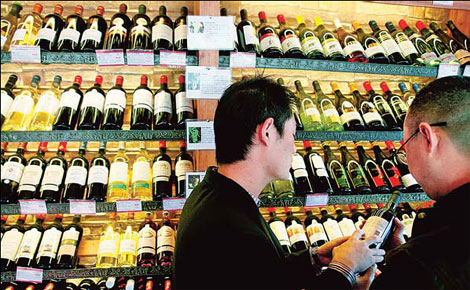 Customers choosing wines at a supermarket in Zhengzhou, Henan province. Wine consumption in China is expected to reach 900 million liters by 2013 compared with 675 million liters in 2008.

Dynasty Fine Wines Group Ltd, part-owned by France's second-biggest liquor company, may spend almost $150 million to boost capacity by 43 percent to meet rising demand in China.

The Tianjin-based company may buy vineyards in Australia, New Zealand, Chile or France and has 1 billion yuan ($146 million) in cash, Chairman Bai Zhisheng said in an interview on Tuesday. Dynasty wants to raise production to 100,000 metric tons annually within three years, from 70,000 metric tons now, he said.

"There are only a few available locations for vineyards in China," Bai said. The company is looking mostly to New World wine regions because they "have different harvesting seasons and that complements our production schedule as well."

The executive estimates "double-digit" sales growth this year, driven by demand in China, where rising household incomes are boosting wine consumption. China is on track to become the world's seventh-largest wine market by 2013, according to a study by the Vinexpo Asia-Pacific industry exhibition and market researcher International Wine and Spirit Record.

"China is still a relatively young market for wines, and consumers are just starting to enjoy them," Bai said. "Demand is fast-growing and the market potential is huge."

Dynasty is also surveying potential assets in France, attracted to the country's quality grape vintages and varieties, Bai said.

China production

Dynasty, which is 27 percent owned by Remy Cointreau SA, is also looking to expand wine production in the world's fastest-growing major economy.

Chinese output of the beverage is about 1 million metric tons a year, meeting a fraction of demand, Bai said.

Dynasty estimates domestic demand for wine will rise 10 percent this year. Consumption may increase to 900 million liters in 2013 from 675 million liters in 2008, according to the Vinexpo/IWSR study. Red wines account for 88 percent of all wines consumed in China, the study showed.

Dynasty rose 3.7 percent to HK$2.80 in Hong Kong on Wednesday. The stock has risen 11 percent this year, compared with a 12 percent decline in the benchmark Hang Seng Index.

The company typically invests between 100 million yuan and 200 million yuan a year to expand and capital spending will remain steady during the next three years, Bai said.

Net income in 2009 rose 9.1 percent to HK$156.1 million ($20 million) and sales gained 8.9 percent to HK$1.48 billion, according to a March 31 company filing to the stock exchange.

China is the world's fastest-growing wine market, said Dominique Heriard-Dubreuil, chairwoman of Vinexpo Overseas.

"There is an overall trend of drinking more wines and they want to be part of the trend," she said. "The market is growing in all dimensions and sophisticated consumption is part of it."

Still, beer and local white liquor, known as "baijiu" and produced by companies including Kweichow Moutai Co, will remain the most popular alcoholic beverages in China, Bai said.

Dynasty exports small volumes of its output to about 10 countries globally, including the US, France, Italy, Japan, the Philippines and Singapore, Bai said. The company also supplies Chinese embassies overseas, he said.

"I want the best quality of the old world vintages and the production scale of the new world wines," Bai said. "I want people overseas to taste Chinese wines."
May 27, 2010

Mainland China winemaker aims for a top drop - One of China's few female winemakers is creating French-style reds that are surprising even the experts By Mark Graham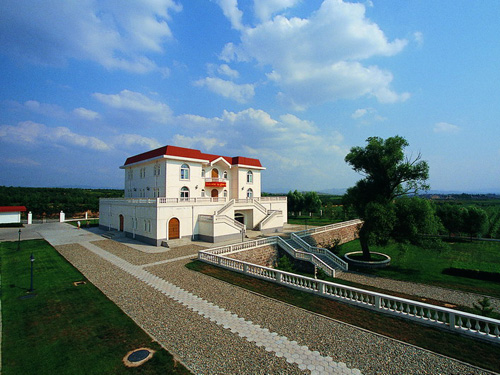 Experts who taste wine from the Silver Heights estate usually nod with approval, expressing surprise that a small winery in Ningxia province can produce such a smooth drop. When they discover who the winemaker is - a young Chinese woman little known in the industry - they are amazed.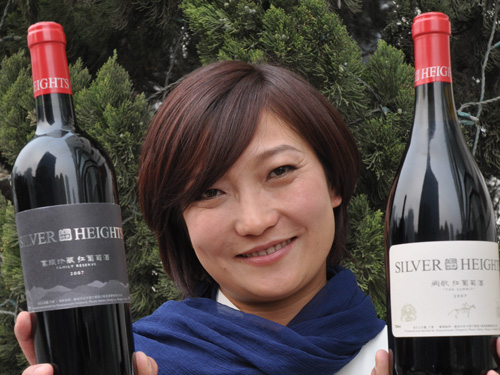 Emma Gao Yuan, one of the few female winemakers on the mainland, is creating French-style reds that are on the wine lists of five-star Aman resorts in China, alongside grand crus such as the 1982 Chateau Lafite, priced at HK$66,000.

"I had heard of Emma Gao, so I ordered the wine to try and was very impressed," says Crystal Edgar, cellar master for Aman resorts in Asia. "I think it has incredible potential; the wines have depth and complexity, real structure, balance and muscle."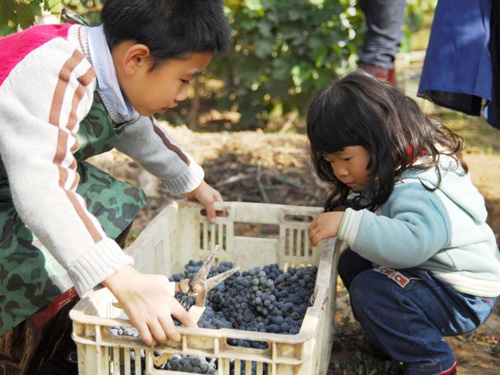 Little Emma and her cousin help harvest the grapes at Silver Heights estate

Making the Aman wine list is no small feat for a fledgling producer. The only other Chinese wines offered at the group's luxury retreats in Beijing and Hangzhou are from the Hong Kong-owned Grace Vineyard, the long-established Changyu Castel and an ice wine from Golden Valley Vineyards.

Wine is becoming an increasingly popular tipple on the mainland, especially among the newly-affluent younger generation. Wine-industry group Vinexpo - which is holding its Asia-Pacific expo in Hong Kong this week - says consumption of imported wines is growing at 65 per cent a year, and in three years, some 17 million cases will be imported annually.

"In terms of overall growth in demand for wine in China over the next 10 years, China will become both a massive producer and a massive importer of wine," says Don St Pierre, head of ASC, the wine importer and distributor recently acquired by Japanese drinks giant Suntory.

In the grand scheme of mainland wine production, Gao's operation is modest, but of the more than 400 wineries scattered across the nation, Silver Heights produces some of the very best wine.

But it comes with major sacrifices for Gao. She is separated for long stretches from her husband, Thierry Courtade, and five-year-old daughter, also called Emma. Both live in France, where Courtade is the winemaker at Chateau Calon Segur.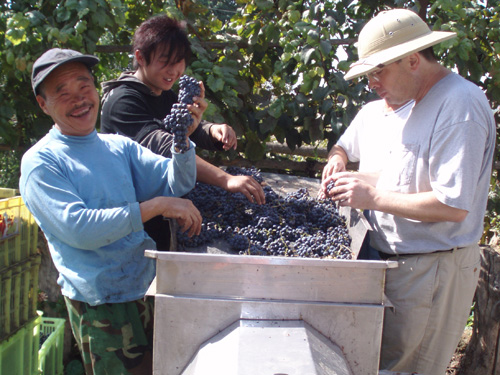 Grapes being sorted at Silver Heights estate

"I miss her very much," says Gao of her daughter. "She is tough, the same character as me! We talk via webcam and I go to France at least once a year to visit and spend two or three months with her ... we paint, read, cook and play together.

"I am used to the simple life here on the vineyard. I grew up with no television and only went out once a week. But I do love to go to Shanghai and Beijing to meet people."

For Gao, winemaking has become a passion, but it was a career path that came about by chance. The local government, keen for locals to learn more about wine production, targeted three people for crash-course training at the world-renowned wine college in Bordeaux, France. French-speaking Gao's role with the delegation was primarily as a translator, but she became intrigued by winemaking and decided to stay on for further study.

"My father encouraged me to go and learn the technical side of winemaking," recalls Gao, 33. "He worked in administration with a state winery and told me that our region has the potential to produce good wine. After studying in France for six months, I hadn't learned very much but wanted to go back to study more."

Gao applied to study at the Ecole d'Oenologie in Bordeaux; there were 300 candidates for 30 places that year, she says, but she was accepted.

"During the vacations I stayed in France and did an internship in a chateau. I really wanted to understand. I did all kinds of work, even inside the tanks. It was very tough work ... the smell of alcohol can be overpowering at times."

On her return to China six years ago, Gao worked as a freelance winemaker before joining Torres, the Spanish producer-distributor, to learn the business side of winemaking.

During that time, Gao and her father developed the Silver Heights estate and made their first wine, which they hesitantly offered to Torres executives Alberto Fernandez and Damien Shee for tasting. "She asked us if we would like to try the wine and when we did it was fantastic. I believe it is one of the top wines in China," says Shee. "We realised this was a serious winemaker who we should encourage. We helped her with the labelling, packaging and distribution. The wine promotes itself... wait until 2008 vintage is released, there is just one word to describe it - amazing."

Buoyed by her bosses' praise, Gao left the company to concentrate on her own wines. Torres now distributes the two Silver Heights wines, as it does for Grace Vineyard, another independent winery known for the quality of its wines.

Even the boutique, Hong Kong-owned Grace is a large operation compared with Silver Heights. The vines occupy just two hectares of land on the slopes of Mount Helan; initial production was in one tank, which allowed production of only 3,000 bottles for the first two vintages. The addition of a second fermenting tank has allowed production of 6,000 bottles for the 2008 vintage.

Silver Heights makes just two red wines, both a blend of cabernet sauvignon, cabernet franc and cabernet germischt grapes; the terroir where they are grown leads to different characteristics. The Summit, which sells for HK$350 a bottle, is made from grapes grown on slate-like earth with some clay, while grapes for the Family Reserve, which retails at HK$230, are sourced from vines near a river, where the ground is stonier.

The Summit is a favourite of Aman's cellar master. "We showcased this wine, among a few other local wines, to several top wine producers from California and they were impressed," says Edgar.

The province of Ningxia is hardly renowned for winemaking - the Shandong peninsula is home to most major wineries - but the region around Silver Heights has the right conditions and climate for making top-notch reds. "We are surrounded by mountains, which break the wind and stop the erosion," says Gao. "We also get a regular supply of water for irrigation from the melting snow and 3,200 hours of sunshine a year.

"At the winery we do everything ourselves. Me and my father look after the wines, my mother is the analyst and my sister is the accountant. We do almost everything by hand ... bottling and labelling.

"My ambition is perhaps to buy another vineyard; we are looking for investors but we are not in a hurry. They have to be investors who love wine. I would like to be a consultant for many wineries in China and help raise the standard of wine here."

No land of Lafite, but it's still early days

While the quality of China-made wine, and the range of imported options, has improved enormously in recent years, it remains at a dismally low level.

Vague regulations on content labelling often make it difficult to establish the provenance of locally made wines, while imported bottles are subject to swinging tax rates. Nonetheless, there is general industry agreement that the future looks bright: among the major wine-world names taking the market seriously is the renowned DBR Chateau Lafite, which has set up a winery with the mainland investment arm, Citic.

The winery is near the town of Penglai, on the Shandong peninsula, a region that hosts almost 50 wineries. The highly rated Grace Vineyard lies further west, in Shanxi province, with Silver Heights winery in the even farther-flung Ningxia province.

"It is still very early days - the industry is undergoing amazing growth," says Hong Kong-raised Marcus Ford, who runs an upmarket wine bar and retail outlet, Pudao, the Wine Way, in Shanghai. "There is a lot more competition, lots of opportunities and lots of challenges. People in China are experimenting more.

"There is tons of rubbish out there. Good progress has been made by people like Emma Gao, and Grace Vineyard, who have invested in quality, but a lot of Chinese wine is still pretty poor and poorly regulated."
May 25 2010

China drives world wine market - The Fourth Asian Vinexpo Show HK May 25 - 27 2010 http://www.vinexpo.com/fr/index/



The fourth Asian Vinexpo featuring 840 exhibitors from 32 countries opened on Tuesday in Hong Kong as the global economic crisis pushed exporters to focus on the world's most promising market: China.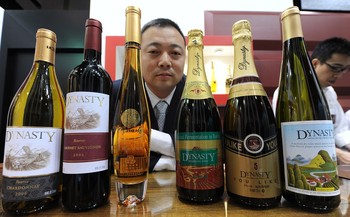 Huang Yaqiang, executive director of Dynasty Fine Wines Group poses for a picture at VINEXPO Asia-Pacific in Hong Kong on May 25, 2010.

"A little like last year vintage Bordeux, this Vinexpo is exceptional. There are more exhibitors and we expect more than 10,000 professionals, including a large number from China," said chief executive Robert Beynat.



The annual wine and spirits fair is key to Hong Kong's bid to turn itself into a wine trading centre that sits on the doorstep of the vast Asian market with Chinese consumers showing a growing demand for foreign products.

French wines occupy almost half the 8,500 square metre site, confirming their place as a favorite among Chinese consumers.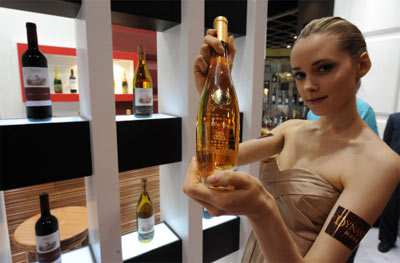 A model displays wine from China at VINEXPO Asia-Pacific in Hong Kong on May 25, 2010.

"China and Hong Kong are the most dynamic Asian markets with per capita consumption rising and strong import growth [8.7 million cases in 2008]," Beynat said.

"European and US producers are turning towards these markets to recover from the [economic] crisis."

Italian, Spanish and German wines round out Europe's offering at the fair, with the US doubling the number of its exhibitors and Australian and New Zealand vintners boosting their presence by 30 per cent.

Asia-Pacific accounts for 50.6 per cent of world spirits consumption with an expected 4.7 per cent increase between last year and 2013.

Although Japan remains the region's biggest wine importer, China will have nearly caught up in the next three years, according to Vinexpo.

China is expected to be the world's seventh-largest wine consumer by 2013, it said.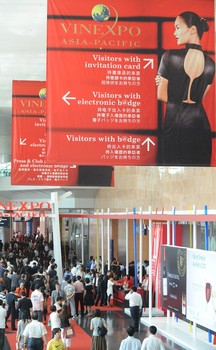 "There are 100 to 150 million people in China who can afford to drink wine. It is these people, and not only millionaires, that we must reach," said Alain Vironneau, president of the Bordeaux Wine Council.

Added Beynat: "Our challenge is to explain to Chinese consumers that there are good wines at all prices and they're not reserved just for the elite".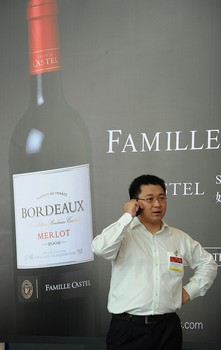 Visitors attend the VINEXPO Asia-Pacific in Hong Kong on May 25, 2010. The fourth Asian Vinexpo featuring 840 exhibitors from 32 countries opened in Hong Kong as the global economic crisis pushed exporters to focus on the world's most promising market: China. 'A little like 2009 vintage Bordeux, this Vinexpo is exceptional. There are more exhibitors and we expect more than 10,000 professionals, including a large number from China,' said chief executive Robert Beynat.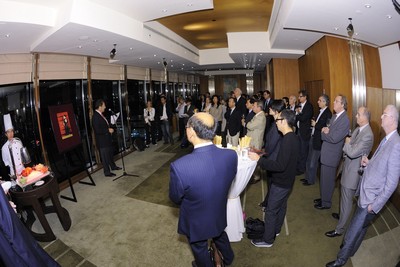 Hong Kong is becoming a "Wine hub", an inevitable place in Asia for the wine trade, which should, according to the estimates of the specialists, rise from 4,75 billions US$ in 2006 to 6,36 billions US$ in 2011.

Hong Kong (HKSAR) - Following is the speech by the Financial Secretary, Mr John C Tsang, at the opening ceremony of Vinexpo Asia-Pacific at the Hong Kong Convention and Exhibition Centre today (May 25): Dominiqe, Marc, Distinguished Guests, Ladies and Gentlemen, Hello and Bonjour. I am delighted to join you today for the opening ceremony of this year's Vinexpo.First of all, a very special welcome to those of you who have traveled long distances and come to Hong Kong from different parts of the world. Hong Kong is greatly privileged to be the host of the Vinexpo Asia-Pacific for the fourth time.

And, just like a good wine, it continues to mature and it continues to improve. This year's event is the largest so far, with more than 840 exhibitors from 32 countries. The number of Pacific-based exhibitors has increased by 30 percent compared to 2008.

This is a clear vote of confidence for Hong Kong as a wine trading and wine distribution hub in the region. When Hong Kong last hosted the Vinexpo in May 2008, we had just exempted duties on wine. This move has proved to be a winner forour wine industry, even though we do not produce a single grape here.

Over the past two years, we have seen robust growth in wine-related business.The value of our total wine imports increased 80 percent year-on-year in 2008, and a further 45 percent last year reaching almost US$600 million. Also, since February 2008, Hong Kong has hosted 27 wine auctions, with sales fetching a total of more than US$130 million. We have even leapfrogged London to become the world's second largest wine auction centre, next to New York.

Riding on the synergy created by Vinexpo, as many as four world-renowned auction houses are holding wine sales here in the last 10 days of May. Many more wine companies have set up or expanded their business in Hong Kong to tap the growing opportunities. Over 150 new companies have been established here since the duty exemption in 2008.

These companies have created jobs, opportunities and wealth-and all this during a difficult time with the global crisis. We are pleased with the way things have gone for our wine trade over the past couple of years, but we could not have done it without all of you-our partners in promoting wine enterprise. In August 2008, we signed our first wine co-operation agreement.

It was with France-our largest wine importer. Since then, we have entered into similar agreements with eight more countries and regions, most recently the Amercian states of Oregon and Washington. We will also sign a supplemental agreement with Bordeaux later today.

And more such agreements are in the pipeline. Closer to home, the Mainland of China is an increasingly important wine market for everyone. According to a recent Vinexpo study, consumption of imported wines in the Mainland is forecast to grow by more than 60 percent between 2009 and 2013, relative to the preceding five years.

As a premier international gateway to the Mainland, Hong Kong is well placed to capitalise on this market growth. We have been pulling out the stops to encourage wine traders to establish a base in Hong Kong for selling wines to Mainland customers. We recently reached an agreement with Mainland Customs that would facilitate the movement of¡@Mainland-bound wines handled by Hong Kong companies.

Registration started last week and the scheme is expected to begin operation next month. So find out as soon as how this can benefit your business. We have also launched a certification scheme for companies whose high-quality wine storage facilities meet certain international standards.

So far, nine local companies have received certification with more applications being processed. Ladies and Gentlemen, Hong Kong is a place where you can buy, sell, store, transport and taste the world¡¦s best wines. Vinexpo Asia-Pacific brings all these elements of the wine trade-and much more-together under one roof.

Please make full use of this event and this city as a platform to showcase your merchandise, and connect with likeminded people from the Mainland and from around the region. Also Let me mention also the Hong Kong Wine and Dine Festival, which will be held here again for the second time in October this year. Don't miss it! Finally, I wish the Vinexpo Asia-Pacific another vintage year in Asia's world city.

Thank you very much.
May 24 2010

Hong Kong's thirst for wine increases

Hongkongers drank 1.4 million more bottles of wine last year than in 2008, amid cheaper prices and the removal of the wine duty, an annual survey shows.

The lure of more affordable alcohol, coupled with a booming fine wine auction business, was responsible for the increase in wine consumption. Last year, more than 10 million bottles of wine were sold in Hong Kong, up 16 per cent by volume and 11 per cent by value, according to the Nielsen Co survey.

The government scrapped its 40 per cent duty on wine in 2008.

"In 2009, we have seen an obvious price polarization within the wine categories, with a stronger skew towards wines priced below HK$130 per bottle. This segment has outgrown premium wines in the past year with its volume increasing 21 per cent. This phenomenon echoes back to the sentiment of frugal consumers during the first half of 2009," Oliver Rust, managing director of the Nielsen Co Hong Kong, said.

Price comparisons show the average price per bottle last year was 12.30 per cent cheaper than in 2007.

Given continuing improvements in the local economy this year, the demand for wine was expected to remain robust, Rust said.

The consumption of red wine by volume jumped 16 per cent last year, compared with the year before, with Australian and American vintages responsible for much of the growth. Sales of white wine, mostly from New Zealand and Chile, grew 12 per cent while sparkling wines rose 7 per cent.

Rust also pointed to the strong emerging trend of wine being purchased as gifts for family and friends during festive seasons.

Almost one-third of annual wine sales took place during over the Lunar New Year holiday and Christmas, the survey found.

The findings are based on weekly data compiled by major supermarkets, drug stores and convenience stores.
May 17 2010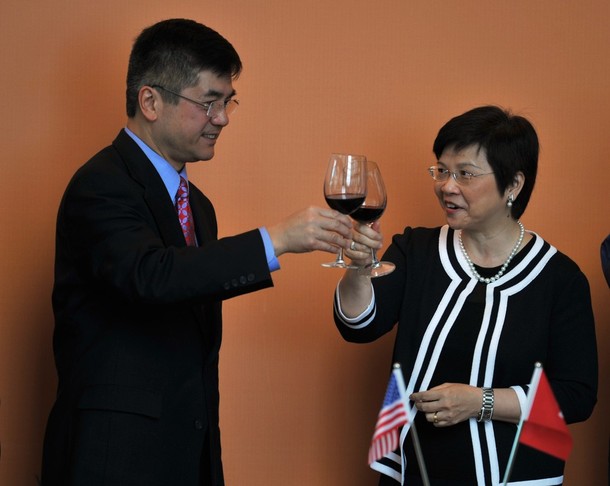 Hong Kong and USA signs MOU to promote wine related cooperation

A memorandum to expand cooperation in wine related business between Hong Kong and the United Stated was signed here in Hong Kong on Monday.

The Secretary for Commerce and Economic Development Rita Lau signed the Memorandum of Understanding on Co-operation in Wine- related Businesses (MOU) with the visiting Secretary of Commerce of the United States Gary Locke.

"Today, our relationship with the U.S. takes another major step forward. Riding on this MOU, we will strengthen our joint efforts on promoting wine-related trading, tourism, investment and education," Lau said.

The MOU also covers a number of special areas, including promoting wine alongside regional and local cuisine, facilitating the organization of wine auctions in Hong Kong for US wines, and encouraging the provision of quality wine storage facilities in Hong Kong.

Locke said the MOU was a contribution to the National Export Initiative, which aimed to double American export by 2015. The agreement would help more American wine from all 50 states to Hong Kong consumers.

As one of the world's leading wine producers and exporters, the United States is Hong Kong's fourth largest wine provider. Wine imports from the United States amounted to 49 million U.S. dollars in 2009-2010, representing a five-fold increase since Hong Kong's duty exemption. The U.S. auction houses have also held regular wine auctions in Hong Kong with record-breaking sales on several occasions.

The MOU on wine between Hong Kong and the United States is the eighth co-operative agreement concluded by Hong Kong with wine producing countries/regions, coming after those with France, Bordeaux, Spain, Australia, Italy, Hungary and New Zealand.
Drinking Business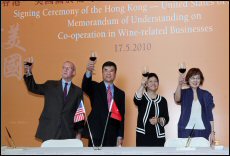 US Secretary of Commerce Gary Locke (second from left) toasts the signing of a US-Hong Kong wine MOU with Secretary for Commerce and Economic Development Rita Lau (second from right), along with Permanent Secretary for Commerce and Economic Development (Commerce, Industry and Tourism) Yvonne Choi, and US Consul General Stephen M Young

The United States has become the latest country to strike a wine deal with Hong Kong. US Secretary of Commerce Gary Locke signed a memorandum of understanding on Co-operation in Wine-related Businesses with Hong Kong Secretary for Commerce and Economic Development Rita Lau during the HKTDC event.

"Riding on this MOU, we will strengthen our joint efforts on promoting wine-related trading, tourism, investment and education," Mrs Lau said. "We look forward to tasting the fruits that this MOU will bring," she added.

Wine imports from the US, Hong Kong's fourth-largest wine importer, amounted to US$49 million in 2009-2010, a five-fold increase since Hong Kong removed duties on wine in February 2008.
April 25 2010
Hong Kong and Mainland Sign Agreement on Customs Facilitation Measures for Wine

Hong Kong and the Mainland today (February 9) signed a co-operation agreement on customs facilitation measures for wine entering the Mainland market through Hong Kong.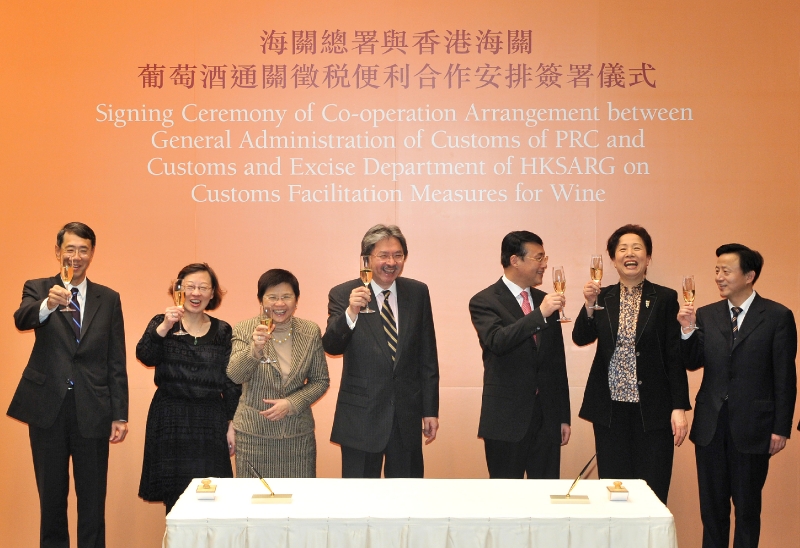 Hong Kong Financial Secretary, Mr. John C. Tsang, Hong Kong Secretary for Commerce and Economic Development, Mrs. Rita Lau, and Hong Kong Permanent Secretary for Commerce and Economic Development (Commerce, Industry and Tourism), Miss Yvonne Choi, witnessed the signing of the co-operation agreement by the Hong Kong Commissioner of Customs and Excise, Mr. Richard Yuen, and the Vice Minister of the General Administration of Customs, Mr. Sun Yibiao.

Speaking at the signing ceremony, Mrs. Lau said that against the backdrop of growing demand for wine on the Mainland, Hong Kong's zero wine duty policy and favorable business environment helped create room for wine traders in the territory to tap the Mainland market. She also made reference to the large number of Mainland tourists visiting the city, who might buy in Hong Kong fine wines from different parts of the world.

She said that the signing of the agreement would enhance co-operation between the Hong Kong and Mainland Customs on wine-related matters, and fortify Hong Kong's position as a regional wine trading and distribution hub. "We are very grateful to the General Administration of Customs for their support. The measures to be put in place will help enhance transparency and certainty in doing business, thus facilitating Hong Kong's wine traders who wish to expand their operations on the Mainland," Mrs. Lau said.

The facilitation measures are open to registered traders. The Trade and Industry Department (TID) will handle registration for Hong Kong traders while the Mainland Customs will deal with the registration of Mainland traders. Participation in the registration scheme is voluntary.

Companies that have been set up in Hong Kong for no less than six months and are engaged in wine-related businesses (such as trading, storage and logistics) are eligible to seek registration.

The gist of the facilitation measures is as follows:

(a) pre-valuation of wine duty: registered wine traders may request Mainland Customs to do valuation of wine duty 10 working days before the shipment is exported from Hong Kong to the Mainland. When the shipment arrives at a Mainland boundary point, Mainland Customs will normally complete the procedure within one working day; and

(b) expediting the clearance process at Mainland ports: for registered wine traders who do not choose to make use of the wine duty pre-valuation service, Mainland Customs will strive to shorten the clearance time at the Mainland boundary points. For wines which have been imported into the Mainland before, with the submission of all the necessary documents, the clearance procedure will normally take no more than three working days. For wines which are new to the Mainland market, the clearance procedures will usually be completed within seven working days. If customs clearance cannot be completed within the said timeframe, the goods may still be released for sale on payment of a guarantee deposit. This enables traders to sell their wines as soon as possible.

The governments on the two sides will publish the list of registered traders respectively on their websites. Both the TID and Mainland Customs will also set up their own hotlines to answer enquiries from wine traders about details of the facilitation measures. Registered traders may also directly contact Mainland Customs through its hotline if their wine shipments encounter customs clearance problems on the Mainland.

The TID will announce details of the registration scheme through circulars and briefings later.

The facilitation measures are due to be implemented as a pilot in Shenzhen in the second quarter of this year. After trying out the measures for six to nine months, the two sides will review the situation and consider extending the scheme in phases to other major Mainland cities such as Shanghai, Guangzhou and Beijing.

Footnote:

As you may already be aware, the global demand for wine is shifting from traditional wine consumption markets, like Europe and the US, to Asia. Strong economic growth, increased prosperity and changes in lifestyle, have led to a dramatic increase in demand for wine, particularly in Mainland China. Wine sales in Mainland China shot up by more than 65% between 2001 and 2006. The industry expects a further 40% growth by 2011.

Meanwhile, the Hong Kong SAR Government's decision to cut wine duty to zero in February 2008 has been a major boost to Hong Kong's bid to be Asia's wine hub. The industry response to the elimination of wine duty has been rapid. Hong Kong's strategic location, at the heart of Asia and gateway to Mainland China, has attracted numerous wine companies to use Hong Kong as their regional distribution hub. Hong Kong's world-class infrastructure and logistics allows Hong Kong-based wine dealers to supply their wholesale clients in Asia with "just-in-time" efficiency. We see new business opportunities in wine re-exports and retail; wine storage and distribution; wine marketing, exhibition and tourism; wine education; wine accreditation and wine investment.

FYI attached please find an announcement on the signing of a co-operation agreement on customs facilitation measures for wine entering the Mainland China market through Hong Kong.

Asian Buyers' Competitive Spirit has Turned Hong Kong into a Major Wine Hub Much Faster than Traders Expected, Writes Ben Sin SCMP, 19 January 2010

- Sotheby's - Hong Kong has become its most important centre for fine wines
- Local and mainland buyers accounted for 40 percent of Sotheby's total wine sales
- Last year Asian Collectors overtook the US in the purchase of fine wine at auctions
- Asian buyers in general have been what's driving the sales
- Hong Kong has become a portal for mainland buyers who want to avoid duties
April 25 2010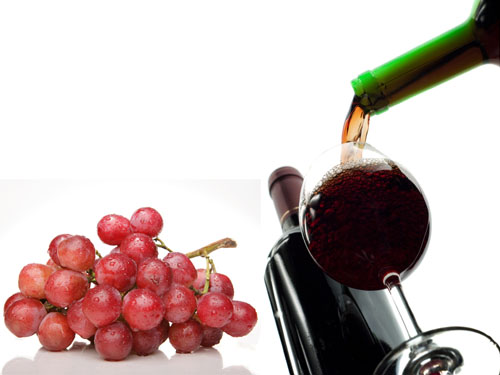 Lafite sets heady wine rally pace - Accelerating Chinese demand boosts prices - By Guy Collins

Like art, wine investments also seem to be recovering from the depths of the recession. And Chateau Lafite Rothschild, the largest of Bordeaux's first-growth wine estates, is outpacing rivals as prices rebound from credit-crunch lows, driven by signs of economic recovery and accelerating demand from China. Three cases of Lafite Rothschild from the 2000 vintage sold for HK$266,200 each at Sotheby's in Hong Kong this month, about three times the US$11,749 for 12 bottles of the same wine at a New York auction at the height of the financial crisis in October 2008, just after Lehman Brothers Holdings filed for bankruptcy.

The London-based Liv-ex 100 Fine Wine Index, which lost 22 per cent of its value between August and December 2008 as the banking collapse hit wine investment along with other asset classes, has rebounded 27.6 per cent over the past 12 months. Demand for top wines, along with buying fuelled by collectors in Asia, has driven gains among most Bordeaux first growths, with Lafite setting the pace. "Lafite is still taking the lead role and is making other wines look extremely cheap," said Miles Davis, a partner of London-based Wine Asset Managers, which has a total of about US$20 million under management in two wine funds. "Demand from Asia is enormous." While many investors focus on the 2000 vintage, described by Christie's International senior wine consultant Michael Broadbent in his book Wine Vintages as the best for Bordeaux reds since 1990, Lafite's rally is also evident for other standout years such as 1996 and 1986, as well as the landmark 1982 vintage. Two cases of Lafite 1986 sold for £14,950 (HK$178,700) and £13,800 at Bonhams in London on March 26, up from £7,130 fetched at a Sotheby's auction in London on April 22 last year.

A study by William Beck of Wine Asset Managers, published last year and analysing price trends over more than a decade, showed that on a compound annual growth rate basis, Lafite 1996 rose 17 per cent each year between January 2001 and January last year, while Lafite 2000 gained 21 per cent. That outstripped rival Medoc first-growth Chateau Margaux, which rose 11 per cent and 14 per cent respectively over the same period. As for the 1982 vintage, Lafite surged 26 per cent a year over the eight-year period, more than triple rival Chateau Mouton Rothschild, which rose just 8 per cent a year. Part of the explanation lies in Chinese demand. While US and European collectors have traditionally bought Lafite and other top Bordeaux to lay down in cellars for 15 or 20 years before selling it on or consuming it, Asian buyers are drinking it younger. That both pushes up demand for newer vintages and reduces supplies of older ones. The US$34,300 achieved for Lafite 2000 in Hong Kong on April 3 compared with US$27,225 paid for each of two cases of the same Lafite vintage sold at Sotheby's in New York on March 20. At the Hong Kong sale, Lafite had to compete with its Bordeaux right-bank rival Chateau Petrus, whose smaller production adds rarity value to its prices. Three lots of 12 bottles from the 2000 Petrus vintage fetched US$49,900 each at the sale. "The very extreme price differentials are almost certainly going to unwind in time," said James Miles, a co-founder of Liv-ex, adding that "it's still very much about Hong Kong and China". Lafite, owned by the Barons de Rothschild, has 107 hectares of vineyards and over the past decade has produced an average 45,000 cases a year, including both the Chateau Lafite Rothschild flagship wine and its second wine, Carruades de Lafite.

The 1982 vintage has risen more steeply in price than others, as the wine is drunk and starts to run out. Data from Wine Asset Managers shows that a case of Lafite 1982, released at £300 in 1983, rose more than tenfold to trade at £3,400 by 2000 and now sells for more than £25,000. Five bottles of 1982 Lafite sold at Sotheby's in London on March 17 for £12,075. The annual presentation to the world wine trade of the new Bordeaux vintage took place last month, focusing attention on the futures market and also the wider range of wines on offer from the region. Mouton, Chateau Haut-Brion, Chateau Margaux and Chateau Petrus are all seeing an expansion in demand, according to the Liv-ex market report for March. "There have already been some signs that the market is starting to broaden out," Miles said.
April 23 2010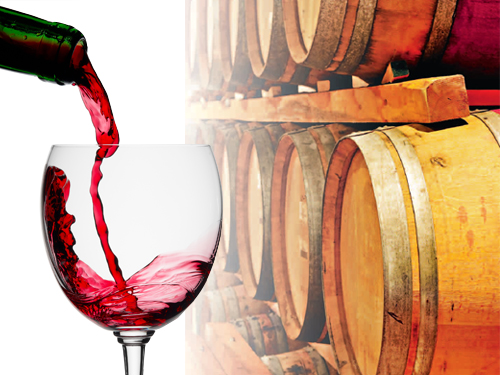 Share Class of 2009 - Would you be able to tell which of the new Bordeaux will gain the most value?

Last week, I wrote about the best wines from the 2009 vintage that I sampled at the Bordeaux en primeur (wine futures) tastings, which took place earlier this month. This annual event sees buyers from all around the world descend on Bordeaux in France to taste the new vintage, whose grapes were picked, pressed and fermented only months before, and which are still ageing in their barrels.

It takes some skill to taste these wines and predict what they'll be like in a year or two, after they've been bottled and released. But it gives buyers the opportunity to secure an allotment for some wines with large demand but limited supply.

Not everyone buys these wines solely for quality - some people see them as an investment. Bordeaux prices are usually at their lowest when purchased en primeur; the price goes up once the wines are bottled, and if you buy a top vintage (as this 2009 seems to be), the wines can fetch top dollar many years down the line. The en primeur release price of the 2008 vintage of first growth Chateau Lafite Rothschild and Mouton Rothschild has already risen by close to 80 per cent, and these wines won't be bottled for another year.

The wines I'm recommending for investment purposes are a mix of the recognisable, big names (which always sell well), and up-and-coming chateaux. In this second category, the 2008 en primeur prices show zero or little increase on their prices now, but are likely to sell for more when bottled next year.

Chateau Lafite Rothschild, Pauillac (first growth)
This wine has more than proved its worth as an investment over the past few years - even during the financial collapse of September 2008, its dip was more shallow and its rise faster than any other wine. According to trading company Liv-ex, the average rise of Lafite for all vintages from 2000, measured by the difference between the initial price and then three years later, stands at 54 per cent. The "second wine" (using grapes considered not perfect enough for the main wine) from the same property, Carruades de Lafite, has proved even more successful (a staggering 133 per cent rise over three years), and the 2009 is likely to be no different.
2008 release price (all prices refer to a case of 12) £3,590 (HK$42,700), now £6,000

Chateau Mouton Rothschild, Pauillac (first growth)
Rumours suggest that Mouton Rothschild is due to follow Lafite in terms of price rises. The average rise over three years since the 2000 vintage has been 17.9 per cent, but this is relatively modest and offers plenty of room for development. Mouton shares the Rothschild name (the two properties are owned by cousins, but have no direct connection), which is now an international symbol of luxury. A Chinese artist is reportedly due to create the 2008 label (the identity of the artist will only be revealed when it is bottled next year).
2008 release price £1,790, now £3,200

Chateau Haut Brion, Pessac Leognan (first growth)
Haut Brion is the most difficult of the first growths to taste en primeur, as the wine can be notoriously subtle at this stage. Perhaps this is why its price rises have been slower on the secondary market (17.7 per cent average over three years). But this could be good news for the 2009 vintage, Nick Pegna, director of Berry Bros & Rudd Hong Kong, thinks. "New investors tend to follow the crowd, but the more savvy and seasoned, of which there are plenty in Hong Kong, look at other things such as pricing and performance over a number of years. On that scale, Haut Brion starts to look substantially undervalued."
2008 release price £1,860, now £2,500

Chateau Petrus, Pomerol
Now vinified by Olivier Berrouet, who has taken over from his father, Jean-Claude, this 100 per cent merlot has amazing exuberance in 2009, but all tightly controlled, with pure fruit and softly worked tannins. Always one of the most sought-after wines in Bordeaux, and priced accordingly. Investment potential certainly, but only for the lucky few.
2008 release price £15,000, now £20,000

Chateau Cos d'Estournel, St Estephe
This wine, from director Jean-Guillaume Prats, has been subject to serious investment over recent years, and now boasts a spectacular steel-and-glass winery. Its style was divisive at the 2009 en primeurs, with some critics claiming it was too modern. But division creates interest, so you can expect it to start making waves on the auction circuit.
2008 release price £765, now £765

Chateau Smith Haut Lafitte, Pessac Leognan
A wine that is making an increasing impact on the Chinese market, owned by Daniel and Florence Cathiard. Overall, the Pessac Leognan wines performed very strongly in 2009 (this is the same appellation as first growth Haut Brion, so in theory should offer investors plenty of potential). This might be the year that they really come into their own.
2008 release price £350, now £360

Chateau Palmer, Margaux
Merlot grapes have been planted on gravelly (typically used for cabernet sauvignon) terroir at this Margaux chateau since before the second world war, which goes a long way to explaining the balance of elegance and delicacy with power and exotic sumptuousness. Palmer has long had a loyal, smart following, and is a safe investment. A great year for the second wine Alter Ego, also.
2008 release price £999, now £1,176

Chateau Angelus, St Emilion
Another wine that has captured the imagination of the Chinese market in recent years, and with good reason - it has plenty of personality, with its high percentage (47 per cent) of the cabernet franc grape. It is also visually very striking (its distinctive label graced the James Bond film, Casino Royale) and owners Jean Bernard Grenie and Hubert de Bouard are regular visitors to Asia.
2008 release price £720, now £720

Chateau Lynch Bages, Pauillac
Lynch Bages has a huge following in Asia, and continues to be interesting for investors. The 2009 is a supremely confident wine that will need time to develop - perfect for cellaring. The average rise of this chateau for vintages from 2000, measured again from the initial price and three years on, is a healthy 23.7 per cent.
2008 release price £360, now £465

Chateau Beychevelle, St Julien
The St Julien appellation was probably the most consistent across Bordeaux in the 2009 vintage. Beychevelle has developed a steady reputation, and this looks set to continue. It's not likely to offer spectacular rewards, but will certainly offer steady ones, and it's a safe bet (average of 17 per cent returns over three years). 2008 release price £264, now £270

Jane Anson is the Bordeaux correspondent for Decanter magazine, and author of the Bordeaux chapters of Opus Vino (to be published in October 2010, Dorling Kindersley)
April 3 2010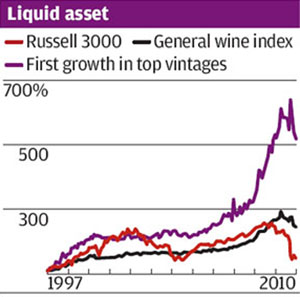 Wine investment yields high returns, withstands tough times By Leslie Gevirtz

Investing in wine, not just top Bordeaux from great vintages but even cheap varieties, could be good for your portfolio and is especially useful during a financial crisis, according to a new study.

"Wine in a portfolio has produced higher returns and lower risks than the Russell 3000 equity index ... Especially in times of economic downturns," economists Philippe Masset, of Lausanne Hotel School, and Jean-Philippe Weisskopf, of the University of Fribourg, both in Switzerland, told the American Association of Wine Economists.

Their study comes as auction houses reported holding sales of fine wines totalling more than US$12 million in the last two weeks.

The pair looked at auction hammer prices from The Chicago Wine Company from January 1996 through January 2009. They accumulated data from 144 auctions with a turnover exceeding US$237 million and covered a period that included two significant economic booms, 1996-2001 and 2003-2007, as well as the two most recent major financial downturns, 2001-2003 and 2007-2009.

They then created a General Wine Index (GWI) and other indices that tracked different price categories as well as ones that followed five major wine regions. The GWI and the Russell 3000, which measures the performance of 3,000 publicly held US companies, both rose between 1996 and 1998. But while the Russell 3000 declined between 2001 and 2003, when the internet bubble burst, the GWI steadily rose.

"Neither the terrorist attacks in New York, nor the burst of the internet bubble nor the boycott of French goods after the Iraq invasion have had much effect on wine prices," the authors said. From 2005 to 2008, the GWI doubled. Since mid-2008, it has fallen 17 per cent as a result of the global financial crisis. Meanwhile, the Russell 3000 index lost 47 per cent in the same period.

The economists also found that wine had a more positive effect, with a lower amount of risk, on investment portfolios than stocks. Wines selling below US$200 a bottle steadily increased over the 13-year period and yielded a return of 120 per cent, while those selling for under US$100 a bottle, which are considered cheap in the world of wine auctions, generated a 170 per cent return.

Wines selling for more than US$200 and especially those over US$400 a bottle, such as Chateau Lafite or Haut-Brion, had a three-to-four-fold price increase. These wines also suffered the most declines during the financial crisis, losing about 25 per cent. Wines under US$200 a bottle lost between 5 and 10 per cent during that time.

The pair also created model portfolios mimicking the broad categories of investors from conservative to aggressive and found that no matter the investing style, allotting 20 per cent of a portfolio to wine had a positive effect on performance.
March 28 2010
Banker toasts a HK$2.5m (US$324,678) thirst for Chateau Lafite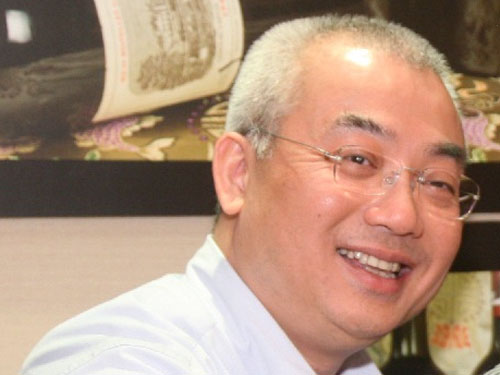 Private banker Timothy Lo has splashed out a record HK$2.56 million for a collection of French wine dating back four centuries.

Auctioneer Acker Merrall & Condit said the price was an auction world record for a single lot of 70 bottles of Chateau Lafite Rothschild, featuring vintages aged from 1799 to 2003.

Lo said he had been a dedicated wine collector and drinker for more than 20 years and the Lafite was one of his favourites. "It was there, it was in my budget, so I bought it," he said.

Lo said he was thrilled with his purchase and was looking forward to drinking them with friends - at least those bottled within the last 30 years.

Yesterday's Lafite splurge was not the only purchase made by the managing director of French private bank CIC Investor Services; he and one of his mainland friends spent HK$6 million to HK$7 million between them at yesterday's auction, but who's counting?

And anyway, he said, the wine was secondary to those you chose to drink it with. "Wine is just the companion. It's the friends that are important," he said.

Lo said about 70 per cent of the buyers at the auction at the Island Shangri-La were from the mainland.

"Lafite is the most famous wine in mainland China. From my friend's point of view, wine is reasonably priced in Hong Kong, because the tax is more than 70 per cent on the mainland," he said. "He can come here and take a few bottles back each time."

Acker Merrall & Condit's auction director John Kapon said HK$57.6 million was spent during the two-day auction.
March 13 2010
China became the top importer of the world's most famous red outside of Europe, taking over from the US for the first time this year.
The West's thirst for fine wine may be entering a period of moderation, but China's cup runneth over, to the relief of vintners in Bordeaux. China became the top importer of the world's most famous red outside of Europe, taking over from the US for the first time this year. With overall wine exports down 23 per cent in 2009, producers are looking East to empty their cellars. Alain Vironneau, president of Bordeaux's wine trade body, said China was its first client outside the European Union. China's buying power comes at a particularly opportune moment as France's leading wine region struggles to survive the economic crisis. "The crisis that the wine sector is going through is tied directly to the economic crisis," Vironneau said. "Several hundred vineyards are in peril due to insufficient cash," Despite a slight increase in export sales over the past three months, Vironneau said 2009 had been "catastrophic" for the region, and any recent sales activity fell short of making up for a year of losses.
Bordeaux exported 206 million bottles last year, generating €1.29 billion (HK$13.76 billion). This was a 14 per cent drop in volume, and a 23 per cent decrease in value. The hardest hit markets were some of Bordeaux's most trusted - the US, Britain and Belgium, which dropped by 44 per cent, 33 per cent and 16 per cent, respectively. Nicholas Pegna, managing director of Berry Bros & Rudd's Hong Kong operations, said north Asian markets were very much in the driving seat. Five or six years ago, the company allocated about 25 per cent of its en primeur offering of Bordeaux, or wine futures, to Hong Kong and greater China. This has risen to more than 50 per cent this year. Pegna said Bordeaux had been the starting point for fine wine drinkers for a long time. "While people first come to Bordeaux, and go farther out to Burgundy and others, it's not a lily pad where they hop off to the next one and never come back. Many people go through that journey without losing their love for Bordeaux." While the US still outpaces China in terms of value, at €139 million, it slipped to No 5 position in volume, surpassed by China. Last year sales to China increased by 40 per cent to €74 million, with volume increasing by 97 per cent. Sales to Hong Kong, helped by the elimination of import duties in 2008, increased by 46 per cent to €109 million, with a 24 per cent increase in volume.
Wine specialists in Hong Kong attribute Bordeaux's success in the region to a blend of cachet and having the volume of production to take advantage of an emerging market. "Bordeauxs are like the LVs, the Guccis of wine," said Charlene Dawes of Tastings, a wine bar in Central. "A lot of people give Bordeaux as a gift. It's about face. If you're going to give a bottle of wine, if you want people to know that it's is expensive, then people will choose a Bordeaux."


March 10 2010

Fast-tracked Wine - Hong Kong
Portugal's Sogrape Vinhos set up its Asian base in Hong Kong about two years ago to distribute the company's brands in the region, including the fast-growing Chinese mainland market.

"We have no doubts that the potential [of the mainland market] is enormous," said Filipe Carvalho, Managing Director of Sogrape Group (IW Hong Kong Ltd). "China is definitely a growth market for us, although there is a long way to go in terms of distribution, consumption habits and wine education."

Mr Carvalho said exporting wines to the mainland "has been quite demanding and complex because, many times, customs requirements are not consistent and change frequently."

That will soon change under an agreement between Hong Kong and the mainland that will make it easier for Hong Kong-based traders to export wine into the mainland.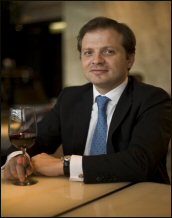 Filipe Carvalho, Managing Director, Sogrape Vinhos (IW Hong Kong Ltd)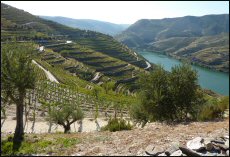 More wines from Portugal's Sogrape's vineyards in Quinta do Seixo in Douro Valley are likely bound for the Chinese mainland, thanks to the new customs facilitation scheme for Hong Kong-based exporters

Traders to Benefit

"The measures to be put in place will help enhance transparency and certainty in doing business, thus facilitating Hong Kong's wine traders who wish to expand their operations on the mainland,'" said Rita Lau, Hong Kong Secretary for Commerce and Economic Development. The moves, she said, are part of efforts to strengthen Hong Kong's position as the regions' wine trading and distribution hub.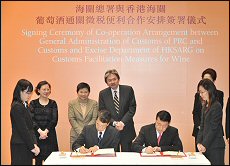 Hong Kong Commissioner of Customs and Excise Richard Yuen (front row, left) and Vice Minister of the General Administration of Customs Sun Yibiao sign a cooperation agreement on customs facilitation measures, witnessed by Hong Kong and Chinese mainland officials, including Hong Kong Financial Secretary John Tsang (centre) and Hong Kong Secretary for Commerce and Economic Development Rita Lau (third from left)

The new measures, to be introduced in the second quarter of the year, are open to registered traders. Companies that have been set up in Hong Kong for at least six months and are engaged in wine-related businesses, including trading, storage and logistics, are eligible to register.

Currently, it could take several weeks for wine shipments to clear mainland customs and quarantine procedures. Under the plan, registered traders can ask mainland customs to conduct a duty valuation 10 working days before the shipment leaves Hong Kong. Mainland customs authorities would normally complete the procedures within one working day of the shipment arriving at a mainland boundary point.

For registered traders who choose not to use the pre-valuation service, mainland customs, under the agreement, would strive to shorten the clearance time at the boundary point. Wines that have been imported into the mainland before will normally take no more than three working days to clear, with submission of the necessary documents. Wines new to the mainland, meanwhile, would be processed within seven working days. And if customs clearance is not completed within the timeframe, the goods may still be released with a deposit, to allow the wines to go on the market as soon as possible.

"This measure will definitely make the export process from Hong Kong to the mainland more transparent," said Mr Carvalho. "It will give more confidence to our partners when importing from Hong Kong."

Another Step in the Ladder

Canadian wine distributor Portfolio Wine and Spirits Inc, which is eyeing the mainland market, also welcomed the move. Leo Baduria, who manages the company's Hong Kong-based retail shop Wines to Go, said the measures will help the company's expansion plans into the mainland.

"The government has provided another step in the ladder for the local wine industry to develop," said Gregory De'eb, Managing Director of Crown Wine Cellars, Hong Kong's first fine-wine storage facility. "It provides clarity of the mainland system that's desperately needed for small exporters unable to establish a strong line."

Hong Kong Business Leaders: Wine Specialist Gregory de'Eb




http://www.youtube.com/watch?v=VWE8j46j0MU

Mr De'eb believes that the move will mainly benefit rare and fine-wine exporters. "It locks down the time lines and input process for fine wines to go into China," he noted.

A clear and transparent system, he said, would avoid delays that could put shipments at risk. "If it's sitting in improper conditions, you stand to lose the whole shipment.

"It's great not only for fine-wine exporters but for mainland consumers, because it will raise the quality of wine available on the mainland market. And that, for someone who's as passionate about wine as me, is good news."

Asia's Wine Hub

The agreement, signed last month, is the latest effort to develop Hong Kong as a regional wine hub following the abolition of wine duties in 2008. The value of wine imports soared 80 per cent that year from 2007, and increased another 41 per cent year-on-year in 2009. The mainland's wine imports are projected to grow to as much as US$870 million by 2017, representing 58 per cent of the Asian market, excluding Japan.

The government said it would continue exploring new measures to help the trade make further inroads into the mainland market.

"We will also continue to discuss with the relevant mainland authorities in mapping out possible facilitation measures on the quarantine side," said Assistant Secretary for Commerce and Economic Development Aubrey Fung.

Shenzhen will be the testing ground for the new customs facilitation scheme. After a review of the measures six to nine months after its introduction, the scheme may be extended in phases to other major mainland cities, including Shanghai, Guangzhou and Beijing.

"Not only has Hong Kong consolidated its position as the regional hub for fine and rare wines, it is continuing to claim its rightful place on the world wine stage." - John Kapon, President, Acker Merrall & Condit

Fine Wine Centre

Hong Kong's fine wine market continues to sizzle, based on results of several key wine auctions held earlier this year. Sotheby's first Hong Kong wine auction of the year, in January, realised a total of US$6.7 million. Among the highlights was a six-litre bottle of Chateau Lafite 1982, which fetched US$46,700. The 10-hour sale of more than 800 lots saw strong bidding from buyers throughout Greater China, Sotheby's said.

Acker Merrall & Condit's first auction of the year, held last month, achieved even higher results, raking in US$7.6 million. Two cases of Chateau Petrus 1982 sold for US$88,041 each.

"The excellent result sends a very clear message," said John Kapon, Acker Merrall & Condit's President and Auction Director. "The wine market in Hong Kong is extremely robust. Not only has Hong Kong consolidated its position as the regional hub for fine and rare wines, it is continuing to claim its rightful place on the world wine stage."

Last year, Hong Kong overtook London as the world's second largest wine-auction centre, after New York. But Mr Kapon believes the city will go on to take the top spot. "We predict that in 2010, Hong Kong will go further and become the world's leading wine auction centre."


Wine on the Run

It's the start of the afternoon rush hour at the Mong Kok East Rail station in Kowloon, where commuters catch the cross-border train to the Chinese mainland. An eye-catching shop offering an array of wine prompts some to drop in and have a look. Others take time to sample the wines on offer.

"Wines to Go was set up in a user-friendly fashion, to bring a fresh and exciting selection of fine wines from around the world to Hong Kong," says Leo Baduria, the Canadian entrepreneur behind the concept.

Launched last December, Wines to Go is the first licensed shop to open at Hong Kong's Mass Transit Railway (MTR). According to Mr Baduria, the store's open layout is designed to be inviting, to encourage people to browse.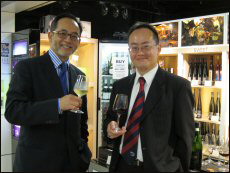 Leo Baduria, President of Wines to Go (left) and Pok Man Wong toast the recent opening of their new retail wine shop

No Château Lafite Here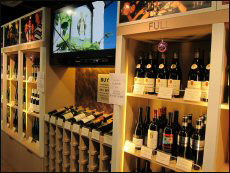 Wine is featured in a user-friendly fashion, based on style and taste profiles

"Our goal is to open up the market to wines other than Bordeaux, and to let consumers discover other quality wines at competitive prices," he says. Bordeaux wines are on offer, but you won't find one well-regarded brand in China on the shelves.

"We get a lot of traffic from Chinese mainland travellers, who often ask if the shop carries Château Lafite," Mr Baduria said. The shop gets the question so frequently that a sign now hangs in the shop telling customers: "We don't carry Château Lafite, but we have fine-quality Bordeaux." Mr Baduria says he hopes the retail concept will help change the Chinese mindset of wine as a luxury product, that they will instead buy wine for the pure pleasure of it.

Wines to Go is designed to resemble a mini-showroom, with wine featured based on their style and taste profiles. Prices range from HK$100 to HK$950.

There is a chilled-wine section for customers on their way to a party, or for those who just want to pick up a bottle for dinner. A gift section, featuring products to enhance wine appreciation, including wine cellars, is also on offer.

Wines to Go is the first licensed shop to open at Hong Kong's mass transit rail system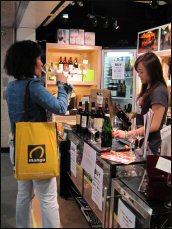 An MTR commuter stops for a taste test at Wines to Go

Mr Baduria, a veteran wine importer and distributor in Toronto, likens the Hong Kong market to Toronto's 20 years ago. "It was young people who started setting the standards by frequenting or setting up wine bars and restaurants," he recalls. "That's the approach we want to take here. We want the young people to be more adventurous."

The Canadian entrepreneur says he had been looking into the Asian market for seven years before deciding on Hong Kong. In 2006, Mr Baduria started to actively explore opening the first Wines to Go for its parent company, Toronto-based Portfolio Wine & Spirits, Inc, in Hong Kong. He came up with the retail concept as "the best way to make wine more accessible."

Mr Baduria says he would have loved to introduce his retail concept in his hometown, but was put off by Canada's restrictive laws to regulate the wine business. Hong Kong, on the other hand, he says, offered the perfect setup: "It's a virgin market with a huge growth potential."

Market to Explode

An MTR commuter stops for a taste test at Wines to Go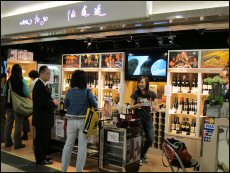 Wines to Go is the first licensed shop to open at Hong Kong's mass transit rail system

Mr Baduria says he has high hopes for the region overall. "The Asian market is going to explode in 10 to 15 years' time; there's nowhere else where it's growing like it is here – certainly not North America, which is a mature market."

The company plans to open stores on Hong Kong Island later this year, and has its sights on the mainland market. It has recruited Pok Man Wong, a long-time wine professional, to introduce the retail concept there. Mr Wong, who has worked at wineries in the United States, Australia and New Zealand, says he has been in discussion with possible partners to open the first shop, possibly in Guangzhou, in the next few months. "Our shop in Hong Kong can serve as a window for the rest of China," he says.

As the company continues to map out its expansion plans, Mr Baduria says Hong Kong will remain its base.

"Hong Kong remains the best hub in Asia for the wine market because of its highly efficient systems and zero wine duty. We will keep Hong Kong as our regional headquarters as we grow, enabling us to manage our business operations in other cities in Asia from our hub in Hong Kong."


Vine and Wine China

The Organization Internationale de la Vigne et du Vin International, or Organization of Vine and Wine (OIV), is an intergovernmental association of 43 member states with an interest in all aspects of wine production. Vine-growing, grapes and any wine and spirits of viticultural origin are of interest to what is often referred to as the "United Nations of Wine."



Yves Bénard was elected as OIV President last July, the first French national in the post since Baron Le Roy in 1962. A qualified agricultural engineer and oenologist, Mr Bénard is a graduate of the SupAgro International Centre for Advanced Studies in Agricultural Science and an eminent personality of the wine and spirits sector.

Attending the HKTDC Hong Kong International Wine and Spirits Fair last November, Mr Bénard talked about his impressions of the region's rapidly growing wine culture and his aspirations for the mainland to become a full-fledged member of the organization.


Competition and Education Key for Hong Kong Wine Hub http://www.youtube.com/watch?v=MZJdhCEz-hk

What was your connection with Hong Kong and the Chinese mainland before your election to the OIV?
I am also General Manager of the Champagne and Wine Division at LVMH Moët Hennessy Louis Vuitton. Our regional office for Asia is here in Hong Kong, where we cover markets across the region and as far away as Australia. So we anticipate Hong Kong will be the key place to be.

Tell us more about the role of the OIV.
OIV is an official international organisation in terms of scientific and technical issues, gathering 43 countries from around the world. It is a governmental organization that meets three times a year. Experts from different countries work together on issues concerning viniculture, and also on topics about wine consumption and education.

The mainland has been involved only as an "observer" through Yantai, in Shandong Province, for the past 20 years. Why are you now interested in the mainland becoming a full-fledged member?
China, of course, for us is a very important country as a producer of wine and low-cost grapes – the OIV is also in charge of work regarding cheaper grapes. So it is important not just as a wine-consuming country, but also as a grape-growing country. So [that's why] I think China must be part of the OIV in the future. I also know that the Chinese government is interested in hosting in maybe in two or three years' time the Annual Congress of the OIV. I have already made some contact with the Chinese government about this [late last year] in Beijing."

What promise does the wine industry on the mainland, and throughout Asia, hold for France and other wine producers around the world?
I'm French, but I'm here as the president of all the countries belonging to the OIV. And I consider that China will become a major wine market, again, not only for imported wines from around the world, but also for producing wine – and, I would say, quality wine. The key question today in China is [how] to help the Chinese people interested in the wine industry produce quality wine. So China is definitely the key market for the future.

In terms of developing the China market and its industry, how important is education and such events as the Hong Kong International Wine and Spirits Fair.
I think education is an absolutely fundamental issue, and I think that an exhibition like this, with all the wine tasting organized, is very important. First of all, educate the people who are working in the wine industry – I mean the distributors, wholesalers, sommeliers. All these people will then be able to educate the consumers. So it's a long process, but it is a key process in order to avoid situations where you see very good wine mixed with soft drinks or something like that. I also think it's very important that the region learns how best to match Chinese food very well with wine.

How can Hong Kong realize its plan to become Asia's wine hub?
First of all, Hong Kong has taken the key decision to abolish wine tax, which means that in the coming year, I'm sure Hong Kong will become the key place to import wine from all over the world. It will then be the window, the place to resell in Asia. And I also know that in Hong Kong, you have the right people to import, to manage the storage of wine in good conditions, and to have these wine education programs. All of that means that Hong Kong definitely is key for the future of wine in Asia.


March 2 2010

What's New at Napa By Rachel Platt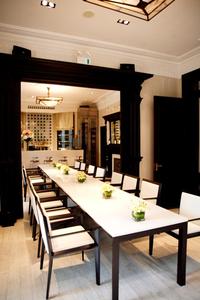 The other night I caught a sneak preview of the new menu and chef at Napa Wine Bar & Kitchen, Matthew Ona, ahead of the official launch next month. I say sneak preview, but really anyone can pop down there and see him for themselves. (Sometimes I just like to sound all big and important.)

Ona says his plans for the new menu are largely based around finding the best local ingredients, often a thankless task in China. "The aim eventually is to go from farm to plate, sourcing ingredients from suppliers who practice sustainable farming techniques," he says. It may all sound a bit heard-it-all-before marketing speak, but I tasted the bibb lettuce he's sourced for Napa's salads and it is truly something special. He's only been here a couple of months so I'll give him some space to live up to his promise.

There's also good news for those of you who enjoy wine, but don't know your note from your nose: Ona's grand plan is to make Napa's 700-strong wine cellar more accessible to everybody. Starting April, diners can enjoy a five-course, wine-paired taster menu, all for a very affordable price, apparently. "Too often people feel intimidated by a wine list, they don't know what to choose-I want to remove the elitism and make it fun." Hooray, no more agonized pondering over the wine list only to end up ordering the second-cheapest.

Oh, and make sure you try the seared salmon with English peas and three-citrus coulis: it's yummy.


January 21 2010

John H. Isacs's wine drinking New Year resolutions for 2010

IN the West we are fond of making, then often breaking, resolutions for the New Year. The goal of resolutions is to improve your life. With this in mind, I'd like to share my three wine resolutions for 2010 that hopefully will not only improve my wine life but also help readers.

I also encourage you to make your own wine resolutions for 2010. Just remember that resolutions are fun to make and even more fun to keep.



Drink more Kiwi wines

Something special is happening in New Zealand, in particular in the region of Marlborough that's located in the north of South Island.

It is unprecedented in the history of wine for a region to go from absolute obscurity to making world-class wines in three or four decades as Marlborough has done.



The brilliant sauvignon blanc whites that first put this region on the world's wine map and the ever improving pinot noirs are wines that should be on everyone's priority list for 2010.

Particularly recommended are two wines from Terrance Heights Estate, the 2008 sauvignon blanc that's chock full of tropical fruit and the classically fruity 2006 pinot noir that features intriguing hints of French oak.

Also not to be missed are two wines from John Forrest that mirror his outgoing and entertaining personality, his exuberantly fruity yet wonderfully balanced 2008 sauvignon blanc and excellent 2007 pinot noir featuring plenty of elegant dark fruit flavors.

The bold flavors of New Zealand wines pair very nicely with many flavorful Asian dishes.



Get to know South Africa

Since quite a young age, I have traveled around the world tasting wines. Today, a big part of my work is to visit Europe and other wine-growing regions to better understand their products and also promote understanding of the China market.

Behind this good fortune is the sad truth that I've never been to South Africa and know far too little about their wines.

Wine-loving friends from around the world have implored me to taste more of the distinctive and high-quality wines coming from South Africa.

I'm still preparing my tasting list for 2010, but definitely included are the Fleur due Cap pinotage and cabernet sauvignon reds as well as merlot and merlot blend Rubicon wines from Meerlust.



Make-up with Bordeaux

As mentioned last week, I'm often critical of the quality of inexpensive Bordeaux wines that are unloaded on Asian markets. However, Bordeaux was the first love of my wine life. Over the past two decades, exponential price increases and the growing number of excellent alternatives from other regions caused something of a break-up.

But I think 2010 is a fine time to try and make-up, particularly with some of my favorite Bordeaux sub-appellations like Saint Estephe and Saint Emilion.

Of course, the great chateaux of both regions are always worth tasting if you can afford them. But they also offer superb quality wines at much lower prices.

From Saint Estephe try the hearty wines of Chateau Meyney and Chateau Les Ormes de Pez that have plenty of spicy dark fruit flavors and abundant tannins which make them perfect for red meat dishes.

From Saint Emilion, don't miss one of Bordeaux's fastest rising stars, the elegant and complex Chateau Haut-Brisson.

SOURCE: Shanghai Daily


Jan 19, 2010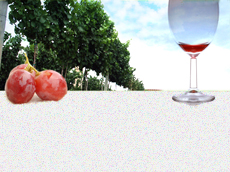 Follow your nose - Asian buyers' competitive spirit has turned Hong Kong into a major wine hub much faster than traders expected By Ben Sin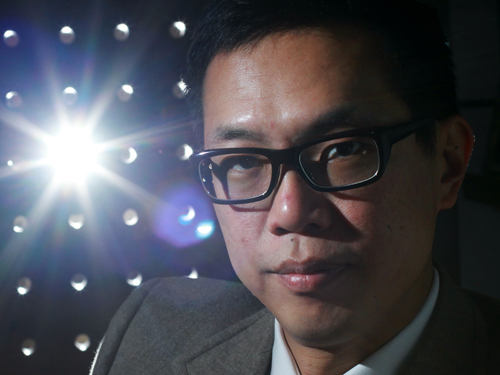 A former amateur racing driver, Carson Chan Kai-shun enjoys cars. So when an opening came up at Bonhams' local subsidiary 10 years ago, he seized the chance - the auction house was then better known for its sales of vintage cars. But now, as managing director of Bonhams in Hong Kong, Chan finds himself at the forefront of a regional wine boom that has made Barolos and Chateau Rothschilds the focus of his attention rather than Aston Martins and Rolls-Royces.

Traders expected a boost from the government's scrapping of wine tax in 2008, and their hopes have since been fulfilled in impressive style with Hong Kong quickly challenging London's place as the world's second biggest auction market for fine wines after New York.

"I knew the auction scene was going to be big in Hong Kong as soon as the tax was dropped," says Chan.

Still, it took nifty footwork to catch the wave. "We had a hunch months in advance that the government was going to lower the wine tax because officials had been talking to people in the wine industry," Chan says.

Once the tax abolition was announced, he and his team got together and made swift plans. Within two months Bonhams held a wine auction - its first in Hong Kong for over a decade - recording sales of more than HK$11 million.

Other auction houses soon followed, with Sotheby's announcing that Hong Kong has become its most important centre for fine wines after notching up more than HK$111 million from its three sales last year. Its auctions in New York took in US$12.7 million while London booked £9.2 million (HK$116 million) from 10 auctions.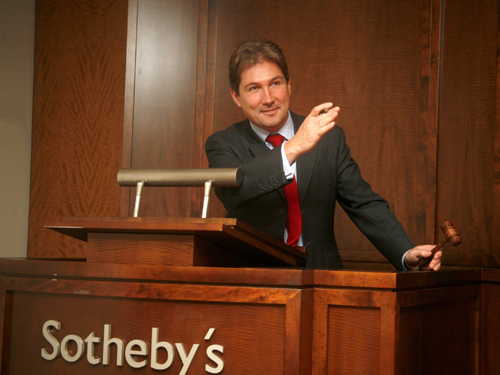 "Last year will be remembered as the year Asian collectors overtook the US in the purchase of fine wine at auctions," says Serena Sutcliffe, head of Sotheby's international wine department. Local and mainland buyers accounted for 40 per cent of Sotheby's total wine sales.

John Kapon, president of international wine merchants Acker Merrall & Condit, reinforces the view. "Asian buyers in general have been what's driving the sales," he says. "Not just in Hong Kong [but also in New York]."

Still, Chan was surprised by how swiftly Hong Kong's auction market had grown following the end of wine tax, attributing it partly to last year's financial meltdown hitting the US harder than Asia as well as a growing thirst among mainland buyers.

The surge was also in reaction to a lack of auctions earlier, says Jamie Ritchie, senior vice president of Sotheby's wine department, who expects the market to stabilize after the initial fervor.

Kapon, however, sees the recent boom as a natural phase in Asia's growing interest in wine.

Bidding in Hong Kong tends to be more lively than in New York or London, Kapon says, and there's a "friendly, competitive nature here that can't be found elsewhere".

Recalling an Acker Merrall & Condit auction where he wielded the gavel last year, he says the event at a local hotel had to be moved from one hall to another because bidding went on far longer than expected.

As in many businesses, much of the impetus for growth is coming from the mainland, particularly from wealthy Chinese for whom premium wines have become a status symbol as well as pleasurable pursuit.

Chan attributes the strong Chinese interest in wine auctions partly to cultural mores. "Chinese people in general really care about face," he says. "If I invite a friend to dinner and I open up an expensive bottle of wine, he'll feel the need to top it by opening up a more expensive bottle of wine the next time he invites me to dinner."

Jack Hui Wai-po, who founded the Hong Kong Fine Wine Auction website with a few friends in November as a way for enthusiasts to make small trades, echoes the view.

"Chinese people, if they can afford it, really like to indulge and spend on the biggest brand names and expensive items, and wine is no exception," says Hui, who estimates up to 60 per cent of wine traded on his website ends up on the mainland.

The end of wine tax acted like rocket fuel.

"Many mainlanders buy and store their wine in Hong Kong until they need it due to the high tax in China," says Kapon. "Hong Kong has become a portal for mainland buyers who want to avoid duties."

Purchases by mainland wine buffs have opened new opportunities for wine traders to provide storage services.

"We offer storage here at a small percentage fee," says Hui. "They place bids online and, after the purchase, they have an option to store the winse with us and pick them up in small batches each time they come to Hong Kong."

But to keep the wine scene growing, traders and enthusiasts agree novice buyers have to be better educated. "You can't keep buying something you don't understand," says wine lover Danny Wong King-wang.

A frequent participant at wine sales, Wong views the auction fever as a fad but he hopes to turn it into sustained interest by helping novices learn more about wines and collecting.

Which is why he opened Vintelligence, a club that provides a venue for members to share experiences and knowledge about wine, as well as to trade.

"Some people look at wine as an investment and I hate that," Wong says. "It should be something to be enjoyed."

Chan also reckons more knowledge is needed to keep up interest among the swelling band of local wine buffs.

"The growth rates in Hong Kong don't just indicate rich buyers willing to spend, but wine drinkers becoming more sophisticated. To sustain this, we've started wine education courses to help spread the culture," he says.

To attract mainland buyers unable to attend its Hong Kong auction, Sotheby's last year introduced live online bidding, where participants make offers via the internet with video and audio feeds.

"Live bidding was most popular at the Hong Kong auctions, with most of the bidding coming from mainland buyers," says Ritchie, who plans to further develop online business.

With Asia becoming the prime hub of his international business, New York-based Kapon also expects to spend more time in Hong Kong this year.

Acker Merrall & Condit sold more than HK$165 million worth of wine here last year - the most among the auction houses - and Kapon expects an 80 per cent increase in business this year.

Five auctions are being held, including a major sale next week that will feature a "super-lot" group of premium Bordeaux valued at about HK$680,000.

"In all my years in the business, the value of wine has only gone up," Kapon says. "So it's here to stay regardless of how the economy is."


September 20 2009
Spanish vineyards target China's wine drinkers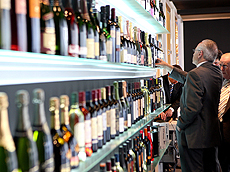 The Spanish Wine Market Observatory (OEMV) shows wines exported to Hong Kong soared 80% in value to Euros300 million in the year to April 2009, rising 31% in sales.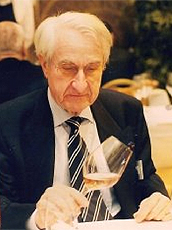 According to Robert Tinlot, Honorary General Manager of Spain's International Organization of Vine and Wine (OIV), China is set to eventually become the world's premier consumer market for wines and is already the fastest growing globally. He sees Hong Kong as the strategic gateway to unlocking that vast potential market, with the territory an established centre for wines in its own right.

That was mainly down to Hong Kong's abolition of its 40% duty on wine in February 2008, allowing global players to take advantage of the territory's logistics, finance and infrastructure capabilities to set up wine trades.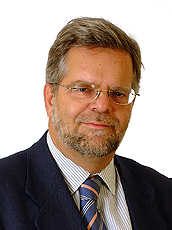 However, Spanish vineyards and distributors currently rank eighth as wine traders into Hong Kong, well behind market leaders France and the UK. The Director General of OEMV, Rafael del Rey, sees that position changing with Spanish companies more often holding presentations, tastings and symposia to increase their commercial networks.
Spanish distributors are prioritising their target markets as Hong Kong, Singapore and Chinese mainland coastal cities in Asia, as these have more progressive lifestyles and consumers possess greater discretionary purchasing power.

Wines from Spain could penetrate both the Chinese mainland quality and mass markets. Spanish distributors also expect to build sales for re-distribution from China to the rest of the region under different pricing approaches.

Spanish wines underperforming - The UK's Wine Intelligence research company estimates that Spanish wines are consumed by 42 million drinkers in the US, the UK, Germany, Belgium, Switzerland and the Netherlands - but that means that 100 million consumers have not tasted Spanish wines in these developed markets, leaving a huge potential for growth.


At the same time, many consumers globally are not aware of the diversity of Spanish wines nor have a studied view as to their merits, since Spanish brands are less well developed.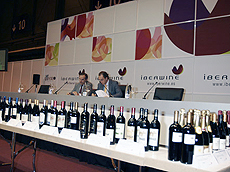 That doesn't imply individual Spanish wines have not entered the lexicon for excellent quality. When wine lovers around the world talk about Spanish wine, the name Rioja invariably appears. This protected denomination of origin (PDO) has received international recognition.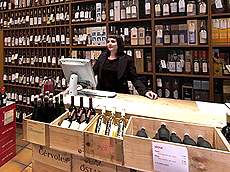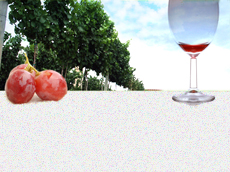 However, there's a wide range of wines throughout the entire portfolio of Spanish vineyards that offer individual qualities, such as Cava of Penedes and wines from Catalonia, the Ribeiro and Albariños in Galicia.

Denominations of origin include brands such as Ribera del Duero, Toro or Rueda in Castile; Valdepeñas in La Mancha; Jumilla in Murcia; Carinena in Aragon; Utiel-Requena in the Valencian Community and the fine Andalucian wines such as Montilla-Moriles and Jerez de la Frontera.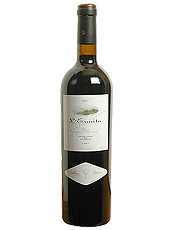 Luxury Emita wine at Euros1,245 per bottle.

Spanish sparkling wines, Cava, have particularly shown strong sales growth despite being affected by the sales of French champagne at very high prices.

Sparkling Spanish wine exports grew 22% in 2007 and 143 million litres was shipped, worth Euros435 million. Some experts consider this sector to appeal particularly to Chinese mainland drinkers, due to the wine's celebratory aspect.

The US is considered to be where there are good shorter term opportunities for Spanish wine's consumption growth, with the US an ever expanding market of 60 million consumers. Over 2% sales growth was reported in 2008, very similar to 2007, and mainly due to young people becoming interested in Spanish wines.

Italy, Portugal and France are seen as Spain's current bulk markets, as well as China, South Korea and Japan in Asia. In Asia there was a noticeable increase in sales of sparkling and table wines. Other European markets such as Belgium, Germany and Ireland have evolved positively too.

One of the foremost Spanish wine distributors in Asia is Torres, founded in 1870 with headquarters in Vilafranca del Penedès (near Barcelona) with vineyards also in other zones such as La Rioja, Toro, Jumilla or Ribera del Duero, as well as in Chile and California, the US.

Other wines sold under the Torres brand are Viña Sol, Sangre de Toro, De Casta, Coronas, Atrium and Viña Esmeralda.
Among brandies, the brands Torres 5, Torres 10 and Torres 20 are well known and are considered among the best brands worldwide. Torres wines are exported to over 140 countries.

Another coming export to Asia is Spanish sherry. Says Francisco Valencia, President of Marco de Jerez wine cellars: "sherry is particularly relevant to Chinese cuisine. It is very often preferred by Chinese chefs, since dry wines are too acidic."


June 5 2009
Traders Toast Wine Pacts
| | |
| --- | --- |
| | |
| Australia's Minister for Agriculture Tony Burke (centre, left) and Financial Secretary John Tsang (centre, right) toast the success of the Hong Kong-Australia trade agreement on wine | |
More Australian, Italian and Hungarian wine may be destined for Asian tables following agreements brokered in Hong Kong to provide easier access to Chinese mainland markets.
Separate Memorandums of Understanding (MOUs) on wine-related businesses have been signed with Australia, Italy and Hungary recently, as part of a bilateral cooperation on wine and food. They are the latest initiatives in the promotion of wine-related investment and tourism following the Hong Kong Government's scrapping of duty on wine imports in February 2008.
The signings are also seen as another step in positioning Hong Kong as Asia's wine trading and distribution hub.
Australia's Minister for Agriculture Tony Burke, in Hong Kong to sign the MOU in April, said the agreement would give wine producers simplified, improved access to the Hong Kong and mainland markets, addressing such issues as certification and labeling. "In a country the size of China, a single window to government will make it easier for the Australian Wine and Brandy Corporation to help exporters ship wine to this important market," he said.
Hong Kong Secretary for Commerce and Economic Development Rita Lau said Hong Kong has all the ingredients necessary to play an important part in tapping the mainland's growing appetite for quality wine. "We have the infrastructure, the expertise and the desire and determination to be Asia's wine trading and distribution hub."
Business to Benefit
| | |
| --- | --- |
| | |
| | South Australia's premier wine region, the Barossa Valley, is set for more exposure in Greater China |
| | |
| --- | --- |
| | |
| A rare bottle of vintage Krug set a world record for Champagne at a Hong Kong auction in March | |
Australian wine traders welcomed the latest initiative. Malaysian George Tham moved to Hong Kong earlier this year to co-found Parade Artwine Ltd, a trading company specialising in South Australian wines.
"This is very good news for our business – it will definitely help us," said Mr Tham. Parade Artwine was established to introduce new Australian wines, primarily from the Barossa Valley, to emerging markets in the region. Mr Tham and his South Australian business partner chose Hong Kong as their launching pad because of its geographical location. "There are plenty of opportunities for the wine business in Asia, and now getting wine into Chinese markets will be so much easier," he said.
"Sizzling" Market

Wine worth US$4.82 million was sold at Acker Merrall & Condit's fine and rare wine auction in Hong Kong last week

Another successful auction in Hong Kong last week by American fine wine trader Acker Merrall & Condit showed the Hong Kong market remains strong. Vintage wine worth US$4.82 million changed hands at the latest Acker Merrall auction, its fourth in Hong Kong since its inaugural sale in May 2008.

"The result is a testament to the strength of the wine market in Asia and underlines Hong Kong's leading role as a regional hub of fine and rare wines," said President and Auction Director John Kapon. "Such an enthusiastic response from buyers indicates a renewed confidence in the wine market and proves there is a continuing strong demand for fine wines of superb quality and rarity. We are fully committed to further developing our business in Hong Kong."

Among the items sold was a lot of six bottles of rare 1985 Henri Jayer Richebourg, which went to a Hong Kong collector for US$68,432, well above the pre-sale estimate.

The latest result follows the company's "sizzling" March auction, during which 96 per cent of the lots were sold, and a new world record set for a bottle of Champagne – US$21,091 for a bottle of rare Krug Collection, vintage 1928.
Peter Chu, Cellar Director, Cellarmaster Wines (HK) Ltd, said the MOU would give his business increased exposure and further elevate Hong Kong as a platform for Australian wine. He welcomed the opportunity to promote the various wine regions and different characteristics of Australian wines to Asian consumers, who, with their maturing palates, no longer think of wine in a generic way.
"My personal mission is to promote mature Australian wines, not just the fresh, new varieties, as I believe there would be a huge market for it," Mr Chu said.
Peter Riha, Managing Director of Solar Max Ltd, which imports wine from South Australia, agreed that this latest wine initiative is "another move in the right direction."
Spotlight on Italy
The agreement with Italy, signed last month, will forge closer cooperation in a wide range of areas, including the promotion of wine trading, investment and wine-related tourism, as well as wine education and appreciation, Ms Lau said.
"Specifically, the two sides will work closely to engender a good showing of Italian wines and canapes, wine accessories, as well as wine-making technology and equipment in the annual international wine fair organised by the Hong Kong Trade Development Council (HKTDC)."
Ms Lau said the Italians will be encouraged to organise wine exhibitions in Hong Kong. Vinitaly, the leading wine exhibition in Italy, is planning to stage its first wine roadshow in Hong Kong as part of the HKTDC's annual wine fair in November.
Hungarian First
The Hong Kong-Hungary wine MOU, signed 27 May in Hong Kong, is the first trade agreement of any kind between the two economies. Under the agreement, the two sides will strengthen cooperation in the promotion of wine-related trading, investment, tourism and education. They will also fight against counterfeit wine.
"Hungary produces quality wine. Wine exports from Hungary to Hong Kong increased by as much as 78 per cent by value in 2008," said Hong Kong Permanent Secretary for Commerce and Economic Development Yvonne Choi, during the MOU signing.
"We expect this trend to continue as Hungarian wines become more widely known and enjoyed here," added Ms Choi. "And, more significantly, Hong Kong provides easy access to the mainland market, where the potential for growth is enormous."