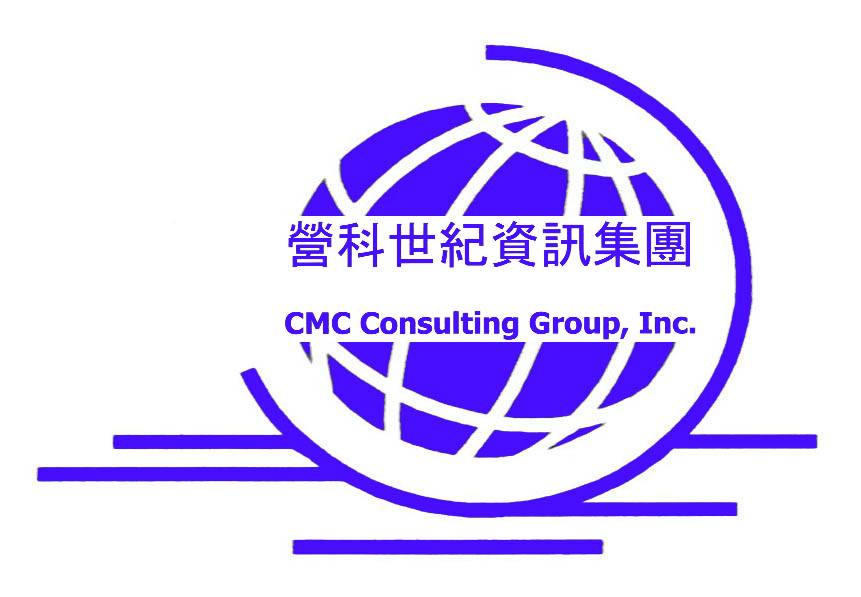 Hawaii's China Connection Video
Exploring China's Business Through Shanghai - Shanghai International Film Festival (SIFF) & Hawaii International Film Festival (HIFF) signed cooperative agreement - May 26 to June 13 2004
"Building Bridges, Exploring Business Opportunities for Hawaii and United States Businesses through Experiences and Hand on approaches - We Get Things Done with Tangible and Measurable Results"

New Shanghai Office Effective September 1, 2004 to better serve our American and Chinese clients


View Hawaii China Connection Highlight Video
(Click on the small pictures for FULL view)
July 18, 2007 - Chao Ying Wang, CEO of Paosnet Shanghai met with Management Team of Hawaiian Host Chocolates and CMC Consulting Group Inc (Hawaiian Host Chocolate's China Consultant) in Hawaii to chart China's business strategy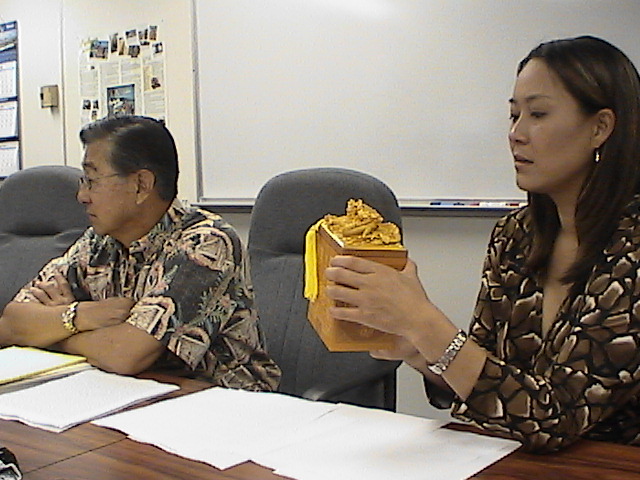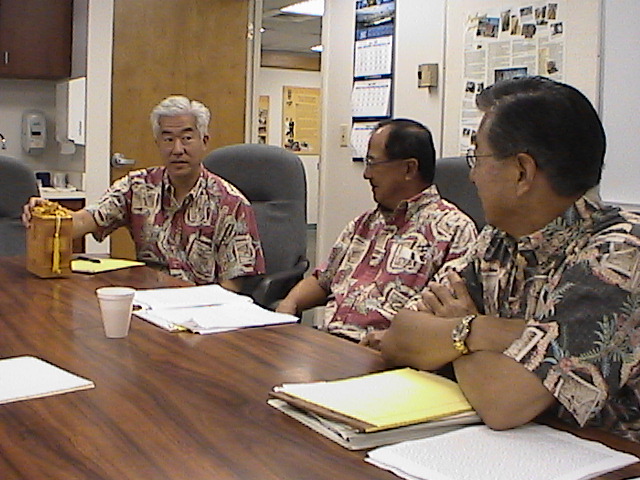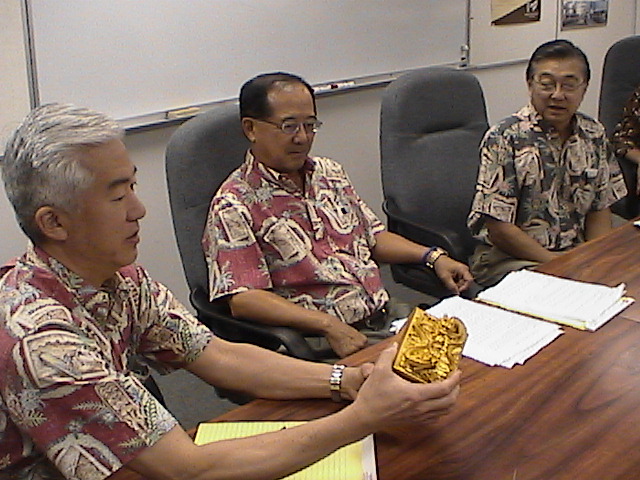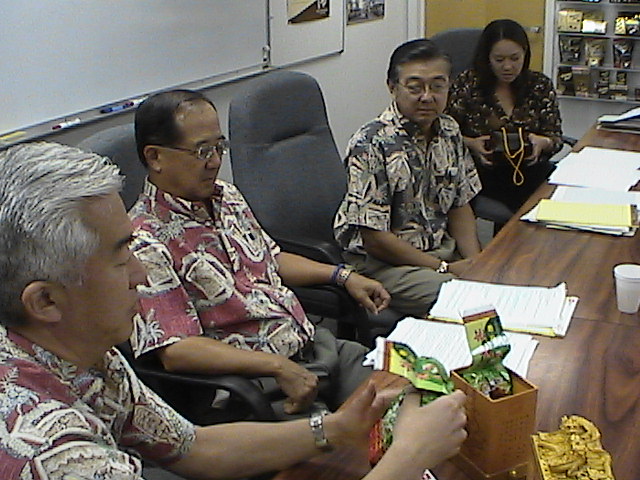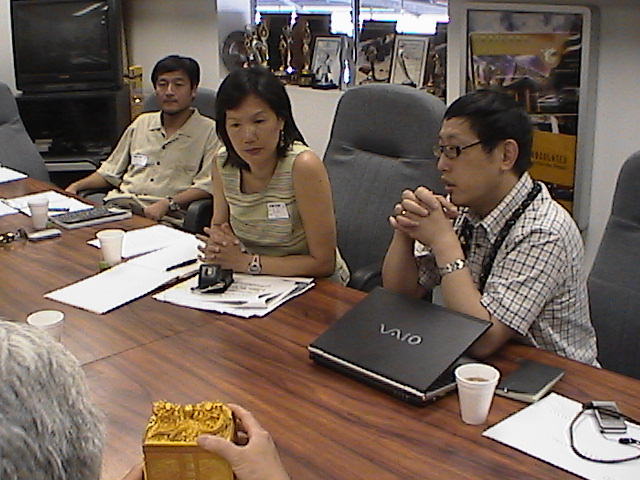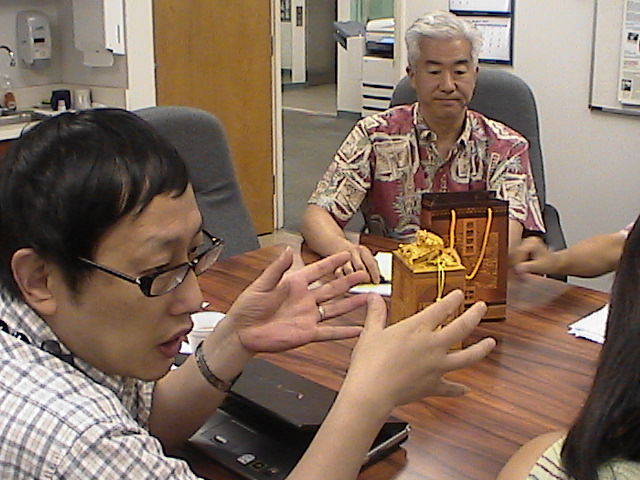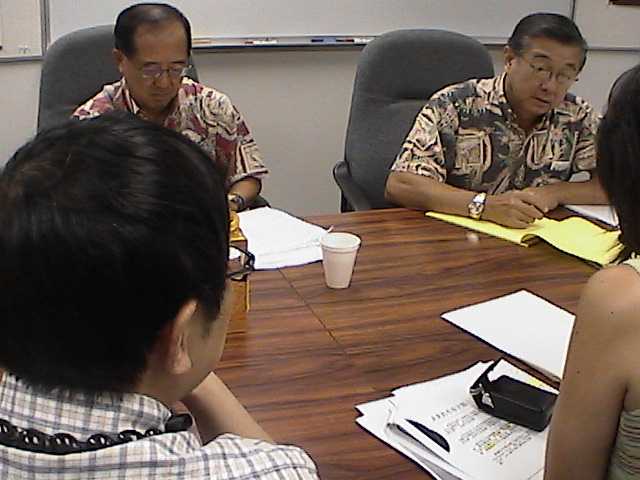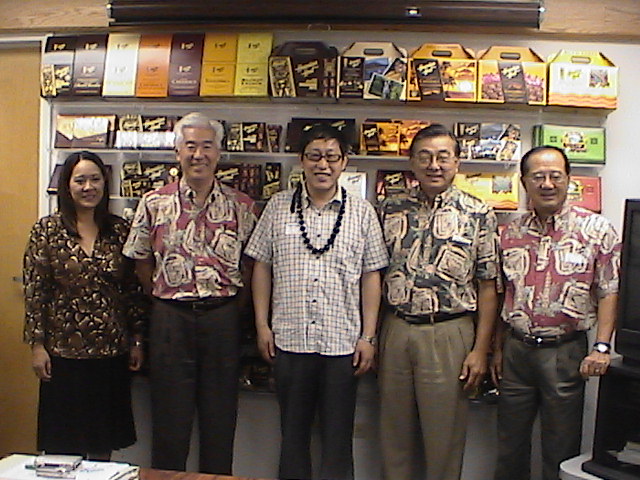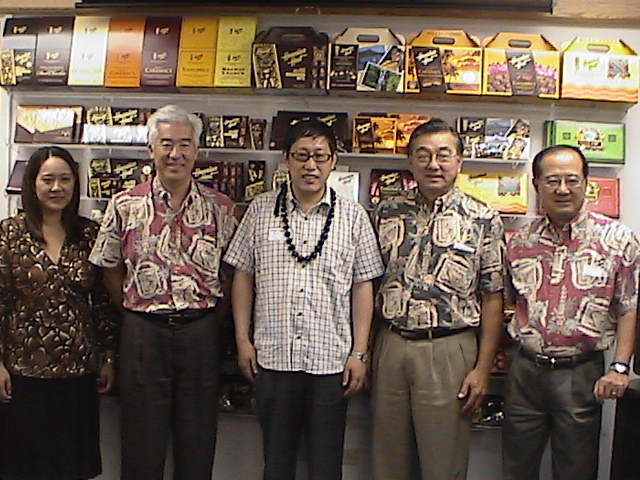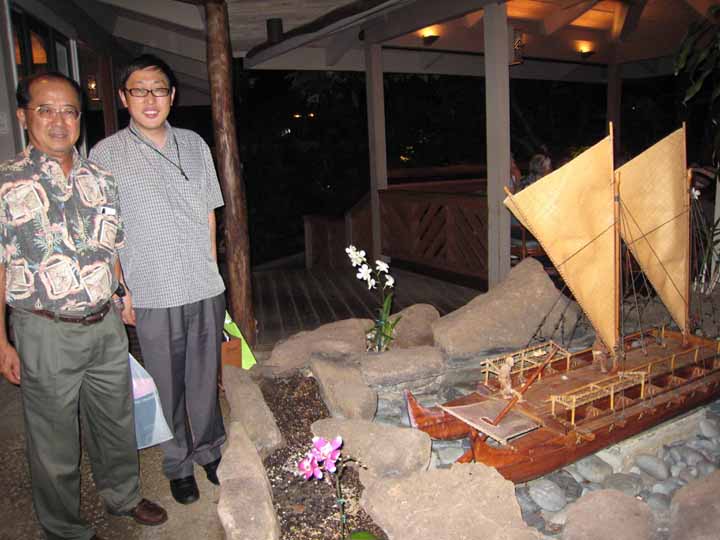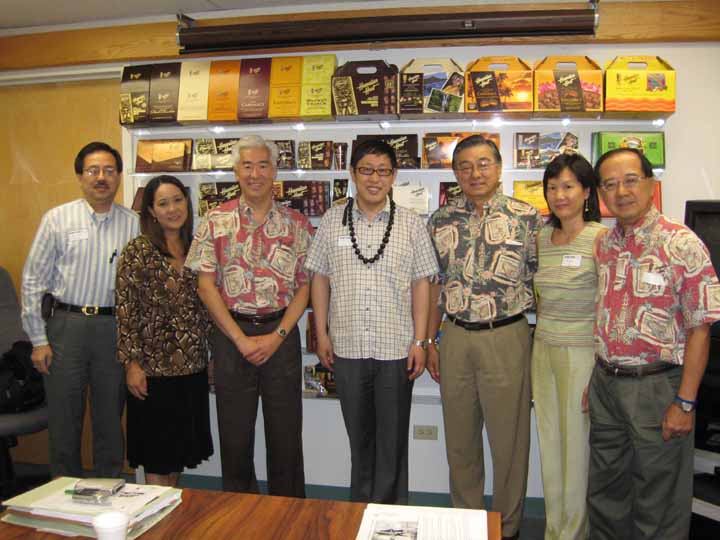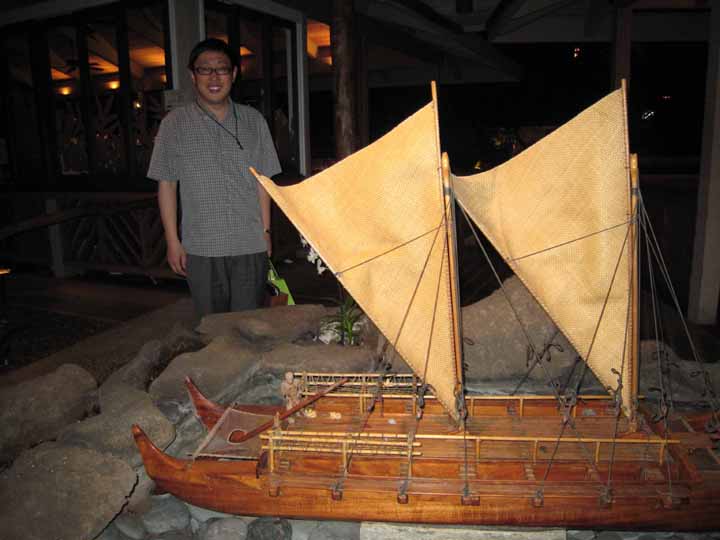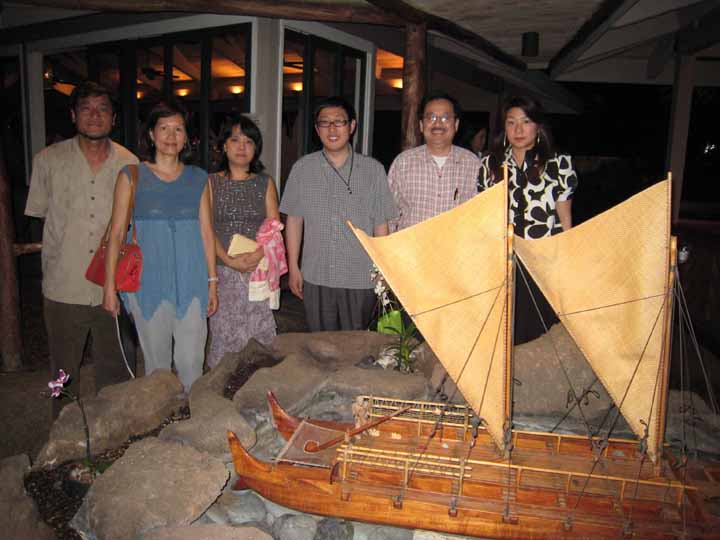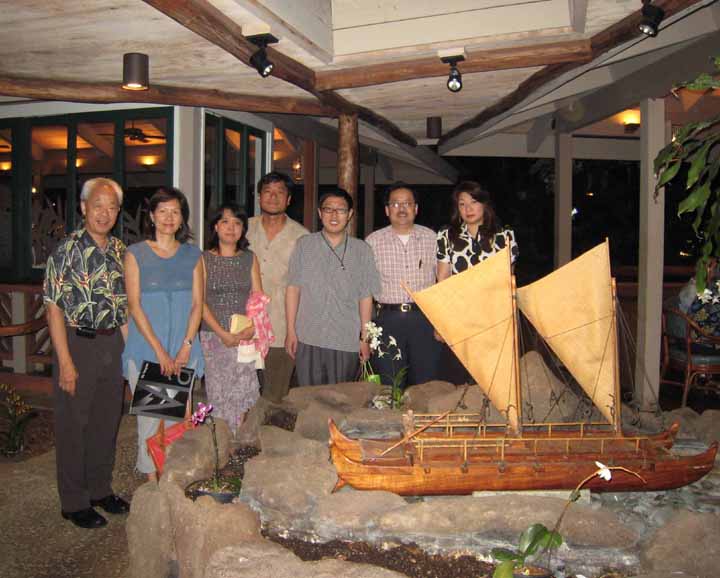 January 3, 2007 - Family Li Imperial Cuisine - Huangpu Park Shanghai China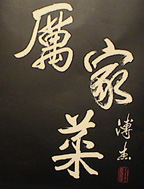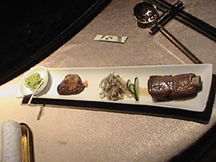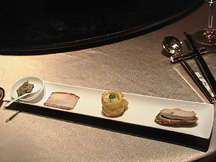 Business Conferences in Shanghai China
Suzhou Museum
December 29 - 31, 2006 - Le Meridien She Shan Hotel Shanghai China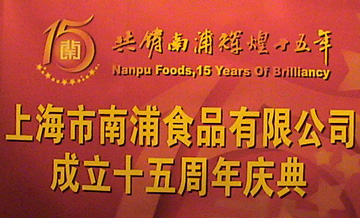 1,200 guests, suppliers and distributor from China and around the world gathered on December 30, 2006 at Le Meridien She Shan Hotel to help celebrate Shanghai Nanpu Food 15th anniversary - Hawaii Delegations are represented by M/M Dennis Teranishi, CEO of Hawaiian Host Chocolates; Michael Zhang - CEO, Johnson Choi - Executive VP and CFO and Yen Chun - VP and COO of CMC Consulting Group Inc (China Consultant for Hawaiian Host Chocolates)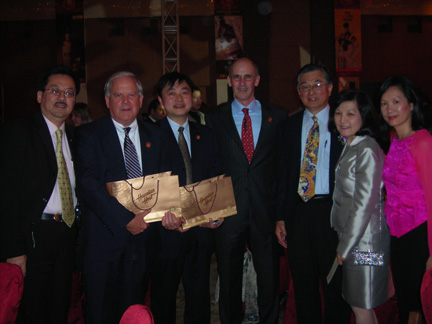 Hong Kong Superstar/Singer - Kelly Chan sang 5 songs at the gala banquet

View ABOVE Public Video Online

View ABOVE Members' ONLY Video Online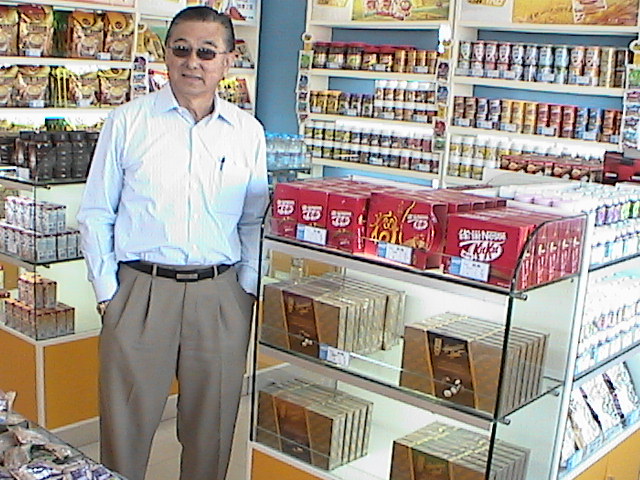 Aug 6 - 8, 2006 - Honolulu Hawaii USA
Mr. Jian Hua LIN, President and CEO of Shanghai Nanpu Food Co Ltd - The Largest Liquor/Food/Candy Distributor in Shanghai, Mr. Mi Jia QI, Vice General Manager of Shanghai Tobacco Group Huangpu Tobacco Sugar & Wine Co with more than 1,200 stores and Yuan Chang QIU, General Manager of Shanghai Kedi Convenience Store Co Ltd visited Hawaiian Host Chocolate in Hawaii USA; Hawaiian Host Chocolates is Represented by CMC Consulting Group Inc - Member of the Hong Kong.China.Hawaii Chamber of Commerce (HKCHcc)


Click on the picture to the right to view video online
July 24, 2006 - Honolulu Hawaii USA
Shanghai Nanpu Food Co Ltd - The Largest Liquor/Food/Candy Distributor in Shanghai visit Hawaiian Host Chocolate in Hawaii USA; Hawaiian Host Chocolates is Represented by CMC Consulting Group Inc - Member of the Hong Kong.China.Hawaii Chamber of Commerce (HKCHcc)
May 23, 2006 - Shanghai China
Hawaiian Host Chocolates - The Largest Chocolate Company in Hawaii USA Signed Distribution Agreement with the Shanghai Nanpu Food - The Largest Distributor in Shanghai China at Shanghai Nanpu Food Headquarters; Hawaiian Host Chocolates is Represented by CMC Consulting Group Inc - Member of the Hong Kong.China.Hawaii Chamber of Commerce (HKCHcc)
May 22, 2006 - Shanghai China
Meeting with Director of Shanghai CIQ Dr. Yu-Ping He; Consul for Agricultural Affairs of the American Consulate General - Ross G Kreamer, Xu Min - Marketing Specialist and Leanne Wang - Agricultural Marketing Assistant on how to work with the "new" Product Labeling Law of the People Republic of China

view members only video (3 videos - view from Left to Right)
Brand Building in China - What Work in China?
August 11, 2005
Hawaii Governor's Office/Hawaii DBEDT Reception at the Marriott Hotel in Waikiki Honolulu Hawaii honoring participants and sponsored attended the June 2005 Business/Trade Mission to Shanghai-Beijing-Guangzhou-Hong Kong
Johnson Choi, Executive VP and CFO of CMC Consulting Group Inc (Hawaiian Host Chocolates China Consultant) and a Participant of the June 2005 Business/Trade Mission representing the University of Hawaii, School of Travel Industry Management and the Hong Kong.China.Hawaii Chamber of Commerce received an award from Governor Linda Lingle on behalf of the Hawaiian Host Chocolates
May 2005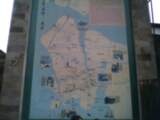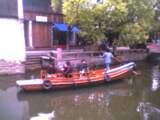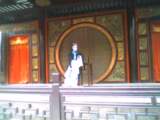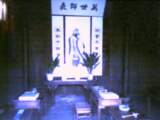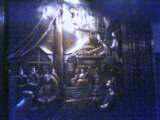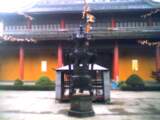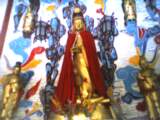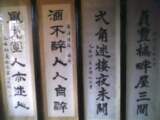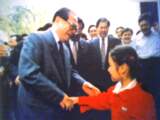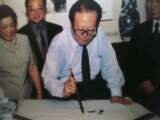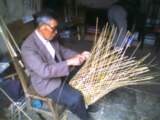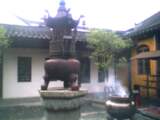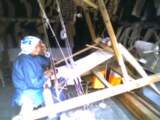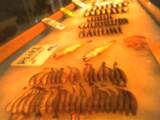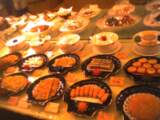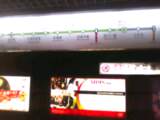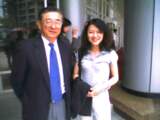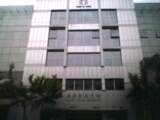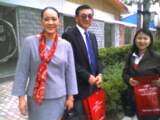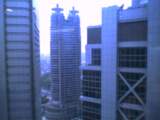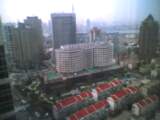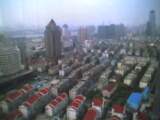 September 2004
June 2004
Shanghai International Film Festival (SIFF) & Hawaii International Film Festival (HIFF) signed cooperative agreement - May 26 to June 13 2004

SHANGHAI MUNICIPALITY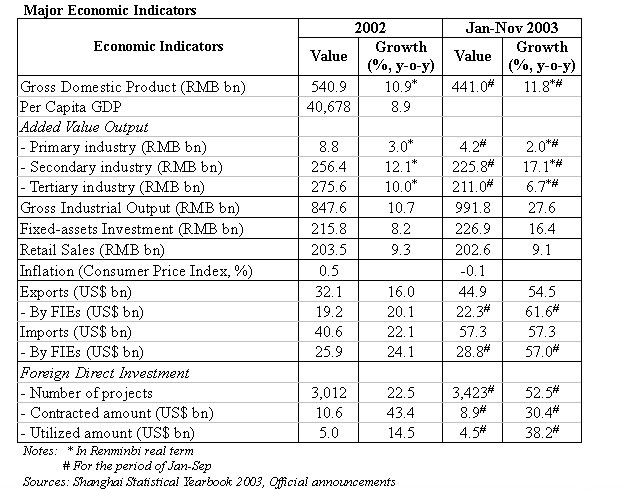 General Background
Shanghai has a total area of 6,300 sq. km. Total population stood at 16.7 million according to the 2000 population census.
Shanghai is one of the four central directly administrated municipalities (直轄市) and historically a commercial and financial center of China. With a population of only 1.3% and a land area of 0.1% of the national total, Shanghai contributes 5.2% of the nation's GDP and 8% of the nation's total industrial output value. Shanghai has China's largest container port, which handled 10.3 million TEUs during the period of Jan-Nov 2003.
Shanghai is designated to host the World Expo in 2010.
Industries

Shanghai plays a leading role in the country's heavy industries. In 2002, Shanghai's industrial output reached RMB 847.6 billion, and it ranked among the nation's top in iron, steel production and cars manufacturing. During 1996 to 2002, Shanghai's heavy industry grew at an annual rate of 16.1%; by contrast the light industry had just an average growth rate of 9.2%.
The six key industries of Shanghai are automobiles, petrochemical and fine chemical, fine steel and iron, equipment complex, biomedicine, and electronic information, of which industries of electronic information, automobiles and equipment complex grew much faster than the others. The share of industrial output of the six pillar industries accounted for 58.4% of the total gross industrial output of Shanghai in 2002.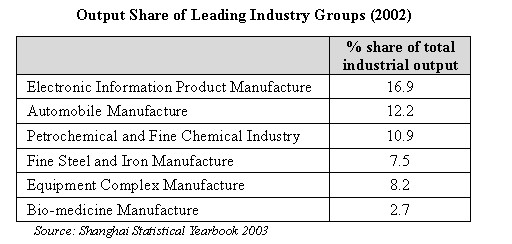 Automobile manufacturing is the most important industry in Shanghai. In Jan-Aug 2003, its gross output value increased by 60.5% and recorded the fastest growth among the six key industries. Shanghai Volkswagen, a leading car manufacturer, was awarded again as No.1 of the Shanghai's top 500 Industry Enterprises in 2002. Output of cars in Shanghai was always ranked the first in China, though the market share decrease in recent years. In the first half year of 2003, the market share of Shanghai's cars was 30.4%, 9 percentage points lower than that in 2001.
Shanghai has been undergoing major industrial restructuring over the last decade. The share of low value-added manufacturing has decreased significantly, particularly the textile and heavy-equipment manufacturing industries as many of which have relocated outside of Shanghai. Although low and medium value-added industries still account for the vast majority of Shanghai's industrial employment, Shanghai has made significant progress in developing its high-tech industries, such as computer, telecommunications equipment, and integrated circuit manufacturing. Shanghai's output of hi-tech industries grew by 18.5% to RMB 198 billion in 2002.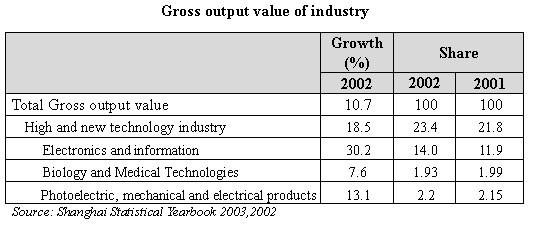 Half of Shanghai's GDP is now attributed to service industries. Between 1980 and 2002, output of the service sector grew by 41 times. Real estate, catering trade, insurance and social services are the four fastest growing sub-sectors, which grew at an annual rate of more than 40% during 1995 to 2002.
Shanghai is a leading trade and financial center in the Yangtze River Delta Region. At end-2002, there were 54 foreign banks in Shanghai. In particular, Shanghai Gold Exchange, the important part of China's financial market, opened for business in 2002, which greatly strengthened the importance of Shanghai.
Shanghai is a major tourist destination for foreign and local tourists. In 2002, Shanghai received 68.0 million local tourists and more than 2.7 million overseas tourists (an increase of 33.4% over 2001). Out of the total number of overseas tourists, 2.2 million tourists came from foreign countries and the rest came from Hong Kong, Macau and Taiwan. Overseas tourists brought to Shanghai a total of US$2.3 billion foreign exchange in 2002.
The private sector developed rapidly in Shanghai. In 2002, the number of private enterprises increased by 27.8% to 225,000. In view of the rapid growth of private enterprises, Shanghai Dazhong Insurance has introduced several kinds of insurance products targeting the private sector recently, the first attempt in China.
Foreign Trade
Exports grew by 16% to US$32 billion in 2002. Major export markets were Japan, the US, Hong Kong, Germany. Exports to Taiwan, Malaysia, the US and most of Europe countries (such as Belgium, UK, Netherlands) increased very quickly over the past few years and grew by more than 2 times in just 7 years.
Imports grew by 22% to US$41 billion in 2002. Major imports included electronics parts and components, textiles, plastic raw materials, auto parts and accessories etc. Major import sources were Japan, Taiwan, South Korea, Germany, the US and HK. Imports from Taiwan, Philippines, Saudi Arabia and Germany recorded a remarkably rapid growth.
Exports of hi-tech products including telecommunications equipment and electronics parts grew rapidly in recent years. In 2002, the share of hi-tech exports rose to 23.3%, up from 19.6% in 2001. Other major export items included garments, textiles, steel, travel goods, toys and shoes.
Exports of foreign enterprises accounted for 60% of Shanghai's total exports in 2002. In the mean time, exports by private enterprises soared by 7 times to reach US$ 0.3 billion.
Foreign investment
Shanghai is a major destination for foreign direct investment. In 2002, Shanghai accounted for 9.5% of China's total utilized FDI. Reportedly, US$4.0 billion of contracted amount were investment expansion by existing foreign companies in 2002, accounting for 38% of the total. The city's cosmopolitan character, sophisticated and affluent consumers, and highly educated and skilled labor force, as well as the municipal government's preferential policies and service-oriented attitude towards foreign investors, make it highly attractive to overseas investors.

Foreign investments in Shanghai are mainly engaged in manufacturing industries (52% of utilized FDI for 1979 to 2001) including automobiles, electronics products, petrochemical products, and transportation equipment. In recent years, thanks to liberalization in the services sector, foreign investment in the services sector has increased. In 2002, investment in the services sector amounted to US$3.6 billion (+93.6%), or 33.8% of the total contracted FDI.
Hong Kong is traditionally the largest source of foreign direct investment in Shanghai. Up to end-2002, Hong Kong companies signed 9,286 investment contracts, and the cumulative contracted foreign capital from Hong Kong was US$ 16.2 billion. Other major investors in Shanghai were from Japan, the US, Korea and Germany. Investment from Korea, Taiwan and France has developed faster in recent years.
Hong Kong's investments were mainly involved in infrastructure, real estate, banking, food catering and retail trade. For example, Shui On Group entered the Shanghai property development market in 1985. One of its major projects is Shanghai Xintiandi (上海新天地) which incorporated specialist food and beverage, retail, entertainment and cultural facilities modeled on Hong Kong's Lan Kwai Fong with recreational, commercial and residential amenities.
About 300 of the world's Top 500 enterprises have invested in Shanghai, such as Delph, GE, Mitsubishi, Itochu, Siemens, Hitachi, Carrefour. Foreign-invested enterprises (FIEs) are playing an important role in Shanghai's economy. In 2002, FIEs accounted for 55.2% of Shanghai's gross industrial output and 60% of its total exports. In addition, more than 66% of the Shanghai's Top 500 enterprises are FIEs.
Consumer Market
Shanghai is the largest consumer market in China among all mainland cities, supported by the rising income level and large inflow of tourists. Retail sales of consumer goods increased by 9.3% to RMB 203.5 billion in 2002, accounting for 5% of China's total.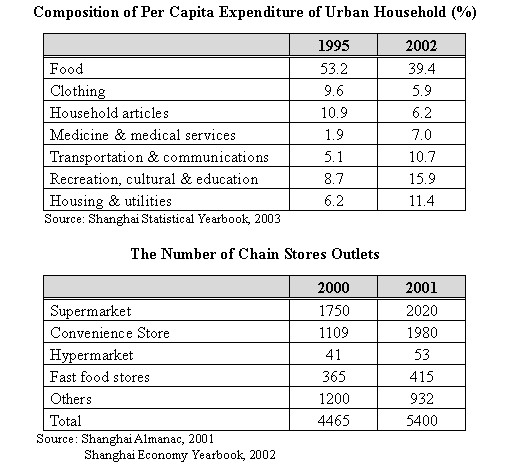 Shanghai's retail sector is one of the most developed in China. Major overseas-invested retail enterprises in Shanghai include Carrefour from France, Metro from Germany, Isetan from Japan, and Pacific department store from Taiwan. It was reported that Wal-Mart and 7-11 are also planning to open outlets in Shanghai. Dozens of franchised chain stores (such as U2, G2000, Baleno, Bossini, Giordano, etc.) from Hong Kong have also entered Shanghai.
Shanghai has strong distribution power in China, especially in the Eastern region. Domestic tourists and travellers used to visit Nanjing Road (one of Shanghai's major shopping district) for a glimpse of the latest trends in the Chinese marketplace. Likewise, distributors from across the country flock to the metropolis to preview the latest styles, designs and flavours that are set to become popular in their own cities, and often try to be the first to sign up as exclusive distributors. In addition, Shanghai consumers are also being viewed as trend-setters for fashion and lifestyle products among the whole country.

About us
CMC Consulting Group, Inc, a Hawaii based consulting company with offices both in Hawaii USA and Shanghai China, is focusing on China related business development consultancy. The company is headed by a strong partnership among several influential China business experts in Hawaii.

Mr. Michael Zhang, CEO & President is also the president & CEO of Blue Hawaii Surf, who is the first and only Chinese owner of a surfing brand – Blue Hawaii Surf. It was nominated by First Hawaiian Bank three times as one of the fifty fastest growing Companies in Hawaii. Mr. Zhang has been nominated by Pacific Business News for the prestigious "Forty Under 40" outstanding young business executive award. Mr. Zhang has set up three joint venture companies in China since 1994.

Mr. Johnson Choi, Executive Vice President & CFO has owned a variety of businesses with decades of experience in financial and business consultancy with a focus on the China market. Mr. Choi is one of the Principals of ProjectOnNet.com, a Hawaii Act 221 qualified software development company and Makai Motion Pictures LLC, a Hawaii Act 221 qualified movie and television production company. Mr. Choi is the founder and president of Hong Kong China Hawaii Chamber of Commerce and the former president and one of the founders of Hong Kong Business Association of Hawaii.

Ms. Yen Chun, Vice President & COO has over 20 years of extensive China consulting experience. She was one of the few China consultants who successfully negotiated many projects for major U.S. corporations in China. Ms Chun was Senior Consultant of China Consulting Services Department with Touche Ross International (now Deloitte and Touche). She was Manager of China Business Program at JAIMS (Japan-America Institute of Management Science). She is trustee of the prestigious Soong Ching Ling Foundation of Beijing and Shanghai, Founding Member and Vice President of Sun Yat-Sen Hawaii Foundation, Director of Chinese Chamber of Commerce and Hong Kong China Hawaii Chamber of Commerce.

Ms. Liwei Kimura, Project Manager has more than a decade of experience working with international businesses in China and the US, including positions in sales & marketing, human resources, public relations and business development. She holds a BS in hospitality management and an MBA, as well as a professional certificate in simultaneous translation.
Ms. Fei Zhao, China project Manager has more than a decade of experience working with international & media businesses in China, including positions in sales & marketing, public relations and business development.

In 1985 both Ms. Chun and Mr. Choi were involved in the establishment of sister-state relationship between Hawaii and Hainan province in China.

Contact us: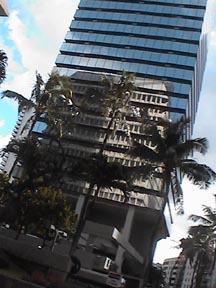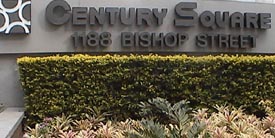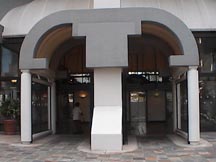 Corner Bishop and South Beretania Street
Business Hours: 8:30am - 4:00pm (M - F) Advance Appointment Requested
USA Address: 1188 Bishop Street, Century Square, Suite 3403, Honolulu, Hawaii 96813, USA
Hong Kong SAR Address: 253 Des Voeux Rd #1305, Central, Hong Kong
China Address: 31-35 Yongjia Rd, #520, Shanghai 200030, China
USA Phone: (808) 524-5738; Hong Kong Phone (852) 8171-3118 & (852) 9239-3999 (mobile)
Fax: (877) 852-8548
emails: jwkc8168@yahoo.com and johnsonwkchoi@mycingular.blackberry.net, johnsonchoi@johnsonchoi.com or cmcconsultinginc@yahoo.com

Last update January 18, 2004