[ Home ] [ About Us ] [ President's Corner ] [ Endorsment-Support ] [ Founding Members ] [ Management Team ] [ Collaboration Ptrs ] [ Members' Page ] [ Members' News ] [ Membership Info ] [ New Members ] [ Events Listing ] [ Speakers' Notes ] [ Trade Issues ] [ Technology ] [ Resource Center ] [ HK & China Biz ] [ Photo Album ] [ News Releases ] [ Reading Room ] [ Business Links ] [ Acknowledgement ] [ Alerts ] [ Job Opportunities ] [ Contact Us ] [ Site Map ]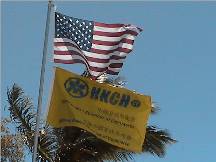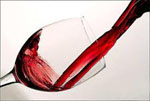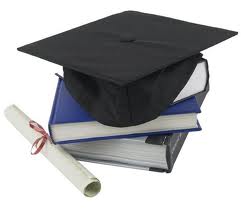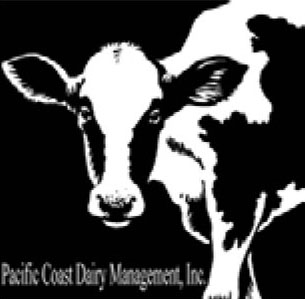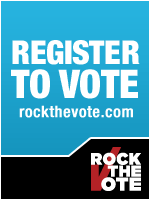 Biz-Video

Hawaii's China Connection

Doing Business in Hong Kong & China
Business Links (Business Library - Go to Reading Room)
Do you know our dues paying members attend events sponsored by our collaboration partners worldwide at their membership rates - go to our event page to find out more! After attended a China/Hong Kong Business/Trade Seminar in Hawaii...still unsure what to do next, contact us, our Officers, Directors and Founding Members are actively engaged in China/Hong Kong/Asia trade - we can help!

Hawaii Kona Coffee Company Affiliate Chamber of Commerce in Hawaii
Are you ready to export your product or service? You will find out in 3 minutes with resources to help you - enter to give it a try
| | |
| --- | --- |
| | North Shore Oahu - Hawaii Agriculture PDF format |
| | Center for Trade Policy Studies - Increasing public understanding of the benefits of free trade and the costs of protectionism |
| | General Administration of Quality Supervision,Inspection and Quarantine of the People's Republic of China |
| | Hawaii Voters Registration: 2010 Primary Election Voter Registration Deadline - August 19, 2010. 2010; General Election Voter Registration Deadline - October 4, 2010. Visit http://hawaii.gov/elections/voters/registration.htm for complete information |
| | To preserve public confidence in government by administering and enforcing State of Hawaii governmental ethics laws to ensure the highest standards of ethical conduct among state officials and employees. All information filed with the Hawaii State Ethics Commission will be kept in strict confidential. Executive Director, Hawaii State Ethics Commission, Pacific Tower, Suite 970, 1001 Bishop Street, Honolulu, Hawaii 96813, USA, Phone: (808) 587-0460, Fax: (808) 587-0470, |
| | www.CollegeMeasures.org provides key outcome measures for 1,576 four-year public and private colleges in the US. The website makes it simple to strategically evaluate the performance of colleges and state systems in order to identify areas for further analysis and focus. Scenario modeling tools are included which make it easy to set targets using comparative data and conduct "what if" analyses in order to see the impacts of potential changes in performance. |
| | LifeSmarts, the ultimate consumer challenge, is an educational program of the National Consumers League that develops the consumer and marketplace skills of teens in a fun way, and rewards them for the knowledge they demonstrate. LifeSmarts complements curriculum already in place in middle- and high-schools and can be used as an activity for classes, groups, clubs and community organizations. |
| | Dr. Sun Yat-sen Hawaii Foundation - The Dr. Sun Yat-Sen Hawai'i Foundation was formed in 1997 to research, chronicle, and exhibit Dr. Sun's links to Hawaii and the contributions of the people of Hawai'i to his work to create a modern China. The long-range mission of the Foundation is the creation of a significant memorial to Dr. Sun. This virtual library, "Dr. Sun Yat-Sen: His Hawai'i Roots," is the first step toward that goal. The Foundation is a registered nonprofit organization and the recipient of a $20,000 grant from the State of Hawai'i and matching contributions by Charter Donors and Supporters. |
| | The ICAC (Independent Commission Against Corruption) of Hong Kong and 13 professional organizations / chambers of commerce have collaborated to produce the captioned Guide. It is tailor-made for managers who are not trained IT experts but who have to supervise their teams in the use of computers and the Internet. The Guide offers managers practical advice on how to identify integrity risks in the workplace and proactively reduce them by ethical management. Free copies are now available for collection by business organizations. Contents of the Guide include - Case illustrations from the ICAC's investigation files - An analytical framework for addressing corruption from the legal and ethical perspectives - An ethical management model and some practical measures - A directory of services provided by publishers, particularly the ICAC....Click here to read the Guide ICAC TV Commercial & Show reel |
State of Hawaii - Business Registration Division United States Bureau of Citizenship and Immigration Services
http://www.directory.gov.hk/


Greater Pearl River Delta Weather Website
Hong Kong Business Name Search 香港政府公司註冊處綜合資訊系統 (ICRIS) 的網上查冊中心可以英文或中文進行聯線查冊,客戶可查閱由公司註冊處處長登記和備存的公司現況資料,以及文件的影像紀錄。 The Hong Kong Government Cyber Search Centre of the Integrated Companies Registry Information System (ICRIS) enables you to conduct searches online in either English or Chinese on the current data of registered companies and the image records of documents registered and kept by the Registrar of Companies. Hong Kong Company Registery - HKSAR Government HK Trademark Registration HK Trademark Online Search
成功之道 武进制造 Wujin - Changzhou - Jiangsu Province - China http://www.hkchcc.org/wujin.htm

About APEC http://www.apec.org/apec/about_apec.html
APEC 2011 November 2011 Honolulu Hawaii USA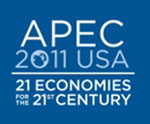 http://www.apec2011usa.org/ Presentation: Inside APEC http://www.hkchcc.org/insideapechkchccpresentation080810.ppt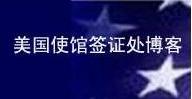 U.S. Embassy Visa Blog Officially Opens on Sina.com




U.S. Export Competitiveness in China http://www.hkchcc.org/viewpointusexport.pdf

Hawaii State Legislature - Their Action May Affect Your Business
Business Links
U.S. Commercial Service
U.S. Department of Commerce
U.S. Embassy in China - Student VISA - Non-Immigrant VISA
U.S. Department of State
U.S. Ex-Im Bank
APEC Tariff Database
U.S. Trade Representative (USTR)
Trade and Development Agency
Market Research by Industry and by Country
Tariffs and Duties
American Chamber of Commerce (Beijing)
American Chamber of Commerce (Shanghai)
American Chamber of Commerce (Guangdong)
U.S.-China Business Council
U.S. Consulate in Hong Kong
Beijing Foreign Economic and Trade Commission (PRC)
China Council for the Promotion of International Trade
China Economic Information
China Embassy Washington
Ministry of Foreign Affairs
Ministry of Commerce (PRC)
Ministry of Information Industry (PRC)
State Administration of Internal Trade-China Chain Store and Franchise Association
Asian Development Bank (ADB)
World Trade Organization (WTO)
Shanghai statistic information network
Searchable Intellectual Property Databases
Official e-Media for Governmental and Public Sector Tendering Notices of the P.R.C.
Official Sports Facilities Construction and Standards Authority of State General Administration of Sports of P.R.C.