[ Home ] [ About Us ] [ President's Corner ] [ Endorsment-Support ] [ Founding Members ] [ Management Team ] [ Collaboration Ptrs ] [ Members' Page ] [ Members' News ] [ Membership Info ] [ New Members ] [ Events Listing ] [ Speakers' Notes ] [ Trade Issues ] [ Technology ] [ Resource Center ] [ HK & China Biz ] [ Photo Album ] [ News Releases ] [ Reading Room ] [ Business Links ] [ Acknowledgement ] [ Alerts ] [ Job Opportunities ] [ Contact Us ] [ Site Map ]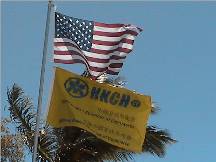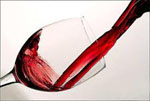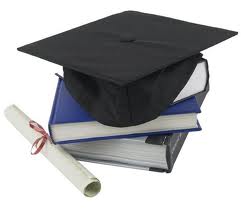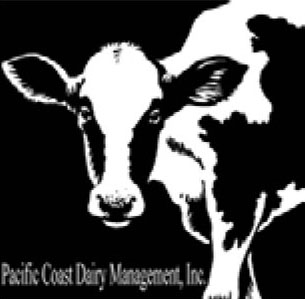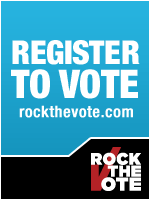 Biz-Video

Hawaii's China Connection

Doing Business in Hong Kong & China
Resource Center for Members - Last Update January 8, 2004
Robert's Rule (English & Chinese) - bring orders and manage meetings
News Archives in PDF Format China Projects Bidding Information - update daily
Are you ready to export your product or service? You will find out in 3 minutes with resources to help you - enter to give it a try

About APEC http://www.apec.org/apec/about_apec.html
APEC 2011 November 2011 Honolulu Hawaii USA
Presentation: Inside APEC http://www.hkchcc.org/insideapechkchccpresentation080810.ppt (Microsoft Power Point 16 Meg File Size)

Los Angels Consulate San Francisco Consulate China Visa Fee China Visa Application

Gold Key Program Website Download Gold Key Service Questionnaire in Microsoft Word Format
Chinese Medicine Scholarship & Grants Understanding the New USA Visa Policy China & HK Legal Issues

China Central TV - English Channel 24 hours live webcast


Non Profit Board of Directors - Confused or Missing in Action http://hkchcc.org/nonprofit.htm
Capital Formation - Dan Cook, Enterprise Honolulu, Harvard Business School, Aug 2003 - A study jointly prepared by Enterprise Honolulu and Harvard Business School (in cooperation with the Hong Kong China Hawaii Chamber of Commerce and Others) shows Hawaii to have the entrepreneurs, wealth expertise to grow a viable tech industry in Hawaii. However, the state lacks the venture capital to put it all together. To read or download this , click here.
Do you know our dues paying members attend events sponsored by our collaboration partners worldwide at their membership rates - go to our event page to find out more! After attended a China/Hong Kong Business/Trade Seminar in Hawaii...still unsure what to do next, contact us, our Officers, Directors and Founding Members are actively engaged in China/Hong Kong/Asia trade - we can help!
| | |
| --- | --- |
| | The SCORE Association (Service Corps of Retired Executives) is a nonprofit association dedicated to entrepreneur education and the formation, growth and success of small business nationwide. SCORE is a resource partner with the U.S. Small Business Administration. |
| | Hawaii Ethic Commission - To preserve public confidence in government by administering and enforcing State of Hawaii governmental ethics laws to ensure the highest standards of ethical conduct among state officials and employees. Hawaii State Ethics Commission, Pacific Tower, Suite 970, 1001 Bishop Street, Honolulu, Hawaii 96813, USA, Phone: (808) 587-0460, Fax: (808) 587-0470 |
| | The ICAC (Independent Commission Against Corruption) of Hong Kong and 13 professional organizations/chambers of commerce have collaborated to produce the captioned Guide. It is tailor-made for managers who are not trained IT experts but who have to supervise their teams in the use of computers and the Internet. The Guide offers managers practical advice on how to identify integrity risks in the workplace and proactively reduce them by ethical management. Free copies are now available for collection by business organizations. Contents of the Guide include: Case illustrations from the ICAC's investigation files / An analytical framework for addressing corruption from the legal and ethical perspectives / An ethical management model and some practical measures / A directory of services provided by publishers, particularly the ICAC....Click here to read the Guide |
| | Social Security Webinars - Learn about Social Security's new online application for retirement benefits. We'll describe the features of the application that will make it easy for you to use. We'll also show you how you can use our website to help you plan for your retirement. You'll see how easy and convenient it is for you to apply for Social Security retirement benefits online. http://www.socialsecurity.gov/webinars/webinar1.htm |
| | After more than a year of research, the highly anticipated report, "A New Economy in Hawaii. Benchmarking Hawaii's Progress in the New Economy," is now available to the business community. The nonprofit organization, Hawaii Institute for Public Affairs, today released 2,000 copies of its 72-page document (a four-color, glossy booklet). "It looks at the economy from a broad-based standpoint," says William M. Kaneko, an attorney who also is the president and chief executive officer of the Hawaii Institute for Public Affairs. The report also goes beyond clichéd discussions of Hawaii as a high-tech center, he says. The report's goal is to be a reference tool for public-policy decision-makers and business leaders. (7.3 meg file size) |
China Trade Resource Center in Cooperation with the HKTDC - Link to Complete information of "Close Economic Partnership Agreement" CEPA III to become effective on January 1, 2006
CEPA DISCUSSION FORUM - A discussion forum has been set up in the CEPA column. Welcome to raise questions and to share views on CEPA. Our experts will provide you with the answers for free.

CHINA BIDDING - Daily selected tender notices of the Chinese mainland by industry are now available for free viewing, including projects for 2008 Beijing Olympics. Check it out for the latest business opportunities.

TDC PHOTO LIBRARY - The Photo Library has expanded its collections of digital images of both Hong Kong and the Chinese mainland. The "Downloadable Photos" are provided royalty-free to you, and can be downloaded and reproduced. Please take a look.
Download Extract from Guide to Doing Business in China - Files are in PDF format