[ Home ] [ About Us ] [ President's Corner ] [ Endorsment-Support ] [ Founding Members ] [ Management Team ] [ Collaboration Ptrs ] [ Members' Page ] [ Members' News ] [ Membership Info ] [ New Members ] [ Events Listing ] [ Speakers' Notes ] [ Trade Issues ] [ Technology ] [ Resource Center ] [ HK & China Biz ] [ Photo Album ] [ News Releases ] [ Reading Room ] [ Business Links ] [ Acknowledgement ] [ Alerts ] [ Job Opportunities ] [ Contact Us ] [ Site Map ]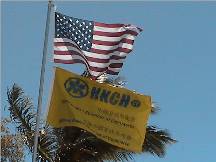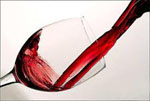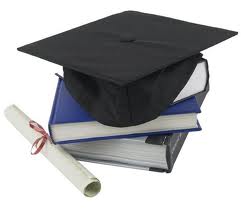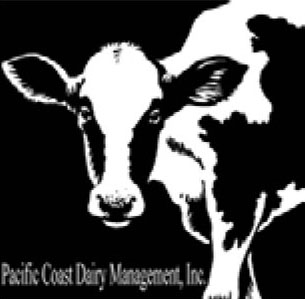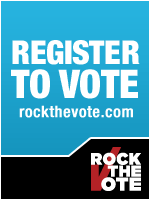 Biz-Video

Hawaii's China Connection

Doing Business in Hong Kong & China
Science, Technology & Energy News Share on Facebook
Do you know our dues paying members attend events sponsored by our collaboration partners worldwide at their membership rates - go to our event page to find out more! After attended a China/Hong Kong Business/Trade Seminar in Hawaii...still unsure what to do next, contact us, our Officers, Directors and Founding Members are actively engaged in China/Hong Kong/Asia trade - we can help!
China Projects Bidding Information - update daily Tech News Before 05-26-2011
May 26 2011

China Cranks Up Heat on Nuclear Fusion By Jonathan Shieber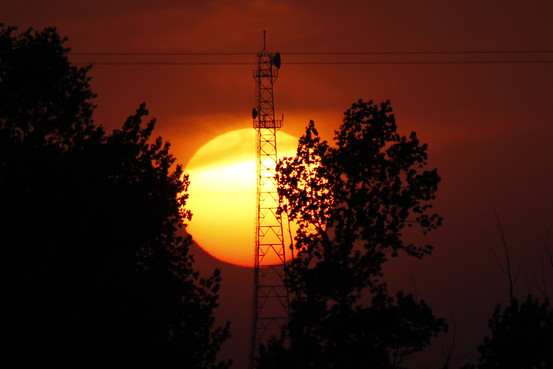 Is China's latest technological drive going to end up producing yet another Sputnik moment for the U.S.?

That has to be one question on the minds of scientists, researchers and politicians in the U.S. as China unveils its latest attempt to reach for one of science's brass rings: viable nuclear fusion technology.

According to a report in the state-run China Daily, the central government is planning to train 2,000 experts to pursue research and development into magnetic confinement fusion, which seeks to use magnetic fields to create the high-pressure conditions necessary for fusion.

A number of research institutes and private companies around the world are racing to perfect magnetic confinement.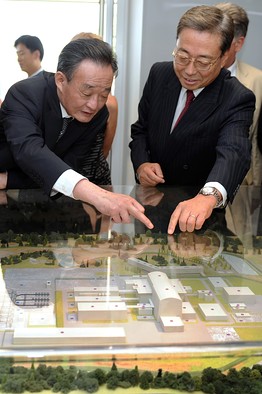 Wu Bangguo (L), Chinese National People's Congress Standing Committee Chairman, and Kaname Ikeda of Japan (R), General Director of International Thermonuclear Experimental Reactor (ITER), visit the construction site for ITER in Saint-Paul-les-Durance, southern France, July 13, 2010.

China is already a signatory and participant in the France-based International Thermonuclear Experimental Reactor (ITER) project, that is perhaps the largest project pursuing magnetic approach. Arguably one of the most world's ambitious multinational scientific undertakings, the project has a price tag of at least $21 billion and involves hundreds of scientists from China, the European Union, Japan, India Korea, Russia and the United States.

One concern among Chinese scientists is that the nation is not getting enough value out of its investment the ITER project. "China is trying to dispatch more qualified scientists to work on" the project, Cao Jianlin, vice-minister of science and technology, told China Daily.

Right now China provides 10% of the funding for the project, but supplies only 5% of the scientists, which means the country is missing out on valuable training for its would-be fusion experts.

Chinese engineers and scientists are currently responsible for building components such as heating, diagnostic and remote maintenance equipment for the project, as well as transporting it to Cadarache in the south of France, where the ITER reactor will be built.

Another researcher quoted by the China Daily thinks it's not nearly enough and complained about the lack of exposure Chinese scientists are getting to the new technologies that could reshape the energy market.

"The ITER is related to 34 core scientific engineering technologies and management subjects," Wan Yuanxi, dean of the school of nuclear science and technology under the University of Science and Technology of China, said. "Chinese researchers only work on 11 of them, which means we have no involvement in more than 60 percent of its core scientific engineering technologies and management subjects."

In addition to its international efforts, China is also pursuing its own research into fusion technologies in research around the country, including at a laboratory in Chengdu.

An April guideline issued jointly by China's Ministry of Science and Technology, the Ministry of Education, the Chinese Academy of Sciences and the China National Nuclear Corp. recommends the government subsidize at least 200 researchers who intend to pursue doctorates in magnetic controlled fusion.

Currently there are 1,254 researchers have been involved with magnetic controlled fusion-related projects in China, according to the China Daily report.

Not to be outdone, the U.S. has spent billions of dollars on fusion research, in addition to the work it is doing to promote ITER projects domestically and on the main project in France, although funding for the European project has been a political football in the past. Like China, the US is responsible for around 9% of the ITER project's total costs, with the EU has taking on the bulk of financing.

Indeed, institutions globally are all racing to find some way to commercialize technology that seems almost too good to be true – providing cheap, nearly unlimited power with no harmful emissions.

It's a quest that has created some strange bedfellows. In the U.S., supporters of fusion technology range from the original "Penthouse" magazine publisher Bob Guccione to some of the nation's premiere technology investment firms.January 3 2011

China claims breakthrough in nuclear technology

Chinese scientists have made a breakthrough in spent fuel reprocessing technology that could potentially solve China's uranium supply problem, Chinese television reported on Monday.

The technology, developed and tested at the No.404 Factory of China National Nuclear Corp in the Gobi desert in remote Gansu province, enables the re-use of irradiated fuel and is able to boost the usage rate of uranium materials at nuclear plants by 60 folds.

"With the new technology, China's existing detected uranium resources can be used for 3,000 years," the China Central Television reported.

China, as well as France, the United Kingdom and Russia, actively supports reprocessing as a means for the management of highly radioactive spent fuel and as a source of fissile material for future nuclear fuel supply.

But independent scientists argued that commercial application of nuclear fuel reprocessing has always been hindered by cost, technology, proliferation risk and safety challenges. China has 171,400 tonnes of proven uranium resources spread mainly in eight provinces -- Jiangxi, Guangdong, Hunan, Xinjiang, Inner Mongolia, Shaanxi, Liaoning and Yunnan.

China is planning a massive push into nuclear power in an effort to wean itself off coal, the dirtiest fossil fuel. It now has 12 working reactors with 10.15 gigawatt of total generating capacity.

China has set an official target of 40 gigawatts (GW) of installed nuclear generating capacity by 2020, but the government indicated it could double the goal to about 80 GW as faster expansion was one of the more feasible solutions for achieving emissions reduction goals.

As such, China will need to source more than 60 percent of the uranium needed for its nuclear power plants from overseas by 2020, even if the country moves forward with a modest nuclear expansion plan, Chinese researchers say.