Members' Page
Do you know our dues paying members attend events sponsored by our collaboration partners worldwide at their membership rates - go to our event page to find out more! After attended a China/Hong Kong Business/Trade Seminar in Hawaii...still unsure what to do next, contact us, our Officers, Directors and Founding Members are actively engaged in China/Hong Kong/Asia trade - we can help!
How can we serve you better? - please take 1 minute to complete the web survey
China Projects Bidding Information - update daily
July 2, 2003
This Hawaii Investment Survey is being conducted through a Social Enterprise Endowment of Harvard Business School, with the support of the China-Hawaii Chamber of Commerce, and Enterprise Honolulu, an economic development organization.
The purpose of the survey is to collect aggregate data on the current and potential investment capital flows into the state of Hawaii. This research is being conducted to identify investment trends and make recommendations to improve the future investment climate in Hawaii.
All data collected in the survey is strictly confidential and will be reported only in aggregate form (with all company-specific information withheld). It is important to note that your response is greatly appreciated, whether or not your company has made past investments in Hawaii.
Participants will receive a free copy of the Hawaii Investment Survey research findings upon conclusion of the project in September 2003.
Johnson W. K. Choi, MBA, RFC.
President & Executive Director
January 20, 2003
SBA Ombudsman Regulatory Roundtable
The SBA National Ombudsman will be holding hearing to hear testimony from small business owners about excessive federal regulatory enforcement actions.
The SBA Ombudsman Regulatory Roundtable on Wednesday, February 5, 2003, at the Mayor's Conference Room, Room 306, Honolulu Hale, from 1:30 - 3:30pm with registration beginning at 1:00pm. The Roundtable will be conduction by SBA National Ombudsman, Michael Barrera. While in Hawaii, he SBA National Ombudsman will also be holding hearings to hear testimony from small business owners about excessive federal regulatory enforcement action on Feb 4, 2003 at the Prince Kuhio Federal Building and on February 6, 2003 at the Cameron Center on Maui. Testimonies received at the hearings are forwarded to the appropriate federal agencies for a high level review and response.
The SBA National Ombudsman's role is to act as a liaison between small businesses and federal agencies with regulatory authority. His mission is to assist small businesses when they experience unfair federal regulatory enforcement action such as repetitive audits or investigations, excessive fine and penalties, threats, retaliation or other unfair enforcement action by a federal agency.
The Regulatory Roundtable is being held for representatives of business and trade associations to meet with the SBA National Ombudsman and representatives of federal regulatory agencies to discuss federal regulatory concerns that affect small business owners who are members of the associations. This is a unique opportunity for business and trade association leader to directly discuss small business issues with the National Ombudsman. SBA Region IX Advocate, Michael Hull, will also be in attendance.
Contact HKCHcc at 808-222-8183 by email to info@hkchcc.org if you have questions or want to present testimony/concern. It will be best to do it in writing by February 2, 2003.

November 23, 2002
Revision of the Schedule of Fees for Consular Services - U. S. CONSULATE GENERAL SHANGHAI (visit our reading room to go to INS site for additional information)
Immigration and Naturalization Service - USA
The U.S. Department of State has revised the Schedule of fees for Consular Services. The new schedule will be effective June 1, 2002, at which time fees for consular services, excepting passport services, provided by the Department of State and by U.S. embassies and consulates abroad will change. Passport related fees will be revised effective August 19, 2002. These adjustments will bring our fees into line with the actual costs of consular services.

The State Department is required by Federal regulations and law to recover the costs of most consular services through user fees, and must adjust the Fee Schedule periodically to comply with that requirement.

The last major revision of the Fee Schedule was in 1998. The new Schedule is based on a cost-of-service study conducted by an independent contractor under the supervision of the Department and reflects the cost of providing consular services in 2002. The new fees are essential to maintaining and improving high-quality customer service while taking advantage of advances in information technology and enhancing the security features of those services that are related to homeland security.

Overseas, the nonimmigrant visa application fee will increase to $65 (from $45). This increased fee will recover the actual cost of the service, including the Machine Readable Visa and processing through our sophisticated name-check technology. Immigrant visa fees will rise to $335 (from $325). Adjustments to fees of services for American citizens overseas include the Consular Report of Birth Abroad documentation fee, which will be raised to $65 (from $40), while the fee for performance of notarial services will be lowered to a two-tiered schedule costing $20 to $30, depending on service rendered (from $55).

Information about the new fee schedule was published in the Federal Register on March 28, 2002. The final rule was promulgated on May 16, 2002.
Below is a list of the most commonly used consular services.
Notarial Services
First document $ 30.00
Each additional document $ 20.00

INS Fees
I-130 Petition for alien relative $ 130.00
I-600 Petition for Orphan $ 460.00
Affidavit of Support when not filed in conjunction with immigrant visa petitions $ 65.00

Special Services
Transportation letters $ 300.00
U.S. visa fingerprinting $ 85.00

On August 19th passport fees will also change.

Adult passport renewal $ 85.00
Minor (under age 16) passport renewal $ 70.00

October 21, 2002
Roman passed away on Oct 21, 2002 at the age of 52
Roman's Song & Information at TVB.com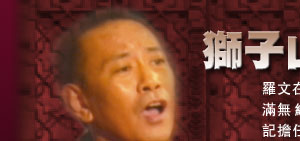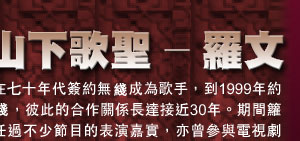 個人資料:
藝  名:羅文
原  名:譚百先
洋  名:Roman
出生年份:1950年
原  籍:廣西桂平
生  肖:牛
星  座:水瓶座

歷年與TVB有關之演藝成就:
1972年-與開心果沈殿霞合組「情侶合唱團」
1974年-正式簽約成為TVB合約歌手,積極參與各項慈善,如保良局籌款、東華三院之夜、
    童軍總會之夜、仁濟及博愛醫院籌款等
1976年-主唱TVB電視劇主題曲《錦繡前程》,連續24星期於各電台流行榜高居榜首
1977年-主唱多首膾炙人口之TVB電視劇主題曲如《家變》、《小李飛刀》
1986年-榮獲TVB勁歌金曲頒發全年最高榮譽大獎,以表揚羅文在樂壇致力推動音樂製作及
    培訓新人之貢獻
1987年-主唱《幾許風雨》,廣受歡迎,再掀熱潮
1993年-重返TVB成為合約歌星,被封為「歌神再起-再戰江湖」
1994年-首次友情客串演出TVB電視劇集「阿SIR早晨」
1996年-為TVB音樂專輯「包羅萬友」鼎力演出,空前成功。
1996年-TVB為羅文製作「最後的加曼」特備節目,群星向羅文致敬,並被稱為「樂壇教父」




October 17, 2001

Buy Hawaii

The following members of The Chamber of Commerce of Hawaii are extending the Aloha Spirit to help each other and our Hawaii community. We know that by working together and helping each other, Hawaii's business community will become stronger than ever. Please visit the following link to obtain the complete list in Adobe PDF format.

Download Complete List in PDF File Format

October 1, 2001

September was a very difficult month for many of our members and friends in the United States and around the world. As things are going back to normal, putting our business and personal life together. One has to reflect on how events happened from close and afar will affect each and everyone of our lives. A special message on behalf of Chamber of Commerce is listed under the President's Corner.

I left Honolulu for Seattle on Sept 10th to attend business meetings in Seattle and Vancouver. I was upbeat when I arrived in late evening on Sept 10th. I thought it would have been 9 days of work, meetings and a round of golf with the Members, Officers and Directors of the Hong Kong Association of Northern California in Whistler, Canada. When I woke up 9 hours later, I had witness live on TV the terrors that hit New York and Washington DC.

With the help of the Cellular Phone, Email and Internet, I have managed to get hold of and continue to stay in touch with my clients and relatives in the East Coast, Hawaii, United States and Other Parts of the World. I have to also make the tough decision whether we should continue or cancel our September 25th - Doing Business in Hong Kong, China & its Neighboring Economic Regions Seminar to be held at the Asia Room, East West Center. We have decided the seminar should go on not allowing the terrorists to hold us hostage by changing our business, personal and daily life.

September 25th Seminar was a sold out event. We were also honored to have Mr. Robert G. Lee, Secretary General of the Pacific Basin Economic Council to present a timely subject - Terrorist Attack on America, Effects on USA-Asia Trade and Investments (go to the photo album page to view event photo).

It was the 2nd sold out event I know of focus on Hong Kong. The 1st one was the Hong Kong Change Over on June 30, 1997. At the time, many people thought Hong Kong may see the end of the rule of law, a democratic society and freedom of speech. It was a celebrated event with a lot of worries beneath the celebrations. Hong Kong (HKSAR) way of life has not changed due to the Change Over to the PRC under "One Country Two Systems" (see newsletter page for detail). Our September 25th sold out event carry a very different theme, a positive theme! People are interested to do business in Hong Kong or with China through Hong Kong. China pending admittance into the WTO (probably by year end) and successfully winning the right to host the 2008 Olympic provide opportunities for Hawaii Companies. Attendees have spent 4 1/2 hours listening to 13 speakers sharing their expertise and more than 200 years of combined experiences.

The messages from the speakers were when doing business overseas - be prepared and finding the right partners. For companies entering the China market for the 1st time, take advantage of Hong Kong's experiences and knowledge.

A trade/business match-making mission is planned for Dec 3 - 10, 2001 to Hong Kong and Southern China. If you are interest or want to find out more about it, please go to our "speaker's notes" page to download the survey form in pdf format and return to us by October 10th.

10 more new members have joined us on October 1st making us one of the biggest, if not the biggest Hong Kong and Hong Kong-China focus Chamber of Commerce in Hawaii. Our focus is 100% business. Our mission is "Getting Things Done" with results.

Our Tax Exempt Status has been approved by the Internal Revenue Service under Code Section 501(c)(6).

Please contact our Office if you have further questions.

Johnson W. K. Choi, MBA, RFC.
President & Executive Director

July 31, 2001

HKCHCC – July 2001 Report to Members, Advisors and Collaboration Partners:

July is an exciting month for all of us. Record numbers of new members has joined us. New members are from Hawaii, Hong Kong, China and North America (go to our New Members page for detail). Most of them join us because we are not a lunch, dinner or social club. Our focus is business, to bring businesses together as collaborators or on its own interested to expand outside of the State of Hawaii. To do it successfully, we must be able to attract Owners, CEOs and Decision-Makers of Companies to join our team as members. Our Directors and Management Team are doing an excellent job meeting our objectives. The following is the breakdown of our membership profiles as of July 31, 2001:

Owner/President/CEO: 66%
Senior Management: 5%
Senior Manager: 29%

We will continue to work with "Business Focus" private and public sectors collaboration partners to add values and sharing experiences to benefit our members. While we will continue to build our network of business contacts with Mainland China headed by Brenda Foster, assisted by Johnson Choi, Yen Chun, Manuel Menendez III and Wei Lum. We will continue to work with Hong Kong based public and private sectors organizations experience with the Chinese market, including but not limited to assisting our members to setting up branch offices and business match-making in Hong Kong.

We have invited a panel of 13 experts to talk about "*Doing Business in Hong Kong, China and its Neighboring Economic Regions" on September 25th, 8:00am - 12:30pm at the Asia Room - Hawaii Imin International Conference Center, East West Center, please go to the following link for detail http://www.hkchcc.org/Event.htm. HKCHCC is the lead sponsor of the seminar with the support and co-sponsorship of The Chamber of Commerce of Hawaii, Hong Kong General Chamber of Commerce (Hong Kong), Hong Kong Economic and Trade Office in San Francisco, Hong Kong Trade Development Council, Office of Economic Development - City & County of Honolulu, United States Department of Commerce - Honolulu and Hawaii Department of Business Economic Development & Tourism (DBEDT). Invitations have been extended to private and public sectors representatives from Hong Kong and China to bring in Special Guests to speak at our September 25th seminar. We are still looking for 1 to 2 more speakers expert on the subject matter* willing to meet the following presentation requirements:

1) Business focus
2) Non-political
3) Make it interesting
4) Make it Positive
5) Limit presentation to 20 minutes

The deadline is August 6, 2001!

Feel free to contact our office if you have questions or suggestions.

Bookmark our website for future business references http://www.hkchcc.org/ including updates on our Business Mission to Hong Kong and Southern China, December 2001.

Johnson W. K. Choi, MBA, RFC.
President & Executive Director

July 30, 2001

We will be adding a NEW pages in the coming months. It will list Members' Name, Title, Company affiliation. If you are our Business or Corporate member, we will provide a direct link to your website.

Please ask your MIS personnel to email your web address to us by August 31, 2001.

If you do NOT want your information to be listed, please let us know.

email: info@hkhcc.org info@hkchcc.org